Hip hop has always had a special relationship with commercialism, especially compared to other music genres. Oftentimes, the culture celebrates the business moves, just as much as the music itself.
Think about the moguls of hip hop – Dre, Hov, Puffy, 50 – and the importance placed on their wealth by rap fans. To celebrate these hustlers and innovators, entrepreneurs and money-getters, we're going to look back on the history of hip hop business.
From the 50 Cent vs. Kanye West sales battle to Rick Ross launching Maybach Music Group to the Cash Money-Universal Records deal, here are the 25 greatest business moves in hip hop history.
25. 50 Cent vs. Kanye West sales battle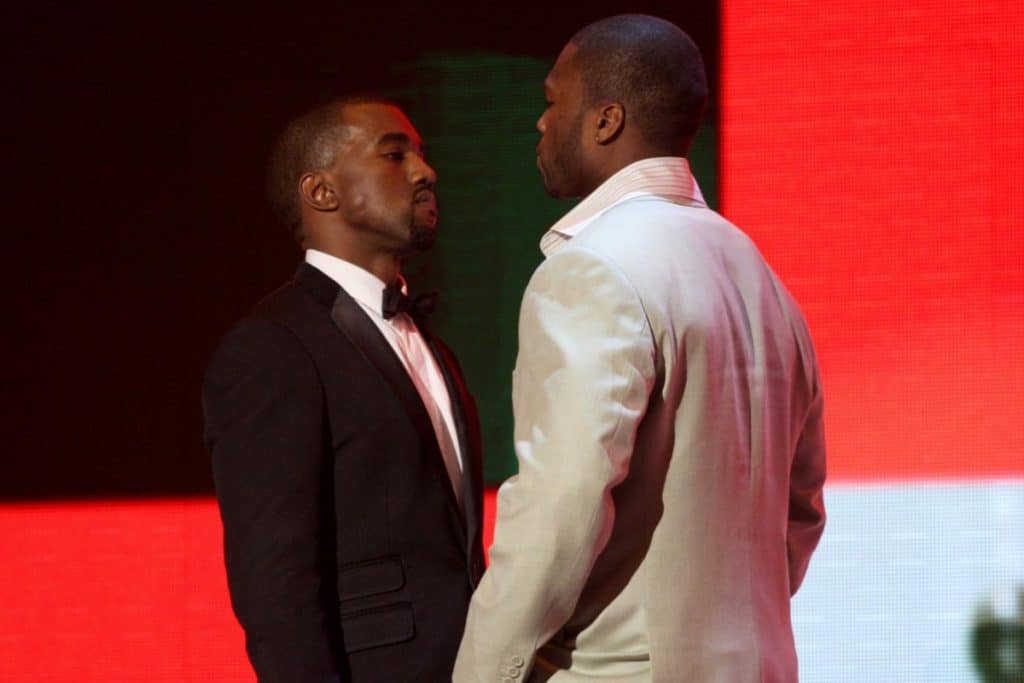 The 50 Cent vs. Kanye West sales battle, when the former's third album, Curtis, was pitted against the latter's Graduation in 2007, is often viewed as a win for conscious hip hop. With Kanye outselling 50 by 300,000 units, people look at it as the moment when hip hop began shifting away from the gangsta rap movement that had been dominating the airwaves for most of the 2010s.
But if you ignore the wider, cultural impact of this sales battle, and just look at the business side, this was an incredibly savvy by both rappers who were smart enough to manufacture this rivalry in order to leverage their opposing fanbases and score huge first week sales numbers.
50 was on the downhill on his career and there's no way Curtis would have sold that much if he didn't engage in this sales battle. On the other hand, Kanye was notching up win after win, and Graduation put him over the top as the best rapper of 2007, earning him his biggest first week sales numbers ever, when it sold close to a million units in one week.
Kanye West: It's real good for hip-hop. We're really pushing each other. If 50 wasn't dropping that day, I wouldn't have went so hard on my album. If I wasn't dropping he wouldn't have went so hard.

Kanye West Discusses His Infamous Sales Battle With 50 Cent In Unearthed Tim Westwood Interview | Genius
24. Donald Glover signs an eight-figure overall deal with Amazon Studios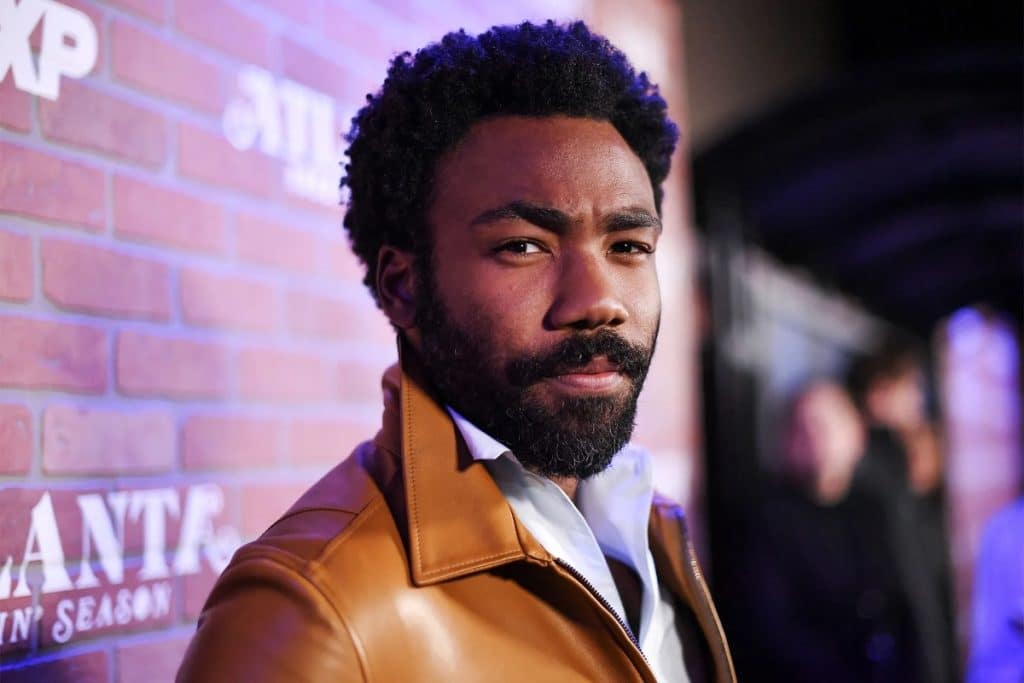 Over the past decade, Donald Glover has transformed into one of the greatest artists of his generation. From his breakout gig as a writer on NBC's 30 Rock, to dropping his debut album, Camp, in 2011, Glover has now added acting, producing and directing to his resume.
With the success of his various projects – most notably his TV show, Atlanta, which has won two Golden Globe Awards and two Primetime Emmy Awards – it came as no surprise when it was revealed earlier this year that Glover had secured a eight-figure overall deal with Amazon.
"I would have committed to Donald sight unseen," Jennifer Salke, the head of Amazon Studios, said in a Vanity Fair interview. "I knew whatever he wanted to amplify would have relevance and be entertaining. He has that ability to create cultural moments and spread a message that's interesting."
23. Chamillionaire is appointed entrepreneur in residence at Upfront Ventures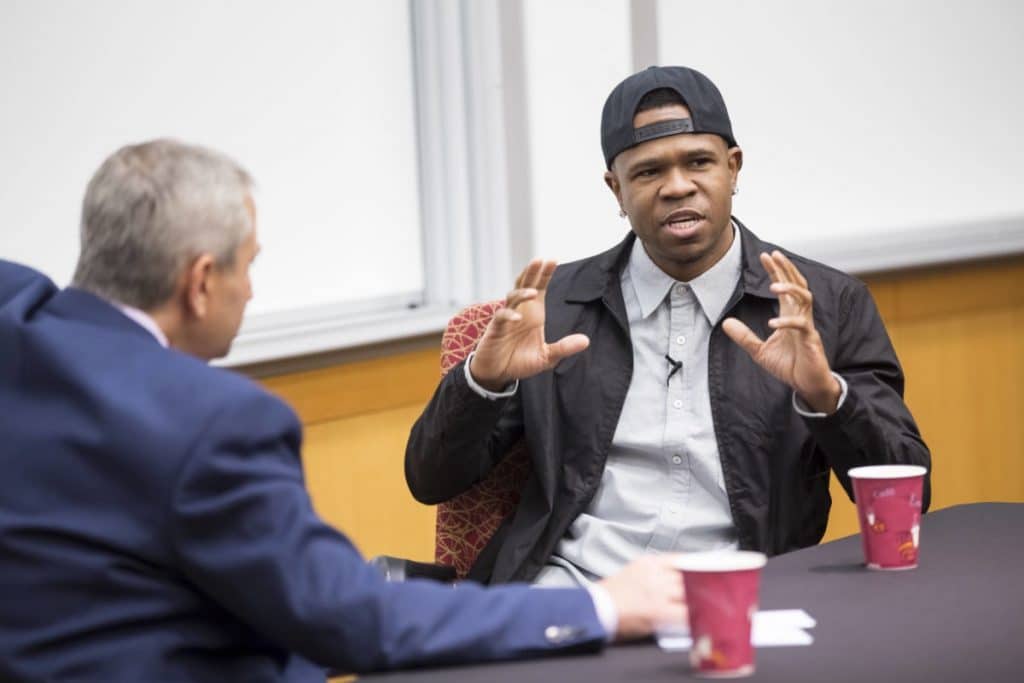 In 2005, Chamillionaire scored one of the biggest hits of the year when the Krayzie Bone-featured "Ridin'" hit number one on the Billboard pop charts, and became a smash single around the world. So when he stepped back from the music world a few years later, most rap fans assumed that the Houston-born rapper was off chilling somewhere, reaping the proceeds of "Ridin'".
But Chamilionaire has been keeping very busy over the past decade, just not in music. He's been spending most of his time, learning from tech entrepreneurs, like Mark Suster, and investing in start-ups. Chamillionaire's investment in Suster's Maker Studios was later acquired by The Walt Disney Company, which earned him a reported payout of $20 million. Since then, he's been appointed as an entrepreneur in residence at Upfront Ventures, the largest early-stage fund raised in L.A.
Chamillionaire: I started looking at all the companies that were cannibalizing the music industry. There are companies killing the music business, the business that we profited off of and I was wondering why nobody cared, then I realized that a lot of the companies that were cannibalizing the music industry, the executives hired the people that had the information and they had ownership so they weren't worried about the ship sinking cause they had a raft, so I was like "I'ma get me a raft too". I started going to conferences and I started seeing the tech world and seeing venture capital and all this money that's being poured into Spotify and all these companies and it was just a lightbulb.

Interview: Chamillionaire On Navigating Through The Tech World & Alleged Retirement | HipHopDX
22. Rick Ross launches Maybach Music Group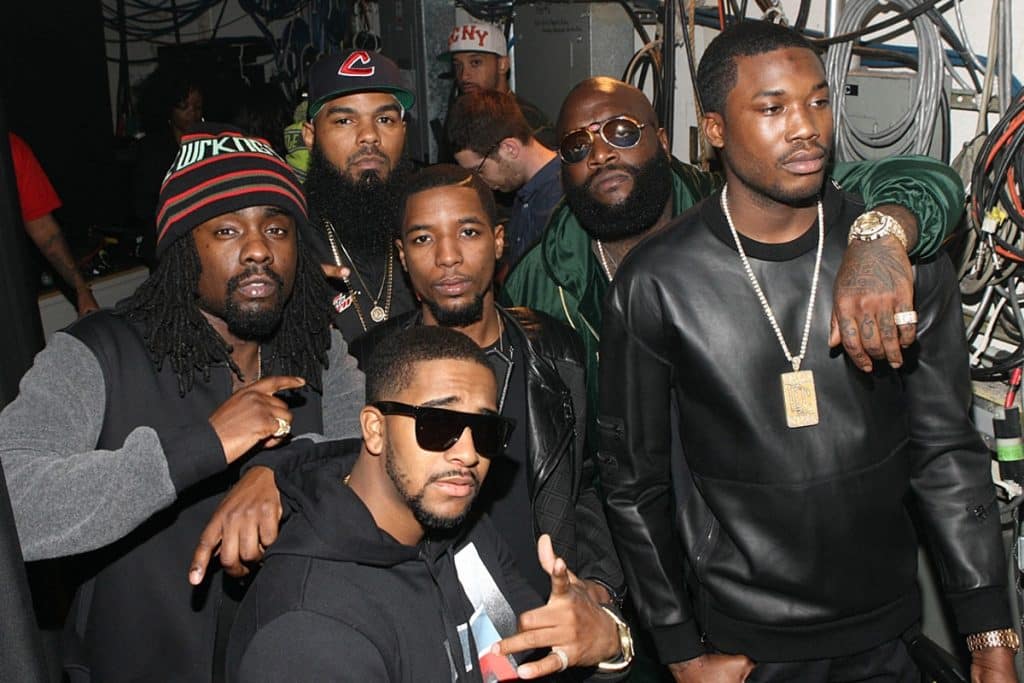 The Miami Bawse is famous for his numerous business ventures, particularly his Wingstop franchises. But Rick Ross' most lasting legacy will always be when he launched Maybach Music Group in 2009.
Over the years, the label has featured a diverse roster of rappers, from Meek Mill and Gunplay to Wale and Stalley, with Ross acting as the player-coach and evolving into becoming one of the best music executives in the game. Now, a decade plus since the label's launch, MMG is still one of the biggest names in hip hop, with releases from Meek Mill and Wale putting numbers one the board.
Rick Ross: For one, what I'm looking for is something different, something I've never seen. That's first and foremost. That uniqueness. From there, it's all about that hunger. You'll never give up. There's no plan b. I wanna see that Rozay type of vibe. A lot of times, if that comes full-circle, I believe in it.

Rick Ross Talks New Show 'Signed' & Past Artists Who Got Away | Billboard
21. Will Smith becomes The Fresh Prince of Bel-Air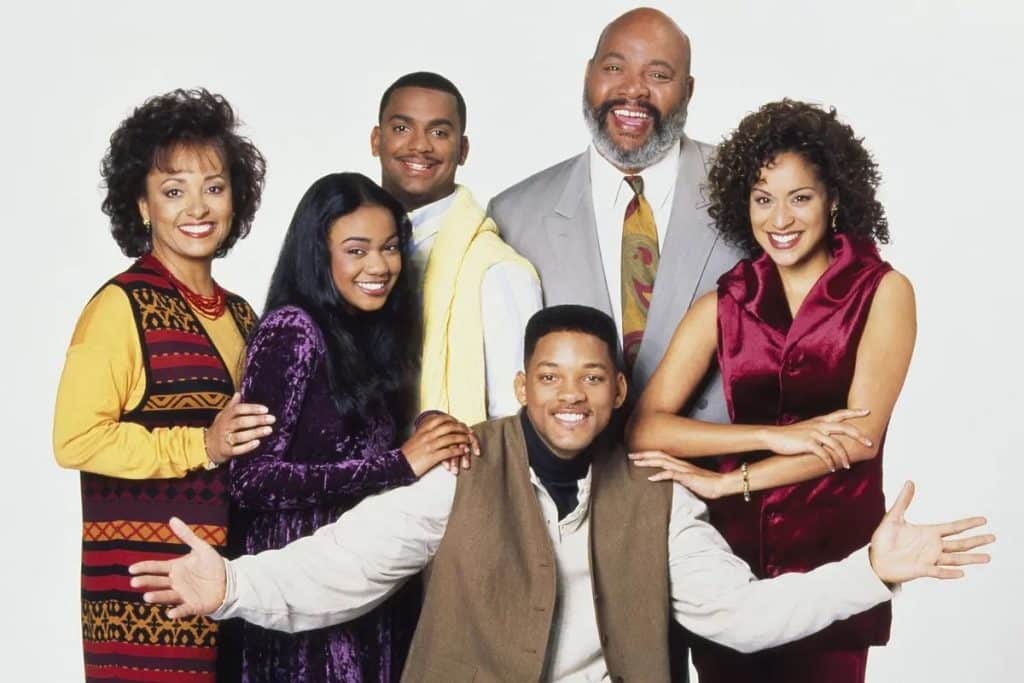 Will Smith had an amazing career as a rapper. As the duo, DJ Jazzy Jeff & the Fresh Prince, they scored their first hit single with 1986's "Girls Ain't Nothing but Trouble", and later went on to release rap's first double album with He's the DJ, I'm the Rapper. The album's second single, "Parents Just Don't Understand," also became a big hit, peaking at number 12 on the Billboard Hot 100, and won the first ever Grammy Award for hip hop.
But it was on the screen where Smith's talents would truly shine. In 1990, NBC recognised his talents and signed him on to create a sitcom around him. Debuting in the same year, The Fresh Prince of Bel-Air would become Smith's gateway into the movie world. A few years later, Smith would appear in his first major role, as Paul in Six Degrees of Separation, then later in worldwide hits Bad Boys (1995) and Independence Day (1996).
20. Chance the Rapper releases Coloring Book exclusively on Apple Music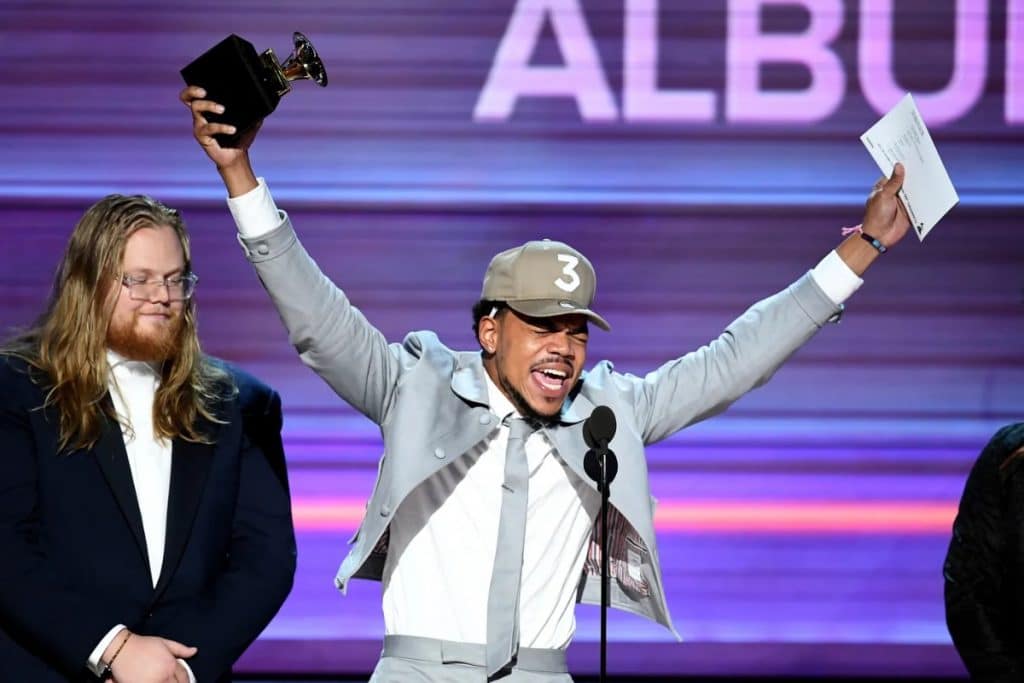 In one of the biggest moves for an independent in recent history, Chance the Rapper received $500,000 from Apple to put his third mixtape, Coloring Book, on their streaming service exclusively for two weeks. For a rapper who has long given away his music, having a major corporation like Apple give him money just to post it up for two weeks was seen as a major win.
Coloring Book was also the first mixtape to chart on the Billboard 200 based solely on streams, peaking at number eight, and it also won Best Rap Album at the 2017 Grammy Awards, making it the first streaming-only project to ever win the award.
Chance: I obviously didn't want to sign a deal, and I wanted to continue to be able to give people access to my music without having it be a whole thing where they have to pay money or do some sort of buying. And I feel like Coloring Book helped really usher in the new wave of DSPs being considered a real distribution platform or space where music that wasn't 100% bought and owned was eligible for a GRAMMY. I'm happy for added access to music.

All You Need Is Happy Thoughts: Chance The Rapper & Collaborators Reflect On 'Coloring Book' At 5 | Grammy
19. Tech N9ne and Travis O'Guin launch Strange Music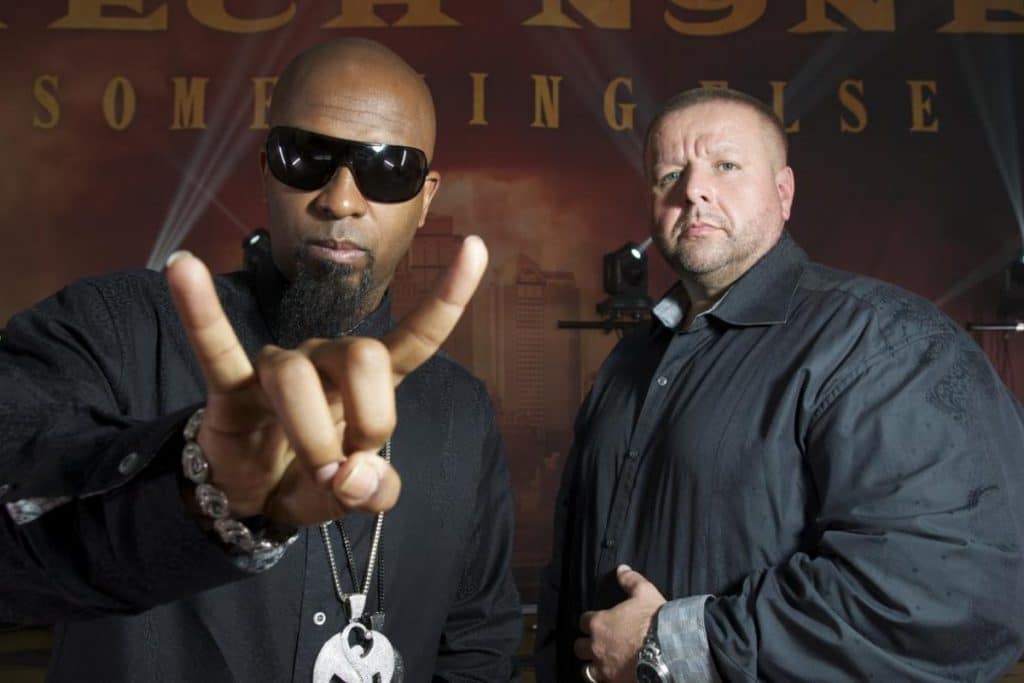 Since launching Strange Music in 2000, Tech N9ne and Travis O'Guin have grown their company to become the number one independent record label in the world. With multiple albums being dropped every year since their start, Strange Music has expanded into film and video production, radio, merchandising, and of course, putting on some of the best live shows in music. In 2015, Tech N9ne was featured on Forbes' Cash Kings feature, when the publication estimated he pulled in $7.5 million the previous year, beating out major label rappers like 50 Cent and Rick Ross.
Travis O'Guin: I have this bottle of Louis XIII and a bottle of Hennessy Richard sitting on this little piece of furniture in my office. People have wondered for years, "Dude, when are you going to crack these open?" I don't have an answer. I don't know when we're supposed to celebrate, because still today, we only feel like we're about 45% of the way there. So are we supposed to celebrate being less than halfway done?

People Are Strange: Strange Music CEO Travis O'Guin Shares The Secrets Of His Success | Forbes
18. E-40 signs a major label deal with Jive Records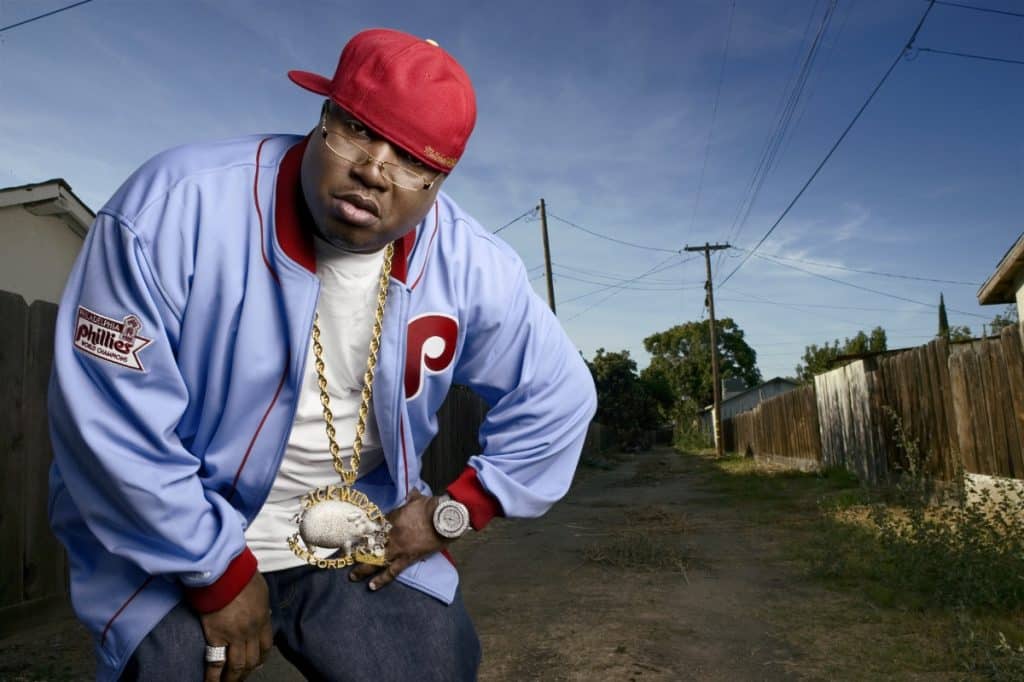 Born in Vallejo, California, E-40 made his rap debut as part of the group, Most Valuable Players, which also featured his cousin Brandt Jones (B-Legit), sister Suga T, and brother D-Shot. The group released their first EP, Let's Side, via Sick Wid' It Records, an independent label started by E-40 to distribute their music.
"We started off selling tapes out the trunk of the car," the Bay Area rapper recalled in an interview with XXL. "I pioneered and coined it independent hustle. I coined that before the Master Ps of the world, before the Cash Moneys. Them my folks, but they'll tell ya that I gave them the blueprint."
After years of independent grinding, Jive Records came calling to get a piece of E-40's business. But since E-40 was already making the lion's share of money each time he dropped an album independently, Barry Weiss, who was the president of Jive at the time, had to come up with a unique deal to get the rapper onboard.
In 1994, Weiss and a colleague at Jive, Ivan Gavin, met E-40 and B-Legit at a hotel in downtown San Francisco. What followed was a tedious negotiation, with Weiss and Gavin stepping out of the room to discuss numbers and coming back in with an offer, then fielding counteroffers, and doing the whole thing over and over again. This went on for nearly eight hours — and three room-service meals — before the four managed to reach an agreement. E-40 would keep his indie margins for the first 200,000 copies sold, then anything after that paid a high artist royalty.

E-40's Eternal Comeback | Fader
17. Nipsey Hussle sells his Crenshaw mixtape for $100 a copy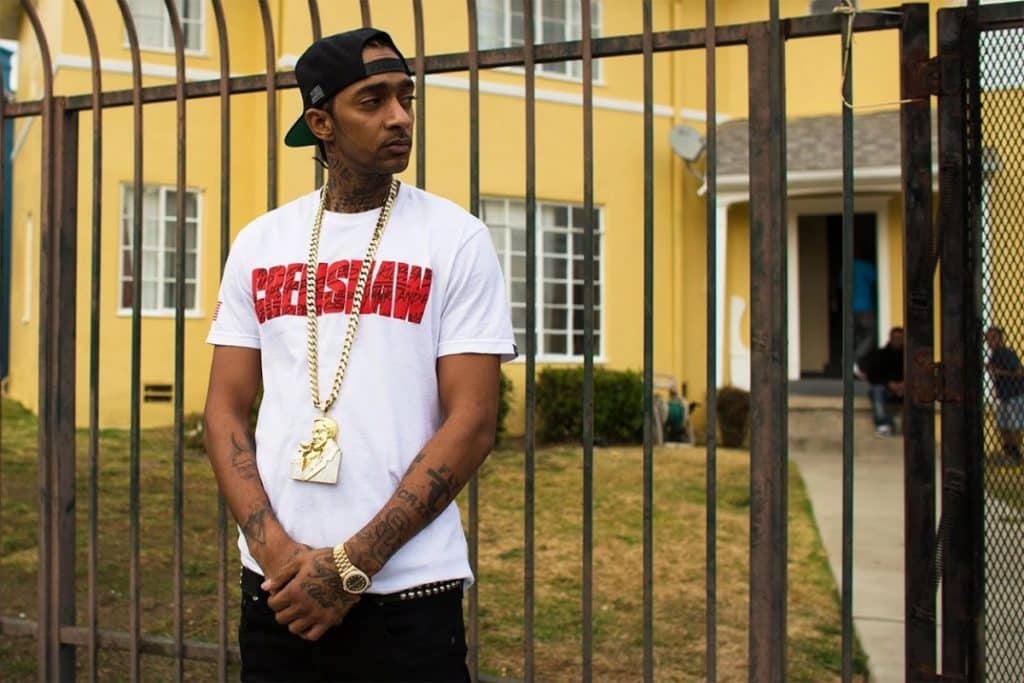 This is just one of the many brilliant business moves that Nipsey Hussle made over his short, but highly impactful recording career. In 2013, when executives and artists were still trying to figure out the fast-changing landscape, Nipsey decided to take a stand for music being valuable again.
Nipsey Hussle: The reason I chose to charge $100 dollars each copy and only start with 1000 units is because I tailor making my music for those who are listening. It's not about stepping outside of what I'm known for in hopes of new discovery. What that means less is fans that are better served. (Kinda like the effect of less kids in a class room leading to a better education).

Nipsey Hussle On Releasing $100 Album | Rap Radar
16. Nas becomes a tech investor with Queensbridge Venture Partners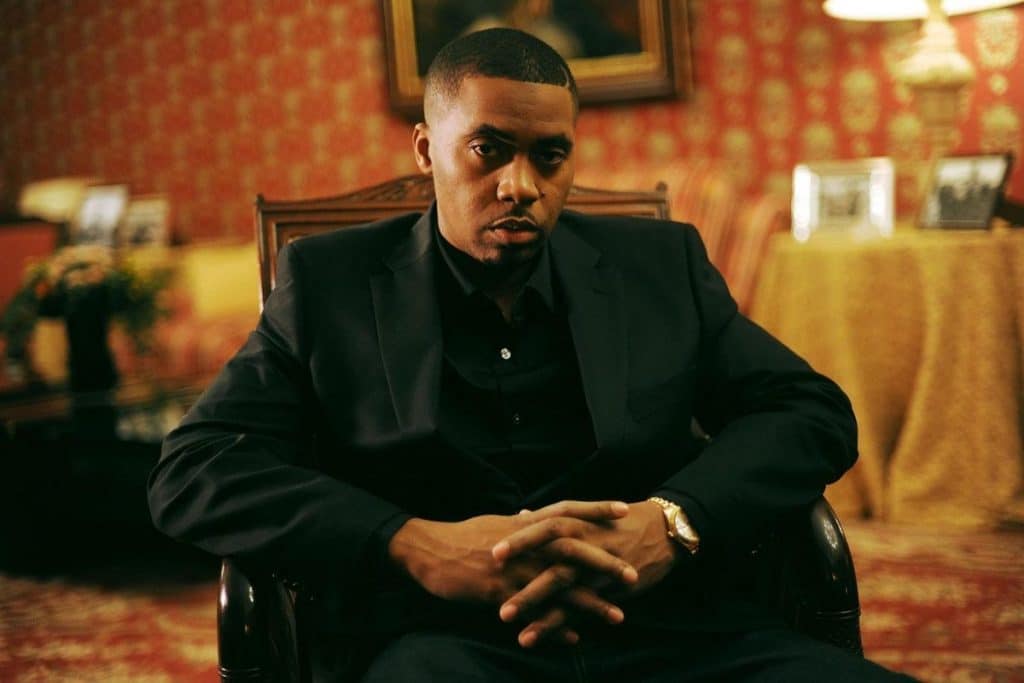 There was a six-year gap between Nas' eleventh album, Life is Good, and his 2018 Kanye-helmed Nasir, and for good reason. The legendary rapper was out in the tech world making investments via his firm, Queensbridge Venture Partners. In 2018, it was estimated that Nas made $40 million after Amazon acquired one of his portfolio companies, Ring Inc., and more recently, Coinbase's 2021 IPO could have netted the rapper over $100 million. That six-year break from music definitely paid off.
Nas: I've always wanted to be surrounded by the smartest people in the world, and didn't want to limit that to just music. I want to meet the people who are innovating in all different fields, and investing lets me do that. I meet the people that are changing the game across all different industries, and I get to be there first at the ground level. It's helped me to progress tremendously in my business.

Nas is like…half man, half venture capitalist | CNBC
15. Master P signs an 80-20 distribution deal with Priority Records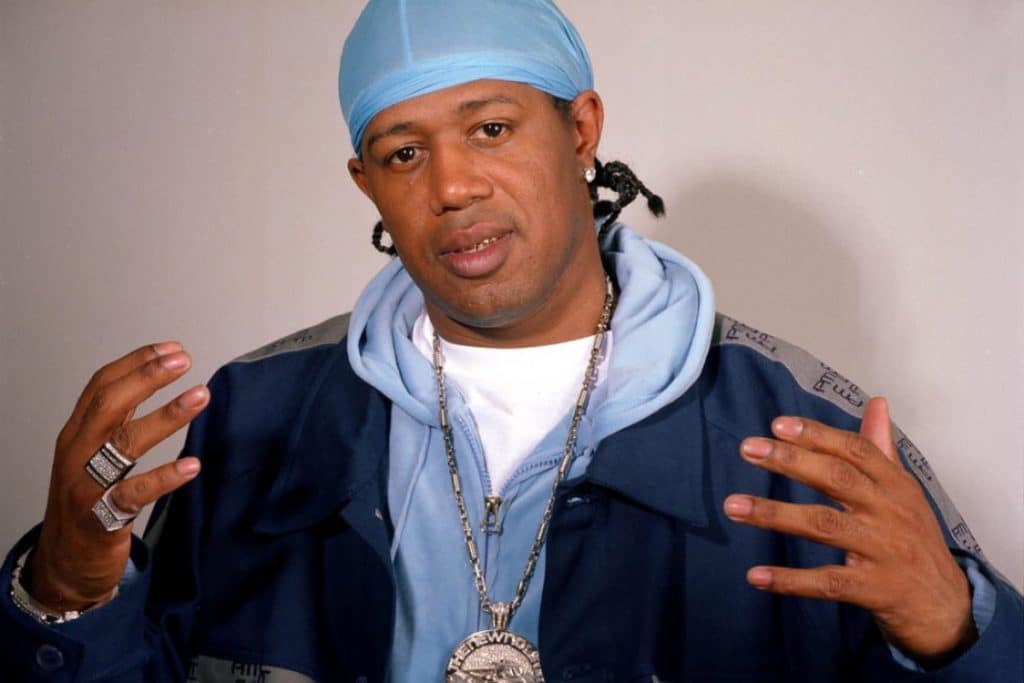 Launched in the early '90s under the name No Limit Record Shop, Master P's independent record label was a burgeoning upstart based in Richmond, California. After relocating to his hometown, New Orleans, in 1995, P recruited a number of local rappers, including Mystikal, Mia X, Kane & Abel, Fiend, and Mr. Serv-On, and released a steady stream of music.
It wasn't longer before major labels started to take notice of his hustle. One particular label, Priority Records, came knocking, and they were ready to negotiate on Master P's terms. With all the leverage built up through his independent record sales, the No Limit boss was able to sign an unprecedented deal with Priority, one that gave him an 80-20 split as well as complete ownership over his masters.
Master P: The thing about it is, people don't realize, I consider myself—I ain't tryin' to be the best lyricist—I just make music that people could feel. But I am the best businessman, I feel I'm the best hustler in the game. So, I'm always about my business, I think that people didn't think you could do that, but when you put your own marketing and promotion money up you can control your rights.

Master P Talks Selling 75 Million Records | Vibe
14. Sylvia Robinson launches Sugar Hill Records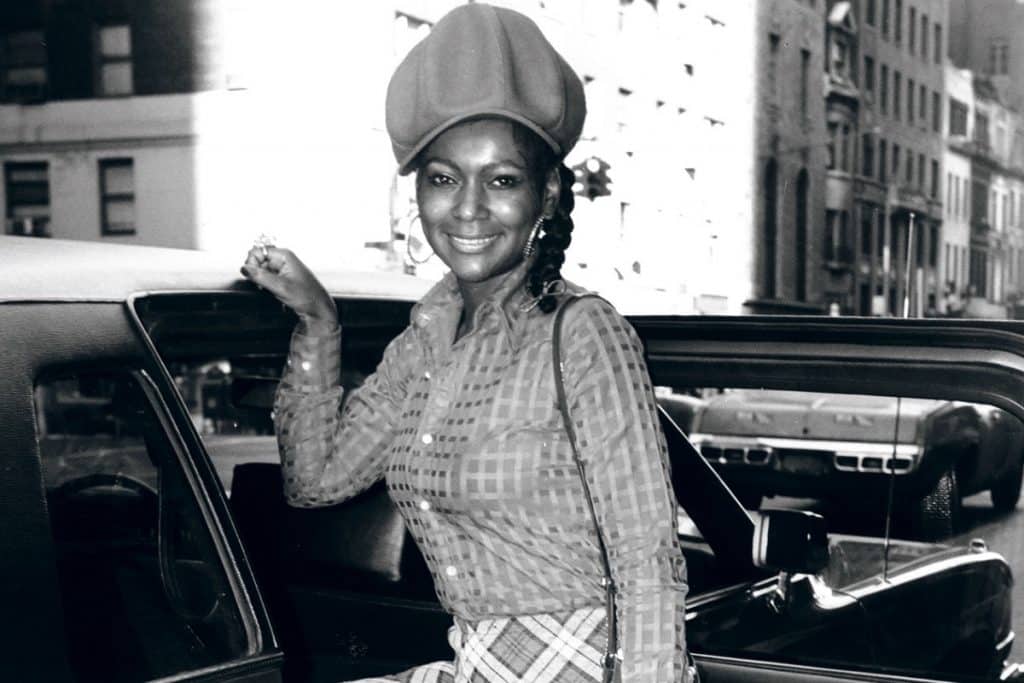 Sylvia Robinson wasn't the first person to recognise the potential of hip hop music as a global force, but she was certainly the first person to take steps on commercialising it for a mainstream audience.
Launching Sugar Hill Records in 1979 with her husband Joe Robinson, they soon released "Rapper's Delight" by The Sugarhill Gang. Even though Fatback Band's "King Tim III (Personality Jock)" was released a few months earlier, "Rapper's Delight" was the turning point for hip hop music being embraced by the mainstream; the song became the first top 40 rap song and also charted in Canada, Australia, New Zealand, the UK and Europe.
13. Kanye West switches from Nike to Adidas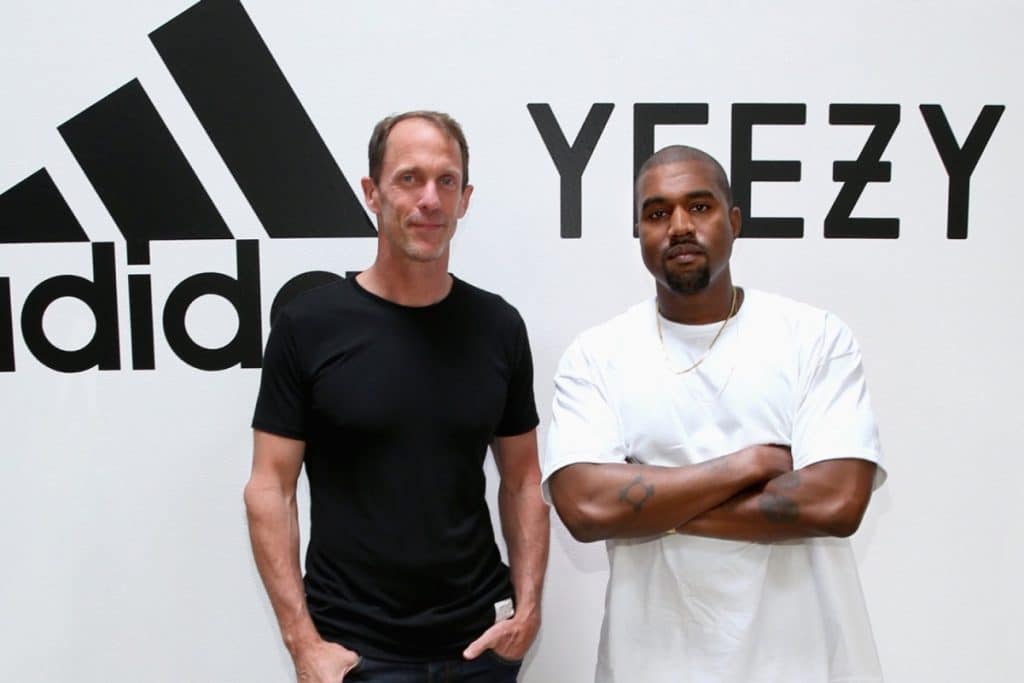 Much of Kanye's frustrations leading up to the release of Yeezus, which he expressed on the album, was the feeling that he was being marginalised by the likes of corporations like Nike. One of his many points of contention was that Nike refused to pay him royalties, even after the monumental success of his sneakers.
In a move that Kanye described as "heartbreaking," he left Nike in 2013 and moved to Adidas, where he found a company that would offer him a genuine partnership. Under the deal, Kanye is able to retain full ownership and creative control over his designs, while Adidas handles fulfillment and production.
West's longstanding deal with Adidas has been the most lucrative part of his business endeavors to date, with Yeezy sneakers continuing to fly off of shelves; according to the documents, the brand grew 31% to nearly $1.7 billion in annual revenue last year, netting Yeezy royalties of $191 million. West has been in business with the company since 2013, with their current deal running through 2026.

Kanye West Now Worth Estimated $6.6B Thanks to Lucrative Gap, Adidas Deals | Billboard
12. Jay-Z acquires Tidal for $56.2 million, sells it to Square for $297 million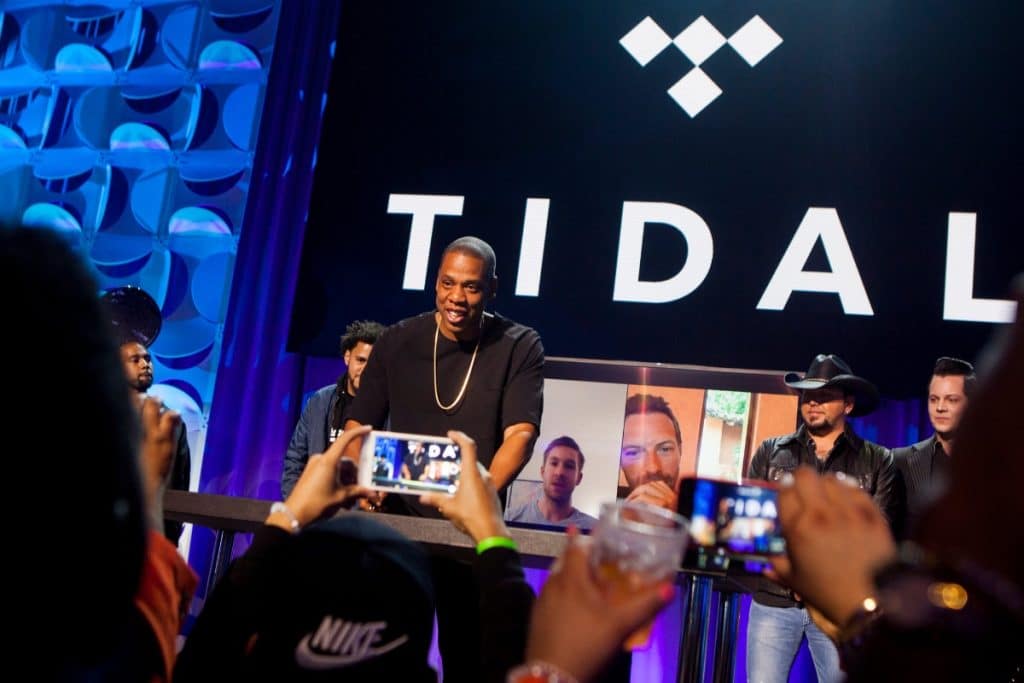 During a time where rappers were signing exclusive deals with streaming services, like Drake's $19 million deal with Apple Music, Jay-Z decided to go acquire his own instead. After a few years of positioning Tidal as one of the premium streaming services in the game, competing with the likes of Spotify and Apple Music, Jay-Z sold the majority ownership to technology company, Square, for $297 million in cash and stock.
Jay-Z: We talked to every single service and we explored all the options, including creating a white label with a service. But at the end of the day we figured if we're going to shape this thing the way we see it then we need to have independence. And that became a better proposition for us — not an easier one, mind you.

Jay Z Talks Tidal, Jimmy Iovine, Rewriting the Music Business Rulebook | Billboard
11. 50 Cent changes the mixtape game forever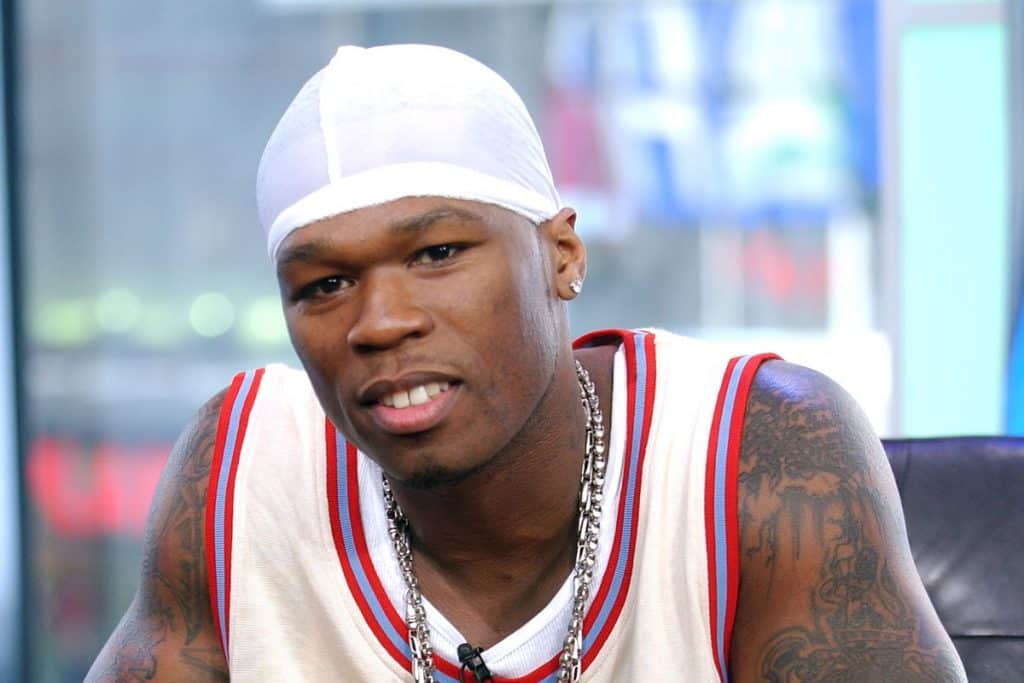 Before 50 Cent came through with G-Unit and changed everything, mixtapes were largely a DJ-driven format, hosted and compiled by names like Kid Capri, Ron G, Doo Wop and DJ Clue. Granted, The Diplomats were technically the first to create artist-driven mixtapes, but the way 50 did it – taking rapper's songs and making them entirely his own – took things to another level.
Suddenly, mixtapes weren't just a bunch of freestyle compilations and DJ shout-outs – they became almost like street albums with strong promotional value. Everything about the G-Unit mixtapes – from the branding and packaging to the strong sense of melody and commercial songwriting – made 50 the hottest names on the streets, and eventually led to Eminem signing him. Since then, rappers like Young Jeezy, Lil Wayne and Drake have all followed 50's mixtape blueprint on their way to multiplatinum success.
DJ Drama: There's the mixtape game pre-50 Cent and post-50 Cent. There was the era from Clue and Doo Wop, when so many rappers came and spit 16s on beats that weren't theirs, into 50 turning them into his own records. Instead of just spitting a 16, he started to re-do people's hooks and make his own songs to the point where as DJs we wanted to play his versions in the club.

The Evolution of the Mixtape: An Oral History With DJ Drama | Billboard
10. Jay-Z launches Roc Nation as part of Live Nation Entertainment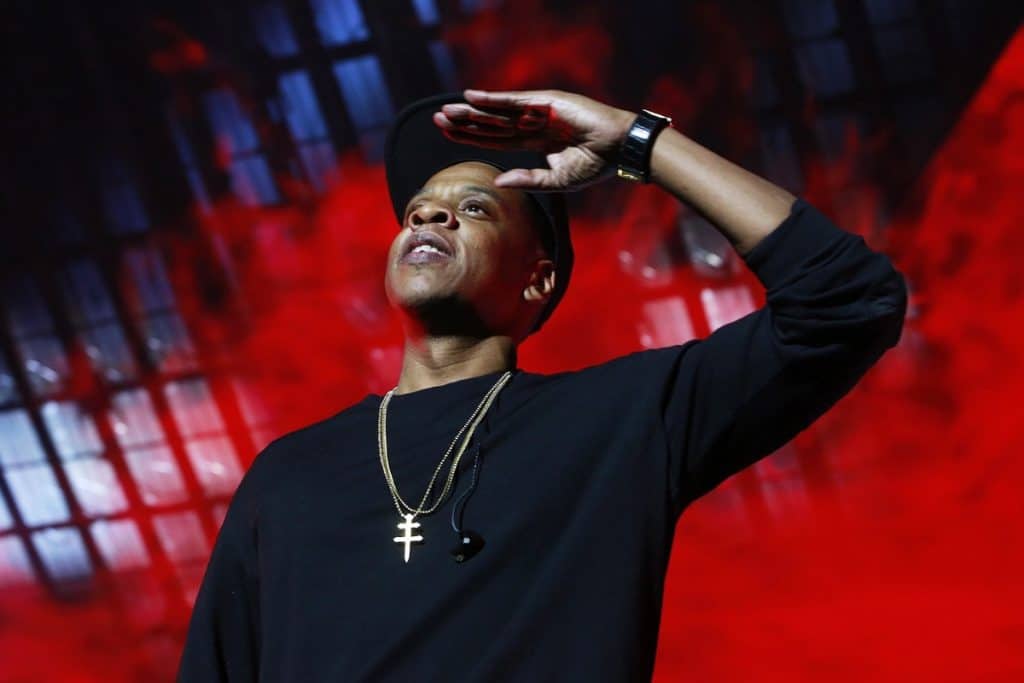 After the break-up of Roc-A-Fella Records, Jay-Z was looking to build the next business venture that would be able to capture the same magic of his legendary label. A brief stint as Def Jam's president let him know that if he wanted to disrupt the record industry, he had to start from scratch. So in 2009, Hov announced that he had split from Def Jam, the record label that had distributed his music for close to two decades, and partnered with Live Nation on a $150 million deal to start up Roc Nation, a hybrid record label, talent management agency and music publishing company.
9. Puffy establishes Bad Boy Entertainment in a joint venture with Arista Records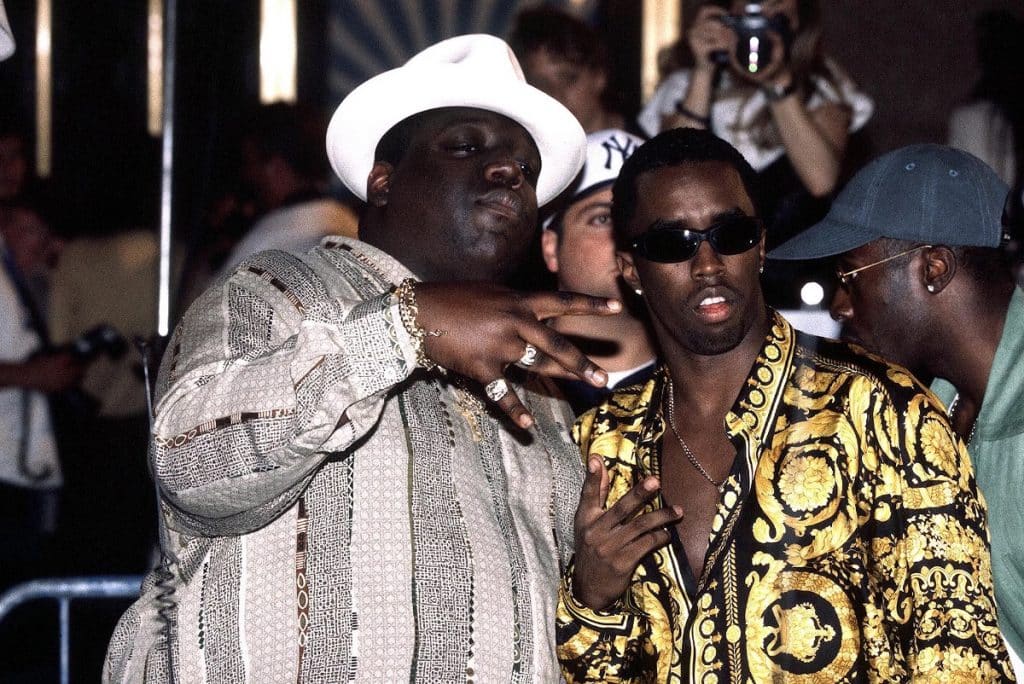 In the early days of his music career, Sean "Puffy" Combs started out as a hungry intern at Uptown Records, under the mentorship of Andre Harrell. But after the success of his acts, Jodeci and Mary J. Blige, Puffy's ego got the better of him and he was fired by Harrell. Puffy went to Clive Davis, the founder of Arista Records, who agreed to back the young executive's new venture – Bad Boy Records.
With their first two artists – Craig Mack and The Notorious B.I.G. – Bad Boy quickly became a dominant force in hip hop. Their first single "Flava in Ya Ear" became a huge hit and peaked in the Billboard Hot 100 top 10, which was then followed by Biggie's multiplatinum Ready to Die. It wasn't long before Bad Boy and their West Coast rival, Death Row Records, were the two biggest hip hop labels in the world.
Andre Harrell: I didn't want to sit there and be the one confining Puff because the corporation was telling me to do that. I'm not built that way. I told Puff he needs to go and create his own opportunity: "You're red-hot right now. I'm really letting you go so you can get rich."

Andre Harrell, Uptown Records founder who discovered Diddy, dies at 59 | The Los Angeles Times
8. Run–D.M.C. signs a hip hop's first endorsement deal with Adidas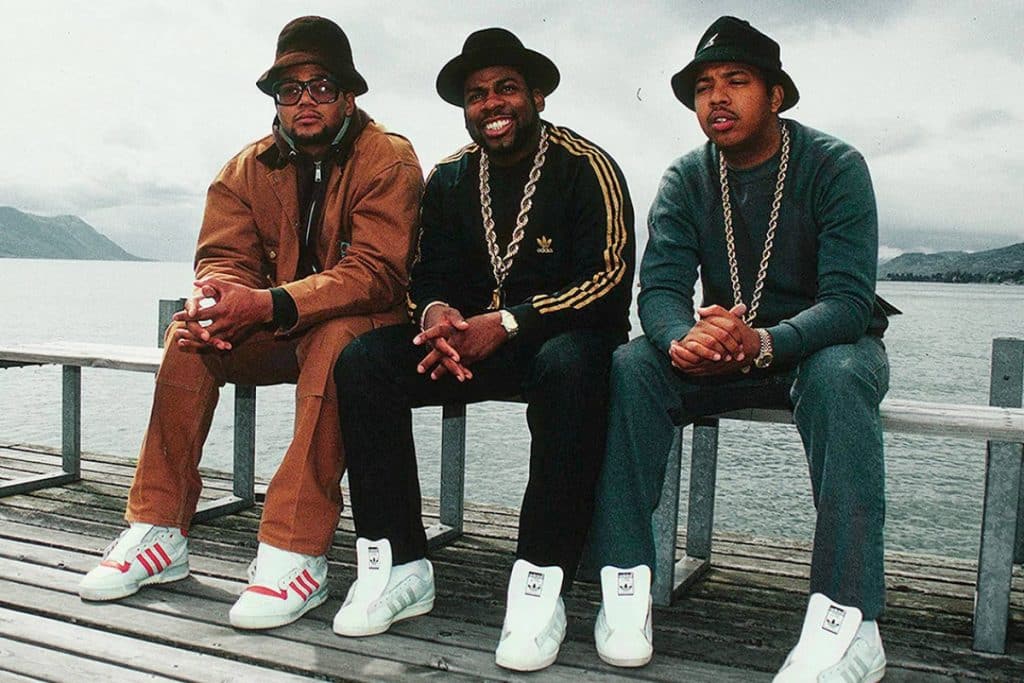 Hip hop's rollercoaster relationship with brands and corporations all started here. It was 1986; Run-D.M.C. had just dropped their groundbreaking third album, Raising Hell (which included the single "My Adidas"), and were set to perform at Madison Square Garden. Lyor Cohen, who was their road manager at the time, had invited Angelo Anastasio, an Adidas executive, to the show.
When it came time for Run-D.M.C to perform "My Adidas," Run asked the crowd to hold their sneakers in the air. Seeing the crowd of thousands hold up their Adidas sneakers in the air, Anastasio realised the power of hip-hop marketing and was quick to sign Run-D.M.C to a $1 million endorsement deal, which also included their own signature line.
Run-D.M.C: I think the relationship with Adidas legitimised our culture, because before it happened, people said it's just a fad, rap music is just a fad, it's negative, it's not good, nobody will ever like it. So our relationship with Adidas legitimised us, because it was a whole other world, that was very well respected, that was very household, families; so people said if rap is so bad, how come Adidas is messing with these rappers right here? So it gave us some legitimacy, for sure. And it took us from the streets to mainstream white America.

Exclusive interview: insights from Run DMC | adidas Group
7. Rick Rubin and Russell Simmons launch Def Jam Recordings from a New York University dormitory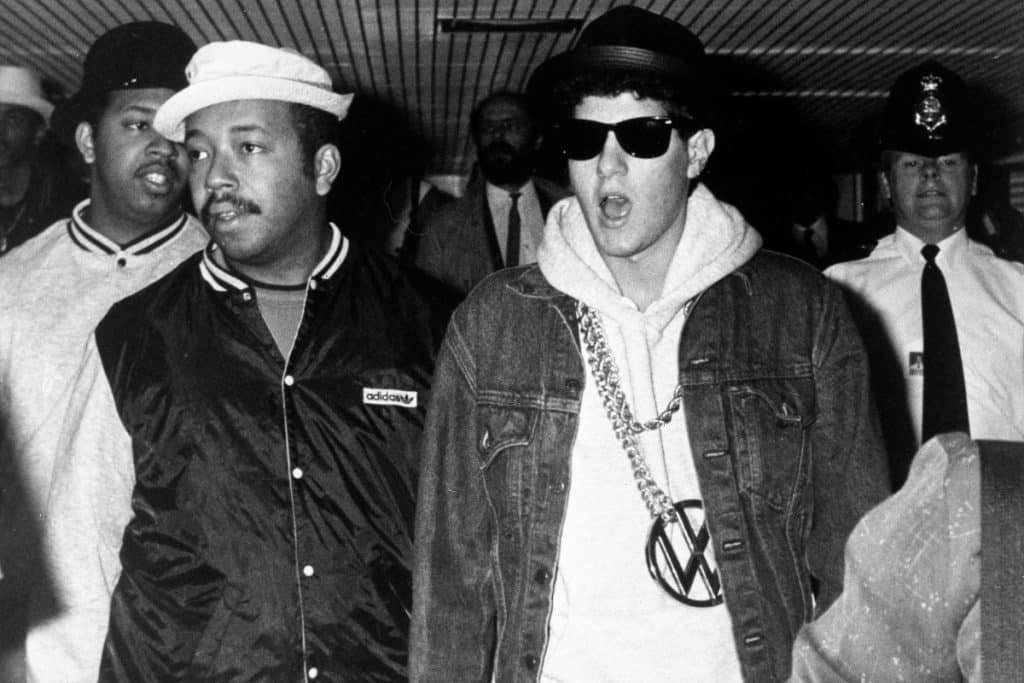 When a young Rick Rubin and slightly older Russell Simmons decided to launch def Jam Records from a dormitory room at New York University, they had no idea that the company they just started would become one of the most impact and lasting brands in hip hop history.
Starting off with T La Rock & Jazzy Jay's "It's Yours," (which was the first single to be released with a Def Jam logo), and continuing with their first official single, LL Cool J's "I Need a Beat", the record label went on to sign important rap acts like The Beastie Boys, Public Enemy and EPMD. Over the decades, Def Jam has been home to some of the greatest rappers of all time, including Jay-Z, Method Man, Redman, Nas, Kanye West, DMX, Jadakiss and plenty more.
Russell Simmons: I met him [Rick Rubin] and he had a drum machine full of hot joints. I mean his whole DMX machine was full of hit records, from what I could hear. He was a smart kid. And he was part of a band called the Beastie Boys, who I met later. They were phenomenal, and he was a great producer. He had produced that record "It's Yours" by T La Rock and after he produced that record he started receiving tapes, and one of the tapes was LL Cool J's "I Need A Beat." He remixed it, or redid it, and it became our first release for Def Jam records.

Rick Rubin, Russell Simmons: Def Jam's First 25 Years | NPR
6. Roc-A-Fella Records enters in a partnership and distribution deal with Def Jam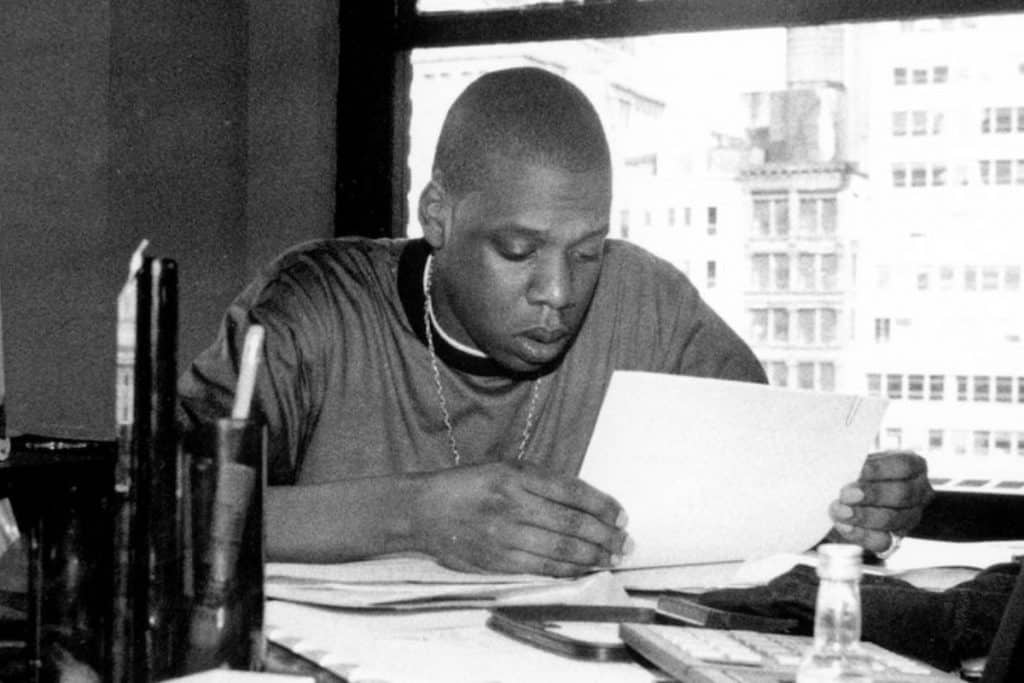 While Jay-Z's debut came out in 1996, the truth is, he'd been grinding away at the rap game for almost a decade – he made his debut appearance in 1986 and had dropped various feature verses and singles over the the years as he struggled to find a label that believed in him.
After countless meetings and rejections, Jay decided to go the independent route, linking up with Damon Dash and Kareem "Biggs" Burke, to form their own independent label, Roc-A-Fella Records. They inked a distribution deal with Priority Records shortly after and released Reasonable Doubt on June 25, 1996.
During a year that saw huge rap releases from 2Pac, Nas, Snoop Dogg and the Fugees, Reasonable Doubt was a modest commercial success, peaking at number 23 on the Billboard 200 and selling just 43,000 units in its first week. But the album's second single, "Ain't No Nigga", was a hit and created a lot of buzz for the upstart label.
It wasn't long before Def Jam came calling and offered Roc-A-Fella a 50-50 partnership and distribution deal. Now, instead of being signed to a label, Jay-Z was officially partners with the number one hip hop label in the world. Over the years, under the Def Jam partnership, Roc-A-Fella would go on to release a number of critically acclaimed and multiplatinum sellers from artists like Beanie Sigel, Cam'ron, Kanye, as well as Jay-Z himself.
Kareem "Biggs" Burke: "Ain't No" was the first record to catch fire, then "Can't Knock the Hustle" was the second one, and the presence Biggie had on the album. Those took us gold, but at the time we were with Priority Records, so we didn't have a big label and they weren't putting much behind it. We used our own money to promote the album. When we got with a bigger machine it was easier to take it the next level. The next album, Vol. 1, went platinum.

Interview: Kareem "Biggs" Burke Talks About Roc-A-Fella's Legacy, Jay Z's "92 Bricks," and What He's Up to Now | Complex
5. Suge Knight and Dr. Dre launch Death Row Records
Like a lot of things Suge Knight-related in the '90s, the beginnings of Death Row Records are somewhat murky. Founded in 1992 by Dr. Dre, Suge Knight, The D.O.C. and Dick Griffey, with financial backing from an imprisoned Michael "Harry-O" Harris, Death Row grew to become the hip hop label, only rivalled by Bad Boy Entertainment.
During the label's peak years between 1992-1996, they dropped: Dr. Dre's The Chronic (3x platinum), Snoop Dogg's Doggystyle (4x platinum), Tha Dogg Pound' Dogg Food (2x platinum) and 2Pac's All Eyez On Me (diamond). The tragic murder of Pac and Suge's probation violation, along with Dre and Snoop leaving the label, all but ended what was the most important hip hop label of its time.
4. Apple purchases Beats by Dr. Dre for $3 billion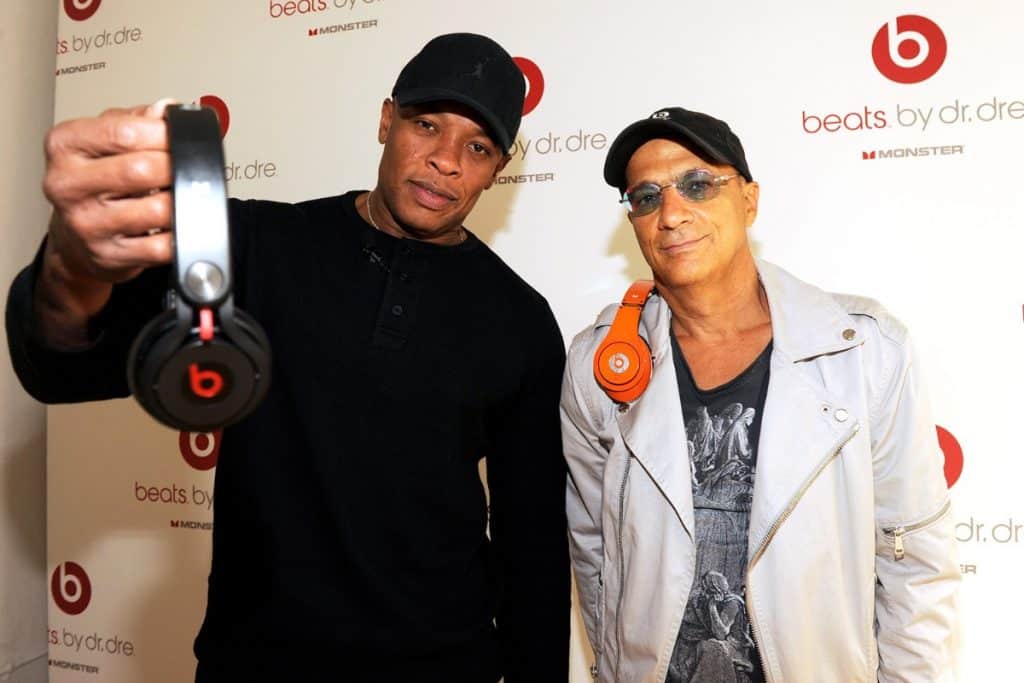 There isn't a hip hop artist who has a more iconic legacy than Dr. Dre. From kicking in the door as part of N.W.A., to launching Death Row Records, producing for Snoop and Pac, introducing Eminem to the world, mentoring Kendrick Lamar, Dre has had a major contribution to every decade of hip hop's history. Financially-speaking though, all of those achievements pale in comparison to Apple's 2014 acquisition of Beats by Dr. Dre for $3 billion.
Tim Cook: This is all about music, and we've always viewed that music was key to society and culture. Music's always been at the heart of Apple. It's deep in our DNA. We've sold Macs to musicians since the beginning of Macs. And we accelerated the music industry with the digital music revolution with the iPod and the iTunes music store.

Tim Cook Explains Why Apple Is Buying Beats (Q&A) | Recode
3. 50 Cent becomes a spokesperson for VitaminWater, invests in Glacéau
When rappers sign beverage endorsement deals, it's usually alcohol brands that are front and centre. Think Puffy and vodka, Nas with Hennessy or Hov with champagne. But for 50 Cent, who is well-known for how little he drinks, signing an alcohol deal wouldn't make much sense for his brand.
Which is why 50's partnership with Glacéau, which produced VitaminWater, was a better fit for the rapper. In 2004, at the height of his popularity, 50 became a spokesperson for the brand, but instead of getting paid upfront money, he received minority shares in the company instead. A few years later, in 2007, Coca-Cola purchased purchased Glacéau for $4.1 billion, earning 50 an estimated $100 million for his shares.
2. Wendy Day orchestrates the Cash Money-Universal Records deal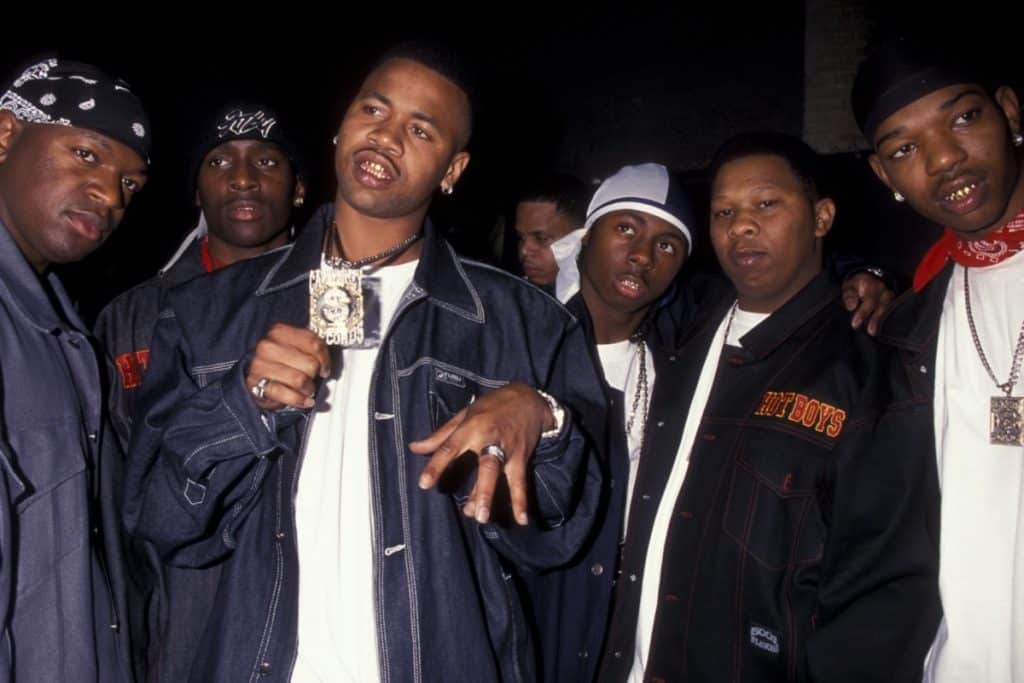 Throughout the years, hip hop OG, Wendy Day has brokered some of the most important deals in the industry, including Master P's landmark deal with Priority Records and Twista's 50/50 joint venture with Atlantic Records, but her crowning achievement is the $30 million deal she secured for Cash Money Records with Universal.
Launched in the early '90s by brothers Ronald "Slim" and Bryan "Birdman" Williams, Cash Money Records was an independent label which featured a roster of local talent like Lil Wayne, B.G, Juvenile. After years of independent releases, the label attracted the attention of Universal. With Wendy Day's help, Cash Money managed to sign an unprecedented $30 million pressing and distribution deal, which including a $3 million advance contract, 85% royalties split, 50% of publishing revenues and ownership of all their masters.
If you want to talk about impact – the significance of this deal is still being felt today, especially when you think about the likes of Drake and Nicki Minaj all coming up under the Cash Money banner.
Wendy Day: Cash Money had sold over 31 releases over a six-year period of time. Those releases sold anywhere from 5,000 CDs to 25,000 CDs on each release. When I was in the midst of shopping their deal, I helped them sell 75,000 CDs on a release by expanding their marketing area into the Midwest from the south. Once they had a large buzz in the south and in the Midwest, the rest was easy. They were able to parlay that regional success into a $30 million distribution deal, where they could keep 80% of the income. Most new artists get to keep 15% of sales after they pay back all of the money spent on marketing and promotion. So to get to keep 80% AND own their own masters was amazing!

Turning Vision Into Reality: Interview With Rap Coalition Founder Wendy Day | Stop The Breaks
1. RZA signs a unique deal with Loud Records for the Wu-Tang Clan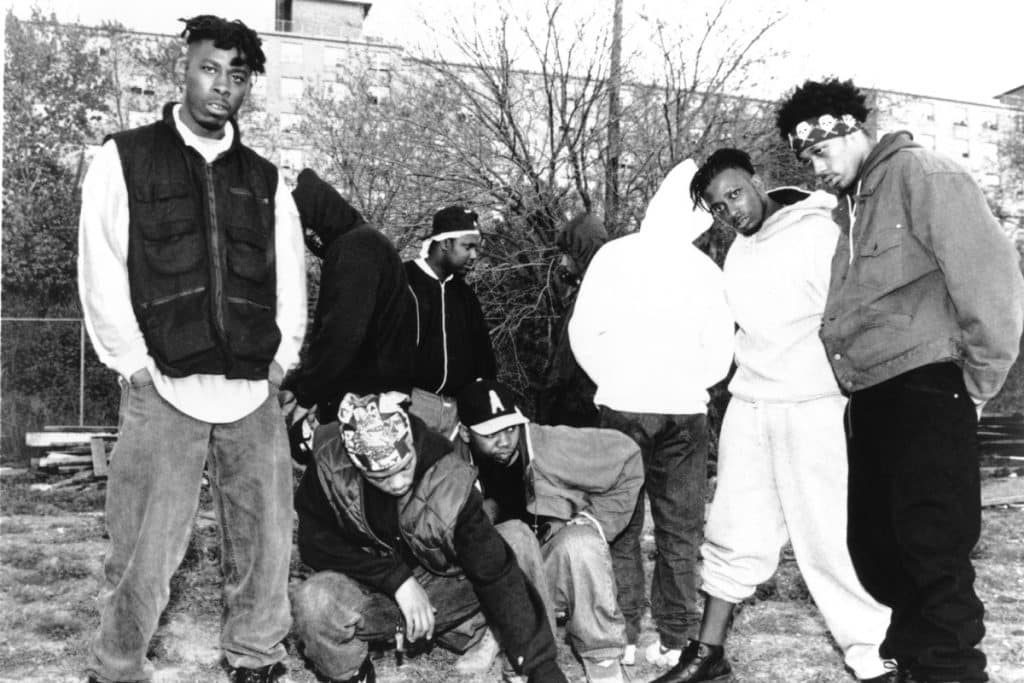 When the Wu-Tang Clan dropped "Protect Ya Neck" on May 3, 1993, the underground buzz for the record was crazy and, sure enough, the record labels came knocking.
But for RZA, the Clan's de-facto leader, getting a standard record deal wasn't good enough. He didn't just want a record label to sign the Wu-Tang Clan as a group, but also one that would allow the individual members to be free agents and sign separate solo deals. It was unheard of at the time, and there wasn't any label who was willing to give them this option.
Until Loud Records came along. Founded in 1991 by childhood friends, Steve Rifkind and Rich Isaacson, Loud's first signed rap acts were Twista and Tha Alkaholiks, but it was the Wu who really put the label on the map. Convinced that the Shaolin group was going to transform into a movement, Rifkind agreed to RZA's terms and signed the Clan with a $60,000 record deal.
RZA: That was my original strategy — to have artists placed in different locations, then get those different labels to work together for my brand. Of course I learned that's not easy to do because the labels are in competition with one another. There was only one year [1995] that they all listened to me, and that turned out to be a great year for everybody. Geffen, Loud, Def Jam and Elektra got together and bought this thing called the Wu Family Tree, which is a bin they put in record stores. It had the GZA record, the Wu-Tang record, the Method Man record and so forth. Everybody in the bin's sales doubled the month it was introduced.

Interview: Robert Diggs, a.k.a. the RZA | Time