Over the past decade, few rappers have ascended the ranks with the same speed and energy as Jonathan Lyndale Kirk, better known by his stage name, DaBaby. Born in Cleveland, Ohio, but raised in Charlotte, North Carolina, DaBaby found his footing in music between 2014 and 2015, an exploration that would quickly bear fruit.
After releasing a slew of mixtapes, including Nonfiction, God's Work, and Baby Talk, his breakout moment came with the 2018 mixtape Blank Blank, which caught the attention of industry heavyweights and the wider rap community. This paved the way for the release of his debut studio album, Baby on Baby, which featured his breakout hit single "Suge", marking his arrival into the mainstream.
So let's get into it. From the infectious vibes of Baby on Baby to the experimental undertones on Blame It on Baby and collaborations like Better Than You with NBA YoungBoy, we rank every DaBaby album, from worst to best.
Baby on Baby 2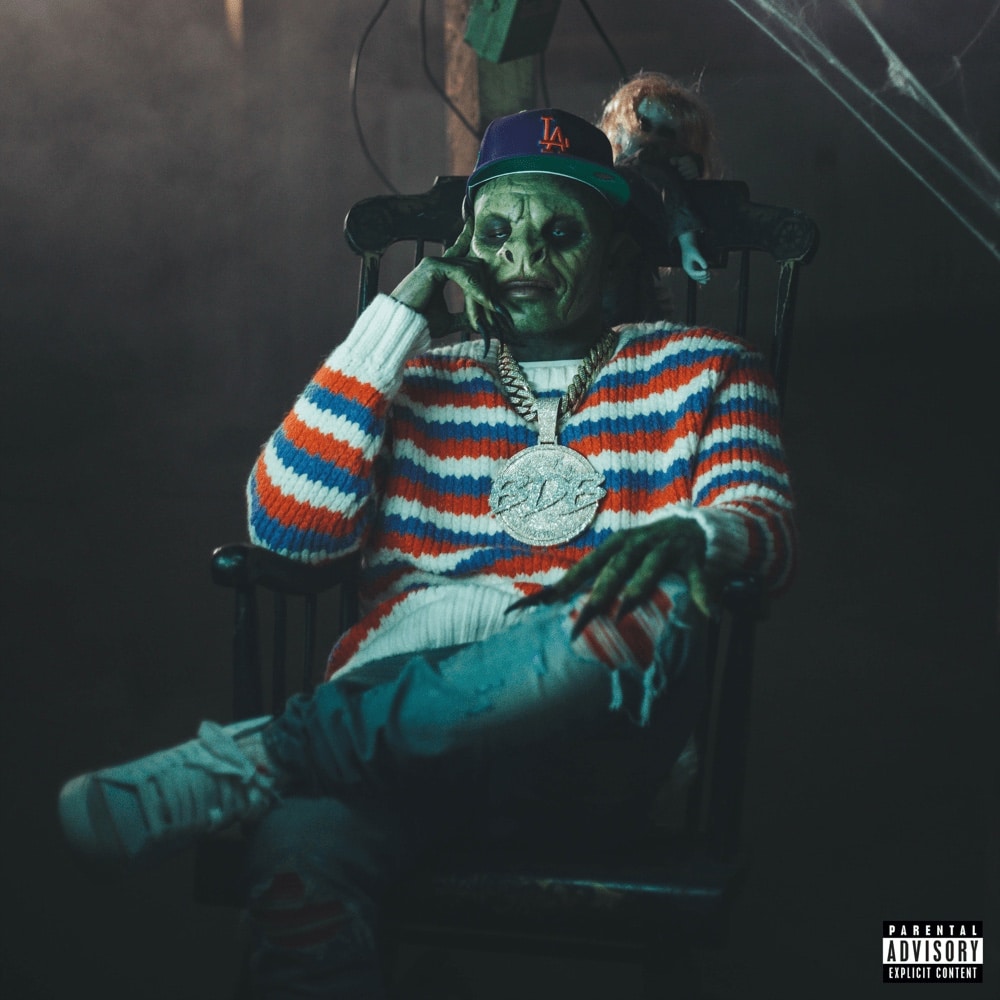 Released: September 23, 2022
Label: Interscope, SCMG
Singles: N/A
Features: Anthony Hamilton
On Baby on Baby 2, DaBaby's signature high-voltage rap remains as punchy as ever, offering a brawny and undeniably vivacious listening experience. The lack of innovation, however, makes this sequel feel repetitive and somewhat mundane, a clear indicator that DaBaby's well-worn creative path may need some rejuvenation. The rare softer edges, as seen on "Boogeyman" and "Keep It Cute," show glimpses of a promising new direction, but these instances are sparse. The sole guest appearance by Anthony Hamilton on "Blank" brings a fresh layer of depth, underlining the potential benefits of increased collaboration. Despite its energy, Baby on Baby 2 feels more like a maintenance of status quo than an advancement, keeping the North Carolina rapper in his safety zone rather than pushing him towards his untapped versatility.
Better than You (with YoungBoy Never Broke Again)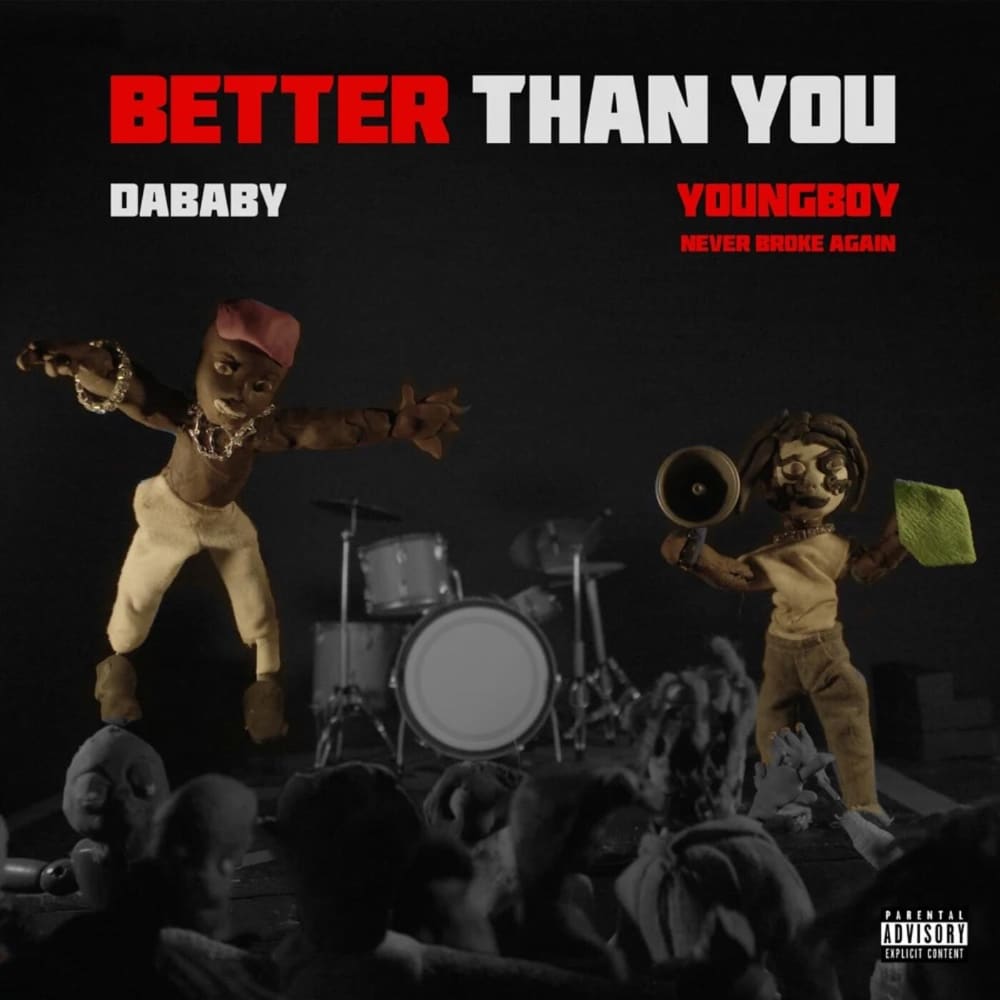 Released: March 4, 2022
Label: SCMG, Interscope, Atlantic
Singles: "Hit", "Neighborhood Superstar", "Bestie"
Features: N/A
Better Than You presents a solid juxtaposition of two of rap's most polarizing voices. The contrasting styles of DaBaby's punchy, unwavering rap and NBA YoungBoy's speedy, melodic flows create a dynamic auditory experience. Their individual strengths are highlighted on tracks like "BBL" and "Neighborhood Superstar," however, the mixtape lacks a consistent collaborative alchemy, feeling more like a collage of disparate efforts than a unified project. DaBaby's lack of stylistic experimentation in contrast to NBA YoungBoy's adventurous pursuits, while maintaining his charisma, inadvertently renders the project a little lopsided.
Blame It on Baby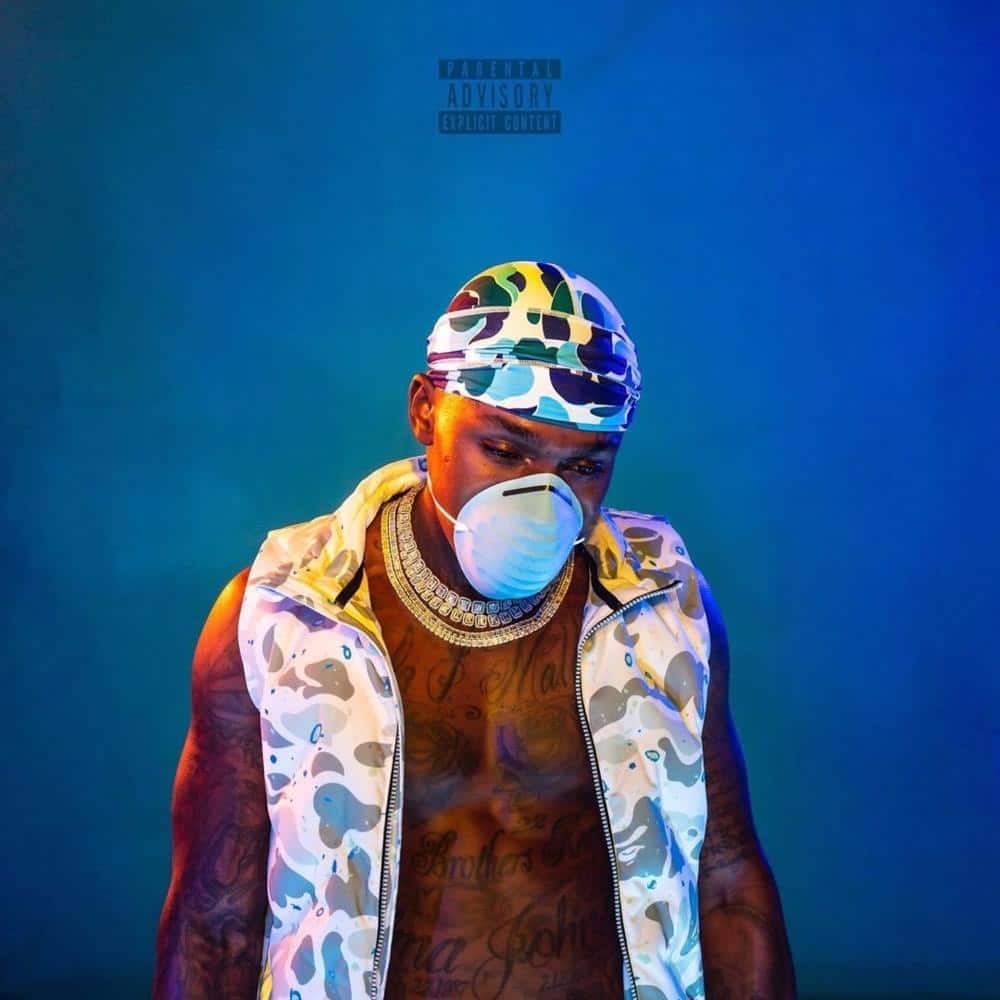 Released: April 17, 2020
Label: Interscope, SCMG
Singles: "Find My Way", "Rockstar", "No Dribble", "Peep Hole", "Blind"
Features: Quavo, Future, JetsonMade, Roddy Ricch, YoungBoy Never Broke Again, A Boogie wit da Hoodie, London on da Track, Ashanti, and Megan Thee Stallion.
Blame It on Baby witnesses DaBaby oscillating between his signature energetic trap anthems, as on "Jump" and "Pick Up," and brave explorations into singing and emotional depth. Although the album has several tracks that rehash his trademark formula, it also offers potential turning points, most notably on tracks like "Rockstar" and "Drop." "Find My Way" showcases DaBaby's ability to harmonize rapping and singing, offering a fresh take on his charismatic lyricism. Despite these high points, the album feels uneven, as the singer's experiments mostly underdeliver. The quintessential DaBaby energy is there, but it feels muted under repetitive motifs and half-baked ventures into new territory, slightly dimming the spark that initially catapulted him to fame.
Kirk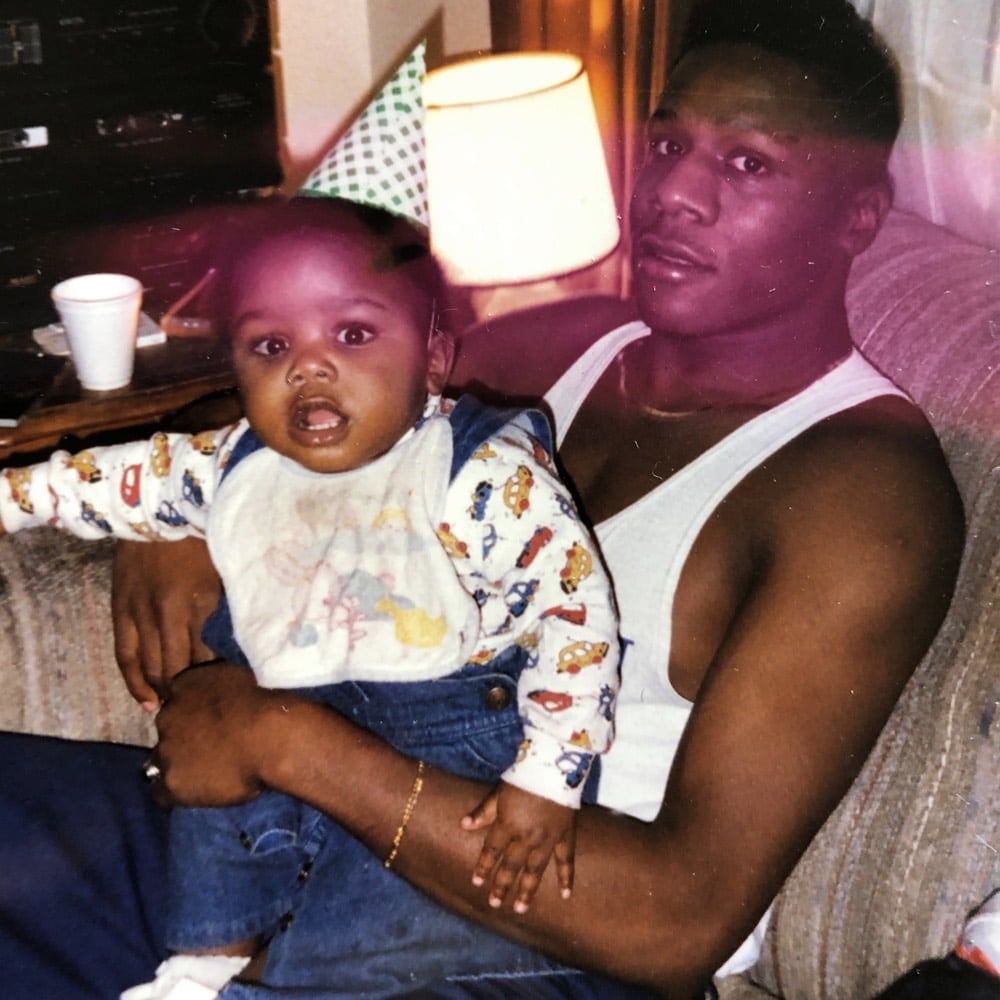 Released: September 27, 2019
Label: Interscope, SCMG
Singles: "Intro", "Bop", "Vibez"
Features: Kevin Gates, Chance the Rapper, Gucci Mane, YK Osiris, Nicki Minaj, Lil Baby, Moneybagg Yo, Stunna 4 Vegas and Migos.
With Kirk, DaBaby brings his infectious charisma and humor, albeit with a sense of predictability that makes the album a strong yet flawed bag. While tracks like "Vibez" and "Raw Shit" feature his signature reckless flow, refreshing variations, such as the expressive pianos on "Gospel" and the Wild West-inspired trap on "Toes," hint at an evolving sonic landscape. Lyrically, DaBaby's charismatic boasts can feel repetitive and predictable, especially in his trademark delivery. The album's true standout, "Intro," offers a raw, introspective glimpse into DaBaby's life, exhibiting the profound emotional depth he is capable of delivering. Although Kirk has its gems, the rapper's reluctance to deviate from his established formula dilutes the album's overall impact and doesn't quite deliver on its potential.
Baby on Baby
Released: March 1, 2019
Label: Interscope, SCMG
Singles: "Suge", "Baby Sitter"
Features: Offset, Rich Homie Quan, Rich the Kid and Stunna 4 Vegas.
Baby on Baby presents DaBaby's foray into the mainstream, marking his transition from a regional sensation to a hip-hop heavyweight. The album, consisting of 13 succinct tracks, is a testament to DaBaby's evolution as a rapper, punctuating every beat with his infectiously charismatic persona and swift lyricism. Songs like "Suge" and "Walker, Texas Ranger" embody his signature style, while tracks like "Baby Sitter" showcase his more technically proficient flows. With a bold, audacious, yet playful demeanor, DaBaby exhibits his unique appeal throughout the album, as evident in his rapid-fire exchanges with peers like Offset and Rich the Kid. This album, brimming with energy and irreverence, presented DaBaby's potential as a major force in the rap game, positioning him as an artist to watch back in 2019.