In the ever-shifting landscape of hip-hop, De La Soul has stood the test of time as an unstoppable force of creativity, innovation, and genre-defying brilliance. With a catalog spanning over three decades, the Long Island trio has etched an indelible mark on the hearts and minds of fans, critics, and fellow artists alike.
From the early days of the Daisy Age to their triumphant return with crowd-funded gems, De La Soul has consistently pushed the boundaries of what hip-hop can be. As we venture through their storied career, we'll encounter lesser-known works that still shimmer with the group's unmistakable charm and versatility, as well as legendary albums that introduced new sounds and styles to the genre.
So let's get into it. From the twisted humor of De La Soul Is Dead to the spellbinding jazz-infused Buhloone Mindstate, we rank every De La Soul album, from worst to best.
8. AOI: Bionix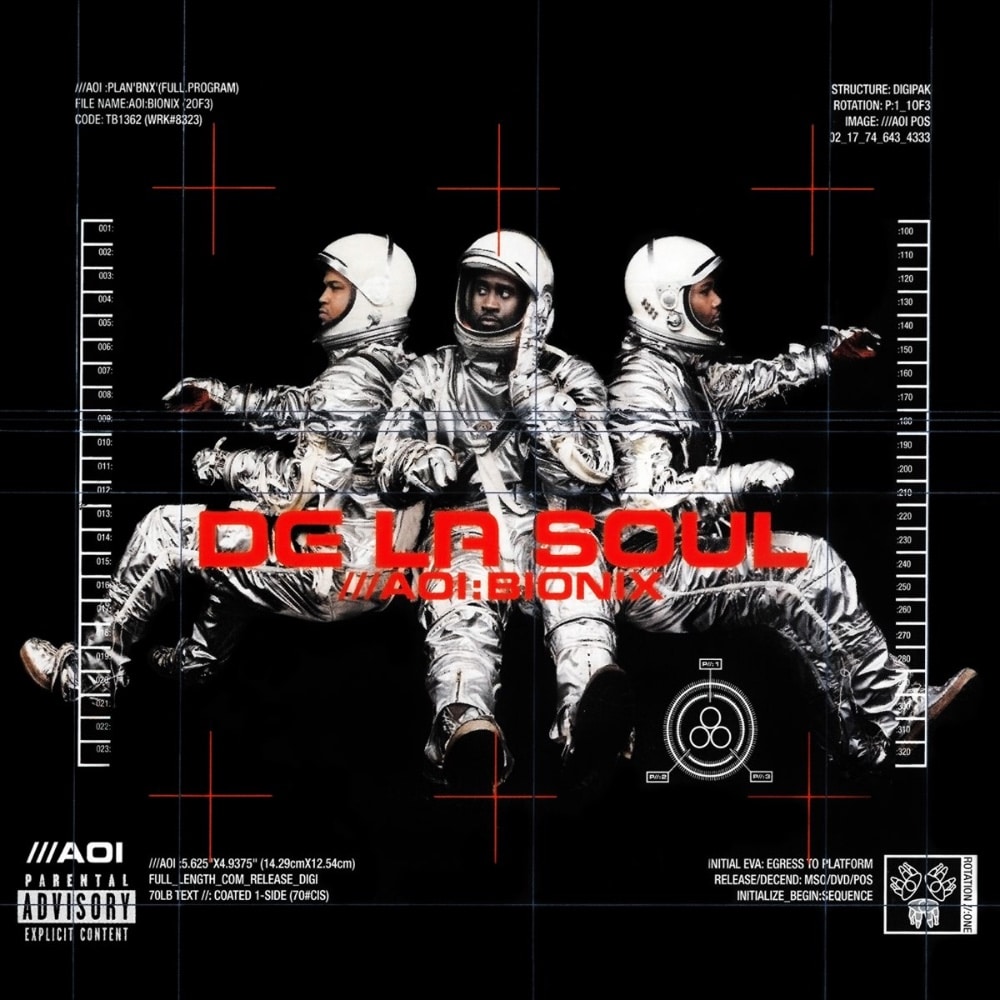 Released: December 4, 2001
Label: Tommy Boy
When it comes to a group as great as De La Soul, I'll always be hard-pressed to say that they have a "bad" project. In saying that, AOI: Bionix is definitely the worst album. The second part of a planned three-disc series, the album showcased the group's evolving artistry during the Art Official Intelligence era, straying from their non-conformist roots yet retaining their unique charm. The record features standout tracks and collaborations, such as "Baby Phat" with Yummy Bingham and Devin the Dude, "Held Down" with Cee-Lo, and "What We Do (For Love)" with Slick Rick. Reverend Do Good's skits provided social commentary and added levity, while J Dilla's intro and outro on "Peer Pressure" highlighted the group's versatility.
7. Art Official Intelligence: Mosaic Thump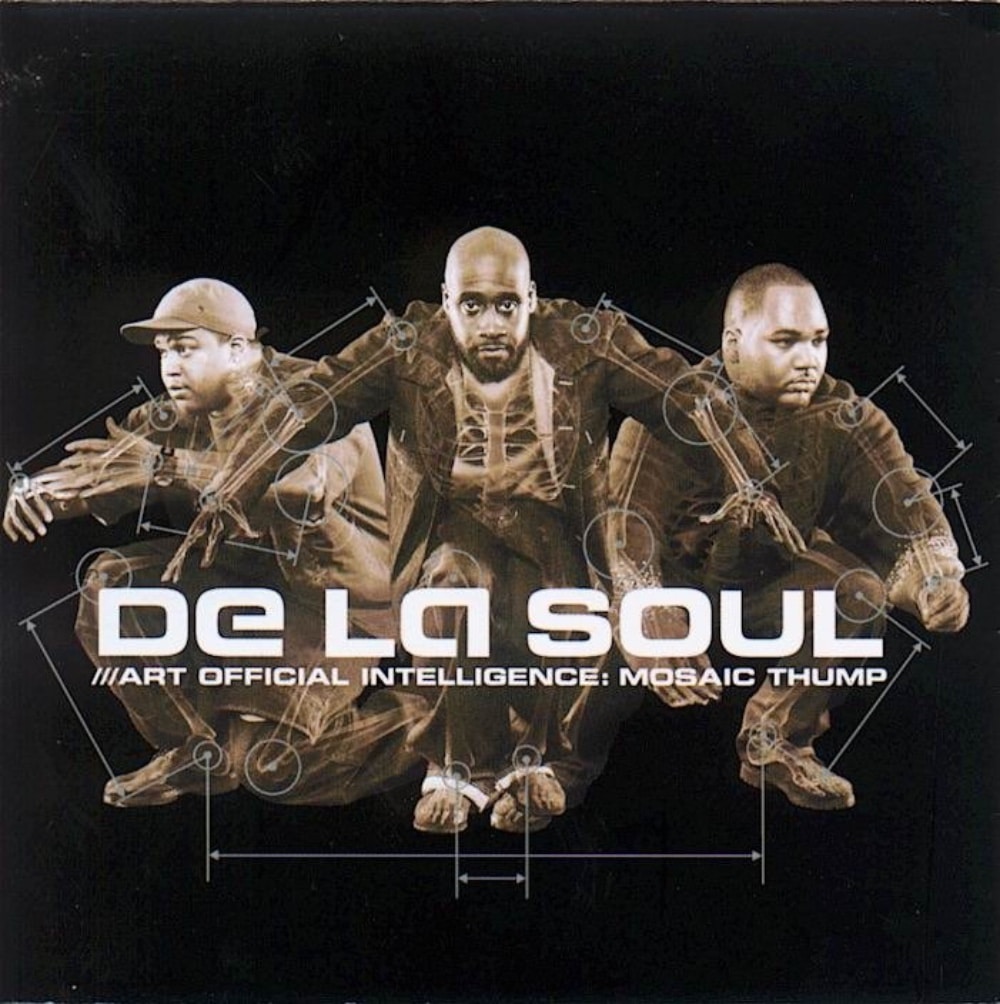 Released: August 8, 2000
Label: Tommy Boy
Art Official Intelligence: Mosaic Thump marked De La Soul's first foray into the new millennium, playing on the term "Artificial Intelligence" while maintaining their signature hip-hop spirit. Released in 2000, Mosaic Thump boasted an impressive lineup of guest artists, including Redman, Tash and J-Ro of Tha Liks, Xzibit, Busta Rhymes, Mike D and Ad Rock of the Beastie Boys, Busy Bee, Freddie Foxxx, and soul icon Chaka Khan. The album also generated hit singles like "Oooh." and "All Good?", with the former earning a Grammy nomination for Best Rap Performance by a Duo or Group – it ended up losing to "Forgot About Dre."
6. and the Anonymous Nobody…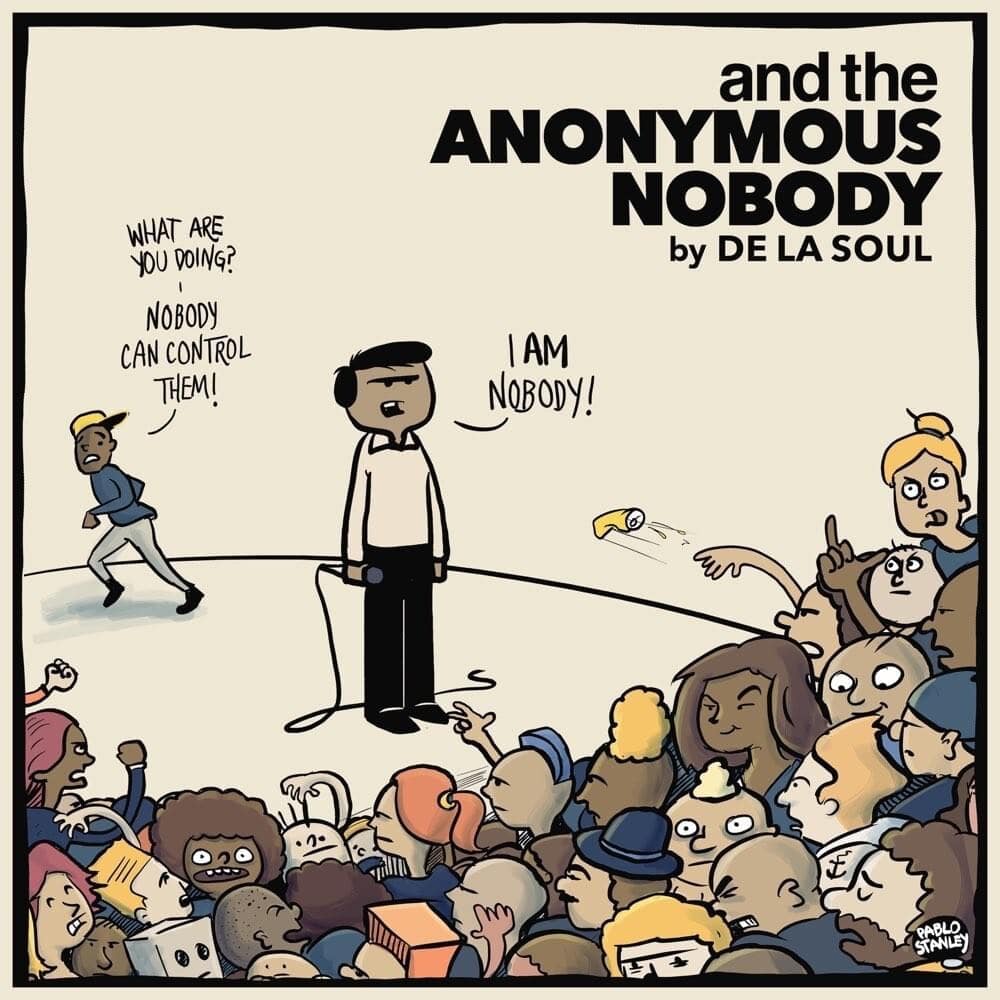 Released: August 26, 2016
Label: A.O.I., Kobalt
In 2016, De La Soul triumphantly returned with and the Anonymous Nobody…, a crowd-funded album that reasserted the group's creative prowess and boundless artistic vision to a whole new generation of hip hop fans. The album's eclectic sound was enhanced by collaborations with legends like Pete Rock, Damon Albarn, and Little Dragon. In many ways, and the Anonymous Nobody… serves as a celebration of the diverse styles De La Soul has championed throughout their storied career. Despite a long hiatus between this record and their previous one, the trio proved they hadn't lost a single step.
5. De La Soul Is Dead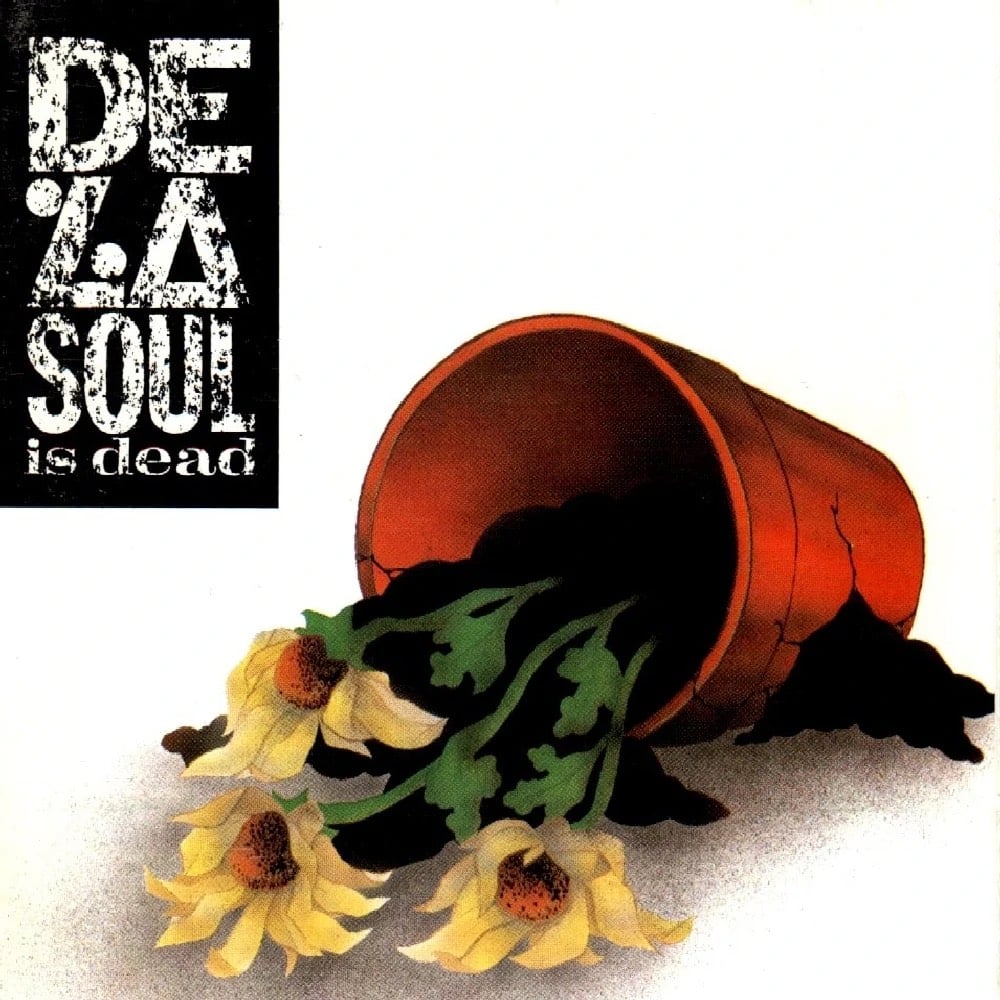 Released: May 14, 1991
Label: Tommy Boy, Warner Bros.
Released on May 14, 1991, and produced by the ingenious Prince Paul, the album tackled the dreaded "sophomore jinx" head-on, blending storytelling and musical innovation to create a masterful concept album. De La Soul Is Dead broke free from the "daisy age" theme of their debut, yet maintained the magnetic hip-hop essence that fans adored. Memorable tracks like the haunting "Millie Pulled a Pistol on Santa" and the infectious "Pass the Plugs" continued to showcase the group's lyrical prowess and sonic versatility. With its tongue-in-cheek skits and fictional radio station WRMS, De La Soul Is Dead playfully lampooned the critics and shook off the "hippies of hip-hop" label. The album not only scored a rare five-mic rating in The Source but also secured its spot among the 100 Best Rap Albums in 1998.
4. Buhloone Mindstate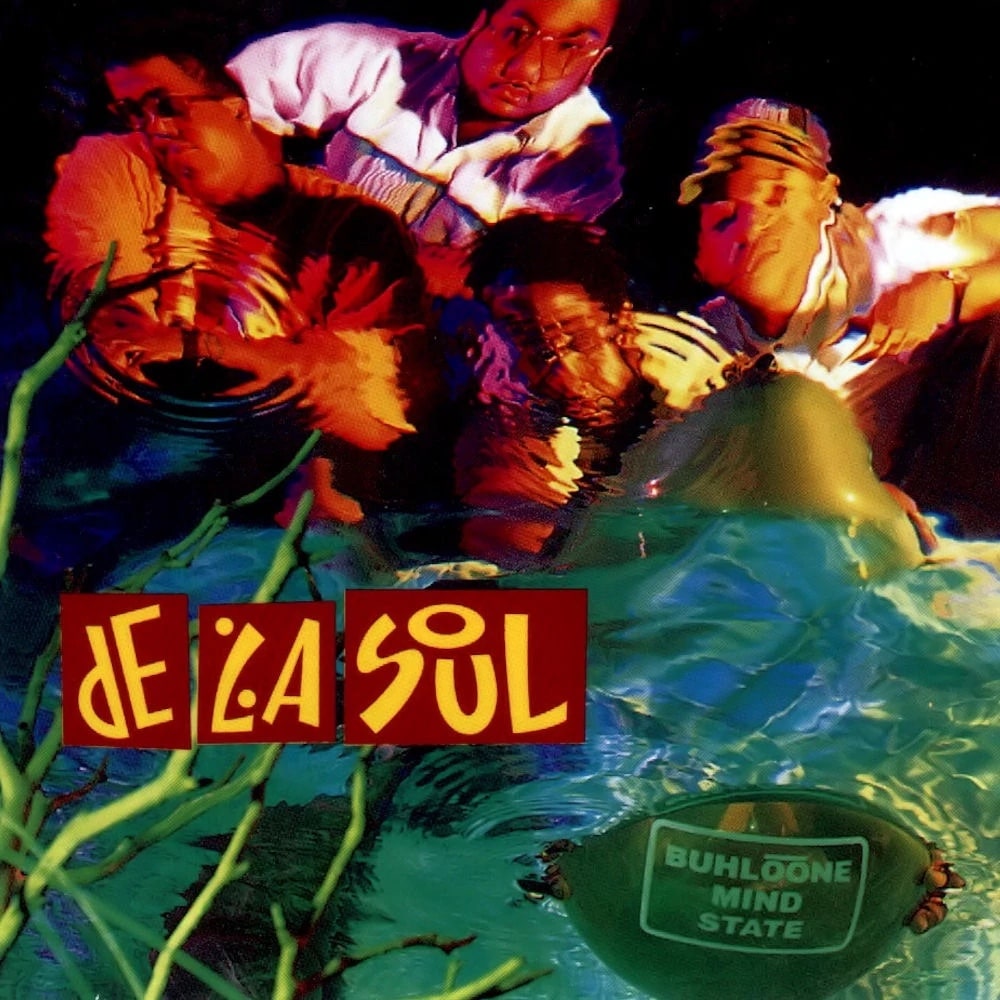 Released: September 21, 1993
Label: Tommy Boy, Warner Bros.
Buhloone Mindstate, released on September 21, 1993, marked the end of an era as De La Soul's final collaboration with the legendary Prince Paul. The album served up a captivating concoction of jazz and hip hop, featuring virtuosos like Maceo Parker, Fred Wesley, and Pee Wee Ellis. With a star-studded lineup of guest appearances, including Scha Dara Parr, Takagi Kan, Biz Markie, Guru, Dres of Black Sheep, and Shortie No Mass, the album's sonic landscape was as diverse as it was mesmerizing.
3. The Grind Date
Released: October 5, 2004
Label: A.O.I., Sanctuary Urban
Serving as a brilliant distillation of the early to mid-2000s hip hop zeitgeist, The Grind Date weaves together a rich tapestry of soulful samples, booming basslines, and razor-sharp lyricism. What began as the conclusion to the Art Official Intelligence series evolved into a standalone entry that encapsulated the spirit of the era while remaining quintessentially De La Soul. Boasting a formidable production lineup, including the likes of J Dilla, 9th Wonder, and Madlib, The Grind Date showcased the group's ever-impressive prowess on the mic. In tracks like the iconic MF DOOM-featured "Rock Co.Kane Flow" and "He Comes" with the legendary Tony Starks, De La Soul held their own among hip hop royalty, cementing their status as lyrical titans.
2. 3 Feet High and Rising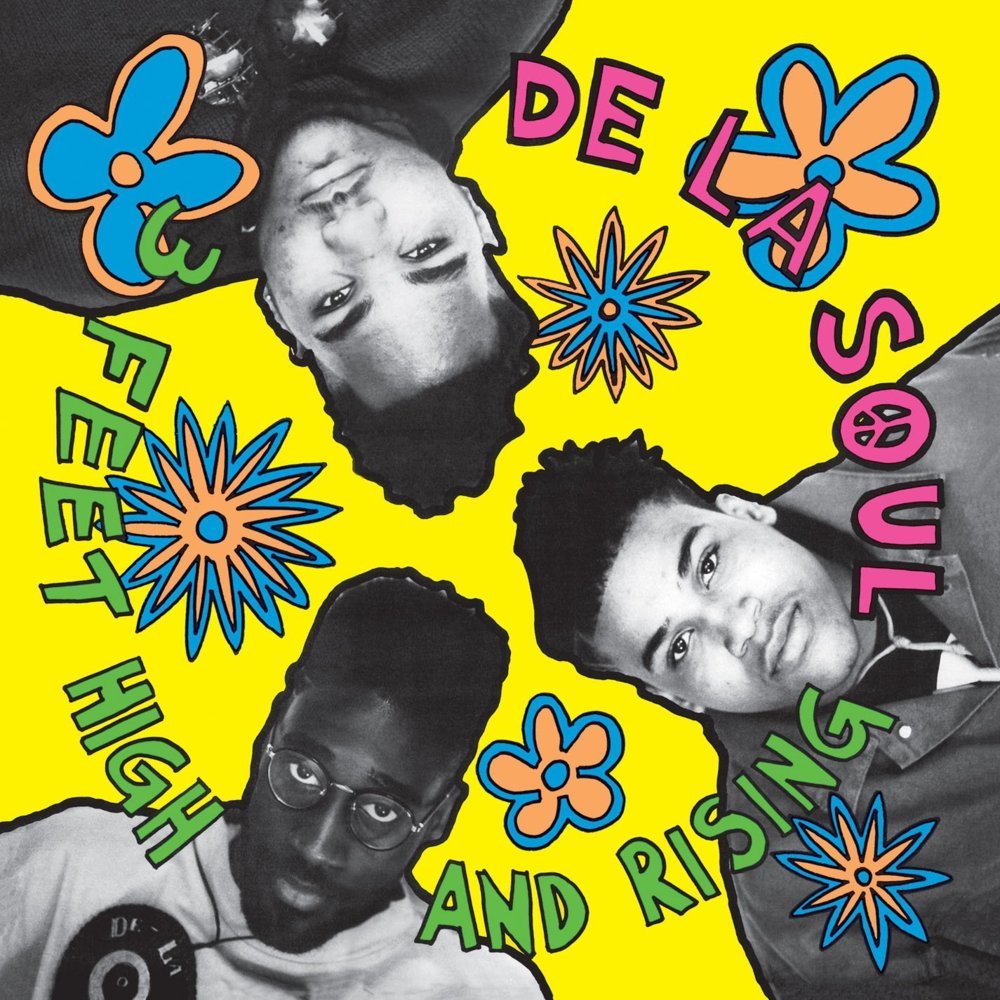 Released: March 3, 1989
Label: Tommy Boy
Bursting with vibrant hues and eclectic energy, De La Soul's groundbreaking debut album, 3 Feet High and Rising, was one of the many albums released during the golden era of rap that completely shifted the culture. Released on March 3, 1989 via Tommy Boy Records, the album's fresh fusion of eclectic samples, witty lyrics, and innovative production techniques heralded the arrival of a distinctive new voice that would forever alter the sonic landscape. The first of three fruitful collaborations with innovative producer Prince Paul, this masterpiece emerged as the pinnacle of both the group's and the producer's careers. With chart-topping singles like "Me Myself and I," "The Magic Number," "Buddy," and "Eye Know," the trio of emcees took the music world by storm, inspiring countless rappers and listeners alike to rethink the boundaries of hip hop. As part of the trailblazing Native Tongues collective—alongside other game-changing acts such as A Tribe Called Quest and Jungle Brothers—De La Soul infused their music with a message of positivity, self-awareness, and social consciousness that resonated deeply with fans. This collective of forward-thinking artists carved out a unique space within the hip hop community, championing a more inclusive and diverse approach to storytelling and self-expression.
1. Stakes Is High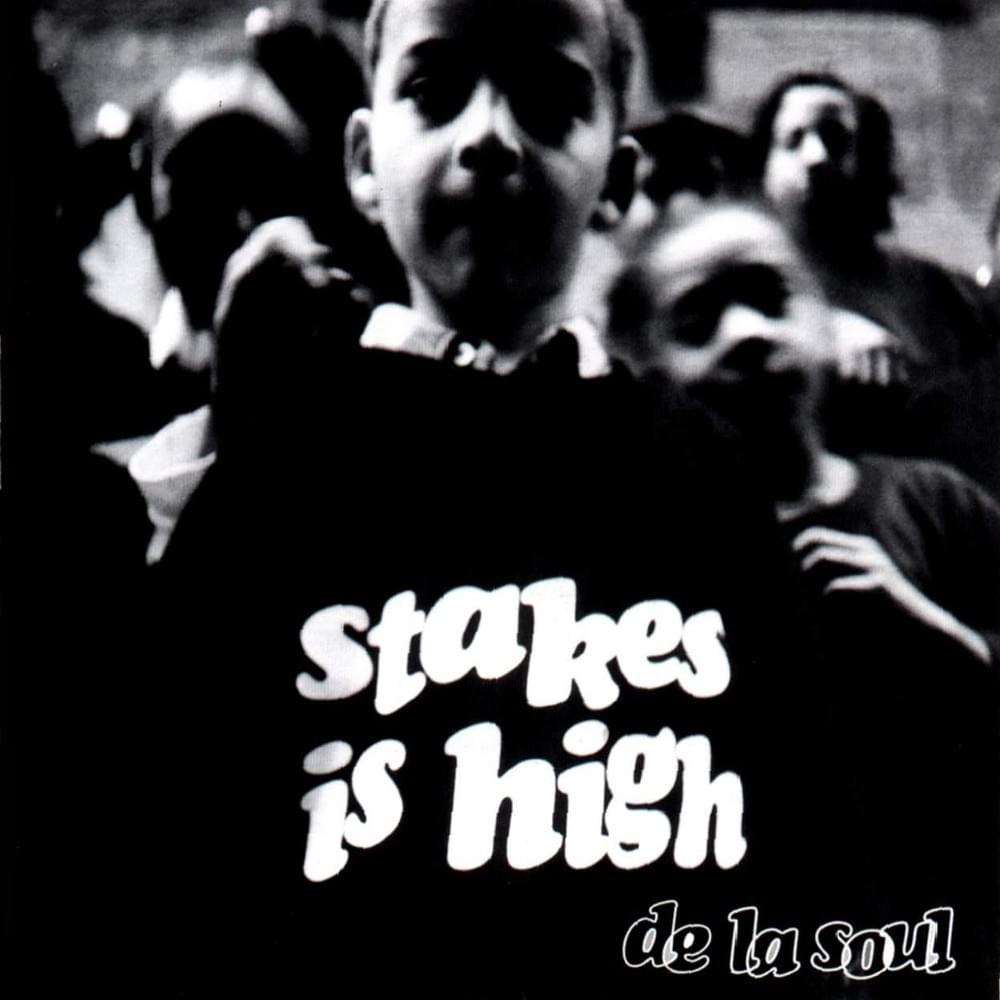 Released: July 2, 1996
Label: Tommy Boy, Warner Bros.
Released on July 2, 1996, through Tommy Boy Records, Stakes Is High marked a departure from the group's previous collaborations with Prince Paul, opting for a self-produced, darker, and more serious tone. Amidst the swirling maelstrom of the mid-90s hip hop scene, De La Soul's Stakes Is High emerged as a beacon of introspection and authenticity. After dropping three albums that showcased their perceptive commentary, the Long Island trio used this album to help the culture navigate murky waters of a tumultuous era. Faced with the escalating tensions of the East Coast vs. West Coast feud and the encroaching commercialization of hip hop, De La Soul's fourth studio album sought to bring the genre back to its roots. Stakes Is High served as a catalyst for change, featuring contributions from like-minded artists such as Common, Mos Def (making an early appearance here), and J Dilla (producing the title track), who, along with the Soulquarian movement, helped steer hip hop towards a more grounded and introspective direction. Although the album incited a retaliatory response from 2Pac and sparked a long-standing feud with Naughty By Nature's Treach, its message resonated with a generation seeking authenticity and depth.