Slim Shady, Marshall Mathers, Rap God — call him what you will, Eminem is undoubtedly one of the most polarising and popular figures in hip hop history. Bursting onto the scene during the '90s with his sharp wit, liquid flow, and brutally honest storytelling, Em made a name for himself by fusing razor-sharp rapping technique with a penchant for creating big pop hits that resonated with huge audiences.
However, like any rapper with a discography as extensive as Eminem's, the quality and impact of his albums vary. Some are groundbreaking masterpieces that have gone down as certified classics in rap history, while others, although still demonstrating his extraordinary commercial appeal, have fallen short of the bar set by his best work. This ranking is an attempt to navigate through the diverse, sometimes controversial, and always impressive body of work Eminem has released over the years, from his debut studio album, Infinite , to his 2020 release, Music to Be Murdered By .
Each album reveals a new facet of the artist, from the raw and hungry upstart looking to make his mark on the world, to the seasoned veteran reflecting on his legacy and addressing the societal issues of the day. Each record is a snapshot of where Eminem was in his life and career at the time of its creation, providing a unique window into the evolution of one of the greatest emcees to ever grip a mic.
So let's get into it. From 1996's Infinite to his 2002 blockbuster The Eminem Show to his latest release, Music to Be Murdered By , we rank every Eminem album, from worst to best.
Revival
Released: December 15, 2017
Label: Shady, Aftermath, Interscope
Singles: "Walk on Water", "River", "Nowhere Fast", "Remind Me"
Features: Beyoncé, Phresher, Ed Sheeran, Alicia Keys, X Ambassadors, Skylar Grey, Kehlani, and Pink.
Revival lands dead last in our ranking of Eminem's discography. Released two decades into his career, this album veers away from the rage-infused, playful Eminem we knew from his early days. Despite showcasing his unparalleled technical aptitude, particularly in tracks like "Offended," it stumbles by retreading old territory and fails to consistently deliver the innovation we've come to anticipate from him. Tracks such as "Remind Me" feel burdened with predictability and an over-reliance on nostalgia. Still, Revival has its moments of brilliance, especially when Eminem explores his personal past and political beliefs, offering us intermittent glimpses of the rapper's classic fingerprint.
Infinite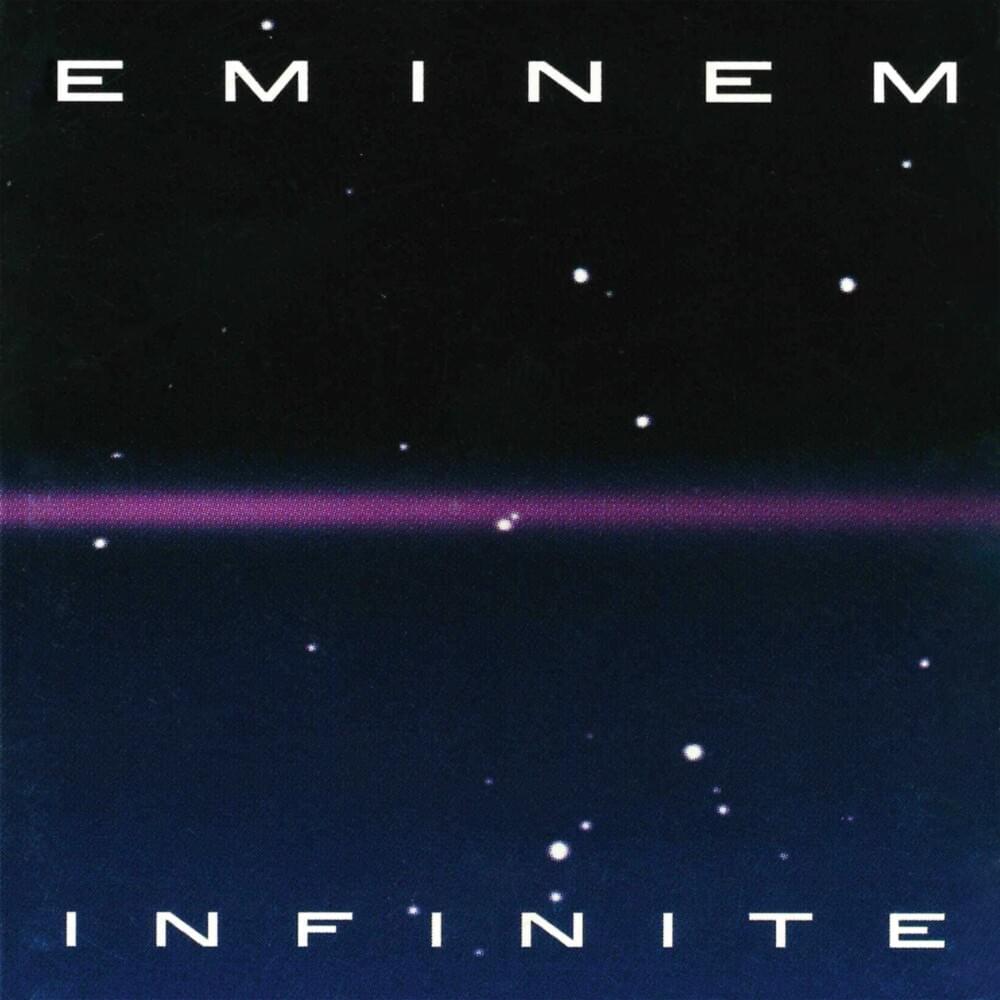 Released: November 12, 1996
Label: WEB Entertainment
Singles: N/A
Features: Proof, Mr. Porter, Eye-Kyu, Three, and Thyme.
Infinite , the album that introduced Eminem to the underground hip hop scene in 1996, comes in at number 10. This debut doesn't quite deliver the fully-developed Slim Shady persona we know today, but it does hint at the technical prowess and narrative capacity that would soon become his trademarks, even though people were accusing him of biting Nas and AZ. Songs like "Infinite" and "313" reveal a raw, unrefined Em, grappling with his place in the industry. Although it wasn't a commercial success, Infinite plays a crucial role in the Eminem narrative, laying the groundwork for the audacious, boundary-pushing artist he was to become.
Encore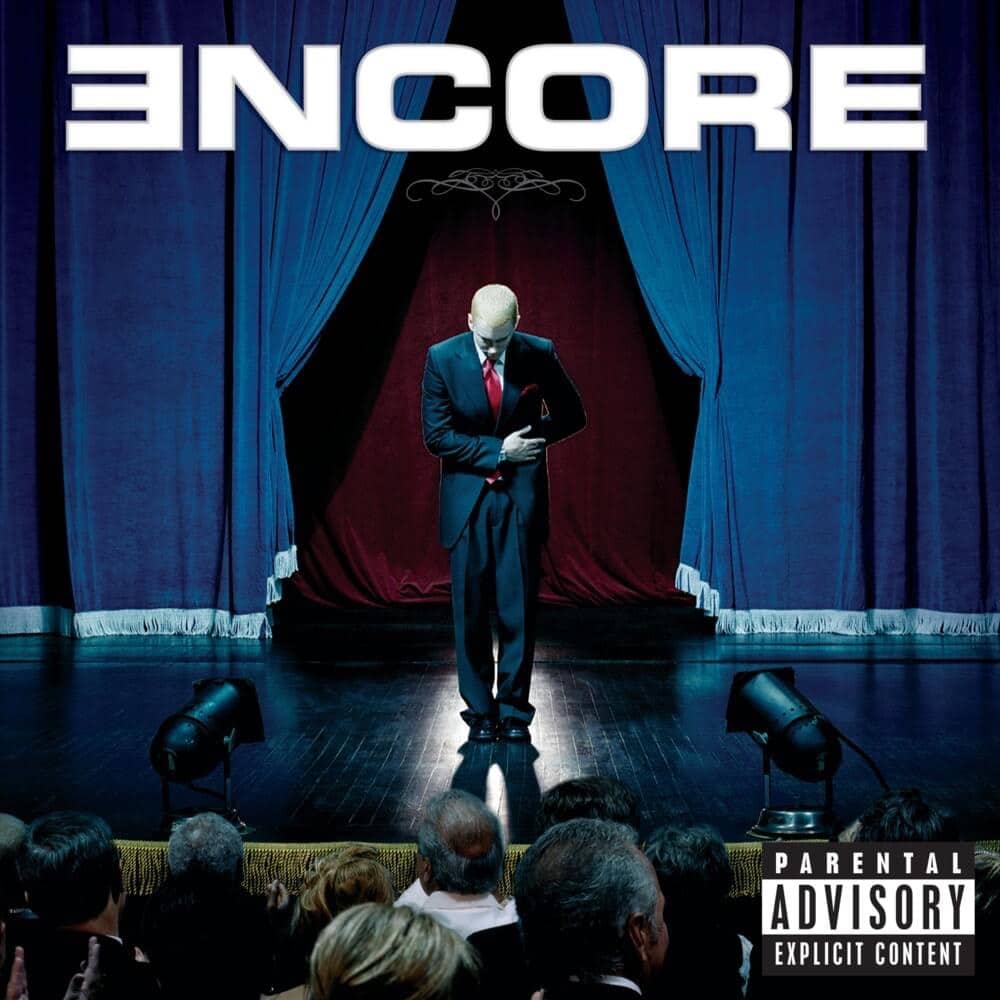 Released: November 12, 2004
Label: Shady, Aftermath, Interscope, Web
Singles: "Just Lose It", "Mosh", "Encore", "Like Toy Soldiers", "Mockingbird", "Ass Like That"
Features: 50 Cent, Nate Dogg, Obie Trice, Stat Quo, D12, Dr. Dre.
At number 9, we have Encore , the beginning of Em's downfall in the mid-2000s. In this mid-career album, the Detroit rapper struggles to grapple with his skyrocketing fame and the accompanying pressures. Tracks like "Like Toy Soldiers" and "Mockingbird" spotlight his ability to deliver profoundly emotional storytelling as he navigates personal turmoil. However, Encore is not without its flaws, with a handful of tracks not quite hitting the mark. Despite these occasional missteps, the album maintains a compelling honesty, underscoring Eminem's human side amidst the stardom, making it a significant albeit flawed entry in his legendary catalogue.
Kamikaze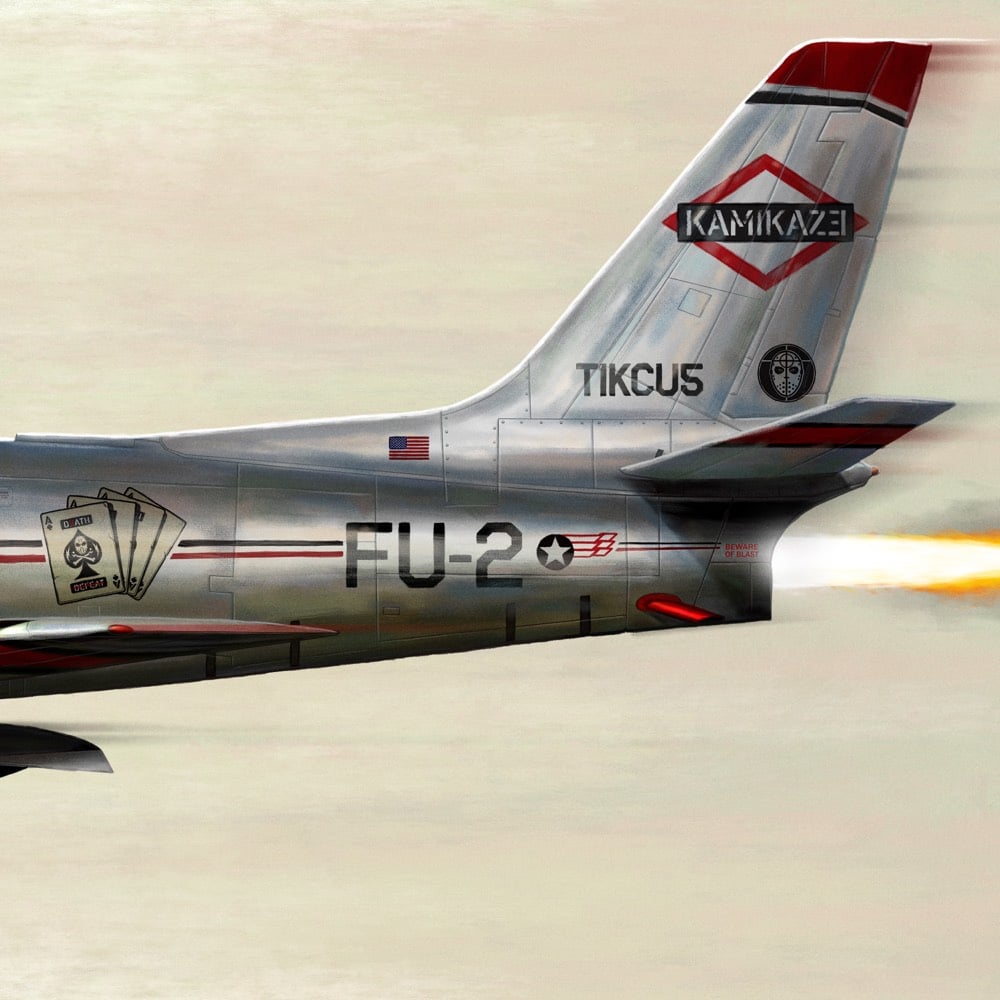 Released: August 31, 2018
Label: Shady, Aftermath, Interscope
Singles: "Fall", "Venom", "Lucky You"
Features: Joyner Lucas, Royce da 5'9″, Jessie Reyez.
Next up, at number 7, is Kamikaze . Em came back swinging with this surprise drop, returning to his roots and making no apologies for it. The album serves as a fiery rebuttal to critics of his previous album, Revival , as well as the mumble rap trend that had been gaining traction. Everybody can get it on this album — from Joe Budden to Lil Yachts to Machine Gun Kelly. The aggression and intensity that defined Em in his early career are front and center on tracks like "The Ringer" and "Fall," proving he's still got that venomous tongue and sharp wit. Kamikaze , in essence, showcases a reinvigorated Eminem, reclaiming his ground in the ever-evolving hip hop scene.
Music to Be Murdered By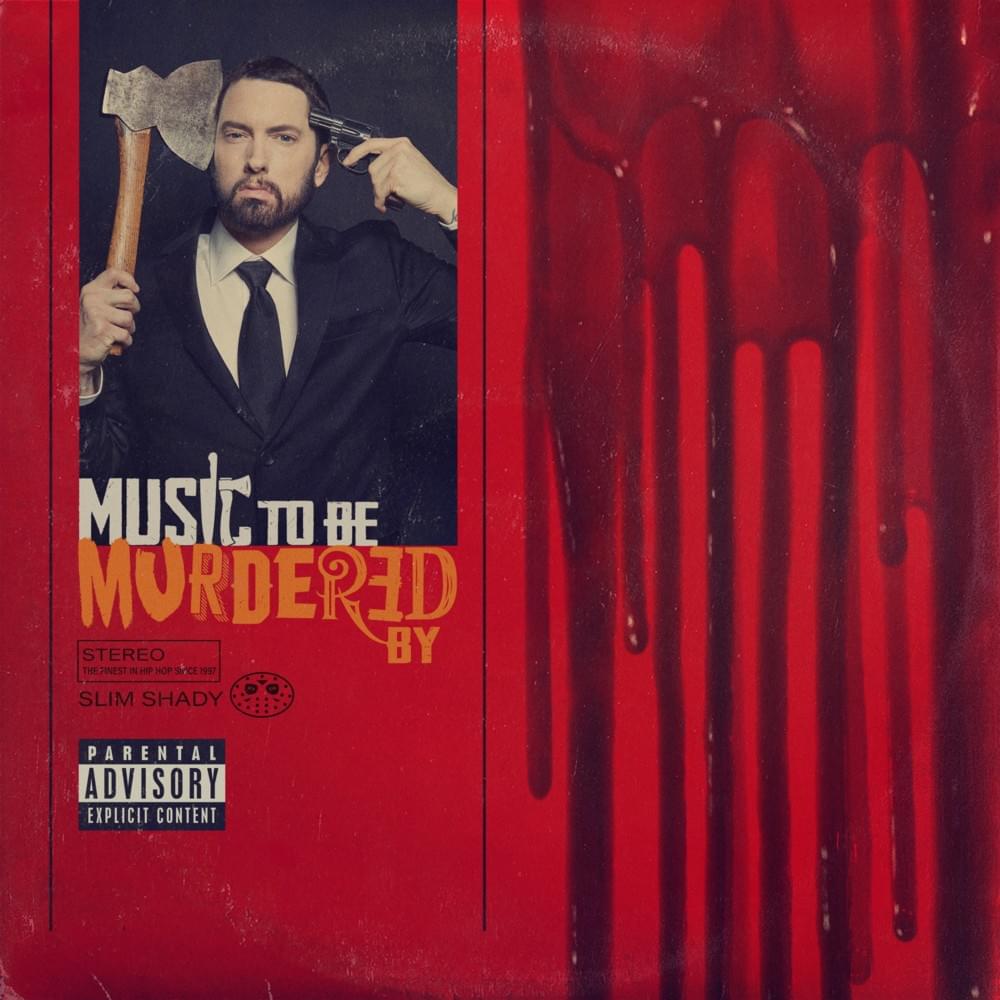 Released: January 17, 2020
Label: Shady, Aftermath, Interscope
Singles: "Darkness", "Godzilla", "Those Kinda Nights"
Features: Skylar Grey, Young M.A, Royce da 5'9″, White Gold, Ed Sheeran, Juice WRLD, Black Thought, Q-Tip, Denaun, Anderson .Paak, Don Toliver, Kxng Crooked and Joell Ortiz.
Ranking at number 6, we have Music to Be Murdered By , Em's first release of the 2020s. This album, yet another surprise release, sees Eminem at his most reflective, offering a balanced mix of introspection, storytelling, and typical Em audacity. He doesn't shy away from tackling societal issues, such as gun violence on "Darkness," while tracks like "Godzilla" remind us of his phenomenal technical skill. Drawing inspiration from Alfred Hitchcock, the album has a cinematic rap quality, as the Detroit MC pulls in collaborators from all corners of the industry to assist. Music to Be Murdered By serves as evidence of Eminem's evolution as an artist, showcasing his ability to adapt while remaining true to his original essence.
Recovery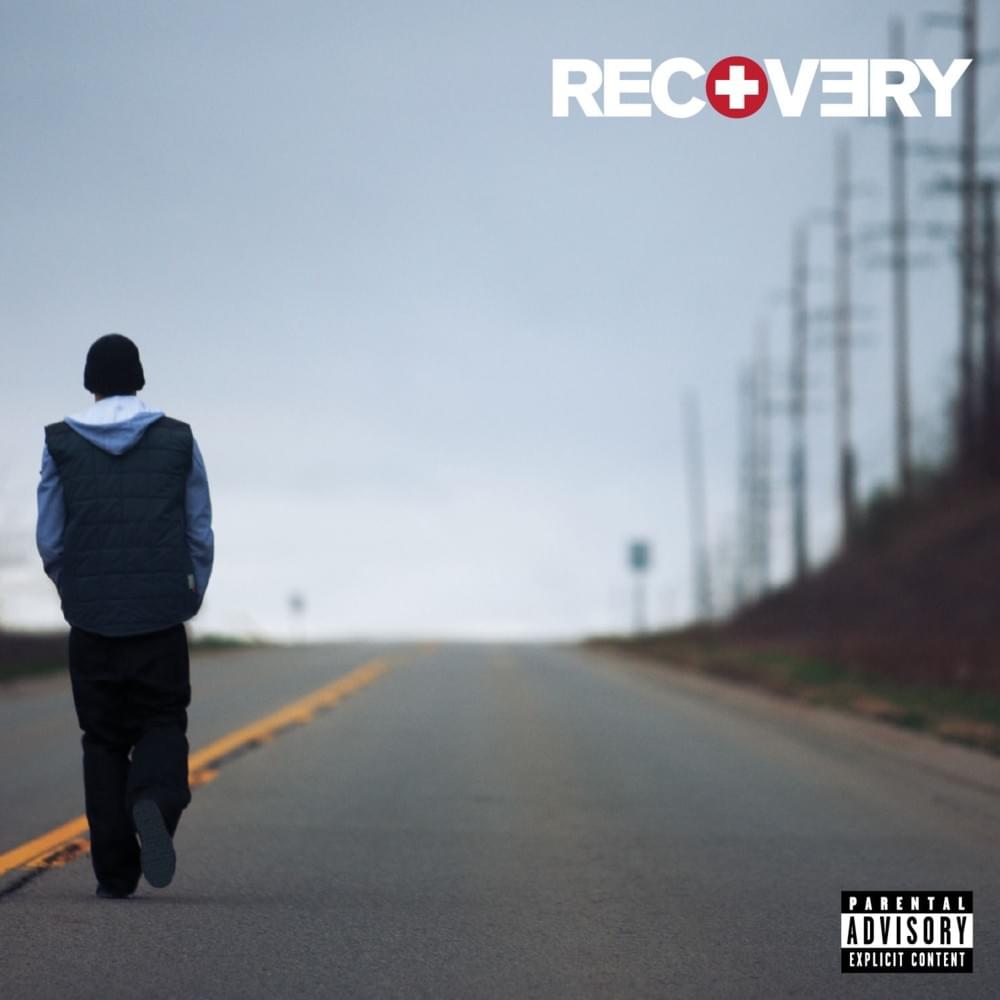 Released: June 18, 2010
Label: Shady, Aftermath, Interscope, Web
Singles: "Not Afraid", "Love the Way You Lie", "No Love", "Space Bound"
Features: Pink, Lil Wayne, Rihanna, and Slaughterhouse
Coming in at number 8, we've got Recovery . This album marks an important chapter in Eminem's career, following a difficult period marked by personal issues and a near-fatal overdose. Em's resilience is palpable throughout the album. He confronts his demons head-on and uses his struggles as fuel for his fiery verses. Tracks like "Not Afraid" and "Love the Way You Lie" resonate on a deep emotional level, showcasing Em's lyrical mastery and a newfound maturity in his narrative. Although some critics found the album to be too pop-influenced, its rawness and honesty make Recovery a vital part of Eminem's discography, and helped him enter the 2010s as one of the biggest rappers in the world (yet again).
The Marshall Mathers LP 2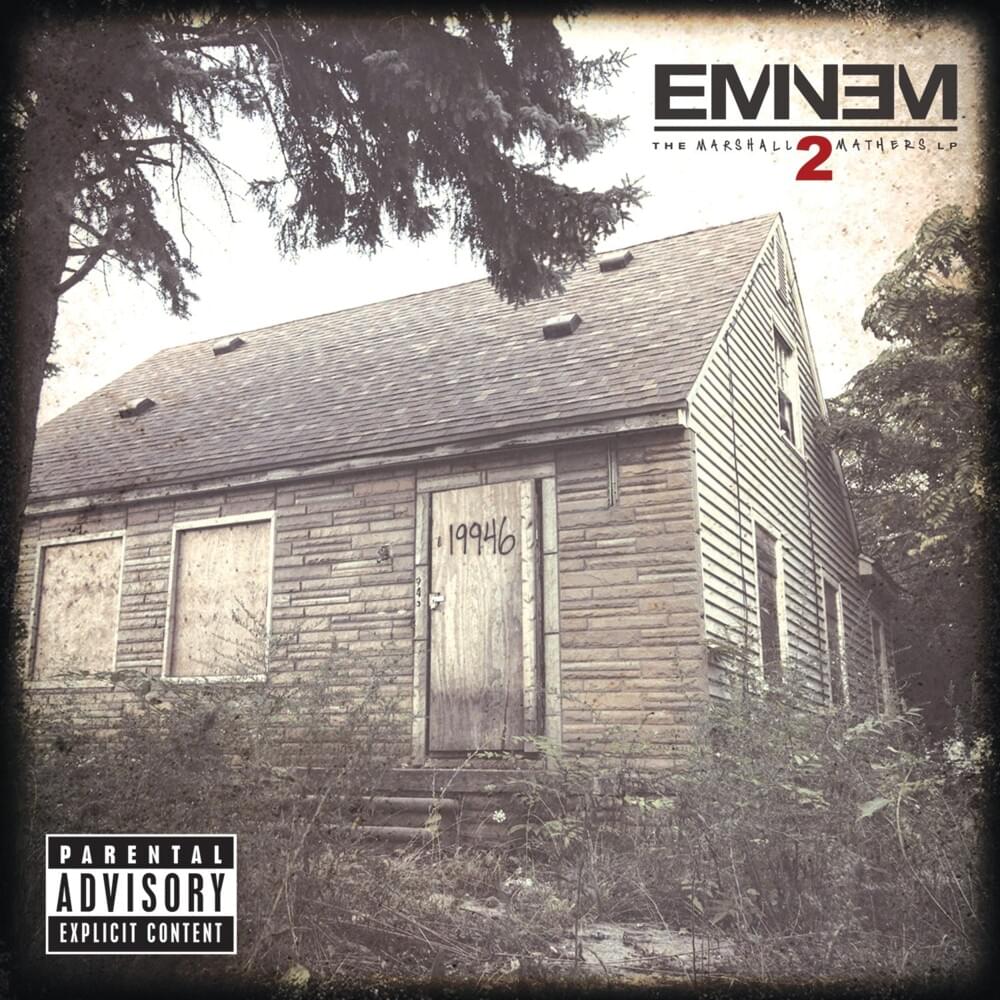 Released: November 5, 2013
Label: Shady, Aftermath, Interscope, Web
Singles: "Berzerk", "Survival", "Rap God", "The Monster", "Headlights"
Features: Skylar Grey, Rihanna, Nate Ruess, Kendrick Lamar.
Coming in hot at number 5, we've got The Marshall Mathers LP 2 . Dropped in 2013, this sequel to his monumental 2000 album takes us back to Em's roots, while also showing off just how much he's grown. Here, Em skillfully connects the dots between the past and present, reflecting on his career, personal struggles, and fame. Tracks like "Rap God" serve as a reminder of why we crowned him as such, with his killer flow and mind-boggling wordplay. And who can forget "The Monster," his chart-topping collaboration with Rihanna? Some sequels fall flat, but not this one – The Marshall Mathers LP 2 is another testament to Eminem's continued reign in the game.
Relapse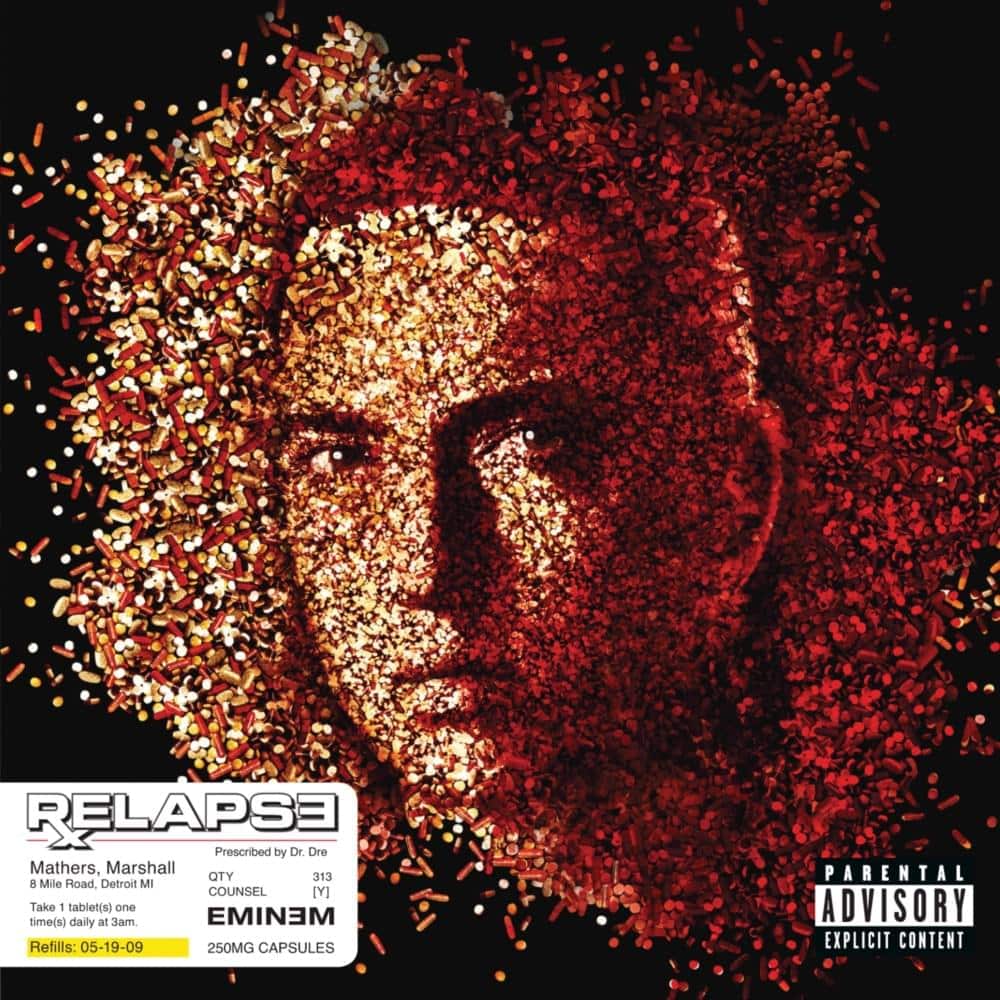 Released: May 15, 2009
Label: Shady, Aftermath, Interscope, Web
Singles: "Crack a Bottle", "We Made You", "3 a.m.", "Old Time's Sake", "Beautiful", "Forever"
Features: Dr. Dre and 50 Cent.
Alright, at number 4, we're dealing with the dark and twisted world of Relapse , Em's semi-comeback album dropped in 2009, following a 5-year hiatus from Encore . This album followed Em's hiatus from music and personal battles with addiction, and man, it's a trip. Em takes us deep into his psyche, navigating through dark humor, haunting memories, and vivid nightmares. With its controversial content and accents, it divided fans and critics. But tracks like "Beautiful" and "Crack a Bottle" still hit hard, offering moments of introspection and unabashed fun, while Dre's production on the album is top-notch and banging. It's raw, it's real, it's quintessential Eminem in all his messed-up glory. Relapse may not be for everyone, but it's an unflinching snapshot of Em at his most vulnerable and fearless.
The Slim Shady LP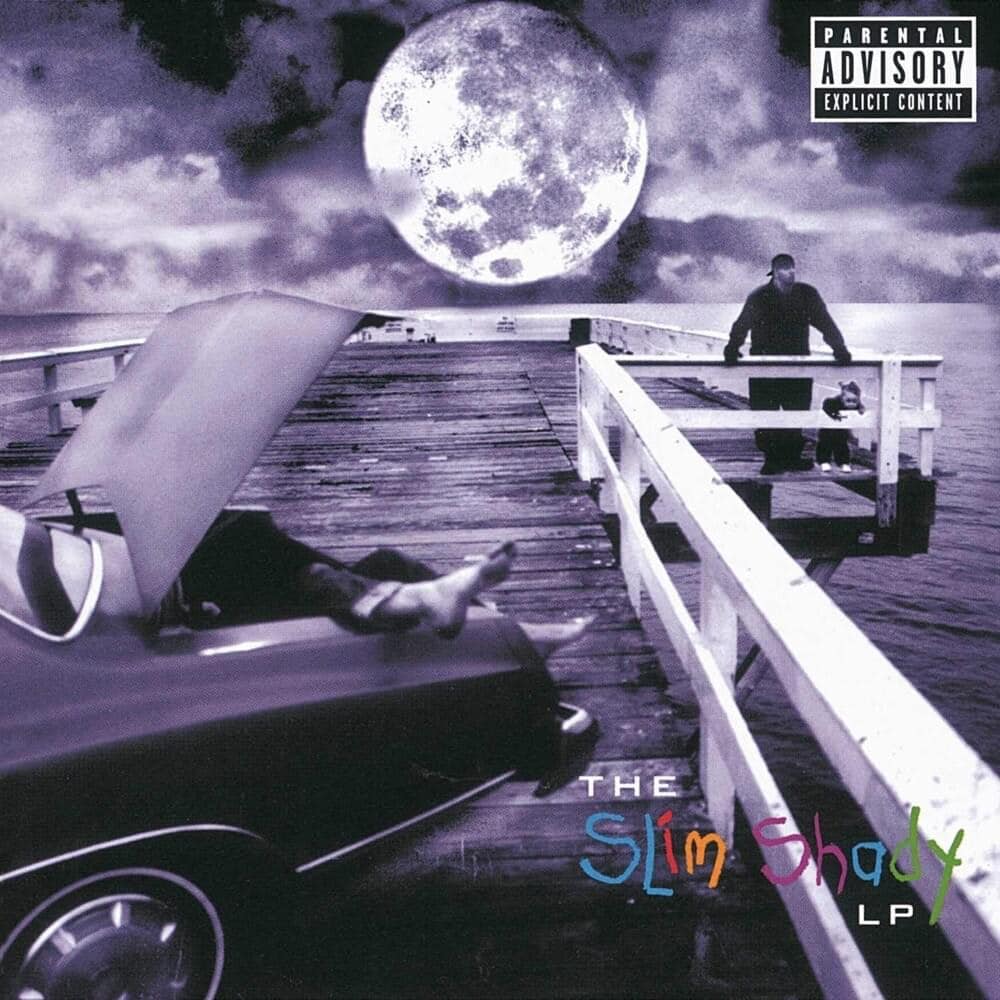 Released: February 23, 1999
Label: Aftermath, Interscope, Web
Singles: "My Name Is", "Role Model", "Guilty Conscience"
Features: Dr. Dre, Royce da 5'9″, Dina Rae.
And here we are at number 3, the one that started it all: The Slim Shady LP — Em's 1999 major-label debut. This is the album where we were introduced to Slim Shady, Em's alter-ego, in all his wickedly brilliant, controversial, and rebellious persona. It's shocking, outrageous, but above all, it's incredibly crafted. With tracks like "My Name Is" and "'97 Bonnie and Clyde," Eminem wasn't just pushing boundaries, he was obliterating them. This album changed the game and left a crazy impact on hip hop, showing us a side of rap that was darker, more irreverent, and yet incredibly catchy. It's a classic, no doubt about it, and remains one of the best introductions any rapper has ever had to the mainstream.
The Eminem Show
Released: May 26, 2002
Label: Shady, Aftermath, Interscope, Web
Singles: "Without Me", "Cleanin' Out My Closet", "Superman", "Sing for the Moment", "Business"
Features: Obie Trice, D12, Dr. Dre, Nate Dogg, Dina Rae and Hailie Jade Scott-Mathers.
At the runner-up spot, we've got the juggernaut that is The Eminem Show . Released at the absolute height of the rapper's popularity , this album has Em baring his soul, offering up personal revelations and showcasing his life in the spotlight. It's got fire tracks like "Without Me," where he humorously takes on critics, and "Cleanin' Out My Closet," where he delves deep into his troubled family history. There's also "Sing for the Moment," sampling Aerosmith's classic "Dream On," showing us that Em wasn't afraid to mix hip hop with rock influences. The Eminem Show is a true spectacle, a brilliant blend of the personal and the provocative that still leaves audiences stunned, solidifying Eminem as not just a rapper, but a prolific, brutally honest storyteller .
The Marshall Mathers LP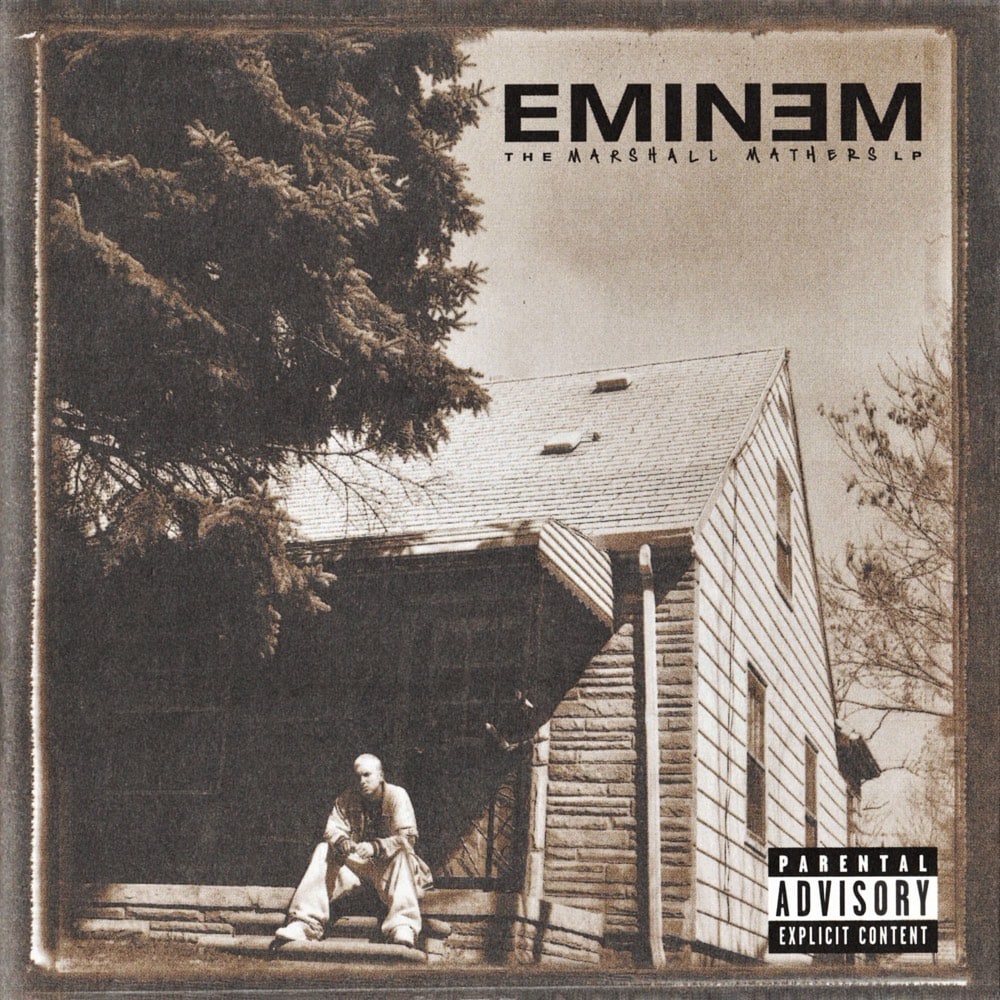 Released: May 23, 2000
Label: Aftermath, Interscope, Web
Singles: "The Real Slim Shady", "The Way I Am", "Stan", "I'm Back", "Bitch Please II"
Features: Dido, RBX, Sticky Fingaz, Bizarre, Snoop Dogg, Xzibit, Nate Dogg, and D12.
And finally, the crown jewel in Em's discography, coming in at number 1, we've got The Marshall Mathers LP . From start to finish, this album is nothing short of a tour de force. Em comes out swinging, using his fiery pen to address his newfound fame, personal demons, and everything in between. With tracks like "The Real Slim Shady," "Stan," and "The Way I Am," Em showcases his extraordinary storytelling skills, unique flow, and dark humor. But it's not all shock value here. Deep down, The Marshall Mathers LP exposes the man behind the mask, offering a painfully honest glimpse into Marshall Mathers' world. It's raw, it's intense, and it set a new standard for what rap could be. The Marshall Mathers LP isn't just Eminem's best work, it's a cornerstone of hip hop history .