Let's be real, commercial success and selling records matter in hip hop culture. You can be anti-mainstream all you want and decry the record labels for pushing sales, but at the end of the day, it's what the genre thrives on.
Hip hop is a competitive culture and what can be more competitive than capturing the number one over your rivals? While 50 Cent arguably made sales the focal point for a lot of rappers, the truth is, record numbers were important before him, and they're going to be important long after him. On this list, we're going to look at the best selling rappers of all time, according to certified US numbers.
So let's get into it. From MC Hammer, Salt-N-Pepa, and Cypress Hill, to Snoop Dogg, Eminem and Drake, here are the top 30 best-selling rappers of all time.
30. Vanilla Ice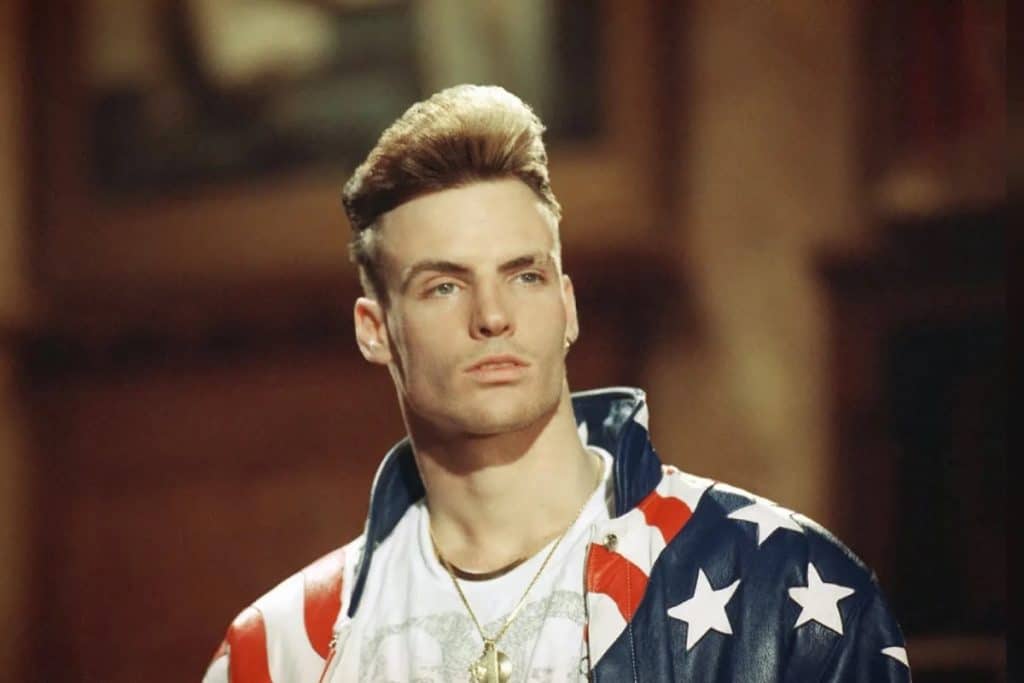 Best selling albums:
Many hip-hop fans will likely cringe at this Florida one-hit wonder's presence on this list. However, anyone who was around in 1990 when "Ice Ice Baby" dropped knows just how ubiquitous the track was. Vanilla Ice was everywhere, dominating MTV and the airwaves. Although he never was able to recreate the hype of his debut, remarkably Robert Van Winkle (aka Vanilla Ice) has managed to stay in the public eye in the 30 years since his dubious success. He has done so primarily by not taking himself too seriously, working in reality TV and through musical collaborations in both hip-hop and indie rock.
29. Kendrick Lamar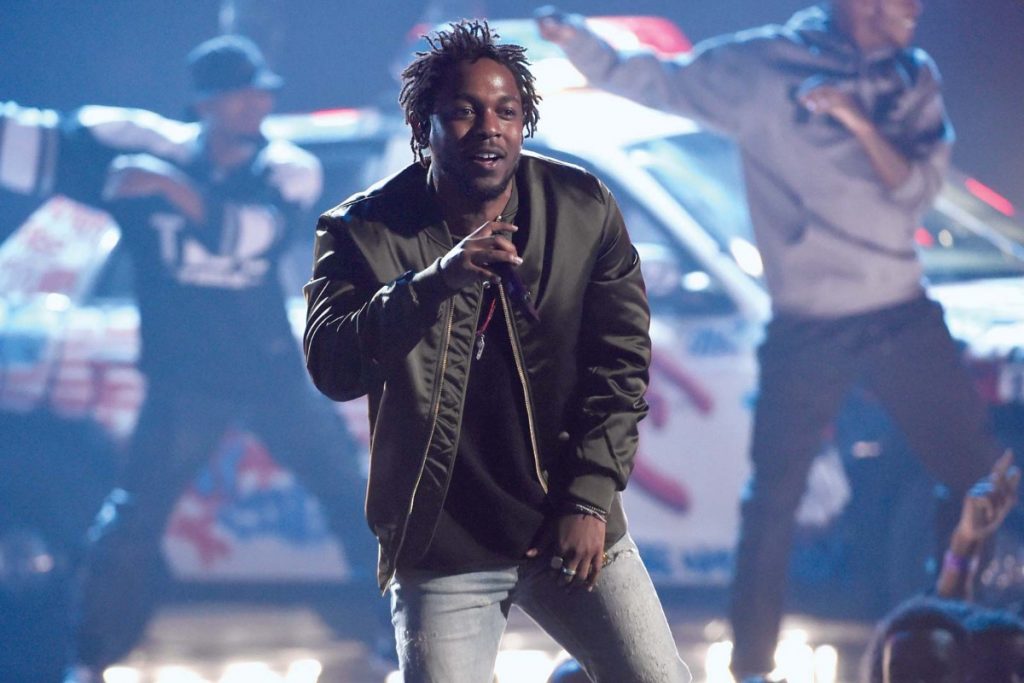 Best selling albums:
good kid, m.A.A.d city (2012)
DAMN. (2017)
Kendrick Lamar made his major label debut in 2012 with the album Good Kid, M.A.A.D City , and with that record established himself as one of the best rappers alive for many years to come . With that record he introduced to the mainstream hip-hop community, an icon whose story began years earlier. The legend was born in Compton when a teenage Kendrick first started making noise in the West Coast scene. More than a decade has passed since Kendrick's early mixtapes and that debut album. Few artists are able to consistently top both the charts and every critic's 'best of' list. Fewer still of those artists are making hip-hop music. In terms of both commercial success and critical acclaim, all Kendrick Lamar does is win.
28. Salt-N-Pepa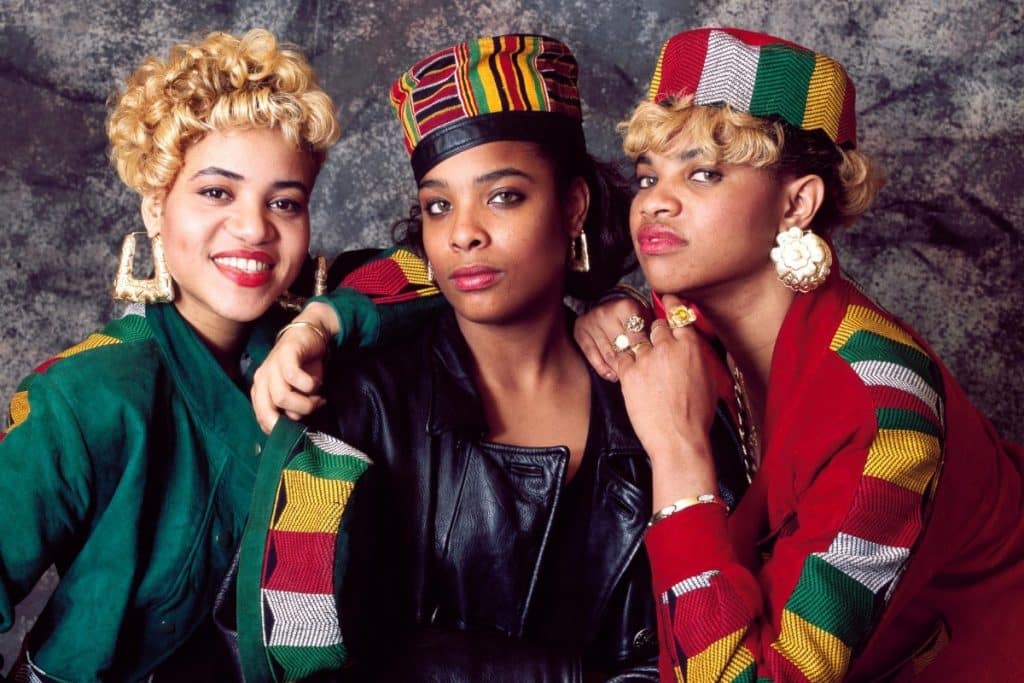 Best selling albums:
Salt-N-Pepa have been breaking new ground since they were first cutting independent singles in New York City's now legendary mid-80's hip-hop club and DJ scene. It was the birth of the genre. Rap was evolving from house party mixtapes to the airwaves as hip-hop specialty shows popped up across the country. Cheryl James (salt), Sandra Denton (Pepa) and their teenage DJ Deidra Roper (Spinderella) were at the heart of it all. The MTV era skyrocketed them to superstar status. They would eventually go on to set countless records as the biggest selling female hip-hop act of all time.
27. Nicki Minaj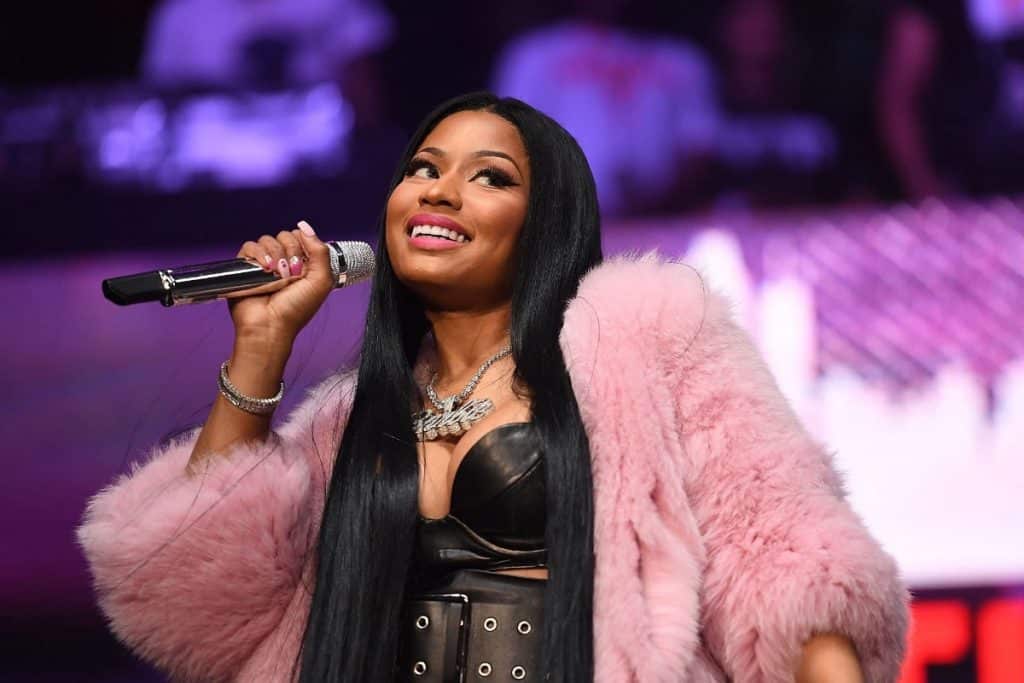 Best selling albums:
Pink Friday (2010)
Pink Friday: Roman Reloaded (2012)
Nicki Minaj is the undisputed modern queen of hip-hop. An artist very much of the moment, the best-selling rapper has survived and thrived by living at the cutting edge of American life, artistically and culturally speaking. From her ever evolving physical style to her distinctive flow and theatrical presence, Nicki has embraced and defined this period of hip-hop and of popular culture at large. In return for her innovations, fans have rewarded the rapper with record sales that place her among the biggest selling artists of all time.
26. Cypress Hill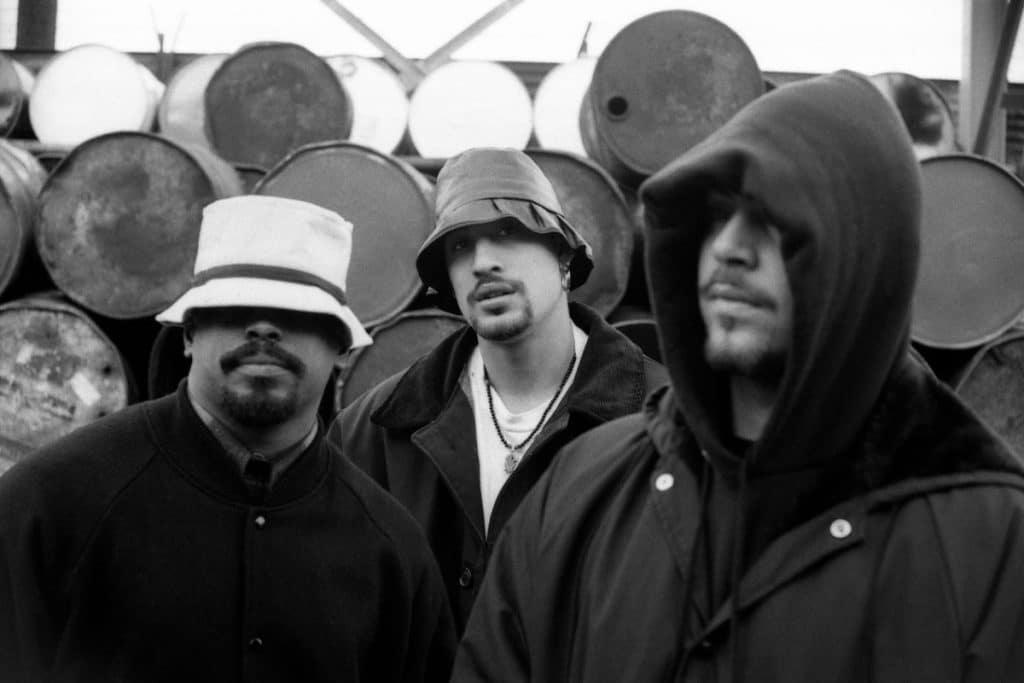 Best selling albums:
Cypress Hill (1991)
Black Sunday (1993)
West Coast stoner rap icons, Cypress Hill have moved millions of units thanks to their immense genre-defying popularity and their impressive longevity. The band originally formed in 1988 and nearly thirty-five years later they continue touring the world and making records. The group's sound connected early on with both hip-hop fans and the growing, multicultural alternative movement of the 1990's. Rocker fans of crossover groups like the Beastie Boys found a lot to like in Cypress Hill's weed friendly rhymes and often metal-fueled funk grooves. The prolific rappers have produced 10 studio albums and countless collabs in both rock and hip-hop.
25. Ice Cube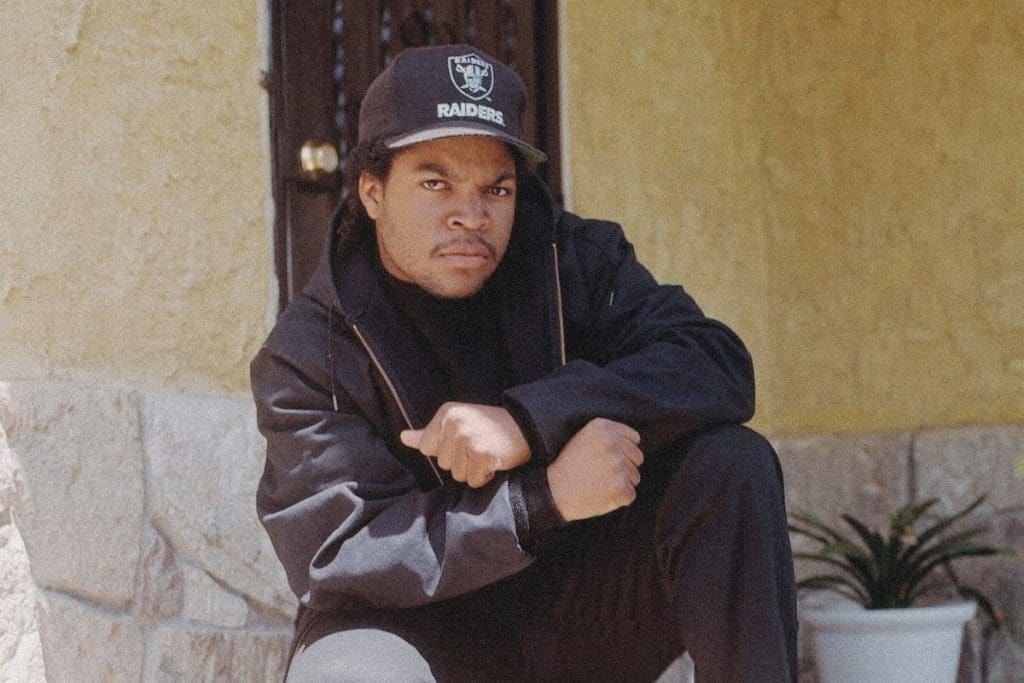 Best selling albums:
Ice Cube has worn a lot of hats since making his incendiary debut as the lyrical mastermind behind the world's most successful and notorious gangsta rap group. The West Coast icon's impact on the genre is immeasurable – from his rapping style, slang and overall aesthetic. In the three decades since, the influential rapper has launched a legendary solo career as well as a blockbuster track record as an actor.
24. Wu Tang Clan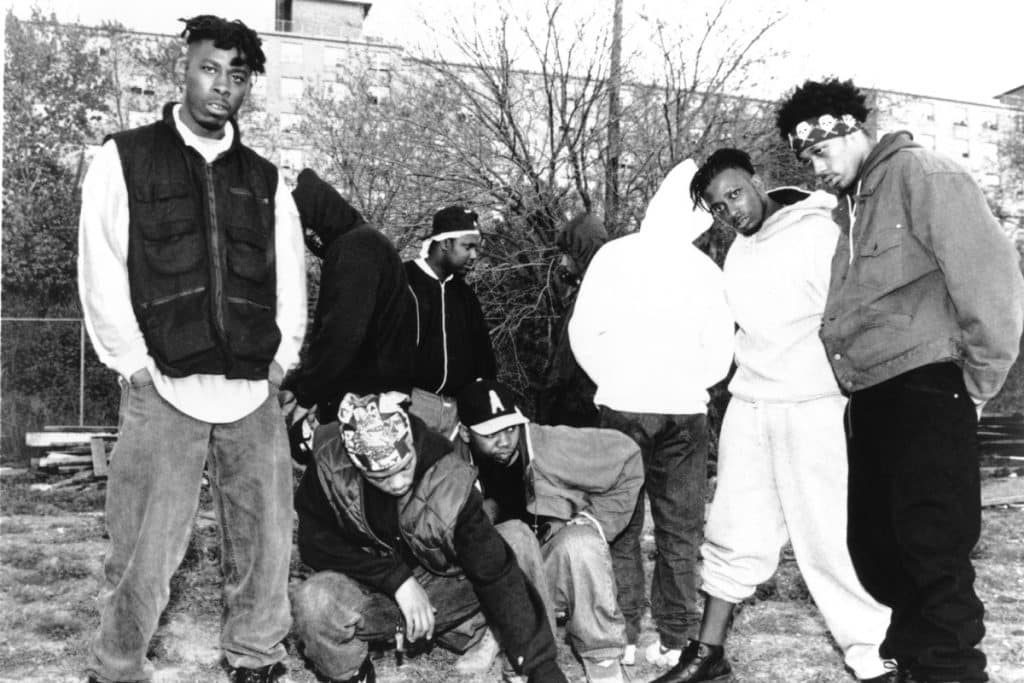 Best selling albums:
Enter the Wu-Tang (36 Chambers) (1993)
Wu-Tang Forever (1997)
New York City hip-hop provocateurs, Wu-Tang Clan burst onto the 90's scene with a gritty, real and stylistically revolutionary sound. Musically and lyrically they were hard, funny and unfaltering in their authenticity. Their mix of storytelling street rap, boom-bap beats and Kung-fu imagery brought hardcore underground to the mainstream and changed hip-hop forever. While you would imagine that the Wu's unique blend of gritty lofi production and esoteric lyricism would only appeal to a niche audience, the fact is they were global superstars who went multiplatinum on several occasions.
23. Ja Rule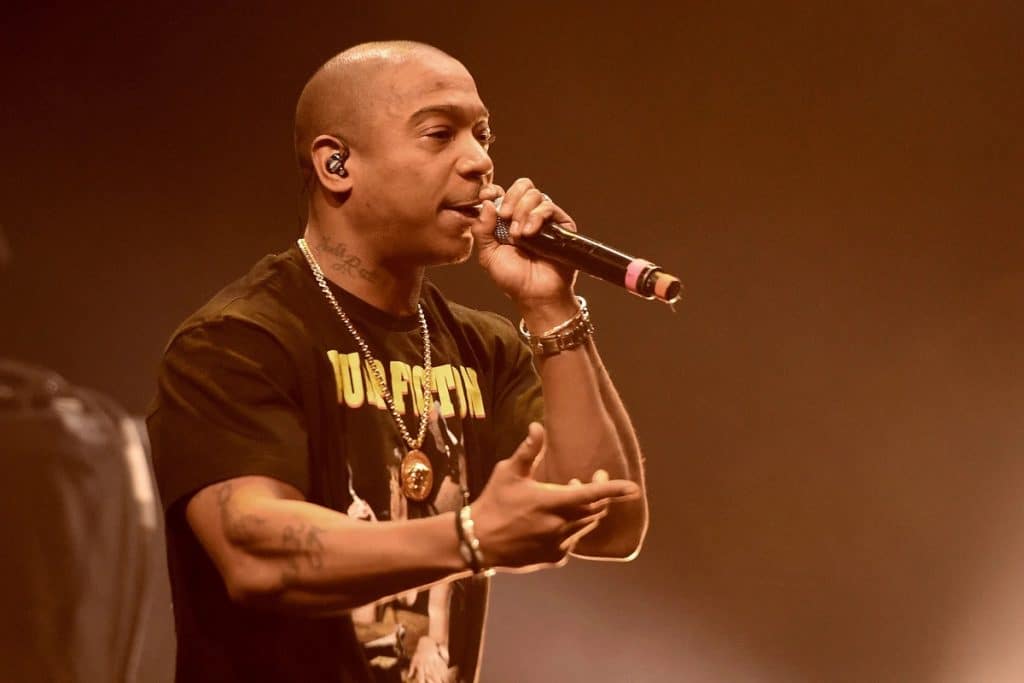 Best selling albums:
Rule 3:36 (2000)
Pain Is Love (2001)
Joke all you want about him now, but the fact is Ja Rule owned the charts in the early 2000s. The Murder Inc. rapper topped hip hop and pop sales lists for his solo work as well as collabs with high-profile artists like Jennifer Lopez and Christina Milian with his unique brand of hardcore rap mixed with catchy melodies. Before that, the Queens MC helped define the sound of the new era. In recent years he has expanded his empire into all areas of media, but no-one will forget the commercial impact he had in his prime.
22. Lauryn Hill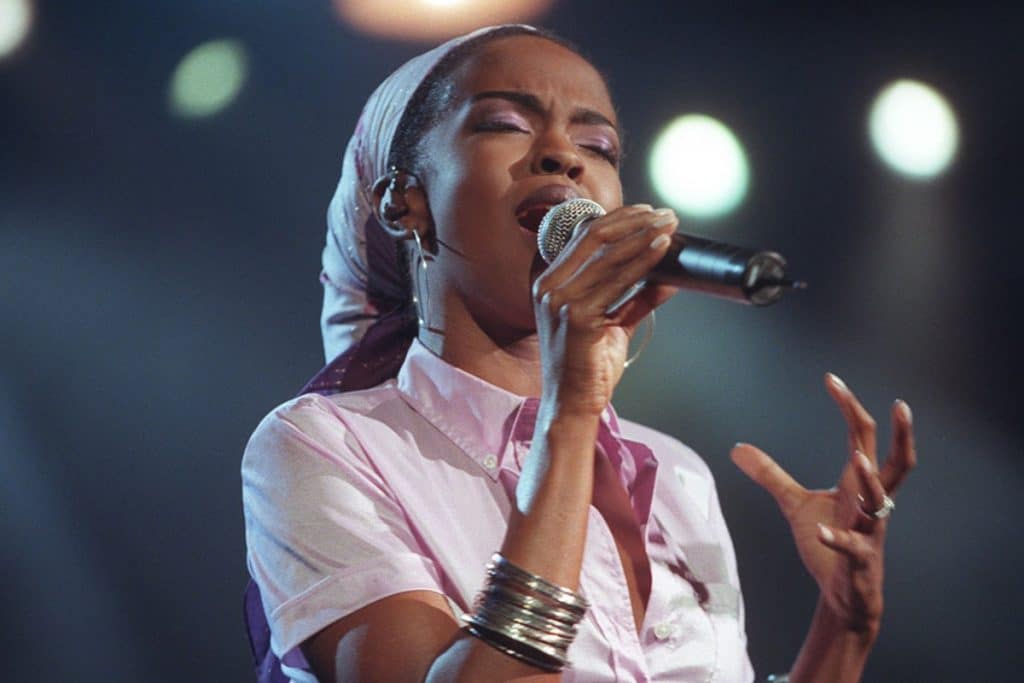 Best selling albums:
The Score (with Fugees) (1996)
The Miseducation of Lauryn Hill (1998)
Ms. Lauryn Hill was already a multi-platinum superstar when she left the Fugees to launch a solo career. Then she made history with her debut Miseducation Of Lauryn Hill . With that album she blurred the lines between hip-hop, jazz and r&b and in the process helped create what we now call neo-soul. While she only dropped two major releases in his recording career, those two records were enough to cement her as one of the best-selling rappers of all time.
21. Dr. Dre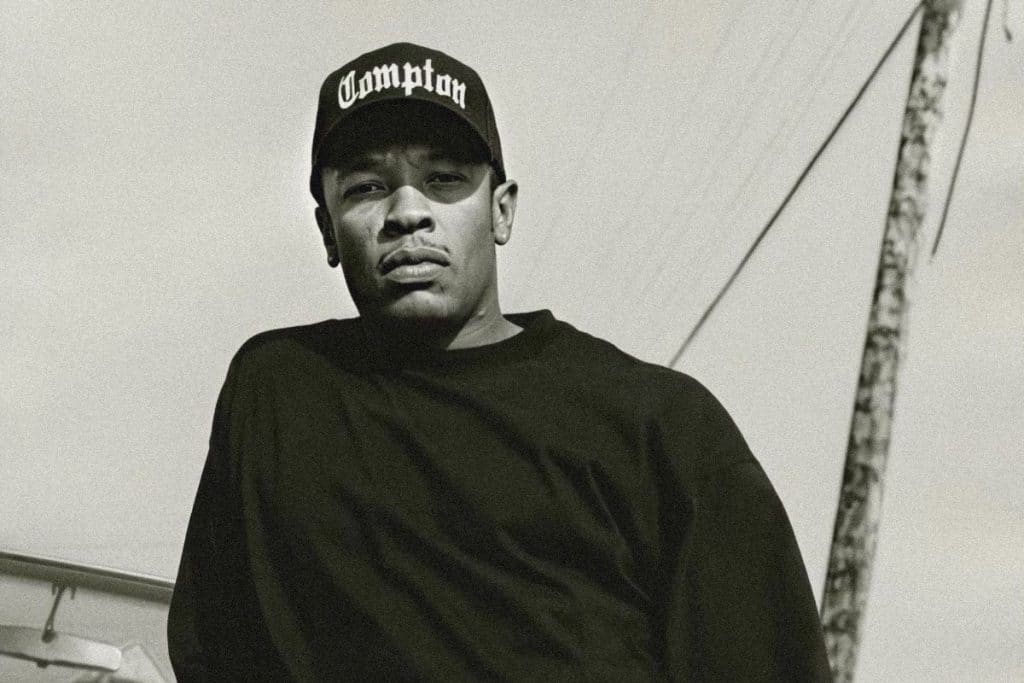 Best selling albums:
The Chronic (1992)
2001 (1999)
Dr. Dre has created some of the most iconic hip-hop music of all time. First, as the primary sound architect of NWA, he defined West Coast gangsta rap for generations. As a producer and label owner he has helped launch some of the biggest careers in music. Finally, his 1992 solo album The Chronic is considered a hip-hop classic.
20. Master P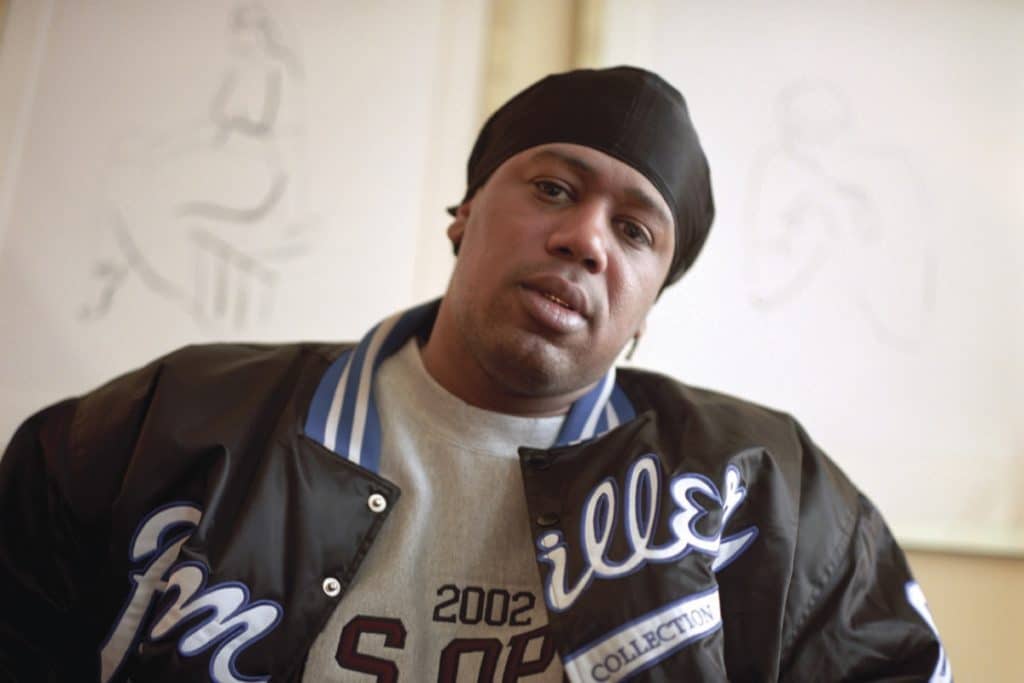 Best selling albums:
Ghetto D (1997)
MP da Last Don (1998)
New Orleans rapper-turned-music mogul Master P has been in the game from the beginning. After coming up in the old-school he hit the 90's with a vengeance. Through his No Limit records he helped launch dozens of careers. Setting an example for future hip-hop generations, the successful artist turned his success into a multi-industry entrepreneurial empire.
19. Nas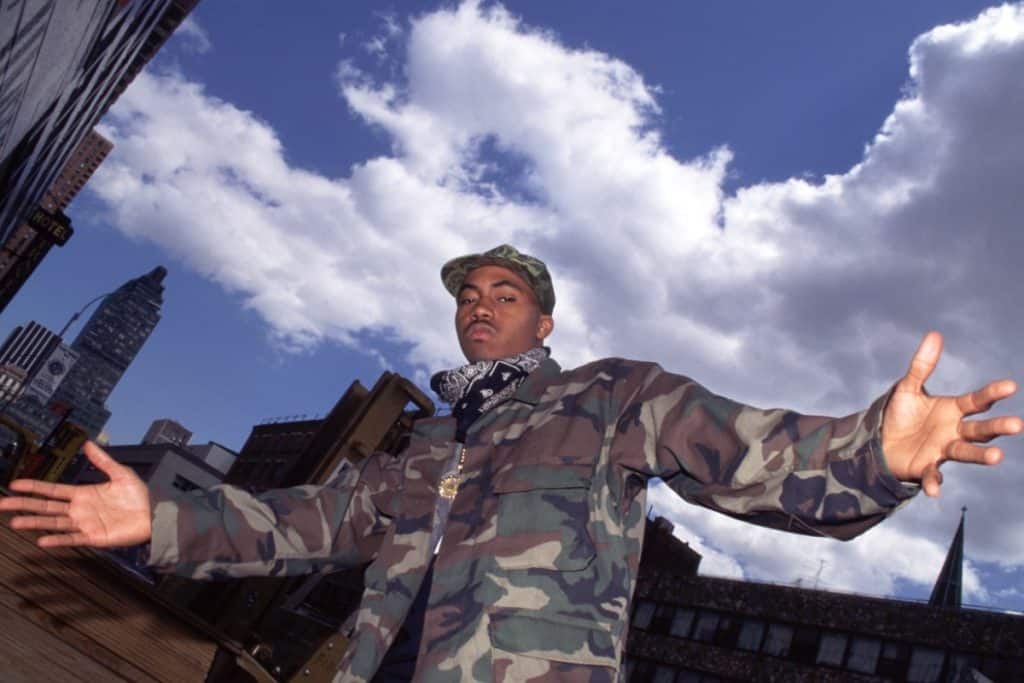 Best selling albums:
Illmatic (1994)
It Was Written (1996)
I Am… (1999)
Nas was the personification of New York rap lyricism when he dropped his legendary debut album Illmatic . He is one of a handful of names thrown around when critics assemble their 'best rapper of all time' lists. Known equally for his lyrical skills and technical prowess on the mic, Nas has remained a central figure in hip-hop for nearly 30 years.
18. Lil Wayne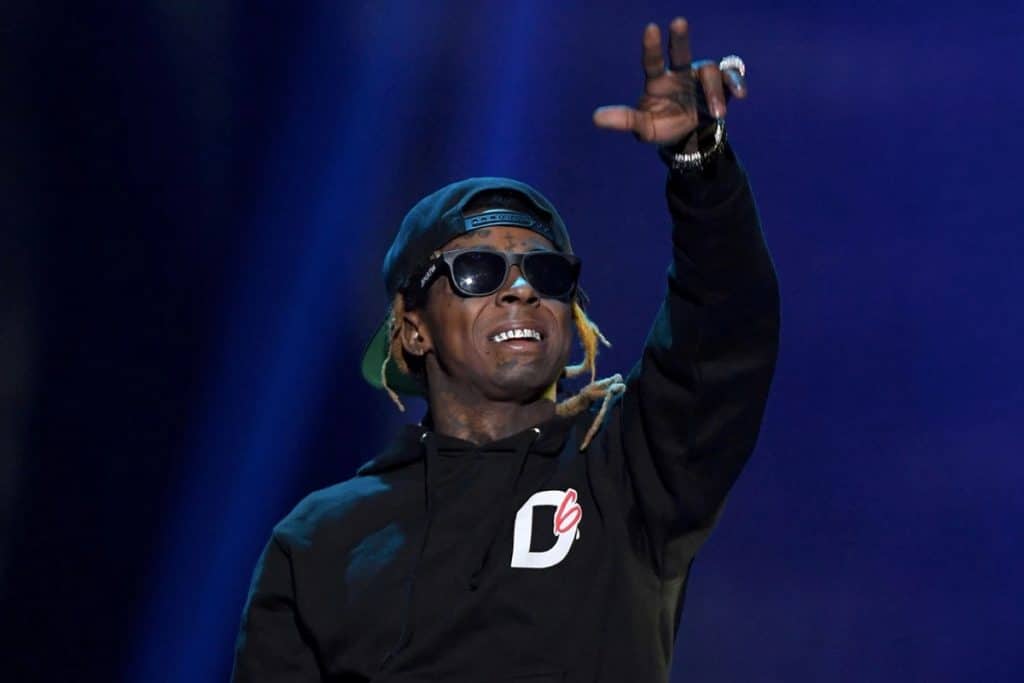 Best selling albums:
Tha Carter III (2008)
Tha Carter IV (2011)
Lil Wayne has been churning out platinum crossover hits for more than two decades, as one of the most skilled MCs in hip hop history. However, the secret to the Young Money rapper's success is in his longevity. In a career that started when he was 12, the rapper has collaborated with the biggest names in hip-hop, R&B and pop. In the process, he's charted atop Billboard several times and sold millions of records, making him one of the best-selling rappers of all time.
17. N.W.A.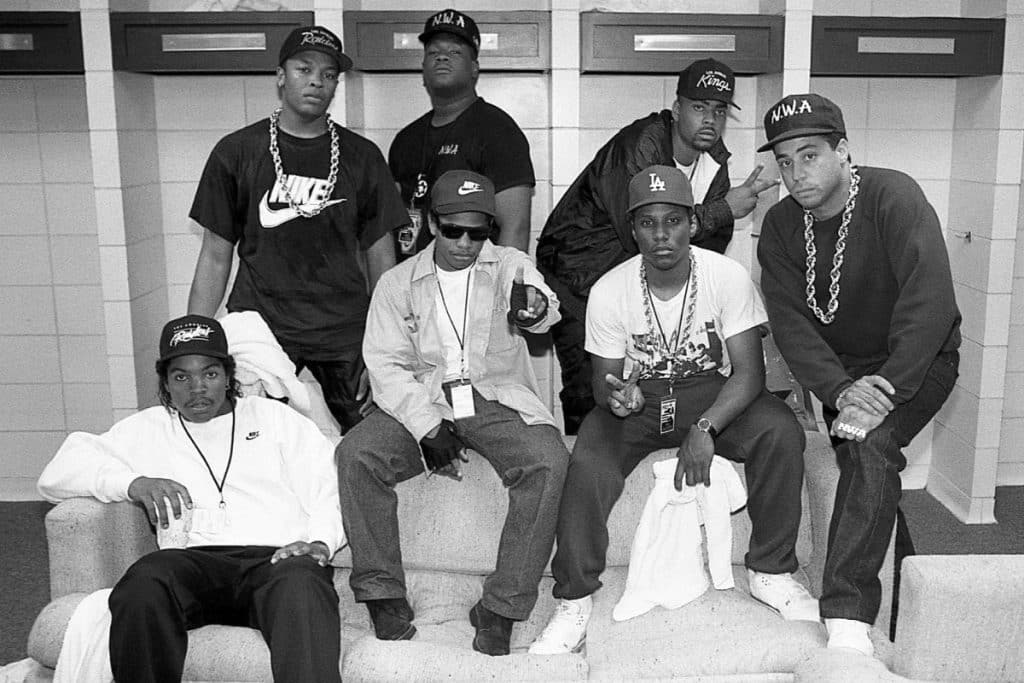 Best selling albums:
Straight Outta Compton (1988)
In 1987 NWA released their debut album and changed the music industry forever. The record launched successful solo careers for founding members Ice Cube, Eazy E and Dr. Dre, and created a sea change in hip-hop that can still be felt today. Their story has since become the stuff of Hollywood legend, thanks to the hit biopic Straight Outta Compton .
16. Will Smith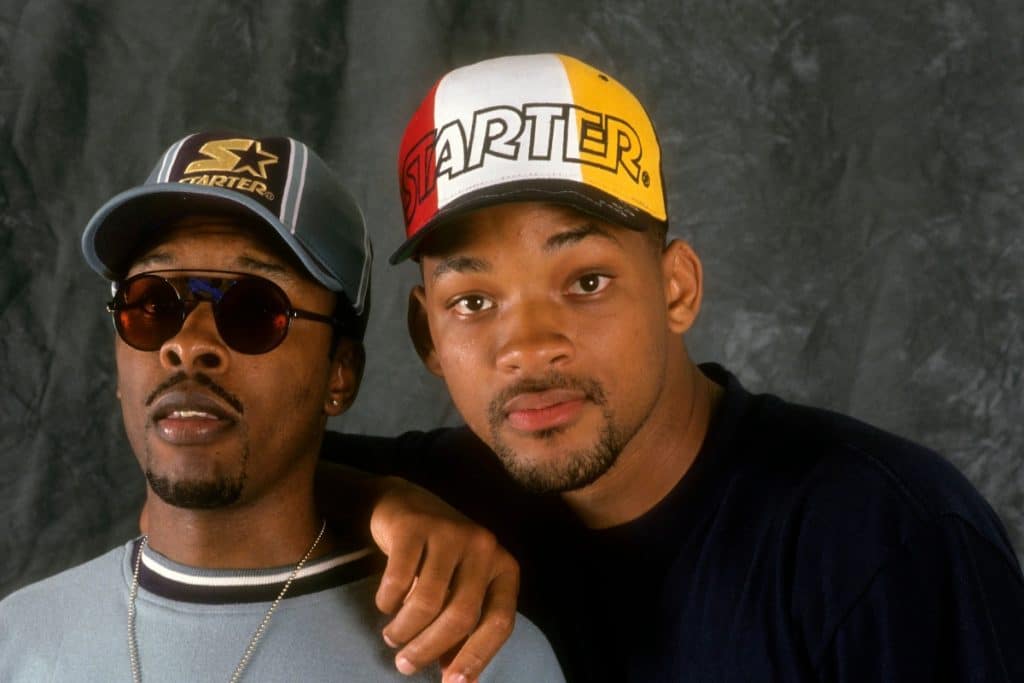 Best selling albums:
Before he was one of the biggest names in Hollywood, Will Smith was teenage Philly rapper , The Fresh Prince. He and his creative partner Jazzy Jeff created some of the most ubiquitous songs of any genre in the MTV era. Fans from all walks of life connected with his boyish charm and storytelling style on tracks like "Parents Just Don't Understand".
15. Ludacris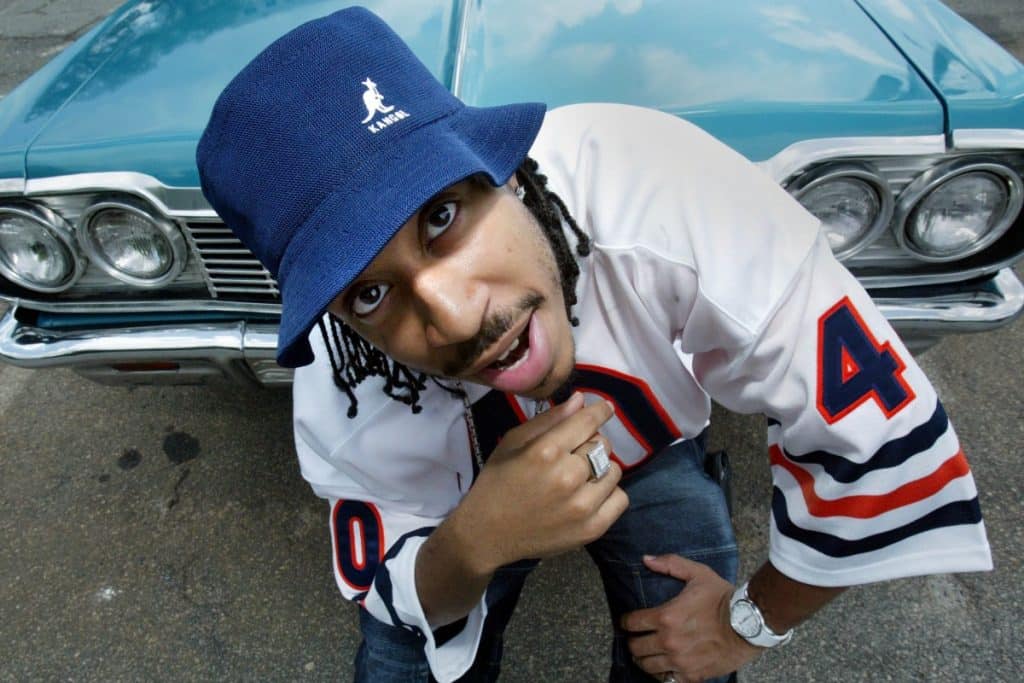 Best selling albums:
Back for the First Time (2000)
Word of Mouf (2001)
Ludacris was a dominant force in hip-hop throughout the early 2000s. The Atlanta rapper topped hip-hop charts throughout the decade. He did well in the pop realm as well thanks to high-profile collabs with the likes of Mary J. Blige and Pharrell Williams. Although still active, in recent years he has focused on entrepreneurial endeavors.
14. Snoop Dogg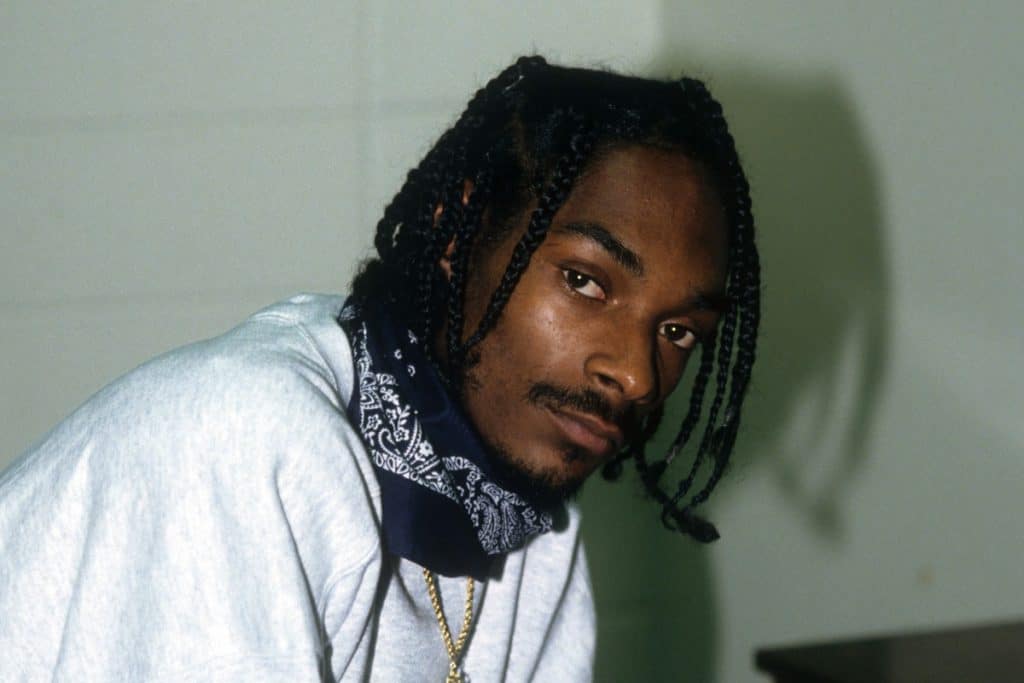 Best selling albums:
Doggystyle (1993)
Tha Doggfather (1996)
Da Game Is to Be Sold, Not to Be Told (1998)
Snoop Dogg became an instant superstar when he and Dr Dre dropped the classic "Nothing But a G Thang" video on MTV in 1992. They introduced the West Coast sound to the mainstream. The hit single also introduced a tall, lanky Long Beach stoner who would spend the next 30 years establishing himself as a crossover cultural icon.
13. LL Cool J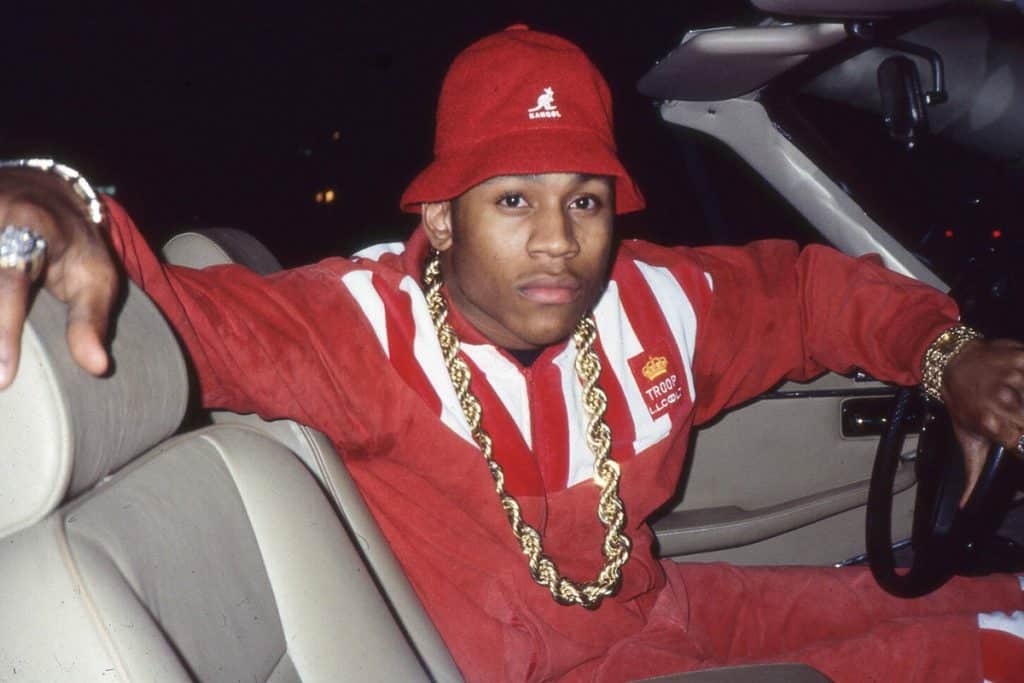 Best selling albums:
Bigger and Deffer (1987)
Mama Said Knock You Out (1990)
Mr. Smith (1995)
A NYC original, LL Cool J is one of an elite group of artists who have been in the game since the beginning and remain relevant today. The 54 year-old rapper, producer and actor has enjoyed one of the most successful careers in the biz. He exploded on the scene in 1985 with Radio and 40 years of platinum records, blockbuster movies and hit television shows followed.
12. DMX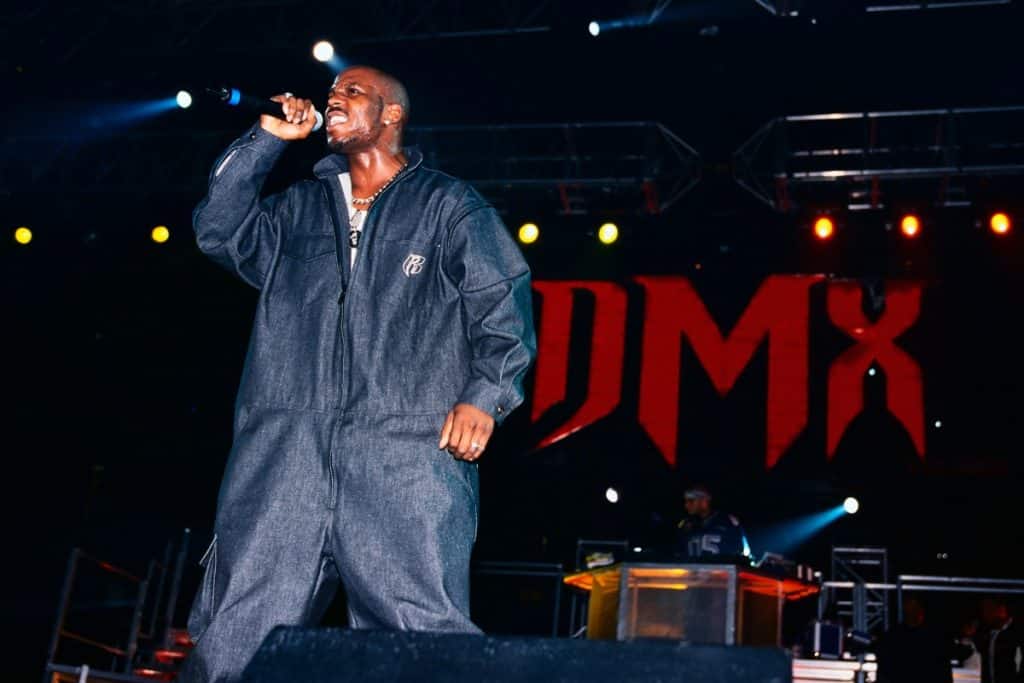 Best selling albums:
It's Dark and Hell Is Hot (1998)
Flesh of My Flesh, Blood of My Blood (1998)
… And Then There Was X (1999)
In both music and life, DMX went hard. For three decades he made fearlessly honest hip-hop. The Yonkers MC music told the story of his struggles with the law, drugs and his own mind. His gravel-voiced reality struck a nerve with fans. Before his death in 2021 the rapper released five consecutive No. 1 albums , several hit singles, and a string of film roles.
11. Kanye West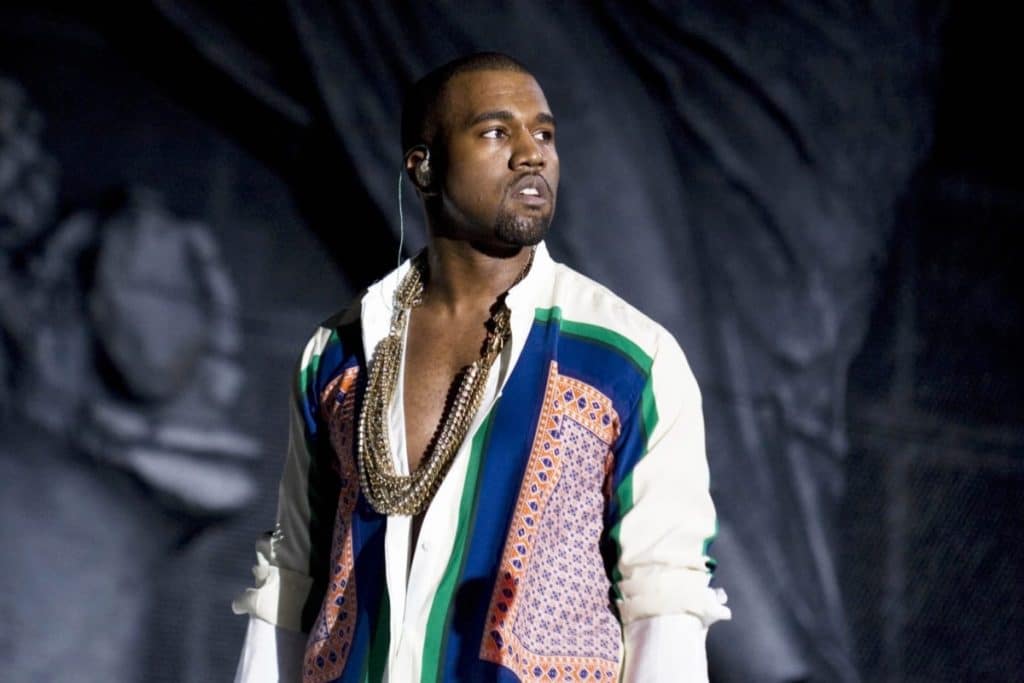 Best selling albums:
The College Dropout (2004)
Late Registration (2005)
Graduation (2007)
Kanye West's list of achievements is almost as long as his storied history of personal and professional scandals. An artistic vanguard, with each new release he introduces some new experimental twist to his sound and image. More so than any other living artist, Kanye makes the avant-garde seem mainstream. In doing so he has helped shape our modern culture, and it's a fact that hip hop would not be where it is today without his influence. As progressive and innovative as he was an artist, he was also incredibly commercially-minded, making one of the best-selling rappers of all time.
10. 50 Cent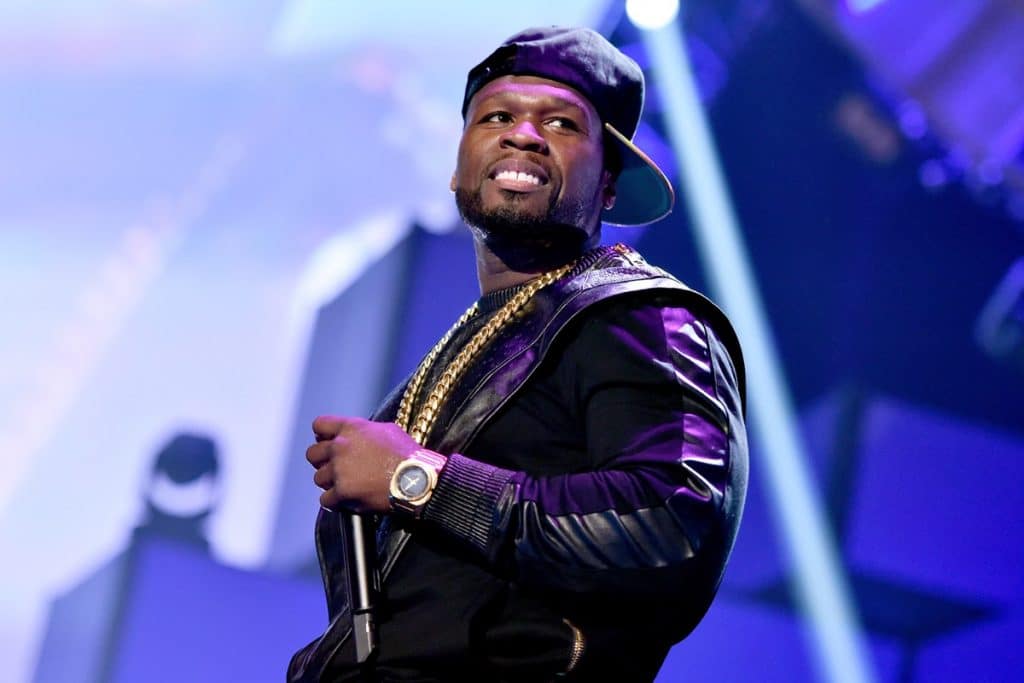 Best selling albums:
Get Rich or Die Tryin' (2003)
The Massacre (2005)
50 Cent skirted the edges of stardom for a few years in the late 90's. He rubbed shoulders with the East Coast hip-hop elite as he learned his craft. Then he met Eminem and Dr. Dre. Dre signed him, and in 2003 they dropped the now legendary 50 Cent debut album Get Rich or Die Tryin . The rapper has remained a central figure in hip-hop ever since, with his brand of rap-focused TV shows.
9. MC Hammer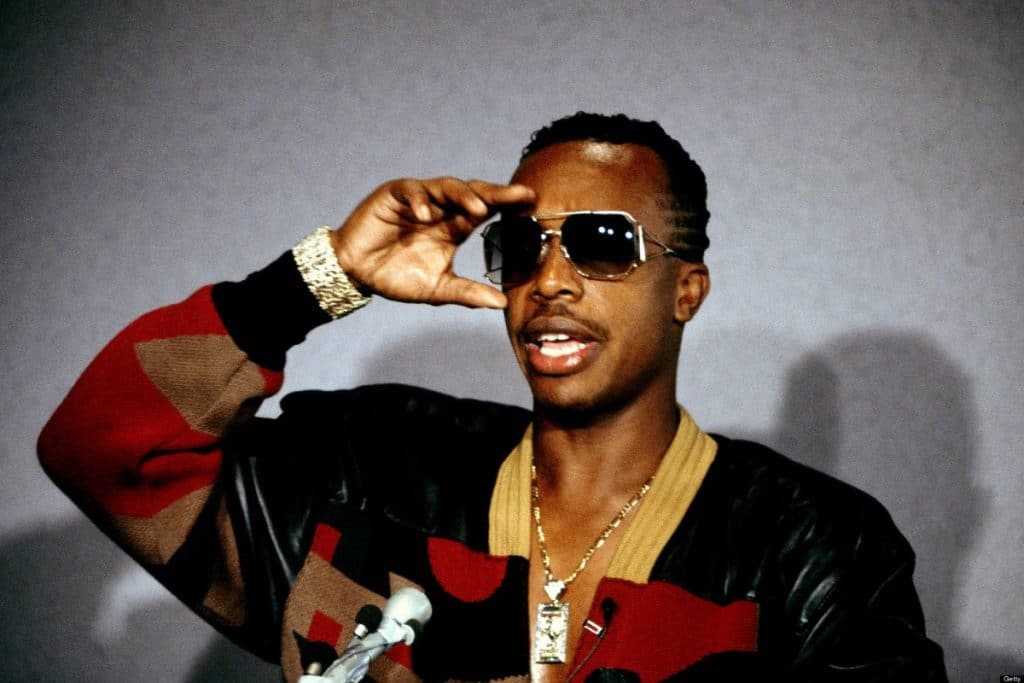 Best selling albums:
Please Hammer Don't Hurt 'Em (1990)
Too Legit to Quit (1991)
It is easy to view MC Hammer's career as a novelty. He made safe, family friendly hip-hop. An ordained minister, he came to the genre from the world of Christian music. However, what he lacked in street-cred the rapper more than made up for in marketability. His 1990 smash "Can't Touch This" has long since graduated from 'hit single' status to cultural phenomenon.
8. The Notorious B.I.G.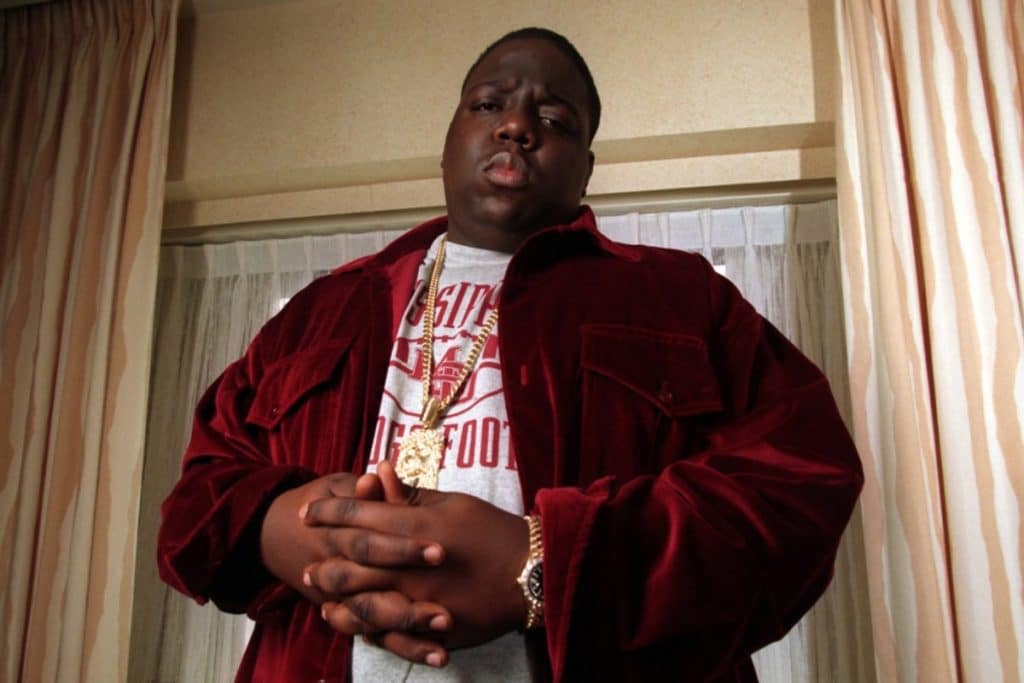 Best selling albums:
Ready to Die (1994)
Life After Death (1997)
The Notorious B.I.G is one of the greatest tragic heroes of hip-hop. However, before he and 2Pac became the most famous casualties of the East/West rivalry, Biggie made some of the most important rap records of the 90s . A storytelling master, the oversized rapper's epic tales of fact and fiction now stand as a testament of life during rap's Golden Era.
7. OutKast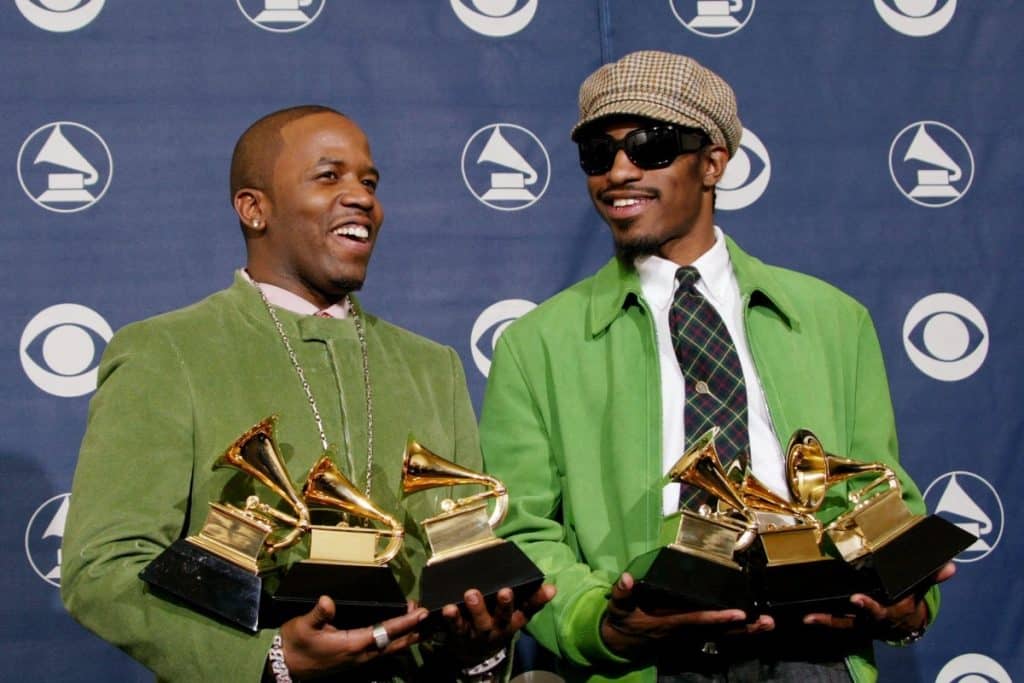 Best selling albums:
Stankonia (2000)
Speakerboxxx/The Love Below (2003)
OutKast's wild mix of classic Atlanta funk and psychedelic experimentation set the group apart from the start. They didn't break the hip-hop mold with their sound, they ignored it completely. The odd duo of spacement Andre 3000 and Big Boi the pimp made smart and fearlessly creative hip-hop that sounds as fresh today as the day they debuted. As imaginative as their music was, the Atlanta duo knew how to appeal to the fans, which helped them become one of the best-selling rap acts in history.
6. Nelly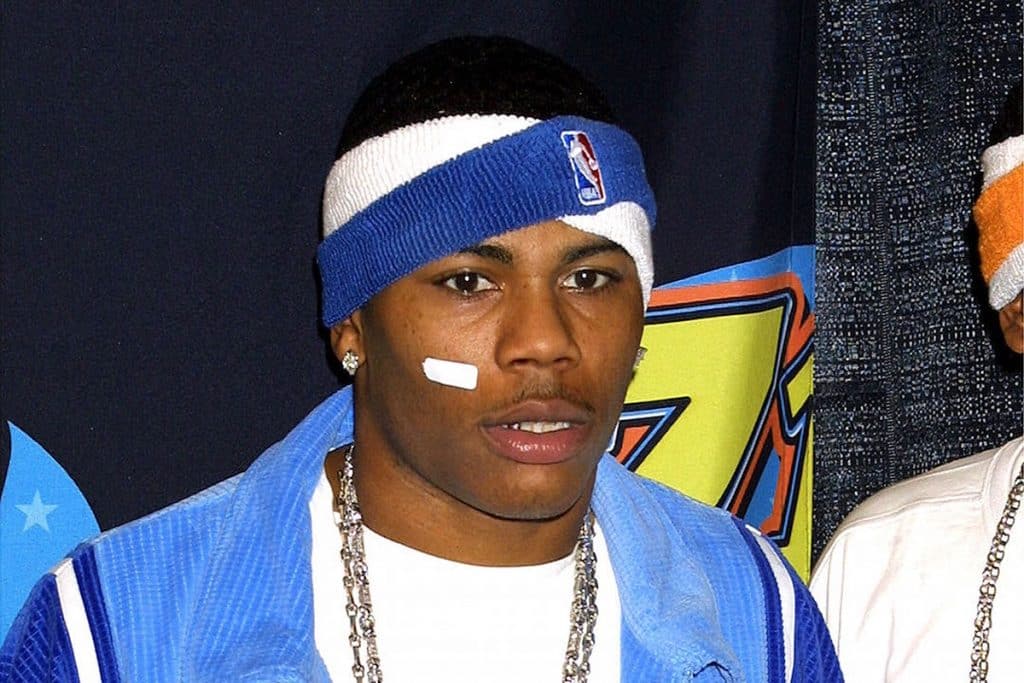 Best selling albums:
Country Grammar (2000)
Nellyville (2002)
Nelly was everywhere at the dawn of the century. His debut album Country Grammar featured numerous top 10 hits and immediately established the artist as a major talent, who could sing and rap incredibly. Two years later his single "Hot in Herre" from his 2002 album Nellyville became one of the biggest crossover hits in hip hop history.
5. Beastie Boys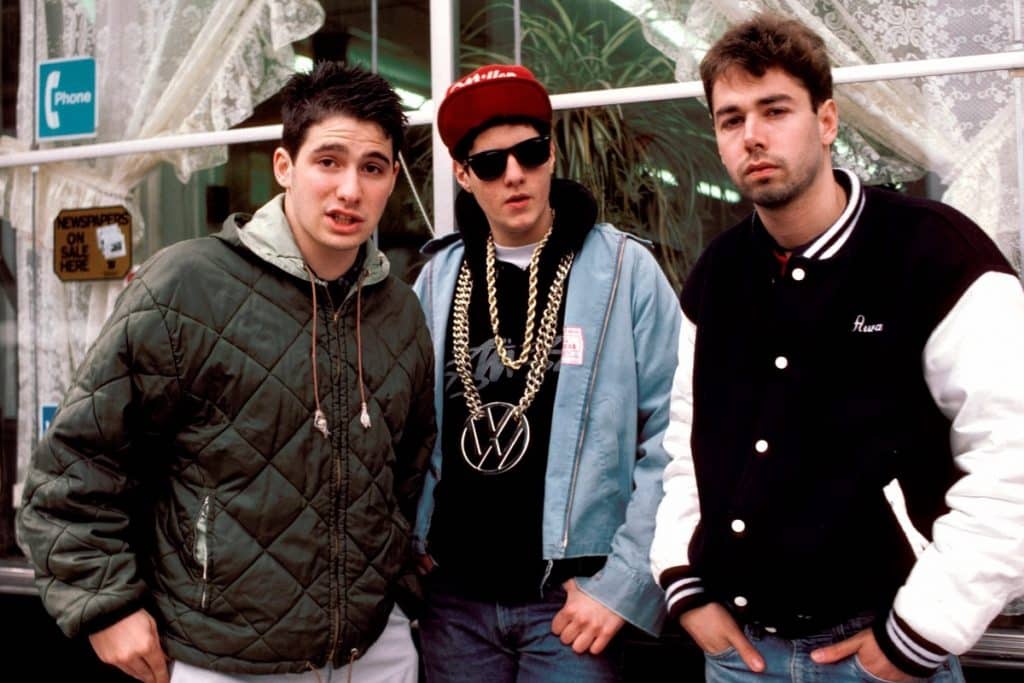 Best selling albums:
Licensed to Ill (1986)
Ill Communication (1994)
Hello Nasty (1998)
One of the most unique and influential acts in all of modern music. From their early days as a teenage Brooklyn punk band until cancer tragically took founding member MCA (Adam Yauch) in 2012, Beastie Boys' continually reinvented themselves. They took over MTV with Licensed to Ill , created a hip-hop classic with Paul's Boutique and invented a whole new alt/funk vibe with Check Your Head .
3. Jay-Z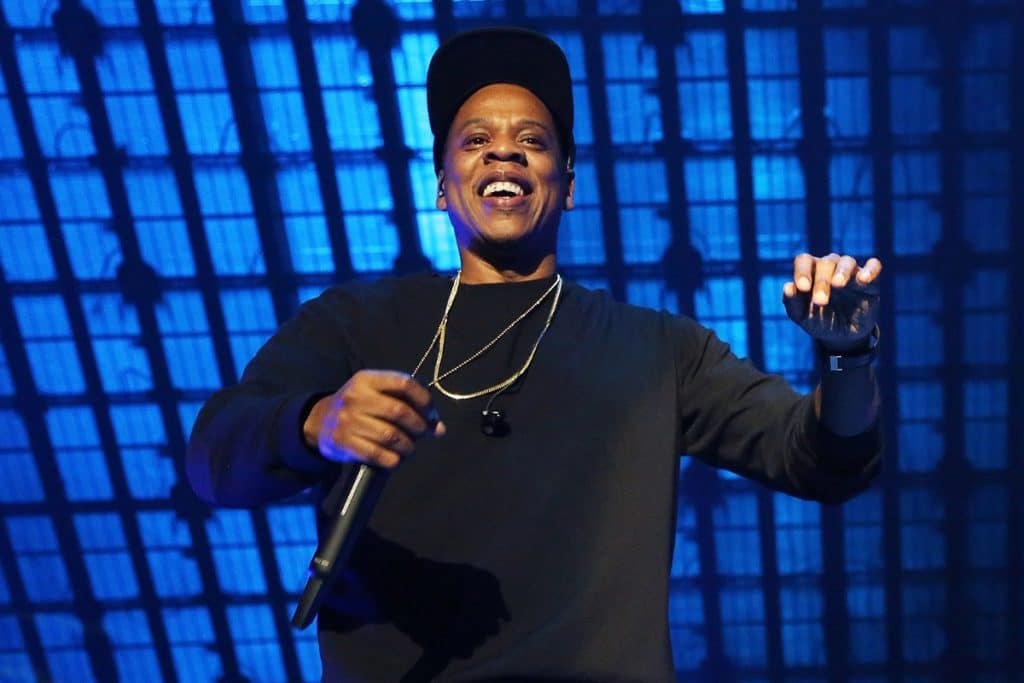 Best selling albums:
Vol. 2… Hard Knock Life (1998)
Vol. 3… Life and Times of S. Carter (1999)
The Blueprint 2: The Gift & The Curse (2002)
The Black Album (2003)
It's crazy to think that a commercial juggernaut like Jay-Z started off hustling his debut album independently . While Hov never put up numbers on the same level as Snoop Dogg, 50 Cent, Lil Wayne, or even his little bro Kanye, the reason he is so high up on this list is because of his consistency. Year after year, decade after decade, Jay-Z was there with a new album that appealed to both the mainstream and the hardcore hip hop heads.
2. 2Pac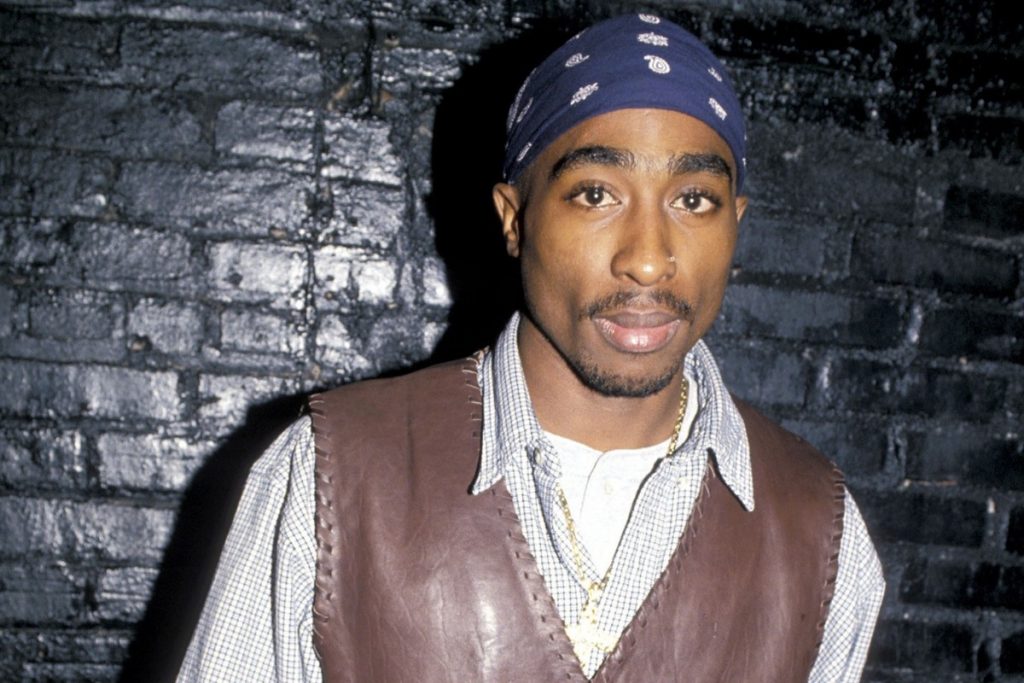 Best selling albums:
All Eyez on Me (1996)
The Don Killuminati: The 7 Day Theory (1996)
He was the son of Black Panthers and named for a revolutionary Incan leader. Originally from New York, 2Pac made his name on the West Coast . After an early start with Oakland's Digital Underground, Pac hooked up with LA's Suge Knight and created a legend. Nearly 20 years after his murder, Pac remains an iconic symbol of 90s hip-hop.
2. Eminem
Best selling albums:
The Marshall Mathers LP (2000)
The Eminem Show (2002)
Recovery (2010)
Eminem burst onto the scene with a pair of albums, The Slim Shady LP and The Marshall Mathers LP. They introduced two sides of a brilliant, complex and often troubled mind. For twenty years since, Em has battled his demons on the world stage. In the process he has earned unmatched critical and commercial success, and the unqualified respect of the entire hip-hop community.
1. Drake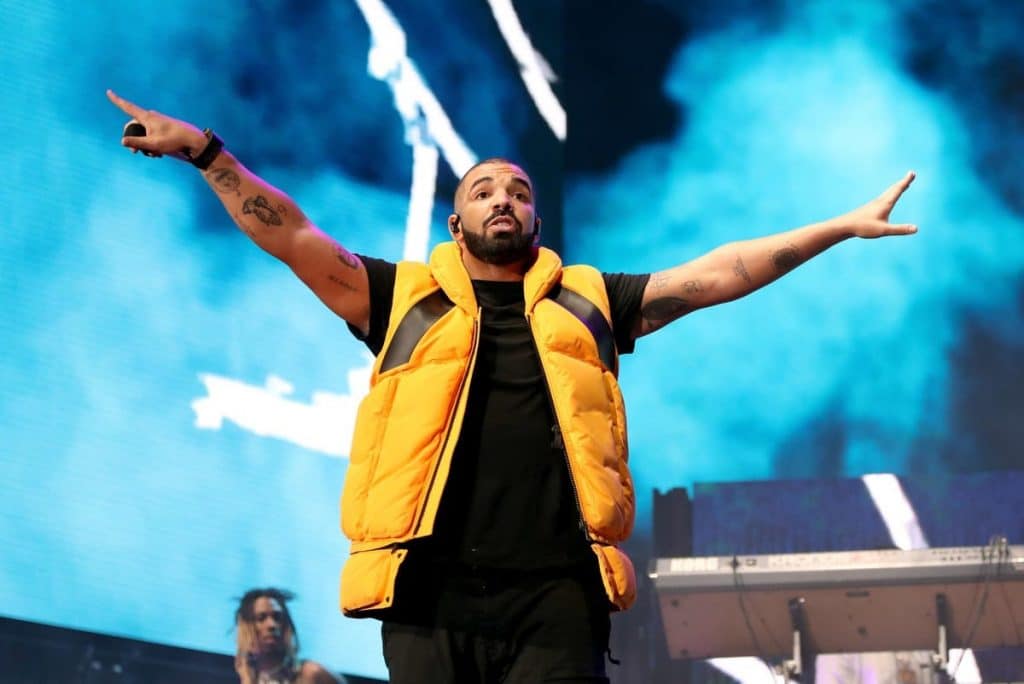 Best selling albums:
Take Care (2011)
Views (2016)
Scorpion (2018)
For All The Dogs (2023)
A child actor turned hip-hop legend, Drake has made a career of being a creative chameleon. One of the most prolific artists in popular music, the rapper has spent the last decade creating a voluminous catalog of rap and R&B. Whether dropping one-off solo mixtapes or big-budget collabs with superstars, Drake inevitably lands at the top of pop and hip hop charts. There isn't a rapper from his generation that comes close to Drake's commercial prowess, that's a fact.