Grasping the mic with unmatched prowess, Killer Mike is a rap virtuoso whose audacious catalogue continues to defy convention and reshape hip hop's boundaries. Each album in his discography is a testament to the transformative journey of an artist unafraid to evolve and speak his mind, chronicling decades social injustice with lyrical mastery.
Born Michael Santiago Render on April 20, 1975, Killer Mike was raised in the Adamsville neighborhood of Atlanta, Georgia. Surrounded by the rich sounds of the South, he weaved his way through the vibrant tapestry of Atlanta's rap game. By the early 2000s, the Atlanta rapper had begun to leave his mark on the industry, delivering electrifying features alongside rap legends like OutKast and Jay-Z.
The ATLien's debut album, Monster, in 2003, was an explosive fusion of southern charm and fierce lyricism, with subsequent years marked by relentless creativity and exploration, evident in his daring I Pledge Allegiance to the Grind series, which showcased his unique ability to blend street raps with scathing social commentary.
Killer Mike's fifth studio album, R.A.P. Music, produced entirely by El-P, was a sonic rebellion that displayed the full range of his verbal acrobatics and unapologetic activism. The album would also lead to the formation of Run the Jewels. A culmination of years of artistic exploration, 2023's Michael, his most personal and candid work to date, saw Mike venture into uncharted territories, baring his soul on record over soulful, gospel production.
So, let's get into it. From the trailblazing vibrations of his debut, Monster, to the heartfelt narratives of his latest magnum opus, Michael, we rank every Killer Mike album, from worst to best.
I Pledge Allegiance to the Grind II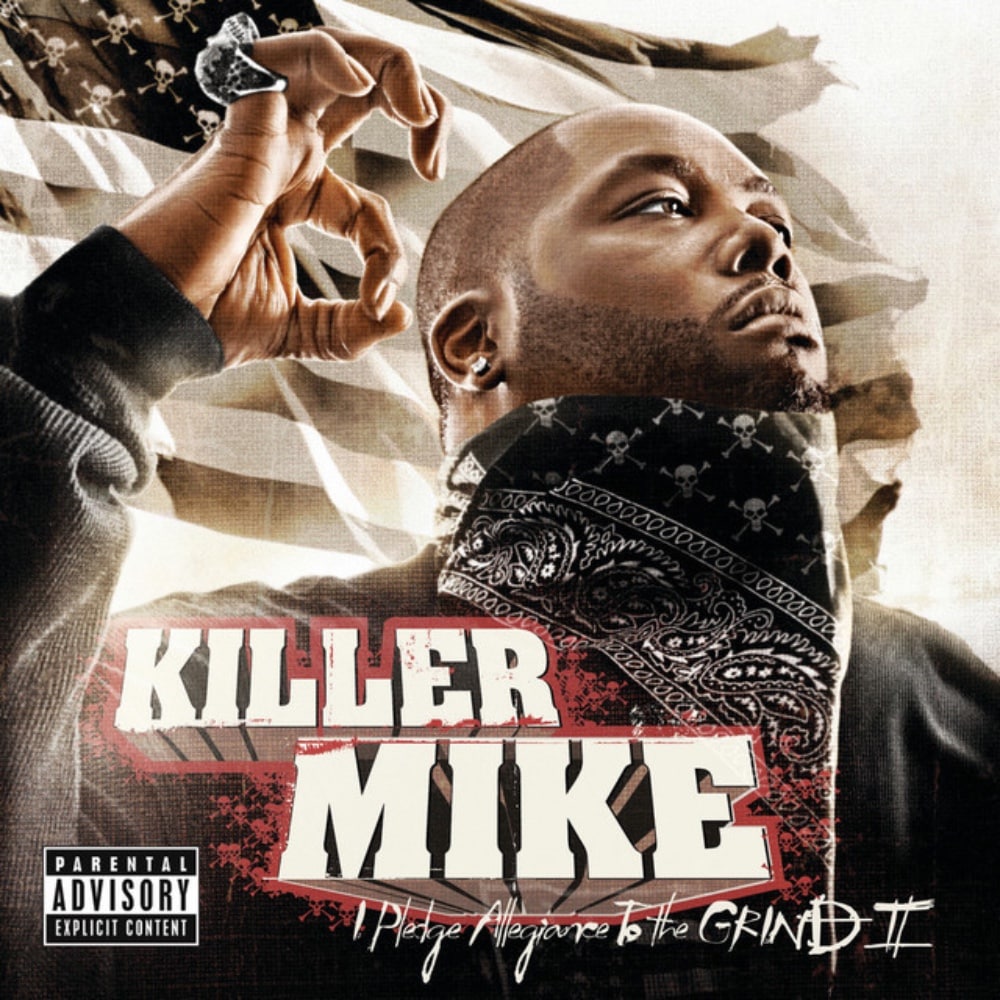 Released: July 8, 2008
Label: Grind Time Official, SMC
Singles: "2 Sides"
Features: 8Ball & MJG, Chamillionaire, Ice Cube, Shanty Lo, Messy Marv, Gangsta Pill, Rochelle Fox, Rock D the Legend, SL Jones.
The sheer intensity of I Pledge Allegiance to the Grind II hits you like a sonic punch. From the get-go, Killer Mike asserts his stance, his album echoing as a beacon guiding the way to triumph. His rhetoric, a blend of vivid street lexicon and potent motivational jargon, erupts from the speakers, charging every listener to rise to their feet. The Atlanta MC stands unswerving, with verses that blaze like fire and ice, staring down any adversary that dares to challenge him. It's unfortunate that the album's musical daring diminishes somewhat towards the end, settling into a sequence of punchy, but slightly monotonous bangers. Regardless, these tracks serve their purpose, providing a solid base over which Killer Mike can lay his relentless talent.
I Pledge Allegiance to the Grind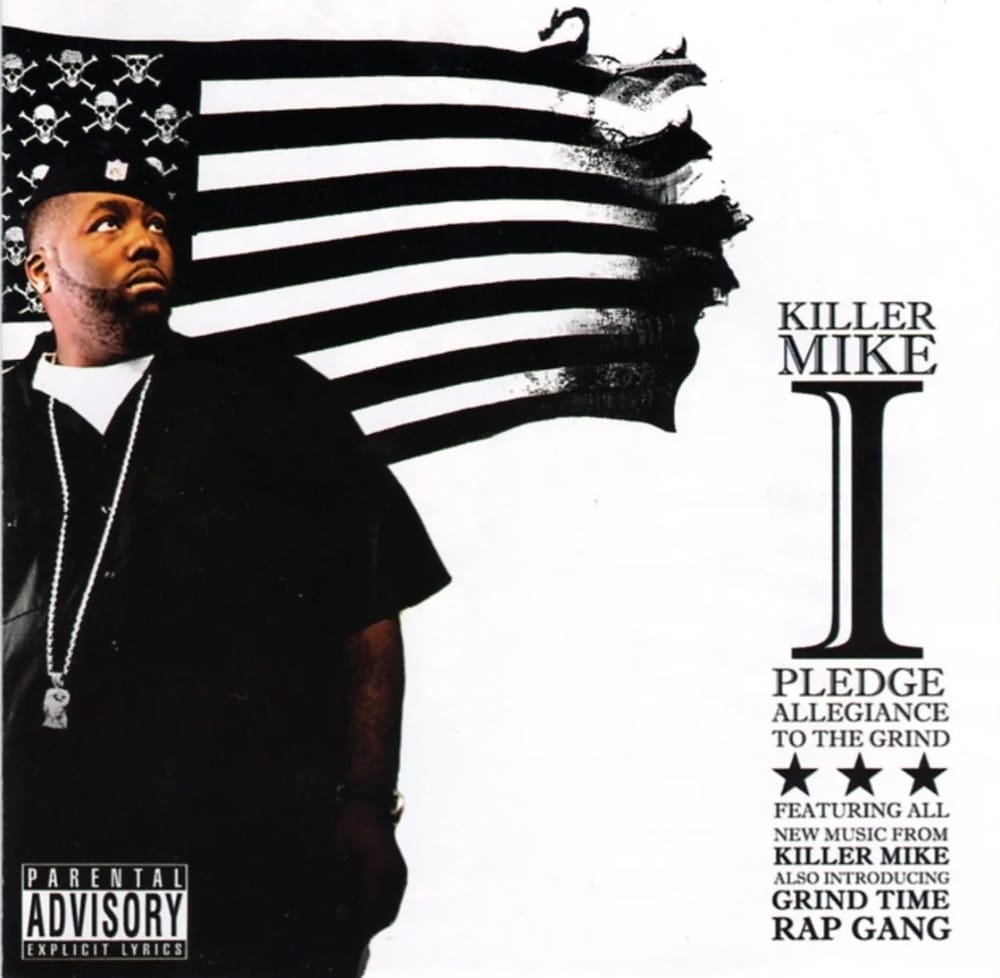 Released: November 21, 2006
Label: Grind Time Official
Singles: N/A
Features: SL Jones, Narrio, Bigg Slimm, Da Bill Collector, Rock D the Legend, 8Ball & MJG, Big Boi.
Killer Mike's inaugural entry into his legendary trilogy, I Pledge Allegiance to the Grind, carries no single defining anthem like its successor's title track, yet it shines on its own merit. His vocal presence oscillates between that of a gritty, commanding MC and a jolly titan of the streets, blending political consciousness and playful banter seamlessly. His Atlanta roots shine through, but it's his recognition and appreciation of the broader hip-hop panorama, from coast to coast, that sets him apart. With the promise of his raw talent and impassioned lyrical content, I Pledge Allegiance to the Grind let all rap fans know that you can only expect greatness from Killer Mike's craft moving forward.
Pledge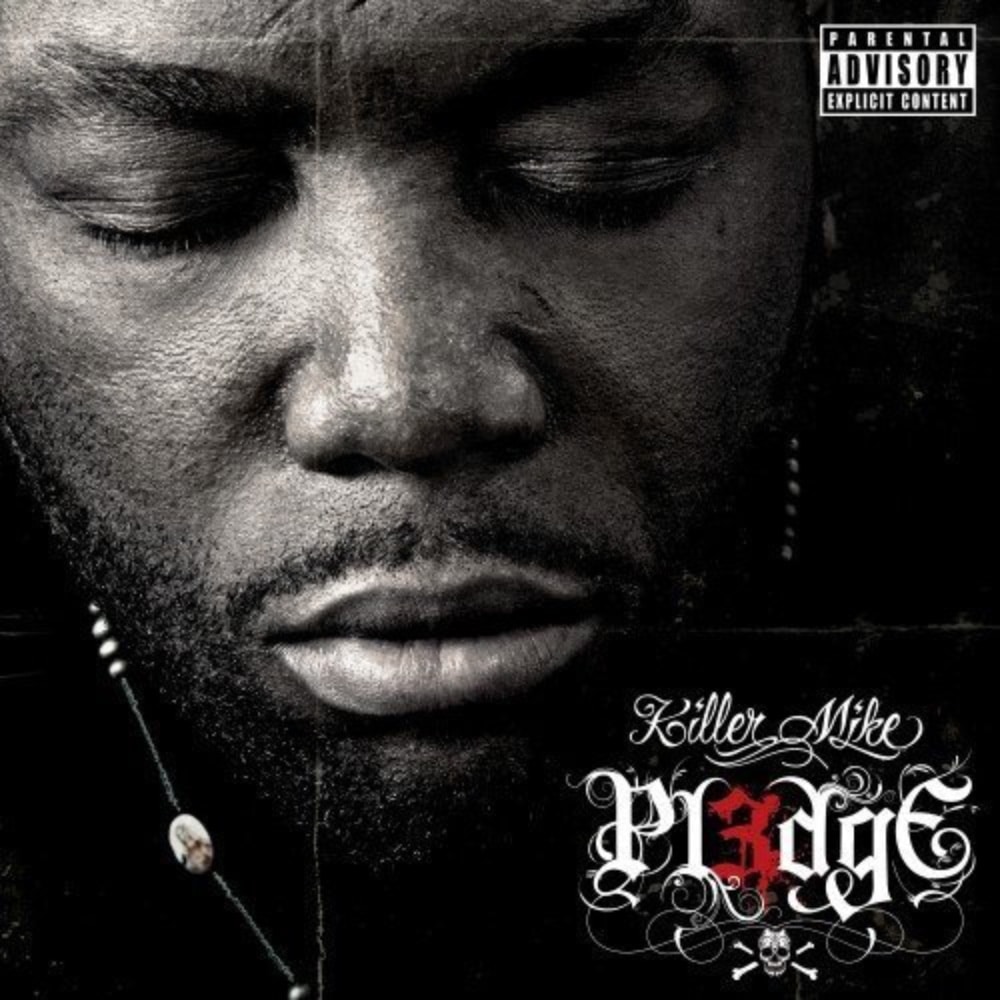 Released: May 17, 2011
Label: Grind Time Official, SMC, Grand Hustle
Singles: "Ready Set Go"
Features: T.I., Funkadelic, Young Jeezy, Roc D the Legend, Twista, Gucci Mane, Big Boi
The third album in the series, Pledge" sees Killer Mike seamlessly merge the street wisdom mentality with potent social critique, all wrapped up in booming, authoritative voice that would make Chuck D proud. His takedown of mainstream media, exemplified in the layered complexity of "That's Life II," positions him as a worthy successor to the conscious rap greats like KRS-One and Ice Cube. With lines that combine razor-sharp wit with an astute understanding of socio-economic dynamics, Mike manages to embody the zeitgeist of the times. Remarkably, this critique is followed by a soulful track confessing his past and his new role model, the flamboyant wrestler Ric Flair. Pledge further boasts an array of catchy hooks and swagger-filled anthems like "Go Out on the Town," featuring Young Jeezy. The album's production, with contributions from No I.D., Flying Lotus, and the Beat Bullies crew, and the diverse roster of guest artists from Big Boi to Gucci Mane only amplify its appeal.
Monster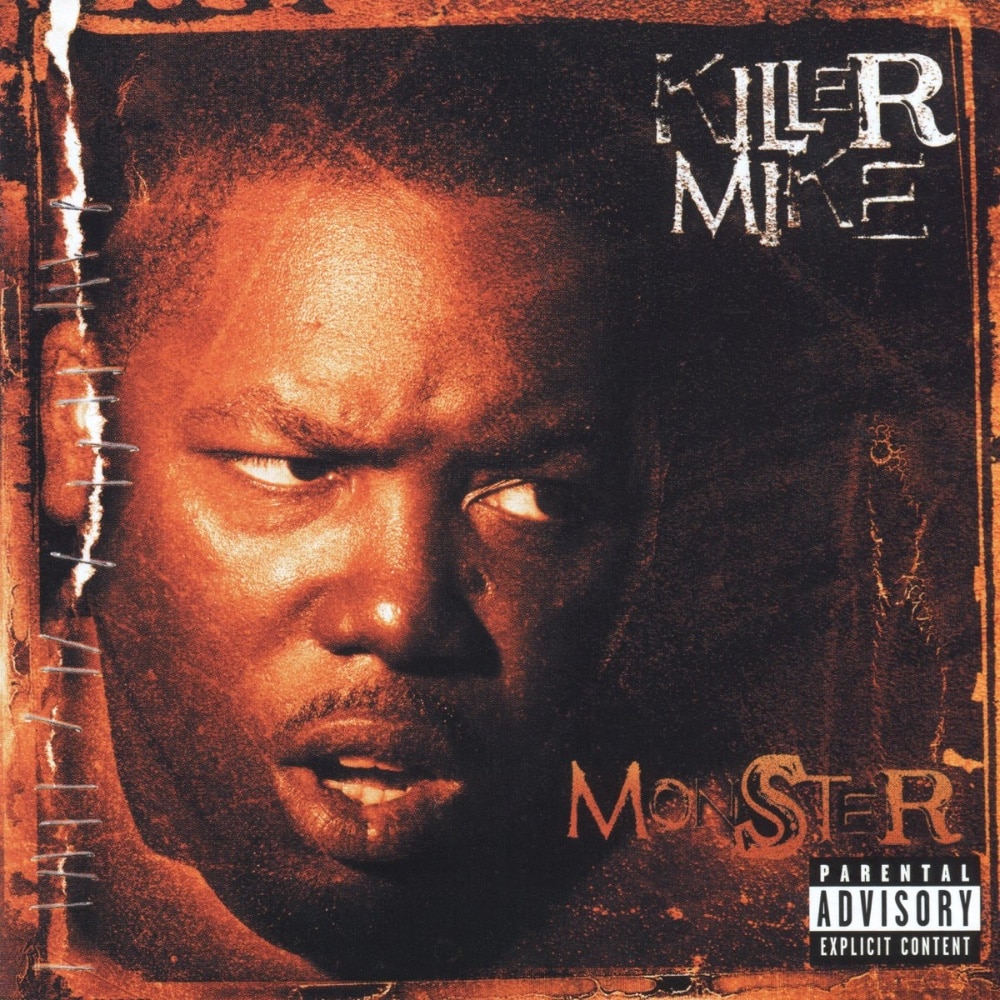 Released: March 11, 2003
Label: Columbia
Singles: "Akshon (Yeah!)", "A.D.I.D.A.S."
Features: Big Rube, OutKast, Big Boi, Sleepy Brown, Bizarre, J-Sweet, Slimm Calhoun, Rock D the Legend, Fass Black, T.I., Bone Crusher, Bun B.
Killer Mike's debut, Monster, bursts onto the scene as a riotous celebration of Southern bounce with a twist, solidifying his position in the rap landscape after his collaborations with OutKast put him on the map. The album, an intimate product of the Stankonia studios, carries the undeniable influence of the OutKast duo, particularly in the Dré-produced tracks and Big Boi's feature on the irresistible "A.D.I.D.A.S." On a whole, the album showcases Mike's brazen vocal delivery that perfectly complements the eccentricities of Andre 3000's production on tracks like "U Know I Love U" and "Akshon (Yeah!)." Despite a few lackluster tracks, Monster delivers a robust collection of songs, that makes it one of the stronger rap debuts of the 2000s.
Michael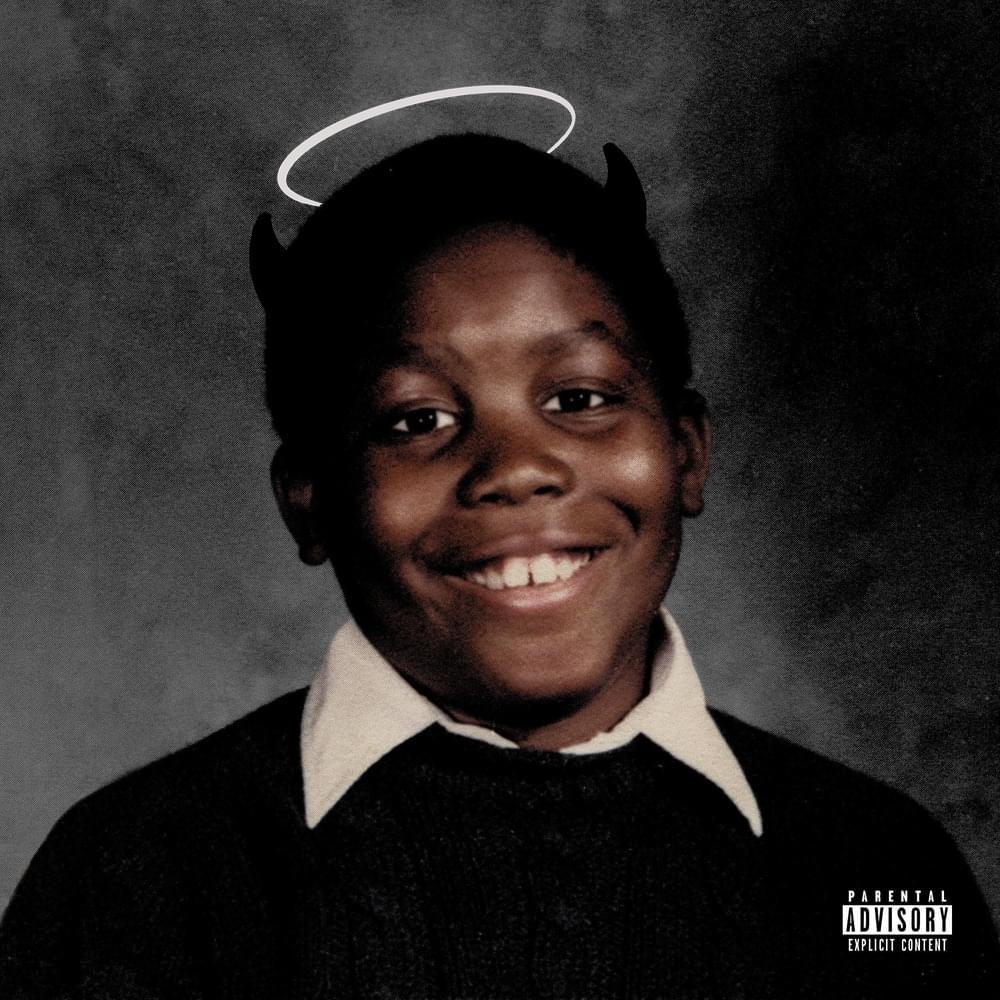 Released: June 16, 2023
Label: VLNS, Loma Vista
Singles: "Run"
Features: CeeLo Green, Mozzy, Young Thug, 6lack, Eryn Allen Kane, Jagged Edge, André 3000, Future, Currensy, 2 Chainz, Kaash Paige, Blxst, Fabo, El-P and Ty Dolla Sign.
Easily Killer Mike's most emotionally resonant and candid work to date, Michael stands as a poignant testament to the Atlanta rapper's personal and musical evolution over a decade-long hiatus from solo efforts. An introspective journey through the prism of gospel, funk, soul, and trap, it functions as an autobiography and a comeback release simultaneously. The album's fulcrum is "Motherless," an emotionally charged odyssey that carries a surprising earworm of a hook. From the gritty realities of teen pregnancy in "Slummer" to a window-side view of his barbershop in "Something For The Junkies," Killer Mike masterfully threads his narrative into each beat. Star-studded track "Scientists & Engineers," featuring a heavenly verse from André 3000 and Future levitating over the beat, sees the Run the Jewels rapper delving into his post-fame life.
R.A.P. Music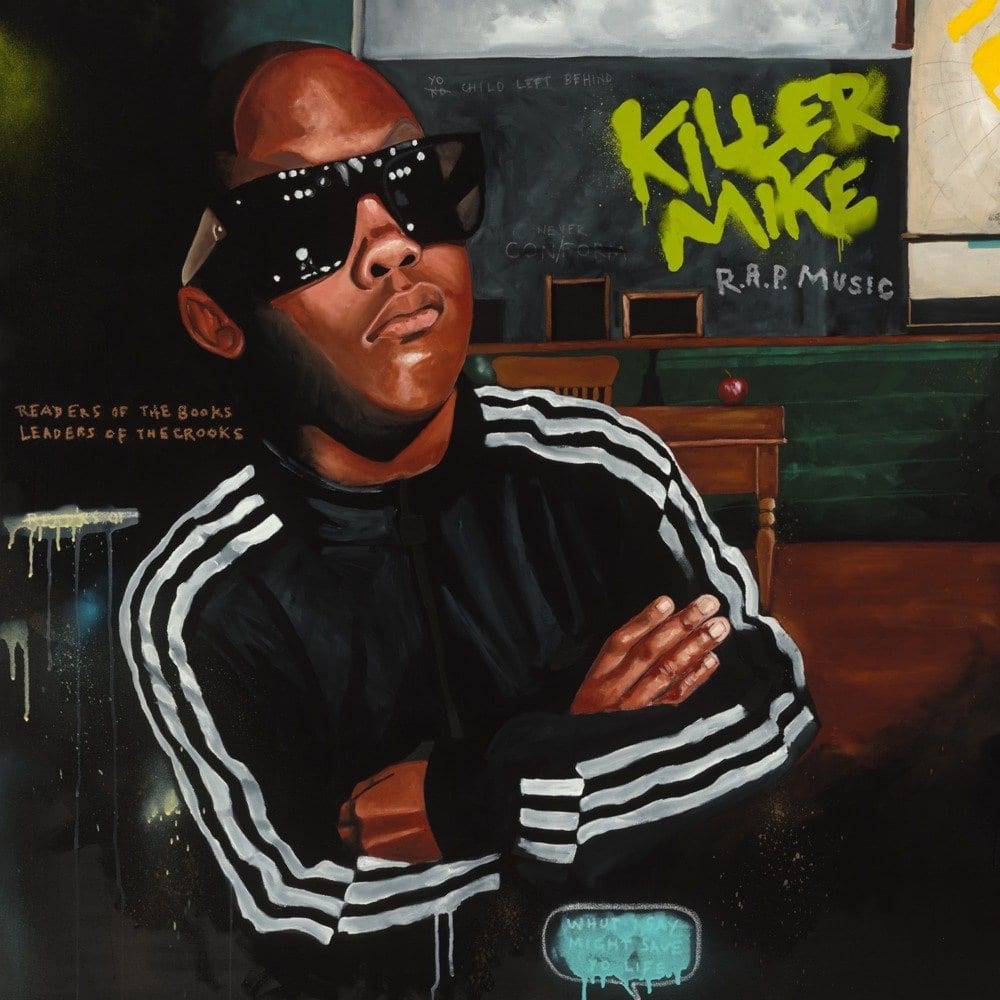 Released: May 15, 2012
Label: Williams Street
Singles: "Big Beast", "Untitled", "Don't Die", "Reagan"
Features: Bun B, T.I., Trouble, El-P.
With R.A.P. Music, Killer Mike delivers a punch that surpasses the expectations of even his staunchest fans. From the first track, Mike is a tempest, sharing the stage with rap titans Bun B, T.I., and Trouble, yet holding his ground on "Big Beast." His words in "Go" are a lyrical wildfire, while "Southern Fried" offers a laid-back road trip through the heart of Georgia. Mike's poignant critique of Reagan's presidency and its impact on Black communities in "Reagan" is a stark reminder of the rapper's social consciousness. His storytelling prowess shines in "Anywhere But Here," painting a vivid picture of life in New York City and Atlanta. Despite its modest 12-track length, R.A.P. Music confirms Killer Mike's undisputed ability to blend biting commentary with high-energy rap, his voice amplified by El-P's deft production. Is there any surprise at all that Run the Jewels was formed after this album?