If we count hip hop's official birthday as August 11th, 1973 – the same day DJ Kool Herc threw a block party at 1520 Sedgewick Avenue in the Bronx – it's coming onto 50 years, practically still a baby.
And over the past few decades, hip hop has emerged as the number music genre and pop culture force. From music trends to production technique to slang to fashion, there is no music genre that has been as influential as hip hop in the past 50 years. Even though the culture has gone through a rollercoaster these past few decades, it's still standing tall as the voice of the youth and the most exciting musical form right now.
So, to celebrate this culture's beautifully rich and diverse history, we're going to look at some of the greatest years over the past five decades. From the influential 1988 to the groundbreaking 1994 to the sheer quality of releases in 1996, here are the top 25 greatest years in hip hop history.
25. 2018 – "I am your Ghost and your Rae"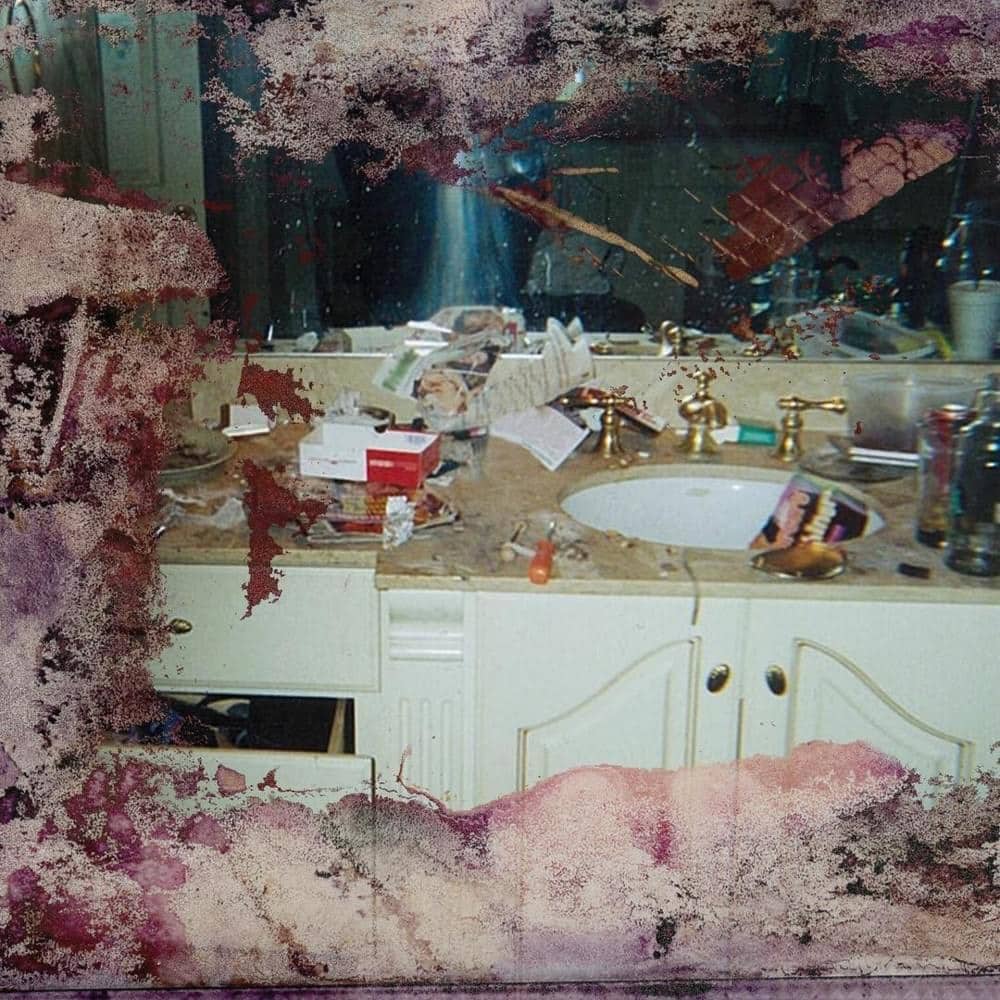 Top 10 best rap albums released in 2018:
Pusha T – DAYTONA
Travis Scott – Astroworld
Westside Gunn – Supreme Blientele
Kids See Ghosts – KIDS SEE GHOSTS
Lil Wayne – Tha Carter V
Benny the Butcher – Tana Talk 3
Freddie Gibbs – Freddie
Noname – Room 25
Jay Rock – Redemption
Nipsey Hussle – Victory Lap
This was one of the greatest years for hip hop, with a great balance between huge commercial releases from Drake and Travis, as well as a slew of quality underground albums, spearheaded by the growing Griselda movement. In the midst of all this, we had Kanye back soul-sampling and chopping up the beats. The Wyoming sessions may have turned up some disappointing releases, but let's not act like it wasn't one of the most exciting times in hip hop history, especially with the Pusha vs. Drake beef in the middle of it all.
24. 2001 – "Watch out! We run New York"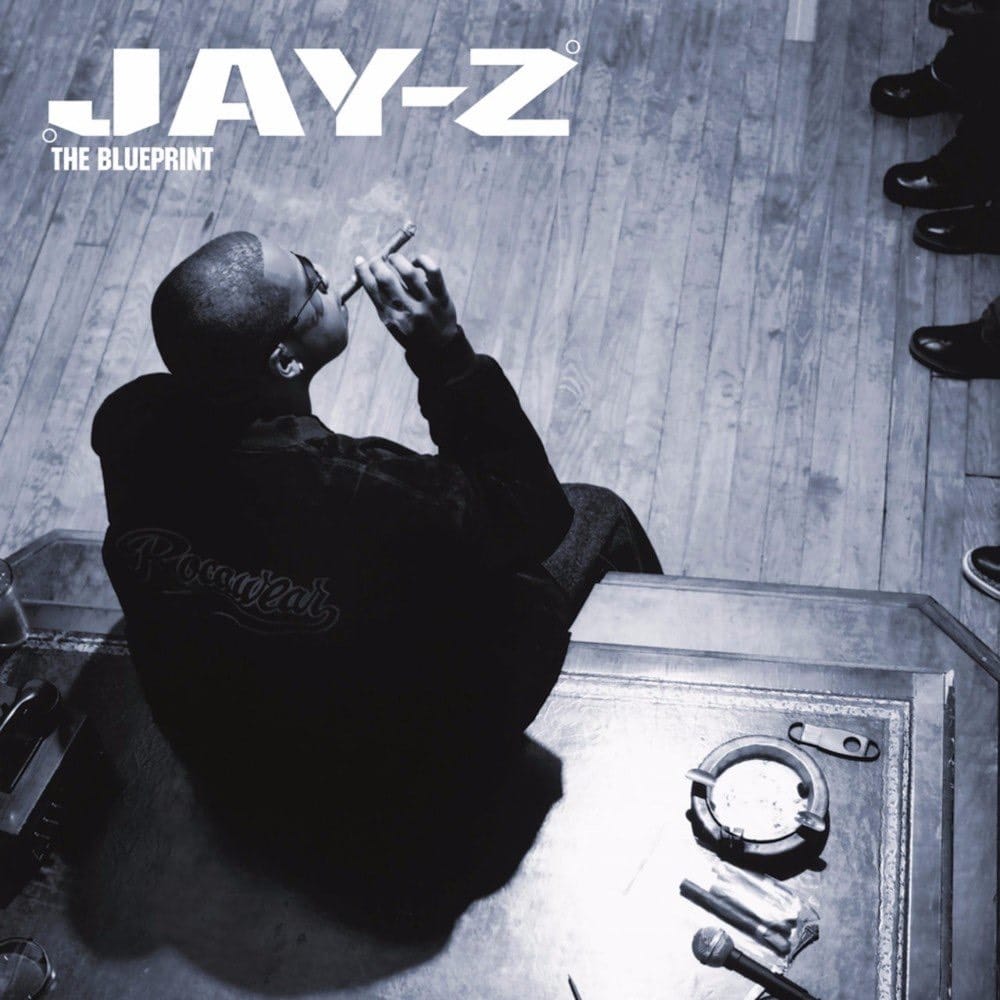 Top 10 best rap albums released in 2001:
Jay Z – The Blueprint
Nas – Stillmatic
Cannibal Ox – The Cold Vein
Masta Ace – Disposable Arts
Jadakiss – Kiss tha Game Goodbye
Beanie Sigel – The Reason
Wu-Tang Clan – Iron Flag
Ludacris – Word of Mouf
Busta Rhymes – Genesis
T.I. – I'm Serious
Nas may have exposed a chink in Hov's armour, but was no toppling of the king that year. Both rappers returned with some of their best work to date, but The Blueprint was one of the best rap albums of the 2000s and cemented Hov's legacy as one of the best rappers of all time. Meanwhile we had other New York rappers – Jadakiss and Beanie Sigel – making a name for themselves, while the South was starting to bubble up to the surface.
23. 1999 – "Still Snoop Dogg and D-R-E"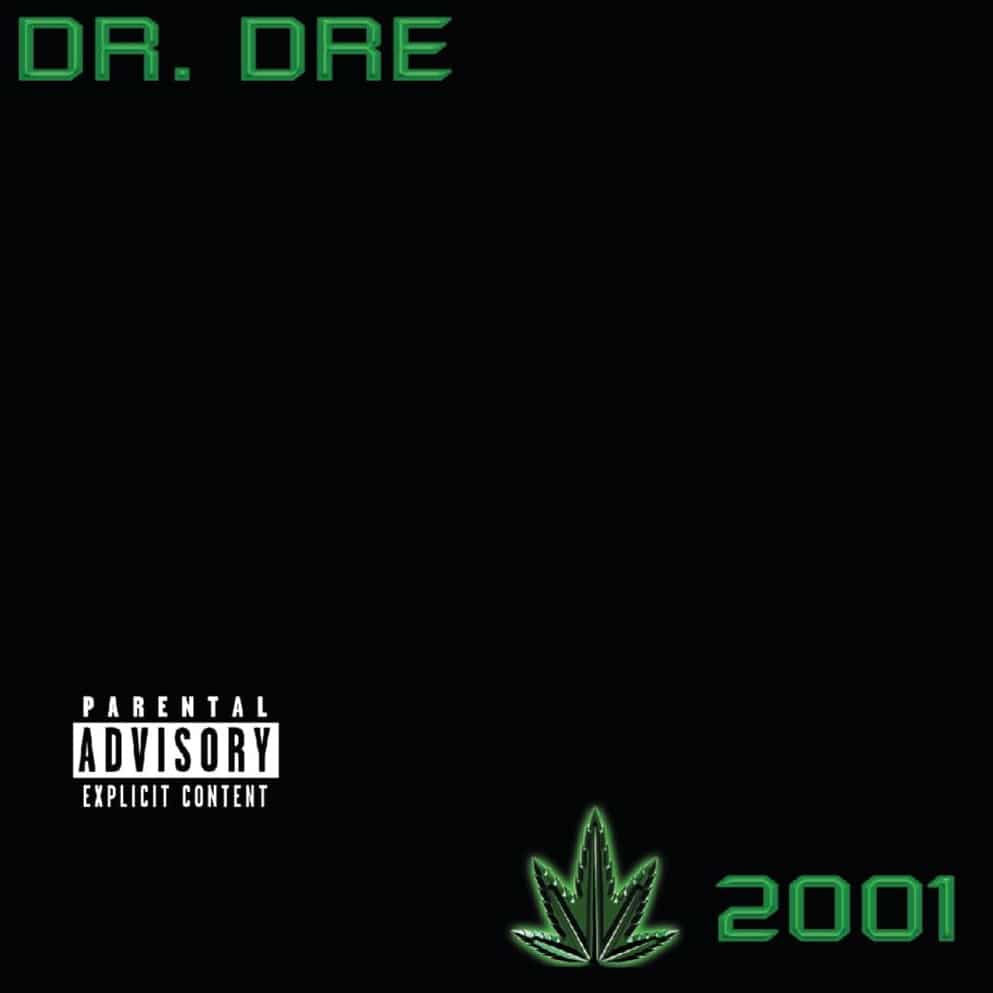 Top 10 best rap albums released in 1999:
Dr. Dre – 2001
Mos Def – Black on Both Sides
The Roots – Things Fall Apart
Jay Z – Vol. 3… Life and Times of S. Carter
Eminem – The Slim Shady LP
Mobb Deep – Murda Muzik
Nas – I Am…
Method Man & Redman – Blackout!
DMX – … And Then There Was X
Pharoahe Monch – Internal Affairs
The previous year hip hop saw Jay-Z emerge as the worthy heir to Biggie's King of New York throne, and it was in '99 where he cemented his position for the next five years. Inspired and re-energised by a white Detroit rapper he just signed, Dre made his comeback with 2001; Mobb Deep scored their first platinum album (thanks to "Quiet Storm"), and while Nas was on the decline artistically, I Am… still featured some of his best rapping to date.
22. 2003 – "They say I walk around like I got a 'S' on my chest"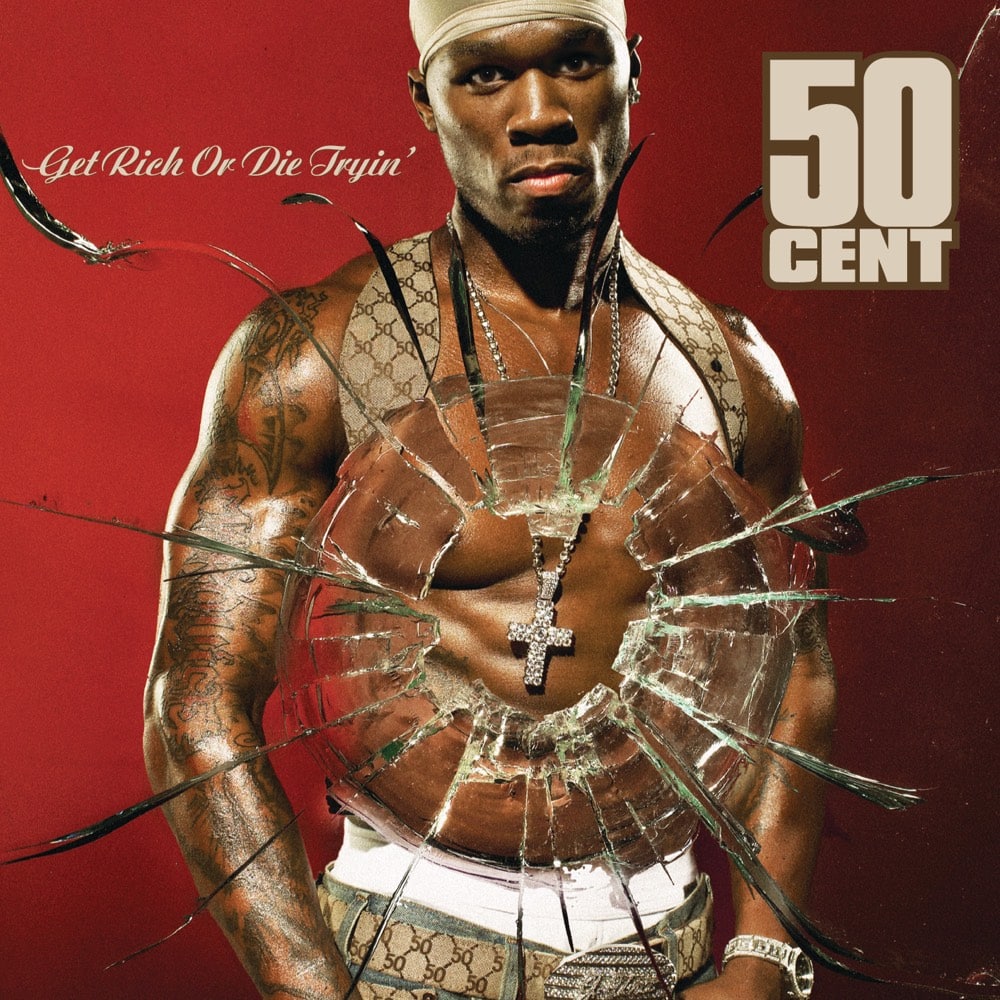 Top 10 best rap albums released in 2003:
50 Cent – Get Rich or Die Tryin'
Outkast – Speakerboxxx/The Love Below
Jay Z – The Black Album
Ludacris – Chicken-n-Beer
T.I. – Trap Muzik
The Diplomats – Diplomatic Immunity
Gang Starr – The Ownerz
Canibus – Rip the Jacker
Missy Elliott – This Is Not a Test!
Aesop Rock – Bazooka Tooth
Jay-Z's retirement and 50 Cent's monumental debut album were the two big stories of 2003. Looking back on that year, it seems like rap fans tend to forget that OutKast dropped one of the most successful albums of all time; singles off Speakerboxxx/The Love Below were playing 24-7, and the album was certified diamond after moving 10 million units.
21. 2000 – "Come and have a good time with G-O-D"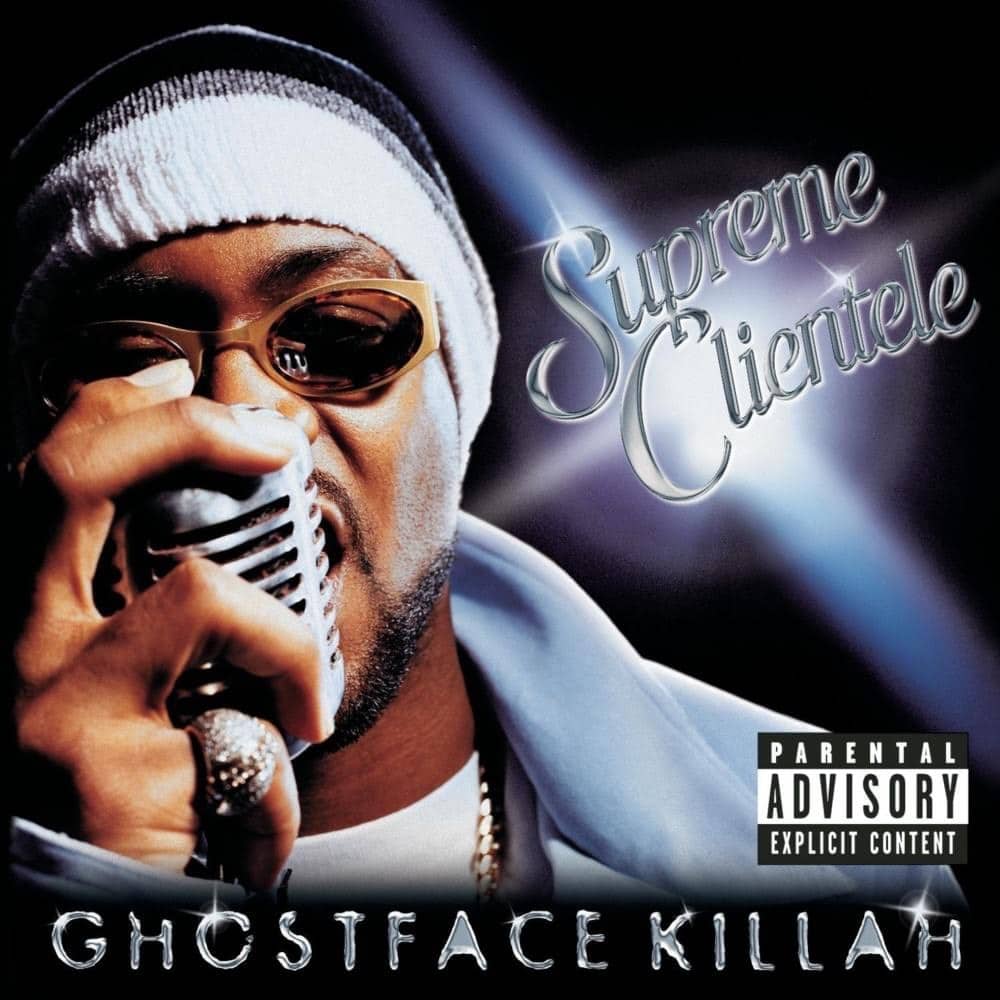 Top 10 best rap albums released in 2000:
Ghostface Killah – Supreme Clientele
Outkast – Stankonia
Eminem – The Marshall Mathers LP
Common – Like Water for Chocolate
Reflection Eternal – Train of Thought
Jay-Z – The Dynasty: Roc La Familia
Wu-Tang Clan – The W
Jurassic 5 – Quality Control
Mystikal – Let's Get Ready
M.O.P. – Warriorz
With the Wu-Tang on the downhill ever since Wu-Tang Forever, it was left up to Ghost to carry the torch with Supreme Clientele – one of the Clan's best albums of all time. Following the success of The Slim Shady LP, Eminem upped the ante with his next release; while underground rappers like Common and Talib Kweli were holding up the banner for their Soulquarians movement.
20. 2015 – "Now I run the game, got the whole world talkin'"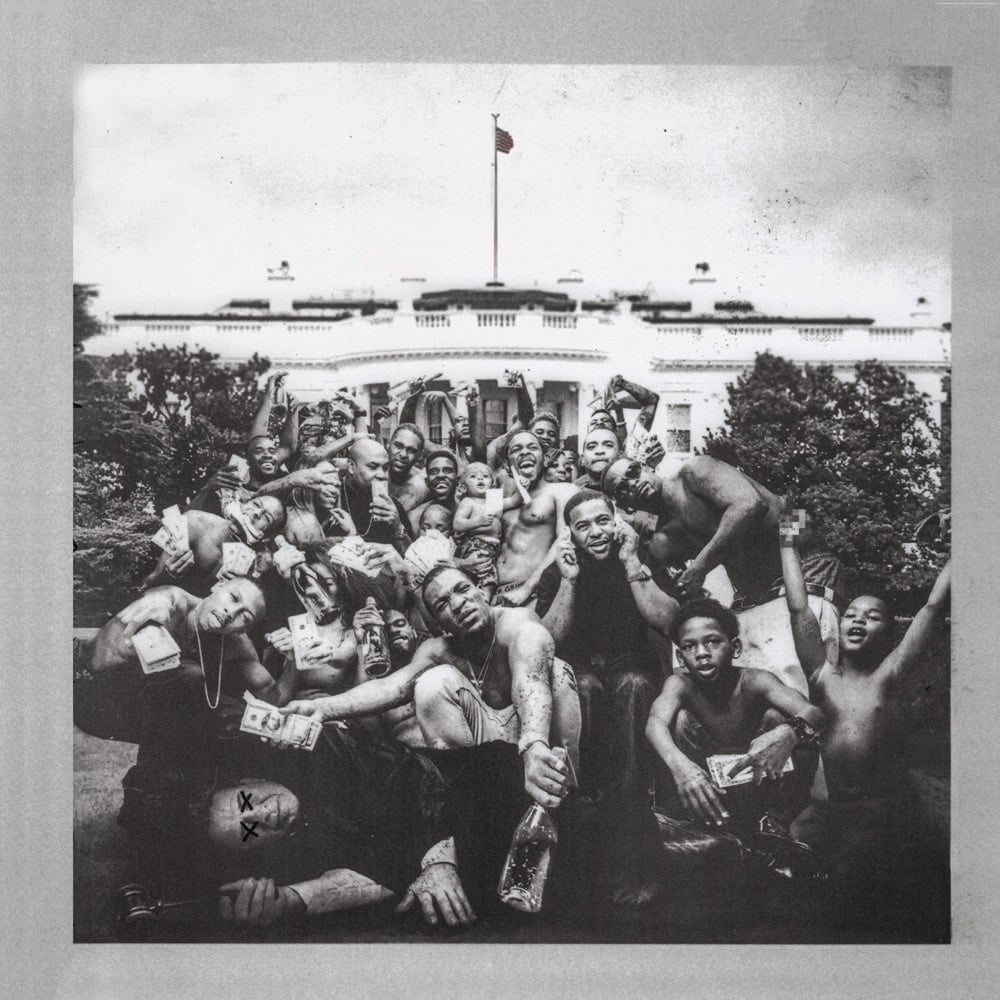 Top 10 best rap albums released in 2015:
Kendrick Lamar – To Pimp a Butterfly
Drake – If You're Reading This It's Too Late
A$AP Rocky – AT.LONG.LAST.A$AP
Future – DS2
Vince Staples – Summertime '06
Earl Sweatshirt – I Don't Like Shit, I Don't Go Outside: An Album by Earl Sweatshirt
Dr. Dre – Compton
Pusha T – King Push – Darkest Before Dawn: The Prelude
Meek Mill – Dreams Worth More Than Money
Donnie Trumpet & The Social Experiment – Surf
Kendrick has the best album of 2015, but Drake had the better year as a rapper. Not only did the OVO head honcho drop one of his best projects, he demolished Meek Mill in an exciting war of words and then wrapped up the year with a joint album with Future. Speaking of Future, after a legendary mixtape run that included Monster, Beast Mode and 56 Nights, he dropped his best album to date with DS2.
19. 1997 – "Poppa been smooth since days of Underoos"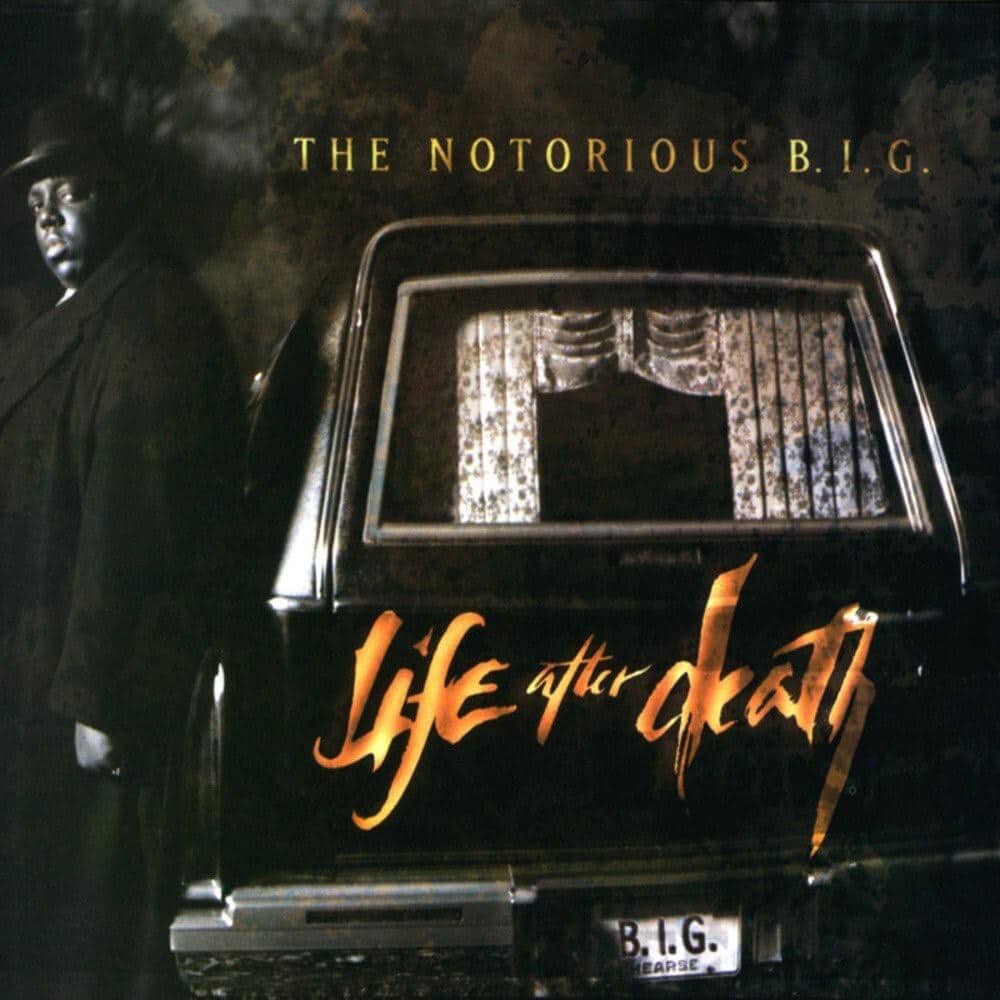 Top 10 best rap albums released in 1997:
The Notorious B.I.G. – Life After Death
Wu-Tang Clan – Wu-Tang Forever
Capone-N-Noreaga – The War Report
Puff Daddy & the Family – No Way Out
Busta Rhymes – When Disaster Strikes…
Mase – Harlem World
Jay-Z – In My Lifetime, Vol. 1
Bone Thugs-N-Harmony – The Art Of War
Master P – Ghetto D
Common – One Day It'll All Make Sense
Wu-Tang and Capone-N-Noreaga definitely held it down for grimy New York rap, but 1997 was all about Bad Boy. Between Big, Puffy and Mase, they had the charts sewn up for the entire year. In the shadows of his friend's untimely death, Hov was plotting his way onto the charts with his second release.
18. 2011 – "Jackson, Tyson, Jordan, Game 6"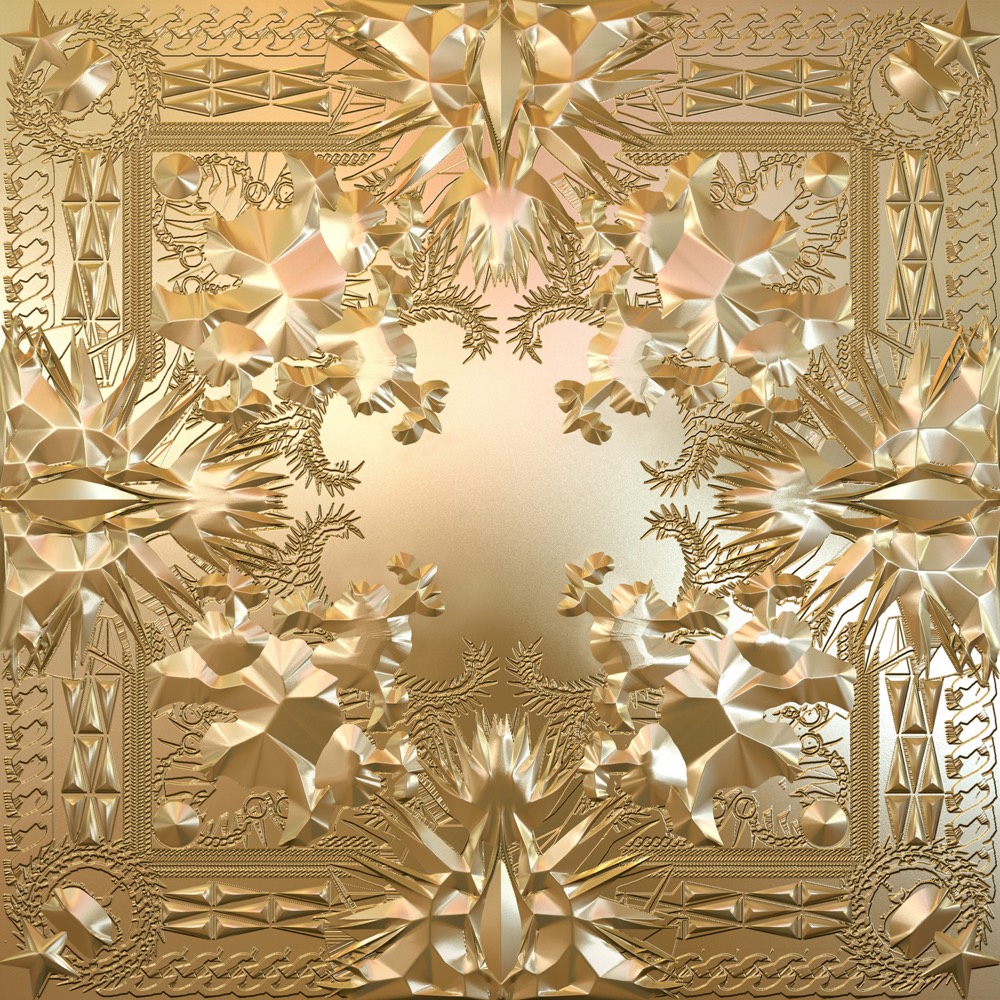 Top 10 best rap albums released in 2011:
Jay-Z & Kanye West – Watch the Throne
Drake – Take Care
Kendrick Lamar – Section.80
The Roots – Undun
A$AP Rocky – LIVE.LOVE.A$AP

Danny Brown –

XXX
Lil Wayne – Tha Carter IV
Wale – Ambition
Tyler, The Creator – Goblin
Saigon – The Greatest Story Never Told
2011 was a changing of the guard year. Looking back at it 10 years later, we saw the seeds of what would transform Kendrick, Drake, Cole, Rocky and Tyler into the stars they are today. But the older heads weren't about to go without a fight – Jay-Z and Kanye still had what it took to hold down the throne, including enough of a budget to sample so much Otis Redding that they could say they featured the legendary soul singer.
17. 1991 – "Back in the days when I was a teenager"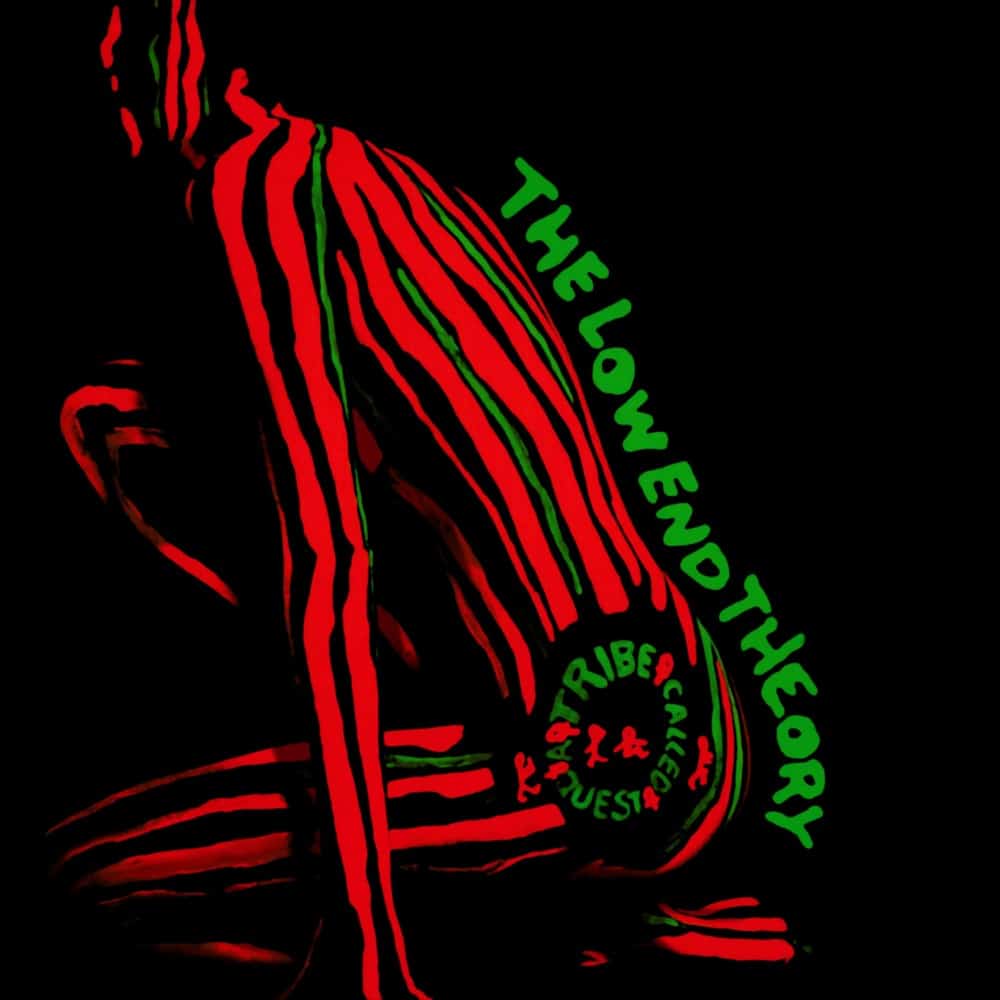 Top 10 best rap albums released in 1991:
A Tribe Called Quest – The Low End Theory
Ice Cube – Death Certificate
De La Soul – De La Soul Is Dead
Geto Boys – We Can't Be Stopped
Public Enemy – Apocalypse 91… The Enemy Strikes Black
DJ Quik – Quik Is the Name
Gang Starr – Step in the Arena
Main Source – Breaking Atoms
Naughty by Nature – Naughty by Nature
Cypress Hill – Cypress Hill
Two of the best rap albums dropped this year are polar opposites. On one hand we had the jazzy, down to earth Tribe who had an energised Phife Dawg in the corner, and on the other hand, we had Ice Cube, the angriest rapper alive dropping his sophomore, which was even better than his classic debut and better than anything he did with N.W.A.
16. 2013 – "Yeezy season approachin'"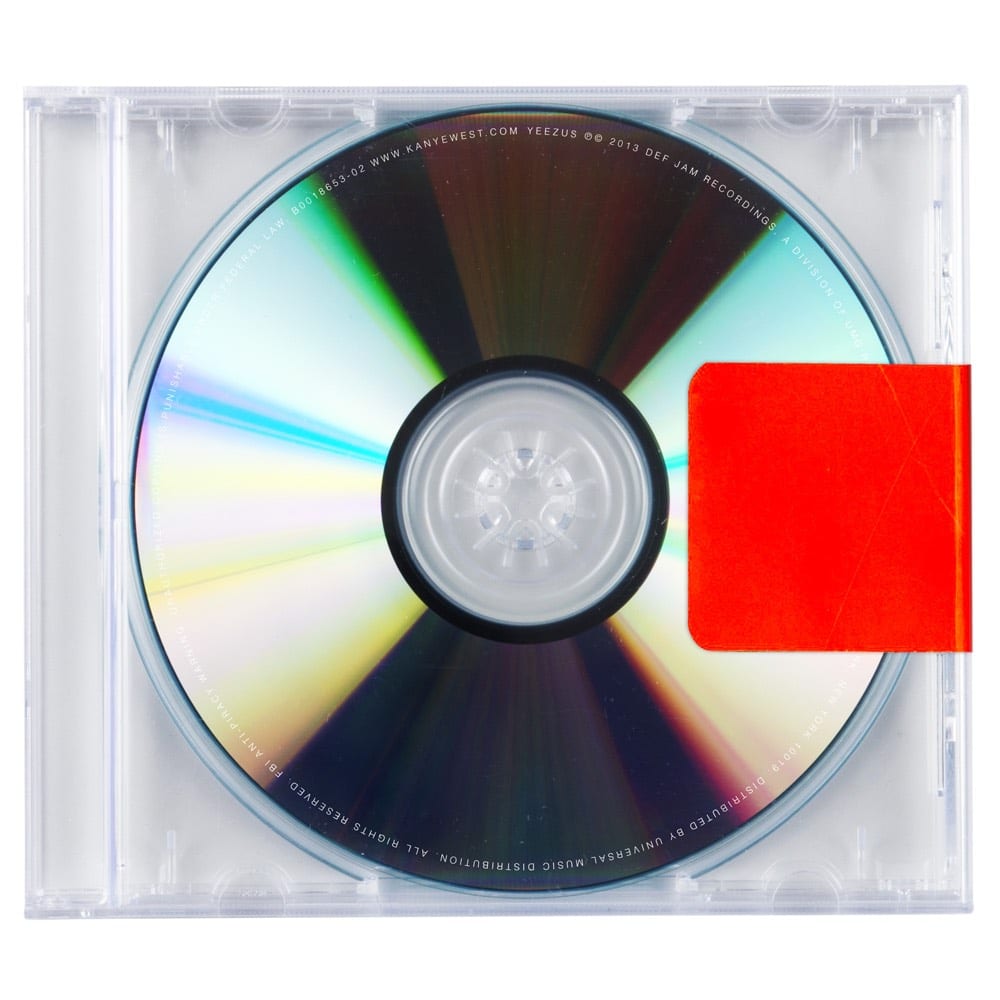 Top 10 best rap albums released in 2013:
Kanye West – Yeezus
Pusha T – My Name Is My Name
Drake – Nothing Was the Same
Run the Jewels – Run the Jewels
ASAP Rocky – LONG.LIVE.A$AP
Chance the Rapper – Acid Rap

Danny Brown –

Old
Earl Sweatshirt – Doris
Mac Miller – Watching Movies with the Sound Off
Eminem – The Marshall Mathers LP 2
Drake was the man in 2013, but he still had to compete with the likes of older rappers like Kanye and Eminem, who dropped a worthy sequel to his 2000 classic. Meanwhile Pusha T proved to the world that he could make great music without his brother, though having production from Kanye and The Neptunes definitely helped. In the middle of all this, an Atlanta rapper and an underground Brooklyn artist decided to join forces to under the banner Run the Jewels.
15. 2002 – "Playas we ain't the same"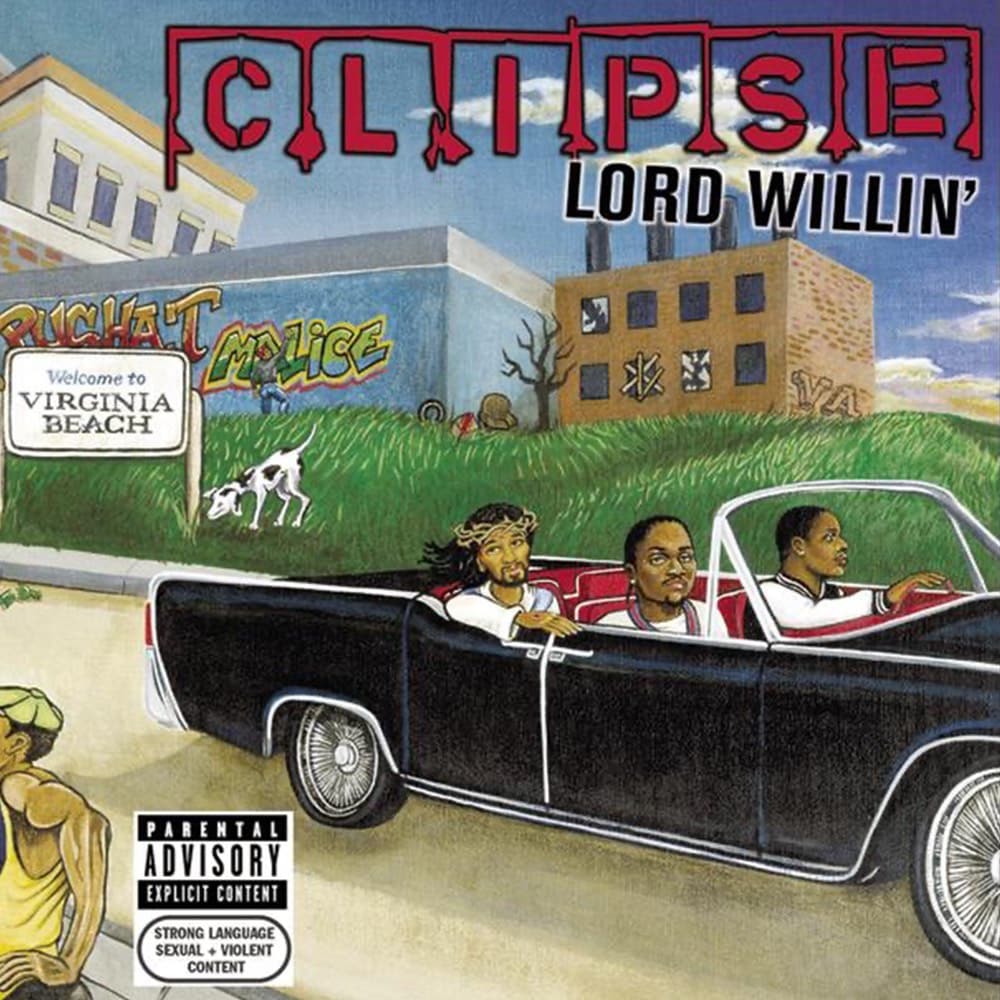 Top 10 best rap albums released in 2002:
Clipse – Lord Willin'
Eminem – The Eminem Show
Nas – The Lost Tapes
Scarface – The Fix
The Roots – Phrenology
Nas – God's Son
Nelly – Nellyville
Talib Kweli – Quality
Styles P – A Gangster and a Gentleman
Missy Elliott – Under Construction
If people thought Eminem couldn't top the success of The Marshall Mathers LP, he sure did prove them wrong with The Eminem Show – one of the best selling rap albums of all time. Rejuvenated by his battle with Jay-Z, Nas continued his streak with the incredible God's Son, and meanwhile in Virginia, lunch tables were starting to ring off with "Grindin'".
14. 1990 – "You gotta deal with the nine-double-M"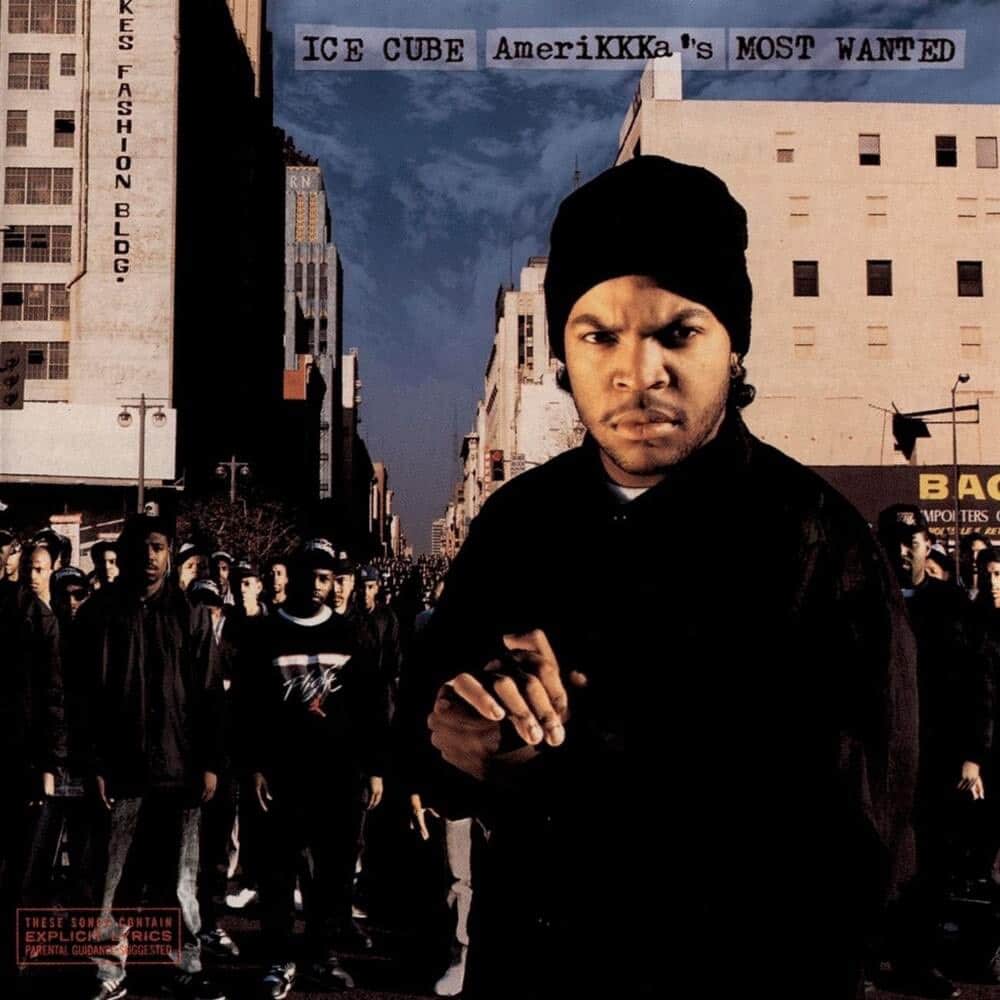 Top 10 best rap albums released in 1990:
Ice Cube – AmeriKKKa's Most Wanted
A Tribe Called Quest – People's Instinctive Travels and the Paths of Rhythm
Public Enemy – Fear of a Black Planet
LL Cool J – Mama Said Knock You Out
Eric B. & Rakim – Let the Rhythm Hit 'Em
Kool G Rap & DJ Polo – Wanted: Dead or Alive

De La Soul –

3 Feet High and Rising
Brand Nubian – One for All
Kool G Rap & DJ Polo – Wanted: Dead or Alive
Lord Finesse & DJ Mike Smooth – Funky Technician
A landmark year for alternative hip hop. With Ice Cube, Chuck D and LL booming over dense, funky James Brown samples, a new crop of rappers were coming from a different angle – Tribe, De La Soul and Brand Nubian all dropped highly influential, classic albums to inspire a whole movement of alternative and underground rappers in the coming decades.
12. 2017 – "If I quit this season, I still be the greatest, funk"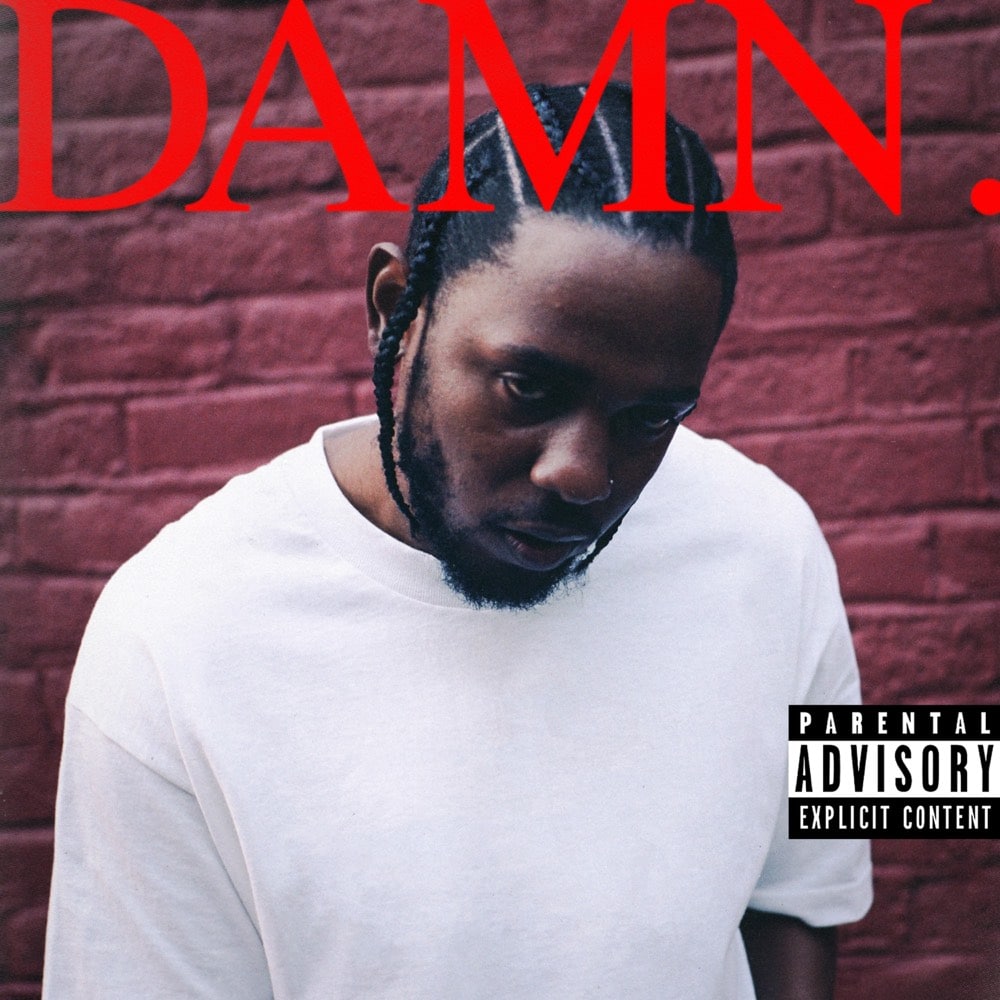 Top 10 best rap albums released in 2017:
Kendrick Lamar – DAMN.
Jay-Z – 4:44
Migos – Culture
Tyler, the Creator – Flower Boy
Future – Hndrxx
Vince Staples – Big Fish Theory
Rapsody – Laila's Wisdom
Big Sean – I Decided.
Young Thug – Beautiful Thugger Girls
Lil Uzi Vert – Luv Is Rage 2
Fuelled by No I.D.'s golden age production, Jay-Z dropped one of his best albums ever with the deeply personal and concise 4:44. After a few years of start-stop momentum, Migos finally put all the pieces together and delivered a trap masterpiece; at the time that Young Thug was doing country rap way before Lil Nas X was thinking of it. And of course, Kendrick Lamar, the best rapper alive, dropped an album that would earn him a Pulitzer Prize.
11. 1986 – "Now Peter Piper picked peppers, but Run rocked rhymes"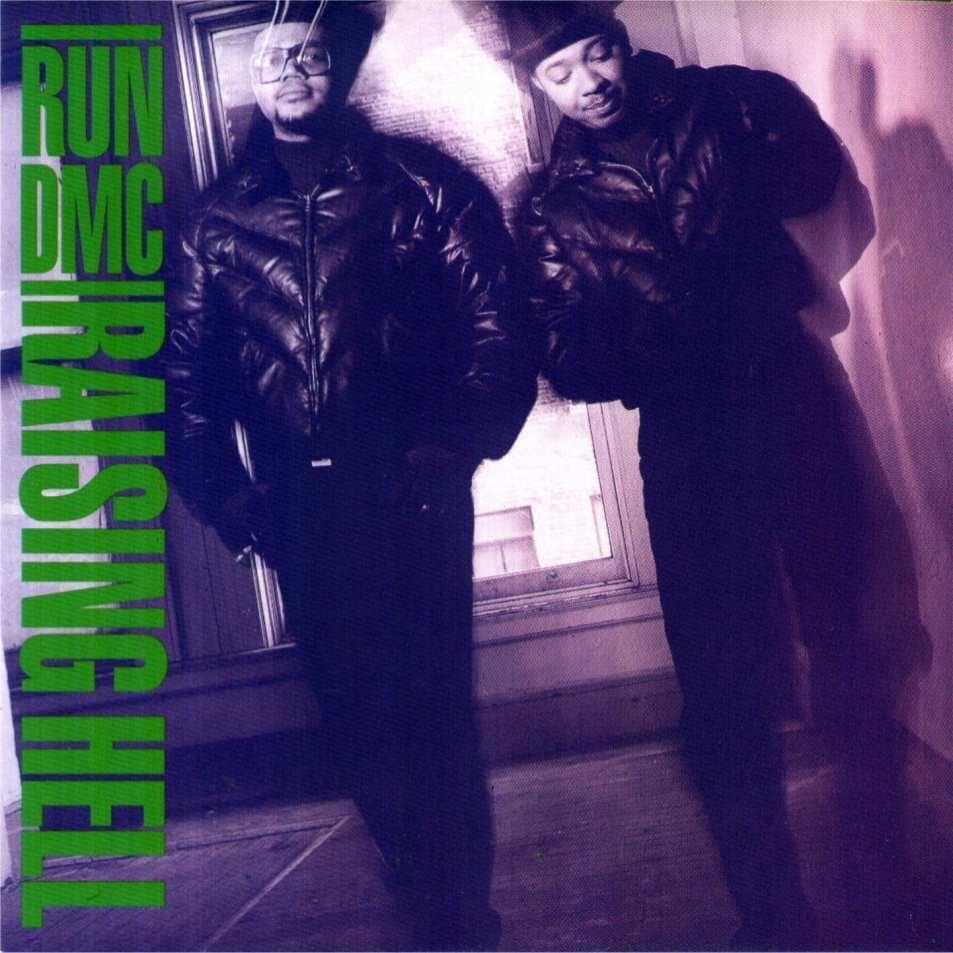 Top 10 best rap albums released in 1986:
Run-D.M.C. – Raising Hell
Beastie Boys – Licensed to Ill
Afrika Bambaataa & Soulsonic Force – Planet Rock: The Album
Kool Moe Dee – Kool Moe Dee
Stetsasonic – On Fire
Too $hort – Raw, Uncut and X-Rated
Salt-N-Pepa – Hot, Cool & Vicious
Just-Ice – Back to the Old School
The Fat Boys – Big & Beautiful
Schoolly D – Saturday Night! – The Album
Most of the albums in this year haven't aged very well, but you can definitely hear the seeds of what would influence the next five years of hip hop. Commercially speaking, 1986 was a landmark year for hip hop, Raising Hell was rap's first album to be certified platinum, while Licensed to Ill was the first to top the Billboard charts.
10. 2006 – "Upon my arrival, the dope dealers cheer him"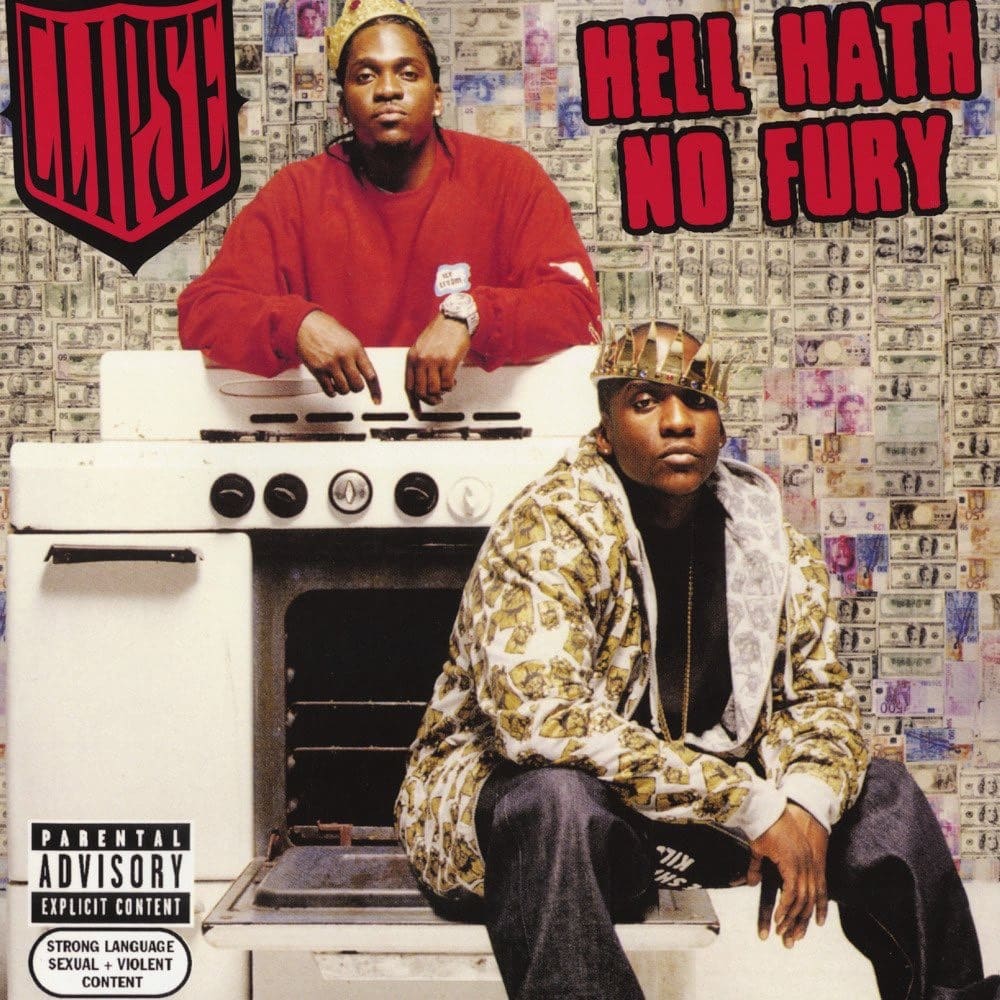 Top 10 best rap albums released in 2006:
Clipse – Hell Hath No Fury
Ghostface Killah – Fishscale
T.I. – King
Lupe Fiasco – Food & Liquor
The Roots – Game Theory
Young Jeezy – The Inspiration
Nas – Hip Hop Is Dead
J Dilla – Donuts
OutKast – Idlewild
The Game – Doctor's Advocate
Coke rap has never as good as it did in 2006. Between the Clipse, Ghostface and Jeezy; you had three different energies from three different regions, all approaching the topic differently, but coming to the same result: classic music. While all this was happening, T.I. ascended to the King of the South throne, accompanied by the blaring "What You Know" march courtesy of DJ Toomp.
9. 1992 – "Snoop Doggy Dogg and Dr. Dre is at the door"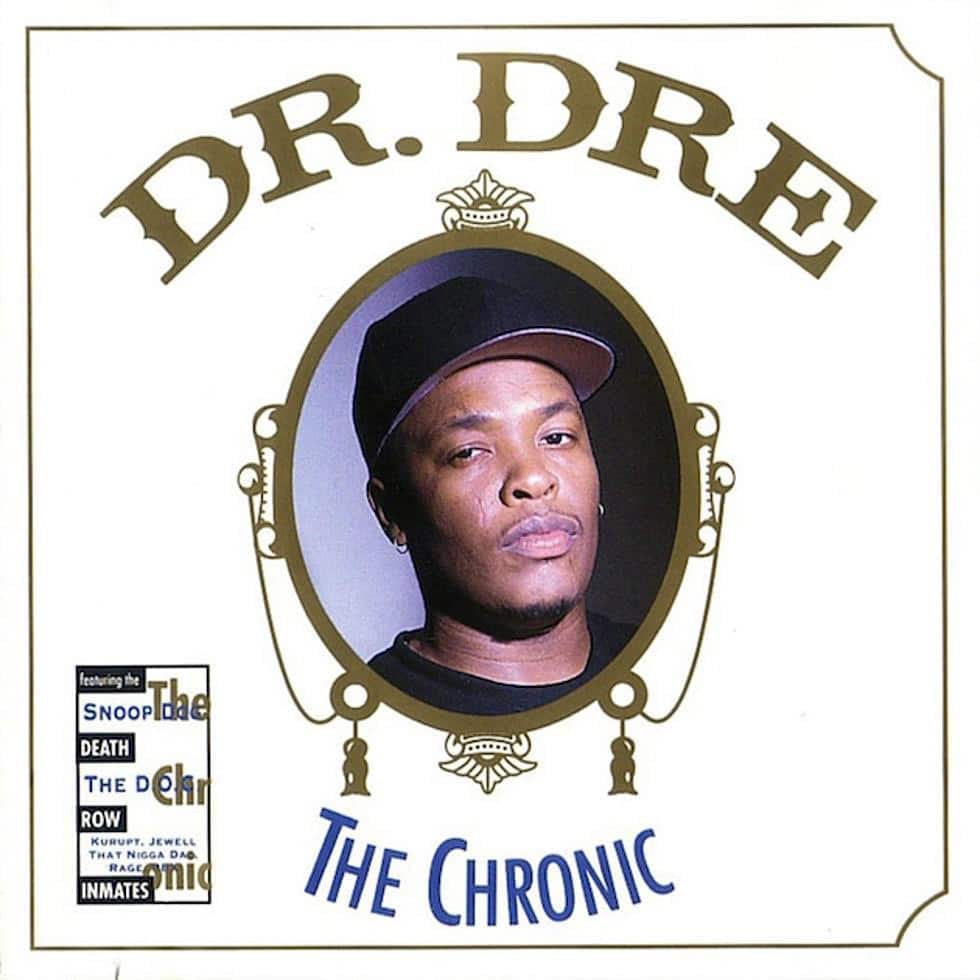 Top 10 best rap albums released in 1992:
Dr. Dre – The Chronic
Pete Rock & CL Smooth – Mecca and the Soul Brother
Redman – Whut? Thee Album
Gang Starr – Daily Operation
The Pharcyde – Bizarre Ride II the Pharcyde
Boogie Down Productions – Sex and Violence
Arrested Development – 3 Years, 5 Months and 2 Days in the Life Of…
Ice Cube – The Predator

DJ Quik –

Way 2 Fonky
EPMD – Business Never Personal
In 1992, we were blessed with two of the best produced rap albums of all time – on the West Coast, Dr. Dre's groundbreaking debut, and on the East, Pete Rock's jazzy, horn-rich Mecca and the Soul Brother would go on to influence the likes of Kanye and J Dilla. EPMD also found a star in Redman, who dropped his funky fresh debut.
8. 1998 – "Old school players to new school fools"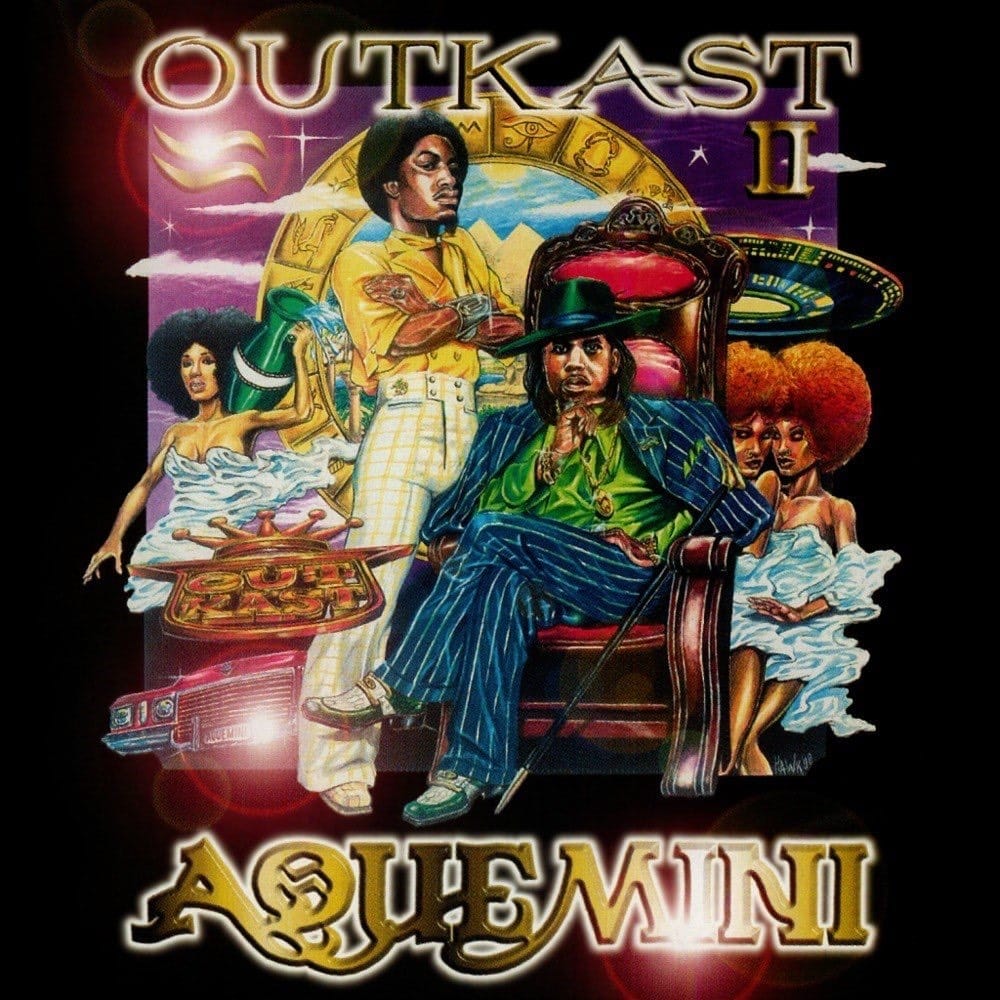 Top 10 best rap albums released in 1998:
OutKast – Aquemini
DMX – It's Dark and Hell Is Hot
Jay Z – Vol. 2… Hard Knock Life
Gang Starr – Moment of Truth
Lauryn Hill – The Miseducation of Lauryn Hill
Jurassic 5 – Jurassic 5
DMX – Flesh of My Flesh, Blood of My Blood
A Tribe Called Quest – The Love Movement
Juvenile – 400 Degreez
Beastie Boys – Hello Nasty
Two classics from DMX, Jay-Z's most successful album, OutKast's richest and most diverse album, and Lauryn Hill's masterpiece debut. Rap music doesn't get much better than it did in 1998.
7. 1989 – "One, and here comes the two to the three and four"
Top 10 best rap albums released in 1989:
The D.O.C. – No One Can Do It Better
De La Soul – 3 Feet High and Rising
Beastie Boys – Paul's Boutique
Big Daddy Kane – It's a Big Daddy Thing
Biz Markie – The Biz Never Sleeps
Kool G Rap & DJ Polo – Road to the Riches
EPMD – Unfinished Business
Geto Boys – Grip It! On That Other Level
Ice-T – The Iceberg/Freedom of Speech… Just Watch What You Say!
Queen Latifah – All Hail the Queen
With the landmark albums dropped and innovative trends set the year prior, 1989 was the year where hip hop continued to expand, twisting and turning into little nooks and crannies that would eventually create a sprawling tapestry of rich, diverse sounds from different regions.
6. 1987 – "It's been a long time, I shouldn't have left you"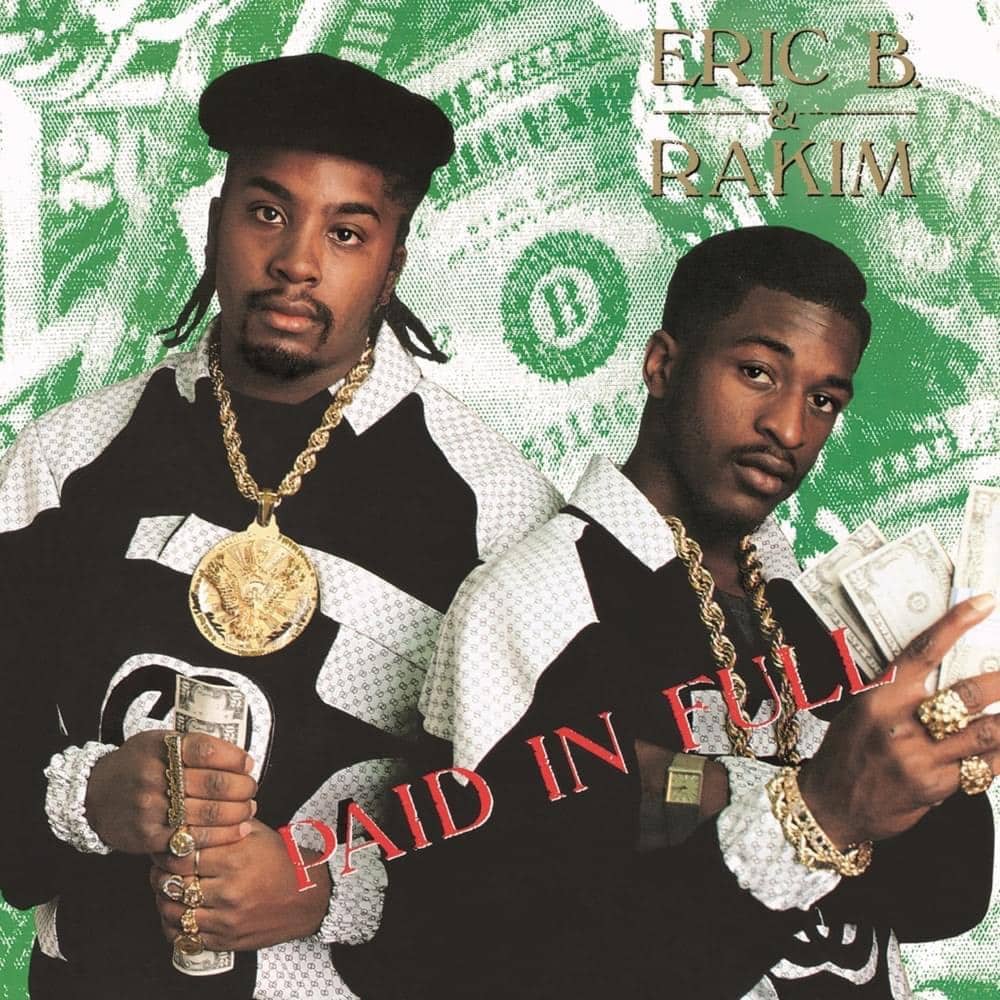 Top 10 best rap albums released in 1987:
Eric B. & Rakim – Paid in Full
Boogie Down Productions – Criminal Minded
LL Cool J – Bigger and Deffer
Ice-T – Rhyme Pays
Public Enemy – Yo! Bum Rush the Show
Kool Moe Dee – How Ya Like Me Now
Just-Ice – Kool & Deadly
MC Shan – Down by Law
Heavy D & the Boyz – Living Large
T La Rock – Lyrical King (From the Boogie Down Bronx)
While old school staples like Kool Moe Dee and MC Shan were holding it down with strong releases, 1987 was the year where rap took it to the next level, with production and the art of rhyming reaching new heights on Paid in Full and lyrical content steering away from the usual partying themes and more towards reality rap, courtesy of KRS-One and Ice-T.
5. 1996 – "I ain't a killer, but don't push me"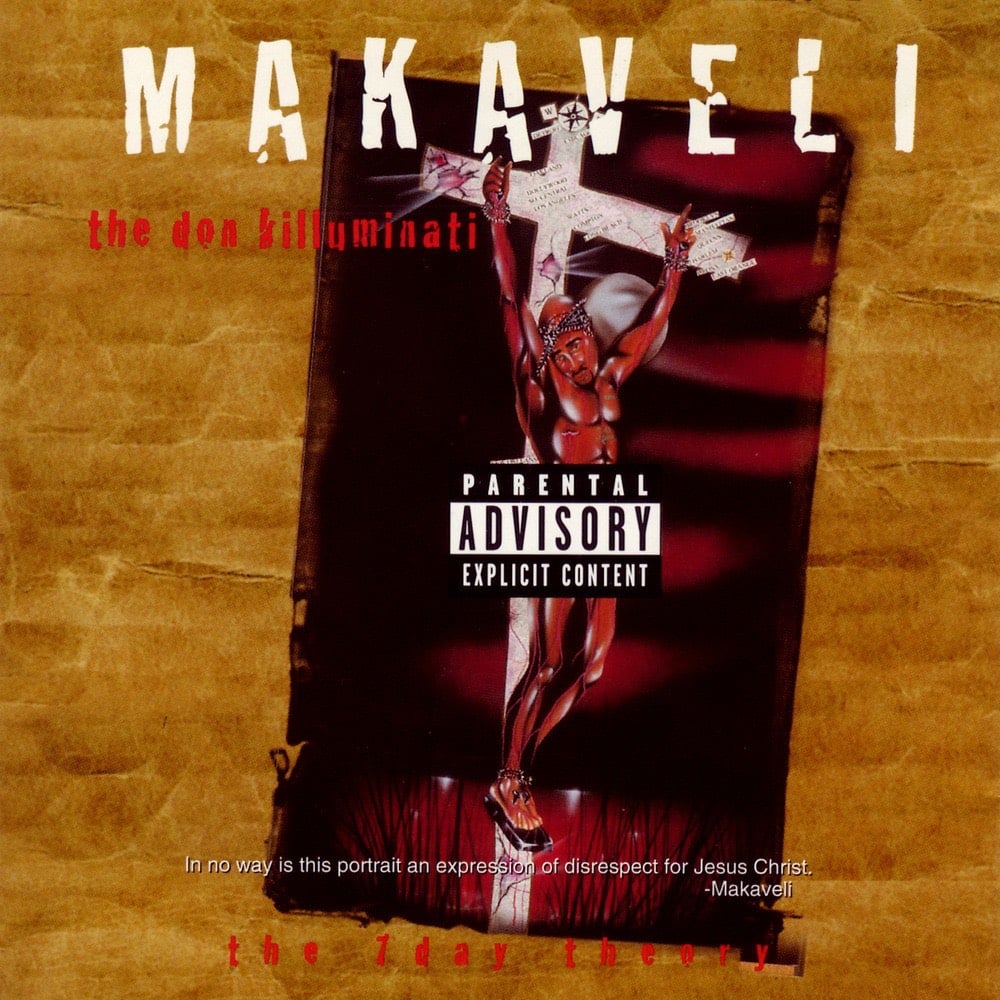 Top 10 best rap albums released in 1996:
Tupac Shakur (as Makaveli) – The Don Killuminati: The 7 Day Theory
Fugees – The Score
Jay-Z – Reasonable Doubt
OutKast – ATLiens
2Pac – All Eyez on Me
Nas – It Was Written
Mobb Deep – Hell on Earth
Kool Keith – Dr. Octagonecologyst
Redman – Muddy Waters
De La Soul – Stakes Is High
Hip hop was never the same after 1996. With two classic albums from Pac, his music would go to influence generations of rappers after his death; Jay-Z quietly dropped his debut (no one in hip hop could anticipate the heights he would reach); and with the guidance of Steve Stoute, Nas would take his rap career in an entirely new direction.
4. 1995 – "I got you stuck off the realness"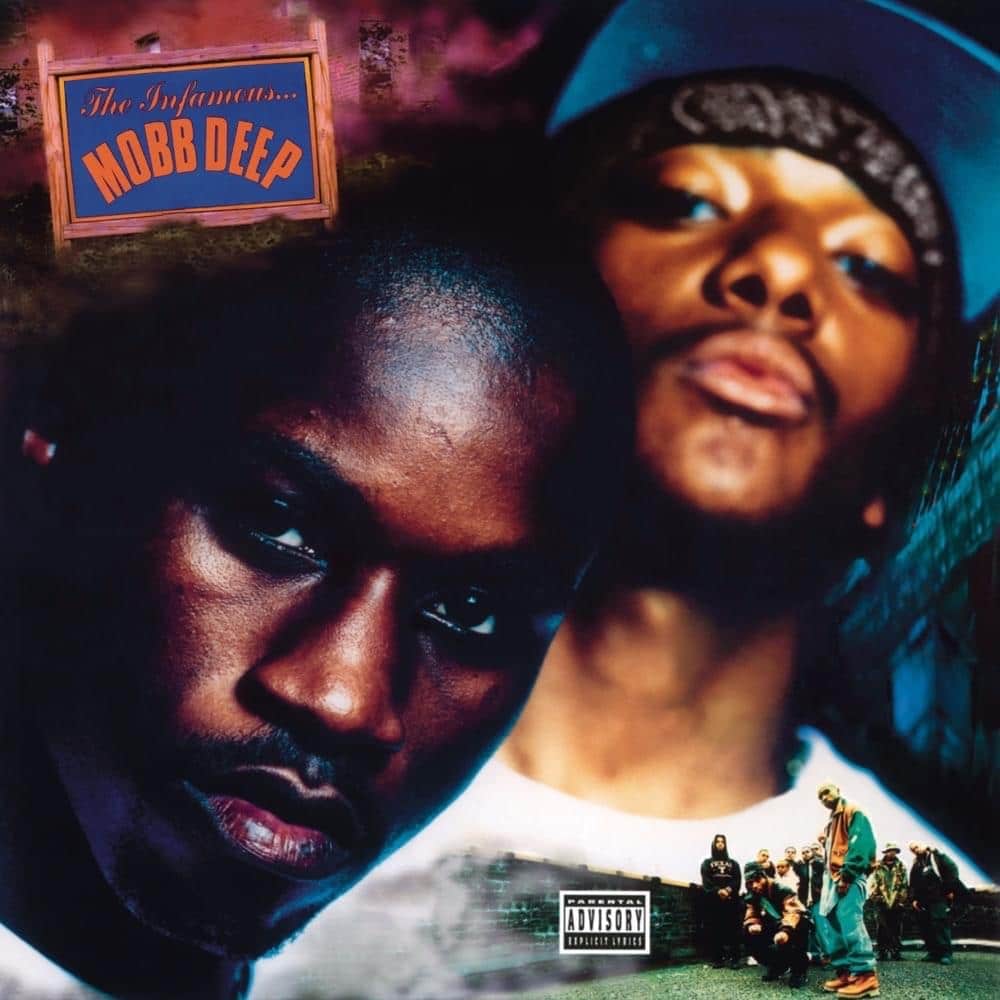 Top 10 best rap albums released in 1995:
Raekwon – Only Built 4 Cuban Linx…
Mobb Deep – The Infamous
2Pac – Me Against the World
Ol' Dirty Bastard – Return to the 36 Chambers: The Dirty Version
Bone Thugs-N-Harmony – E. 1999 Eternal
GZA – Liquid Swords
The Roots – Do You Want More?!!!??!
Tha Dogg Pound – Dogg Food
Goodie Mob – Soul Food
Big L – Lifestylez ov da Poor & Dangerous
Even with classic albums from West Coast's 2Pac and Tha Dogg Pound, and Goodie Mob continuing the streak started by OutKast; 1995 was all about New York. Raekwon's Purple Tape, Big L spazzing out on his debut album, Wu-Tang takeover, "Shook Ones" – 1995 was arguably the greatest year for New York hip hop.
3. 1993 – "Wu-Tang again? Ah, yeah, again and again."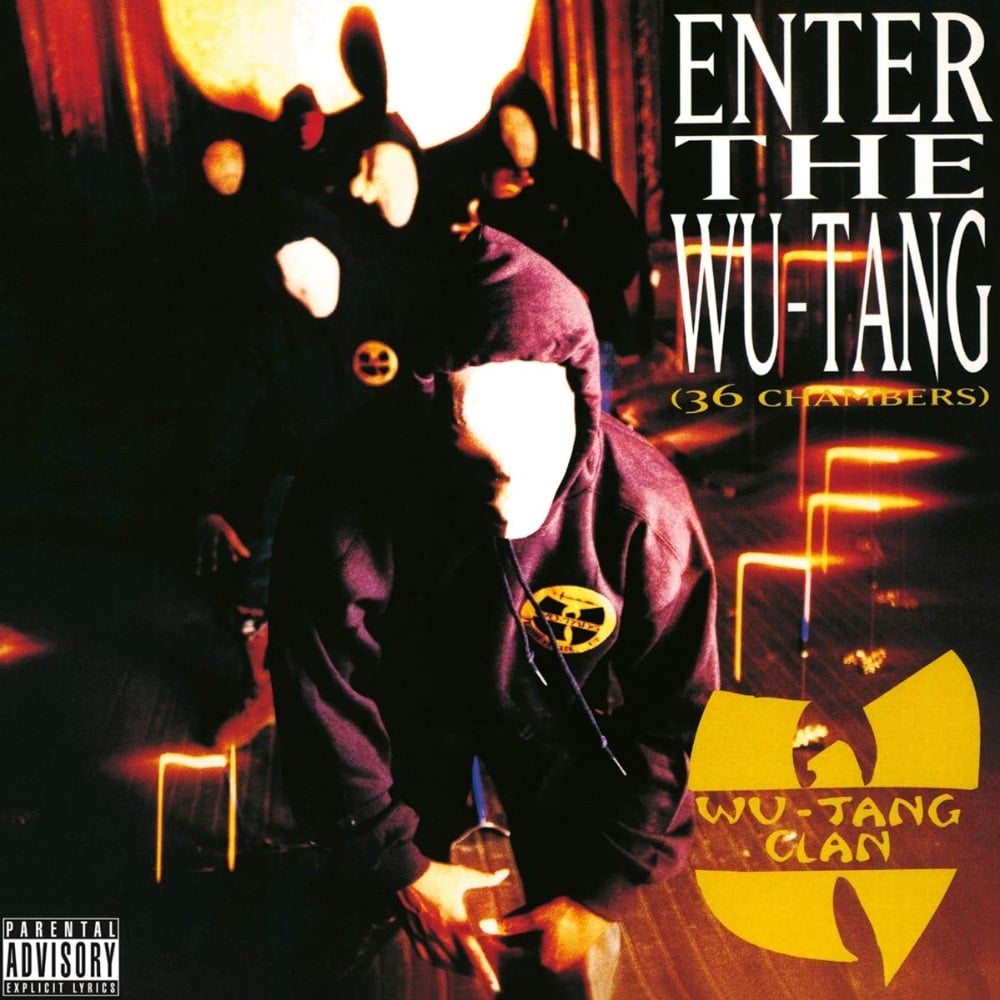 Top 10 best rap albums released in 1993:
Wu-Tang Clan – Enter the Wu-Tang (36 Chambers)
A Tribe Called Quest – Midnight Marauders
Snoop Dogg – Doggystyle
KRS-One – Return of the Boom Bap
Cypress Hill – Black Sunday
Black Moon – Enta da Stage

Naughty by Nature –

19 Naughty III
Onyx – Bacdafucup
Eazy-E – It's On (Dr. Dre) 187um Killa
De La Soul – Buhloone Mindstate
Never mind we had a whole bunch of classic albums drop in '93, on November 9 alone we had Enter the Wu-Tang (36 Chambers) and Midnight Marauders drop. On the same day! Then a few weeks later, Snoop Dogg dropped Doggystyle. Greatest month in hip hop? I think so!
2. 1994 – "I don't know how to start this shit"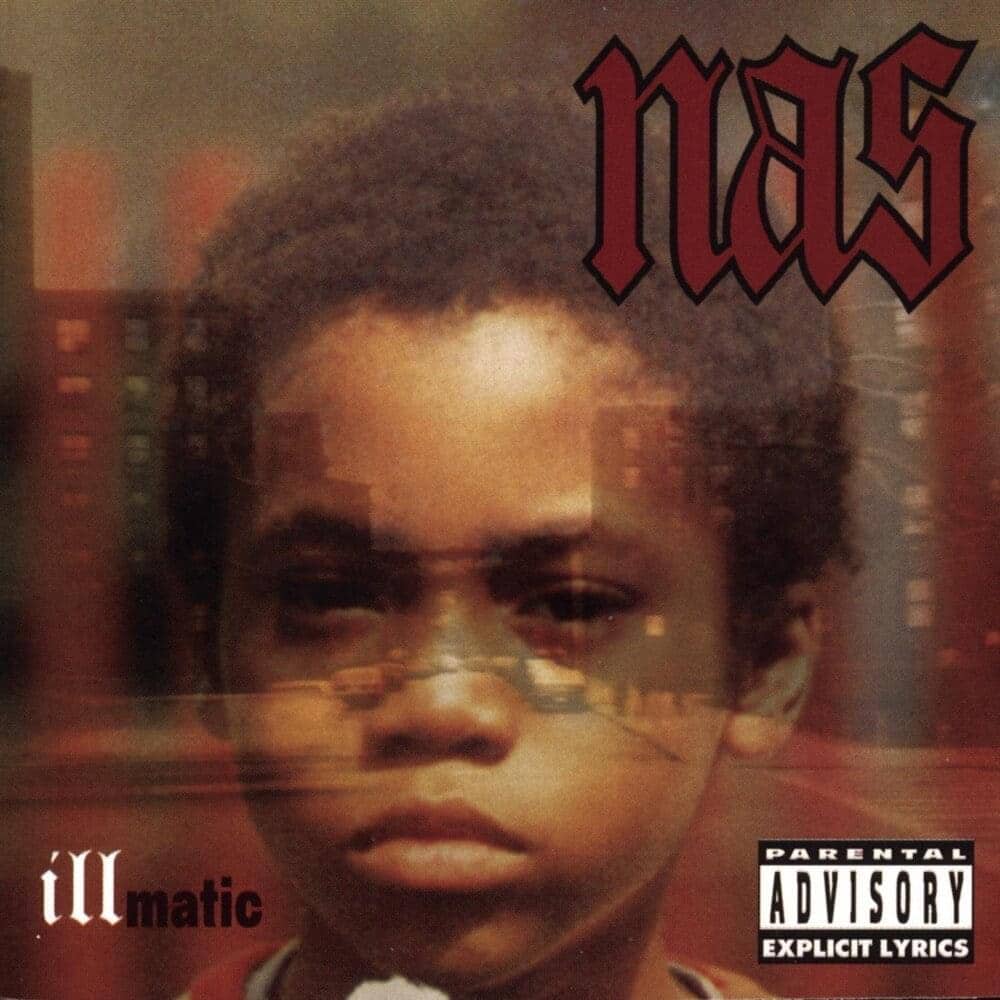 Top 10 best rap albums released in 1994:
Nas – Illmatic
The Notorious B.I.G. – Ready to Die
OutKast – Southernplayalisticadillacmuzik
Scarface – The Diary
Gang Starr – Hard to Earn
Jeru the Damaja – The Sun Rises in the East
Beastie Boys – Ill Communication
O.C. – Word…Life
Warren G – Regulate… G Funk Era
Method Man – Tical
Just try to wrap your mind around the fact that in '94 we had two of the greatest rappers of all time drop their debuts, just months apart from each other. Then add in the fact that the South dropped two classics of their own, with OutKast and Scarface, then to top it all off, Warren G damn near saved Def Jam with his own album.
1. 1988 – "Bass! How low can you go?"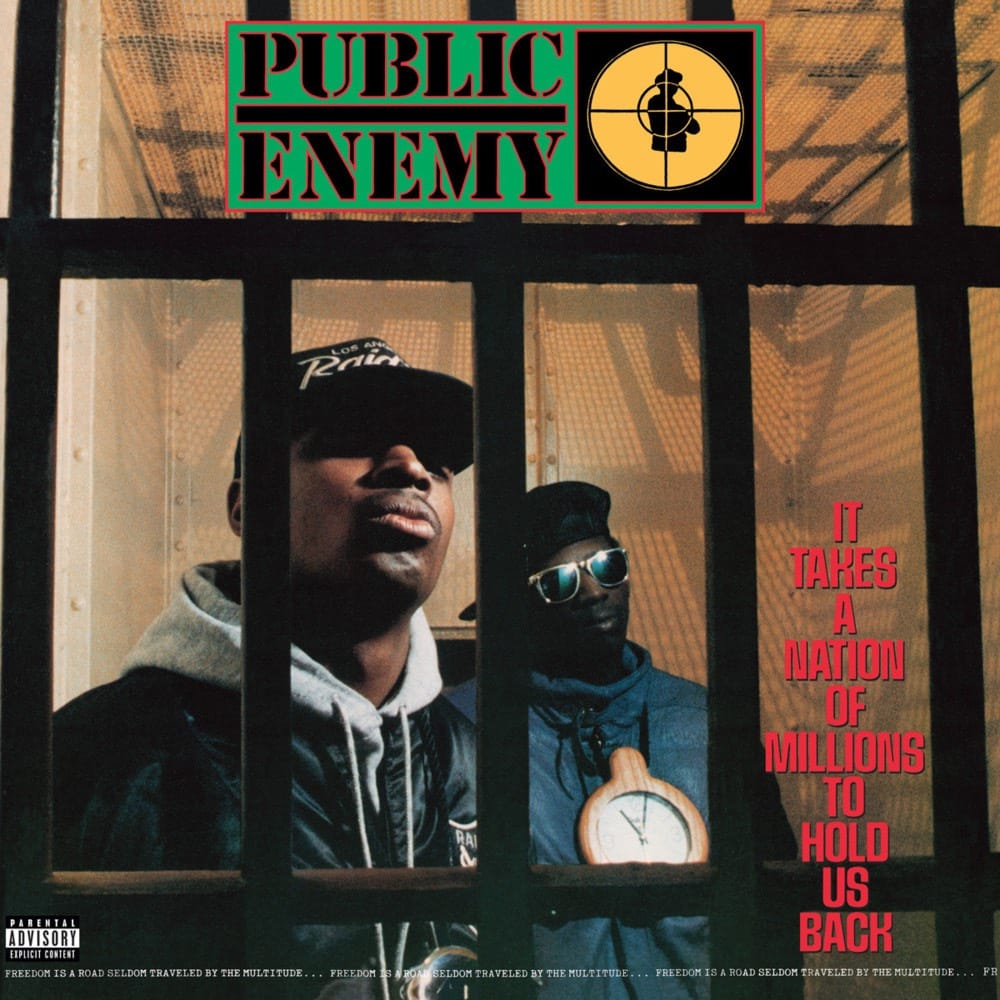 Top 10 best rap albums released in 1988:
Public Enemy – It Takes a Nation of Millions to Hold Us Back
Slick Rick – The Great Adventures of Slick Rick
Boogie Down Productions – By All Means Necessary
EPMD – Strictly Business
Big Daddy Kane – Long Live the Kane
N.W.A – Straight Outta Compton
Eric B. & Rakim – Follow the Leader
Ice-T – Power
Ultramagnetic MC's – Critical Beatdown
DJ Jazzy Jeff & The Fresh Prince – He's the DJ, I'm the Rapper
The greatest hip hop year of all time, and the most influential hip hop year of all time. In just these 10 albums listed above (let alone the rest of the year), you can see the seeds of what hip hop would become in the next 30 years. You can trace the lineage of artists like Nas, Jay-Z, Snoop Dogg, Kendrick, Wu-Tang, 2Pac, Biggie, and hundreds of others, to this very year.