As the 2000s dawned, hip hop found itself emerging from a fruitful yet turbulent time. The '90s were marked by unparalleled creativity and expansion, but also by the tragic losses of Tupac Shakur and The Notorious B.I.G. Their untimely deaths cast a long shadow over the industry, leaving the rap game searching for its next wave of artists to step up and carry the torch.
Enter the 2000s, a decade that saw the rise of the South, a region previously overlooked in the hip hop scene, the debuts of future greats like 50 Cent, Young Jeezy, T.I., Kanye West, Rick Ross, and a plethora of other names. This era of hip hop was a melting pot of styles, sounds, and regional influences. While the South rose to prominence, artists from the East Coast, West Coast, and everywhere in between continued to make their mark on the culture.
From 50 Cent's Get Rich or Die Tryin' to Lupe Fiasco's Food & Liquor, here are the top 50 best hip hop debut albums of the 2000s.
50. Juelz Santana – From Me to U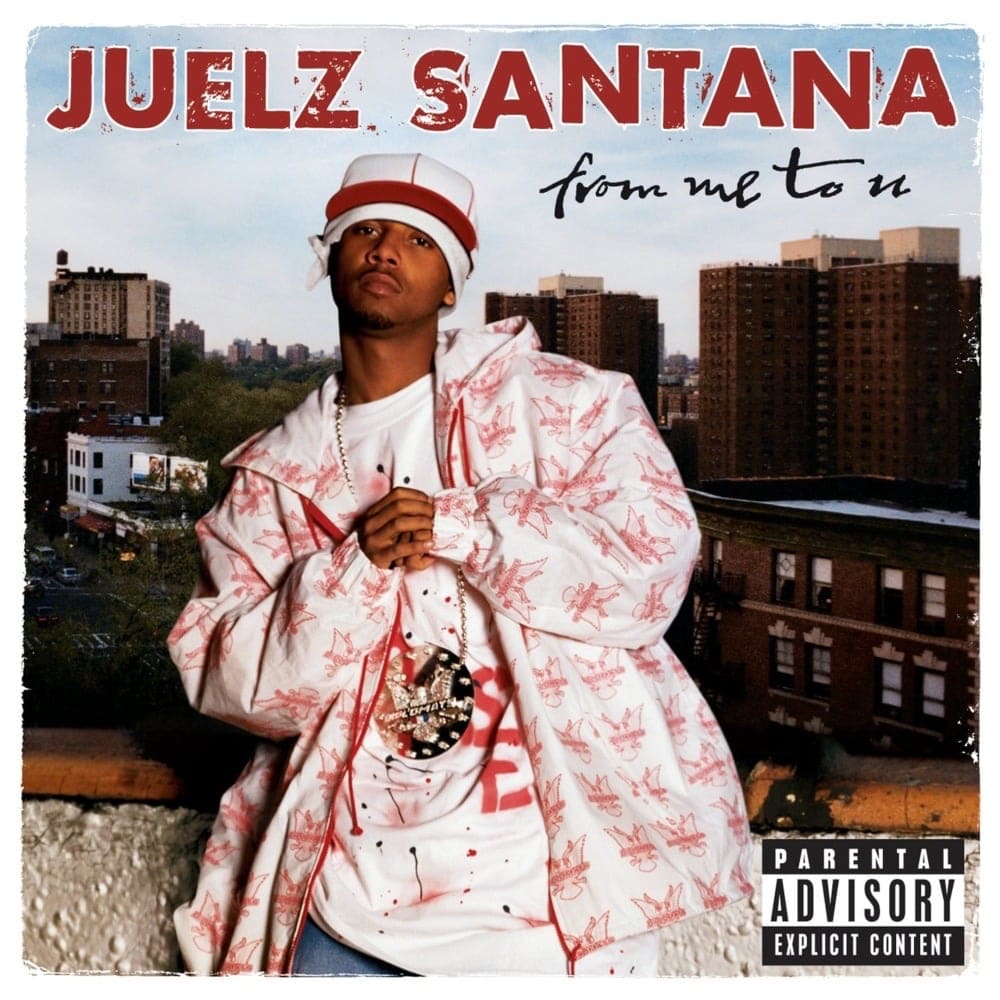 Released: August 19, 2003
Label: Roc-A-Fella, Diplomat, Def Jam
Unleashing Harlem's vibrant energy, Juelz Santana's debut album, From Me to U, fused Dipset's signature ostentatiousness with his own unique lyrical dexterity. The young talent's ability to craft infectious hooks and ooze charisma set the stage for an illustrious career.
49. Masta Killa – No Said Date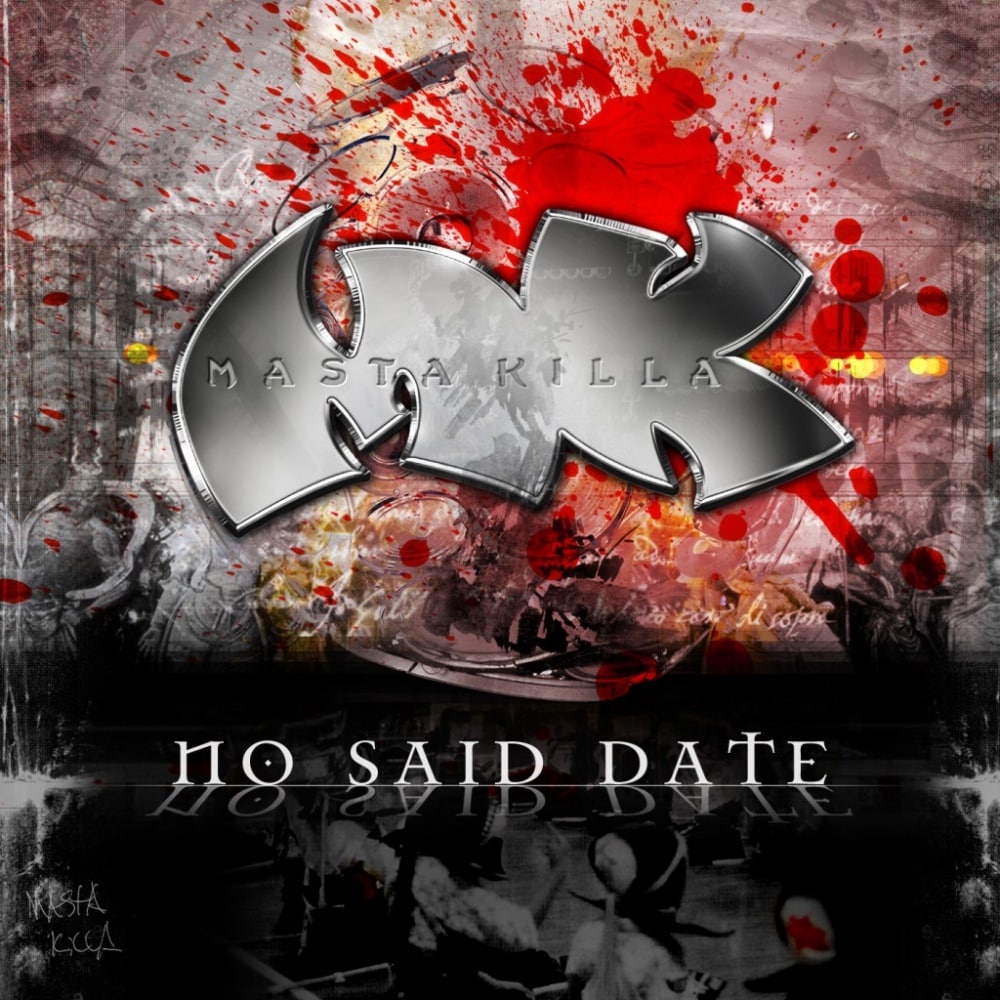 Released: June 1, 2004
Label: Nature Sounds, Fontana
With the release of No Said Date, Masta Killa reasserted the Wu-Tang Clan's lasting impact on the hip hop landscape, over 10 years after the group kicked down the door to the rap game. The enigmatic member's long-overdue solo debut combined the raw, lyrical density that classic Wu fans craved and a contemporary flair, proving the Shaolin spirit still thrived in the 2000s.
48. Lloyd Banks – The Hunger for More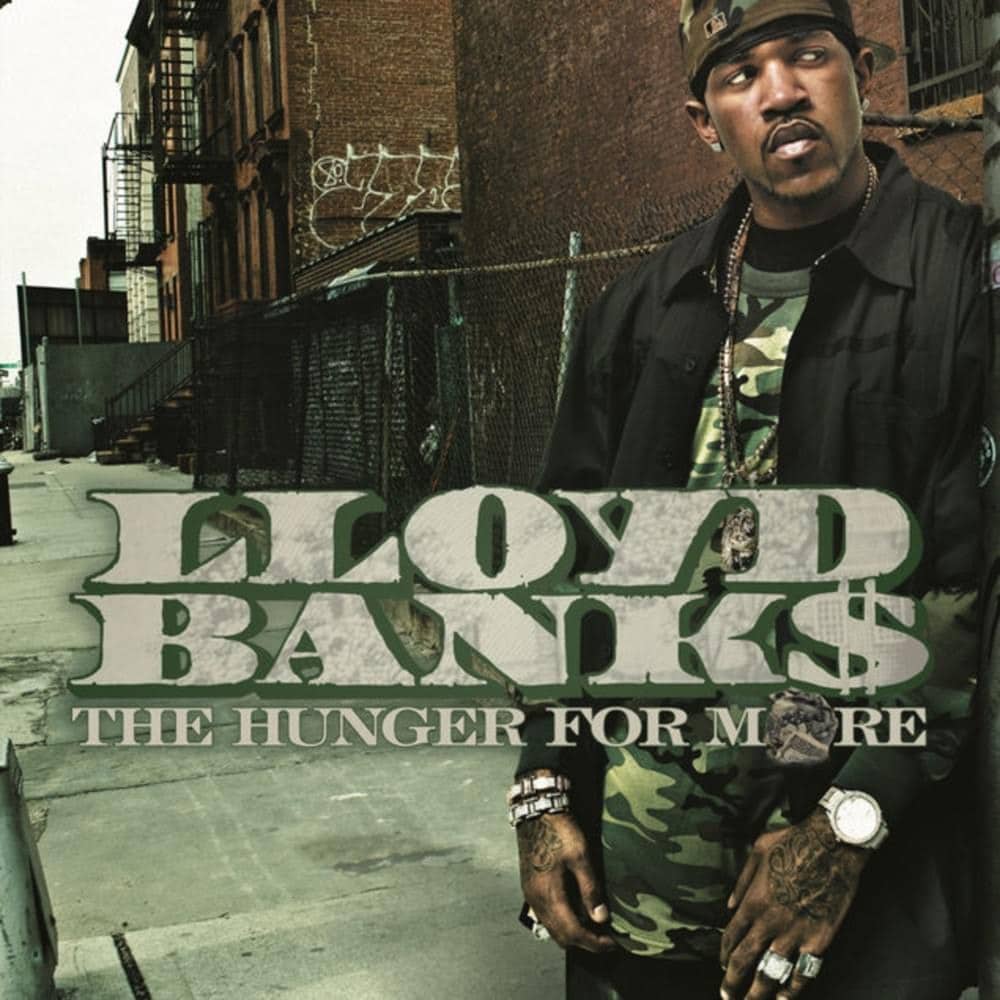 Released: June 29, 2004
Label: G-Unit, Interscope, Aftermath
After already proving himself to be the best MC in G-Unit across a number of mixtapes, Lloyd Banks dropped The Hunger for More. This debut album highlighted Banks' velvety flow and razor-sharp wordplay, as he navigated through street anthems, radio hits, and introspective tracks that embodied the hunger fueling his rise to stardom. Features from 50 and production from Em helped the album sell over 3 million records worldwide.
47. Wale – Attention Deficit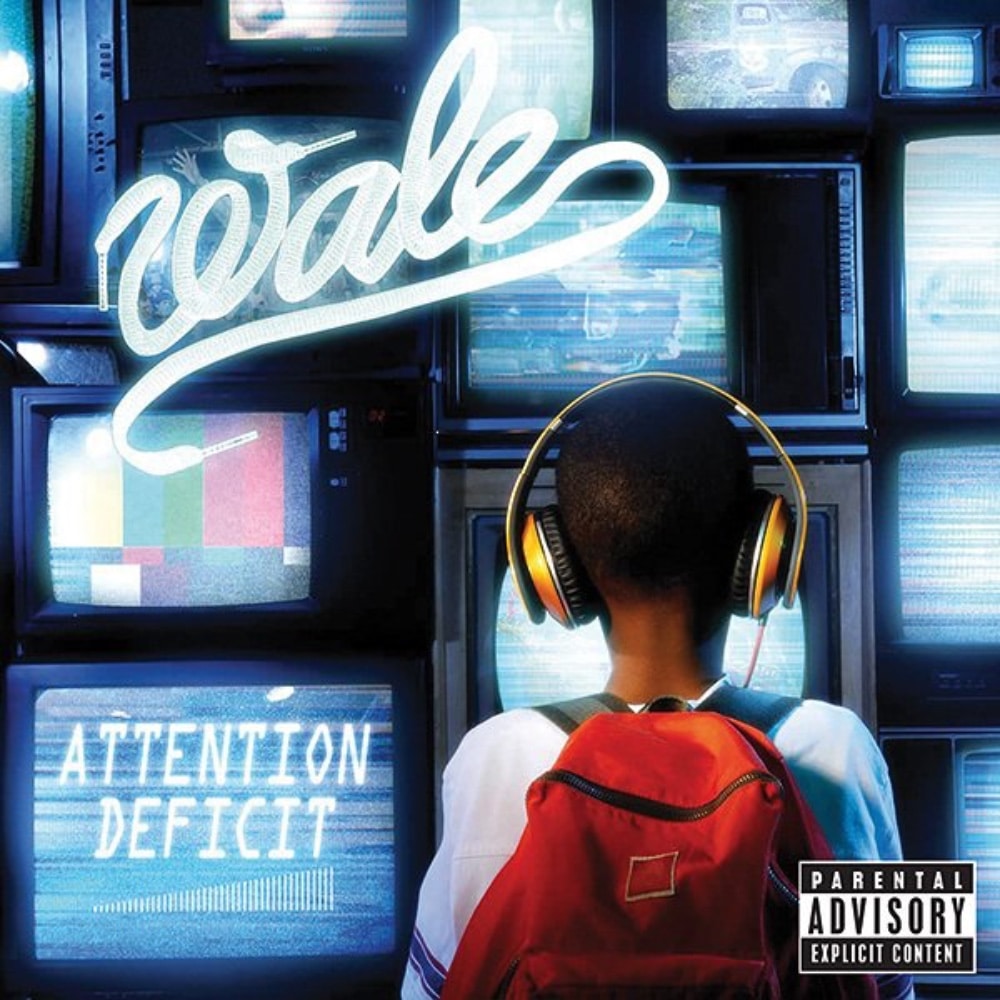 Released: November 10, 2009
Label: Allido, Interscope, Studio 43, Warner Bros.
Breathing new life into the genre with his poetic lyricism, Wale's debut album, Attention Deficit, introduced the world to a versatile artist unafraid to explore diverse soundscapes. While the album may not have been received very well upon its debut, it has aged like fine wine over the past decade. The DC native effortlessly blended introspective storytelling, social commentary, and infectious melodies, proving he was more than just another rapper.
46. Gucci Mane – Trap House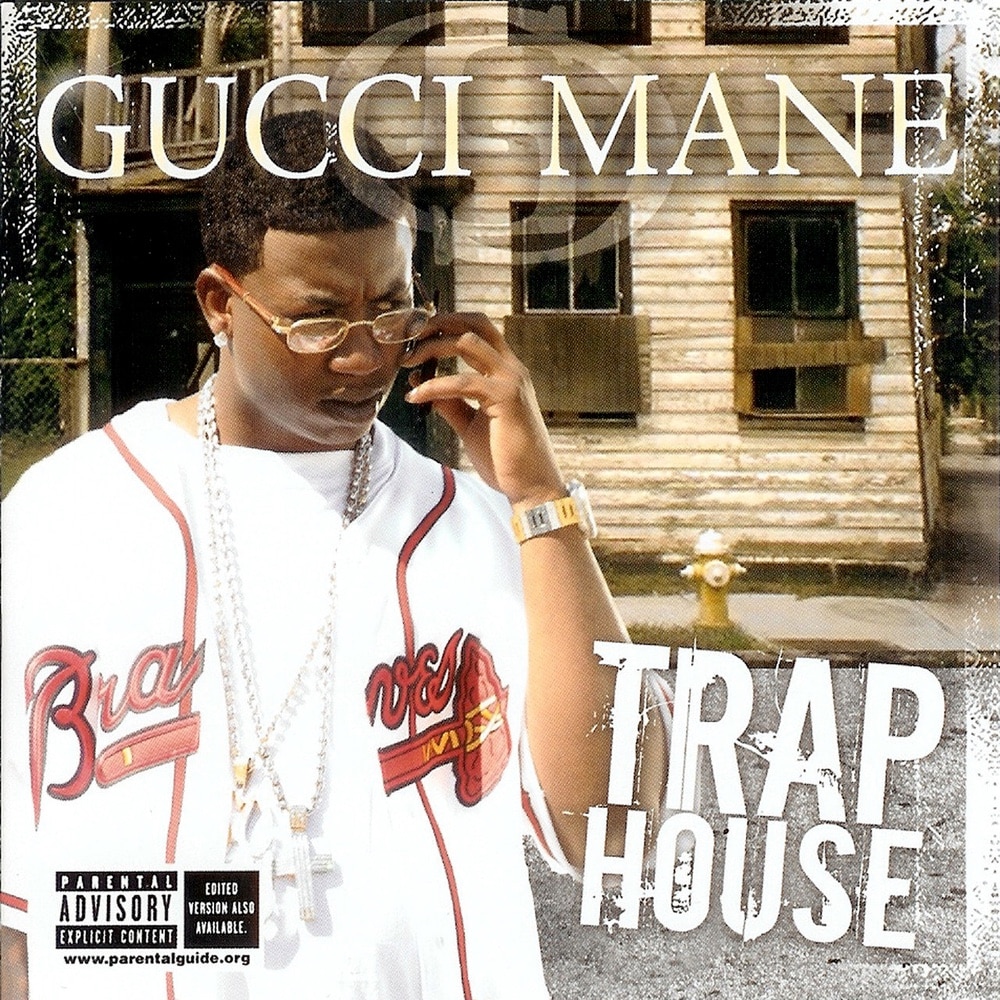 Released: May 24, 2005
Label: Big Cat, Tommy Boy
Southern trap music found a new ambassador in Gucci Mane's Trap House. The Atlanta-based rapper's gritty debut album burst onto the scene with hard-hitting beats and raw, unapologetic lyrics that captured the essence of street life. Gucci Mane's relentless hustle and authenticity quickly gained him a loyal fanbase, and it wasn't long before he transformed into the trap god.
45. Jake One – White Van Music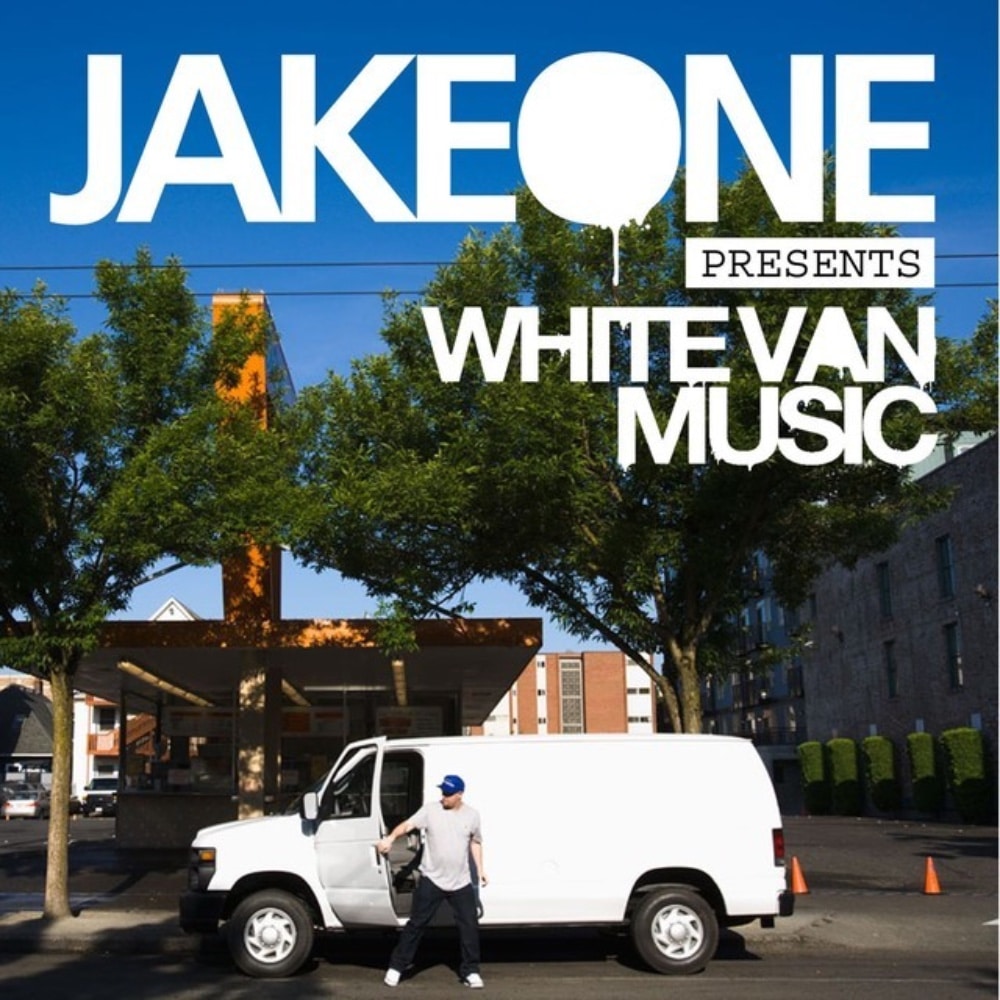 Released: October 7, 2008
Label: Rhymesayers
Crafting a unique instrumental journey, Jake One's White Van Music brought a true producer's touch to the hip hop world. The Seattle-based beatsmith skillfully melded soulful samples, boom-bap drums, and innovative sounds, while enlisting an impressive roster of underground and mainstream MCs – Little Brother, Brother Ali, Freeway, Black Milk, M.O.P., Prodigy, Busta Rhymes, Royce da 5'9″, Elzhi and plenty more – to deliver a sonic experience that transcended regional boundaries.
44. Rhymefest – Blue Collar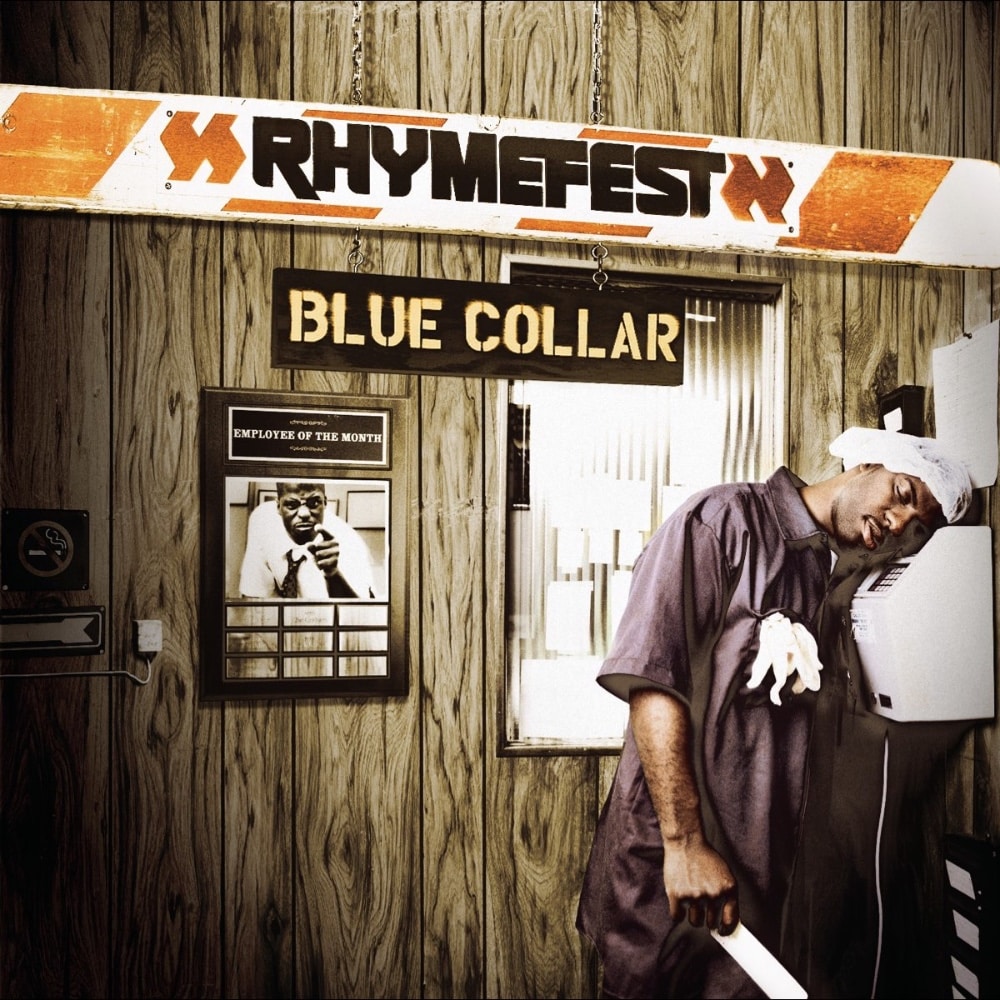 Released: July 11, 2006
Label: J Records, Allido Records
Fueled by the recent success of fellow Chicago rapper and collaborator, Kanye West, Rhymefest's Blue Collar served as a refreshing antidote to the superficiality often found in mainstream rap. With an earnest approach to storytelling and a penchant for clever wordplay, the Chicago-based artist crafted an album that resonated with the working class, offering a relatable and grounded perspective on the everyday struggles and triumphs.
43. J Live – The Best Part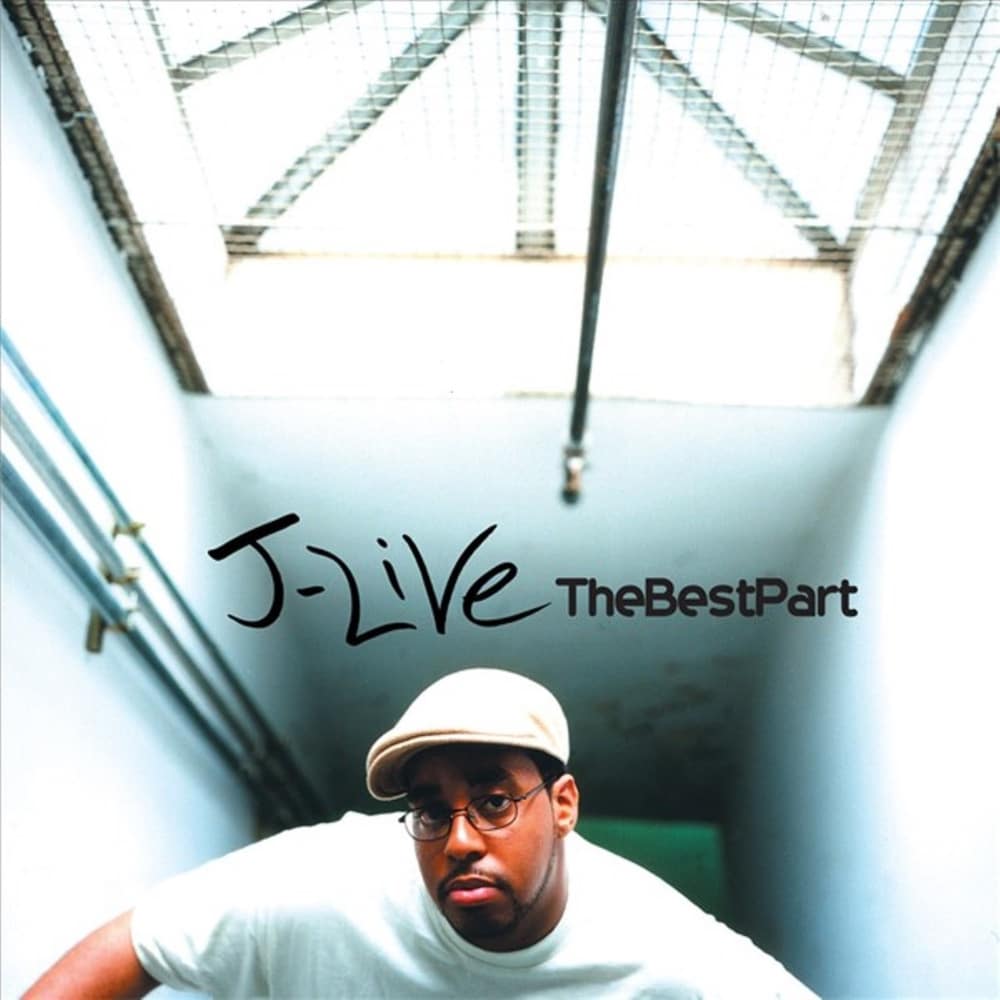 Released: June 25, 2001
Label: Triple Threat Productions
The Best Part exemplified the essence of true hip hop, with its intricate lyricism, smooth delivery, and soulful production. The Brooklyn-based rapper-producer demonstrated his profound love for the culture, creating an album that celebrated the art of rhyme and beats in their purest form, earning him respect among hip hop purists.
42. CunninLynguists – Will Rap for Food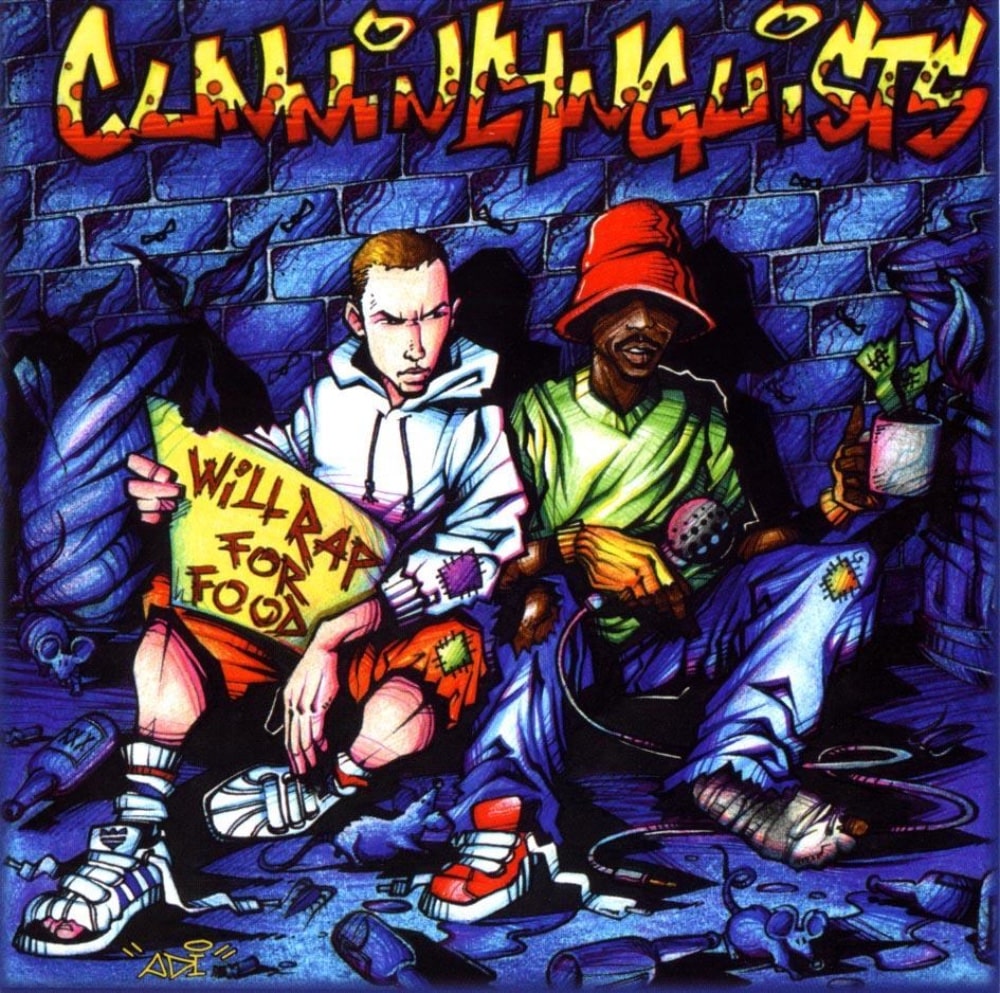 Released: October 1, 2001
Label: Freshchest, Urban Acres Entertainment
With a perfect blend of humor and thought-provoking lyricism, CunninLynguists' Will Rap for Food made a bold statement in the world of underground hip hop. The Southern trio's debut album not only offered an engaging commentary on social issues but also displayed their uncanny ability to craft immersive soundscapes that kept listeners hooked from beginning to end.
41. Elzhi – The Preface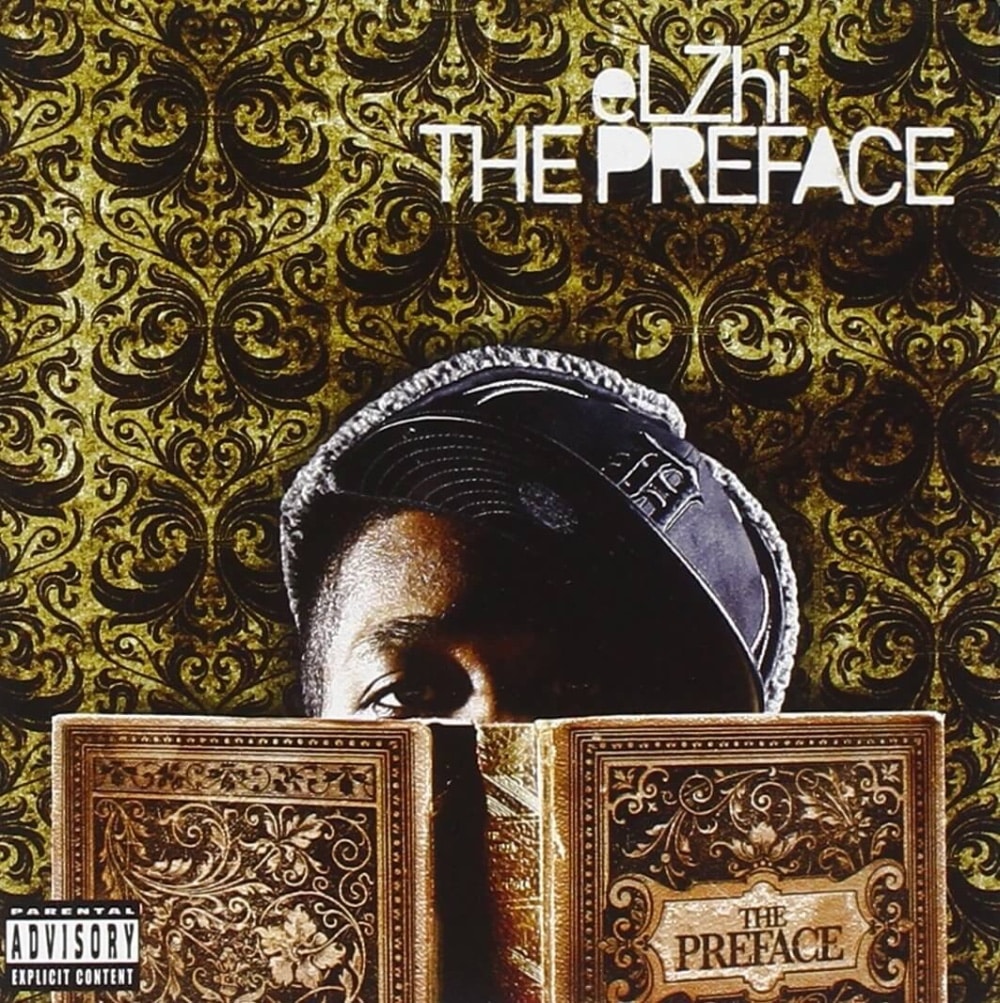 Released: August 12, 2008
Label: Fat Beats
With a verbal dexterity that left listeners spellbound, Elzhi's debut album, The Preface, showcased his intricate wordplay and razor-sharp lyricism. The Detroit MC's storytelling and flow, set against a backdrop of impeccable production from Black Milk and others, solidified his status as a hip hop virtuoso.
40. Black Rob – Life Story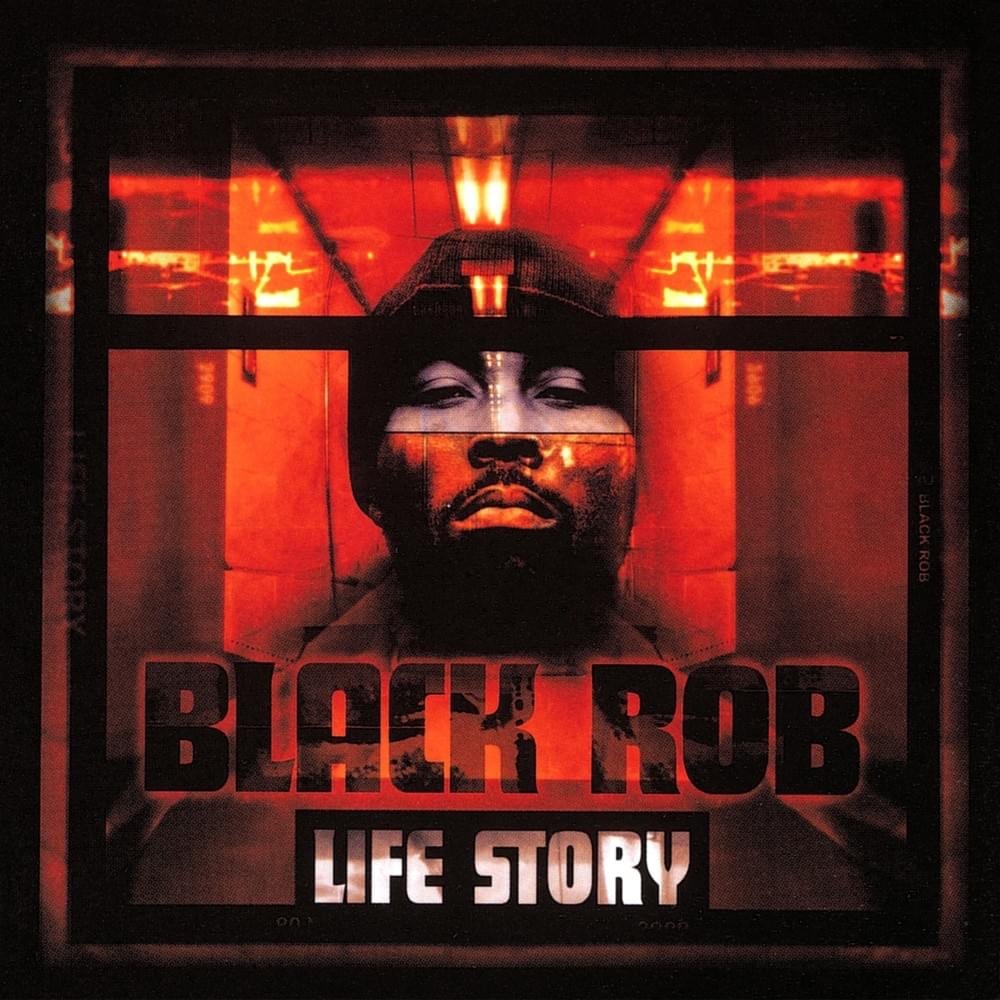 Released: March 7, 2000
Label: Bad Boy, Arista
Diving into the gritty realities of street life, Black Rob's Life Story combined raw emotion and vivid narratives with the production backing of Bad Boy Records. The Harlem rapper's debut album exhibited his storytelling skills and undeniable charisma, delivering a rollercoaster of crime, redemption, and the pursuit of the American Dream.
39. Fabolous – Ghetto Fabolous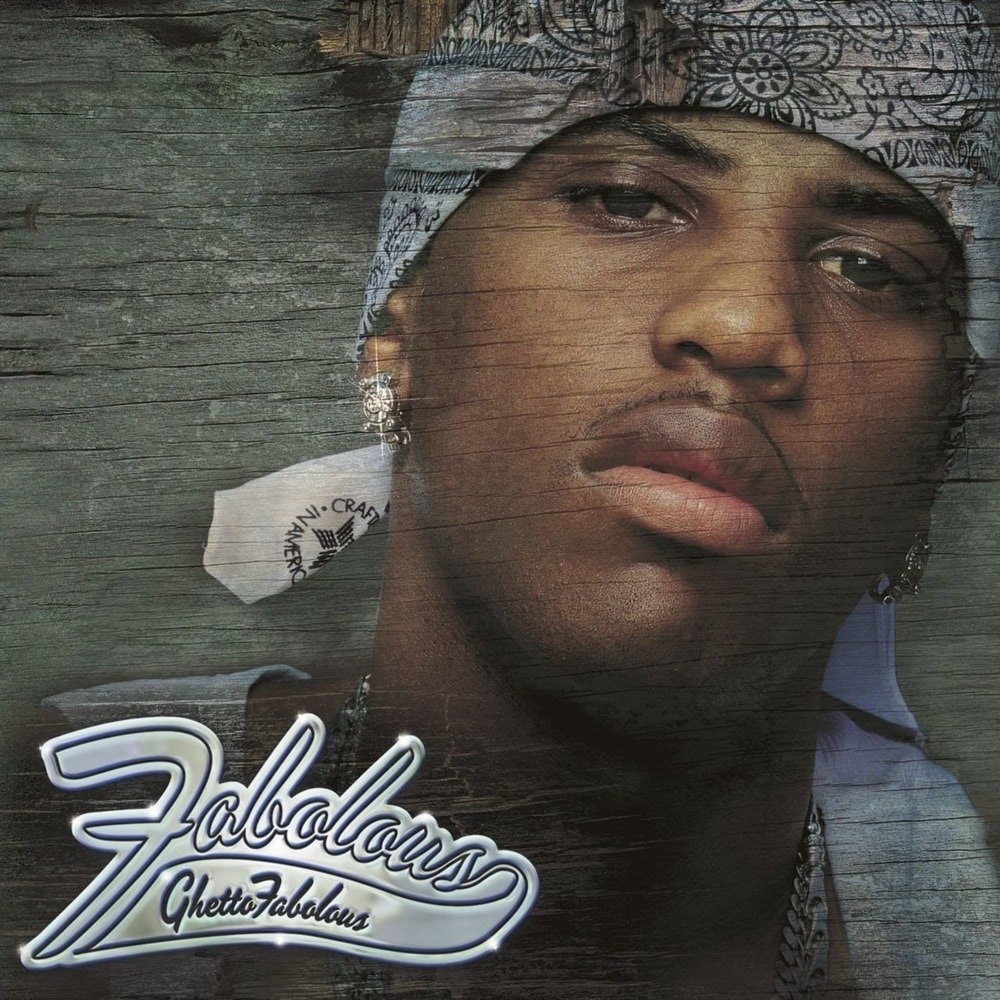 Released: September 11, 2001
Label: Desert Storm, Elektra
Entering the hip hop scene with a flair for flashy lifestyle and witty punchlines, Fabolous made his mark with Ghetto Fabolous. The Brooklyn rapper's debut project (dropped the same day as Hov's The Blueprint) struck a chord with fans on both ends of the hip hop spectrum, as he masterfully crafted street anthems and club bangers with a confidence and swagger of a longtime rap veteran.
38. Freeway – Philadelphia Freeway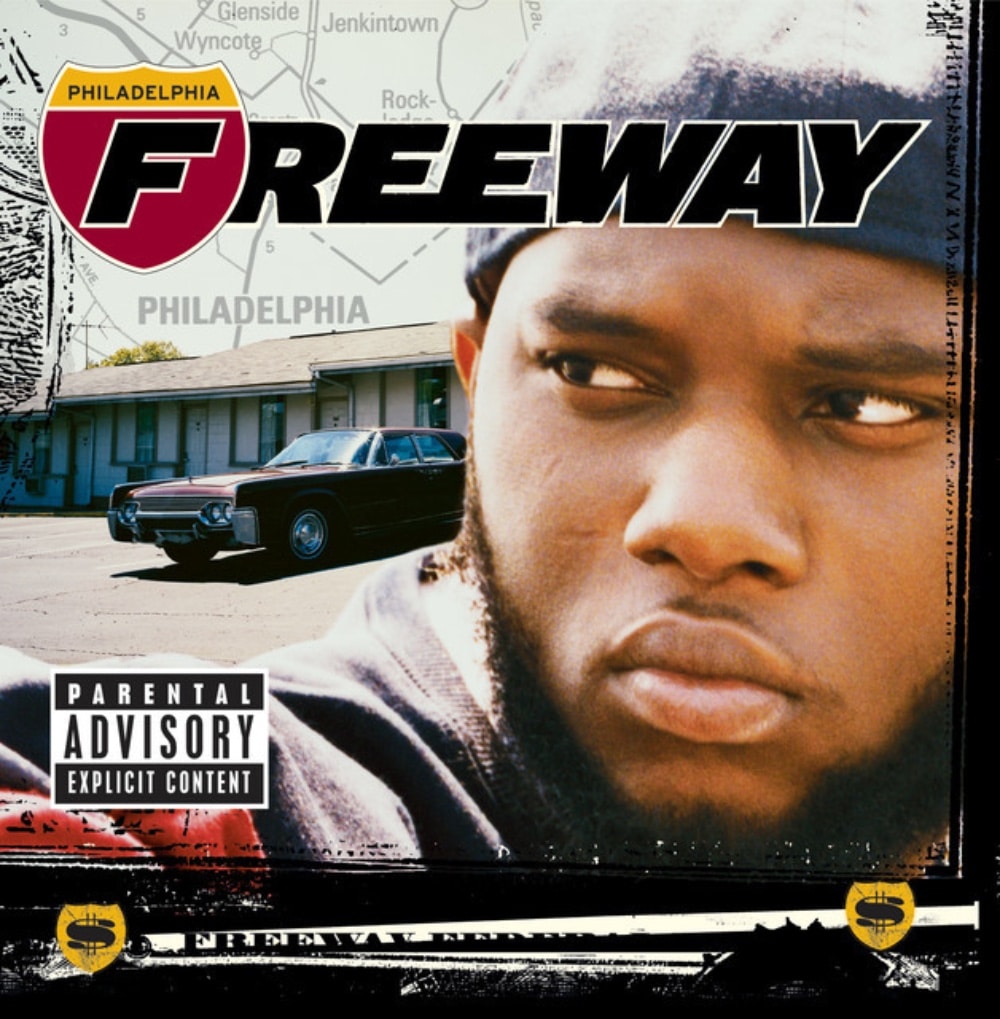 Released: February 25, 2003
Label: Roc-A-Fella, Def Jam
Freeway's Philadelphia Freeway roared onto the scene, fueled by the distinctively gruff voice and relentless energy of the Philly MC. With production from the likes of Just Blaze and Kanye West, the album served as a high-octane testament to the gritty realities and resilience of the City of Brotherly Love.
37. G-Unit – Beg for Mercy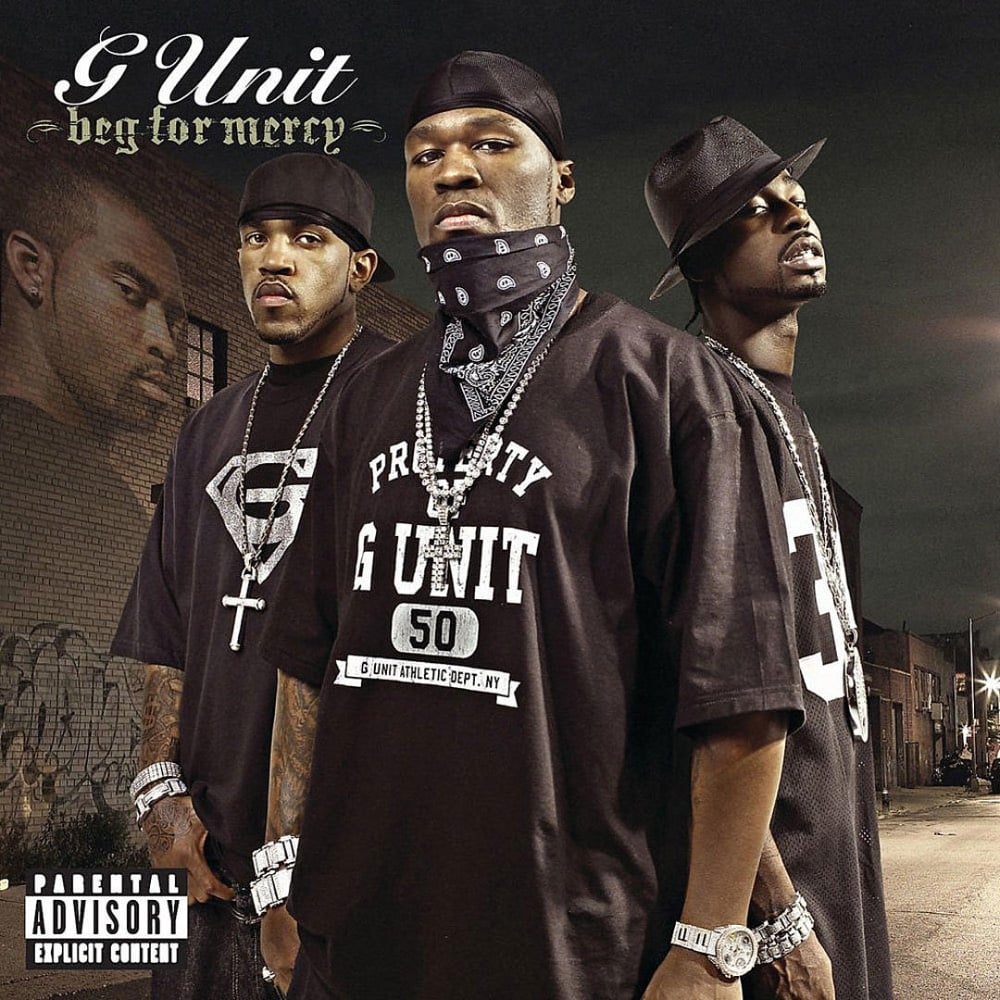 Released: November 14, 2003
Label: G-Unit, Interscope
As a collective force, G-Unit proved their dominance in the rap game with Beg for Mercy. The group's debut album, featuring 50 Cent, Lloyd Banks, Young Buck, and Tony Yayo, showcased a synergy that left the streets buzzing, as they effortlessly blended braggadocious rhymes with hard-hitting beats into pop chart smashes.
36. Chamillionaire – The Sound of Revenge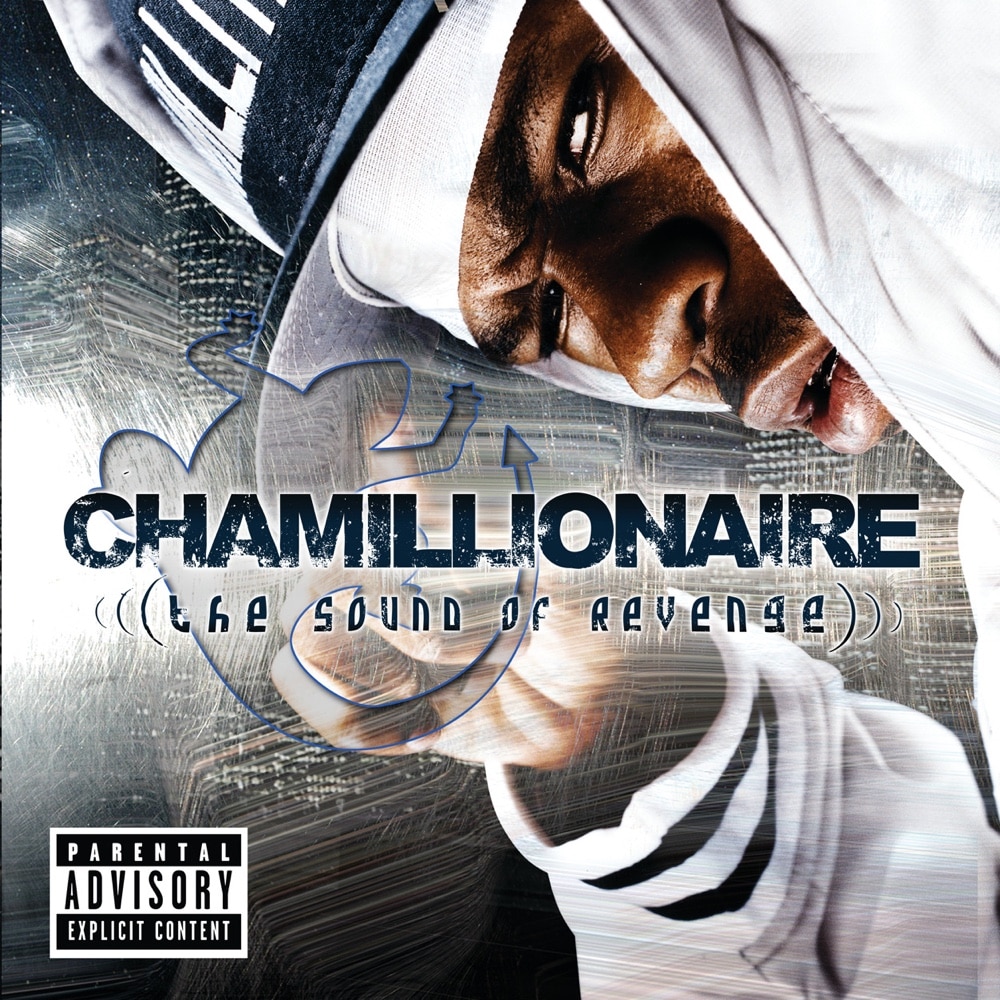 Released: November 22, 2005
Label: Chamillitary, Universal Motown
Chamillionaire struck gold with The Sound of Revenge, a debut album that highlighted his adaptability, lyrical prowess and incredible hitmaking skills. The Houston rapper's effortless flow and penchant for crafting memorable hooks propelled him into the mainstream, with tracks like "Ridin'" becoming instant anthems.
35. Nelly – Country Grammar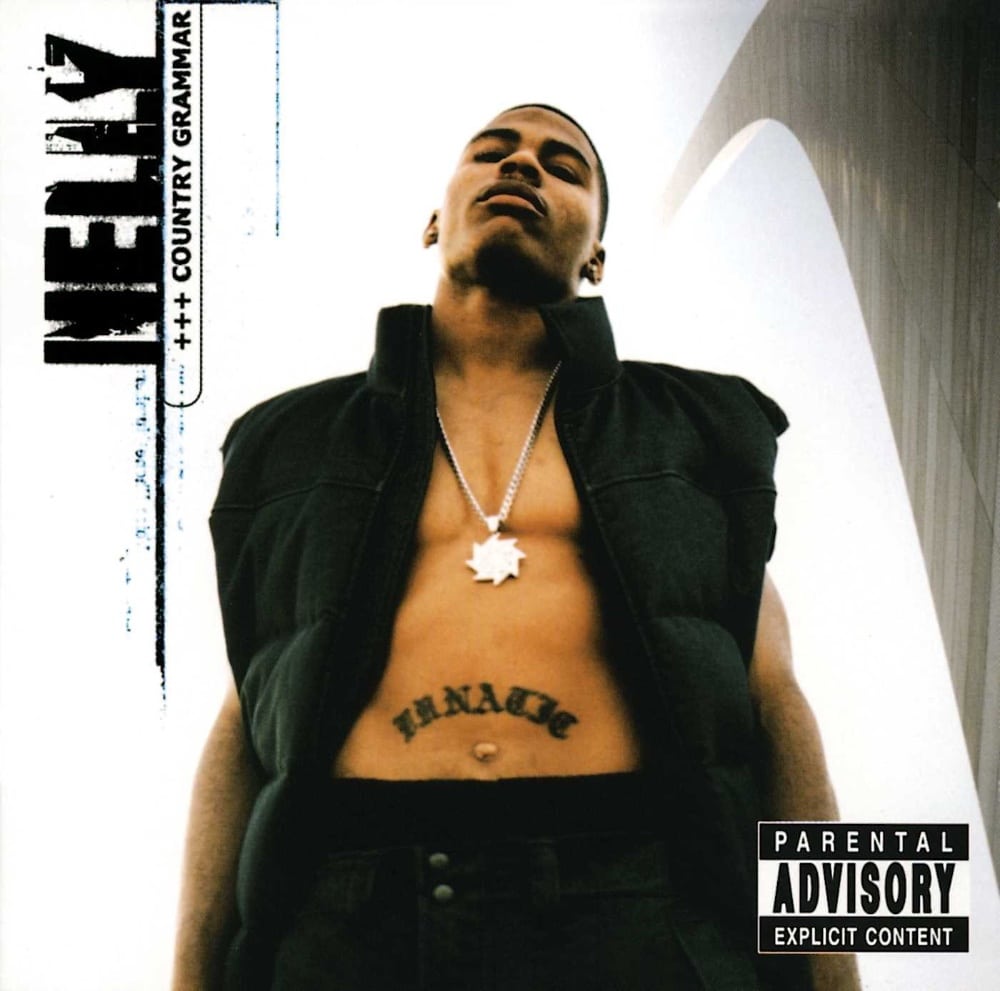 Released: June 27, 2000
Label: Universal, Fo' Reel
Nelly's Country Grammar took the world by storm, introducing the masses to the St. Louis rapper's unique melodic flow and catchy hooks. This chart-topping debut album fused hip hop with Southern sensibilities, establishing Nelly as a versatile artist who could bridge regional and stylistic divides.
34. Talib Kweli – Quality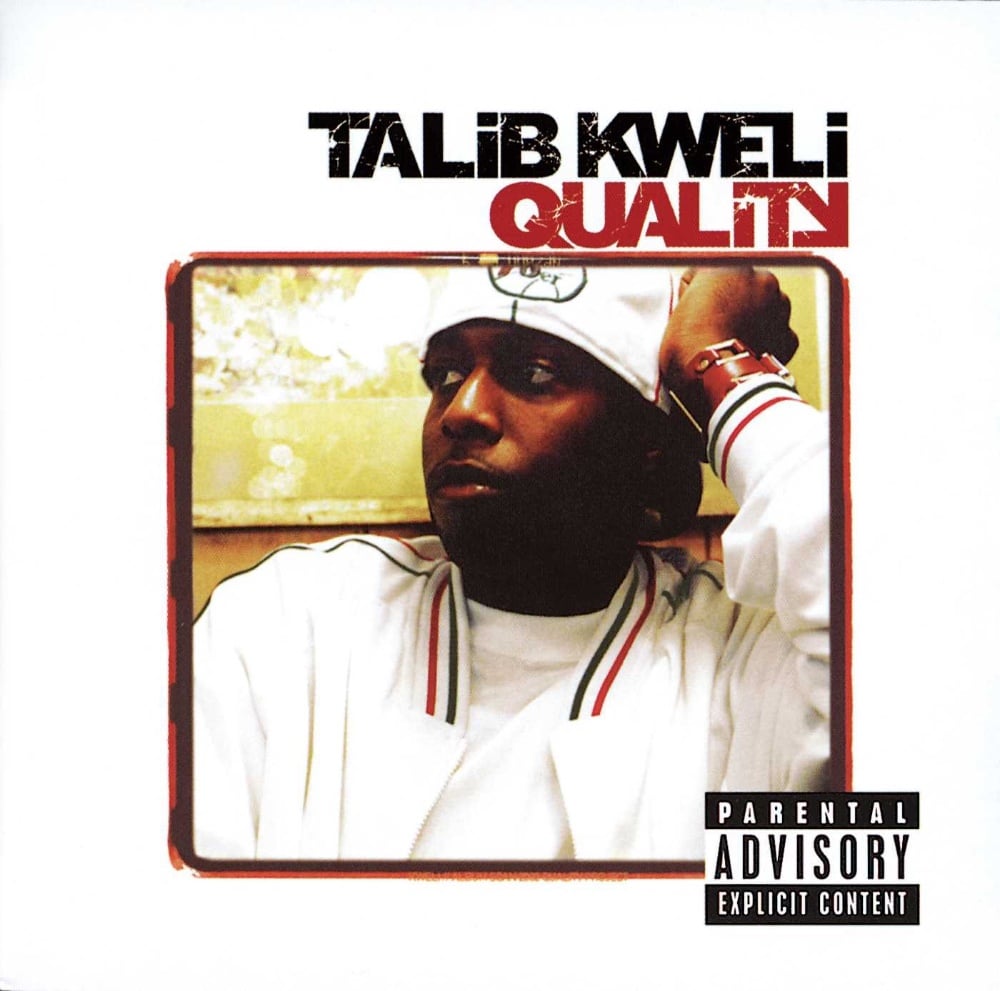 Released: November 19, 2002
Label: Rawkus, Geffen
Quality exemplified conscious rap at its finest. The Brooklyn emcee's debut solo album showcased his thought-provoking lyricism, along with a keen ear for eclectic production. Kweli's introspective storytelling and incisive social commentary resonated with listeners who craved substance and depth in their hip hop.
33. Beanie Sigel – The Truth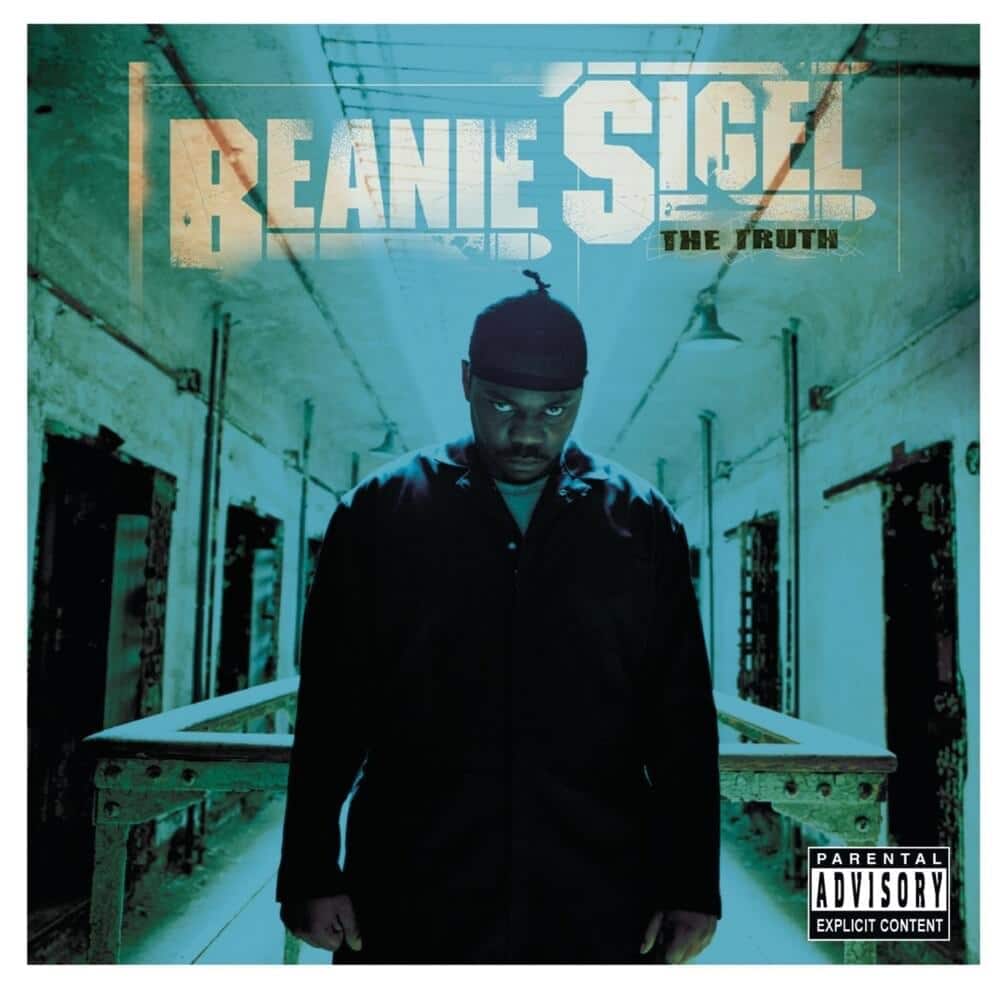 Released: February 29, 2000
Label: Roc-A-Fella, Def Jam
Beanie Sigel delivered a raw, unfiltered perspective on street life with his debut album, The Truth. The Philly MC's gravelly voice and vivid storytelling resonated with hip hop fans who appreciated authenticity, and Sigel quickly gained recognition as one of Roc-A-Fella's top lieutenants.
32. J Dilla – Welcome 2 Detroit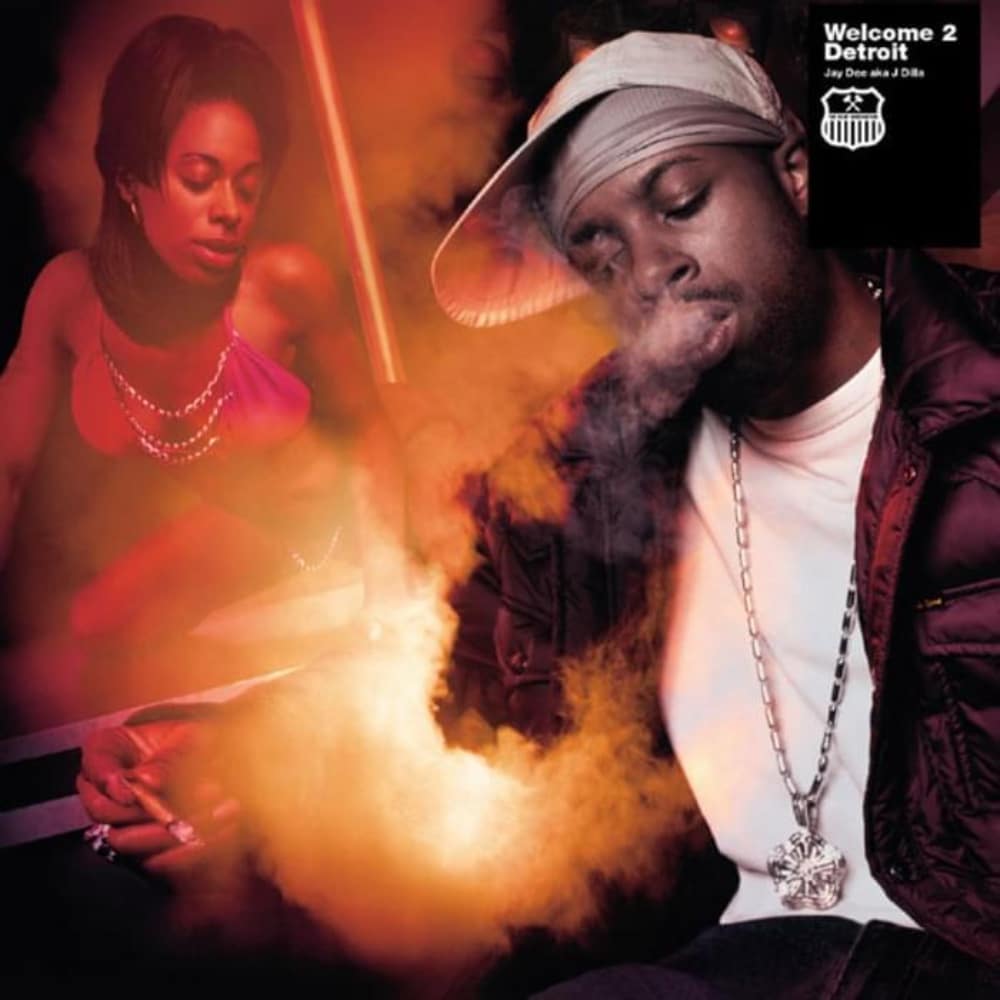 Released: February 27, 2001
Label: BBE
Welcome 2 Detroit provided a glimpse into the brilliant mind of one of hip hop's most influential producers. The album not only showcased Dilla's unparalleled skill in beatmaking – as he masterfully blended jazz, soul, and electronic elements into a cohesive sonic experience – but also featured a diverse array of collaborations (Frank-N-Dank, Blu, Elzhi), cementing his status as a visionary talent who shaped the sound of a generation.
31. Prodigy – H.N.I.C.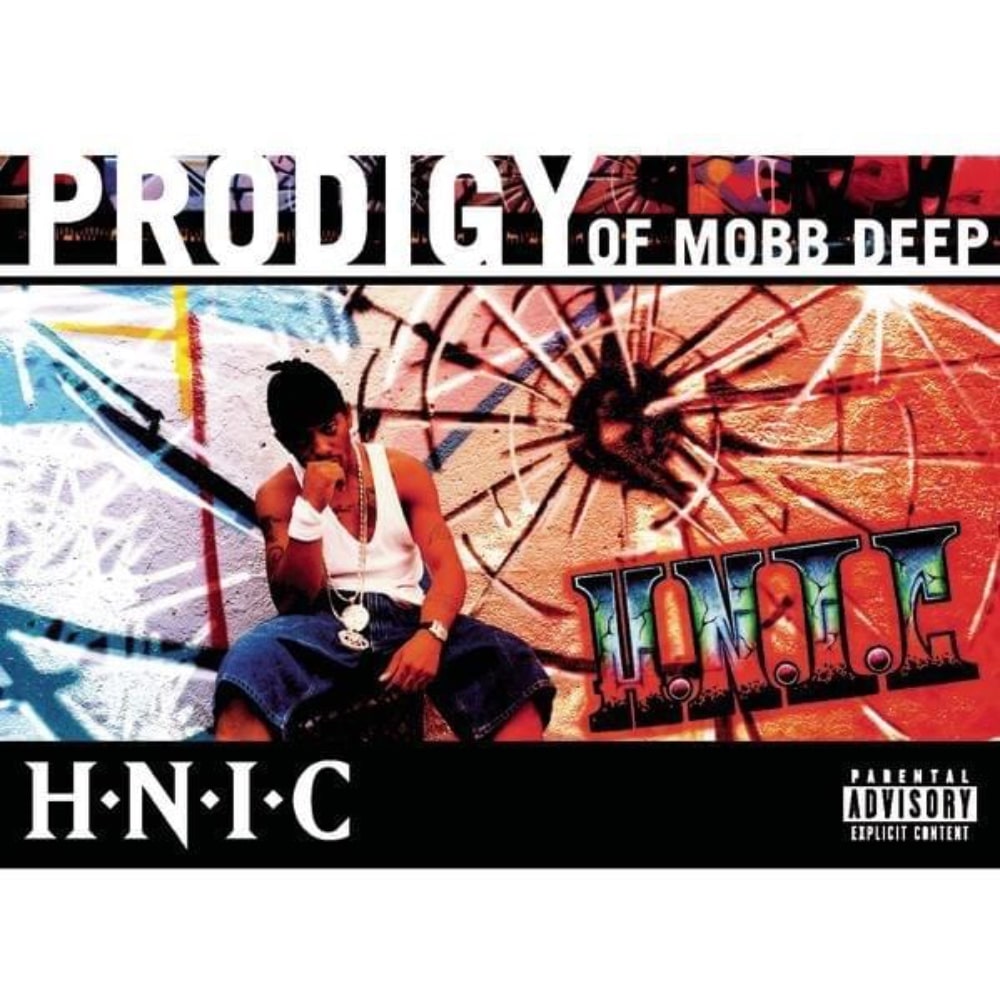 Released: November 14, 2000
Label: Infamous, Loud, Columbia
Branching out from Mobb Deep, Prodigy's H.N.I.C. displayed his prowess as a solo artist. The album's highlights, including "Keep It Thoro" and "Y.B.E.," showcased Prodigy's unapologetic, street-savvy lyricism. Collaborations with artists like B.G. and N.O.R.E. further demonstrated his versatility and enduring influence in the rap world.
30. T.I. – I'm Serious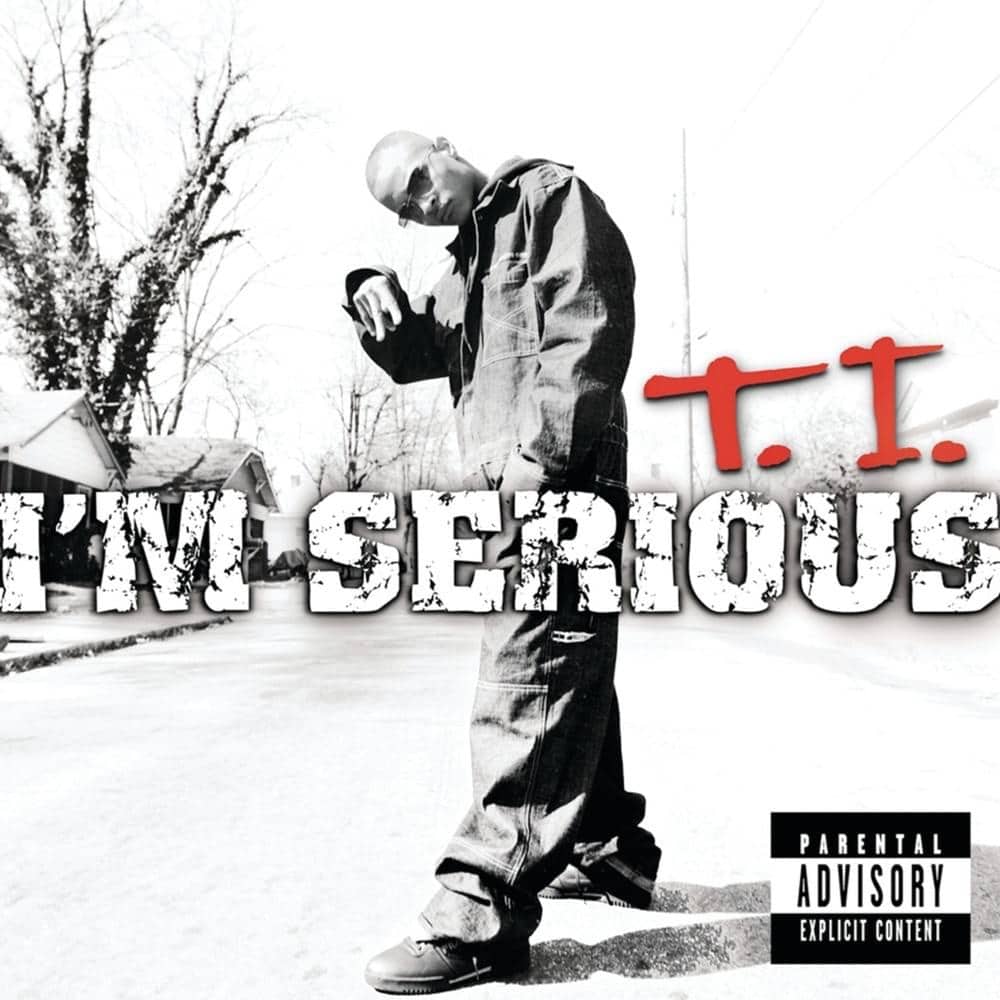 Released: October 9, 2001
Label: Arista
As a precursor to his reign as the King of the South, T.I.'s I'm Serious laid the groundwork for his ascent to stardom. With tracks like the Neptunes-produced title track and "Dope Boyz," T.I. forged his signature blend of Southern drawl, infectious hooks, and inimitable swagger, setting the stage for a career that would leave an enduring mark on Southern rap.
29. Styles P – A Gangster and a Gentleman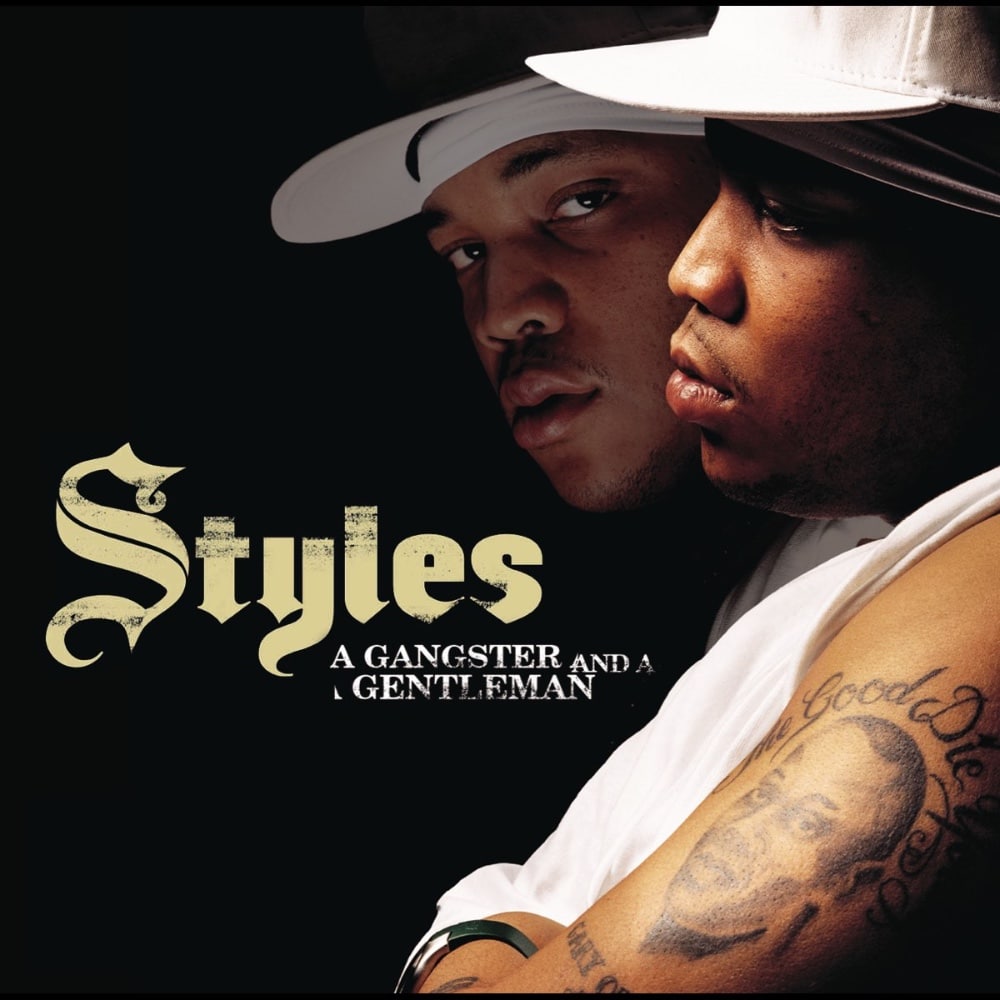 Released: July 9, 2002
Label: Ruff Ryders, Interscope
Delving into both street anthems and introspective tracks, Styles P's A Gangster and a Gentleman highlighted his versatility as an artist. Songs like "Good Times" and "My Brother" proved that the LOX MC could skillfully shift between radio-friendly joints, gritty narratives and vulnerable reflections, resonating with a wide range of hip hop fans and cementing his position as a multifaceted artist.
28. Cormega – The Realness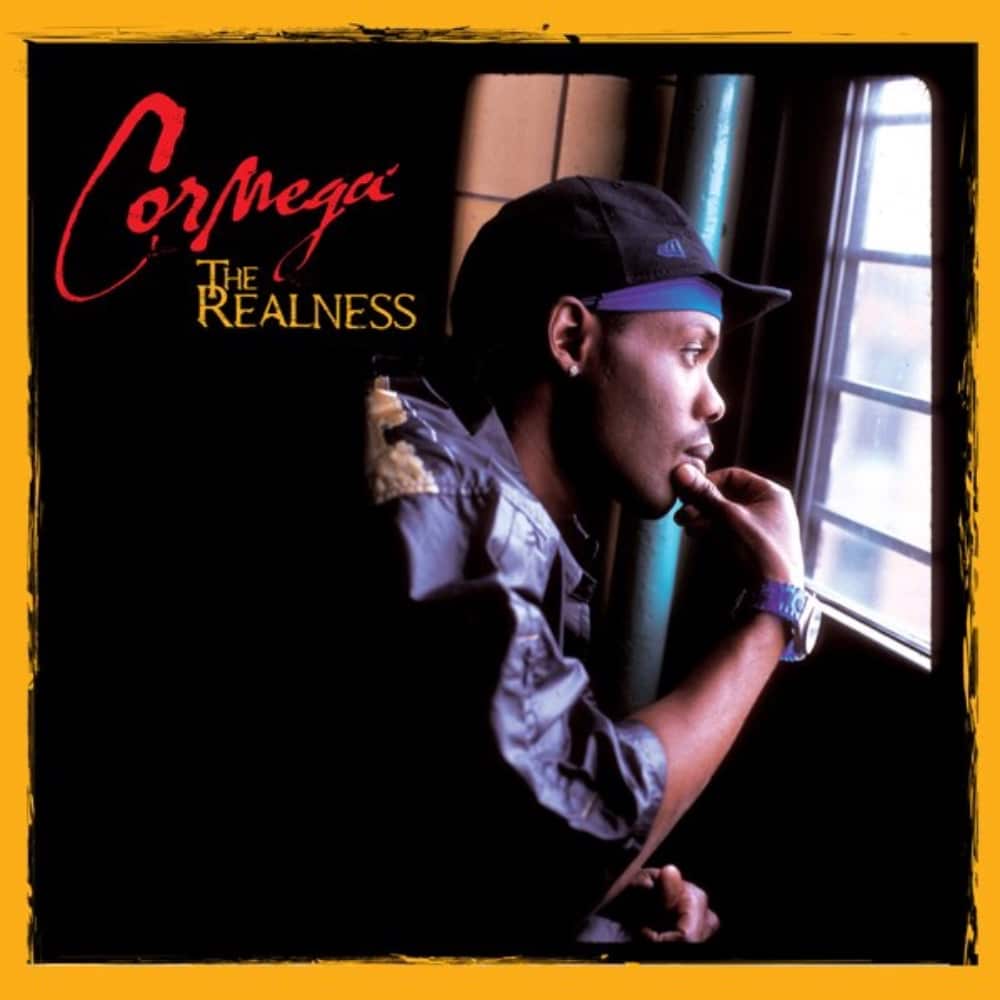 Released: June 25, 2001
Label: Legal Hustle, Landspeed
Cormega's rap journey from being shouted out on Nas' "One Love" to finally releasing his long-awaited debut was a long and arduous one, but it finally came in 2001. Entering the hip hop arena with unfiltered authenticity, The Realness provided a gritty, introspective look at life in Queensbridge. Through vivid storytelling and heartfelt lyricism on tracks like "American Beauty" and "The Saga," Cormega cemented his status as a respected lyricist who valued substance over flash.
27. Rick Ross – Port of Miami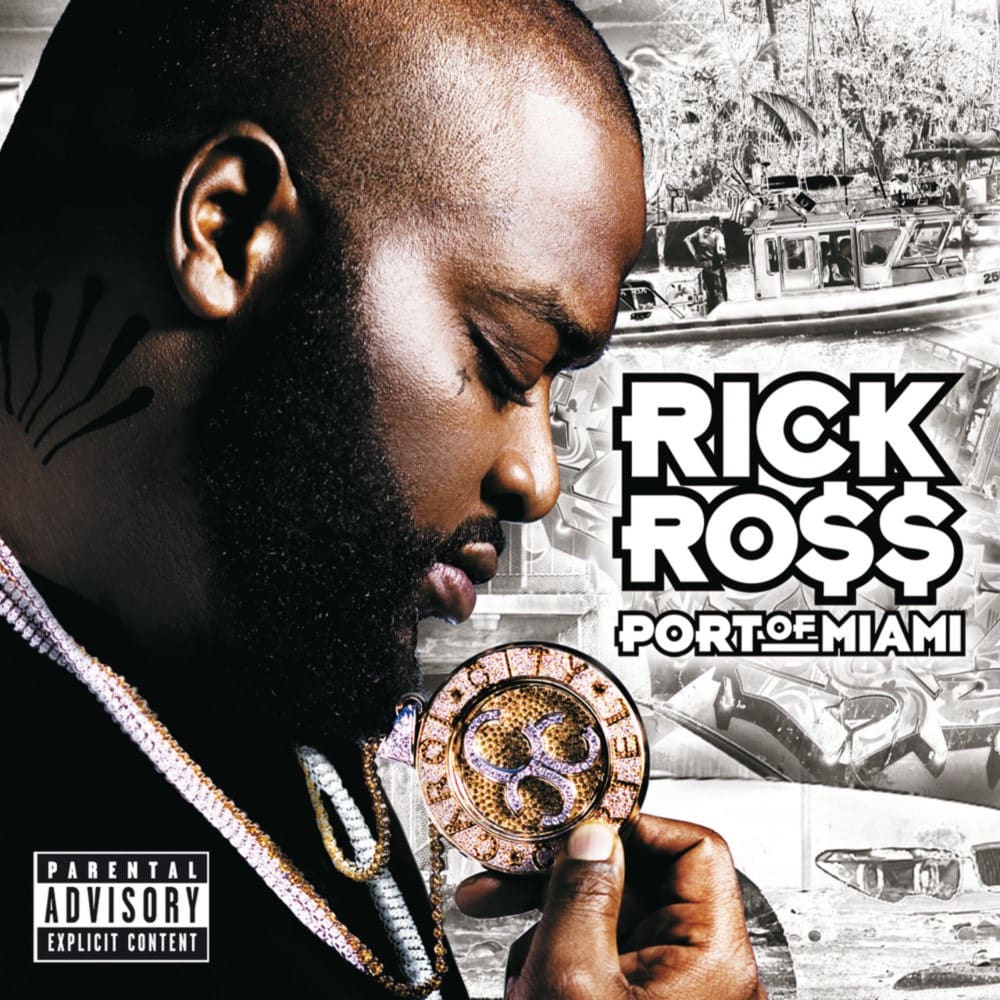 Released: August 8, 2006
Label: Slip-n-Slide, Def Jam, Poe Boy
Port of Miami marked the beginning of Rick Ross's larger-than-life career, showcasing his unmistakable gruff voice and luxury-laden lyrics. With massive hits like "Hustlin'" and "Push It," Ross painted a picture of opulence and ambition, setting the stage for his future reign as one of hip hop's most influential figures.
26. Young Buck – Straight Outta Cashville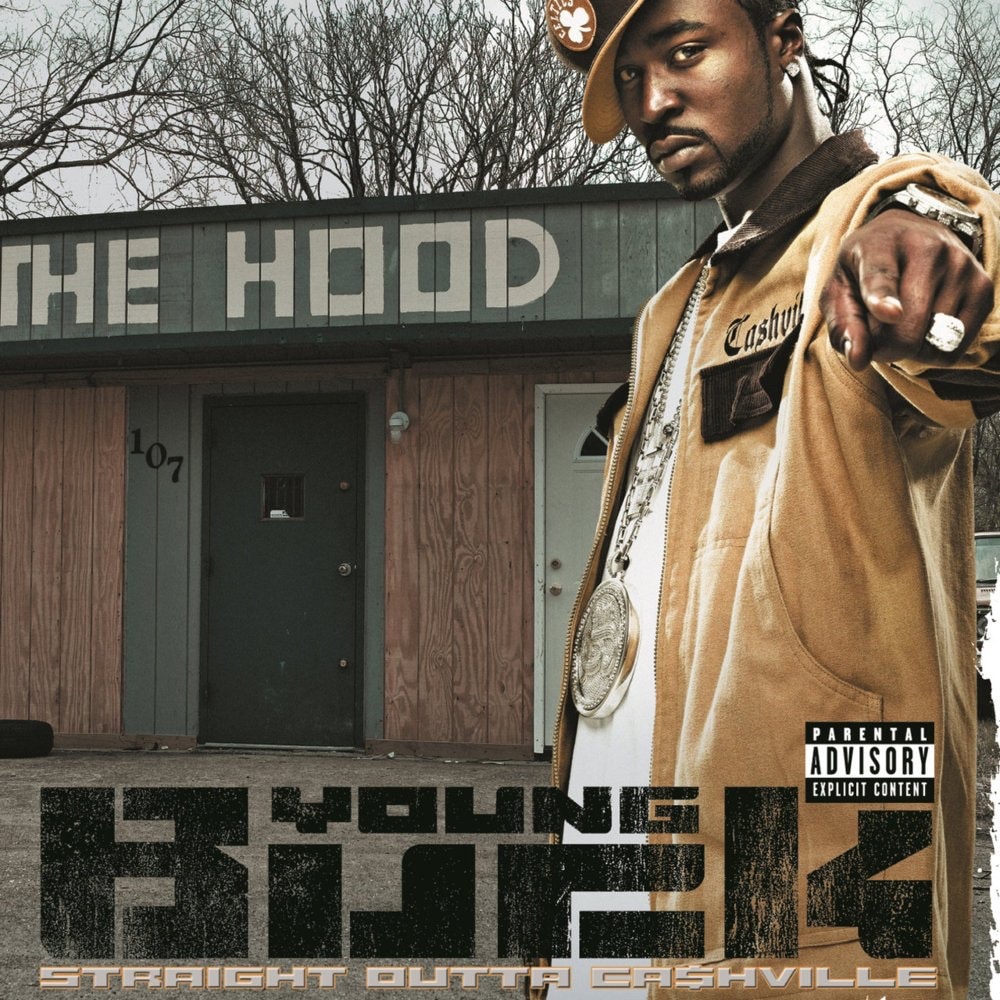 Released: August 24, 2004
Label: G-Unit, Interscope
Young Buck's Straight Outta Cashville burst onto the scene with an unyielding energy and a palpable Southern vibe. The G-Unit member's debut album featured standout tracks like "Let Me In" and "Shorty Wanna Ride," which highlighted his raw talent and ability to deliver infectious hooks. As a result, Young Buck quickly gained recognition as a formidable force in the rap game.
25. Quasimoto – The Unseen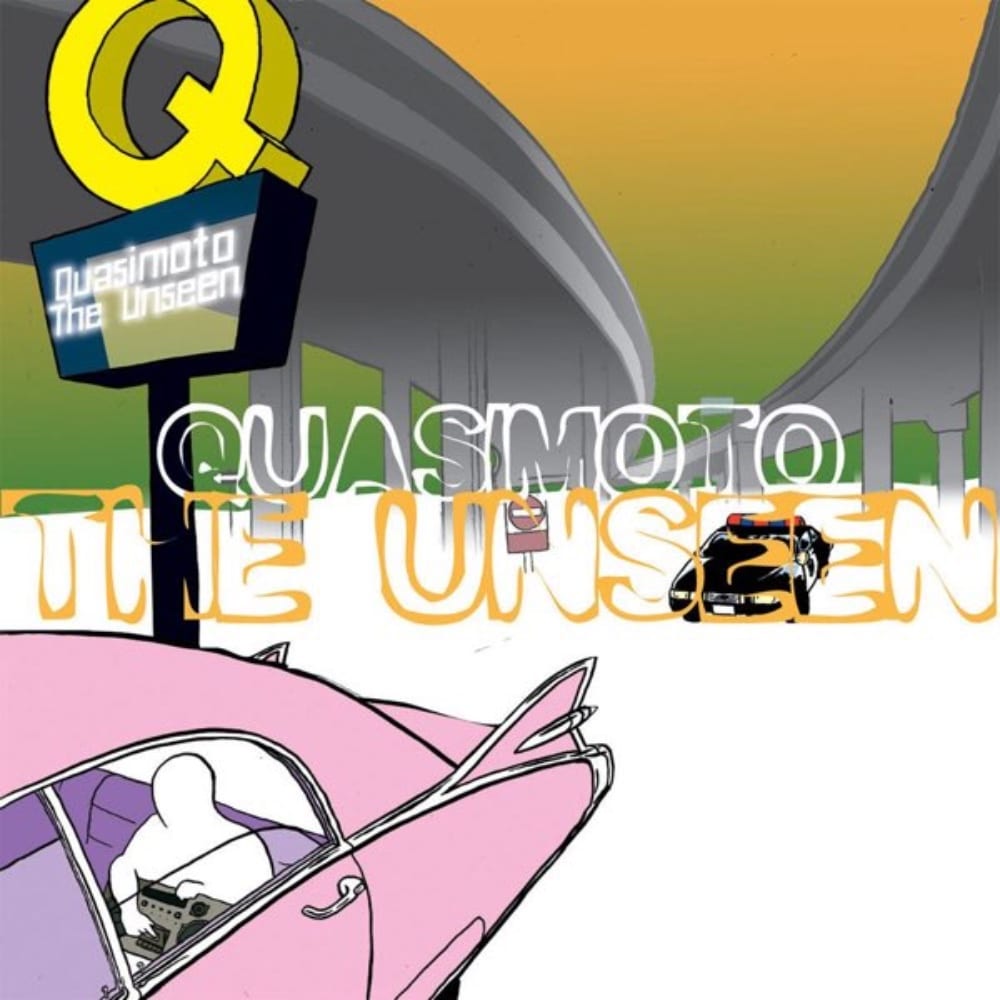 Released: June 13, 2000
Label: Stones Throw
In a realm of its own, Quasimoto's The Unseen introduced the world to Madlib's eccentric alter ego, blending experimental production with a high-pitched, unmistakable voice. The album's tracks like "Low Class Conspiracy" and "Come on Feet" transported listeners into a psychedelic universe, showcasing Madlib's inventive approach to hip hop that defied convention.
24. Dilated Peoples – The Platform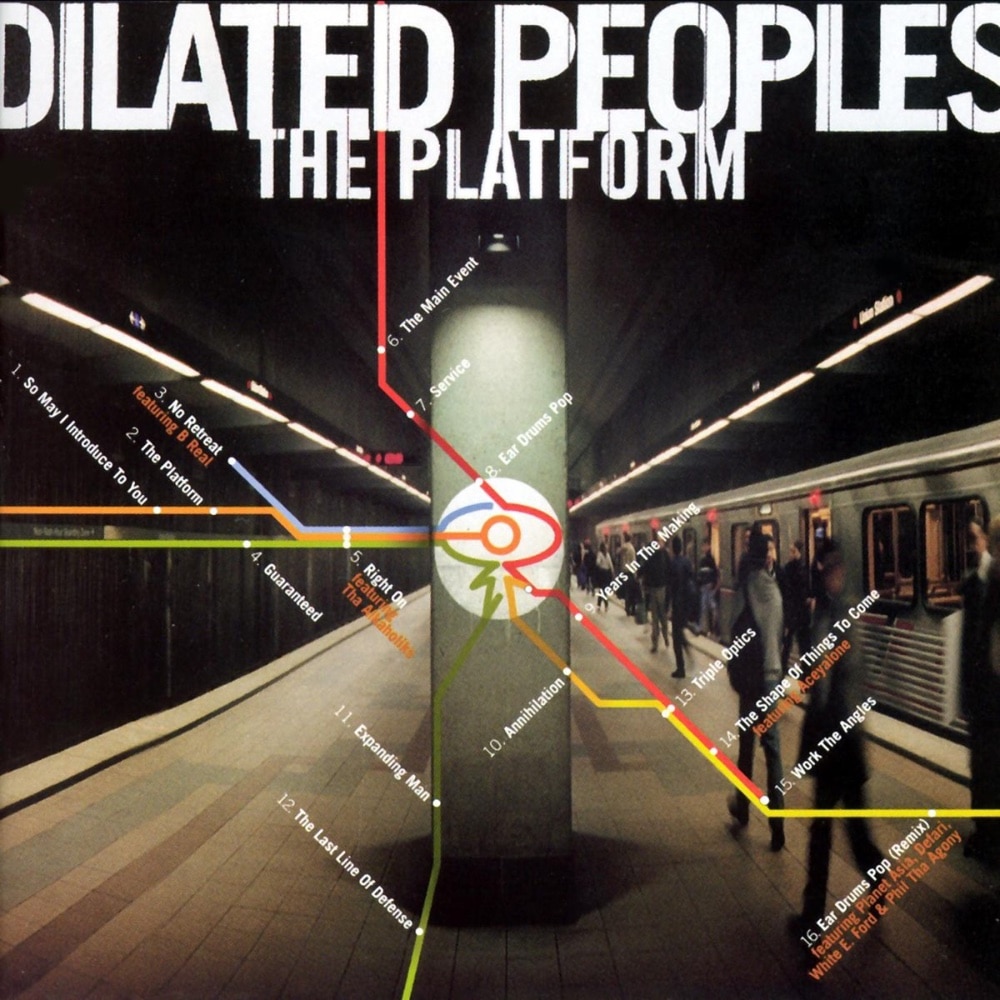 Released: May 20, 2000
Label: Capitol, EMI
Dilated Peoples' The Platform heralded the arrival of a formidable trio in the underground hip hop scene. With Evidence, Rakaa, and DJ Babu at the helm, the group's debut album offered a refreshing mix of thought-provoking lyricism and expertly crafted beats on tracks like "Work the Angles" and "No Retreat." Their unique chemistry solidified their place in the alternative hip hop scene of the 2000s.
23. Jadakiss – Kiss tha Game Goodbye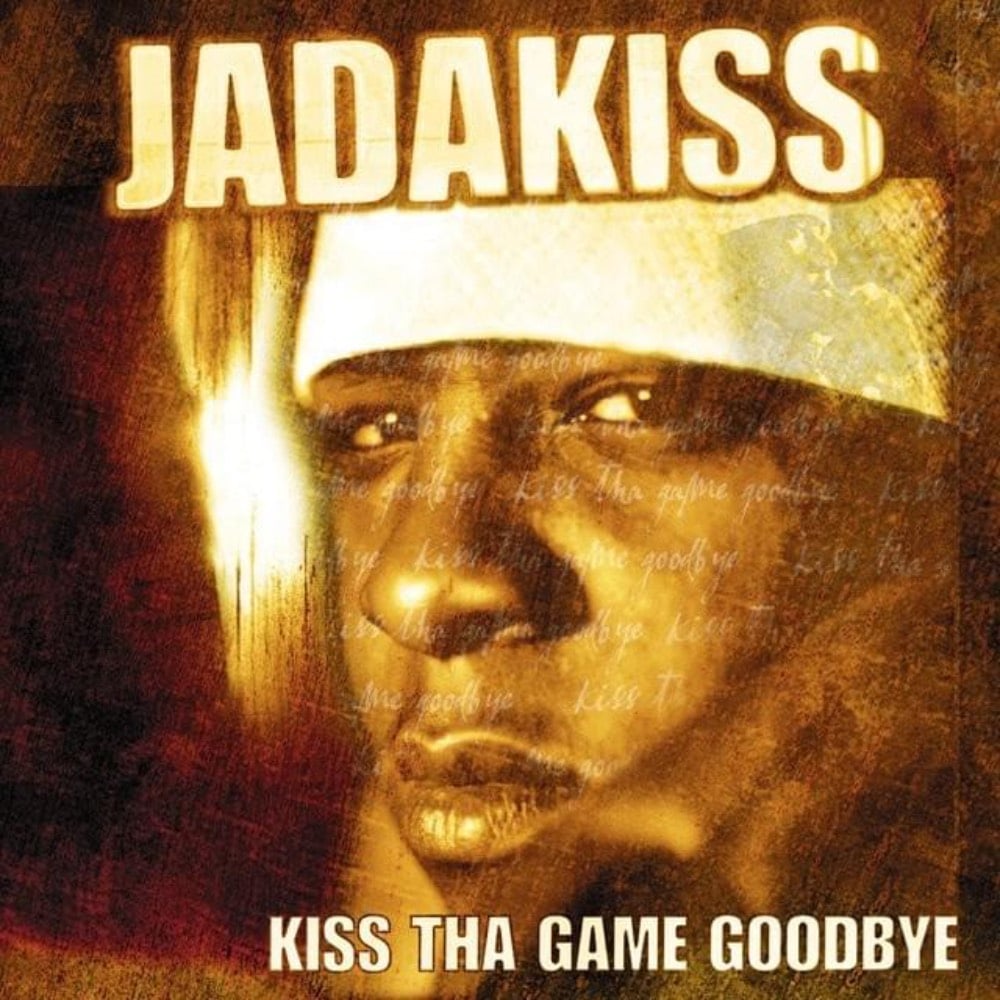 Released: August 7, 2001
Label: Ruff Ryders, Interscope
Jadakiss stepped into the solo spotlight with Kiss tha Game Goodbye, showcasing his razor-sharp wit and signature raspy voice. The LOX member's debut album delivered a series of hard-hitting tracks like "We Gonna Make It" and "Put Ya Hands Up," proving that he could hold his own and excel as a solo artist in the competitive world of hip hop.
22. Sage Francis – Personal Journals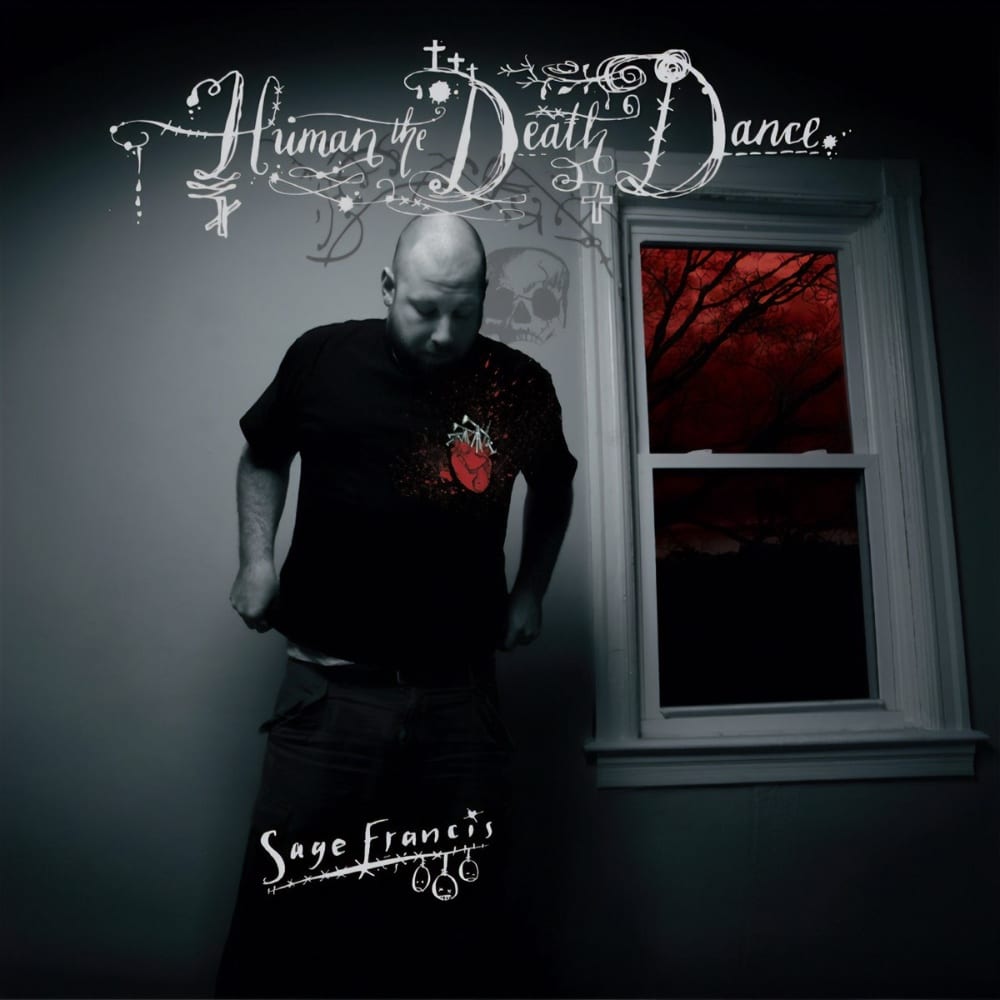 Released: February 25, 2002
Label: Strange Famous, Anticon
Sage Francis's Personal Journals emerged as a powerful debut, blending introspective lyricism with a raw, unapologetic delivery. The Rhode Island rapper's confessional style tackled themes of self-doubt, love, and loss on tracks like "Climb Trees" and "Inherited Scars." This landmark album in the indie hip hop scene showcased Francis's ability to connect with listeners on a deeply emotional level.
21. Paul Wall – The Peoples Champ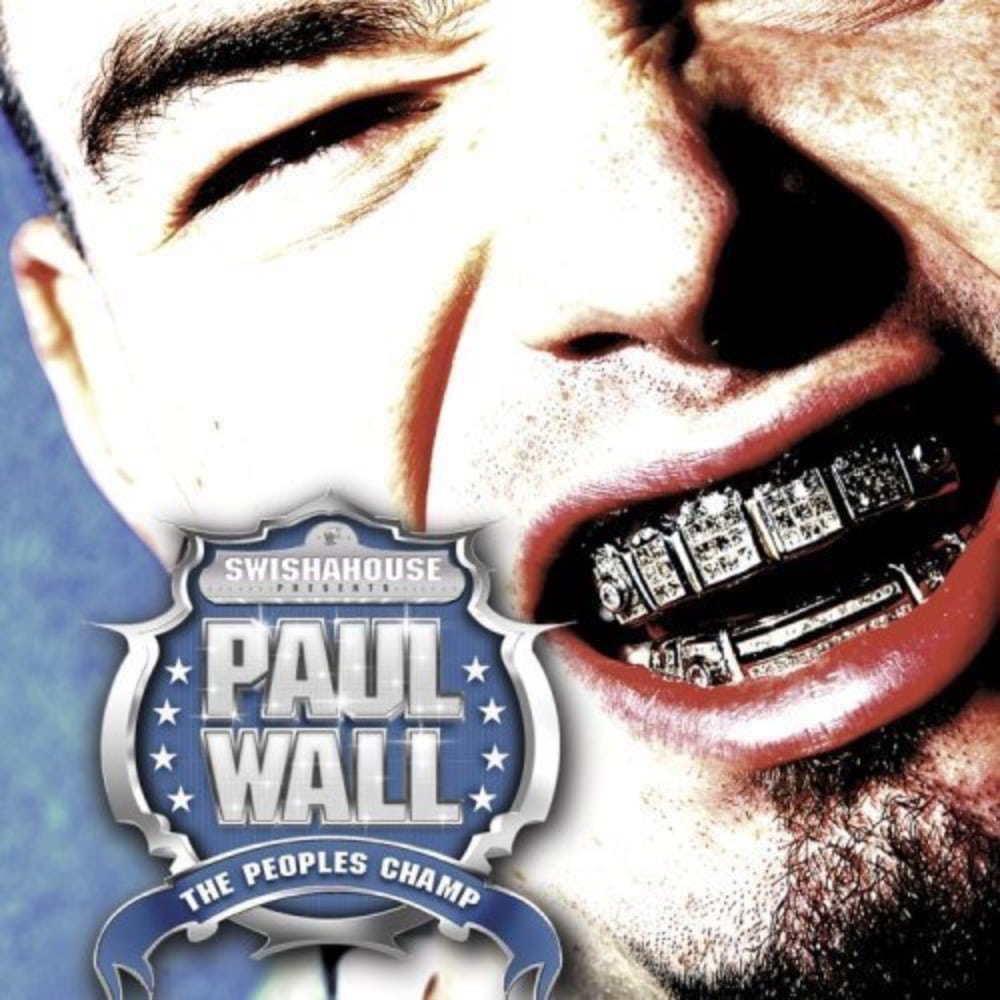 Released: September 13, 2005
Label: Swishahouse, Atlantic
With The Peoples Champ, Paul Wall put Houston hip hop on the map, brandishing his laid-back Southern drawl and flair for syrupy hooks. The album's standout tracks, including "Sittin' Sidewayz" and "They Don't Know," showcased Wall's penchant for creating anthems that captured the essence of Texas's swangin' and bangin' car culture.
20. Guilty Simpson – Ode to the Ghetto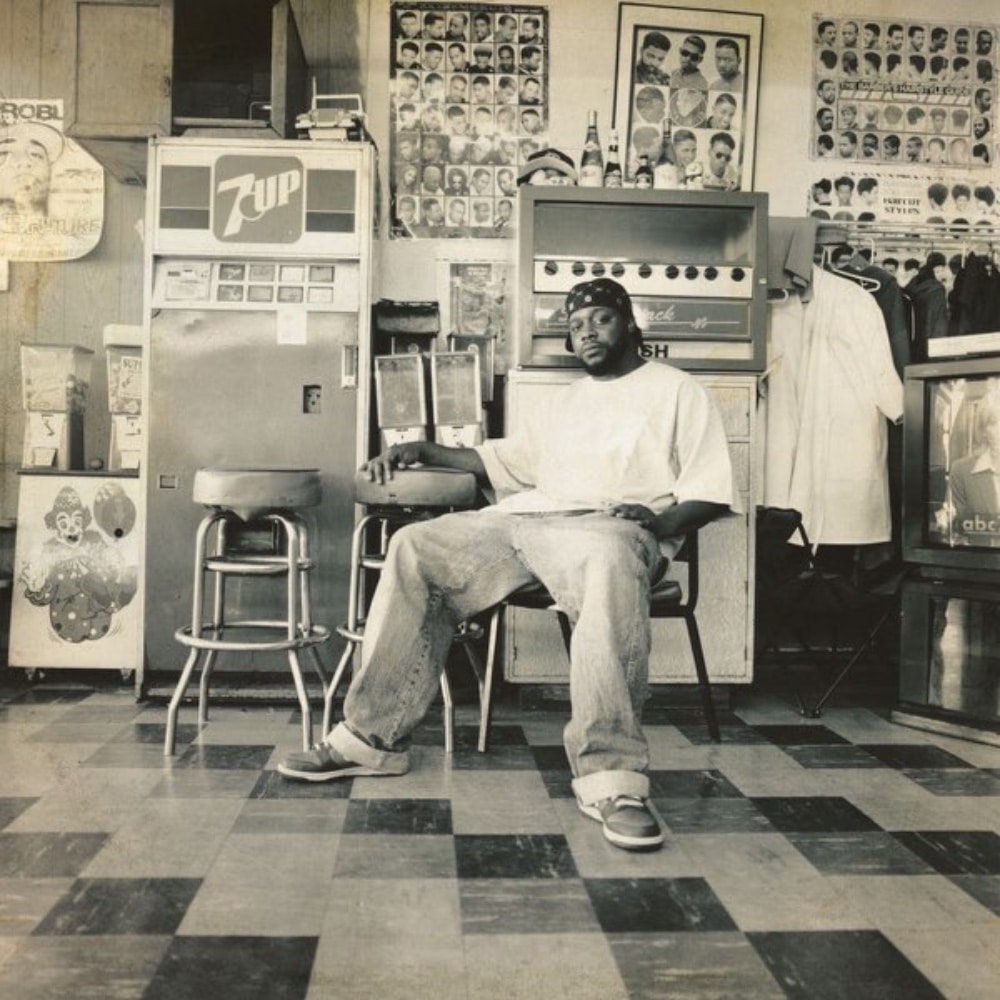 Released: March 25, 2008
Label: Stones Throw
Ode to the Ghetto marked Guilty Simpson's entry into the hip hop world as a no-nonsense lyricist unafraid to tackle tough subject matter. The Detroit rapper's debut album, featuring tracks like "Footwork" and "Pigs," combined gritty, streetwise storytelling with hard-hitting production from the likes of Madlib and J Dilla, solidifying Simpson's position in the hip hop underground.
19. Ludacris – Back for the First Time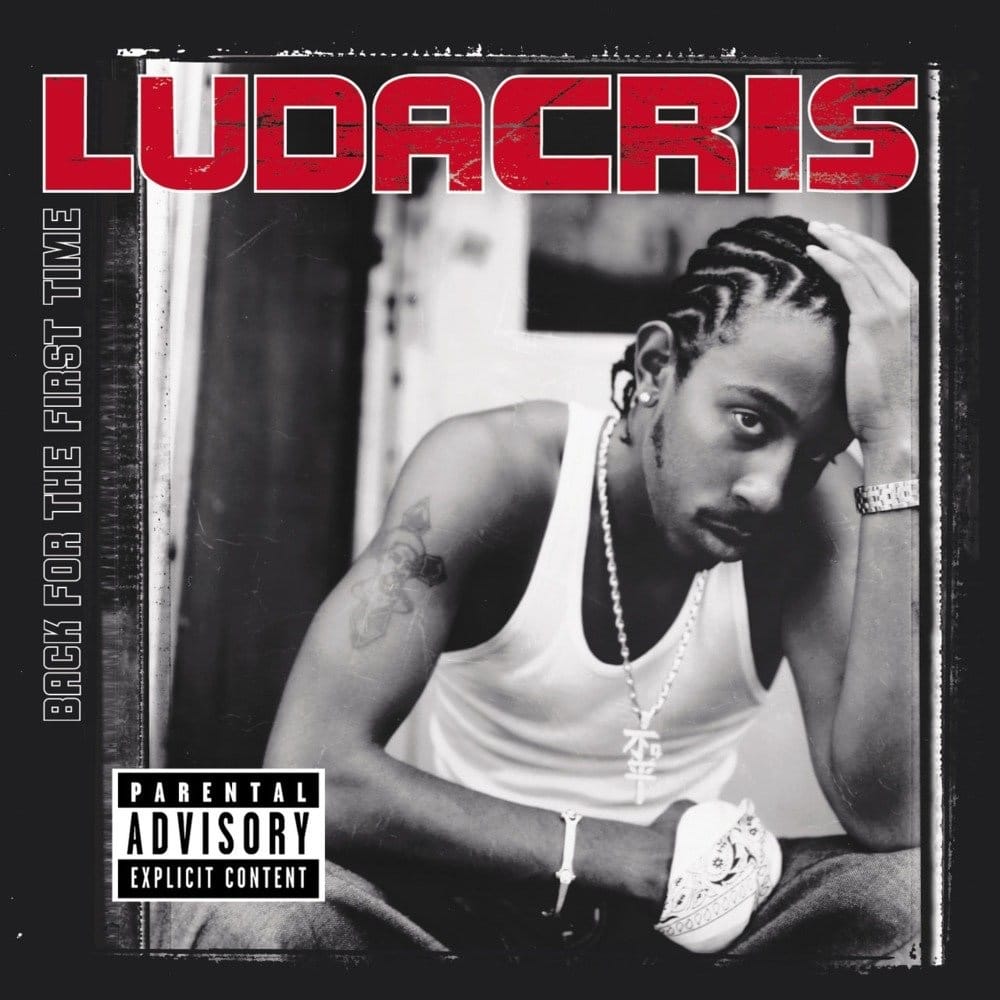 Released: October 17, 2000
Label: Disturbing tha Peace, Def Jam South
Ludacris exploded onto the hip hop scene with Back for the First Time, showcasing his charismatic flow and infectious sense of humor. While the Atlanta rapper technically dropped his independent album, Incognegro, at the end of the 1999, Back for the First Time was truly the moment he had his breakout. The album's iconic tracks, like "What's Your Fantasy" and "Southern Hospitality," captivated listeners and cemented Ludacris's status as one of the leading voices in Southern rap, setting the stage for his wildly successful career.
18. Kid Cudi – Man on the Moon: The End of Day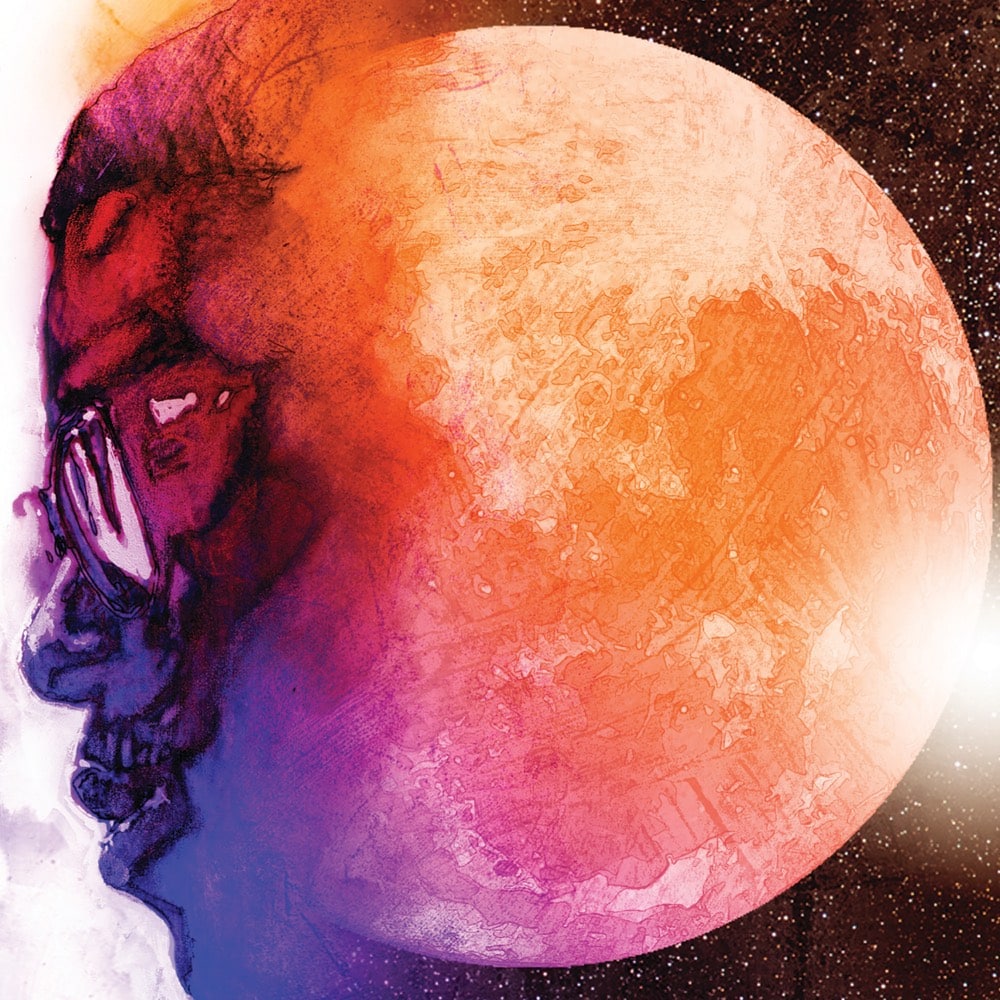 Released: September 15, 2009
Label: Dream On, GOOD, Universal Motown
Man on the Moon: The End of Day introduced Kid Cudi as an innovative artist with a knack for blending genres and crafting introspective, relatable lyrics. Through standout tracks like "Day 'n' Nite" and "Pursuit of Happiness," Cudi's debut album resonated with fans who appreciated his vulnerability and willingness to explore the complexities of life, love, and mental health. This highly impactful debut would go on to influence the likes of future greats like Travis Scott leading into the 2010s.
17. Killer Mike – Monster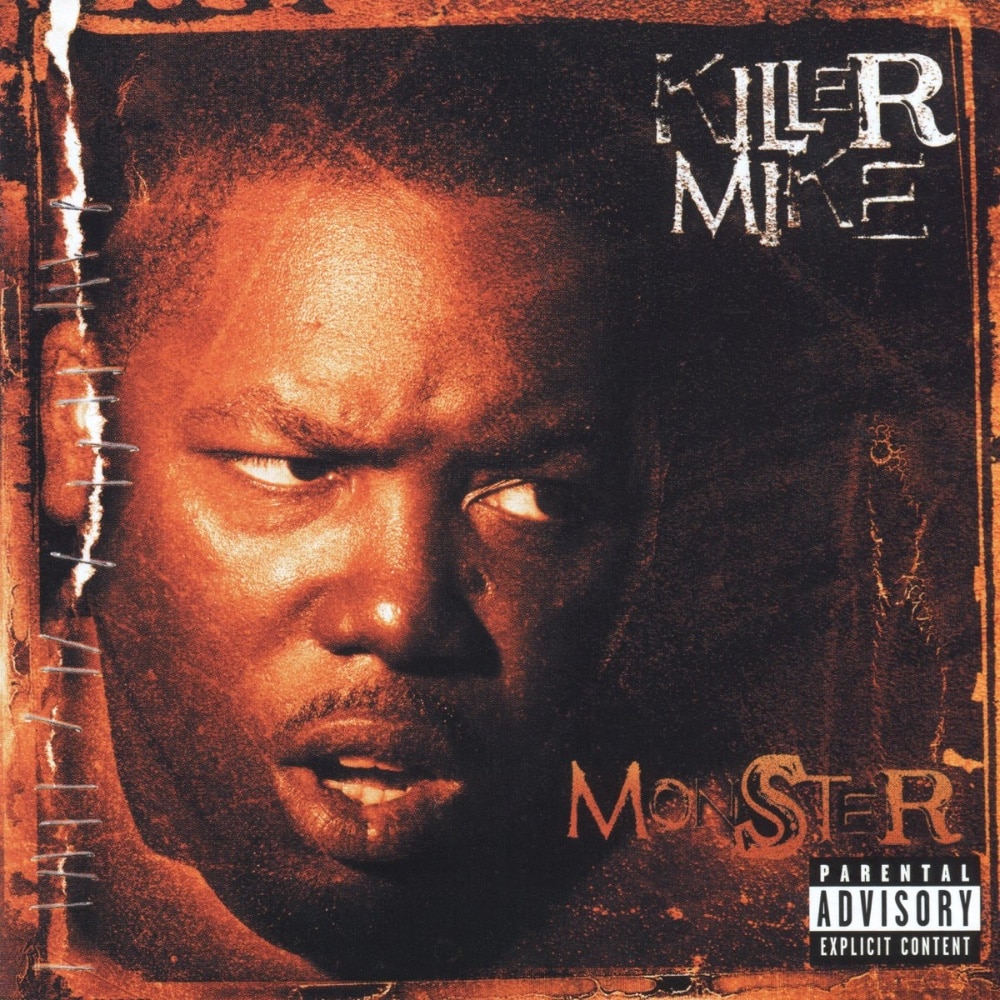 Released: October 31, 2003
Label: Columbia, SMC
Killer Mike made a powerful statement with Monster, a debut album that featured his distinct, commanding voice and unapologetic lyricism. Tracks like "A.D.I.D.A.S." and "Rap Is Dead" showcased Killer Mike's ability to create hard-hitting anthems while addressing social and political issues, laying the foundation for a career that would see him evolve into one of hip hop's most respected voices.
16. Reflection Eternal – Train of Thought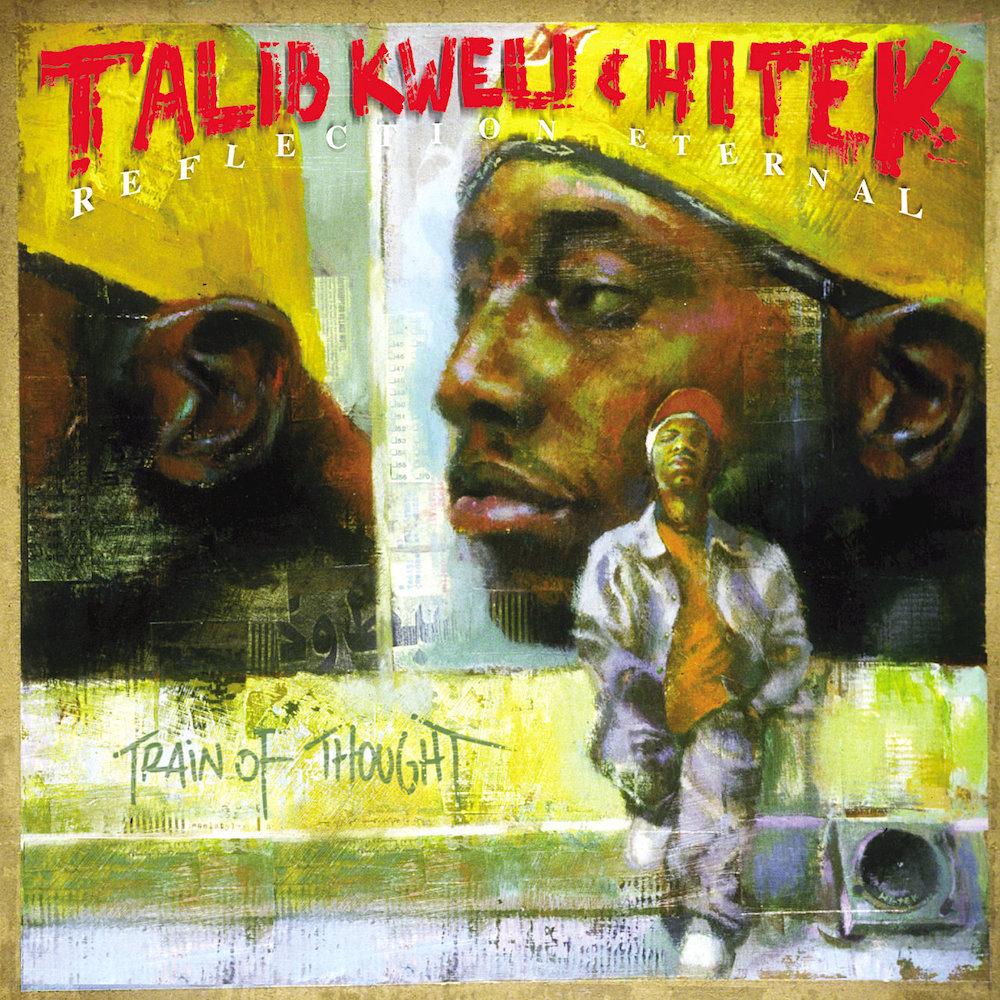 Released: October 17, 2000
Label: Rawkus, Priority
Reflection Eternal's Train of Thought saw the dynamic duo of Talib Kweli and Hi-Tek delivering a powerful debut, blending thought-provoking lyricism with top-notch production. Tracks like "The Blast" and "Four Women" showcased the pair's undeniable chemistry and commitment to social commentary, earning them a place among hip hop's most respected conscious artists.
15. Bun B – Trill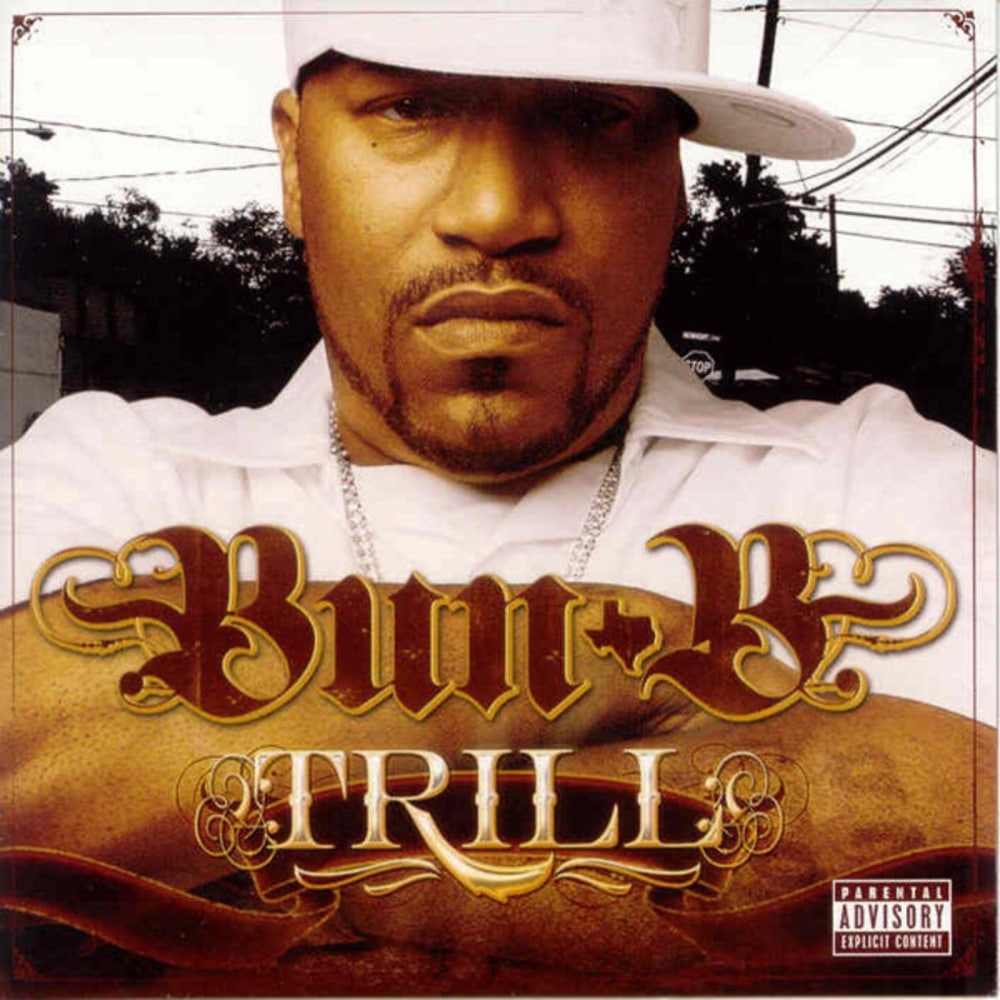 Released: October 18, 2005
Label: Rap-A-Lot, Asylum
Bun B unleashed his solo prowess with Trill, a testament to his Southern roots and lyrical dexterity. With bangers like "Draped Up" and "Get Throwed," the former UGK member forged his path as a solo powerhouse in the Southern hip hop scene, going on to release a string of critically acclaimed projects.
14. Dizzee Rascal – Boy in da Corner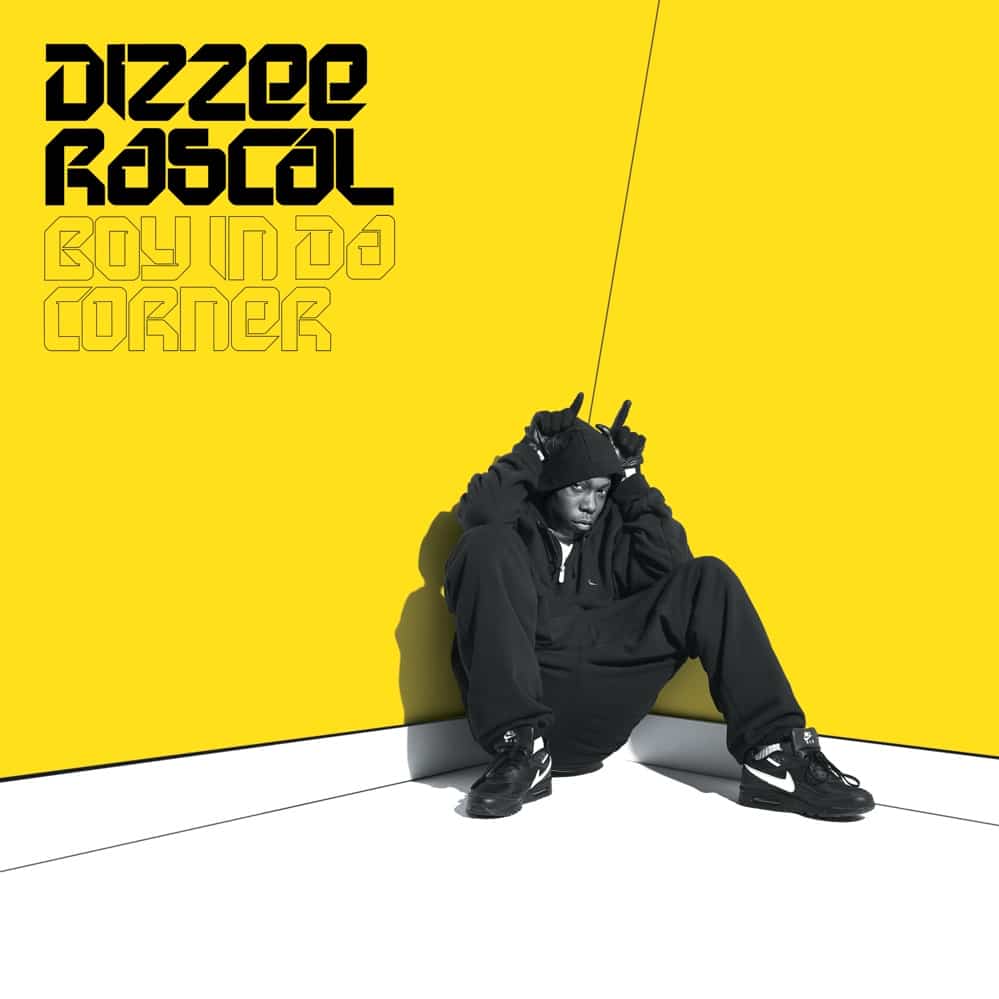 Released: July 21, 2003
Label: XL, Matador
Shaking up the UK hip hop landscape, Dizzee Rascal's Boy in da Corner combined grime, garage, and electronic beats in a wholly innovative way. This Mercury Prize-winning album boasted standout tracks such as "Fix Up, Look Sharp" and "I Luv U," showcasing Dizzee's groundbreaking style and sharp lyricism. With this release, he cemented his role as a pioneer of the grime genre and a creative force in hip hop.
13. Little Brother – The Listening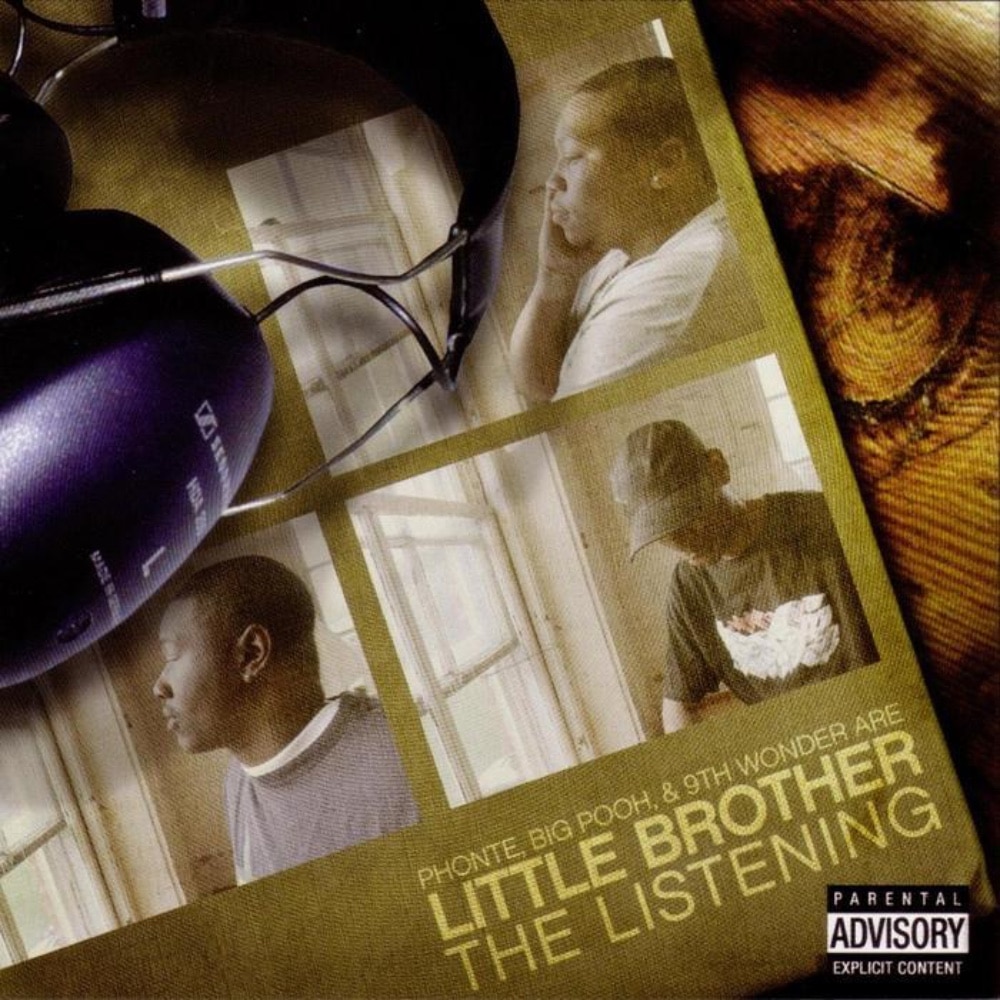 Released: February 25, 2003
Label: ABB, Atlantic
The Listening served as Little Brother's introduction to the hip hop world, showcasing the group's smooth, soulful beats and every-day working man lyricism. With tracks like "Speed" and "The Way You Do It," the North Carolina trio, consisting of Phonte, Rapper Big Pooh, and producer 9th Wonder, earned recognition as purveyors of conscious, relatable rap, gaining a dedicated fanbase in the process.
12. Cannibal Ox – The Cold Vein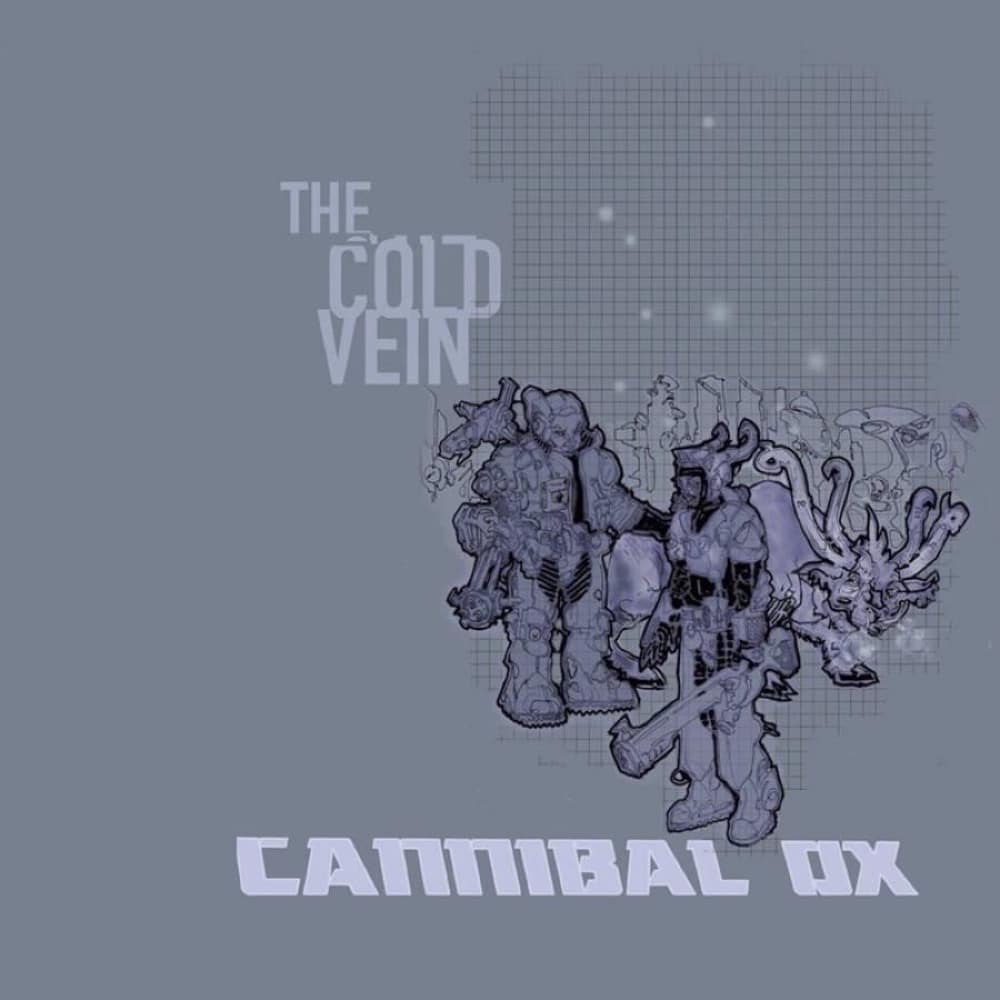 Released: May 15, 2001
Label: Definitive Jux
Cannibal Ox's The Cold Vein emerged as a landmark release in underground hip hop, offering a stark, dystopian soundscape accompanied by thought-provoking rhymes. Vast Aire and Vordul Mega's intricate wordplay, combined with El-P's groundbreaking production, resulted in an unforgettable listening experience, particularly on tracks such as "Iron Galaxy" and "The F-Word."
11. Sean Price – Monkey Barz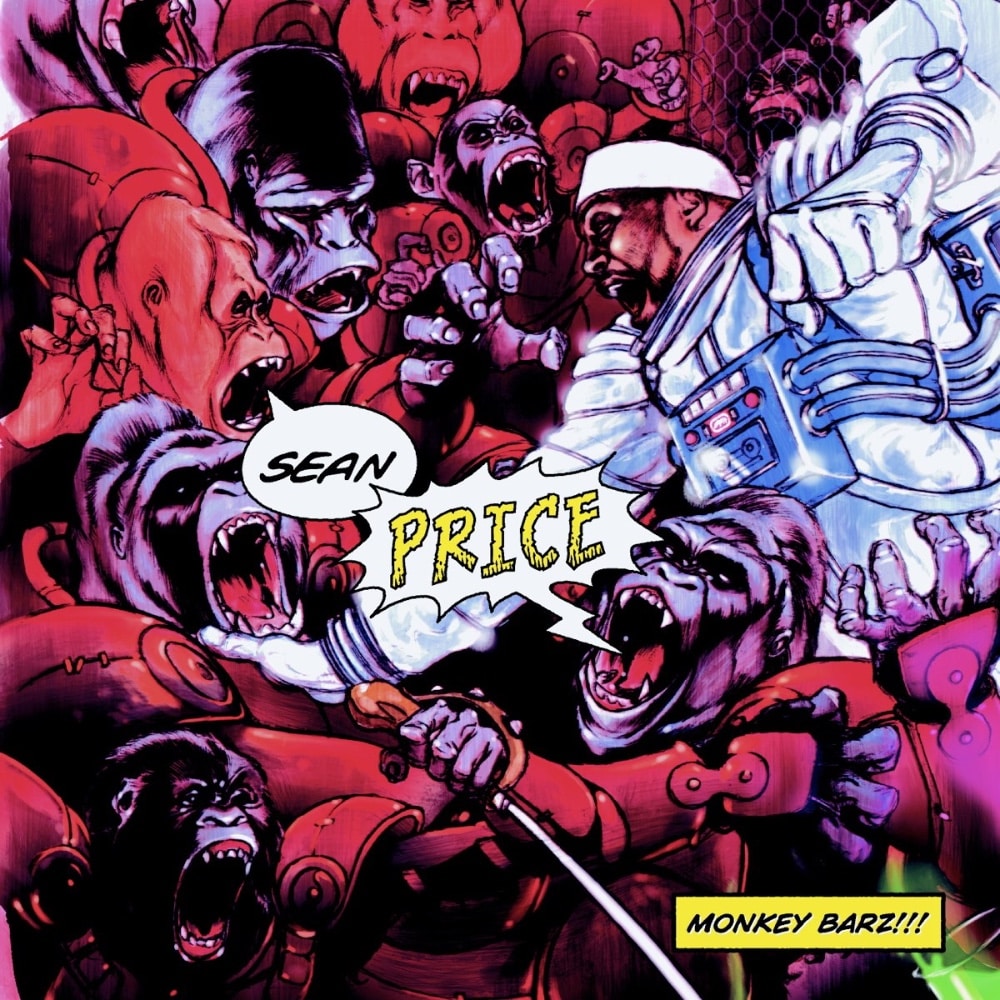 Released: June 21, 2005
Label: Duck Down
With Monkey Barz, Sean Price stepped into the spotlight as a solo artist, flaunting his gritty, no-nonsense lyrical style. The Heltah Skeltah member's debut featured memorable cuts like "Onion Head" and "Heartburn," demonstrating Price's keen ability to balance streetwise narratives with a sharp sense of humor. The album quickly earned him a reputation one of the most formidable lyricists of his time.
10. Dead Prez – Let's Get Free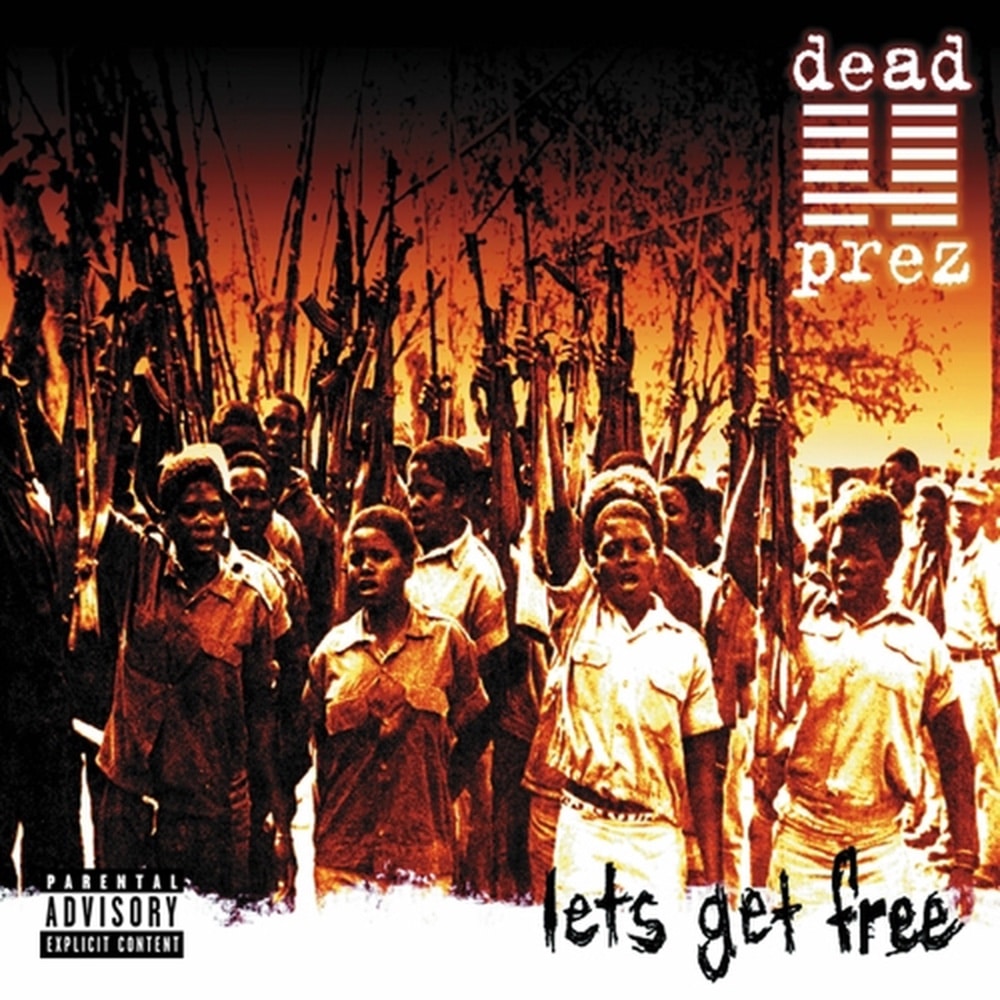 Released: March 14, 2000
Label: Loud
Let's Get Free marked Dead Prez's explosive debut, unapologetically tackling political and social issues with their revolutionary lyricism. The duo, consisting of stic.man and M-1, captivated listeners with thought-provoking tracks like "Hip Hop" and "It's Bigger Than Hip Hop," earning them a dedicated following and establishing them as powerful voices for change within the hip hop world.
9. Deltron 3030 – Deltron 3030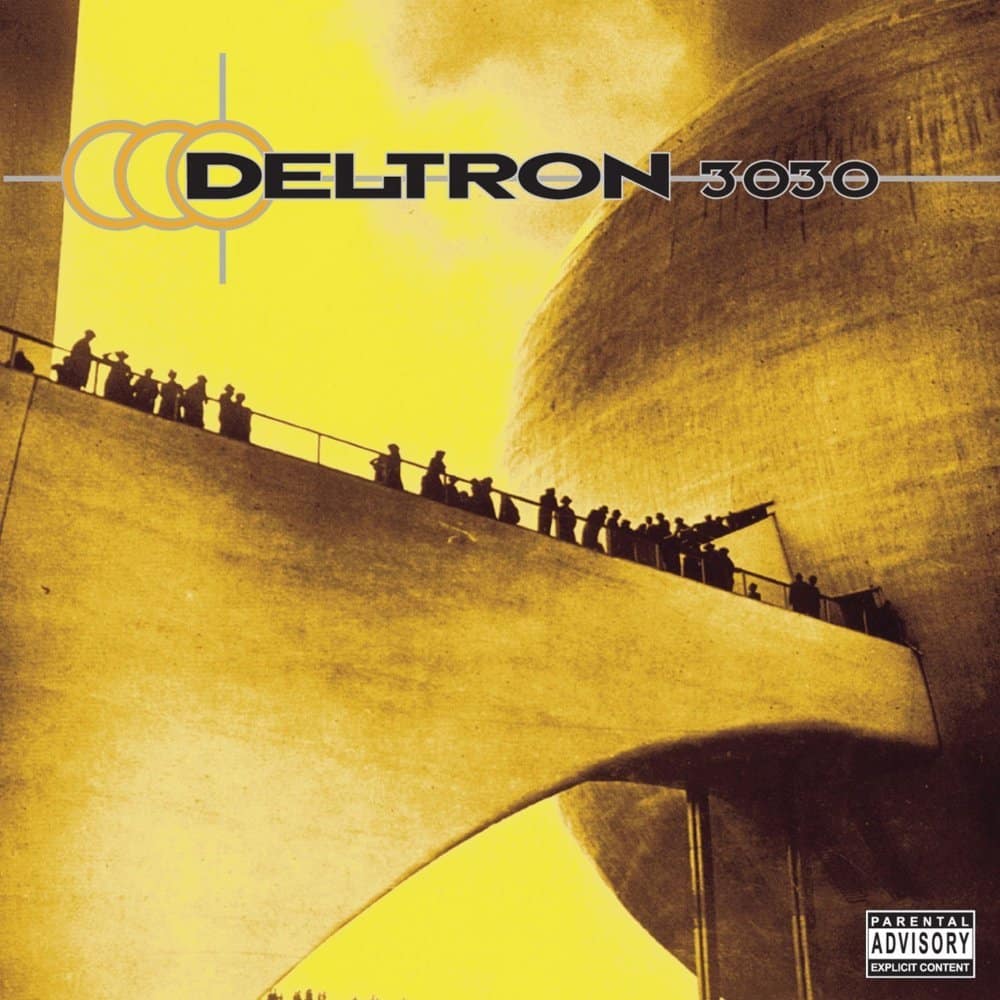 Released: October 17, 2000
Label: 75 Ark, Tommy Boy
Futuristic and inventive, Deltron 3030's self-titled debut album transported listeners to a dystopian world, blending intricate storytelling with otherworldly production. The trio, comprised of Del the Funky Homosapien, Dan the Automator, and DJ Kid Koala, delivered an innovative concept album with tracks like "3030" and "Mastermind," solidifying their place as boundary-pushers in hip hop.
8. The Game – The Documentary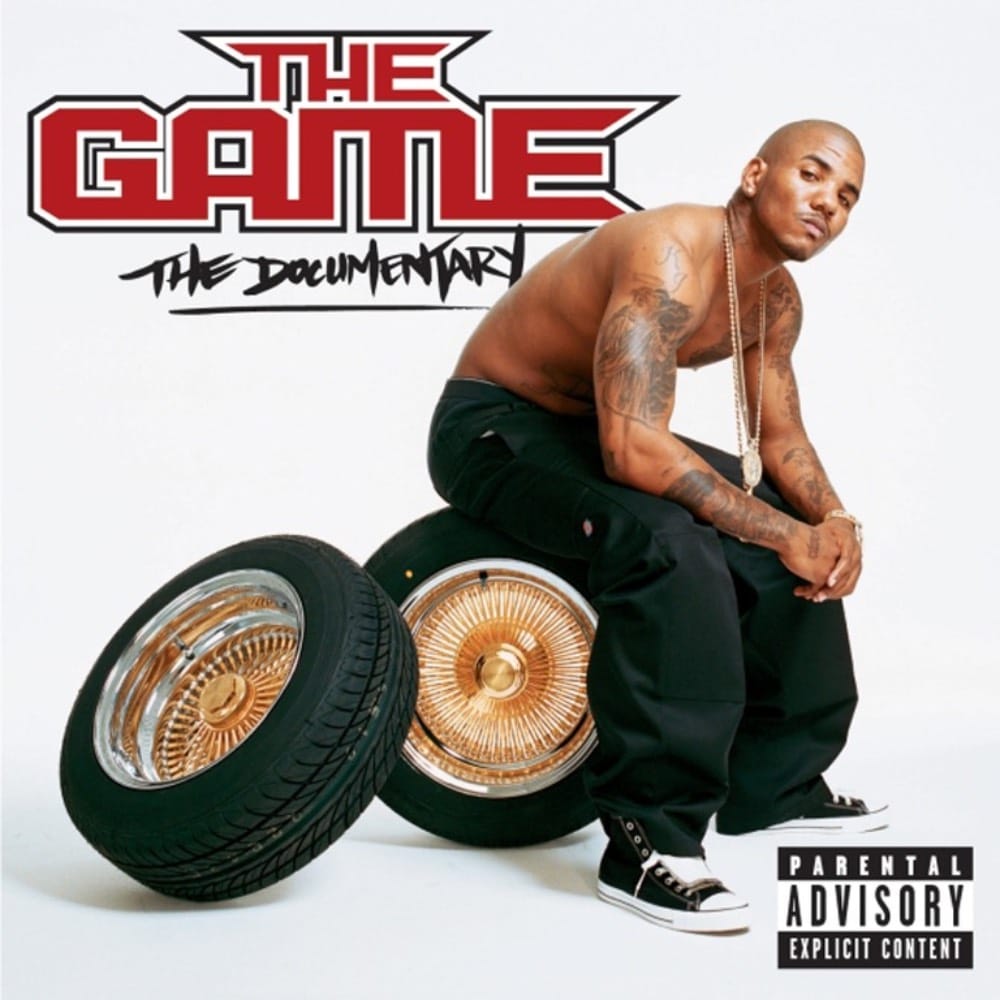 Released: January 18, 2005
Label: Aftermath, G-Unit, Interscope
The Documentary catapulted The Game to the forefront of hip hop, serving up unfiltered, streetwise narratives with a distinct West Coast flair. Driven by powerful production from heavyweights like Dre, Kanye, Just Blaze and Cool & Dre, as well as writing assistance from 50 Cent, the Compton rapper's debut boasted chart-topping hits such as "Hate It or Love It" and "How We Do," securing his position as a central figure in the West Coast hip hop revival.
7. El-P – Fantastic Damage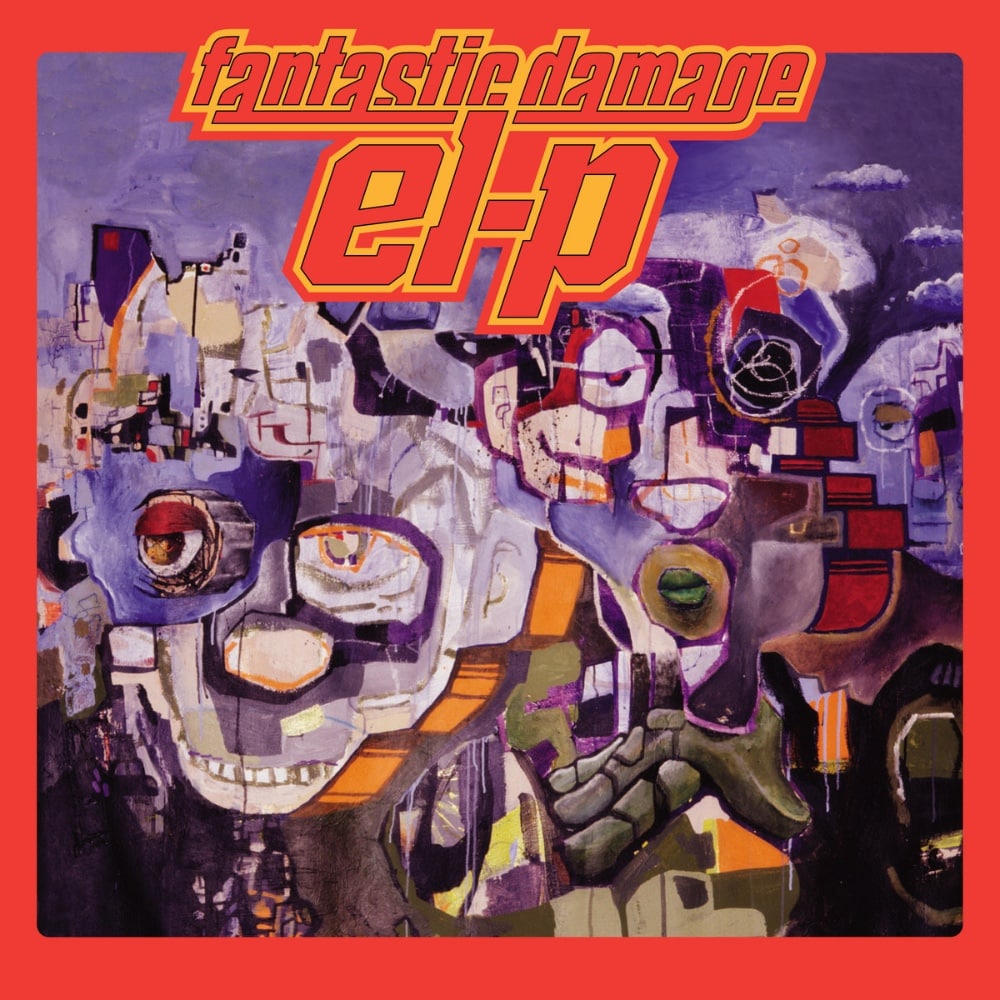 Released: May 14, 2002
Label: Definitive Jux
El-P's groundbreaking debut, Fantastic Damage, showcased the rapper-producer's ability to defy convention and push boundaries. As a former member of Company Flow, his solo effort brought forth an experimental chaos that challenged the status quo of hip hop. Tracks like "Deep Space 9mm" and "Tuned Mass Damper" emphasized El-P's role as a daring innovator and a force to be reckoned with in the underground scene.
6. Young Jeezy – Let's Get It: Thug Motivation 101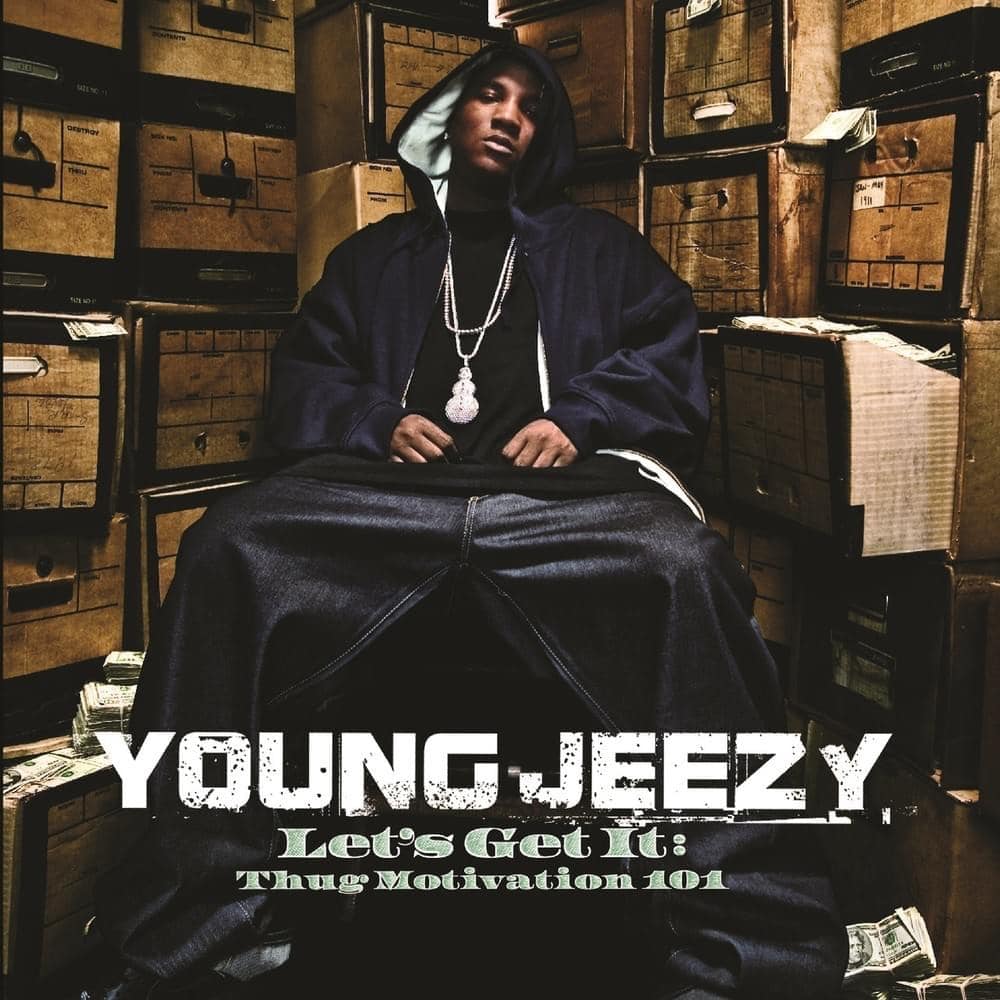 Released: July 26, 2005
Label: CTE, Def Jam
Unleashing raw energy and undeniable charisma, Young Jeezy's Let's Get It: Thug Motivation 101 delivered a powerful blend of street narratives and anthemic hooks. Jeezy's distinct, raspy voice and talent for crafting infectious, trap-infused bangers shone through on tracks such as "Soul Survivor" and "Go Crazy," setting the stage for a legendary career that would span over two decades.
5. Clipse – Lord Willin'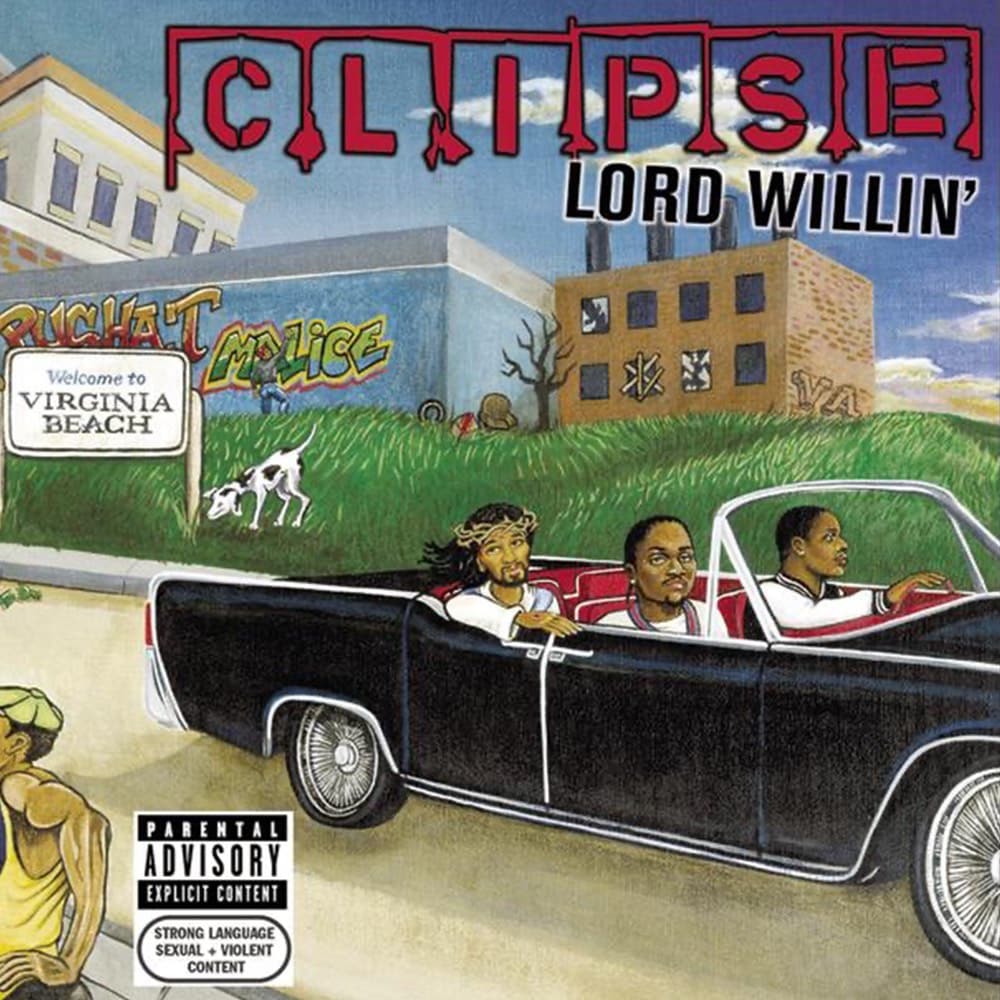 Released: August 20, 2002
Label: Star Trak, Arista
Lord Willin', the game-changing debut by Clipse, brought the Virginia duo's unparalleled chemistry and razor-sharp lyricism to the forefront. The sibling team of Pusha T and Malice effortlessly glided over Neptunes-produced beats, with tracks like "Grindin'" and "When the Last Time" turning heads and gaining widespread acclaim. This debut not only solidified Clipse's place in hip hop history, but also inspired a new generation of coke rappers.
4. Kanye West – The College Dropout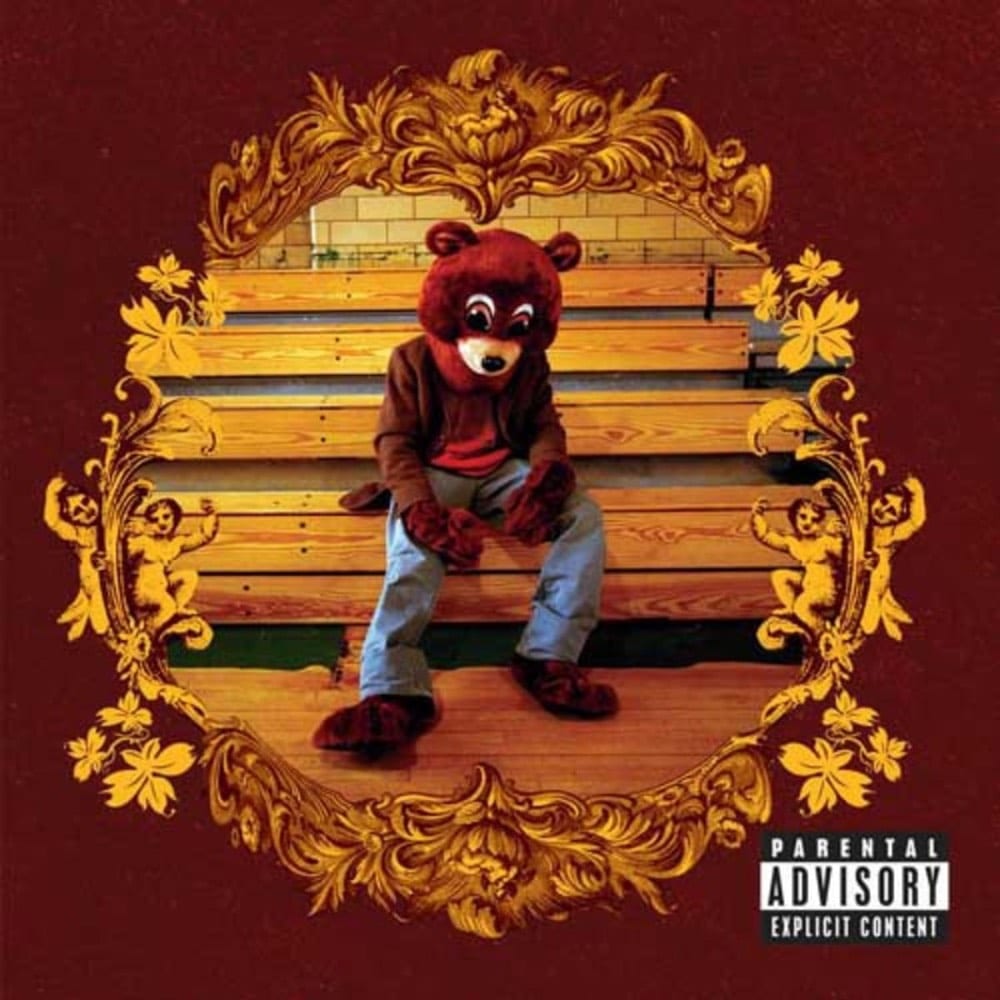 Released: February 10, 2004
Label: Roc-A-Fella, Def Jam
A breath of fresh air, Kanye West's debut album The College Dropout redefined hip hop with its soulful sound and thought-provoking lyricism. Tracks like "Jesus Walks" and "Through the Wire" revealed West's genius for blending introspection with innovative production, heralding the arrival of a boundary-pushing artist who would go on to shift the boundaries of hip hop at least three more times in his career.
3. Lupe Fiasco – Lupe Fiasco's Food & Liquor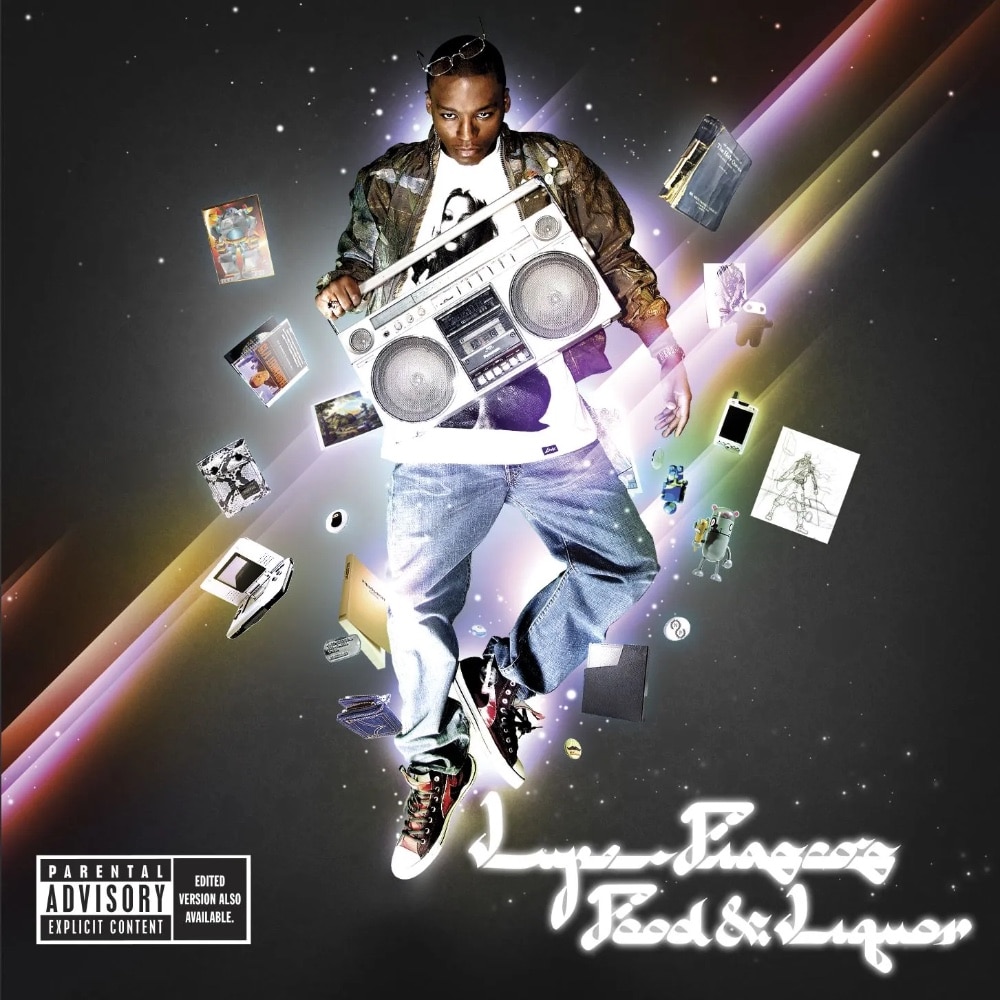 Released: September 19, 2006
Label: 1st & 15th, Atlantic
Lupe Fiasco burst onto the scene with his debut album Lupe Fiasco's Food & Liquor, immediately capturing the hearts and minds of hip hop fans with his eloquent wordplay and poignant storytelling. Songs like "Kick, Push" and "Daydreamin'" showcased Fiasco's ability to infuse his lyrics with social commentary, positioning him as a leading voice in the conscious hip hop movement.
2. Blu & Exile – Below the Heavens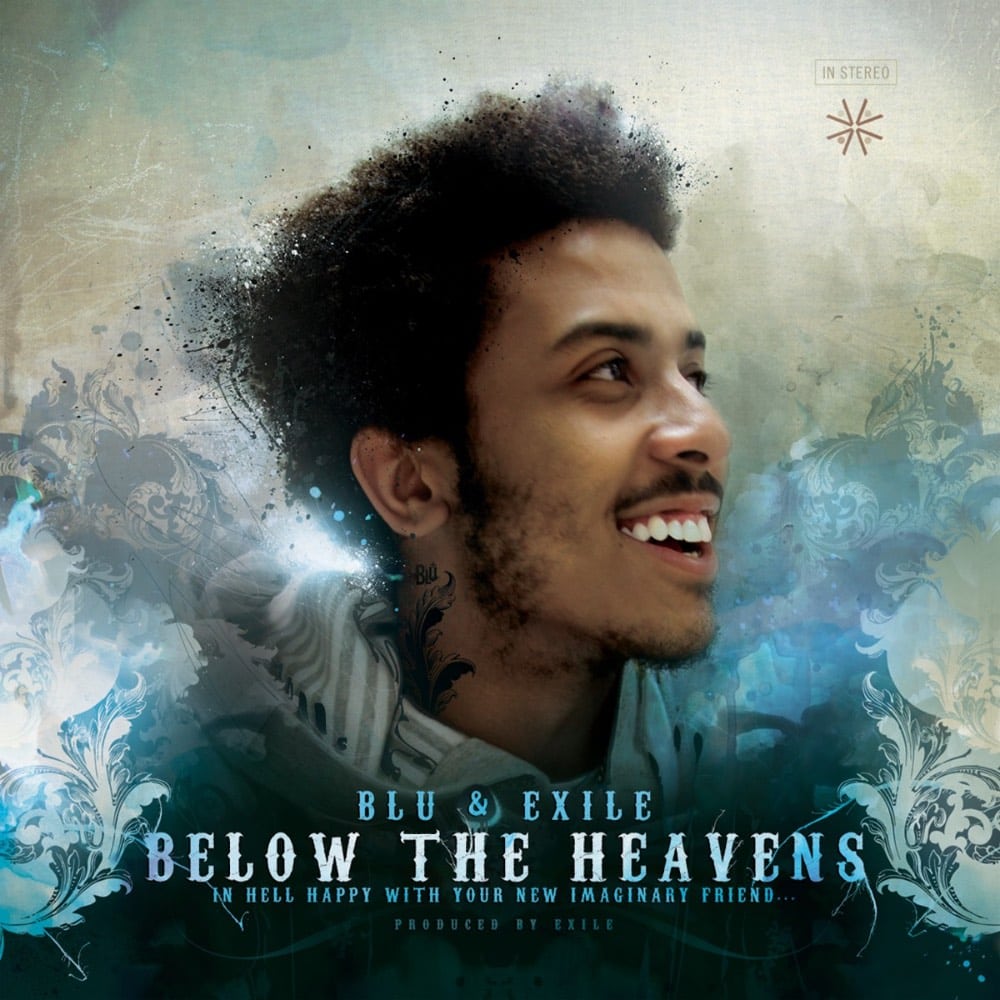 Released: July 17, 2007
Label: Sound in Color, Fat Beats
Emanating a timeless, soulful quality, Blu & Exile's Below the Heavens unveiled the exceptional chemistry between L.A. underground rapper Blu and producer Exile. The duo's skillful fusion of intricate narratives with smooth, jazz-laced beats, particularly on tracks such as "Cold Hearted" and "Blu Colla Workers," served as a testament to their ability to create emotionally resonant and unforgettable hip hop.
1. 50 Cent – Get Rich or Die Tryin'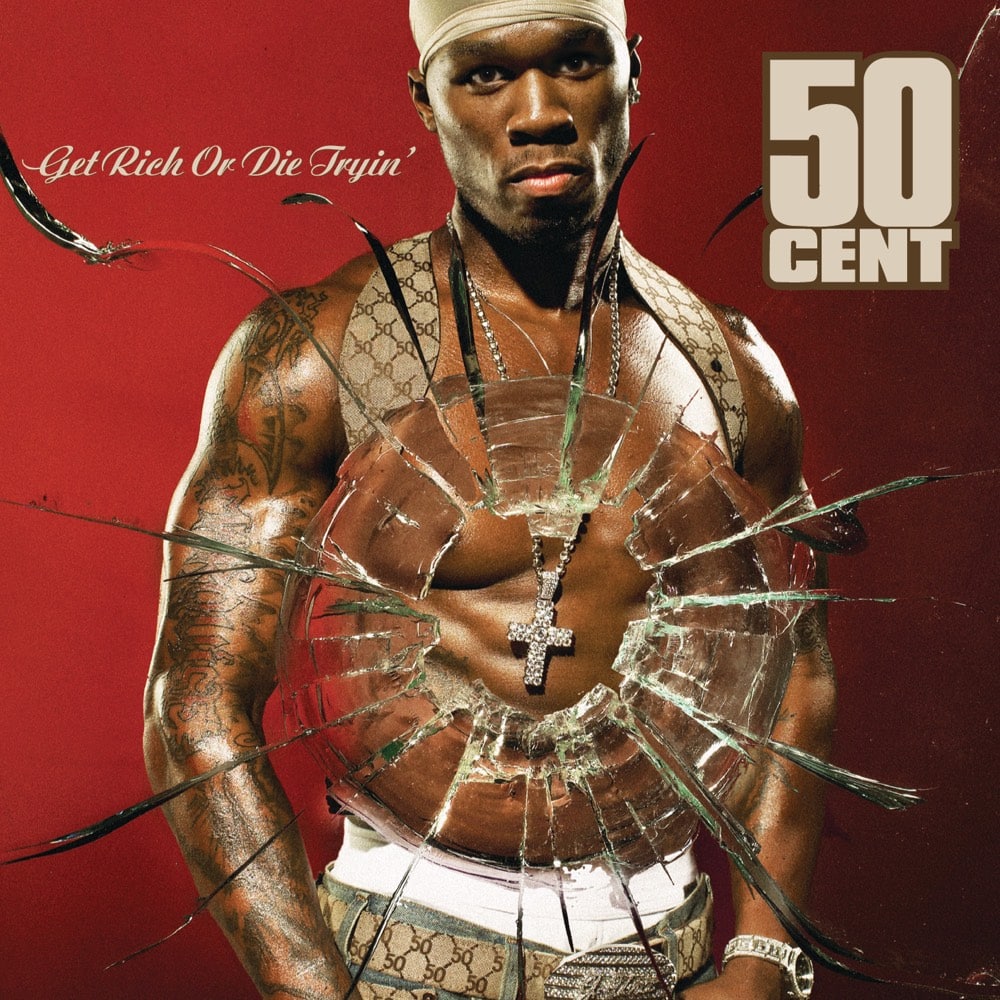 Released: February 6, 2003
Label: Shady, Aftermath, Interscope
50 Cent's Get Rich or Die Tryin' exploded onto the rap scene, delivering unrelenting street anthems and infectious hooks that propelled the rapper to global fame. With the backing of industry titans Dr. Dre and Eminem, tracks like "In Da Club" and "21 Questions" showcased 50 Cent's undeniable charisma and raw energy, securing his place as one of the era's most influential artists.