With a distinct voice and aesthetic that transcends traditional rap constructs, Lil Uzi Vert has carved out a unique niche in the rap game and built himself a loyal and growing fanbase. Fusing glam rock influences with ATL trap sensibilities and a keen sense of melodies, Uzi had emerged as one of the biggest and most interesting rappers of his generation.
The multifaceted artist, born in North Philadelphia's Francisville neighborhood, quickly gained recognition following the release of the commercial mixtape Luv Is Rage in 2015. This initial success led to a recording contract with DJ Drama's Generation Now imprint via Atlantic Records, igniting the spark of an illustrious career.
In 2016, their debut single, "Money Longer," shot him into mainstream awareness, serving as a catalyst for the mixtape Lil Uzi Vert vs. the World. This mixtape was also home to the fan-favorite "You Was Right." Uzi's meteoric rise was further cemented by chart-topping collaborations such as Migos' "Bad and Boujee" and their first top ten single, "XO Tour Llif3″—a song that heralded the arrival of the debut studio album, Luv Is Rage 2. Released in 2017, the album clinched the number one spot on the Billboard 200 and was certified double platinum, culminating in a Grammy nomination for Best New Artist for Lil Uzi Vert.
So let's get into it. From their acclaimed 2017 debut, Luv Is Rage 2, to the 2020 smash hit album, Eternal Atake, to 2023's Pink Tape, we rank every Lil Uzi Vert album, from worst to best.
The Perfect LUV Tape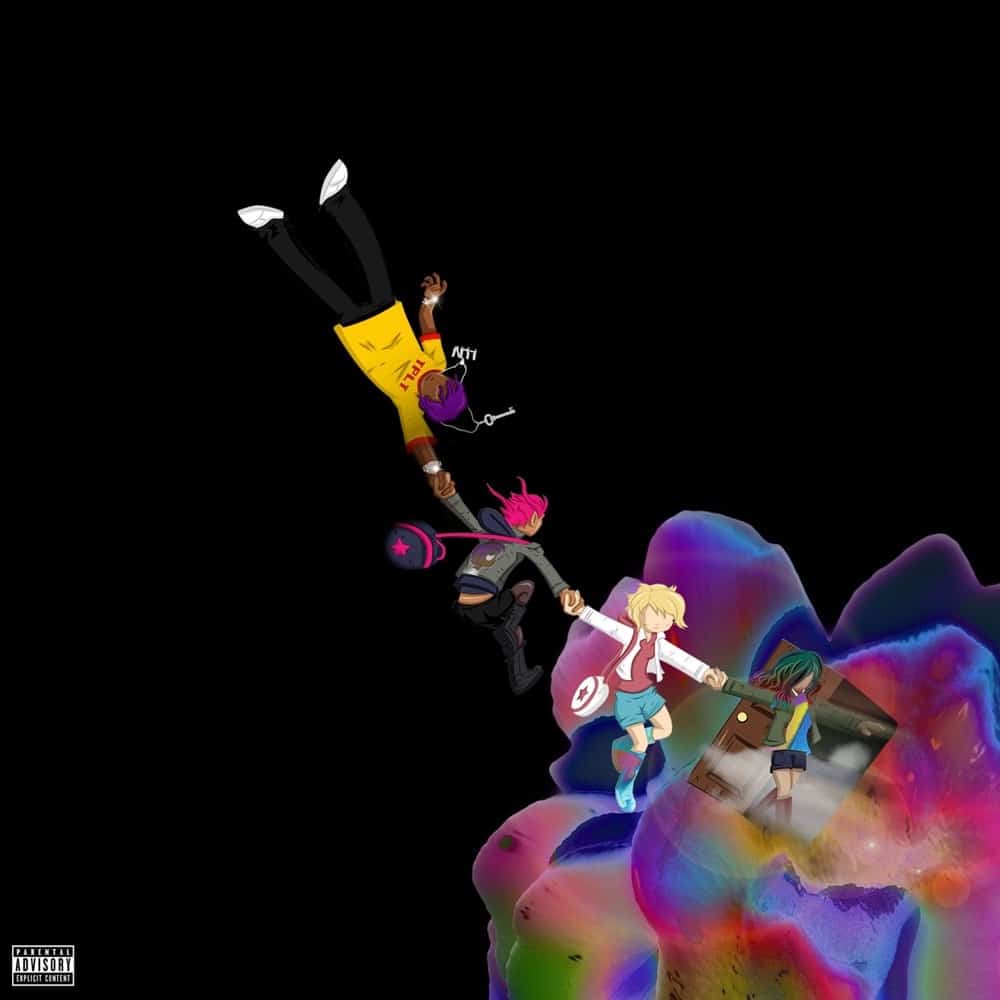 Released: July 31, 2016
Label: Generation Now, Atlantic
Singles: "Seven Million", "Erase Your Social"
Features: Playboi Carti, Offset, Future
There's an undeniable charm that binds Lil Uzi Vert's series of mixtapes, that includes Lil Uzi Vert vs. the World, with The Perfect LUV Tape standing out as an explosion of his sound. It's rich with day-glo beats and nuanced structures that divide standard from experimental tracks. There's a notable comfort in Uzi's tone, showcasing his charisma and his ability to straddle various contrasts, from street realness to a likable rags-to-riches narrative. His best songs deliver pure momentum and infectiousness, such as "Canadian Goose." However, the album's shortcoming is in its lack of Uzi's adventurousness, offering a mostly consistent flow. Nevertheless, when he breaks free from such contraints, he truly shines, epitomizing the rockstar image he embodies.
Pluto × Baby Pluto (with Future)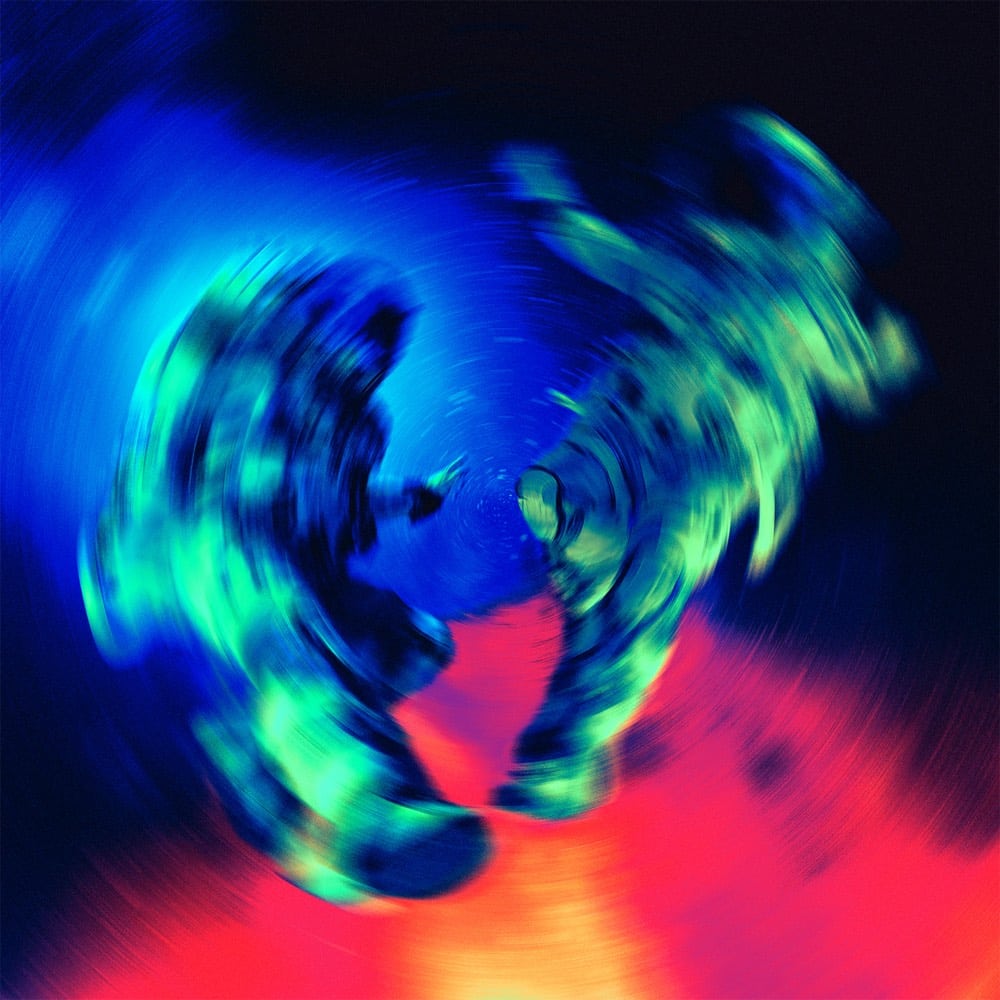 Released: November 13, 2020
Label: Epic, Freebandz, Generation Now, Atlantic
Singles: "Patek / Over Your Head"
Features: N/A
When two powerhouses like Future and Lil Uzi Vert unite for a project like Pluto x Baby Pluto, anticipation is bound to be sky-high. However, the duo's 2020 joint effort feels overstuffed and lacks any originality or push for creativity. While the production quality remains high, courtesy of their frequent collaborators — DJ Esco, Zaytoven, Buddah Bless, London on da Track, Wheezy, Turbo, and plenty others — the album overall feels like it's missing something. That's not to say it's lacking any gems, like the introspective "Lullaby," with Uzi delivering a candid self-examination of his love life, demonstrating his narrative prowess. Unfortunately, the album doesn't fully capitalize on its potential, with several tracks coming off more like warm-ups than fully-fledged album cuts. As a result, Pluto x Baby Pluto will most likely serve as nothing more but an interesting snapshot of both artists' musical trajectories in 2020.
Pink Tape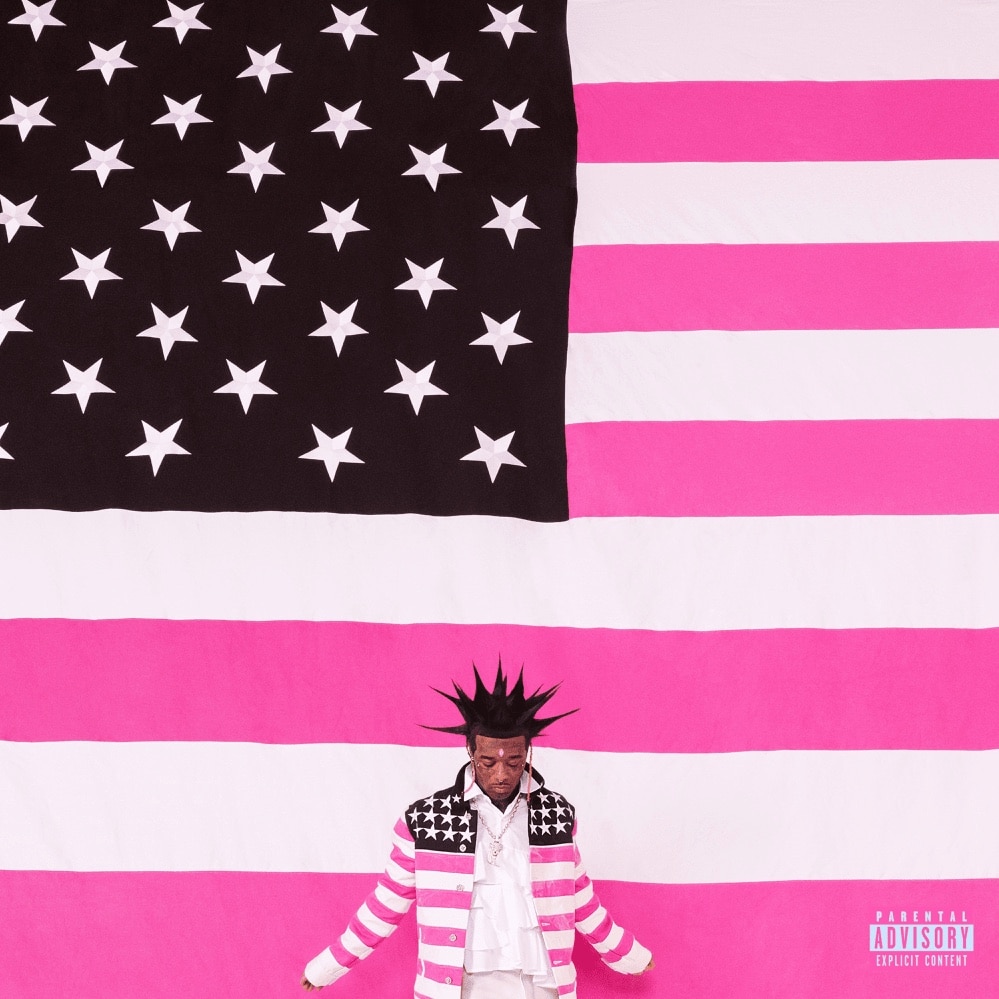 Released: June 30, 2023
Label: Generation Now, Atlantic
Singles: "Just Wanna Rock"
Features: Travis Scott, Nicki Minaj, Snow Strippers, Bring Me the Horizon, Don Toliver, and Babymetal.
Pink Tape served as Lil Uzi Vert's vibrant, genre-bending playground that pushes boundaries and disregards conventions. This expansive 26-track project showcases Uzi's trademark polychromatic sound, absorbing influences from heavy metal to hyperpop, creating a smorgasbord of musical styles. Tracks like "Werewolf," a hard-hitting collaboration with metalcore giants Bring Me the Horizon, and "Just Wanna Rock," a compelling Jersey Club number, reflect the breadth of the Philly rapper's range. The album unfolds almost like a meticulously sequenced stream of consciousness, where each track follows a fluid, natural progression. Standouts like "Suicide Doors," marked by its chilling synth line and explosive guitar riffs, display the rapper's uncanny ability to switch between styles in a heartbeat, creating an experience of delightful unpredictability. Despite a few missteps such as the cover of System of a Down's "Chop Suey!," Pink Tape overall is another brilliant example of Uzi's endless creativity.
Lil Uzi Vert vs. the World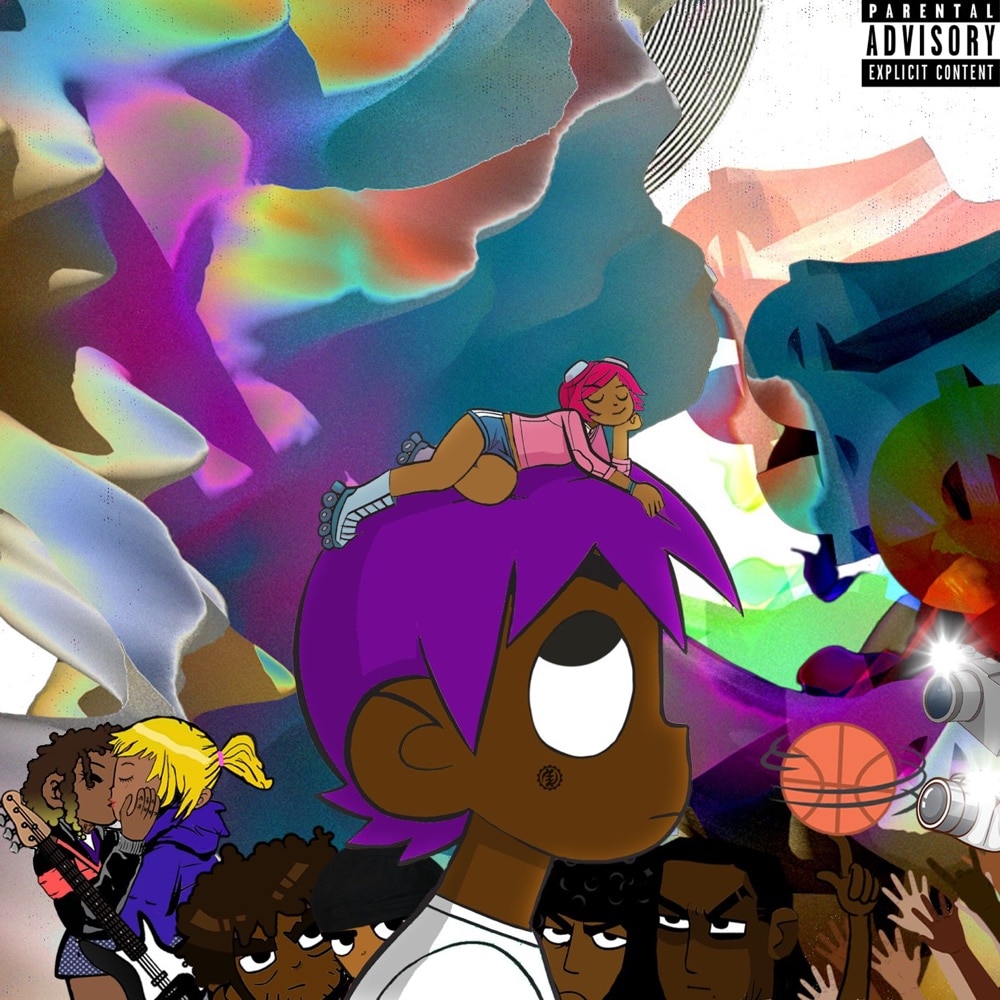 Released: April 15, 2016
Label: Generation Now, Atlantic
Singles: "Money Longer", "Ps and Qs", "You Was Right"
Features: N/A
In the context of Lil Uzi Vert's discography, Lil Uzi Vert vs. the World exemplified the distinctive intersection of sound and aesthetics that propelled Uzi's swift ascent in the late 2010s. This sonic collage mirrors the glam rock influences with a unique layer of ATL hip-hop, courtesy of the excellent craftsmanship of Don Cannon, Maaly Raw, Metro Boomin, and Wondagurl. Although the album's production at times overshadows Uzi's delivery, it's this very element that amplifies the album's intrigue. While there is a penchant for reliance on production, tracks like "Ps & Qs" prove Uzi's ability to synthesize his divergent styles into a cohesive sound. This album reflects Uzi's initial steps in his self-defined direction, establishing him as a rockstar navigating the rap scene with a pop sensibility.
Lil Uzi Vert vs. the World 2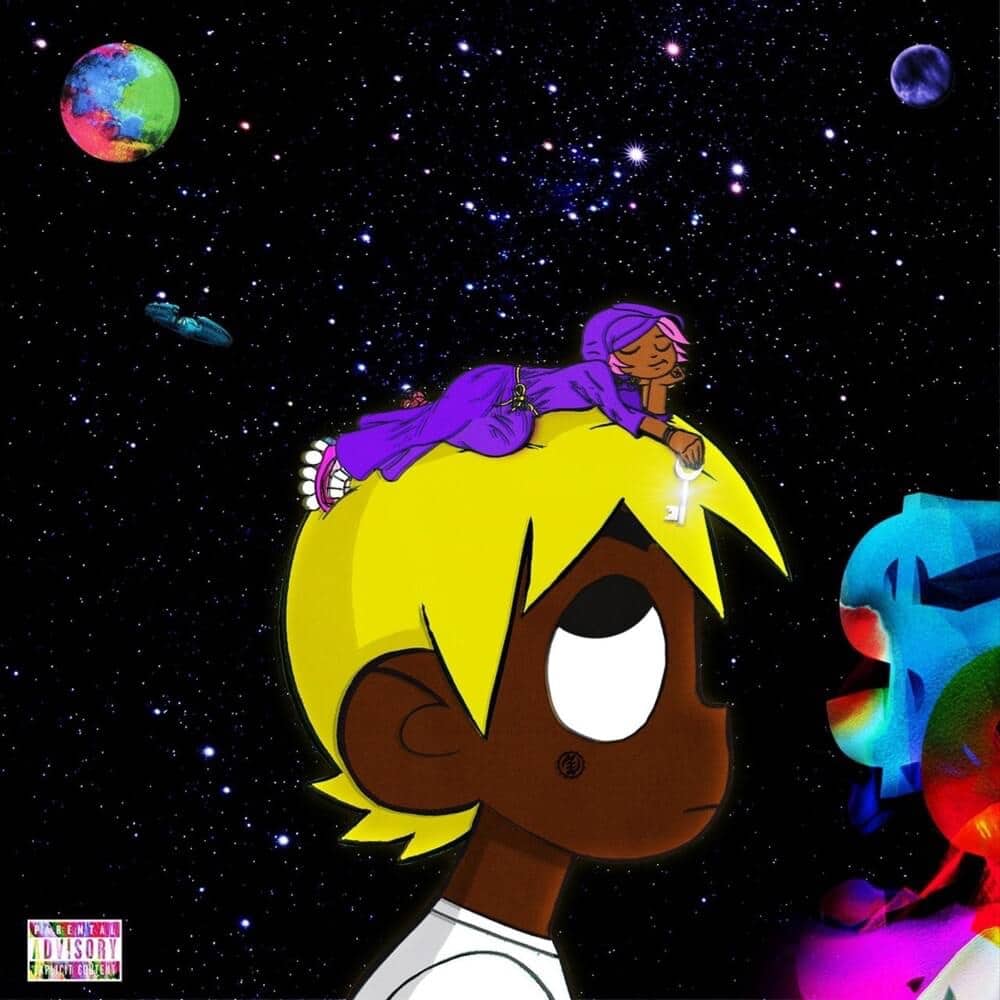 Released: March 13, 2020
Label: Generation Now, Atlantic
Singles: N/A
Features: Chief Keef, 21 Savage, Future, Young Thug, Gunna, Lil Durk, Young Nudy and Nav.
Marketed as the deluxe edition to Uzi's sophomore album, Eternal Atake, Lil Uzi Vert vs. the World 2 is a new album by any measure. It's a sprawling project filled with B-sides that, although lacking the meticulous coherence of its predecessor, never skimp on the thrilling highs that Uzi consistently delivers. Tracks like "Bean (Kobe)" with Chief Keef and "Got the Guap" with Young Thug spotlight Uzi's chameleonic nature and reinforce his dynamic charisma. Despite some of the album's underwhelming collaborations and half-baked solo tracks, the project underscores Uzi's audacious artistic vision. The decision to reject a feature-laden, mainstream-friendly approach in favor of a focused, more restrained output speaks to Uzi's creative integrity, making this album a testament to his evolving artistry.
Luv Is Rage 2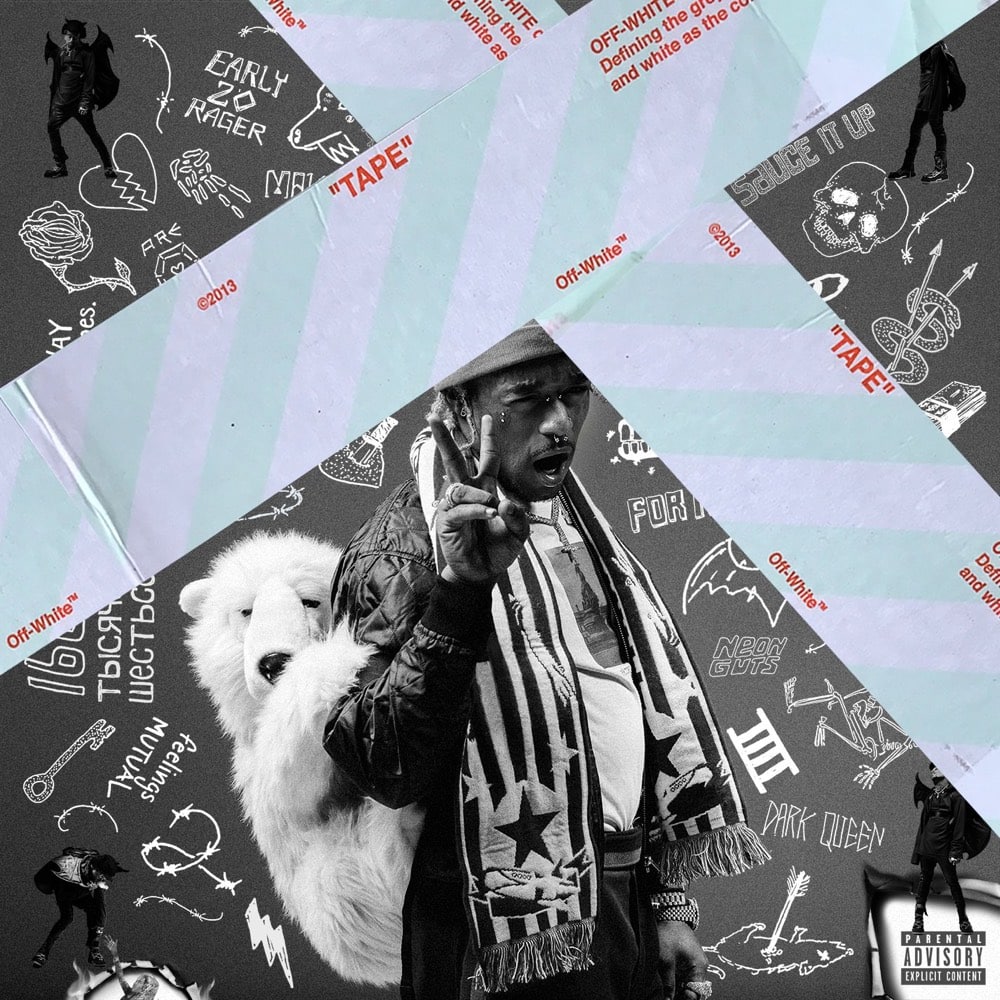 Released: August 25, 2017
Label: Generation Now, Atlantic
Singles: "XO Tour Llif3", "The Way Life Goes", "Sauce It Up"
Features: The Weeknd and Pharrell Williams.
As his breakout debut album, Luv Is Rage 2 magnified Lil Uzi Vert's unique blend of rap, R&B, and hard rock, demonstrating his continuous reinvention in the landscape of hip hop. The Philadelphia native veers unpredictably between somberness and flamboyance, drawing listeners into his intricate persona. What differentiates Luv Is Rage 2 from his earlier works is an enhanced focus on song structure, with Uzi's vocals serving as a backbone to his compositions rather than a mere garnish. He elevates mumble rap with a level of songwriting sophistication that converts casual listeners into dedicated fans. Tracks like "The Way Life Goes" manifest Uzi's genuine introspection, striking a balance between heartache and acceptance. This emotional duality often mirrors the rocky trajectory of his personal relationships, injecting authenticity into his lyrics. And then, of course, there's the magnificent "XO Tour Llif3", probably Uzi's most iconic song to date.
Eternal Atake
Released: March 6, 2020
Label: Generation Now, Atlantic
Singles: "Futsal Shuffle 2020", "That Way"
Features: Syd.
Eternal Atake is arguably Lil Uzi Vert's crowning achievement. This long-awaited album became an urban legend, building colossal expectations over a two-year period of uncertainty. Yet, when it landed, it blasted past all anticipation. With an hour runtime across 18 tracks, the album is packed with intensity yet remains digestible. Lil Uzi's unique blend of mumble rap, rockstar energy, and quick-fire wordplay manifests impressively on tracks like "Baby Pluto" and "Lo Mein," asserting his distinct rap persona. The space-themed aesthetic and intergalactic sonics, mostly curated by Brandon Finessin and Bugz Ronin, underscore his creativity and artistic foresight. Despite a few less successful tracks, Eternal Atake affirms Uzi's aptitude for selecting the perfect beats for his unique style. It is a triumphant return that sees Uzi boldly navigating a galaxy of genres while keeping the core of rap intact.