With a persona that's as enigmatic as his intricate verses, Lloyd Banks continues to redefine what rap lyricism can be. A veteran of the 2000s mixtape era, as well as G-Unit's most formidable spitter, Banks' catalogue, marked by gritty street tales, explorations of mental health struggles, and in-depth commentary on fame, offers a profound insight into the psyche of one of hip hop's most compelling MCs.
The G-Unit rapper's discography starts off strong with his debut, The Hunger for More , where the Queens native, riding high from 50 Cent's incredible run, delivers a worthy album that boasts deep, lyrical cuts alongside big hitters. In 2006, Banks returned with Rotten Apple , an overwhelmingly disappointing album which was not an accurate reflection of the rapper's talents on the mic.
More recently, Banks has been experiencing a phenomenal resurgence, not unlike Nas with his King's Disease series, with his own Course of the Inevitable trilogy, albums that served as a reminder of the G-Unit MC's deadly lyrical talents and trademark punchlines, while showcasing his personal struggles and artistic growth.
So let's get into it. From his 2004 debut, The Hunger for More , to the disappointing Rotten Apple and his comeback release, The Course of the Inevitable , we rank every Lloyd Banks album, from worst to best.
Rotten Apple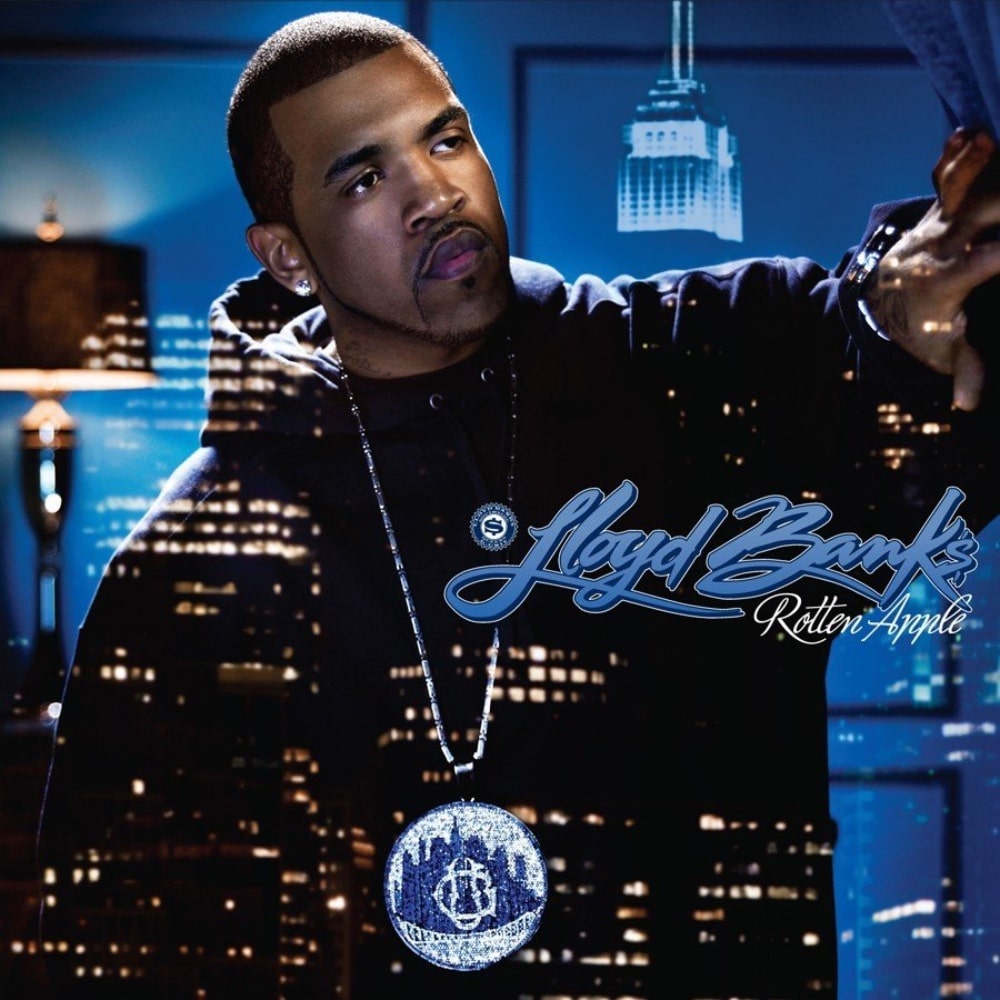 Released: October 10, 2006
Label: G-Unit, Interscope
Singles: "Hands Up"
Features: 50 Cent, Tony Yayo, Young Buck, Rakim, Scarface, Mobb Deep, 8 Ball, Keri Hilson and Musiq Soulchild.
Despite being hotly anticipated, Lloyd Banks' sophomore album Rotten Apple was a big let-down, to put it bluntly. Indeed, while still maintaining the G-Unit blueprint and featuring standout tracks such as "Hands Up" with 50 Cent, the album's overall execution fell a bit flat. Notwithstanding Banks' reputable punchlines and lyricism, the production was often uninspiring, with the rapper's delivery seemingly weary. Nevertheless, the album's shiny moments, including "Help" with Keri Hilson and the commendable "Iceman," are capable of keeping the G-Unit diehards engaged. Although it didn't capture the hungry, upstart energy of Banks' earlier work, it did serve as a reminder of the rapper's potential for greatness.
The Course of the Inevitable 2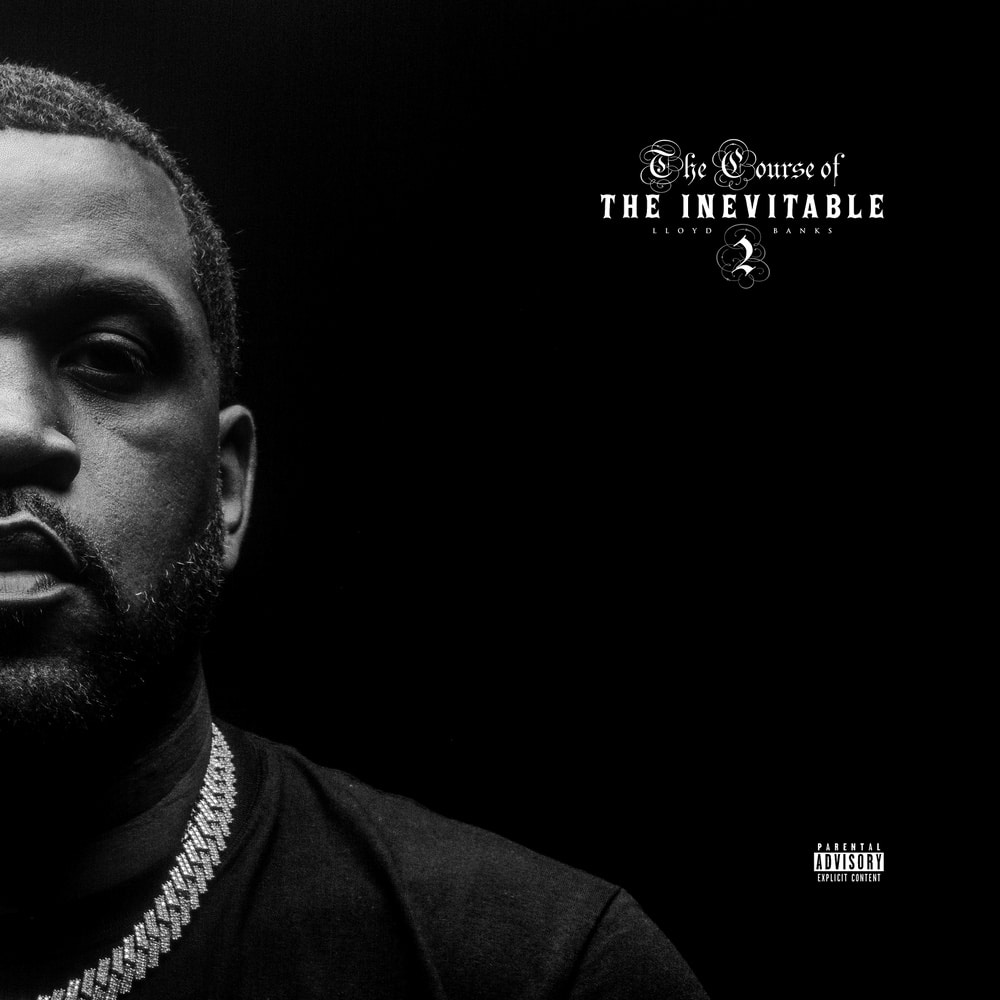 Released: July 15, 2022
Label: Money by Any Means, EMPIRE
Singles: N/A
Features: Benny the Butcher, Conway the Machine, Dave East, Jadakiss, Tony Yayo and Vado.
Lloyd Banks' evolution as a lyricist and recent resurgence shines brightly in The Course of the Inevitable 2 . Continuing his journey away from the mainstream and more focused on traditionalist boom-bap, Banks hones his craft and produces an album packed with 'real rap' ethos. The LP sees Banks returning to his South Jamaica, Queens roots, crafting gritty street tales inspired by his past experiences. The sequel also marks a level of consistency and productivity in Banks' career, with feature-heavy tracks that work in perfect harmony with his piercing lyrics. The roster of collaborators is handpicked for their lyrical prowess, including Benny The Butcher and Jadakiss, which further cements this album as a testament to Banks' growth and staying power.
H.F.M. 2 (The Hunger for More 2)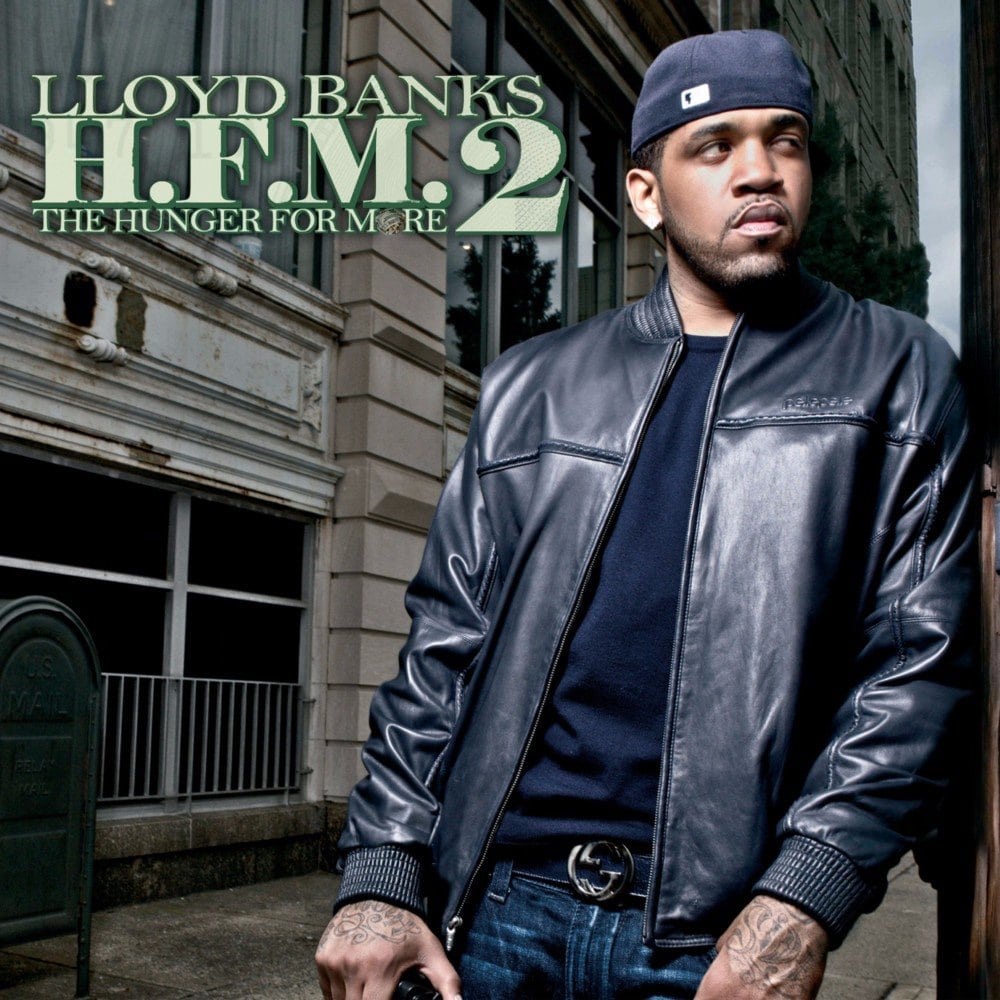 Released: November 22, 2010
Label: G-Unit, EMI
Singles: "Beamer, Benz, or Bentley", "Any Girl", "Start It Up", "I Don't Deserve You", "So Forgetful"
Features: Tony Yayo, Styles P, 50 Cent, Pusha T, Juelz Santana, Ryan Leslie, Swizz Beatz, Kanye West, Fabolous, Akon, Lloyd, Jeremih, Raekwon.
Lloyd Banks' 2010 release, H.F.M. 2 (The Hunger for More 2) , marked a return to form for the G-Unit soldier. After a lackluster sophomore effort, Banks came back with the fire and punch that characterized his debut album. The project strikes a balance between hard-hitting gangsta tracks like the Tony Yayo-assisted "Take 'Em to War" and radio-friendly singles such as "Beamer, Benz, or Bentley" and "Start It Up" featuring Kanye West, Swizz Beatz, Ryan Leslie, and Fabolous. With other feature appearances like Styles P and Raekwon, Banks makes sure to he caters to hardcore hip hop fans, showcasing his lyrical prowess and delivering stone-cold punchlines. One of the most impressive releases of the G-Unit rapper's catalogue, this album is a satisfying listen for veteran fans who have appreciated Banks' signature style from the start.
The Course of the Inevitable III: Pieces of My Pain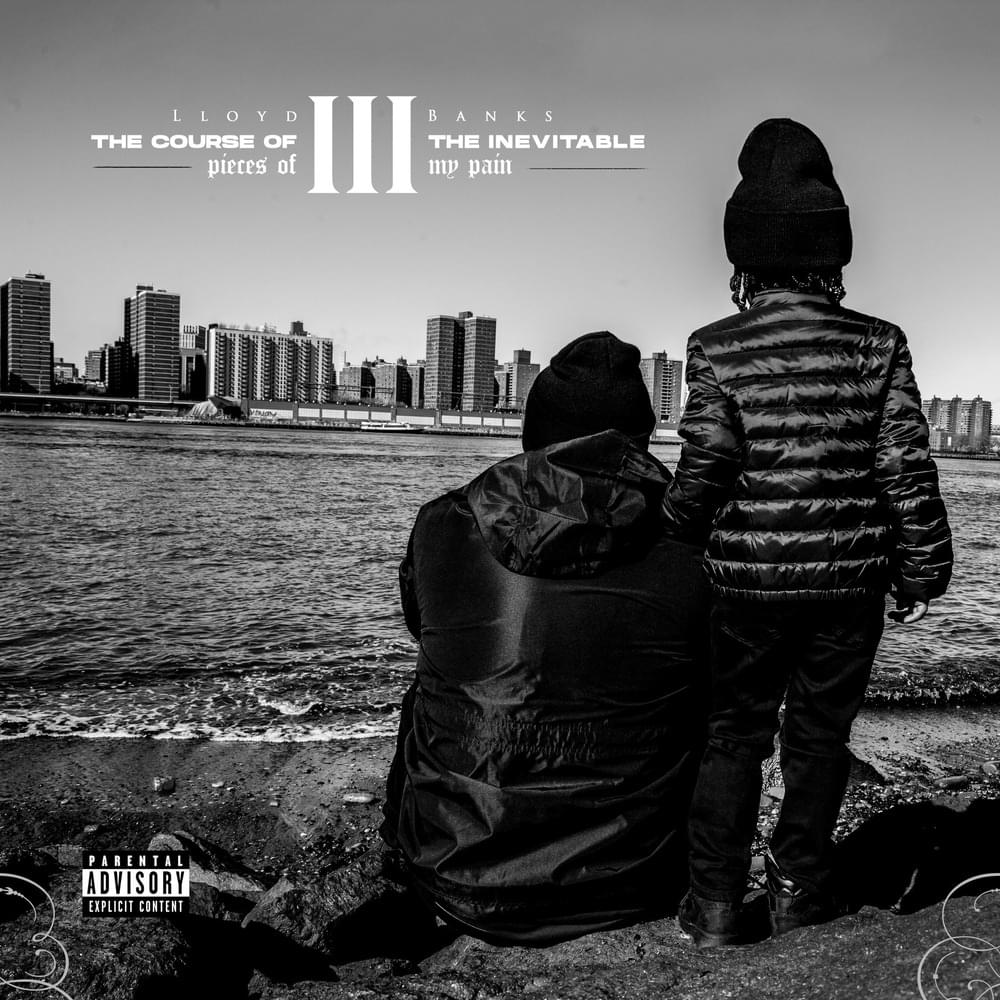 Released: April 21, 2023
Label: Money by Any Means, EMPIRE
Singles: "101 Razors", "Movie Scenes"
Features: 38 Spesh, Cormega, Dave East, Method Man, Tony Yayo and Vado.
Banks' third straight album in three years, The Course of the Inevitable III: Pieces of My Pain solidifies his position as a respected and very relevant figure in today's rap landscape. Throughout his career, Banks has displayed different facets of his artistry, from his mixtapes and G-Unit albums to his solo releases. With this final installment of The Course of the Inevitable trilogy, Banks delves into his personal experiences, exploring themes of vulnerability and pain. The album showcases the G-Unit rapper's unmatched punchline ability and metaphorical prowess, attracting collaborations with fellow lyricists such as Freddie Gibbs, Benny the Butcher, Conway the Machine, and Roc Marciano. Banks' introspective look into his life, combined with his gritty lyricism, sets him apart as one of the most respected MCs in the game.
The Course of the Inevitable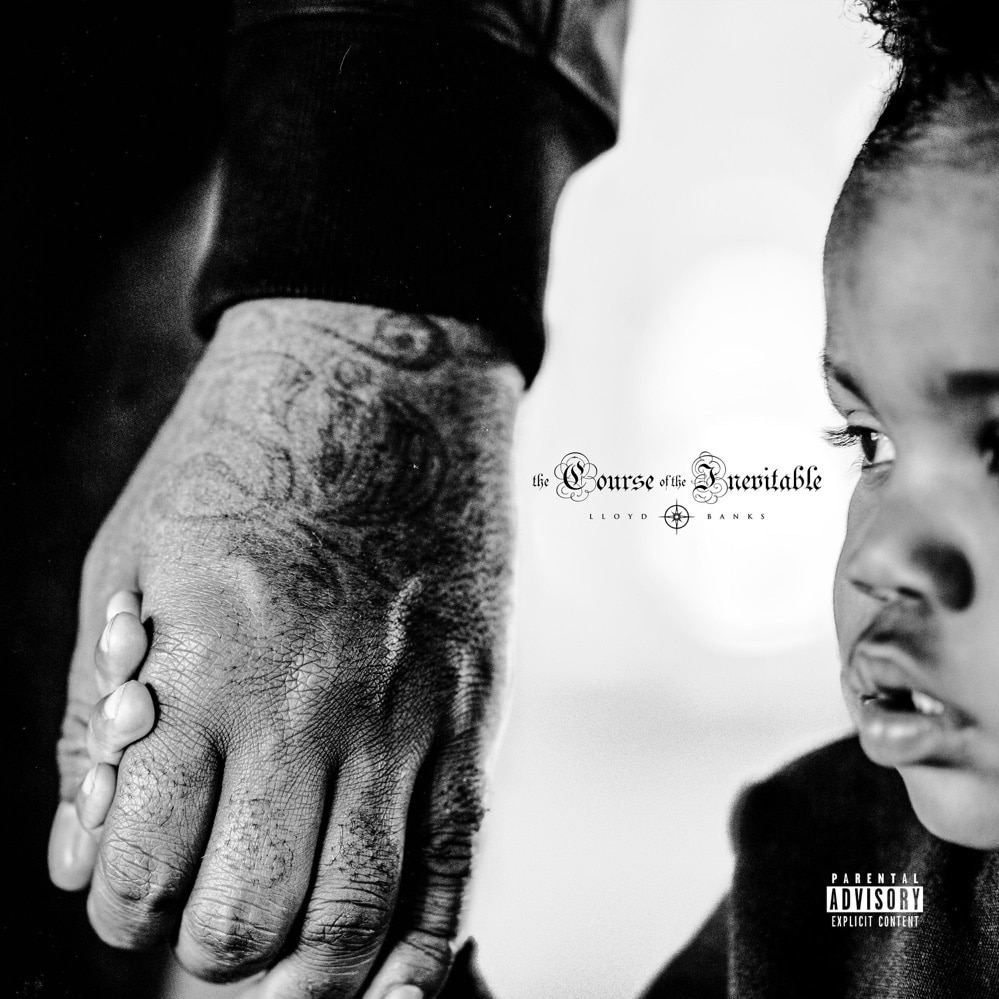 Released: June 4, 2021
Label: Money by Any Means, EMPIRE
Singles: N/A
Features: Freddie Gibbs, Roc Marciano, Benny the Butcher, Styles P, Ransom, Sy Ari da Kid, Vado
Lloyd Banks' performance on The Course of the Inevitable is akin to a heavyweight fighter stepping back into the ring after years in the shadows. Exuding confidence like a man rediscovering his grit, Banks lays down bar-heavy tracks that echo his hardened past as part of the legendary G-Unit early '00s mixtape run. Filled with somber street narratives unfolding against the backdrop of gritty beats, with Banks as the seasoned storyteller, there are also veteran lyricists like Freddie Gibbs, Roc Marciano, Benny the Butcher and Styles P popping up to show love to the Queens MC. Banks embodies authenticity throughout the album, embracing his 'bar-heavy' and 'gloomy' nature like a grizzled warrior proud of his battle scars, but even the most beautiful symphonies can have a note out of tune. The 67-minute runtime feels a tad overstretched, like a banquet that's a dish too many. Nonetheless, The Course of the Inevitable solidified Banks as a comeback king, holding the torch high for all the street spitters out there.
The Hunger for More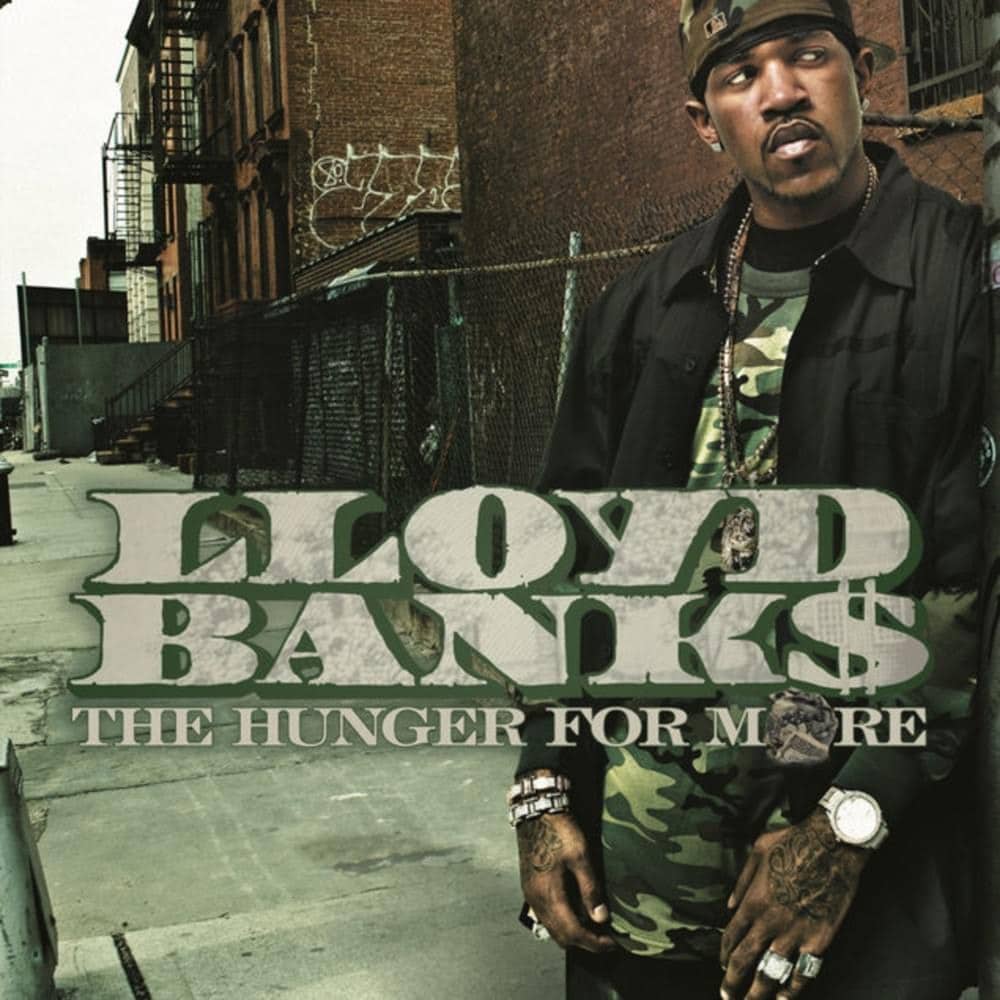 Released: June 29, 2004
Label: Interscope, G-Unit
Singles: "On Fire", "I'm So Fly", "Karma"
Features: Tony Yayo, DJ Whoo Kid, 50 Cent, Snoop Dogg, Young Buck, Eminem, Nate Dogg, KC, The Game
Lloyd Banks' debut album, The Hunger for More , was eagerly awaited, riding on the tidal wave that was 50 Cent and the success of G-Unit's Beg for Mercy . Banks proved he wasn't just a hanger-on but rather a formidable lyrical talent who was undeniably the best MC in G-Unit. From the outset, The Hunger for More is a sonic banquet. Hi-Tek's "I Get High," Timbaland's "I'm So Fly," and Scram Jones' "Work Magic" form a trifecta of tantalizing beats. The energy maintains throughout, with compelling songs like "If You So Gangsta" and "Warrior Part 2" keeping the momentum alive.Lyrically, Banks stays true to his mixtape roots but introduces a surprising range of moods and flavors, displaying a confident swagger on "Warrior" but also exploring the harsh realities of a gangster's life in "Til the End". Banks' lyrical dexterity coupled with well-produced beats makes The Hunger for More , not only a solid addition to the G-Unit empire of albums, but also his best album to date.