From legends of the game to the most promising newcomers, no hip hop artist is immune to the occasional disappointment. What could be more soul-crushing for a fan than to see a beloved rapper put out a work that just doesn't live up to the hype, the expectations, or their previous triumphs?
The stories are all too familiar: Method Man's Tical 0: The Prequel delivered less than what we had come to expect from the Shaolin wordsmith; Kanye's Jesus is King veered off-course with gospel choir themes; and who can forget Lil Wayne's ill-conceived rock experiment Rebirth? Or the disillusionment felt by fans of Big Daddy Kane with the release of Prince of Darkness, an album that sounded more like a pop R&B crossover than the lyrical mastery we were used to from the hip-hop luminary?
The criteria for making it onto this list are multifold. It could be a rapper veering too far from what made them special, losing their unique voice in an attempt to court mainstream success. It could be the failure of a supergroup to create a project that equals, let alone surpasses, the sum of its parts. Or it could be an album that, despite the talent involved, was executed so poorly it ended up as a monumental letdown.
From Chance the Rapper's cringe-inducing The Big Day to Eminem's infamous misfire Revival, here are the 25 most disappointing hip hop albums of all time.
25. Drake – Views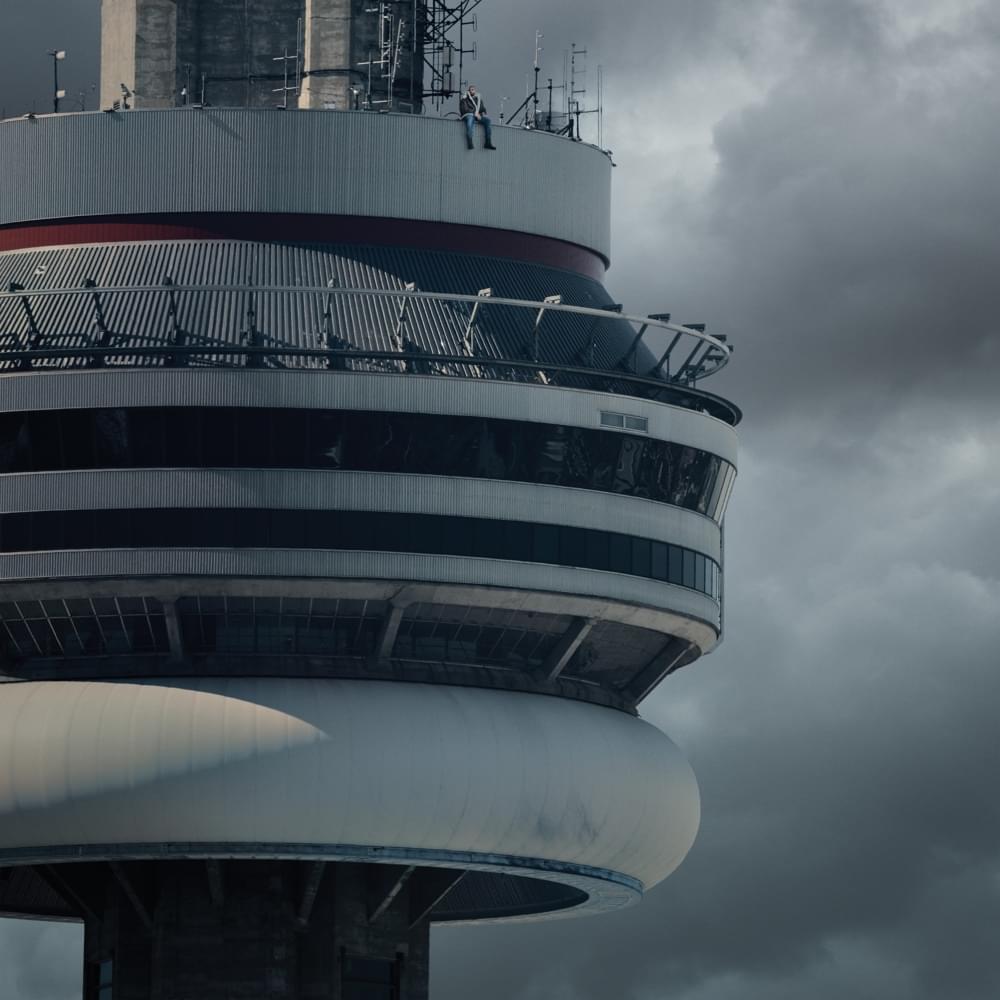 Released: April 29, 2016
It's hard to believe that Views came out just a year after If You're Reading This It's Too Late. In 2015, it was like Drake had entered his prime, delivering a hard-hitting set of bangers on his solo record then teaming up with Future for a luxurious batch of trap anthems. Fans had every reason to expect his streak would continue with Views, but what we got is a bloated 20-track album that feature some of the rapper's greatest work to date buried amongst filler uninspired ideas. Even with tracks like "U with Me?", "Feel No Ways", and "Weston Road Flows" — which will go down as some of Drake's best songs ever — at over 80 minutes runtime, the album is mostly a slog to listen to, lacking the soul and punch of his previous releases. While time has certainly helped the ageing of this album, the fact is, after getting Take Care, Nothing Was the Same and If You're Reading This It's Too Late back to back, Views was a let-down.
24. Eminem – Encore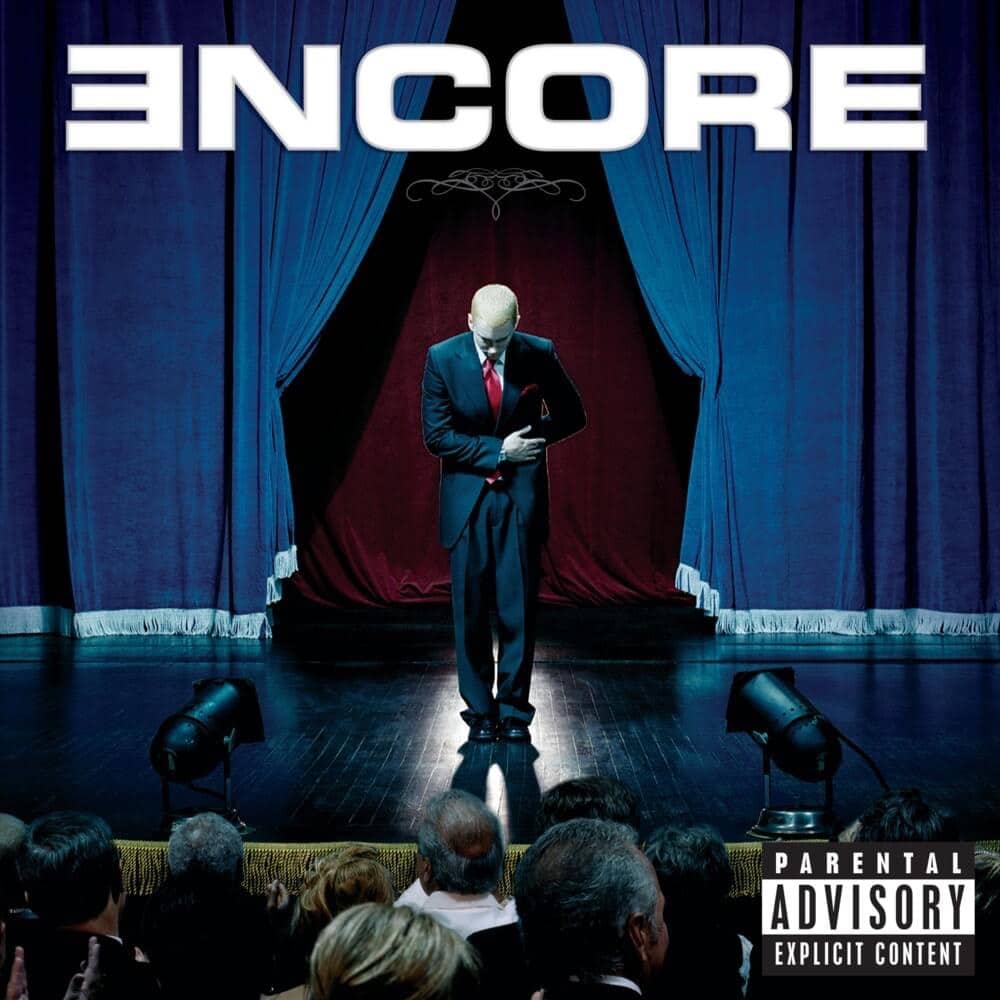 Released: November 12, 2004
Back in 2004, Eminem was unstoppable. After the run of The Slim Shady LP up to The Eminem Show, Marshall Mathers had established himself as a hip hop titan with some of the sharpest verses and most consistent records of the decade. Then came Encore – an album so inconsistent and messy it seemed like the work of a completely different rapper. It would be an exaggeration to say there weren't highlights. After all, songs like "Mockingbird" and "Like Toy Soldiers" are up there with Em's finest, but beside childishly comedic cuts like "Ass Like That" and "Big Weenie", they're tough to appreciate. Encore is far from unlistenable, but it pales in comparison to anything that came before.
23. Canibus – Can-I-Bus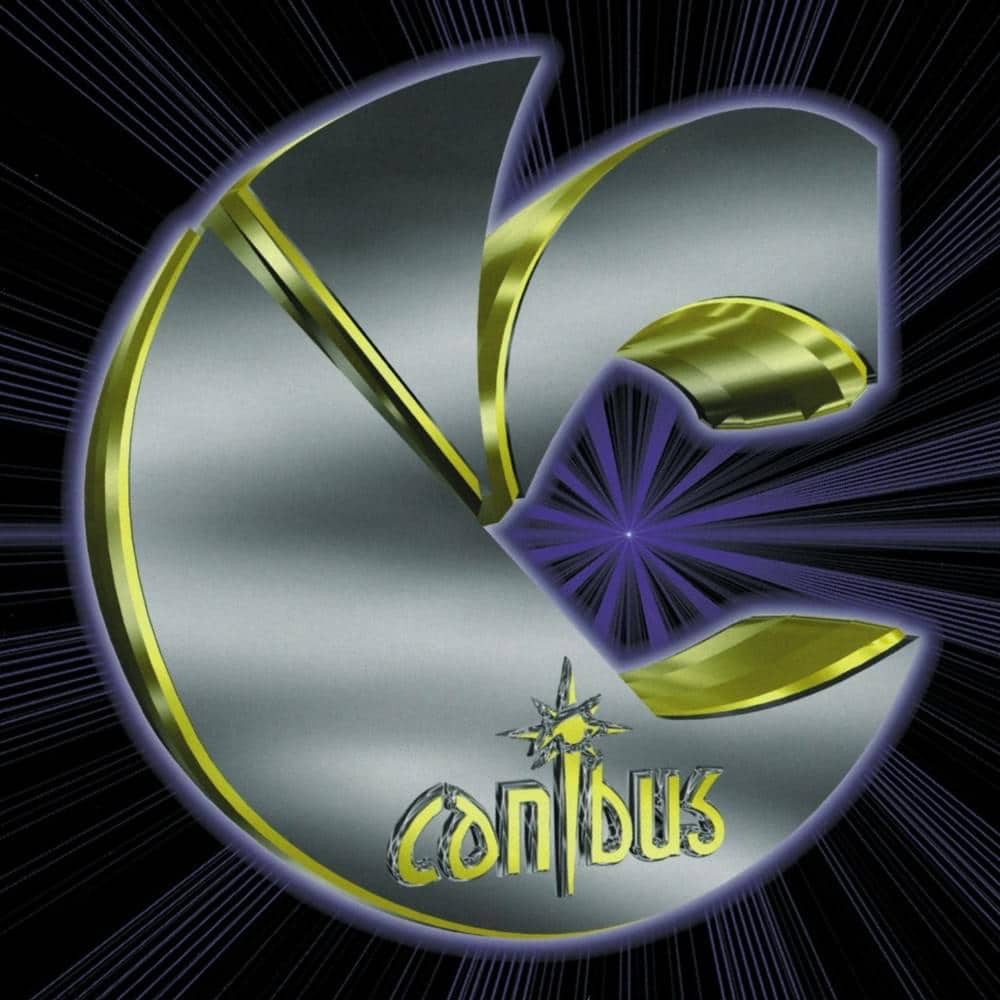 Released: September 8, 1998
Can-I-Bus is the definition of not living up to the hype. Starting off as a hot-headed battle rapper willing to diss LL Cool J, the culture had its eyes on Canibus. However, when it came time to make his debut, he missed the landing by a mile. Explosive tracks like "Second Round K.O." show off his natural ability to set the mic on fire, but the rest of Can-I-Bus falls flat due to the lukewarm beats lacking the same punch as his rhymes. Trained as a battle rapper, Canibus has the energy, but his ear for beats and lyrical depth just don't translate well into album form. While he would improve, Can-I-Bus killed all hype around Germaine's career.
22. Papoose – The Nacirema Dream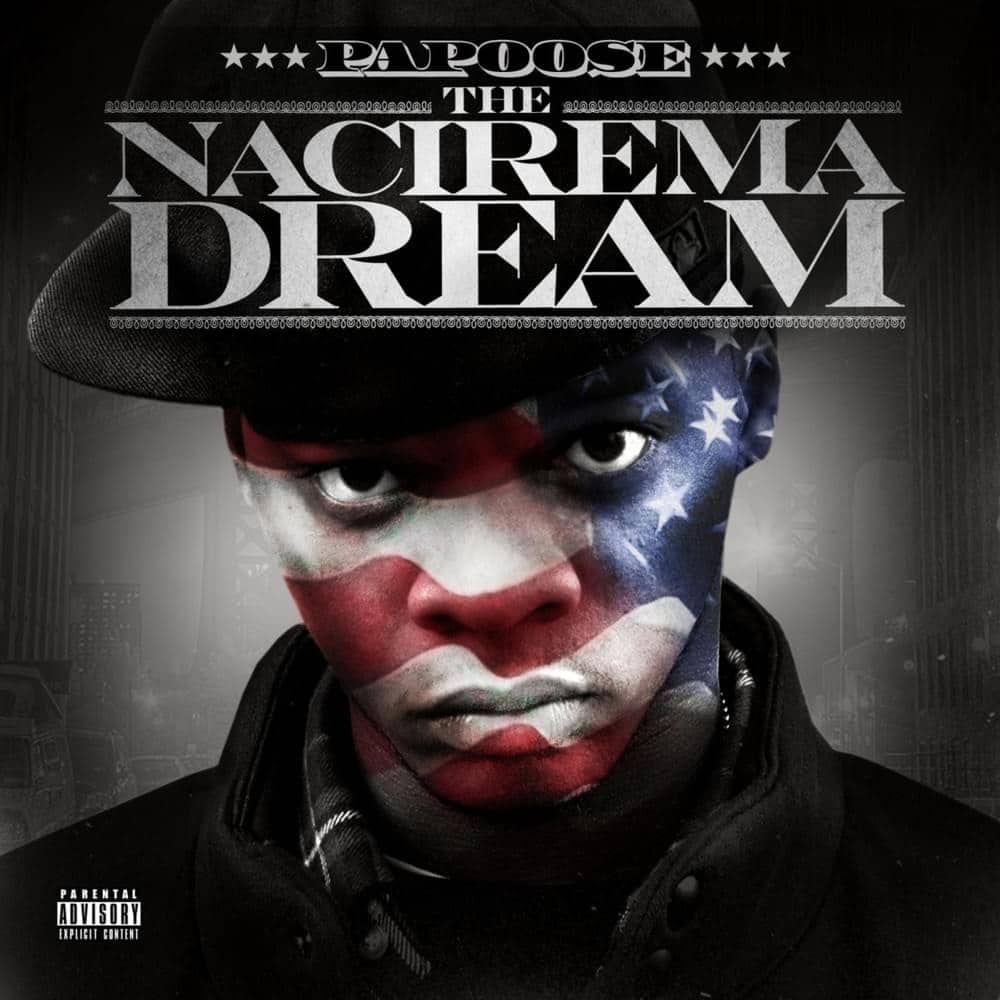 Released: March 26, 2013
Making a name for himself with a run of explosive mixtapes, in 2006, the culture was ready for Papoose to take over with his debut album. But then, nothing happened. A victim of development hell, the New York MC suffered countless delays, and it wasn't until seven years later we finally got The Nacirema Dream. Papoose is a solid enough rhymer, with a vicious mic presence and no shortage of hard-hitting bars, but a few questionable beat choices and underwhelming tracks leave Nacirema feeling half-baked. It's far from awful, but fans were left with a sour taste in their mouths after waiting seven years for an album that was nothing more than alright.
21. Common – Universal Mind Control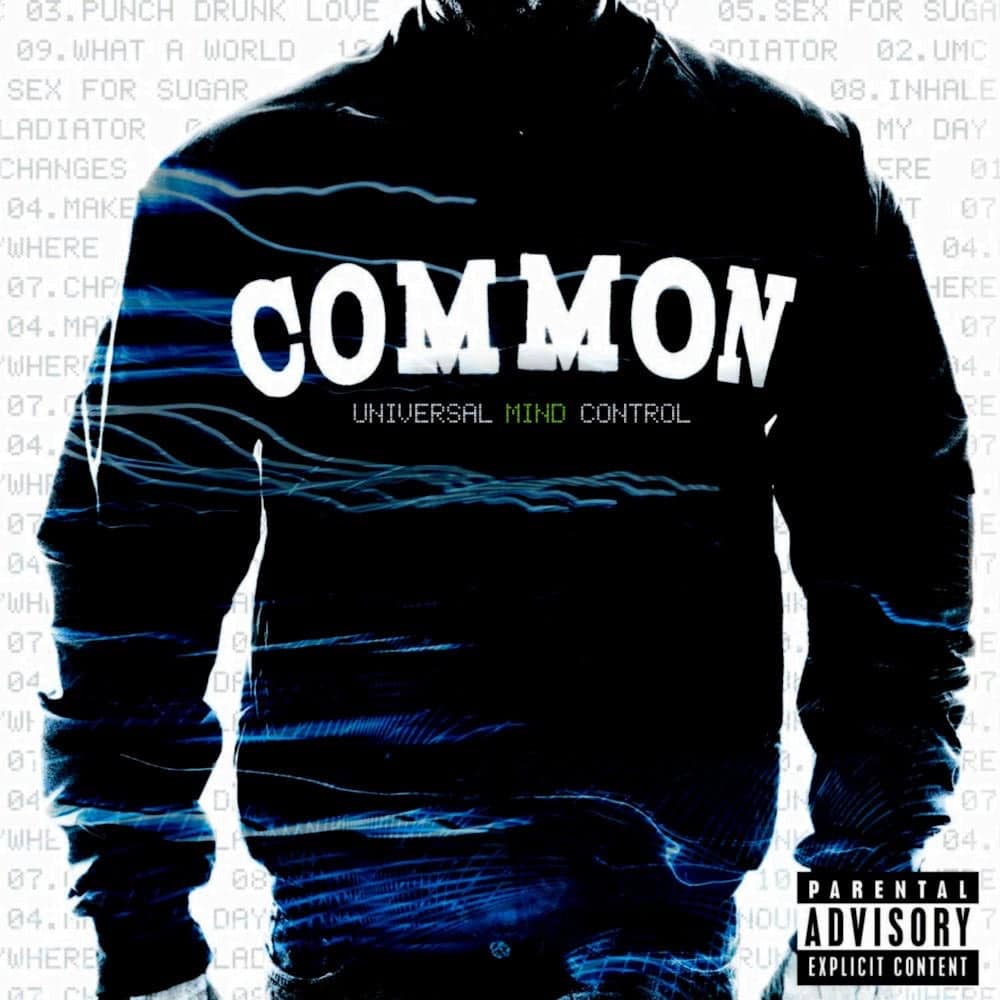 Released: December 9, 2008
Universal Mind Control isn't just a bad album; it's a stab in the back to all Common fans. Going against everything that makes the Chicago rapper a conscious hip hop legend, his eighth record is a shallow attempt at rap for the clubs, dropping all the clever social commentary that made him stand out. Fans might have forgiven him if he pulled the sound off, but to rub salt in the wound, Universal Mind Control is a creatively bankrupt set of tracks with some dated Neptunes beats and a barrage of unremarkable verses. The same man who brought us Be and Like Water for Chocolate, to call Universal Mind Control a let-down would be an understatement.
20. Mobb Deep – Infamy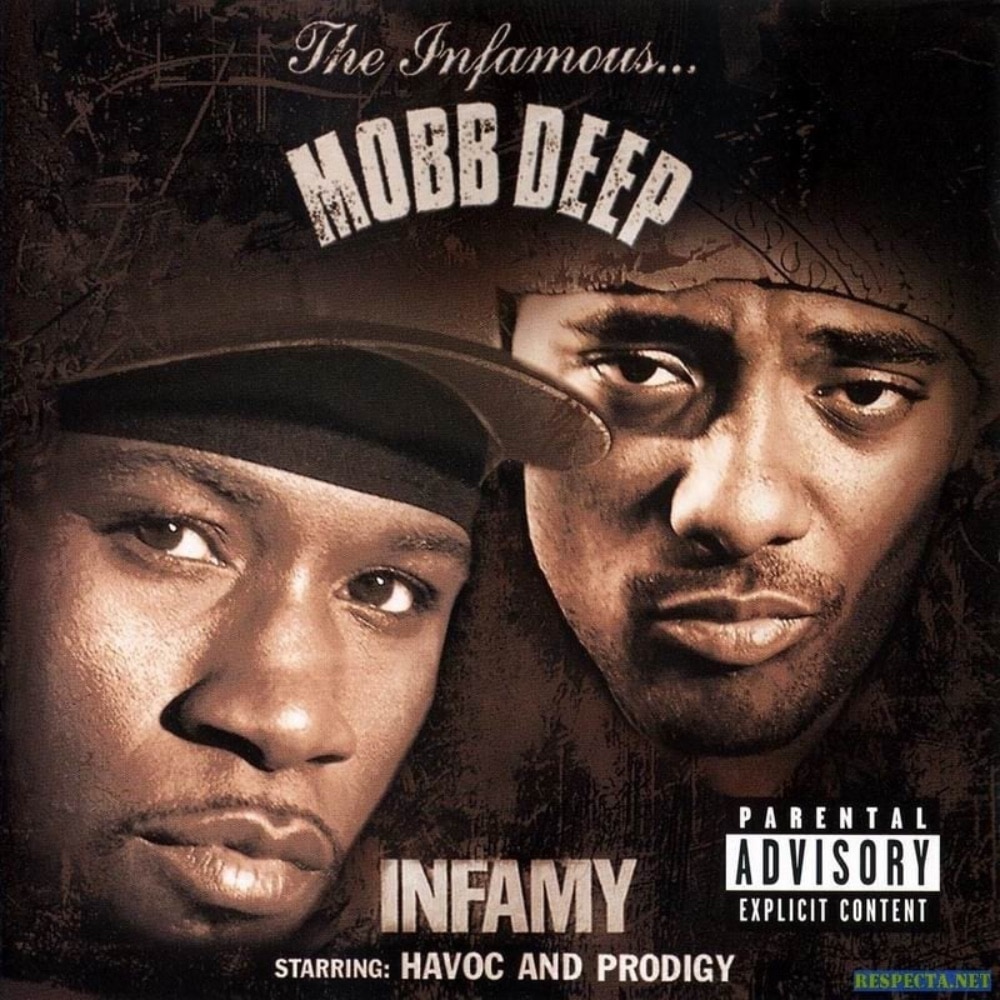 Released: December 11, 2001
There were plenty of warning signs that Infamy was going to be a disappointment, but it still hurts hearing the drop in quality from Mobb Deep's classics. From the dull title down to the album cover that looks like a cheap rip-off of The Infamous, it was a forgettable record from the visuals alone, but the music itself is twice as underwhelming. Whether it be jams like "Hey Luv" trying to cater to the ladies or "Handcuffs" where Havoc tried and failed to deliver a pop rap beat, Infamy is like an identity crisis for Mobb Deep, dropping their hard, gritty style for a pop formula that just never suited them.
19. Migos – Culture II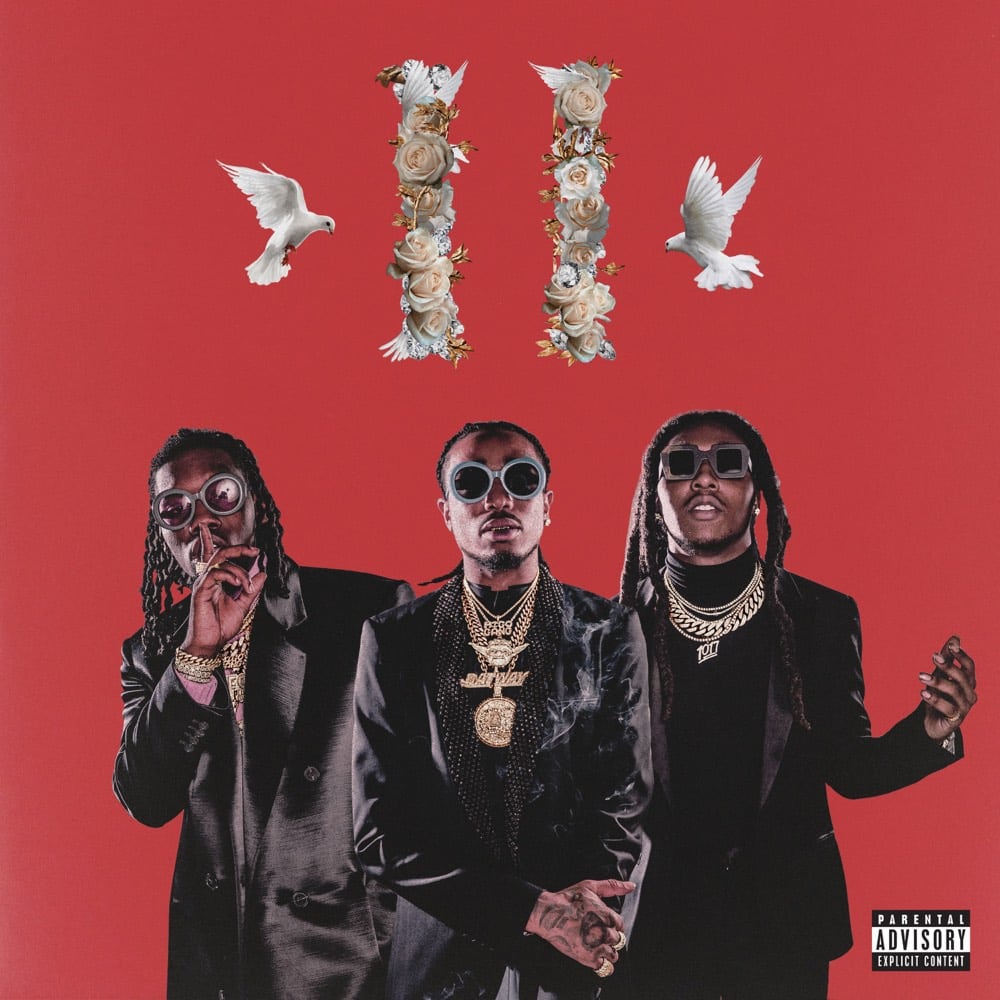 Released: January 26, 2018
Let's not pretend that Culture II is terrible front to back. "Walk It Talk It" is iconic, with an infectious hook and spacey trap beat that will make any crowd riot. "Stir Fry" is another essential Migos banger where the trio's triplet flows are unleashed to the fullest. There are great songs here and there, but buried in a bloated tracklist of forgettable filler, they can't save the album. Clocking in at a huge runtime of an hour and forty-five minutes, Migos simply lack the versatility to keep an album engaging for twenty-four tracks. Unlike its predecessor which was a tight, quickfire batch of bangers, Culture II missed the mark by favouring quantity over quality.
18. Method Man – Tical 0: The Prequel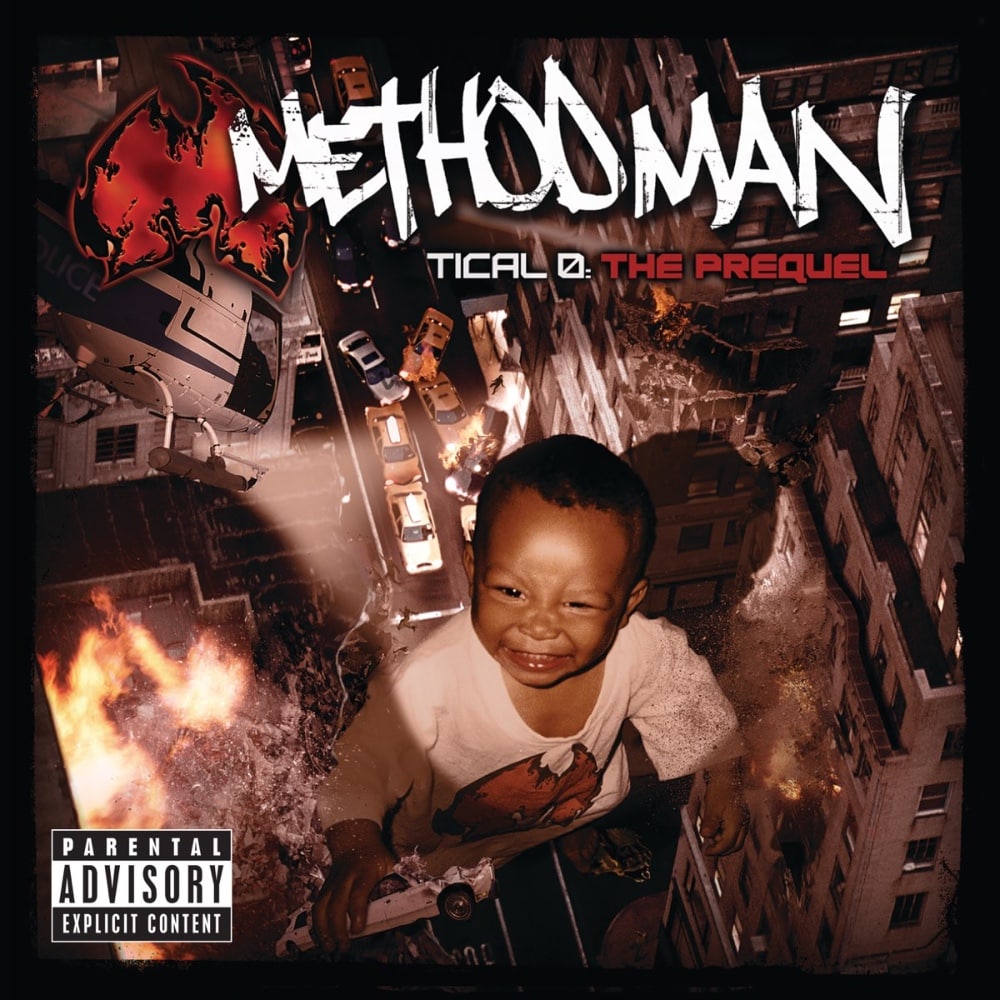 Released: May 18, 2004
Strip away the beats and listen to Tical 0 as an acapella record, and it's still quality Method Man. The Wu-Tang MC's buttery flows are as slick as ever and his pen game is as sharp as always. If only Meth had a stronger ear for beats, Tical 0 could have been so much more. However, what we got is nothing short of a mess. Full of mainstream features who don't mesh well with his style, and with an array of cheap beats put together to make a quick hit, the album lacks the cohesion and New York grime that made Method Man special. The Prequel is a fitting title, because Tical 0 sounds like Johnny Blaze artistically going backwards.
17. Kanye West – Jesus is King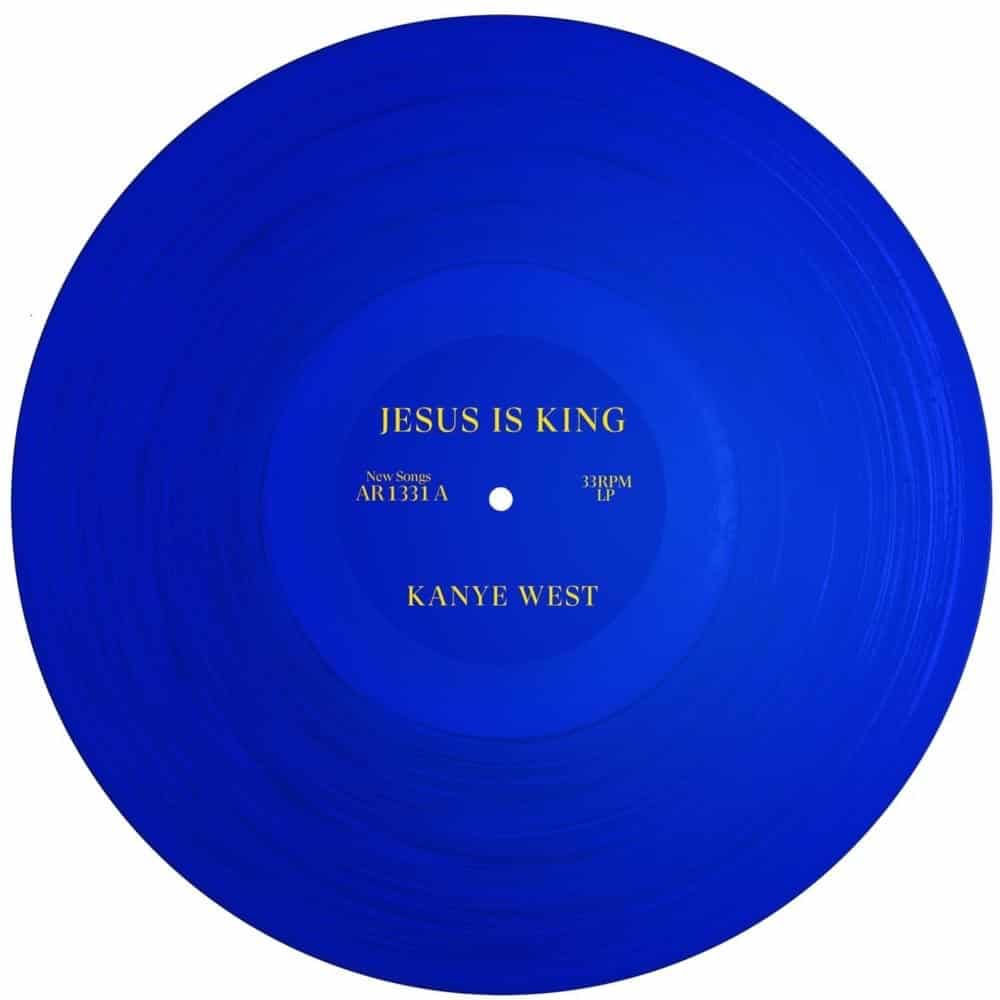 Released: October 25, 2019
Looking back at it now, we should have known this was coming. The writing was on the wall with The Life of Pablo. The 2016 album was a brilliant yet disjointed piece of work that didn't feature any of Kanye's renowned perfectionism and careful dedication. Following 2018's Ye, the first of Kanye's albums that didn't hit the mark, Jesus is King was a stark departure from the rapper-producer's previous work. While the album featured beautiful gospel harmonies and soulful melodies, along with features from Clipse, Ty Dolla Sign, Kenny G, and the Sunday Service Choir, ultimately Jesus Is King suffered from its rushed nature and inconsistency of ideas.
16. Wale – Attention Deficit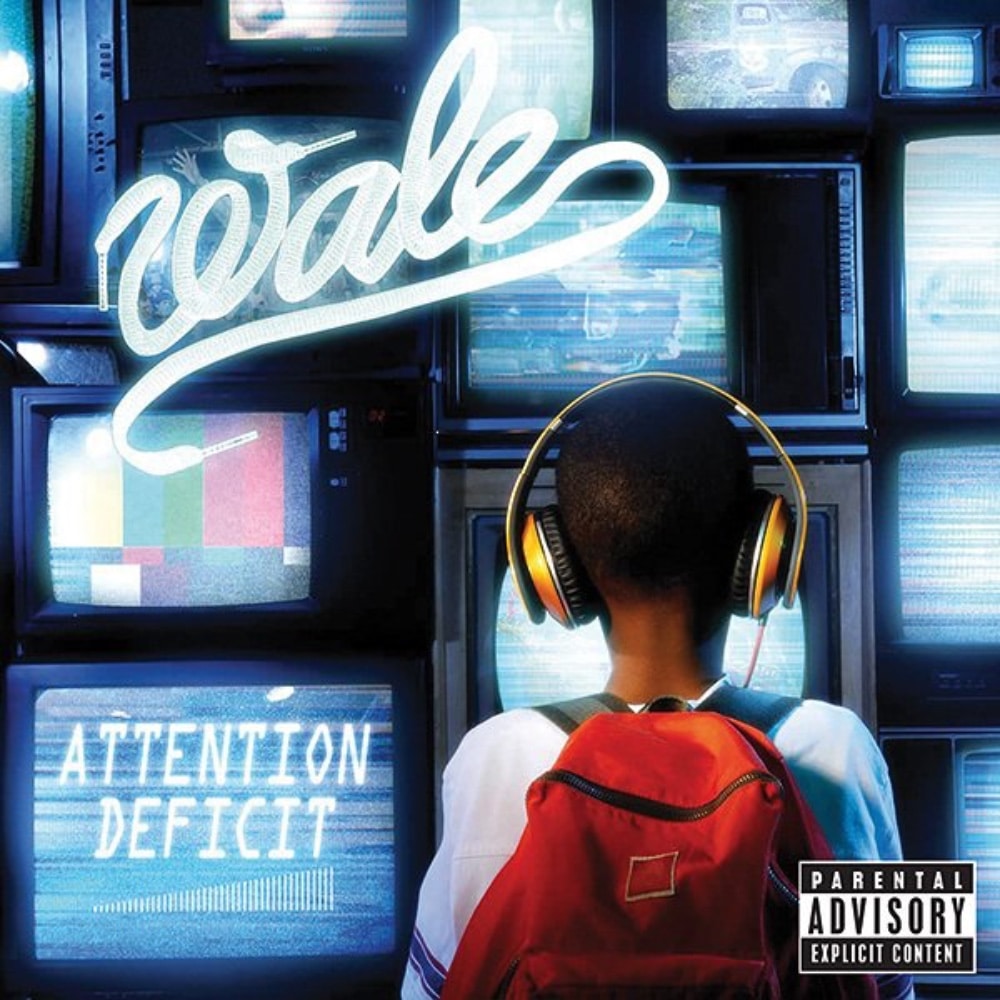 Released: November 10, 2009
What's worse? The fact Wale sold out for a taste of mainstream attention, or the fact it didn't even work, and the album flopped? After years of quality mixtapes, Attention Deficit was his moment to make a splash with his major label debut, but what we got is a project torn between two opposing styles. Full of simple rhymes, club-shaking choruses and poppy beats, it was specially crafted for the radio, but because of that, the whole record feels hollow and ingenuine. There's the occasional gritty rap cut like "Prescription" that sounds like mixtape Wale, but sandwiched between uninspired pop songs, it feels out of place. Without committing fully to pop or hip hop, both sides were left dissatisfied.
15. Lupe Fiasco – L.A.S.E.R.S.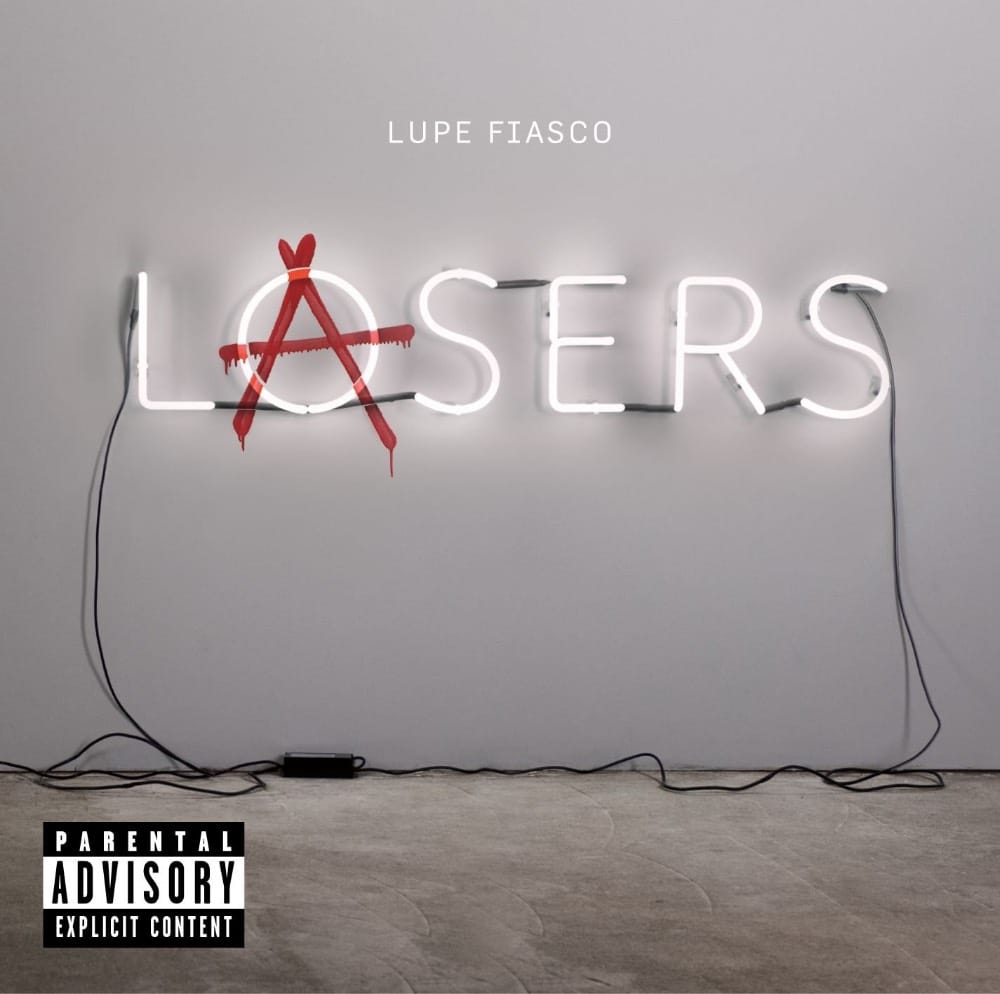 Released: March 7, 2011
Man, Lupe Fiasco's L.A.S.E.R.S. really shows what can happen when a big label like Atlantic Records pushes an artist too hard to make poppy, mainstream hits. Despite chart-topping hits like "The Show Goes On," the album failed to ignite the passion and intellect synonymous with Lupe's earlier works. Struggling to balance commercial appeal and radical messaging, L.A.S.E.R.S. drowned in a sea of radio-friendly beats and overwrought choruses that betrayed Fiasco's lyrical prowess. This album was a somber reminder to rappers that, more often than not, the music biz can mess with your creativity big time.
14. Inspectah Deck – Uncontrolled Substance
Released: October 5, 1999
Uncontrolled Substance is a perfectly fine album. Deck's bars are razor-sharp, and although the grimy production can be hit or miss, the MC's ferocious lyrical prowess is still worth praising. But if you know what Uncontrolled Substance could have been, it's no longer fine; it's an utter disappointment. Fully produced by RZA and slated for a 1995 release, Deck's debut could have been on the level of Liquid Swords and Only Built 4 Cuban Linx. After RZA's basement was flooded and Deck had to start all over, what we got is no timeless classic. With a spotty tracklist and some inconsistent features, Uncontrolled Substance is a far cry from the Wu-Tang essential it was supposed to be.
13. Big Daddy Kane – Prince of Darkness
Released: October 29, 1991
This is the perfect example of a rapper selling their soul for easy money. Take a legend like Big Daddy Kane – a rhyming machine whose flows are as limitless as his vocabulary – and throw him on a bunch of lazy R&B beats, and the result is Prince of Darkness. Buried beneath the dated pop rap production and obnoxious hooks begging for some airplay, Kane's rapping ability is still in there somewhere. That's what makes the record even more painful: he's still an elite MC, but he chose money over respect, and turned himself from a GOAT contender into a wannabe popstar. When Prince of Darkness dropped, fans weren't just disappointed in the music; they were disappointed in Kane himself.
12. Clipse – Til the Casket Drops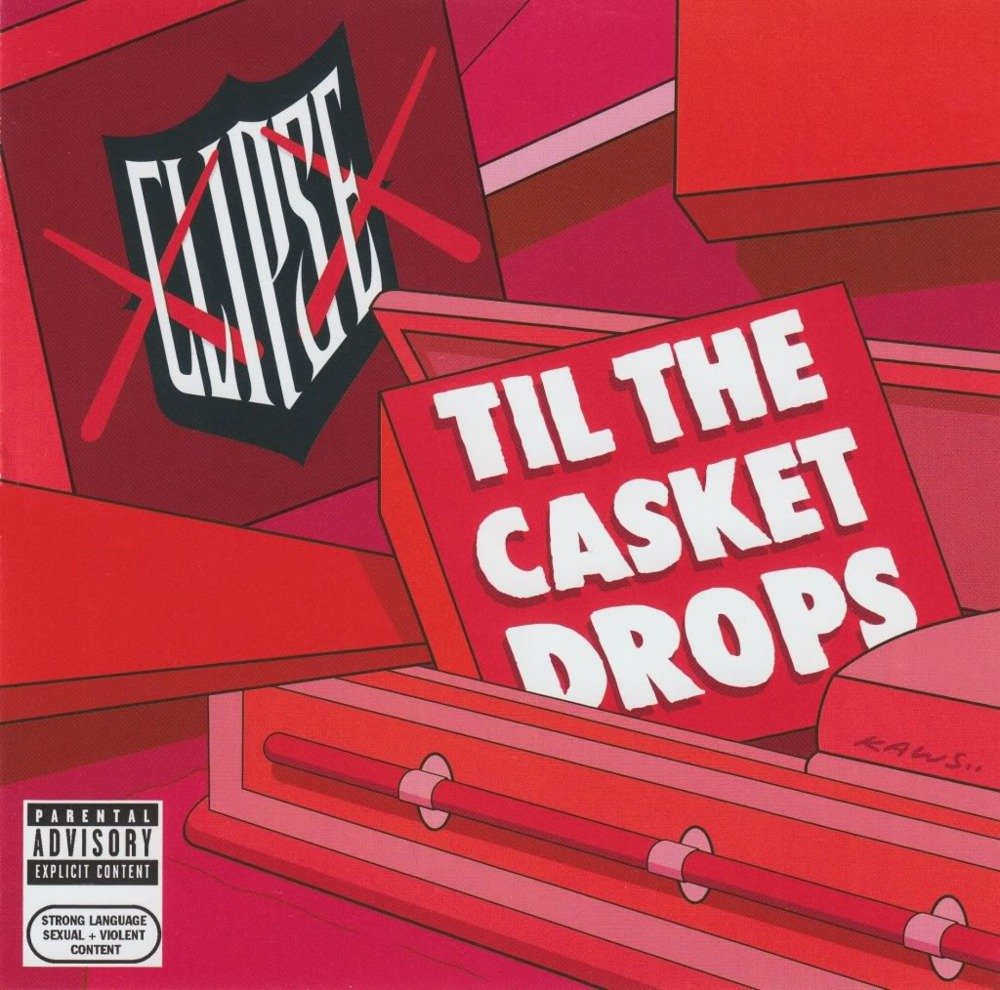 Released: December 8, 2009
Hundreds of MCs have changed their style for a little mainstream attention, but Clipse were the last group anyone expected to go pop. Back on Hell Hath No Fury, Malice and Push slaughtered the mic with their gritty street tales, but something feels missing on Til the Casket Drops. Their rhymes are simpler, their chemistry weaker, and their beat choice downright terrible at times. Instead of the unpredictable, eccentric production of their last record, this one is full of forgettable pop rap beats that don't fit the duo's style. There are far worse records out there, but after the coke rap masterpiece that was Hell Hath No Fury, Til the Casket Drops was a huge downgrade.
11. Dr. Dre – Dr. Dre Presents: The Aftermath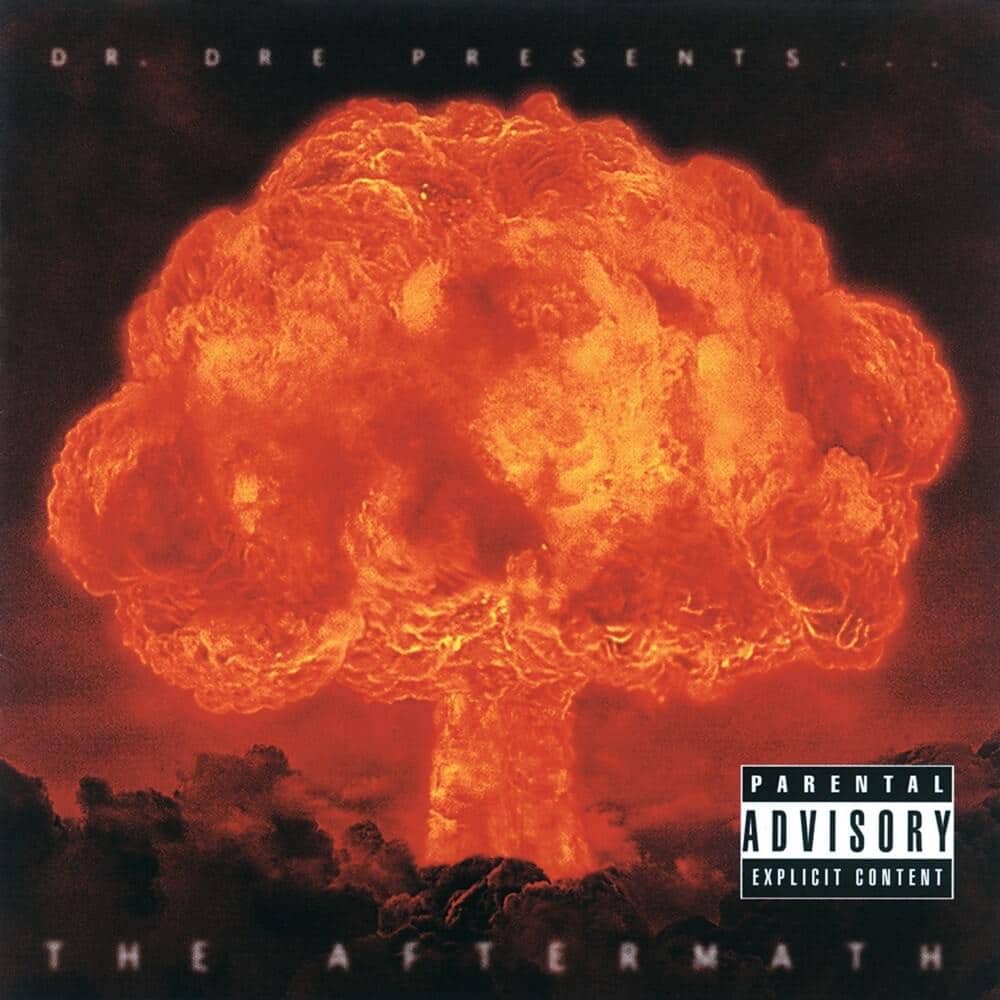 Released: November 26, 1996
There are layers upon layers of reasons why The Aftermath was a let-down. Despite Dr. Dre being in the title, he rarely picks up the mic, letting an army of rookies take centre stage whose names would never be heard again after this album. Stars like Nas, KRS-One and King Tee make some fiery appearances with their effortless mic presence, but they can't make up for the cheap G-Funk beats and uninspired R&B ballads from Aftermath's lacklustre line-up. Instead of kicking off Aftermath Records with a classic, this is an album so unremarkable fans forget it even happened.
10. Jay-Z – Kingdom Come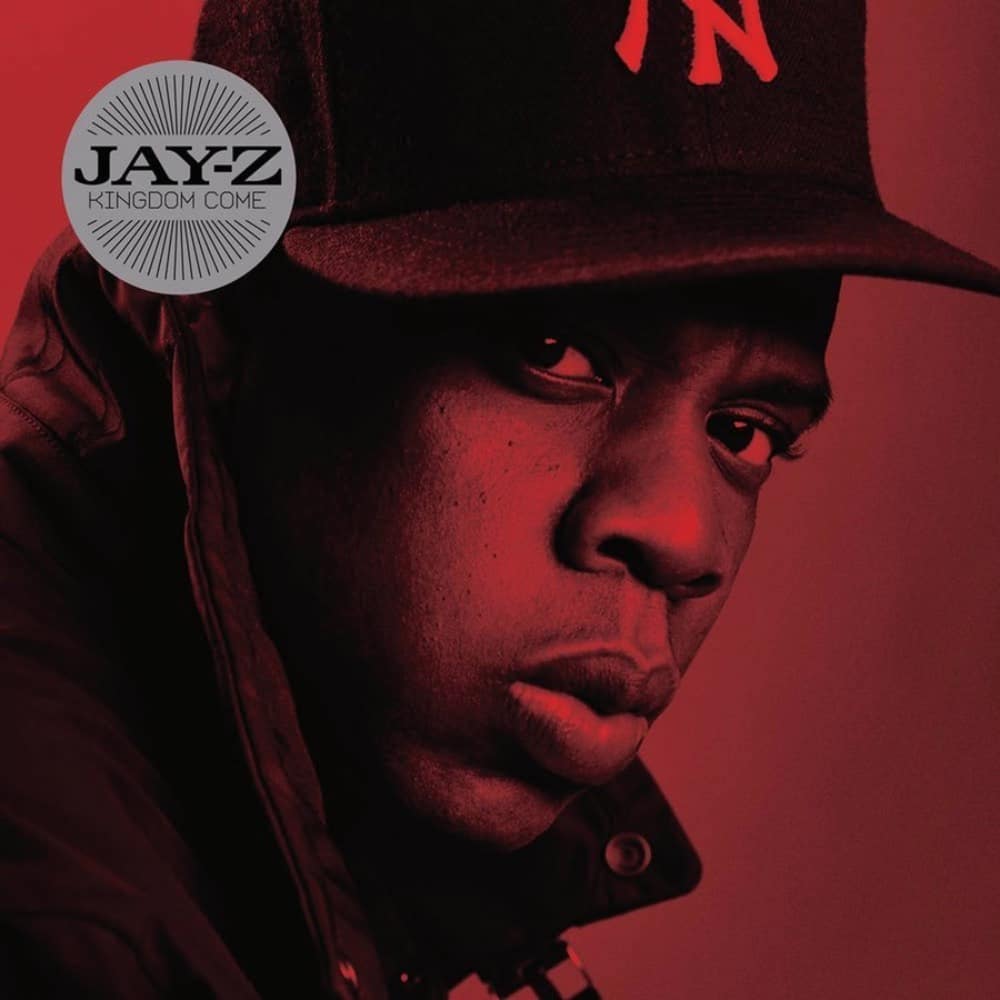 Released: November 21, 2006
Kingdom Come was supposed to be Hov's triumphant return after his supposed retirement with 2003's The Black Album. With an all-star lineup of producers like Just Blaze, DJ Khalil, Dr. Dre, The Neptunes, Swizz Beatz, and Kanye West, the hype was through the roof to see how Jay-Z would navigate this new hip hop world that he once dominated with ease. But 2006 was an entirely different rap landscape to the one he departed in 2003 — rappers like 50 Cent, Eminem, and DMX were no longer running the game, their positions usurped by the likes of Kanye, T.I., Jeezy and Lil Wayne. Even with Just Blaze's outstanding production carrying the album, you couldn't help feeling after listening to Kingdom Come that Jay-Z was being left behind in a rap game he once dominated.
9. 50 Cent – Curtis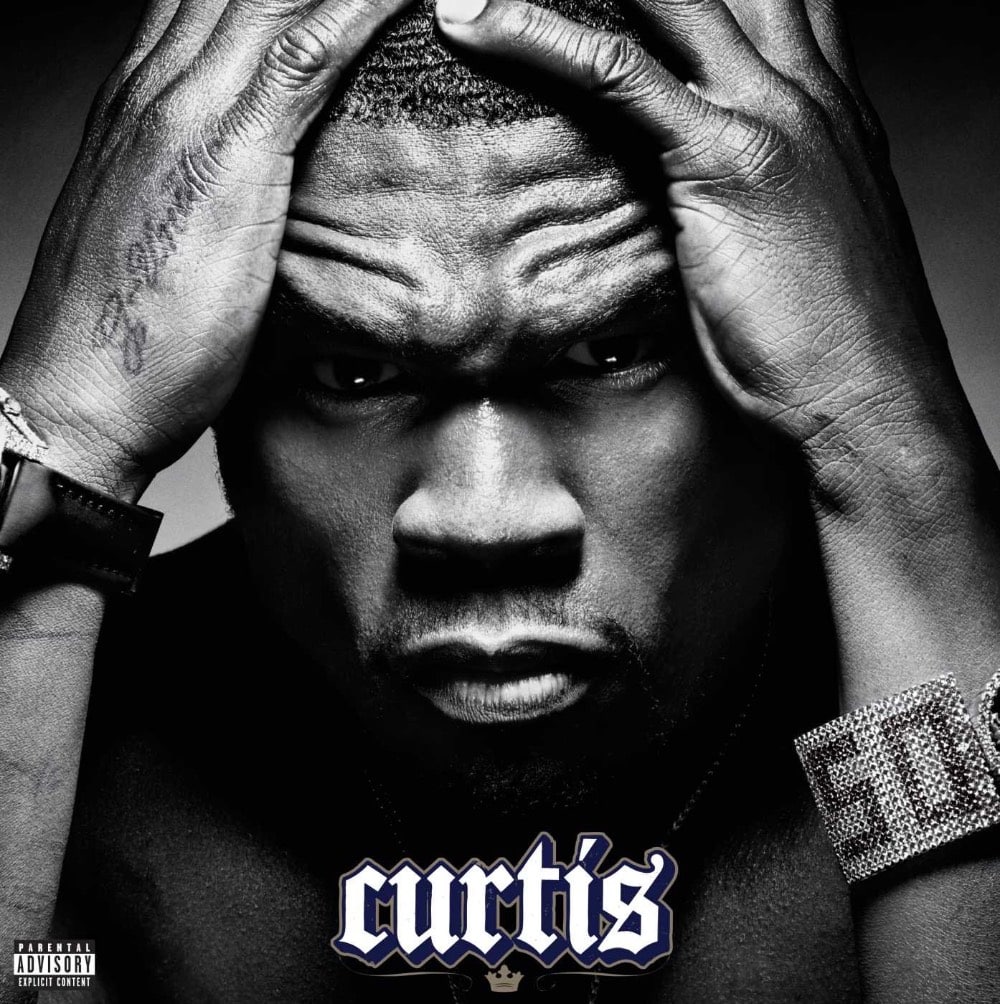 Released: September 11, 2007
When your marketing strategy is more exciting than your actual music, you know you've done something wrong. The sales war between Curtis and Graduation was like a clash of hip hop titans, but while Graduation is praised as a classic, Curtis is only remembered as the album that lost to Kanye. That's what makes the album twice as disappointing – after a tense battle between two legends, 50 dropped some of the most uninspired work of his career. It's a laughing stock compared to his previous work, without the sharp production or charismatic mic presence to save the record from mediocrity. Not every song falls flat — "I Get Money" is one of his greatest joints ever — but with 50's lazy delivery and the monotonous production, Curtis leaves much to be desired.
8. Snoop Dogg – Tha Doggfather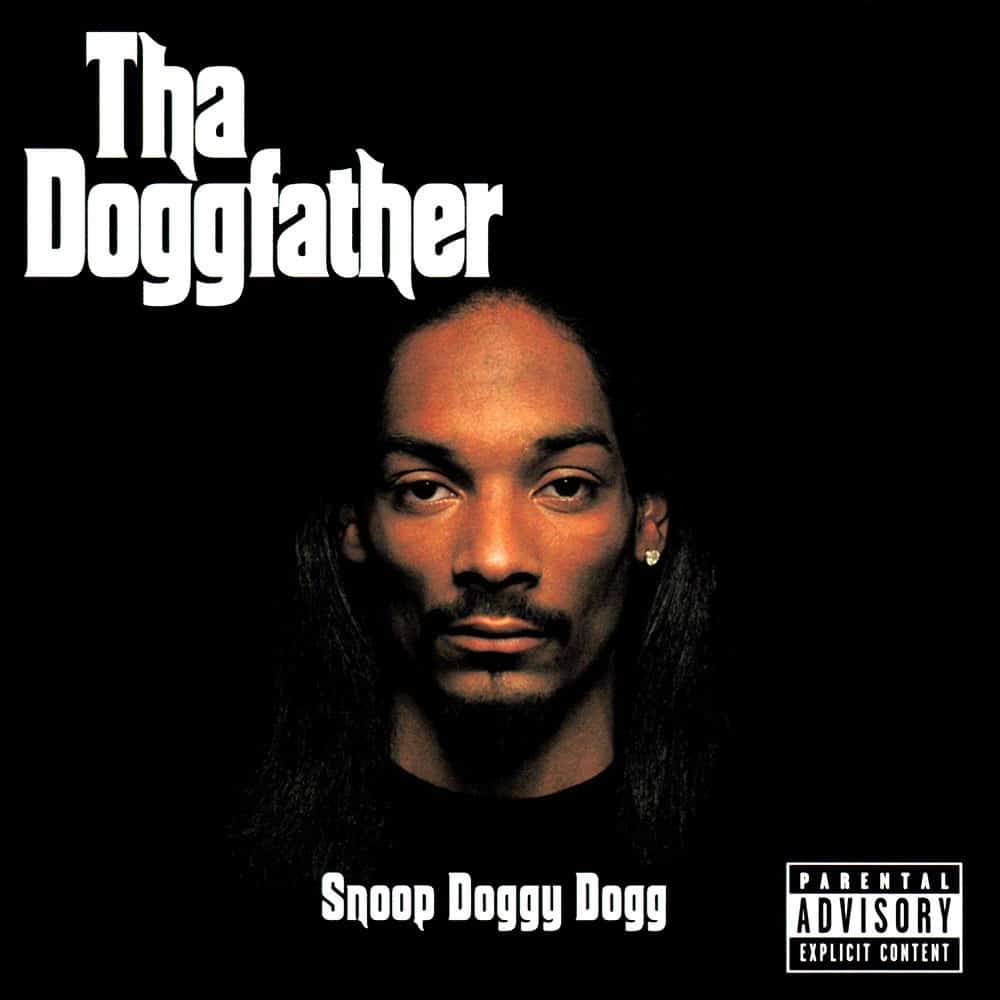 Released: November 12, 1996
Tha Doggfather isn't just disappointing; it's a tragedy. Back in '93, Doggystyle was a historic event for the West Coast. With Dre on production, Snoop perfected the glamorous sound of G-Funk. Fast-forward five years later, Tha Doggfather is like a poor parody of its predecessor. As Dre left Death Row, Snoop had to settle for a messy list of producers whose G-Funk beats are more likely to put you to sleep than make you bob your head. The title track and "Gold Rush" are quality Snoop where his slick flow shines, but they're outweighed by a slog of forgettable beats and throwaway verses. Tha Doggfather wasn't the rebirth of G-Funk; it was another nail in the genre's coffin.
7. Slaughterhouse – Welcome to: Our House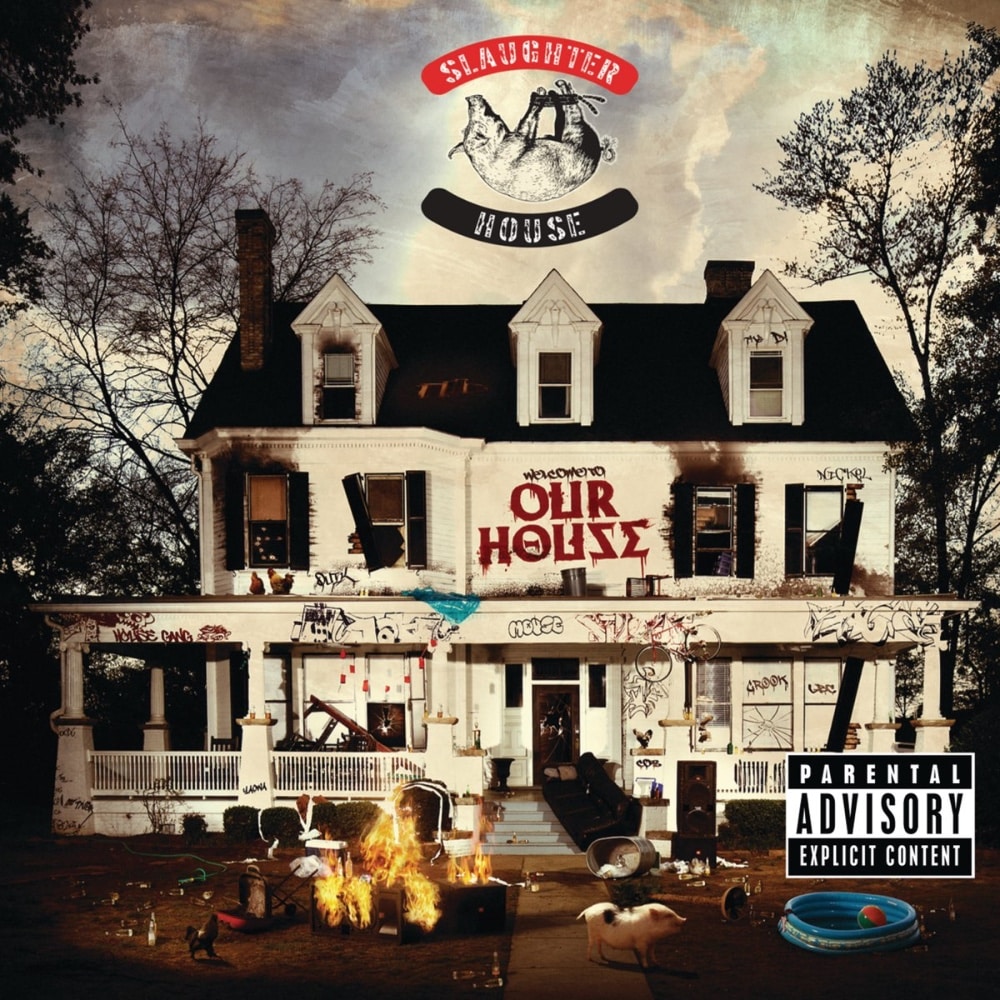 Released: August 28, 2012
Executive produced by Eminem, with features from Busta Rhymes, CeeLo Green and Slim Shady himself, Welcome to: Our House had all the ingredients to be a classic. That's what makes it hurt even more: it had the potential to be fantastic, but instead of an album of the year contender, Slaughterhouse delivered one of the weakest records of 2012. Filled with uninspired, poppy production, it seemed like the group were desperate for a radio hit, but no sane radio host would play a record with such poor mixing and such obnoxious hooks. The group are lyrically on point, but the album's bloated production and questionable choruses bring it down heavily.
6. Lil Wayne – Rebirth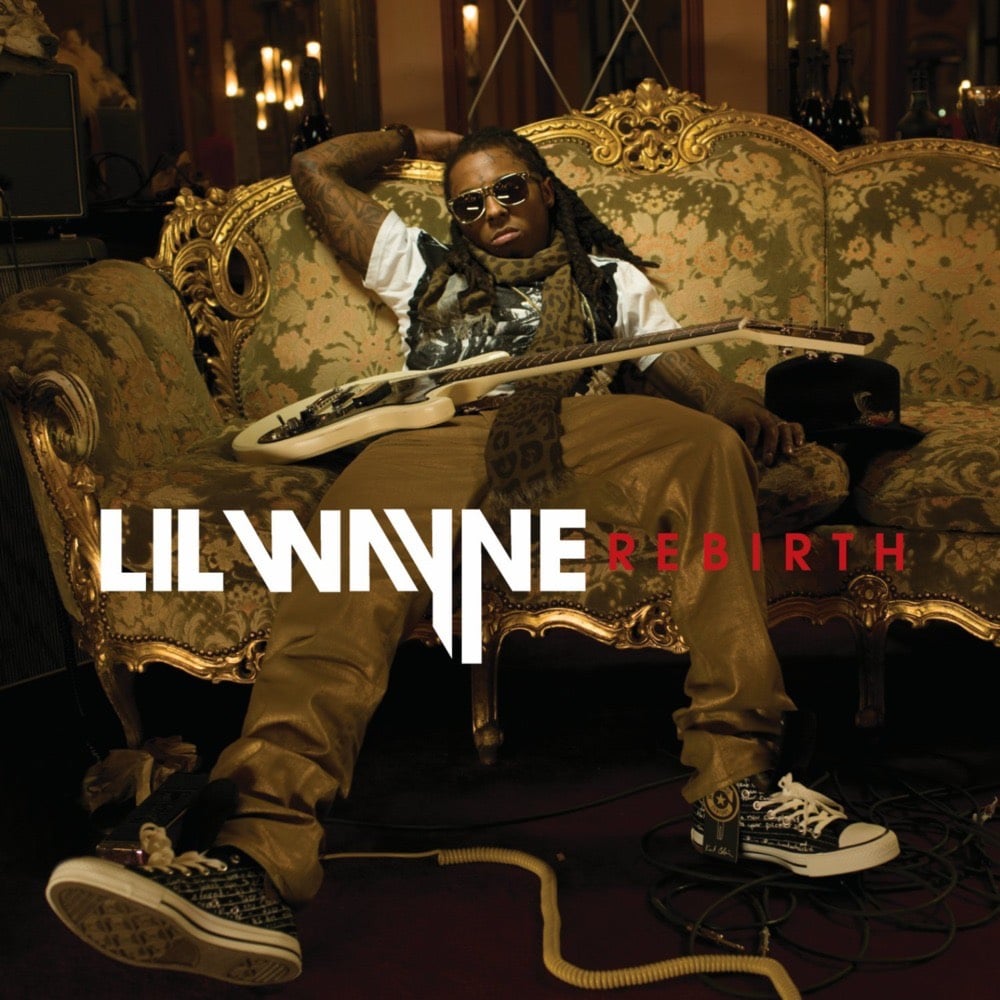 Released: February 2, 2010
When you think of hip-hop albums that missed the mark, Lil Wayne's Rebirth is a glaring example that leaps out from the pile. Released in 2010, following one of the greatest runs by a rapper ever, the album was Wayne's ambitious yet ill-fated attempt to rock the boat and dive into the world of rock music. With a star-studded production lineup and an A-list roster of collaborators like Fall Out Boy, Eminem, and Young Money's Shanell, expectations for Weezy's genre-hopping adventure were cautious yet optimistic. But, as they say, the higher you climb, the harder you fall. Rebirth took a nosedive into critical infamy. Sure, the album had a few glimmers of hope, like the Em-featured track "Drop the World," but they weren't enough to save Rebirth from its own mediocrity. The album now serves as a stark reminder that even the most legendary artists can stumble when they stray too far from their roots.
5. Nas – Nasir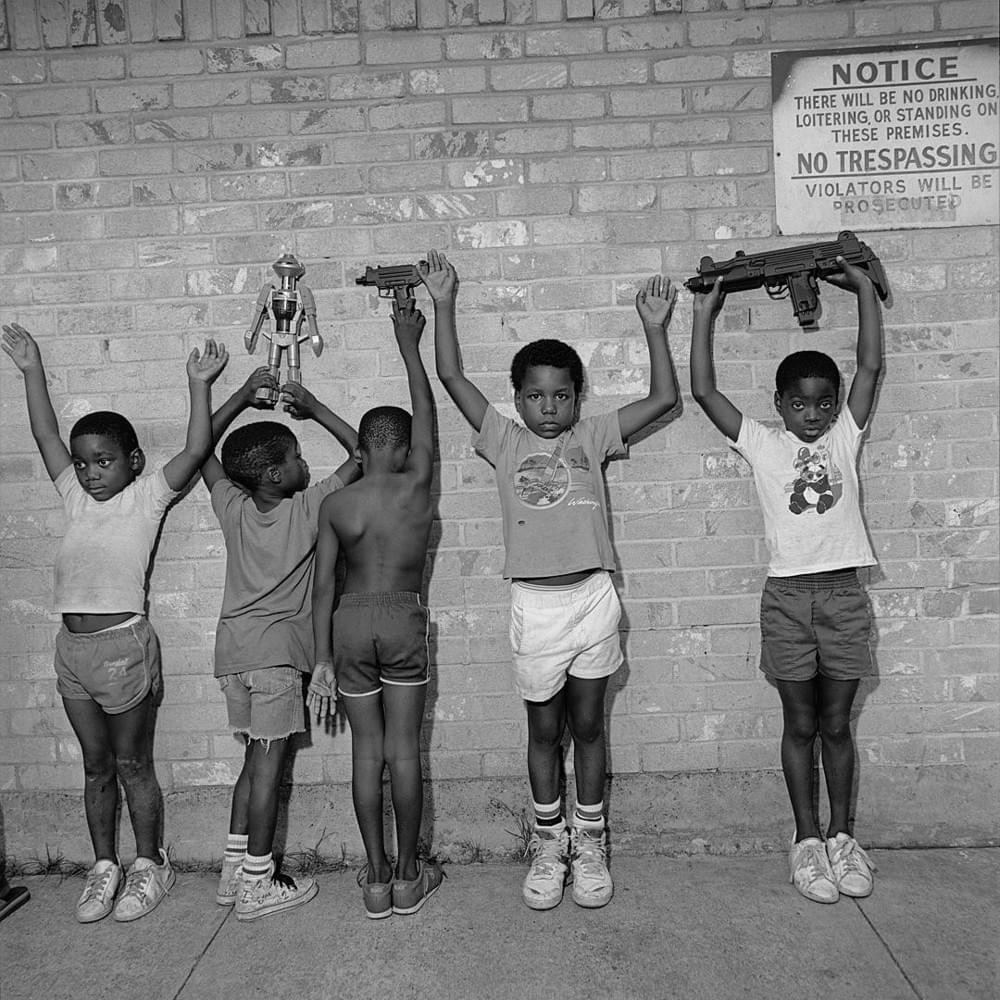 Released: June 15, 2018
A collaborative album between Nas and Kanye West is a hip hop head's dream. Ever since "We Major", it was obvious the two had chemistry, but when their long-awaited collaboration finally dropped, it was no dream come true; it was more like a nightmare. Made in one week, Nasir is a rushed collection of half-baked ideas where Kanye's unfinished production distracts from Nas' quality verses. Nasty Nas is a menace on the mic, with all the same storytelling mastery and tight rhyme schemes that put him on the map, but his lyrical precision isn't enough to save this album. There aren't any outright awful tracks, but compared to what it could have been, Nasir was a complete let-down.
4. Raekwon – Immobilarity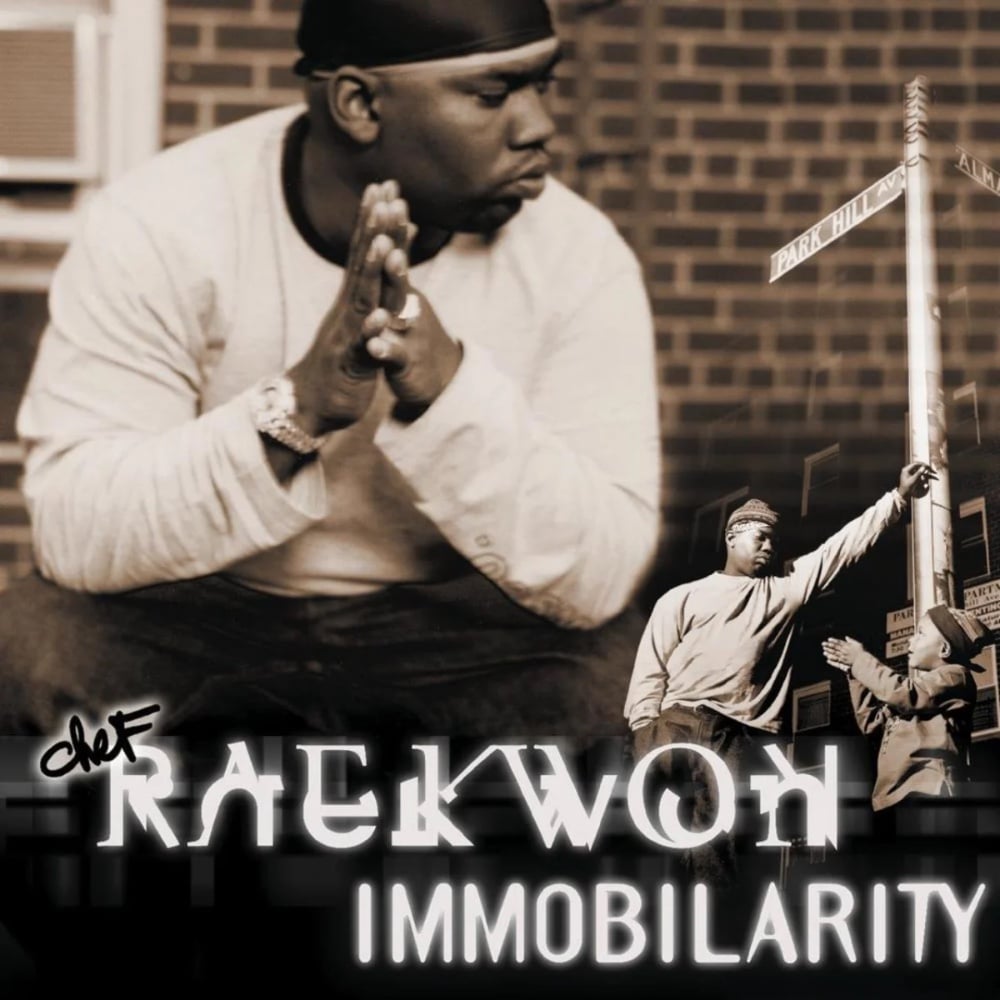 Released: November 16, 1999
Only Built 4 Cuban Linx is like the musical equivalent to The Godfather – a mafioso rap masterpiece as cinematic as the films that inspired it. Immobilarity, on the other hand, is like the musical equivalent to The Godfather Part III: a dull, unreasonably long shadow of its predecessor with the same criminal themes, only half as interesting. Raekwon's mafia persona, immaculate flow and top-notch bars are still present, but everything else that made Cuban Linx magical is gone. Without RZA to produce it all, the project comes off as incohesive and messy, and the spotty features only make it worse. The Chef is formidable on the mic, but altogether, Immobilarity lacks the impact and consistency that made The Purple Tape a classic.
3. The Firm – The Album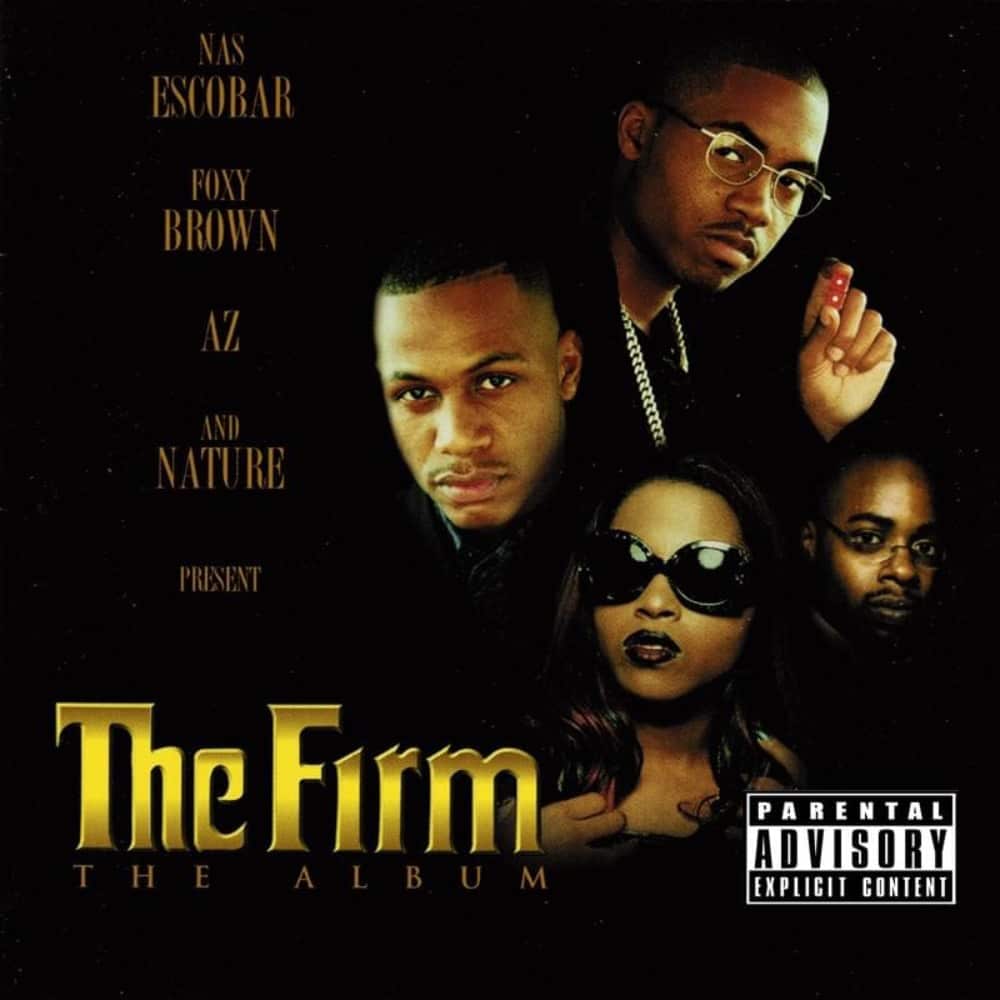 Released: October 21, 1997
What could have been the best collaboration in rap history turned out to be an album as unremarkable as its title. If you expected The Album to be a quickfire run of bangers like "Life's a Bitch," "Mo' Money, Mo' Murder (Homicide)" and "Affirmative Action", you're setting yourself up for disappointment. Instead of a cinematic dive into the mafia lifestyle, narrating tense crime stories over some hard-hitting Dre production, The Album is all about the money and riches, and that alone makes this a let-down. Each member is full of intricate flows and quick-witted verses, but the bare subject matter isn't compelling enough to stretch fifty-three minutes. Instead of a historic collaboration, The Album proved that each member of The Firm works better alone.
2. Eminem – Revival
Released: December 15, 2017
Since Encore, Eminem's career has been the definition of hit or miss. The Marshall Mathers LP 2 ignited a little optimism that the Detroit MC would bounce back, but then Revival destroyed all hope. Not only is this a major downgrade from Em's last album, but it stands out as his worst project to date. Lacking the lyrical precision and versatile flows that made him legendary, Em's performance on Revival consists of choppy flows and a questionable pen game. Plenty of bars are memorable, but for all the wrong reasons: with corny punchlines and childish wordplay, his lyricism reaches an all-time low. Instead of revitalising his career, Revival was more proof that Eminem would never return to prime form.
1. Chance the Rapper – The Big Day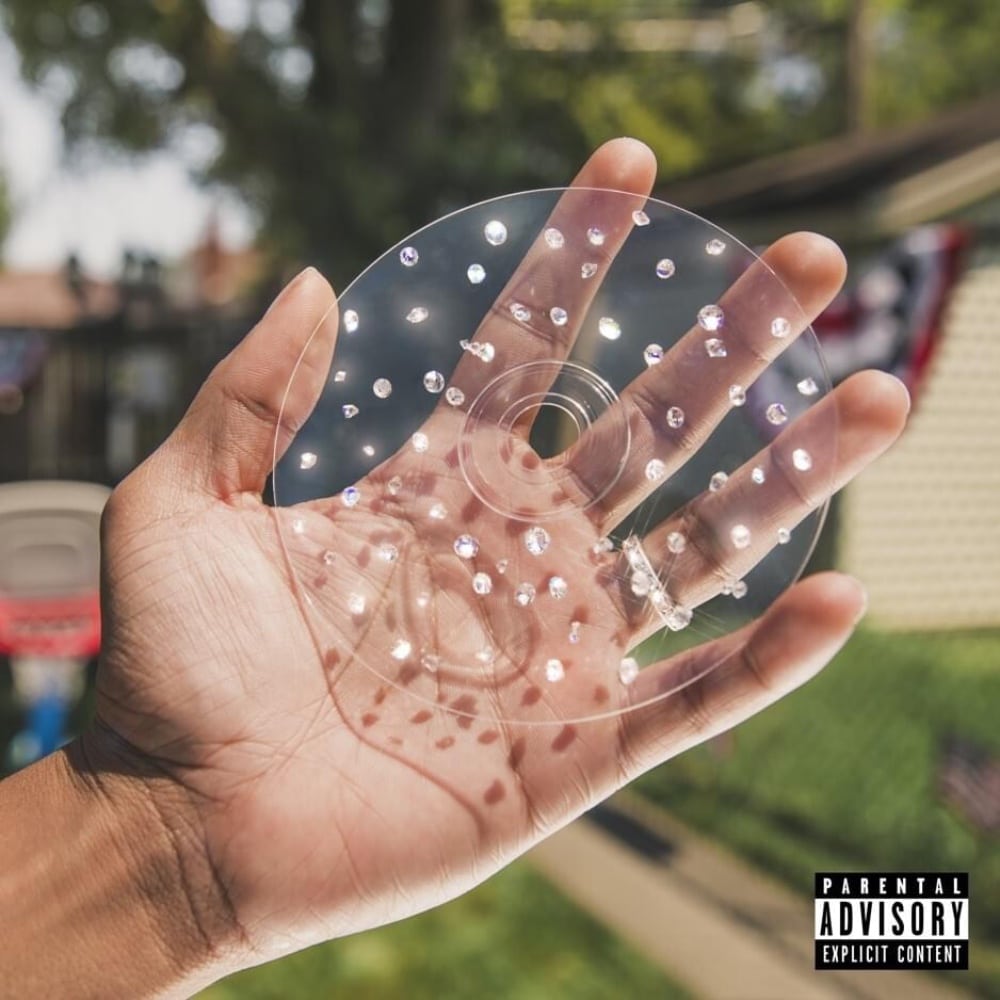 Released: July 26, 2019
"I met Kanye West, I'm never going to fail." Those words are going to haunt Chance the Rapper for the rest of his life, because just a few years after he said that, he dropped the most disappointing album in hip hop history. Rapping about his marriage and nothing else, his lyricism gets monotonous fast, but that's not even the most glaring issue. With awkward flows, obnoxious punchlines, and an ear for repetitive beats, The Big Day is like Chance doing an insulting parody of his own music. A few features like DaBaby do what they can to save their respective tracks, but Chance makes each one irredeemable. After a decade of engaging mixtapes, Chance kamikazed his own career with this embarrassment of a debut album.