From the sultry streets of Atlanta to the far reaches of the cosmos, OutKast has spent nearly three decades shattering genre boundaries and redefining the possibilities of hip hop.
In the early 1990s, the hip-hop scene was dominated by East Coast and West Coast acts, and the South's contributions to the genre were largely overlooked. It was amidst this landscape that a chance meeting between two sixteen-year-olds in Atlanta's Lenox Square shopping mall in 1992 would forever change the face of Southern hip-hop. André Benjamin and Antwan Patton, two ambitious teens with a shared passion for music, would go on to form the legendary duo known as OutKast.
From their funky debut Southernplayalisticadillacmuzik  to their exploration of the cosmos on ATLiens, we rank every OutKast album, from worst to best.
Idlewild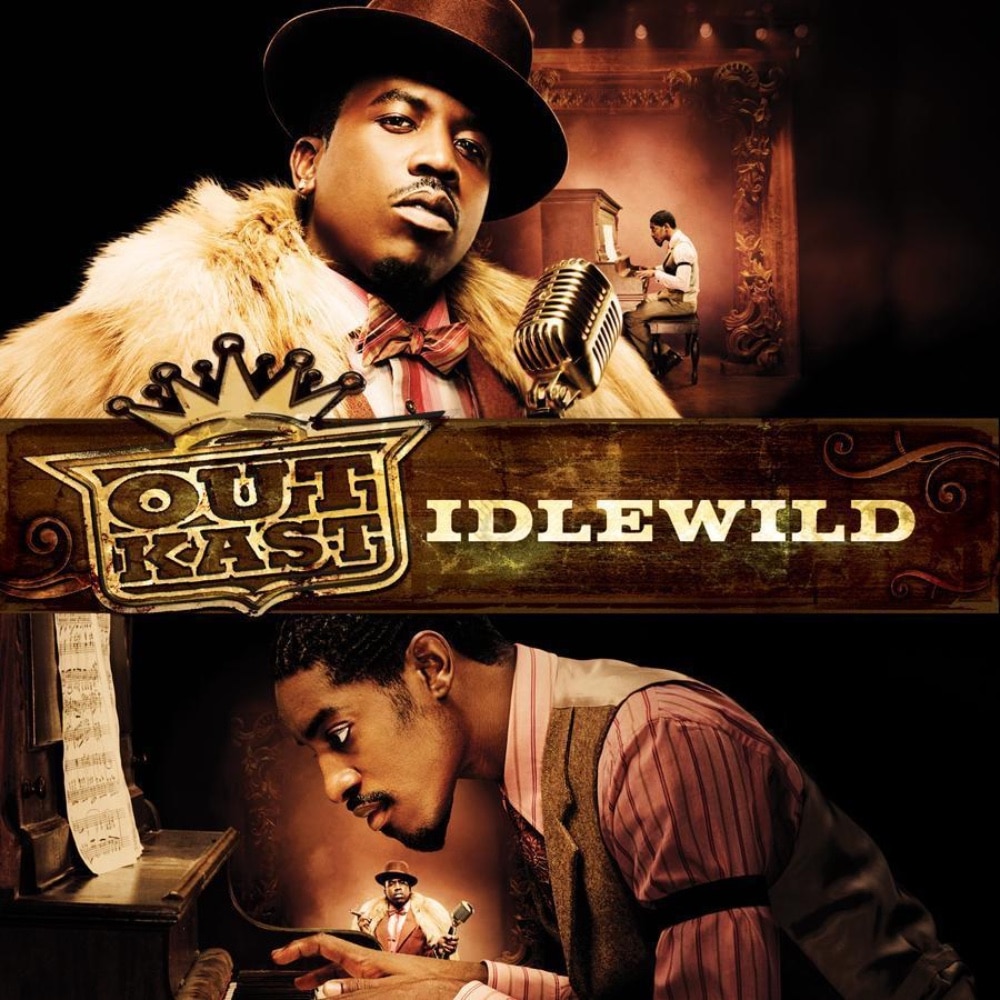 Released: August 22, 2006
Label: LaFace, Zomba
Like any great hip hop act, I'd be very hard-pressed to say OutKast has a "bad" album. However, in a catalogue that boasts several classics, it's clear that this album just doesn't match up to their standards. Idlewild, released on August 22, 2006, marked the Atlanta duo's sixth and final studio album, serving as a soundtrack to the duo's musical film of the same name. While the album showcased OutKast's versatility through its incorporation of various musical styles, such as jazz, blues, swing, and soul, the lack of cohesion in sound and loose thematic structure led to a lukewarm response. Despite its shortcomings, Idlewild boasts a collection of standout tracks that showcase OutKast's unique fusion of styles. The marching band-infused "Morris Brown," the bluesy "Idlewild Blues," and the Southernplayalisticadillacmuzik-inspired "The Train" are just a few examples of the duo's creative prowess on this album.
Speakerboxxx/The Love Below
Released: September 23, 2003
Label: LaFace, Arista
It's ironic that OutKast's best-selling album of all time is also their most disconnected. I mean, the duo literally has separate solo projects within this double album. As individual creative ventures, Speakerboxxx/The Love Below showcases the individual brilliance and distinctive artistic styles of each member. Big Boi's Speakerboxxx delivers a potent mix of Southern hip-hop and P-Funk influences, while André 3000's The Love Below is a kaleidoscope of psychedelic, pop, funk, electro, and jazz elements. This approach paid off in a commercial sense, yielding some of the biggest hits in OutKast's catalogue like "Hey Ya!", "Roses" and "The Way You Move."
ATLiens
Released: August 27, 1996
Label: LaFace, Arista
When the funky dust had settled after OutKast's groundbreaking debut, Southernplayalisticadillacmuzik, hip hop eagerly awaited what André 3000 and Big Boi would bring next. The anticipation was palpable, and the Atlanta duo didn't disappoint. On August 27, 1996, they delivered ATLiens, a mind-bending, genre-defying odyssey that took listeners on a wild ride through the heart of the South and beyond. A melting pot of creativity, OutKast recorded ATLiens across various studios in Atlanta and even New York, teaming up again with Organized Noize to create a cosmic fusion of dub, gospel, soul and hip hop.
Lyrically, their sophomore album showcased André and Big Boi's growth as artists, weaving tales of urban struggle, existential musings, and even close encounters of the extraterrestrial kind. The album's title, a clever mashup of "ATL" (Atlanta) and "aliens," represented their feeling of being outsiders in a hip hop landscape that often dismissed the South's contributions to the culture. From the sultry sway of "Jazzy Belle" to pristine lyricism on "Elevators (Me & You)" and raw vulnerability of "13th Floor/Growing Old," ATLiens solidified OutKast's place in the pantheon of Southern rap legends.
Stankonia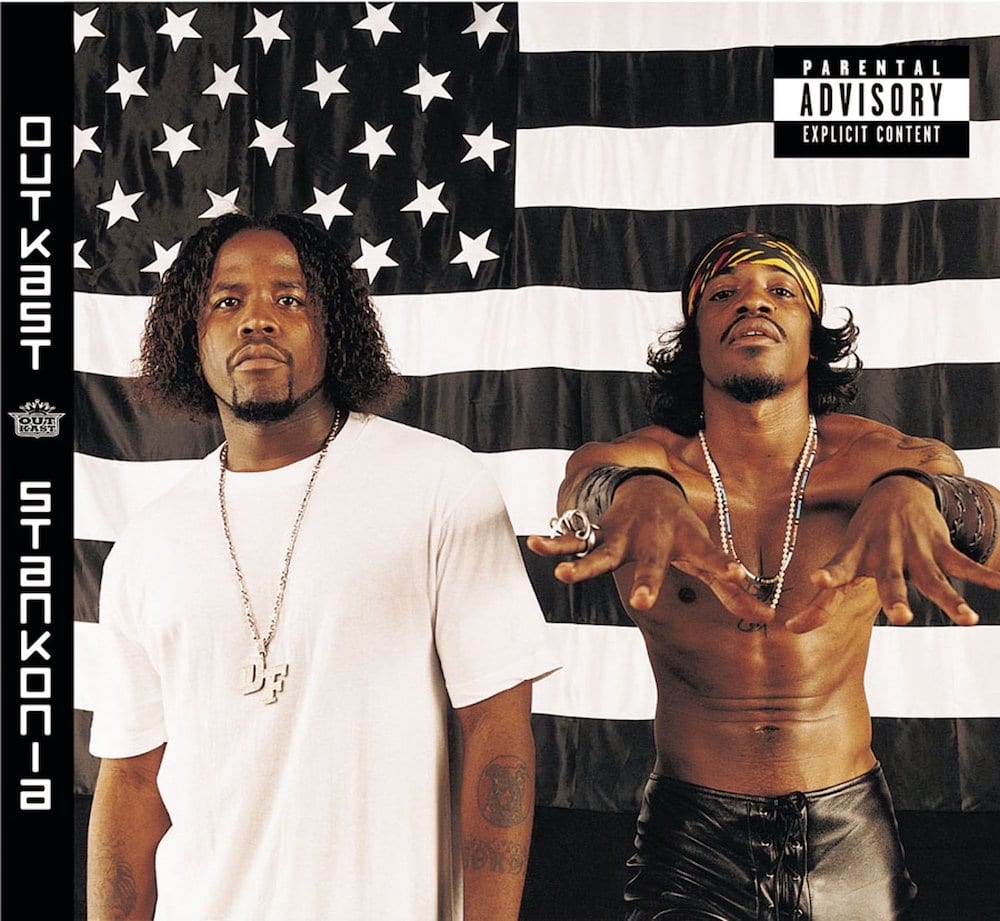 Released: October 31, 2000
Label: LaFace, Arista
Recorded in their newly acquired creative haven, Stankonia Studios, OutKast's fourth album allowed the duo to dive headfirst into a sonic playground, blending funk, rave, psychedelia, gospel, rock, and Dirty South hip-hop into a mind-bending and intoxicating concoction. Fueled by their insatiable curiosity and thirst for experimentation, André 3000 and Big Boi pushed the boundaries of their artistry and shattered preconceived notions of what hip hop could be. As André began to weave more melodic vocal styles into the tapestry of their sound, he challenged both his partner and their collaborators to embrace the unconventional.
The result was an album that tackled a vast array of subjects, including sexuality, politics, misogyny, African-American culture, parenthood, and introspection, all wrapped in the duo's signature southern charisma and wit. The album's singles – the electrifying "B.O.B," the poignant "Ms. Jackson," and the irresistibly suave "So Fresh, So Clean" – catapulted the duo to superstardom, with "Ms. Jackson" becoming their first number-one hit on the Billboard Hot 100.
Southernplayalisticadillacmuzik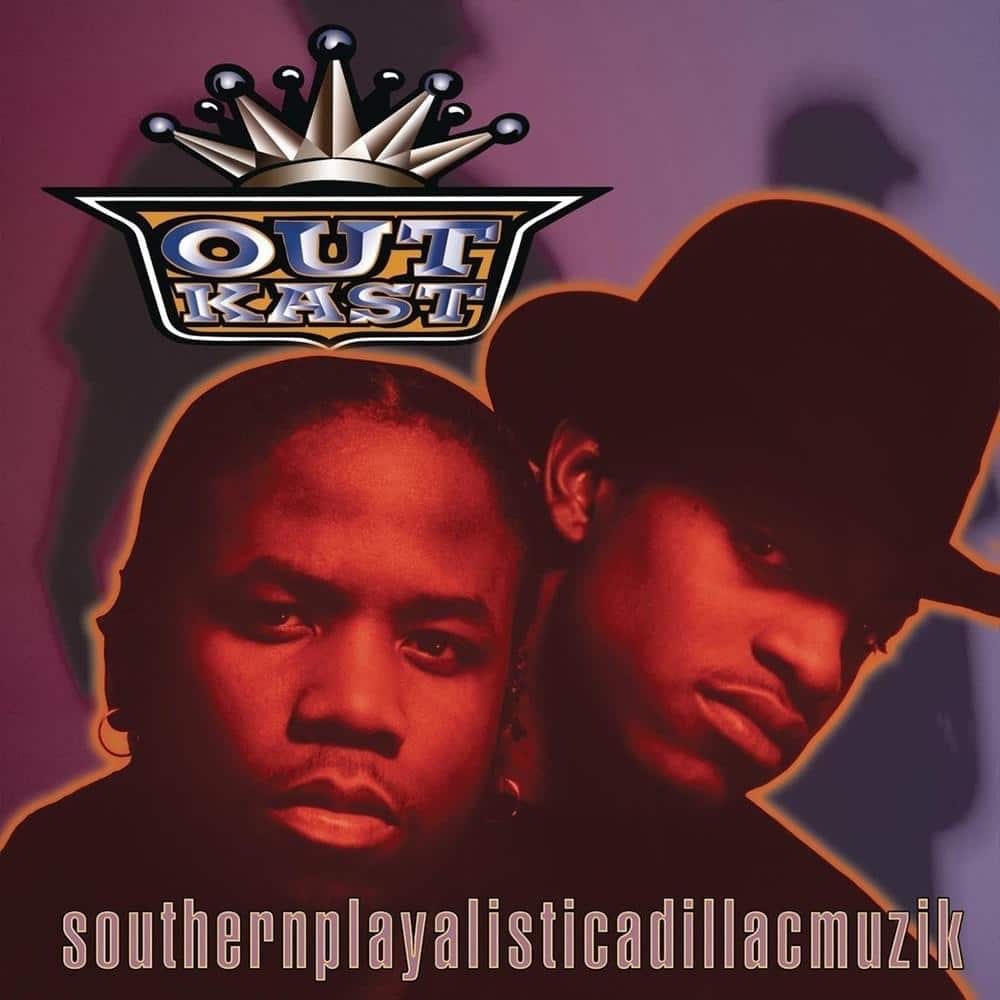 Released: April 26, 1994
Label: LaFace, Arista
Back in 1992, amidst Atlanta's bustling Lenox Square shopping mall, two sixteen-year-olds named André Benjamin and Antwan Patton stumbled upon a friendship that would change hip hop forever. These bright-eyed, ambitious teens from Atlanta's East Point neighborhood had no idea they were about to reshape the entire Southern hip hop landscape. Initially pondering names like "2 Shades Deep" and "The Misfits," they finally settled on "OutKast" and caught the attention of Rico Wade when they performed a freestyle over A Tribe Called Quest's "Scenario" in front of the Organized Noize member.
Bursting onto the scene with their debut single, "Player's Ball," in 1993, OutKast quickly took the charts by storm, reaching number-one on the Billboard Hot Rap Tracks and R&B charts. André and Big Boi were unapologetically Southern MCs, spitting rhymes that combined the gritty realities of pimp and gangster lifestyles with sharp, politically charged commentary on life in Atlanta, Georgia. The duo's fearless approach earned them the title of Best New Rap Group at the 1995 Source Awards. It was there that André took to the stage, defiantly proclaiming, "The South got something to say," and, oh boy, were they right.
Aquemini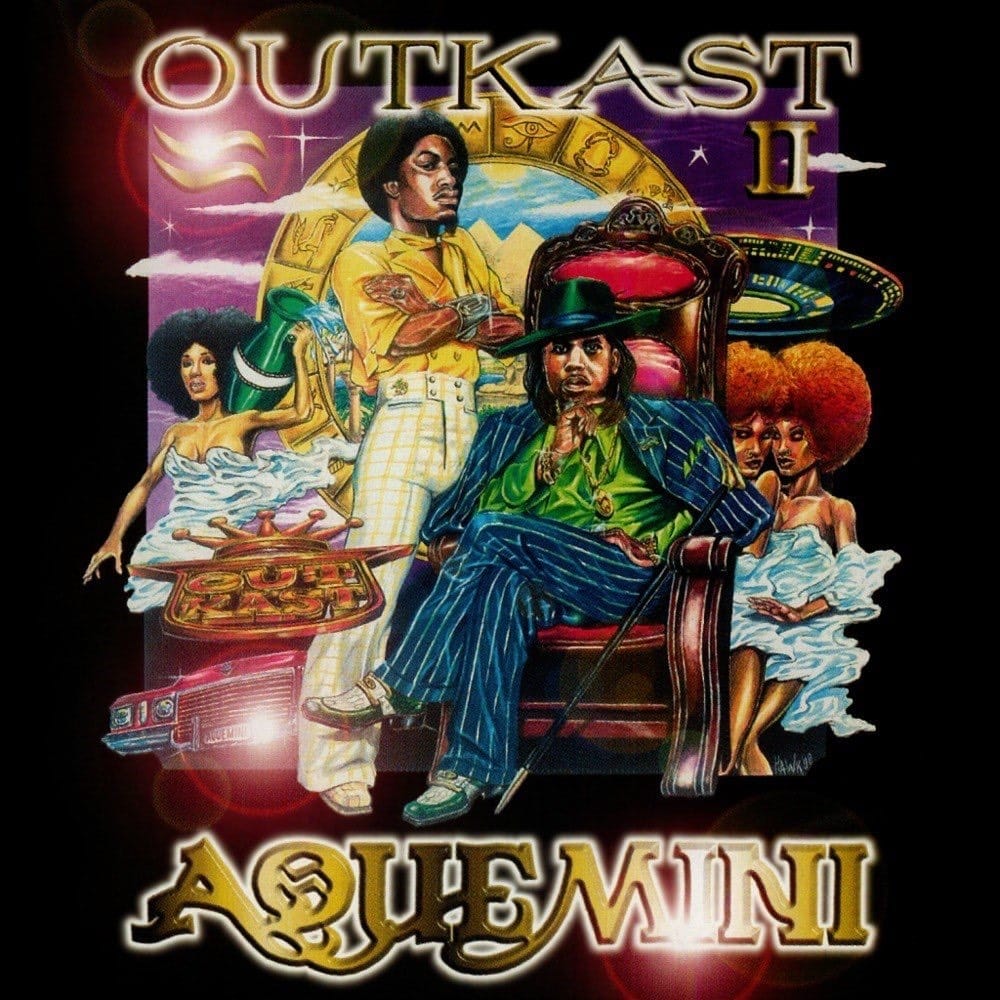 Released: September 29, 1998
Label: LaFace, Arista
OutKast's third album, Aquemini, is an unforgettable odyssey that unifies the distinct personalities and astrological signs of the Atlanta duo: Aquarius (Big Boi) and Gemini (André 3000). The album title, a portmanteau of their respective zodiac signs, perfectly encapsulates the essence of this eclectic and transformative record, which showcases the duo's growth and artistic evolution. Aquemini expands on the cosmic themes and futuristic sounds of their previous album, ATLiens, by incorporating live instrumentation and infusing elements of 1970s funk, southern soul, gospel, country, psychedelic rock, and more.
Recorded predominantly in Bobby Brown's Bosstown Recording Studios and Doppler Studios in Atlanta, Georgia, the album is a melting pot of diverse influences, with a rotating cast of talented session musicians and guest appearances from the likes of Raekwon, George Clinton, and Erykah Badu. The album's lyrical themes are equally varied, delving into individuality, human nature, addiction, self-inflicted struggles, technology, interpersonal relationships, and weaving together elements of science fiction and urban narratives.
Building on the foundation laid by their debut album and their sophomore effort, Aquemini is a testament to OutKast's growth as artists and their ability to adapt and evolve. The album showcases André 3000's embrace of a more flamboyant style, influenced in part by his relationship with neo-soul singer Erykah Badu, while Big Boi continued to hone his craft, creating infectious hooks that would become synonymous with the duo's sound. Not only is Aquemini the best OutKast album of all time, it's arguably the greatest Southern rap album ever made.