As one of the greatest and most influential hip hop duos of all time, Big Boi and Andre 3000, emerged from Atlanta, Georgia in the early '90s and went on to redefine an entire region with their creative rap styles and innovative production.
Formed in Atlanta in 1992, OutKast quickly gained recognition for their distinctive sound that blended funk, soul, and jazz elements with rapid-fire raps, Southern swag and exceptional storytelling. As part of the Dungeon Family collective, they played a crucial role in putting Southern rappers on the map and paving the way for future generations of artists.
Over the course of their esteemed recording career, the Atlanta duo dropped six albums, including four undeniable classics ; released a diamond-selling project ( Speakerboxxx/The Love Below ), won six Grammy awards and cemented themselves as the greatest Atlanta rap act of all time .
From their worldwide smash hit "Roses" to the lyrical massacre of "Skew It on the Bar-B" and deep flows on "Aquemini," we count down the top 50 greatest OutKast songs of all time.
50. "She Lives in My Lap"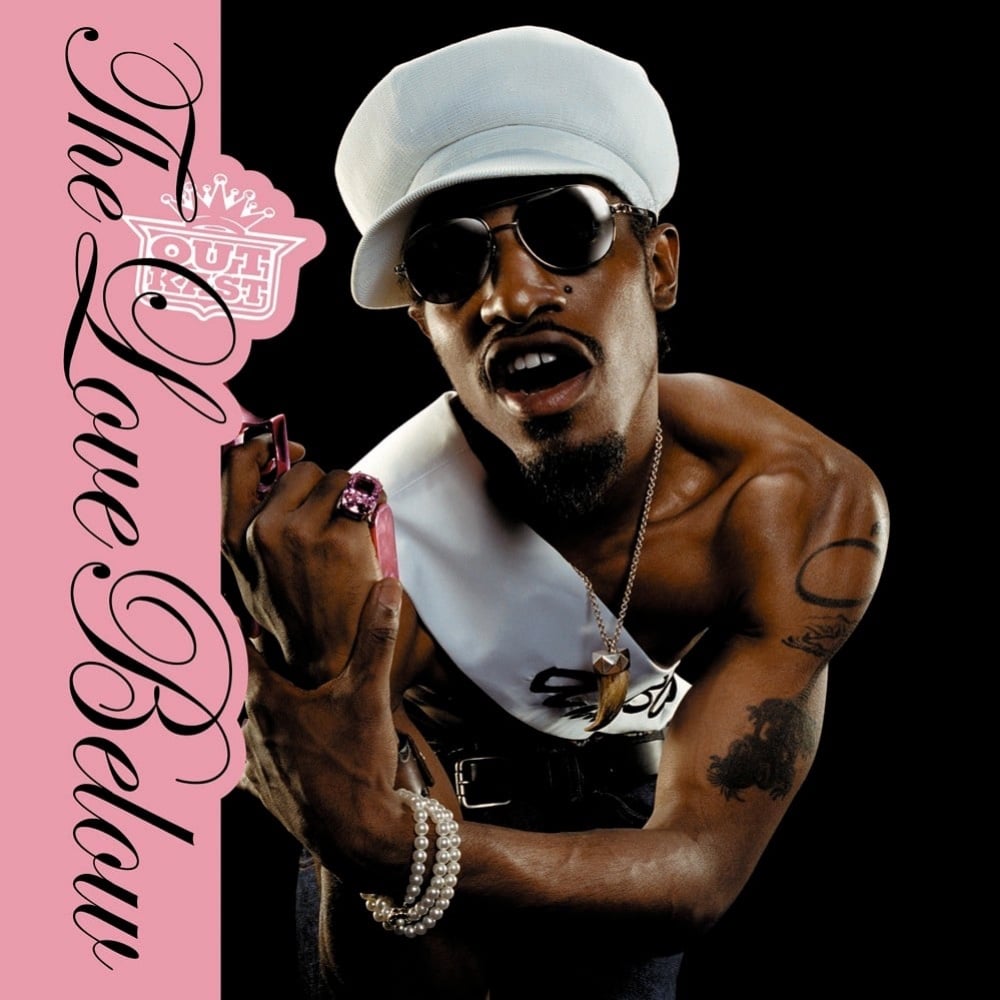 Known for his sharp pen game and GOAT-level rapping ability, fans were shocked when Andre 3000 decided to make The Love Below an all-out pop record. But with highlights like this, nobody could complain. Singing with unrivaled rawness and passion, you would expect it was Prince on the mic rather than 3 Stacks himself. Flexing his powerful vocals over a ripple of synths, Andre quickly proved himself a pop legend.
49. "Funkin' Around"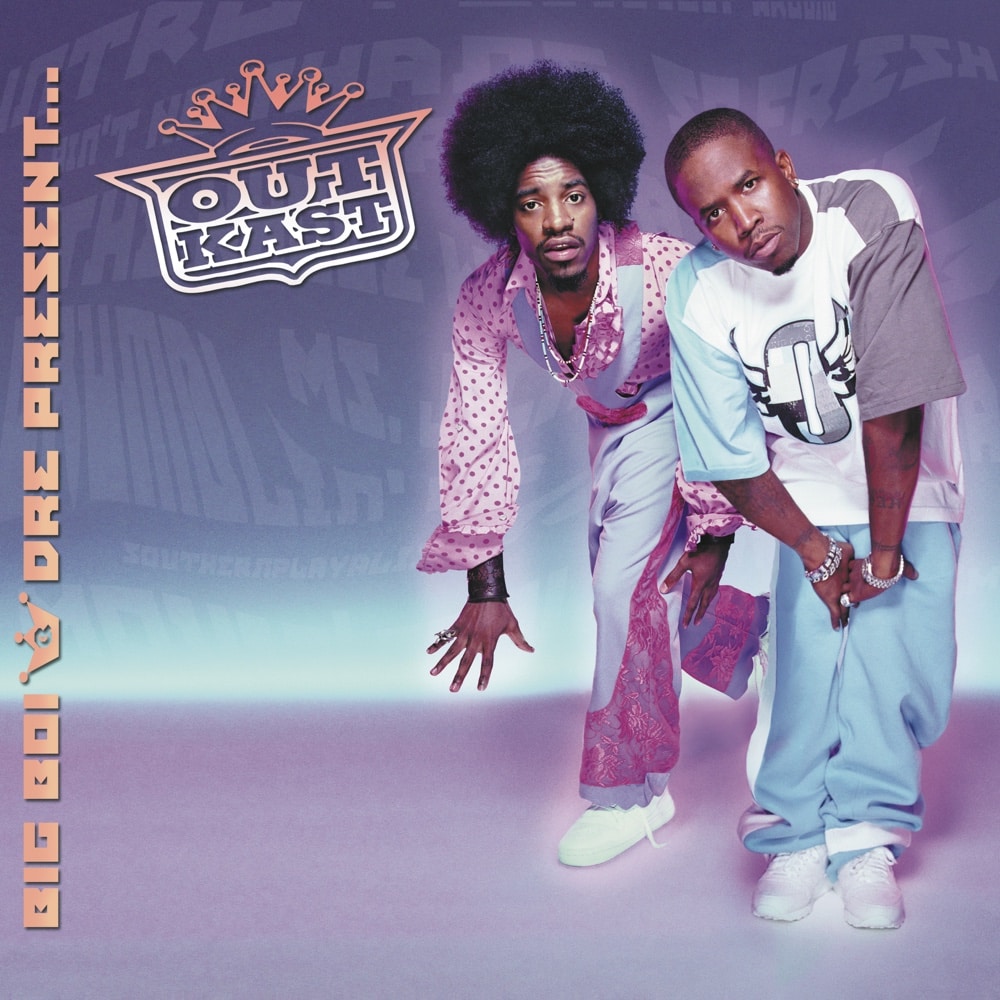 You know you're one of the best groups in hip hop history when even your unreleased tracks are incredible. OutKast started off their greatest hits compilation with this funk-laced banger, bringing back the groovy sound that put them on the map but with the lyrical precision of their later work. Bringing Sleepy Brown on for the bridge, they glide over the funky production, proving they hadn't aged a bit.
48. "Myintrotoletuknow"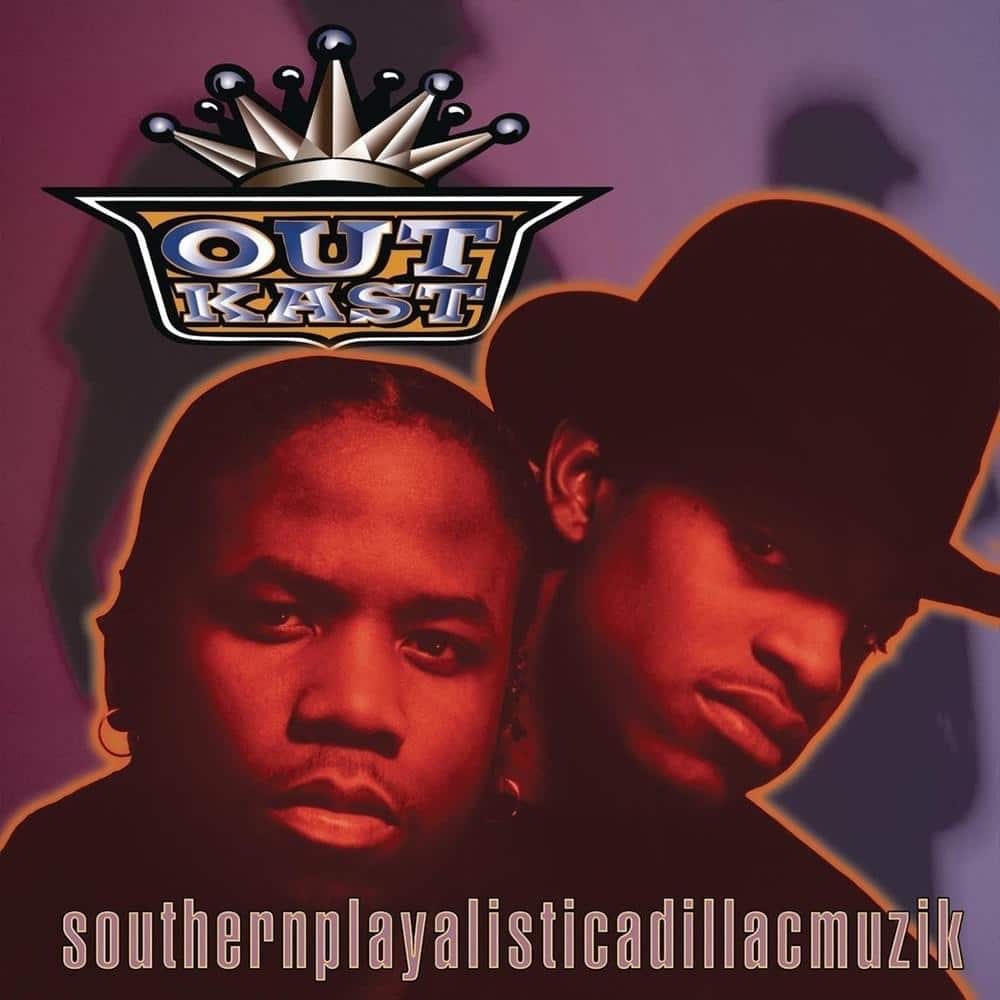 On the sinister intro to their debut, OutKast cemented themselves as a Southern threat, ready to usurp the hip hop landscape and dethrone the East and West Coasts. Andre and Big Boi pass bars with a slick bravado, spitting intricate rhymes with flows so effortless you'd never expect they were delivered by rookies. Over a dense, groovy beat, "Myintrotoletuknow" acted as warning to all those who doubted the South.
47. "Mighty O"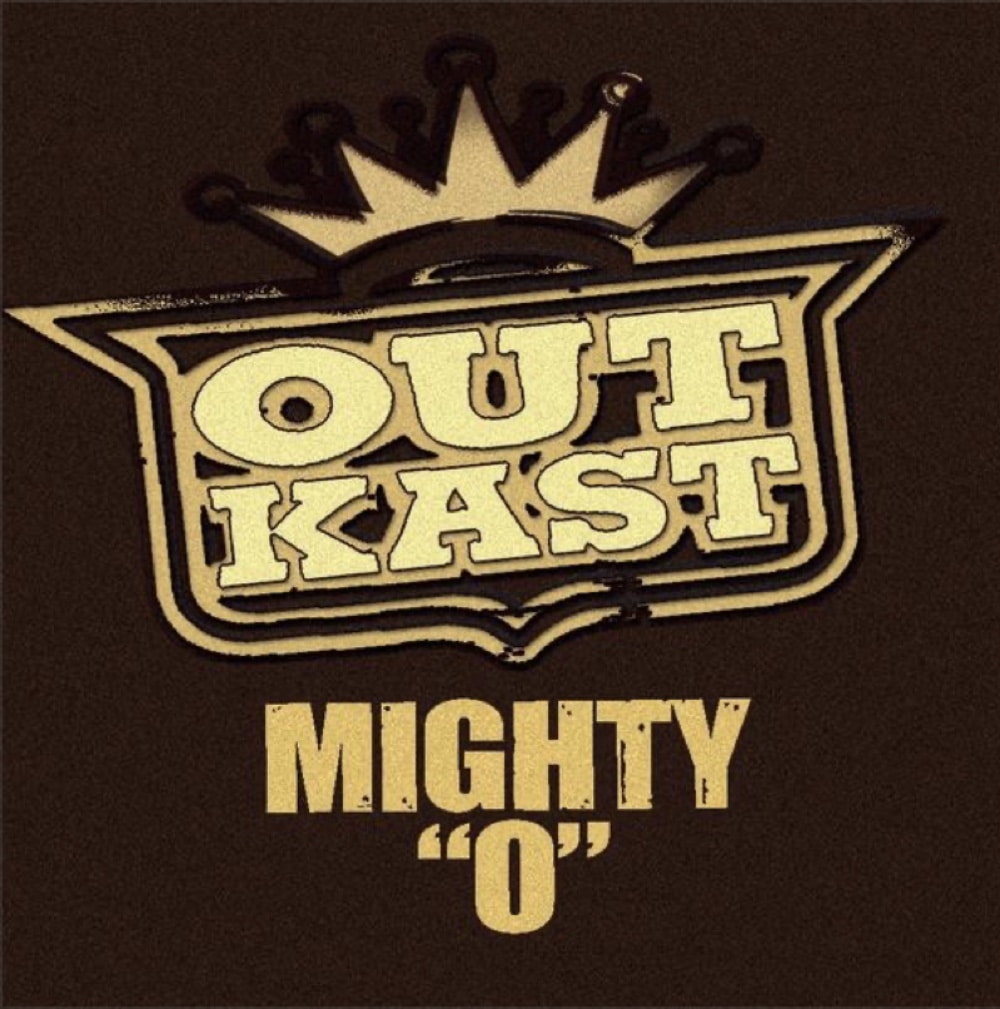 OutKast kicked off the final chapter of their catalog on a high note, with "Mighty O" serving as the energetic lead single for Idlewild . Despite being over a decade deep into their careers, the duo sound more alive than ever, matching their wild energy to the punching synths in the beat. Although Idlewild is divisive among fans, expectations for the record skyrocketed when this hard-hitting single dropped.
46. "Mainstream"
Each verse on ATLiens reads like a poem, with enough depth you could write an essay about every track. "Mainstream" has some of the sharpest writing on the whole album – alongside Goodie Mob's T-Mo and Khujo, OutKast dissects the dangers of the hood and compares them to the dangers of selling out. With no shortage of double entendres and clever wordplay, it's another lyrical masterpiece from the duo.
45. "Gangsta Shit"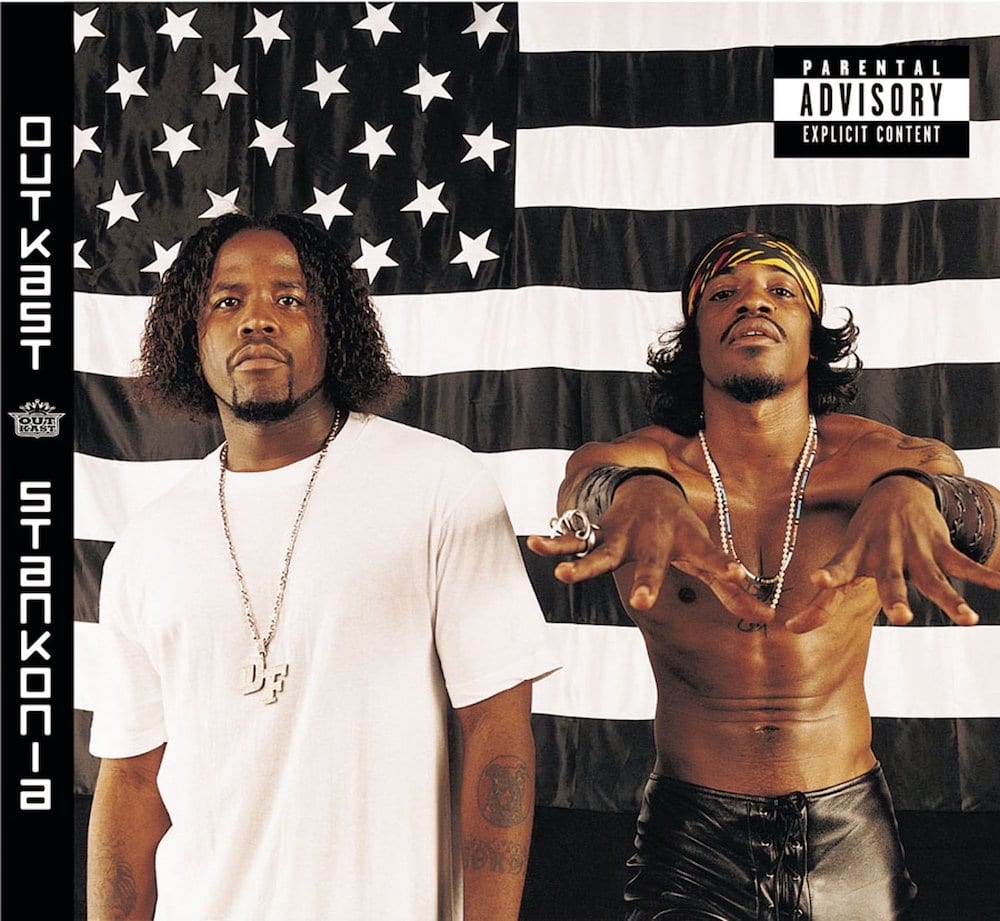 The Southern MCs are no strangers to laid back, funky beats, so the electronic explosion of "Gangsta Shit" stands out as one of OutKast's most unique tracks ever. 'Dre and Big Boi adapt perfectly to the change – each verse hits like a bullet, spitting rhymes faster than machine gun fire. With a handful of Dungeon Family members borrowing the mic, it's an aggressive posse cut showcasing the many talents of Atlanta.
44. "Red Velvet"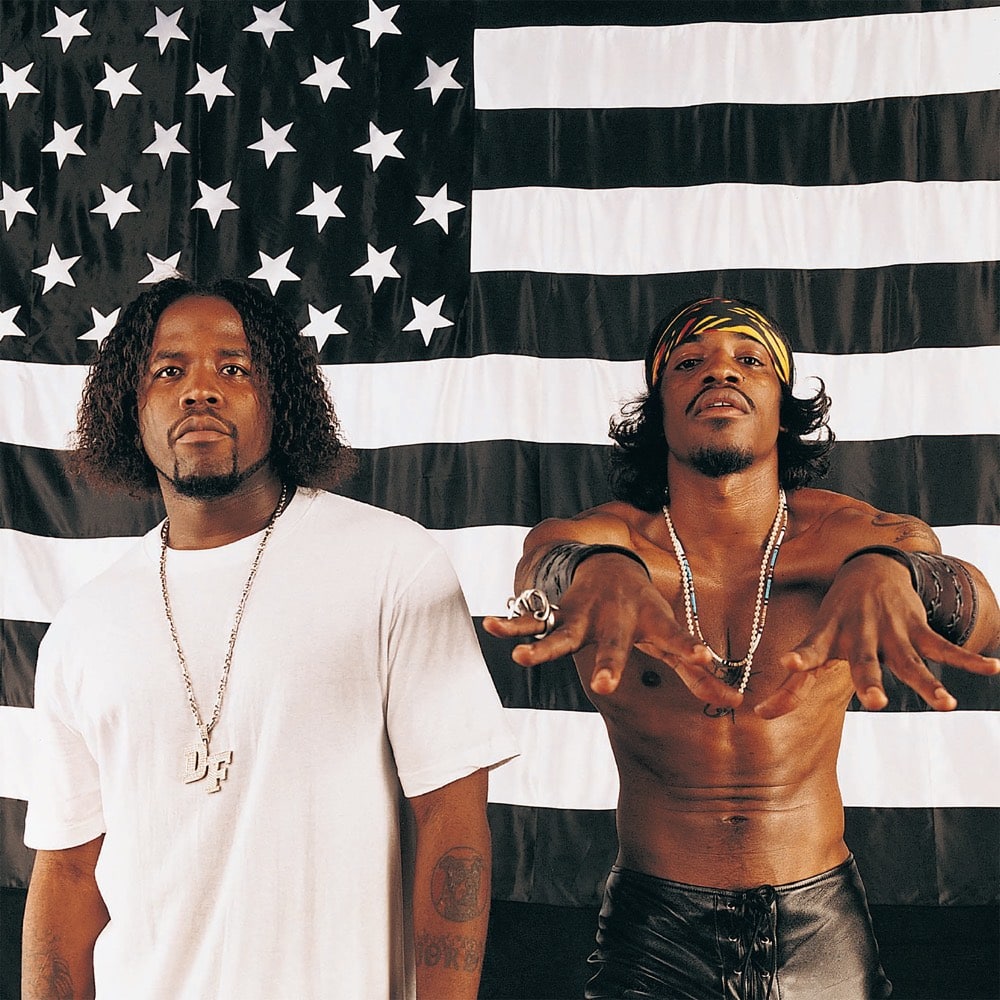 This track encapsulates everything that makes Stankonia a classic – bloodthirsty verses, some slick futuristic production, and a hypnotic hook that will stick in your head for days. "Red Velvet" is up there with the most sinister tracks in OutKast's catalog: pitching up their vocals makes it even more haunting as the duo warn arrogant MCs that bragging will get them nothing but trouble and bloodshed.
43. "Hollywood Divorce"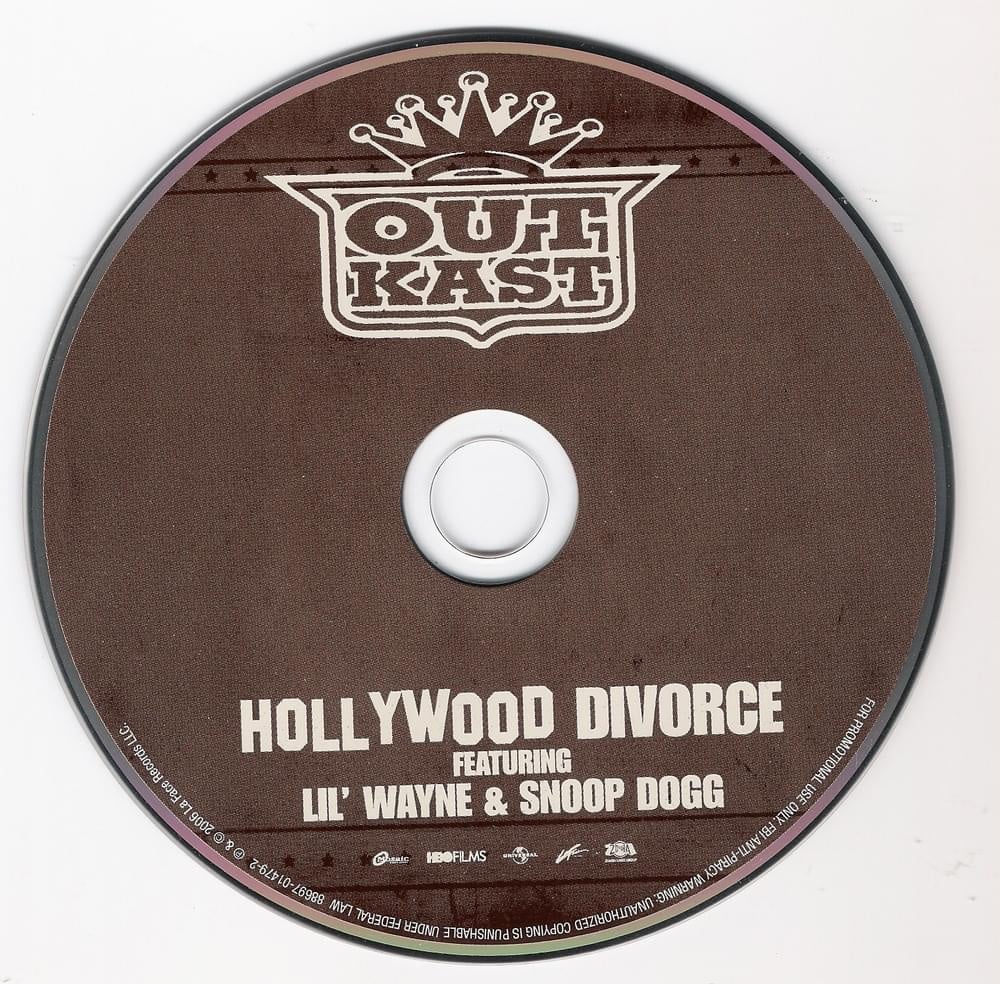 On this star-studded posse cut, a Mount Rushmore of hip hop greats team up – OutKast, Wayne and Snoop – giving it their all over a summery, soulful backdrop. The song uses marriage as a metaphor for exploitation, with black artists being celebrated then abandoned, like marriage into divorce. Each MC brings their own lyrical twist to the theme, and the result is a genius highlight from Idlewild .
42. "Humble Mumble"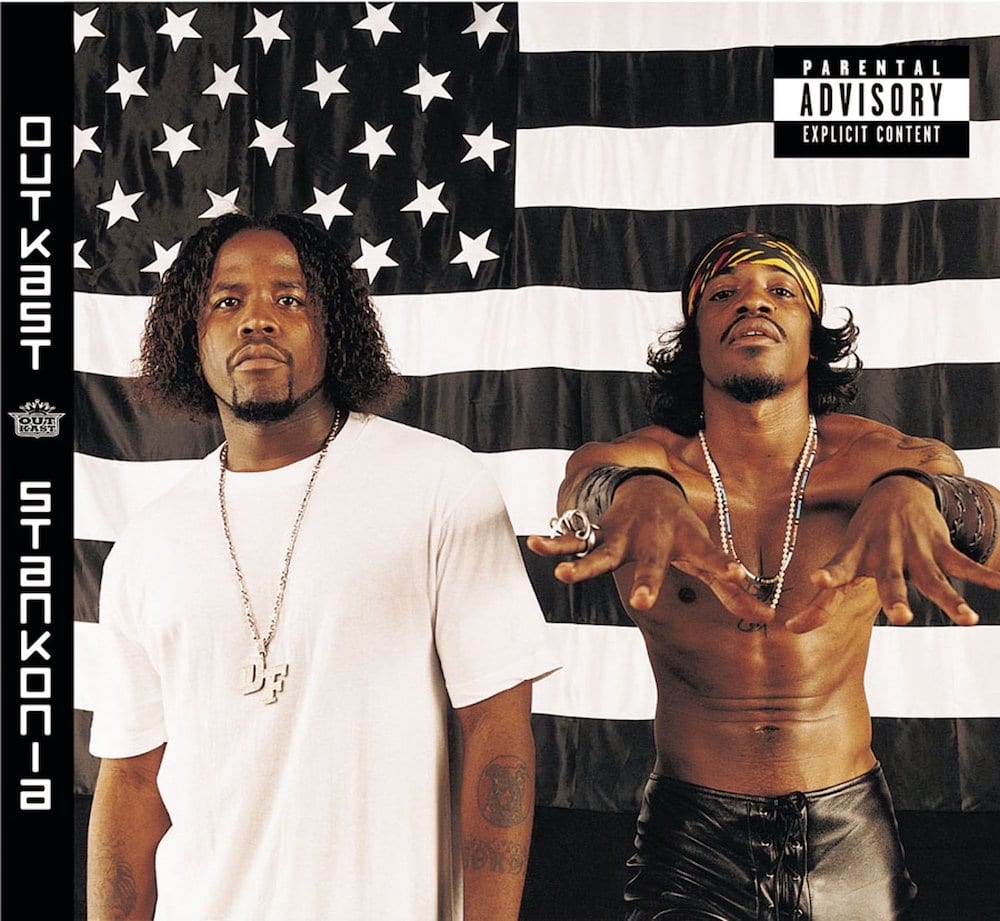 Showing off some of the smoothest flows of their careers, the duo levitates over some fast-paced funk, joined by Erykah Badu who adds some soulful glamor with her angelic voice. But above all else, Dre's verse is the main highlight, using his bars to declare war against the critics who downplay hip hop. With powerful lyrics and a catchy hook, "Humble Mumble" is the complete package.
41. "Synthesizer"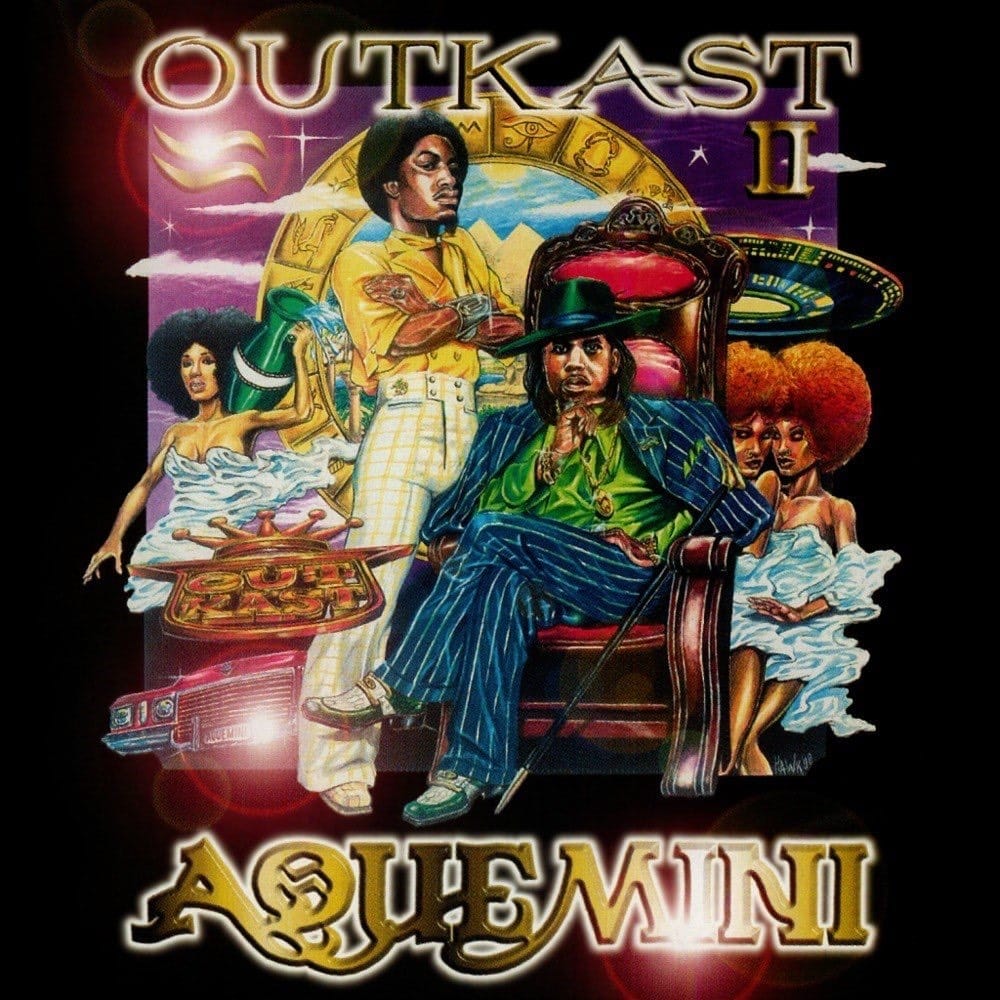 While most MCs in '98 were rapping about their money troubles and street hustles, OutKast were concerned about something entirely different – the future of humanity. It's an ambitious subject to tackle, but the duo pulls it off as usual, raging over a synth-heavy instrumental as they stress the dangers of technology. This was a huge moment for OutKast, collaborating with one of their biggest inspirations: Funkadelic's George Clinton.
40. "Morris Brown"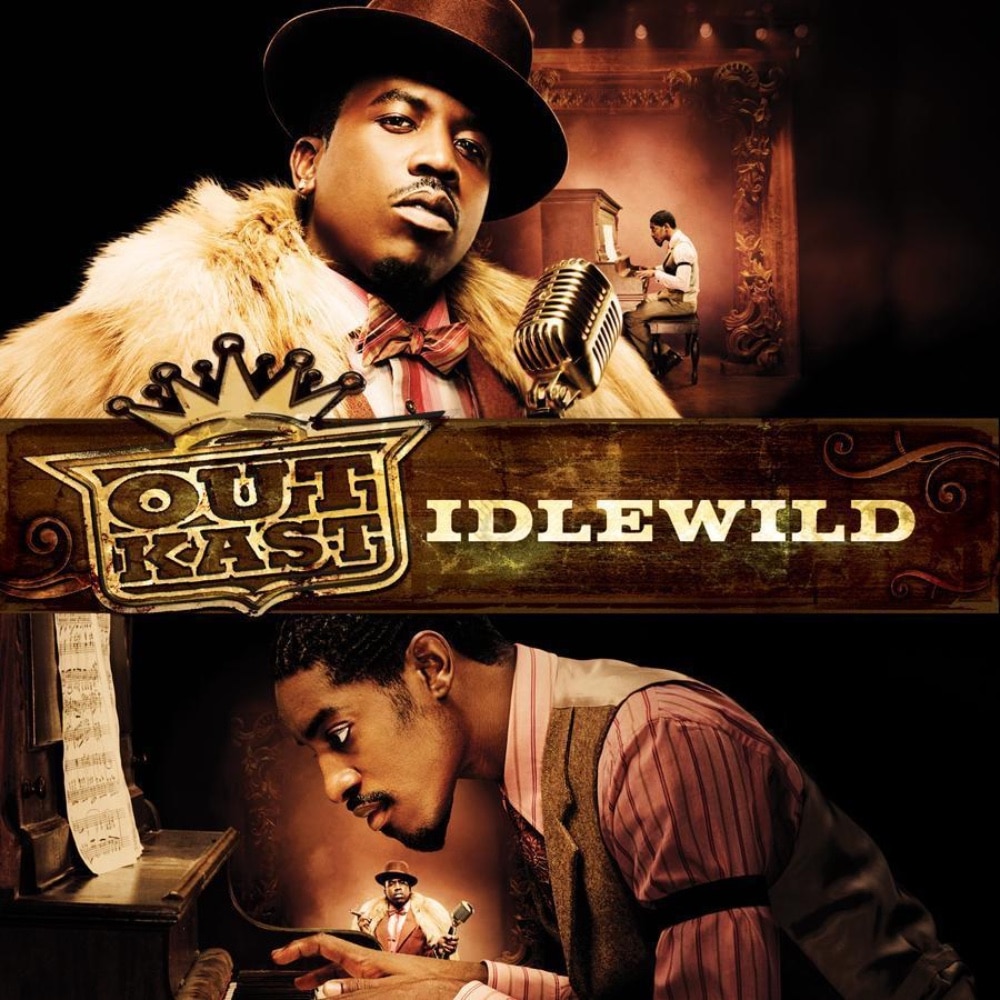 Not every OutKast song needs a deep message to be a classic – all you need is a head-bopping beat and some slick verses, and "Morris Brown" delivers on both fronts. Atlanta's Morris Brown Marching Wolverines crafted the instrumental, with the busy drums and horns making this an upbeat banger nobody could resist. Even though Andre isn't on the cut, Scar and Sleepy Brown make up for his absence with their colorful vocals.
39. "We Luv Deez Hoes"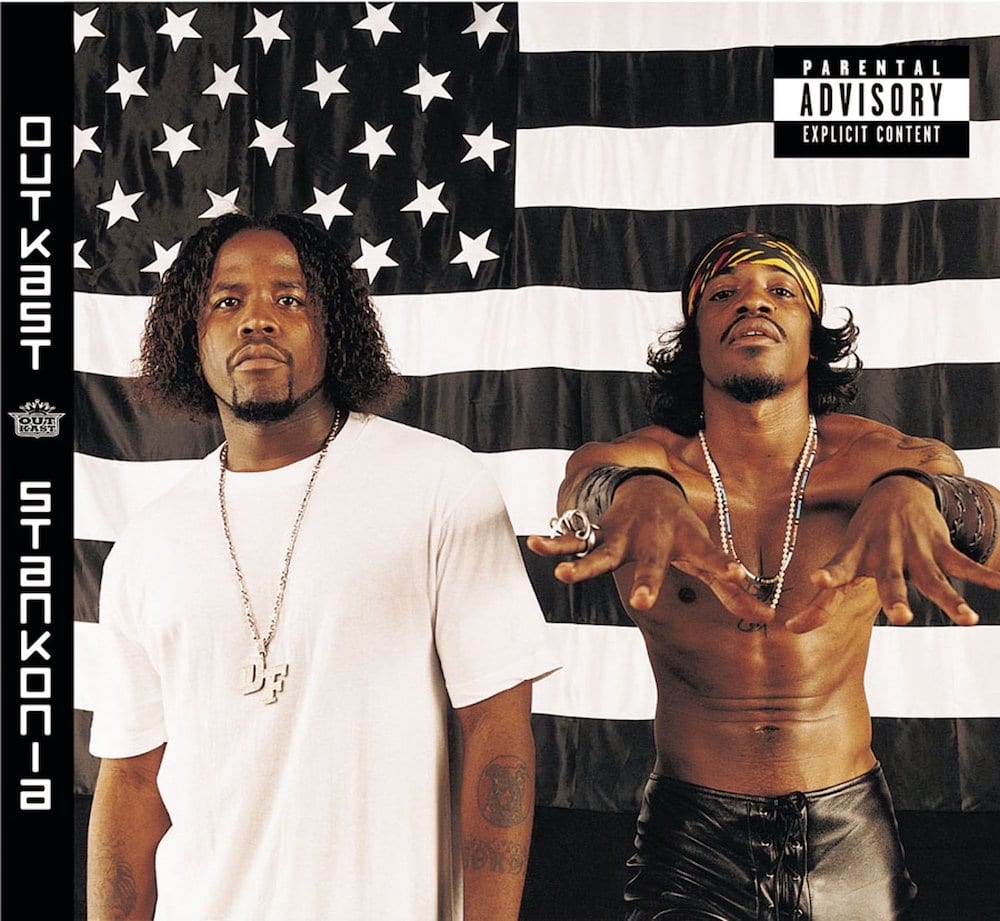 Whether you're a fan of lady-loving anthems or not, nobody could skip a track like this. Big Boi's flows are as slick as the groovy instrumental, gliding over the bass with an addictively catchy hook. The guests don't disappoint, with BackBone and Big Gipp performing like cool and seductive as R&B singers. An Andre verse could have made it even better, but either way, it's unforgettable.
38. "Bowtie"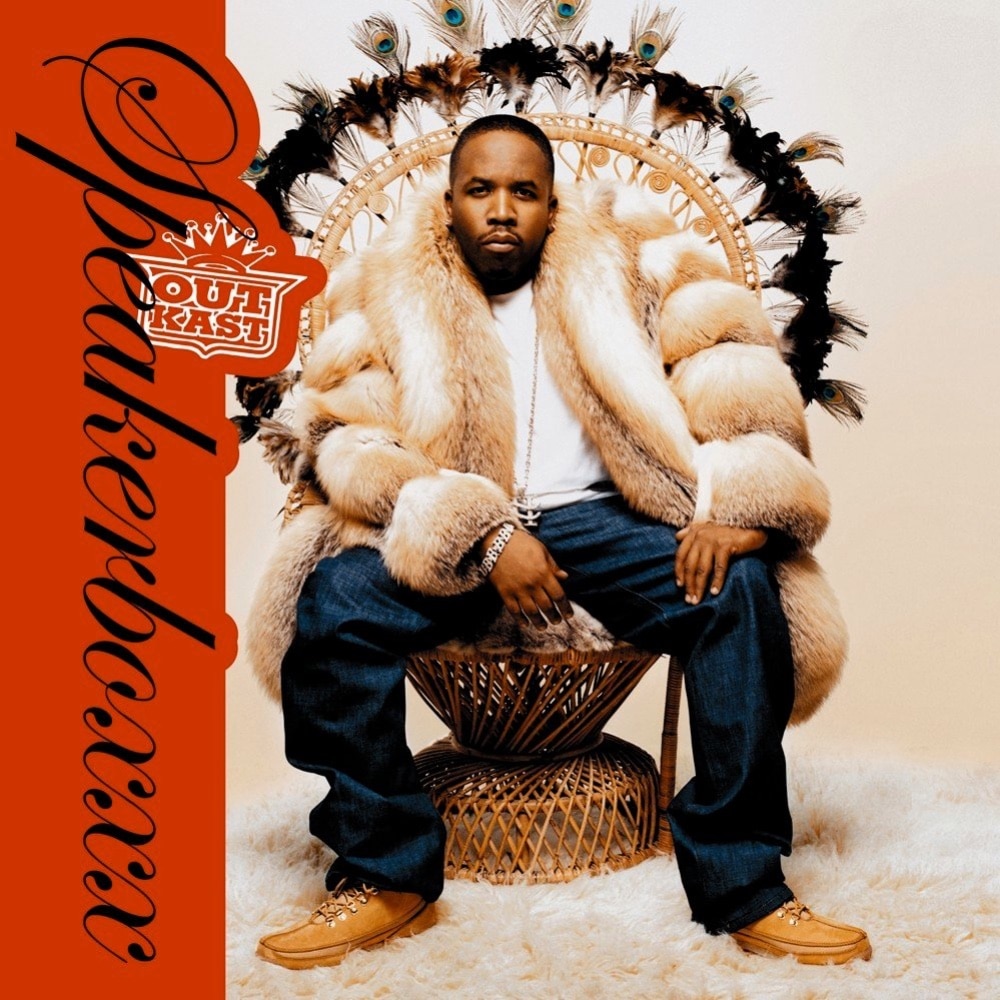 It's a crime that this jazz-laced banger never became a hit, because the punchy production and seamlessly smooth verses from Big Boi are guaranteed to get any crowd moving. This track just goes to show how talented Daddy Fat Sax is, turning a concept as simple as getting dressed up into one of the catchiest tracks in OutKast's catalog.
37. "War"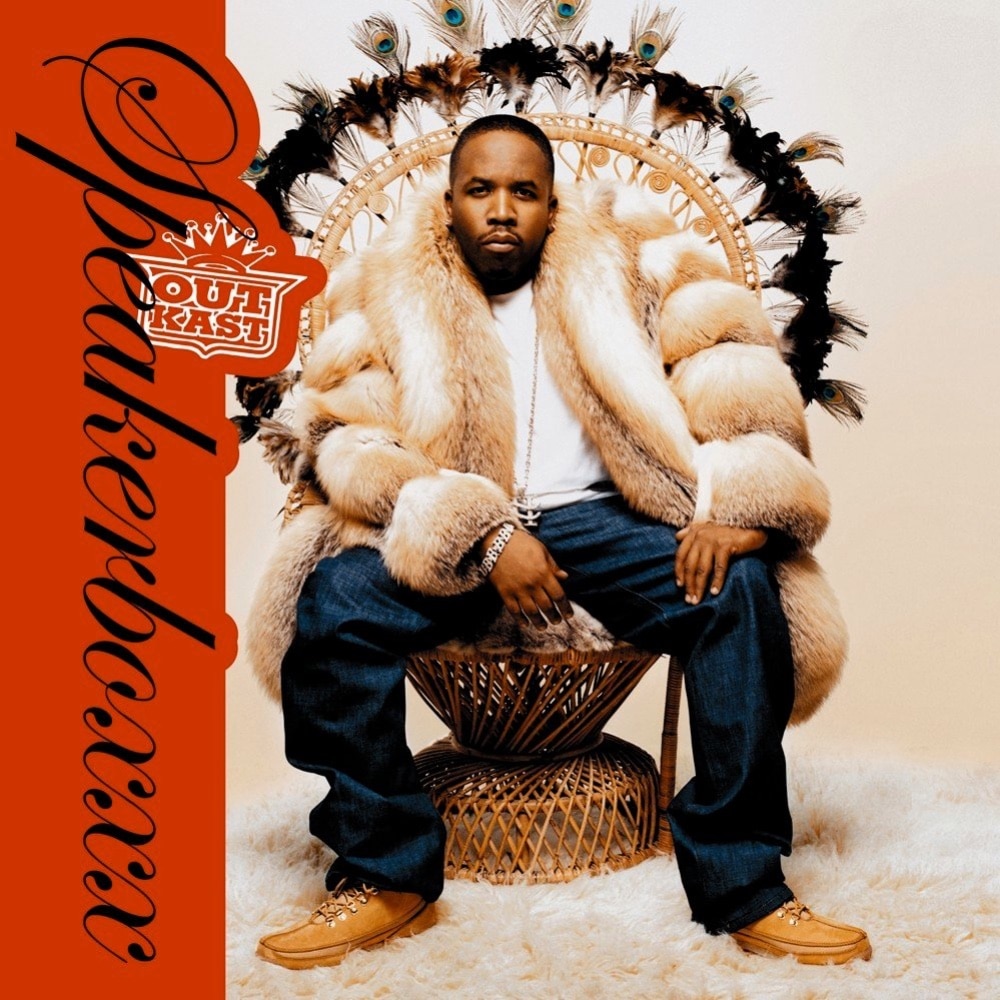 Putting aside his laid back demeanor, Big Boi sets the studio on fire as he goes on a political tirade. He tears up the microphone with an onslaught of savage bars taking aim at the American government. The track has a case for his best performance ever, with each bar serving as a lyrical uppercut against the powers that be, flowing flawlessly even as the beat suddenly switches.
36. "The Rooster"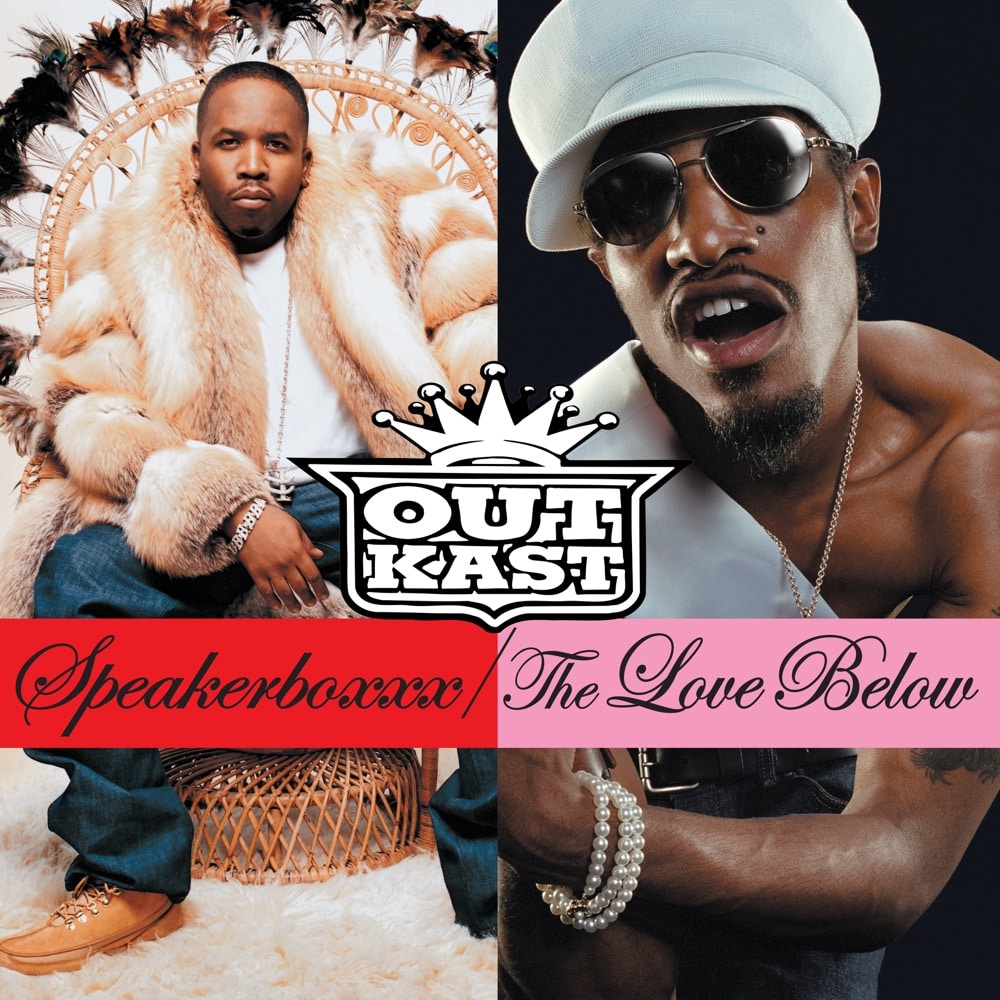 Every MC has their family drama, but few can make it sound as entertaining as Big Boi. The track is immaculately produced, with the rising horns and piano helping build the tension as the Savannah rapper lists off all the reasons he's fighting with his partner. Mixing a little comedy into his witty bars, Big struck the perfect balance between personal lyrics and hilarious one-liners.
35. "Wheelz of Steel"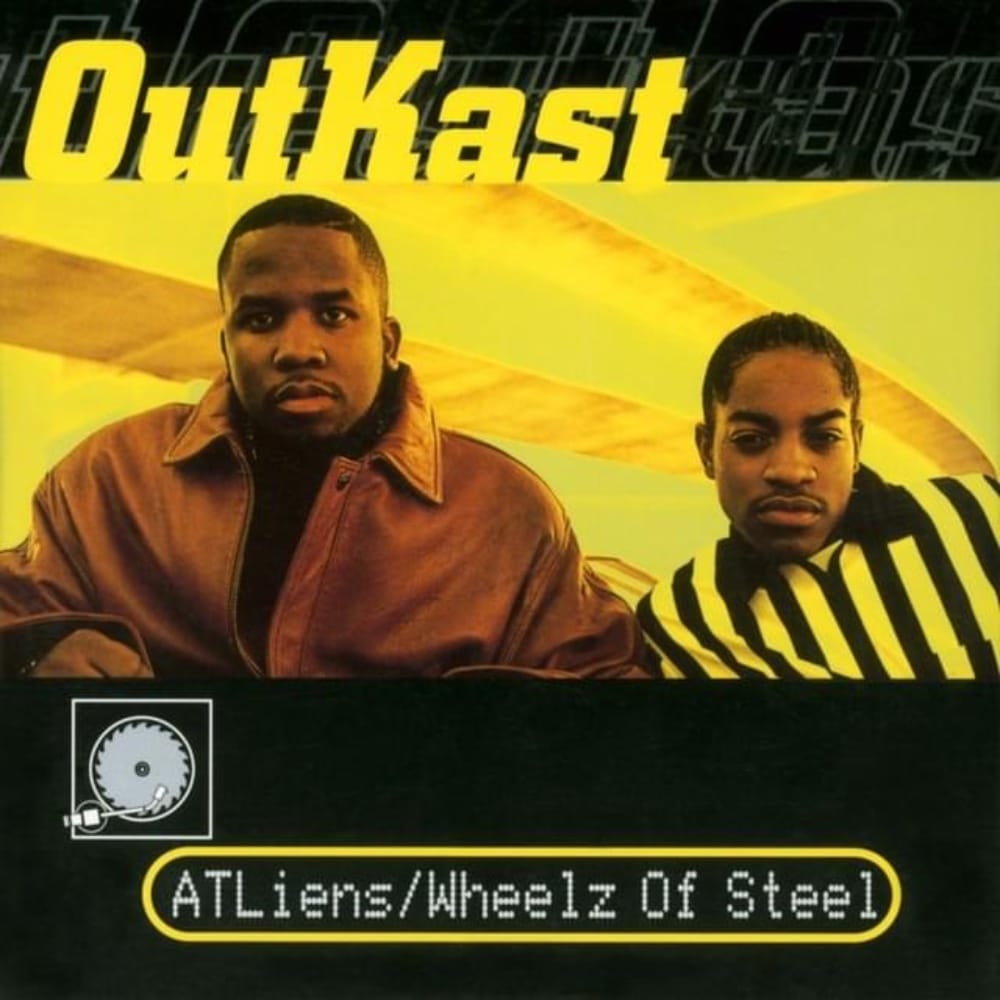 On this ATLiens classic, the duo take the listener back in time, rewinding to their lives before all the fame. Flexing their lyrical prowess, Andre and Big Boi go back and forth spitting an endless supply of quotables and witty wordplay. With the second single to ATLiens , OutKast quickly evolved from Southern rookies to lyrical masterminds.
34. "GhettoMusick"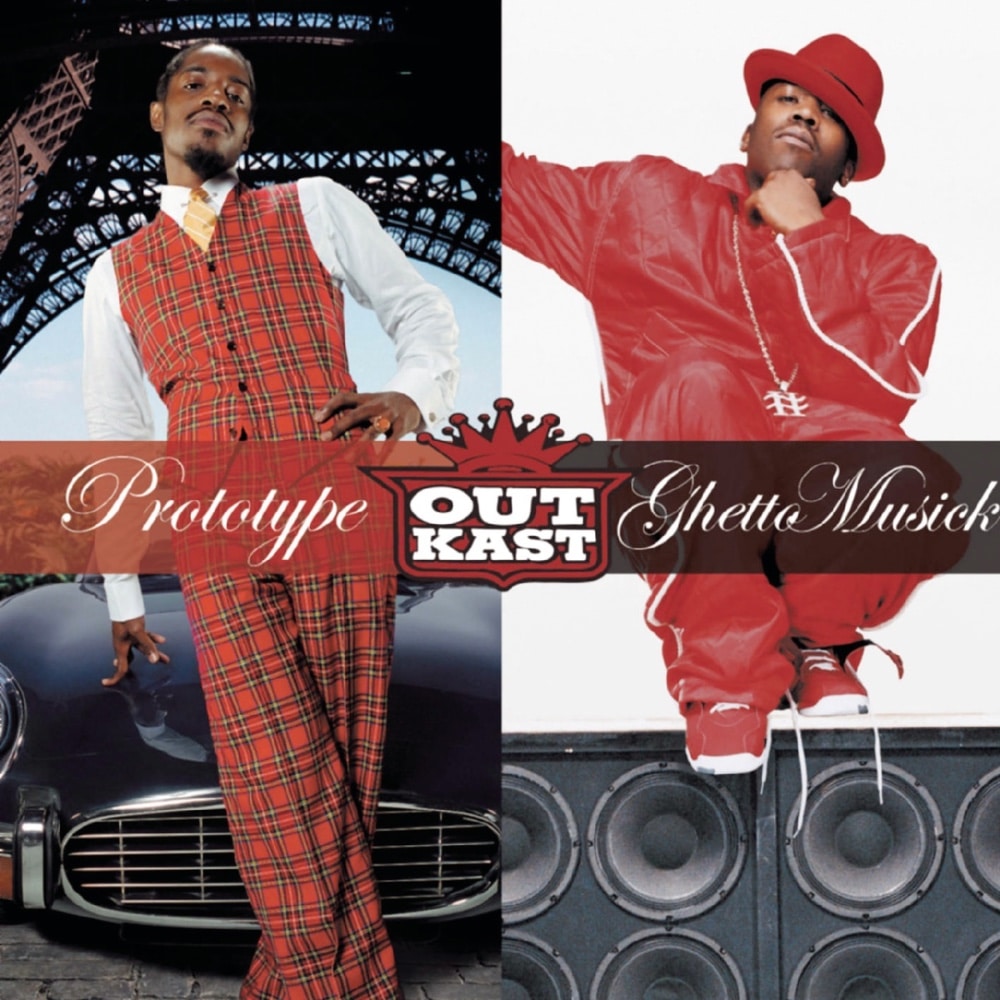 This track goes by like it's playing on fast forward – the electric-fast production and tongue-twisting rhymes from Big Boi zoom by like it's only a minute long. Andre offers a wild hook, keeping up with the synth-laced beat without a drop of sweat. What "GhettoMusick" lacks in any deep lyrics or themes, it makes up for in some of the duo's most technically precise performances ever.
33. "Ain't No Thang"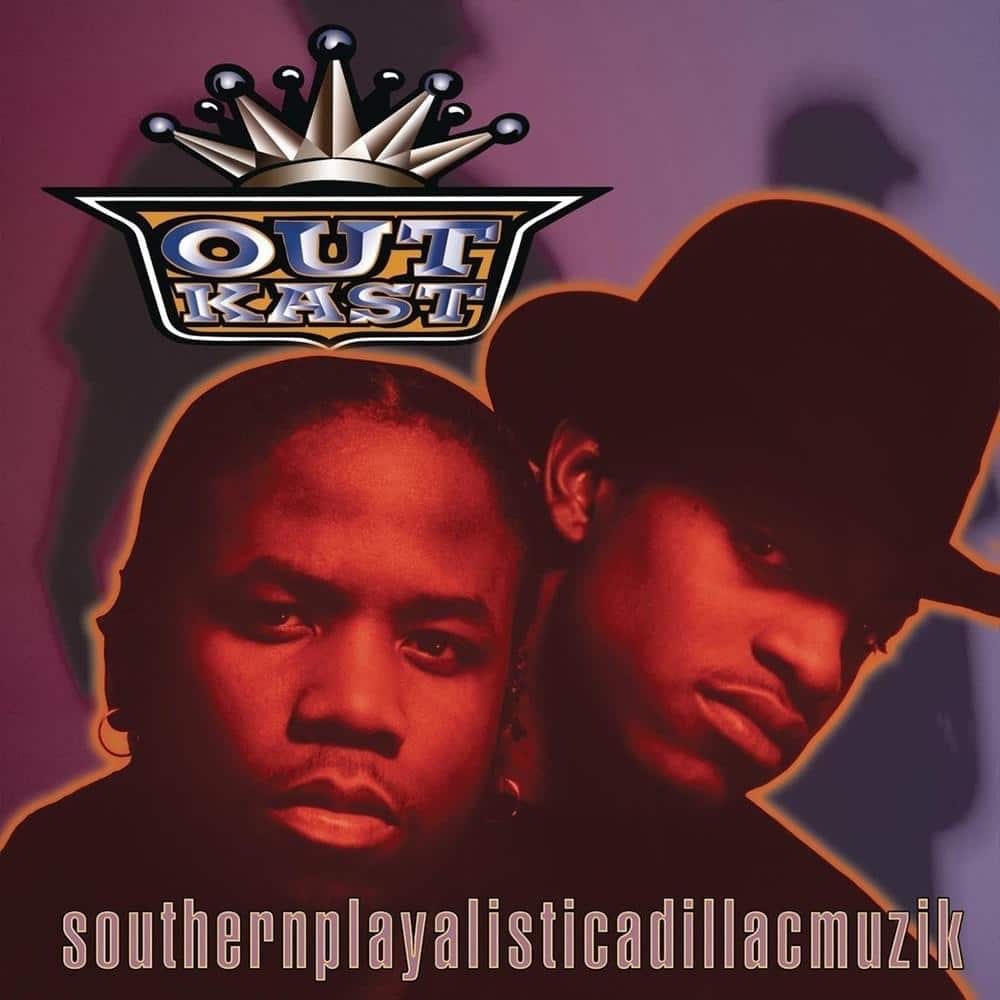 One of OutKast's strong points is their conscious lyrics, so for the duo to drop a track glorifying gun violence, it stands out as odd in their catalog. Either way, there's no denying the greatness of this laidback ode to the gun. With enough bass to cause an earthquake and some surprisingly violent verses from the duo, "Ain't No Thang" is proof that OutKast could make any theme work.
32. "Babylon"
Dropping verse of the year contenders is like a bad habit for Andre 3000, and he just can't seem to stop. "Babylon" features some of his sharpest lyrics ever, spitting two cold-hearted verses about the evils of society with a deliberate flow that changes with the ease of an instrument. With Andrea Martin singing a cinematic hook, the track sparkles with its soulful sound.
31. "13th Floor / Growing Old"
To call this track beautiful would be an understatement. The duo levitate over the serene piano beat, prophesying their own futures with Debra Killings taking the mic for the gorgeous hook. As usual, Big Rube shines with what might just be his best spoken word passage on an OutKast record. With tight lyrics and silky smooth production, the duo closed off ATLiens on a high note.
30. "Royal Flush"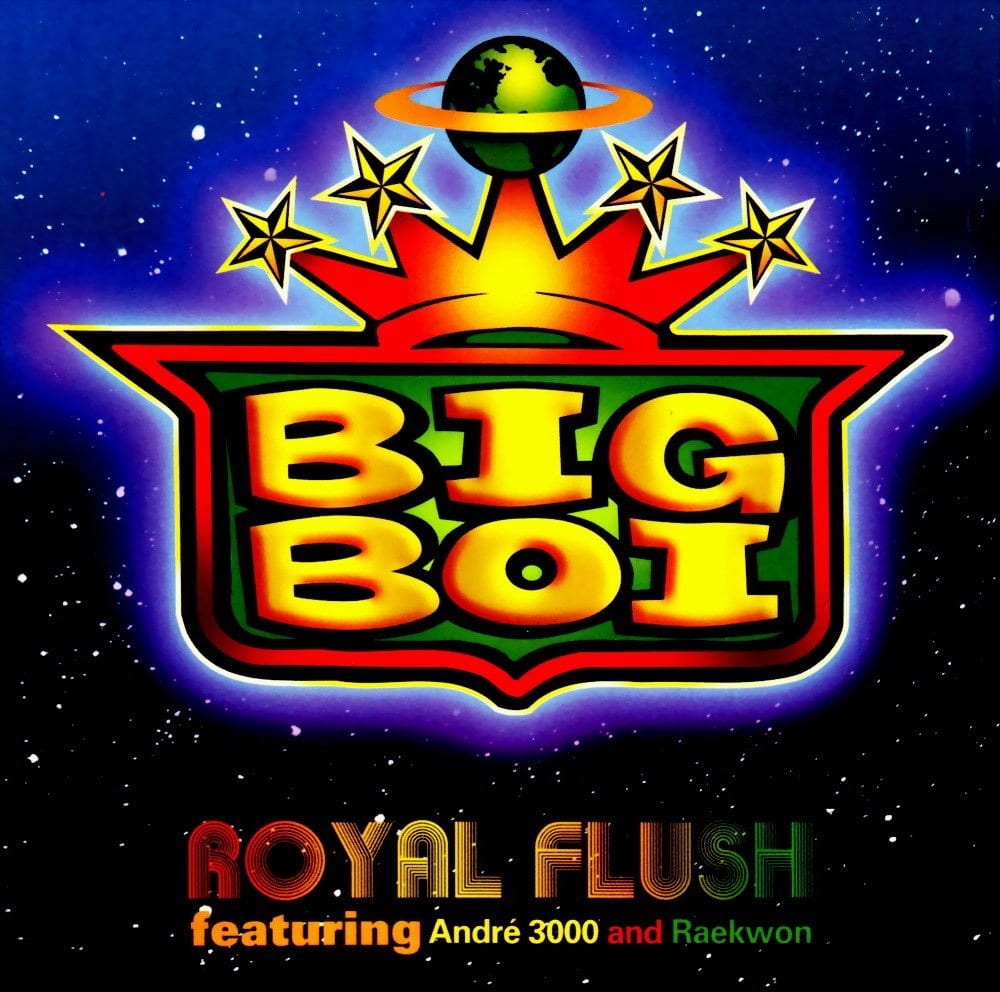 Twelve years after "Skew It on the Bar-B", OutKast joined forces with Raekwon once again for a hard-hitting sequel to their '98 collaboration. Due to legal disputes, many OutKast fans can't find this song online, and they are missing out – every verse is a goldmine of complex rhyme schemes where the hip hop veterans flex their skills like they'll never come out of their prime.
29. "Snappin' & Trappin'"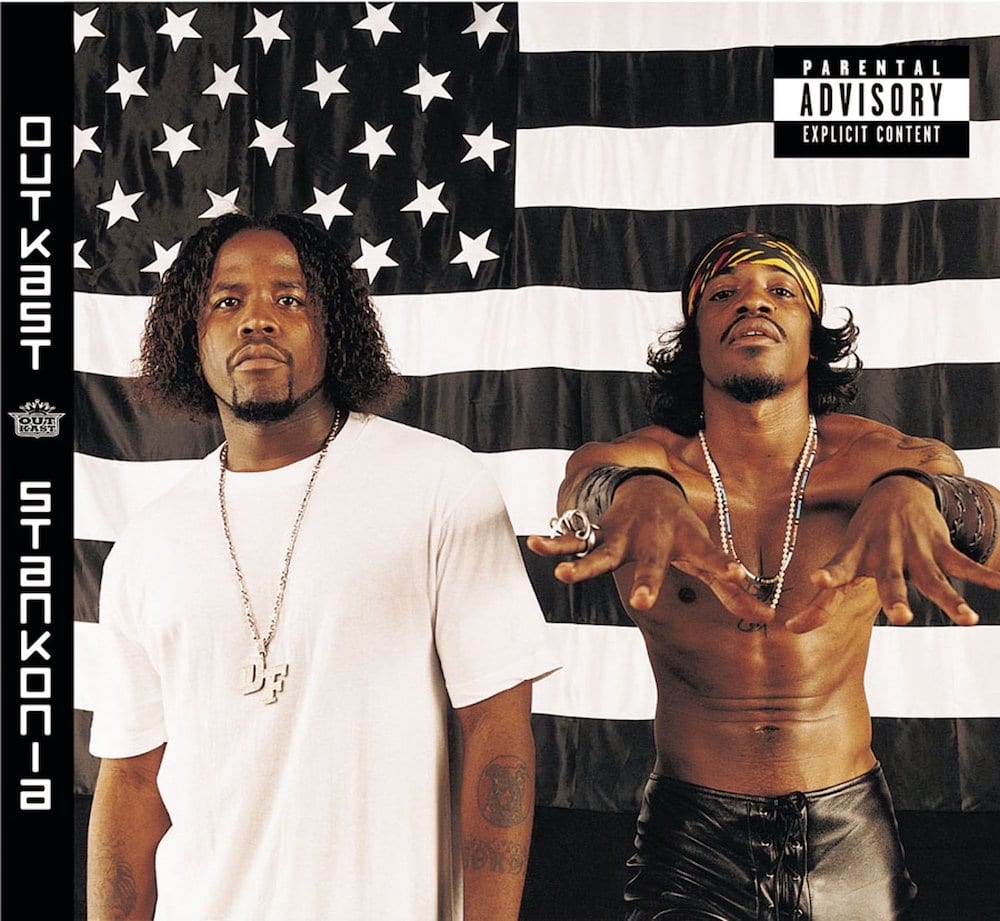 Killer Mike might be a Southern legend today, but in 2000, his name meant nothing to most hip hop heads. On this triple threat banger off Stankonia , OutKast finally gave Mike his spotlight. He doesn't hold back, with a one-two punch of bloodthirsty verses, obliterating the mic. Daddy Fat Sax pulls his weight as usual, but it's Mike's explosive appearance that makes this track a classic.
28. "Slump"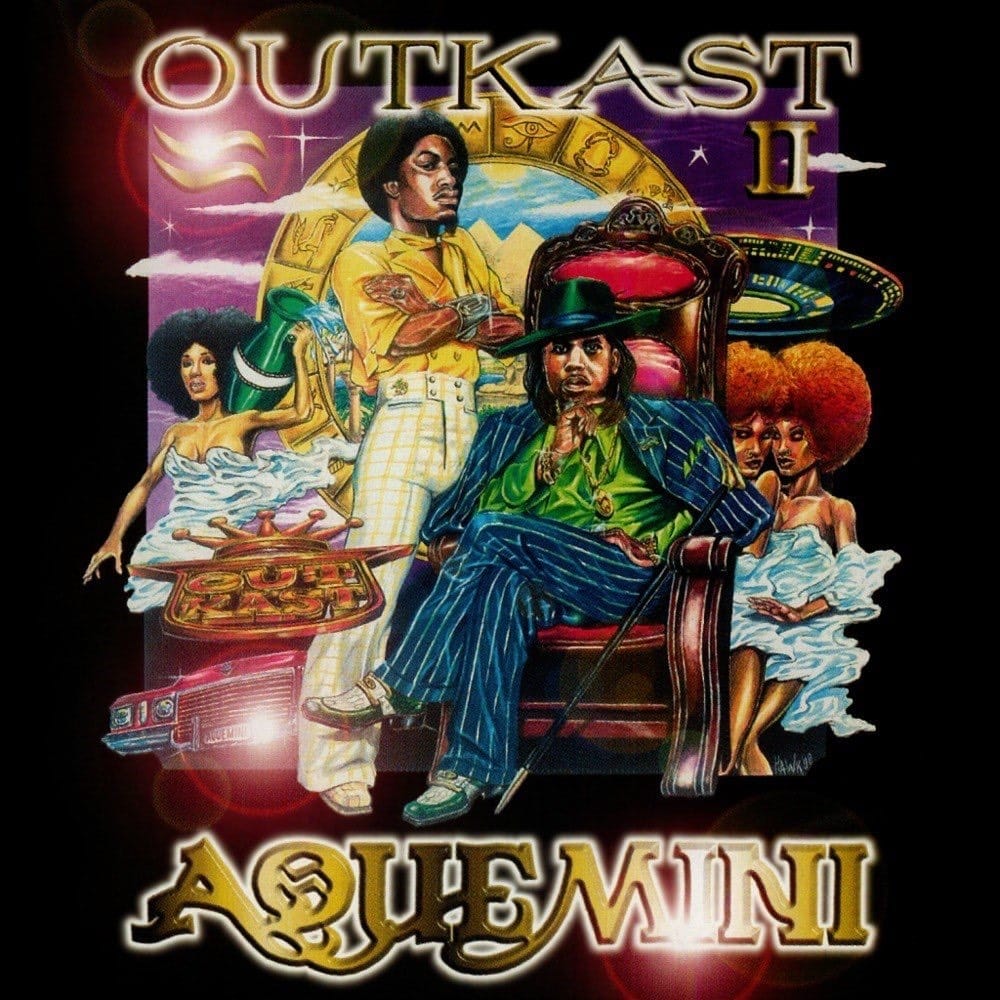 On another Dungeon Family anthem, Big Boi teams up with BackBone and Cool Breeze for a smooth track dedicated to the street hustle. The bassline is slick but their verses are slicker, with each MC flexing a flow so effortlessly you don't even need to know the lyrics to be impressed. Casually spitting some of the nicest verses of their careers, "Slump" never gets old.
27. "Git Up, Git Out"
Crossing paths with their Atlanta neighbors Goodie Mob, the two groups go together perfectly, flowing over some downtempo funk that could loop for hours and still sound perfect. Running for seven minutes, it's the longest track off Southernplayalisticadillacmuzik , but packed with standout verses and an earworm hook from CeeLo Green, it flies by.
26. "West Savannah"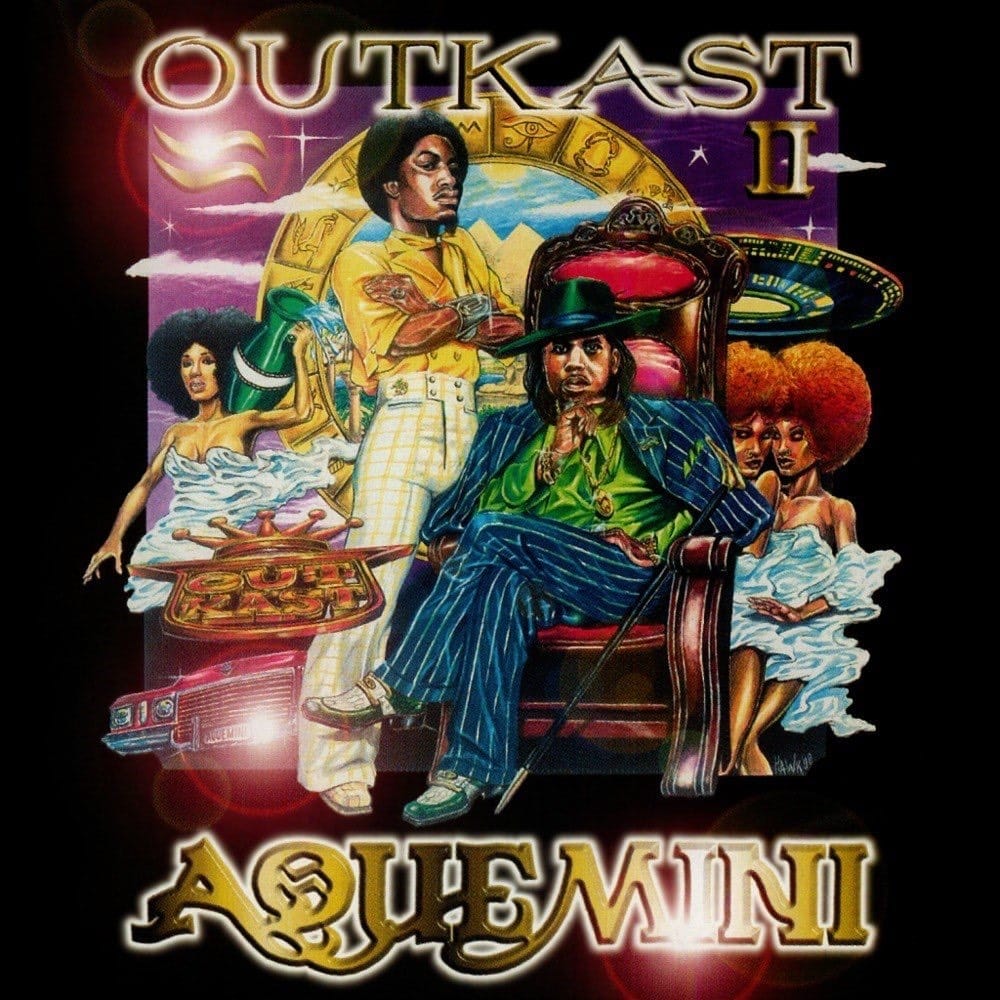 A lot of OutKast fans will claim Andre 3000 is miles ahead of Big Boi, but this track will shut up any doubt. Daddy Fat Sax tackles the song solo, floating over some summery jazz as he narrates all the tribulations of his life in Savannah. The track was a throwaway from the duo's debut, so we should count ourselves lucky they decided to eventually drop this gem on Aquemini .
25. "Roses"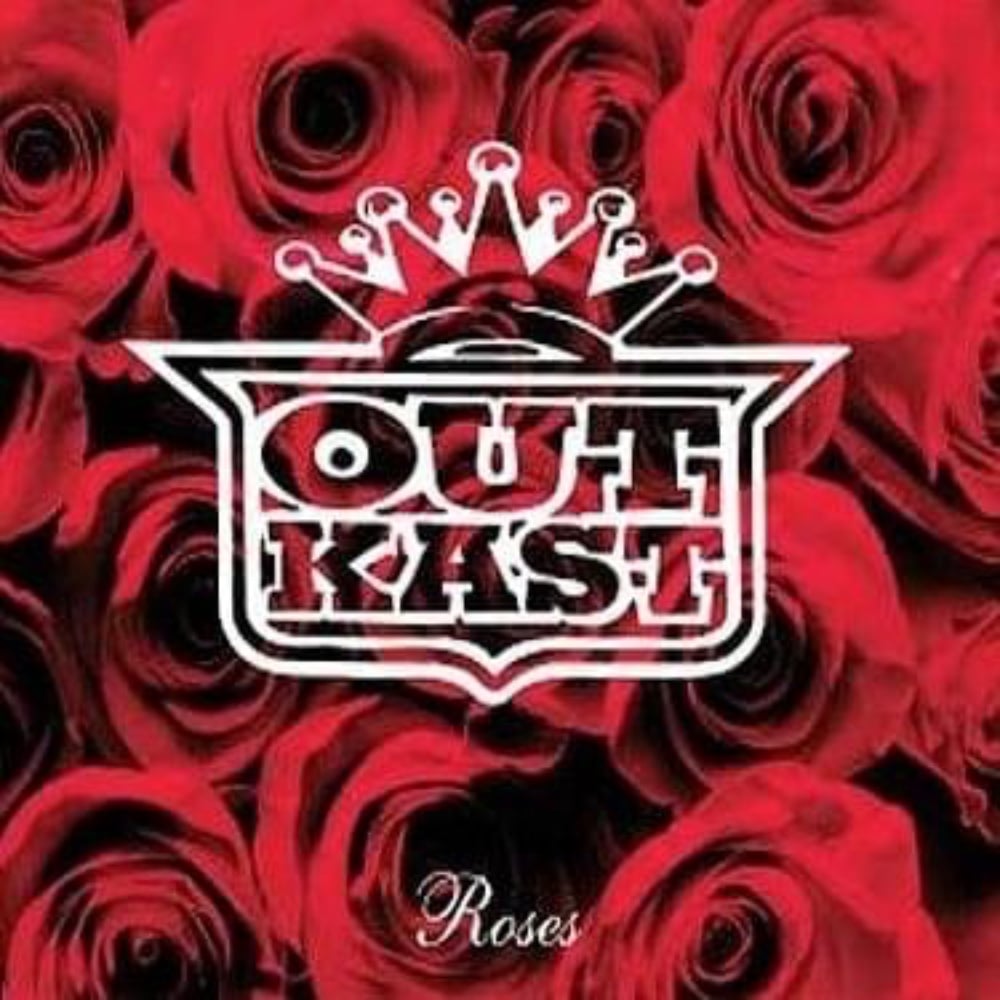 On this pop rap classic, Andre 3000 shows off he's a jack of all trades – he kicks things off with a piano solo, sings with a silkier voice than most full-time singers, and spits some bars so brutal you would think Eminem had a hand in the writing process. With Big Boi dropping a scathing verse at the end, this hit has everything you need in an OutKast song.
24. "Da Art of Storytellin' Pt. 2"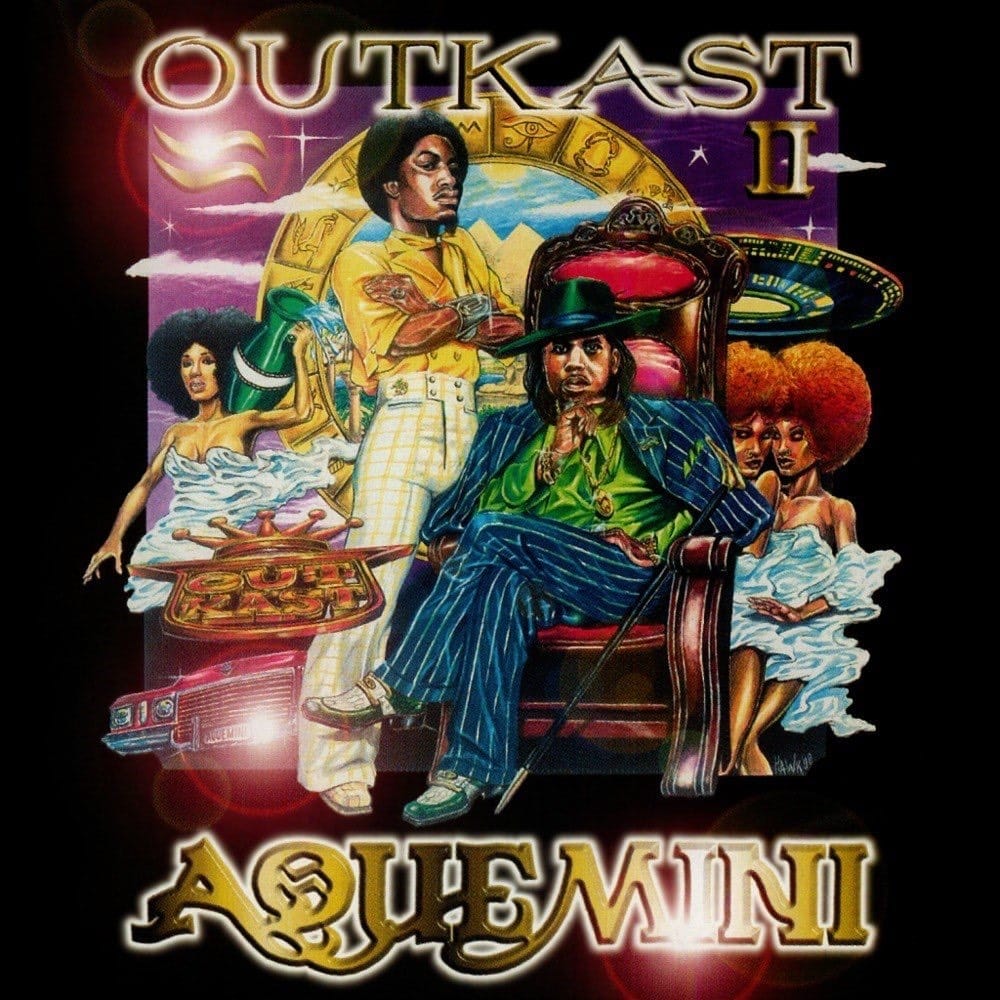 Rapping about the apocalypse would be tricky for a lot of MCs to pull off, but for elite storytellers like OutKast, it's as easy as breathing. The rappers deliver their bars with speed and urgency like the world really is ending, and the verses we hear are their final words. If this doesn't convince you that OutKast are the greatest storytellers in the South, then nothing will.
23. "Chonkyfire"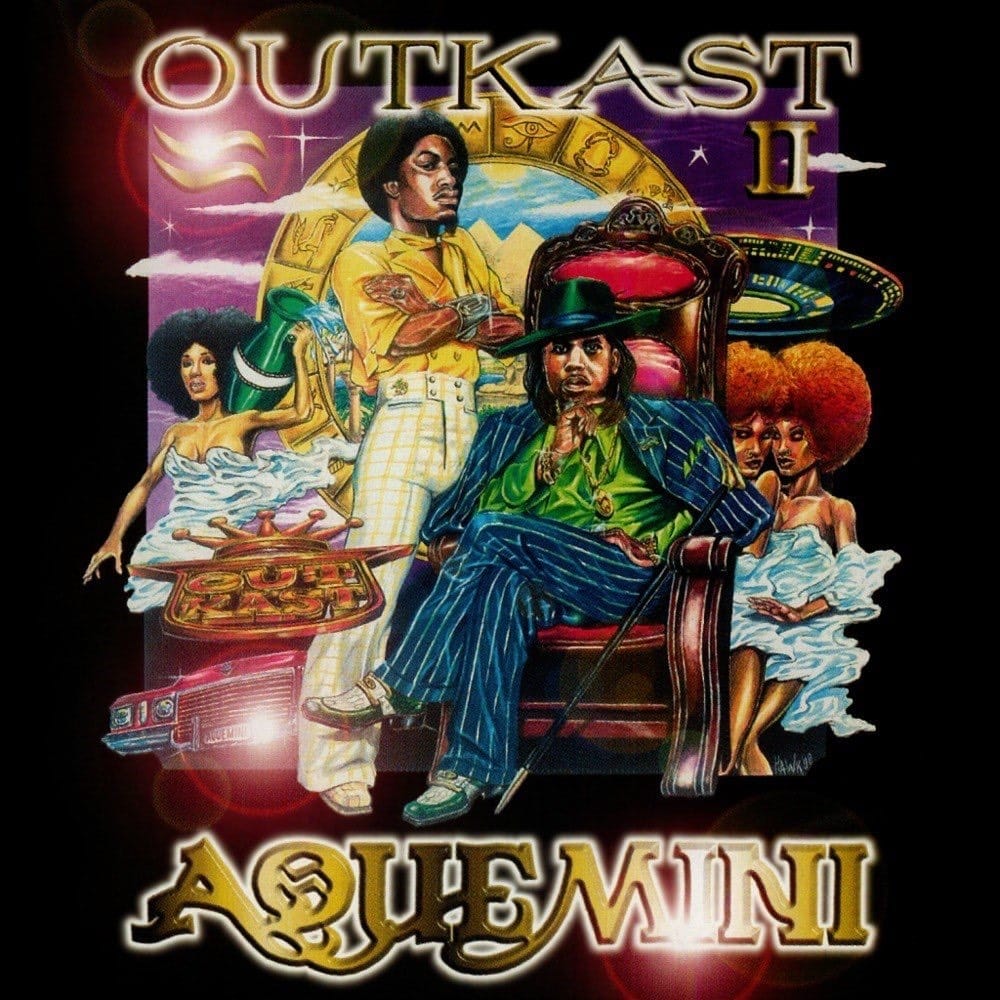 By the time Aquemini dropped, OutKast had gone from hip hop underdogs to Southern pioneers, and "Chonkyfire" was like a victory lap to celebrate their success. The track is like a spit in the face to all those who ever doubted OutKast, putting salt in the wound by showing off their lyrical prowess over a rock-rap beat few MCs could master.
22. "Hootie Hoo"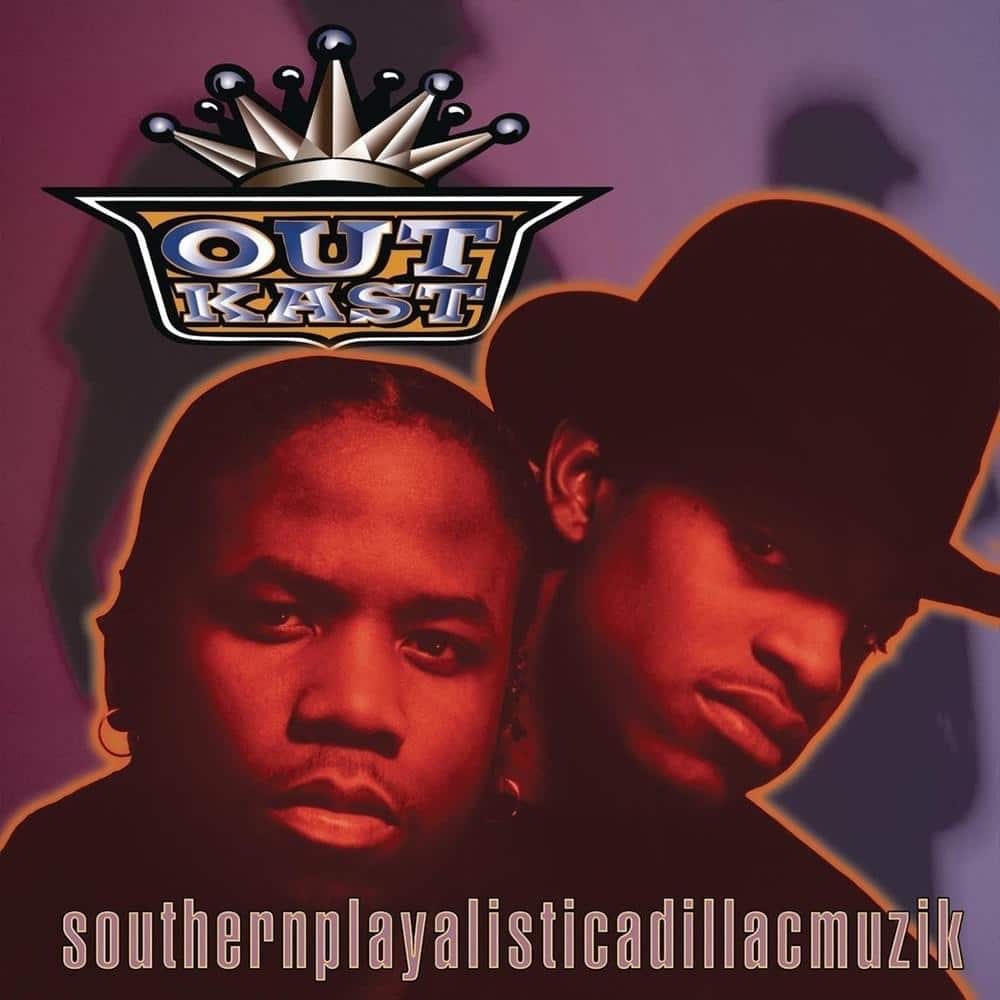 Just like OutKast are hooked on White Owl Cigars, any listener will get hooked on this track, because it's simply too addictive not to play on repeat. A love letter to their favorite blunts, the duo let loose over a hypnotic bassline almost as catchy as that iconic hook. From Atlanta to New York, OutKast has hip hop heads all over the world chanting "Hootie Hoo!"
21. "Return of the 'G'"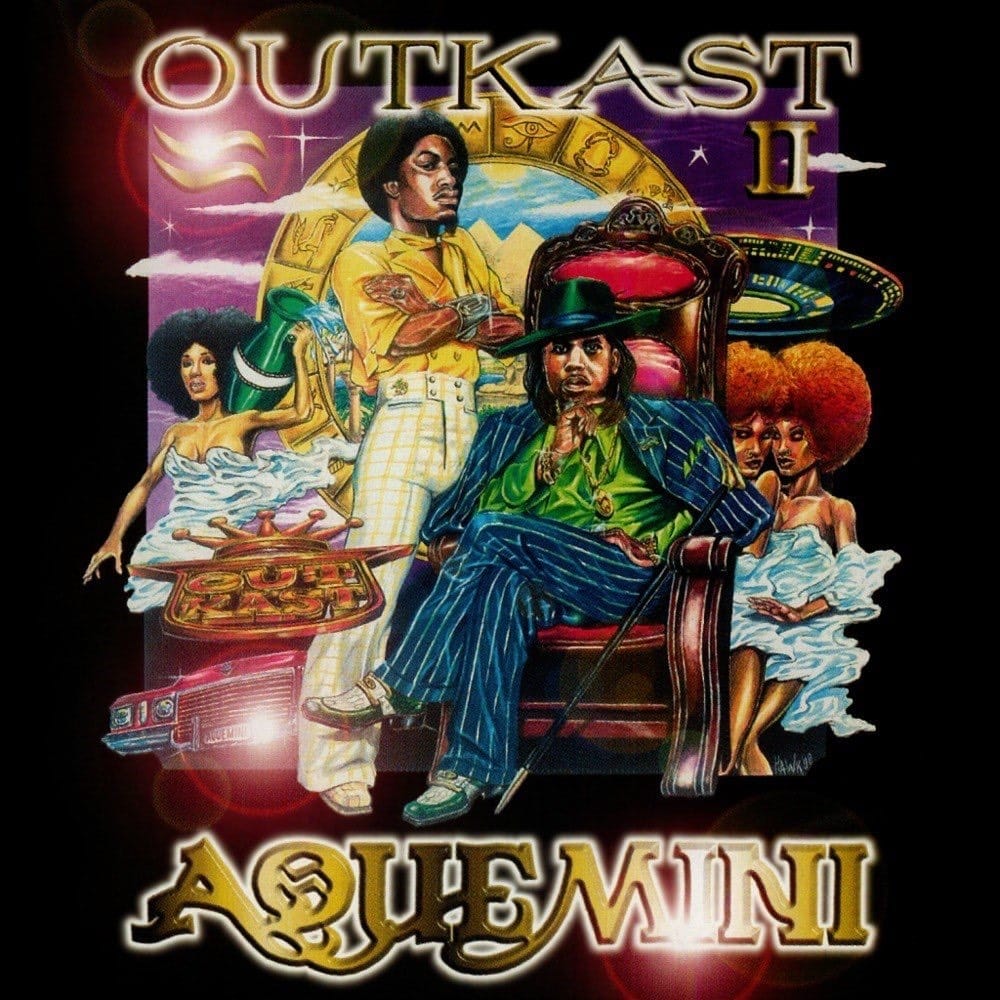 Unlike today, OutKast weren't so beloved in the '90s. In fact, they had thousands of haters calling them preachy after they dropped their gangster personas. Kicking off Aquemini , the duo had had enough – the track is a lyrical assassination against the critics, with Dre bringing out his gangster side one last time to shut up the doubters. His delivery is historical, so vicious nobody would ever diss OutKast again.
20. "Rosa Parks"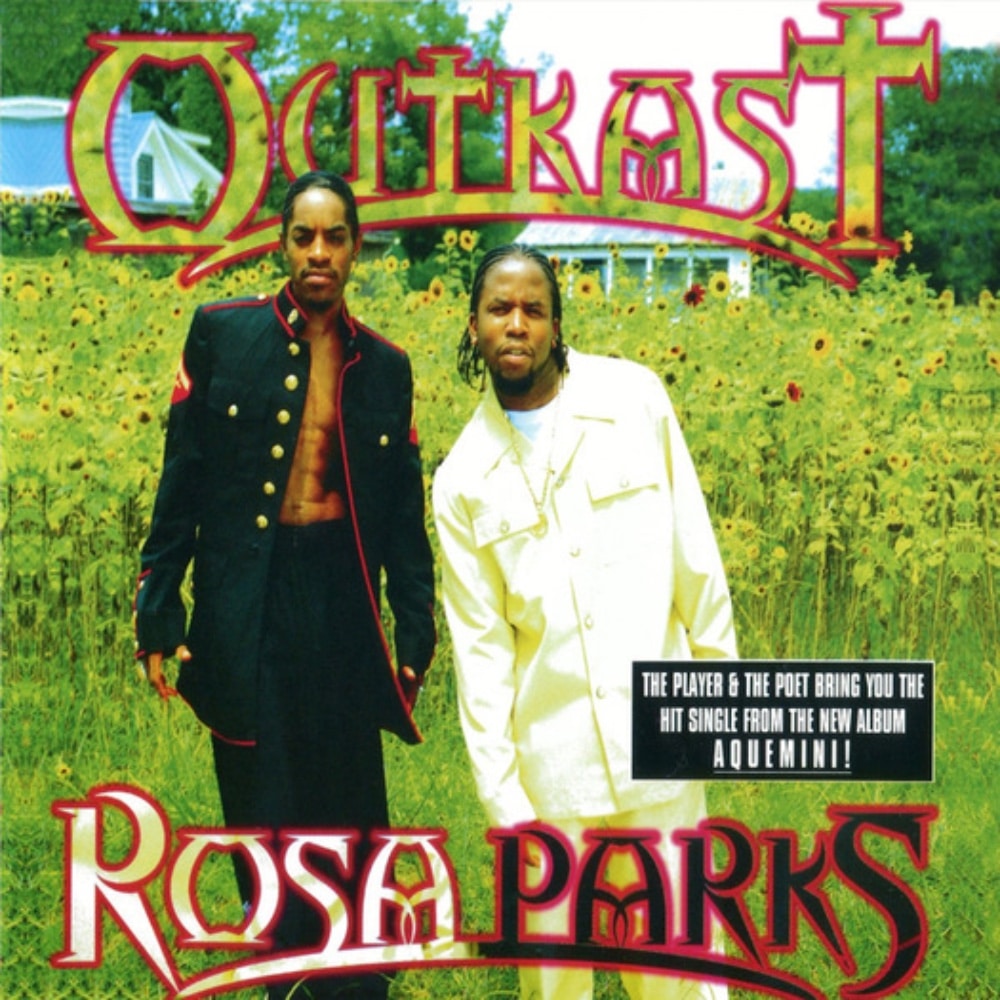 This song has it all – a head-bopping guitar beat, an instantly catchy hook from Daddy Fat Sax, and to top it all off, a harmonica solo. It's a strange mesh of sounds, but of course, OutKast pulls it off, testing out a new style and delivering a classic in the process. It may have flopped as a single, but true fans know this is among their best hits ever.
19. "Jazzy Belle"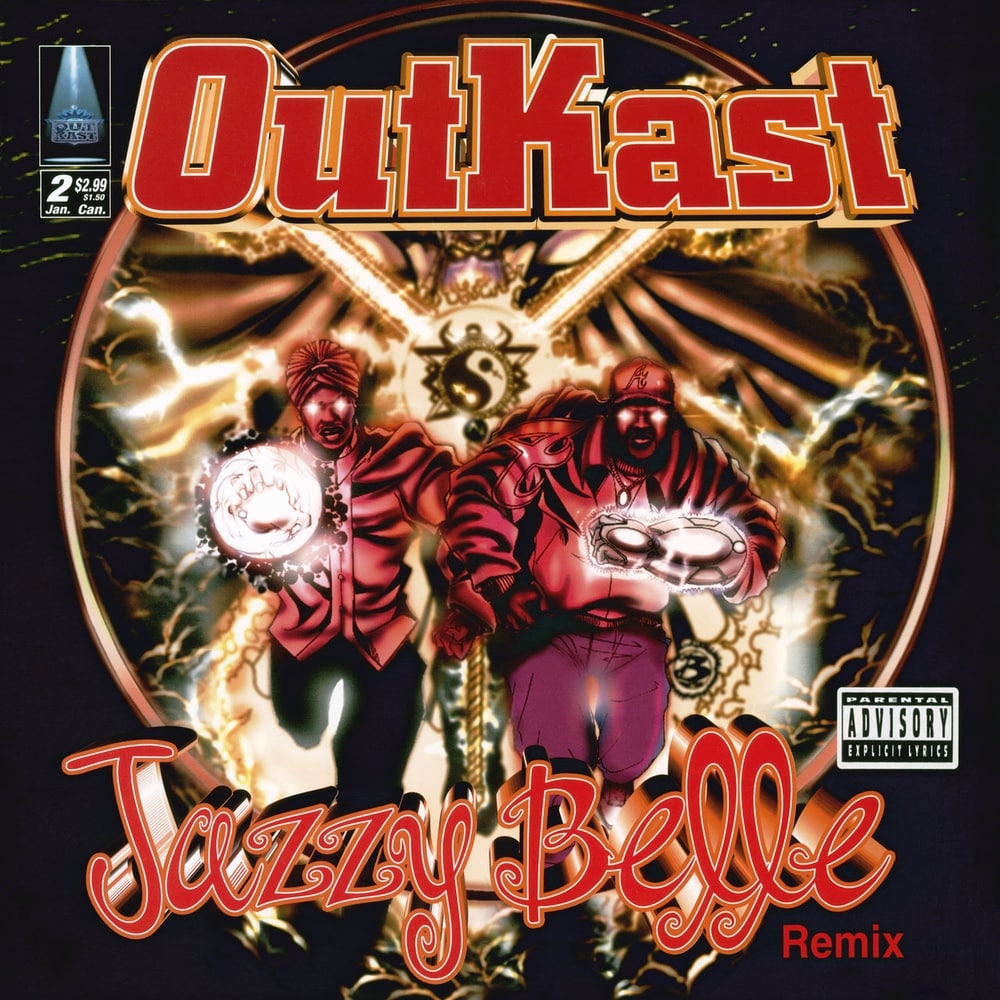 Adding to their catalog of perfectly written songs, "Jazzy Belle" is another lyrical work of art from the Southern duo. Sliding intricate wordplay into every bar, they cemented themselves as GOAT-level lyricists over an icy beat from Organized Noize. Turning the simple topic of women into another profound cut full of metaphors, nobody was doing it like OutKast in '96.
18. "The Way You Move"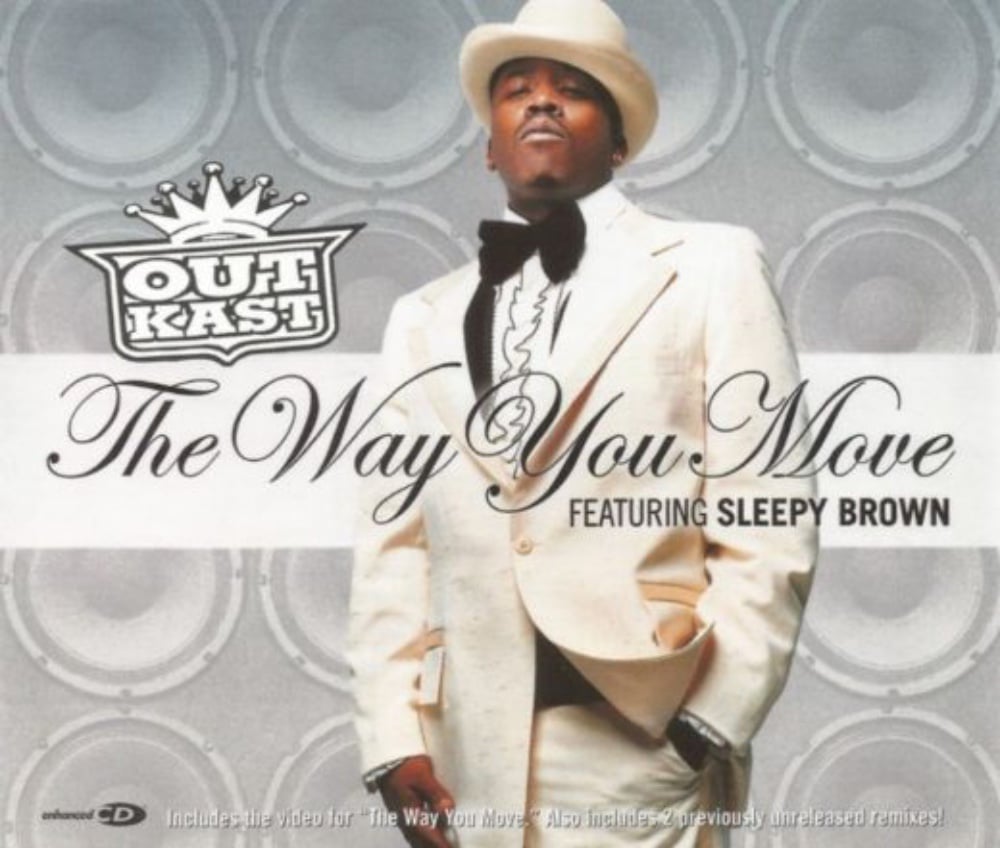 With 3 Stacks dropping "Hey Ya!" As the lead single for The Love Below , Big Boi had to make a chart-topping hit to keep up with his partner-in-rhyme. Luckily, he had the perfect cheat code for a hit – Sleepy Brown. Rapping over a lush mix of 808s and funky bass, Big crafted the perfect formula for a pop rap banger that holds up better than most hits today.
17. "Liberation"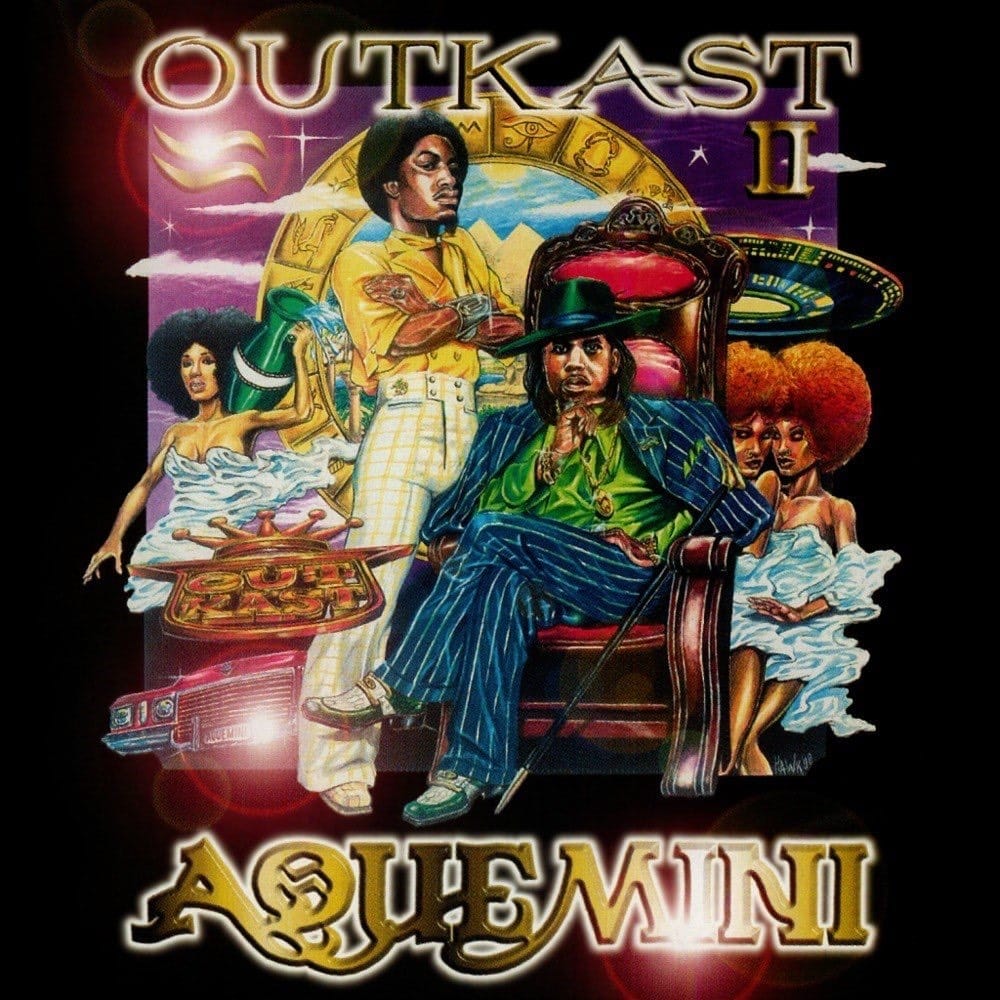 On the cinematic climax of Aquemini , the duo brought on an all-star cast of guests, elevating it from a simple song into an immersive experience. CeeLo Green and Erykah Badu add a soulful touch to the track, but it's the Southern MCs who truly shine. Taking the mic to sing about their freedom, "Liberation" is a one-of-a-kind OutKast song that would sound right at home on a soul album.
16. "Gasoline Dreams"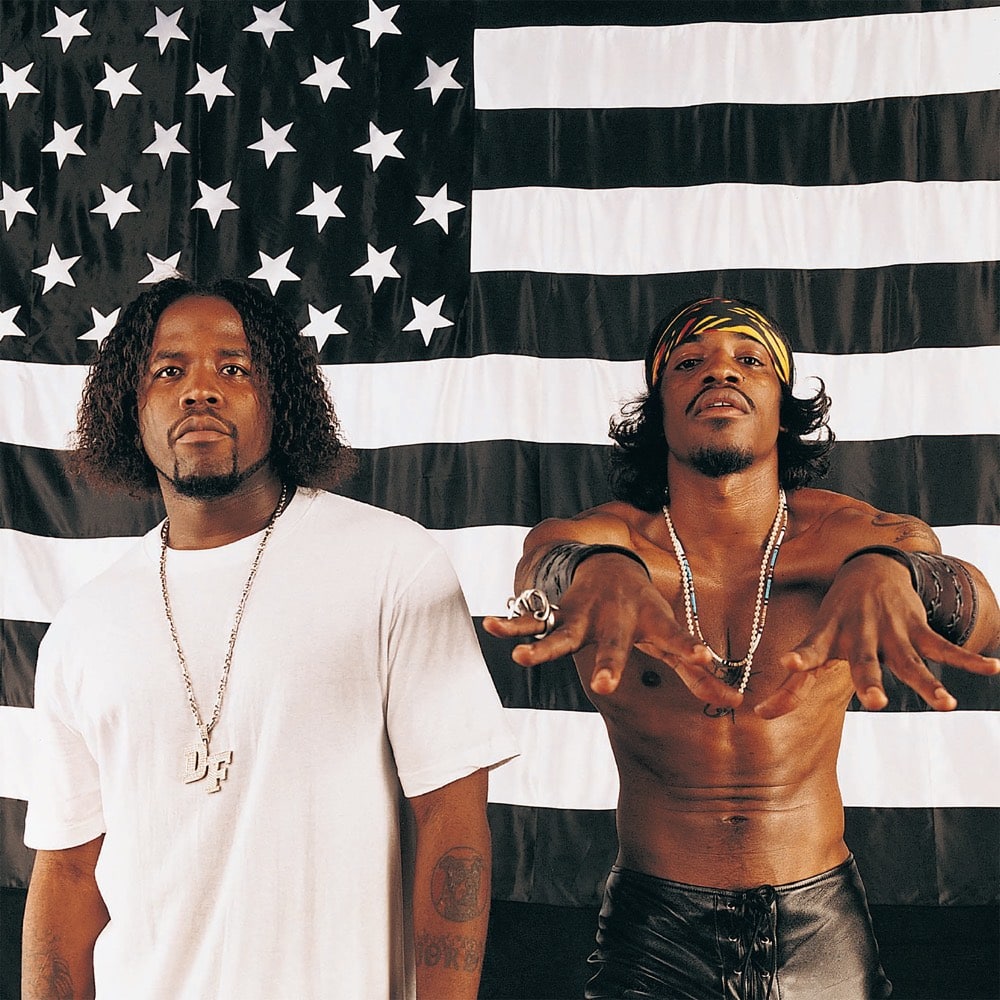 OutKast don't hold back with this hardcore banger, starting Stankonia off with a wailing guitar and yelling from 3 Stacks that sound like they were ripped straight from a punk record. The rapping is so aggressive it feels like the duo are beating you up with their bars. It was a gamble for OutKast to drastically reinvent themselves, but "Gasoline Dreams" is evidence the duo could master any style.
15. "Hey Ya!"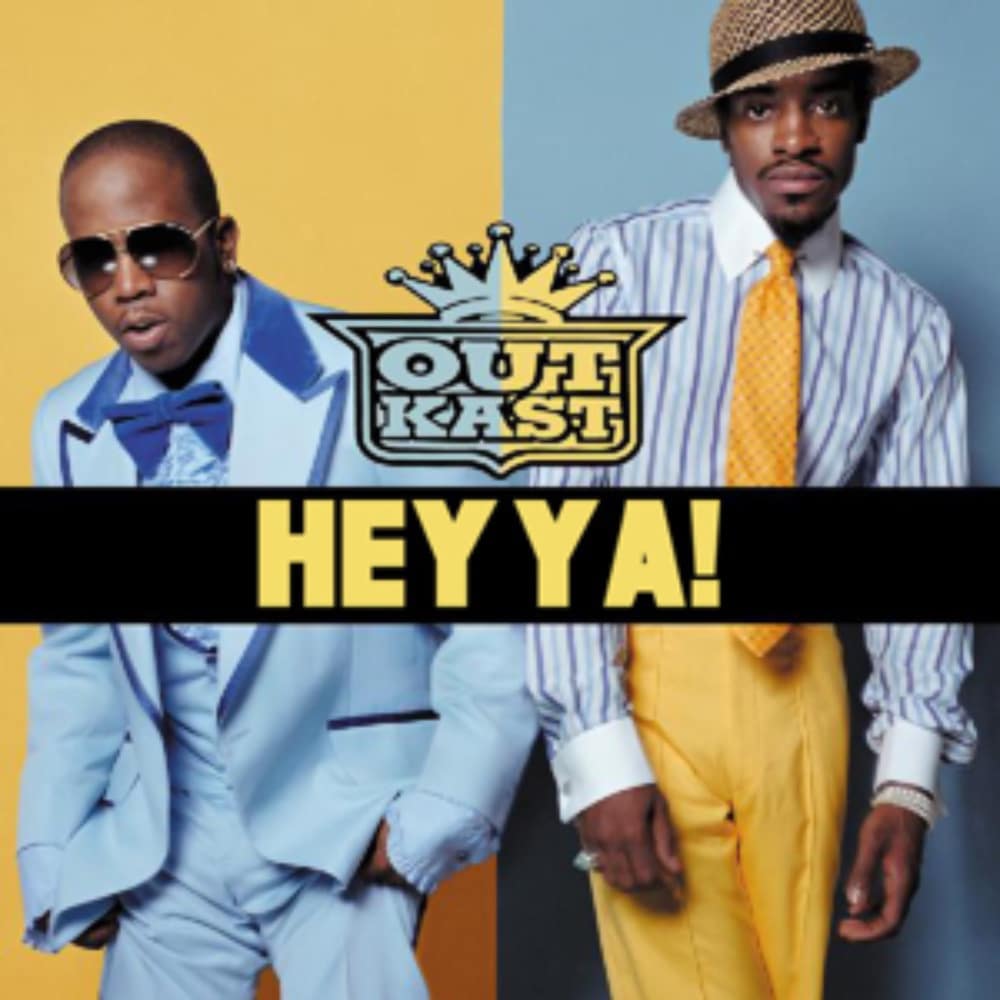 Hip hop heads love it; pop fans love it; even people who don't listen to music love it – that's how much of a hit "Hey Ya!" is. It's a contender for the best pop song ever made, with Andre 3000 unleashing his inner Michael Jackson on the mic. In classic 3 Stacks fashion, the MC sneaks some depressing lyrics in there, but this dance number is simply too catchy to notice.
14. "Prototype"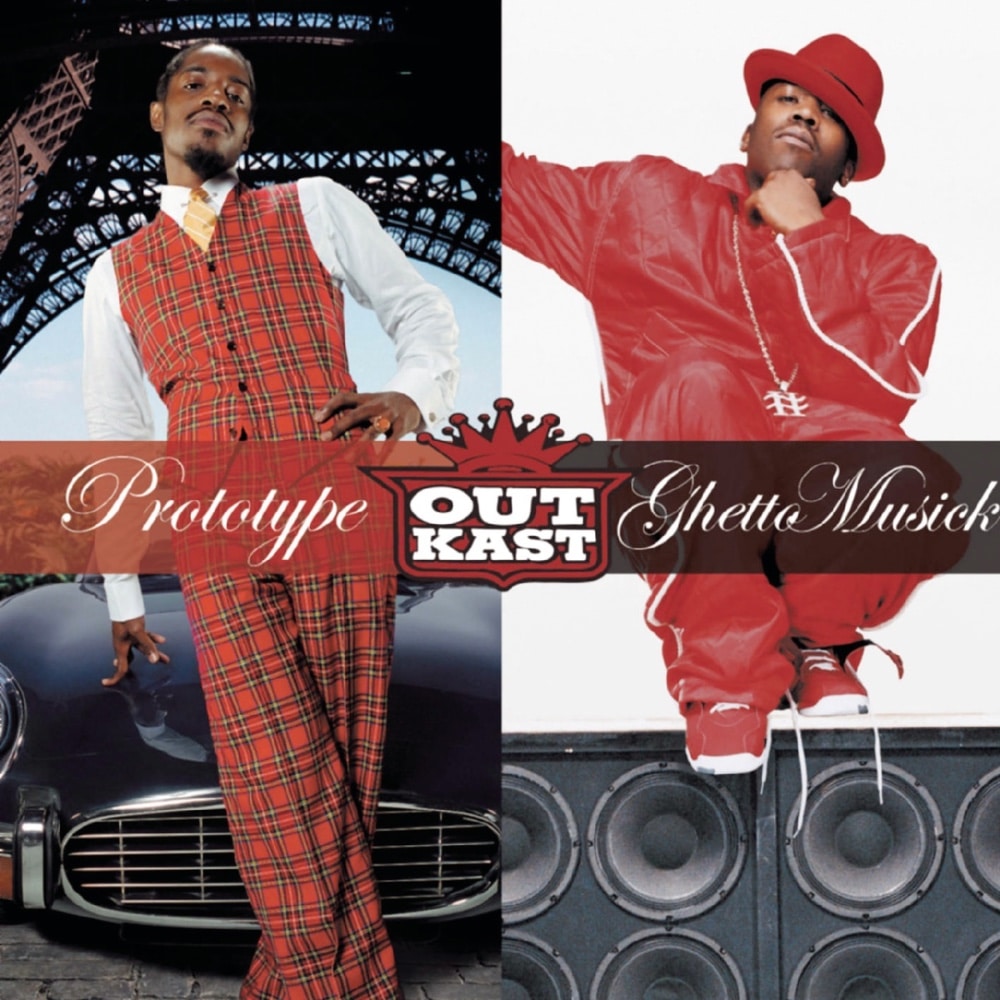 A master of pop hits, hip hop classics, and now funk ballads with "Prototype", Andre 3000 has a case for the most versatile resume in rap history. Fans were skeptical when he decided to ditch his hip hop roots for The Love Below , but you would have to be joyless not to enjoy Andre's lovestruck lyrics and angelic singing on this song.
13. "Skew It on the Bar-B"
This is a collaboration for the history books. The Southern MCs tear up the mic as usual, but Raekwon the Chef adds another level of rawness to the cut, bringing that East Coast grit with a vicious verse packed full of quickfire rhymes. As the first ever collaboration OutKast had outside the Dungeon Family, this song was crucial for the duo, making them a household name in New York.
12. "Crumblin' Erb"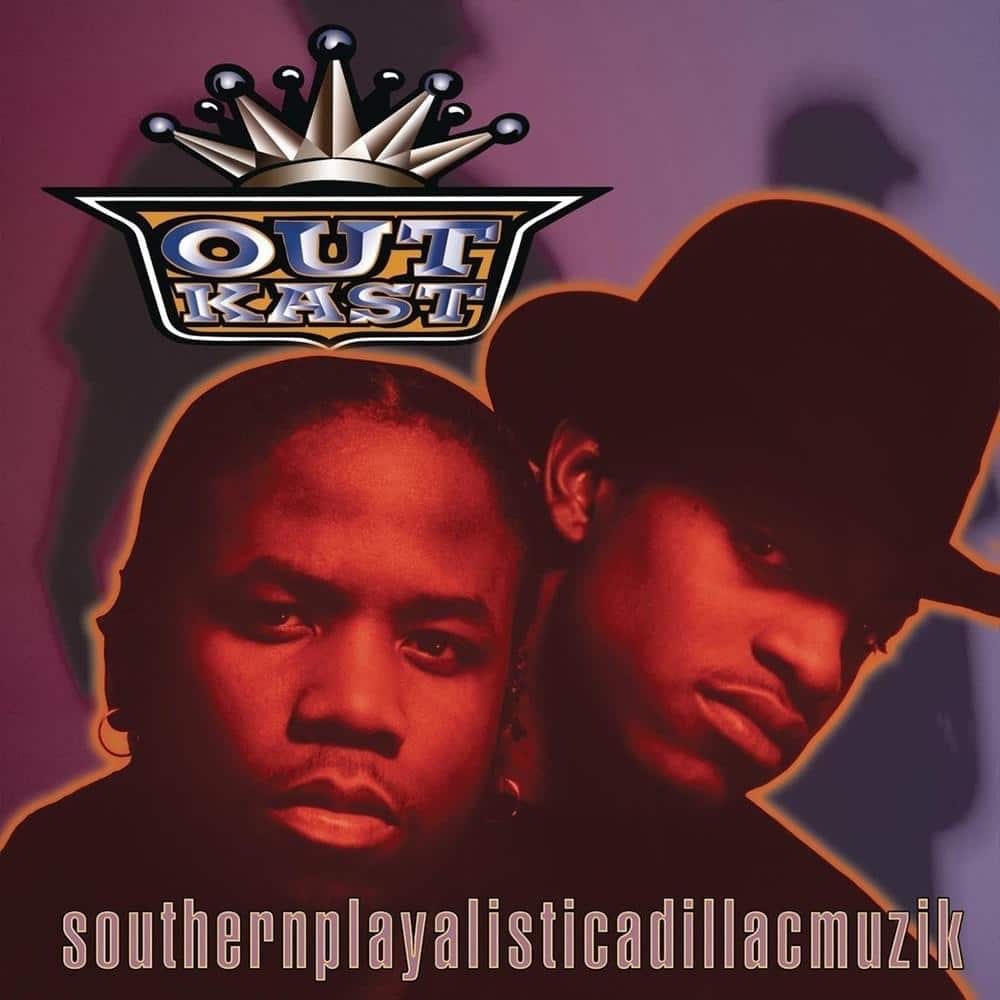 Weed-loving anthems are nothing new for hip hop, but few rappers can make it sound as chilled out as this. Gliding over some trippy piano and bass, the song makes you feel as laid back and calm as the MCs feel when they're high off weed. Sit back and relax, and this funky track will take you higher than any blunt could.
11. "Two Dope Boyz (In a Cadillac)"
After making a buzz with their groovy debut, OutKast had to impress with ATLiens if they wanted to keep the fans listening. With the lowkey "Two Dope Boyz", the duo did more than simply impress – they blew the competition out of the water, casually spitting lyrical gems with more intricate wordplay and quotables in one track than most MCs could fit in a whole album.
10. "B.O.B. (Bombs Over Baghdad)"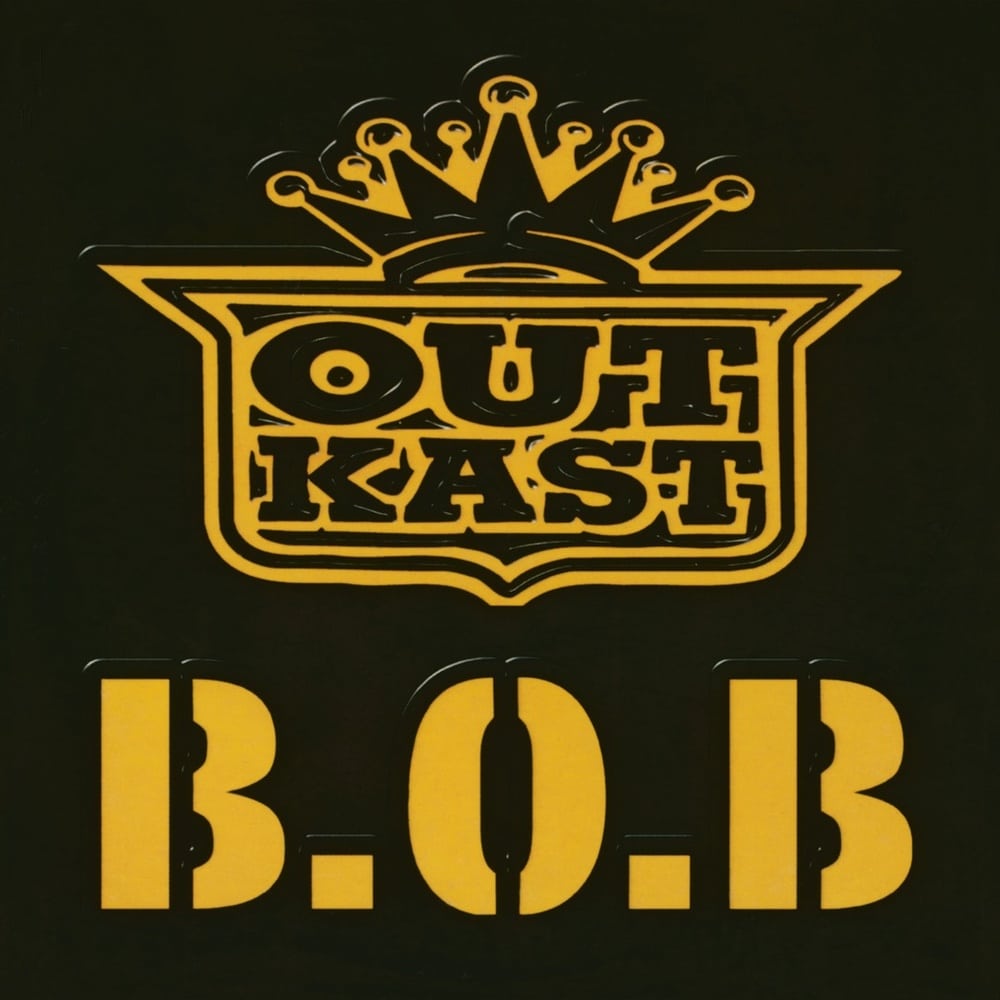 From Big and Andre's rapid-fire lyrics to the psychedelic beat that just won't slow down, "B.O.B." is the musical equivalent to a nuclear explosion. Taking inspiration from all over the musical spectrum – with a little rock influence, funk, electronic, and more – you'd expect the song to turn out a complete mess, but the end result is an action-packed bombshell of a single that hits harder every time.
9. "Ms. Jackson"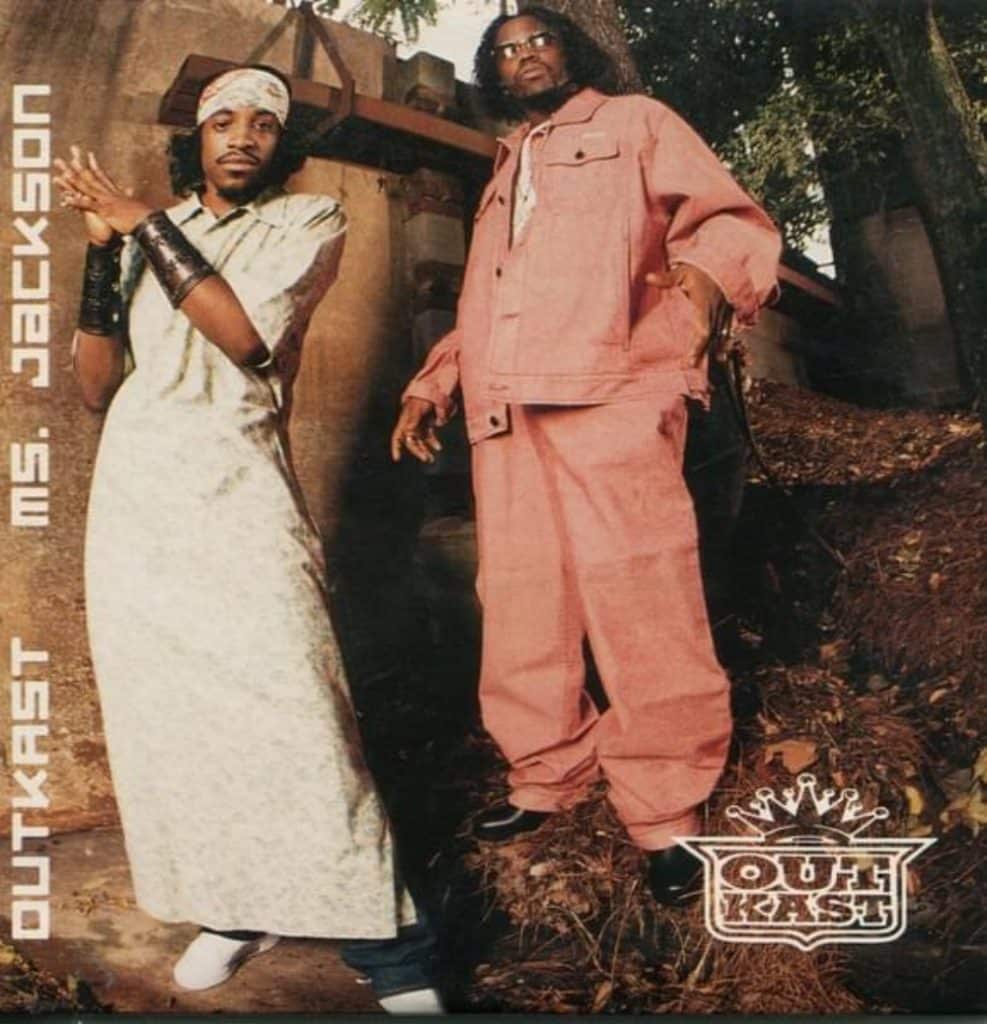 As if "B.O.B." wasn't brilliant enough, OutKast quickly outdid themselves with their first number one hit. Andre has always had a knack for hooks, but this might be his finest, catchy to the point it's impossible not to sing along. With that glamorous beat and the duo slick as always with their apologetic rhymes, "Ms. Jackson" is the pinnacle of pop rap.
8. "ATLiens"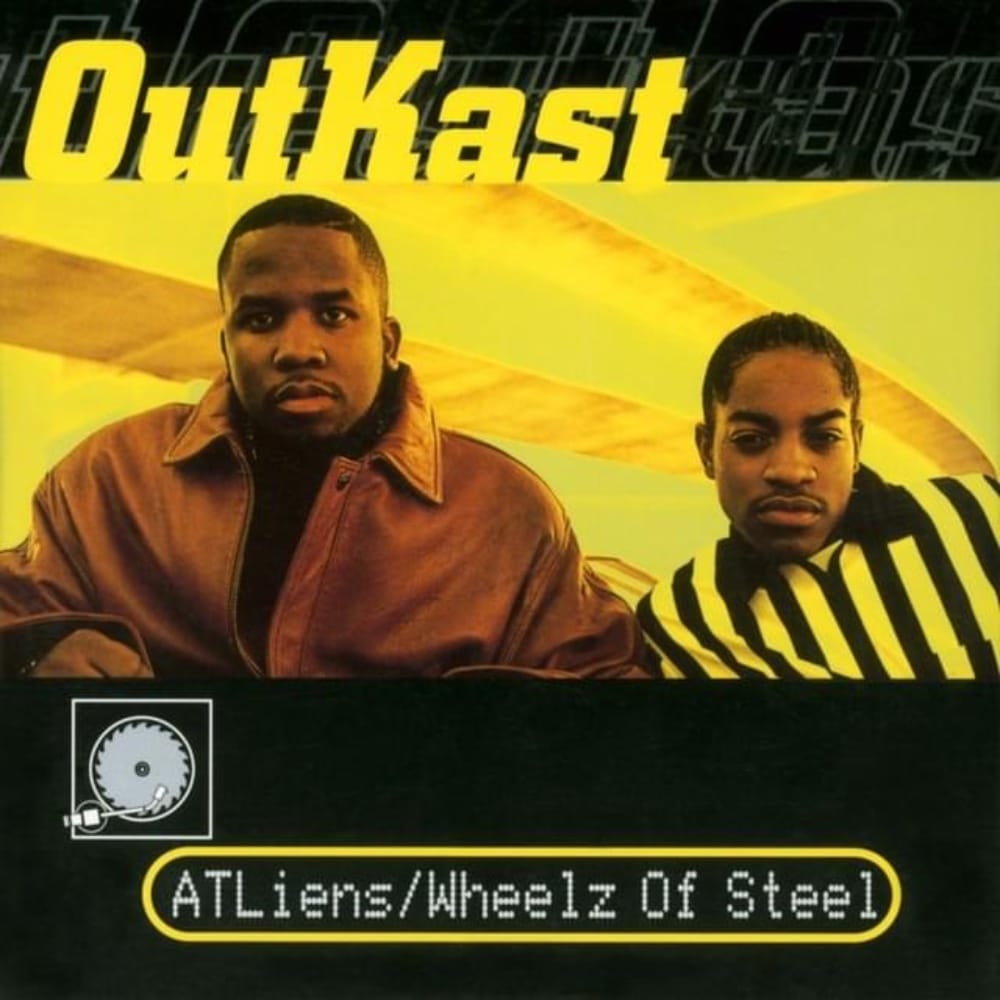 This song is OutKast in prime form. You could write a book peeling back the layers of lyricism on display – it's the perfect blueprint for any rookie looking for an example of perfect lyrics. From Big Boi's classic "I'm cooler than a polar bear's toenails" line to the crowd-shaking hook, it's a masterclass in wordplay, with a mesmerizing beat to top it all off.
7. "Da Art of Storytellin' Pt. 1"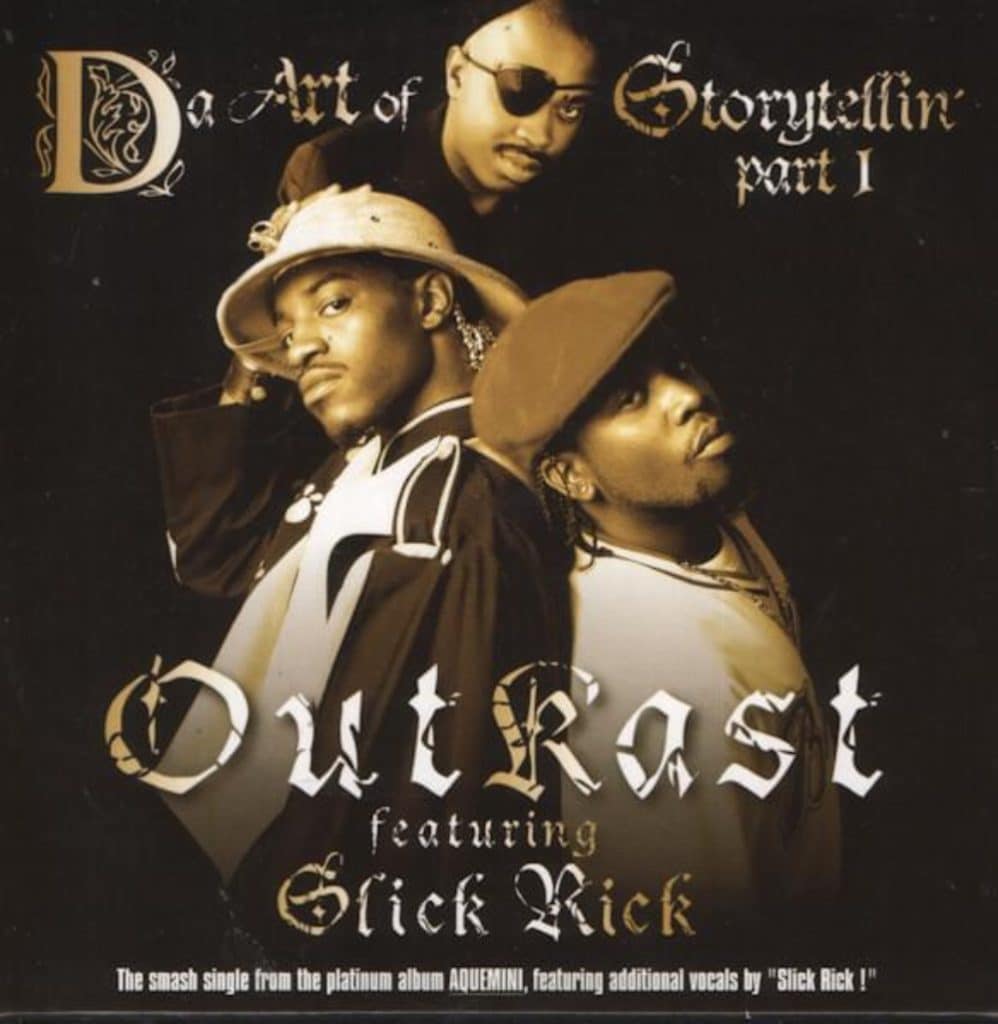 Since their '94 debut, the duo had dabbled in storytelling tracks, but none come close to the mastery of this fan favorite. In only two verses, the Southern legends tell stories so vivid it feels like the listener has been teleported right next to them as events occur. With how tragic Andre's story gets, how could anyone deny OutKast are the perfect storytellers?
6. "So Fresh, So Clean"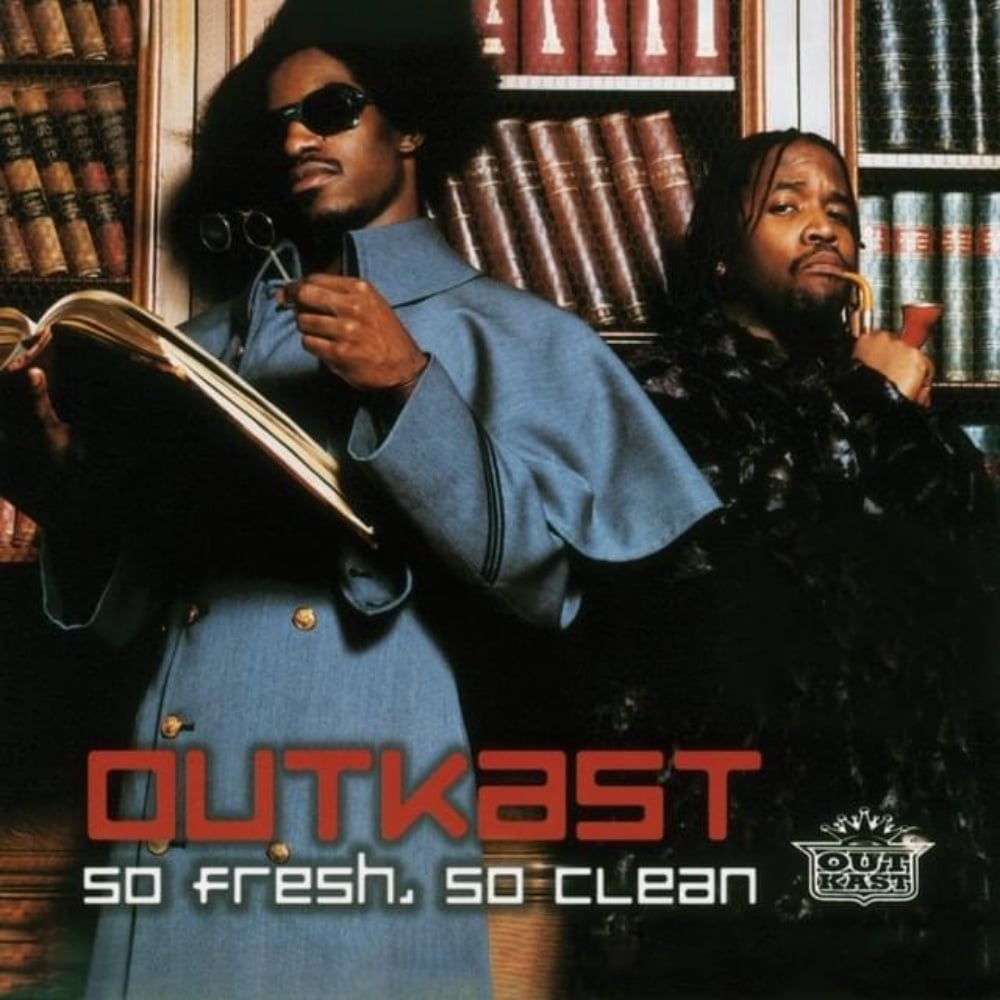 With a buttery beat from Organized Noize and an addictive hook courtesy of Sleepy Brown, OutKast had the perfect recipe for a hit. You won't find many songs as upbeat as this – simply putting it on lifts your mood, with the duo hyping themselves up as the handsomest men on the planet to one of the smoothest beats they would ever use.
5. "Southernplayalisti-cadillacmuzik"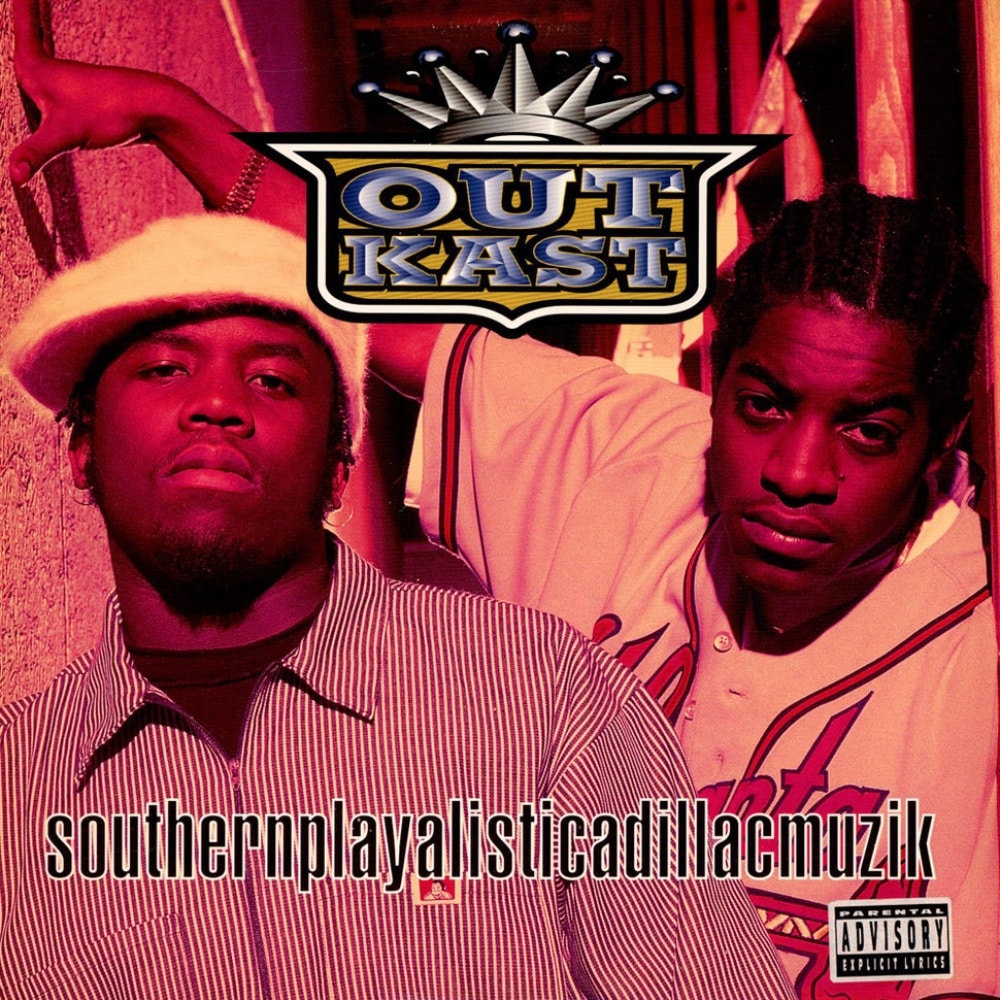 Embracing everything that makes the South unique from the glory of riding in a Cadillac to the freedom of blasting funk music, OutKast crafted the national anthem of Southern hip hop. Spitting some patriotic verses with a steady flow, the duo pledge themselves to ATL over a smooth beat only true Atlantans could master. Plus, with a soulful choir on the chorus, it's nothing short of perfect.
4. "Player's Ball"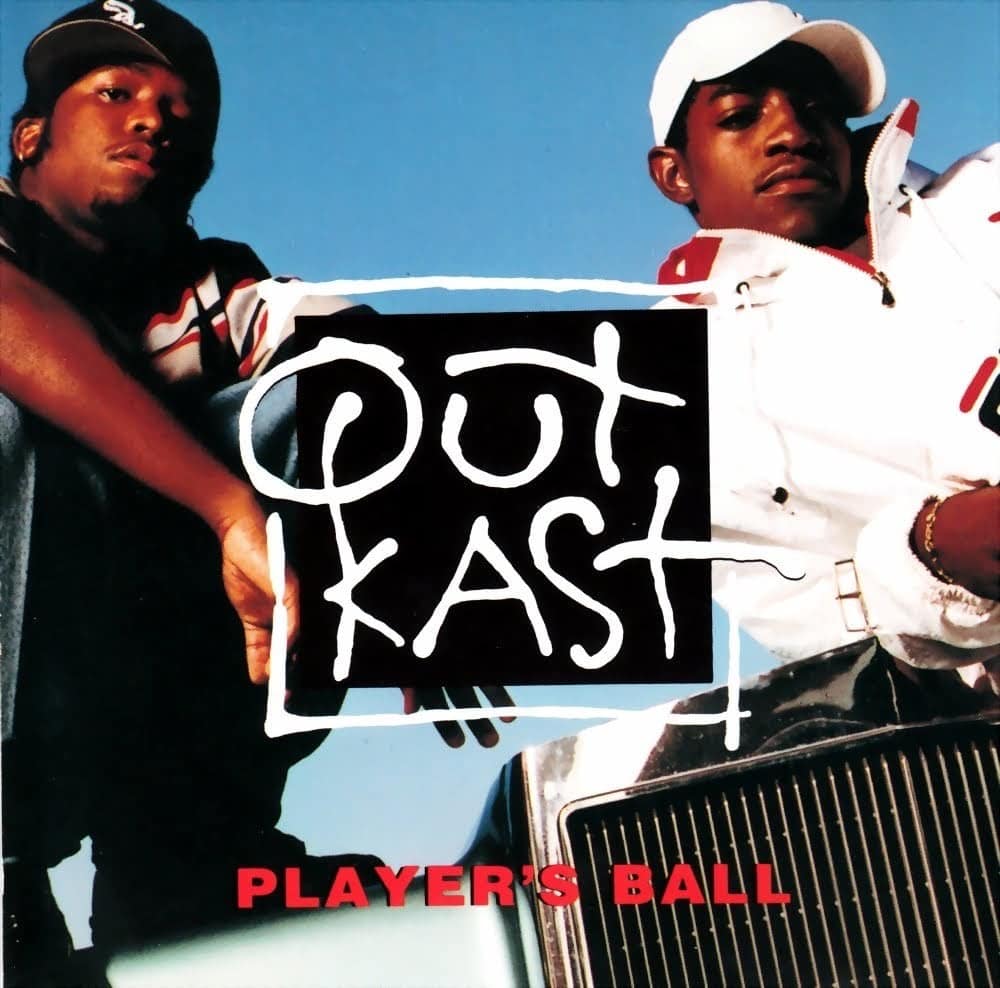 This track was originally a Christmas tune, yet it's too catchy not to play all year round. "Player's Ball" isn't just another funk-laced banger from the duo, but it was the song that put them on the map, giving OutKast their first flavor of mainstream success. Flexing their lyrical skill with no shortage of Christmas-themed wordplay, this was a historical moment for OutKast and the whole South.
3. "Aquemini"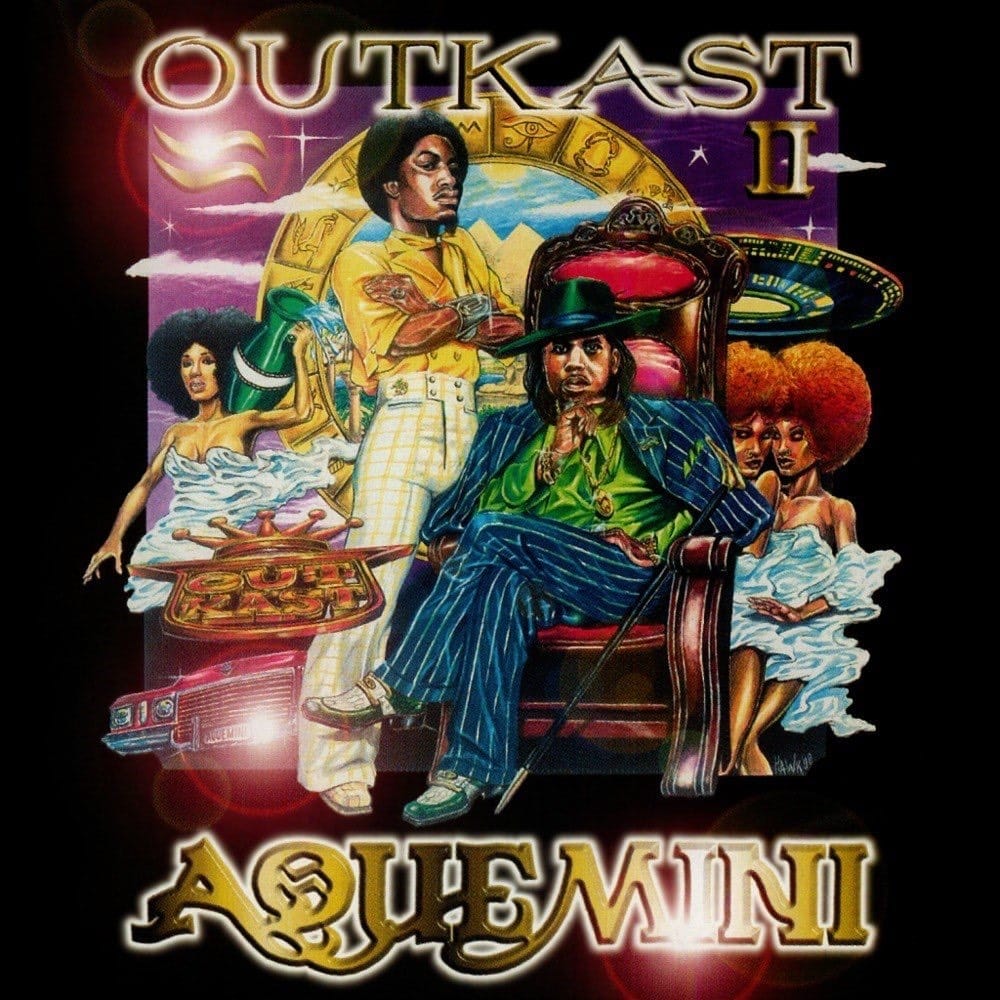 Andre and Big Boi had already proven themselves some of the hottest lyricists of the '90s , so by the time Aquemini rolled around, they were just showing off. The verses from both MCs are mind boggling on this track, rapping about how "nothing lasts forever," but their flows are so sharp and their rhymes are so intricate you wish the song would never end.
2. "Elevators (Me & You)"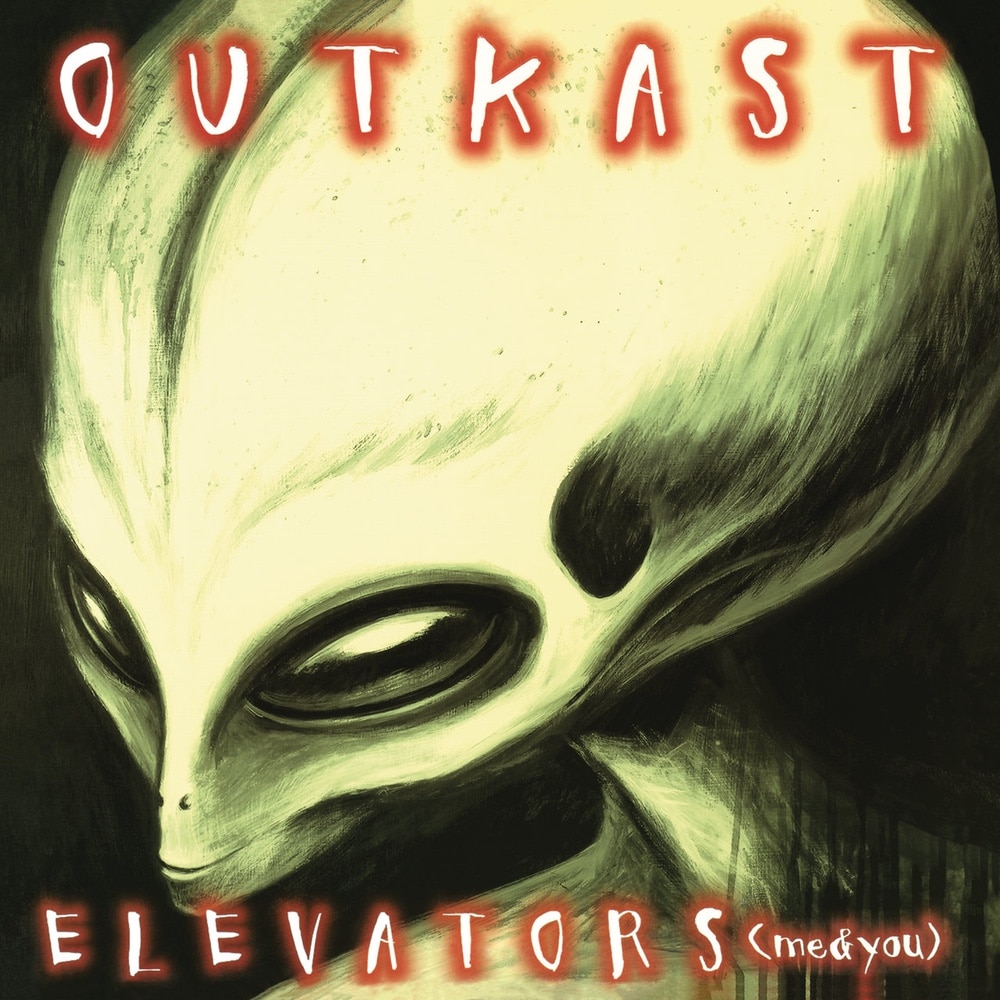 On a track all about rising up in the hip hop game, the duo elevate their penmanship to new heights. The beat is unusually sparse and atmospheric for a hit, but who needs a groovy bassline when you've got lyrics so sharp they could cut through diamond? As the lead single for ATLiens , OutKast showed the world they really were aliens, because no human has that level of skill.
1. "SpottieOttieDopaliscious"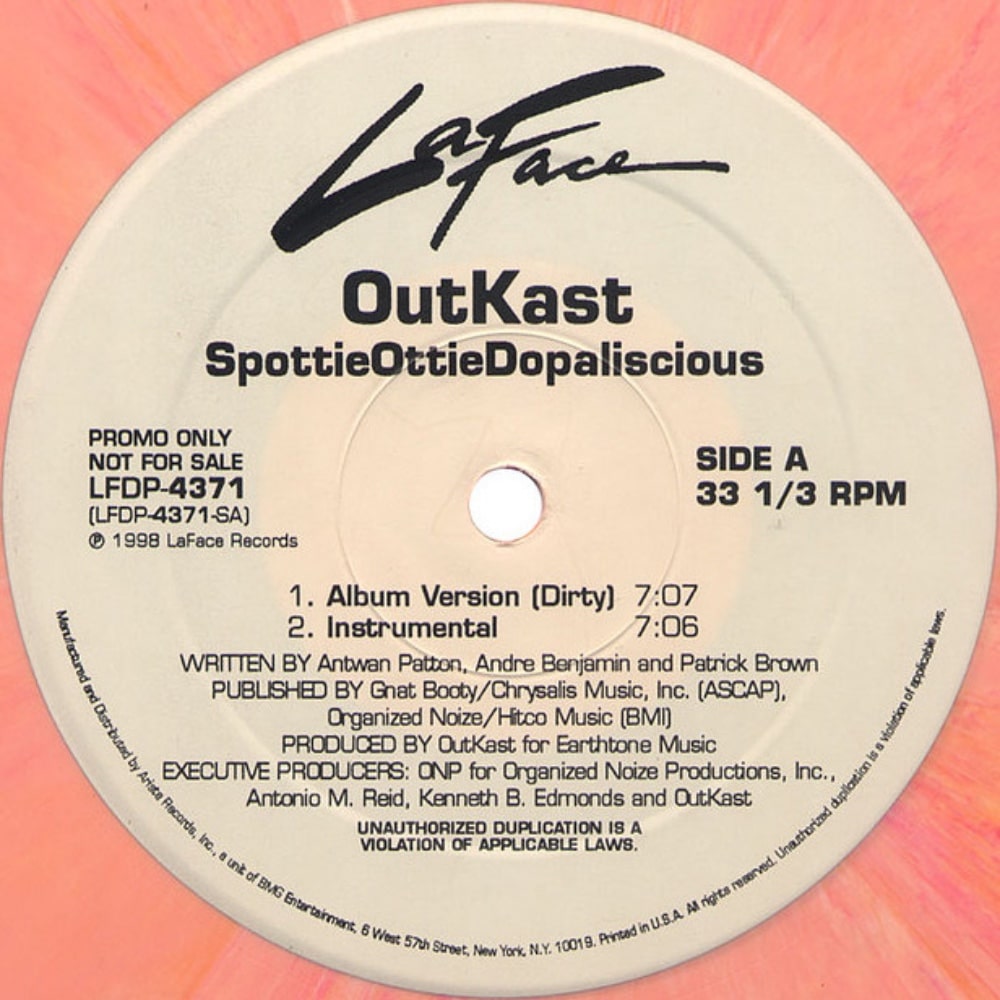 If you want sharp lyrics, vivid storytelling, a groovy beat – this track has it all, taking everything that makes OutKast legendary and amplifying it to the max. This seven-minute epic guides the listener through the duo's memories, from Dre's drunken recollections of street violence to Big's first encounter with his wife. The trippy production makes it even smoother, with a triumphant horn solo that lifts the track to perfection.