From the gritty streets of Pittsburgh to the gleaming towers of Hollywood, Wiz Khalifa's journey in the rap game has been nothing short of meteoric. A blend of raw talent, relentless hustle, and an uncanny ability to tap into the zeitgeist of a generation, Wiz has carved a niche for himself that's both unique and influential.
Over the years, he's dropped albums that have not only charted but also shaped the sound and narrative of modern hip-hop. Whether we're talking about the early grind of Show and Prove or the cultural wave that was Rolling Papers, each project has been a chapter, telling the story of a young rapper transforming into a global superstar. 
So let's get into it. From his debut album, Show and Prove, to his 2011 breakthrough project, Rolling Papers, we rank every Wiz Khalifa album, from worst to best.
8. Show and Prove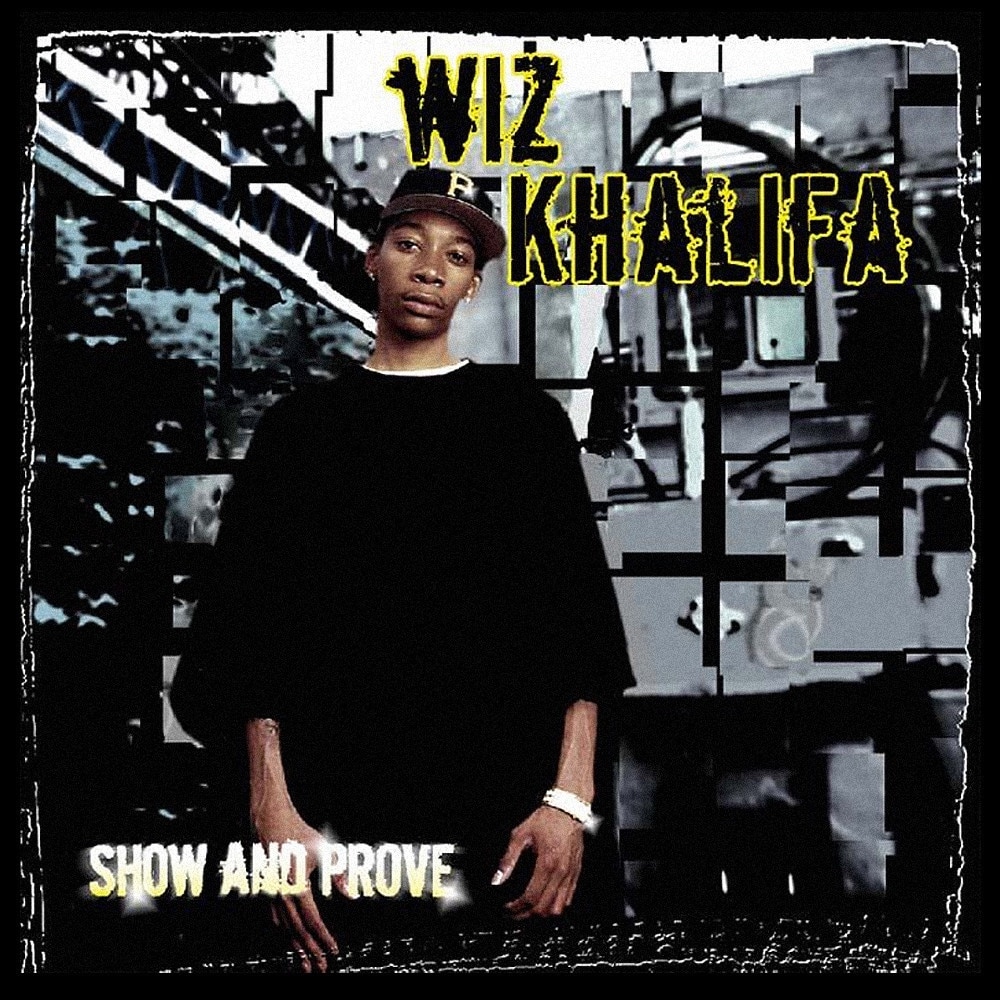 Released: September 5, 2006
Label: Rostrum
Singles: "Pittsburgh Sound"
Features: Boaz, Kev da Hustla, Vali Porter, S. Money.
Released before the haze of "Black and Yellow" and his subsequent rise to fame, Show and Prove exhibits Wiz in his early formative years, hungry and unrefined. Here, you catch glimpses of his eventual swagger, but the album is undeniably free from the polish and finesse that would later define his career. Tracks like "Pittsburgh Sound" hint at the talent lurking beneath, but it's clear Wiz was still in the process of defining his unique sound and aesthetic. As with many artists' early works, there's an undeniable charm to hearing them before they hit their stride, and Show and Prove offers that exact experience for Wiz fans. While not his magnum opus, it's an important chapter in understanding the trajectory of his artistry.
7. Deal or No Deal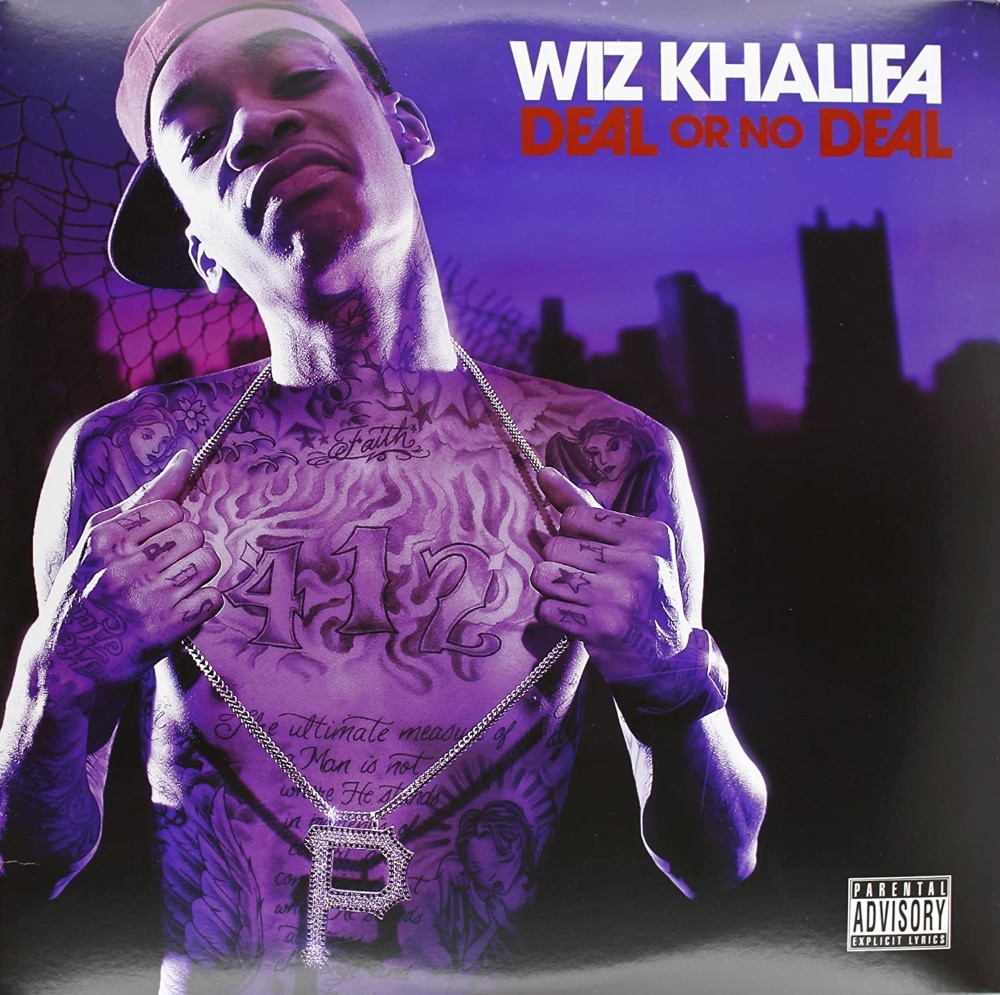 Released: November 24, 2009
Label: Rostrum
Singles: N/A
Features: Josh Everette, Curren$y, Lavish, L.C., Andrew "Drew" Clifton, Exchange Student.
When it comes to Deal or No Deal, you witness Wiz Khalifa grinding hard and finding his footing. Released after Show and Prove, it's evident that he's matured a bit, sharpening his lyrical knives and dabbling in different production styles. While it lacks the widespread bangers that would later define his career, this album does house tracks like "This Plane," which hinted at the potential heights Wiz was destined to reach. It's more polished than its predecessor, showing growth and a clearer vision, but still experimenting to find that signature Wiz sound. A transitional project, it bridges the gap between an up-and-comer and a budding superstar.
6. Mac & Devin Go to High School (with Snoop Dogg)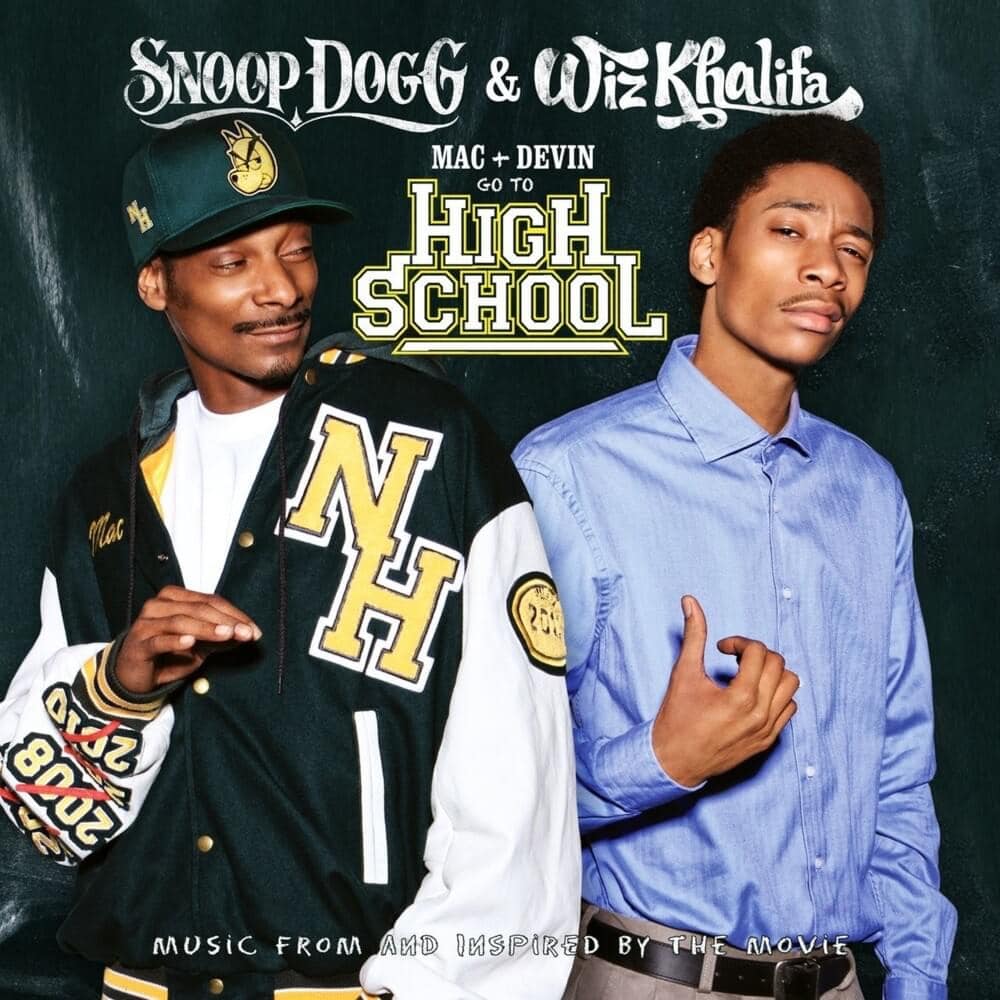 Released: December 13, 2011
Label: Rostrum, Atlantic, Doggystyle
Singles: "Young, Wild & Free"
Features: Juicy J, Warren G, LaToiya Williams, Bruno Mars, Curren$y, Mike Posner.
Pairing up with the legendary Snoop Dogg, Mac & Devin Go to High School is a project that screams West Coast. While primarily a soundtrack for their stoner comedy film, the album showcases the chemistry between the young hustler Wiz and the OG Snoop. Hits like "Young, Wild & Free" are immediate standouts, becoming anthems for a generation. However, the album sometimes feels disjointed, possibly because it's serving two masters: the film and the fanbases of both artists. The collaboration allowed Wiz to tap into Snoop's extensive fanbase, but it might not be the purest representation of Wiz's capabilities as an artist. Still, the blend of Snoop's iconic laid-back style with Wiz's vibrant energy made for some memorable tracks.
5. Multiverse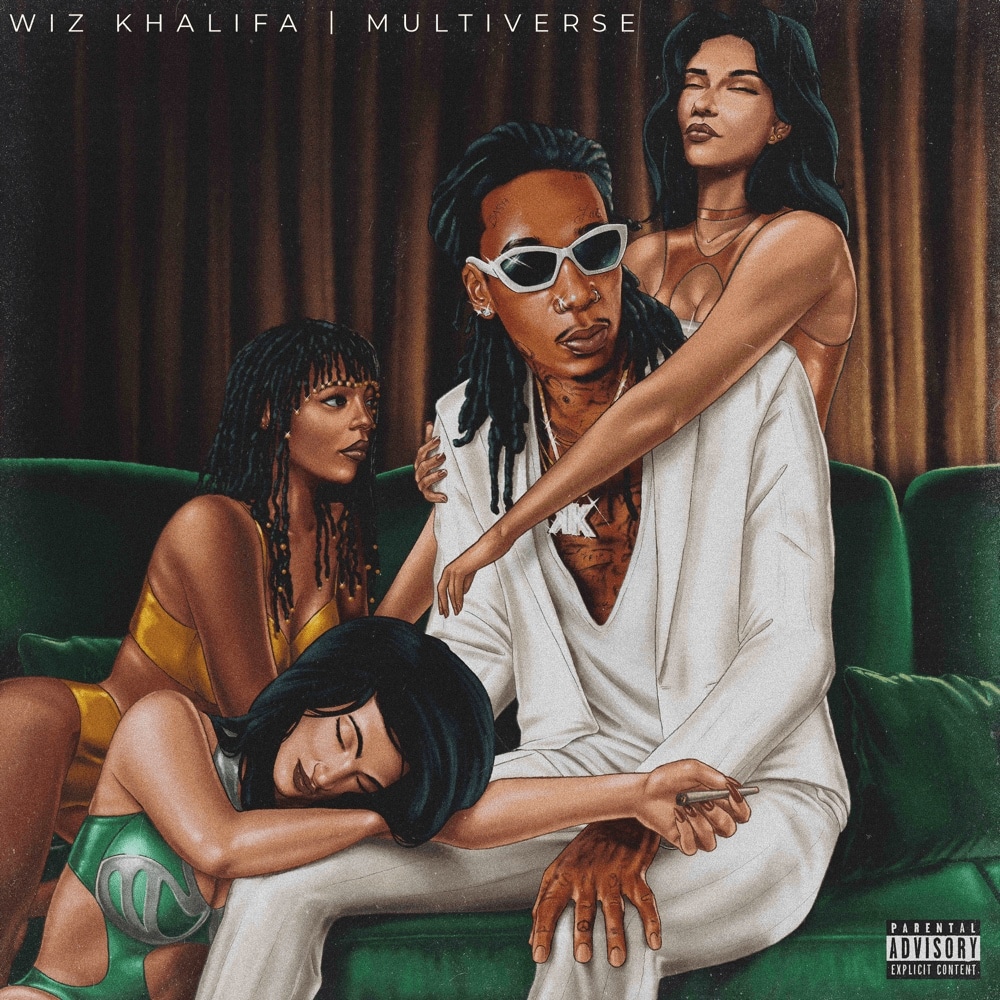 Released: July 29, 2022
Label: Taylor Gang, Asylum
Singles: "Iced Out Necklace", "Bad Ass Bitches", "Memory Lane"
Features: Girl Talk, They
Multiverse is a kaleidoscopic journey that sees Wiz embracing a myriad of sounds and genres, pushing the envelope beyond his established style. Tracks like "1000 Women" stand out with introspective narratives about family and commitment, while "Keys" presents an intriguing dichotomy: soulful storytelling combined with contemporary drill beats, highlighting Khalifa's versatility. From the G-funk aura of "MVP" to the cinematic feel of "Something Real", reminiscent of a 1980s film score, and the nostalgic echoes of Phil Collins and Prince in "Mirror Love (Groove 2)", Multiverse offers a sonic voyage. Overall, Multiverse stands as a testament to Wiz Khalifa's audacity as an artist, marrying hip-hop with influences from the '70s and '80s R&B and pop, culminating in a project that feels both familiar and avant-garde.
4. Rolling Papers 2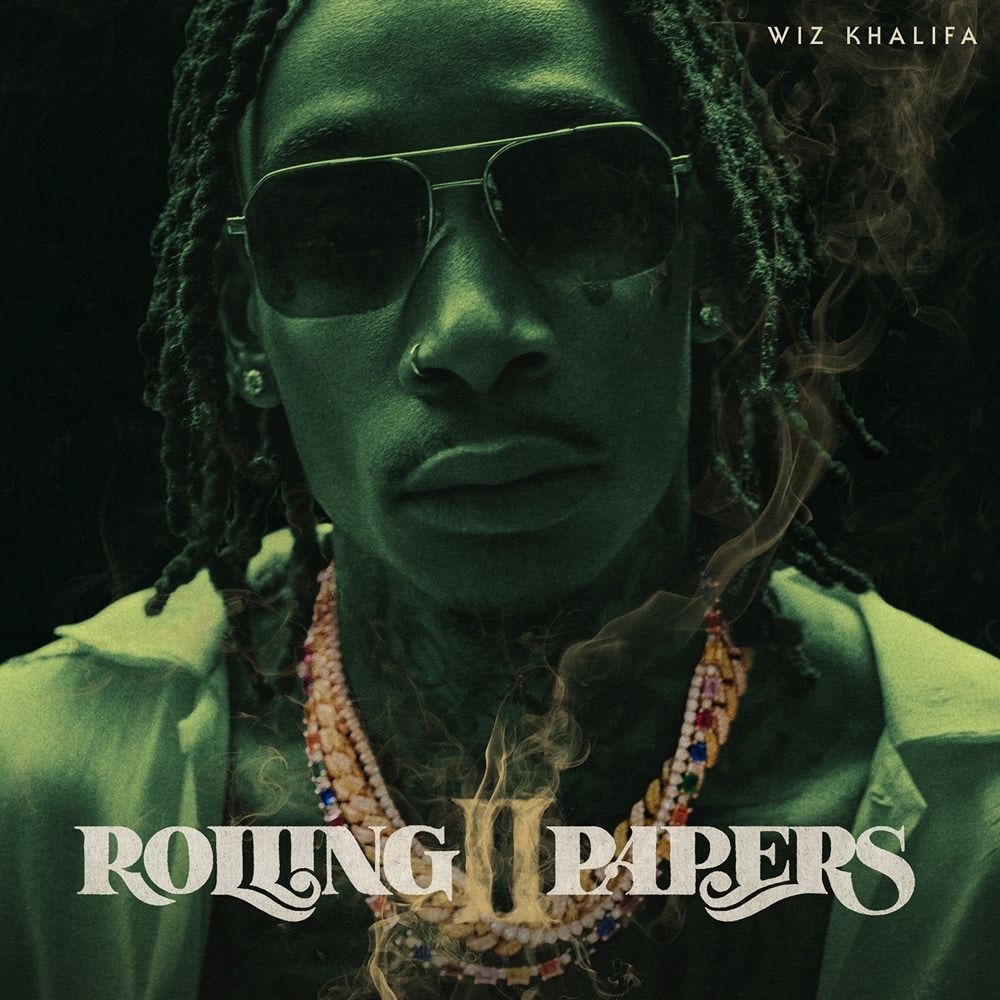 Released: July 13, 2018
Label: Taylor Gang, Atlantic
Singles: "Something New", "Real Rich", "Hopeless Romantic", "Gin & Drugs", "Fr Fr"
Features: Gucci Mane, Swae Lee, Ty Dolla Sign, PartyNextDoor, Bone Thugs-n-Harmony and Snoop Dogg.
A sequel in name to his breakout album, Rolling Papers 2 finds Wiz Khalifa diving deeper into his artistry and delivering a project that, while lengthy, is packed with gems. Wiz showcases growth in both his lyrical content and his sonic choices. Tracks like "Hopeless Romantic" featuring Swae Lee and "Fr Fr" with Lil Skies capture the quintessential Wiz charm. Yet, some fans and critics felt the album could've benefitted from a tighter tracklist. Regardless, Wiz's penchant for crafting catchy hooks and laid-back tunes is evident throughout. In Rolling Papers 2, he provides listeners with an array of tracks that range from introspective to straight party anthems, reaffirming his position in the game.
3. Blacc Hollywood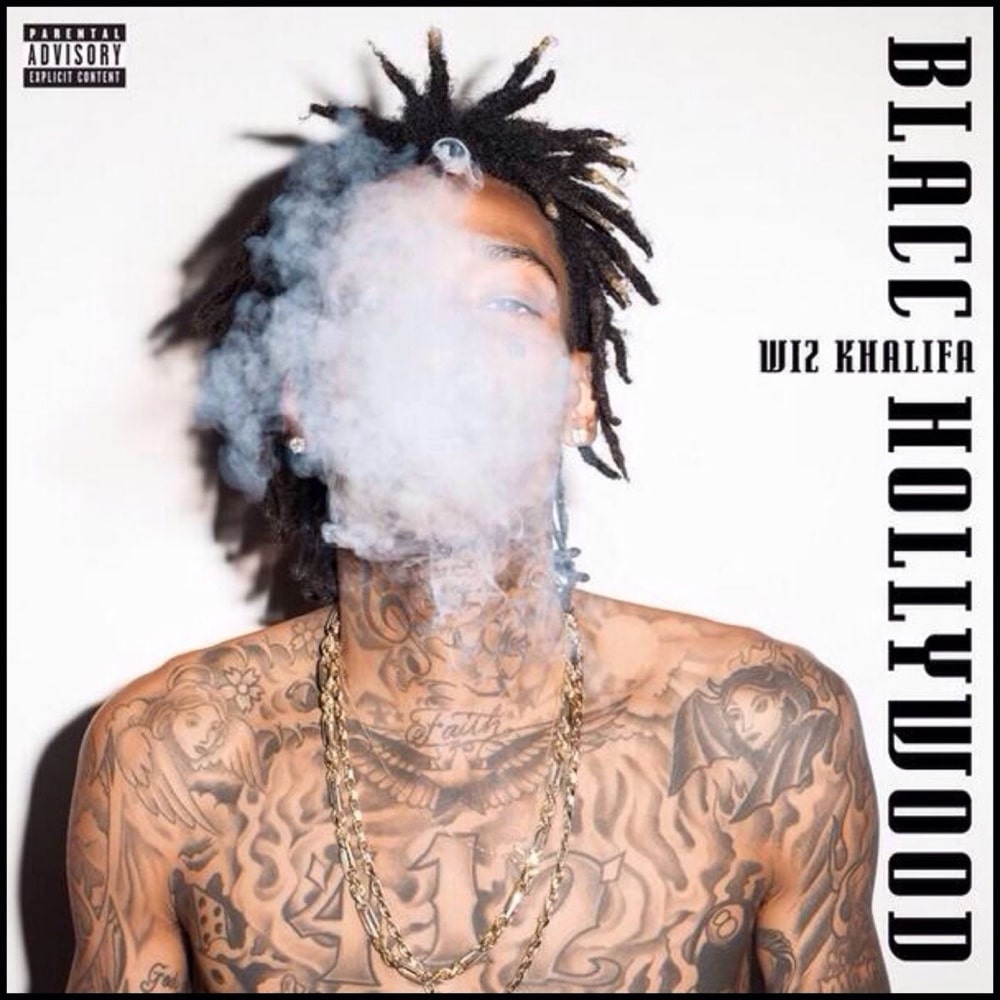 Released: August 19, 2014
Label: Rostrum, Atlantic
Singles: "We Dem Boyz", "You and Your Friends"
Features: Ty Dolla $ign, Juicy J, Project Pat, Curren$y, Ghost Loft, Chevy Woods, and Nicki Minaj.
Blacc Hollywood marked a pivotal moment in Wiz Khalifa's trajectory. With this album, he was no longer the fresh-faced newcomer but a seasoned player in the rap industry. Flexing both his songwriting muscles and an ability to pick out beats that perfectly meshed with his stoner aesthetic, tracks like "We Dem Boyz" quickly became anthems. "KK" featuring Project Pat and Juicy J further cemented Wiz's love for the herb. But it wasn't all about partying; songs like "Promises" and "House in the Hills" showcased a more reflective side of Wiz, giving a glimpse into the challenges and aspirations that come with success. Blacc Hollywood is an album that captures a rapper fully embracing his stardom while still grounding himself in the roots that brought him to the spotlight.
2. O.N.I.F.C.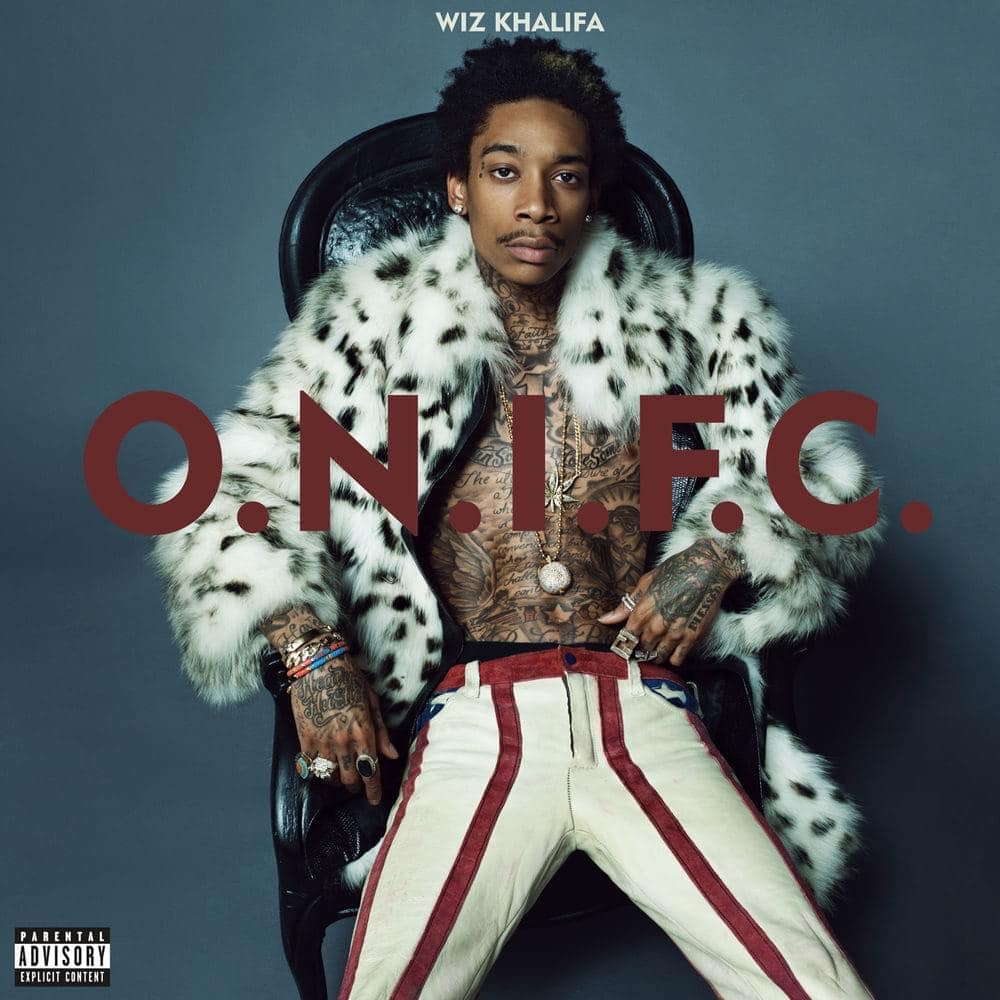 Released: December 4, 2012
Label: Rostrum, Atlantic
Singles: "Work Hard, Play Hard", "Remember You"
Features: Berner, Akon, Cam'ron, Courtney Noelle, 2 Chainz, Pharrell, Tuki Carter, Amber Rose, LoLa Monroe, The Weeknd, Chevy Woods, Juicy J.
O.N.I.F.C. is where Wiz Khalifa truly established his signature laid-back, smoky sound that would become a staple in the game. This project showcased Wiz's evolution as an artist, diving deeper into more polished productions and expansive musical landscapes. Standouts like "Work Hard, Play Hard" became not just radio hits, but anthems for a generation hustling with the same ethos. And tracks like "Remember You" featuring The Weeknd brought a moody, atmospheric vibe that broadened Wiz's sonic palette. While he never strayed far from his weed-centric themes, with tracks like "Medicated" echoing his consistent love for the green, he also took moments to open up about fame, love, and the pressures of the industry. O.N.I.F.C. is undeniably one of the keystones in Wiz's discography, a project where he started to move from stoner rapper to bonafide superstar.
1. Rolling Papers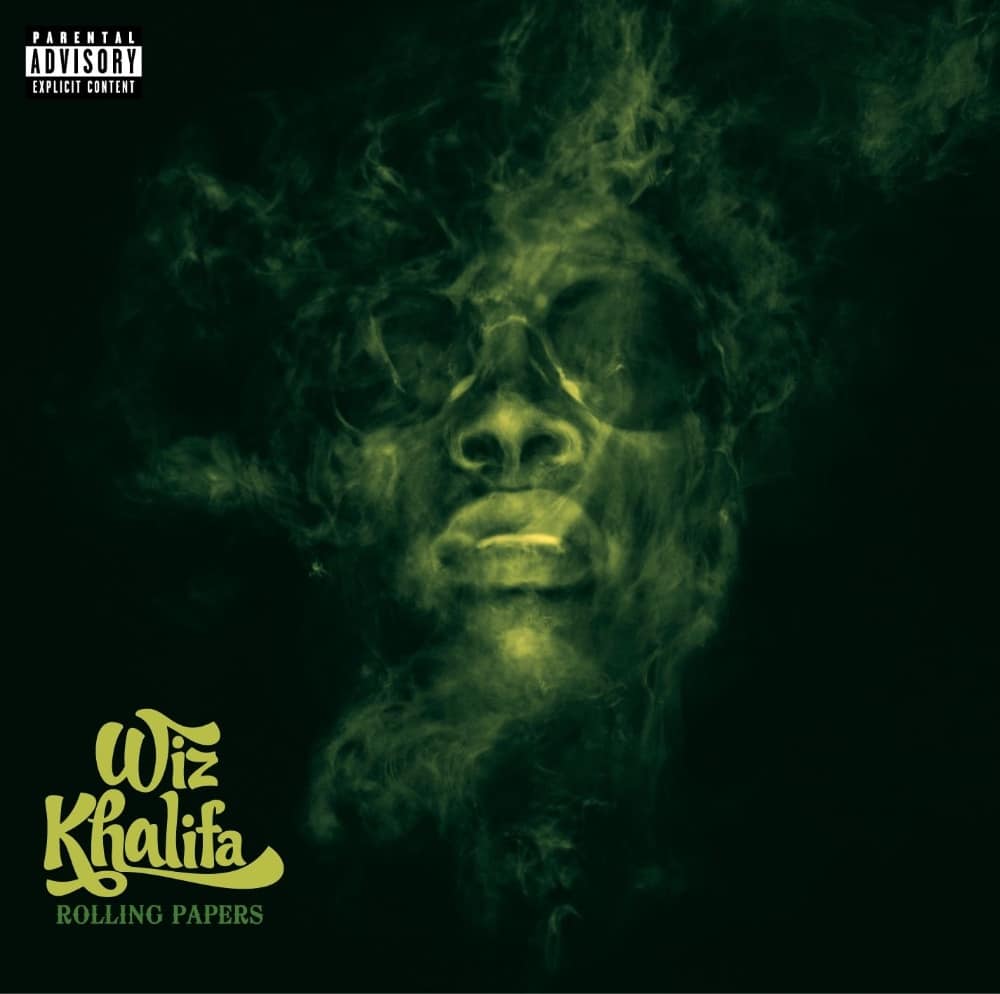 Released: March 29, 2011
Label: Rostrum, Atlantic
Singles: "Black and Yellow", "Roll Up", "On My Level", "The Race", "No Sleep"
Features: Too $hort, Chevy Woods, Curren$y.
The crown jewel in Wiz Khalifa's discography, Rolling Papers is more than just an album; it's a cultural timestamp. Dropping in the early 2010s, the project captured a vibe and spirit that resonated deeply with a generation. "Black and Yellow" became not only a Pittsburgh anthem but also a universal party-starter, celebrating success, loyalty, and city pride. Meanwhile, "No Sleep" embodied the carefree, seize-the-moment energy that Wiz represented. But the album wasn't just about big hits. Tracks like "The Race" showed Wiz's reflective side, contemplating on his journey and the grind that got him to the top. Whether it was anthems of celebration or mellowed-out cruise tracks, Rolling Papers consistently delivered. It perfectly encapsulated Wiz's essence, blending his love for weed, women, and the high life, while also offering listeners a window into the rapper's world. A masterclass in crafting a mood, this album stands as Wiz Khalifa's magnum opus, a testament to his unique position in the rap game.