Rick Ross might be better known for his outsized personality, bombastic anthems and luxury raps over J.U.S.T.I.C.E. League production than his lyrical acumen, but don't sleep on Rozay, he's a wordsmith at heart.
How do you think he's earned the respect of some of the greatest rappers of all time like Hov, Nas, Pusha T, Kanye, Jadakiss, Lil Wayne, just to name a few? Ross gets busy with the pen, you only need to look at the deeper album cuts throughout his catalogue to get a sense of what he's capable of lyrically. Or you can look at some of his best features, which we're about to do right now.
From his epic feature on Drake's "Lord Knows" to his heartfelt performance on Pusha's "Hold On" and of course "Devil in a New Dress", here are the top 10 best Rick Ross guest verses of all time.
10. DJ Khaled ft. T-Pain, Ludacris, Snoop Dogg & Rick Ross – "All I Do Is Win"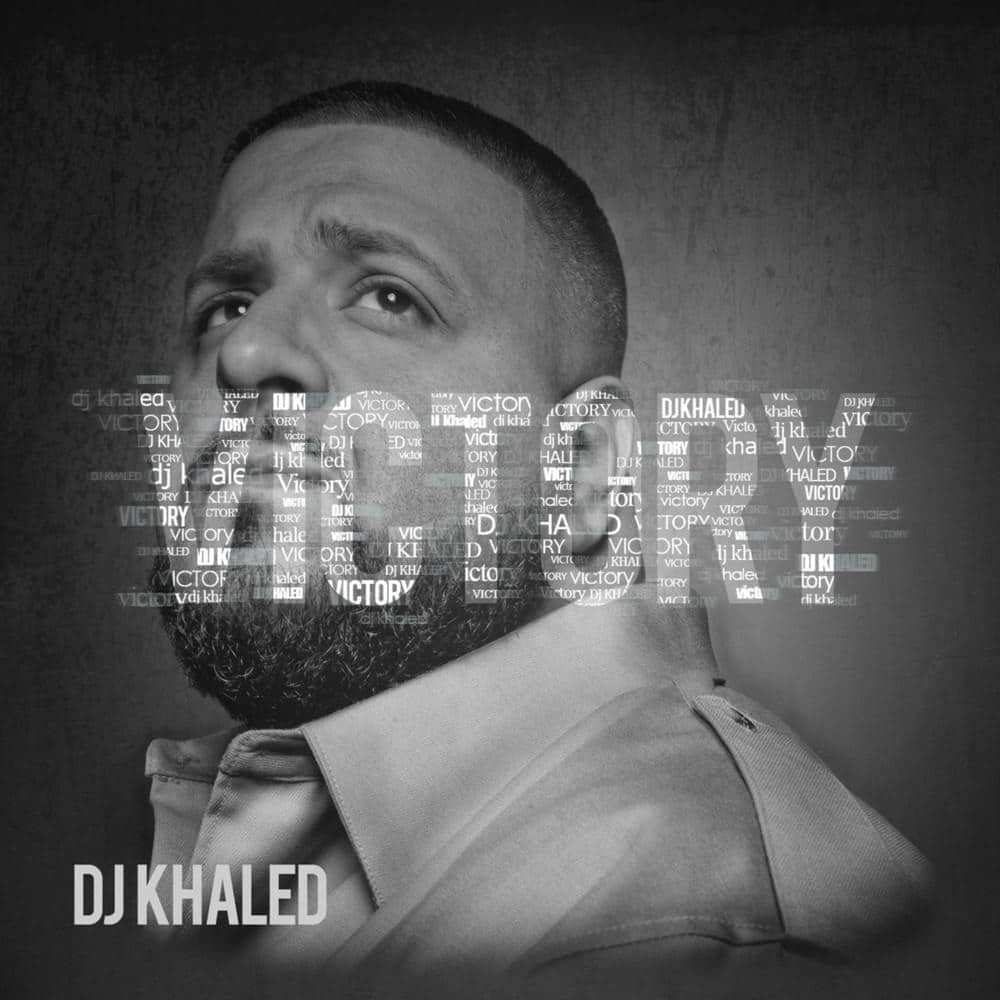 Released: February 8, 2010
Album: Victory
Producer: L.V.M. & DJ Nasty
Swervin' in my lo-lo
Head on the swivel, you know serving me's a no-no
Clean as a whistle as I pull out in my Rolls Royce
Yellow bone passenger, they see it they say, "Oh boy"
Tell Khaled back it up, my niggas call me loco
Down for armed trafficking, don't make me pull that fo'-fo'
Ask you what you laughing at (What?), represent that mud life (Mud life)
Dirty money bitch you better get yo' mud right (Mud right)
We come together holdin' hands and holla "Thug life" ("Thug Life")
We all strapped in all black, it's like fuck life (Fuck life) (All we do is win)
You riding to what (What) 'cause we riding tonight (Tonight)
Now she riding with me 'cause you wasn't riding her right
Ross!
9. The Game ft. 2 Chainz & Rick Ross – "Ali Bomaye"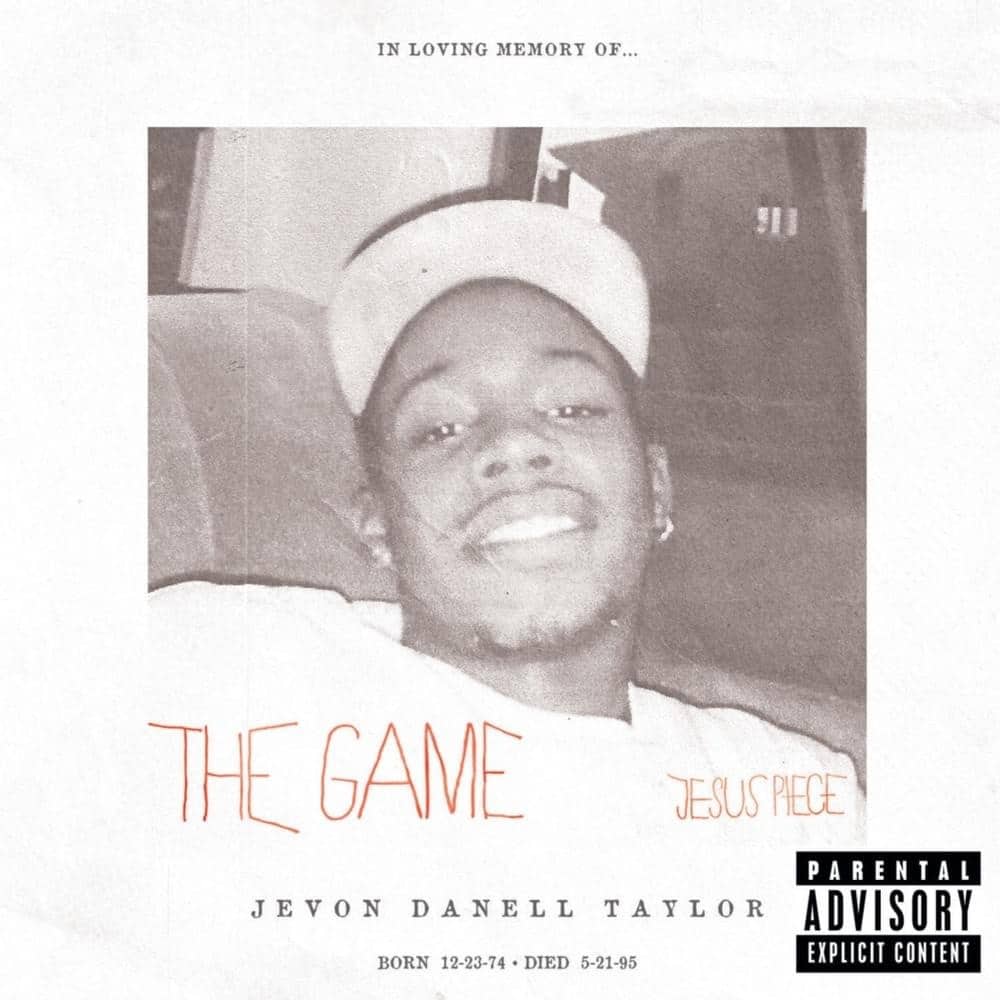 Released: December 11, 2012
Album: Jesus Piece
Producer: Black Metaphor
I take my case to trial, hire the Dream Team
Robbie Kardashian, Johnnie Cochran; I seen things
I dream big, I think sharp
Inhale smoke, Hawaiian tree bark
Humble yourself, you not a G, keep it one with yourself
Run to niggas for help, favors I keep one on the shelf
I got rifles with lasers, swing it just like the majors
Hit you right above navel
Now you swimmin' in pavement
Gold medals on my neck, I call it Michael Phelps
Hoes settlin' for less, I call 'em bottom shelf
Niggas tough on them blogs and never did nothin' at all
On the road to the riches, bitches not taggin' along
8. Royce da 5'9″ ft. Pusha T & Rick Ross – "Layers"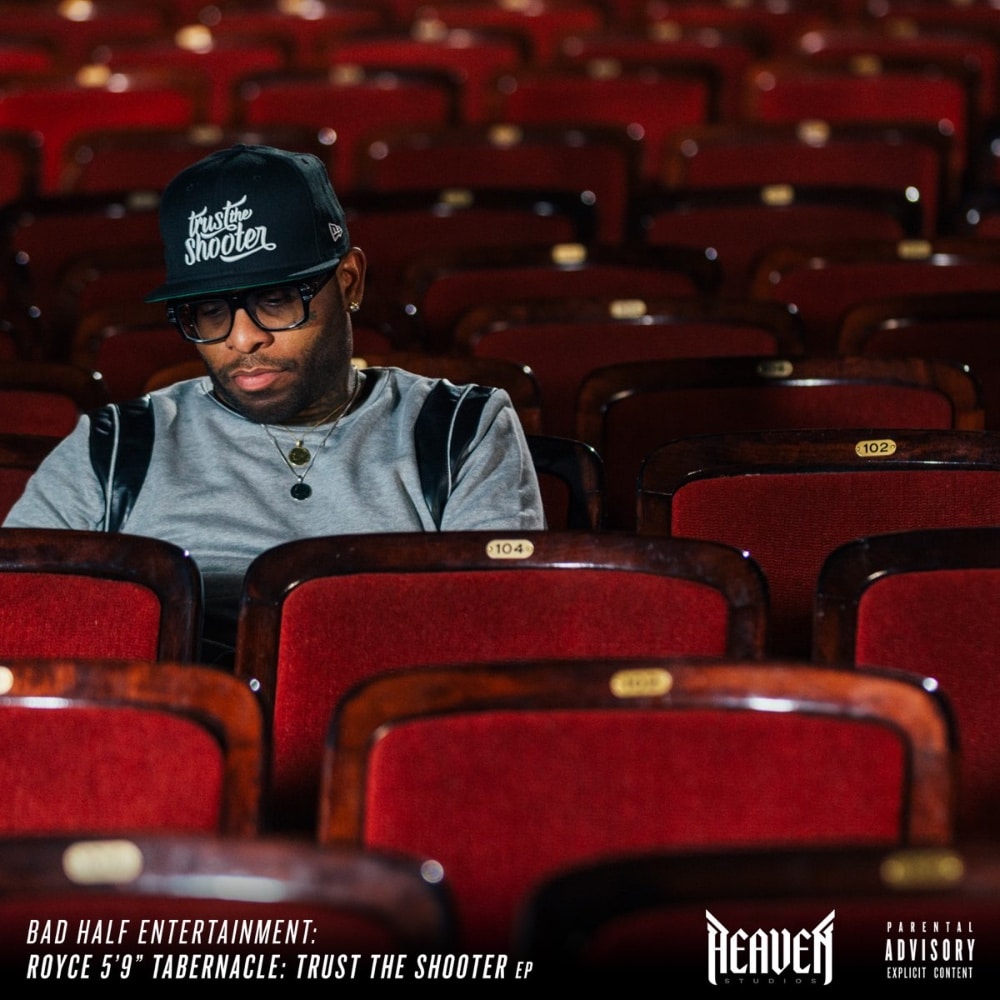 Released: April 2, 2016
Album: Tabernacle: Trust the Shooter
Producer: ​dEnAun
Paranoid of poverty, hustle was the philosophy
I seen a kilo, I swear it became a part of me
Lie, cheat and steal, I had it mastered by my teens
Started hands on, a nigga still pulling strings
Hotel suites, straight selling nigga's dreams
Motel 6 as I let the beeper ring
Was a water boy, but balling always in my genes
Season ticket holder, nigga sitting with the team
Feds on the roof of the spreads in the juice
So suspicious of the cars, tuitions for the schools
Labeled a mastermind, I positioned every move
Shots fired, now the deposition from the crew
Smooth operation, but the money came in knots
Forty million there, I dare you tell me what I'm not
I own fifty homes and wanna get fifty more
Counting this fast money and fucking my bitches slow
Rozay
7. Nas ft. Rick Ross – "Accident Murderers"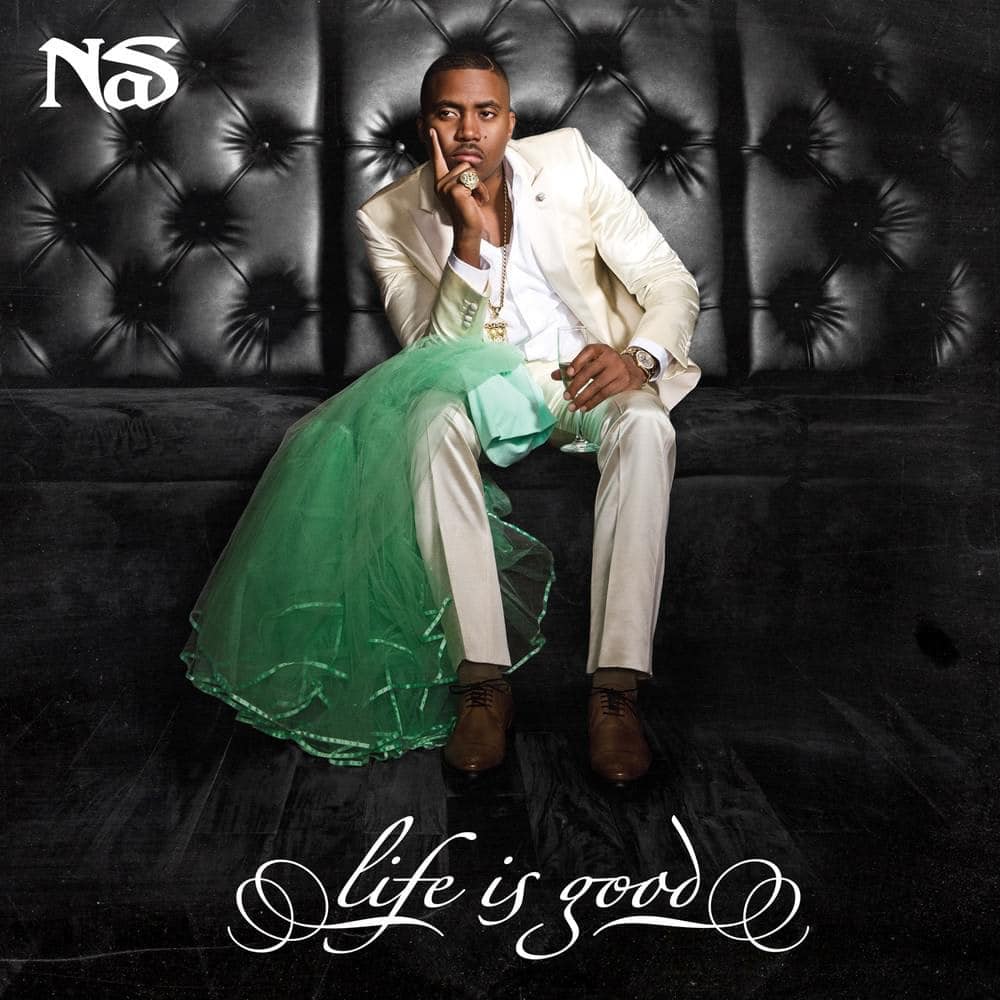 Released: June 21, 2012
Album: Life Is Good
Producer: No I.D.
We grew up doing graffiti, now hollow heads getting heated
Seated in foreign cars, constantly getting weeded
Proceeded to count profits, I know they got on binoculars
But fuck em all, we balling 'til they come lock us up
20 to life; I'm clubbing, blowing 20 tonight
We the mob, Bob Marley Marlin' all through the night
Addicted to wealth, never cold turkey to war
Snatch a TEC off the shelf, live forever; that's Insh'Allah
Memoirs of a rich nigga
Sweat suits, gold chains, old drug dealers
New Benz, chrome rims are for show, killer
You niggas accidental, shoppers in back of the limo
Pay your tithes, stay alive, can't be dodging my clique
Cut a check; I use your bitch for some bargaining chips
In a hole, sell your home, nigga go sell your soul
This forty-five in control, God forgives and I don't
6. Wale ft. Rick Ross & Meek Mill – "Ambition"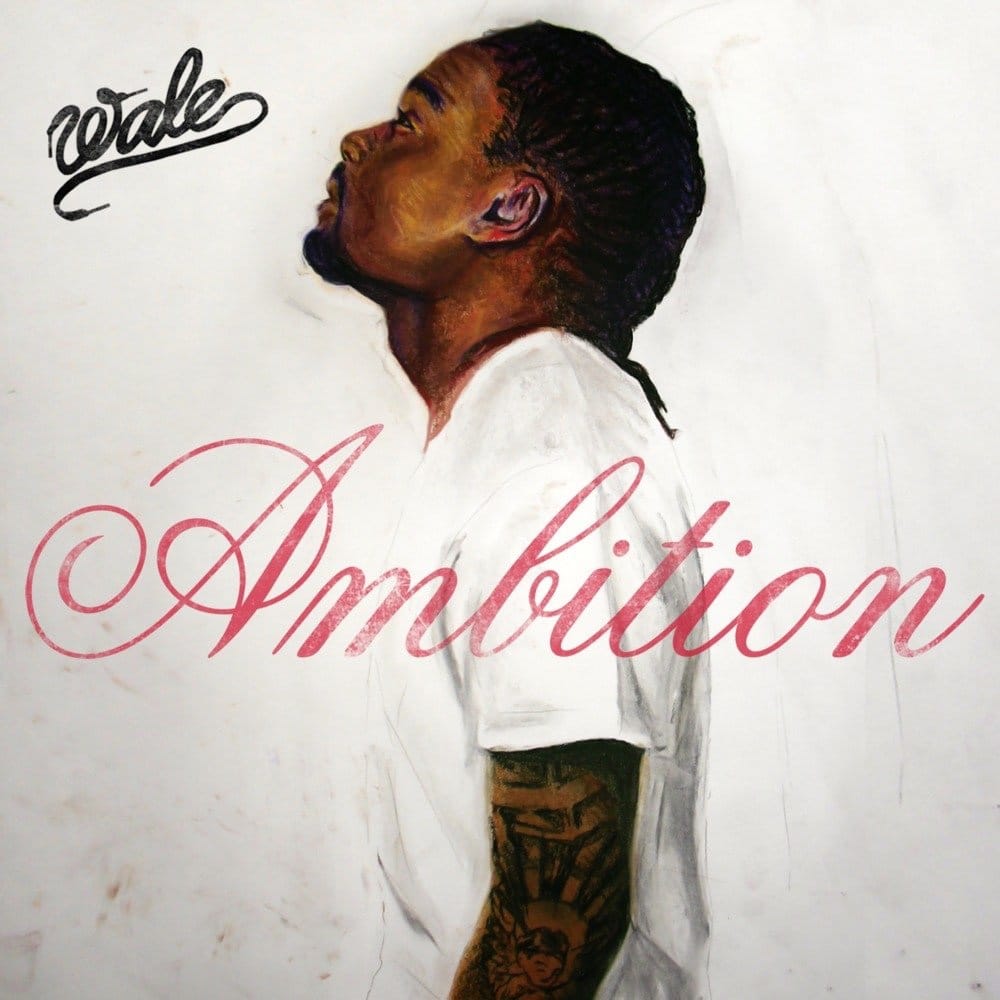 Released: November 1, 2011
Album: Ambition
Producer: T-Minus
My ambition to win, just to get me some ends
Help me pay my little rent, maybe sit in a Benz
I saw momma praying as she wait on results
It was hot in the kitchen can I wait on the porch
My father was missing, War Lord Oliver North
Life was diggin' me deeper, I kept on coming up short
Breaking so many laws, waking up in the dark
Who cut my power off? it's time to move that powder soft
Not too many options when you coming from the projects
Sittin' in the trap now you moving Cyndi Lauper
Girls wanna have fun, and a nigga with some change
And I doubt that ever change
Ambition is priceless that's something that's in your veins
And I doubt that ever change
Ambition is my shit and I put that on my name
And I doubt that ever change
5. Drake ft. Rick Ross – "Lord Knows"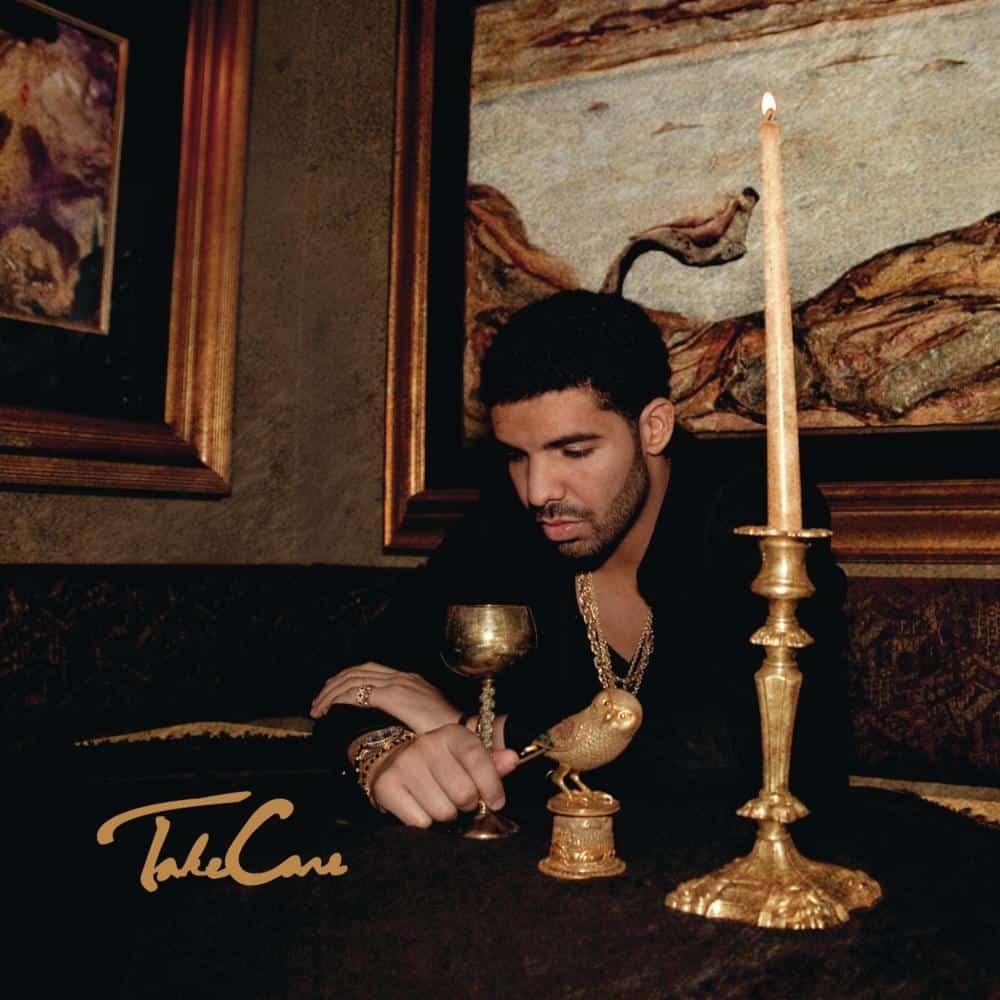 Released: November 15, 2011
Album: Take Care
Producer: Just Blaze
I fell in love with the pen, started fuckin' the ink (Huh)
The hustle's an art, I painted what I would think
Still allergic to broke, prescription straight to the paper
Destined for greatness, but got a place in Jamaica (Woo)
Villa on the water with the wonderful views
Only fat nigga in the sauna with Jews
Went and got a yacht, I'm talkin' Carnival Cruise
And these niggas talkin' like hoes, they mad they not in my shoes
It's the red bottom boss (Huh), came to buy the bar (Huh)
Every bi-week, shit, I'm bound to buy a car (Woo)
Murder-cedes Benz or that bubble double-R (Woo)
Headlights flickin', lookin' like a falling star
Every day, them hammers bang, whippin' yay like Anna Mae
I run the game, but the ladies think I'm runnin' game
Mink coats make your woman wanna fornicate
Rozay and Drake, I'm getting cake, nothin' short of great (Huh)
4. DJ Khaled ft. Rick Ross, Drake & Lil Wayne – "I'm On One"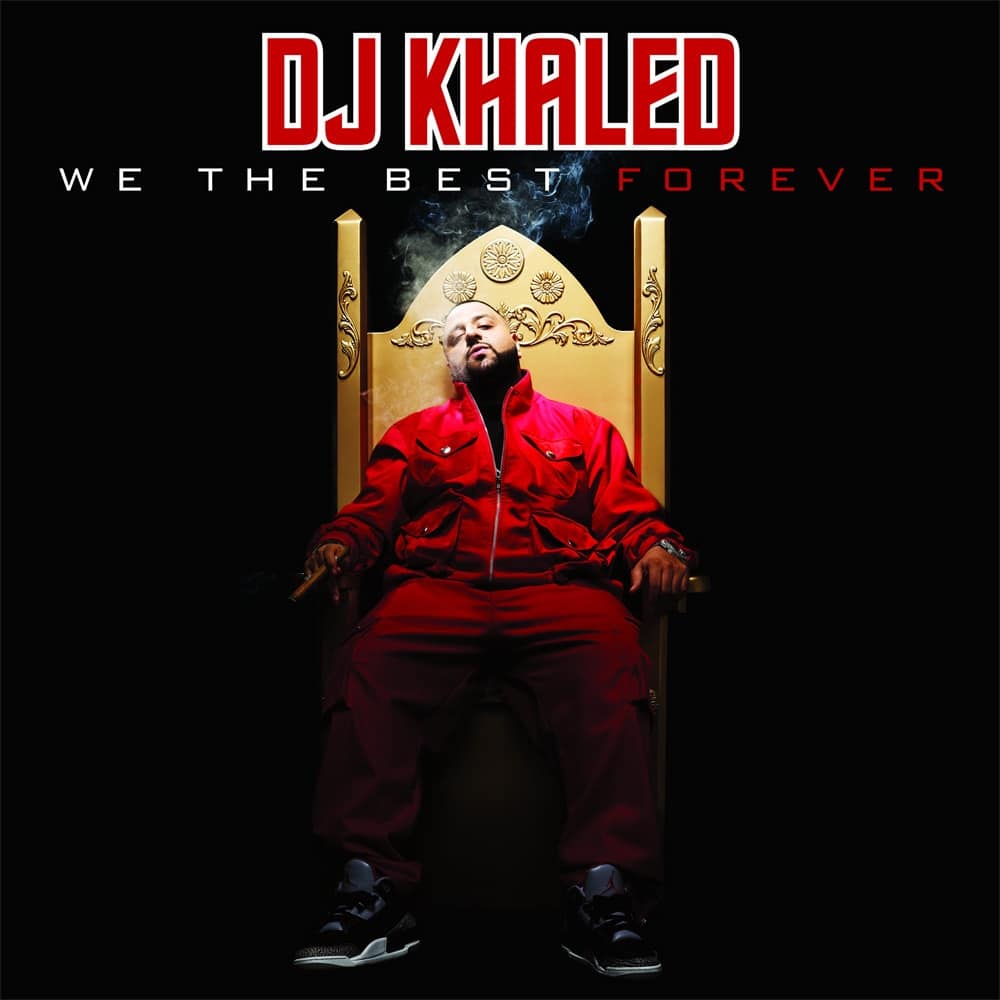 Released: May 20, 2011
Album: We the Best Forever
Producer: 40, T-Minus & Nikhil Seetharam
Huh! I'm burning purple flowers, it's burning my chest (Huh)
I bury the most cash and burning the rest (Stuntin')
Walking on the clouds, suspended in thin air (Yeah)
The ones beneath me recognize the red bottoms I wear (Check it)
Burner in the belt, move the kids to the hills (Boss)
Bend shawty on the sink, do it for the thrill
Kiss you on your neck and tell you, "Everything is great" (Right)
Even though I'm out on bond and might be facing eight
Still running with the same niggas 'til the death of me
Never seen a million cash, gotta count it carefully (Haha)
Ever made love to the woman of your dreams (Woo!)
In a room full of money out in London as she screams? (Woo!)
Huh! Baby, I could take it there
Call Marc Jacobs personally to make a pair
So, yeah, we on one, the feeling ain't fair (Khaled)
And it's double MG until I get the chair, chyeah
3. Drake ft. Rick Ross – "Lemon Pepper Freestyle"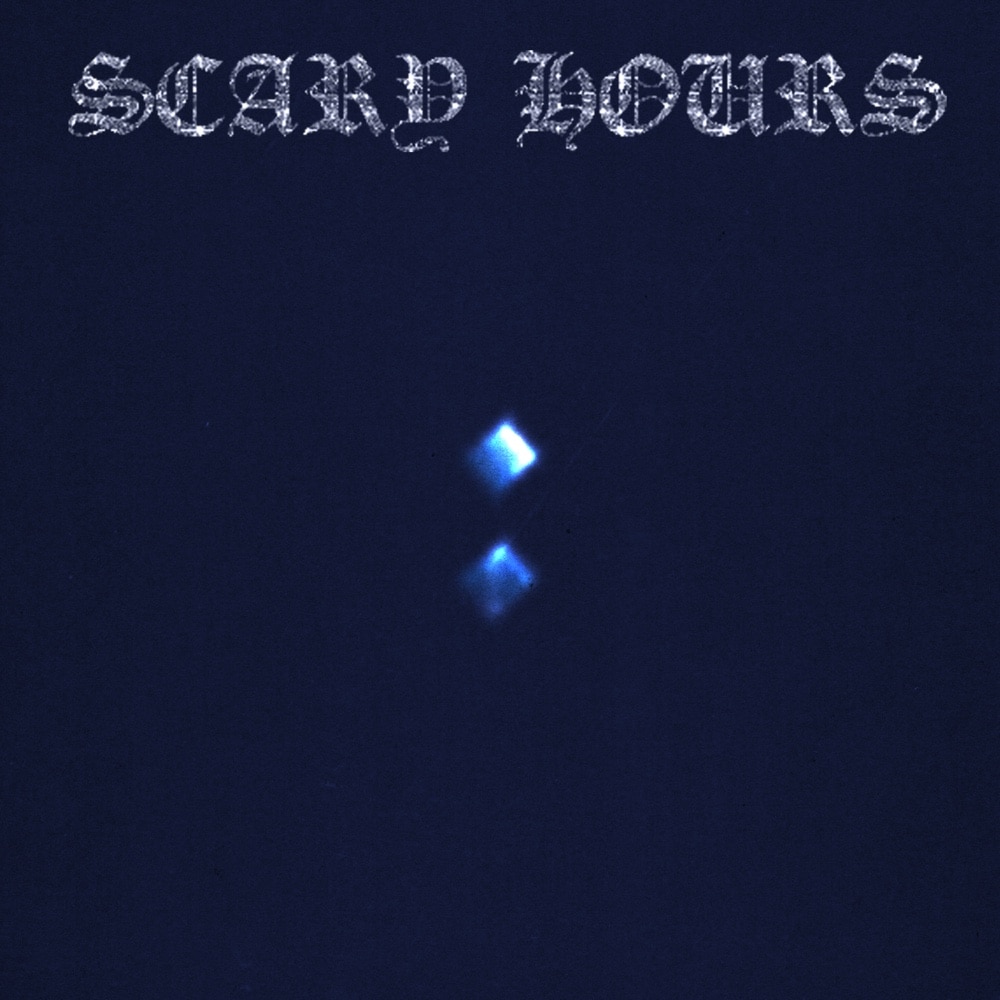 Released: March 5, 2021
Album: Scary Hours 2
Producer: Austin Powerz, FNZ, Keanu Beats & Boi-1da
Godfather with a garden full of snakes
Call Porsche, time to give away a Wraith
Bricks boy, tryna turn 'em into bass
Big boy, I been tryin' buy the Braves
Courtroom soundin' like I'm in the opera
Went and got it, now these niggas wanna knock us
Bitches fallin' 'cause they need a couple dollars
But it ain't a problem 'cause a nigga really got it
Fat boy, rich nigga, with a appetite
Count monеy all night under the candlelight
Spinnin' vinyl, Tеddy P, or is it Lionel?
Not a model, but I know I been your idol
Big bank, sparkin' weed without a lighter
On fire 'cause I'm just a different writer
Practicin' social distance with all these snitch niggas
Guess he jealous 'cause I had his favorite bitch with us
Big bucks, steppin' outta big trucks
Steppin' on my feet, it'll get you fucked up
Got the squad with me and all they did was gimme love
Foot Locker, twenty deep, a nigga spend a dub
G-Wagen for my bitch, that girl go live it up
Death row, that's for these niggas, I'ma hit 'em up
Makaveli, it's All Eyez on Me
Pinkie rings, it's still M.O.B
2. Pusha T ft. Rick Ross – "Hold On"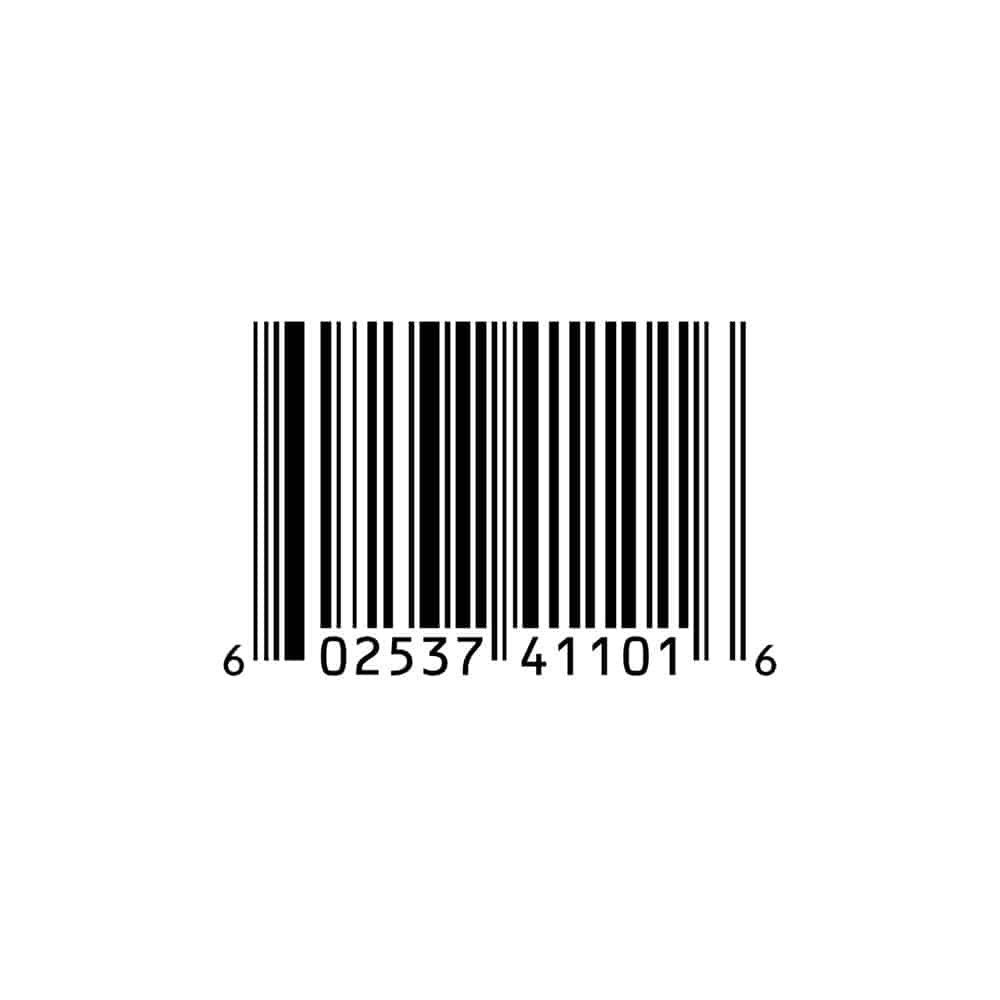 Released: October 7, 2013
Album: My Name Is My Name
Producer: Hudson Mohawke & Kanye West
I was pissing my shorts, having rich nigga thoughts
Wish I had a pistol before all the friends I done fought
Overnight I seen a nigga go get a Carrera
Two weeks later I had to be that boy pallbearer
Young king bury me inside a glass casket
Windex wipe me down for the life after
Crack dealer living like a hoop star
Black marble, white walls in my new spot
Four chains, big studs, a nigga too fly
Top down, tank top, I think I'm 2Pac
So I'm labeled the rebel, nigga get on my level
We were born to be kings, only major league teams
Chasing my paper, couldn't fathom my wealth
Built a school in Ethiopia, should enroll in myself
God body and mind, food for the soul
When you feeding on hate, you empty, my nigga, it shows
Follow the codes, ain't no love for these hoes
If you slip and you fall I got you, my nigga, hold on
If you right or you wrong, if you riding, come on
By the end of this song, can't be hiding for long
I seen children get slaughtered, niggas' grandmothers assaulted
Throw a gang sign, dare you do something about it
Fuck copping them foams, when you copping the home
Cop a kilo and have them people on top of your home
1. Kanye West ft. Rick Ross – "Devil in a New Dress"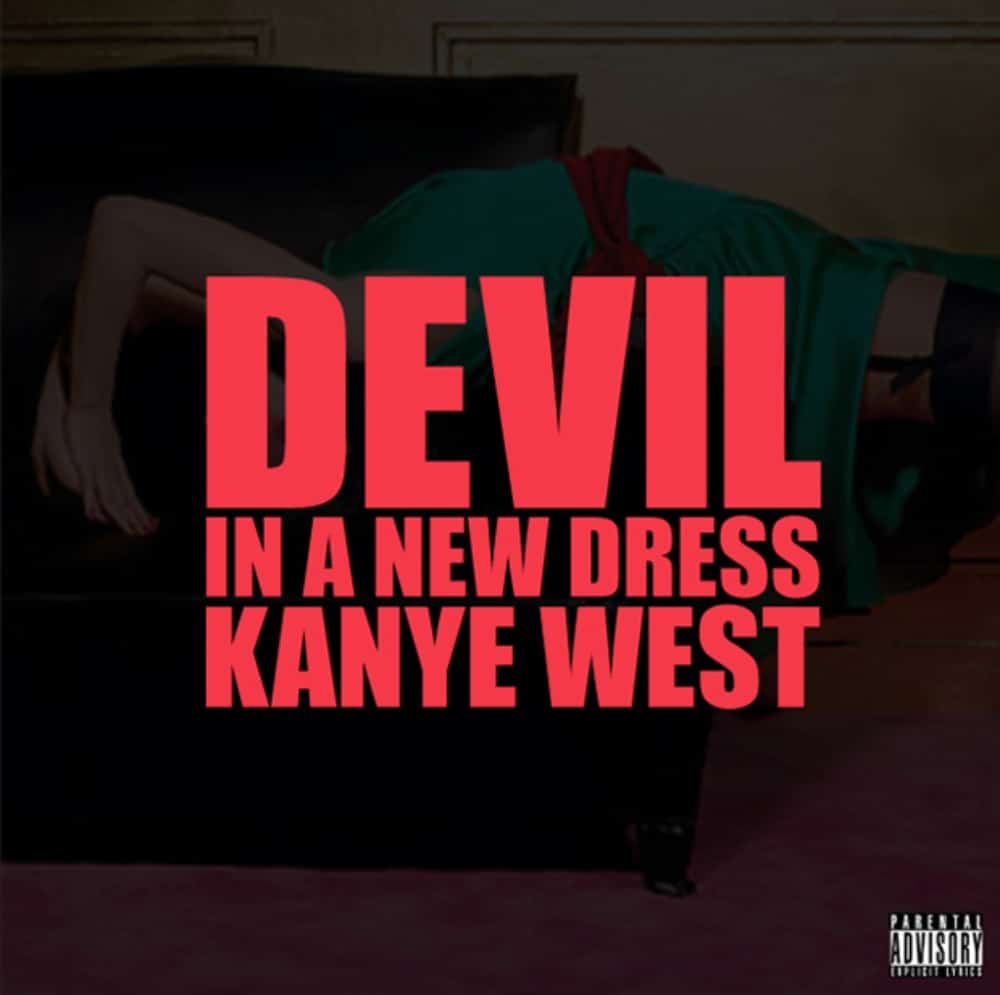 Released: September 3, 2010
Album: My Beautiful Dark Twisted Fantasy
Producer: Bink! & Mike Dean
Lookin' at my bitch, I bet she give your ass a bone
Lookin' at my wrist, it'll turn your ass to stone
Stretch limousine, sipping rosé all alone
Double-headed monster with a mind of his own
Cherry-red chariot, excess is just my character
All-black tux, nigga's shoes lavender
I never needed acceptance from all you outsiders
Had cyphers with Yeezy before his mouth wired (Uh)
Before his jaw shattered, climbing up the Lord's ladder
We still speedin', running signs like they don't matter, uh
Hater talkin' never made me mad
Never that, not when I'm in my favorite paper tag
Therefore, G4s at the Clearport
When it come to tools, fool, I'm a Pep Boy
When it came to dope, I was quick to export
Never tired of ballin', so it's on to the next sport
New Mercedes sedan, the Lex' sport
So many cars, DMV thought it was mail fraud
Different traps I was gettin' mail from
Polk County, Jacksonville, right in Melbourne
Whole clique appetites had tapeworms
Spinnin' Teddy Pendergrass vinyl as my J burns
I shed a tear before the night's over
God bless the man I put this ice over (Uh)
Getting 2Pac money twice over
Still a real nigga, red Coogi sweater, dice-roller
I'm makin' love to the angel of death
Catchin' feelings, never stumble, retracin' my steps (Uh)