Royce da 5'9″ is the only rapper in history who has been able to keep up with Eminem on a lyrical and technical level consistently over a number of songs.
Beginning at his rapping career at the age of 18, Royce was raised on the rhymes of some of the greatest rappers of all time, including Ras Kass, Redman, Tupac Shakur, The Notorious B.I.G., Esham, Heltah Skeltah, LL Cool J, Nas, Jay-Z, Detroit's Most Wanted, and N.W.A.
After linking up with Em at an Usher concert, the two formed the duo Bad Meets Evil and Royce became one of the few people to appear on Eminem's major label debut, The Slim Shady LP. But instead of signing a deal with Dr. Dre's Aftermath Entertainment, the Detroit MC chose to go with Tommy Boy who was offering a substantially large $1 million record deal.
A few years of beefing and misunderstanding went by before everything circled back to Royce and Em collaborating together again. To this day, Nickel Nine is still one of the most technically proficient MCs spitting and one of the best rappers in the game right now.
From Eminem's "Bad Meets Evil" to eLZhi's "Motown 25" and Joe Budden's "Slaughterhouse," here are the top 10 best Royce da 5'9″ guest verses of all time.
10. Big Sean ft. Royce da 5'9″ & Kendrick Lamar – "100"
Released: September 5, 2012
Album: Detroit
Producer: Don Cannon
I'm just a Detroit nigga, nuttin' extra about me
I go extra harder the first second you doubt me
I strive for perfection; at the same time
I'm acceptin' the fact that there'll never be nothin' perfect about me
Shit, I'm just waitin' on a win
Come up with better hooks, the hoes'll take it on the chin
We are 6 Mile-bred, that's why you see our sick style, yeah
Crackhouse flow with a pit downstairs
Momma happy at me, daddy happy at me
The baddest chicks, as y'all can imagine, is chatty, yappin' at me
Five years ago I was in tears
In the back of a paddy wagon, now I'm Cali swaggin'
Huh, my nigga, listen, I'm over the fame
You number one? I'm number 23, my mission
Is to take over the game, you rollin' with lames?
We ain't rollin' the same, I'm the best out in this motherfucker
If I could get a check out of this motherfucker
Big enough to set my kids up for life
I could check out of this motherfucker with no regrets
If you ain't livin' your life for your kids, I ain't givin' your ass no respect
9. Eminem ft. Royce da 5'9″ – "Not Alike"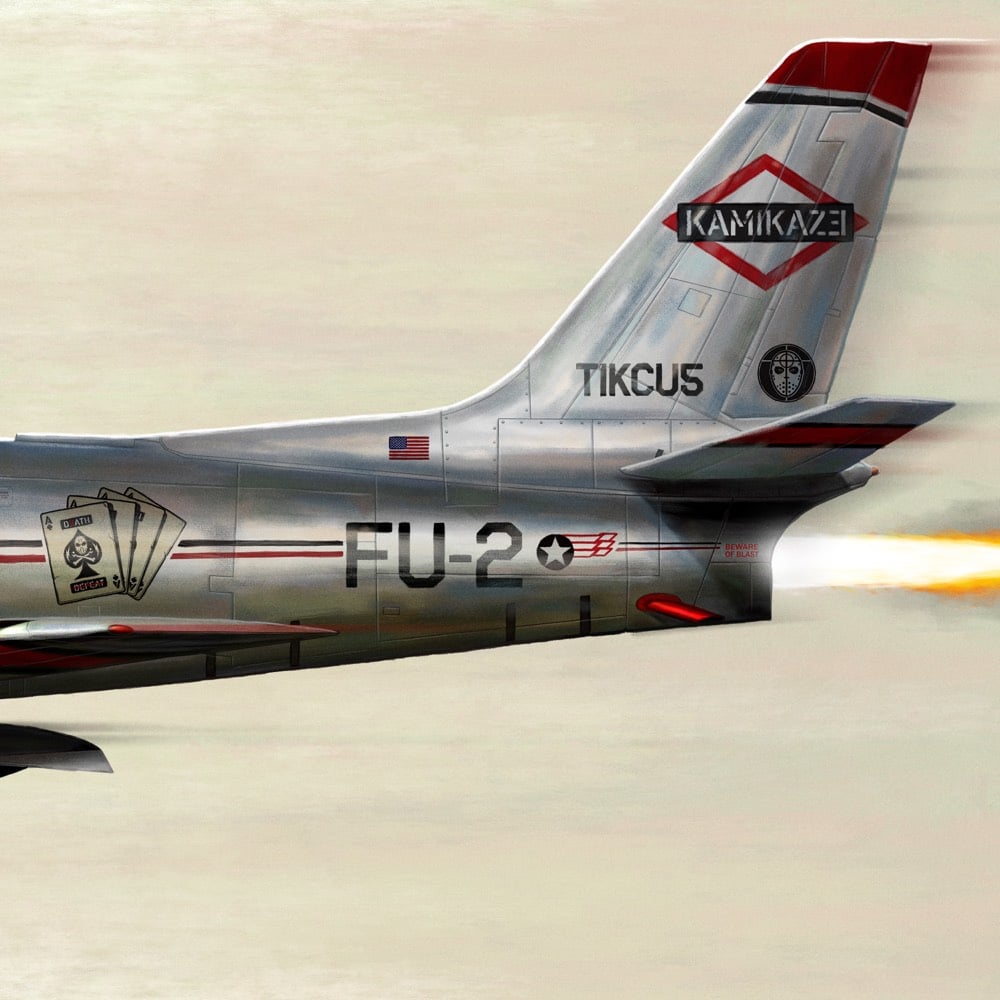 Released: August 31, 2018
Album: Kamikaze
Producer: Tay Keith, Ronny J & CuBeatz
I don't do Jordans and Audemars
I do explosions and Molotovs
Y'all blowin' smoke as if y'all ain't washed
I blow the smoke from the car exhaust
Flyin' to a party I am not invited to, feelin' like the streets need me (What up?)
I ain't gotta dance long as my Ferrari Spider move like C Breezy
I don't gotta hire goons
I'd rather try to buy the moon and breathe freely
The sky is blue, the tires new
The Maserati white and cool like G-Eazy
Why these dudes tryna figure out
How to do a freestyle as fly as me? (Why?)
I'm confused tryna figure out
How to do Kapri Styles and Mya G
Everybody doin' chick joints
Prolly rob these little dudes at fist point
'Member everybody used to bite Nickel
Now everybody doin' Bitcoin
We don't got nothin' in common (No!)
We don't got nothin' in common (No!)
Y'all into stuff like doubled-up Styrofoam cups
On them uppers-and-downers (Woo!)
I'm into stuff like doublin' commas
Find me a brother who's solid
To count this shit up and then bust this shit down
When the cops hit us up, we can flush this shit down
We cannot give a fuck, shit, a fuckin' colonic
Sellin' your cock and your butt for a follower
Possible couple of dollars, you powder sniff
Now you slippin', call it a power trip, a product of politics
Y'all went from profit and toppin' the charts
To dropped in the park in a pile of shit
Knowledge is power, but powerless
If you've got it and you do not acknowledge it
Y'all music sound like Dr. Seuss inspired it
Hirin' strippers, prostitute retirin'
We can spit it for your advance
I'm fit to be king, you're cut out to fit in Prince pants
You niggas—
8. eLZhi ft. Royce da 5'9″ – "Life's a Bitch"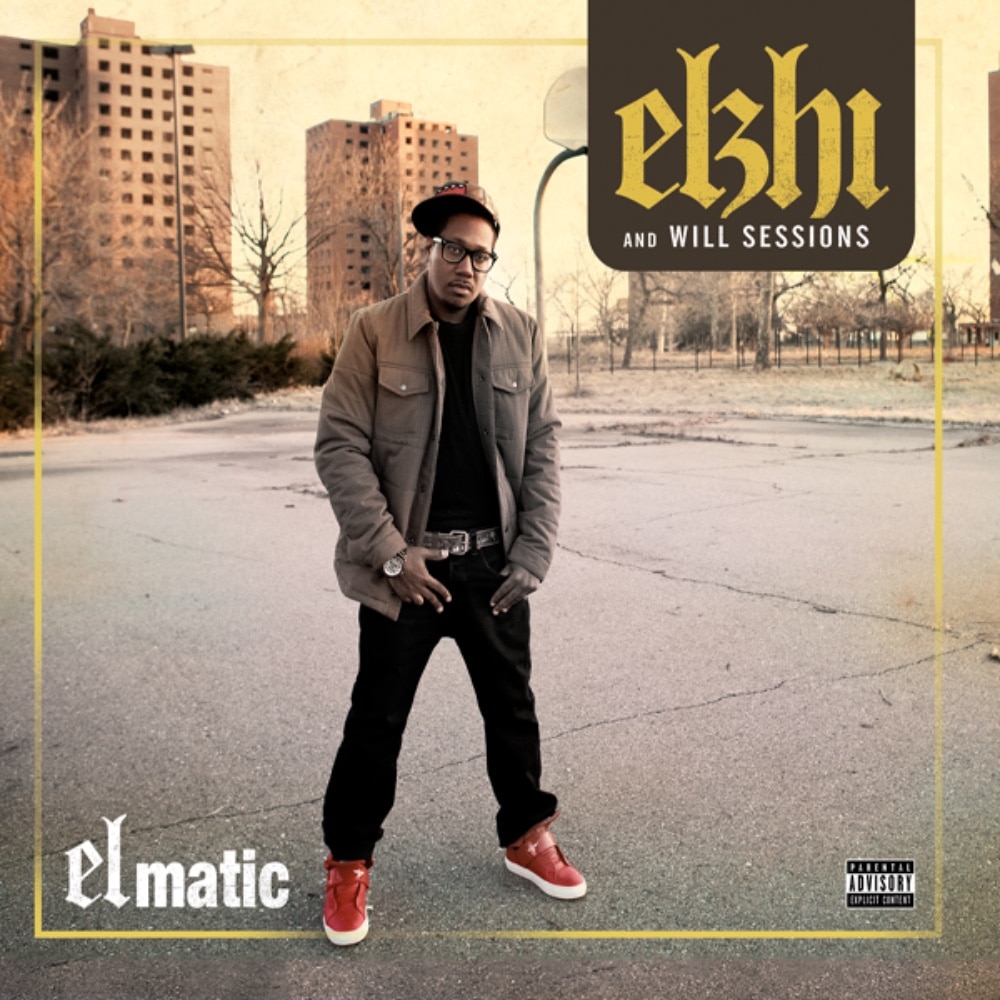 Released: May 10, 2011
Album: eLmatic
Producer: Will Sessions
Visualizin' the realism of life in actuality
Everything I write is like a fatality
I'm a pattern-punishing painter with a pen
Got a style kinda like sodomy cause I'm anal with the way I get it in
I'm a maneuver with the mic, like Drano
Moving through a pipe, I'm insane-o
You can lose your life, I'm biblical with this lyrical ability
Respected I'm here to get rid of these records
Get checks and fill up facilities
I ain't sounding like no man
I ain't holding no dynamite, I just got dino might in both hands
Nigga this is Elmatic
I'm with a chick with her tail tatted
She at Chanel baggin', pill addict
Ill, I'm still at it
For real status and you gon' be a vegetable unless you got you a steel cabbage
I woke up early in the mornin'
Dressed in black yawnin' said two of the best is back
Early in the mornin'
Dressed in black yawnin' said two of the best is back
7. Joe Budden ft. Joell Ortiz, Nino Bless, Crooked I & Royce da 5'9″ – "Slaughterhouse"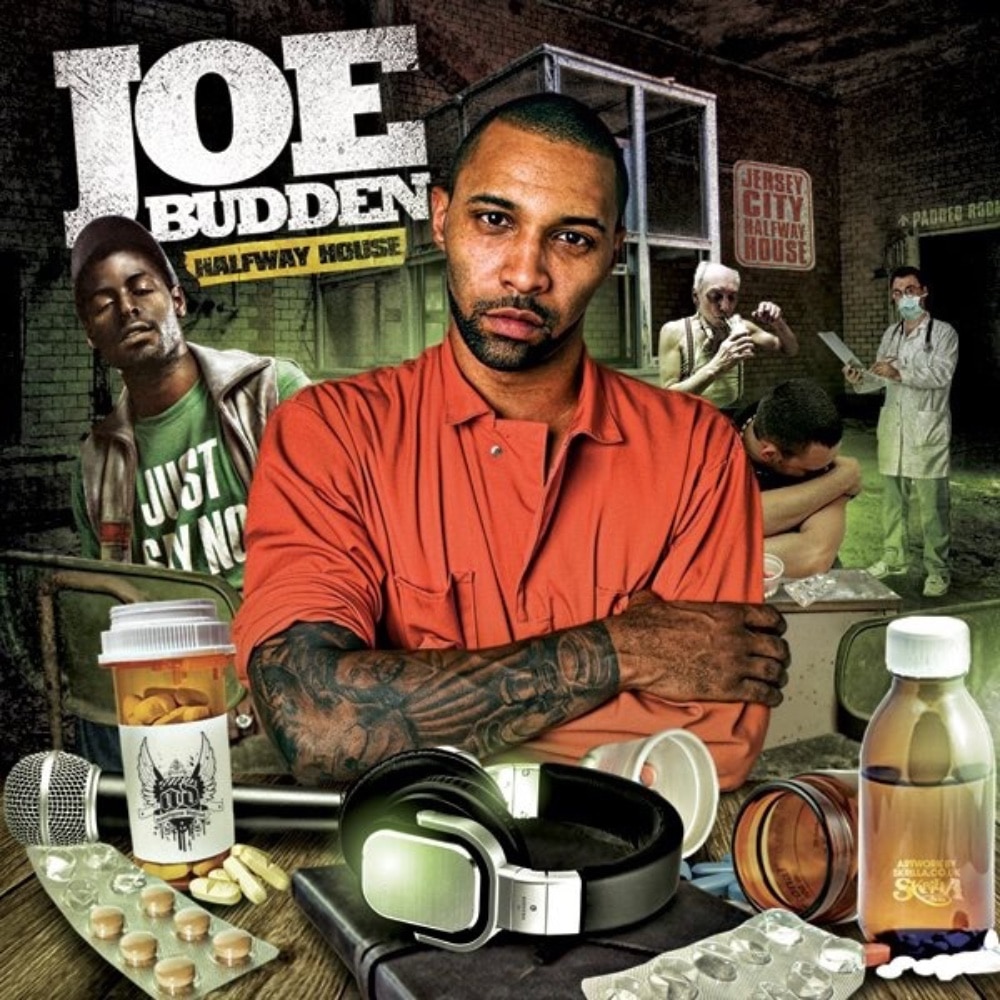 Released: October 28, 2008
Album: Halfway House
Producer: Scram Jones
Nickel, yeah
I hope niggas know I'll show up to your show
I'll show up where you go, show up to your do', foes will explode
Shells 'fore they hit the floor, I know niggas know
I got a open window flow, I air shit out
In the D they used to call me Mayor Royce
Now they call me Clay Davis
Guess why, "sheeeeeeeeeeee-it"
'Cause when it come to them words you know I wear shit out
I write rhymes like, white lines on a nose tray
Ice cold Ice Cube flow like O'Shea
Ridin' shotgun with Chris Martin - my DJ
Not the White boy, but I'm down for the Coldplay
Forever stay violent, better stay silent
Hammers stay humming like strumming the mandolin violin
Speaking of, I done played a tune of violence
More than my nigga Charles Hamilton played Sonic
I wrap niggas up, clap niggas up, scrap niggas up
Either that or we gon' slap niggas up
Dump dirt on you right before I go
Into my Maino mode if I smell the scent of Yung Berg on ya
Til it ain't no mo', ain't no dough
Get into his ass cause I ain't opposed, I'm a livin' anal probe
I'm a lame-ophobe, matter fact my nigga JumpOff
Can I keep goin' (why the fuck not)
When I was a teen, I used to pack a three-eighty
Now I'm spittin sittin' between Shady and Jay
I pull the jeans down on my bitch and then wave
Cause the pussy Max B wavy when she ain't shave
I leave the booth smellin' like somebody ain't sprayed
I would talk about Kimbo but I ain't crazy
I'm like Marty McFly goin' back in time
And dissin' his momma nigga you can't fade me
6. Eminem ft. White Gold & Royce da 5'9″ – "You Gon' Learn"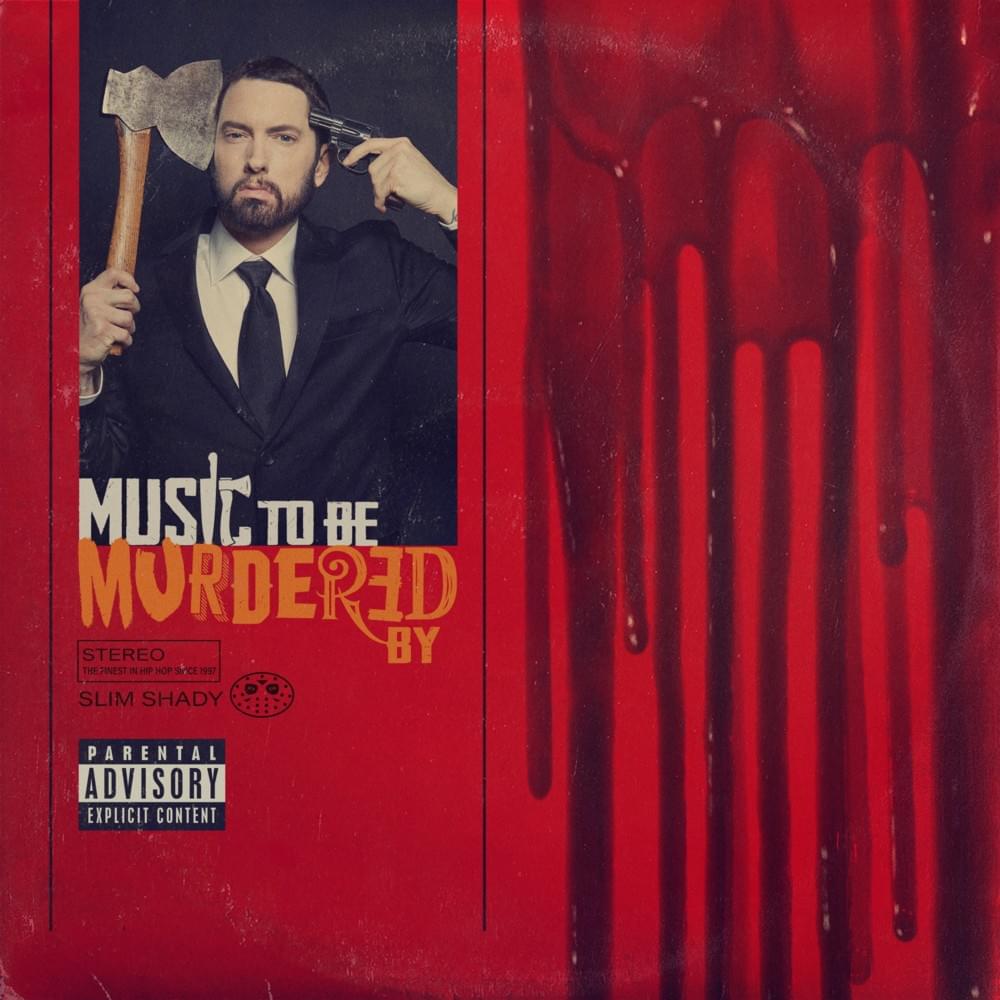 Released: January 17, 2020
Album: Music to Be Murdered By
Producer: Eminem, Luis Resto, !llmind & Royce da 5'9″
I'm a product of properly hoppin' up out of that poverty
Profitin' all for coppin' and swappin' that property out for a possible monopoly
Try not to adopt my father's old philosophies
Same time I'm prayin' to God that everything works out at his colonoscopy
I'm walkin' across a suicidal tightrope intentionally
While the demons comin' out of me
Wifey's on the side of me talkin' sense into me
Without she, I feel incomplete mentally, she's been sent to me
Right there since '9-6, worse nightmare to side chicks, some things are just meant to be
This it for me, give my daughters a kiss for me
Y'all call this fame, I call this shit alcoholistic infamy
Targettin' my kids and babies through population and gun control
Shit make me wanna make a hunnid more
Make a bigot racist uncomfortable
If y'all against talk and reparation then I'm not against the thought of separation
While the politicians that are white and privileged ask how is this different from segregation, that's funny bro
Segregation is bein' told where I'm gonna go
Separation is bein' woke and goin' wherever I wanna go
5. King Los ft. Royce da 5'9″ & Shanica Knowles – "Don't Get In My Way"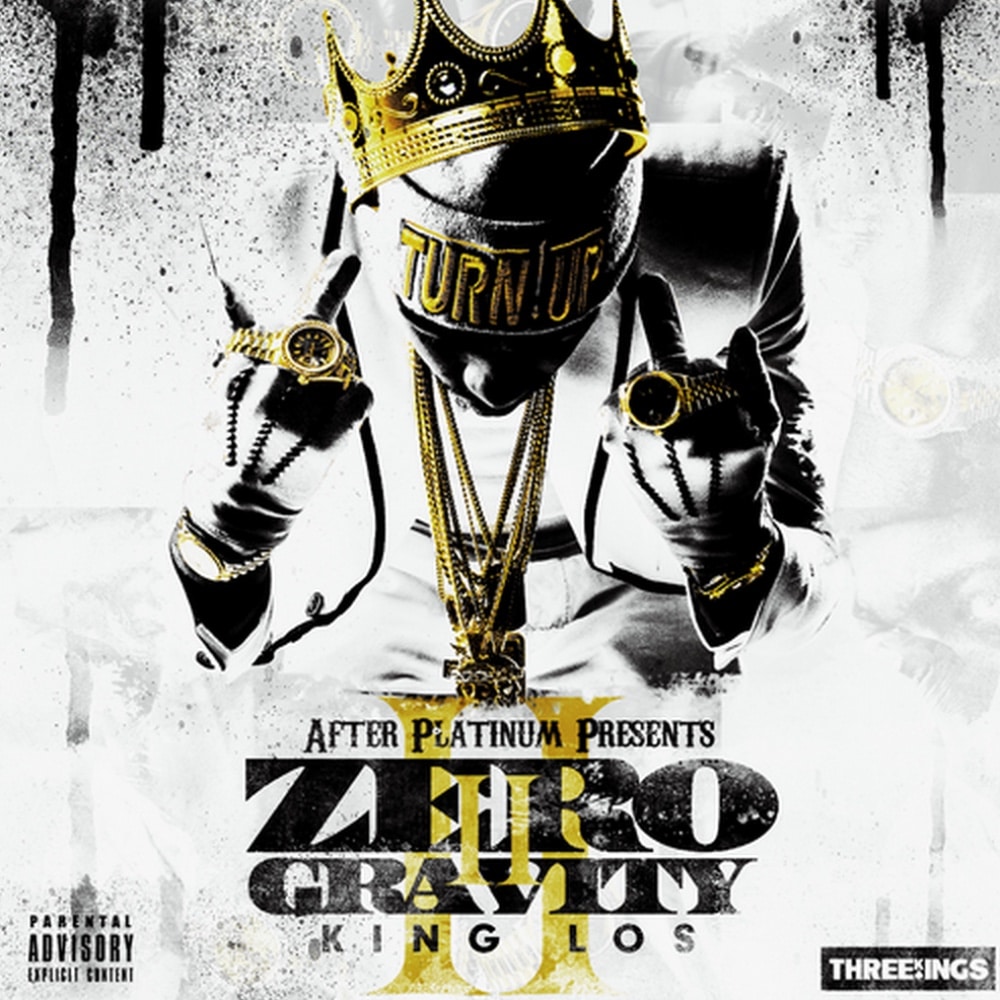 Released: March 24, 2014
Album: Zero Gravity 2
Producer: Dot N Pro
I used to be defined by having the biggest nine
Being followed by a stripper chilling with a fifth of Bombay
Now I'm just a stand up nigga looking down, dealing with the digits and the pounds, don't get in my way
Hollow head, bullets got a forehead on it looking big as Sade
On my way to visit yet another project chick, she living building 5A
I be there everyday, with another chick
They be singing to each other "You're all I need to get by."
Mary J's, John Blaze on some other shit
Niggas wearing plaid shirts around their waist instead of weapons so this tec's playing checkers with them for the thug of it
On your mark (mark), nigga where your heart?
Couldn't knock a glass of water off the table with a running start
My hypothesis is I'm cut from a different cloth
God stop, make it with a rhinoceros
Y'all ballers, nigga I'm extinct, heater by the sink, y'all in hot water
I'm a Molotov thrower, y'all the cop callers
When it pops off it's shots falling all the smoke clears after shit happened
4. Black Milk ft. eLZhi & Royce da 5'9″ – "Deadly Medley"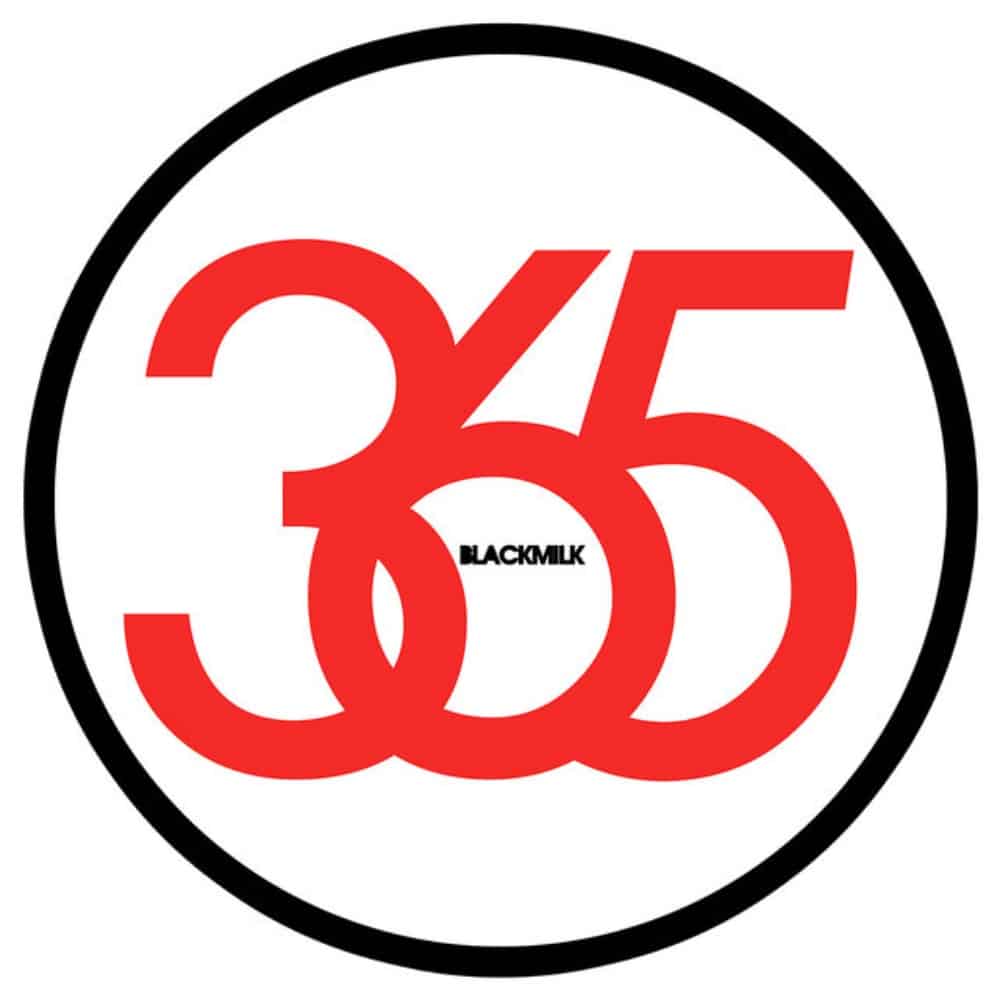 Released: December 27, 2011
Album: Album of the Year
Producer: Black Milk
I said, niggas known to talk a lot get chalked up
I say I'm sitting in a coffee shop
I dont mean I'm at no Starbucks
Just me and Vishis rolling 'round like we don't need no niggas
Just these triggers; we old school like Dean Pritchard
You can't take the heat, get yo' ass out the kitchen
Matter-fact, take yo' ass back in there and wash the dishes
I'm ready for war, I know what you're thinking
I already said it before
You better get ready for this deadly medley
Whenever we here to record (Oh!)
I can cut into you in my sleep like stepping to the weak
I can catch a bullet in my teeth (Woo!)
I'm known as who not to go at, don't ask, just never tempt me
You can bet yo' ass you'll have no ass you bet against me
Ugh! I'm in the best shape of my life lyrically
I don't even write seriously; I just fuck around
Like a rolling stone, I lay the hat in many homes
Bad boy like Diddy Combs
Shoulders, what his whole entire city on
3. Westside Gunn ft. Conway the Machine & Royce da 5'9″ – "100000 Machine Gunz"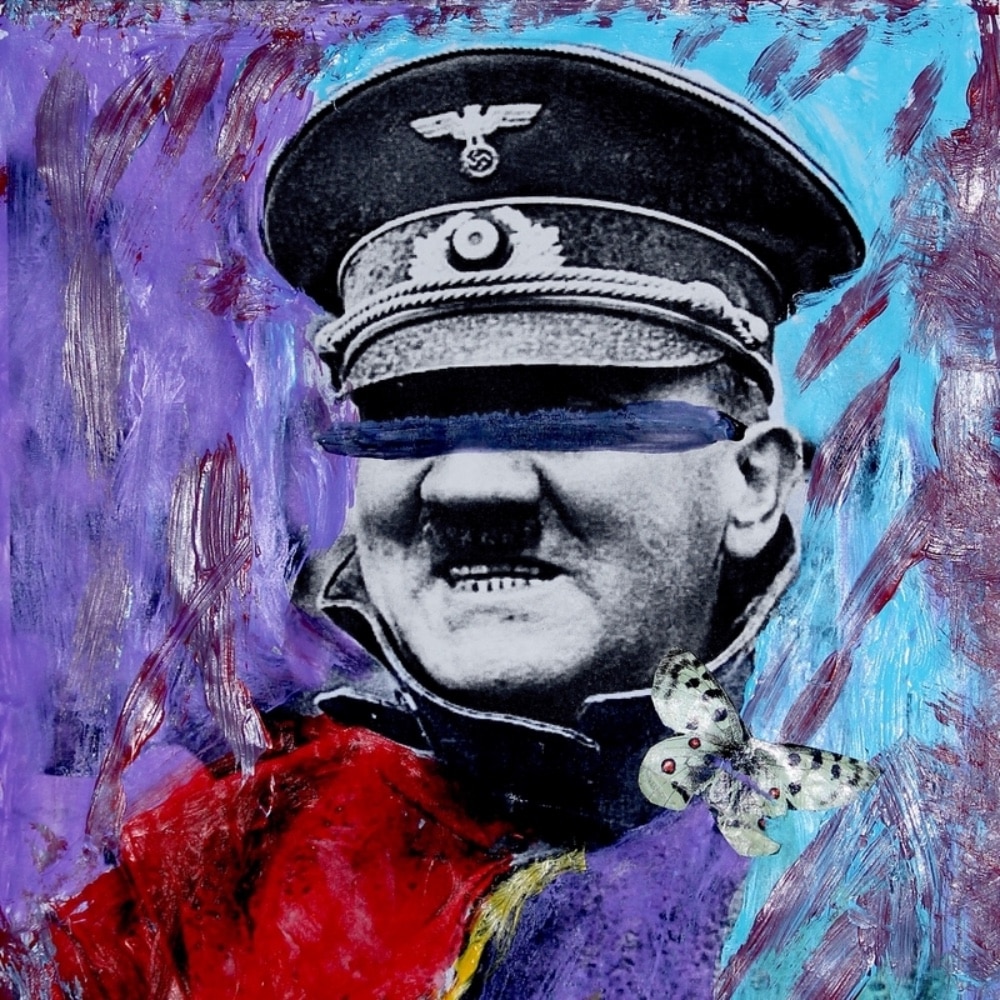 Released: March 8, 2017
Album: Hitler on Steroids
Producer: DJ Green Lantern
Look
I don't ask shit, I just spaz
Ski mask on in the Aston
Headed to Bible class
As the water in the streets splash, it's the fiberglass
I classify your last album as weakass cyber trash
I've amassed so many bodies I keep bags by the bags
Right or wrong I'm willing to live or die by the song
Tattoos of my newborn son on my right arm by the psalm
I'm legendary like Iverson
Counting cash, splitting the pie with none
Never will I divide the sum
I'mma just forever be living or die by the gun
Uh, black and white tuxedo
Tuck ego, regal Billy Dee though
Touch cheese, so cerebral skeezes be like "fuck me, fuck me mo'"
Uh
Prayers up, fuck evil
Either we in a players' club or a cathedral
Up underneath a gazebo, clutch squeeze blow, but
Allow us to begin
That's right I'm just gettin' started
I got sluts and they lined up for the win
I'mma be 'round here forever and the only thing falling off is my nut from her chin
Thinking is a nigga time up, then, when?
As I go to lift the blinds up at the wind
Woo
They call a nigga wrecking ball Nickel
No shark swimmin' or dentist'll check a jaw quicker
Product of my mama and papa upper dresser drawer wisdom
If there's a check involved I disconnect from flaw and then I connect to raw business
Uh, if there's an upper echelon, then every echelon should know I'm in this
The airhole on a barrel make the TECs so extra long-winded
2. Eminem ft. Royce da 5'9″ – "Bad Meets Evil"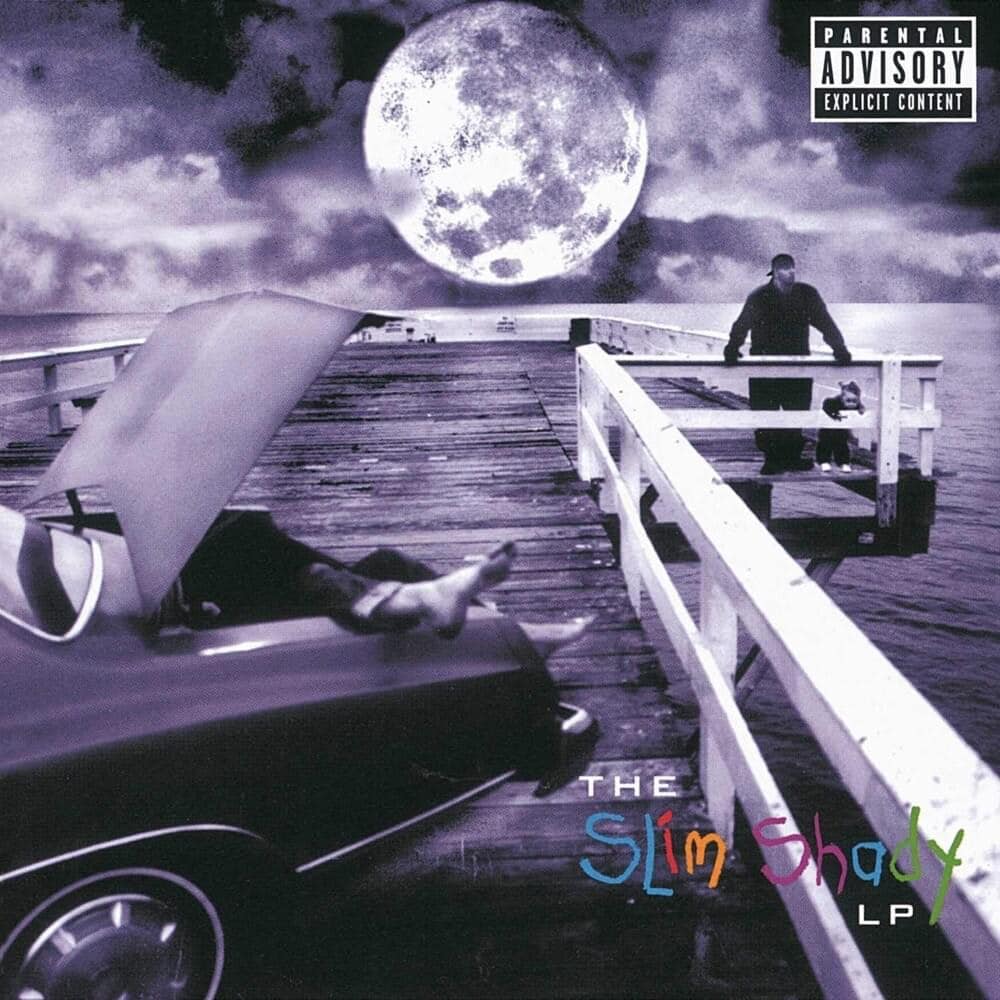 Released: February 23, 1999
Album: The Slim Shady LP
Producer: Eminem & Bass Brothers
Who hard? Yo, I done heard worse
We can get in two cars and accelerate at each other
To see which one'll swerve first
Two blind bandits panic, whose mental capacity
Holds that of a globe on top of nine other planets
Kissed the cheek of the Devil, intelligence level
And stay over-worked, it's like the Nazis and the Nation
The disaster with dreads, I'm bad enough to commit suicide
And survive long enough to kill my soul after I'm dead
When in danger, it's funny, actually my flavor's similar to a waiter
'Cause I serve any stranger with money
I spray a hundred, man, until they joint chains
While slippin' bullets at point-blank range like they was punches
Piss on a flag and burn it, murder you then come to your funeral
Service lobby and strangle your body to confirm it
Whippin' human ass, throwin' blows, crackin' jaws
With my fists wrapped in gauze, dipped in glue and glass
I'm blazin' emcees, at the same time amazin' emcees
Somehow, emcees ain't that eyebrow-raisin' to me
1. eLZhi ft. Royce da 5'9″ – "Motown 25"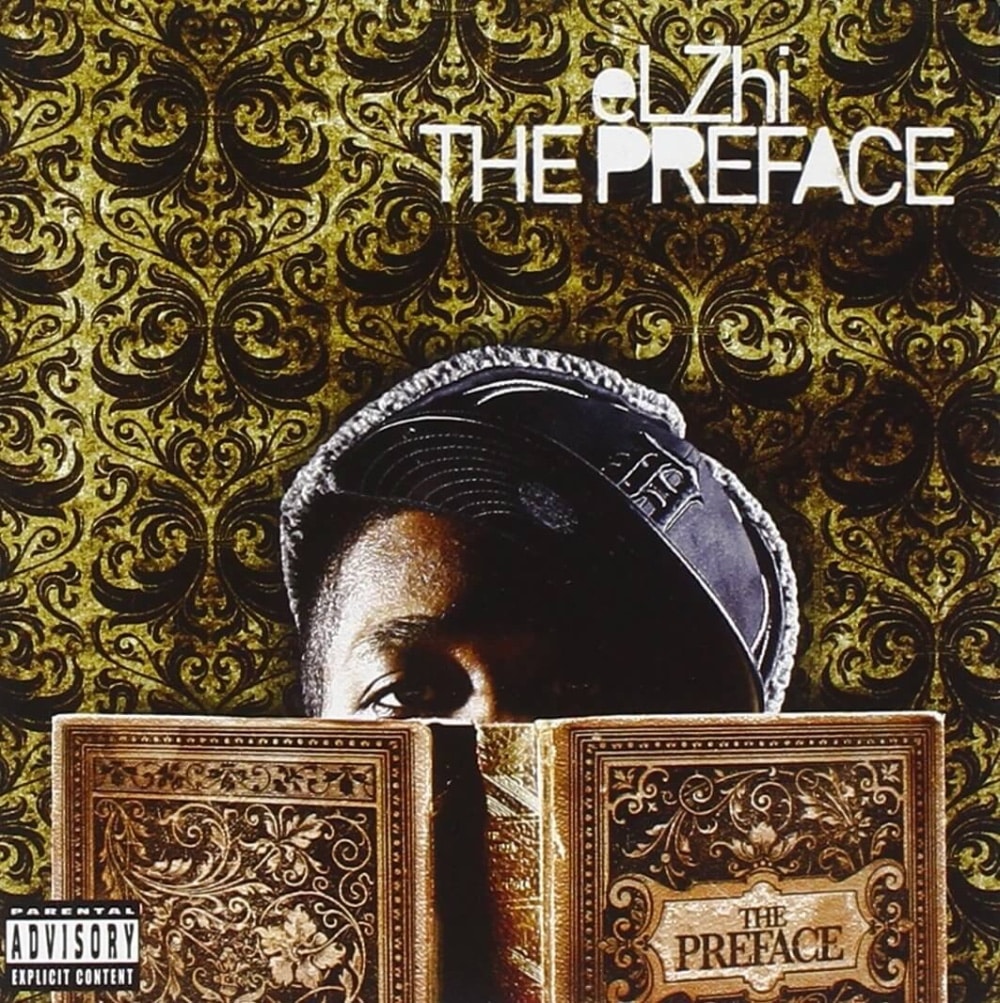 Released: August 12, 2008
Album: The Preface
Producer: Black Milk
You little niggas can't touch me, baby
Okay, maybe JAY-Z or maybe not
Pardon if I sound lazy, I've been puffing crazy
Writing Puff's shit, so, motherfucker, fuck you, pay me
Or lay down in your feces, my guns talk, I'm speechless
My pen's that Teller, I bends that fella, now peep this
I eat you and then wash you down with who you eat with
Me and eLZhi, yeah, we split, he's sick, I'm sick
I'm sick of how sick he is, he's sick of how sick me is
Me, baby me, sickest in the D, since the Shady LP
I can fuck, that's what ladies tell me
'83, I was fucking, I was six
Head in my momma's daycare, yeah, that was nothing, I'm the shit
Back into my rhyme again, niggas call me arrogant
That's because I'm confident, I found it when I found a pen
Three deals later, three meals later, tryna win
About to be signed again, that's right, I'm 'bout to clown again
Knock-knock, who is that? It's the cat that'll snap
Throw cheese in the trap, on your homie, you a rat
Ha-ha-ha, I'm back, matter of fact I've never left
Those who say they ain't expect it, can't accept it
Haters left this boy no choice but to blow
Fuck another ho from on another pole, fuck a show
Fuck a flow, I'm about getting money fast
While you rapping or perhaps you hustling sucka-slow
Ice glow, sticky green, Bush on sicky team
Capone, put powerful White Boy Ricky cream
Get him straight if he leans, fifty fiends in a line
Nickel Nine, been around, niggas you would kneel around
From Milan to Iran, I'm a don, now when I'm around
Niggas calmin down, eatin like it's Ramadan