For the most part of the 2000s and 2010s, Bun B was low-key the guest verse killer. Sure there were rappers like Eminem, Kanye, Jay-Z, and Lil Wayne who stole most of the feature spotlight , but when it came to consistently (and frequently) delivering guest verses, Bun B was the man.
Coming into the game as part of the legendary UnderGround Kingz, the Port Arthur duo dropped four albums – Too Hard to Swallow, Super Tight, Ridin' Dirty, and Dirty Money – before Pimp got locked up in 2002 on an aggravated gun assault charge.
On his own for the first time in his recording career, Bun B started a legendary features run to keep the UGK name alive. The strategy worked. After Pimp got out of jail in 2005, the duo dropped Underground Kingz in 2007 which went on to become their biggest album to date and first Billboard chart topped. One of the best Texas rappers ever, Bun B is a certified feature killer.
From Gucci Mane's "Black Tee" to Drake's "Uptown" and Slim Thug's "3 Kings," here are the top 12 best Bun B guest verses of all time.
12. Gucci Mane ft. Bun B, Jeezy, Lil Scrappy, Killer Mike, Jody Breeze & 4-Tre – "Black Tee"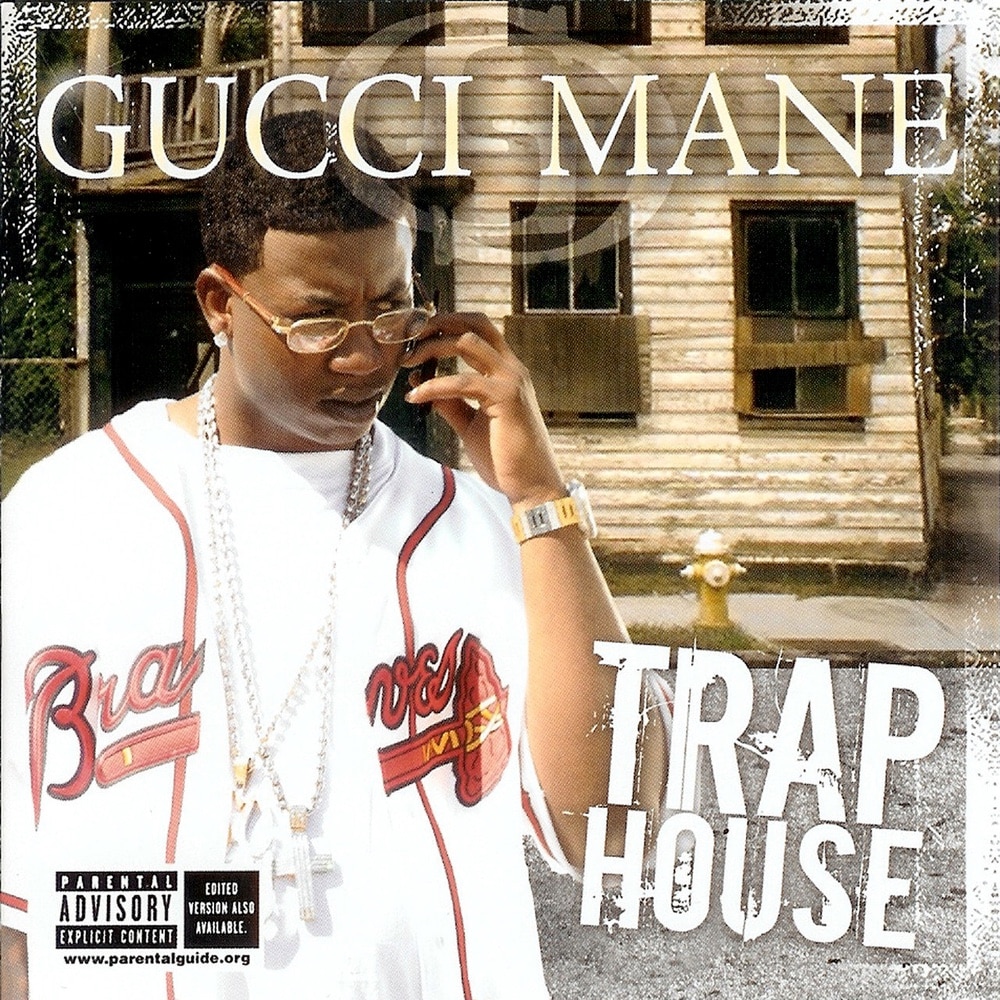 Released: May 24, 2005
Album: Trap House
Producer: Zaytoven
It's Bun B in his black tee & G in his black tee
Reppin' UGK and PAT in his black tee
Pimp in his black tee, mack in his black tee
Free Pimp C on the back of his black tee
Gucci chain swangin' on the front of his black tee
Cadillac swangin', smokin' blunts in his black tee
Stunt in his black tee, ball in his black tee
It ain't just me pimpin' we all got a black tee
11. Killer Mike ft. T.I., Bun B & Trouble – "Big Beast"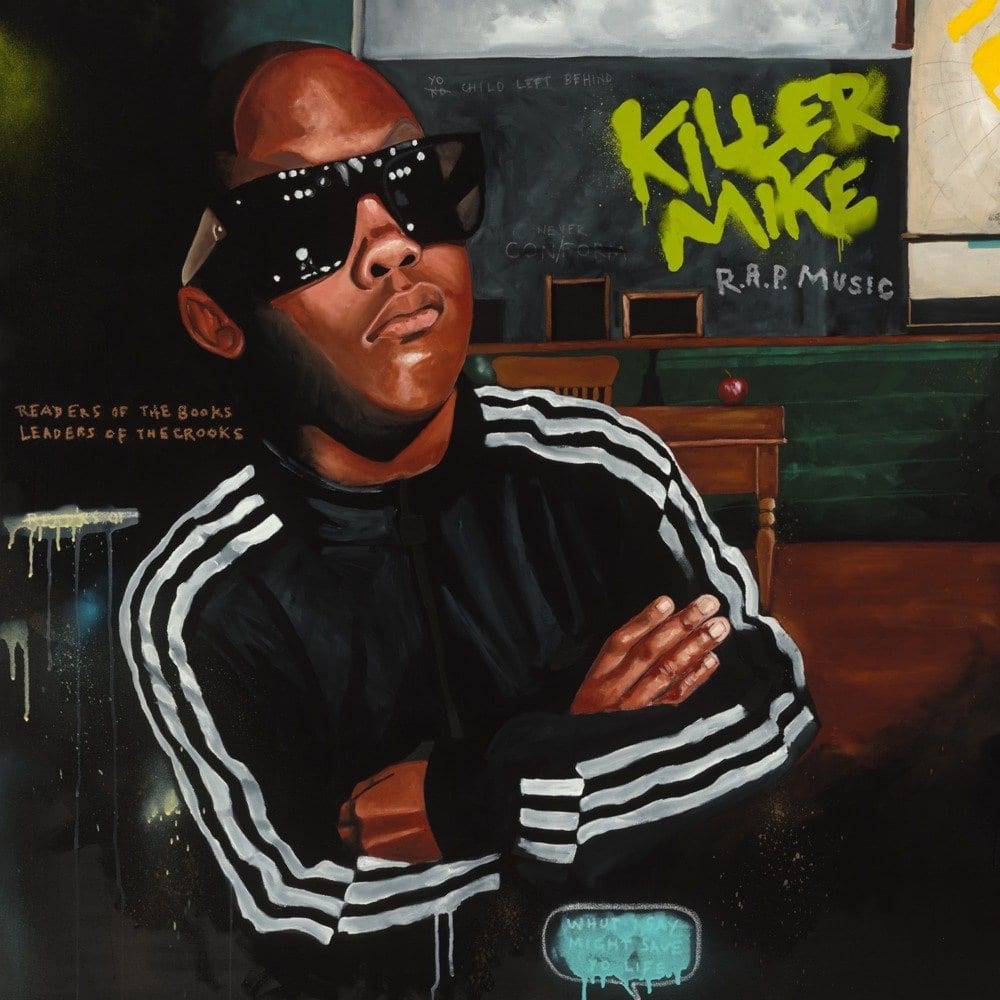 Released: February 13, 2012
Album: R.A.P. Music
Producer: El-P
Once upon a time in the projects
An O.G. saw a young Bun B as a prospect
Thought that I would understand the streets from a very young age
So he opened up the G code to the front page
He sat me on the porch, said, "This where little dogs sit"
Pointed at the yard (yard), said, "That's where big dogs shit" (shit)
He said, "Don't leave 'til your ass get growed
And don't come back 'til your ass get throwed
Whatever you want is whatever you can have
Bring the pain and leave 'em wet, like they soaking in some salve
When you step out on the ave (ave)
Make sure they wanna see ya (wanna see ya)
'Cause being trill is an onomatopoeia
Be about it like a G, a hater wanna catch you slipping
Try to be a Jordan (Jordan), but settle for a Pippen"
Player, I ain't even tripping, but I don't really care
'Cause my pistol's in your face, so put your hands in the air
10. Drake ft. Bun B & Lil Wayne – "Uptown"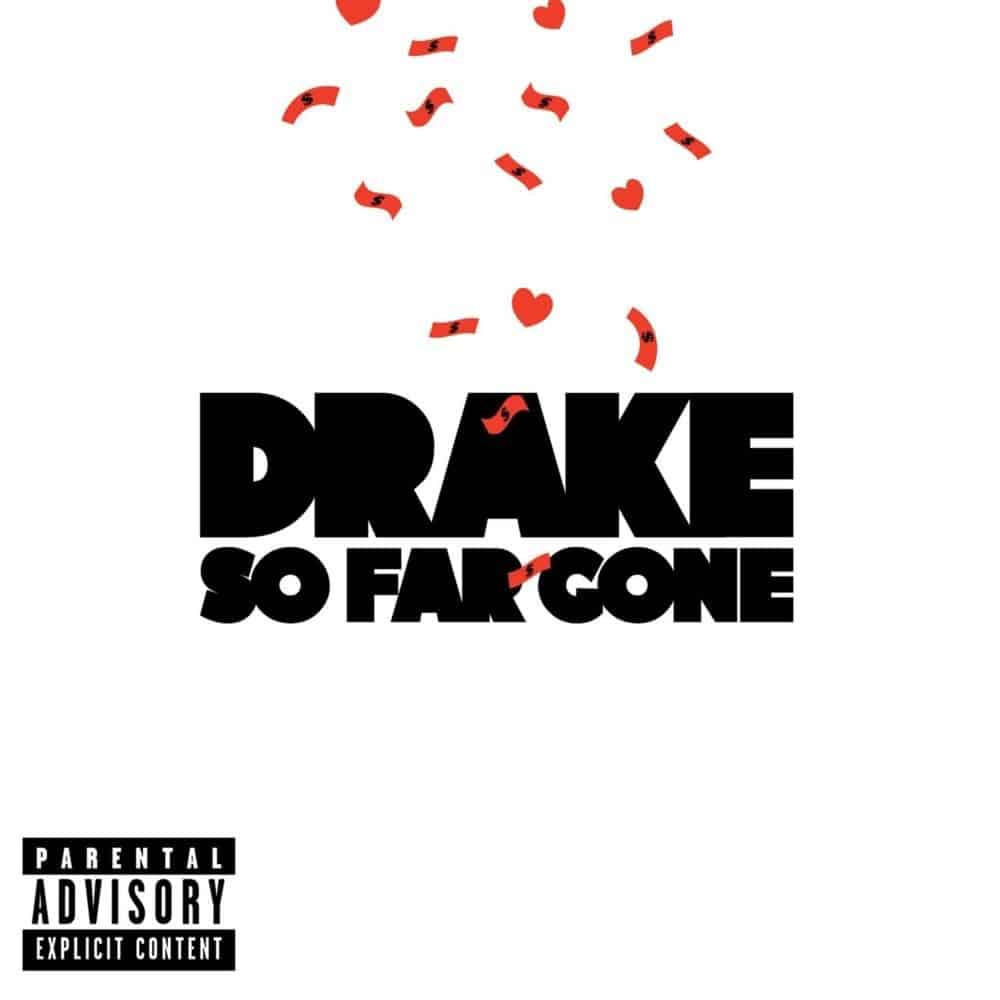 Released: February 13, 2009
Album: So Far Gone
Producer: Arthur McArthur & Boi-1da
Bun B, king of the trill, also one of the dopest
Whether the streets or on the mic, I'm dope and yes I'm focused
The gangsta recognize me for my loc-ness, no joke, it's
Time to shake these haters off like the skin of a locust
Or maybe like a python, that's the type of shit I'm on
I wrote this on my iPhone, so let me drop this iBomb
I palm the game like it's a Spalding ball and take flight
From the free-throw line and slam it down like I'm the great Mike
Bun and Wayne and Drake in here, mane, this gon be a great night
Look at all these posers bite our swagger like a great white
Try to cross me over I just fake left, then I break right
Stupid animal tricks like David Letterman's Late Night
This that major moment you've been waitin' on for too long
The best that ever did it and doin' it on a new song
UGK and Young Money, too strong
Bound to be in the green like a crouton, so what the fuck is you on?
9. Chamillionaire ft. Bun B – "Picture Perfect"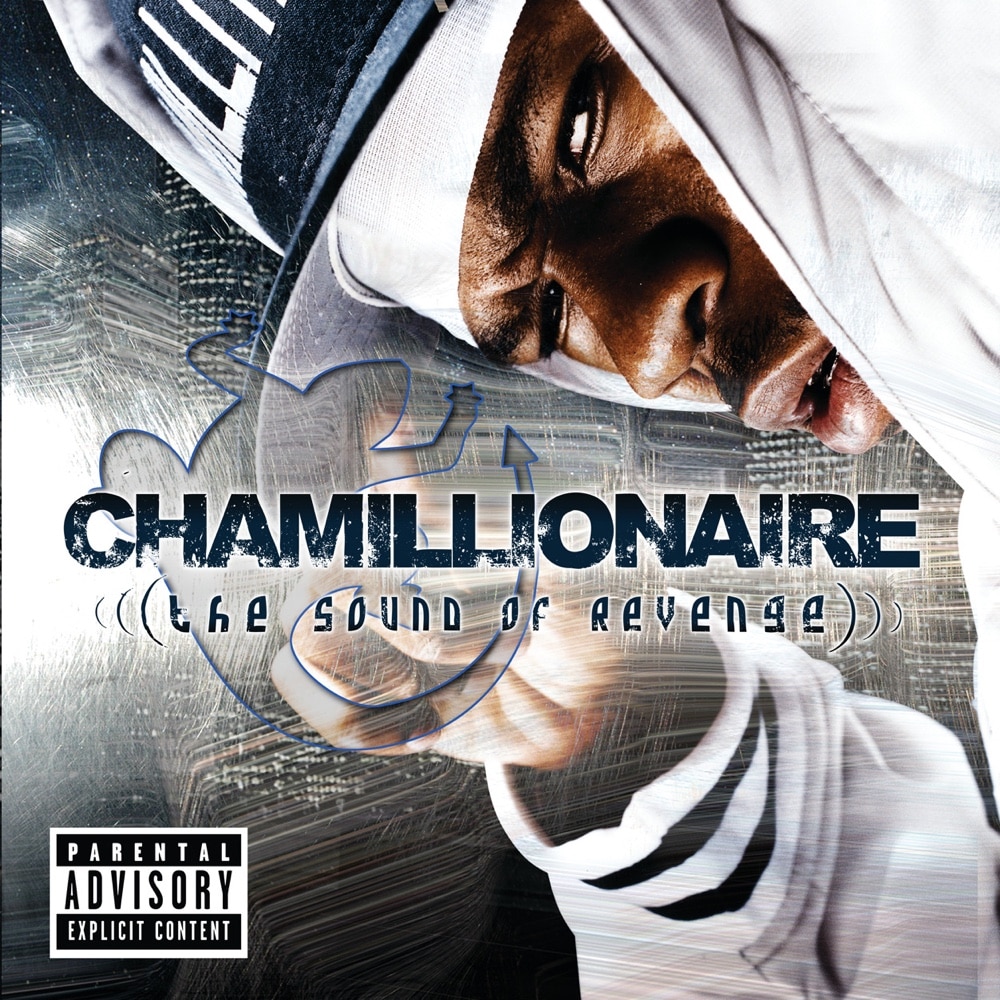 Released: November 22, 2005
Album: The Sound of Revenge
Producer: Sol Messiah
You see the bling up on my bracelet, and the shine on my chest
Syrup in my styrofoam, it's sweet with doja no cess
You done put it down with the rest, time to roll with the best
Cause when you ride with the original, you ain't gotta guess
I'm the connection that you need, when they say it's a drought
Cause it's not really a drought, them other niggas just out
And I'm the plug you gotta have, when they say the river's dry
Cause it's not really dry, they just ran out of supply
I'm too fly for the clouds, too down for the green grass
Better wear tinted lenses, if you look at my clean ass
Catch me today, with a cannon or a Kodak
Cause by tomorrow, yesterday gon be a throwback
Candy still dripping, 4's is still tipping
Wood grain grass, steering wheel I'm still gripping
Repping for P.A.T., the West and the East
And I'm repping for Pimp C, till he get back on the streets it never cease
8. Rick Ross ft. Styles P, Jadakiss, The Game & Bun B – "Push It (Remix)"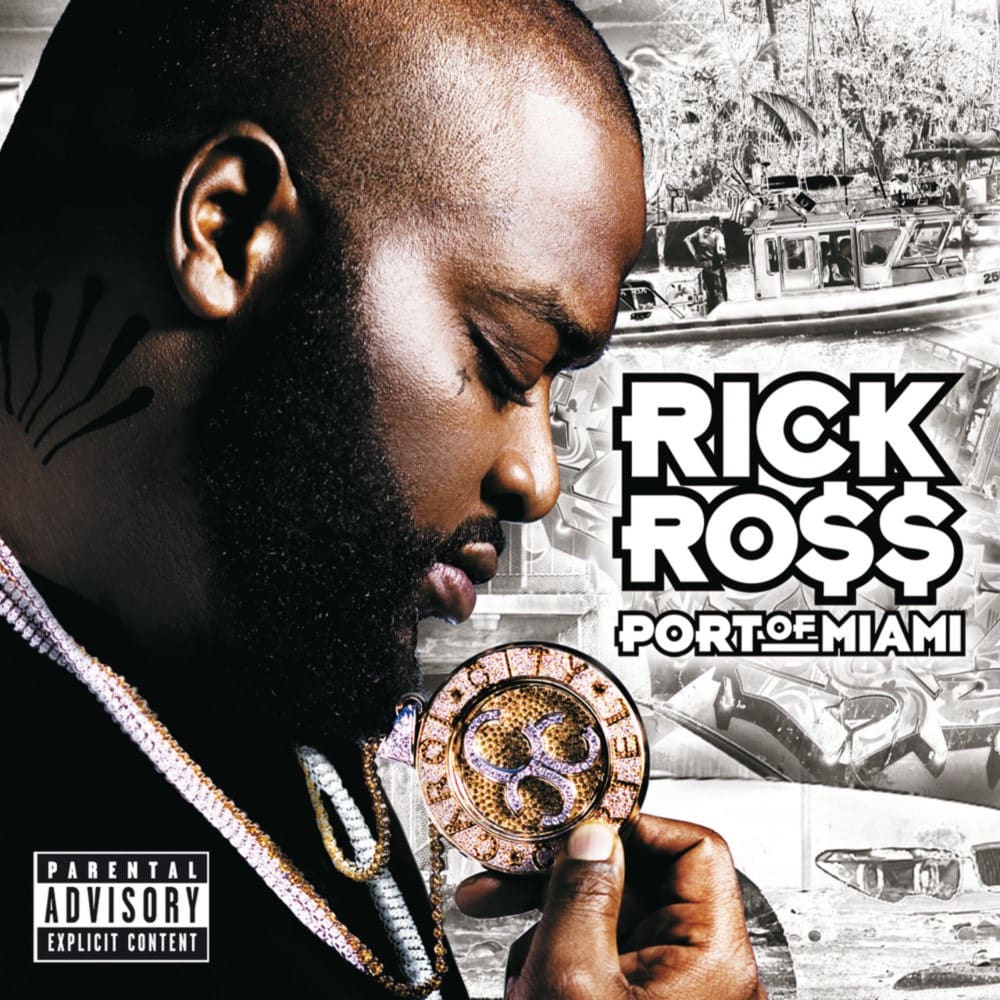 Released: November 12, 2006
Album: Port of Miami
Producer: J.R. Rotem
I'm the king of the trill (Trill)
And the king of the coca (Coca)
My city's on fire (Fire)
And my vida is loca (Loca)
Bubble kush, I'm a smoker (Smoker)
Canaries, I'm a croaker (Croaker)
Tuck on my team and we'll get you touched like tony toker
Yeah, I fuck with Cubano (Fuck with Cubano)
And Mexicano (And Mexicano)
Columbiano (Columbiano)
Even Dominicano (Uhh)
Not to mention bodiquas ('diquas)
That be servin the geekers (Geekers)
Stackin that bread while gettin head from the finest of chicas
See I come from Port Arthur (Arthur)
And it's a port town (Town)
Where we importin the white and we export brown (Brown)
I'll take all I can get and I'll get'cha all you can take (Take)
We sell it all, from twenty packs, to eight-balls, to the shake (Shake)
See I'm like an ochoa ('choa)
Rick Ross is my pablo (Pablo)
All we need is a wrapper (Wrapper)
And this team is diablo ('ablo)
I'm the daddy of dope (Dope)
So just call me the padre (Padre)
If you don't like it, chinga tu madre
I push it to the limit
7. Lil Wayne ft. Busta Rhymes, Shyne, Nas & Bun B – "Outro"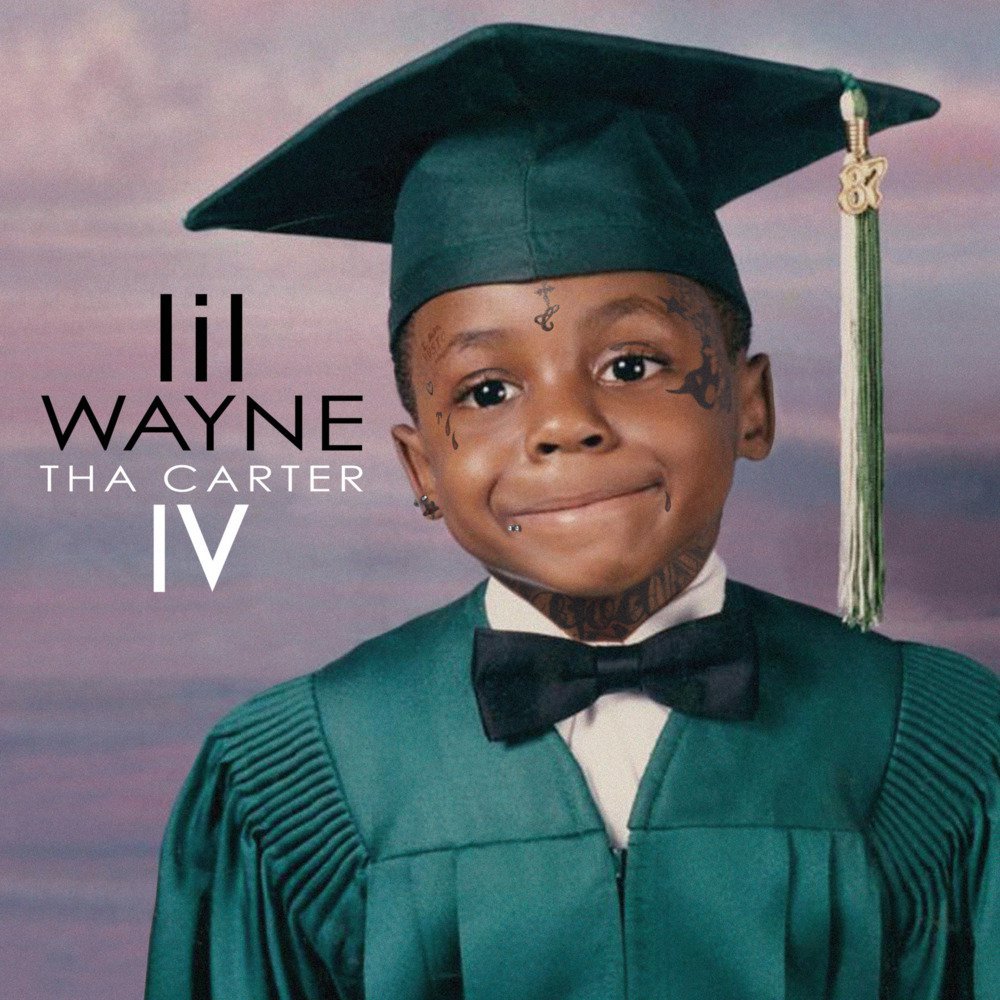 Released: August 29, 2011
Album: Tha Carter IV
Producer: Willy Will
Yeah, when I step in the spot, motherfuckers say "who that?"
Big Bun Beeda but you already knew that
Live from the state where they chop it and screw that
You hatin' on the trill OG, where they do that? (for real!)
Motherfuckers need to get off the dick, man
Fall the fuck back like a bike with no kickstand
Get out my mix, man, just gon' get you stuck
Deeper in the quicksand with no easy fix, man (damn)
No tricks, man, those is for kids
Kush in my cigar and hoes in the crib
Drank and the 20 ounce froze in the fridge
You fuckin' with P.A. so you know what it is
I'm sittin on the fours that clack
Comin' down candy in the golden 'Lac
We gettin' to the money like it's Goldman Sachs
Said we do it for the Pimp so no holding back, let's go!
6. Pimp C ft. Willie D, Scarface & Bun B – "Rock 4 Rock"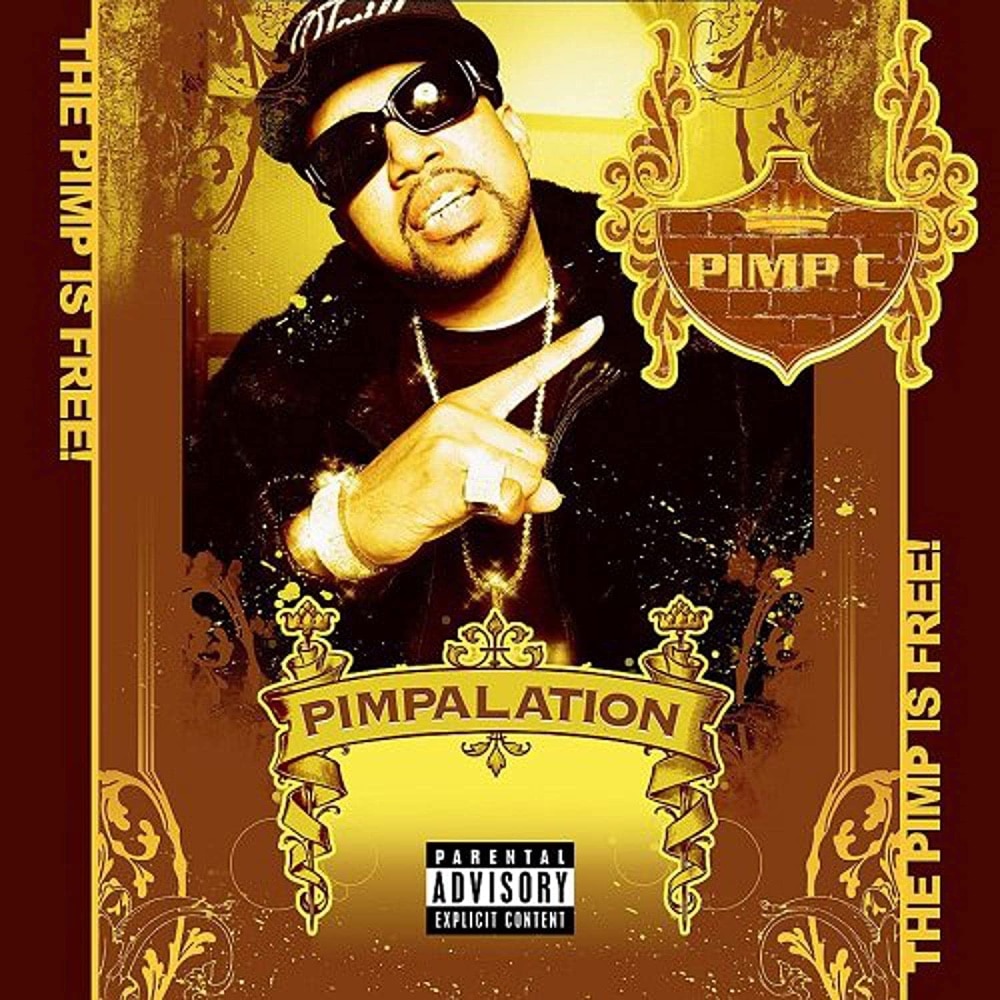 Released: July 11, 2006
Album: Pimpalation
Producer: Mr. Lee
I'm in the project, parkin on the Westside of town (town)
In the kitchen tryna cook myself up a couple of pounds (pounds)
With a 4 gallon pot, a beaker kit and B-12 (twelve)
Try to whip me up a 5 piece my muthafuckin self! (self!)
The focus's on how to win, doors cracked open
Niggas peekin through the blinds, (for what?) incase somebody scoping
Rag tied around my face, (why?) the fumes real strong
And I'mma be over the stove cause it's all night long
O.G. rock bone done been out on the scene (scene)
A cocaine cowboy just like Will-Lean (Will-Lean)
My reputation is stronger than rat piss
Legendary for the lyrics and my muthafuckin wrist (huh!)
The brokedown seven, brought back fifteen
That was still so strong, (and what?) it killed ten fiends
That's a mean whip game (game), if ever there was
But it ain't nothin cause a trill nigga do what it does with more bounce
5. Jay-Z ft. UGK – "Big Pimpin'"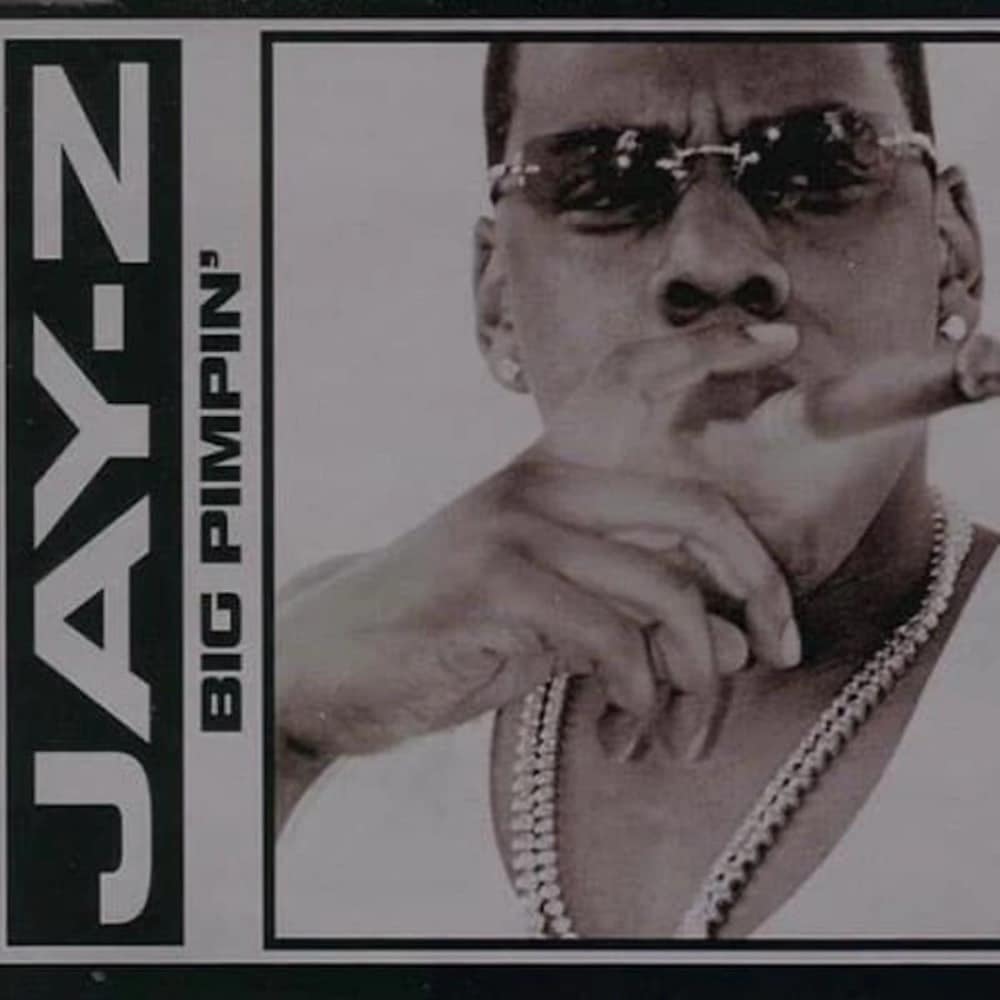 Released: April 11, 2000
Album: Vol. 3… Life and Times of S. Carter
Producer: Timbaland
Nigga, it's the big Southern rap impresario
Comin' straight up out the black barrio
Makes a mill' up off a sorry ho
Then sit back and peep my sce-nahr-i-o
Oops, my bad, that's "my scenario"
No, I can't fuck a scary ho
Now every time, every place, everywhere we go
Hoes start pointin', they say: "There he go!"
Now these motherfuckers know we carry mo'
Heat than a little bit
We don't pull it out over little shit
And if you catch a lick when I spit
Then it won't be a little hit
Go read a book, you illiterate son of a bitch!
And step up your vocab!
Don't be surprised if your ho stab out with me
And you see us comin' down on yo' SLAB
Livin' ghetto-fabulous, so mad, you just can't take it
But nigga if you hatin' I
Then you wait while I get your bitch butt-naked
Just break it; you gotta pay like you weigh
Wet with two pairs of clothes on
Now get yo' ass to the back as I'm flyin' to the track
Timbaland, let me spit my prose on
Pump it up in the pro-zone
That's the track that we breakin' these hoes on
Ain't the track that we flows on
But when shit get hot then the Glock start poppin' like ozone
We keep hoes crunk like Trigger-man
For real, it don't get no bigger, man
Don't trip, let's flip, gettin' throwed on the flip
Gettin' blowed with the motherfuckin' Jigga Man, fool!
4. E-40 ft. Petey Pablo, East Side Boyz, Lil Jon, 8Ball & Bun B – "Rep Yo City"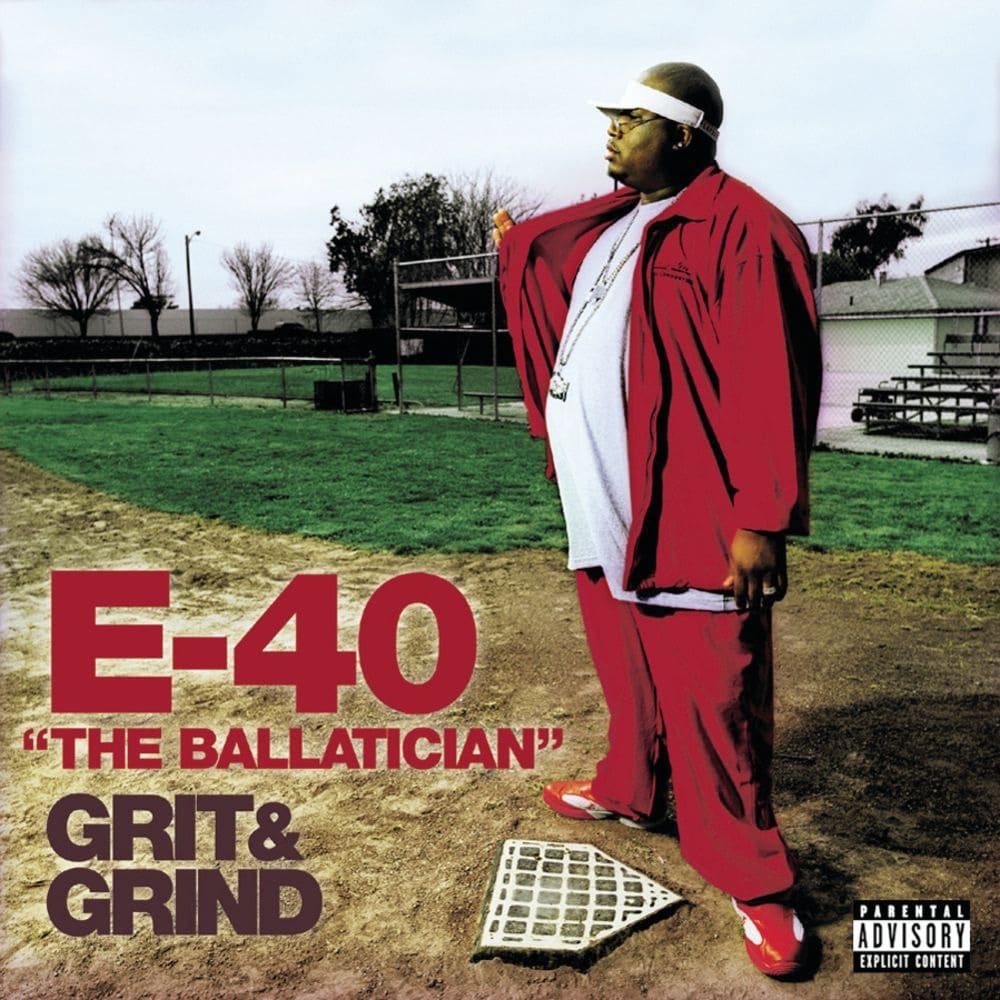 Released: July 9, 2002
Album: Grit & Grind
Producer: Lil Jon
From the land of the trill where the vanity's real
And your man'll be peeled or at least branded, goddamn it, be ill
More horror than Amityville, no sorrow, hand me the steel
Your tomorrow: I can't even feel, oughta be plannin' your will
UGK ain't dropped in a while, but still we stoppin' your smile
Keepin' boppers in file, standin' on top of the pile
And you'll get popped with a smile, this ain't 'bout shoppin' in style
This 'bout syrup and candy paint, you see us choppin' for miles
Out the black in the 'Lac, swangas clack, and if they take no flack
You'll get smacked for your packs, paper stacks, and you'll crack-break your back
Port Arthur got game to sell you, from drugs to paraphernalia
Guns that'll never fail you, ask Rollie B, he'll tell you
3. Slim Thug ft. Bun B & T.I. – "3 Kings"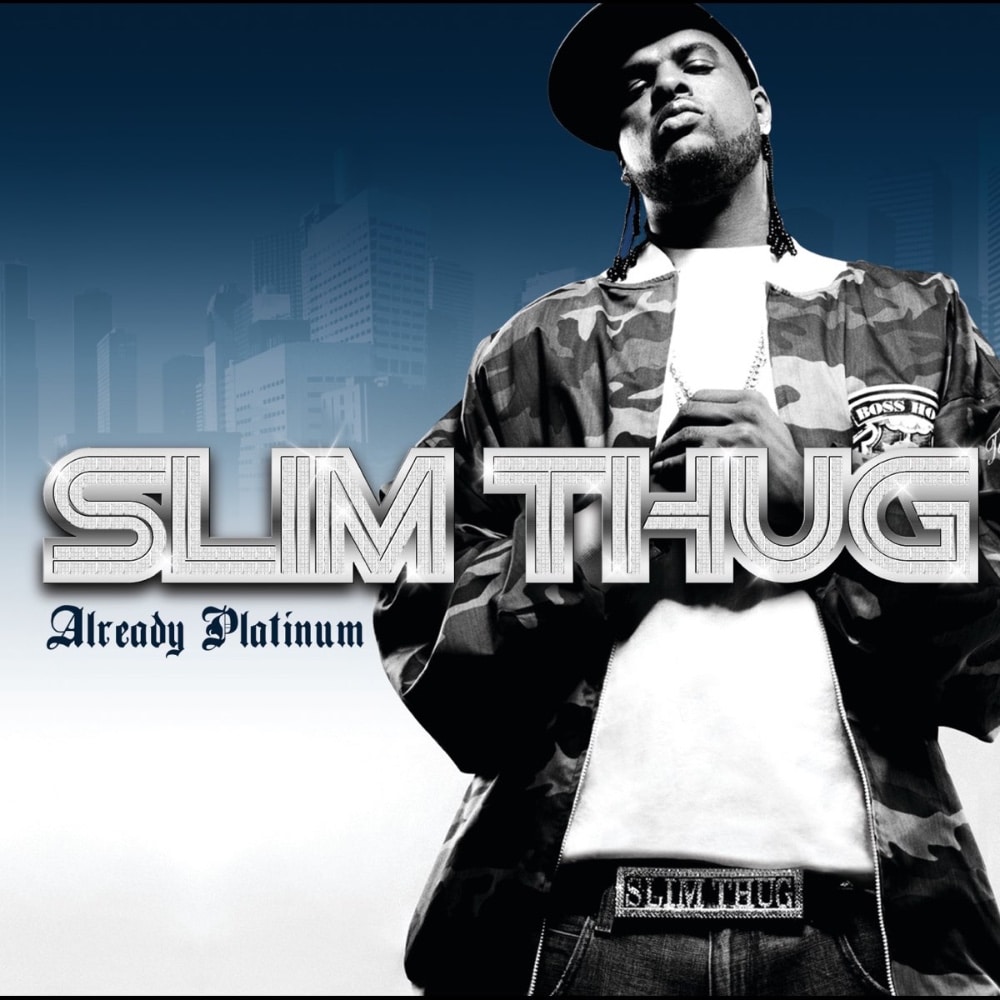 Released: February 18, 2005
Album: Already Platinum
Producer: Mr. Lee
We going hard in the paint like Carmelo (Carmelo)
This is for the boys who sip purple and sip yellow (yellow)
Shorty shake ya jelly like J.Lo, she curvy like a cello
Damn baby put me up before I even said hello
Is it the car? Is it the ice? Is it the grill? (is it the grill)
Cause I'm a star that paid the price to keep it trill (keep it trill)
She at the bar, she lookin nice, she on da pill
And she got two more wit her ready, so tell me how you feel (hold up)
See pimpin ain't made, nigga pimpin ain't raised
Nigga pimpin is born, pimpin since its early days
These niggas get to trippin playa pimpin ain't lazy
And if ya miss Pimp C throw up ya dueces and ya treys (Man)
We thought of many ways and perfected the grind (grind)
Making million dollas moves, six figga checks we can sign (signed)
Slim Thugga you up next to shine, and I can't even lie
Wit me and T-I-P man you done wrecked 'em this time foo! (time foo)
2. Killer Mike ft. T.I., Bone Crusher & Bun B – "Re-Akshon"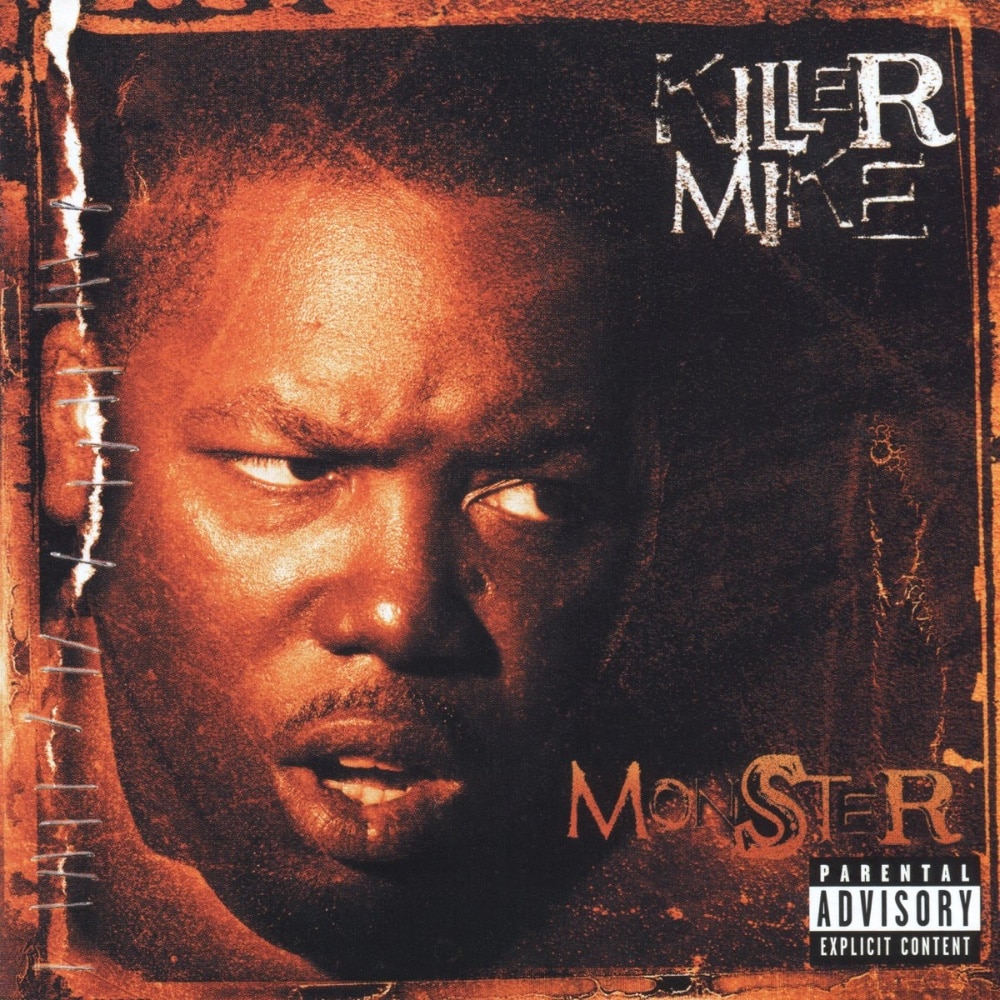 Released: March 11, 2003
Album: Monster
Producer: Andre 3000
Bitch I'm coming live from the trunk and I thrive on the funk
Cuz I'd rather die like a man than survive like a punk
I'm no coward, I'm 'dro-powered, you gettin Twin-Towered
Devoured - it's a shit-storm and you bout to get showered
From Broward county to Harris, Pasadena to Paris
I embarrass niggas on chrome wheels as big as the ferris
Cuz there is, now way now how - I stay low-key, low-brow
In that black on black on black in the 'lac cuz I'm so wild
I get, drunk off that, I'll be high off this
I might pop one of those, it don't matter my nigga - I don't miss
They put me hot on list, where players are posted
But them players we posted up on corners, when they say and get roasted
And the prayer get toasted, cuz I keep the flame on
The face for the game on - leave a stain on anything I puts my name on
Disrespect and the tech'll peck a player like Woody
Cuz cain't nuttin keep a trill nigga down, ask Khujo Goodie
1. 8Ball & MJG ft. Bun B – "The Streets"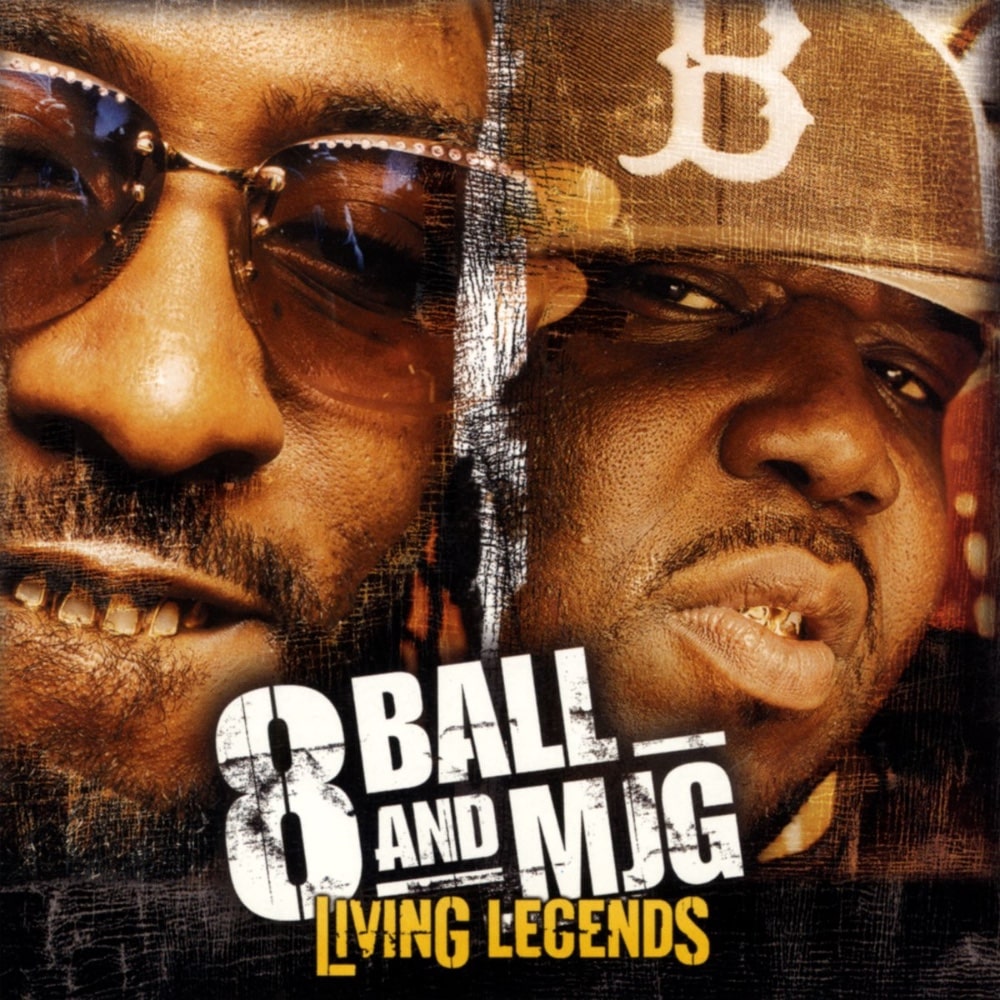 Released: May 11, 2004
Album: Living Legends
Producer: The Wunda Twinz
What can I say about these streets that I be walkin'?
Not too much cuz where I from niggas ain't motherfuckin talkin
We'd rather listen and watch
Tryin to flex and gaurd their clothes and Baume and Mercier watches
Tryin' to get my gloss on
I paid the cos' to be the boss on these corners where ballin niggas floss on
Haters get tossed on, 5-0 get and out of towners get robbed
And drop that, can't nobody gonna stop that
See it was like this before me
So if you think it's time to change, nigga show me
Obviously you don't know me It's time that you learned
Niggas that try to hold me on my grind, they get burned
I'm down from P.A., Man - West side to the east, fool
(Aw come on Bun B, dude what about peace?)
Fuck peace, fool
You want some love, ask your momma or the lord
Bitch I'm down with Pimp C, UGK be goin harder