A while back, we published a list of the best rapper guest verse, every year since 1991. This list is the companion piece to that one.
While it's great to named as one of the greatest rappers of all time, I think sometimes artists would just prefer it if they could drop a hot 16 and bounce. That's why most rappers sound so much better as guest rappers than they do on their own album. There's a certain carelessness and freedom you can achieve in your bars on a feature, as opposed to trying to craft a full-length project.
Before we get started, when reading the list, you'll notice that Andre 3000 is missing, even though we crowned him the greatest guest rapper of all time.
That's because Stacks' guest verses have been evenly spread out through the years, not concentrated on one particular – although he did have a banner year in 2007, which unfortunately was the same year Lil Wayne was blazing through his own guest verses. So to the OutKast stans out there, don't be mad, we've already acknowledged Andre 3000 as the greatest to ever do it.
So let's get into it. From Busta Rhymes to Snoop Dogg, Nas to Eminem, Drake to Lil Wayne, here are the best guest rappers, every year since 1991.
Related:
1991. Busta Rhymes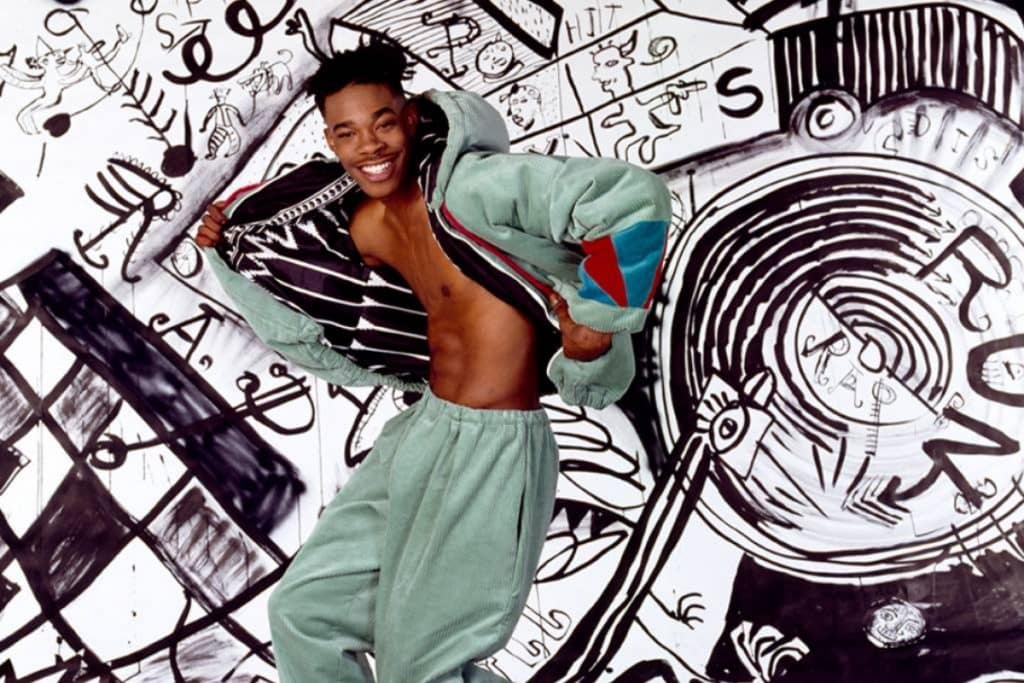 Notable appearances: A Tribe Called Quest – "Scenario", Big Daddy Kane – "Come On Down"
Busta Rhymes is literally the reason why we talk about rappers' guest verses the way we do. Breaking into the rap game as part of the group, Leaders of the New School, the Long Island crew dropped their debut album, A Future Without a Past…, in 1991 but it wasn't until 1992 when they appeared on Tribe's "Scenario" that people recognised Busta Rhymes had to go solo.
1992 – 1993. Snoop Dogg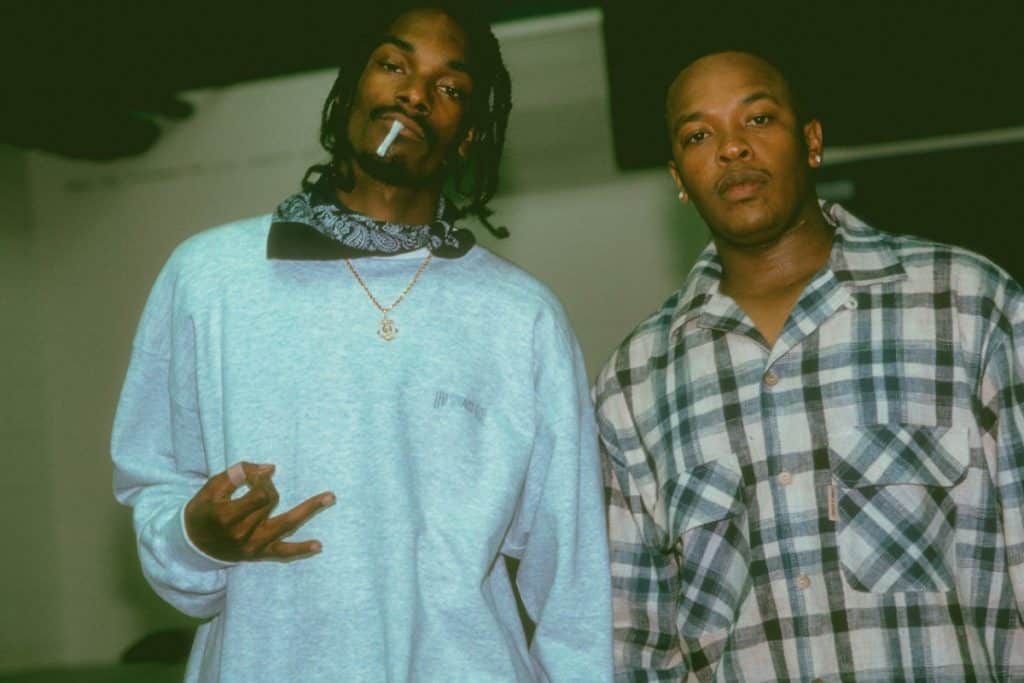 Notable appearances: Dr. Dre – "Deep Cover", Dr. Dre – "Fuck wit Dre Day (And Everybody's Celebratin')", Dr. Dre – "Nuthin' but a 'G' Thang", Dr. Dre – "Stranded on Death Row", Dr. Dre – "Bitches Ain't Shit"
It all started with "Deep Cover" – Snoop's debut record appearance as well as Death Row's first release. It snowballed with The Chronic, and then it peaked with Doggystyle. When Dre and Snoop connected, the West Coast duo couldn't miss. Rap fans these days don't know, but there were a couple of years in the '90s where Snoop Dogg was the best and biggest rapper in the world.
1994. The Notorious B.I.G.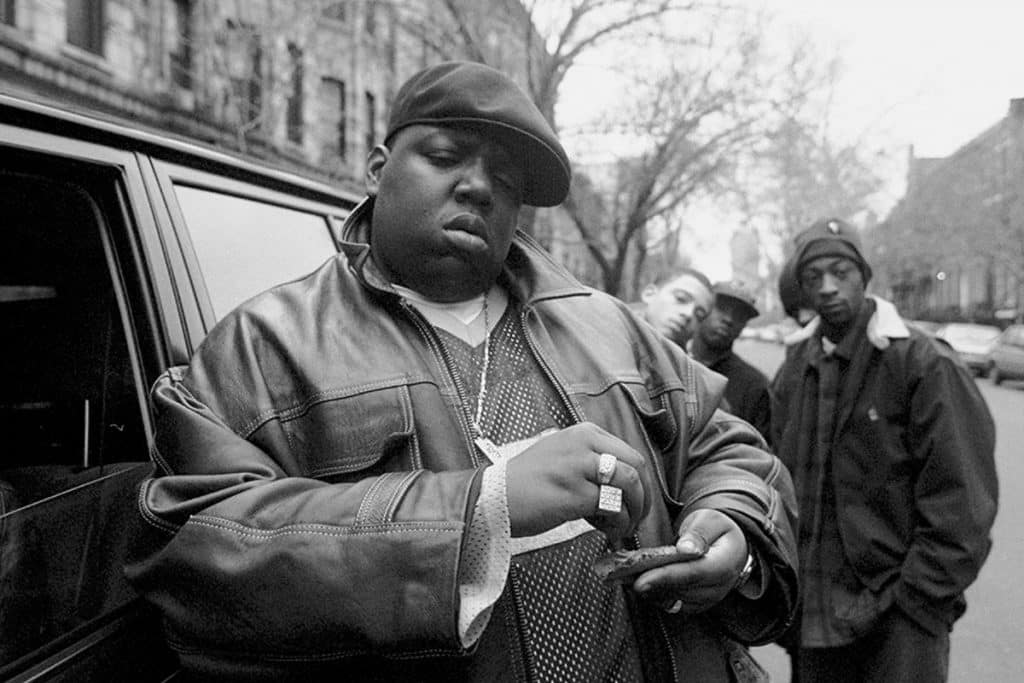 Notable appearances: Eddie F – "Let's Get It On", Heavy D – "Jam Session", Craig Mack – "Flava in Ya Ear (Remix)", Ron G – "Stop the Breaks"
Nas was the recognised King of New York at the beginning of 1994, but by the time Biggie's debut, Ready to Die, rolled out along with the top 40 hit single, "Juicy", and his various guest features, there was a new rapper sitting on the throne.
1995. Nas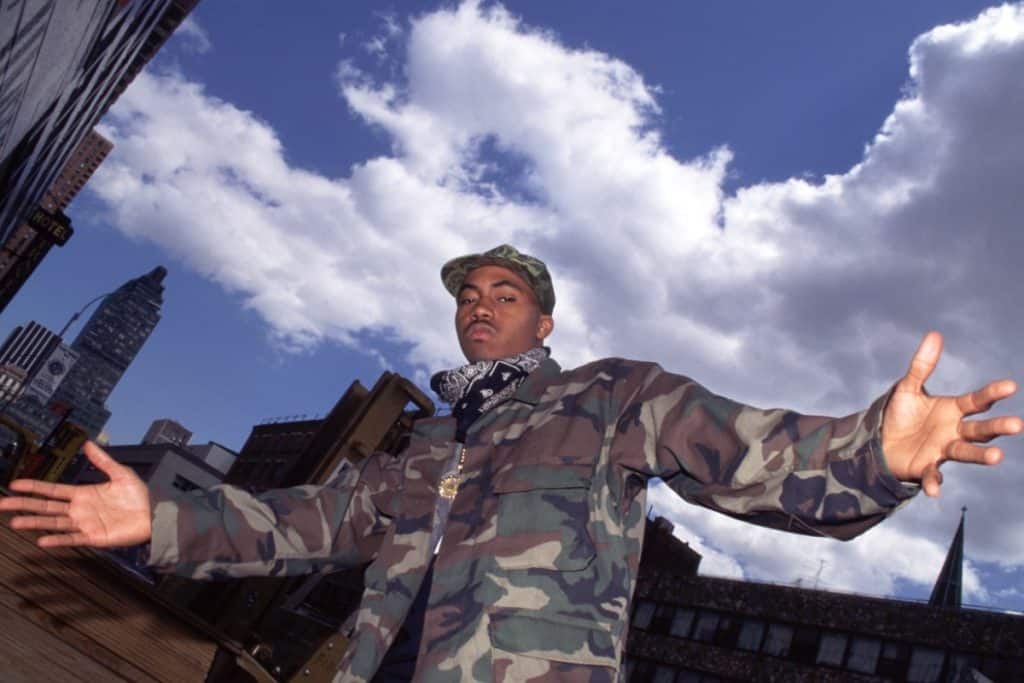 Notable appearances: Kool G Rap – "Fast Life", AZ – "Mo Money, Mo Murder Homicide", Raekwon – "Verbal Intercourse", Mobb Deep – "Eye for a Eye (Your Beef is Mines)"
While Nas' debut, Illmatic, was a project-window exploration of his Queensbridge housing projects, he used 1995 to adopt the Escobar persona and jumped on various mafioso projects by AZ, Kool G Rap and Raekwon, along with fellow Queensbridge duo, Mobb Deep. Nas would be eligible for this award based off of his "Verbal Intercourse" verse alone.
1996 – 1997. The Notorious B.I.G.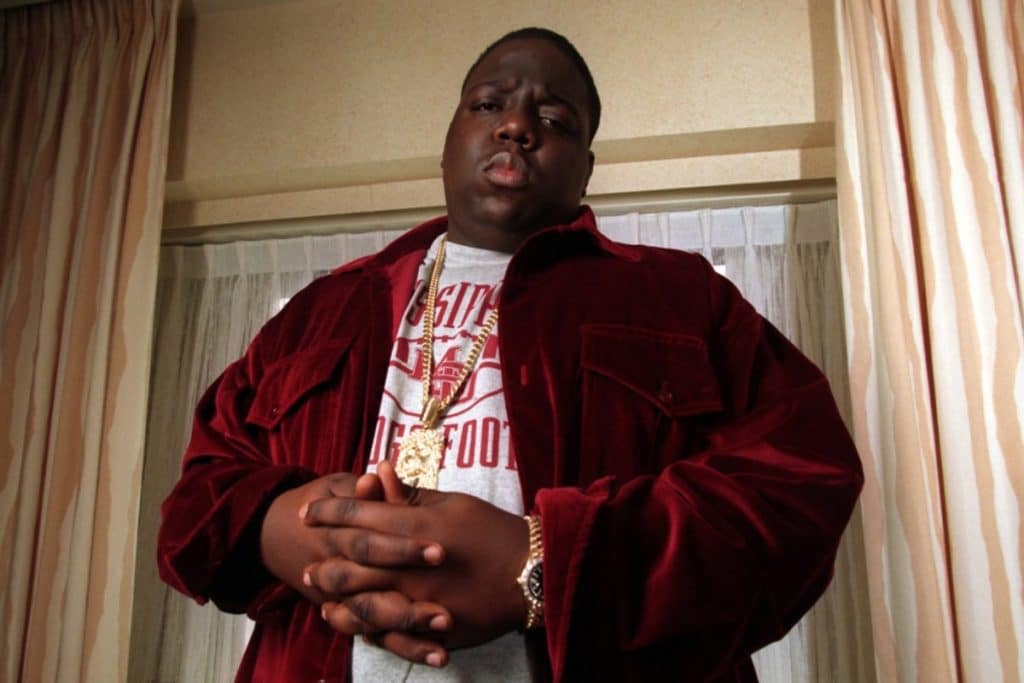 Notable appearances: 112 – "Only You", Jay-Z – "Brooklyn's Finest", Lil' Kim – "Drugs", The LOX – "You'll See", Lil' Kim – "Crush on You", Puff Daddy – "Been Around the World", Puff Daddy – "It's All About the Benjamins", Puff Daddy – "Young Gs"
By the time 1996-1997 rolled around, Big was at his peak as a rapper and getting ready to put in work that would cement as one of the greatest rappers of all time. From going back-and-forth with Jay-Z on "Brooklyn's Finest", to writing Lil' Kim's rhymes on her debut, to quarterbacking Puffy's No Way Out, Big was dropping legendary verses left, right and centre.
1998. Inspectah Deck
Notable appearances: Big Pun – "Tres Leches (Triboro Trilogy)", Killah Priest – "Cross My Heart" Gang Starr – "Above the Clouds", Pete Rock – "Tru Master", Method Man – "Spazzola"
After dropping one of the greatest verses hip hop history, Inspectah Deck followed up with a bunch of killer features for Big Pun, Gang Starr and Pete Rock. Deck might not get the same attention as bigger Wu names like Rae, Ghost and Meth receive, but bar-for-bar, he might just be the best rapper ever from Shaolin.
1999 – 2001. Eminem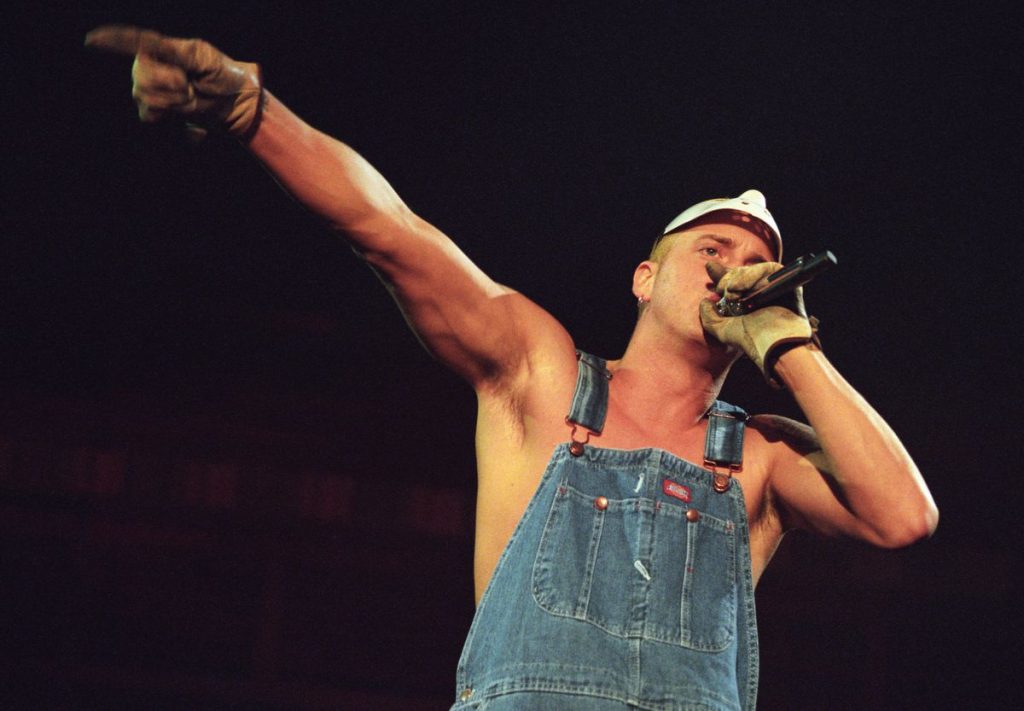 Notable appearances: The Notorious B.I.G. – "Dead Wrong", Sway & King Tech – "The Anthem", Dr. Dre – "Forgot About Dre", Dr. Dre – "What's the Difference", Redman – "Off the Wall", DJ Clue – "What the Beat", Jay-Z – "Renegade"
There's no rapper in history touching Eminem during his peak. Forget about the commercial side of things for a second, it's a given that no one will be able to top Eminem's first week sales record. Just focus on the bars on "Dead Wrong" or "Renegade" or "What's the Difference" – it was just classic verse after classic verse, with Eminem outshining legends effortlessly on their own tracks.
2002. Jay-Z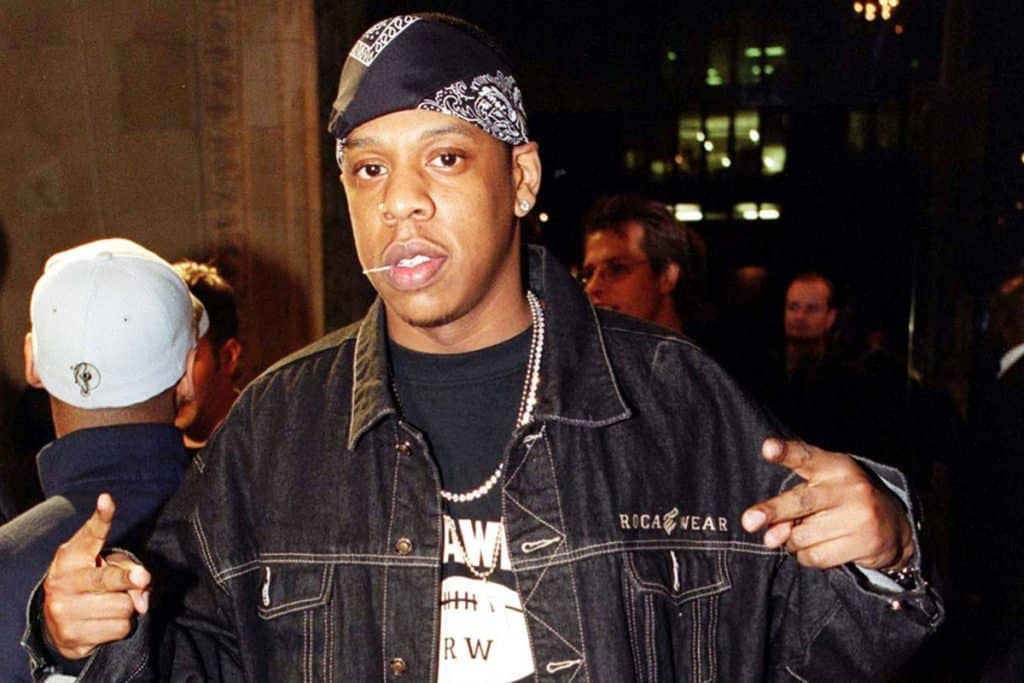 Notable appearances: Scarface – "Guess Who's Back", Freeway – "What We Do", Snoop Dogg – "Lollipop", Cam'ron – "Welcome to New York City", Talib Kweli – "Get By (Remix)"
Rejuvenated and battle-ready after dropping The Blueprint, Hov's features run in 2002 is legendary, just for the diversity alone. What other rapper can sound as comfortable on a Scarface or Cam'ron song, as they do rapping alongside Talib Kweli and Mos Def?
2003. Eminem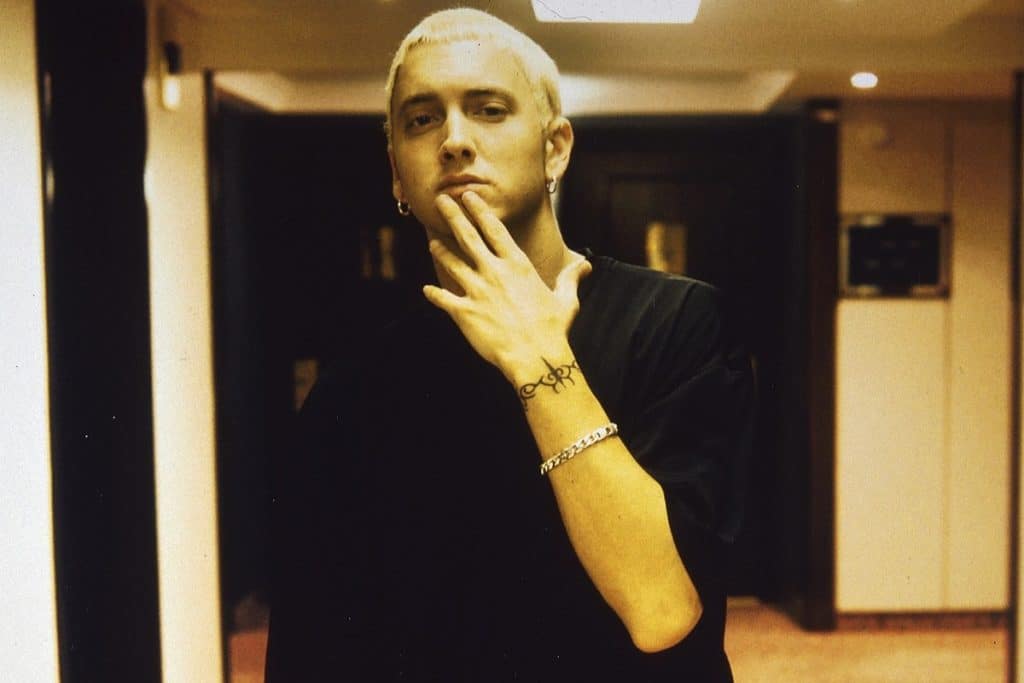 Notable appearances: 50 Cent – "Patiently Waiting", 50 Cent – "Don't Push Me", DMX – "Go to Sleep", Obie Trice – "We All Die One Day", DJ Kay Slay – "Freestyle"
The last, truly great year of Eminem's career. By this time, Eminem's addiction issues were starting to manifest itself in his music, starting a downslide in quality. But not before delivering a few, last great verses for his newest signee – 50 Cent. "Patiently Waiting" is Eminem during the end of his peak, and what a verse to end on.
2004 – 2005. Jay-Z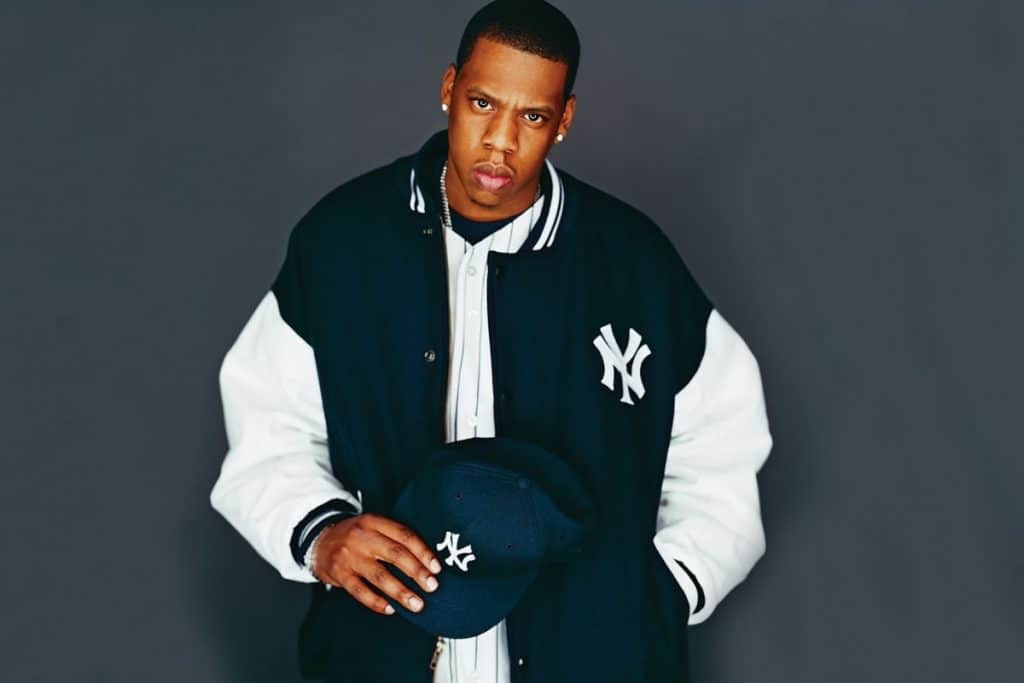 Notable appearances: Kanye West – "Never Let Me Down", dead prez – "Hell Yeah (Pimp the System) (Remix)", Young Jeezy – "Go Crazy", Bun B – "Get Throwed", Kanye West – "Diamonds from Sierra Leone (Remix)", Memphis Bleek – "Dear Summer"
Hov has a habit of jumping on other rappers' songs and just making them completely his own. "Dear Summer" doesn't even feature a Memphis Bleek verse, "Diamonds from Sierra Leone (Remix)" has Hov completely crushing Kanye and "Go Crazy" is just perfect corporate thug Jay-Z flexing in the boardroom.
2006 – 2007. Lil Wayne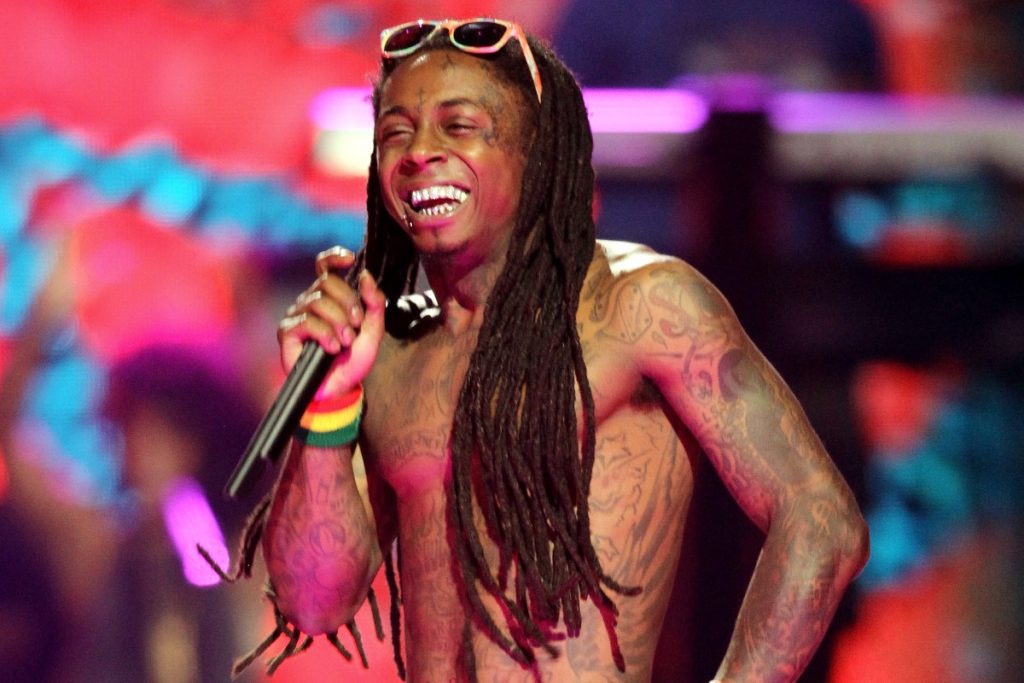 Notable appearances: DJ Khaled – "Holla at Me", Fat Joe – "Make It Rain", OutKast – "Hollywood Divorce", Lloyd – "You", DJ Khaled – "We Takin' Over", Birdman – "Pop Bottles", Playaz Circle – "Duffle Bag Boy", Rick Ross – "I'm a G", Kanye West – "Barry Bonds", Jay-Z "Hello Brooklyn 2.0"
There hasn't been a greatest features run than Lil Wayne had during this time. Jeezy took the energy of becoming the best rapper alive on Tha Carter II, and manifested it over the next two years as he hopped on every song possible, demolishing it and cementing his legacy as one of the greatest to ever touch a mic.
2008 – 2009. Kanye West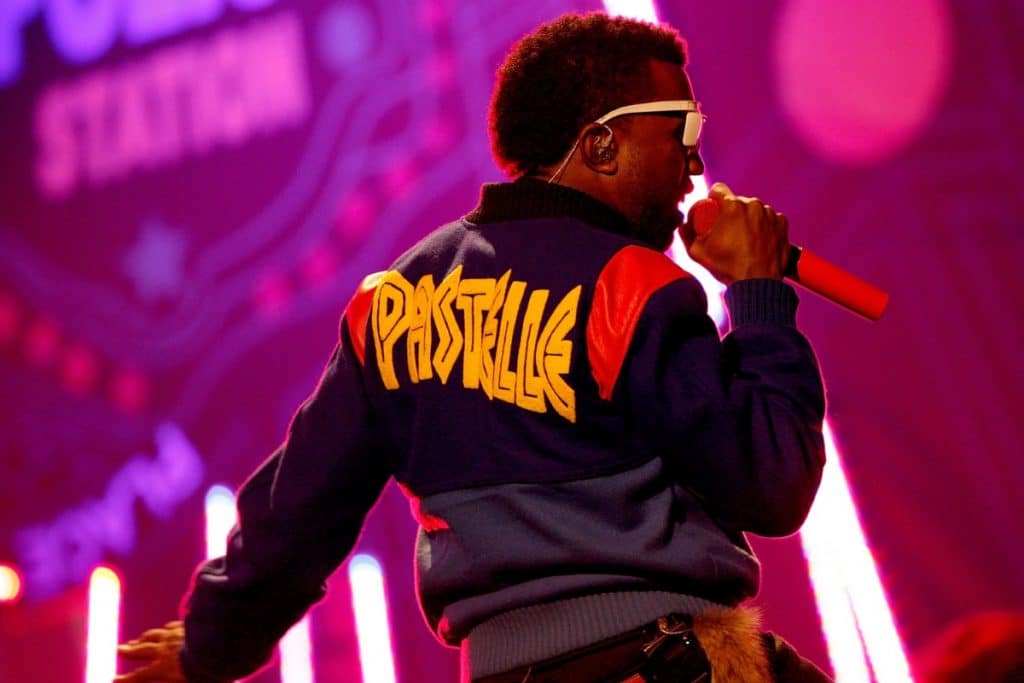 Notable appearances: Estelle – "American Boy", Lil Wayne – "Lollipop (Remix)", Young Jeezy – "Put On", T.I. – "Swagga Like Us", DJ Khaled – "Go Hard", Keri Hilson – "Knock You Down", Clipse – "Kinda Like a Big Deal", The-Dream – "Walkin' on the Moon", Rick Ross – "Maybach Music 2", Kid Cudi – "Make Her Say", Jay-Z – "Run This Town"
Kanye may have been in his feelings during 808s and Heartbreak, but he still wanted to prove he had bars for days. After a few years of being completely outshined by Jay-Z on the "Diamonds" remix, Kanye returned the favour as he obliterated his big brother on "Run This Town." Then you have his classic verses on R&B songs with Estelle and Keri Hilson, his standout appearances on Clipse and DJ Khaled songs, and of course, "Put On", which is just a timeless moment in hip hop.
2010. Nicki Minaj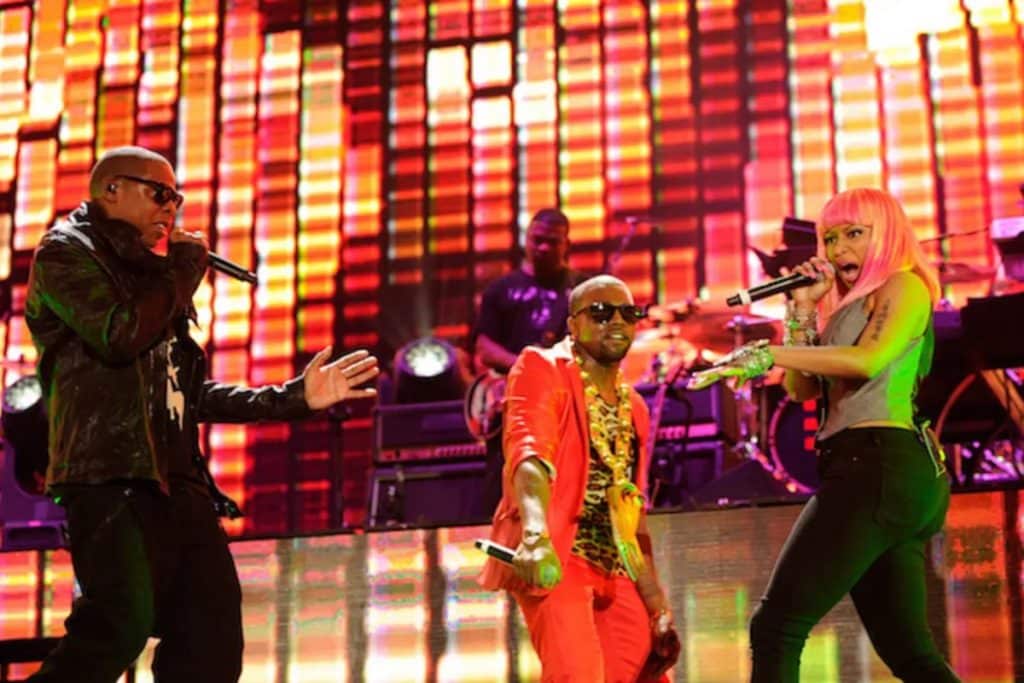 Notable appearances: Ludacris – "My Chick Bad", Trey Songz – "Bottoms Up", Kanye West – "Monster", Fabolous – "For the Money", Jadakiss – "She Likes Me", Drake – "Up All Night"
There's not much to be said about Nicki's features in 2010 that hasn't already been said. I mean, just off her "Monster" verse alone, she's a lock in for the guest rapper Hall of Fame. Not since Nas in 1991 has a rapper achieved so much from one guest verse alone.
2011. Nas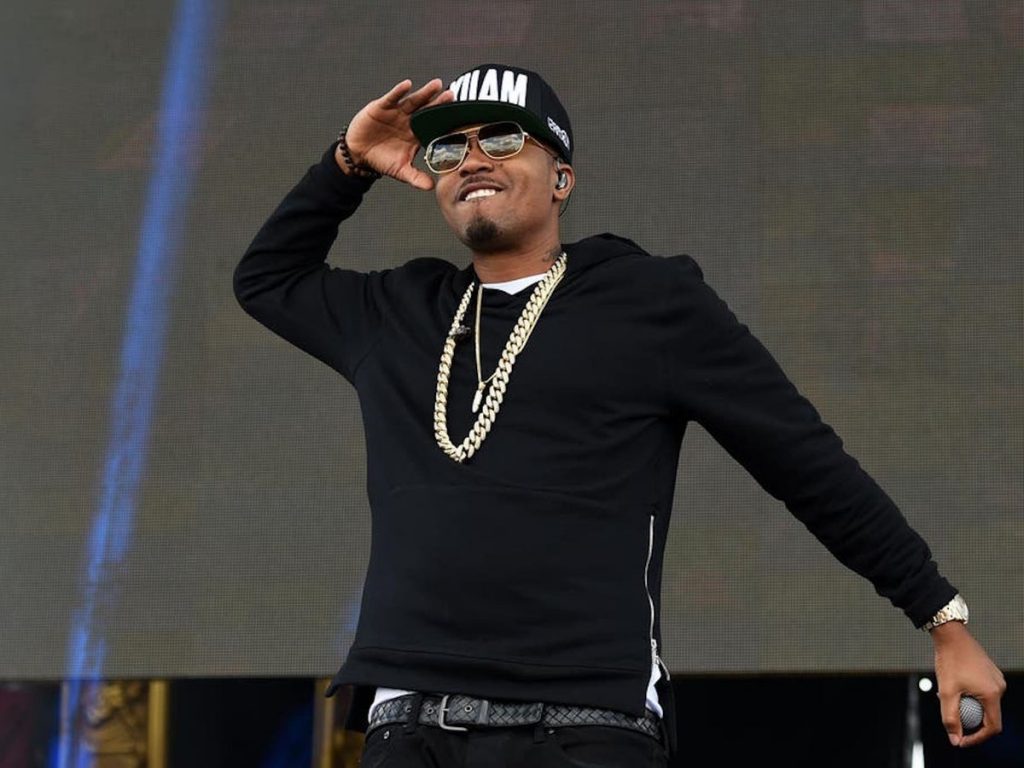 Notable appearances: Common – "Ghetto Dreams", Raekwon – "Rich & Black", Lil Wayne – "Outro", Mobb Deep – "Get It Forever", Amy Winehouse – "Like Smoke", DJ Premier – "Regeneration"
Speaking of Nas, 20 years since his guest verse on "Live at the Barbeque", and leading up to dropping his eleventh album, Life is Good, the Queensbridge legend was re-asserting himself as one of the greatest guest rappers in history. Whether it was with Common, Raekwon, Lil Wayne or Mobb Deep, Nas was popping up and reminding the world why he's simply the greatest.
2012. Drake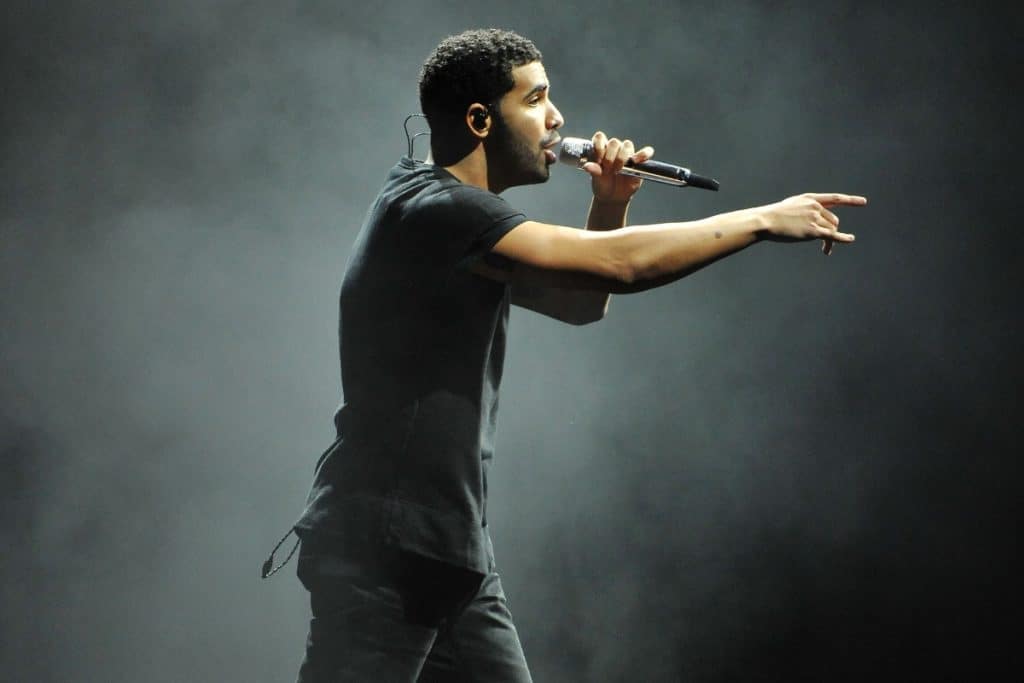 Notable appearances: Rick Ross – "Stay Schemin'", 2 Chainz – "No Lie", French Montana – "Pop That", Meek Mill – "Amen", A$AP Rocky – "Fuckin' Problems", Kendrick Lamar – "Poetic Justice", Nicki Minaj – "Champion", Rick Ross – "Us (Remix)", Future – "Tony Montana"
2012 was a banner year for Drake. Fresh off dropping Take Care, he went on a victory lap bodying features on songs with Rick Ross, 2 Chainz, French Montana, Meek Mill, A$AP, Kendrick and plenty others. This was the year that birthed the line: "Give these ni**as the look, the verse, and even the hook / That's why every song sound like Drake featurin' Drake."
2013. Kendrick Lamar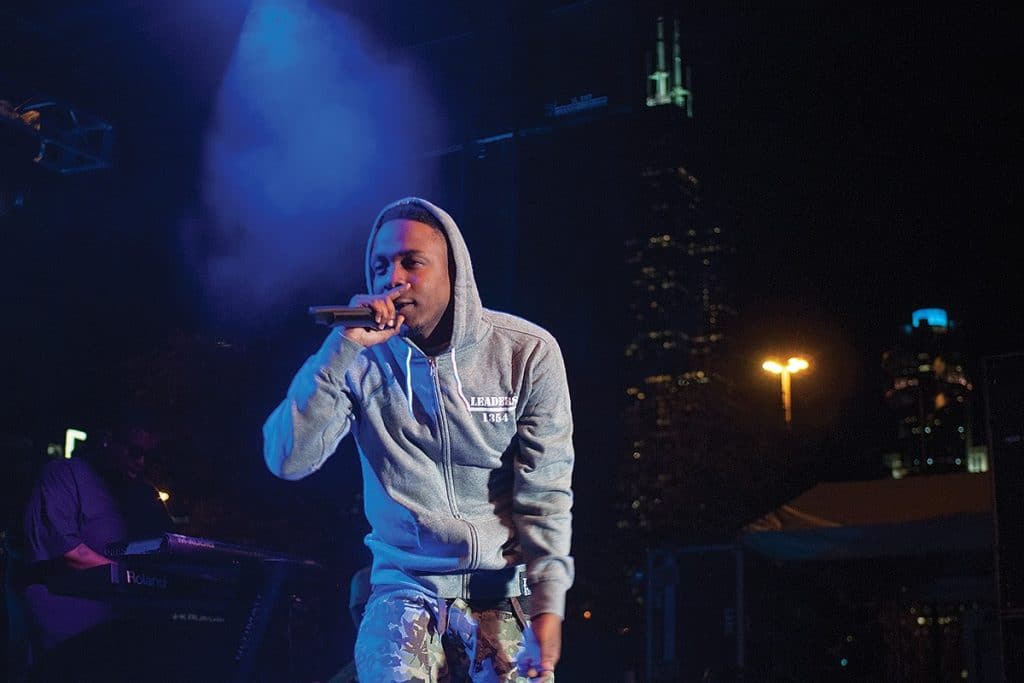 Notable appearances: Miguel – "How Many Drinks?" 50 Cent – "We Up", T.I. – "Memories Back Then", Schoolboy Q – "Collard Greens", Tech N9ne – "Fragile", Fredo Santana – "Jealous", A$AP Rocky – "1 Train", Eminem – "Love Game", Pusha T – "Nosetalgia"
I love when a rapper drops a classic album because you know the next year it's going to be them going on around just killing feature after feature. That's what Kendrick did after dropping good kid, m.A.A.d city, he just ran around dropping legendary bars to show why he was the best rapper alive.
2014. Young Thug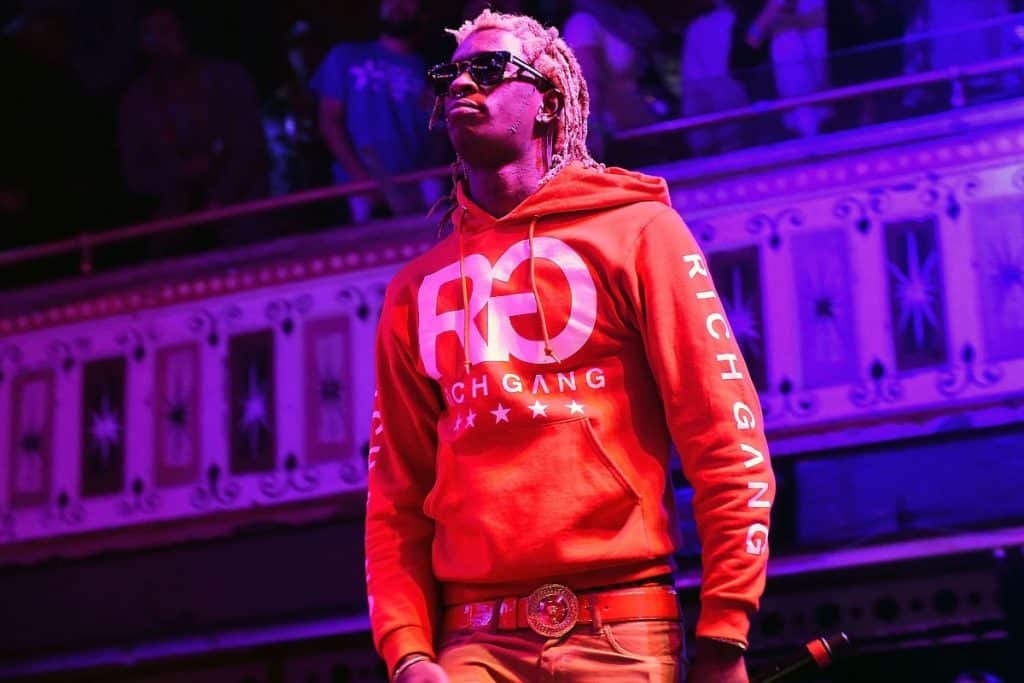 Notable appearances: Tyga – "Hookah", Peewee Longway – "Know Bout Me", T.I. – "About the Money", Young Scooter – "DI$Function", Rae Sremmurd – "Throw Sum Mo", Travis Scott – "Mamacita" Travis Scott – "Skyfall", Migos – "New Atlanta"
After breaking out with his 2013 mixtape, 1017 Thug, Young Thug captured all of hip hop's attention and became the hottest rapper in demand. The Atlanta rapper made sure to capitalise on his buzz as he showcased his Gucci Mane-inspired work ethic, hopping on any feature possible and stealing the show.
2015 – 2016. Drake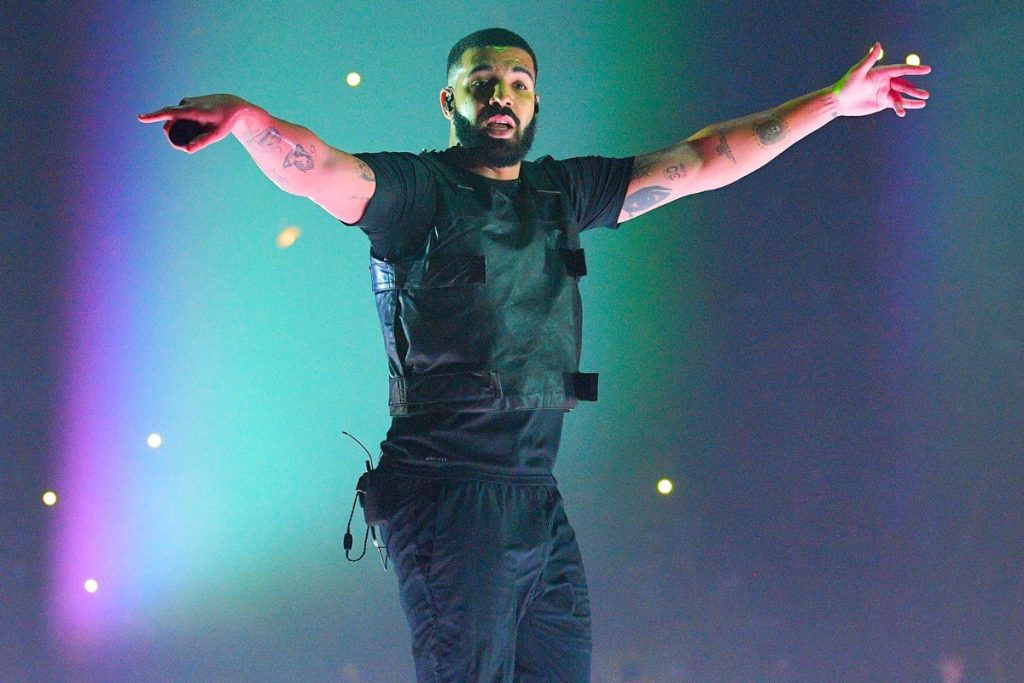 Notable appearances: Nicki Minaj – "Truffle Butter", Nicki Minaj – "Only", Big Sean – "Blessings", The Game – "100", Meek Mill – "R.I.C.O.", Future – "Where Ya At", Rihanna – "Work", PartyNextDoor – "Come and See Me", YG – "Why You Always Hatin?", DJ Khaled – "For Free", Gucci Mane – "Back on Road", French Montana – "No Shopping", 2 Chainz – "Big Amount"
By the time 2015-2016 rolled around, Drake's features were becoming more exciting than his albums. While Views sounded bland, uninspired and repetitive, Drake's guest verses for Nicki Minaj, Meek Mill, Future, and French Montana had the complete opposite effect.
2017. Offset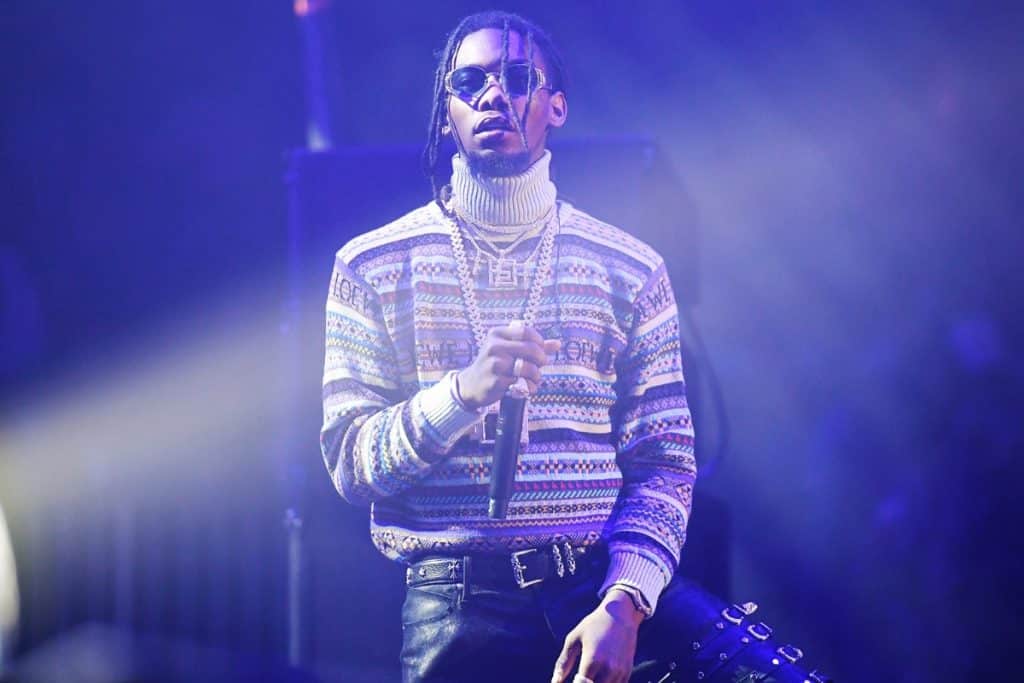 Notable appearances: Calvin Harris – "Slide", Mike Will Made It – "Gucci On My", Lil Yachty – "Peek a Boo", Metro Boomin – "No Complaints", Future & Young Thug – "Patek Water", Gucci Mane – "Met Gala", Kodak Black – "Built My Legacy", London On Da Track – "No Flags", Huncho Jack – "Dubai Shit"
After scoring Migos' first number one song with "Bad and Boujee" with a standout performance, Offset went and showed the world why he was the strongest member of the Atlanta trio. I would put Offset's guest verse on Gucci Mane's "Met Gala" against any rappers' verse dropped that year – Kendrick, Jay-Z, whoever, it doesn't matter.
2018. Drake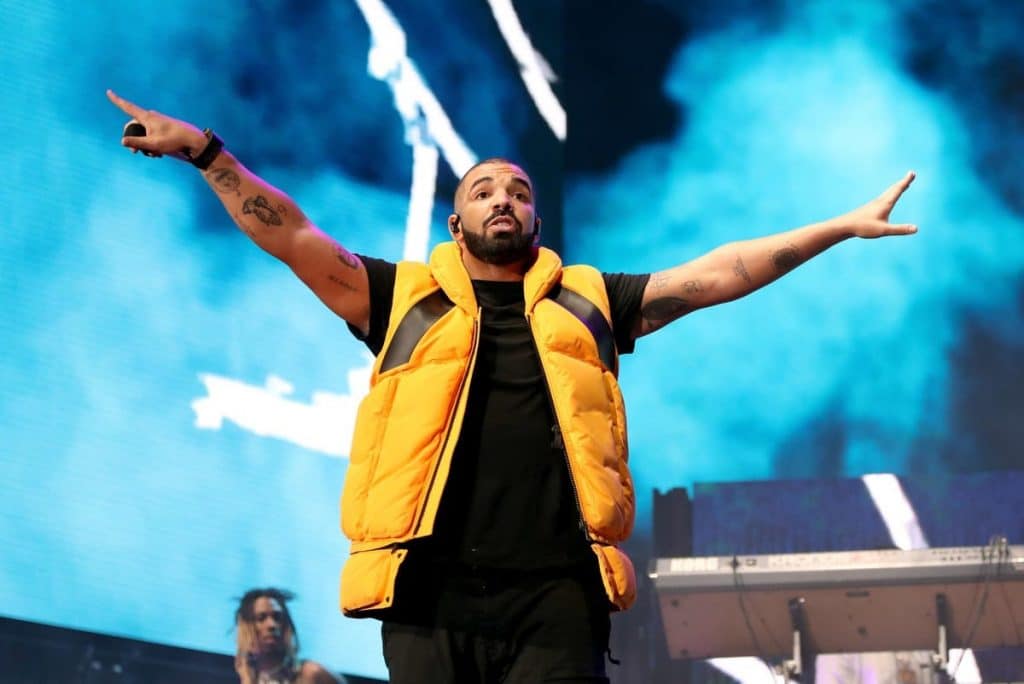 Notable appearances: BlocBoy JB – "Look Alive", Migos – "Walk It Talk It", 2 Chainz – "Bigger Than You", Travis Scott – "Sicko Mode", French Montana – "No Stylist", Meek Mill – "Going Bad", Lil Baby & Gunna – "Never Recover", Lil Baby – "Yes Indeed"
Another year where Drake's features were more exciting than his actual album. If you cut down the tracks on Scorpion and added a few of his features from 2018, you might just have a classic Drake album.
2019. Pusha T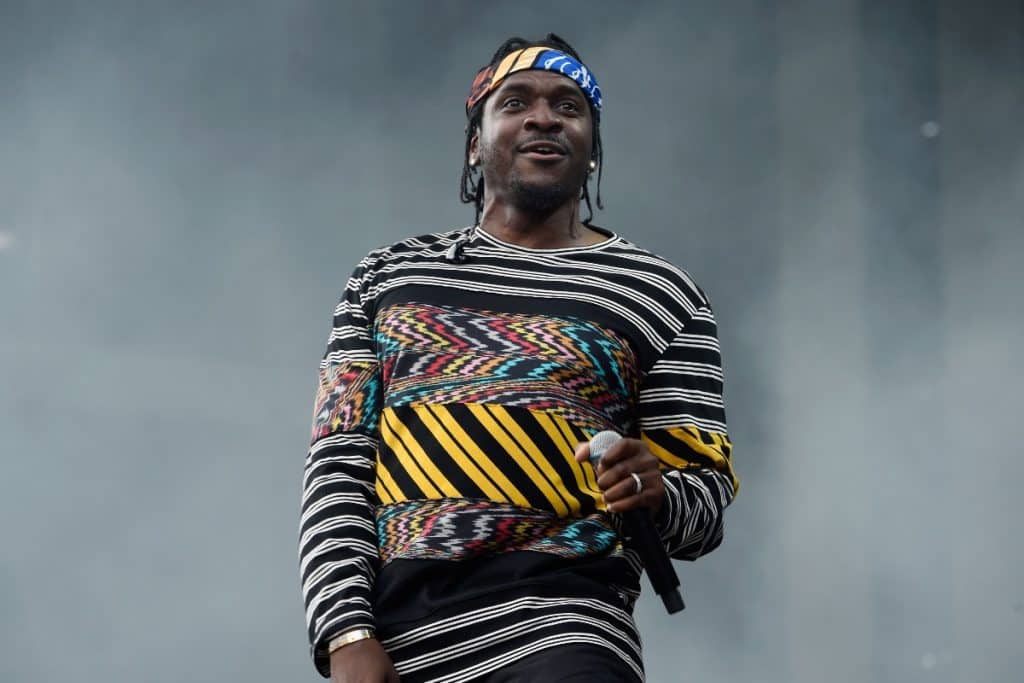 Notable appearances: Goldlink – "Coke White / Moscow", Benny The Butcher – "18 Wheeler", Freddie Gibbs – "Palmolive", YBN Cordae – "Nightmares Are Real"
While other rappers were out there putting out 24-track albums to boost their streaming numbers, Pusha T went ahead and put out 7-tracks for Daytona. When other rappers were out there saturating the market with guest features, hoping one out of ten would hit, he was carefully picking and choosing his spots. Push was in the running for best rapper alive in 2019 just off of two verses – Benny the Butcher's "18 Wheeler" and Gibbs' "Palmolive" – the very definition of quality over quantity.
2020. Freddie Gibbs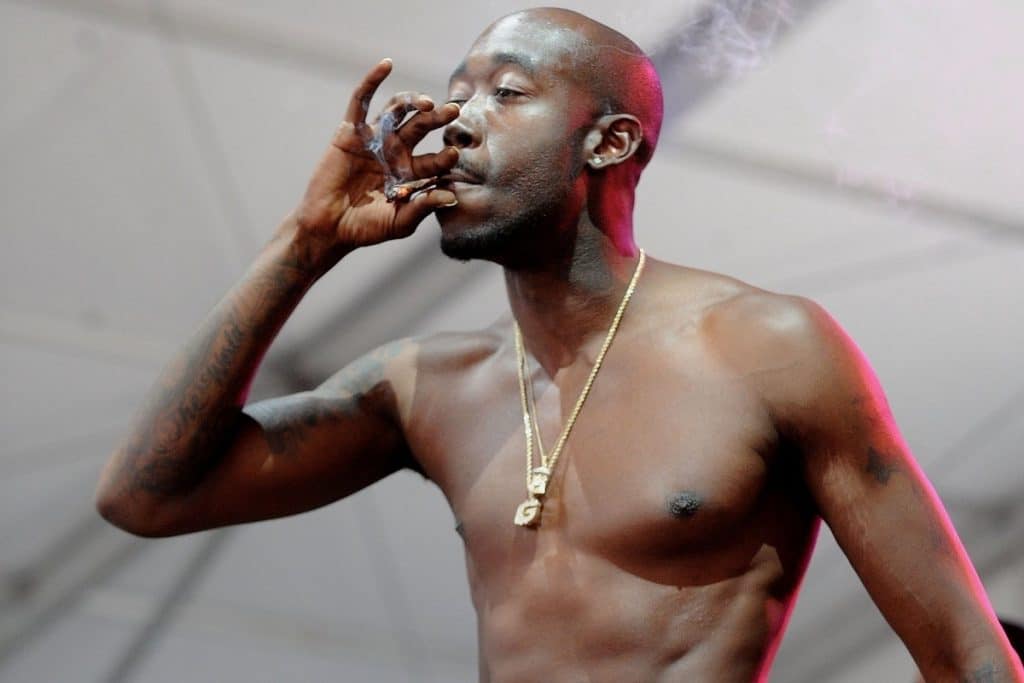 Notable appearances: Boldy James – "S.N.O.R.T.", Westside Gunn – "$500 Ounces", Conway the Machine – "Seen Everything but Jesus", Benny the Butcher – "One Way Flight"
Freddie Gibbs dropped two album of the year contenders in 2019 and 2020 – that's a fact. Gibbs' current run has vaulted him up into conversations about the GOATs in history, and while his catalogue has been more than enough, the Indiana has been using his features just as the icing on the cake. Side note: the Griselda-Gibbs relationship is just perfect and needs to keep going.
2021. Lil Wayne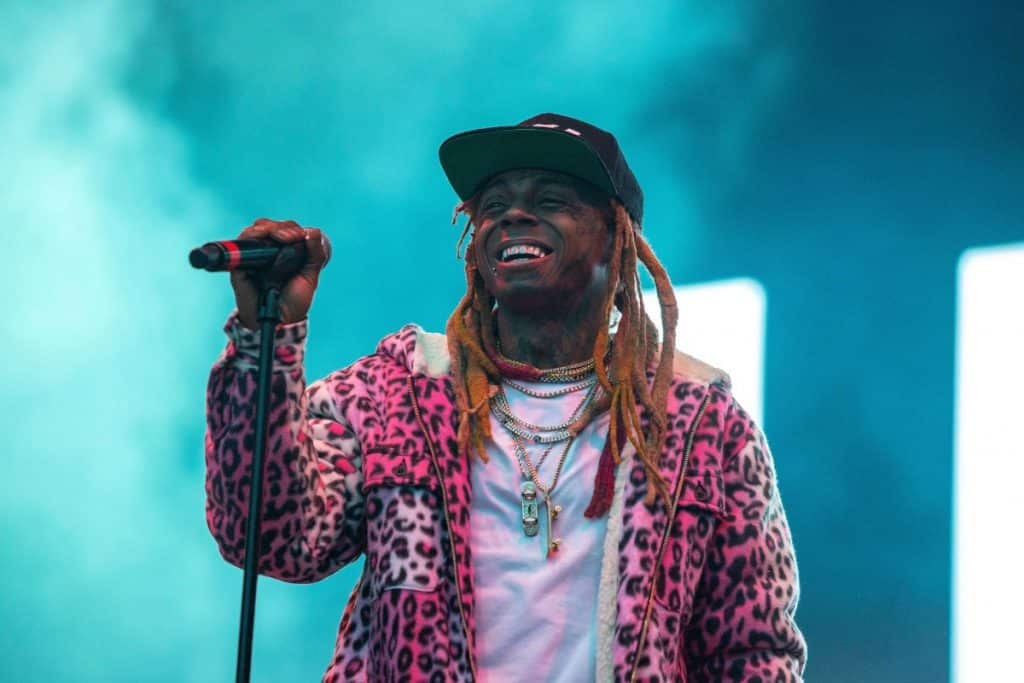 Notable appearances: DMX – "Dogs Out", Drake – "You Only Live Twice", G-Eazy – "When You're Gone" , Westside Gunn – "Bash Money", DJ Khaled – "Thankful", Nicki Minaj – "Seeing Green", Tyler, the Creator – "Hot Wind Blows", Moneybagg Yo – "Wockesha (Remix)"
Nearly a decade since his prime run in the mid-00s, Lil Wayne has regained his position as, not only one of the best rappers alive, but the best guest rapper of 2021. Sounding rejuvenated and joyful, Weezy floated over Drake's "You Only Live Twice," destroyed Tyler's "Hot Wind Blows" and stood tall as the standout guest verse on Westside's HWH8 with his verse on "Bash Money."
2022. J. Cole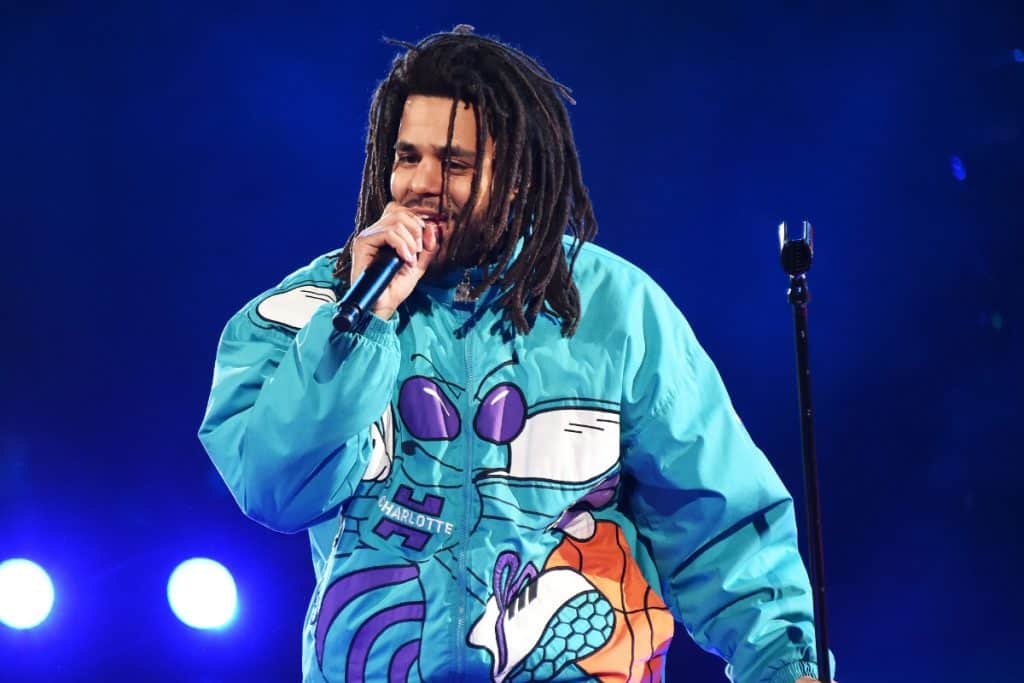 Notable appearances: Benny the Butcher – "Johnny P's Caddy", YG – "Scared Money", Bia – "London", Earthgang – "Waterboyz"
J. Cole's immaculate verse on Benny the Butcher's "Johnny P's Caddy" would be enough for him to secure the top spot of 2022. At a time when the Griselda shooter is rhyming at his peak, Cole came through and destroyed the Alchemist-produced track and solidified his claim as the best rapper in the game right now. Then throw in his epic feature on Bia's "London" and Cole is a lock for this year.