Since dropping his first mixtape, Life Before Fame, in 2015, Baton Rouge, Louisiana rapper YoungBoy Never Broke Again had been working non-stop to garner a devoted fanbase.
As one of the best rappers right now, NBA is also one of the most consistent artists appearing on the Billboard charts – in 2022 alone he dropped three projects that charted in the top 10.
With a signature style that blends high energy trap bangers with his melodic, introspective writing, NBA Youngboy has built up an audience over the past few years that are dedicated to supporting their favourite rapper. He's also become a go-to feature rapper, with many artists like Migos and Future tapping into NBA to give their music a different kind of energy.
From E-40's "Straight Out The Dirt" to A Boogie wit da Hoodie's "Beast Mode", here are the top 15 best NBA Youngboy features of all time.
15. Trill Sammy ft. Cashmere Cat & YoungBoy Never Broke Again – "3AM"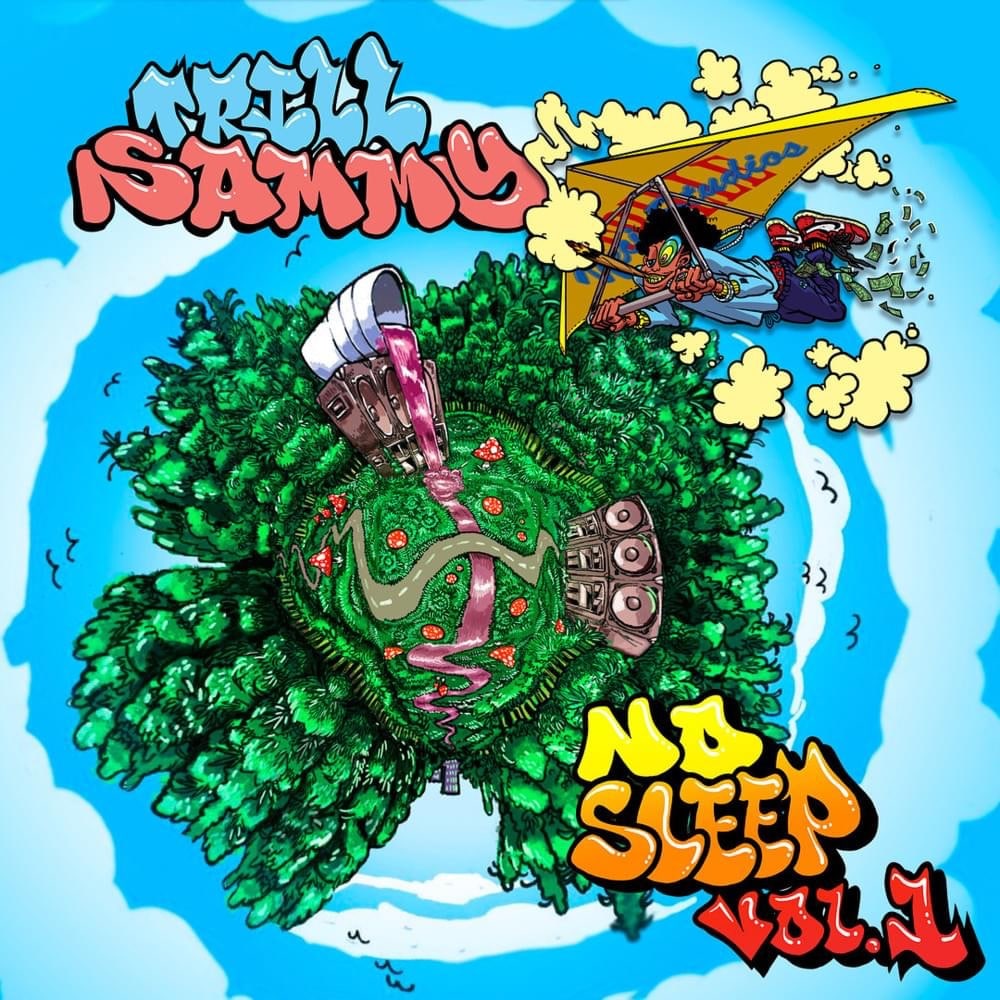 Released: August 13, 2018
Album: No Sleep Vol. 1
Producer: benny blanco & Cashmere Cat
What it is, tell me what do you feel
When I get in your face, ain't no talkin'
Five missed calls ring, no alarm
Shawty be talkin', forever we ballin'
Hop in the bed and fuck til' the mornin'
Give you some head, you running and moaning
Whole lotta' money, you want it, I'm on it
Triple X, just murdered right at the corner
I tend for to throw you so much that you can't handle
Or count at the bottom at random
Police gave me a case you might handle
I'ma look like a daughter, I stand up
Headed to where you be at
I'ma fall and jump in, and not yet
I approach and I get in your head
Bringing up shit that somebody done said
14. Ralo ft. YoungBoy Never Broke Again – "Rain Storm"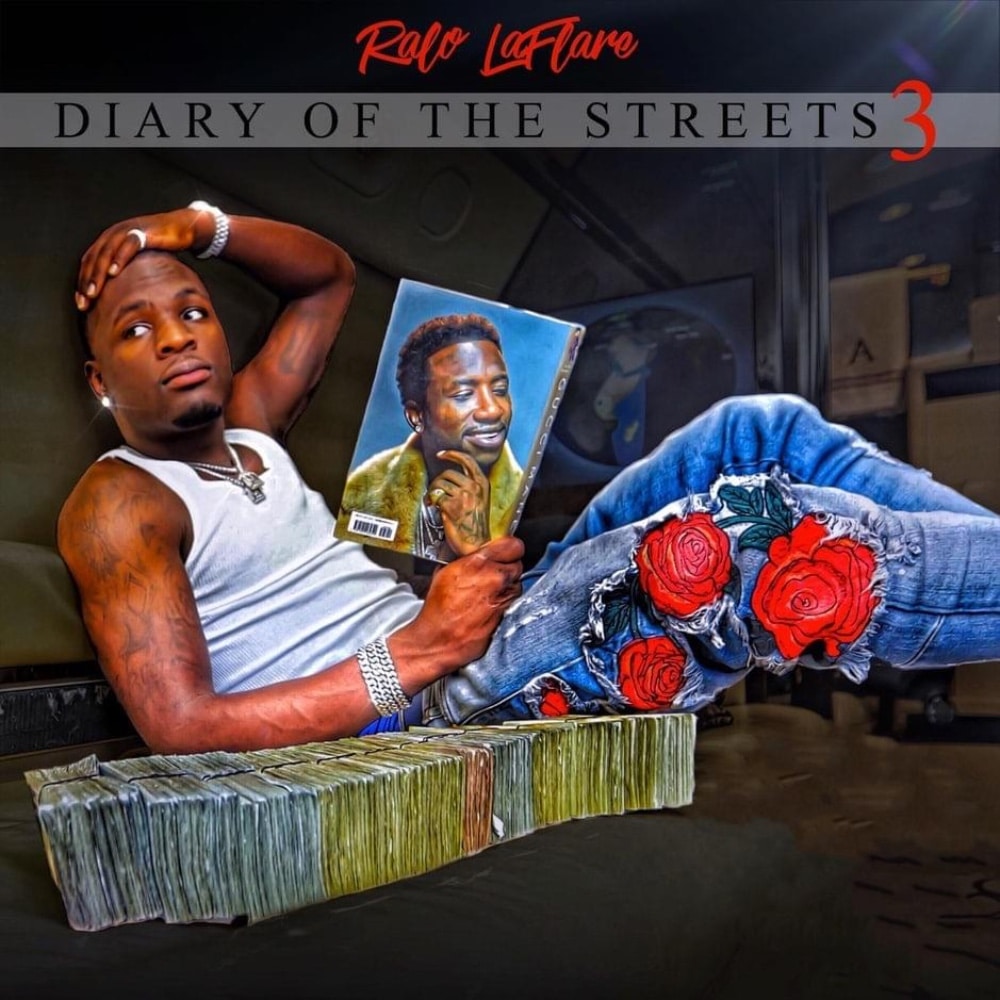 Released: February 9, 2018
Album: Diary of the Streets 3
Producer: Louie Bandz & Dubba-AA
Get back from that chopper
Split your head and leave your shit in pieces
Everybody 'round me getting money, ain't nobody leechin'
Look me in my eyes, what you see? I bet you say a demon
It's a horror story, bet I have everybody screaming
They got some OG's who been hustlin', some up in the can
They say it's a struggle, say it's hard to touch a hundred grand
Devil on my back so through the day I always be praying
Would you let a nigga step on your or hop out and start sprayin'?
I'm on probation but I always keep that thing on me
I know they hate me, I'm like fuck 'em, I ain't never runnin'
We grab them choppers and post up since they say they comin'
When they pull up we hit 'em up, there go a whole hundred
These bitches under disguise, tryna get to my money
She think she fuckin' with my mind, won't finesse me out nothin'
Diamond teeth samurai, the
King on the under
I ain't have nothing but now you see me with a lot of money
I'm like oh-oh-oh, when this pain gon' go?
What you don't tell, they don't know, I'll never sell my soul
I done walked a long road, was up in jail up the road
Stood on all ten toes, nigga I'm never fold
13. E-40 ft. JPZ, Yo Gotti & YoungBoy Never Broke Again – "Straight Out The Dirt"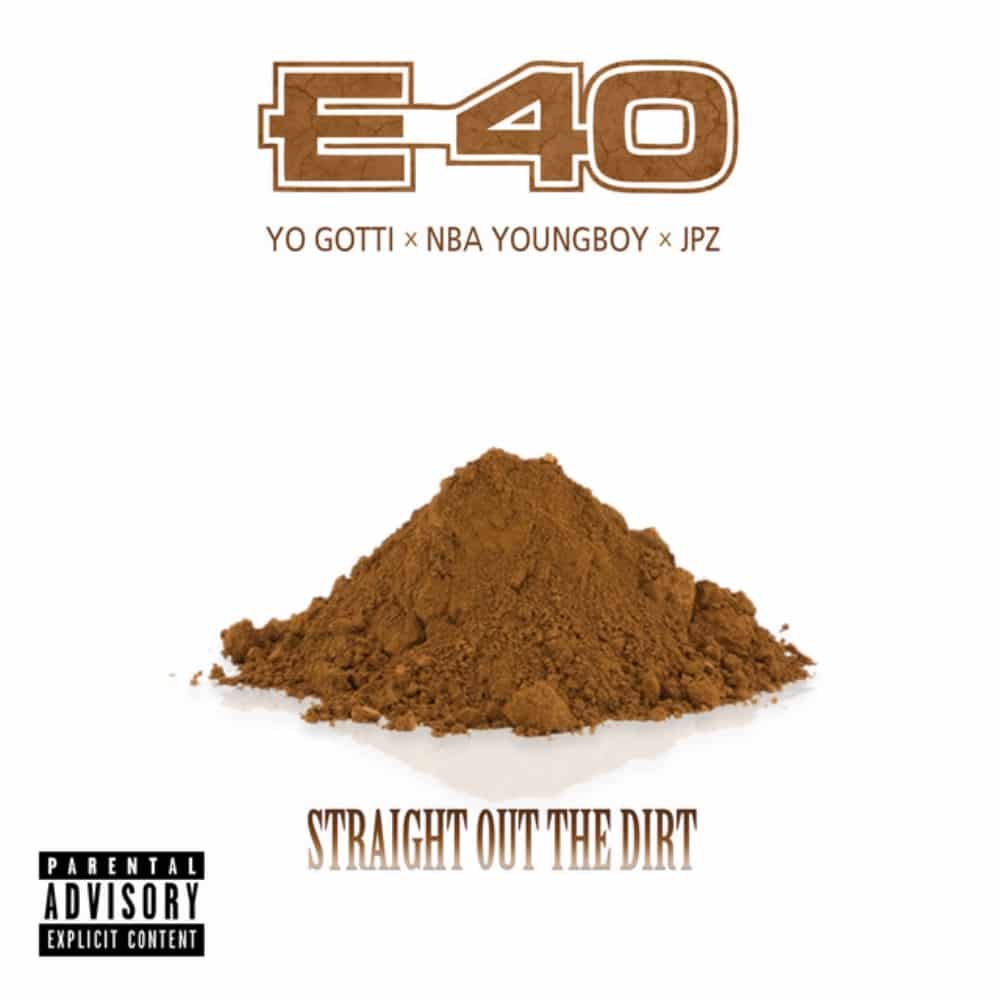 Released: August 26, 2017
Album: N/A
Producer: JPZ
Whole lotta money, you know who it is
I ain't got to speak on the shit that I did
I got it straight up out the mud like a pig
Fuck police, no respect for the pigs
On the stage steady screamin' "Free Jig"
I go crazy every time that I hit
Send my yougin's for to break in your crib
I pay 'em double, just send me the bricks
Shooter like Scottie I ain't talkin' Yo Gotti
That white full of low I'm gonna come where it is
Get out yo body we gon' split your wig
I ain't no rabbit, them tricks for them kids
.40 and that Glock, I still walk with that sig
Ain't who he claim to be and I can see it
I'm who he wanna be but he can't be it
These niggas be dissin' but no I don't hear it
My youngin' that youngin' off Good Fellas
He don't got no name, he a cold stepper
I spent them racks on some Margielas
I signed my deal up in blood letters
My Cuban link half a kilo
Bitch so heavy I could use it as a weapon
All us getting' money
Nothin' but OG's thuggin' in my section
12. The Kid Laroi ft. Internet Money & YoungBoy Never Broke Again – "Tragic"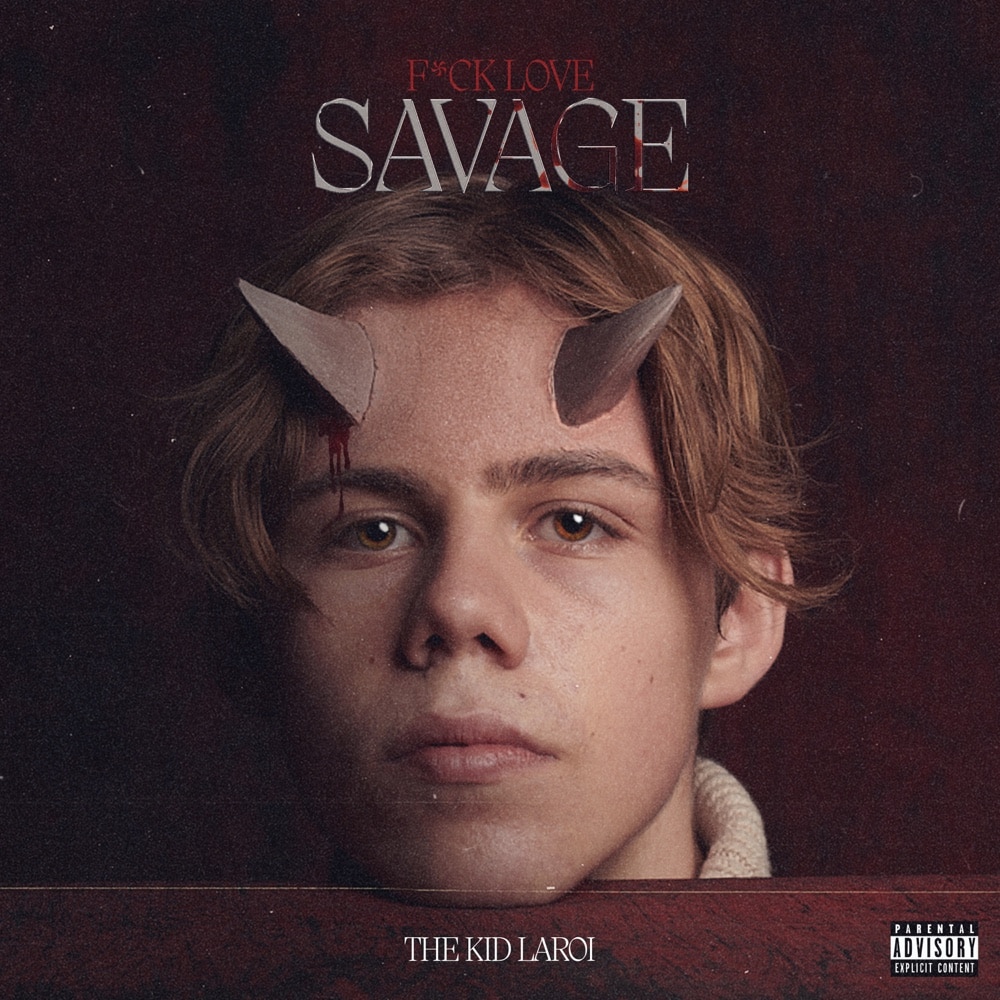 Released: November 6, 2020
Album: F*CK LOVE (SAVAGE)
Producer: Taz Taylor, Cxdy & Nico Baran
They hate so bad-bad, huh, my money up, they fake as fuck
I know they mad-mad, huh, I still ain't done, I ain't switchin' up
I ain't givin' up, I'm goin' in, word to my friends
I ain't thinking clear, tell me what I did, I just whipped the Benz
I'd give it all back right now just to see you smile
I'd give my hoes back, on slime, just to hear you now
They ain't my friend, ain't my woadie, ain't my dawg
For to get some money be the only reason that they come around
And the top down, everythin' goin' smoothly
Hope they don't try me, come out on top, I'm shootin' 'round
When I'm up in town
Haters after me but got so many of 'em for me (Yeah), I can't let 'em down
11. OMB Peezy ft. YoungBoy Never Broke Again – "Doin Bad"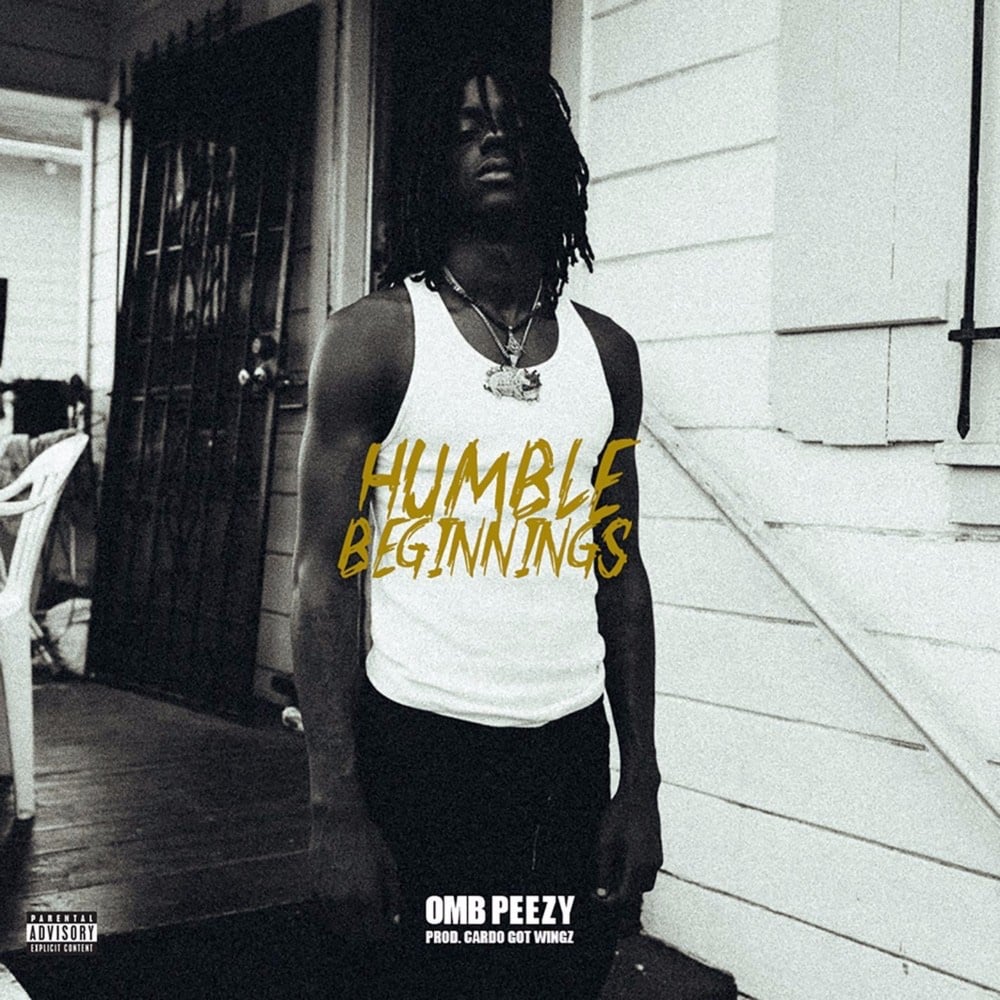 Released: September 13, 2017
Album: Humble Beginnings
Producer: Cardo
Man I swear that they ain't feelin' my pain
I just smile through it all, you know that I won't change, ayy
For so long I been stuck in the rain
I been chasing after money before I was a teen, yeah
This for the ones look up to me, just do your own thing
This shit look good but I promise it ain't what it seems
I'm on the road with my team tryna catch my dream
These niggas hatin', they don't like me, they wanna kill me
But I'm like fuck 'em, I'm clutchin', YoungBoy you know I be thuggin'
Me and my niggas we on it, you run up on me I bust it
Fuck a handout, remember they ain't wan' give me nothing
I'ma stand out and never ask these rappers for nothing
I got them killers they on go, bitch I just push a button
Hardhead, let me record the hot shit for much of nothing
Monique had paid for my first session when I was just a youngin
Nigga death before dishonor, I do this for the youngins
10. A Boogie wit da Hoodie ft. PnB Rock & YoungBoy Never Broke Again – "Beast Mode"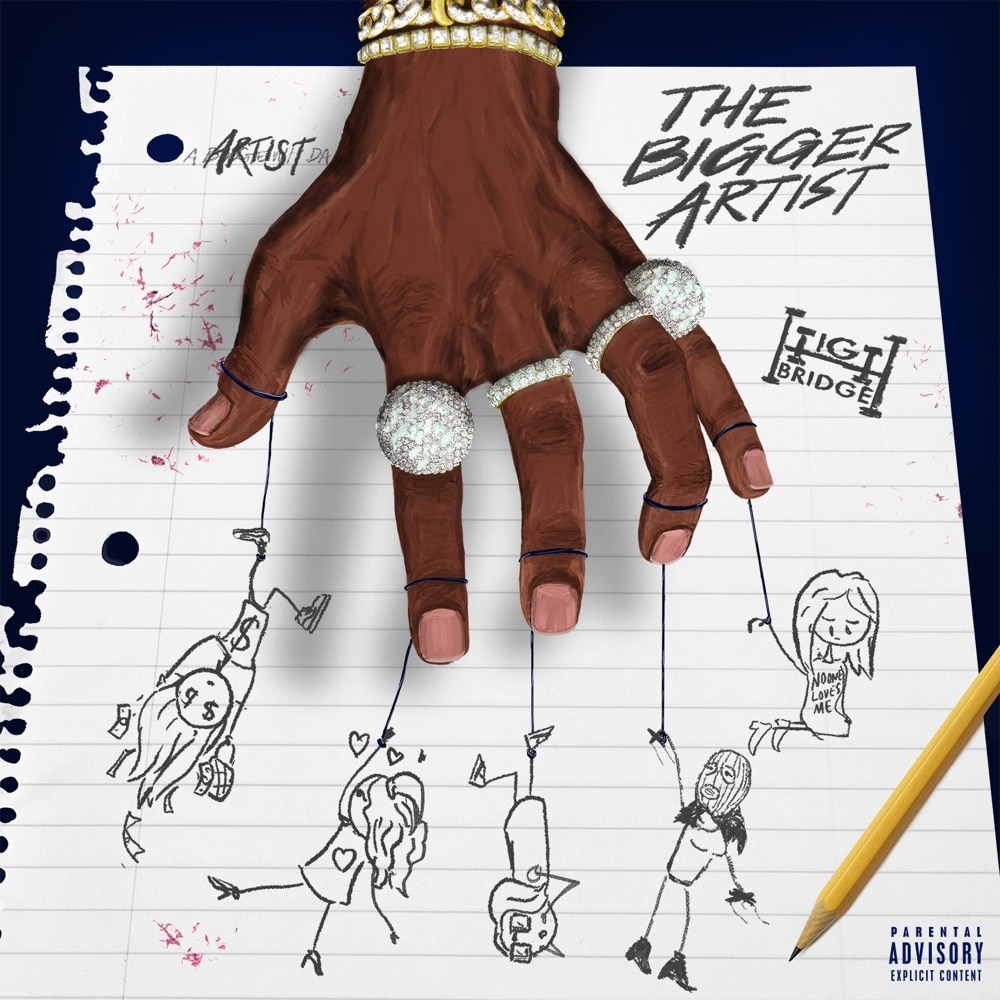 Released: September 8, 2017
Album: The Bigger Artist
Producer: Young Troy
Fuck her with my jeans on, I fuck her with my chains on
She like how I be kicking shit, might think that I'm from Hong Kong
Everybody turn yo' power off if yo' phone's on
Hoe you gon' get slapped up in yo' shit using the wrong tone
PnB got all us Milly Rocking with his song on
A Boogie just walked up in the party with his hoodie on
You know me, rollin' off a pill, strapped up with that chrome
Ho, don't walk up smilin' in my face if I can't take you home
Baby girl, I'm leaning right now on a four
You know I'm going hard when it's time for beast mode
I'm turnt up, I'm out my body, I'm in crunch mode
.40 Glock up in my pocket, you don't wanna know
9. Gucci Mane ft. YoungBoy Never Broke Again & DaBaby – "Richer Than Errybody"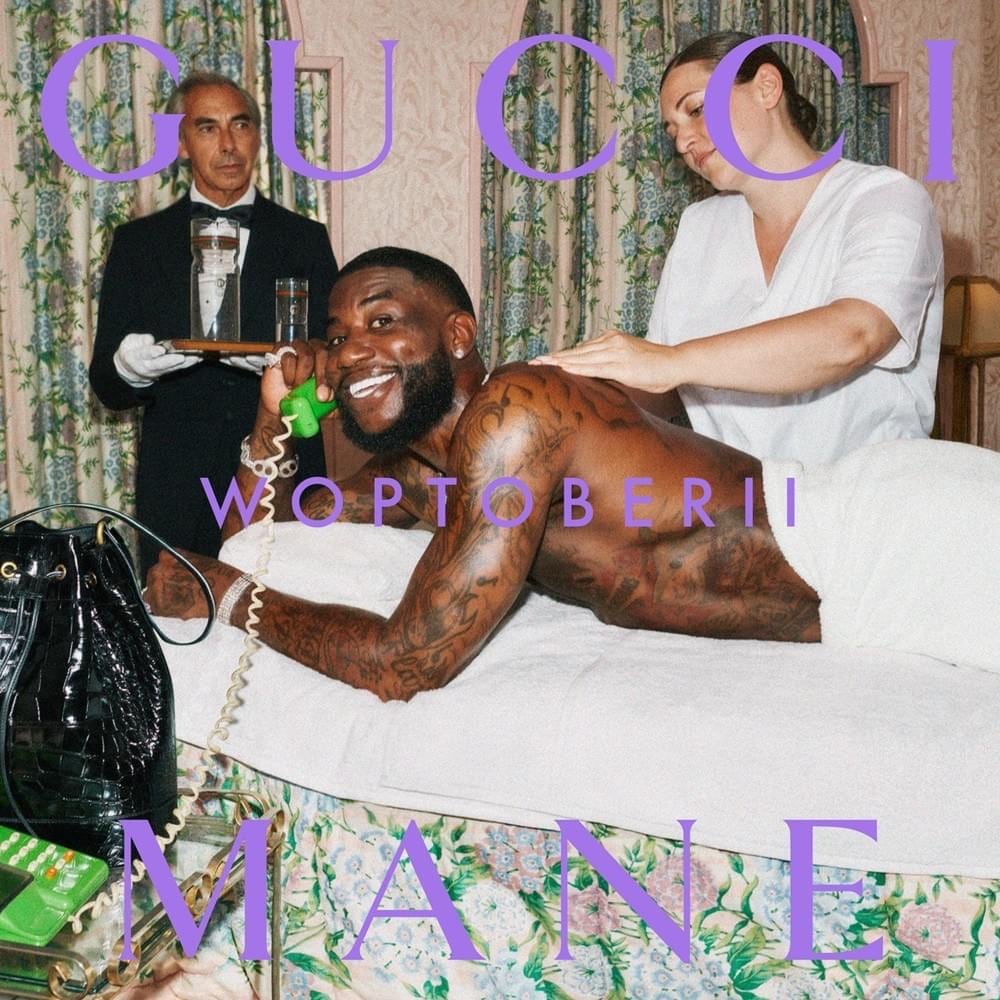 Released: September 13, 2019
Album: Woptober II
Producer: Lex Luger
Drive the McLaren, I'm bendin' corners (Skrrt)
I ride through the six with that burner on me
I'ma get that lil' bitch and that's if I want her
I'ma nut in that ho like a sperm donor
Sellin' drugs, got the feds on us
Brand new XD with the beam on it
I'm lacin' my blunt with that lean on it
Sippin' dirty, if it's clean, then I'on want it
My pockets filled with them dead bodies
YoungBoy thinkin' he richer than everybody
Nigga, play with my shit, I'ma red-dot him
That nigga start snitchin', the feds got him
Got a eight of that Act' in the baby bottle
Got a hundred round clip on the wooden chopper
He got him a brick and he started wildin'
He say he cook better than errybody
I'ma stay with the stick 'cause I know they watchin'
I'm droppin' a bag on errybody
Got a bitch from the 8 wit' a wide body
I think that she fuckin' on everybody
'Til the day that I die, I'ma take narcotics
Bitch, I'm catchin' a cell on a Palm Pilot
Got these diamonds all over my fuckin' body
Like he fuckin' with me? I'ma see about it
8. Lil Durk ft. YoungBoy Never Broke Again – "My Side"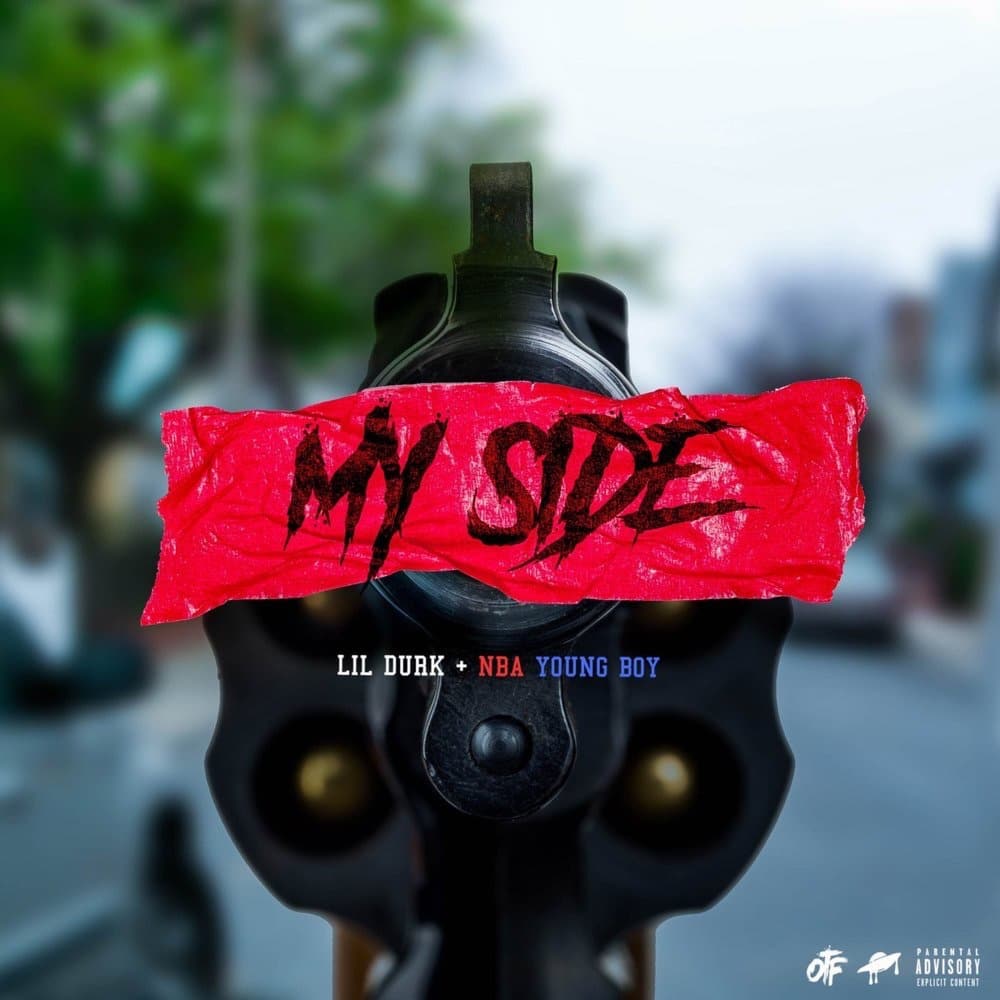 Released: November 25, 2017
Album: N/A
Producer: EJ Grimes
Fuck who you is, give a fuck where you from
Nigga ain't comin' around in dat North
Fuck all that shit nigga I don't want talk
Where ever we at we gon shoot it out
I'm up in the hills and I just got house
Come where you at know you stay witch yo dawg
Don't shoot out the window hop out spill rounds
Hit everybody we gon wipe him out
Two of that lean 'cause I got a lil' cough
I got 12 grams stuffed in a raw
Whole lotta guns up in this fuckin' car
Whole lotta fire ya we gon take em out
You been talkin' too reckless yo business on insta
I won't respond that ain't what I'm bout
Imma just keep it steady rockin' shows
I'm steady keep on drivin these cars
7. Rich The Kid ft. YoungBoy Never Broke Again – "For Keeps"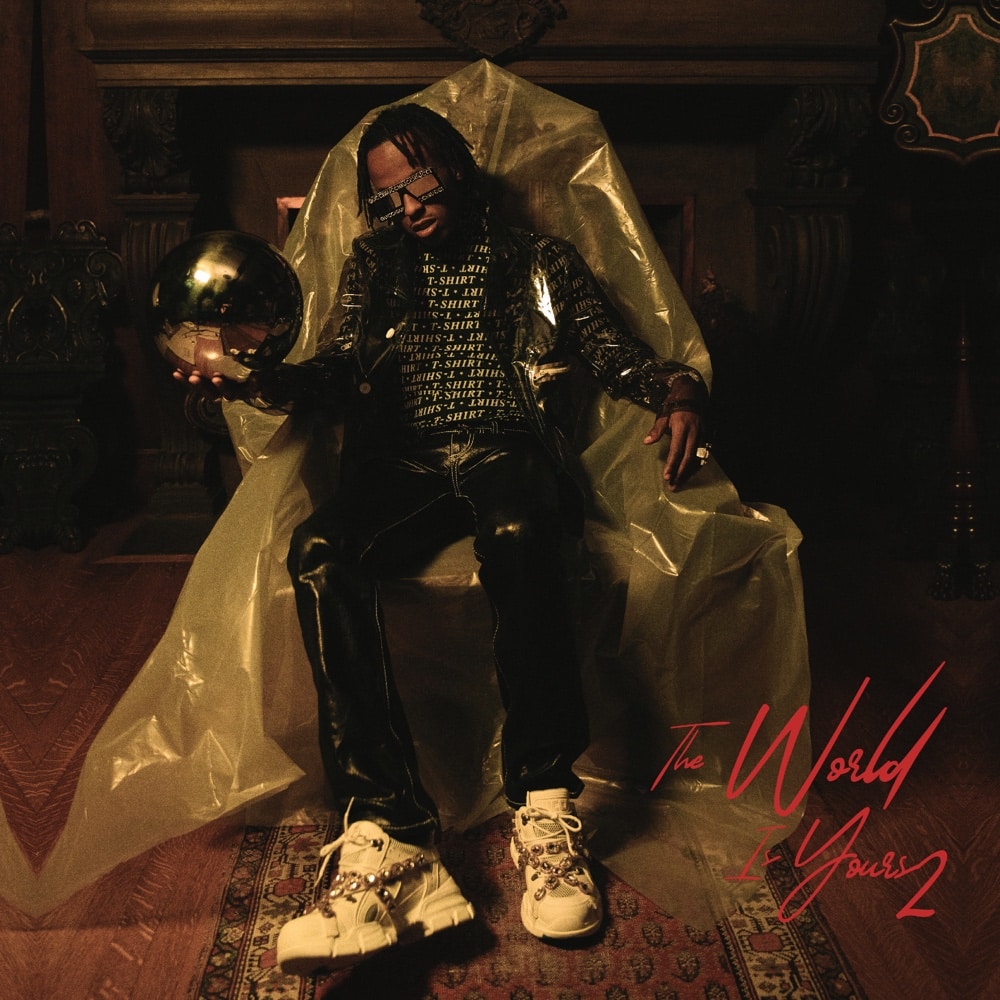 Released: March 22, 2019
Album: The World Is Yours 2
Producer: CashMoneyAP
Don't want no issues, don't want no issues (Want no issues)
Sometimes I tote two guns, I run with plenty killers (Plenty killers)
I rock two Rollies, I'm not regular, I'm straight out them trenches (Out the trenches)
Got a new Maybach, ain't drove it once, but dropped some ashes in it (Vroom)
Got platinum plaques and I got gold and got several pendants
I'm from the block, no talk and watch, forever mind my business
Put that on my four sons, I won't fold, I be toting that glizzy
This ankle bracelet on my leg, I'm already sentenced
6. Trippie Redd ft. YoungBoy Never Broke Again – "Hate Me"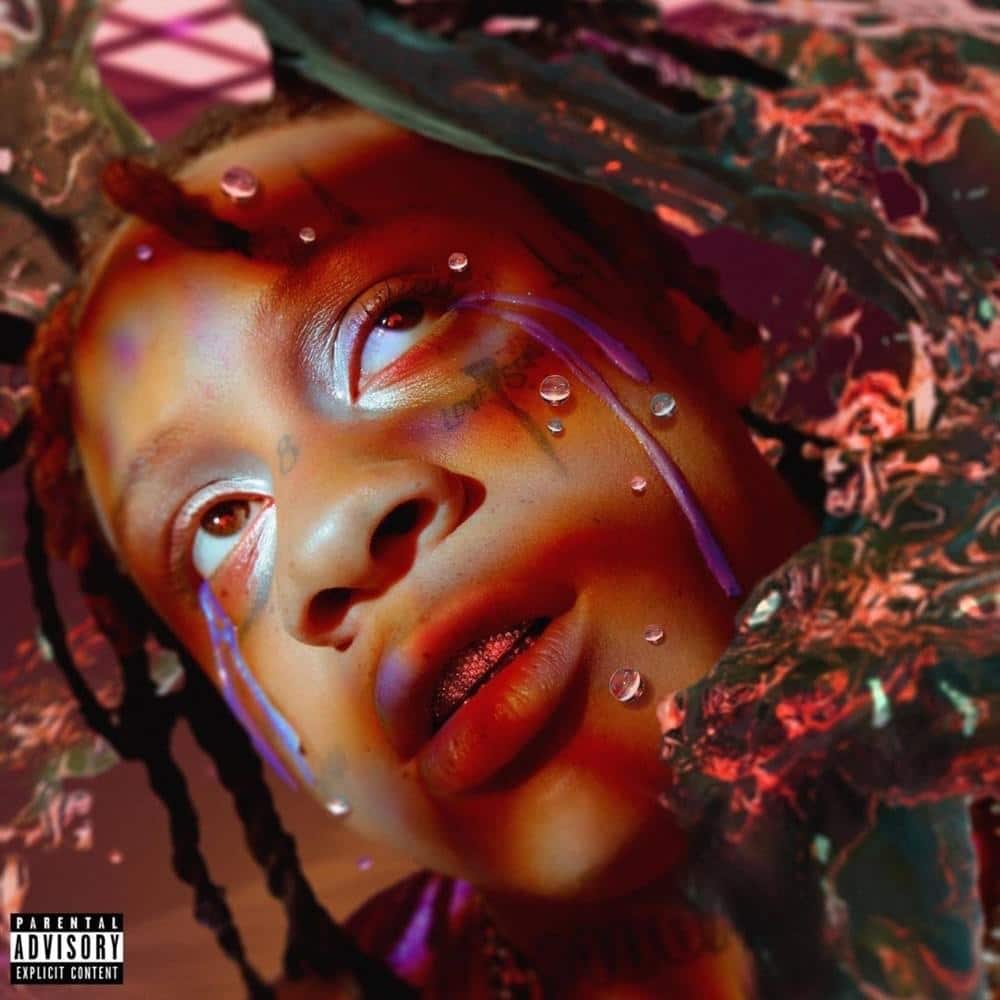 Released: November 22, 2019
Album: A Love Letter to You 4
Producer: Cujo, CheetoTheHero, StolenCable & Icy Chill Out
Ice tray, diamonds on froze, get a migraine
Life on the edge, live it up on the high lane
Me and Trippie Redd back to back on the same thing
Late night, turnt in the club doing my thing
Sip drank, get a cup, I'ma pour the whole thing
Shawty playin' games, she don't wanna sell her soul, man
Sayin' that she love me, but I'm knowing that she don't, man
Playing back and forth, probably thinking that I'm dumb, man
5. DaBaby ft. YoungBoy Never Broke Again – "JUMP"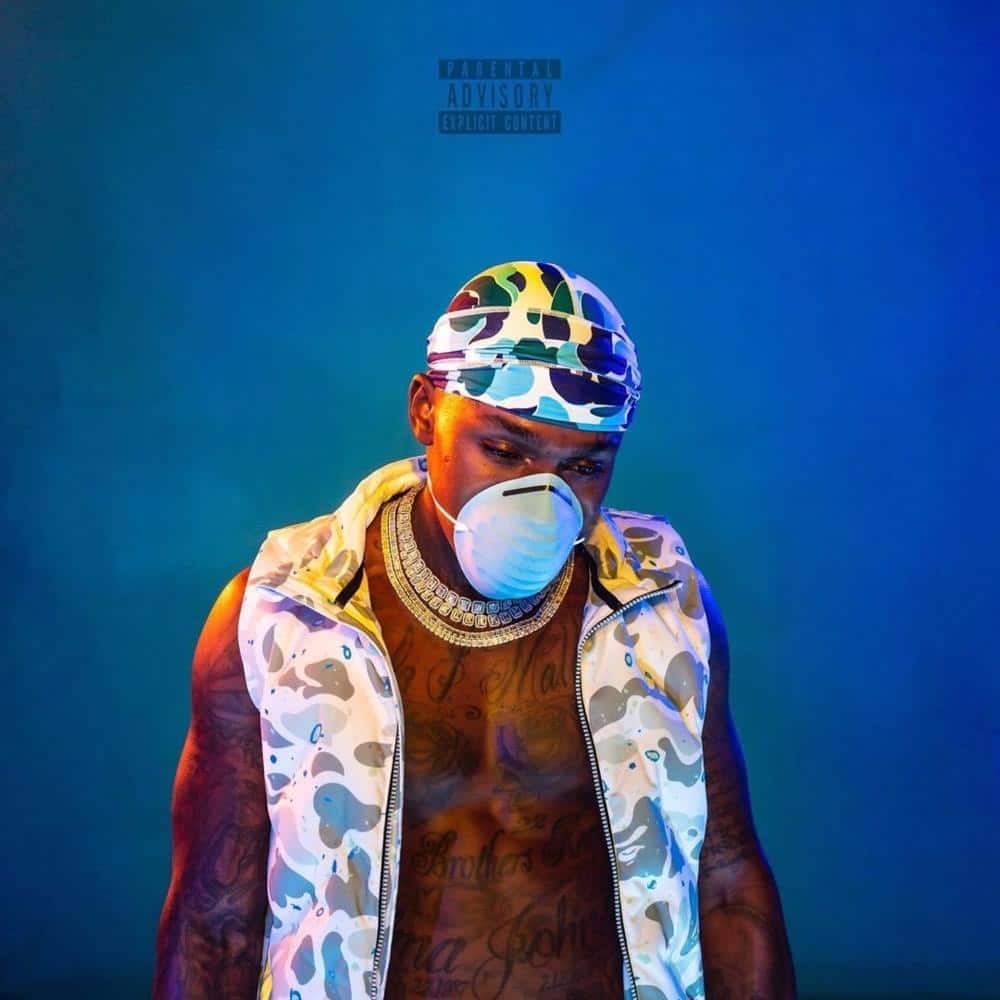 Released: April 17, 2020
Album: BLAME IT ON BABY
Producer: DJ K.i.D & Rocco Did It Again!
Go to trippin' and buckin', them hoes get down
I spray it, I don't go no handles (Bah, baow)
We be pullin' up back to back, play, we gon' handle that
I'ma walk in with Three and Montana
Go to buckin', won't wait for to touch him
He start it, you know he gon' get his shit canceled (Cancel his ass)
Put that stick to your face, screamin' out 4KTrey
From the north of Baton Rouge to Atlanta
Talk out his top, put them bands on him, bitch (The fuck?)
I be runnin' my city, the police don't like it
They know we be steppin' on shit (Steppin' on shit)
Put that blick on your brother, you feelin' some way
Make him hot, tell him dig up the bitch (Dig up the bitch)
Shoot two hundred, bet one, how you livin', lil' nigga?
You know I be havin' this shit (Stupid lil' nigga)
Paranoid every day, I be feelin' some way
When you bring up the static and shit
4. Tyler, the Creator ft. Ty Dolla $ign & YoungBoy Never Broke Again – "Wusyaname"
Released: June 25, 2021
Album: CALL ME IF YOU GET LOST
Producer: Tyler, the Creator
What is your name, what do you bring? 
I think that I got what you need
And I'm willin' to do anything that you please 
I'm tryna get down to the root of the apple
The deepest I could in them jeans
McLaren like Sonic, can't speak, no
No, you can't hit my lean, no 
Baby, tell me where the piece go, 'cause I'm lost
Your body compared to the fashion
I hope you ain't proud of the shit that I bought
'Cause money, it don't mean a thing
I value the times that I take you out
One minute, it's a beautiful scene
Then it probably end with me bein' took out, woah-oh
Think slow, 'cause I move fast 
3. Migos ft. YoungBoy Never Broke Again – "Need It"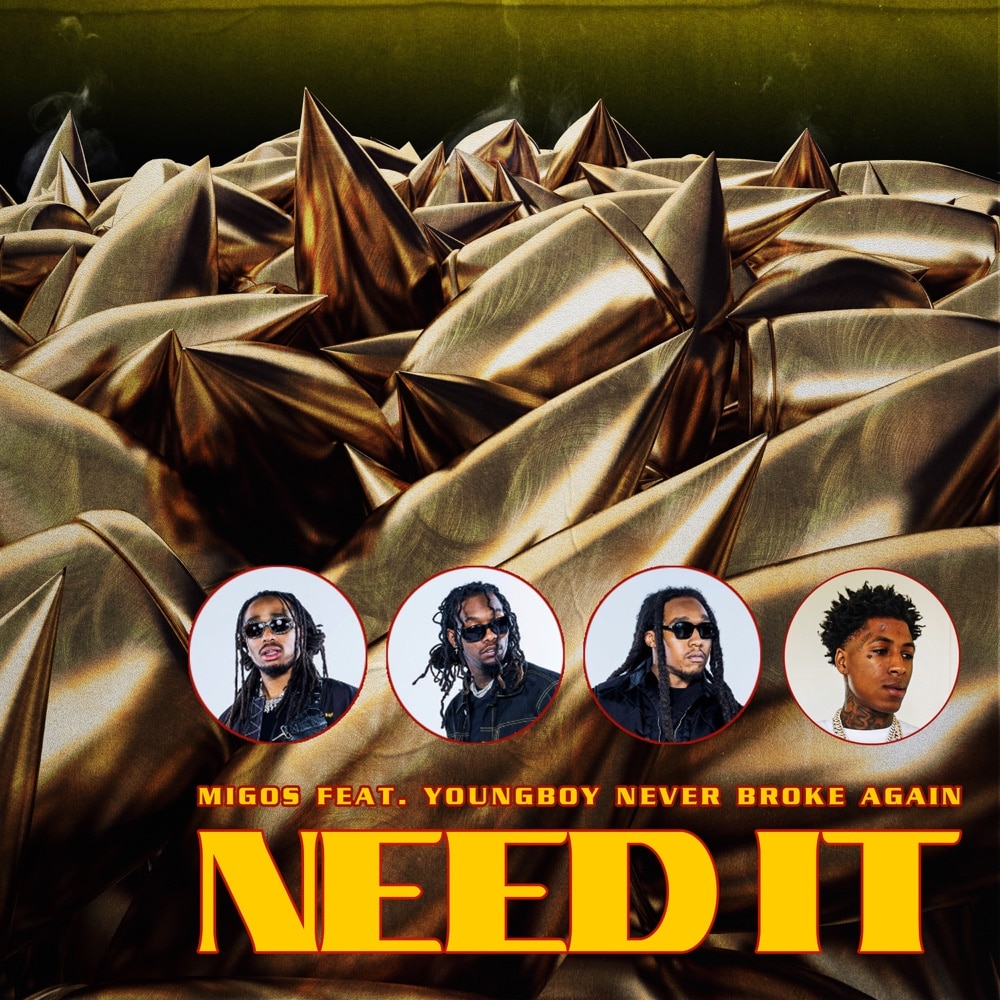 Released: May 22, 2020
Album: Culture III
Producer: Buddah Bless
Dope boy (Dope)
I'm straight out the Nawf, I came up sellin' hard (Hard)
Heroin (Dawg)
I'm straight from the Nawf, I went, bought me a don (the Nawf)
I jumped off the porch and went bought me a gun
We boardin' the jet 'cause my dawg got a warrant
We don't give a fuck, bring the stick, where we goin'?
I'm booted up off that Molly, I cover my gun
This stick got a ELO, my aim on point (On point)
Shootin' that Glock give me pain in my joints (Pew-pew)
We shoot a fifty-round drum, honey bun (Bun)
I want two thousand, I want both of they tongues
I know how to handle it, bust on my damages
These niggas can't run, we gon' peel everyone
You know where I'm from, give a fuck how you come
Got a stick in the car and it sound like a bomb (Boom)
I came in this bitch with a mil' worth of cash (M)
Like Bandicoot, we 'bout to crash (Crash)
No remorse, I put five to your dash (Bitch)
Off the porch, bought a Porsche, then I drag
Off the building, them young niggas slide (Slide)
Put up 30, now you do the math (Fool)
If you seek on my son, I won't hide (I won't hide)
Bullets rain, we give him a bath
2. Future ft. Youngboy Never Broke Again – "Trillionaire"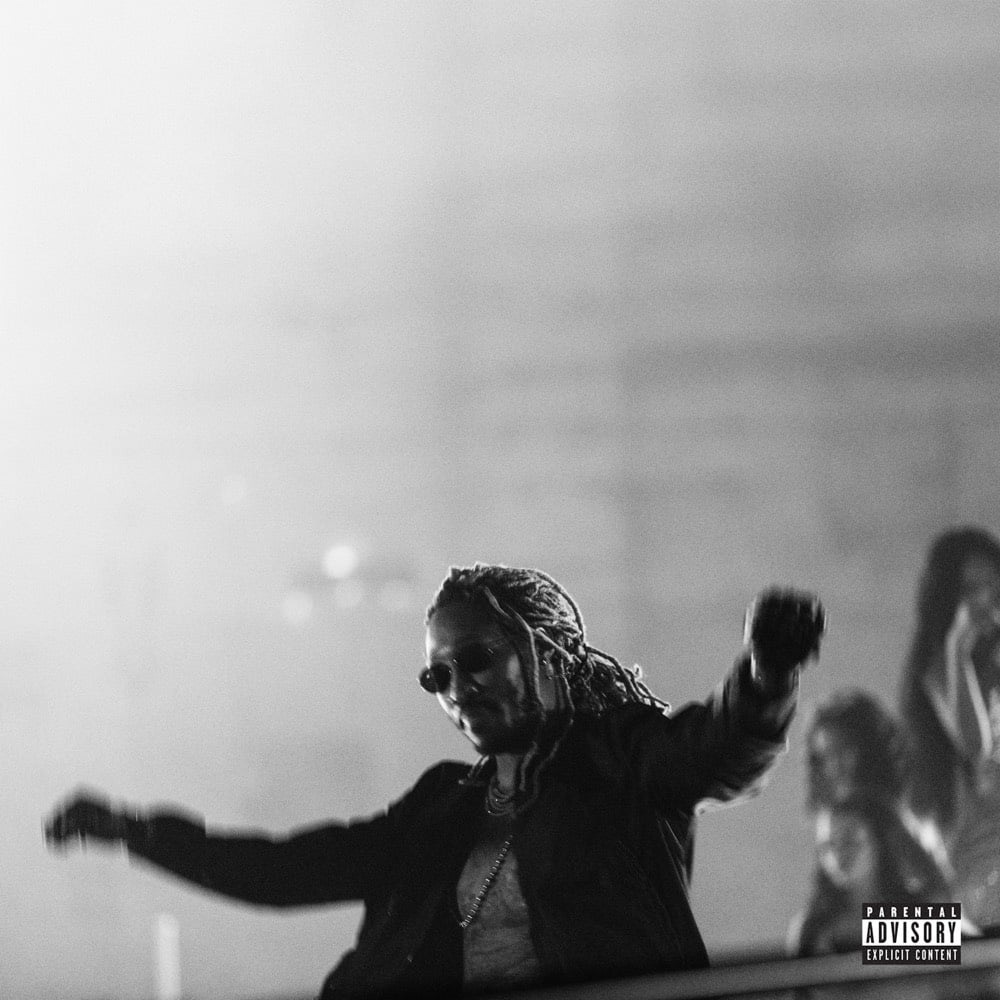 Released: May 15, 2020
Album: High Off Life
Producer: Teezyi
Reportin' straight out of the slums (Slums)
From rags to riches, I got me some bitches and I changed up how I come (Come)
In a drought when your pockets got mumps (Mumps)
These niggas believin' in nothin'
Ran up my sack, you know I ain't dumb
Wherever I'm goin', I pull up with somethin' (Doot-doot-doot)
38, Atlanta, Lil Haiti (Haiti)
Where I'm from, it's hard to make it (Make it)
I'll never let 'em take it (Take it)
Grammys, I was nominated (Woah)
Told that bitch that I'm leavin', so face it (Face it)
Get a new ho and have me a baby (Baby)
Out the jungle, I conquered and made it (I made it)
It still don't feel like I'm famous (Famous)
1. Quando Rondo ft. NBA YoungBoy & Shy Glizzy – "Forever"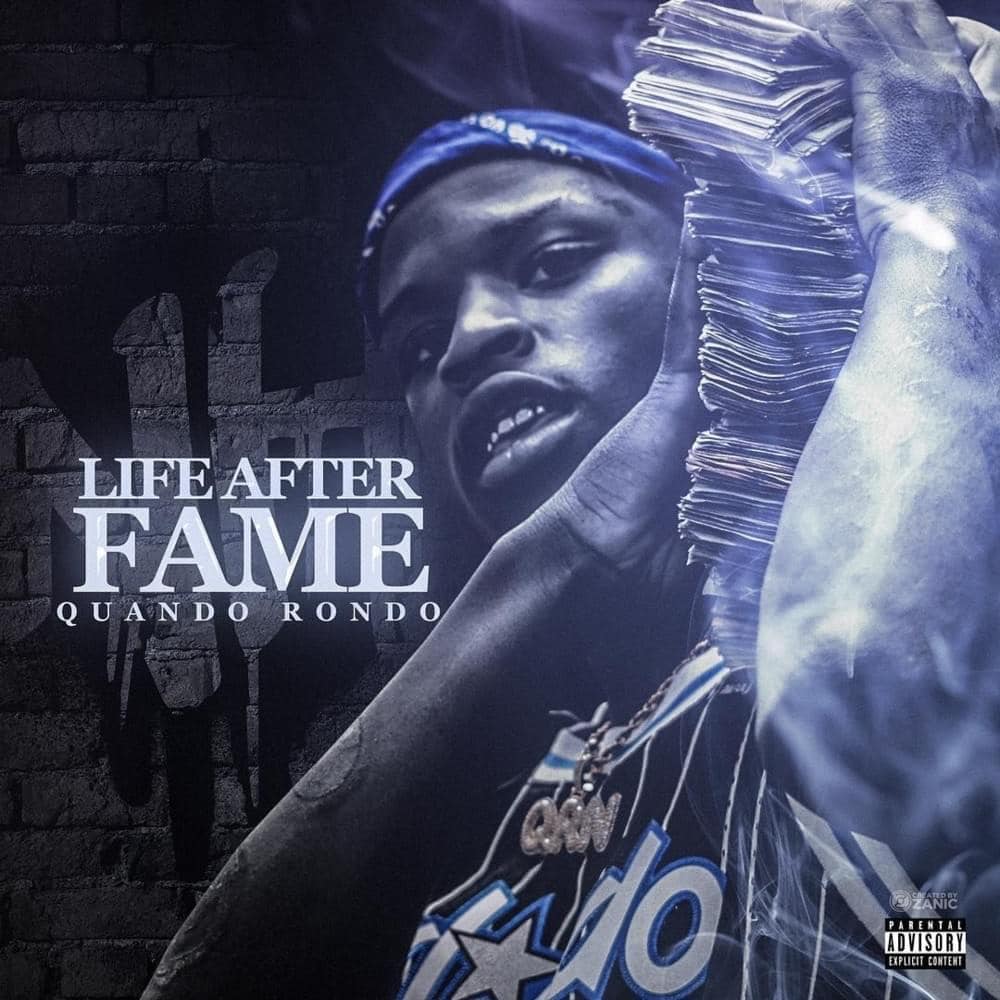 Released: September 24, 2018
Album: Life After Fame
Producer: Paul Cabbin, KiloKeys Beatz & Yung Lan
You don't gotta say how you feelin'
I've been losin' all my rights and I come straight out the trenches
Fuck all these niggas, that's the business
Just don't leave out the picture
And I can't seem to get it right
I put that shit in my wishes
Forever tryna tell 'em gang, that's forever
This feel like that I'm tryna learn forever
And I never wanna get burned, no not ever
Niggas don't wanna wait they turn but it's whatever, whatever