Jay-Z stands unrivalled as the rapper with perhaps the strongest claim on GOAT status . His undeniable flow and top-notch lyricism, coupled with his unparalleled catalogue, uncanny knack for storytelling and longevity in the rap game has elevated the Brooklyn rapper to the highest echelons of hip hop.
Born and raised in Marcy Houses, Hov's catalogue is a treasure trove of vivid street narratives painting pictures of struggle and success, introspection and braggadocio. Timeless tracks like "Politics as Usual," for instance, encapsulate the dualities of life in the projects, offering a nuanced perspective that is as gripping as it is honest. Other songs like "Takeover" and "99 Problems" showcase Hov's as his most audacious, while tracks such as "Song Cry" and "Marcy Me" demonstrate his deep introspection and poignant reminiscence, shedding light on the complex persona that lies beneath the rap mogul's exterior.
So let's get into it. From street anthems like "Hard Knock Life (Ghetto Anthem)" to reflective narratives such as "Regrets," and unapologetic diss tracks like "Takeover," we rank the top 50 best Jay-Z songs of all time.
50. "Can I Get A…" (feat. Ja Rule & Amil)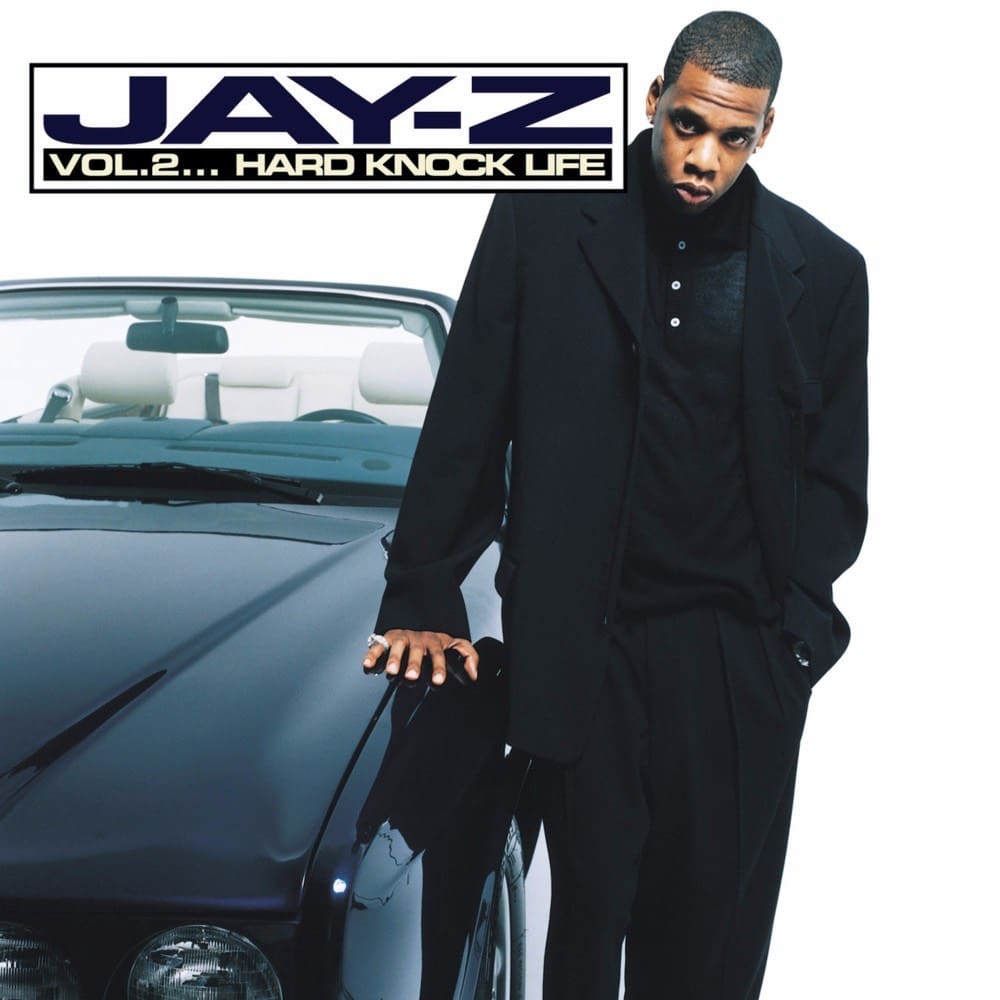 Jay made attempts with Vol. 1 to have big pop singles, but they were unsuccessful. To get to the next level he needed one, and he got it with "Can I Get A…" He took Ja Rule's hook and verse and used it to give himself his highest-charting song to date.
49. "In My Lifetime"
Hov's debut single was important enough that he would look back on it fondly on "My 1st Song." Rightfully so. It features a touch of his mid-90s fast flow. His trademark blink-and-you'll-miss-it wit. His inimitable boasts. Through it all, there's a need for money so intense that the hook uses three synonyms for it.
48. "Lost One" (feat. Chrisette Michele)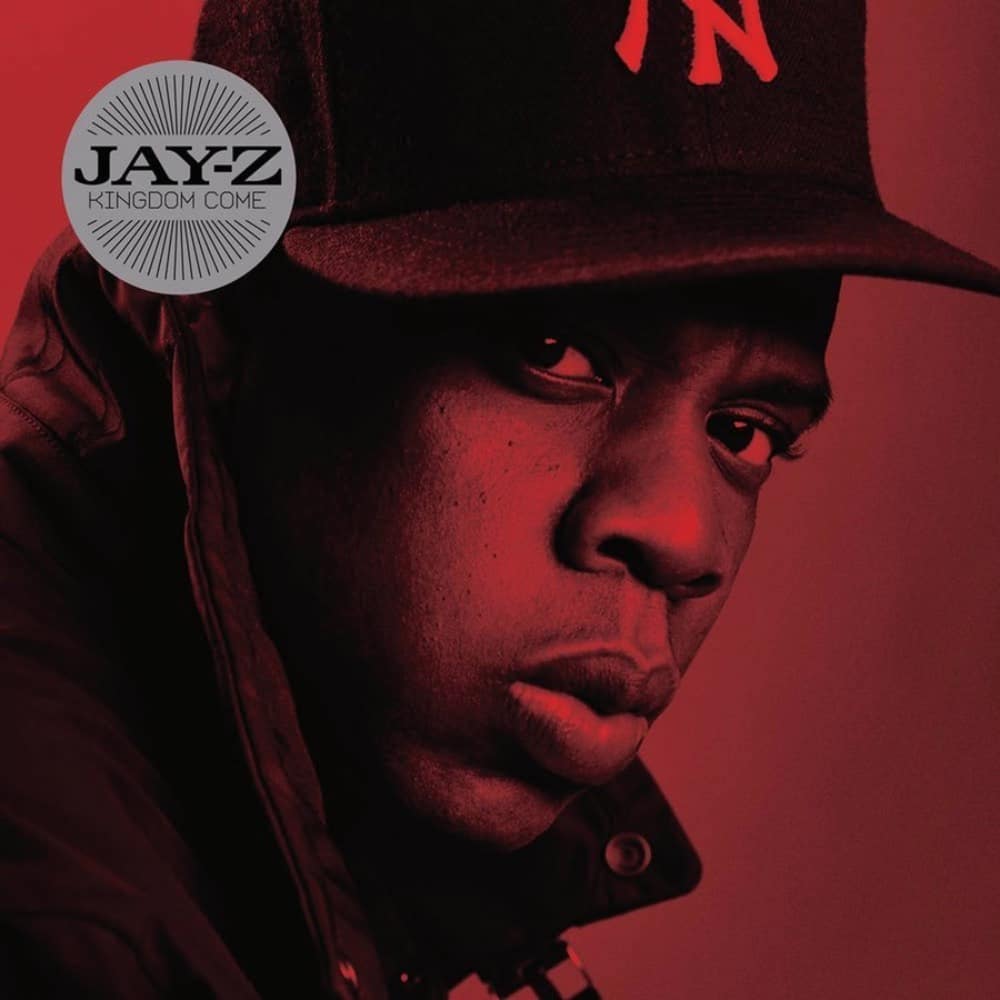 Introspective Jay is the best Jay. Here, he looks back on three major losses: the Roc-a-fella split, the end of a relationship (rumored to be with Rosario Dawson), and the death of his nephew in a car crash. All are handled with sensitivity, though the first of the three has by far the best catchphrase .
47. "Friend or Foe"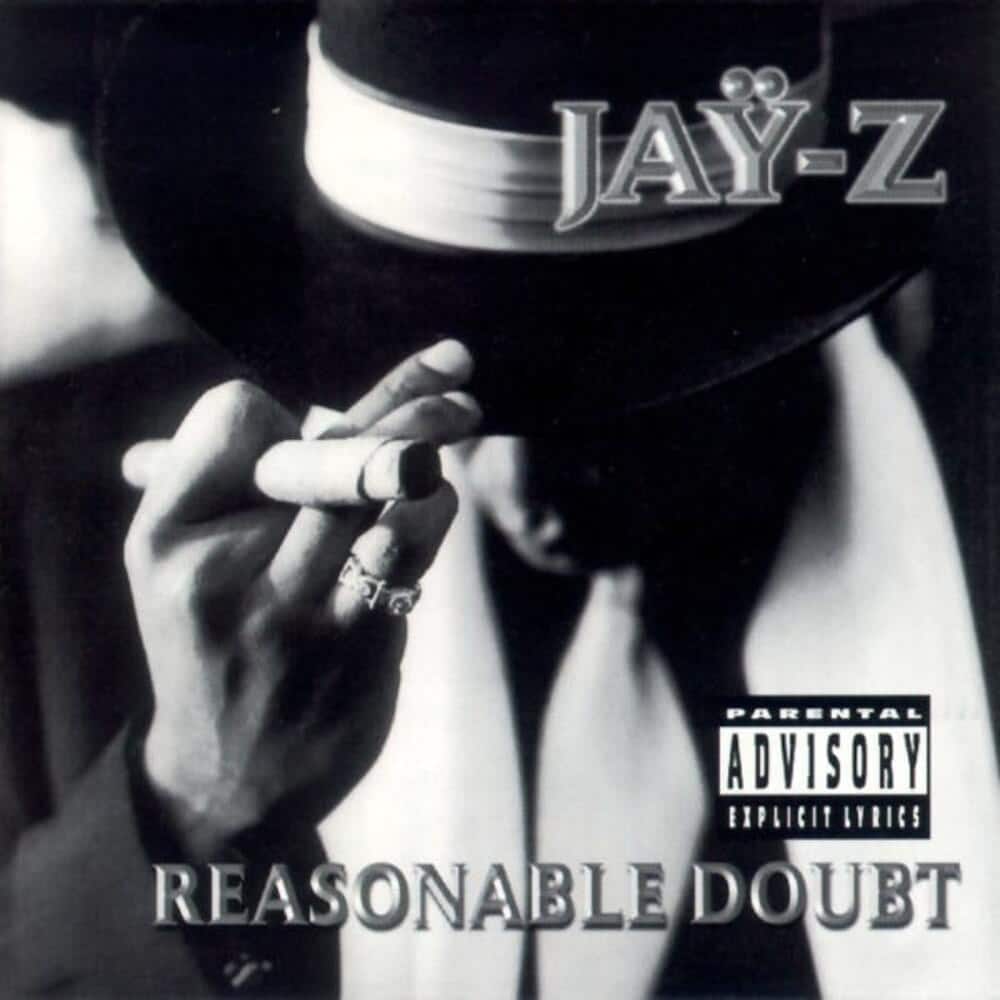 This was the song the New Yorker quoted from when talking about the genius of Hov's debut album. It is a masterclass in, as Kelefa Sanneh memorably put it, being "suggestive rather than declamatory." Saying, for example, "My crew…don't like to see me nervous / You can understand that, right?" and leaving unspoken exactly why.
46. "The Story of O.J."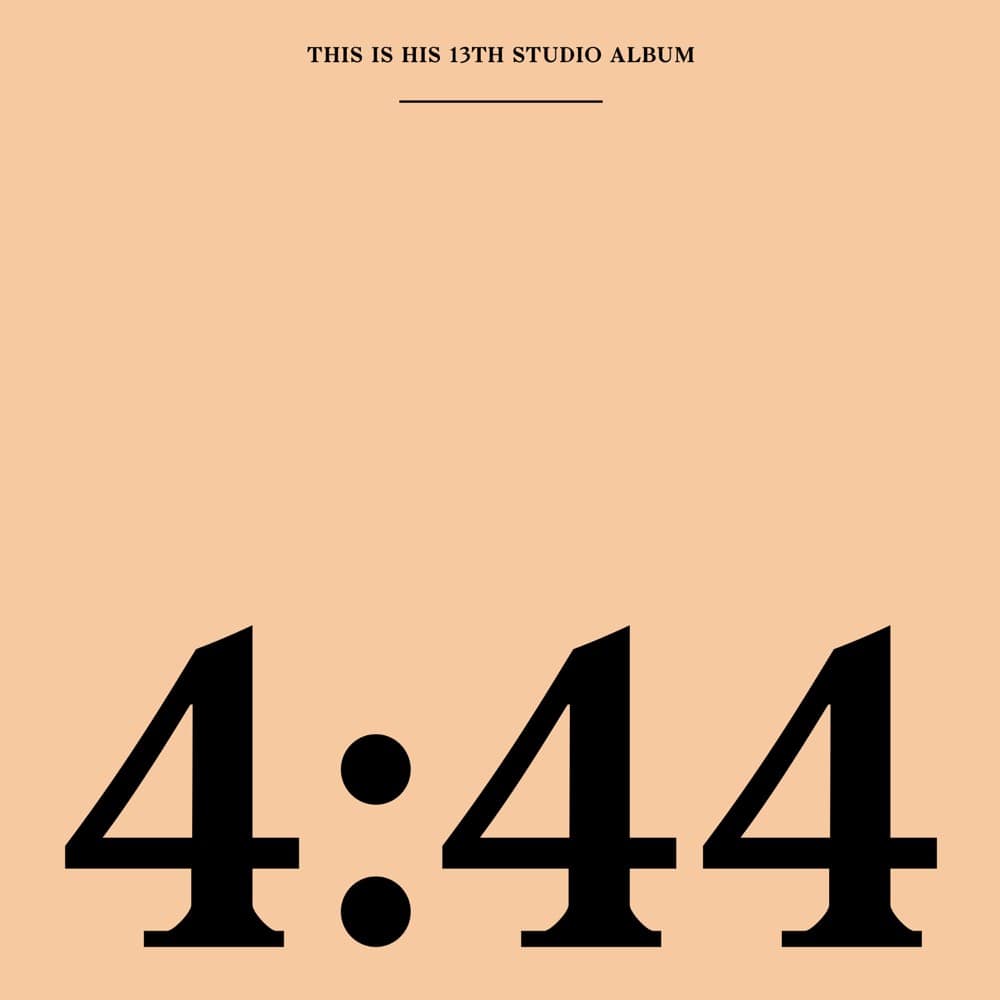 The investment tidbits spawned annoying LinkedIn posts. There was that not-phrased-in-the-best-way line about Jews . But despite those flaws (the former of which isn't Jay's fault—LinkedIn just sucks), this song shows a great artist thinking deeply about race and capitalism. You may not always like his answers, but the questions are important.
45. "Ain't No Ni**a" (feat. Foxy Brown)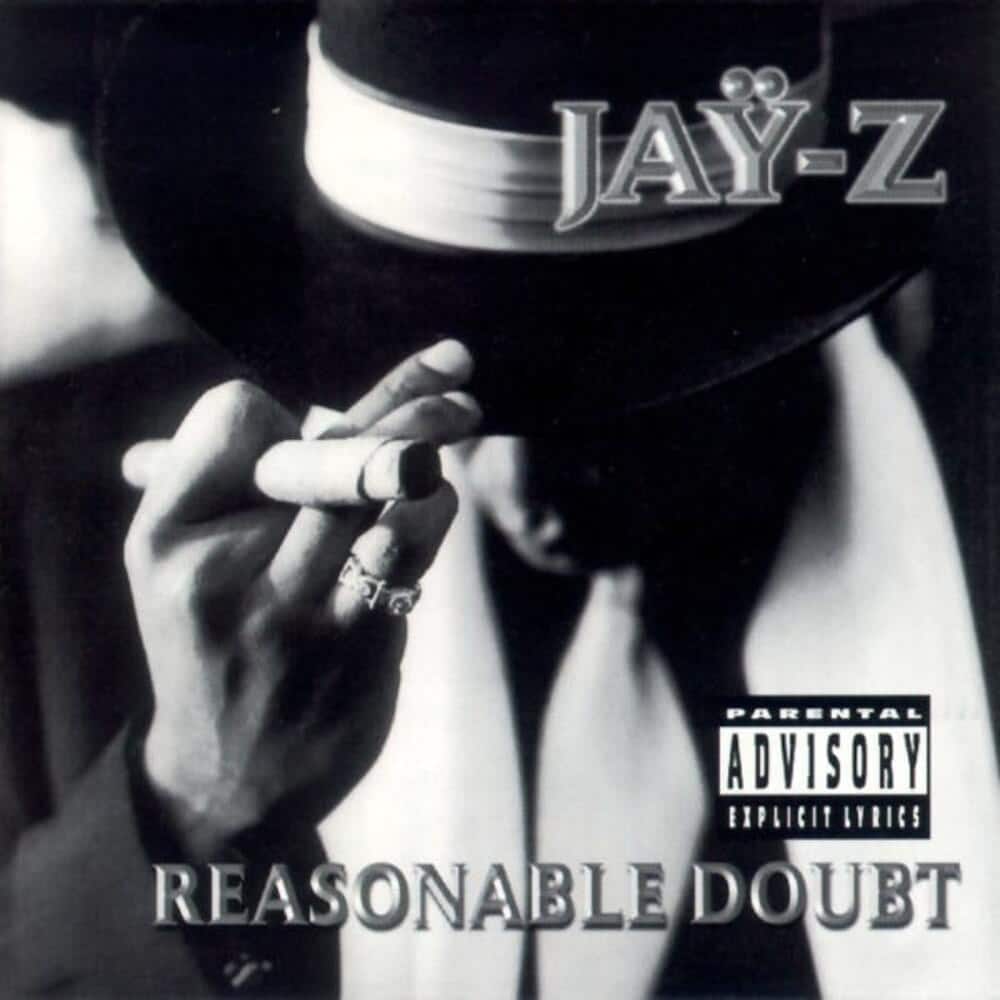 "Jay knows that that's the record that made him." Quoth Foxy , and she would know. This sly, fun battle of the sexes got Hov his first RIAA certification and a deal with Def Jam, and it also jump-started Foxy's career. Not bad for a duet by a Hawaiian shirt-wearing sidekick and a teenager.
44. "Dirt Off Your Shoulder"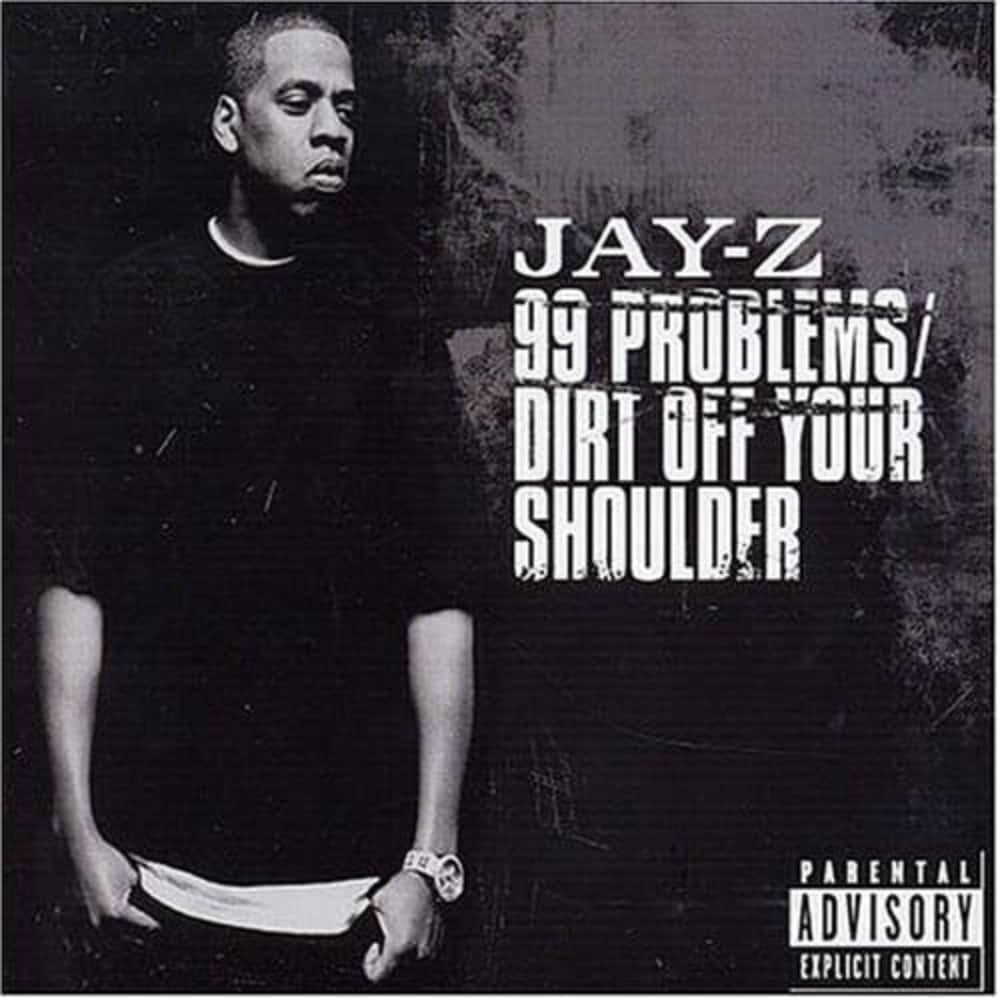 The face Jay made when he first heard this beat tells us everything we need to know about why this song has been sampled nearly 60 times since it came out. Timbaland's beat inspired that face, which inspired one of Hov's greatest hooks, which in turn inspired a President .
43. "Ni**a What, Ni**a Who (Originator 99)" (feat. Amil & Big Jaz)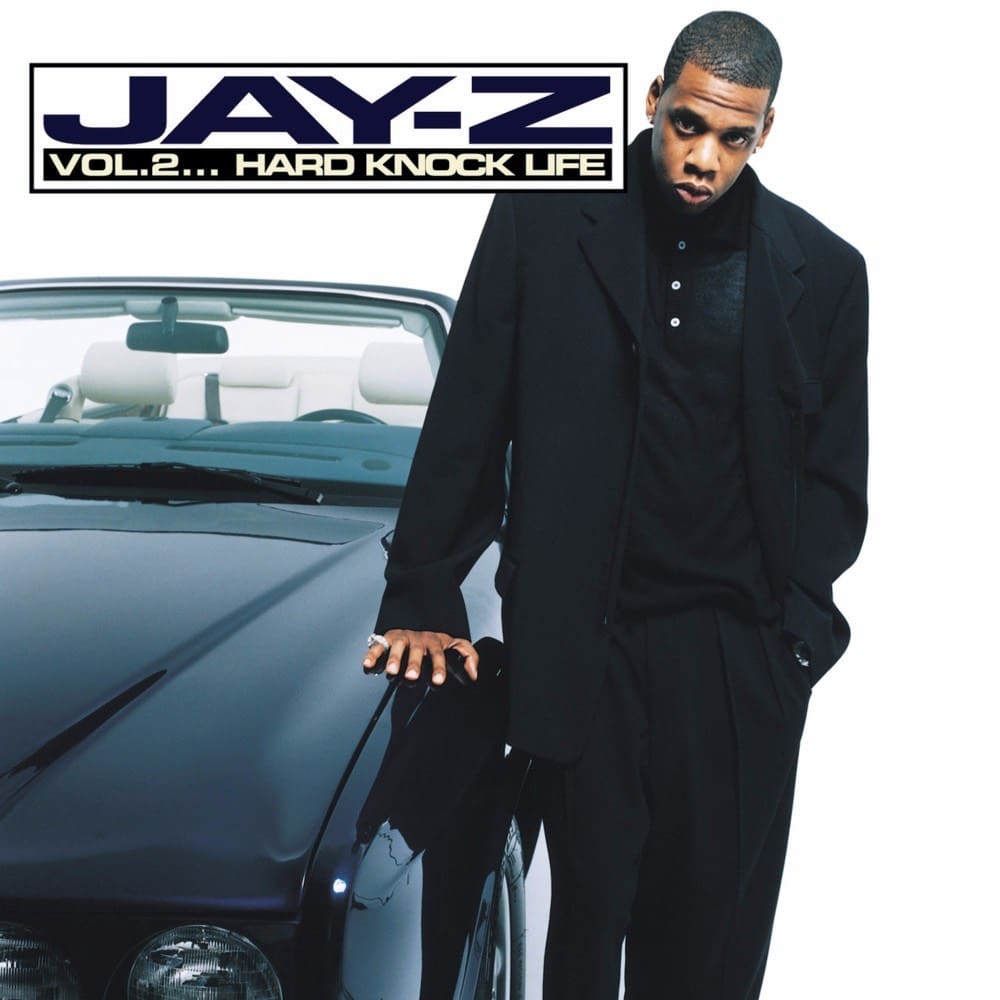 Back in 1990, Jaz-O and his young protege Jay brought their patented fast flows to " The Originators ." Nearly a decade later, with the student now a genuine rap star, they made a sequel. It keeps the original's speed raps and, true to Jay's burgeoning commercial dominance, adds an absolutely irresistible hook.
42. "Girls, Girls, Girls"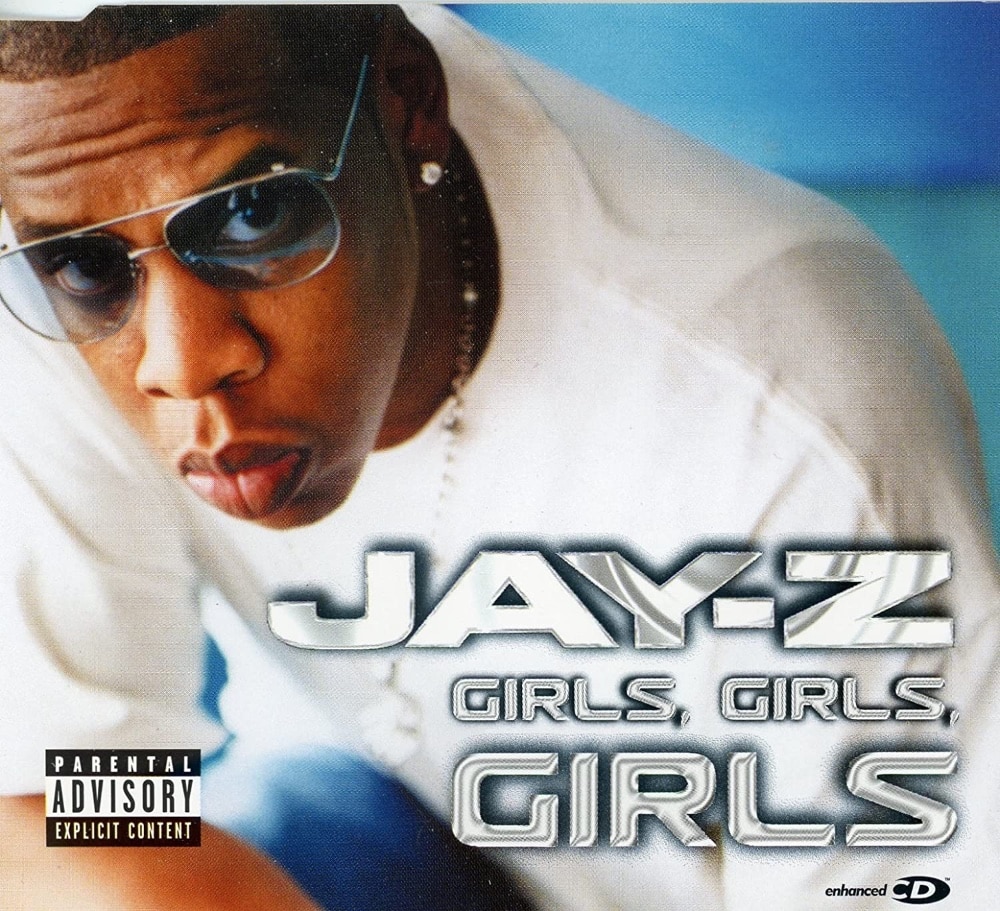 One of the funniest songs in Jigga's catalog, this Just Blaze-produced track (with backup vocals by three rap legends) inspired a million rewatches of Raw and a craze for Sammy Baugh throwbacks . Plus, its interpolation of a Crash Crew classic shows that even as a superstar, Jay is never far from hip-hop's roots.
41. "You Must Love Me"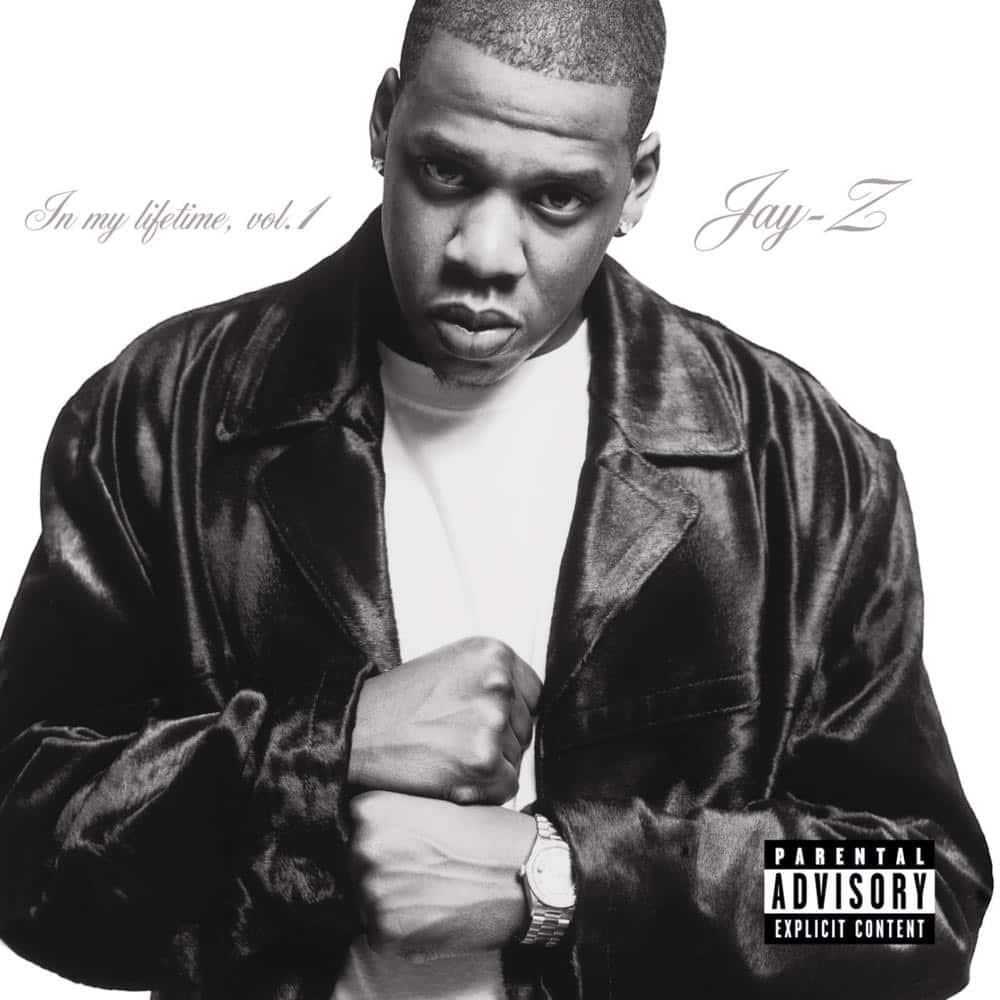 Jay would end many of his pre-retirement albums with a sad, introspective song—think "Regrets" or "Where Have You Been." This one is maybe the best of the bunch. It's a look at the kind of love—maternal, brotherly, and romantic are each examined in one of the song's verses—that lasts through extreme betrayals and disappointments.
40. "Streets Is Watching"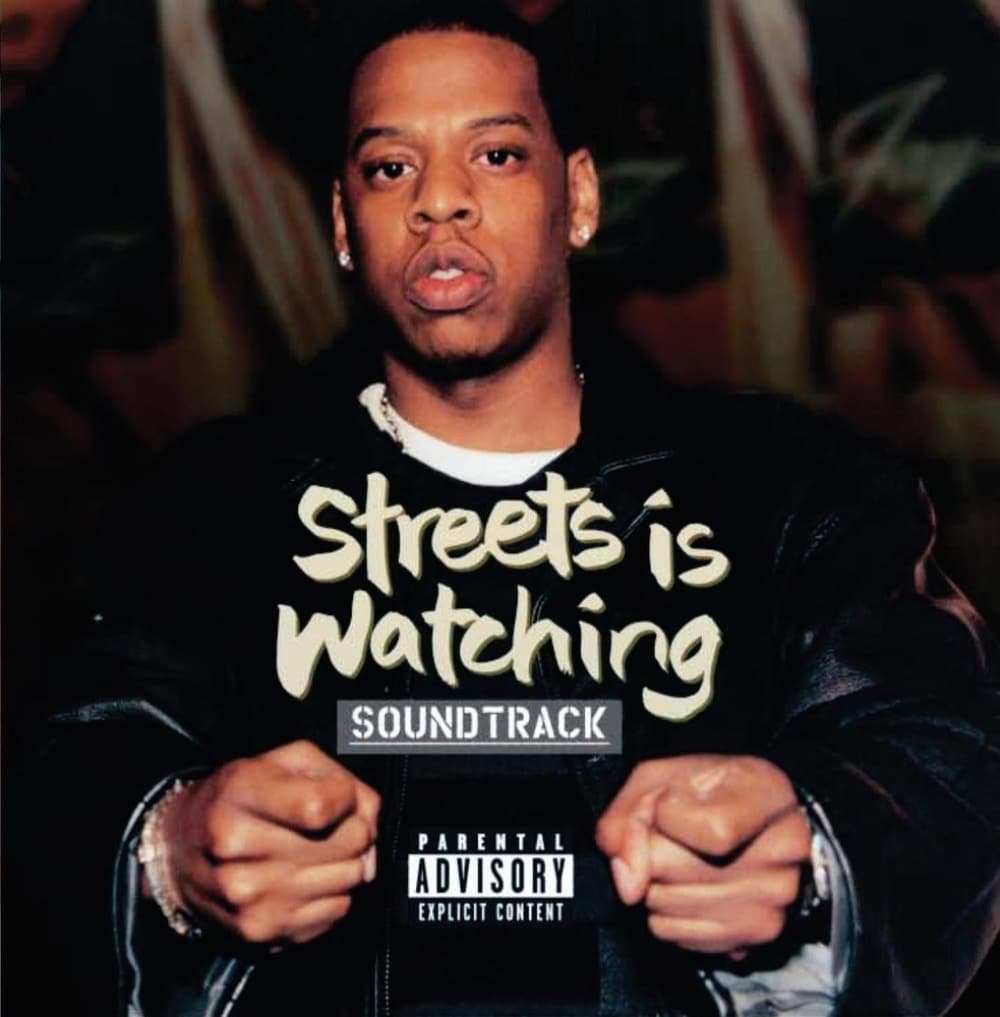 "Hard times fell upon us, half of my staff had warrants / The other half in the casket lay dormant." Early-career Jay is great at describing the highs of street life and financial success, but he's even better at talking about what happens when it all goes wrong, as he does here.
39. "No Church in the Wild" (with Kanye West, feat. Frank Ocean)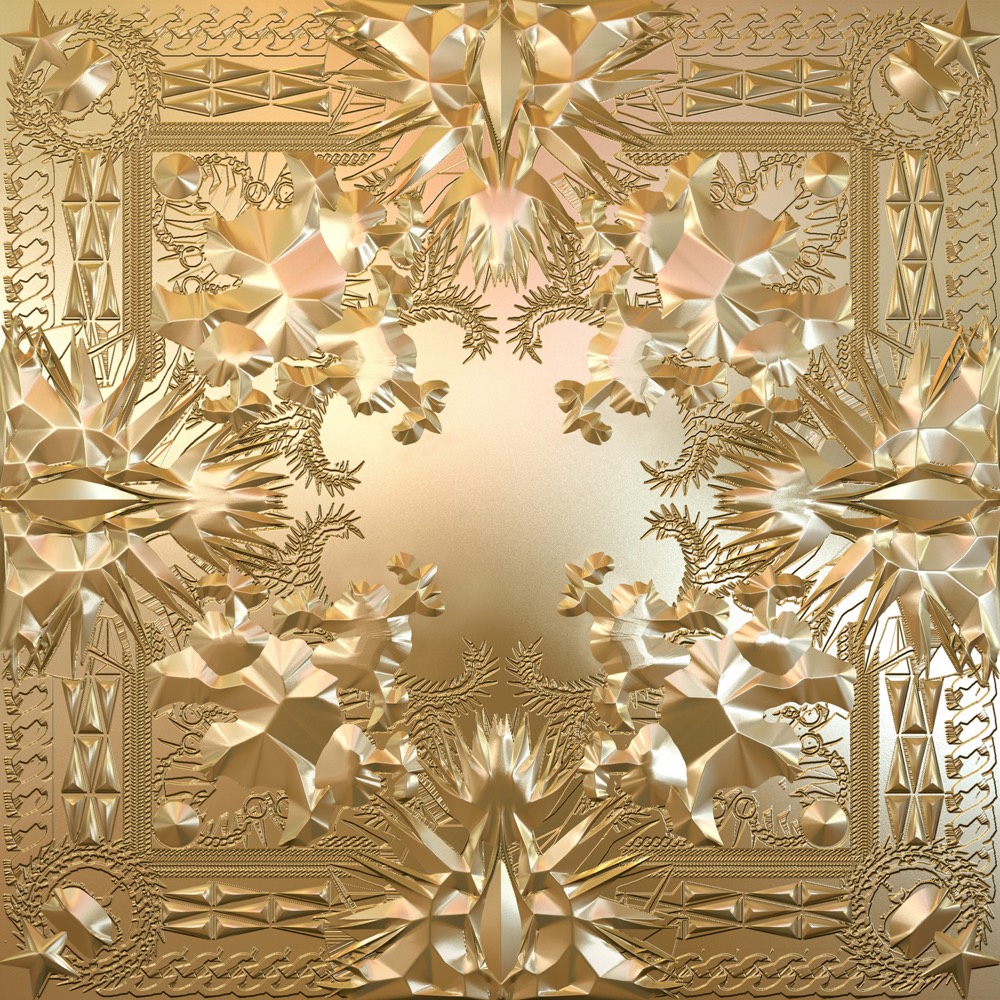 For an album as anticipated as Watch The Throne , you can't have just any opener. Yes, this song has an incredible beat, melodies from both Frank Ocean and The-Dream, and a funny and thoughtful Kanye verse. But it's Jay's imagistic, evocative, and philosophical ( literally ) writing that makes it more than worthy of the hype.
38. "Lucifer"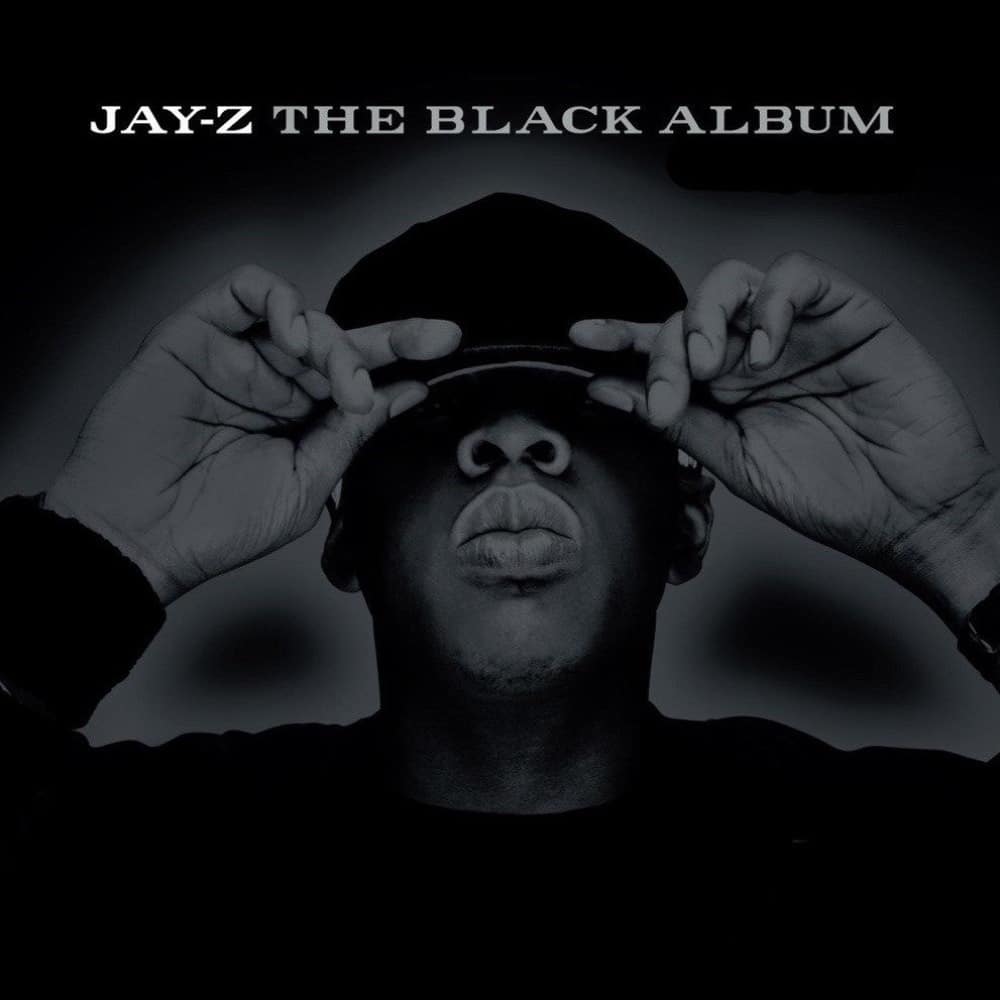 "It's a song about…the place where sadness meets rage," Jay wrote in Decoded . "[W]here our need to mourn meets our lust for justice." Two real-life murders, of Biggie and of Biggs Burke's brother Bob, inspired this meditation on the "dark forces" that make us "long for revenge."
37. "This Can't Be Life" (feat. Beanie Sigel & Scarface)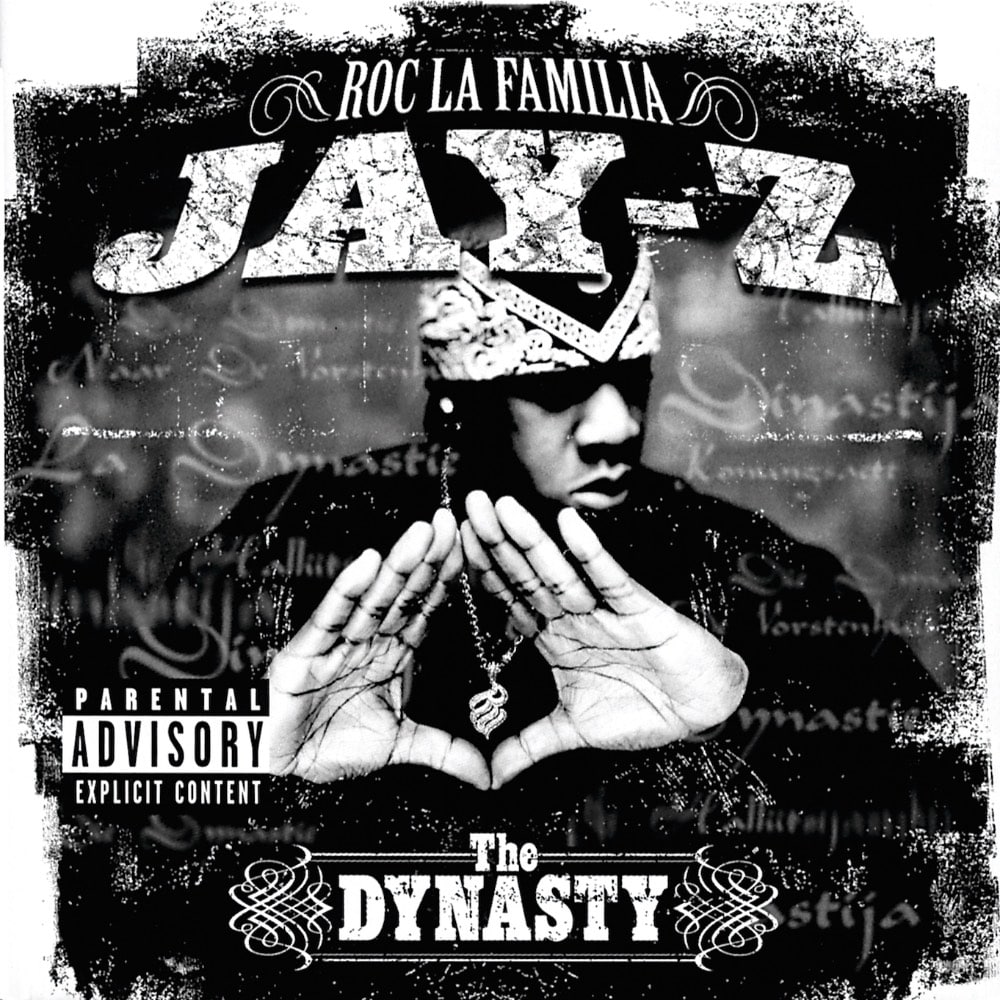 Kanye was unhappy about having the "introspective, complicated" version of Hov on this song, but listeners should be thrilled. Jay looks back at his pre-fame years, full of fears of failure and serious tragedies . Speaking of tragedies, there's Scarface's heart-stopping verse recounting in real time his reaction to the death of a friend's child.
36. "Run This Town" (feat. Kanye West & Rihanna)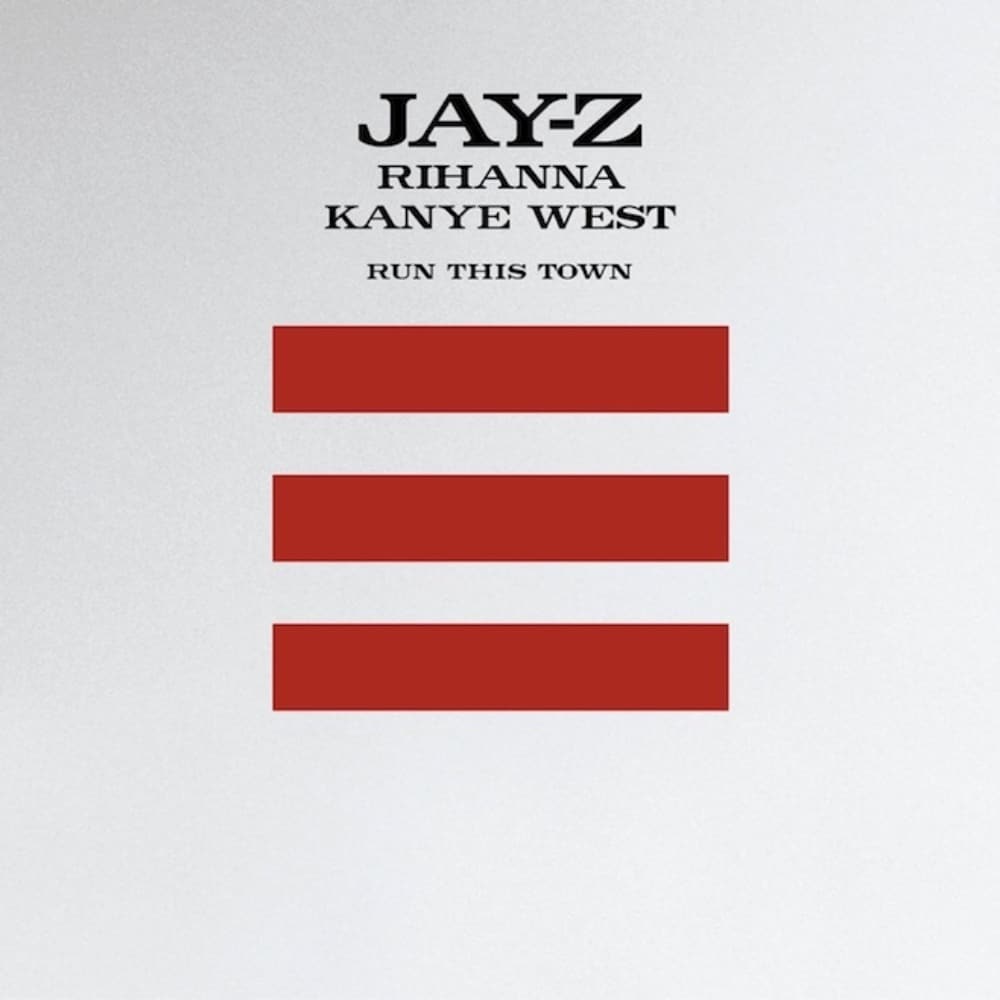 If Kanye is working with both his "big brother" Jay and his mentor No I.D. (who co-produced), he needs to bring it. And bring it he did, outshining even a (typically) multi-layered Hov verse with an off-topic but brilliant one capped by the now-famous "Rav 4" line .
35. "Feelin' It" (feat. Mecca)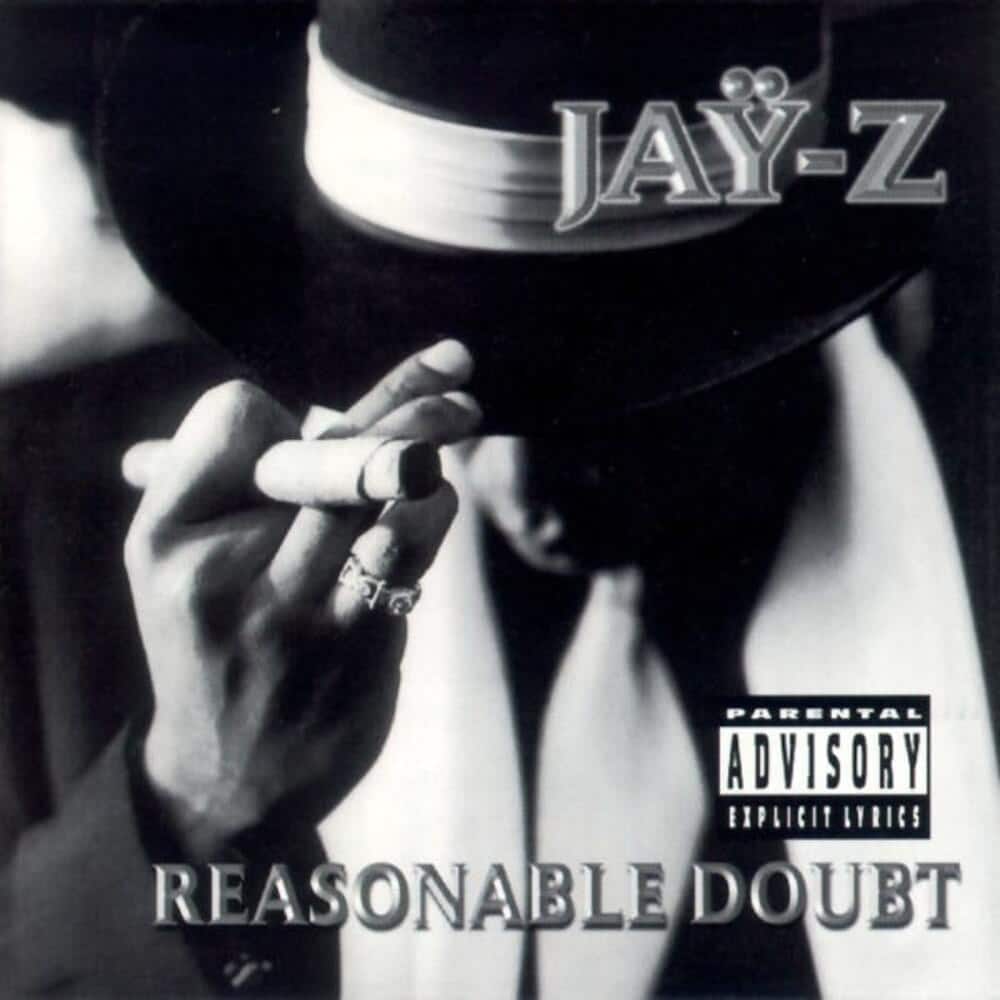 Not the last time Jay would take an existing song and remake it in his own image. Camp Lo was fine with it, and it's a good thing for all of us that they were, since we got what no less an authority than Fat Joe called "the hardest lyric in hip-hop."
34. "Renegade" (feat. Eminem)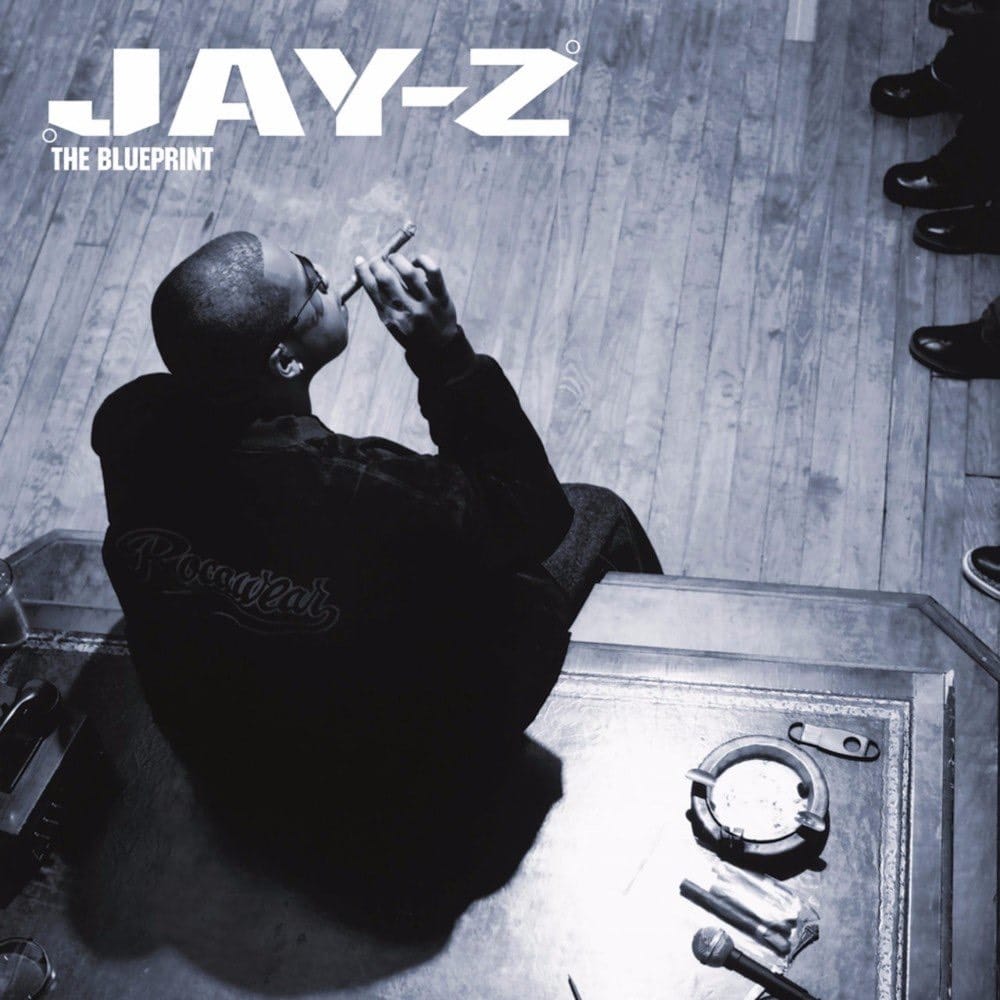 Another example of Jay re-doing a song and turning it iconic. You can argue about whether, in Nas's immortal words, "Eminem murdered you on your own shit," but you can't argue with the fact that rap fans have been discussing, debating, and quoting the track for over 20 years.
33. "Izzo (H.O.V.A.)"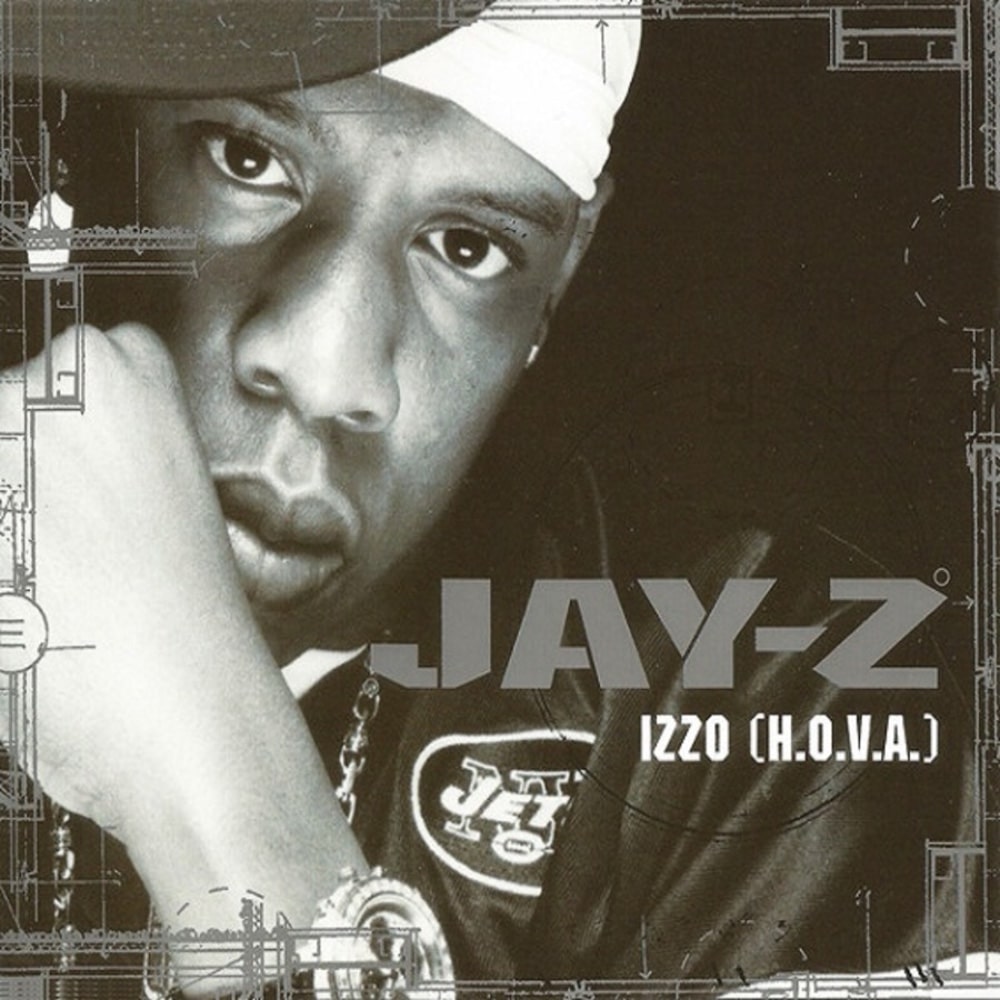 This top 10 hit is commercial, sure. The Jackson 5 sample, the earworm-y use of izzle language . But there's more going on than meets the eye. Biographical details , meditations on hip-hop's influence on life, and a classic line about how rap's pioneers were shortchanged add substance to the ear candy.
32. "Big Pimpin'" (feat. UGK)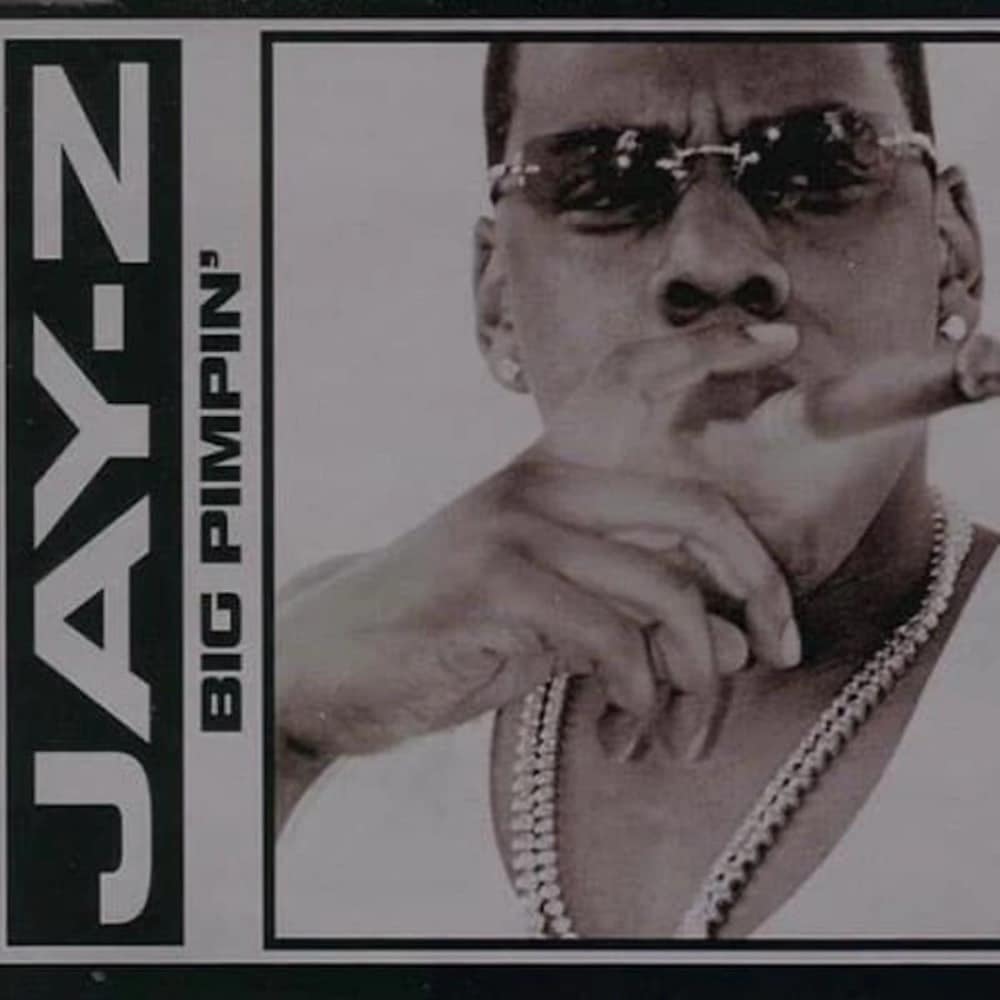 Jean Grae once broke down Jay's verse on this song as being, rather than a boast, a vulnerable confession by a man scared to death of commitment. "Heart cold as assassins / I got no passion," viewed in this light, is one of Jigga's most chilling rhymes, more than any overt threat .
31. "Money Ain't a Thang" (feat. Jermaine Dupri)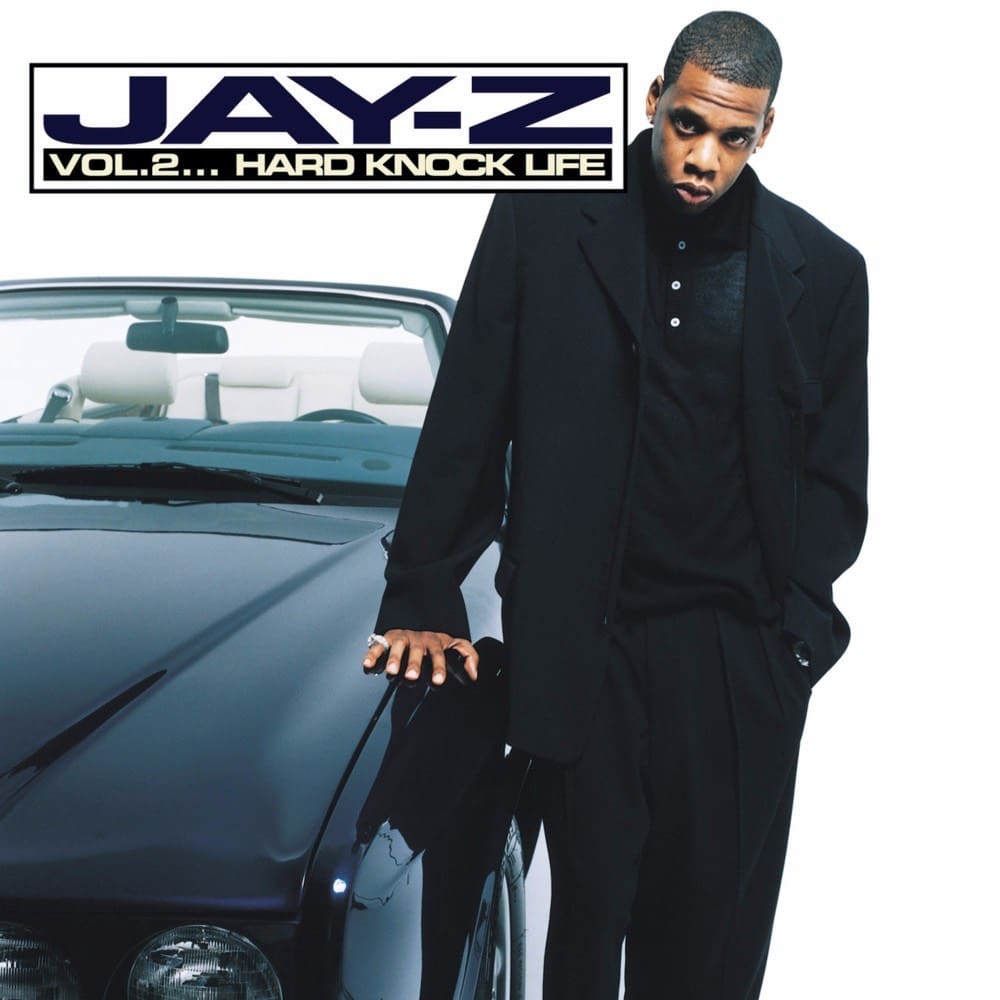 "Can't Knock the Hustle" made it a hot line , but this Jay-Z/J.D. collab made it a hot song. It's two young Black men boasting about being "one-zero-zero-zero oh'd up" over an infectious beat. It wouldn't take long before Jay would be way more zero-oh'd up than that.
30. "Politics as Usual"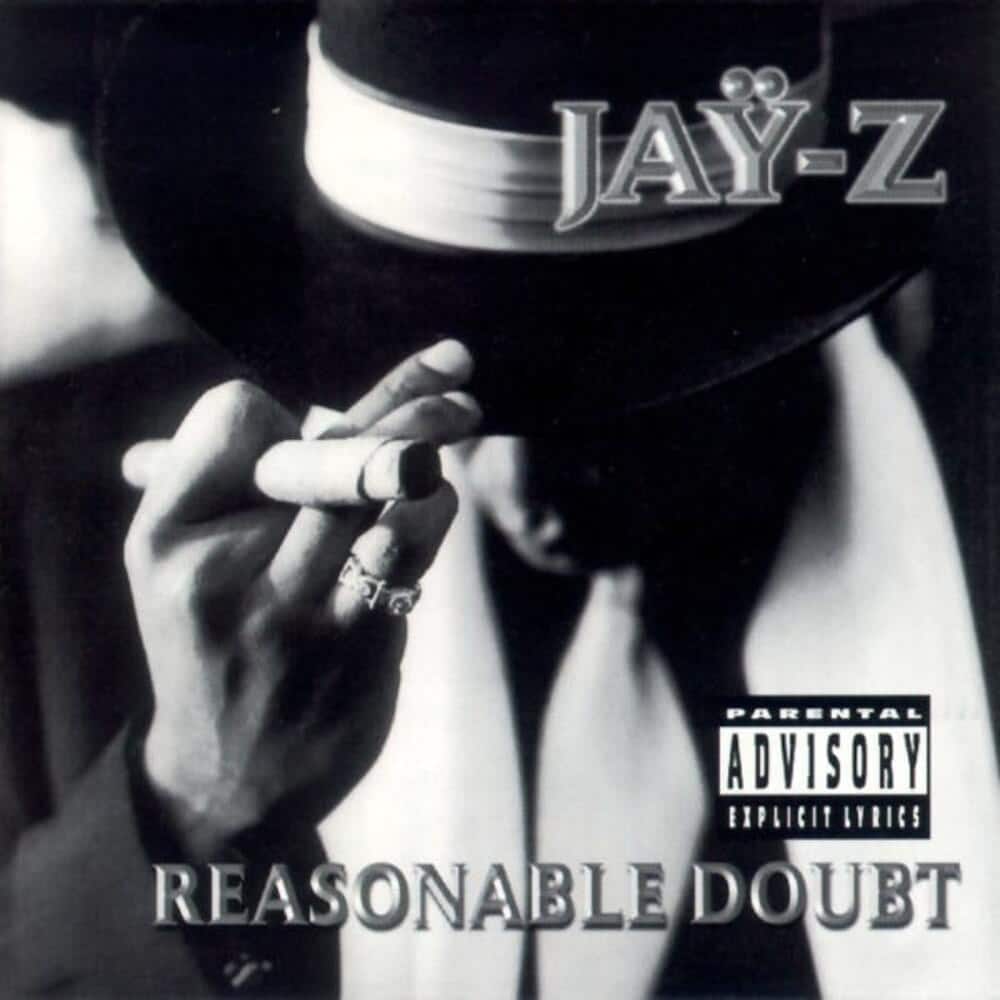 "My life is based on sacrifices, jewels like Isis, and fools that think I slip." This moving song encapsulates Reasonable Doubt -era Jay. He's bragging and flashy, sure. But he's knee-deep in grief, and consequences for his actions, whether from police or rivals, are just around the next corner.
29. "Hard Knock Life (Ghetto Anthem)"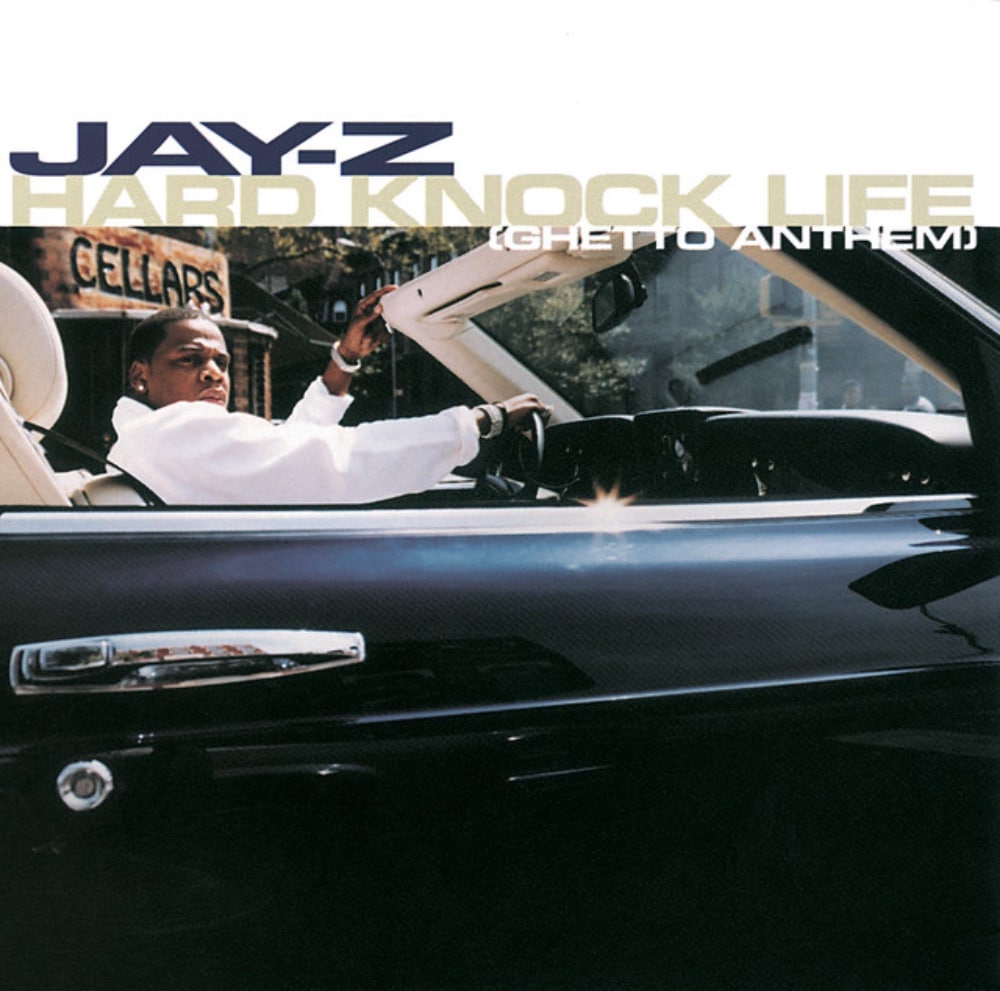 The song that made Jay a household name. Producer 45 King took a number from Annie and added drums. The result grabbed the attention of arena audiences, and then Jay himself. Hov took the beat and delivered a slow-flow meditation that truly lived up to its billing as a "ghetto anthem."
28. "Can't Knock the Hustle" (feat. Mary J. Blige)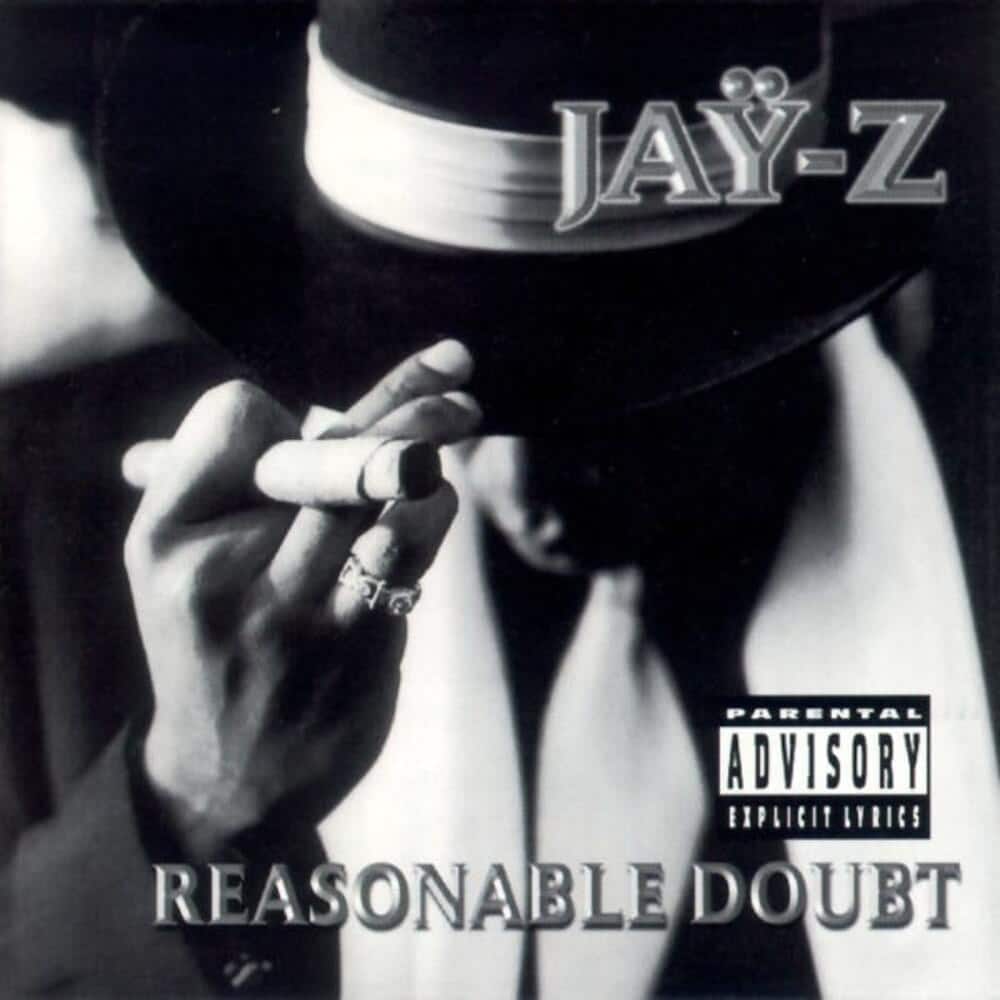 "It sounds like I'm saying, you can't knock my [street] hustle," Jay told NPR host Terry Gross back in 2010 about this album opener. "But who I was talking to was the guys on the street because rap was my hustle and at the time the streets was my job."
27. "Money, Cash, Hoes" (feat. DMX)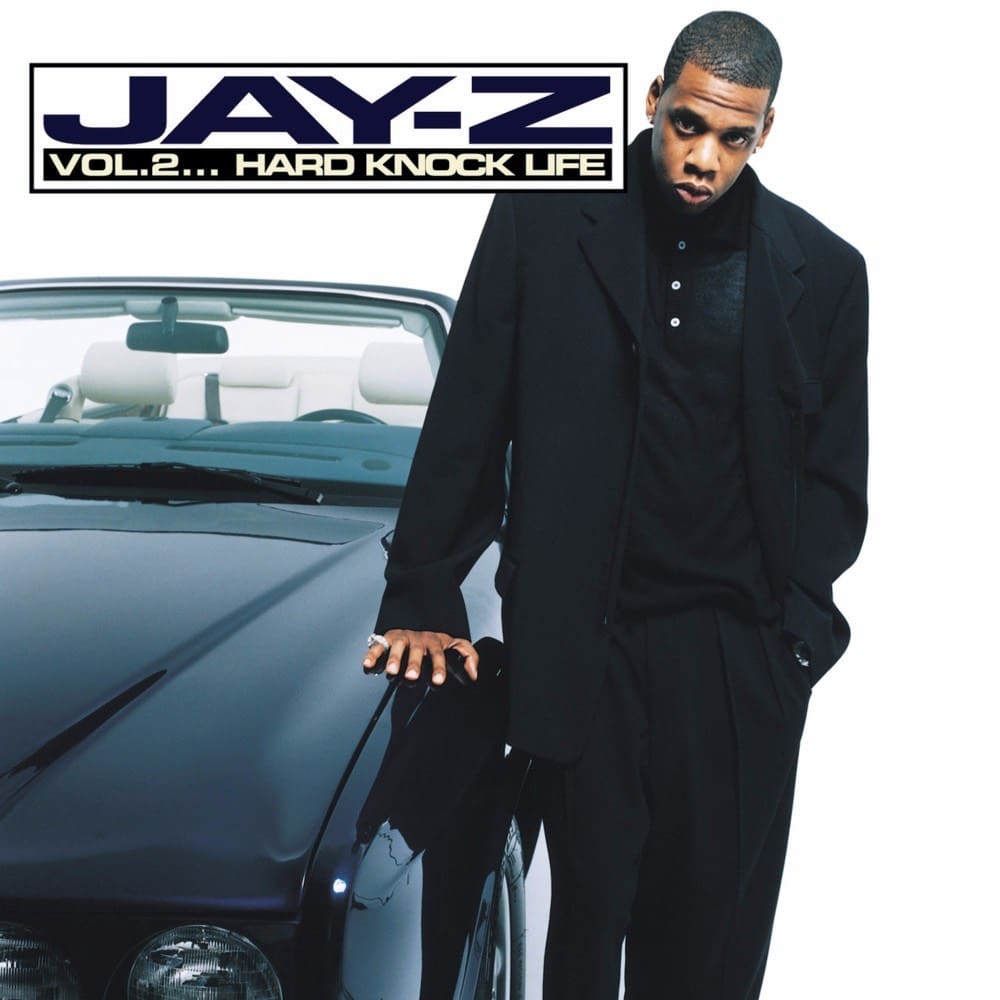 Two of the words in the title being synonyms is dumb and fun. The beat, which began as a joke , is dumb and fun. The hook is dumb and fun. The remix being called "More Money, More Cash, More Hoes" is dumb and fun. And in the midst of all that dumb fun, Jay snuck in beef-starting commentary .
26. "Ni**as in Paris" (with Kanye West)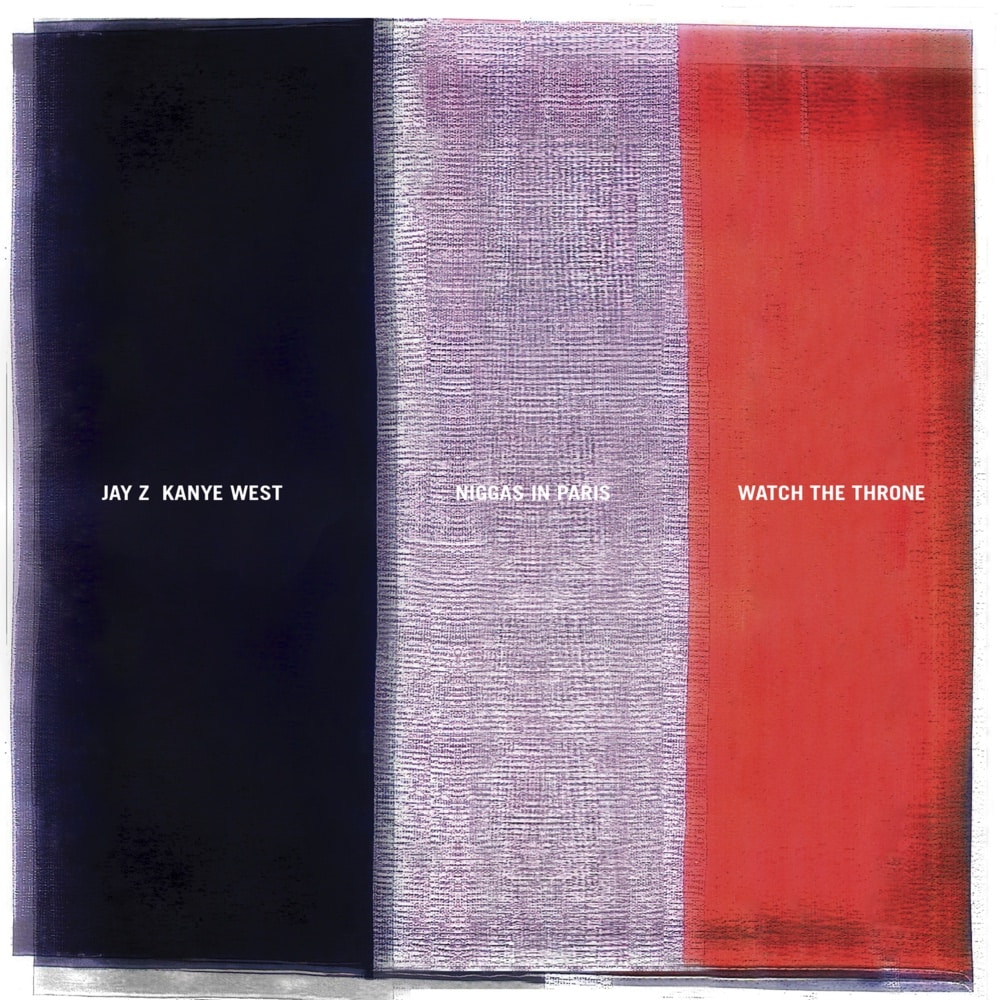 Any song you can perform a dozen times in a row without the entire audience walking out is probably pretty good. This diamond -selling single certainly is. While the song is playful, the title lets us know that more is going on—it connects to the entire history of African-Americans in the City of Light.
25. "Song Cry"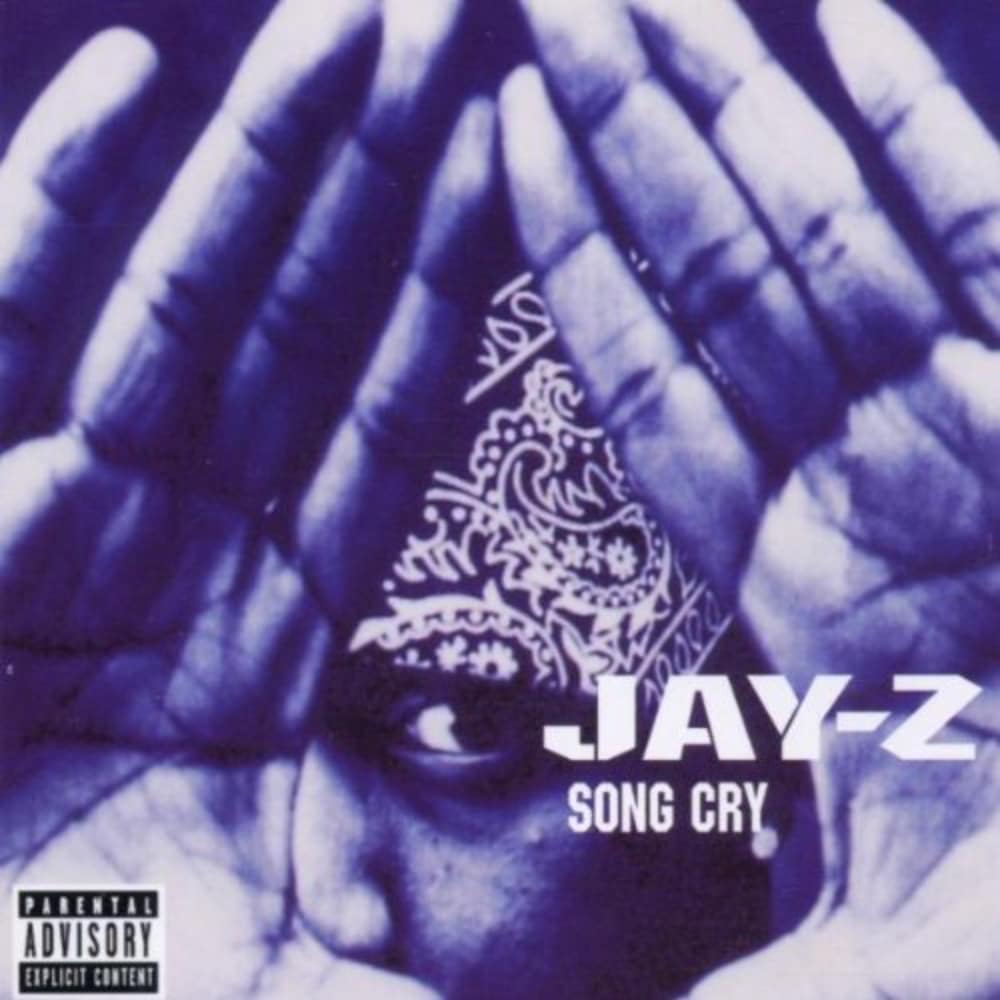 There are plenty of great songs on The Blueprint , but this is the album's emotional center. Jay looks back on past relationships, admitting his faults. Tragically, the song itself is the heartbreak that he's unable to express, or even feel, in any other way. Extra points for inspiring Ghostface's " Back Like That ."
24. "Imaginary Player"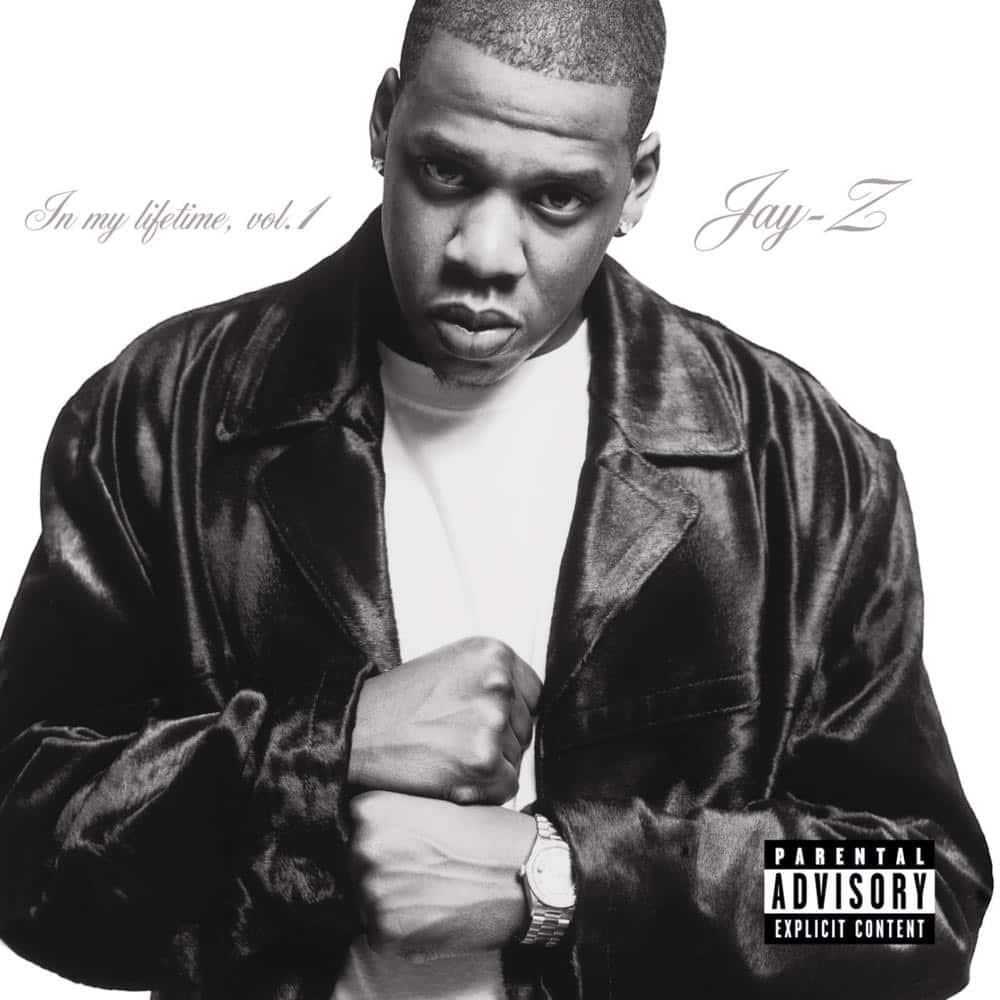 The boasts here about how real Jay is are unique, for sure ("I flow like the 5 series, in various areas"). But what makes this song so memorable that thousands of people can shout it in unison 18 years later are the insults to the imaginary player of the title, which culminate in the absolutely iconic outro .
23. "Jigga My Ni**a"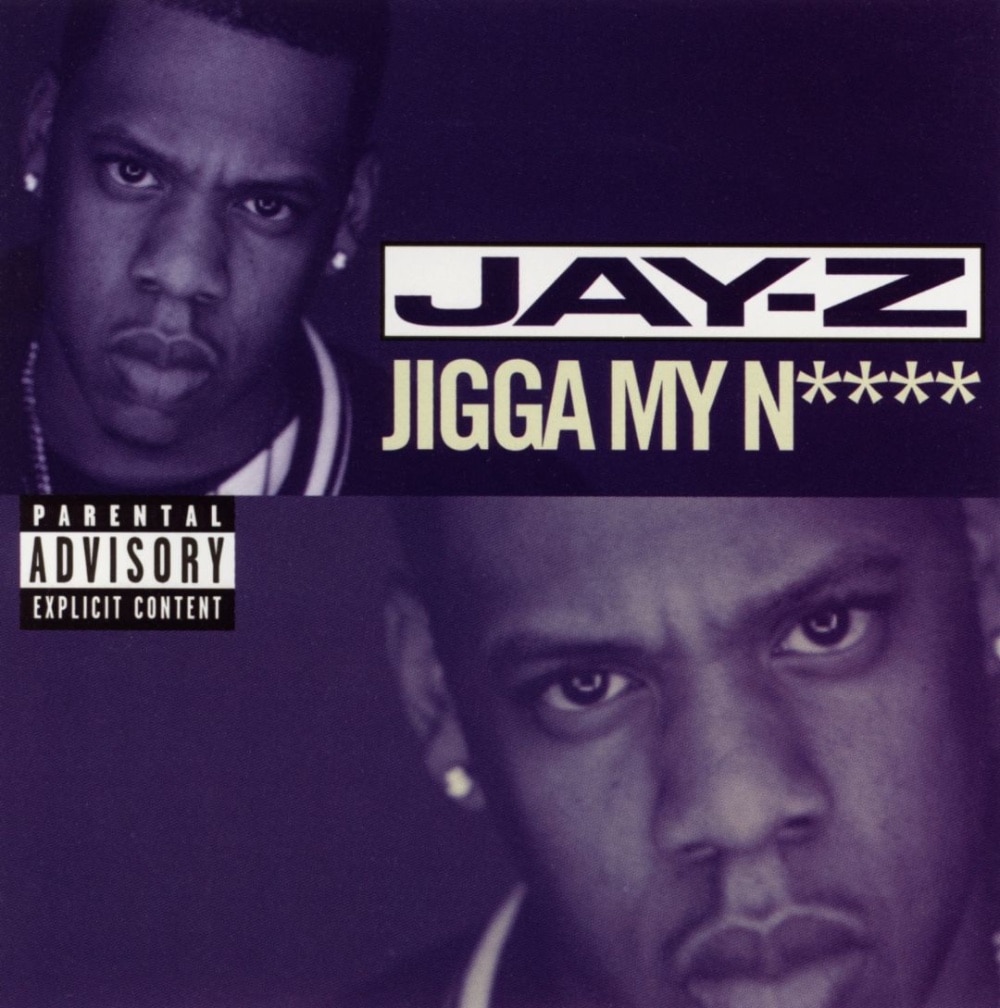 One of Jay's most underappreciated qualities as a lyricist is his humor. It shows up in surprising places, such as this otherwise boastful, tough-talking Roc-a-fella and Ruff Ryders collab. "Ladies don't know me said, 'I heard he's vain,'" Hov raps. "Well guess what, mami? I heard the same."
22. "I Just Wanna Love U (Give It 2 Me)"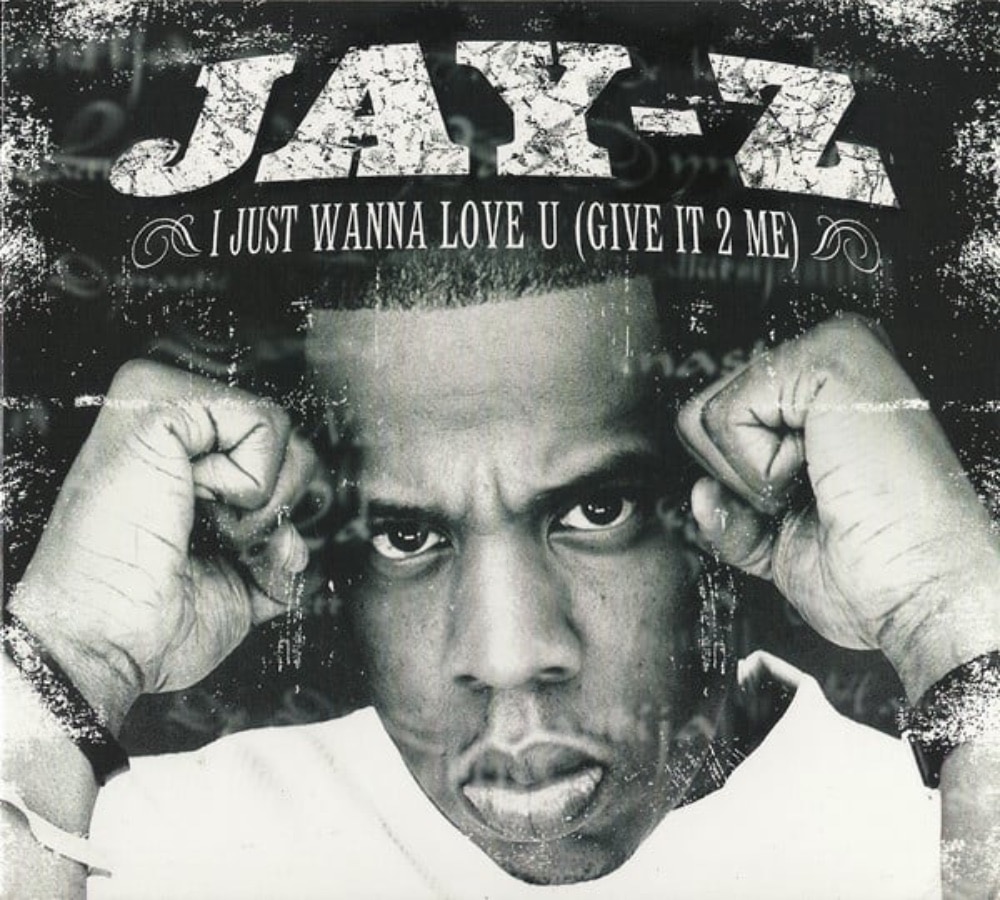 Even in a single inspired by a Kimora Simmons birthday party, Jay doesn't slack off. He pays tribute to Big, croons some hilariously off-key Carl Thomas, jokingly goes from buying a girl a drink to proposing marriage in three bars, and even changes the relationship between corporations and rappers with a Motorola shout-out.
21. "99 Problems"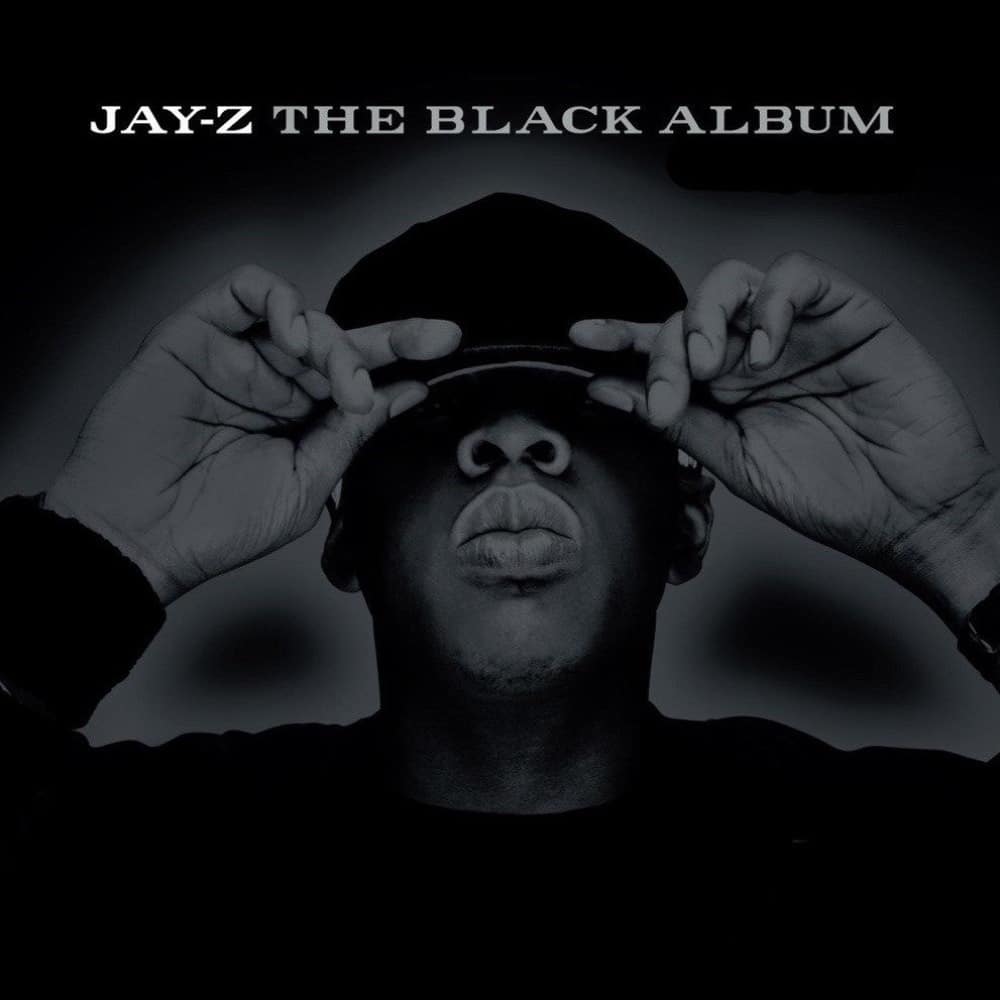 Maybe the only rap song to inspire a law journal article ("Jay-Z's 99 Problems, Verse 2: A Close Reading with Fourth Amendment Guidance for Cops and Perps"). The Rick Rubin-produced track uses a chorus borrowed from Ice-T to set up three disparate conflicts—with the media, cops, and a loudmouth hater.
20. "Marcy Me"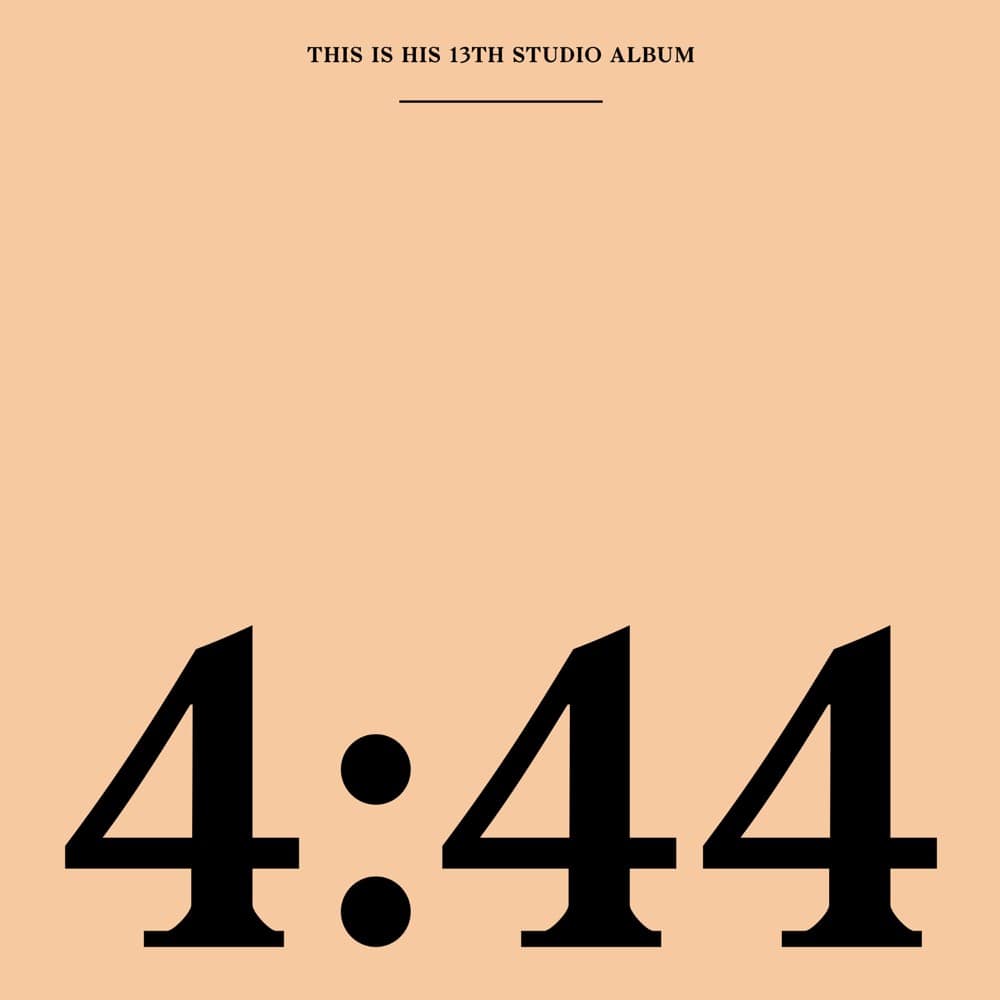 Jay never expected to have a long career—he's been threatening to retire since his first album. So it's a minor miracle that he's been rapping long enough to give us "Marcy Me," a track where he looks back with insight, humor, and Shakespeare quotes on his past and the place that made him.
19. "Regrets"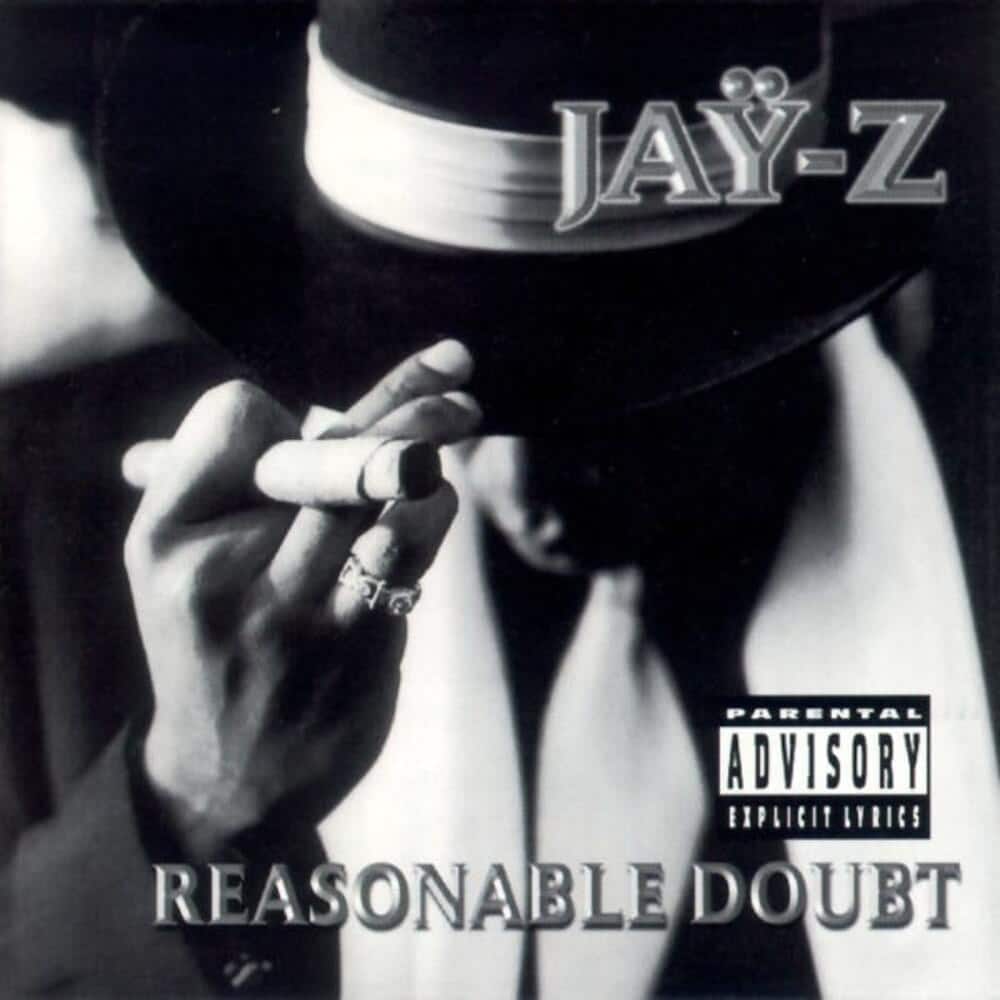 Reasonable Doubt is about being the perfect hustler, sure. But it's not all threatening rival crews in hotel rooms while wearing butter-soft leathers. The cost to people around you, and to your own psyche, is high. That's where "Regrets" comes in, and it's the perfect place to end this perfect album.
18. "Hovi Baby"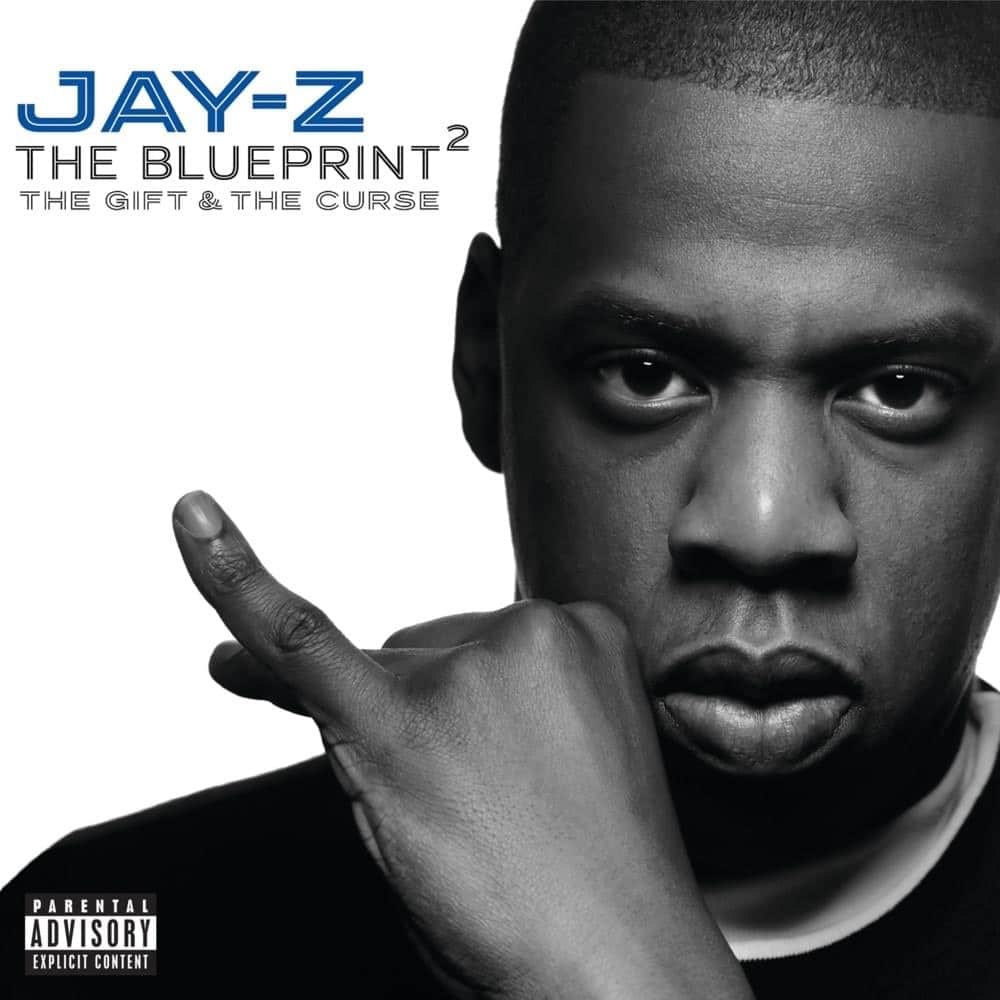 "Chasing the hi-hat all over the track" is how Jay describes his rapping on this Just Blaze beat. His rhythmically inventive flows and mind-blowing wordplay (with a rare triple entendre ) show that he was still easily in contention for the top slot in all those barbershop arguments .
17. "What More Can I Say"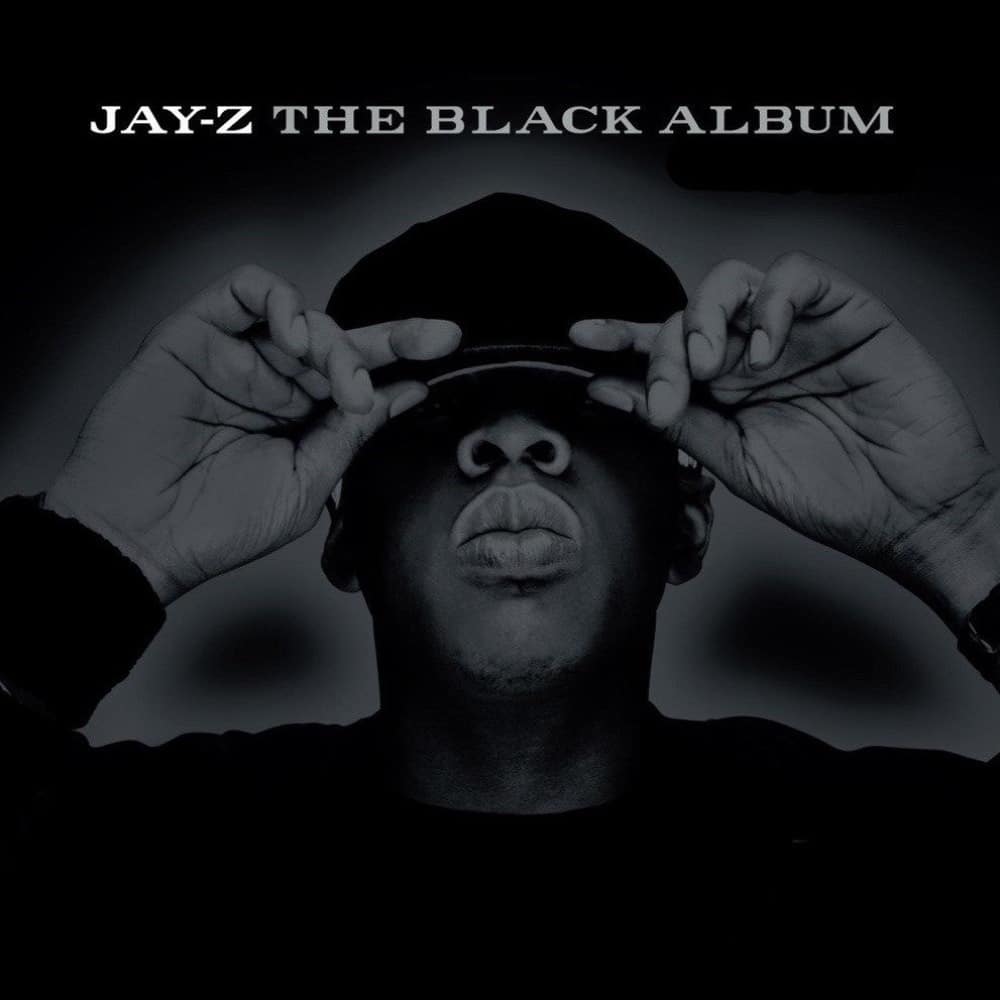 The first taste many people got of The Black Album (it was the "street single" to balance the shiny "Change Clothes") was one for the ages. The lyrics take stock of a career that gave Jay unprecedented artistic, commercial, and financial success—so much that in describing it, the ultimate talker is finally left speechless.
16. "Takeover"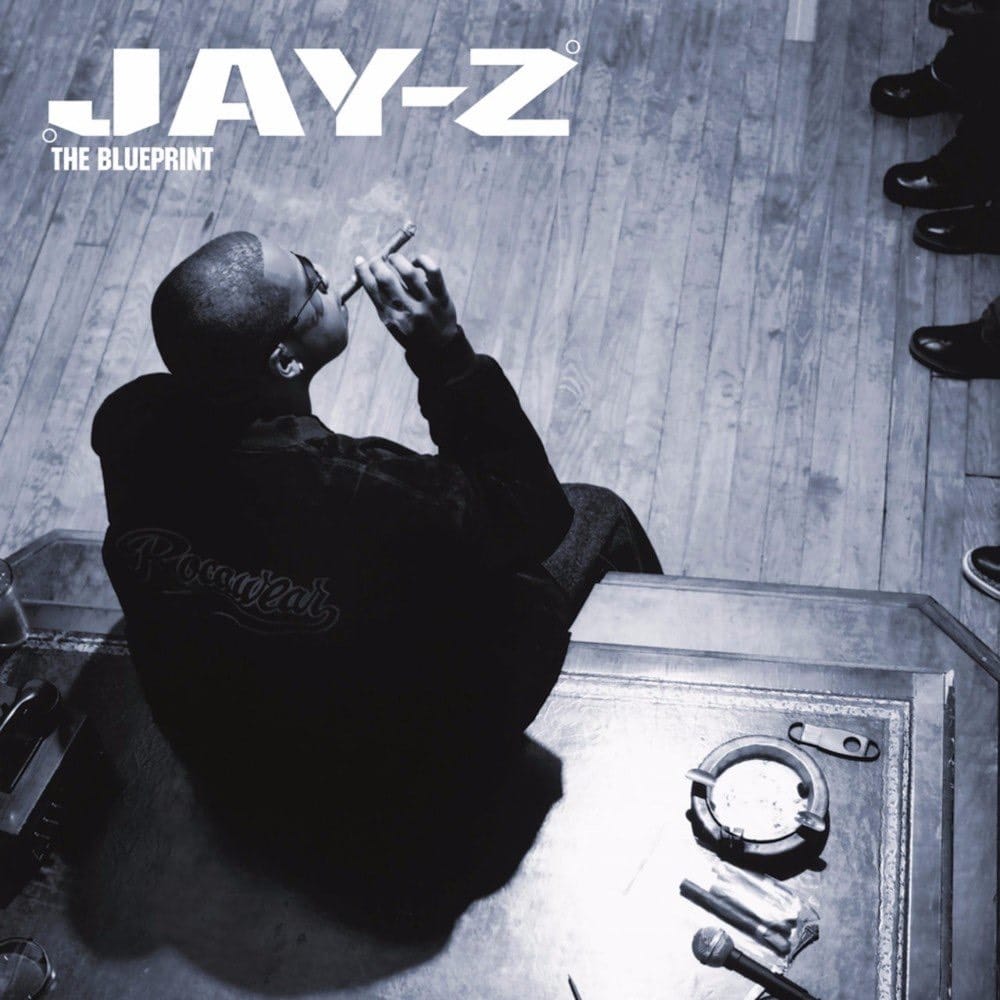 The song with perhaps the craziest collection of writers ever (thanks, U.S. copyright law!) is also one of the greatest diss tracks of all time. Its insults are surgical, as opposed to the machine-gun splatter (and rampant homophobia ) of the reply it inspired. Plus, it has one of the best endings of any song.
15. "Roc Boys (And the Winner Is)…"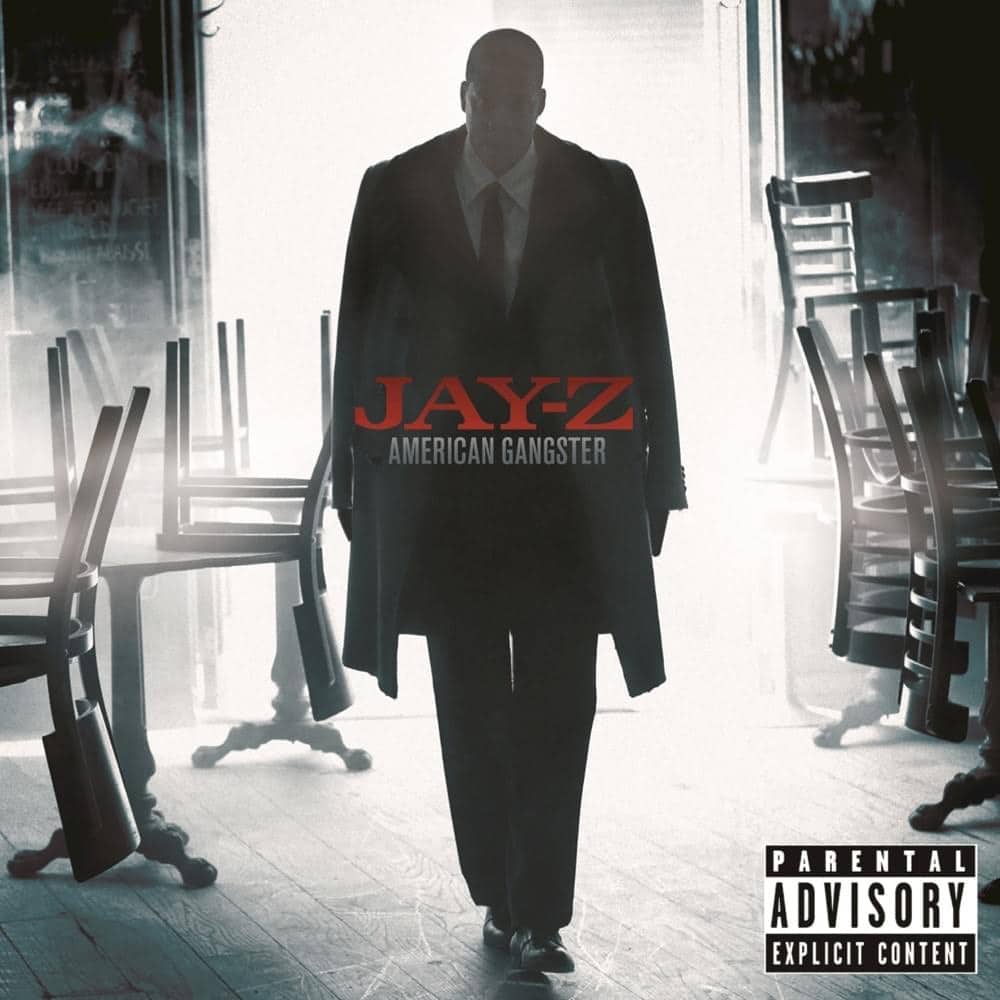 "'Roc Boys' is the hustler at his height. It's a celebration." That's Jay explaining this joyful-sounding acceptance speech with horns. The song's narrator's thank yous don't include the Academy, but they do include his drug connect, a shoebox full of cash, and the corrupt cops who turned a blind eye to his business.
14. "Heart of the City (Ain't No Love)"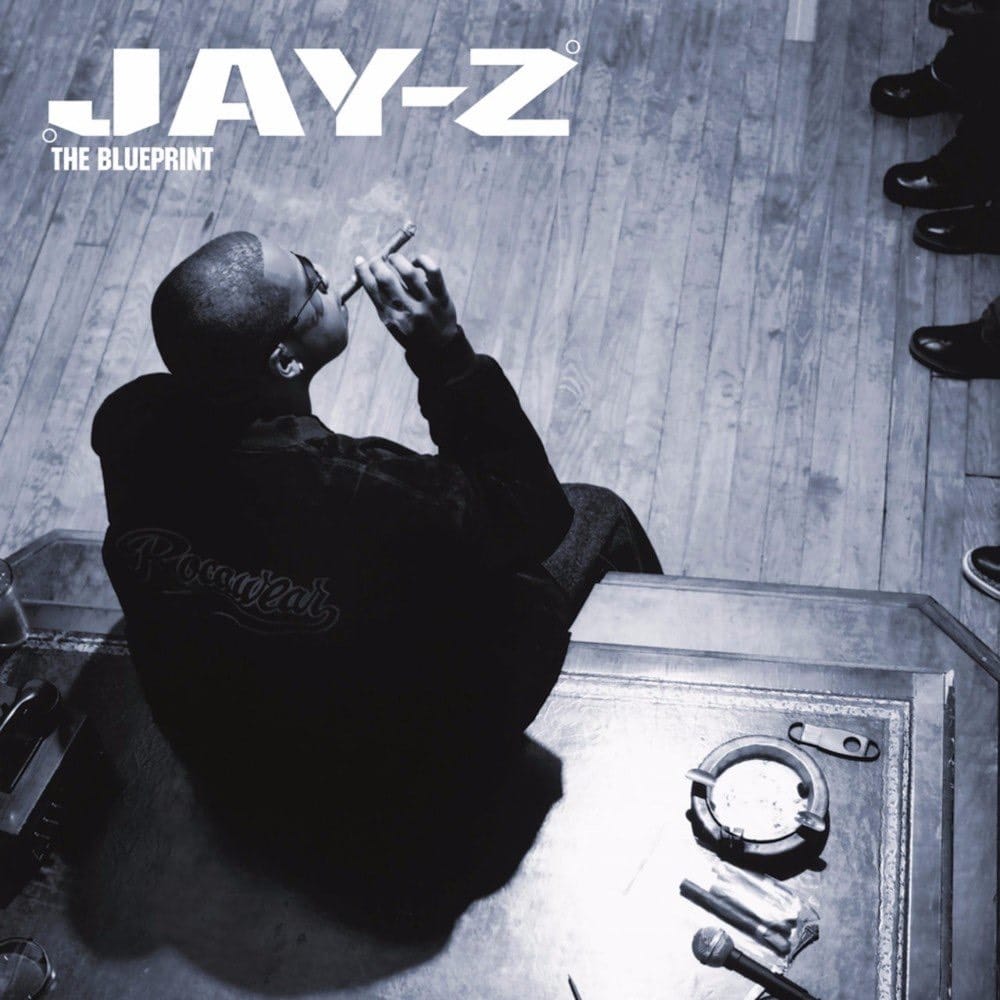 First the Fat Boys break up, then Kanye makes an amazing Bobby Bland-sampling beat, then R. Kelly's vocals get removed, then Jay spits three verses filled with some of his best wordplay. Most of it, oddly, is centered around avians in one way or another, be they "bird" women or Philadelphia Eagles.
13. "So Ghetto"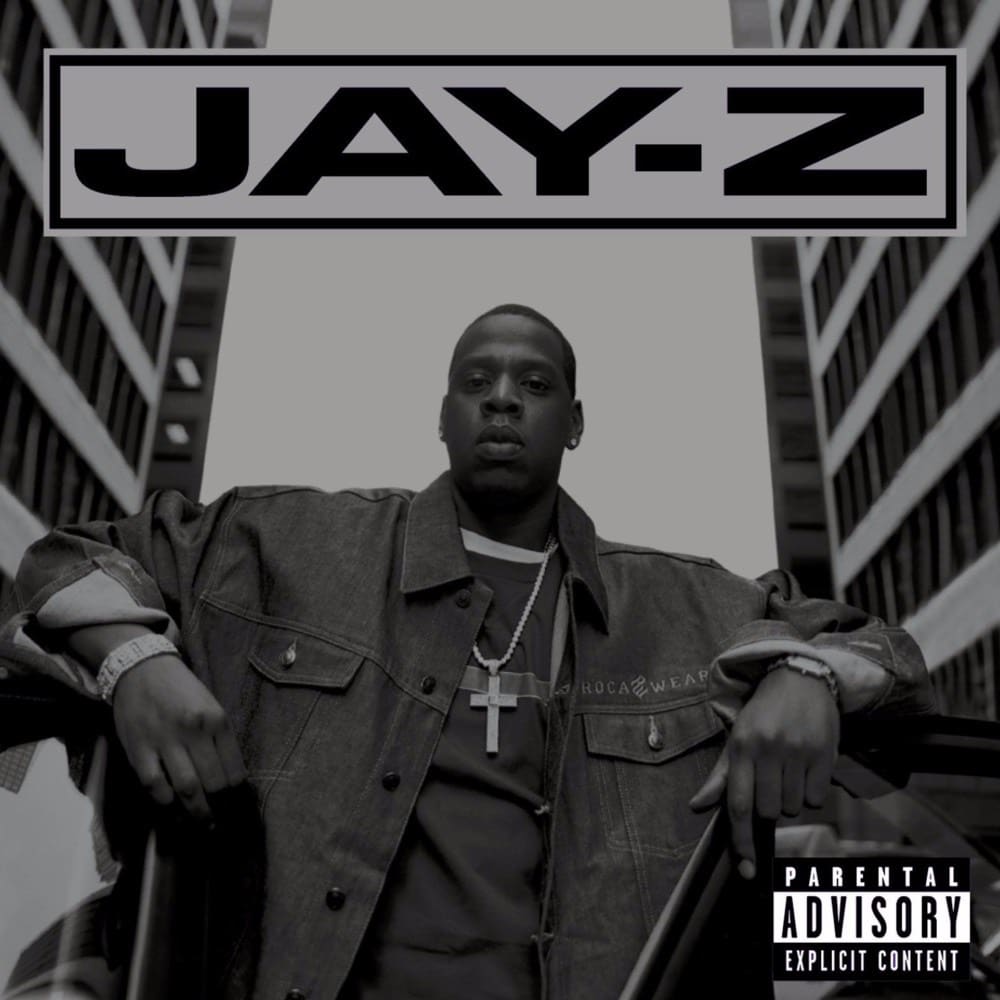 Jay-Z is now such a respected presence that listening to his Vol. 3 -era songs, where he was ready to "brandish iron" and put enemies in the ground, can be shocking. Being friends with a president was still years away. Here, Jay can only imagine going to D.C. to "pop bottles on the White House lawn."
12. "Otis" (with Kanye West, feat. Otis Redding)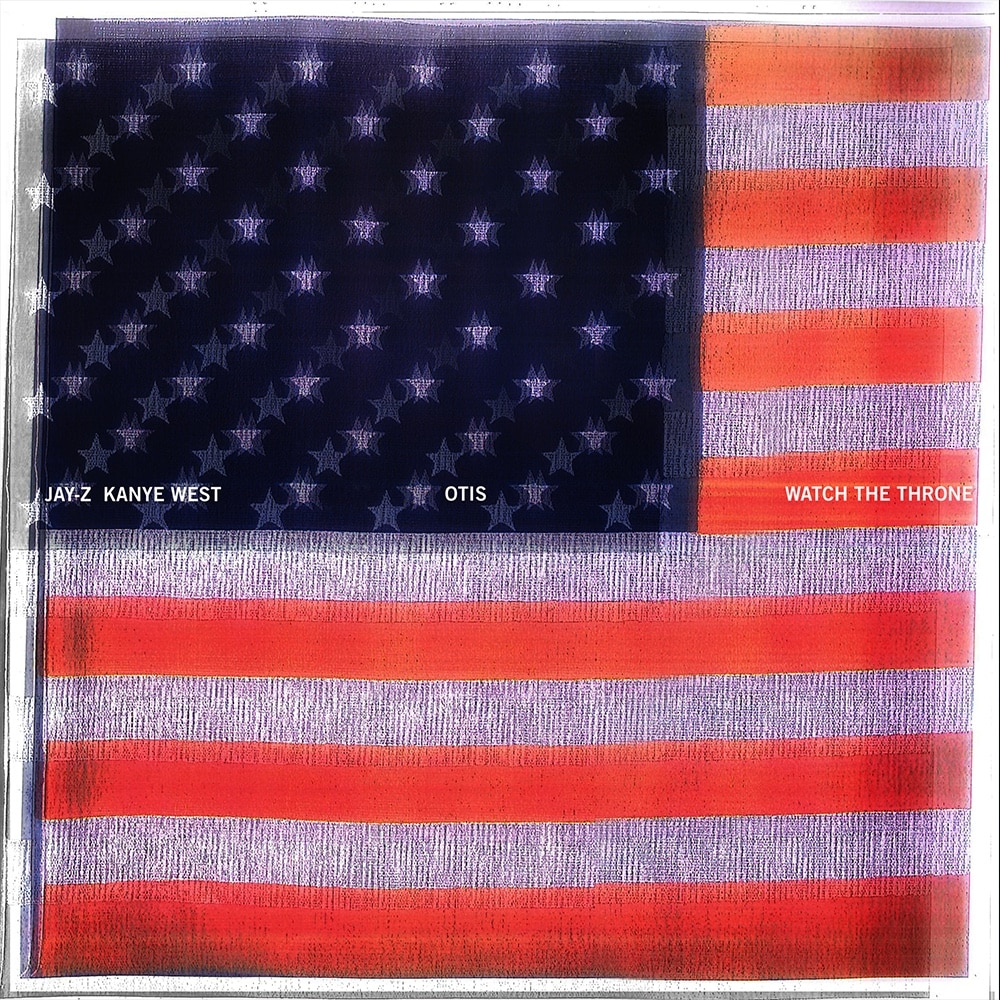 Jay Z and Kanye West together? In 2011 the whole idea was so bizarre, so much larger than life, that this first taste of it shut down NYC for twenty two whole minutes when Funk Flex premiered it. More than a decade later, the song still lives up to the hype.
11. "Allure"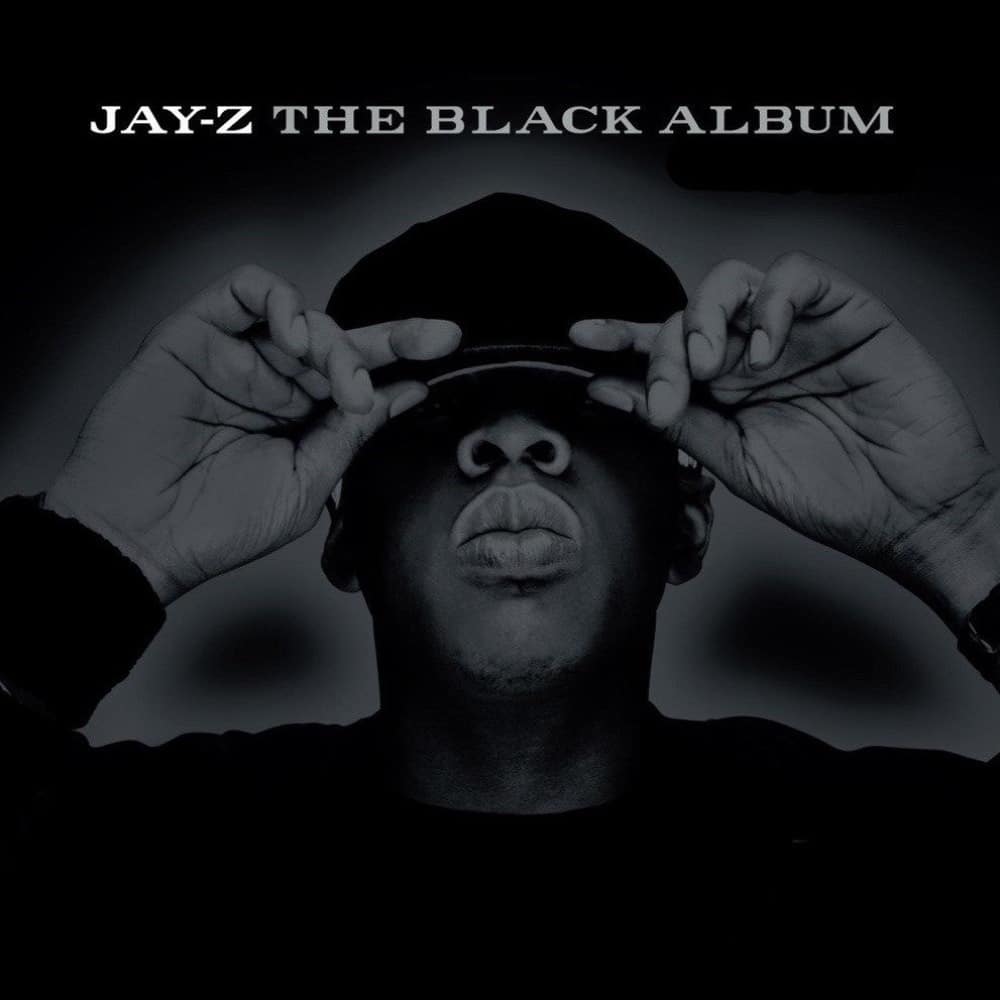 "I wanted to hear him rhyme over something emotional," Pharrell said of his beat for this Black Album standout, whose key lyric he directly inspired . "When he goes emotional, it's unbelievable." The resulting song about "the allure of breaking the law" and real-world encounters with Brooklyn street legends became Jay's favorite .
10. "Dead Presidents II"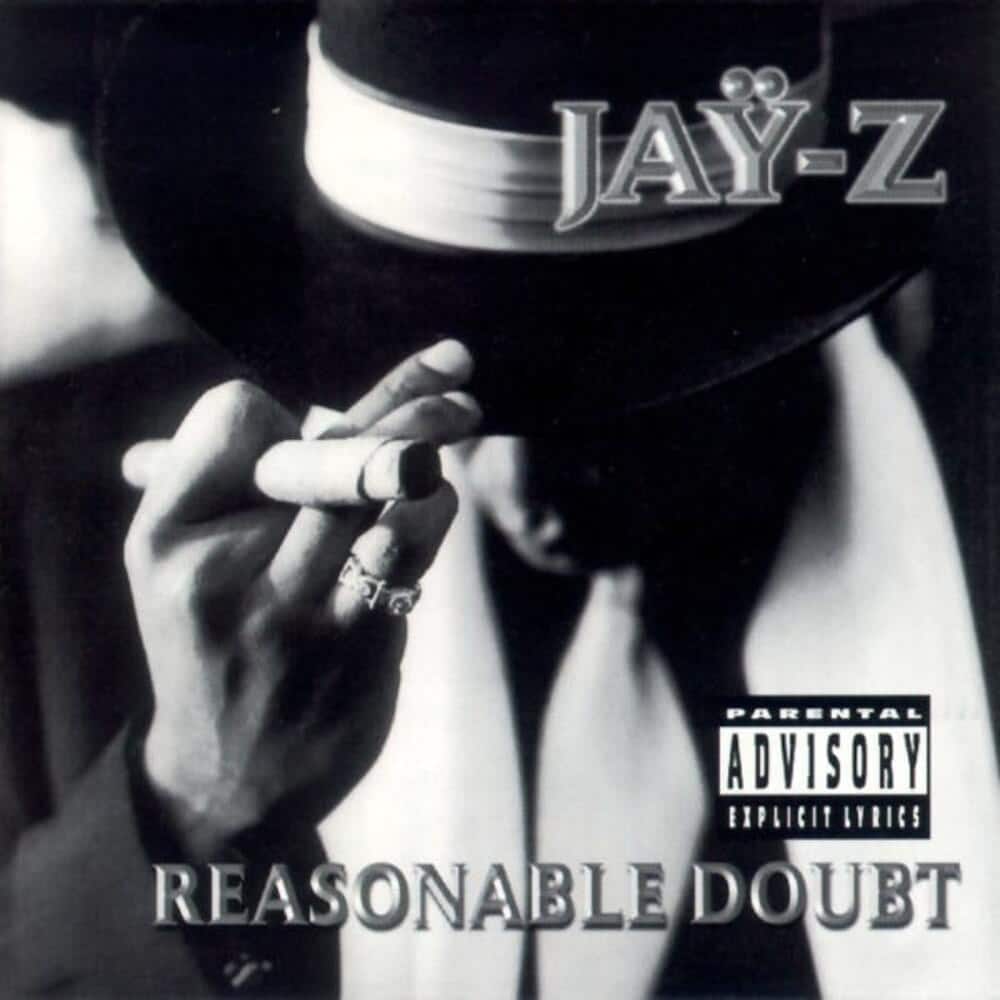 A reinvention/continuation of a stellar pre-album single , "Dead Presidents II" finds our hero reflecting on past tragedies and worried about law enforcement, but ready to double his money and live the high life while doing it. His attitude—laconic, confident, icy—was unlike anything in the game at the time.
9. "Brooklyn's Finest" (feat. The Notorious B.I.G.)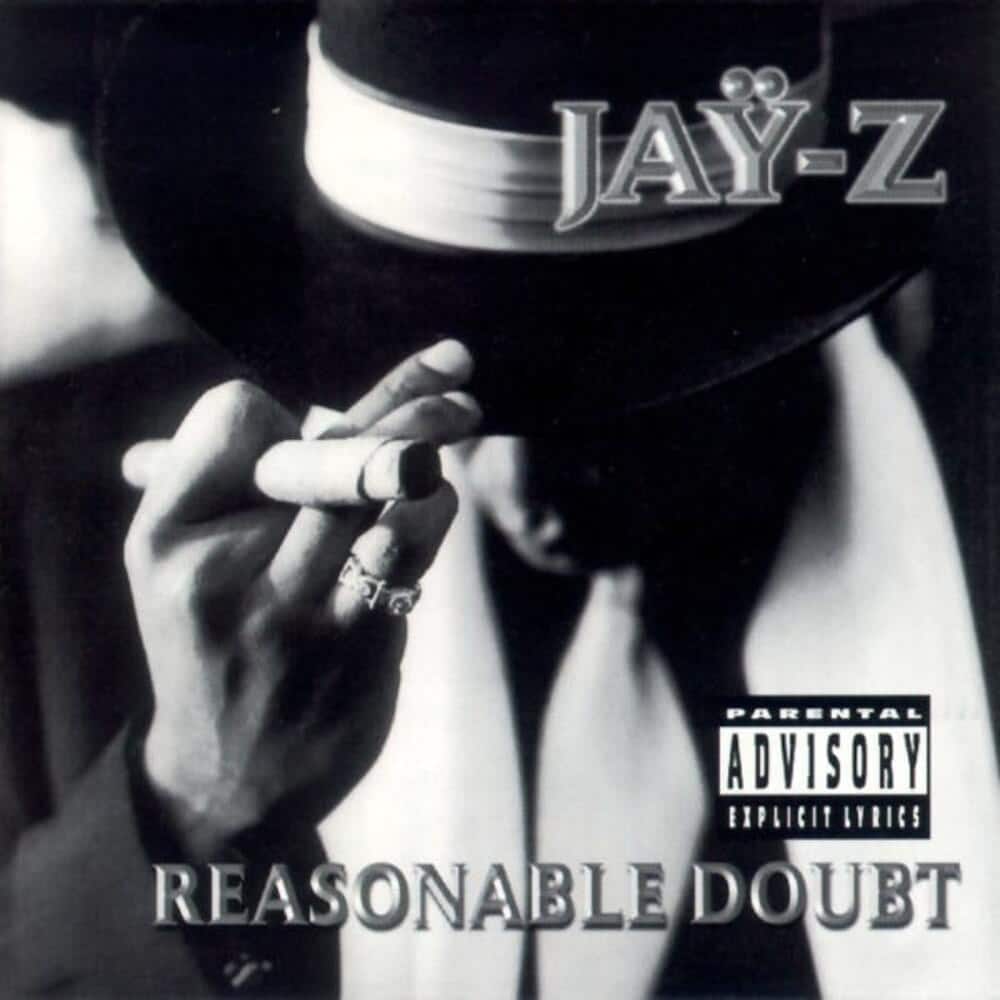 The making of this song was Biggie and Jay's end-of- Casablanca moment—the beginning of a beautiful friendship, albeit one cut tragically short. But most friendships don't start with two world-class lyricists trying their best to outdo each other.
8. "Can I Live"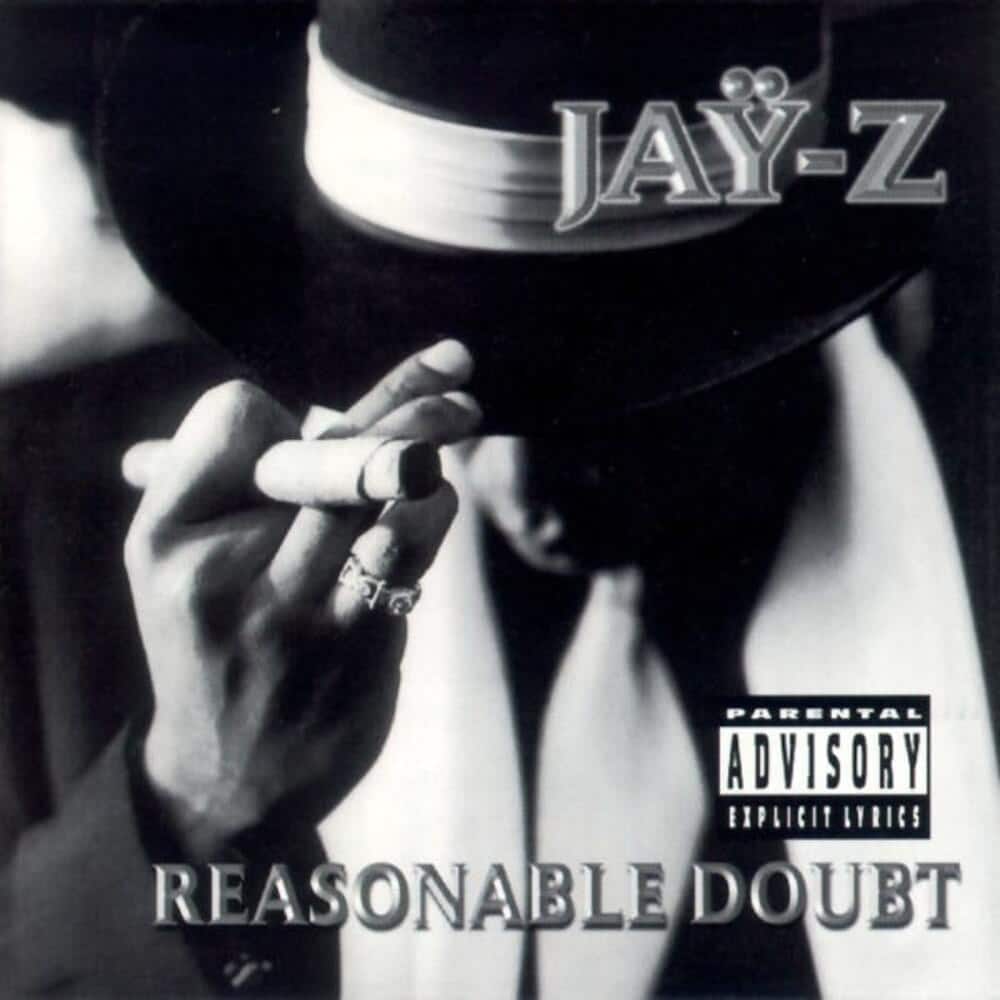 Jay once described the frame of mind of this song's project-dwelling protagonist: "If this is what I have to live for, then I'm gonna take a chance to get more. It doesn't matter what happens to me." That attitude is common in hip-hop, but never has it been more artfully expressed than here.
7. "A Million And One Questions / Rhyme No More"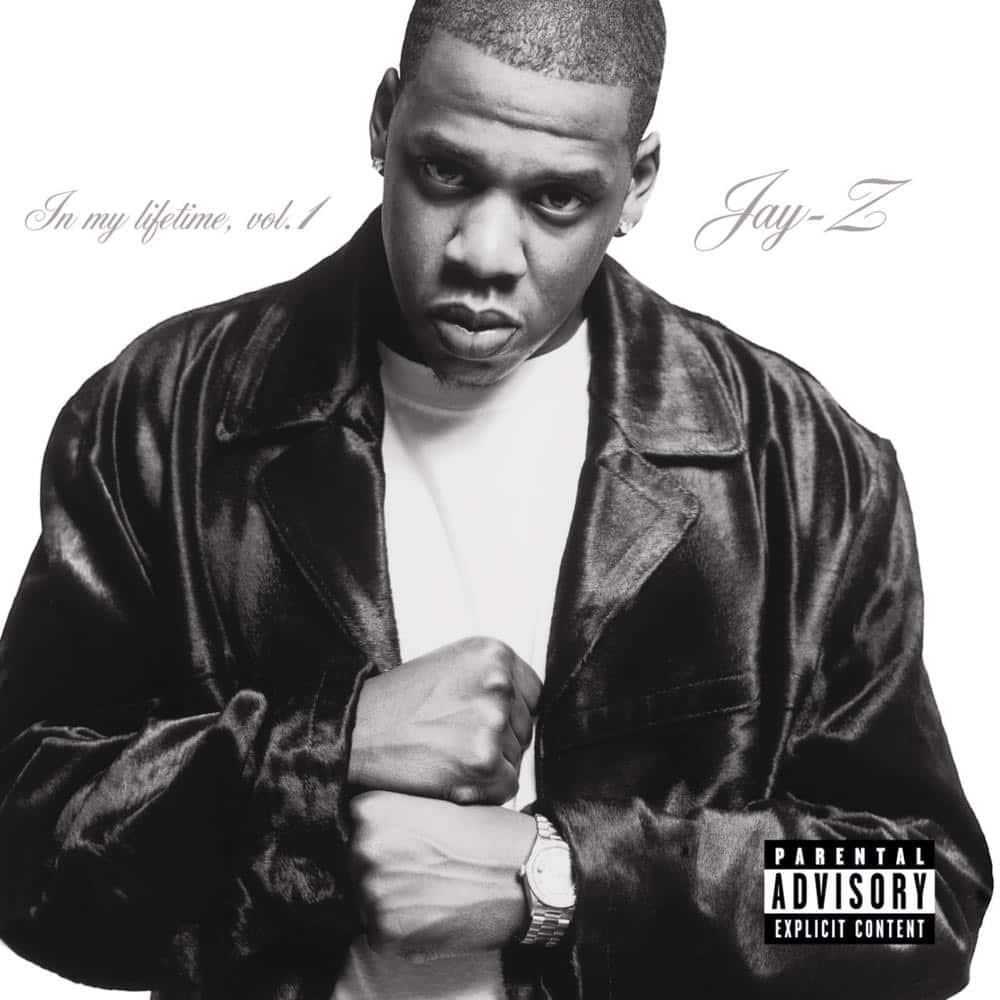 DJ Premier and Jay-Z are one of the great rapper/producer pairings. Their work rarely got any better than this track, which features two separate Primo masterpieces. On top of the first, Jay lays out a conceptual masterpiece entirely made of questions. The second traces how he moved from the streets to MTV.
6. "Public Service Announcement (Interlude)"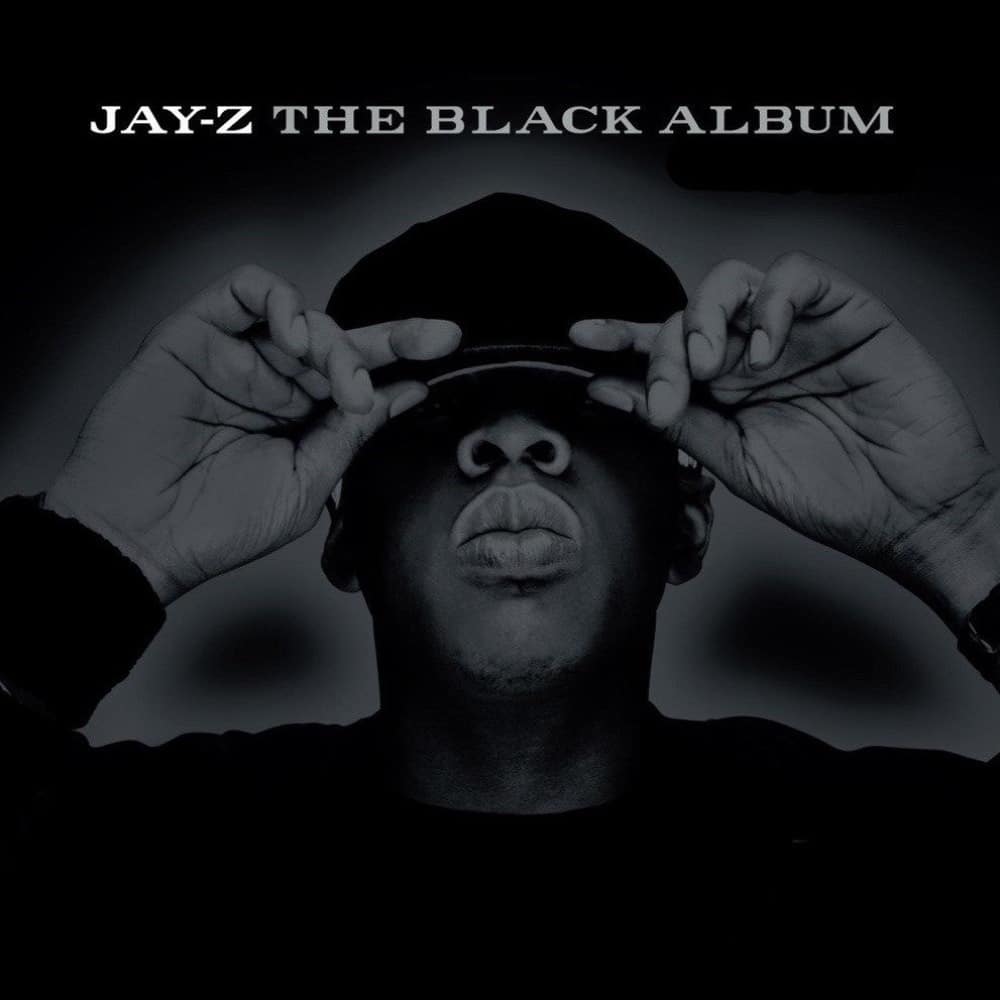 Just Blaze's beat is so monstrous that Hov literally stopped the presses for The Black Album to include it. The lyrics he included match its intensity. The first verse, with its classic Humpty Hump-inspired opening, is both flashy and full of subtleties. The second is a thoughtful response to criticism .
5. "U Don't Know"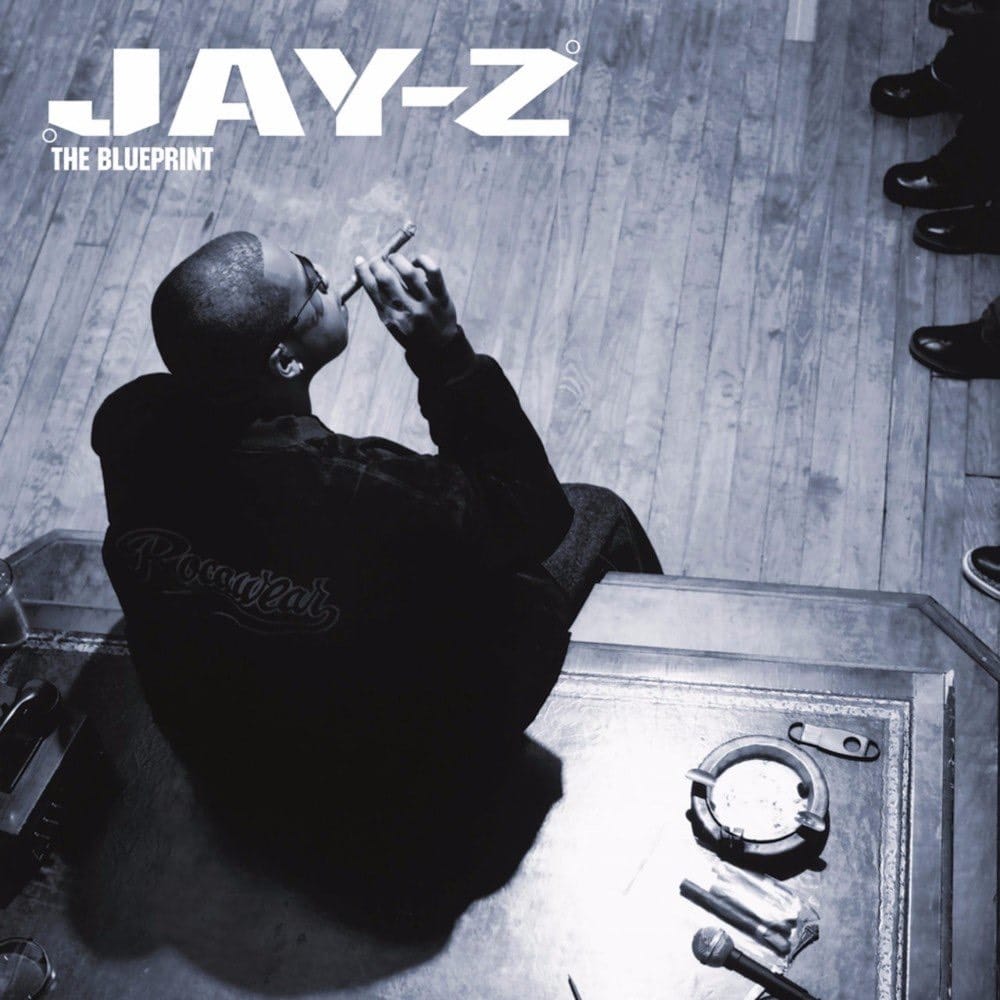 Speaking of monstrous Just Blaze beats, this Bobby Byrd-sampling one is so amazing that Jay used it for two albums in a row, and absolutely no one complained. Key Roc-a-fellla exec Lenny Santiago called it the "hardest record on the [ Blueprint ] album," and he's right. Never has rhyming about a clothing line sounded so impressive.
4. "Where I'm From"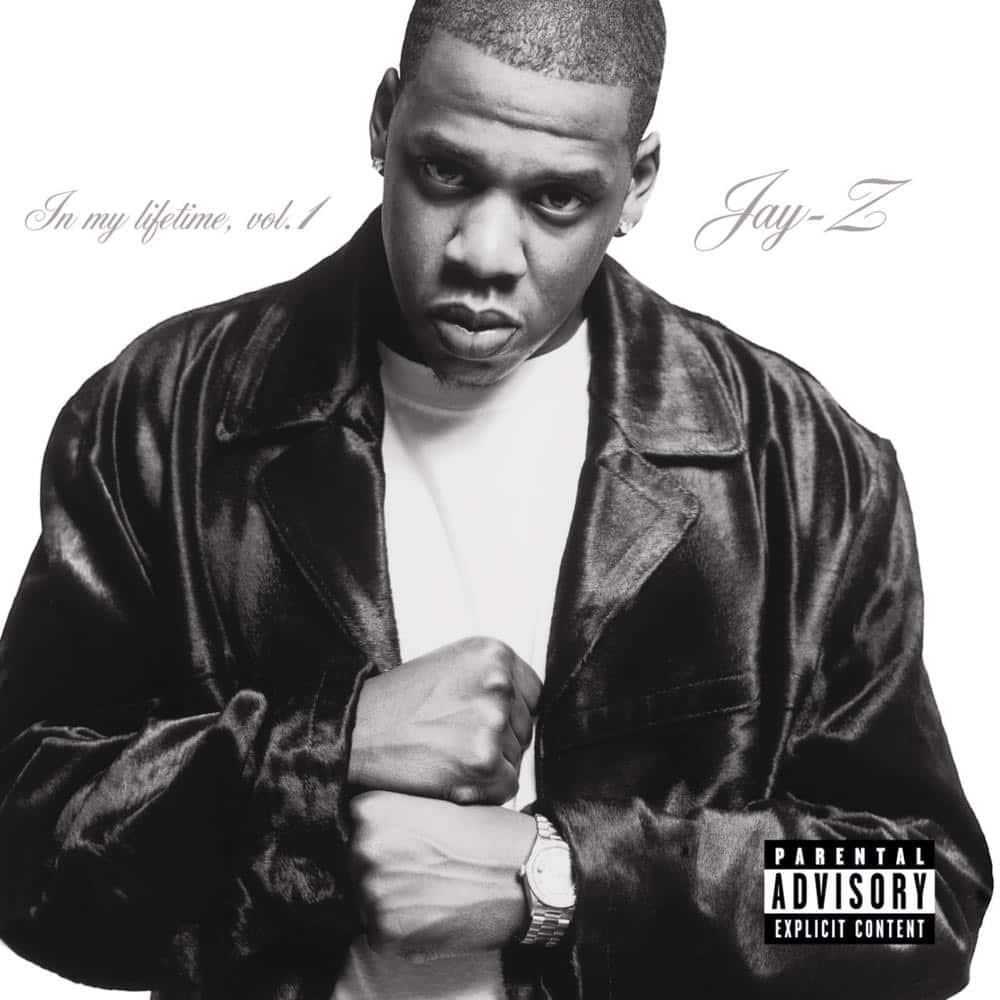 This 1997 track is one of very few pre- Vol. 2 songs  that still makes the cut in arena shows. It's a portal back to Jay's formative years. And why go back? The answer is right there in his lyrical promise: "If I ever blow, I'd let 'em know / Mistakes and exactly what takes place in the ghetto."
3. "Never Change"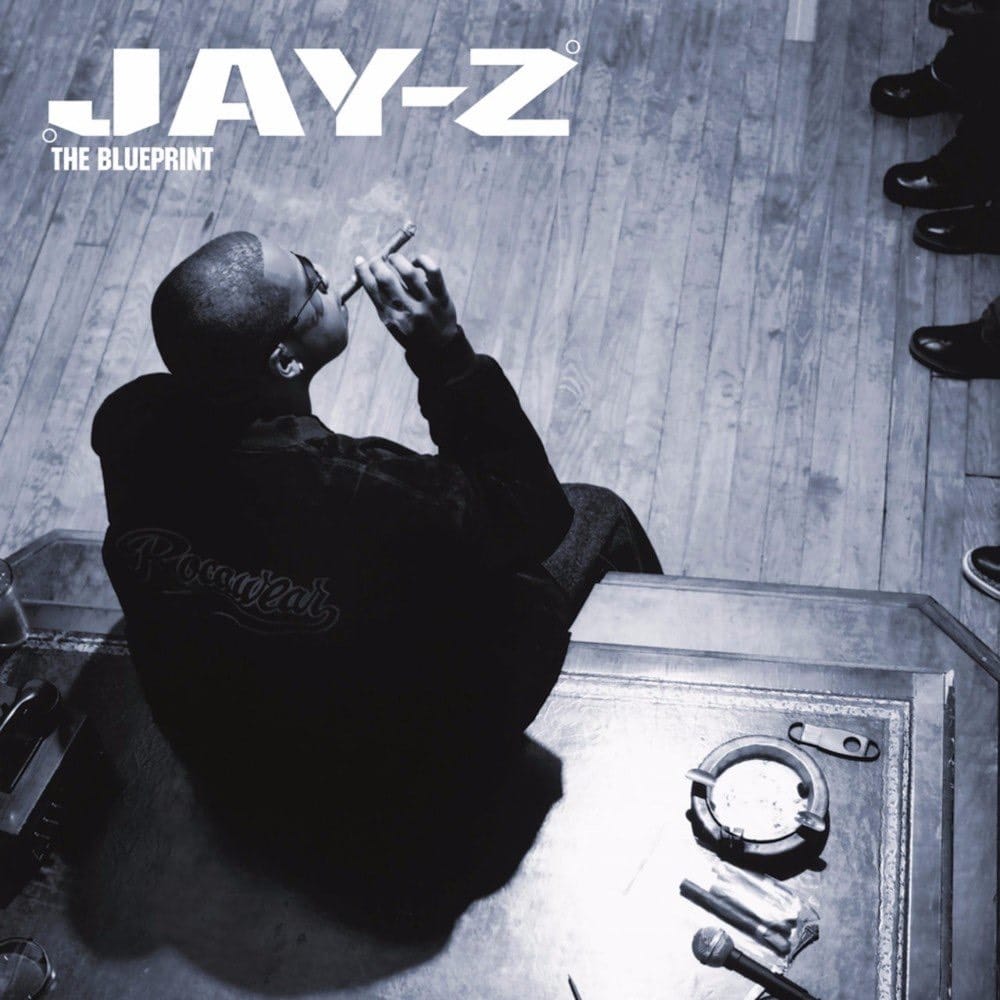 From the vantage point of 2023, it's hard to imagine a time when Kanye West was so unknown that his voice would appear uncredited. And yet that's exactly what happens on the hook of this gorgeous David Ruffin-sampling Blueprint cut. Its emotional vibes inspire Jay to share hard-earned lessons.
2. "Dead Presidents"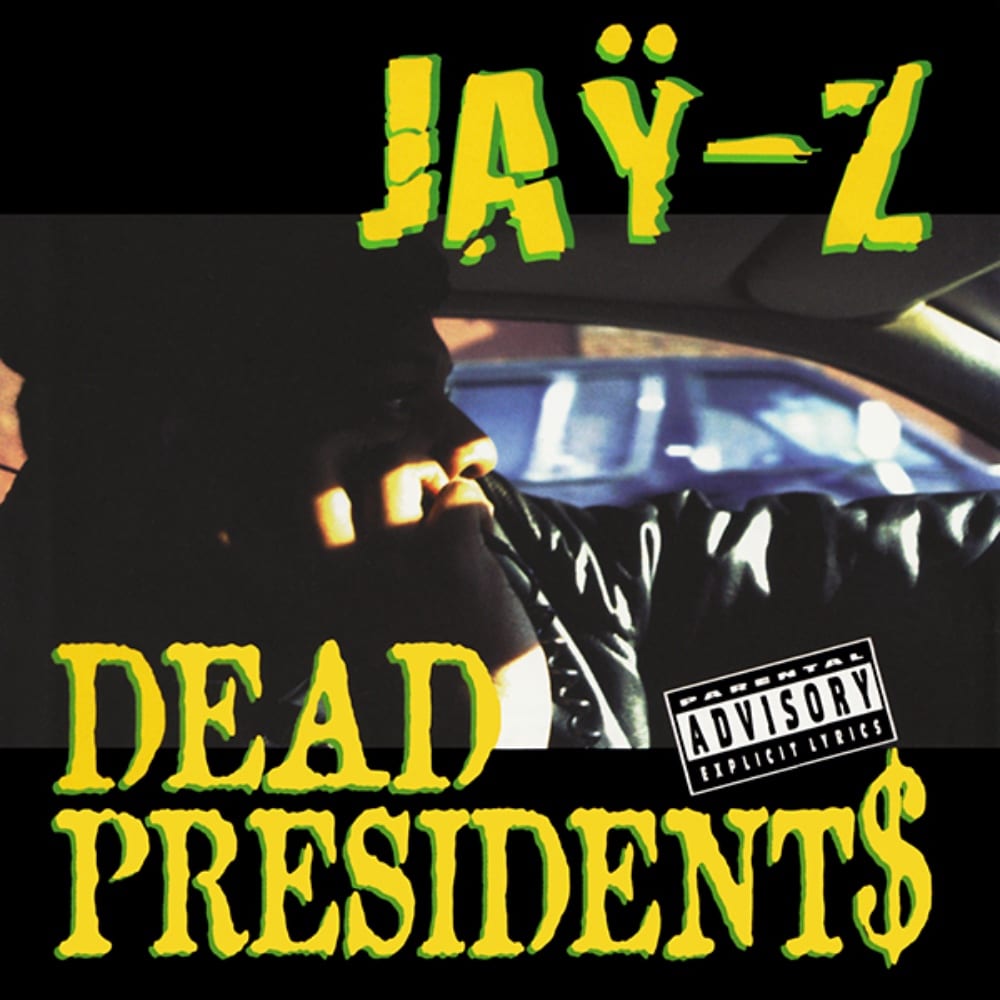 The sequel was great, but nothing tops the original. There's a reason Jay quotes this song at length during Fade to Black 's greatest scene. It provides his most honest look at the ups and downs of hustling, and some of his most intelligent writing in a career full of it.
1. "D'Evils"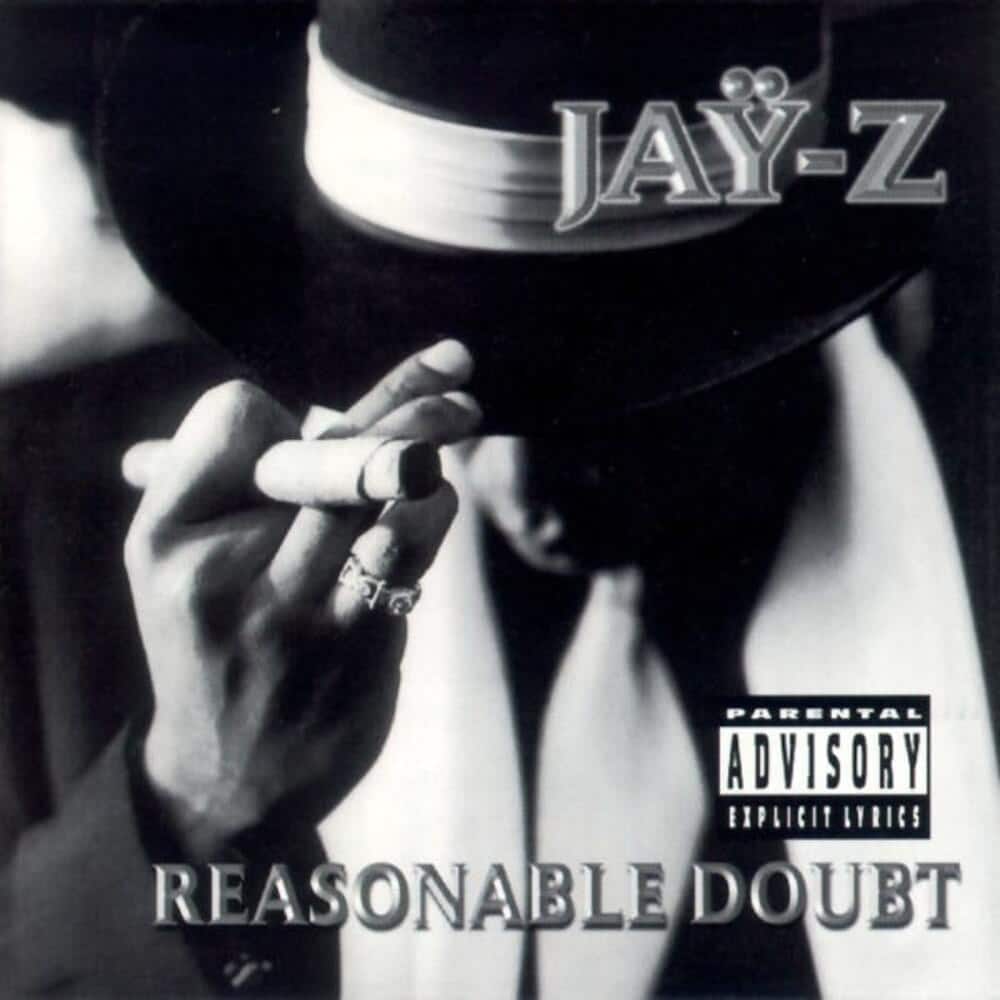 This song is about how the need for money brings the narrator to acts of violence that become nearly unbearable to hear about, given the detail in which they're described. But really, it's about capitalism: how the second we move past "trying to survive," all of us are launched into an ethical no-man's-land.