Brooklyn. The hometown of Biggie, Big Daddy Kane and Jay-Z. The birthplace of Mos Def, AZ and Lil' Kim. The rival to Queens and The Bronx.
This great hip hop borough of New York has long been a hotbed for rap talent, producing some of the greatest and most influential artists in the culture's history. Whether we're talking about the old school pioneers who laid the foundations during the '80s or the new generation of rappers making waves this past decade, Brooklyn has consistently proved itself to be a breeding ground for some of the best rappers in the game today .
From Jay-Z, The Notorious B.I.G. and Big Daddy Kane, to Masta Ace, Sean Price and Mos Def, here are the top 15 best Brooklyn rappers of all time.
Related:
15. Jeru the Damaja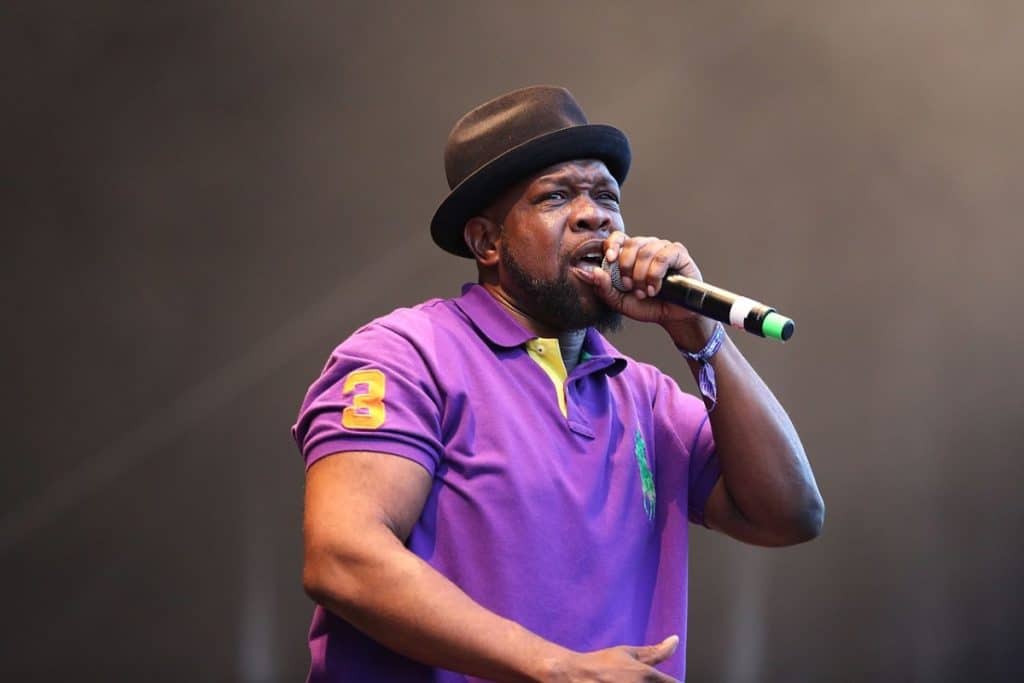 Discography: The Sun Rises in the East (1994), Wrath of the Math (1996), Heroz4Hire (1999), Divine Design (2003), Still Rising (2007), The Hammer (2014)
1994 was a great year for hip hop, like really great year. Especially for New York hip hop. Just off the top of my head: we had Gang Starr dropping their fourth (and arguably best) album Hard to Earn ; M.O.P. made their debut; Organized Konfusion proved that they were here to stay with their superior sophomore album Stress: The Extinction Agenda ; Craig Mack's "Flava in Ya Ear" was blowing up the radio stations; and Method Man was spearheading the Wu-Tang onslaught with Tical .
Oh yeah, we also had Nas and Big drop their genre-shifting debuts, let's not forget about those two. In the middle of all this great dopeness, a cerebral MC hailing from East New York, who was affiliated with Gang Starr, drop The Sun Rises in the East , arguably a top five NY rap album of that year. The perfect blend of street knowledge and intellectual poetry, Jeru's scientific MCing subverted all expectations of what a "hard" rapper should be. Between his debut, and the very strong follow-up, Wrath of the Math , the Brooklyn rapper solidified his standing amongst the greats of the '90s.
14. O.C.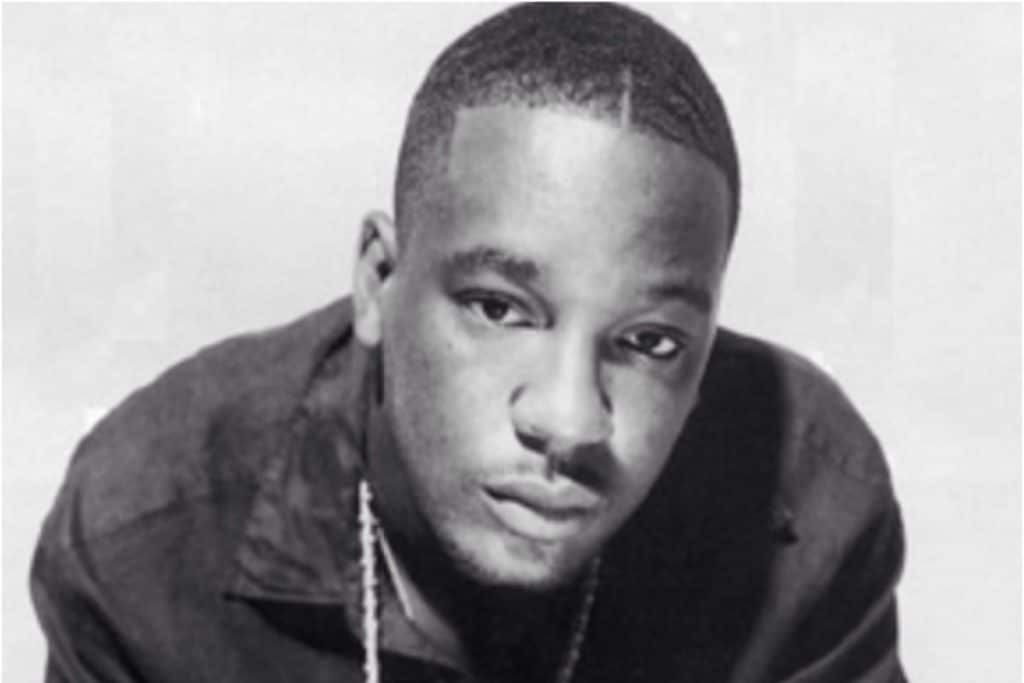 Discography: Word…Life (1994), Jewelz (1997), Bon Appetit (2001), Star Child (2005), Smoke and Mirrors (2005), Oasis (2009), Trophies (2012), Ray's Café (2014), Ray's Café: The After Hours EP (2014), Dive In (2015), Same Moon Same Sun (2017), Perestroika (2017), A New Dawn (2018), Opium (2018)
Cerebral, poetic and understated, O.C. may not be as celebrated as his D.I.T.C peers – he lacked the flashiness of Big L, the punchlines of Lord Finesse, and the commercial success of Fat Joe – but he's dropped enough dope rhymes over the past couple decades to cement himself as one of Brooklyn's finest.
Renowned for his willingness to experiment with different styles of rap – from the boom-bap, street sound of Word…Life to the more conscious vibes of his later years, O.C. has made significant contributions to the underground rap scene, while remaining true to himself. A dedicated lyricist who takes his time with penning his deep, heartfelt rhymes, O.C. is absolutely one of the greatest Brooklyn rappers to have ever lived.
13. Buckshot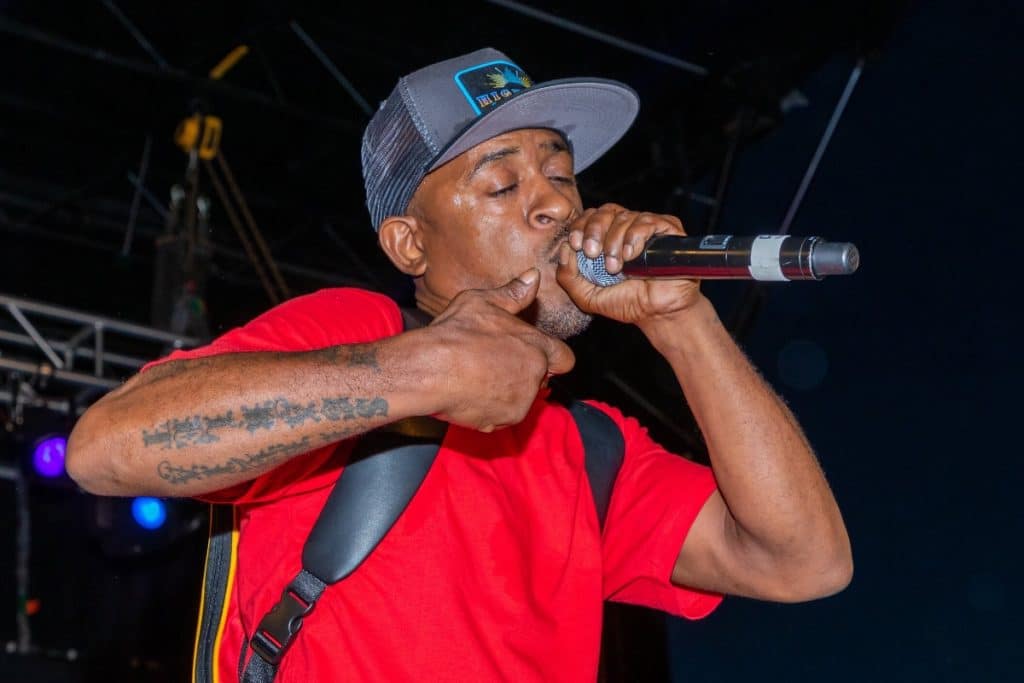 Discography: Enta da Stage (1993), War Zone (1999), The BDI Thug (1999), Total Eclipse (2003), Chemistry (2005), The Formula (2008), Survival Skills (2009), The Solution (2012), Backpack Travels (2014), Rise of da Moon (2019)
Born and raised in the borough that he reps so dearly, Buckshot Shorty has been one of the most enduring Brooklyn rappers in history, thanks to his dedication to the underground boom-bap movement as well as his superior business acumen. A dynamic rapper known for his energetic delivery, Buckshot captured New York's attention on the Black Moon single "Who Got Da Props?" and has since remained a staple of the city's rap scene.
He was integral to the formation of Smif-N-Wessun, Heltah Skeltah, Originoo Gunn Clappaz and Boot Camp Clik, and has dropped classic collaboration albums with the likes of KRS-One and 9th Wonder over the years. From the early '90s to present day, Buckshot has maintained a dedicated fanbase by staying true to his style and representing Duck Down Music to the death.
12. Talib Kweli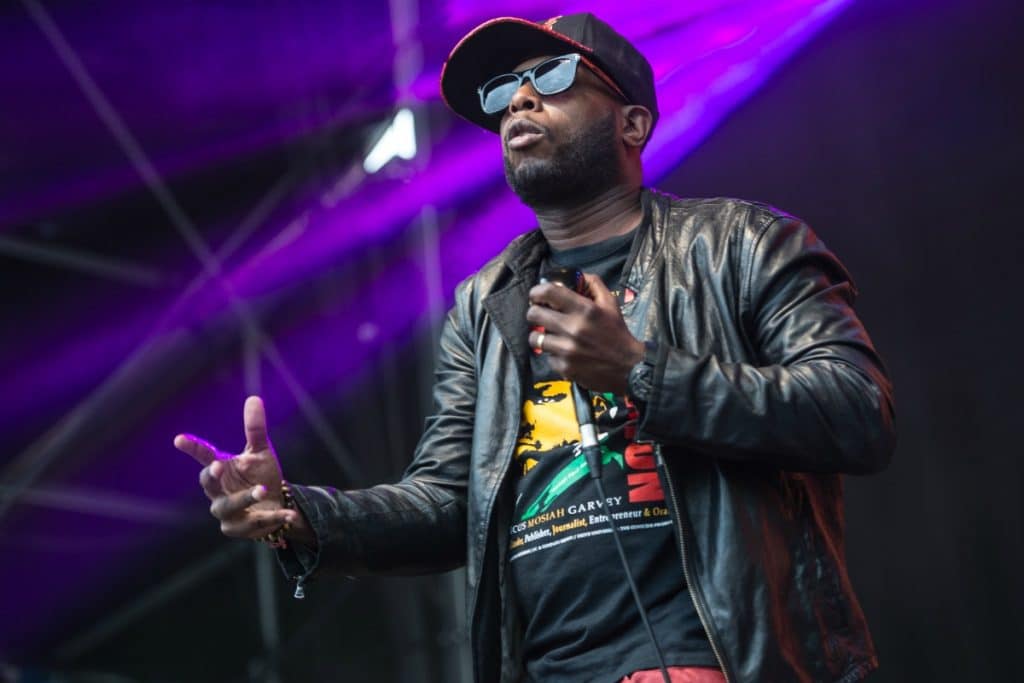 Discography: Mos Def & Talib Kweli Are Black Star (with Mos Def as Black Star) (1998), Train of Thought (with Hi-Tek as Reflection Eternal) (2000), Quality (2002), The Beautiful Struggle (2004), Eardrum (2007), Liberation (with Madlib) (2007), Revolutions Per Minute (with Hi-Tek as Reflection Eternal) (2010), Habits of the Heart (with Res as Idle Warship) (2011), Gutter Rainbows (2011), Prisoner of Conscious (2013), Gravitas (2013), Fuck the Money (2015), Indie 500 (with 9th Wonder) (2015), The Seven (with Styles P) (2017), Radio Silence (2017), Gotham (with Diamond D) (2021), No Fear of Time (with Yasiin Bey as Black Star) (2022)
One of the most iconic figures of the conscious hip hop movement, Talib Kweli had spent his whole career dropping knowledge through his thick New York accent, powerful lyrics and smooth delivery. After making his debut alongside Mos Def with the Black Star album, Talib followed it up with the equally impressive Train of Thought as Reflection Eternal.
Between those two records, he became one of the leading rappers of the underground rap scene . Over the years, he's been a vocal political activist, using his music and other media platforms to speak out on socio-political issues, while maintaining a strong work ethic, dropping albums with the likes of Styles P, Madlib, Diamond, Hi-Tek, and of course, his partner-in-rhyme Mos Def. Love him or hate him for his strong political views and activism, there's no way you can deny that Talib Kweli is one of the best Brooklyn rappers of all time.
11. Lil' Kim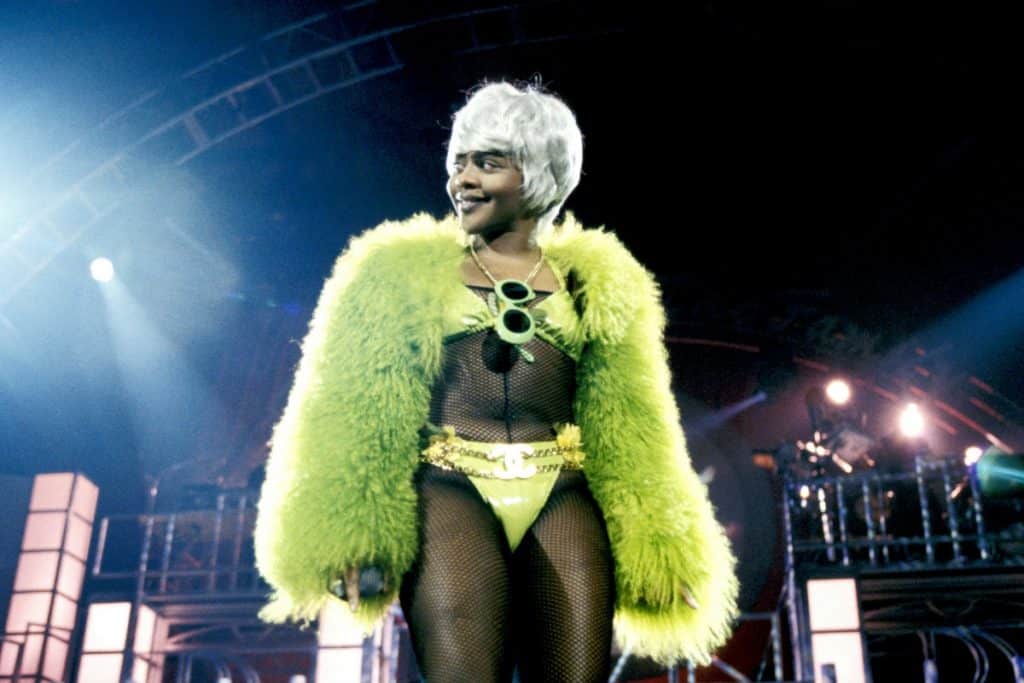 Discography: Conspiracy (with Junior M.A.F.I.A.) (1995), Hard Core (1996), The Notorious K.I.M. (2000), La Bella Mafia (2003), The Naked Truth (2005), 9 (2019)
A pioneering female rapper who more than held her own against her male Brooklyn contemporaries like Jay-Z and The Notorious B.I.G., it's just a fact that Lil' Kim is one of the most influential female rappers of all time . Making her solo debut in 1996 with the bold and unapologetic Hard Core , the Bed-Stuy-born MC took control of her image, proved that hip hop wasn't just a male sport, and provided a blueprint for future female rappers like Cardi B, Megan Thee Stallion, Nicki Minaj, and Doja Cat to build upon and succeed. Even before her successful comeback album 9 in 2019 (her first full-length release in 14 years), Lil Kim had already established herself as one of the greatest female rappers of all time.
10. Sean Price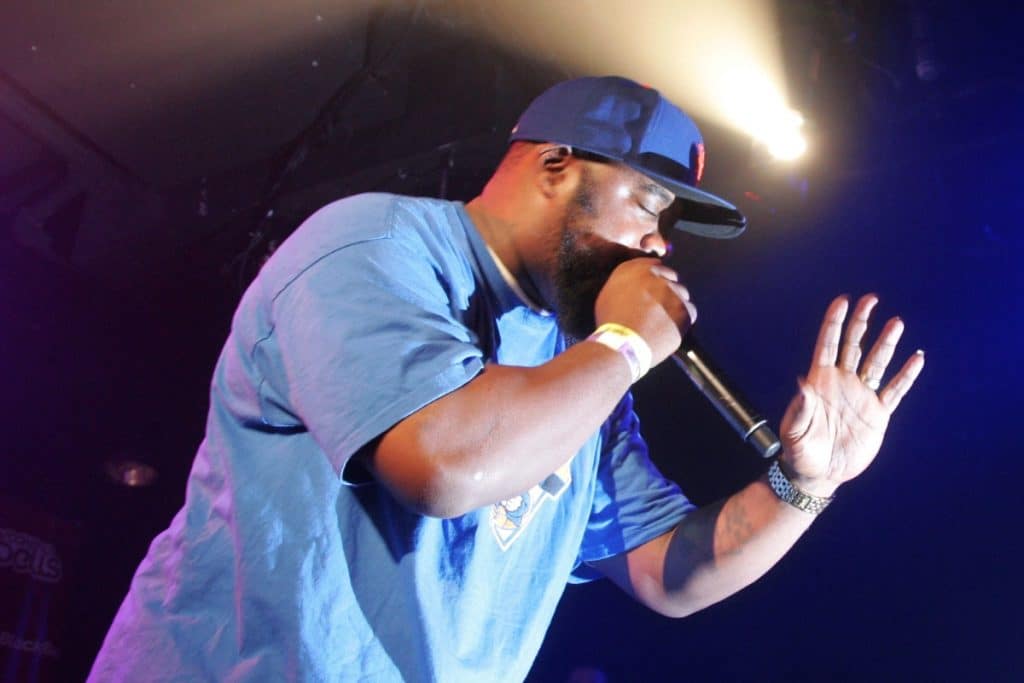 Discography: Monkey Barz (2005), Jesus Price Supastar (2007), Mic Tyson (2012), Imperius Rex (2017)
A prominent member of the Boot Camp Clik and half of the Brooklyn duo Heltah Skeltah, Sean Price was a no-nonsense MC who could go bar-to-bar with anyone who dared stepped up to the challenge. He made his debut on Smif-N-Wessun's underground classic Dah Shinin' and maintained a consistent focus on hardcore rap throughout his entire recording career. Best known for his lively rapping style, which combined clever lyricism and intricate rhyme schemes, Sean Price was one of the most beloved MCs in the game. As a solo rapper, his run of stellar albums during the 2000s had a significant impact of the underground rap scene until his untimely death in 2015.
9. Guru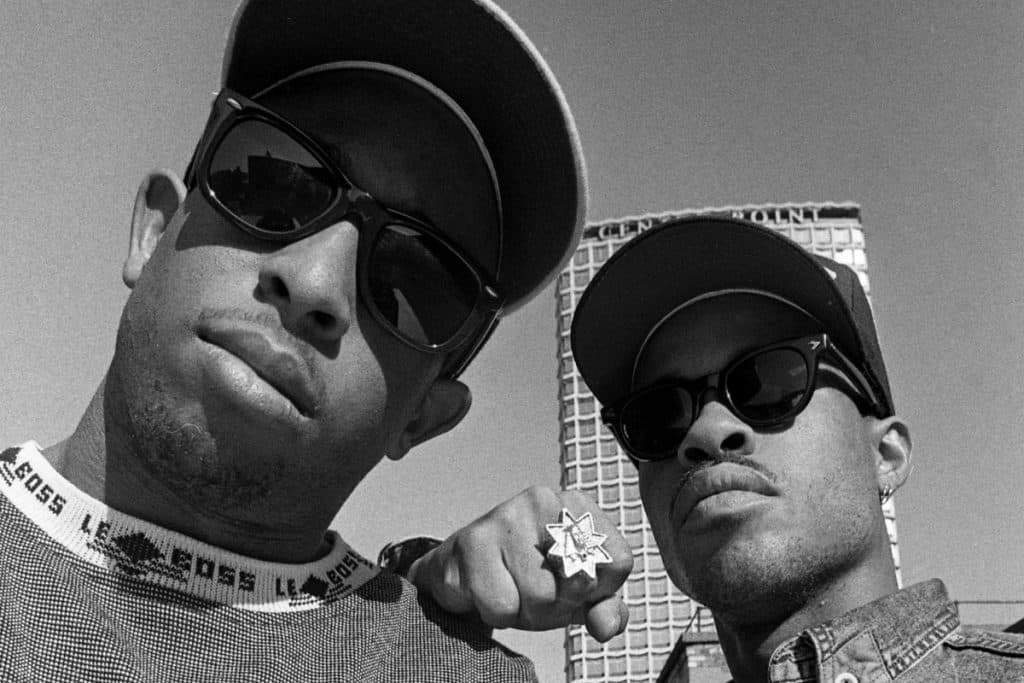 Discography: No More Mr. Nice Guy (1989), Step in the Arena (1991), Daily Operation (1992), Guru's Jazzmatazz, Vol. 1 (1993), Hard to Earn (1994), Guru's Jazzmatazz, Vol. 2: The New Reality (1995), Moment of Truth (1998), Guru's Jazzmatazz, Vol. 3: Streetsoul (2000), Baldhead Slick & da Click (2001), The Ownerz (2003), Version 7.0: The Street Scriptures (2005), Guru's Jazzmatazz, Vol. 4: The Hip Hop Jazz Messenger: Back to the Future (2007), Guru 8.0: Lost and Found (2009), One of the Best Yet (2019)
One of the premier architects of the '90s New York sound was actually born Boston, Massachusetts. Go figure. As one half of Gang Starr, arguably the greatest rap duo ever , Guru and Premo dropped numerous golden age classics, including the standouts Step in the Arena , Hard to Earn and Moment of Truth . But that wasn't enough for the Boston-born rapper. In between Gang Starr releases, Guru played a key role in the evolution of the jazz-rap sub-genre with his groundbreaking Jazzmatazz . Highly respected yet also underrated, Guru helped shift rapping styles with his calm delivery and steady, and his impact on the game lives on through his many classics.
8. Fabolous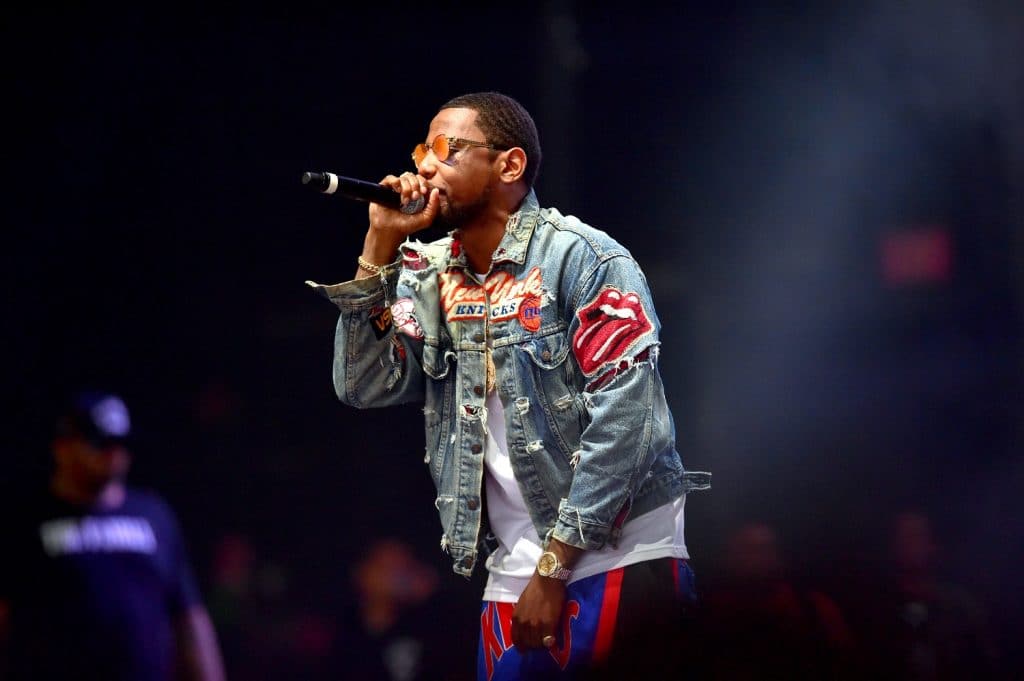 Discography: Ghetto Fabolous (2001), Street Dreams (2003), Real Talk (2004), From Nothin' to Somethin' (2007), Loso's Way (2009), The Young OG Project (2014), Summertime Shootout 3: Coldest Summer Ever (2019)
To understand the true greatness of Fabolous, you need to look past his albums and towards his deep mixtape catalogue. The Brooklyn spitter is in a weird group of rappers, including Lil Wayne, Jadakiss, Lloyd Banks and Meek Mill, whose mixtape work is often better than their official releases. While Fab's studio albums are no doubt strong, it's the mixtape series like There Is No Competition and The S.O.U.L. Tape where he truly shines.
Boasting a laid-back delivery reminiscent of Mase and the ice-cold wit of Jay-Z, Fab has been a staple in New York rap since the start of his career. Equally comfortable whether he's assisting on catchy R&B hits with Jagged Edge and Tamia or spitting vicious bars next to Lloyd Banks and Joe Budden, Fab's talent and adaptability have made him one of the most enduring rappers to come out of Brooklyn.
7. AZ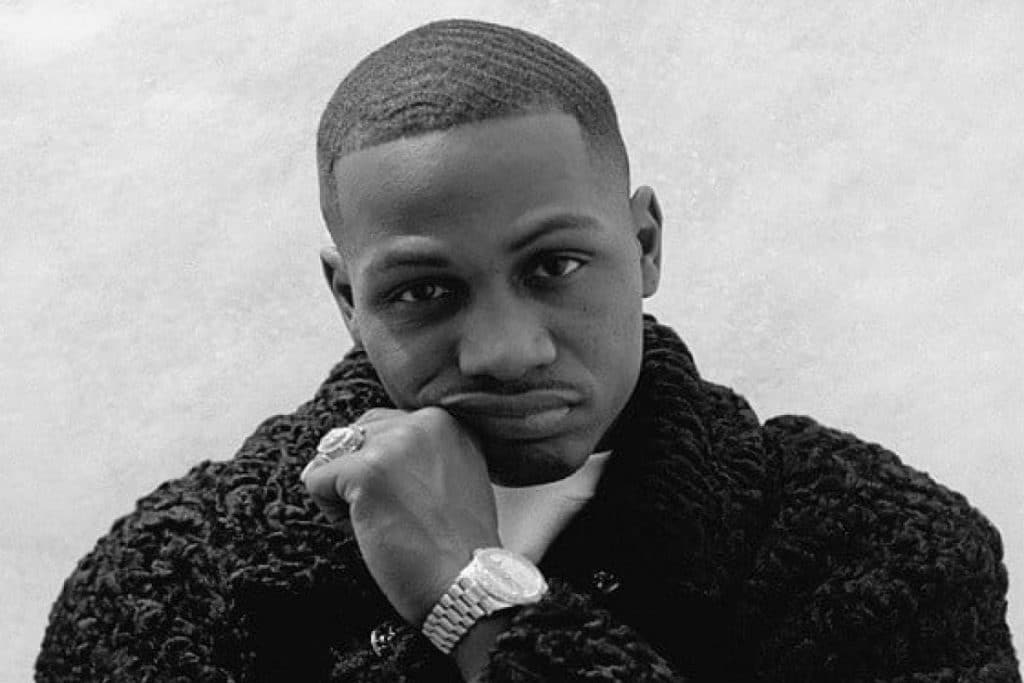 Discography: Doe or Die (1995), Pieces of a Man (1998), S.O.S.A. – Save Our Streets AZ (2000), 9 Lives (2001), Aziatic (2002), A.W.O.L. (2005), The Format (2006), Undeniable (2008), The Final Call (2008), Legendary (2009), G.O.D. – Gold, Oil & Diamonds (2009), Legacy (2019), Doe Or Die II (2021)
When AZ stepped into the recording booth to record his legendary verse for Nas' "Life's a Bitch" – which happened to be the first time he ever properly laid down his vocals – there was no way he could have known that moment would lead to an illustrious 20-plus year career. With his immaculate flow, golden voice and timeless delivery, AZ has consistently maintained a solid output throughout his career releasing a number of highly regarded albums. Side note: AZ's flow was so dope when he first came out that Eminem straight-up bit it for his 1996 independent debut, Infinite .
6. El-P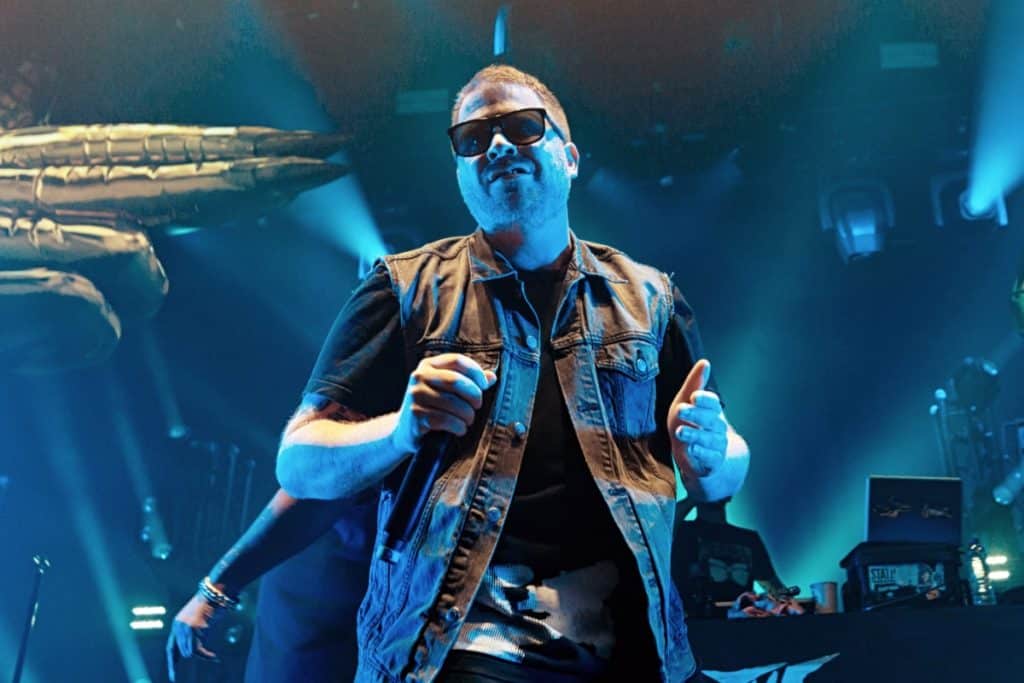 Discography: Funcrusher (1996), Funcrusher Plus (1997), Fantastic Damag e (2002), High Water (2004), I'll Sleep When You're Dead (2007), Cancer 4 Cure (2012), Run the Jewels (2013), Run the Jewels 2 (2014), Run the Jewels 3 (2016), RTJ4 (2020)
Kicking off his career in the early '90s as a founding member of the New York trio, Company Flow, El-P has gone on to play a crucial role in shaping the sound of underground hip hop through his involvement in Definitive Jux, Cannibal Ox, and Rawkus Records. The Brooklyn rapper's solo albums, including Fantastic Damage and Cancer 4 Cure have cemented his place in the upper pantheon of DIY rappers carving their path through the industry. In his current role as one half of Run the Jewels, El-P has brought his distinctive flow and powerful production to even greater heights and bigger audience.
5. Masta Ace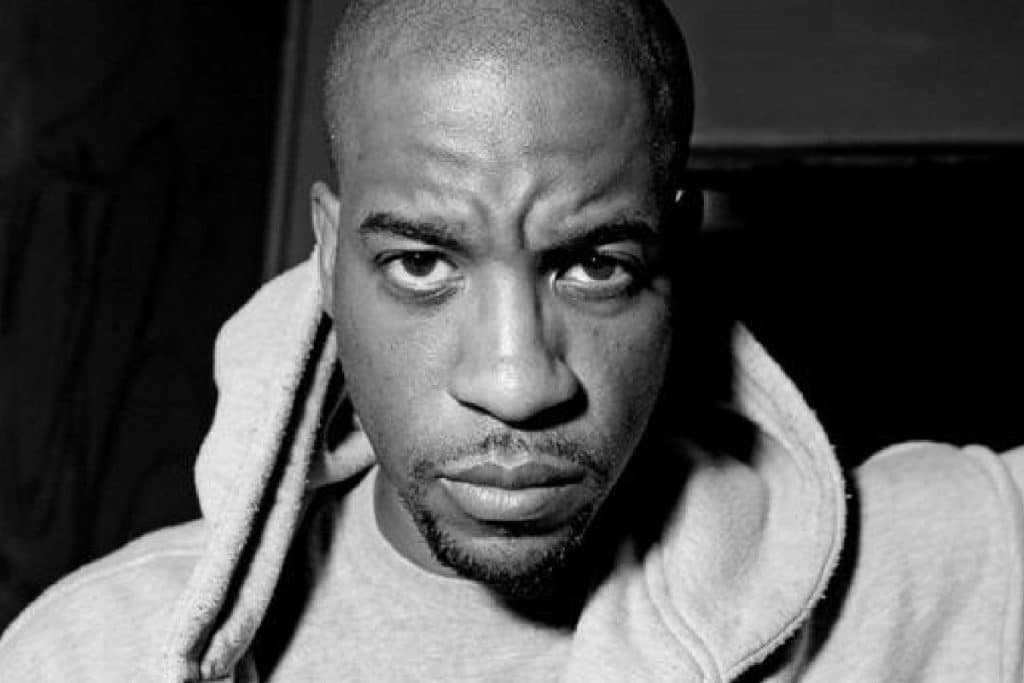 Discography: Take a Look Around, SlaughtaHouse (with Masta Ace Incorporated), Sittin' on Chrome (with Masta Ace Incorporated), Disposable Arts, A Long Hot Summer, The Show (with eMC), Arts & Entertainment (with Ed O.G.), MA Doom: Son of Yvonne, The Turning Point EP (with eMC), The Tonite Show (with eMC), The Falling Season, A Breukelen Story (with Marco Polo)
One of Eminem's favourite rappers ever , Masta is one of the most highly skilled and unheralded rappers who has managed to remain thriving in the industry since the late '80s. Gaining recognition with his memorable verse on Juice Crew's "The Symphony," where he set it off for Craig G, Big Daddy Kane and Kool G Rap to follow, Ace has proven his versatility by successfully navigating different eras of hip hop throughout his career. Whether it's his golden age debut, Take a Look Around , the West Coast-satirising SlaughtaHouse , incredible storytelling album A Long Hot Summer or his collaboration with MF DOOM, MA Doom: Son of Yvonne , the Brooklyn rapper has consistently shown dedication to his craft as a pure MC.
4. Mos Def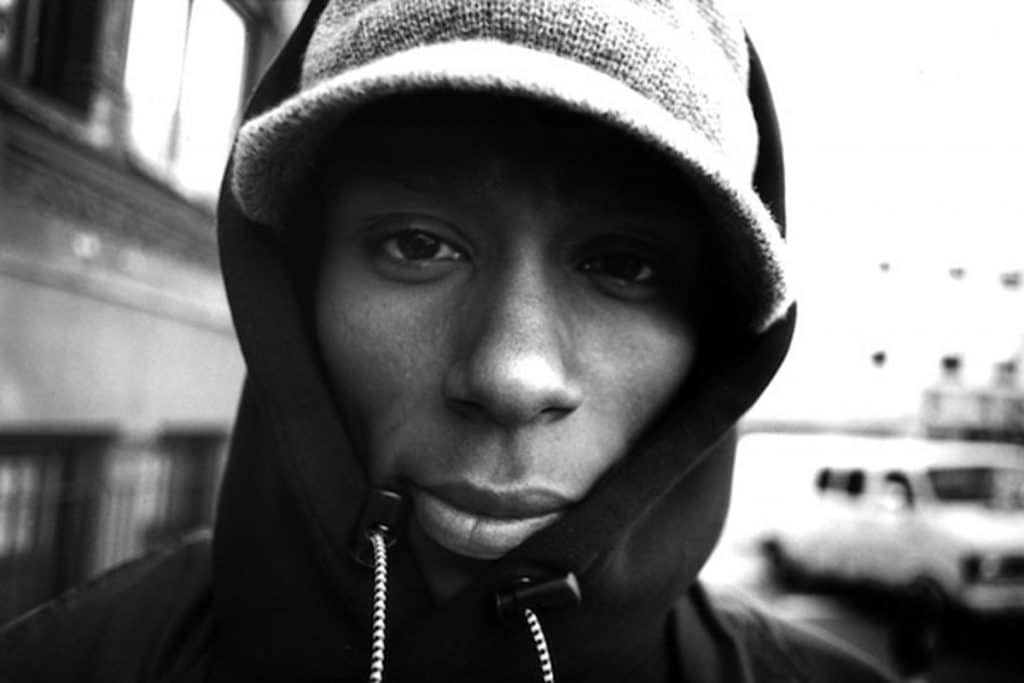 Discography: Mos Def & Talib Kweli Are Black Star (with Talib Kweli, as Black Star) (1998), Black on Both Sides (1999), The New Danger (2004), Manifest Destiny (with Ces and DCQ, as UTD) (2004), True Magic (2006), The Ecstatic (2009), December 99th (with Ferrari Sheppard, as Dec 99th) (2016), Negus (2019), No Fear of Time (with Talib Kweli, as Black Star) (2022)
The only criticism that I could ever have against Mos Def aka Yasiin Bey is that he hasn't blessed the world with more music over the course of his career. The moment he debuted with "Universal Magnetic" in 1997 off the Rawkus compilation, Soundbombing , the rap game knew it had a new lyrical superstar.
A beloved figure in the world of conscious, underground hip hop, Mos has made waves over the decades with his intelligent lyrics, nimble flow and exceptional charisma on the mic. Despite his relatively low output over the years, he has a number of classics to his names, including Mos Def & Talib Kweli Are Black Star , Black on Both Sides and The Ecstatic , as well as countless powerful guest verses for the likes of De La Soul, The Roots, Kanye, and Common.
3. Big Daddy Kane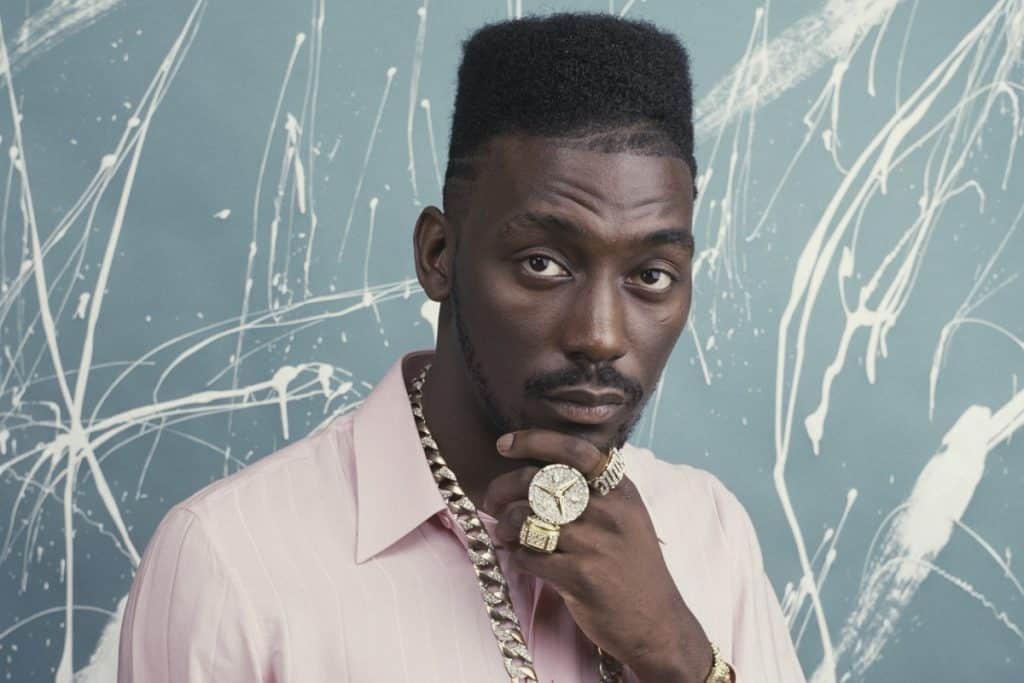 Discography: Long Live the Kane, It's a Big Daddy Thing, Taste of Chocolate, Prince of Darkness, Looks Like a Job For…, Daddy's Home, Veteranz' Day
Arguably the most iconic Brooklyn MC of all time, Big Daddy Kane is revered for his total command of the mic with his impeccable punchlines, relentless flow and ability to switch between his "Raw" and "Smooth Operator" styles. Even though his contemporary Rakim is often credited with pioneering the use of multisyllabic and compound rhyme patterns in rap, Kane was right there with him playing a crucial role in the '80s . A living legend to fellow Brooklyn MCs like Jay-Z and Biggie, Kane's two classics Long Live the Kane and It's a Big Daddy Thing established him as the first in a very long line of great Brooklyn rappers.
2. The Notorious B.I.G.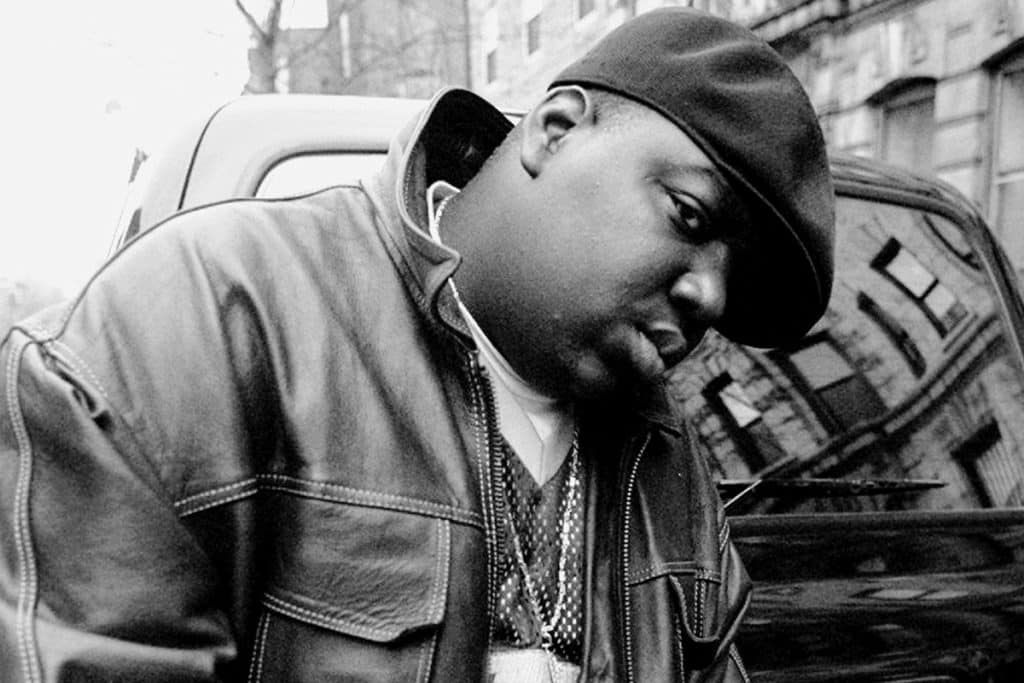 Discography: Ready to Die, Conspiracy (with Junior M.A.F.I.A.) , Life After Death, Born Again, Duets: The Final Chapter
The Notorious B.I.G.'s short but impactful career produced only two albums, but they were enough for him to achieve more than many rappers could in a lifetime – just have a listen to Life After Death if you're in doubt. Live from Bedford-Stuyvesant, representing BK to the fullest, Biggie was influenced by '80s rap legends like Kane, Slick Rick and Kool G Rap, but he developed into a wholly original MC by the time of his debut. After joining forces with Puffy and fully committed to his craft, the Brooklyn MC quickly rose to top of the rap game and secured the King of New York crown. Even with his senseless murder at the young age of 24, Big Poppa will always be remembered as one of the greatest Brooklyn rappers to ever grip a mic.
1. Jay-Z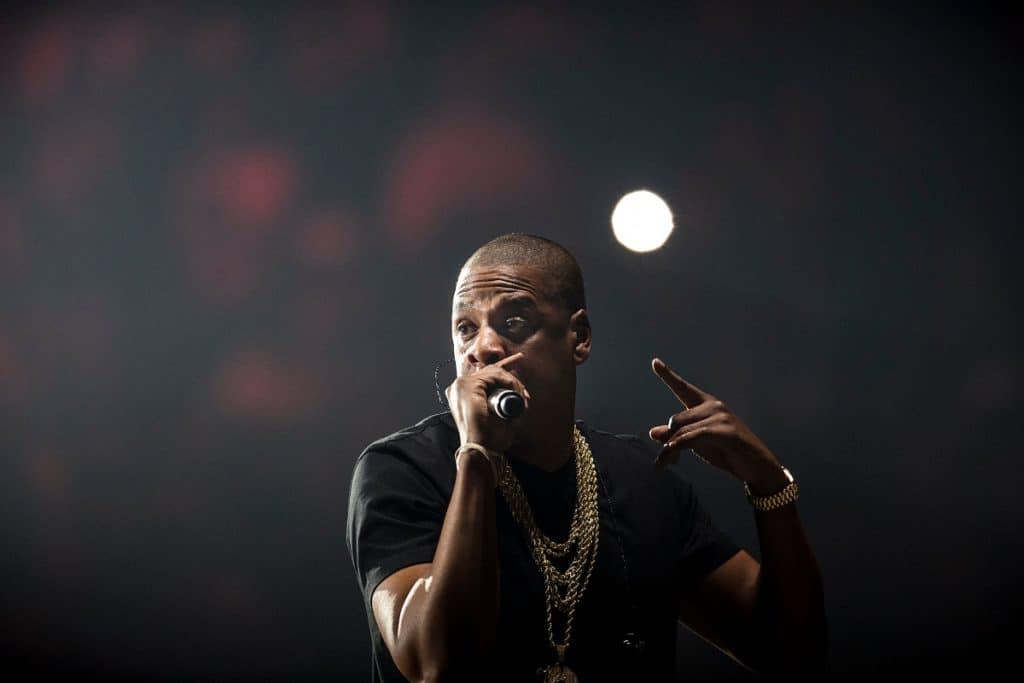 Discography: Reasonable Doubt, In My Lifetime, Vol. 1, Vol. 2… Hard Knock Life, Vol. 3… Life and Times of S. Carter, The Dynasty: Roc La Familia, The Blueprint, The Blueprint 2: The Gift & The Curse, The Black Album, Kingdom Come, American Gangster, The Blueprint 3, Watch the Throne (with Kanye West), Magna Carta… Holy Grail, 4:44, Everything Is Love (with Beyoncé as The Carters)
"Cough up a lung, where I'm from, Marcy son, ain't nothing nice" declared Jay-Z on his greatest song ever "Where I'm From." Never has there been a rapper who has represented for Brooklyn more than Hov over the past 30 years. From his debut where he sparred with Biggie on "Brooklyn's Finest" to his first number-one hit "Empire State of Mind" where he shouted out his old stash spot at 560 State Street to the sublime "Marcy Me" off 4:44, Jay-Z has consistently reminded listeners what he holds dear to his heart. To talk about Jay-Z's greatness at this point in time would be redundant, it's a known fact that he's a certified GOAT. But perhaps most important to Hov is that he is the greatest Brooklyn rapper of all time.