Born from the grit of rock and refined with rap's audacious wordplay, Rock Rap has functioned as a bridge between both camps. An unabashedly raw fusion of two vivacious genres that have dominated the music scene since their inception. These daring tracks use allusions, double entendre, and impactful storytelling to create a discourse between the drum and the tongue. They offer an erudite critique of societal constructs, boiling it all down in verses crisp as an autumn leaf.
Take the sledgehammer force of Institutionalized 2014 for instance, a sardonic jab at the system, or the unapologetic ramparts of Rage Against the Machine's Sleep Now in the Fire, illuminating the prevailing imbalance of power. The raw visceral energy in No.5 turns trash glam, while the Chris Lord-Alge Mix of Alive houses reflective introspection amid infectious rhythms. The brutally honest Liar strums a narrative of betrayal in a dance of words and melodies, while Gold Cobra spins a tale of power and corruption with towering soundscapes setting the backdrop.
This list represents a league of extraordinary bards, from the incendiary Body Count, telling stories of street survival in 'Body Count's In the House,' to the impassioned war cry of Bring Tha Noize, searching for truth within chaos. The list further pans to tracks like Undead where Hollywood Undead unflinchingly peels off the glamour to reveal frayed edges.
So let's get into it. From the incendiary 'Lets Ride', a heady mix of gangsta flow and electric riffs, to the scalding fury of 'Last Resort', a song that has become an anthem for the disaffected youth. Here are the Top 50 Rock Rap Tracks of All Time.
50. Boom – Bloodhound Gang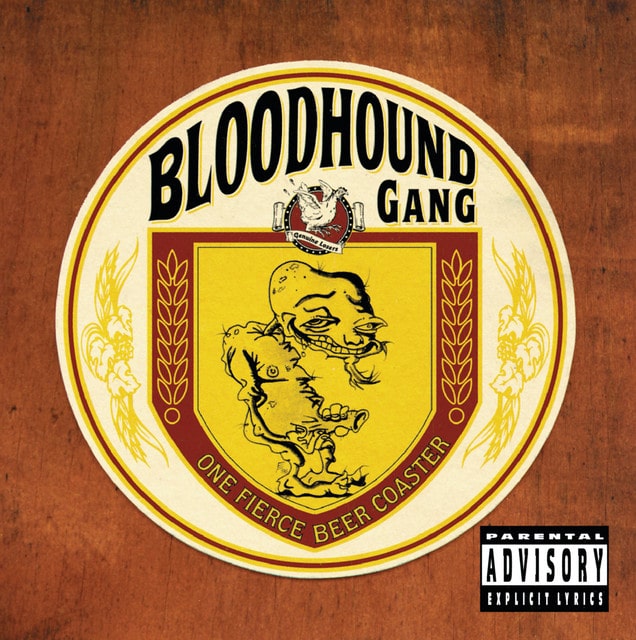 An unmissable showcase of the Gang's uncanny ability to fuse disparate styles into a cohesive, foot-stomping package. The pulsating rhythm, with its dynamite drums and larger-than-life guitar riffs, doesn't play second fiddle to the rapping – it intertwines and completes it, creating a sonic boom that resonates within the very core of the genre. With its anthemic hooks and tongue in cheek lyrics, this song embodies the audacity and infectious energy that made the Gang one of the most unforgettable players in the rap rock field. Loaded with attitude, "Boom" is truly a blast from the rebellious past of rap rock.
49. God of Waar – Dirty Wormz
A ruthless ride into the underworld of rap rock with this powerhouse of a track. Know what makes it bang? That thick, heavy guitar riff that gets your head a-bobbin' from the jump, layered with aggressive, confrontational lyrics that demand attention. Frontman Smackola not only spits flames lyrically, but his vibe commands respect and creates a visceral connection with listeners. This ain't just a song, it's a battle cry against societal injustices – a war roar that puts it snugly in our Top 50 Rap Rock dogpile. "God of Waar", straight fire and straight in your face. You down with it?
48. Break Stuff – Limp Bizkit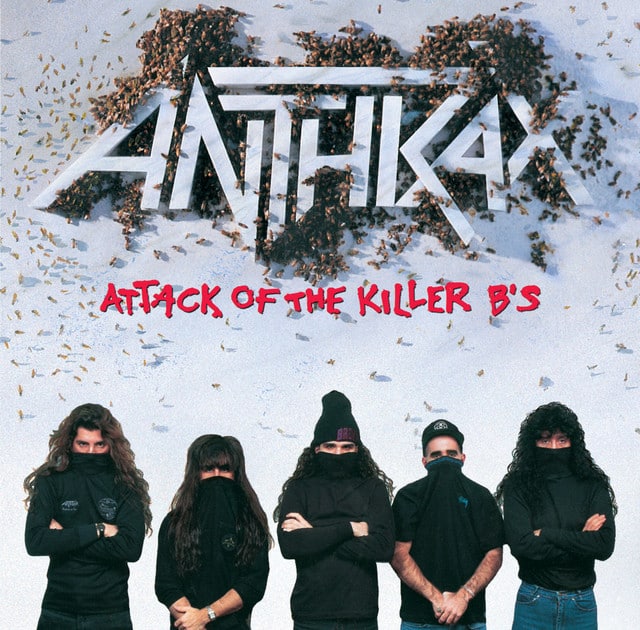 The song's heavy guitar riffs and pounding percussion mirror the intensity of the emotions conveyed in the lyrics. Its catchy chorus and Durst's distinctive rap-rock vocal style have made "Break Stuff" one of Limp Bizkit's signature tracks. The song's enduring popularity lies in its relatability to listeners facing life's challenges and frustrations. It has found its place in both the rock and rap-metal genres, resonating with fans of various musical tastes.
47. Control – Discrepancies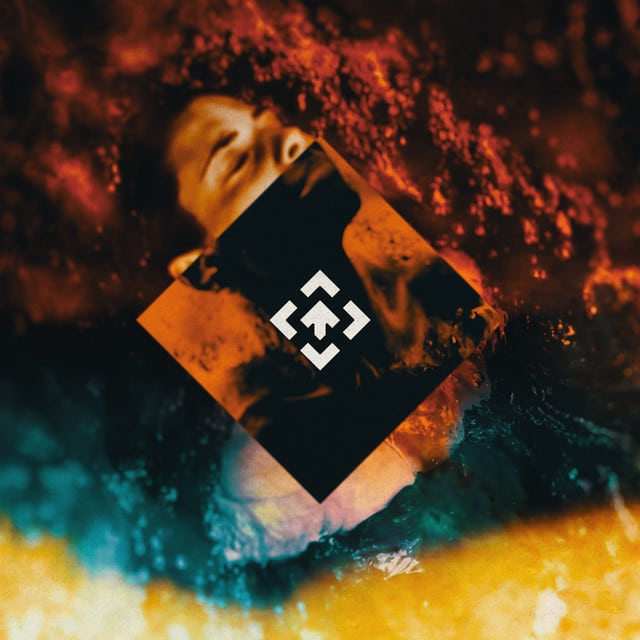 The raw energy contained within Garret Harper's vocals and the unrelenting instrumental performance turns this track into a sonic hurricane you cannot escape from. A brilliant exhibition of Discrepancies' potent alternative rock/hip hop blend, 'Control' showcases the band's skill at marrying thought-provoking lyrics with face-melting musicianship. Defiant and unapologetic, this track asserts itself as one of the most impactful entries in the rap rock genre, earning itself the 45th spot on the coveted Top 50 Rock Rap Tracks of All Time. Buckle in for a ride, this one hits like a freight train.
46. Lets Ride – (Hed) P.E.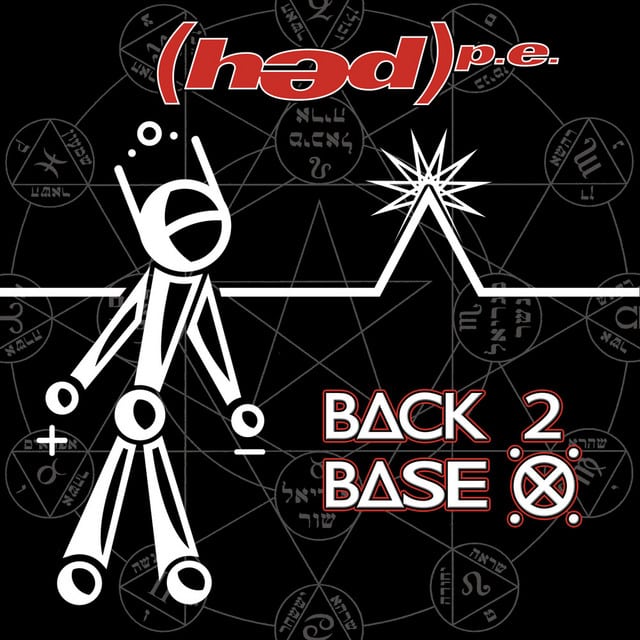 Ain't your average rap rock track, this is a wild ride packed with chunky guitar riffs and rebellious lyrics. Released right in the thick of the 2000s nu-metal fever, this blazing track has (Hed) P.E. flexing their impressive fusion skills. Lead vocalist Jahred's bars strike like lightning, while the rest of the band wreaks havoc with their instruments. It's a defiant call to arms, a battle cry for the disenchanted youth. Though not their commercial apex, 'Lets Ride' is vintage (Hed) P.E. – raw, uncompromising and cranked to the max! It's the perfect opener for this top notch list.
45. Nightmare – Deuce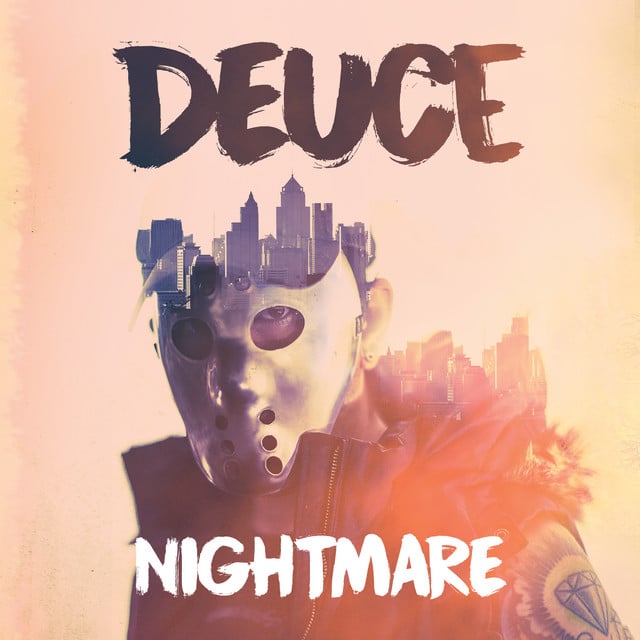 A masterclass in how to seamlessly blend two genres, delivered in a style that's as effortless as it is electrifying. From the angsty chorus to the spitfire rhymes, Deuce takes no prisoners with this emotionally charged anthem. It's a dark, volatile trip into his psyche, his fears laid bare across driving drums and scorching guitar riffs. "Nightmare" provides a haunting reflection of the trials the former Hollywood Undead member has faced, making it an unforgettable addition to his discography and this top 50 countdown. A song that leaves as much of an impact on the listener as the title suggests – it's one wild nightmare.
44. Rock the Party (Off the Hook) – Off the Hook; 2006 Remaster – P.O.D.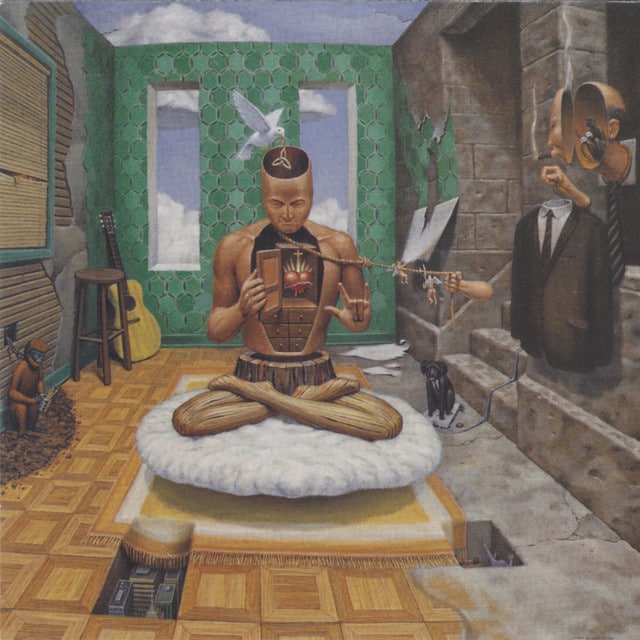 Ain't just preachin' to the choir with "Rock the Party (Off the Hook)". This testament to the fusion of hip hop and metal pulls no punches, delivering a seismic 2006 remastered edition that'll rattle your bones. You got Sonny Sandoval ripping through verses with his trademark ferocity, not to mention that infectious, reggae-infused chorus guaranteed to have everyone from the block to the burbs shaking what their momma gave 'em. It's a transcendent, high-octane jam that goes beyond the genre mold. In the often grim world of rap rock, P.O.D. serves up a relentless party anthem that knows no boundary. Be warned though – this track ain't for the faint-hearted, it's the pulse of the party.
43. Just Another Victim – Helmet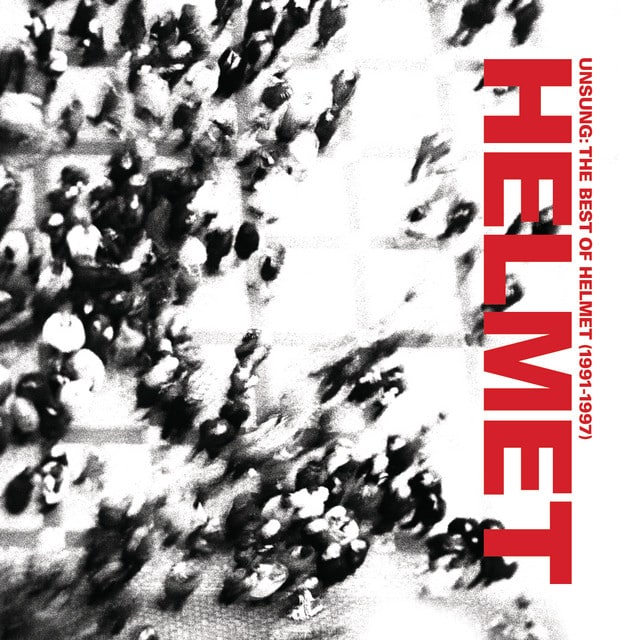 This tune made headlines when it exploded onto the scene as part of the "Judgment Night" soundtrack. We got East Coast rap outfit House of Pain throwing down their lyrical gauntlet, blending perfectly with Helmet's blistering hard rock riffs. Talk about a deliciously volatile cocktail of gritty rhymes and grungy rock – this track was a transformative moment in rap rock's genesis story, y'all. It's not every day you get to witness two distinct styles collide and create such a stunningly raw yet harmonious sound. In a nutshell, this track ain't just another victim—it's a bona fide conqueror in the rap rock realm.
42. The One – Deuce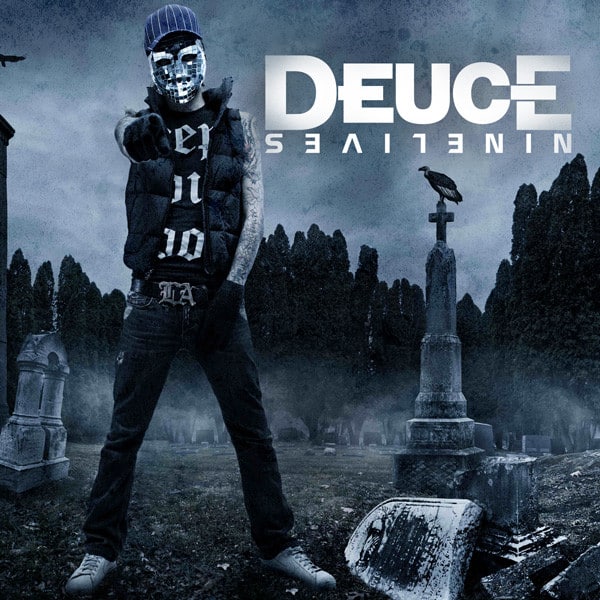 The gritty verses, coupled with the larger-than-life hooks, showcase Deuce's gift for combining aggression with melody in a way that's both cathartic and strangely uplifting. With its own unique vibe and gripping energy, 'The One' demands attention and refuses to be ignored, earning its rightful place at number 42 on the intricate tapestry that is the Top 50 Rock Rap Tracks of All Time. This ain't a track for the faint-hearted, strap in and be prepared to be moved.
41. Institutionalized 2014 – Body Count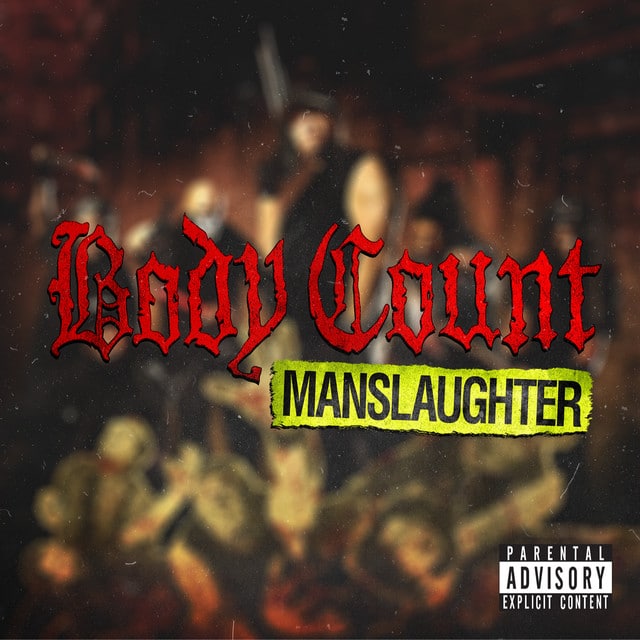 Whether it's Xbox battles or workplace frustrations, this track cuts deep with its raw, unfiltered lens on the everyday grind. The lethargic hardcore tempo, that chunky guitar riff, and Ice-T's venom-spitting rhymes – it's like a stick of dynamite wrapped in a reality check. Now, some purists might question the necessity of rehashing a classic, but this ain't just a remake. It's a fresh perspective, a much-needed jolt of authenticity in a genre that sometimes loses sight of its roots. In the rap rock pantheon, "Institutionalized 2014" stands as a testament to the power of real-talk, showing us that sometimes, revamping the past can lead to the future.
40. Can't Get the Best of Me – Cypress Hill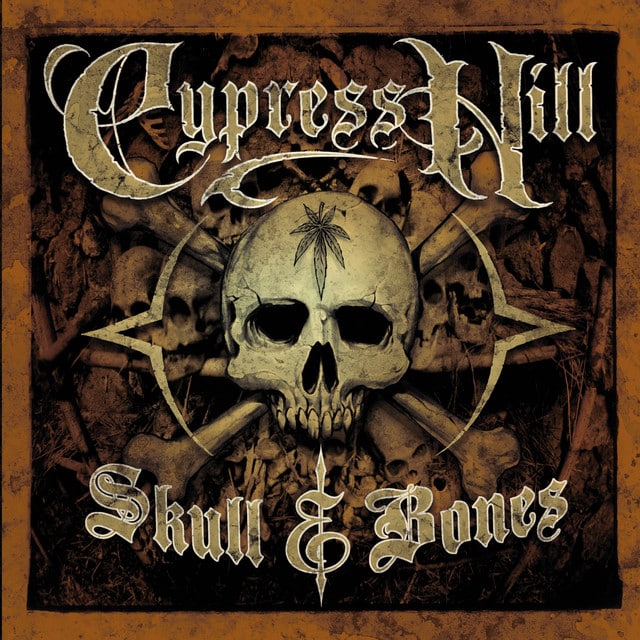 Now, let's keep it 100 – this ain't no radio-friendly pop banger, but a visceral sonic assault that'll leave you dazed and breathless. The lyrical warrior B-Real delivers a sermon with a venomous flow, while DJ Muggs' grimy beats bang like a heavyweight's knockout punch. It's a defiant anthem, a testament to resilience and street-smart survival in a world that's constantly trying to grind you down. The message is straight OG – you can throw all you want at me, but you can't get the best of me. It's a track that's as much about the struggle as it is about the triumph, a gritty hymn for the eternal underdog.
39. Get Naked – Methods of Mayhem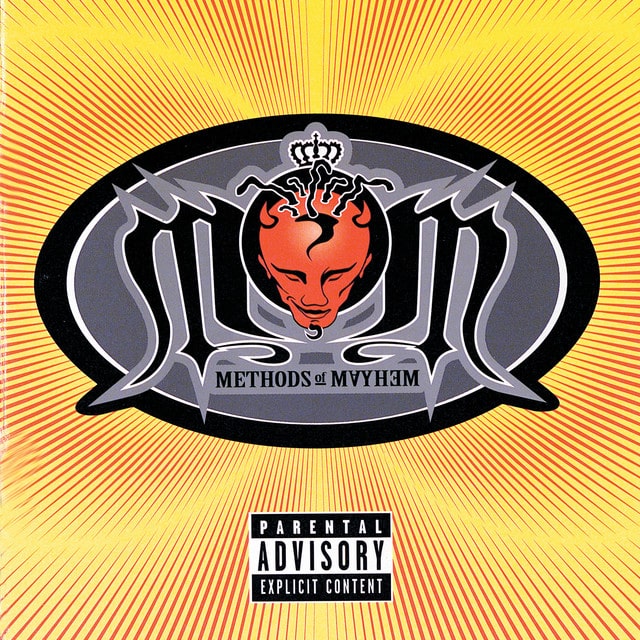 With "Get Naked," the founding member of Mötley Crüe and his Methods of Mayhem project blew the doors off the rap rock genre like a sonic boom in the middle of Sunday mass. Explicit and unapologetic, "Get Naked" embodies the pure, raw ethos of rap rock– the guiding principle of "my music, my rules." With its provocative lyrics and undeniably catchy riffs, the record became a beacon for the wild and unapologetic, stirring up mosh pits and raising eyebrows in equal measure. Sure, it ain't exactly church choir material, but this track was never meant for the tight-lipped. It's a full-throttle, hold-nothing-back anthem that reaffirms Tommy Lee's place in the pantheon of envelope-pushing artists.
38. Liar – Papa Roach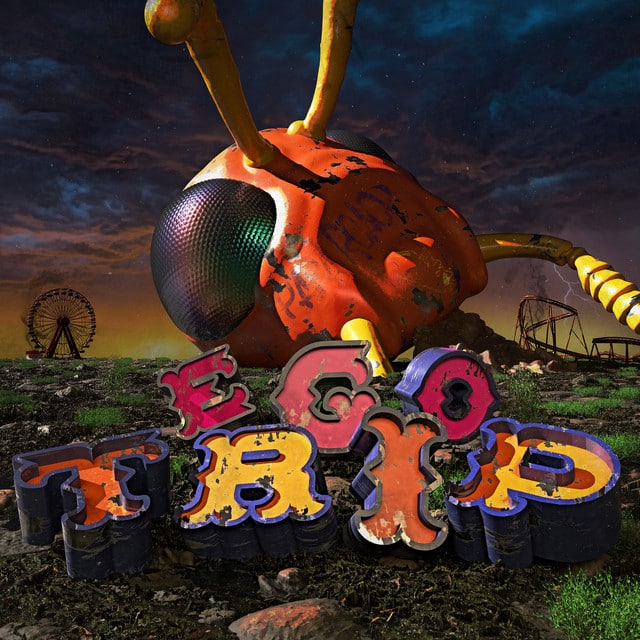 This ain't just another rap rock tune served as a side-order – it's the entreé, y'know what I'm saying? Papa Roach abuses the power of their hard-hitting rhythms, spitting out lyrics like bullets from a machine gun. Frontman Jacoby Shaddix incorporates a harsh, almost sermon-like delivery that underscores the emotional turmoil. Here's the catch though – "Liar" takes an introspective turn, giving us a raw insight into betrayal and deceit. It's the sonic embodiment of "trust issues", pushing the intensity to the hilt. This track isn't your shallow escapism, it's an audible mirror reflecting life's nasty truths. Proceed with caution, y'all!
37. America – Deuce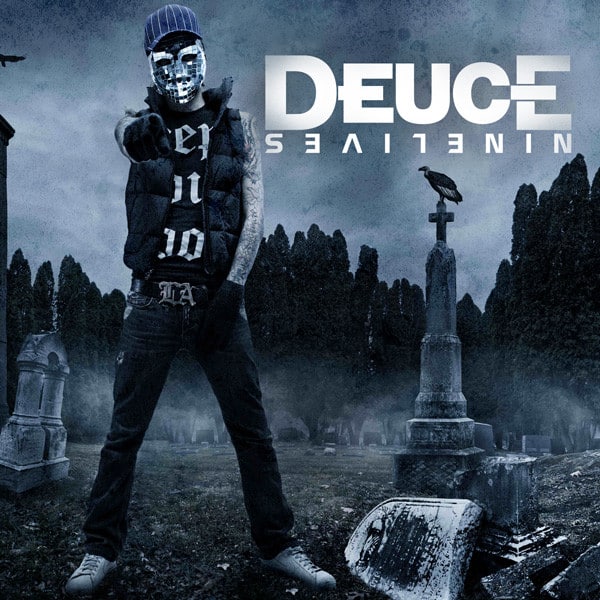 Deuce's acerbic lyrics cut through the bullshit, and the heaviness of the metal-influenced instrumentals make it clear he's not playing around. His flow is relentless, the grit in his vocals a testament to the frustration and resentment echoed in the lyrics. And yet, the track isn't pure vitriol; it's a call-out, a challenge to face the flaws, fix them, and pursue the iconic American Dream with renewed vigor. Deuce spits truth, and while it's a bitter pill to swallow, "America" encapsulates the transformative power of rap-rock. A provocateur? Sure. But Deuce delivers his message like a true rockstar.
36. Body Count's in the House – Body Count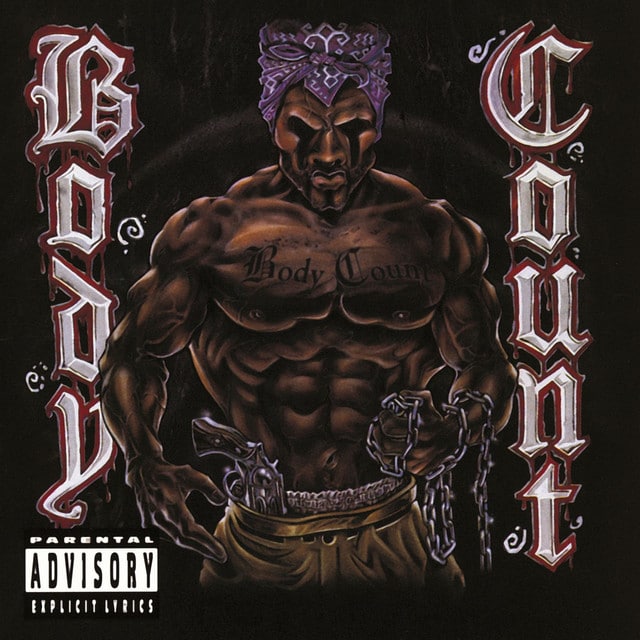 This seminal cut off their self-titled album is a powerful showcase of Ice-T's lyrical prowess and ferocious delivery, layered over hardcore guitar riffs and a punishing rhythm section. Body Count ain't playing around – they kick down the door and take no prisoners. Their rugged sound, a collision of thrash metal and rap, serves as a chilling background to Ice-T's raw storytelling about life on the streets. Unapologetic and uncompromising, this track epitomizes the spirit of rap rock. It never caters to the mainstream, staying true to its roots and delivering a brutal, unfiltered depiction of the world as they see it. It's music as a weapon, with Body Count leading the charge.
35. Bring Tha Noize – Public Enemy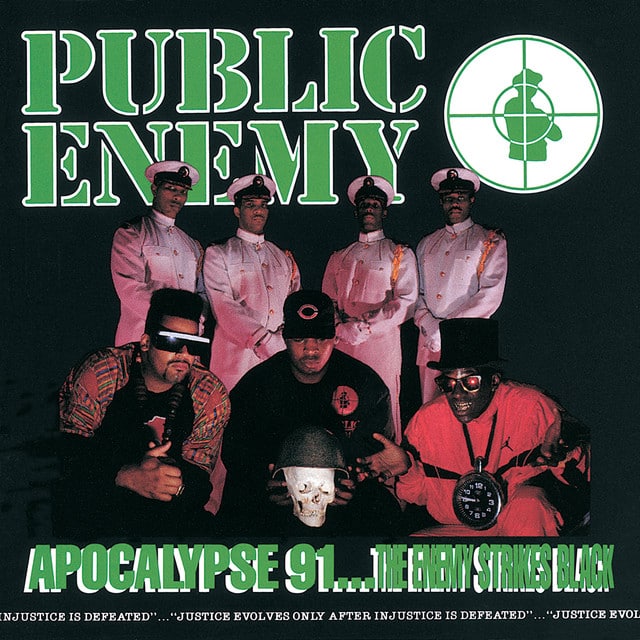 Chuck D's baritone rhymes and Flava Flav's unpredictable hype-man theatrics combine like a Molotov cocktail over the Bomb Squad's siren-heavy beats. In true PE fashion, the track is both a call to arms and a fist in the air. It's raw, undiluted, and charged with a sense of urgency rarely matched in the rap rock universe. A clear example of how the fusion genre can be utilized as a vessel for critical commentary. "Bring Tha Noize" isn't just noise, it's a powerful, aural revolution.
34. Unfuck The World – Prophets Of Rage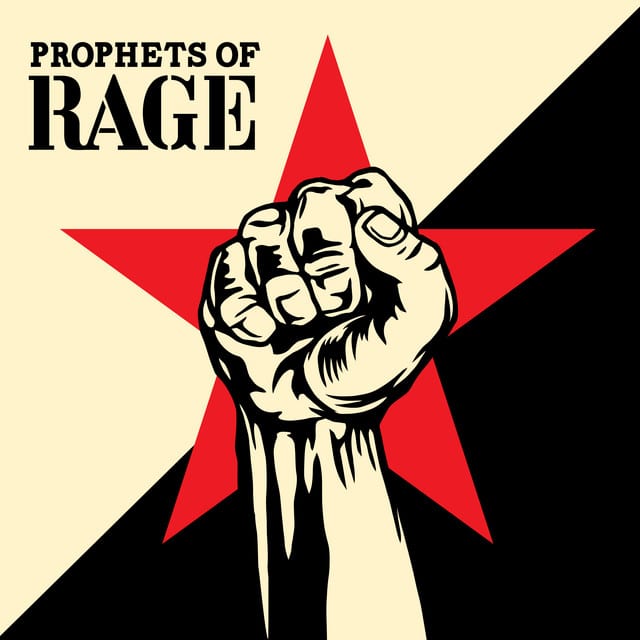 This is no laid back jam, it's a raging testament to political unrest and societal ills. A healthy injection of B-Real's tight, potent flow, layered over Tom Morello's iconic guitar stylings, it's a battering ram of a track that demands your attention. The no-holds-barred approach to highlighting social injustices makes it a revolutionary anthem for today's generation. The lyrical dexterity merges with the robustness of the instrumentals, creating an intoxicating blend that is both confrontational and thought-provoking. If you're looking for rap rock that packs a wallop while making a political statement, this right here is the real deal – raw, unfiltered, and downright explosive.
33. Gravity – Hollywood Undead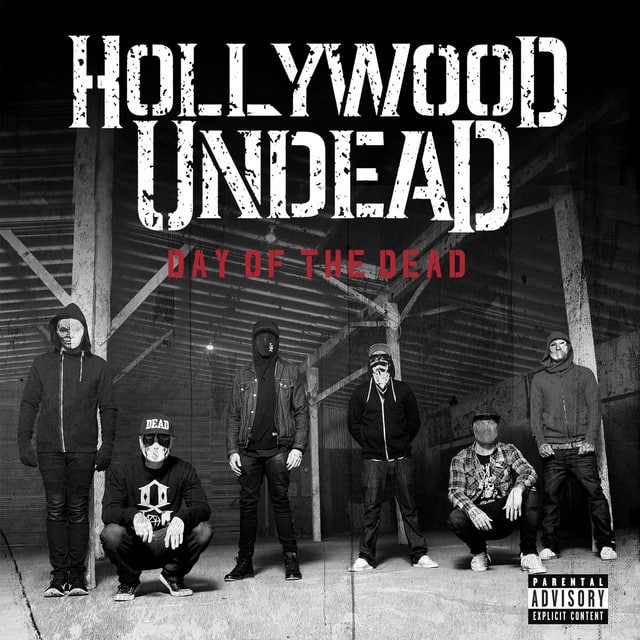 It's an introspective, melancholic track that'll pull you down with its emotional weight, just like its title suggests. With a rare maturity, the Cali-based sextet lays bare the struggle of dealing with life's hardships, a theme that resonates universally. The gritty verses are seamlessly woven into a melodic chorus, creating a harmonic paradox that's at once poignant and powerful. And, let's not forget J-Dog's profound lyricism perfectly complemented by the band's musical versatility. It ain't just a song, homies. It's a cathartic journey telling us, even in the face of adversity, defiance is the only choice. So, buckle up and get ready to face some real-life gravity with Hollywood Undead.
32. Sell Your Soul – Hollywood Undead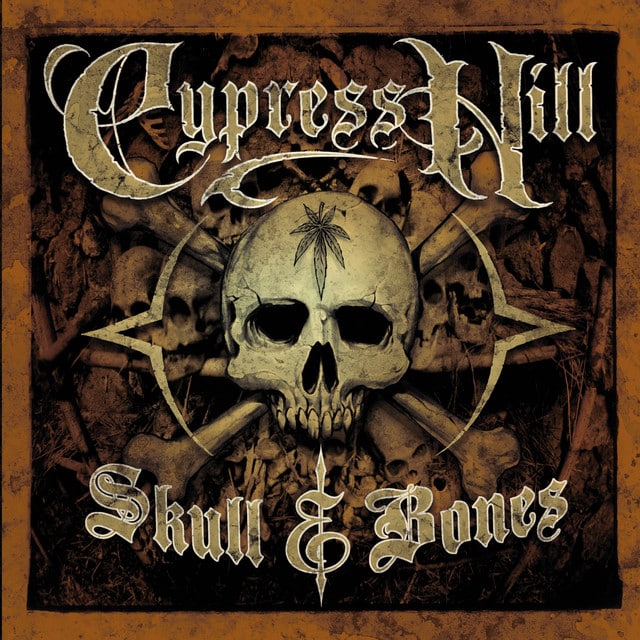 This is a heavy, raw, emotive tour de force in a musical landscape too often plagued with pretension. The band expertly weaves together slamming guitar riffs, rap verses, and an anthemic, heady chorus that sounds like a call to arms. Listen closely, and you'll hear the battle cry against conformity, the relentless refusal to sell out despite the odds. This is a testament to the resilience of the human spirit, a musical uppercut to the gut of the system. Strap in, rockin' rebels, this is the Hollywood Undead at their most unfiltered and uninhibited.
31. Prophets Of Rage – Prophets Of Rage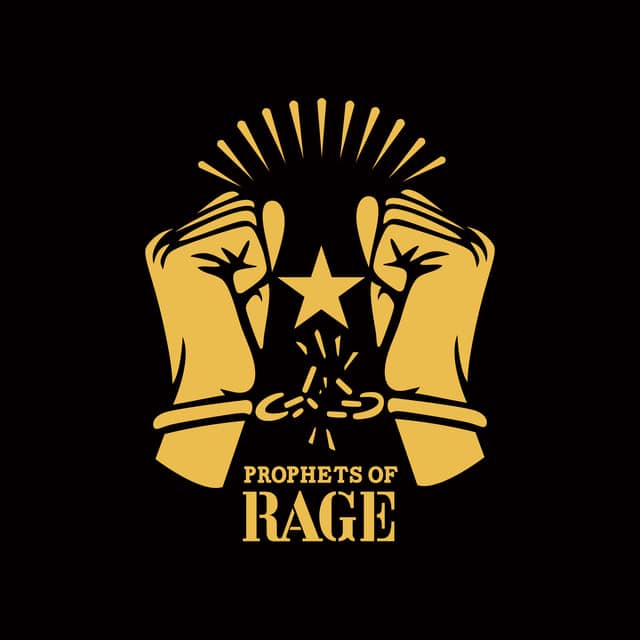 This joint is like Rage Against the Machine, Public Enemy, and Cypress Hill decided to throw a revolution and didn't invite the establishment. Chuck D and B-Real trade verses over Tom Morello's ferocious riffs, creating a potent cocktail of rap and rock that leaves you thirsty for more. It's a fire-and-brimstone sermon that preaches the gospel of rebellion, urging the listener to rage against the machine of oppression. Yet beneath its defiant exterior, there's a message of unity – a vision of a world where the prophets of rage lead the charge against the status quo. A true anthem for the disenchanted.
30. Raise Hell – (Hed) P.E.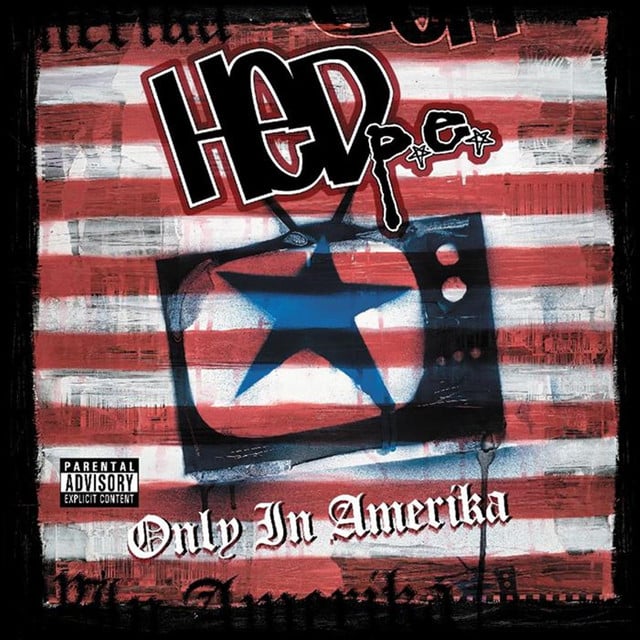 Driven by rambunctious riffs and Jared Gomes' spitfire vocals, this track navigates the choppy waters between punk rock and hip hop with deft audacity. From its opening salvo to its dying breath, "Raise Hell" is an unabashed celebration of societal discord and defiance. It's a proverbial middle finger to the establishment, embodying the rebellious spirit that lies at the heart of rap rock. And while it might not have the mainstream appeal of some of its peers, there's no doubting its raw power and unfiltered intensity. So, if you like your music loud, your lyrics confrontational, and your spirit rebellious, this is your jam.
29. Sunrise Trailer Park – Papa Roach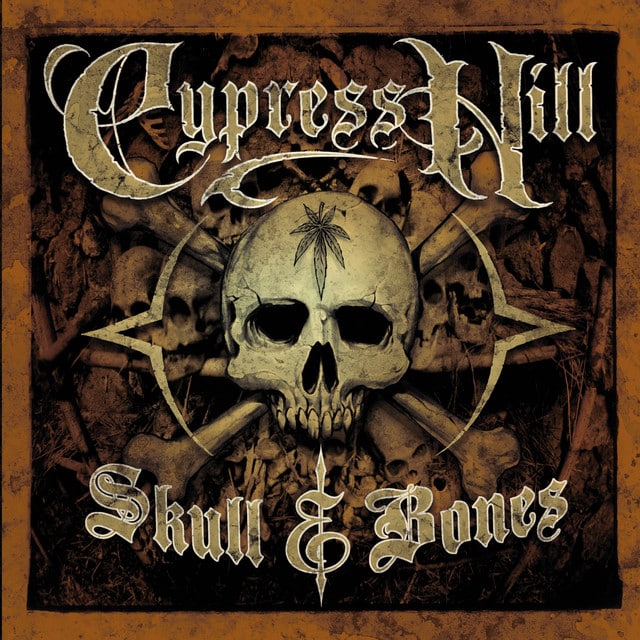 The masters of emotive rap-rock fusion, delivers another depth charge with "Sunrise Trailer Park". This track is an intense journey down memory lane, a haunting look at life in the margins where struggle and survival is just another day's forecast. Frontman Jacoby Shaddix's raw, unvarnished lyrical truths slice through the potent guitar riffs, creating an uncomfortable nostalgia that's hard to shake off. As Shaddix takes us through that fateful night at the trailer park, the tension builds, reaching a crescendo that's both chilling and captivating. A serious joint that's layered with heavy themes and heavier beats, "Sunrise Trailer Park" solidifies Papa Roach's place in the pantheon of rap rock greatness. If you've got the guts, this track will take you places.
28. Goodbye for Now – P.O.D.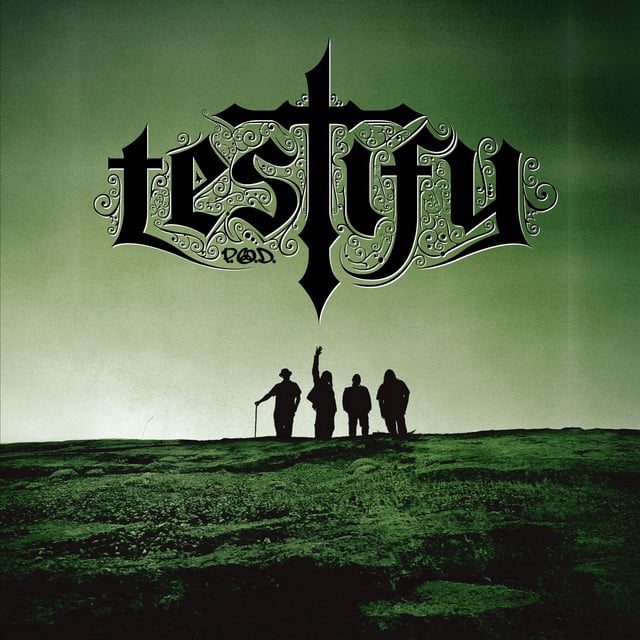 is a game-changer, folks. It's a layered track, straddling the lines between thumping rap rock and a power ballad that tugs at your heartstrings. It's got that P.O.D. signature – a symphonic combination of brutal guitar riffs, aggressively paced lyrics, and an emotional undertow. And let's not forget that surprise ending with Katy Perry lending her vocals. Unexpected? Sure. Effective? Absolutely. It's a testament to P.O.D.'s musical daring, veering from their classic angry rap-rock vibe to reveal a softer, introspective side. "Goodbye for Now" is proof that rap rock can show vulnerability without losing its bite. It's a potent mix of raw emotion and rock-hard sounds that hits right where it counts.
27. It's Goin' Down (feat. Mike Shinoda & Mr. Hahn) – X-Ecutioners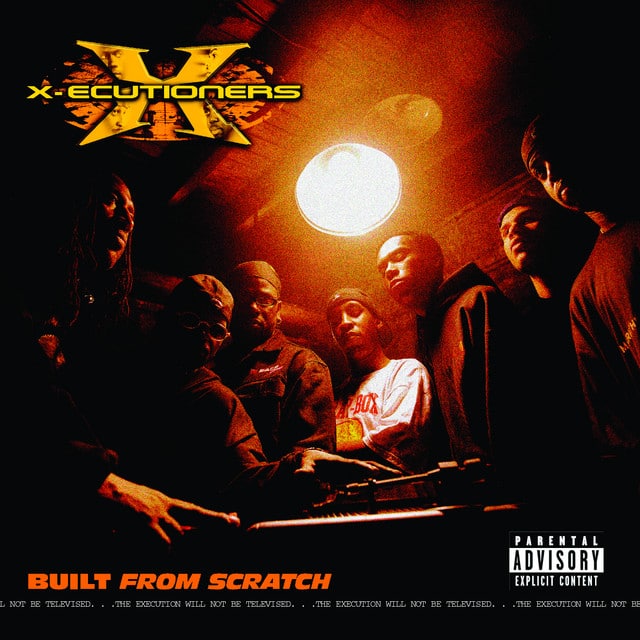 As innovative as it is powerful, this track blends raw, pulsating beats with the profound lyricism you'd expect from the Linkin Park members. The X-Ecutioners deliver cuts so sharp they could slice through steel, while Shinoda's rhymes hit you like a lyrical sledgehammer. Add in Mr. Hahn's turntable wizardry into the mix, and you get a track that screams urban warfare. It's a musical storm that leaves nothing in its wake, a testament to the chaotic brilliance of rap rock. Play this track, and you'll know it's goin' down, no question.
26. American Dreams – Papa Roach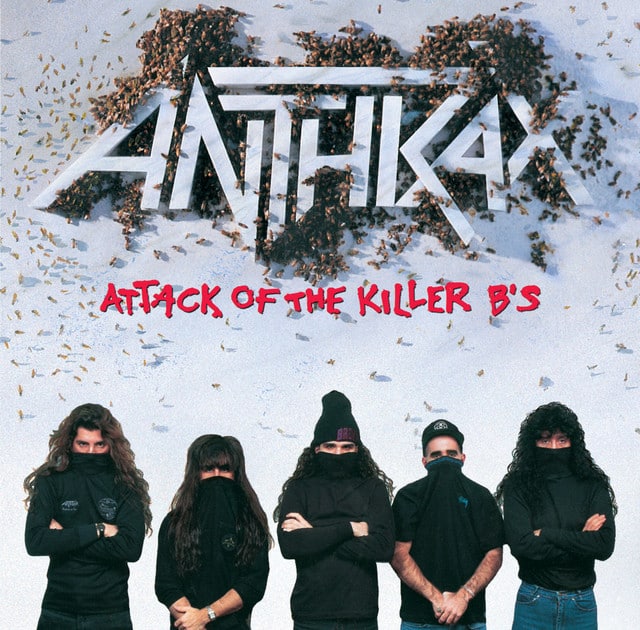 This ain't just another bomb-track from the Californian rap rock legion, it tackles the contentious politics and societal unrest that has formed America's recent narrative, Jacoby Shaddix and his crew do more than just spit hardcore verses and strum their guitars like there's no tomorrow. It's a socially charged anthem that pushes back against the status quo while laying down some unapologetic criticism about the so-called American Dream. Not to mention, that high energy composition that's part mosh pit, part town hall meeting. This ain't your average rap rock tune, it's a musical manifesto with a rebellious streak. Hell yeah, Papa Roach still got that venom.
25. No. 5 – Hollywood Undead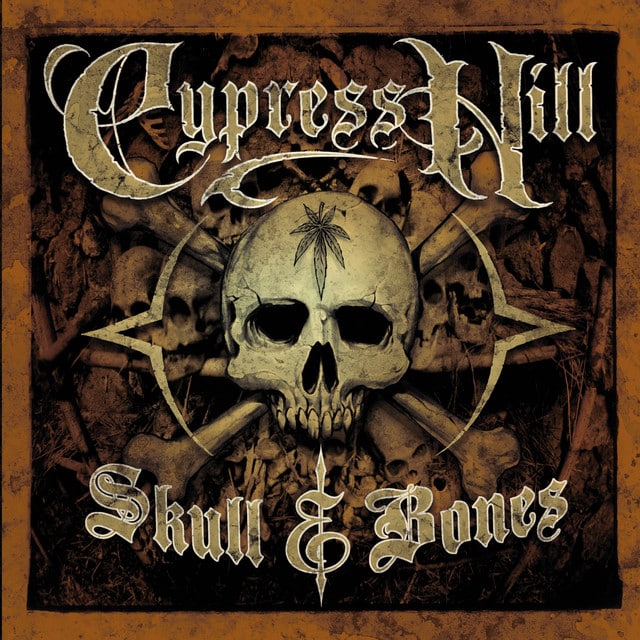 This is part party song, part homage to the wild side of Hollywood life. Daring and unabashed, it's a taste of hedonistic Hollywood, straight up, no chaser. The Undead lads show their versatility here, interchanging between growling rap verses and a melodic, catchy chorus that sticks in your head like gum on a summer sidewalk. Critics might call it a tad frivolous, but let's be real: sometimes you just need that hard-hitting, no cares given track to get the energy pumping. After all, rock isn't always about brooding and rebellion, it's just as much about letting loose and living in the moment. "No. 5", in all its unapologetic glory, delivers just that.
24. So What'Cha Want – Beastie Boys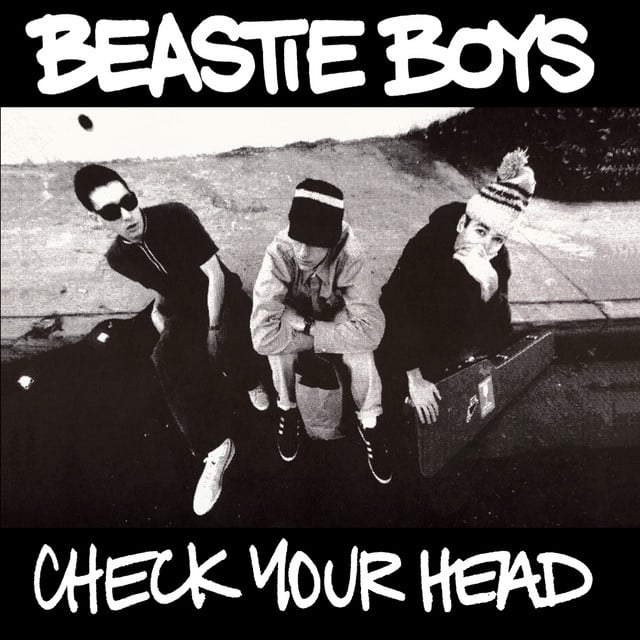 It ain't your pop's rock track, and it ain't your little brother's hip hop tune. It's a rap rock fortress, filled to the brim with untamed energy, that stands as a definitive testament to the versatility of Beastie Boys. MCA, Ad-Rock, and Mike D are in their element here, spewing their rhymes over a distorted bassline that hits harder than a heavyweight prizefighter. This remastered version, cleaned up for the new school, is a stark reminder that the Beasties were spinning class wars and socio-political commentary into gold before most of today's rappers and rockers knew what a verse was. It's raw, it's gritty, and it's authentic to the core.
23. Let's Go – Travis Barker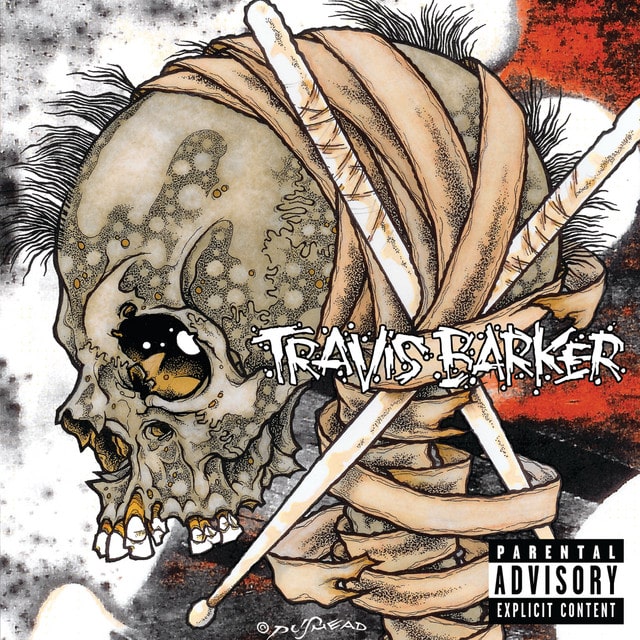 Not your garden-variety rock-rap track, Barker brings an undeniable punk rock influence, turning up the heat and the tempo. He teams up with none other than Yelawolf, Twista, Busta Rhymes, and Lil Jon, and honestly, the result resembles an incendiary bomb of musical fusion. Their spitfire rhymes over Barker's relentless drums? Pure, unadulterated adrenaline. An undeniable fusion of punk speed, hip hop flow, and rock intensity, Barker solidifies his position as not just a drummer but a true creative force in the rap rock landscape. Let's Go indeed, but hold tight—this ride's about to get wild.
22. Down Rodeo – Rage Against The Machine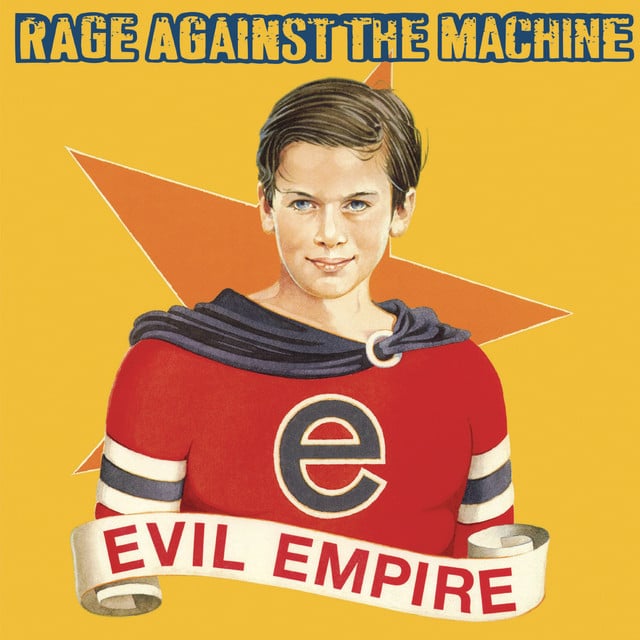 Taking the precision of a Swiss watch and the ferocity of a cornered beast and melds them into a sonic assault on the senses. Morello, that guitar god, rips through your speakers with a riff so tight and heavy it feels like a punch in the gut. De La Rocha spits fire-starter lyrics that turn socio-economic disparity into a call-to-arms. It's not just the commentary – his flow, sometimes almost spoken word, sometimes pure rap, keeps you hanging on every syllable. The blending of rock and rap has rarely caused so much sweat on the dance floor and furrowed brows in political circles. "Down Rodeo" is a testament to the power and potential of rap rock as a vehicle for change, it's a fusebox of raw energy and social critique.
21. Pistol Grip Pump – Rage Against The Machine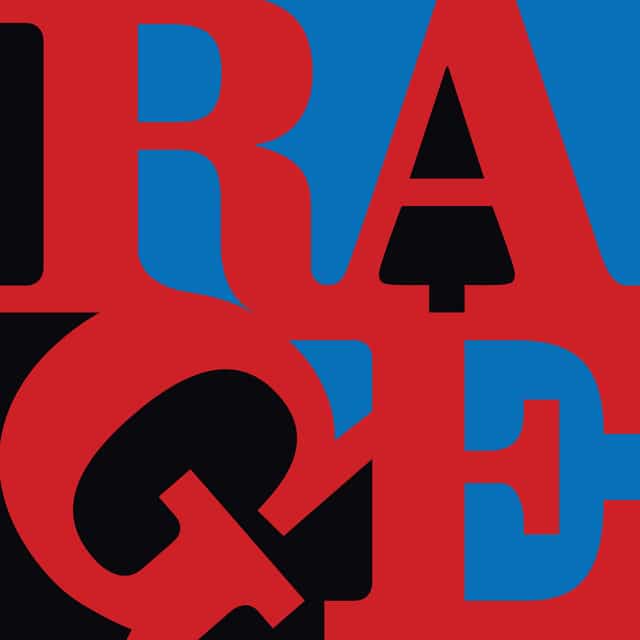 This joint, originally by Volume 10, retains the incisive street-smarts but blasts it to the moon with Tom Morello's signature six-string wizardry. Zack De La Rocha spits the lyrics with a vital urgency that echoes back to the streets of Los Angeles, infusing them with the power of a Molotov cocktail ready to explode. It's a sonic revolution encapsulated in one track, punctuating the Rage catalogue with its passion-ridden cries for justice. Bridging the worlds of rap fidelity and rugged rock, Pistol Grip Pump is a call to arms, as volatile as it is unforgettable. This ain't just rap rock, homie, it's a battle cry.
20. Wicked (feat. Chino Moreno) – Korn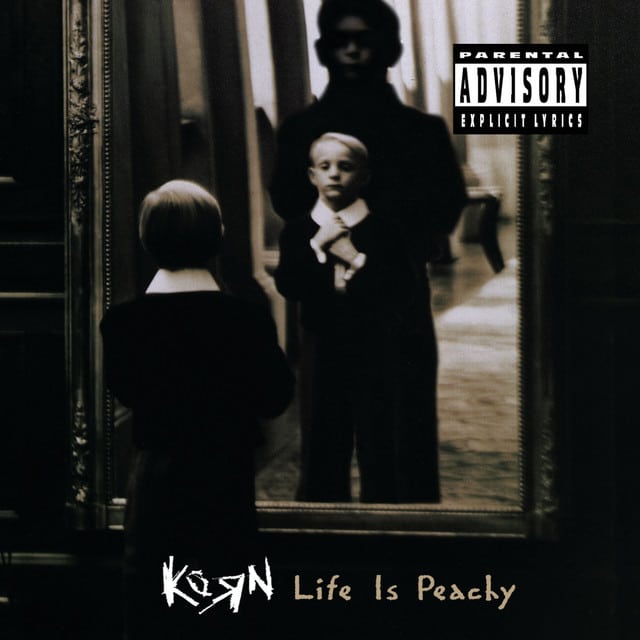 A gritty rap-rock anthem that doesn't hold back. The collaboration between Korn and Deftones' Chino Moreno creates a unique blend of metal and hip hop that's raw, abrasive, and utterly compelling. The track starts with a forceful, grinding rhythm, immediately setting the tone for this aggressive sonic assault. Jonathan Davis comes in hard with his signature guttural roar, offset perfectly by Moreno's haunting melodic undertones. The nu-metal stylings of Korn walk a chilling tightrope with Moreno's ethereal, atmospheric contribution. Add to this the visceral lyrical content and you've got yourself a track that hits like a sledgehammer. Wicked is a scathing critique of society, a testament to the hybrid vigor of rap rock as a genre. Face it, when Korn and Moreno combine, the result is nothing short of wicked.
19. Lion – Hollywood Undead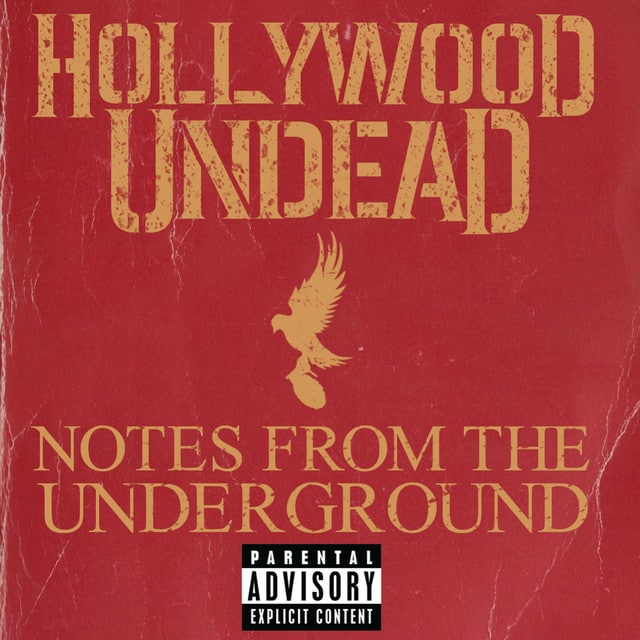 A bona fide slap in the face, a damn sonic uprising from the mean streets of LA to wherever the hell you're jamming. It's like a twisted, haunting audio mural that represents a grittier side of the city, other than just the glitz and glamour. 'Lion' mixes crushing guitar riffs with hard-edged rap verses and a soaring, emotive chorus. It's as if they flipped the script on the genre, dragging it kicking and screaming into uncharted territory. 'Lion' is a raw, emotive punch straight to the gut, proving Hollywood Undead ain't just another cookie-cutter rap rock outfit. Hollywood Undead with 'Lion' undeniably carved their niche in the rap rock realm.
18. Gold Cobra – Limp Bizkit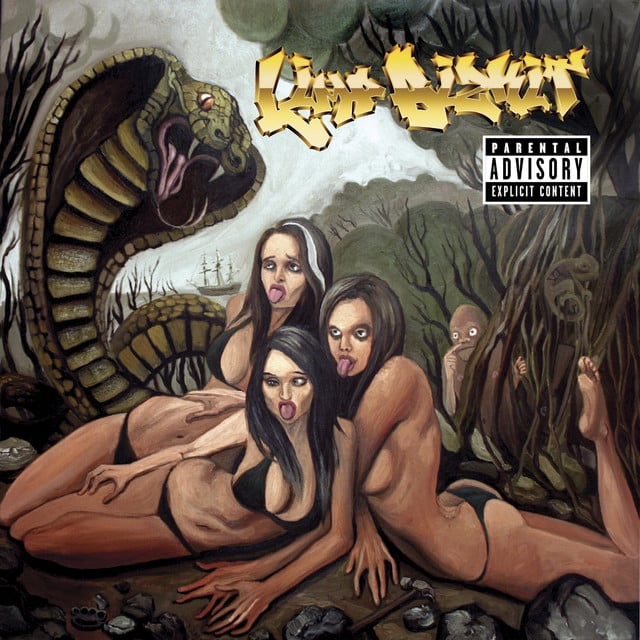 This cut's a head-banging, gnarly shot of rap rock adrenaline, pure Fred Durst magic. It's filled with chaotic guitar riffs and heavy beats that form a compelling backdrop to Durst's defiant rhymes. The song embodies the signature Limp Bizkit musical chaos – a mesmerizing mix of angst, aggression, and audacity. Listening to "Gold Cobra" is like being inside a hurricane of raw emotion, and there's no escaping its force. The band's comeback effort may have stirred up controversy, but there's no denying that when it comes to rap rock, Limp Bizkit still got the venom to get the joint jumping and heads bobbing.
17. How I Could Just Kill a Man – Rage Against The Machine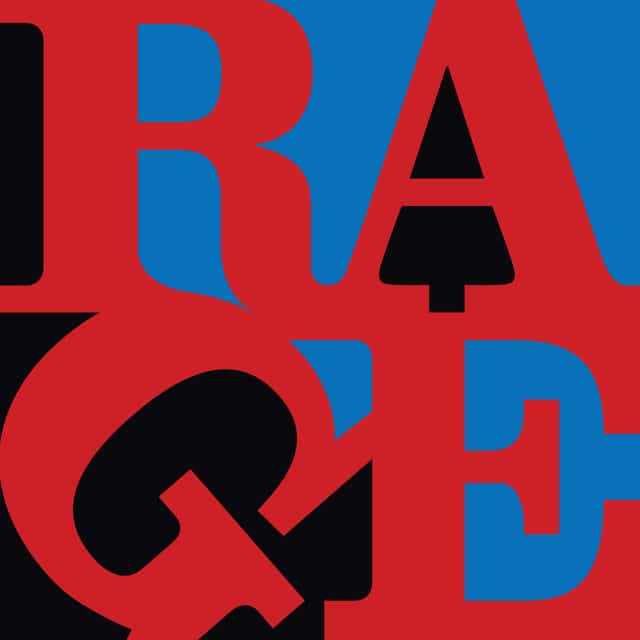 It's an audacious, fiery cover originally spit by Cypress Hill. More than a tribute, it's a manifesto of RATM's rebellion, raw power, and transformative vision. Tom Morello's guitar work packs the same fever-dream wallop as B-Real's verses but cranks the heat higher with characteristic dissonant, siren-like solos. Zack de la Rocha's delivery practically detonates the lyrics, his righteous indignation breathing fresh fury into Cypress Hill's visceral narrative. This track embodies the rap rock genre's symbiosis of high-octane riffs and hard-hitting bars. It's a combustible testament to Rage's ability to take on any material and make it unequivocally their own. This ain't your radio rock, fam. This is a straight inferno.
16. (Rock) Superstar (feat. Chino Moreno & Everlast) – Cypress Hill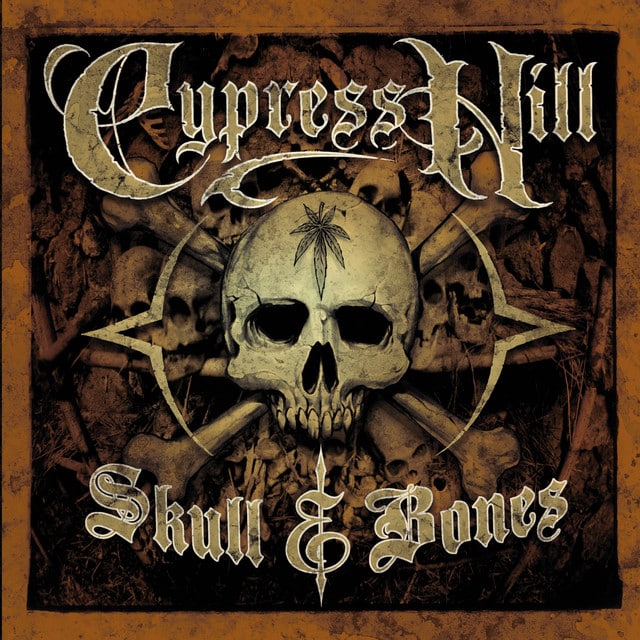 The trifecta of talent creates a potent cocktail of rhymes and riffs that gets your head bobbing from the jump. The track's raw narrative explores the dark underbelly of fame with B-Real and Sen Dog's chilling verses contrasted by the melodic undertone of Chino Moreno's chorus. Everlast's swagger adds another layer of grunge to this cautionary tale of stardom. It ain't just a song, it's a lifestyle commentary that lays bare the trials, tribulations, and superficial glamour of the rock star life. Assembling under the rap rock banner, this bad boys' collaboration still strikes a high note, two decades later.
15. Alive – Chris Lord-Alge Mix – P.O.D.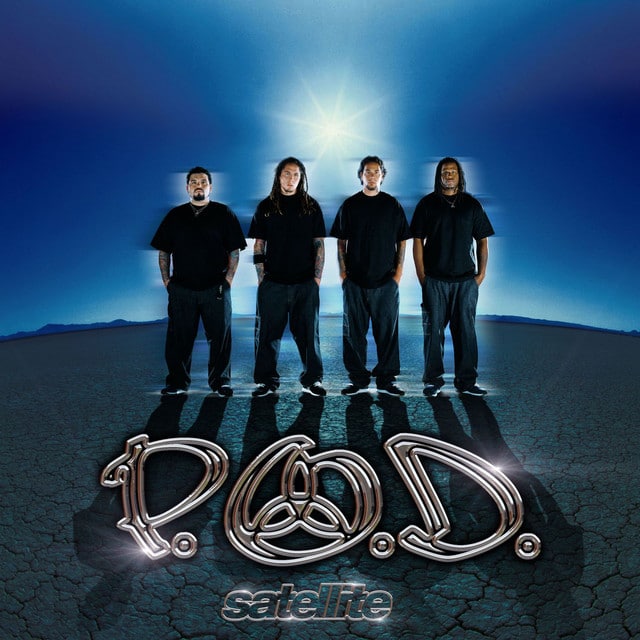 The voice crackles with raw emotion and verses packed full of heartfelt lyrics, Sonny Sandoval takes the listener on an emotional roller-coaster. Chris Lord-Alge's mix takes this already powerful anthem to new heights, honing the guitar crunch and amplifying the bassline, wrapping the whole thing in a conspicuously polished production. There's a pureness and sincerity to Alive that permeates every verse, acting as a resonating wake-up call to life's endless possibilities. The track ain't just about the struggle, it's about the joy of being alive despite the struggles. In a genre often seen as angry or cynical, P.O.D's Alive dares us to embrace optimism.
14. People of the Sun – Rage Against The Machine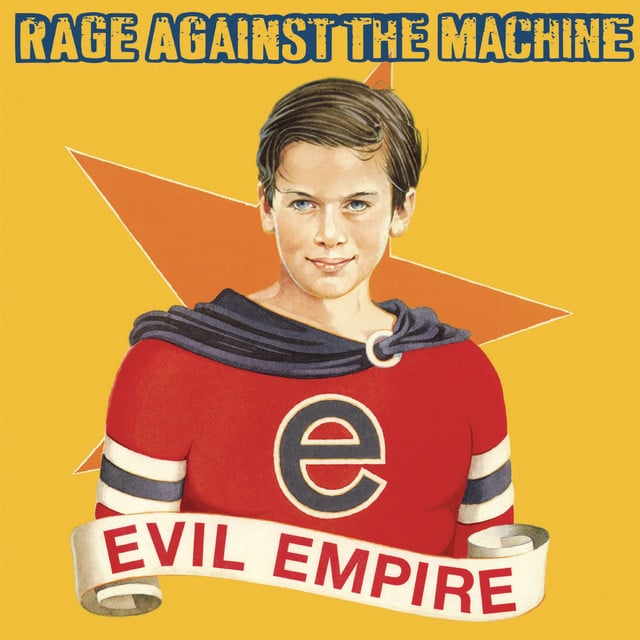 The pendulum of rap rock swung hard when Rage Against The Machine dropped "People of the Sun". With Tom Morello's scratch guitar creating an urgency akin to a Spartan kid burning ants with a magnifying glass, and Zac de la Rocha's impactful verses painting a blistering mural of societal injustices, this track is protest music redefined. This ain't your typical club banger, no Sir! It's a clarion call for the oppressed and forgotten ones. It's rap rock with a balled fist and a mission statement. And Rage Against The Machine? They're not just musicians, they're poets lighting the fuse of revolution. "People of The Sun" ain't just a track – it's a movement, a declaration of war against complacency.
13. Hot Dog – Limp Bizkit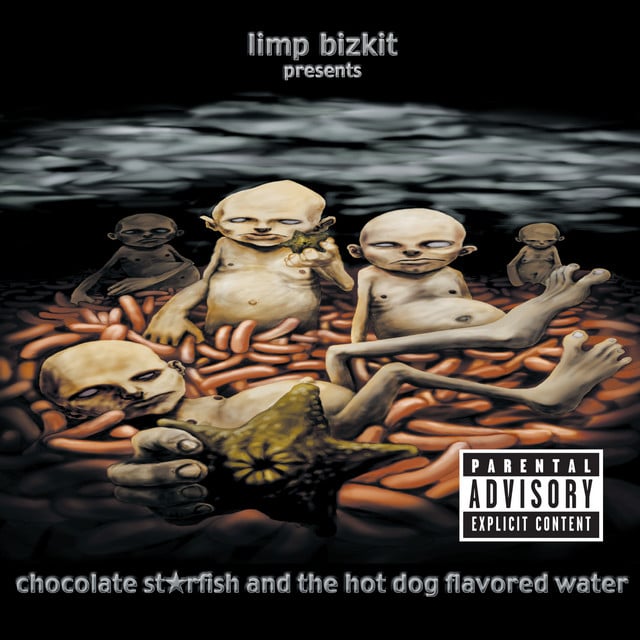 Fred Durst grabs this tune by the horns, spitting provocative, cheeky, and downright contentious lyrics. It's both a taunt and a challenge, staking a claim in the rap rock landscape with the intensity of a smackdown. The track's skulking bassline and heavy, gnarly guitar riffs perfectly complement Durst's bold, brash vocal delivery. Plus, the strategically dropped F-bombs, let's admit it, add a defiant pulse that's hard to resist. Hot Dog is a raw, unapologetic anthem that encapsulates the unfiltered ethos of Limp Bizkit – audacious, confrontational, yet incredibly novel in its approach to genre fusion.
12. Boom – P.O.D.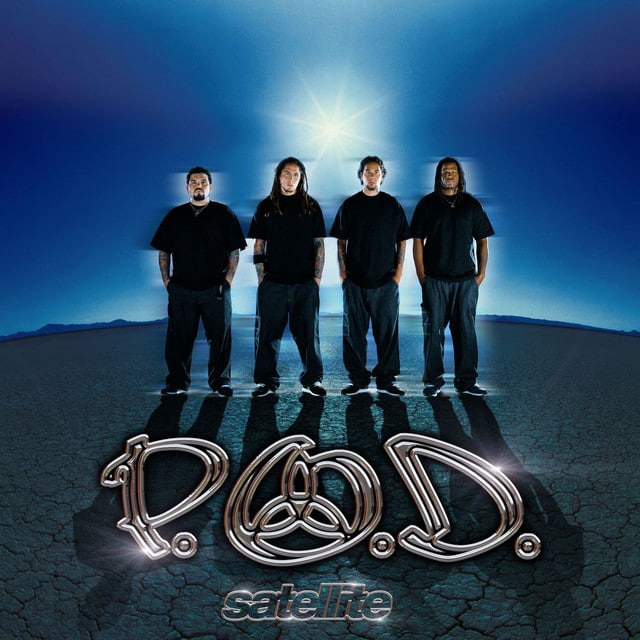 This joint is a volcanic eruption of raw energy, plain and simple. With a name like "Boom," you'd best believe P.O.D. ain't playin' around. The drums crash like thunder, the guitar riffs hit like a haymaker, and Sonny Sandoval's rhymes shoot like rapid-fire. The lyrics got that underdog spirit, that gritty determination that's defined rap rock from the jump. This ain't your cookie-cutter radio filler, nah. This cut forces you to take notice, to bob your head, to feel each beat pulse through your veins. "Boom" is P.O.D. at their most primal and powerful, a monument to rap rock's refusal to be ignored.
11. Between Angels And Insects – Papa Roach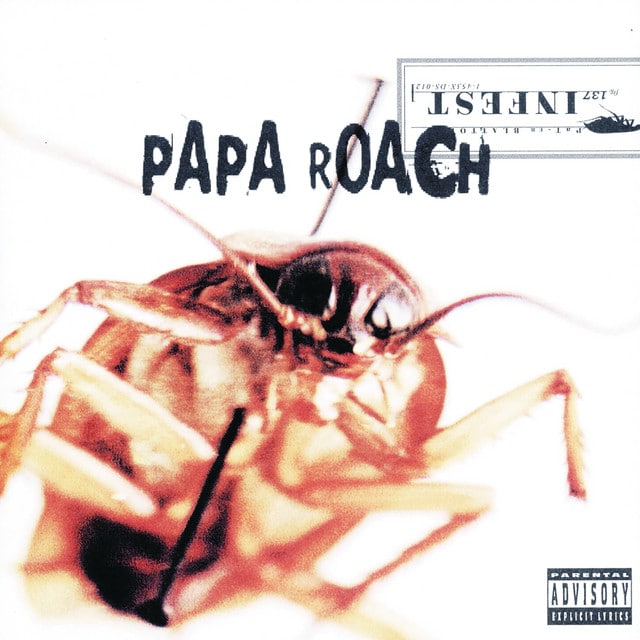 We're talkin' Papa Roach at their peak, grinding out a message of anti-materialism with the intensity of a street fight. Frontman Jacoby Shaddix spits venomous lines with a sort of fervor that bleeds urgency, a stark critique of society's obsession with possessions. The heavy distortion on Jerry Horton's guitar meshes alarmingly well with Tony Palermo's relentless drum work, creating a vicious soundscape that intertwines rap and rock oh-so-seamlessly. This track delivers a one-two punch that'll have you questioning your life values while simultaneously head-banging into oblivion. A crowning jewel in Papa Roach's discography and a hip hop-metal banger that hits you square in the jaw.
10. Sleep Now In the Fire – Rage Against The Machine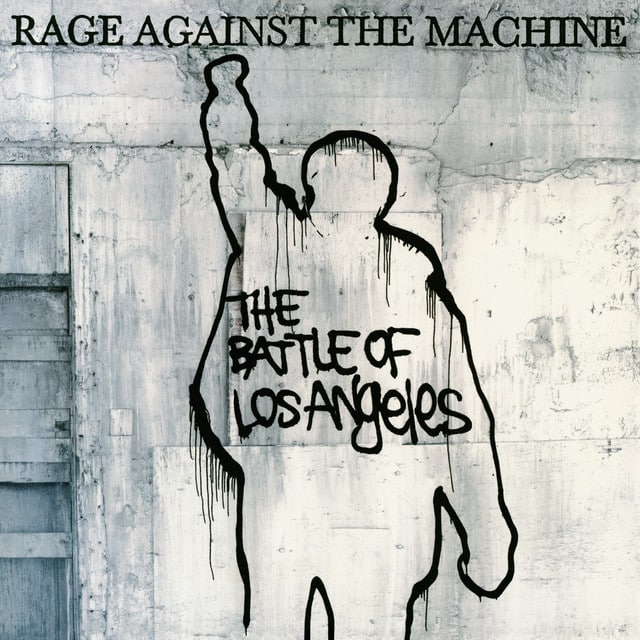 This ain't your typical radio-friendly tune, crew. It's a molotov cocktail of riff-heavy guitar work, raw drumming, and Zack de la Rocha's potent lyricism that takes no prisoners. The track is a full-on indictment of corporate greed and unchecked capitalism. It's fiery, unrelenting, and just downright explosive – a testament to RATM's unapologetic stance on socio-political issues. If you're looking for a song that encapsulates the heart and soul of rap rock rebellion, homies, "Sleep Now in the Fire" is where the revolution lives. Make no mistake though, this ain't easy listening; it's a wake-up call, and it's not gonna let you sleep on the issues.
9. My Generation – Limp Bizkit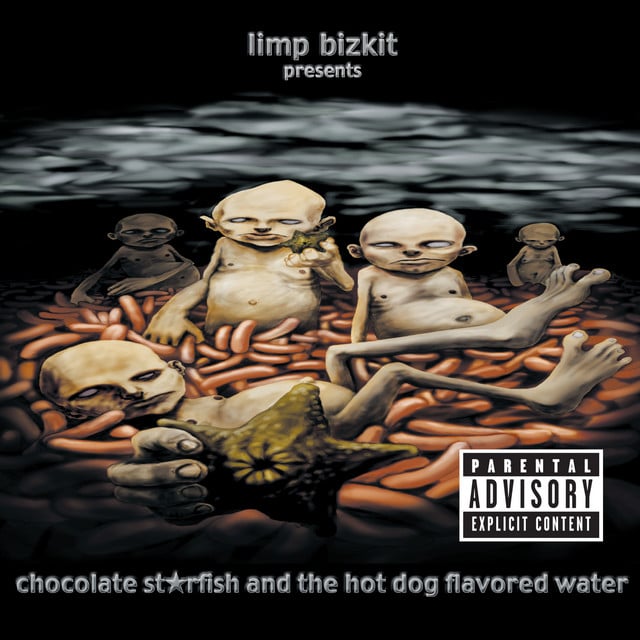 This heady cut from the boys of Jacksonville, Florida strips conventional rock to the bare metal, then cloaks it in a defiantly gritty sheen of streetwise hip-hop. Frontman Fred Durst delivers each lyric with an irresistible blend of swagger and scorn, welding his rap exposé onto a bedrock of blistering guitars. This audacious track redefines the eclectic nature of rap rock, defying the status quo and inspiring legions of misfits to stand up and be counted. "My Generation" is a testament to the spirit of revolt, reminding everyone that Limp Bizkit didn't just shape rap rock — they penned it into a manifesto.
8. Undead – Hollywood Undead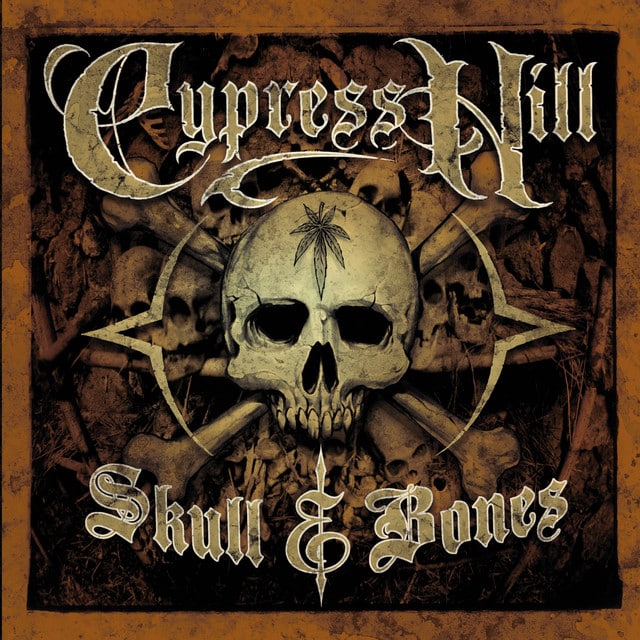 From the throbbing bassline opening to the incendiary lyrics, this joint is a bleak yet electrifying cityscape of spitfire verses and thunderous guitars. Hollywood Undead ain't frontin', showcasing how they can melt your face off while they school you on hardcore living in the city of broken dreams. Raw, vicious, and tinged with a certain urban decay, Undead is the anthem for the rebel within, refusing to lay low. Granted, it ain't exactly a sunny Sunday drive, but if you want the raw grit of the concrete jungle served with a side of gnarled punk aesthetic, Undead delivers in spades. Strap on your boots and welcome to the relentless ride that is Hollywood Undead's Undead.
7. Youth of the Nation – P.O.D.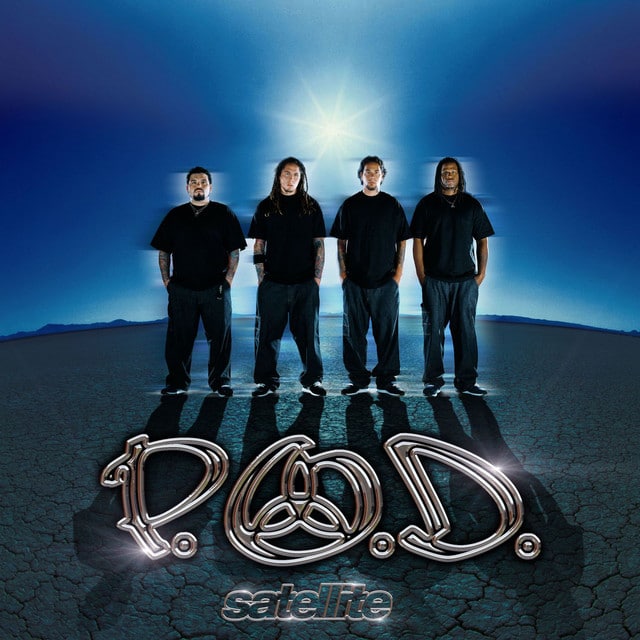 Prepare yourself for a raw and real emotional journey with "Youth of the Nation". This P.O.D. masterpiece cuts through the usual raucous backdrop of rap rock, painting a somber portrait of a generation plagued with school shootings and society's ills. Sonny Sandoval's rapped verses punctuate the narrative, each word hitting harder than a gunshot. This ain't 'bout flexing or fighting, but grappling with the sorrow and pain of a generation. P.O.D.'s lyrics read like poetry from the streets, the track's haunting melody echoing the pained outcry of the unheard. We ain't glossing over problems here, this is rap rock at its most thought-provoking. "Youth of the Nation" is a wakeup call to society, a cri de coeur wrapped in distortion and drum beats. This ain't just music, this is a movement.
6. Intergalactic – Beastie Boys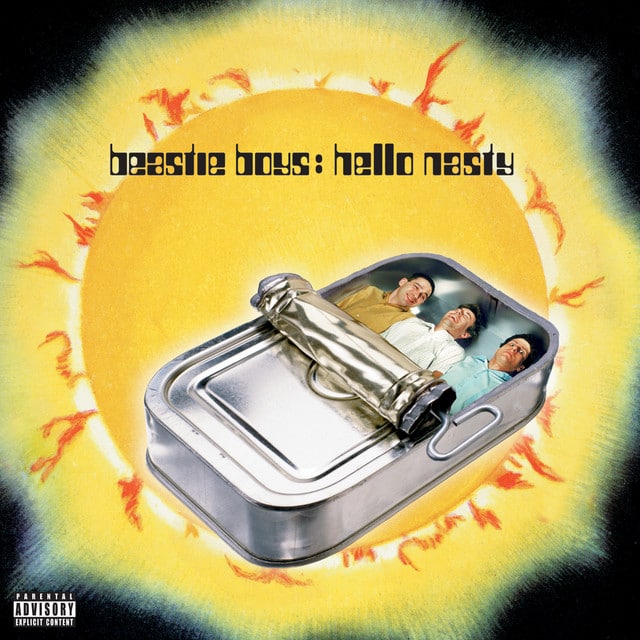 This one's like three aliens hitched a ride on a Brooklyn-bound L-train, busted out their mics and just started to rip it. This revamped 2009 version cranks up the dial to extra terrestrial, breathing fresh life into a classic. Y'see, the Beastie Boys weren't just about unleashing rhymes – oh no, they were pioneers, blending the raw energy of punk with the lively beats of hip hop. "Intergalactic" captures that spirit perfectly, a certifiable banger that shows just what happens when you allow genres to bleed creatively into each other. Beastie Boys, man, they weren't just about the noise – they were the intergalactic noise.
5. Lying from You – Linkin Park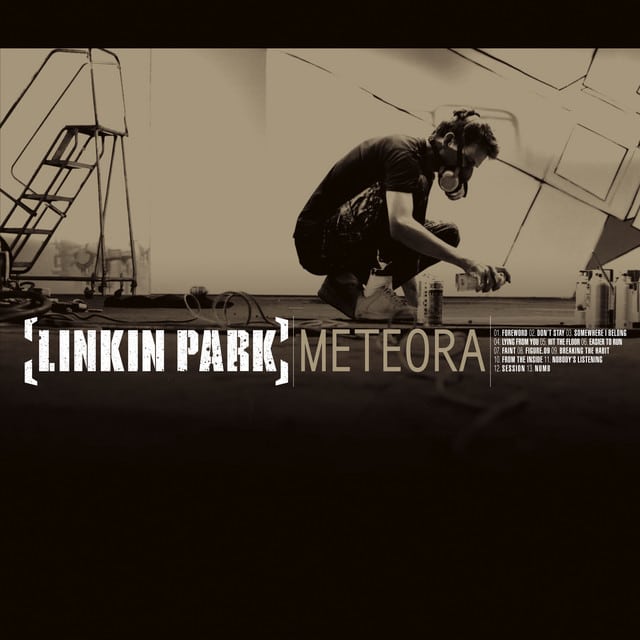 When it comes to rap rock, few do it better than Chester Bennington and Mike Shinoda, interweaving searing rock riffs with hip hop sensibilities. "Lying from You" is a raw confession, wrapped in blistering guitars and punctuated by Shinoda's razor sharp rap verses. This track, an embodiment of the nuanced, emotional depth their brand of rock espouses, lays bare the costs of living a lie. Sure, it's gritty, it's heavy, but it's also touchingly honest. If there's one song that encapsulates Linkin Park at their peak, "Lying from You" just might be it. A testament to their undeniable influence on the rap rock scene.
4. Sabotage – Beastie Boys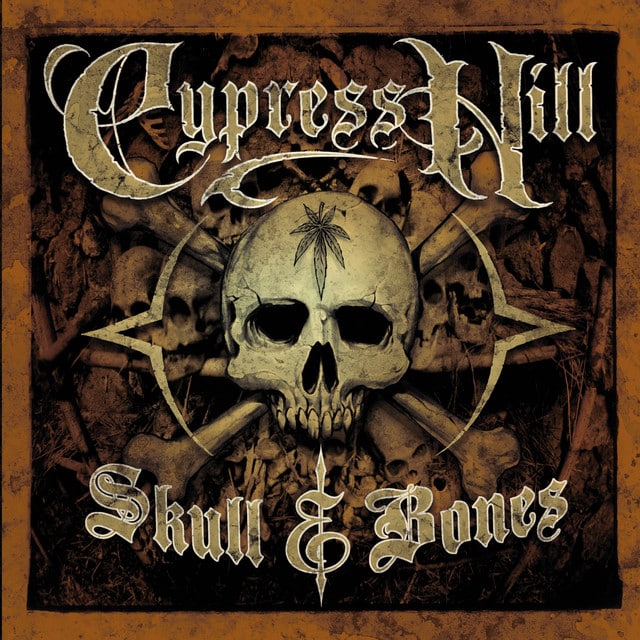 A full on collision of punk rock and hip-hop that dropped like a bomb in the heart of the 90s, shredding any preconceived notions about genre boundaries. Ya got Ad-Rock's gritty guitar riffs battling it out with MCA and Mike D's barrage of shouty, aggressive vocals. It's raw, it's rebellious, and it's unabashedly Beastie Boys. The track's so potent, even its music video became iconic, giving us a parody of 70s crime dramas that's as unforgettable as the tune itself. It's more than just a rap rock anthem, it's a straight up pillar of the genre, showing us all just how explosive this mix can truly be. So prepare to dive in and let "Sabotage" detonate your eardrums.
3. Papercut – Linkin Park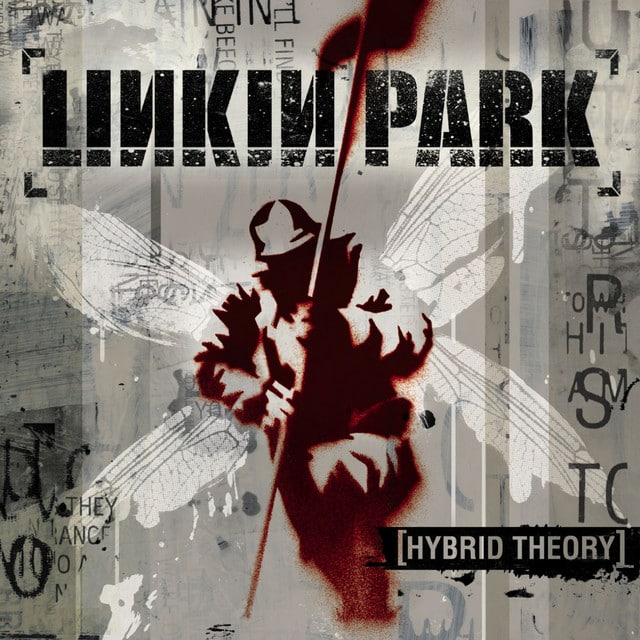 Linkin Park's signature blend of gritty rap verses and soaring choruses, exemplified in this track, sparked a cult following that continues to rock the charts even today. Chester Bennington, may his soul rest in peace, delivers vocals that are both raw and emotionally resonant, capturing the angst of a generation. Combined with Mike Shinoda's cunning wordplay and Joe Hahn's kickass turntable skills, you've got a track that encapsulates the revolutionary spirit of rap rock. Undeniably, "Papercut" is part therapy, part head-banger – a lacerating look into the inner tumult of the human mind. This ain't just a song, it's a cultural cornerstone.
2. Last Resort – Papa Roach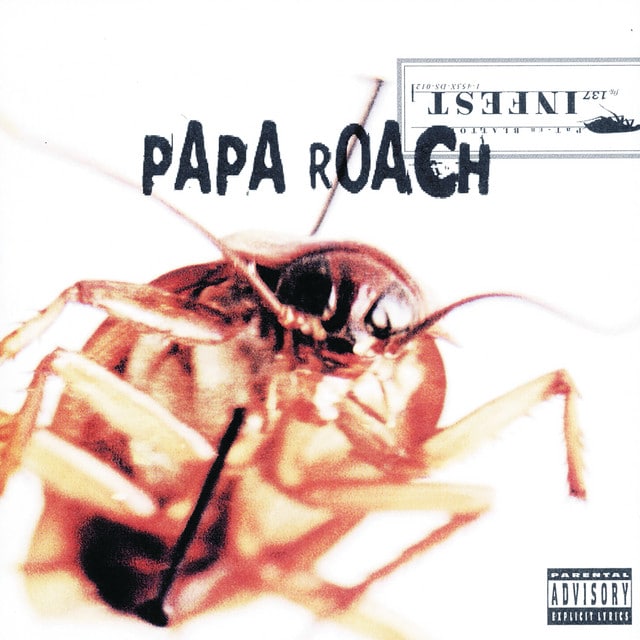 This potent track, a collision of lyrical depth and crushing instrumentation, embodies the hard-hitting ethos of rap rock. Jacoby Shaddix's raw, confessional lyrics echo sentiments of the anguished youth, while Jerry Horton's chugging guitar riffs lend the song a ruthless intensity. Blurring the lines between rap and rock, the virtuoso nu-metal outfit brought fresh life to the genre, and this track? This is their flag planted firmly in the ground. "Last Resort" is a primal scream from the underbelly of the American dream. It isn't merely a song – it's an expose of suffering, a battle cry for the dismissed, a last stand for those on the edge. The power, the pain, the passion – it's all here. This is rap rock at its most visceral. The legacy of "Last Resort" is indelible. It ain't just a song, it's a statement.
1. Walk This Way – Aerosmith feat. Run-DMC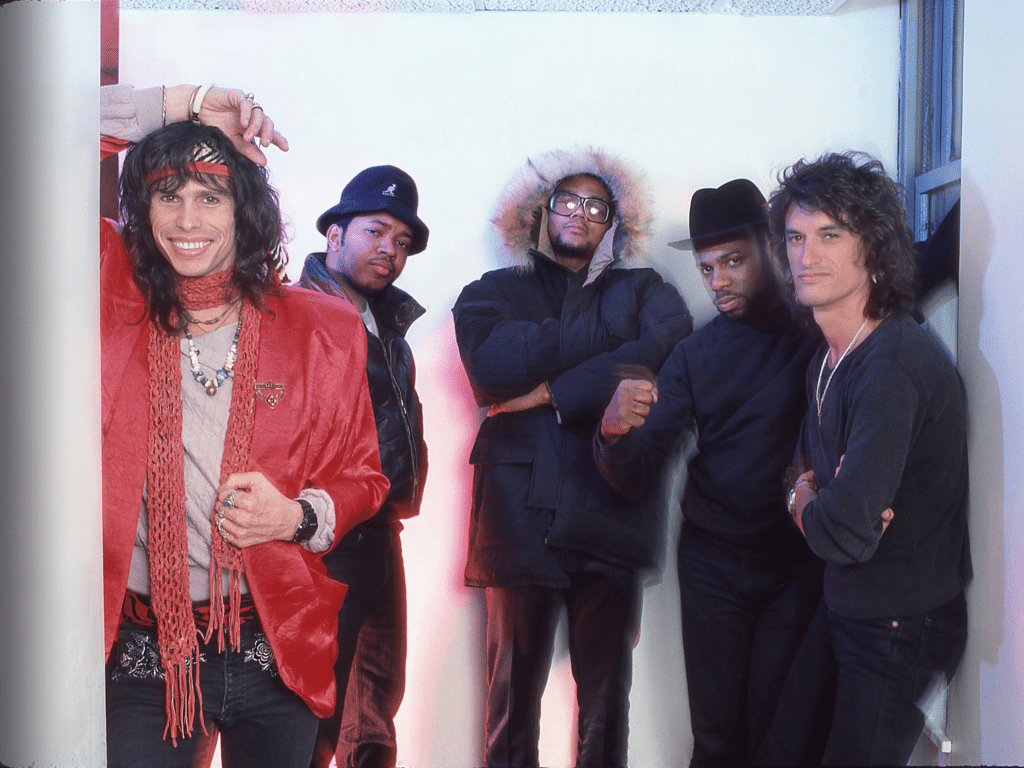 Amusingly, Aerosmith had never heard of the Run-DMC before they hooked up for this absolutely brilliant fusion of rock and rap. This collaboration marked a significant moment in music history, bridging a gap between two seemingly disparate genres. The song's energetic guitar riffs by Aerosmith's Joe Perry intertwined with the rhythmic spoken verses by Run-D.M.C. created a groundbreaking sound. This cross-genre collaboration not only resonated with a wide audience but also paved the way for future melding of rock and rap. The distinctive blend of Steven Tyler's rock vocals and Run-D.M.C.'s rap verses illustrated the versatility and the potential for innovation within the music industry. "Walk This Way" stands as an exemplar of musical fusion, illustrating the endless possibilities that arise when artists step out of their traditional genre boundaries to create something fresh and appealing to a broader audience.