Welcome to the second part of our countdown of the top 250 best hip hop albums of all time. Hip hop music has been a cultural staple for decades, evolving and shaping the genre into what it is today.
In this list, we have compiled some of the greatest and most influential hip hop albums to have ever been released. From old school classics to modern masterpieces, this list showcases the diversity and creativity of the genre.
Whether you are a hip hop aficionado or a newcomer to the genre, this list is sure to have something for everyone. So sit back, relax, and let's dive into the second part of the top 250 best hip hop albums of all time.
Related:
200. The Game – The Documentary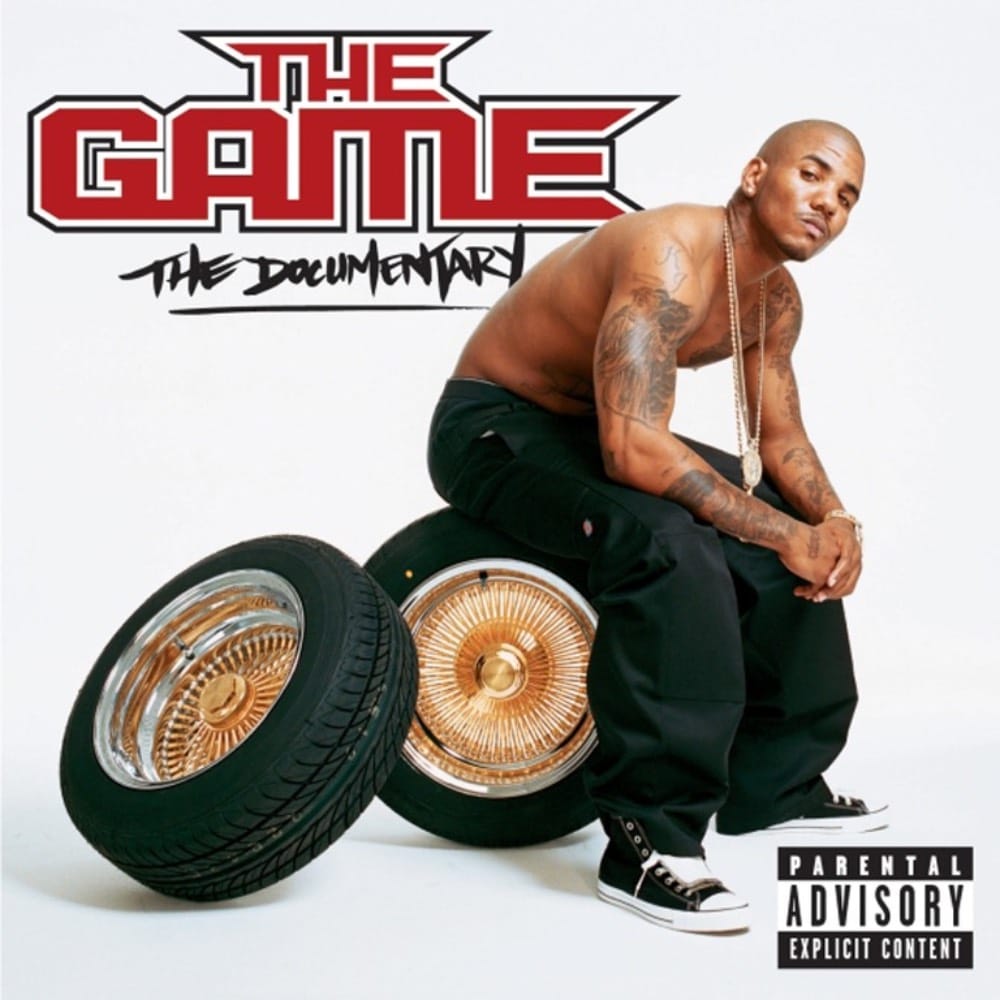 Released: January 18, 2005
Label: Aftermath, G-Unit, Interscope
One of the most important West Coast records to ever drop, The Game wasn't exaggerating when he claimed to have brought L.A. back with this album. After dominating most of the '90s, the West took a backseat leading into the 2000s as New York seized back control and the South began their rise. Released at the beginning of 2005, The Documentary was the fuel injection needed to revive the region. With a blend of Dre's menacing, stripped down production, 50 Cent's genius hooks, and Game's gruff but earnest raps, the album was a blockbuster straight out the gate, selling over half a million in its first week and announcing the arrival of a new Compton superstar.
199. Mobb Deep – Murda Muzik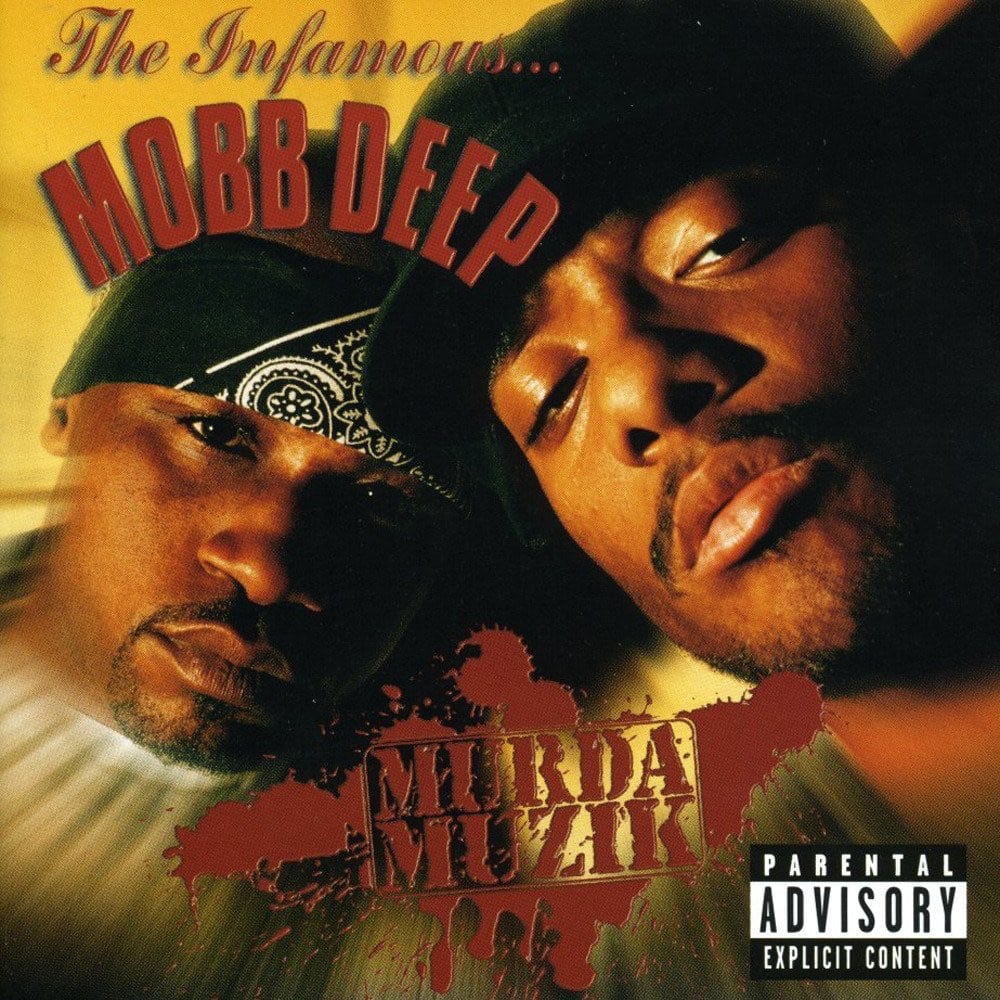 Released: August 17, 1999
Label: Columbia, Loud
Coming off the acclaimed The Infamous and equally strong Hell on Earth, all eyes were on Mobb Deep as they readied their fourth album. Bolstered by the surprise hit single "Quiet Storm" which went platinum shortly after its release, Murda Muzik ended up becoming Mobb Deep's biggest album ever. Even with Havoc adding a little extra shine to his production, the duo remained grimey as ever, enlisting a range of guest features – from Nas and Raekwon to 8Ball and Lil' Kim – to help them depict vivid imagery of hood politics and violence. The Queensbridge duo would continue to release music for the next 15 years, but Murda Muzik was their last truly great album.
198. Vince Staples – Summertime '06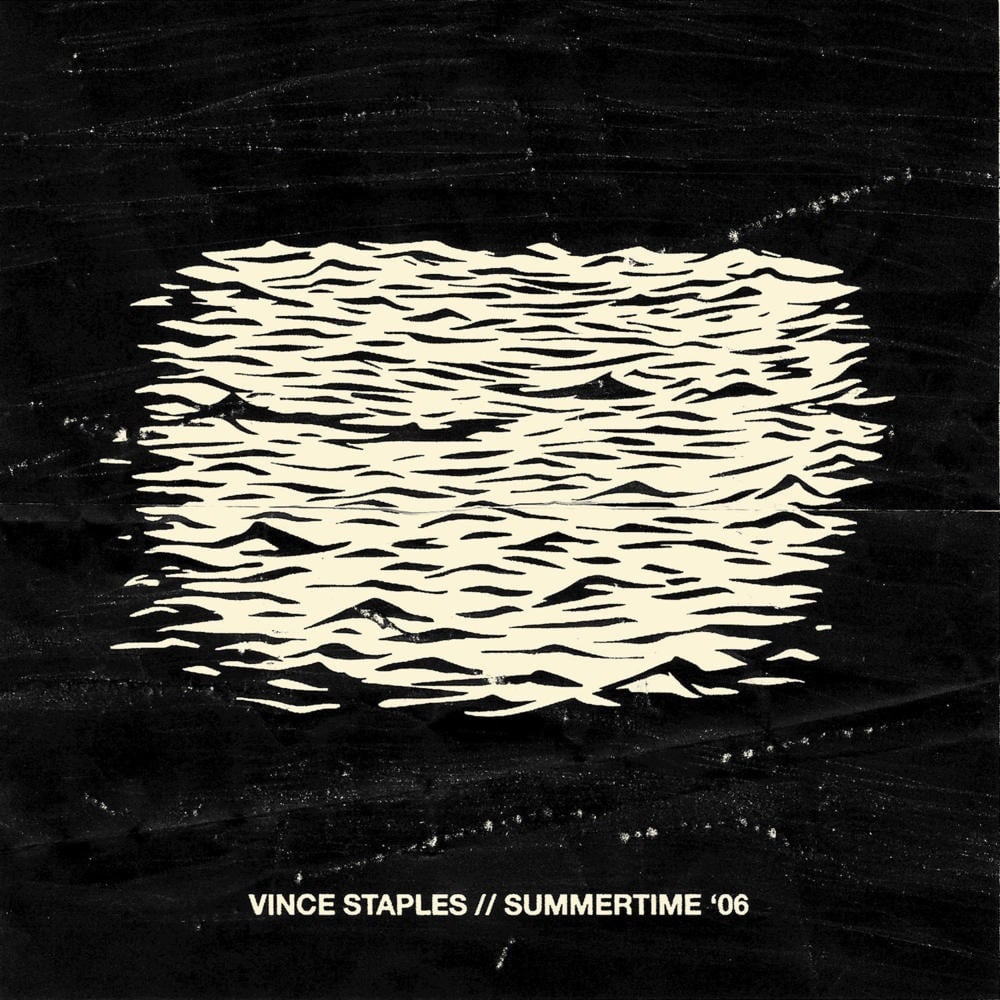 Released: June 30, 2015
Label: ARTium, Blacksmith, Def Jam
Picture a fusion of traditional hip hop, dance music, and trap, and you might imagine a complete mess – but Vince Staples made it work. His sound is kaleidoscopic, hopping across so many genres, and it all began with the relentless energy of Summertime '06. The album brought new life into the mainstream with Vince's unique blend of rap and dance sounds, showing to the world nobody else is in his lane.
197. 8Ball & MJG  –  Comin' Out Hard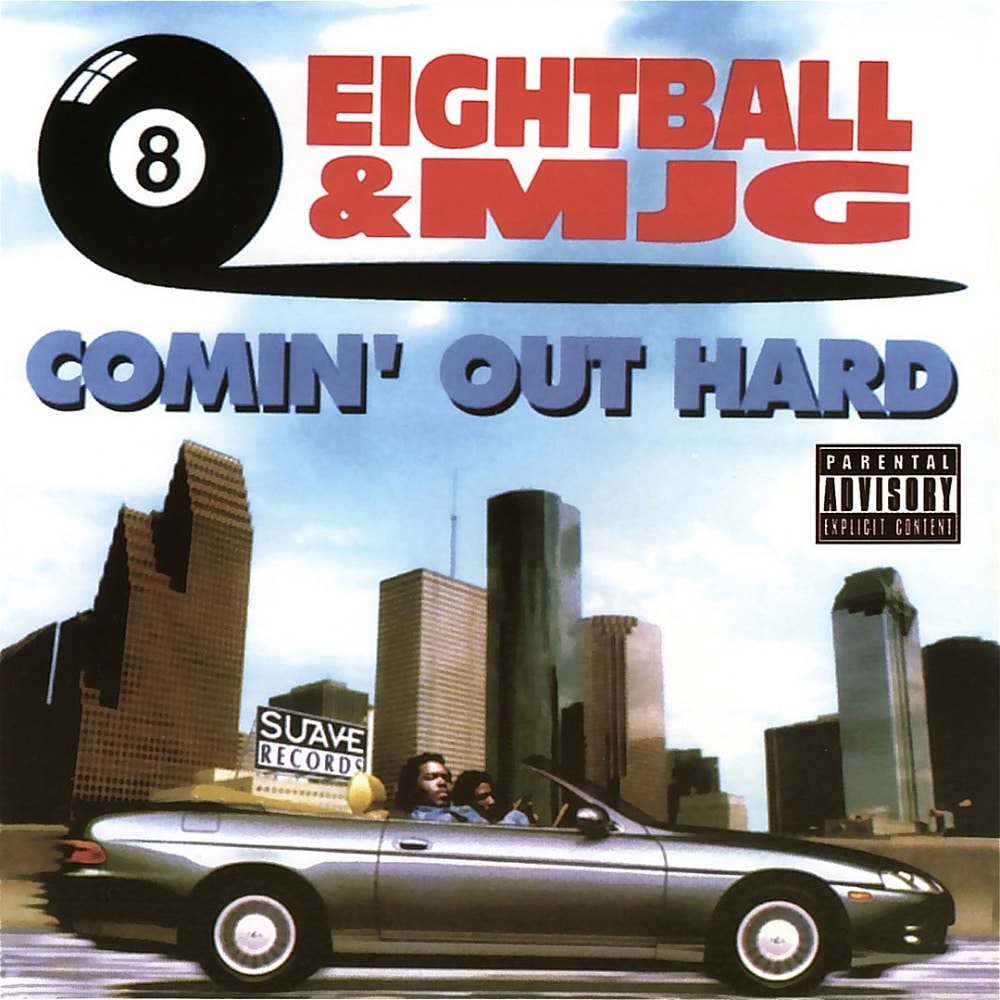 Released: August 17, 1993
Label: Suave House
Not every classic record will make noise, and Comin' Out Hard is a great example of that. The sound of it is rustic and compressed, but that's because the entire thing was concocted in a single bedroom. It's a classic for its importance to the growing Southern scene, and it also shows off the power of the underground – 8Ball and MJG delivered a classic, despite not even having a studio to record in.
196. Queen Latifah – All Hail the Queen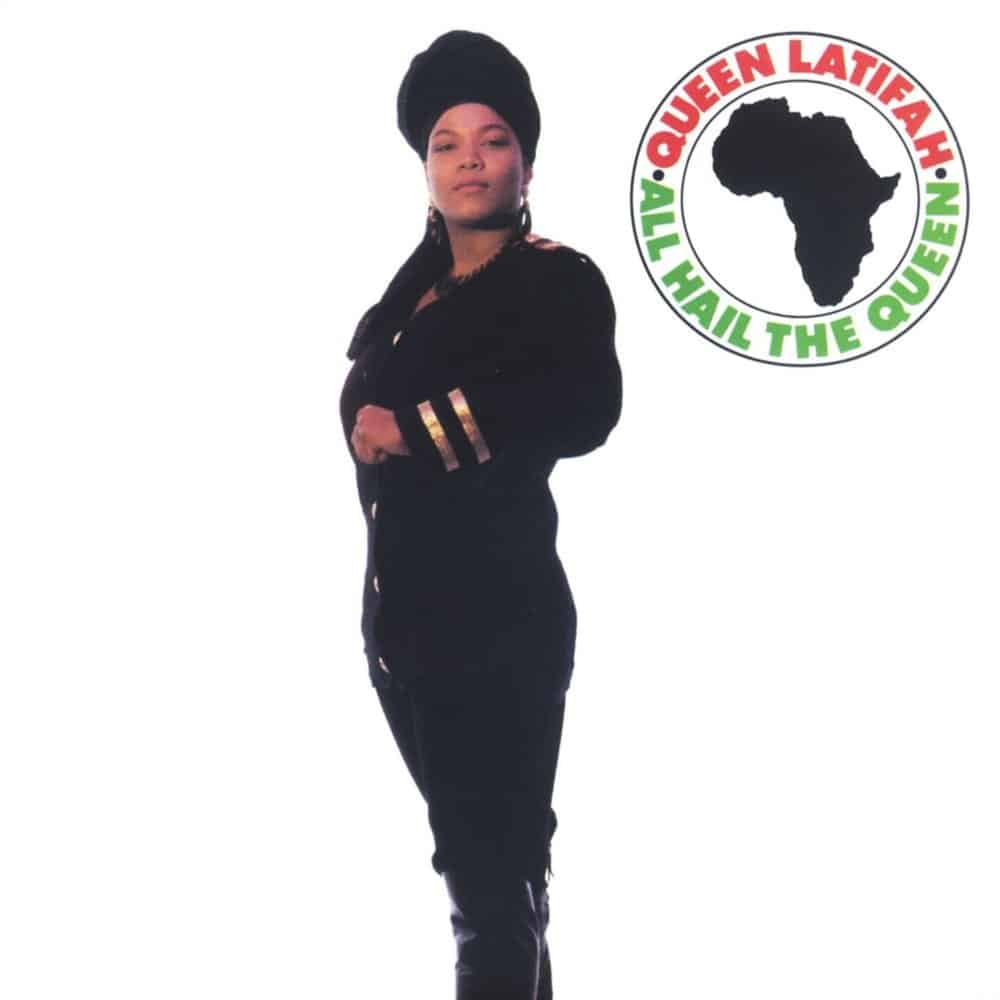 Released: November 7, 1989
Label: Tommy Boy
Salt-N-Pepa may have put female MCs on the map, but Queen Latifah's All Hail the Queen is when they really started to gain the same respect as the men of hip hop. As part of Native Tongues, her style is jazzy, loud, and in-your-face, with a confident demeanour which puts her up there with the best of '80s MCs. Her raw dexterity is what makes this album so special, rightfully naming herself hip hop's queen.
195. A$AP Rocky – AT.LONG.LAST.A$AP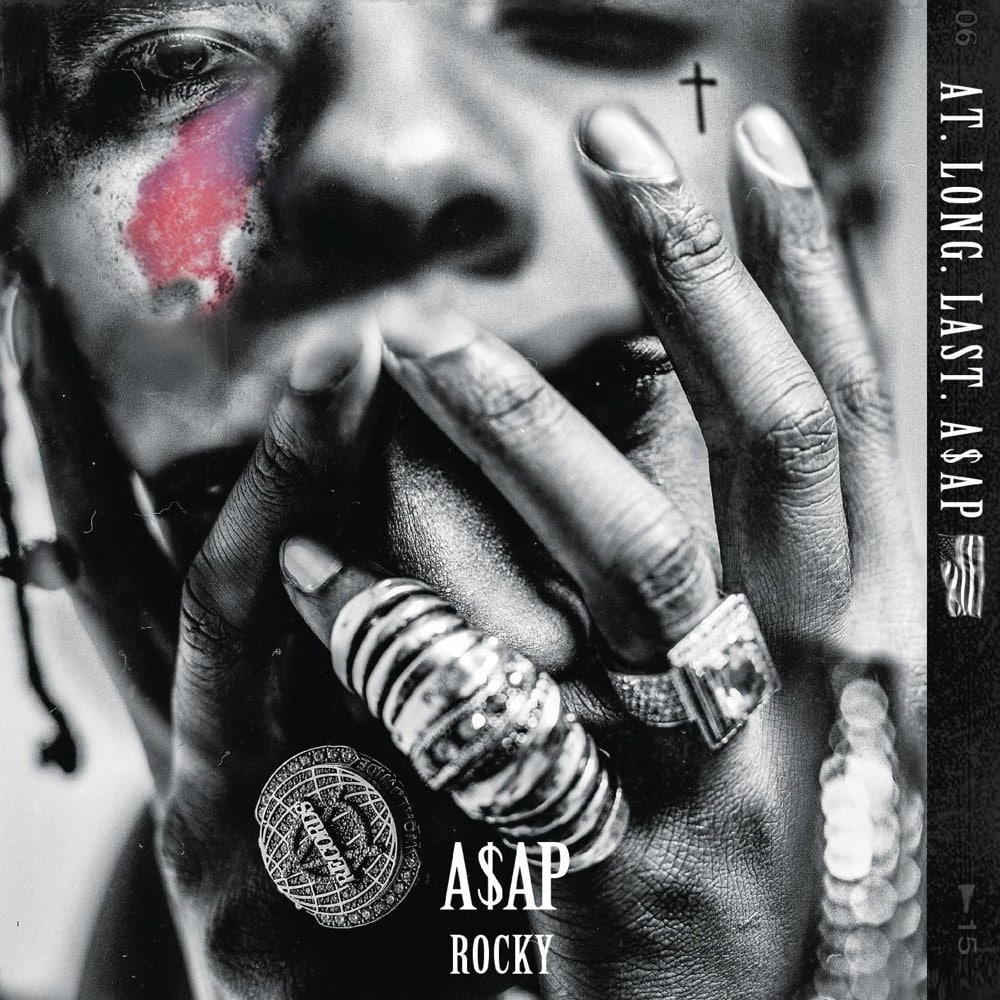 Released: May 26, 2015
Label: ASAP Worldwide, Polo Grounds, RCA
LIVE.LOVE.A$AP made A$AP Rocky a Harlem hero, LONG.LIVE.A$AP turned him into a superstar, but AT.LONG.LAST.A$AP is still the best showcase of the rapper's artistic depth and album-crafting talent. There may not be any tracks on here that are immediately grabbing as "Peso" or popular as "Fuckin' Problems," but from front to back AT.LONG.LAST.A$AP is a swirling, psychedelic masterpiece that has aged wonderfully. Guest stars Future, Schoolboy Q, Lil Wayne, and Mos Def all do some of their best work here as well.
194. O.C. – Word…Life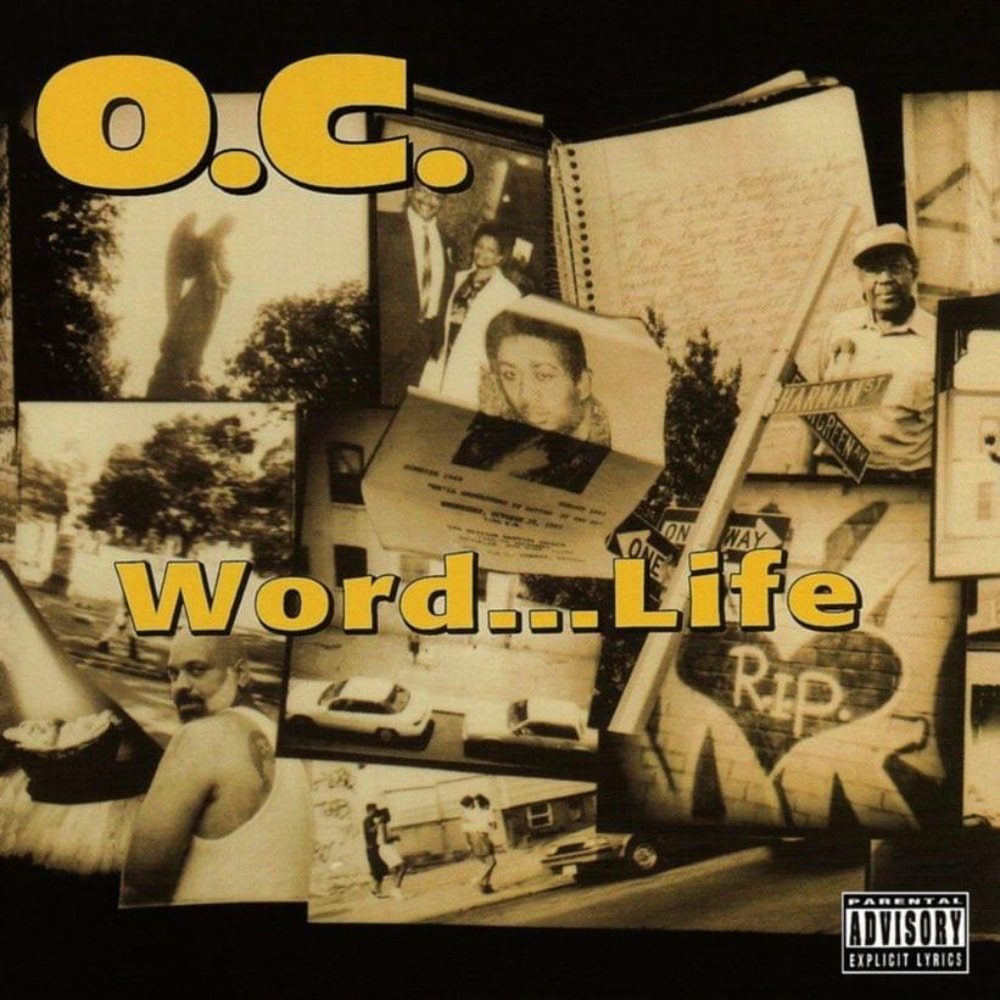 Released: October 18, 1994
Label: Wild Pitch
Word…Life may not be one of the first albums people mention when they think of '94, but let's not pretend it isn't a certified classic. The vintage boom bap beats and jazzy samples embody all the hard-hitting glory of Golden Age hip hop. Without this album, the Diggin' in the Crates Crew may never have risen to the same prominence, making it crucial for the come up of stars like Big L and Fat Joe.
193. Redman – Whut? Thee Album
Released: September 22, 1992
Label: Rush, Chaos
Few words can describe how wild and unpredictable Redman is. When he burst onto the scene with Whut?, there was frankly no other hip hop album like it. His one-of-a-kind delivery and audacious production choice is messy, but Redman thrived in that mess. He pushed the boundaries of what hip hop could be with his debut, encouraging a movement of unapologetic creatives, with Eminem among those stars he impacted.
192. Danger Doom – The Mouse and the Mask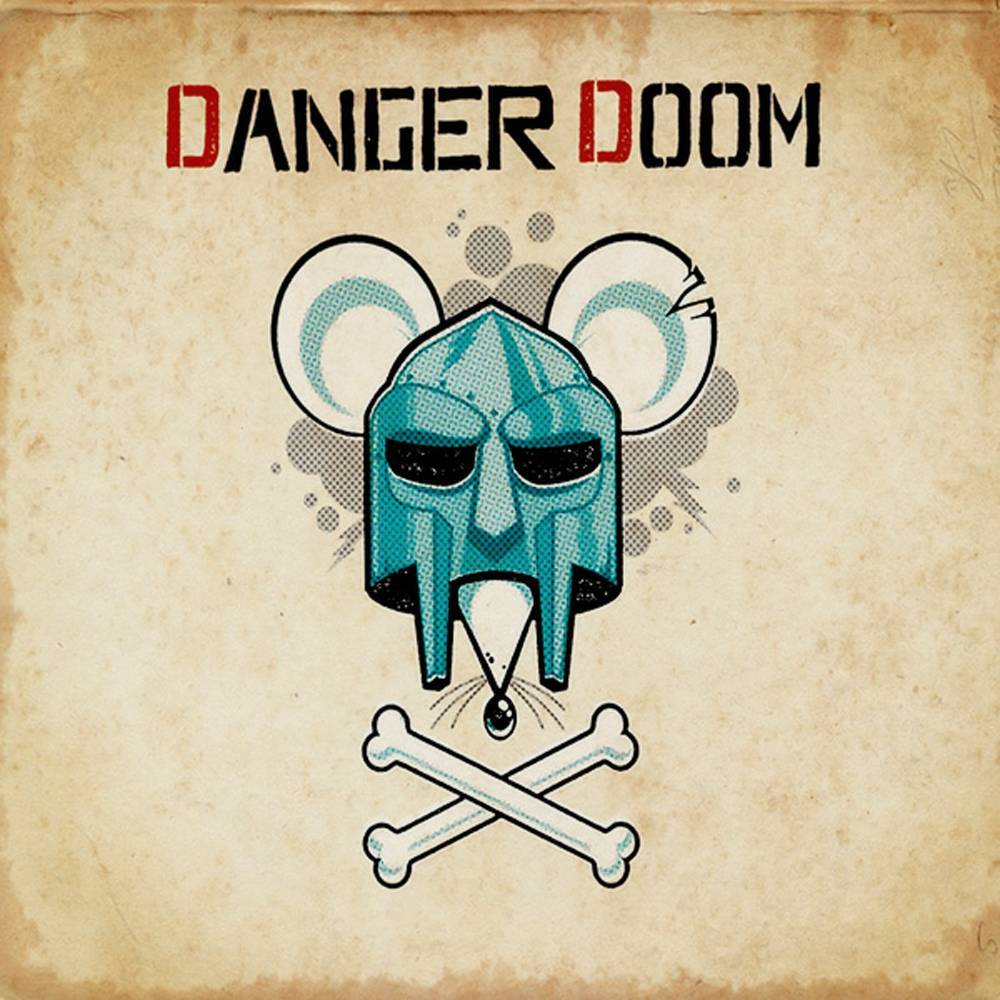 Released: October 10, 2005
Label: Lex, Epitaph, Metalface Records
After a run of ground-breaking classics, The Mouse and the Mask is when DOOM got the attention he rightfully deserved. Thanks to it being a collaboration with producer Danger Mouse and television network Adult Swim, it got far more promotion than DOOM's previous works, pushing him into the limelight and getting him the praise and respect he should have got from the start. Full of classic DOOM rhymes and elegant production from Danger, the duo match perfectly.
191. Q–Tip – The Renaissance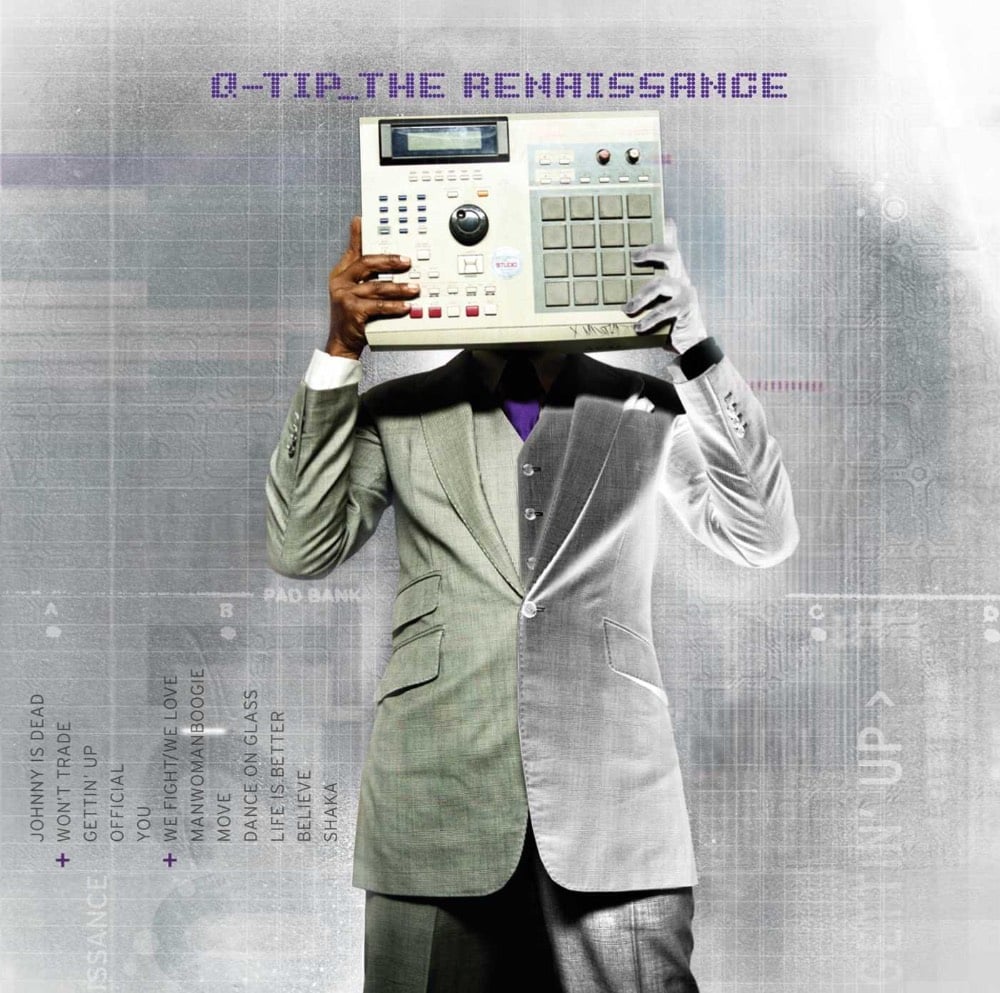 Released: November 4, 2008
Label: Universal Motown
In the aftermath of A Tribe Called Quest's breakup, Q-Tip's solo career was quieter than most had hoped, but The Renaissance is when he finally dropped the classic fans wanted. The project has that signature pristine production Q-Tip is known for and his slick rap style, with a far more flashier sound than fans were used to. Despite having his previous projects shelved by labels, Q-Tip doesn't sound disheartened, and in fact, he sounds more determined than ever on The Renaissance.
190. Drake – Take Care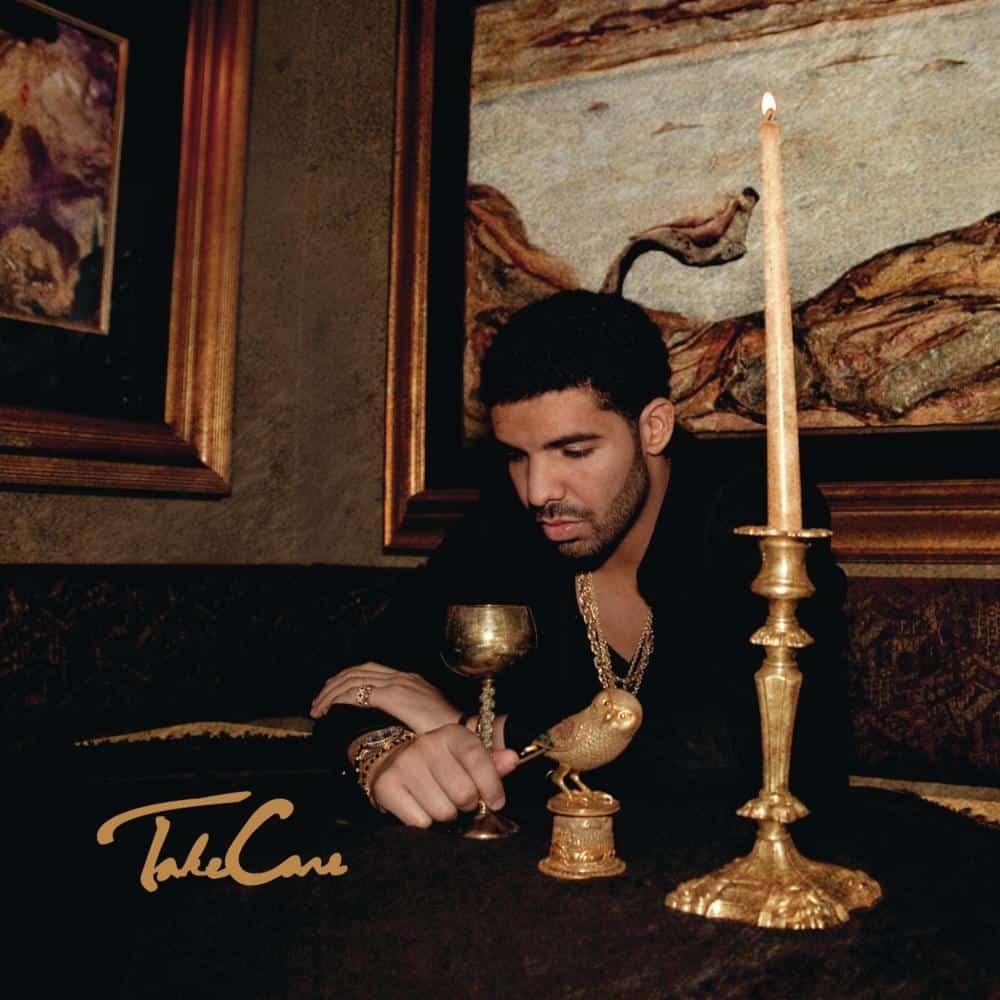 Released: November 15, 2011
Label: Young Money, Cash Money, Republic
189. Little Brother – The Minstrel Show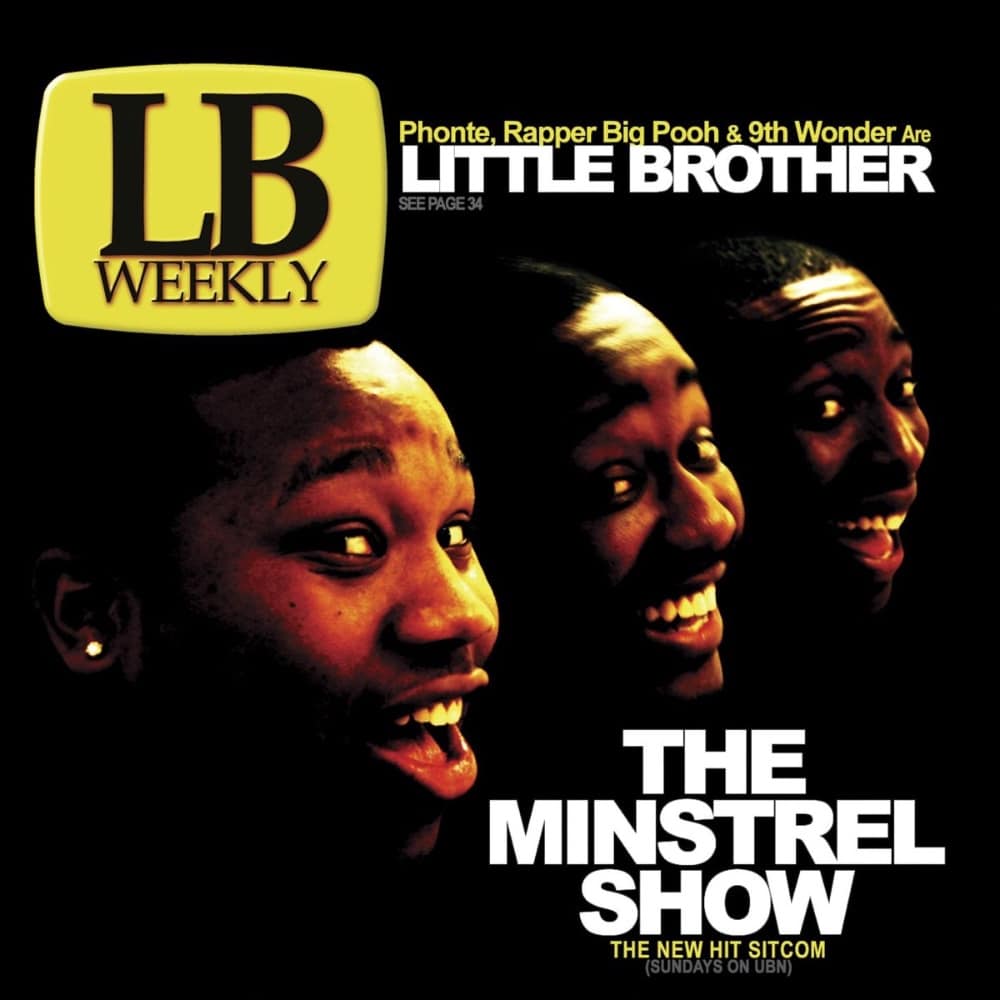 Released: September 13, 2005
Label: Atlantic
Even before The Minstrel Show released, fans knew it would be a classic. Little Brother's sharp and glamorous take on jazz rap makes it an essential for the 2000s, putting respect on the names of Phonte, Pooh and 9th Wonder. This album was the make-or-break moment for them, and while it didn't do so well commercially, the talent on display made Little Brother a group everybody wanted to work with.
188. Run the Jewels – Run the Jewels 2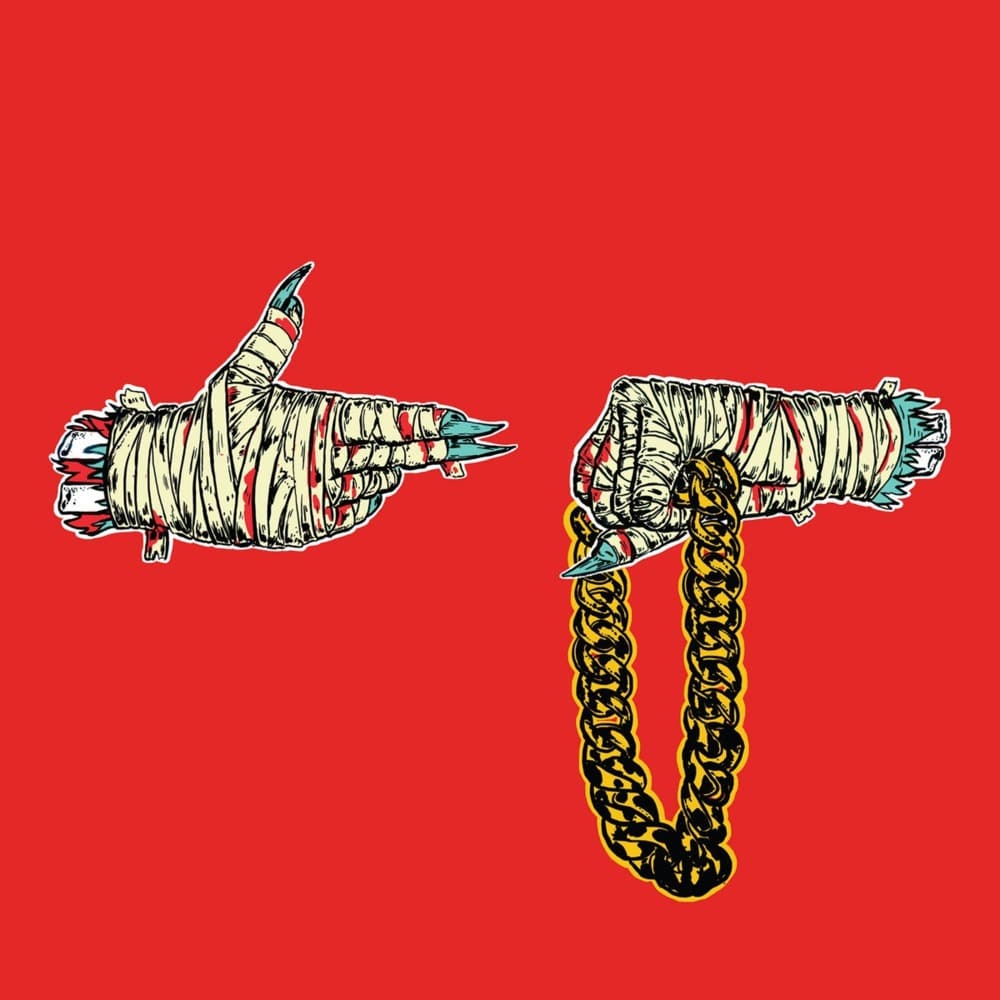 Released: October 24, 2014
Label: Mass Appeal, RBC
Louder and more bombastic, Run the Jewels 2 is everything that made the first one such a success, only this time everything is turned up a notch. With El-P manning the boards and delivering his anarchistic boom-bap, the duo's interplay and chemistry are on full blast here. Even while Killer Mike slips in some socially-charged lyrics, the music is just so fucking great you can't help but nod your head along to it. If Run the Jewels 2 established anything, it was that El-P and Killer Mike can do this shit together forever.
187. Showbiz & A.G. – Runaway Slave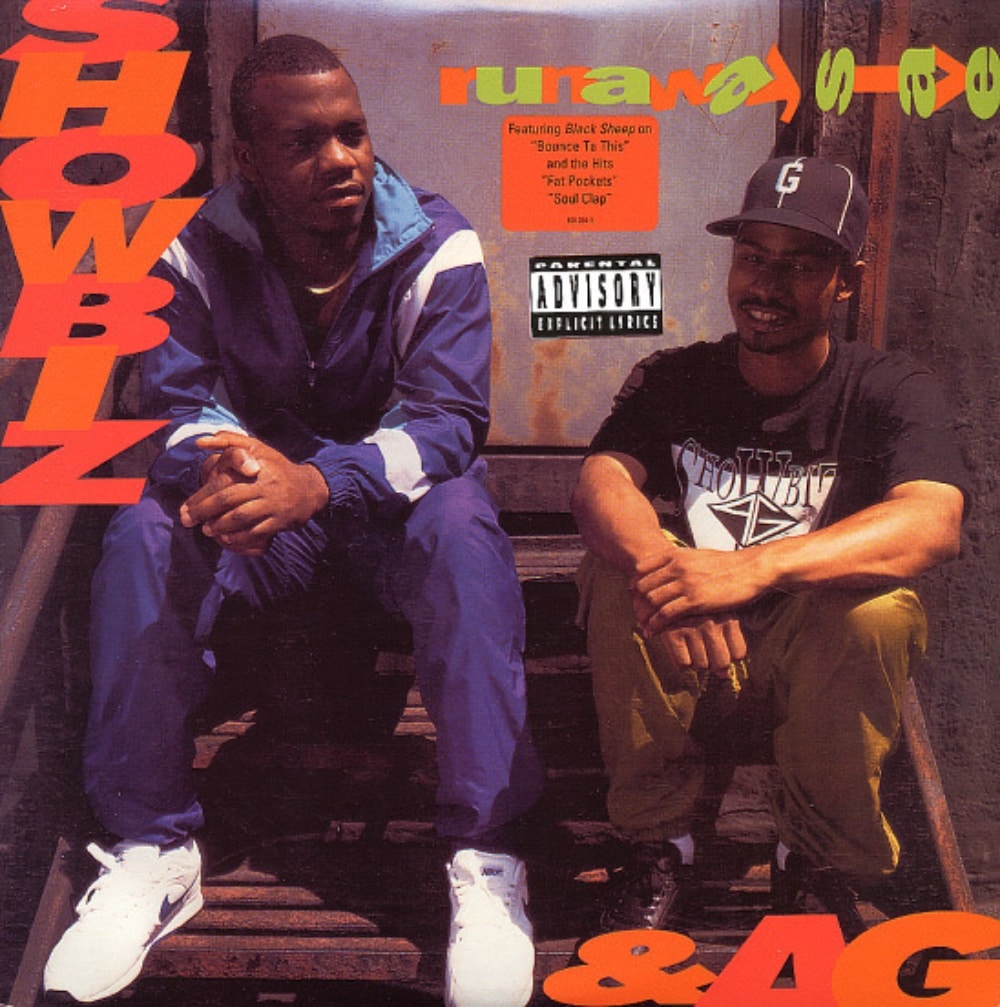 Released: September 22, 1992
Label: Payday, London
If not for Runaway Slave, the sound of boom bap would be totally different. On this crisply-produced classic, Showbiz and A.G. showcase just how brilliant jazz rap can be, blending together old jazz sounds which come off more as a live backdrop than messily chopped samples. The crashing drums and prominent horns have become staples of boom bap, and if not for this album, the genre would not be the same.
186. Future – Hndrxx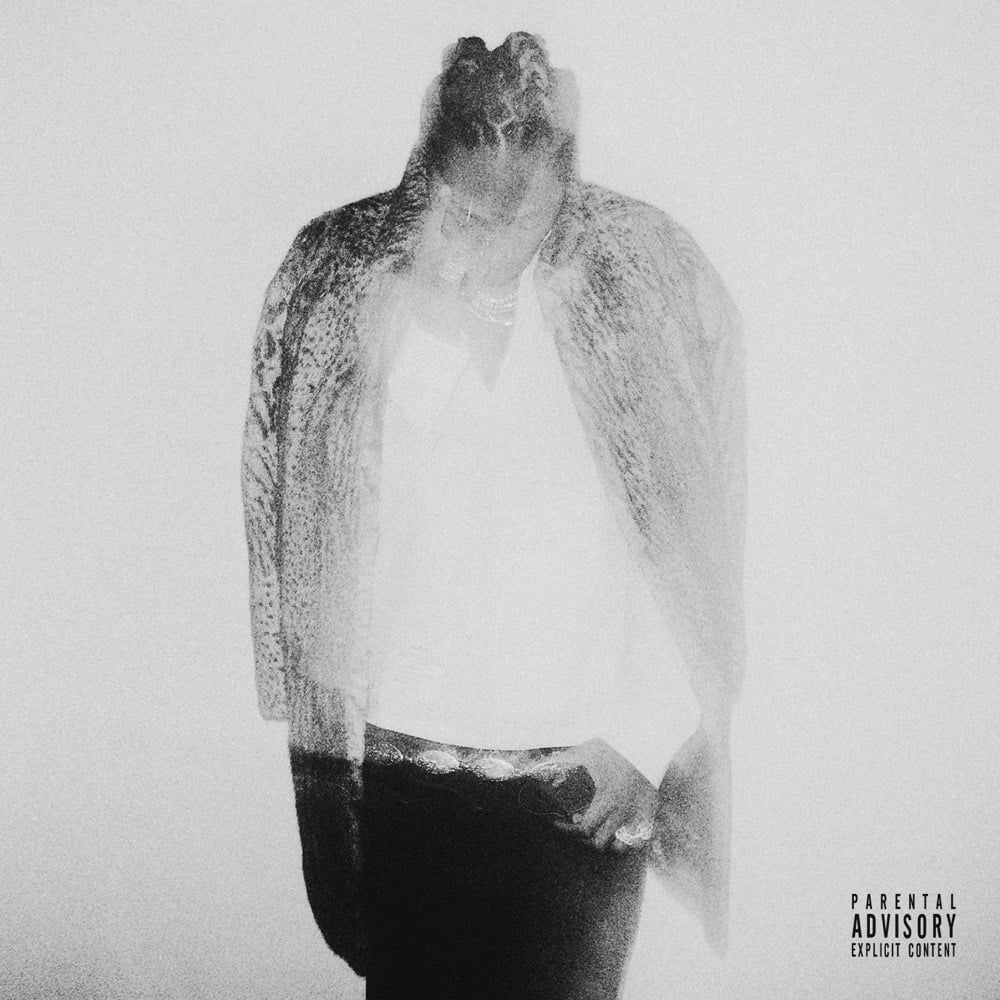 Released: February 24, 2017
Label: A1, Freebandz, Epic
Outside of the brilliant DS2, Hndrxx is the single finest example of Future's genius. Dropped a week after his eponymously titled album Future, which was jam-packed full of trap bangers and street anthems, Hndrxx is an gorgeous R&B record that highlights the depth of the Atlanta rapper's talent. As comfortable as he sounded going ignorant on tracks like "Good Dope" and "Draco," the Atlanta rapper sounded just as great on softer, more melodic pieces like "My Collection" and "Use Me." Within the hip hop world, you'd be hard-pressed to find many artists with the same sort of range Future was able to display across these two albums.
185. Guru – Jazzmatazz Volume 1 (An Experimental Fusion of Hip-Hop and Jazz)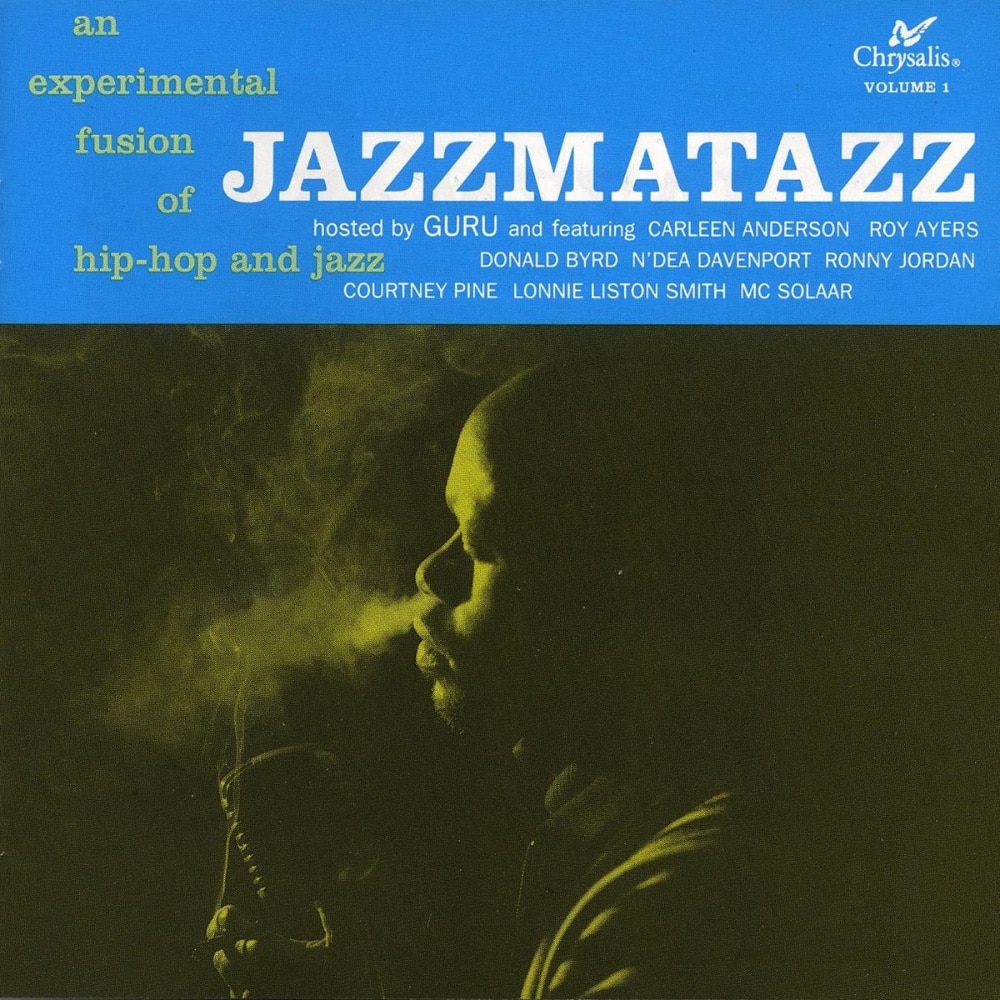 Released: May 18, 1993
Label: Chrysalis
Although he may not get the praise he deserves, Guru's skills and impact as an MC run deep in the culture. Jazzmatazz is one of the first examples of hip hop using live band instrumentation, with Guru effortlessly performing over a summery backdrop of his jazz band. It's impressive in and of itself, but the impact this album had is even greater. Groups like The Roots would not exist if not for Guru and his ground-breaking ideas.
184. Noname – Room 25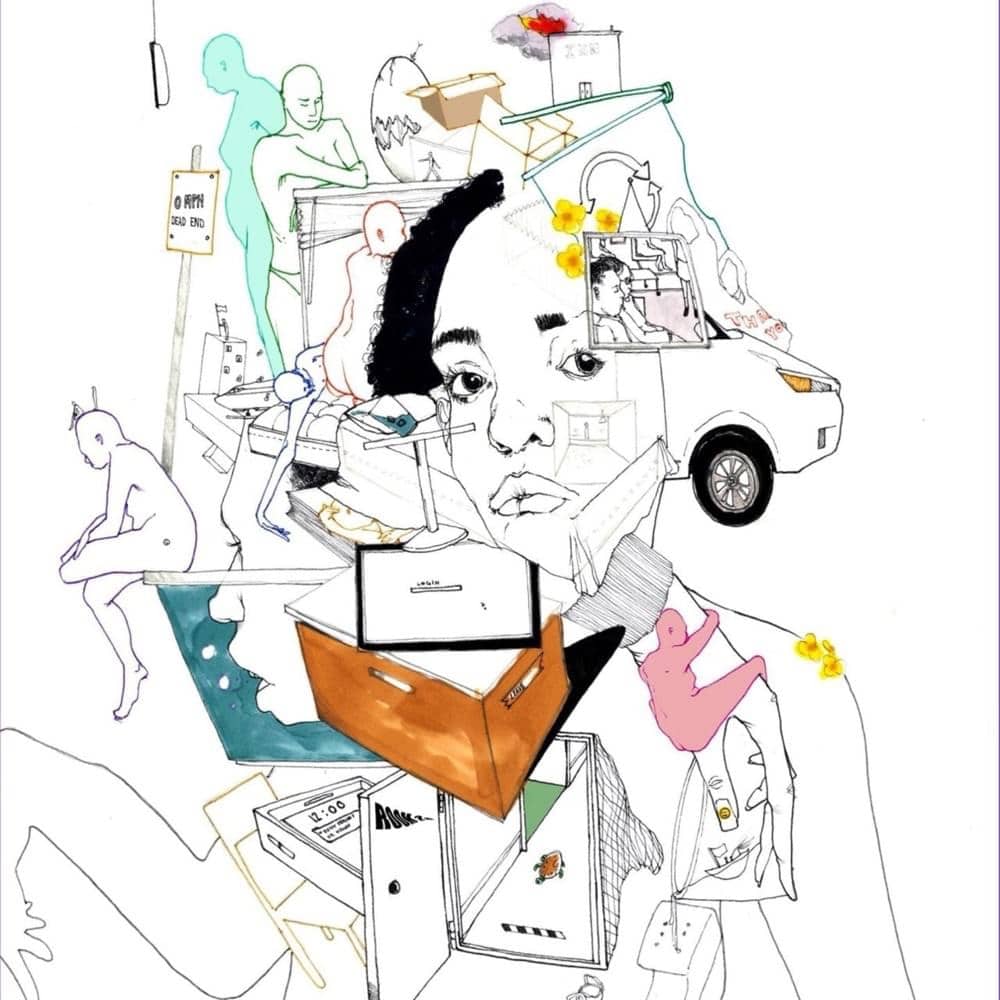 Released: September 14, 2018
Label: N/A
"Y'all really thought a bitch couldn't rap, huh?" That's one of the first lines on Room 25, and that alone should explain the album's importance. Past generations of female rappers had Queen Latifah and Nicki Minaj, and Room 25 is Noname's statement to the culture that she is the new rap queen. With a fusion of R&B elegance and old school swagger, she proved her unique ability on Room 25.
183. Big K.R.I.T. – Live from the Underground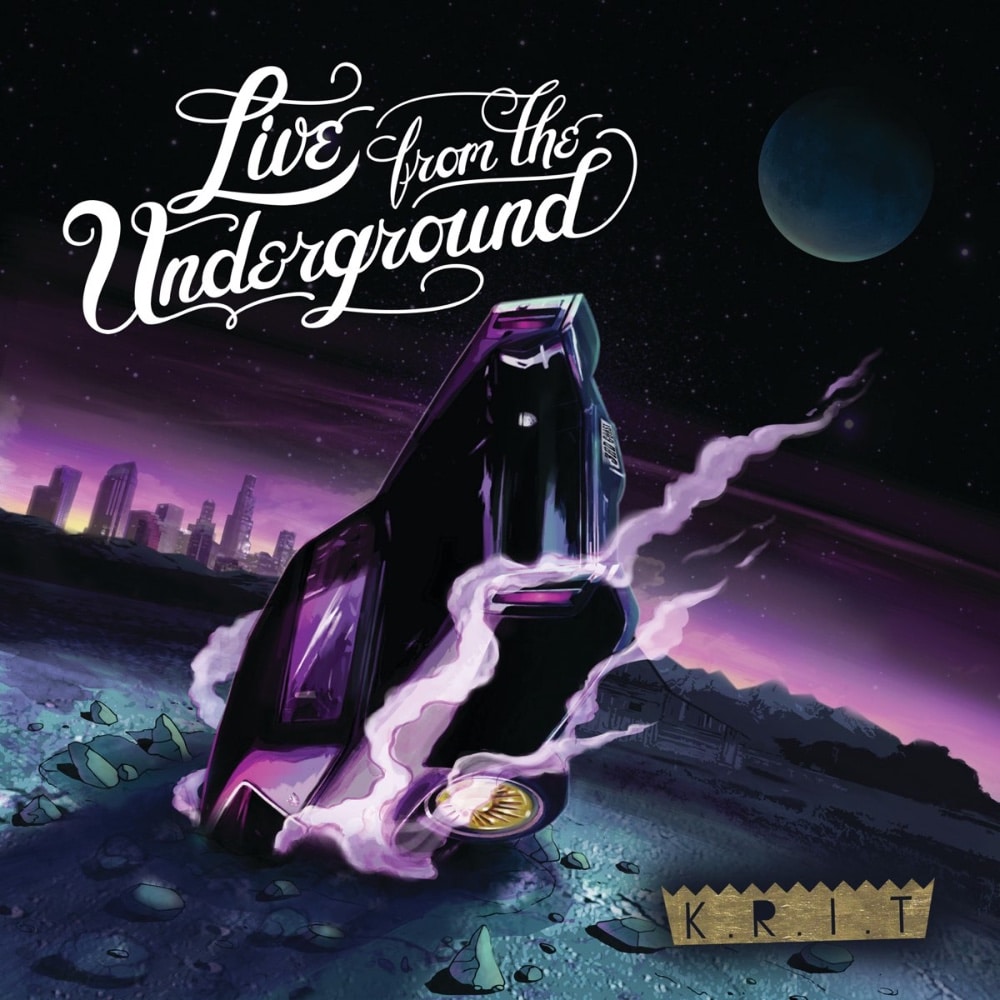 Released: June 5, 2012
Label: Cinematic, Def Jam
Live from the Underground is when Big K.R.I.T. really honed his sound, performing sharper than ever. His style isn't unique for the South, but it's brilliant, borrowing influence from Southern stars from UGK to Goodie Mob, taking what makes them great and combining them into something truly special. This is his studio album debut, finally giving his slick Southern swagger its much-deserved attention. The album is what put K.R.I.T. on the map as one of the South's modern legends.
182. Brand Nubian – One for All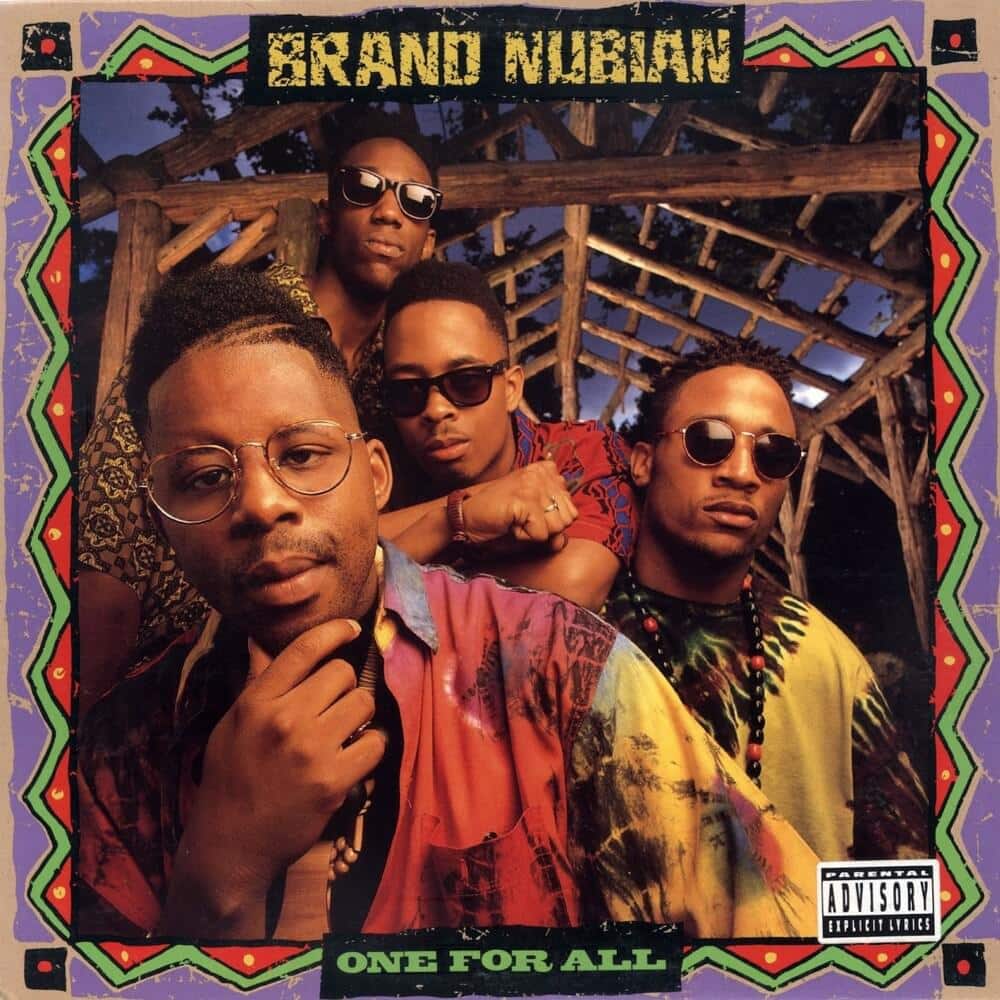 Released: December 4, 1990
Label: Elektra
With a jazzy backdrop and politically-charged lyrics, Brand Nubian opened up the '90s and set the stage for the sounds of bouncing basslines and political rap to come. The powerful themes make this record the classic it is. Tracks like "Drop the Bomb" had their fair share of controversies at the time, but that's part of the appeal – Brand Nubian didn't care how the public viewed them, spitting whatever audacious lyrics came to mind.
181. Masta Ace – A Long Hot Summer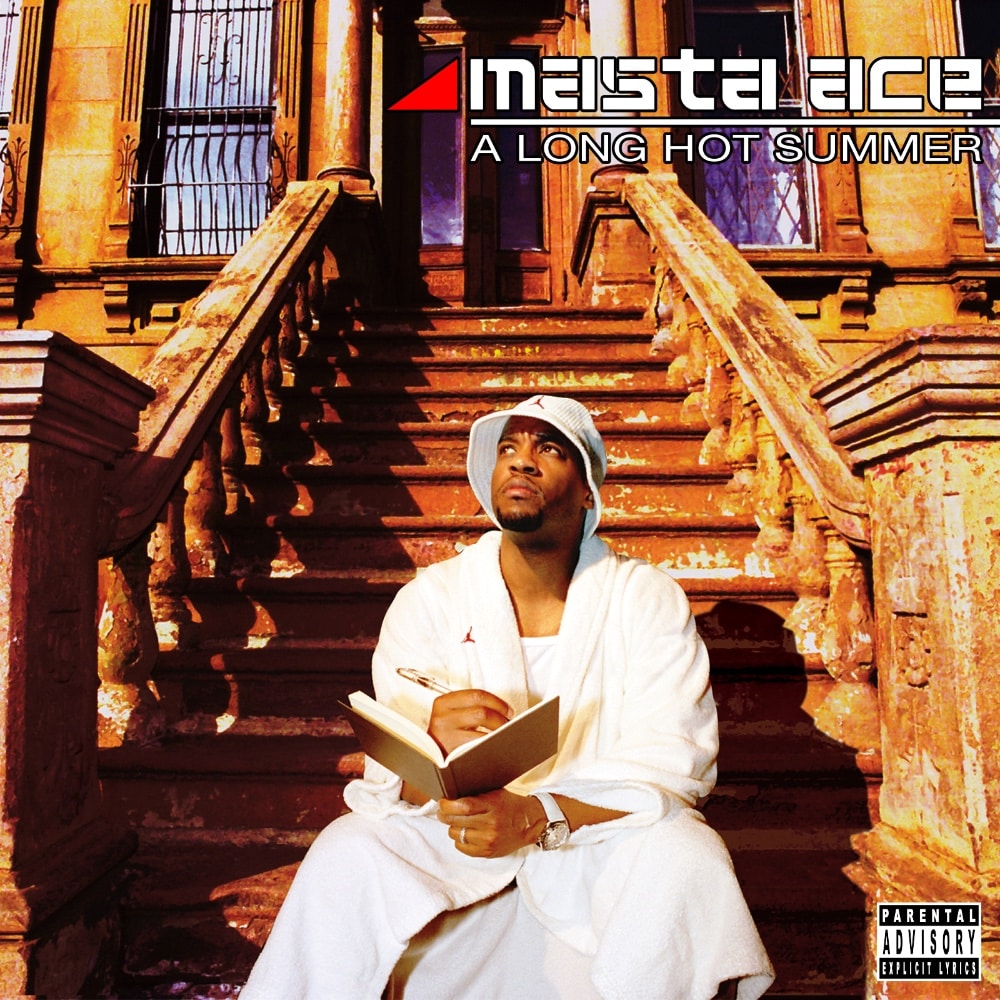 Released: August 3, 2004
Label: M3 Macmil Music
No album fits its title more than this one. A Long Hot Summer is a concept following Ace's life through the summer, and with its warm, soulful production, it makes you feel like you're in that summer alongside him. It may not have done well commercially, but real hip hop fans know the prowess of Masta Ace, and A Long Hot Summer is one of his most cohesive works to date.
180. Freestyle Fellowship – Innercity Griots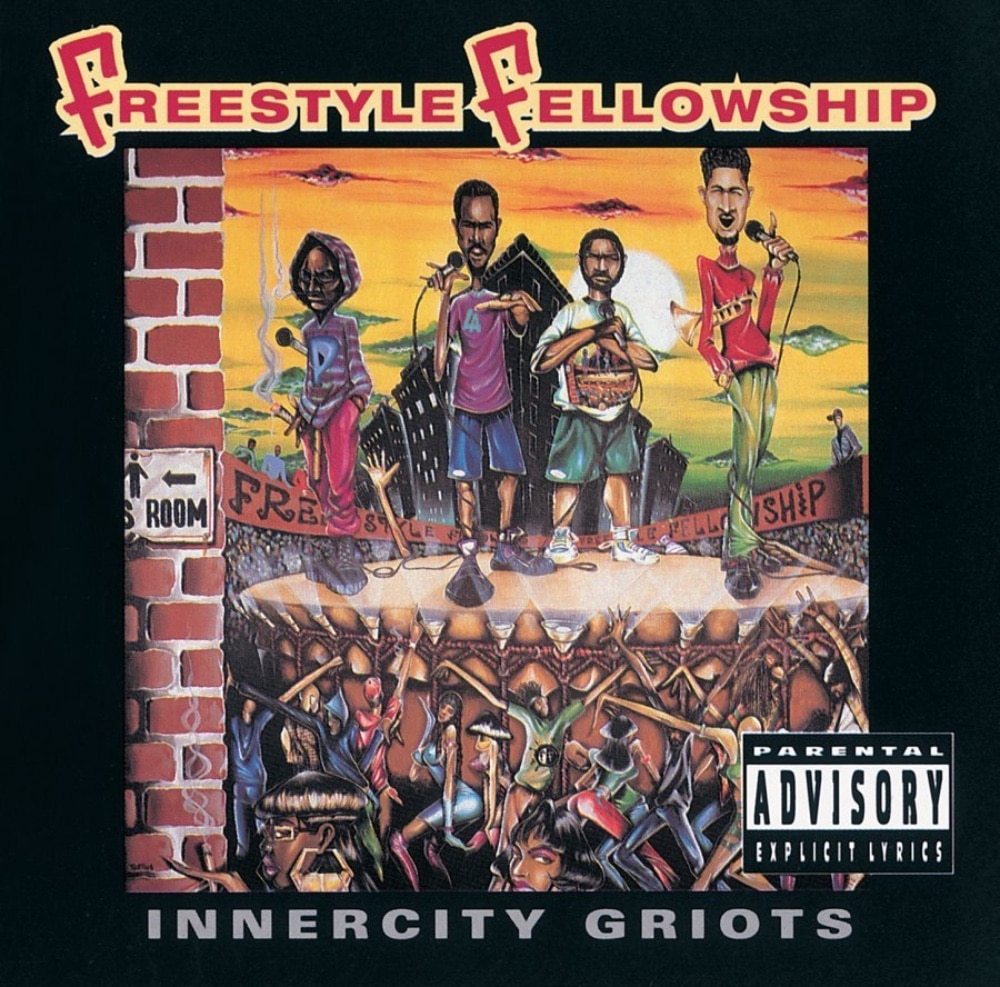 Released: April 28, 1993
Label: 4th & B'way, Island, PolyGram
In the early '90s, the East was known for jazz, and the West for funk, but Freestyle Fellowship broke down those labels with Innercity Griots. The album is crucial to the West Coast for helping introduce a harder sound, with less emphasis on funk and more on jazz and drums. On a more technical level, they helped push faster songs, breaking out from the constraints of slow R&B structures, making rap music a completely independent sound.
179. Pharoahe Monch – Internal Affairs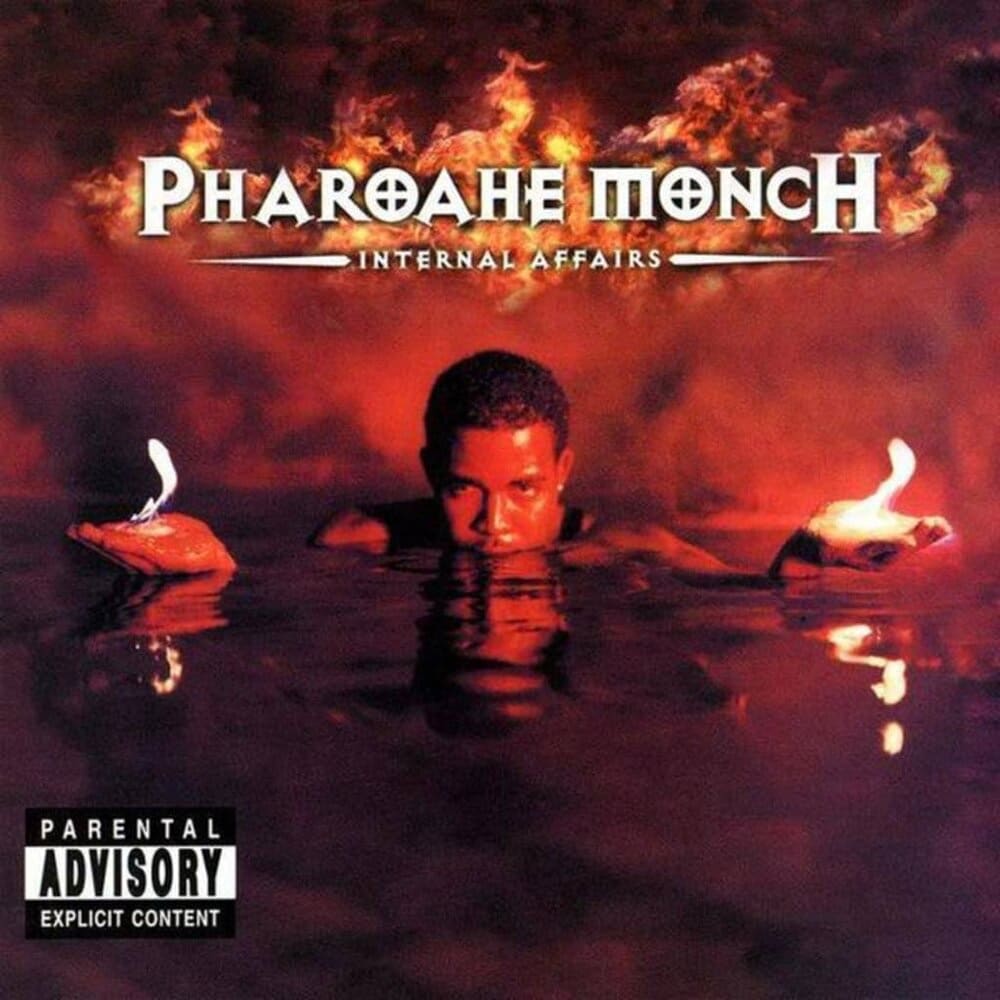 Released: October 19, 1999
Label: Rawkus, Priority
The switch-up in Monch's sound from his group work to his solo material would make you think he was a totally different artist. While Monch's albums with Organized Konfusion were quick, animated jazz rap, his solo debut is dark, gritty, and foreboding. It's an under-appreciated classic full of highlights, such as the earworm "Simon Says" which gave Monch a taste of mainstream success before he dove into the underground.
178. Lil Wayne – The Carter III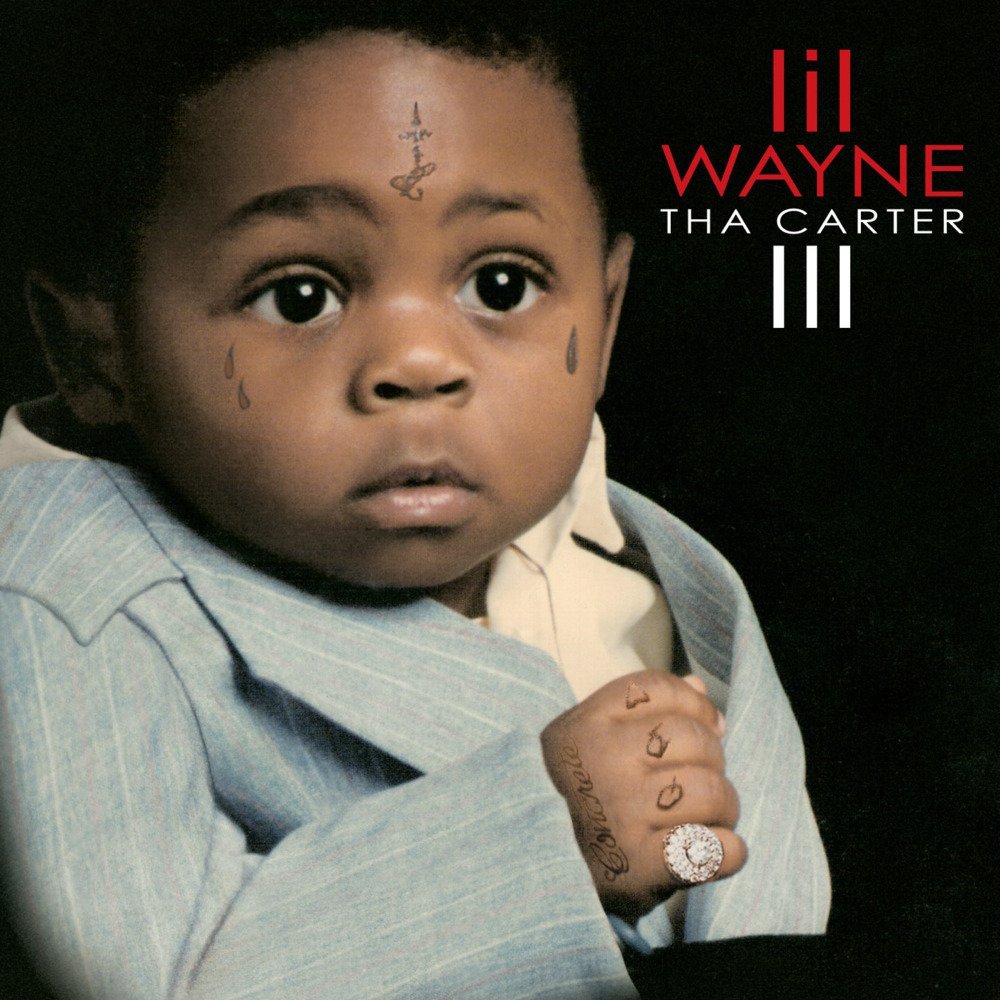 Released: June 10, 2008
Label: Cash Money, Universal Motown, Young Money
The Carter III isn't Lil Wayne's best album, but it sure was his biggest. After a decade of grinding his way in the rap game, first as the star of the Hot Boys then as a solo artist, Weezy finally had his moment to solidify all his hard work. The rapping talent was there, no doubt about that. The New Orleans-born MC had spent the past few years bodying guest features and destroying mixtapes to claim best rapper alive status; he just needed an extra push to become the biggest rapper alive. Tha Carter III was the push. First with the chart-topping "Lollipop" then with the ridiculous "A Milli," and before you knew it, Wayne had sold over a million in his first week and he was officially the new king of rap.
177. Jay Z – The Black Album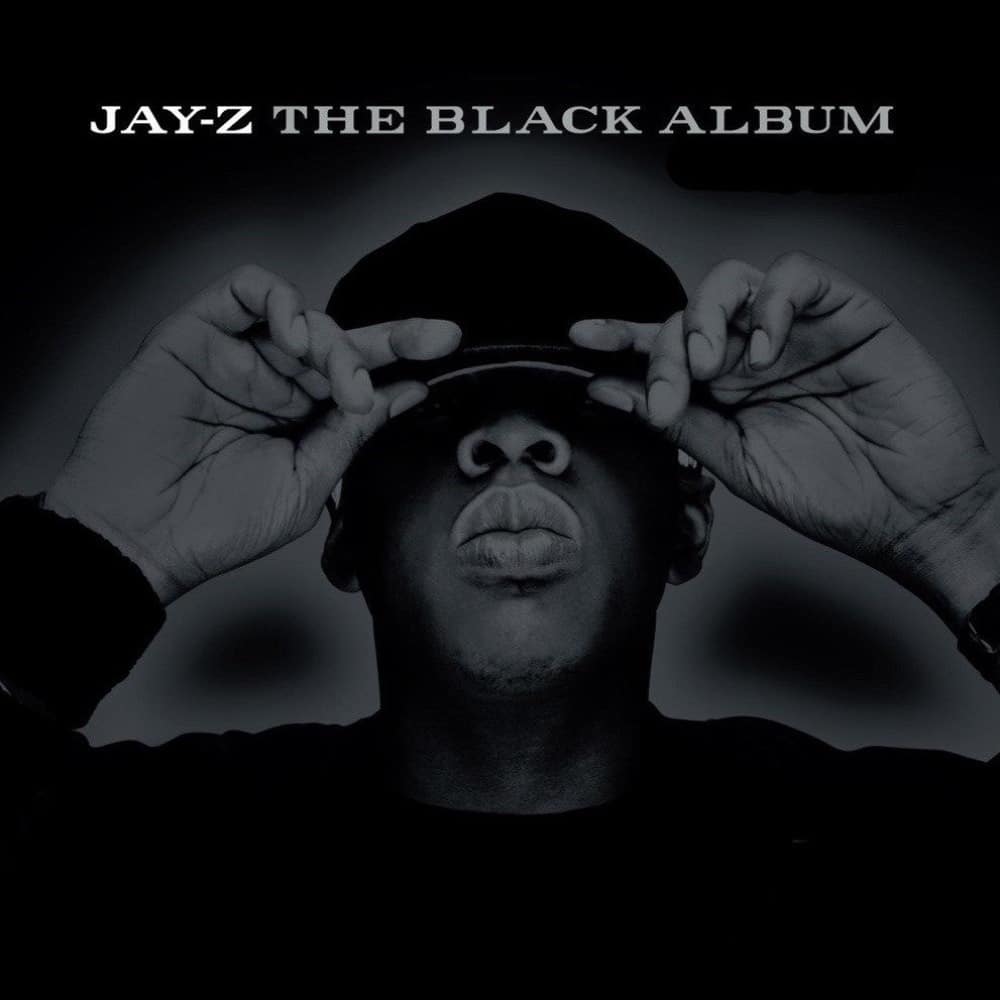 Released: November 14, 2003
Label: Roc-A-Fella, Def Jam
When Jay-Z emerged as a certified superstar off the back of Vol. 2… Hard Knock Life, he proceeded to take over the rap game in ways we'd never seen before. From the follow-up Vol. 3… Life and Times of S. Carter to The Blueprint 2: The Gift & The Curse, there wasn't a year during his legendary run that Hov wasn't the top dog. Sure, rappers like Ja Rule, DMX, Eminem, and Nelly came, but in terms of consistency and sheer dominance, no-one did it like the Brooklyn MC.
That's why The Black Album was the perfect retirement album. It was a rapper truly going out at his artistic and commercial peak. Pulling in his most diverse line-up of producers to date – Just Blaze, Timbaland, Kanye, The Neptunes, Eminen, DJ Quik, Rick Rubin – Hov sought to make one final statement as the best rapper to ever do it. There are moments of introspection, just as there are moments of pure flexing, but as the album draws to a close with the aptly-titled "My 1st Song," you can't help but feel this was the perfect way to go out for Jay-Z.
176. Lupe Fiasco – Food & Liquor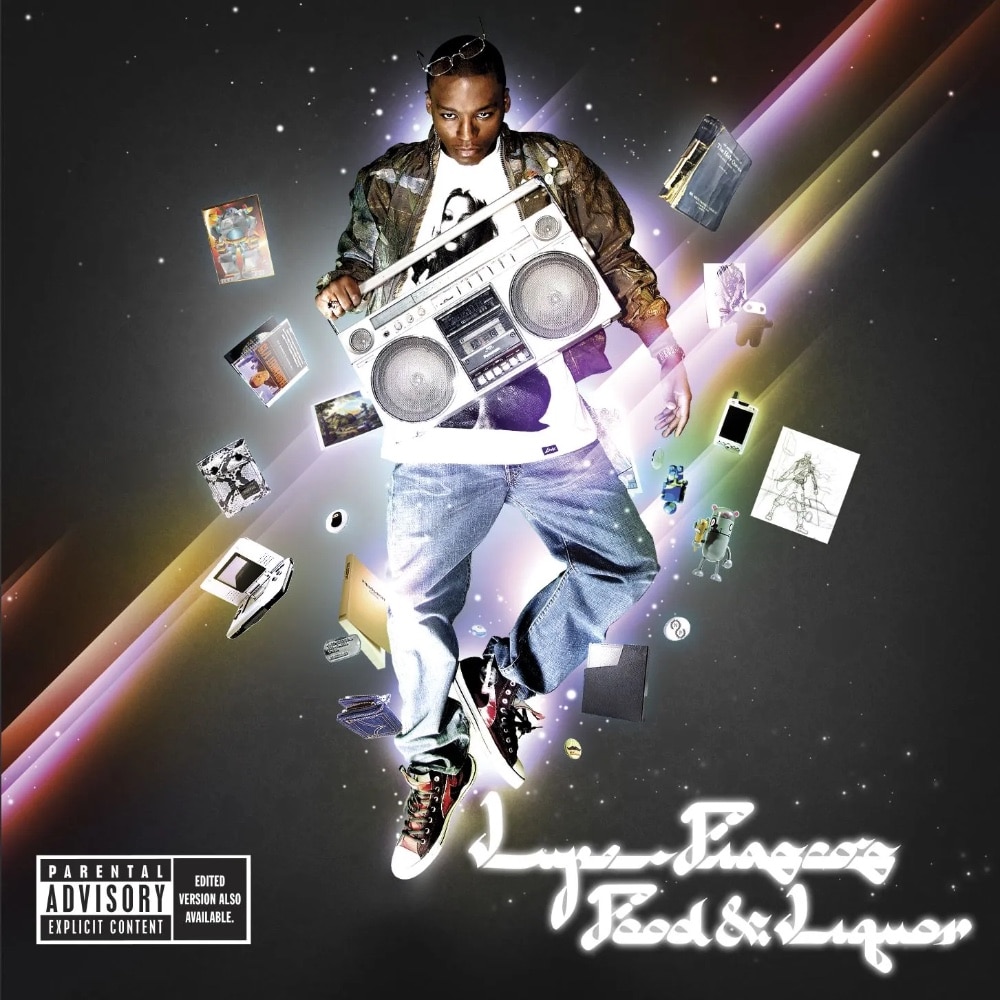 Released: September 19, 2006
Label: 1st & 15th, Atlantic
Debut albums are difficult to pull off, but Lupe Fiasco makes it look easy. His debut made a splash in the mainstream, partly thanks to his previous work with Kanye, but the success of his album was not only commercial, but critical. Lupe's lyrical ability is unmatched, telling vivid stories with a clarity and rhyme skill unlike any other. This is his classic debut, showing the world his amazing potential.
175. Rapsody – Laila's Wisdom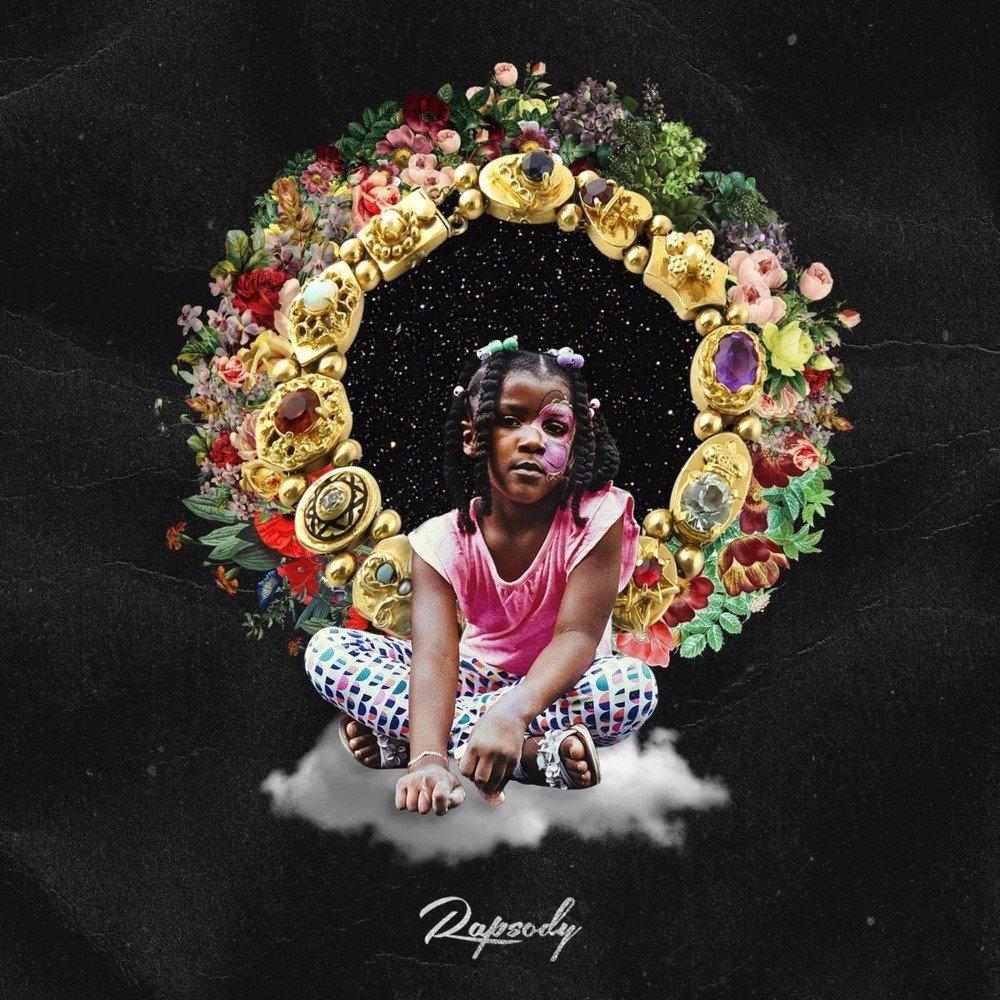 Released: September 22, 2017
Label: Jamla, Roc Nation
When it comes to female MCs, Rapsody is someone who deserves her flowers. She's ferocious, with her sharp lyrical ability fully on show on Laila's Wisdom, joined by a host of guests who bring this album to classic status. With Kendrick Lamar and Black Thought among others, the album is stacked with talent, and Rapsody is just as skilled on the mic. Although it isn't mentioned enough, true hip hop fans know the greatness of Laila's Wisdom.
174. Biz Markie – Goin' Off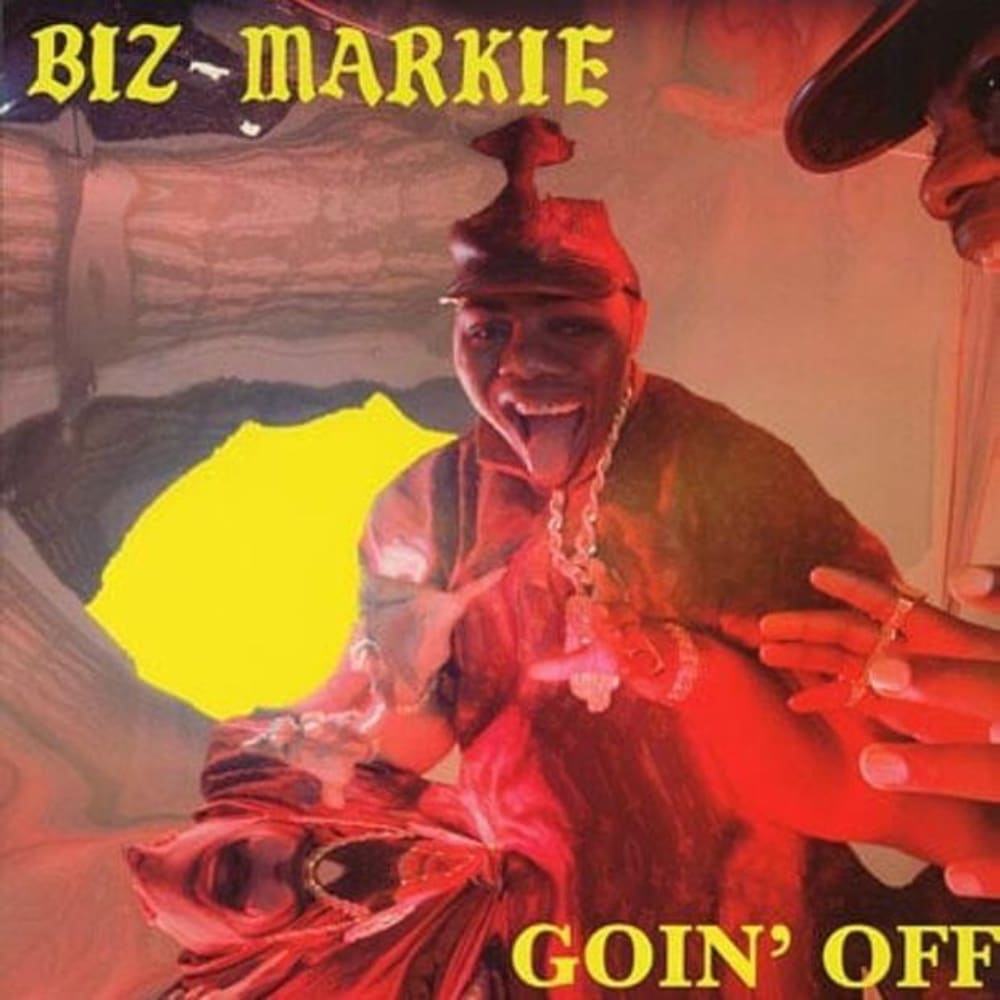 Released: February 23, 1988
Label: Cold Chillin', Warner Bros.
So many young hip hop heads have never heard a Biz Markie album, and they have no idea what they are missing out on. Goin' Off is a totally original debut that could have only been conceived by a rapper as unique and lovable as the Juice Crew MC. The soundscape is messy and rustic, but that's the appeal. It's organic hip hop with Biz rapping until he's out of breath. While it may not have revolutionised the genre, not every classic has to, as long as it's as consistent as this.
173. DMX – Flesh of My Flesh, Blood of My Blood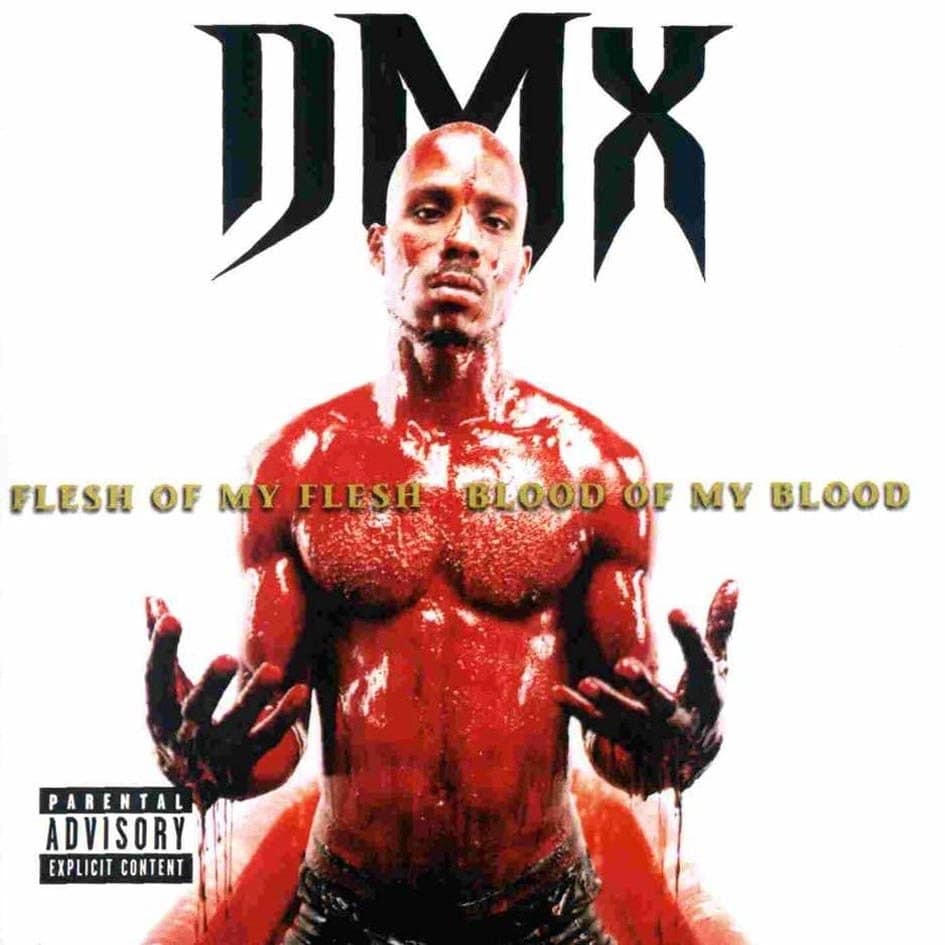 Released: December 22, 1998
Label: Def Jam, Ruff Ryders
Multiple drops a year is common practice nowadays, but in 1998, it was unheard of. With that in mind, Flesh of My Flesh releasing seven months after DMX's debut was a total surprise. The quality is almost on par with his debut, with DMX never losing that manic energy that makes him so unique. The album sold over double the units of his debut the first week, turning DMX from a rookie to a superstar in just one year.
172. Clipse – Lord Willin'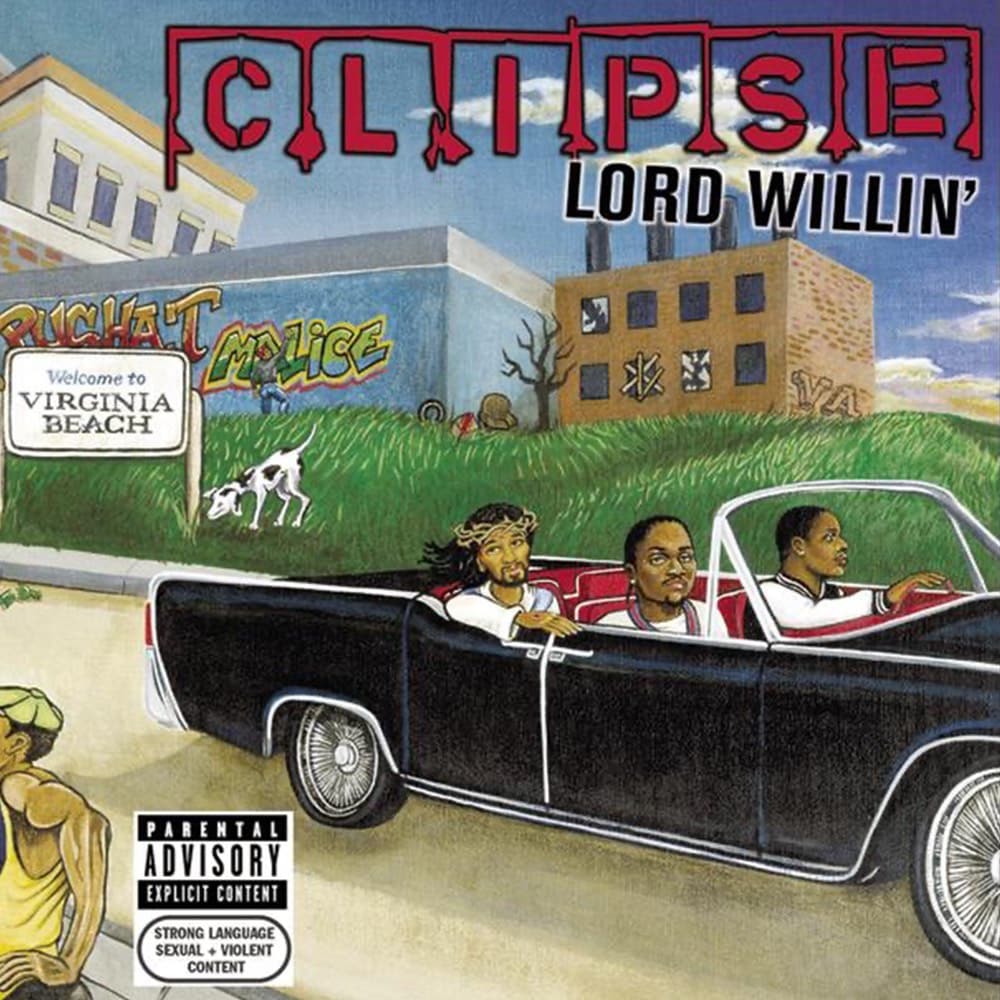 Released: August 20, 2002
Label: Star Trak, Arista
"Playas, we ain't the same, I'm into 'caine and guns / Chopard with the fishes make the facelift numb." As soon as you heard Pusha T's voice set off the track and The Neptune's shimmering keys drop, you knew this album was going to be different. There had been plenty of great coke rap albums before the Clipse – Raekwon's brilliant Purple Tape and Hov's Reasonable Doubt come to mind – but the Virginia duo took everything to the next level.
The coke brothers were master craftsmen in the art of dealing and rapping about it – Pusha always with a sneer on his face, and Malice with a slight twinge of introspection. With The Neptunes providing the bouncy, futuristic funk, Lord Willin' turned coke rap into a top 40 staple with "Grindin'" and "Ma, I Don't Love Her" becoming big hits.
171. Black Sheep – A Wolf in Sheep's Clothing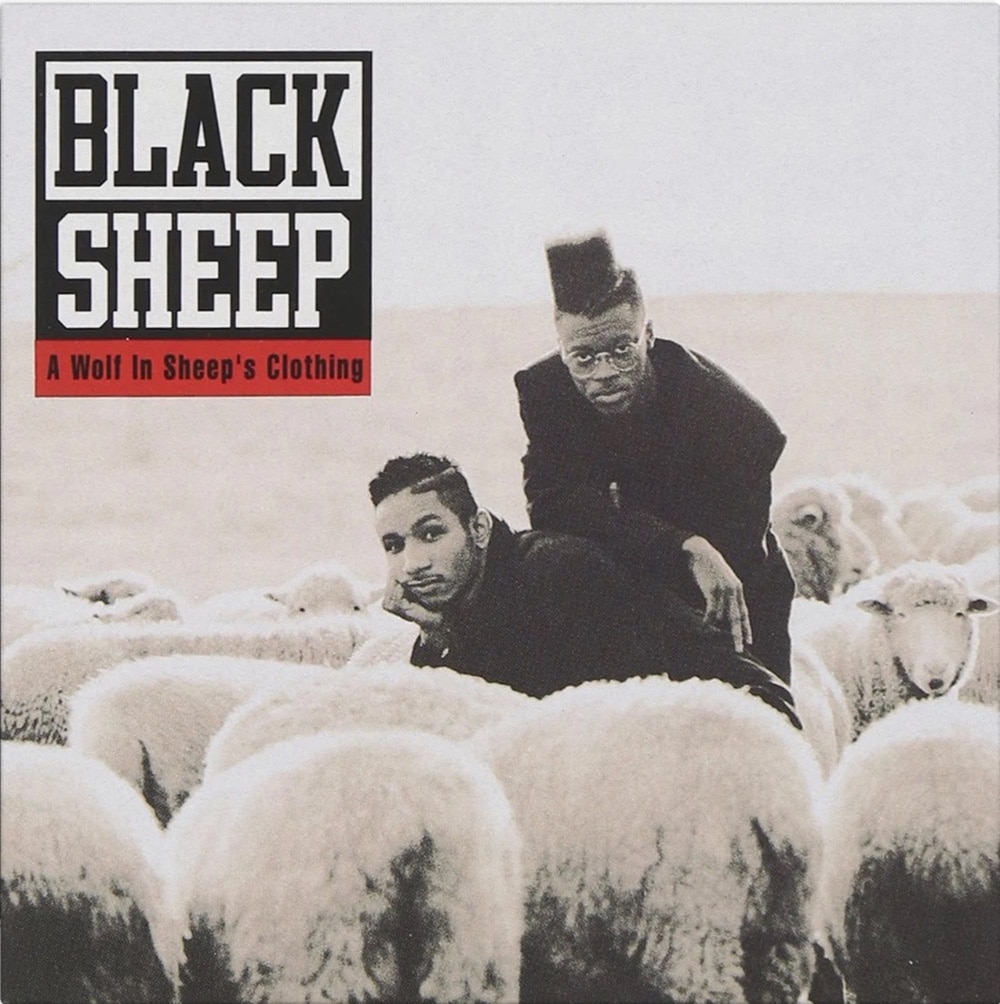 Released: October 22, 1991
Label: Mercury
The Native Tongues movement reached its peak with A Wolf in Sheep's Clothing, one of the most creative and successful records to come out of the collective. Black Sheep's sound is brash and graphic at points, which was a refreshing departure from the more light-hearted nature of groups like Tribe. Black Sheep's debut shot them to the limelight in an instant, helping establish the collective's reign in the early '90s.
170. Ice Cube – The Predator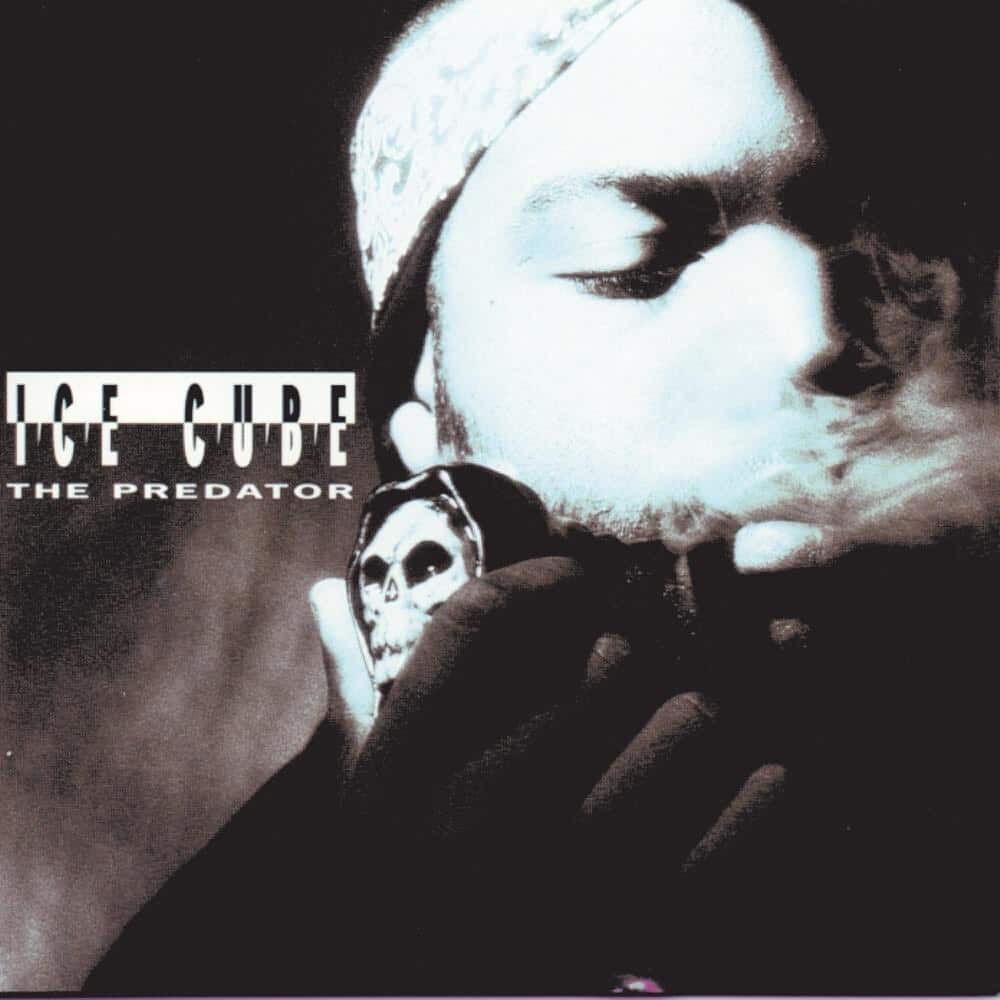 Released: November 17, 1992
Label: Lench Mob, Priority
This wasn't his first, nor his second, but Ice Cube's third classic in a row, and that's just counting his solo work. He has a knack for making explosive tracks that hit hard in any location from the club to the radio, and that's in full effect on The Predator. His political verses were heard worldwide as this became his most successful album, and for good reason. Its flashy sound and Cube's sharp pen deserved all that attention.
169. Reflection Eternal – Train of Thought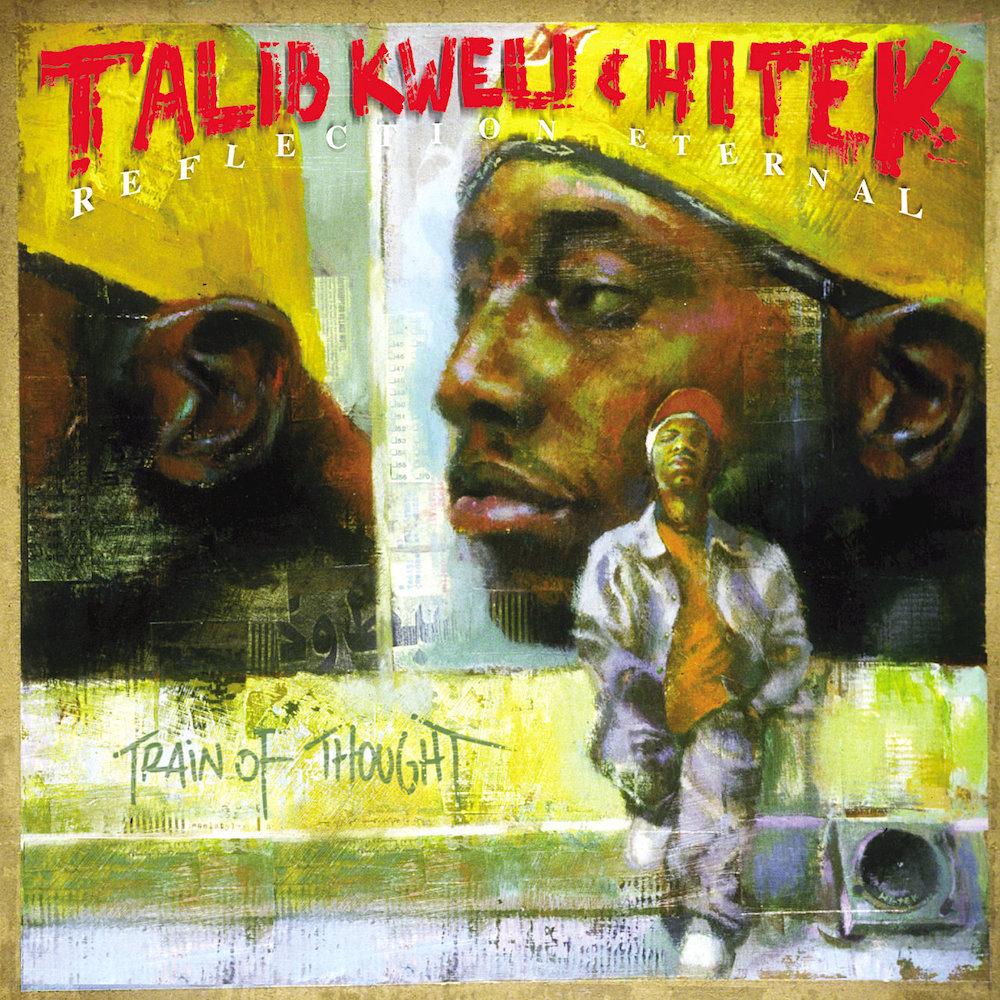 Released: October 17, 2000
Label: Rawkus
How do you follow up a collaboration as legendary as Black Star? Talib Kweli's answer is Train of Thought: a collaboration which deserves all the same praise. Hi-Tek and Kweli work together perfectly. Picture the gorgeous, intricately detailed Hi-Tek beats from Black Star for a whole record, and the result is Train of Thought. The duo's debut was an instant classic, not just for its quality but its uniquely soulful sound that set it apart from traditional boom bap.
168. Jeru the Damaja – The Sun Rises in the East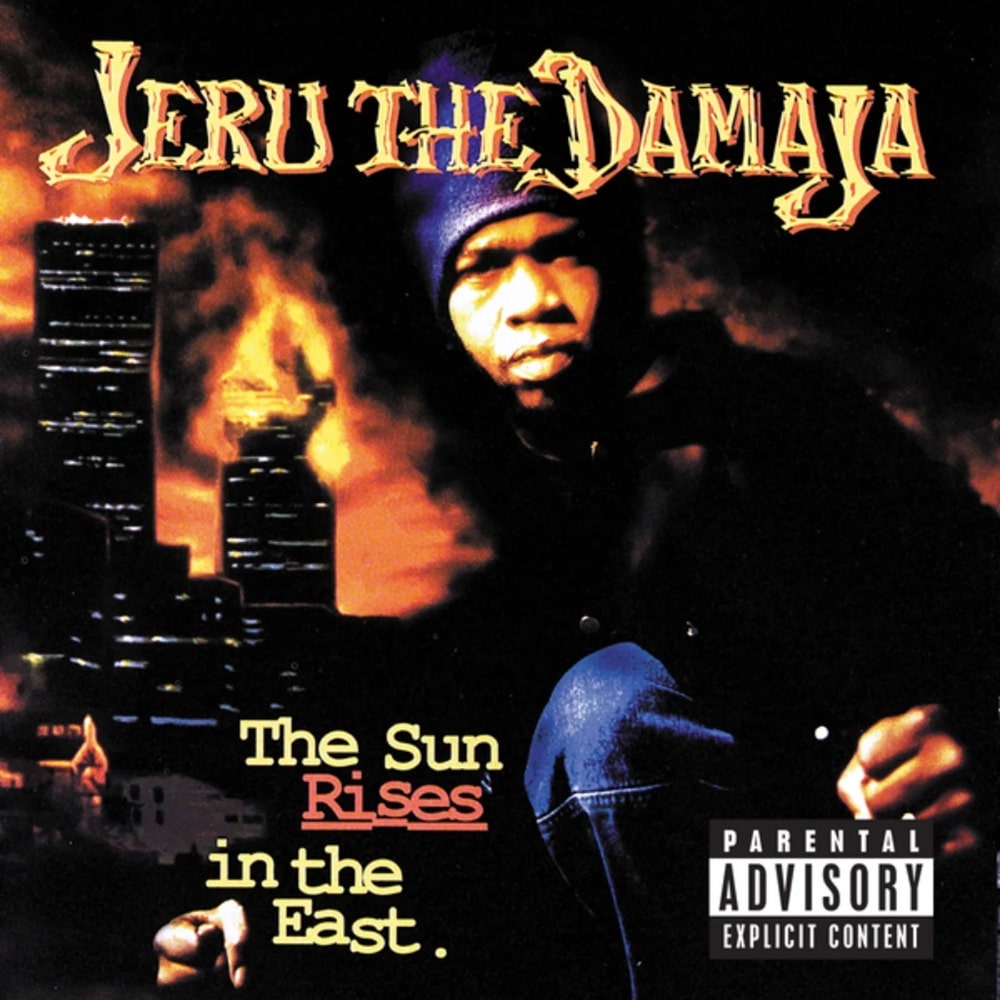 Released: May 24, 1994
Label: Payday, FFRR, PolyGram
Take a hungry rookie MC and inject some vintage DJ Premier production, and you've got a classic. The Sun Rises in the East is a monster of a debut, with that slick, irresistible Preemo production, but also a dynamic performance from Jeru who makes a great first impression. It didn't reinvent the genre, but for introducing the world to Jeru and being fully produced by DJ Premier, its importance to '90s hip hop is unquestionable.
167. Common – Like Water for Chocolate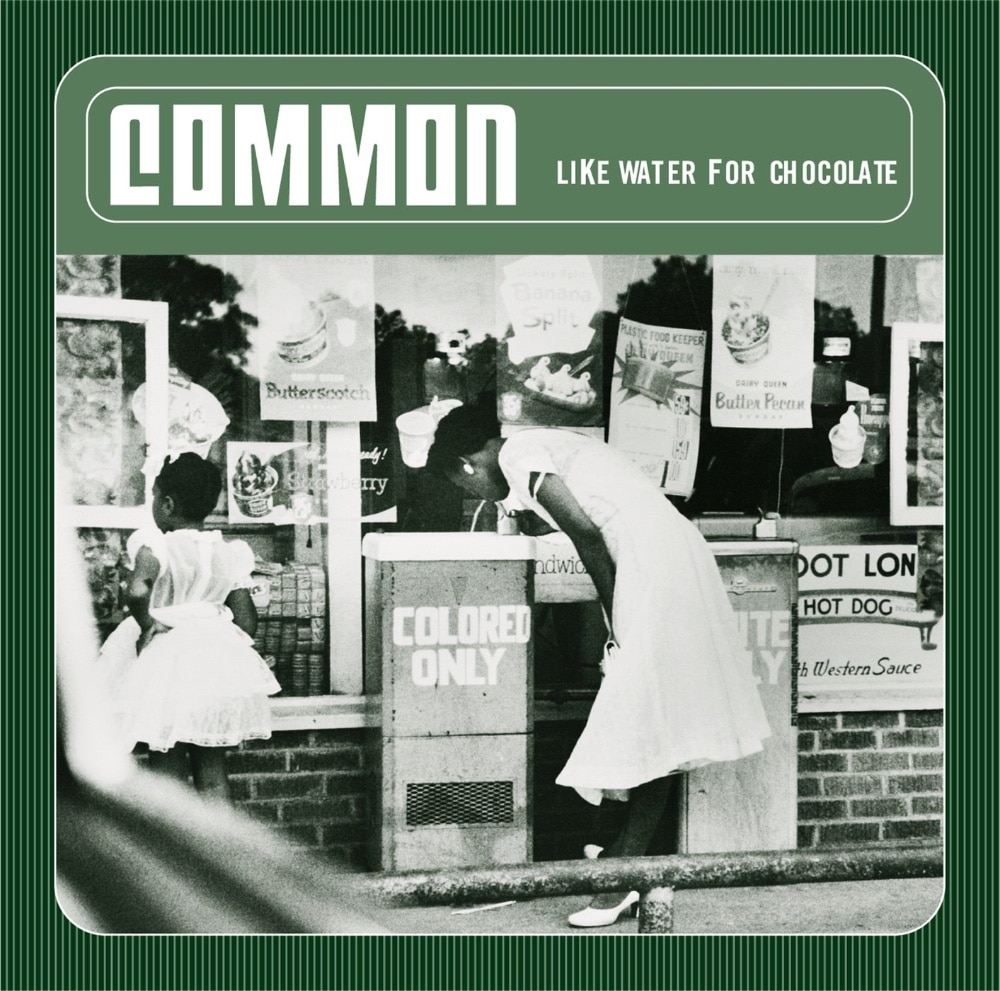 Released: March 28, 2000
Label: MCA
Look no further than Like Water for Chocolate to realise why people say Common has one of the best ears for beats. The production on this project is simply stunning, with that crisp J Dilla sound full of diced horns and chopped vocal samples making for some unforgettable beats. Couple that with Common's conscious lyricism, and you've got a masterpiece which proved Common's one-of-a-kind skill once again.
166. Sean Price – Mic Tyson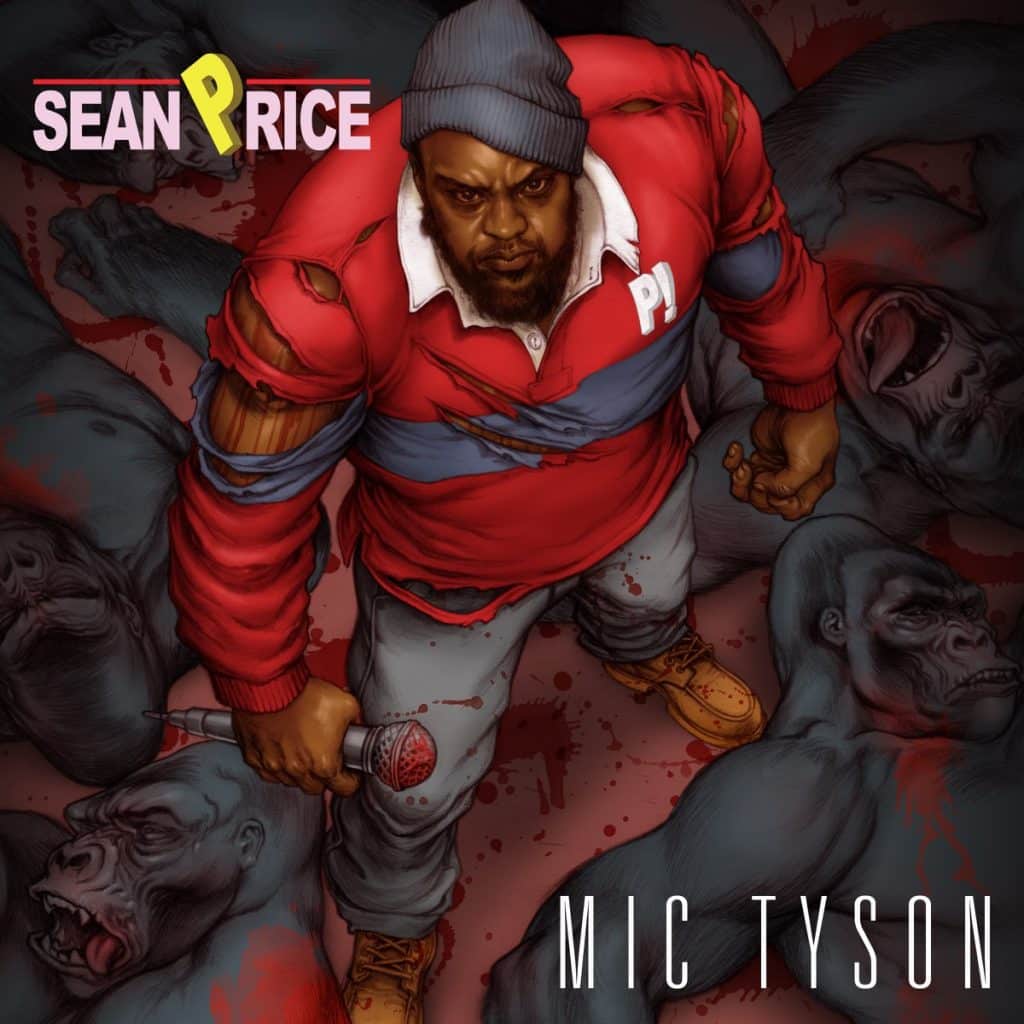 Released: October 30, 2012
Label: Duck Down
Before his untimely death in 2015, Sean Price blessed the culture with Mic Tyson. The project isn't as cutting edge and strange as Monkey Barz before it, but it's still quality Sean Price, with a range of talented producers helping out as Sean delivers his signature witty and animated verses. The context is really what makes this album special, being a consistent and fitting goodbye to the one and only Sean P.
165. Eminem – The Eminem Show
Released: May 26, 2002
Label: Shady, Aftermath, Interscope
The Eminem Show is prime Eminem. He switches up his flow more times on one song than some rappers could on a whole album. Words can't do justice to the impact this album had on hip hop in the 2000s. Hits like "Sing for the Moment" and "'Till I Collapse" were inescapable in 2003, helping define the cinematic sound of this record. This is Eminem reflecting on his fame, growing his empire in the process, and solidifying his claim as the best rapper alive.
164. Jungle Brothers – Straight out the Jungle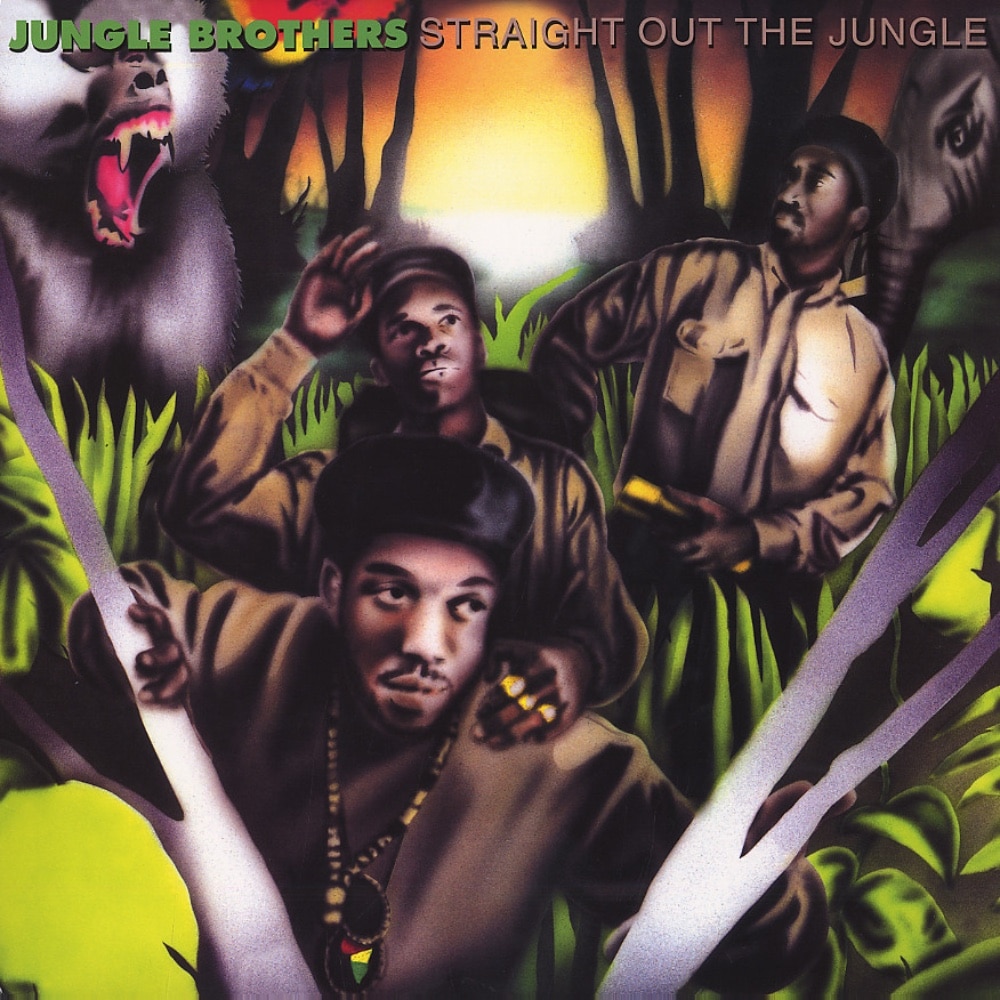 Released: November 8, 1988
Label: Warlock
If you don't know Jungle Brothers, then you don't know Native Tongues. The entire collective started with this record. It's a lot more stripped back and simple than what groups like Tribe would make later on, but for what Straight out the Jungle did for socially-conscious and alternative rap, its greatness and impact on '90s hip hop is undeniable.
163. Souls of Mischief – 93 'Til Infinity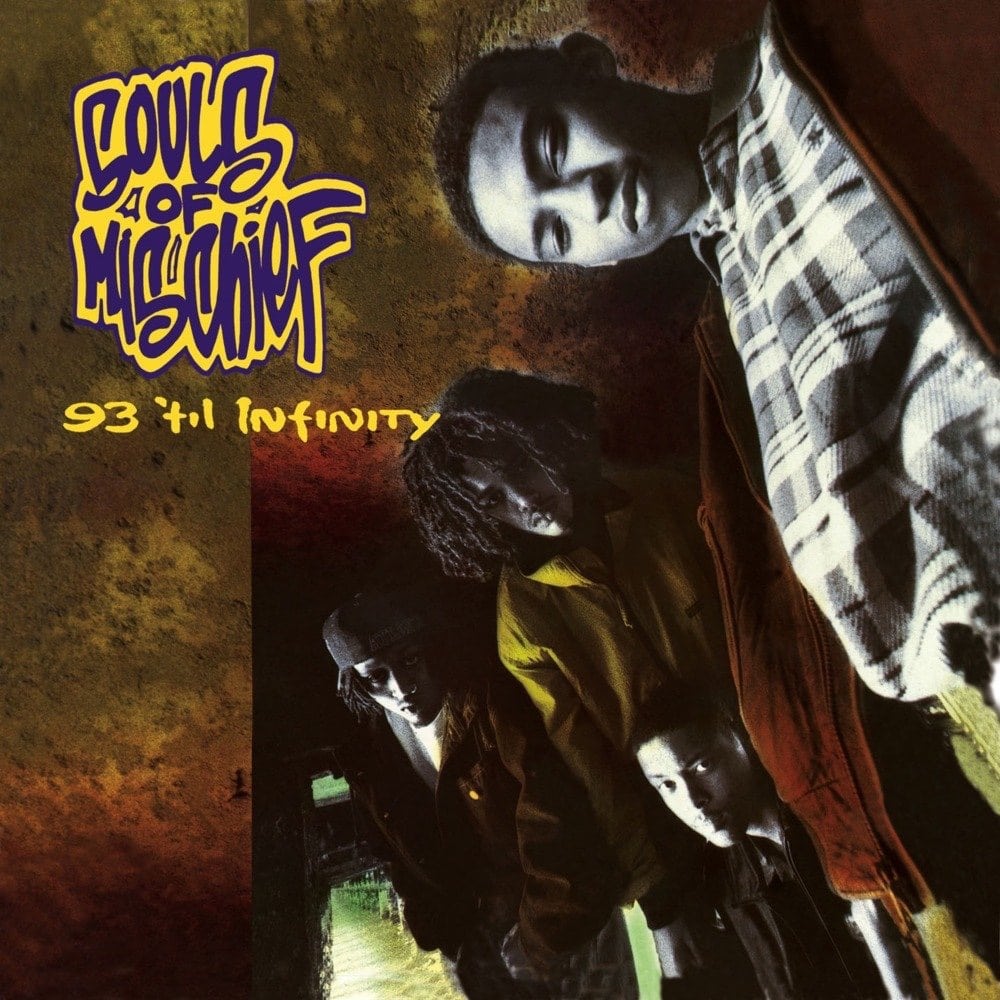 Released: September 28, 1993
Label: Jive
There are too many reasons to count why 93 'Til Infinity is among the greatest hip hop albums ever. For a start, the alternative, more spacey sound Souls of Mischief went for is completely different to what West Coast giants like Dre and Snoop were making, showing that the West wasn't all about G-Funk. The album is iconic to the West for its fresh thinking, elite rapping, and profound impact on the underground scene.
162. Smif–N–Wessun – Dah Shinin'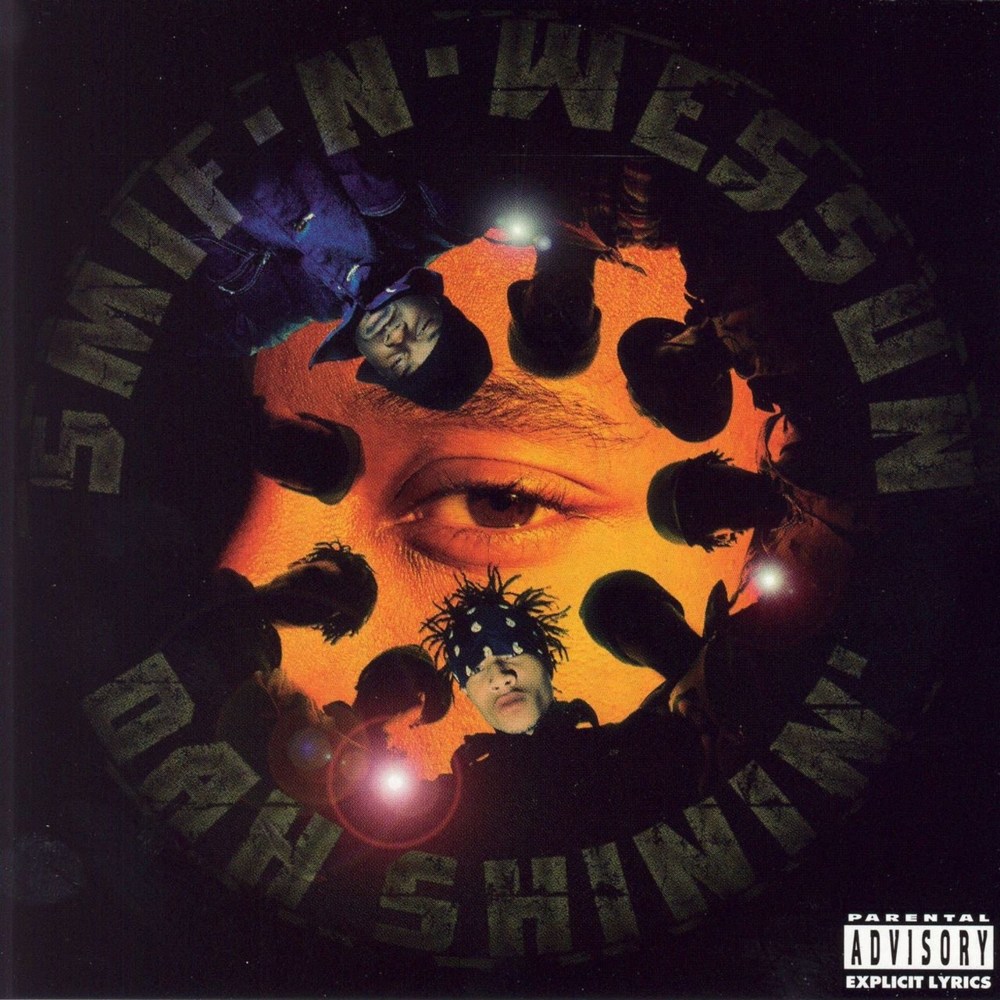 Released: January 10, 1995
Label: Wreck, Nervous
The sound of this album is so dark and gritty compared to anything else before it, defining the style Boot Camp Clique would remake time and time again. What makes it even more impressive is the fact that Tek and Steele recorded all their verses in a single take, showing all the wack MCs how it's done. For the influence and sheer skill displayed, who could deny its importance in the culture?
161. The Alkaholiks – Coast II Coast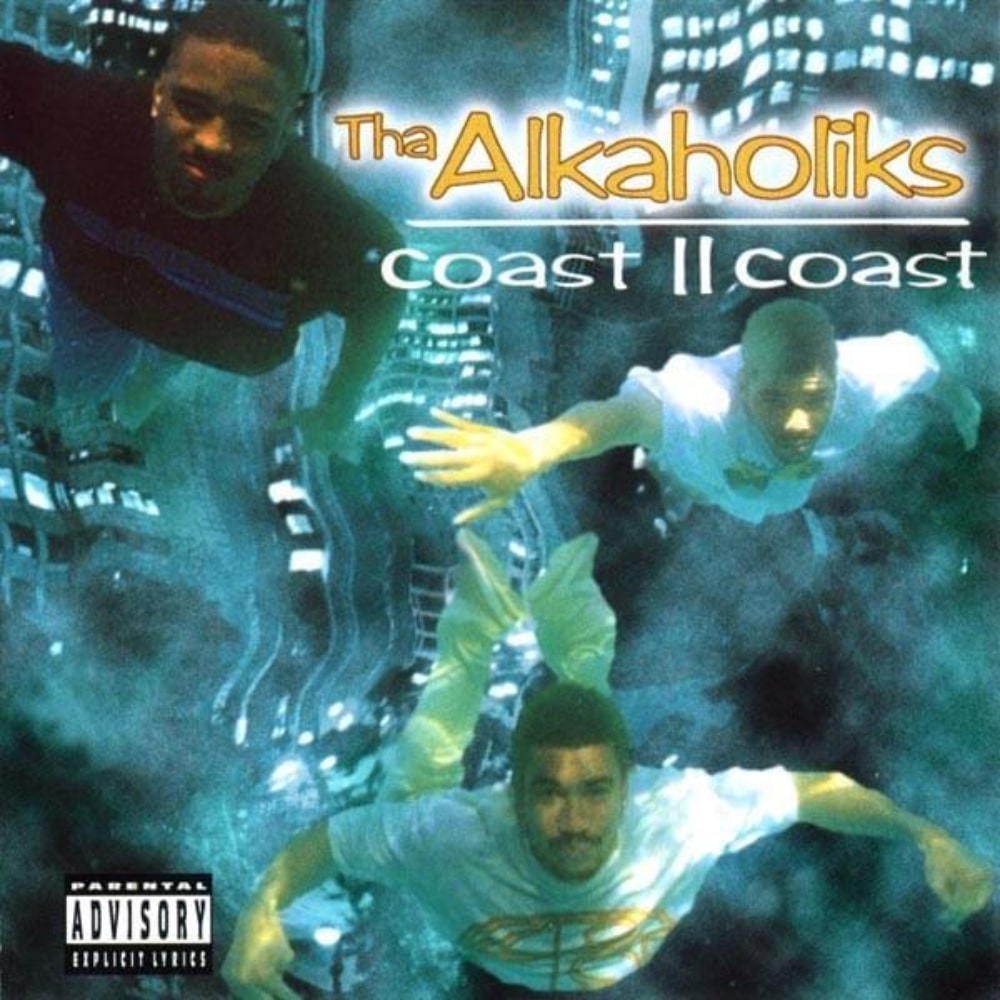 Released: February 28, 1995
Label: Loud, RCA
In an era where rap beefs were at their height, Coast II Coast was a refreshing departure where The Alkaholiks rapped about having fun and getting drunk. The album's impact was initially small because of the way Tupac and Death Row dominated the West. Either way, true hip hop fans know that all you need for a classic is some elite MCs, some slick production and a guest here or there. Coast II Coast is simple, addictive hip hop.
160. Lil Kim – Hard Core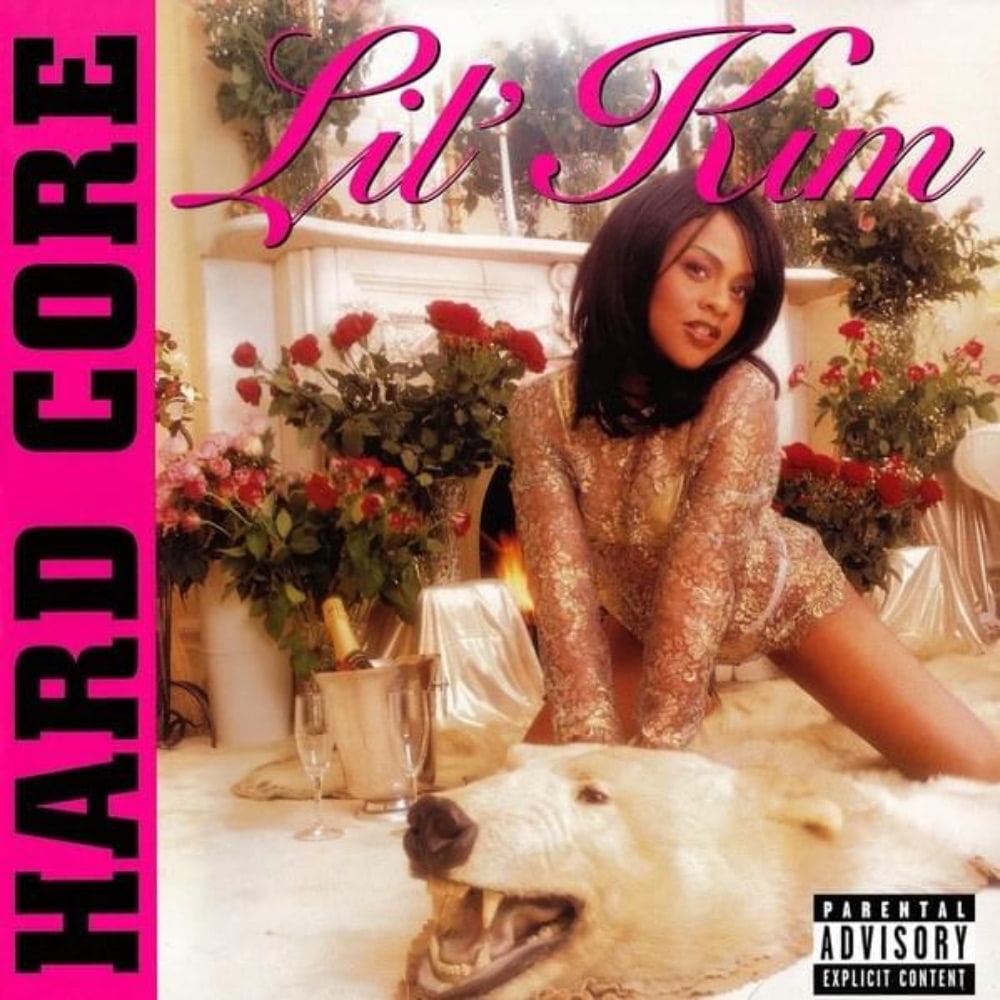 Released: November 12, 1996
Label: Undeas, Big Beat, Atlantic
Combine the nonchalant Brooklyn swagger of Biggie Smalls with the empowering femininity of Foxy Brown, and you've got 'Lil Kim. Hard Core is her '96 classic which fully showcases her hypnotising ability as a rapper. Not only does it show off her supreme skill, but it popped off in the mainstream and went double platinum, making her career and certifying Lil' Kim as a hip hop titan and leading female MC.
159. dead prez – Let's Get Free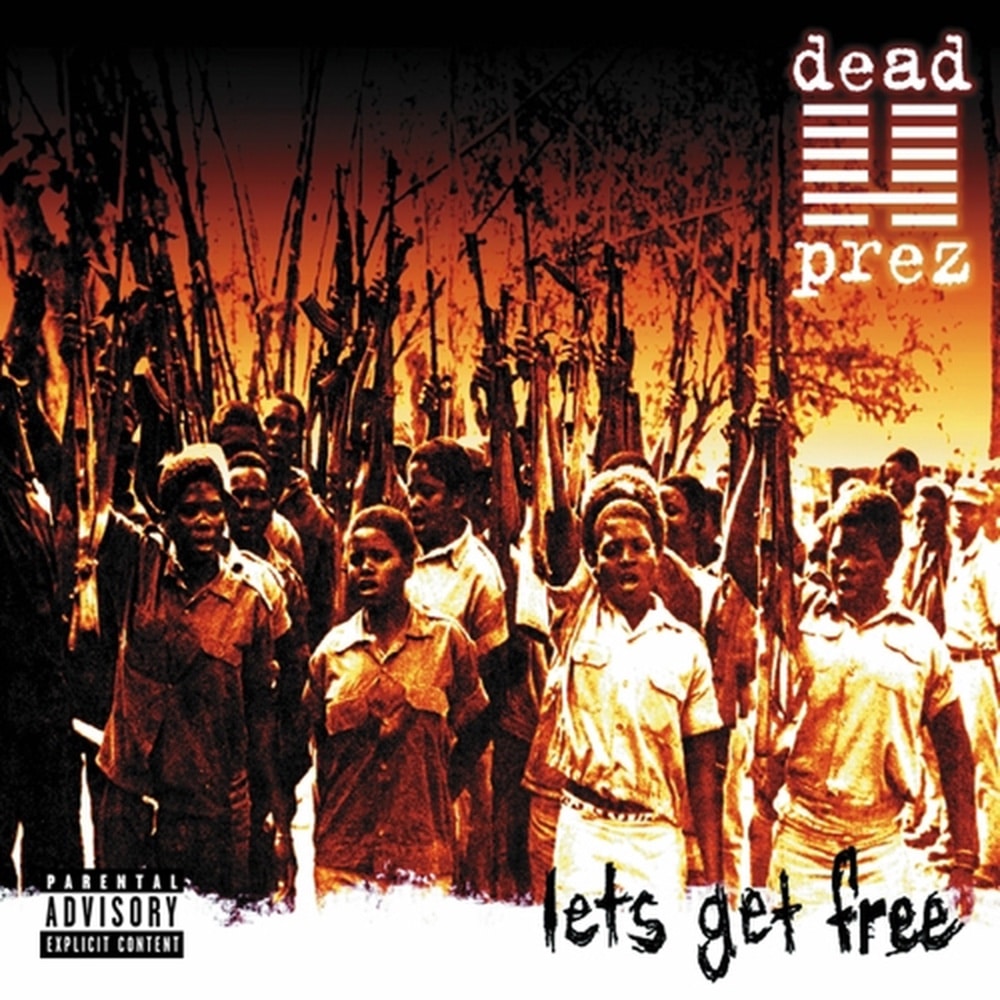 Released: February 8, 2000
Label: Loud
Two of the most politically-charged MCs in rap history, stic.man and M-1, met back in the early '90s at the Florida Agricultural and Mechanical University and bonded over their love of hip hop and similar ideologies. Fast-forward to 2000 and the duo were signed to Loud Records and getting ready to drop their debut, Let's Get Free.
With clear influences from N.W.A. and Public Enemy, though with a bit more research sprinkled on top, the album sounds urgent, both in production and message. While the topics can get quite heavy over the course of the 18-tracks, Let's Get Free is strong enough of an album to catapult dead prez as the most revolutionary hip hop to emerge in the 2000s.
158. Nas – God's Son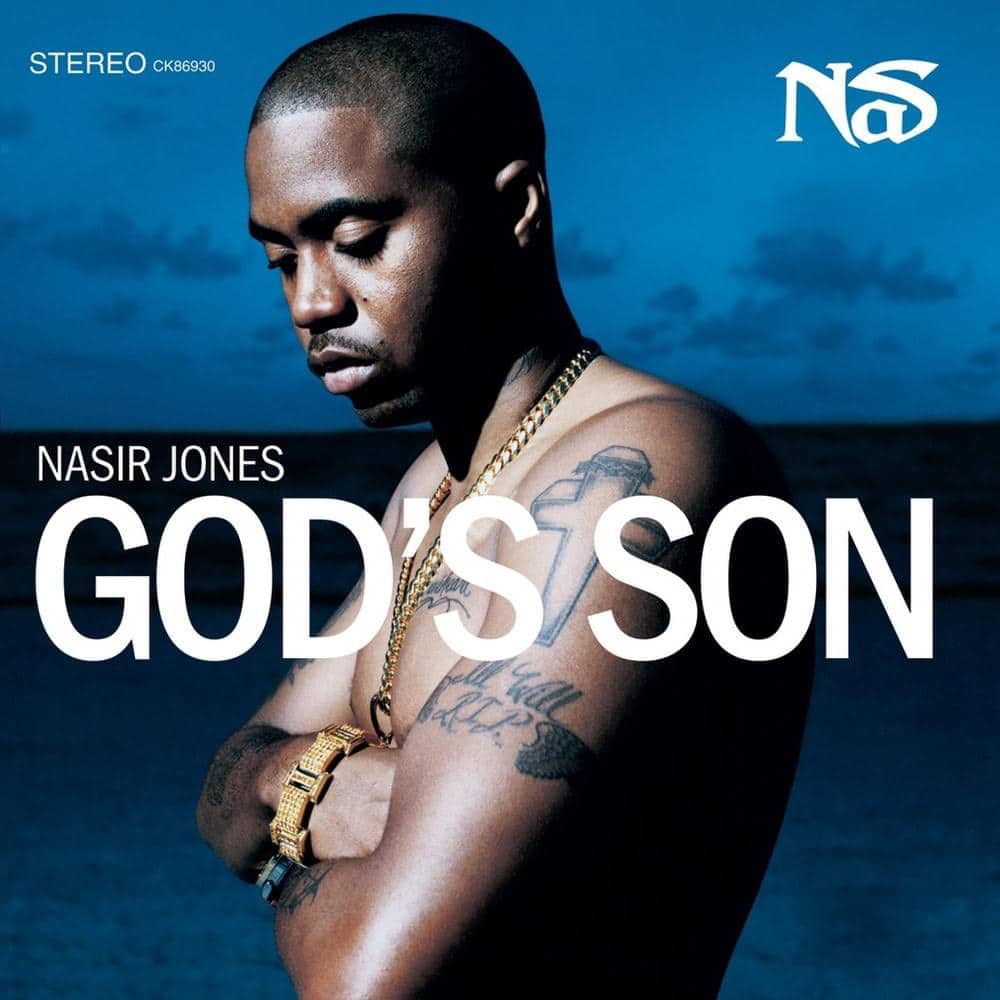 Released: December 13, 2002
Label: Ill Will, Columbia
Time and time again, Nas has proven himself one of the best rappers ever, and with God's Son, he decided to prove it further with yet another classic. The record isn't as influential as Illmatic or as iconic as Stillmatic, but God's Son may just be the MC's best written project. The lyrics read like a diary, diving into the turmoil of Nas losing his mother. Music so personal and heart-breaking was rare in hip hop at the time.
157. MC Lyte – Lyte as a Rock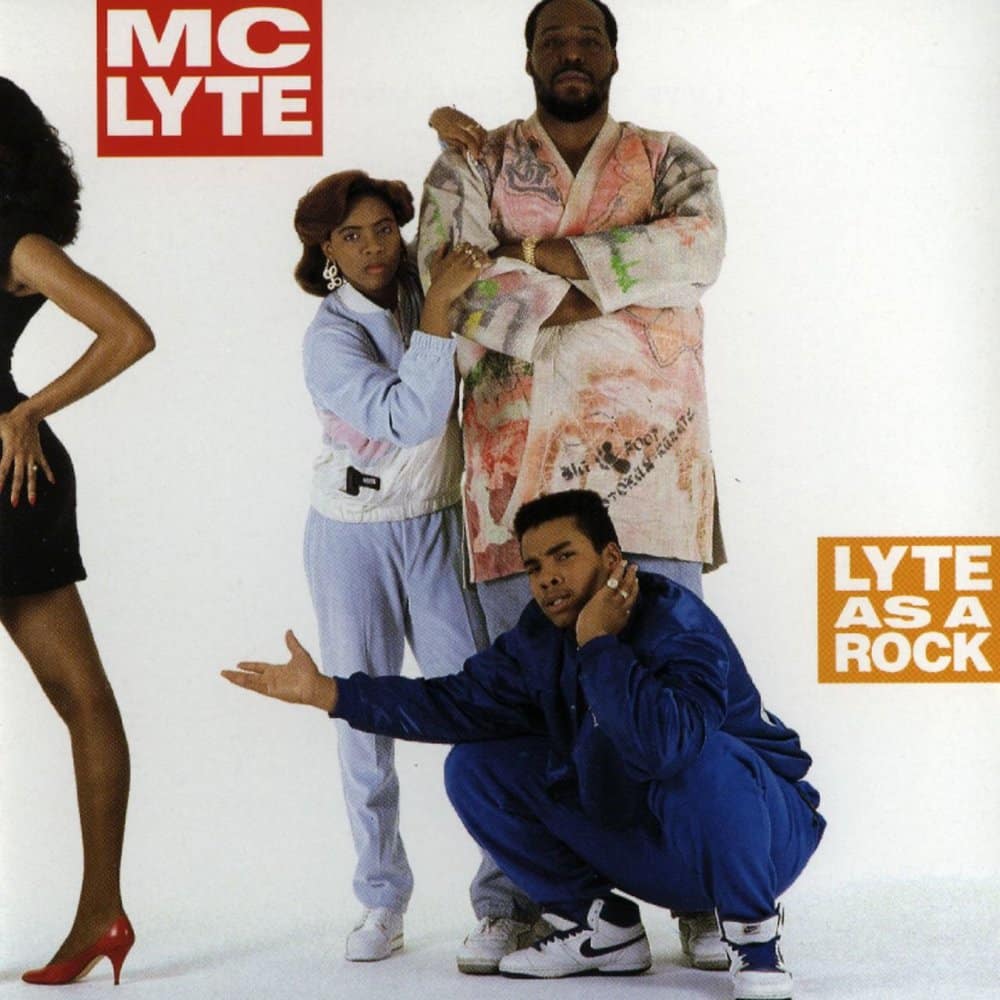 Released: May 1988
Label: First Priority Music, Atlantic Records
The ingredients of Lyte's sound aren't unique: it's snappy and groovy, as all great '80s rap should be. But the fact that Lyte as a Rock was a successful album by a female MC makes it historic. Even on the cover, Lyte is off to the side while the male producers are centred, as if to trick listeners into buying it only to realise those ill rhymes are a woman's. It was a monumental moment for women of rap.
156. Camp Lo – Uptown Saturday Night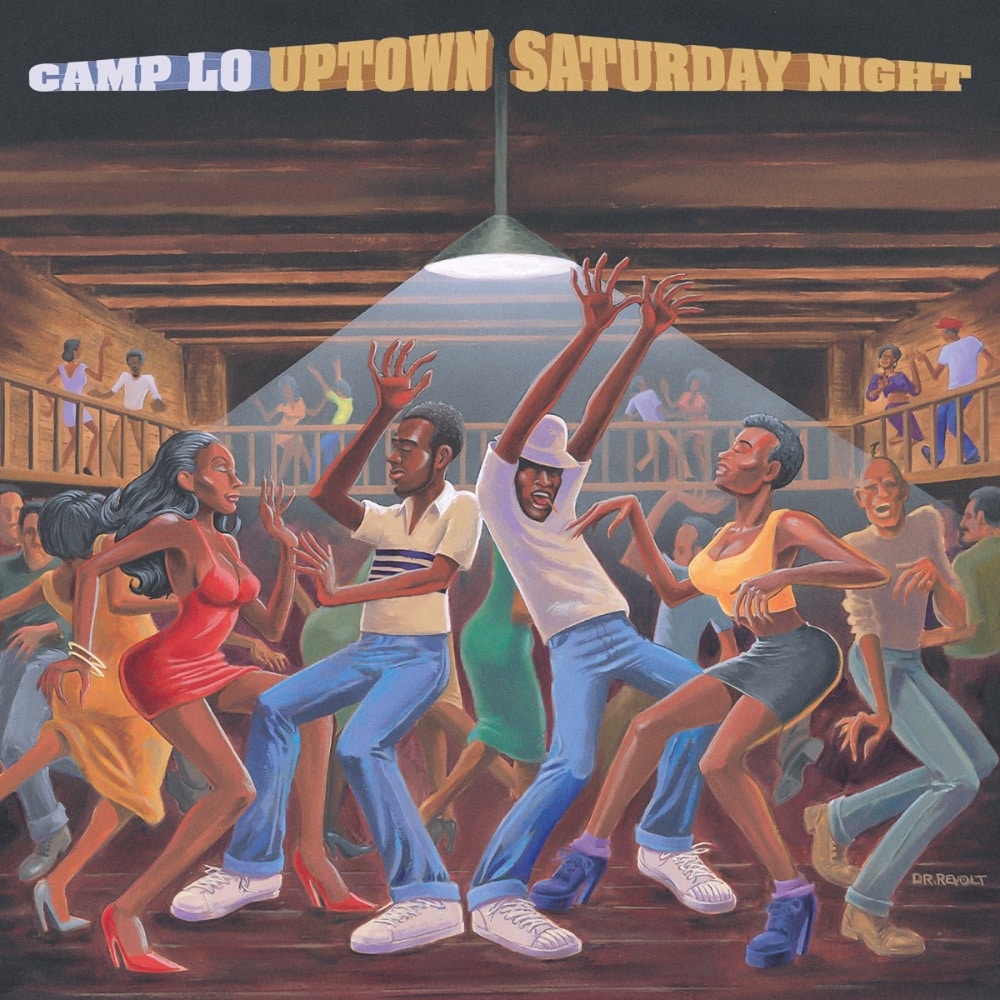 Released: January 28, 1997
Label: Profile, Arista
This is not your average jazz rap album, but a blast of summery sounds which brought new life to the genre just as the Native Tongues movement was drawing to a close. Camp Lo's brand of buttery smooth beats and animated rhymes made for an instant hit, putting a polished twist on a classic hip hop sound and helping keep jazz rap alive.
155. Onyx – Bacdafucup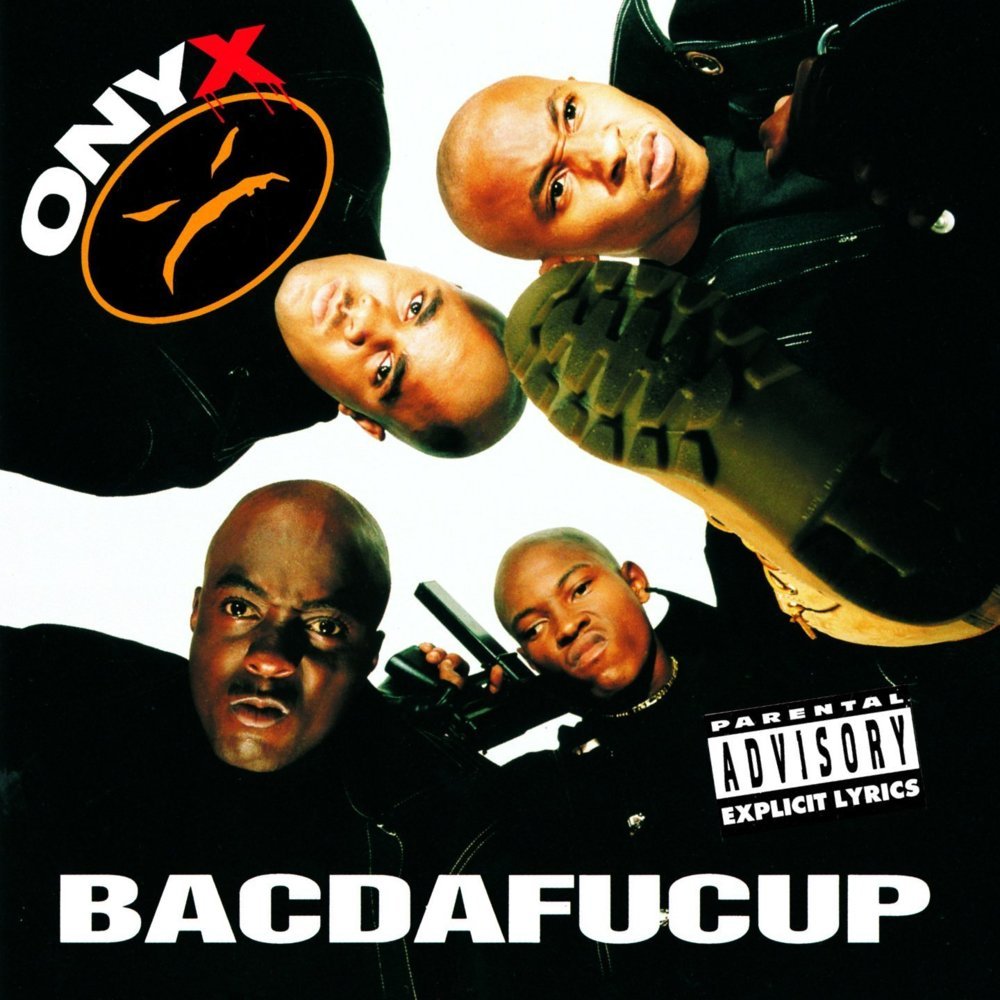 Released: March 30, 1993
Label: JMJ, Rush Associated Labels, Chaos Recordings
Bacdafucup is the musical equivalent to being beaten up and left unconscious. This album is relentless, with Onyx delivering some of the most brutal verses in rap music and truly living up to their name as a hardcore hip hop group. Despite being so abrasive, hits like "Slam" were played worldwide, certifying Onyx as stars in the industry off their first album.
154. LL Cool J – Radio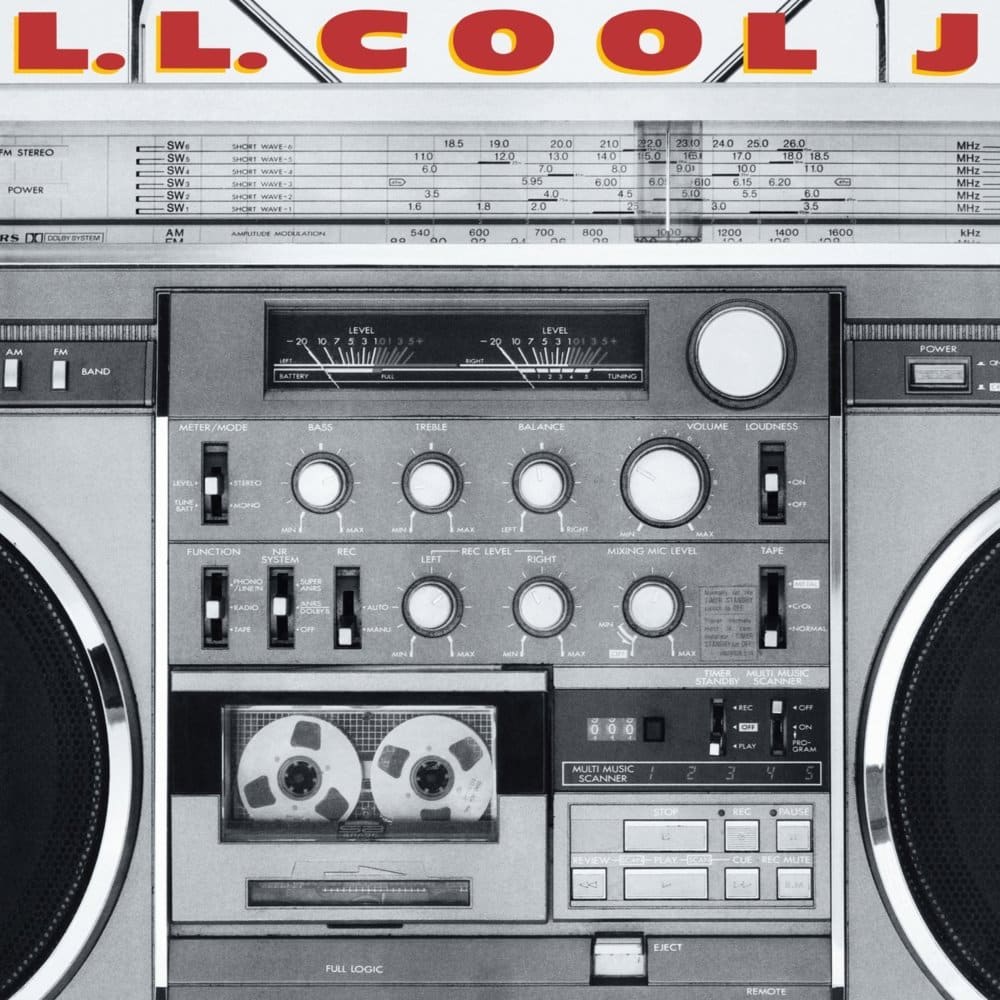 Released: November 18, 1985
Label: Def Jam, Columbia, CBS
There aren't many albums you could say reset the culture the way Radio did. Imagine the year is 1985 – rap is known for its colourful grooves and danceable beats, then LL Cool J dropped the volatile rap rock classic Radio. It would have blown your mind. The rap rock style he developed became the norm for the rest of the '80s, making Radio one of hip hop's most important albums for taking the sound in a whole new direction.
153. Lord Finesse & DJ Mike Smooth – Funky Technician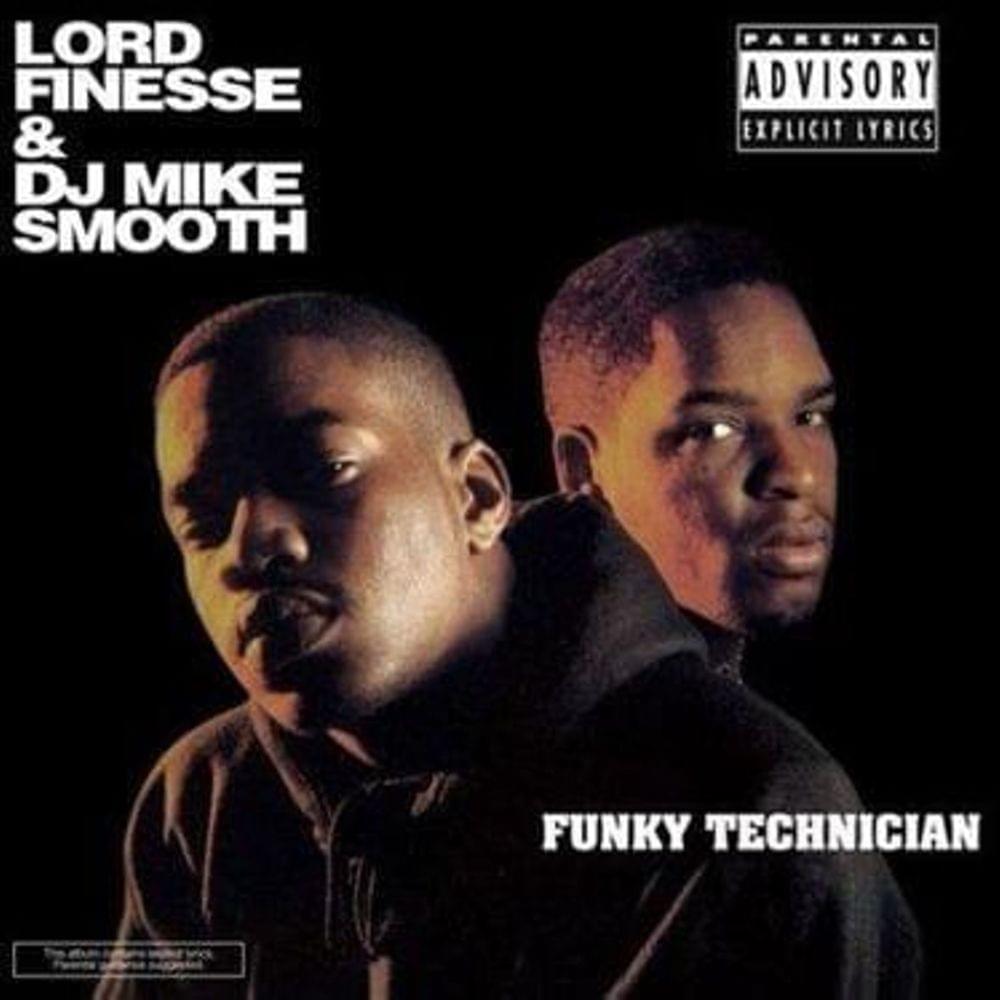 Released: February 6, 1990
Label: Wild Pitch, EMI
Razor sharp lyrics and buttery smooth beats are sometimes all you need for a masterpiece. Funky Technician was the debut of both Finesse and Smooth, and there's no better way they could have kickstarted their careers. It's a masterclass in technical rapping ability, and that's not even mentioning the unforgettable beats laced with funk samples. This album helped shape the sound of '90s hip hop, where bars mattered more than ever, and funky beats would make a guaranteed hit.
152. Migos – Culture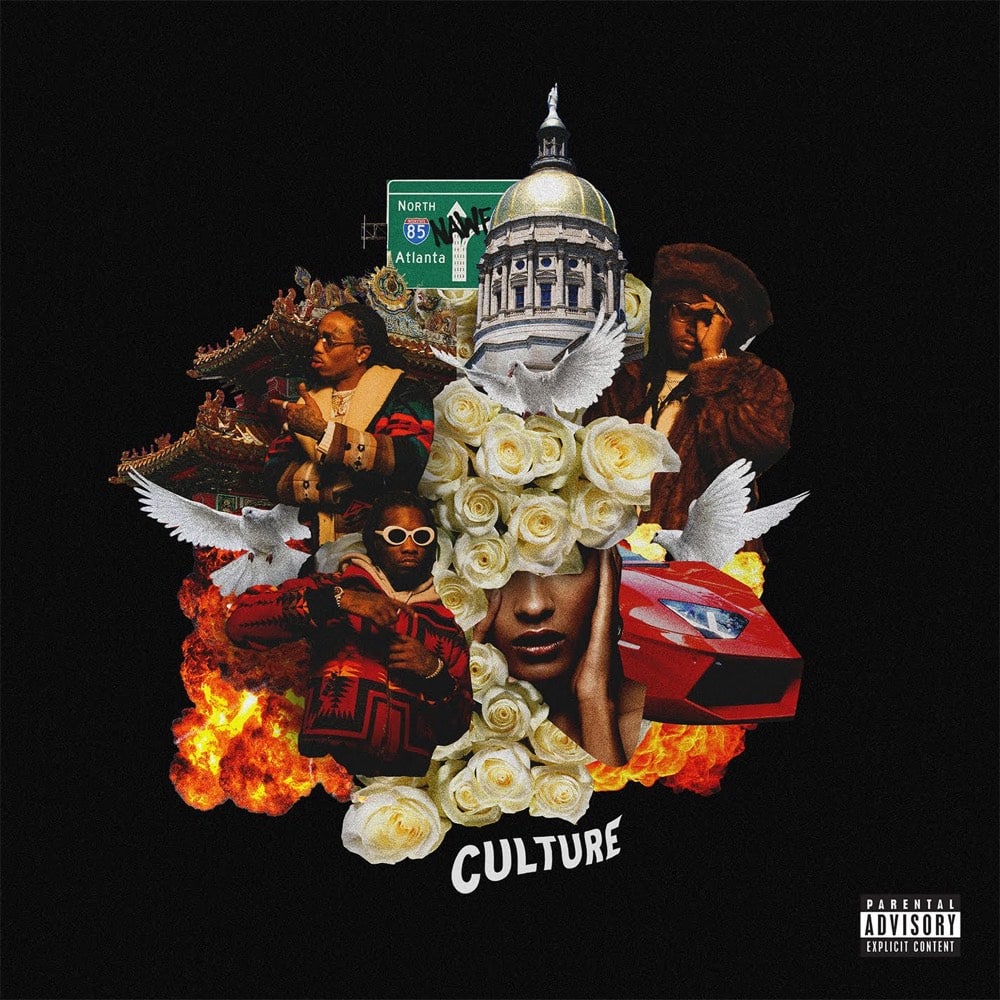 Released: January 27, 2017
Label: Quality Control, YRN, 300
Iconic is an understatement. The debut from Migos skyrocketed the trio to fame, making them some of the most beloved faces in trap music with their luxurious style and hypnotically catchy sound. Whether it be their triplet flow, autotune-heavy voices or aggressive adlibs, every aspect of their style has become a staple of the genre. The DNA of Migos' music has been passed down to new generations of trap talent, making them the forefathers of today's trap icons.
151. Big L – Lifestylez ov da Poor & Dangerous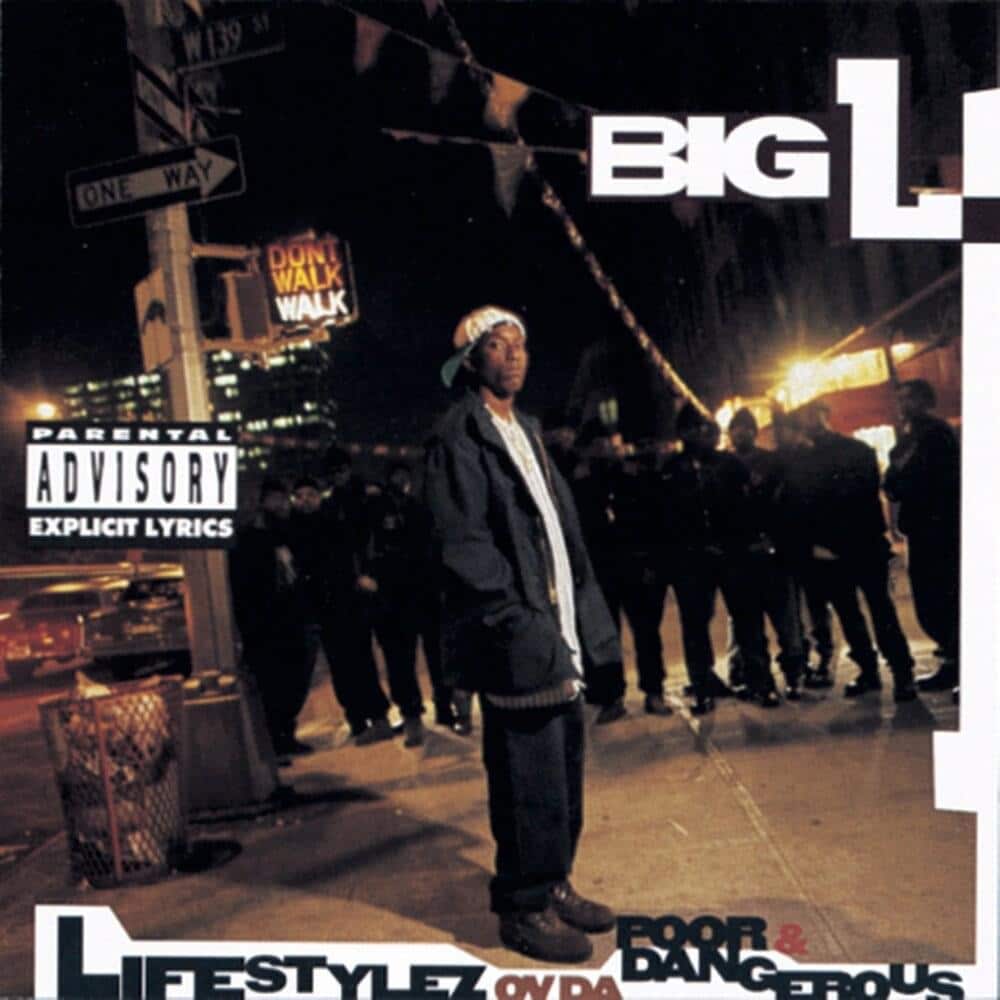 Released: March 28, 1995
Label: Columbia
For fifty minutes, Big L flexes his lyrical muscles and never tires out. There's a reason people hail L as one of rap's greatest lyricists off this one album, and that's because nobody since has been able to replicate the mastery of Lifestylez ov da Poor & Dangerous. Every bar is a double entendre, and each verse is packed with punchlines. Each song is a maze of complex rhymes. In his short time, Big L showed the culture what a true lyricist looked like.