From Illmatic to Madvillainy, To Pimp a Butterfly to Aquemini, Tha Carter II to De La Soul Is Dead, we look at the best hip hop albums of all time, year by year.
If 1990 saw hip hop emerge as a major commercial force with the rise of MC Hammer and Vanilla Ice, the genre was still on shaky ground artistically.
As big as those two artists were, they weren't considered respected or credible in the hip hop community. That all changed with the release of The Chronic. The solo debut of Dr. Dre on the newly formed Death Row Records, the monumental album singlehandedly shifted hip hop's epicentre from New York to L.A., and sold 3 million copies in the process. But aside from the commercial success, what Death Row Records brought to Billboard charts and middle America was a street credibility and authentic gangsterisms.
The Chronic would also introduce a tall, skinny Long Beach rapper by the name of Snoop Doggy Dogg to mainstream America. Within a year, he would become the most popular rapper in the world. While all this was happening, the West Coast was in full swing, with Ice Cube dropping his biggest album to date, The Pharcyde and Spice 1 making their debut, and DJ Quik continuing his run.
From Redman's Whut? Thee Album to Mecca and the Soul Brother and Stunts, Blunts and Hip Hop, here are the top 25 best hip hop albums of 1992.
25. Lord Finesse – Return of the Funky Man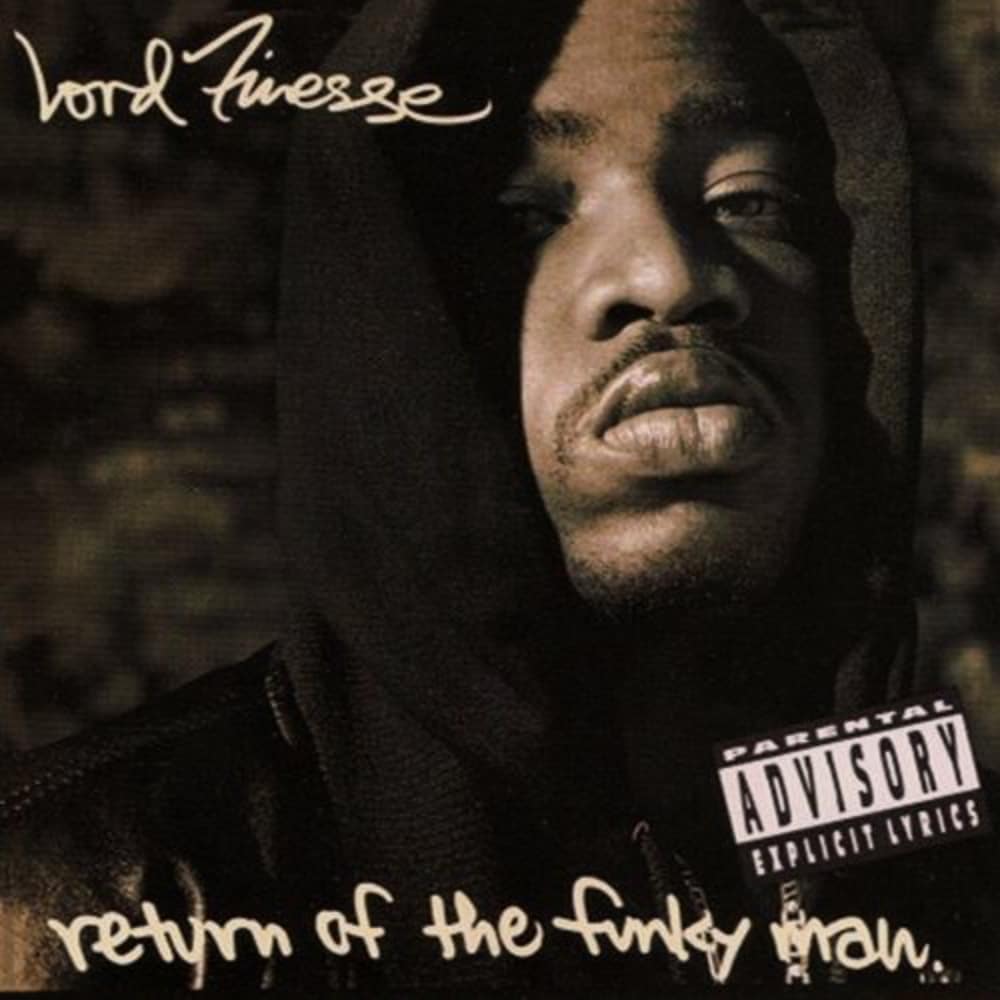 Released: February 11, 1992
Label: Giant/Reprise/Warner Bros. Records
Singles: "Return of the Funky Man", "Party Over Here"
Features: Showbiz & A.G., Percee P, Harry-O, Shelrumble
24. Kris Kross – Totally Krossed Out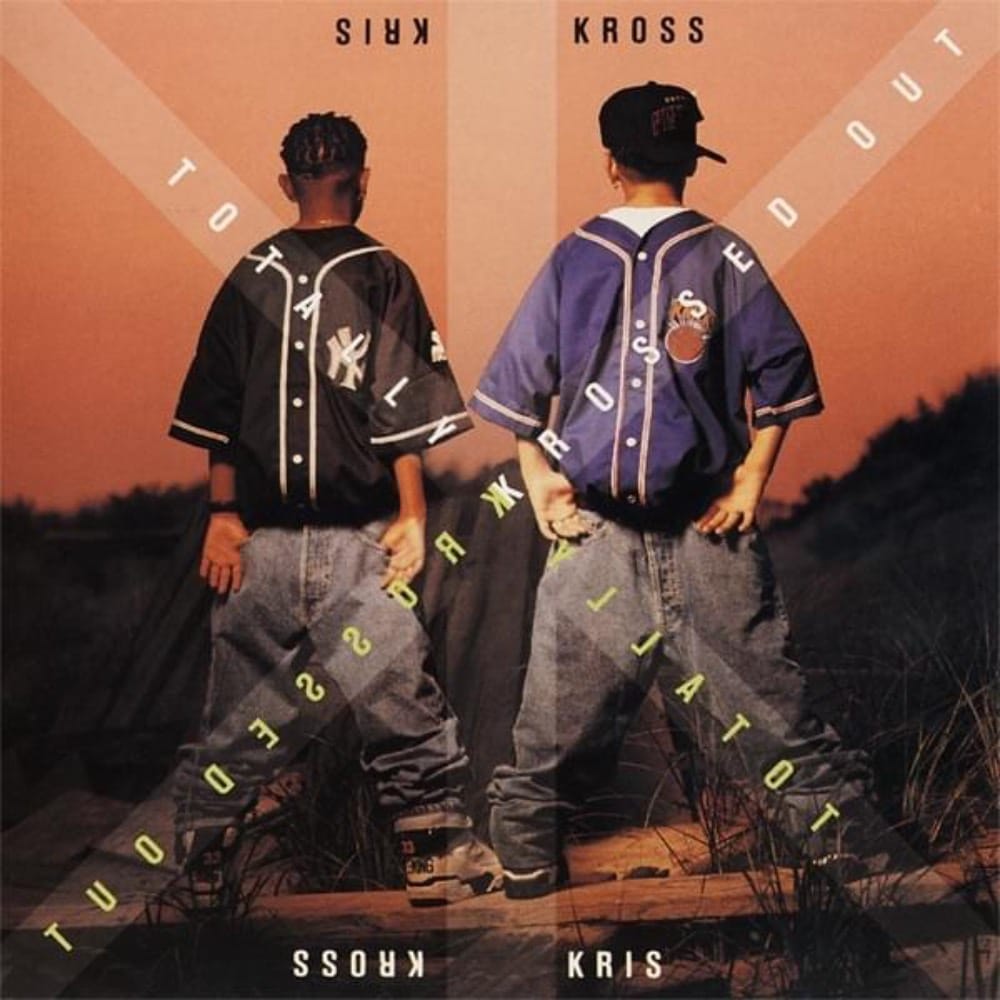 Released: March 31, 1992
Label: Ruffhouse, Columbia
Singles: "Jump", "Warm It Up", "I Missed the Bus", "It's a Shame"
Features: N/A
23. Spice 1 – Spice 1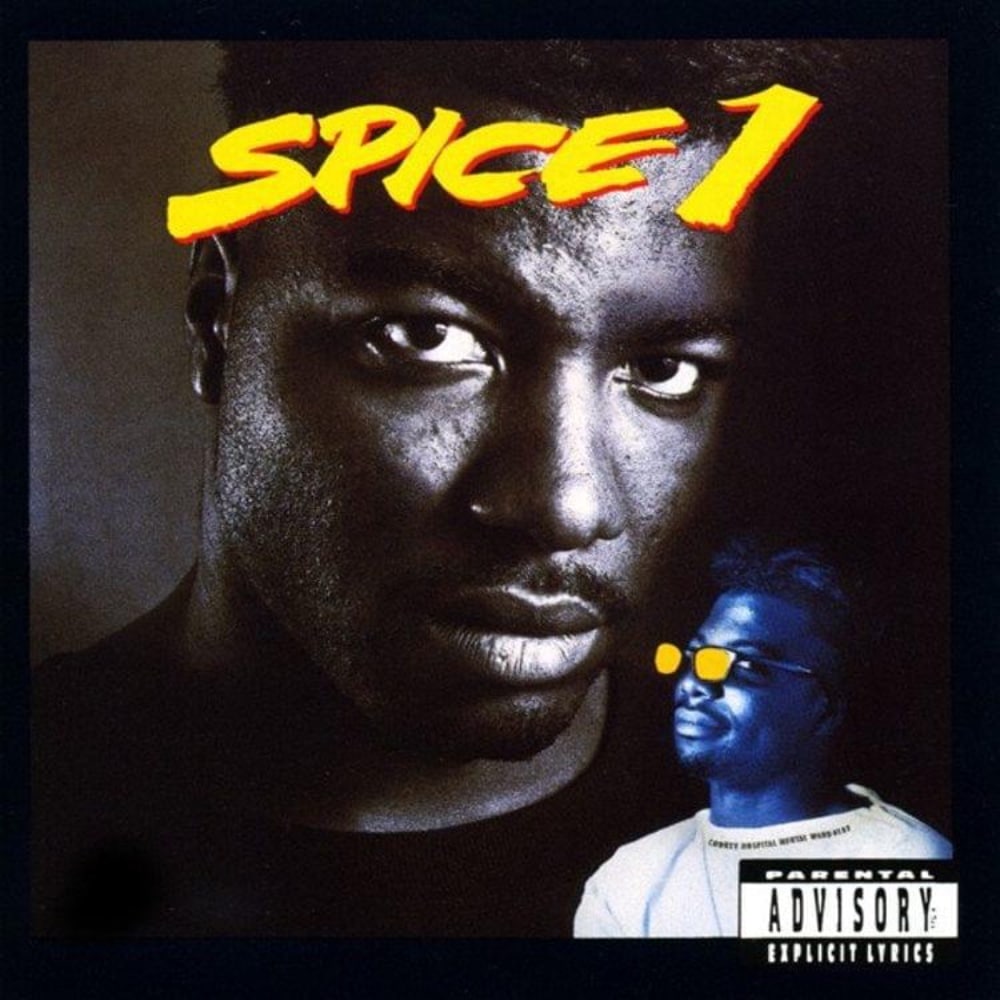 Released: April 14, 1992
Label: Jive
Singles: "In My Neighborhood", "Welcome to the Ghetto"
Features: MC Ant
22. Common Sense – Can I Borrow a Dollar?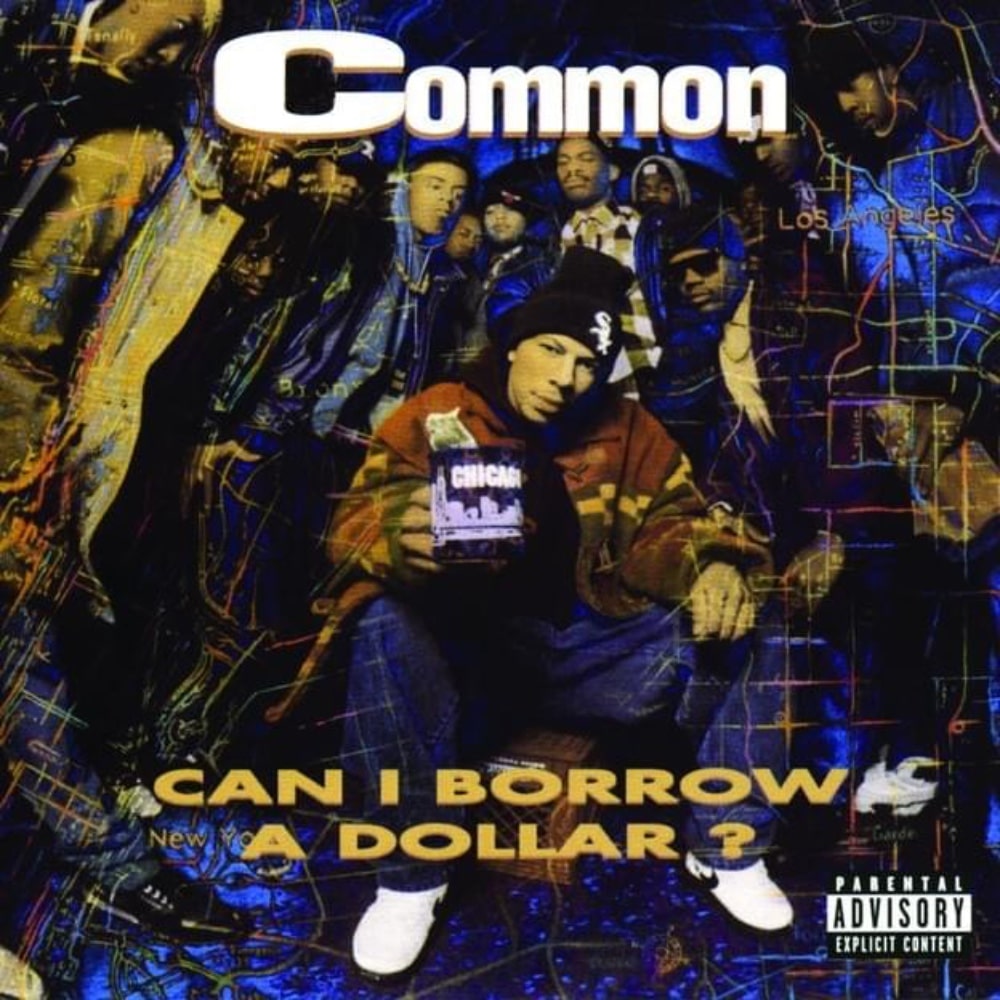 Released: October 6, 1992
Label: Relativity
Singles: "Take It EZ", "Breaker 1/9", "Soul by the Pound"
Features: N/A
21. Das EFX – Dead Serious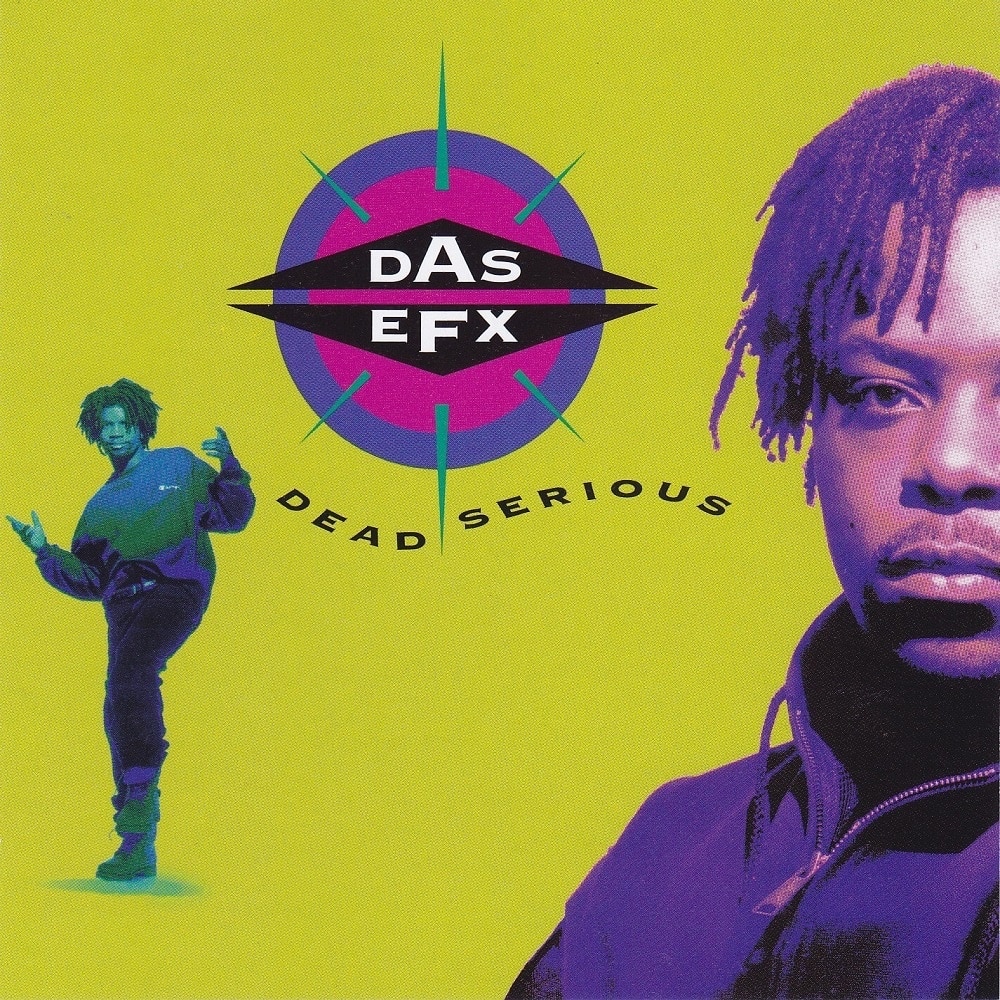 Released: April 7, 1992
Label: East West
Singles: "They Want EFX", "Mic Checka", "Straight Out the Sewer"
Features: N/A
20. Fu-Schnickens – F.U. Don't Take It Personal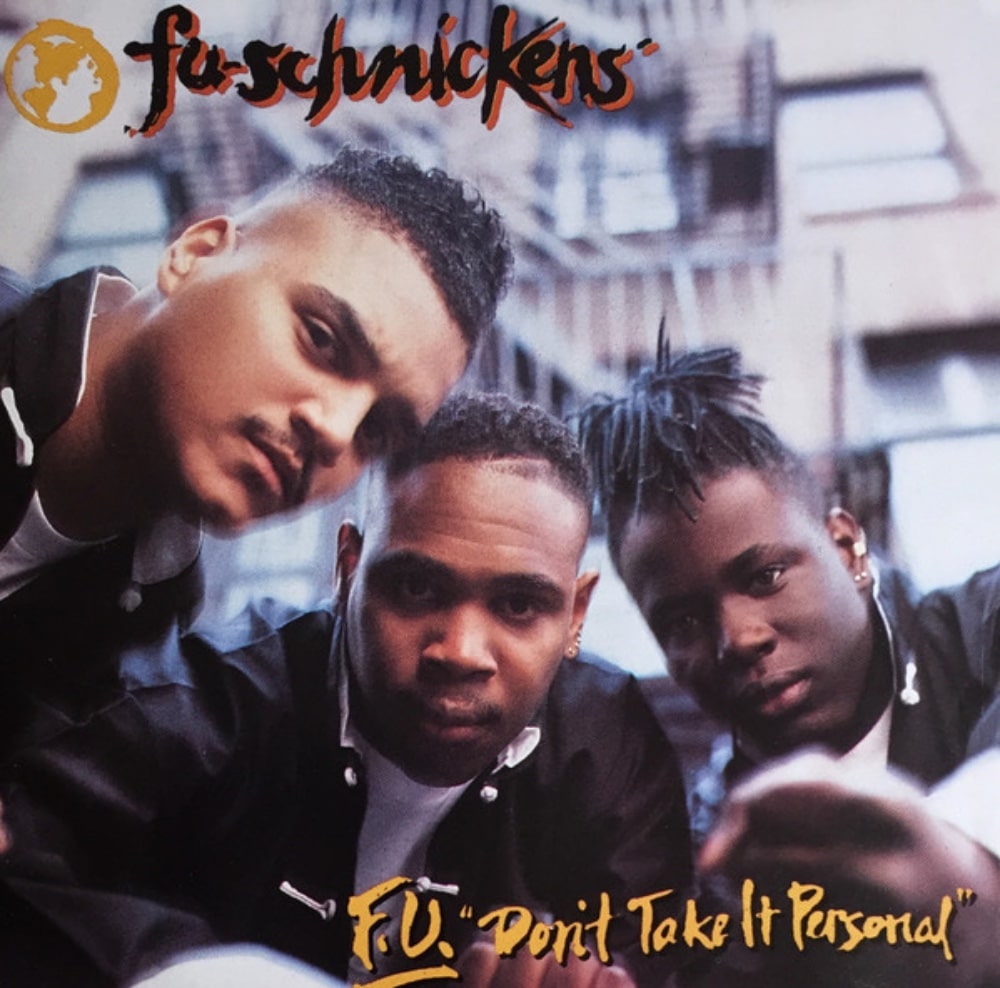 Released: February 25, 1992
Label: Jive
Singles: "Ring the Alarm", "La Schmoove", "True Fuschnick"
Features: Phife Dawg, Dres
19. Eric B. & Rakim – Don't Sweat the Technique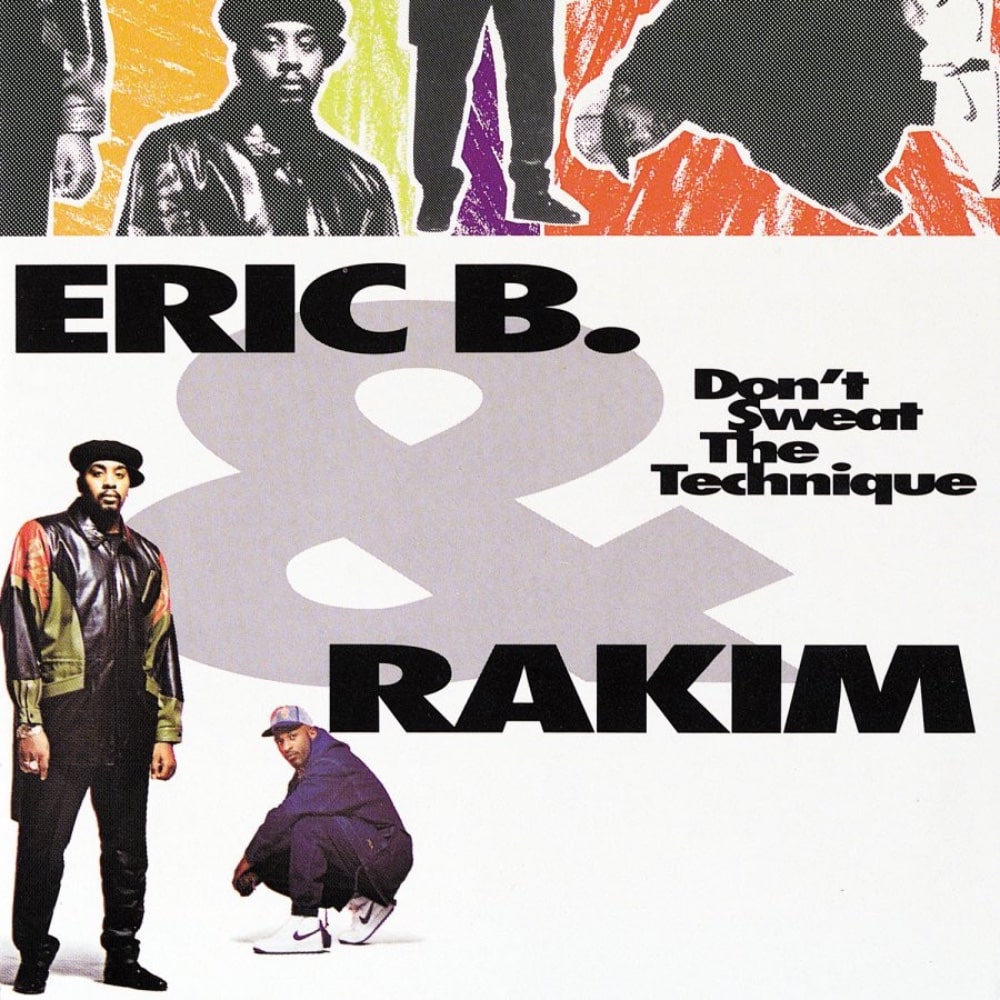 Released: June 23, 1992
Label: MCA
Singles: "What's on Your Mind", "Know the Ledge", "Don't Sweat the Technique", "Casualties of War"
Features: N/A
18. Chi-Ali – The Fabulous Chi-Ali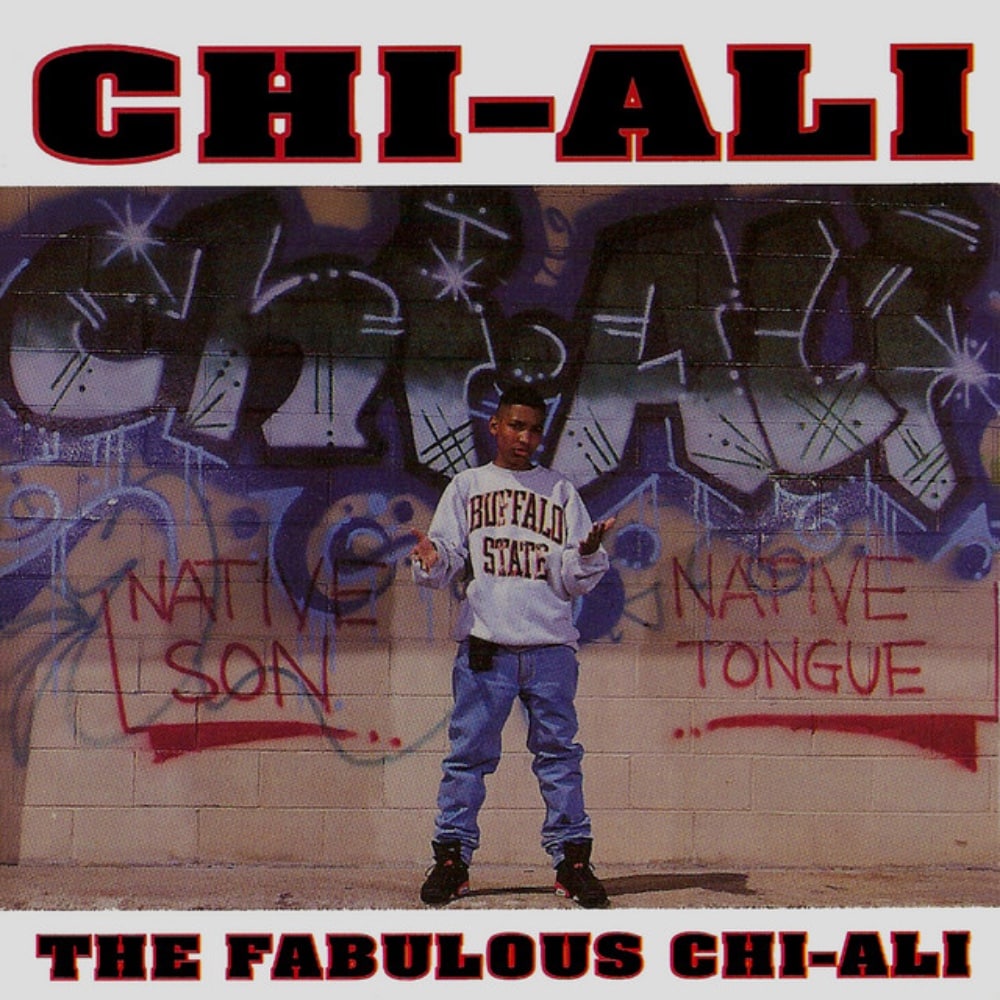 Released: March 24, 1992
Label: Relativity Records
Singles: "Age Ain't Nothin' but a #", "Roadrunner", "Let the Horns Blow/Funky Lemonade"
Features: Dres, Trugoy the Dove, Fashion & Phife Dawg
17. Grand Puba – Reel to Reel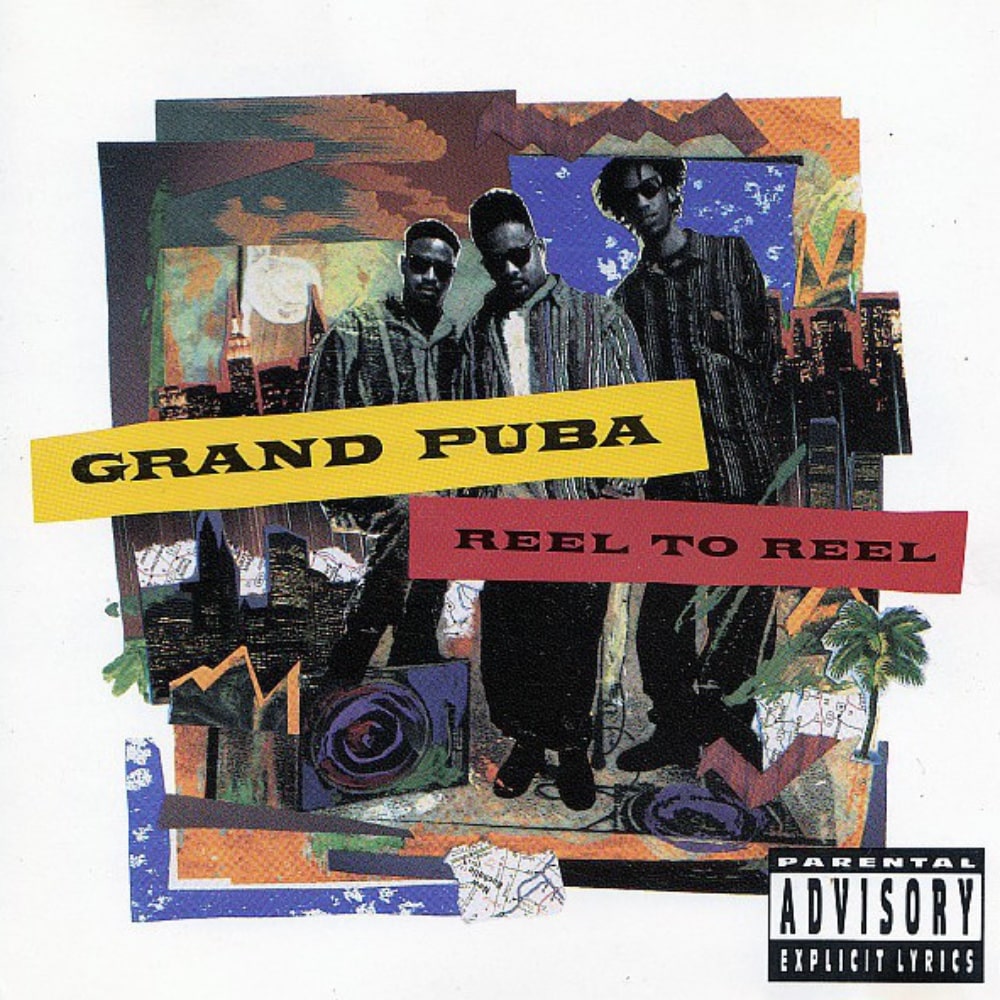 Released: October 20, 1992
Label: Elektra
Singles: "360° (What Goes Around)", "Check It Out", "Ya Know How It Goes"
Features: Mary J. Blige
16. Arrested Development – 3 Years, 5 Months and 2 Days in the Life Of…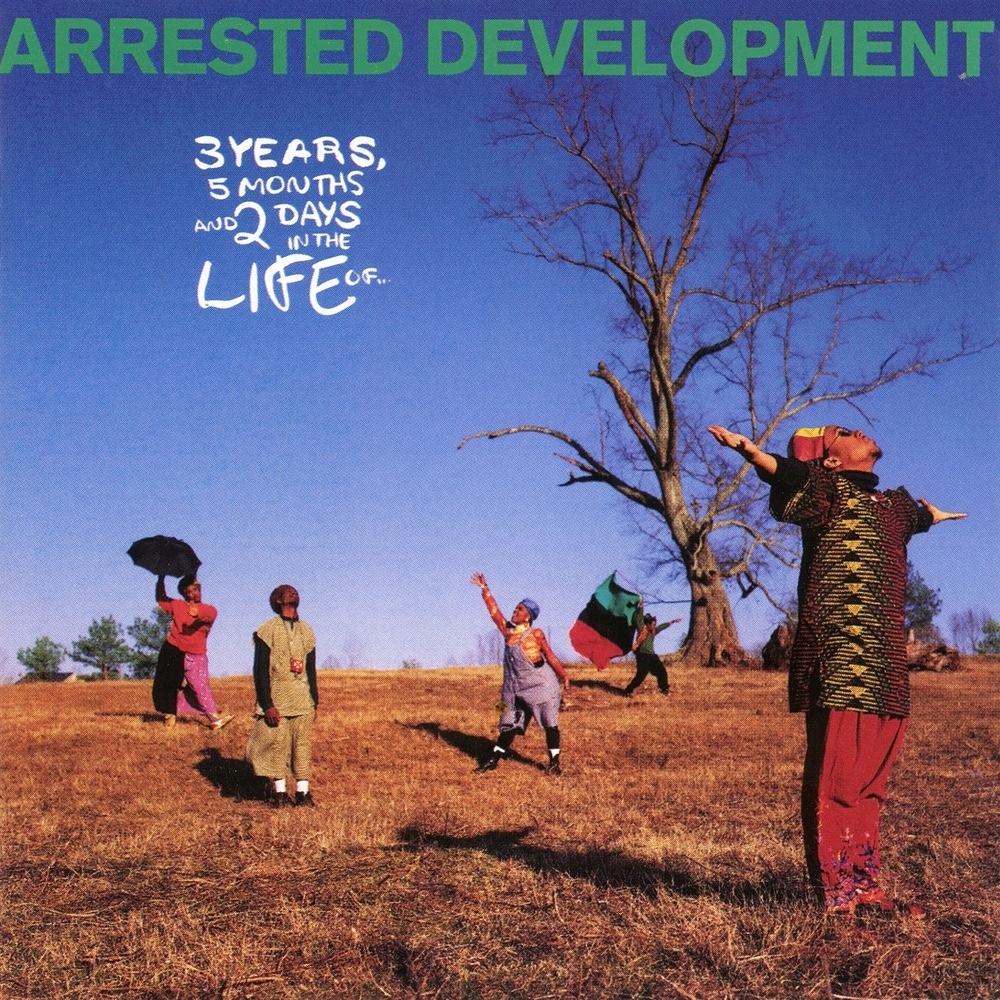 Released: March 24, 1992
Label: Chrysalis/EMI
Singles: "Tennessee", "People Everyday", "Mr. Wendal"
Features: N/A
15. Boogie Down Productions – Sex and Violence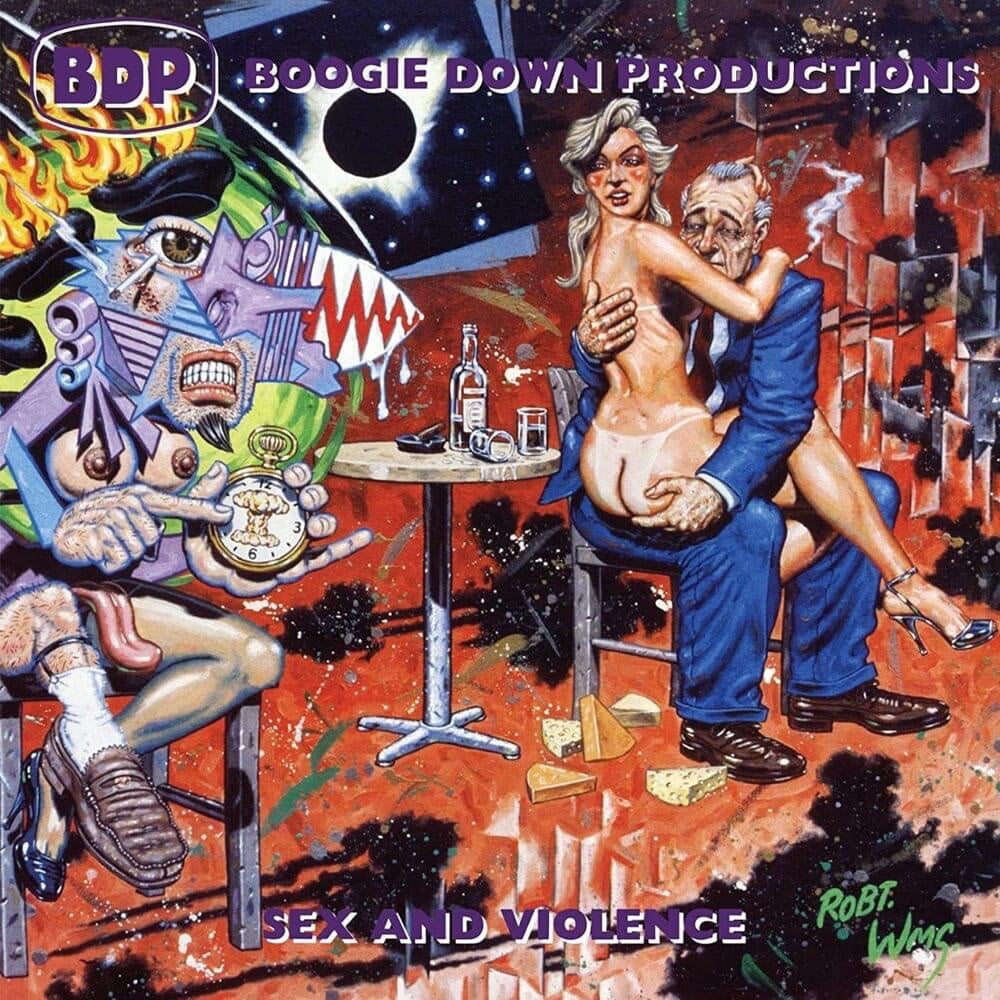 Released: February 25, 1992
Label: Jive
Singles: "13 and Good", "Duck Down", "We in There"
Features: Freddie Foxxx, Kid Capri
14. UGK – Too Hard to Swallow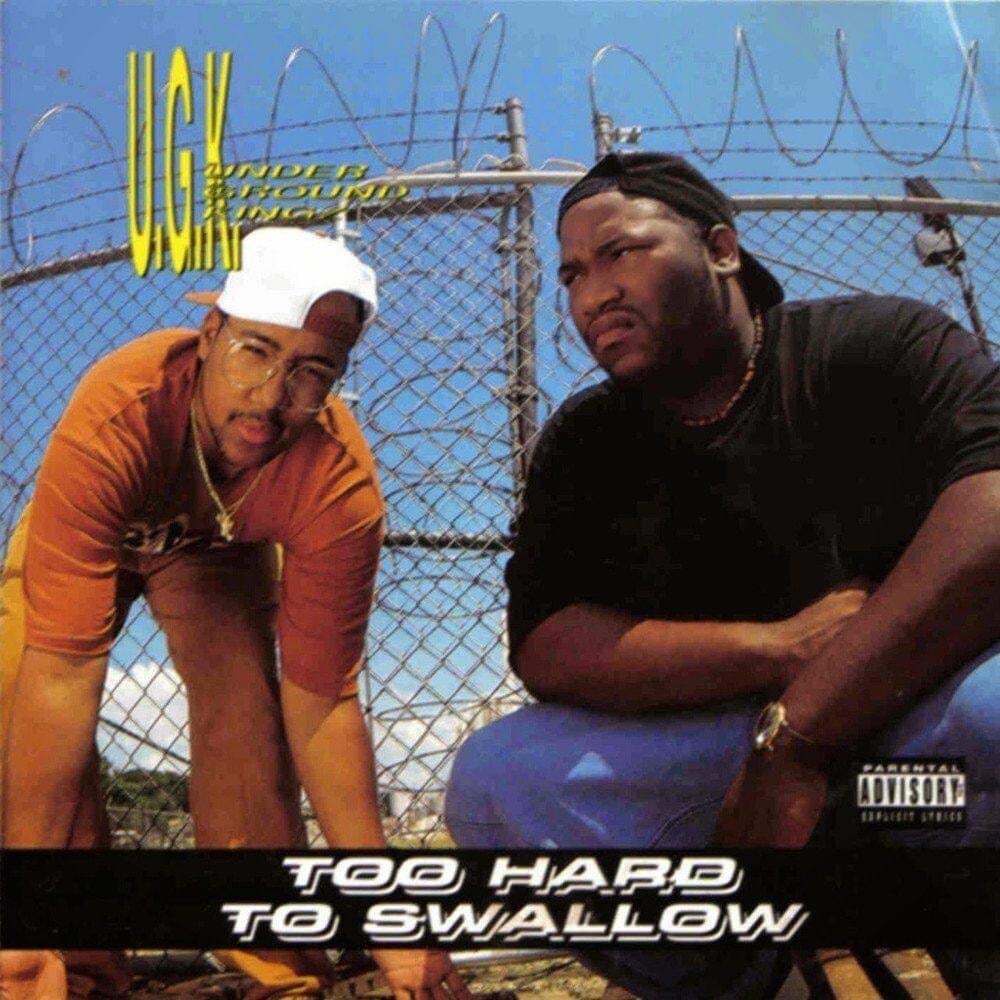 Released: November 10, 1992
Label: Jive
Singles: "Something Good", "Use Me Up", "Pocket Full of Stones"
Features: N/A
13. Showbiz & A.G. – Runaway Slave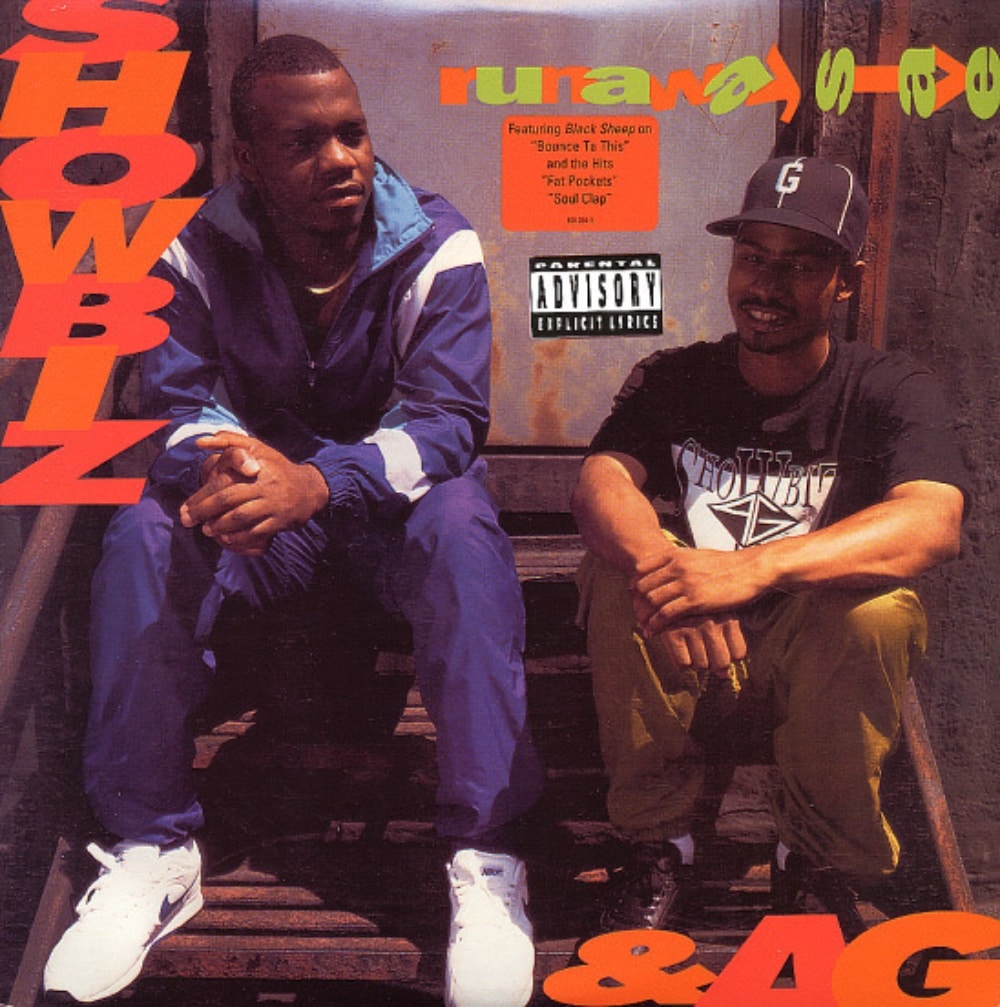 Released: September 22, 1992
Label: Payday, London
Singles: "Party Groove" / "Soul Clap", "Fat Pockets", "Bounce Ta This"
Features: Diamond D, Dres, Big L, DeShawn, Lord Finesse
12. Compton's Most Wanted – Music to Driveby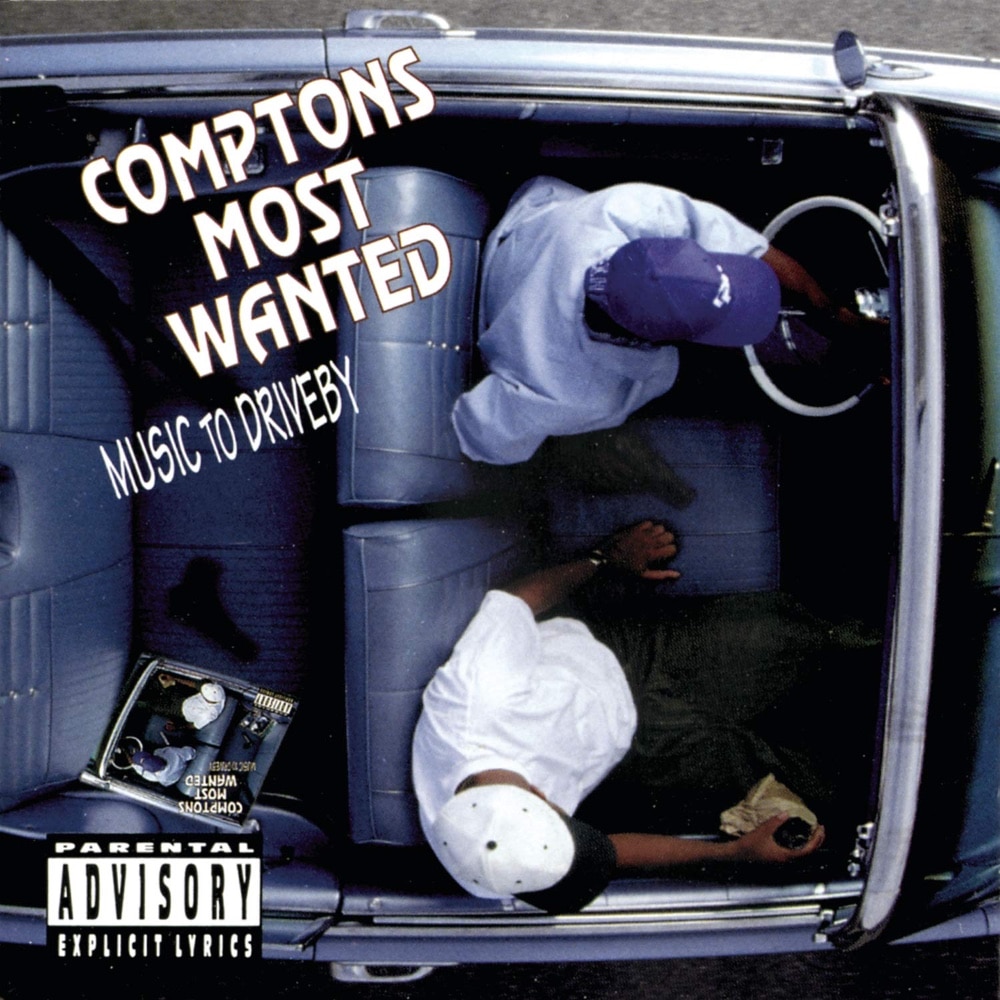 Released: September 29, 1992
Label: Orpheus Records, Epic, Sony
Singles: "Hood Took Me Under", "Def Wish II"
Features: Scarface
11. Kool G Rap & DJ Polo – Live and Let Die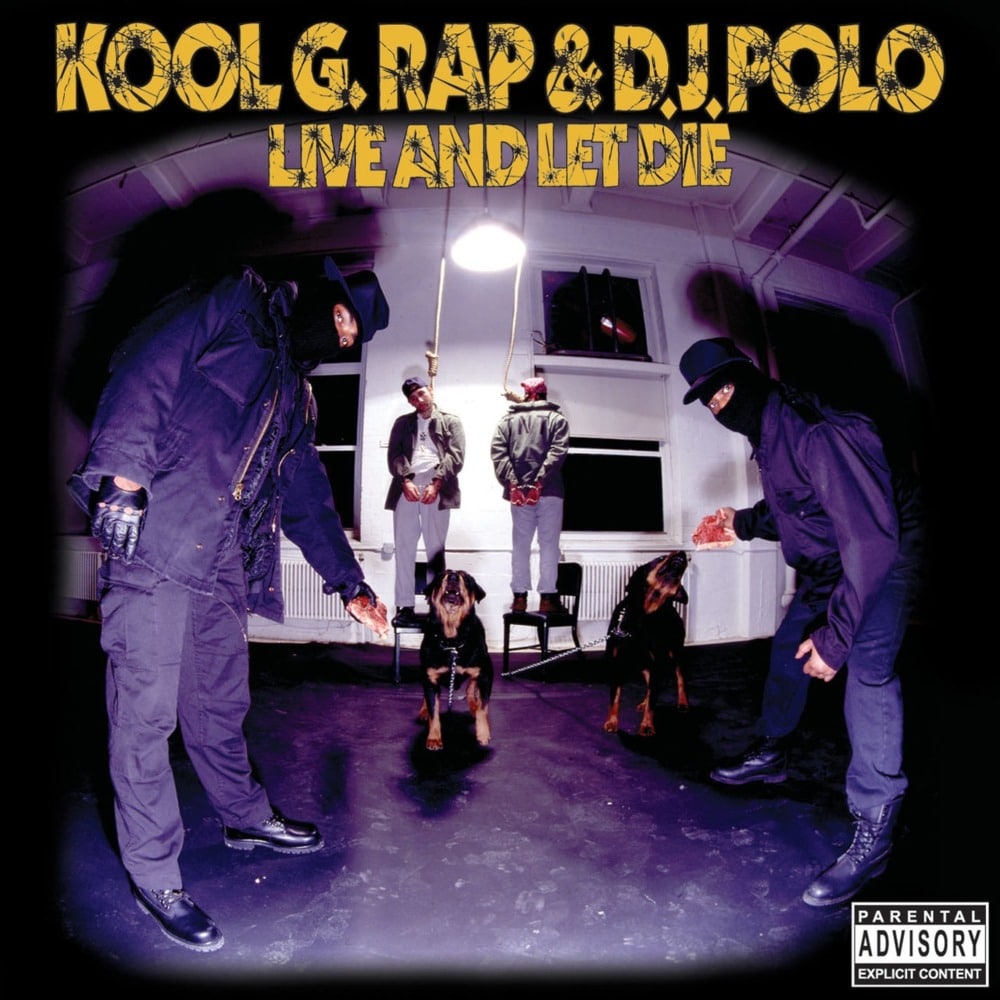 Released: November 24, 1992
Label: Cold Chillin' Records
Singles: "Ill Street Blues", "On The Run"
Features: Big Daddy Kane, Ice Cube, Scarface and Bushwick Bill
10. Beastie Boys – Check Your Head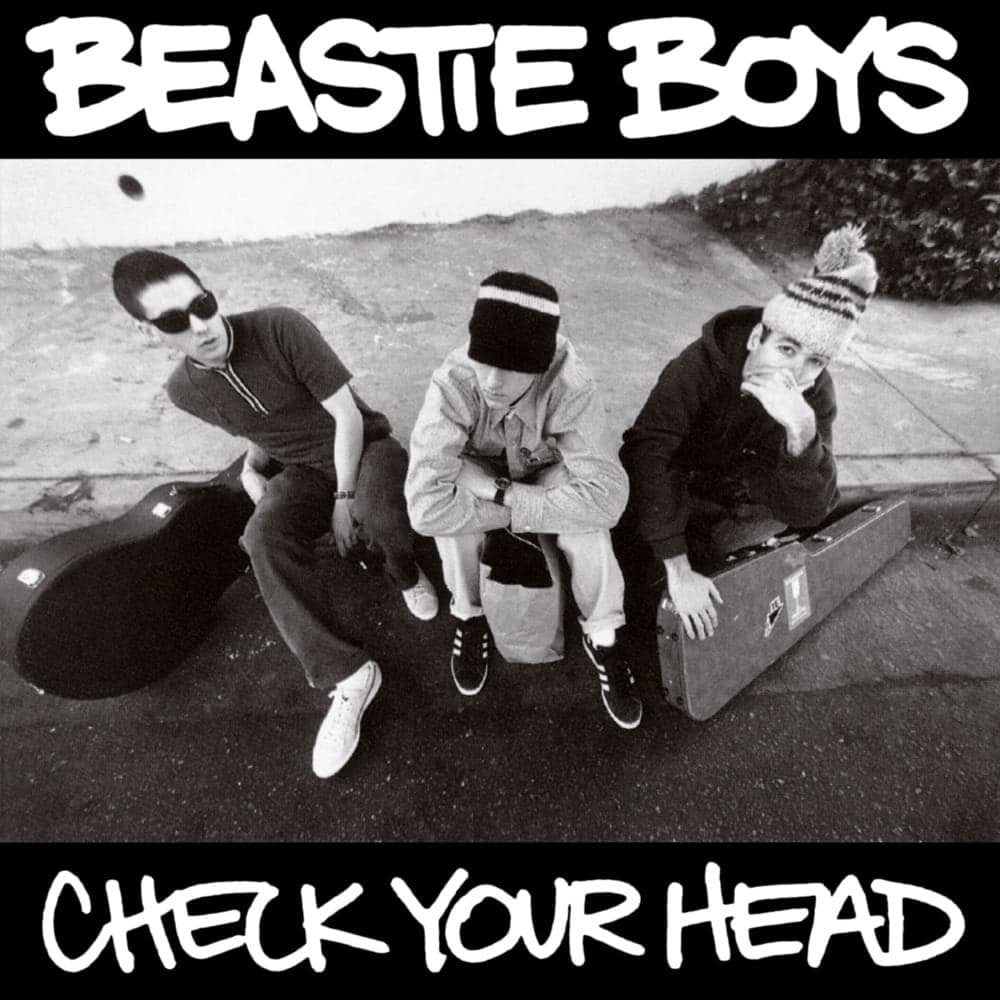 Released: April 21, 1992
Label: Capitol
Singles: "Pass the Mic", "So What'cha Want", "Jimmy James", "Gratitude", "Professor Booty"
Features: N/A
9. Gang Starr – Daily Operation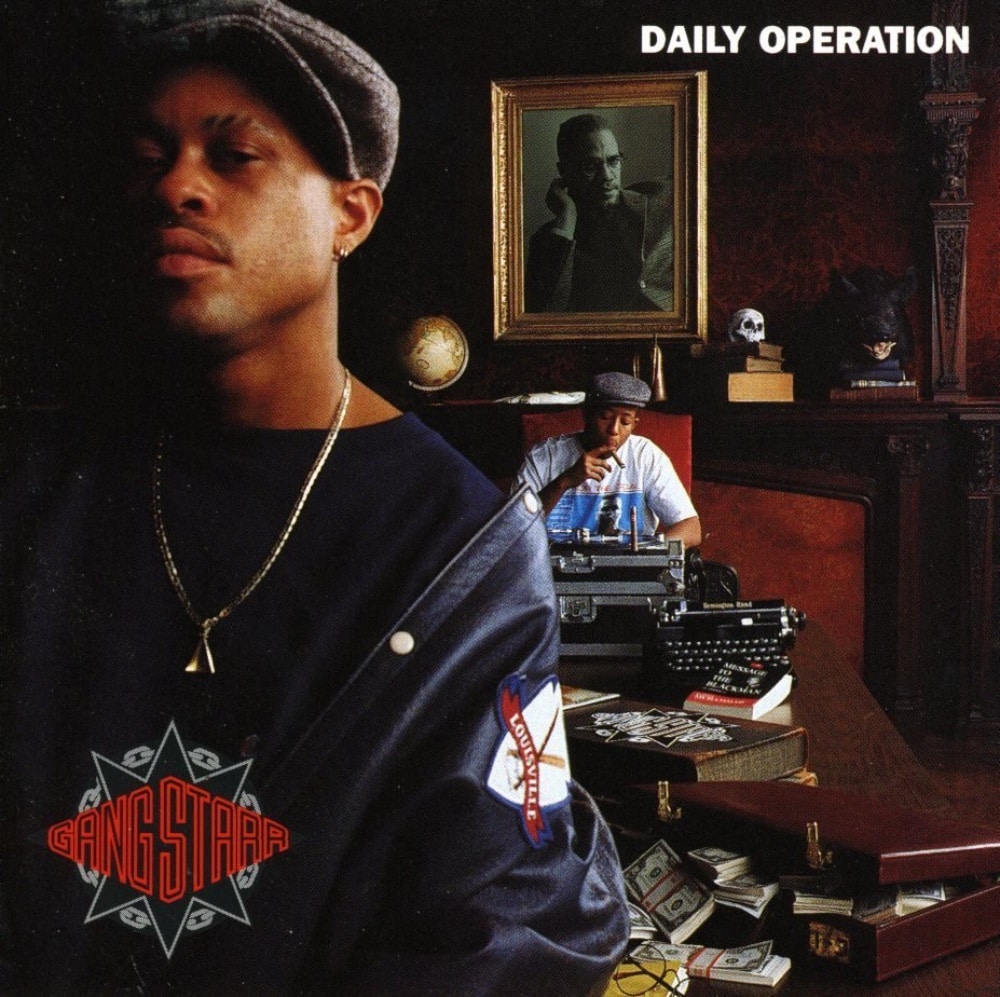 Released: May 5, 1992
Label: Chrysalis
Singles: "Take It Personal", "Ex Girl to Next Girl", "2 Deep"
Features: Lil Dap and Jeru the Damaja
8. DJ Quik – Way 2 Fonky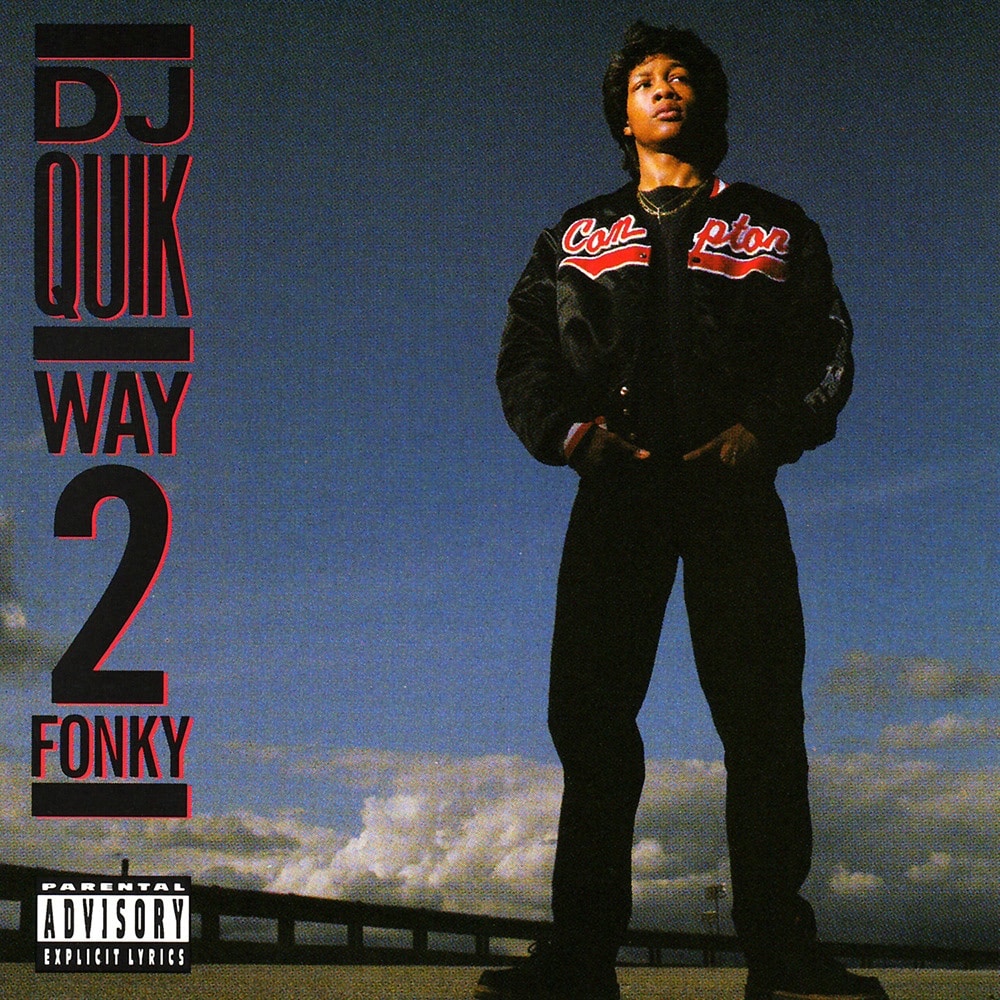 Released: July 20, 1992
Label: Profile
Singles: "Jus Lyke Compton", "Way 2 Fonky"
Features: Playa Hamm, 2nd II None, AMG, Hi-C & JFN
7. Diamond D – Stunts, Blunts and Hip Hop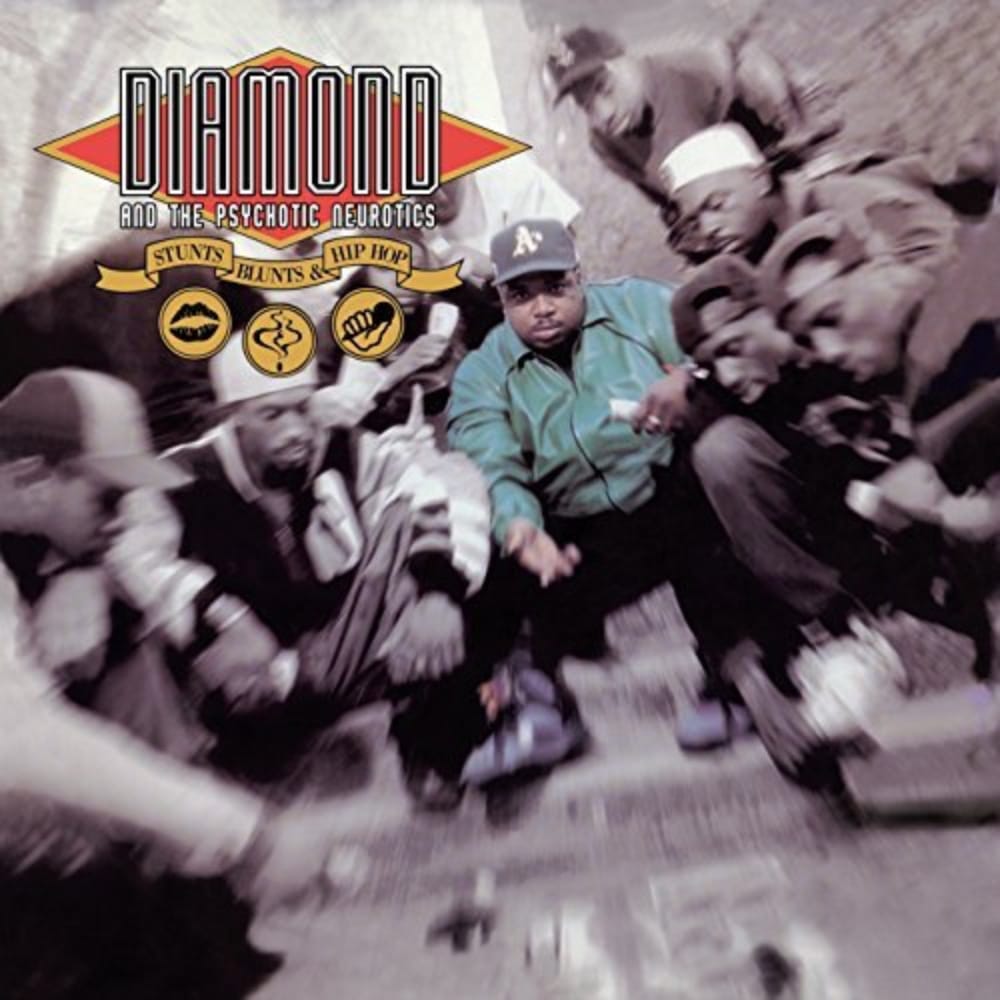 Released: September 22, 1992
Label: Chemistry, Mercury, PolyGram Records
Singles: "Best-Kept Secret", "Sally Got a One-Track Mind", "What U Heard"
Features: Fat Joe, Brand Nubian, The Psychotic Neurotics, Big L, Showbiz
6. EPMD – Business Never Personal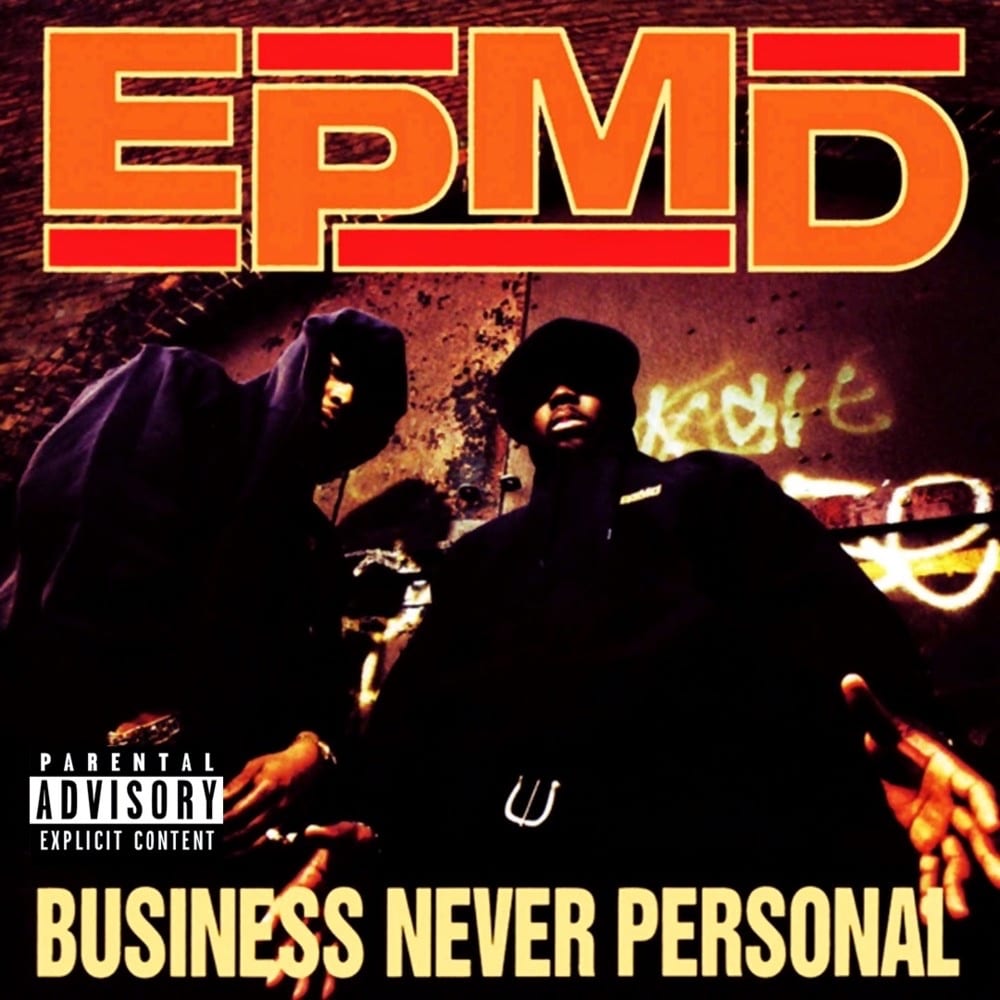 Released: July 28, 1992
Label: Def Jam, Columbia
Singles: "Crossover", "Head Banger"
Features: K-Solo, Redman, Das EFX
5. The Pharcyde – Bizarre Ride II the Pharcyde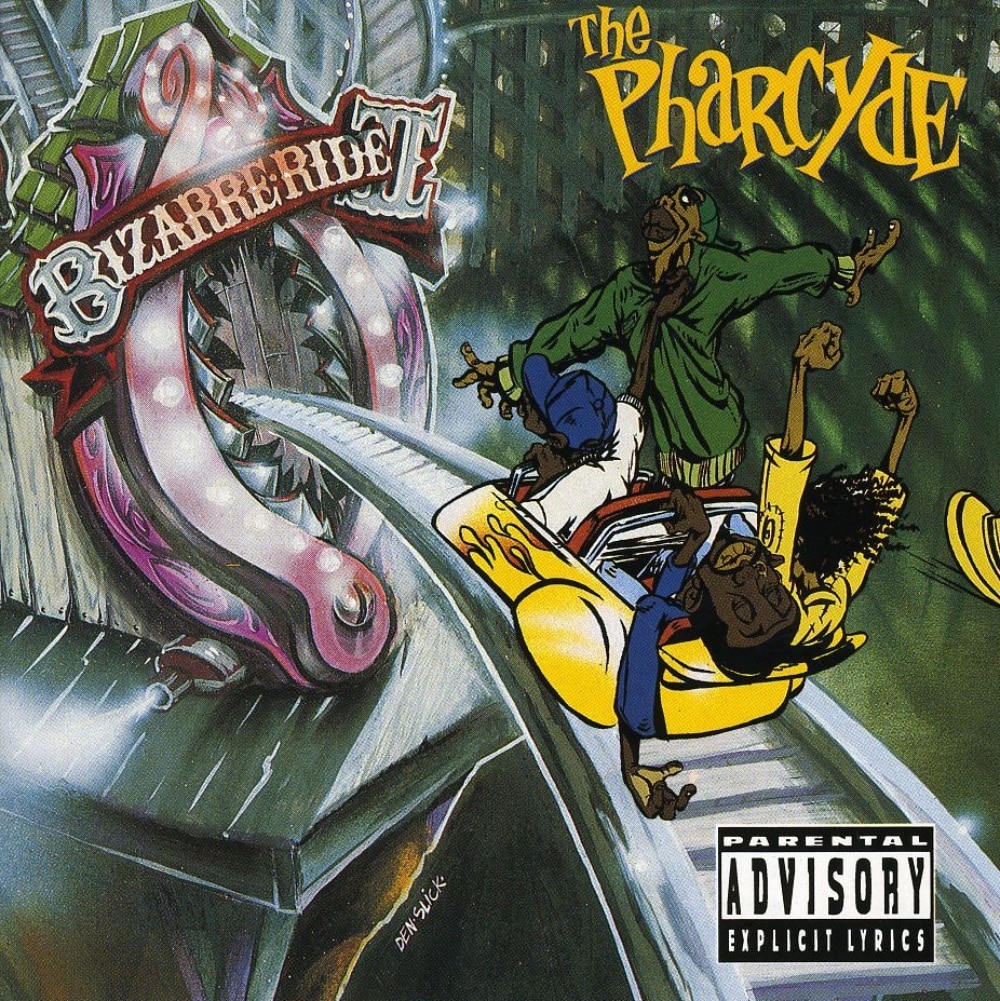 Released: November 24, 1992
Label: Delicious Vinyl, EastWest
Singles: "Ya Mama", "Passin' Me By", "4 Better or 4 Worse", "Otha Fish"
Features: N/A
4. Ice Cube – The Predator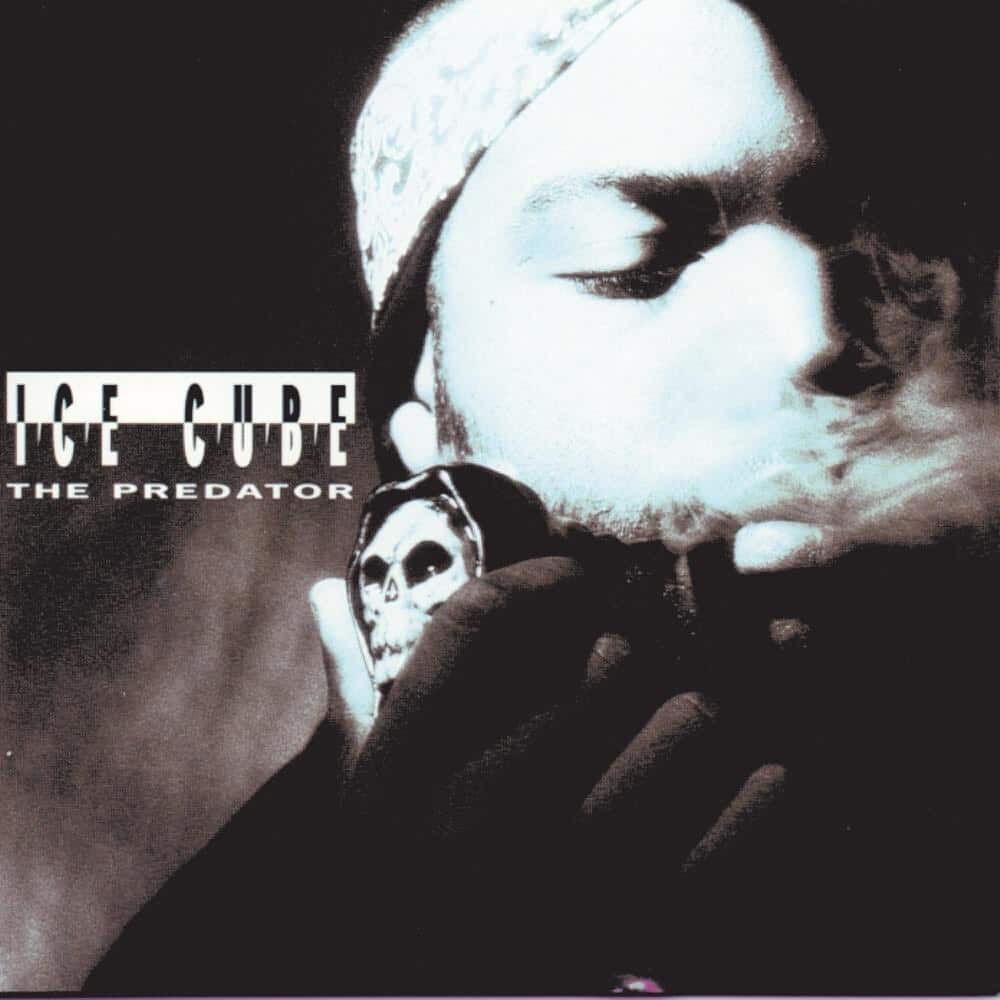 Released: November 17, 1992
Label: Lench Mob, Priority
Singles: "Wicked", "It Was a Good Day", "Check Yo Self"
Features: Don Jagwarr, Lil Russ, Das EFX
3. Redman – Whut? Thee Album
Released: October 9, 1992
Label: Rush, Chaos
Singles: "Blow Your Mind", "Time 4 Sum Aksion", "Tonight's da Night"
Features: DJ Scratch, Erick Sermon & Charlie Marotta
2. Pete Rock & CL Smooth – Mecca and the Soul Brother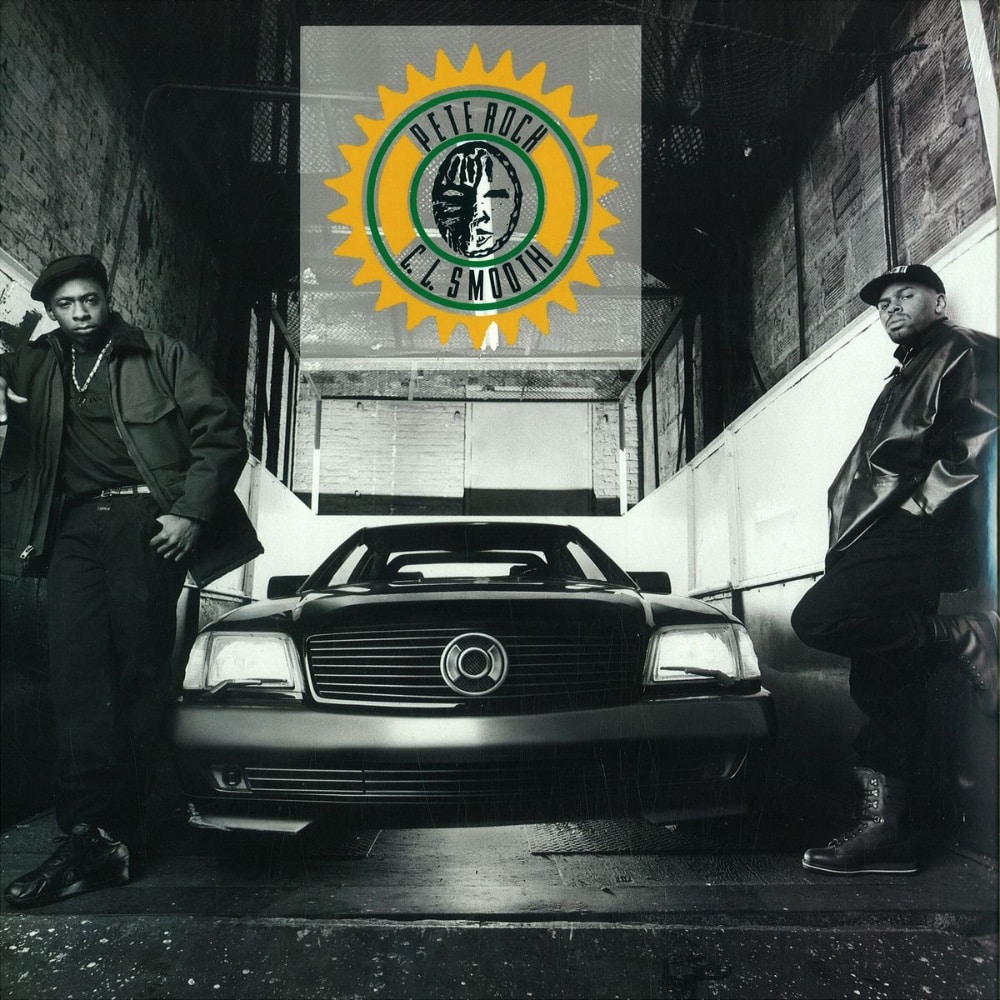 Released: June 9, 1992
Label: Elektra
Singles: "They Reminisce Over You (T.R.O.Y.)", "Straighten It Out", "Lots of Lovin'"
Features: Rap Luva, Heavy D, Rob-O, Grand Puba
1. Dr. Dre – The Chronic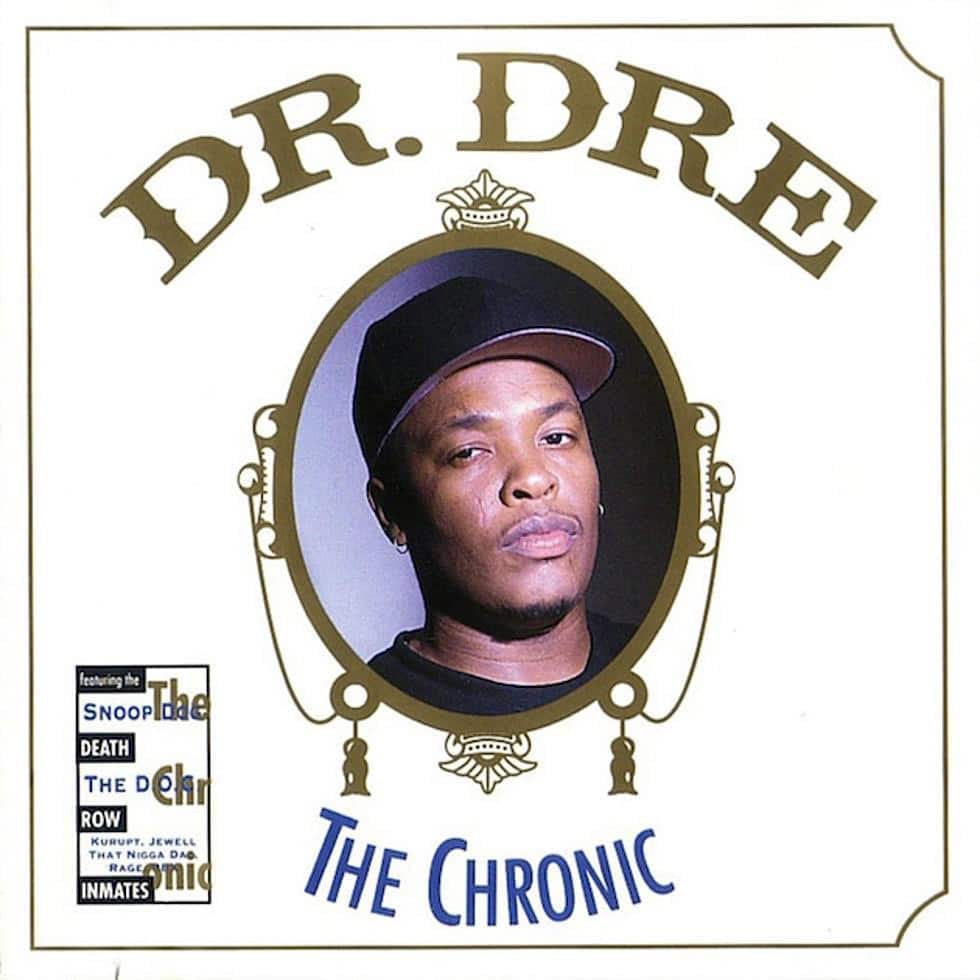 Released: December 15, 1992
Label: Death Row, Interscope
Singles: "Nuthin' but a 'G' Thang", "Dre Day", "Let Me Ride"
Features: Snoop Dogg, RBX, Jewell, Dat Nigga Daz, Warren G, Nate Dogg, The D.O.C., The Lady of Rage, Kurupt, Bushwick Bill