From Illmatic to Madvillainy, To Pimp a Butterfly to Aquemini, Tha Carter II to De La Soul Is Dead, we look at the best hip hop albums of all time, year by year.
By 1999, the divide between so-called "commercial" rap and "underground" hip hop was drastically widening.
With Puffy's Bad Boy crew taking over the Billboard charts and Southern rap acts from No Limit and Cash Money dominating the radio waves, hip hop a commercial force was being recognised and often exploited by the music industry.
While 1999 saw huge releases from rap superstars like Dr. Dre and Eminem, DMX and Jay-Z, it was also a pivotal year for the alternative hip hop movement. We had legendary releases from The Roots, Mos Def, Pharoahe Monch, Q-Tip with his solo debut album, Prince, Blackalicious and plenty more.
From Snoop Dogg's No Limit Top Dogg to Mobb Deep's Murda Muzik and MF DOOM's Operation: Doomsday, here are the top 25 best hip hop albums of 1999.
25. Silkk the Shocker – Made Man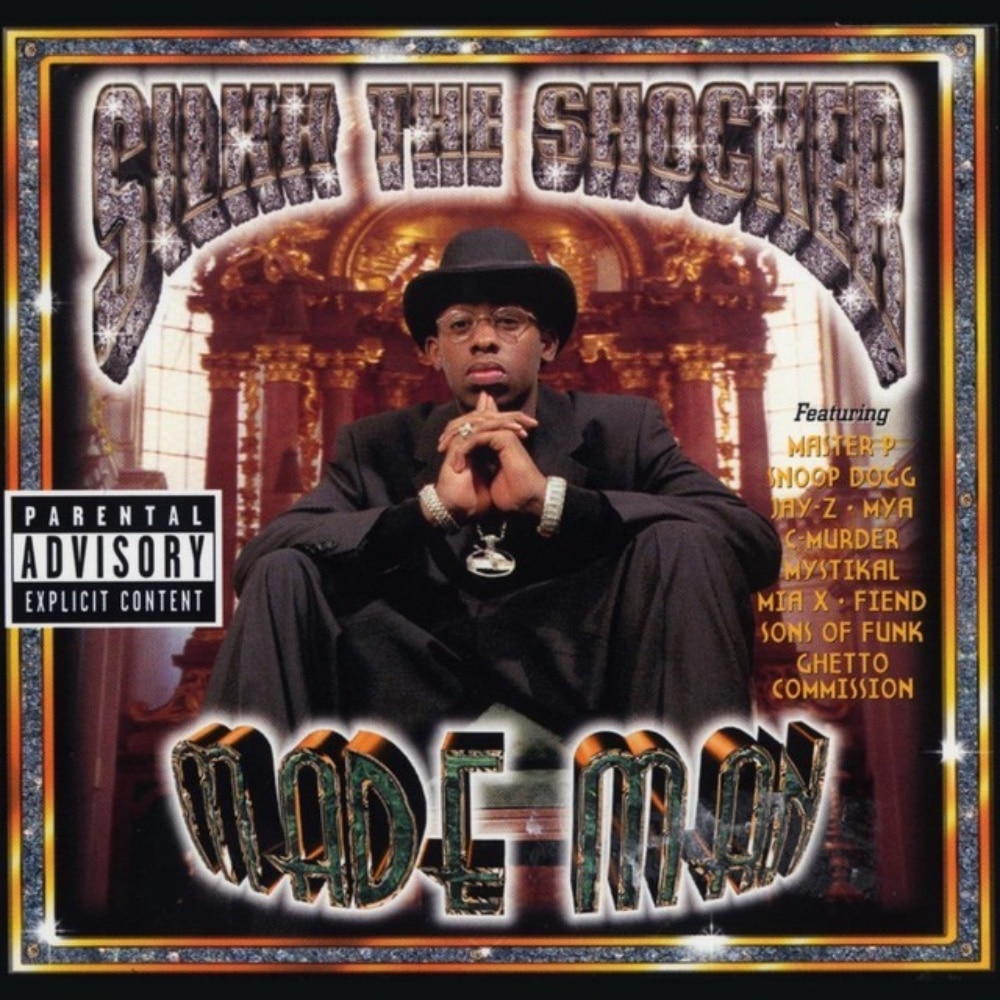 Released: January 19, 1999
Label: Priority, No Limit
Singles: "Somebody Like Me", "It Ain't My Fault Pt. 2"
Features: Snoop Dogg, Mýa, Jay-Z, Master P, Mystikal, O'Dell, Mia x, Fiend, Sons of Funk, C-Murder, Ghetto Commission
24. Snoop Dogg – No Limit Top Dogg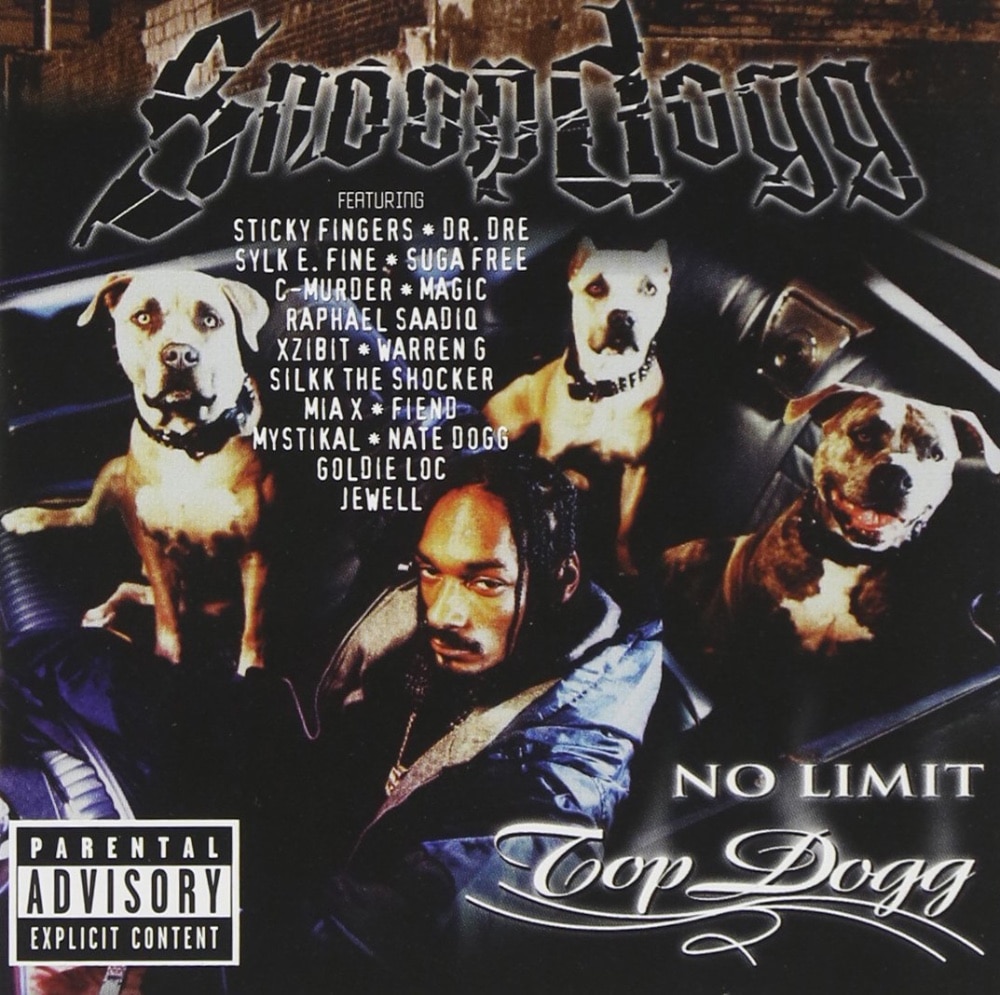 Released: May 11, 1999
Label: No Limit, Priority
Singles: "G Bedtime Stories", "Bitch Please", "Down for My N's"
Features: Mia X, Fiend, C-Murder, Silkk the Shocker, Mystikal, Goldie Loc, Sticky Fingaz, Suga Free, Magic, Raphael Saadiq, Xzibit, Nate Dogg, Dr. Dre, Jewell, Warren G
23. Ja Rule – Venni Vetti Vecci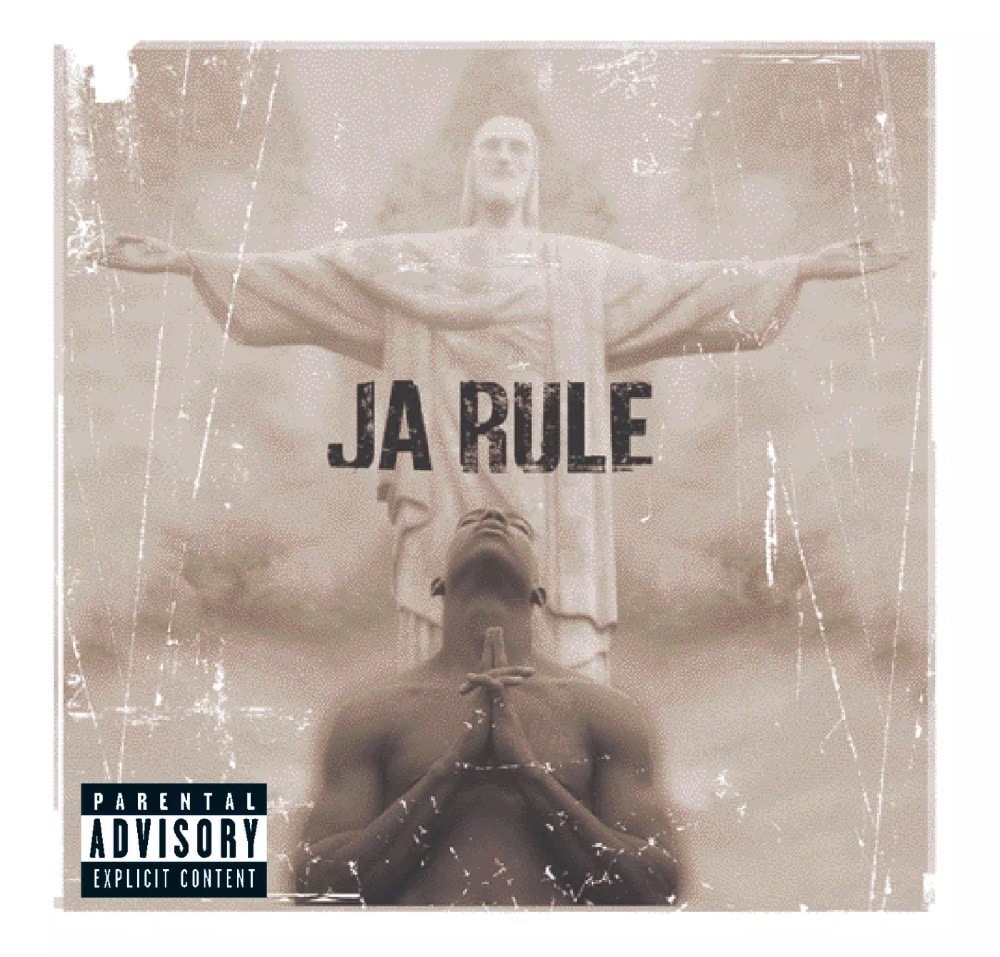 Released: June 1, 1999
Label: Def Jam, Murder Inc.
Singles: "Holla Holla"
Features: Jay-Z, DMX, Case, Memphis Bleek, Black Child, Ronald Isley and Erick Sermon
22. MC Eiht – Section 8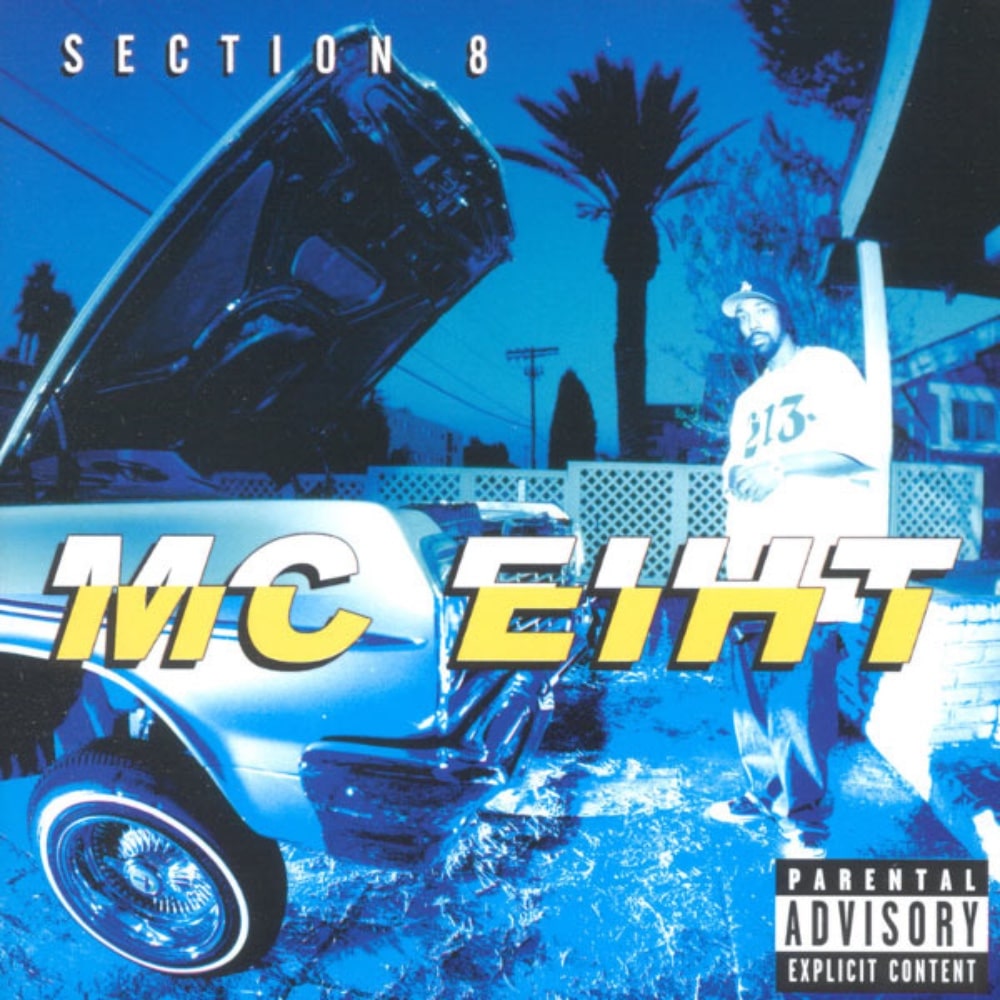 Released: June 8, 1999
Label: Hoo-Bangin', Priority
Singles: "Automatic", "Thicker than Water"
Features: Ice Cube, High "T", Mack 10, Soultre, Techniec, Val Young and CMW
21. Inspectah Deck – Uncontrolled Substance
Released: October 5, 1999
Label: Loud, Relativity
Singles: "REC Room", "Forget Me Not", "Word on the Street", "Show N Prove (Power of God)", "Movas & Shakers"
Features: U-God, Masta Killa, Street Life, Killa Sin, LA the Darkman, Vinia Mojica
20. Nas – I Am…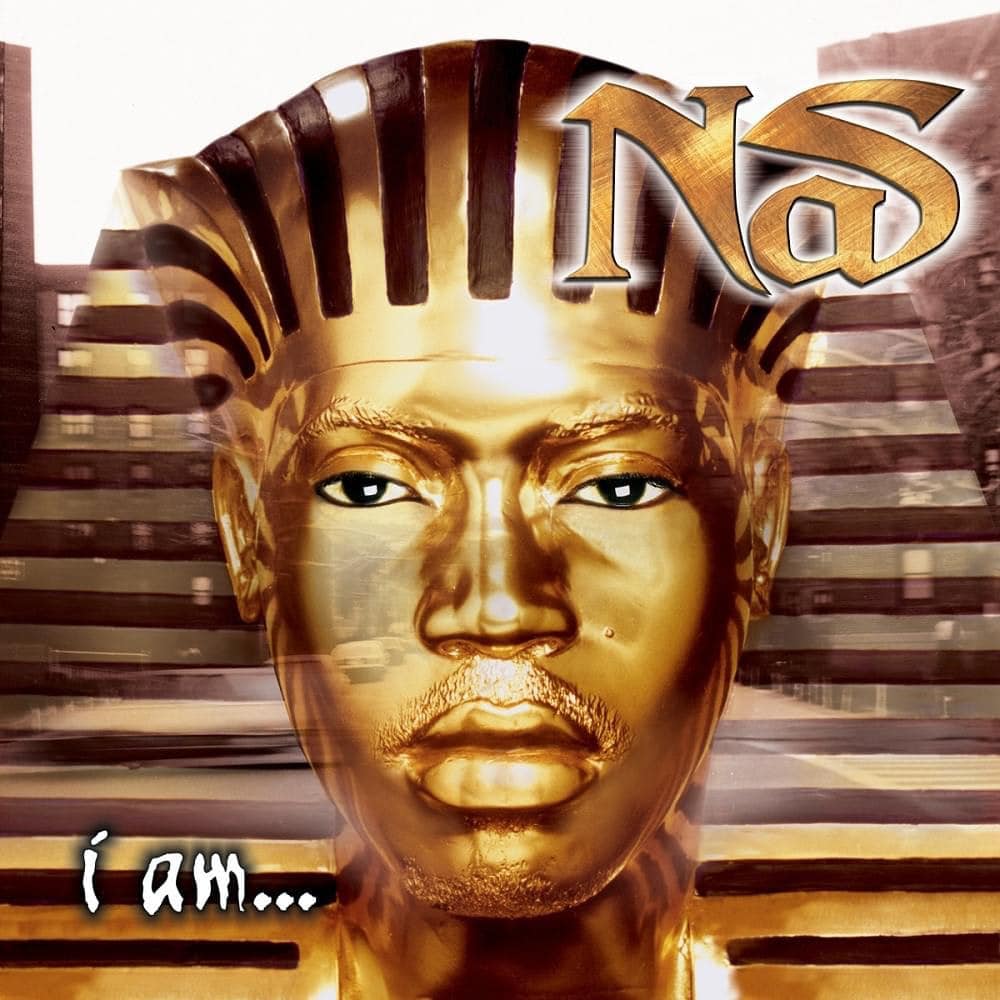 Released: April 6, 1999
Label: Columbia
Singles: "Nas Is Like", "Hate Me Now"
Features: Puff Daddy, Scarface, Aaliyah, DMX
19. Rakim – The Master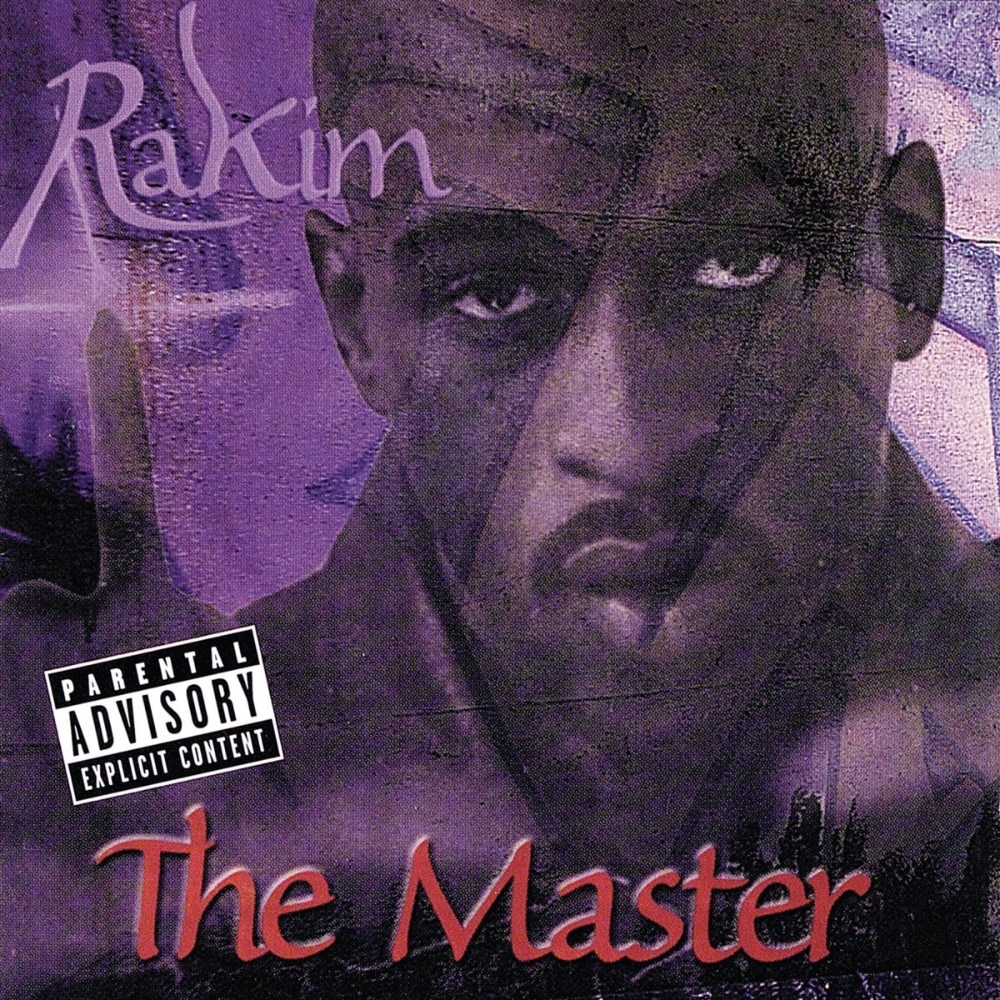 Released: November 30, 1999
Label: Universal
Singles: "When I B On Tha Mic"
Features: Connie McKendrick, Clark Kent, Nneka Morton, Rahzel
18. Public Enemy – There's a Poison Goin' On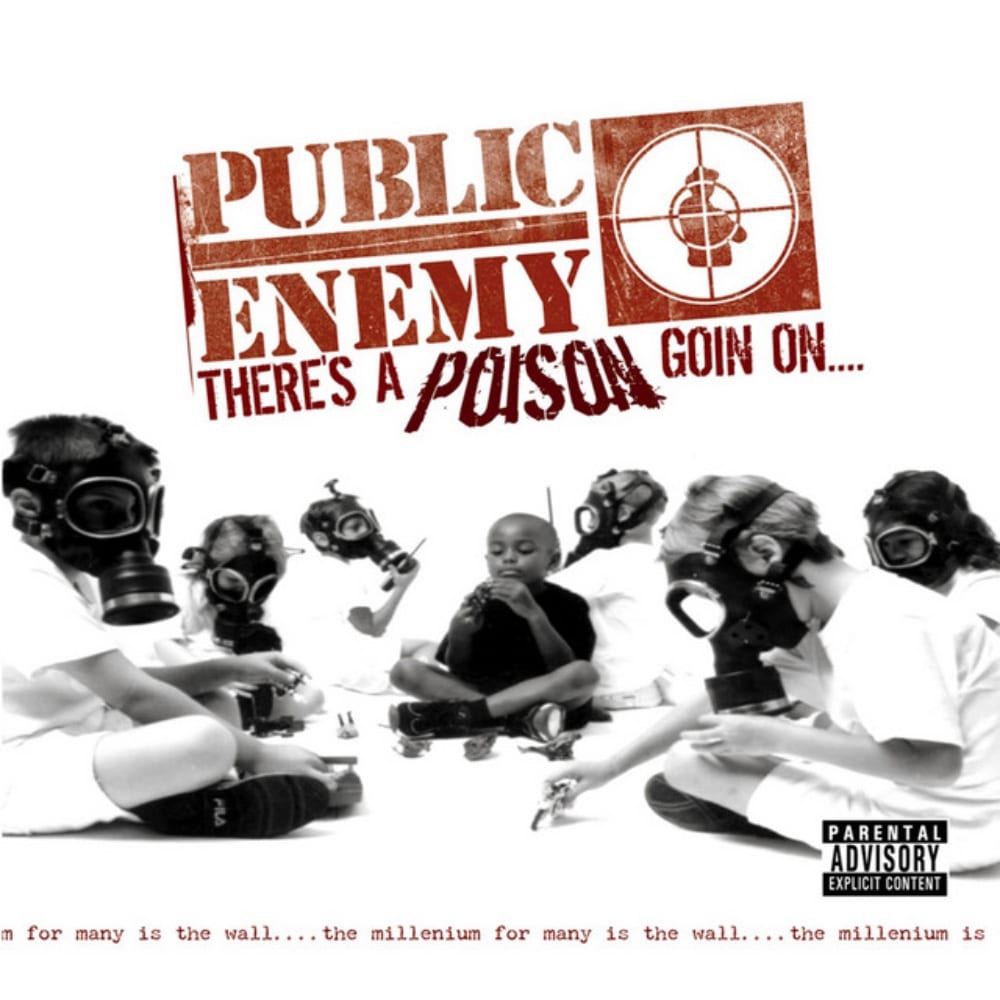 Released: July 20, 1999
Label: Play It Again Sam, Atomic Pop
Singles: "Do You Wanna Go Our Way???"
Features: N/A
17. EPMD – Out of Business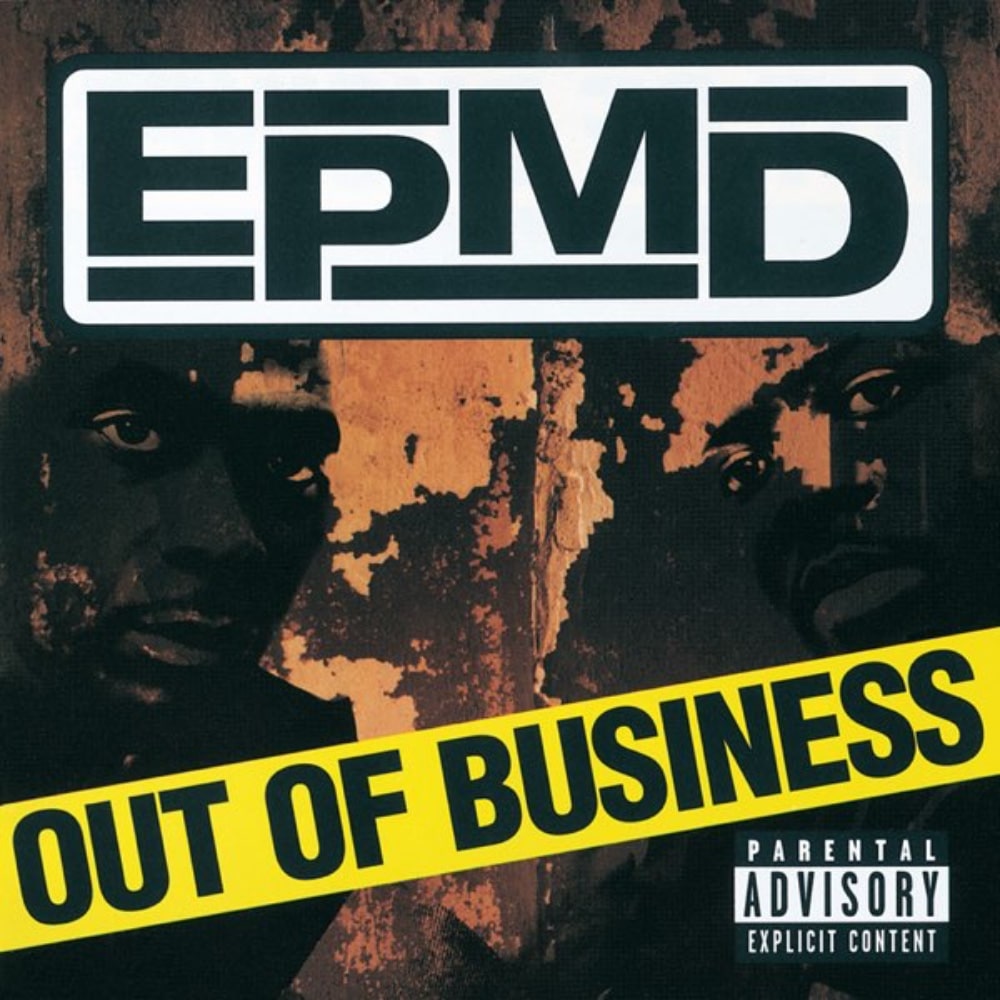 Released: July 20, 1999
Label: Def Jam
Singles: "Symphony 2000"
Features: Method Man & Redman, Lady Luck, M.O.P., Busta Rhymes, Agallah, 215
16. Dr. Dooom – First Come, First Served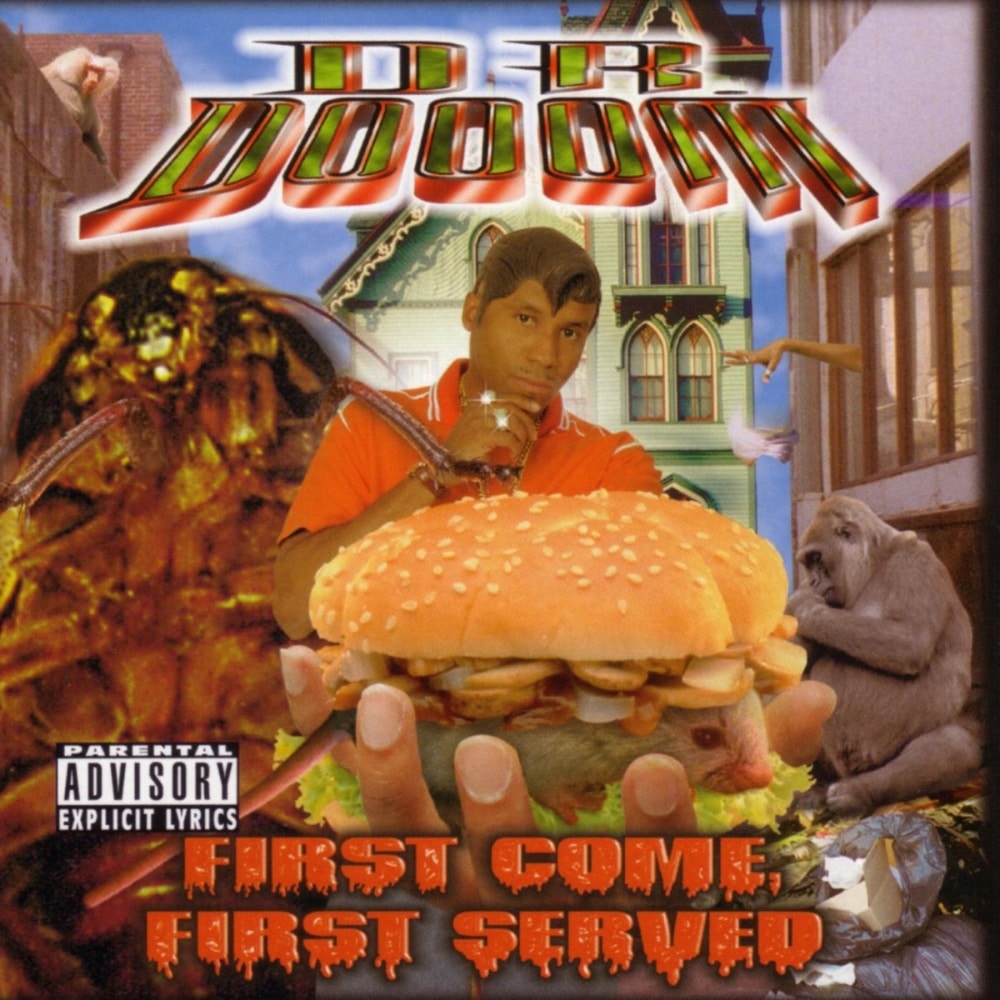 Released: May 4, 1999
Label: Funky Ass Records
Singles: N/A
Features: Jacky Jasper and Motion Man
15. DMX – … And Then There Was X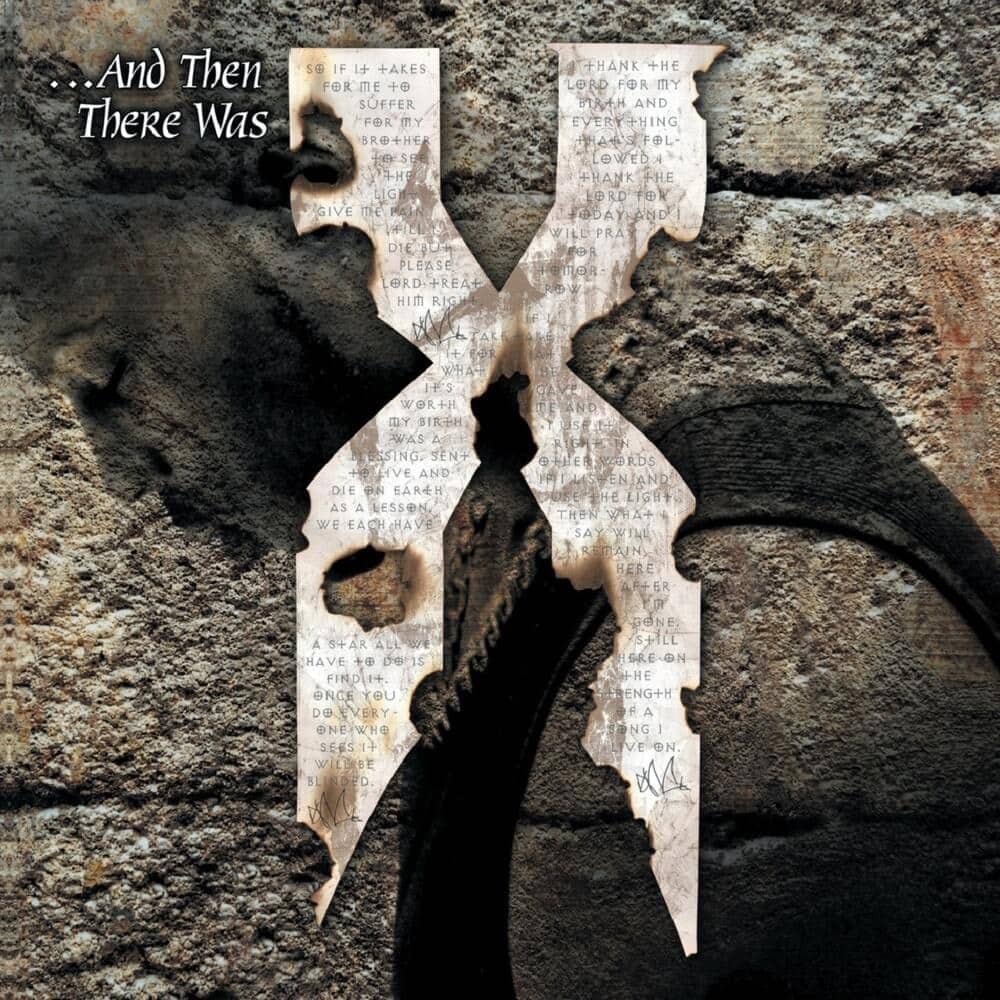 Released: December 21, 1999
Label: Ruff Ryders, Def Jam
Singles: "What's My Name", "Party Up (Up in Here)", "What These Bitches Want"
Features: The LOX, Drag-On, Sisqo, Regina Belle, Dyme
14. Jay-Z – Vol. 3… Life and Times of S. Carter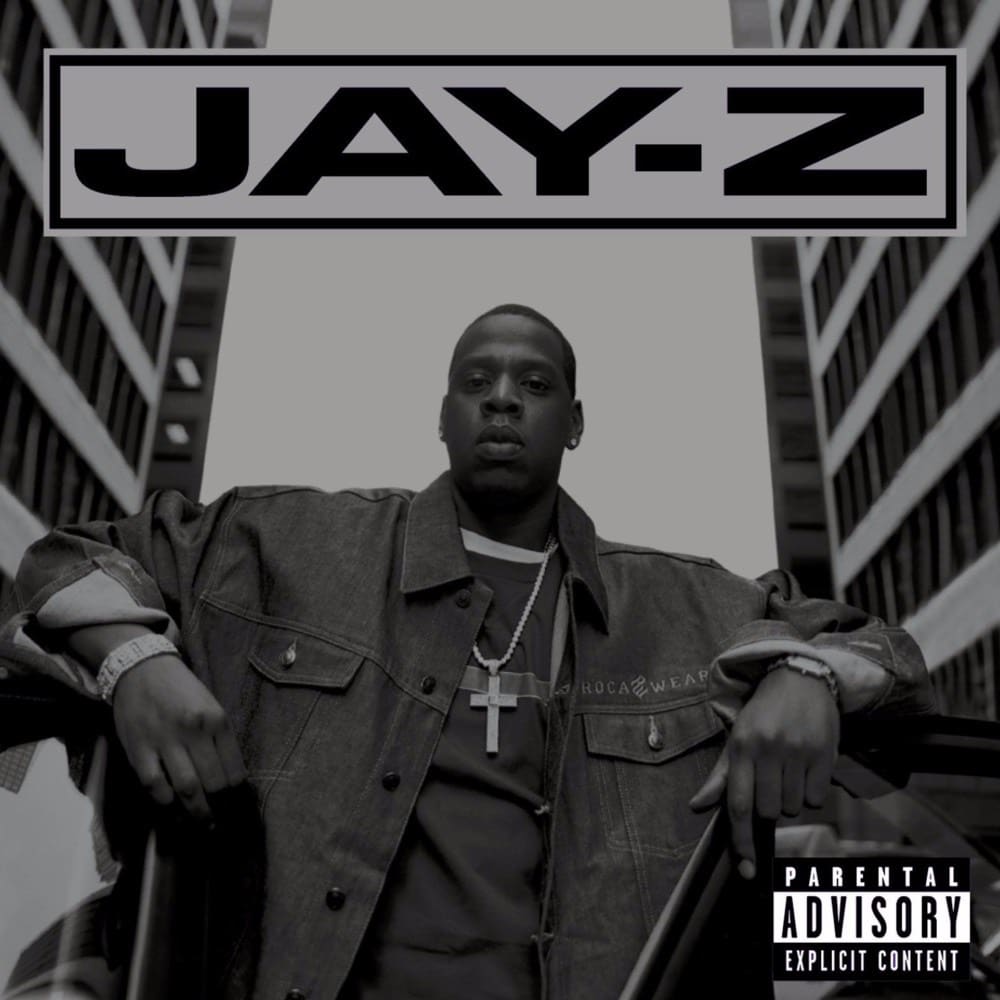 Released: December 28, 1999
Label: Roc-A-Fella, Def Jam
Singles: "Do It Again (Put Ya Hands Up)", "Anything", "Big Pimpin'"
Features: Amil, Beanie Sigel, Mariah Carey, Juvenile, Beanie Sigel, Memphis Bleek, Dr. Dre, UGK
13. Kurupt – Tha Streetz Iz a Mutha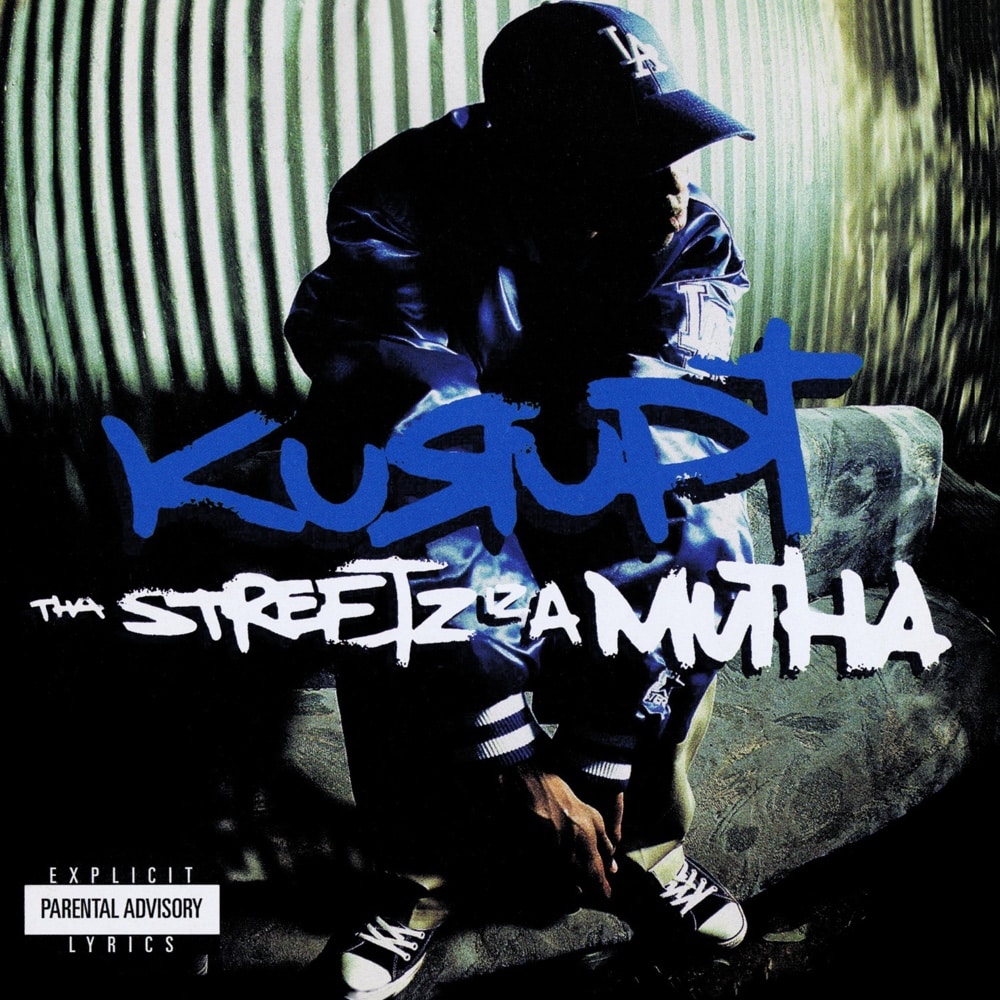 Released: November 16, 1999
Label: Antra, Artemis
Singles: "Girls All Pause", "Who Ride Wit Us", "Welcome Home"
Features: Butch Cassidy, Daz Dillinger, Jayo Felony, Soopafly, Snoop Dogg, Big Tray Deee, Roscoe, Xzibit, 213, Latoya Williams, T-Moe, Dr. Dre, Hittman, Baby S, Crooked I, Soopafly, KRS-One
12. Method Man & Redman – Blackout!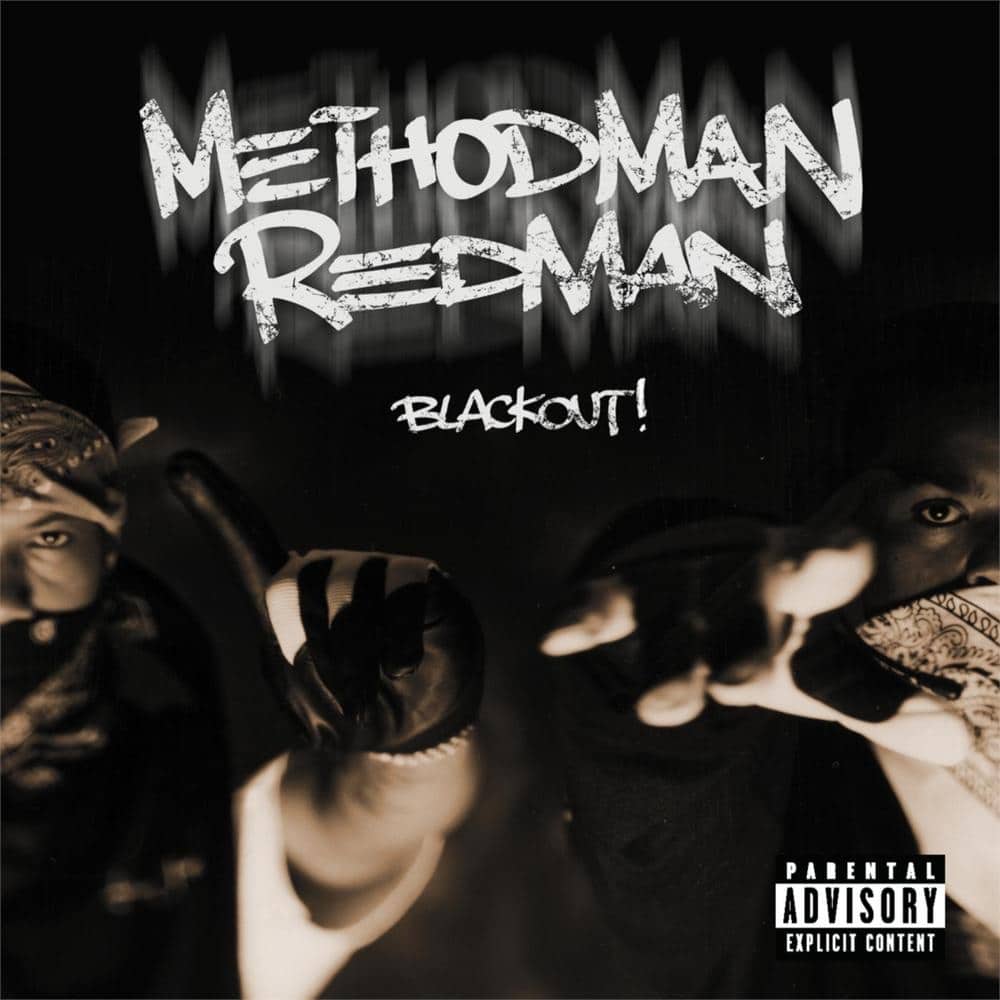 Released: September 28, 1999
Label: Def Jam
Singles: "Tear It Off", "Da Rockwilder", "Y.O.U."
Features: LL Cool J, Ja Rule, Blue Raspberry, Ghostface Killah, Streetlife, Mally G, Young Zee
11. Q-Tip – Amplified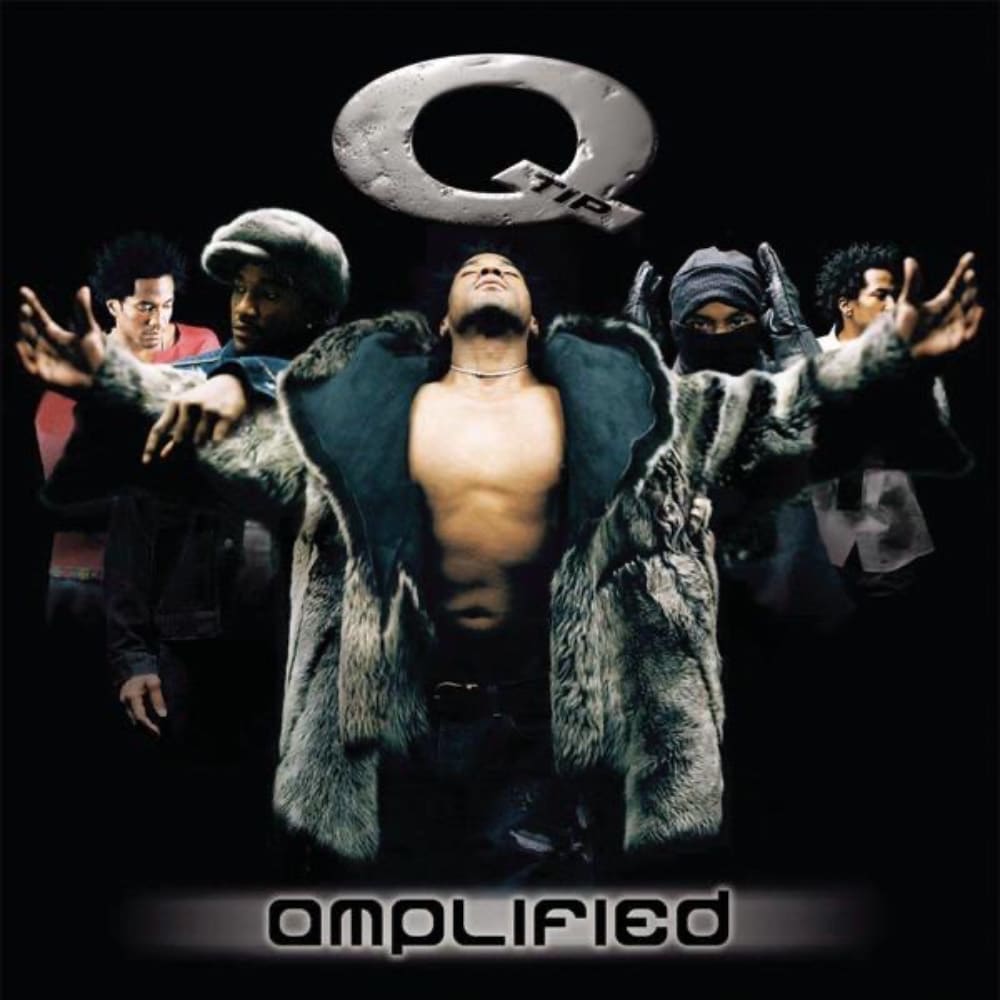 Released: November 30, 1999
Label: Arista
Singles: "Vivrant Thing", "Breathe and Stop", "Let's Ride"
Features: Busta Rhymes, Korn
10. Prince Paul – A Prince Among Thieves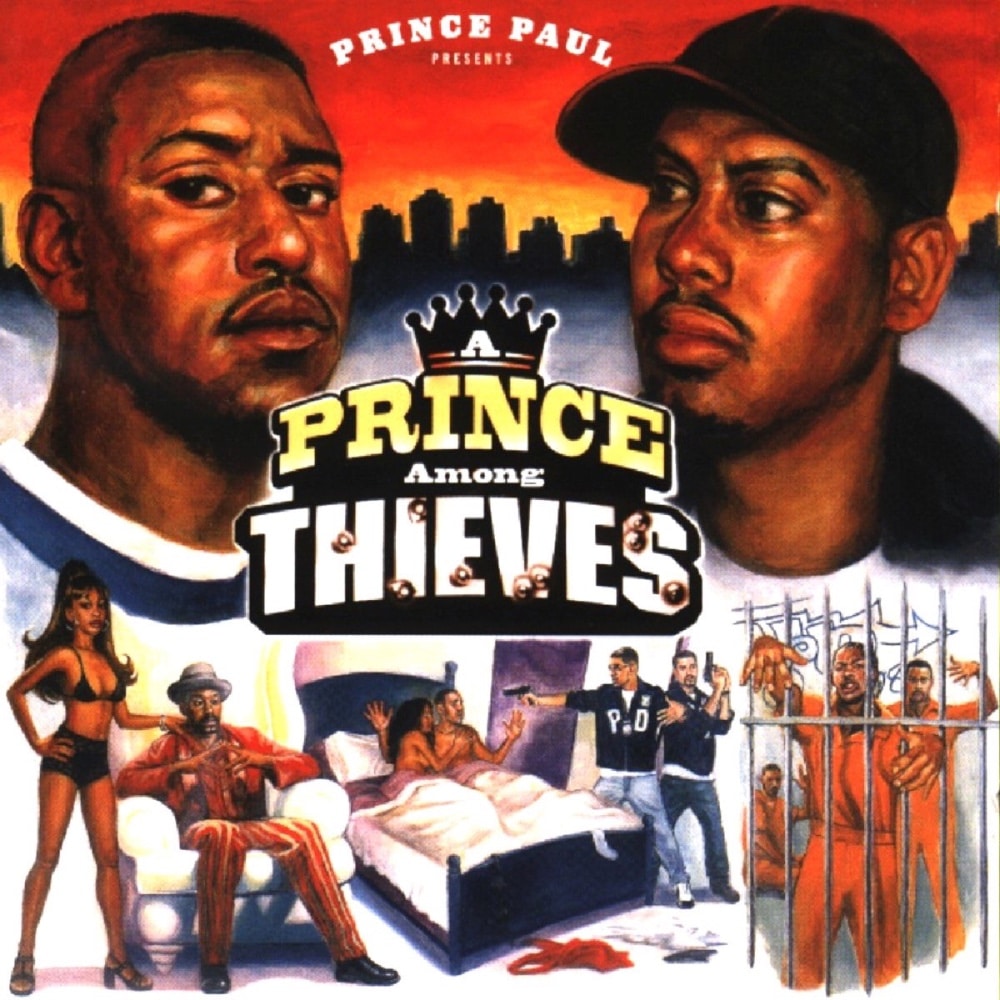 Released: February 23, 1999
Label: Tommy Boy, Warner Bros.
Singles: N/A
Features: Sha, Breeze, Kool Keith, Big Daddy Kane, Chubb Rock, Biz Markie, De La Soul, Newkirk, Sweet Dee, Everlast, Sadat X, Xzibit, Kid Creole
9. Missy Elliott – Da Real World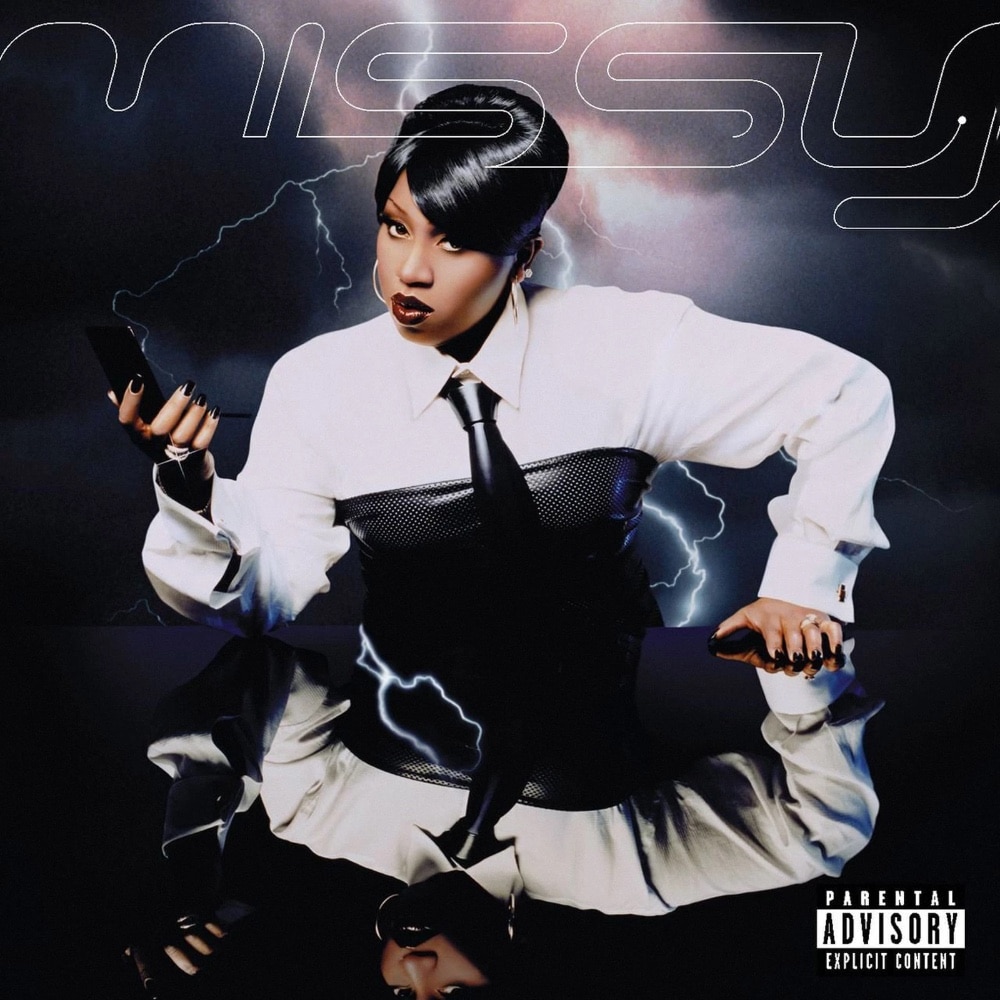 Released: June 22, 1999
Label: The Goldmind, Elektra
Singles: "She's a Bitch", "All n My Grill", "Hot Boyz (Remix)"
Features: B.G., Juvenile, Lil' Mo, Nicole, Beyoncé, Eve, Eminem, Lady Saw, Da Brat, Aaliyah, Big Boi of Outkast, Lil' Kim, MC Solaar, and Redman
8. Blackalicious – Nia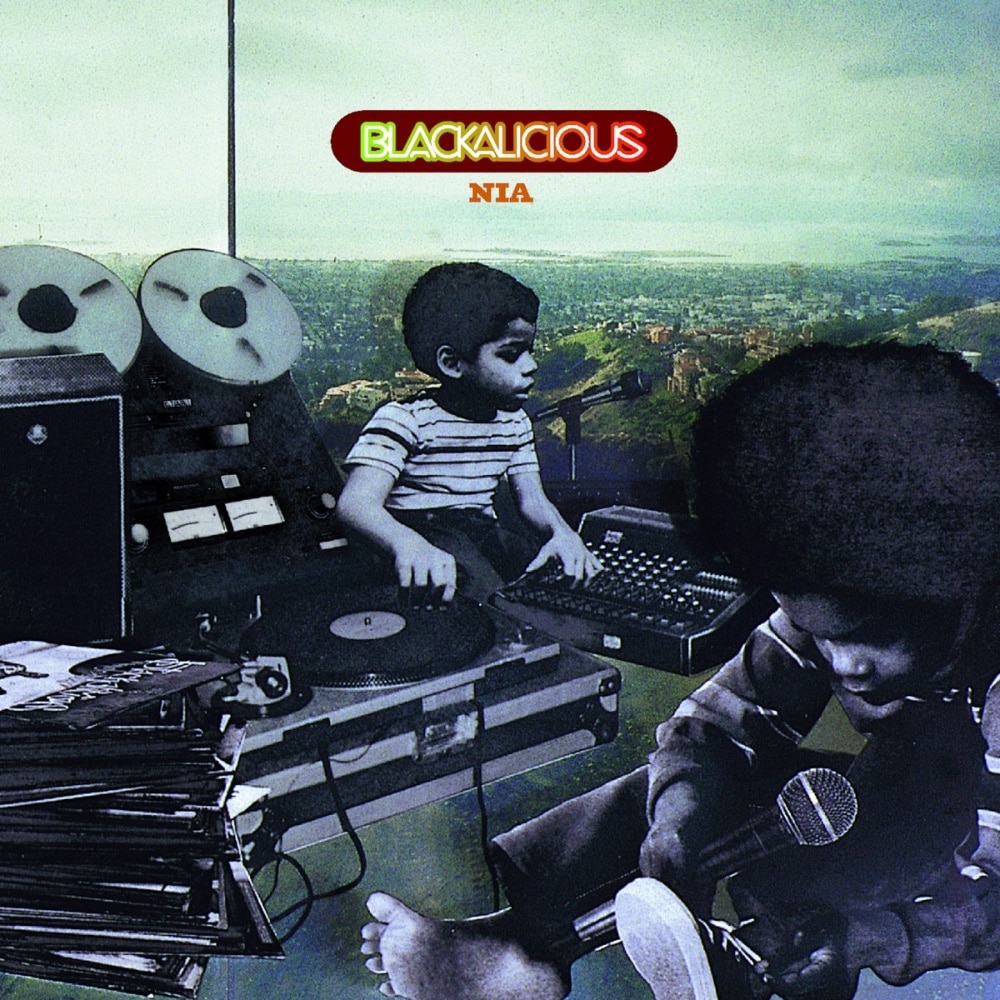 Released: August 30, 1999
Label: Mo' Wax, Quannum Projects
Singles: "Deception", "If I May", "Reanimation"
Features: Nikki Giovanni, Erinn Anova, Erinn Anova, Lateef, Lyrics Born
7. Pharoahe Monch – Internal Affairs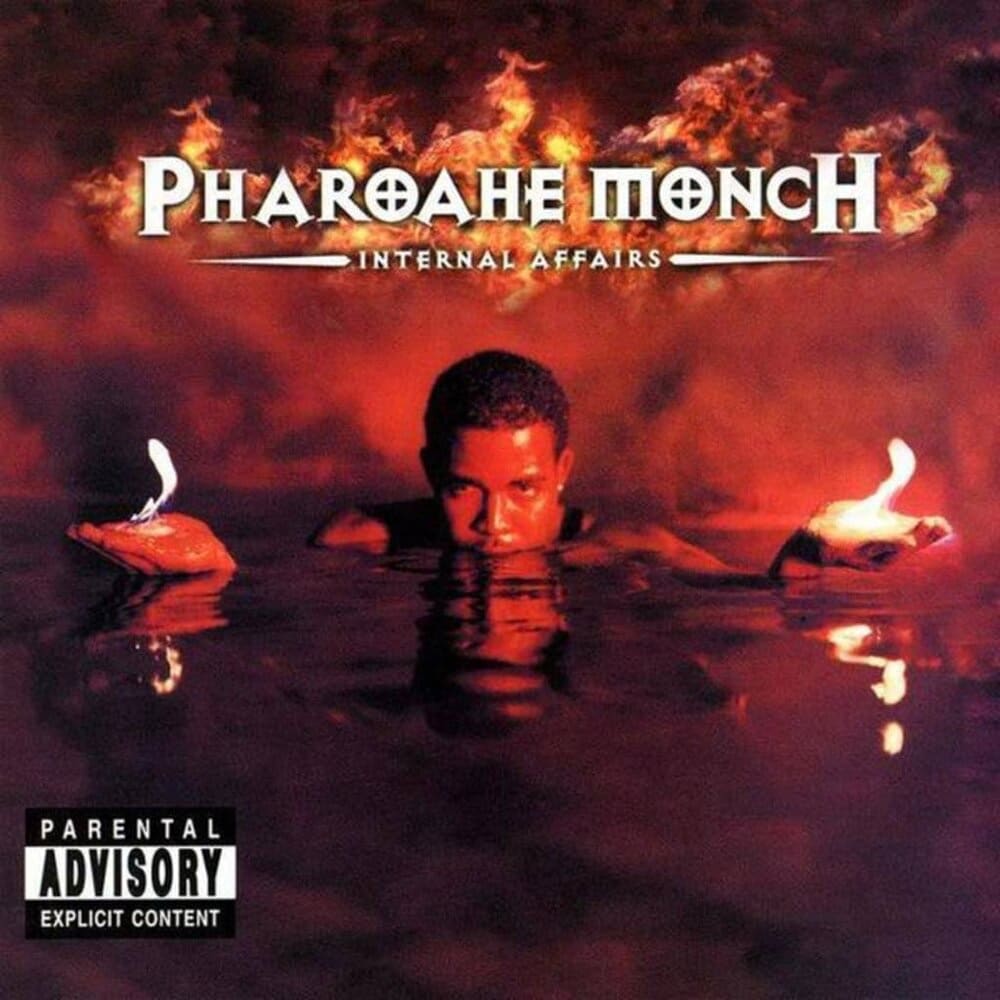 Released: October 19, 1999
Label: Rawkus, Priority
Singles: "Simon Says", "Right Here (Remix)"
Features: Lady Luck, Method Man & Redman, Shabaam Sahdeeq, Busta Rhymes, Canibus, M.O.P., Apani B. Fly, Organized Confusion, Common, Talib Kweli
6. Mobb Deep – Murda Muzik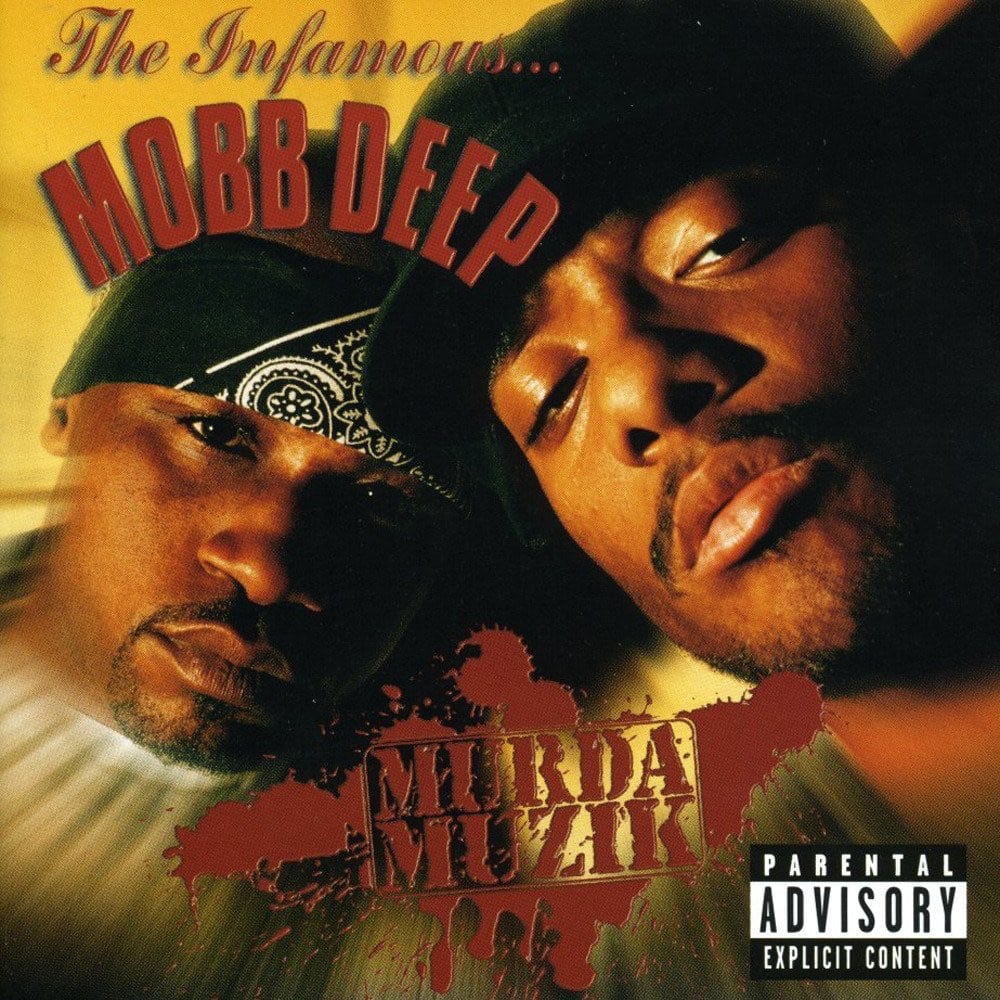 Released: August 17, 1999
Label: Loud, Columbia
Singles: "Quiet Storm", "It's Mine", "U.S.A. (Aiight Then)"
Features: Big Noyd, Chinky, Cormega, Lil' Cease, 8Ball, Raekwon, Infamous Mobb, Kool G Rap, Nas, Lil' Kim
5. MF DOOM – Operation: Doomsday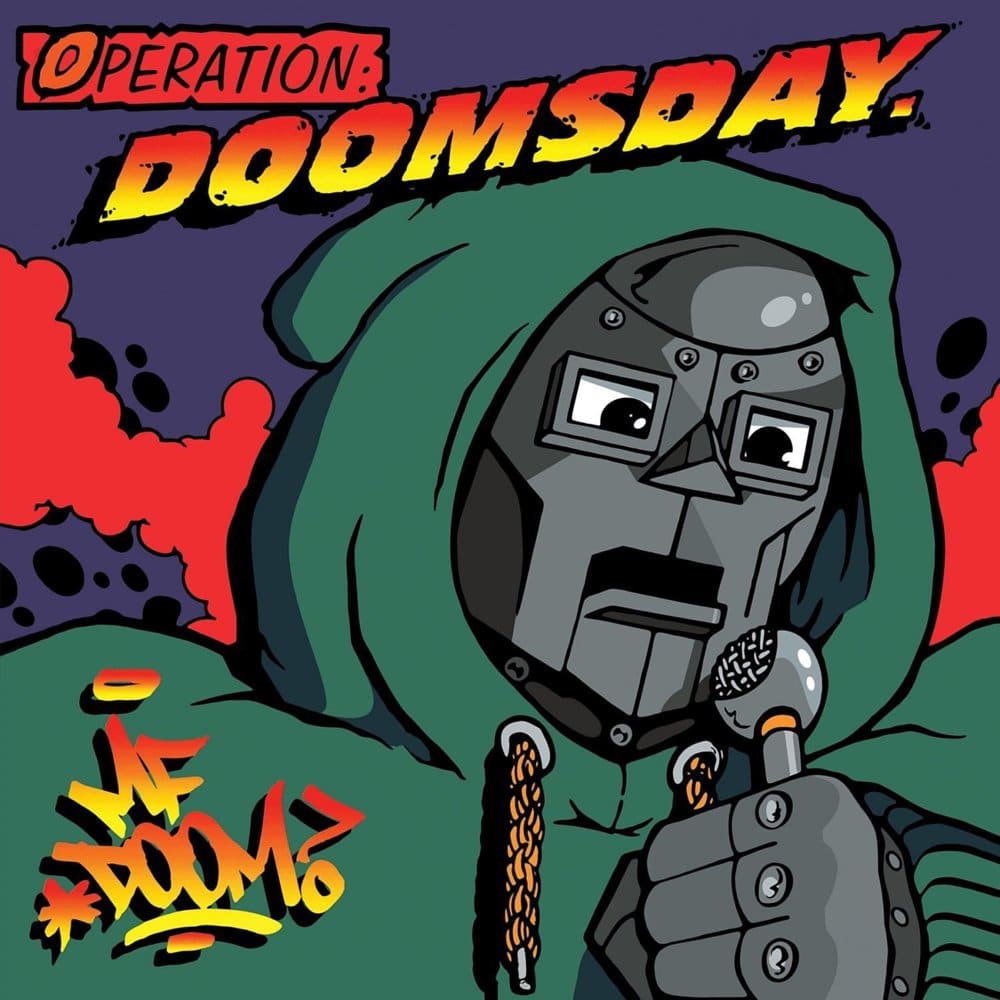 Released: 19 October 1999
Label: Fondle 'Em
Singles: "Dead Bent" / "Gas Drawls" / "Hey!", "Greenbacks" / "Go with the Flow", "The M.I.C." / "Red & Gold", "I Hear Voices Pt. 1"
Features: Cucumber Slice, Tommy Gunn, MF Grimm, King Ghidra, X-Ray, Rodan, Megalon, K.D., Kong, Megalon, Kurious, E.Mason
4. The Roots – Things Fall Apart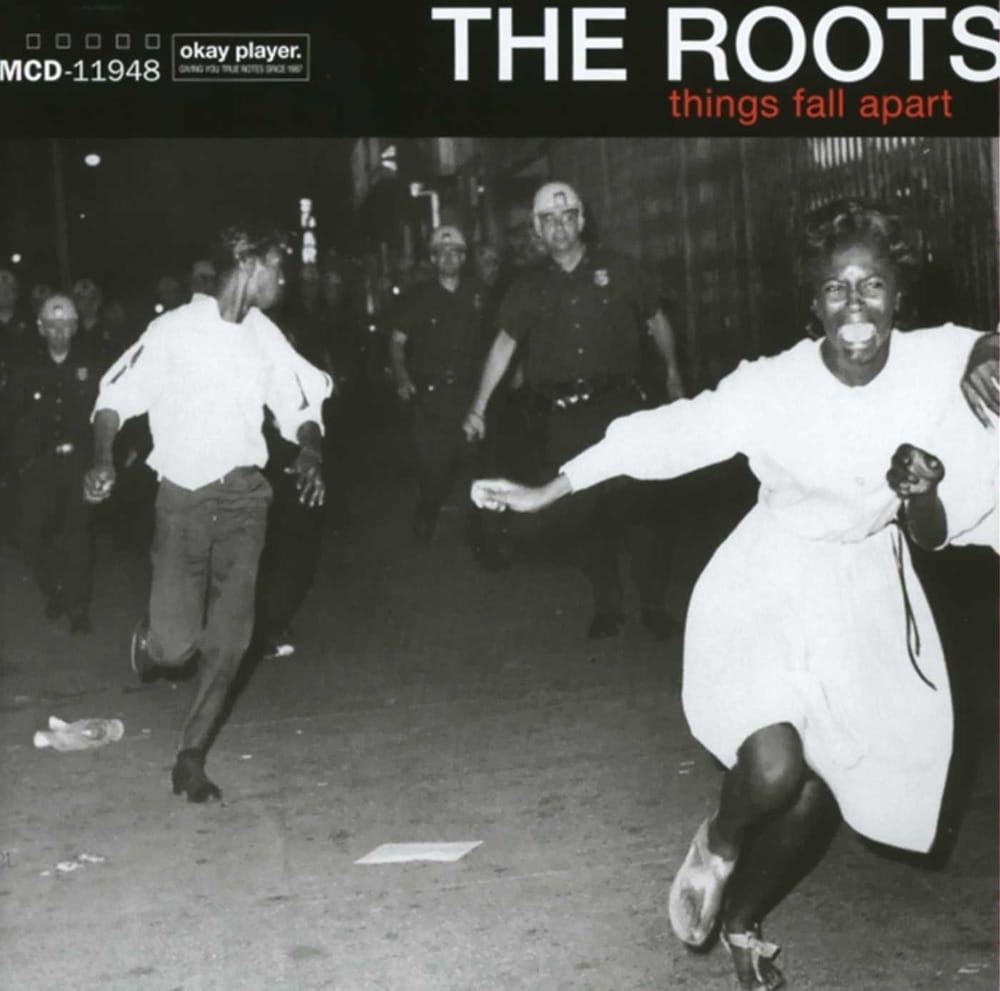 Released: February 23, 1999
Label: MCA
Singles: "You Got Me", "The Next Movement"
Features: DJ Jazzy Jeff, Jazzyfatnastees, Rehani Sayeed, Lady B, Dice Raw, Mos Def, Common, Beanie Sigel, Erykah Badu, Eve, Ursula Rucker
3. Eminem – The Slim Shady LP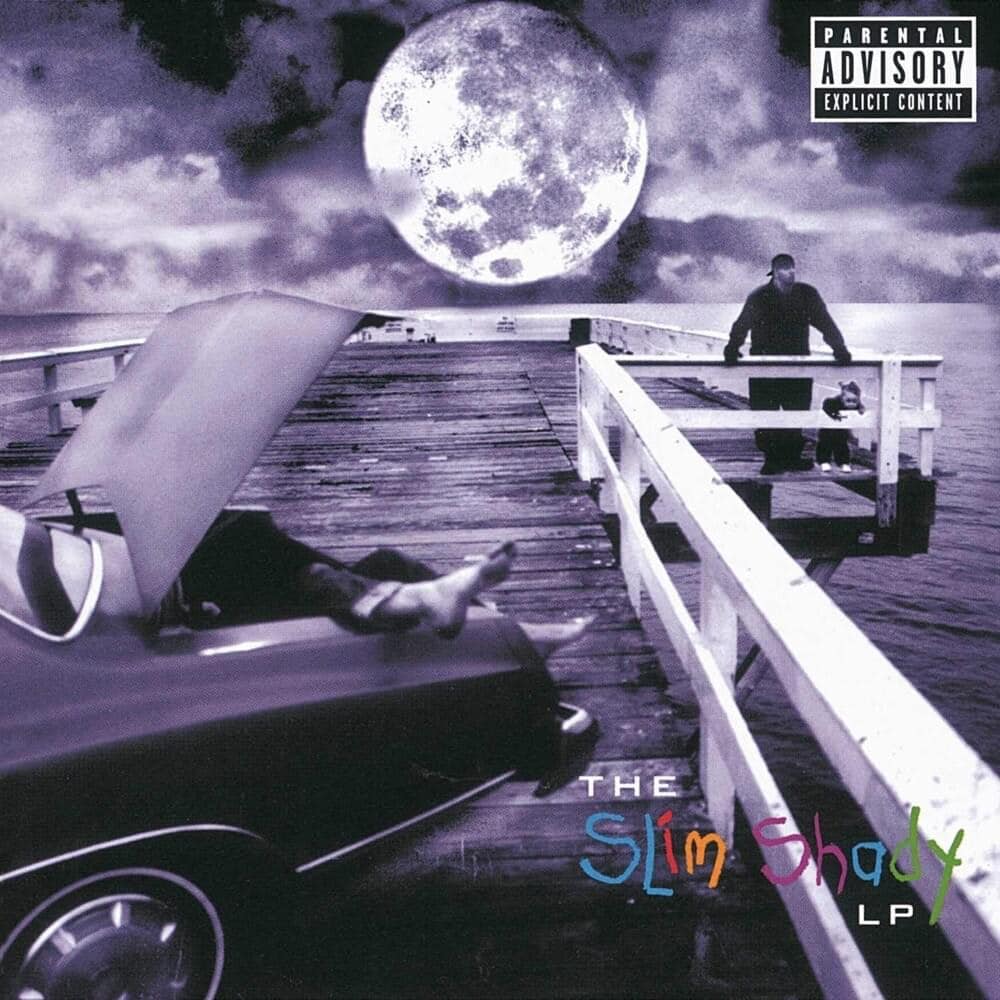 Released: February 23, 1999
Label: Aftermath, Interscope
Singles: "My Name Is", "Role Model", "Guilty Conscience"
Features: Dr. Dre, Royce da 5'9″
2. Dr. Dre – 2001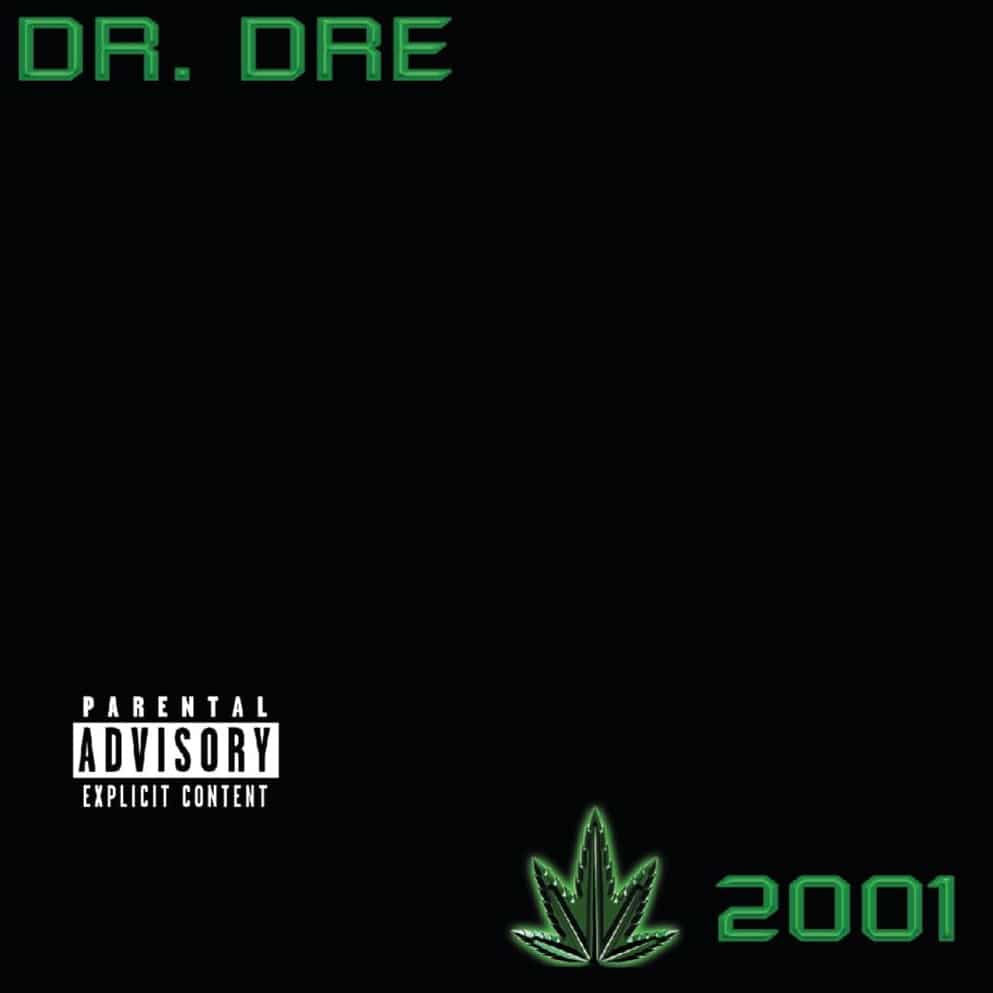 Released: November 16, 1999
Label: Aftermath, Interscope
Singles: "Still D.R.E.", "Forgot About Dre", "The Next Episode", "The Watcher"
Features: Hittman, Snoop Dogg, Kurupt, Xzibit, Eminem, Nate Dogg, Devin the Dude, Six-Two, Ms. Roq, Defari, Knoc-turn'al, Time Bomb, King T, MC Ren, Kokane, Mary J. Blige, Rell
1. Mos Def – Black on Both Sides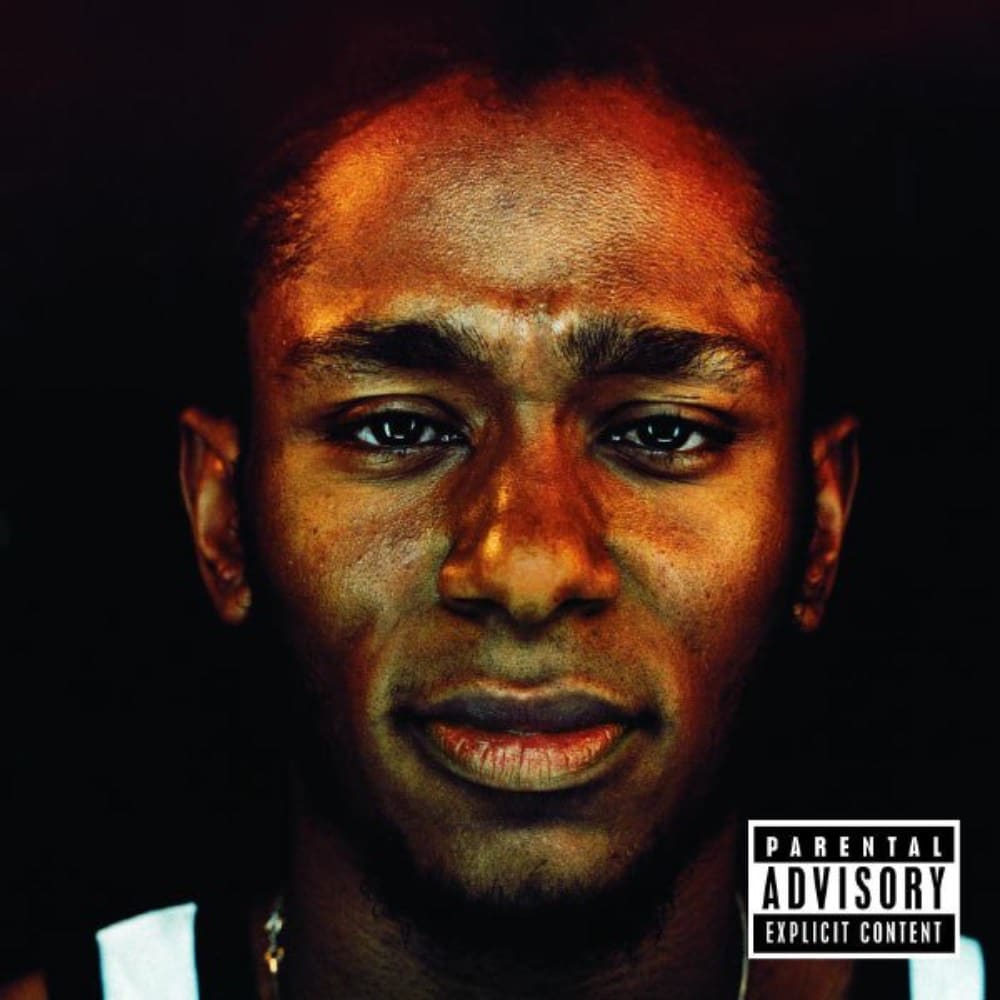 Released: October 12, 1999
Label: Rawkus, Priority
Singles: "Ms. Fat Booty" / "Mathematics", "Umi Says"
Features: Busta Rhymes, Talib Kweli, Vinia Mojica, Q-Tip