Hip hop music, primarily know for its raw energy, powerful messages and vivid storytelling, serves as a powerful medium for motivation and inspiration. For many of us rap fans raised on this beautiful culture, a lot of these tracks seeped into our consciousness, becoming the motivational fuel that drives our dreams, aspirations, and daily grind.
From Waka Flocka Flame's audacious anthem, "Hard in da Paint," to Nas's contemplative and introspective "You're da Man," these tracks have carved their niches in the vast landscape of the culture. Whether we're talking about the soulful magic of Jay-Z's "U Don't Know" or the gritty resilience of 50 Cent's "Hustler's Ambition," every song on this list demonstrates the power of rap to inspire, motivate, and uplift listeners. With Young Jeezy and Kanye West's "Put On," The Diplomats' "I'm Ready," and Puff Daddy's "Victory," these tracks have etched their names in the cultural zeitgeist.
So let's get into it. From Drake's story of humble beginnings in "Started from the Bottom" to Eminem's relentless energy in "Till I Collapse," here are the top 50 most motivational rap songs of all time.
50. Brother Ali – "Forest Whitiker"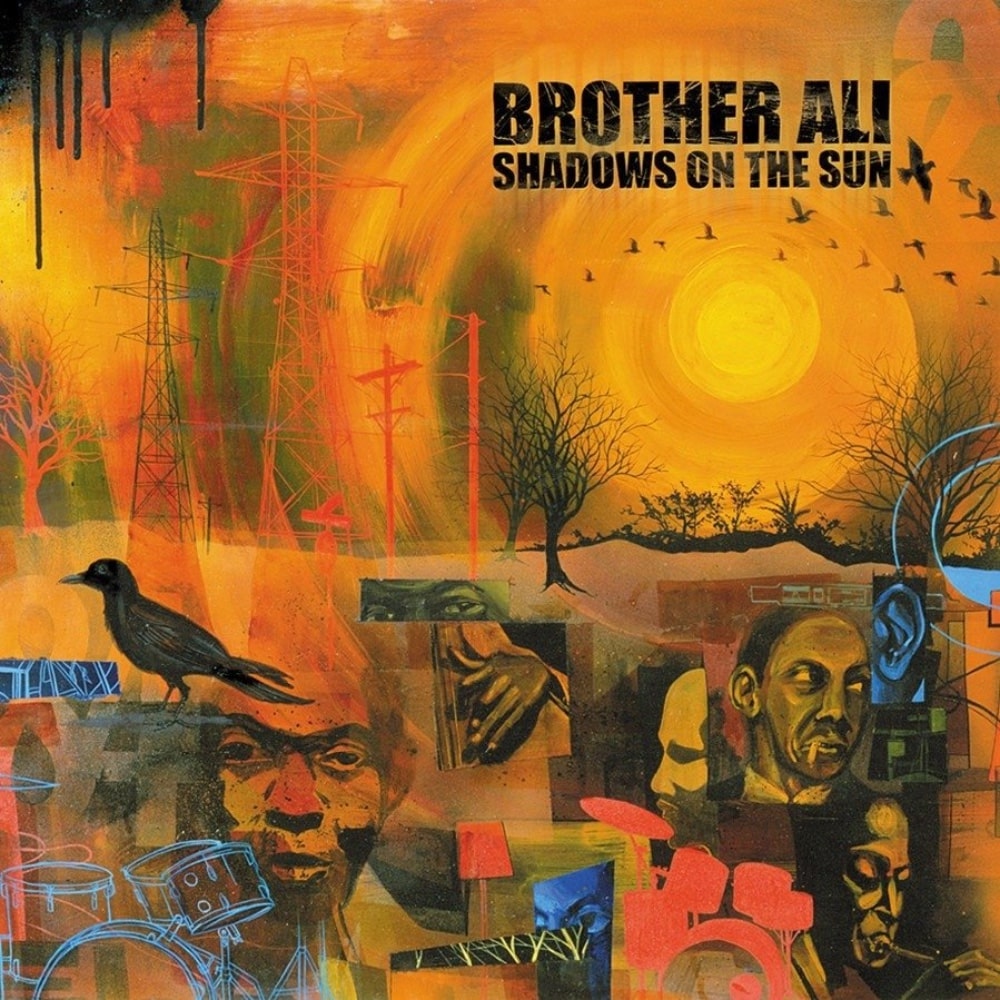 Raw, authentic, and unapologetic, that's Brother Ali for you. His standout track "Forest Whitaker" from the acclaimed Shadows on the Sun is a wake-up call to the superficial judgments we all face in one way or another. But Ali's message isn't one of self-pity; it's one of self-love. He challenges us, encourages us even, to rise above the petty critiques of our appearances. After all, aren't the critics often the most mundane of all?
49. Fort Minor – "Remember the Name"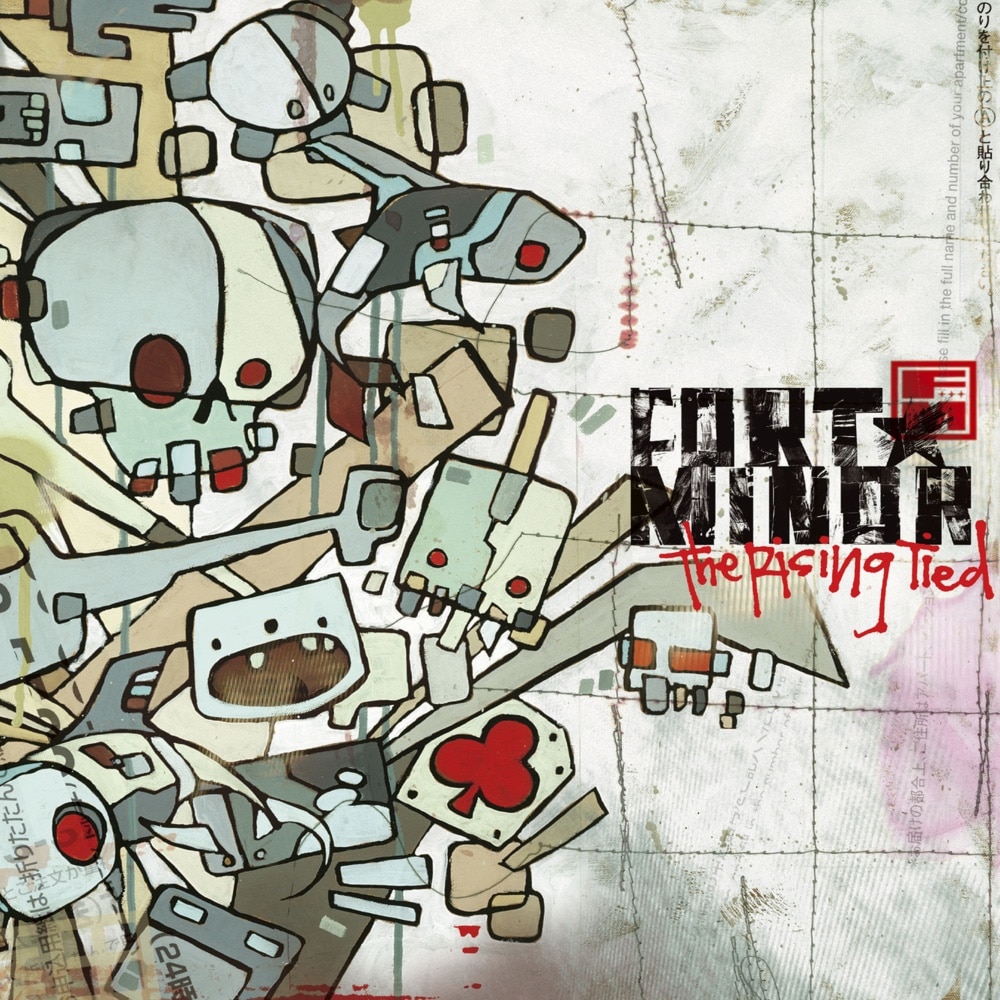 When Fort Minor drops "Remember the Name," you just know it's time to get down to business. It's more than a song; it's a rally cry, a reminder to hustle and grind until your name rings out in every corner. The formula in the chorus might be "10% luck, 20% skill, 15% concentrated power of will, 5% pleasure, 50% pain," but it's 100% motivation all the way.
48. Young Gunz – "Can't Stop, Won't Stop"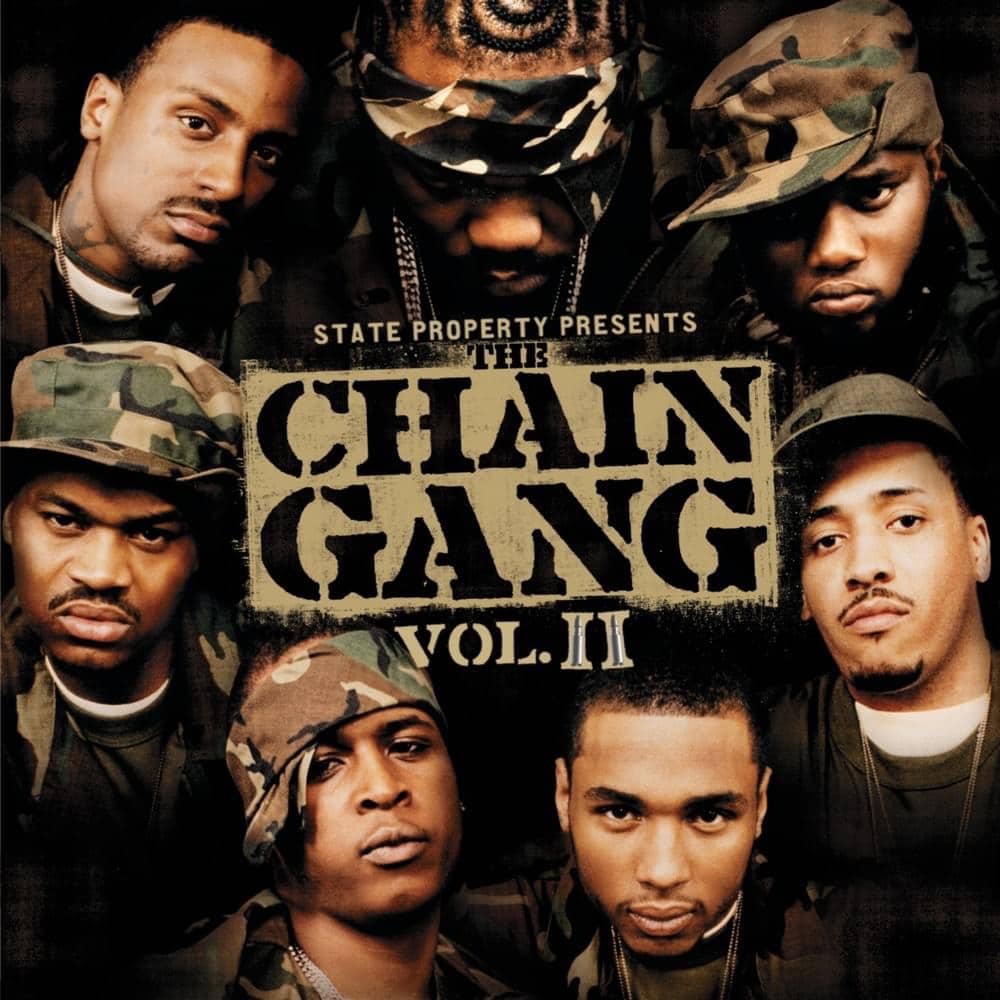 If you need a motivational banger with an infectious beat, Young Gunz's "Can't Stop, Won't Stop" is your track. Nominated for a Grammy in 2004, this song harnesses the energy of the classic "Superappin" by Grandmaster Flash and the Furious Five, infusing it with a fresh twist that has made it a staple in NBA arenas. It's a timeless anthem for persistence and hustle, reminding us that stopping is simply not an option.
47. Jay-Z & Kanye West – "Who Gon Stop Me"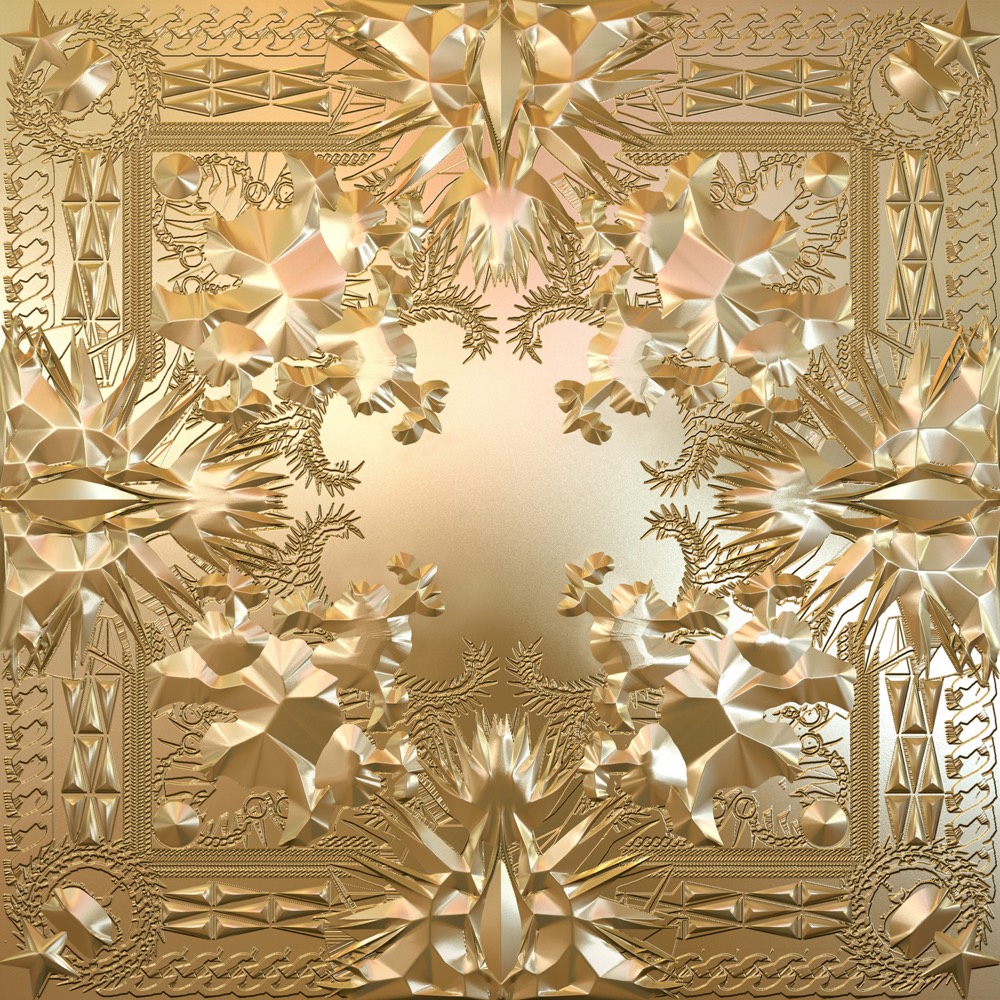 Now, if there's a track that embodies audacious confidence, it's "Who Gon Stop Me" from Jay-Z and Kanye's explosive joint album, Watch The Throne . Packed with a synth-driven beat that simply can't be ignored, the lyrical prowess on display is equally undeniable. Jay and Ye pose the rhetorical question, "Who Gon Stop Me?" and the answer is clear: absolutely no one. It's a bold anthem of defiance, the soundtrack to brushing off the haters and asserting one's dominance.
46. Rick Ross – "Push It"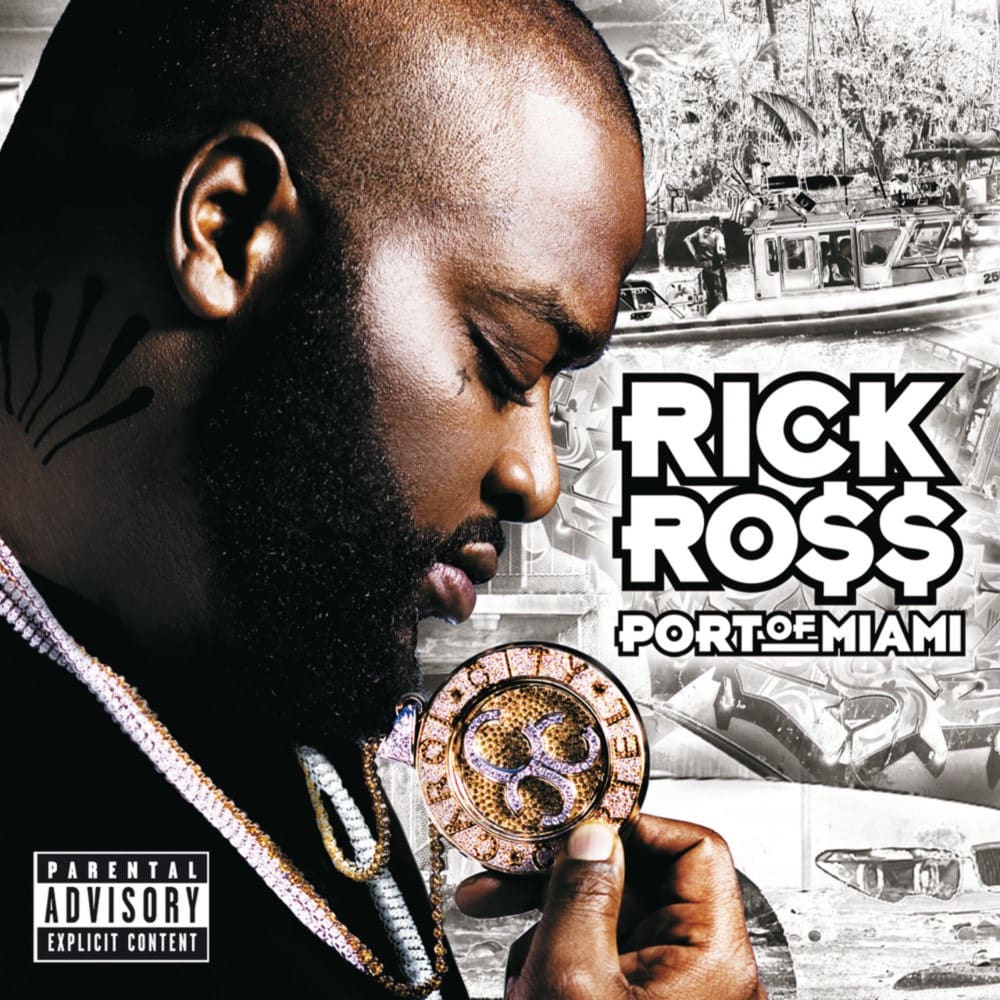 Serving up raw ambition on a platinum platter, Rick Ross' "Push It" takes us on a Scarface-inspired journey to the top. Drawing from the film's theme, the Florida rapper chronicles the audacious rise to the pinnacle of Miami's cocaine trafficking scene. This single, off his debut album Port of Miami , gives a heady insight into the relentless pursuit of power and position. Whenever you feel your resolve waning, "Push It" is there to light that fire once more.
45. J. Cole – "Motiv8"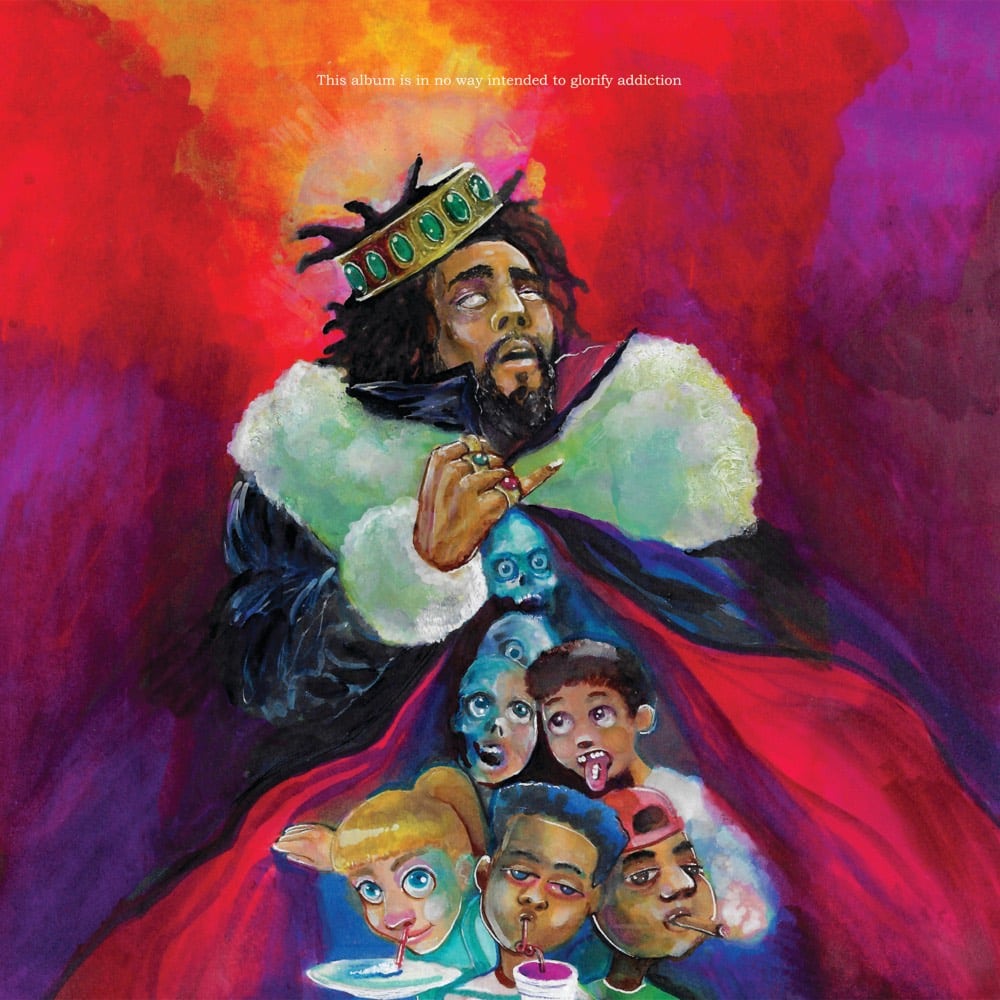 In the vast soundscape of motivational rap, J. Cole's "Motiv8" shines as an innovative beacon. While the crux of the track revolves around the concept of hustling for money, it also marks the metamorphosis of Cole's alter-ego, King Overdosed. With an intense, hyperactive beat symbolizing the peak of a high, the song ushers listeners towards a more introspective, sober outlook as the album progresses. It's a compelling reminder that while money is a motivator, it's also crucial to delve deeper into the root causes of our actions.
44. Young Jeezy – "I Luv It"
With "I Luv It," Young Jeezy gives us a vivid portrait of his love for the game. Whether it's the high stakes world of drug trafficking or the intoxicating glamour of rap, the Atlanta hustler-turned-MC unabashedly embraces it all. This is a song that truly encapsulates the allure of a lifestyle where risks and rewards constantly tango on the edge. It's a toast to the thrill of the hustle, served up Jeezy style.
43. Nelly – "Heart of a Champion"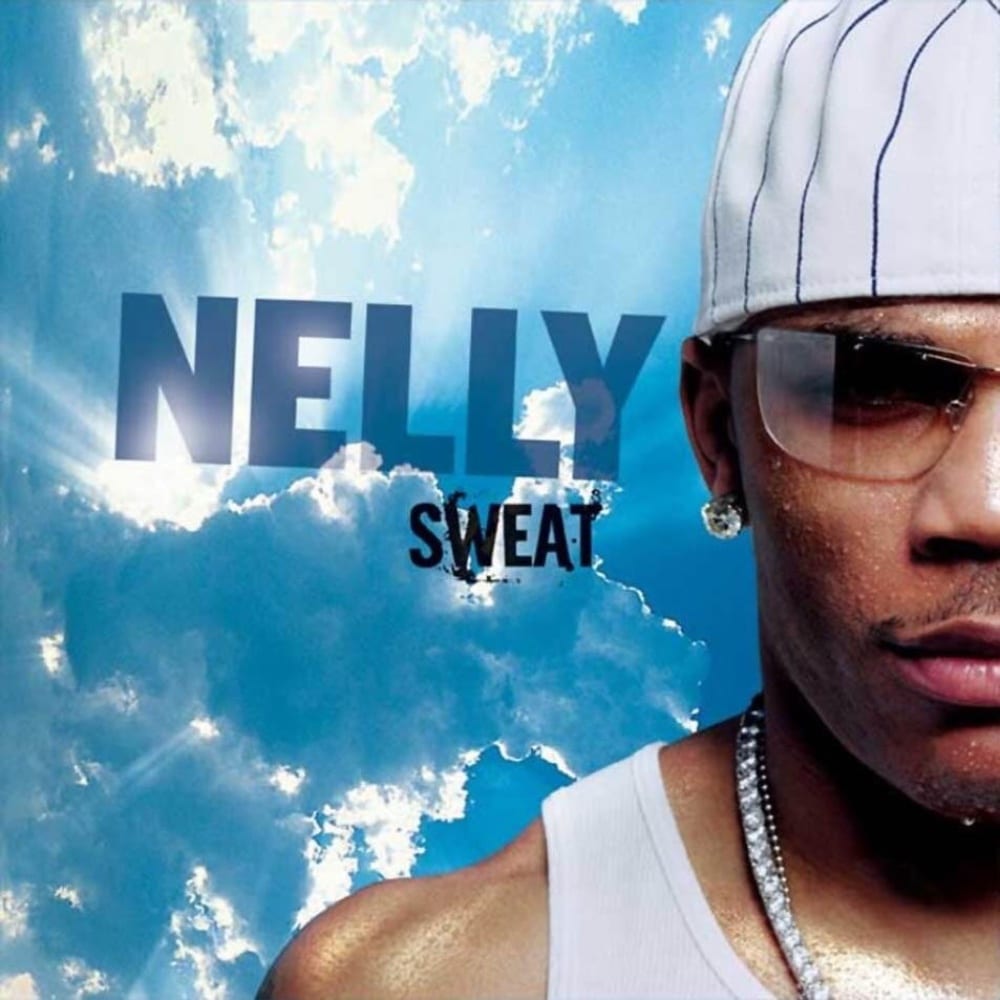 Feel your spirits soar with the undeniable fervor of Nelly's "Heart of a Champion." This is no ordinary homage to basketball – it brilliantly incorporates John Tesh's iconic anthem "Roundball Rock," turning it into a rhythmic reminder of the grit and tenacity at the heart of every champion. It's not just about the game, but about harnessing the mindset of a victor, on and off the court.
42. Big Sean – "Bounce Back"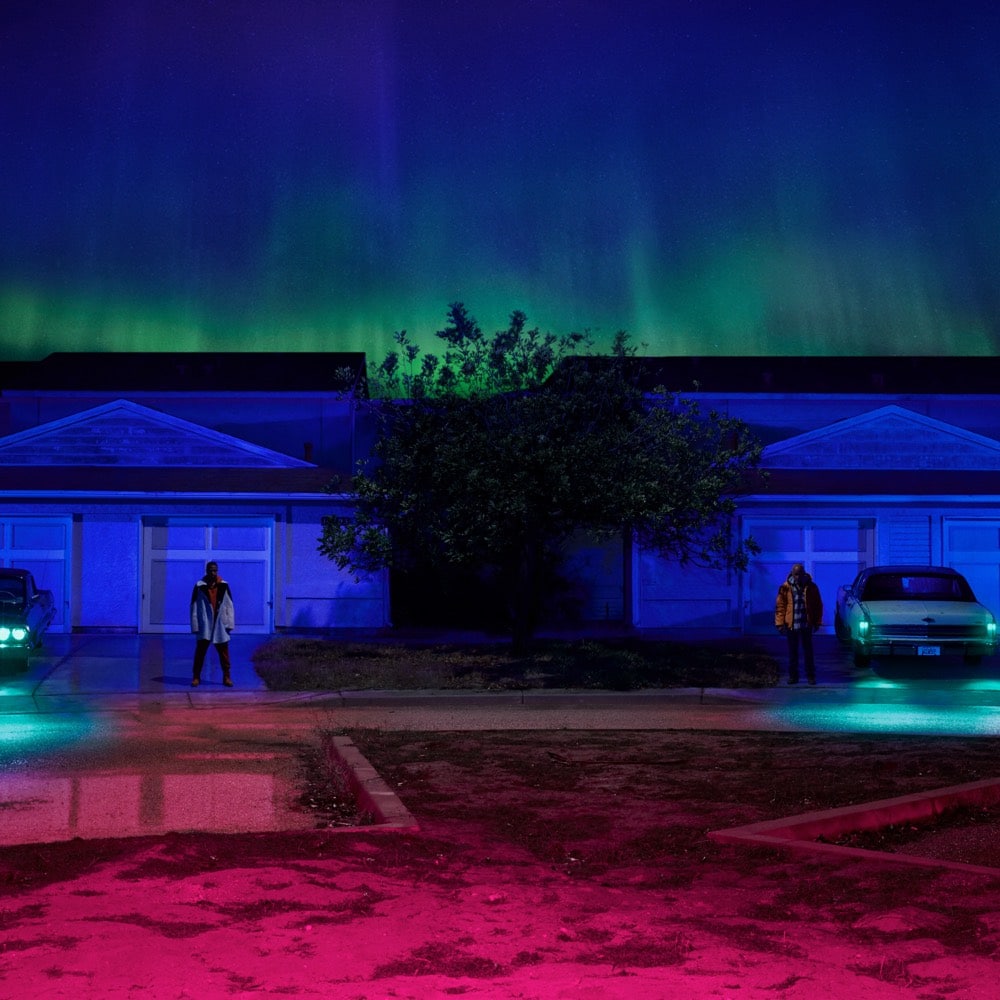 When it comes to turning setbacks into comebacks, few songs encapsulate that spirit like Big Sean's "Bounce Back." Throughout the track, Sean rides a buoyant beat by Metro Boomin, Smash David, and Yung Berg, delivering a masterclass in resilience. More than just a catchy phrase, "bounce back harder than before" becomes a mantra for anyone looking to rise above adversity.
41. Wale ft. Meek Mill & Rick Ross – "Ambition"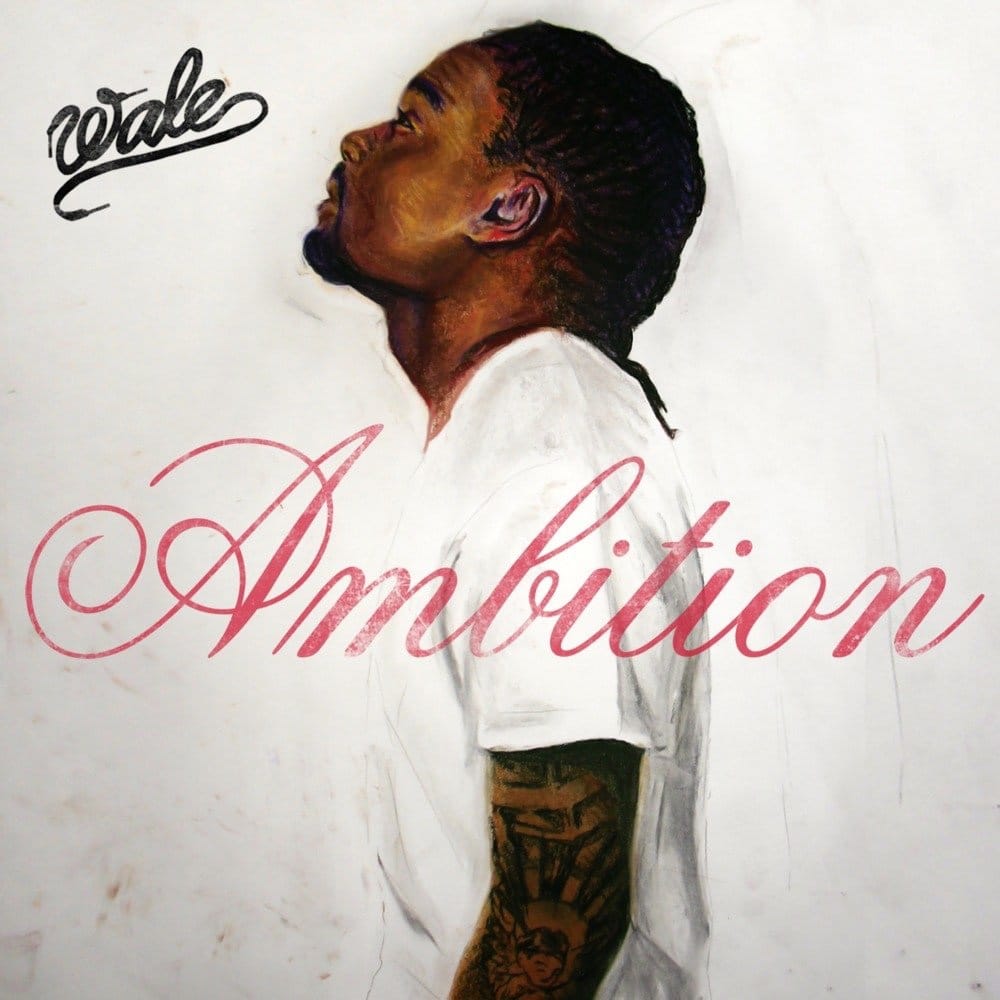 Tenacity and grit are at the heart of MMG's power track "Ambition." Wale, Meek Mill, and Rick Ross spin tales of hustle and determination, each bringing their unique perspectives. From Meek Mill's days selling dope to Rick Ross's relentless hustle, and Wale rising above the noise of naysayers, "Ambition" is an anthem for anyone with dreams bigger than their current circumstances.
40. DJ Khaled ft. Akon, Rick Ross, Young Jeezy, Lil Boosie, Trick Daddy, Ace Hood & Plies – "Out Here Grindin"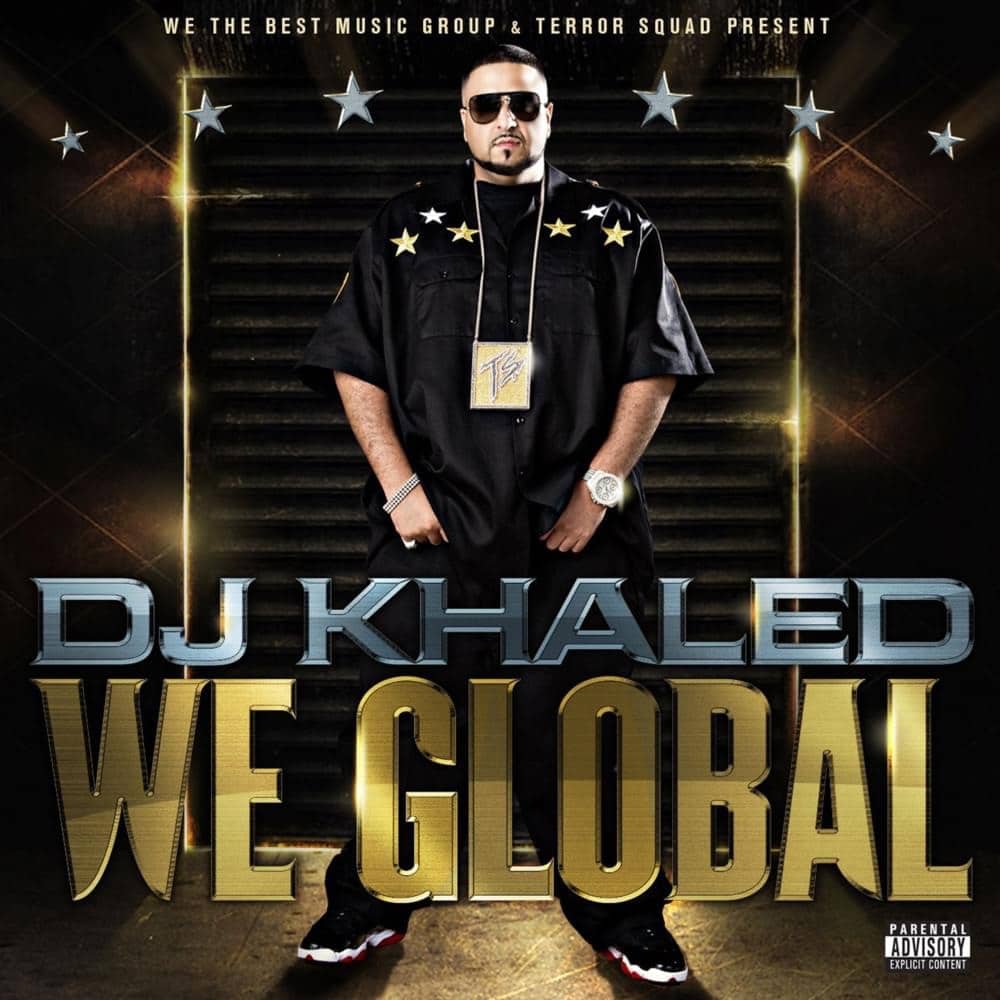 If there's a track that captures the relentless spirit of the hustle, it's DJ Khaled's "Out Here Grindin". The track, featuring an all-star cast of hip hop heavyweights, is an unapologetic declaration of the grind and the tireless pursuit of success. Each artist lends their unique voice to the track, creating a motivational opus that reminds listeners that victory belongs to those willing to put in the work.
39. Kid Cudi – "Heart of a Lion (Kid Cudi Theme Music)"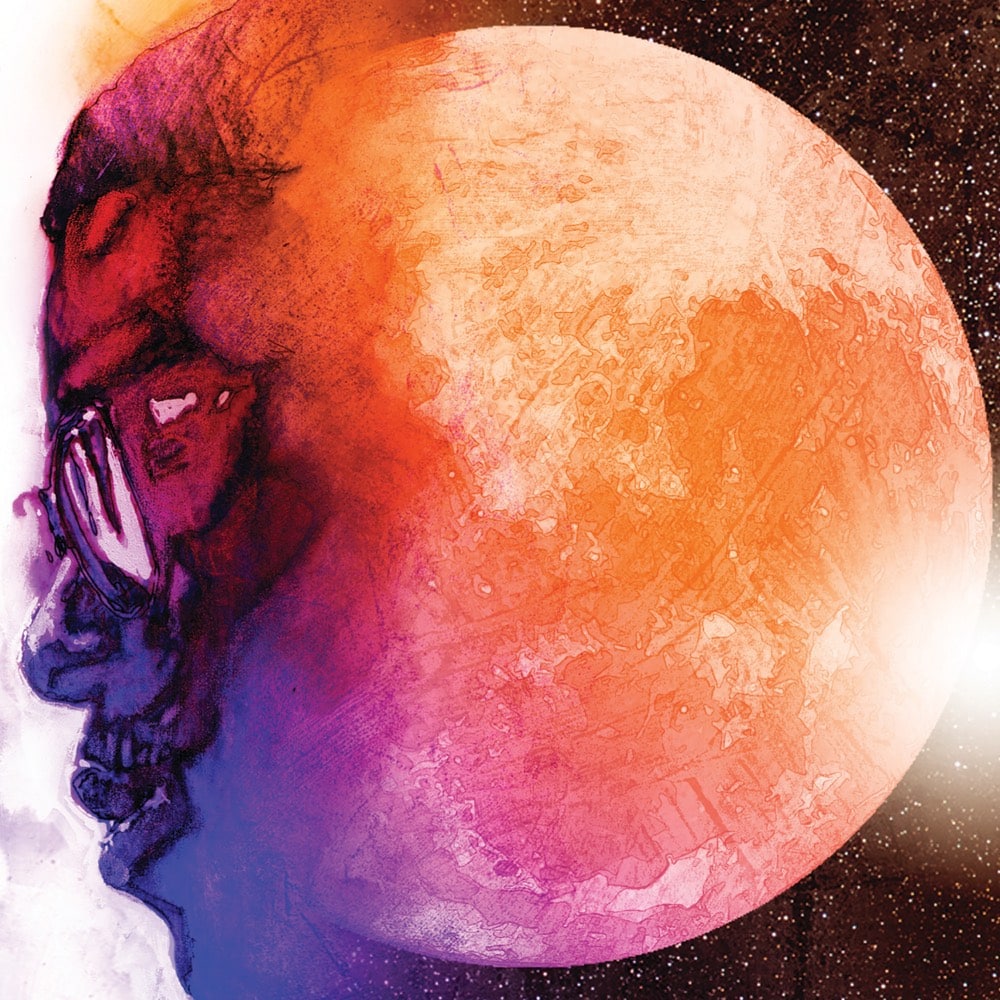 What defines a "lionheart" better than standing tall in the face of adversity? Kid Cudi's "Heart of a Lion" is a testament to resilience and unyielding ambition. The tune, full of triumphant sonics and lyrics, serves as a personal anthem for Cudi and a motivational piece for anyone aspiring for greatness. The track offers an unorthodox rhythm that challenges the listener, reminding us that it takes a different beat to walk our unique paths.
38. Big K.R.I.T. – "Rise & Shine"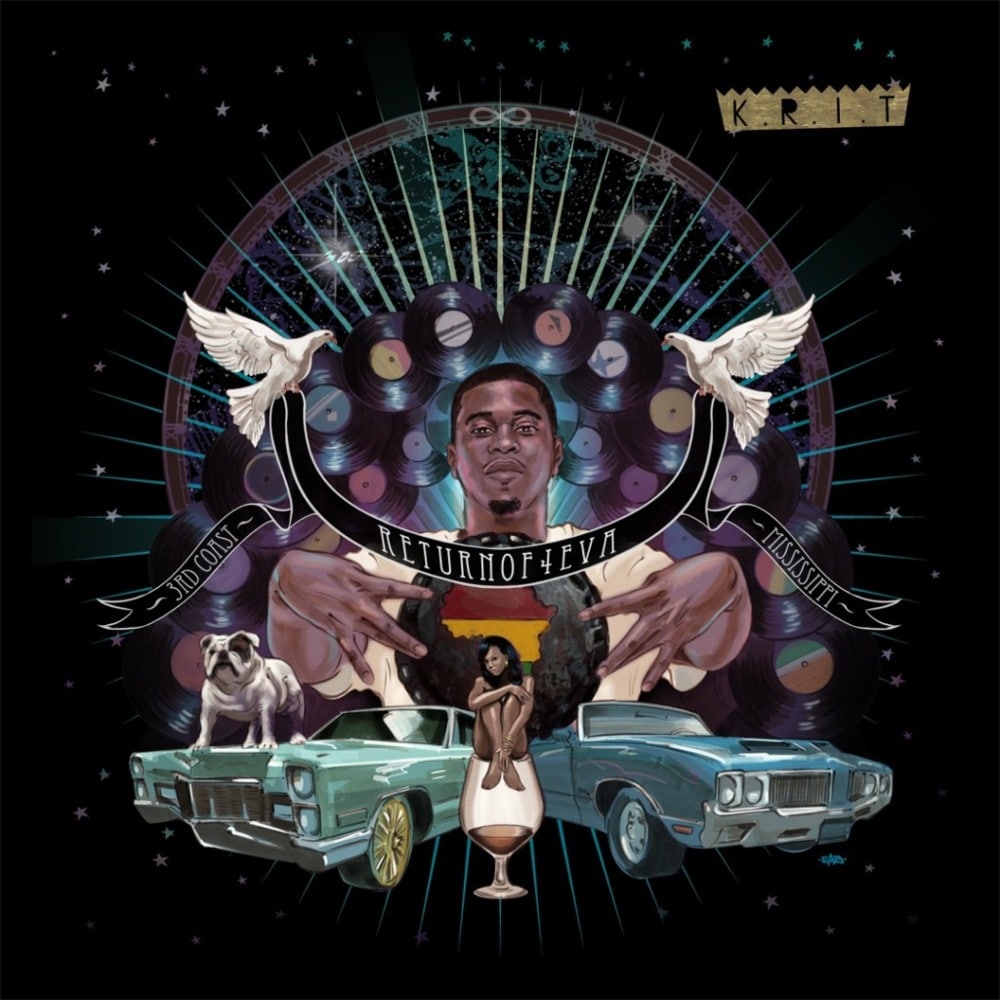 If there was ever a call to seize the day in the world of hip hop, Big K.R.I.T's "Rise & Shine" is it. This track brims with inspiration and a clear message: Get up, show up, and never give up. K.R.I.T weaves an energetic tapestry of words and beats, encapsulating the essence of hustle and perseverance. It's a wake-up call every hip-hop enthusiast needs on their playlist.
37. Lil Wayne – "Money On My Mind"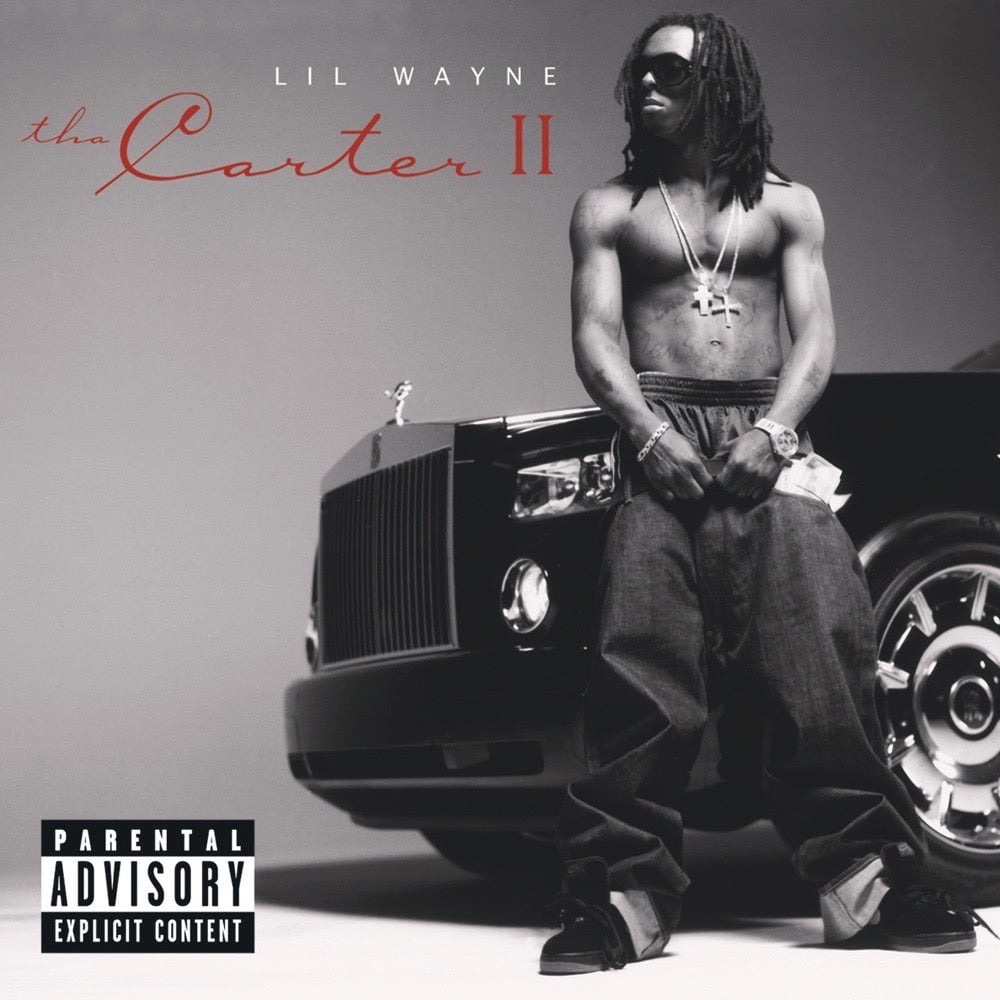 "Money On My Mind" is a quintessential Weezy track – sharp, biting, and unapologetically audacious. Yet, beneath the veneer of cash and bravado, there's a powerful undertone of ambition and determination that resonates. Wayne's mindset of focusing on his goals and hustling till he attains them is motivational fuel for anyone striving for success.
36. 2Pac – "Keep Ya Head Up"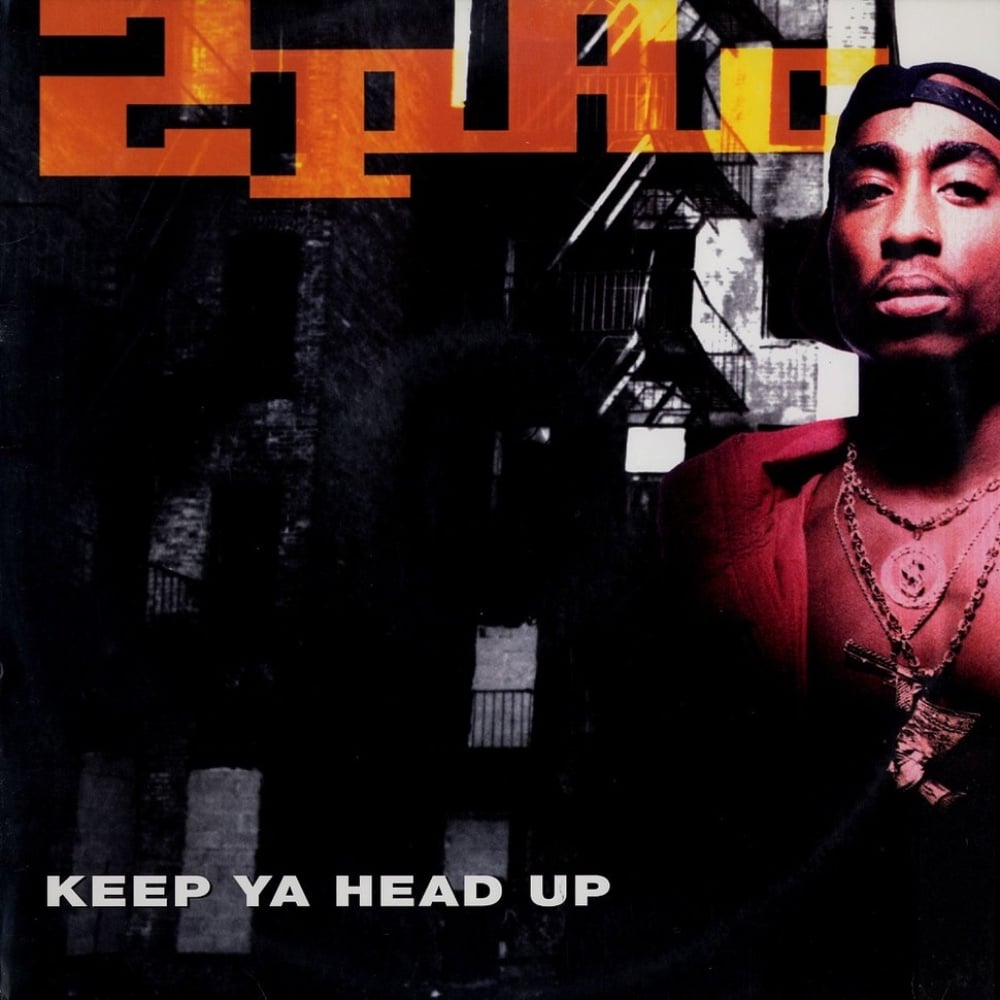 2Pac was more than a rapper; he was a poet and a philosopher of the streets. "Keep Ya Head Up" stands as one of his most poignant tracks, a powerful ode to women's strength and a critique of societal problems. Pac's empathy and insight shine through as he addresses heavy topics from a place of understanding and respect. This song is a reminder to stay strong, maintain dignity, and keep pushing forward, making it a profound addition to the motivational rap canon.
35. Kanye West – "We Major"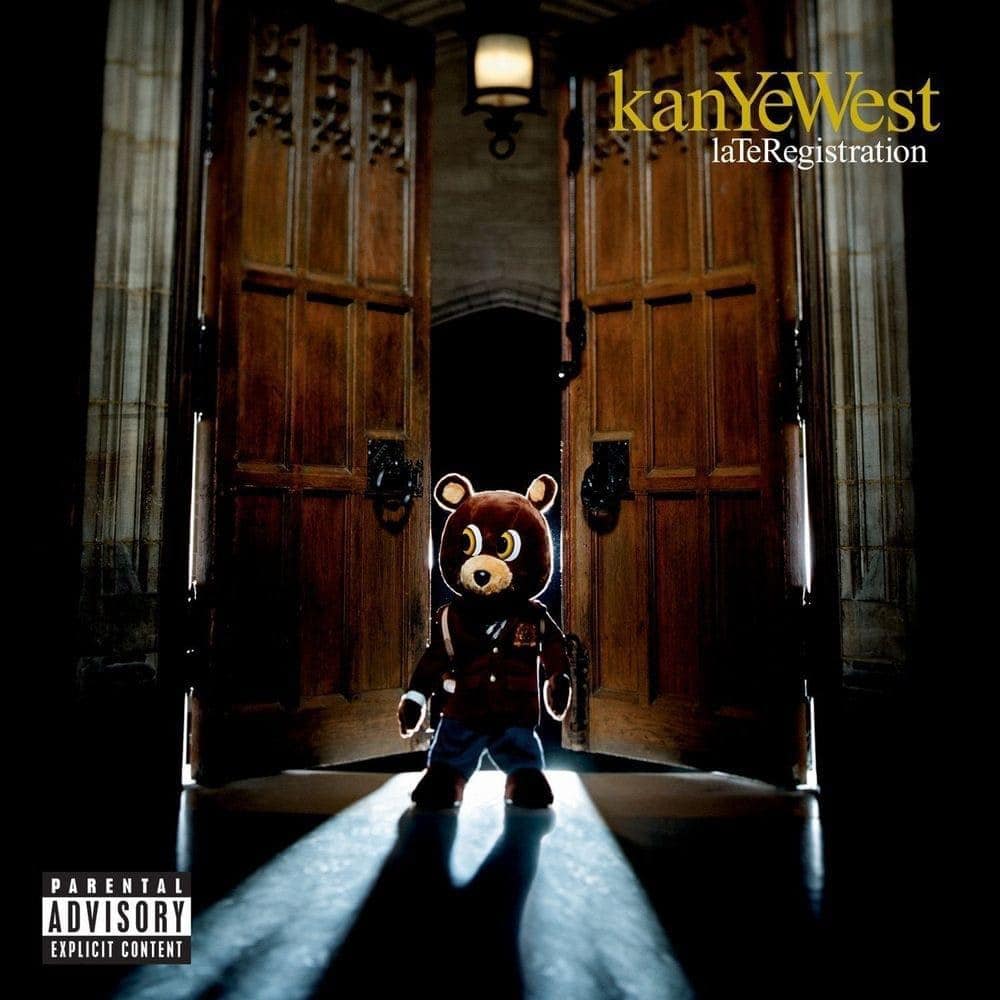 Crisp horns, a swanky rhythm, and a galaxy of rap stars define Kanye West's "We Major." With verses from Nas and Really Doe, this track served not only as a highlight of Kanye's "Late Registration" but also as a bridge, the pre-cursor to mending the then existing chasm between Nas and Jay-Z (who said this was his favourite track off the album). The song's triumphant beat and lyrics ooze of winning, making it a perfect pick-me-up for anyone in need of a major boost. "We Major" isn't just a track; it's a state of mind.
34. Lil Wayne ft. Drake – "Right Above It"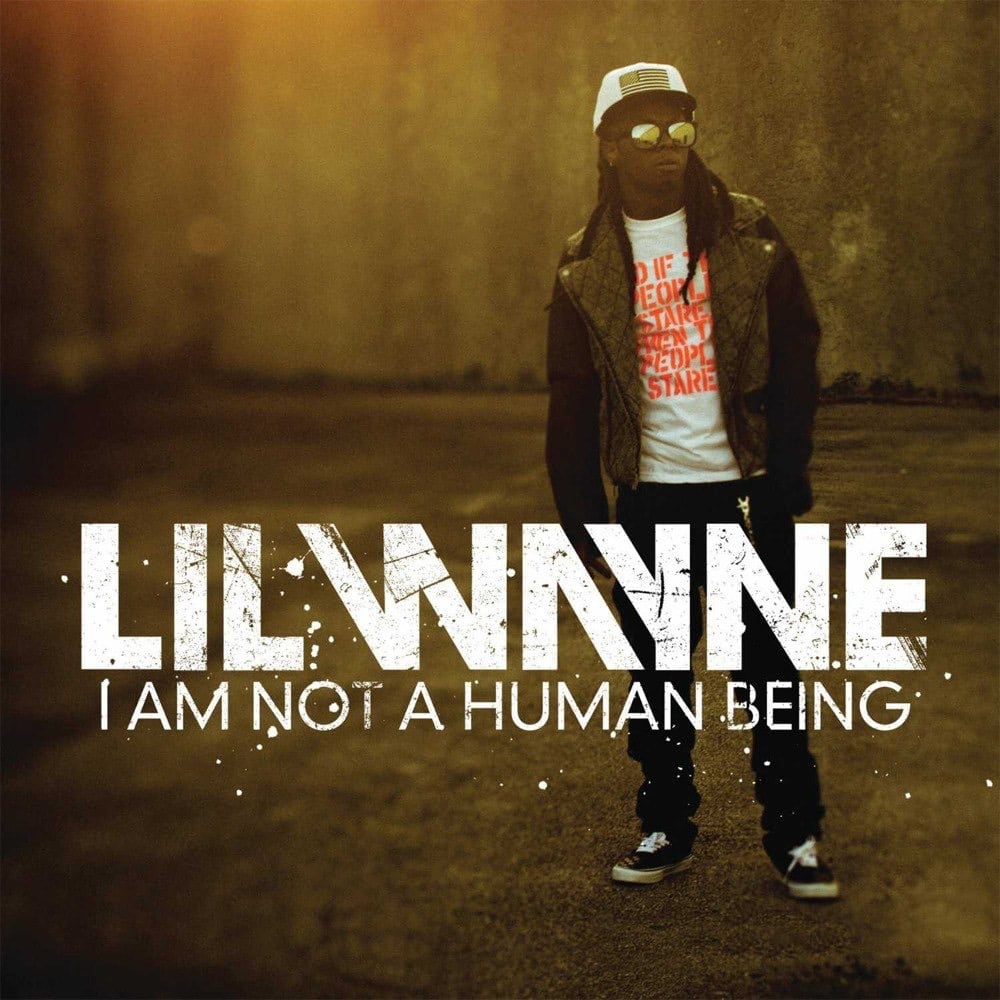 Lil Wayne's "Right Above It," featuring Drake, is a testament to perseverance and overcoming adversity. Released as part of Wayne's I'm Not A Human Being album, post his prison stint, the track captures the essence of resilience. With the seasoned genius of Kane Beatz behind the production and Wayne and Drake's lyrical prowess, it encapsulates the drive to rise above challenges, making it a motivational anthem for all hustlers out there.
33. Jay Rock – "Win"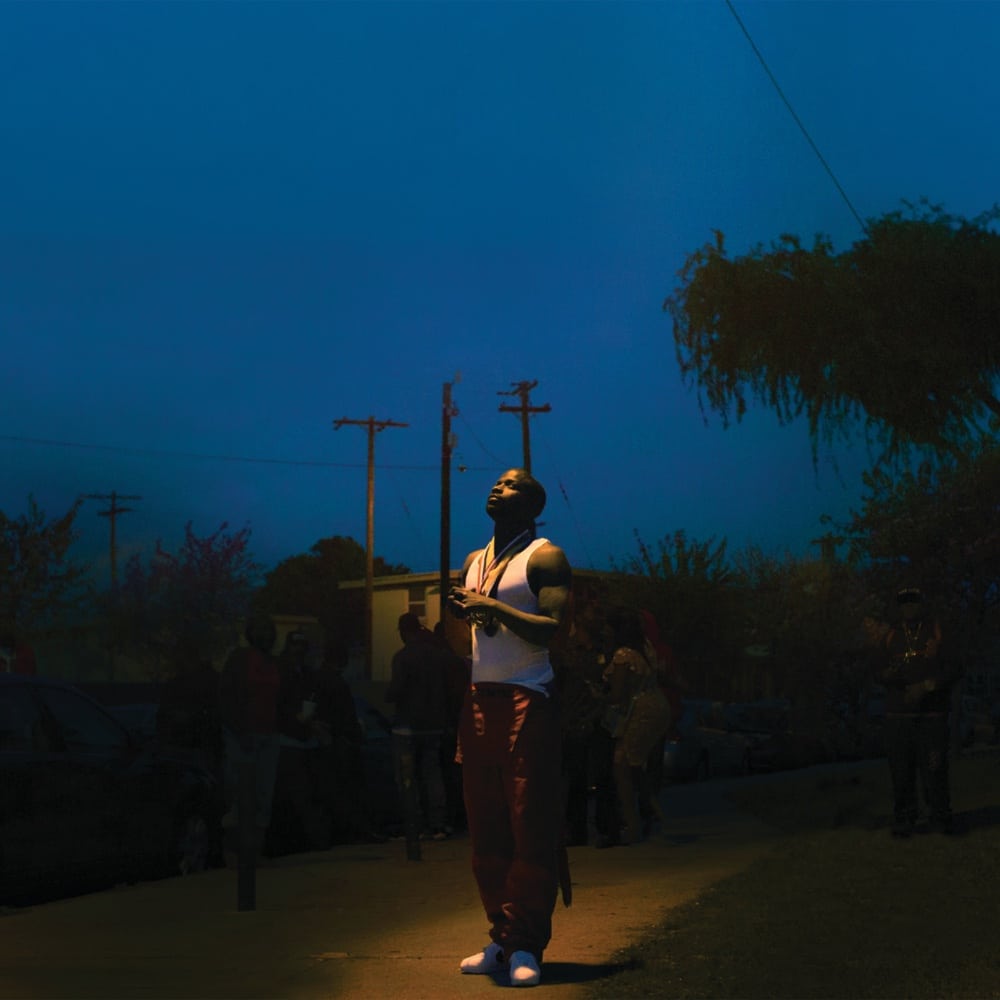 Jay Rock's "Win" is as straightforward as its title – a rallying cry for victory and success. This anthem, complete with Kendrick Lamar's uncredited vocals and punchy trumpet samples, is all about celebrating the journey to the top. Rock's bold declaration of being a "winner" in the rap game drives home the idea of self-belief and determination. With its high-energy sound, "Win" serves as the perfect soundtrack to one's path to triumph.
32. Drake ft. Kanye West, Lil Wayne & Eminem – "Forever"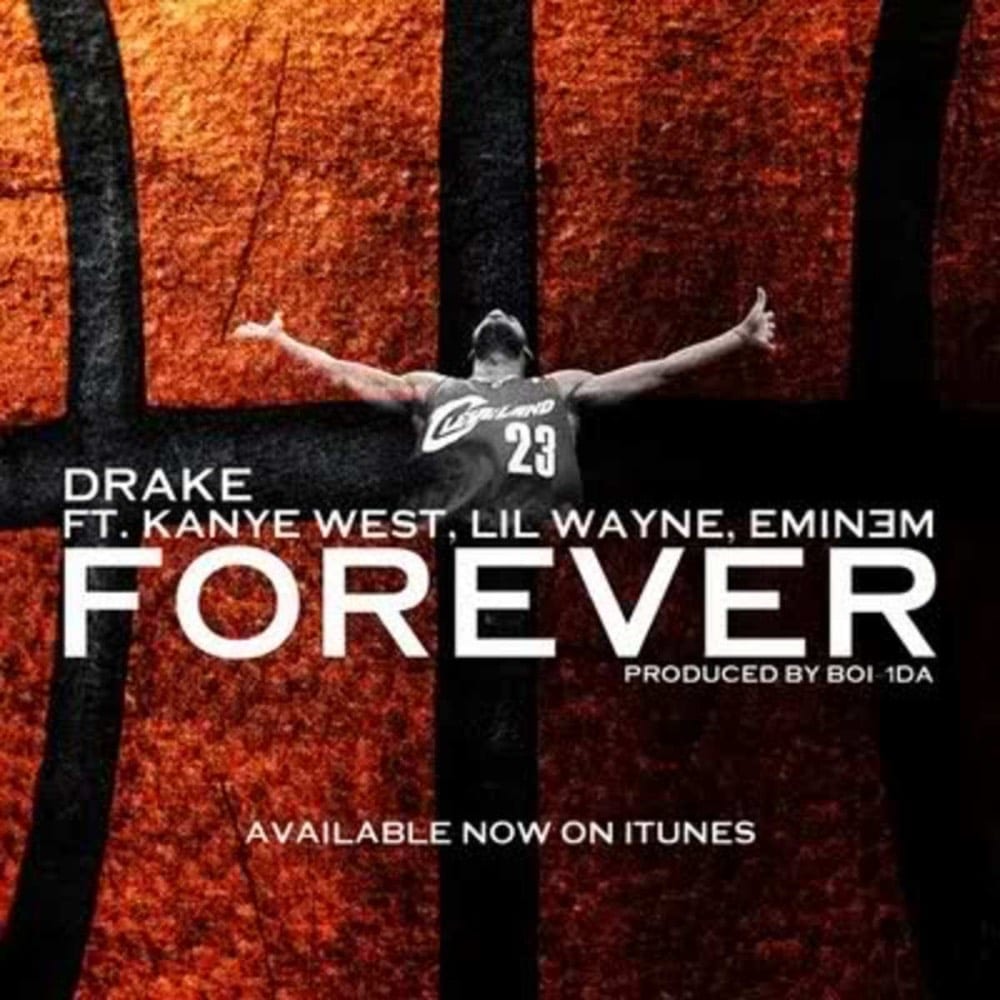 "Forever" is a veritable buffet of hip-hop giants, a tour de force featuring Drake, Kanye West, Lil Wayne, and Eminem. With a fierce beat from Boi-1da, each artist flexes their lyrical muscles, creating a synergistic symphony of motivation and ambition. This track encapsulates the hunger for success, the grind, and the unfaltering will of its artists, making it an inspiring anthem for anyone striving for greatness. It's a reminder that success is a marathon, not a sprint, and to keep hustling "forever."
31. LL Cool J – "I'm Bad"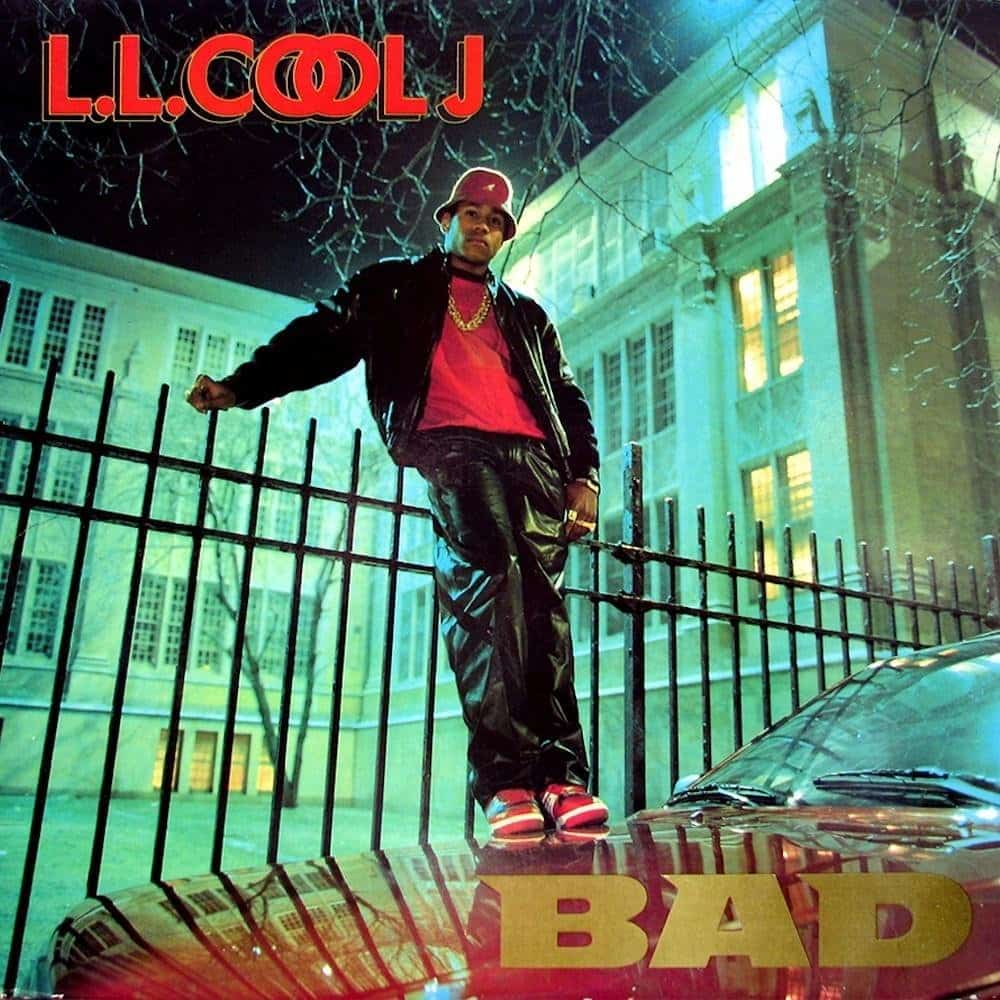 LL Cool J's "I'm Bad" is not just a track, it's a swaggering declaration of self-confidence. Released in 1987, this song saw LL at his boasting peak, with rhymes that were as smooth as they were audacious. The song serves as a reminder that believing in one's abilities is half the battle won, making it an evergreen motivational anthem for hip-hop heads.
30. Nas – "The World is Yours"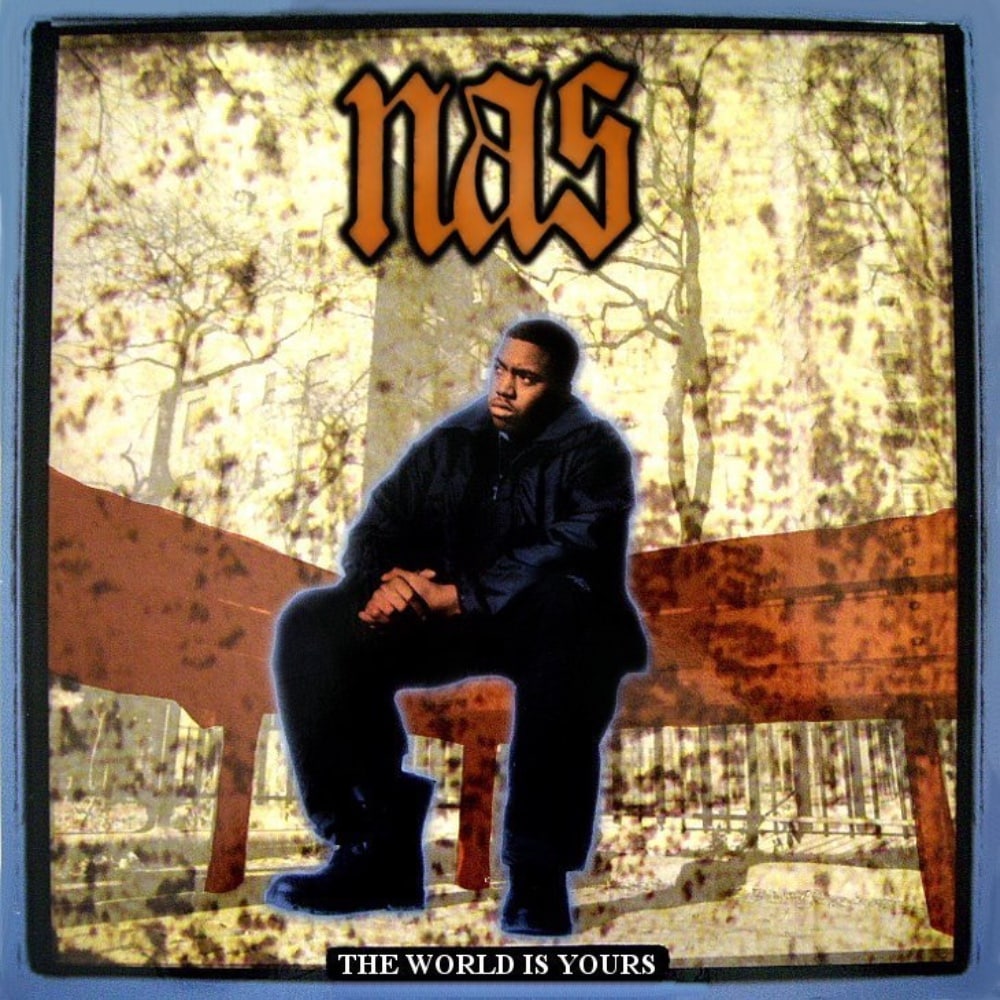 Nas's "The World is Yours" is a lyrical homage to the power of self-belief and ambition. Fusing Pete Rock's jazzy boom bap beat with Ahmad Jamal's piano sample and T La Rock's vocals, the track creates a soundscape that feels expansive and limitless, much like its title. Nas' raps over this landscape are assertive and inspirational, echoing the theme of the song. The life-like beat, according to Nas himself, brought the song to life even without words, making it a resonating piece of art that reminds us that the world indeed is ours for the taking.
29. A$AP Ferg – "Work"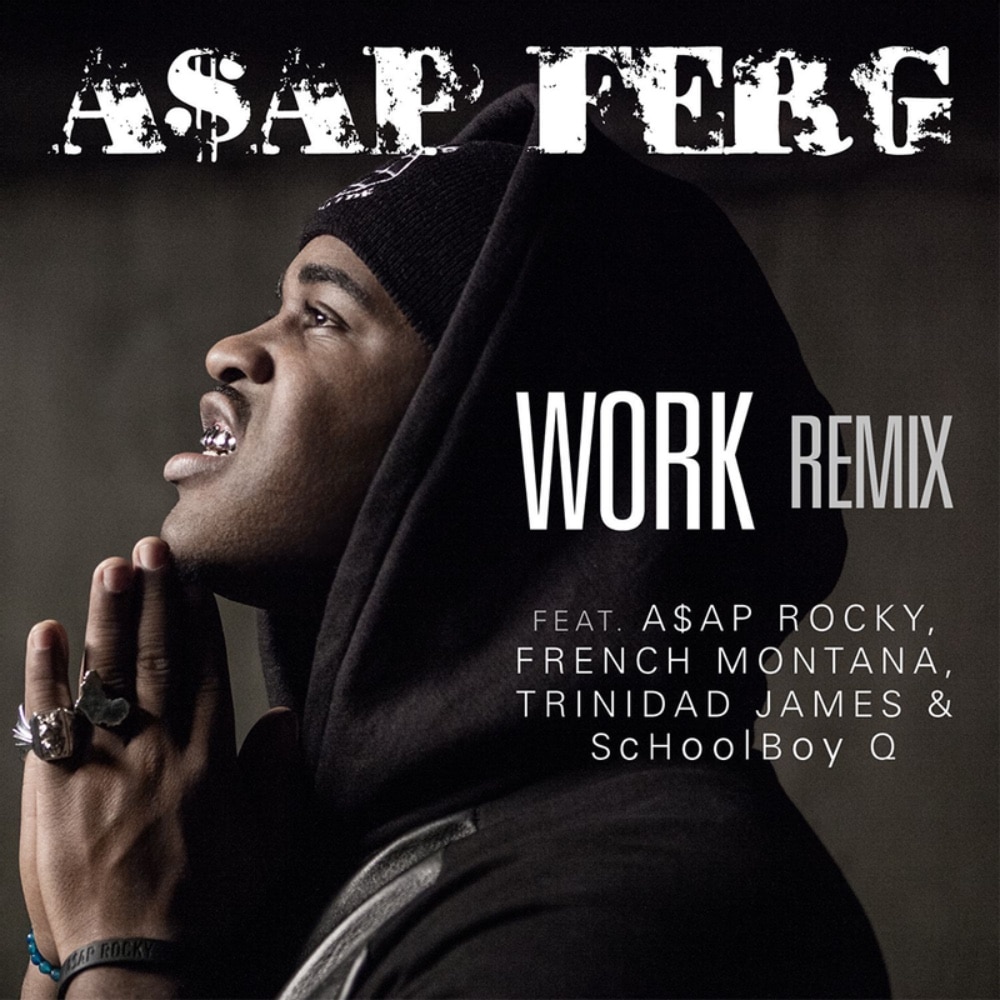 Initially intended for Ferg's debut album Trap Lord , "Work" was added to a mixtape due to time constraints and eventually got its remix on "Trap Lord," amplifying the song's popularity. The track's energy is relentless and ruthless, mirroring the hustle it takes to rise to the top. It's an anthem that keeps you pushing through the grind, reinforcing the idea that hard work indeed pays off.
28. Lil Wayne ft. Eminem – "Drop the World"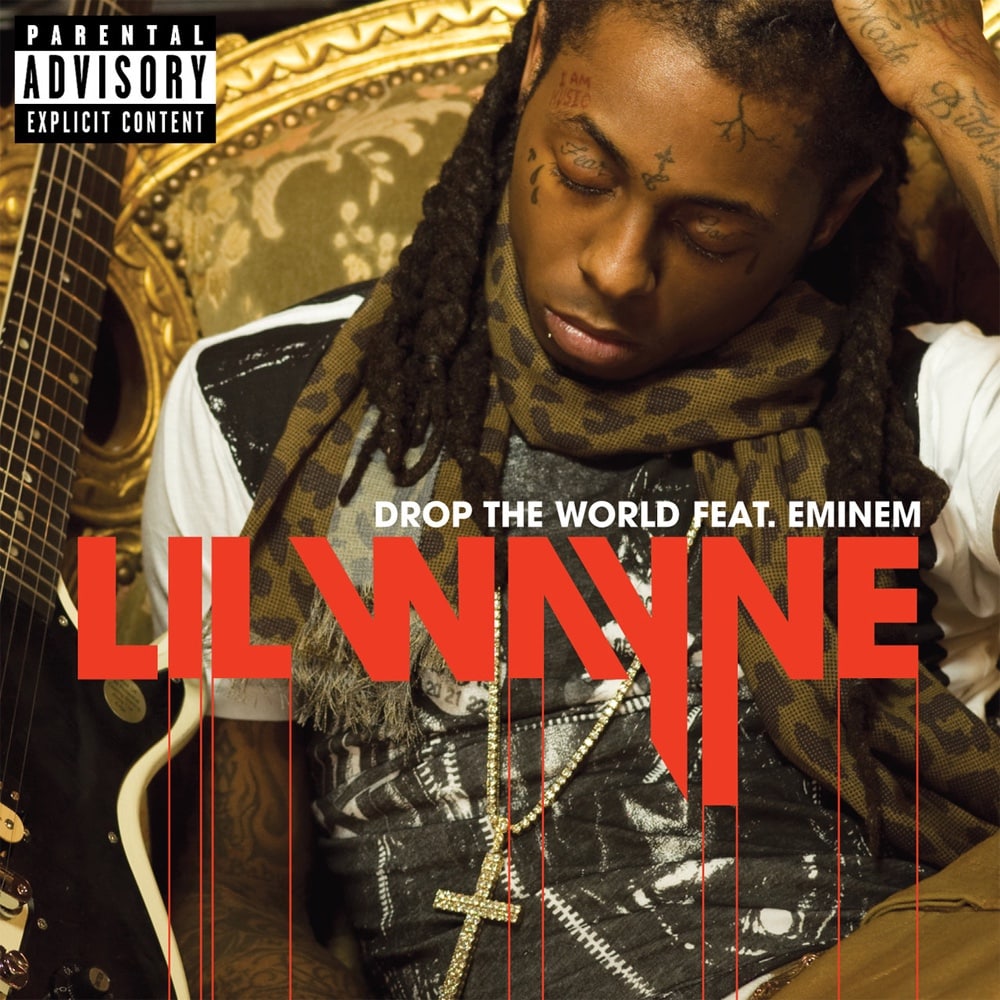 Lil Wayne and Eminem linked up for this Hit-Boy produced masterpiece which features a potent mix of aggression and ambition. The song, released as a single in 2009 and later performed at the 52nd Grammy Awards, resonates with anyone who's had to fight against the odds. The lyrics, featuring one of Em's best guest verses , are steeped in defiance and the resolve to keep going despite adversities, making it a motivational powerhouse. With its unyielding beats and fierce lyrics, "Drop the World" serves as a hard-hitting reminder to pick up the world and drop it on your adversaries.
27. Public Enemy – "Fight the Power"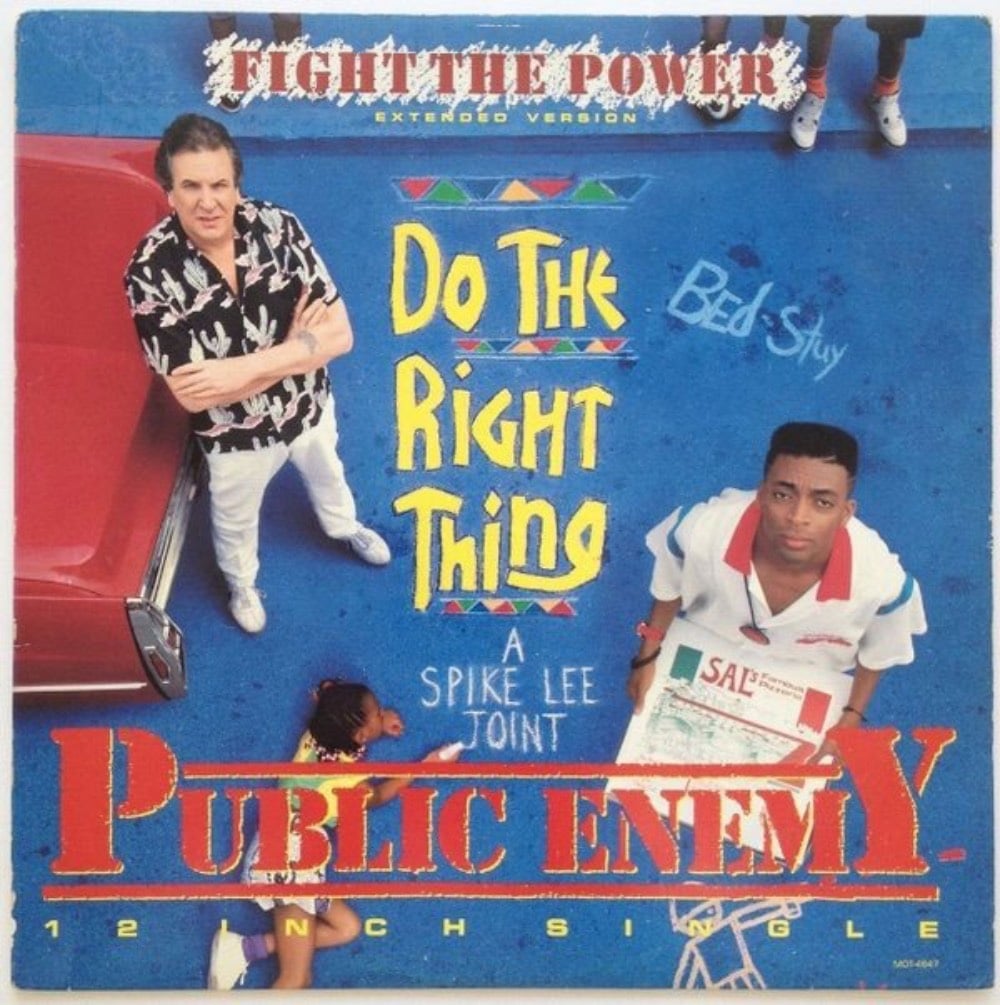 Public Enemy's indomitable spirit permeates every beat of "Fight the Power," making it an anthem of resistance. Originally featured in Spike Lee's Do the Right Thing and on their album Fear of a Black Planet , this track resonates with a revolutionary fervor, an unyielding call to arms against systemic injustices. It remains a lasting testament to the power of defiance, a timeless soundtrack to the struggle for justice.
26. T.I. – "No Matter What"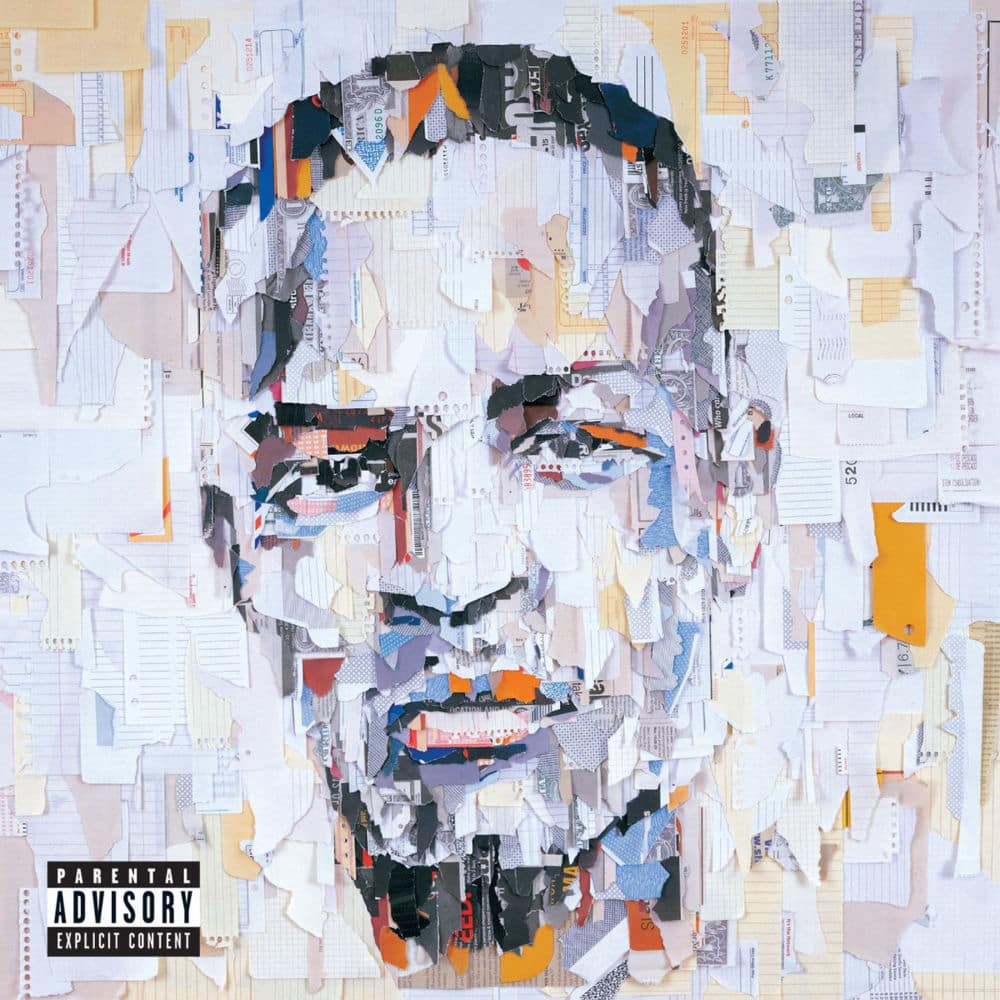 Overcoming adversity takes center stage in T.I.'s "No Matter What," a promo single from his album Paper Trail . Facing a court trial on federal weapons charges, T.I. channeled his turmoil into this track, navigating personal strife and minor beef with Atlanta rapper Shawty Lo. A testament to the rapper's focus on his existential battles, this song motivates listeners to rise above their challenges, a testament to the power of resilience.
25. The Roots – "The Fire"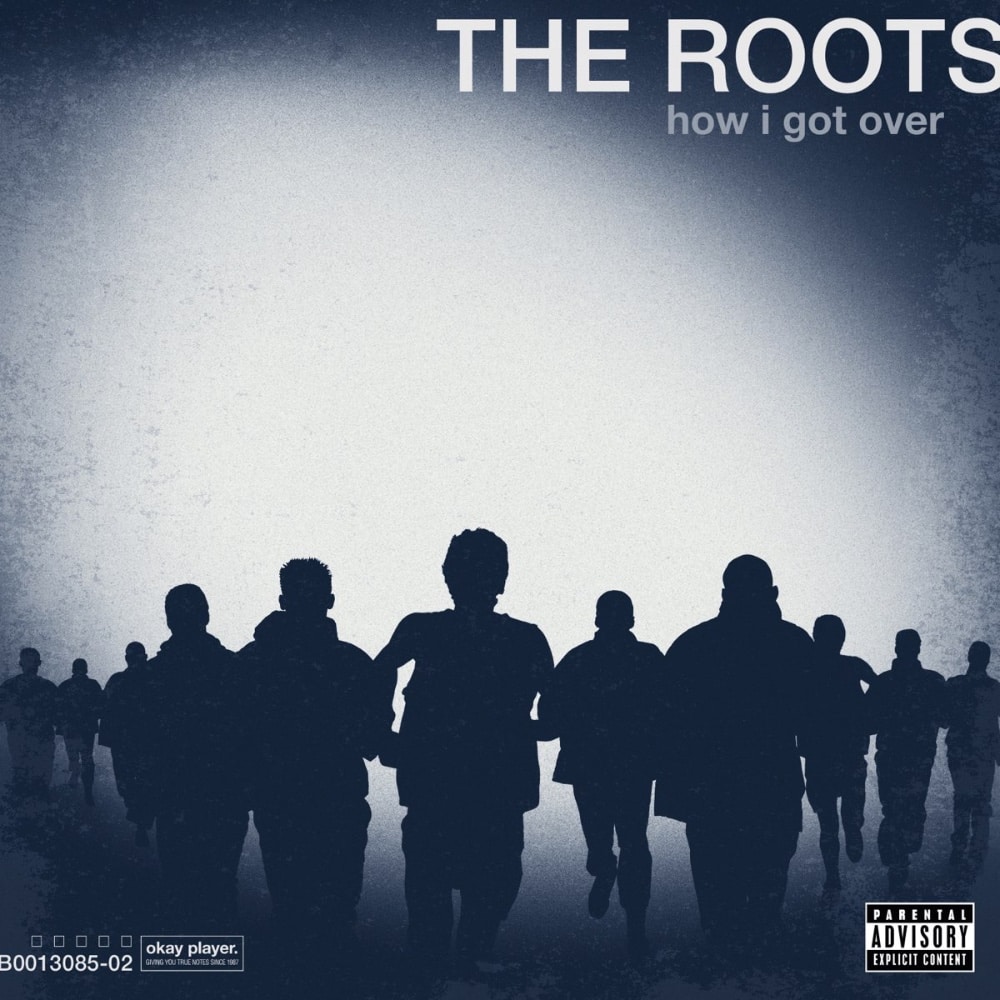 An exploration of the fiery passion that fuels us, "The Fire" by The Roots, featuring John Legend, inspires as much as it provokes thought. With its debut at the 2010 Olympics in Vancouver and further exposure in the 2015 movie Creed , this track finds common ground in the struggle and triumphs of sports and life. A powerful ode to the spirit that propels us to keep going, "The Fire" is a testament to the power of our inner fire.
24. Waka Flocka Flame – "Hard in da Paint"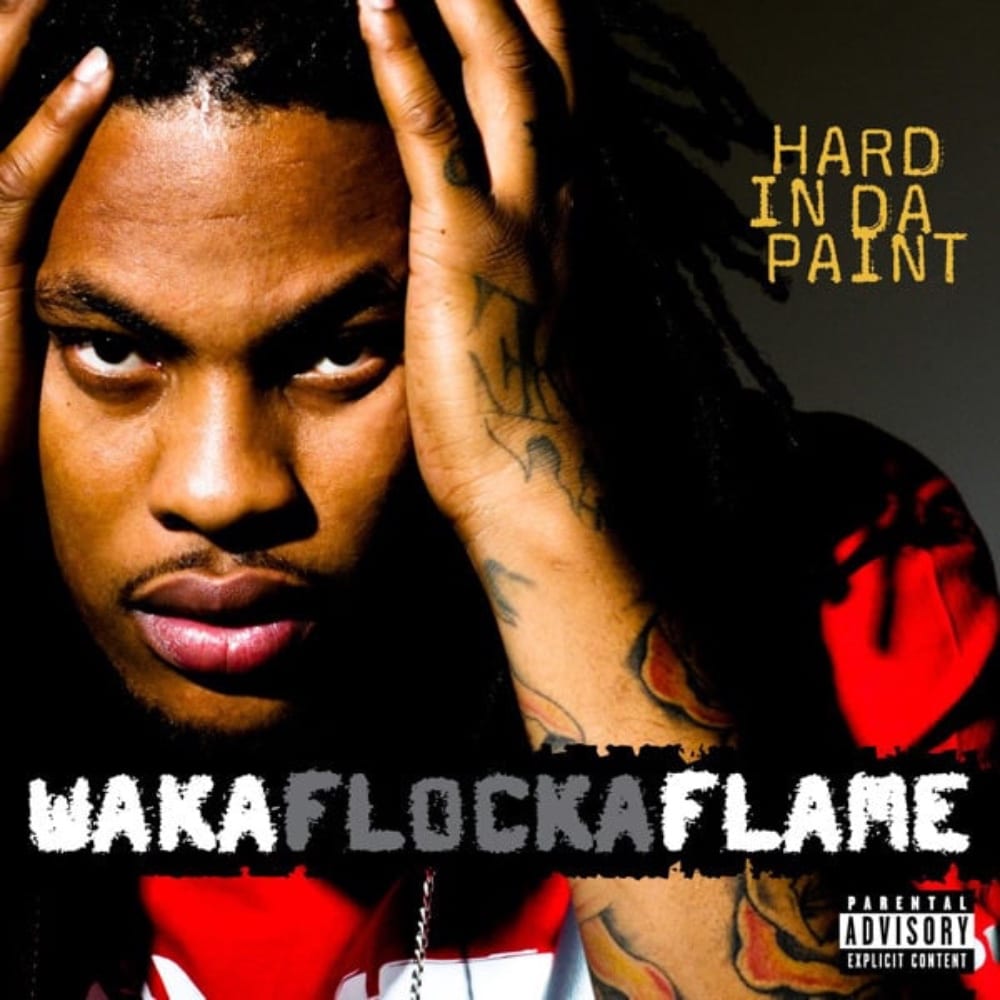 "Hard in da Paint" is where Waka Flocka Flame really shines. One of the hardest rap songs of all time , this is him painting a picture of his audacious spirit, telling listeners exactly why he's not to be messed with. Fearless, raw, and potent, this anthem is a showcase of Waka's raw savagery, and backed by Lex Luger's game-changing production, "Hard in da Paint" has gone down as one of those timeless bangers.
23. Nas – "You're da Man"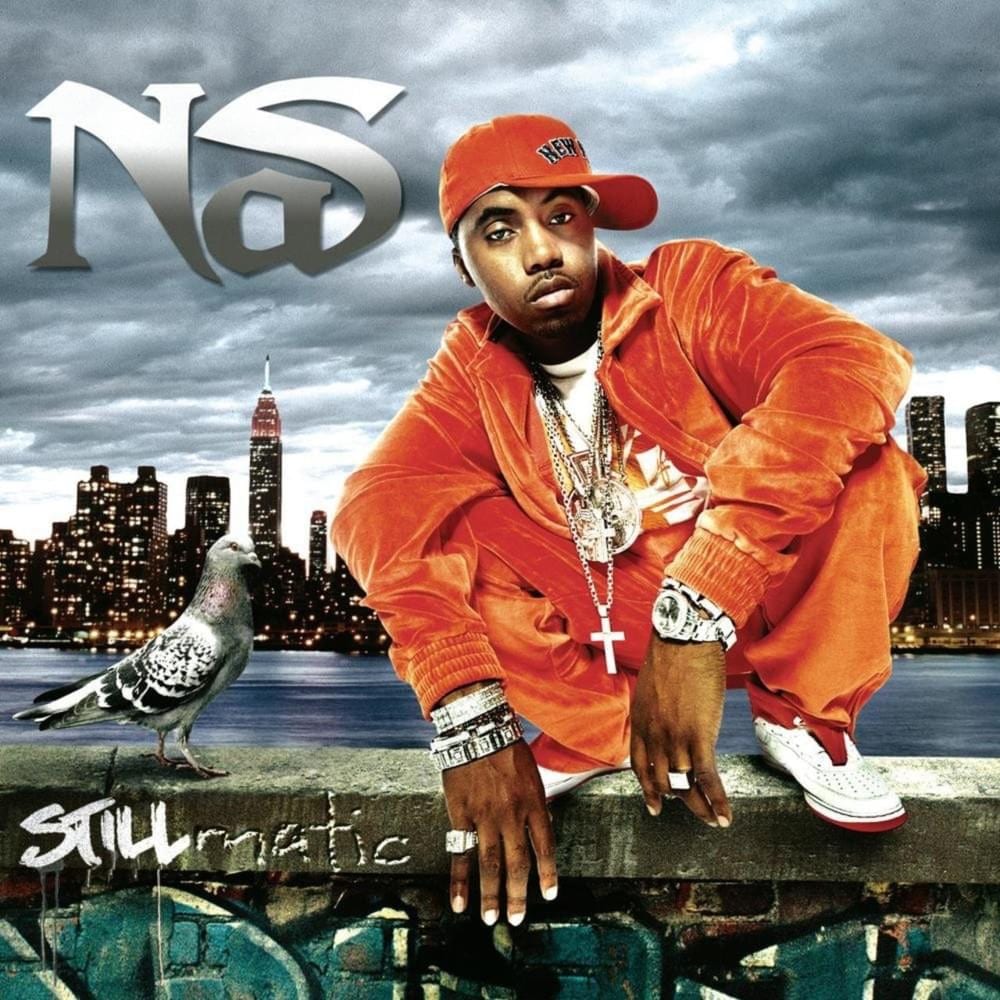 Contemplative and introspective, "You're da Man" from Nas reflects on his journey to the top. Through the soothing yet poignant beats of Rodriguez's "Sugar Man," Nas not only considers his path to success, but also expresses gratitude for his blessings, particularly his daughter Destiny. It's a poignant reminder of the personal rewards of perseverance, especially when they manifest in the form of love and familial bond.
22. Jay-Z – "U Don't Know"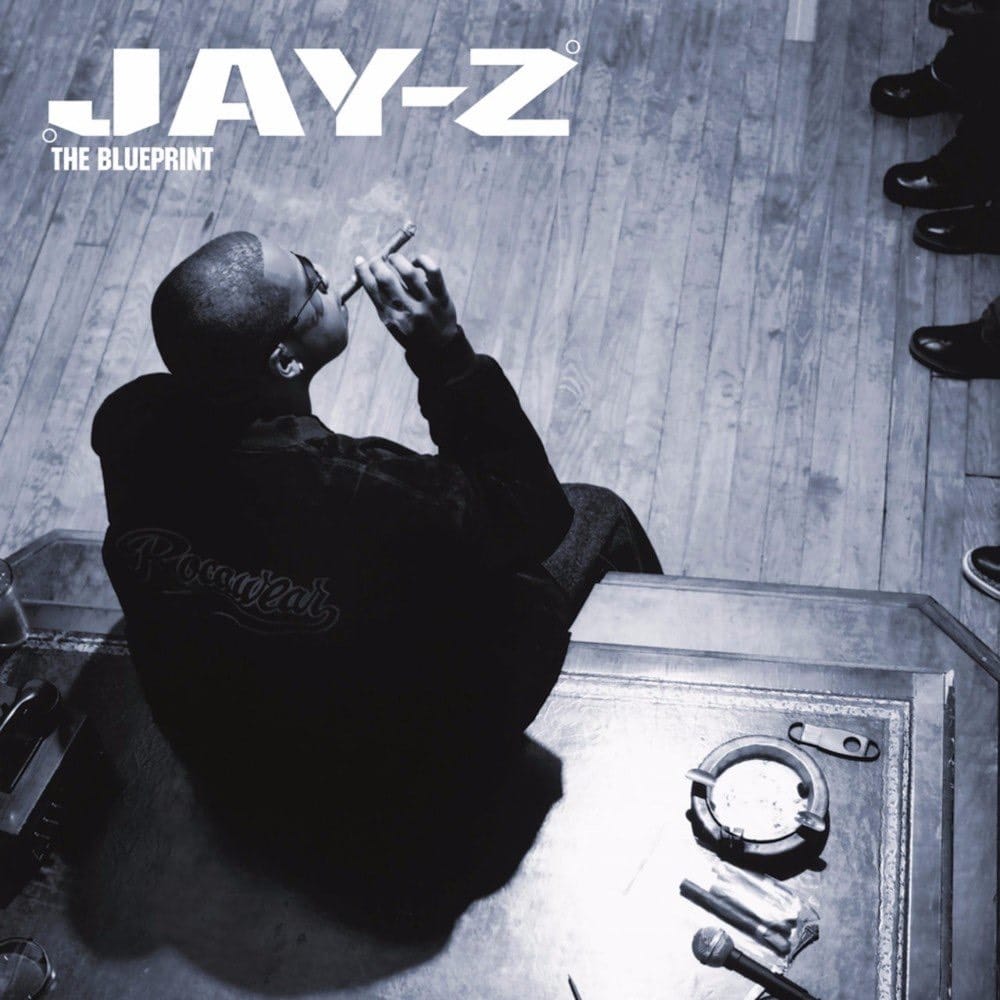 Through the heavy bass and soul-sampling of "U Don't Know," Jay-Z delineates his triumphs in both the drug and rap worlds. The genius of Just Blaze is evident in the masterful sampling of Bobby Byrd's "I'm Not to Blame," and the song ultimately emerged as one of Hov's most acclaimed tracks. It's a testament to the power of knowledge and self-awareness in facilitating success, echoing the Brooklyn rapper's experience in navigating life's various arenas.
21. 50 Cent – "Hustler's Ambition"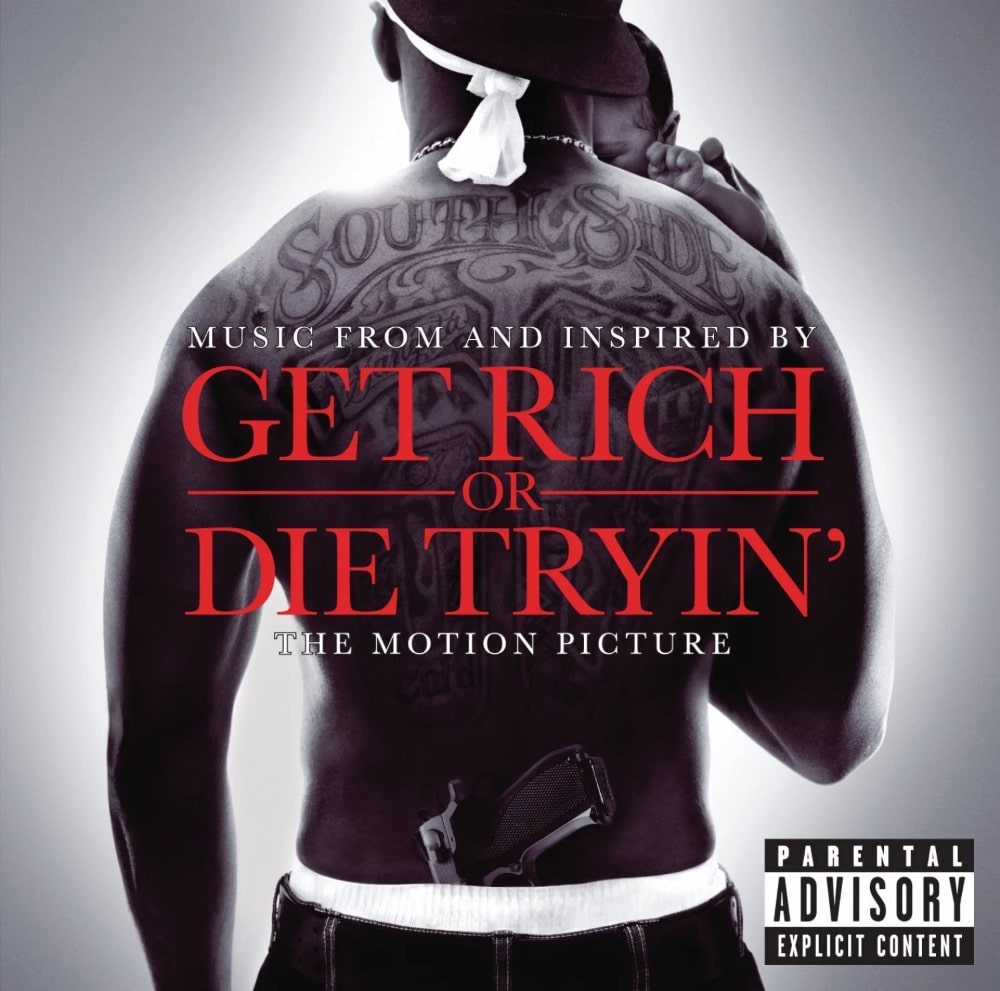 "Hustler's Ambition," the lead single from the Get Rich or Die Tryin' movie soundtrack," reflects 50 Cent's relentless pursuit of wealth. Crafted in his movie trailer, the lyrics underline his determination in the entertainment industry and the competitive spirit that propelled his meteoric rise. With themes of ambition and superiority, it's an ode to the tireless grind and the powerful resolve that defines every genuine hustler.
20. Young Jeezy ft. Kanye West – "Put On"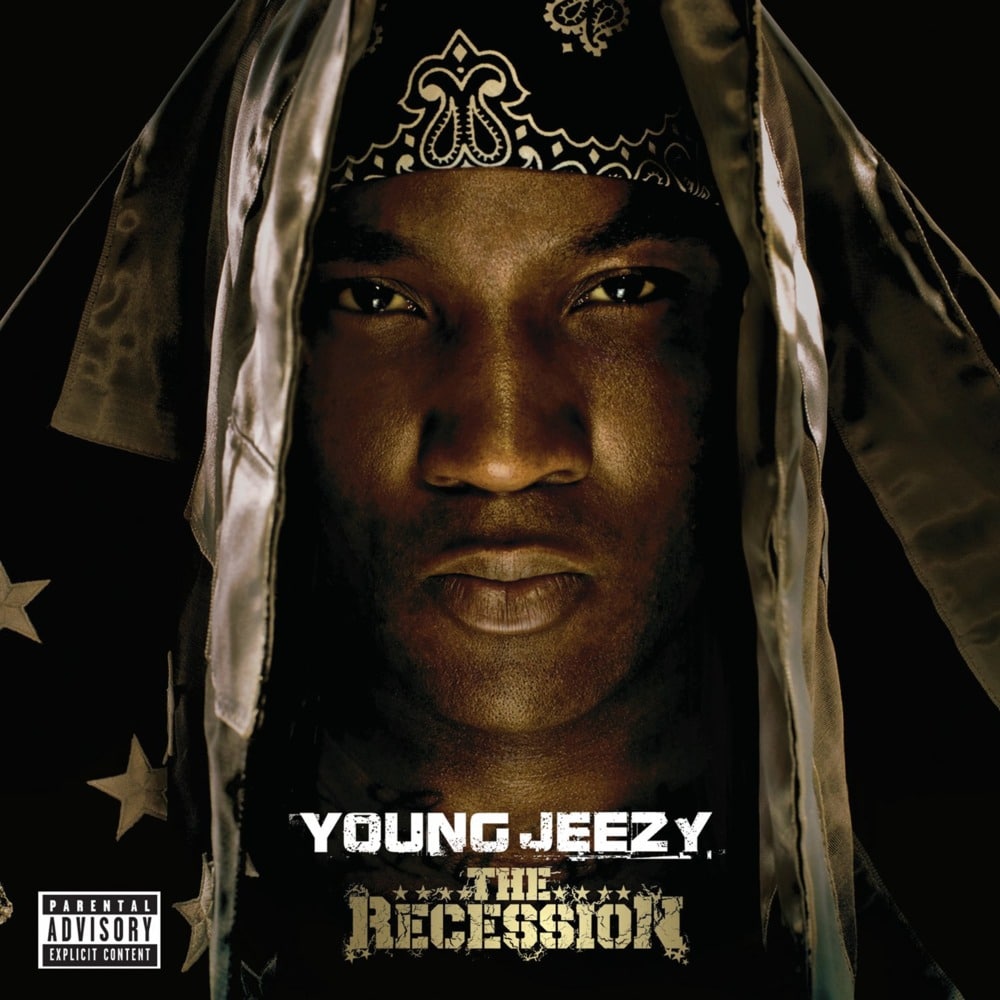 In the heart of Atlanta and Chicago's streets, Young Jeezy and Kanye West are staging their own revolutions in "Put On". They put on for their cities, spinning a narrative of struggle and hustle against a backdrop of food references, cars, and drug trade. Kanye's verse, a canvas of heartrending emotion painted in autotune, remains one of the most unforgettable moments in his catalog. This is a motivation anthem, a call to arms for everyone out there hustling for their cities.
19. The Diplomats – "I'm Ready"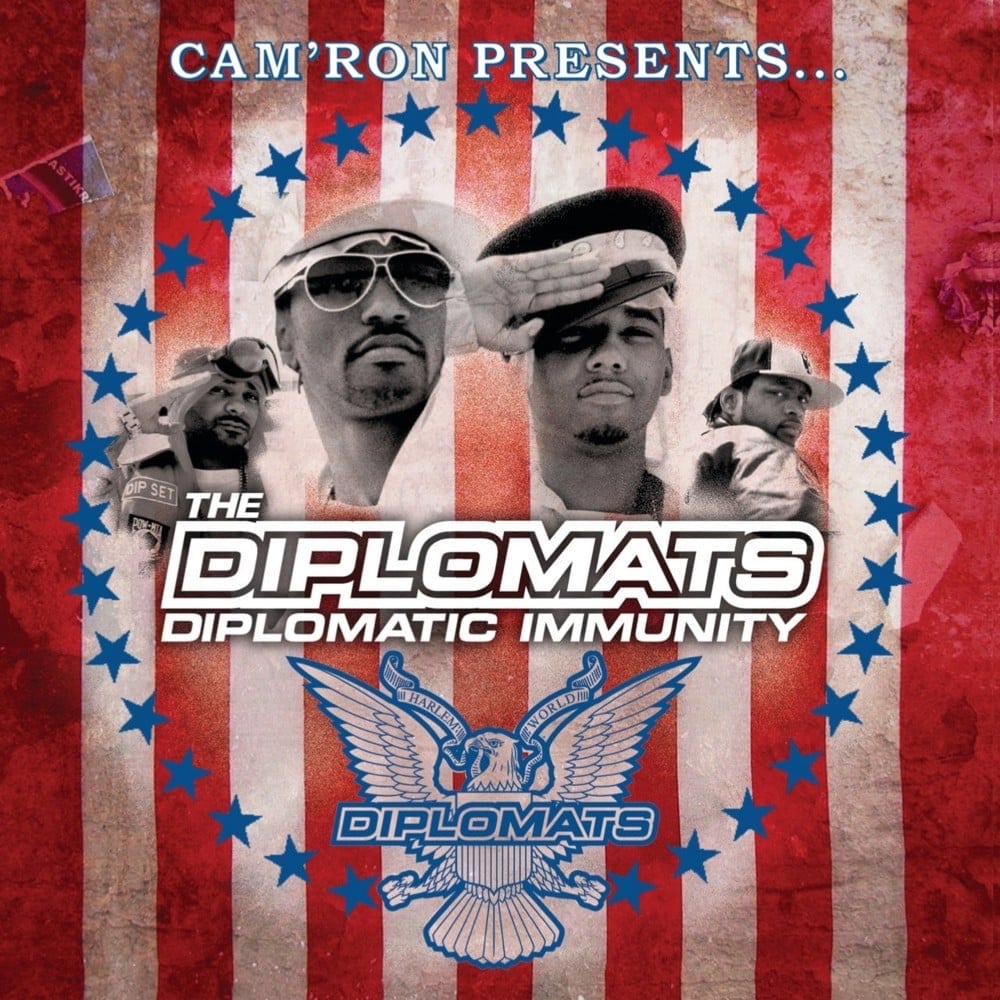 The Diplomats come through with "I'm Ready", a defining piece of their signature sound. Starting off, Juelz Santana delivers a hard-hitting verse that seamlessly flows into Jim Jones' emotionally charged lyrics. However, it's Cam'ron who really turns the heat up with his hard-hitting bars. This is Dipset at their finest, backed by the always reliable Heatmakerz, ready and motivated, daring their listeners to step up and join them.
18. Puff Daddy ft. The Notorious B.I.G. & Busta Rhymes – "Victory"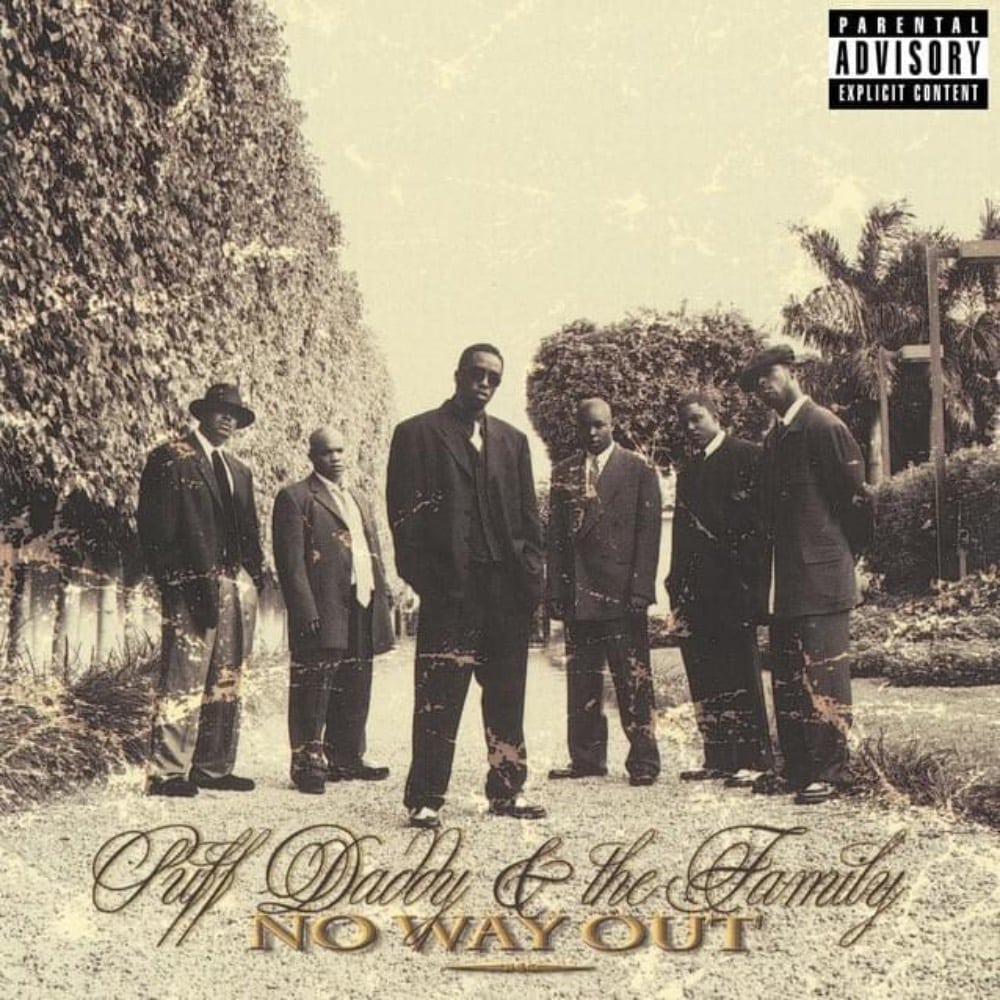 The echoes of The Notorious B.I.G.'s last recorded song , "Victory," are chilling and powerful. As Puff Daddy and Busta Rhymes join him in a display of lyrical prowess, Biggie remains the star of the show, a testament to his enduring influence. This track is a bittersweet yet unyielding affirmation of victory, a fitting swan song from a legend gone too soon.
17. 50 Cent – "I Get Money"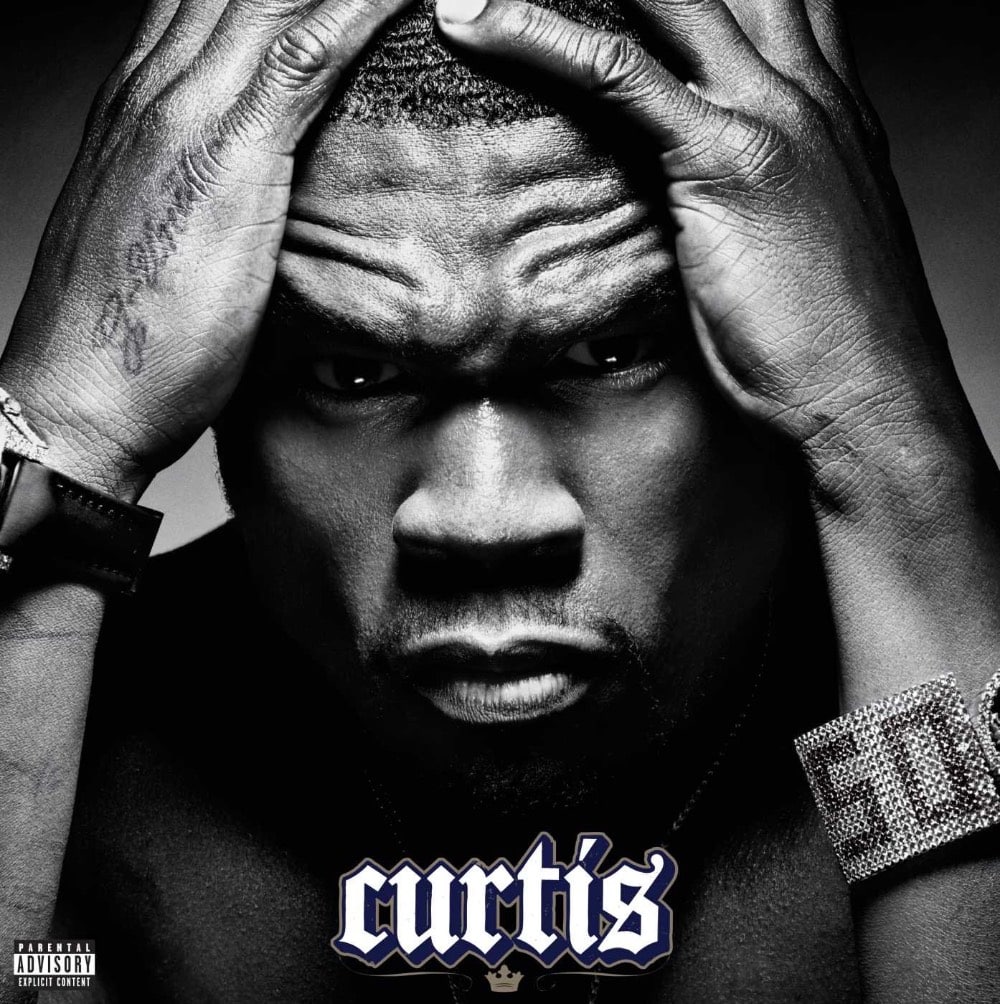 We can't talk motivation without mentioning 50 Cent's "I Get Money". This track is more than just a song; it's a celebration of 50's financial success and dominance in the rap game. It's a testament to his hard-earned wealth and his influence, highlighting his savvy business ventures including a 10% stake in Glaceau, which earned him a cool $100 million after Coca-Cola's acquisition. This swagger-filled anthem is the embodiment of hustle and the lavish rewards it can reap.
16. Nas – "If I Ruled the World (Imagine That)"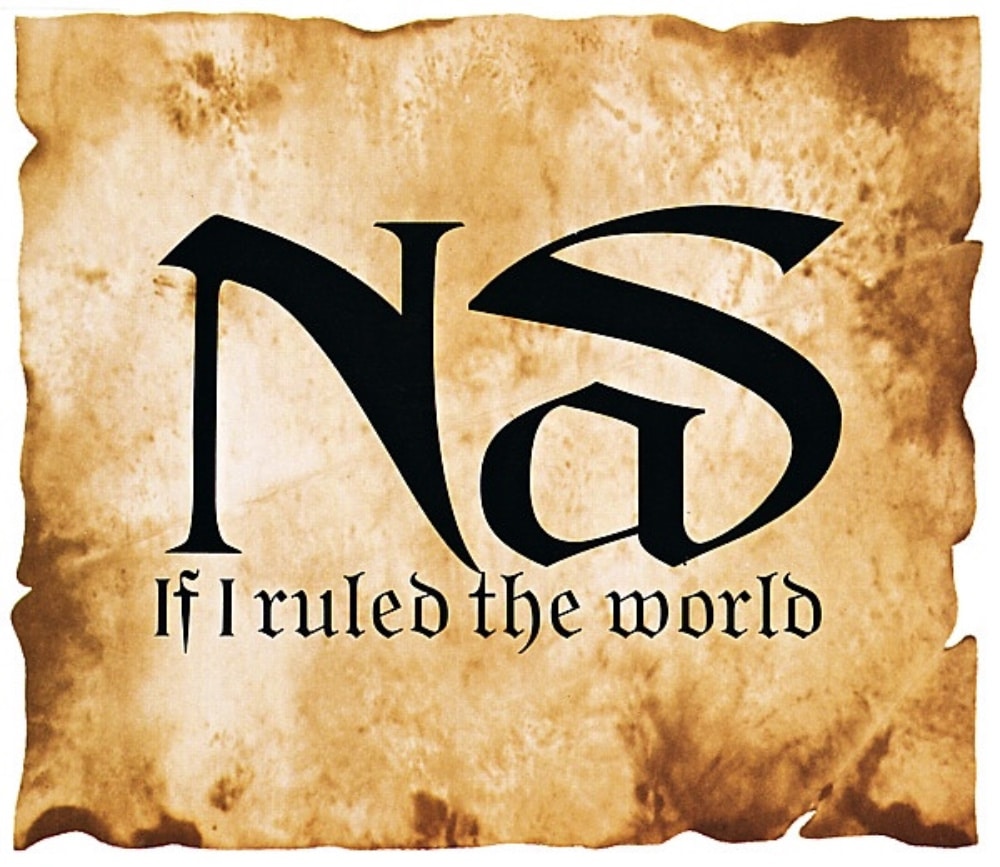 Drawing inspiration from his childhood idol Kurtis Blow, Nas conceptualizes a world that bends to his will. He doesn't just want to rule the streets, but to permeate the mainstream, to be the voice that resonates in every corner of the world. The Queensbridge poet dares to dream big, to command the stage not just in a street language, but in a language that transcends barriers. It's a song of ambition, of rebellion, and of the audacity to dream of a better world. It's hip hop, it's motivational, it's pure Nas.
15. 2Pac – "Ambitionz Az A Ridah"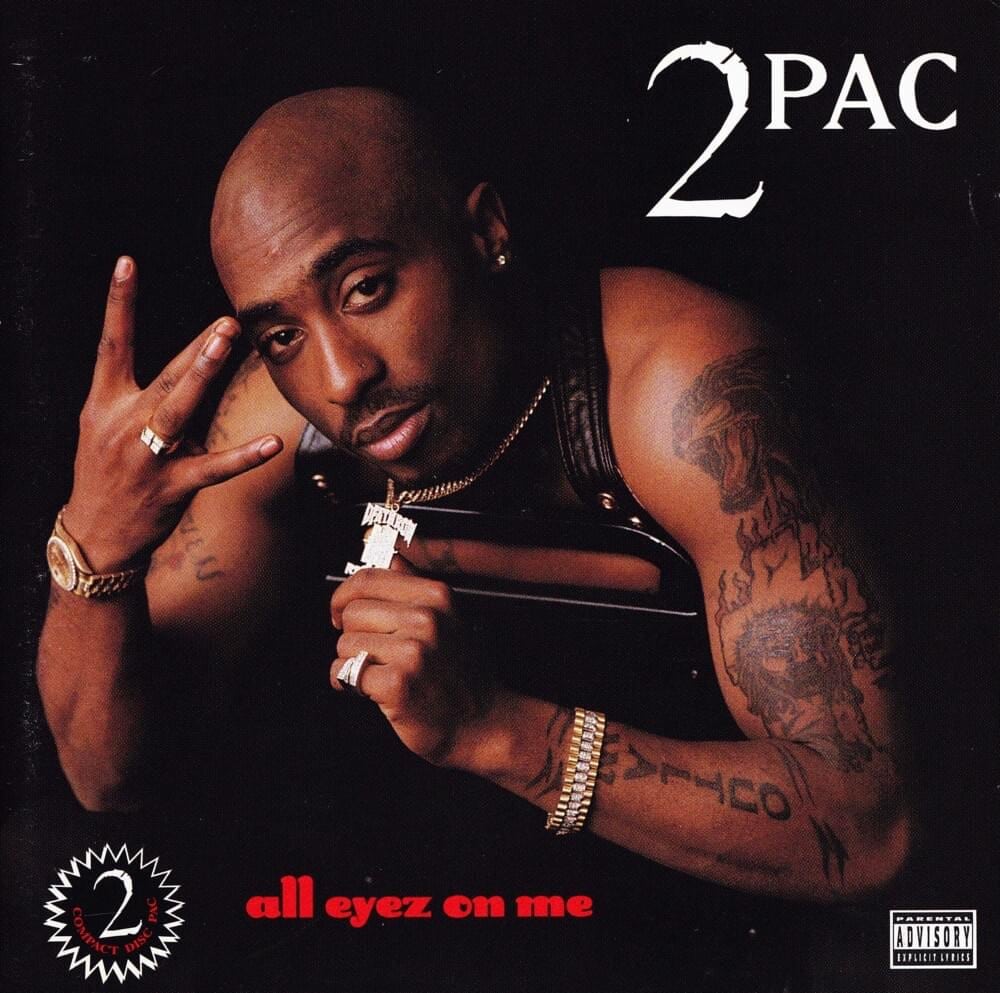 Immersed in a grittier thug persona, 2Pac brings his newly reinvented self to the table in "Ambitionz Az A Ridah". Striking the first beat within hours of his release from prison, he rides on the aggressive, gangsta twist beat crafted by Daz Dillinger. With this track, 2Pac aims to inspire his listeners to rise from their ashes and seize control. And it's not just hip hop fans that vibe with this track – boxing legend Mike Tyson used it as his entrance song, manifesting that fiery ambition that every fighter needs in the ring.
14. LL Cool J – "Mama Said Knock You Out"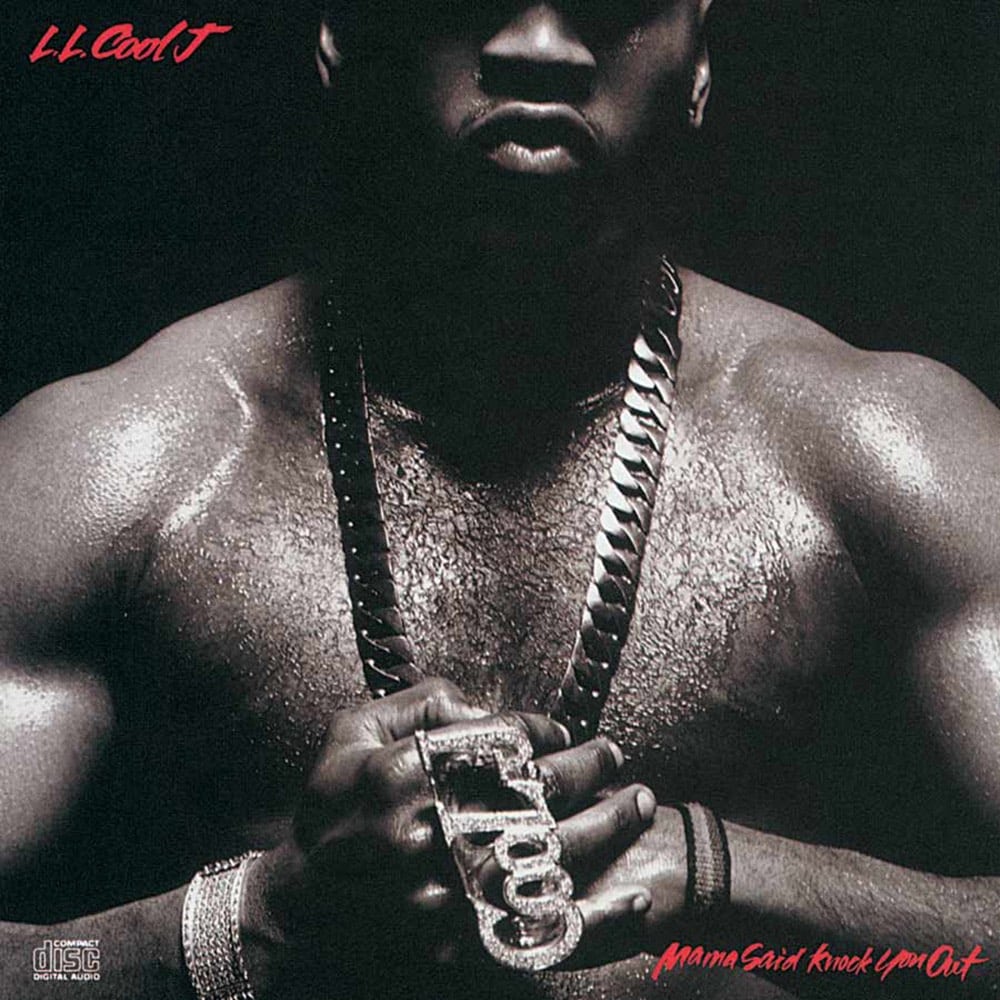 LL Cool J's "Mama Said Knock You Out" is an in-your-face response to critics who dared to underestimate him. This anthem, inspired by the wise words of his grandmother, resonated beyond the critics and fans to take home a Grammy and cement itself as one of the greatest comeback rap songs of all time. This isn't just a song – it's a battle cry that resonates with anyone facing down naysayers in their lives.
13. OutKast – "Git Up, Git Out"
OutKast's "Git Up, Git Out" takes the motivational narrative and drives it home. It's a clarion call to the youth, urging them to rise above the grind, to aspire for more than just the mundane. While they touch upon the realities of smoking and selling weed, they steer clear of glorifying it, instead emphasizing that life has more to offer. It's a stark reminder of the fleeting nature of childhood and a push for young listeners to aim for a future they won't regret. This isn't just a song; it's a wake-up call to get up and get moving.
12. Gang Starr – "Moment of Truth"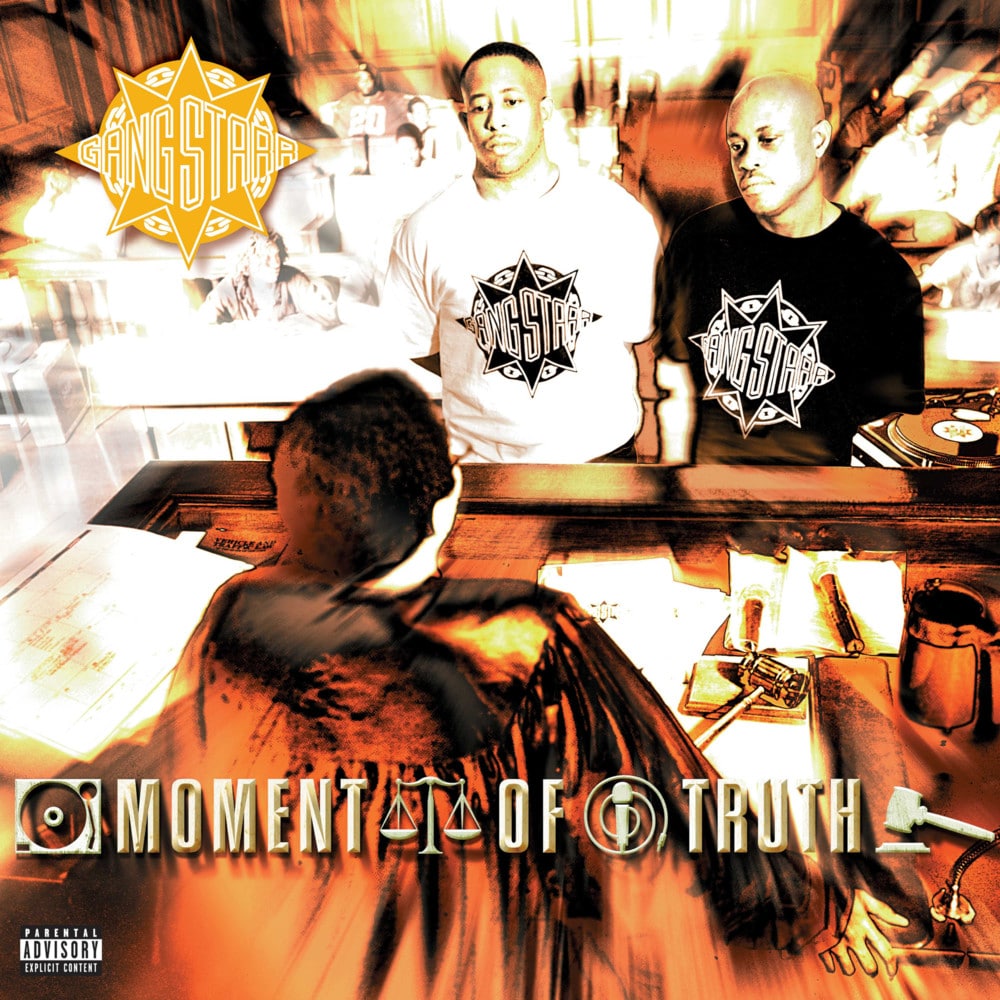 Gang Starr's "Moment of Truth" isn't just a song; it's an autobiography set to a genius Premo beat. Guru's heartfelt verses were born out of a personal trial he was facing, painting a picture filled with fear, anxiety, and the universal struggle of facing one's own moment of truth. DJ Premier adds a layer of poignancy, detailing how Guru's potential prison sentence influenced the creation of this track and the naming of the album. It's a testament to the power of vulnerability and authenticity in music.
11. Drake – "Started from the Bottom"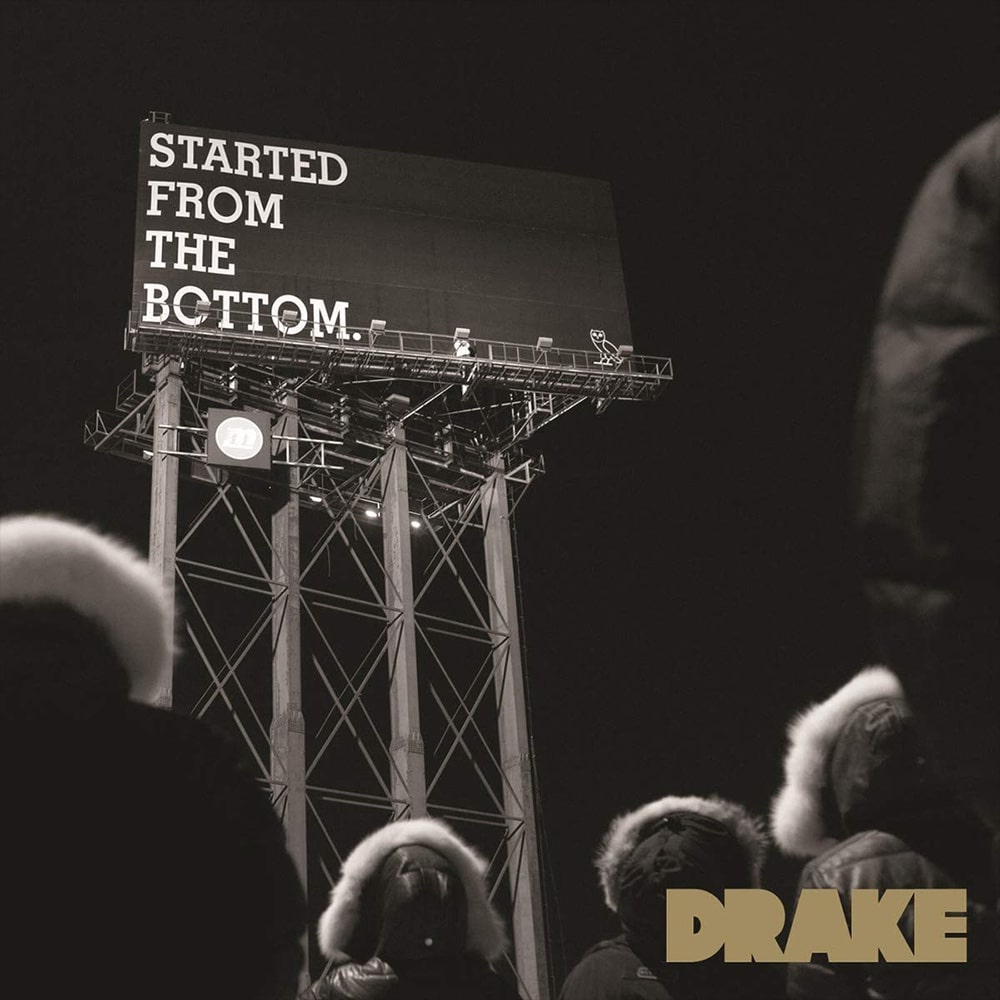 "Started from the Bottom" by Drake tells a story that resonates with anyone who has worked their way up from humble beginnings. The track, the lead single from "Nothing Was the Same", has sparked many debates about Drake's interpretation of "the bottom." He brushes off the criticism with ease, pointing out that everyone has their version of 'bottom'. It's a reminder that every journey is unique, every struggle is real, and every success story has a starting point.
10. 50 Cent – "If I Can't"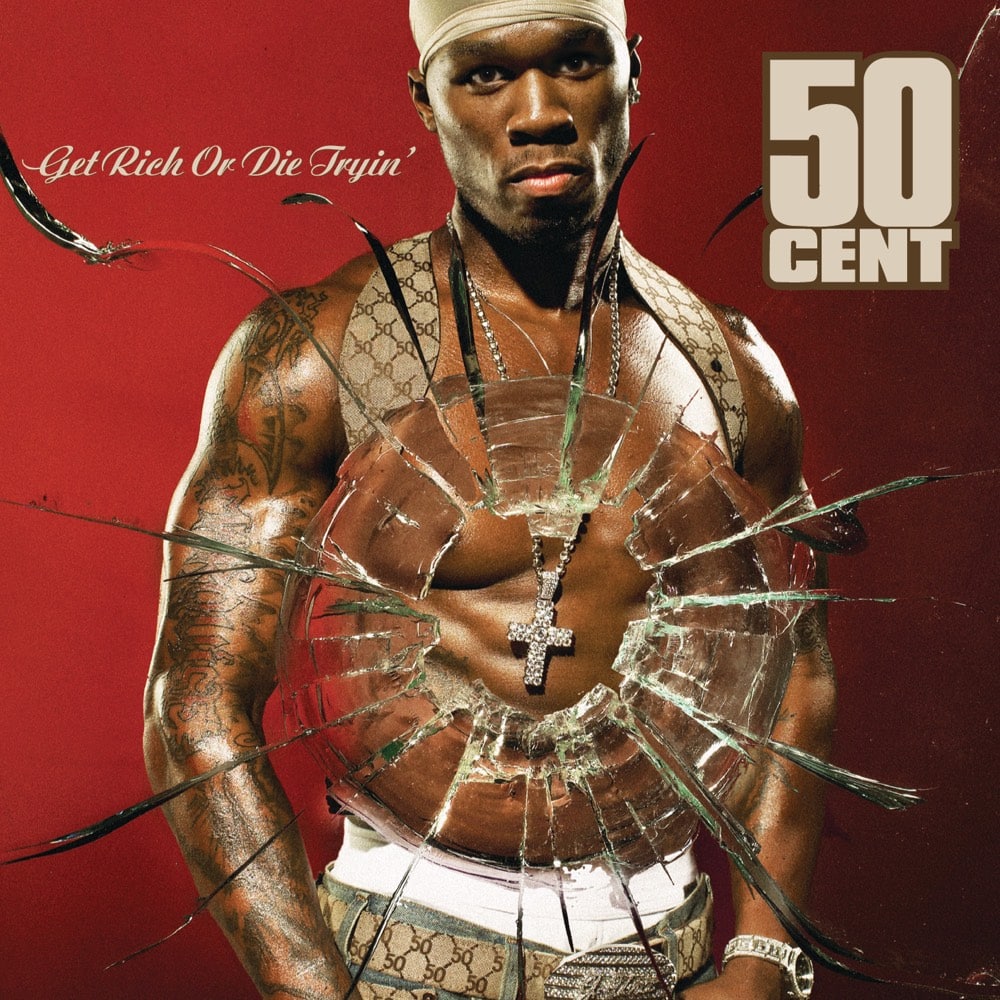 Party vibes aside, 50 Cent's "If I Can't" is a testament to the rapper's unflinching authenticity. The lyrics hit hard, painting a vivid portrait of 50 Cent's gangsta persona and underscoring a simple truth: If 50 can't do it, it's an impossible feat. This track, the fourth and final single from the album, might have only peaked at 76 on the Billboard Hot 100, but don't mistake chart position for impact. It's a certified anthem of perseverance, making its mark as 50 Cent's sixth hot 100 entry.
9. Nipsey Hussle – "Hussle & Motivate"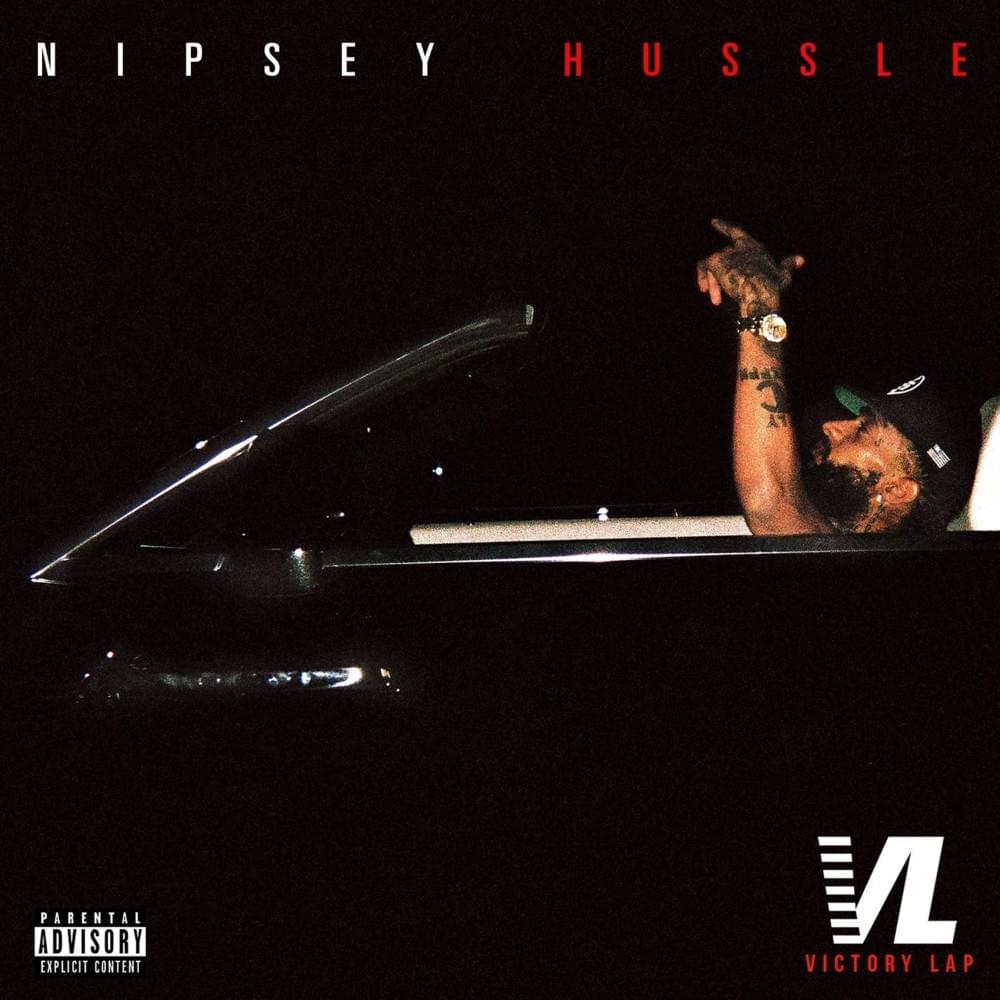 "Hussle & Motivate" by Nipsey Hussle offers a raw glimpse into the stark realities of life in the hood while emphasizing the determination to transcend it. Using a sample from Jay-Z's "Hard Knock Life (Ghetto Anthem)," Nipsey debunks the misconception of choosing street life and underscores the narrative of survival and success. The song stands as a powerful statement that adversity isn't fruitless; rather, it fuels our motivation and stokes the fires of our personal hustle.
8. Eminem ft. Nate Dogg – "Till I Collapse"
Fueling every gym-goer's workout playlist worldwide, "Till I Collapse" is a standout even in Eminem's roster of iconics. Without official single status, it's earned its stripes through sheer impact, an auditory adrenaline shot of raw lyrical tenacity. From the Queen-inspired "We Will Rock You" drumline to Nate Dogg's hook, it's Marshall Mathers in a tear, shredding the beat he made for himself.
7. DJ Khaled ft. T-Pain, Snoop Dogg, Rick Ross & Ludacris – "All I Do Is Win"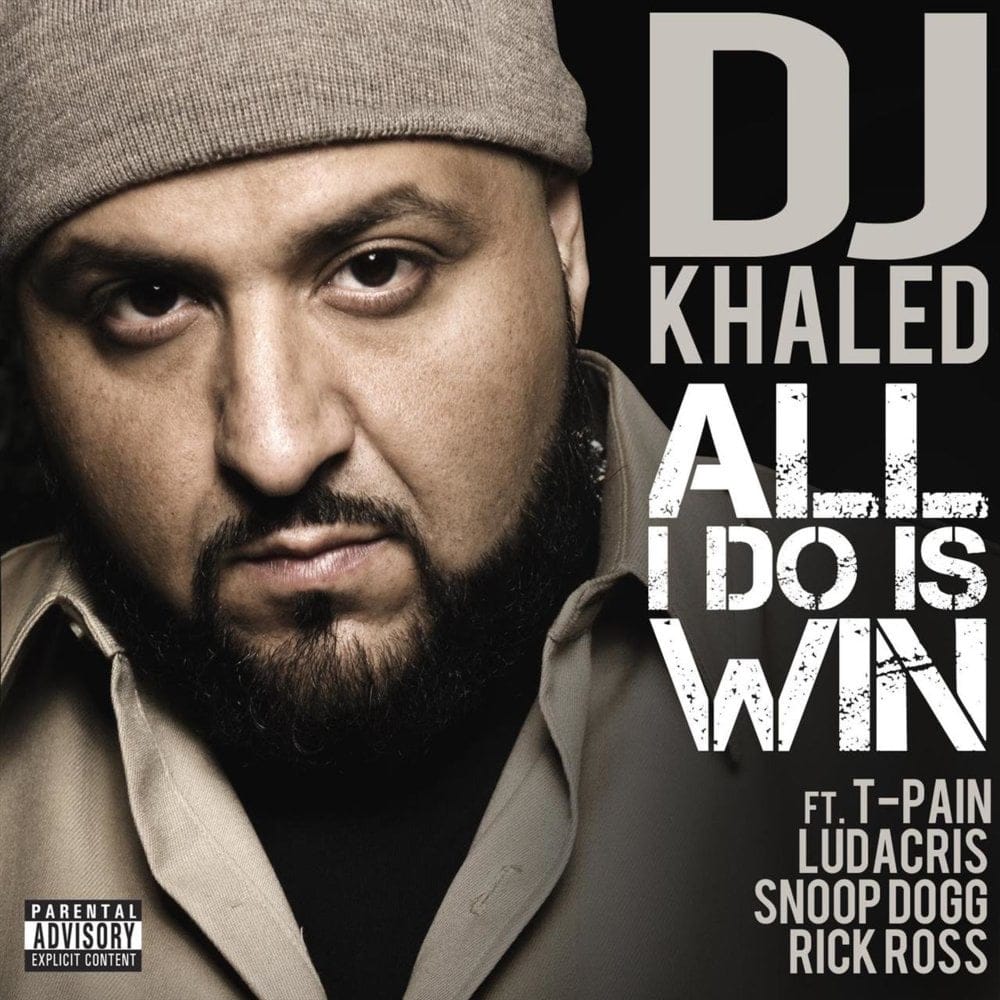 A tour de force in Khaled's "Victory" lineup, "All I Do Is Win" is a pump-up anthem for the ages. Featuring T-Pain's signature autotune, Ludacris' undeniably infectious flow, the grit of Rick Ross, and the easy swagger of Snoop Dogg, this track feels like winning personified. It's a treadmill-ready track that has permeated pop culture, notably serving as the battle cry for Auburn Tigers' undefeated football season in 2010 and the strut-out song for President Obama at the 2013 White House Correspondents' Association Dinner.
6. Nas – "Hate Me Now"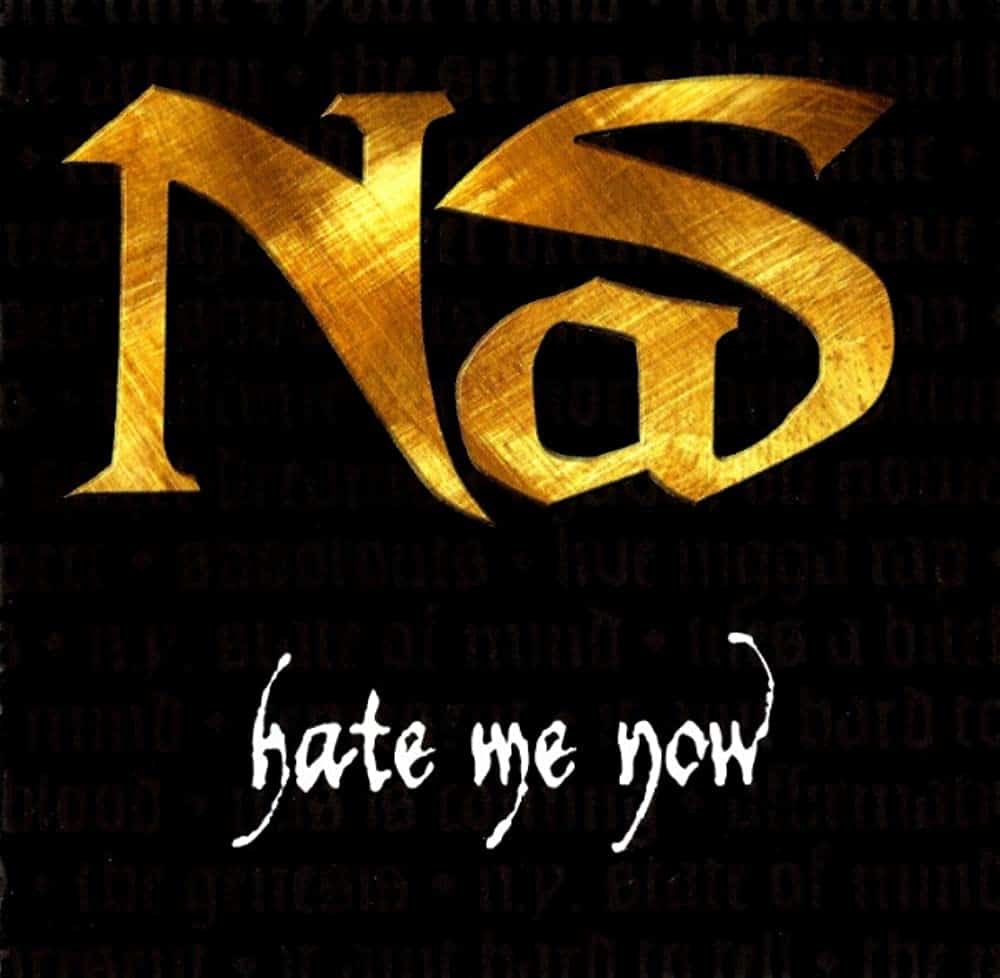 "Hate Me Now" is the intriguing clash of worlds you never knew you needed. Nas's lyrical exploration of his wealth plays out against a backdrop of a classical orchestration, punctuated by Puffy's in-your-face interjections. It's brash, it's bold, and it's undoubtedly motivating.
5. Meek Mill – "Dreams and Nightmares (Intro)"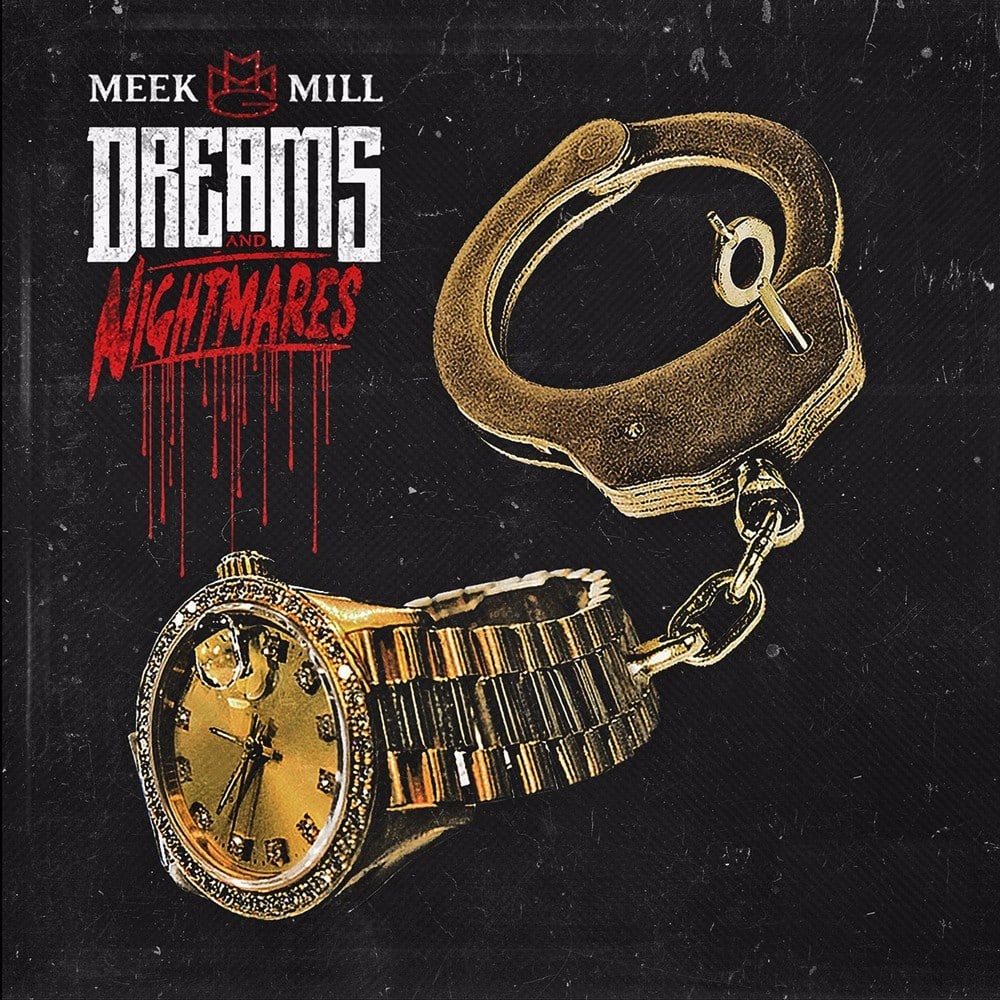 Setting the tone for his debut album, Meek Mill's "Dreams and Nightmares (Intro)" is a masterclass in contrast. The first part is a celebratory account of his rise to the top, sharply offset by a furious tirade that follows. Embodying both a dream and a nightmare, the concluding bar captures the essence of the album's cover art – a Rolex connected to a handcuff. The Philadelphia Eagles found their rallying cry in this song, using it to spur their Super Bowl LII victory, solidifying the song as the "greatest Philly sports anthem ever," according to NBCSports Philadelphia. It's a testament to the track's power and Meek's lyrical prowess.
4. The Notorious B.I.G. – "Juicy"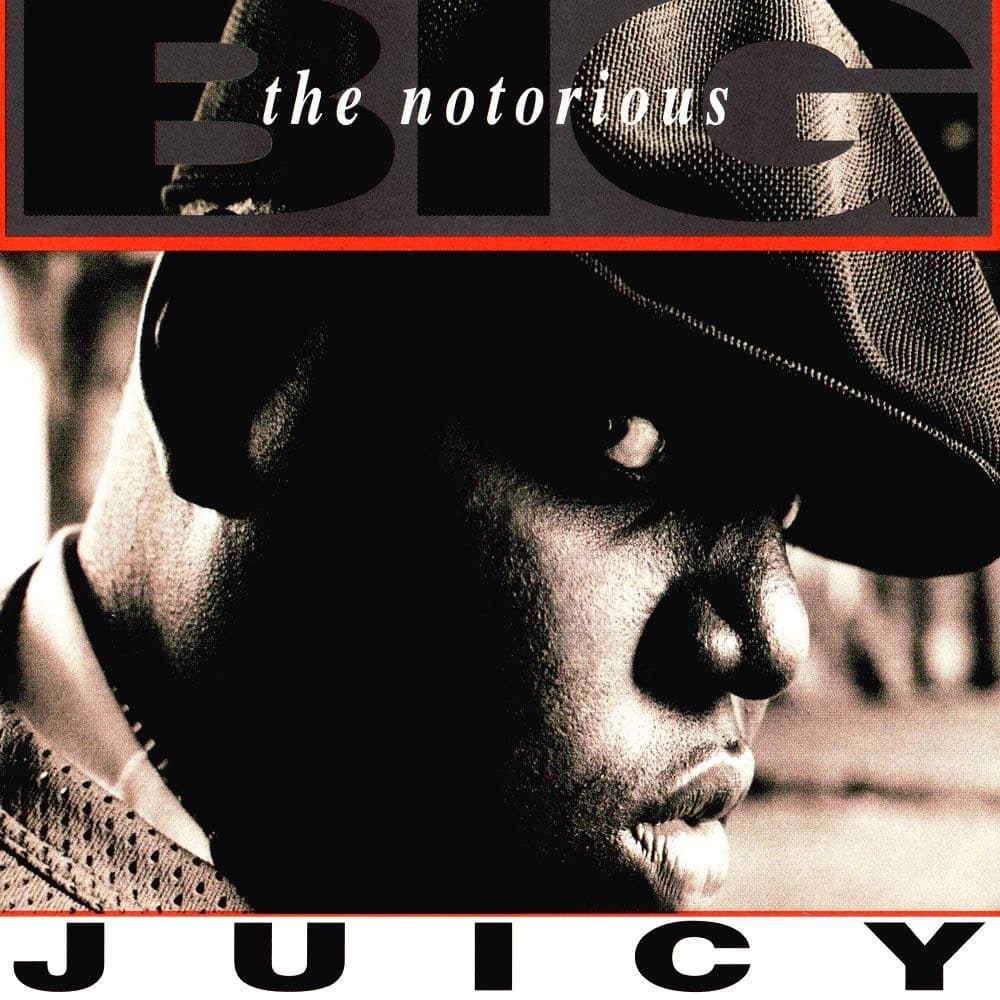 Marking his claim as a titan in the industry, The Notorious B.I.G.'s "Juicy" tells not just his own ascent to stardom but also the rise of hip hop as a genre. Considered one of the first mainstream rap songs about a rapper's rise, it carves out a narrative path that many have followed since. Sampling from Mtume's 1983 hit "Juicy Fruit," this track isn't just an iconic rap anthem – it's a chronicle of the evolution of hip-hop and a testament to Biggie's lasting influence on the scene.
3. Kanye West – "Can't Tell Me Nothing"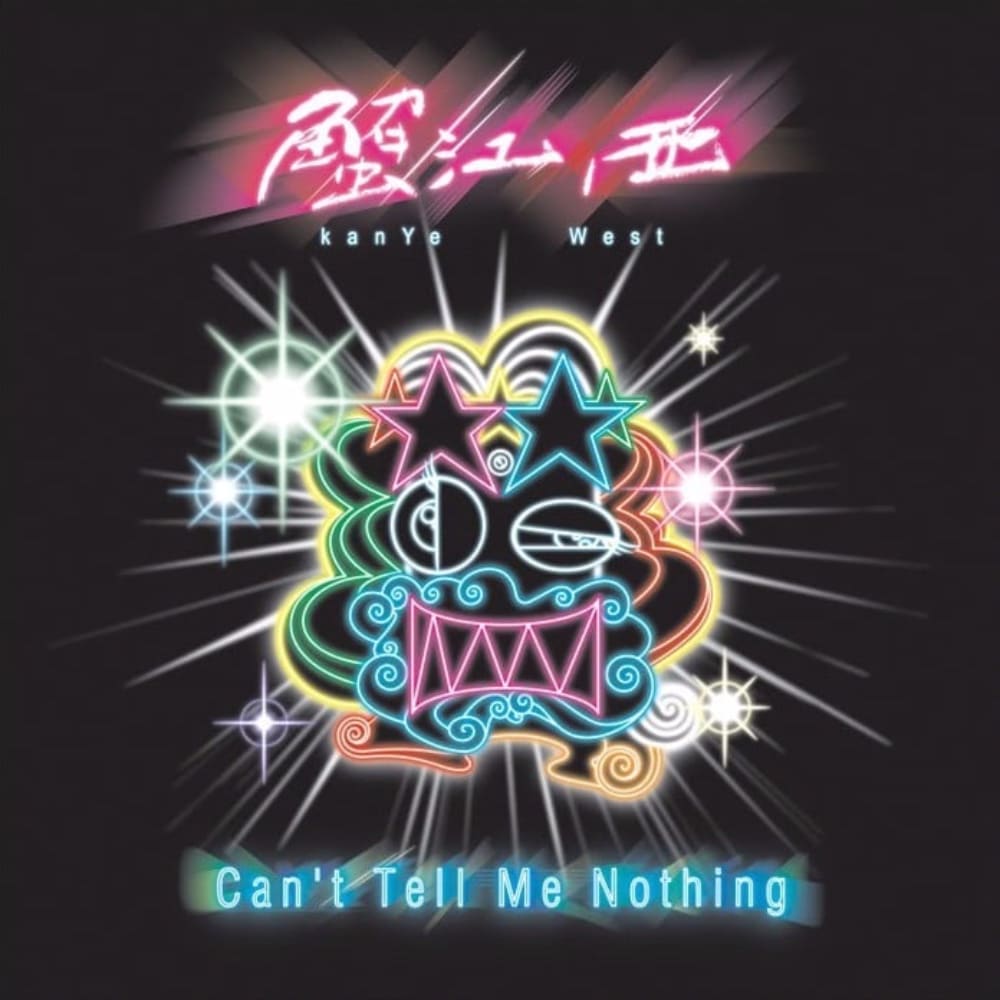 Coming off Kanye's third album, Graduation , "Can't Tell Me Nothing" might have been overshadowed by the wildly popular "Stronger", but this track isn't to be slept on. Kanye's introspective lyrics coupled with the moody, slowed-down soul beat create a defiant anthem to anyone who's ever faced opposition. It's not just us saying it— Kanye himself counts this track among his personal favorites.
2. Eminem – "Lose Yourself"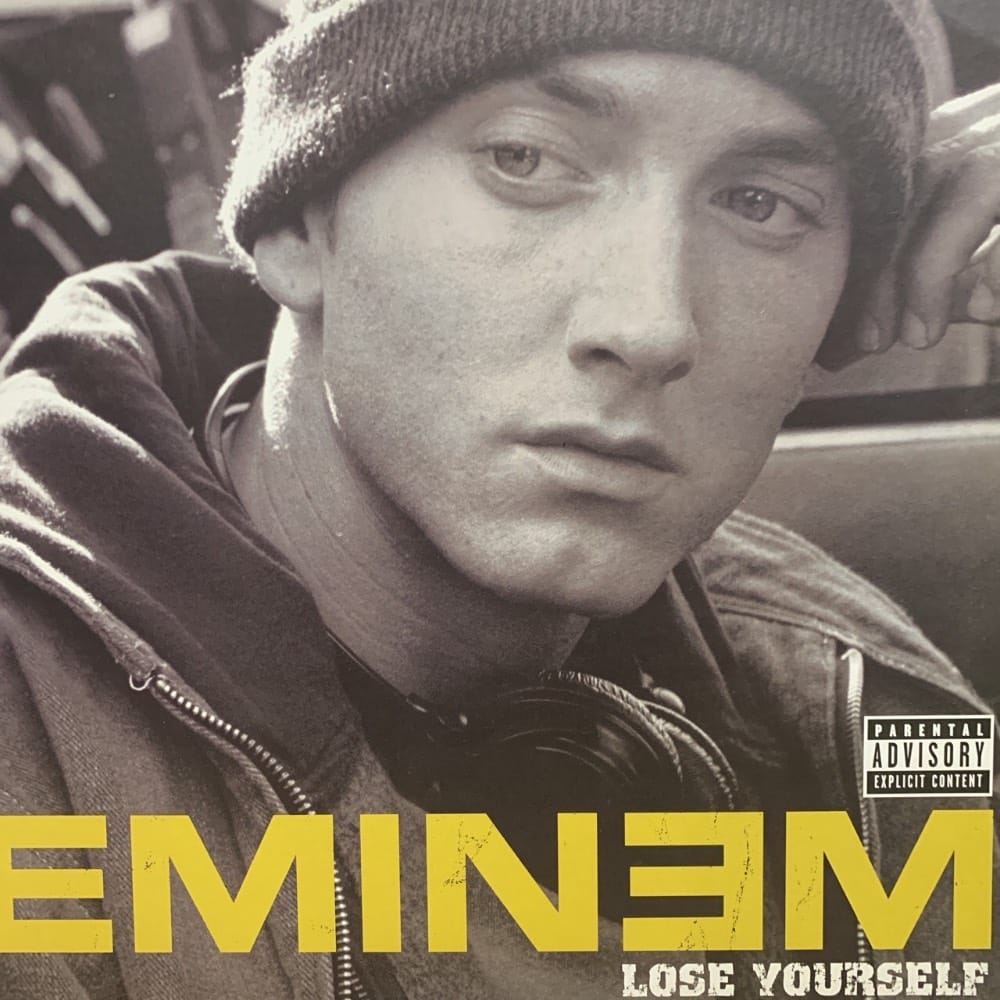 Every rapper has a song that defines their career, and for Eminem, "Lose Yourself" from the 2002 movie 8 Mile is that anthem. The commercial and critical success of this song is undisputed – it reached #1 in 20 countries, won two Grammys, and became the first rap song to win an Oscar for Best Original Song. Beyond awards and sales, this track has infiltrated pop culture in a way few others have. With its motivating lyrics and infectious beat, "Lose Yourself" isn't just a song—it's an anthem for anyone willing to seize their moment.
1. Jadakiss ft. Styles P – "We Gonna Make It"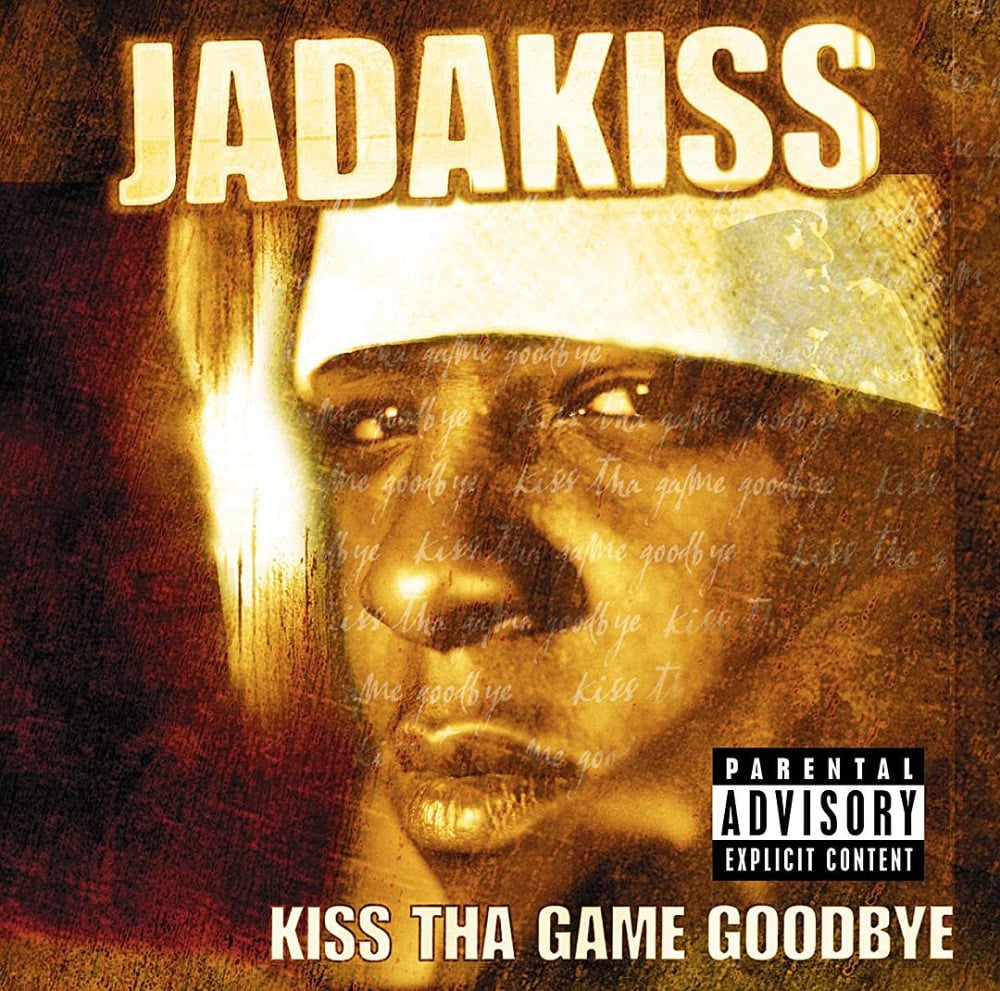 Rounding out our list is the uncompromising track "We Gonna Make It," from Jadakiss's debut solo album Kiss tha Game Goodbye . This track, featuring an electrifying back-and-forth with LOX teammate Styles P, is driven by a beat that samples Samuel Jonathan Johnson's 1978 track "My Music," courtesy of The Alchemist. There might've been some controversy surrounding the beat (Ras Kass wanted it for himself), but that hasn't stopped "We Gonna Make It" from becoming a rallying cry for the ambitious. This is the sort of track that gets under your skin and stays there, fueling you to push through any obstacle.