Putting together a list of the best Florida rappers right now means shining a spotlight on one of the most thriving hip hop scenes in the culture right now.
From Miami to Tampa, the Sunshine State has no shortage of up-and-coming artists making their mark with their unique styles and sounds, and there have a number of talented rappers making waves these past few years.
From Denzel Curry, Kodak Black and Rod Wave to Wifisfuneral, Ski Mask the Slump God and Smokepurpp, here are the top 10 best Florida rappers right now.
Related:
10. Wifisfuneral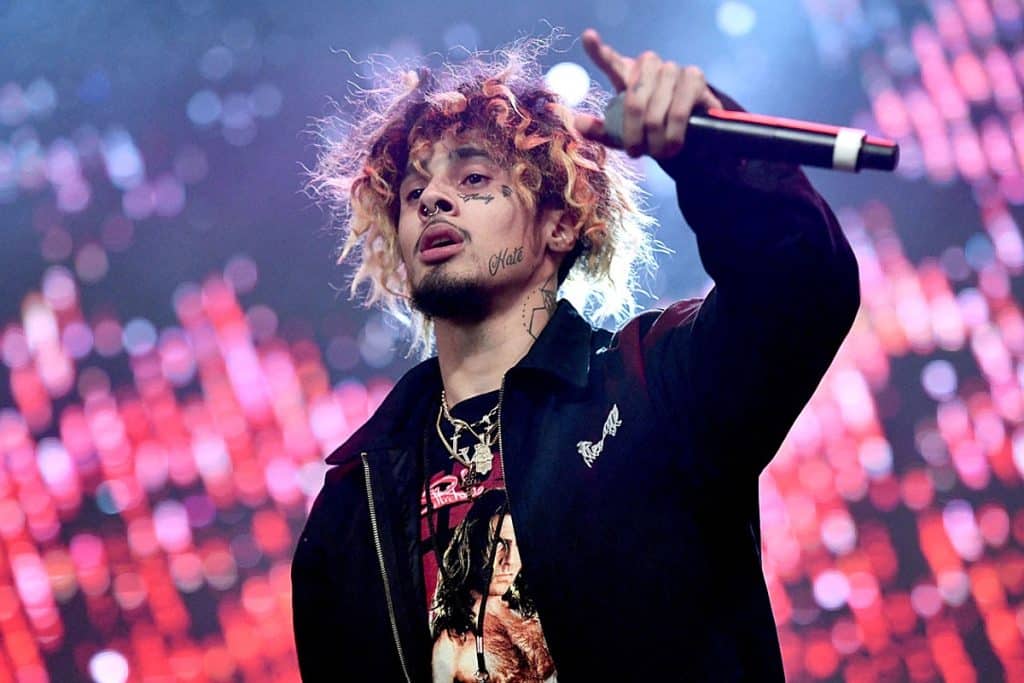 Discography: Pain? (2020)
Born in the Bronx – the heart of where hip hop originally started – but moved to Palm Beach, Florida when he was just a kid Wifisfuneral, like many members of the Members Only collective, is praised for his transparent lyrics where he's unafraid to share his past struggles with drug addiction. This makes his music all the more compelling, with albums like Boy Who Cried Wolf not only featuring punchy trap bangers, but so much heart and substance.
The West Palm Beach rapper has a delivery as quick and fiery as the hi-hats he raps over, flowing confidently over dark trap production. From his breakthrough mixtapes Black Heart Revenge, When Hell Falls, Ethernet and Boy Who Cried Wolf to his 2020 album Pain?, the Florida rapper continues to deliver sharp and personal hip hop. He's a strong force in today's trap rap landscape, encouraging others to pursue more emotional tracks rather than focus solely on making hits. Not only is he one of the most interesting rappers in the game today, he's also one of the best rappers from Florida.
9. City Girls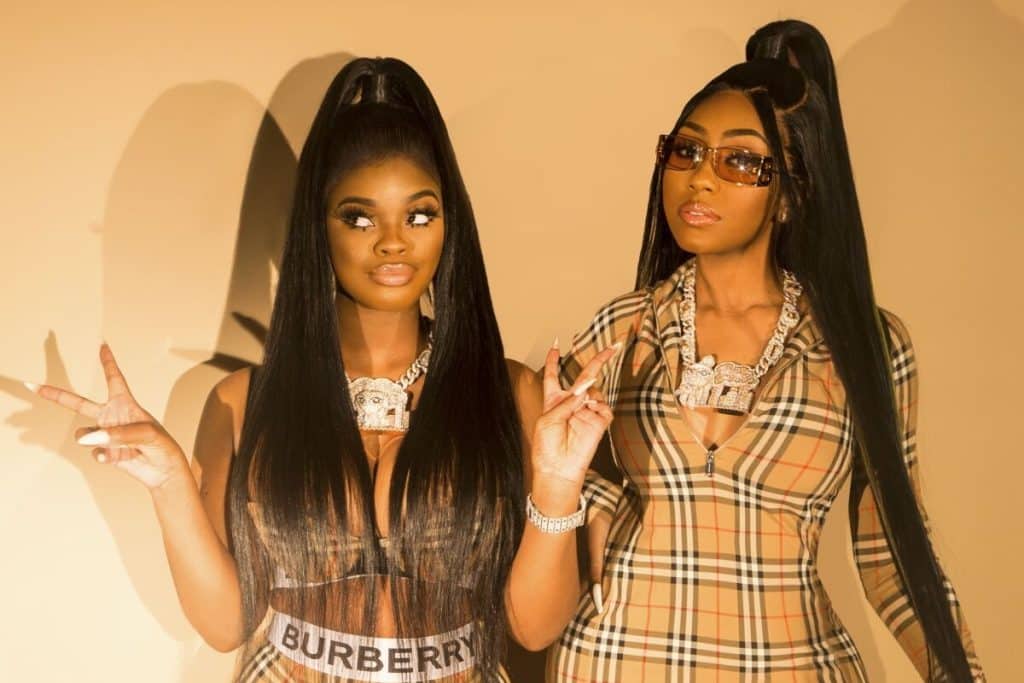 Discography: Girl Code (2018), City on Lock (2020)
City Girls are a duo consisting of MCs Yung Miami and JT who stormed the music industry in the late 2010s off the strength of their breakthrough track "Fuck Dat Ni**a" and subsequent releases. After dropping their debut project, Period, in 2018, the Florida rappers catapulted into the mainstream spotlight with collaborations on tracks like A-list rappers like Drake, Cardi B and Lil Baby.
Unapologetically raunchy and defiant, the duo's subject matter is often about sex, money, and all things material, representing the female hip hop scene in Florida with unapologetic lyrics and no shortage of braggadocio. The two rappers bounce off each other well, going back and forth as they assert themselves as the most successful and talented in the game. Tracks like "Act Up" and "Pussy Talk" have defined their hard-hitting, confident sound. Female MCs often don't get the shine they deserve compared to men, making City Girls a crucial part of the Florida hip hop scene for giving women a strong voice.
8. Ace Hood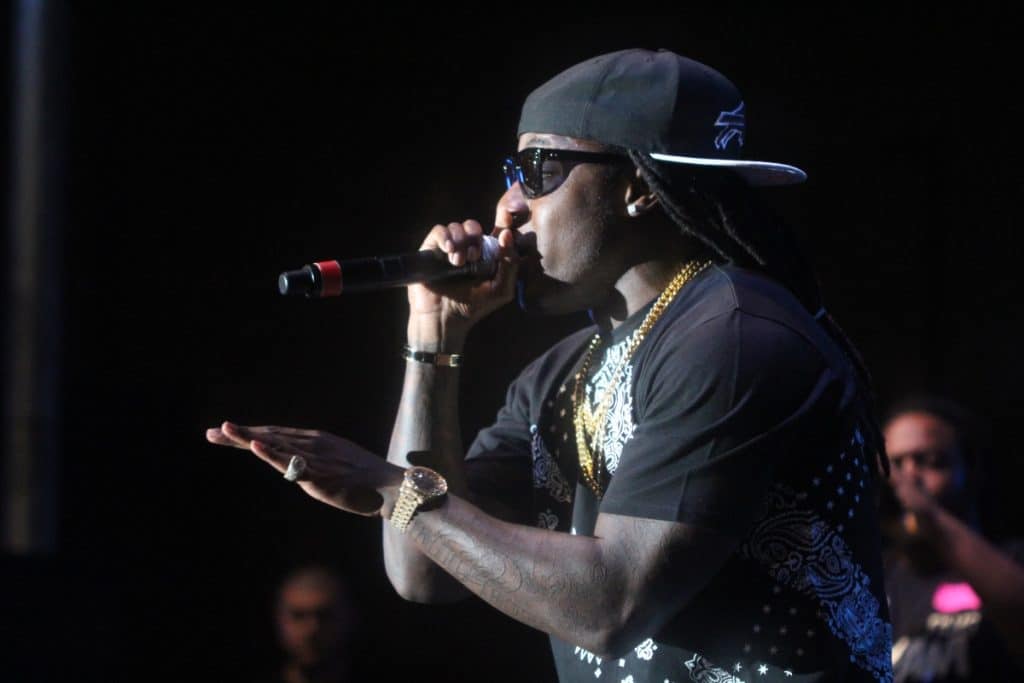 Discography: Gutta (2008), Ruthless (2009), Blood, Sweat & Tears (2011), Trials & Tribulations (2013), Mr. Hood (2020), M.I.N.D. (Memories Inside Never Die) (2022)
A OG of the Southern hip hop scene, Ace Hood was born and raised in Florida, and has been representing for his region since day one. Thanks to a chance encounter with a budding DJ Khaled back in 2007, Ace subsequently signed to We the Best Music Group and made prominent appearances on tracks like "Out Here Grindin" alongside rappers like Rick Ross, Young Jeezy, Lil Boosie, and Trick Daddy. While the Florida-born rapper has the flashy style of most trap artists, within his albums there are exposed, personal moments, conveying far more emotion than many of his contemporaries.
Ace has struck a balance between the party anthem and the heartfelt track, with his lyrics being a mix of hedonistic pleasure and his struggles in society. He's got a ferocious delivery, contrasted by his softer singing voice, making him a versatile artist with an eclectic sound. He blew up with a run of successful albums like Blood, Sweat & Tears and Trials & Tribulations, but even now as an independent artist, Ace continues to maintain a dedicated fanbase with recent releases like Mr. Hood and M.I.N.D. (Memories Inside Never Die) showcasing his nuanced rapping style.
7. $NOT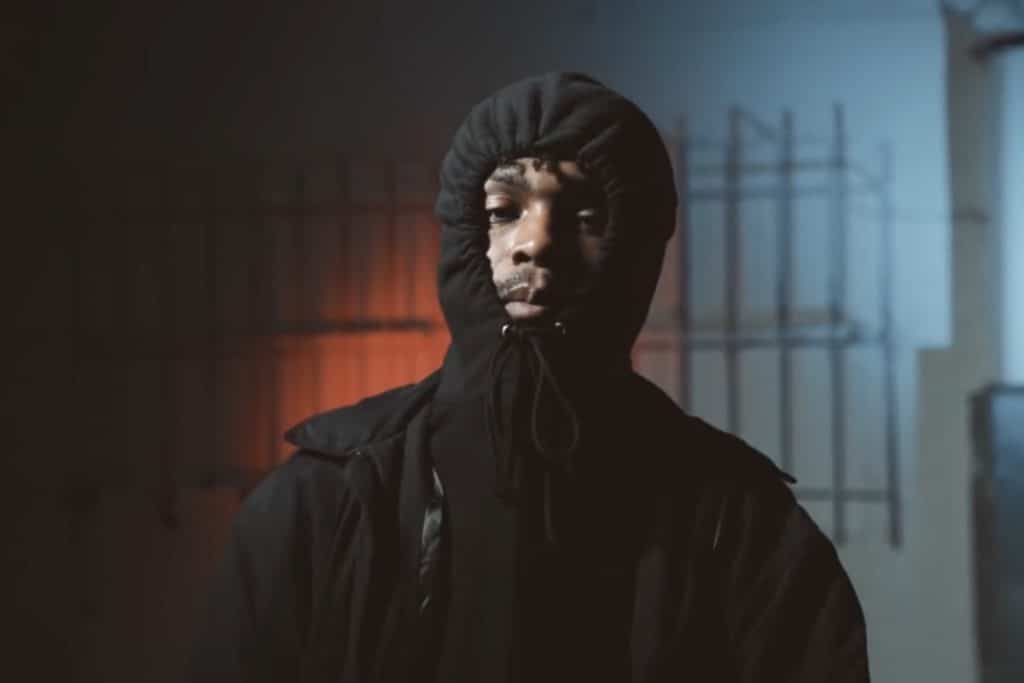 Discography: – Tragedy + (2020), Beautiful Havoc (2020), Ethereal (2022)
$NOT came to fame with his 2018 EP, The Tissue Files, with the track "GOSHA" becoming a hit and skyrocketing $NOT to popularity. He has an understated style, with a deep voice and steady flow, thriving on stripped back trap beats. He's a rapper who honed his style in the Soundcloud era, with the rugged and unpolished sound of SoundCloud hip hop carrying through to his newer work.
The Lake Worth Beach rapper was just one of many in a wave of new artists coming out of the SoundCloud scene into the mainstream, driving a more rustic form of rap music over the flashy style which dominated the charts at the time. A dedicated artist who can boast of a loyal fanbase, $NOT is definitely one of the leaders of the new generation of Florida rappers.
6. Smokepurpp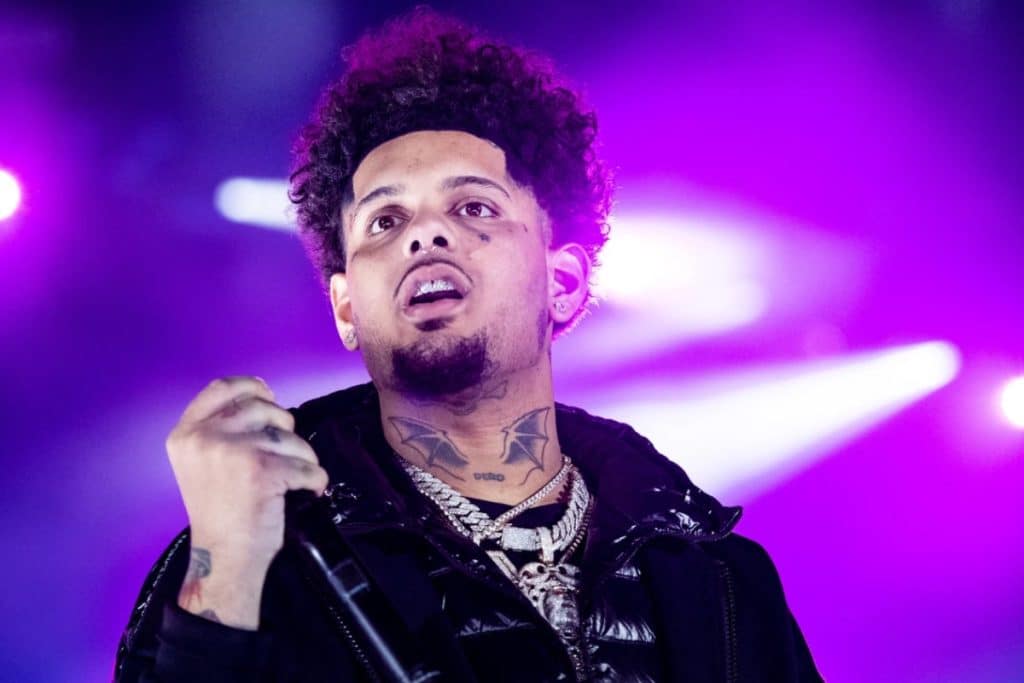 Discography: Deadstar 2 (2019), Florida Jit (2020)
Before his breakout single "Audi" in 2017 – which led Smokepurpp to great success – he made his start by producing music on SoundCloud. While most of his old material has been scrapped, the influence of his SoundCloud days can still be heard in his music: quick, addictive hooks, growling basslines, and a slightly lazy, nonchalant style of rapping.
The Chicago-born artist is a rapper who knows how to make a hit, and that talent is what led him quickly to popularity, with his debut mixtape Deadstar having features from trap legends like Chief Keef and Travis Scott. While Smokepurpp's sound isn't exactly revolutionary, his rough and relaxed style is instantly recognisable, and he's absolutely one of the best Florida rappers in the game right now.
5. Ski Mask the Slump God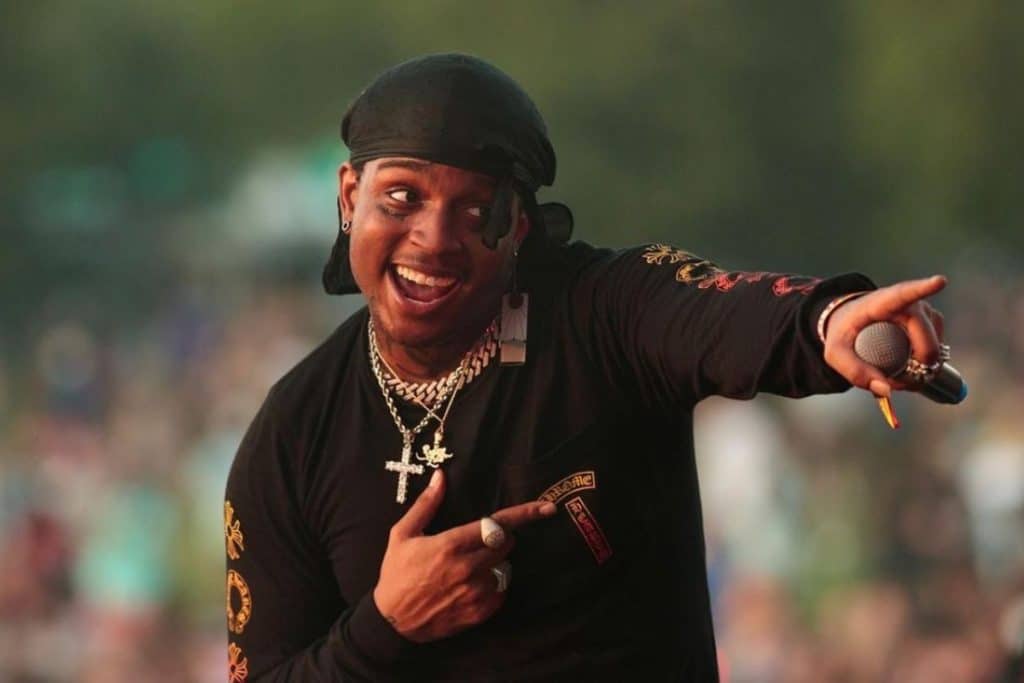 Discography: Stokeley (2018)
One of the best rappers from Florida, the supremely talented Ski Mask the Slump God is a self-assured MC with wild lyrics and an even wilder delivery. He's known for his witty pen and sporadic flow, dominating the charts with hits like "Catch Me Outside" and "Faucet Failure". The Florida rapper's got an unconventional style, but that's never limited his popularity, with his debut album STOKELEY being a huge success on the Billboard Charts and marking Ski Mask as one of the strangest names in the mainstream. While there aren't many artists like him, Ski Mask helped push mainstream hip hop in a new direction where stranger sounds are a lot less rare.
4. Rick Ross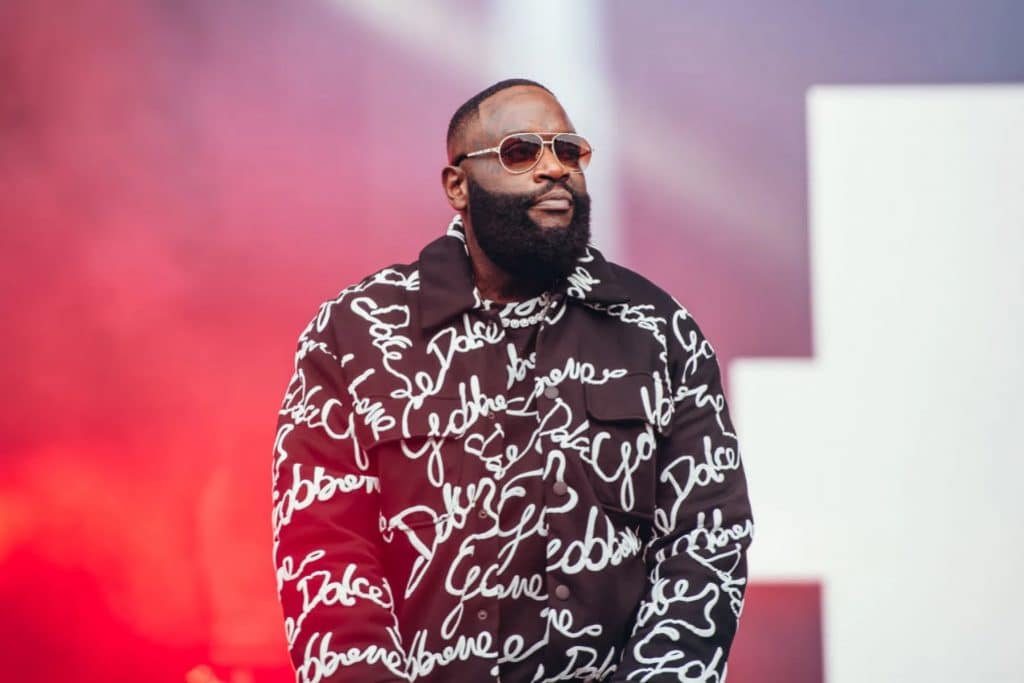 Discography: Port of Miami (2006), Trilla (2008), Deeper Than Rap (2009), Teflon Don (2010), God Forgives, I Don't (2012), Mastermind (2014), Hood Billionaire (2014), Black Market (2015), Rather You Than Me (2017), Port of Miami 2 (2019), Richer Than I Ever Been (2021)
A certified OG of the Miami scene, if this was a list of the greatest Florida rappers of all time, Rick Ross would most likely be on top. The MMG boss' catalogue alone makes him a hip hop icon. He made his start in the mid-2000s when he was signed to Def Jam by Jay-Z, and since then has become a titan in the industry with his own label, Maybach Music, with a range of rappers signed to him.
Ross's success doesn't come undeserved either, because as an MC, he's one of the slickest out there. He's got an unflinching confidence to every bar, putting his all into each verse, whether it be on his solo work like the beloved Teflon Don or his consistent features like on Kanye's "Devil In a New Dress" or Drake's "Lemon Pepper Freestyle." While some rap fans may clown Ross for his correctional officer past and outsized imagination, there's a reason why he's highly respected by legendary MCs like Jay-Z, Nas, Pusha T and Lil Wayne – the lyrical talent is very much up there.
3. Rod Wave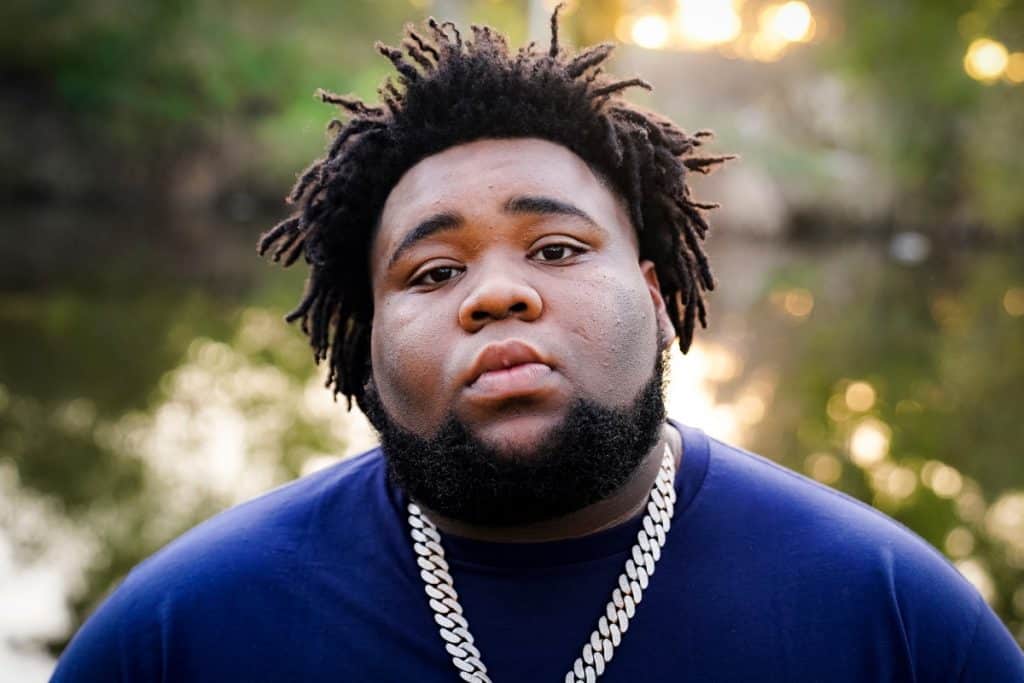 Discography: Ghetto Gospel (2019), Pray 4 Love (2020), SoulFly (2021), Beautiful Mind (2022)
Autotune is a common convention in trap music, often used to mask the blemishes in a rapper's singing for a smoother sound, but unlike most, Rod Wave doesn't need it. He's a fantastic singer who uses his voice to its fullest potential on projects like SoulFly and Beautiful Mind, switching between singing and rapping in a fusion known as trap soul.
The St. Petersburg-born rapper-singer has a unique talent for making emotional tracks, tugging at the listener's feelings like a great R&B song would, while still having that catchy appeal of a trap banger. Though he only debuted in 2019, he's already made his mark by helping to establish the sound of trap-soul and influencing others to incorporate more singing into their work. Thanks to his work ethic and stylised music, Rod Wave has built up a devoted fanbase that has given him two number albums and three platinum plaques in just four years. One of the best Florida rappers doing it right now? He certainly is.
2. Kodak Black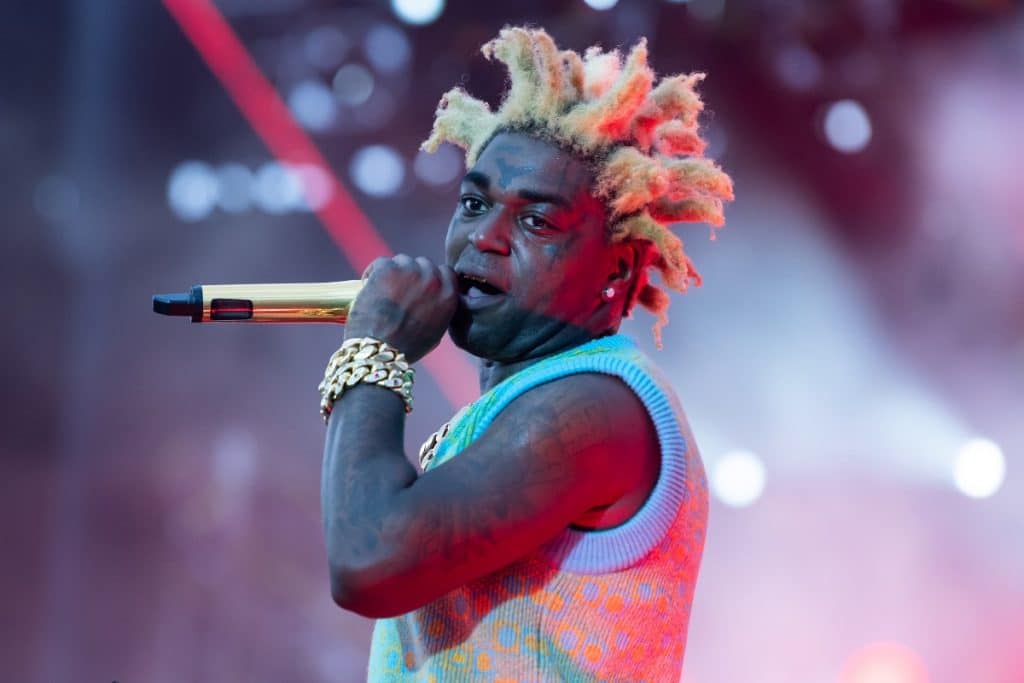 Discography: Painting Pictures (2017), Dying to Live (2018), Bill Israel (2020), Back for Everything (2022)
Hate it or love it, Kodak Black is a certified A-list rapper right now, with a distinctive raspy tone and melodic style which make for an unforgettable presence on each track. While he's an artist with many controversies, that's never limited his success. Kodak's pop rap style has huge mainstream appeal, with hits like "Tunnel Vision" and "Super Gremlin" defining his fast-paced, quick-witted sound. Then there's his 2014 debut single "No Flockin" which served as the inspiration for Cardi B's now diamond hit "Bodak Yellow."
Even more respected names like Kendrick Lamar, ASAP Rocky and A Boogie Wit da Hoodie have brought the Florida rapper on for features, showing he's not only a popular name in the mainstream, but a well-respected artist among modern titans. His 2022 album Back for Everything debuted at number 2 on the Billboard US charts and quickly went gold proving Kodak's longevity as a star.
1. Denzel Curry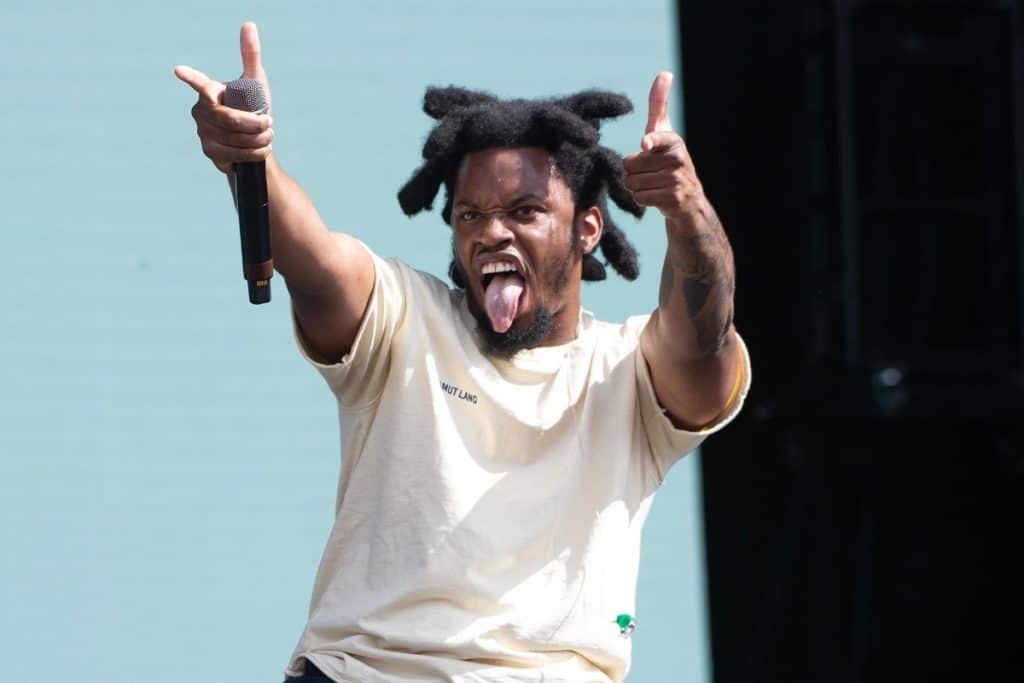 Discography: Nostalgic 64 (2013), Imperial (2016), Ta13oo (2018), Zuu (2019), Melt My Eyez See Your Future (2022)
A rapper of impeccable taste and stylish rapping talent, Denzel Curry is a modern-day Florida rap legend, and his skills on the microphone have only gotten sharper with each release. Kicking off his rap career with the 2011 mixtape, King Remembered Underground Tape 1991–1995, the Florida MC has gone through some major transformations as an artist. With influences ranging from Tupac Shakur to the Memphis rap scene as well as the short-lived Tumblr movement, Denzel's style is a fusion of all his inspirations with his own unique flavour sprinkled on top.
After making a splash his single "Ultimate," Denzel's been on a run of excellent albums full of slick production and aggressive-yet-introspective lyricism. The Florida rapper's latest album, Melt My Eyez See Your Future, put him in the running for album of the year as well as rapper of the year against rap heavyweights like Kendrick Lamar, Pusha T, JID, Black Thought, Joey Badass and Vince Staples. Is Denzel Curry the best rapper alive right now? He certainly has the arguments to back that claim up.