Ever since his emergence in the rap game during the early 2010s, Big Sean has proven himself to be a mainstay of the culture, building a body of work over the past decade that is both compelling and impactful. The Detroit rapper's catalogue is the embodiment of his journey and growth, from a wide-eyed rap rookie to an industry veteran.
From the punchline humor and unapologetic explicitness displayed on Hall of Fame , to the introspective maturity evident in his fourth studio album, I Decided , Big Sean has consistently managed to evolve with each project. His debut, Finally Famous , was an interesting (if flawed) introduction that blended wit and catchy hooks, heralding the arrival of a vibrant new talent.
Taking a detour into the realm of collaboration, Double or Nothing with Metro Boomin was a series of free-spirited jam sessions, striking a balance between the producer's signature dark trap soundscape and Big Sean's versatile lyricism. But no discussion of the rapper's discography would be complete without highlighting Dark Sky Paradise . The album resonated with introspection and invigoration against a backdrop of superb production, cementing itself as one of Big Sean's best albums.
So let's get into it. From his 2011 GOOD Music debut, Finally Famous , to his latest release, 2020's underrated Detroit 2 , we rank every Big Sean album, from worst to best.
Finally Famous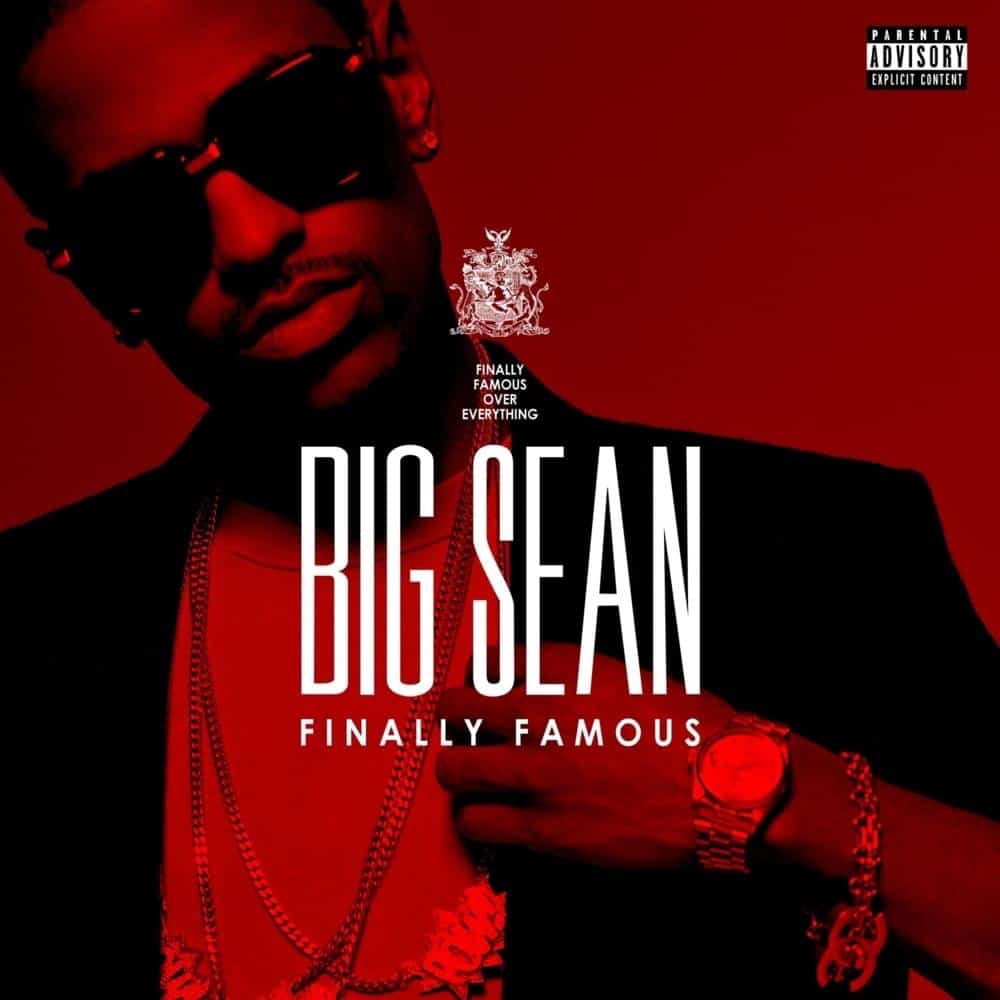 Released: June 28, 2011
Label: GOOD, Def Jam
Singles: "My Last", "Marvin & Chardonnay", "Dance (Ass)"
Features: Chris Brown, Lupe Fiasco, Kanye West, Roscoe Dash, John Legend, Wiz Khalifa, Chiddy Bang, The-Dream.
Emerging from the rap battleground with a full armor of wit, catchy hooks, and pop-culture references, Big Sean's debut, Finally Famous , holds its ground. The album teems with tracks that promise a night of thrill, such as "I Do It," and ones that serve unabashed humor like "Dance (A$$)," striking a delicate balance between mainstream appeal and street credibility. His verses on "Memories (Part II)" manage to steal the limelight, displaying lyrical depth. However, the debut feels like a fleeting moment, encapsulated in just 12 tracks. It wraps up leaving the listeners poised on the brink of their curiosity, hungry for more.
Double or Nothing (with Metro Boomin)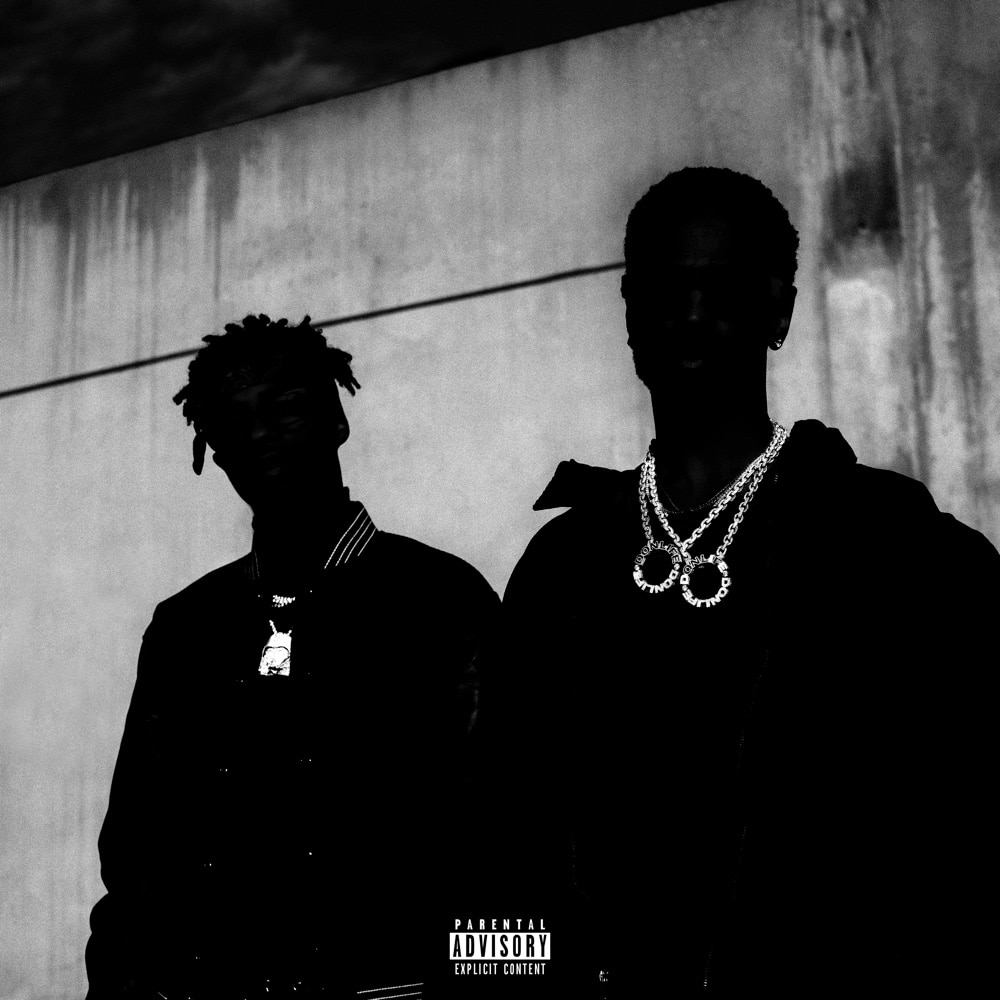 Released: December 8, 2017
Label: GOOD, Def Jam, Boominati Worldwide, Republic
Singles: "Pull Up N Wreck", "So Good"
Features: Travis Scott, 2 Chainz, 21 Savage, Kash Doll, Young Thug, Swae Lee.
Big Sean and Metro Boomin team up for Double or Nothing , an ensemble that feels less like a grand opus and more like a quick mixtape to hype up a bigger project. Metro's signature dark trap soundscape drapes the project, maintaining a consistent vibe but risking redundancy. Nevertheless, the duo succeeds in dropping stand-out tracks such as "Pull Up N Wreck" and the unabashedly risqué "So Good." The album takes an abrupt turn with "Savage Time," a heartfelt outcry touching on socio-political issues, reminding listeners of Sean's depth as an artist. Despite its shortcomings in achieving the resonance of a comprehensive album, Double or Nothing offers a gratifying ride, with cameos from high-profile artists — Travis Scott, 2 Chainz and Young Thug to name a few — adding the cherry on top.
Twenty88 (with Jhené Aiko)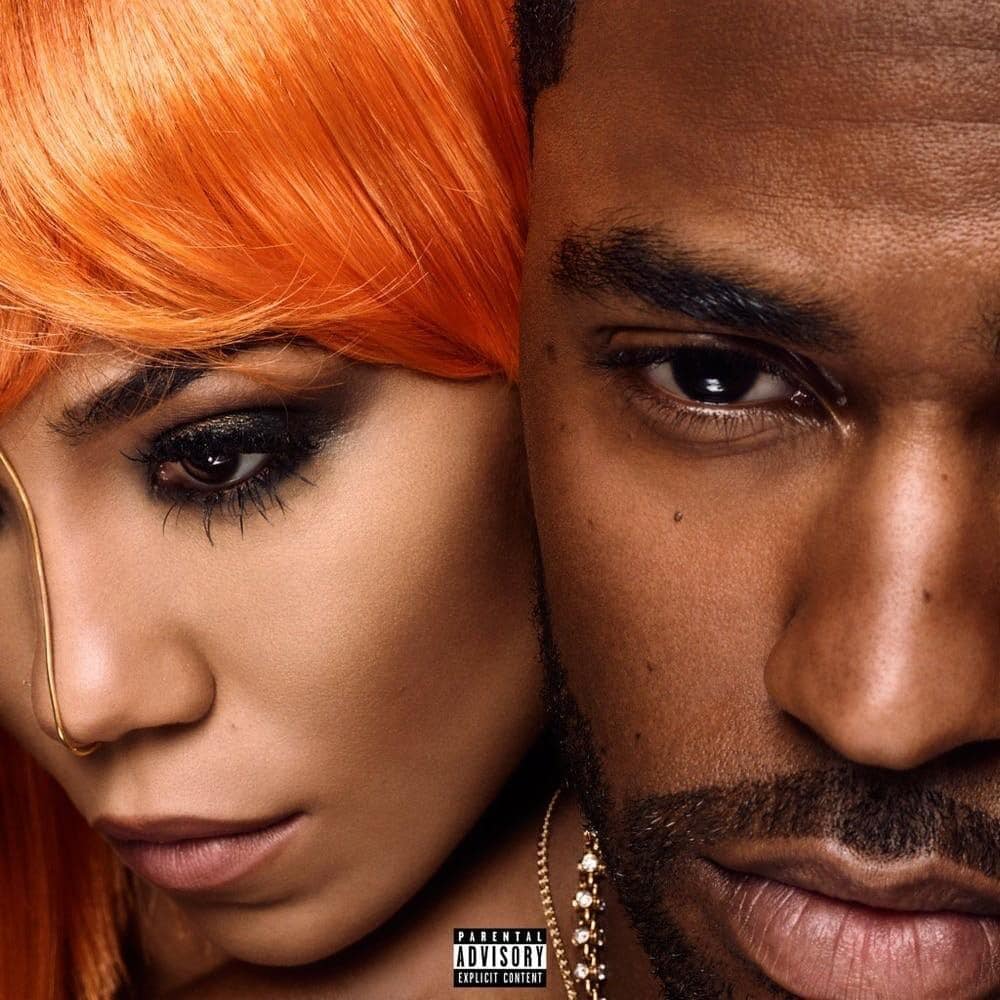 Released: April 1, 2016
Label: GOOD, Def Jam, ARTium
Singles: "Selfish"
Features: K-Ci & JoJo and Detail.
Twenty88 , the shared brainchild of Big Sean and Jhené Aiko, unfolds like a well-crafted diary entry, with love and lust taking center stage. The chemistry between the duo is palpable, transforming their past collaborations and experiences into an emotional panorama stretched over eight distinctive songs. Opening with the relatable "Déjà Vu," the album dives headfirst into the intricacies of relationships. Sean's lyrical finesse dances in harmony with Jhené's sultry vocals, striking a chord that resonates with both the personal and universal. Though Key Wane's production ties the album together with a neat bow, it falls short of delivering any audacious, unexpected elements. Nevertheless, Twenty88 shows growth, maturity, and a mesmerizing chemistry that leaves listeners eagerly waiting for what comes next.
Hall of Fame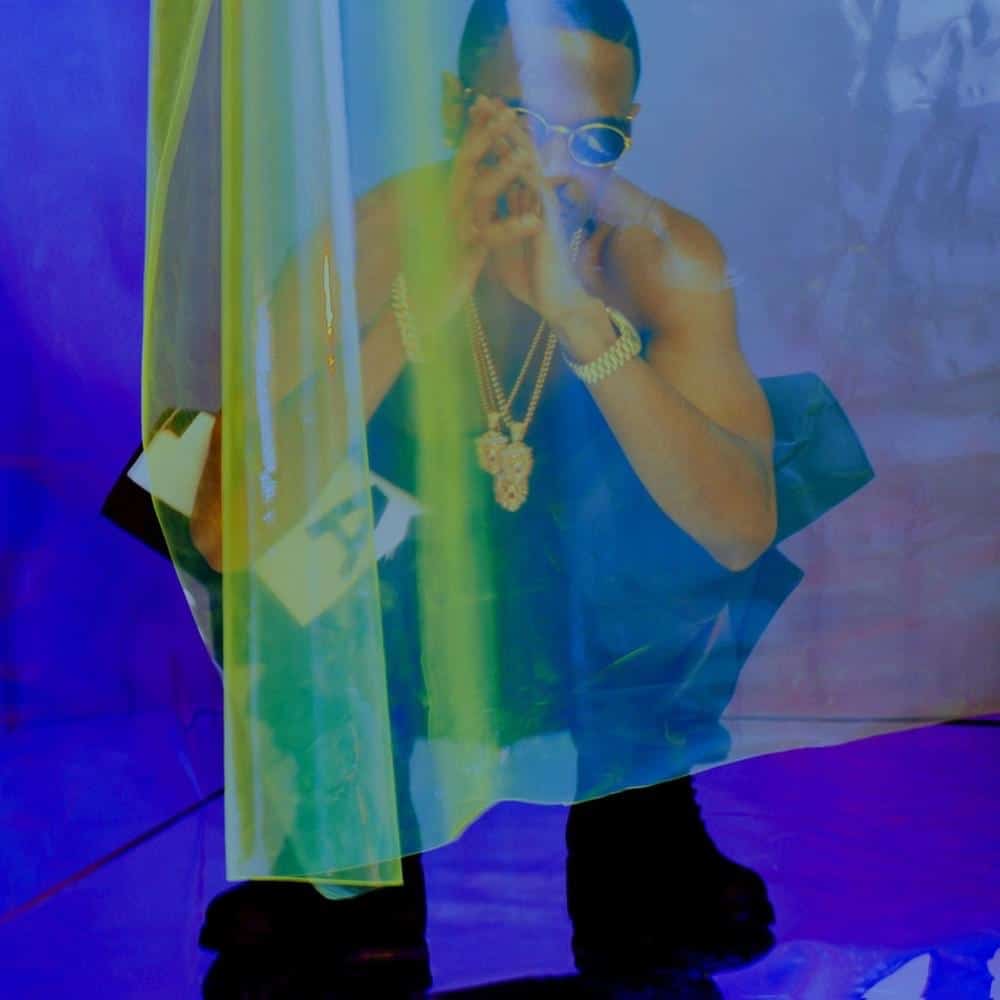 Released: August 27, 2013
Label: GOOD, Def Jam
Singles: "Guap", "Switch Up", "Beware", "Fire", "Ashley"
Features: Ellie Goulding, Lil Wayne, Jhené Aiko, Nas, Kid Cudi, Nicki Minaj, Juicy J, James Fauntleroy, Miguel.
Big Sean's second album, Hall of Fame , opens the door to an arena of highs and lows, missing the mark on being labeled "classic" but housing some stellar individual moments. The Detroit rapper's punchline humor and unapologetic explicitness flourish in tracks like "MILF," a Southern strip club anthem featuring Juicy J and Nicki Minaj. Still, the album's flow seems disjointed, a shortcoming that a few more skits could have potentially solved. Tracks like "Nothing Is Stopping You" display a nostalgic and poetic Big Sean, signifying a notable growth from his debut. The blend of cloud rap and Kanye-inspired soul in "Toyota Music" and the alternate rock vibes of "You Don't Know," featuring an uncredited Ellie Goulding, flaunt Sean's artistic flexibility. Big Sean manages to balance pop and hip hop by combining polished, radio-friendly sounds with potent hip-hop anthems like "First Chain," a soulful commitment to progress featuring Nas and Kid Cudi. Though Hall of Fame occasionally stumbles in cohesion, it's definitely a step-forward from his debut.
Detroit 2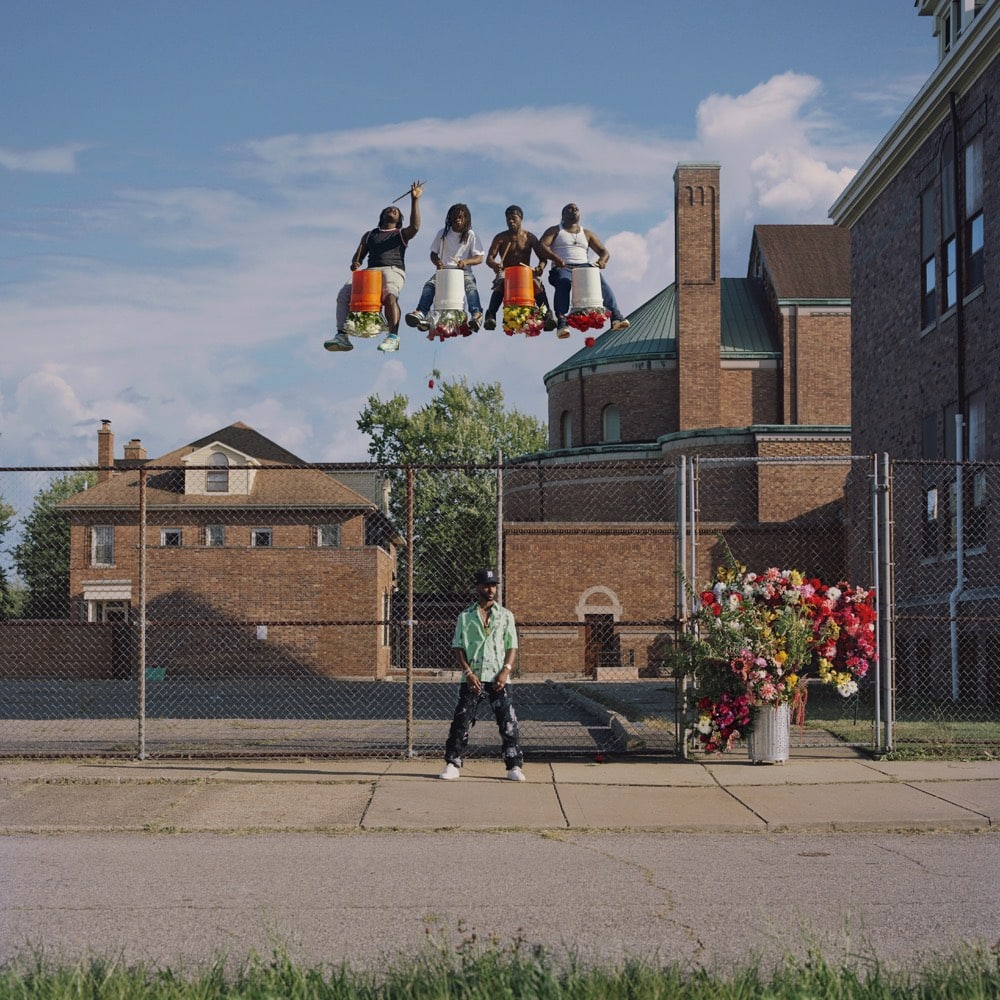 Released: September 4, 2020
Label: GOOD, Def Jam
Singles: "Deep Reverence", "Wolves"
Features: Post Malone, Ty Dolla Sign, Jhené Aiko, Dave Chappelle, Dwele, Anderson .Paak, Earlly Mac, Wale, Young Thug, Key Wane, Diddy, Travis Scott, Twenty88, Erykah Badu, Lil Wayne, Tee Grizzley, Kash Doll, Cash Kidd, Payroll, 42 Dugg, Boldy James, Drego, Sada Baby, Royce da 5'9″, Eminem, Stevie Wonder, Dom Kennedy.
Detroit 2 , Big Sean's homage to the city that shaped him, bristles with raw energy and grit. Eight years after his mixtape Detroit , this album takes a deep dive into Sean's roots, revisiting formative experiences and personal growth. The star-studded guest list might appear overwhelming at first, yet tracks like "Deep Reverence" with the late Nipsey Hussle, "Don Life" featuring Lil Wayne, and "Lithuania" with Travis Scott showcase some of the most brilliant collaborations. The nearly ten-minute-long "Friday Night Cypher," a furious freestyle exchange among Detroit's rap heavyweights , magnifies the city's musical intensity. Amidst the glamour of high-profile cameos, Big Sean shines brightest in introspective tracks like "Harder Than My Demons" and "Lucky Me," showcasing his mastery over varied flows and his knack for delivering visceral rhymes. The album's polished production and gleaming hooks, as evident in "Body Language," beautifully juxtapose Sean's raw lyricism. Detroit 2 , despite its ambitious roster, places the spotlight on Big Sean, a proud product of his city, as he narrates his journey.
I Decided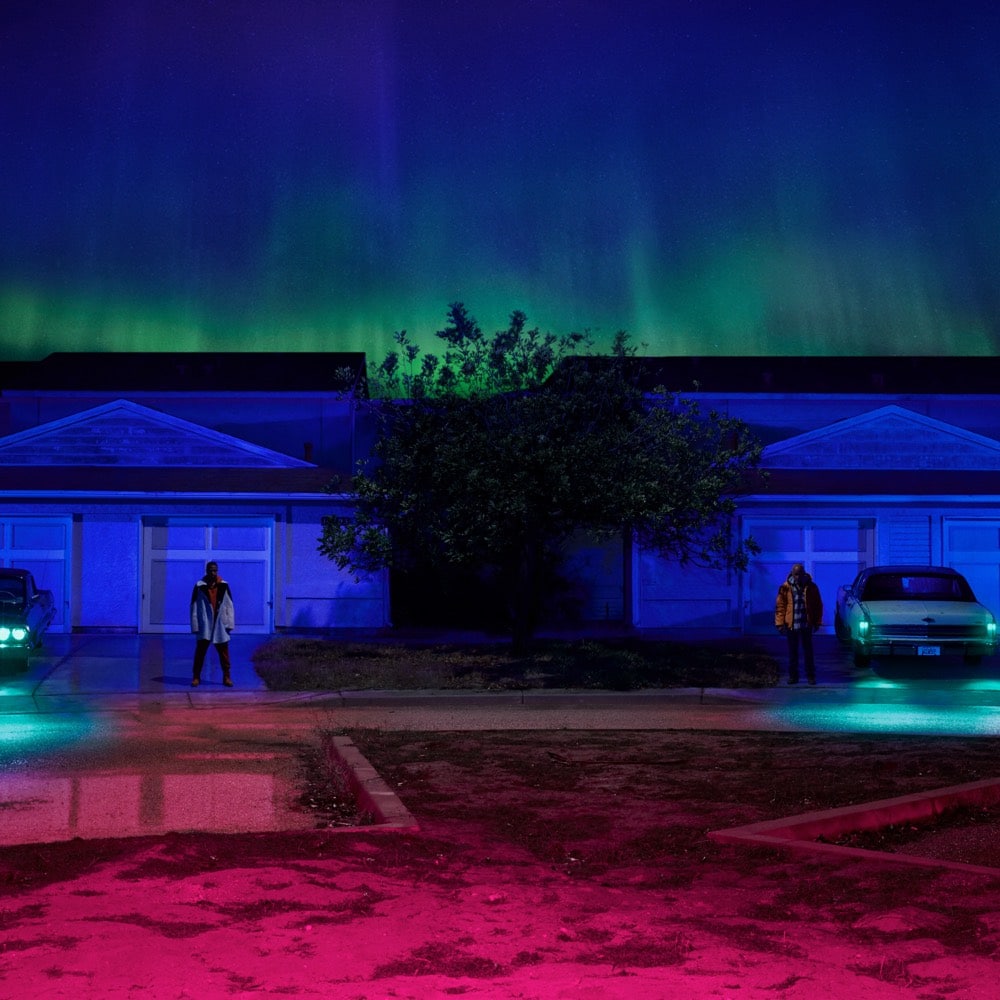 Released: February 3, 2017
Label: GOOD, Def Jam
Singles: "Bounce Back", "Moves", "Jump Out the Window"
Features: Jeremih, Eminem, Jhené Aiko, The-Dream, Migos, and Starrah.
The fourth studio album from Big Sean, I Decided , might not rival the immediate thrill of Dark Sky Paradise , but it stands tall as a testament to his evolution. The star-studded album, featuring Eminem, Migos, and Jhené Aiko, doesn't eclipse Sean's brilliance but rather accentuates it. The album unfurls the narrative of a man at a life-altering crossroads, blending the personas of "old" and "new" Sean. His adept flow is indisputable, yet it's the introspective lyrics that truly captivate. Tracks like "Light" and "Halfway Off the Balcony" provide refreshing revelations that illustrate Sean's personal development. The crux of the album, "Voices in My Head/Stick to the Plan," serves as an intriguing split-personality dialogue, setting up the final stretch of "I Decided." The heartfelt dedication to his mother, Myra Anderson, in "Inspire Me" and the touching tribute to the Flint, Michigan water crisis in "Bigger Than Me," anchor the album in reality while aiming for transcendence.
Dark Sky Paradise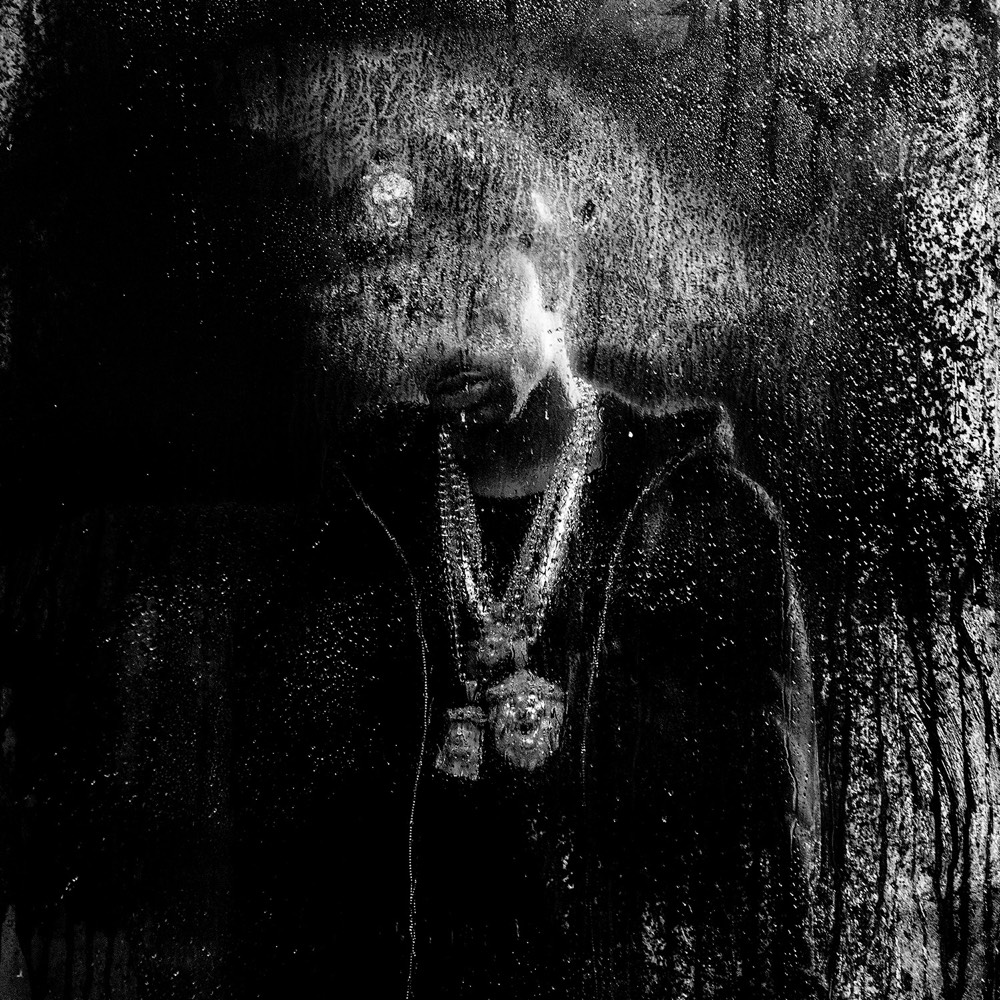 Released: February 24, 2015
Label: GOOD, Def Jam
Singles: "I Don't Fuck with You", "Paradise", "Blessings", "One Man Can Change the World", "Play No Games"
Features: Drake, Kanye West, E-40, Chris Brown, Ty Dolla Sign, Jhené Aiko, Lil Wayne, and Ariana Grande.
With Dark Sky Paradise , Big Sean hit a creative zenith, delivering a project that resonates with both introspection and invigoration. Balancing the bravado that launched his career with Kanye West's signature moody production style, the album skillfully navigates through varying emotional landscapes. The juxtaposition of tracks like the celebration-infused "Paradise" and reflective "Win Some, Lose Some," paints a vivid picture of the highs and lows of stardom. The emotive "One Man Can Change the World" gives listeners a raw glimpse into the complexities of grief, while the assertive "Deep" fuses philosophical introspection with a bold delivery. From the album's gradual opening with "Dark Sky (Skyscrapers)" to the poignant closing of "Outro," there's a meticulous consistency in the sequencing, creating a riveting auditory experience. In the end, Dark Sky Paradise serves as a powerful statement that maturity can coexist with vibrancy, a testament to Big Sean's resilience against life's adversities.