In a culture where toughness is a badge of honor, these songs expose vulnerability and capture the raw emotional spectrum that fatherhood entails — from joy, hope, and pride to fear, regret, and longing. Hip hop has given us a window into the complexities of fatherhood in a way few other genres have managed to.
Nas' introspective lyricism in "Daughters" shows a father navigating the challenges of raising a girl in a world that doesn't always respect her. Slick Rick's "It's A Boy," on the other hand, is a joyous romp through the anticipation and excitement of welcoming a newborn son.
We see the shared experience of absentee fathers through the eyes of Jay-Z and Beanie Sigel in "Where Have You Been," a gut-wrenching exploration of pain and longing that is as honest as it is heartbreaking. The introspective "Retrospect for Life" from Common and Lauryn Hill grapples with the life-changing decision of whether to keep a child or not.
The poignant emotional depth reaches its zenith with Eminem's "Hailie's Song." It's a track that captures the euphoric love of a father for his daughter, reminding us that behind the Slim Shady persona is Marshall Mathers, a man navigating the challenges and joys of being a dad.
So let's get into it. From Nas' "Daughters" to 2Pac's "Letter To My Unborn" and Game's "Like Father Like Son," here are the top 25 greatest rap songs about fatherhood.
25. Ja Rule ft. Ronald Isley — "Daddy's Little Baby"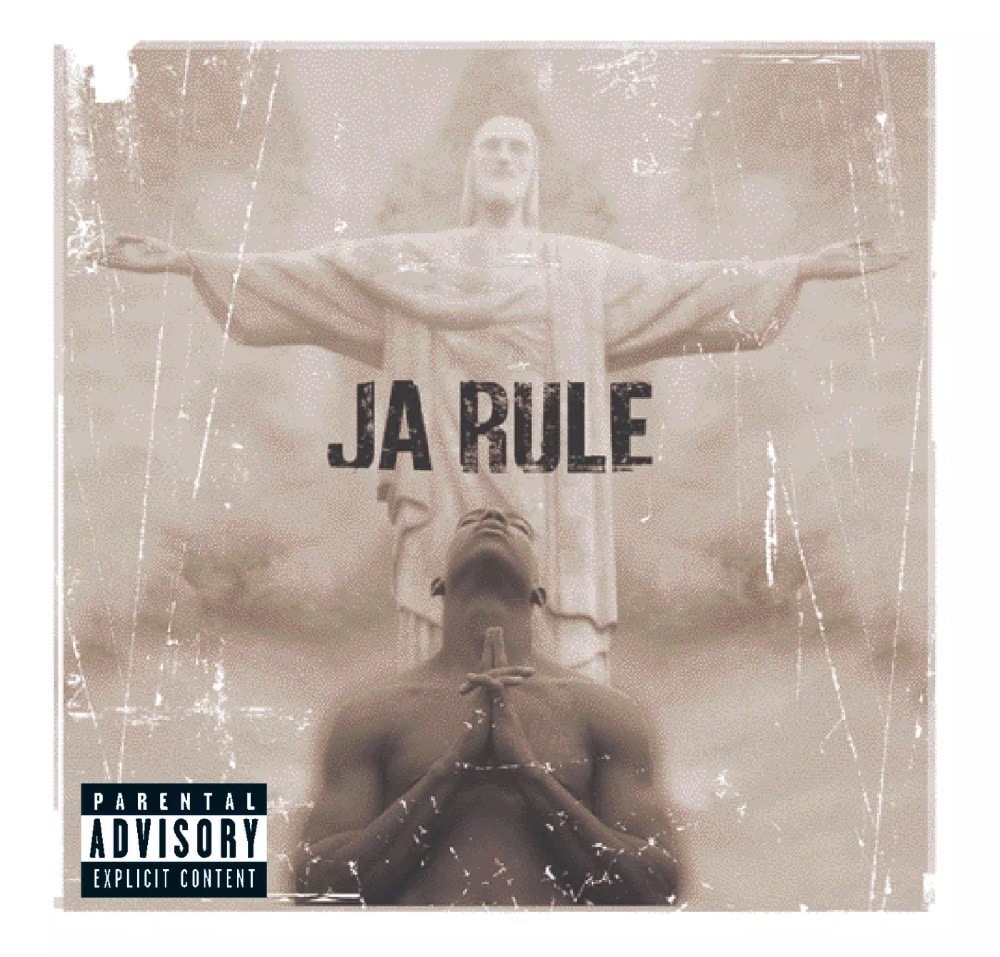 Released: June 1, 1999
Album: Venni Vetti Vecci
Producer: Irv Gotti (co.)
Ja Rule's "Daddy's Little Baby" takes a detour from his signature hard-edged rap, steering towards a softer introspection. He employs this platform to impart wisdom to his daughter, urging her to never degrade herself and emphasizing that life's value extends beyond material wealth. It's a moment that highlights the transformative power of fatherhood, as the Murder Inc. rapper shares lessons grounded in his own experiences, echoing the proverbial lessons that life is the best teacher.
24. Little Brother ft. Darien Brockington — "All For You"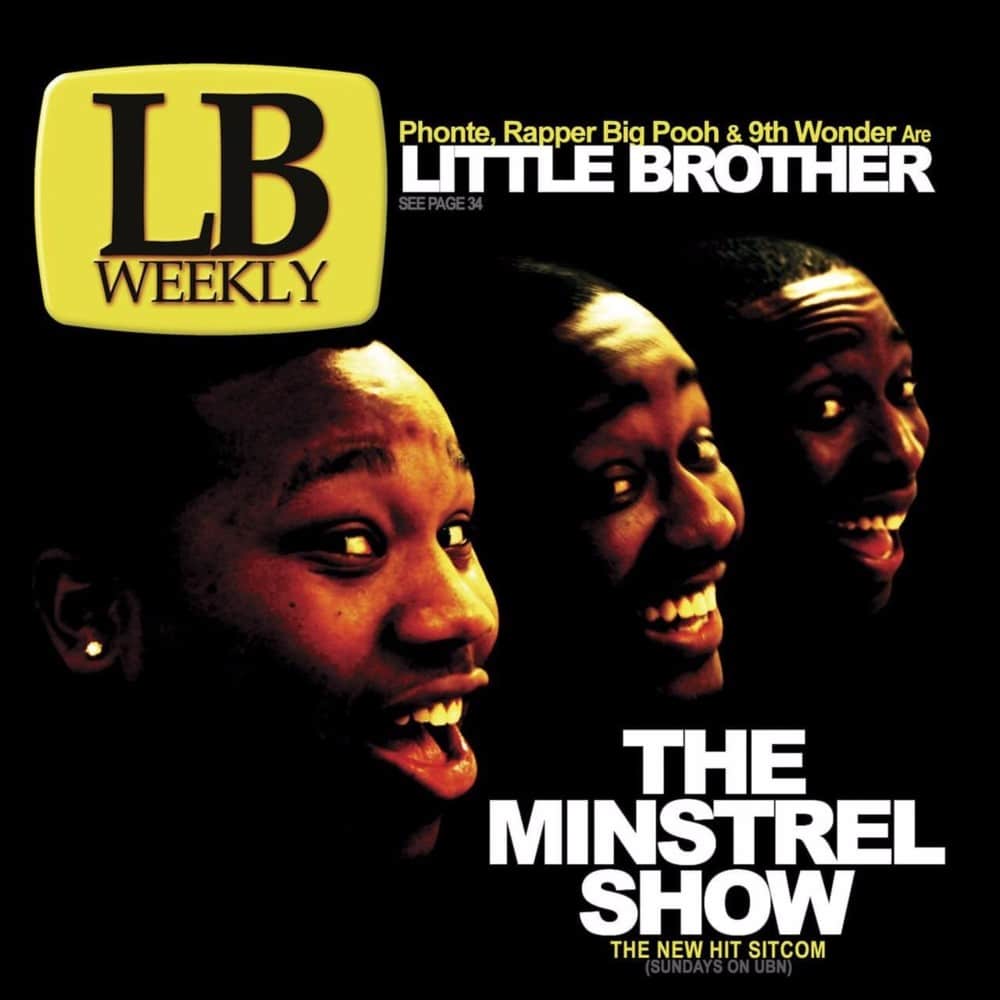 Released: September 13, 2005
Album: The Minstrel Show
Producer: 9th Wonder
Little Brother's "All For You" delves into the complex emotional terrain of early fatherhood, touching on themes of abandonment, understanding, and cyclical pain. Big Pooh opens with the pain of growing up without his father, a narrative that tugs at the heartstrings, while Phonte mirrors this in the second verse, chronicling his struggles as a father. His new perspective offers empathy for his absent father, driving home the cruel inevitability of life's vicious cycles. Paired with 9th Wonder's nostalgic sample of Michael Franks' "I Really Hope it's You," the song is a poignant exploration of family ties, offering a sobering look at the weight of fatherhood.
23. Atmosphere — "Yesterday"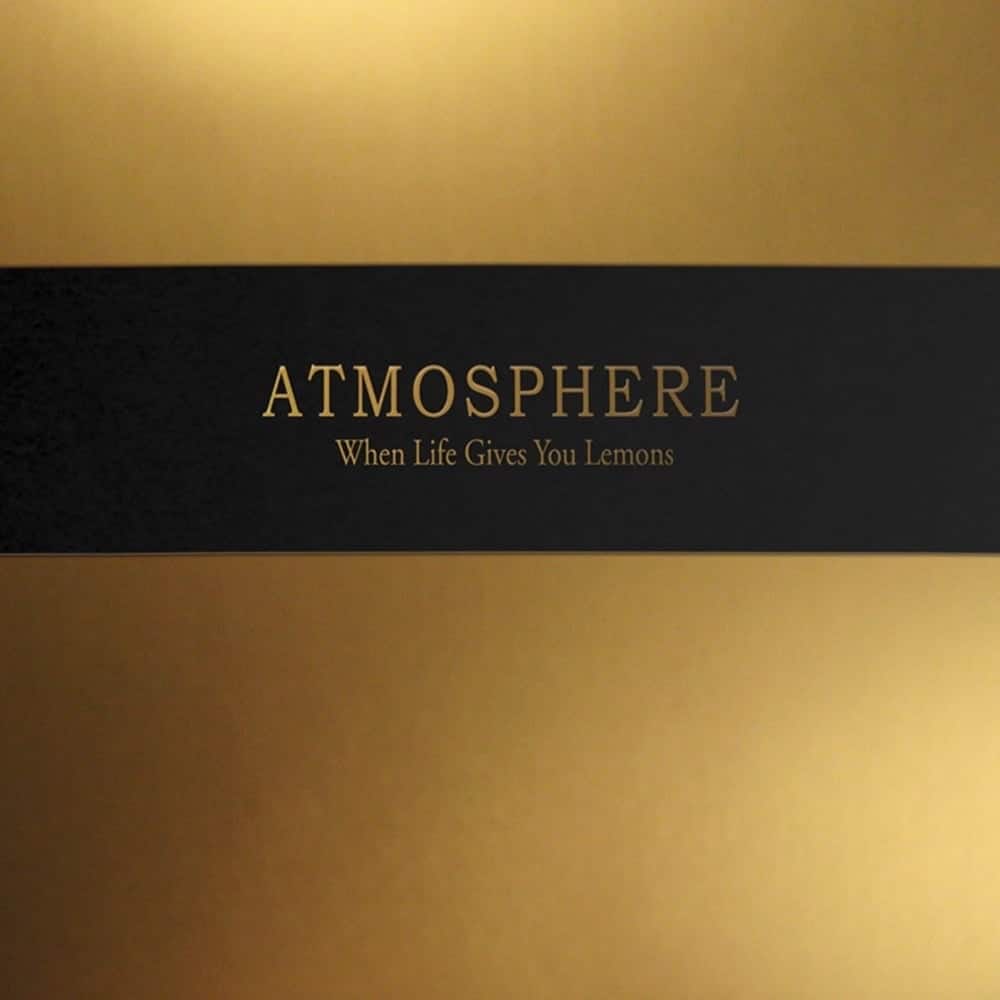 Released: April 22, 2008
Album: When Life Gives You Lemons, You Paint That Shit Gold
Producer: Ant
Atmosphere's "Yesterday" is a beautifully crafted ode to Slug's late father, serving as a melancholic retrospective on their relationship. Filled with regret and longing, the song is a compelling exploration of missed opportunities and the human desire for closure. The rapper uses the concept of seeing his father's familiarity in strangers as a metaphor, emphasizing the constant presence of loss. Despite the song's personal origins, Slug encourages listeners to interpret it in their own way, allowing it to resonate on a universal level. The ultimate message: the importance of making amends while time still allows it, serving as a sobering reminder of our shared mortality.
22. Big K.R.I.T. — "Rich Dad, Poor Dad"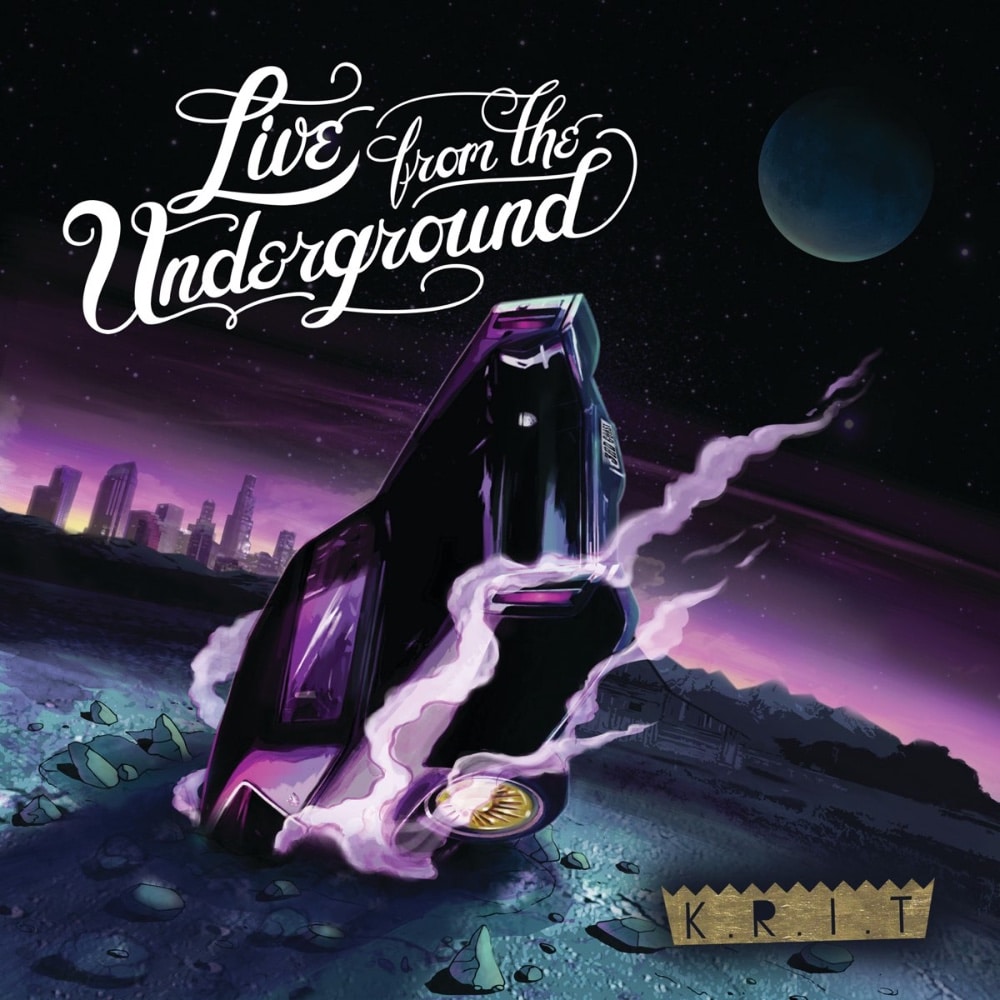 Released: June 5, 2012
Album: Live from the Underground
Producer: Big K.R.I.T.
In "Rich Dad, Poor Dad," Big K.R.I.T. delves into his upbringing, crediting his father's wisdom for his navigations through life. The song title, referencing the best-selling book, frames his father as a man who, while financially modest, was rich in knowledge and life lessons. KRIT's frank gratitude for his father's unorthodox methods – like gifting him condoms instead of a traditional birds-and-bees talk – is a refreshing perspective in hip hop. The song reflects his intention to pass on these invaluable lessons to his own child someday, encapsulating the cyclical wisdom inherent in fatherhood.
21. Jay-Z ft. Blu Ivy Carter — "Glory"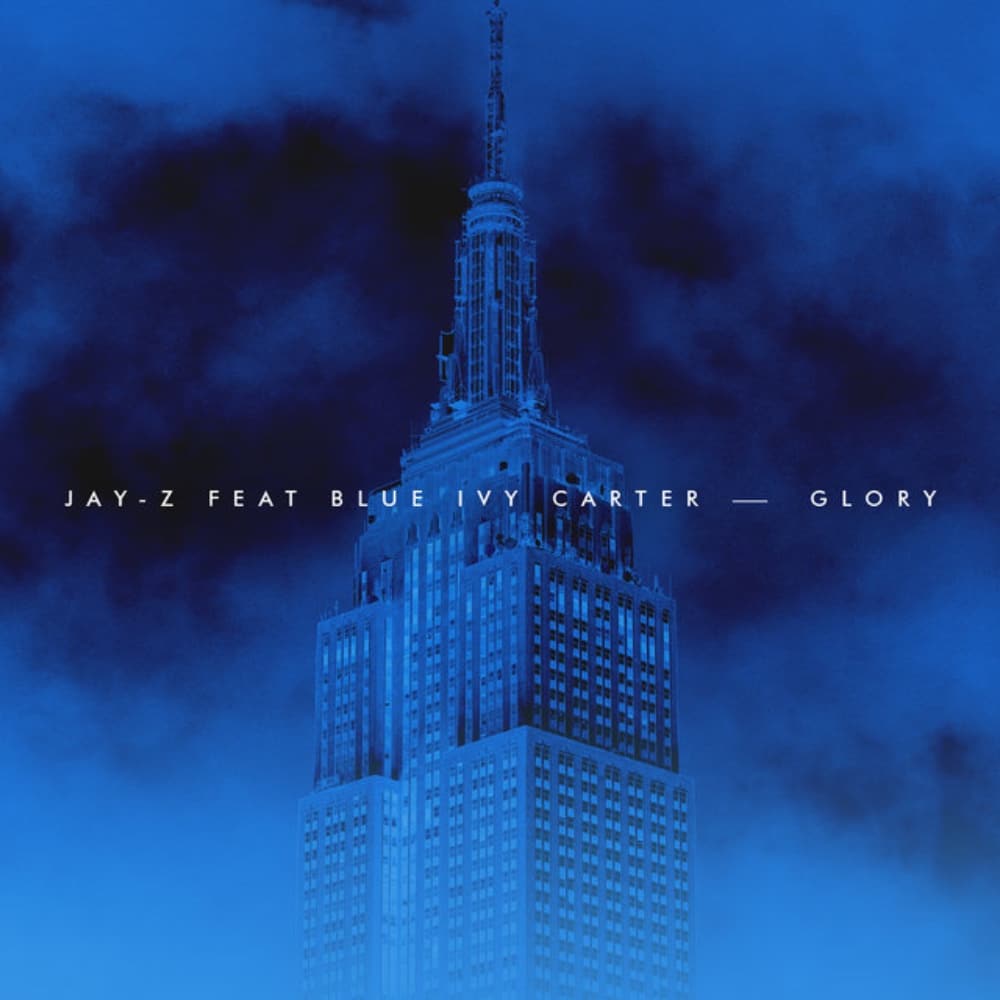 Released: January 17, 2012
Album: N/A
Producer: The Neptunes
Imbued with an unguarded rawness, Jay-Z's "Glory," crafted on a beat by The Neptunes, stands as an intimate tribute to his newborn daughter, Blue Ivy Carter. Through a masterful use of lyricism that intertwines wordplay and layered meanings, Hov explores the emotional terrain of fatherhood. He delivers heartfelt lines, equating his daughter's birth to his greatest creation and vowing to provide a happiness he never had due to the early departure of his own father.
20. Drake — "March 14"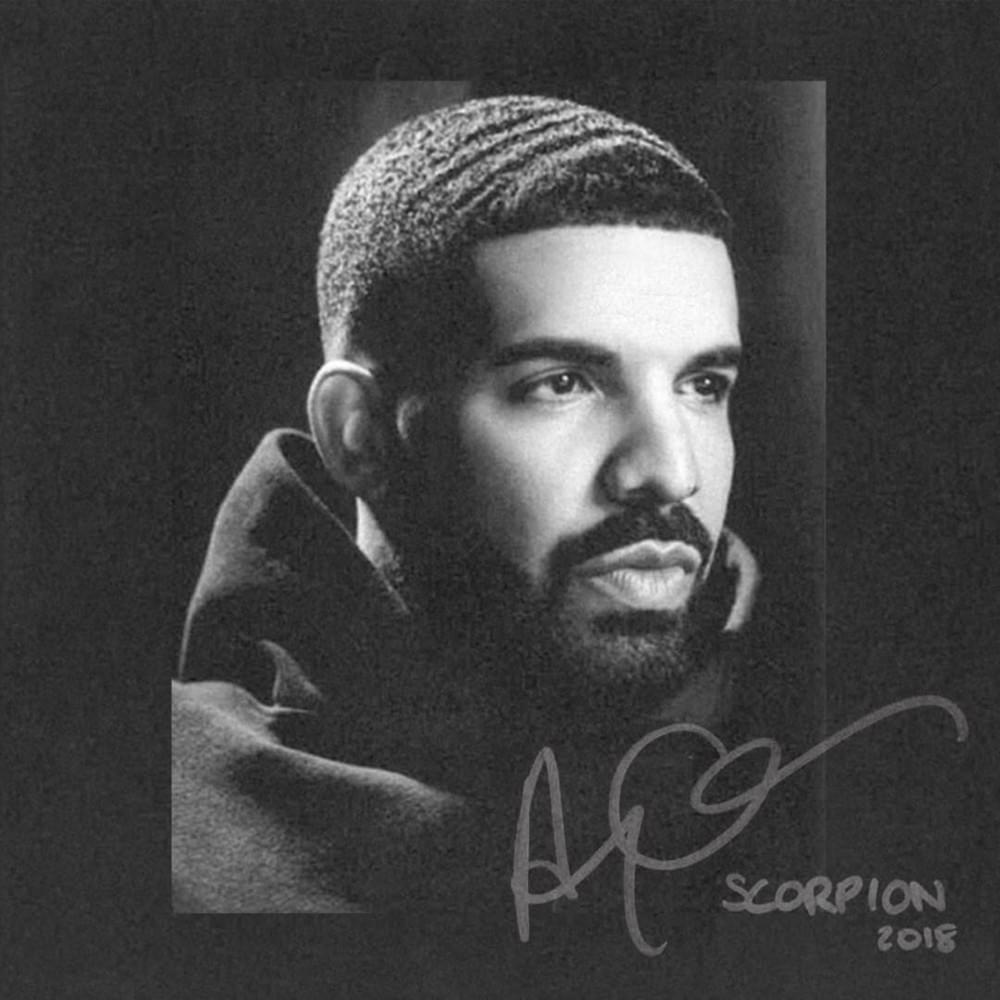 Released: June 29, 2018
Album: Scorpion
Producer: T-Minus, Valle
As a confessional window into Drake's personal life, "March 14" holds a special place in his discography. It's in this track where he unveils the reality of his son, Adonis, and navigates the murky waters of co-parenting with Sophie Brussaux. Drake draws a vivid parallel to his childhood experience, reflecting on his disappointment of becoming a "single father" – a predicament he held against his own dad. It's a testament to how history can unintentionally repeat itself, painting an earnest picture of fatherhood's challenging realities.
19. Kanye West — "Champion"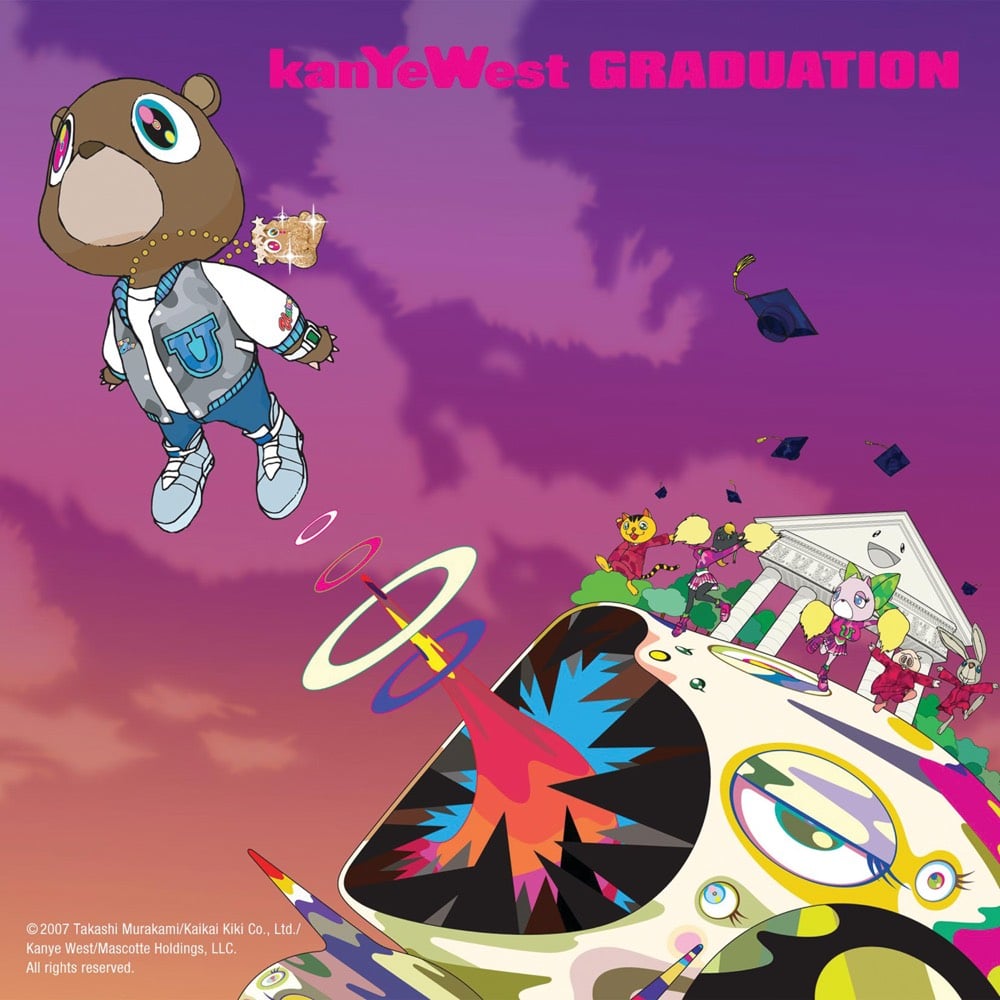 Released: September 11, 2007
Album: Graduation
Producer: Brian "AllDay" Miller, Kanye West
With "Champion," Kanye West turns the spotlight onto his father, celebrating his dad's hard work and sacrifices. The song paints an image of a father who ensured his son never lacked, even if his means remained a mystery to the Chicago rapper-producer . Using his signature wit, Kanye turns a classic boast track into an ode to his father. His gratitude shines through the rhymes, offering a rare glimpse into the formative relationship that shaped one of hip hop's most influential figures .
18. 2Pac ft. Wycked of W.A.T.M — "Papa'z Song"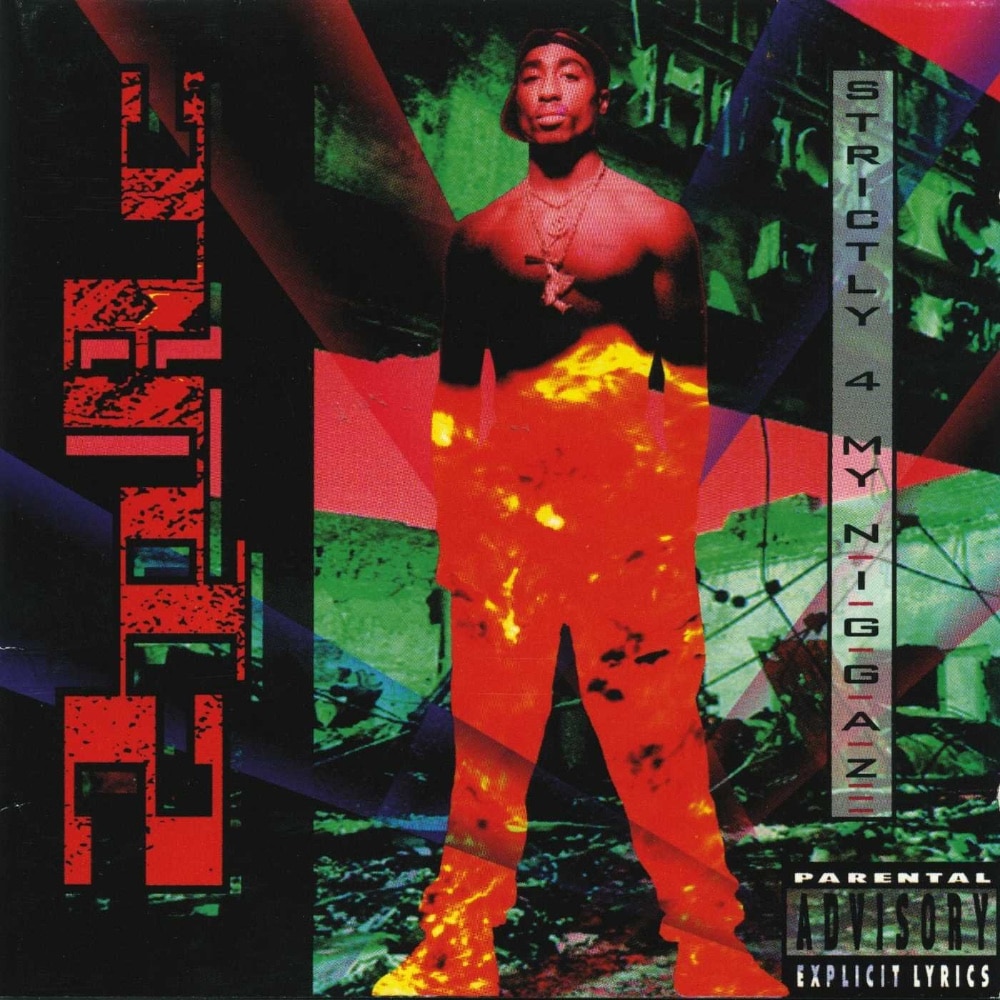 Released: February 16, 1993
Album: Strictly 4 My N.I.G.G.A.Z…
Producer: Big D the Impossible
In "Papa'z Song," 2Pac channels his anger and disillusionment towards his absentee father into potent lyricism. The raw emotions resonate, painting a vivid picture of a broken family, underscored by the fleeting presence of transient father figures. Pac's biting commentary on his father's absence forms a crucial part of his narrative, giving a voice to the anger and hurt experienced by many children from fractured families. This track is yet another example of the rapper's ability to turn personal pain into a compelling, universally relatable narrative.
17. Talib Kweli ft. Mos Def — "Joy"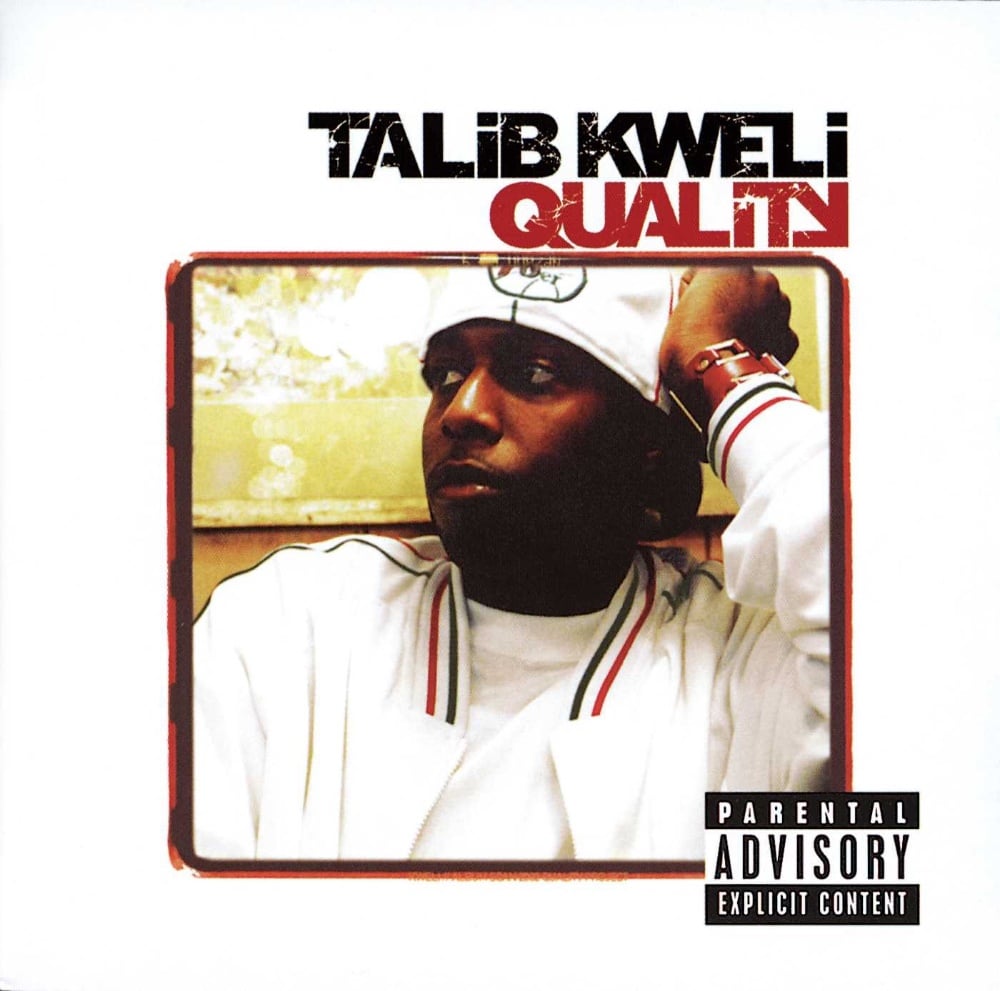 Released: November 19, 2002
Album: Quality
Producer: Ayatollah
Born from the vividly intellectual mind of one of rap's finest minds, "Joy" radiates the profound emotion its title suggests. Featured on Talib's debut album, Quality , the song is a sincere exploration of his experiences leading up to the birth of his first child. Ayatollah's beat lends an emphatic backdrop as the Brooklyn rapper's intricate lyricism dives into a wealth of social issues. Mos Def complements the narrative with a chorus that encapsulates the ecstasy of impending fatherhood. The track is an intimate ode to one of life's most transformative moments, imbued with a sense of anticipation and wonder that resonates long after the music stops.
16. Ed O.G. & Da Bulldogs — "Be a Father to Your Child"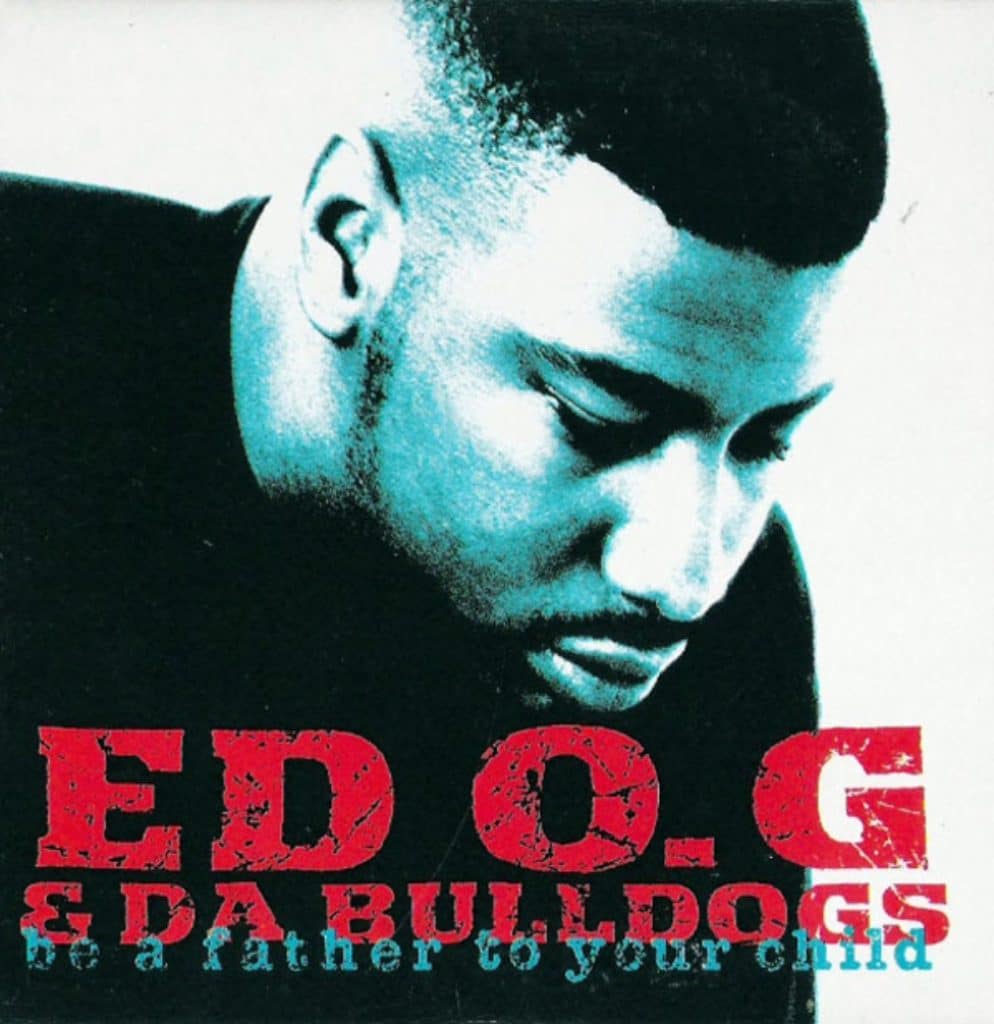 Released: March 5, 1991
Album: Life of a Kid in the Ghetto
Producer: Teddy Ted, Special K & Joe Mansfield
Ed O.G., alongside Da Bulldogs, delivers an essential message in "Be a Father to Your Child." Over a jazzy beat, Ed O.G. calls on men to rise to their paternal responsibilities. A notable standout lyric, "A boy can make one, but a man can raise one," demonstrates his firm stand on the importance of active fatherhood. One of the all-time great golden age rap records, this track positions itself as an unapologetic call to action, commanding men to step up and shoulder the responsibilities that come with fatherhood.
15. Royce da 5'9″ ft. Amerie — "Life"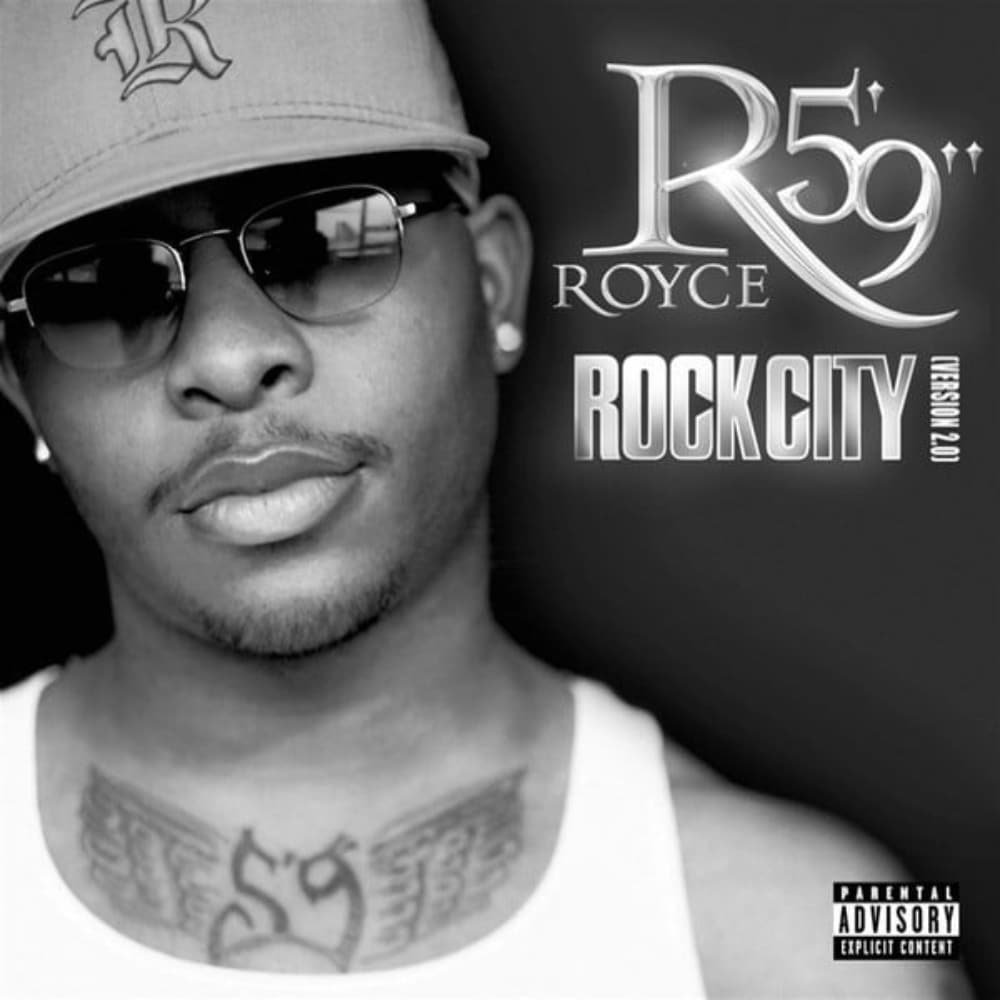 Released: November 26, 2002
Album: Rock City
Producer: Ayatollah
On "Life," one of Detroit's finest Royce da 5'9″ swaps his characteristic incendiary wordplay for a reflective introspection that pierces the soul. This isn't just a song, it's an intergenerational exchange, a lyrical road-map handed from father to son, one that distills life's complexities into digestible, resonant wisdom. The track's central theme—how our viewpoint crafts our reality—is a nuanced philosophy, yet it's elegantly conveyed through Royce's profoundly heartfelt lyricism.
14. Eminem — "'97 Bonnie & Clyde"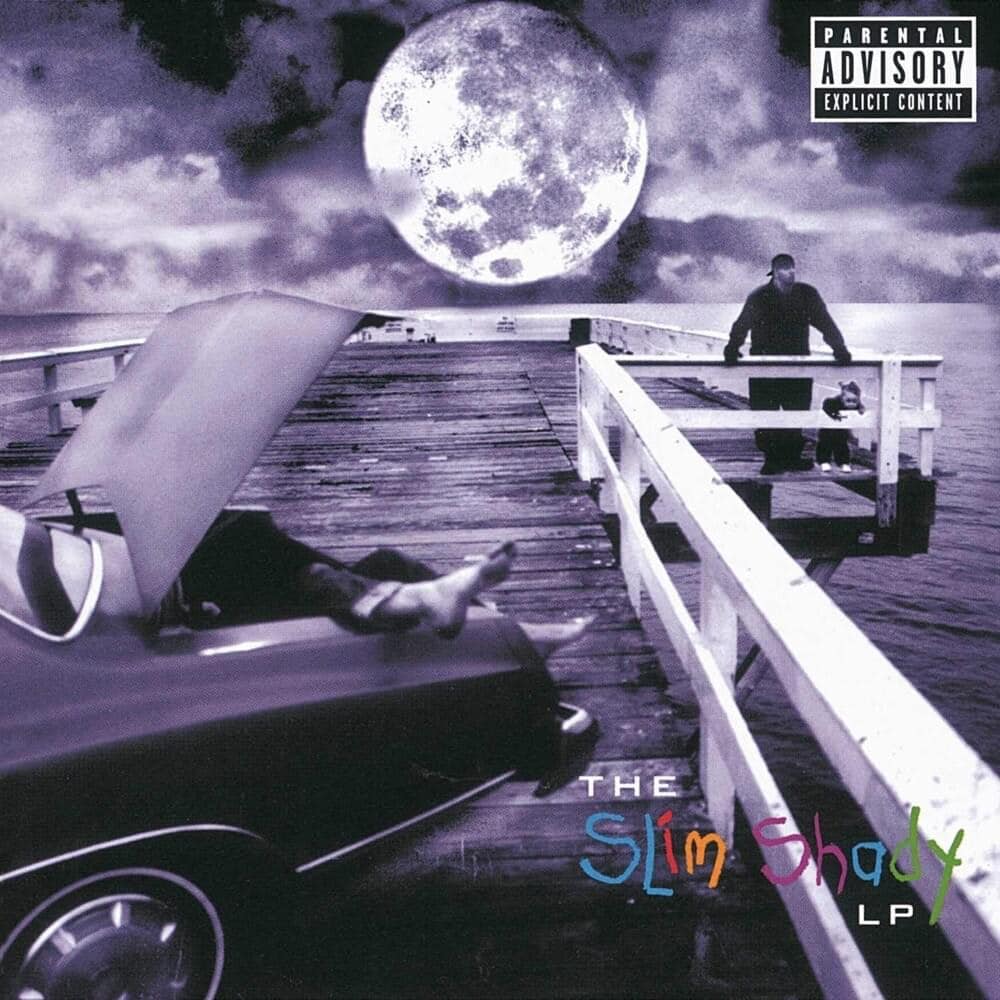 Released: February 23, 1999
Album: The Slim Shady LP
Producer: Bass Brothers, Eminem, DJ Head
In the chilling narrative of "'97 Bonnie & Clyde," Eminem takes listeners on a morbid journey, one that sees him disposing of the body of his ex-wife, Kim Mathers, alongside his then-infant daughter, Hailie. Despite the disturbing scenario, the track serves as a disturbingly unique portrayal of Eminem's father-daughter bond in the context of his tumultuous relationship with Kim. The title, a nod to 2Pac's "Me and My Girlfriend," positions Em and his daughter as the titular '97 Bonnie & Clyde. With its unsettling imagery and raw emotion, the song remains a standout in Eminem's storytelling catalog , showcasing his ability to turn personal turmoil into an unforgettable narrative.
13. Jay-Z & Kanye West — "New Day"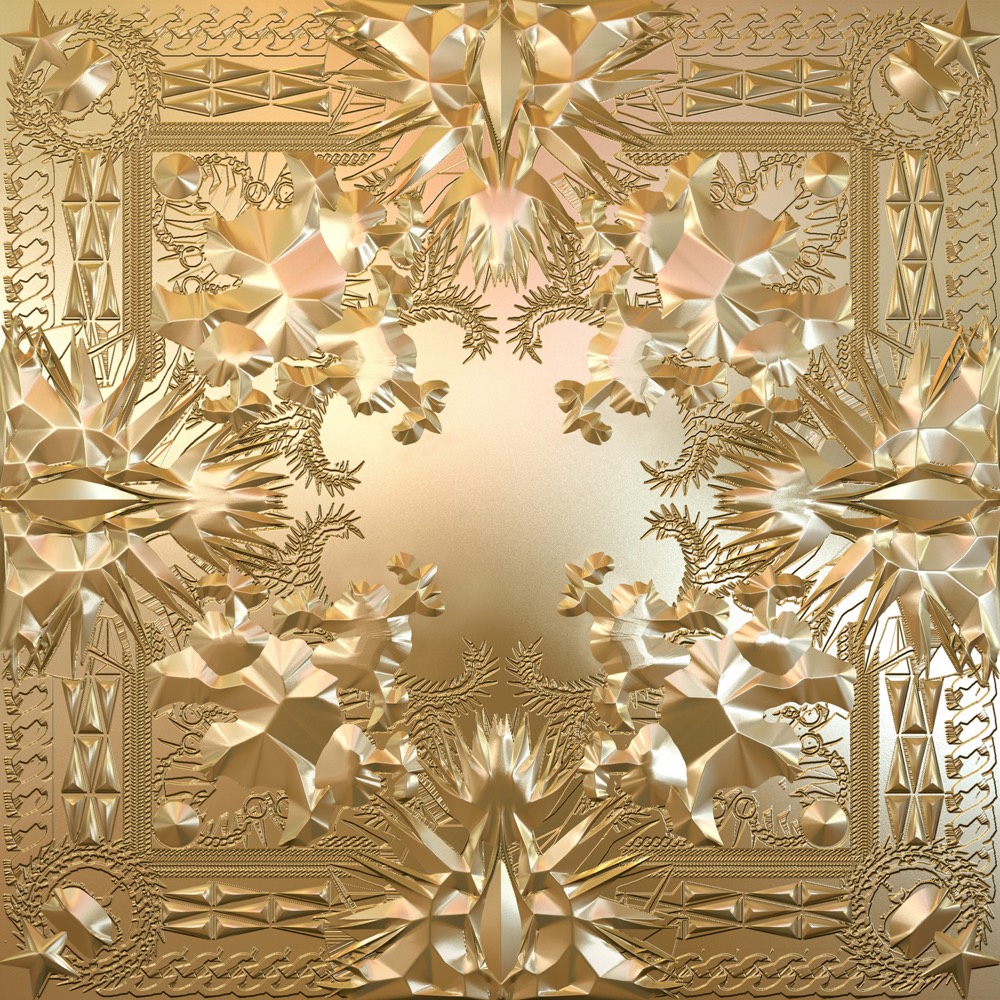 Released: August 8, 2011
Album: Watch the Throne
Producer: Kanye West, RZA, Mike Dean, Ken Lewis
A profound introspection of future fatherhood, "New Day" is a joint collaboration between Kanye West and Jay-Z. The atmospheric production, handled by Kanye and RZA, samples Nina Simone's "Feeling Good" adding a layer of soulful poignancy. Unborn sons are addressed with a vulnerability that mirrors 2Pac's "Letter To My Unborn Child," an irony not lost considering both emcees would soon welcome daughters. A conversation about their impending fatherhood at NYC's Mercer Hotel inspired this emotional blueprint for their sons.
12. Will Smith — "Just the Two of Us"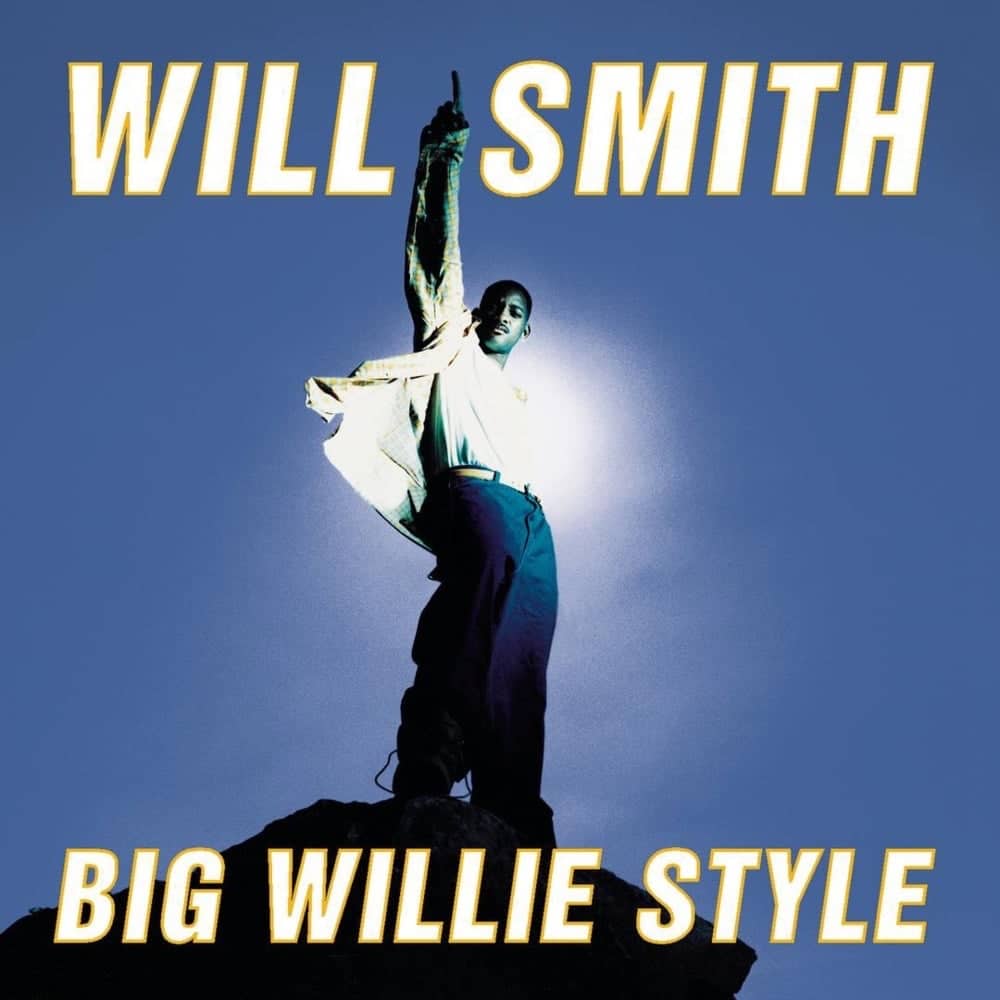 Released: July 20, 1998
Album: Big Willie Style
Producer: Curtis "Sauce" Wilson
Capturing a tender father-son bond in lyrical form, Will Smith's "Just the Two of Us" is a touching reimagining of Bill Withers' and Grover Washington, Jr.'s iconic love ballad. While the original resonates with lovers worldwide, Smith's rendition strikes a chord with parents. Sampling lyrics and beats from its namesake, Smith redefines the song to symbolize an unbreakable familial love rather than romantic ardor.
11. Tyler, the Creator — "Answer"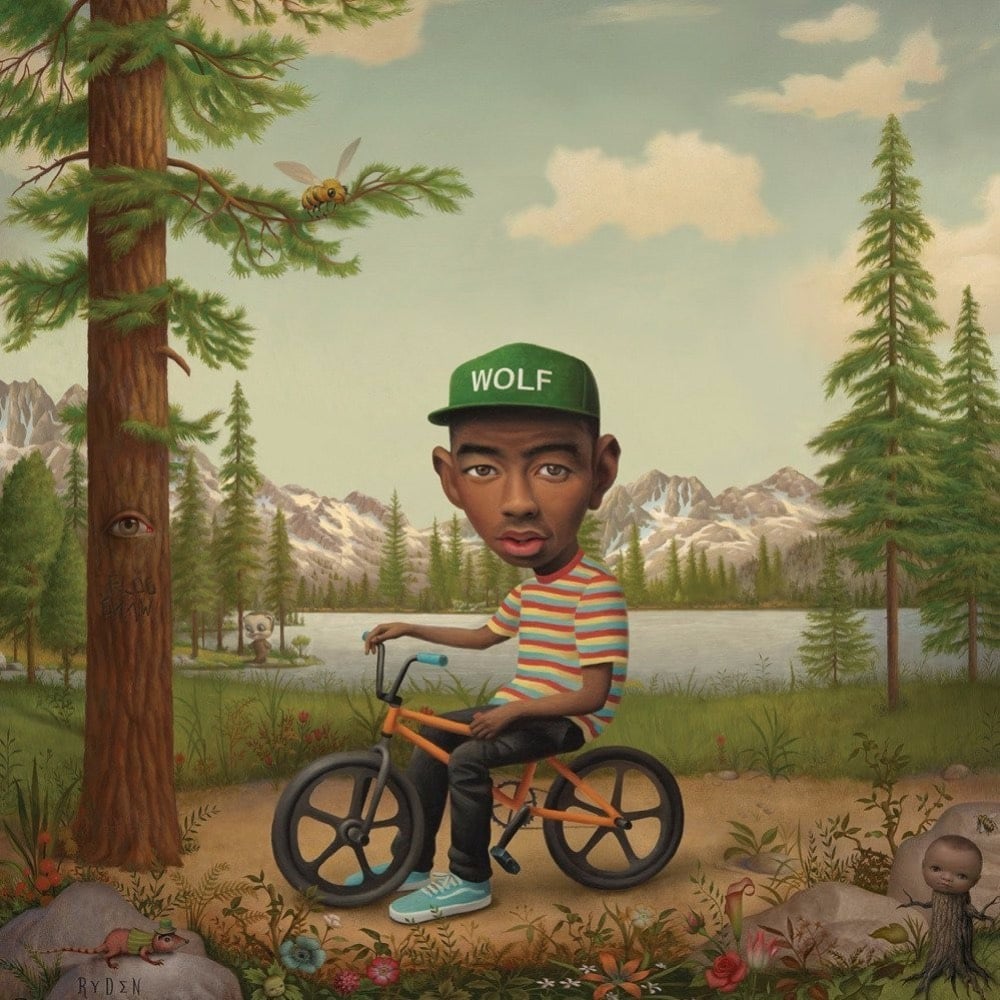 Released: April 2, 2013
Album: Wolf
Producer: Tyler, the Creator
Plunging into the depths of the complex father-son relationship, Tyler, the Creator crafted "Answer." From his sophomore album Wolf , Tyler lays bare the raw emotions of a son abandoned, channeling bitterness and vulnerability into an imagined phone call with his absent father. Starting off shaky, Tyler's rap matures into a powerful roar of confrontation, mirroring his internal struggle for answers.
10. The Game ft. Busta Rhymes — "Like Father Like Son"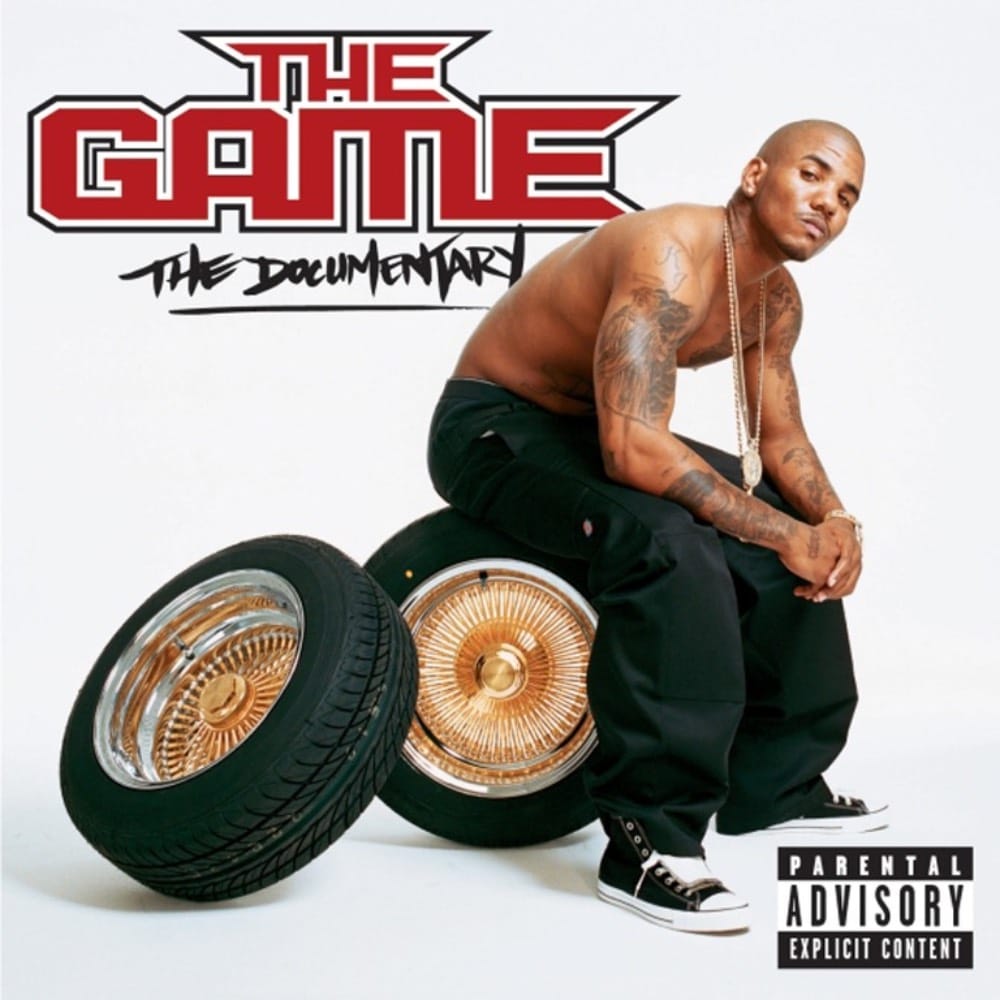 Released: January 18, 2005
Album: The Documentary
Producer: Buckwild
The Game dedicates "Like Father Like Son" to his first-born son, Harlem Caron Taylor. A captivating account of his Harlem's birth, the track takes listeners on an emotional roller coaster of anticipation and fatherly love. More than just a personal narrative, it carries a potent message: that Game's son, despite his father's gangster past, is not predestined to the same life. Aptly positioned at the album's end, this track signals the Game's personal growth and newfound role as a father.
9. J. Cole — "Lost Ones"
Released: September 27, 2011
Album: Cole World: The Sideline Story
Producer: J. Cole
This powerful narrative of an unexpected pregnancy takes center stage on J. Cole's "Lost Ones." Offering a perspective from each party involved – the man, the woman, and a neutral observer – Cole masterfully navigates the tumultuous emotional journey. Described as one of his favorites, this track demonstrates his ability to tap into deep, relatable emotions, earning it a special place among listeners.
8. Nas — "Daughters"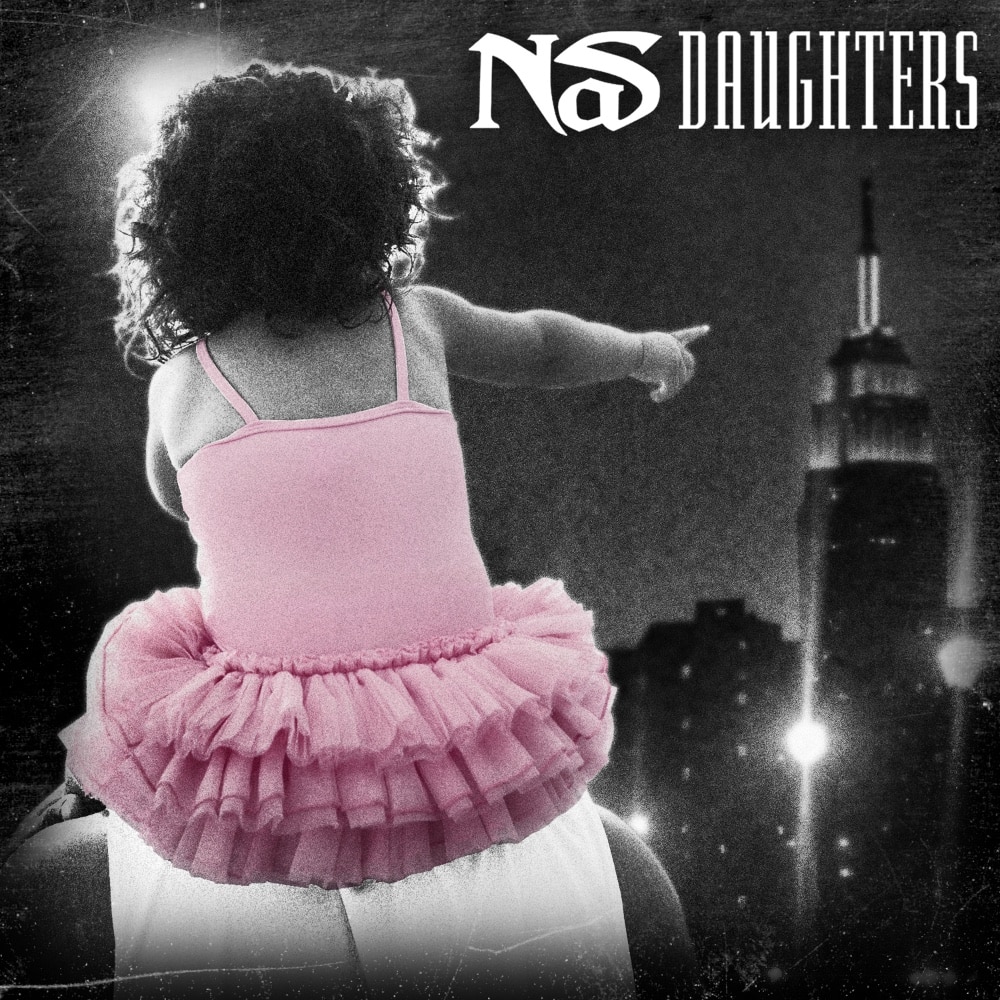 Released: July 13, 2012
Album: Life Is Good
Producer: No I.D.
In the soulful confessions of Nas' "Daughters," he explores the trials of raising a daughter in the digital age. The third single from the acclaimed Life Is Good , Nas candidly addresses the vulnerability and fear of parenting amidst public scrutiny. He weaves personal stories, like his daughter Destiny's Twitter controversies, into compelling verses over a smooth No I.D. beat, offering a heartbreakingly authentic reflection on fatherhood.
7. Slick Rick — "It's A Boy"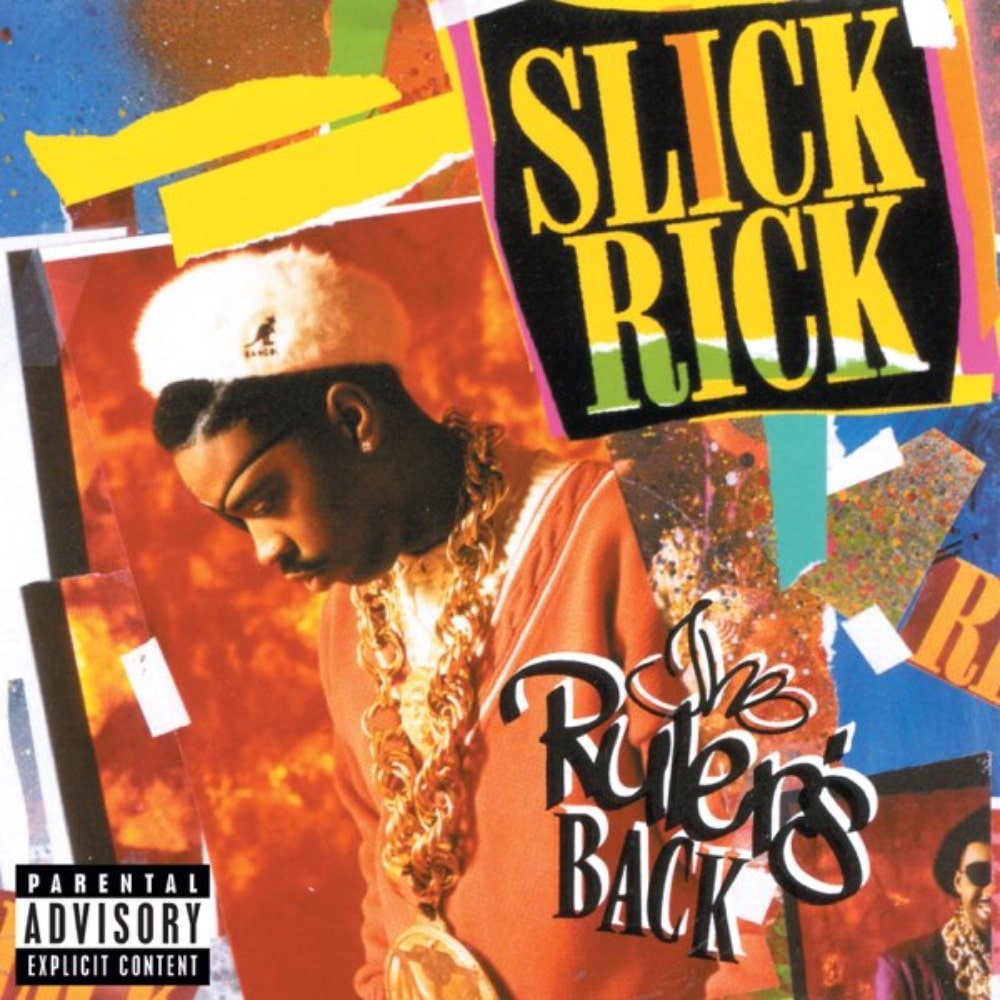 Released: July 2, 1991
Album: The Ruler's Back
Producer: Vance Wright
With his unique wit and storytelling prowess, Slick Rick spins the story of impending fatherhood in "It's A Boy." His clever musings on the miracle of birth and anxieties of spoiling his son reveal a side of him that defies his reputation for raunchy tales. Nestled within Slick Rick's extensive discography, this song stands out as a jubilant homage to the life-changing joy of becoming a father.
6. 2Pac — "Letter To My Unborn"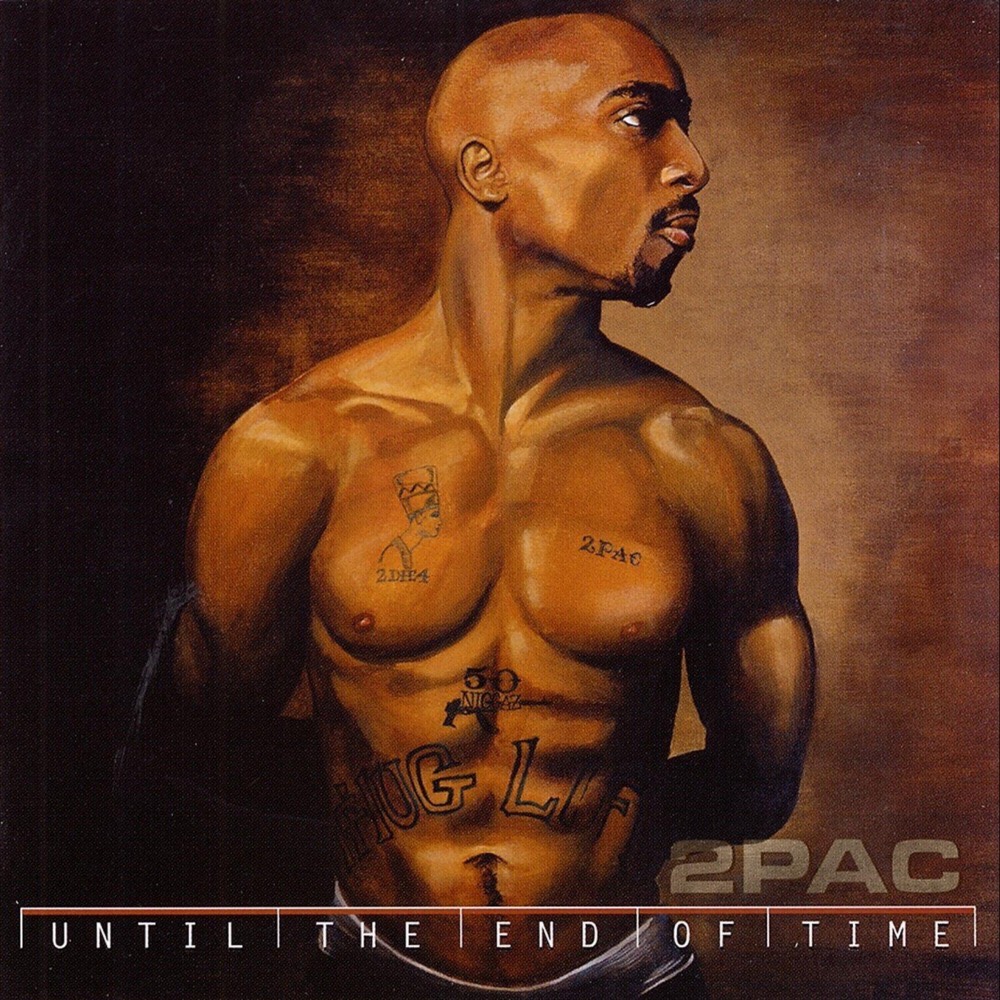 Released: March 27, 2001
Album: Until the End of Time
Producer: Johnny "J", Tone, Frank "Nitty" Pimentel
Metaphoric and profoundly affecting, 2Pac's "Letter To My Unborn" serves as a poignant message to a fictitious future child, a testament to his fears of not being present in his offspring's life. Sampling Michael Jackson's "Liberian Girl," Pac channels his anxieties into heartfelt verses, painting a haunting picture of his longing to guide a child he would never have, made tragically prophetic by his untimely death.
5. Jay-Z ft. Beanie Sigel — "Where Have You Been"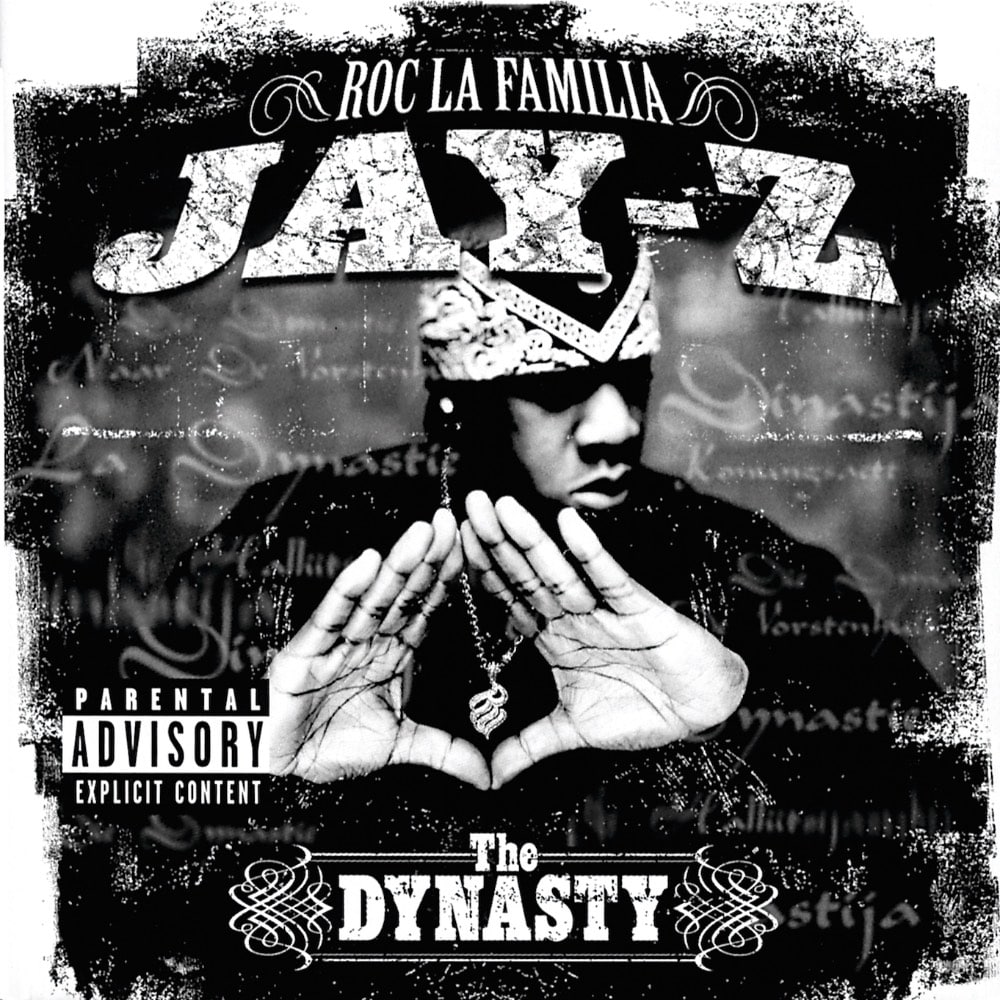 Released: October 31, 2000
Album: The Dynasty: Roc La Familia
Producer: T.T.
In this introspective closer on The Dynasty: Roc La Familia , Jay-Z and Beanie Sigel navigate the emotional terrain of growing up with absent fathers. Regarded as one of Hov's most poignant achievements, the track lays bare raw vulnerability and potent emotions, providing an intimate look into the shared experiences of the two rappers. Beanie's verse adds another layer of poignancy, his anguish and resentment towards his abusive father resonating powerfully.
4. Blu ft. Aloe Blacc & Joseph — "Show Me The Good Life"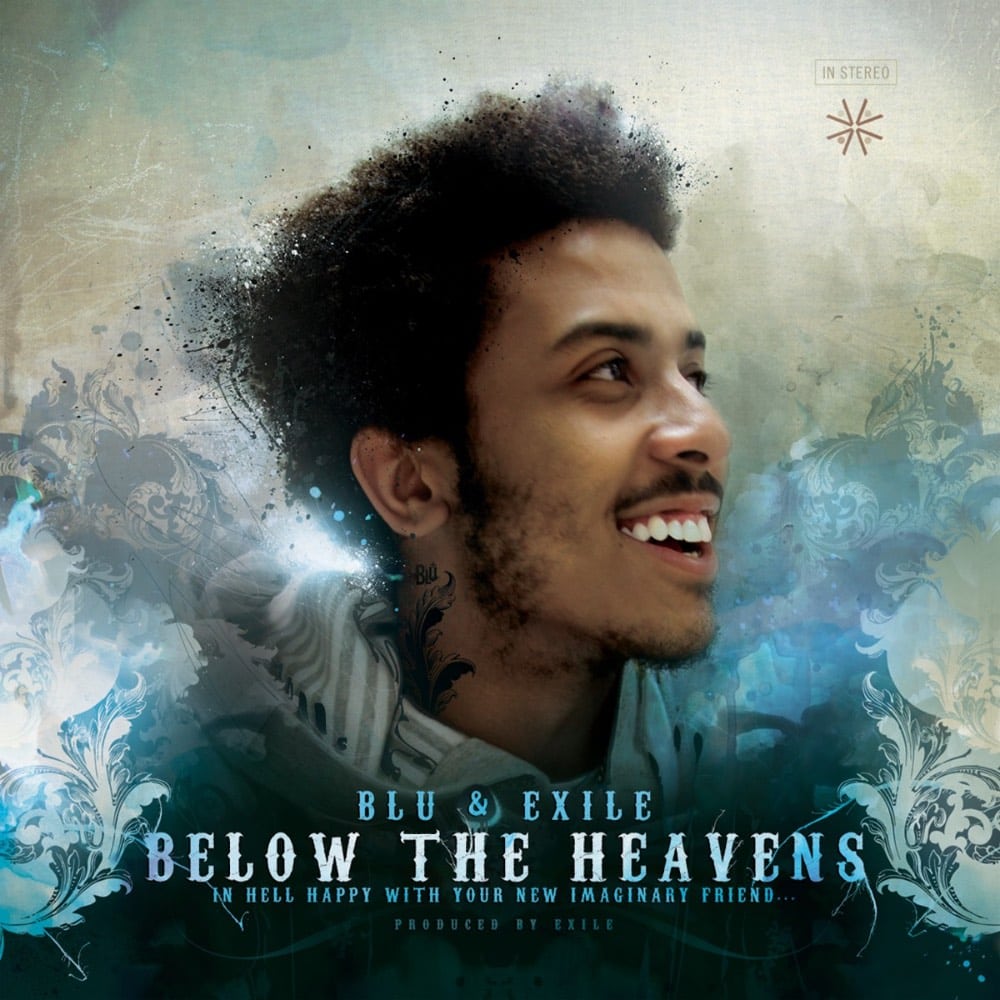 Released: July 17, 2007
Album: Below the Heavens
Producer: Exile
Set to the smooth vibes of an Exile instrumental, Blu's "Show Me The Good Life" from their timeless debut Below The Heavens , poetically delves into the unexpected news of pregnancy and the consequential reflection on life's essentials. The track fuses insightful lines and relatable narratives, amplified by a standout second verse from Aloe Blacc. Joseph's chorus lends an evocative touch, complementing Blu's contemplative conversation with his unborn child.
3. Nas — "Poppa Was a Playa"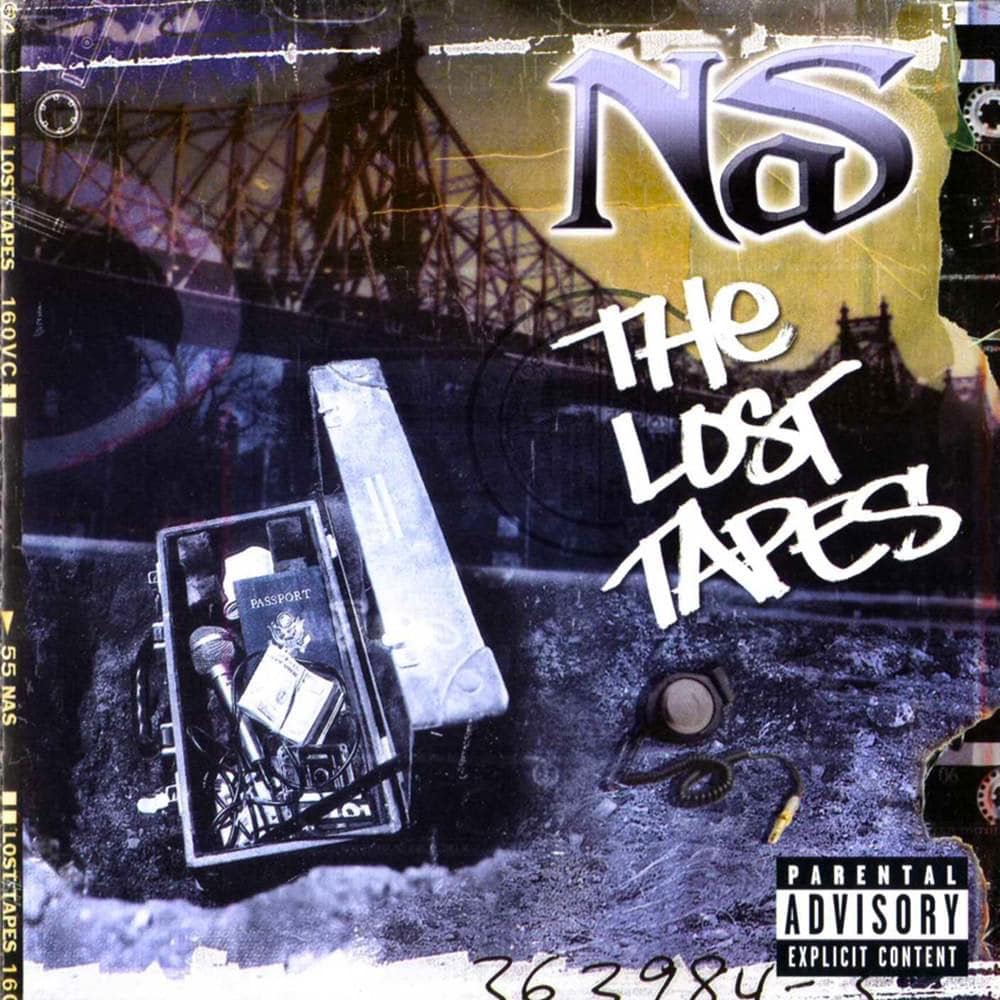 Released: September 23, 2002
Album: The Lost Tapes
Producer: Deric "D-Dot" Angelettie, Kanye West (co.)
Nas' intimate reflection, "Poppa Was a Playa," weaves a narrative inspired by The Temptations' "Papa Was a Rolling Stone." The impact of a childhood friend's complex relationship with his stepfather, who was a substance abuser, etched itself into Nas' memory. However, he channeled these sentiments into a heartfelt portrayal of his own father, painting a vivid image of his childhood. What's intriguing is that the track is one of Kanye West's earliest ghost productions Deric "D-Dot" Angelettie, before Nas even knew him.
2. Common ft. Lauryn Hill — "Retrospect For Life"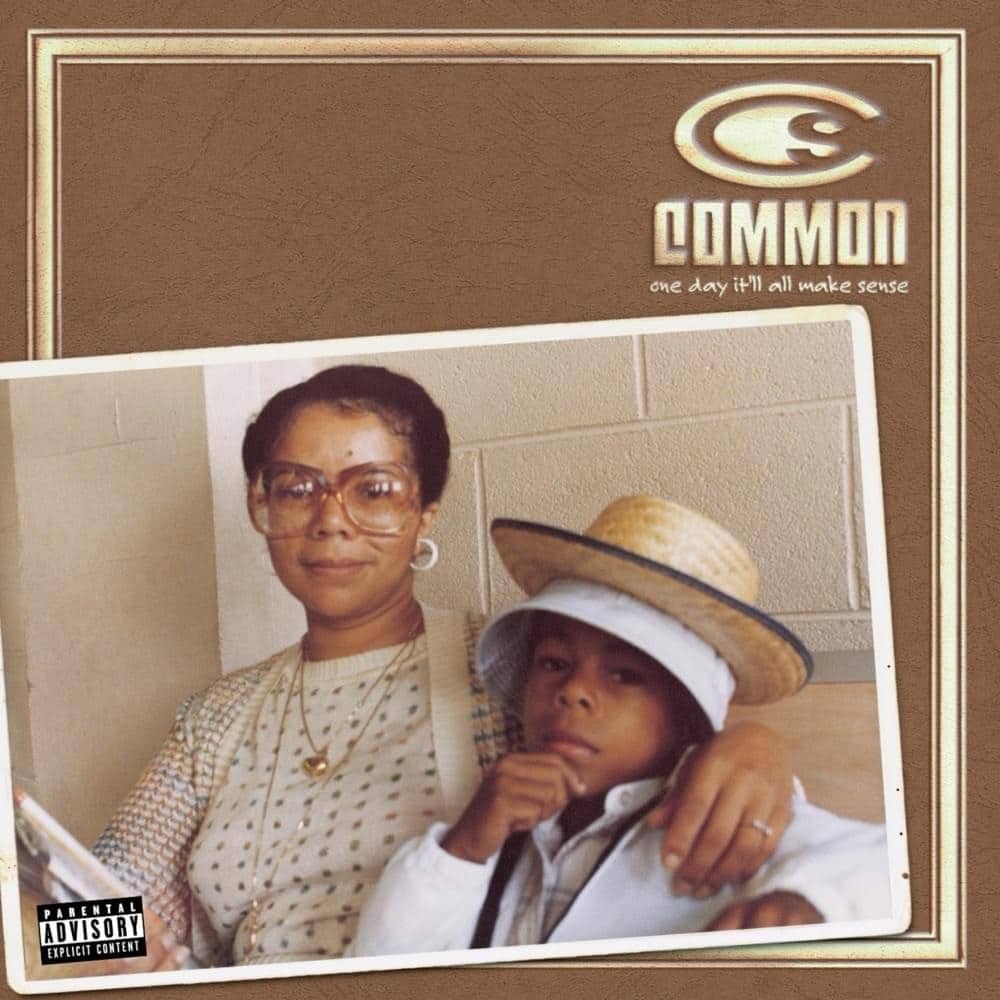 Released: September 30, 1997
Album: One Day It'll All Make Sense
Producer: James Poyser, No I.D.
The lead single off Common's third album, One Day It'll All Make Sense , "Retrospect For Life" is a profound exploration of the emotional whirlwind surrounding the decision of abortion. The potency of the track is heightened by the revelation that it mirrors a true story, resulting in an explosive reaction from the woman it depicted upon hearing it. Complementing Common's raw narrative, Lauryn Hill's emotive chorus weaves in elements of Stevie Wonder's "Never Dreamed You'd Leave in Summer." Adding depth to the song are the soul-stirring piano chords, borrowed from Donny Hathaway's "A Song For You" and masterfully replayed by James Poyser.
1. Eminem — "Hailie's Song"
Released: May 26, 2002
Album: The Eminem Show
Producer: Eminem
Taking the crown in our list is Eminem's deeply intimate "Hailie's Song." Birthed from the throes of a bitter custody battle for his daughter Hailie with ex-wife Kim, the song is a beacon of triumph and love. When the Detroit rapper finally secured custody in 2002, he channeled his overflowing joy into this track, intending it as a gift for Hailie when she came of age. Originally, Em didn't plan on a public release; the song was meant as an intensely personal expression of his fatherly love. But when Dr. Dre shared it with a select audience, their heartfelt response led him to persuade the rapper of the song's universal resonance. A hallmark of Eminem's discography, the song is a testament to the enduring love he has expressed for his daughter throughout his career. From earlier tracks to his recent work, his devotion to Hailie is a recurring theme, but this song captures that emotion in its purest form.