From the gritty corners of the 90s underground scene to the digital platforms of the 21st century, mixtapes have been an integral part of hip-hop's DNA. Providing a stage for up-and-coming as well as established wordsmiths to showcase their skills, build up a fanbase, and in some cases, secure major record deals, mixtapes have helped reshape the rap game over these past few decades.
Some of the greatest mixtape rappers of all time include legends like Lil Wayne, who brought relentless lyrical onslaughts to the mixtape circuit, outclassing many of his peers with jaw-dropping metaphors and flow versatility; Gucci Mane, the indefatigable trap maestro, turned mixtapes into an art form, dropping project after project of hard-hitting, street-oriented anthems that changed the sound of the South.
In the golden age of mixtapes, no conversation would be complete without mentioning Jadakiss, Lloyd Banks, and Young Jeezy — Kiss with his raspy voice and vicious delivery; Banks for his supreme punchlines over grimy beats, and Jeezy for laying down the blueprint of trap music with his legendary Trap or Die series. Meanwhile, contemporary artists like Wale, Future and Young Thug, have continued to leverage mixtapes as a means to experiment with their craft and push the culture forward.
So let's get into it. From Lil Wayne, Gucci Mane, Meek Mill and 50 Cent, to Young Thug, Future, Curren$y and Jadakiss, here are the top 25 best mixtape rappers of all time.
25. Chance the Rapper
Essential mixtapes: 10 Day, Acid Rap, Coloring Book
Chance's debut album was a huge disappointment, but that's only because it pales in comparison to his stellar mixtape catalog. Full of heartfelt tales of growing up, Chance strikes the perfect balance between emotional storytelling and comedic bars, never letting go of his tongue-in-cheek sense of humor on 10 Day where he narrates his ten day suspension from high school. What makes Chance thrive in the mixtape scene isn't just his energetic mic presence, but his freedom to pick and choose his own collaborators. Acid Rap is a prime example of this, where the Midwest MC brought on the likes of Twista, Noname, Ab-Soul and more, perfectly curating artists to complement his slick blend of soul and pop rap.
24. French Montana
Essential mixtapes: Coke Wave (with Max B), Coke Boys, Mac & Cheese 3
It's clear why French has over twenty-five mixtapes, and that's because the less polished, more gritty sound of the mixtape complements him so much more. Rapping with a laidback flow and a catchy melodic delivery, the Morocco-born MC has a casual presence, working better when he's spilling out of his loose thoughts on tapes rather than crafting cohesive themes for an album. If there's one reason why French Montana is a legend of the mixtape scene, it's because of his work ethic. From the party-centric anthems of the Coke Boys series to the trap and soul present in the Mac & Cheese projects, he's never out of the studio, constantly tackling new sounds through his tapes but never losing the relaxed style that makes him so engaging.
23. Gunplay
Essential mixtapes: Bogotá Rich: The Prequel, 601 & Snort
If you haven't heard a Gunplay mixtape, you're missing out on all his best material. On projects like Bogota Rich: The Prequel, every verse is like an explosion of bars, never boasting the most complex lyrics, but rapping with an unhinged energy that gives every performance a flaming impact. Reflecting on his struggle to avoid violence on "Bible on the Dash" and unleashing his anger on the abrasive "M1 Here, M1 There", Bogota Rich perfectly encapsulates the versatility Gunplay brings to every tape. Sprinkling a few freestyles here and there to further flex his talents, the rapper was born for the mixtape scene, with the melodic, traditional trap sound of his albums not hitting half as hard as his raw, unfiltered mixtapes.
22. The Game
Essential mixtapes: Stop Snitchin, Stop Lyin, Purp & Patron, OKE: Operation Kill Everything
His albums are stacked with features, so whenever he drops a mixtape, Game takes the opportunity to prove he can hold his own for a full project. Stop Snitchin' Stop Lyin' and You Know What It Is Vol. 3 are explosive highlights in his catalog, rapping with no filter as he prays for the downfall of G-Unit. Taking multiple shots at 50 Cent and the G-Unit empire with legendary diss tracks like "300 Bars", "130 Bars", and "Down", mixtapes bring out an anger in The Game you just don't hear on his albums, spitting insults until he's breathless with the same swagger and razor-sharp bars that brought him to fame.
21. Cam'ron
Essential mixtapes: Diplomats series, Boss of All Bosses series
Often overshadowed by the bigger names of New York, Cam'ron is as underrated as he is prolific. Dropping over a dozen mixtapes and even more with the Diplomats, his extensive catalog matches quality with quantity, maintaining the same suave delivery and intricate rhymes for every project. Taking shots at long-time rival Mase or simply flexing his lyrical talents, Cam always delivers, dropping buttery smooth bars from 2004's Purple Haze (Advance) to 2017's The Program. It's thanks to mixtapes like Purple Haze (Advance) that we have gems like "Diamonds & Pearls", where Cam spits some stellar verses over a Prince sample no label could have afforded to clear. His tapes don't always outshine his albums, but instead, they reinforce his status as one of Harlem's most consistent MCs.
20. Rick Ross
Essential mixtapes: Ashes to Ashes, Rich Forever, The Black Bar Mitzvah
Rick Ross' mixtapes are big, bold, and polished, similar to his albums. Rich Forever is an obvious standout – an endless run of braggadocious bars over some glamorous blaring trap production that makes the music sound expensive. Full of over-the-top brags, Ross doesn't care about any commercial hooks or radio-friendly verses, embracing the raw style of the mixtape to list off his riches for as long as possible. Black Dollar is a little less flashy, showing off the Miami rapper's ability to flow over a range of groovy instrumentals, proving his worth as a lyricist. Rick Ross has some solid albums, but mixtapes bring out a hunger to impress in the MC, making for some of his rawest material.
19. Chief Keef
Essential mixtapes: Back from the Dead, Bang, Pt. 2, Back from the Dead 2
Dropping Almighty So is reason enough to call Sosa a mixtape legend, but that's only scratching the surface of his timeless catalog. The godfather of Chicago drill, it's no surprise that Keef's mixtapes have become Midwest classics. Almighty So is up there with the rapper's finest, narrating his hustle in the violent streets of Chi-City over a mix of synths and heavy bass only an MC as vicious as Chief Keef could master. The Back from the Dead trilogy is just as impactful, where Sosa's bass-lathered bangers reach new levels of intensity. For many rappers, mixtapes are an afterthought, but for Keef, his tapes are where his explosive sound is unleashed to its fullest potential.
18. Kevin Gates
Essential mixtapes: The Luca Brasi Story, Stranger than Fiction, By Any Means, Luca Brasi 3
From 2007 to today, Kevin Gates has been patiently building one of the most consistent mixtape catalogs to come out of Louisiana. Kicking things off with Pick of da Litter, Gates' potential was obvious from the start, flexing his talent to switch from brutally violent bars to introspective verses, tearing up a range of flashy trap beats. His skills have only sharpened since then, showing off his hook-making skills on The Luca Brasi Story and spitting savage disses to the competition on Murder for Hire II. With a delivery as intense as his bombastic choice in production, Kevin's hustle-based lyrics never get old, thriving in the mixtape scene as he always finds fresh ways to let loose his rage.
17. Action Bronson
Essential mixtapes: Blue Chips (with Party Supplies), Rare Chandeliers (with The Alchemist)
In three short years, Action Bronson dropped four of the best mixtapes of the past decade. They all have their strengths, but the crown jewel of his discography is Rare Chandeliers, a gritty showcase of Bronson's over-the-top sense of humor performed over a slick selection of Alchemist beats. Bronson's delivery may be reminiscent of Ghostface Killah, but lyrically, he's in his own lane – never running out of punchlines, his food-based wordplay and clever brags are at their most hilarious in his mixtapes, using no filter as he rambles about his success with no shortage of humor. Blue Chips and Blue Chips 2 are more Bronsoliño essentials, with the laidback structure of the tapes allowing the MC to flow endlessly, dropping lyrical gems from front to back.
16. Pusha T
Essential mixtapes: We Got It 4 Cheap, Vol. 1, We Got It 4 Cheap, Vol. 2, Wrath of Caine
Although he focuses more on albums nowadays, back in the 2000s, Push was a mixtape god. Teaming up with Malice and the rest of the Re-Up Gang for the We Got It 4 Cheap series, he shredded up beat after beat with his coke-laced rhymes. Whether he's flowing over Ghostface's "Daytona 500" or LL Cool J's "I Shot Ya", Push can take on any instrument, never running dry on grimy street tales and witty one-liners to show off his lyrical prowess. Even his solo tapes are full of highlights, freestyling on Fear of God to flex his knack for punchlines. Using each project to boast his lyrical skills, Pusha's mixtapes contain dozens of his finest verses.
15. Chamillionaire
Essential mixtapes: Mixtape Messiah series
Back when Chamillionaire was dropping Mixtape Messiah projects, he was the undisputed king of Texas. His tactical flows were near unrivaled, seamlessly switching from lightning-fast to slow and smooth. All the way from the first installment to the seventh, the Mixtape Messiah series was a masterclass in technical skill, from his slick delivery to the genius play on words Cham sprinkled into every verse. Embracing the freedom of the mixtape, Chamilli refused to trim the fat from any project, turning the first Mixtape Messiah into a 61 track monster of Southern excellence. The Texas MC may be inactive these days, but for his prolific prime, he will always be among the greats, dropping hundreds of lyrical masterworks through his tapes.
14. Big K.R.I.T.
Essential mixtapes: K.R.I.T. Wuz Here, Return of 4Eva, 4eva N a Day, King Remembered in Time
4Eva Is a Mighty Long Time is K.R.I.T.'s strongest project, but aside from that, his album catalog isn't the most reliable. But when it comes to mixtapes, Justin Scott is as consistent as any Southern rap legend. Working as a producer and MC, projects like 4Eva N A Day are made even more impressive by the fact K.R.I.T. crafted every beat himself, flowing with his signature swagger over an array of soulful instrumentals. Some of Krit's albums fall flat when he can't pull a concept off, but in his tapes, there are no concepts to mess up. Simply rapping until he's breathless, each project is a soul-inspired set of bangers for the Southern MC to show off his bombastic ability, never disappointing.
13. Styles P
Essential mixtapes: The Ghost in the Machine, The Phantom Menace, The Diamond Life Project
Consistency has defined Styles P's career. Dropping over a dozen mixtapes since 2004, P began his run of underground glory with Ghost Stories – The World According to P. His debut tape is a ferocious teaser for what the rest of his career would sound like, describing the horrors of the street life in graphic detail over grimy instrumentals hand-crafted for a legend of The LOX. Borrowing beats from all over the culture, P massacres each one with his cold-hearted freestyles, proving his worth as a New York veteran as he shreds up Jay-Z's "Renegade" and OutKast's "Ms Jackson". His projects aren't tightly structured or polished, but it's that New York grime and consistently brutal street talk that makes every tape from P hit hard.
12. Meek Mill
Essential mixtapes: Mr. Philadelphia, Dreamchasers series
Since The Real Me back in 2006, Meek Mill's hunger to succeed has never faded. That need to impress has led Meek to deliver some of the hardest-hitting mixtapes of the past decade, shouting his lyrics over a selection of explosive beats to match the MC's unhinged energy. Whether it be the Flamers series or the iconic Dreamchasers mixtapes, the Philadelphia native never holds back lyrically, telling emotional tales of his struggle to the top, balancing lyrical depth with irresistible pop appeal. Releasing quality tapes to this day, Meek's nonstop output has certified him as one of the most consistent mixtape rappers of all time.
11. Wale
Essential mixtapes: 100 Miles & Running, The Mixtape About Nothing, More About Nothing, Folarin
Wale has been on an upward streak ever since the letdown that was Attention Deficit, but either way, his major label albums can't touch the unpolished excellence of something like The Mixtape About Nothing. Based around the TV show Seinfeld, the beats sample the show and the verses are full of references, with Wale crafting a mixtape more cohesive than many of his own albums. More About Nothing is another highlight in his discography, where the Washington MC reflects on his struggle to fit into the mainstream, using the tape like a therapy session to vent all his worries while fitting in some clever sitcom-based wordplay. Experimenting with his lyrics and getting more personal than ever, Wale's tapes show off the MC's talents in their rawest form.
10. Young Jeezy
Essential mixtapes: Trap or Die, The Real Is Back, It's tha World
Comfortably on the Mount Rushmore of Atlanta greats, the trap landscape wouldn't be the same today if not for Jeezy and his legendary mixtape run. With a catalog full of highlights, Trap or Die stands out as the MC's finest tape, flexing his natural ability to craft motivational anthems on bangers like "Trap or Die" and "Get Ya Mind Right". Every mixtape from Jeezy is like the soundtrack to the street hustle, hyping up the trap lifestyle over club-shaking beats that rival the best production on his albums. Blessing the culture with Gangsta Grillz tapes all the way up to 2022's Snofall, few mixtape rappers have the same consistency and longevity as the Snowman.
9. Jadakiss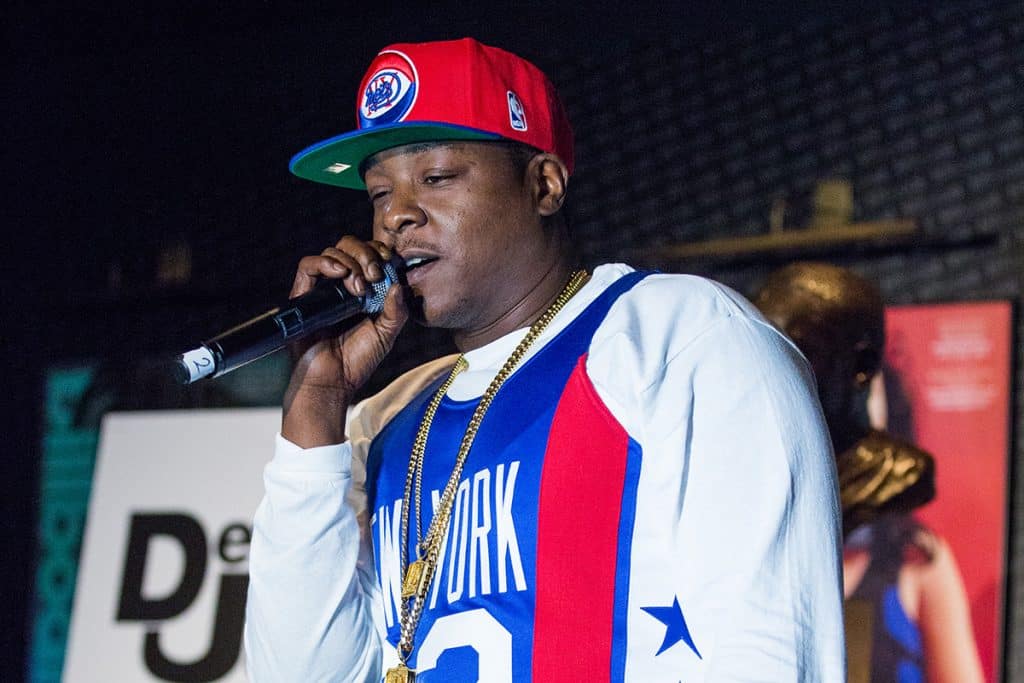 Essential mixtapes: The Champ Is Here, I Love You (A Dedication to My Fans), Consignment, #T5DOA: Freestyle Edition
A New York rap veteran and the strongest force in The LOX, every album from Jadakiss is a compilation of clever punchlines, and his mixtapes are no different. With a commanding, raspy delivery that makes every bar stand out, each tape from Jada is a lyrical goldmine where the MC's witty pen game shines, always finding smart ways to hype up his talents and shoot down the competition. The Champ Is Here is one of the strongest projects in his whole discography, containing classic tracks like the endless stream of questions on "Why" and the constant wordplay of "40 Bars of Terror". On the Champ's mixtapes, he does what he does best, boasting for hours with the lyrical prowess to justify every brag.
8. Lloyd Banks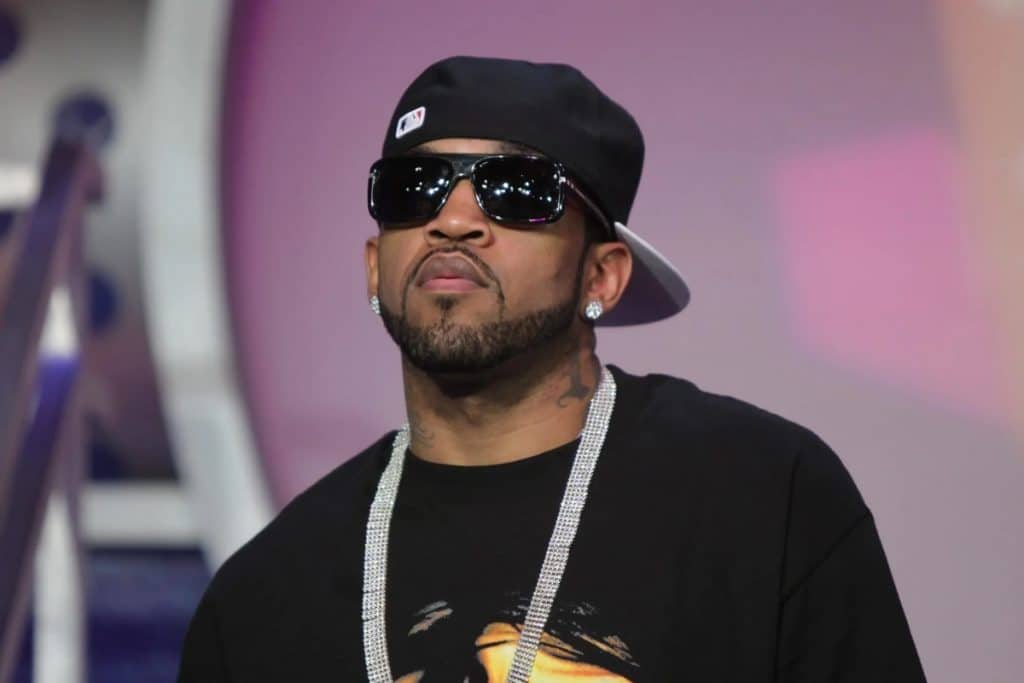 Essential mixtapes: Mo' Money in the Bank, Pt. 3: Cashing In, V.5, The Cold Corner 2, Halloween Havoc 2
Between 2004 and 2017, Banks dropped just three albums, dedicating the rest of his time to crafting over 20 tapes, without a single misstep in his catalog. Across the Mo Money in the Bank series, the G-Unit soldier shows off his effortless rhyme skill, dissing rivals like The Game while leaving plenty of room to hype up his skills in the most creative fashion possible. While not every verse is a standout, one common factor across each mixtape is Banks' expert ear for beats – picking out the finest production used by Jay-Z, Raekwon, and other legends, every project is a highlight reel of the East Coast's grimiest beats, acting as the perfect backdrop for the G-Unit legend to flex his lyrical genius.
7. Young Thug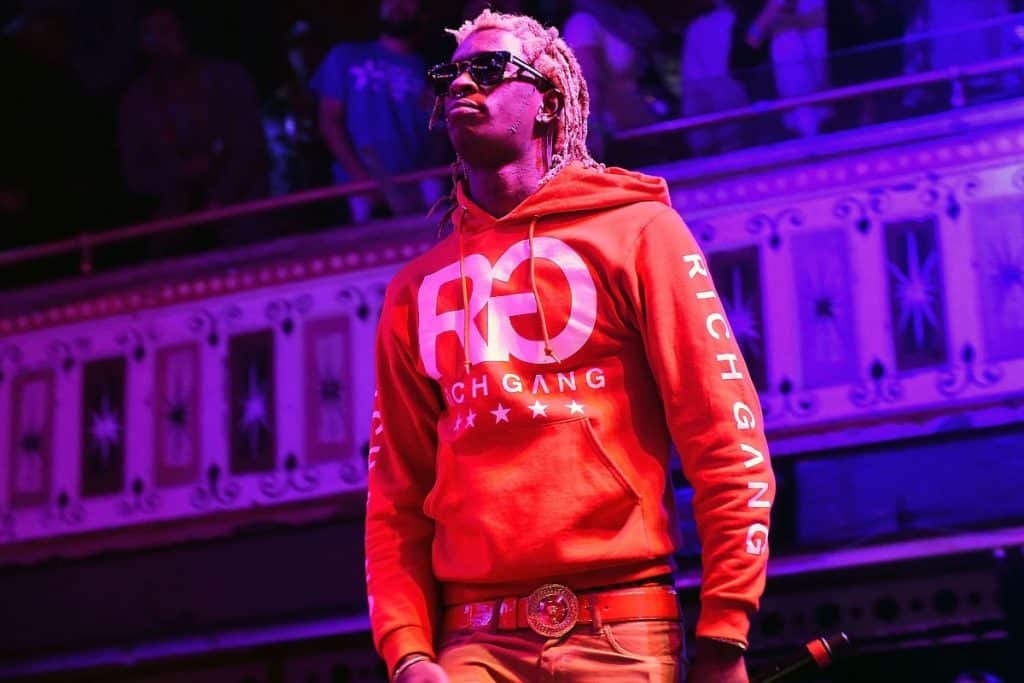 Essential mixtapes: 1017 Thug, Rich Gang: Tha Tour Pt. 1 (with Birdman & Rich Homie Quan), Slime Season, Slime Season 2
No list of mixtape rappers is complete without Young Thug. The trap pioneer has some quality albums to his name, but with tapes like Barter 6, Jeffery, and the Slime Season trilogy under his belt, his GOAT status in the mixtape scene can't be denied. Thugga's style is like nobody else in hip hop history, taking the art of melodic rap to the next level with his hyperactive, half-sung verses lathered in autotune. His mixtapes unleash his full potential, experimenting with his vocal inflections on Jeffery and speeding up his flow on Slime Season 3 to deliver projects as memorable as they are creative. Using the mixtape as an arena to let his ideas run free, few rappers have catalogs as colorful and imaginative as Young Thug.
6. Fabolous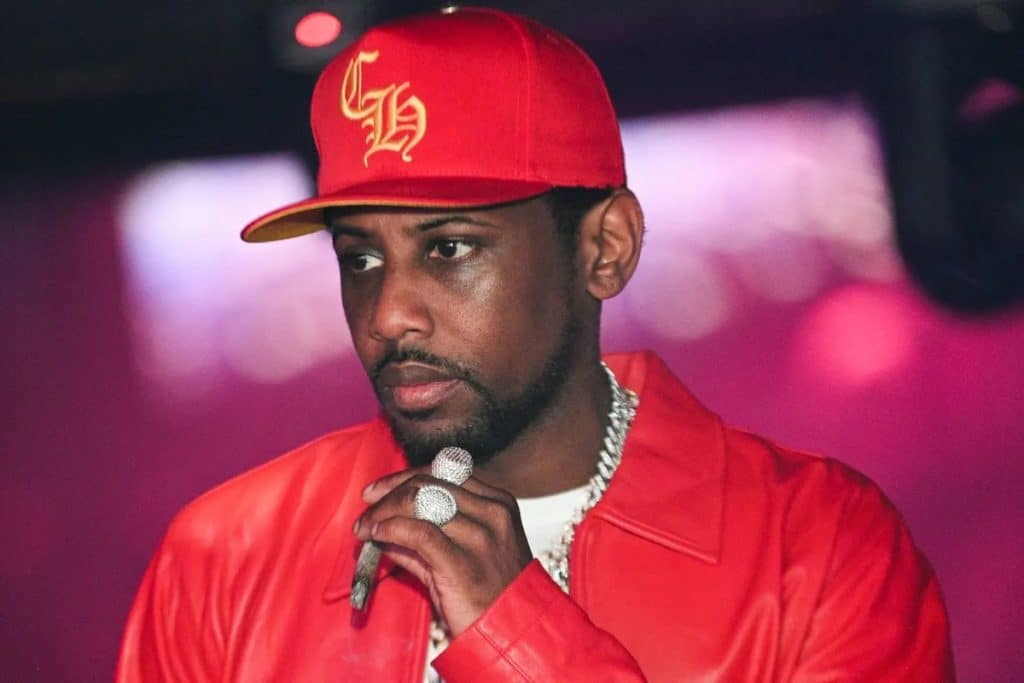 Essential mixtapes: There Is No Competition, The S.O.U.L. Tape series, Friday Night Freestyles, Summertime Shootout
You can't call yourself a Fabolous fan if you haven't heard his mixtapes. The Soul Tape trilogy is among the best mixtape series ever made, where the Brooklyn MC ditches the pop rap formula of his mainstream work to focus more on bars than catchy hooks. Never running out of clever punchlines and mind-boggling wordplay, the more laidback, minimalist style of the Soul Tapes brings out a hunger in Fab you just won't find in his radio hits, going bar for bar with everyone from J. Cole to Jadakiss. He continues to impress today through the Summertime Shootout trilogy, mixing the flashy pop appeal of his biggest albums with the lyrical consistency of his past tapes, constantly evolving but never losing his touch with the pen.
5. Future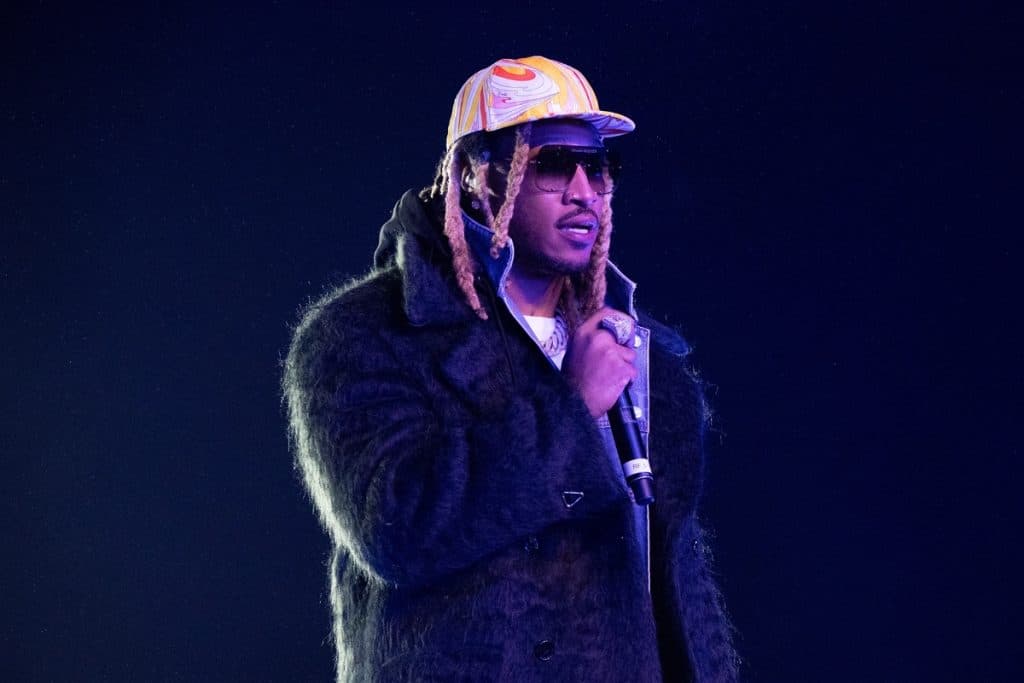 Essential mixtapes: Monster, Beast Mode, 56 Nights, Purple Reign
Dropping Monster, Beast Mode, and 56 Nights in less than six months, Future achieved more in under half a year than many rappers could hope to in a lifetime. No stranger to dropping trap masterpieces, Future Hendrix has plenty of great albums, but nothing compares to his consistent work ethic releasing mixtapes. Monster is arguably the best mixtape of the 2010s, where Hndrxx reveals his vulnerable side with melodic rap essentials like "Throw Away" and "Codeine Crazy". Projects like 56 Nights take a more bombastic approach, where the Atlanta native finds a hundred ways to mention his riches over some bass-heavy trap instrumentals. Making full projects with Drake, Gucci, and more, none of his collaborators outshine Future, because when he's on a mixtape, Hendrix is in his element.
4. 50 Cent
Essential mixtapes: Guess Who's Back?, 50 Cent Is the Future, No Mercy, No Fear, God's Plan, War Angel LP, Forever King
For the haters who think 50 Cent was only impressive on Get Rich or Die Tryin', show them Guess Who's Back? and they'll never diss Curtis again. A natural hitmaker, 50 was born to be a mixtape rapper, taking classic tracks from all over the rap landscape and remixing them with fresh hooks and ferocious flows. Joined by Tony Yayo and Lloyd Banks for many of the G-Unit Radio mixtapes, you would have trouble finding a track where 50 is outrapped, bringing fiercer flows and more vicious verses than you would ever hear him spit on his commercial hits. Gripping the mic for a decade straight through the 2000s, the consistency of 50's mixtape run is near unmatched.
3. Curren$y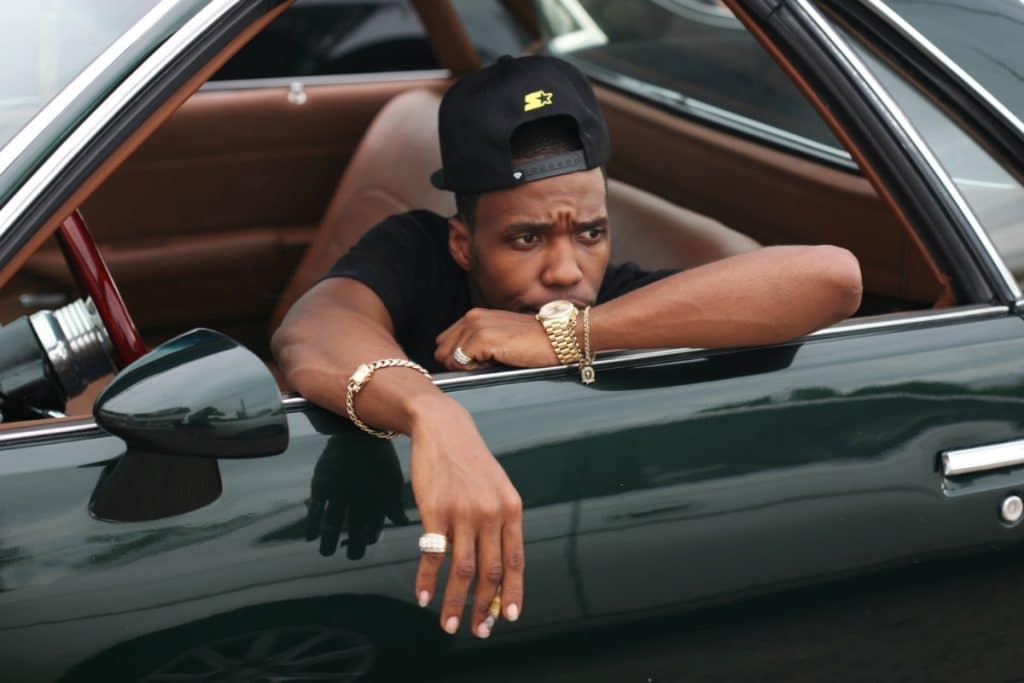 Essential mixtapes: Fast Times at Ridgemont Fly, Smokee Robinson, Verde Terrace, Priest Andretti, New Jet City, The Drive in Theatre, The Carrollton Heist
Standout verses and wild flows have never been Curren$y's specialty, but when it comes to work ethic, you can list on one hand the number of MCs as hardworking as Spitta Andretti. Dropping over seventy mixtapes in his prolific career, the Louisiana rapper has crafted one of the most extensive catalogs in hip hop, rarely missing the mark with his relentless output. From the laidback jazzy vibes of The Carrollton Heist to the '90s throwbacks on Smokee Robinson, Spitta never disappoints, offering the same relaxed delivery and buttery flows on every project. Dedicating his pen game to simple love stories and tales of smoking up, Curren$y's smooth, relatable bars are the perfect fit for the casual vibes of his never-ending mixtape run.
2. Gucci Mane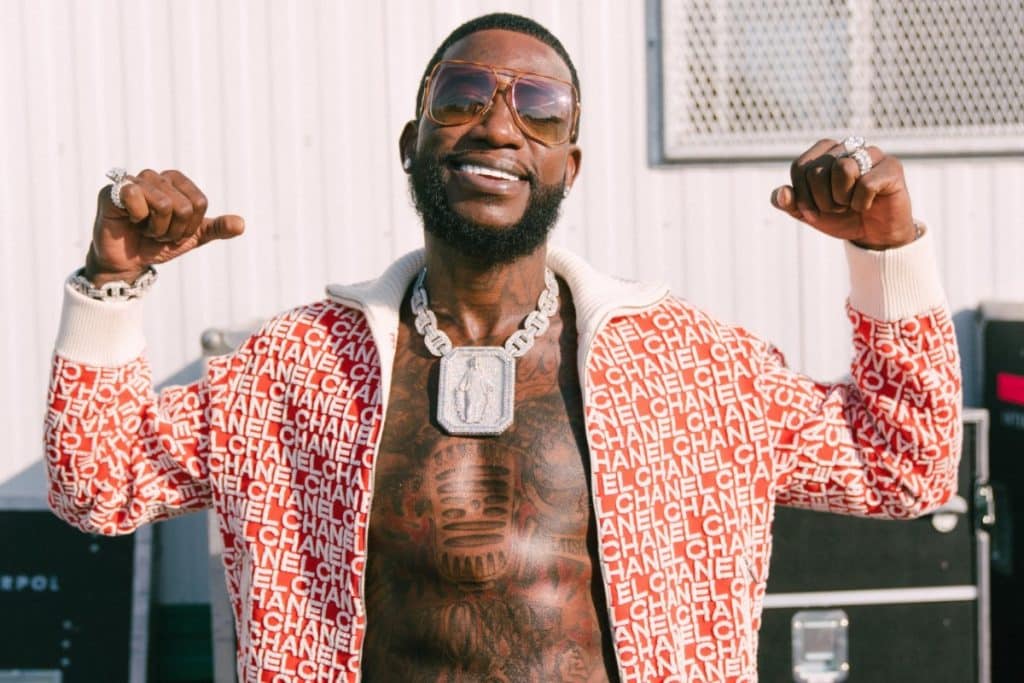 Essential mixtapes: Chicken Talk, No Pad, No Pencil, Bird Flu, EA Sportscenter, Mr. Perfect, From Zone 6 to Duval, The Movie, Bird Money, Writing on the Wall, The Movie: Part 2, The Burrprint, Burrrprint 2, Mr. Zone 6, Jewelry Selection, Ferrari Music
Not only did Gucci Mane help pioneer trap music, but with the work ethic of a machine, he's dropped close to 100 mixtapes, crowning himself the hardest working MC to ever come out of Atlanta. With classics like Chicken Talk, The Burrprint and Writing on the Wall to his name, you can pick a Gucci tape at random and you're guaranteed to hear a hard-hitting project. Never holding back with his witty one-liners and gritty tales of the street hustle, Guwop has the limitless charisma and braggadocious attitude to make every tape a swaggering spectacle of the trap lifestyle. More influential, consistent, and prolific than most MCs in the South, there are a million reasons to call Gucci Mane a mixtape GOAT contender.
1. Lil Wayne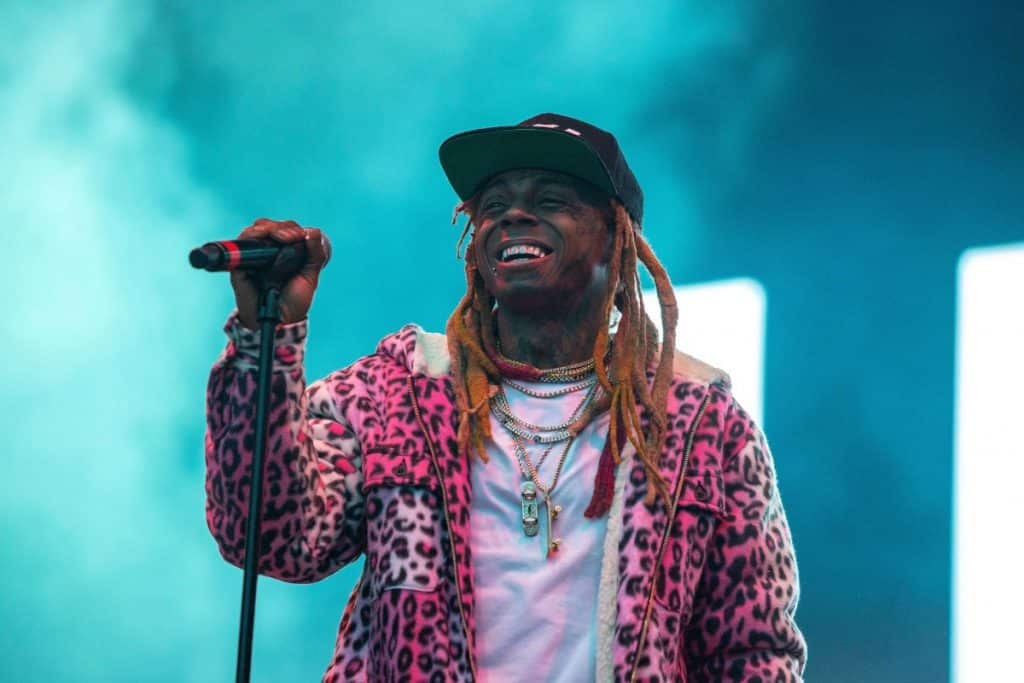 Essential mixtapes: Da Drought series, Dedication series, No Ceilings series, Sorry 4 the Wait
You can't bring up mixtapes without mentioning Lil Wayne. From his prolific output to his consistently razor-sharp pen game, Weezy has proven time and time again he's the king of mixtape rappers. From a lyrical standpoint, few rappers come close to his talent. Full of witty wordplay and clever punchlines, the New Orleans MC turns each song into an endless stream of quotables, flexing his lyrical muscle from start to finish with no hooks to interrupt his tongue-twisting flow. Without having to care about making a hit, Wayne's projects are full of long verses where hard-hitting bars take priority over any catchy chorus. Proving his longevity, Weezy continues to drop lyrical masterworks with 2018's Dedication 6, over a decade after the classic Dedication 2. His godlike lyricism is even more obvious on Da Drought 3, a twenty-nine track monster of career-defining verses. With a catalog full of classic tapes and even more iconic verses, there's no denying Lil Wayne is the greatest mixtape rapper of all time.