The pen may be mightier than the sword, but when it comes to GZA, the Genius of the Wu-Tang Clan, both are tools wielded with an unparalleled level of mastery. Known for his vivid storytelling and complex wordplay, GZA's solo catalogue has consistently reflected the depth and artistry that lie at the heart of pure rap lyricism .
From his debut album, Words from the Genius , that saw him planting seeds of raw talent, to the cerebral wordplay in Pro Tools and the mesmerizing narratives of Legend of the Liquid Sword , his evolution as an artist is a journey punctuated by a tenacious pursuit of creative excellence.
His experimentation with sound and lyrical themes has been intrinsic to the development of his unique style, as evident in the refined Wu-Tang vibes of Beneath the Surface . The dynamic collaboration with legendary producer DJ Muggs in Grandmasters further expands the scope of his artistry, fusing the strategic complexities of chess with the fluidity of hip-hop to craft a metaphor for life.
But it is Liquid Swords that continues to reverberate through the hip hop history books as one of the greatest rap albums ever made . A striking portrayal of his potent lyricism, the album delivers a profoundly unsettling experience that remains unparalleled in its atmospheric intensity, underlining the essence of GZA's genius.
So let's get into it. From his Cold Chillin' debut, Words from the Genius , to his 1995 magnum opus Liquid Swords and 2008's Pro Tools , we rank every GZA album, from worst to best.
Words from the Genius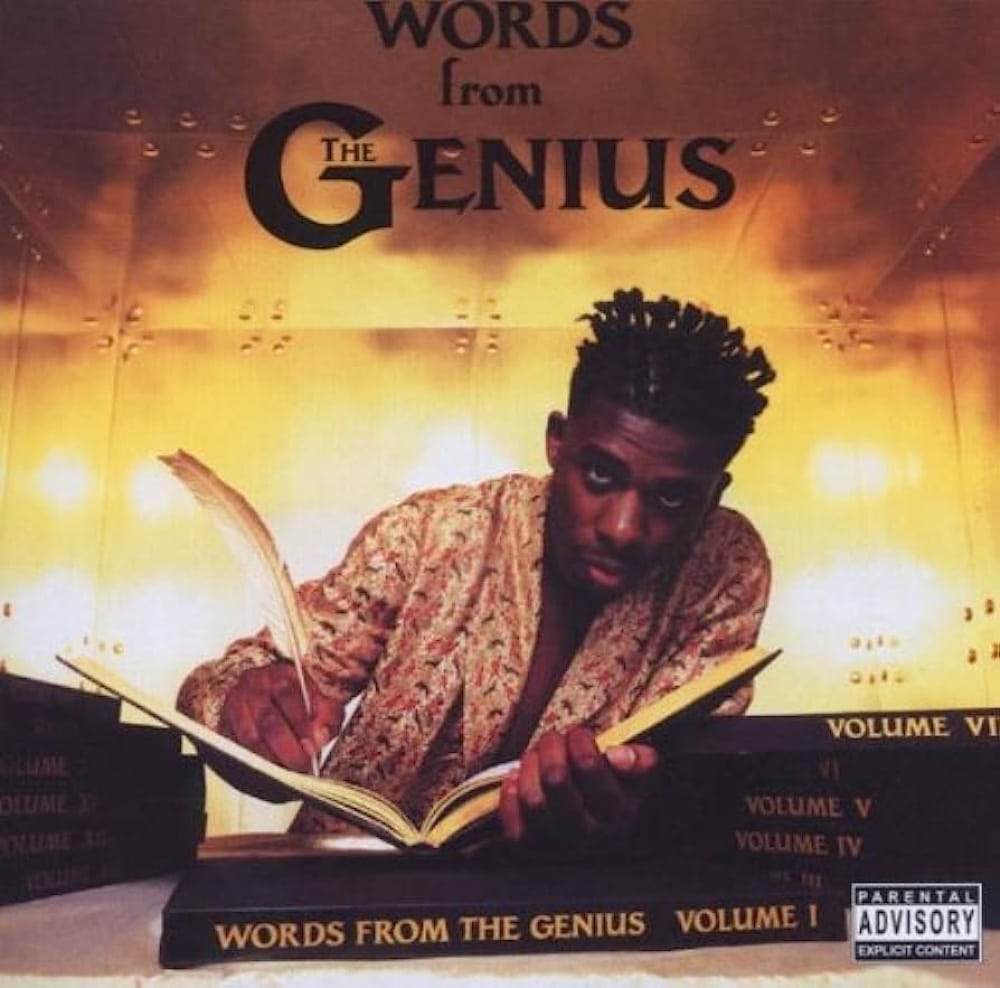 Released: February 19, 1991
Label: Cold Chillin', Reprise, Warner Bros. Records
Singles: "Come Do Me", "Words From a Genius", "Who's Your Rhymin' Hero"
Features: N/A
Long before the domination of the Wu-Tang Clan, GZA made his debut with Words from the Genius . Notably unrefined but intriguing, this album is primarily known for its dated, golden age-styled production that was crafted under the watchful eye of Easy Mo Bee. The album can't compete with the raw intensity and dark, cinematic soundscape of the Wu-Tang Clan's subsequent releases, nor does it parallel the Genius' groundbreaking Liquid Swords . More of a stepping stone in his discography, Words from the Genius is an essential artifact for true Wu-Tang followers, albeit not GZA's best album.
Pro Tools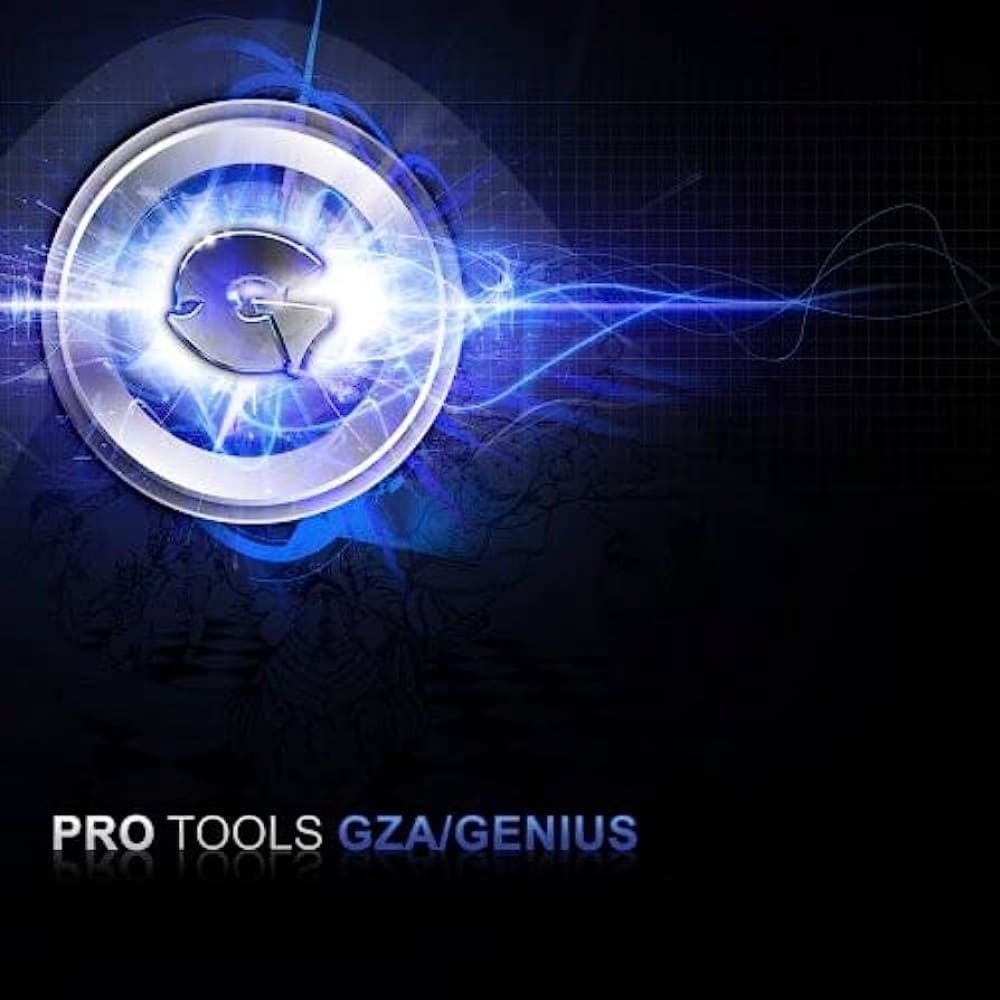 Released: August 19, 2008
Label: Babygrande Records
Singles: "Paper Plate"
Features: Masta Killa, RZA, Justice Kareem, Roc Marciano, True Master, Ka, Irfane Khan-Acito
As you can expect with every GZA album, Pro Tools overflows with inventive wordplay and references, set against melancholic soul productions evocative of the classic Wu-Tang atmosphere. Standouts like "Pencil" and "Alphabets" showcase the lyricist's lyrical mastery, effortlessly weaving complex narratives. The clever car analogies of "0% Finance" and the hypnotic 50 Cent-diss track "Paper Plate" elevate the album further. Proving that the original Wu-Tang formula still works, Pro Tools delivers a classic GZA experience: intellectual, compelling, and enduring.
Legend of the Liquid Sword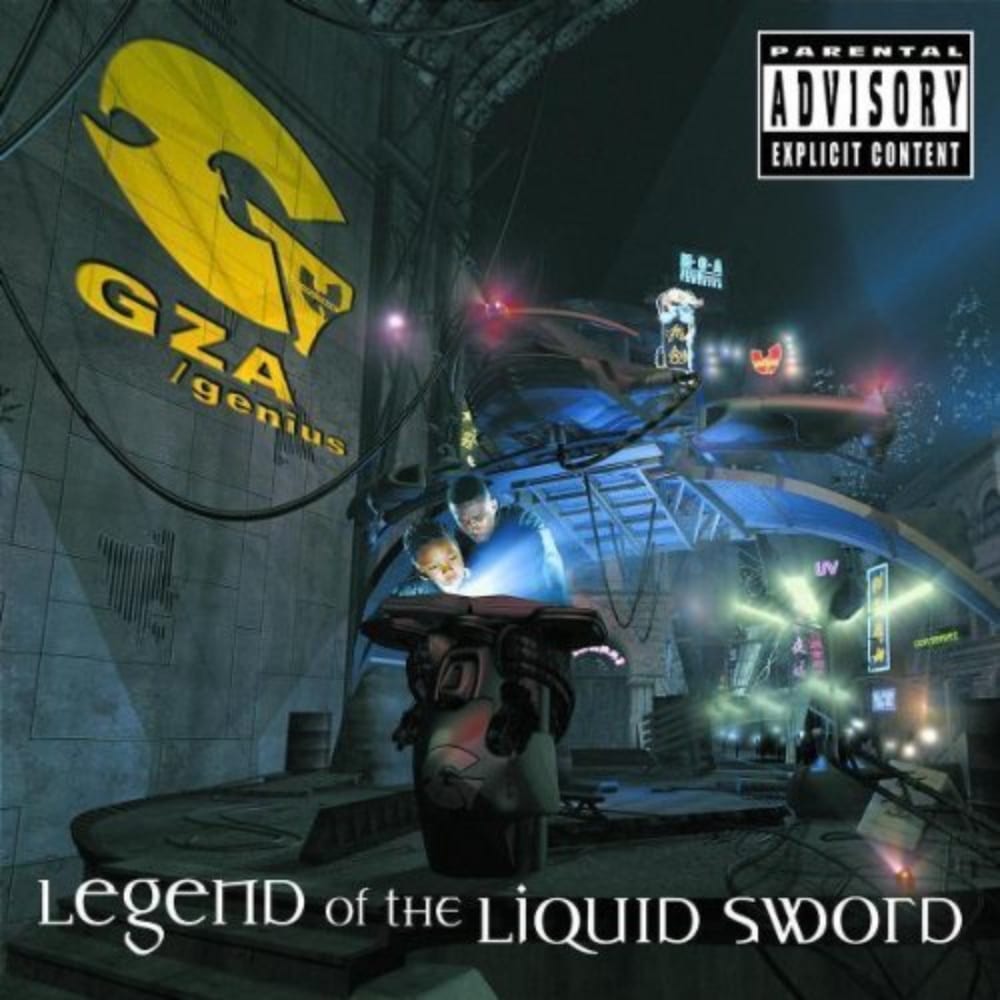 Released: December 10, 2002
Label: MCA, Universal Records
Singles: "Knock, Knock", "Fame"
Features: Young Justice, Ghostface Killah, Streetlife, Santi White, RZA, Masta Killa, Anthony Allen, Governor Two's, Inspectah Deck, Armel, Prodigal Sunn & 12 O'Clock.
Legend of the Liquid Sword , GZA's third solo outing, stands as a cinematic work that reflects his distinctive lyrical prowess and inventiveness. Highlight tracks like "Knock Knock" and "Fame" see him weaving intricate tales that resonate with dedicated Wu-Tang fans, even as they challenge casual listeners with their depth and complexity. However, the album's quality does hit snags, particularly in the hooks, which sometimes disrupt the record's flow. Additionally, despite the Wu rapper's lyrical brilliance, the production at times fails to match his high standard, as evidenced on tracks like "Animal Planet" and "Sparring Minds".
Beneath the Surface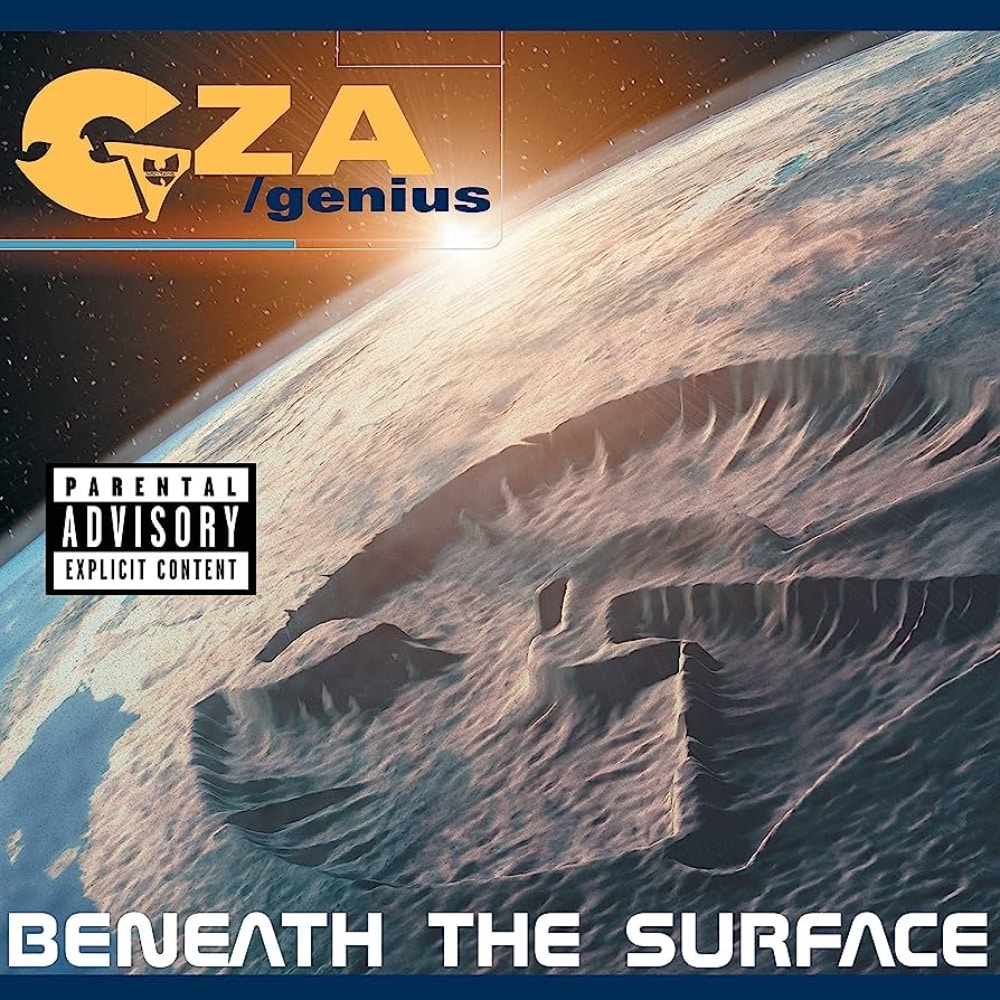 Released: June 29, 1999
Label: MCA Records
Singles: "Crash Your Crew", "Breaker, Breaker"
Features: Killah Priest, Res, Santigold, Ol' Dirty Bastard, Masta Killa, RZA, Hell Razah, Timbo King, Dreddy Kruger, Njeri Earth, Joan Davis, Prodigal Sunn, Method Man.
Beneath the Surface is GZA's successful attempt at carrying forward the Wu-Tang legacy while experimenting with their traditional sound. Despite being released in a saturated market, the album shines with crisp production and the Wu lyricist's innovative vocal prowess. Tracks like "Amplified Sample" and "Crash Your Crew" offer quintessential Wu-Tang vibes but with a refined edge, courtesy of producers Inspectah Deck, Mathematics, and Arabian Priest. Although the album suffers from a few skits disrupting its flow and the ill-fitted "Victim", Beneath the Surface is largely a triumph, delivering an evolved Wu sound and arguably one of the stronger releases from the group, post-peak.
Grandmasters (with DJ Muggs)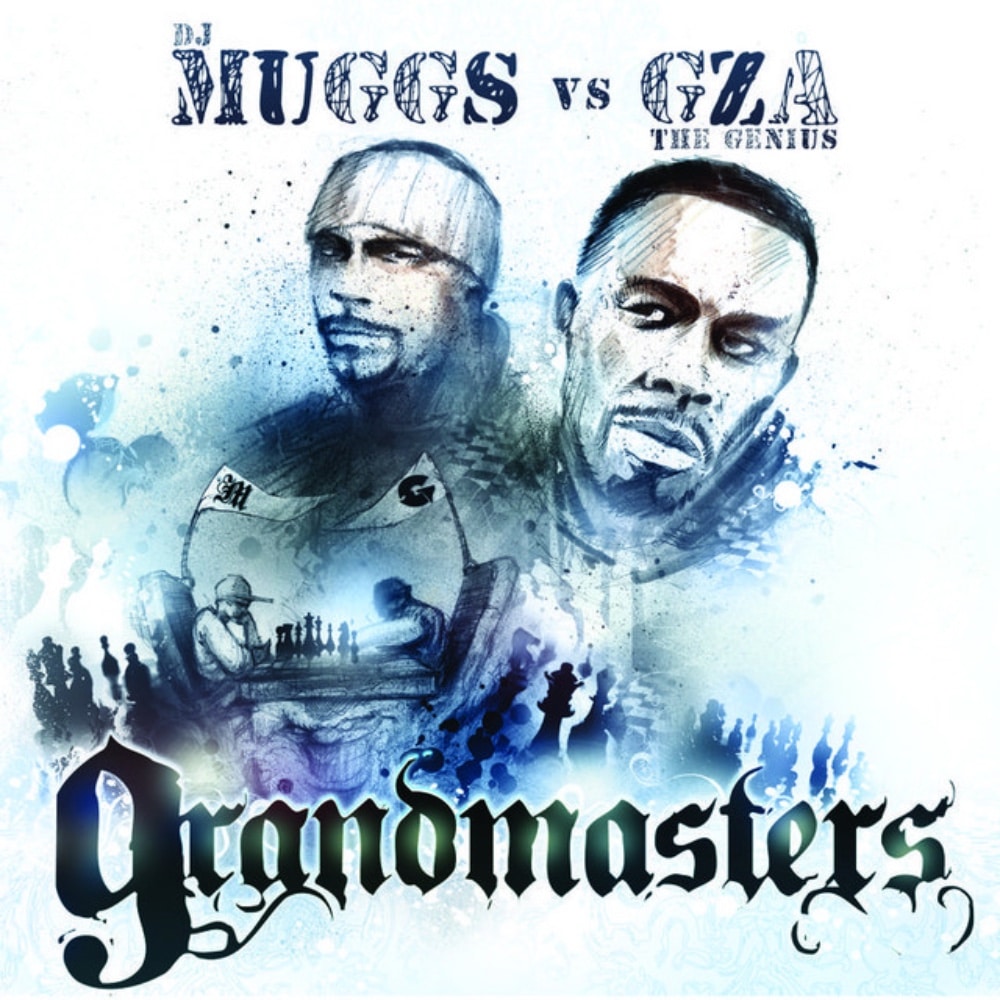 Released: October 25, 2005
Label: Angeles Records
Singles: "General Principles"
Features: Raekwon, RZA, Masta Killa, Prodigal Sunn, Sen Dog.
A collaborative brainchild of the legendary DJ Muggs and GZA, Grandmasters beautifully blends chess and hip hop motifs to craft a concept album, with the duo playing the role of grandmasters, teaching the rules of the game. Structurally, the album begins with an aggressive approach, showcasing the Genius' sharp lyricism, which then mellows into more thoughtful, strategic rhymes. Tracks like "Queen's Gambit" offer intriguing narrative, drawing from the chessboard to describe life's power dynamics. The closing track, "Smothered Mate", paints a harsh reality rather than a victory, contributing to the album's complexity. One of the best collaborative rap albums of all time, Grandmasters is a testament to the genius of its creators, turning a record into a life metaphor.
Liquid Swords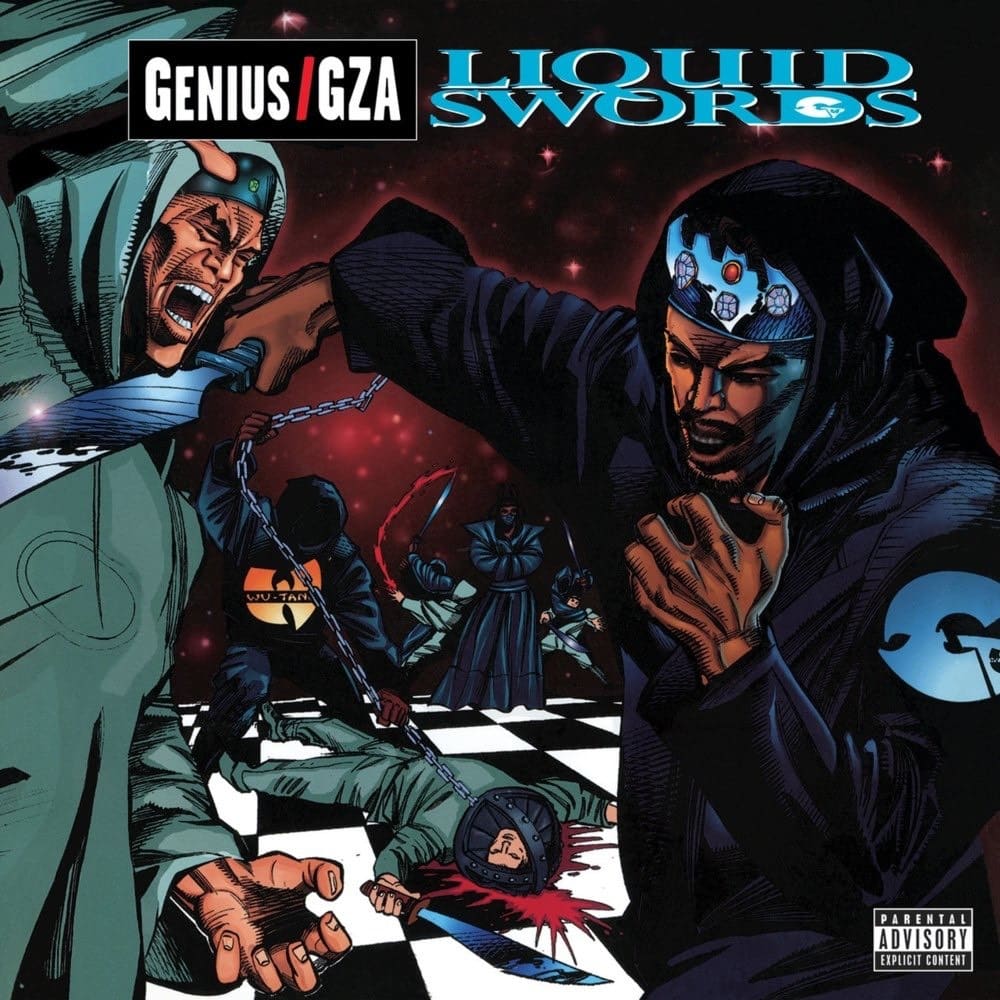 Released: November 7, 1995
Label: Geffen, MCA Records
Singles: "I Gotcha Back", "Liquid Swords", "Cold World", "Shadowboxin'" / "4th Chamber"
Features: Ol' Dirty Bastard, Masta Killa, Inspectah Deck, Life, Ghostface Killah, Killah Priest, RZA, Method Man, U-God, Raekwon.
Hailed as one of the finest Wu-Tang solo projects , next to The Purple Tape and Supreme Clientele , Liquid Swords solidifies GZA's standing as the group's most potent lyricist and vivid writer. His subtle, intellectually charged rhymes paired with his low-key delivery provide a striking contrast to RZA's atmospheric and experimental production. The album's dark tone is further amplified by eerie kung fu dialogues, making it an unforgettable listening experience. Despite featuring all Wu members, Liquid Swords remains GZA's undisputed showcase. From the understated tracks like "Liquid Swords" and "Cold World" to spiritual reflections like "Basic Instructions Before Leaving Earth", this record is a paragon of Wu-Tang's peak artistry, ranking it among the group's greatest works.