It's impossible to talk about the greatest hip hop groups of all time without mentioning the Wu-Tang Clan. Known for their raw lyricism, gritty production style, and larger-than-life personalities, the 9 masked Shaolin MCs have left an indelible mark on the genre and has inspired countless hip hop artists over the years.
But what truly sets the Wu-Tang Clan apart is their ability to seamlessly blend solo projects with their iconic group albums. Each member of the clan brings their own unique style and flavor to the table, resulting in a sound that's both cohesive and endlessly entertaining.
From the raw, uncut vibes of Enter the Wu-Tang (36 Chambers) to the epic scope of Only Built 4 Cuban Line…, the Wu have never shied away from pushing the boundaries of the culture and experimenting with new sounds and ideas. And their solo albums, which feel just as powerful and cohesive as their group work, are a testament to the group's enduring influence.
So let's get into it, from their game-changing 1993 debut to Only Built 4 Cuban Linx… and Liquid Swords, to Wu-Tang Forever and Supreme Clientele, we're ranking the top 10 best Wu-Tang Clan albums of all time.
10. Wu-Tang Clan – Iron Flag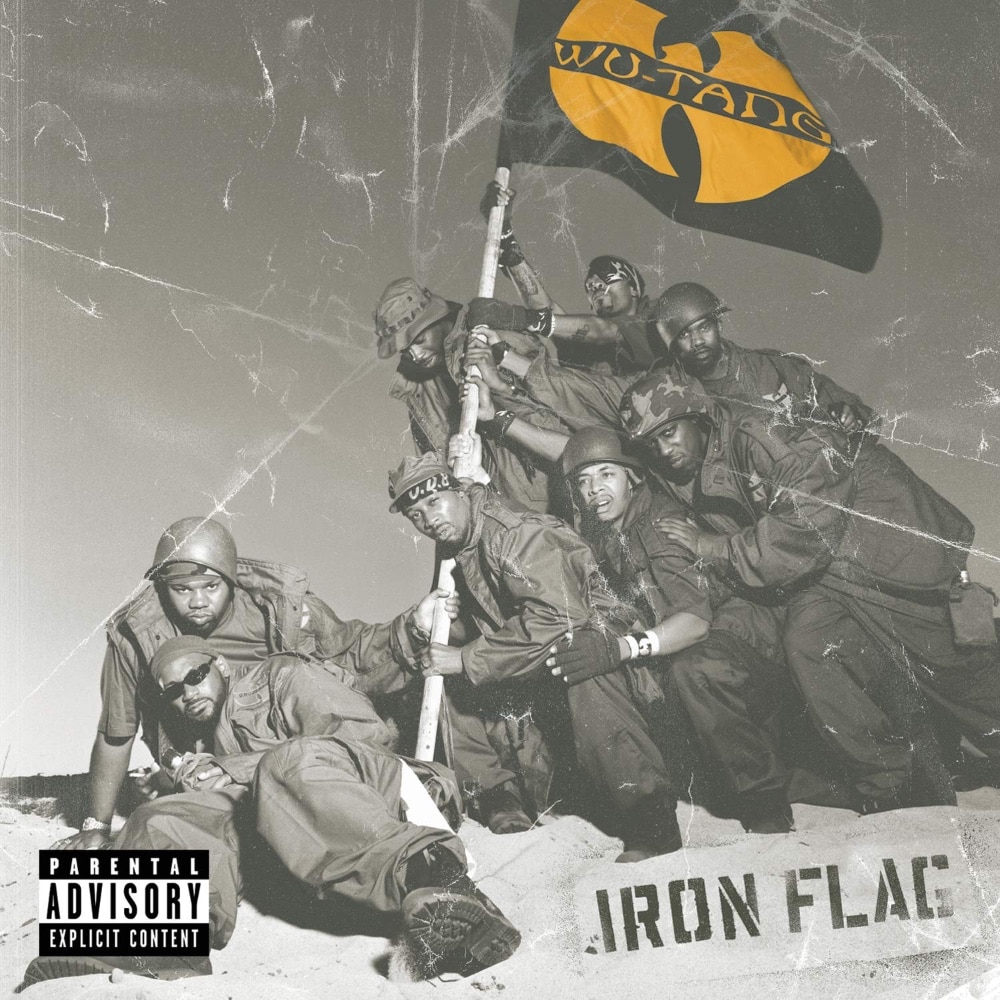 Released: December 18, 2001
Label: Loud, Columbia, Relativity
Singles: "Uzi (Pinky Ring)", "Back in the Game", "Rules"
Don't sleep on Iron Flag. Many hip-hop heads do. After changing the game with his lo-fi signature sound – twisted soul samples over basement drums – RZA was in a bit of a funk when the 2000s arrived. While the previous Wu album, The W, definitely had some joints, it sounded like The Abbott was getting a little tired of that murky, gully shit he helped create.
Iron Flag was his refresher. Straight off the bat, the album's opener – "In the Hood" – kicks things off with some much needed energy with Masta Killa, Inspectah Deck and Streetlife all bodying their verses. RZA even pulled in some outside help from Trackmasters and Flavor Flav to liven and modernise things up a little for listeners.
Still, don't think the Wu switched it up too much. Those gritty soul samples and menacing loops still remained, although they were somewhat refreshed, while the obligatory Wu posse cut "Uzi (Pinky Ring)" is still burning to this day. So remember, don't sleep on Iron Flag, it's one of the best Wu-Tang Clan albums of all time, no doubt about it.
9. Raekwon – Only Built 4 Cuban Linx… Pt. II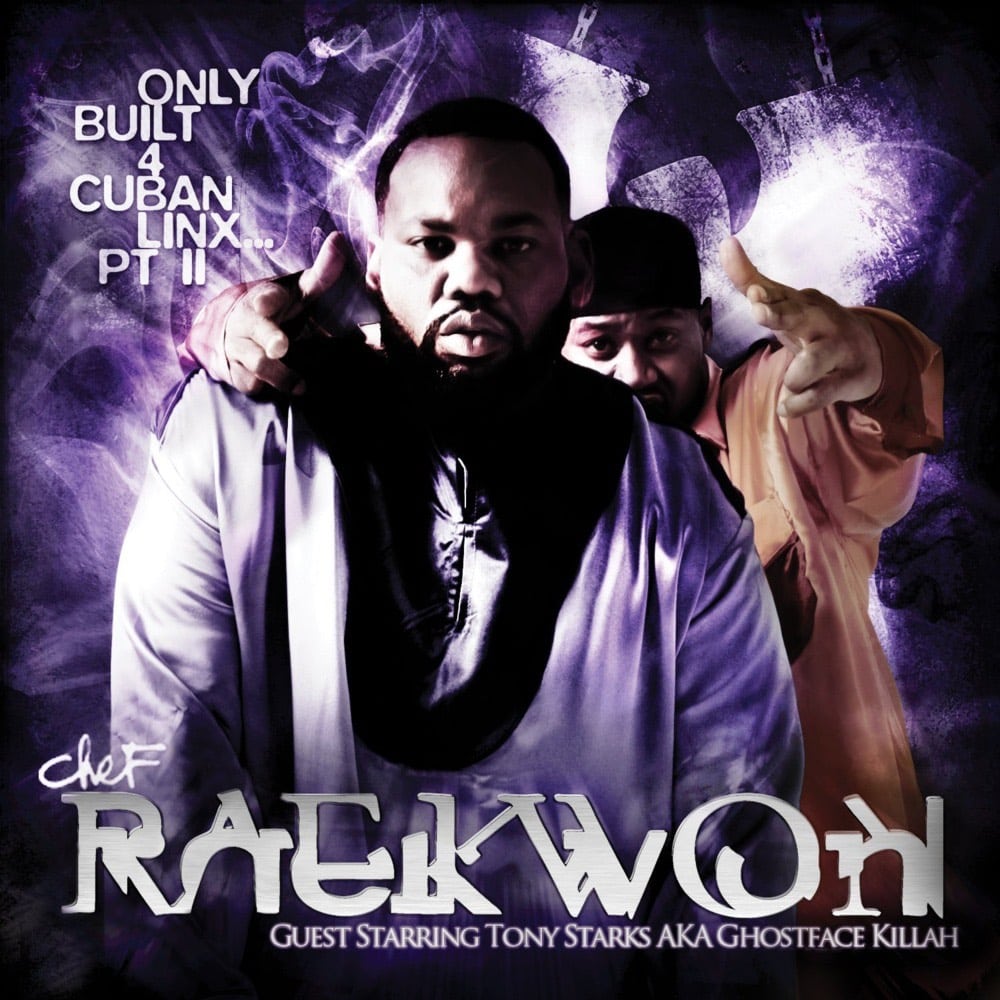 Released: September 8, 2009
Label: Ice H2O, EMI
Singles: Singles: "New Wu", "House of Flying Daggers", "Walk Wit Me", "Have Mercy", "Catalina"
Raekwon did it. The Chef fucking did it. After 14 years of keeping hip-hop heads waiting and in between dropping a couple of mediocre solo albums, Rae finally delivered what we were all waiting for – a worthy sequel to The Purple Tape.
You can't blame Rae, just think about the pressure he must have been feeling. It would have been like Nas trying to make an Illmatic II – make no mistake, Only Built 4 Cuban Linx… is up there with Illmatic as one of the greatest hip-hop albums of all time.
But Rae did it. He got in the studio with some of the best hip-hop producers of all time – Dr. Dre, J Dilla, Pete Rock, Marley Marl, Erick Sermon, The Alchemist and of course the RZA – to recreate the epic, criminal backdrop for his vivid, drug tales.
He also had some help from his Wu brothers, all of whom (except for U-God) appear on the album to show love and drop some of their best verses of recent years – Meth and Deck in particular body their parts. And of course Ghostface plays the supporting role to perfection again, appearing on 7 of the 22 cuts and gifting us with another one of his unforgettable stories again on "Gihad."
One its own, Only Built 4 Cuban Linx… Pt. II would have been an incredible album. But factoring in that it was a sequel to the '95 classic and Raekwon still managed to deliver the goods definitely makes it one of the best Wu-Tang Clan albums of all time.
8. Method Man – Tical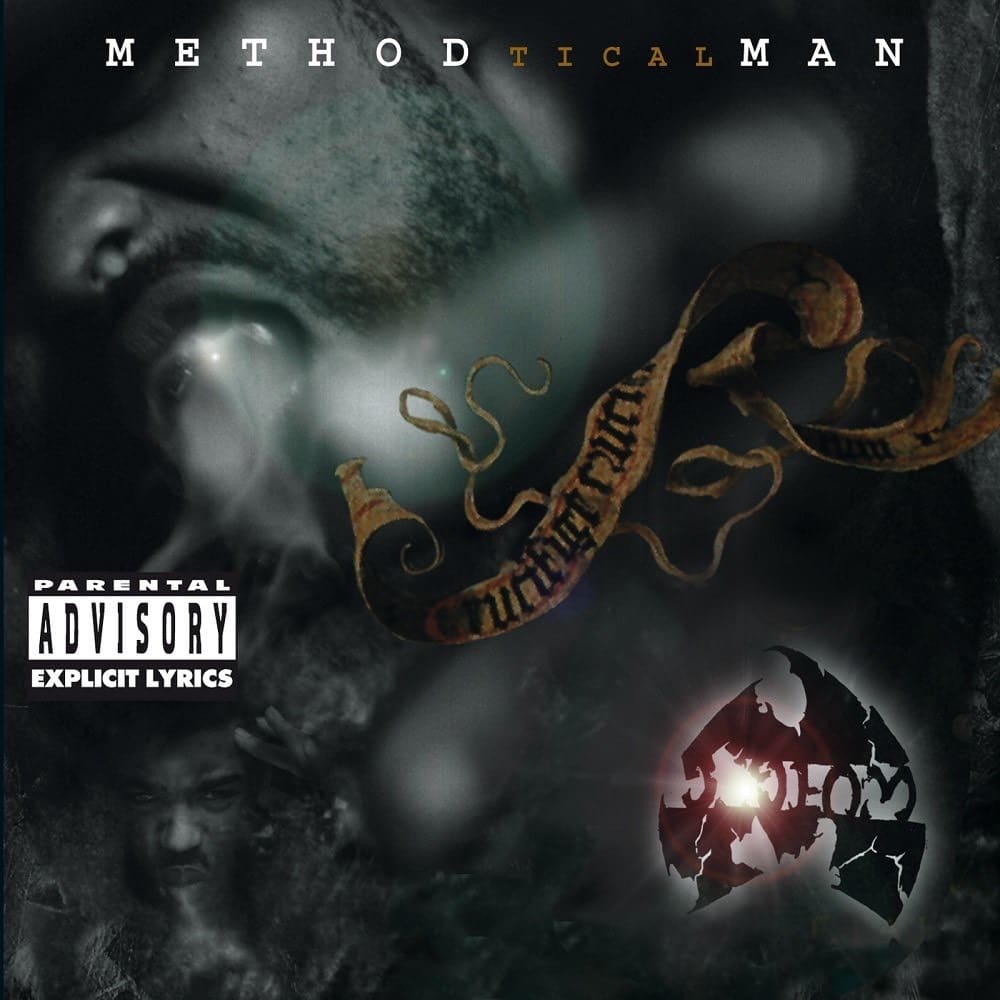 Released: November 15, 1994
Label: Def Jam, PolyGram Records
Singles: Singles: "Bring the Pain", "Release Yo' Delf", "I'll Be There for You / You're All I Need to Get By"
As the most charismatic and natural born star on Enter the Wu-Tang (36 Chambers), there was no doubt Method Man was going to be the breakout member of the Wu. Even before the group had dropped their debut and with only "Method Man" making the rounds on the radio, Def Jam head honcho, Lyor Cohen, was already getting ready to sign Meth.
Which leads us to Tical, the Wu's first solo album. While Meth has never had same vivid storytelling abilities or classic verses or one-of-a-kind character like some of his Wu brothers – namely Raekwon, Ghostface, Deck and Ol' Dirty – he more than makes up for it with his amazing flow and voice.
RZA knew exactly where Meth's strength laid, which is why the producer tailored the beats to match his style – layering the hazy drum breaks with offbeat keys to provide Meth with the best platform to spring his liquid hot bars. Meth's style-over-substance rhymes has been criticised from the day one, but on Tical, it was to his favour, making the album one of the grimiest party albums and best Wu-Tang Clan albums of all time.
7. Wu-Tang Clan – Wu-Tang Forever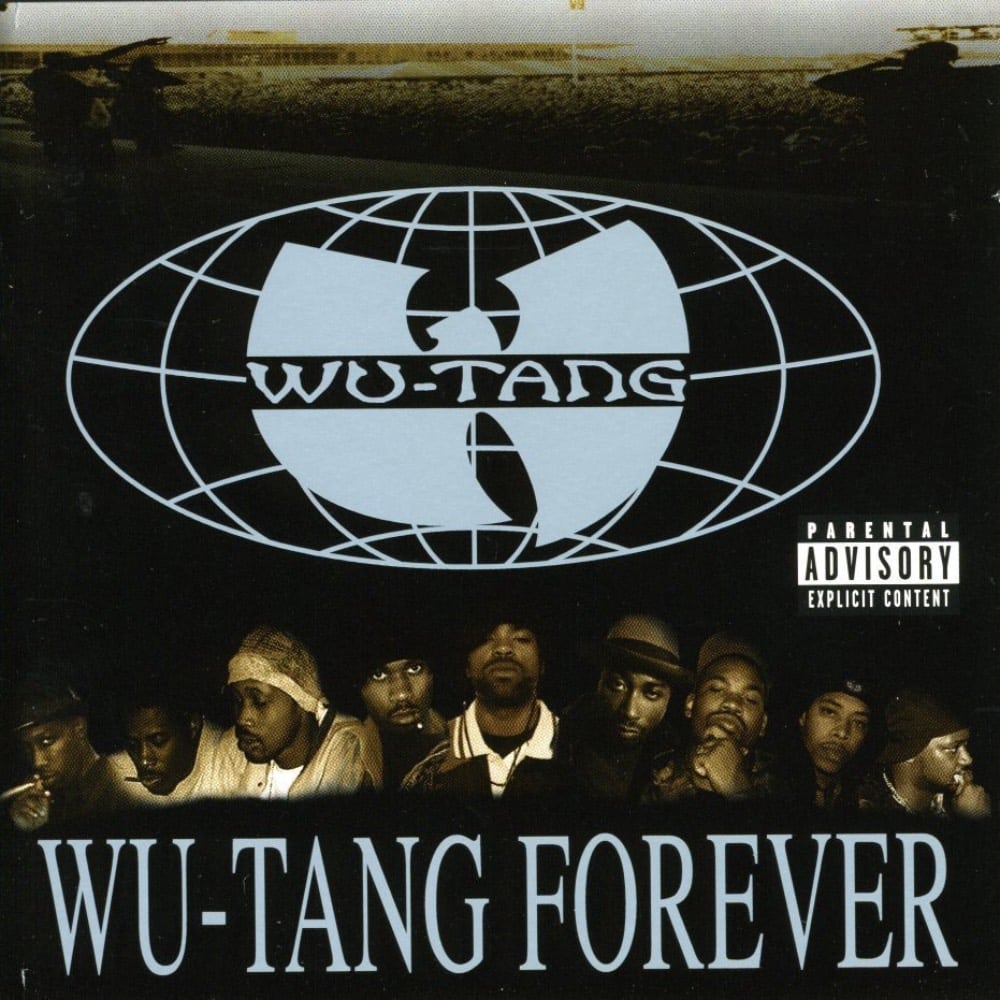 Released: June 3, 1997
Label: Loud, RCA, BMG
Singles: "Triumph", "It's Yourz", "Reunited"
If Enter the Wu-Tang (36 Chambers) was the beginning, Wu-Tang Forever was the beginning of the end. Mind you, I don't mean the end of the Wu-Tang Clan, because, you know, Wu-Tang is forever. But it was signifying the end of an era where albums like Liquid Swords and Tical could go gold and platinum.
The Wu must have known it because they went all out with this epic double album. At a time when Puff and his Bad Boy players were running radio, RZA decided to drop "Triumph" as the album's lead single – a 6-minute song with 9 rappers and no hooks. Because fuck it, that's why.
Wu-Tang Forever ended up debuting at number one on the Billboard 200, selling over 600,000 units in its first week and eventually hitting 4x platinum by the end of 1997. This was during an era when Bad Boy Records had everything on lock, so for a rap album that was this raw and anti-commercial, it just made the achievement even more impressive.
Even though the album received some backlash upon its release – critics were decrying RZA's change in production style and the excessive running time – looking back at it now, Wu-Tang Forever is in competition with Biggie's Life After Deathas the greatest hip-hop double album of all time.
6. Ghostface Killah – Ironman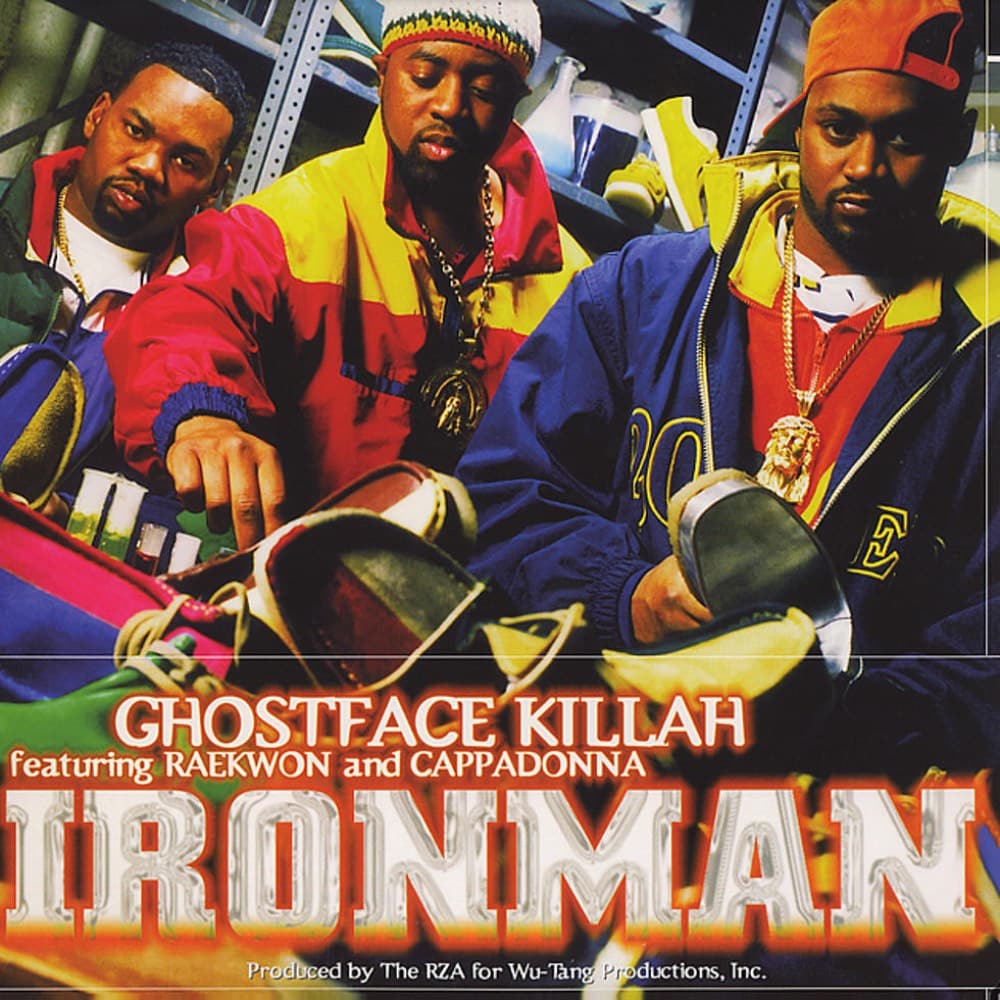 Released: October 29, 1996
Label: Razor Sharp, Epic Street, Sony Music
Singles: "All That I Got Is You", "Daytona 500", "Motherless Child"
After opening up the Wu's debut album with his unforgettable "Bring Da Ruckus" verse and making scene-stealing appearances on Raekwon's Only Built 4 Cuban Linx…, by 1996 Ghostface was ready to deliver his own solo album.
RZA opened up his sampling crates for Ironman, digging more amongst the blaxploitation soundtracks of the '60s and '70s to create the gritty, soulful backdrop for Ghost to spit his highly charged, emotive rhymes over.
While Ghost would find more success and solidify his reputation with later solo albums, Ironman still has those classic Wu joints – the classic posse cuts "Assassination Day," "Winter Warz," "Daytona 500" and of course the tearjerking "All That I Got Is You," which guaranteed to make any grown man cry.
5. Ol' Dirty Bastard – Return to the 36 Chambers: The Dirty Version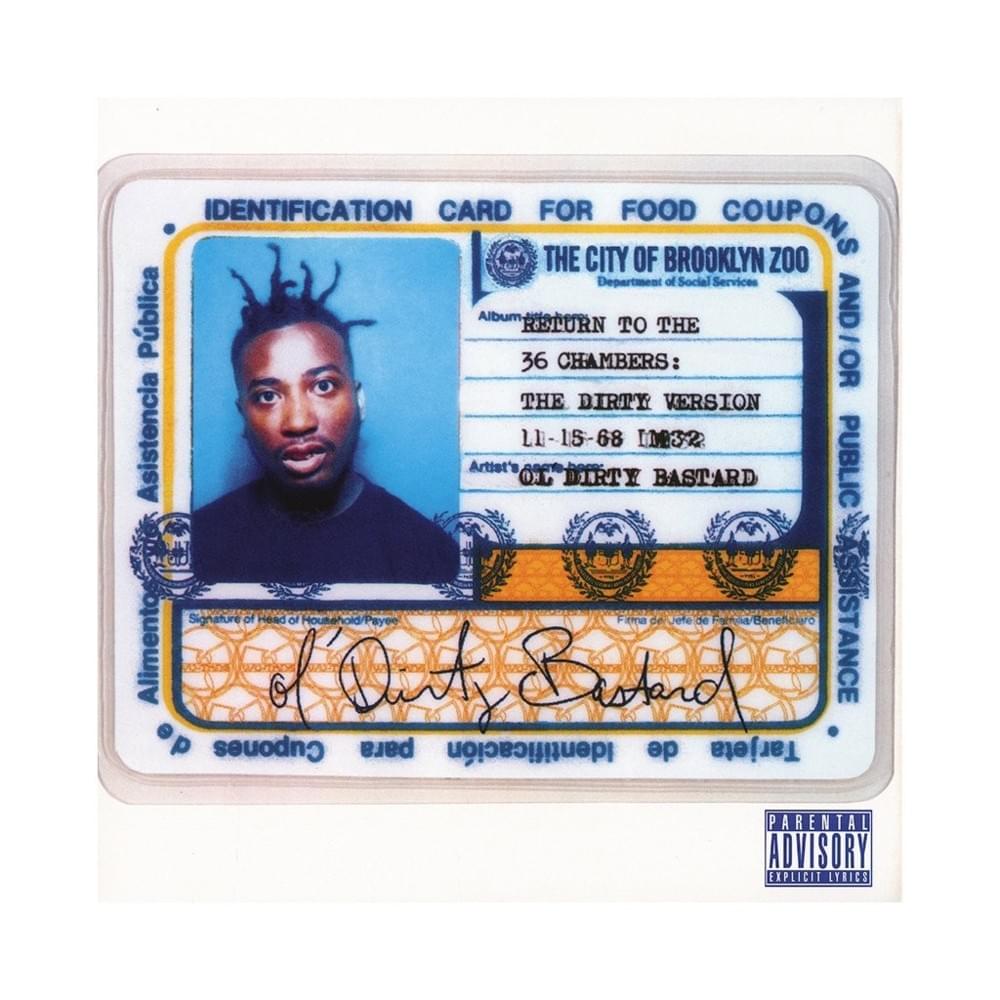 Released: March 28, 1995
Label: Elektra, WMG Records
Singles: "Brooklyn Zoo", "Shimmy Shimmy Ya"
To describe Ol' Dirty Bastard's Return to the 36 Chambers: The Dirty Version would be like describing "Shimmy Shimmy Ya" – a deranged RZA beat with Ol' Dirty spitting nonsensical shit for the first verse and then looping it backwards for the second verse. Like, what the fuck?
To be honest though, there's no real point trying to analyse or dissect ODB's music. The man was a genius in his own right, taking the foundation of hip-hop clowns before him, think Biz Markie, and applying his own twisted style to it.
"Shimmy Shimmy Ya" bangs, "Brooklyn Zoo" bangs, "Raw Hide" bangs, "Snakes" bangs, "Brooklyn Zoo II (Tiger Crane)" bangs, "Proteck Ya Neck II The Zoo" bangs. I mean, the album was nominated for a Grammy. It's fucking ODB and he fucking dropped one of the best Wu-Tang Clan albums of all time!
4. Ghostface Killah – Supreme Clientele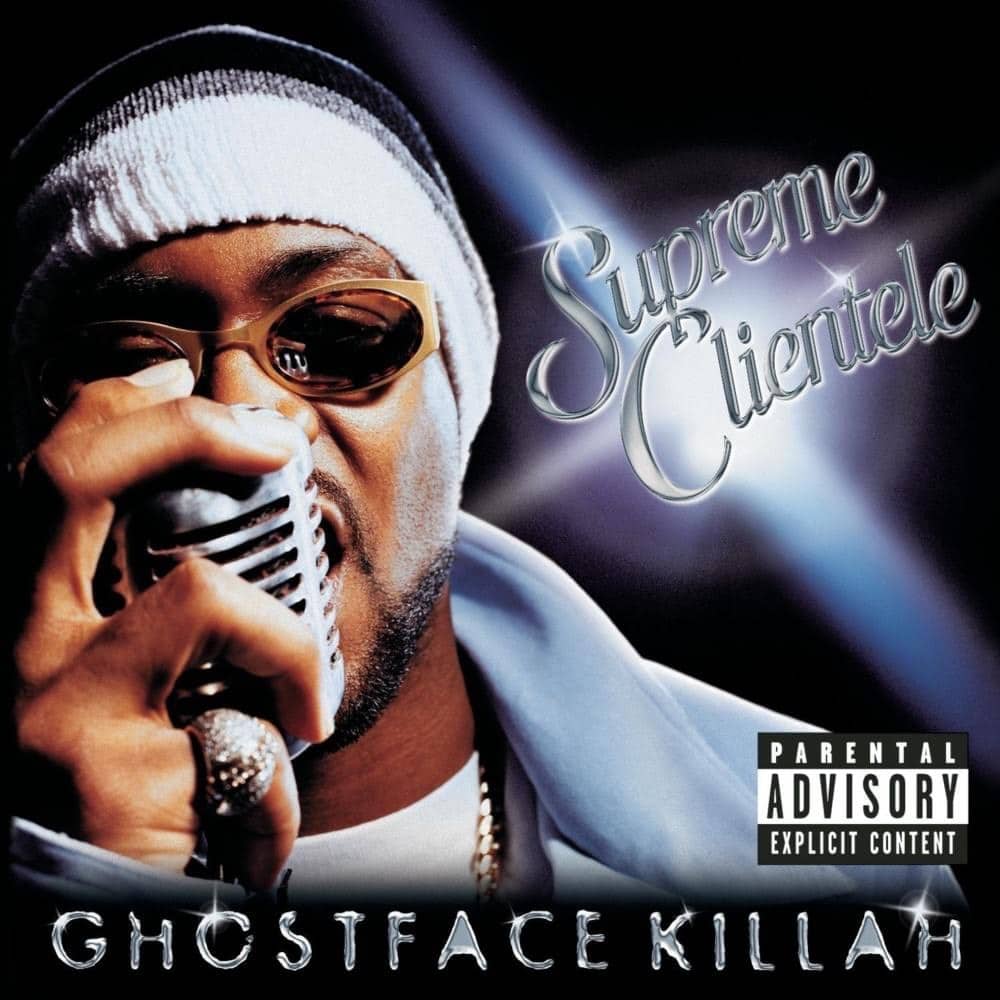 Released: January 25, 2000
Label: Epic Records, Sony, Razor Sharp
Singles: "Mighty Healthy", "Apollo Kids", "Cherchez La Ghost"
From '93 to '97, the Wu-Tang Clan were on a flawless run. RZA could do no wrong, cementing his legacy as one of the greatest hip-hop producers of all time during that era, churning out classic after classic, year after year.
Then after '97, things started falling apart. RZA stopped producing on all the albums and as a result, Deck and U-God's debut didn't come close to the quality of their brothers' debut while sophomore albums from GZA and Raekwon failed to hit the high standard they set themselves.
But then there was Ghostface Killah. After an admittedly low-key run (when compared to other members) in the '90s, Ghost emerged into the 2000s with a wide-eyed determination to just body every single fucking beat he came across.
And thus, Supreme Clientele was born. "Nutmeg." "Apollo Kids." "Ghost Deini." Fucking "Mighty Healthy." Joint after joint of Ghost just spitting wildly abstract verbal compositions that kinda made sense after you listened to it for the 15th time.
Plus, RZA executive produced the album along with Ghost, which meant the quality control of production was turned up – resulting in a gritty, lo-fi and distinctly Wu soundscape that hip-hop heads had been craving for a few years. Supreme Clientele was the start of Ghostface's incredibly consistent run from the 2000s to this very day.
3. GZA – Liquid Swords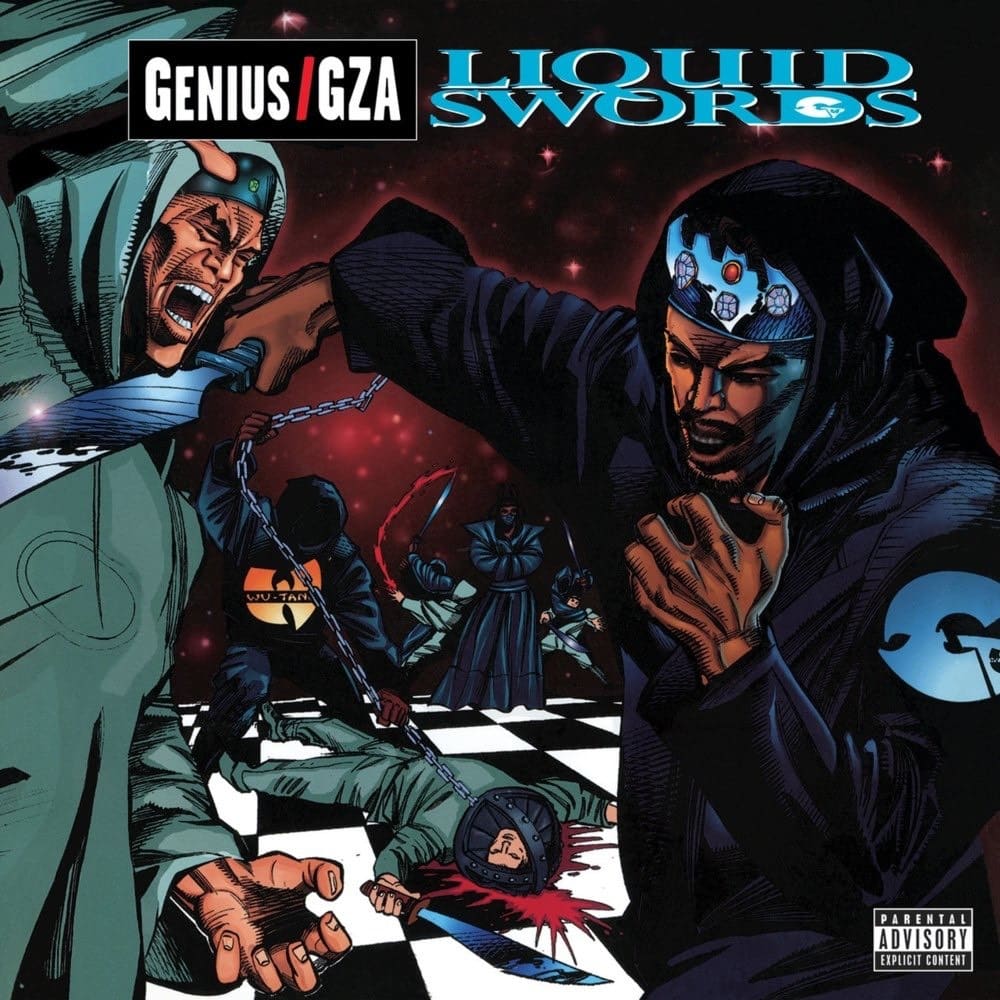 Released: November 7, 1995
Label: Geffen, MCA
Singles: "I Gotcha Back", "Liquid Swords", "Cold World", "Shadowboxin'"
GZA's one of the most deliberate and surgical rappers hip-hop has ever seen. Which is why it would make sense that he created one of the most incisive and eerie hip-hop albums of all time.
With RZA supplying the sinister production for Liquid Swords, GZA gave hip-hop heads 12 cuts of hell (13 if you count the Killah Priest solo track at the end). From the creepy opening skit on "Liquid Swords" to the haunting "I Gotcha Back," GZA never raises his voice, just methodically dropping street life lessons, one bar at a time.
In between, Deck shows up to murder "Cold World," Method Man pops up to steal the scene on "Shadowboxin'," while the Wally Don launches a tirade about Constantine the Great, Henry the 8th and Genghis Khan on "4th Chamber."
Inspectah Deck has the more impactful verses. Method Man has the best flow in the game. Ghostface is the best storyteller and the most consistent. Raekwon dropped the best solo album. But GZA is without doubt the best lyricist of the Wu-Tang Clan and he created the masterpiece that is Liquid Swords, one of the best Wu-Tang Clan albums of all time.
2. Raekwon – Only Built 4 Cuban Linx…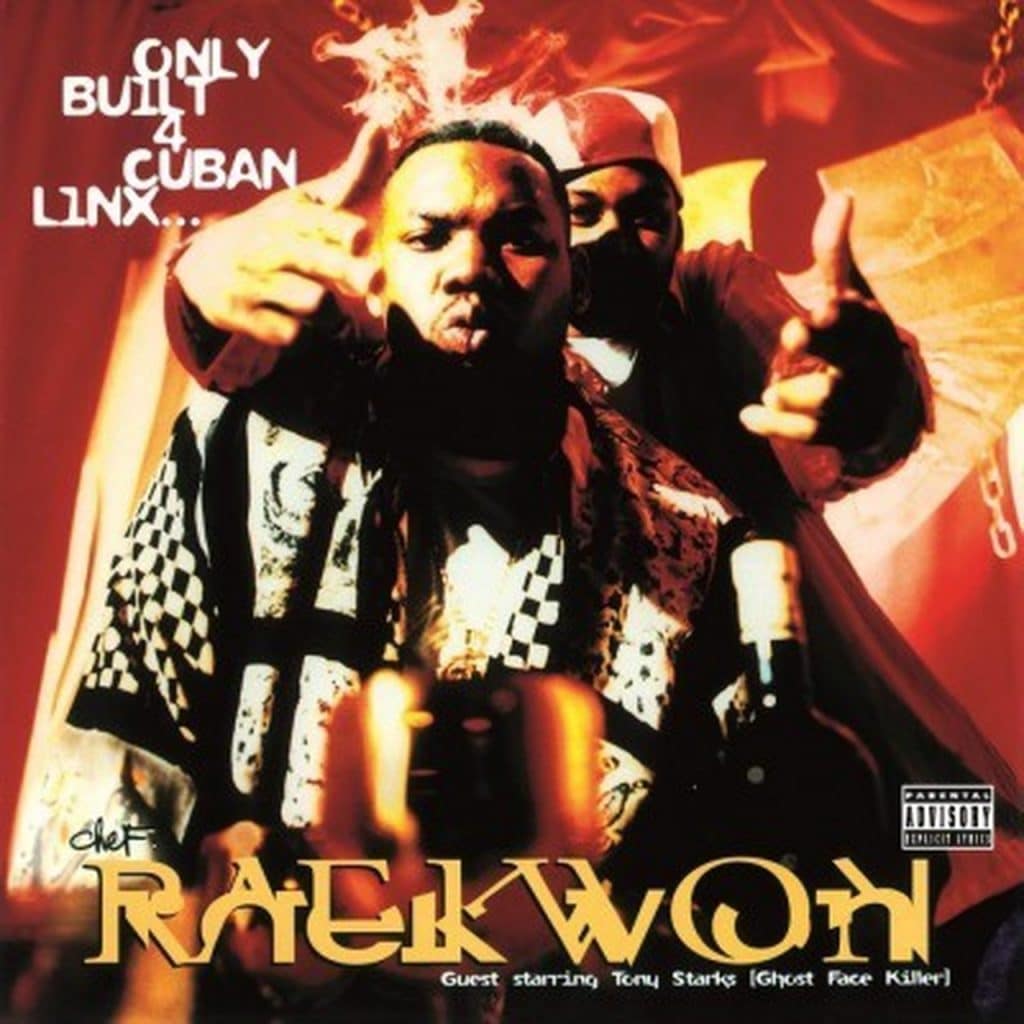 Released: August 1, 1995
Label: Loud, RCA
Singles: "Heaven & Hell", "Criminology", "Ice Cream", "Rainy Dayz"
Only Built 4 Cuban Linx... is the best Wu-Tang Clan solo album. Hell, Only Built 4 Cuban Linx… can be considered one of the best hip-hop albums of the '90s. Fuck it, Only Built 4 Cuban Linx… is up there amongst the best hip hop albums of all time.
It's probably hard to describe this album's impact without actually being there, but I know shit was never the same The Purple Tape dropped. Nasty Nas switched it up to become Nas Escobar, Biggie evolved from a Brooklyn stick up kid to a drug kingpin, AZ transformed into Sosa while Jay-Z finally had an example to mould Reasonable Doubt on.
Rappers always describe their albums as movies or soundtracks but realistically, very few of them are touching The Chef's level. From the reflective opener on "Striving For Perfection" to the action scene on "Criminology" to the album's climax on "Wu-Gambinos," every song truly plays out like a movie scene, with RZA's dramatic production acting as the film score to this crime saga.
1. Wu-Tang Clan – Enter the Wu-Tang (36 Chambers)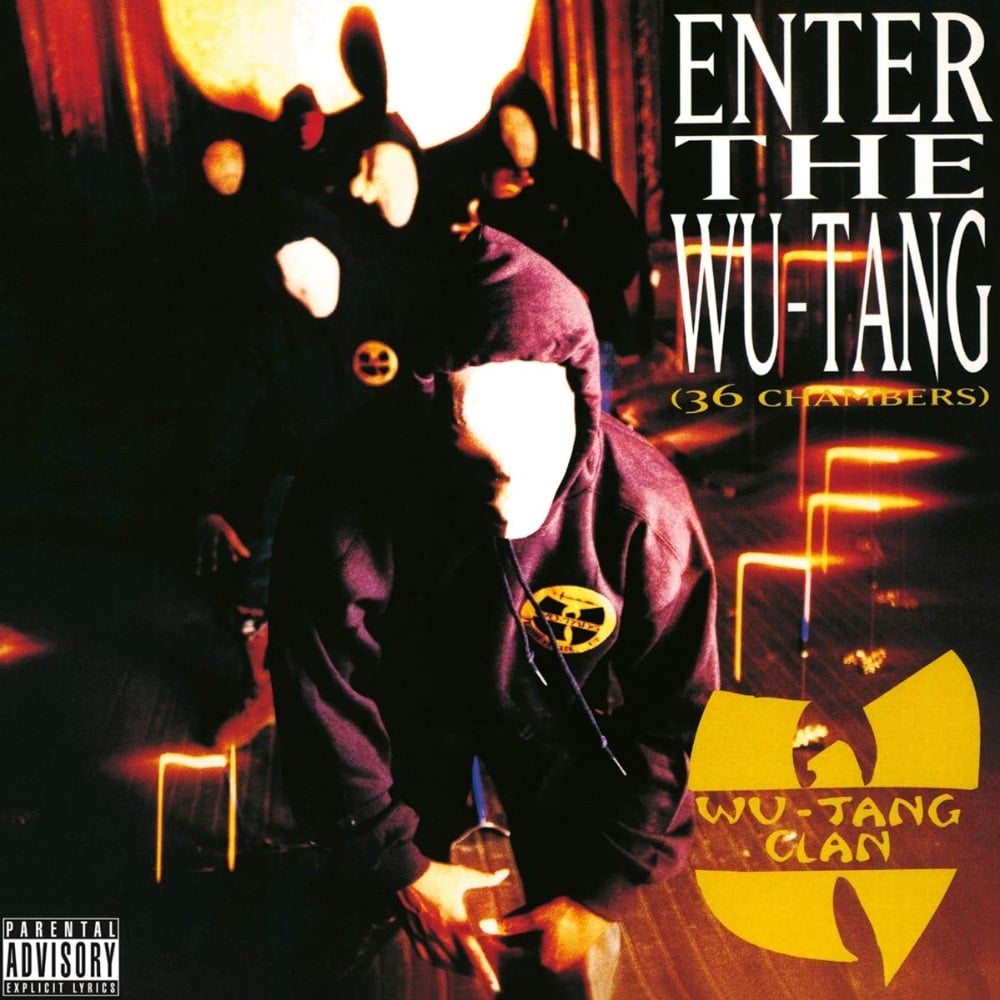 Released: November 9, 1993
Label: Loud
Singles: "Protect Ya Neck", "Method Man", "C.R.E.A.M.", "Can It Be All So Simple"
Enter the Wu-Tang (36 Chambers) is one of the three greatest hip-hop albums of the 1990s – it's tied up there at number one with Nas' Illmatic and Dr. Dre's The Chronic. Along with these two incredible albums, the Wu's debut influenced and shaped the direction of hip-hop for countless years after.
Considering just the beats and rhymes – there's actually a few Wu solo albums that are actually better than Enter the Wu-Tang (36 Chambers). Only Built 4 Cuban Linx… has richer production by far, Liquid Swords is a more cohesive project while Supreme Clientele is just an overall better album.
But Enter the Wu is where it all began. The 9 solo careers, the Wu-affiliates, the countless group and solo albums, the millions of records sold, the thousands of worldwide tours, the Hollywood careers, it all started with this.
I'm not even going to talk much about RZA's revolutionary production style that played a massive role in shifting hip-hop's focus back to the East Coast. Or how for the first time in history, we had 9 incredibly dope rappers sharing the stage and spitting rhymes together. Or how just The Abbott's business negotiations set it up for future hip-hop entrepreneurs.
It's all been discussed to death so there's just one thing to say really – Enter the Wu-Tang (36 Chambers) is the best Wu-Tang album of all time, period.