With a narrative born out of the East Atlanta music scene, JID's ascendancy in the rap world has been nothing short of remarkable. Signed to J. Cole's Dreamville Records, his catalogue is a testament to an unwavering commitment to lyrical excellence. Over the course of three albums, The Never Story, DiCaprio 2, and The Forever Story, the 32-year old MC has firmly etched his name as one of the best rappers in the game today.
Born on October 31, 1990, in Atlanta, Georgia, JID grew up immersed in a musical environment, finding early influences in his parents' collection of classic funk and soul LPs. The likes of Sly and the Family Stone, D'Angelo, Wu-Tang Clan, and Little Dragon, among others, played a pivotal role in shaping his musical sensibilities. However, it was the New York rap scene of the 1990s, marked by luminaries like Jay-Z, Nas, and Mobb Deep, that would ultimately lay the groundwork for his own foray into rap.
His debut, The Never Story, was a proof of concept – an audacious entry that revealed a rapper unafraid to navigate away from the beaten path. This was swiftly followed by DiCaprio 2, a sequel that demonstrated JID's ability to marry his trademark lyrical precision with an elevated level of songwriting and delivery.
The capstone of this 3-album run, The Forever Story, arrived four years after his previous release. The wait, however, was worth it. Here, JID showcased an expanded range of musical styles and lyrical themes, providing further evidence of his prowess and maturation as an artist.
So let's get into it. From his 2017 debut album, The Never Story, to his latest release, 2022's critically acclaimed The Forever Story, we rank every JID album, from worst to best.
The Never Story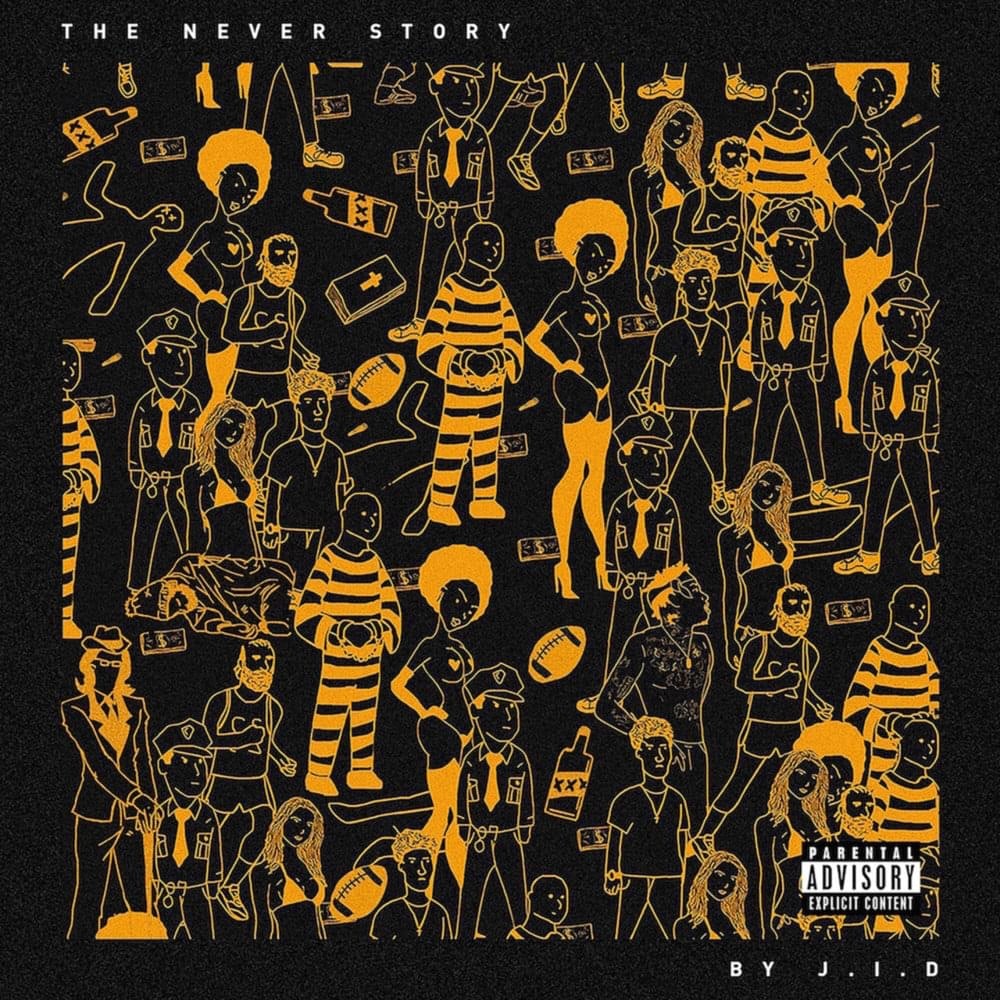 Released: March 10, 2017
Label: Dreamville, Interscope, Spillage Village
Singles: "Never", "D/vision", "Hereditary", "EdEddnEddy"
Features: EarthGang, 6LACK, and Mereba.
Emerging from the East Atlanta scene, JIDD, backed by J. Cole and the Dreamville team, kicked open the industry door with The Never Story. Offering a refreshing deviation from the typical Southern sound prevalent at the time, he navigated the album with deft lyricism and a perceptible defiance against the common narrative. Flawlessly flowing from introspective lines about his upbringing, like on "General", to unabashed dismissals of 'happy trappers', JID's artistic authenticity remained consistent. The standout "Never" showcased his resilience in a gritty narrative layered on a hypnotic beat, while other tracks covered typical debut topics like women, family, and friendships. Yet, the dichotomy between the album's themes occasionally veered towards misdirection, slightly obscuring JID's true persona. But if one message rings clear from this album, it's his undeniable prowess in the art of rapping, encapsulated best in the punchy lines of the concluding track, "Lauder". The Never Story was more than just a debut, it was JID's proof of concept to the rap game.
DiCaprio 2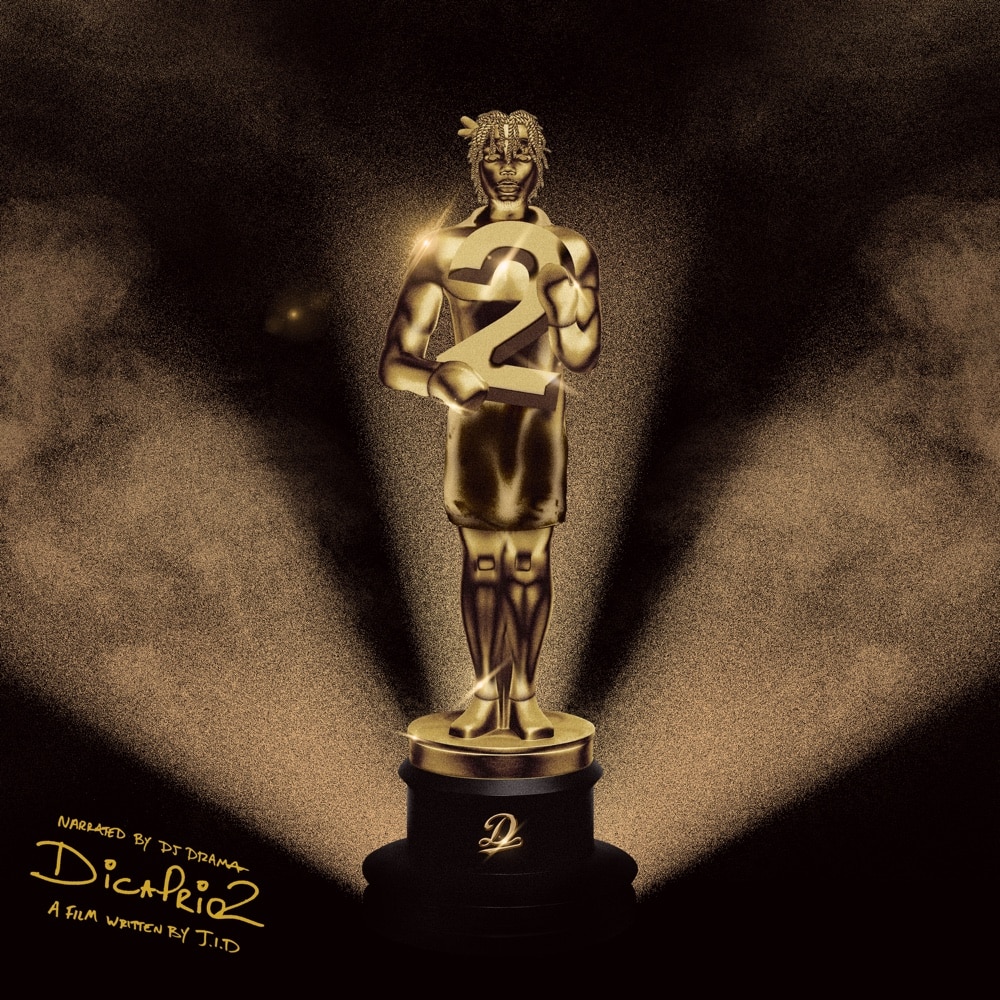 Released: November 26, 2018
Label: Dreamville, Interscope, Spillage Village
Singles: "Hasta Luego", "151 Rum", "Off Deez"
Features: 6LACK, ASAP Ferg, BJ the Chicago Kid, Ella Mai, J. Cole, Joey Badass and Method Man.
Leaning away from the blueprint that characterized his debut album, JID introduced an evolved sound with DiCaprio 2 to his rap fans. With the support of his Dreamville family, he managed to maintain his admired technical precision while elevating his songwriting and delivery, ensuring he stood as an individual rather than a derivative. Opening with the no-holds-barred "Slick Talk", JID served up a banquet of complex metaphors and tongue-twisting flows. The transition into the A$AP Ferg-assisted "Westbrook" and the subsequent bangers, "Off Deez" and "151 Rum", further demonstrated JID's capacity to weave potent lyricism with budding mainstream appeal. The album's pivot point, "Off da Zoinkys", marked a shift into more introspective content as JID bared his vulnerabilities, further refining his artistry. Even with minor stumbles like the underwhelming "Tiiied", the project concluded powerfully with reflections on JID's rise to success.
The Forever Story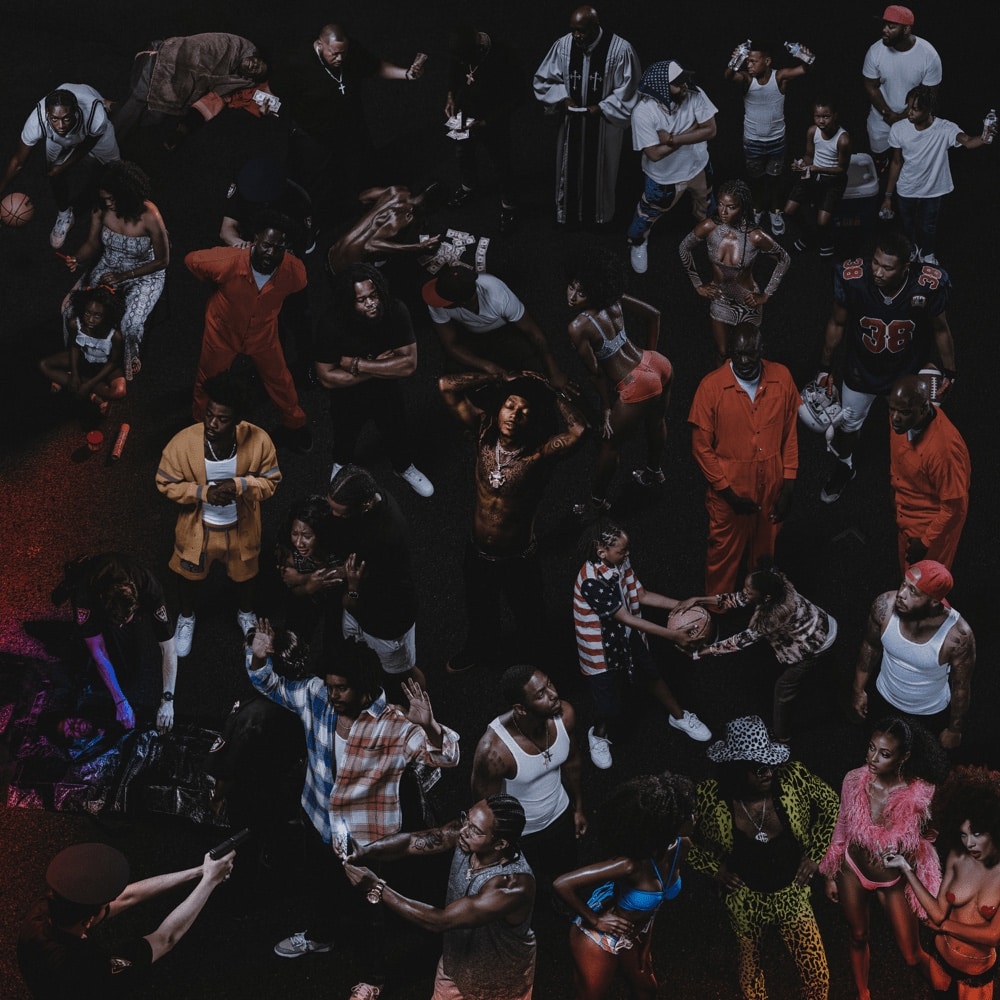 Released: August 26, 2022
Label: Dreamville, Interscope, Spillage Village
Singles: "Surround Sound", "Dance Now"
Features: Kenny Mason, EarthGang, 21 Savage, Baby Tate, Lil Durk, Ari Lennox, Yasiin Bey, Lil Wayne, Johntá Austin, Ravyn Lenae, and Eryn Allen Kane.
Arriving four years after his highly acclaimed DiCaprio 2, JID's third album marked a new pinnacle in his musical journey, reflecting his heightened lyrical acuity and artistic maturity. In today's fast-paced rap culture, the Dreamville rapper's meticulous approach toward his craft might seem unconventional, but the end product validates the wait. This album bursts at the seams with JID's masterful execution of complex wordplay, the seamless ebb and flow of his delivery, and an ever-changing soundscape. As a lyricist, his JID's technical prowess is on full display throughout the album, with complex wordplay, inventive beat switches, and an unpredictable flow that keeps listeners on their toes. From the boom-bap foundation of "Crack Sandwich," where he reflects on his humble beginnings, to the anxiety-inducing trap high hats of "Surround Sound," a duet with 21 Savage, JID is clearly comfortable across an impressive breadth of styles. In "Stars" and "Lauder Too," he pushes the envelope even further. The former is a leap into interstellar jazz funk, while the latter presents an unexpected yet mesmerizing fusion of heavy synth sequences and gospel harmonies. Augmenting the album's dynamic energy is a cadre of gifted contributors. Production heavyweights like Thundercat, James Blake, and Kaytranada weave their magic across the tracks, and cameos from the likes of Lil Durk, Kenny Mason, Ari Lennox, and Lil Wayne add even more layers to JID's already multidimensional narrative.