Hailing from Lawrenceville, Georgia, Migos have always been synonymous with innovating the trap landscape and cementing their distinctive triplet-flow as an emblematic sound of contemporary rap. As much a cultural phenomenon as a musical force, Quavo, Offset, and Takeoff have consistently pushed boundaries and challenged norms.
Through a string of albums, the Atlanta trio have consistently redefined the trap game, delivering tracks that have not only dominated the charts but also deeply influenced the culture. From the brash confidence of Yung Rich Nation to the creative resilience displayed on Only Built for Infinity Links, they've continually pushed the envelope. Who can forget the Halloween surprise Without Warning, where Offset teamed up with 21 Savage and Metro Boomin for one of the best rap releases of 2017? Or the quintessential Culture, a tour de force that solidified Migos' place in hip-hop history?
So let's get into it. From their 2015 debut album, Yung Rich Nation, to Quavo and Takeoff's joint release, Only Built for Infinity Links, we rank every Migos album from worst to best.
Huncho Jack, Jack Huncho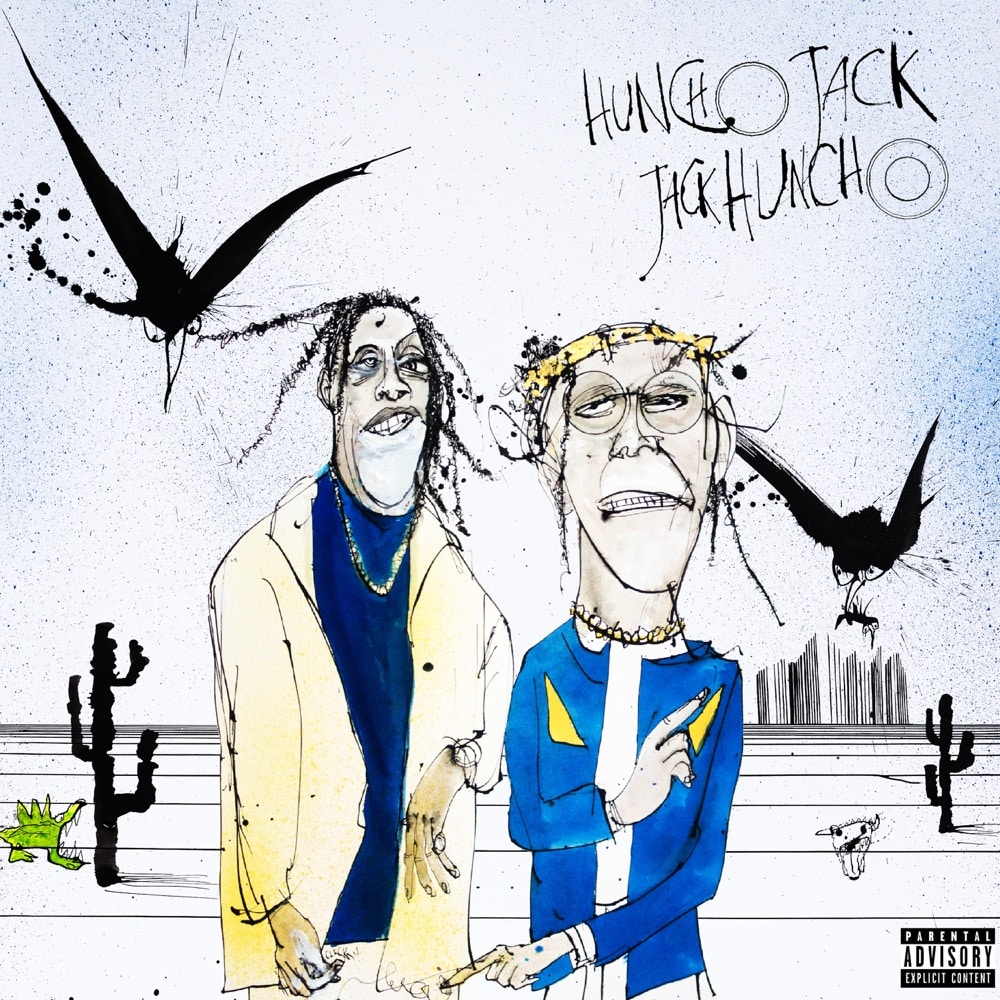 Released: December 21, 2017
Label: Grand Hustle, Epic, YRN The Label, Cactus Jack, Quality Control, Capitol, Motown
Singles: N/A
Features: Takeoff and Offset.
In the hotly-anticipated team-up of Quavo and Travis Scott, Huncho Jack, Jack Huncho falls flat, a victim of its own hype. Despite brandishing a lavish opener with an enticing Otis Redding sample, the album spirals into a meandering muddle of lackluster Auto-Tune, tired freestyling, and looping monotony. Lyrics sag under uninspired writing, while the overuse of Auto-Tune blunts any potential for emotional impact or nuance. Travis Scott's cadence occasionally shines through, notably in "Moon Rock," a haunting track that harks back to his mixtape era. Yet the album as a whole stands as a missed opportunity for the duo, lacking the dynamism and artistic vision their individual (or group) careers typically display.
Quavo Huncho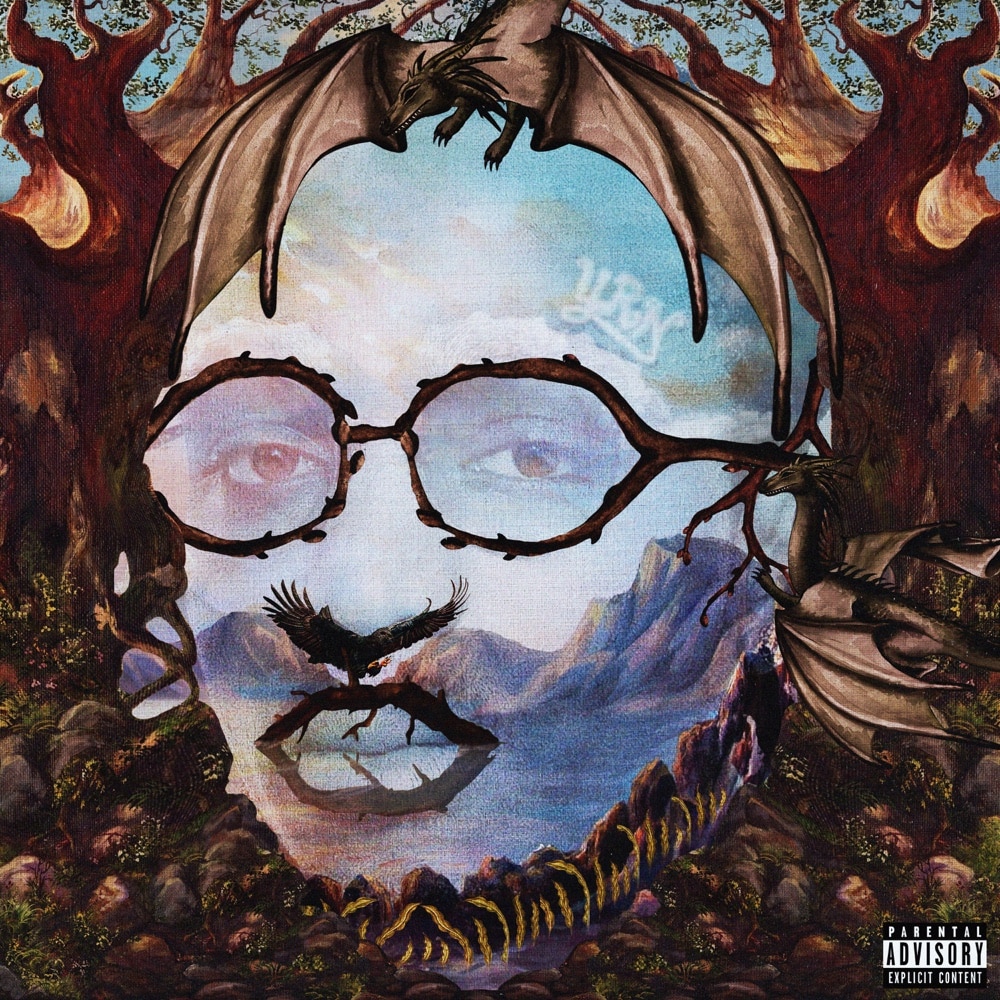 Released: October 11, 2018
Label: Quality Control Music, Capitol, Motown
Singles: "Workin Me", "Lamb Talk", "Bubble Gum", "Pass Out"
Features: Takeoff, Offset, 21 Savage, Drake, Saweetie, Madonna, Cardi B, Lil Baby, Travis Scott, Normani, Davido, and Kid Cudi.
Quavo Huncho, Quavo's solo venture, sees the Atlanta rapper firmly ensconced in pop-infused trap landscapes, accompanied by a star-studded guest list. The album is a mixed bag: Travis Scott's "Rerun" and 21 Savage's "Pass Out" are undeniable highlights, while pieces like "Champagne Rose" featuring Madonna and Cardi B intriguingly punctuate the record. But the album often feels formulaic, leaning heavily on familiar trap beats and an overcrowded cast of features. Though Quavo Huncho delivers a series of low-key hits, it loses its footing in its excessive length and unbalanced structure, reducing its replay value despite a number of standout tracks.
Culture II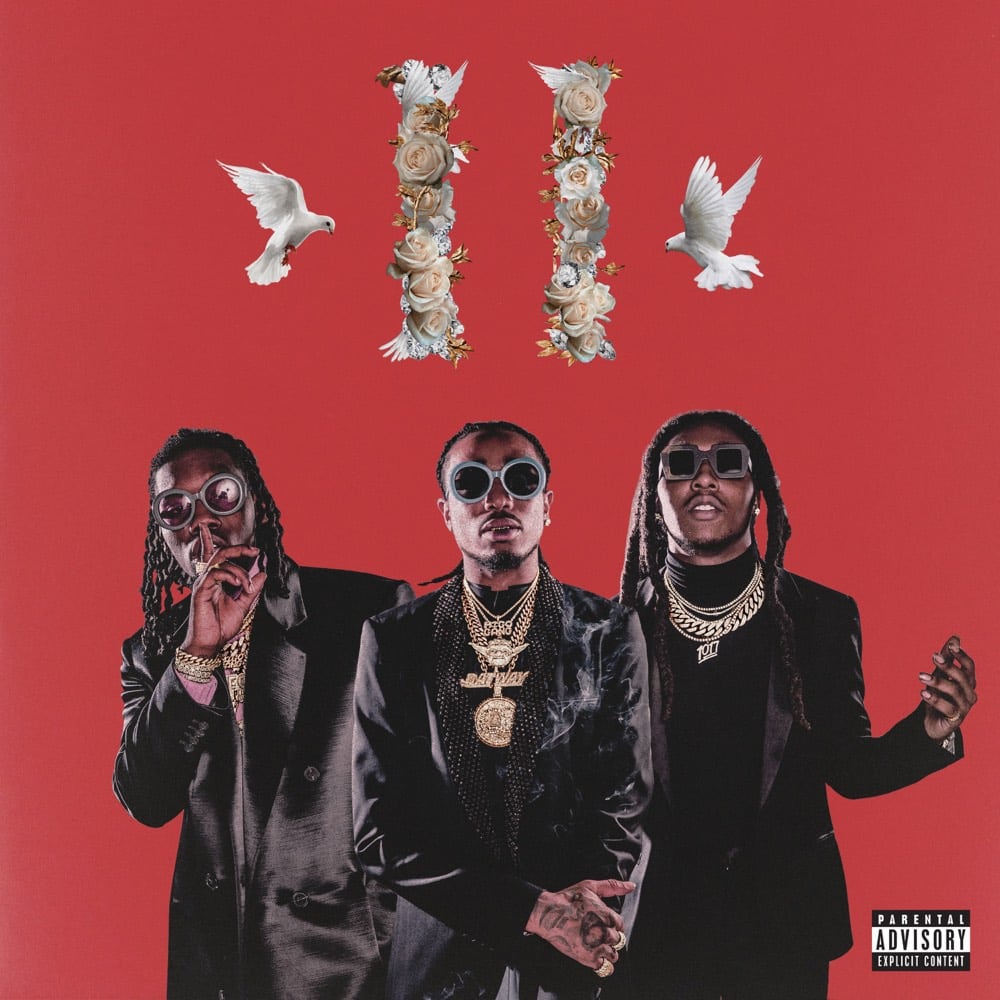 Released: January 26, 2018
Label: YRN the Label, Quality Control, Capitol, Motown
Singles: "MotorSport", "Stir Fry", "Walk It Talk It", "Narcos"
Features: 21 Savage, Drake, Gucci Mane, Travis Scott, Ty Dolla Sign, Big Sean, Nicki Minaj, Cardi B, Post Malone and 2 Chainz.
Culture II, the hyped up sequel to Migos' 2017 success story, feels like a treasure hunt through its substantial 24 tracks. Migos' ascension to opulence is chronicled through an array of catchy trap tunes and pop hits. Gems like "BBO (Bad Bitches Only)" and "Stir Fry" beam with quality, displaying Buddah Bless' and Pharrell's unmistakable production touch. Solo efforts like "Gang Gang" and "Made Men" further underline the trio's self-sufficiency. However, the album's bloated size and indiscriminate tracklist dilute its impact. While it showcases the group's talent, Culture II might have been a tighter, more potent statement if pruned of its less memorable elements.
The Last Rocket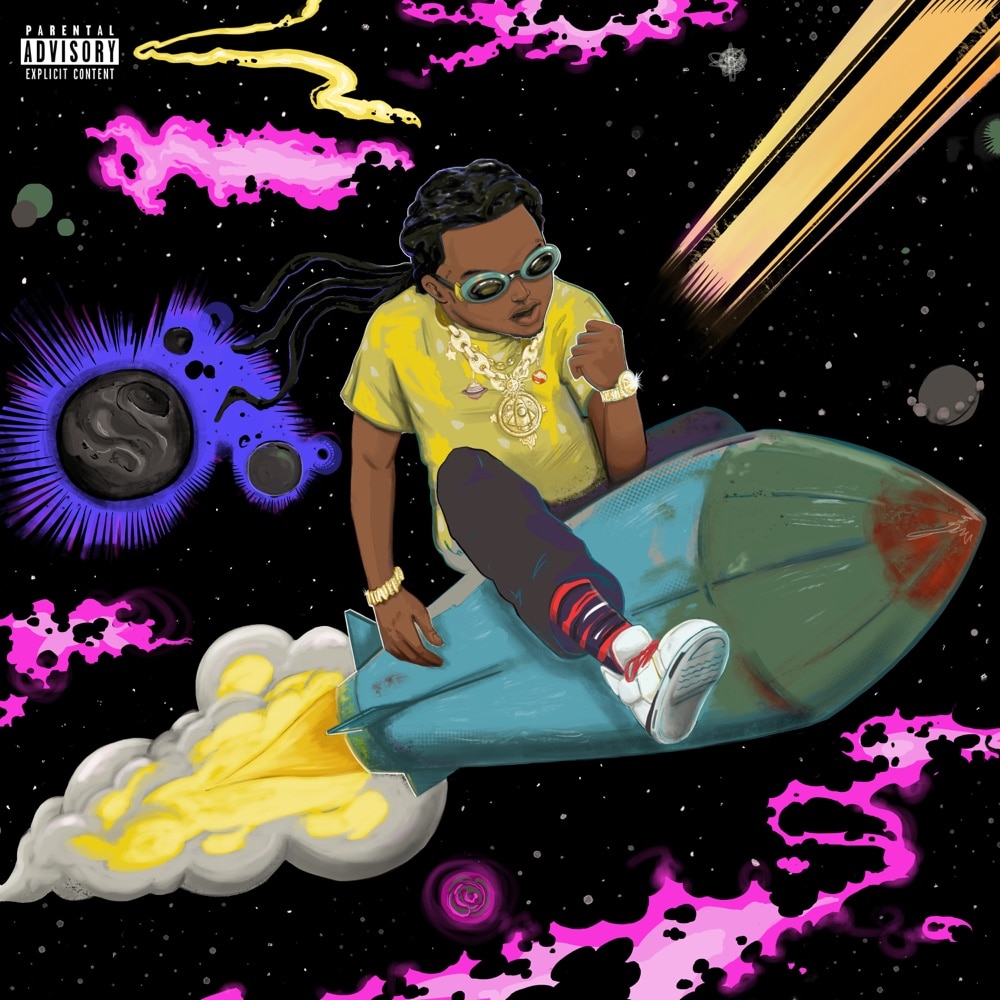 Released: November 2, 2018
Label: Quality Control, Capitol, Motown
Singles: "Last Memory"
Features: Quavo, Dayytona Fox.
Amid the Migos' 2018 omnipresence, Takeoff's solo debut, The Last Rocket, arrives as a refreshing departure from the expected. This tightly constructed concept album infuses hip hop glamour with an extraterrestrial twist. Tracks like "Martian" and "She Gon Wink" kick off the cosmic journey with braggadocious bars and infectious grooves. The minimal features and streamlined approach allow Takeoff's talent to shine, evident in thought-provoking tracks like "None To Me." Despite a drop in quality towards the end, the album delivers unique sonic textures, exciting themes, and unexpected delights like the romantic "Infatuation." Although lacking a blockbuster hit, The Last Rocket is just one of the many examples of Takeoff's pristine flow and golden delivery.
Father of 4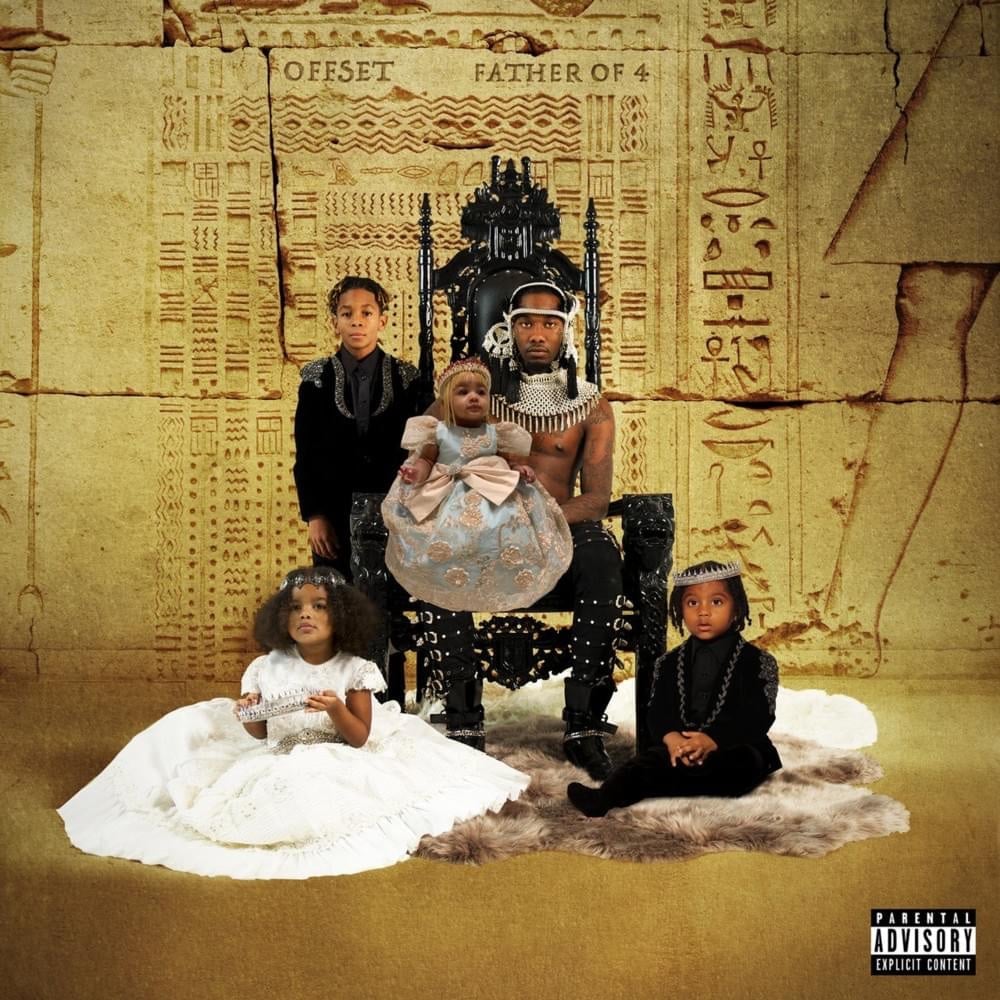 Released: February 22, 2019
Label: Quality Control Music, Motown, Capitol
Singles: "Red Room", "Clout"
Features: J. Cole, Cardi B, Travis Scott, 21 Savage, Big Rube, Gunna, CeeLo Green, Quavo, and Gucci Mane.
Offset's solo offering, Father of 4, delves into a more personal narrative than his Migos counterparts. This introspective journey addresses Offset's relationship with Cardi B, his personal struggles, and his experiences as a father. His candid lyrics and melancholic production, as in "Don't Lose Me," offer an intriguing peek into his psyche. Standout tracks like "North Star" tackle complex themes, while "Legacy" and "Clout" return to the familiar trap terrain. However, the album occasionally falls back into Migos-like formulas, overshadowing its more poignant moments. Despite this, Father of 4 still stands out among Migos-related solo offerings, illustrating the depth and complexity of Offset's artistry.
Yung Rich Nation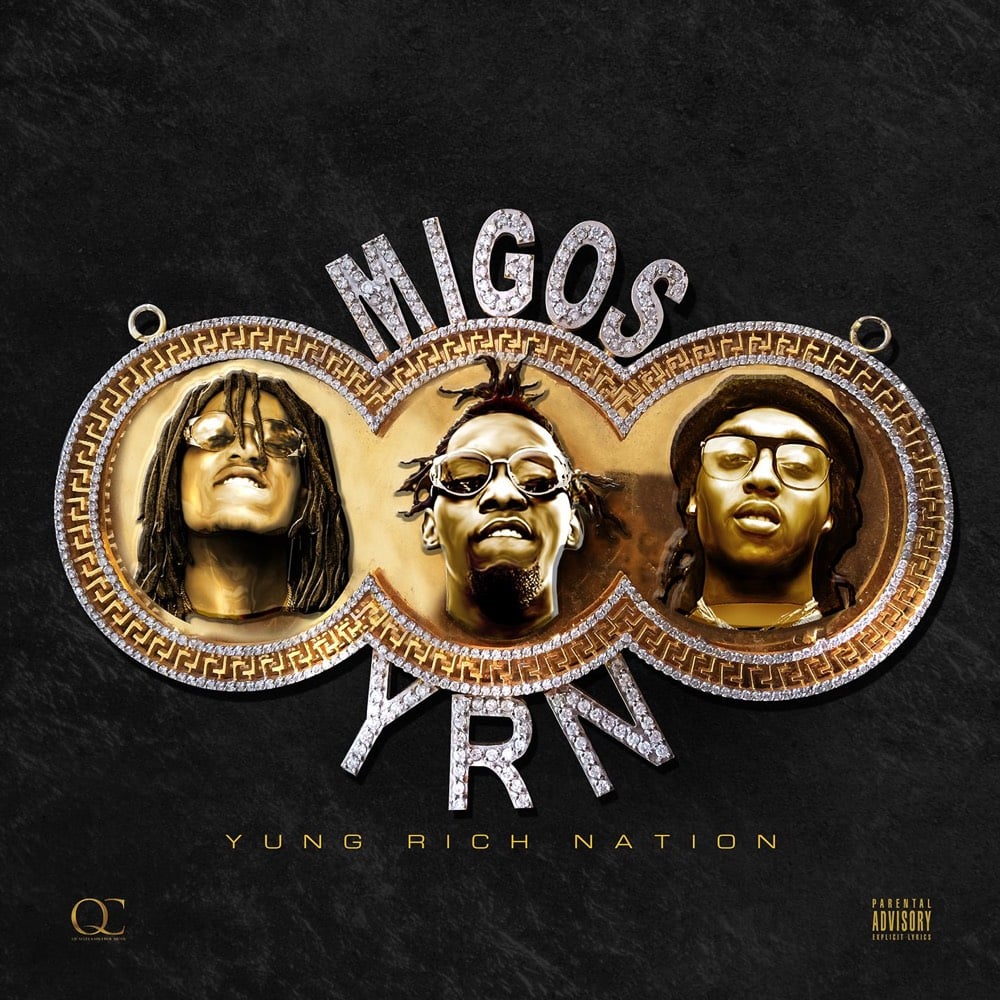 Released: July 31, 2015
Label: Quality Control, YRN the Label, 300, Atlantic
Singles: "One Time", "Pipe It Up"
Features: Chris Brown and Young Thug.
Yung Rich Nation, Migos' debut studio album under Quality Control and 300 Entertainment, showcases their journey from local talents to rap game heavyweights. The album serves a blend of their trademark trap style, laced with unexpected elements of 90s West Coast gangsta rap. Tracks like "Memories" and "Migos Origins" unveil a level of introspection often hidden behind their stylish flexing. However, not all experiments hit the mark, with certain tracks feeling like unnecessary fillers and guest features falling flat. Despite these shortcomings, Yung Rich Nation signifies Migos' evolution past their mixtape era, marking their adventurous and creative expansion within the hip-hop realm.
Culture III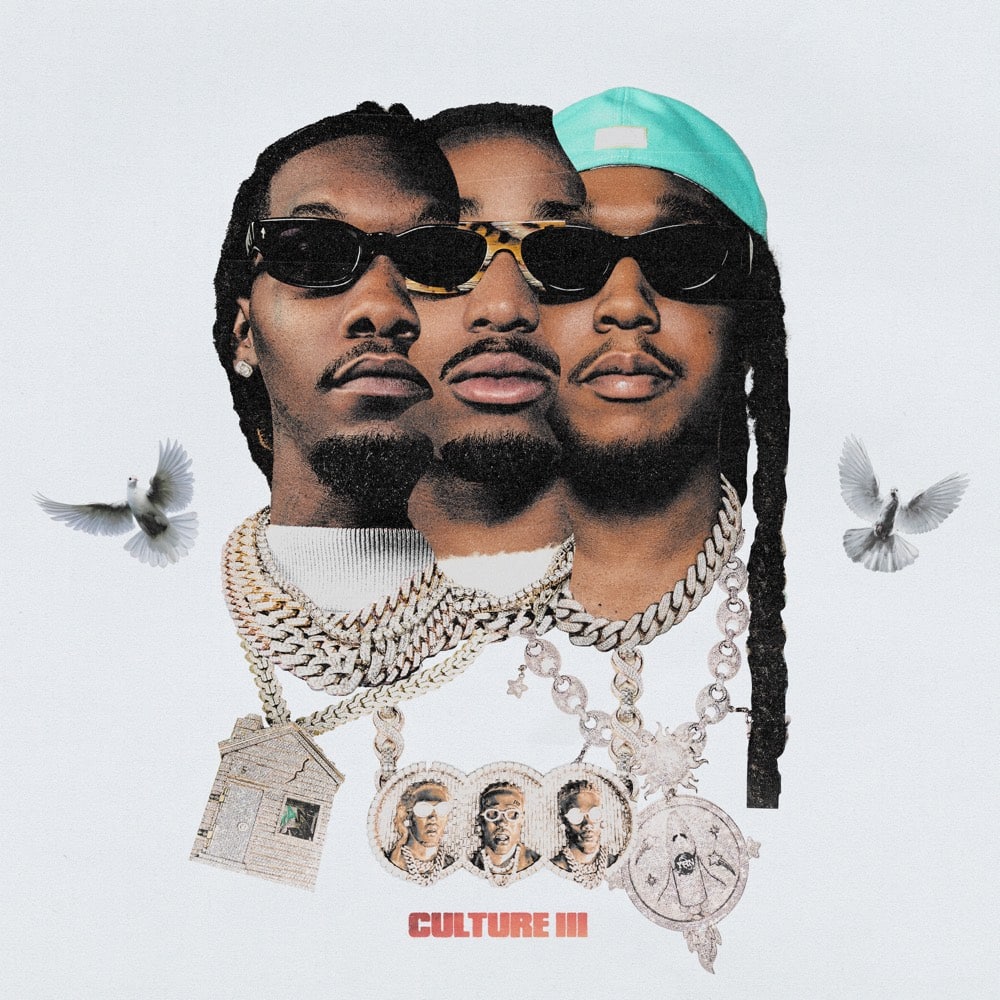 Released: June 11, 2021
Label: YRN the Label, Quality Control, Capitol, Motown
Singles: "Need It", "Straightenin"
Features: Drake, Cardi B, Polo G, Future, Justin Bieber, Juice Wrld, Pop Smoke, and YoungBoy Never Broke Again.
Concluding their influential Culture series, Migos' third instalment is a work that mixes their classic triplet flows and opulent themes with moments of unexpected emotional depth. Standout tracks include "Antisocial," a collaboration with the late Juice Wrld, and "What You See" featuring Justin Bieber, offering rare glimpses into the trio's vulnerabilities. The album, packed with top-tier producers and contemporary rap stars, still manages to pack a punch, with tracks like "Avalanche" and "Having Our Way" emerging as highlights. While the album suffers from over-elongation, it wraps up the trilogy on a high note and signifies a possible evolution for Migos beyond their established trap empire.
Only Built for Infinity Links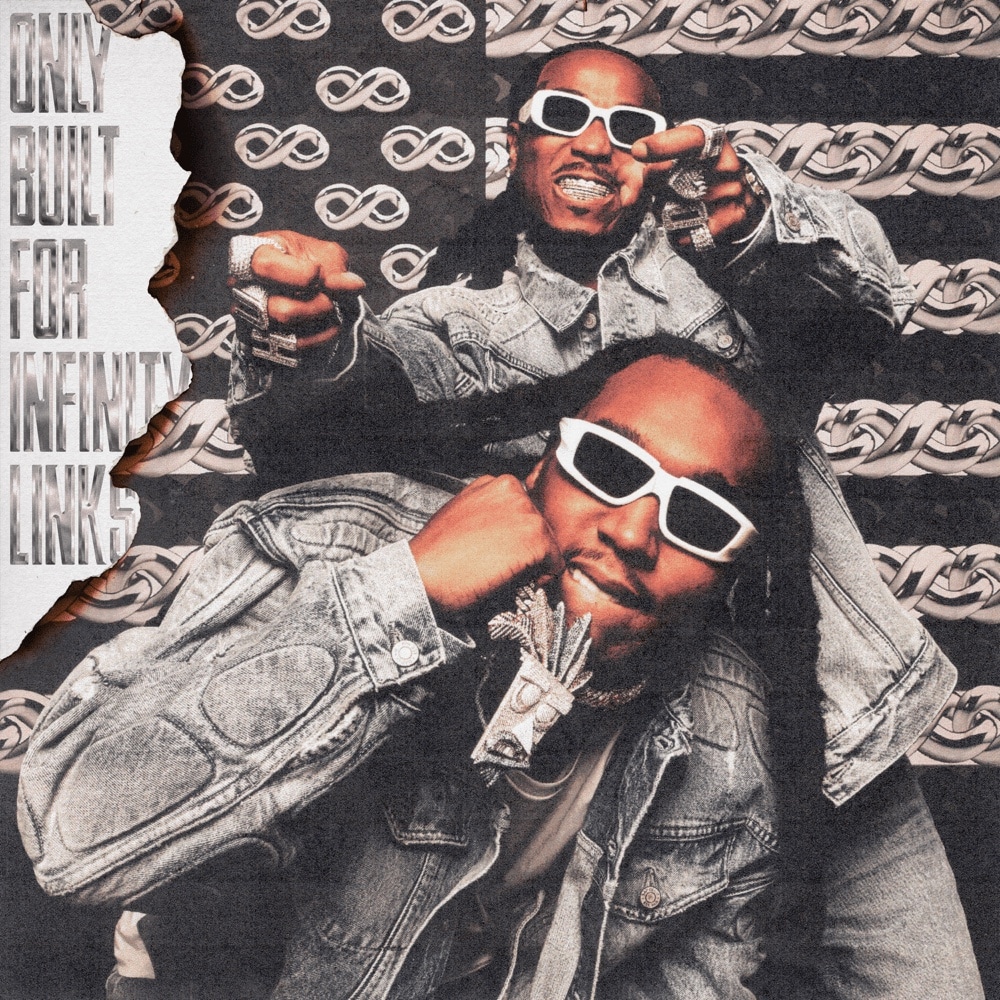 Released: October 7, 2022
Label: Quality Control, Capitol, Motown
Singles: "Hotel Lobby (Unc & Phew)", "Us vs. Them", "Big Stunna", "Nothing Changed", "See Bout It"
Features: Mustard, YoungBoy Never Broke Again, Young Thug, Gunna, Summer Walker, Birdman, and Gucci Mane.
Pivotally, the internal issues with Offset had led Migos to a crossroads, but Quavo and Takeoff took it as a challenge, not a setback. As a result, we got Only Built for Infinity Links. The album, while nodding to Raekwon's opus in the title, crafts its own path, stepping beyond the typical Migos vibe. It stretches the boundaries of their signature arena trap sound, with tracks like the eerie 'Tony Starks' and Latin-infused 'See Bout It' hinting at new frontiers. While the album occasionally veers too close to nostalgia, its highlights, like 'Bars Into Captions' and 'Integration', pointed to an exhilarating future in the post-Migos landscape. Sadly Takeoff would pass away shortly after the album's release, ending all hope of a happy Migos reunion.
Without Warning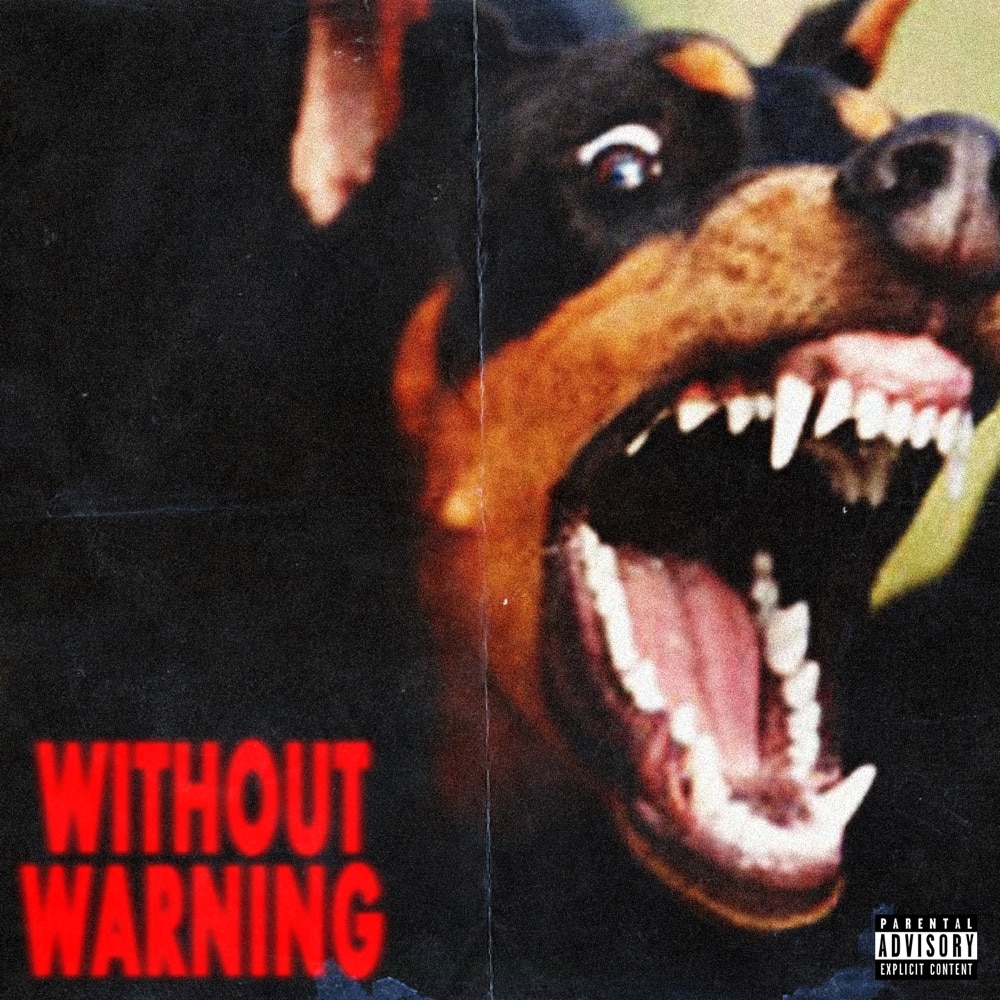 Released: October 31, 2017
Label: Slaughter Gang, Epic, Quality Control Music, Motown, Capitol, Boominati Worldwide, Republic
Singles: "Ric Flair Drip"
Features: Travis Scott and Quavo.
Without Warning is the product of an unexpected alliance between Offset and 21 Savage, elevated by Metro Boomin's haunting production. The Halloween-themed album showcases two contrasting rap styles: 21 Savage's grim, almost deadpan depiction of violence, and Offset's more triumphant narratives about hustling. This seemingly peculiar pairing results in an exciting balance, with each artist complementing the other's distinct style. Tracks like "Still Serving" and "Ric Flair Drop" are stark representations of their contrasting deliveries while Metro Boomin adds another layer of creepiness with horror-inspired beats.
Culture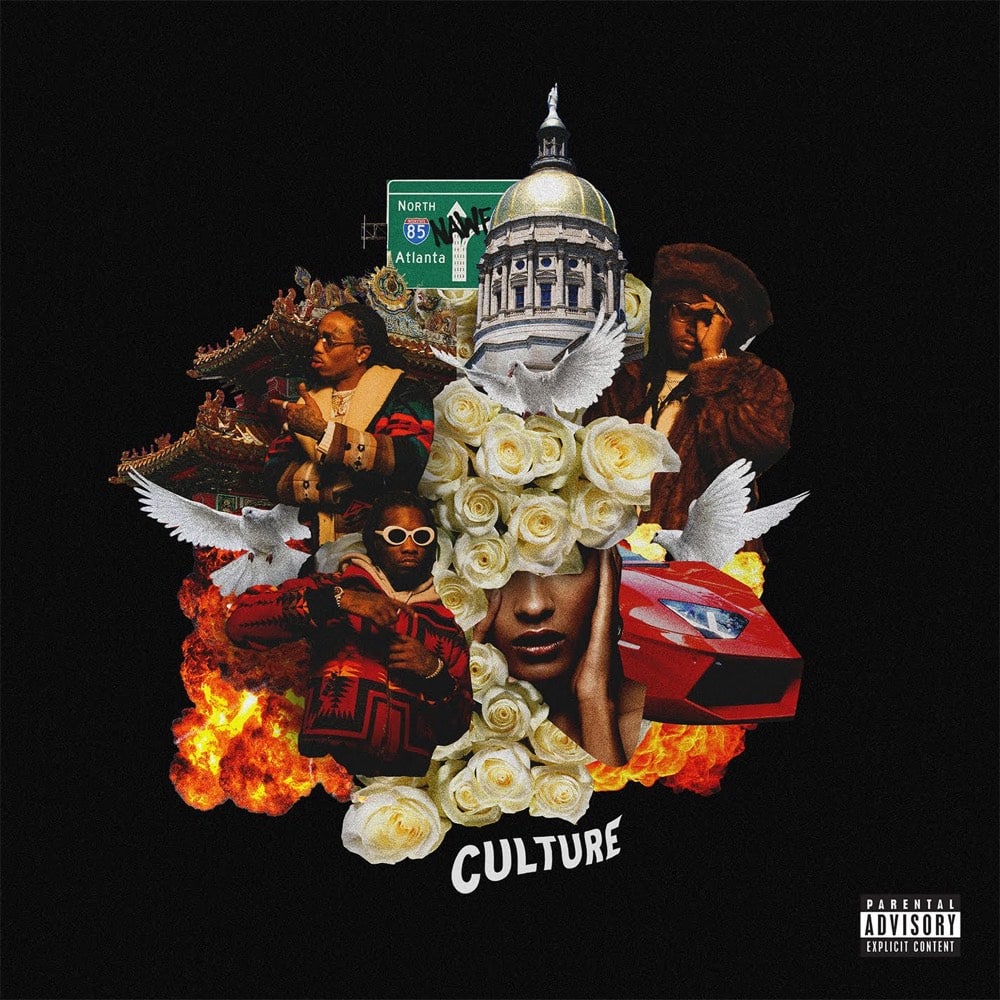 Released: January 27, 2017
Label: Quality Control, YRN the Label, 300, Atlantic
Singles: "Bad and Boujee", "T-Shirt", "Slippery"
Features: DJ Khaled, Lil Uzi Vert, Gucci Mane, 2 Chainz and Travis Scott.
Culture, Migos' second studio album, is more than just a record; it's a statement of their ascendancy in the hip-hop world. The combination of the trio's more confident flow and standout production created a zeitgeist moment that perfectly encapsulated the trap scene of the late 2010s. Standout tracks like 'T-Shirt', 'Call Casting', and 'Bad and Boujee' displayed a sonic diversity and lyrical dexterity that showcased Migos at their creative peak. Even the guest appearances were superb, with Lil Uzi Vert stealing the show on the iconic 'Bad and Boujee'. The album was not just an affirmation of Migos' talent; it was a defining moment for an entire generation of rap.