Bursting onto the rap scene with undeniable gusto and a flamboyance that was distinctly her own, Nicki Minaj quickly established herself as an artist who defied the traditional boundaries of rap and pop. The Trinidad and Tobago-born MC's catalogue, though more compact compared to her contemporaries, is a vibrant testament to her artistic dexterity, and her cultural influence stretches far beyond it.
Pink Friday her 2010 debut album, introduced us to Minaj's potential, blurring the lines between hip hop and pop in ways that were both compelling and contentious. Follow-up Pink Friday: Roman Reloaded saw her struggle to reconcile the demands of her broadening fan base, resulting in a project that juxtaposed hardcore rap with an avalanche of dance-pop tracks.
The Pinkprint , her third studio offering, presented a more personal side of Minaj. Amidst chart-topping hits, she managed to capture the nuanced experiences of heartbreak and healing. In the face of controversies and increasing competition, Minaj answered her critics with Queen . The album showed the world that she remained unbroken and unapologetic, solidifying her status as one of the most fiercest rappers in the game today.
From her game-changing debut album, Pink Friday , to the genre-defying audacity of Pink Friday: Roman Reloaded , we rank every Nicki Minaj album, from worst to best.
Pink Friday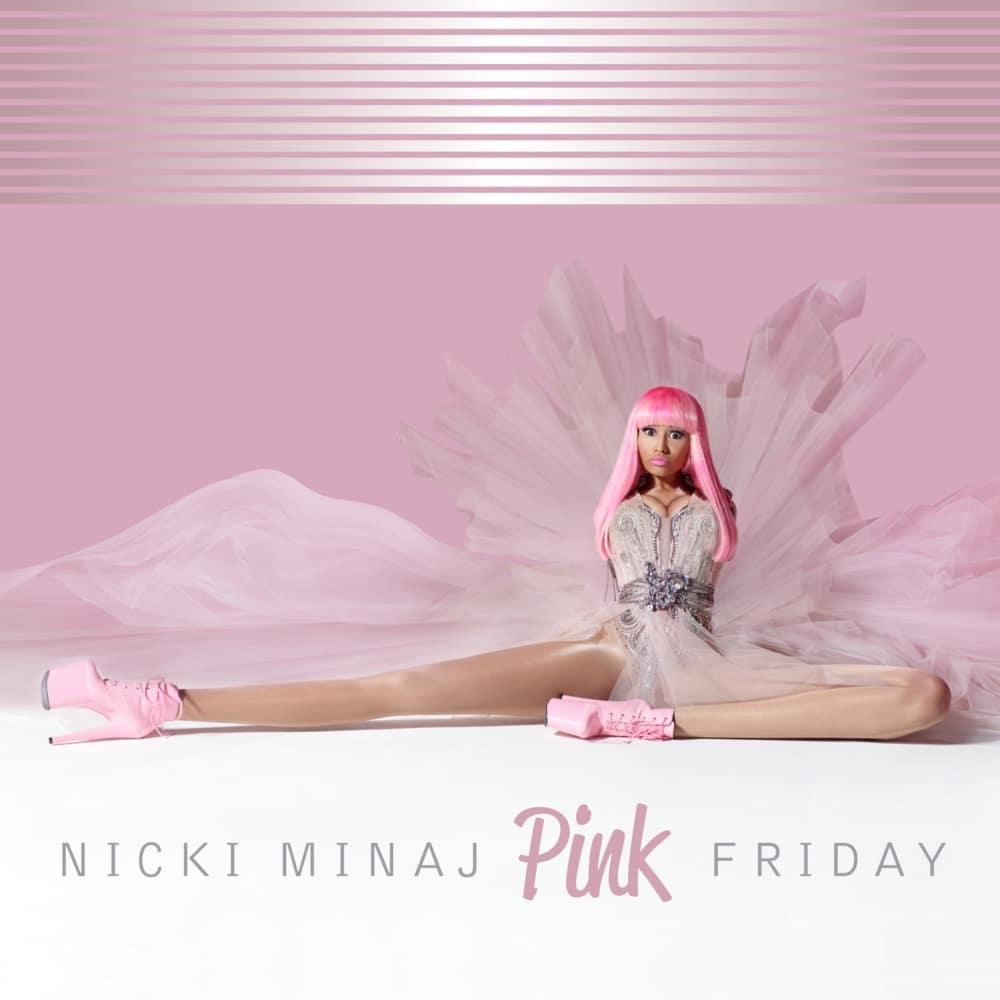 Released: November 22, 2010
Label: Young Money, Cash Money, Republic
Singles: "Your Love", "Check It Out", "Right Thru Me", "Moment 4 Life", "Super Bass", "Did It On'em", "Girls Fall Like Dominoes", "Fly"
Features: Eminem, Rihanna, Drake, will.i.am, Kanye West and Natasha Bedingfield.
Bursting onto the scene with her debut album, after a sensational feature run that included her GOATed verse on "Monster," Nicki Minaj offers a mix of hip-hop and pop that is both divisive and captivating. Pink Friday serves as an introduction to a multi-faceted artist unafraid to challenge norms and bend genres to her will. The album is a blend of hard-hitting verses and mainstream appeal. It's not purely a hip-hop album, nor does it neatly fit into the pop category. Tracks like "I'm The Best", "Blazin", and "Moment 4 Life" showcase this duality, with lyrics that reveal her knack for wordsmithing even amidst the pop-infused production. However, Pink Friday isn't without its shortcomings. While Nicki shines when trading bars with the likes of Eminem and Kanye on tracks, but when she's left alone, the album tilts towards the pop end of the spectrum, which may not sit well with all rap fans Tracks like "Blow Ya Mind" and "Super Bass" are high points, suggesting a different direction the album could have taken. Despite the hype and anticipation, Pink Friday might not have hit the mark for everyone. But it does lay the groundwork for Nicki's unique path in the music industry, marking the beginning of an icon who's as unpredictable as she is talented, and established her as one of the best female MCs .
The Pinkprint
Released: December 12, 2014
Label: Young Money, Cash Money, Republic
Singles: "Pills n Potions", "Anaconda", "Only", "Bed of Lies", "Truffle Butter", "The Night Is Still Young", "Trini Dem Girls"
Features: Jessie Ware, Ariana Grande, Beyoncé, Drake, Lil Wayne, Chris Brown, Jeremih, Meek Mill, LunchMoney Lewis, and Skylar Grey.
Branded as a homecoming to her hardcore rap beginnings, Nicki Minaj's third studio album, The Pinkprint , unveils itself as a nuanced exploration of heartbreak and self-reflection. The album does feature party-starters like the audacious "Anaconda" and the self-assured "Feeling Myself," yet it's the more introspective tracks that steal the spotlight. The album delves deep into themes of love and loss, with tracks like "Bed of Lies" and "The Crying Game" striking a poignant chord. However, it's the raw, vulnerable confession in "I Lied" that resonates the most, capturing the complex aftermath of a relationship's end with uncanny accuracy. The album occasionally wanders, with the dancehall-inspired "Trini Dem Girls" seeming somewhat out of place, but it never loses its compelling nature. Songs like "Grand Piano" and "Get On Your Knees" push boundaries, exploring complicated emotional landscapes. Although The Pinkprint may seem disjointed at times, its strength lies in its candid exploration of heartache, love, and resilience.
Pink Friday: Roman Reloaded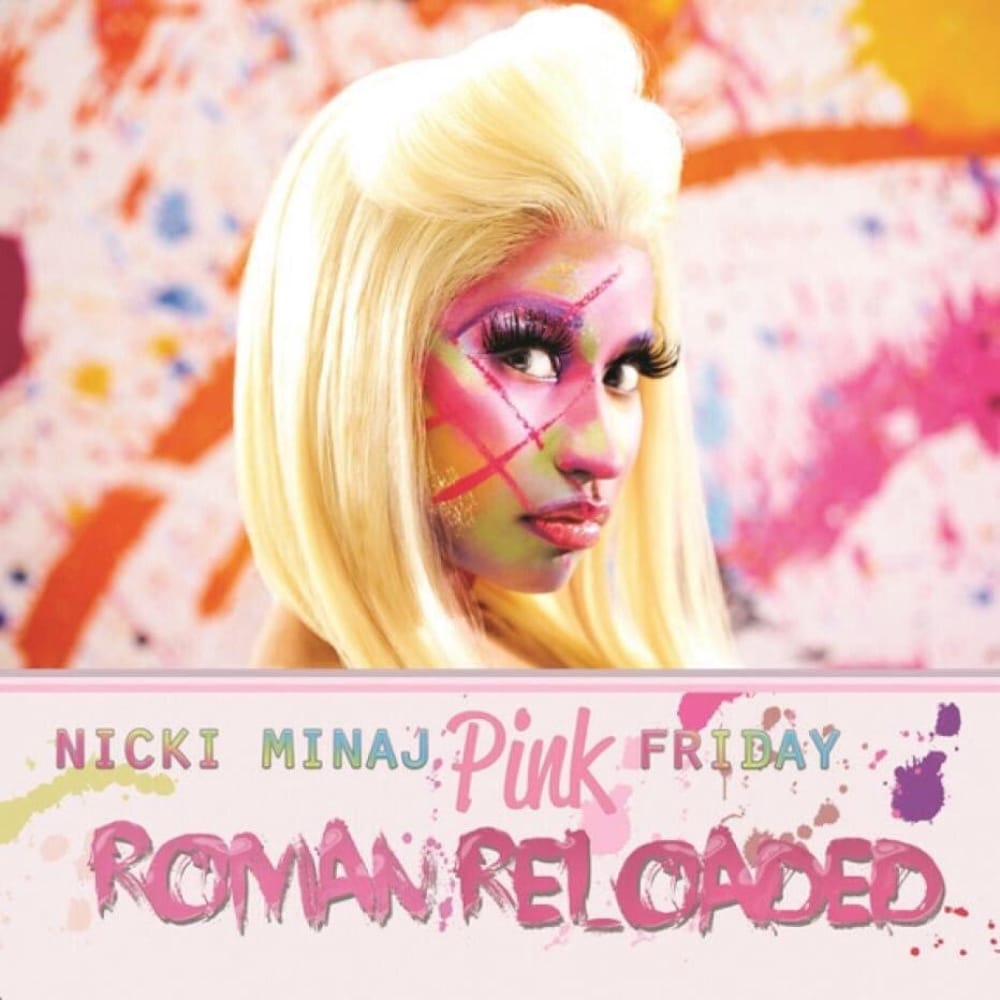 Released: April 2, 2012
Label: Young Money, Cash Money, Republic
Singles: "Starships", "Right by My Side", "Beez in the Trap", "Pound the Alarm", "Va Va Voom", "Automatic"
Features: Cam'ron, Rick Ross, 2 Chainz, Lil Wayne, Nas, Drake, Young Jeezy, Chris Brown, Bobby V, Beenie Man.
An embodiment of an artist wrestling with her multiple personalities, Pink Friday: Roman Reloaded can be seen as Nicki Minaj's courageous venture to appease two different sects of her fanbase. On one hand, we see the street-savvy spitter from the mixtape days, on the other, a vivacious pop diva vying for chart dominance. The Queens MC makes sure to load up the album with some bar-heavy tracks, highlighting her formidable ability to spar with hip hop heavyweights like Cam'ron and Rick Ross on "I Am Your Leader" or recruit A-listers Nas, Drake, and Young Jeezy for a victory lap on "Champion". However, when she indulges in her eccentricities, things tend to go awry. From the confusing narrative of "Roman Holiday" to the comedic disarray of "Come on a Cone", there's a teetering balance between the rap tracks that resonate and those that disorient. The second part of the album, a departure from hip-hop, features an abundance of dance-pop tracks, perfectly catering to a global audience but may disappoint those seeking some more of that Beam Me Up Scotty Nicki Minaj.
Queen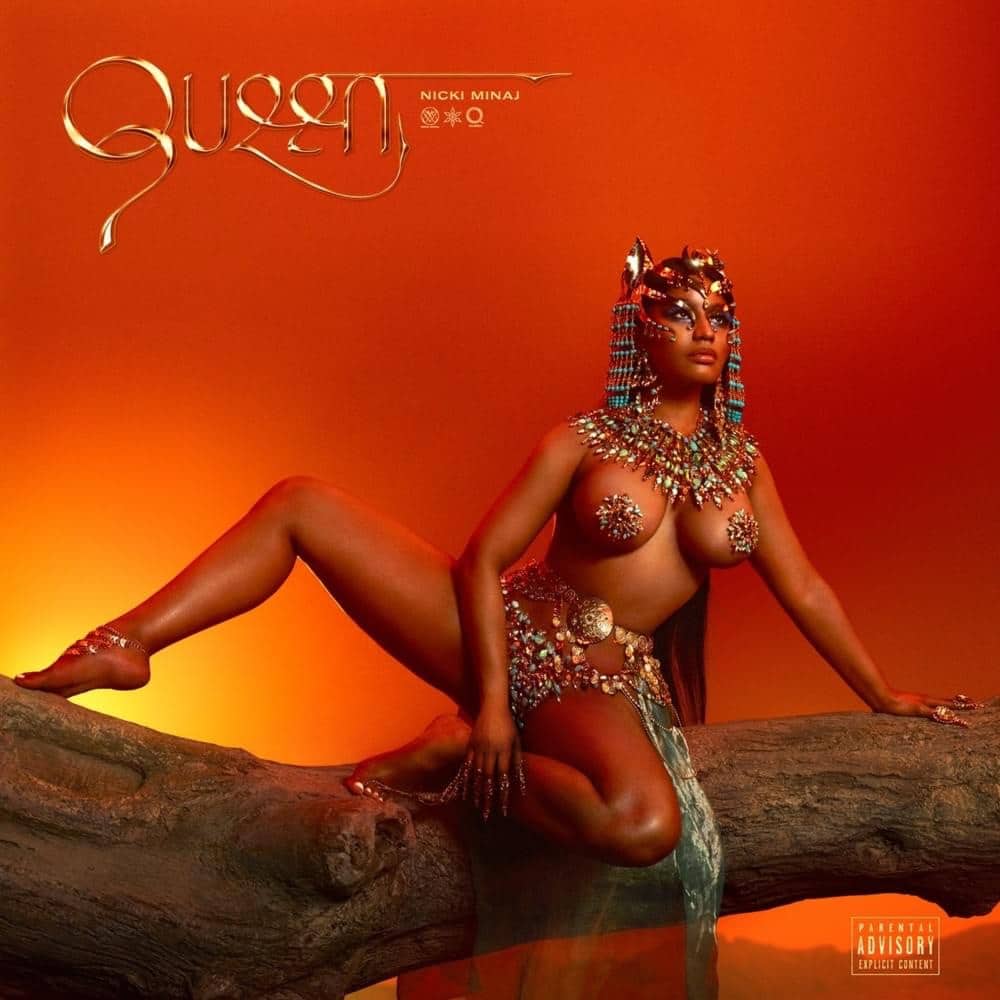 Released: August 10, 2018
Label: Young Money, Cash Money, Republic
Singles: "Chun-Li / Barbie Tingz", "Bed", "Barbie Dreams", "Good Form"
Features: Eminem, Foxy Brown, Future, Swae Lee, Lil Wayne, Ariana Grande, Labrinth, and The Weeknd.
Nicki Minaj's fourth studio album, Queen , finds her at a precarious juncture in her career, beset by rivalries (ahem Cardi B) and controversy. Yet, her resilience shines through in her tracks as she emphatically makes her claim to the rap throne. The album opens with "Ganja Burns," which cleverly contrasts her melodious voice against sharp bars and a laid-back Caribbean beat, solidifying her reputation as an adept lyricist. However, the album has its lows; "Majesty" fails to meet the high expectations set by its title and the star-studded features, lacking synergy between the artists. But then Nicki bounces back with "Barbie Dreams," a shrewd and raunchy spin on Notorious B.I.G's "Just Playing (Dreams)," highlighting her biting wit. The album oscillates between hard-edged sass and tender vulnerability. "Bed" and "Thought I Knew You" present a softer, emotive side of Nicki, contrasting sharply with the audacious swagger of "Chun-Li." The strongest collaboration, "Coco Chanel," a gripping blend of hip-hop and Caribbean sounds, and the homage to Caribbean artists in "Inspirations Outro," underline Nicki's cultural roots. Despite its occasional missteps, Queen underscores Nicki's tenacity in the face of competition, proving that she is one of the best rappers in the game today .