Hip-hop is a culture that thrives on collaborations, and some of the most memorable and iconic moments in hip-hop have come from the addition of a feature rapper. A well-placed guest verse can bring a new dimension to a track, adding a unique flavor and elevating it to another level. It's no wonder that some of the most celebrated and influential tracks in hip-hop history have featured a guest rapper.
Think of Nas's poetic finesse on Raekwon's "Verbal Intercourse" or Nicki Minaj's game-changing bars on Kanye West's "Monster." These verses, seemingly coming from the periphery, have the power to transform a great song into a legendary one, often overshadowing the main artist or even becoming the defining moment of their career. From classic collaborations that defined the genre to unexpected cameos that left a lasting impact, the history of hip-hop is filled with unforgettable guest verses that continue to be celebrated today — think Andre 3000's introspective touch on "International Players Anthem" or Busta Rhymes' explosive entry in "Scenario."
So let's get into it. From Raekwon's region-defining verse on OutKast's "Skew It on the Bar-B" to AZ's unforgettable debut on Nas' "Life's a Bitch," here are the top 50 best rap guest verses of all time.
50. Paul Wall on Mike Jones – "Still Tippin'"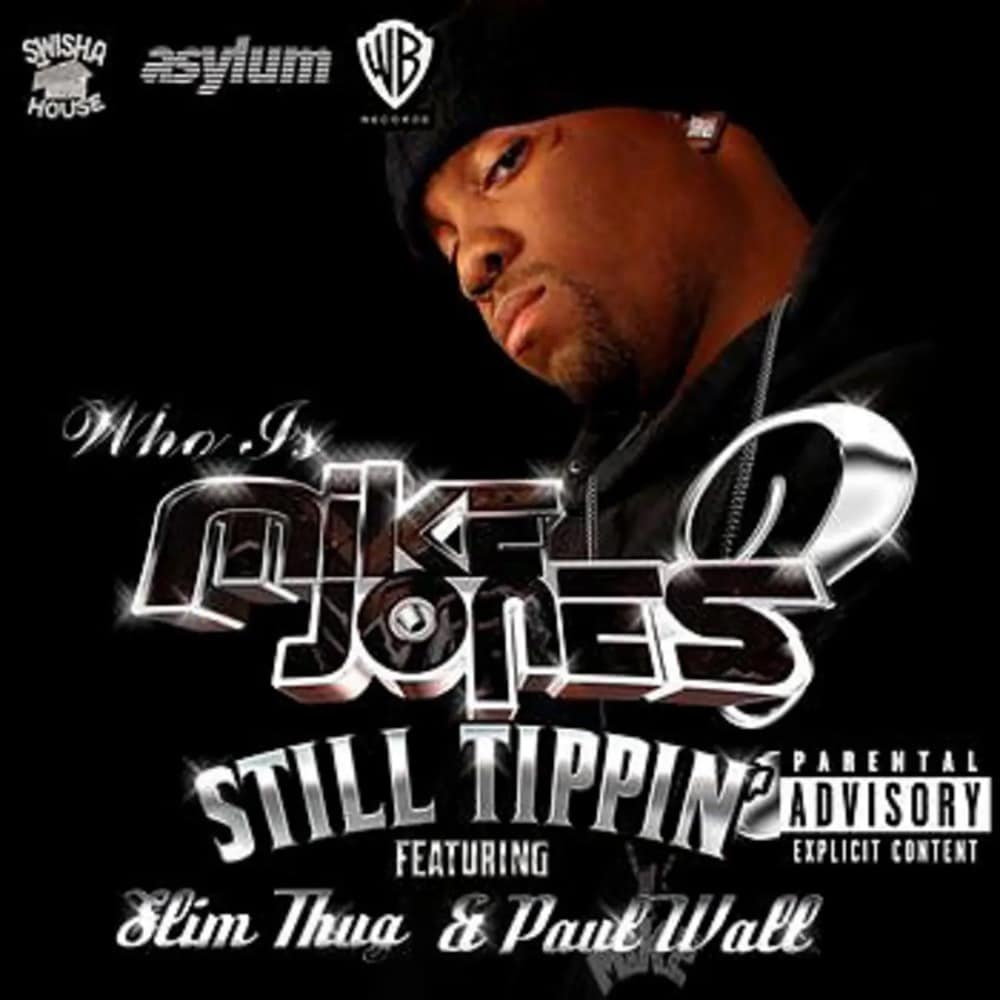 Released: November 12, 2004
Album: Who Is Mike Jones?
Producer: Salih Williams
Best line: "What it do? It's Paul Wall, I'm the People's Champ / My chain light up like a lamp 'cause now I'm back with the camp"
Paul Wall's verse on "Still Tippin'" encapsulates everything great about his skill as a rapper – dozens of internal rhymes, braggadocious lyricism, and such a swagger to his delivery. What makes this verse so special is that it marks Paul's return to Swishahouse after leaving years prior, proving his skill never faded with a dominating presence.
49. Drake on Rick Ross – "Stay Schemin'"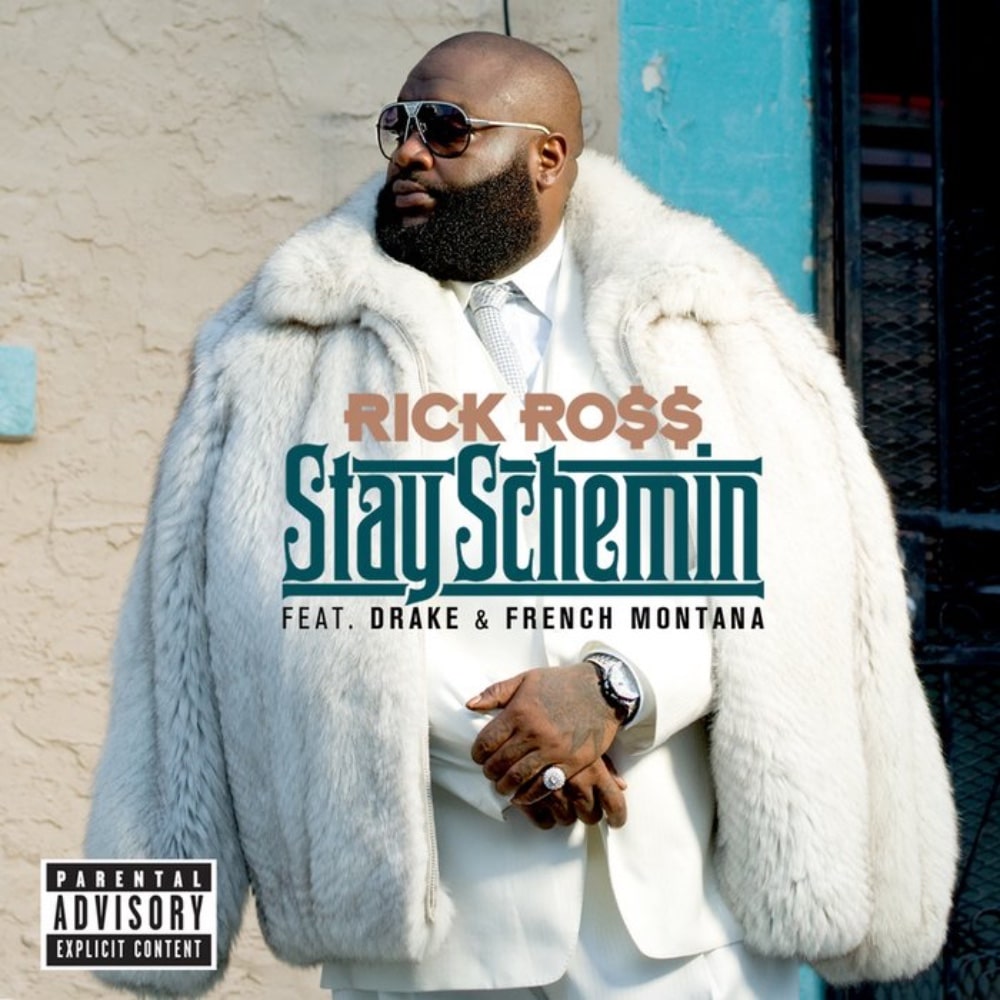 Released: April 17, 2012
Album: Rich Forever
Producer: The Beat Bully
Best line: "Kobe 'bout to lose a hundred fifty Ms / Kobe my ni**a, I hate it had to be him / Bitch, you wasn't with me shootin' in the gym"
Drake was still on the come-up in 2012, but "Stay Schemin" is one of his biggest moments, making the track a prophecy for his own success. What makes his verse even more impactful is the fact it's an attack on Common, who had been shooting subliminal disses at Drake at the time. "Stay Schemin" was Drake's message that no rapper could hold him down.
48. Offset on Gucci Mane – "Met Gala"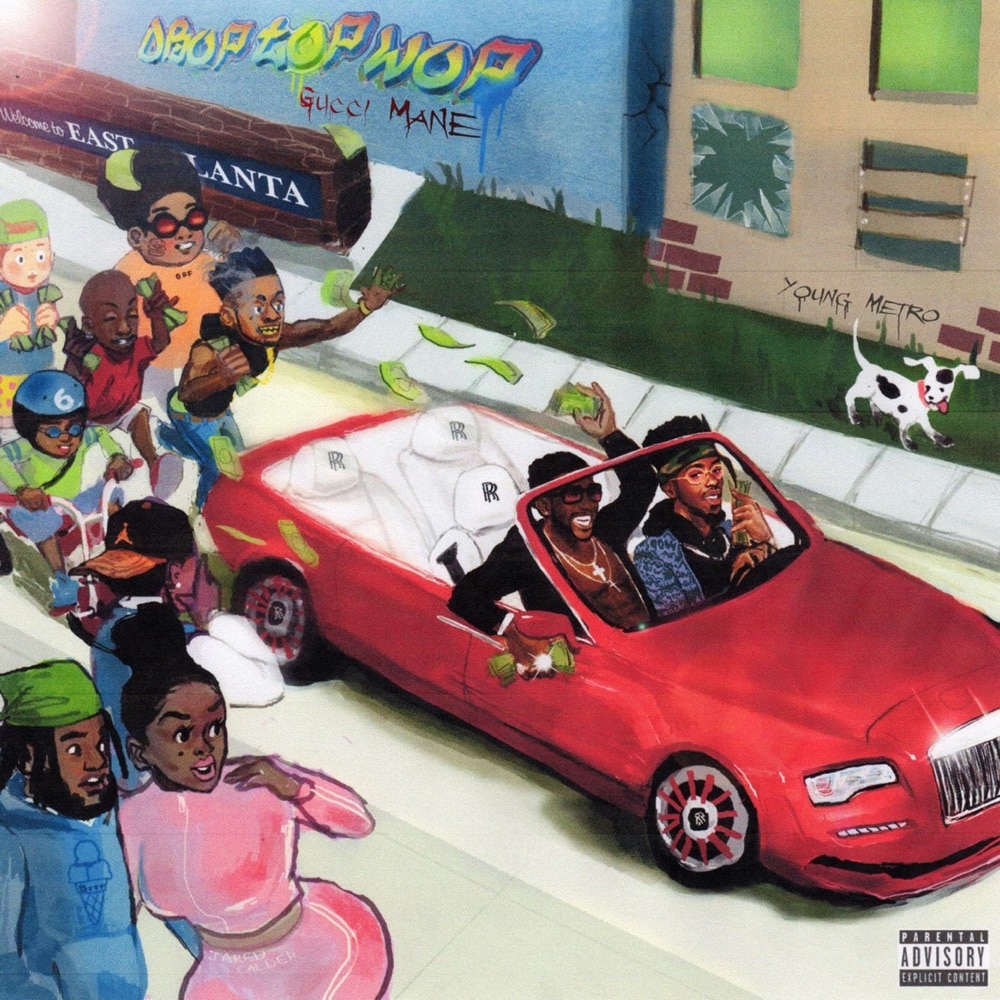 Released: May 26, 2017
Album: Droptopwop
Producer: GUWOP, RBC, Atlantic
Best line: "I'm on a yacht and the yacht on my watch"
Offset's verse on "Met Gala" is a genius display of double entendre, making for one of the best verses in trap. His lyrics reflect his status in the streets and his prowess as a rapper, twisting his lyrics for so many different interpretations. It's been hailed as one of the best trap verses ever, helping solidify Offset as a modern trap legend.
47. Ludacris on Nas – "Made You Look (Remix)"
Released: 2002
Album: N/A
Producer: Salaam Remi
Best line: "You should print my information, quote my rhymes / And keep me in between these New York and L.A. Times"
To rap alongside hip hop legends Nas and Jadakiss would make anyone paranoid about being outshined, but Ludacris arguably had the best verse on the "Made You Look" remix. His bombastic delivery and limitless charisma makes every bar hit hard, with witty lyricism and a relentless flow which put rightfully more respect on his name. As one of the greatest Southern rappers to ever touch a mic, Luda cemented the notion that the ATL was here to stay.
46. Canibus on LL Cool J – "4, 3, 2, 1"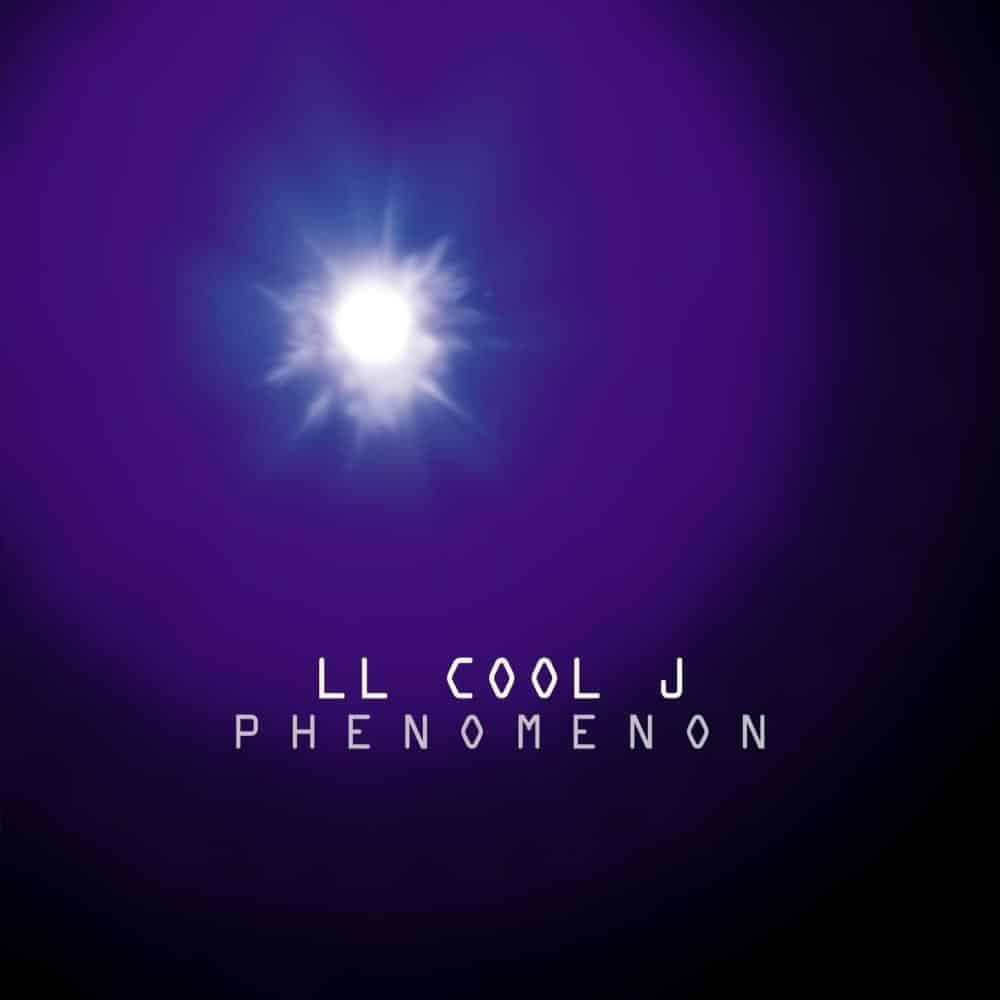 Released: October 14, 1997
Album: Phenomenon
Producer: Erick Sermon
Best line: "Canibus is the type who'll fight for mics / Beating ni**as to death and beating dead ni**as to life"
Canibus' verse contains vicious, braggadocious bars, describing a plethora of violent images with moments of clever wordplay. It sticks out as the most ferocious verse, making it an instant highlight. Though he changed his lyrics, it was the original version of this verse which led to the rivalry between Canibus and LL Cool J, making it one of the most significant in the culture.
45. Redman on EPMD – "Head Banger"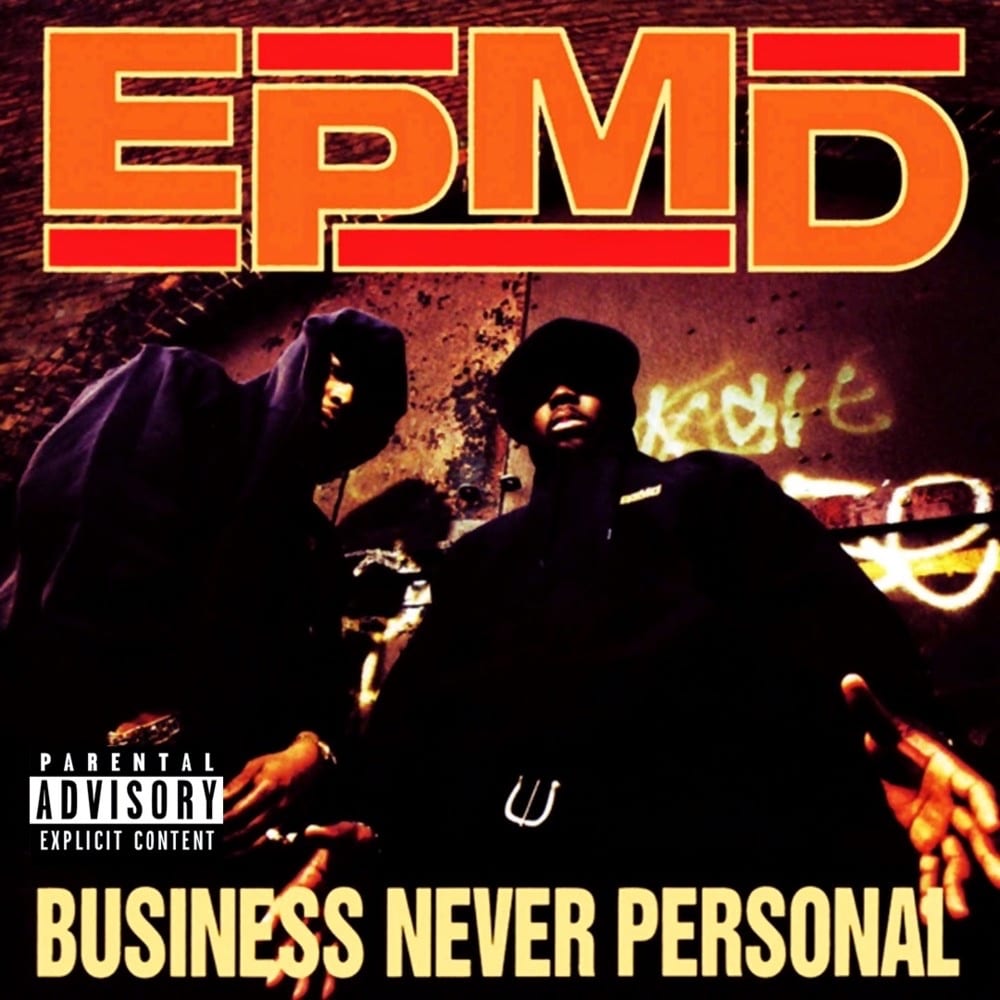 Released: July 28, 1992
Album: Business Never Personal
Producer: EPMD & Mr. Bozack
Best line: "Like A plus funk, funk times stuffed in your back trunk punk"
Redman's verse contains his signature enthusiastic presence, shouting his words with an ever-changing flow and EPMD providing adlibs to give his bars an extra punch. It's not only a quality Redman verse, but a significant one too, reuniting Redman and EPMD for another energetic track after he debuted on their song "Hardcore" two years prior.
44. Fivio Foreign on Kanye West – "Off the Grid"

Released: August 29, 2021
Album: Donda
Producer: SLOAN (Producer), DAVID x ELI, Ojivolta, AyoAA, 30 Roc & Kanye West
Best line: "If you got a voice, then you gotta project it / If you got a wrong, then you gotta correct it / If you got a name, then you gotta protect it"
When Kanye West's Donda first released, there were numerous debates about who the best feature was, but as time has gone on, it's become clear that Fivio was the main highlight. He flows effortlessly over the quick drill production, with his lengthy verse being praised by all types of hip hop fans and bringing him into the mainstream spotlight.
43. Eminem on The Notorious B.I.G. – "Dead Wrong"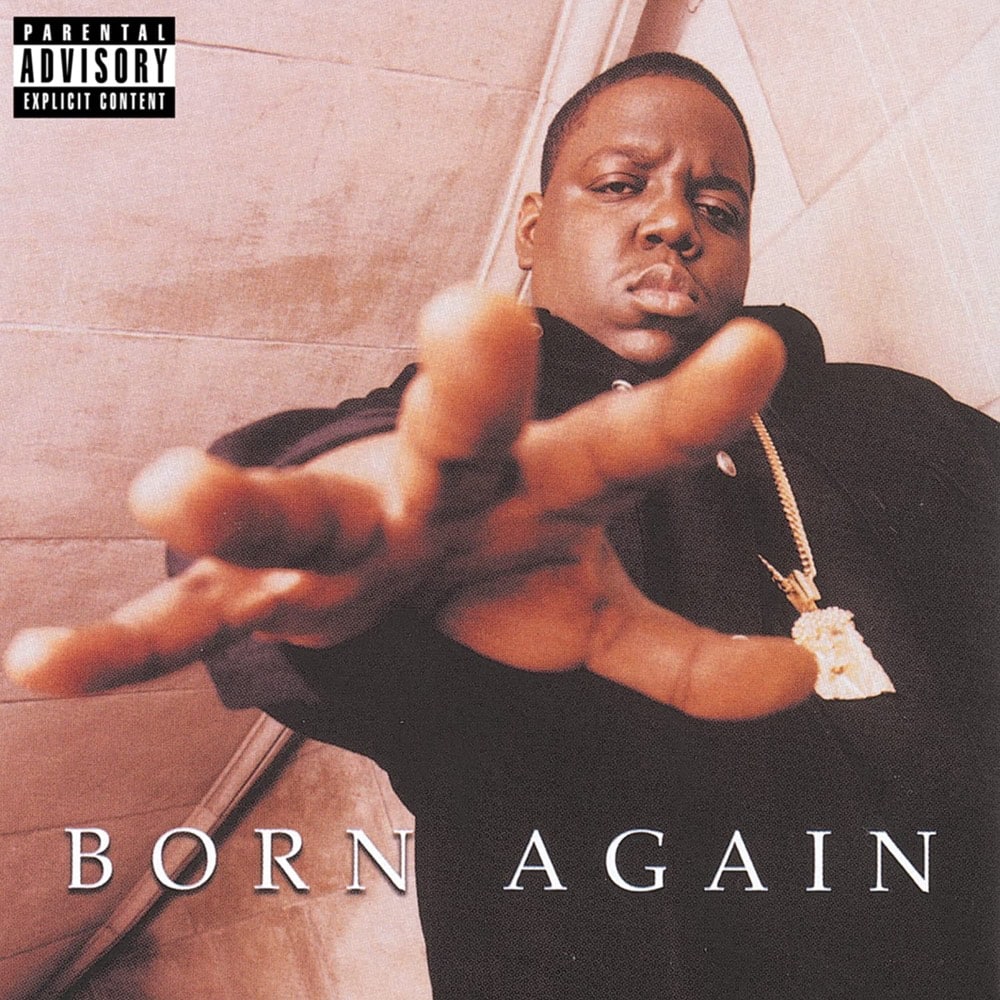 Released: October 26, 1999
Album: Born Again
Producer: Diddy, Easy Mo Bee, Chucky Thompson & Mario Winans
Best line: "I got a lion in my pocket, I'm lyin', I got a .9 in my pocket / And baby, I'm just dyin' to cock him"
Posthumous tracks can often lead to collaborations with people the artist never would have worked with, but Eminem's feature on "Dead Wrong" is a feature done right. He sounds so comfortable. Playing into Biggie's themes of violence and gore, he flows on the beat with a carefree style, making for a collaboration between two hip hop titans which didn't disappoint.
42. R.A. The Rugged Man on Jedi Mind Tricks – "Uncommon Valor: A Vietnam Story"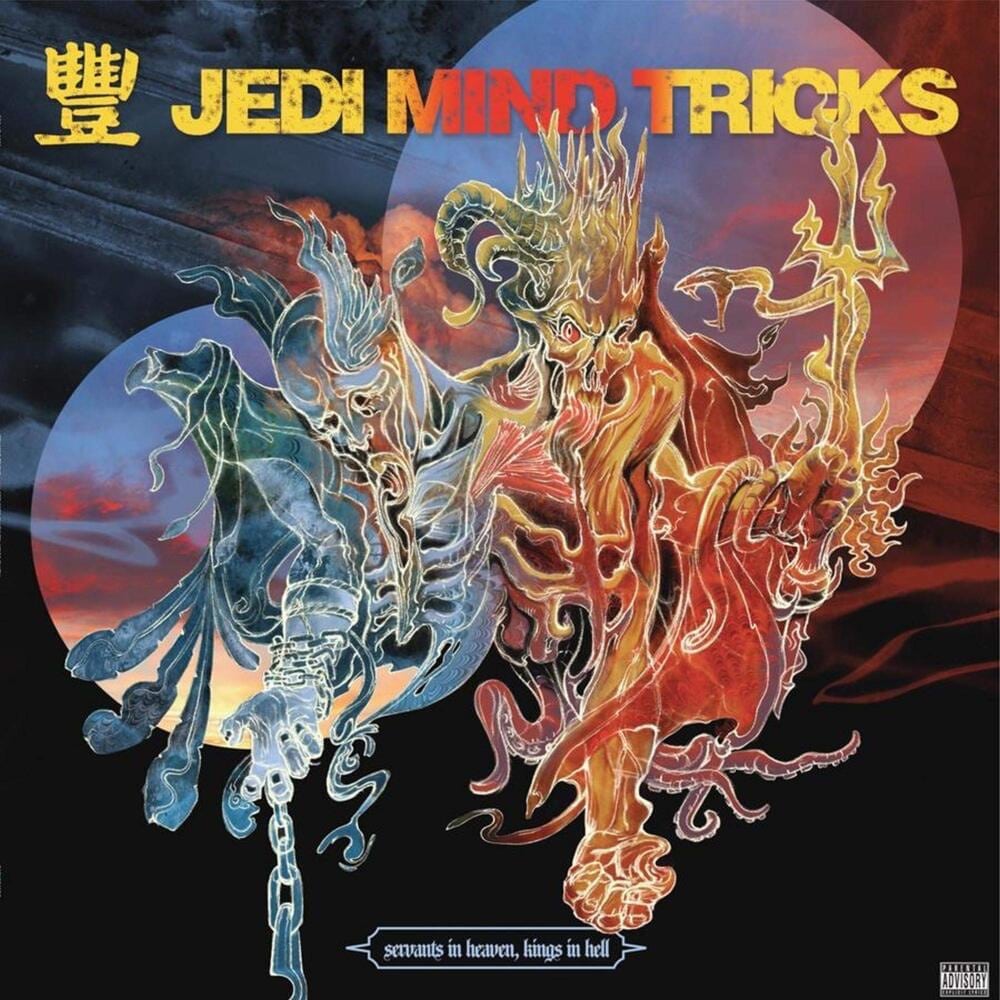 Released: September 19, 2006
Album: Servants in Heaven, Kings in Hell
Producer: Stoupe
Best line: "Bitches and guns, this is every man's dream / I don't wanna go home where I'm just an ordinary human being"
R.A. the Rugged Man's storytelling on this song creates some of the most vivid and evocative imagery in any rap song. Rapping from the perspective of his father, he describes the Vietnam War, his narrow survival, and the toxic effects war had on his children. It's deeply political, personal and, most importantly, powerful – R.A. redefined how detailed storytelling in hip hop could be.
41. Lil' Kim on Mobb Deep – "Quiet Storm (Remix)"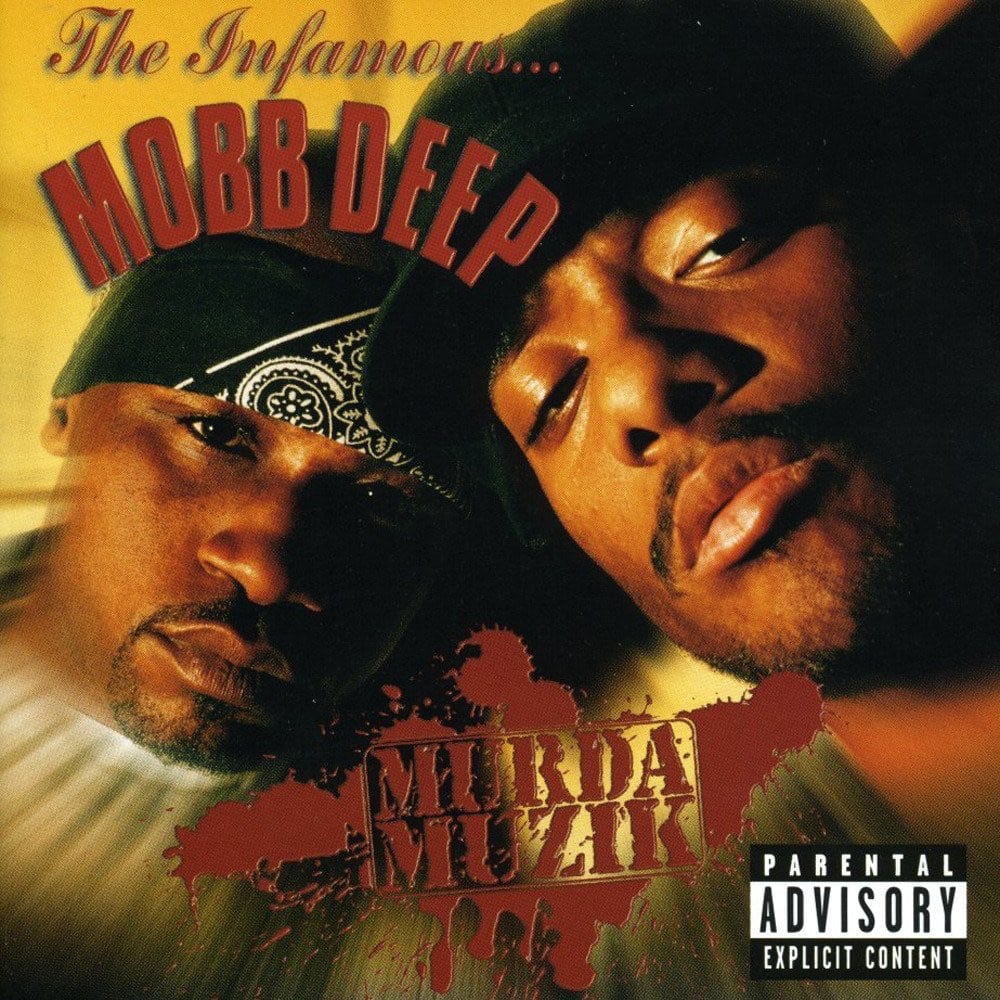 Released: March 14, 1999
Album: Murda Muzik
Producer: Havoc & Jonathan Williams
Best line: "It's the Q to the B, with the M-O, B-B / Queensbridge Brooklyn and we D-double-E-P, what"
A verse doesn't have to be long to be memorable, and that's exactly what Lil' Kim proves on "Quiet Storm". Her rhyme schemes are complex and her bars rich in meaning, detailing her skill as an MC and dissing others who cheat their way to success. It's quick, to the point, and proved Kim didn't need Biggie's help to deliver a cold verse.
40. Drake on DJ Khaled – "I'm on One"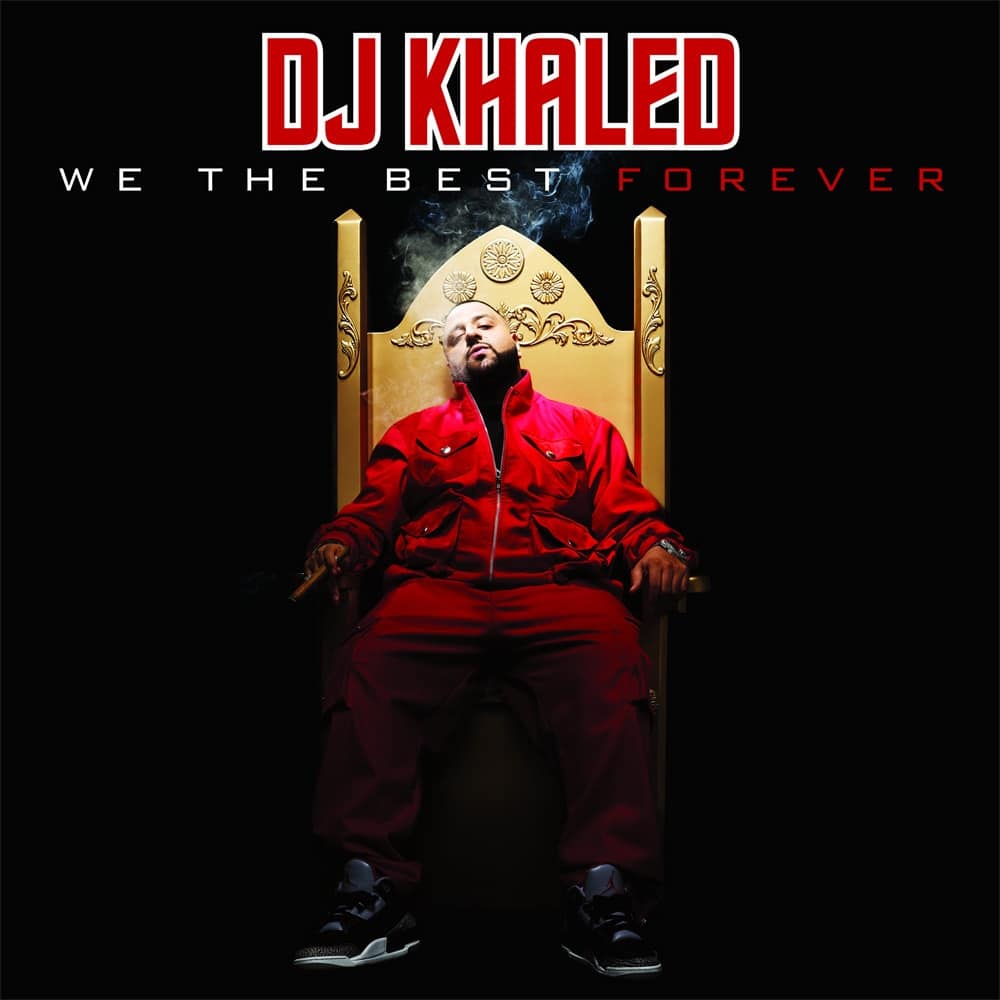 Released: May 20, 2011
Album: We the Best Forever
Producer: 40, T-Minus & Nikhil Seetharam
Best line: "I'm just feeling like the throne is for the taking—watch me take it"
Drake splits the verse into two halves, utilising his signature melodic rap style before switching it up with a ferocious delivery for a few hard-hitting bars. He spends his verse hyping himself up, ready to take charge of hip hop, making the verse all the more powerful in retrospect because he did just that, dominating the 2010s.
39. 2 Chainz on Kanye West – "Mercy"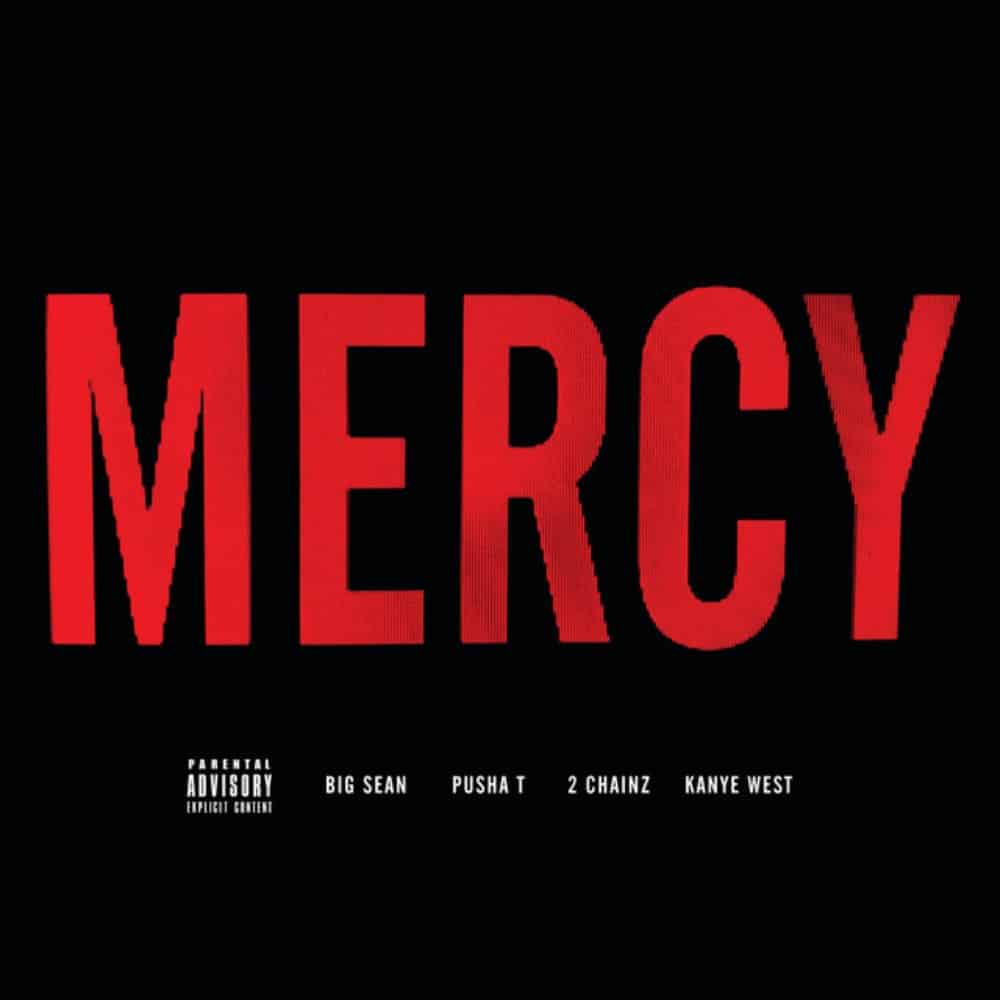 Released: April 3, 2012
Album: Cruel Summer
Producer: Lifted, Mike Dean (add.), Mike Will Made It (add.), Kanye West (add.), Hudson Mohawke (add.)
Best line: "I'm drunk and high at the same time / Drinkin' champagne on the airplane (Tell 'em)"
"Mercy" is an all-star posse cut where every rapper delivers, but 2 Chainz is the MVP of the track. His lyrics are a mix of witty wordplay and hilarious punchlines, which always make for a fantastic 2 Chainz verse. Going up against hip hop titans like Pusha T and Kanye West, the competition wasn't easy to beat, making his verse all the more impressive.
38. Big Noyd on Mobb Deep – "Give Up the Goods (Just Step)"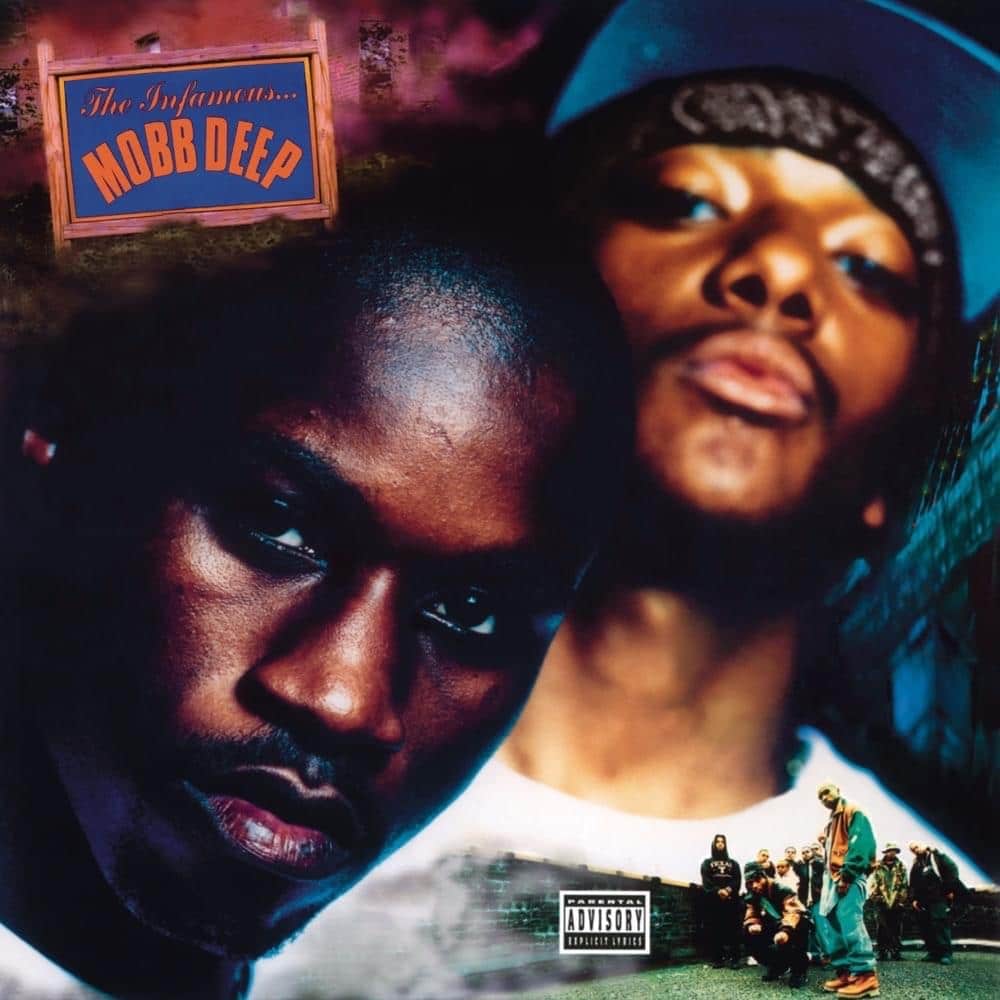 Released: April 25, 1995
Album: The Infamous
Producer: Q-Tip
Best line: "You know I flow, you know my steelo / Even pack my gat when I go to see my P.O"
Not only is Big Noyd's verse on "Give Up the Goods" incredible, but it singlehandedly pushed forward his career as a rapper. His rapping on the track is otherworldly, spitting a never-ending barrage of rhymes that goes on and on. Because of this single verse, Big Noyd was offered a record deal with Tommy Boy, rightfully rewarding him for one of the coldest verses of '95.
37. Jadakiss on Schoolboy Q – "Groovy Tony / Eddie Kane"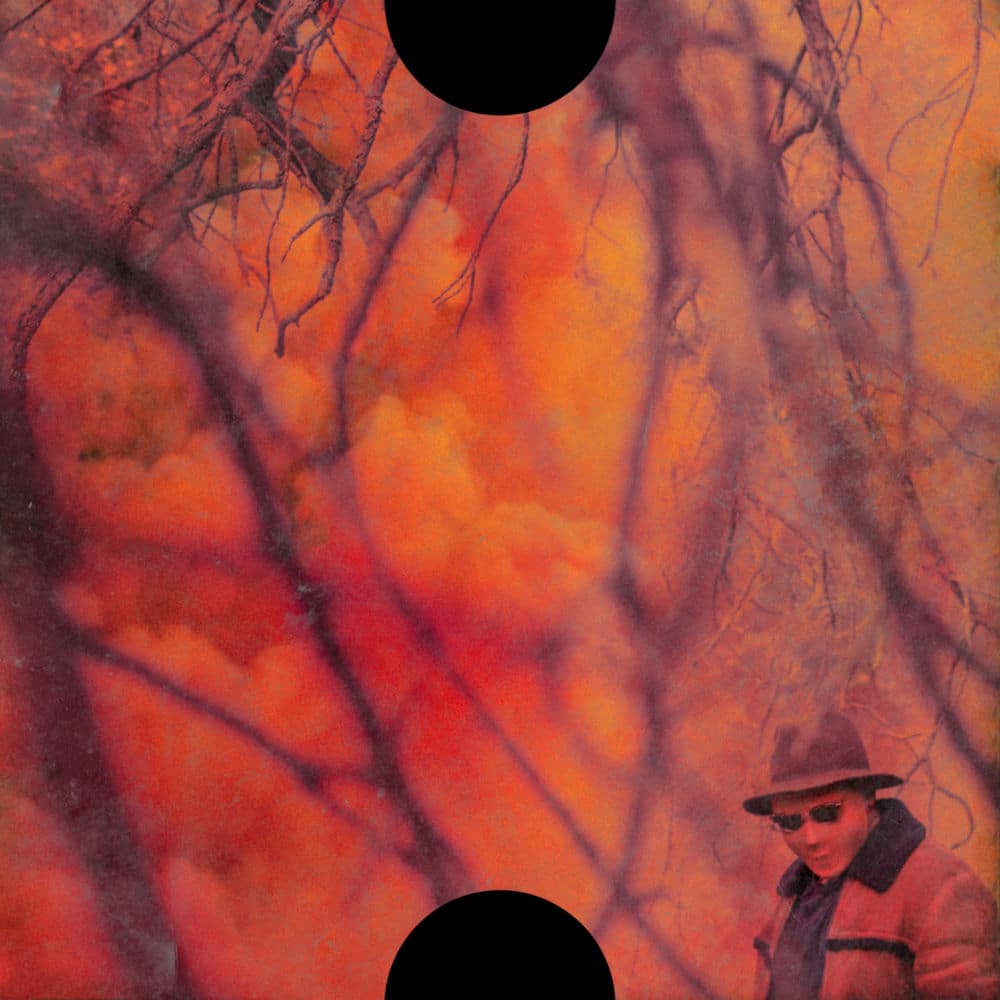 Released: July 8, 2016
Album: Blank Face LP
Producer: Dem Jointz & TaeBeast
Best line: "I'm runnin' with the rebels (Uh) / It's the three-man weave with the Lord and the devil (Woo)"
Jadakiss is as cold as ever with his verse here, playing into Q's theme of the 'blank face' by insisting he's no snitch and he'll make sure – however means necessary – that those around him aren't either. It's an unusual beat for Jadakiss to rap over, full of synths and whispering backing vocals, proving his versatility and his longevity, always tackling new sounds.
36. Prodigy on LL Cool J – "I Shot Ya (Remix)"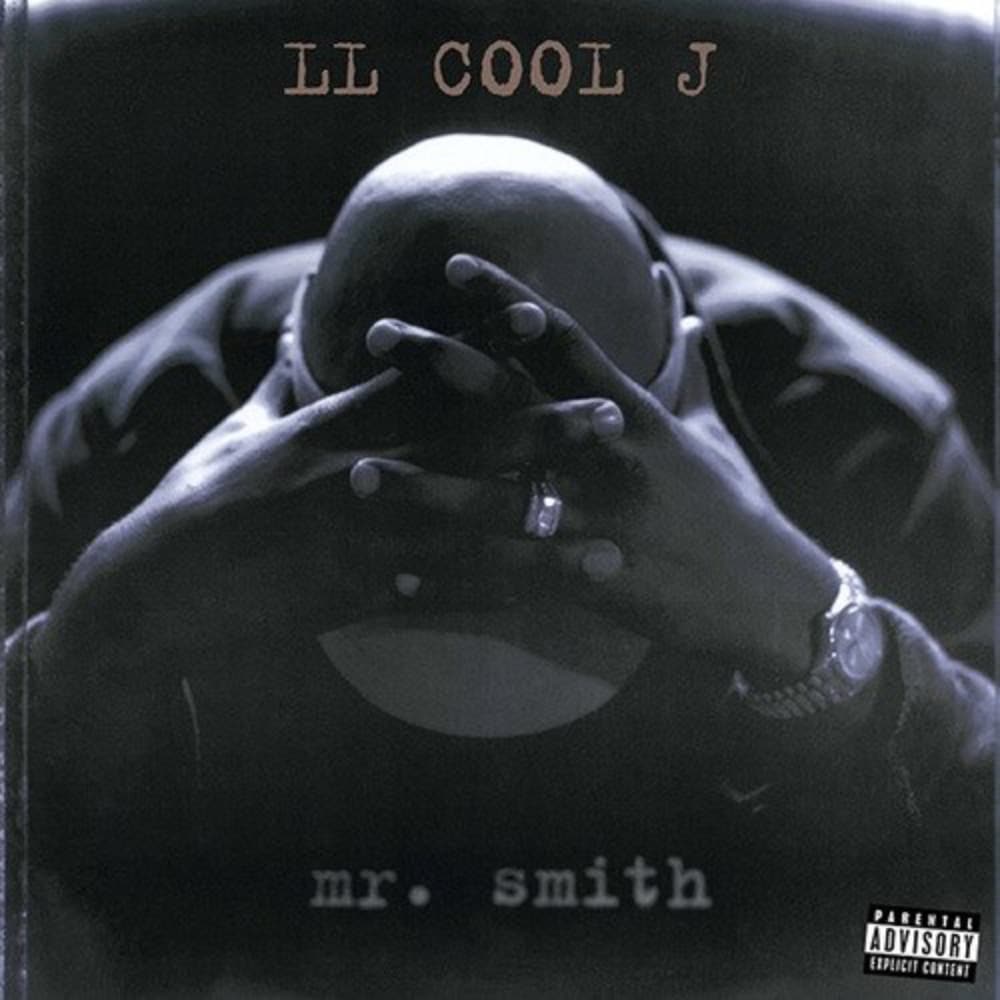 Released: November 21, 1995
Album: Mr. Smith
Producer: Trackmasters
Best line: "Illuminati want my mind, soul and my body / Secret society, trying to keep they eye on me"
Prodigy was already regarded as one of the best rappers of '95 after The Infamous, and with this verse, he only proved it further. With his cold delivery and unapologetic lyrics, he dominates the track by asserting himself as a force to be reckoned with, and one who puts his truth into every lyric, always two steps ahead of his enemies.
35. Kanye West on Jay-Z – "Run This Town"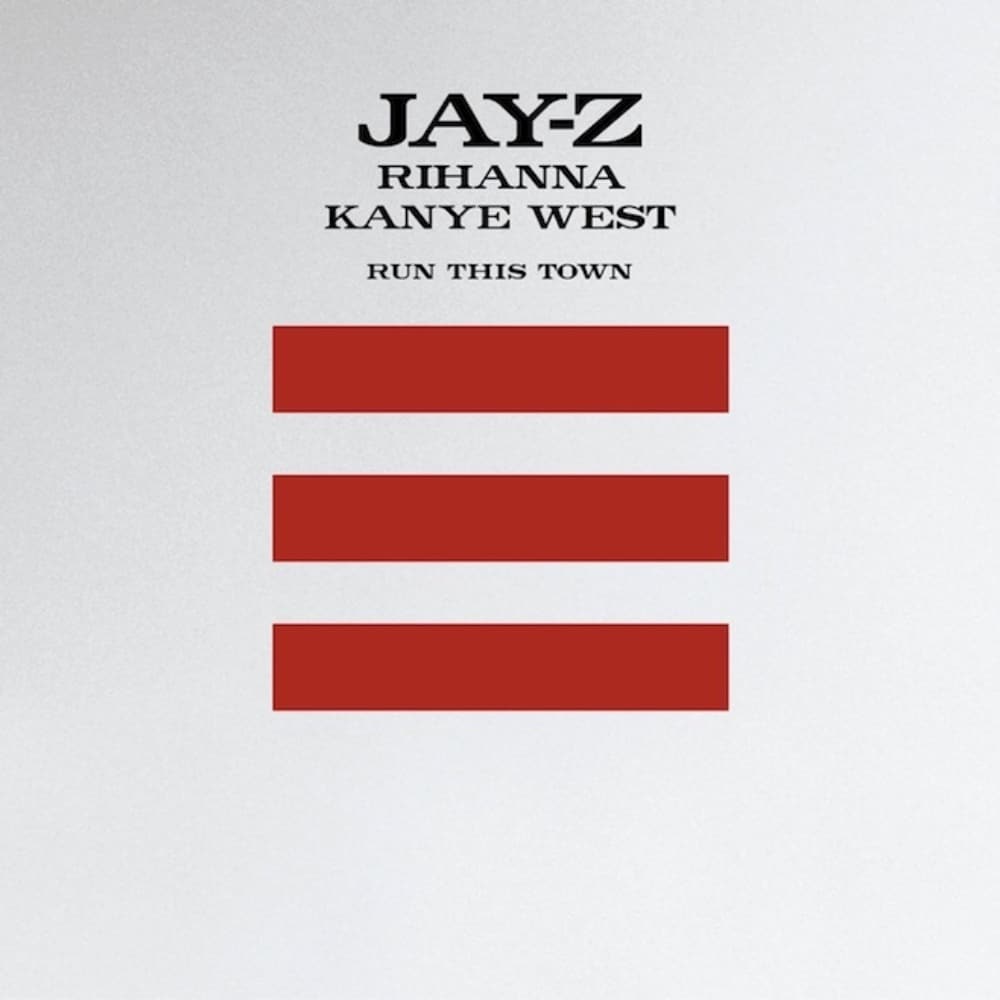 Released: July 24, 2009
Album: The Blueprint 3
Producer: Kanye West & No I.D.
Best line: "I can spend my whole life Good Will Hunting / Only good gon' come is this good when I'm cumming"
By the time 2009 rolled around, Kanye was an undisputed hip hop titan, and his bars on "Run This Town" made that even clearer. Unlike Jay-Z, Kanye doesn't spend his time bragging, but spits bars about the ups and downs of his riches, instantly making this the standout verse on the track. This was the moment that certified him as a superstar for life.
34. Pimp C on Jay-Z – "Big Pimpin'"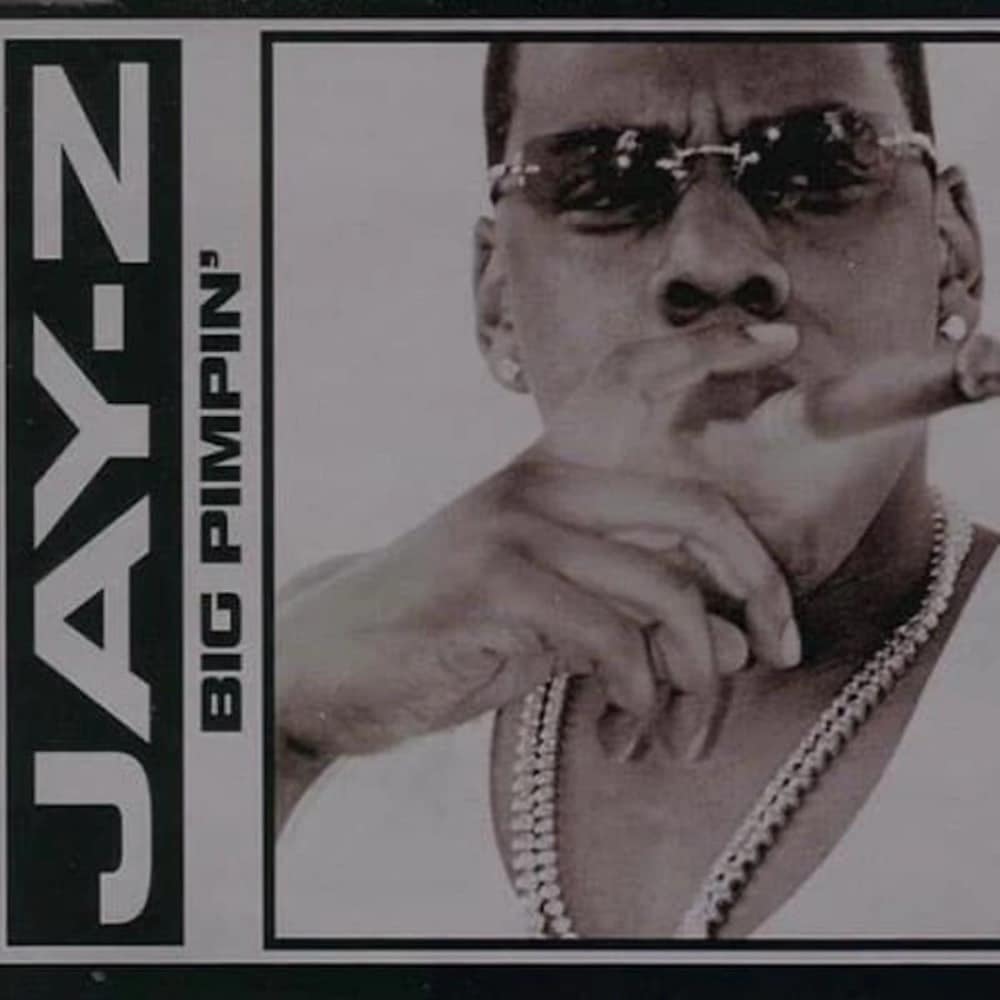 Released: April 11, 2000
Album: Vol. 3… Life and Times of S. Carter
Producer: Timbaland
Best line: "Comin' down and sippin' daily / No record 'til whitey pay me"
What makes Pimp C's verse on "Big Pimpin'" even more incredible is that he was originally against rapping on the track, and only agreed to once the others accepted he would only spit eight bars. Despite being so short, Pimp C's verse is one of the most iconic in rap music, bragging about his glamorous life in the South and making sure people know UGK are the Southern kings.
33. Kanye West on Young Jeezy – "Put On"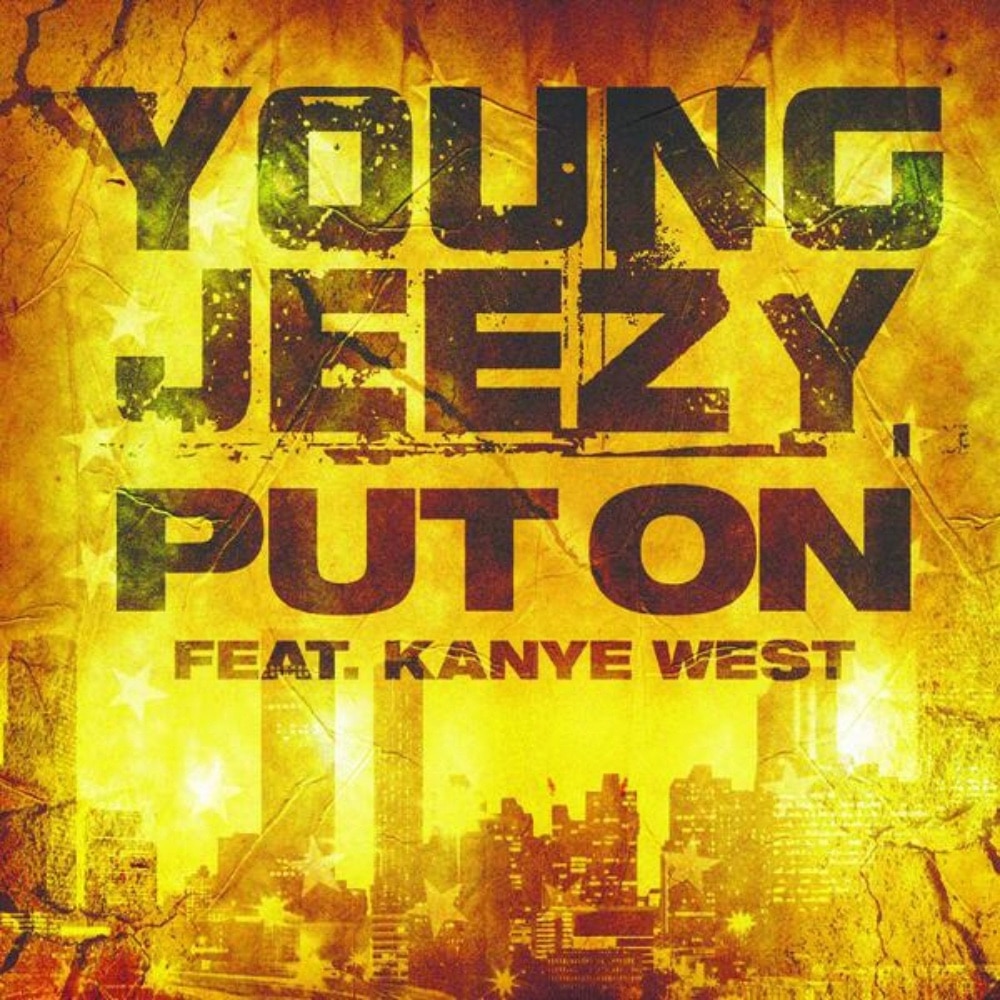 Released: June 3, 2008
Album: The Recession
Producer: Drumma Boy
Best line: "I got the Jesus on a chain, man, that don't mean shit / 'Cause when the Jesus pieces can't bring me peace"
"Put On" sees Kanye using autotune to deliver a half rapping, half singing verse, contrasting nicely against the abrasive verses from Jeezy earlier on in the song. Kanye's writing is deeply honest, reflecting his struggles with fame and loneliness. It's such a unique and engaging sound, and a crucial moment for Kanye's career, marking his transition from traditional hip hop to autotune-heavy R&B.
32. Jay-Z on Kanye West – "Diamonds from Sierra Leone (Remix)"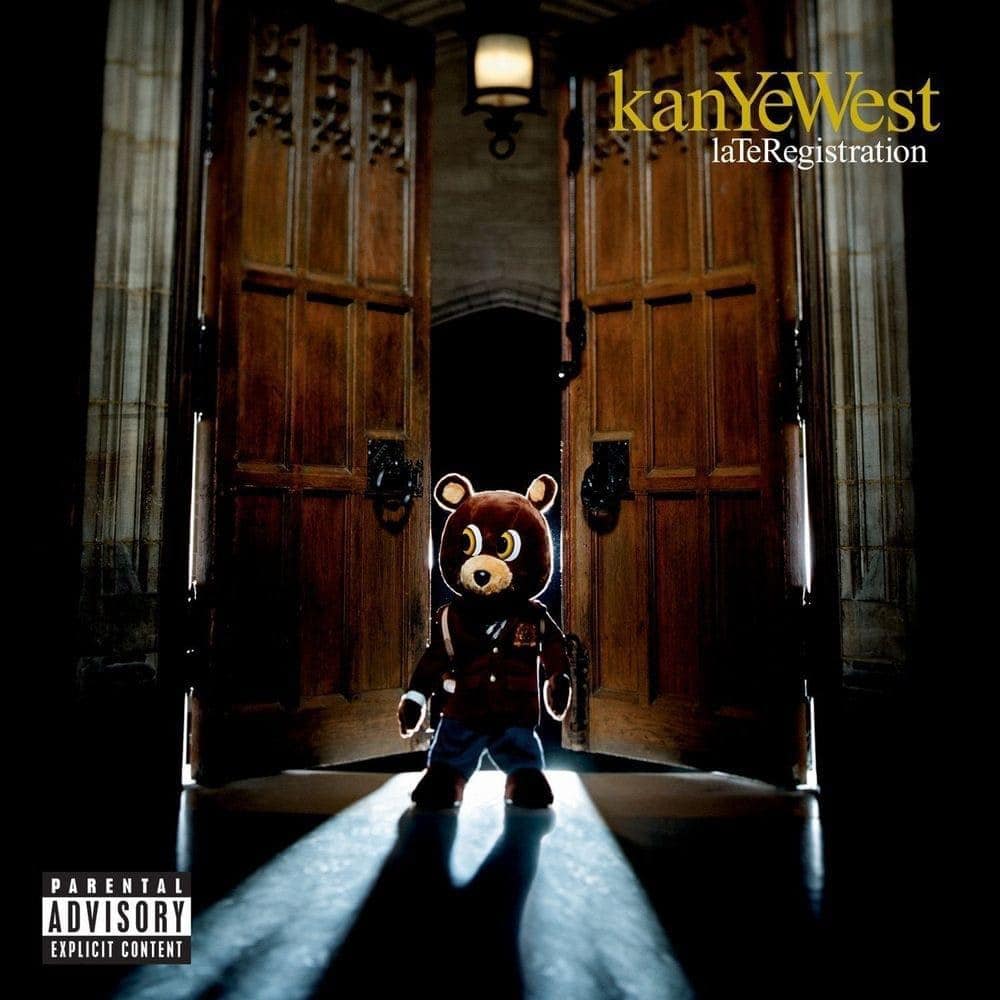 Released: May 2005
Album: Late Registration
Producer: Kanye West, Devo Springsteen & Jon Brion
Best line: "I'm not a businessman, I'm a business, man / Let me handle my business, damn"
Most artists would use their retirement to rest, but Jay-Z spent his time dropping lyrical gems to prove his fire will never burn out. The subject matter is nothing special – bragging about the success of himself and his label – but it's that fierce energy and endless supply of quotables Jay brings which make this verse iconic. In his prime or retired, this was Jay's lesson to the culture that he is a diamond who will never lose his shine.
31. Gunplay on Kendrick Lamar – "Cartoon and Cereal"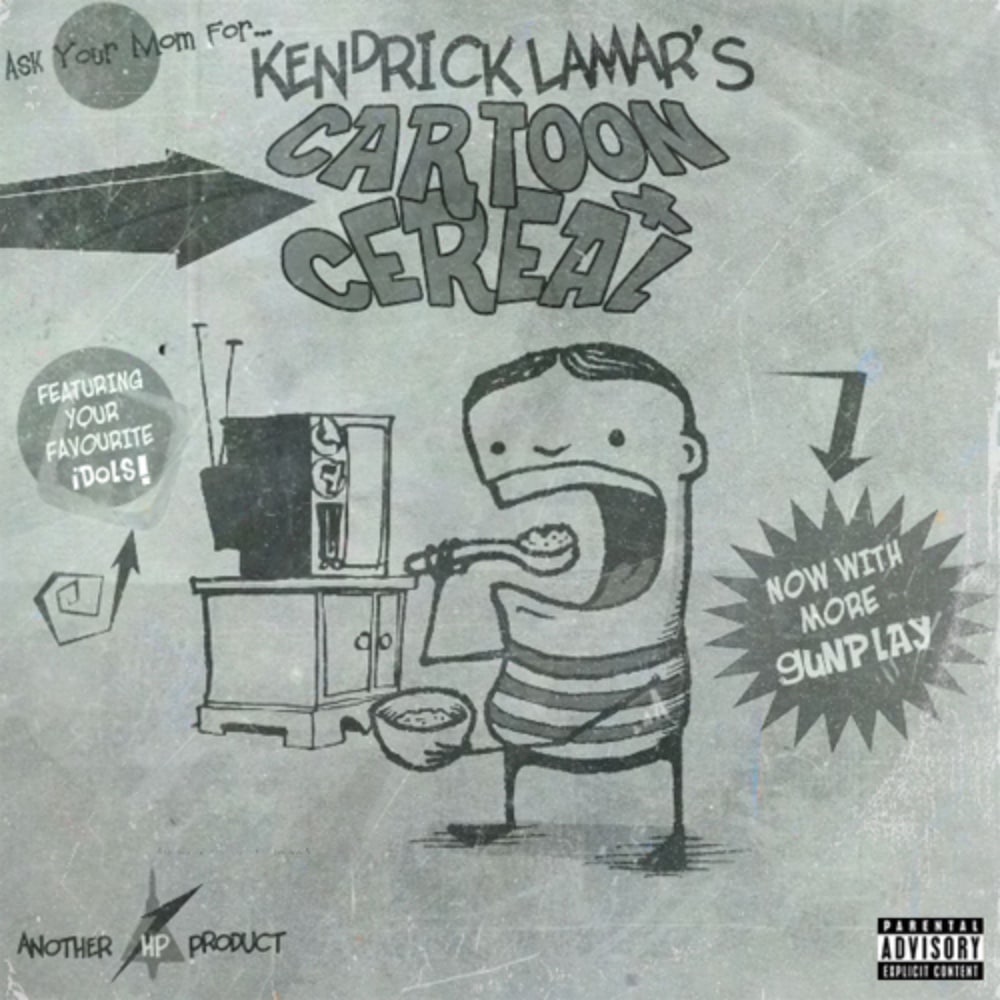 Released: February 14, 2012
Album: N/A
Producer: THC
Best line: "Yeah, this me, no mic / No cameras, no lights, just pain / Mama, how much trauma can I sustain?"
On one of Kendrick Lamar's most underrated songs, Gunplay delivers one of the most underrated guest verses in hip hop history. His manner is bombastic, full of energy, matching his outsized lyrics. His bars reflect his struggles living the monotonous American lifestyle, desperate to escape. With his energy and vulnerable writing, he arguably outdoes Kendrick with that level of charisma.
30. The Notorious B.I.G. on Jay-Z – "Brooklyn's Finest"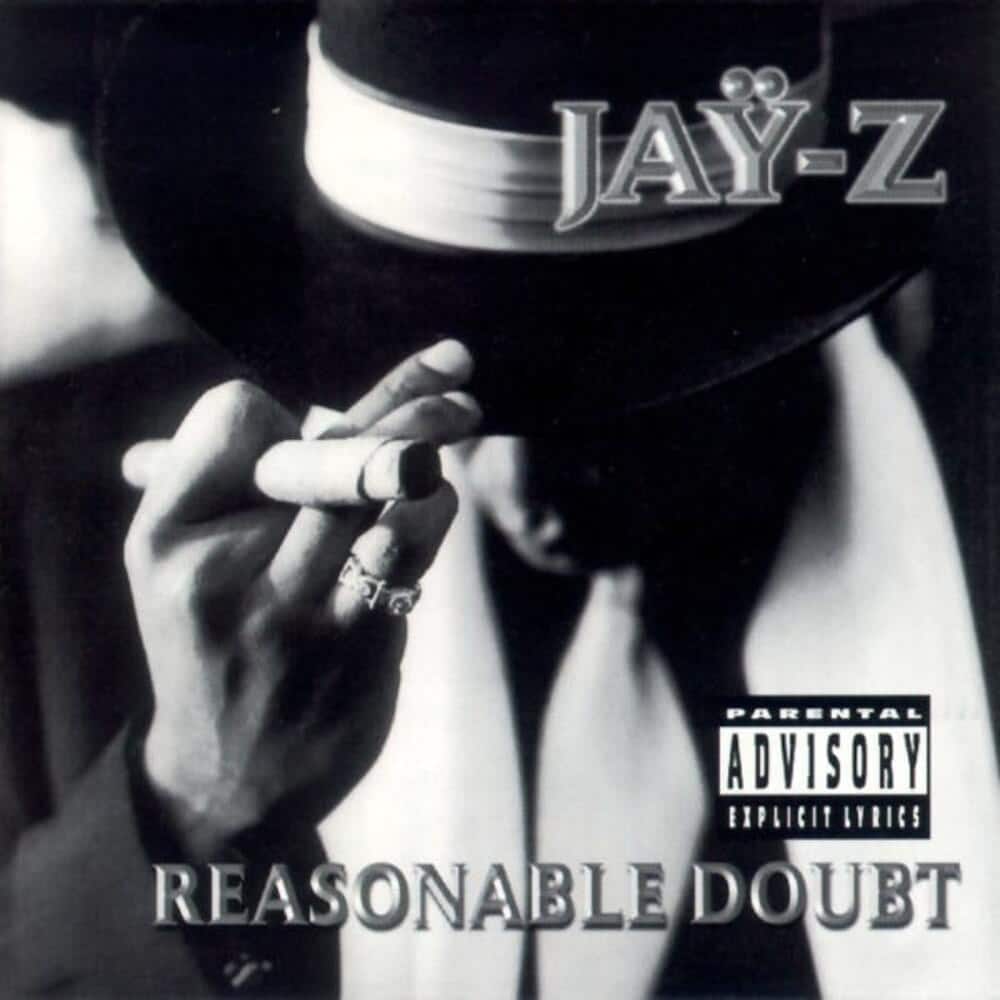 Released: June 25, 1996
Album: Reasonable Doubt
Producer: Clark Kent, Dame Dash
Best line: "My Bed-Stuy flow's malicious, delicious / Fuck three wishes, made my road to riches"
"Brooklyn's Finest" is a clash of Brooklyn's titans, and the result is a monster of a collaboration where Jay-Z and Biggie battle it out for the slickest bar. This was their first ever track together, and that makes it even more tragic they didn't get to work together more. Biggie goes in with a little swagger and some insults to the West Coast, bouncing off Jay-Z so comfortably like he'd known him his whole life.
29. J. Cole on 21 Savage – "A Lot"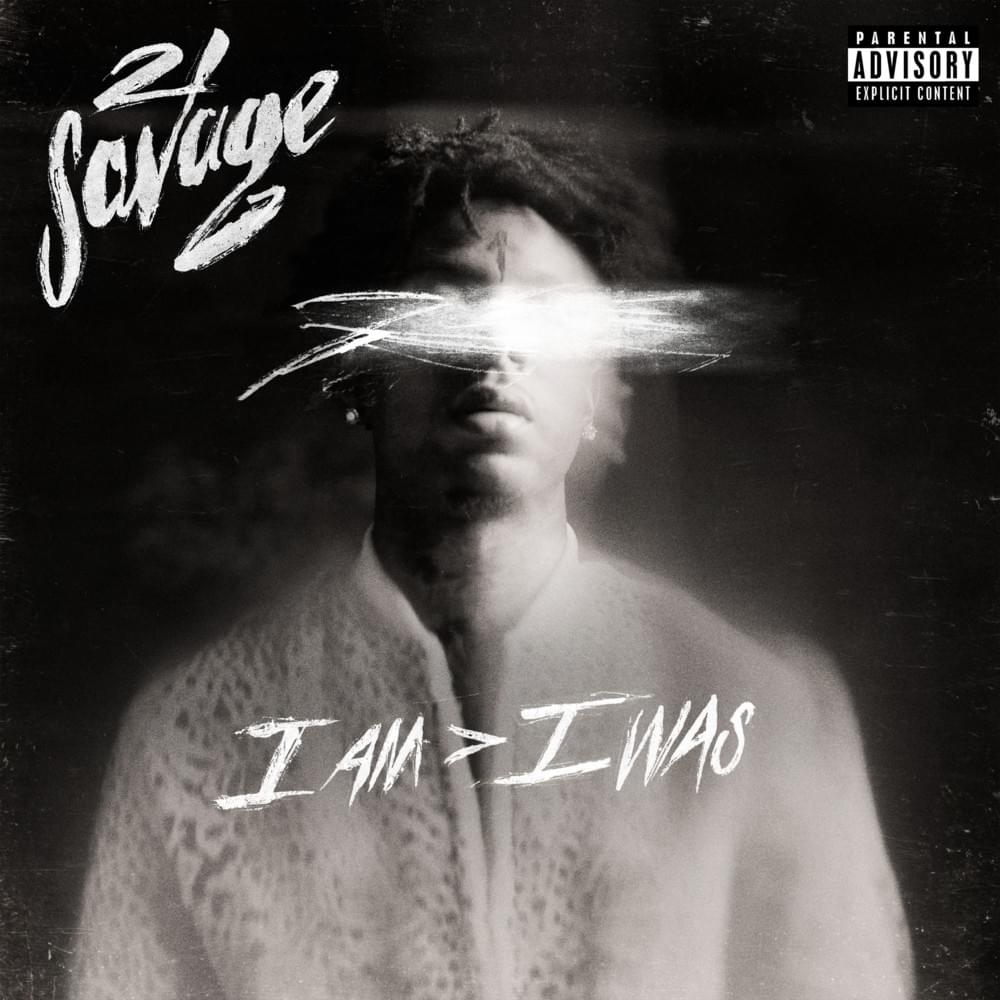 Released: January 8, 2019
Album: I Am > I Was
Producer: DJ Dahi, J. White Did It
Best line: "This is a marathon and I'm aware / I been playing it back from a lack of promotions / I never was one for the bragging and boasting / I guess I was hoping the music would speak for itself, but the people want everything else"
Mix the bravado of 21 Savage with J. Cole's wisdom, and you've got the recipe for a perfect trap song. 21 brings some heat with his verses, but then J. Cole sets the track on fire, with a network of rhyme schemes and fast flows that make for a perfect verse. He talks down cheaters in the music industry and stresses the importance of lyrics, which was crucial at a time when rap was more commercial than ever.
28. Jay Rock on Kendrick Lamar – "Money Trees"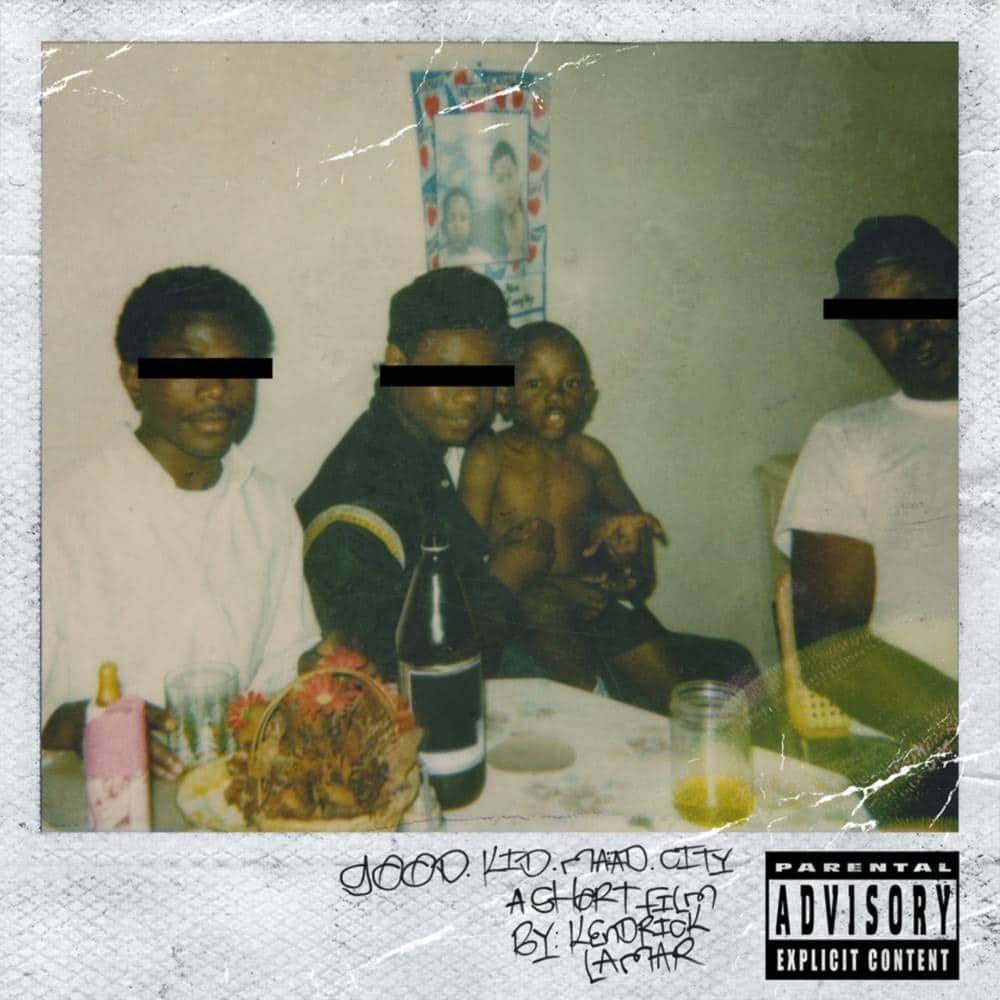 Released: October 22, 2012
Album: Good Kid, M.A.A.D City
Producer: DJ Dahi
Best line: "Pots with cocaine residue, every day I'm hustlin' / What else is a thug to do when you eatin' cheese from the government?"
Jay Rock's verse teleports you straight to the projects and lands you in his shoes, wondering if a life of crime is worth it to get that success. His verse only came about after he heard "Money Trees" and was eager to get on it, and his bars were so good they ended up keeping his verse for the album. This verse was crucial for Rock, arguably becoming his most iconic performance ever.
27. Rick Ross on Kanye West – "Devil in a New Dress"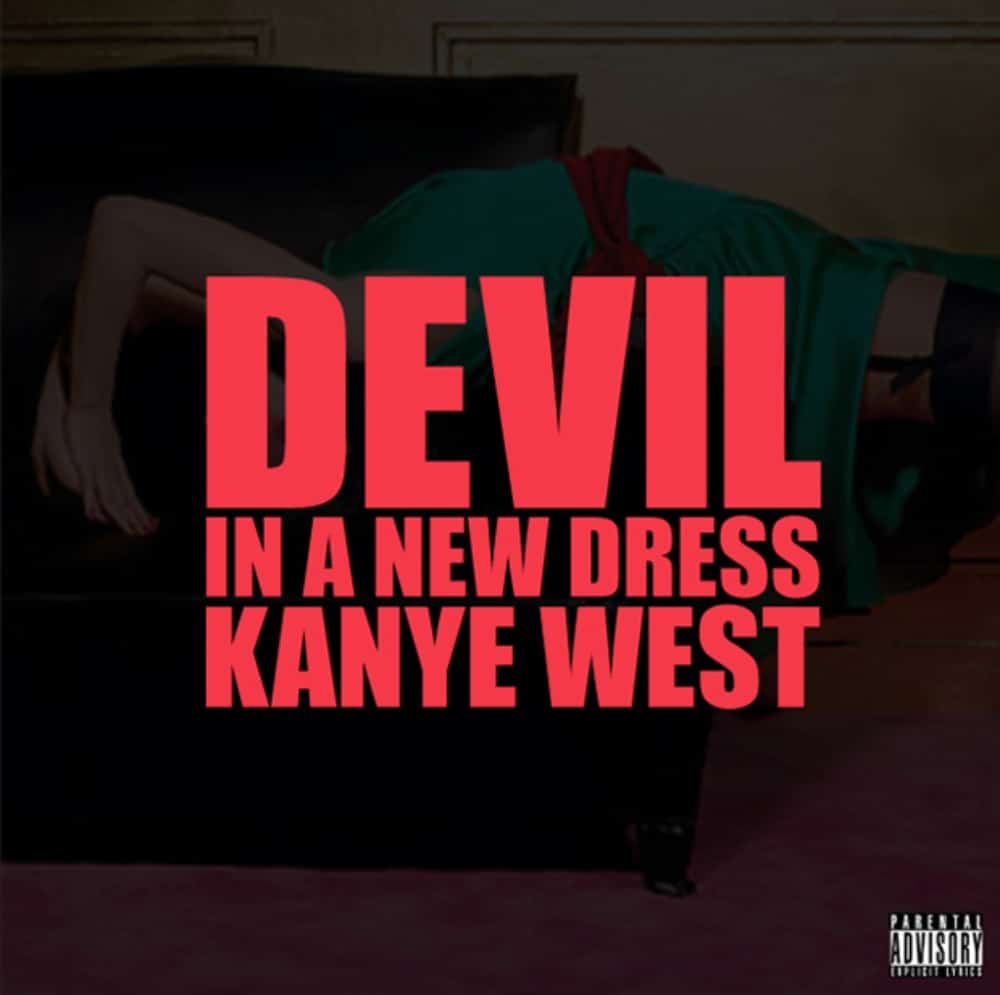 Released: September 3, 2010
Album: My Beautiful Dark Twisted Fantasy
Producer: Bink, Mike Dean
Best line: "I never needed acceptance from all you outsiders / Had cyphers with Yeezy before his mouth wired / Before his jaw shattered, climbing up the Lord's ladder"
You know what you're getting into when you hear a Rick Ross verse – an endless supply of braggadocio and bombastic delivery – and "Devil In a New Dress" is his signature style perfected. Kanye knew it was special too, asking Rick to redo his verse until he got it just right for the track. Still up in the clouds after the success of Teflon Don, Rick Ross needed a verse like this to keep him high up in mainstream success.
26. 50 Cent on The Game – "Hate It Or Love It"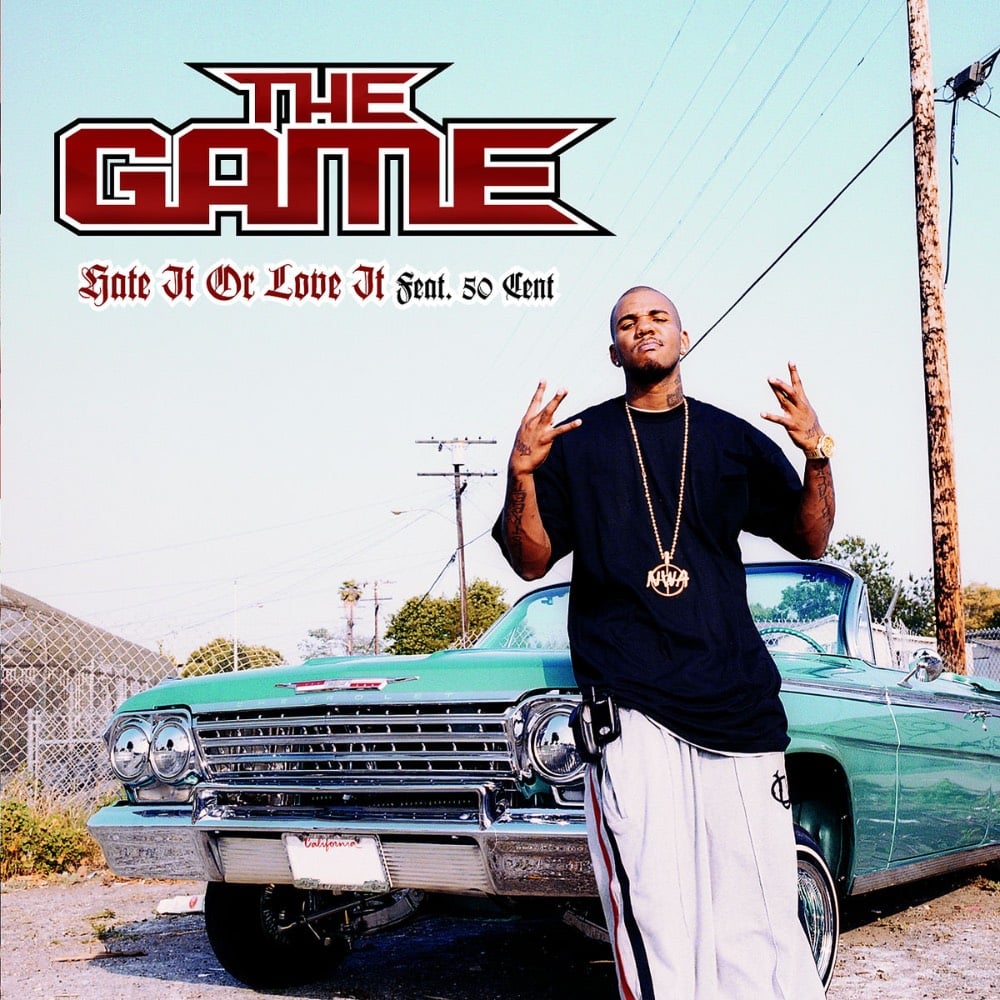 Released: January 28, 2005
Album: The Documentary
Producer: Cool & Dre, Dr. Dre
Best line: "Daddy ain't around, probably out committing felonies " My favorite rapper used to sing, 'Check, check out my melody'"
Though his verse is short, 50 Cent's lyricism on this track is some of his most touching ever. For a rapper known for party anthems and swagger to open up about his mother and scarring childhood was a surprise, but by no means a bad one. His honesty and vulnerability gave listeners a newfound respect for 50.
25. Black Thought on Big Pun – "Super Lyrical"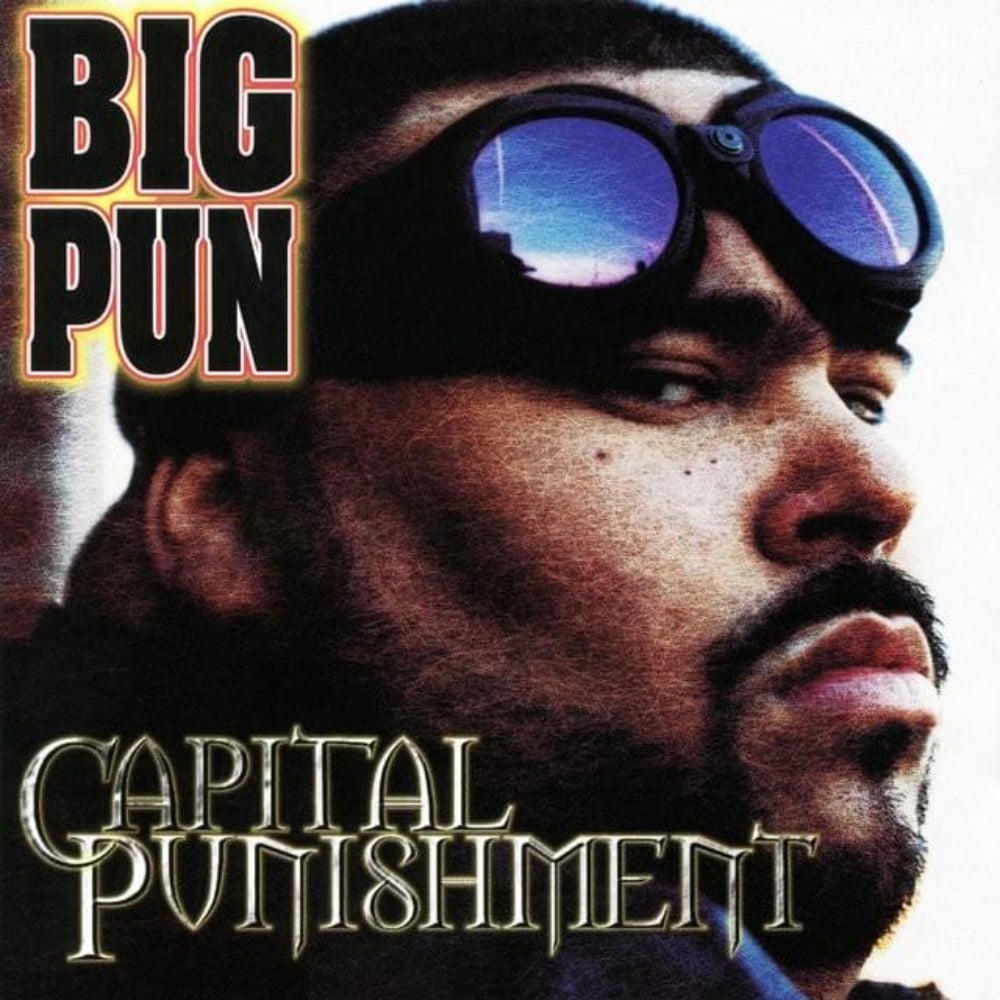 Released: April 28, 1998
Album: Capital Punishment
Producer: Rockwilder, DJ Iroc (scratches)
Best line: "Stressing to emcees how they don't really want this / Electrifying shit his excellency Thought spit"
Black Thought's been competing with the best of them for his entire recording career.
The lyrical mastermind Black Thought may be called legendary today, but that wasn't always the case. In fact, back in 1998, he was a severely underrated MC, and Pun brought him on "Super Lyrical" to give him that spotlight he needed. Thought offers a platter of dense rhymes seasoned with metaphors, rivalling Pun lyrically, which is no small feat. This was Thought's breakthrough moment, and ever since this verse, the world hasn't forgotten his talents.
24. Pusha T on Freddie Gibbs – "Palmolive"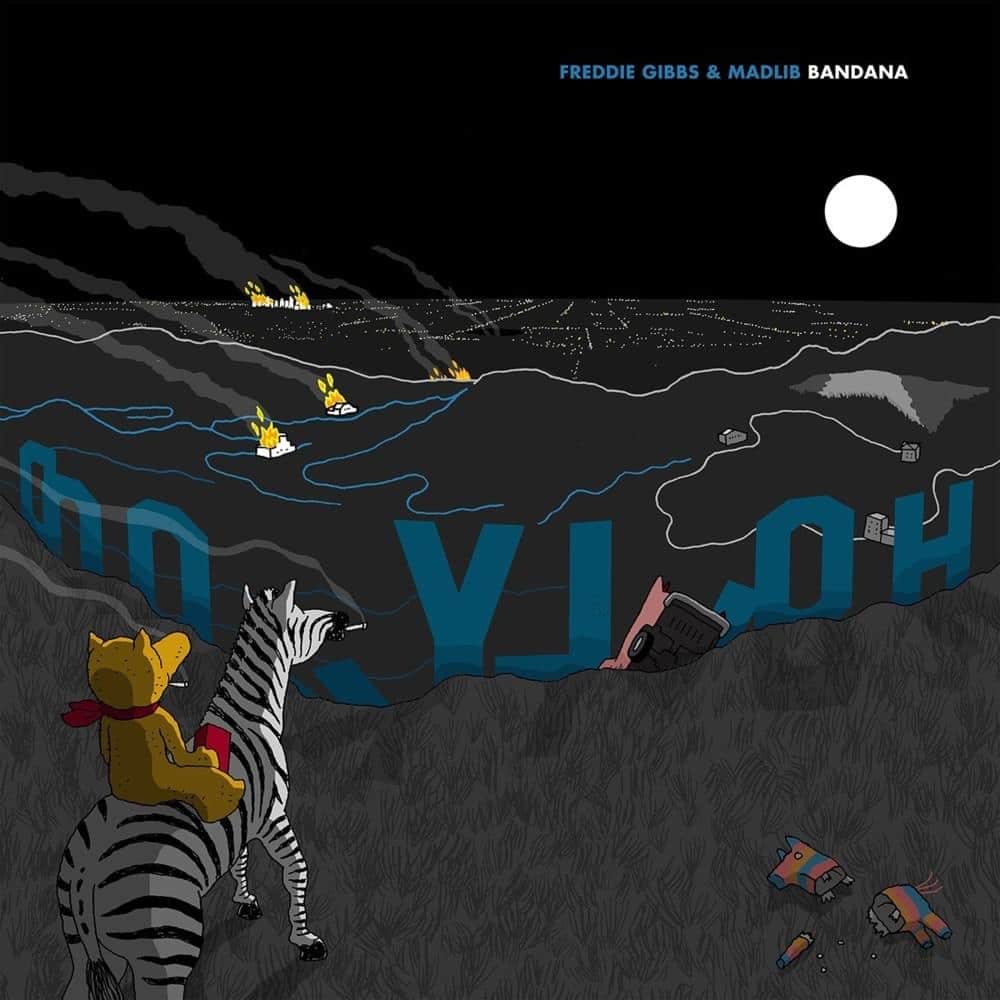 Released: June 28, 2019
Album: Bandana
Producer: Madlib
Best line: "Way more chemical than political / PTSD from what I weighed on the digital / It was snowfall and Reagan gave me the visual / Obama opened his doors knowing I was a criminal"
Spitting a good verse is as easy as breathing for Pusha T, but it's not every day he spits one as brilliant as this. From reminiscing on his life in the streets to dissing fake rappers, Push keeps the listener on their toes as he hops across all different themes with that classic grimy delivery. It made the conversation for best verse of 2018 and made sure people knew Pusha T is still a force to be reckoned with.
23. Scarface on Jay-Z – "This Can't Be Life"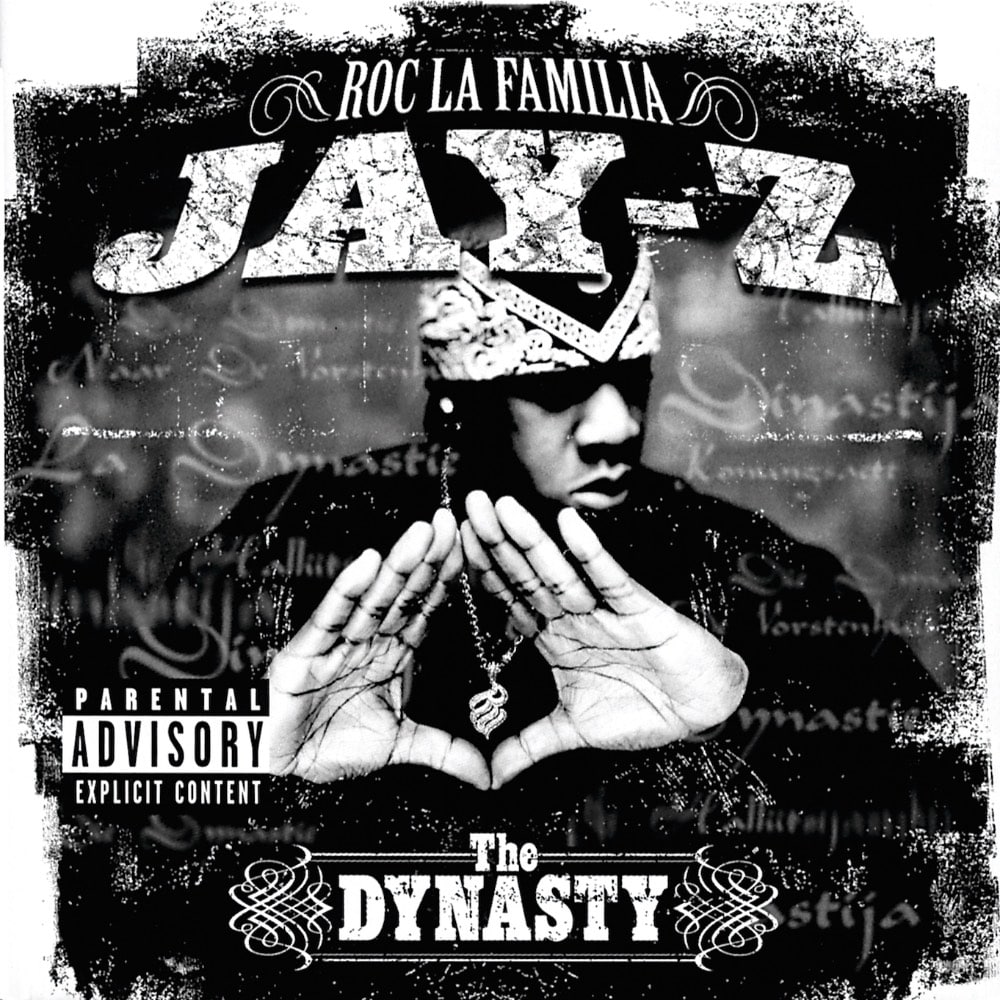 Released: October 31, 2000
Album: The Dynasty: Roc La Familia
Producer: Kanye West
Best line: "And I'm hurting for you dog; but ain't nobody pain is like yours / I just know that heaven'll open these doors"
Scarface has a habit of casually spitting some of the most heart-breaking verses you'll ever hear, and "This Can't Be Life" is no exception. He goes on about how the son of his friend died, detailing his grief, but also his gratitude that his own son is alive and well. Jay-Z said that Scarface got the tragic news in the studio and delivered this verse minutes later, and you can really hear that he's holding back tears.
22. Jay-Z on Kanye West – "Never Let Me Down"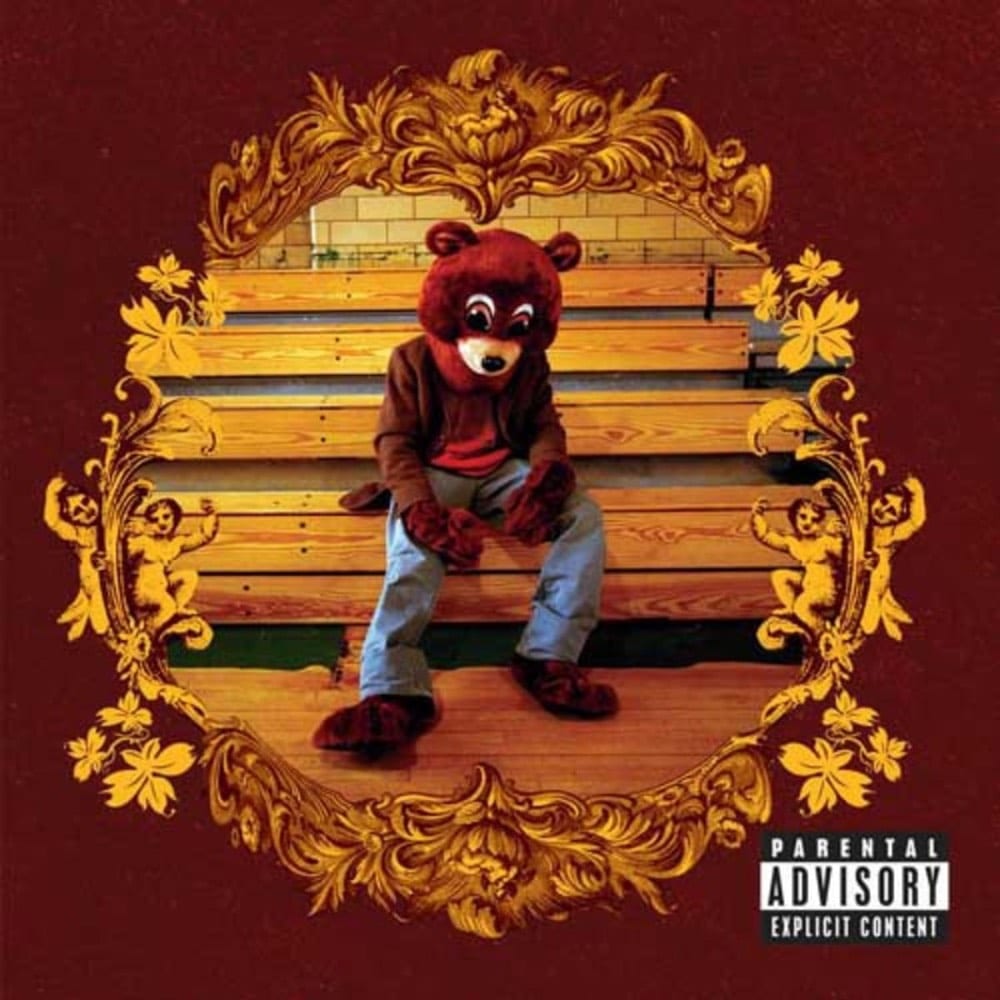 Released: February 10, 2004
Album: The College Dropout
Producer: Kanye West
Best line: "Hov's a living legend and I'll tell you why / Everybody wanna be Hov and Hov's still alive"
This track was originally meant for Jay-Z's The Blueprint², but you can bet Kanye was jumping for joy when he got to keep the song for himself, because it's one of the best collabs we ever got between Ye and Hov. With no shortage of quick-witted punchlines, Jay brags about his status and makes sure the culture knows he will never let hip hop down.
21. Kendrick Lamar on Pusha T – "Nosetalgia"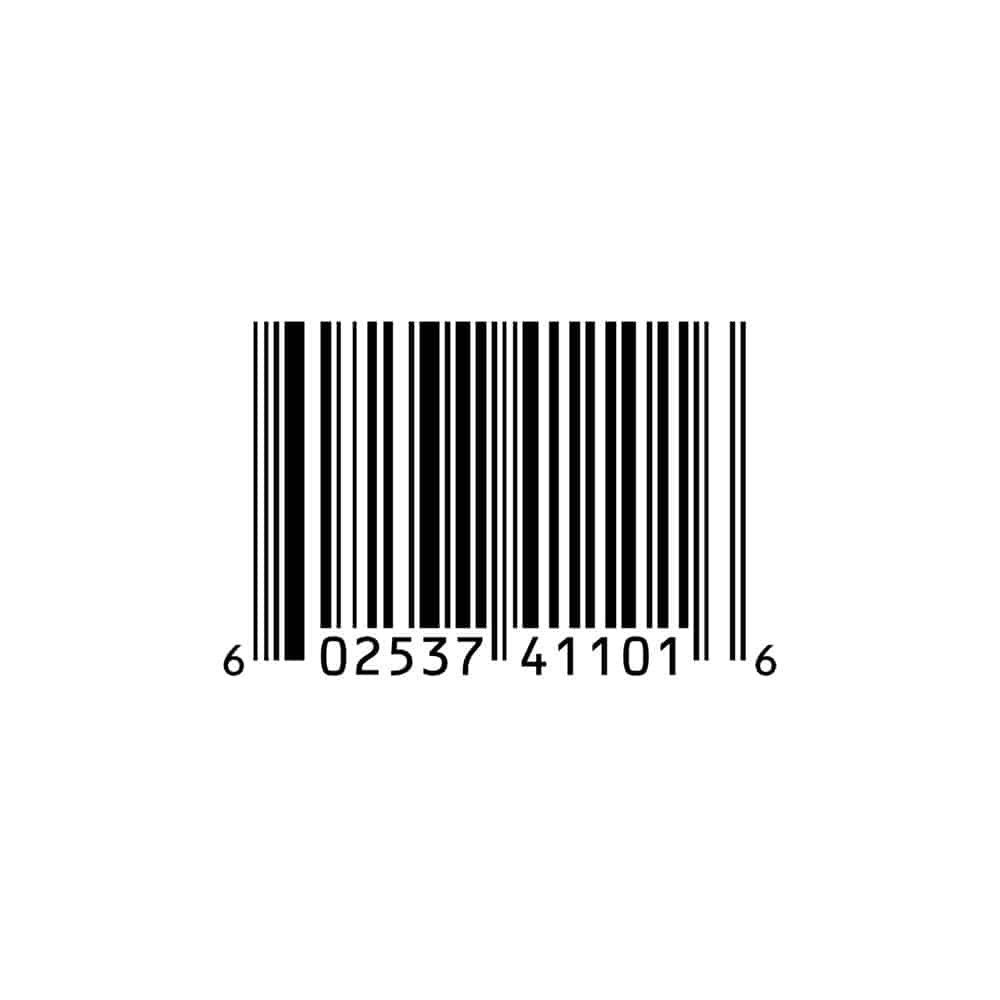 Released: October 7, 2013
Album: My Name Is My Name
Producer: Nottz, Kanye West, The Twilite Tone
Best line: "When I was ten, back when nine ounces had got you ten / And nine times out of ten, ni**as don't pay attention / And when it's tension in the air, nines come with extensions"
Kendrick's verse on "Nosetalgia" is a mind-bending exercise in wordplay. For a feature, a lot of rappers will grab the mic and spit whatever, but Kendrick treats each verse like his last. Detailing his upbringing in the cocaine epidemic, with thirty-six bars he equates his verse to a thirty-six ounce brick of cocaine, using every line to play into that theme. This might be his most complex verse, and for that, it belongs in the hall of fame.
20. Lupe Fiasco on Kanye West – "Touch the Sky"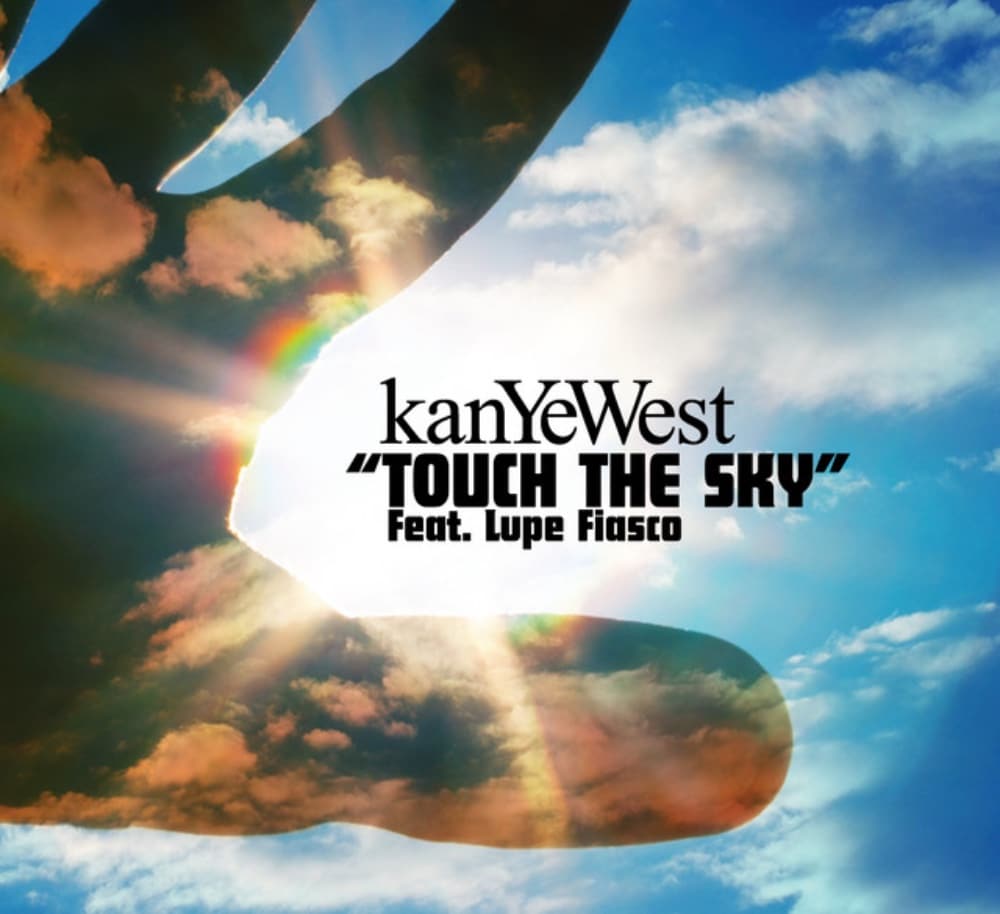 Released: August 30, 2005
Album: Late Registration
Producer: Just Blaze
Best line: "Yes, yes, yes, guess who's on third? / Lupe steal like Lupin the 3rd"
Lupe Fiasco is a lyrical mastermind, with this verse showcasing his slick rhyming ability as well as his talent for inserting so many different meanings into so few bars, such as his iconic opening, "Yes, yes, yes, guess who's on third?" This was a crucial moment in his career. Rapping alongside superstar Kanye West gave Lupe the eyes, ears, and respect he needed for his own debut.
19. Slick Rick on Mos Def – "Auditorium"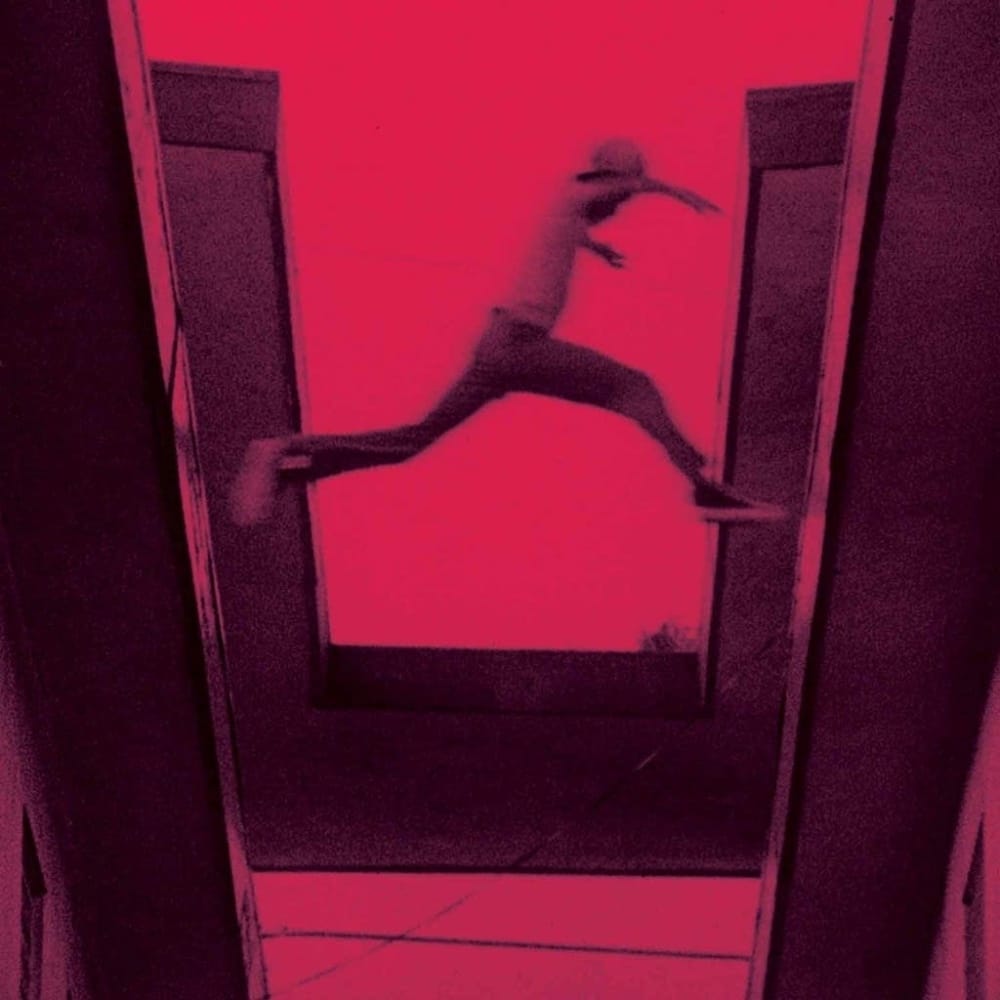 Released: June 9, 2009
Album: The Ecstatic
Producer: Madlib, Mos Def
Best line: "Arab jaw drop, they well wish, they glad rap / Now the kid considered like an Elvis of Baghdad"
MCs can lose their edge with age, but over twenty years into the game, Slick Rick was still dropping bombs like this verse. He raps from the perspective of an American soldier in Iraq, which was an unusual choice, but Slick Rick has an author's touch when it comes to storytelling, so of course he makes it work. This verse was crucial for Rick, proving he still had his skills by crafting one of the best verses of 2009.
18. MF DOOM on De La Soul – "Rock Co.Kane Flow"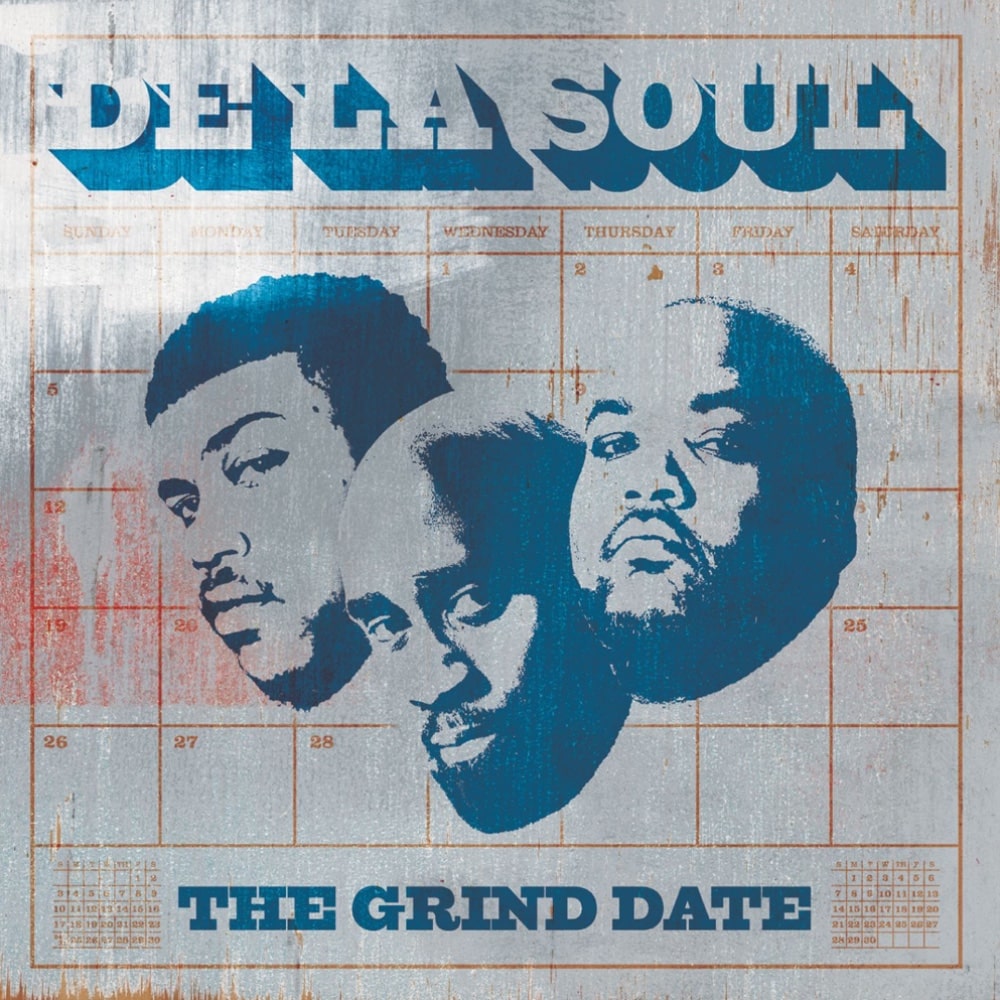 Released: October 5, 2004
Album: The Grind Date
Producer: Jake One
Best line: "String 'em up, ring 'em up under whack junk snack / And get that out your hand, punk, jump and get your dunk smacked"
If you know MF DOOM, you know he's incapable of dropping a bad verse. His performance here is no different, delivering heaps of rhymes brimming with double entendres. What makes his verse on "Rock Co.Kane Flow" special is that it was a collab with De La Soul. DOOM had been dominating the underground but this was finally his moment in the limelight, sharing a mic with '90s rap legends and introducing a new world of fans to his villainous style.
17. Jay-Z on Kanye West – "So Appalled"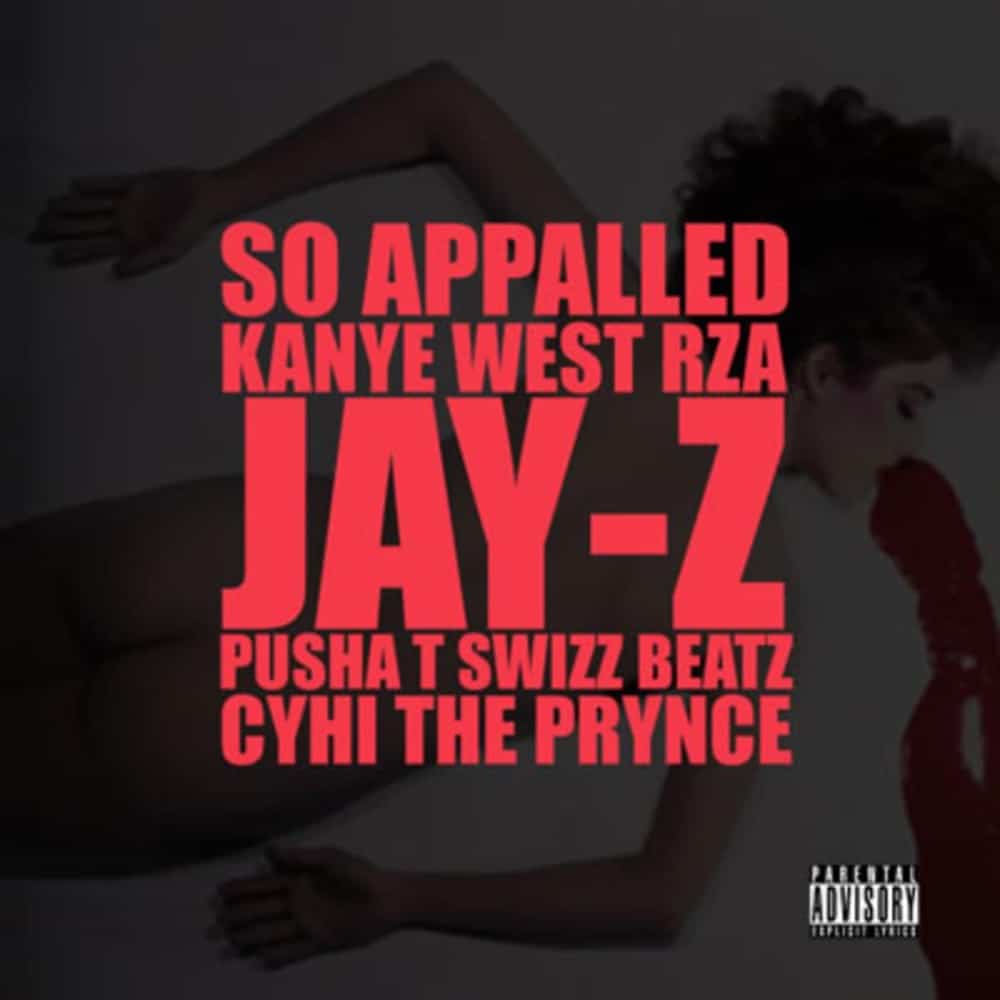 Released: September 24, 2010
Album: My Beautiful Dark Twisted Fantasy
Producer: Kanye West, No I.D., Mike Dean
Best line: "I went from the favorite to the most hated / But would you rather be underpaid or overrated? / Moral victories is for minor league coaches / And Ye already told you we major, you cockroaches"
"So Appalled" is one of Jay-Z's most important verses, with so much to dissect within his despondent lyrics. He makes subtle comments about old friends, but more notably, he reflects on his rise to fame, and how fans have looked down on him as he entered the mainstream. He sounds boastful, but also bitter, making for an incredible verse performed with such passion. As the years have gone by, Hov's performance on "So Appalled" has become regarded as one of his finest feature moments.
16. Method Man on The Notorious B.I.G. – "The What"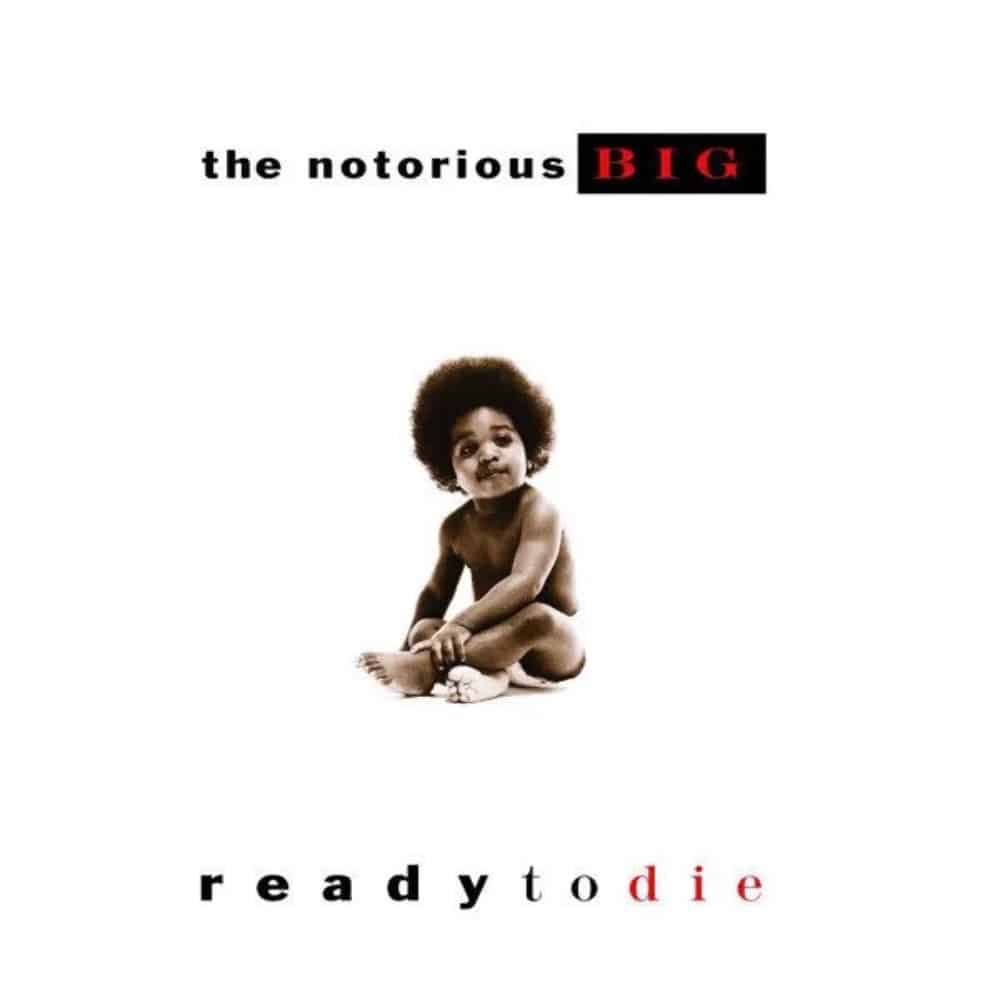 Released: September 13, 1994
Album: Ready to Die
Producer: Easy Mo Bee
Best line: "Yo, I'm from Shaolin Island and ain't afraid to bust something / So what you want ni**a? You won't ni**a / I got a 6-shooter and a horse named Trigger"
This track is like the blueprint for how to manage your flow, with Biggie and Meth going back and forth with bars slicker than ice. The two play off each other so well, and Method Man holds his own, with bars so good that Biggie had to go back and rewrite his own verses because he didn't want to be outshined. This was a defining moment for Meth where he proved he was relentless, in or out of Wu-Tang.
15. Inspectah Deck on Gang Starr – "Above the Clouds"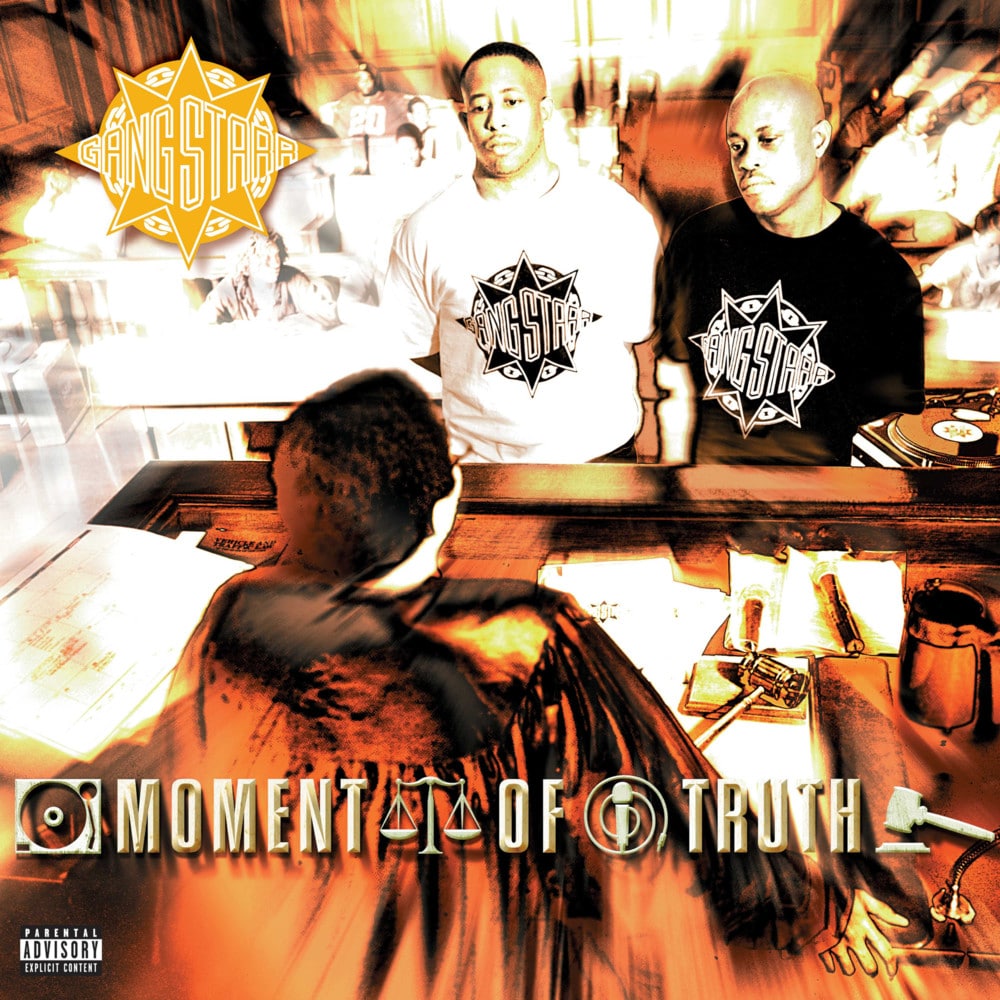 Released: March 31, 1998
Album: Moment of Truth
Producer: DJ Premier
Best line: "On the mic like Moses spoke in golden scribe / Survivor of the oldest tribe whose soldiers died"
There's a reason this song is called "Above the Clouds", because Deck flexes his lyrical mastery to prove he's far above all his rivals, looking down on other rappers as a god on the mic. Whenever fans think of Deck, this is one of the first verses that comes to mind – it has all the complexity and bravado he's known for, and has gone down as one of his best performances ever.
14. The Notorious B.I.G. on Puff Daddy – "Victory"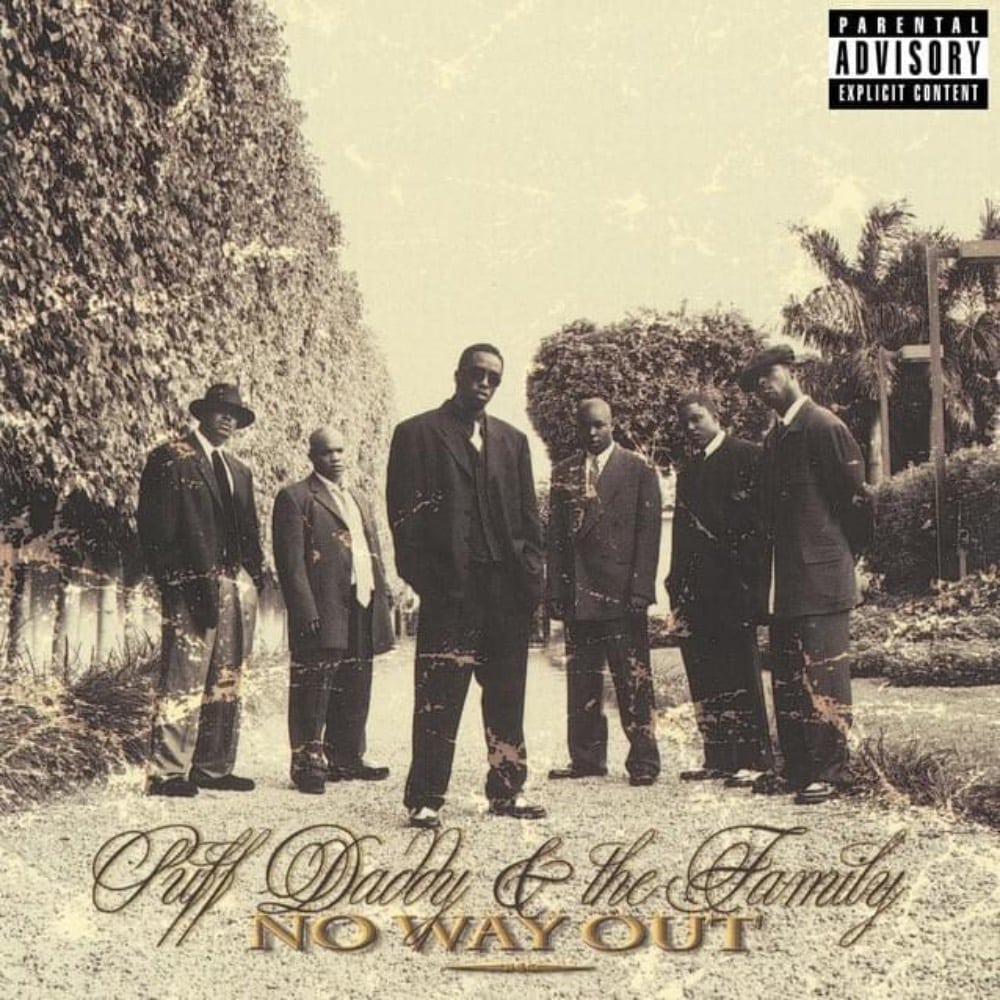 Released: March 17, 1998
Album: No Way Out
Producer: Puff Daddy, Stevie J
Best line: "Real sick, brawl nights, I perform like Mike / Anyone, Tyson, Jordan, Jackson / Action, pack guns, ridiculous"
Recorded only days before his murder, this was Biggie's last ever verse, and it's a bombshell of a performance to end on. From his one-liners to the buttery flow of his lyrics, Biggie puts all his skills to the test for an unforgettable climax to his career. It only makes his death more tragic, hearing how confident and determined he was.
13. Ghostface Killah on Raekwon – "Criminology"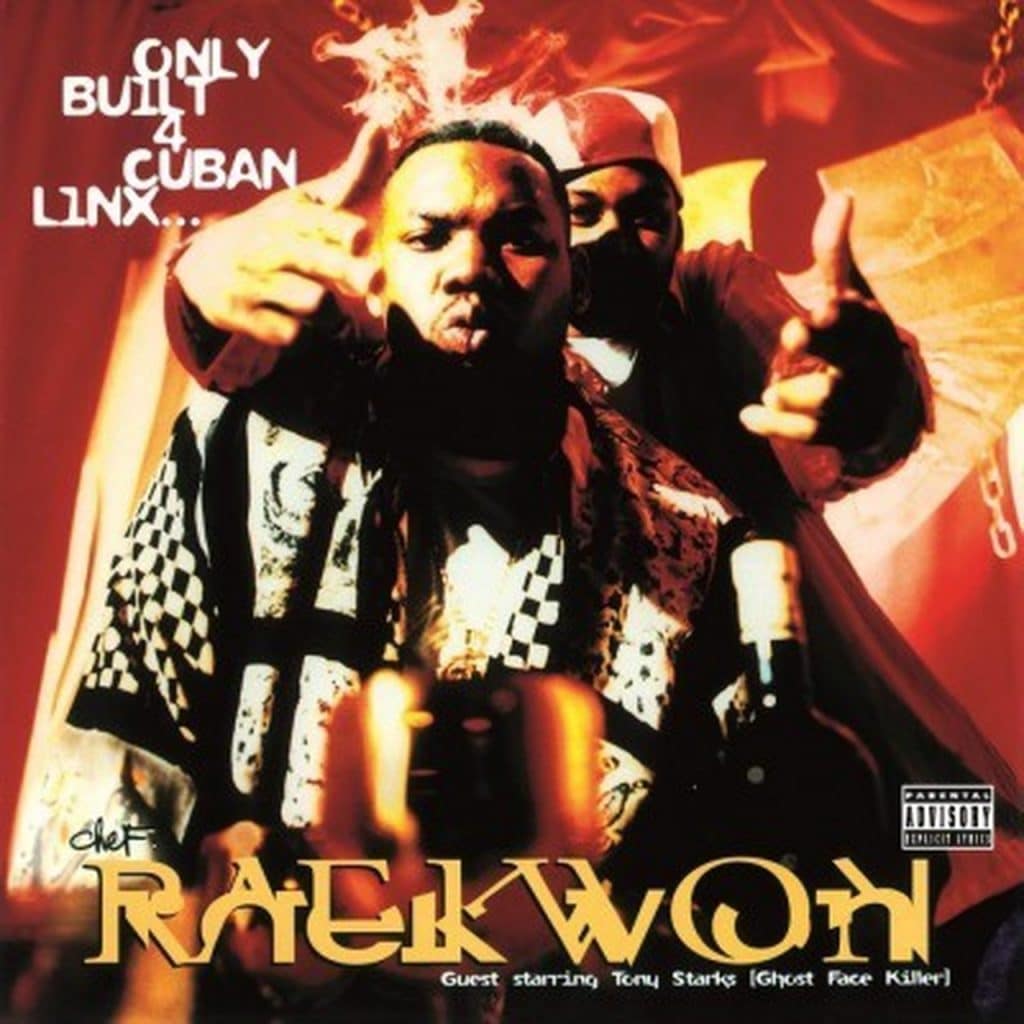 Released: June 26, 1995
Album: Only Built 4 Cuban Linx…
Producer: RZA
Best line: "It's manifested, the gods work like appliances / Dealin' in my cypher I revolve around sciences"
Ghostface Killah was only supposed to be a supporting role on Raekwon's Only Built 4 Cuban Linx…, but as soon as he delivered his verse on "Criminology," it was very clear he was one of the album's main players. Before 1995, Ghost was viewed as a dope MC but in the shadows of his Wu brothers like Method Man and Ol' Dirty Bastard. This single verse made everyone in the rap world sit up and take notice. Like RZA said – "From that point on, he's the co-star. He wins Best Supporting Actor. Rae got nominated, maybe won or didn't—but Ghost definitely wins."
12. Eminem on Dr. Dre – "Forgot About Dre"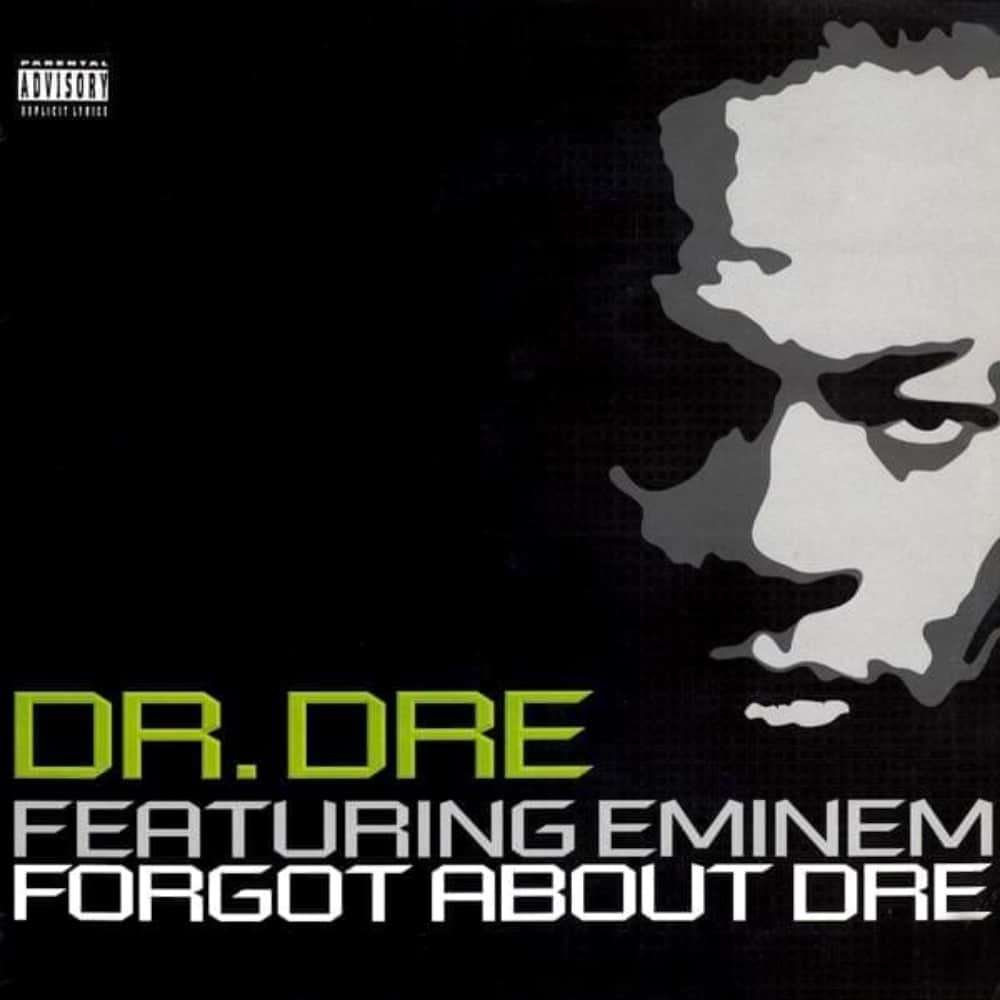 Released: January 29, 2000
Album: 2001
Producer: Dr. Dre, Mel-Man
Best line: "I'm harder than me tryna park a Dodge / When I'm drunk as fuck / Right next to a humongous truck in a two-car garage"
Eminem slaughters the mic with his verse, putting to rest the stereotype that all white rappers are as laughable as one-hit wonders like Vanilla Ice. Zigzagging through different flows and rapid rhymes, he's not shy about showing off his skill. This was a vital moment for Em, early on in his career. By weaving through a variety of flows and delivering rapid-fire rhymes, the Detroit MC solidified his place in the hip hop world and won over Dr. Dre's fanbase with his bizarre lyrics and off-the-wall rhyming style. It's a performance that stands the test of time and continues to be a fan favorite to this day.
11. Andre 3000 on UGK – "International Players Anthem (I Choose You)"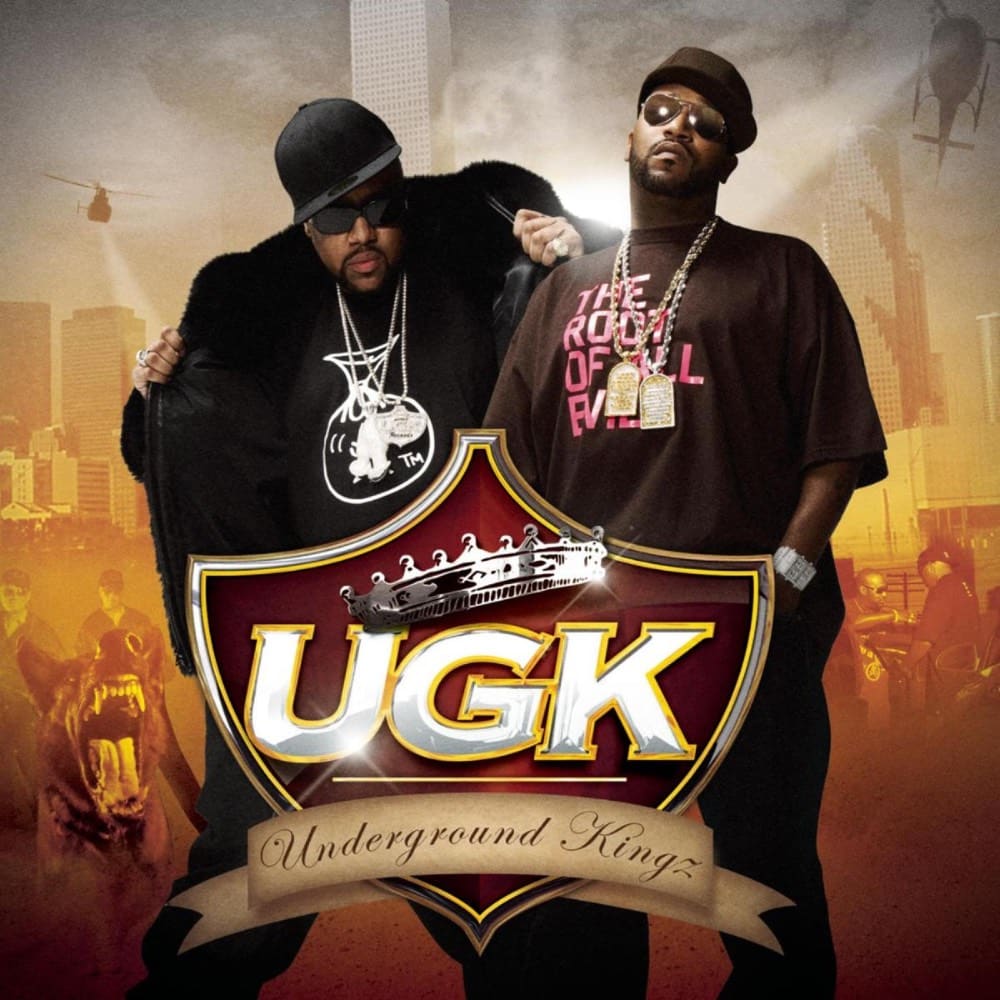 Released: June 6, 2007
Album: Underground Kingz
Producer: DJ Paul, Juicy J
Best line: "Spaceships don't come equipped with rearview mirrors / They dip as quick as they can, the atmosphere is now ripped"
One of the landmark Southern collaborations, "International Players Anthem (I Choose You)" featured three of the greatest rap acts ever with UGK and OutKast on the raps, and Three 6 Mafia handling the production. Riding a gorgeous sample of "I Choose You" by Willie Hutch (which was previously by Project Pat), Bun B, Pimp C and Big Boi proceed to drop a few trill love stories, but not before Andre 3000 opens it up in his usual ATLien spaceship fashion.
10. Raekwon on OutKast – "Skew It On The Bar-B"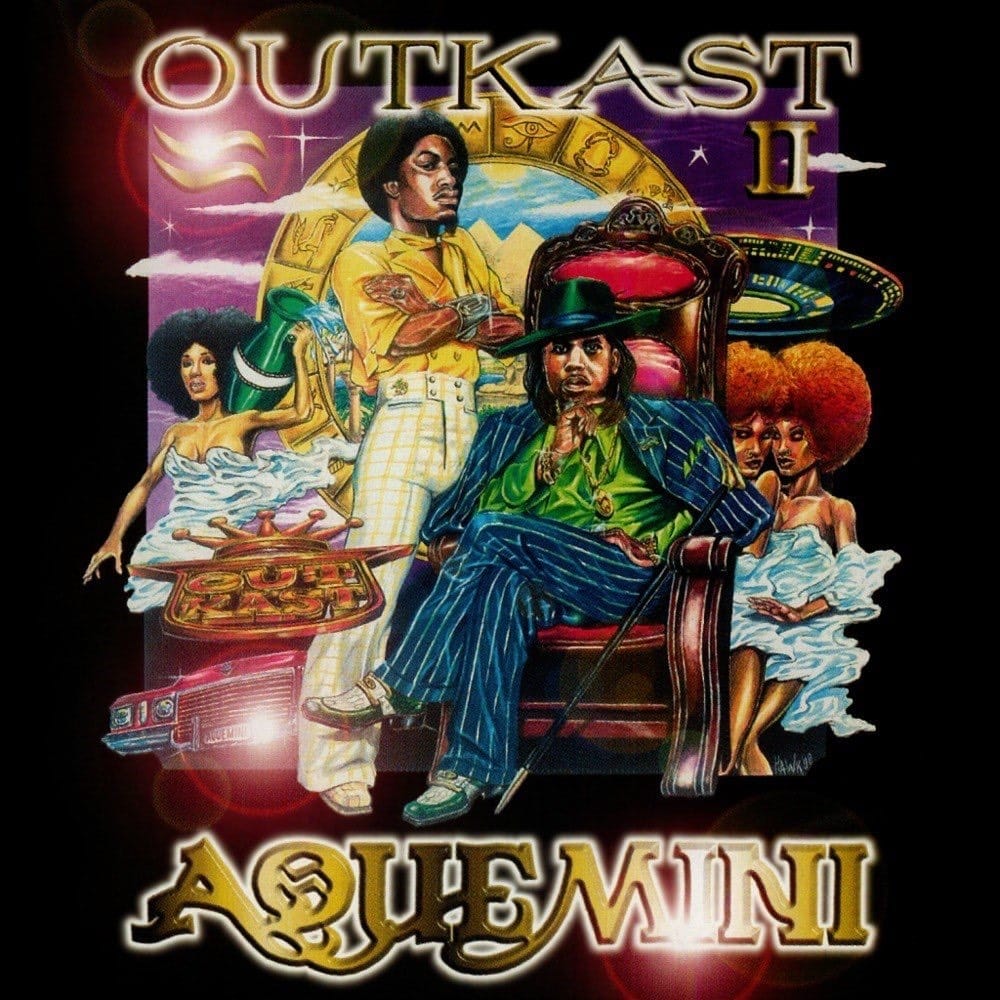 Released: 23 August 1998
Album: Aquemini
Producer: Organized Noize
Best line: "Deliver this through your audio, ghetto mafioso / Grow hydro, then bag it up slow"
The legendary Atlanta rap duo had great taste when they chose Raekwon the Chef to be the first non-Dungeon Family feature on one of their albums. A chance encounter between the Wu MC and Big Boi at Lenox Square Mall in Atlanta led to this monumental collaboration between north and south. Organized Noize laces the rappers with one of an ill, frantic instrumental and while OutKast certainly do their thing, the track belongs to Chef.
9. The Notorious B.I.G. on Craig Mack – "Flava in Ya Ear (Remix)"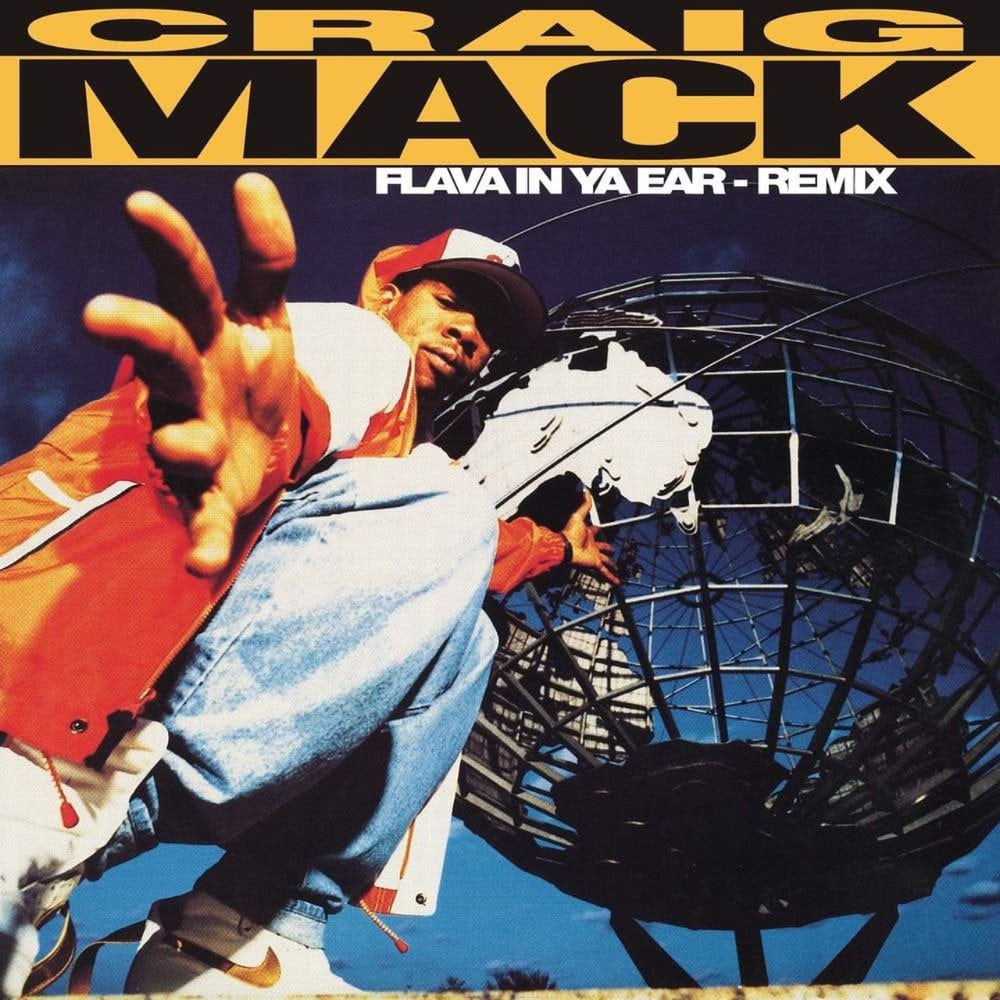 Released: July 26, 1994
Album: Project Funk da World
Producer: Easy Mo Bee
Best line: "You're mad 'cause my style you're admiring / Don't be mad, UPS is hiring"
By the time Biggie jumped on the remix of Craig Mack's "Flava in Ya Ear," it was clear how confident he was in himself as a rapper. No longer screaming on the mic with his aggressive delivery, the new Big was a smooth operator with a relaxed flow and pinpoint bars. Dismissive, vicious and hilarious all at the same time, the Brooklyn MC made it very clear on this verse who the new king of New York was.
8. Lil Wayne on DJ Khaled – "We Takin' Over"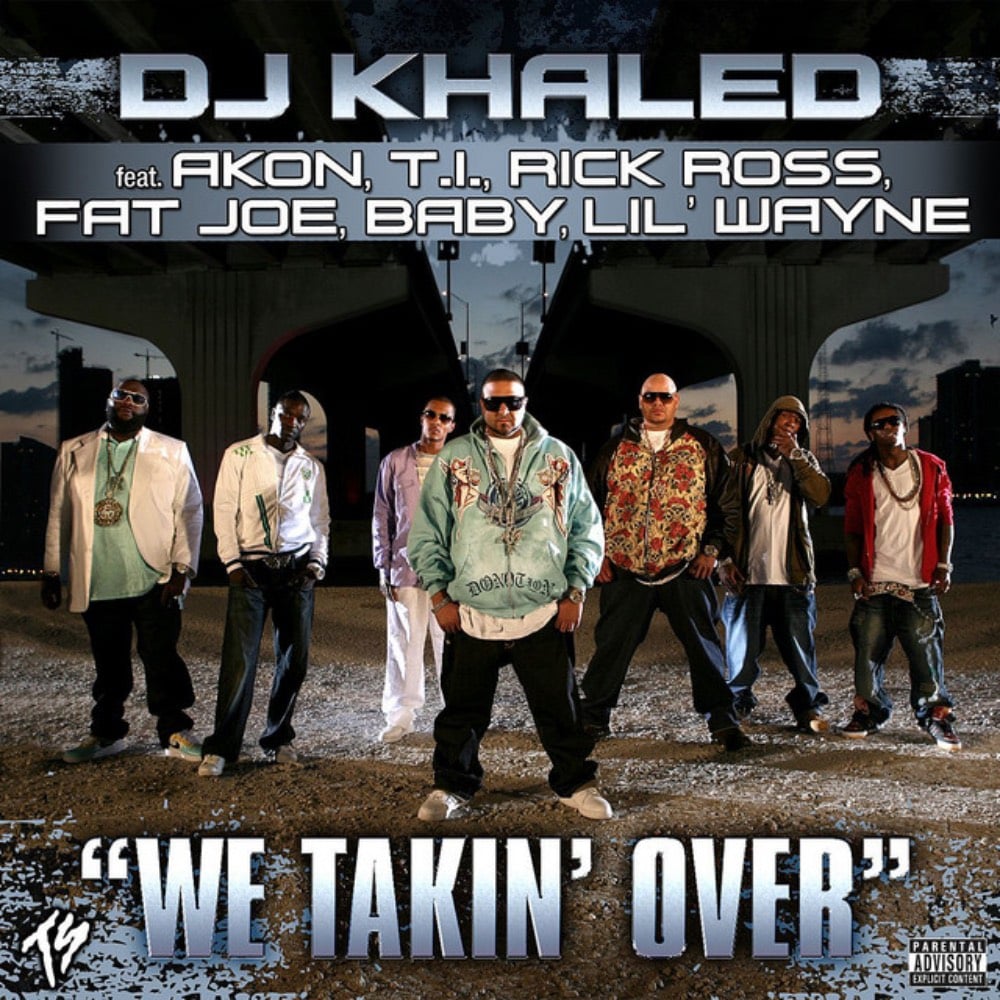 Released: March 27, 2007
Album: We the Best
Producer: Danja
Best line: "I am the beast / Feed me rappers or feed me beats"
Lil Wayne's verse on "We Takin' Over" isn't just one of his best ever, it's also one of his most importance performances. As the verse that catapulted him into the stratosphere and cemented him as one of the best rappers alive, it laid the foundation for his future success, as well as the success of his Young Money empire. Weezy was just rapping on a different level to anyone else in 2007 and this is the verse that proves it the most.
7. Nicki Minaj on Kanye West – "Monster"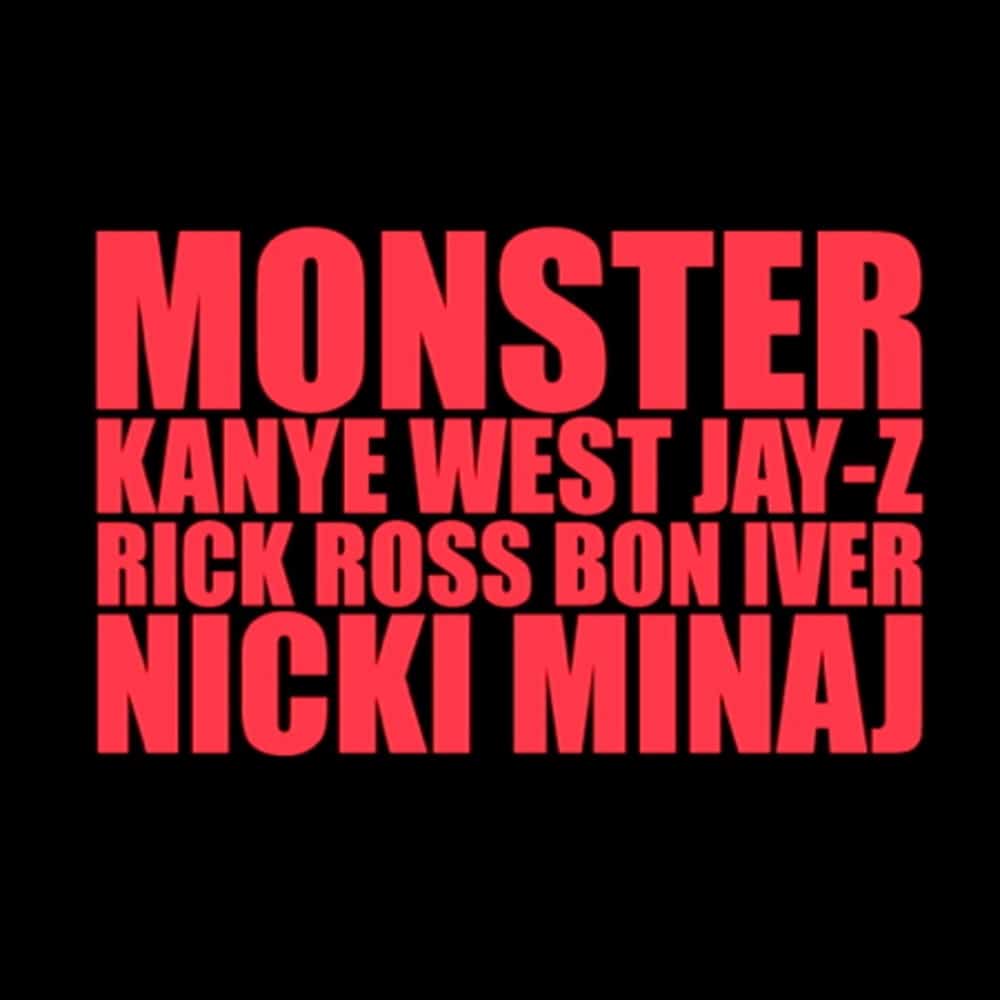 Released: October 23, 2010
Album: My Beautiful Dark Twisted Fantasy
Producer: Kanye West, Mike Dean, Plain Pat
Best line: "And I'll say, bride of Chucky, it's child's play / Just killed another career, it's a mild day"
The conversation about the best rap guest verse of the 2010s has a lot of strong contenders. Off the top of my head, I can think of 2 Chainz on "Mercy," Jay Rock on "Money Trees," Kendrick Lamar on "Control," Jadakiss on "Groovy Tony / Eddie Kane," and Jay-Z on "What's Free." That's just off the cuff. But there really is only one correct answer: Nicki Minaj on "Monster." This verse is so legendary and so encompassing of Nicki Minaj as a true MC that there's not much more you can say about it. One of the greatest rap guest verses of all time, no doubt.
6. Nas on Main Source – "Live at the Barbeque"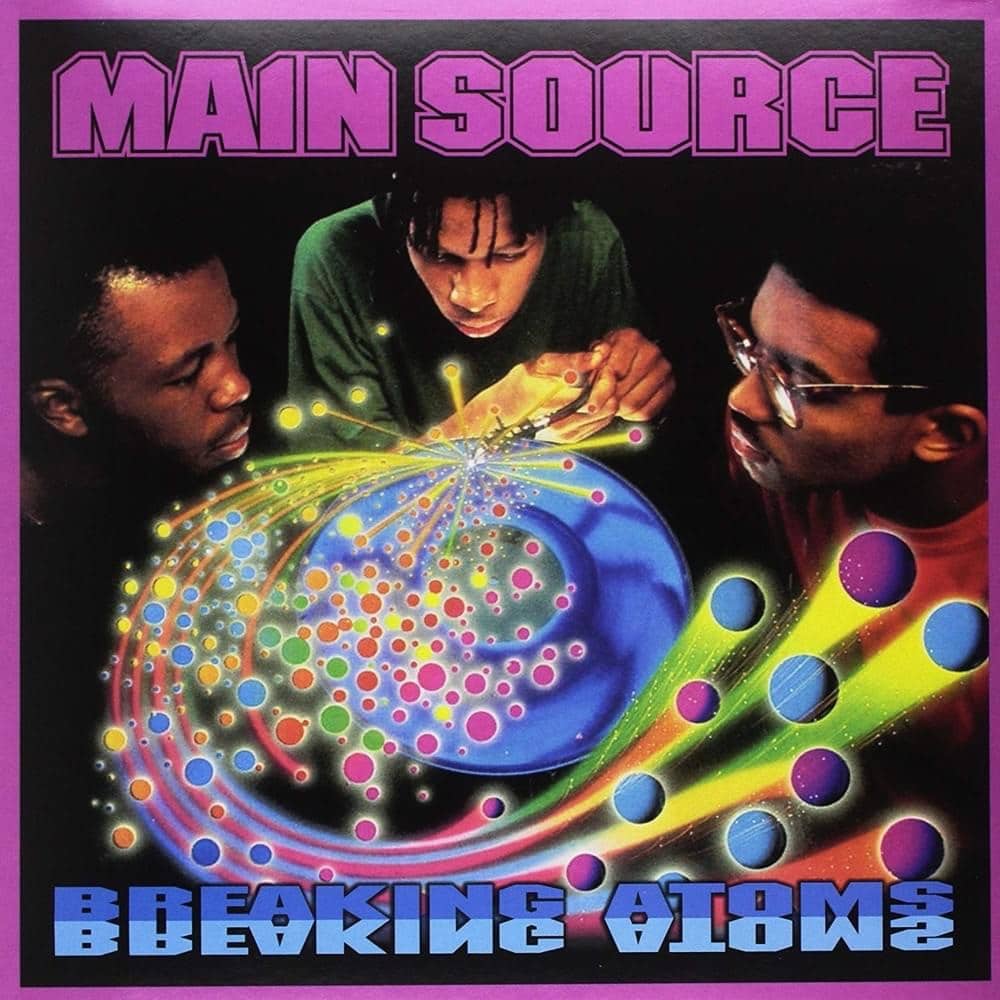 Released: July 23, 1991
Album: Breaking Atoms
Producer: Large Professor
Best line: "Verbal assassin, my architect pleases / When I was twelve, I went to Hell for snuffin' Jesus"
As a 16-year old kid, Nasty Nas would regularly link up with fellow Queens rapper Large Professor who was producing for Rakim and Kool G Rap at the time. During the hours when both legendary MCs weren't recording, Nas would, at the encouragement of Extra P, step into the booth and practice his raps.
It was this relationship that would later yield "Live At The Barbeque," a colossal posse cut that featured the debut verse of Nas. And what a debut verse it was. In between boasts of going to hell for snuffing Jesus and threats of kidnapping the president's wife (without a plan no less), the young Queensbridge prodigy made it very clear to the rest of the rap world who was up next.
5. Snoop Dogg on Dr. Dre – "Nuthin' But A 'G' Thang"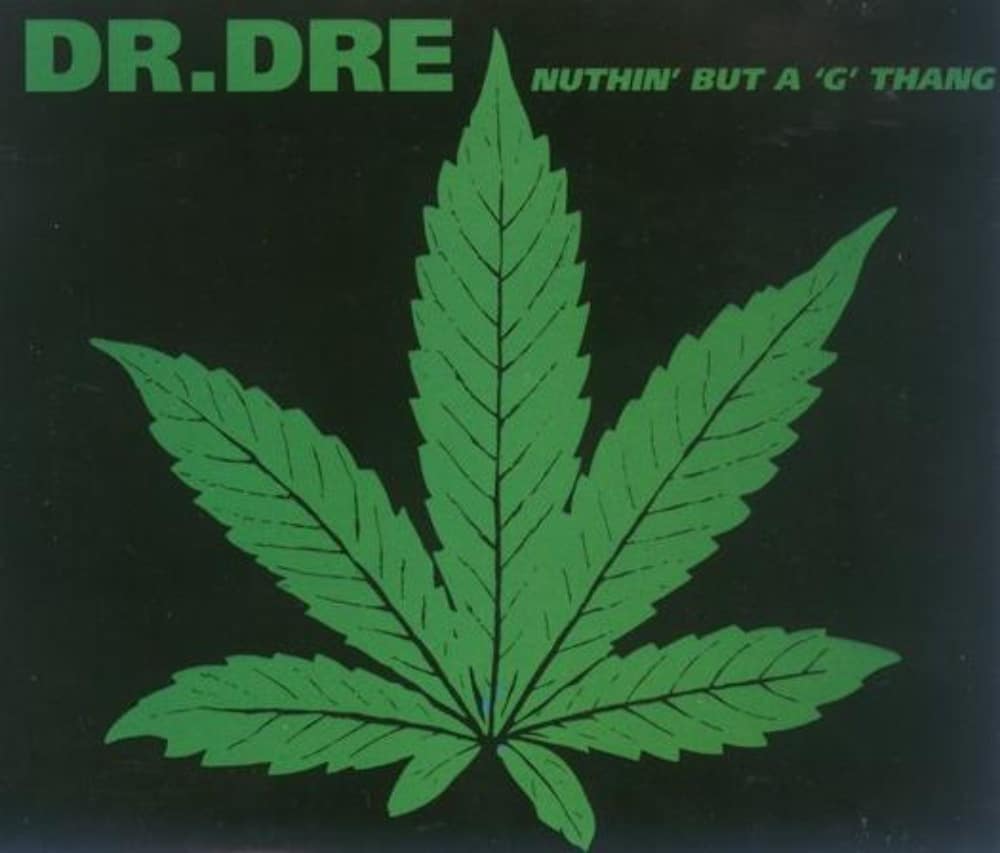 Released: November 19, 1992
Album: The Chronic
Producer: Dr. Dre
Best line: "It's the capital S, oh, yes, I'm fresh, N, double-O, P / D, O, double-G, Y, D, O, double-G, you see"
Rap fans were already given a teaser of Snoop Doggy Dogg's magnetic mic presence and undeniable flow when they heard the Long Beach rapper on "Deep Cover" in early 1992, but that didn't mean that they were ready for what was next. Released a month before The Chronic dropped in December, "Nuthin' but a 'G' Thang" was an explosion that rocked the rap landscape.
Built around a luscious sample of Leon Haywood's "I Want'a Do Something Freaky To You," the track featured Dre and Snoop going back-and-forth as they melted the listener's ear with endless quotable. Snoop's performance on the track, and on the rest of The Chronic, would position him to become the biggest and best rapper alive a year later.
4. Busta Rhymes on A Tribe Called Quest – "Scenario"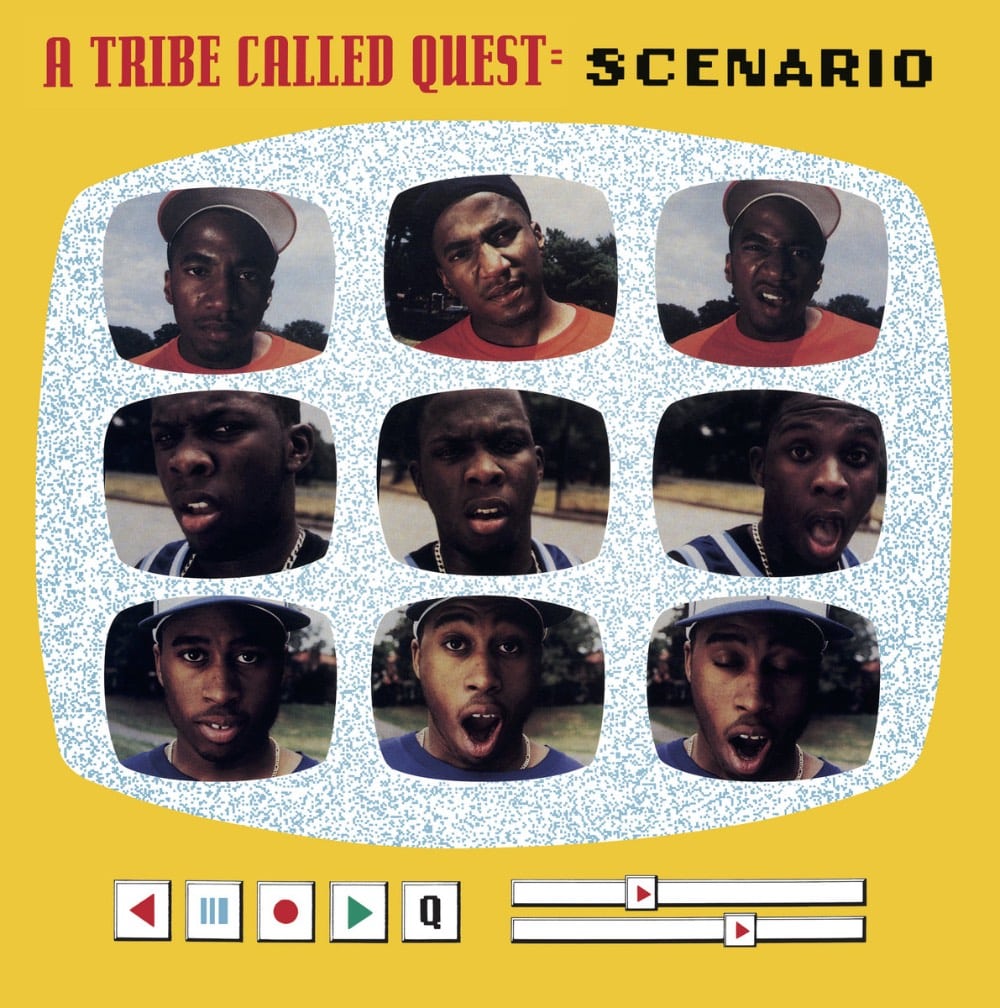 Released: September 24, 1991
Album: The Low End Theory
Producer: A Tribe Called Quest
Best line: "When I travel through the town, I roll with the squadron / Rawr! Rawr! Like a dungeon dragon"
Quite possibly the most influential guest verse in rap history, Busta Rhymes changed the game when he dropped his verse on "Scenario." The lyrics has been sampled and interpolated by subsequent generations of rappers – from Black Moon to Redman to Nicki Minaj – in an attempt to replicate Busta's energy. It was also the verse that broke up Leaders of the New School because how could you not think that Busta was a solo superstar after witnessing this performance?
3. Nas on Raekwon – "Verbal Intercourse"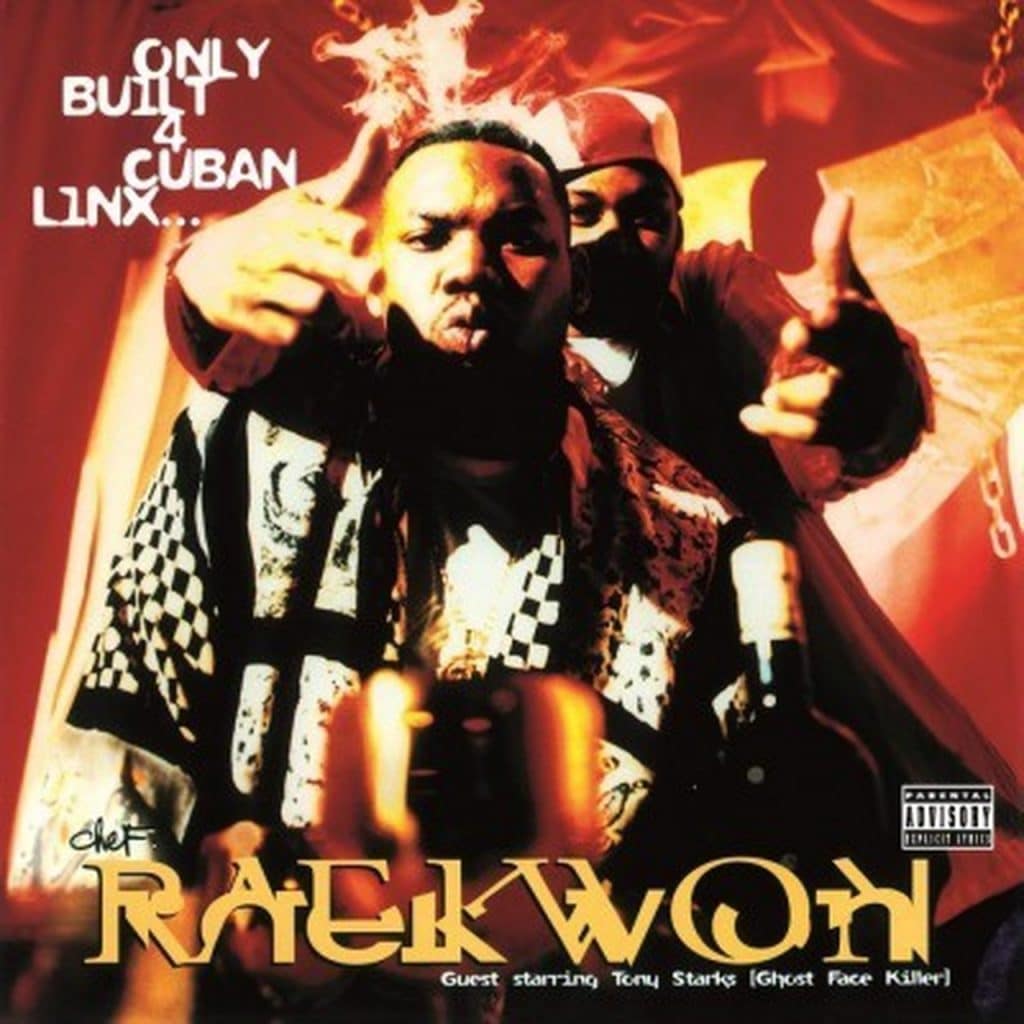 Released: August 1, 1995
Album: Only Built 4 Cuban Linx…
Producer: RZA
Best line: "Through the lights, cameras, and action, glamor, glitters, and gold / I unfold the scroll, plant seeds to stampede the globe"
Nas' verse on "Live at the Barbeque" may have been more impactful in terms of breaking down the door for the Queensbridge prodigy to kick off his 30-year plus recording career, but his bars on "Verbal Intercourse" are better in every way, shape or form.
As the first non-Wu rapper to appear on one of their albums, Nas stepped up to the plate and didn't disappoint, spitting an incredible 16 that has etched itself in the memory of every true rap fan. Not only is Nas' performance on "Verbal Intercourse" one of the greatest guest verses of all time, it's one of the best rap verses, period.
2. Eminem on Jay-Z – "Renegade"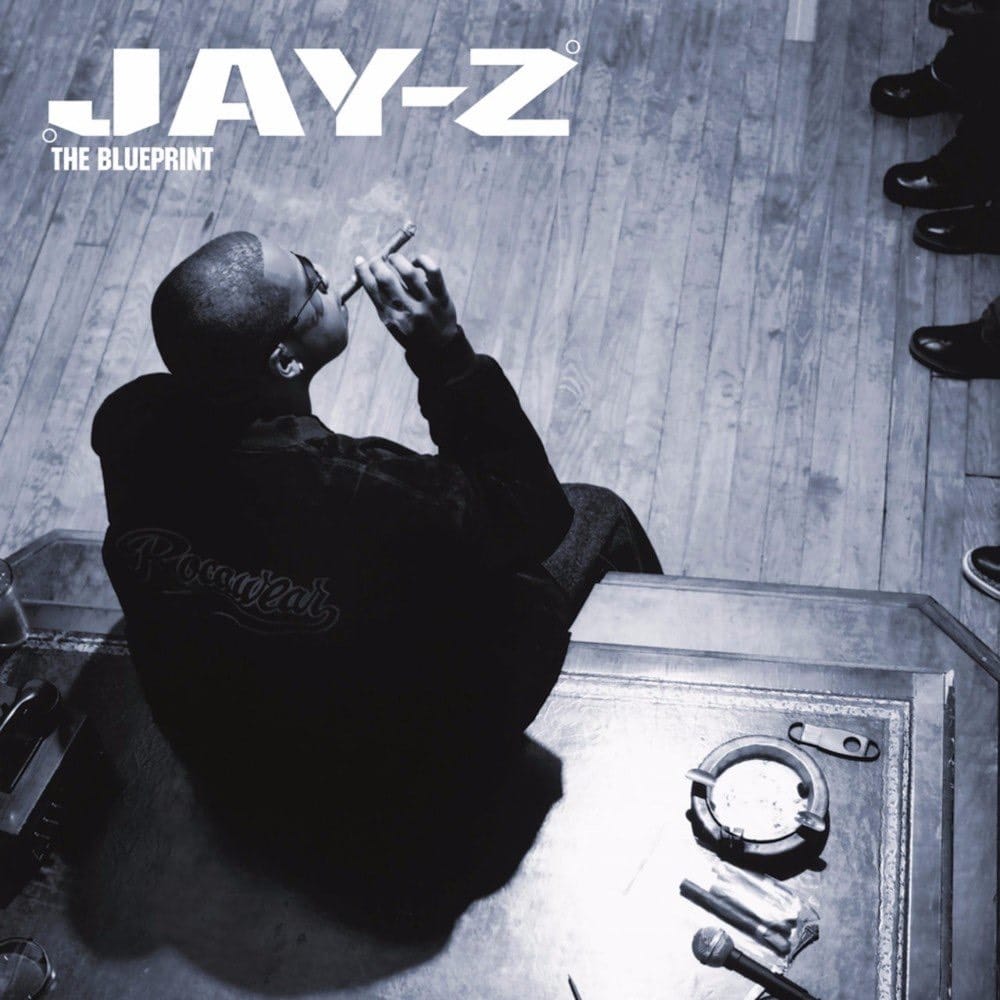 Released: September 11, 2001
Album: The Blueprint
Producer: Eminem, Luis Resto
Best line: "Now who's the king of these rude, ludicrous, lucrative lyrics? / Who could inherit the title, put the youth in hysterics"
I hate bringing this song up in rap discussions because it always inevitably escalates into a Jay-Z vs. Eminem debate. Hov stans get sensitive about the fact that Nas brought up this song on "Ether" and they go hard defending their favourite rapper at the cost of Eminem.
On the other hand, Em stans are so blinded for the sheer brilliance of their rapper's verse that they ignore how equally brilliant Jay-Z's verse is. The truth is, both Em and Jay deliver career-best verses on "Renegade" with the Detroit MC flowing like hot lava and throwing out endless quotables, while Hov is in peak form here, spitting unforgettable bars like they were throwaway lines.
1. AZ on Nas – "Life's a Bitch"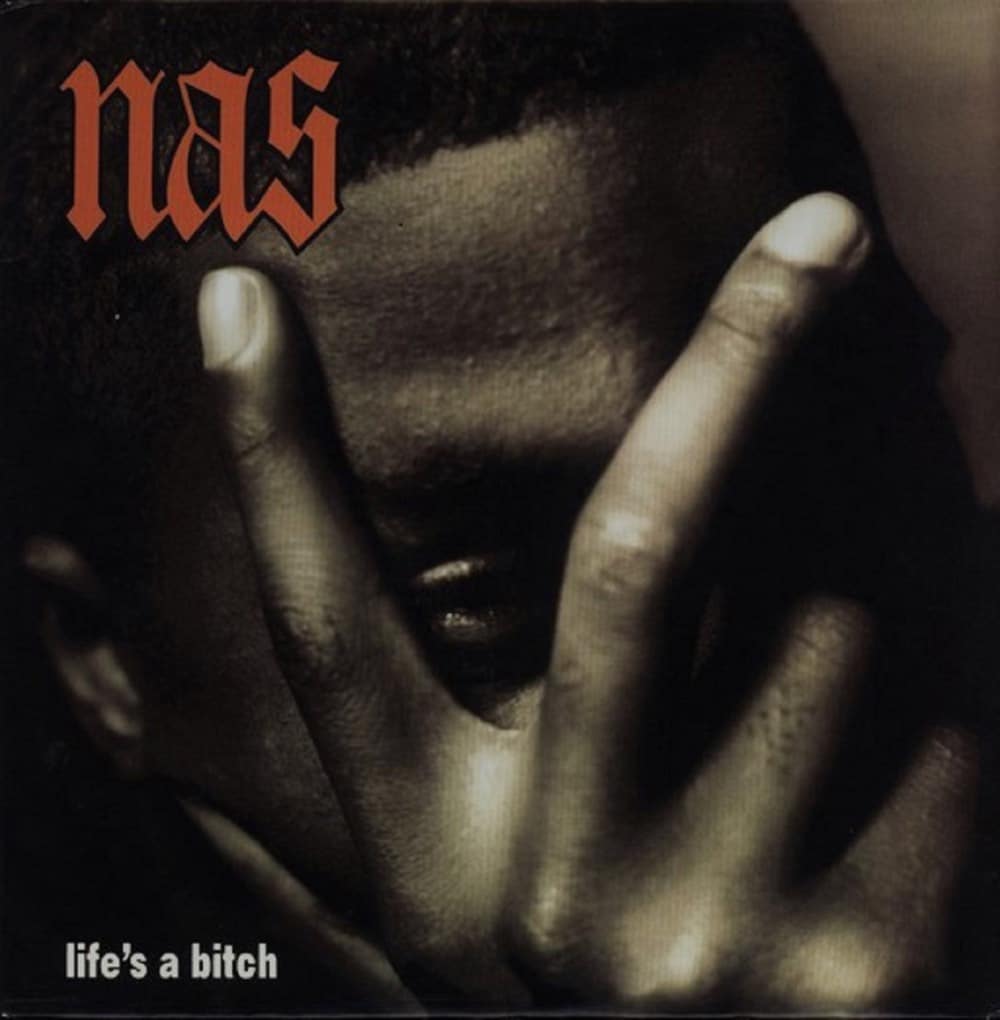 Released: April 19, 1994
Album: Illmatic
Producer: L.E.S.
Best line: "Keepin' this Schweppervescent street ghetto essence inside us / 'Cause it provides us with the proper insight to guide us"
It's hard to believe that when AZ stepped up to the microphone to rap his lines on "Life's a Bitch," it was the first time he had ever recorded a verse in his career. The impact of the verse was so wide-ranging and memorable that the only other rapper you could compare it to, funnily enough, is Nas on "Live at the Barbeque."
The depth and poignancy of AZ's verse, especially considering his young age, is actually unbelievable when you think about it. Not to mention how smooth he flowed over the "Yearning for Your Love" sample and beautiful transition into the hook, which the MC also voiced. All in all, just a perfect rap verse.