And we're back with the third and final installment of the top 250 best hip hop albums of all time. As we come to a close, we hope you've enjoyed this journey through the rich and varied history of hip hop music.
In this part, we'll be showcasing some of the most groundbreaking and innovative albums that have pushed the boundaries of the genre and left a lasting impact. From conscious rap to gangsta rap, this list has something for every hip hop head. So whether you're a die-hard fan or just discovering the genre, sit back, relax, and get ready to experience some of the best hip hop albums of all time. Let's finish this countdown strong!
Related:
150. Killer Mike – R.A.P. Music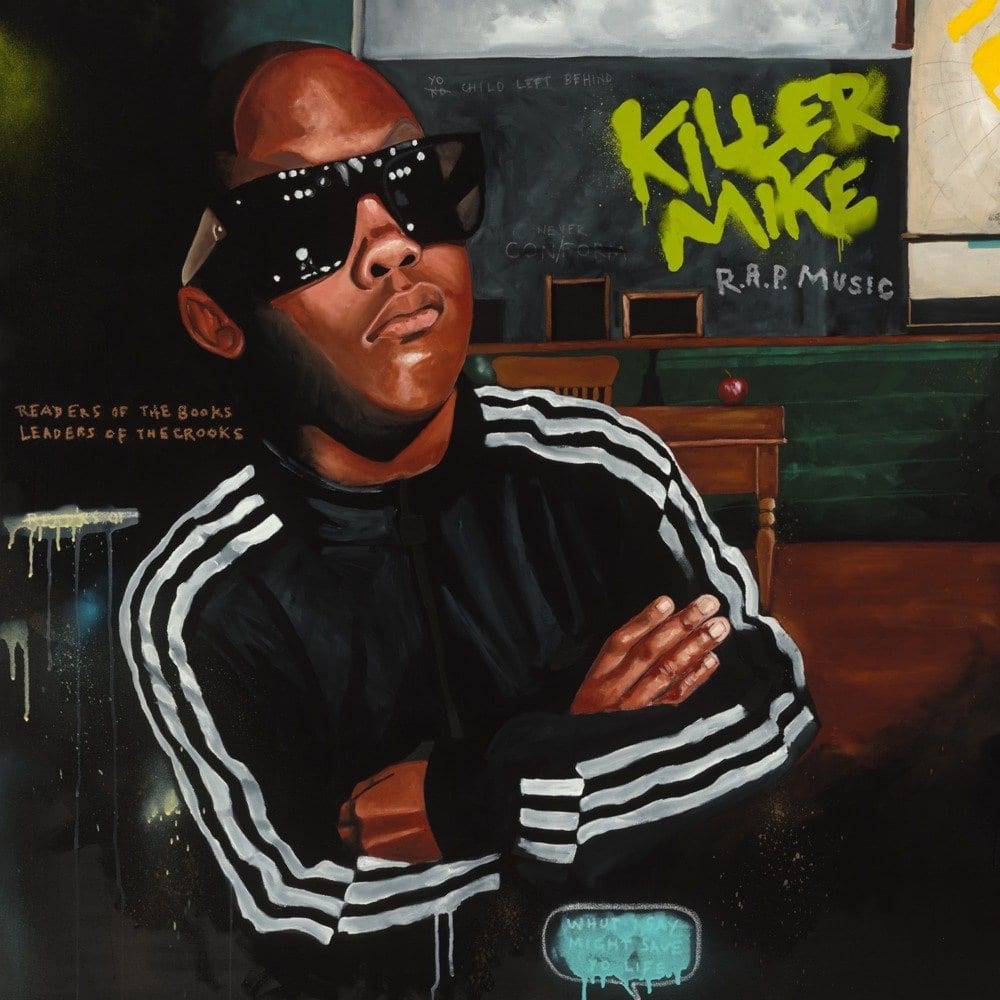 Released: May 15, 2012
Label: Williams Street
The funky South and the gritty New York underground seem like styles which wouldn't mesh, but R.A.P. Music somehow pulls it off. Fully produced by El-P, R.A.P. Music is Mike and El's first collaborative project. El's futuristic sound and Mike's swagger fit together like jigsaw pieces, complementing each other perfectly. This was a crucial moment for both their careers. They worked so well together they quickly formed the duo Run the Jewels, inseparable for the next decade.
149. MF DOOM – Born Like This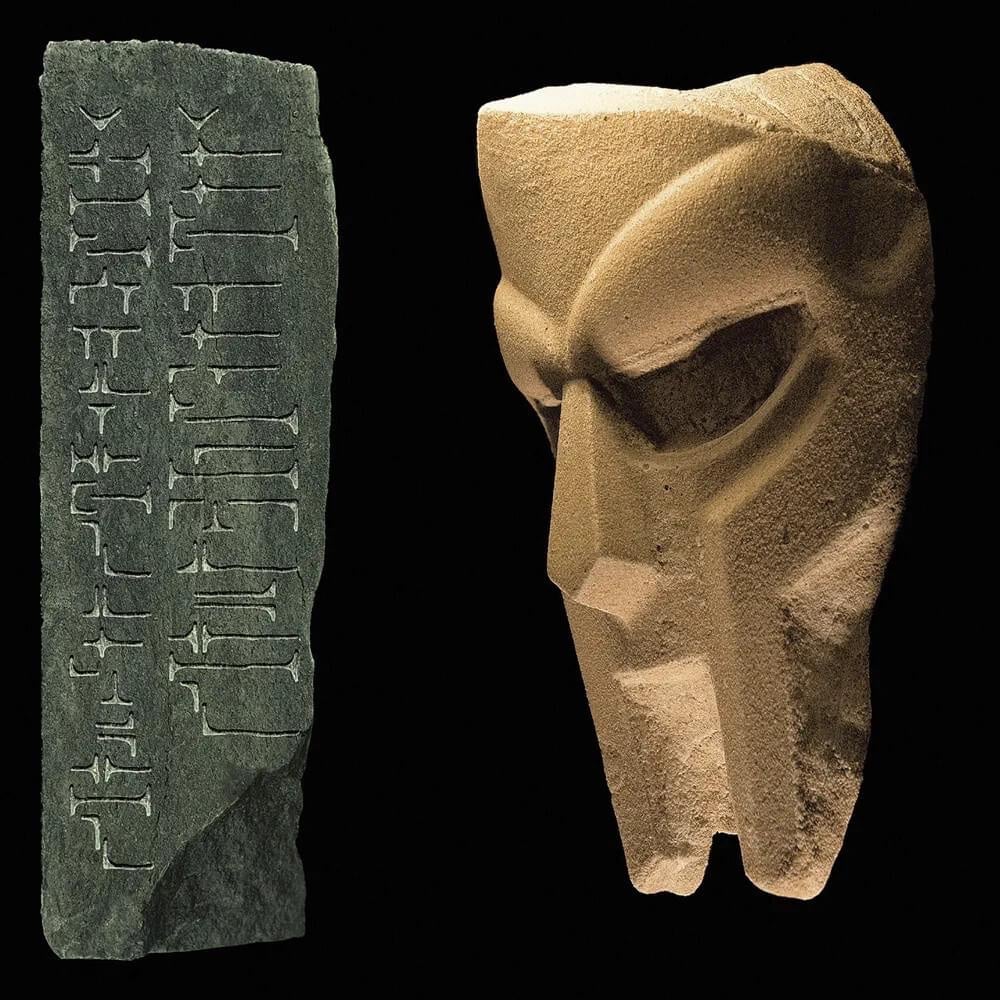 Released: March 24, 2009
Label: Lex
MF DOOM has always called himself a supervillain, but Born Like This is the only instance of his music truly sounding evil. His voice is deep, the production is dark, and the violent themes of brutality are vivid. It's an exploration into how evil the MF DOOM persona can be, and the result is one of his most memorable projects. It isn't as influential as his other work, but for its uniqueness, it stands out as an immediate highlight.
148. Black Moon – Enta da Stage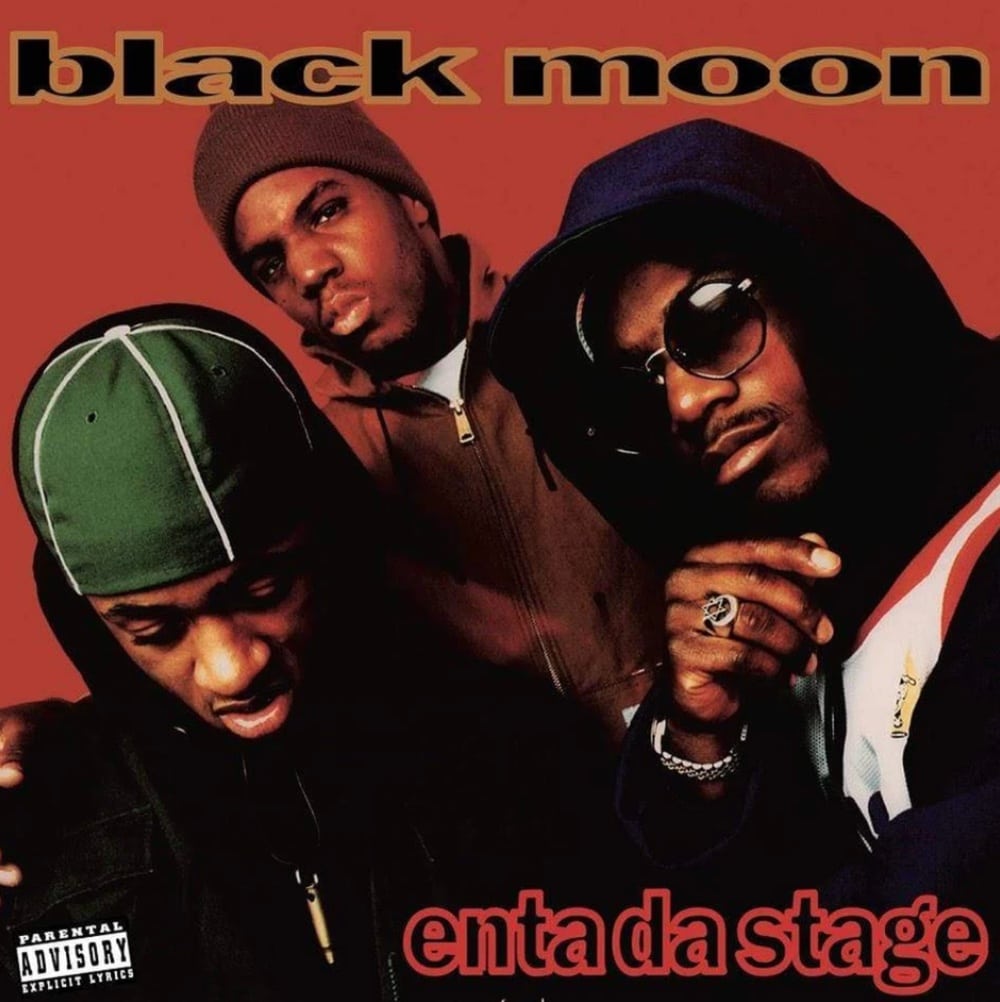 Released: October 19, 1993
Label: Nervous
Not all classics can be a hit with the public, and Enta da Stage is an unfortunate example of that. But don't get it twisted – what Black Moon lacked in hit songs and huge sales, they made up for in the game-changing influence of Enta da Stage. With its snappy boom bap production and dark themes, Black Moon defined the tone for the rest of the '90s, setting the stage for the gritty sound of East Coast hip hop.
147. Jay–Z & Kanye West – Watch the Throne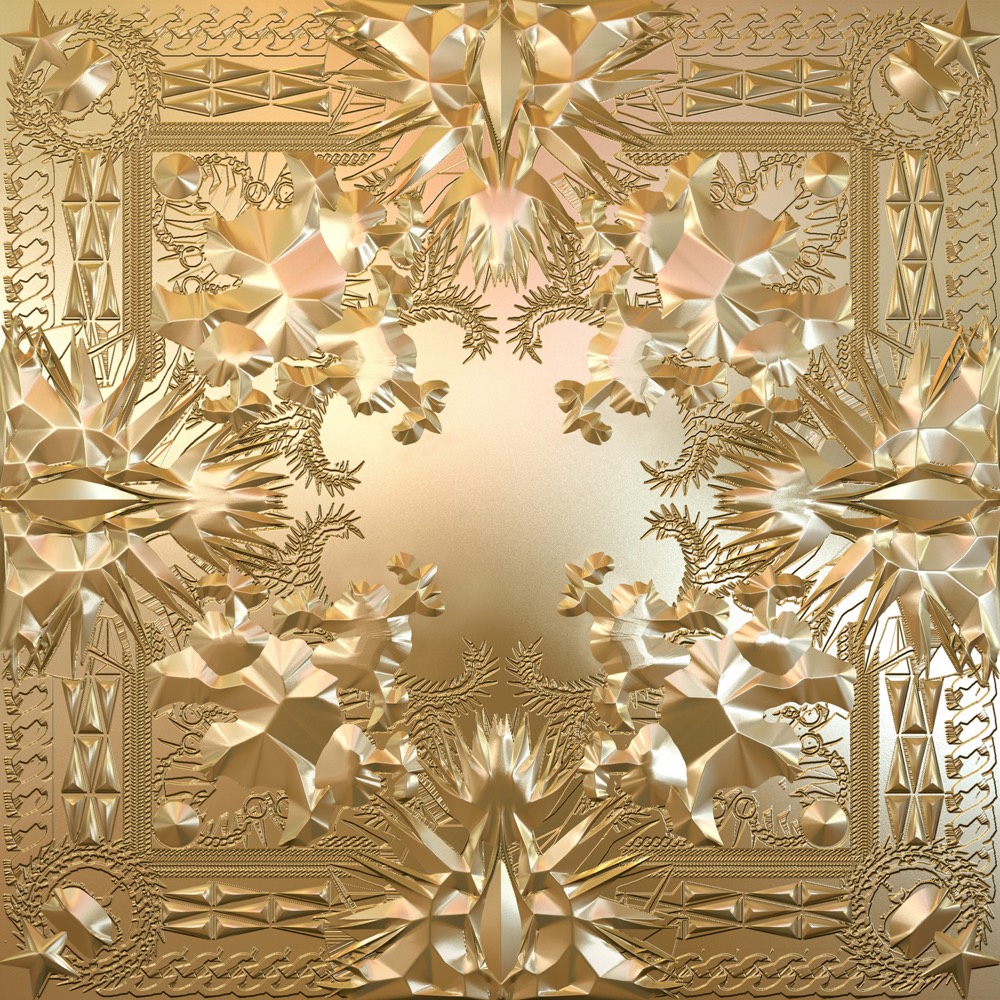 Released: August 8, 2011
Label: Def Jam Roc Nation, Roc-A-Fella
Does the importance of Watch the Throne even need to be explained? Take the two biggest rappers in the world, have them collaborate, and the result is pure magic. The whole culture froze to see what masterpiece the duo would cook up, and they delivered. Watch the Throne is an hour of Kanye and Jay-Z bragging and inflating their egos until they're about to burst, but that confidence is what makes the record the gold-plated classic that it is.
146. Mac Miller – Swimming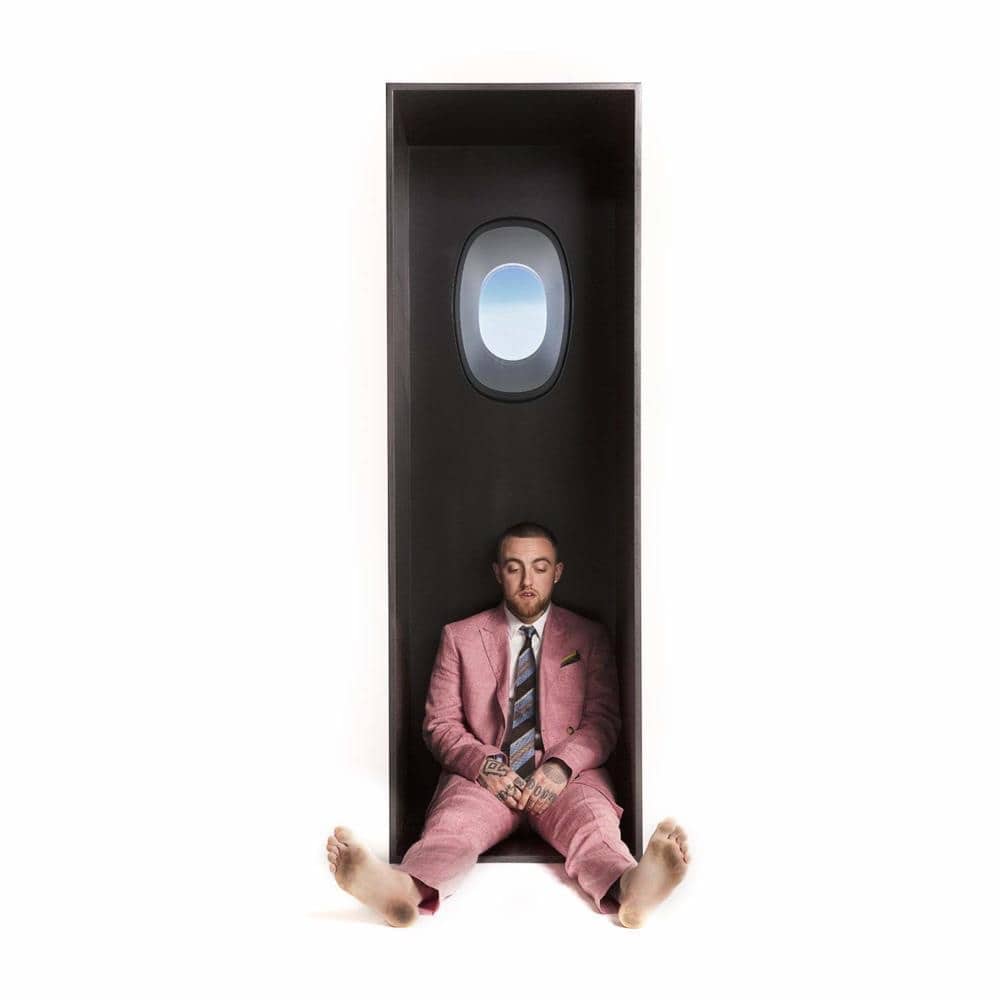 Released: August 3, 2018
Label: REMember Music, Warner Bros.
Of all the talents we've lost these past few years, Mac Miller's death may have hit the hardest. That tragedy is what makes Swimming – his last album while he was alive – so powerful. It's about Mac's struggles, but rather than drowning in them, he wants to swim to safety. His blend of soulful singing and pop-rap production makes it equally beautiful and catchy. Swimming isn't all too influential, but it will always be remembered for being Mac's final work.
145. Phonte – Charity Starts at Home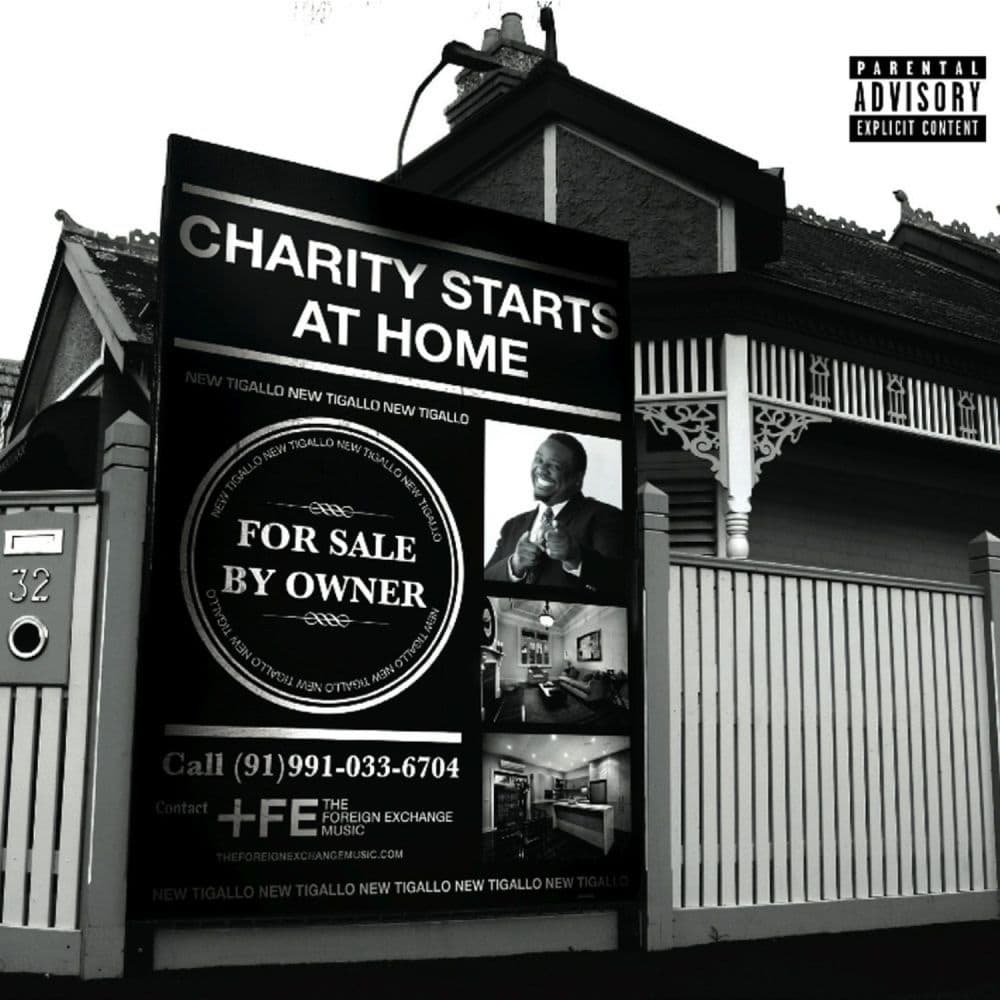 Released: September 27, 2011
Label: Foreign Exchange Music
Loyal to his jazz rap roots, Phonte's debut has all the warm grooves and summery samples as Little Brother's classics. Charity Starts at Home should be the blueprint for how to start your solo career. It's quick and to the point, with Phonte using the opportunity to sharpen his skills and prove himself a worthy solo MC with some of the illest rhymes of his career. It's not reinventing the wheel, but it's Phonte doing what Phonte does best.
144. KRS–One – Return of the Boom Bap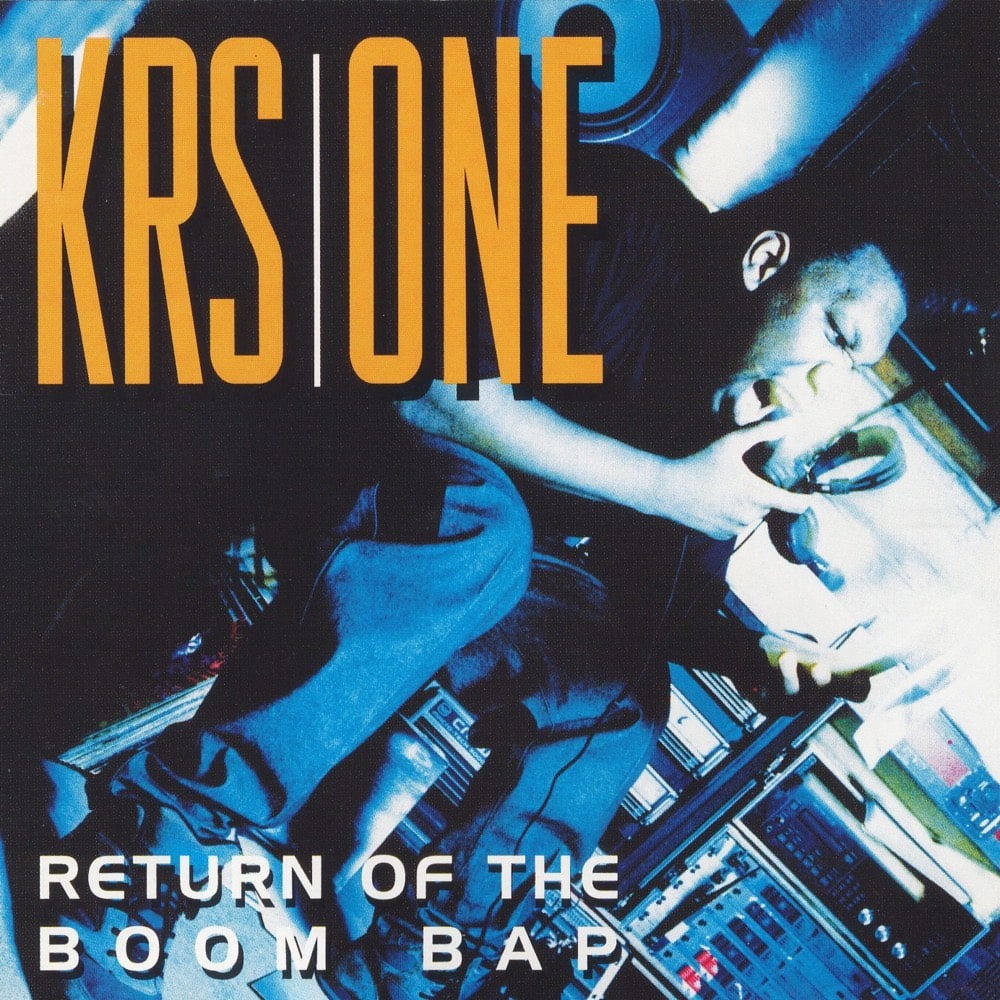 Released: September 28, 1993
Label: Jive
KRS-One's first solo album is a menacing masterclass in aggressive delivery, with KRS rapping with a charisma few MCs could match. Return of the Boom Bap is rageful and dark, with KRS dropping some of the most bloodthirsty verses of his life. Like many early '90s classics, it helped define the hard-hitting East Coast sound that impacted rappers all over from Nas to DMX. Plus, as KRS-One's solo debut, it set the trajectory for the rest of his career.
143. Aesop Rock – Labor Days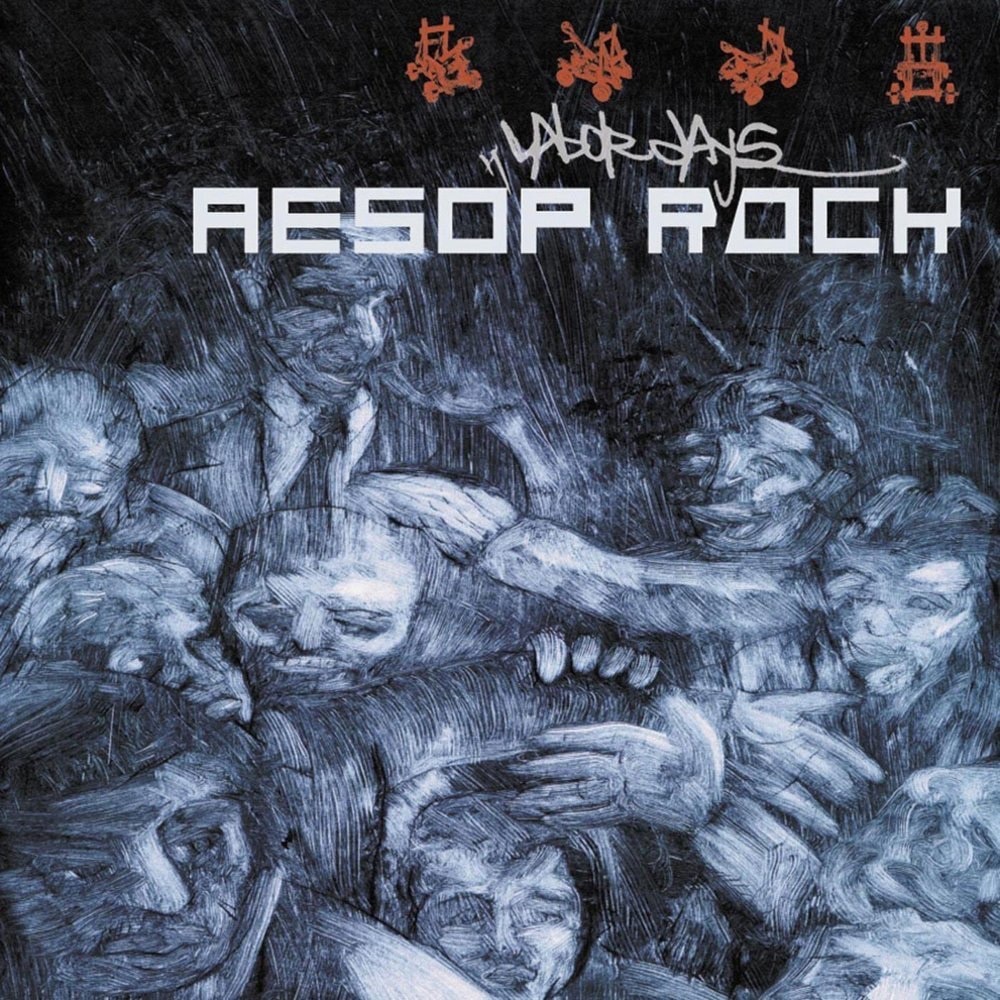 Released: September 18, 2001
Label: Definitive Jux
When the 2000s hit, hip hop was in a strange place. Boom bap was dying out, trap music was just developing, and in the midst of that, legends like Aesop Rock were building their own underground sound. Aesop's quick-witted style is one thing, but his vocabulary is another. His bars are crammed with countless words, but the stories he tells are coherent and detailed. Labor Days pushed a wave of unorthodox rap and redefined what a lyricist could be.
142. Vince Staples – Big Fish Theory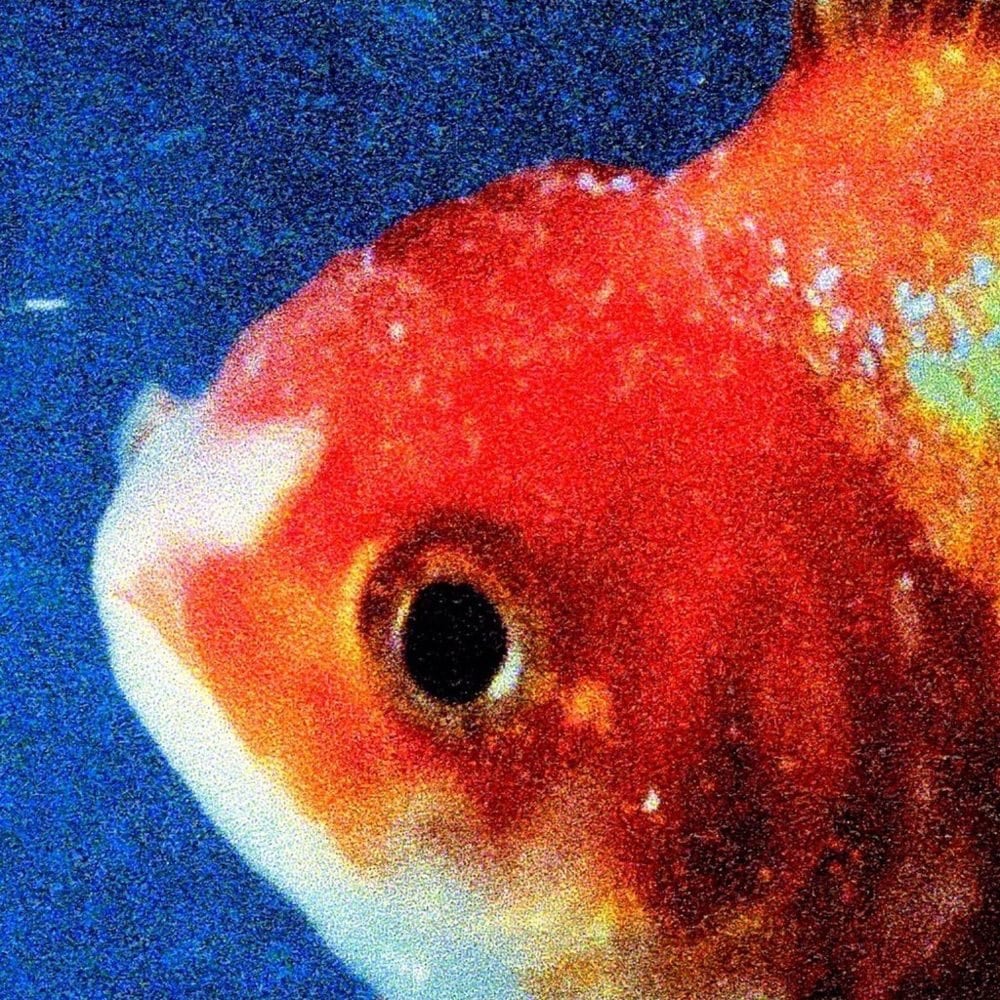 Released: June 23, 2017
Label: Blacksmith, Def Jam
Head-bopping house beats, hard bass and beat switches seem like sounds only a DJ in a dance club could master, but somehow, with Big Fish Theory, Vince perfectly interpolated dance music into hip hop. His infectious brand of hip house went worldwide with hits like "Yeah Right" and "Big Fish", proving that Vince wasn't only an innovator, but a skilled hit-maker too. If not for Big Fish Theory, who knows if hip house would even be relevant today?
141. Ghostface Killah – Ironman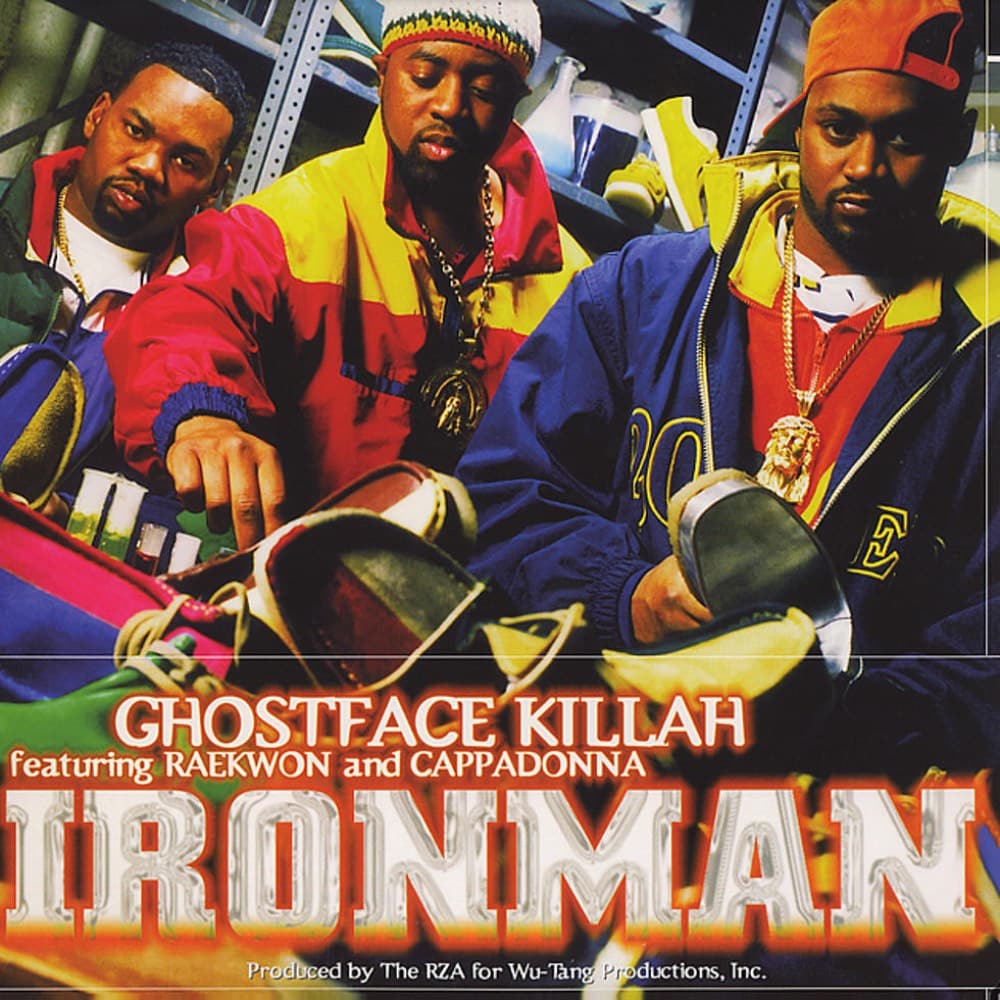 Released: October 29, 1996
Label: Epic, Razor Sharp
Ironman has that Wu-Tang bravado, injected with a little introspection and personal lyricism which make it stand out against the Wu's other projects. Ghostface's manic delivery is as animated as ever, but it's in those more personal moments which make Ironman a masterpiece. Without a doubt, every Wu-Tang album from 36 Chambers to Wu-Tang Forever is classic, but no other quite reaches the emotional heights of Ironman.
140. Danny Brown – Old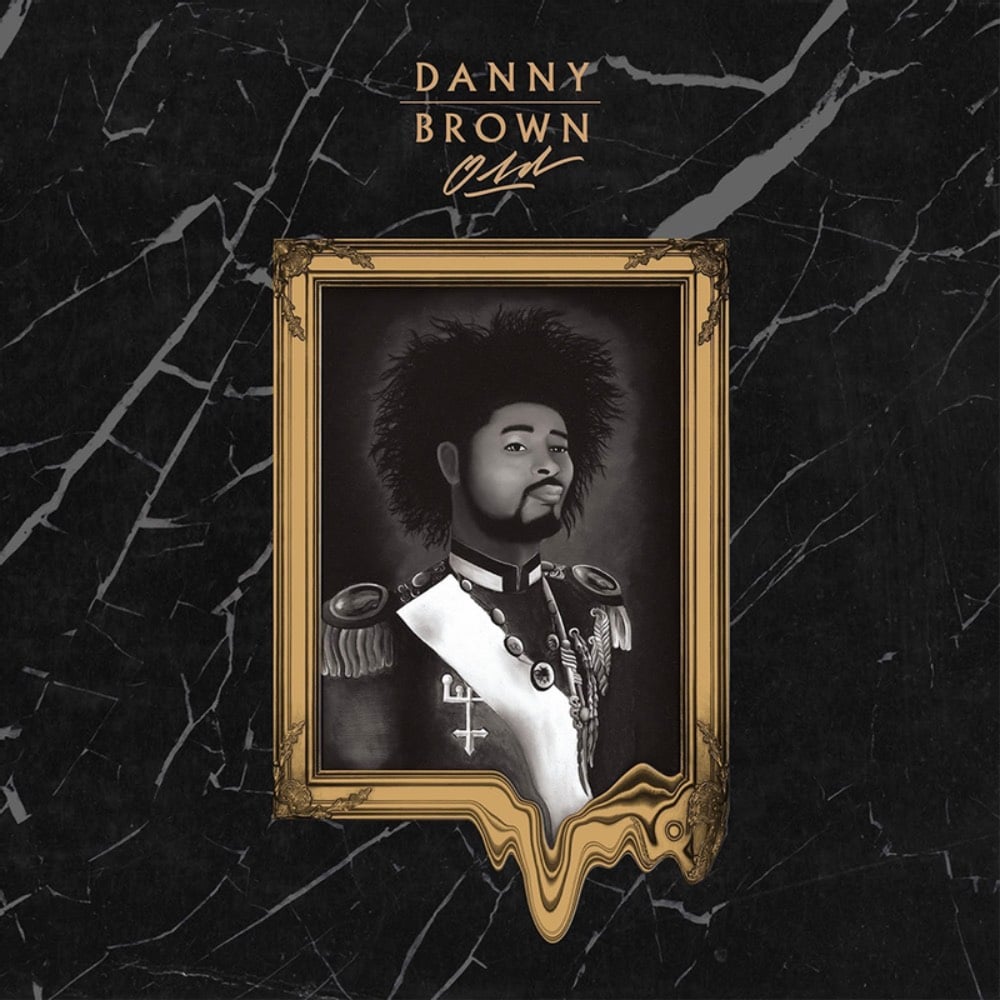 Released: October 8, 2013
Label: Fool's Gold, Goliath
Danny Brown is the last person you would expect to make a hit – with a yelpy delivery and unpredictable style too strange for the mainstream – but somehow, with Old, he managed to grab some commercial success. Old is surprisingly accessible, borrowing dance elements from the grime scene and trap from the South, making for a project full of bangers crafted for the club. It isn't overly influential, but Old is crucial for Danny, as he completely reshaped his style.
139. Kanye West – Yeezus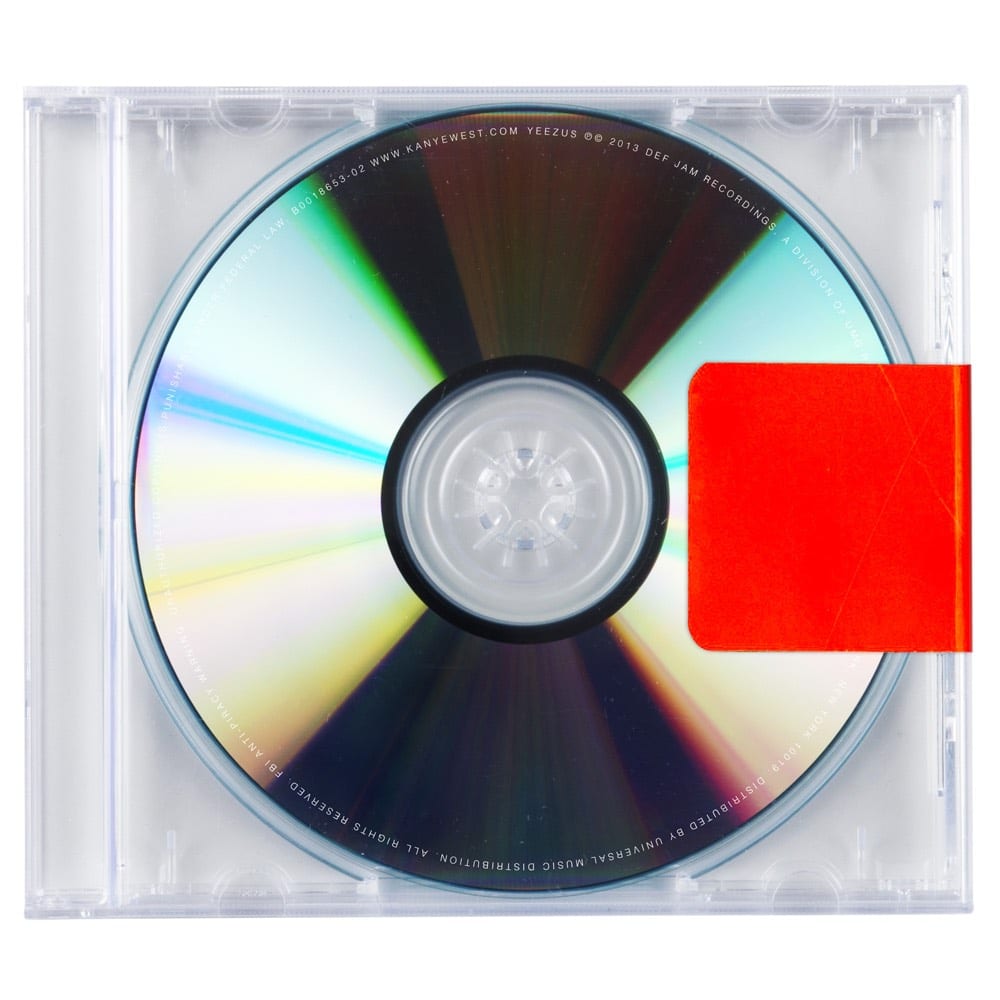 Released: June 18, 2013
Label: Def Jam, Roc-A-Fella
Yeezus is like the soundtrack to a nightmare, with screaming synths, roaring samples and a primal performance from Kanye making the foundations of this classic. Yeezus is his sound at its most futuristic, abandoning his chipmunk-soul roots in favour of a mind-bending journey in electronica. His hyper-sexual lyricism and huge ego are on full show here, with Yeezus marking the height of Kanye's fame and respect. With Yeezus, he pushed boundaries no other mainstream rapper would dare to.
138. Master P  –  Ghetto D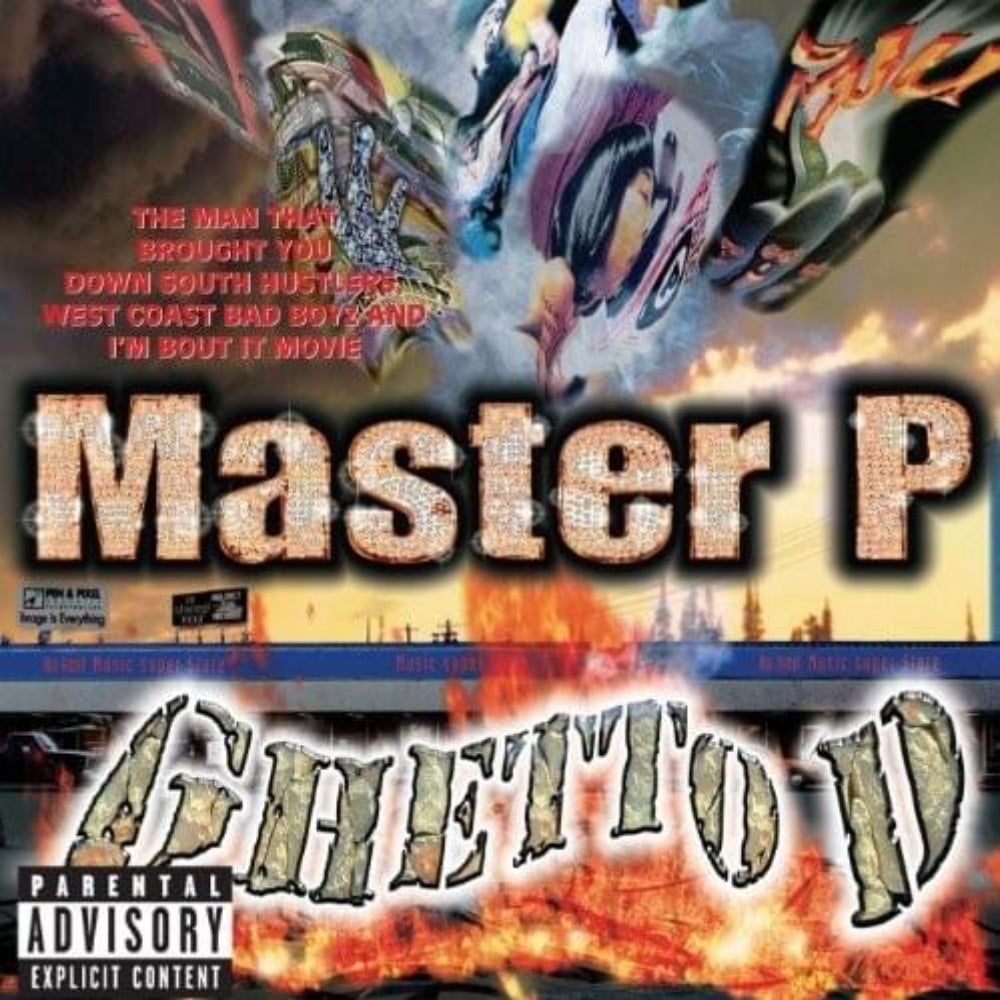 Released: September 2, 1997
Label: No Limit, Priority
Take every element of what makes Southern hip hop unique, combine them, and you've got Ghetto D. From its smooth, soulful moments to the club-friendly New Orleans bangers, there's a little bit of everything, and that's what makes it such an important celebration of the South. It's a monumental moment which showed just how far the South had come: once a style disregarded as lesser than East or West, now the most popular style of rap in the world.
137. M.O.P. – Warriorz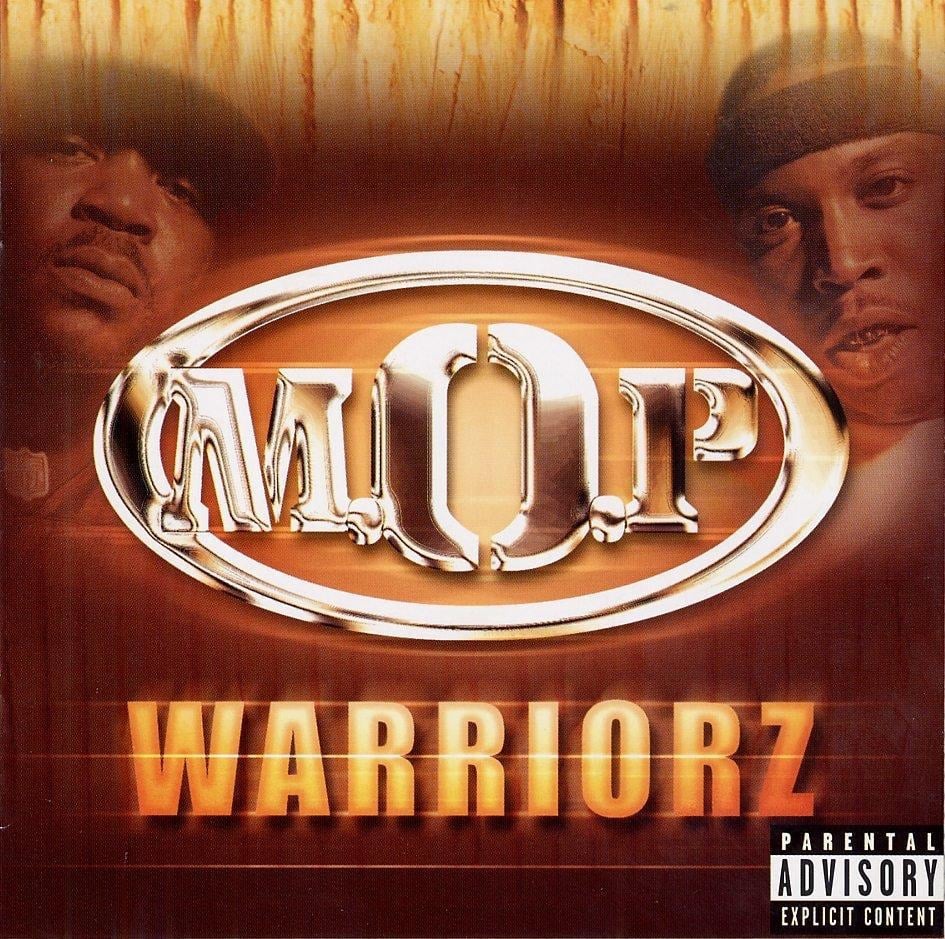 Released: October 10, 2000
Label: Loud, Relativity
Casuals may not know M.O.P., but they definitely know Warriorz. Warriorz is their most popular album by a mile, partly thanks to the iconic single "Ante Up" which includes all the ferocious energy and limitless bravado the duo are known for. The whole album is like a punch to the face, with the duo yelling their lyrics over a variety of head-bopping beats. It's a landmark album for M.O.P. and finally got them their deserved moment in the spotlight.
136. Naughty by Nature – Naughty by Nature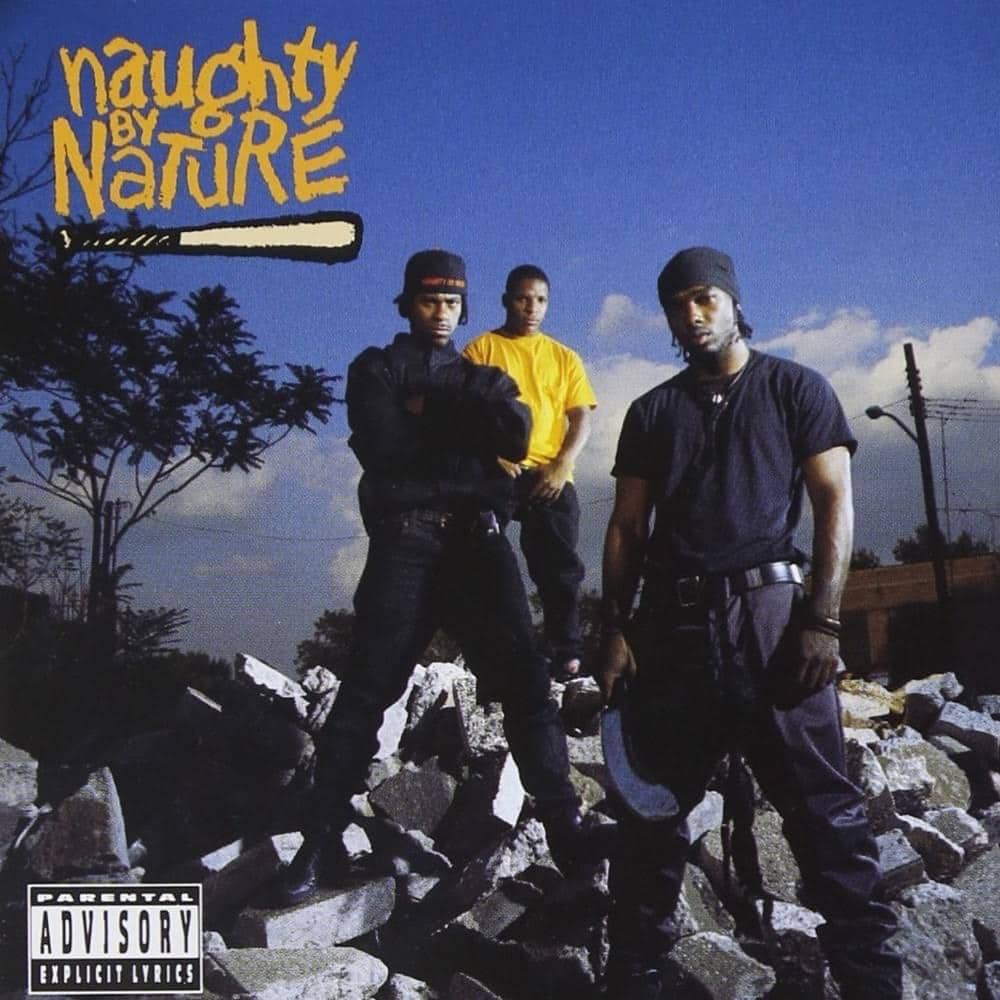 Released: September 3, 1991
Label: Tommy Boy
Look no further than Naughty by Nature to see how to make a splash on the first album. Along with other early '90s classics, Naughty by Nature helped set the tone for hip hop in the new decade, setting a high standard for rhyme skill and technical ability for newcomers to match. The hit single "O.P.P" shot the trio to stardom, where they would stay throughout the '90s to dominate the radio.
135. Big Pun – Capital Punishment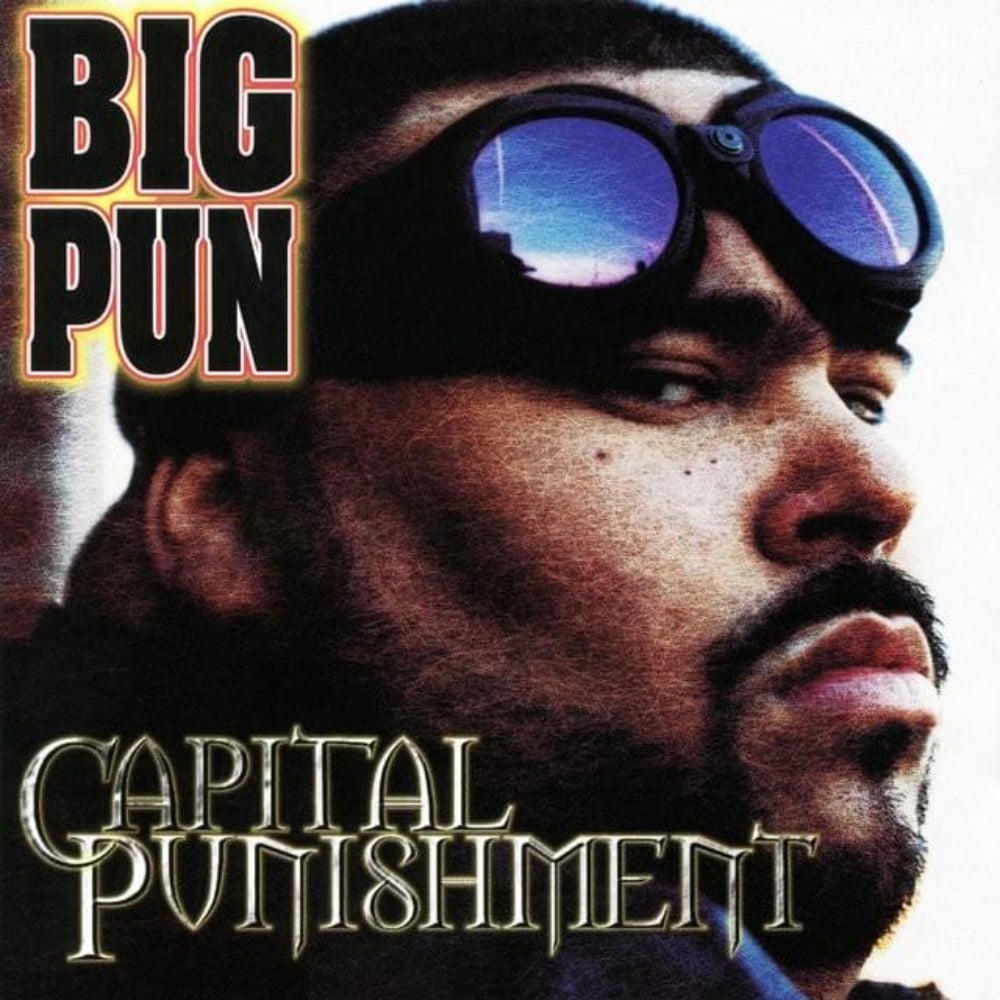 Released: April 28, 1998
Label: BMG, RCA, Loud Terror, Squad
The first solo Latin hip hop record to hit platinum status, Big Pun's Capital Punishment was a landmark release when it came out in 1998. While the album is the quintessential showcase of the Bronx rapper's superb rapping technique – endless internal rhymes stacked on top of each other delivered breathlessly – it also proved that Pun was a natural-born superstar. With hits like "I'm Not a Player" and "Still Not a Player," Pun proved that he could make songs for the radio on one hand while going bar-for-bar with lyrical heavyweights like Black Thought, Prodigy, and Inspectah Deck on the other.
134. A Tribe Called Quest – People's Instinctive Travels and the Paths of Rhythm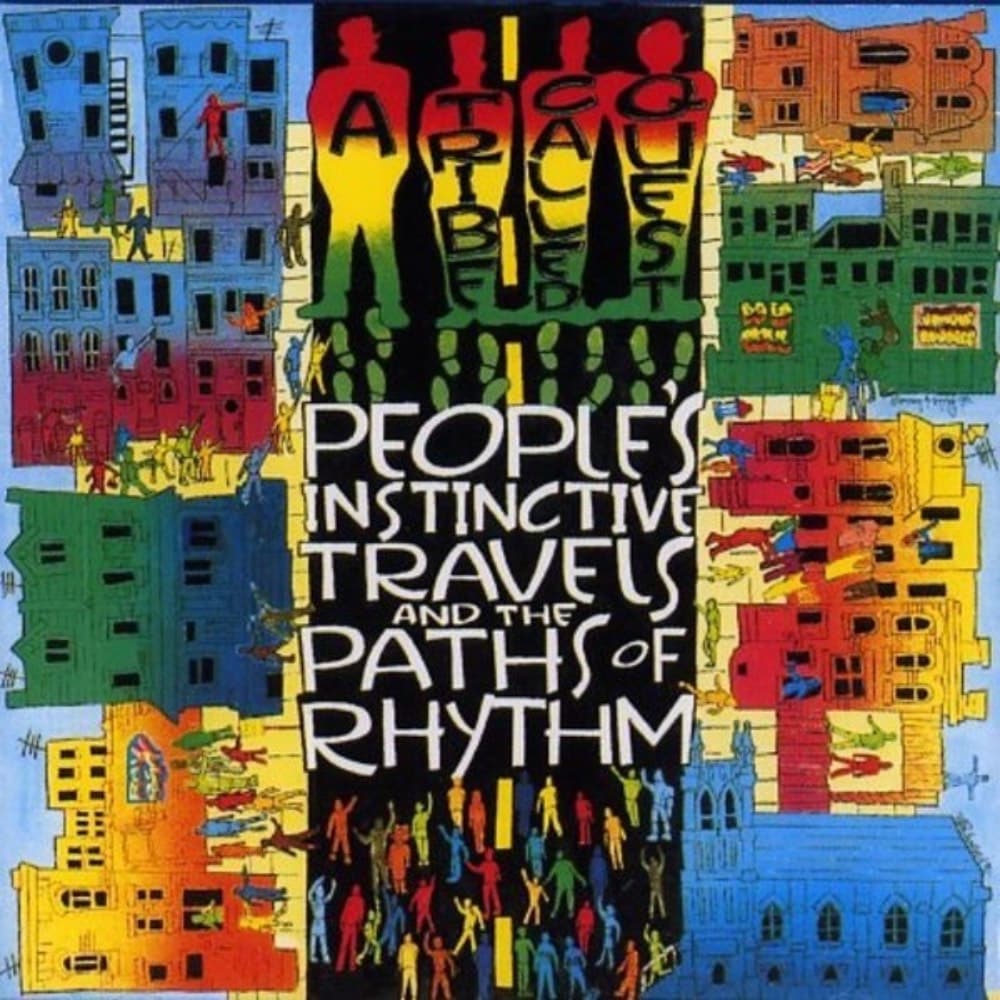 Released: April 10, 1990
Label: Jive, RCA
Even on their debut, Tribe's music is stellar, creating a salad of chopped-up jazz samples and sprinkling a range of carefree verses on top. Their sound isn't violent or braggadocious; it's fun. They proved that hip hop isn't all glitz and glamour – sometimes all you need is a good groove and a fun story to tell. With hits like "Can I Kick It?", this album was monumental in getting Tribe the success to thrive and evolve their sound.
133. Company Flow – Funcrusher Plus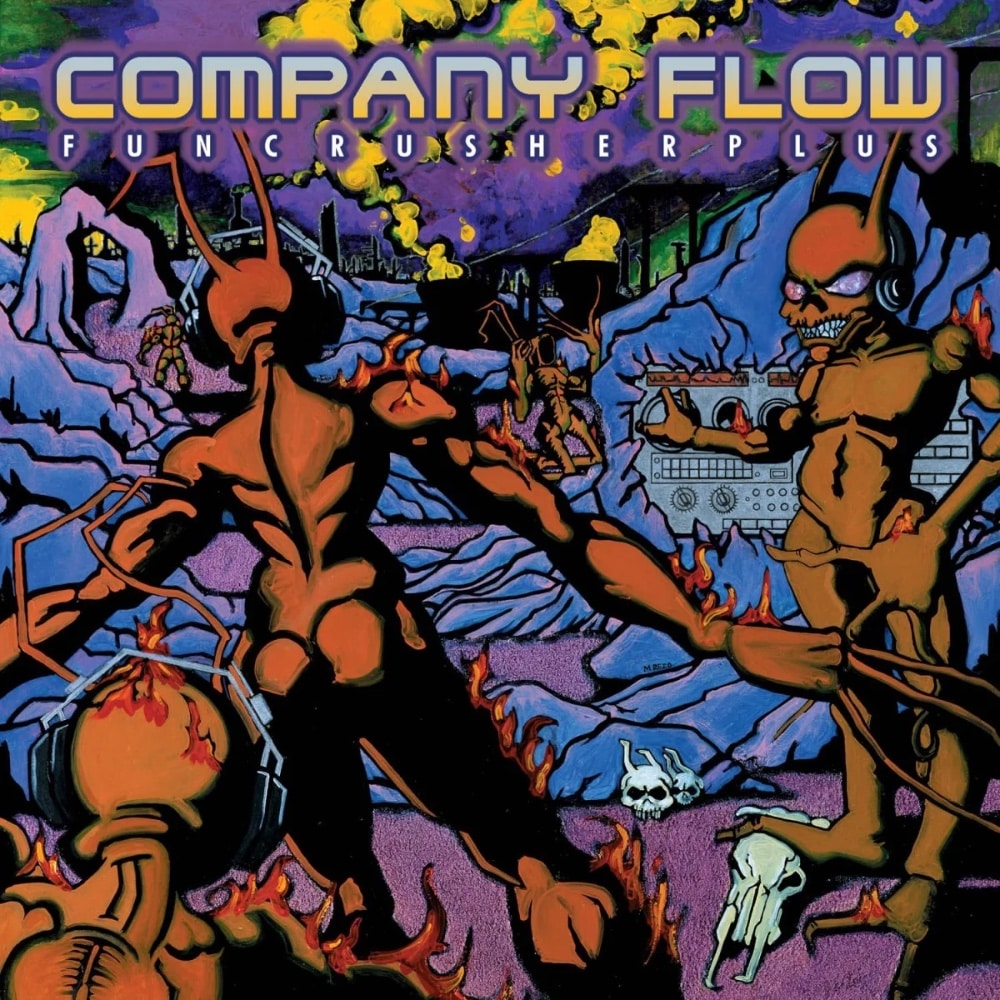 Released: July 22, 1997
Label: Rawkus
Funcrusher Plus sounds like a hip hop album from the future, sent back in time for us to hear its excellence early. The gritty, otherworldly production style of El-P may not be all too strange nowadays, but back in '97, it was like the beginning of a new era in hip hop. If not for Funcrusher Plus, the entire abstract scene – from Aesop Rock to billy woods – would not be the same.
132. Nas – Stillmatic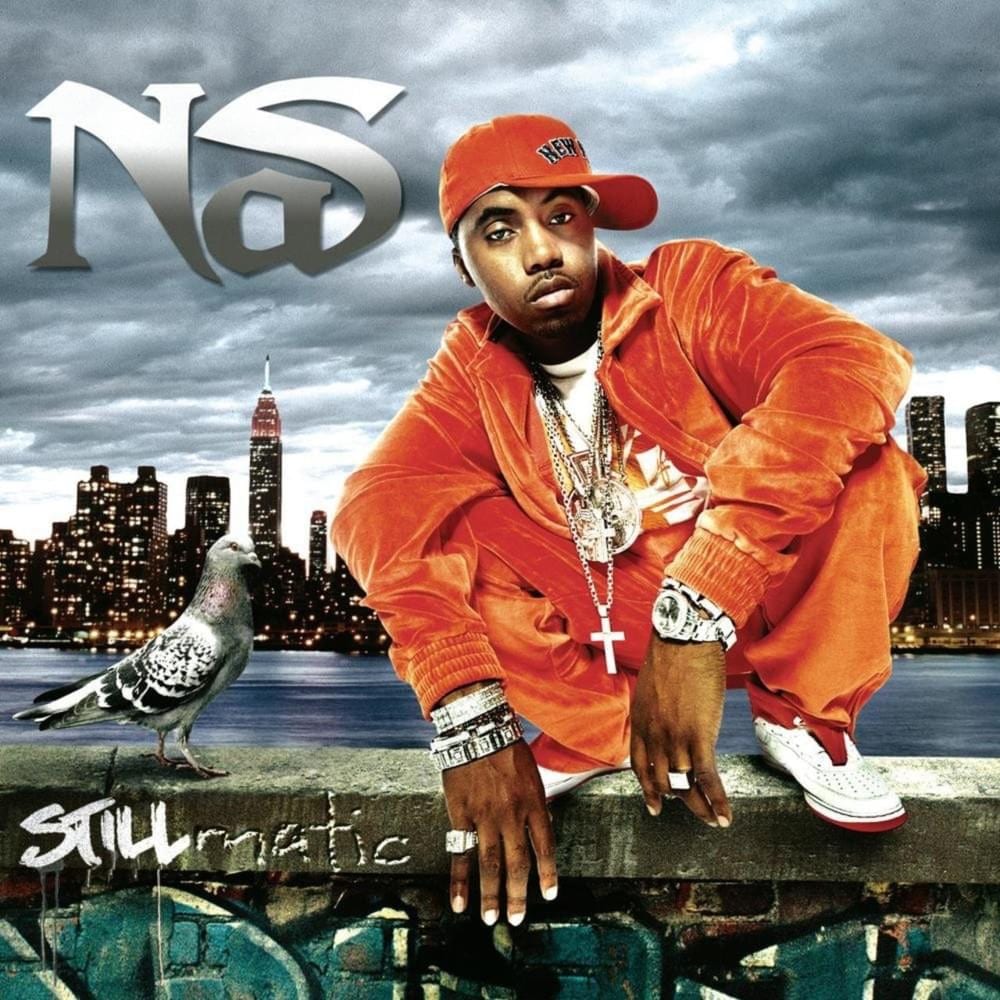 Released: December 18, 2001
Label: Ill Will, Columbia
"I've been fucked over, left for dead, dissed and forgotten" Nas declared resentfully on "Ether." While the Queensbridge rapper may have been exaggerating just a little when he rapped that – Nastradamus went platinum and his label compilation QB's Finest went gold so not exactly "left for dead – it summed up general sentiment of New York rap fans.
After sparking prophecy on his debut album and becoming a mafioso kingpin on his second, Nas' rap career quickly descended to a point where his "bodyguard's 'Oochie Wally' verse better than yours" as one Jay-Z so articulately put it. But Nas came roaring back with Stillmatic, a defiant masterpiece that sounds triumphant and intense the whole way through. From the all-time great diss "Ether" to the storytelling classic "Rewind" to the incredible "One Mic," Nas recaptured the magic on Stillmatic and hasn't looked back since.
131. Rapsody – Eve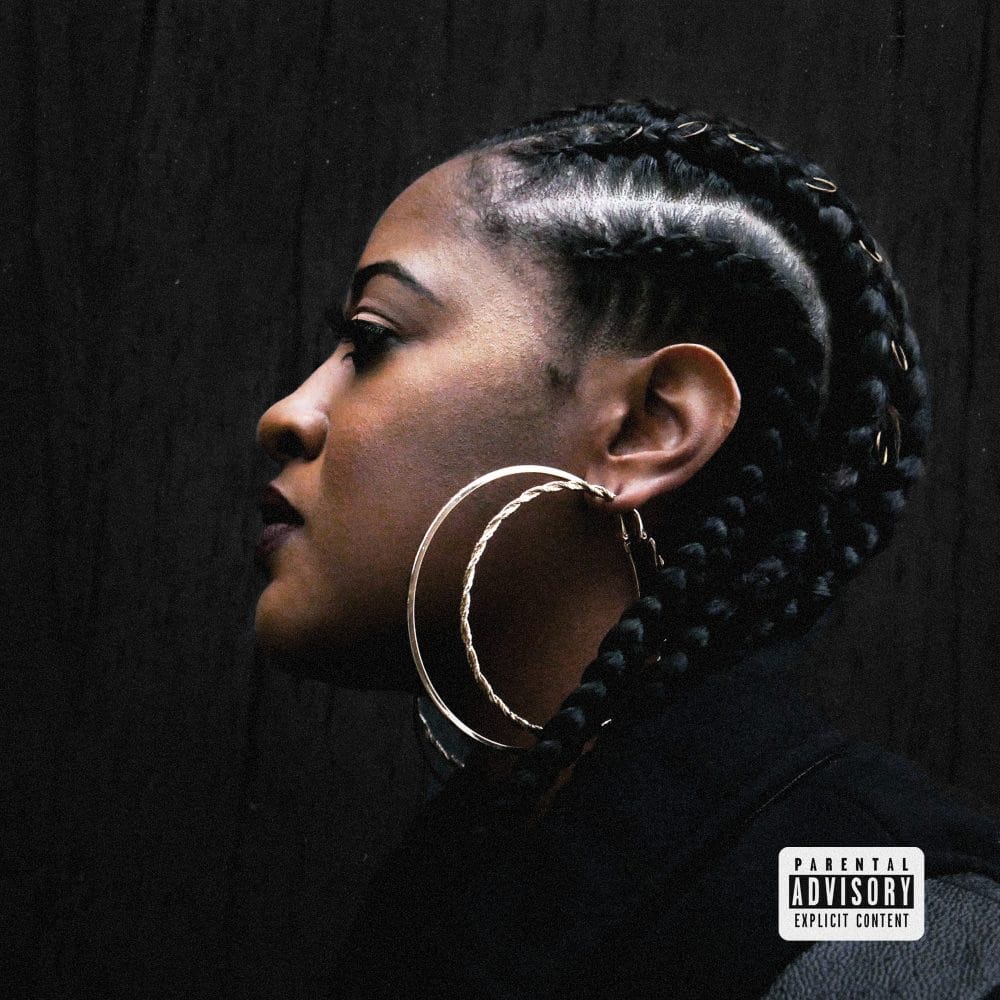 Released: August 23, 2019
Label: Jamla, Roc Nation
If Laila's Wisdom wasn't enough to prove Rapsody's multitalented ability, then Eve should make it undeniable. Whether it be the beats, the rapping, or the concept, Eve has it all – it's as smooth and luxurious as a classic R&B album but with the cold bars of a master MC. Each track celebrates a different black woman, making Eve so powerful thematically. It's Rapsody's message that she's coming for the crown to become the queen of rap.
130. Eminem – The Slim Shady LP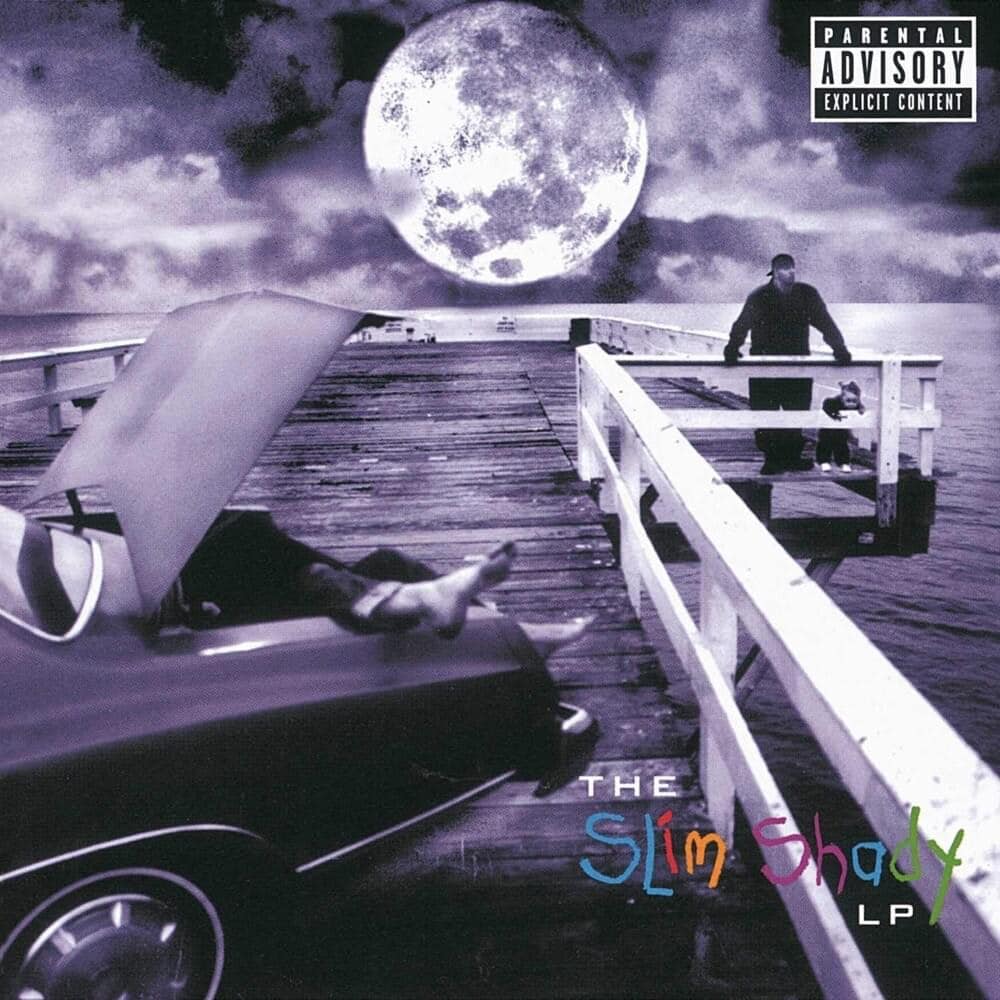 Released: February 23, 1999
Label: Aftermath, Interscope
What more can be said about The Slim Shady LP that hasn't been said already? It's a deep dive into the mind of maniac Slim Shady, exploring all the laughter and pain of the persona's wild life. Eminem is a monster on the mic, and while he would sharpen his skill even further on future projects, this is undeniably his most important album. This is the record which launched Eminem to the mainstream – and he's never left it since.
129. Little Brother – The Listening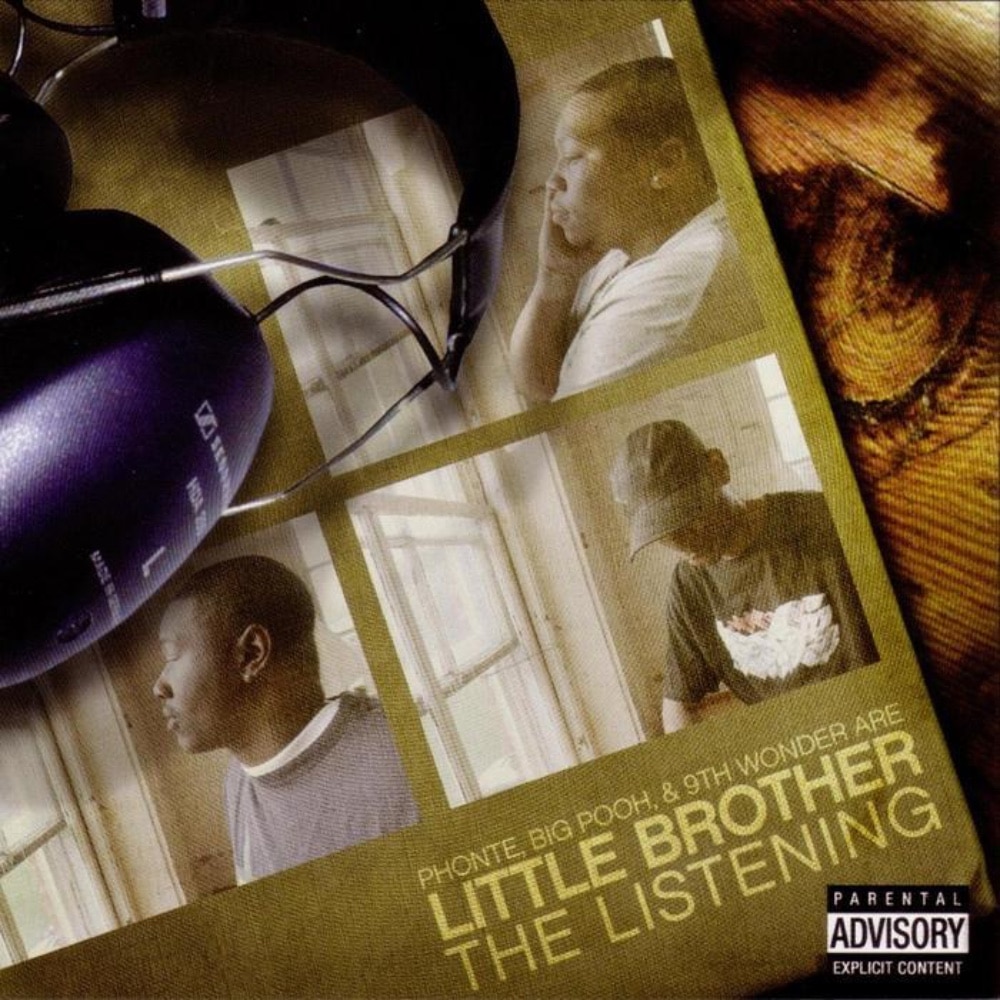 Released: February 25, 2003
Label: ABB
In an era where hip hop was becoming a commercial powerhouse, Little Brother broke on to the scene to beg people to listen to the words and not just the sounds of rap music. The Listening is a modern twist on boom bap, carrying the essence of '90s hip hop into the 2000s and keeping that classic sound alive. More importantly, The Listening introduced the world to three legends – 9th Wonder, Phonte, and Rapper Big Pooh.
128. Roc Marciano – Reloaded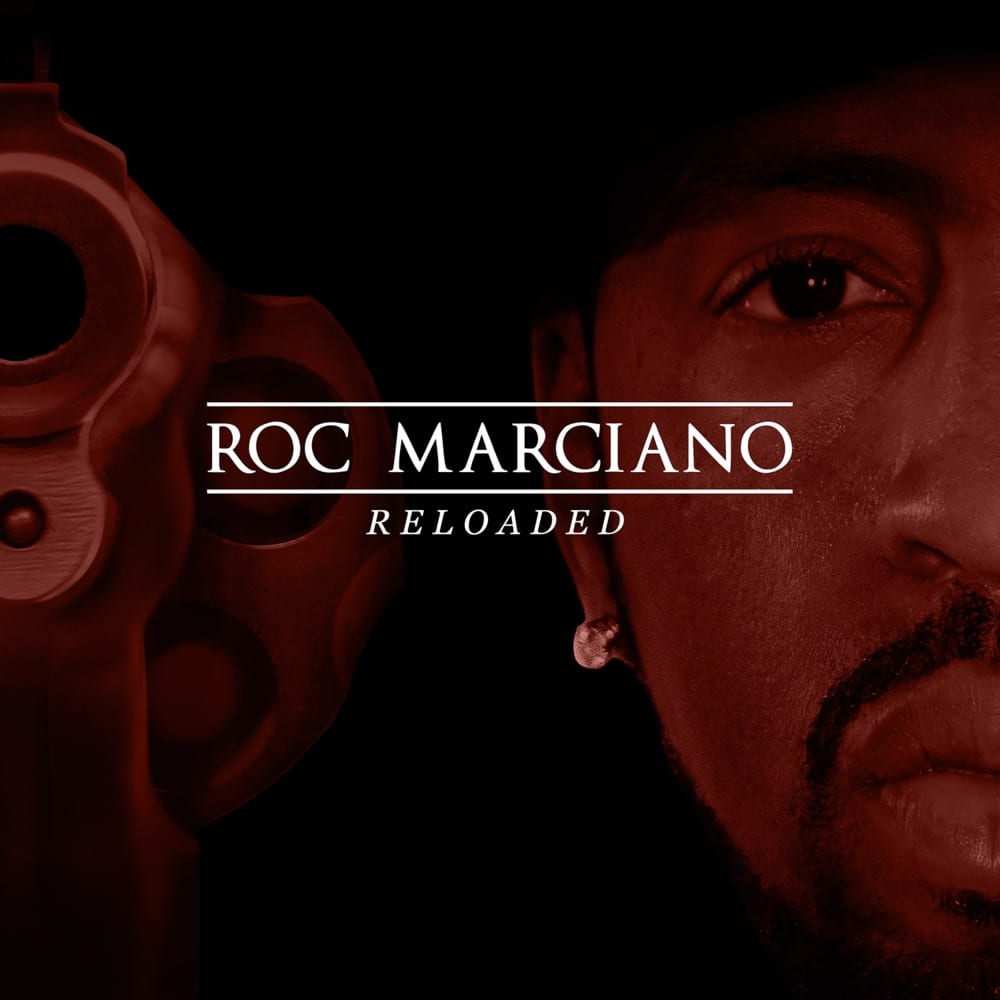 Released: November 13, 2012
Label: Decon
Ask any modern underground rapper who inspired them, and the answer is more than likely to be Roc Marciano. Of all his projects, Reloaded is the most influential. It's a lyrical paradise where Roc's cold bars and sharp delivery take precedence over all else. His ambient choice of production paved the way for future rappers to adopt his style and evolve it, which many now call "drumless hip hop."
127. E–40 – In a Major Way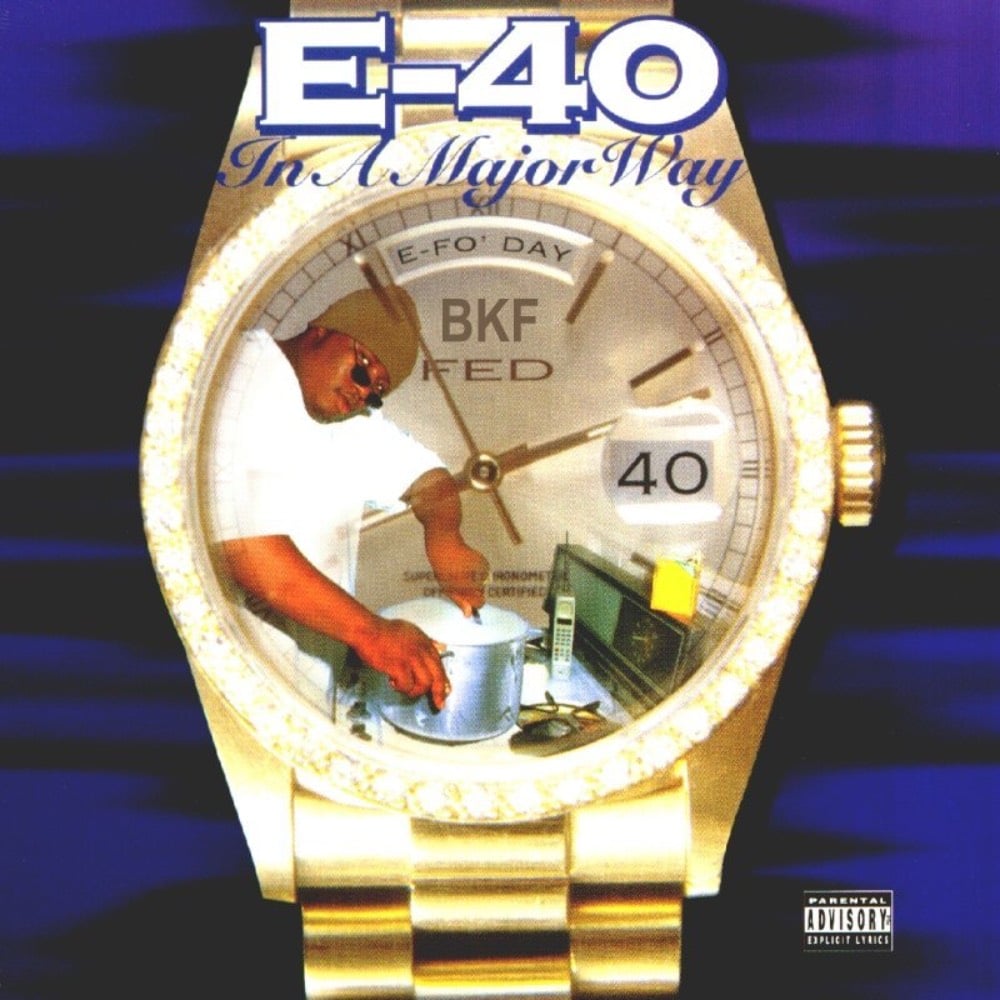 Released: March 14, 1995
Label: Jive, Sick Wid It
West Coast hip hop doesn't get more glamorous than In a Major Way. As E-40's first major label album, it shot him to the stars and gave his career more success than ever before. The project is like the soundtrack to a California party, with busy G-Funk production in the background and a crowd of guests taking turns on the mic from 2Pac to Suga-T. It's the West Coast at its best – full of funk and full of bangers.
126. Wu–Tang Clan – Wu–Tang Forever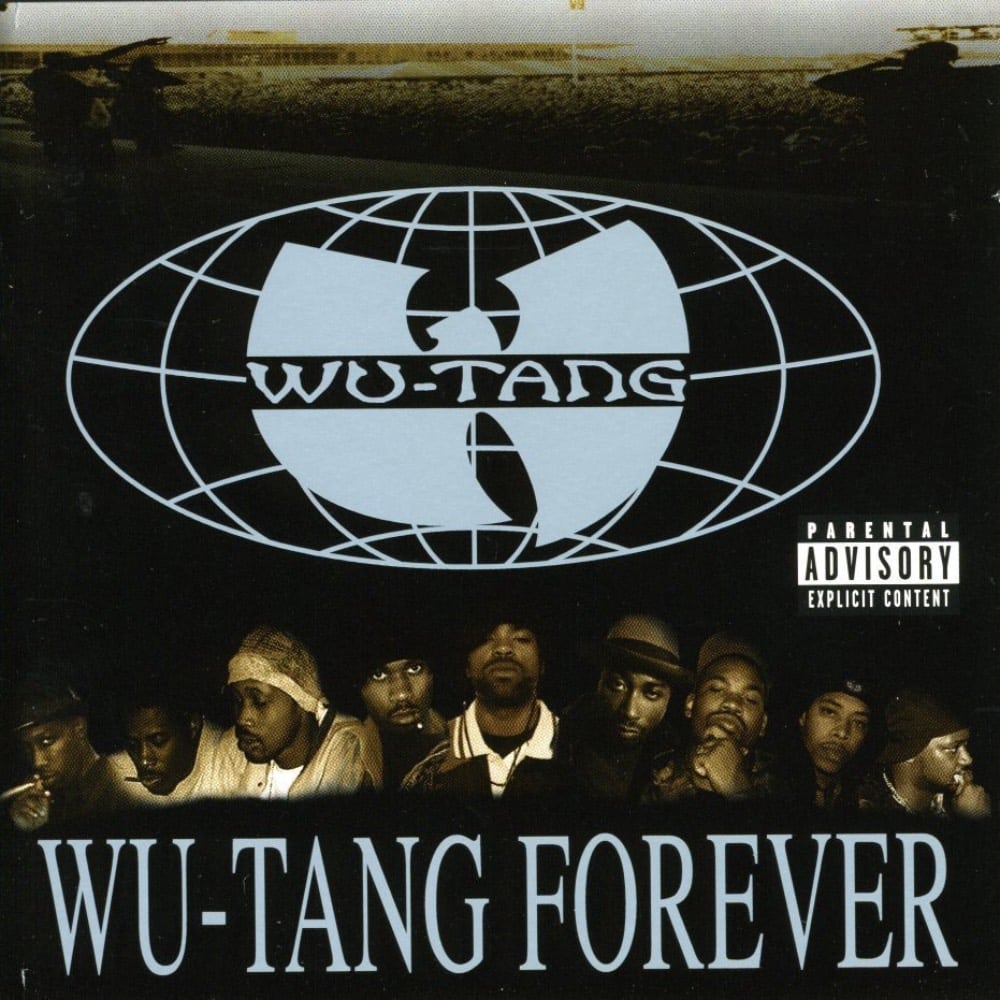 Released: June 3, 1997
Label: Loud, RCA
If you're counting solo albums, Wu-Tang's run from 1993's Enter the Wu-Tang (36 Chambers) to 1997's Wu-Tang Forever is the greatest run by any rap act of all time. Their debut album making the rounds, the Shaolin crew dropped 6 Feet Deep, Tical, Return to the 36 Chambers: The Dirty Version, Only Built 4 Cuban Linx…, Liquid Swords, and Ironman in quick succession. They had gone from underground cult heroes to global superstars, so when the Clan were readying their sophomore album, expectations were through the roof.
As an album, Wu-Tang Forever is a flawed masterpiece. There are enough dazzling moments on here for it not to be a classic – Deck's verse "Triumph," Ghost's heartbreaking tale on "Impossible," Ol' Dirty's presence throughout the album, RZA's tightly-refined production – but you can't help but think it would have an even stronger body of work if it was trimmed down. Cut the 27-track double album into 14-15 songs and Wu–Tang Forever would be right up there with their debut.
125. MF DOOM – Mm..Food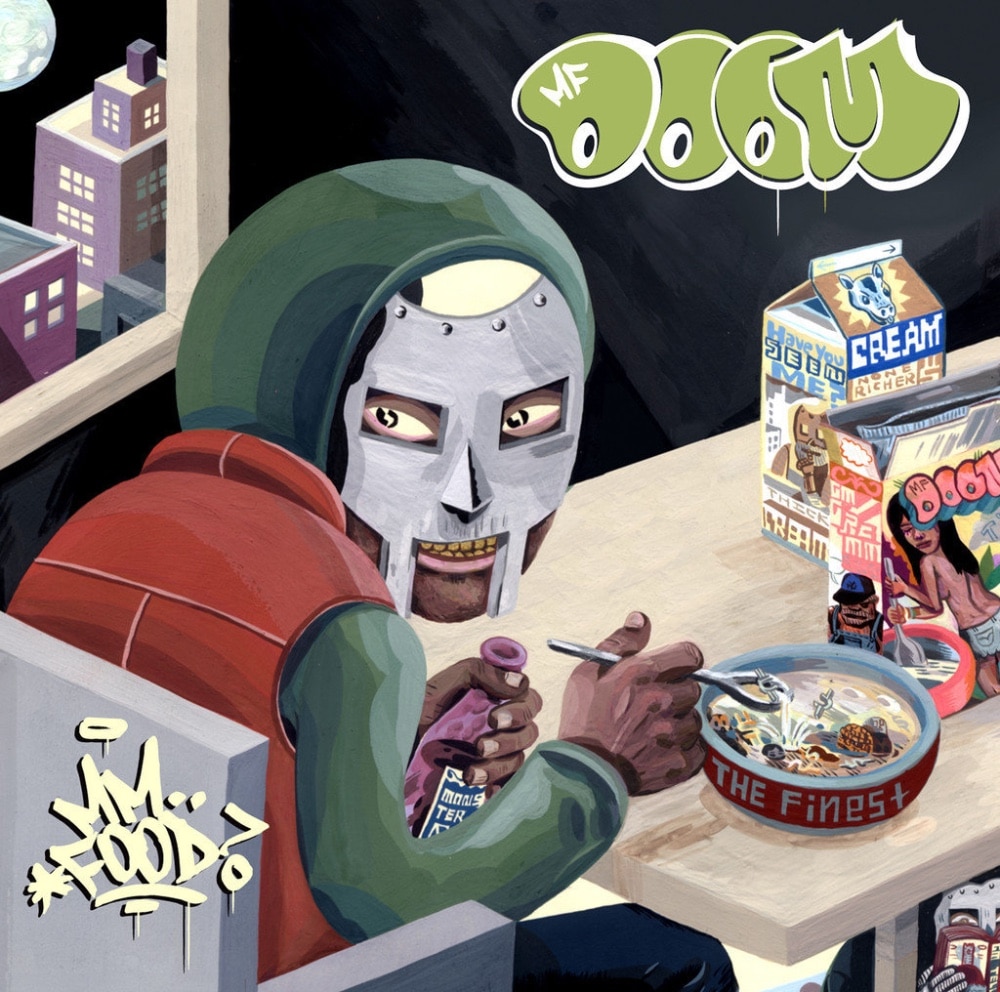 Released: November 16, 2004
Label: Rhymesayers
Mm..Food offers a platter of tracks with slick, buttery beats and bars sprinkled with food wordplay. For its constant reference to food, it's one of DOOM's most focussed records, though not in the way fans would have expected. It's DOOM's signature style mixed together with a poppier, more accessible sound. Mm..Food pulled DOOM out from the depths of the underground, making him a known and well respected rapper within the hip hop community.
124. AZ – Doe or Die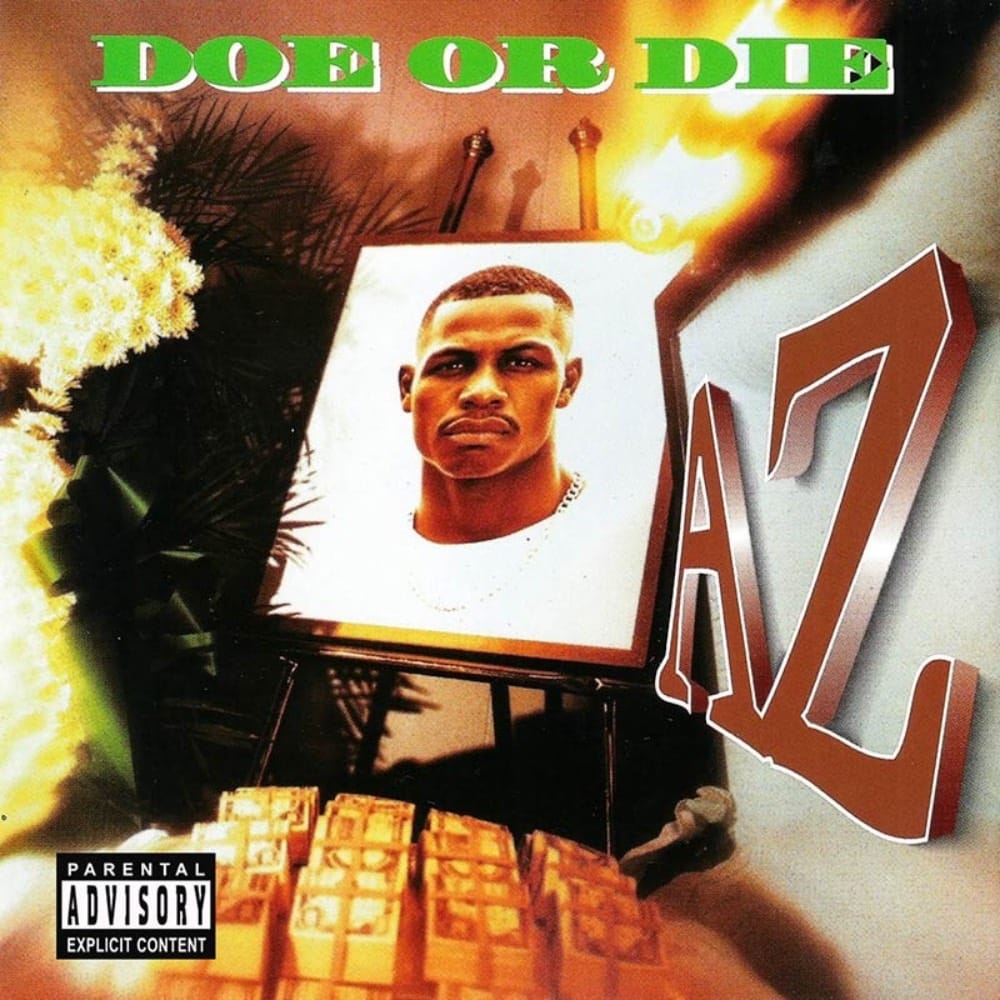 Released: October 10, 1995
Label: EMI
AZ's 1995 debut Doe or Die gets compared a lot to Nas' Illmatic – understandably given the two rappers' intertwined careers during the mid-90s – but the album's actually closer to Jay-Z's Reasonable Doubt. While Illmatic was a poet looking through his project window documenting life in Queensbridge over golden age boom-bap, AZ speaks on the finer things in life as he paints vivid poetry of underworld life. Illegal riches, expensive liquor and elaborate mob tales fill the album while production wizards like Pete Rock, Buckwild and L.E.S. provide the shimmering keys for AZ to let loose on. The Brooklyn rapper's album may sometimes get lost in the flood of classic albums that came out in 1995, but best believe Doe or Die is one of the best hip hop albums of all time.
123. J–Live – The Best Part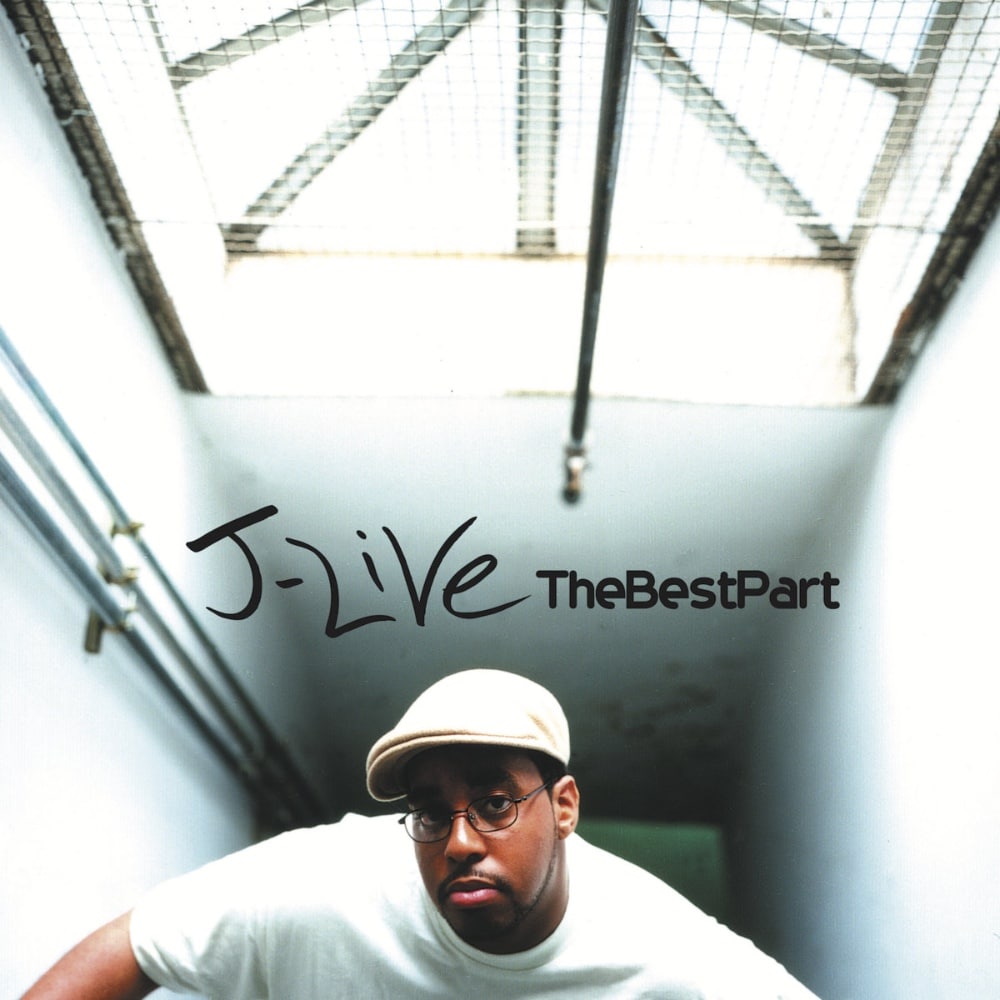 Released: May 1, 2001
Label: Triple Threat Productions
Shelved and shelved again, The Best Part is an album fans waited years to get their hands on, but the wait was worth it. The way J-Live raps is simply inhuman – the flows and speed of his bars makes it sound like he never breathes, rapping the album from start to finish without a moment of pause. While it didn't make the biggest splash commercially, the talent and passion in J-Live's music makes The Best Part a one-of-a-kind classic.
122. Freddie Gibbs & Madlib – Piñata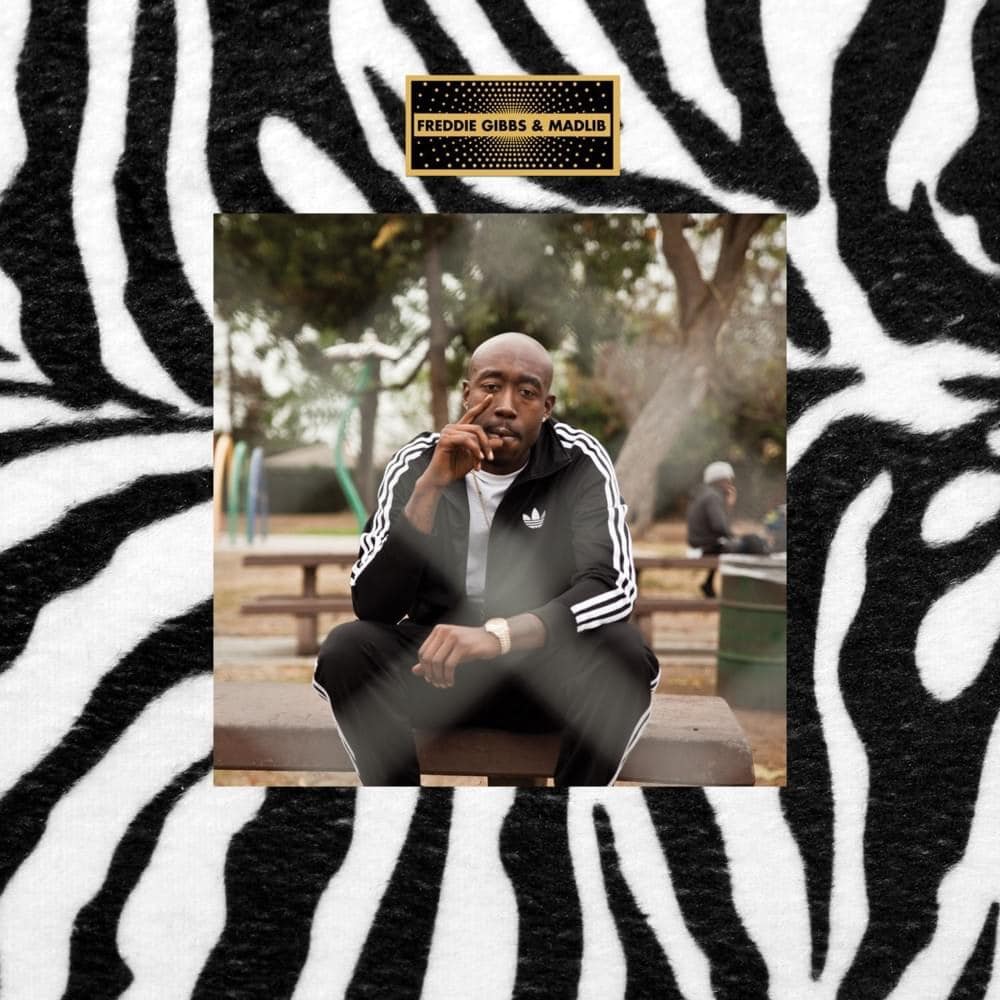 Released: March 18, 2014
Label: Madlib Invazion
The combination of Freddie Gibbs and Madlib is a duo so perfect that fans are always waiting anxiously for them to get together again (and again). Piñata was that lightning in a bottle moment for Freddie Gibbs, dropping the coke rap equivalent to Madvillainy. With Freddie's swaggering, melodic lyricism and Madlib's warped beats, the duo's music is as addictive as the coke Freddie raps about.
121. Mystikal  – Let's Get Ready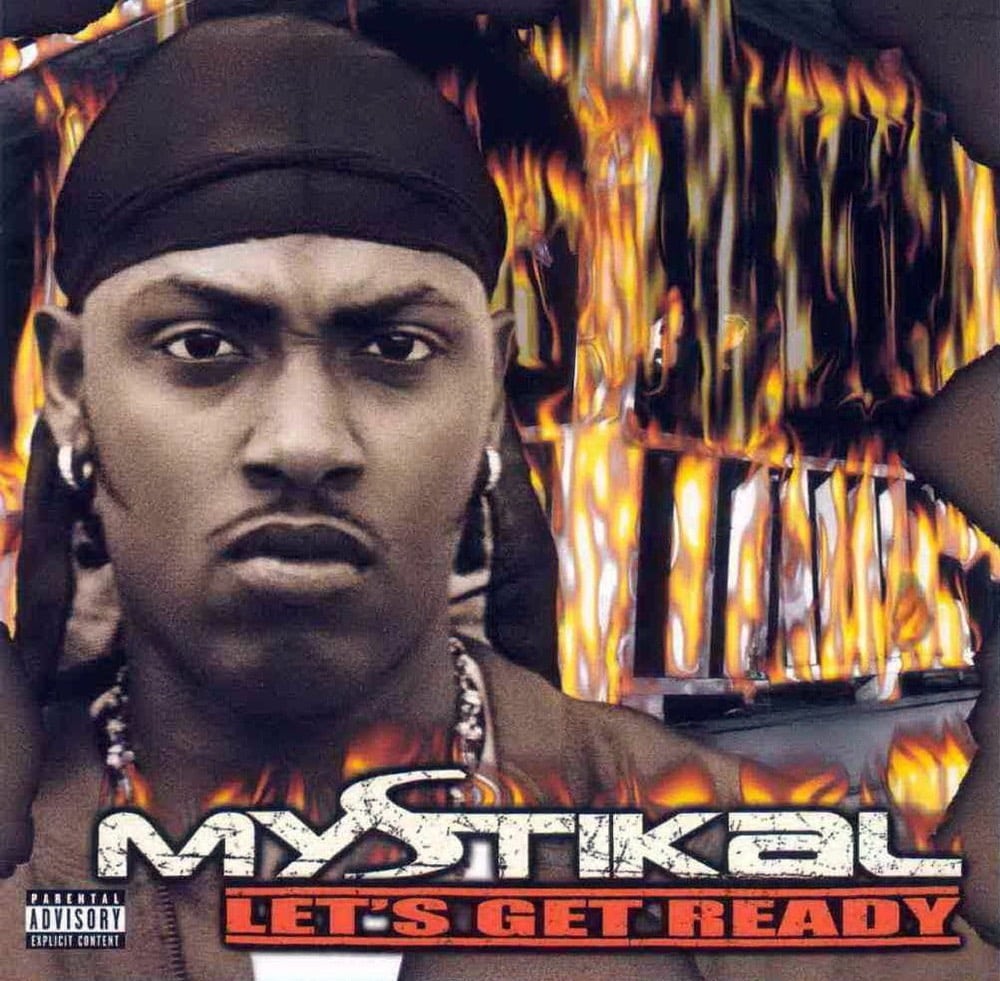 Released: September 26, 2000
Label: Jive
When Mystikal left No Limit Records, the future of his career seemed uncertain, but Let's Get Ready put his fanbase's hearts at ease. He raps like he's in the middle of a heated argument, with a raspy tone and booming anger to every word. It's that passion and messy, dirty South production that made Let's Get Ready a colossal success for Mystikal. The album made him even more famous, and helped shove the South even further into the mainstream.
120. The Roots – Do You Want More?!!!??!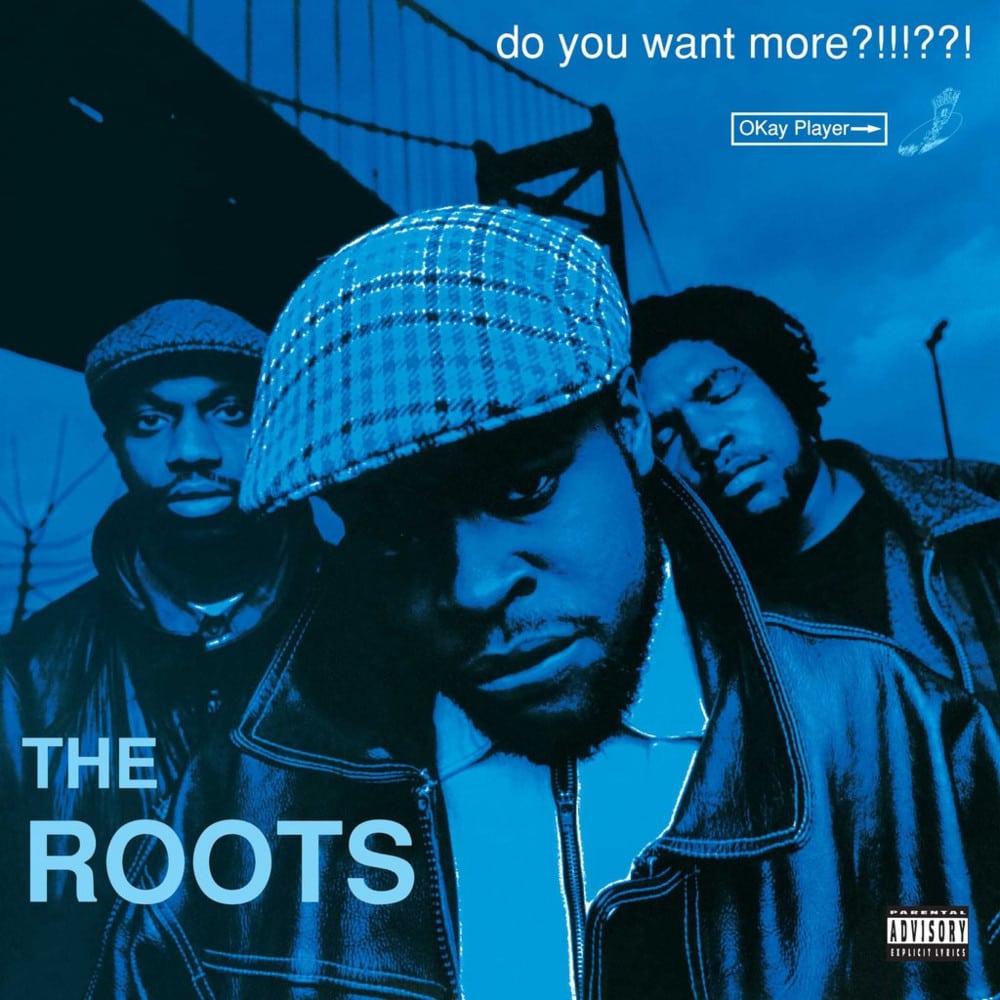 Released: January 17, 1995
Label: DGC, Geffen
In '95, hip hop was more flashy and mainstream than ever. But with Do You Want More, The Roots decided to strip things back. With their laidback jazz beats and live band, nothing sounded more organic and authentic than The Roots. As their major label debut, this album got the ball rolling for the group. They were praised as innovators, using a live band to produce, showing hip hop didn't have to be all pop and funk.
119. Kool G Rap & DJ Polo – Live and Let Die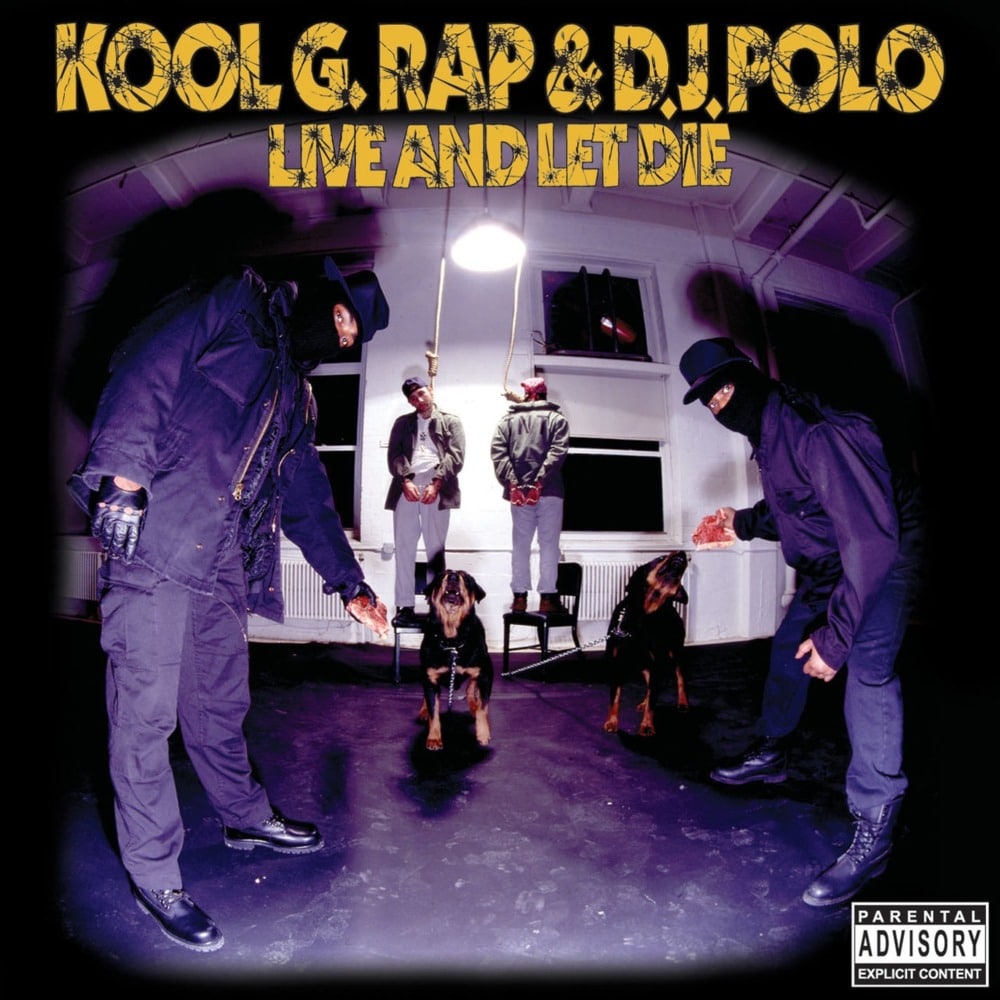 Released: November 24, 1992
Label: Cold Chillin' Records
If you don't know Live and Let Die, you need to catch up on your hip hop history. This album is Kool G Rap at his most vicious and abrasive, practically birthing the hardcore hip hop scene which would dominate the mainstream in the late '90s. The blend of chopped samples mixed with crashing drums and Kool G's raw delivery was a formula rappers would replicate for years to come.
118. Gang Starr – Step in the Arena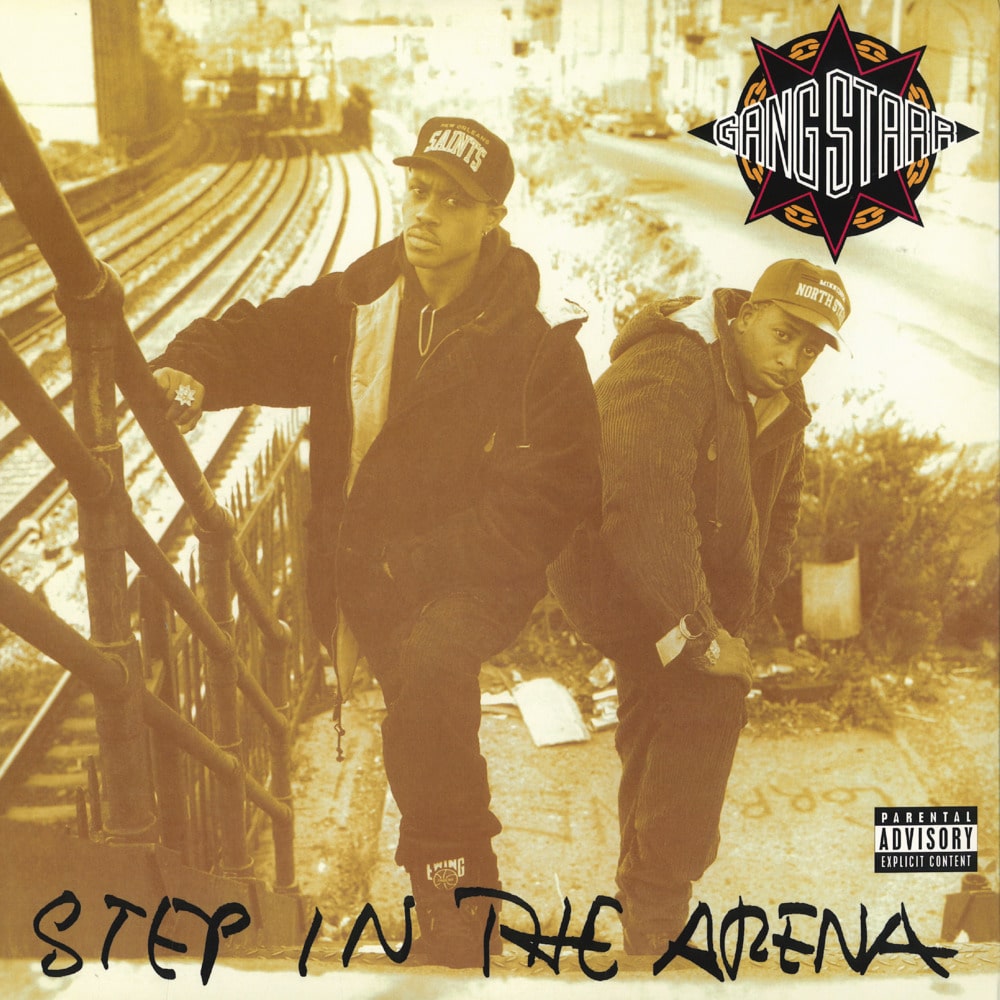 Released: January 15, 1991
Label: Chrysalis, EMI Records
You know what you're getting into when you listen to Gang Starr. No matter what album you pick, the quality never changes. With Guru spitting some wisdom on the mic and DJ Premier providing a range of brilliant beats with a storm of samples mixed together, Gang Starr set a gold standard for hip hop. Step in the Arena isn't their first record, but it showed the culture they meant business, hailed as one of their greatest works ever.
117. Nas – It Was Written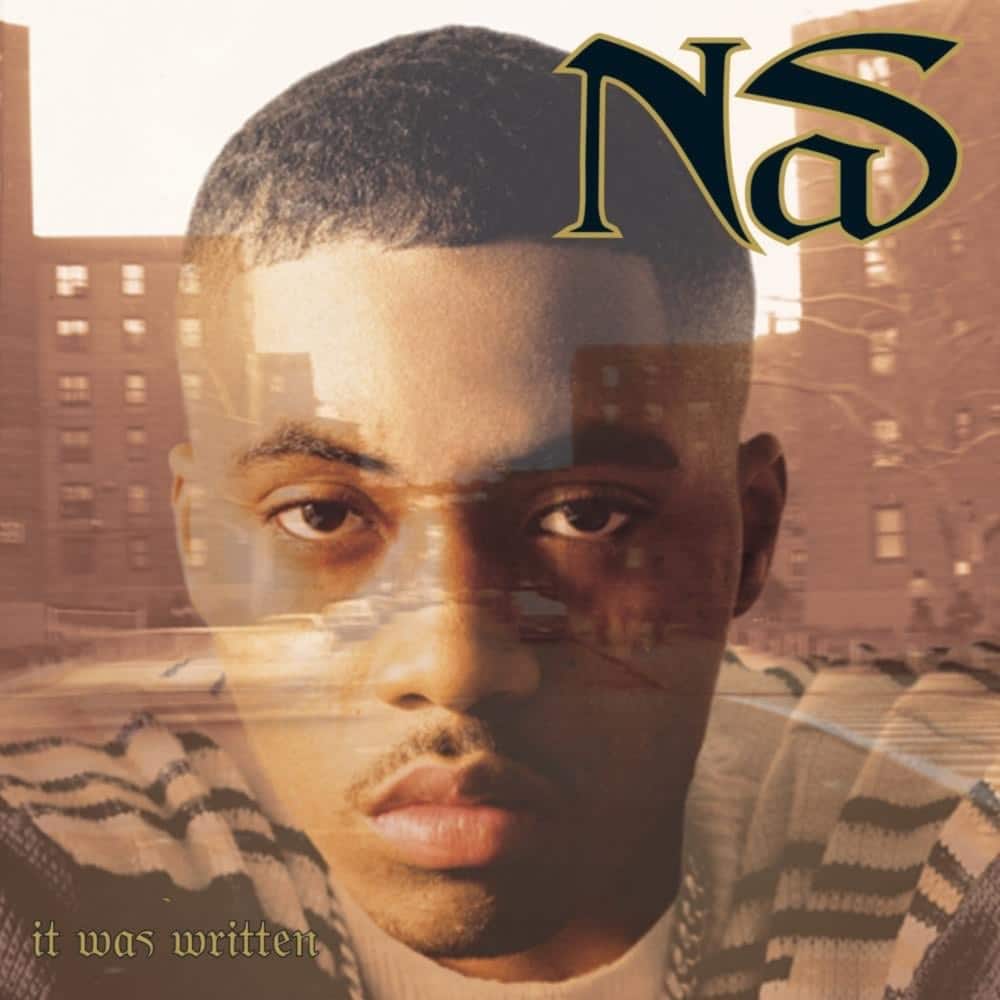 Released: July 2, 1996
Label: Columbia
How could anyone follow up a masterpiece as beloved as Illmatic? There was so much pressure on Nas to deliver, and somehow, he pulled through. It Was Written is like the mature brother of Illmatic, with fewer punchy beats and instantly rewarding hooks, but more creative writing and production, and a list of guests to spice things up. It Was Written was crucial for Nas's career, as it showed the world he wasn't afraid to evolve.
116. Ol' Dirty Bastard – Return to the 36 Chambers: The Dirty Version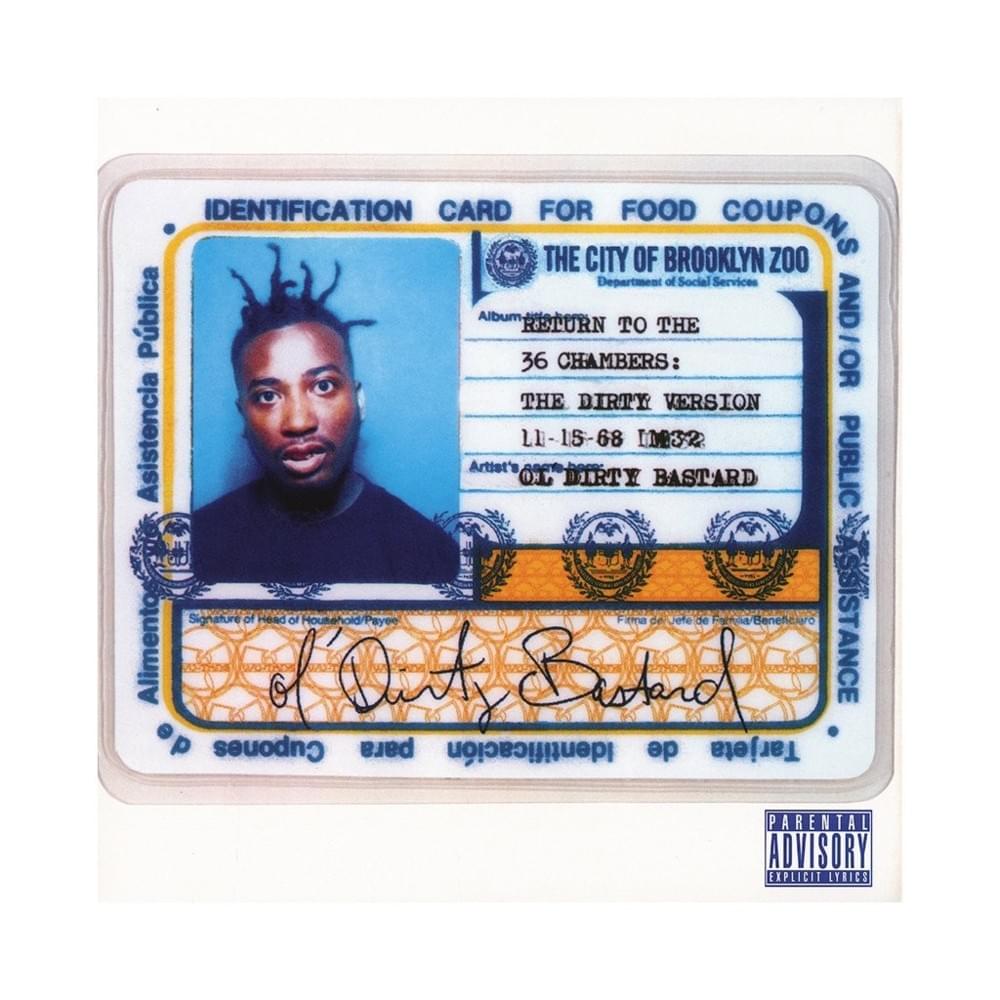 Released: March 28, 1995
Label: Elektra, WMG
ODB was always Wu-Tang's wildcard, so a solo project to let him out of the cage was bound to be memorable. Luckily, it's memorable in the best way possible. ODB is unpredictable, with an animalistic delivery and wild lyrics the faint of heart would call disgusting. But that's what makes his debut so special – it's a complete departure from the hard-hitting grime of Wu-Tang's old sound, and cemented ODB as a legend who could hold his own.
115. Marley Marl – In Control, Volume 1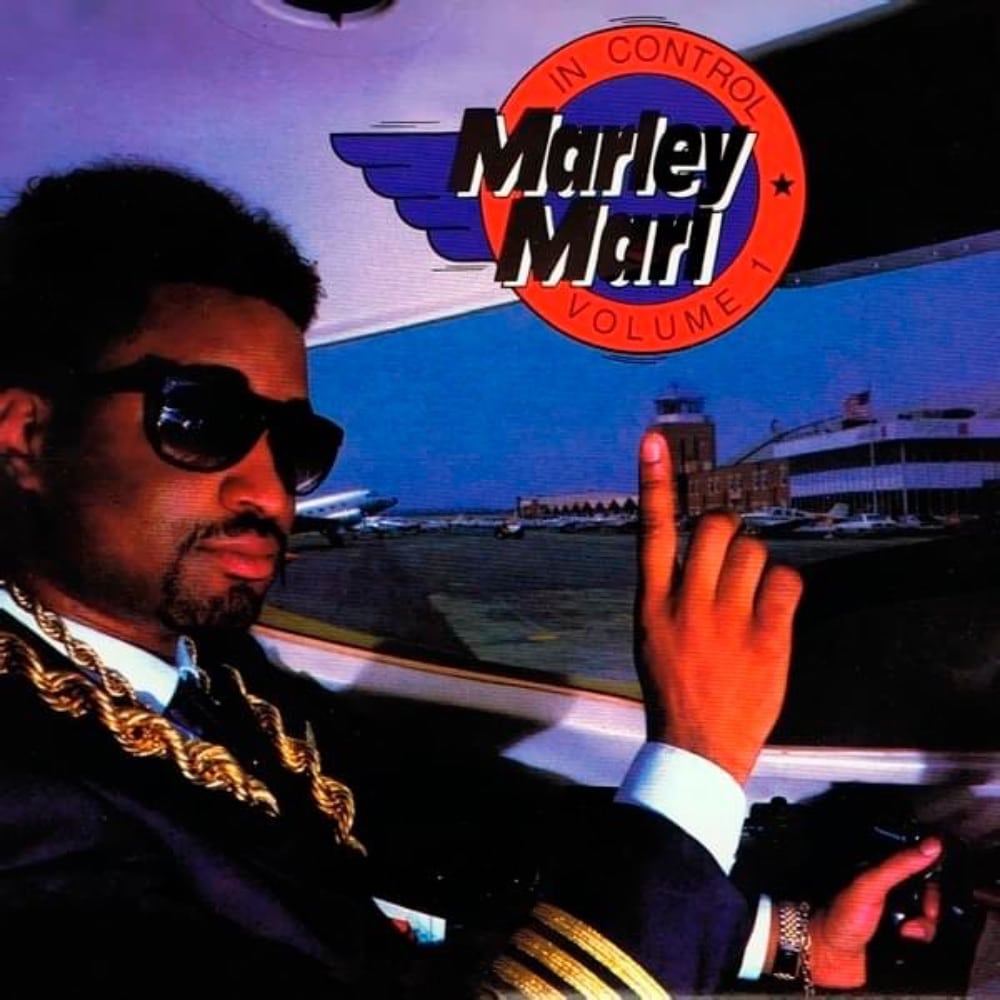 Released: September 20, 1988
Label: Cold Chillin', Warner Bros.
In Control is like an assembly of '80s hip hop Avengers, curated by legendary producer Marley Marl. His beats are bouncy and bright, with a similar punch to his sound that would influence producers like DJ Premier. Speaking of influence, this album crashed into the hip hop culture – its impact can still be heard in legends like Nas, Pete Rock, and many more. It was such an exciting collaboration for the time, and still holds up.
114. Capone–N–Noreaga – The War Report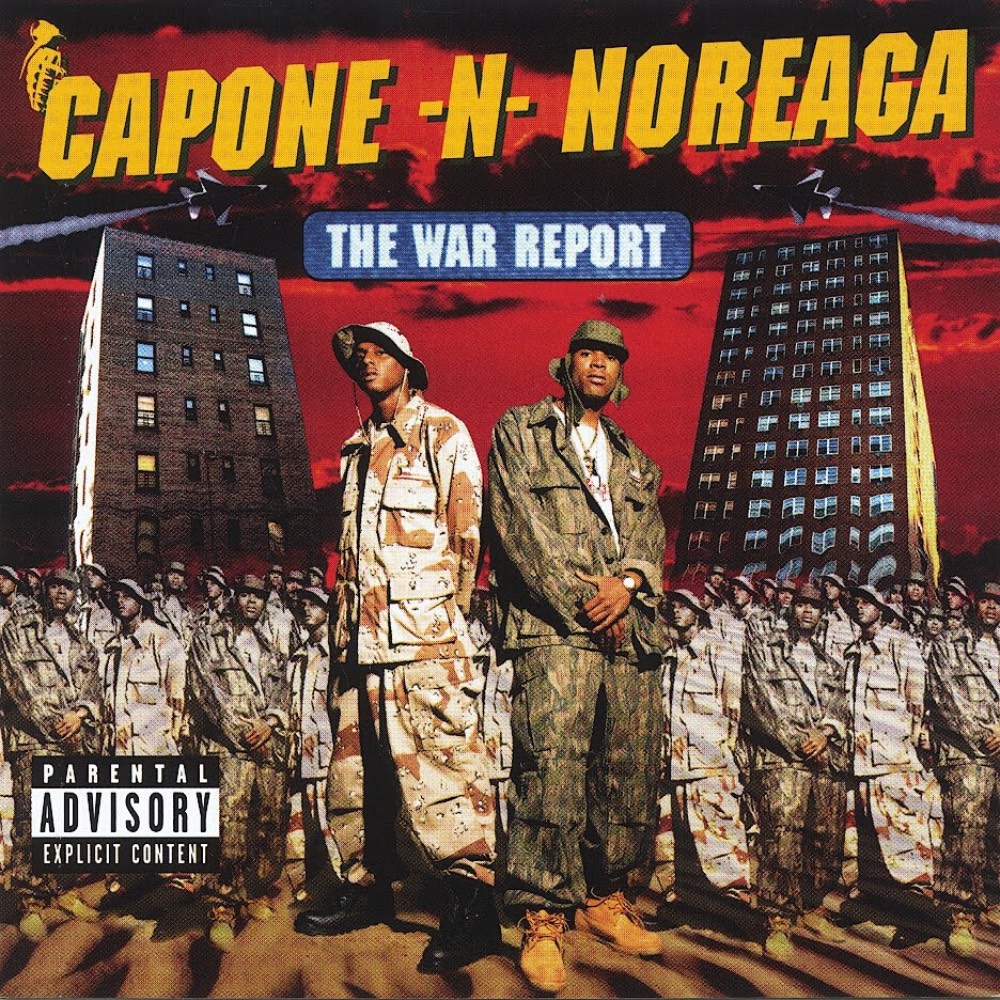 Released: June 17, 1997
Label: Penalty, Tommy Boy, Warner Bros.
There's no better title for this record than The War Report, because Capone and Noreaga treat every song like a battlefield, fighting it out for the best verse. The album has gone down as an underground classic which built on the foundations of hardcore hip hop and reshaped it into the luxurious, booming sound rappers like Jadakiss and DMX would embrace their whole careers.
113. Jedi Mind Tricks – Violent By Design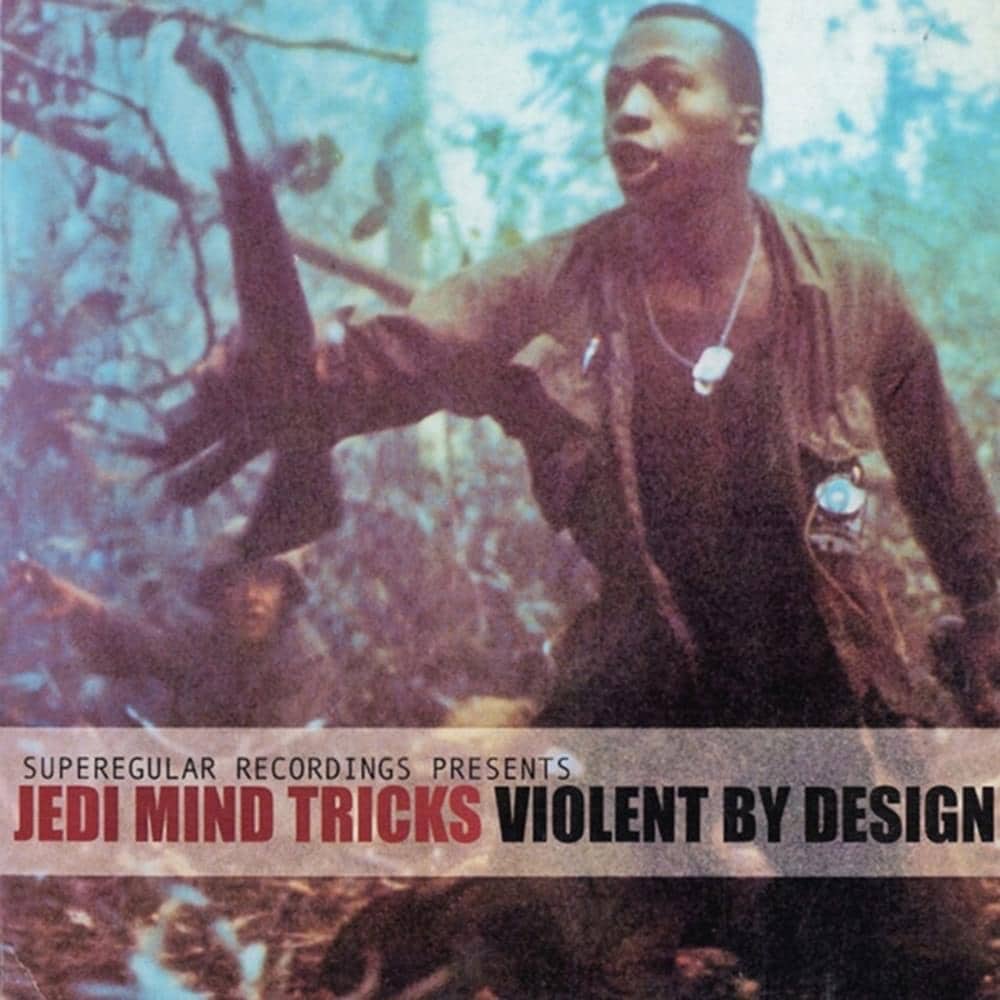 Released: October 3, 2000
Label: Superegular Records
Parts of Violent By Design sound like they're straight from a horror movie. The album is a nonstop barrage of brutal bangers where the listener doesn't get a moment to rest. Vinnie Paz and Jus Allah rap so violently it would be no surprise if they wrote their lyrics in blood. The main takeaway from the project – which defines it as a classic – is that ominous production from Stoupe which has had a lasting impact on the abstract scene.
112. A Tribe Called Quest – We Got It from Here… Thank You 4 Your Service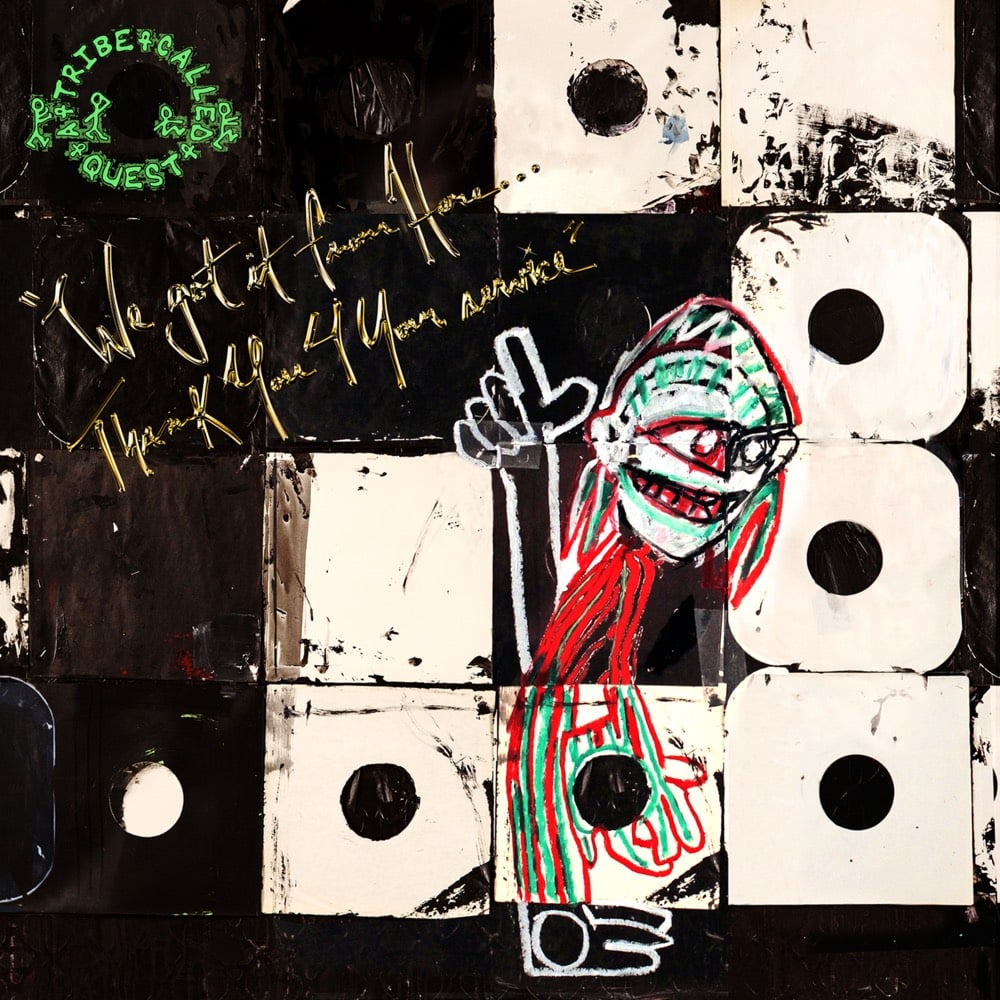 Released: November 11, 2016
Label: Epic
On the surface, We Got It From Here simply seems like another quality Tribe album (something we may have taken for granted over the years), but knowing the context, it's actually unbelievable how great this project turned out to be. It's a comeback after an almost twenty year hiatus, and Phife Dawg passed away halfway through recording, turning this from a comeback into a tribute record too. The result, against all odds, is a beautiful tribute and celebration of the Tribe and hip hop as a whole. Phife's memory lives on through this record.
111. LL Cool J – Mama Said Knock You Out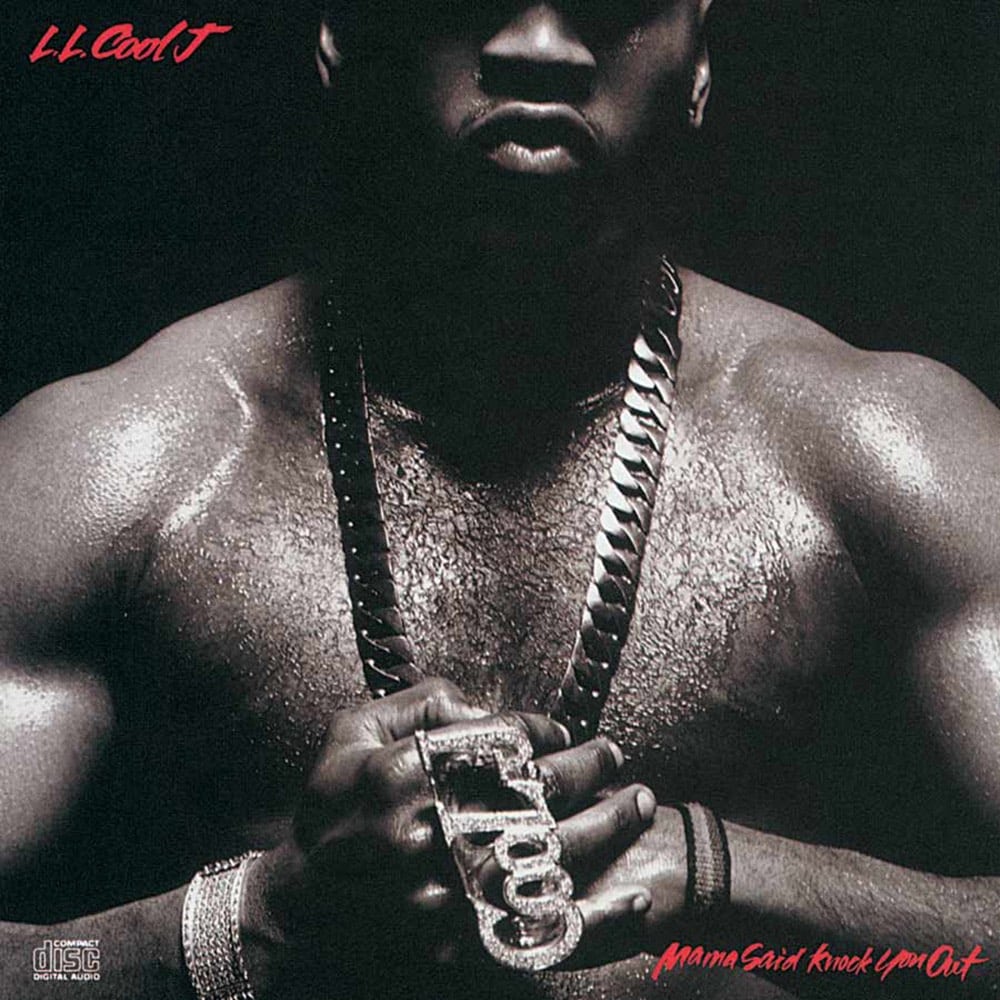 Released: September 14, 1990
Label: Def Jam, Columbia
Everyone handles criticism differently. Some will go on rants and humiliate themselves, and others will ignore it and continue putting out mediocre music. But when fans weren't feeling Walking with a Panther, LL Cool J took the criticism personally, and that anger resulted in Mama Said Knock You Out. It's his most enraged, explosive album to date. It was important for his career, proving to haters he wasn't a sellout, and proving to the world he still had it.
110. Young Jeezy – Let's Get It: Thug Motivation 101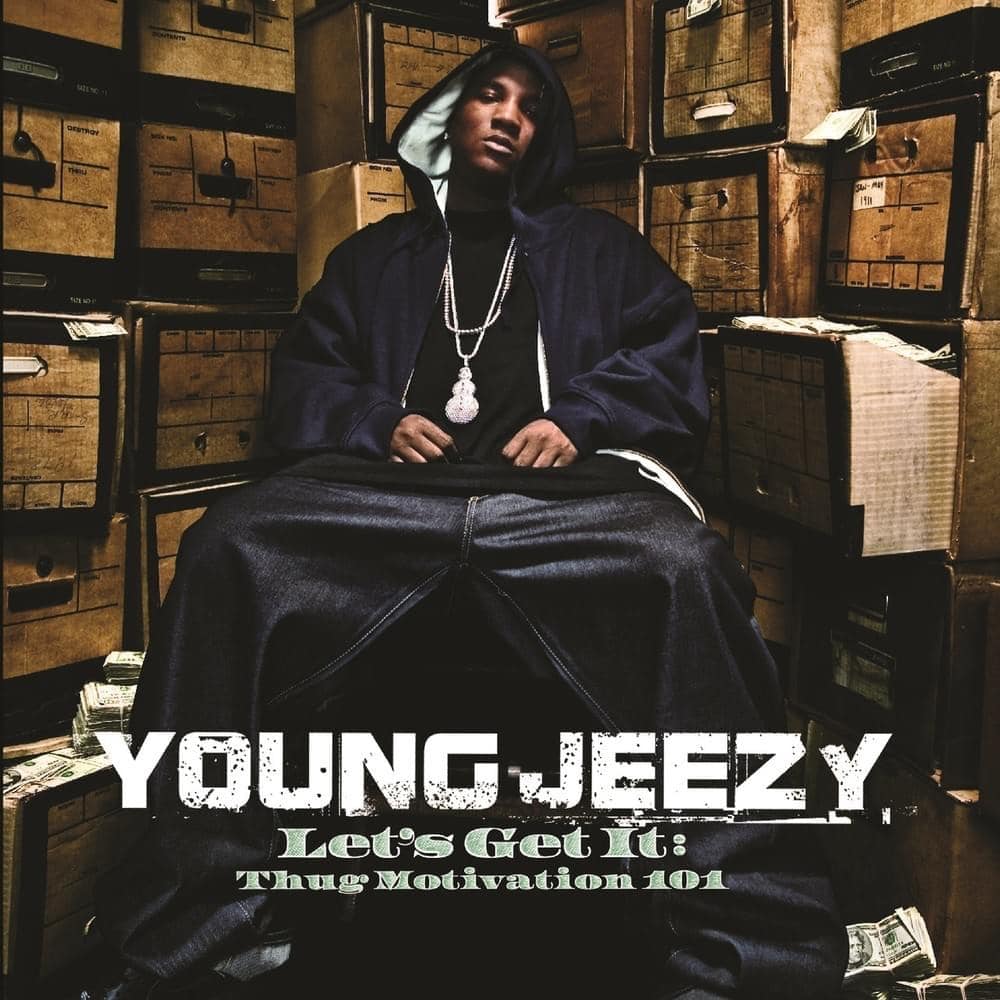 Released: July 26, 2005
Label: Corporate Thugz, Def Jam South
No MC quite captures the swaggering glamour of the 2000s like Young Jeezy. His harsh delivery over an explosion of synths and hi-hats defined early trap music and paved the way for generations to build on his hard-hitting sound. Name any trap artist today and they're guaranteed to cite Jeezy as an influence – that's the level of impact Jeezy and Let's Get It had.
109. Future – DS2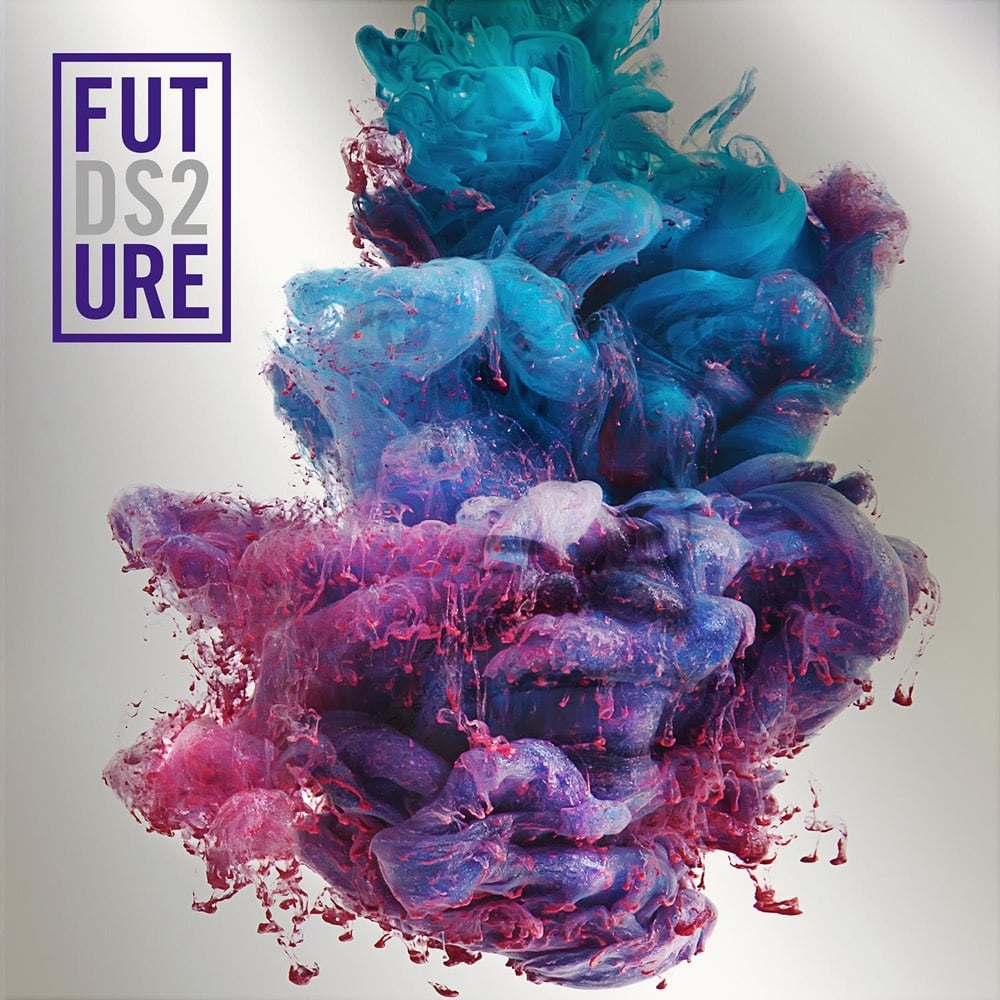 Released: July 17, 2015
Label: A1, Freebandz, Epic
In eight months, Future dropped four projects defining his psychedelic brand of trap music, and DS2 is the masterpiece to cap off that run. It's all about drugs, sex, and addiction, but buried beneath those seemingly shallow topics is Future's misery which turns this compilation of party anthems into a tragedy. It's an emotional rollercoaster, a hard-hitting run of bangers, and a victory lap for Future where he solidified himself as the GOAT in modern trap music.
108. Diamond D – Stunts, Blunts and Hip Hop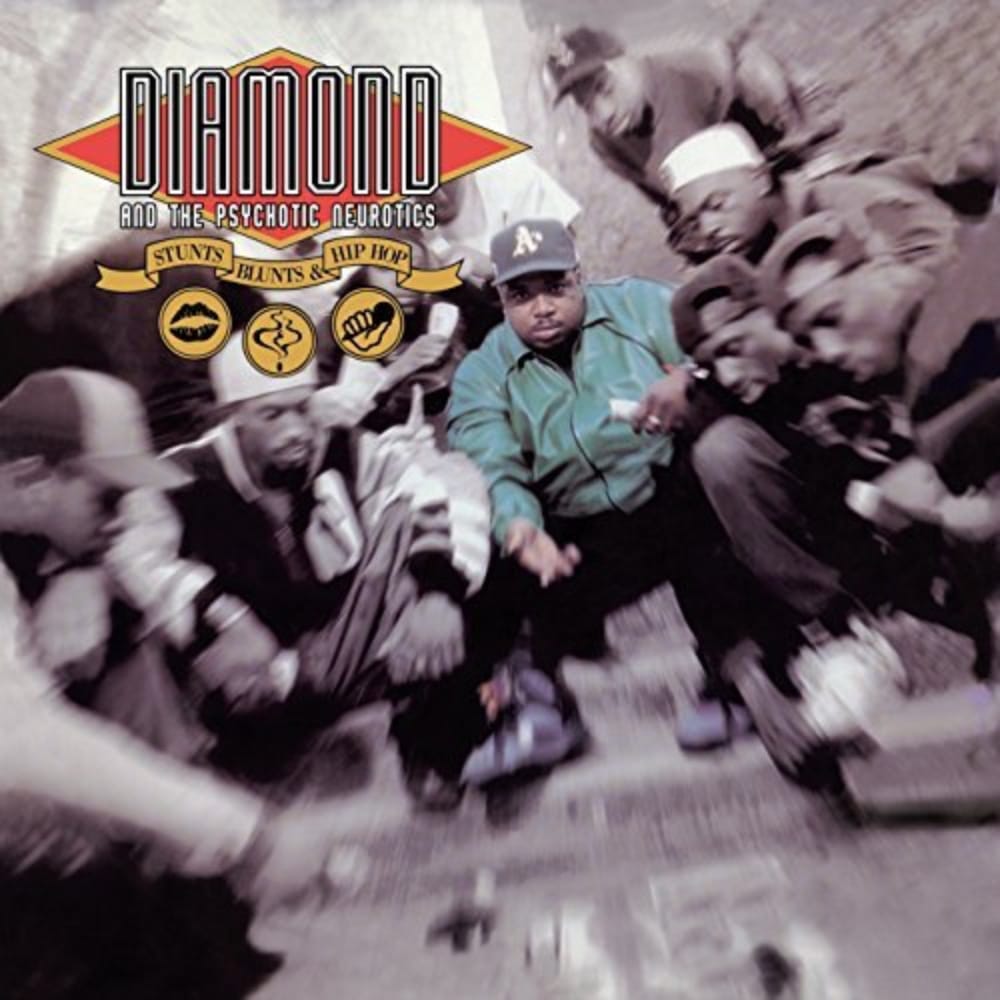 Released: September 22, 1992
Label: Chemistry, Mercury, PolyGram Records
If you're looking for the definition of "smooth", go listen to Diamond D. There's a magic to D's music which brings out the best in his features, with guests from Whiz One to Brand Nubian delivering some of the slickest verses of their careers. This album was an event for the culture, putting D's lyrical and musical abilities on full display and introducing the world to D.I.T.C. legends like Fat Joe and Big L.
107. Organized Konfusion – Stress: The Extinction Agenda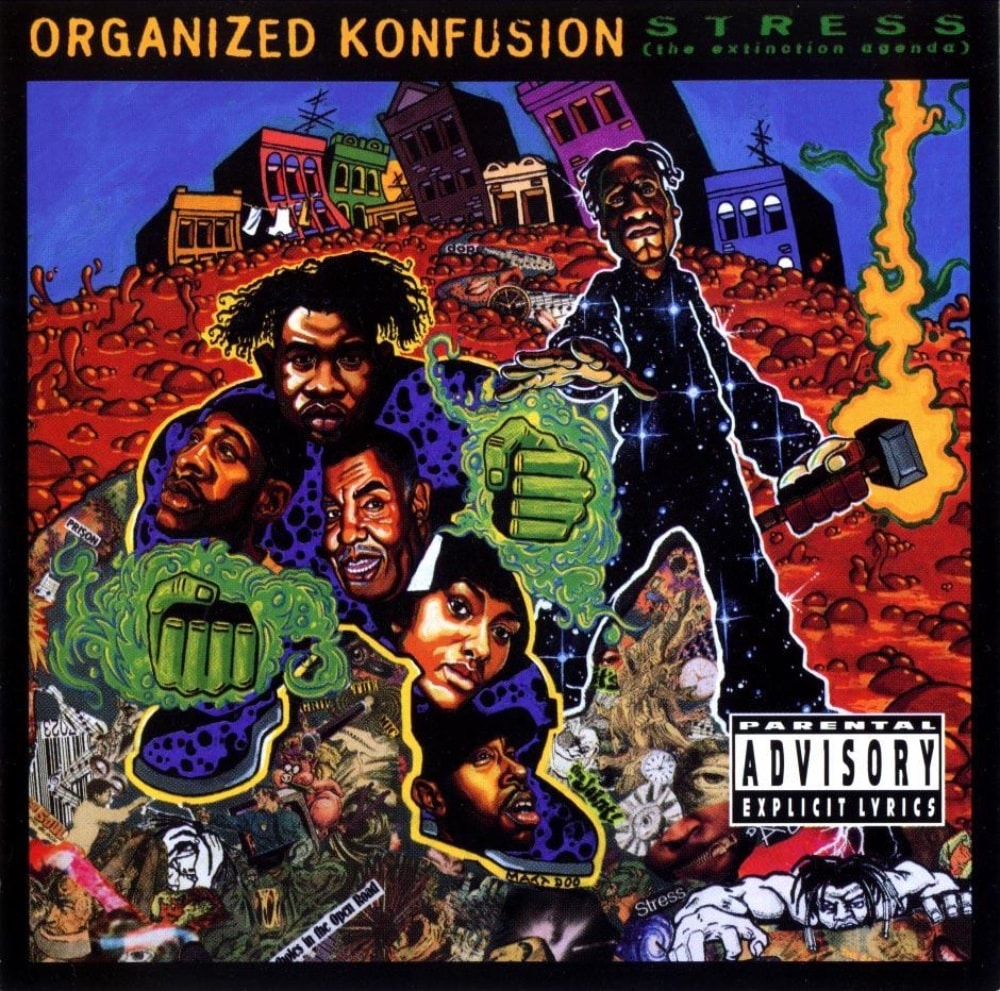 Released: August 16, 1994
Label: Hollywood BASIC, Elektra Records
Stress: The Extinction Agenda offers a musical experience so unique you would have thought the album was an artefact from space. The performances from Pharoahe Monch and Prince Po are otherworldly, with deliveries so manic and flows so animated they sound like they're from another planet. This unpredictable classic is what certified Organized Konfusion as one of the best duos of the '90s. Since its release, you could count on one hand how many MCs have come close to matching their style.
106. Jay–Z – 4:44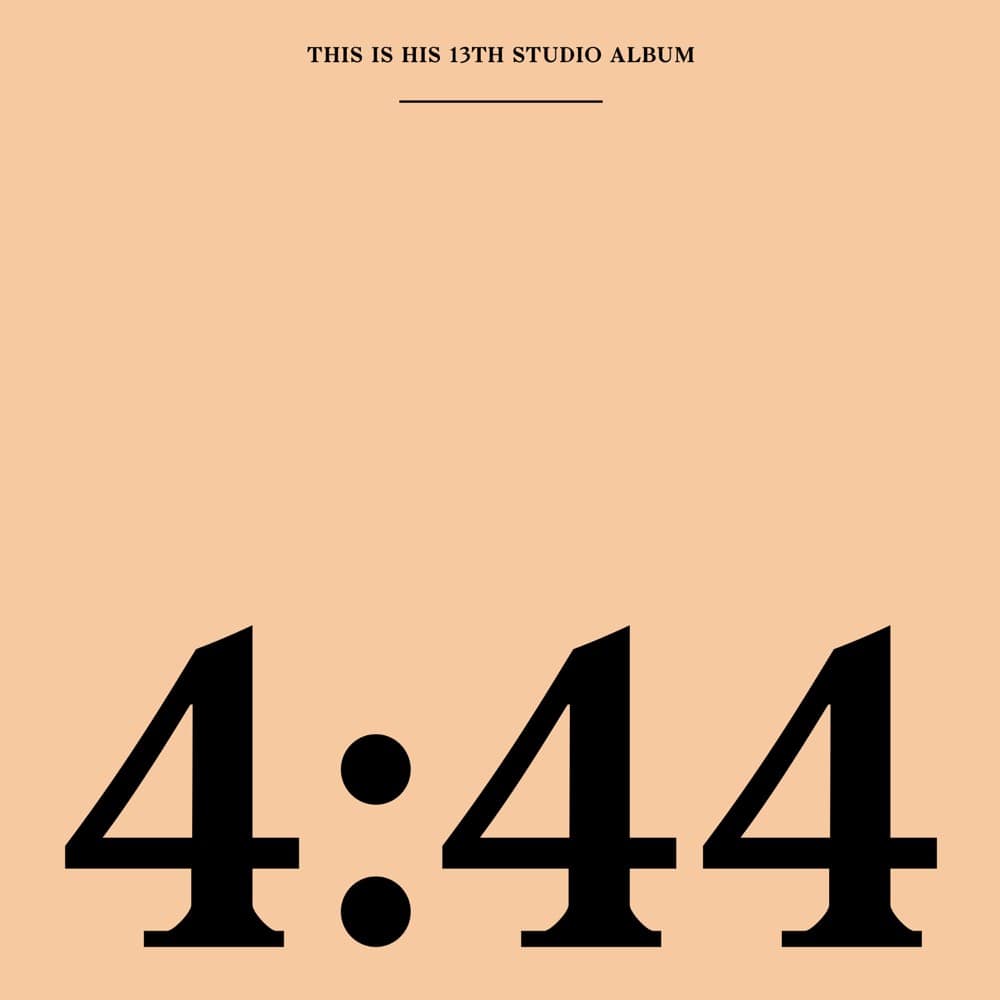 Released: June 30, 2017
Label: Roc Nation
On 4:44, Jay-Z reminds us that behind all that swagger and success is a human, and humans aren't perfect. This album almost plays out like a therapy session, with the listeners the therapists, and Jay-Z the patient, spilling out all his regrets and issues. It's by far his most personal project and that's what makes it an essential for his catalogue, standing out against all his braggadocious albums and showing he isn't afraid to be honest with his fans.
105. Isaiah Rashad – Cilvia Demo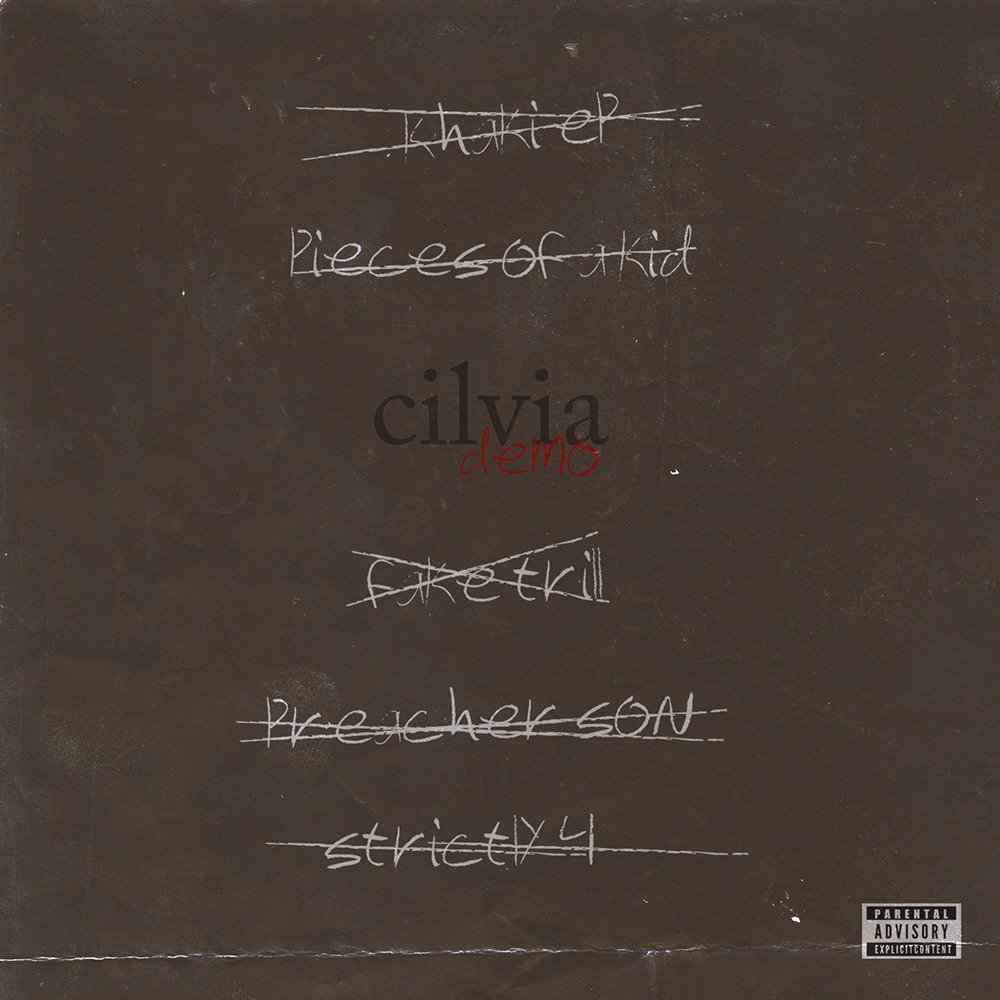 Released: January 28, 2014
Label: Top Dawg Entertainment
Isaiah Rashad couldn't have joined TDE at a better time – with stars like Kendrick and ScHoolboy Q dominating the charts – but that made comparisons inevitable. It could have been intimidating to debut alongside such mainstream titans, but Isaiah pulled his weight with Cilvia Demo, a spacey project which showed a fresh, dark side to TDE. With this chilled out, confident debut, Isaiah started his career on the right foot and earned his place in the star-studded label.
104. Scarface – The Fix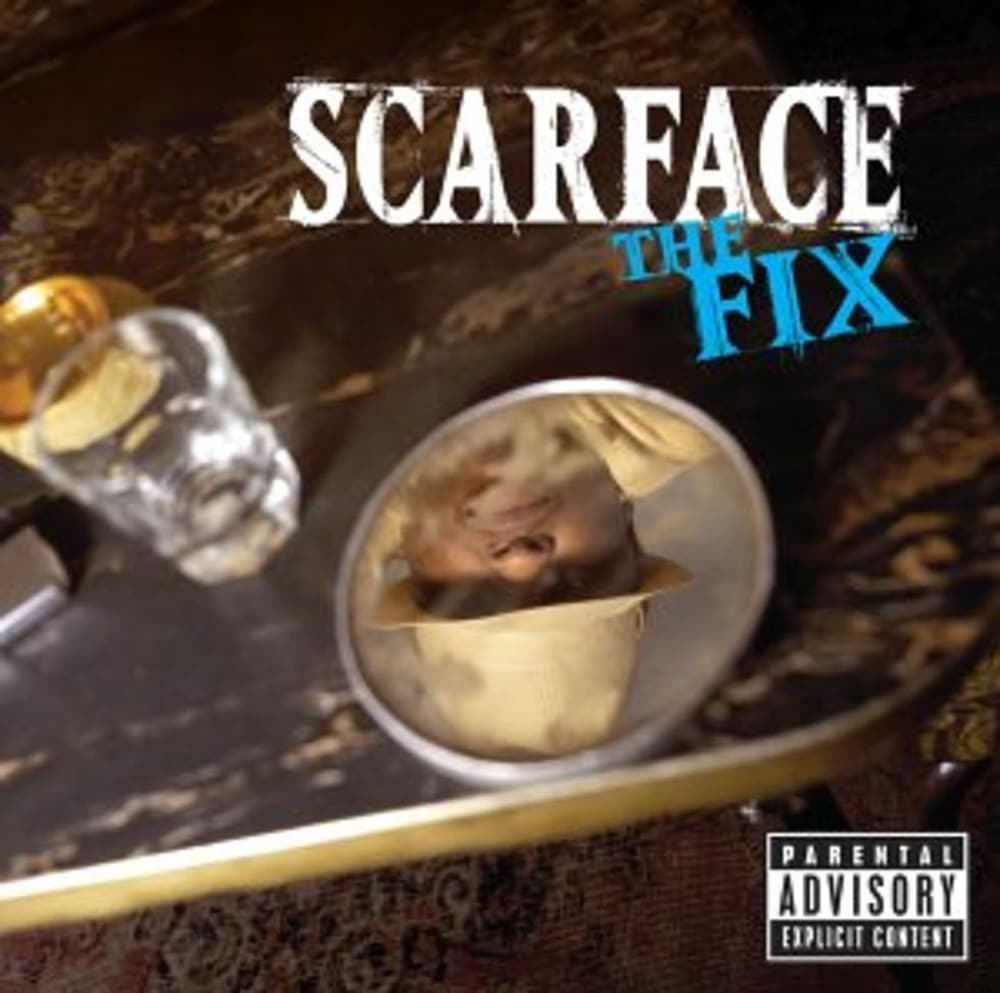 Released: August 6, 2002
Label: Def Jam South, Def Jam
From an underground titan in Geto Boys to president of Def Jam South, Scarface had come a long way, and The Fix is his victory lap. It's his first project released under Def Jam, and with that bigger budget came a pristine and polished sound with help from the likes of Kanye and Mike Dean. The Fix is one of his best projects ever and a landmark album for Scarface when his success was at its height.
103. PRhyme – PRhyme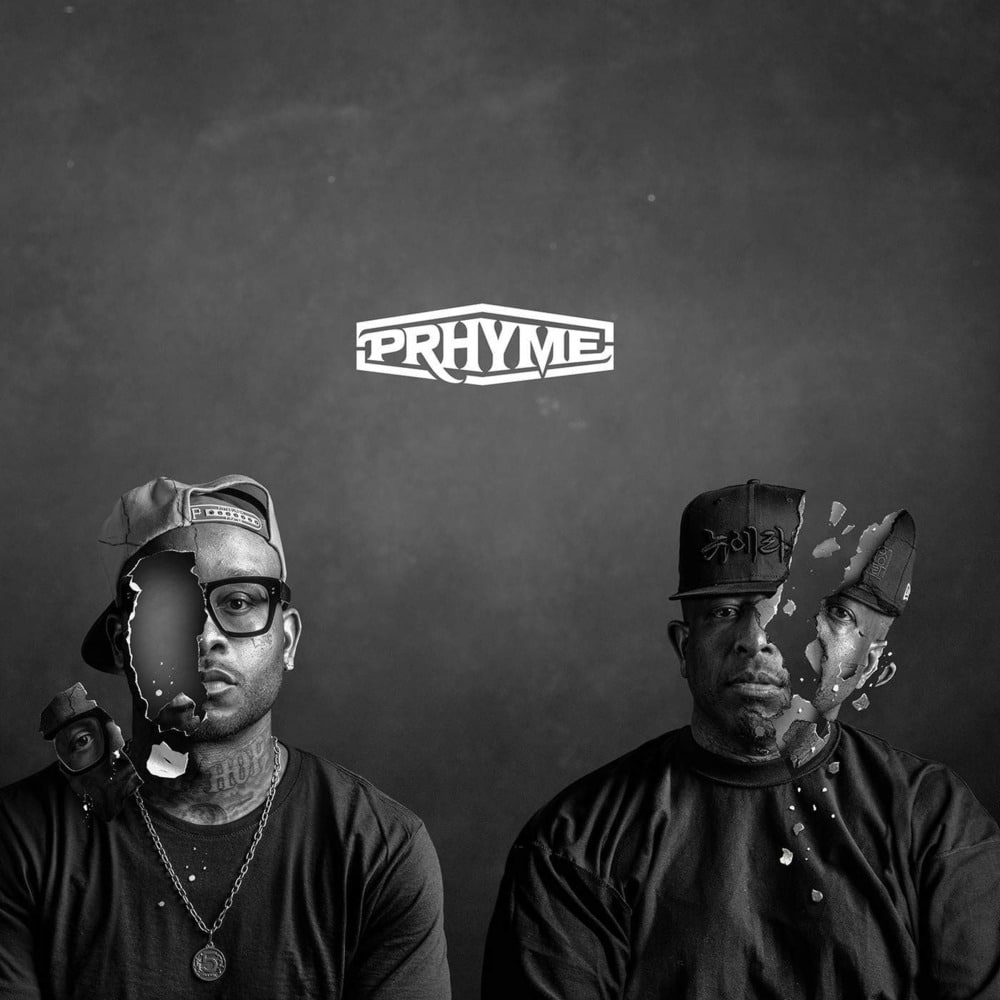 Released: December 9, 2014
Label: PRhyme, INgrooves
It should be common knowledge that any album with DJ Premier involved is an instant classic. PRhyme is no different, and Royce flows over the signature glamour and boom bap punch Preemo delivers on production. From MF DOOM to Phonte to Common, it seems like every hip hop legend wanted a feature on this project because the music is just that good. Gang Starr may be over, but PRhyme is Premier's message that he'll never retire from dropping classics.
102. Blackalicious – Nia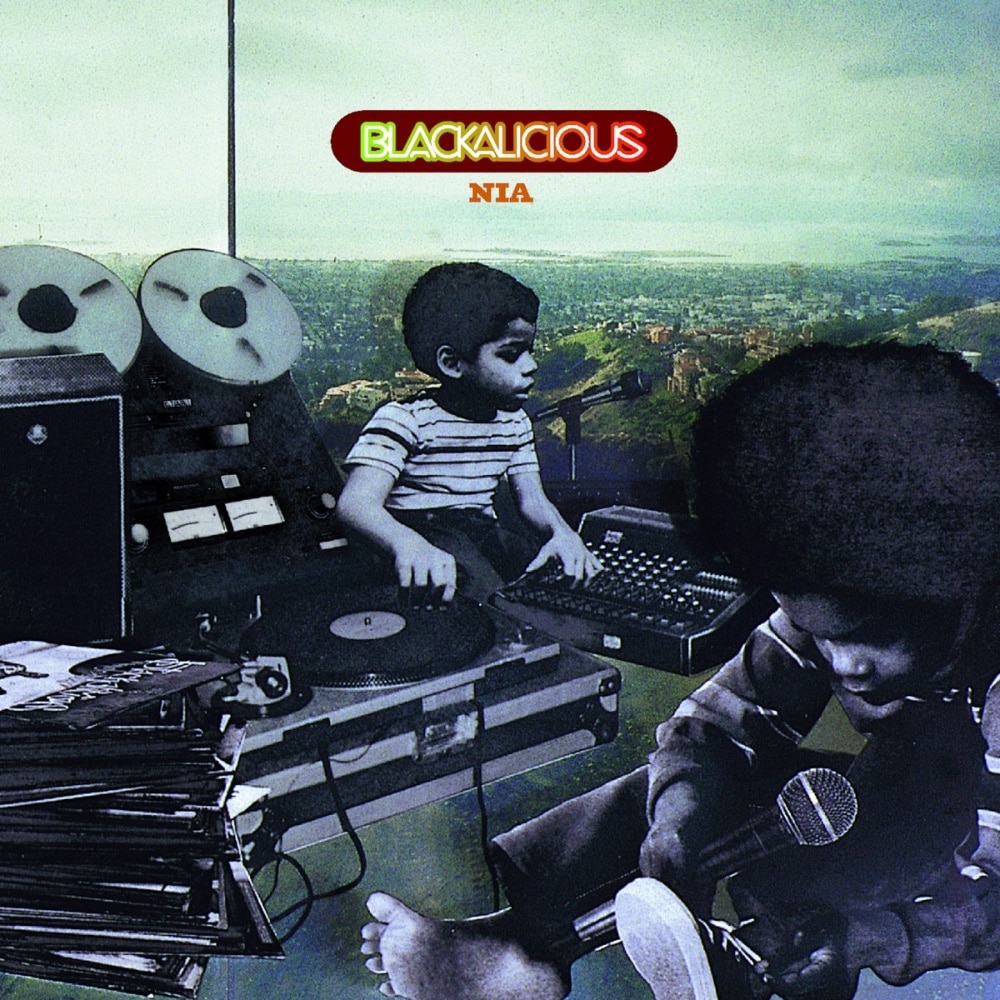 Released: August 30, 1999
Label: Mo' Wax, Quannum Projects
Many artists start their careers with a bang, but Blackalicious started theirs with a musical explosion. It's a tsunami of dynamic sounds, flowing from traditional boom bap bangers to abstract hip hop strangeness with compressed vocals and eerie production. The group certainly made an impact, defining a sound that no other group could replicate, and helping shape the unpredictable sound of rap music to come. Blackalicious proved you didn't need a conventional sound to find success in the culture.
101. MC Eiht – We Come Strapped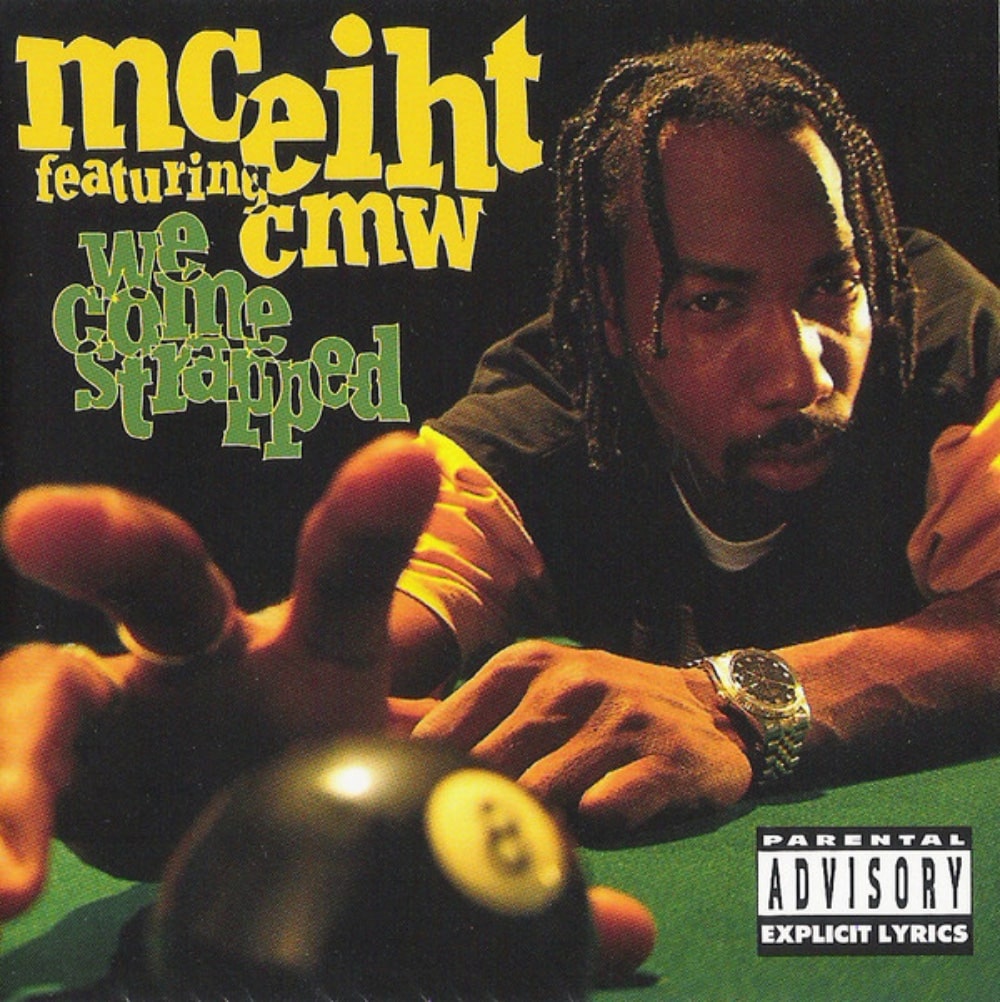 Released: July 19, 1994
Label: Epic Street
We Come Strapped is a lyrical slaughter where MC Eiht showcases all the raw passion of a determined MC. While the album heavily features his Compton's Most Wanted friends, MC Eiht makes it clear that this is his show, with a wild performance up there with the most vicious of '94. It's not as impactful as other '94 classics, but it was essential for Eiht, showing his skill as a solo rapper and allowing him to explore his own sound further.