Method Man, born Clifford Smith Jr., is one of the marquee members of the legendary Wu-Tang Clan. Over the course of his illustrious career, Method Man has dropped gems that have permeated the cultural fabric of hip-hop. One may recall classics from the "Tical" album, where Method Man asserted his lyrical prowess, or even the more recent "The Meth Lab" records where he continues to show his versatility in featuring artists like Jadakiss and Eddy I. Moreover, renowned for his collaborations with Redman, their synergy birthed hits such as "Da Rockwilder" and "How High" that are still hailed as seminal contributions to the genre.
The complexity found in the textures of his delivery, coupled with a unique storytelling approach, adds depth to his albums. His tracks swing from raw, gritty street tales, to love ballads like "Break Ups 2 Make Ups" and "I'll Be There For You" showing the multidimensional side of this East Coast MC. Method Man's songs often represent an essential snapshot of the era they were birthed in, while maintaining a timeless quality that continues to resonate with fans today. From his more serious joints to the most playful skits like "Pimpin' (Skit)," Method Man's music captures the spirit of hip-hop in its purest form.
So let's get into it. From "Tical" to "The Meth Lab," here are the Top 20 Method Man Songs Ranked from Worst to Best (including collabs).
25. It Don't Stop
"Every time we drop the top, it don't stop!", reflecting on his life's journey, touching on themes of struggle, resilience, and street wisdom. The track showcases his lyrical prowess and storytelling ability, solidifying his status as a solo artist in the Wu-Tang Clan's illustrious roster. It remains a fan favorite and an enduring testament to Method Man's success.
24. Wild Cats
Taking a more aggressive and energetic approach compared to "It Don't Stop." The song features Method Man delivering rapid-fire verses over a hard-hitting beat. Lyrically, he touches on topics like street life and the challenges of navigating a gritty urban landscape. "Wild Cats" exemplifies Method Man's ability to seamlessly transition between different styles and moods within his music, catering to a diverse range of listeners.
23. Squad Up
Pairing Method Man with Redman and Streetlife. The song bursts with infectious energy as Method Man, Redman, and Streetlife trade verses with impeccable chemistry. Their playful wordplay and witty lyricism are on full display, making "Squad Up" a fan-favorite party anthem. It's a testament to the camaraderie and dynamic synergy that exists between Method Man and his fellow artists, especially when they come together on a track.
22. Next Chamber
Method Man showcases his raw energy and lyrical dexterity. The beat is ominous and haunting, providing the perfect backdrop for Method Man's commanding delivery. Lyrically, he delves into street narratives and the challenges of urban life, painting a vivid picture of his environment. "Next Chamber" captures the essence of Method Man's early solo work, characterized by its uncompromising authenticity and powerful storytelling. It remains a notable highlight in his discography.
21. The Last 2 Minutes
"You give us two minutes, and we'll give you the world…. the world!"
Method Man and Iron Mic unleash an intense and thought-provoking verse, leaving listeners hanging on to every word. Their seamless delivery and vivid storytelling paint a vivid picture. This track showcases the artists' mastery of their craft, leaving a lasting impression in the hearts and minds of hip-hop enthusiasts.
20. Pimpin' (Skit)
This skit, drawn from his 1998 album 'Tical 2000: Judgement Day', showcases Meth's comedic side, and it's a perfect example of those rap interludes that pepper hip-hop albums like hot sauce on your wings. But let's keep it 100 here — it's a skit, not a full-blooded track — which is why it lands at the bottom of this list. Now, don't be sleeping on this too hard though, 'cause even the lowest ranked Meth joint got more vibes than most rappers' top hits.
19. Tical
A track that sparked Method Man's solo journey, and it's raw and rugged in the best way. Released in '94, the title track from his debut album, it laid the foundation for Meth's lyrical wizardry, laced with a strain of street philosophy that's as potent as the cannabis strain it's named after. The dark, grimy beat, produced by the RZA, was the perfect backdrop for Method Man's unique blend of grit and charisma. "Tical" might not be Meth's best work, but its historical significance in launching one of Wu-Tang's most successful solo careers can't be overstated. It represented the essence of Shaolin, and announced Method Man's arrival as a force to be reckoned with.
18. Mrs. International
From Meth's 'Blackout! 2' collab with Redman. Now, look, it ain't the strongest joint in his catalog. The beat, a funky soulful groove, is smooth – no denying that. Redman and Meth's verses are aight, but they lack that lyrical prowess we know they can bring. It's like they shifted gears, focused on infusing humor and light-heartedness, which ain't bad, but it don't match the heavyweights in this list. It's a celebration of worldwide love for women, but doesn't really carry that quintessential grit and rawness we love about Meth's style. It's cool, but it ain't classic Meth.
17. Meth Vs. Chef
This one's a grime-laced rebuttal to the prim, polished Billboard rap, a slugfest between Meth and comrade Raekwon. Crafted in RZA's grimy, gritty basement lab, the track bleeds Wu-Tang aesthetics all over the place. Method Man spits fire, his flow tangling and untangling with Chef's razor-sharp verses. The beat is raw, the rhymes are uncut – this ain't no candy-coated crème brûlée, this is a rough cut diamond, pure and unadulterated. If you can't handle the heat, step outta the Shaolin. But remember, in terms of Meth's extensive discography, there are still more potent tracks to come.
16. Switch Sides (Feat. Jadakiss, Eddy I, 5Th Pxwer)
The track boasts a solid lineup with Jadakiss and the lesser-known Eddy I and 5th Pxwer. The beat, production, and verses all pack heat but aren't cohesive enough to form an unforgettable track. Meth brings his signature energy, but overall, the song struggles to escape mediocrity. Now, don't get it twisted – when Meth is on, he's on fire, but "Switch Sides" just ain't where his light shines brightest. It's yet another testament to the fact that even when he ain't at his best, Meth still makes tracks worth a spin. Word!
15. Y.O.U.
Grimy beats and spits sharp, intricate bars – Method Man's signature. It's not an anthem, but it reminds you of Meth's unparalleled lyrical dexterity and raspy allure. The lyrics evoke tales of streets and hustle, with cryptic metaphors that'll make you rewind it back. It's a true testament to the Staten Island emcee's wordplay prowess. Yet, it doesn't quite hit the heights of his best work – a testament to the depth of his catalogue. "Y.O.U." is like your favorite dish without the secret ingredient; still delicious, but not quite at its peak flavor.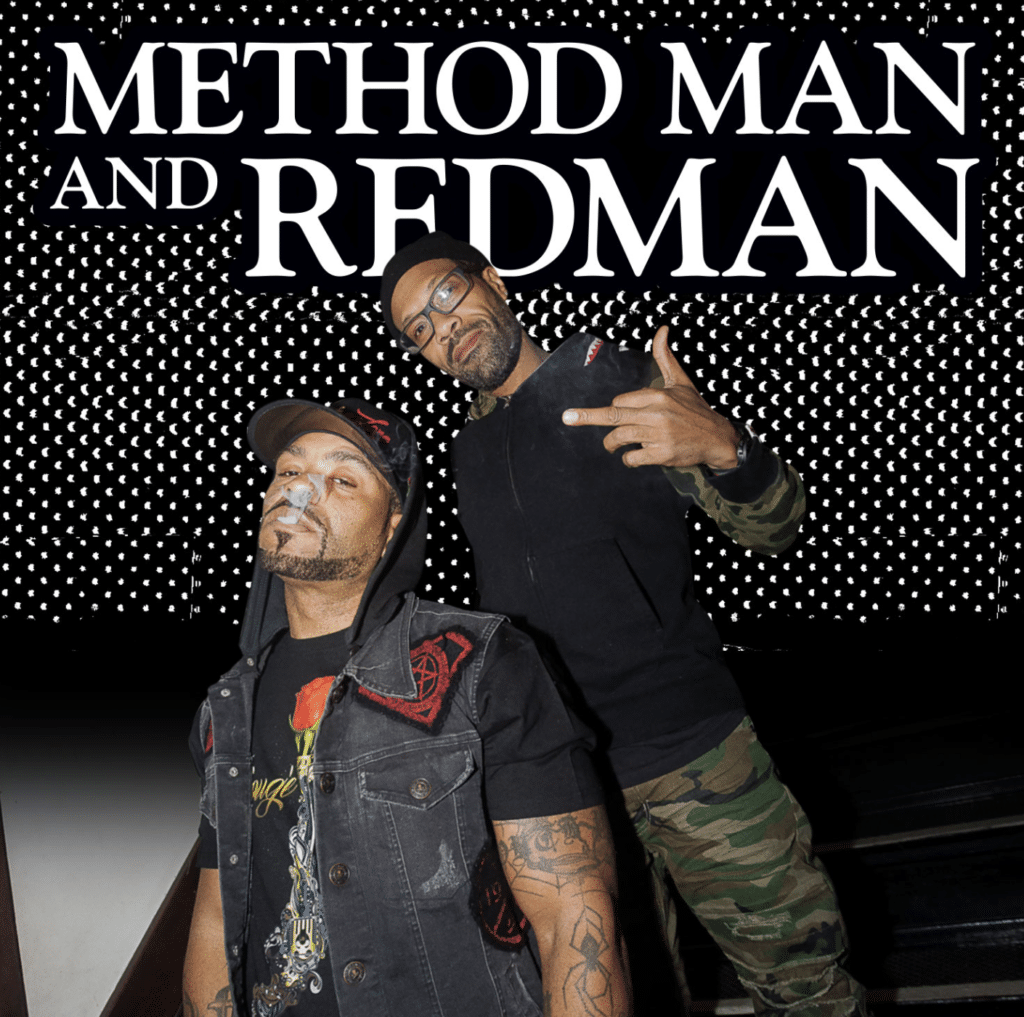 14. All I Need To Get By ft Mary J Blige
A golden-era classic straight outta Staten Island. Featuring the evocative vocals of Mary J. Blige, the track's got that Puff Daddy finesse that propels it into the stratosphere of hip-hop anthems. Drenched in soulful samples and slicked down with Puff's iconic '90s production, the remix adds a luxuriant feel to the original's raw power. This track is more than just a remix, it's a tribute to hip-hop's ability to crossover without diluting its essence. It may be Method Man at his most commercial, but it's undeniably a testament to his versatility as an MC.
13. Break Ups 2 Make Ups
This D'Angelo-assisted joint from Method Man's 'Tical 2000: Judgement Day' album is a testament to the Wu-Tang Clan MC's versatility. We often praise Meth for his rugged flow and grimy lyrics, but here we see a softer side, showing his ability to wax poetic about the trials and tribulations of romantic relationships without losing his raw edge. The melancholy beat provides the perfect backdrop for Meth's heartfelt rhymes about love gone awry. This song proves that even hardcore rappers can drop the bravado and get real personal, adding another layer to the enigma that is Method Man.
12. I'll Be There For You / You're All I Need To Get By
Showing the softer side, this is vintage Meth and Mary J. Blige, a vital part of hip-hop's soundtrack during its golden era. This joint is certified platinum, but it's more than just sales; it's about street cred. Heavy on the emotional resonance, Meth's heartfelt bars come straight from the chest, rhymes dedicated to a ride-or-die chick, with Mary J. bringing the soulful vocals. Hip-hop and R&B were never the same after this. The track won a Grammy, true, but its essence is way deeper than industry props alone. When Meth says, "Back when I was nothin' / You made a brother feel like he was somethin'", you feel that.
11. Say ft. Lauryn Hill
This track is a distinctive piece in Meth's wide-ranging catalog, trading his usual rough-and-tumble wordplay for a more introspective narrative. Sure, it ain't the raw, gritty voice we know from his Wu-Tang days, but Meth proves he's just as potent when dealing with conscience-stirring bars, dropping knowledge like an old sage. The production is minimalistic, a deliberate choice to let the lyrical content take center stage. It's Meth's venture into the thought-provoking side of hip-hop, and while it ain't his comfort zone, respect is due for stepping outside the box.
10. Release Yo' Delf
Landing at number 10 on our list for a reason, it peaks as the anthem for anyone needing to break free from their bonds. This banger from Meth's debut album 'Tical' ain't just a cut – it's packed with culture. Poppin' with kung-fu samples and a Gloria Gaynor disco hook, you can feel the East Coast grind and the Wu-Tang clan's martial arts obsession layered with Method Man's signature gravelly flow. But the track ain't flawless, right? Meth could've tightened his lyricism and avoided cliché braggadocio. Yet, the track's vibe and the '94 era's energy make it a pivotal part of Meth's discography, capturing Meth's raw energy and places him firmly as a key player in shaping the Golden Age of Hip-Hop.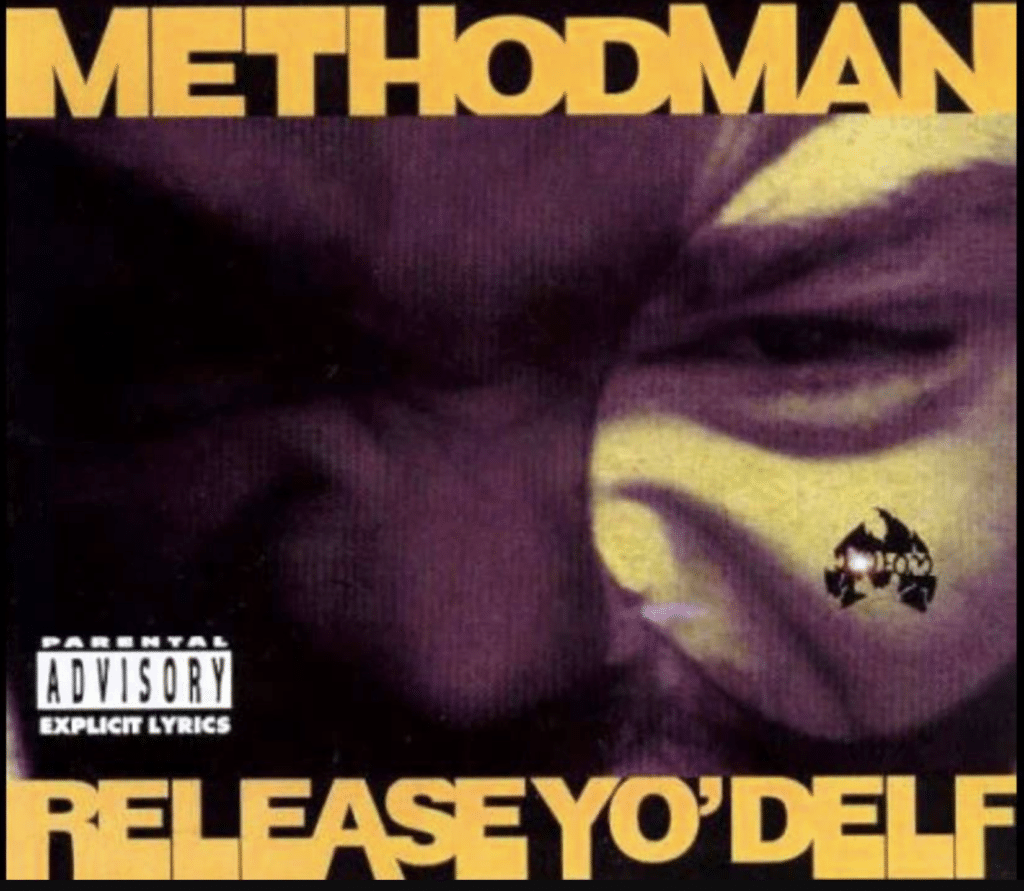 9. Dirty Mef
Method Man was on his A-game, showing he hadn't lost a step since his Tical days. This joint was a straight Staten Island affair as Meth brought in Ol' Dirty Bastard (rest his soul) for this collaboration. His gritty style, the raw sound – it was 1995 all over again. But some critics thought Meth could've come harder, given the legendary status of ODB. The beat selection and production also divided opinion. Some fans loved it for the nostalgia, but others wanted more innovation. Regardless, 'Dirty Mef' is a solid testament to Method's love for his Wu-Tang brother, ODB. Meth kept it 100, always.
8. Cereal Killer
Teaming up with Redman, Meth spins a dark, surrealist tale, utilizing a cereal metaphor for the mess of violence and chaos, the chemistry is palpable but the wordplay occasionally leans toward the corny. The track's aggressive delivery is typical Wu, yet it falls short of the lyrical mastery we've come to expect from Meth.
7. Butterfly Effect
Method Man and RJ Payne's track "Butterfly Effect" is a masterpiece that combines the seasoned wisdom of Method Man with RJ Payne's raw and unapologetic style. A must-listen for hip-hop enthusiasts, showcasing the enduring talent and relevance of these two artists in the rap game.
6. What's Happenin'
When Method Man linked up with Busta Rhymes on "What's Happenin'", it was like a clash of the titans. These two lyrical heavyweights brought their best to the booth, trading verse for verse in a high energy lyrical onslaught that was pure exhilaration. The track builds on a menacing, bass-heavy beat that underscores the intensity of their delivery. Lyrically, Meth brings his signature blend of intricate wordplay and vivid street tales, blending perfectly with Busta's rapid-fire delivery and theatrical flair. While it might not be Meth's definitive track, "What's Happenin'" showcases the MC's ability to hold his own with the best in the game, proving yet again why he's one of hip-hop's most respected figures.
5. How High
Certifiably dope. This collab with Redman is a high-flying testament to the chemistry between these two rap titans. The saucy wordplay and effortless flow exhibited by Meth in this track are precisely what etched his name in the annals of hip-hop greatness. "How High" isn't just a track; it's an experience, a journey into the lyrical stratosphere that leaves you breathless and begging for more. It's no wonder it's a fan favorite, and it holds its place proudly in the pantheon of Method Man joints.
4. Blackout
Classic collab with Redman off their 1999 album "Blackout!". The track has an infectious energy, courtesy of the combined charisma of Method Man and Redman. Both of them just bounce off each other's rhymes like a beatbox in a concrete stairwell. The beat? Classic – grimy, murky, dipped in that old-school hip-hop flavor. It's Method Man in his rawest form, unfiltered, unfettered, and unhinged. It might not be top-tier Method Man, but "Blackout" is a gritty gem you can't ignore.
3. Got To Have It
Stripped down, with a beat that's as raw as it gets, it's a showcase of lyrical dexterity and unflinching boldness from the Tical himself. The Scram Jones-produced track has Meth flexing his battle-rap chops, laying down some of the grittiest bars in his catalog. Notably though, it's missing Meth's trademark catchy hooks, which stops it from climbing any higher in our rankings. In its essence, it's a case of Method Man proving he don't need no stinkin' chorus to spit fire. Pure, unadulterated Meth.
2. Bring The Pain
Coming in hot at number two, "Bring The Pain" is a classic off Method Man's solo debut, "Tical". Meth came through with a gritty delivery that encapsulates everything raw and real about the spirit of '94 hip-hop. Peep the haunting beat, courtesy of RZA at his darkest, providing a fitting backdrop for Meth's formidable lyricism. Haunting, brooding, and absolute fire, this track's a reminder of why Meth secured his place as one of the most respected emcees in the game. However, it lacked a bit of the emotional depth that we get to see in his top-notch work, hence its spot at number two. Can't front on this one though, it's a bona fide hip-hop anthem.
1. Da Rockwilder
Ayo, "Da Rockwilder" is not just a banger, it's a bonafide hip-hop anthem. It might clock in at just over two minutes, but Method Man and Redman pack in more raw energy and lyrical firepower into that brief time-frame than some cats do on an entire album. Crafted with precision by the legendary Rockwilder, this track's pulsating beat serves as the perfect canvas for Meth's rugged flow and Red's animated delivery. Effortlessly trading verses, their chemistry is nothing short of nuclear, giving us a glimpse into their brotherhood. "Mic, lights, action!" – this line right here sums up the essence of the song – bold, unapologetic, and fierce. Yes, "Da Rockwilder" is a masterclass in rhyming dexterity and dope production. 'Nuff said!