Putting together a list of the best Atlanta rappers is like putting together a list of the best rappers right now. After all, it's the city that runs the rap game right now.
Whether it's Lil Baby or 21 Savage, Future or Young Thug, Childish Gambino or Killer Mike, Atlanta is arguably the epicentre of hip hop right now. I know that this might be hard to hear for an older hip hop head who grew with New York as the Mecca of hip hop, but talk to any young rap fan these days and their world will revolve around Atlanta. Just as well, because the city has produced some of the finest talents these past couple of decades.
From Young Jeezy, Future and Young Thug to Killer Mike, OutKast and Gucci Mane, here are the top 10 best Atlanta rappers of all time.
Related:
10. JID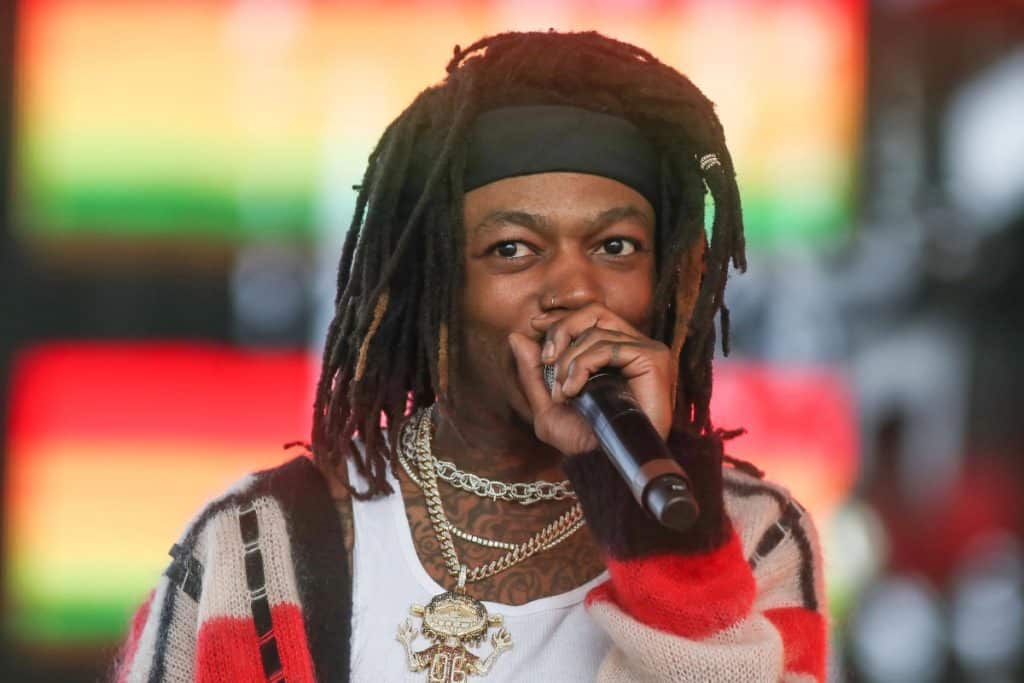 Discography: The Never Story (2017), DiCaprio 2 (2018), Revenge of the Dreamers 3 (with Dreamville) (2019), Spilligion (with Spillage Village and EarthGang) (2020), The Forever Story (2022)
One of the most skilled and technically proficient MCs of his generation, JID is an ATL native with East Coast sensibilities. Growing up as a youngster in Atlanta, JID listened to 70s soul bands like Sly and the Family Stone and Earth, Wind & Fire before shifting his attention to the '90s New York hip hop scene. It's obvious listening to JID rap that he studied legends like Jay-Z, Nas and Mobb Deep intimately on the way to becoming a legend himself.
"I started taking rap seriously I would say around 2012," the Dreamville spitter said in a 2017 interview with XXL. "That's when I locked in and I said I really want to do this shit. It was around the time I got kicked out of college. I started reading books and reading other great writers and listening to Jay Z and shit. New York hip-hop inspired me a lot. That's when it started for me."
Ever since linking up with J. Cole and signing to Dreamville Records, JID has time and time again proven why he's one of the best rappers right now. Whether it was his acclaimed debut album The Never Story, his star-making performances on label releases like Revenge of the Dreamers III, his abundance of dope features, or more recently, his latest project The Forever Story which is one of the best albums of 2022, JID has cemented his status as one of the best Atlanta rappers of all time.
9. Young Jeezy
Discography: Let's Get It: Thug Motivation 101 (2005), The Inspiration: Thug Motivation 102 (2006), The Recession (2008), TM103: Hustler'z Ambition (2011), Seen It All: The Autobiography (2014), Church in These Streets (2015), Trap or Die 3 (2016), Pressure (2017), TM104: The Legend of the Snowman (2019), The Recession 2 (2020), Snofall (2022)
A legend of the city since the early-2000s, Young Jeezy boasts a catalogue that towers over many of his trapper peers. Even before he dropped his major label debut, Let's Get It: Thug Motivation 101, in 2005, the raspy voiced Atlanta hustler already had a classic mixtape circling the streets and a group album released with Bad Boy, Atlantic and Def Jam. Jeezy was certified before he even officially got on.
Since starting down the path of becoming rap's preeminent thug motivator with anthems like "Go Crazy," "Soul Survivor" and "Trap or Die," Jeezy hasn't really changed his aesthetic. Other than becoming an elder statesmen of the rap game and adding a level of maturity to his content, Jeezy makes motivational trap anthems for all the hustlers, money-getters and trappers of the world. It's what makes him one of the greatest Atlanta rappers of all time.
8. Young Thug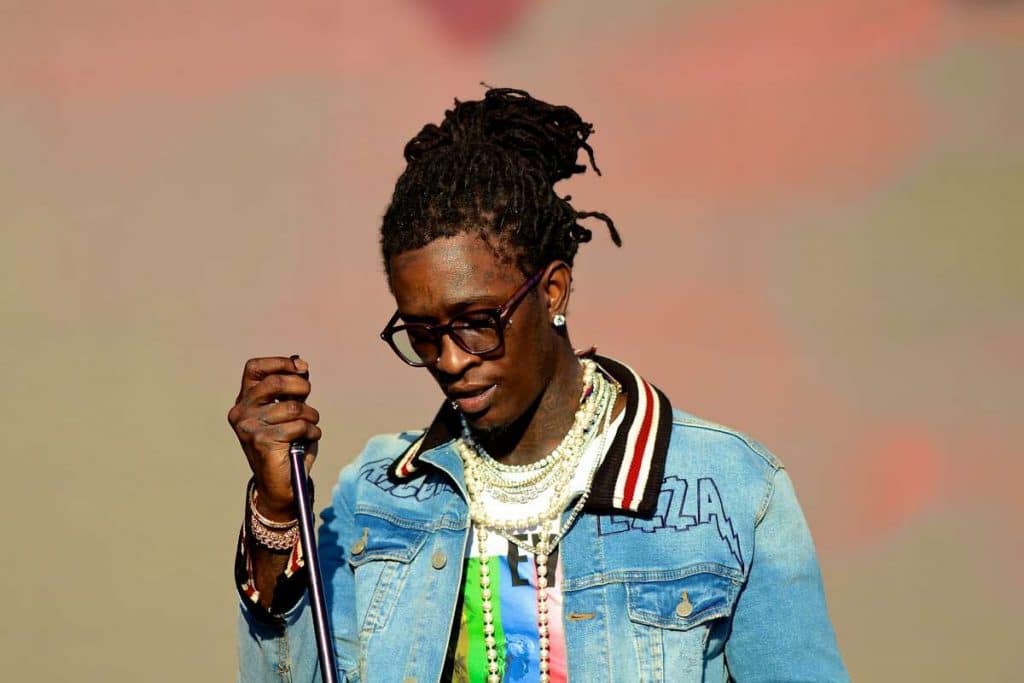 Discography: Slime Language (with YSL Records) (2018), So Much Fun (2019), Slime Language 2 (with YSL Records) (2021), Punk (2021)
If you're just looking at Young Thug's album catalogue, you won't be able to understand why he's one of the best rappers Atlanta has ever produced. I mean sure, his recent releases So Much Fun and Punk as well as the YSL Records albums are cool, but to truly grasp the greatness of this one-of-a-kind artist you need to look outside of traditional music releases.
There's his 2013 breakout tape, 1017 Thug, which featured a heavy Gucci Mane presence (as you can tell by the title) which introduced Thugga as one of the most original sounding artists to come into the game. Then there's his sublime Slime Season series where every track featured a new, unheard-of flow; Rich Gang: Tha Tour Pt. 1 which arguably features his best work; the country rap tape Beautiful Thugger Girls which was way ahead of its time.
There's the Barter 6, Jeffery, Super Slimey with Future, Slime & B with Chris Brown. Then, of course, there are his feature appearances which would be too many to name at this point. The bottom line is: Young Thug was the most creative and innovative rapper when he first came into the game, and now, almost a decade later, there's still no-one who has been able to replicate his style.
7. Ludacris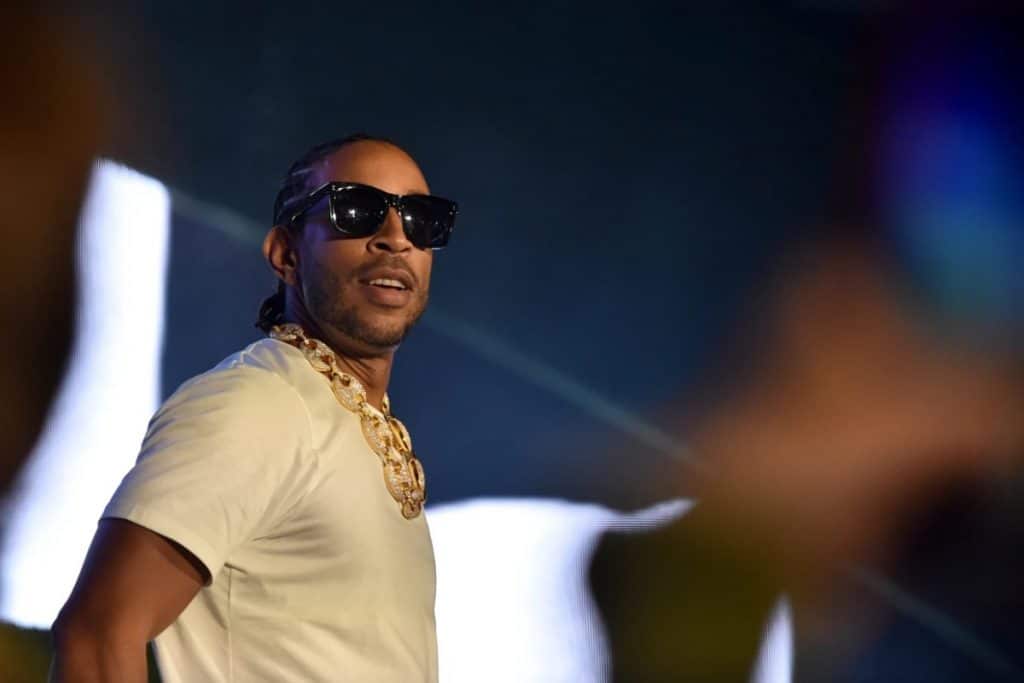 Discography: Incognegro (1999), Back for the First Time (2000), Word of Mouf (2001), Chicken-n-Beer (2003), The Red Light District (2004), Release Therapy (2006), Theater of the Mind (2008), Battle of the Sexes (2010), Ludaversal (2015)
Ludacris might not have dropped a new album for close to a date now, but what the Illinois-born rapper did during his peak years in the 2000s is enough to cement him as one of the best Atlanta rappers of all time. Actually, I'll go further than that to say that there was a time where Ludacris was arguably the most important Southern artist in the rap game.
A highly versatile rapper with a flow that could match Busta Rhymes, Ludacris could do it all. He had the big albums, hit singles, club anthems, songs for the ladies, tracks for the kids, deep cuts for rap fans, and then when he felt like it, he could go toe-to-toe with lyrical heavyweights like Nas and Jadakiss without ever sounding out of a place.
6. Future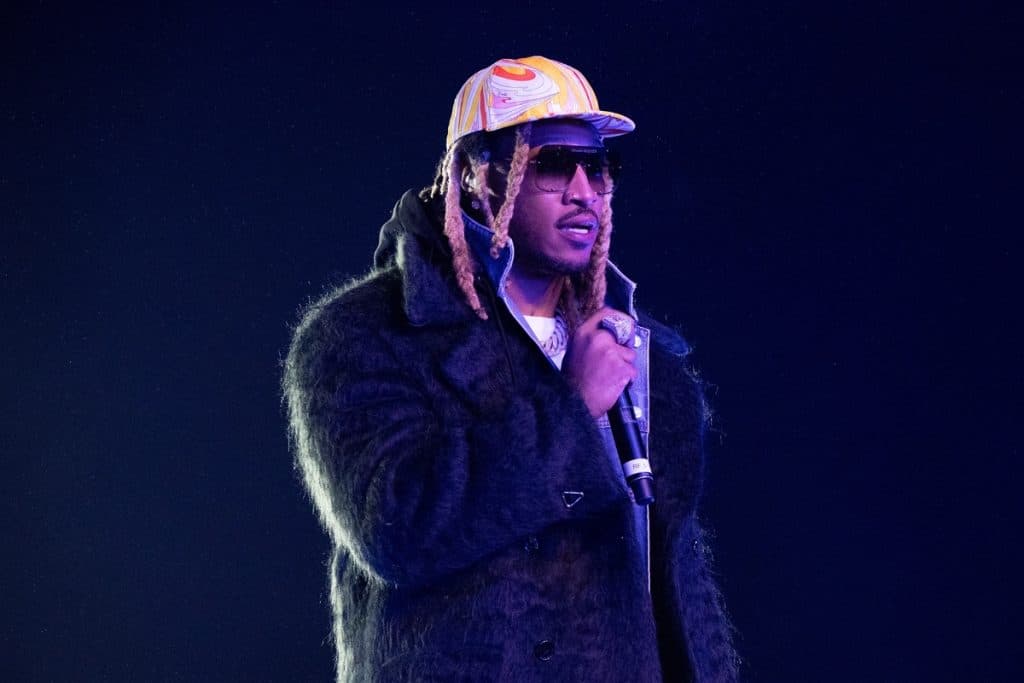 Discography: Pluto (2012), Honest (2014), DS2 (2015), Evol (2016), Future (2017), Hndrxx (2017), The Wizrd (2019), High Off Life (2020), I Never Liked You (2022)
For those who may not know, Nayvadius Wilburn aka Future's musical pedigree runs deep. The Atlanta-born rapper's cousin is Rico Wade, who forms one third of legendary production group Organized Noize, and a member of the musical collective Dungeon Family. Because of this, Future came up as part of the Dungeon Family where he learnt to sharpen his songwriting skills while keeping one foot in the street life. It wasn't long before Future realised his talents and went all in on the rap game.
There may be critics out there who want to pigeon-hole Future as just a trapper-turned-rapper making debauched strip club anthems while preaching his toxic masculinity ways, but that would be a very superficial way to looking at his music. In fact, there are very few artists in the rap game who can drop an album like Future, then follow it up one week later with a release as wildly different as Hndrxx. Ever since finding his footing towards the end of 2014, Future has been on a legendary run that hasn't really stopped, save for a few months break here and there.
5. Gucci Mane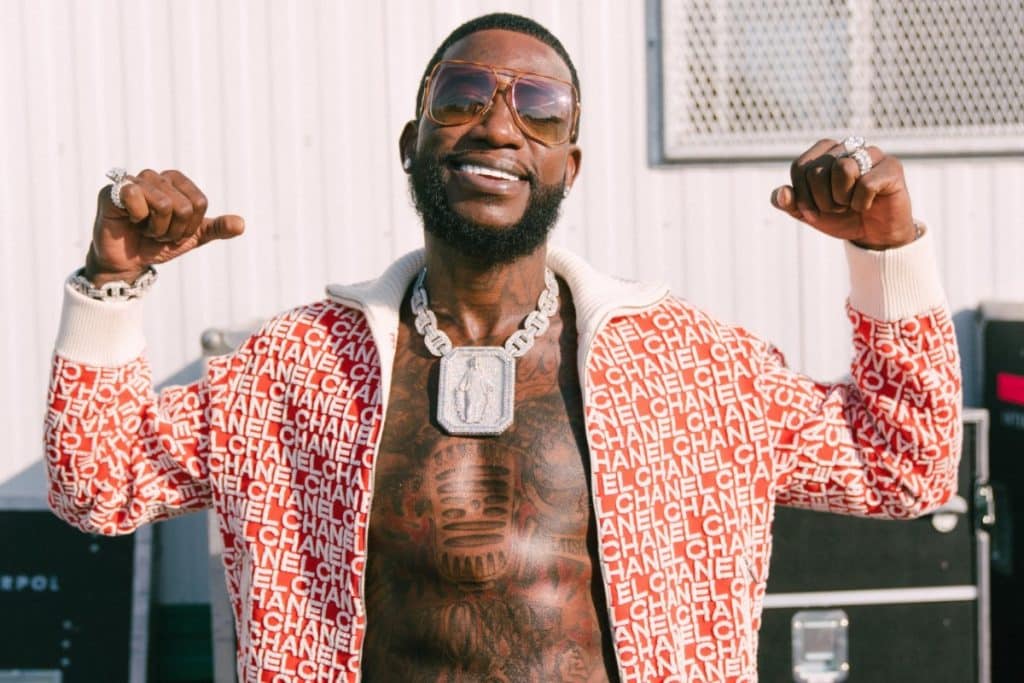 Discography: Trap House (2005), Hard to Kill (2006), Trap-A-Thon (2007), Back to the Trap House (2007), Murder Was the Case (2009), The State vs. Radric Davis (2009), The Appeal: Georgia's Most Wanted (2010), The Return of Mr. Zone 6 (2011), Everybody Looking (2016), The Return of East Atlanta Santa (2016), Mr. Davis (2017), Evil Genius (2018), Delusions of Grandeur (2019), Woptober II (2019), Ice Daddy (2021)
When you're talking about some of the most influential rappers in history, certain names pop up. Rakim, for revolutionising the way all MCs rhyme. Nas, for his game-changing Illmatic. 2Pac, for his revolutionary work ethic. Lil Wayne, for changing how artists drop their music. And, of course, Gucci Mane, for inspiring generations of Atlanta rappers with his music, his lifestyle, and his aesthetic.
A total force of nature, the Alabama-born, Atlanta-raised Gucci Mane has never fit into the traditional music system, unlike his peers Young Jeezy and T.I. As a result, the latter two rappers achieved much bigger commercial success than Guwop ever did. But Gucci's trend of bucking the system along with his insatiable work ethic and ability to spot music talent made him most influential than T.I. or Jeezy could ever hope to be.
They may have racked up the Billboard plaques and radio spins, but Gucci engrained himself into Atlanta culture forever. Just have a look around at the rappers running the game right now, whether it's Future, Migos and Young Thug, or Lil Baby, Gunna and 21 Savage, and you're looking at all his children. That's not even mentioning the production talent he helped cultivate, like Metro Boomin, 808 Mafia, Sonny Digital, and Zaytoven. The fact is: Gucci isn't just one of the best Atlanta rappers ever, he's the most influential hip hop artist to hail from the city.
4. T.I.
Discography: I'm Serious (2001), Trap Muzik (2003), Urban Legend (2004), King (2006), T.I. vs. T.I.P. (2007), Paper Trail (2008), No Mercy (2010), Trouble Man: Heavy Is the Head (2012), Paperwork (2014), Dime Trap (2018), The L.I.B.R.A. (2020)
At his peak, T.I. was probably bigger than any other rapper on this list, save for OutKast. One of the foundational artists of the 2000s Atlanta trap movement – along with Gucci Mane and Young Jeezy – T.I. achieved commercial heights that none of his peers could ever touch. Thanks to his slick talking delivery and Jay-Z inspired wordplay, T.I. was the full package when it came to making records.
With his first few records – I'm Serious, Trap Muzik and Urban Legend – T.I. began bubbling up to the top, and then when he dropped King, he cemented his position as the top Southern rapper in the game. After dropping the ambitious-yet-flawed T.I. vs. T.I.P., Tip was back with Paper Trail, his biggest and most successful album to date. Whether it was number one duets with Rihanna or gritty posse cuts with Jay-Z, Kanye and Lil Wayne, T.I. proved that he was the best at doing it all, with no competitors.
3. Big Boi
Discography: Southernplayalisticadillacmuzik (1994), ATLiens (1996), Aquemini (1998), Stankonia (2000), Speakerboxxx/The Love Below (2003), Idlewild (2006), Sir Lucious Left Foot: The Son of Chico Dusty (2010), Vicious Lies and Dangerous Rumors (2012), Boomiverse (2017)
One half of the greatest rap duo of all time, it was Big Boi's down-to-earth rapping style and grounded aesthetic that provided the anchor for Andre 3000 to fly out into space on OutKast albums. Without Big Boi playing his position, there's a very strong chance that the Atlanta duo wouldn't have become as successful or as respected as they did. You couldn't have the greatness of Southernplayalisticadillacmuzik or Aquemini without Big Boi being there to bounce off his partner.
For most rappers, dropping four straight classics, and then a diamond-selling album would be enough to call it a career. But not for Big Boi. While Andre entered semi-retirement, popping up every now and then to drop a devastating nature verse, his other half continued to grind away in the rap game. After dropping his highly anticipated and widely acclaimed debut, Sir Lucious Left Foot: The Son of Chico Dusty, in 2010, Big Boi has remained a staple of the Southern rap scene, and absolutely one of the best Atlanta rappers.
2. Killer Mike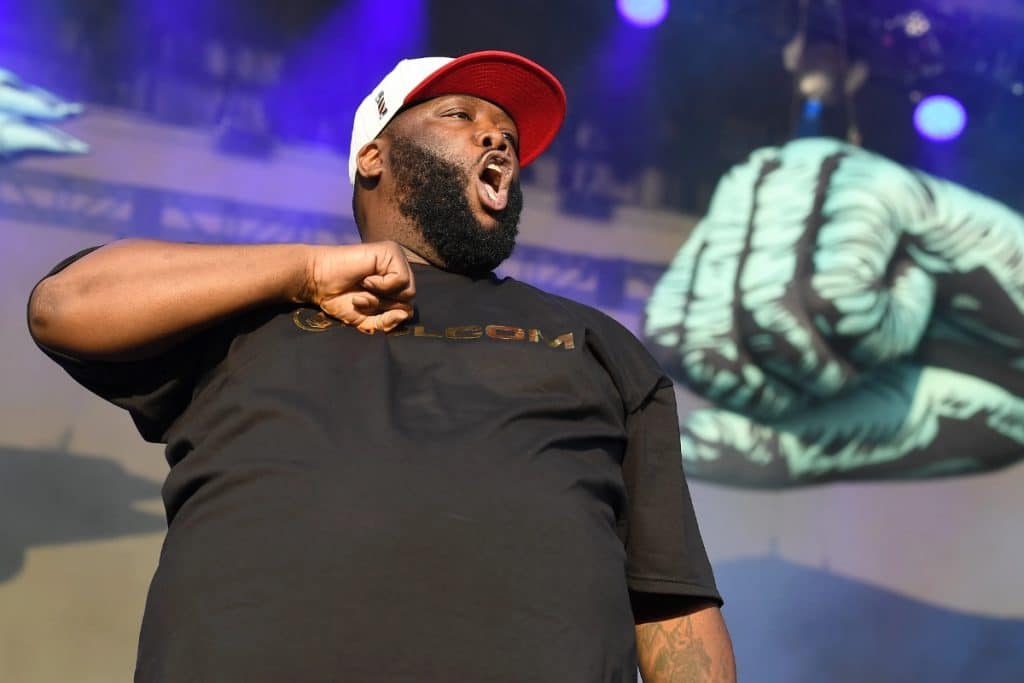 Discography: Monster (2003), I Pledge Allegiance to the Grind (2006), I Pledge Allegiance to the Grind II (2008), PL3DGE (2011), R.A.P. Music (2012), Run the Jewels (2013), Run the Jewels 2 (2014), Run the Jewels 3 (2016), RTJ4 (2020)
Even without linking up with El-P to form Run the Jewels and embarking on their legendary run, Killer Mike would still be a respected name in the streets of Atlanta. Coming up in the '90s, the Atlanta native met OutKast's Big Boi and began featuring on the duo's albums, including "Snappin' & Trappin'" and "The Whole World" as well as Jay-Z's "Poppin' Tags." But being a part of the OutKast family was meant to be for Killer Mike, and he subsequently broke off to begin his independent journey.
Killer Mike would spend most of the 2000s grinding away at his music with solid releases like Monster and the I Pledge Allegiance to the Grind, but he never broke through into the rap consciousness. That is, until he linked up with El-P, who produced the entirety of his 2012 album, R.A.P. Music, one of the best hip hop albums of the decade. From there, the two rappers, who both had tendencies to go against the grain and shunt authority, formed Run the Jewels. The rest, as they say, is history.
1. Andre 3000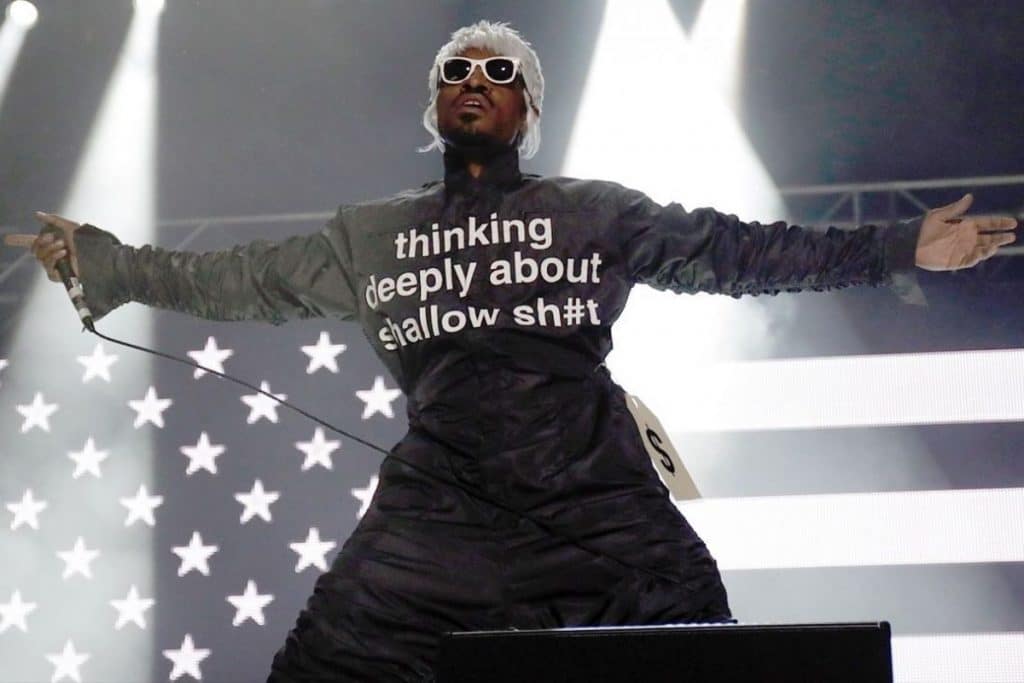 Discography: Southernplayalisticadillacmuzik (1994), ATLiens (1996), Aquemini (1998), Stankonia (2000), Speakerboxxx/The Love Below (2003), Idlewild (2006)
Is there anything left to say about Andre 3000? Whatever you have to say about the ATLien would be superfluous right now because it should be a well-known fact to every single hip hop head on the planet that Three Stacks is the best Atlanta rapper of all time. Even if you discount his work on the OutKast albums and stick strictly to his phenomenal guest verses over the decades – whether on Big Boi's "Royal Flush," T.I.'s "Sorry," Frank Ocean's "Solo (Reprise)" or Kanye's "Life of the Party" – Andre 3000 would still be known as one of the best rappers to ever do it.