From Illmatic to Madvillainy, To Pimp a Butterfly to Aquemini, Tha Carter II to De La Soul Is Dead, we look at the best hip hop albums of all time, year by year.
While 1995 was an incredible year for hip hop, and one all-round, it was arguably the pinnacle of East Coast boom-bap music.
With rap acts like Mobb Deep, Wu-Tang, Smif-N-Wessun AZ and Big L all dropping their magnum opuses this year, it's hard to top 1995 for that gritty New York hip hop. On the West Coast, Death Row were still going strong with Tha Dogg Pound dropping their debut, 2Pac releasing his best album to date, and The Pharcyde making a splash with Labcabincalifornia, which featured production work from an unknown Detroit producer by the name of J Dilla. 1995 also saw the rise of important rap groups like The Roots, Bone Thugs-n-Harmony and Three 6 Mafia.
From GZA's Liquid Swords to Soul Food and Only Built 4 Cuban Linx…, here are the top 25 best hip hop albums of 1995.
25. Various Artists – Friday (Original Motion Picture Soundtrack)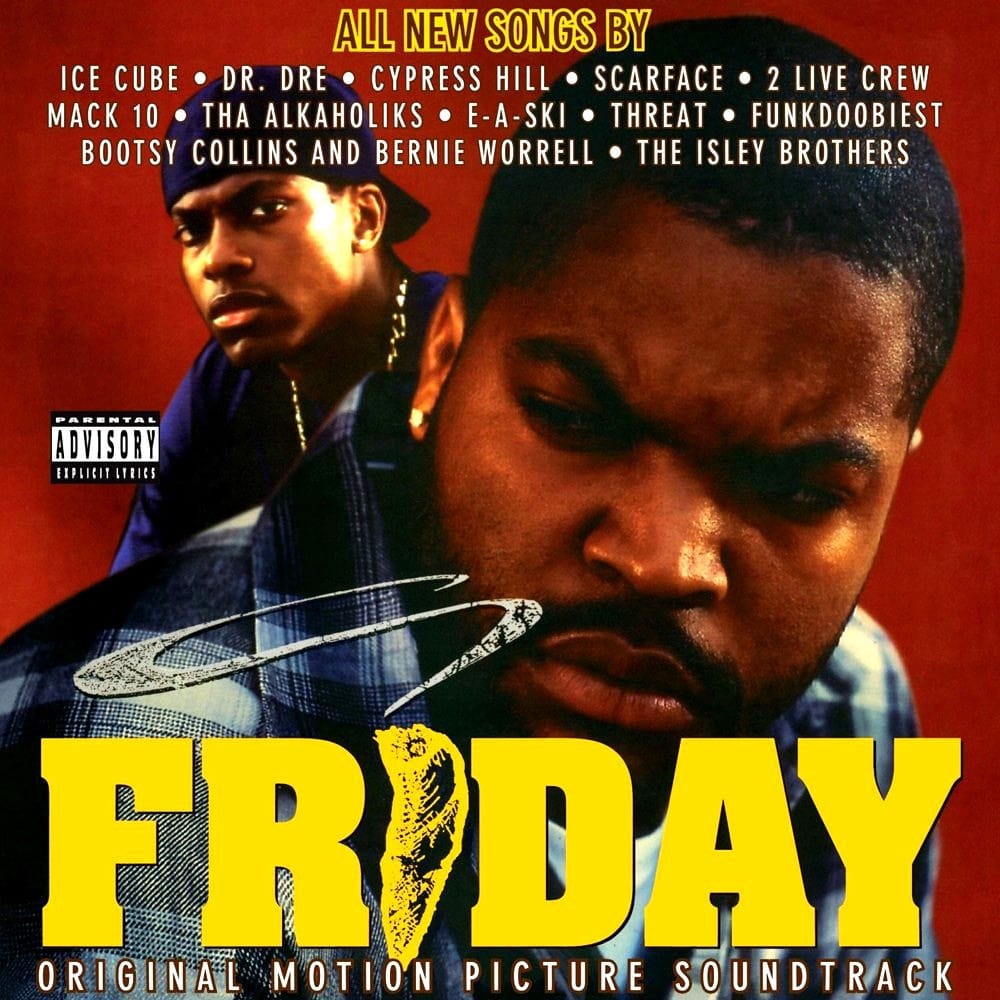 Released: April 11, 1995
Label: Priority
Singles: "Keep Their Heads Ringin'"
Features: N/A
24. Smif-N-Wessun – Dah Shinin'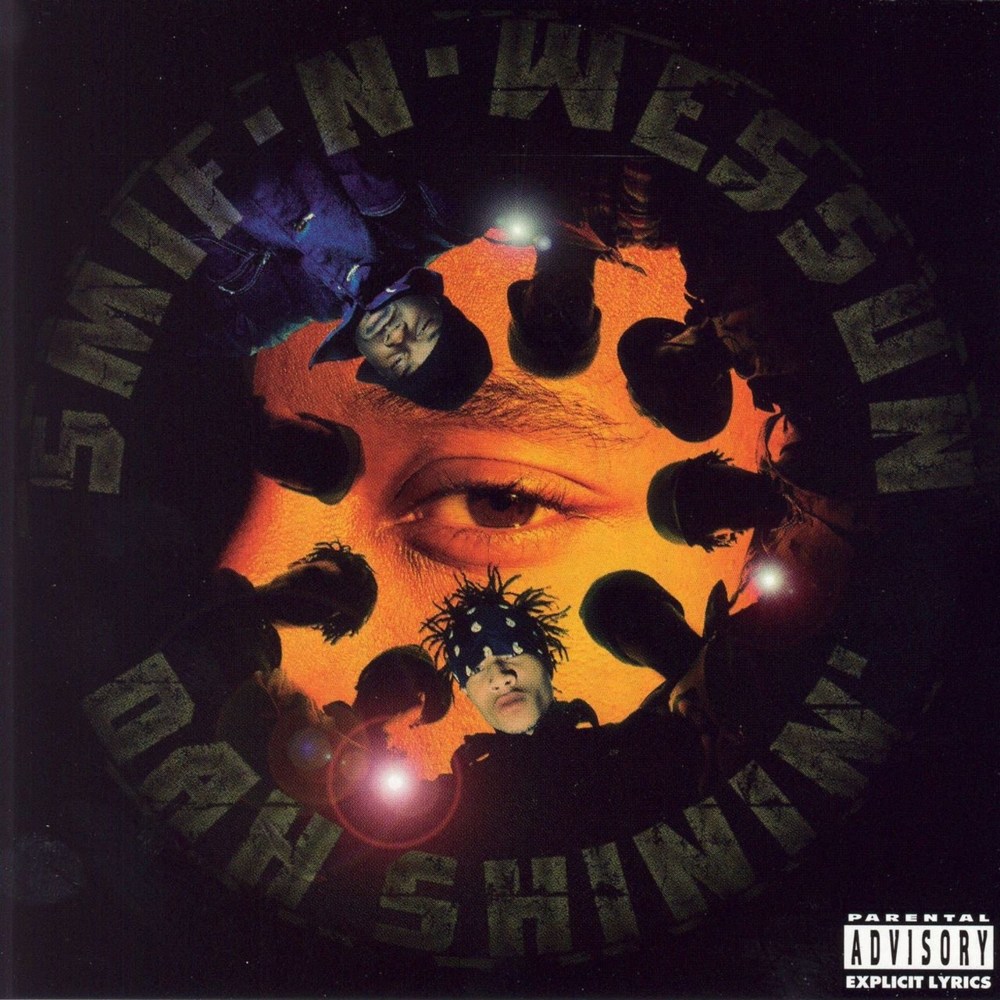 Released: January 10, 1995
Label: Wreck, Nervous
Singles: "Bucktown", "Wontime"/"Stand Strong", "Wrekonize"/"Sound Bwoy Bureill"
Features: Rockness Monsta, Top Dog, Starang Wonda, Buckshot, Heltah Skeltah, and O.G.C.
23. The Roots – Do You Want More?!!!??!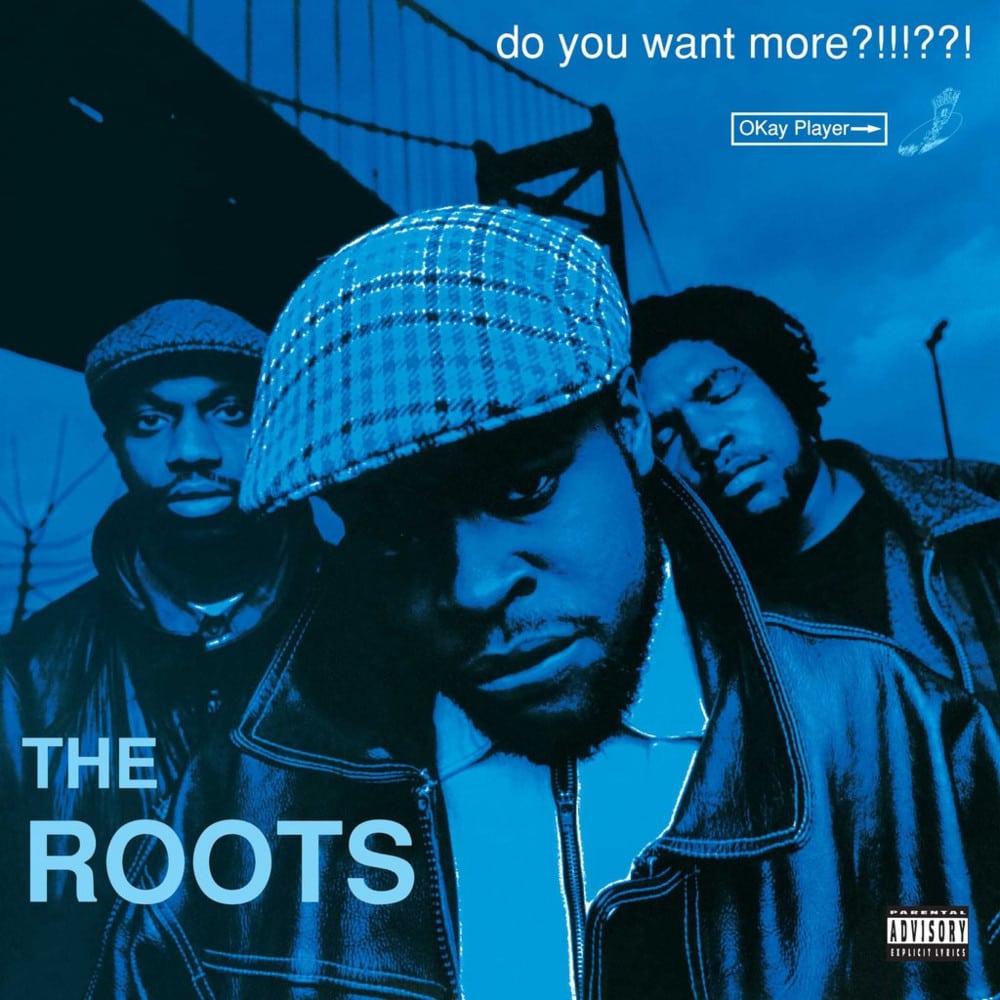 Released: January 17, 1995
Label: DGC, Geffen
Singles: "Distortion to Static", "Proceed", "Silent Treatment"
Features: ELO The Cosmic Eye, Cassandra Wilson, Dice Raw, Ursula Rucker
22. Tha Dogg Pound – Dogg Food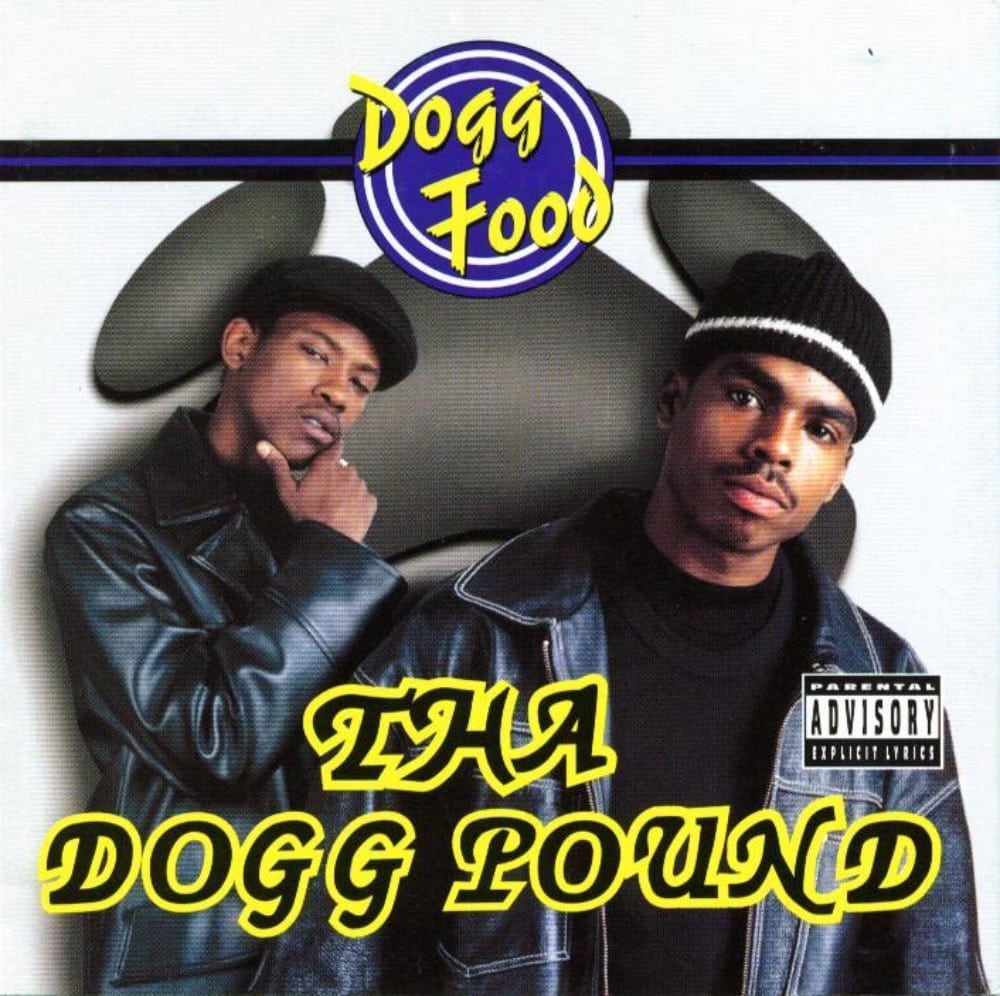 Released: October 31, 1995
Label: Death Row, Interscope, Priority
Singles: "New York, New York", "Let's Play House"
Features: Snoop Doggy Dogg, Michelle, Nate Dogg, The Lady of Rage, Big Tray Deee
21. Cypress Hill – Cypress Hill III: Temples of Boom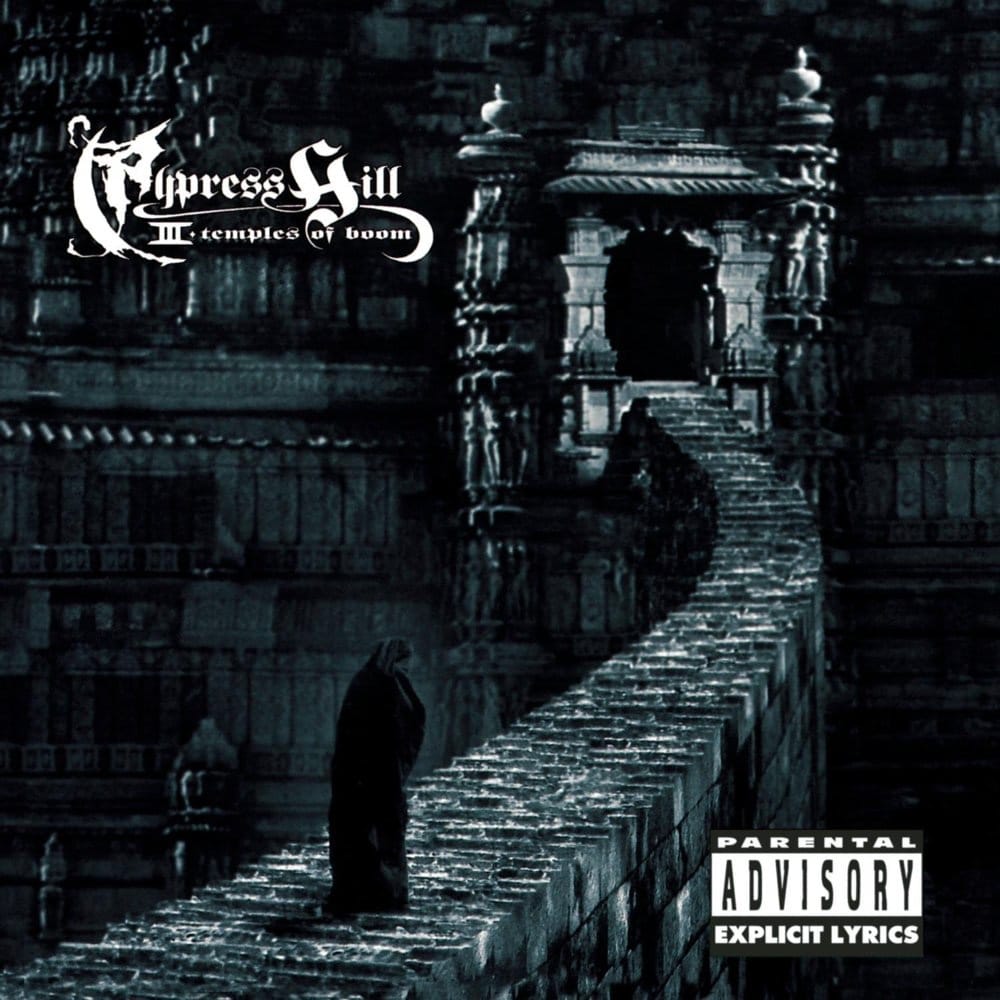 Released: October 31, 1995
Label: Ruffhouse, Columbia
Singles: "Throw Your Set in the Air", "Illusions", "Boom Biddy Bye Bye"
Features: RZA and U-God
20. 8Ball & MJG – On Top of the World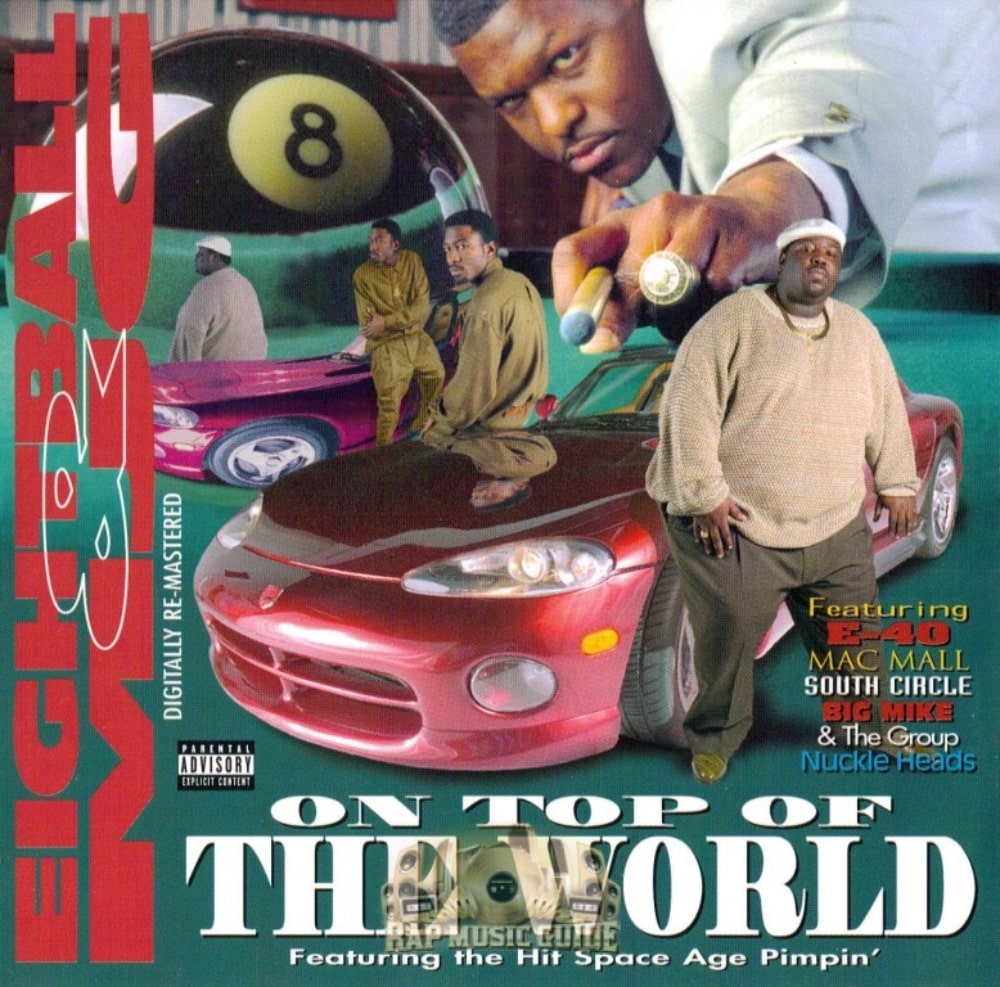 Released: November 1, 1995
Label: Suave House, Relativity
Singles: "Players Night Out", "Break'em Off", "Space Age Pimpin'"
Features: E-40, Mac Mall, Big Mike, Rodney Ellis, Nuckle Heads, South Circle, Nina Creque
19. Naughty by Nature – Poverty's Paradise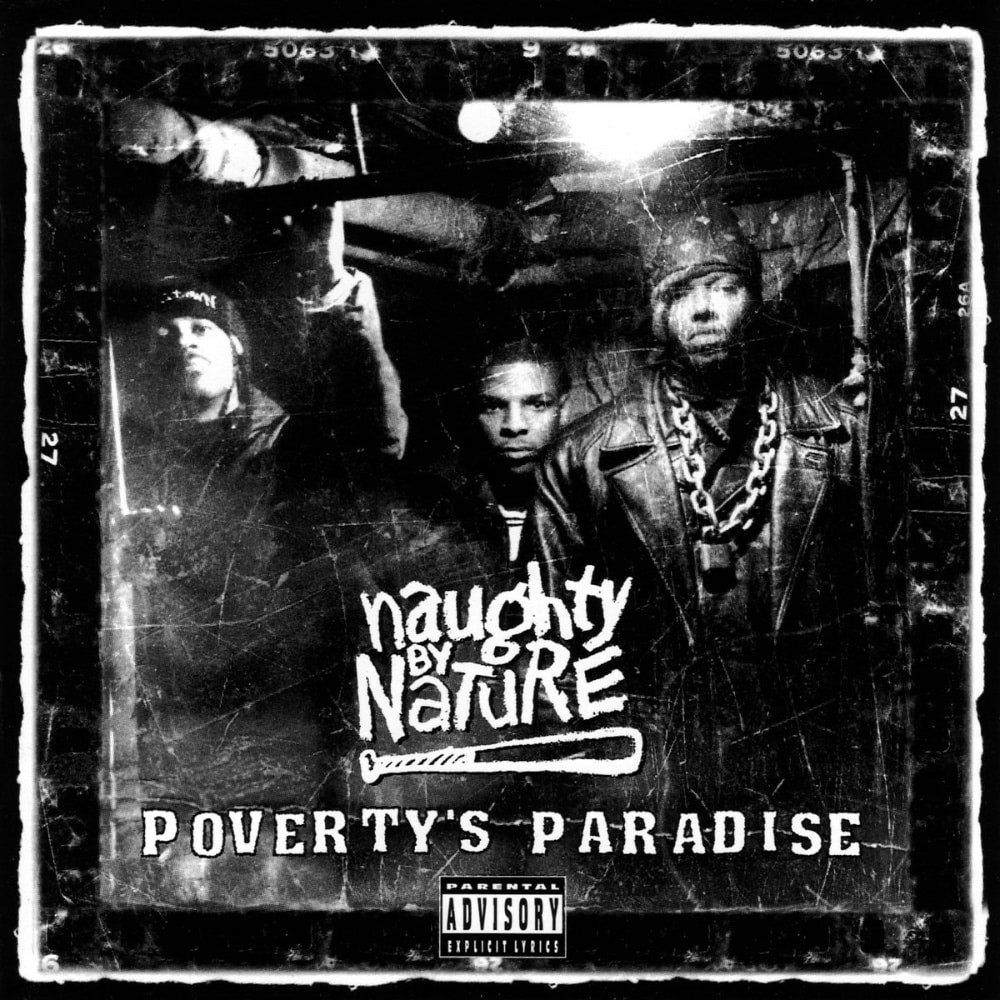 Released: May 30, 1995
Label: Tommy Boy, Warner Bros.
Singles: "Clap Yo Hands", "Craziest", "Feel Me Flow"
Features: G-Luv, I Face Finsta, Rottin Razkals, Chris Webber, Cruddy Click, Gordon Chambers
18. LL Cool J – Mr. Smith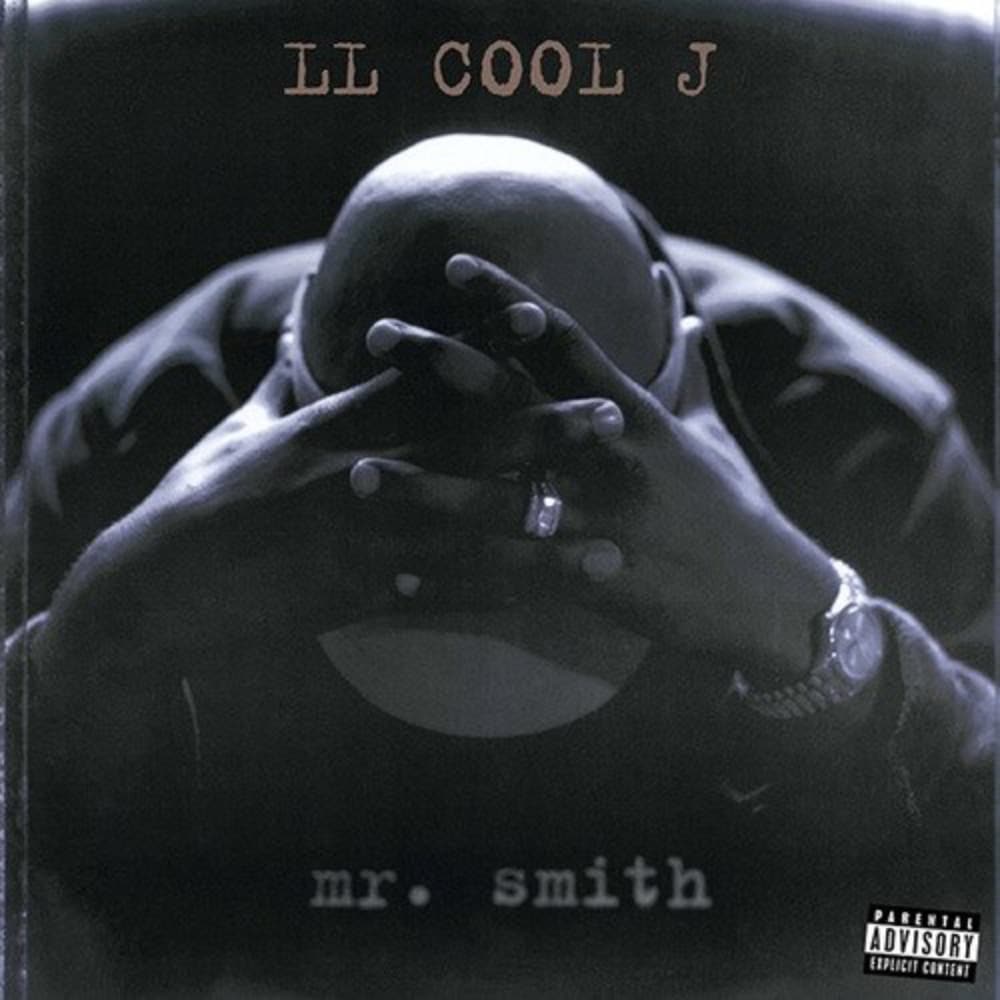 Released: November 21, 1995
Label: Def Jam, PolyGram
Singles: "Hey Lover", "Doin' It", "Loungin"
Features: The Emotions, Terri & Monica, Boyz II Men, Fat Joe, Keith Murray, Prodigy and Foxy Brown
17. Kool G Rap – 4,5,6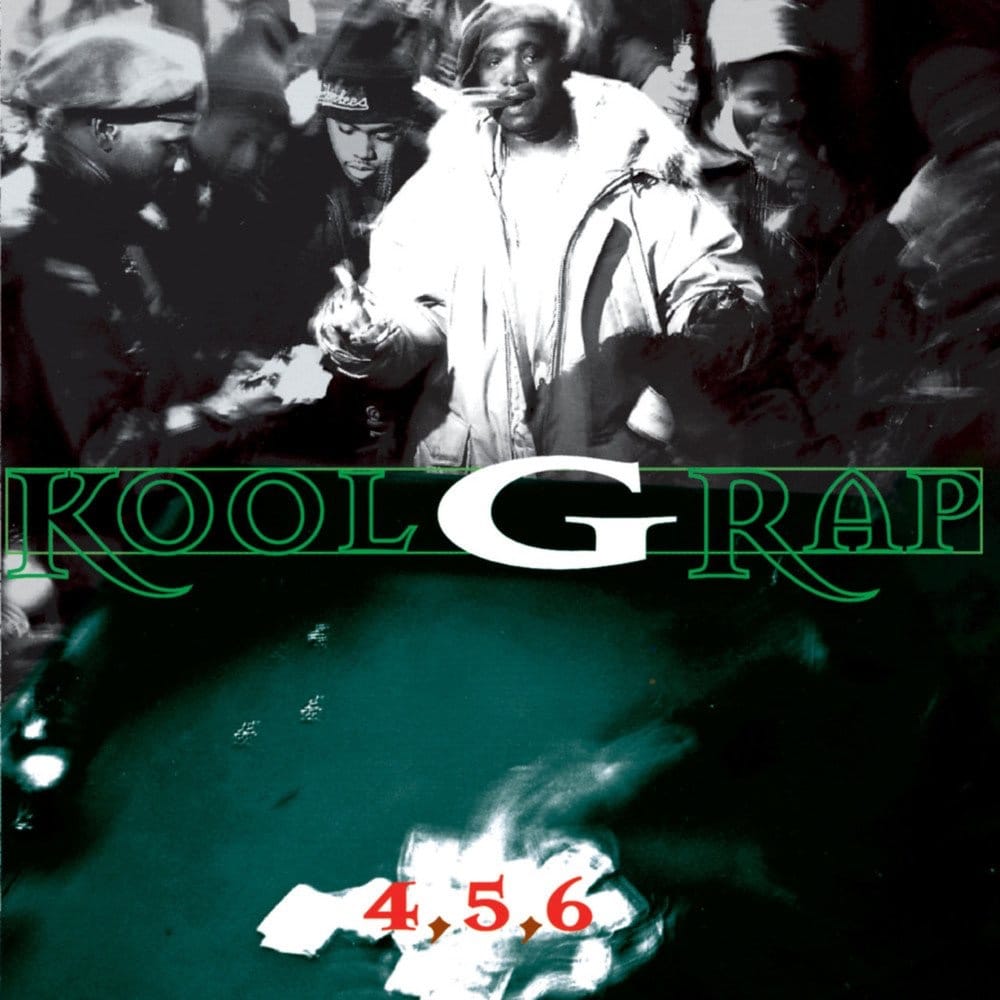 Released: September 26, 1995
Label: Cold Chillin', Epic Street
Singles: "It's a Shame", "Fast Life"
Features: B1, MF Grimm, and Nas
16. KRS-One – KRS-One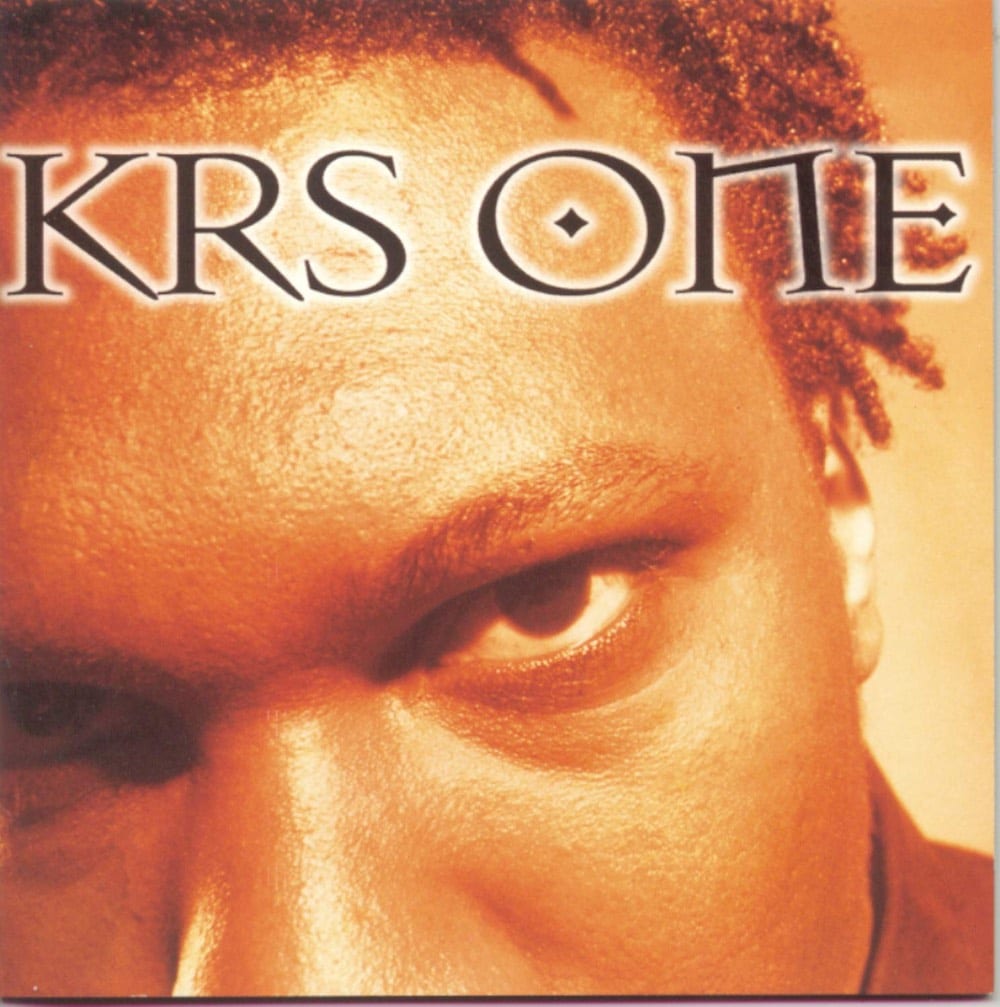 Released: October 10, 1995
Label: Jive
Singles: "MC's Act Like They Don't Know", "Rappaz R. N. Dainja"
Features: Busta Rhymes, Channel Live, Das EFX, Dexter Thibou, Fat Joe and Mad Lion.
15. Bone Thugs-n-Harmony – E. 1999 Eternal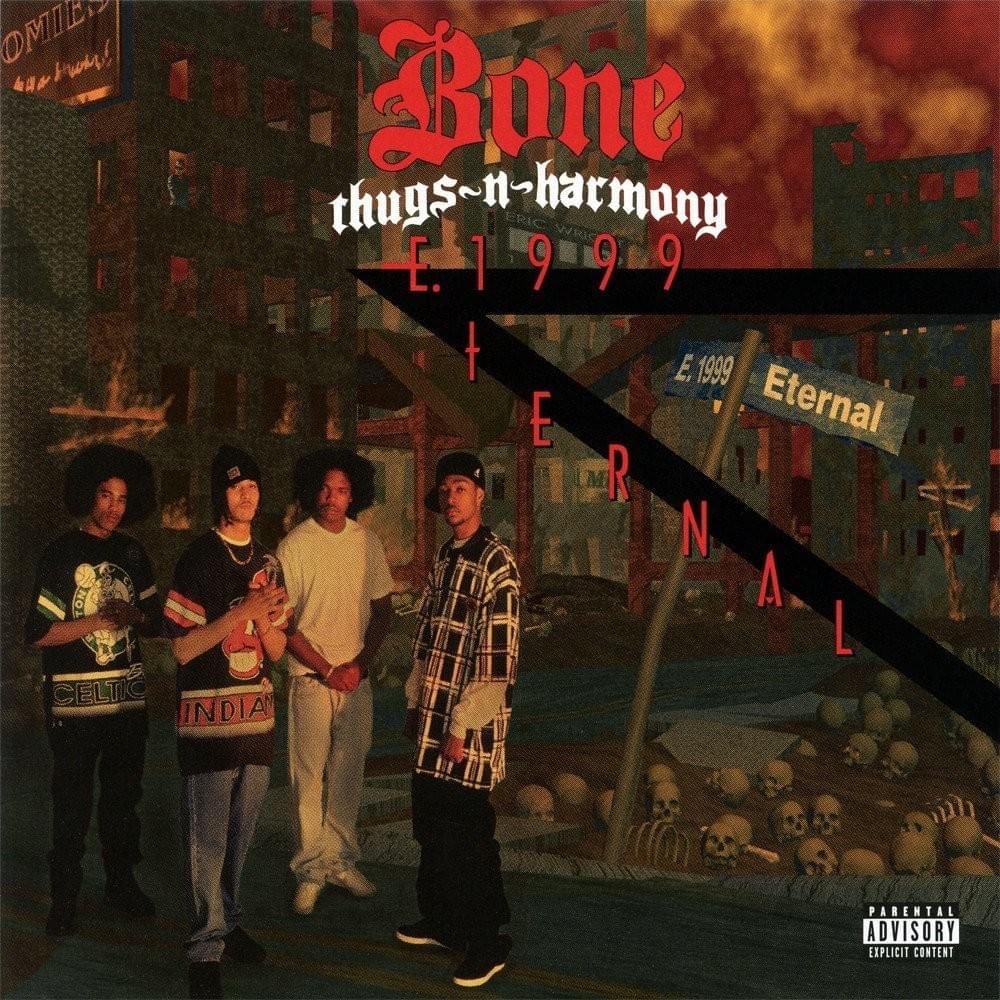 Released: July 25, 1995
Label: Ruthless, Relativity
Singles: "1st of tha Month", "East 1999", "Tha Crossroads"
Features: Poetic Hustla'z, Graveyard Shift
14. E-40 – In a Major Way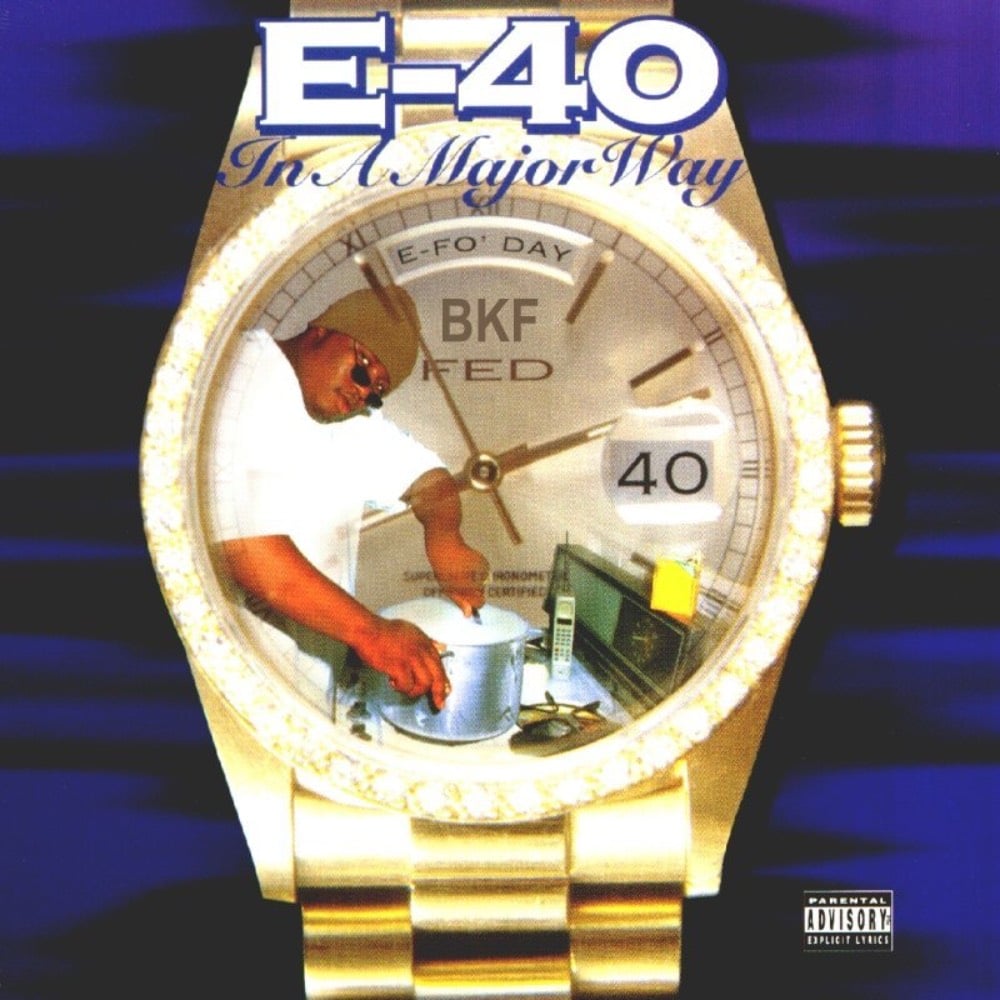 Released: March 14, 1995
Label: Jive Records, Sick Wid It
Singles: "1-Luv", "Sprinkle Me"
Features: B-Legit, Suga-T, 2Pac, Mac Shawn, Spice 1, Celly Cel, Mac Mall, Lil E
13. Three 6 Mafia – Mystic Stylez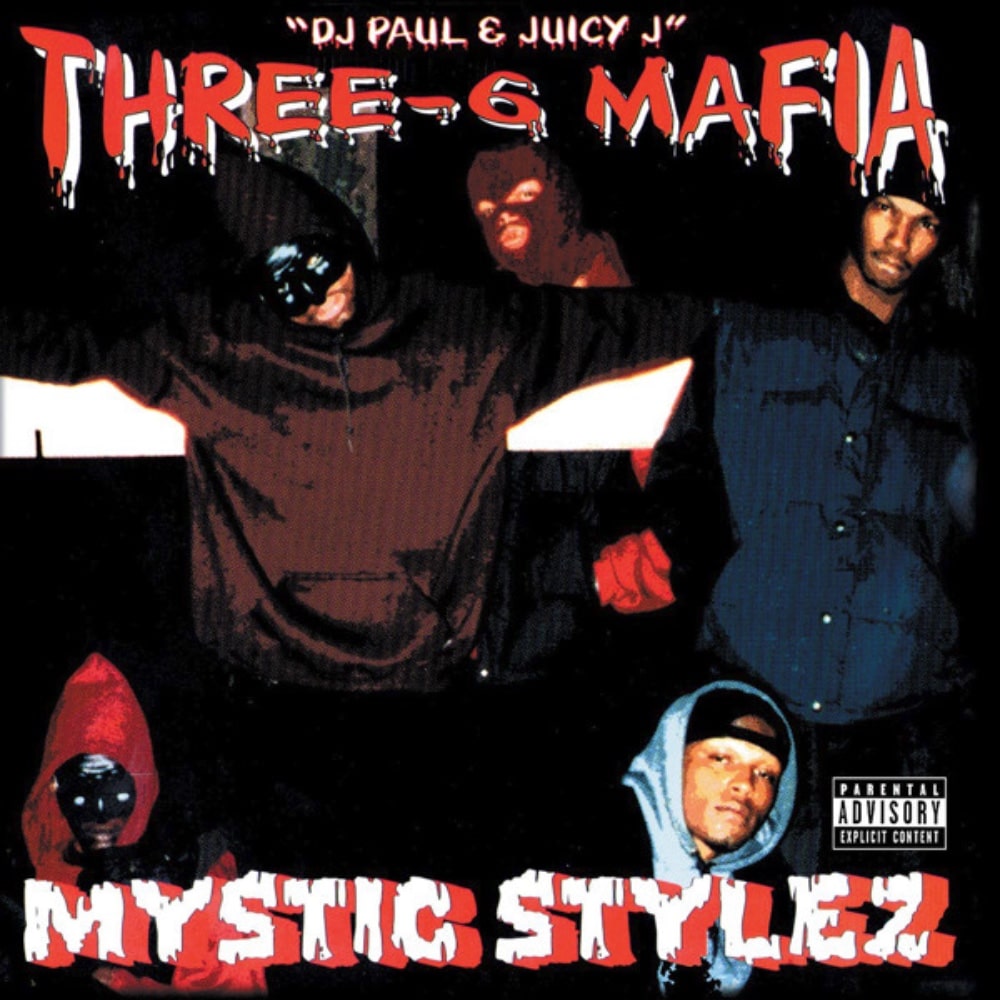 Released: May 30, 1995
Label: Prophet
Singles: N/A
Features: Kingpin Skinny Pimp, Playa Fly, La Chat & M.C. Mack
12. The Alkaholiks – Coast II Coast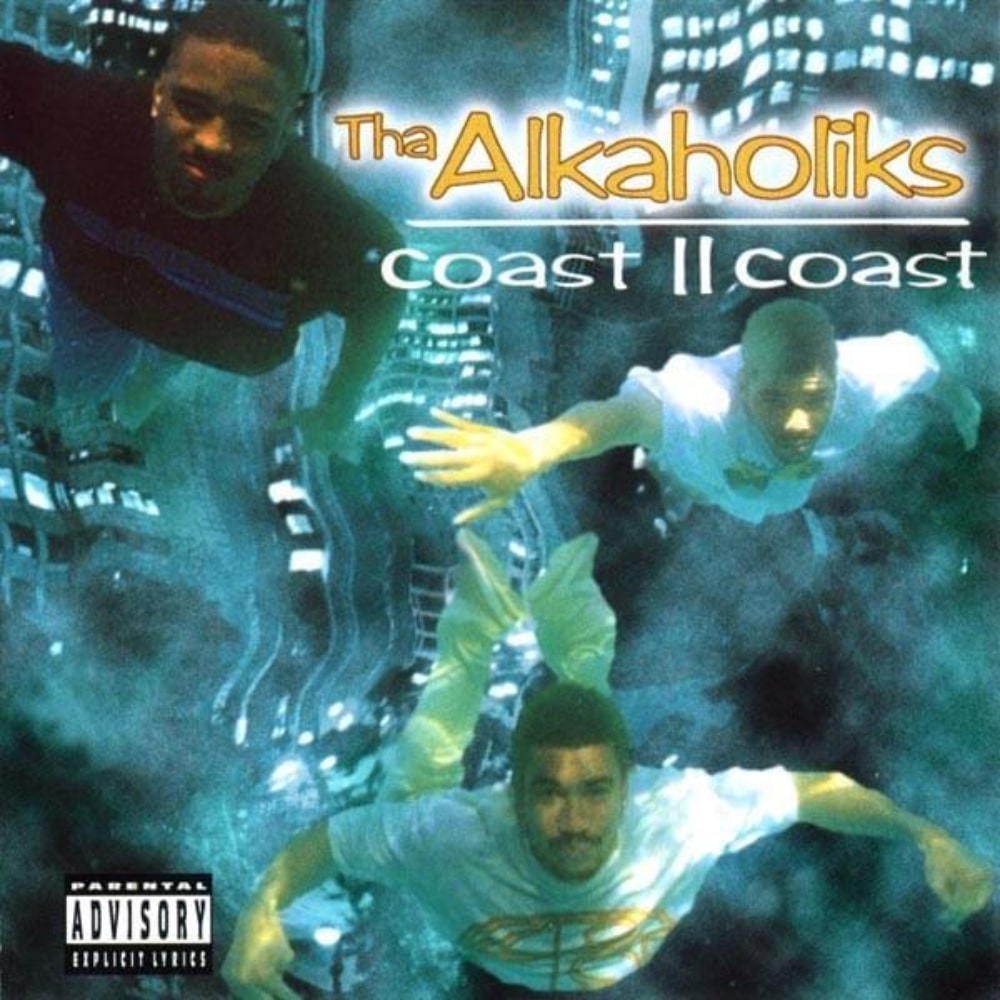 Released: February 28, 199
Label: Loud/RCA Records
Singles: "DAAAM!", "The Next Level"
Features: Xzibit, Diamond D, King Tee, Lootpack, Q-Tip, Declaime, and The Baby Bubbas
11. Ol' Dirty Bastard – Return to the 36 Chambers: The Dirty Version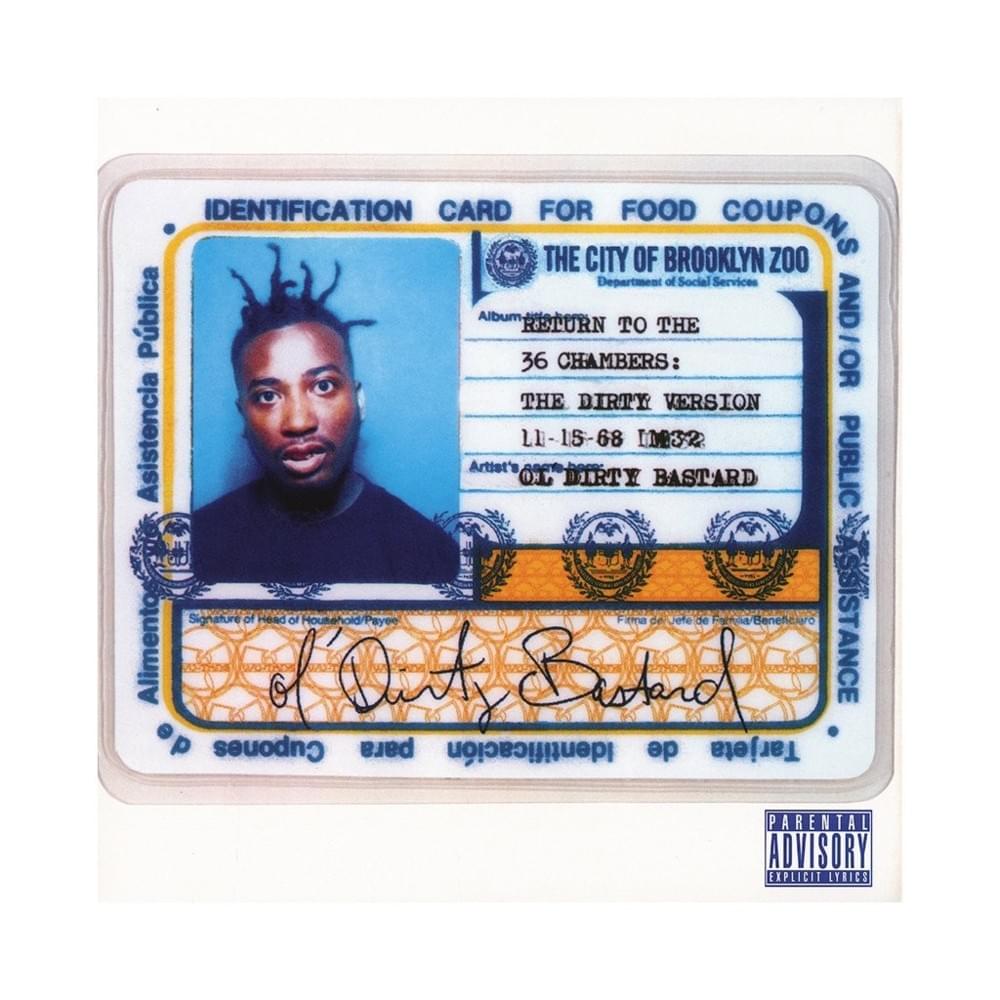 Released: March 28, 1995
Label: Elektra, WMG
Singles: "Brooklyn Zoo", "Shimmy Shimmy Ya"
Features: GZA, RZA, Method Man, Raekwon, Ghostface Killah, Masta Killa, Buddha Monk, Prodigal Sunn, Zu Keeper, Murdoc, Killah Priest, 12 O'Clock, Shorty Shit Stain and 60 Second Assassin
10. Masta Ace – Sittin' on Chrome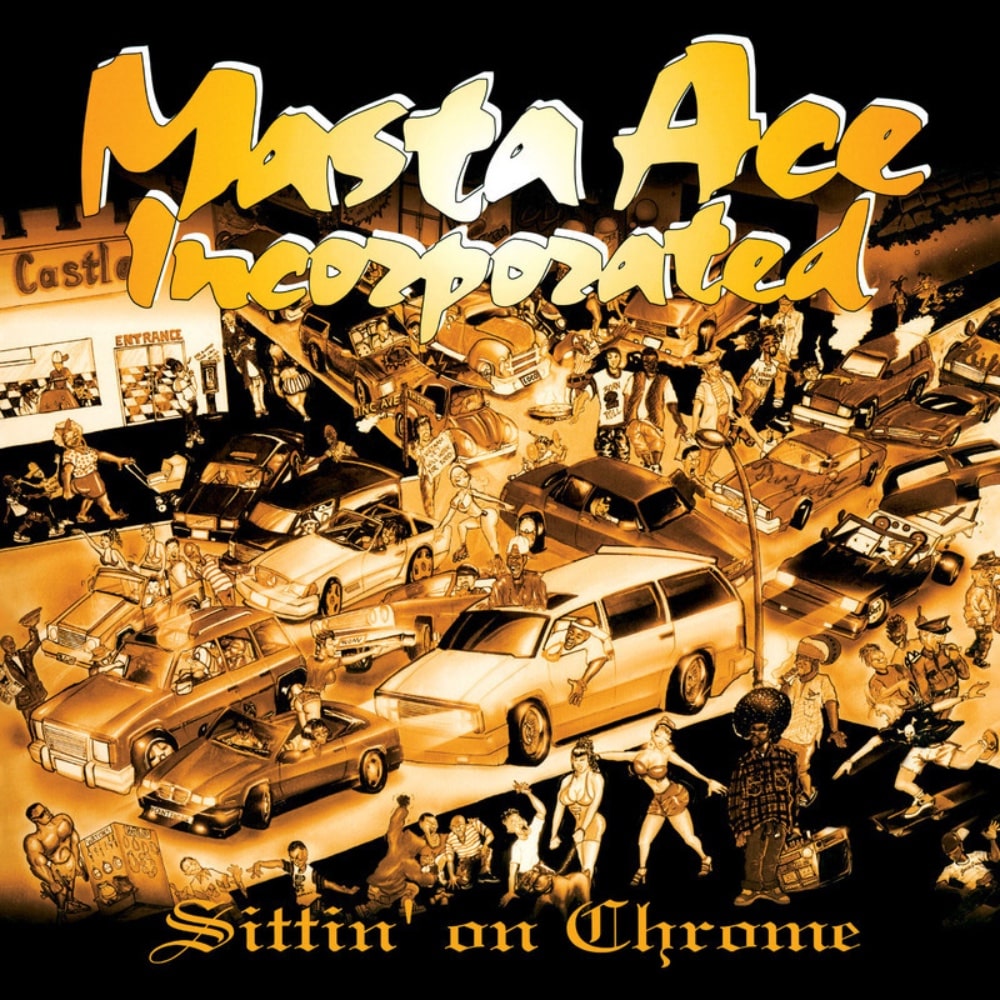 Released: May 2, 1995
Label: Delicious Vinyl
Singles: "Born to Roll", "The I.N.C. Ride", "Sittin' on Chrome", "Turn It Up"
Features: Cella Dwellas
9. DJ Quik – Safe + Sound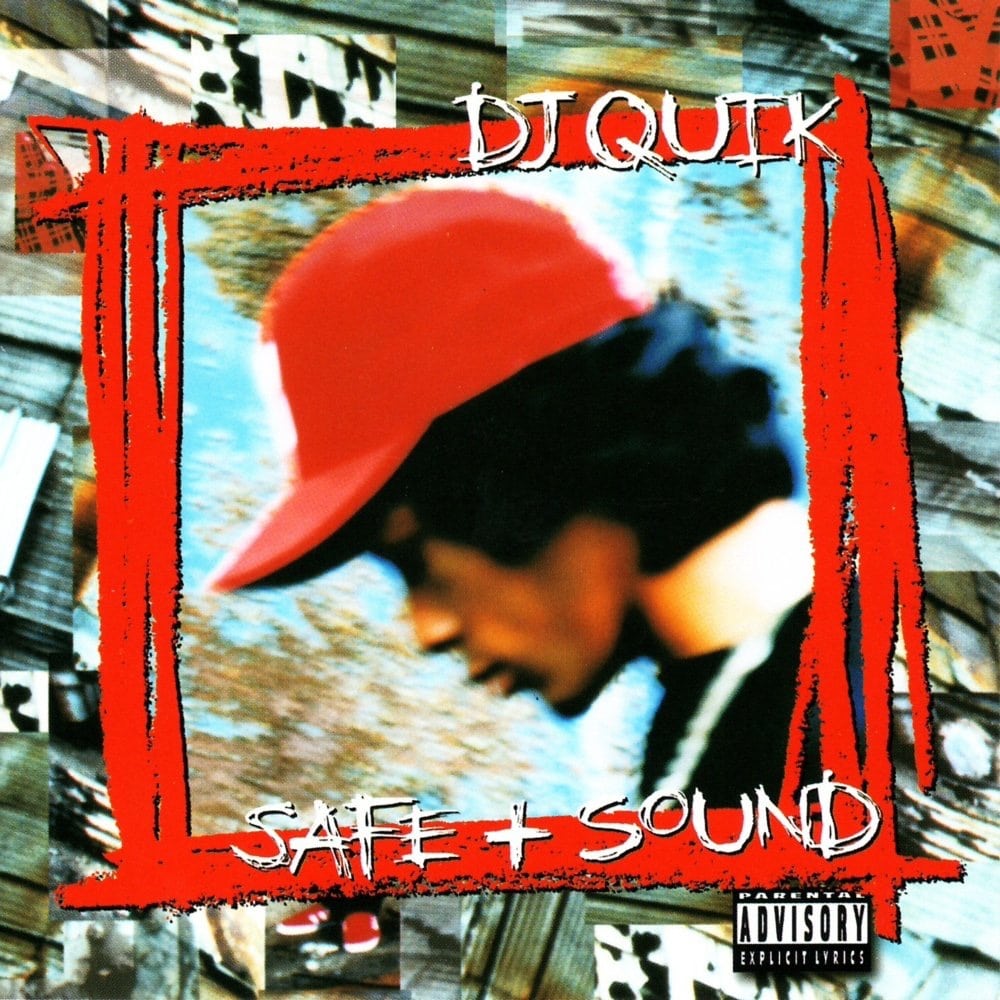 Released: February 21, 1995
Label: Profile
Singles: "Safe + Sound", "Summer Breeze"
Features: Playa Hamm, Hi-C, 2nd II None & Kam
8. Big L – Lifestylez ov da Poor & Dangerous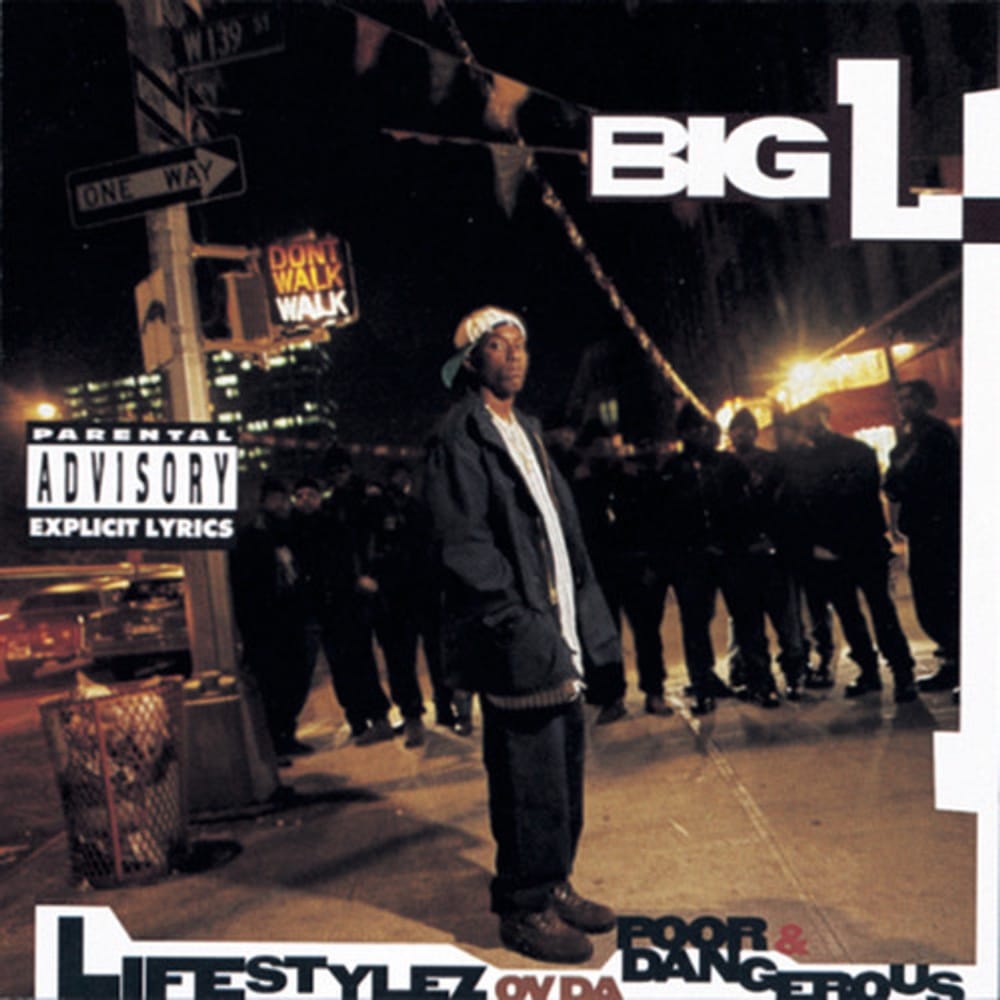 Released: March 28, 1995
Label: Columbia
Singles: "Put It On", "M.V.P.", "No Endz, No Skinz"
Features: Terra, Herb McGruff, Buddah Bless, Big Twan, Killa Cam, Trooper J., Mike Boogie, Kid Capri, Lord Finesse, Microphone Nut, Jay-Z, Party Arty & Grand Daddy I.U.
7. AZ – Doe or Die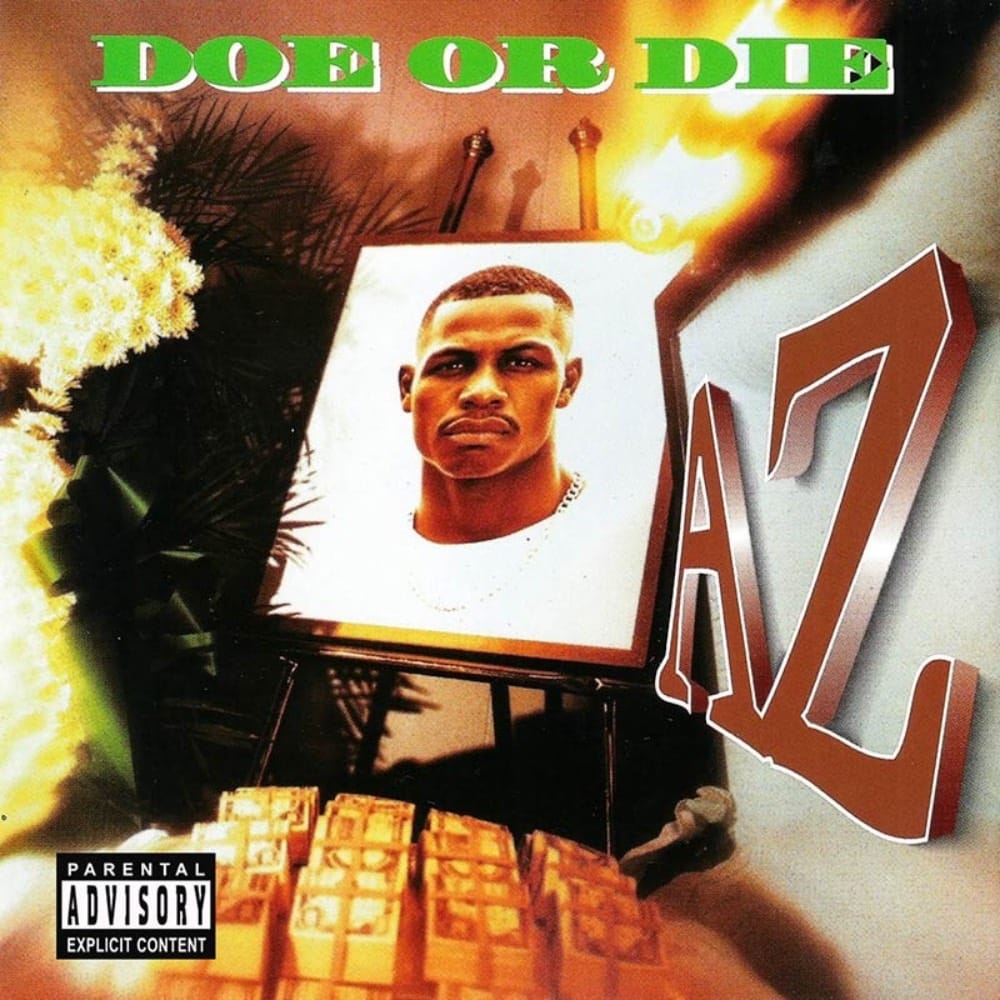 Released: October 10, 1995
Label: EMI
Singles: "Sugar Hill"
Features: Nas, Erica Scott, Miss Jones
6. The Pharcyde – Labcabincalifornia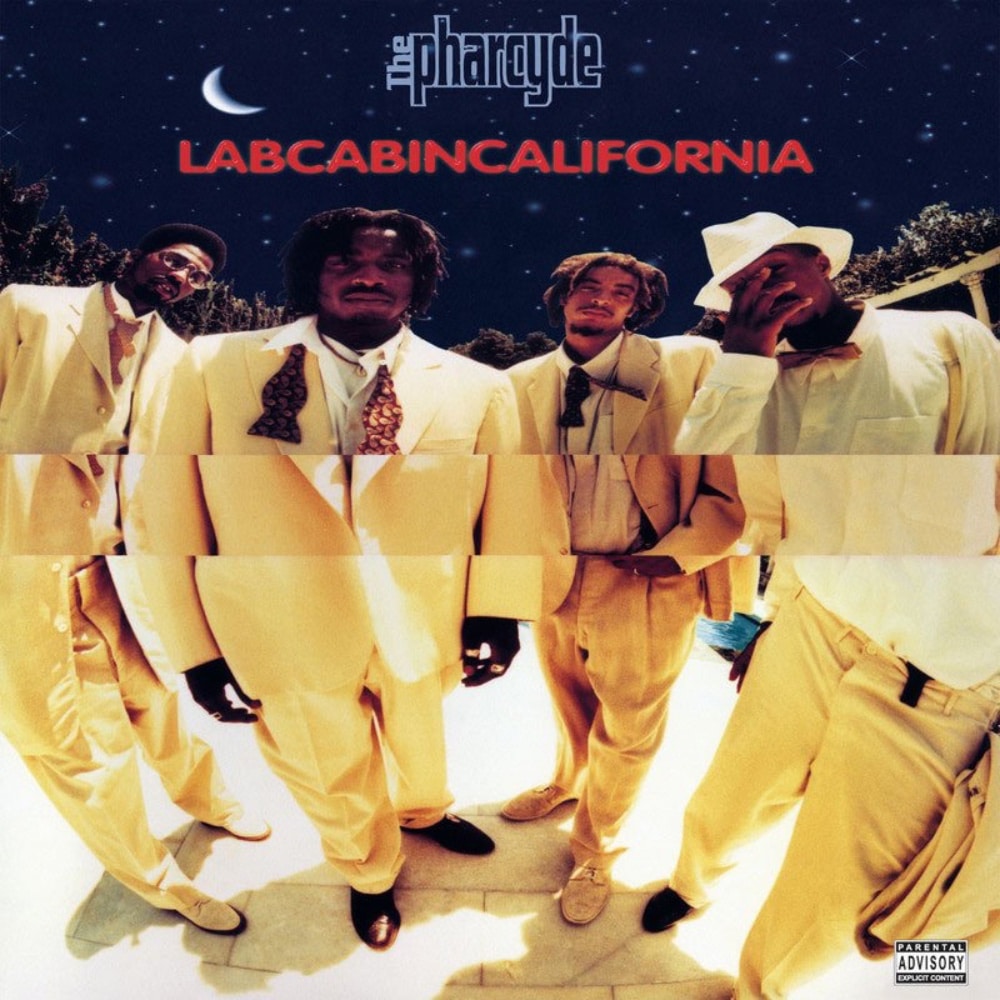 Released: November 14, 1995
Label: Delicious Vinyl
Singles: "Drop", "Runnin'", "She Said"
Features: Ian Kamau, Big Boy, Schmooche Cat and Randy Mack
5. GZA – Liquid Swords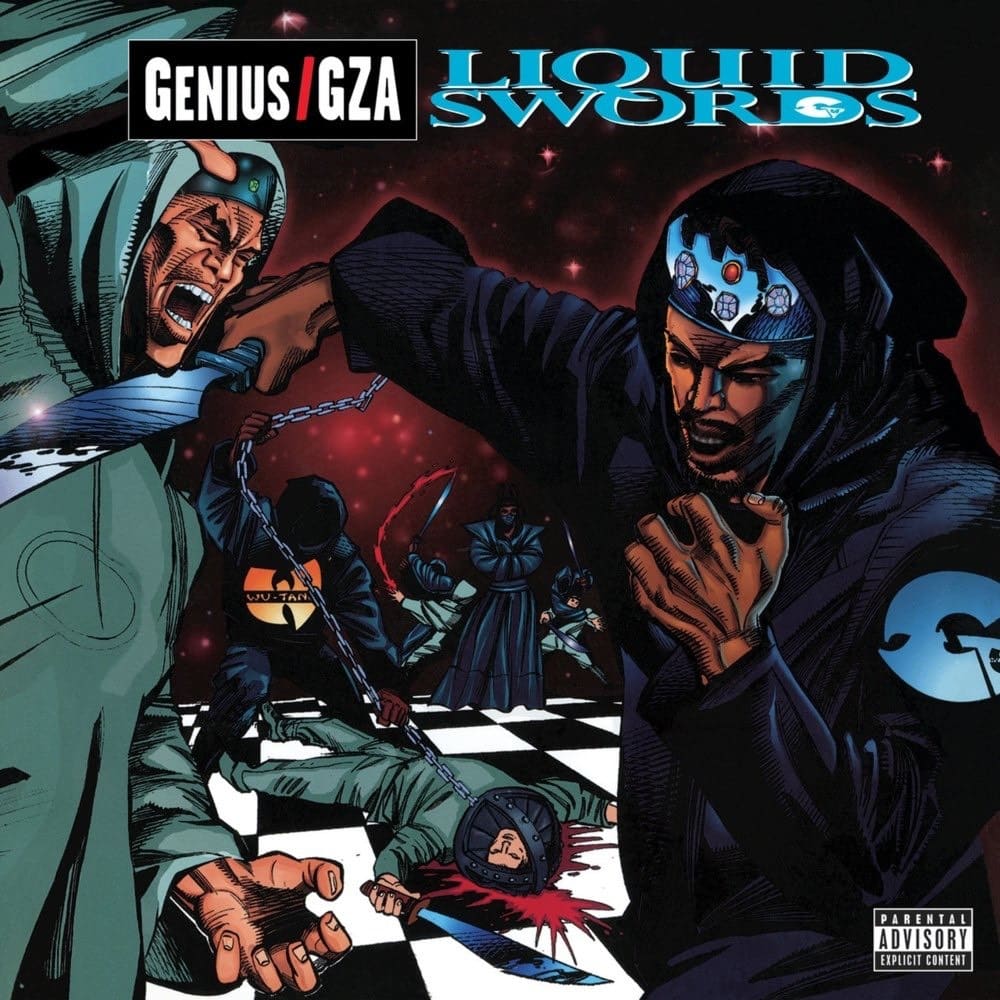 Released: November 7, 1995
Label: Geffen
Singles: "I Gotcha Back", "Liquid Swords", "Cold World", "Shadowboxin'"
Features: Ol' Dirty Bastard, Masta Killa, Inspectah Deck, Life, Ghostface Killah, Killah Priest, RZA, Method Man, U-God, Raekwon
4. Goodie Mob – Soul Food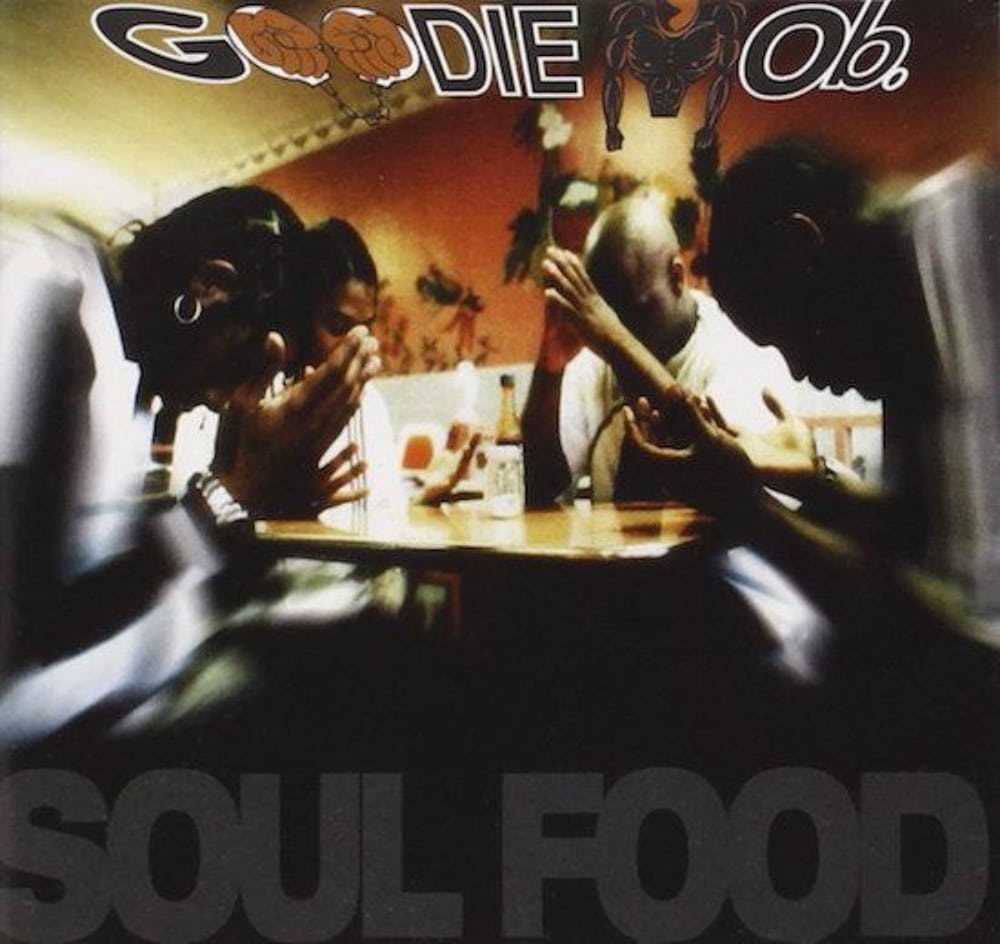 Released: November 7, 1995
Label: LaFace
Singles: "Cell Therapy"
Features: Andre 3000, Big Boi, Cool Breeze, Joi, Sleep Brown, Witchdoctor, Roni
3. 2Pac – Me Against the World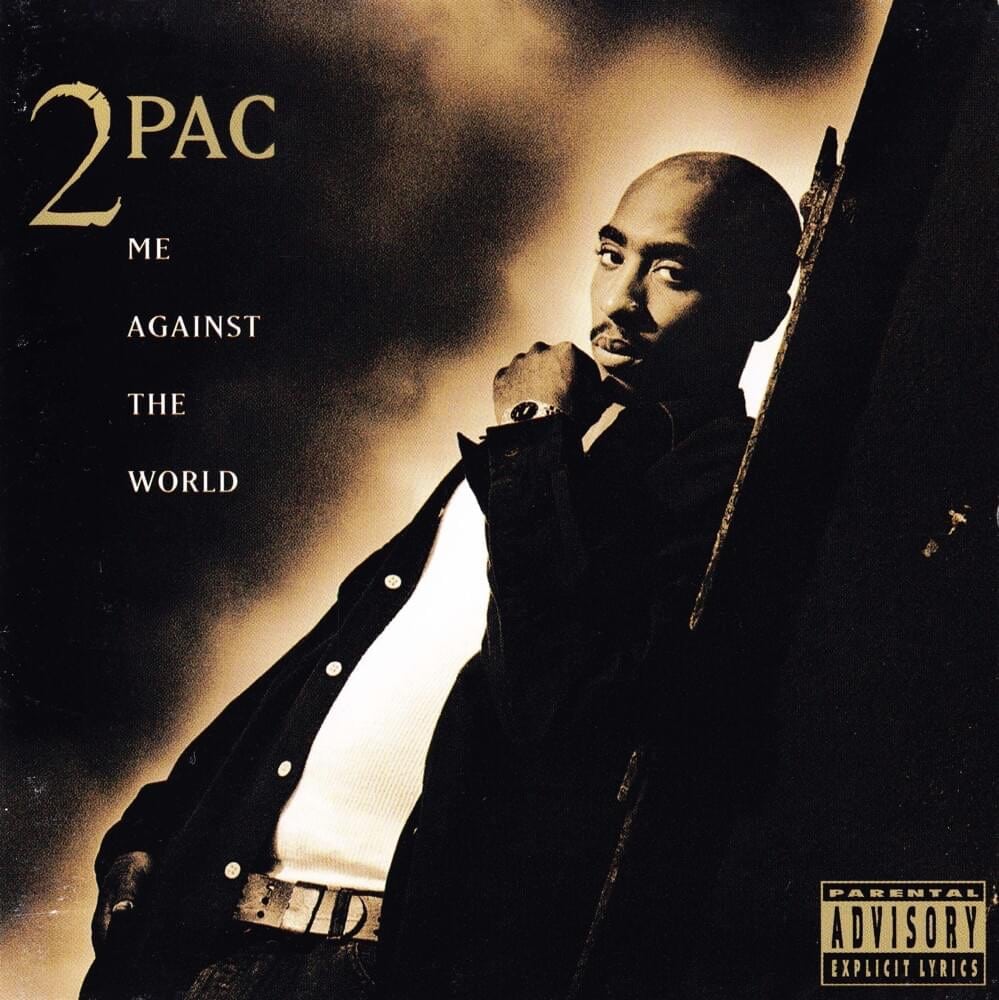 Released: March 14, 1995
Label: Interscope, Jive
Singles: "Dear Mama", "So Many Tears", "Temptations"
Features: Dramacydal, Richie Rich
2. Raekwon – Only Built 4 Cuban Linx…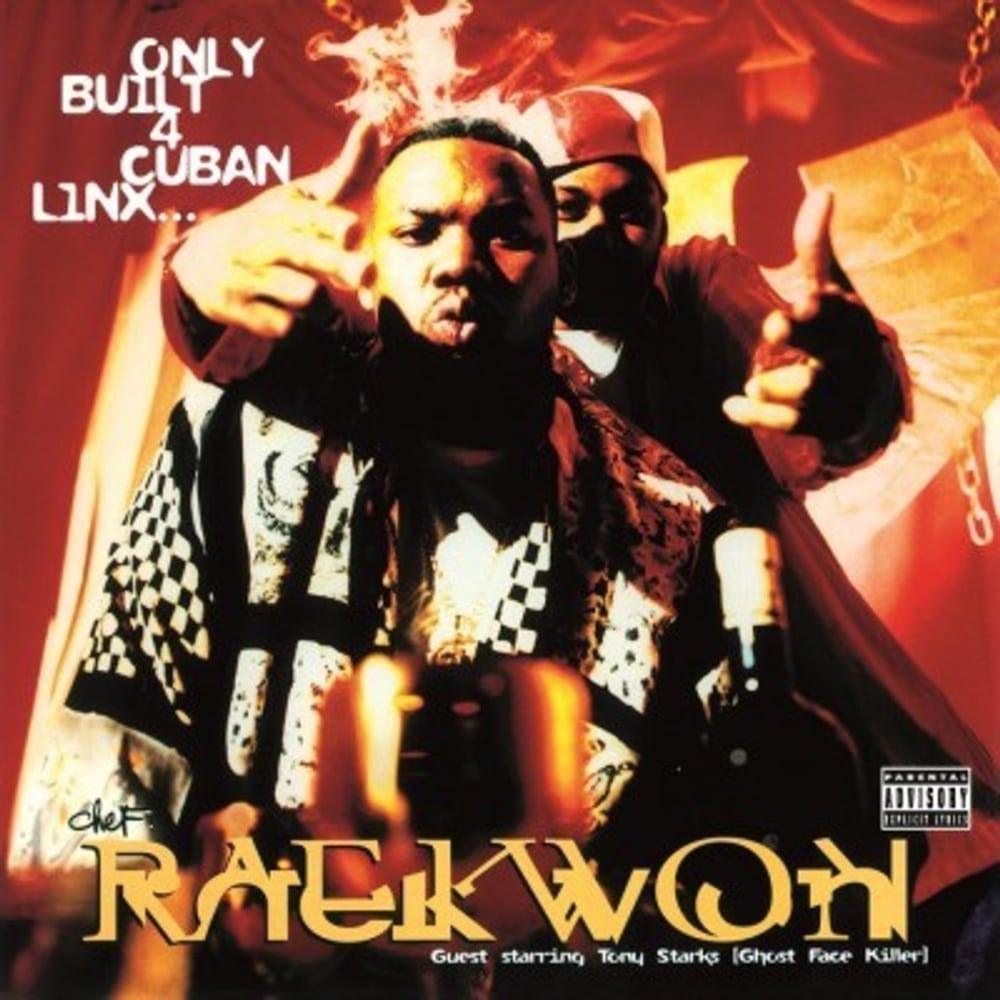 Released: August 1, 1995
Label: Loud, RCA
Singles: "Heaven & Hell", "Criminology", "Ice Cream", "Rainy Dayz"
Features: Ghostface Killah, U-God, Blue Raspberry, Inspectah Deck, GZA, Cappadonna, Masta Killa, Nas, Method Man, RZA
1. Mobb Deep – The Infamous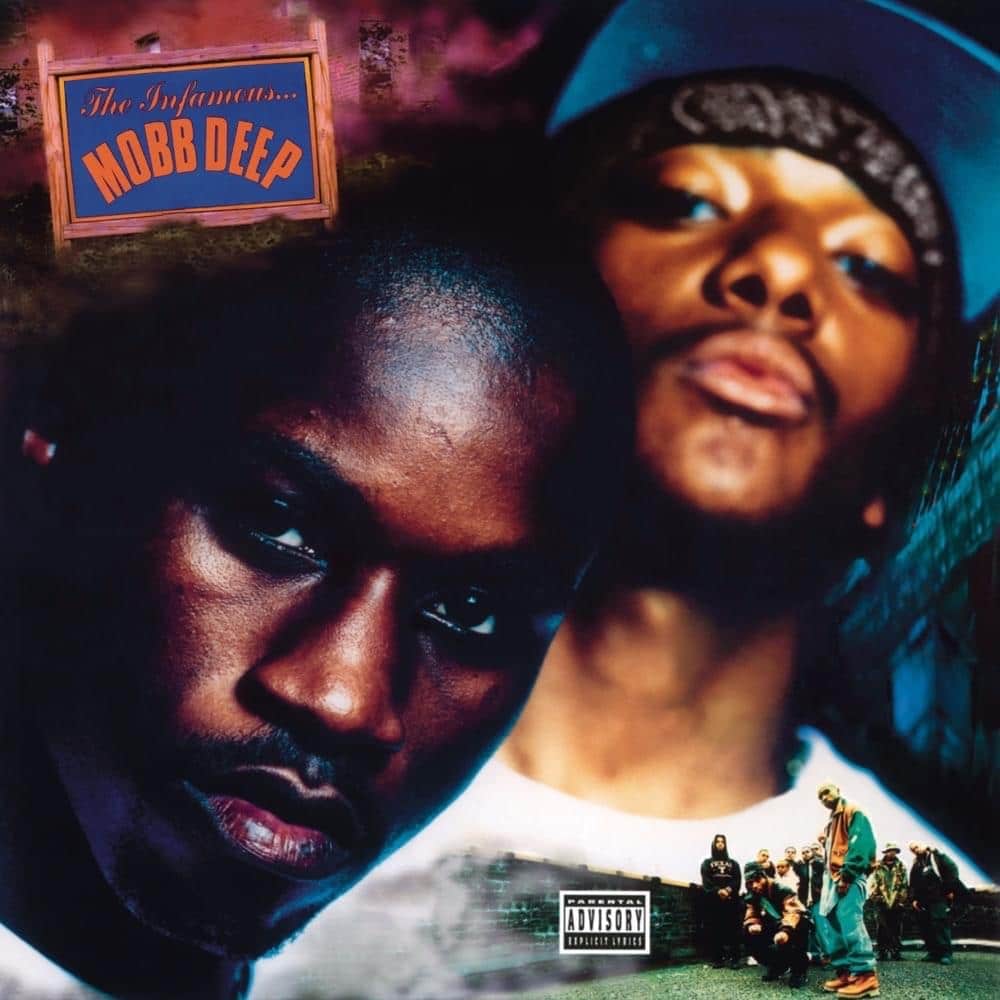 Released: April 25, 1995
Label: Loud, RCA
Singles: "Shook Ones (Part II)", "Survival of the Fittest", "Temperature's Rising", "Give Up the Goods (Just Step)"
Features: Nas, Raekwon, Big Noyd, Crystal Johnson, Ghostface Killah, Q-Tip