From Illmatic to Madvillainy, To Pimp a Butterfly to Aquemini, Tha Carter II to De La Soul Is Dead, we look at the best hip hop albums of all time, year by year.
With the tragic passing of 2Pac and Biggie the years prior, hip hop was looking for the next rapper to take the crown and run with it.
In 1998, there were a few names in contention – Nas, though he was slipping in the rankings; Jay-Z, who was climbing up the charts rapidly, and an aggressive MC from Yonkers who liked to growl on tracks.
This was also a pivotal year for the South to make their mark on the rap game. While Texas rappers like Geto Boys and UGK had been making noise for years, 1998 saw the rise of New Orlean powerhouses No Limit Records and Cash Money Records.
With multiplatinum drops like Master P's MP da Last Don, Mystikal's Ghetto Fabulous and Juvenile's 400 Degreez, the South was cemented as a region to watch out for in hip hop.
From The LOX's Money, Power & Respect to Big Pun's Capital Punishment and DMX's It's Dark and Hell Is Hot, here are the top 25 hip hop albums of 1998.
25. The LOX – Money, Power & Respect
Released: January 13, 1998
Label: Bad Boy, Arista
Singles: "We'll Always Love Big Poppa", "If You Think I'm Jiggy", "Money, Power & Respect"
Features: DMX, Lil' Kim, Puff Daddy, Carl Thomas, Kelly Price
24. Hieroglyphics – 3rd Eye Vision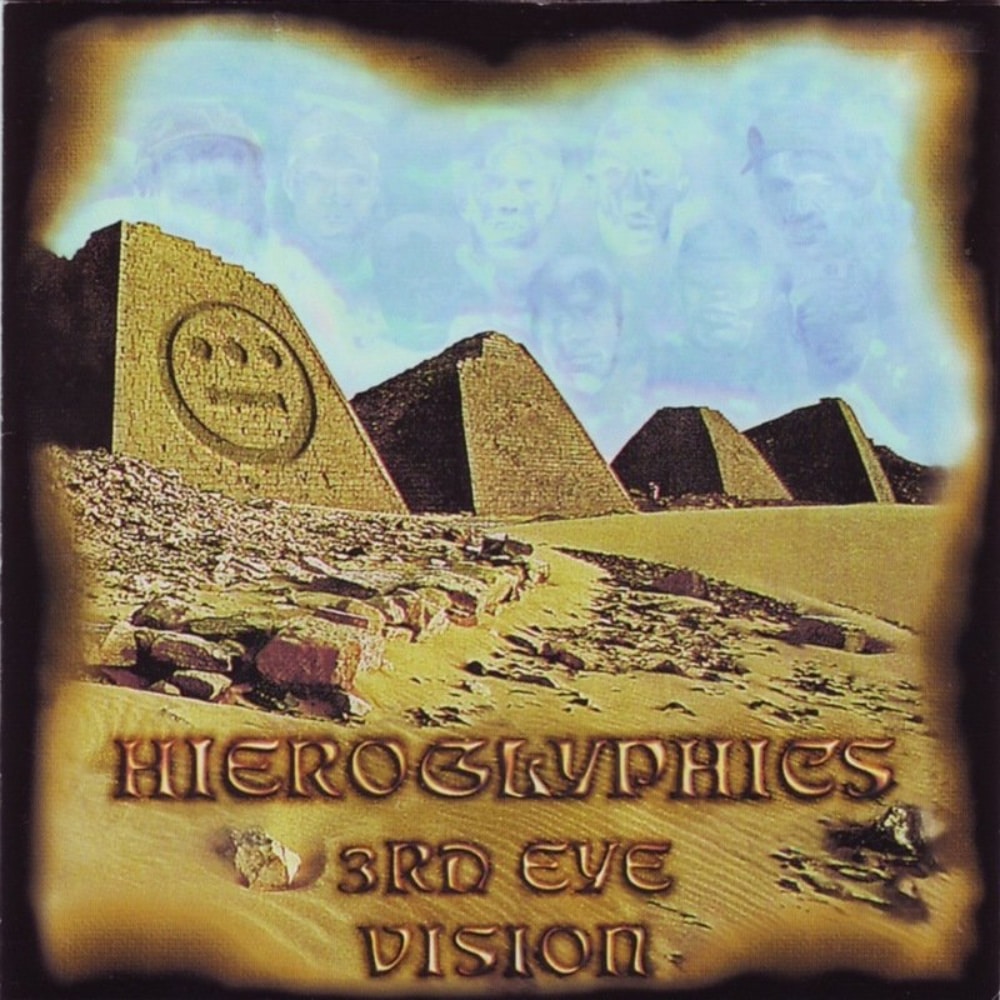 Released: March 24, 1998
Label: Hieroglyphics Imperium Recordings
Singles: "The Who", "The Last One", "You Never Knew"
Features: N/A
23. Rawkus Records – Lyricist Lounge, Volume One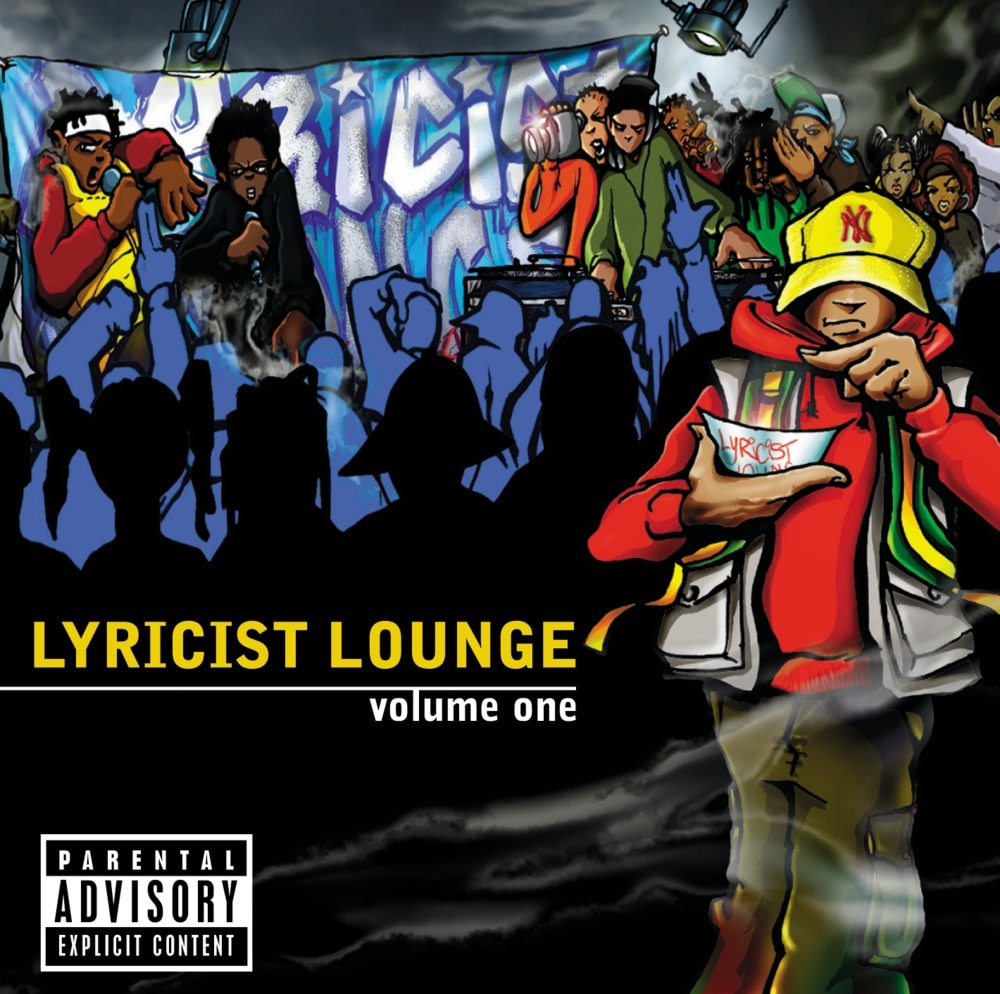 Released: May 5, 1998
Label: Rawkus
Singles: "Body Rock", "C.I.A. (Criminals In Action)"
Features: Bahamadia, Black Thought, Common, Company Flow, De La Soul, Jurassic 5, Kool Keith, KRS-One, Mos Def, Natural Elements, O.C., Pharoahe Monch, Punchline, Q-Tip, Rah Digga, Ras Kass, Saul Williams, Shabaam Sahdeeq, Talib Kweli, Tash, The Last Emperor, Thirstin Howl III, Wordsworth and Zack de la Rocha
22. AZ – Pieces of a Man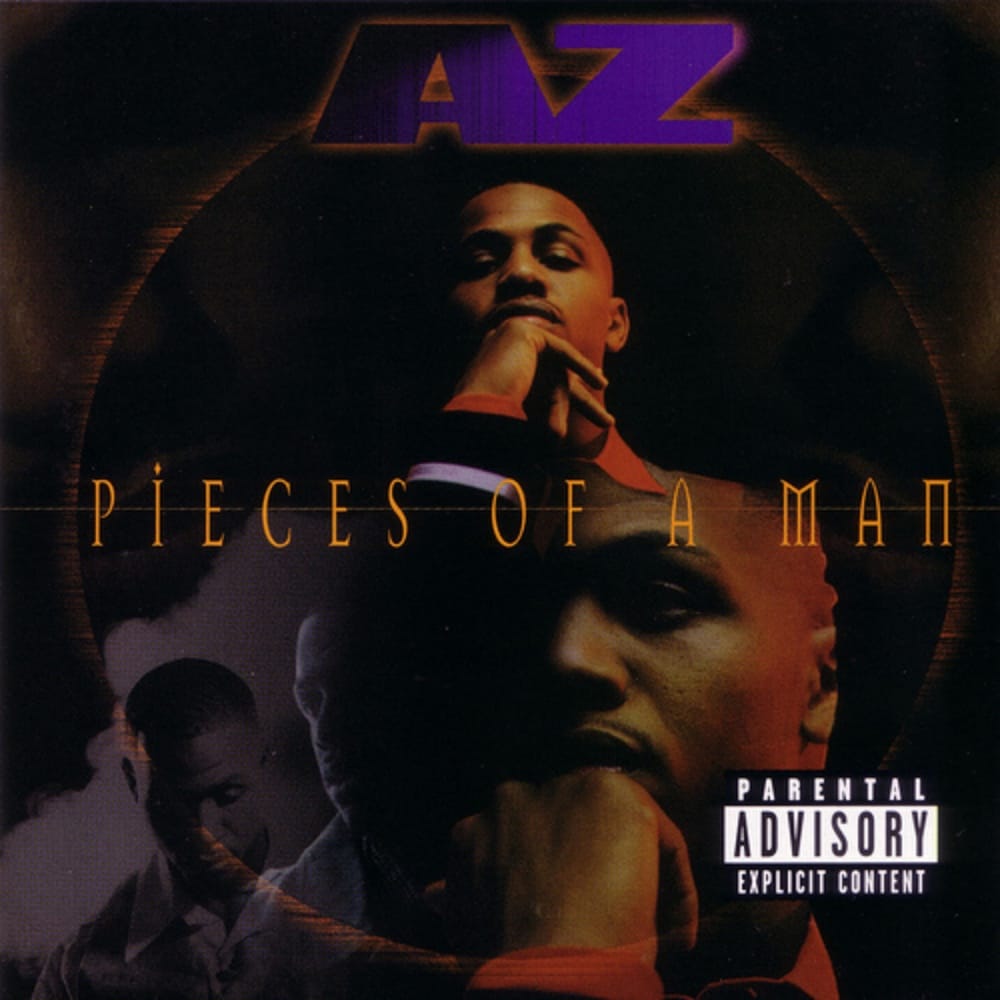 Released: April 7, 1998
Label: Noo Trybe
Singles: "Hey AZ", "What's the Deal"
Features: Nas, Kenny Greene, Half-a-Mil, Nature, Monifah, RZA, Foxy Brown
21. Scarface – My Homies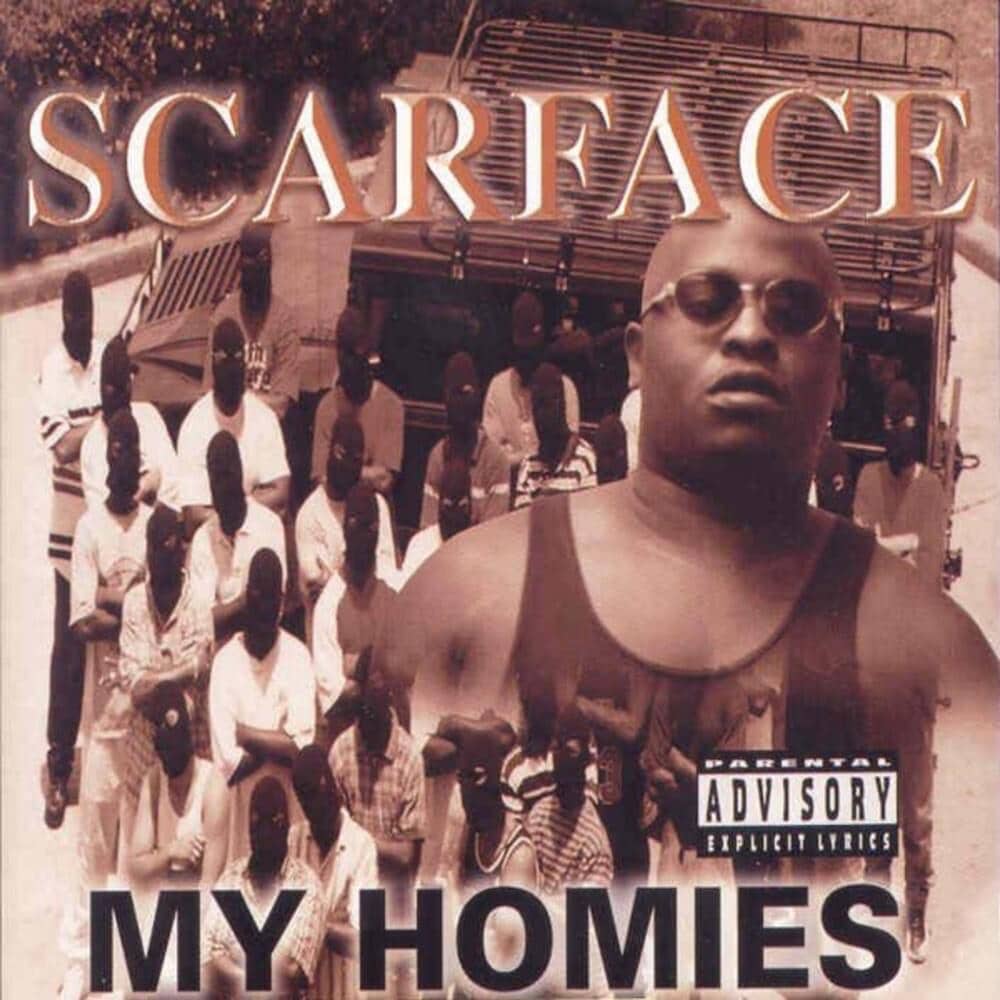 Released: March 3, 1998
Label: Rap-A-Lot, Virgin
Singles: "Homies & Thuggs", "Sex Faces", "Win Lose Or Draw"
Features: 2Pac, Master P, Ice Cube, Devin the Dude, B-Legit, UGK, Too Short, Do or Die and Willie D
20. Public Enemy – He Got Game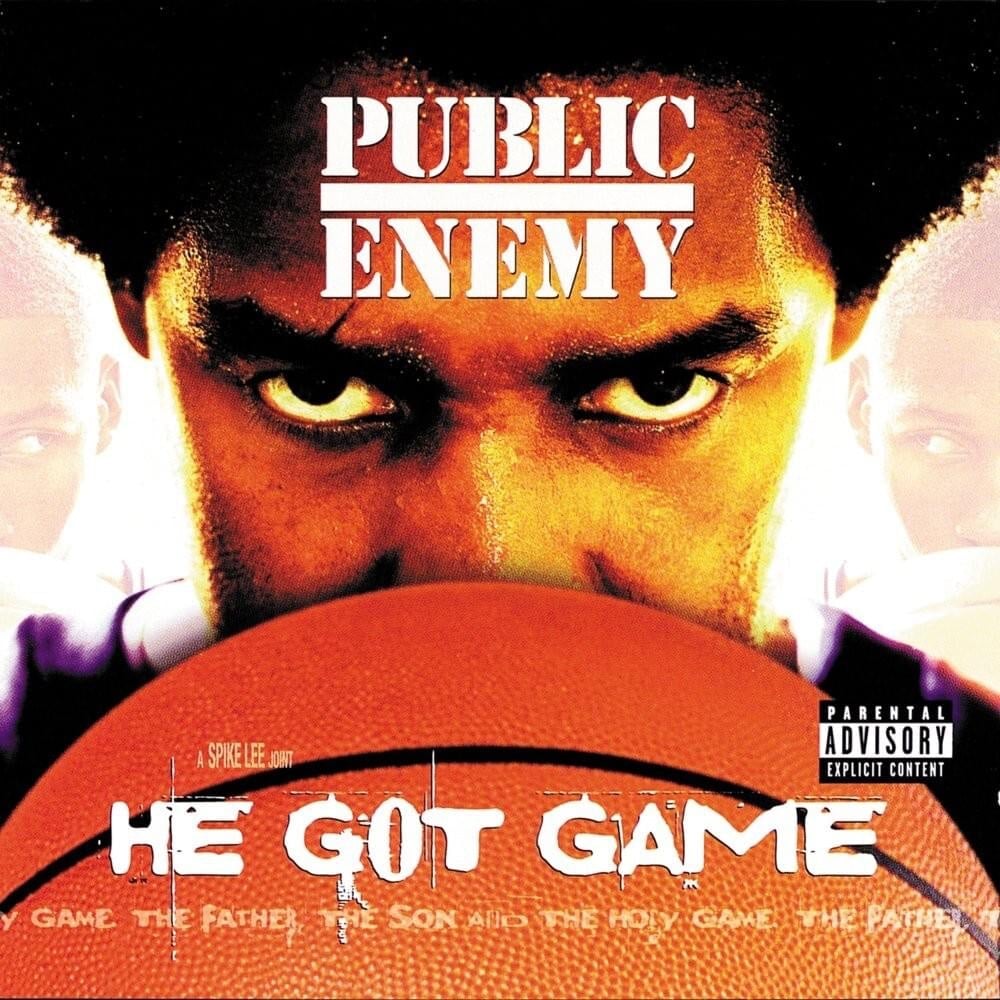 Released: April 28, 1998
Label: Def Jam
Singles: "He Got Game"
Features: Masta Killa, KRS-One, Smoothe da Hustler
19. Master P – MP da Last Don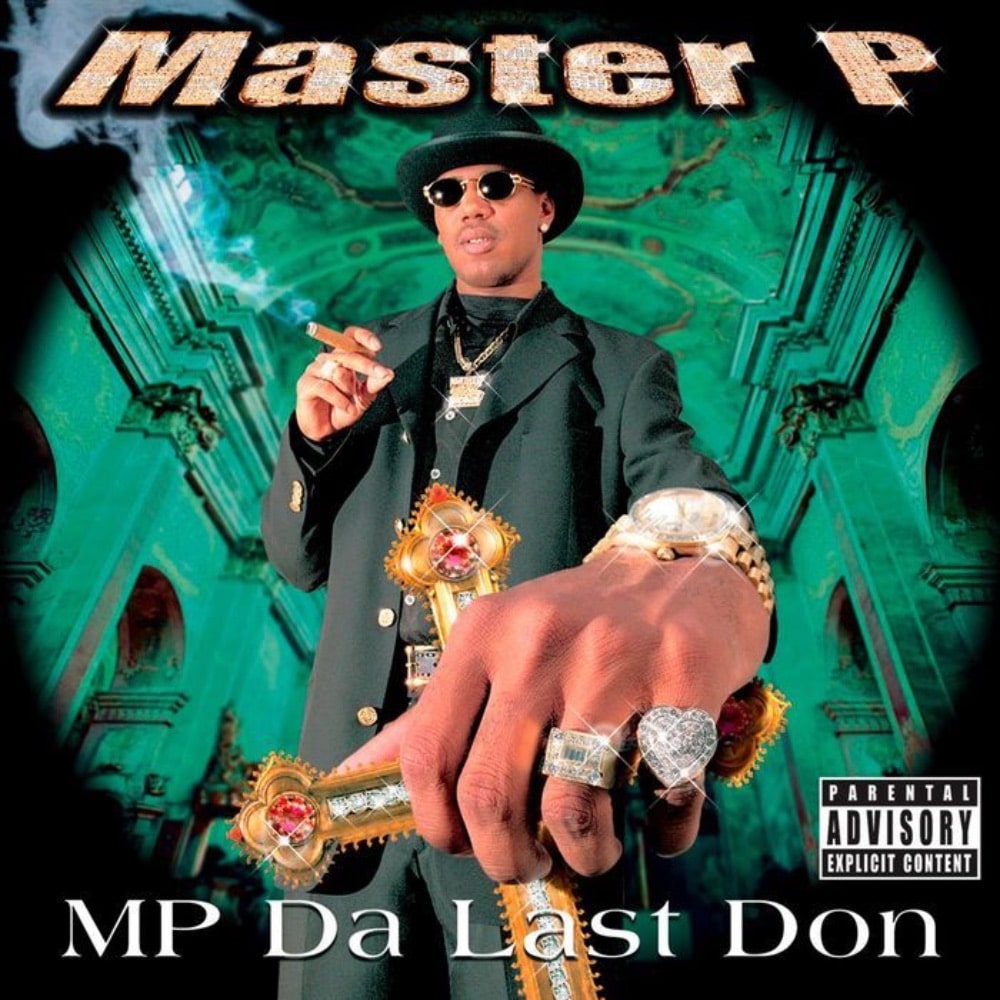 Released: June 2, 1998
Label: No Limit, Priority, EMI
Singles: "Thinkin' Bout U", "Hot Boys and Girls", "Make 'Em Say Uhh! #2", "Goodbye to My Homies", "Thug Girl"
Features: Bone Thugs-n-Harmony, E-40, Silkk the Shocker, UGK, Snoop Dogg and Soulja Slim
18. Onyx – Shut 'Em Down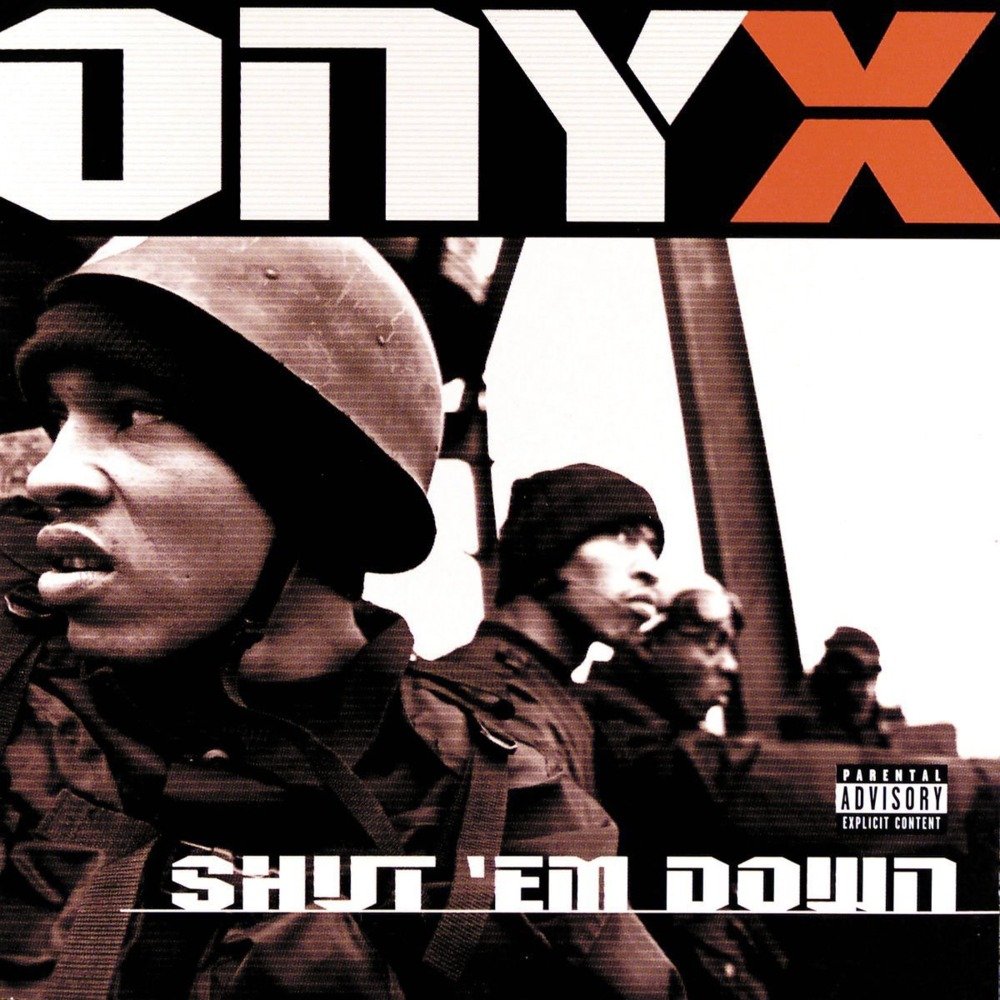 Released: June 2, 1998
Label: JMJ Records, Def Jam
Singles: "The Worst", "Shut 'Em Down", "React", "Broke Willies / Ghetto Starz"
Features: X1, DMX, 50 Cent, Still Livin from Gang Green, All City, Mr. Cheeks, Wu-Tang Clan, N.O.R.E., Big Pun
17. Def Squad – El Niño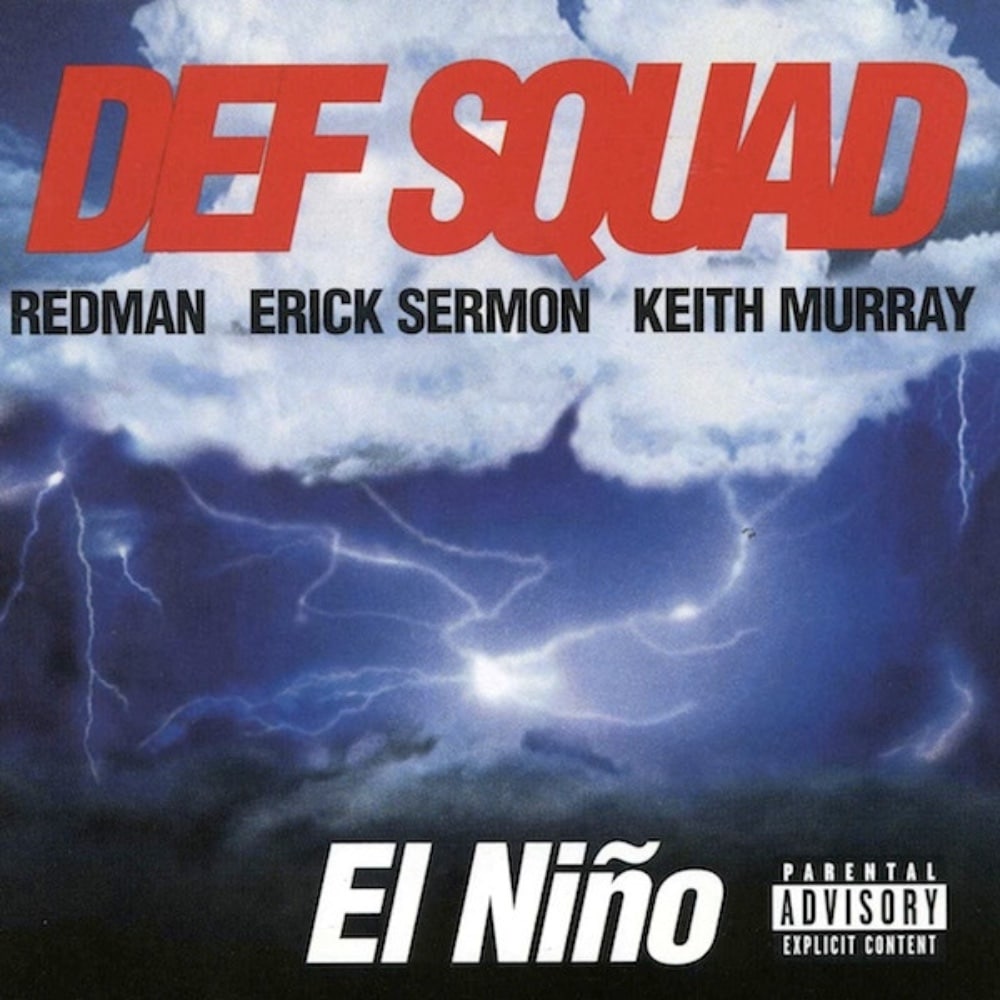 Released: June 30, 1998
Label: Def Jam
Singles: "Full Cooperation"
Features: Biz Markie, Mally G, Too $hort and the Drama Squad
16. N.O.R.E. – N.O.R.E.
Released: July 7, 1998
Label: Penalty, Tommy Boy
Singles: "N.O.R.E.", "Banned From T.V.", "Superthug"
Features: Nature, Cam'ron, Styles P, Jadakiss, Big Pun, Carl Thomas, Maze, Mussolini, Kid Capri, Kool G Rap, Chico DeBarge, Busta Rhymes, Nas
15. Big Pun – Capital Punishment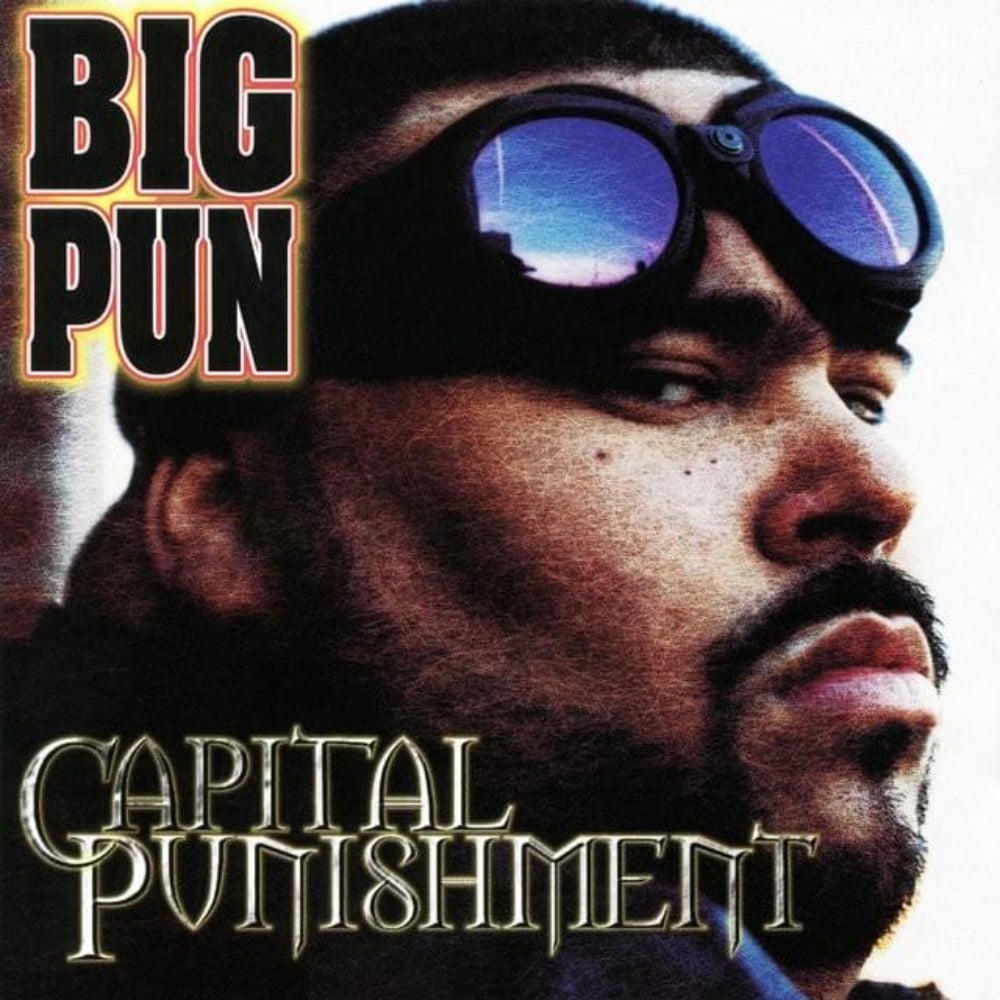 Released: April 28, 1998
Label: BMG, RCA, Loud, Terror Squad
Singles: "I'm Not a Player", "Still Not a Player", "You Came Up"
Features: Black Thought, Joe, Miss Jones, Wyclef Jean, Terror Squad, Funkmaster Flex, Fat Joe, dead prez, Noreaga, Prodigy, Inspectah Deck, Busta Rhymes
14. Xzibit – 40 Dayz & 40 Nightz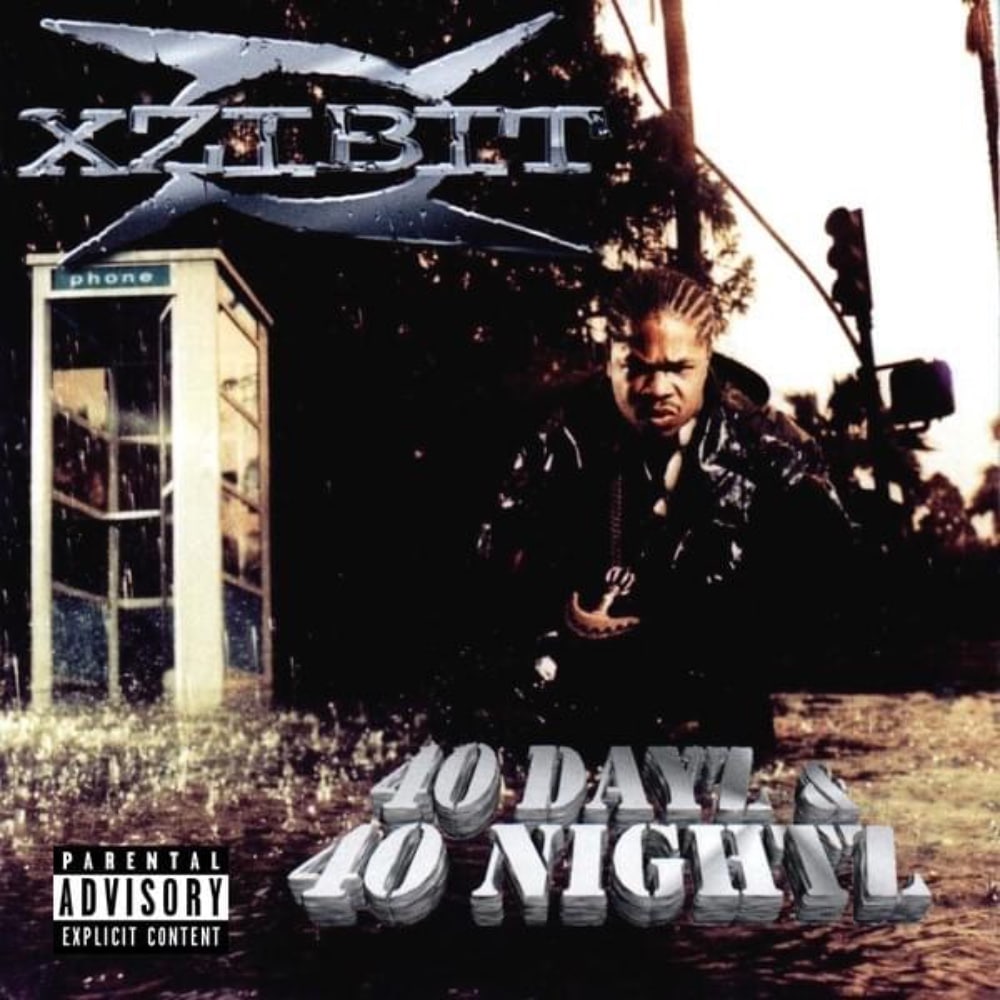 Released: August 25, 1998
Label: Loud, RCA
Singles: "What U See Is What U Get", "Los Angeles Times", "3 Card Molly"
Features: Ras Kass, Saafir, Defari, Montageone, Method Man, Jayo Felony, King Tee, Tha Alkaholiks
13. Busta Rhymes – Extinction Level Event: The Final World Front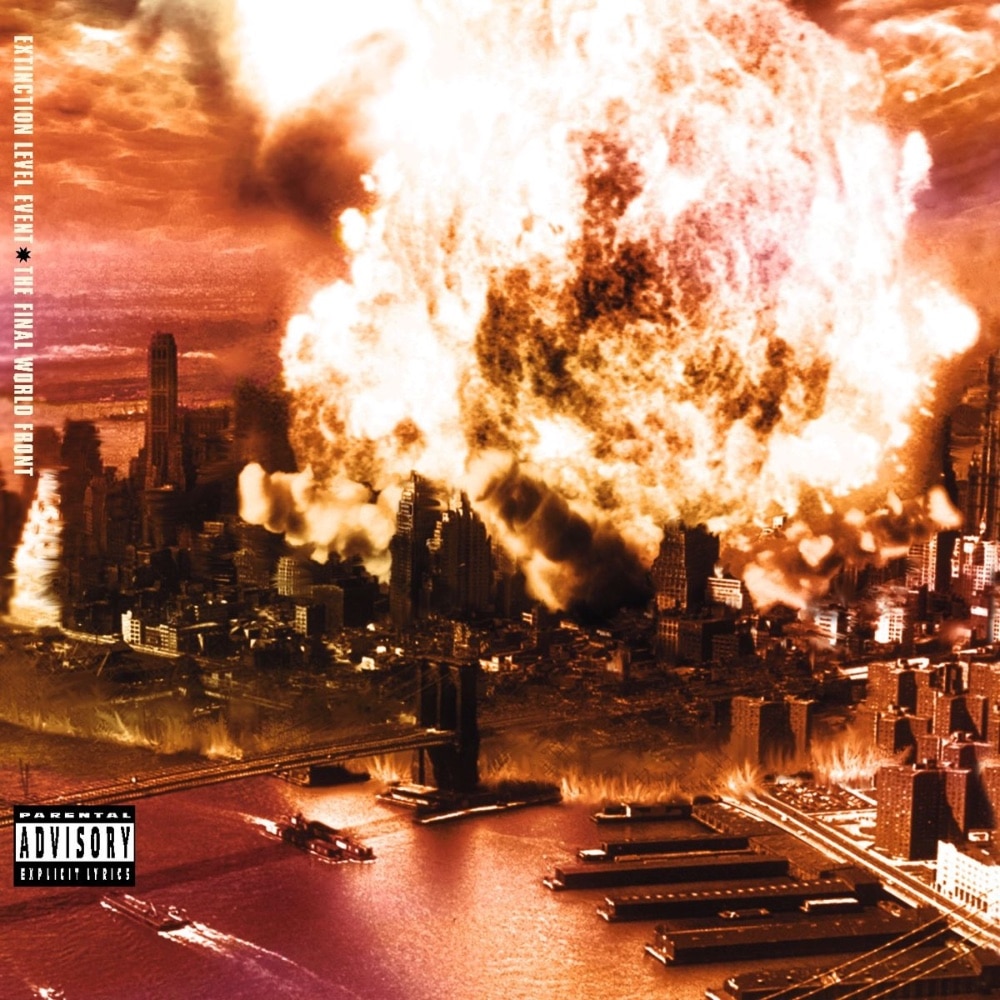 Released: December 15, 1998
Label: Flipmode, Elektra
Singles: "Tear da Roof Off", "Gimme Some More", "What's It Gonna Be?!", "Party Is Goin' On Over Here"
Features: The Flipmode Squad, Mystikal, Janet Jackson, Ozzy Osbourne
12. DMX – Flesh of My Flesh, Blood of My Blood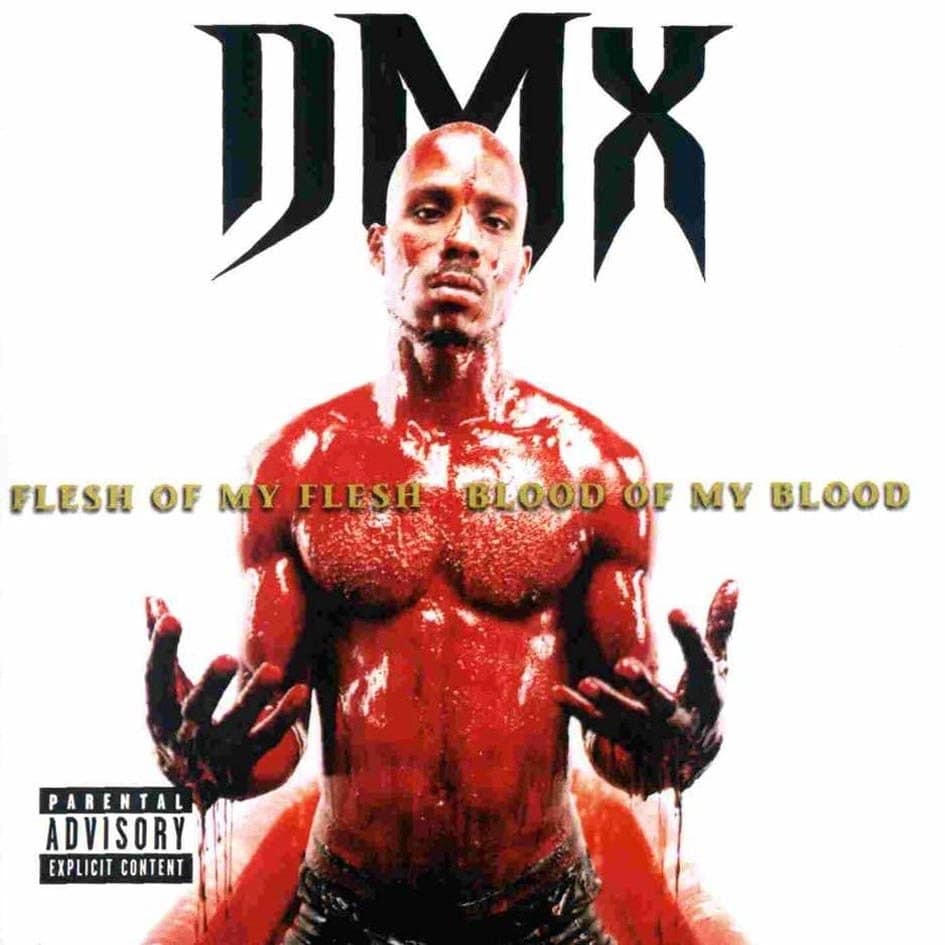 Released: December 22, 1998
Label: Def Jam, Ruff Ryders
Singles: "Slippin'", "No Love 4 Me"
Features: The LOX, Jay-Z, Mary J. Blige, Marilyn Manson, Drag-On, Swizz Beatz
11. Pete Rock – Soul Survivor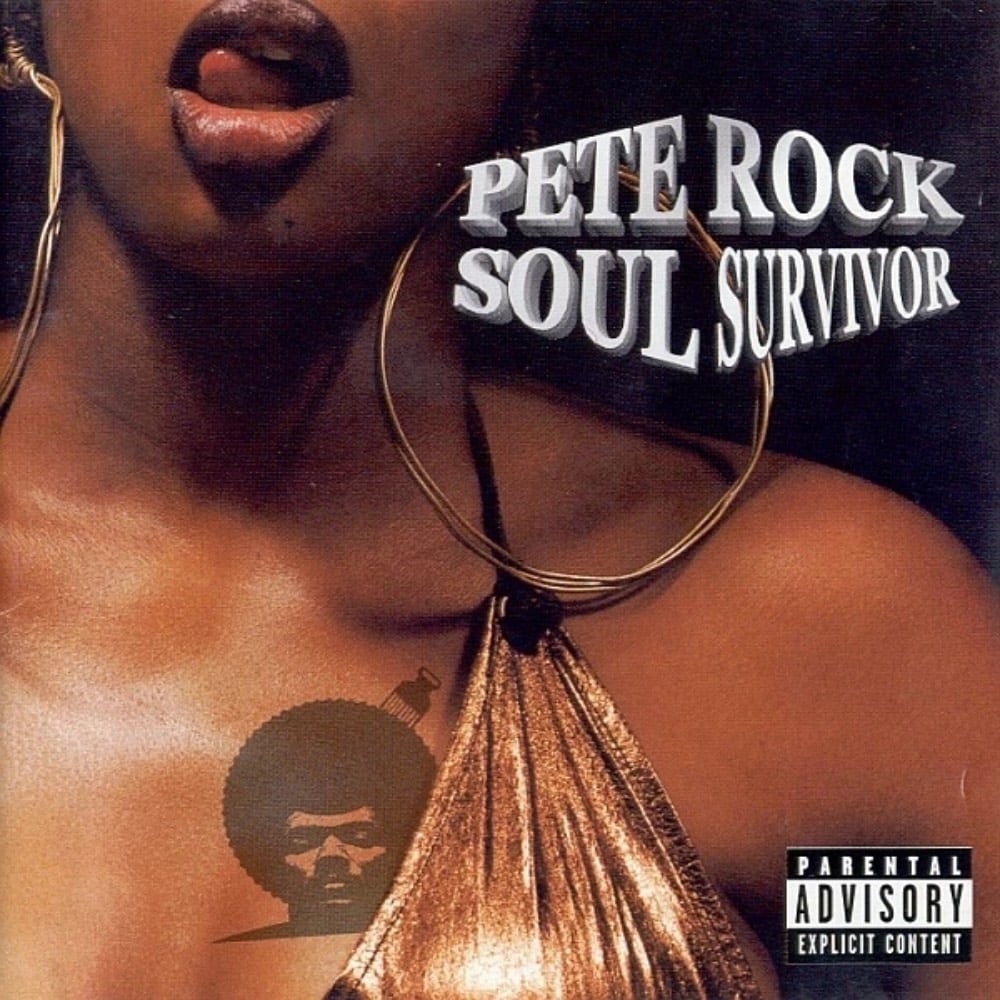 Released: November 10, 1998
Label: Loud/RCA/BMG Records
Singles: "Tru Master", "Take Your Time"
Features: Kurupt, Raekwon, Inspectah Deck, Ghostface Killah, Method Man, Cappadonna; O.C., Black Thought, Rob-O, Prodigy, Lord Tariq & Peter Gunz, Large Professor, Kool G Rap, MC Eiht, Jane Eugene & Loose Ends, Vinia Mojica, Miss Jones, Heavy D, Beenie Man, Sticky Fingaz, Common, Big Punisher, Noreaga, and C.L. Smooth
10. Juvenile – 400 Degreez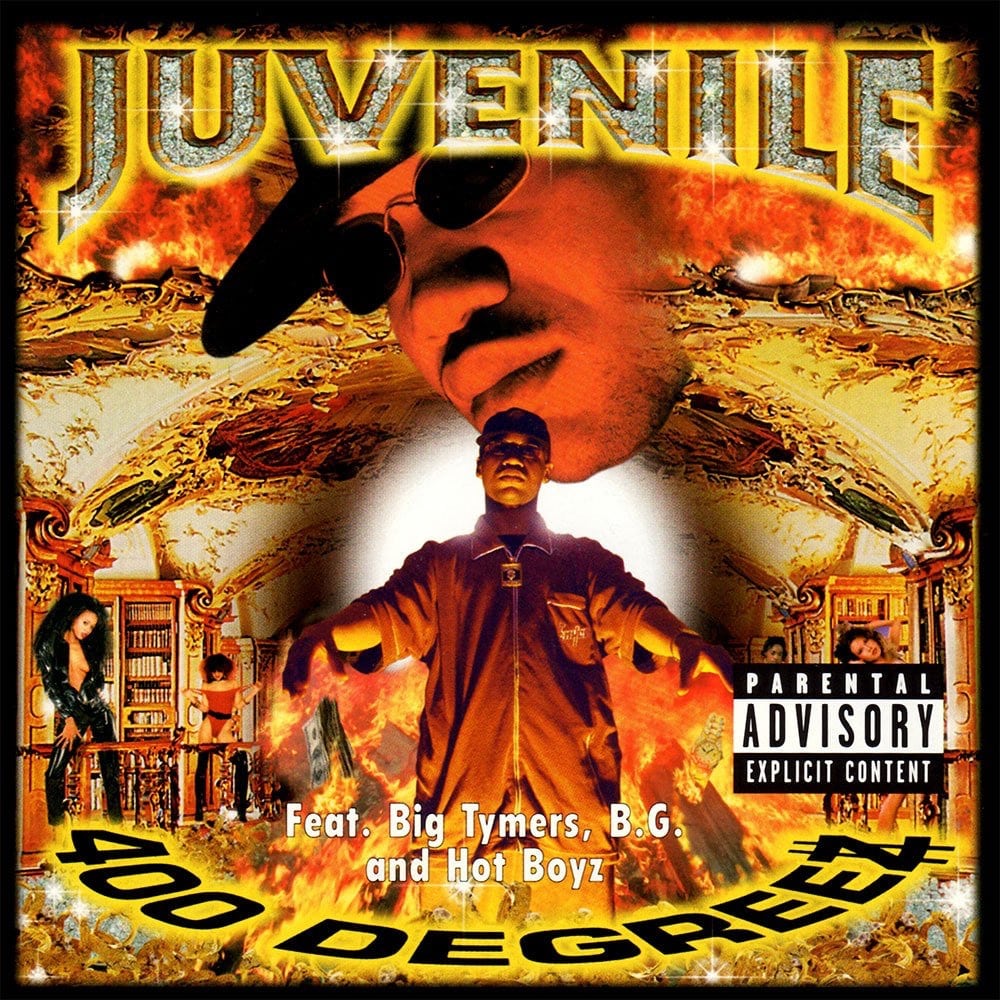 Released: November 3, 1998
Label: Universal, Cash Money
Singles: "Follow Me Now", "Ha", "Back That Thang Up"
Features: Mannie Fresh, Big Tymers, B.G., Lil Wayne, Turk, Hot Boys, Baby, Papa Rue, Jay-Z
9. Beastie Boys – Hello Nasty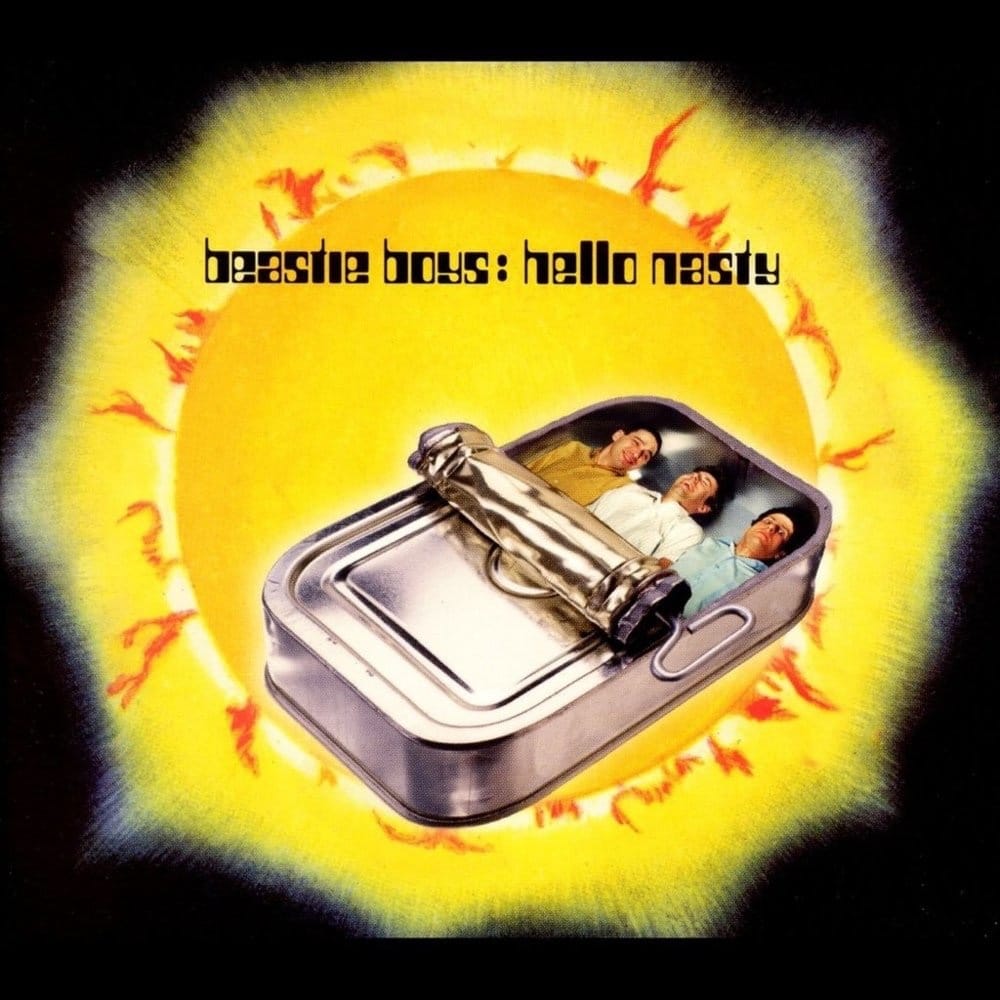 Released: July 14, 1998
Label: Capitol
Singles: "Intergalactic", "Body Movin'", "The Negotiation Limerick File", "Remote Control / Three MC's and One DJ"
Features: Brooke Williams, Biz Markie, Jill Cunniff, Miho Hatori, Lee "Scratch" Perry
8. Redman – Doc's da Name 2000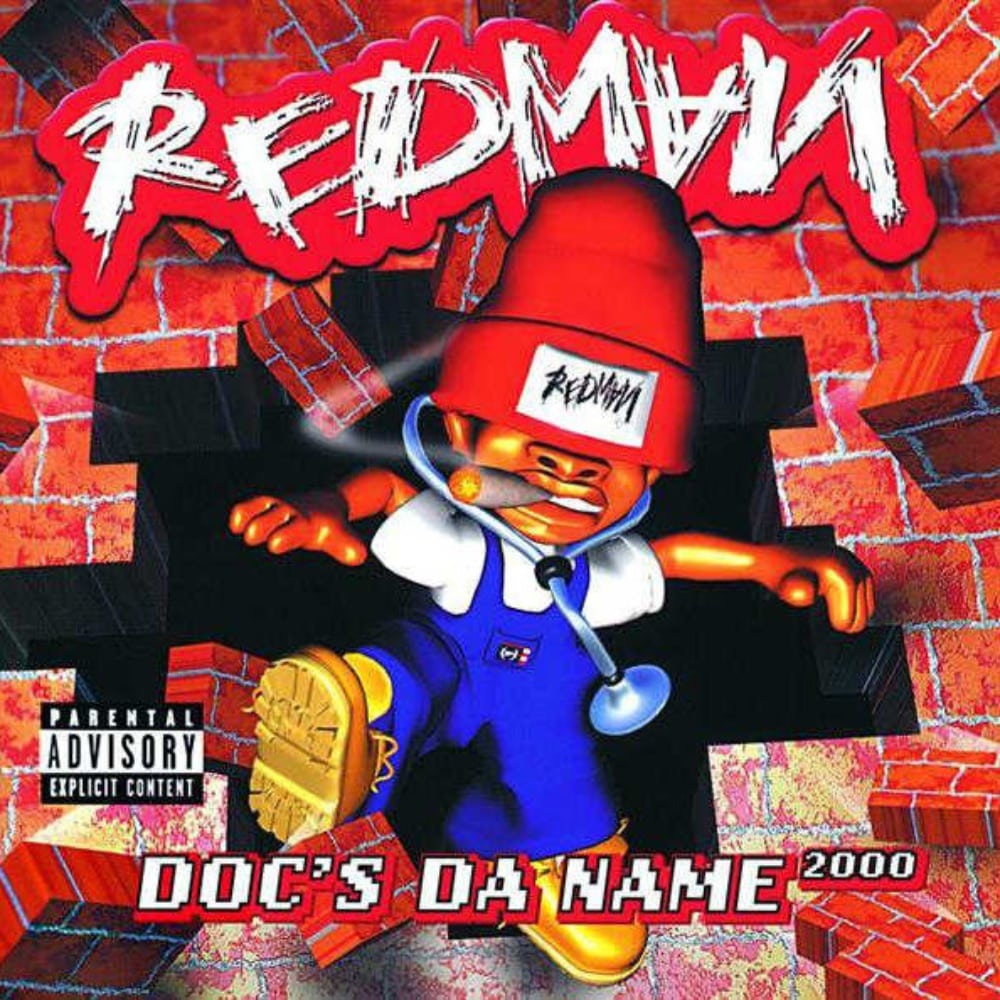 Released: December 8, 1998
Label: Def Jam
Singles: "I'll Bee Dat!", "Da Goodness", "Let Da Monkey Out"
Features: Diezzel Don, Double-O, Gov Mattic, Roz, Young Zee, Method Man, Busta Rhymes, Erick Sermon, Keith Murray, Dave Hollister
7. A Tribe Called Quest – The Love Movement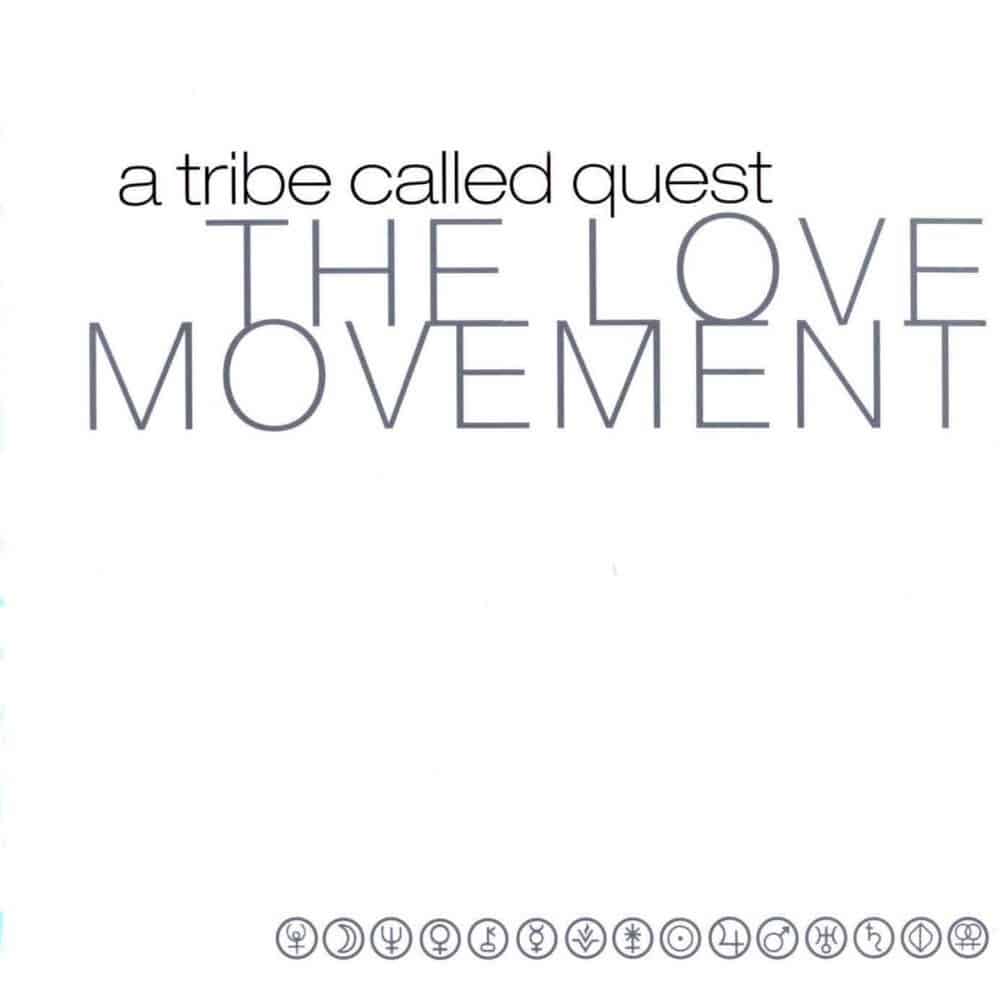 Released: September 29, 1998
Label: Jive
Singles: "Find a Way", "Like It Like That"
Features: Punchline, Jane Doe, Wordsworth, Mos Def, Busta Rhymes, REdman, Noreaga, D-Life, Spanky
6. Jay-Z – Vol. 2… Hard Knock Life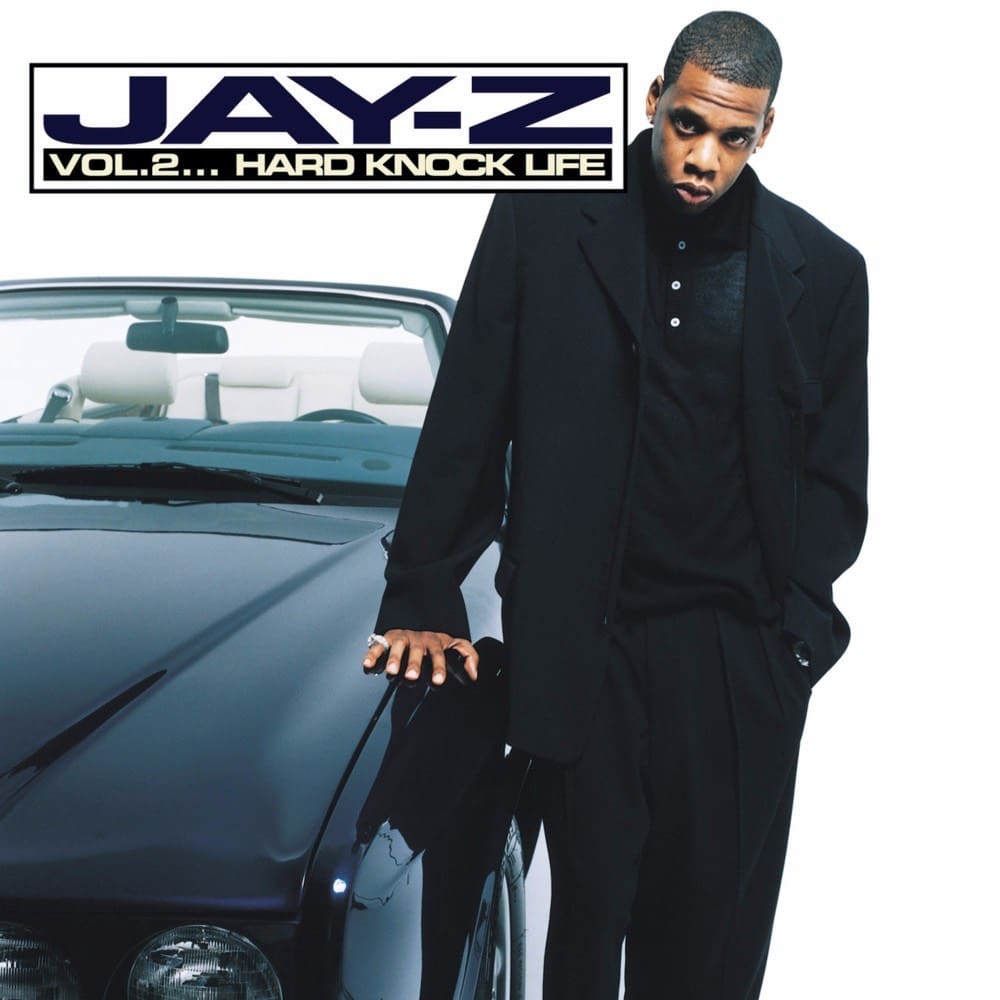 Released: September 29, 1998
Label: Roc-A-Fella, Def Jam
Singles: "Can I Get A…", "Hard Knock Life (Ghetto Anthem)", "Money, Cash, Hoes", "Nigga What, Nigga Who (Originator 99)"
Features: The LOX, Beanie Sigel, Sauce Money, Memphis Bleek, Jaz-O, DMX, Too $hort, Ja Rule, Amil, Foxy Brown, Kid Capri, Jermaine Dupri
5. Gang Starr – Moment of Truth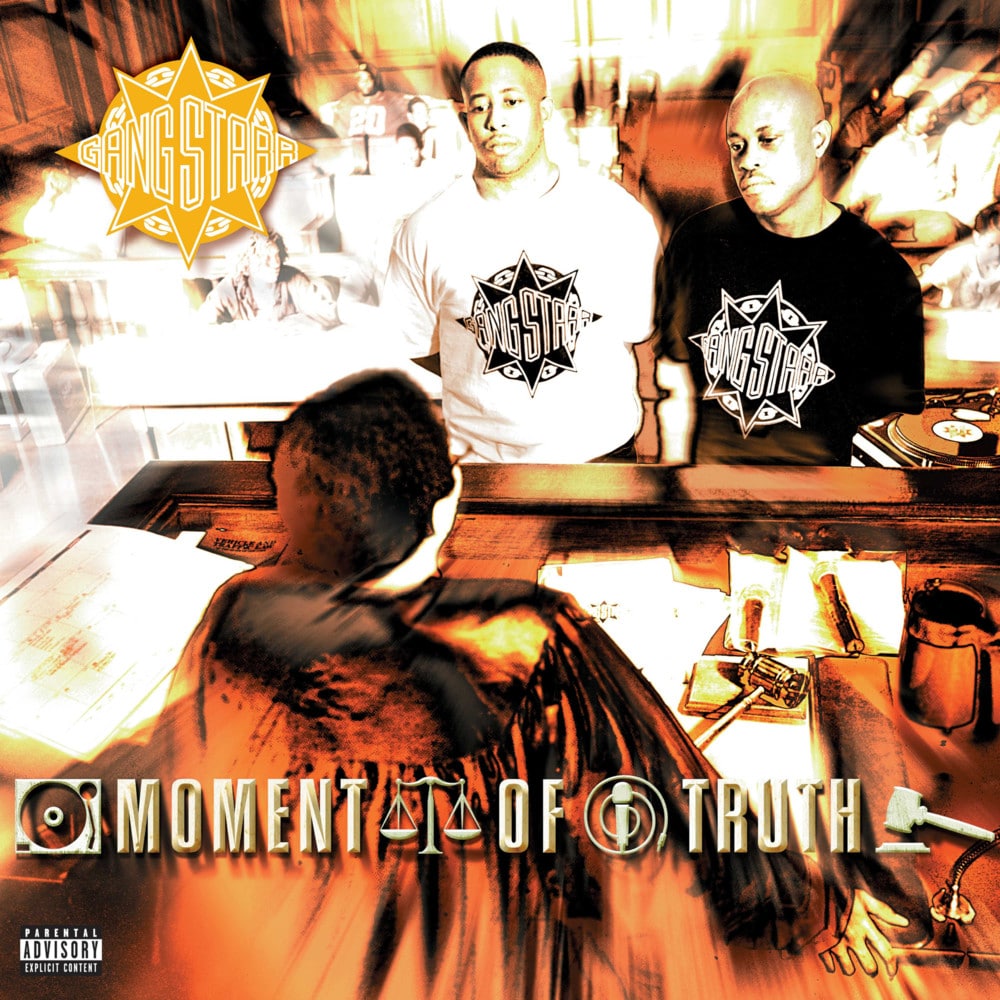 Released: March 31, 1998
Label: Noo Trybe, Virgin
Singles: "You Know My Steez", "The Militia"
Features: K-Ci & JoJo, Inspectah Deck, Hannibal Stax, M.O.P., Big Shug, Freddie Foxxx, Krumb Snatcha, G-Dep, Shiggy Sha, Scarface
4. DMX – It's Dark and Hell Is Hot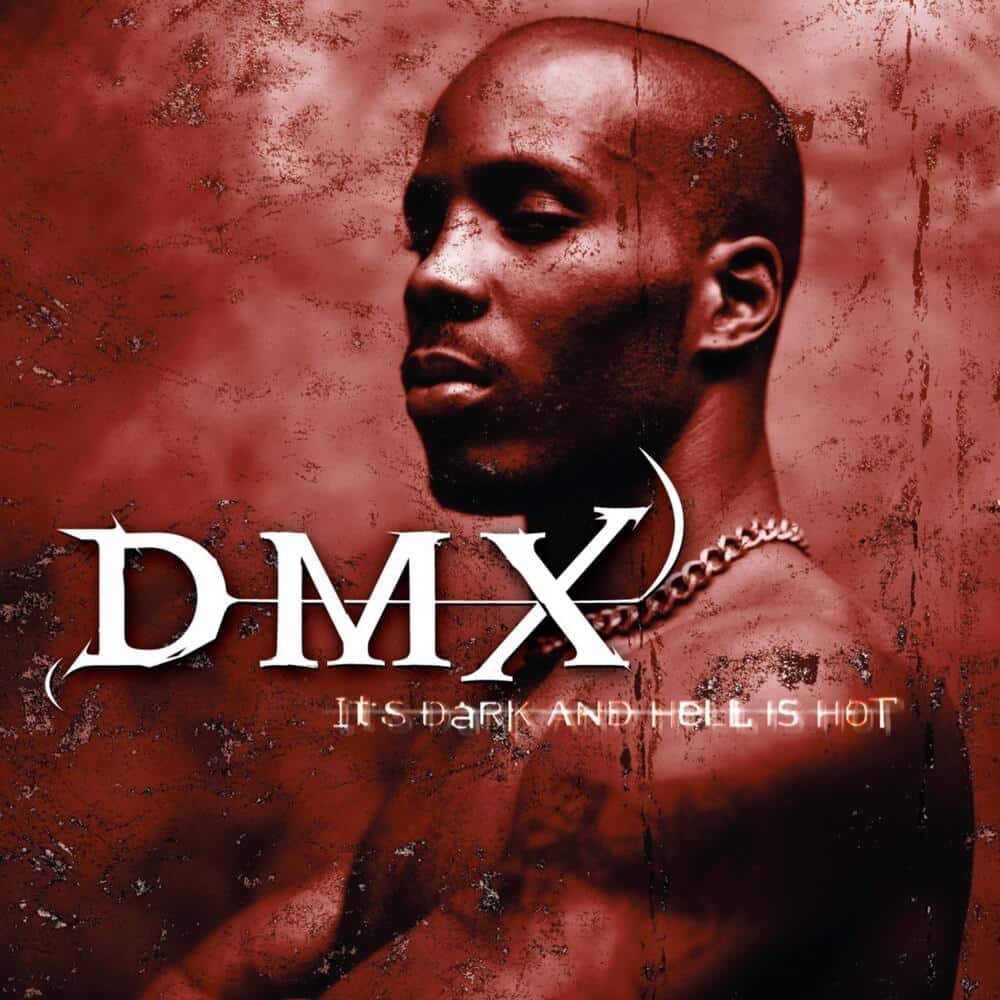 Released: May 12, 1998
Label: Def Jam, Ruff Ryders
Singles: "Get at Me Dog", "Stop Being Greedy", "Ruff Ryders' Anthem", "How's It Goin' Down"
Features:
3. Mos Def & Talib Kweli – Mos Def & Talib Kweli Are Black Star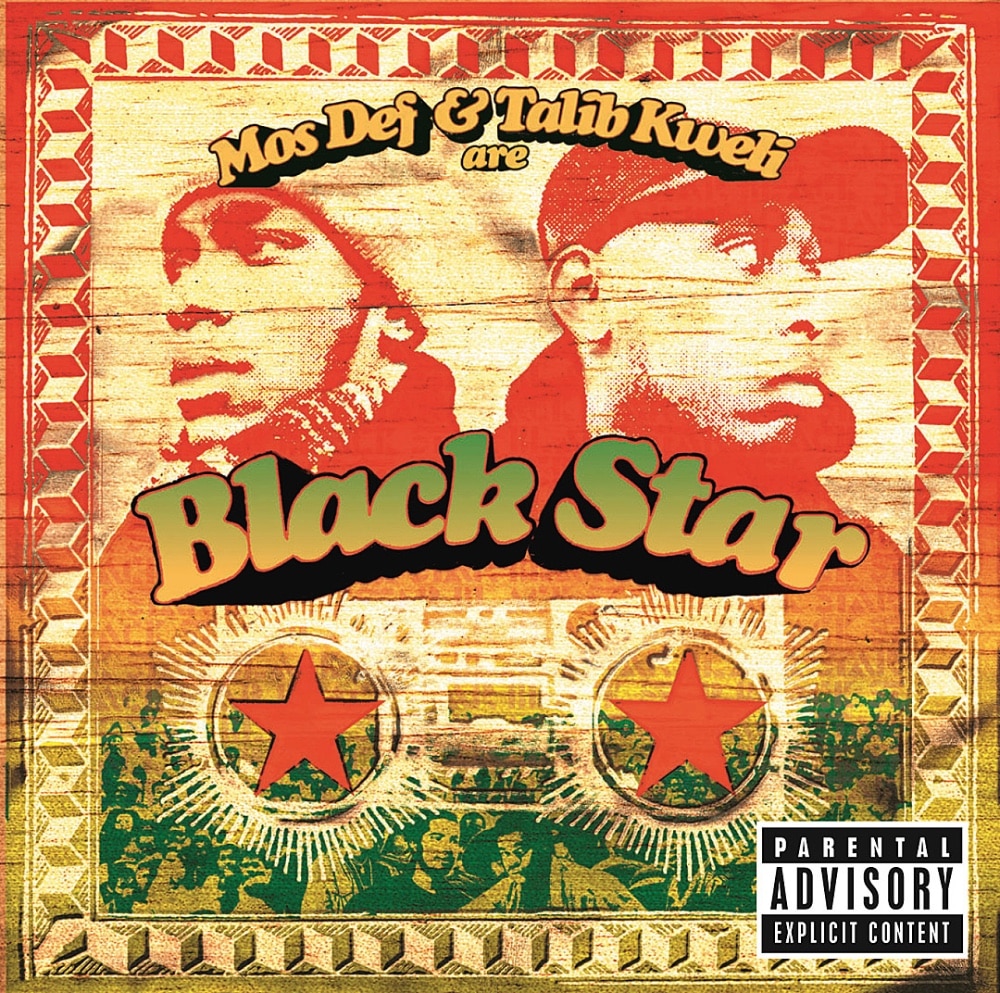 Released: September 29, 1998
Label: Rawkus, Priority, EMI, MCA, Universal
Singles: "Definition", "Respiration"
Features: Weldon Irvine, Vinia Mojica, Common, Jane Doe, Wordsworth, and Punchline
2. Lauryn Hill – The Miseducation of Lauryn Hill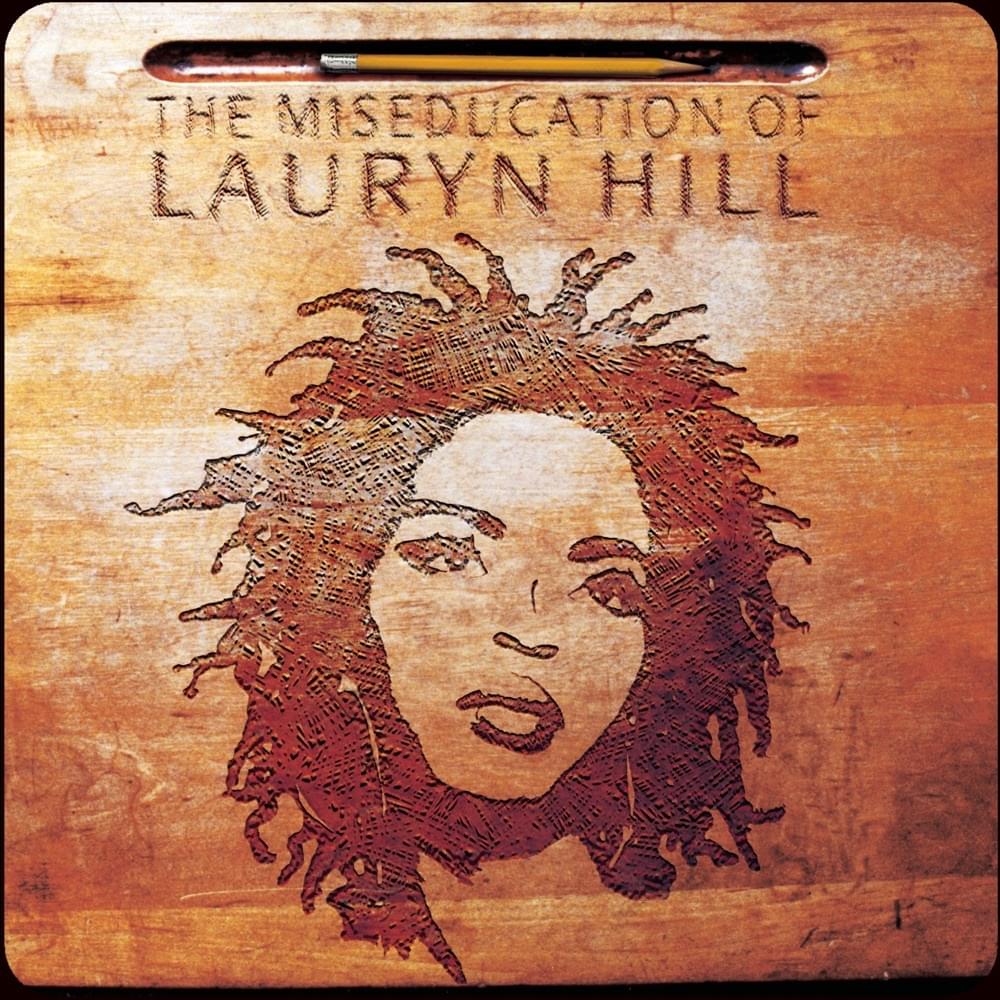 Released: August 25, 1998
Label: Ruffhouse, Columbia
Singles: "Doo Wop (That Thing)", "Ex-Factor", "Everything Is Everything"
Features: Carlos Santana, Mary J. Blige, D'Angelo
1. OutKast – Aquemini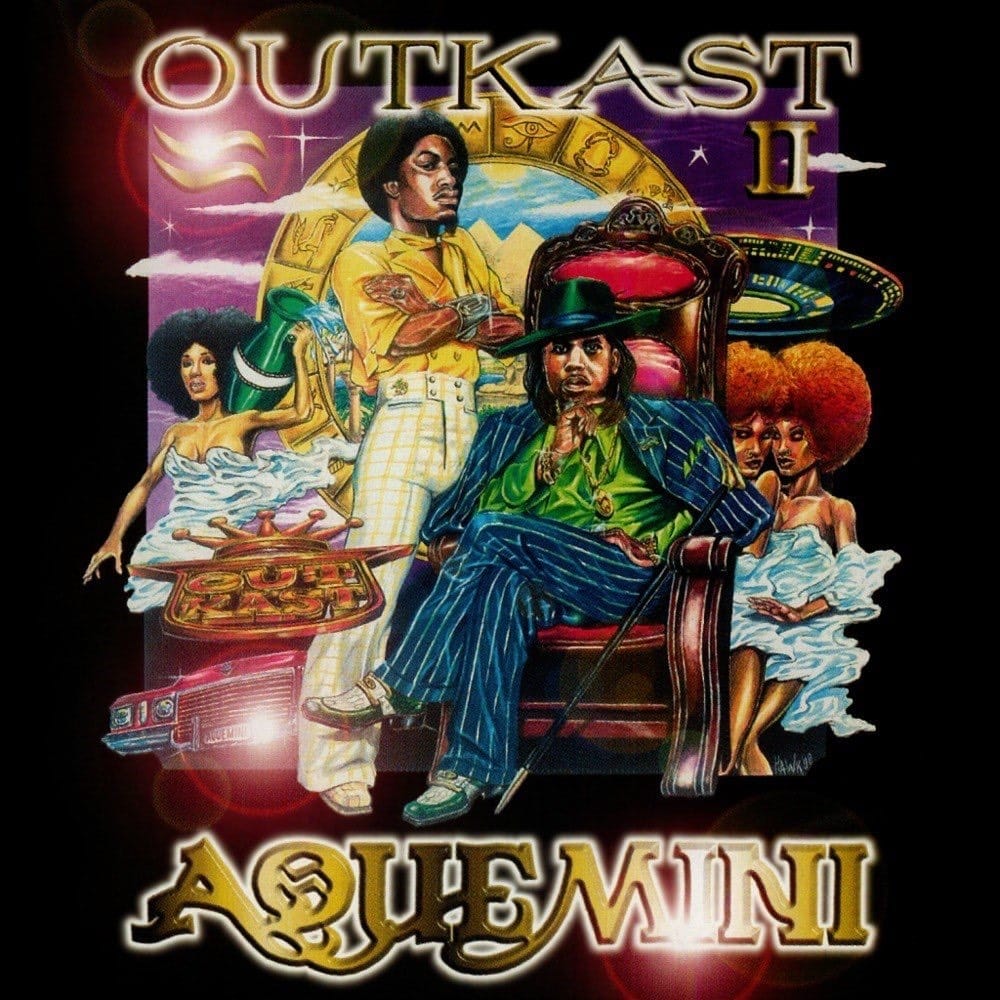 Released: September 29, 1998
Label: LaFace, Arista
Singles: "Skew It on the Bar-B", "Rosa Parks", "Da Art of Storytellin' (Pt. 1)"
Features: Raekwon, George Clinton, T-Mo, Big Gipp, Khujo, Cee-Lo, and Erykah Badu