From Illmatic to Madvillainy, To Pimp a Butterfly to Aquemini, Tha Carter II to De La Soul Is Dead, we look at the best hip hop albums of all time, year by year.
2008, the year that Lil Wayne transformed from a dope MC with a tireless work ethic and crazy punchlines to the best rapper alive.
Wayne's ascension had been slow and steady, with years spent in the Cash Money training lab, first as part of the Hot Boys, then as a solo artist. After spending years dropping several albums, countless mixtapes and about a million feature verses, the New Orleans rapper finally claimed the hip hop crown with his magnum opus, Tha Carter III.
While this was happening, T.I. was becoming the biggest rapper in the game with the mega successful Paper Trail which spawned a string of number one hit singles, as was Young Jeezy who was becoming very comfortable at the top of the charts. After dropping Graduation, his biggest album to date, Kanye took a major left turn with 808s & Heartbreak, which was jarring at first, but over time has aged incredibly well.
From Young Jeezy's The Recession to The Roots' Rising Down and Q-Tip's The Renaissance, here are the top 25 best hip hop albums of 2008.
25. Plies – Definition of Real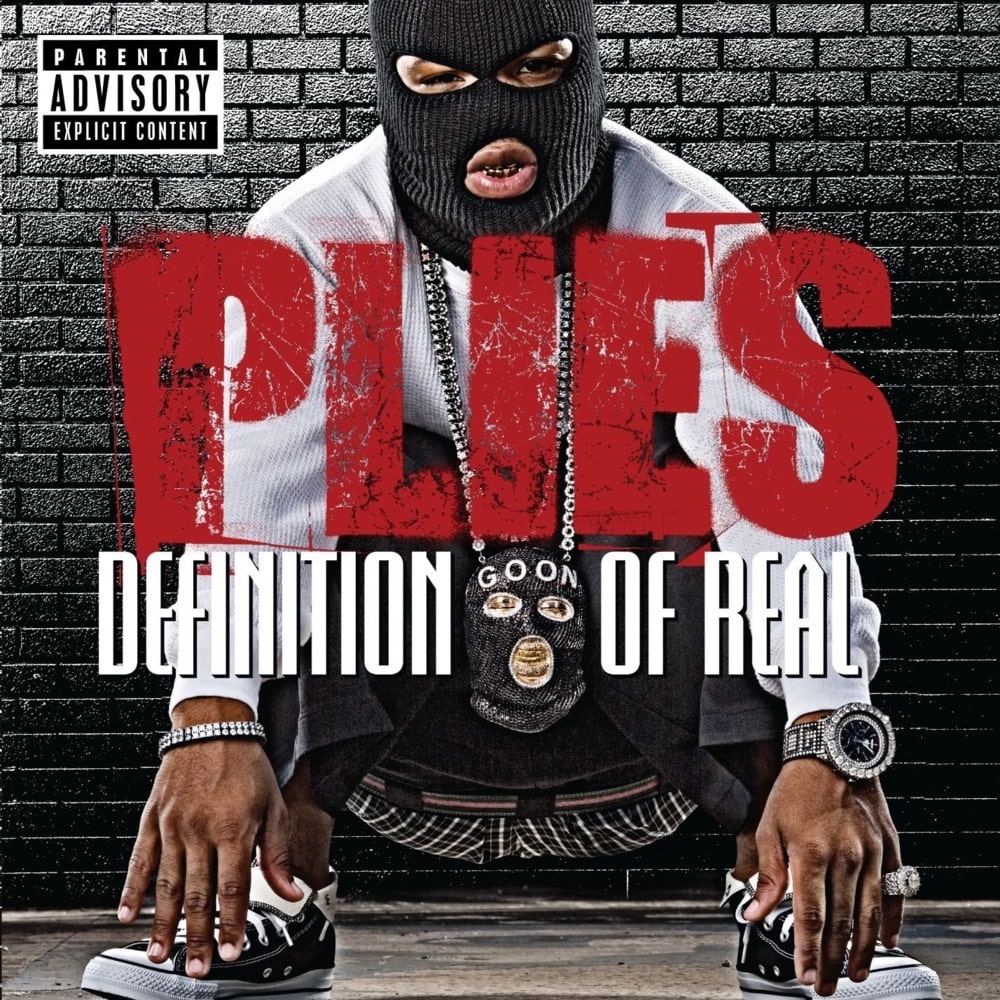 Released: June 10, 2008
Label: Big Gates, Slip-n-Slide, Atlantic
Singles: "Bust It Baby Pt. 2", "Please Excuse My Hands"
Features: Ne-Yo, J. Holiday, Keyshia Cole, Trey Songz, Jamie Foxx and The-Dream
24. Ludacris – Theater of the Mind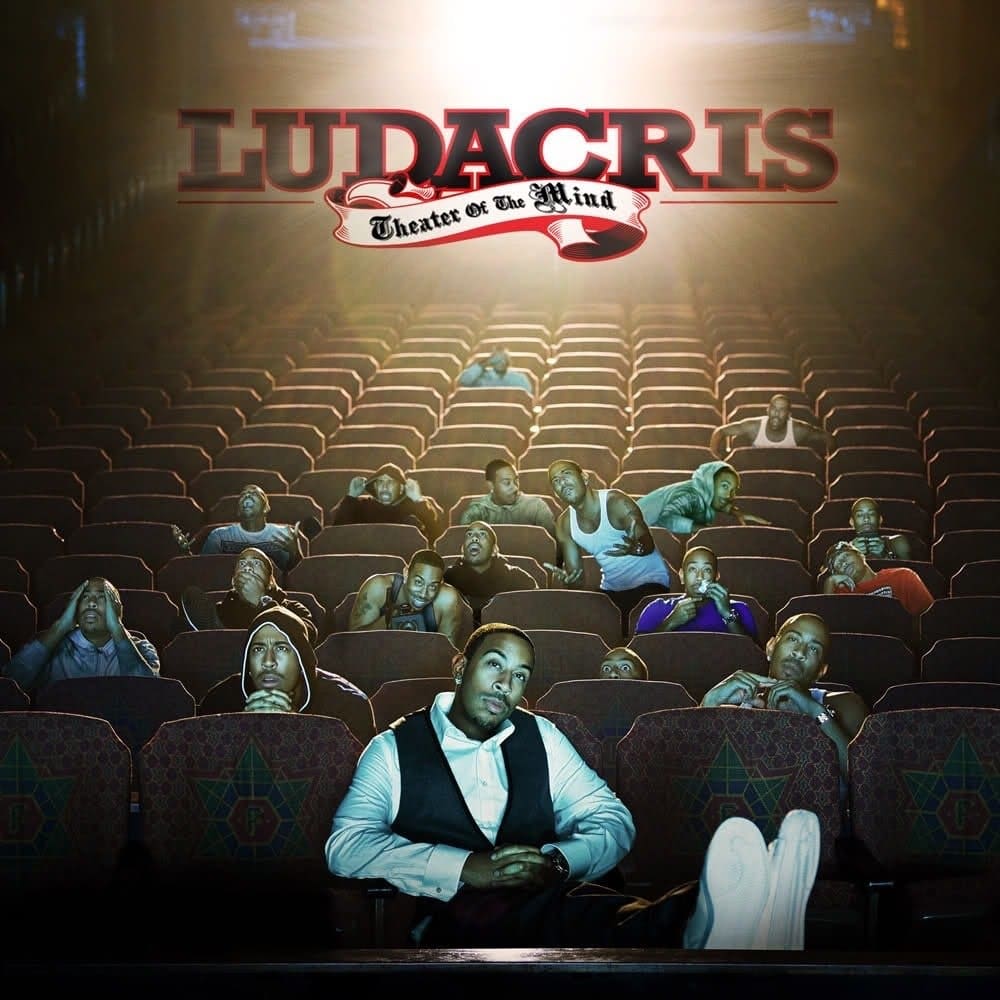 Released: November 25, 2008
Label: Disturbing tha Peace, Def Jam South
Singles: "What Them Girls Like", "Wish You Would", "Undisputed", "Last of a Dying Breed", "One More Drink", "Nasty Girl"
Features: Rick Ross, Playaz Circle, Ving Rhames, T.I., T-Pain, The Game, Chris Rock, Chris Brown, Sean Garrett, Plies, Jamie Foxx, Lil Wayne, Nas, Jay-Z, Common, Spike Lee
23. Snoop Dogg – Ego Trippin'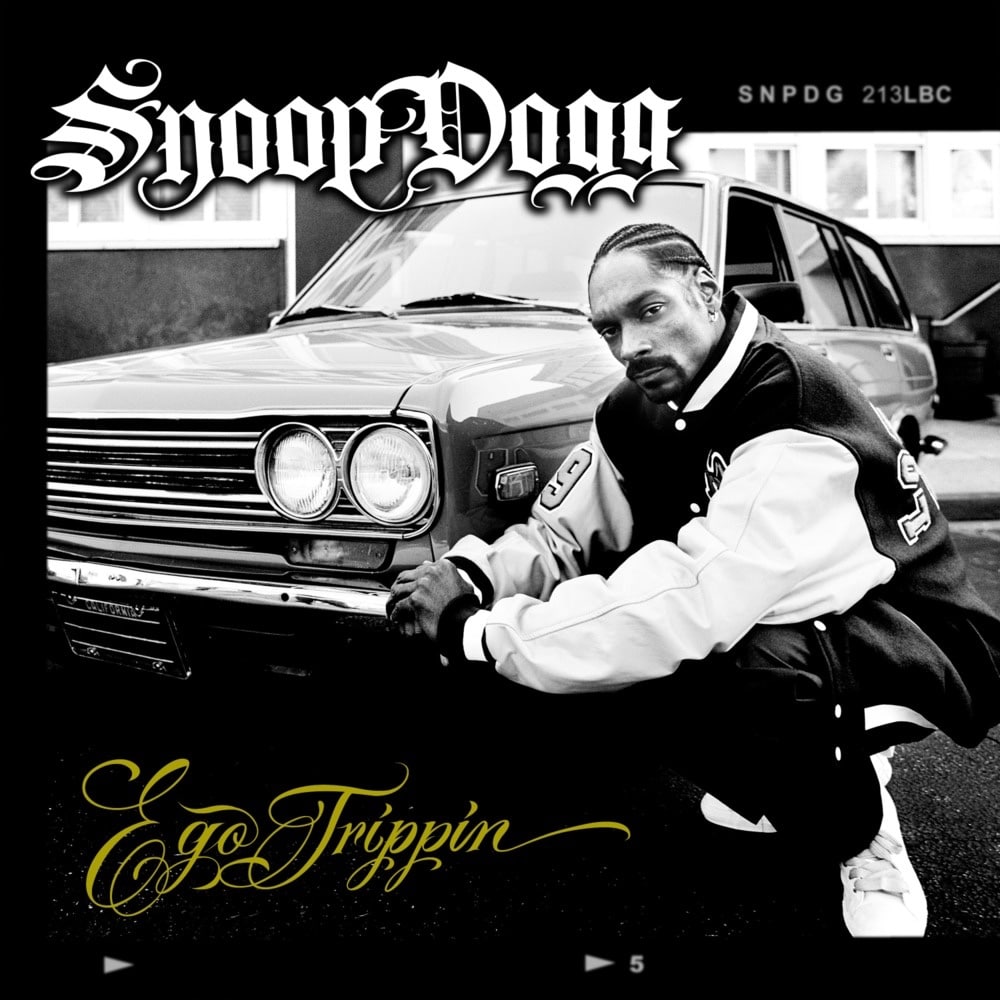 Released: March 11, 2008
Label: Doggy Style, Geffen
Singles: "Sensual Seduction", "Neva Have 2 Worry", "Life of da Party", "My Medicine", "Those Gurlz"
Features: Too Short, Mistah F.A.B., Kuurt, Charlie Wilson, Jamie Foxx, Uncle Chucc, Raphael Saadiq, Pharrell Williams, Willie Nelson, Whitey Ford
22. Ice Cube – Raw Footage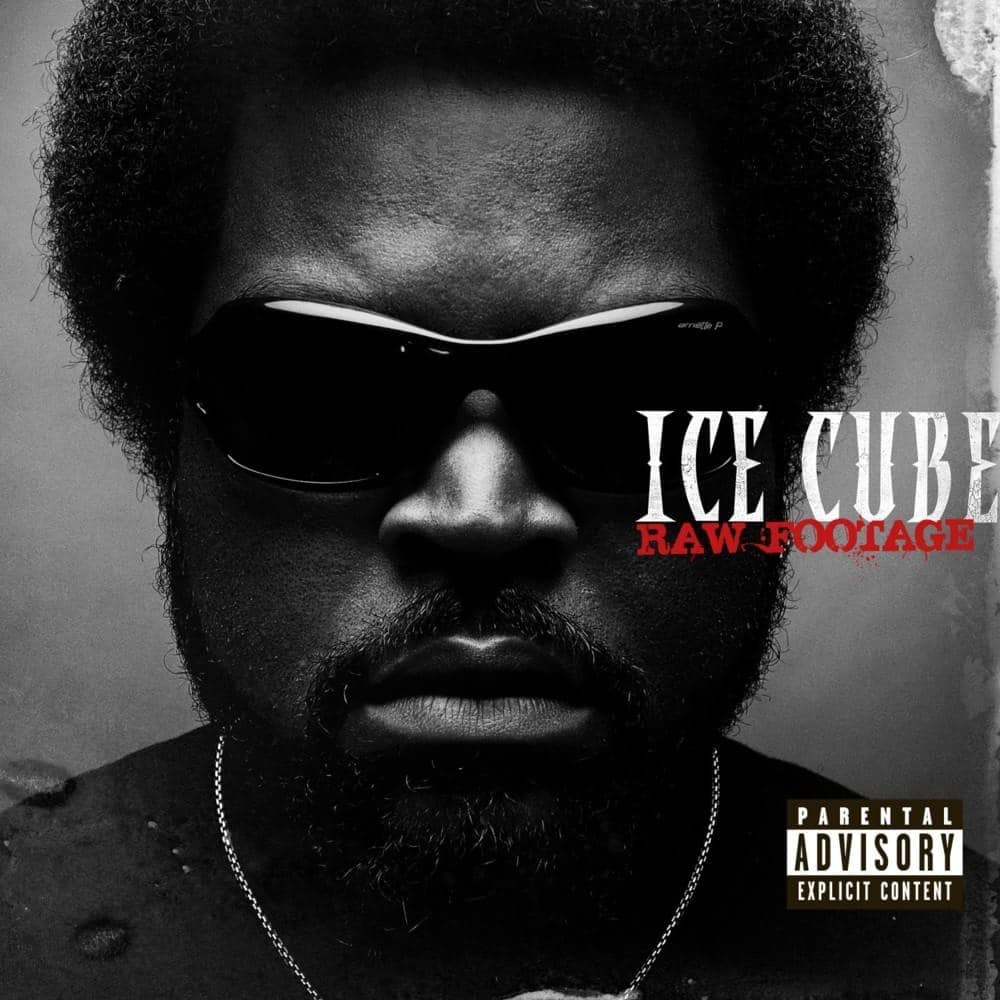 Released: August 19, 2008
Label: Lench Mob, EMI
Singles: "Gangsta Rap Made Me Do It", "Do Ya Thang", "Why Me?"
Features: The Game, Butch Cassidy, Musiq Soulchild, Young Jeezy and WC
21. Pete Rock – NY's Finest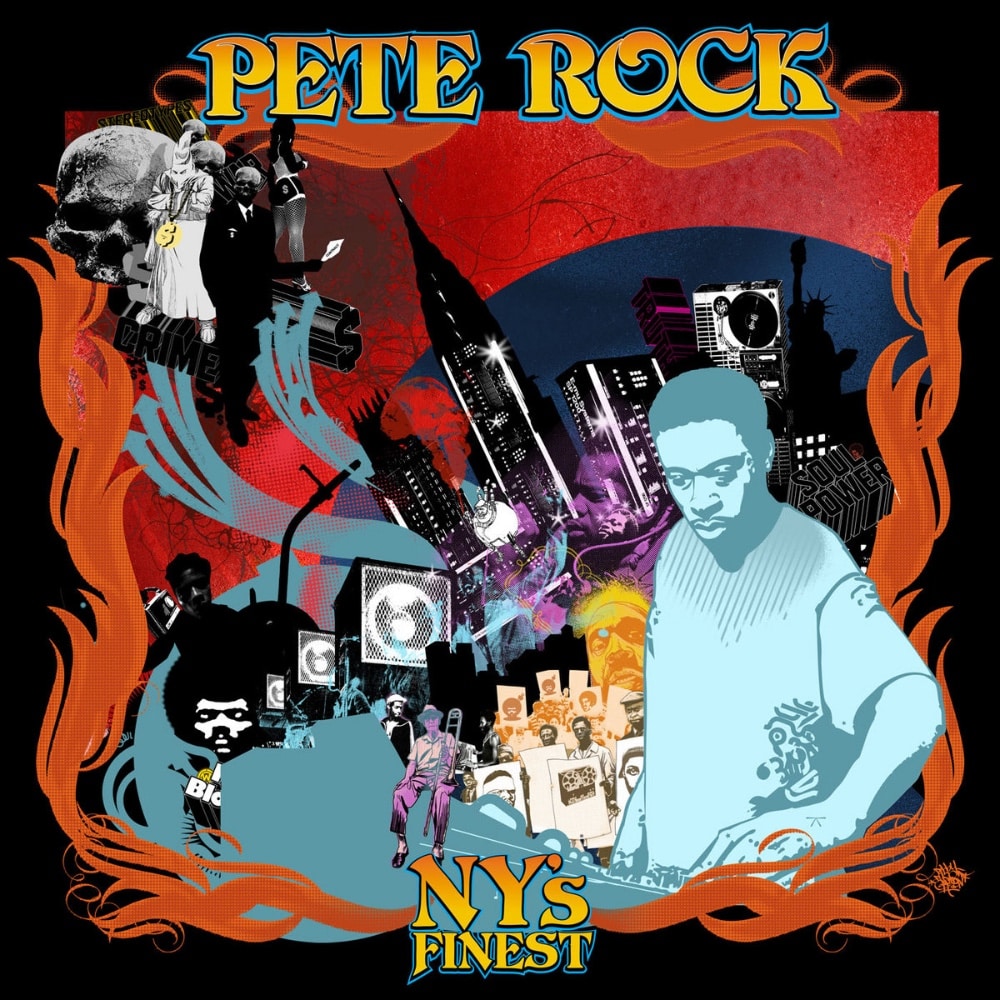 Released: February 26, 2008
Label: Nature Sounds
Singles: N/A
Features: Jim Jones, Max B, Sheek Louch, Styles P, Redman, Little Brother, Raekwon, Masta Killa, Doo Hop, Papoose, Slum Village, Roc Marciano
20. The Game – LAX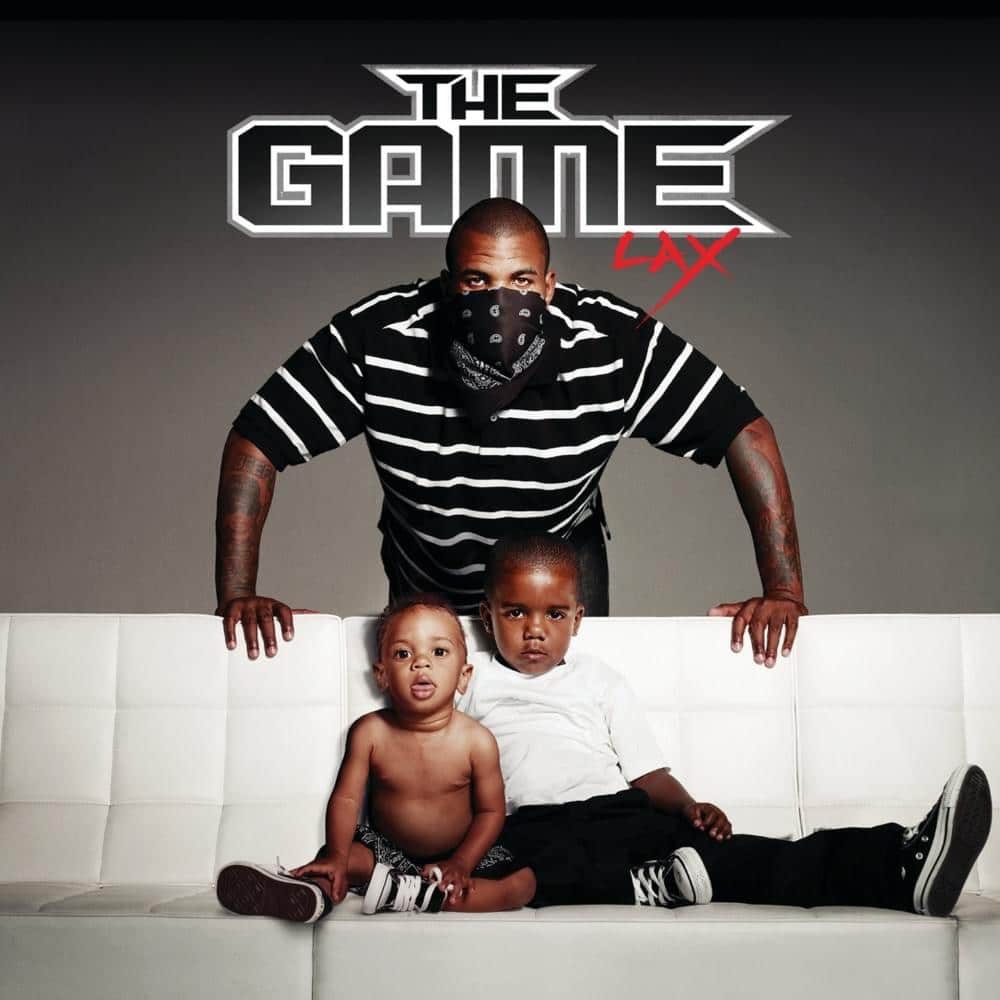 Released: August 26, 2008
Label: Geffen
Singles: "Game's Pain", "Dope Boys", "My Life", "Camera Phone"
Features: DMX, Chrisette Michele, Common, Ice Cube, Keyshia Cole, Ludacris, Nas, Ne-Yo, Raekwon, Raheem DeVaughn, Travis Barker, Bilal and Lil Wayne
19. Roots Manuva – Slime & Reason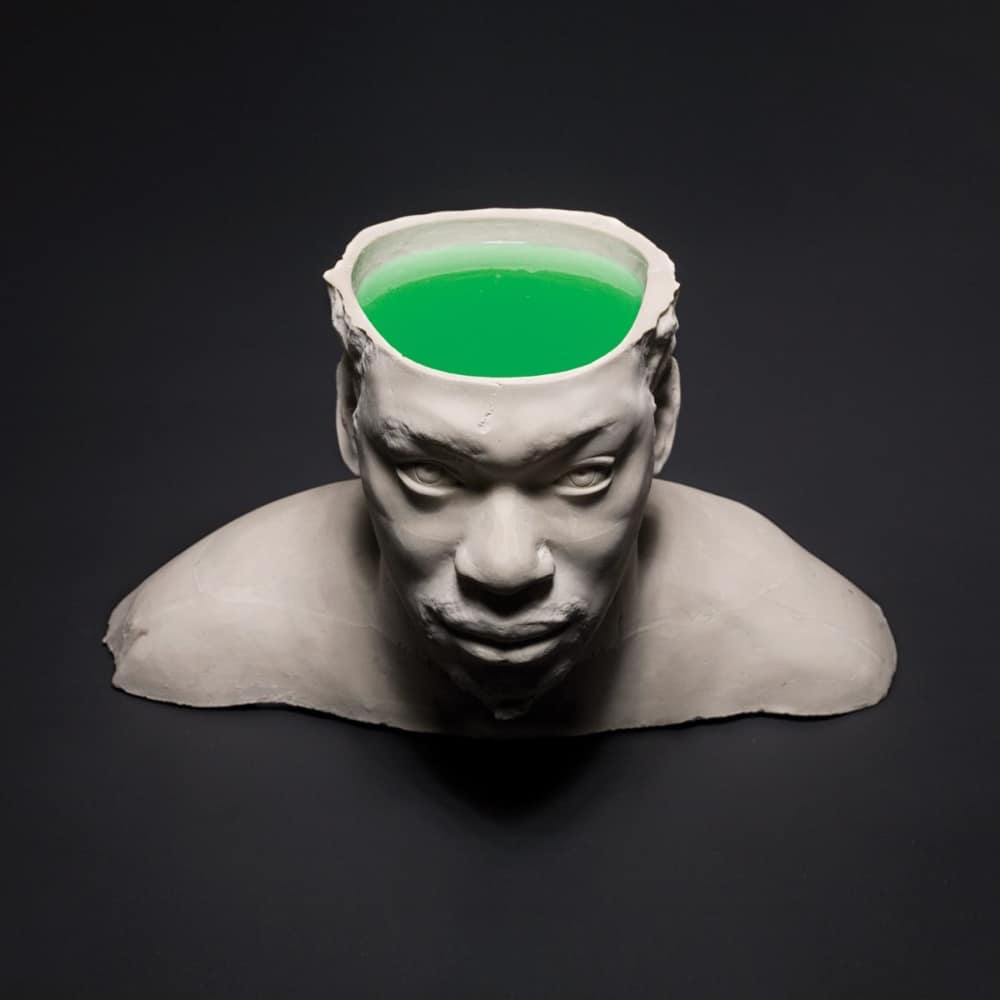 Released: September 1, 2008
Label: Big Dada
Singles: "Buff Nuff", "Again & Again", "Let the Spirit", "Do Nah Bodda Mi"
Features: N/A
18. Jake One – White Van Music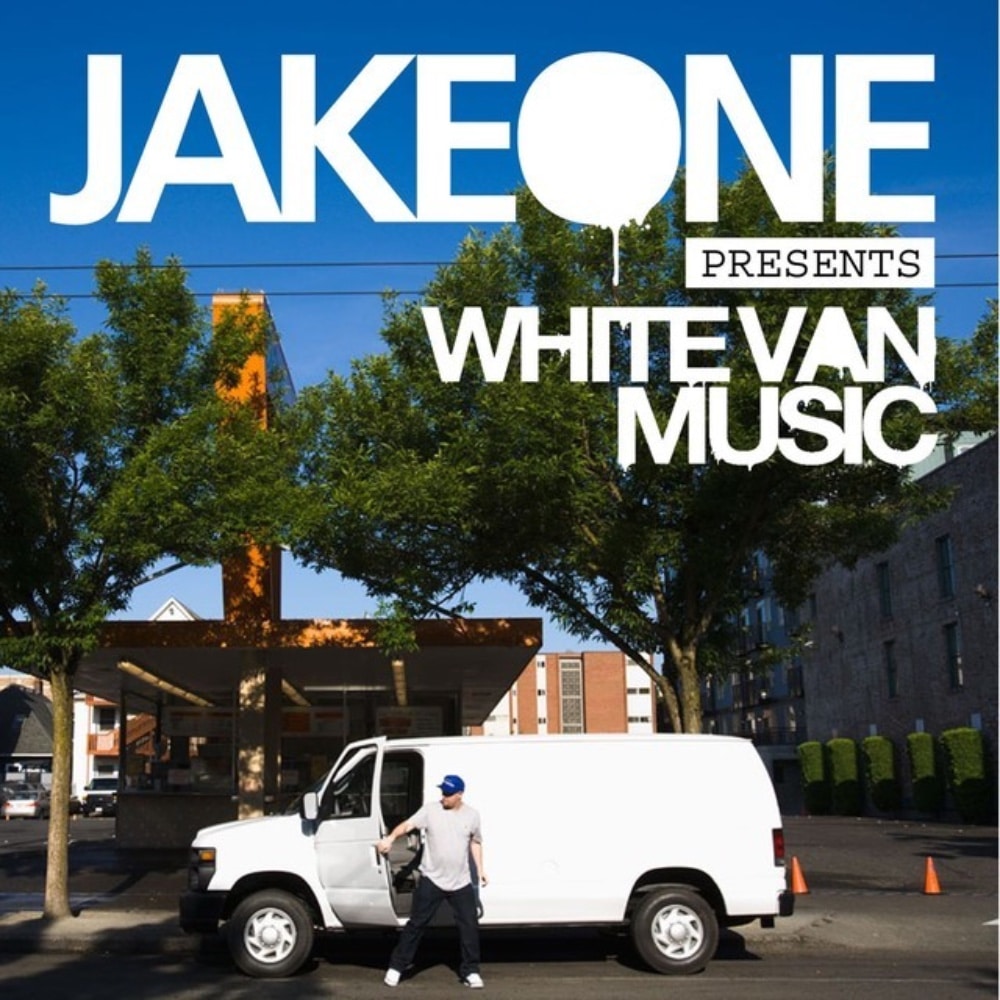 Released: October 7, 2008
Label: Rhymesayers Entertainment
Singles: "The Truth / Trap Door"
Features: Pharoahe Monch, Kardinal Offishall, Black Milk, Nottz, M.O.P., Brother Ali, Freeway, D. Black, Little Brother, Posdnuos, Slug, MF DOOM, Young Buck, Bishop Lamont, Busta Rhymes, The Alchemist, Evidence, Prodigy, Blueprint, Casual, Elzhi, Royce da 5'9″
17. eMC – The Show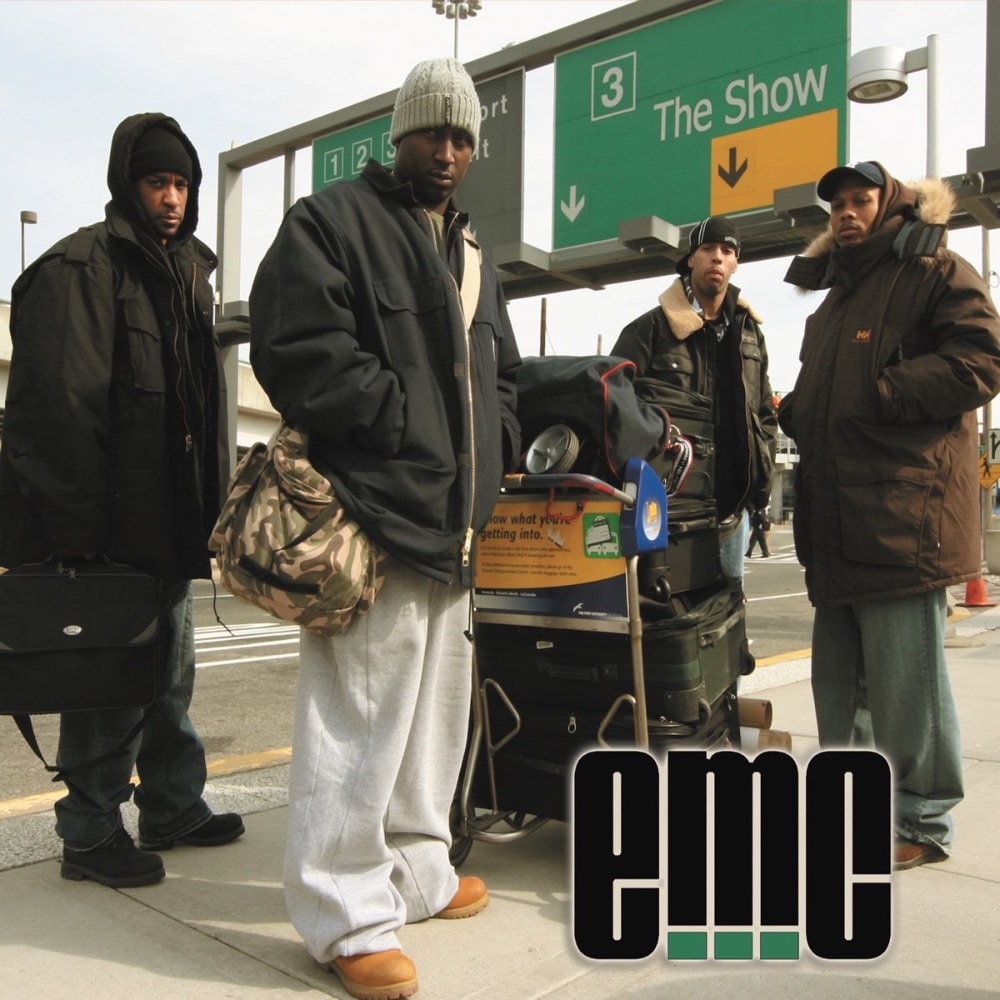 Released: March 25, 2008
Label: M3 Records, Traffic Entertainment Group
Singles: "E.M.C. What It Stands For?"
Features: Adi, Ladybug Mecca, Little Brother, Money Harm and Sean Price
16. Nas – Untitled
Released: July 15, 2008
Label: The Jones Experience, Def Jam
Singles: "Hero", "Make the World Go Round"
Features: Chris Brown, Keri Hilson, Busta Rhymes, and The Game
15. Rick Ross – Trilla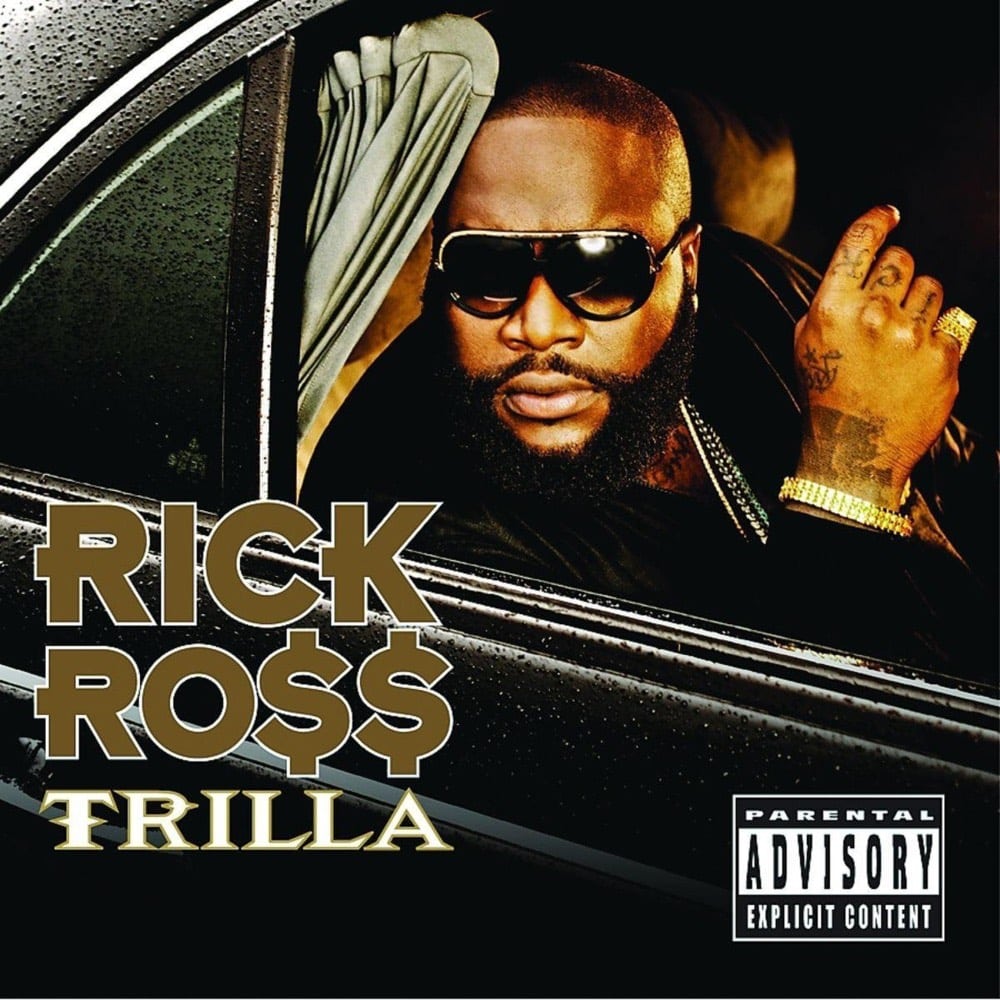 Released: March 11, 2008
Label: Slip-n-Slide, Def Jam South, Poe Boy
Singles: "Speedin'", "The Boss", "Here I Am"
Features: R. Kelly, T-Pain, Trey Songz, Young Jeezy, Trick Daddy, Nelly, Brisco, Triple C's, Jay-Z, Lil Wayne and Avery Storm
14. Killer Mike – I Pledge Allegiance to the Grind II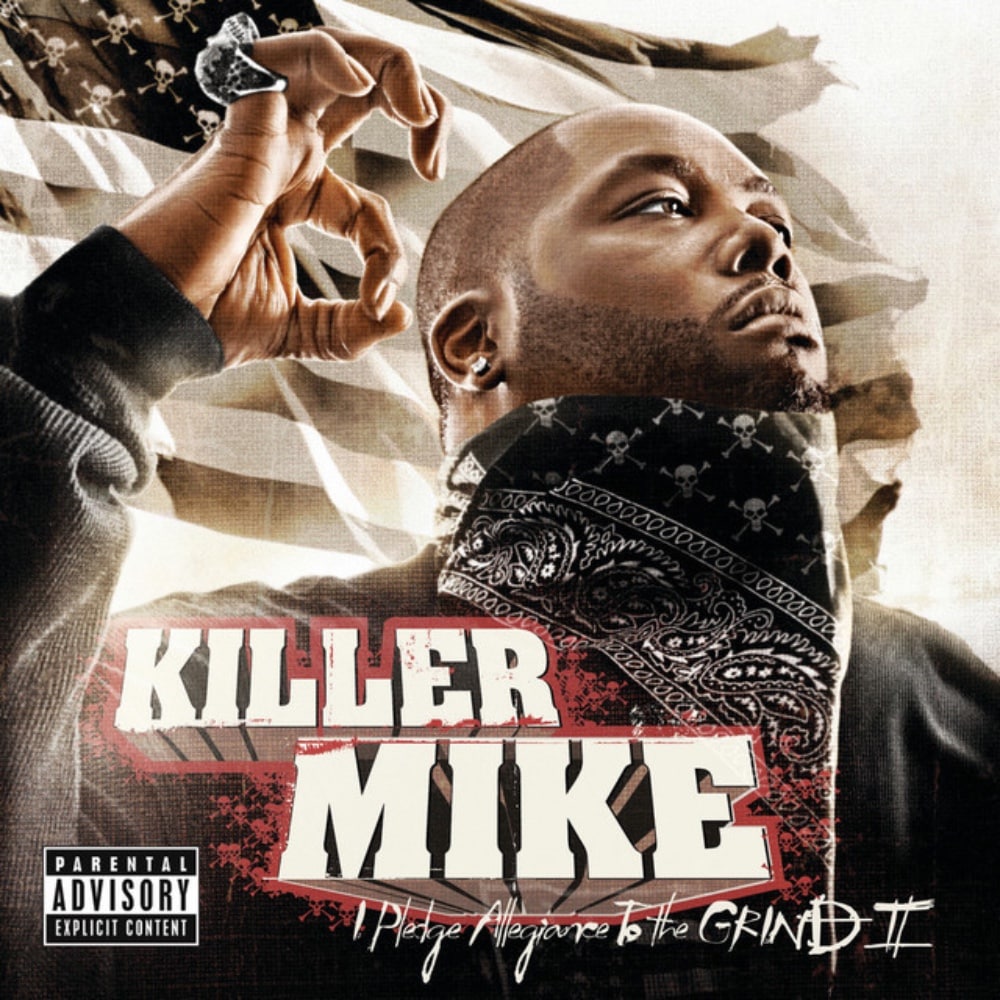 Released: July 8, 2008
Label: Grind Time Official, SMC Recordings, Fontana
Singles: "2 Sides"
Features: 8Ball & MJG, Chamillionaire and Ice Cube
13. Del the Funky Homosapien – Eleventh Hour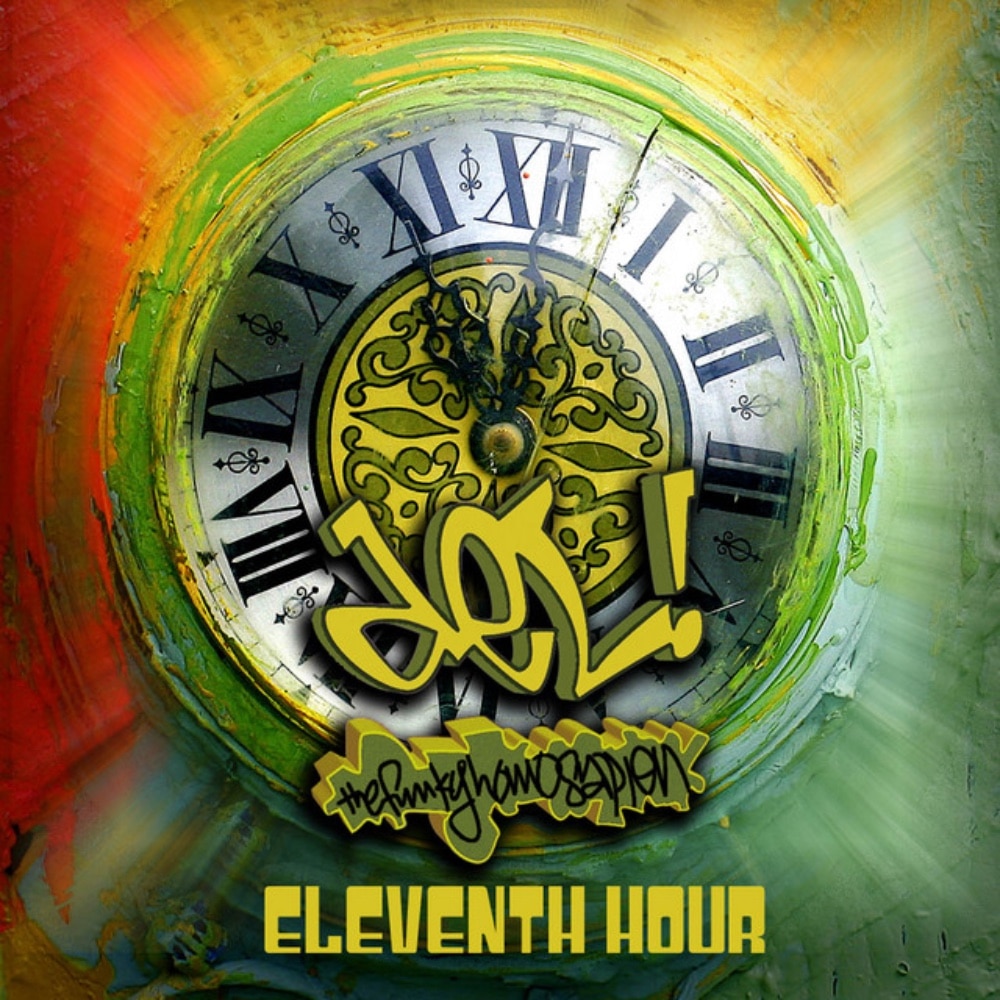 Released: March 11, 2008
Label: Definitive Jux
Singles: "Workin' It"
Features: Ladybug Mecca, KU
12. Guilty Simpson – Ode to the Ghetto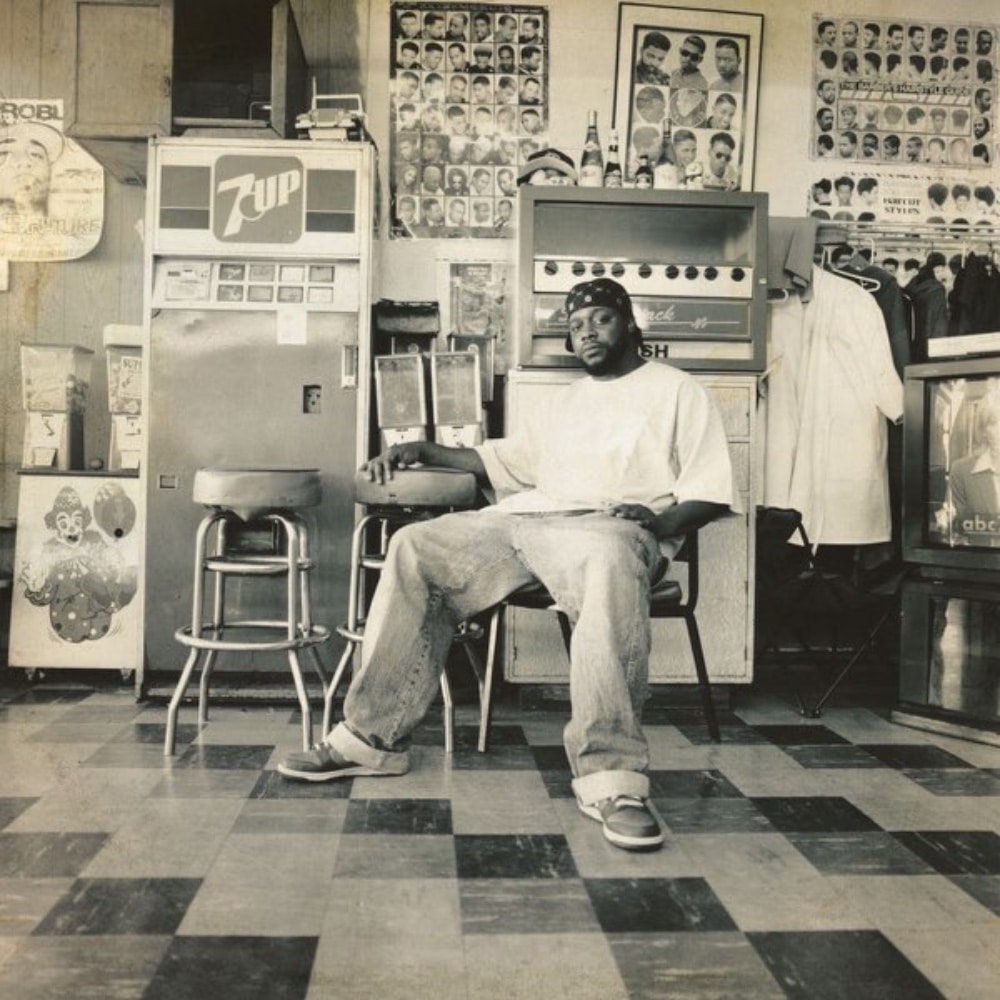 Released: March 25, 2008
Label: Stones Throw Records
Singles: "Getting Bitches", "Footwork", "Ode to the Ghetto"
Features: Black Milk, Sean Price, MED, Kon Artis, Konnie Ross, Kriz Steel, Supa Emcee
11. Elzhi – The Preface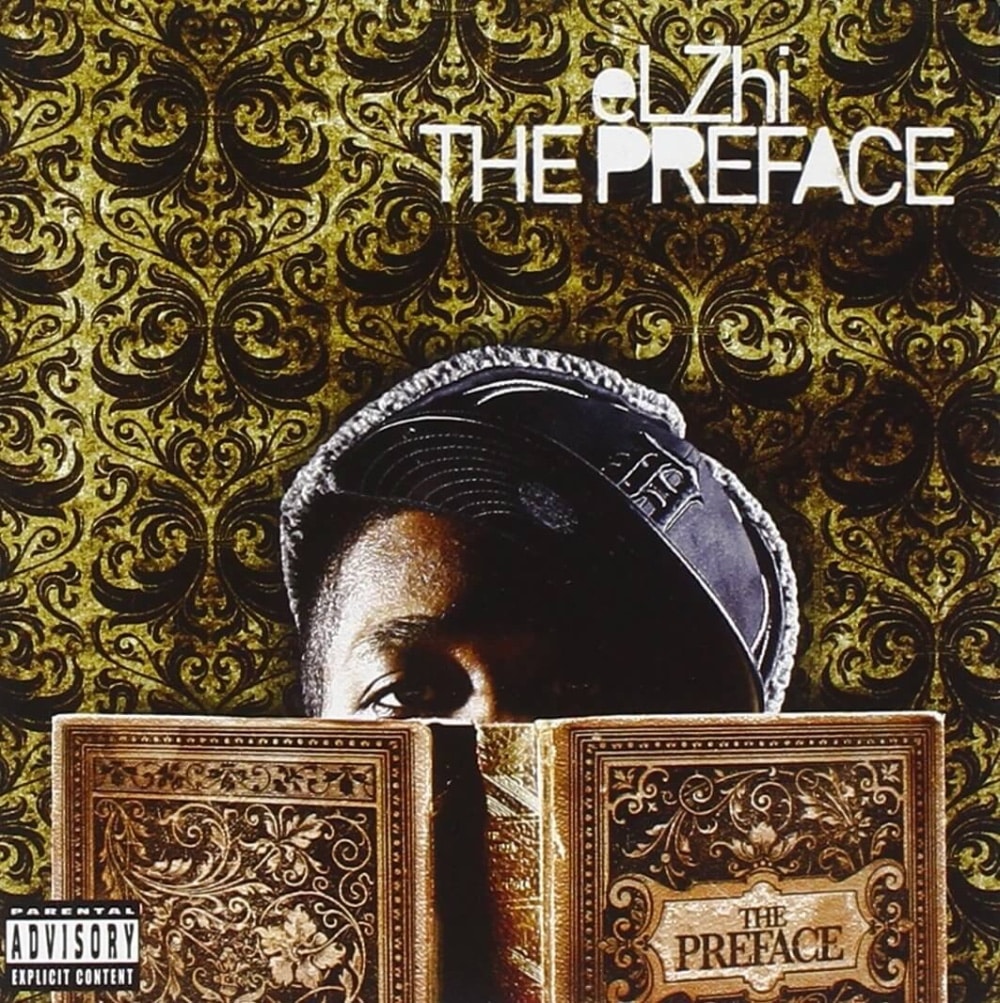 Released: August 12, 2008
Label: Fat Beats
Singles: N/A
Features: Royce Da 5'9″, Guilty Simpson, Black Milk, Fatt Father, Danny Brown and Phat Kat
10. Buckshot & 9th Wonder – The Formula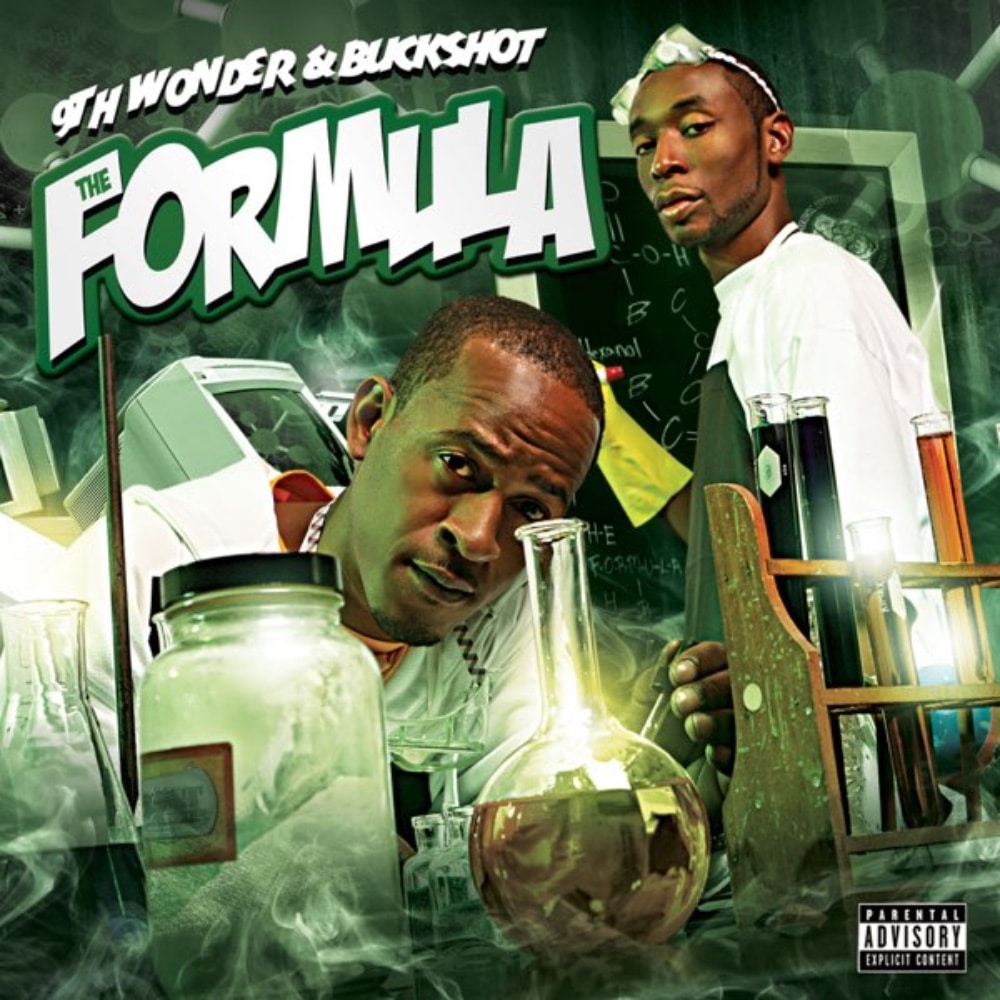 Released: April 29, 2008
Label: Duck Down
Singles: "Go All Out"
Features: Carlitta Durand, Arafat Yates, Big Chops, Keisha Shontelle, Swan, Talib Kweli, Tyler Woods and the Formula Crew
9. Black Milk – Tronic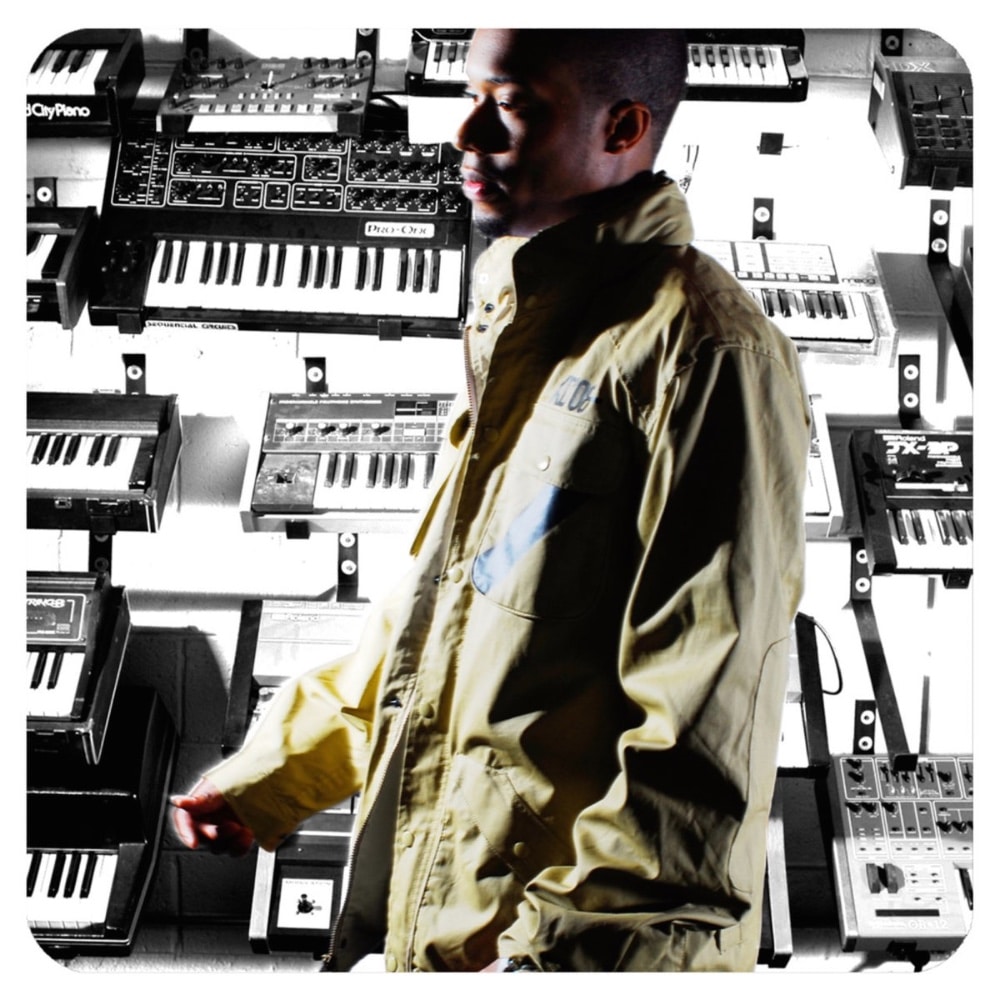 Released: October 28, 2008
Label: Fat Beats
Singles: "Give the Drummer Sum"/"The Matrix", "Losing Out"
Features: DJ Premier, Pharoahe Monch, Sean Price, Royce da 5'9″ and Dwele
8. Bun B – II Trill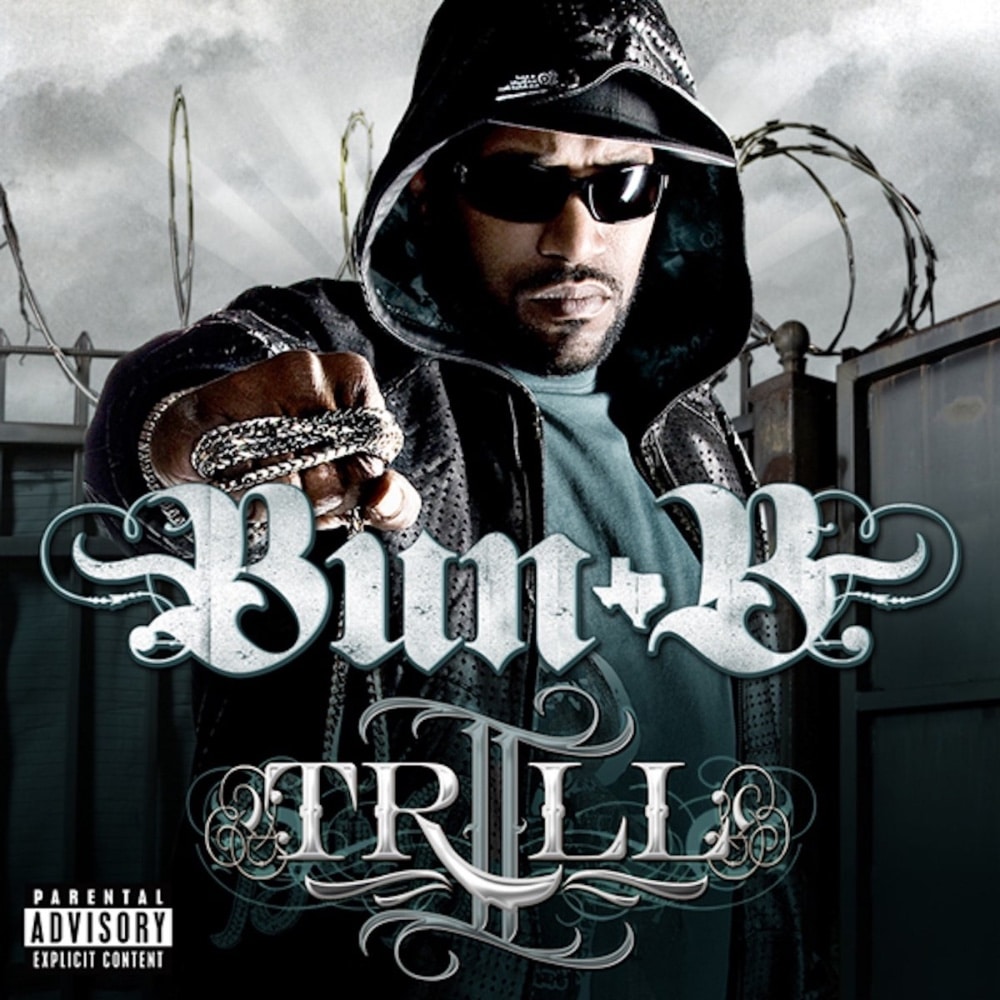 Released: May 20, 2008
Label: Rap-A-Lot, Asylum, Warner Bros.
Singles: "That's Gangsta", "You're Everything"
Features: Sean Kingston, Pimp C, Young Buck, Lupe Fiasco, Lil Wayne, David Banner, Rick Ross, Glasses Malone, Chamillionaire, Slim Thug, Webbie, Akon, Mike Jones, 8Ball & MJG, Z-Ro, Junior Reid and Juvenile
7. T.I. – Paper Trail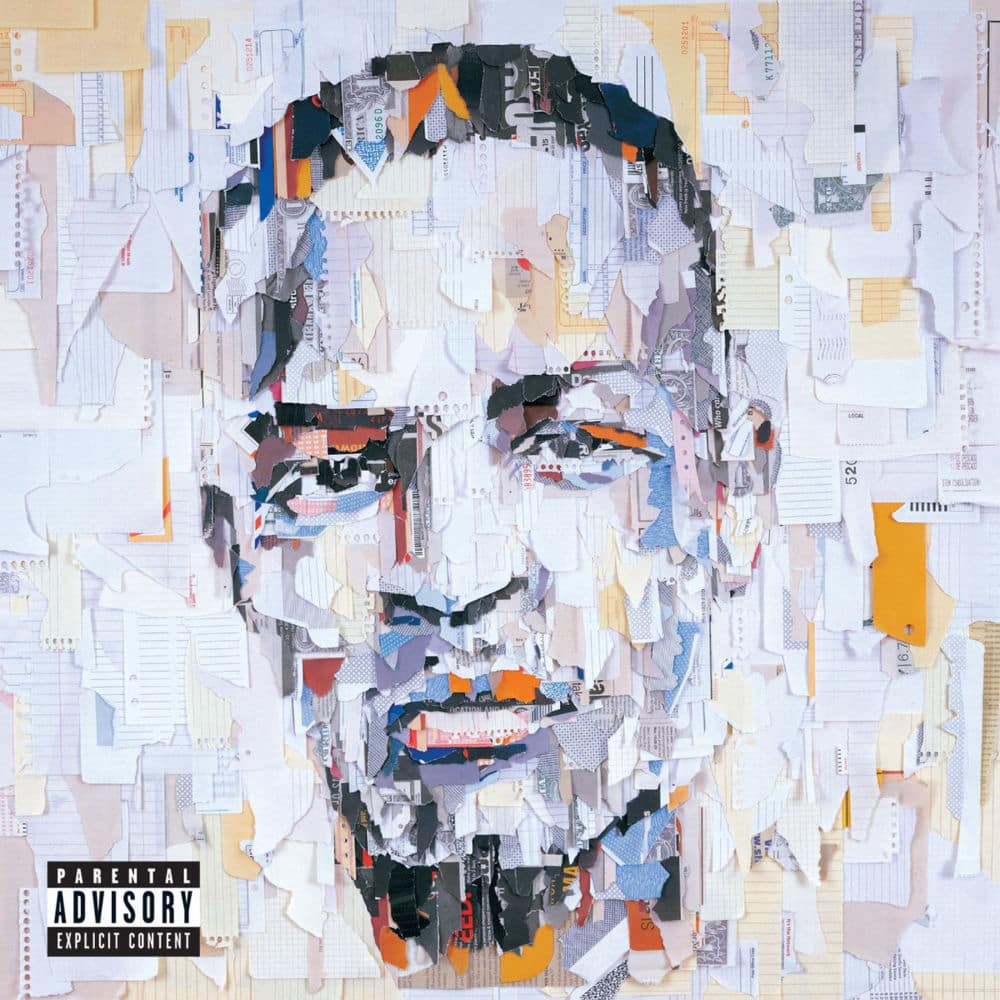 Released: September 26, 2008
Label: Grand Hustle, Atlantic
Singles: "No Matter What", "Whatever You Like", "Swing Ya Rag", "What Up, What's Haapnin'", "Swagga Like Us", "Live Your Life", "Ready for Whatever", "Dead and Gone"
Features: Jay-Z, Kanye West, Lil Wayne, Ludacris, Rihanna, Justin Timberlake, Usher and John Legend
6. Young Jeezy – The Recession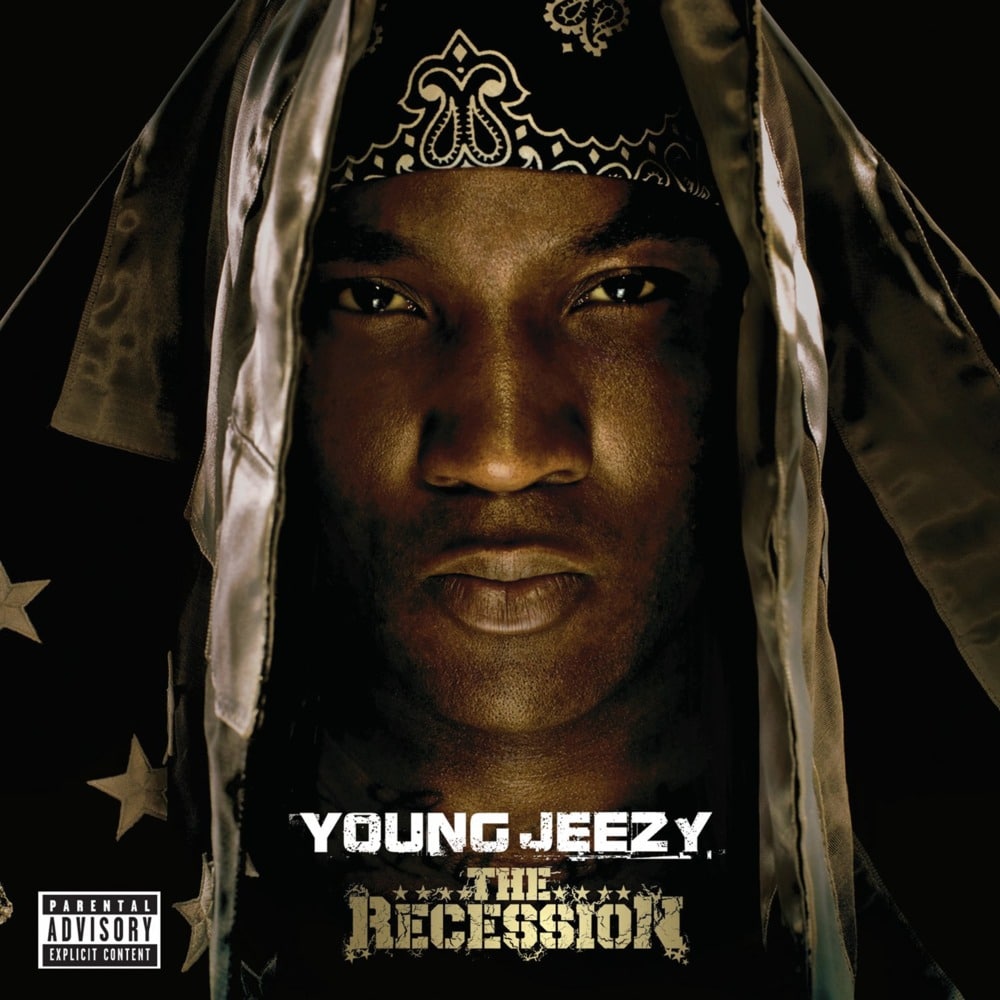 Released: September 2, 2008
Label: CTE, Def Jam South
Singles: "Put On", "Vacation", "Crazy World", "My President", "Who Dat"
Features: Anthony Hamilton, Lil Boosie, Kanye West, Nas, Trey Songz
5. Murs – Murs for President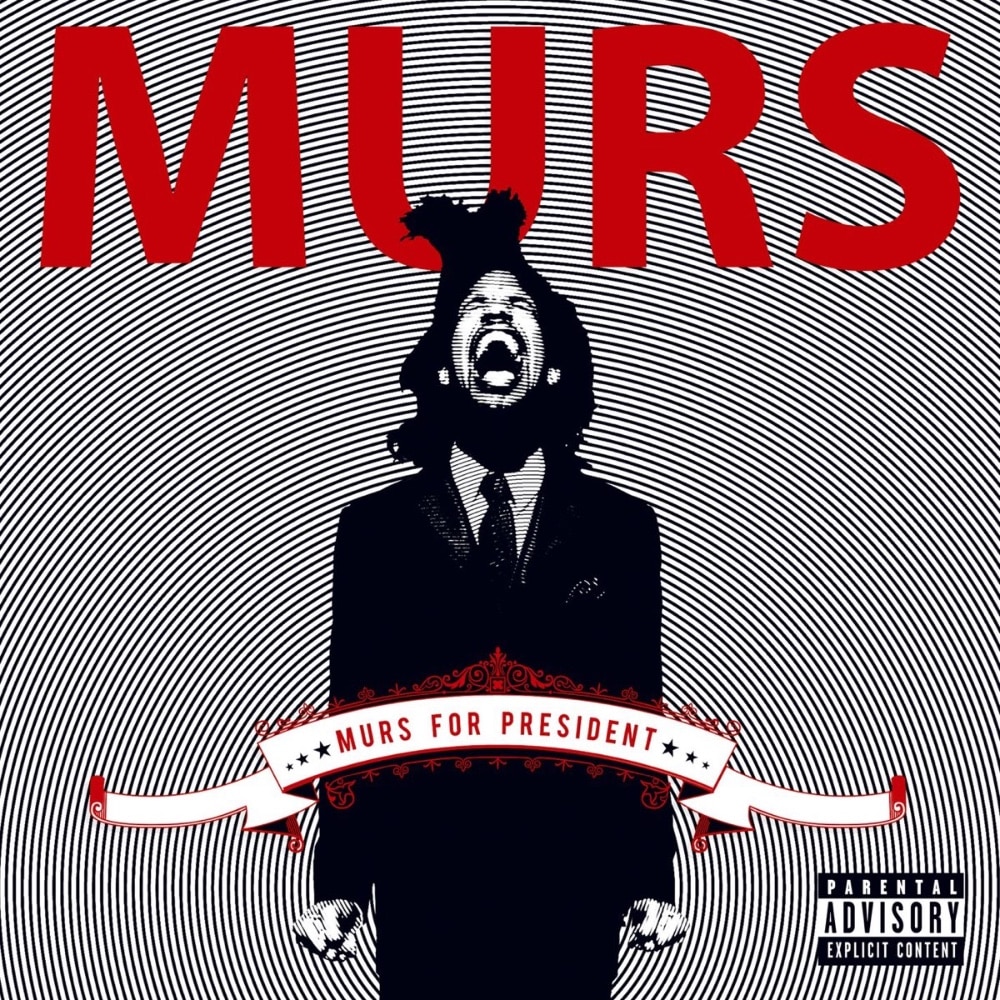 Released: September 30, 2008
Label: Warner Bros.
Singles: N/A
Features: Snoop Dogg, Tyler Woods, will.i.am
4. Lil Wayne – Tha Carter III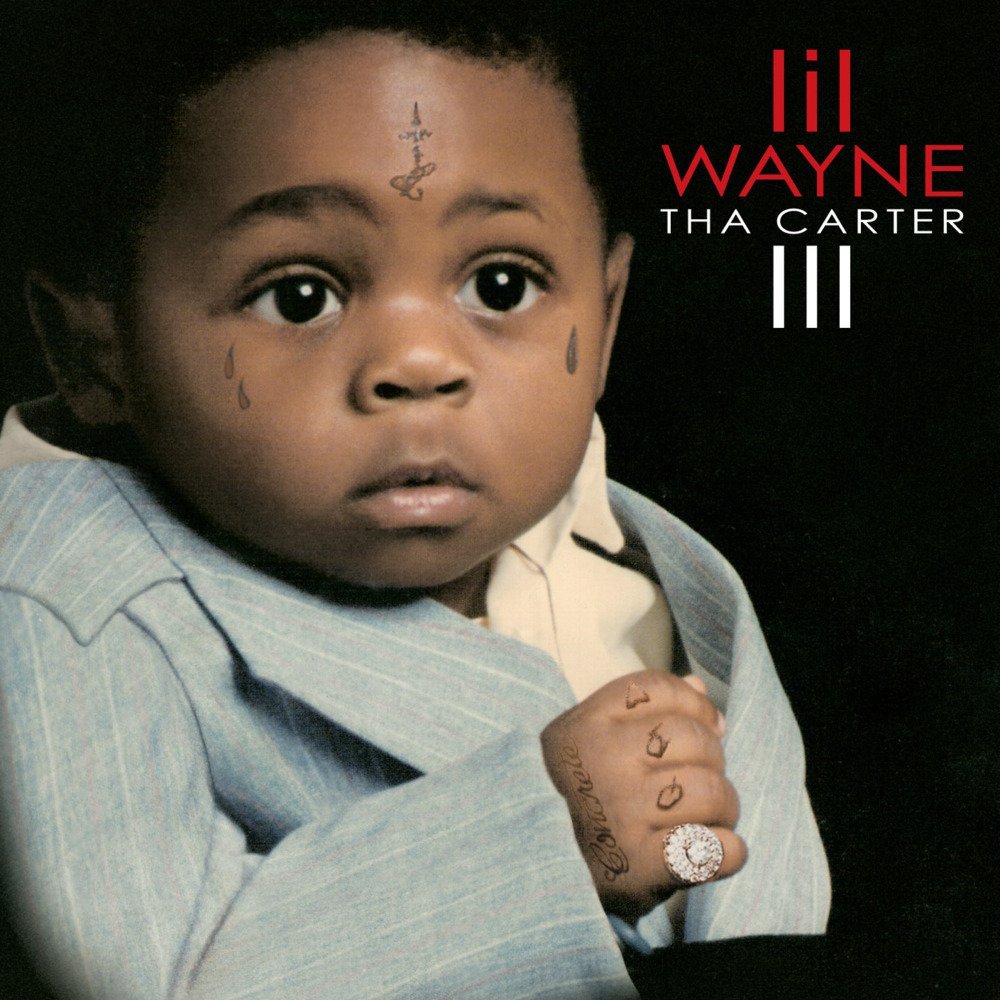 Released: June 10, 2008
Label: Cash Money, Universal Motown, Young Money
Singles: "Lollipop", "A Milli", "Got Money", "Mr. Carter", "Mrs. Officer"
Features: Jay-Z, T-Pain, Fabolous, Robin Thicke, Busta Rhymes, Juelz Santana, Babyface, Bobby V, and Kanye West
3. Kanye West – 808s & Heartbreak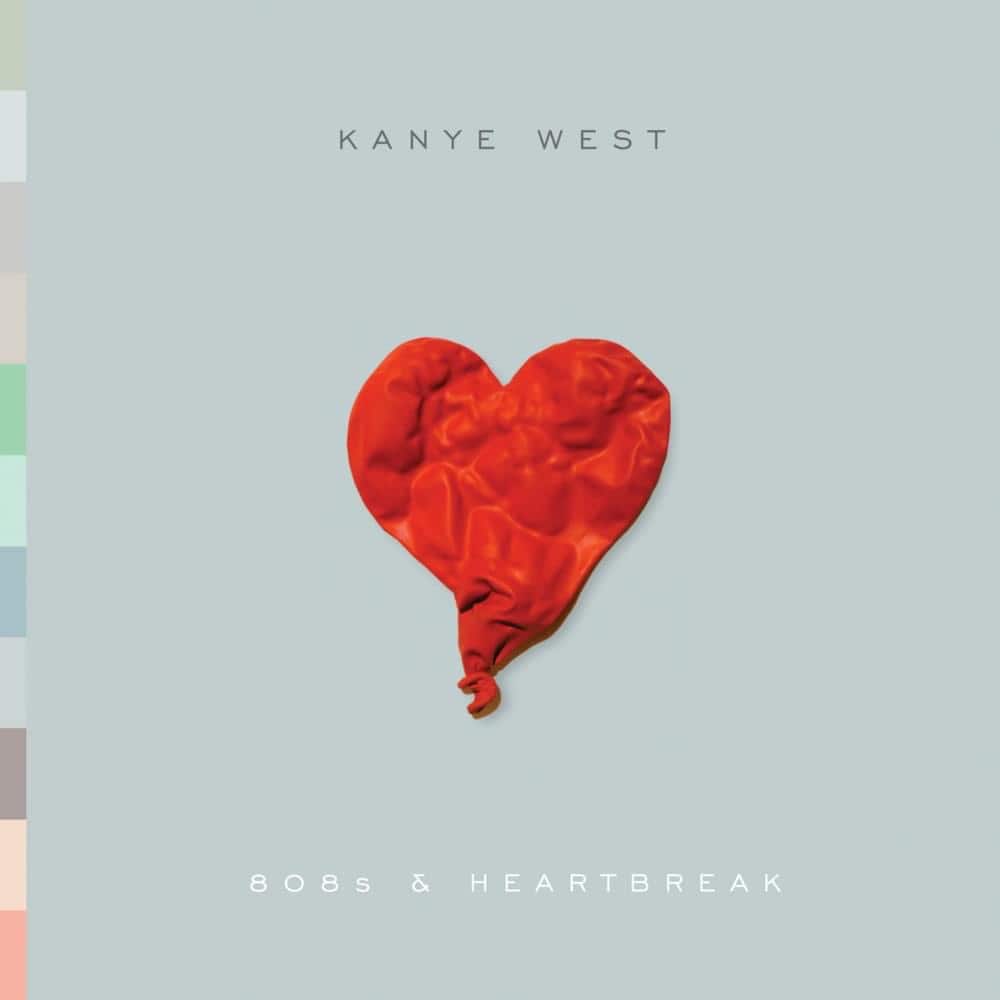 Released: November 24, 2008
Label: Roc-A-Fella, Def Jam
Singles: "Love Lockdown", "Heartless", "Amazing", "Paranoid"
Features: Kid Cudi, Young Jeezy, and Lil Wayne
2. The Roots – Rising Down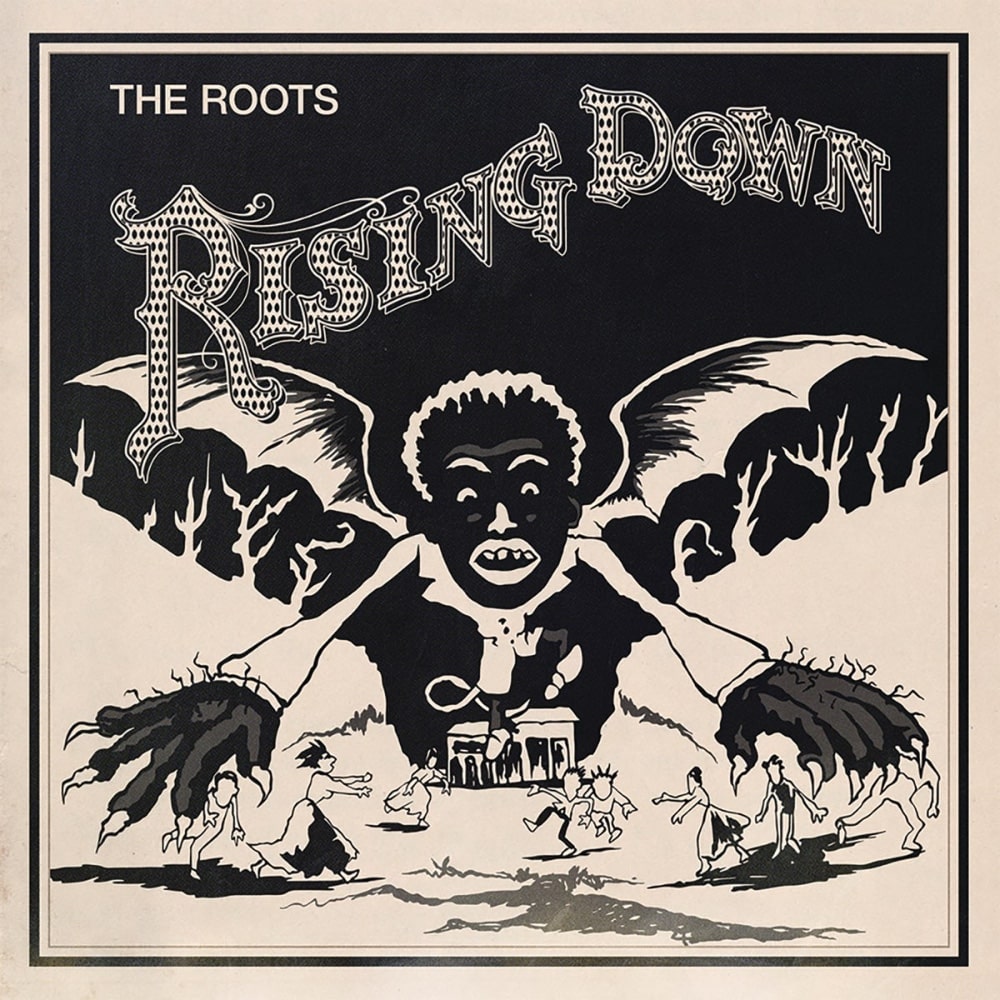 Released: April 28, 2008
Label: Def Jam
Singles: "Birthday Girl", "Rising Up"
Features: Mos Def, Styles P, Dice Raw, Peedi Peedi, DJ Jazzy Jeff, Truck North, Saigon & Kevin Hanson, Talib Kweli, Malik B, Common, Wale, Mercedes Martinez
1. Q-Tip – The Renaissance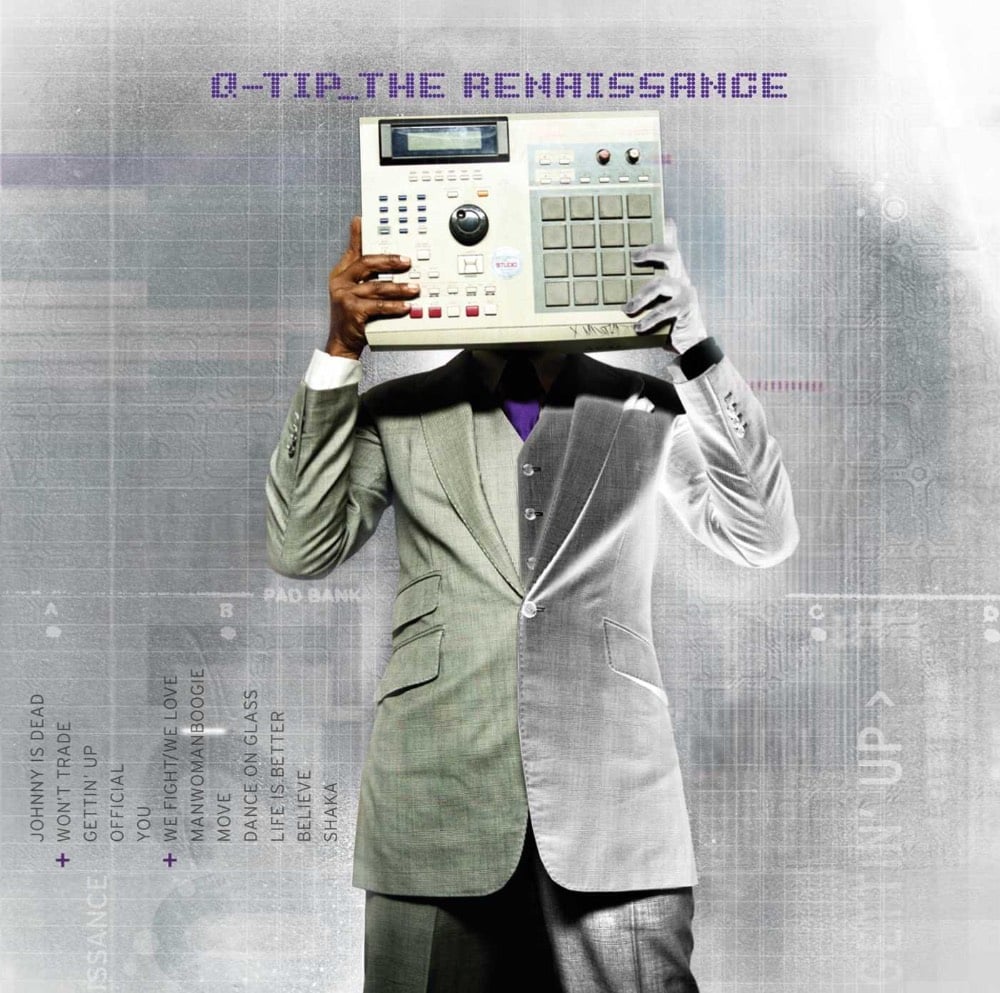 Released: November 4, 2008
Label: Universal Motown
Singles: "Gettin' Up", "Move", "Life Is Better"
Features: D'Angelo, Norah Jones, Amanda Diva, and Raphael Saadiq