Welcome to the ultimate list of the top 250 best rap songs of all time, where we will be counting down some of the greatest hip hop tracks ever created. We're kicking off our list with some of the most iconic tracks in the history of the genre, featuring legends such as Kool Moe Dee, Wu-Tang Clan, Raekwon, Jay-Z, and more.
Hip hop has been a cultural force for over four decades, and over that time, we've seen the rise of some of the greatest artists of all time. From the pioneers of the genre like Grandmaster Flash and the Furious Five to the modern icons like Kendrick Lamar and J. Cole, hip hop has continuously pushed the boundaries of what music can be, both sonically and lyrically.
As we kick off this list, we'll explore some of the earliest classics of the genre, such as Doug E. Fresh and the Get Fresh Crew's 1985 hit "The Show." We'll also delve into some of the most iconic songs from the '90s and early 2000s, like Raekwon's "Ice Cream" and Chamillionaire's "Ridin'." And of course, we'll cover some of the most recent standout tracks from modern-day artists, like Lil Baby's powerful protest song "The Bigger Picture."
We have four more parts to go, so make sure to stay tuned for the rest of our list, where we'll be counting down even more classic tracks from the biggest names in hip hop history. So let's get into it, this is part one of the top 250 greatest hip hop songs of all time.
250. Lords of the Underground – "Chief Rocka"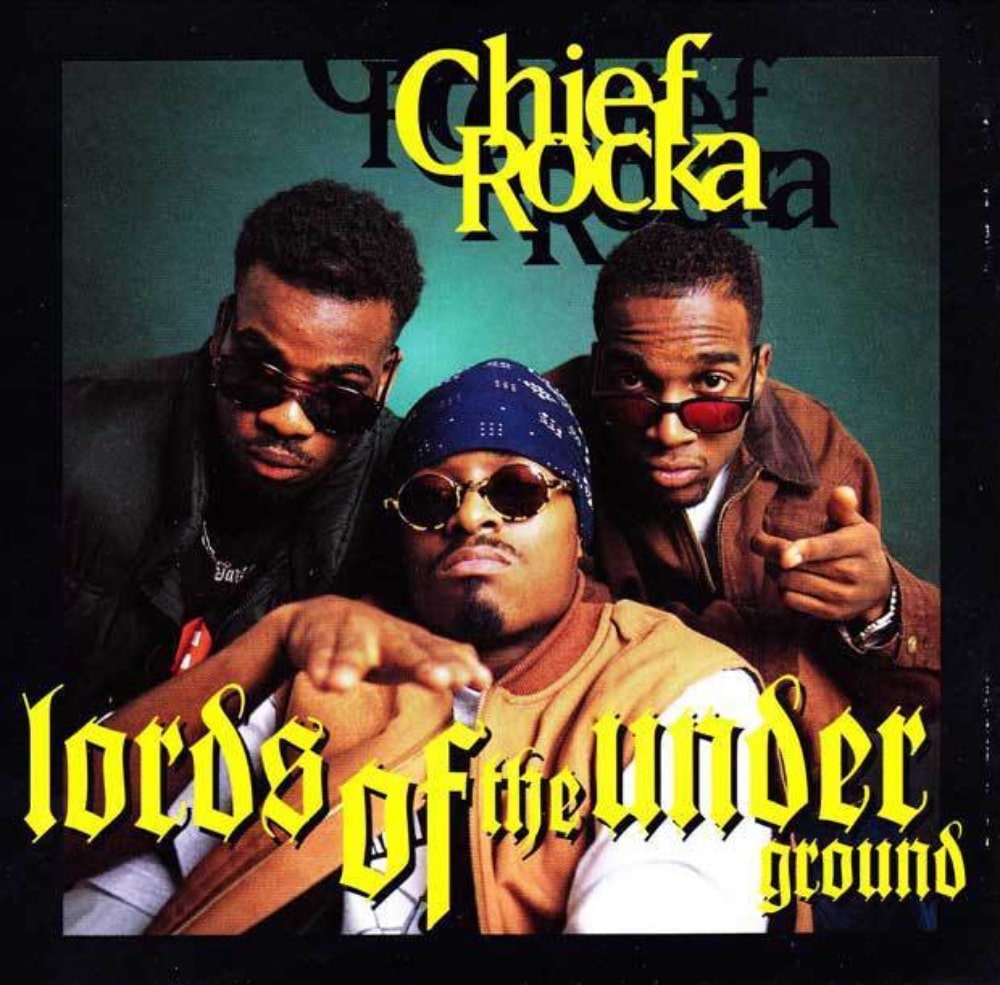 Released: June 3, 1993
Album: Here Come the Lords
Producer: K-Def
"Chief Rocka", a song so good it's become the defining track for Lords of the Underground's sound. DoItAll and Mr. Funke have an incredible energy, yelling every word with unrivalled charisma. They go back and forth in the middle of the track, hyping one another up even more. The production, too, is undeniable, with seven different songs sampled, blended into this jazzy thumper.
249. Bobby Shmurda – "Hot Ni**a"
Released: July 25, 2014
Album: Shmurda She Wrote
Producer: Jahlil Beats
"Hot Ni**a" is explosive, it's catchy, and it's iconic. It's the song that launched Bobby into the mainstream, sparking the iconic 'Shmoney Dance' which trended online, which inevitably led even more people to find his music. The bass is heavy, his bars are witty and vicious, and the samples create this grand atmosphere, making it a track as powerful as it is memorable.
248. Rich Gang ft. Young Thug & Rich Homie Quan – "Lifestyle"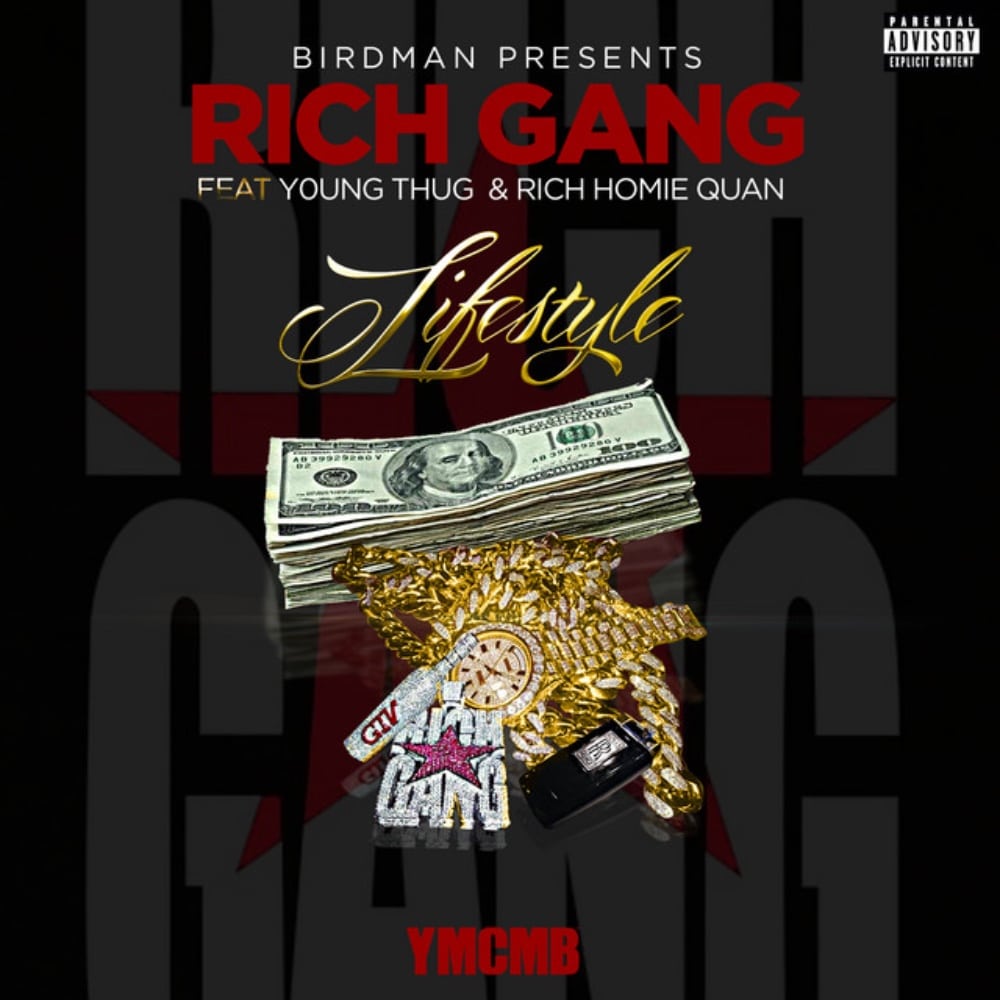 Released: June 5, 2014
Album: N/A
Producer: London on da Track
Young Thug has a wild, addictive energy that feels impossible to capture on a track, and yet "Lifestyle" showcases exactly that charisma to the fullest. He boasts about his rise to fame with his signature melodic tone, joined by Quan and Birdman who build on his energy with their fiery verses over bouncy trap production. This braggadocious track marks when Thug became closer to Birdman and Rich Gang, making it a crucial moment for his career.
247. Craig Mack ft. Rampage, the Notorious B.I.G., LL Cool J & Busta Rhymes – "Flava in Ya Ear (Remix)"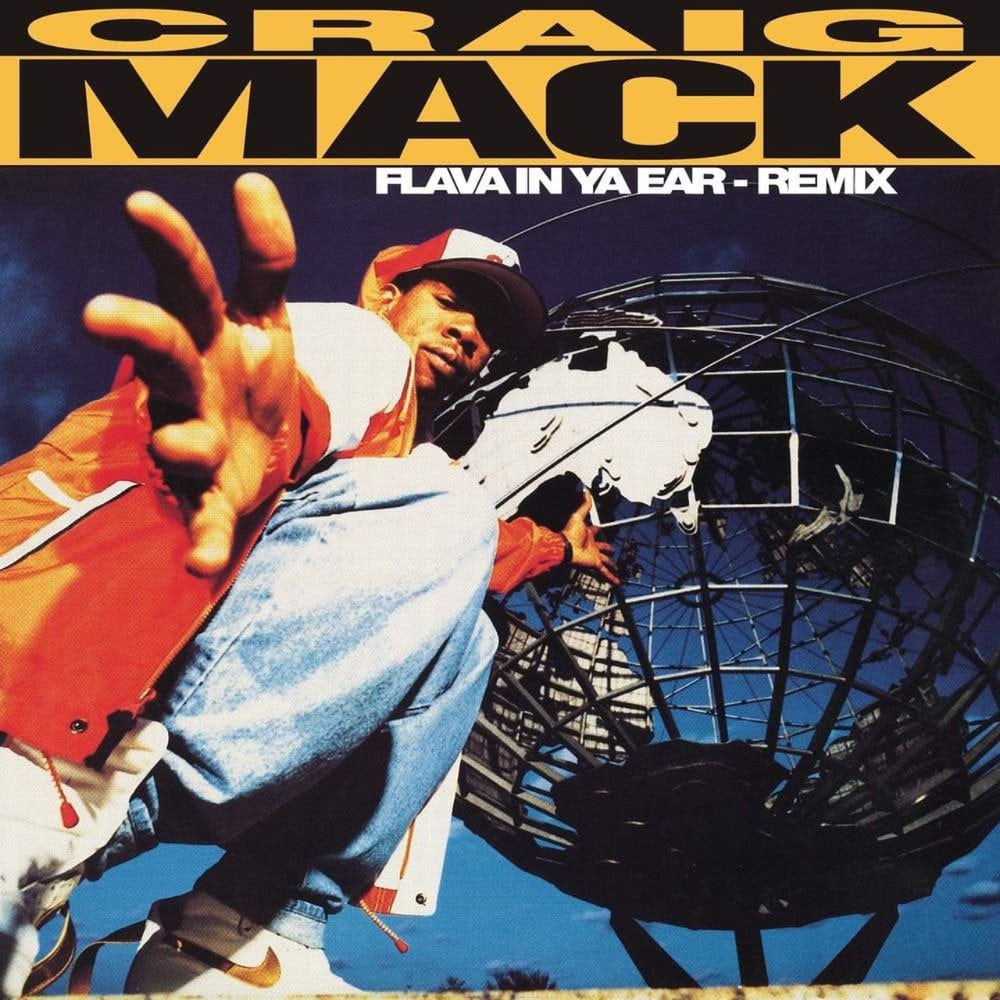 Released: July 26, 1994
Album: Project Funk da World
Producer: Easy Mo Bee
Competition is a huge part of hip hop, with listeners always debating who has the best verse on any given track, but for "Flava In Ya Ear (Remix)", there's just too much talent to decide. There's the dense rhyme schemes of Biggie, the animated flow of Busta, and more – this track is packed with a phenomenal all-star cast.
246. Lady of Rage – "Afro Puffs"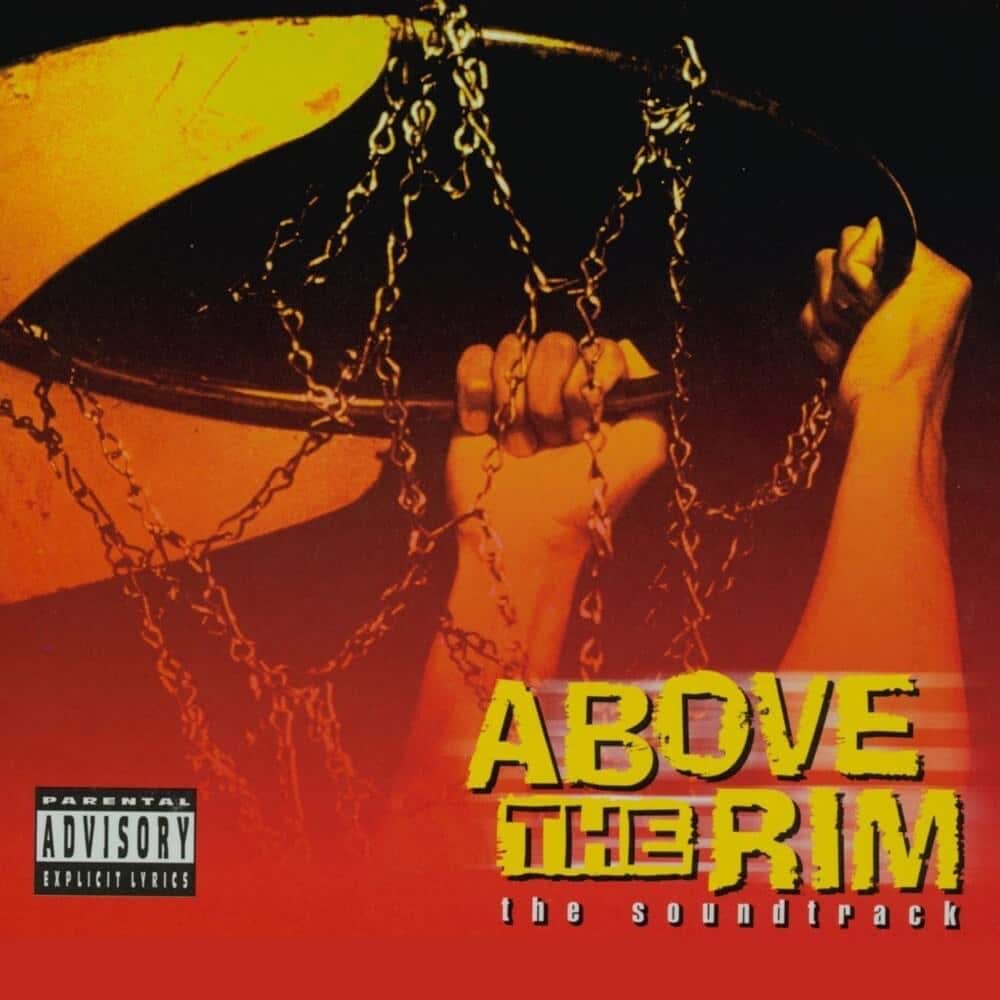 Released: July 26, 1994
Album: Above the Rim
Producer: Dr. Dre, Dat Ni**a Daz
Death Row's Lady of Rage released "Afro Puffs" as her first single in '94, and few rappers could claim to have such a hard-hitting song as their first ever track. It has that grime of the East Coast but with the G-Funk glamour of the West, making for an engaging contrast against the icy bravado of the Lady's lyrics, proving her ability as a West Coast legend.
245. Kool G Rap & DJ Polo – "Men at Work"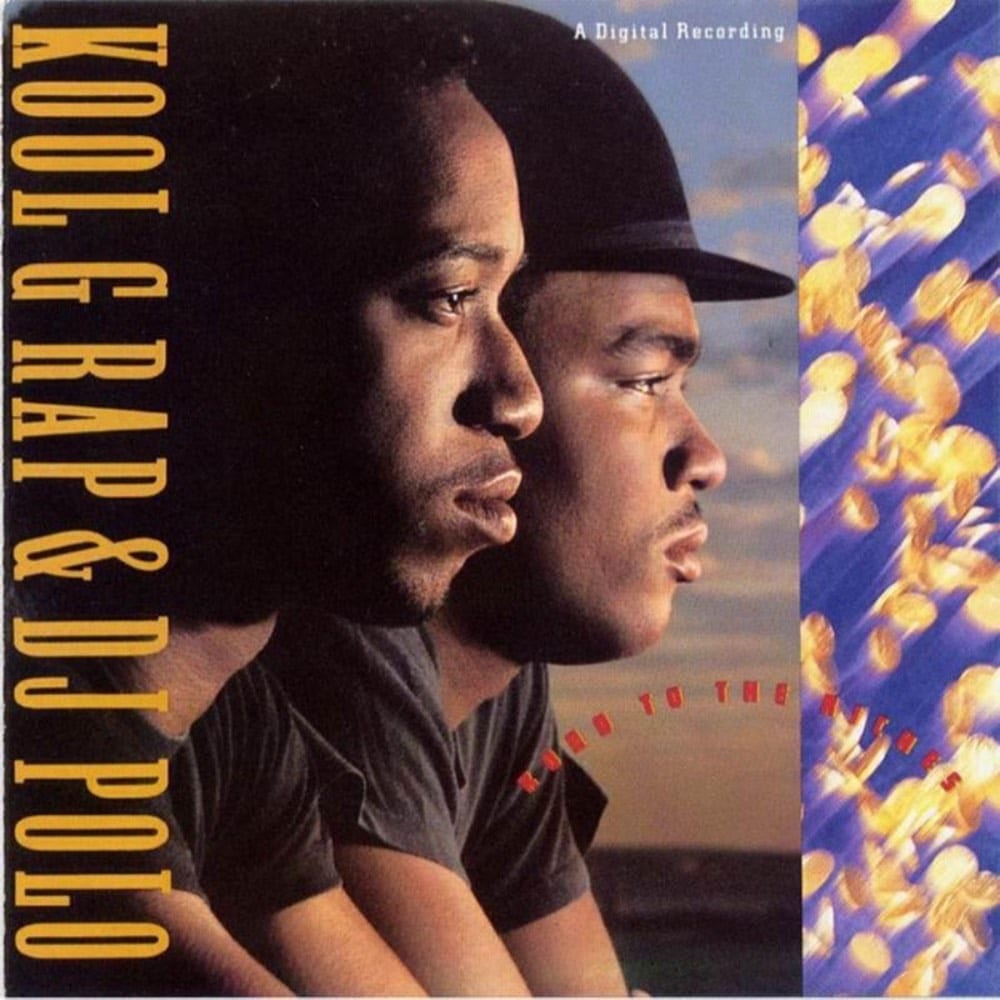 Released: March 14, 1989
Album: Road to the Riches
Producer: Marley Marl
"Men At Work" is the blueprint for how dense rhymes can be, with Kool G Rap cramming so many references and punchlines into his energetic verses, and somehow making it all rhyme. The busy production from DJ Polo builds on Kool's manic energy, making for a hip hop song that was mind-blowing for the time, and continues to impress today. Black Thought would later play homage to this classic track in 2002 on "Thought @ Work."
244. Jay Z ft. UGK – "Big Pimpin'"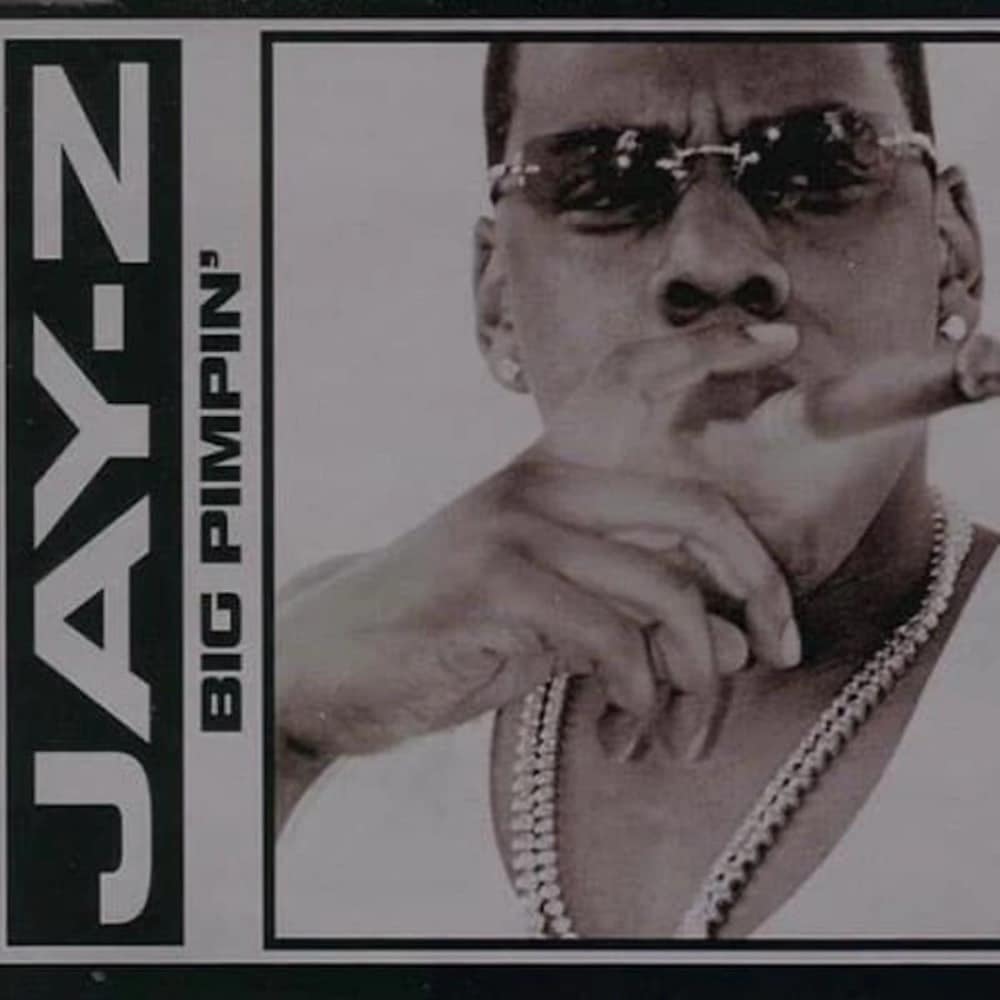 Released: April 11, 2000
Album: Vol. 3… Life and Times of S. Carter
Producer: Timbaland
"Big Pimpin'" is East meets South, with Jay-Z teaming up with UGK for an unforgettable collaboration. Jay-Z and Bun B deliver suave, confident verses, but Pimp C is where the track really gets interesting. He was skeptical about the weird Timbaland instrumental . After finally agreeing to collaborate, his verse was only eight bars, but they're eight of the most iconic bars in hip hop history.
243. J. Cole – "Lights Please"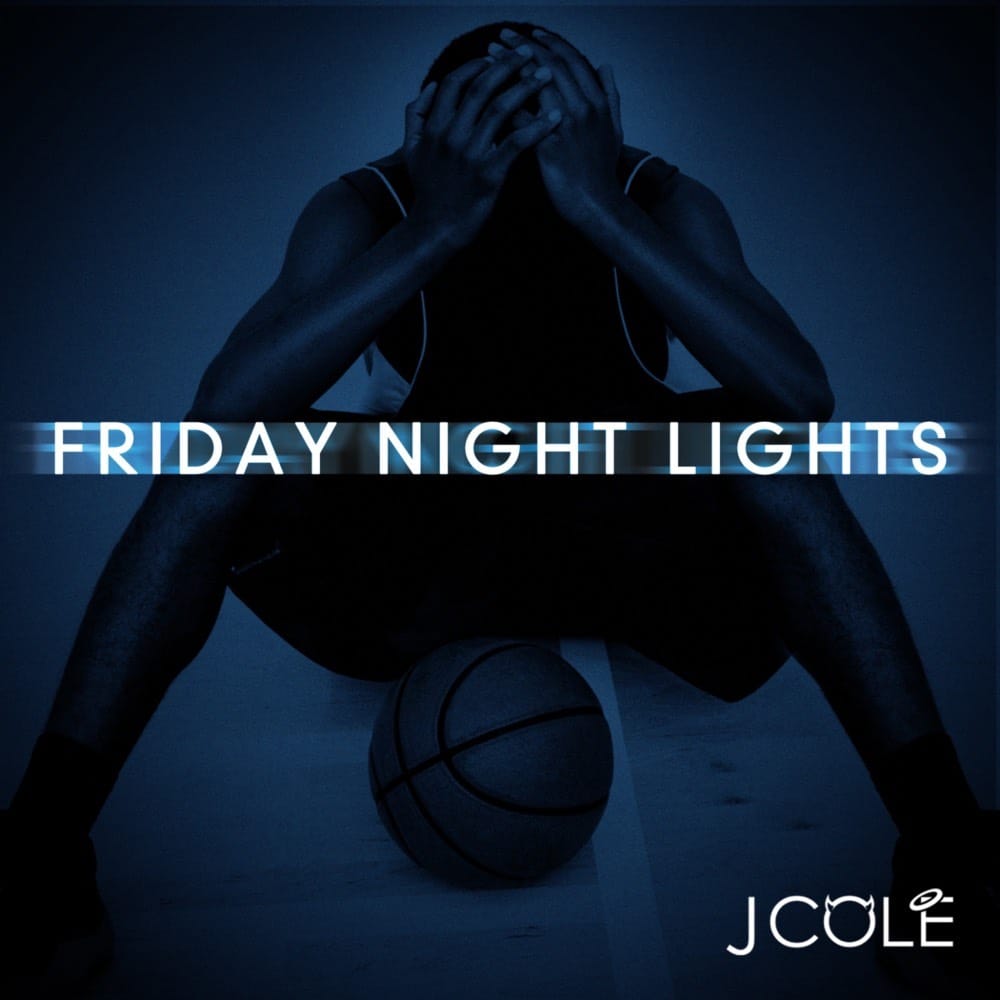 Released: November 24, 2009
Album: Cole World: The Sideline Story
Producer: J. Cole
"Lights Please" is a song about love, lust, shallowness, and ignorance. It's classic Cole, telling these relatable stories about relationships with a calm tone over simple but memorable production. His alliteration and rhymes are fantastic here, and it's this combination of lyrical and technical ability which led Jay-Z to love the song. Because of that, "Lights Please" singlehandedly got Cole signed to Jay-Z's Roc Nation label.
242. Big Pun ft. Fat Joe – "Twinz (Deep Cover 98)"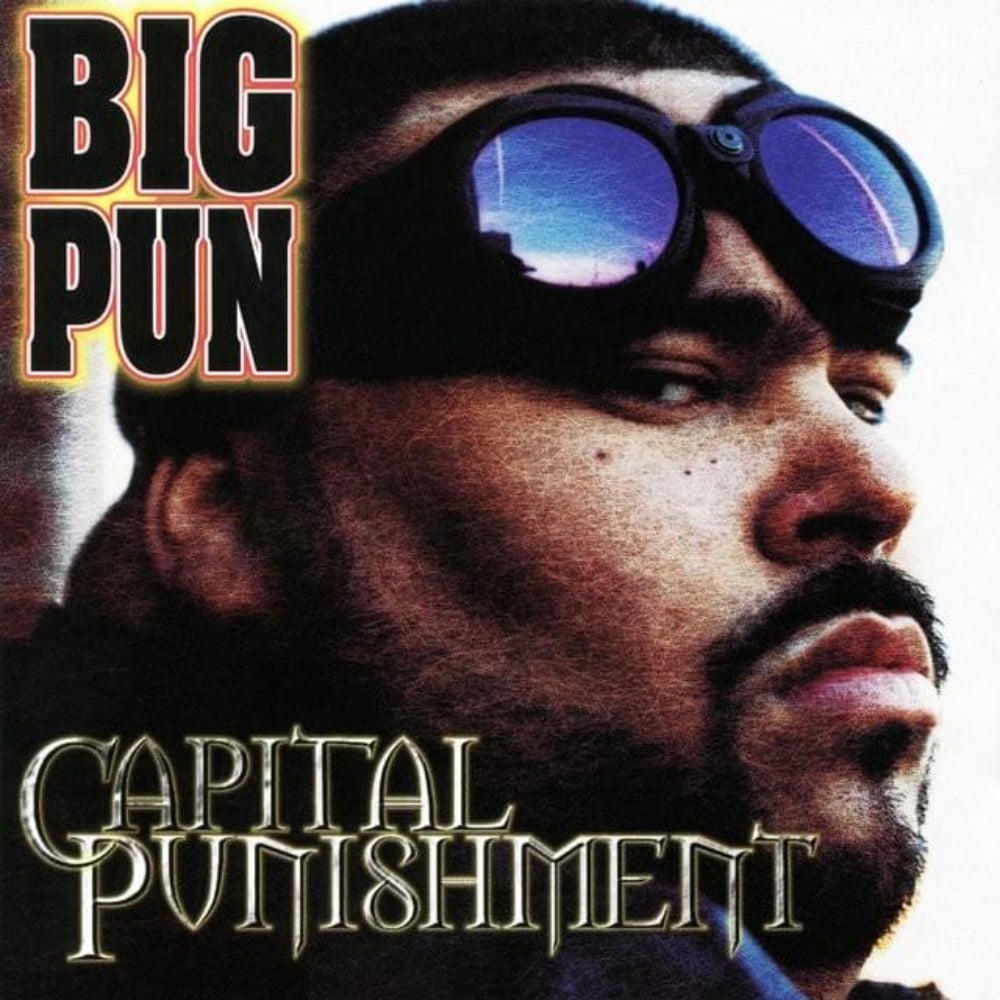 Released: April 28, 1998
Album: Capital Punishment
Producer: Dr. Dre
On "Twinz", Pun borrows the beat from Dr Dre's classic "Deep Cover", and just as Dre and Snoop battled for the best performance on that track, Pun and Fat Joe battle on this one. The result is one of the most lyrically impressive songs ever, with Pun's rhyming ability on another level and Fat Joe's raw delivery bringing another layer of bombastic brilliance to the song.
241. Raekwon ft. Ghostface Killah, Method Man & Cappadonna – "Ice Cream"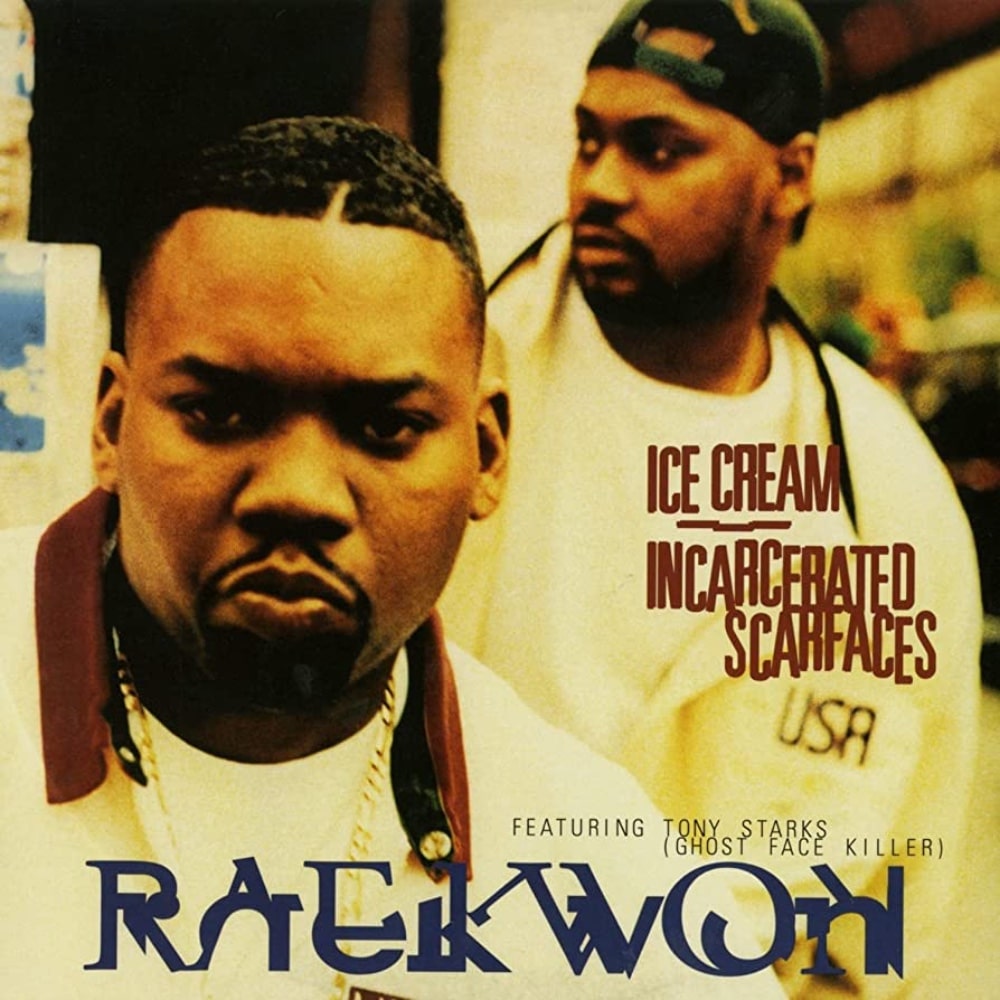 Released: September 25, 1995
Album: Only Built 4 Cuban Linx…
Producer: RZA
Wu-Tang Clan is a group famous for their posse cuts, and "Ice Cream" is up there with the very best. Raekwon, Ghostface, and Cappadonna rap about women, with Method Man on the hook comparing different ladies to different ice cream flavours. It's comedic, but still captures that trademark Wu-Tang griminess. It's also Cappadonna's first verse as a Wu-Tang affiliate, making it a historical moment for their catalogue.
240. Lil Jon & the East Side Boyz ft. Ying Yang Twins – "Get Low"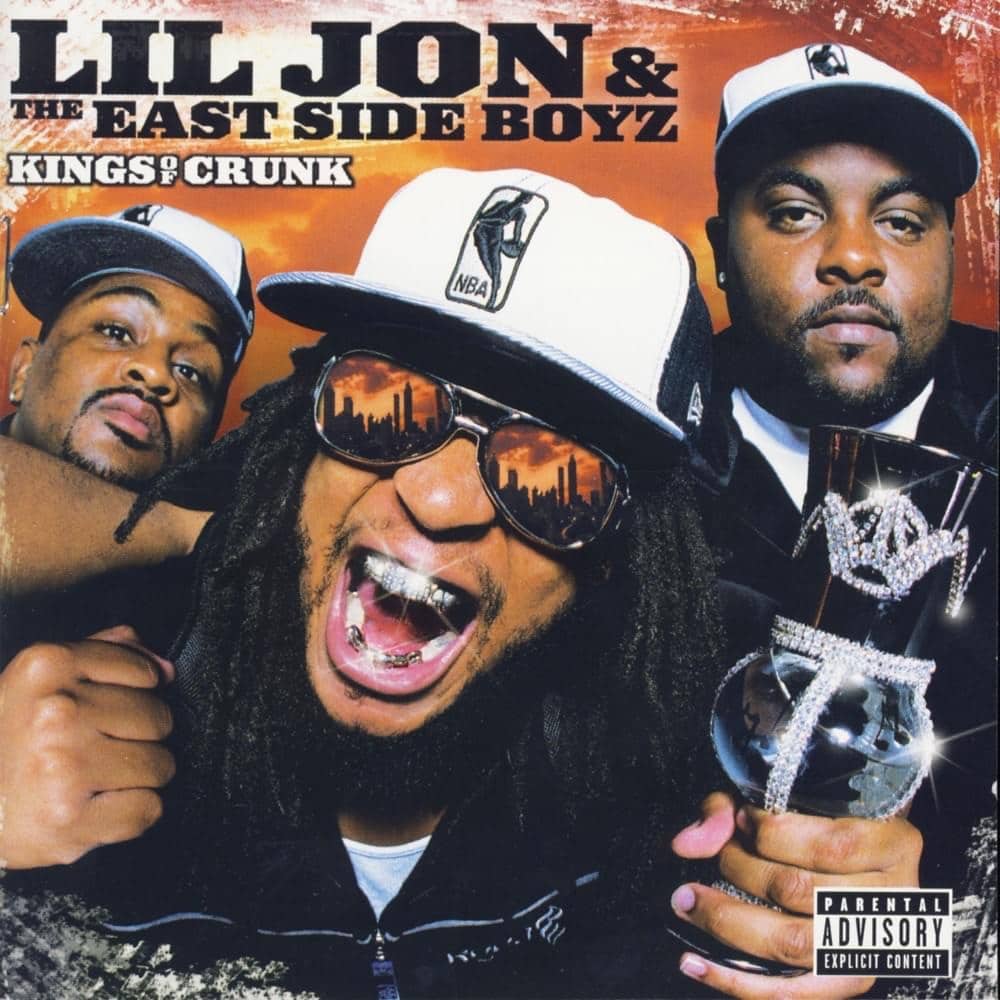 Released: February 18, 2003
Album: Kings of Crunk
Producer: Lil Jon
"Get Low" is a head-bopping banger that encapsulates all there is to love about crunk. The bass is heavy, the synths are loud, and Lil Jon and the East Side Boyz chant like it's their last performance about how much they love women to twerk for them. It may not be complex, but it hits hard, and helped define and popularise the catchy sound of crunk.
239. Kool Moe Dee – "How Ya Like Me Now"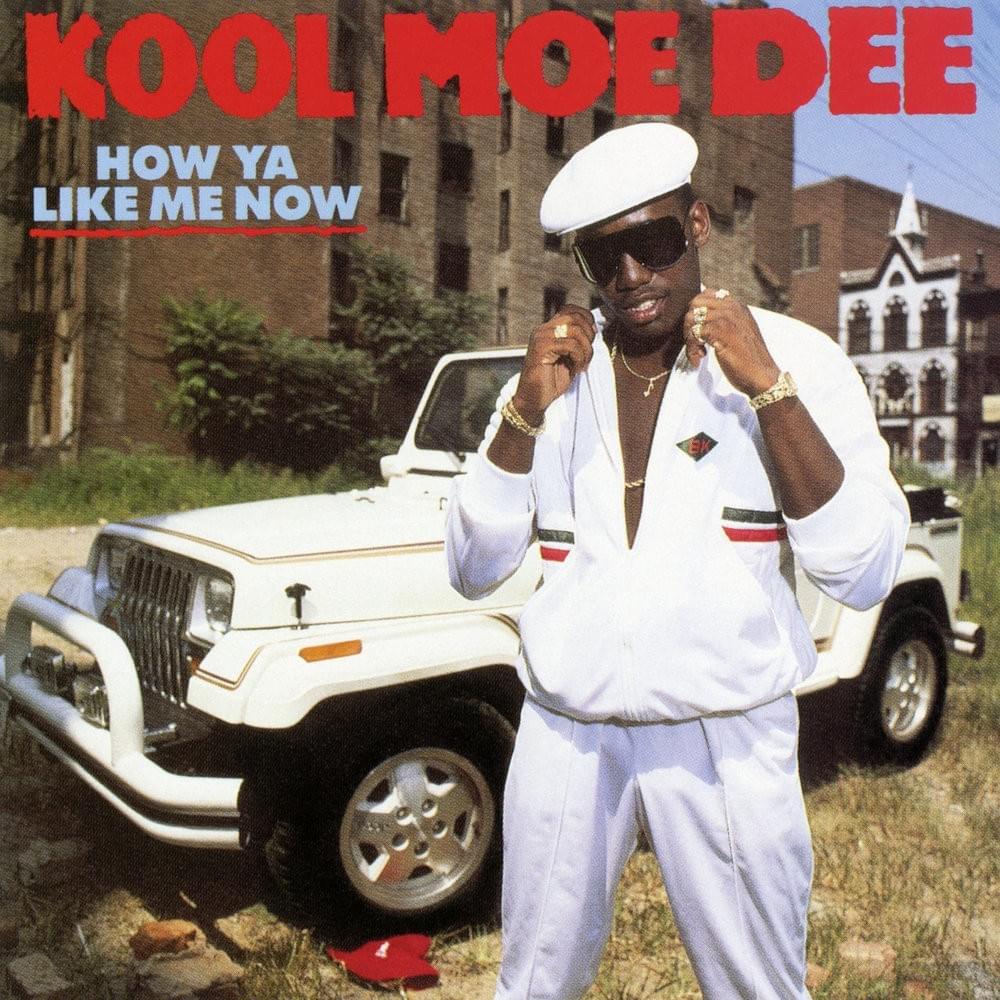 Released: November 3, 1987
Album: How Ya Like Me Now
Producer: Kool Moe Dee, Teddy Riley
This track led to one of the biggest hip hop feuds of the '80s, with Moe Dee using the song to diss LL Cool J and claim he was stealing his style. For that, it's iconic, and beyond the context, it's still a stellar track. Moe Dee's rapping is fierce, like he knows the conflict he's starting, matching well with the punchy jazz rap beat and an unforgettable hook.
238. Styles P – "Good Times"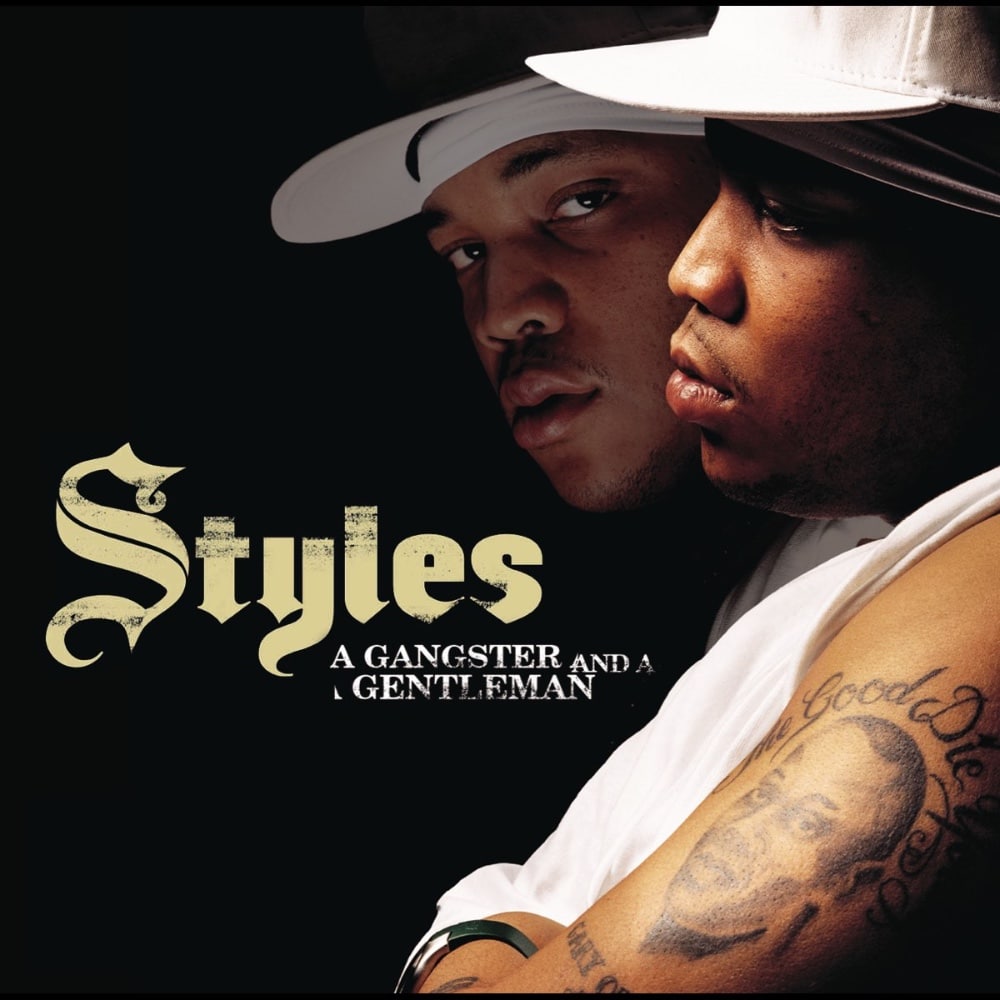 Released: August 11, 2002
Album: A Gangster and a Gentleman
Producer: Saint Denson, Swizz Beatz
"Good Times" is all about getting high, and the looping sample singing "I get high" over and over makes that message even clearer. Styles raps in this cool demeanour, listing all the reasons to puff some weed. It was the lead single to his solo debut, A Gangster and a Gentlemen , soaring on the charts and certifying Styles's talent as one of the best lyricists in hip hop .
237. Pusha T – "The Games We Play"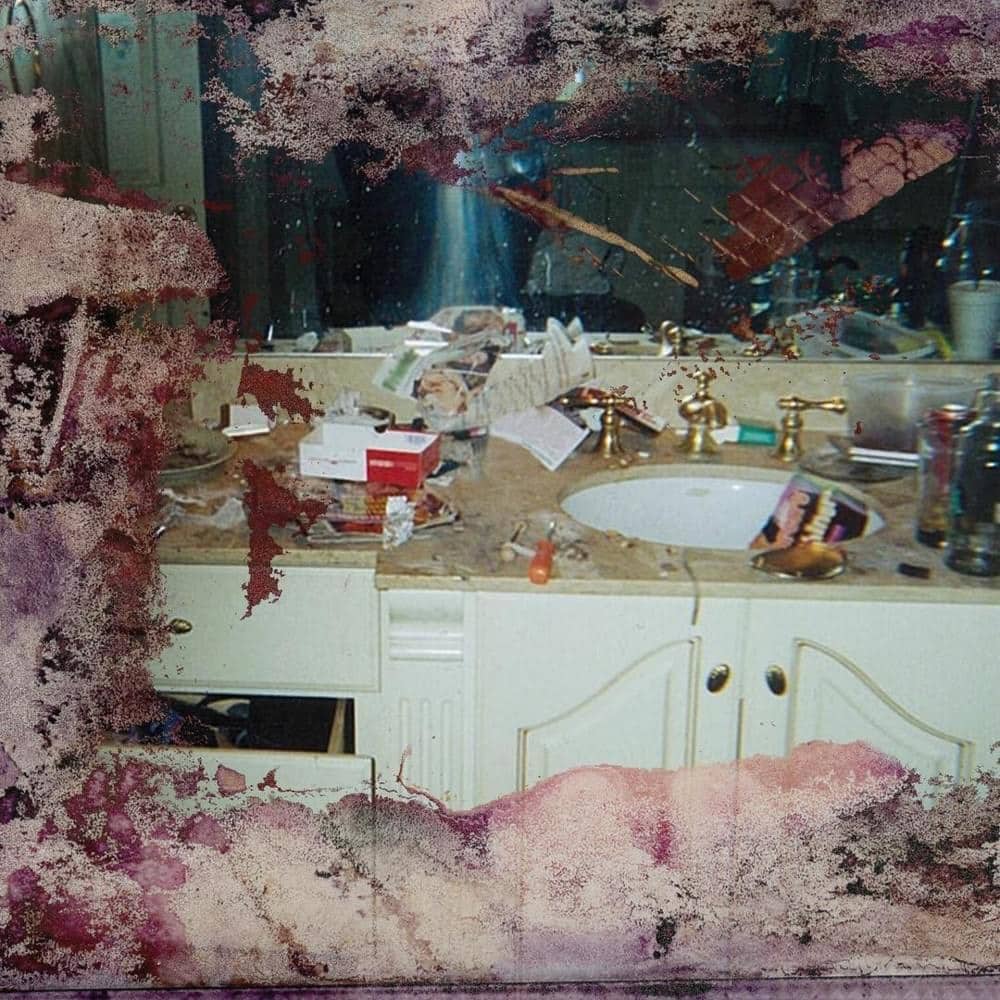 Released: May 25, 2018
Album: Daytona
Producer: Kanye West, Andrew Dawson
No-one does high luxury, street rap better than Pusha T. The Clipse rapper proclaimed this track to be the best pure rap track of 2018 and it's hard to disagree with him. One of the many stand-out tracks from Daytona , "The Games We Play" is Pusha T at his rawest, spitting his signature bars about his days as a drug dealer, and emphasising to listeners that his music isn't for the faint of heart. He compares himself to old school legends, cementing himself as a modern master of his craft.
236. DJ Khaled ft. Akon, T.I., Rick Ross, Fat Joe, Birdman & Lil Wayne – "We Takin" Over"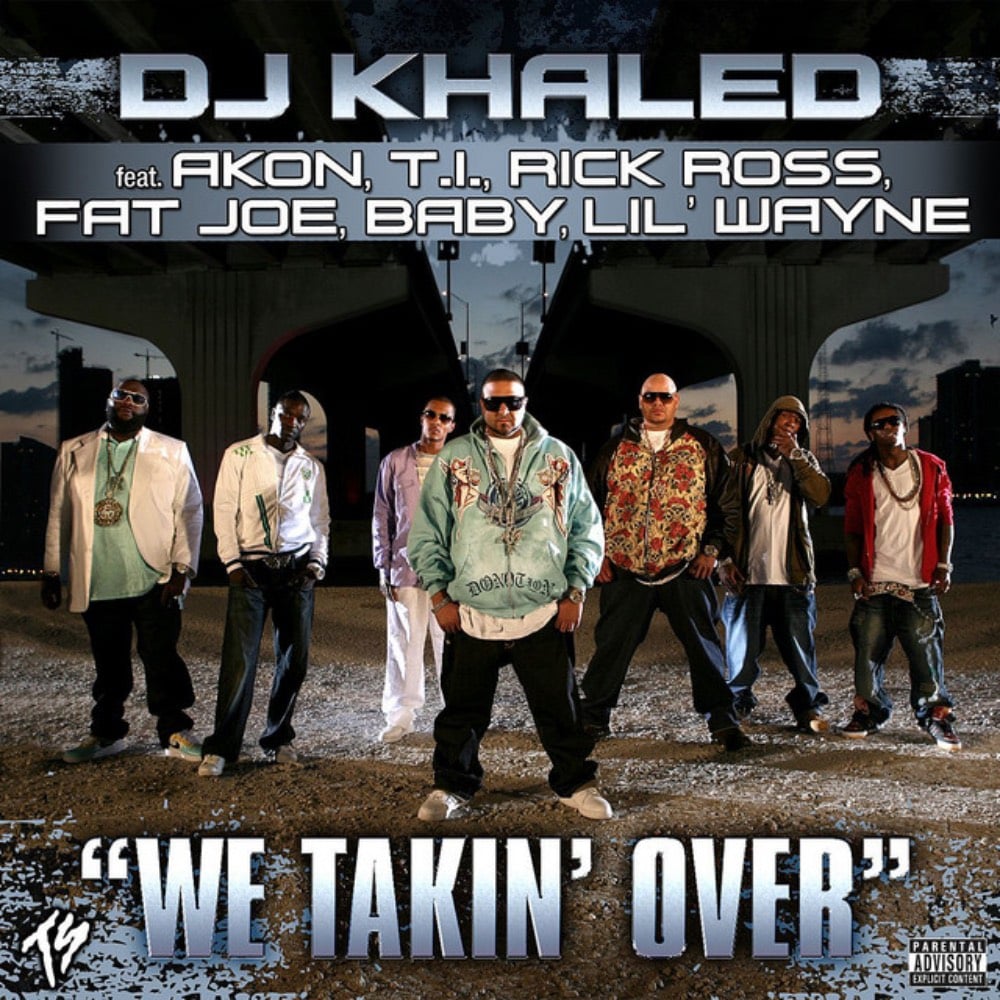 Released: March 27, 2007
Album: We the Best
Producer: Danja
The song that injected rocket fuel into Lil Wayne's ascension to become the biggest and best rapper alive . DJ Khaled is known for being a master curator, bringing together all different talents to create classic collaborations, and "We Takin' Over" is one of his best. This is a star-studded track with sharp verses from 2000s legends from Lil Wayne to Rick Ross. The sheer amount of talent makes every verse so engaging, with each rapper bringing their all.
235. Freddie Gibbs ft. Domo Genesis, G-Wiz, Casey Veggies, Sulaiman, Meechy Darko & Mac Miller – "Piñata"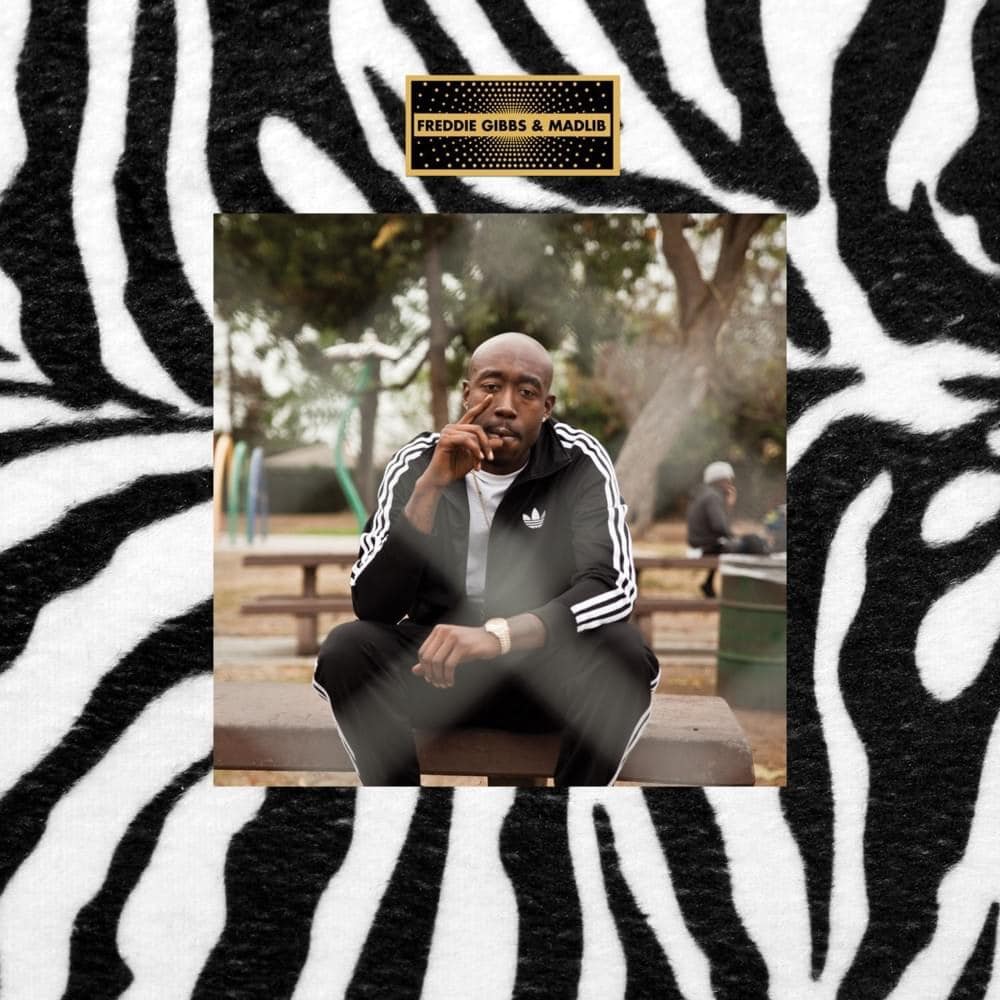 Released: March 18, 2014
Album: Piñata
Producer: Madlib
"Piñata" is the climactic finale of the album of the same name, and no track works better as the closer than this. It's an eight minute posse cut featuring talents from all over the hip hop landscape, all spitting dense verses over warped production from Madlib. It's as good as a posse cut gets, with each verse bringing an exciting new flavour to the track.
234. Schoolboy Q ft. A$AP Rocky – "Hands on the Wheel"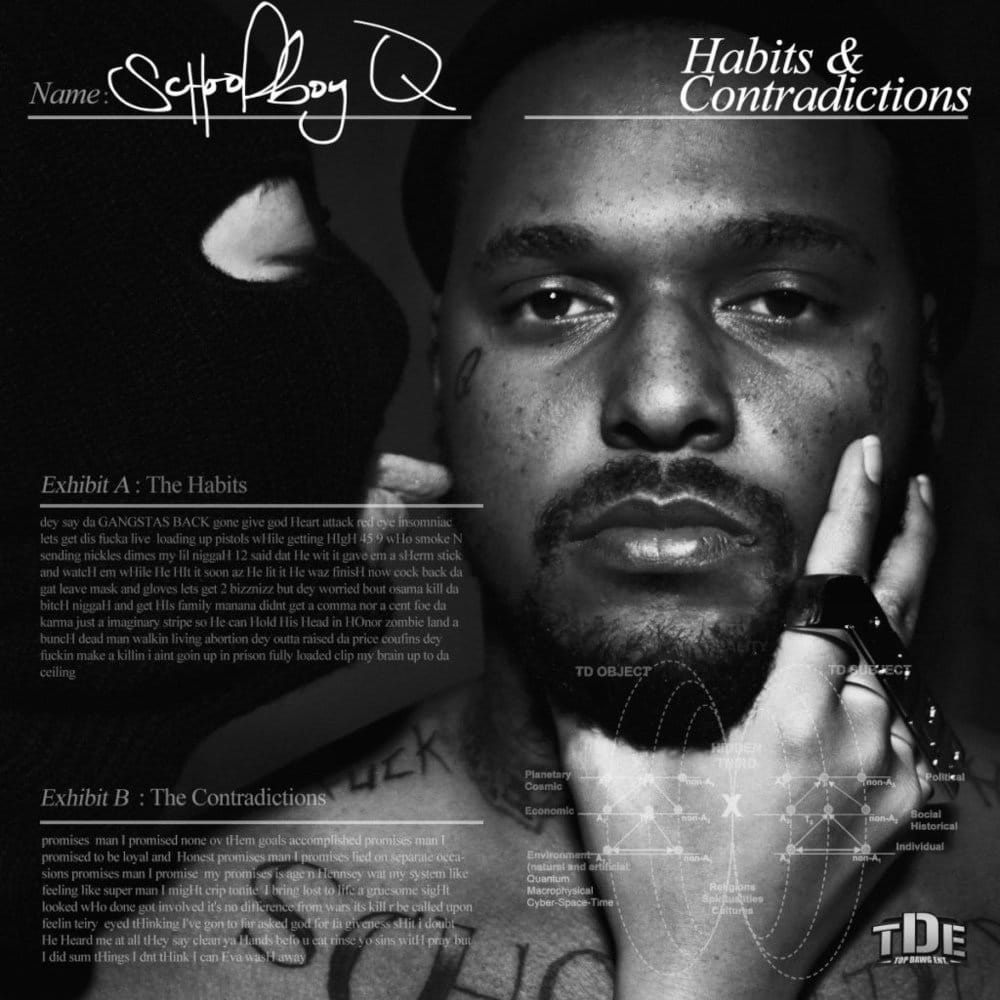 Released: April 3, 2012
Album: Habits & Contradictions
Producer: Best Kept Secret
A classic Schoolboy Q track with dense, spacey production and a smooth feature from A$AP Rocky who fits the dark vibe of the track perfectly. It's all about partying and drugs, which may be a tired subject to some, but the chemistry between Q and Rocky is what makes the song so special, being one of the best unofficial duos of the Cloud Rap era.
233. Drake – "Nice for What"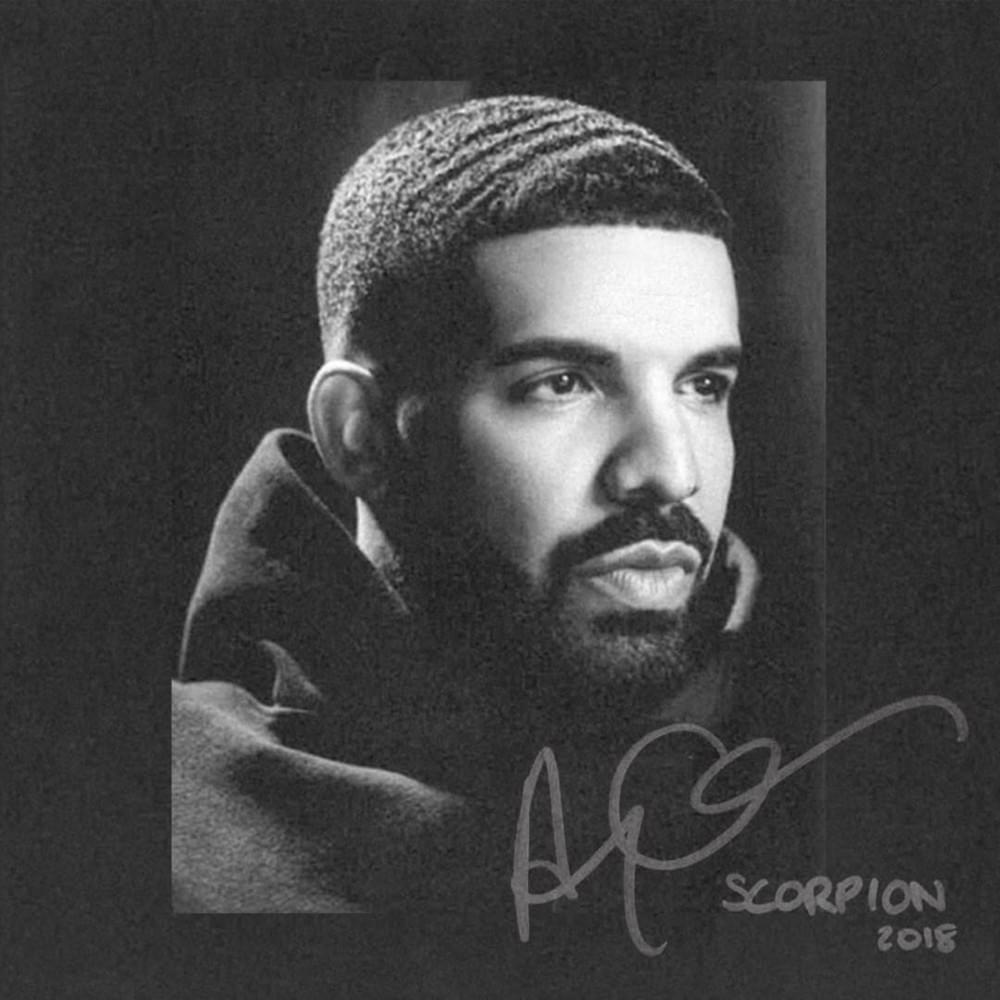 Released: April 6, 2018
Album: Scorpion
Producer: 40, Murda Beatz, Corey Litwin, Blaqnmild (co.)
Scorpion is an album that gets its fair share of criticism, but "Nice for What" is an undeniable highlight within that mixed bag. It interpolates Lauryn Hill's "Ex-Factor", fusing the classic song with energetic bounce production to create one of the most memorable tracks of 2018. With Drake's melodic rap performance on top of that, it makes for an irresistibly catchy song.
232. Cam"ron ft. Juelz Santana – "Oh Boy"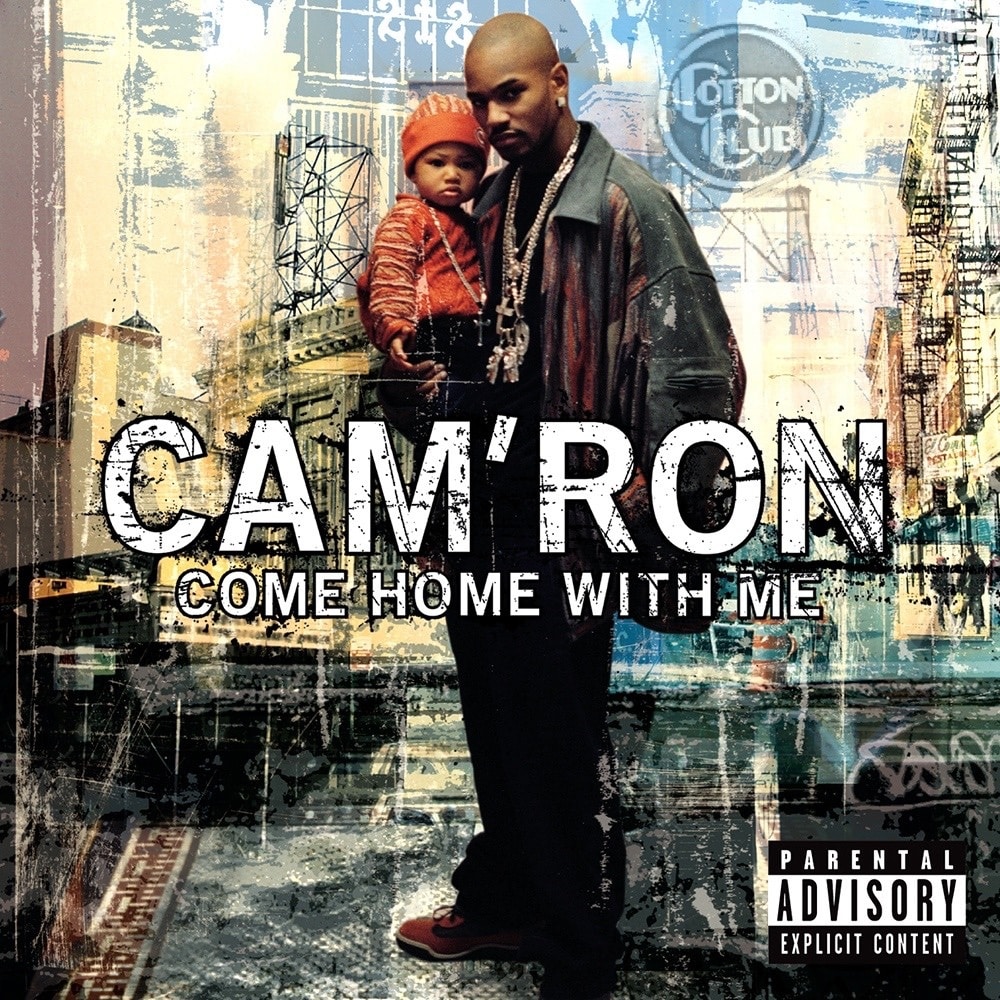 Released: April 2, 2002
Album: Come Home with Me
Producer: Just Blaze
Memphis Bleek turned down the beat for "Oh Boy", but hearing the amazing song Cam'ron made from it, it would be no surprise of Bleek were regretting that now. On the track, Cam'ron and Jeulz go back and forth, telling a story of crime and cocaine with slick flows and sharp lyrics. It's Cam'ron at his best – confident and smooth, over a brilliant Just Blaze beat.
231. Gunplay – "Bible on the Dash"
Released: September 3, 2012
Album: 601 & Snort
Producer: Morris Brothers
"Bible On the Dash" is a fantastic track which explores a theme rarely touched upon by rappers – the struggle to resist one's violent ways. Gunplay wrote the first verse while on the run after cops connected him to a robbery, making his lyrics of crime and struggle all the more real. The dramatic production adds to this effect, making it one of Gunplay's most powerful songs.
230. Common – "The 6th Sense"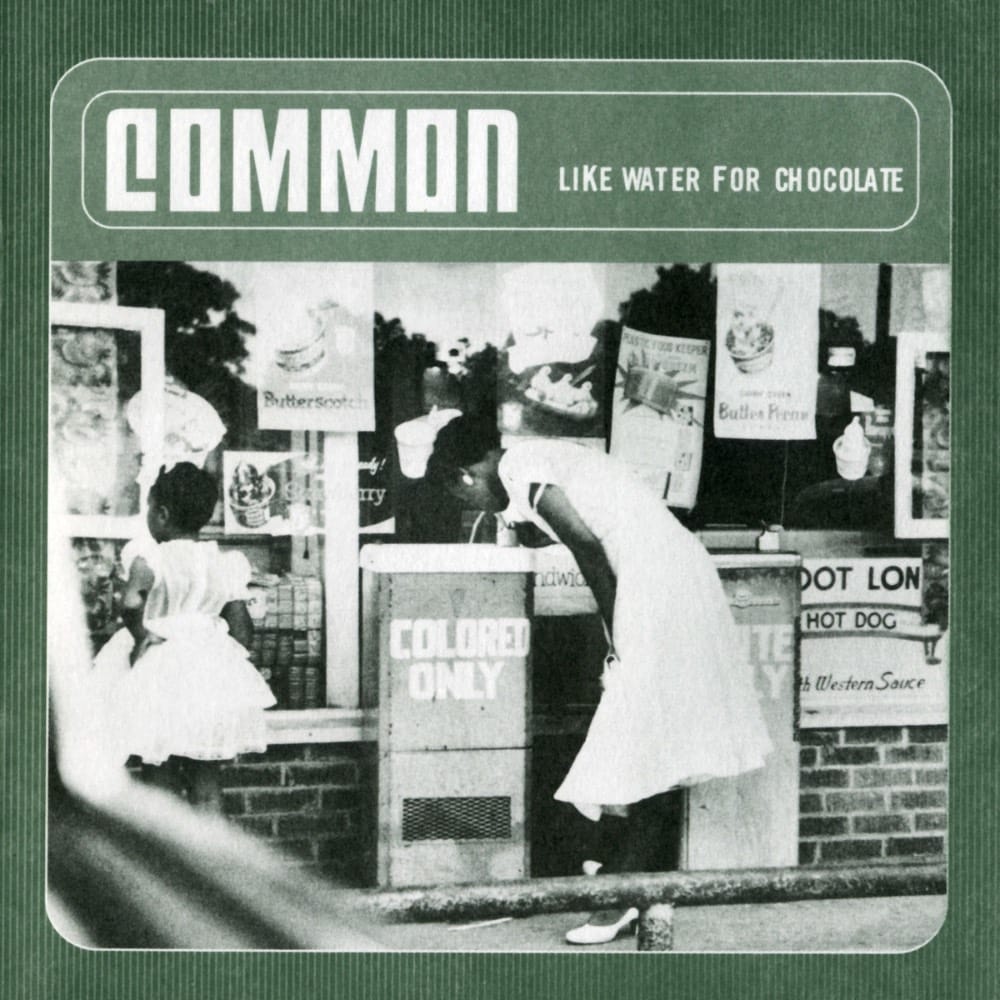 Released: February 15, 2000
Album: Like Water for Chocolate
Producer: DJ Premier
A DJ Premier beat is a cheat code to a great song, and "The 6 th Sense" is no exception. It has that classic DJ Premier punch, crafted from a blend of samples. Common flows over the production effortlessly, and through his lyrics he bridges the gap between the conscious and mainstream scenes, using "The 6 th Sense" to show that all hip hop is worth something.
229. Doug E. Fresh and the Get Fresh Crew – "The Show"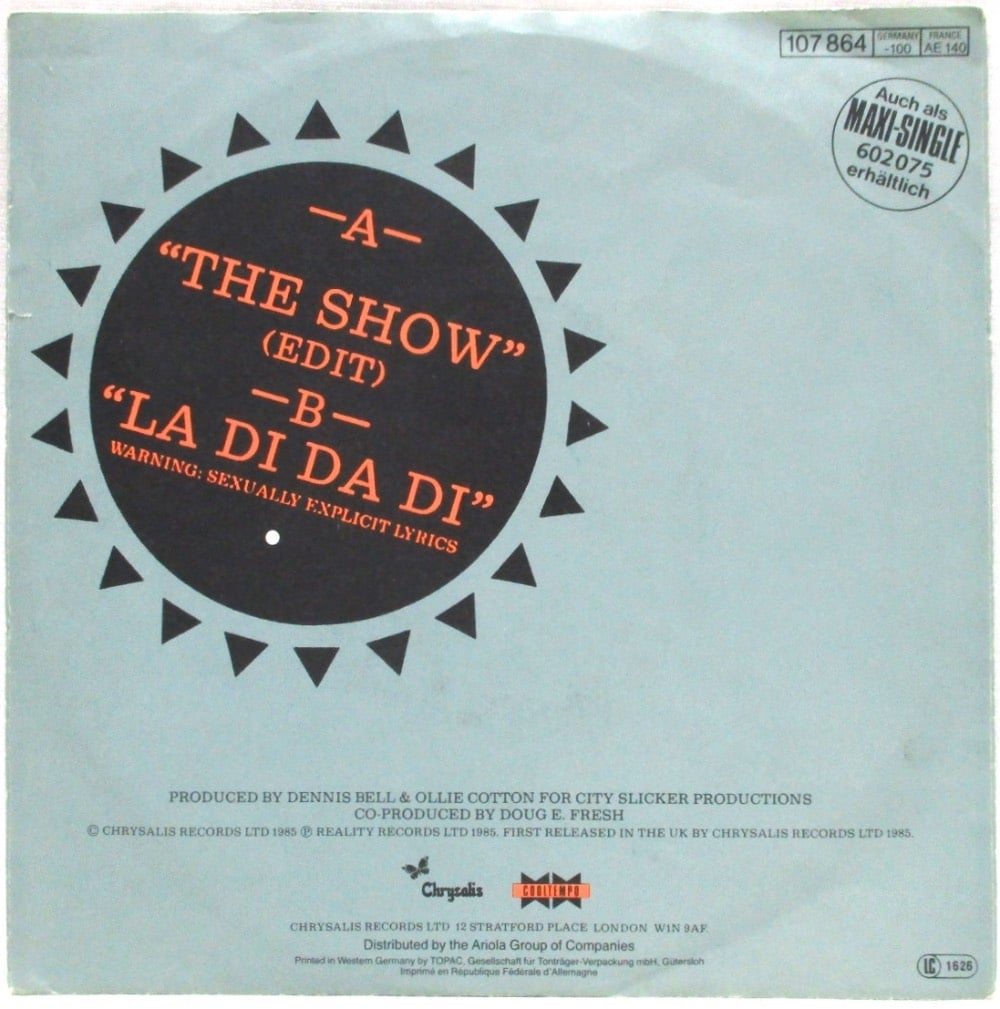 Released: August 13, 1985
Album: N/A
Producer: Dennis Bell and Ollie Cotton, Doug E. Fresh (co.), Teddy Riley
This 1985 classic encapsulates all the old school charm of '80s hip hop, with some expert beatboxing from Doug E. Fresh, messy production full of samples and interpolations, and light-hearted storytelling. It also marked the introduction of Slick Rick to hip hop, kickstarting the legend's career with a catchy hit that got the world listening to him straight away.
228. Chamillionaire ft. Krayzie Bone – "Ridin'"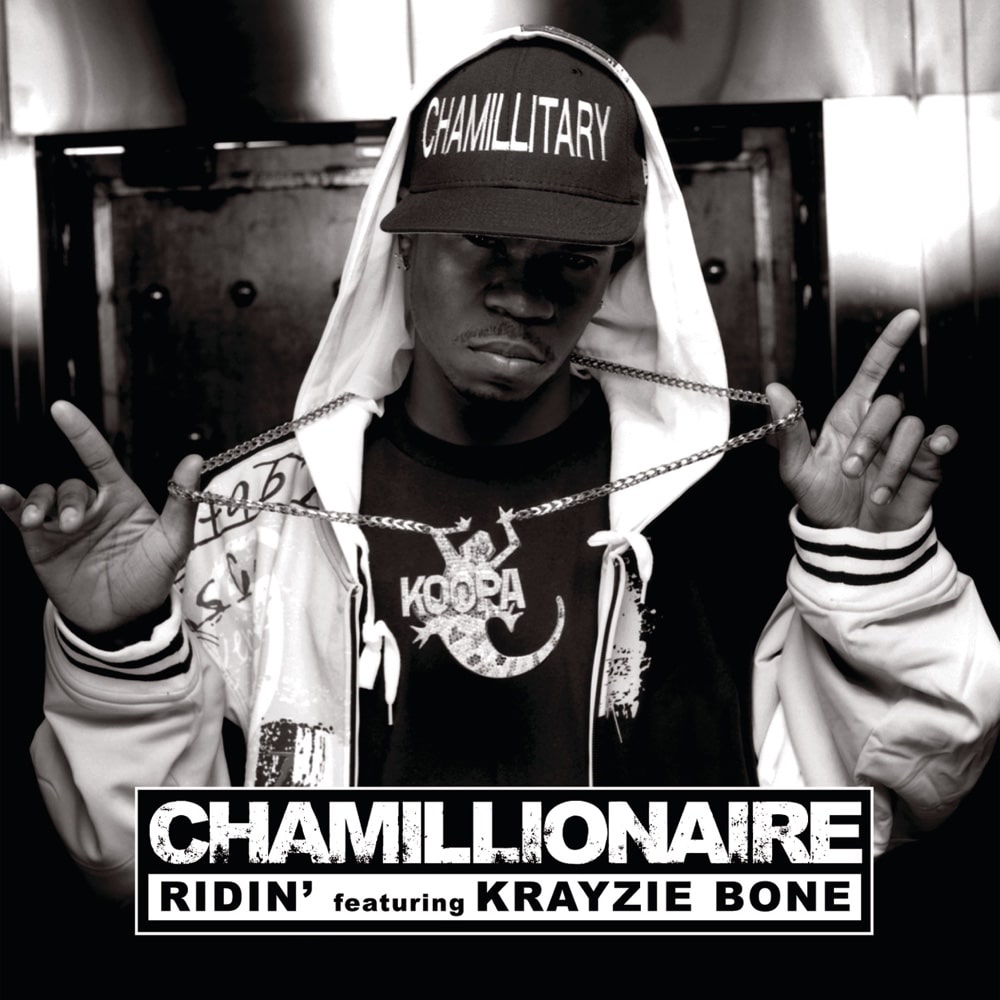 Released: February 27, 2006
Album: The Sound of Revenge
Producer: Play-N-Skillz
"Ridin'" is among the most iconic songs in hip hop history. You couldn't escape this track in the 2000s, but that was no bad thing, because it's a hard-hitting banger from the South that never loses its magic, no matter how many times it gets played. Krayzie Bone and Chamillionaire deliver these suave, slick verses about police corruption, flowing over the explosive hardcore production.
227. Lil Baby – "The Bigger Picture"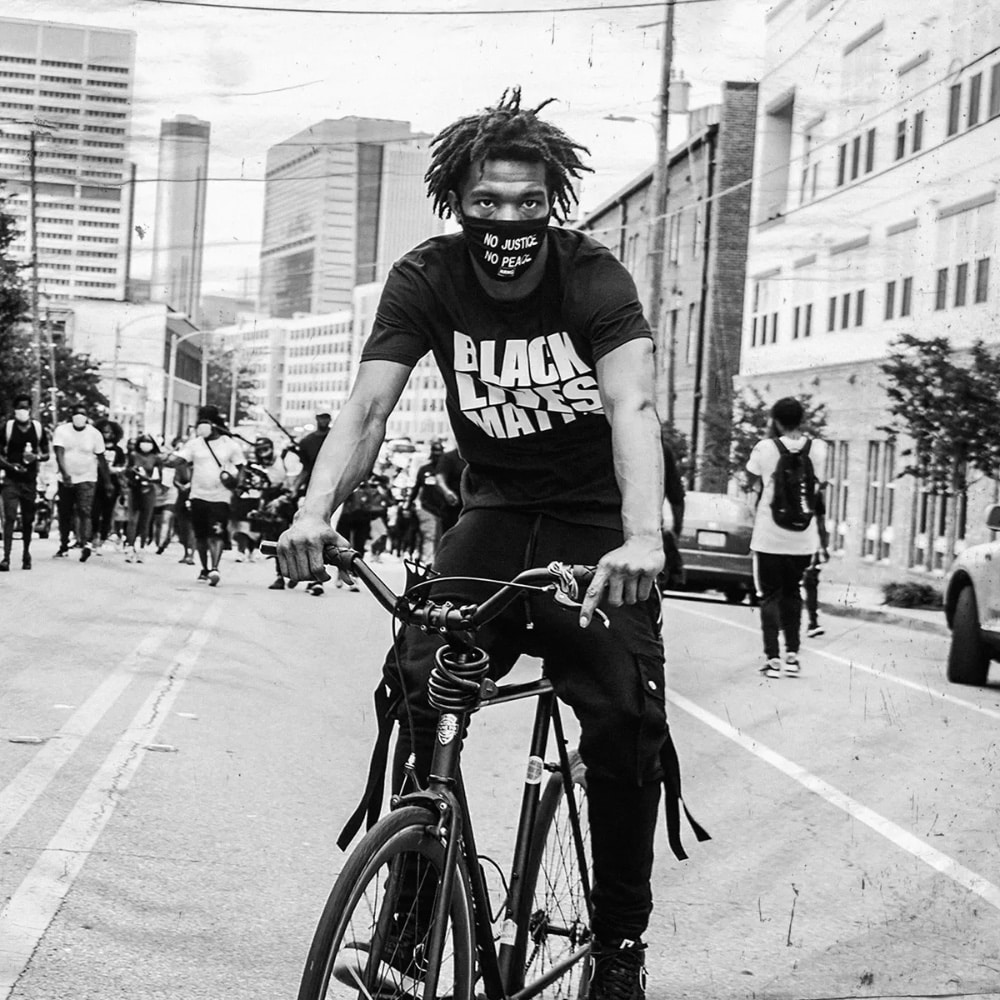 Released: June 12, 2020
Album: My Turn
Producer: Section 8, Noah
"The Bigger Picture" is a protest song against police brutality, released in the midst of the Black Lives Matter protests after George Floyd's murder in 2020. While many artists were making their statements, Lil Baby's is one of the most powerful, with understated trap production so that the listener can fully focus on his lyrics demanding change. This is a level of passion seldom heard from 2018's Rap Rookie of the Year .
226. Travis Scott ft. Justin Bieber & Young Thug – "Maria I'm Drunk"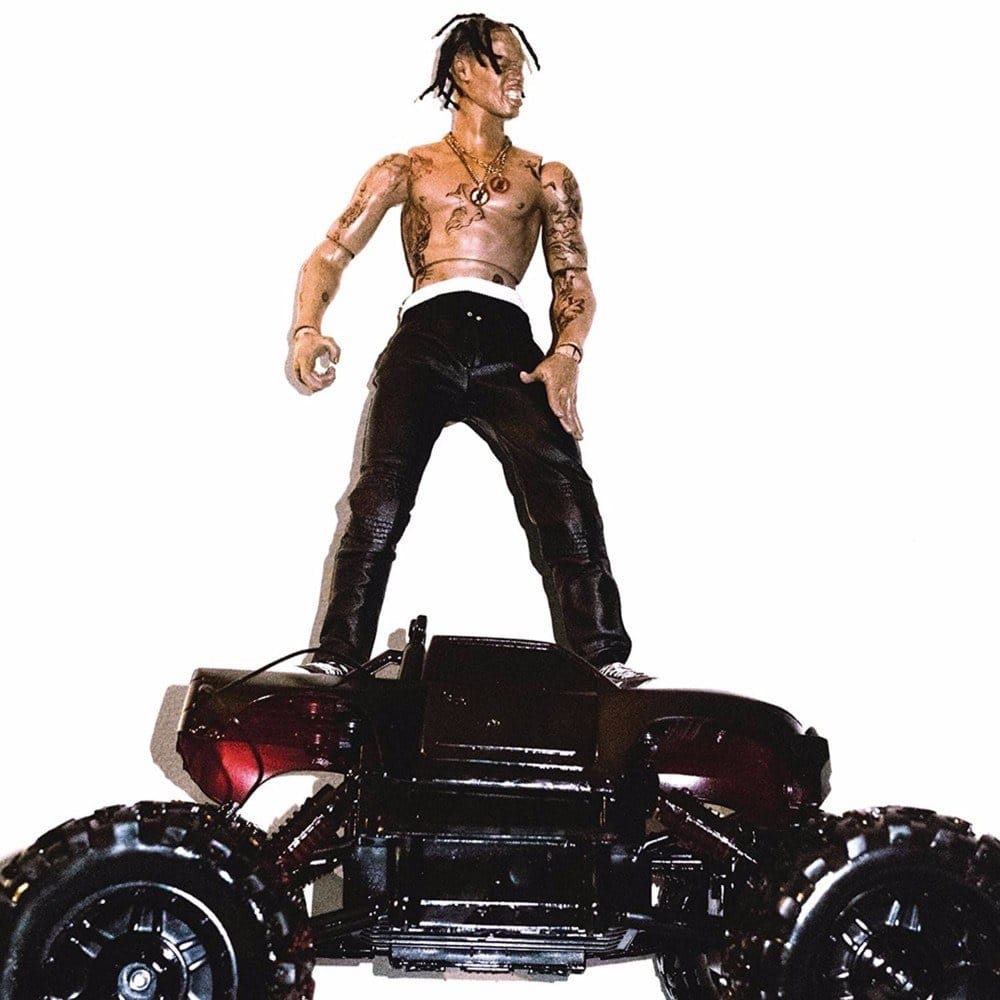 Released: September 4, 2015
Album: Rodeo
Producer: Allen Ritter, Travis Scott, Frank Dukes, Maneesh Bidaye, Mike Dean
Travis Scott has always been the best at coaxing the best performances out of his collaborator, and nowhere is that talent more prominently showcased than on here. A highlight track off the Houston rapper's debut album, "Maria I'm Drunk" is an intoxicating 6-minute trip down the hedonistic minds of Travis, Young Thug and Justin Bieber. Though too long and whimsical to make an impact on the chart, the track is nevertheless one of Travis Scott's best songs ever.
225. Mase ft. The LOX, Black Rob & DMX – "24 Hrs. to Live"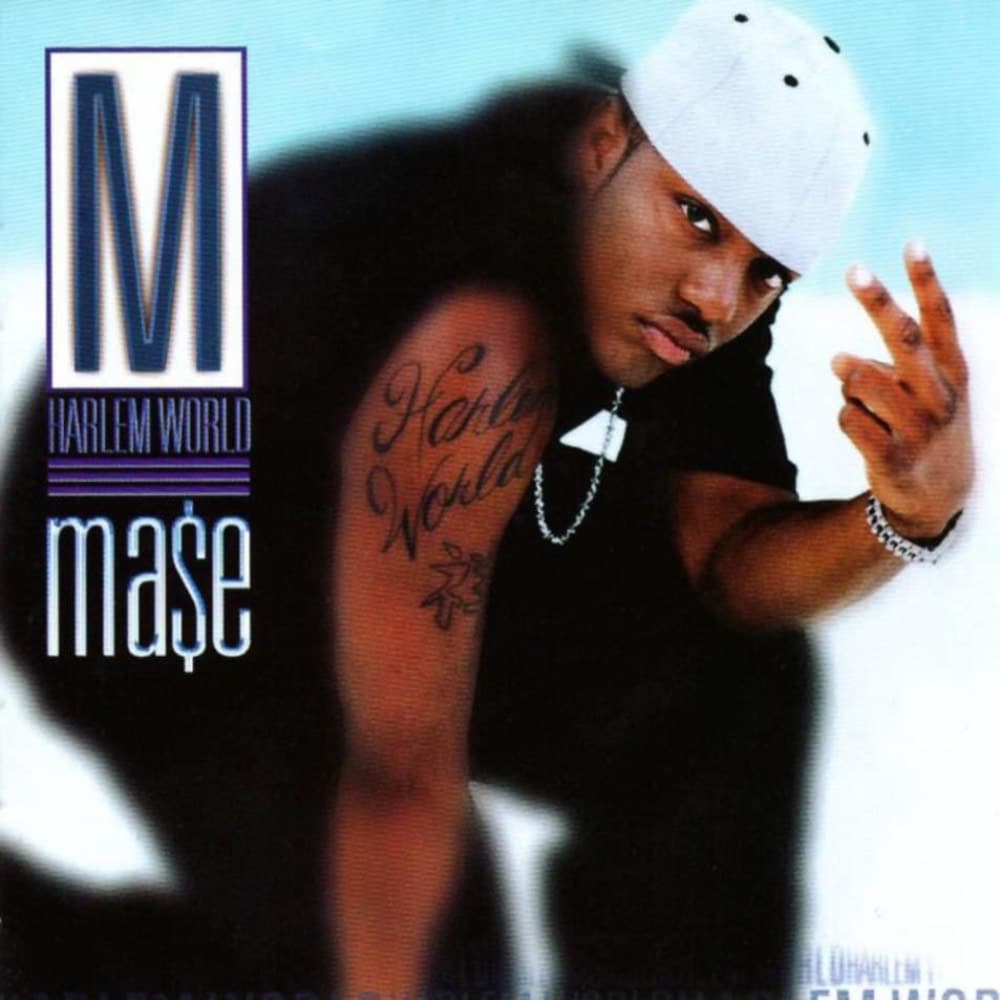 Released: October 28, 1997
Album: Harlem World
Producer: Deric "D-Dot" Angelettie, Nashiem Myrick, Carlos "6 July" Broady
It's hard to describe how big Mase was back in the '90s to the younger generation of rap fans, but he was the motherfucking man when Harlem World dropped. Filling a void in the Bad Boy team that Big Poppa's passing left, Mase catapulted to superstardom with hits like "Feel So Good," "What You Want" and "Can't Nobody Hold Me Down." But it was the Harlem rapper's posse cut "24 Hrs. to Live," featuring The LOX, Black Rob and a scorching hot DMX, that has aged better than any of those songs.
224. GZA – "Liquid Swords"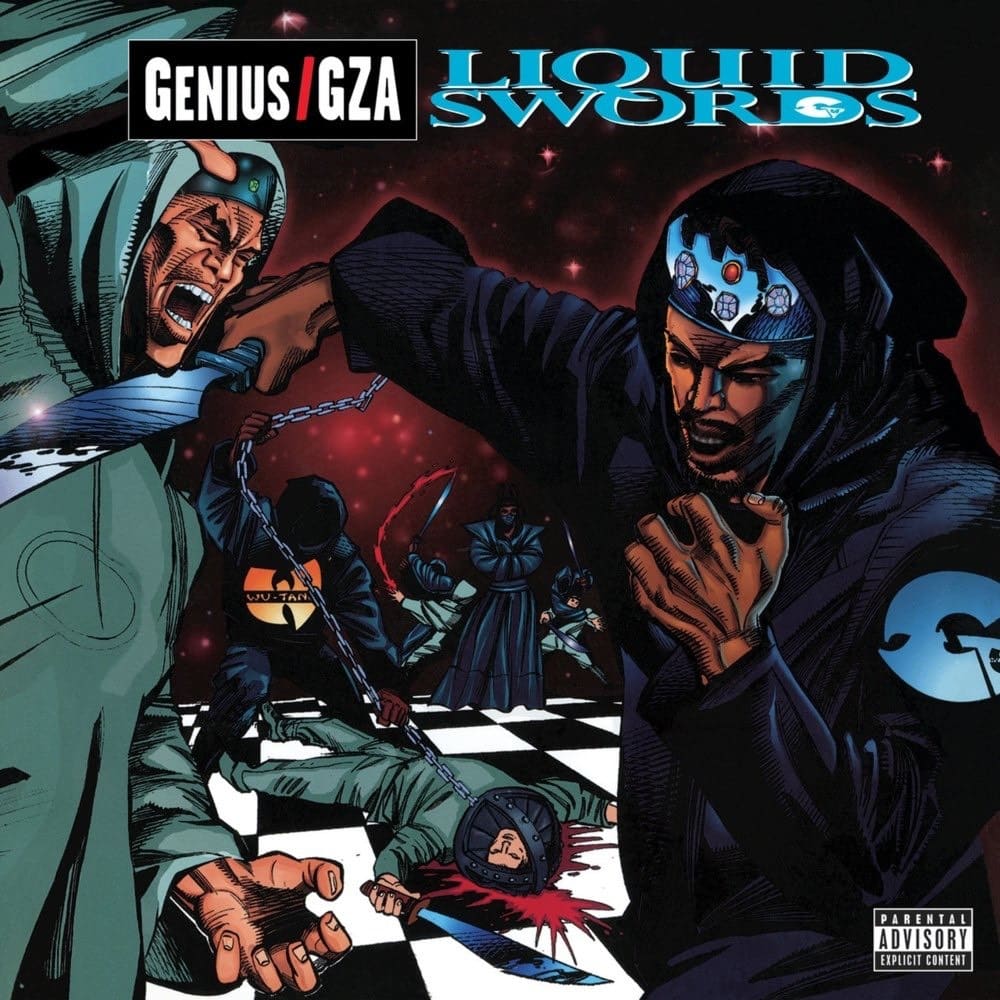 Released: November 7, 1995
Album: Liquid Swords
Producer: RZA
The introduction to GZA's 1995 masterpiece Liquid Swords , there isn't a skit in hip hop history that's as chilling as the one here. Foreboding dialogue from the film Shogun Assassin opens up the track then transitions into stuttering keys courtesy of RZA and killer bars from GZA.
223. Das EFX – "They Want EFX"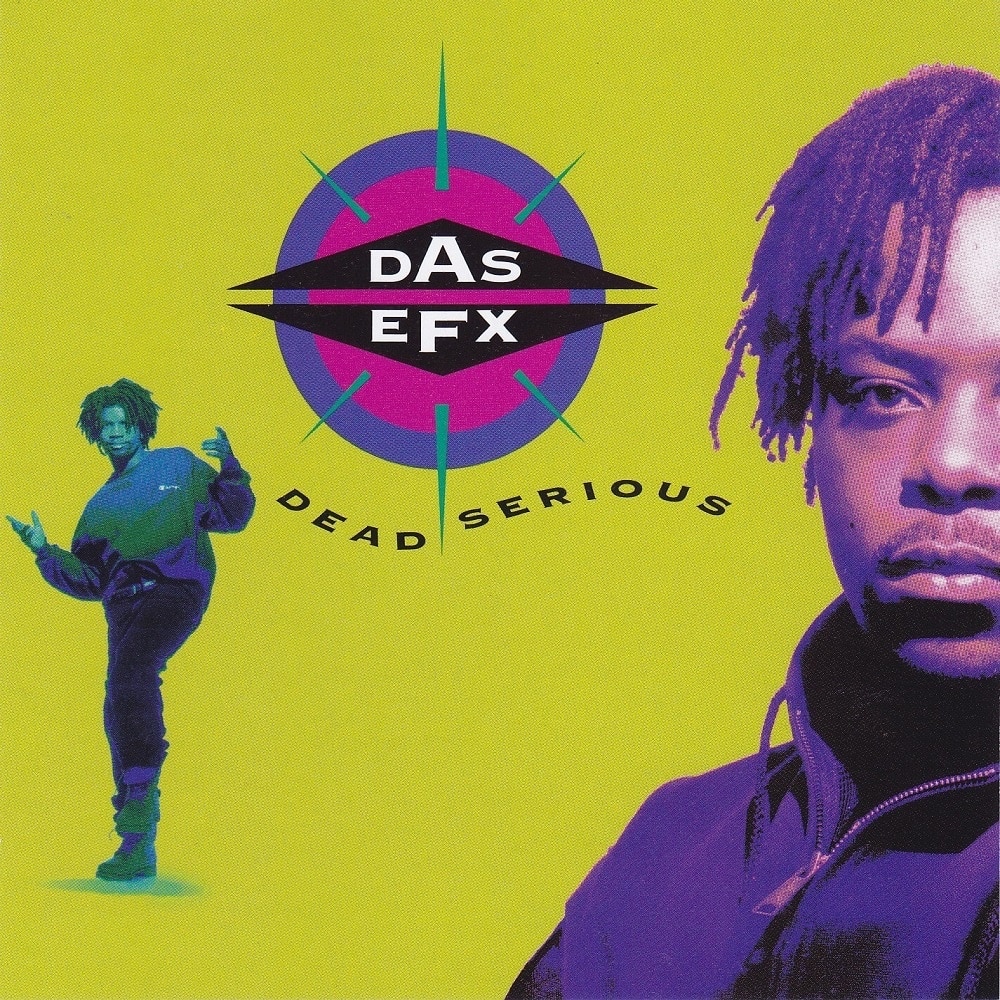 Released: March 5, 1992
Album: Dead Serious
Producer: Das EFX
"They Want EFX" is still a strange song today, but for the time, it was unlike anything else in hip hop. Skoob and Dray rap in these sporadic, unpredictable flows, incorporating gibberish adlibs to the ends of their bars as they speak about all the media they adored as children. It popularised more adventurous flows and tongue-twisting lyrics, leaving a profound impact on the culture.
222. Nelly – "Ride wit Me"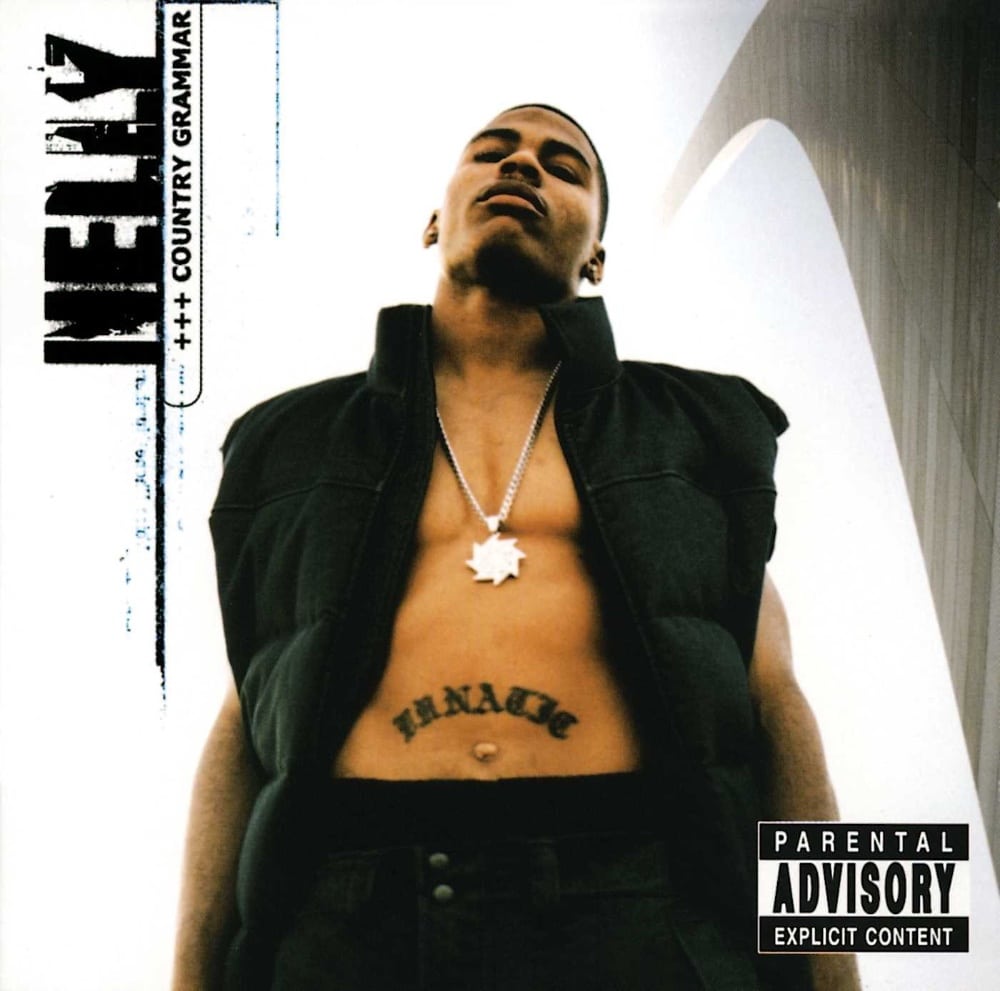 Released: February 13, 2001
Album: Country Grammar
Producer: Jason "Jay E" Epperson
"Ride Wit Me" was a huge success for Nelly, being one of his first hits, and for good reason. The simple guitar melody used in the beat makes for a poppy, accessible sound which fits nicely with Nelly's melodic rap style. In a song all about love, Nelly's soft voice coupled with City Spud's catchy verse make for a track that would appeal to any music fan.
221. Big L – "Ebonics"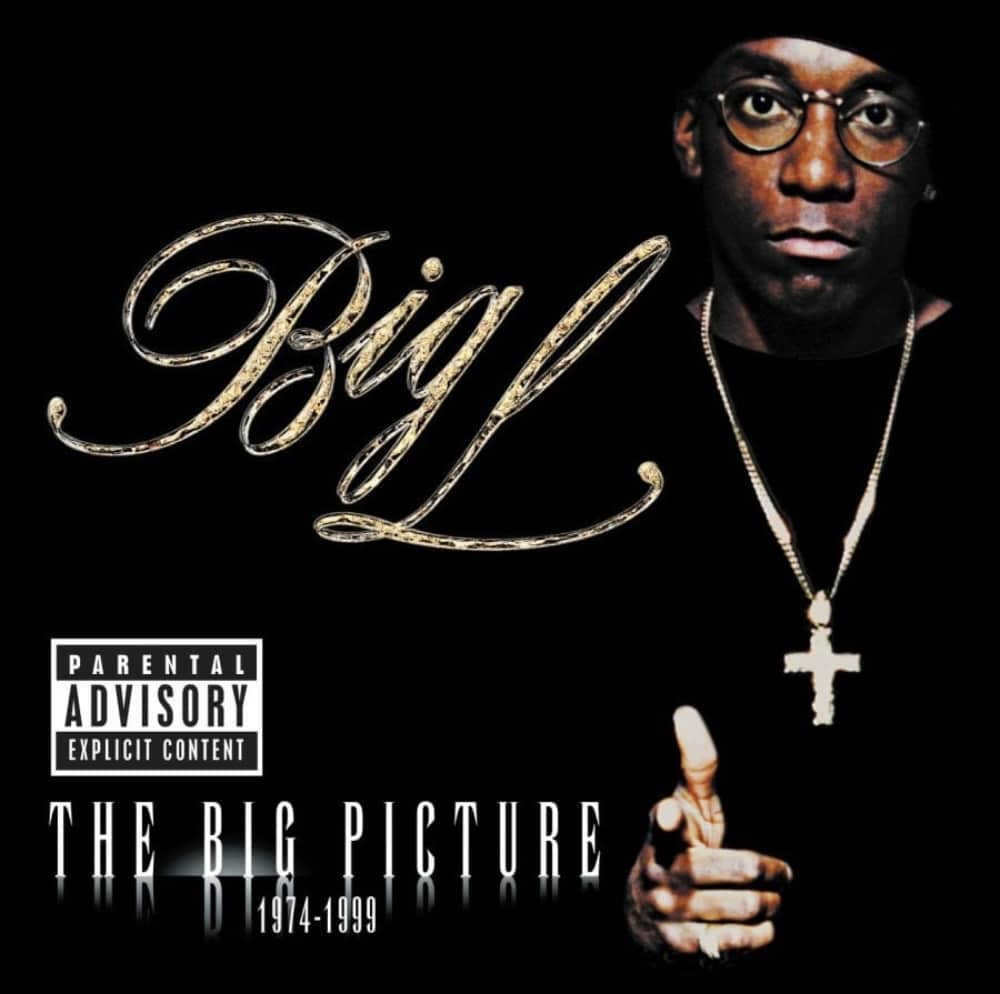 Released: October 18, 1998
Album: The Big Picture
Producer: Ron Browz
A song explaining the ins and outs of Ebonics reads on paper like a dull concept, but with Big L on the mic, anything sounds good. The way he manages to list off term after term – always rhyming and maintaining a ferocious flow – just goes to show how much of a talent L was. It's yet another example of L's potential, making his death even more tragic.
220. Fabolous – "Breathe"
Released: August 30, 2004
Album: Real Talk
Producer: Just Blaze
"Breathe" is a masterclass in wordplay and among the best written songs from Fabolous. He utilises the idea of breathing in so many creative ways, using it to brag by stating his wealth is so huge it suffocates, and using it to criticise the police by the way oppress others, not letting them breathe. The vibrant Just Blaze beat provides the perfect backdrop for Fab's razor-sharp bars, resulting in a track that's as stylish as it is thought-provoking – a true Fabolous classic.
219. Meek Mill – "Dreams and Nightmares"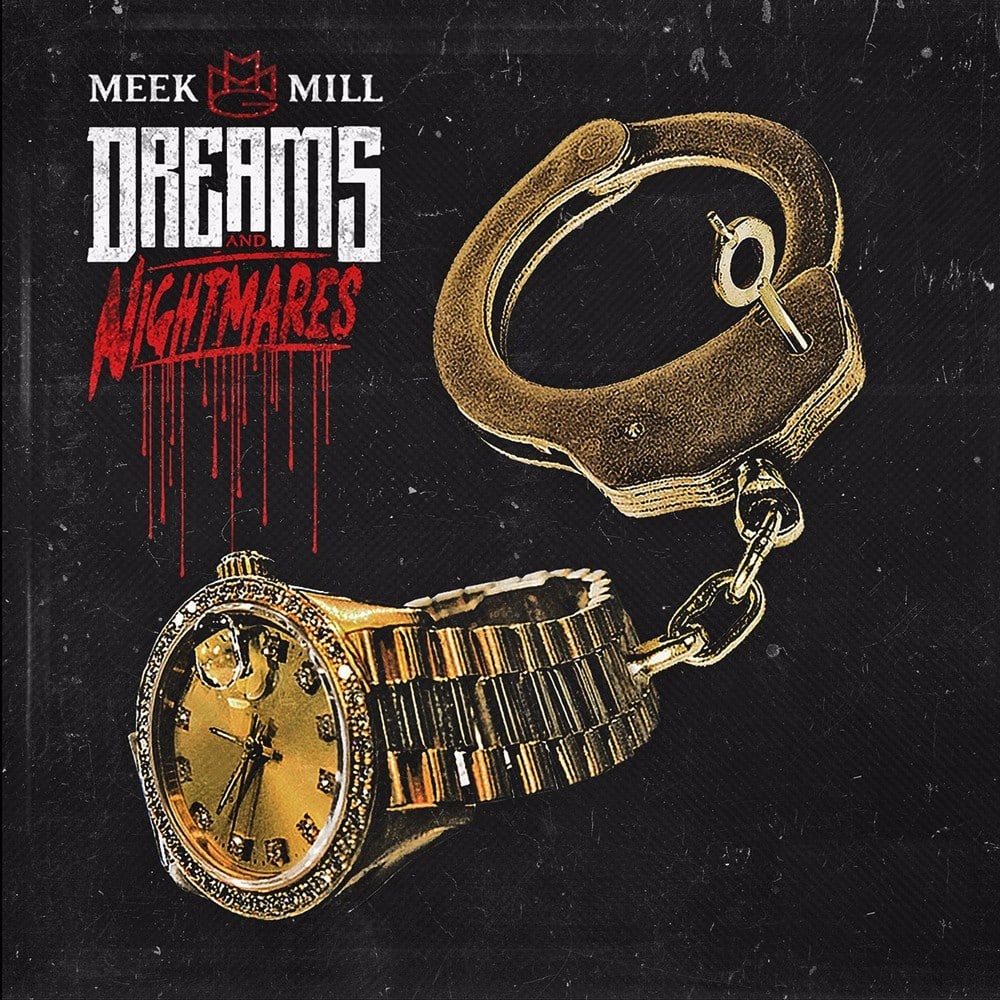 Released: October 30, 2012
Album: Dreams and Nightmares
Producer: Tone the Beat Bully
"Dreams and Nightmares," the electrifying intro to Meek Mill's debut album, expertly sets the stage for the emotional journey that unfolds throughout the record. The track commences with a gentle piano melody, accompanying Meek as he reflects on his ascent in the music world. As his intensity escalates, the beat undergoes a dramatic transformation, shifting from a dreamy soundscape to a menacing trap anthem that encapsulates the darker side of his story. It's just a brilliant track with genius structure, and absolutely one of the greatest rap intro tracks of all time.
218. Da Brat ft. Jermaine Dupri – "Funkdafied"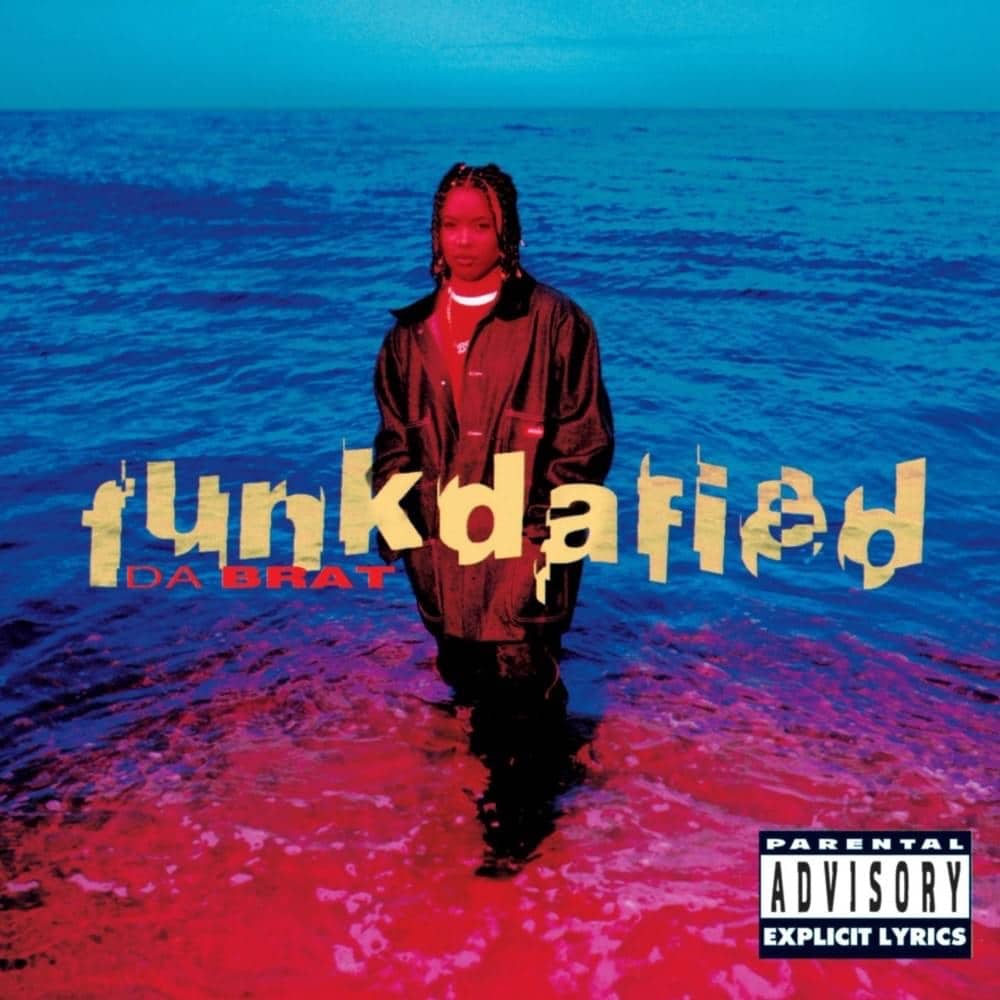 Released: May 13, 1994
Album: Funkdafied
Producer: Jermaine Dupri
"Funkdafied" is a brilliant track from Da Brat with the smooth appeal of an R&B song and the hard-hitting bars of Golden Age hip hop. With a luscious hook sang between the verses, its accessible sound led "Funkdafied" to be a hit for Da Brat, becoming her only Platinum single and the face of her brand.
217. Slim Thug ft. T.I. & Bun B – "3 Kings"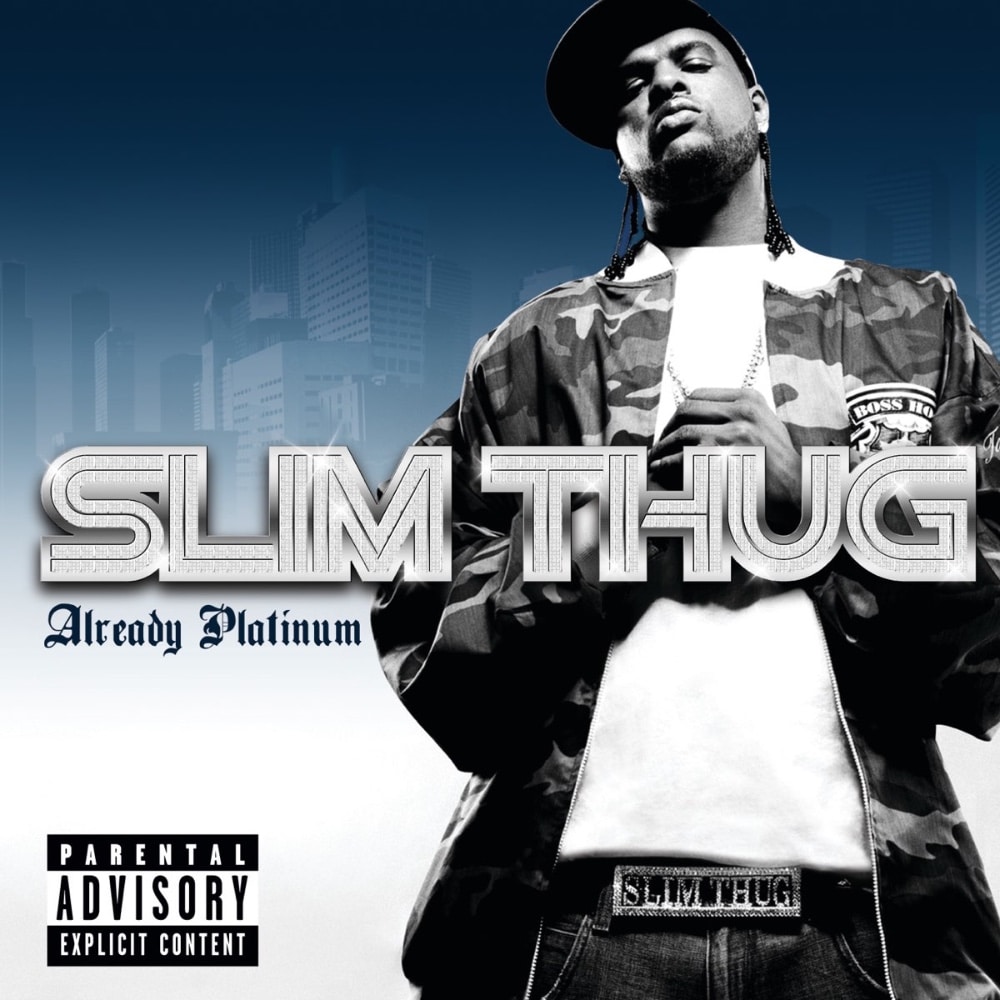 Released: February 18, 2005
Album: Already Platinum
Producer: Mr. Lee, Bun B
"3 Kings" is a bombastic collaboration from three Southern legends, all spitting ferocious verses over dirty trap production with loud horns and chattering hi-hats. Each rapper brings their all, but it's the collaboration itself that makes this song so special – having these Southern kings come together was a historical moment of pride for the South.
216. The Roots – "What They Do"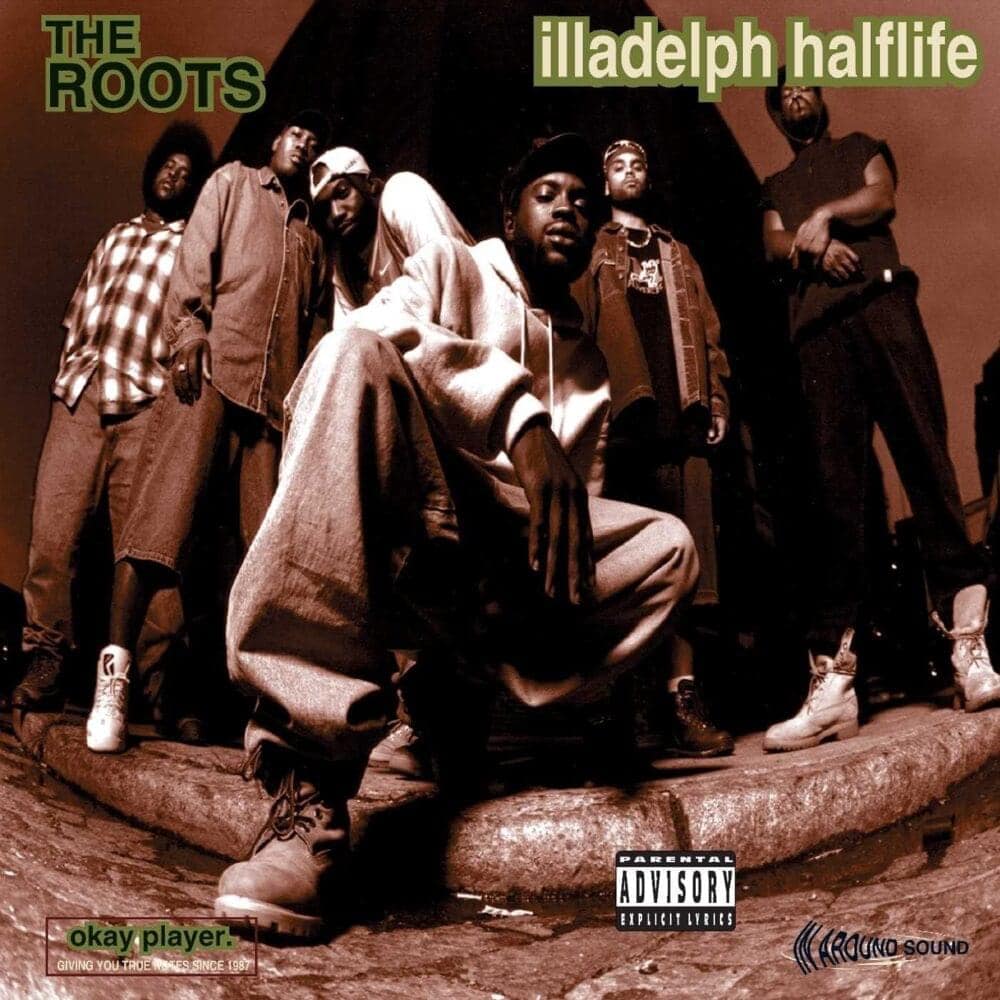 Released: November 19, 1996
Album: Illadelph Halflife
Producer: Questlove, The Grand Negaz (co.), Raphael Saadiq (co.)
"What They Do" is nothing short of gorgeous. Whether it be that groovy bass, the soft drumming or subtle guitar work, there are few hip hop songs as instrumentally dense and beautiful as this one. And that's not even to mention Black Thought's lyrics critiquing the capitalistic nature of hip hop, leading to tensions with Biggie Smalls which were sadly never resolved.
215. DJ Jazzy Jeff & the Fresh Prince – "Parents Just Don"t Understand"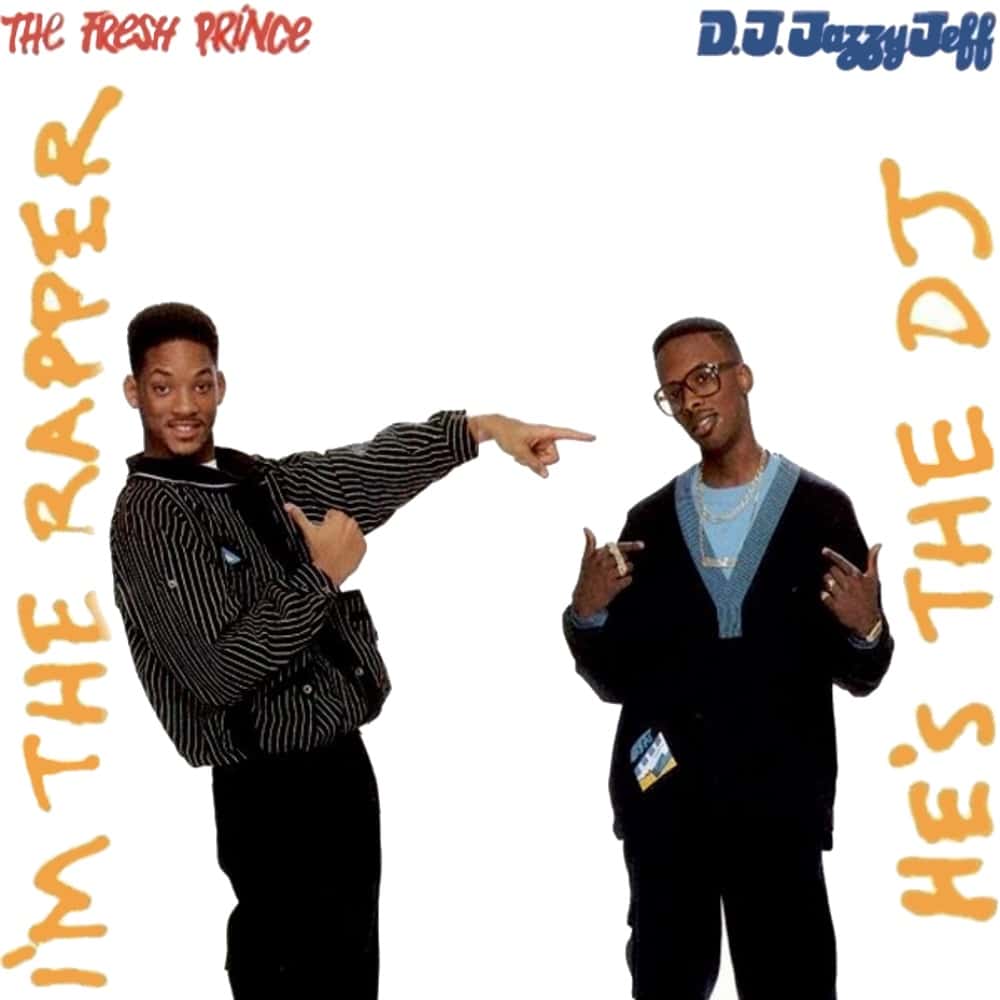 Released: February 17, 1988
Album: He's the DJ, I'm the Rapper
Producer: Harris, Smith, Townes, Bryan "Chuck" New
This is a light-hearted storytelling song with jazzy '80s production and an animated performance from the Fresh Prince. It isn't as political or abrasive as other hip hop of the era, but it is just as great. It's often cited as one of the key songs that introduced hip hop to a younger audience, expanding the genre further into the mainstream.
214. Rick Ross ft. Styles P – B.M.F. (Blowin" Money Fast)"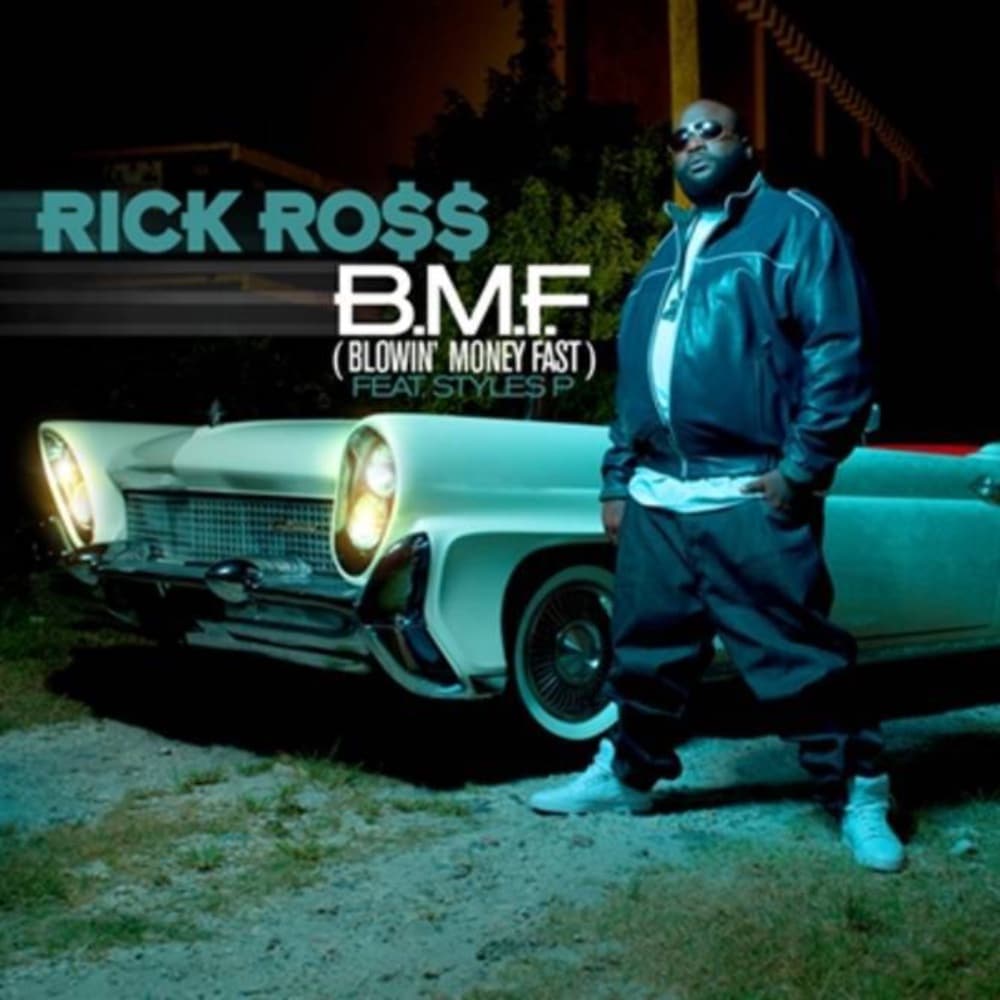 Released: June 29, 2010
Album: Teflon Don
Producer: Lex Luger
Rick Ross is known for his bombastic production choice, braggadocious flows, and careless spending of his money, and "B.M.F." showcases all three. With an irresistible confidence he brags about all the ways he spends his riches, thriving on the grand production from Lex Luger, whose popularity spiked after this track blew up. And that's not to mention the fierce feature from Styles P on the back end.
213. Xzibit – "What U See Is What U Get"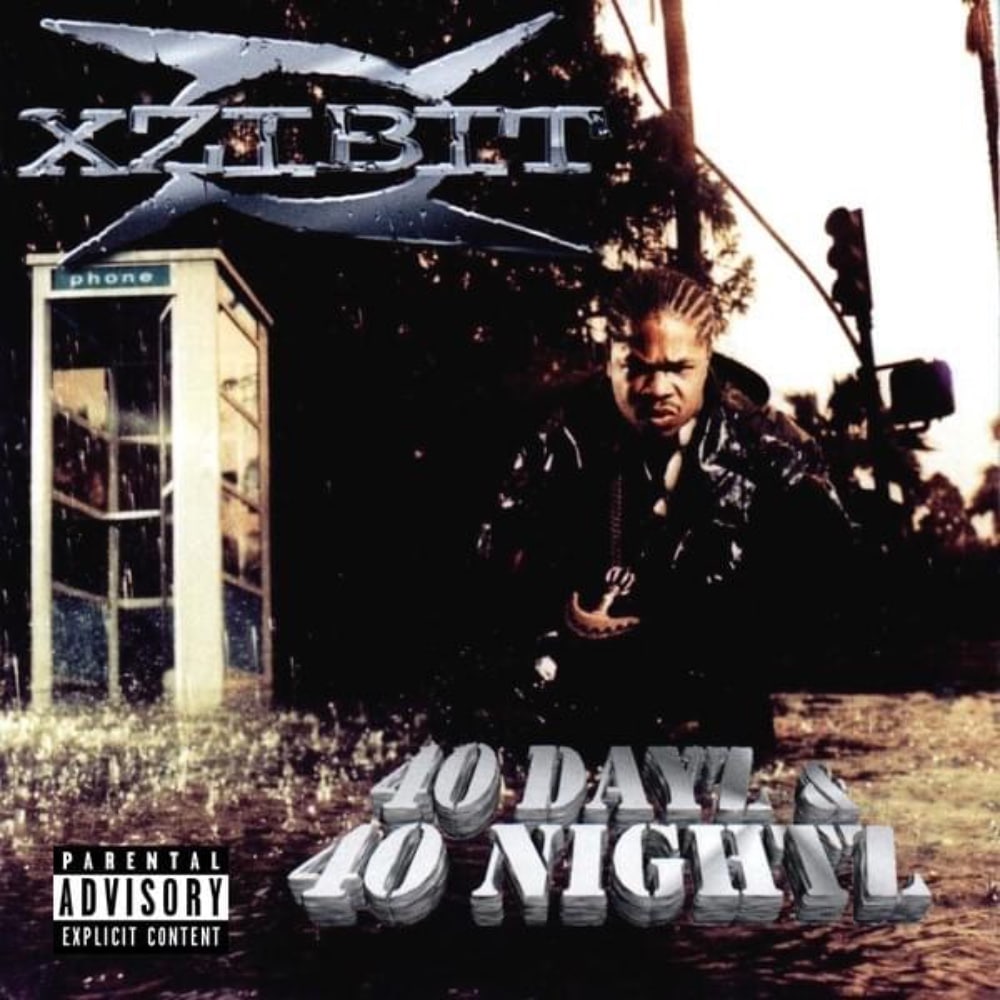 Released: July 7, 1998
Album: 40 Dayz & 40 Nightz
Producer: Jesse West, Xzibit (co.)
"What U See Is What U Get" is the unforgettable lead single from Xzibit's second album, 40 Dayz & 40 Nightz . The production is dark and dense, made from three samples fused into this unsettling and foreboding sound. Xzibit's performance is just as menacing, cementing himself as a force to be reckoned with and utilising the song to show just who he is and the skill he possesses.
212. Onyx – "Last Dayz"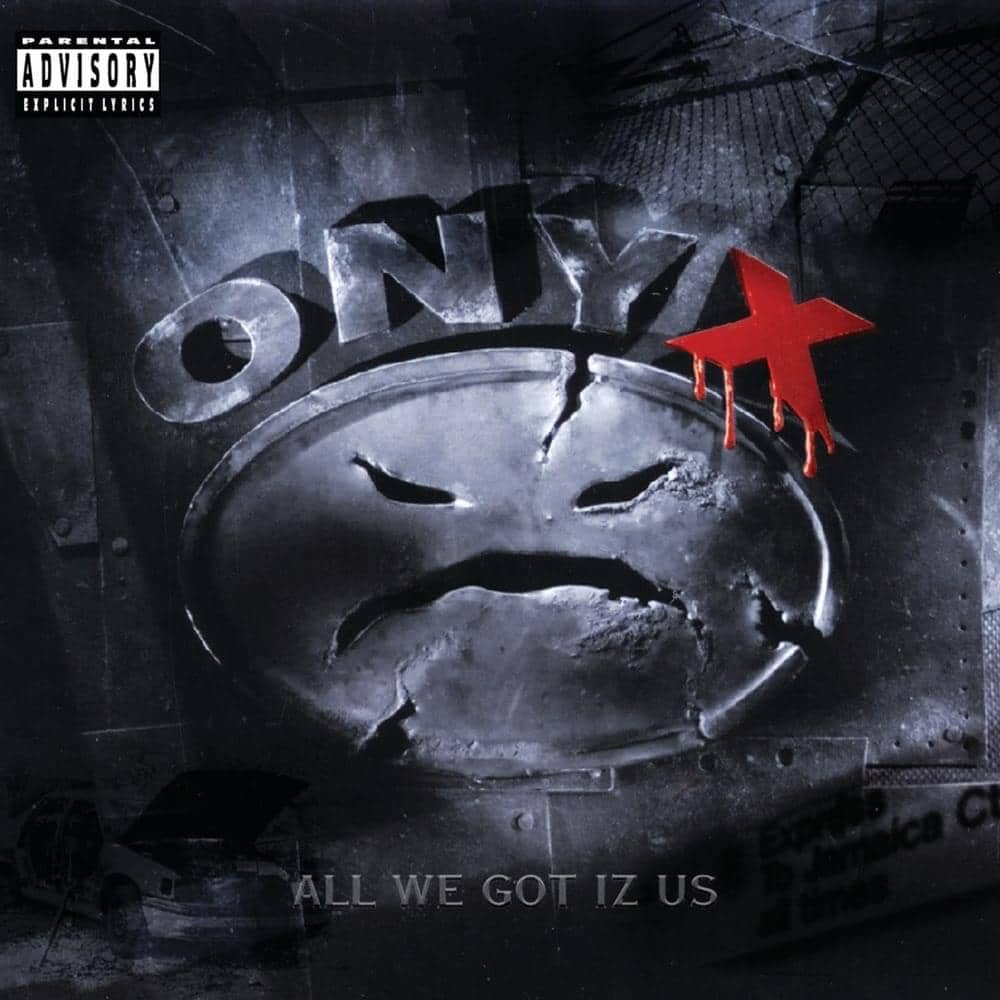 Released: October 3, 1995
Album: All We Got Iz Us
Producer: Fredro Starr
Onyx are known for grimy beats and fiery deliveries, and "Last Dayz" is that style perfected. The beat is ominous, with chopped vocals fading in and out of the heavy bass as the group deliver some of the rawest verses of their careers. It was the only single for All We Got Iz Us , and with how hard "Last Dayz" hits, it was the only single they needed.
211. Slick Rick – "Hey Young World"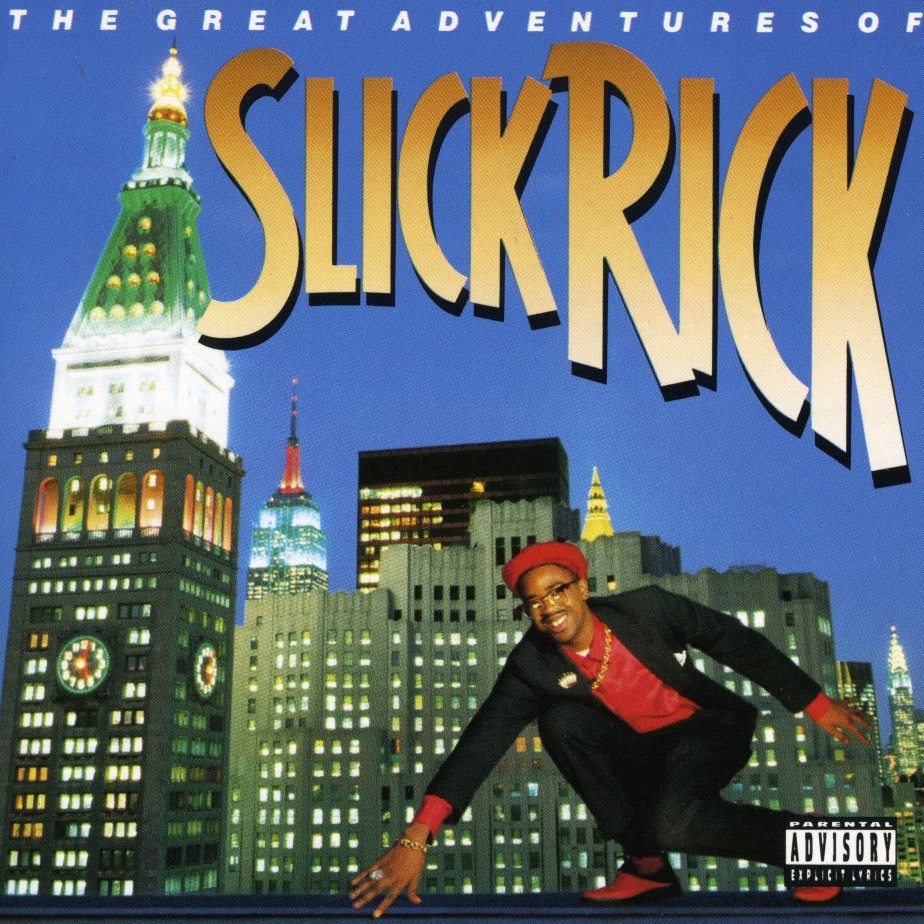 Released: June 15, 1989
Album: The Great Adventures of Slick Rick
Producer: Slick Rick
"Hey Young World" is a strangely wholesome song for hip hop, with Slick Rick detailing in a light, carefree tone about the troubles young people should avoid as they grow up. This song, like many others from Slick Rick, has been referenced in dozens of hip hop songs, and was even the foundation which inspired the classic Nas track, "The World Is Yours." Rick's influence is near unmatched.
210. Tyler, the Creator – "Yonkers"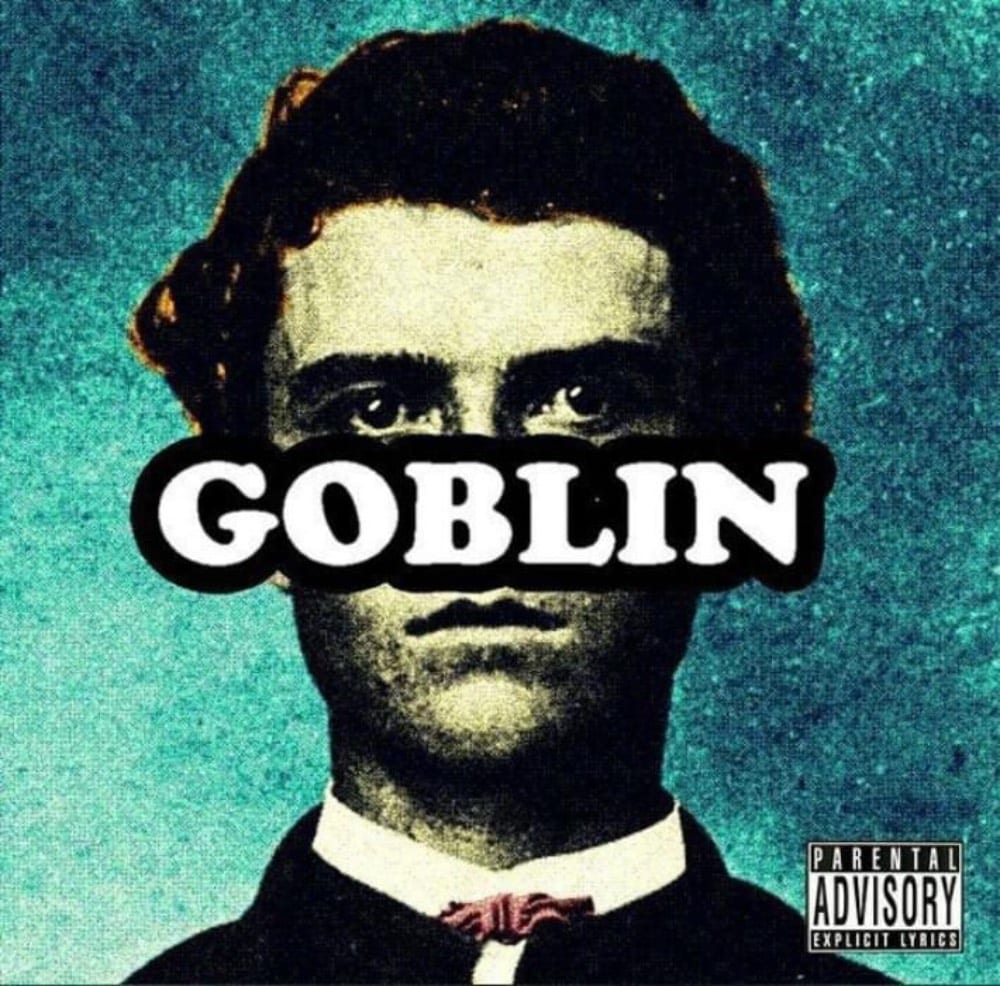 Released: February 14, 2011
Album: Goblin
Producer: Tyler, the Creator
Before Tyler made heartfelt and beautiful albums like Flower Boy and IGOR , he was crass and unapologetic, and that's exactly what "Yonkers" represents. It's the edgy side of Tyler, with gritty production and violent, sexually graphic lyrics. It's hard-hitting and mesmerising in how brutal it is, and more importantly, it was Tyler's breakout song which put him on the map.
209. Tone Loc – Wild Thing"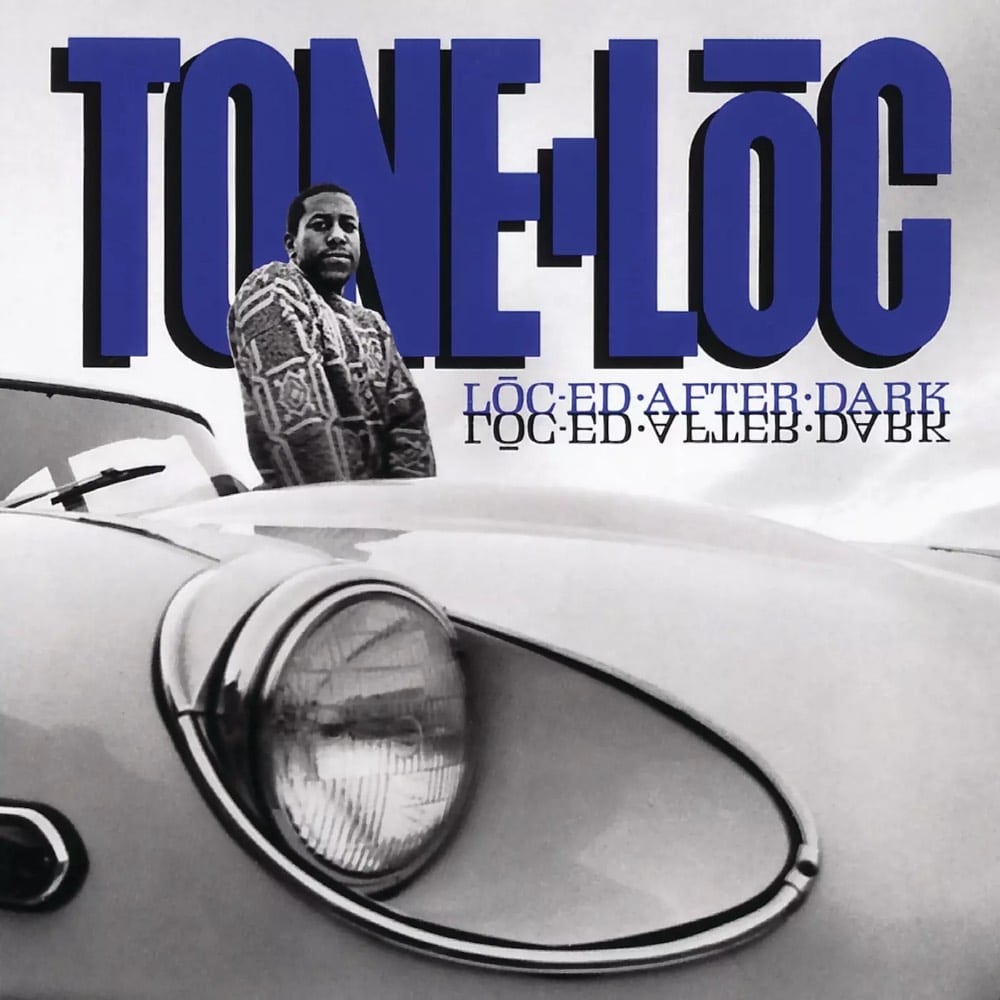 Released: October 1988
Album: Lōc-ed After Dark
Producer: Matt Dike, Michael Ross
This isn't only a catchy highlight of the '80s, but a historic song for hip hop. It was the first ever rap song to be certified Platinum in America and it blew up around the world, pushing the genre to new heights and into the mainstream. The rock-rap production is simple but packs a punch, with Tone-Loc offering some smooth verses as he tries to win over some women.
208. Nicki Minaj – "Anaconda"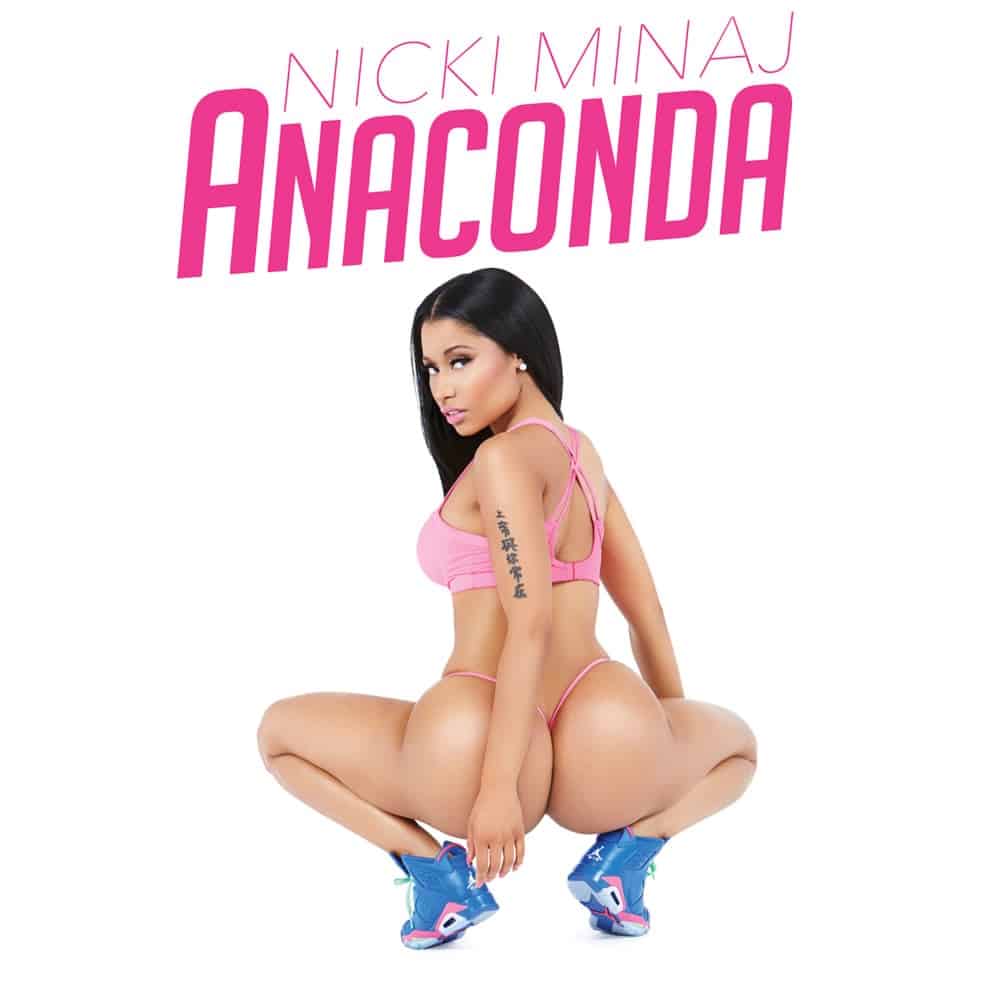 Released: August 4, 2014
Album: The Pinkprint
Producer: Polow da Don, AnonXmous, Da Internz
When people think of Nicki Minaj, they think of "Anaconda" – it's a career defining song and one of the most iconic tracks of the 2010s. With bubbly, bass-heavy production and a "Baby Got Back" sample, Nicki spits every sexual innuendo she can think of, rapping in her signature animated style about big butts and the men who want them.
207. Slum Village – "Fall in Love"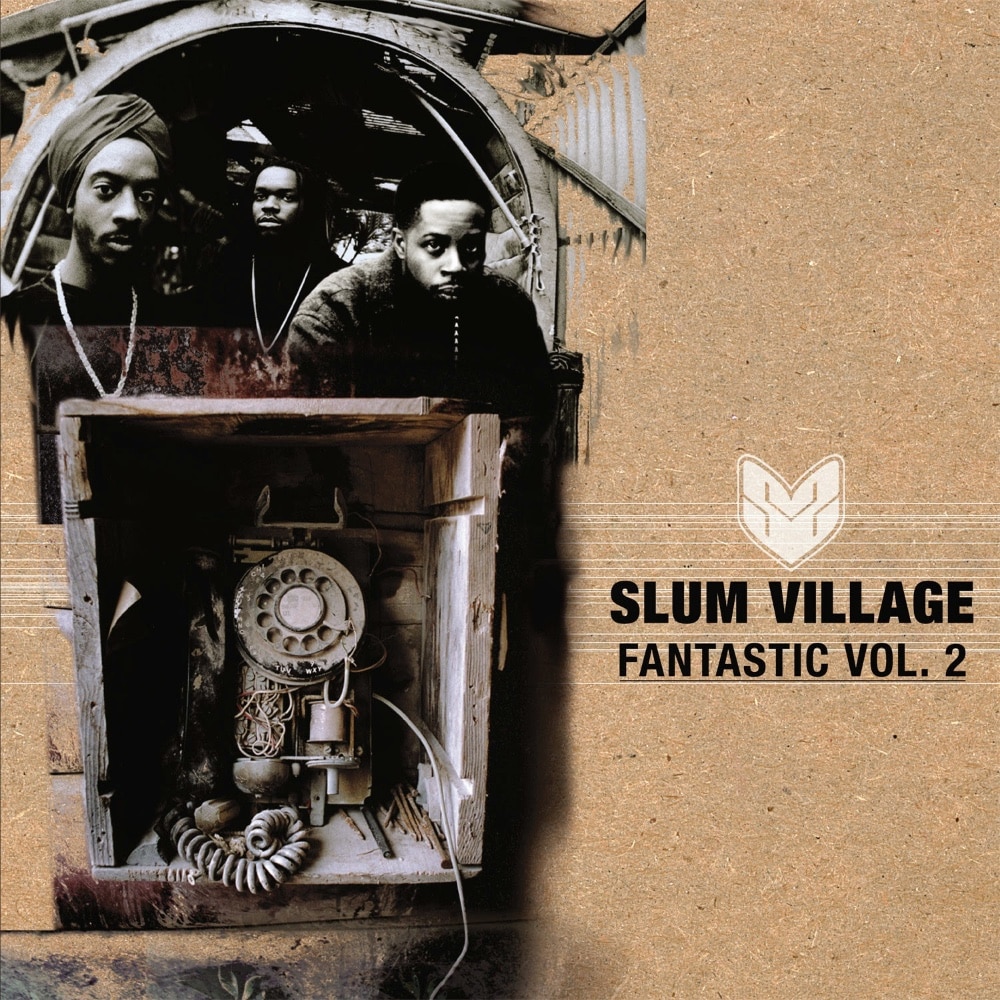 Released: June 13, 2000
Album: Fantastic, Vol. 2
Producer: J Dilla
"Fall In Love" encapsulates everything there is to love about J Dilla and Slum Village. The production is tranquil, with a smooth bassline and soft samples making for a cool, soulful beat. Dilla's singing is great on the hook too, being an instant earworm hard to forget. And that's not even mentioning Baatin and T3's verses, which breathe so much life and colour to the track.
206. Rob Base & DJ E-Z Rock – "It Takes Two"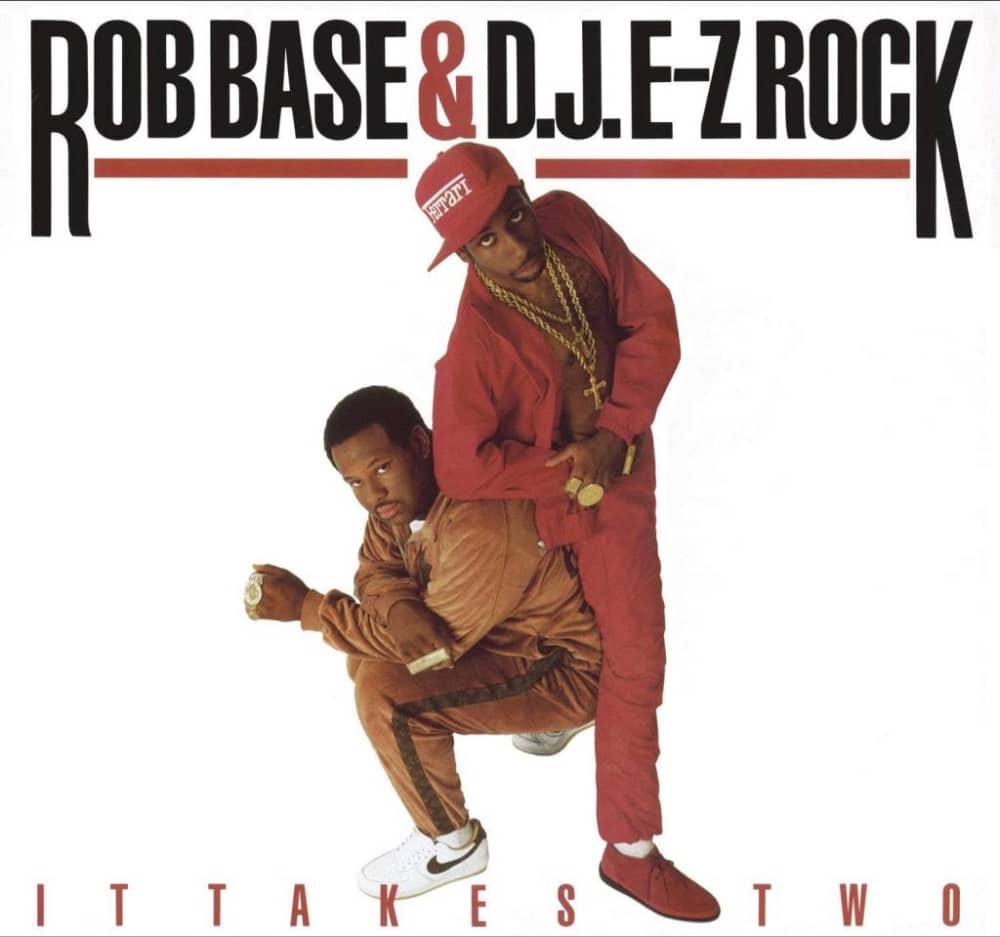 Released: June 1, 1988
Album: It Takes Two
Producer: Rob Base and DJ E-Z Rock, William Hamilton
'80s hip hop is busy, it's loud, and it's animated, and "It Takes Two" is exactly that. It was certified Platinum because of just how catchy it is, with the famous "Yeah, woo!" sample in the back giving the song a playful and chaotic vibe. Rob Base flows effortlessly over the messy production, with a slickness to his style only '80s MCs could master.
205. Method Man & Redman – "How High"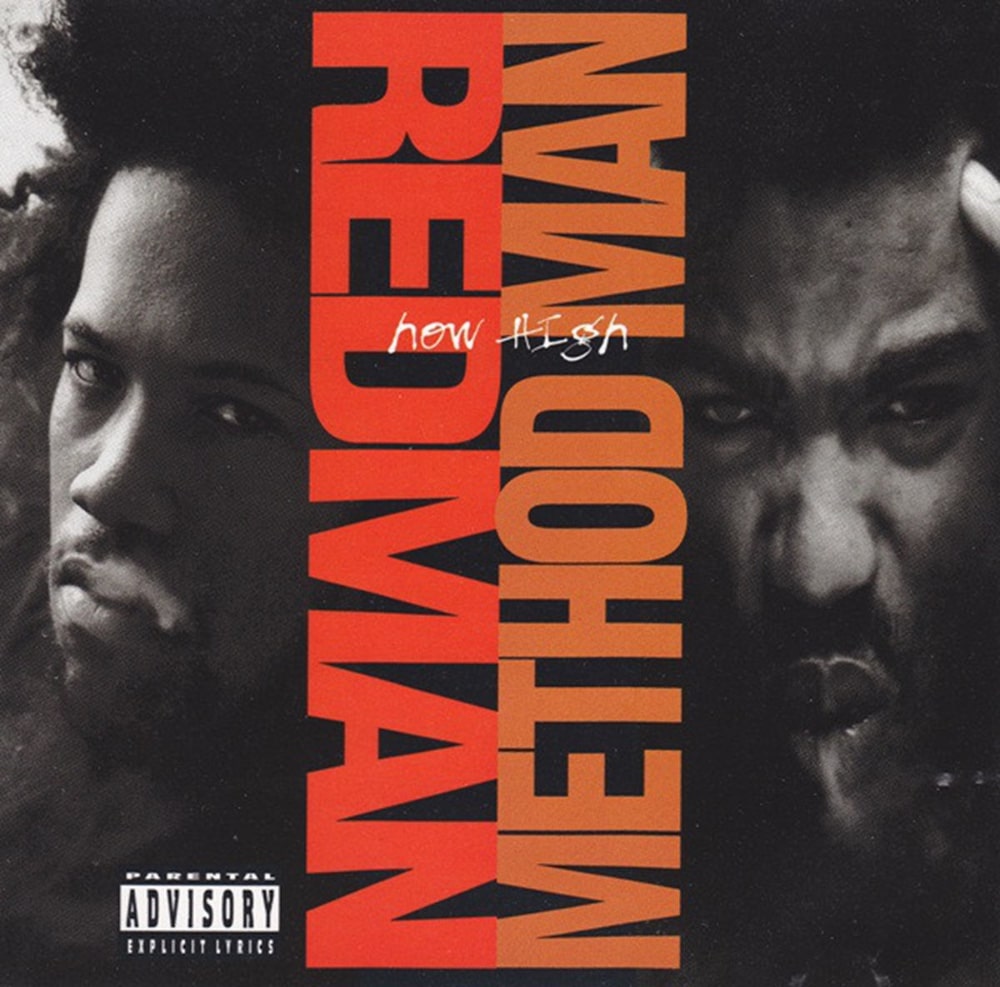 Released: August 15, 1995
Album: The Show (soundtrack)
Producer: Erick Sermon
Method Man and Redman were already regarded as elite MCs, so when they came together as a duo for "How High", it was inevitable they would create nothing but pure magic. It's their first ever collaboration and an incredible song, with the duo going back and forth with their signature slick flows over a subtle piano beat which takes a backseat for the rappers to be the focus.
204. Kid Cudi – "Day "n" Nite"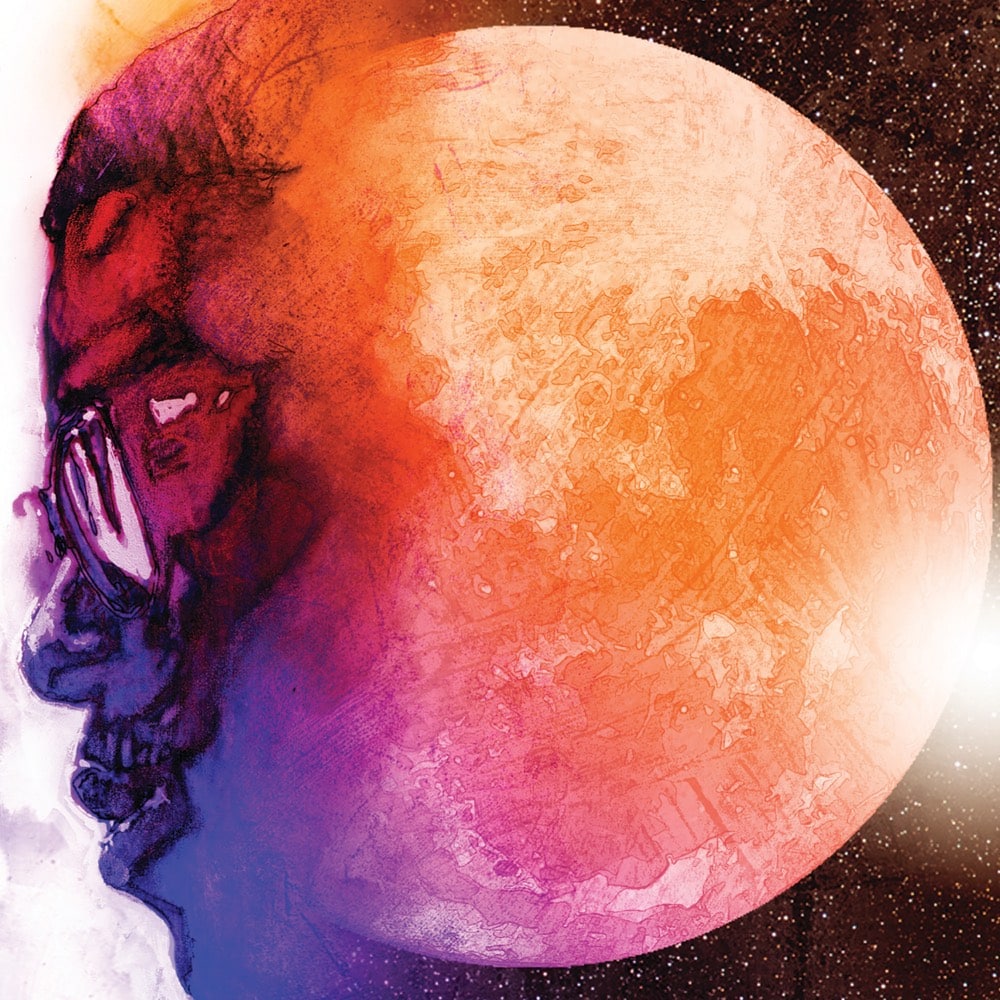 Released: February 5, 2008
Album: A Kid Named Cudi
Producer: Dot da Genius, Kid Cudi
For his first ever single to be his most successful song just goes to show the talent of Kid Cudi. It's a dark blend of pop and hip hop with Cudi rapping in a mellow, melodic tone about his drug use and how it distracts him from his guilt and regret. The production is dark and spacey, setting the tone perfectly for the rest of his career.
203. Lil" Kim ft. Lil" Cease – "Crush on You"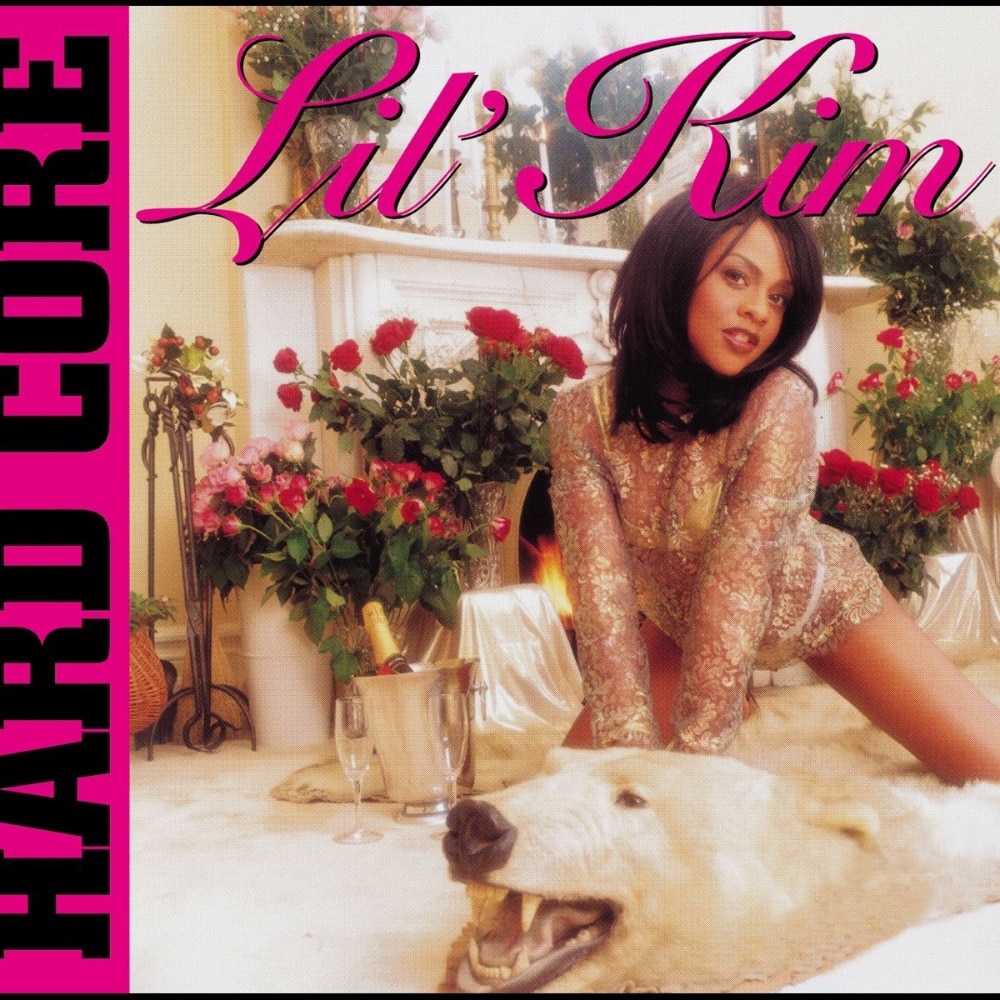 Released: June 10, 1997
Album: Hard Core
Producer: Andraeo "Fanatic" Heard
There's something any rap fan can enjoy on "Crush on You". Biggie's hook is one of his most understated and romantic ever, making his words sound so genuine. Kim's vocals add some pop appeal, giving the song a catchy flare. And most notably, Lil' Cease's performance is fantastic, with some punchy verses which only got added because Kim was too ill from her pregnancy to spit all the verses herself.
202. Method Man – "Bring the Pain"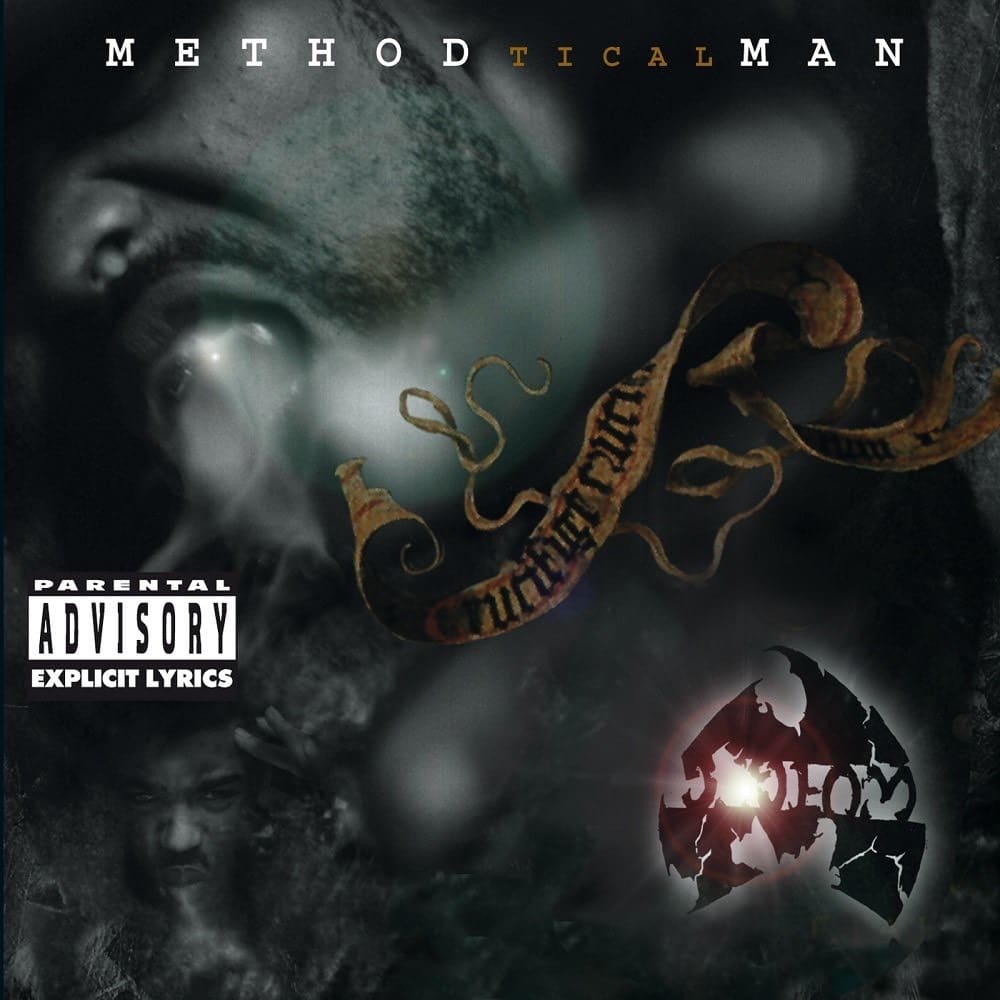 Released: October 25, 1994
Album: Tical
Producer: RZA
After 36 Chambers , Wu-Tang's members separated to pursue solo projects, and "Bring the Pain" is evidence that Method Man needed no assistance to make unforgettable hip hop. The production is hypnotic in how repetitive it is – with the looping hum in the background – but it never feels grating because of Method Man's animated performance, switching up his flow countless times and proving his worth as a solo MC.
201. Queen Latifah ft. Monie Love – "Ladies First"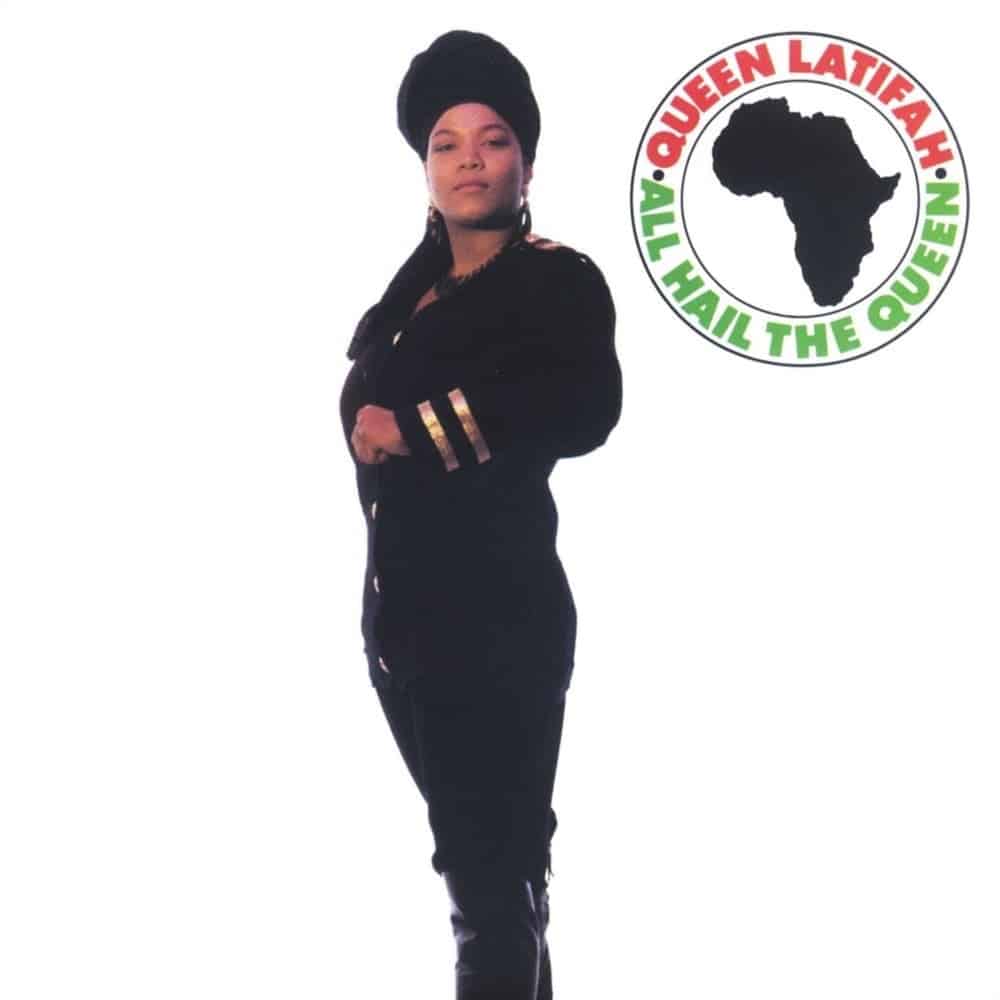 Released: November 7, 1989
Album: All Hail the Queen
Producer: DJ Mark The 45 King
As groups like Public Enemy and Beastie Boys dominated the mainstream, Queen Latifah rose to show the world hip hop wasn't just for men. "Ladies First" is a braggadocious banger of female empowerment, with Latifah and Monie Love spitting some fast-paced, energetic verses over vintage '80s production. It's catchy, skilful, and marked the beginning of Queen Latifah's promising career.