From its roots in the block parties of the Bronx to its omnipresence in global pop culture today, hip hop has always been more than just music — it's an art form, a platform for social commentary, a lifestyle. It has seen an ongoing evolution, driven by innovative artists who pushed boundaries, confronted social issues, and defied the status quo, shaping not just rap but the wider landscape of music and culture.
Looking at the most influential works in rap history, we can begin to understand the transformative power of this culture. Albums like Kool G Rap & DJ Polo's Live and Let Die , Ice-T's Rhyme Pays , and Nas' Illmatic have significantly shaped the trajectory of rap music. They introduced new narrative styles, experimented with lyrical techniques, and brought depth to the genre. They served as guideposts and sources of inspiration for countless musicians who came after.
But these highly influential rap albums did more than just set new standards in hip hop. They took on important social issues, confronted stereotypes, and gave voice to underrepresented communities. Whether it was Public Enemy's hard-hitting social commentary on It Takes a Nation of Millions to Hold Us Back , or Ice Cube's biting critique of racial tensions in AmeriKKKa's Most Wanted , these works resonated with throughout society, prompting listeners to consider the world around them.
Hip-hop has always been a hotbed of innovation, pushing the envelope of what's musically possible. From the sonic experimentation of Madvillain's "Madvillainy" to the genre-blending brilliance of OutKast's "Southernplayalisticadillacmuzik," these albums rewrote the rulebook, influencing artists across all genres and expanding the realm of the possible in music production.
So let's get into it. From the sonic experimentation of MF DOOM and Madlib's Madvillainy to the genre-blending brilliance of Kid Cudi's Man on the Moon , here are the top 50 most influential rap albums of all time.
50. Naughty by Nature — Naughty by Nature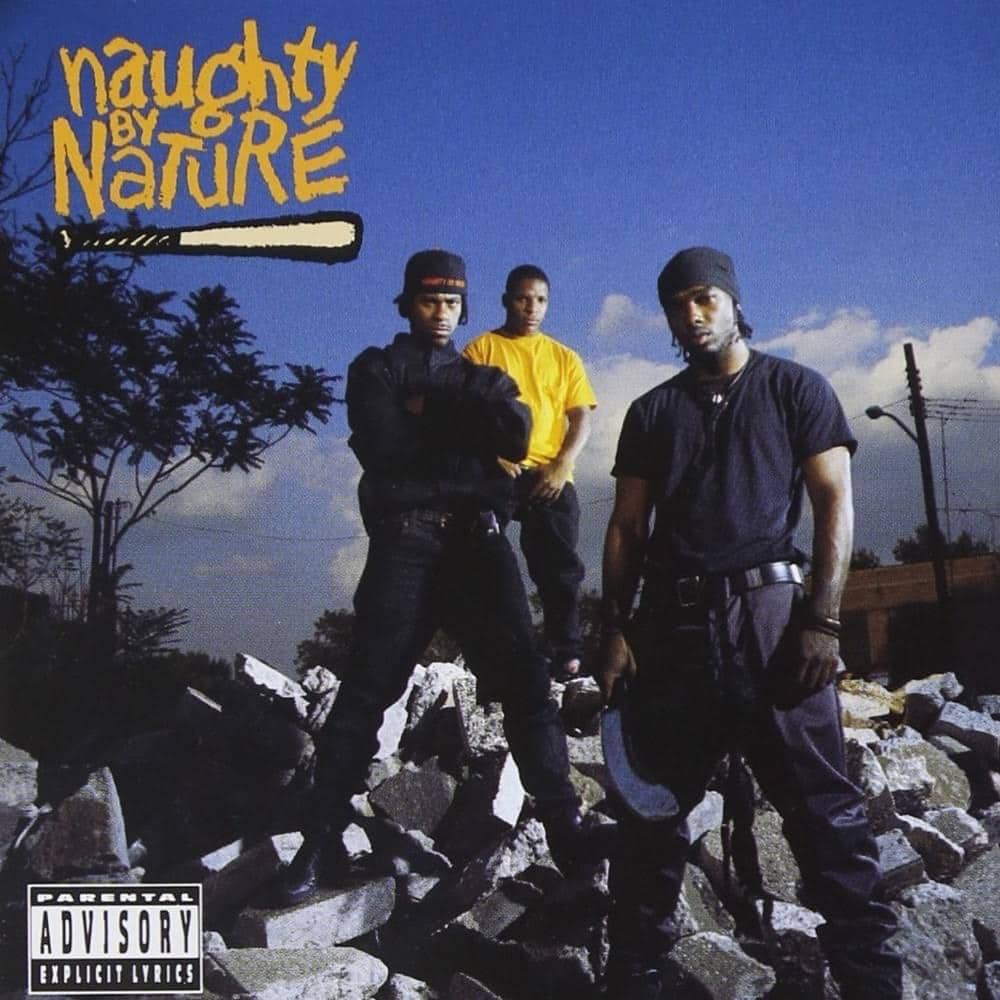 Released: September 3, 1991
Label: Tommy Boy
When Naughty by Nature dropped their self-titled album, the trio from East Orange, New Jersey redefined the rap narrative with a street savvy edge and infectious anthems. With "O.P.P." and "Ghetto Bastard," Treach, Vin Rock, and DJ Kay Gee managed to blend raw street tales with pop sensibility. The album was a game-changer, popularizing rap in suburbia while staying true to the genre's gritty roots, establishing a template for the crossover appeal that would become increasingly vital in the coming decades.
49. Fugees — The Score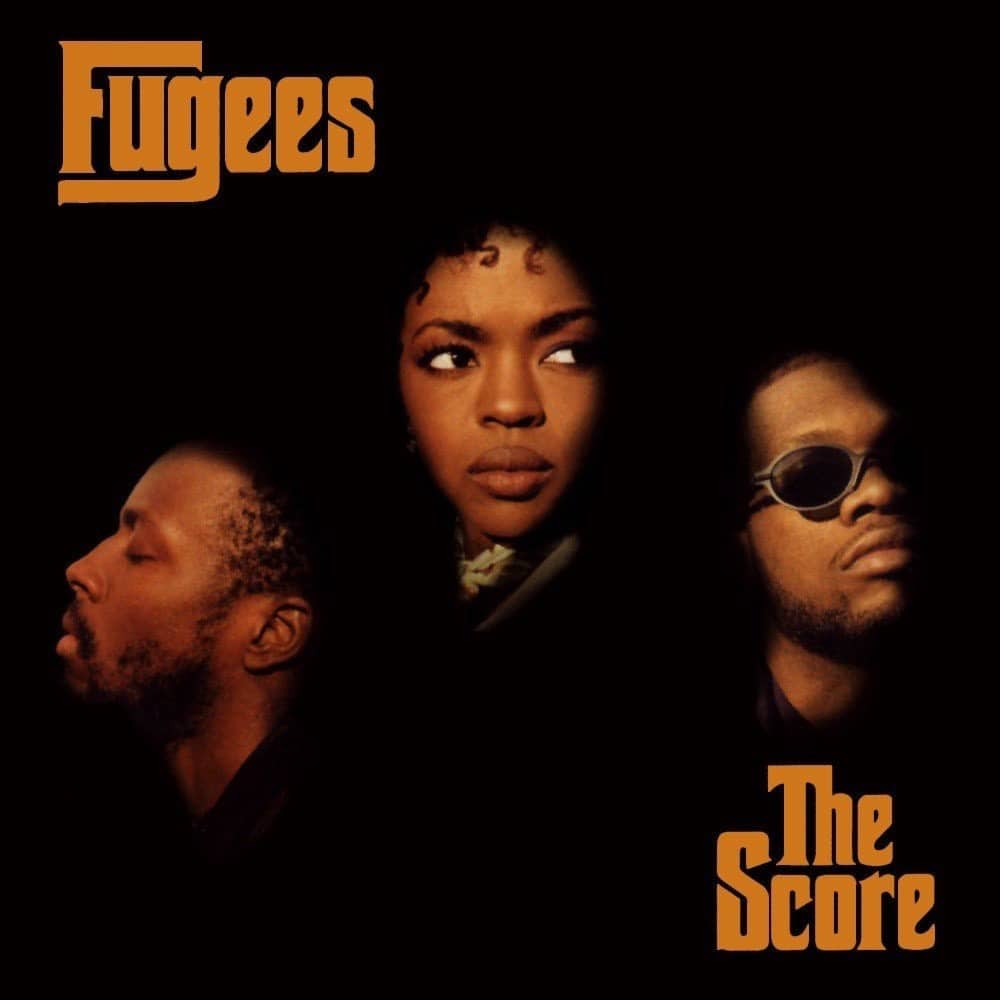 Released: February 13, 1996
Label: Ruffhouse, Columbia
Fugees' magnum opus, The Score , wasn't just an album—it was a cultural phenomenon that transcended the genre's boundaries. The blend of Lauryn Hill's soulful vocals, Wyclef Jean's Creole-infused rhymes, and Pras' hardcore street poetry over a backdrop of eclectic beats and samples, brought hip-hop into a new sphere. The album masterfully bridged hip-hop, reggae, R&B, and soul in a way that was never done before, inspiring a generation of artists to push genre limitations and explore diverse sonic landscapes.
48. Lil Wayne — Tha Carter III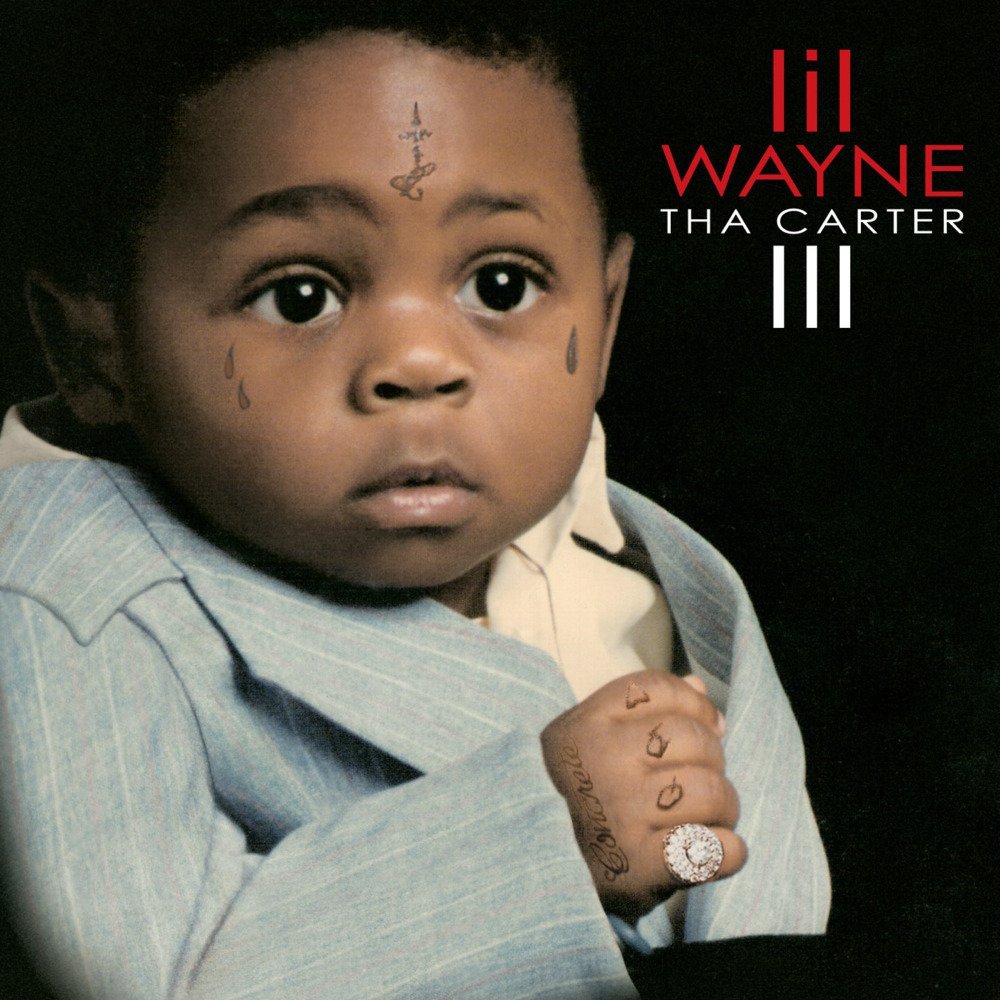 Released: June 10, 2008
Label: Cash Money, Universal Motown, Young Money
No Wayne project is as influential as Tha Carter III . First and foremost, Wayne's heavy use of autotune served as the blueprint for 2010s trap music, with stars like Future building on the autotune-laced vocals Wayne popularised on hits like "Lollipop". More than that, Weezy proved that the mixtape sound could survive in the mainstream – with tracks like "A Milli", listing off punchlines without much of a structure or hook, he brought the mixtape style of rapping to the radio. But above all else, Tha Carter III proved hip hop was never dying. Selling over a million copies in its first week, Wayne achieved platinum success despite the bootlegging issues hip hop was facing, giving rap a boost back to the peak of the mainstream.
47. T.I. — Trap Muzik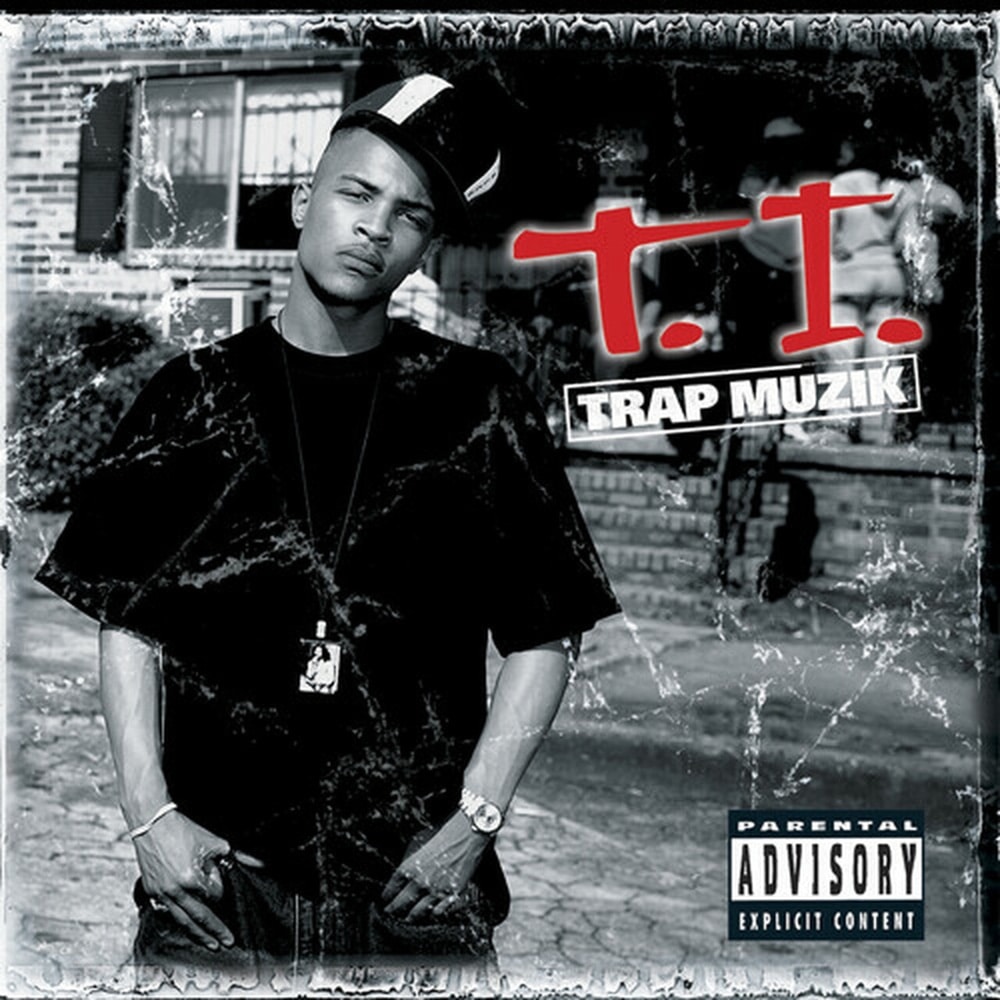 Released: August 19, 2003
Label: Atlantic, Grand Hustle
T.I.'s seminal work, Trap Muzik , marked a turning point in Southern rap, giving birth to a sub-genre that would come to dominate the 21st-century music landscape. Tip's masterful blend of hard-hitting southern beats and vivid narratives about life in Atlanta's trap houses expanded the horizons of hip-hop, solidifying the South's position in the rap game. The record's influence resonates today, as "trap" has become not just a sub-genic distinction but a global phenomenon that transcends music into culture, fashion, and art.
46. J Dilla — Donuts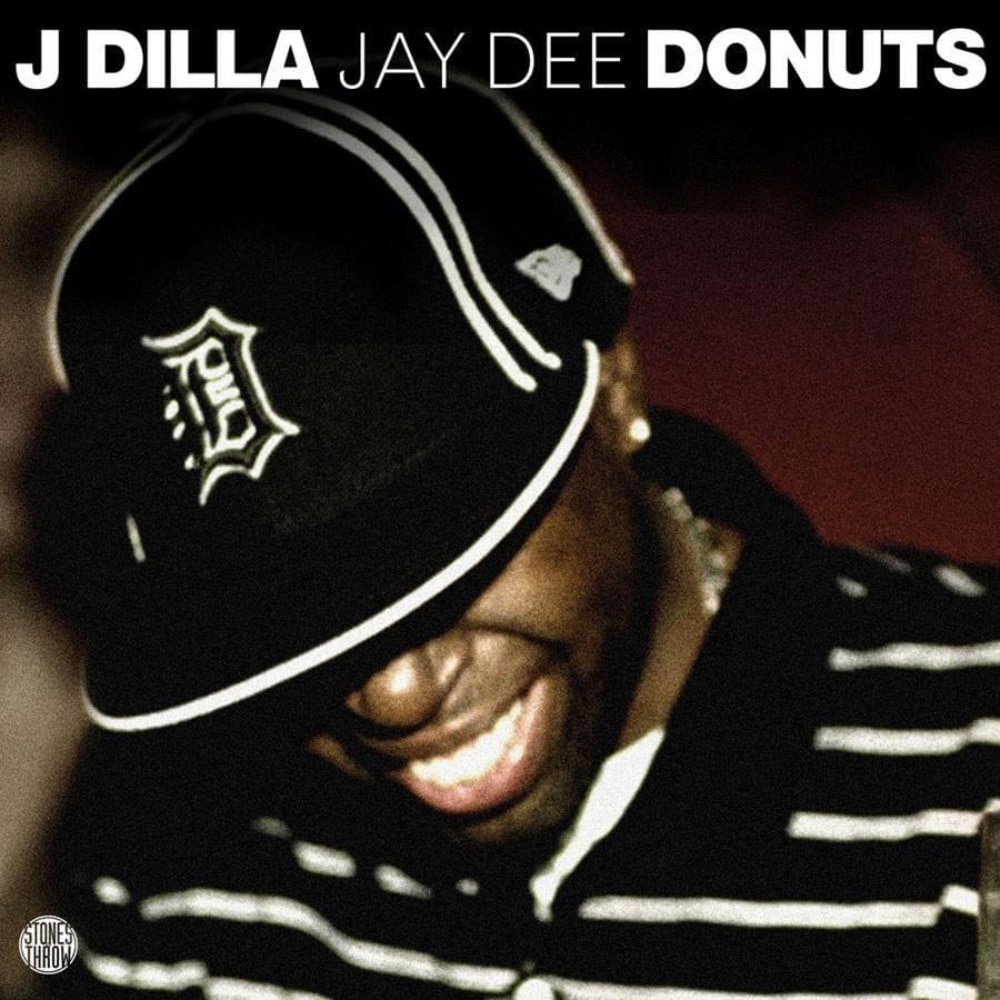 Released: February 7, 2006
Label: Stones Throw
J Dilla's Donuts , released just days before his untimely death in 2006, is a masterclass in beat-making that has left an enduring impact on hip hop production. Dilla's ability to repurpose samples into unique sonic collages on this album has become a blueprint for modern beat-making. With its unusual song structures and looping techniques, Donuts ushered in a new era of producers as artists, solidifying the late Detroit producer's legacy as a visionary. To this day, the album's innovative, emotive soundscapes continue to inspire a new generation of hip hop producers seeking to break from traditional norms.
45. Foxy Brown — Ill Na Na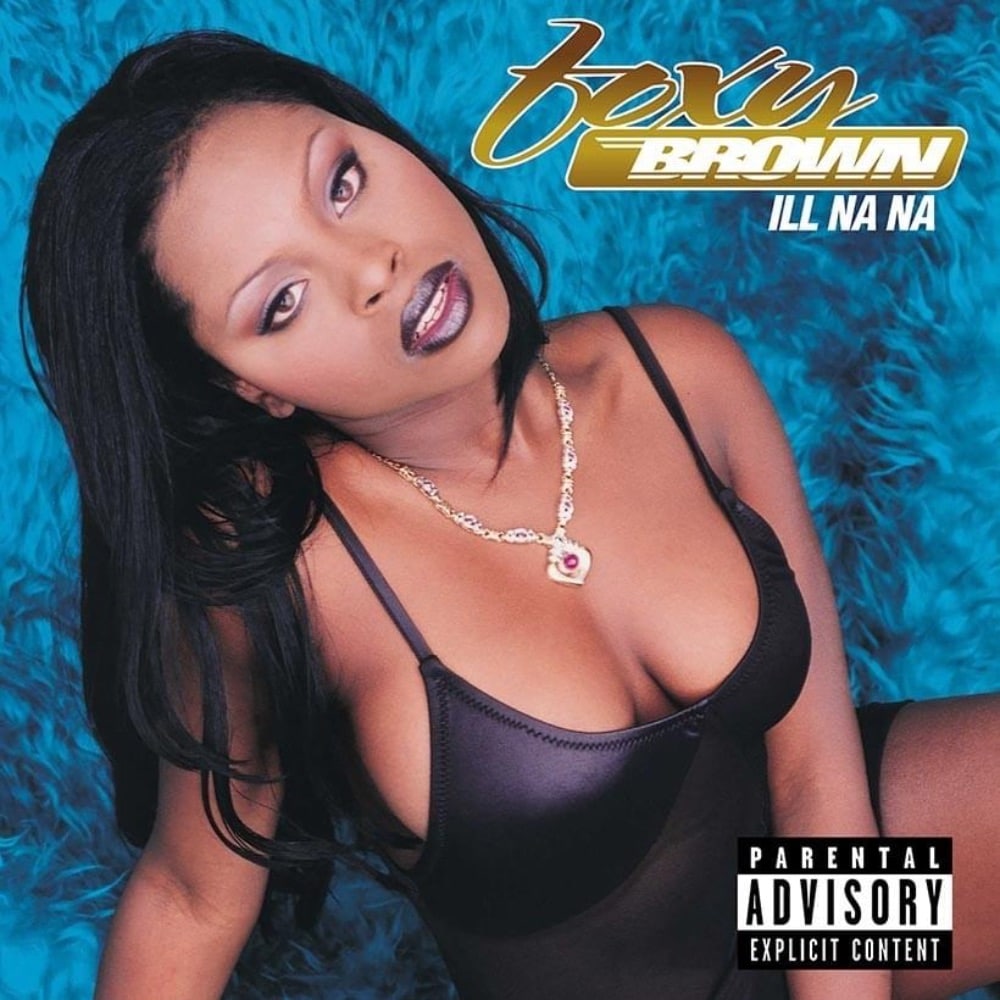 Released: November 19, 1996
Label: Def Jam, Violator
Foxy Brown's debut, Ill Na Na , was a ground-breaking entry in the male-dominated landscape of '90s hip-hop. Foxy's gritty lyricism, coupled with her unabashedly sensual persona, paved the way for female MCs to embrace their femininity without sacrificing their lyrical prowess. Songs like "Get Me Home" and the title track encapsulate the Brooklyn rapper's impact, merging raunchy, assertive lyrics with infectious, radio-ready beats. The album's influence can be seen in the waves of female rappers that followed, from Nicki Minaj to Cardi B, who continue to assert their place in hip hop on their own terms.
44. Chief Keef — Finally Rich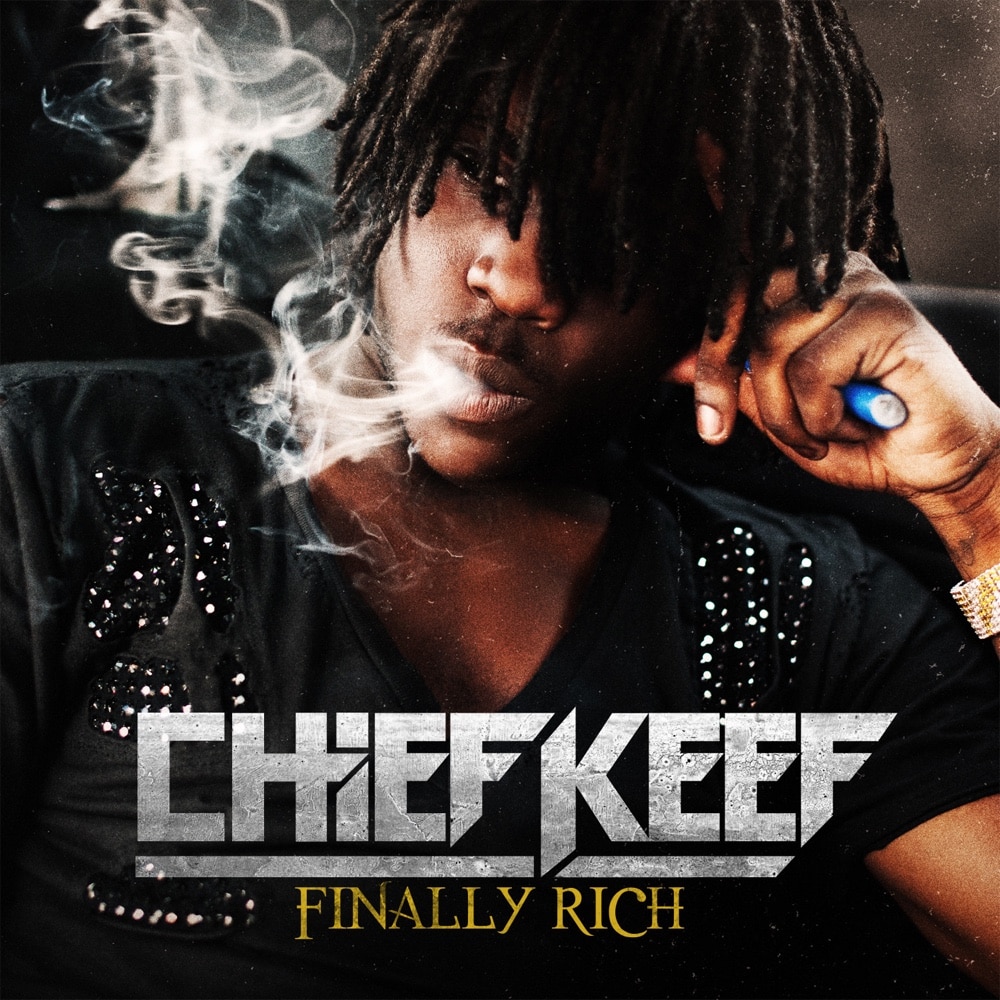 Released: December 18, 2012
Label: Interscope, Glory Boyz
Chief Keef's debut studio album Finally Rich single-handedly shifted the paradigm of hip hop towards drill music , a sub-genre imbued with visceral realism, and hard-hitting beats. Hailing from Chicago's South Side, Keef's raw melodies, penchant for undeniable hooks and unfiltered raps offered an uncompromising portrayal of his life, influencing a new generation of artists. Finally Rich is a vital pivot point, bringing to the mainstream the unrefined energy and passion that would become the heartbeat of drill music.
43. Kendrick Lamar — good kid, m.A.A.d city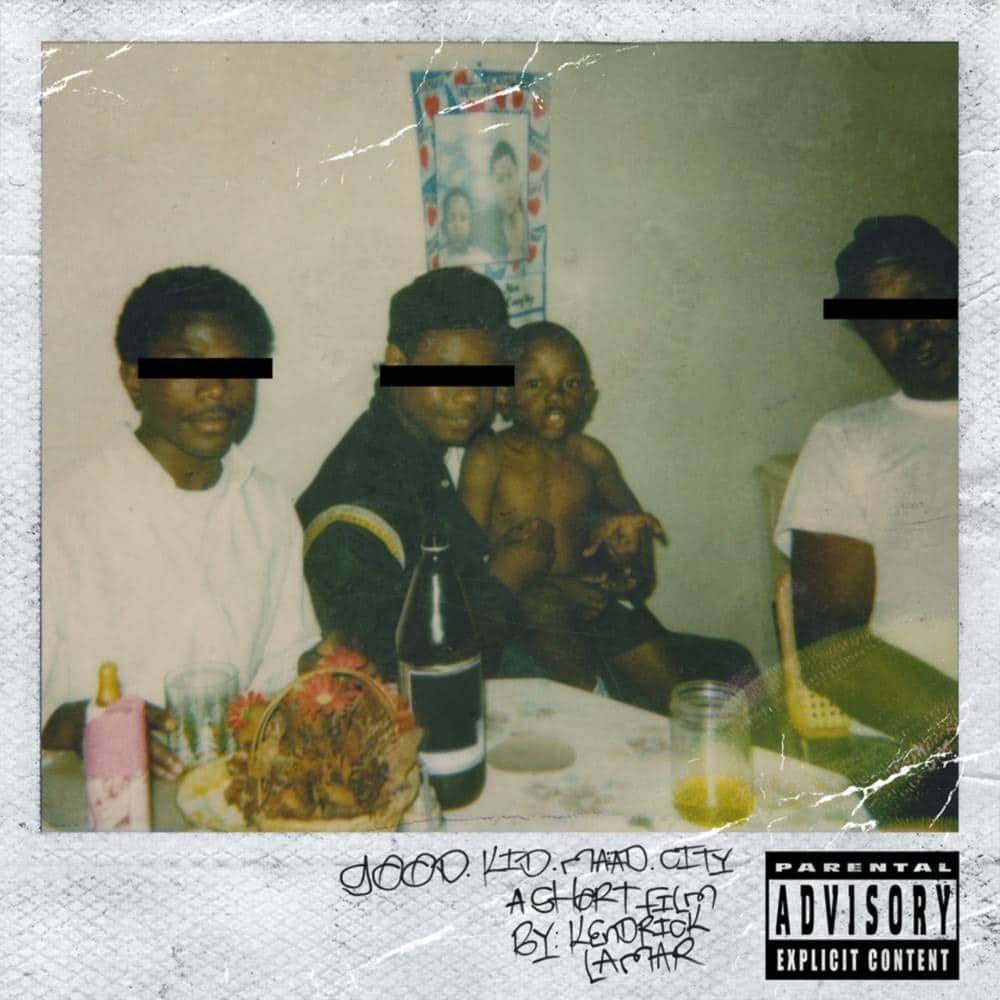 Released: October 22, 2012
Label: TDE, Aftermath, Interscope
Picture rap music as a movie, and you'll understand the impact of Kendrick Lamar's good kid, m.A.A.d city . More than an album, it was a cinematic masterpiece that pushed the narrative capabilities of rap, challenging all who came after. The streets of Compton, relayed through haunting, jazz-infused beats and intricate storytelling, weren't merely a backdrop; they were a character unto themselves. With good kid, m.A.A.d city , Kendrick breathed new life into the idea of a concept album and encouraged his peers to strive for similar depth.
42. Young Jeezy — Let's Get It: Thug Motivation 101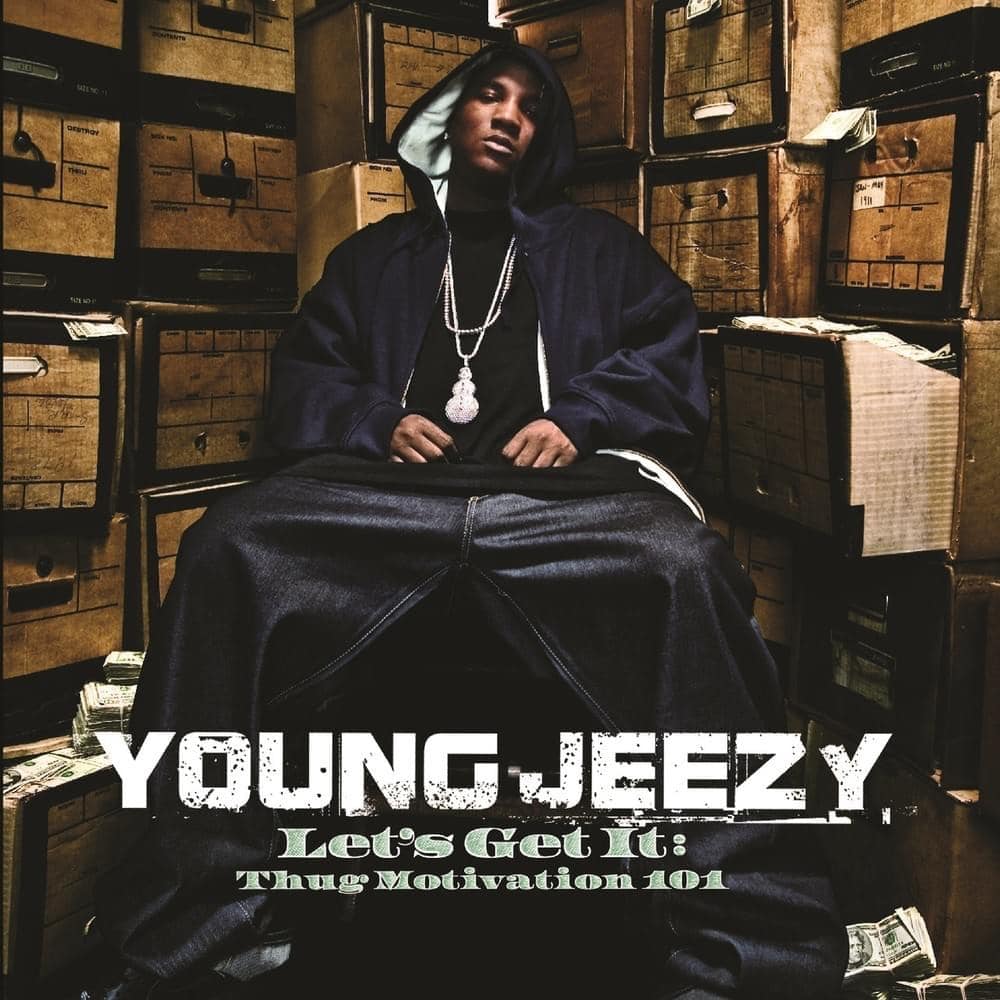 Released: July 26, 2005
Label: Corporate Thugz, Def Jam South
Young Jeezy's Let's Get It: Thug Motivation 101 wasn't just a trap album; it was a declaration, a battle cry, a raw anthem that echoed from the streets of the Atlanta to the high-rises of the coasts. This wasn't simply about Jeezy's unique gravel-tinged voice or the bass-heavy beats—it was the honesty, the ambition, and the spirit of the hustle distilled into music. The album carved a path in the hip hop scene, creating a platform for the trap genre and encouraging artists to unapologetically portray their struggles and dreams.
41. Future — DS2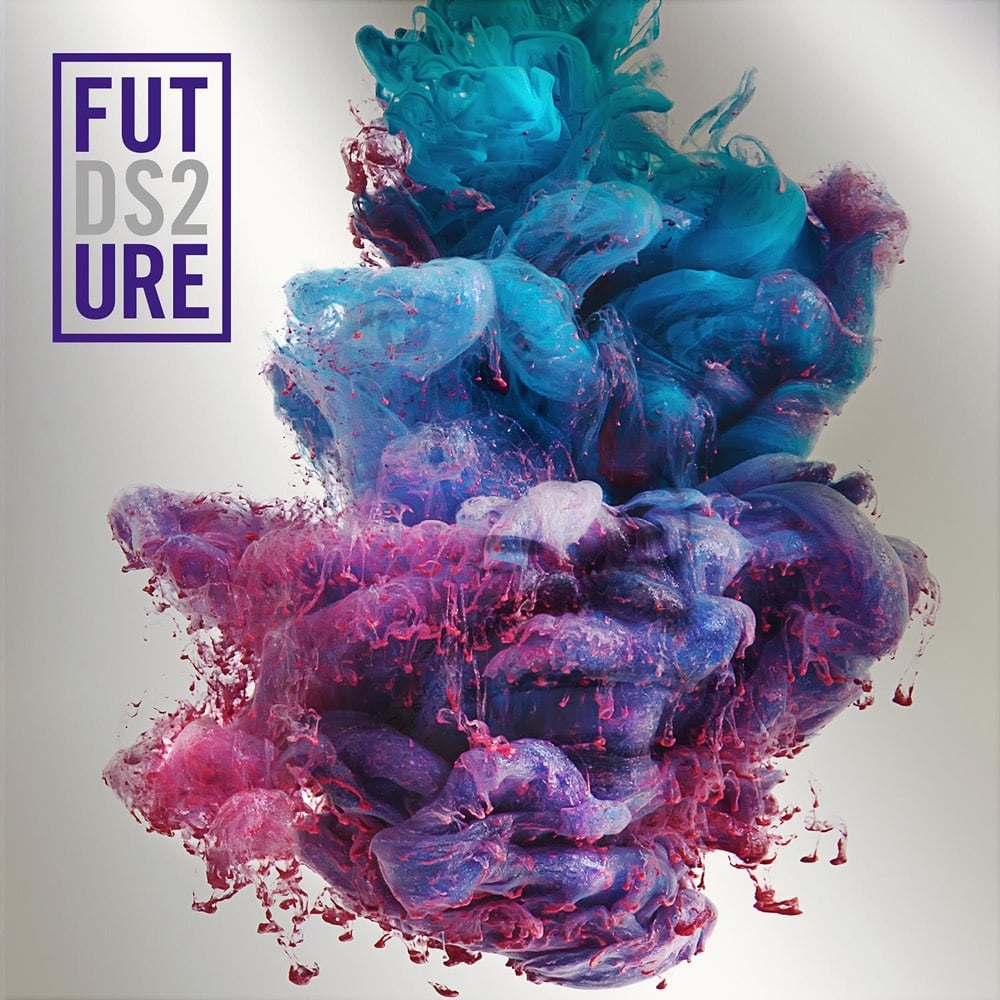 Released: July 17, 2015
Label: A1, Freebandz, Epic
Born out of a period marred by drug addiction and personal struggles, the album stands as a testament to Future's vulnerability and emotion, inviting listeners into the raw, unfiltered labyrinth of his mind. Every verse feels like a page torn from his diary, the pain and struggle interwoven with his artistry. Coupled with Metro Boomin's immersive production – his bass-heavy, brooding beats encapsulating the chaotic, hazy essence of Future's life – DS2 influenced a wave of artists, inspiring them to unmask their own vulnerabilities and redefine the sound of modern trap. A testament to its lasting impact, traces of Future on DS2 and Metro's production continue to echo through contemporary hip hop.
40. Black Star — Mos Def & Talib Kweli Are Black Star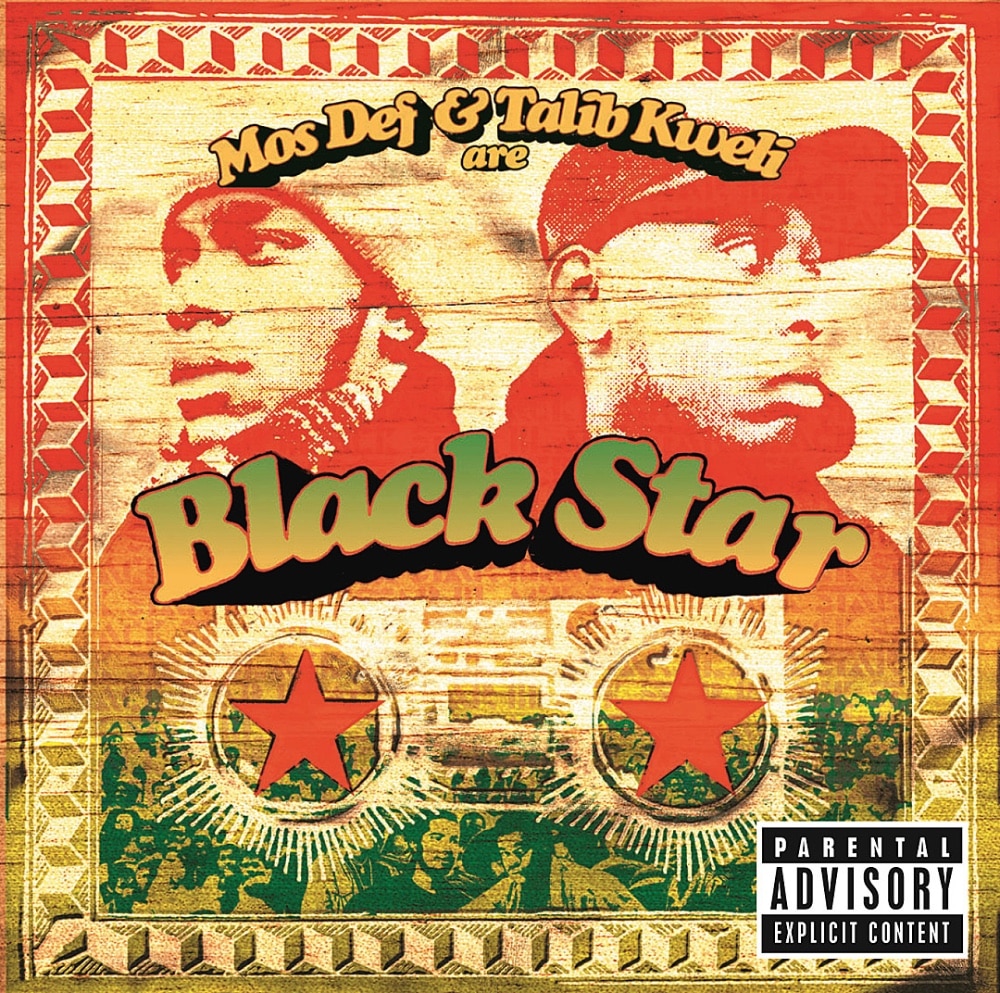 Released: September 29, 1998
Label: Rawkus, Priority, EMI, MCA, Universal
An artistic marvel, Mos Def & Talib Kweli Are Black Star by Black Star took the reins of hip-hop and steered it towards a deeper consciousness. The lyrical prowess of Mos Def and Talib Kweli brought a refreshing, intellectual edge to rap music. Their socially conscious narratives and deft wordplay added depth to the hip-hop genre and raised the bar for lyrical complexity. This wasn't just music—it was poetry set to a beat, and it has inspired an entire generation of lyricists to reach for the stars.
39. Bone Thugs-N-Harmony — Creepin on ah Come Up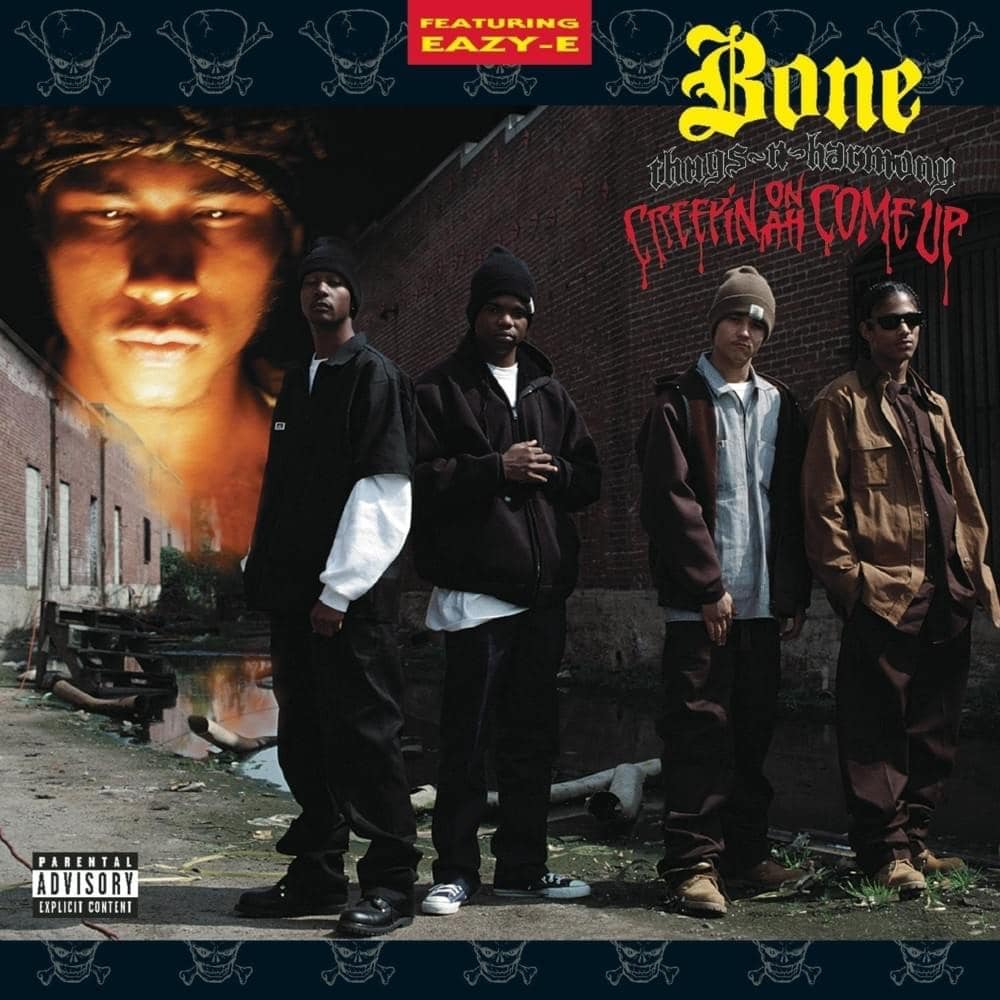 Released: June 21, 1994
Label: Ruthless, Relativity
Creepin on ah Come Up by Bone Thugs-N-Harmony was more than a collection of tracks—it was an invitation into the fast-paced, chaotic world of the streets. The group's distinct harmonizing rap style merged with their raw, visceral tales, reshaping the sonic boundaries of hip-hop. Their innovative fusion of harmony and hip-hop echoed throughout the industry, inspiring artists to experiment with their styles and carving a niche for melodic rap in the broader hip-hop narrative.
38. Roc Marciano — Reloaded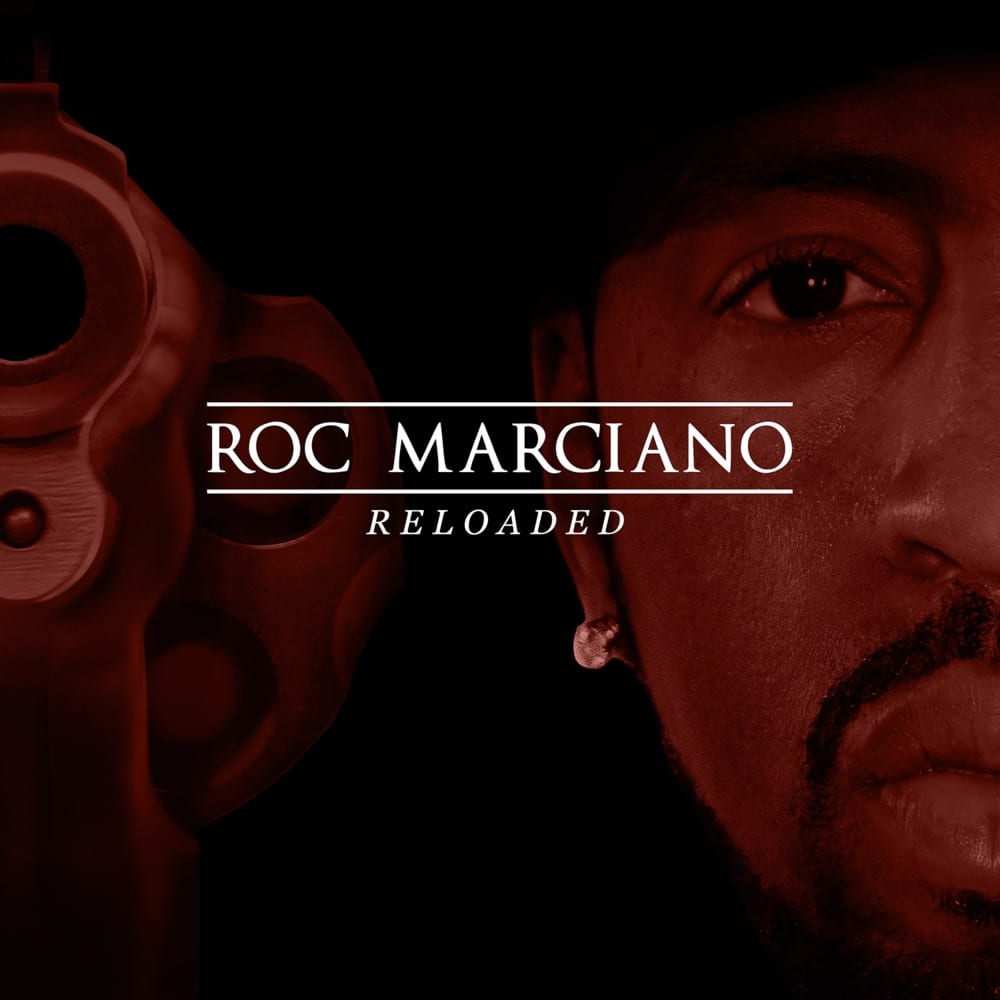 Released: November 13, 2012
Label: Decon
Hailed as a milestone in the realm of underground hip-hop, Roc Marciano's Reloaded offers a profound study in artful minimalism and gritty lyricism. The album subverts mainstream expectations with Marciano's nuanced storytelling layered over bare, soul-infused beats. His unique style illuminated a path for a new wave of 'lo-fi' artists, who found success in stepping away from the flashy production of mainstream rap. Reloaded proved that sometimes, less is truly more, leaving an indelible imprint on the rap game and inspiring the likes of Griselda and Boldy James in subsequent decades.
37. The Notorious B.I.G — Ready to Die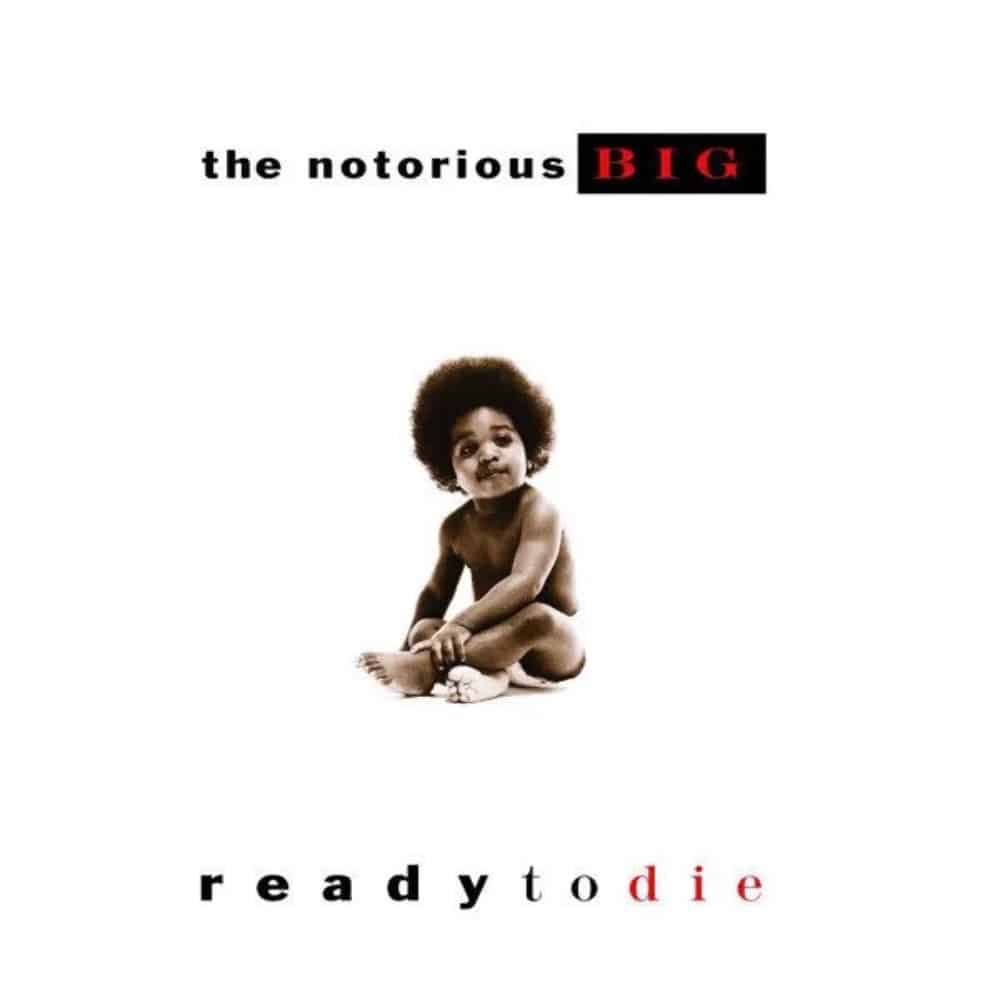 Released: September 13, 1994
Label: Bad BoyArista
Inspired by the West Coast, most notably Ice Cube's Amerikkka's Most Wanted , Biggie's monumental debut fused East Coast lyricism with the production sensibilities and cinematic vision of L.A.'s finest. Released amidst East Coast's hip-hop renaissance, it became a critical reference point in New York's evolution. Not just for Biggie's unrivaled flow and storytelling prowess, but also for his unabashed portrayal of the struggles and triumphs in the streets of Brooklyn. Its tales of crime, despair, and ambition encapsulated the spirit of the 90s urban life, giving birth to a more complex, multi-dimensional narrative in hip-hop music.
36. Three 6 Mafia — Mystic Stylez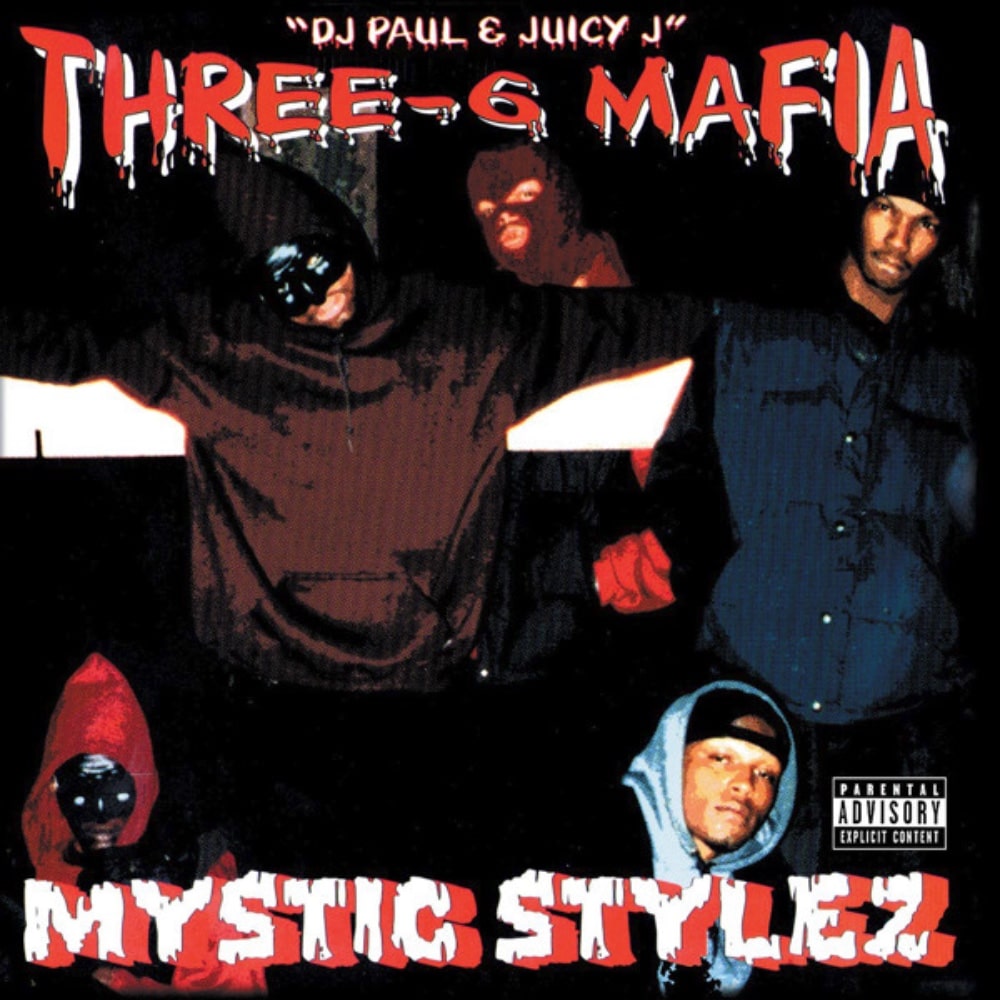 Released: May 30, 1995
Label: Prophet
Mystic Stylez is the defining album in horrorcore, and the record that certified Memphis as one of Southern rap's strongholds. With their violent bars, satanic references, and terrifying imagery, the group popularised hip hop that wasn't about glamour and street talk, but straightforward bloodshed. Aside from the lyrics, the compressed production of the was unlike anything before it, with the slow, trippy sample-work on the record defining the lo-fi sound of Memphis. Even today, the spacey sound of Mystic Stylez lives on in the cloud rap scene through MCs like Travis Scott and A$AP Rocky.
35. Cannibal Ox — The Cold Vein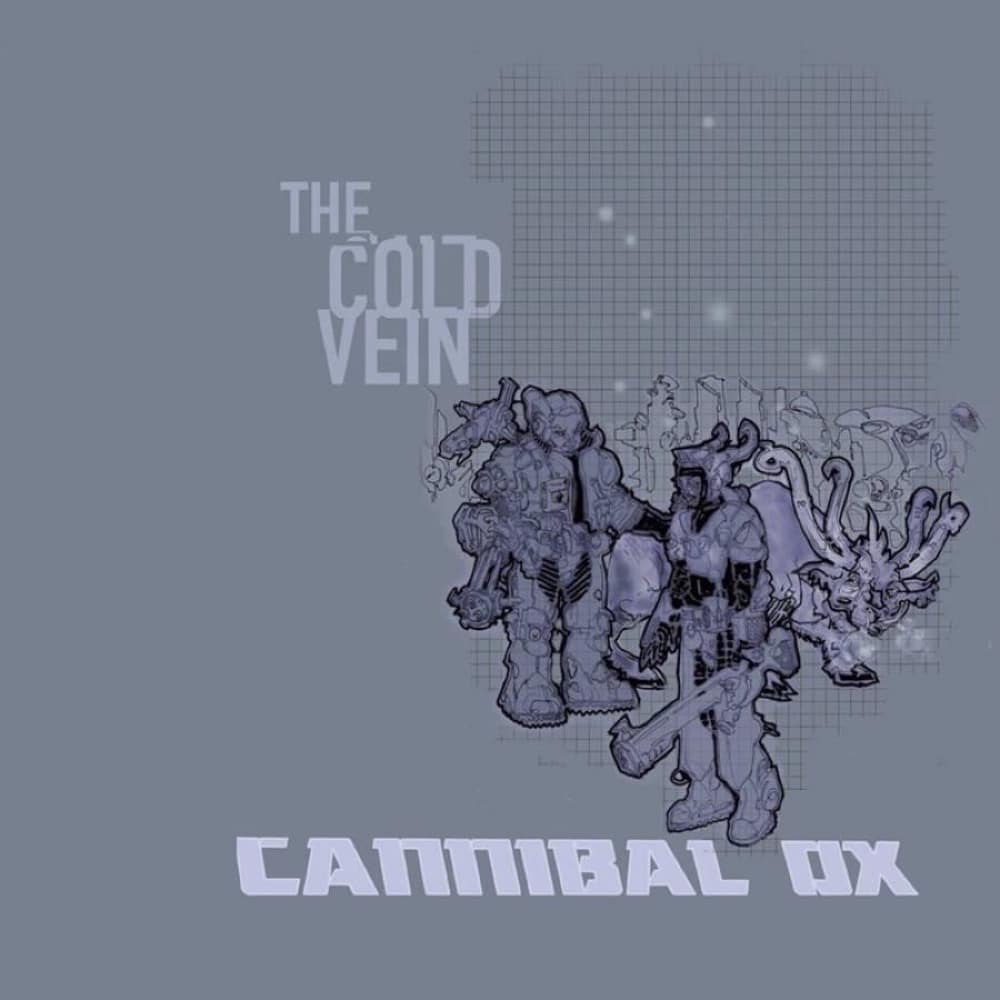 Released: May 15, 2001
Label: Definitive Jux
As the first full-length album released on the highly influential Definitive Jux record label, The Cold Vein plays out like a noir masterpiece rendered in sonic form. Full of dense, cinematic instrumentals crafted by the legendary El-P, it took hip-hop into previously unexplored territories. The album's eclectic, post-apocalyptic vision blended with socio-political commentary resonated with underground hip-hop aficionados and painted an alternate vision of the genre's future. It's an artistic zenith that paved the way for experimental hip-hop artists seeking to break the mold.
34. Lauryn Hill — The Miseducation of Lauryn Hill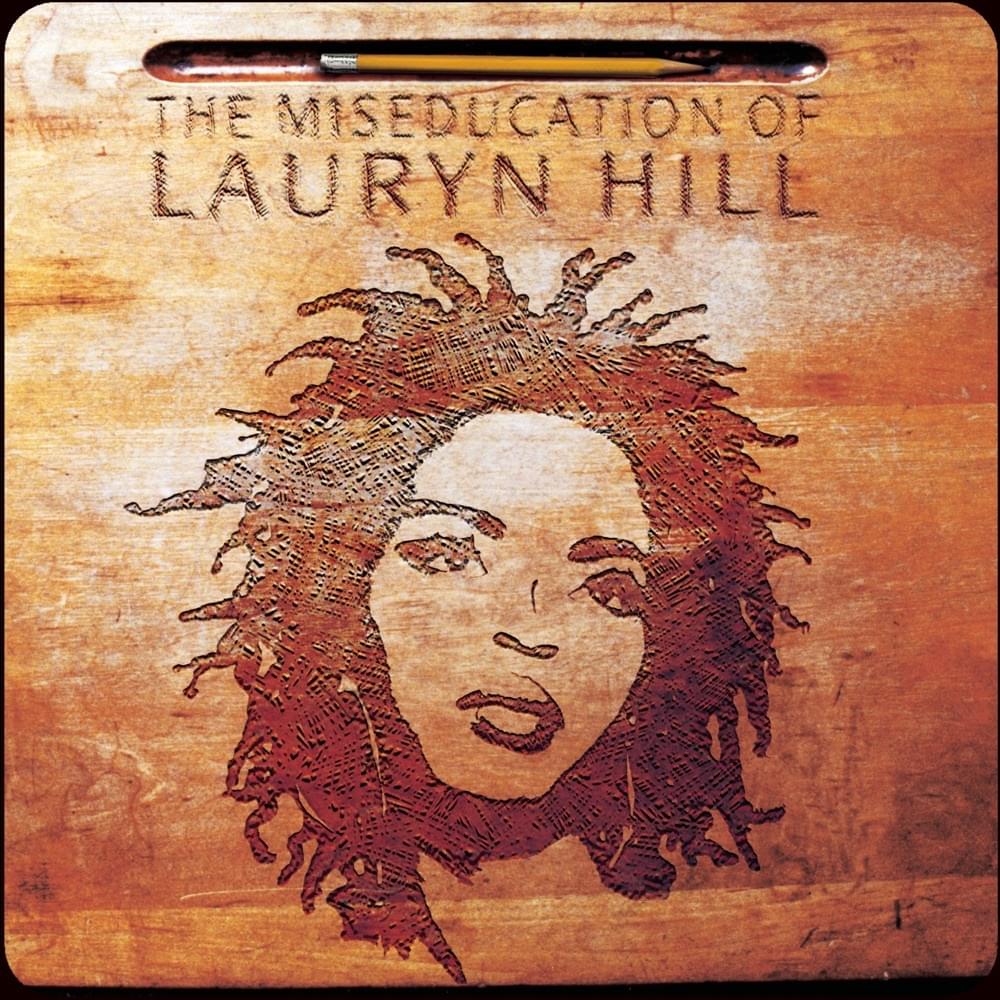 Released: August 25, 1998
Label: Ruffhouse, Columbia
From the audacious soul of Lauryn Hill sprang The Miseducation of Lauryn Hill , a timeless sonic journal documenting the female experience in an urban landscape. Merging R&B, reggae, and hip-hop, the former Fugees artist crafted a deeply personal narrative that struck a universal chord. The album's raw vulnerability, unflinching self-reflection, and social critique encapsulated the transformative power of music, thereby redefining the role of women in hip-hop and setting the stage for future female artists to own their narratives.
33. Kanye West — 808s & Heartbreak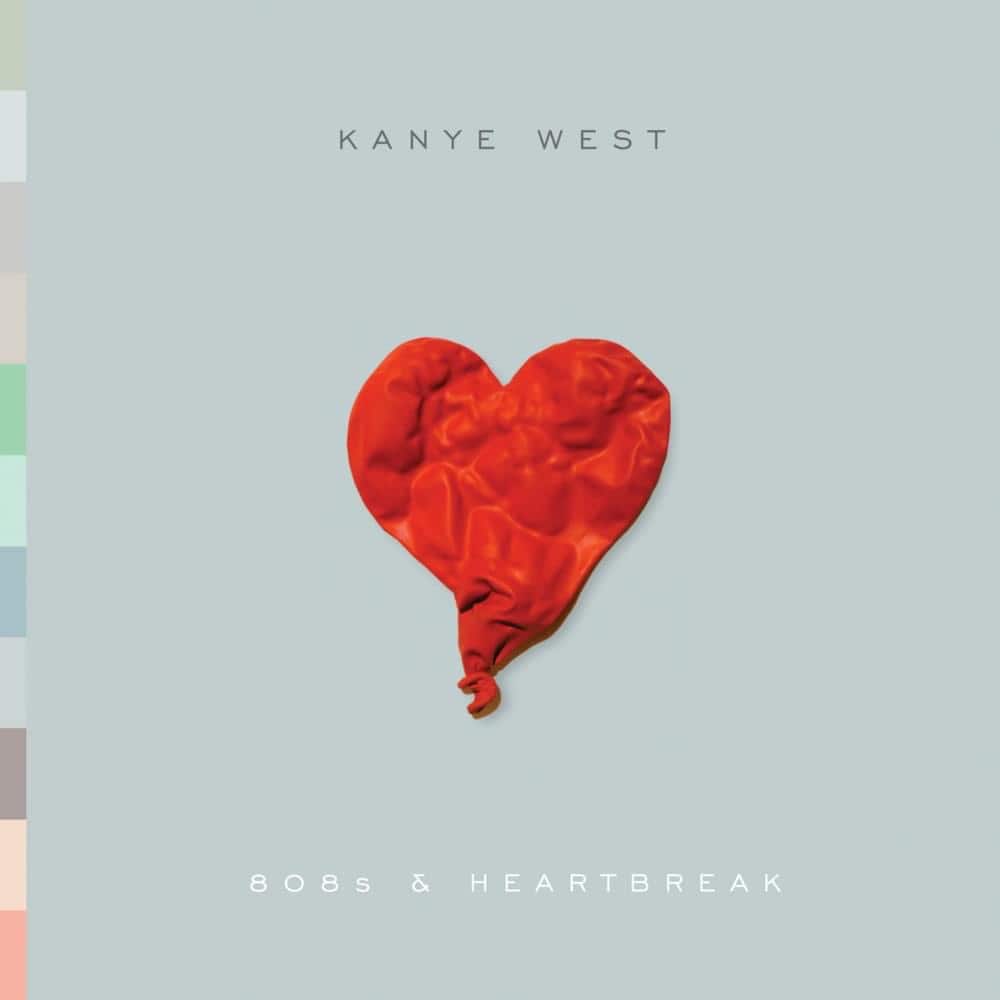 Released: November 24, 2008
Label: Def Jam, Roc-A-Fella
A raw display of melancholy and autotuned introspection, Kanye West's 808s & Heartbreak is nothing short of groundbreaking. Rejecting the then-status-quo of hip-hop machismo and gangsterisms, Kanye (with help from Kid Cudi) instead unveiled an album that was a heartrending chronicle of loss and loneliness. This paradigm shift, buoyed by the minimalist 808 drum machine and heavy use of auto-tune, spurred a new wave of emotionally forthright hip-hop, informing the sound and substance of artists from Drake and Travis Scott.
32. Missy Elliott — Supa Dupa Fly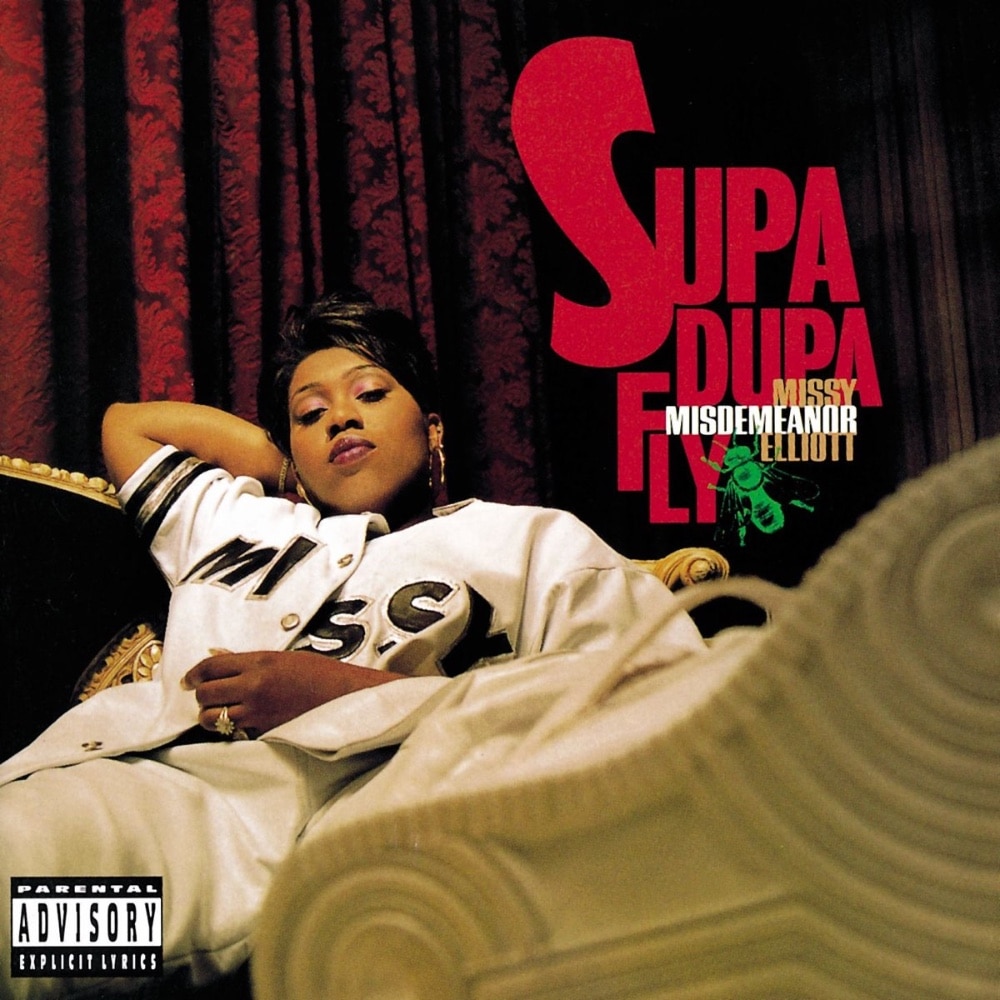 Released: July 15, 1997
Label: The Goldmind, East West, Elektra
The debut album from Missy Elliott, Supa Dupa Fly , is a game-changer of seismic proportions. Brimming with inventive production and Missy's innovative lyrical style, the album is a trailblazing testament to the versatility of hip-hop. With Timbaland's futuristic beats and the rapper's energetic persona, Supa Dupa Fly dismantled conventional wisdom about what female rappers, or even hip hop, could achieve. Its influence is clear in the confident, genre-bending work of countless rappers, male and female, who followed in Missy's fearless footsteps.
31. Dr. Octagon — Dr. Octagonecologyst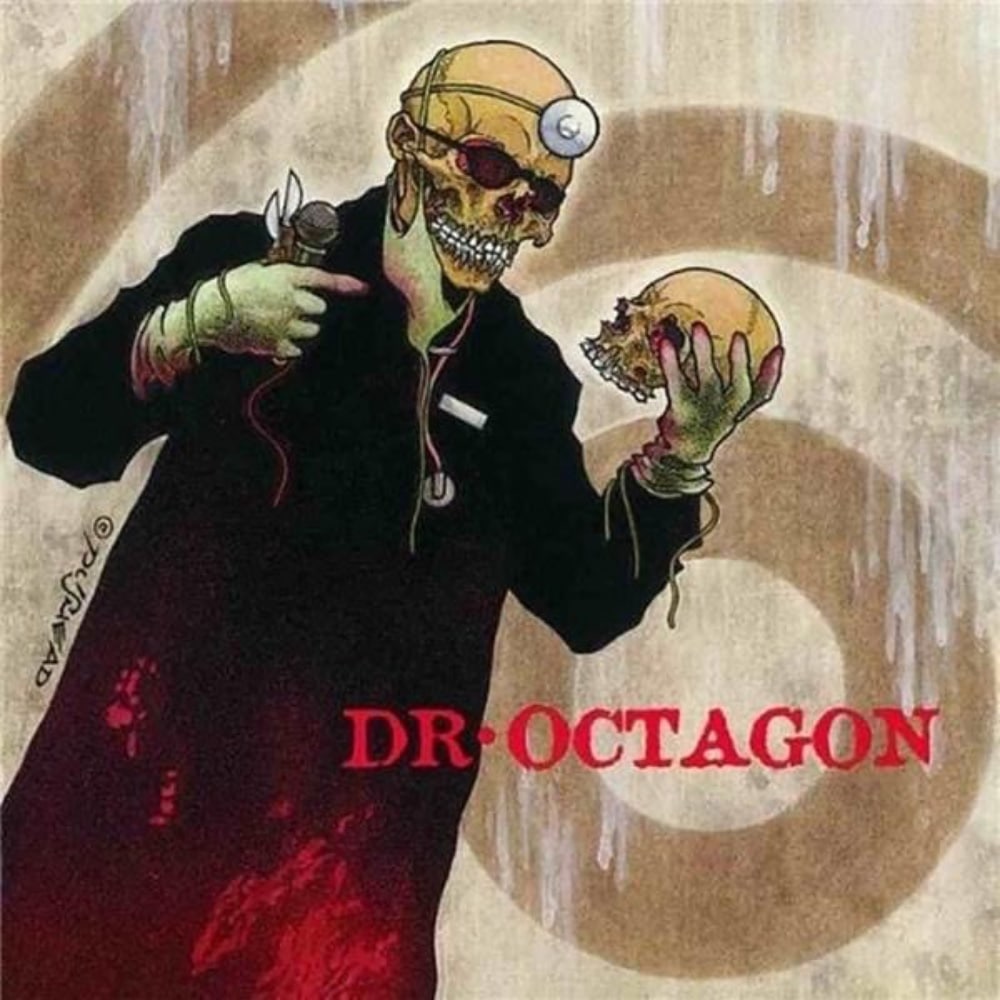 Released: May 7, 1996
Label: Bulk, Mo' Wax
Dr. Octagon's Dr. Octagonecologyst was a dazzlingly strange, groundbreaking trip into uncharted territories of the hip-hop universe. Released under the Dr. Octagon alter ego of Kool Keith, the album intertwined unconventional narratives with surreal lyrics and psychedelic production. Its experimental and avant-garde approach pushed the boundaries of what a rap album could be, making it a beloved cornerstone of alternative hip-hop and a blueprint for the genre's left-field innovators and underground rap maestros .
30. 50 Cent — Get Rich or Die Tryin'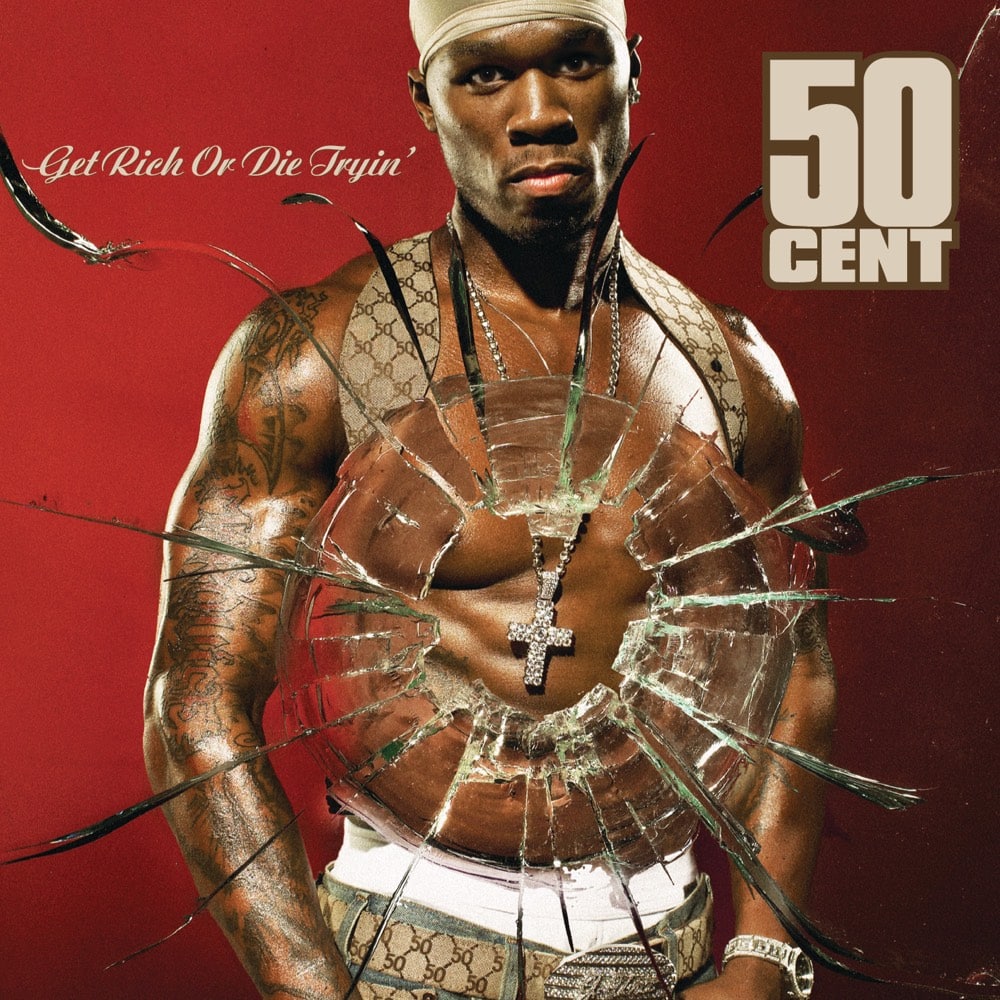 Released: February 6, 2003
Label: Interscope, Shady, Aftermath, G-Unit
The impact of Get Rich or Die Tryin' could be felt immediately. Just as the gangsta rap scene was losing steam, 50 burst onto the scene and breathed new life into the genre, telling gritty tales of the criminal lifestyle which brought the sound back to mainstream glory. The slurred delivery 50 offers on the project has an almost Southern rawness to it, representing the East Coast with some Southern flavor that broke away from the clichés of the traditional New York sound. On the commercial side, Get Rich or Die Tryin' was an instant success, selling over 872,000 units in its first week and making sales numbers a crucial element of all hip hop discussions thereafter.
29. Kid Cudi — Man on the Moon: The End of Day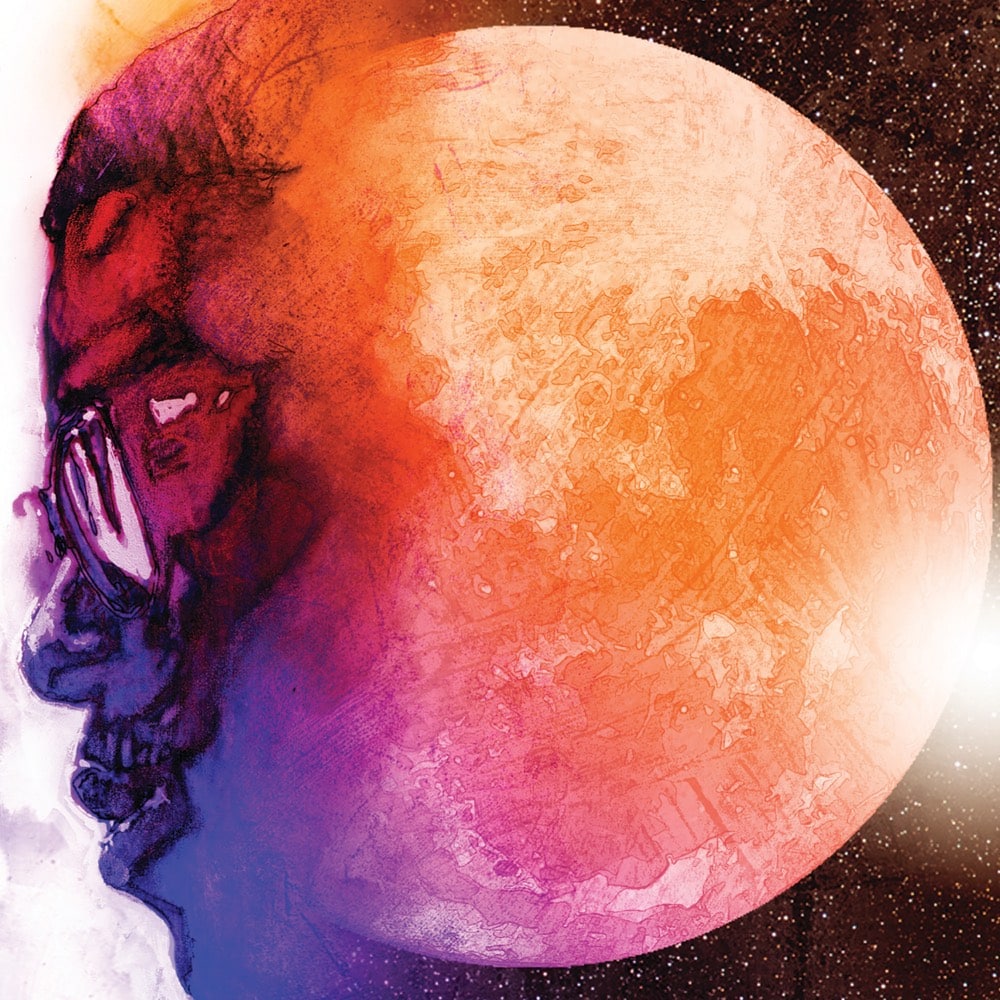 Released: September 15, 2009
Label: Dream On, GOOD, Universal Motown
Pioneering a new subgenre in hip hop with an eclectic blend of alternative rock, electronica, and pop elements, Kid Cudi's Man on the Moon: The End of Day was instrumental in making discussions on mental health mainstream within the genre. This introspective masterpiece, released in 2009, championed the narrative of vulnerability and mental struggles, serving as a blueprint for many artists that followed, including Travis Scott and Juice WRLD.
28. Run-D.M.C — Run-D.M.C.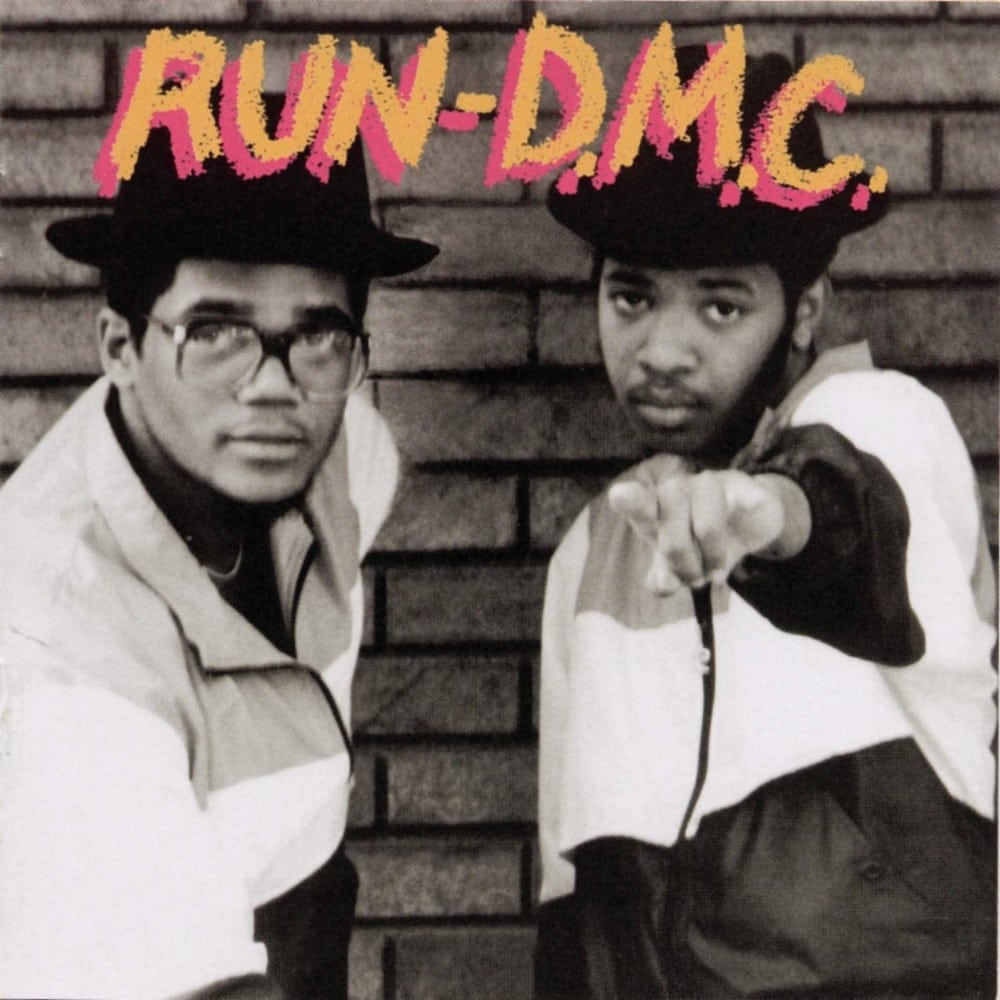 Released: March 27, 1984
Label: Profile, Arista
The 1984 debut of Run-D.M.C. made an indelible mark on hip hop's sonic landscape. As the first true hip hop classic album, Run-D.M.C. ushered in an era of rap-rock fusion with its stripped-down beats and rock-infused tracks such as "Rock Box". Its ingenious blend of bravado and social commentary redefined the genre, setting new standards for hip hop artists to come in the subsequent decades.
27. Eminem — The Marshall Mathers LP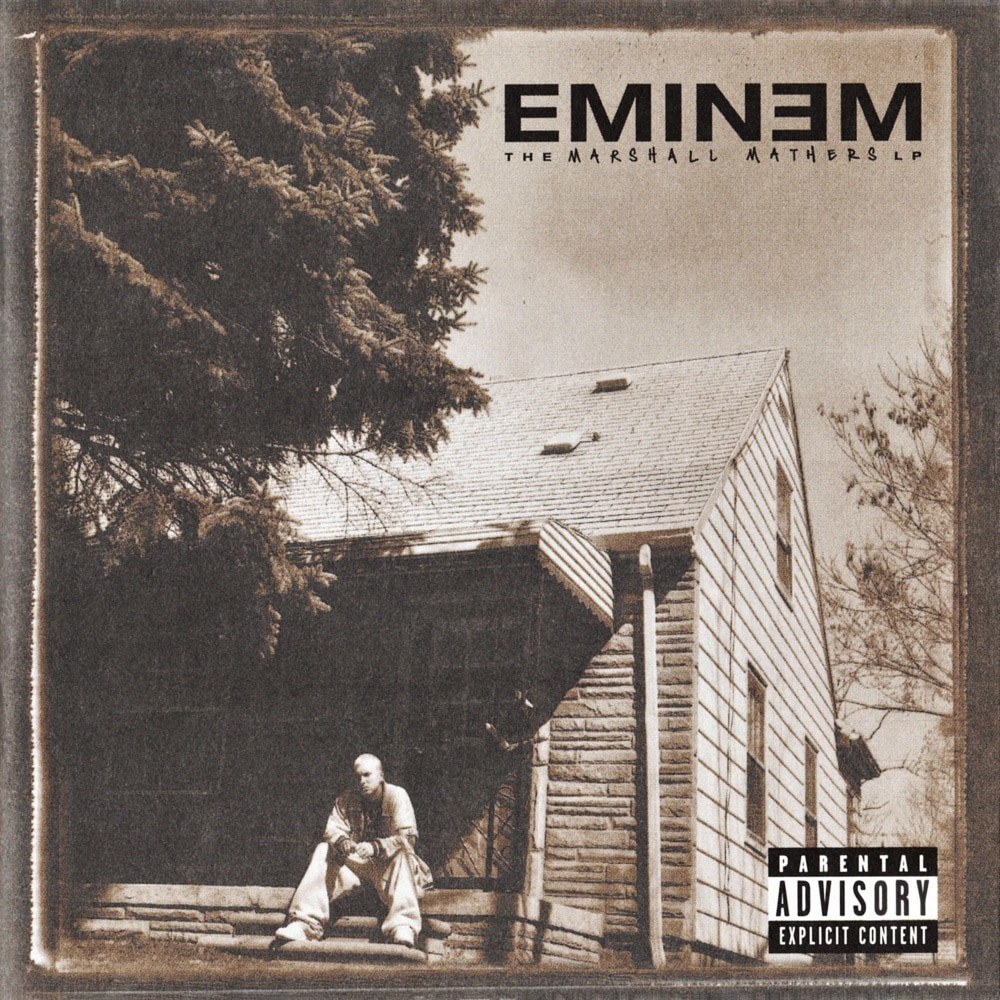 Released: May 23, 2000
Label: Aftermath, Interscope
With The Marshall Mathers LP , Slim Shady took us down a raw, unfiltered rabbit hole of personal and societal issues. This 2000 album—violently introspective, unflinchingly honest, packed with intricate wordplay and flow—skyrocketed Eminem to global fame. It showed us that rap could resonate outside its birthplace, influencing countless artists worldwide. Moreover, it sparked heated conversations on freedom of speech, censorship, and the boundaries of art. The fact that it became the best-selling rap album of all time has certainly helped its legacy over the years.
26. A Tribe Called Quest — People's Instinctive Travels and the Paths of Rhythm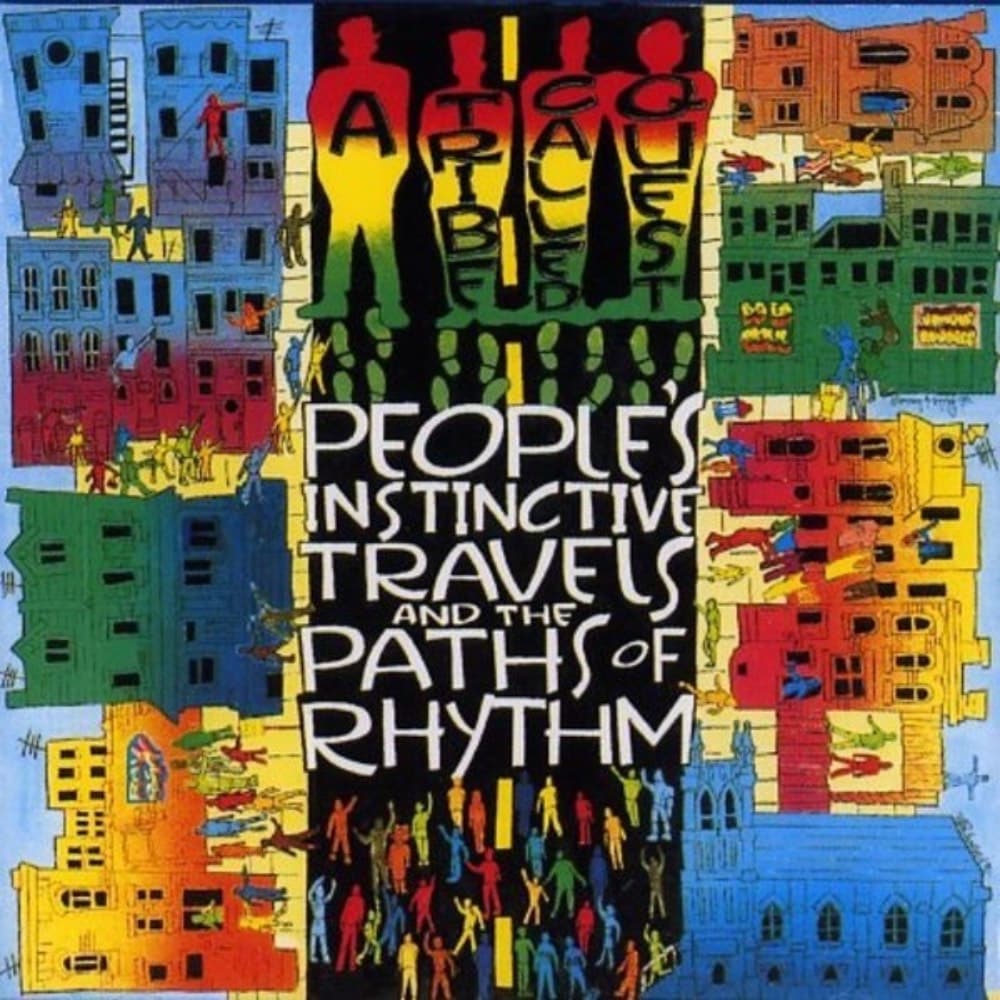 Released: April 10, 1990
Label: Jive, RCA Records
A Tribe Called Quest took listeners on a lyrical journey with their debut album People's Instinctive Travels and the Paths of Rhythm . Released in 1990, it created a seismic shift in the genre, leading the way for the jazz rap movement with its infusion of lush jazz samples and conscious lyricism. The record, brimming with positivity and insightful social commentary, served as an inspiration for future acts like The Roots and Common, who would also successfully explore this marriage of jazz and hip hop.
25. Kool G Rap & DJ Polo — Live and Let Die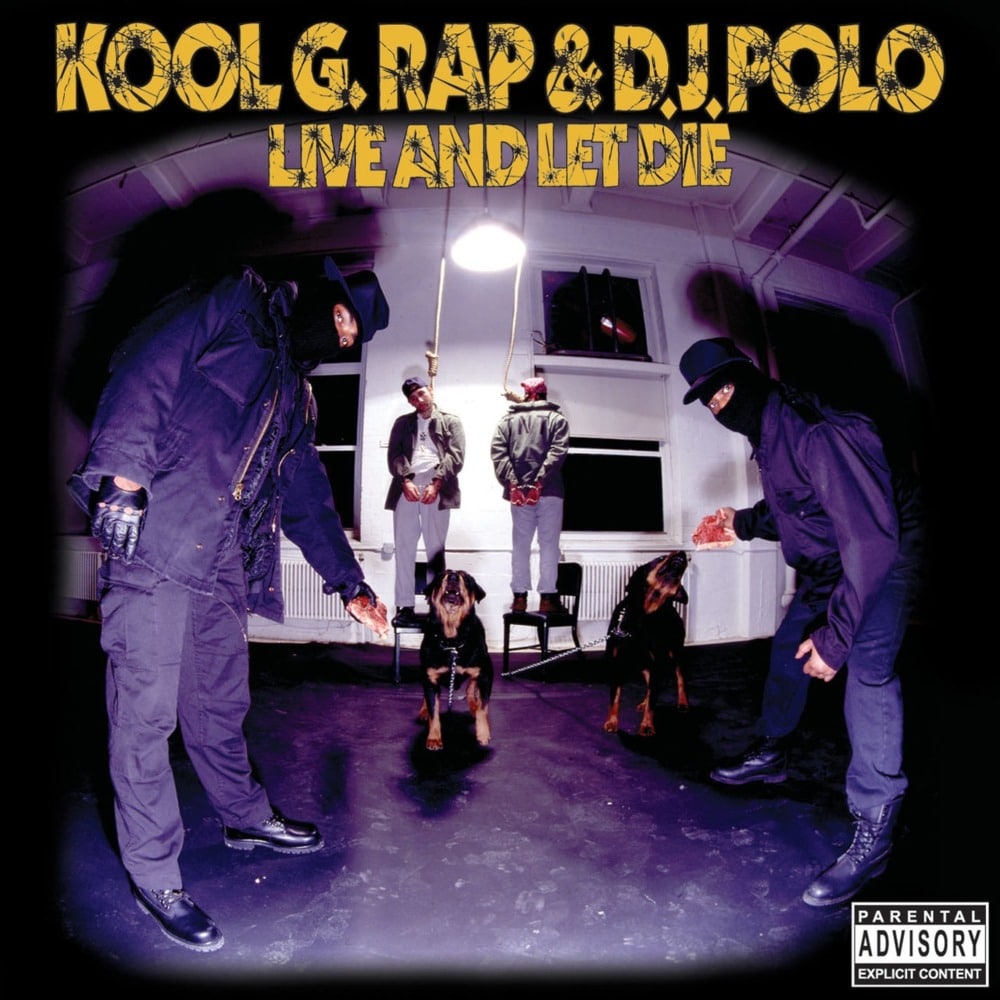 Released: November 24, 1992
Label: Cold Chillin' Records
In the landscape of gritty, street rap, Kool G Rap & DJ Polo's Live and Let Die stood out as a quintessential work. With its cinema-like storytelling, intricate rhyme schemes, and graphic lyrical content, it expanded the narrative capabilities of rap music. This 1992 album set the stage for the rise of mafioso rap, influencing future giants in this sub-genre like Raekwon, AZ, Nas, Jay-Z, and The Notorious B.I.G.
24. MC Lyte — Lyte as a Rock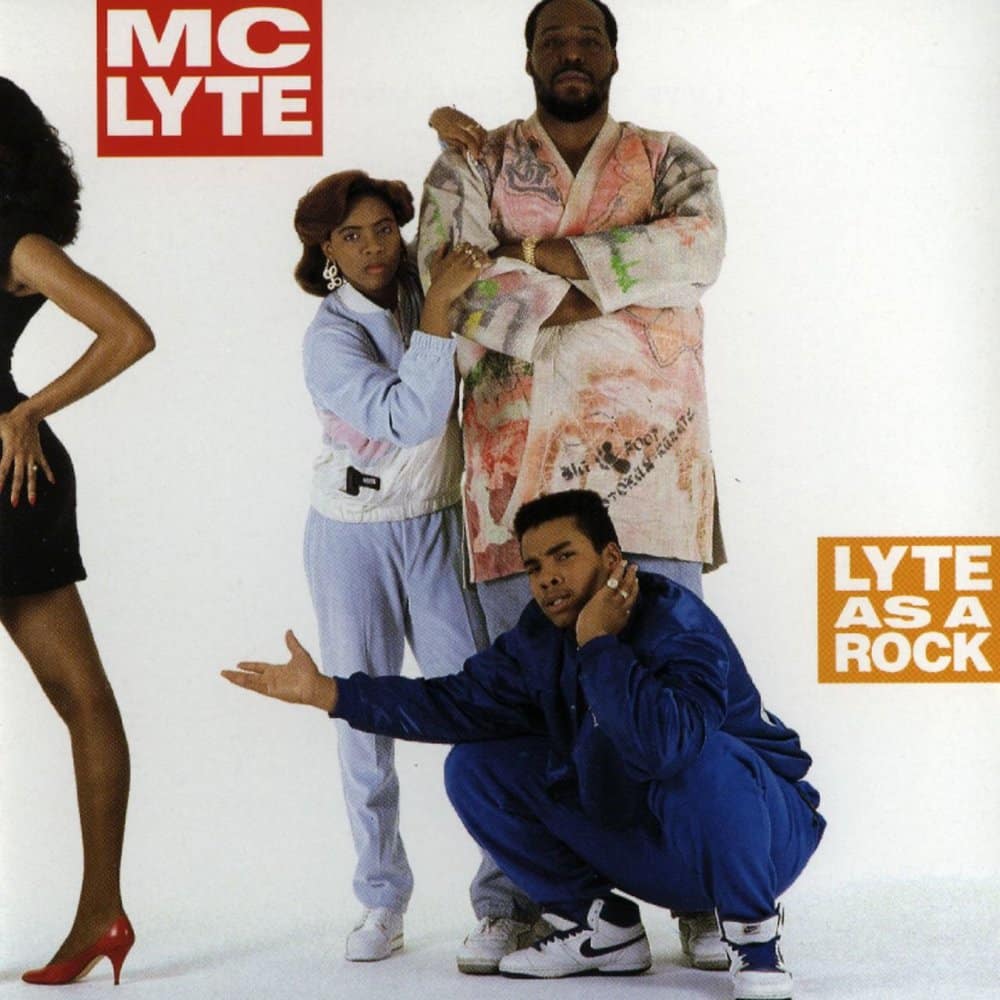 Released: April 19, 1988
Label: First Priority Music, Atlantic Records
MC Lyte's debut album, Lyte as a Rock , released in 1988, marked a pioneering moment in hip hop. As the first solo full-length album by a female rapper , it served as a resounding statement of empowerment. Lyte's crisp, articulate delivery and evocative storytelling presented an influential model for future female MCs, proving that women could hold their own in the testosterone-filled world of rap.
23. Jay-Z — The Blueprint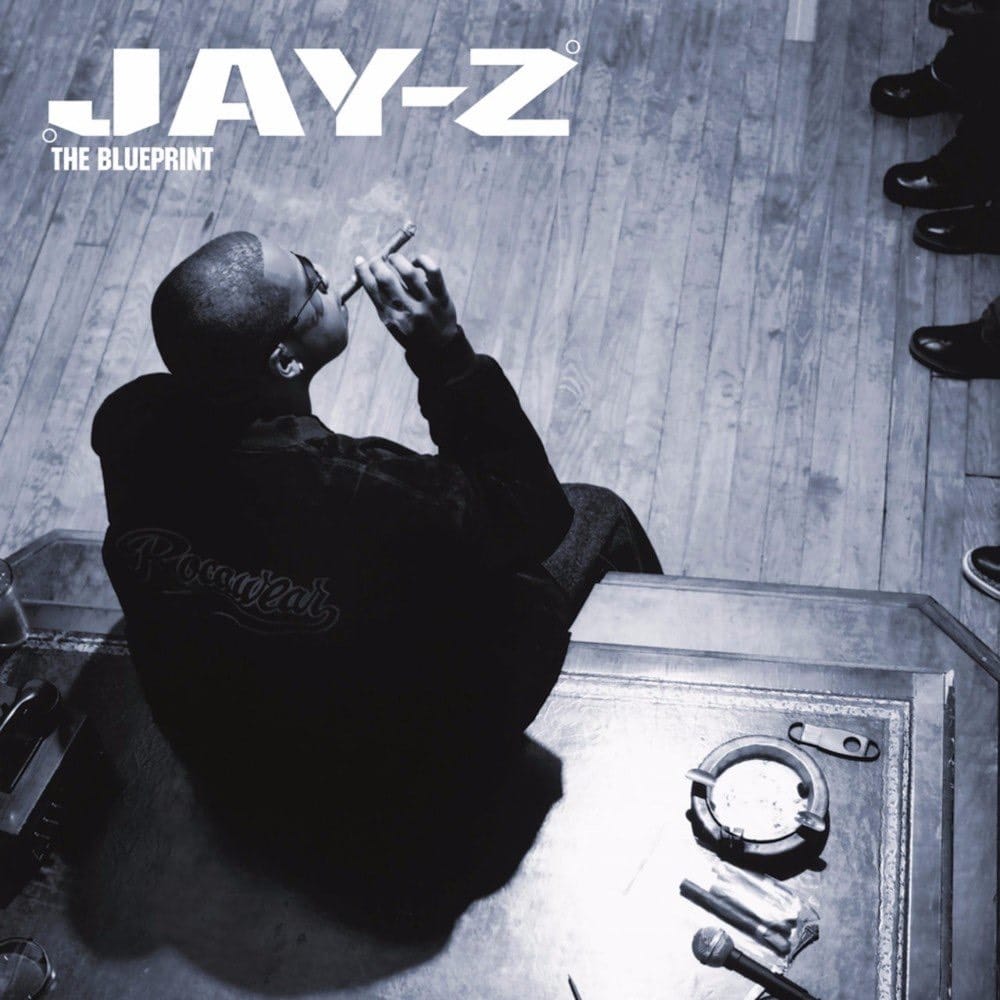 Released: September 11, 2001
Label: Roc-A-Fella, Def Jam
Jay-Z's The Blueprint , released on an infamous day in history – September 11, 2001, proved to be a beacon of resilience. Not only did it solidify Hov's place in the pantheon of rap legends, but its soul-sampling production from Kanye West and Just Blaze also ignited a shift in the sound of hip-hop, away from the bling bling era's shiny suits and ostentatious beats. The Blueprint was indeed a blueprint, laying down a template for rap albums for years to come and defining what 2000s New York hip hop would sound like.
22. Lil' Kim — Hard Core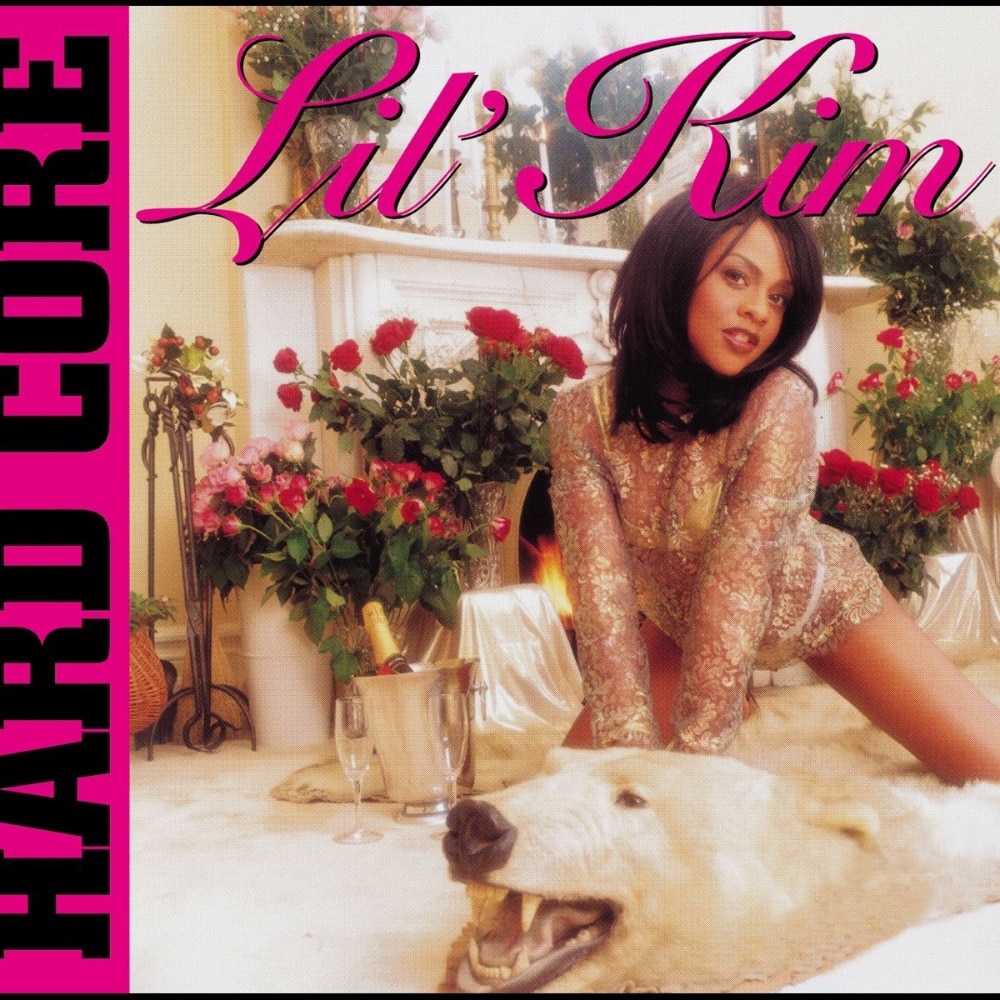 Released: November 12, 1996
Label: Undeas, Big Beat, Atlantic
In an era dominated by male rappers, Lil' Kim's debut album, Hard Core , broke barriers. Released in 1996, it was provocative and explicit, challenging notions of female sexuality and agency within the male-centric hip hop industry. Hard Core gave a powerful voice to women in a genre often criticized for its misogynistic undertones, inspiring future female MCs like Nicki Minaj and Cardi B.
21. De La Soul — 3 Feet High and Rising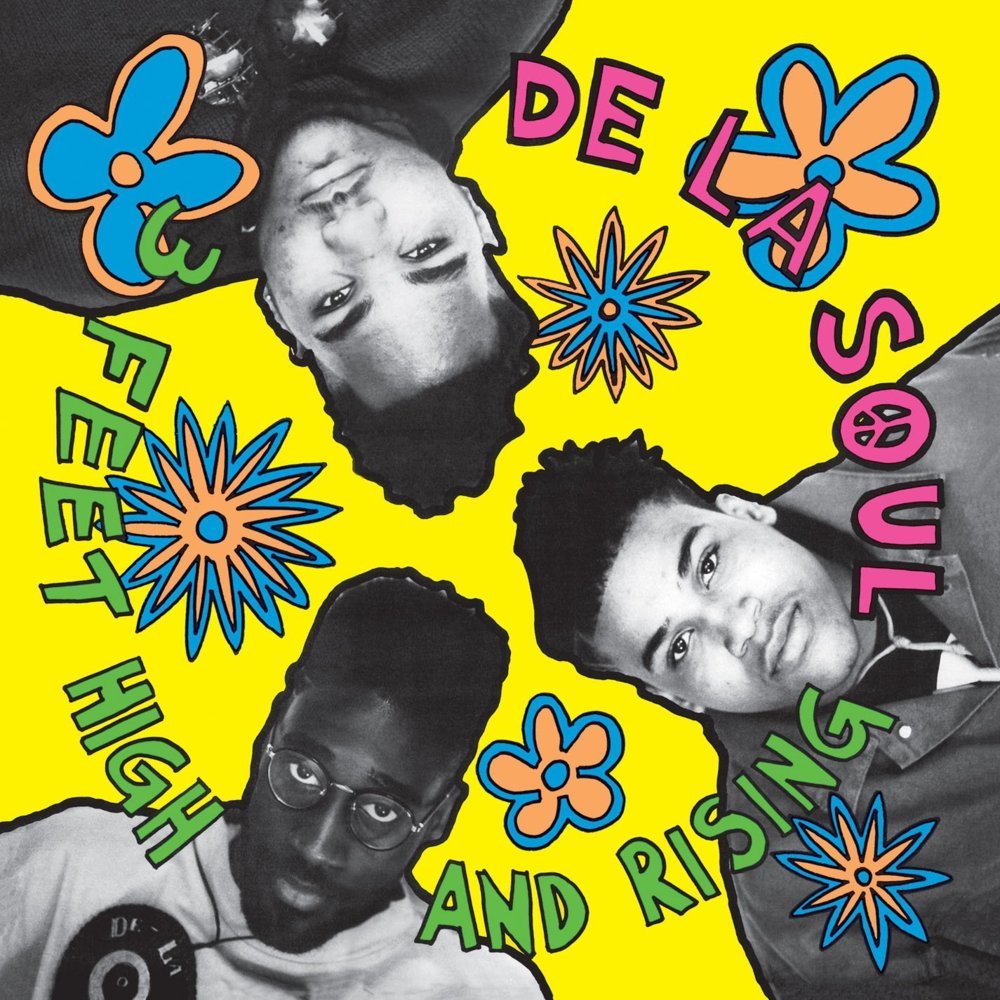 Released: March 3, 1989
Label: Tommy Boy
De La Soul's 3 Feet High and Rising , dropped in 1989, heralded a paradigm shift in the genre. It was a vibrant tapestry of eclectic samples and quirky, clever rhymes that challenged the aggressive, macho-posturing that was becoming prevalent. Their playful, innovative 'Daisy Age' rap subgenre proved hip hop could be introspective, intelligent, and still profoundly impactful. It laid the groundwork for future alternative hip-hop acts like A Tribe Called Quest and The Pharcyde.
20. Slick Rick — The Great Adventures of Slick Rick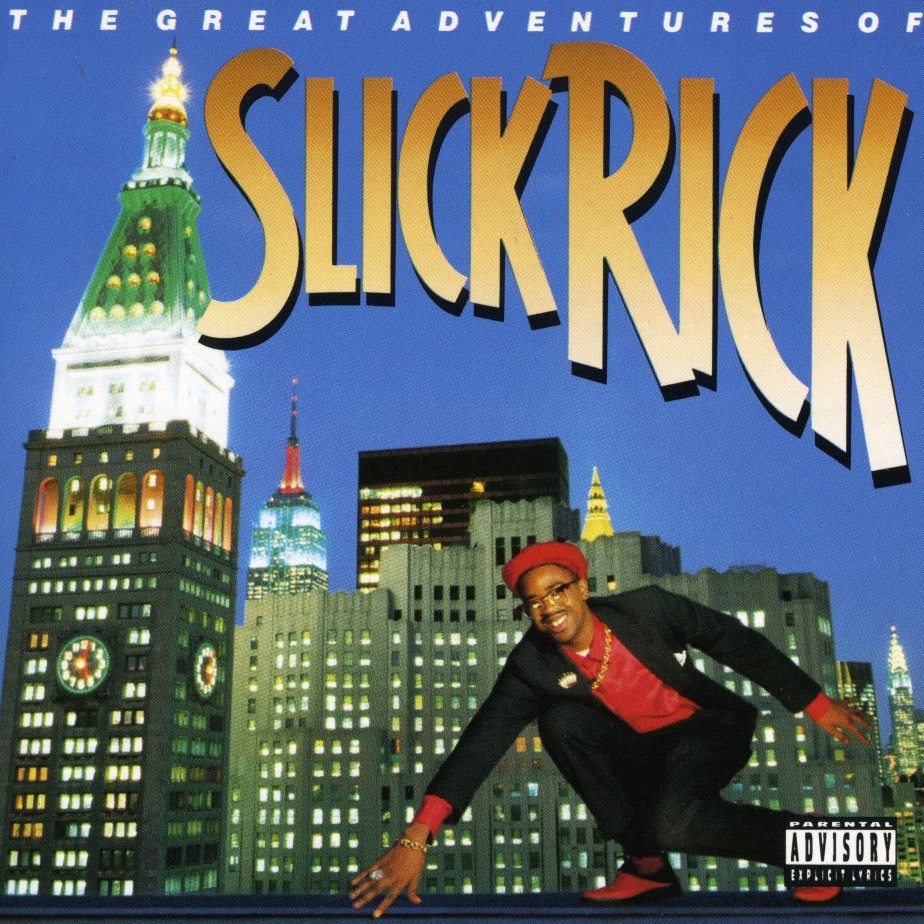 Released: November 1, 1988
Label: Def Jam, Columbia
With The Great Adventures of Slick Rick , Slick Rick elevated the art of storytelling in hip-hop to unforeseen heights. His lyrical ingenuity, unique voice, and knack for narrative detail brought his stories to life in an unparalleled manner. The album's influence is far-reaching, establishing a template for narrative-driven hip-hop and birthing countless descendants, including Nas and The Notorious B.I.G., who have all revered Slick Rick as the master storyteller of rap.
19. Madvillain — Madvillainy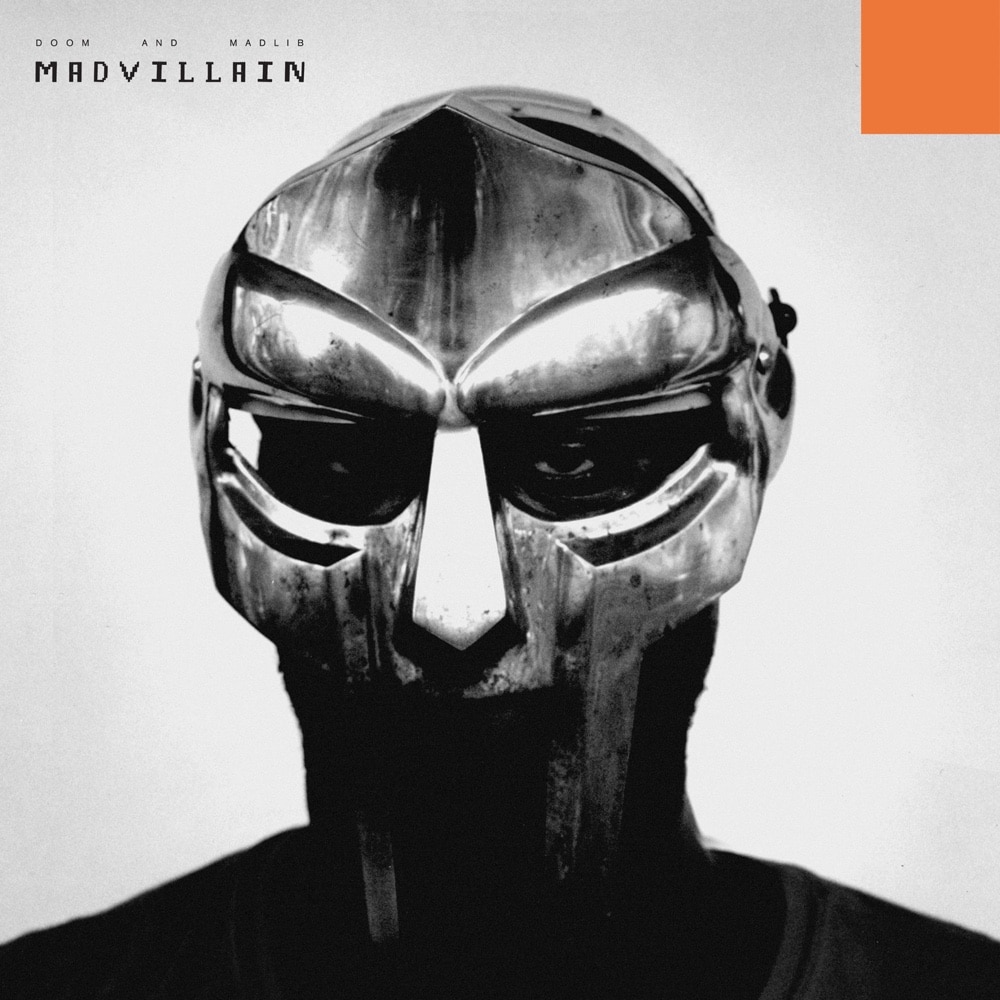 Released: March 23, 2004
Label: Stones Throw
On Madvillainy , the powerhouse duo of rapper MF DOOM and producer Madlib created an album that was as enigmatic as it was influential. Released in 2004, it was a sonic smorgasbord of jazz samples, comic book references, and abstract lyrics. This wasn't an album that aimed for radio hits. Instead, it cultivated a uniquely innovative sound that would influence underground hip-hop and redefine what a hip-hop album could be.
18. Juvenile — 400 Degreez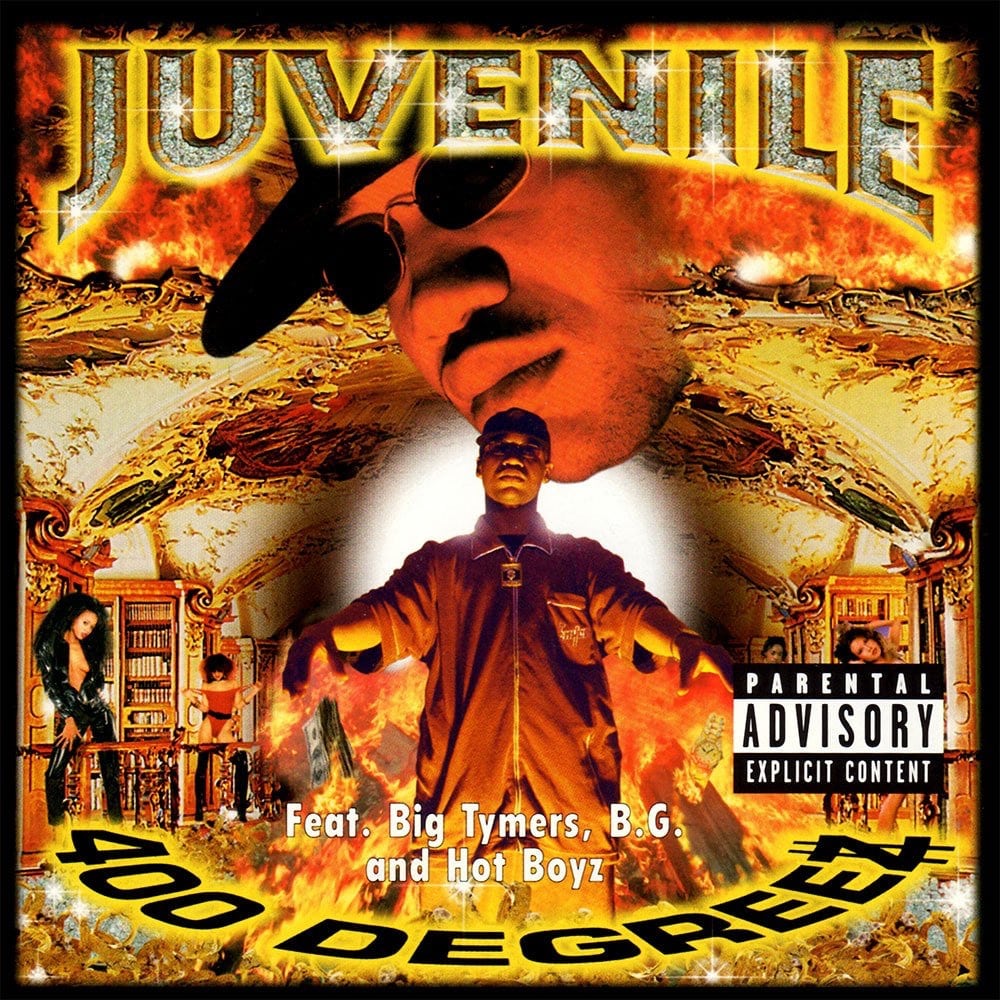 Released: November 3, 1998
Label: Universal, Cash Money
400 Degreez , by Juvenile, played a fundamental role in bringing national attention to the vibrant New Orleans rap scene. Released in 1998 on the Cash Money Records label, the album, with its energetic beats and distinctive 'bounce' style, presented a fresh Southern perspective on hip-hop. It put the spotlight on the unique sound of the South, and particularly New Orleans, paving the way for Southern rap to dominate the genre in the years to follow.
17. Boogie Down Productions — Criminal Minded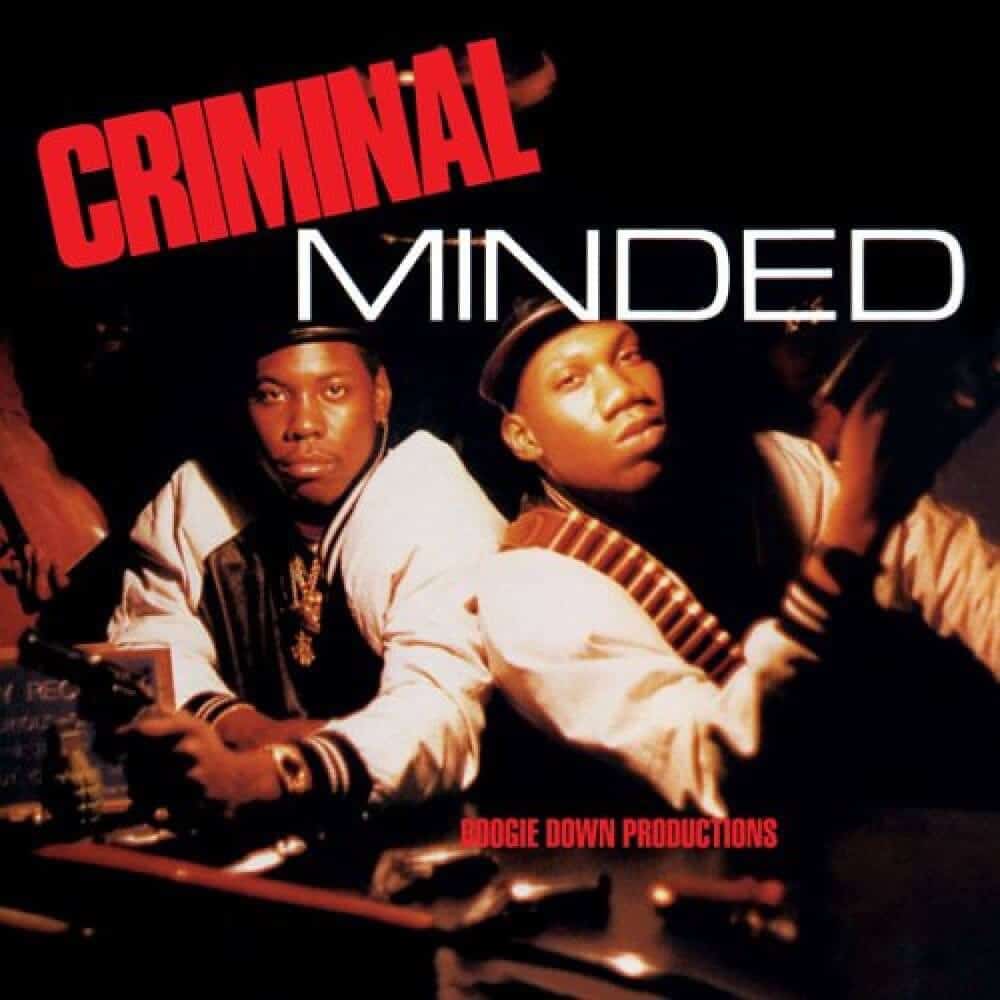 Released: March 3, 1987
Label: B-Boy
In 1987, Boogie Down Productions' shook the music world by grafting street ethos and political cognizance onto a hip-hop album. Criminal Minded combined reggae-influenced beats, aggressive lyricism, and social commentary, outlining the blueprint for what would become known as gangsta rap as well as conscious rap. Even today, the album's reverberations are felt in contemporary rap, empowering artists to infuse their tracks with pressing socio-political narratives while keeping the street edge to their music.
16. 2Pac — All Eyez on Me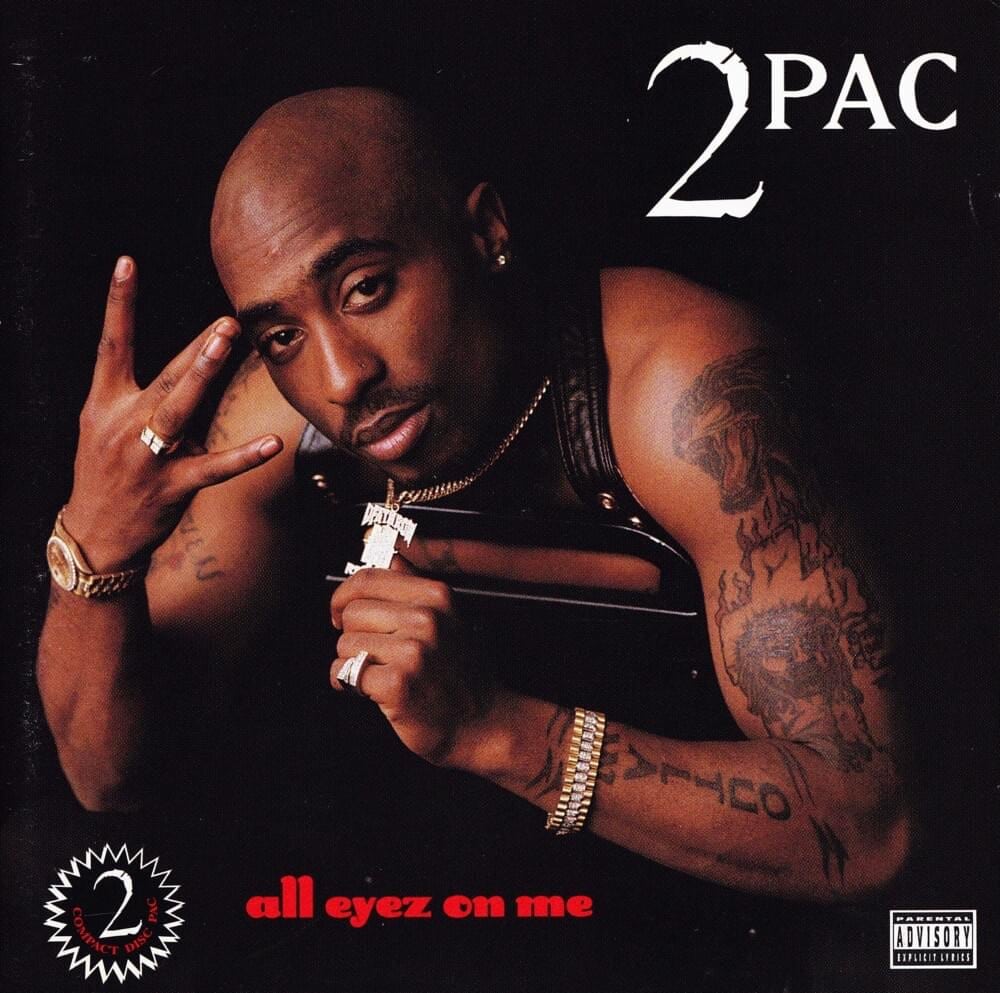 Released: February 13, 1996
Label: Death Row, Interscope
Few albums have impacted the genre as All Eyez on Me , 2Pac's 1996 magnum opus. This double album was a cornucopia of his raw talent: lyrical wizardry, storytelling prowess, and a deep dive into the spectrum of human emotions. 2Pac created an empathic space for exploring aggression and vulnerability in the same breath, laying the groundwork for emotionally resonant rap. While it wasn't the first double rap album in history — DJ Jazzy Jeff and The Fresh Prince hold that title — All Eyez on Me is perhaps the most iconic and influential.
15. Geto Boys — We Can't Be Stopped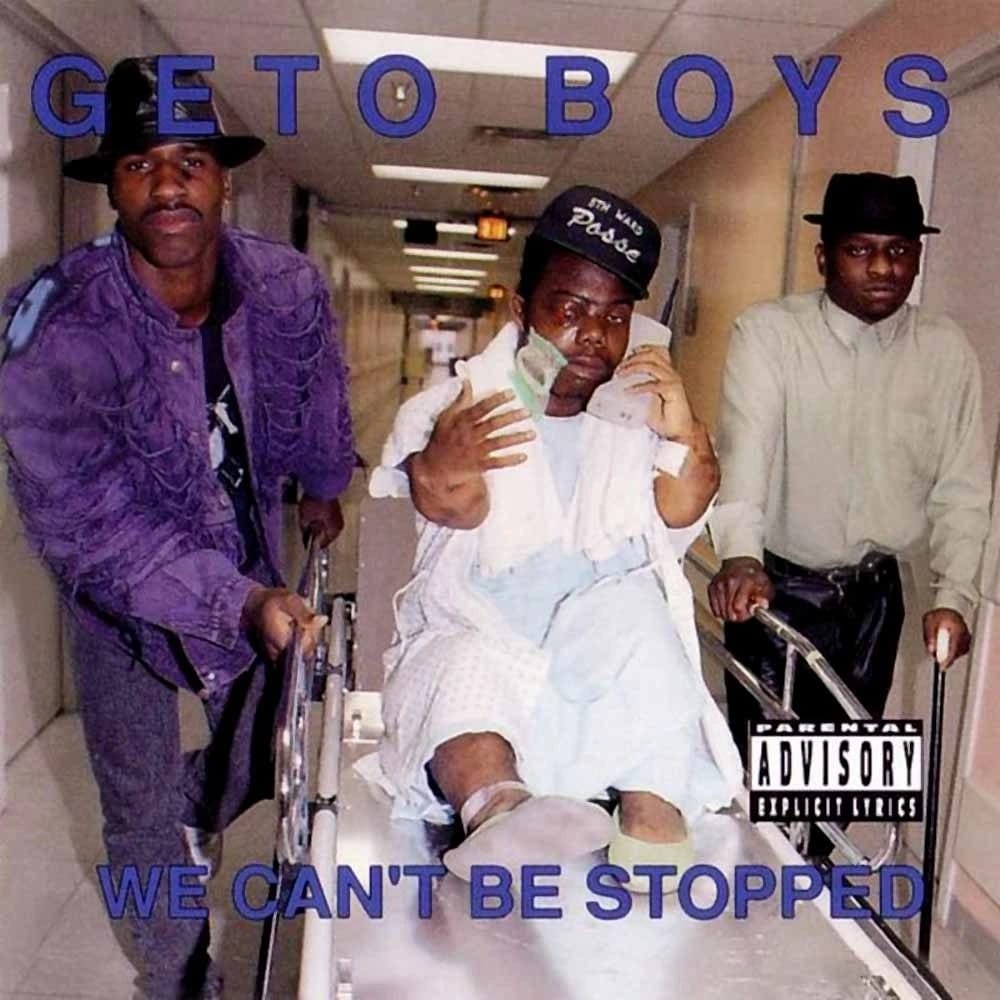 Released: July 9, 1991
Label: Rap-A-Lot Records
Before OutKast, Three 6 Mafia, or Goodie Mob, Geto Boys were the face of Southern hip hop, and We Can't Be Stopped was their way of showing the South should be taken seriously. Through their twisted mafioso rhymes and dark subject matter, the album laid the foundations for horrorcore, adding an element of terror to rap music the South would come to embrace. With the groundbreaking "Mind Playing Tricks On Me", one of the best '90s rap songs ever, Geto Boys touched on topics of mental health and paranoia that had never been heard in hip hop, inspiring generations of conscious and horrorcore MCs who would unpack the topic in even greater detail. Defining a new genre and giving rap fans a reason to pay attention to the South, the album's influence cannot be understated.
14. Ice-T — Rhyme Pays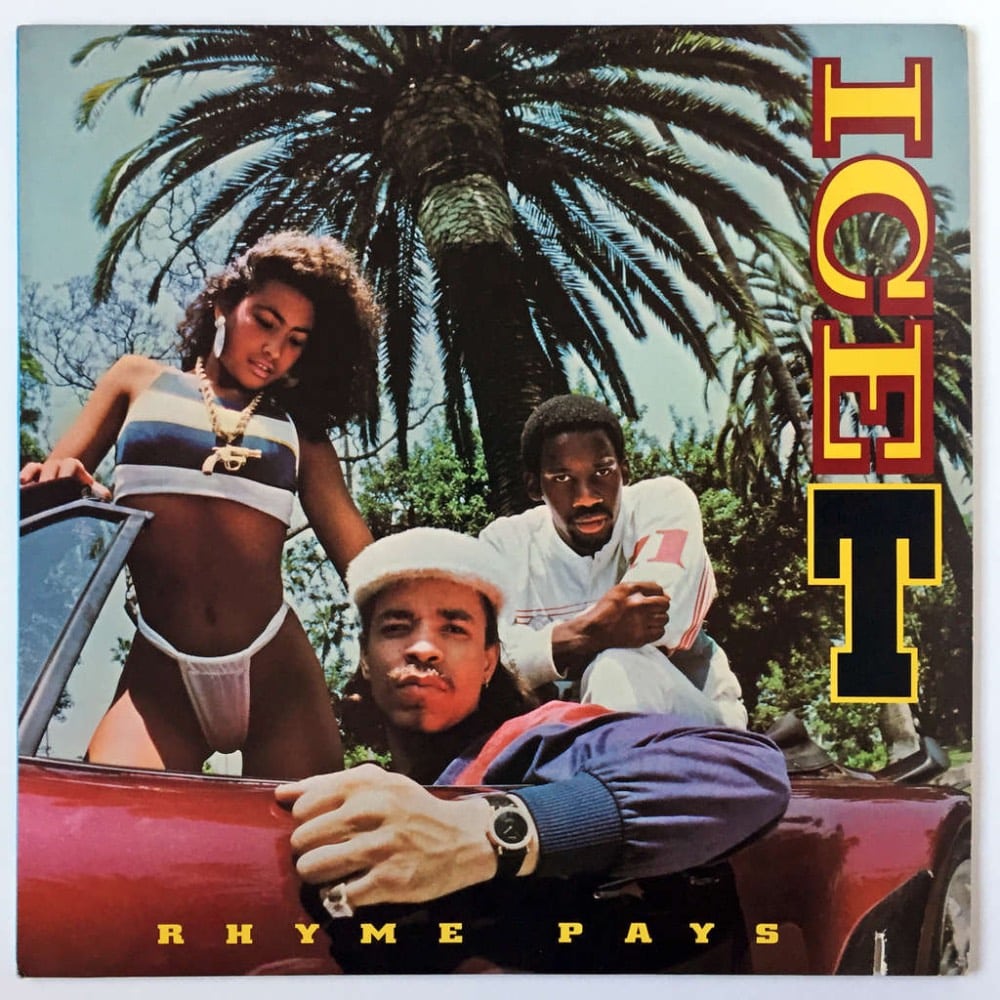 Released: July 28, 1987
Label: Sire
While gangsta rap officially originated from Philly
In 1987, Ice-T's debut Rhyme Pays brought about a new wave in hip-hop, establishing the sub-genre of gangsta rap. Through its graphic narrative detailing street life, it exposed the harsh realities often brushed under the rug. This monumental step by Ice paved the way for subsequent West Coast pioneers like Eazy-E and Ice Cube to create their own gangsta rap legacy.
13. Wu-Tang Clan — Enter the Wu-Tang (36 Chambers)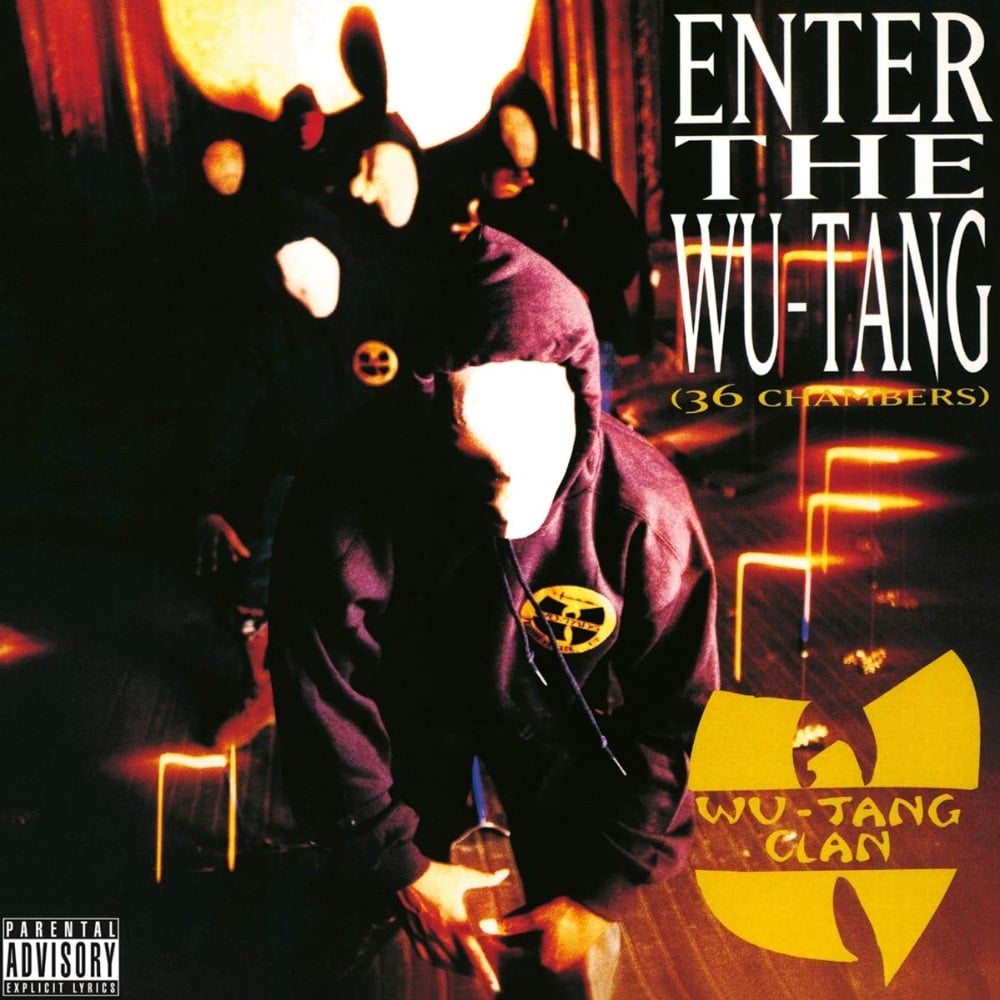 Released: November 9, 1993
Label: RCA, Loud
When one speaks of revolutionary hip-hop albums, the mention of Enter the Wu-Tang (36 Chambers) is inevitable. The 1993 debut from the Wu-Tang Clan amalgamated raw lyricism with kung fu mythology and rough-hewn beats. It was not just an album, but an audible revolution that rewrote the rule book for East Coast rap. Its innovative production techniques and the fascinating dynamics of the rap collective continue to be a reference point for modern artists, as well as the business moves that RZA spawned from this album.
12. LL Cool J — Bigger and Deffer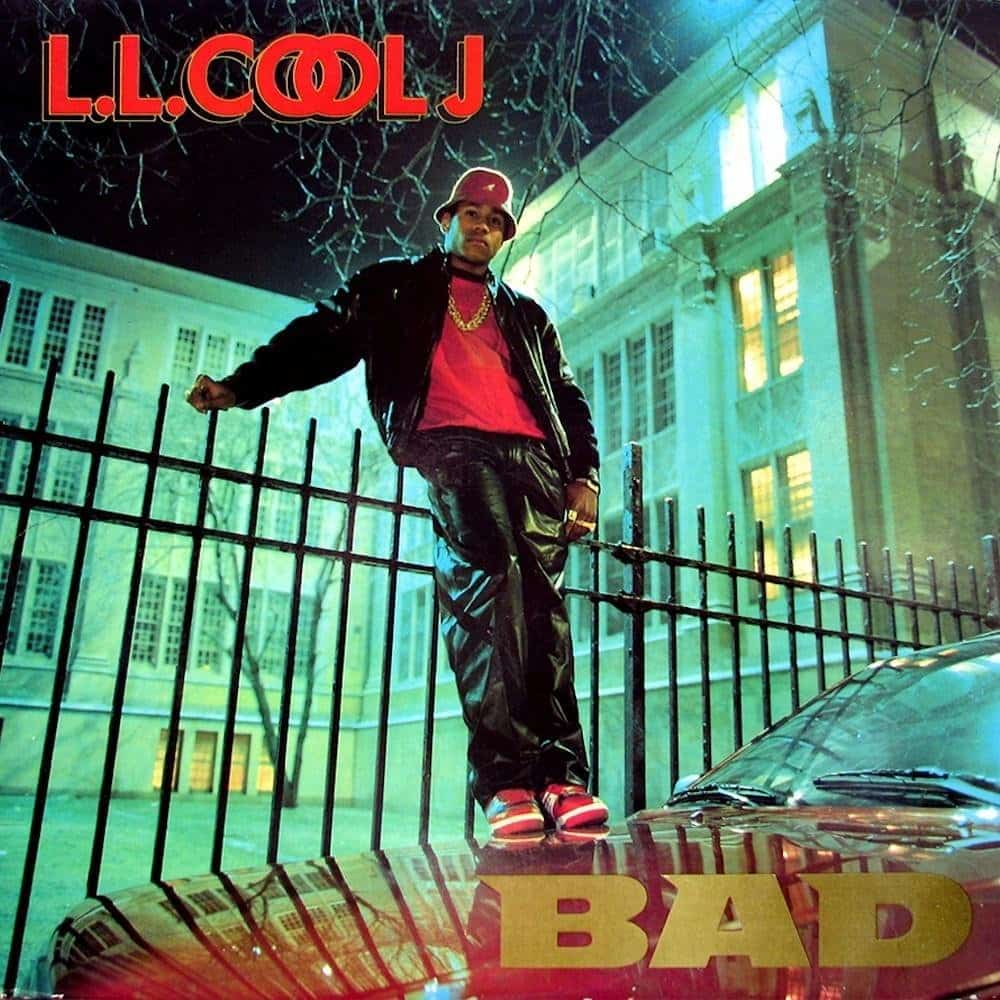 Released: May 29, 1987
Label: Def Jam, Columbia
1987, one of the greatest years in hip hop history, gave us LL Cool J's
The year 1987 also gave us LL Cool J's sophomore album, Bigger and Deffer . It holds the distinction of pioneering the first true hip-hop ballad, with the standout track, "I Need Love." This breakthrough transformed the genre's emotional bandwidth by proving that themes of love and affection had a place in rap, marking a significant diversification in hip-hop's thematic range and paving the way for future rap superstars like 50 Cent, Ja Rule and Drake.
11. Ice Cube — AmeriKKKa's Most Wanted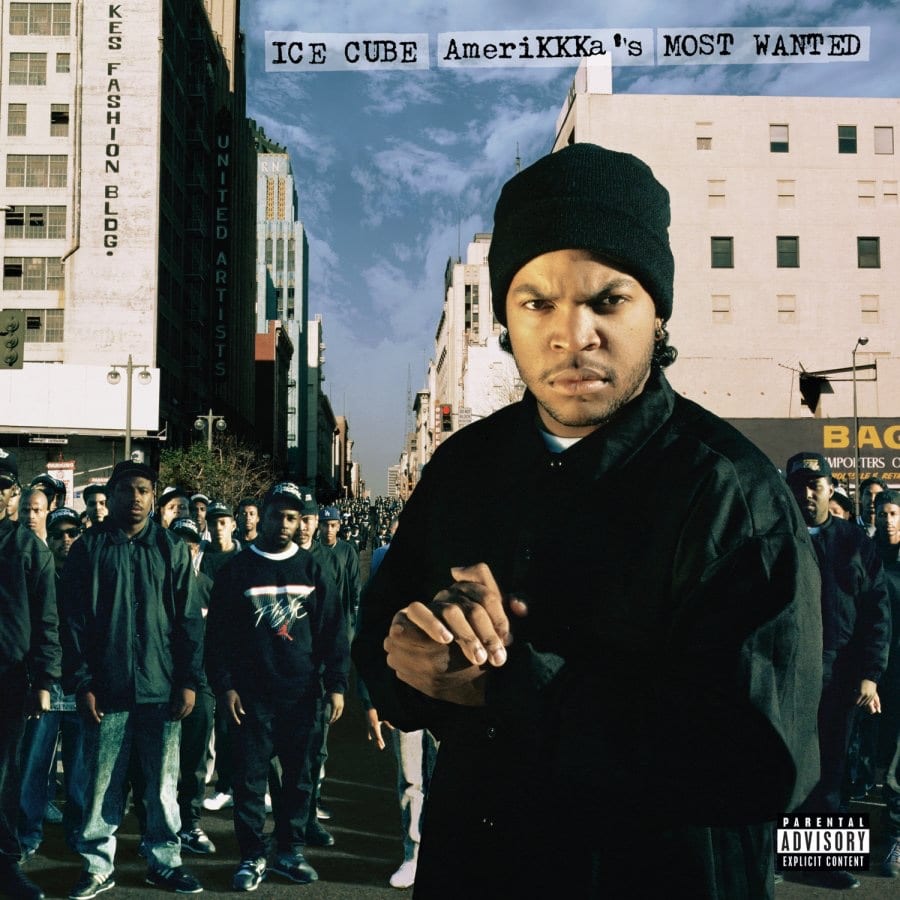 Released: May 16, 1990
Label: Lench Mob, Priority
Ice Cube's 1990 debut, AmeriKKKa's Most Wanted , challenged societal norms by forcefully addressing racial tensions and police brutality. Cube's incendiary rhymes and socio-political critique, backed by Bomb Squad's chaotic production, steered the genre towards a hard-hitting political conscience. This album not only solidified Cube's position as the most important voice on the West Coast, but also furthered the reach and potential of the outspoken nature of rap.
10. Run-D.M.C. — Raising Hell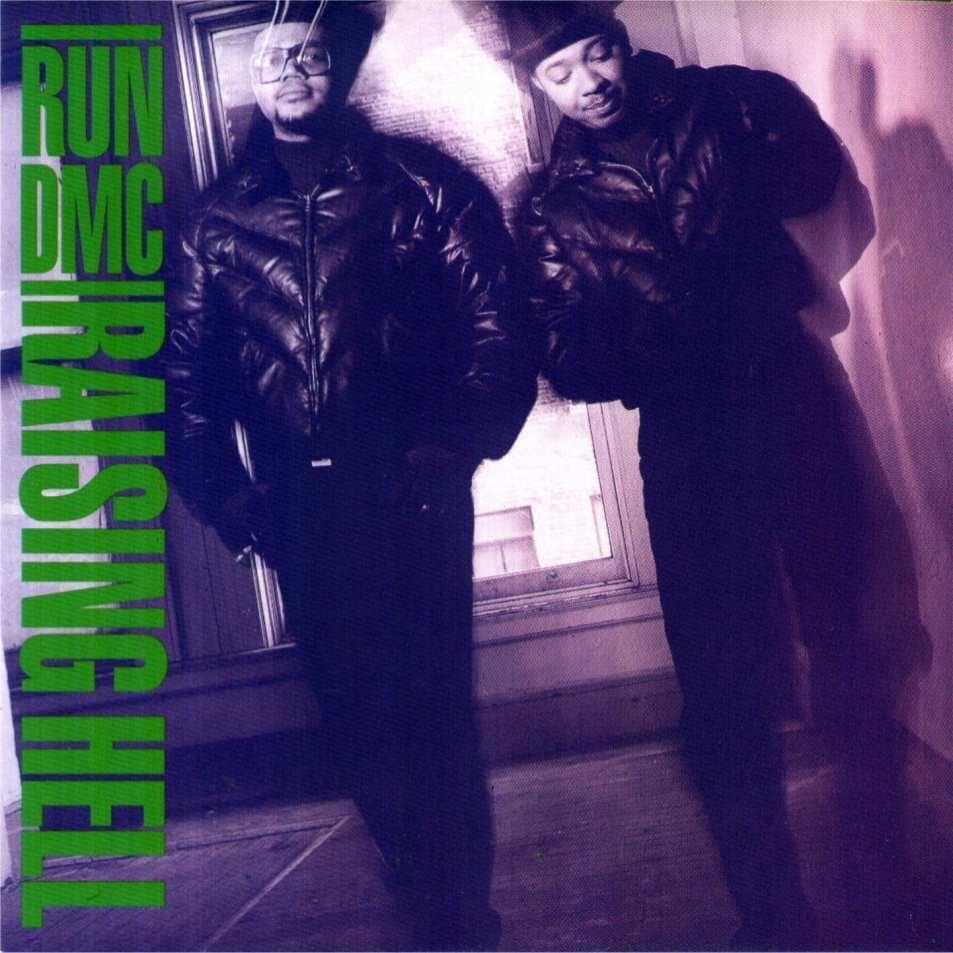 Released: May 15, 1986
Label: Profile
Rap music catapulted into mainstream success with Run-D.M.C.'s 1986 Raising Hell , merging the raw energy of hip-hop with the electric pulse of rock. Its revolutionary tracks like "Walk This Way," a collaboration with Aerosmith, not only broke down the walls between these two genres but also between racial audiences. This innovative fusion of styles led to rap's explosive popularity, paving the way for hip-hop to dominate the pop culture scene in the following decades.
9. Kanye West — The College Dropout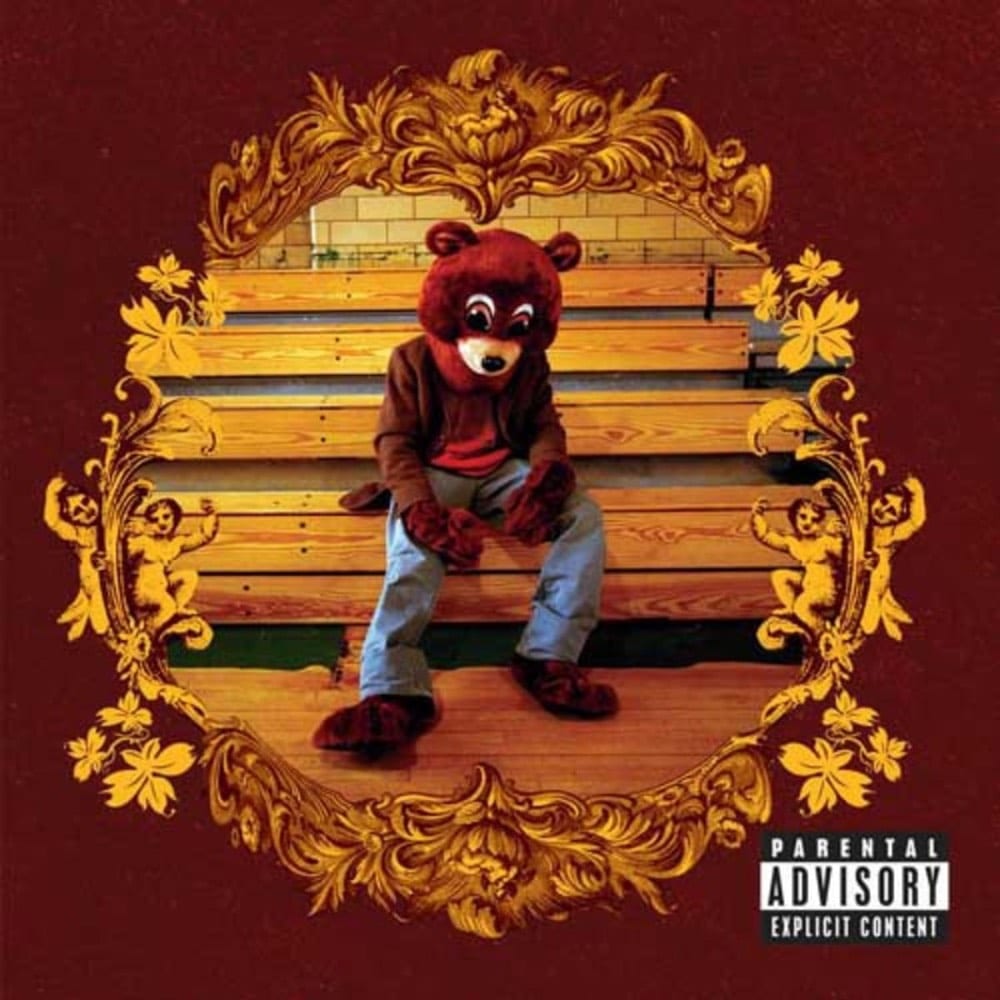 Released: February 10, 2004
Label: Def Jam, Roc-A-Fella
Kanye West's The College Dropout served as a seismic shift in hip-hop's sonic landscape. Ditching the gritty, street-savvy themes prevalent in the early 2000s, Kanye championed a different narrative filled with introspection, faith, and the struggles of everyday life. His soulful samples and innovative production, combined with his refreshingly open and relatable lyrics, redefined what a hip-hop album could sound and feel like, paving the way for a new generation of rappers who weren't afraid to break the mold.
8. OutKast — Southernplayalisticadillacmuzik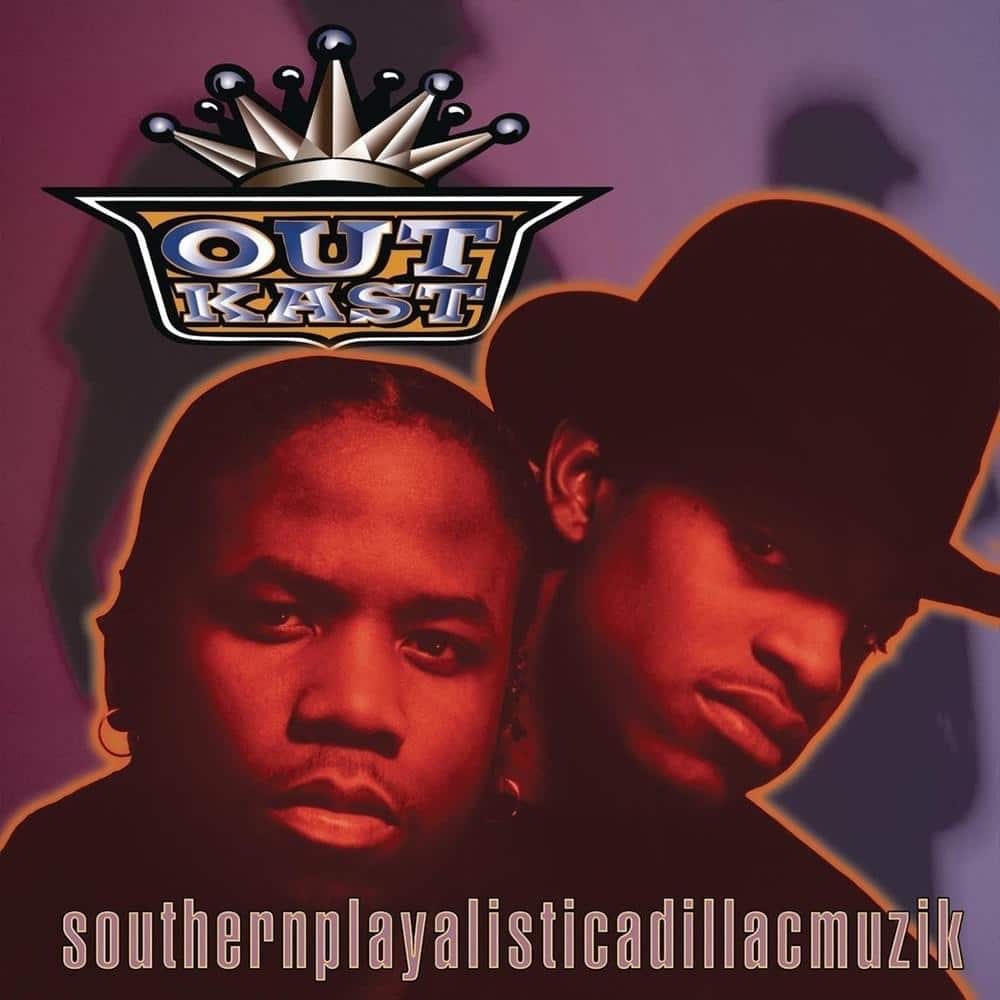 Released: April 26, 1994
Label: Arista, LaFace
1994 saw the birth of the 'Dirty South' sound with OutKast's debut album Southernplayalisticadillacmuzik . With the legendary Organized Noize behind the boards, the Atlanta duo's unique blend of funk, soul, and hip hop propelled the Southern rap scene into the mainstream. OutKast's distinct, eccentric style and regional pride challenged the genre's East-West coast dominance and paved the way for Southern hip hop artists like T.I., Lil Wayne, and the rise of the Atlanta hip hop scene .
7. Dr. Dre — The Chronic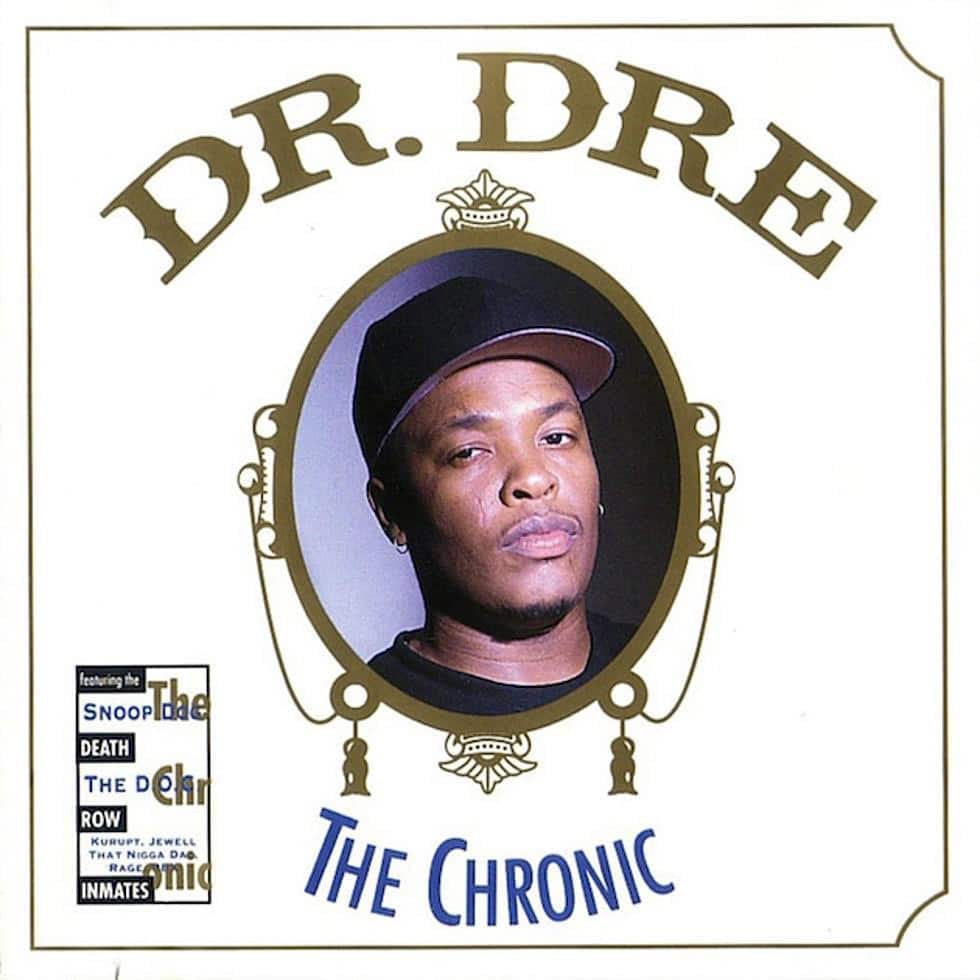 Released: December 15, 1992
Label: Death Row, Interscope, Priority
Dr. Dre's The Chronic is a pillar of West Coast G-Funk, delivering an intoxicating blend of silky, funk-infused melodies underscored by hard-hitting beats. Dre's production prowess created a lush, atmospheric soundscape that pushed gangsta rap into the mainstream, while his knack for talent spotting helped usher in a new era of hip-hop stars, including Snoop Dogg. Its impact is monumental, setting the standard for West Coast hip-hop and shaping the genre's sound for years to come.
6. Nas — Illmatic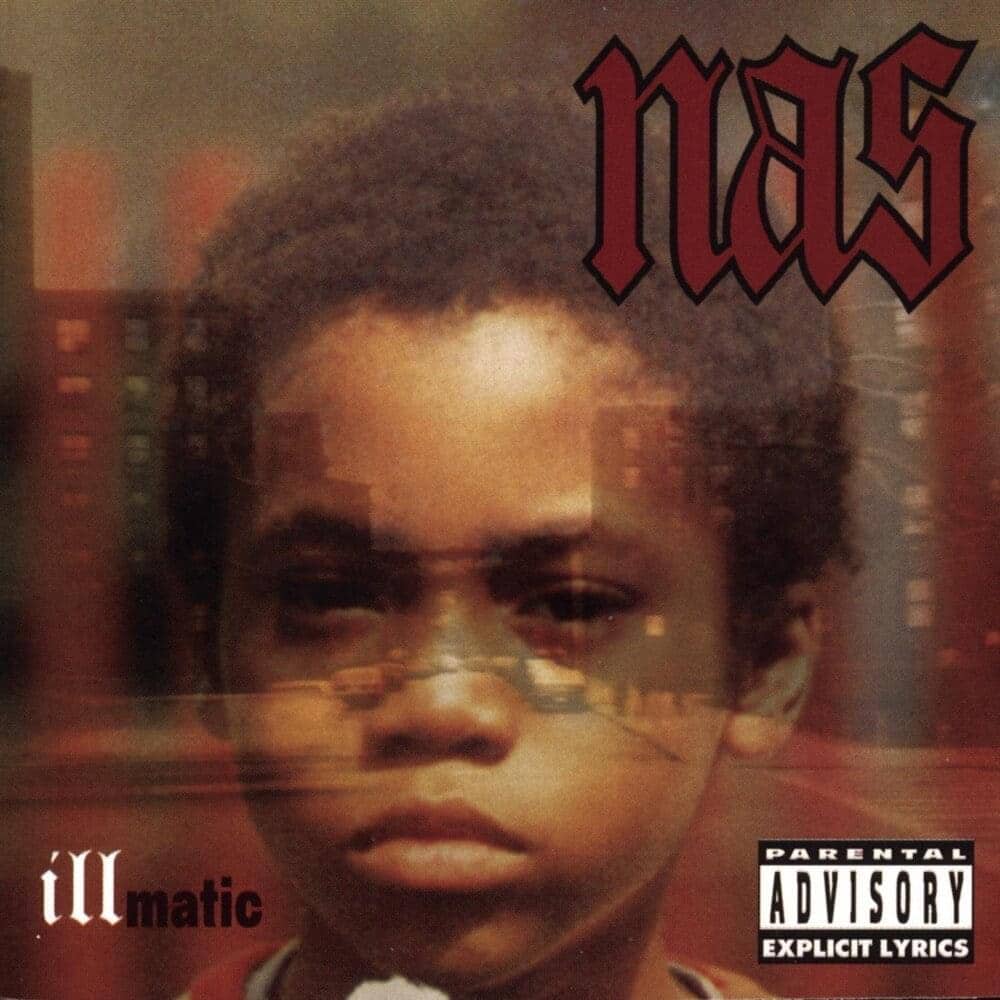 Released: April 19, 1994
Label: Columbia
Nas' Illmatic emerged as a veritable fountainhead of poetic, urban storytelling. Rooted in the gritty reality of New York City's Queensbridge projects, it laid the blueprint for modern East Coast rap and elevated the standards for lyricism moving forward. The young rap prodigy painted vivid, relatable portraits of street life that resonated globally, revolutionizing hip-hop with a gritty authenticity that has been relentlessly emulated but never duplicated.
5. Raekwon — Only Built 4 Cuban Linx…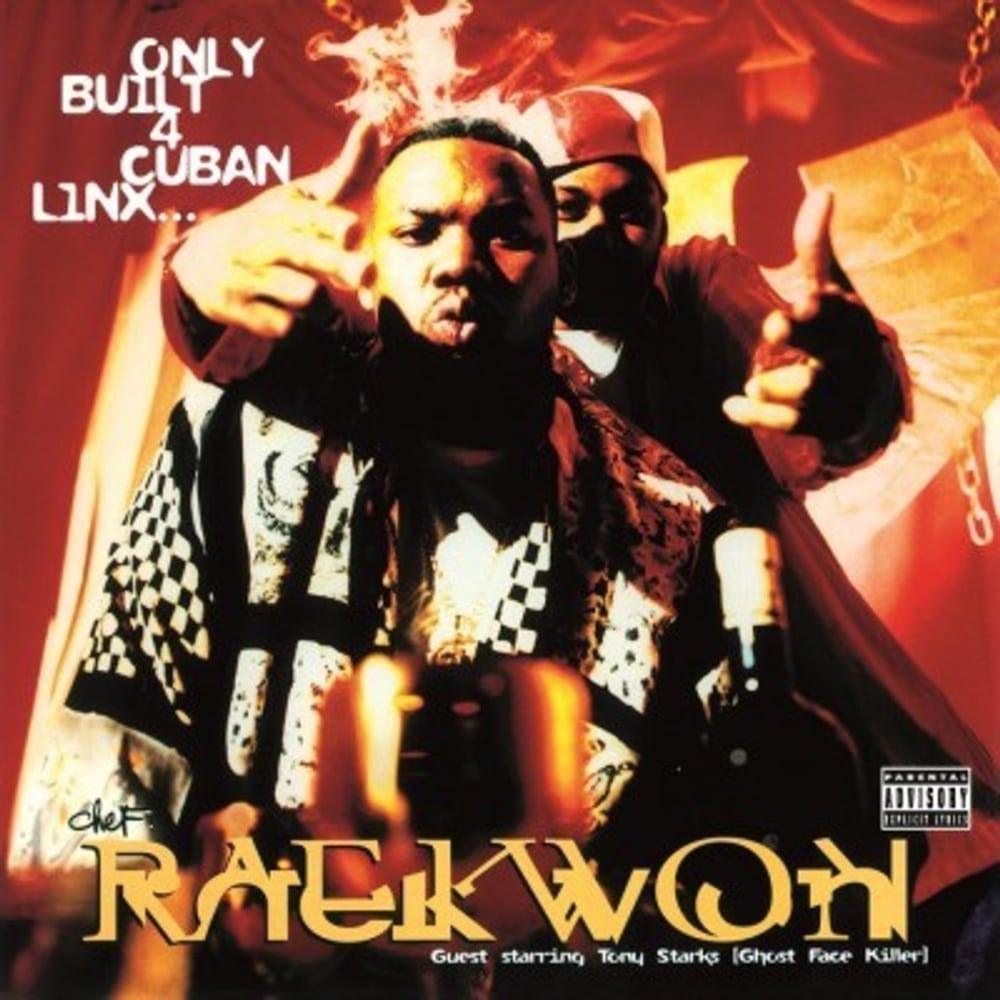 Released: August 1, 1995
Label: Loud, RCA
Raekwon's Only Built 4 Cuban Linx… is the magnum opus of mafioso rap. While undeniably influenced by Kool G Rap, Chef took it to the next level. Creating an intricate underworld saga filled with crime, vengeance, and honor, the album showed that storytelling could hold listeners spellbound just as much as braggadocio and punchlines. Its groundbreaking narrative techniques created a ripple effect, inspiring artists like Jay-Z and Biggie to adopt the cinematic storytelling style and transform into mafia dons themselves.
4. A Tribe Called Quest — The Low End Theory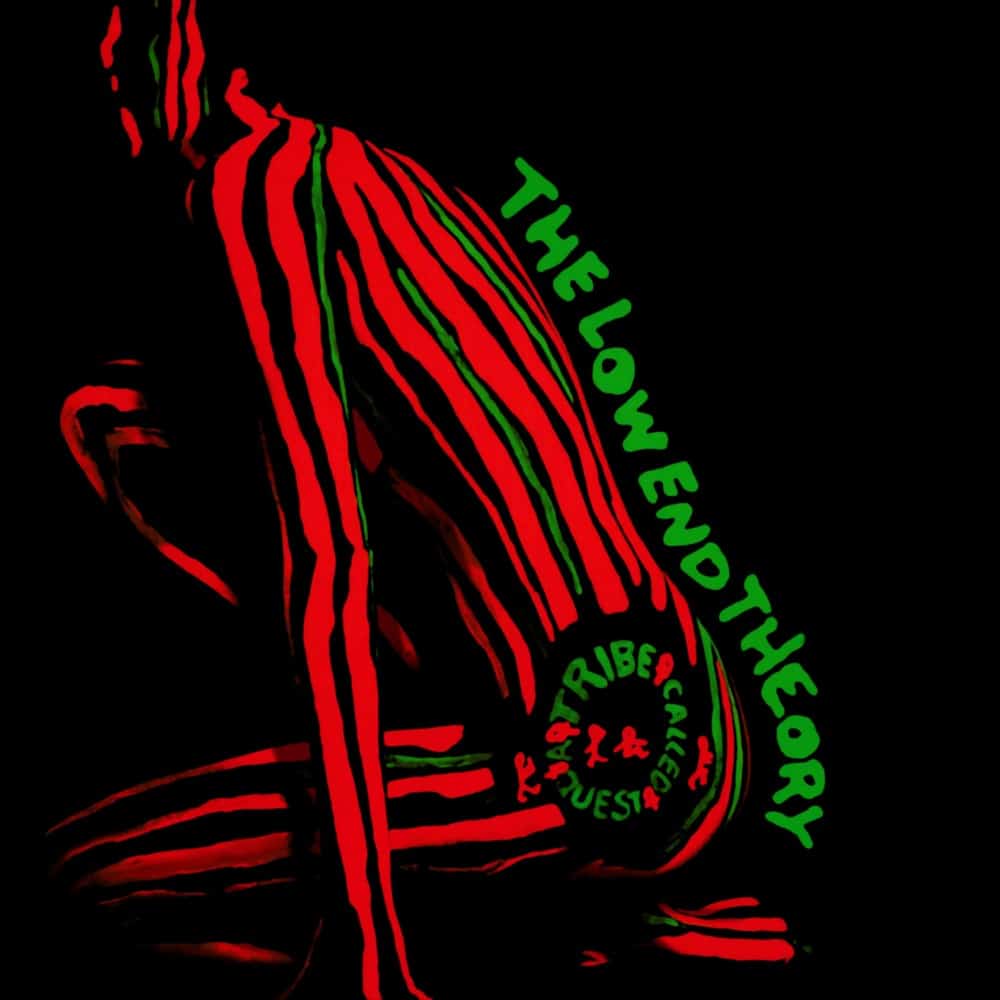 Released: September 24, 1991
Label: Jive
A major step-up from their debut album (which was incredible already) A Tribe Called Quest's The Low End Theory marries jazz's sophisticated chords and melodies with hip-hop's vivacious rhymes and beats, helping to elevate the young subgenre: jazz rap. The album signified a departure from the era's prevalent gangsta rap, showcasing how hip-hop could be conscious, playful, and innovative. The fusion of jazz samples and insightful lyrics created a timeless aesthetic that continues to inspire alternative hip hop.
3. Public Enemy — It Takes a Nation of Millions to Hold Us Back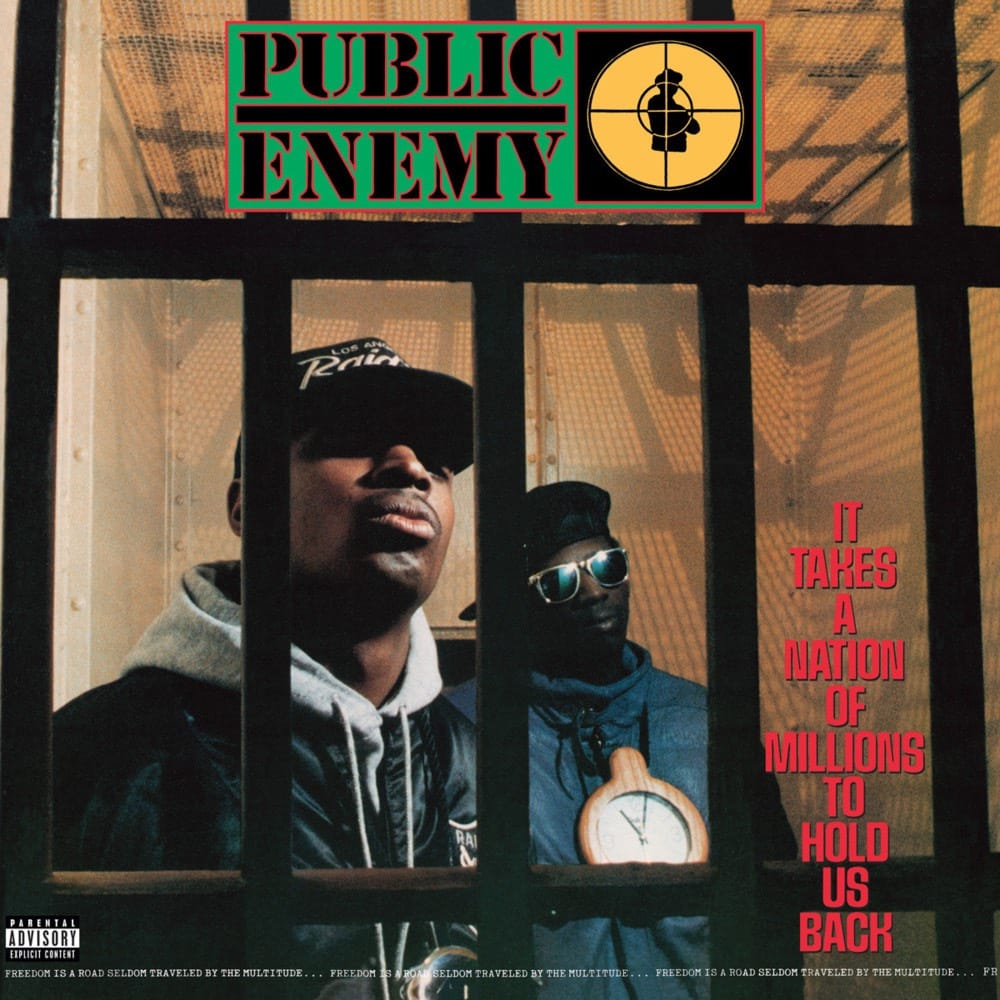 Released: June 28, 1988
Label: Def Jam, Columbia
When Public Enemy dropped It Takes a Nation of Millions to Hold Us Back , they didn't just make an album — they detonated a bomb and instigated a movement. Interweaving fiercely intelligent lyricism with hard-hitting social commentary, the record amplified the voices of those mired in America's socio-economic quagmire. Its pioneering mix of potent rhymes and industrial-strength, sample-heavy production by The Bomb Squad transformed the sonic landscape of hip-hop, leaving a reverberating legacy that continues to inspire artists seeking to merge the political with the musical.
2. N.W.A. — Straight Outta Compton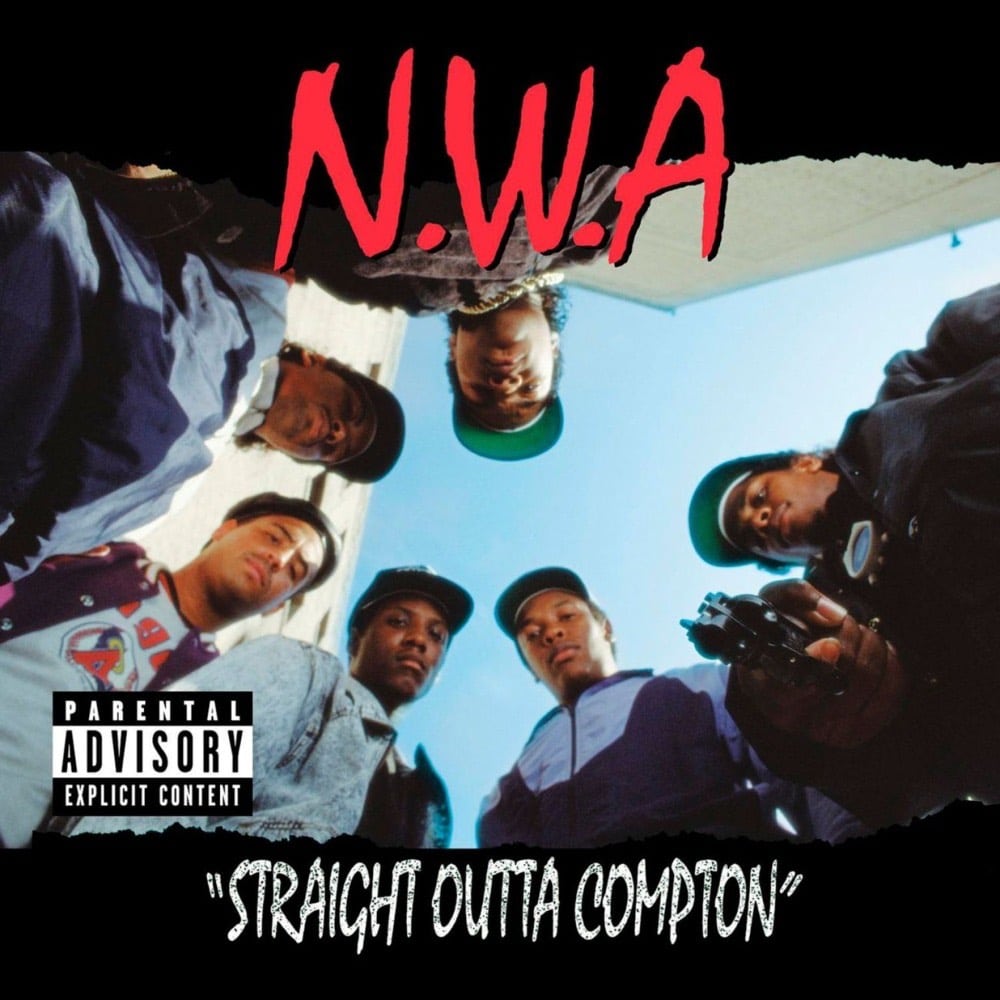 Released: August 8, 1988
Label: Ruthless, Priority
With Straight Outta Compton , N.W.A. seared their uncompromising vision of life in America's inner cities into the global consciousness. The album's stark narratives of violence, poverty, and police brutality resonated far beyond Compton's city limits, leading to the advent of gangsta rap. The candidness and directness in their lyrics legitimized and amplified the voice of the streets, a thread that continues to weave through hip-hop today, making N.W.A. an enduring symbol of rebellion and empowerment.
1. Eric B. & Rakim — Paid in Full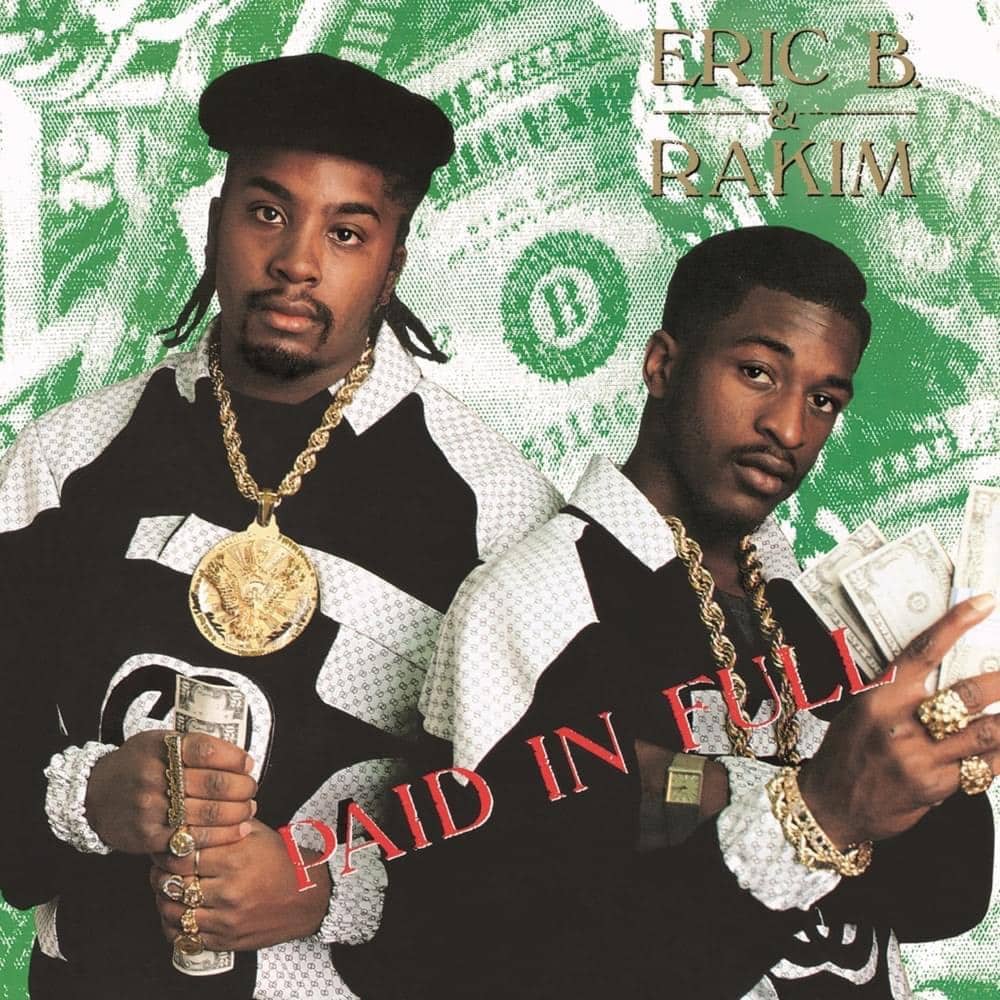 Released: July 7, 1987
Label: 4th & B'way, Island
At the zenith of our list, we find Eric B. & Rakim's Paid in Full , a masterclass in lyrical dexterity and innovative production. Rakim's complex, multi-syllabic rhymes revolutionized the rap game, inspiring a legion of MCs to elevate their lyricism. Meanwhile, Marley Marl's artful sampling and looping techniques set new precedents in hip-hop production. Paid in Full didn't just influence the future of rap — it changed the course of music history, crowning Eric B. & Rakim as undeniable architects of the genre we love today.