When it comes to the world of hip hop, few names have left a lasting impact quite like Drake. Actually, I might even argue that no rapper – not Eminem, not Jay-Z, not Lil Wayne, not Kanye West – has been able to stay at the top as long as he has.
With a career spanning over a decade, the Toronto-born rapper has risen from mixtape sensation to international superstar, boasting an extensive discography that has continually captivated listeners across the globe, while breaking commercial records over and over again. Whether it's through introspective ballads, infectious hooks, or hard-hitting bangers, Drizzy has demonstrated over the past 10 years that he really is one of the artists in the game today who's known for just the music.
In this feature, we're going to go through Drake's expansive catalogue. From the risk-taking experiments that pushed the boundaries of his sound to the seminal works that defined a generation, we explore the unique narratives, diverse influences, and undeniable talent that have solidified Drake as one of the most influential artists of his time.
From his breakout mixtape, So Far Gone, to his latest release, 2022's Her Loss with 21 Savage, we rank every Drake album, from worst to best.
Honestly, Nevermind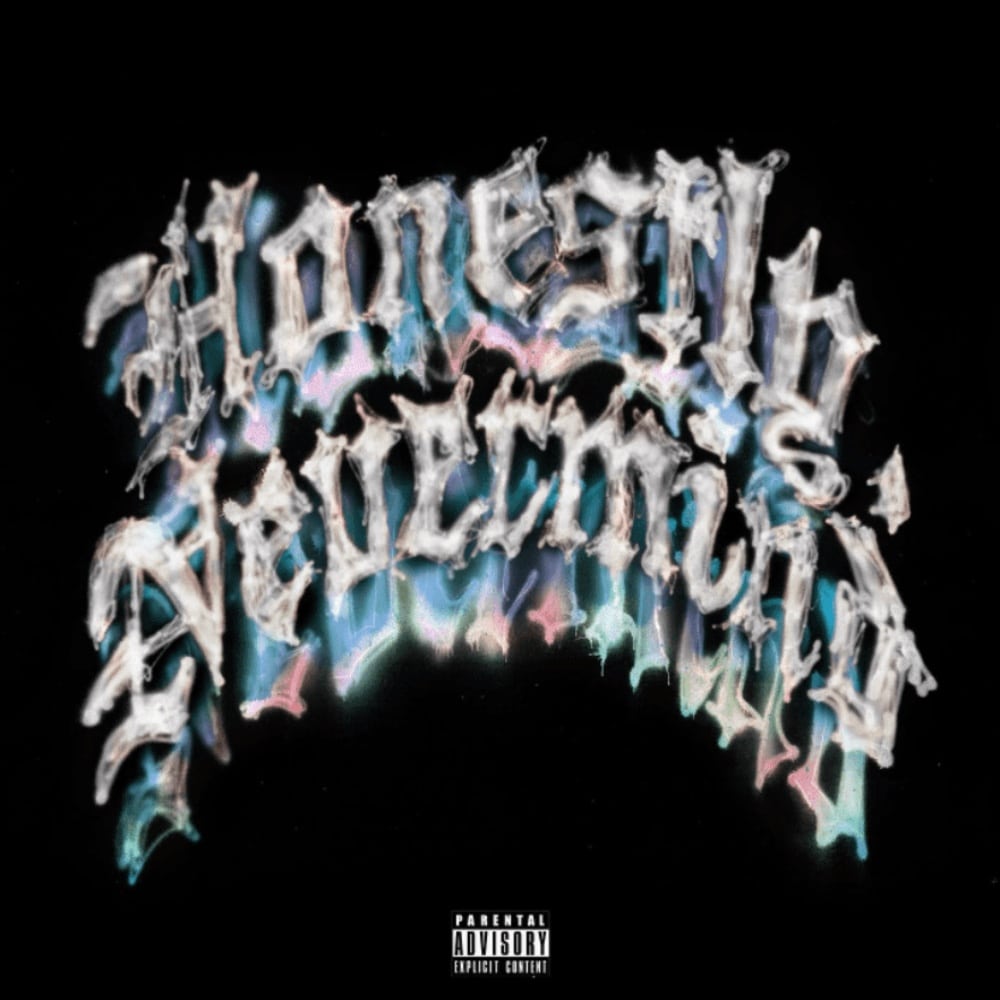 Released: June 17, 2022
Label: OVO, Republic
We might be ranking Honestly, Nevermind last in Drake's catalogue, but that doesn't mean we don't respect the bold move. Drake's such a superstar and staple on the airwaves that he could have just given fans 10 more versions of Views or Certified Lover Boy and they would have lapped it up for the next decade. Instead, he decided to take a risk with his latest solo release. Immersing itself in dance, house, and Baltimore club influences, Honestly, Nevermind breathes new life into the Toronto rapper's repertoire, as he weaves together elements of Jersey club, hard techno, and R&B, as well as his usual hip hop sound. The album's tight 14-track lineup is a refreshing change from his previous sprawling releases, with Drake opting to create vibrant soundscapes and emotional atmosphere over lyrical depth. Despite the departure from his usual sound, Honestly, Nevermind was a smash on the charts, as you'd expect, with "Sticky" and "Massive" charting in the top 20 of the Billboard Hot 100 and "Jimmy Cooks" snagging the number-one spot.
Thank Me Later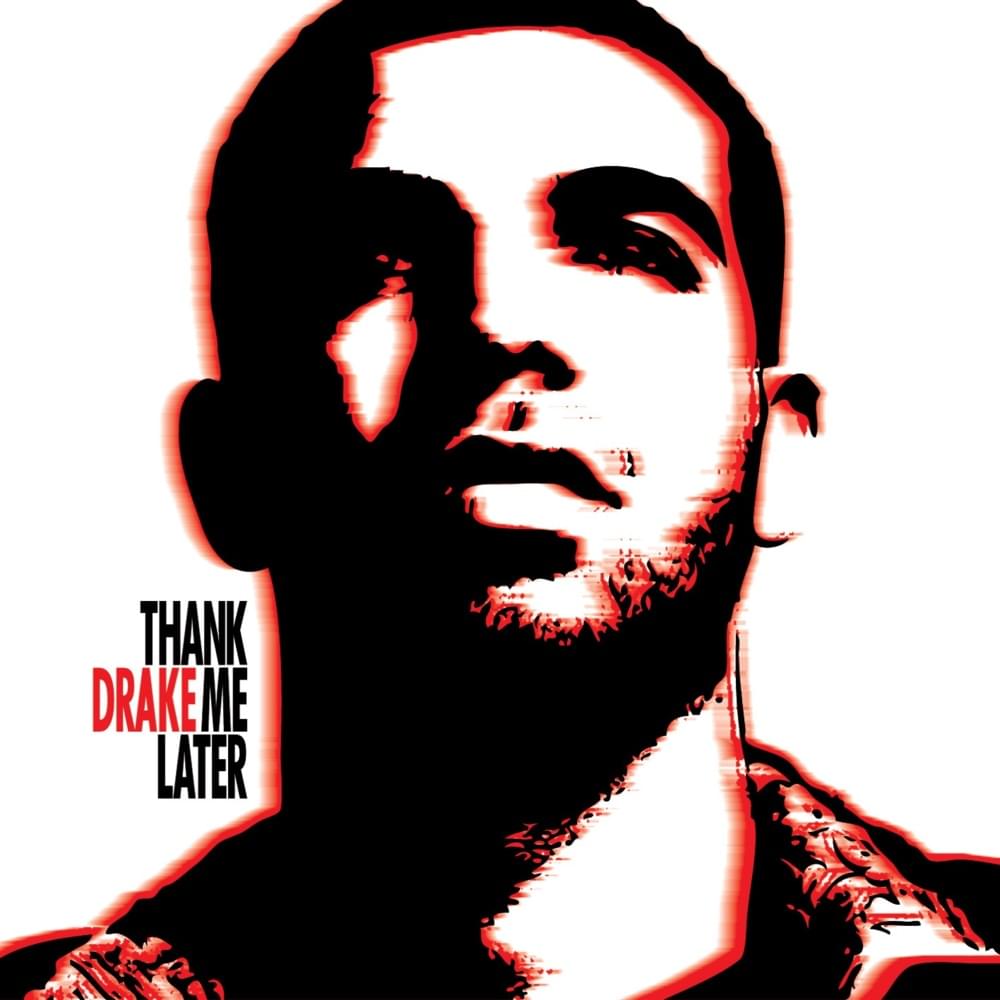 Released: June 15, 2010
Label: Young Money, Cash Money, Universal Motown
After the phenomenal success that was So Far Gone, Drake's major label debut, released in 2010, was the project that cemented his rise to superstardom. While it's true that the album follows a safe, cookie-cutter approach with predictable A-list features and super-producers, it's still an important piece of Drake's catalogue. Showcasing more of the raw vulnerability and uncertainty that made him a household name in the music industry, Thank Me Later balances big industry anthems ("Over", "Find Your Love", "Miss Me") with more tenders moments like "Karaoke," "The Resistance," and "Cece's Interlude." Drizzy also doesn't hesitate to get deep into his lyrical bag on this album either, going hard on "Up All Night" alongside Nicki Minaj and standing his ground against Hov on "Light Up." All in all, Thank Me Later is a solid if unmemorable album that features all the trappings of a major label debut from one of the most hyped up rappers in the past decade.
Dark Lane Demo Tapes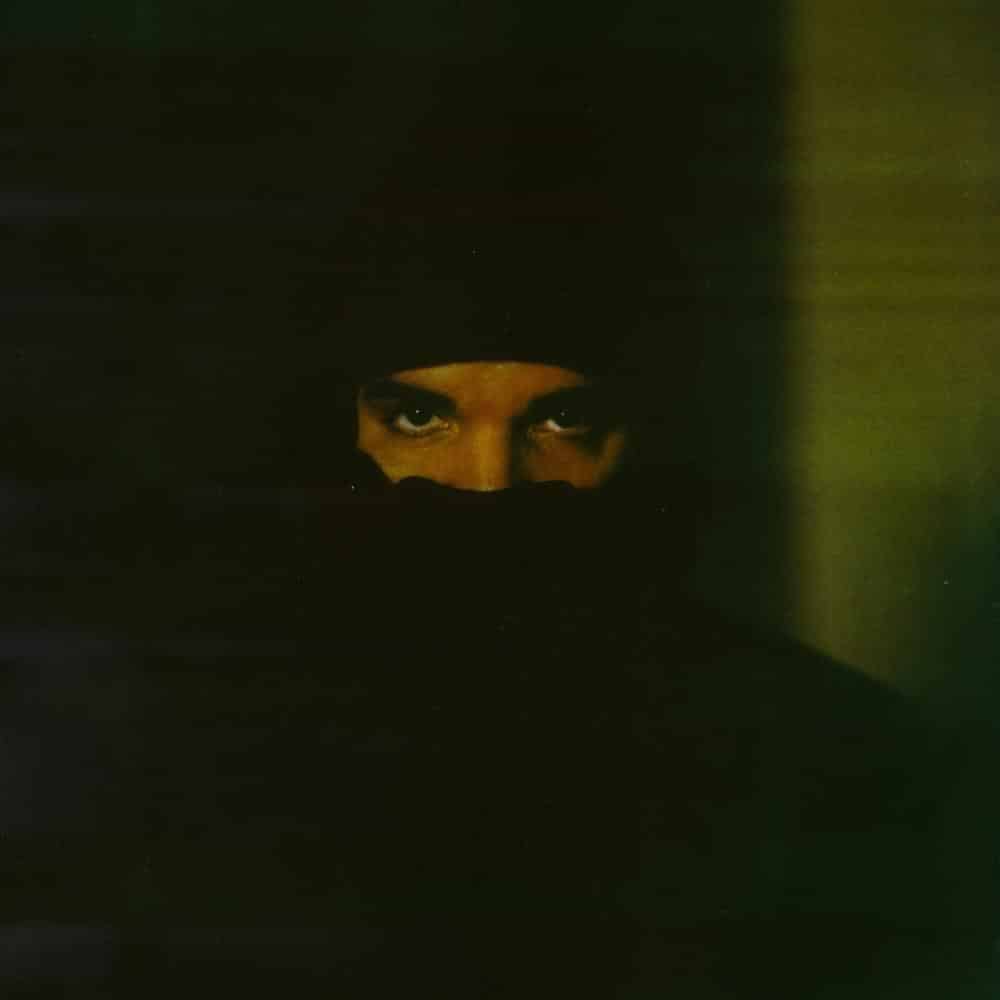 Released: May 1, 2020
Label: OVO, Republic
Dark Lane Demo Tapes dropped in spring 2020, amidst a global pandemic that left the world craving new music and entertainment. Drake, ever the opportunist, seized the moment and delivered a mixtape that showcased his versatility and experimentation. With a collection of leaked songs, unfinished snippets, and fresh vibes, the project offers listeners a glimpse into the different corners of Drake's world, without the pressure of a cohesive theme or sound. The eclectic mix of tracks, including the much-awaited "Pain 1993" with Playboi Carti, the TikTok-fueled dance craze "Toosie Slide," and the gritty Brooklyn drill-inspired "Demons," highlights Drake's ability to switch between styles with ease. With the help of skilled producers like Oz, Cardo, Southside, Pi'erre Bourne, Axl, and Noel Cadastre, Dark Lane Demo Tapes serves as a testament to Drake's ever-expanding sonic range.
Her Loss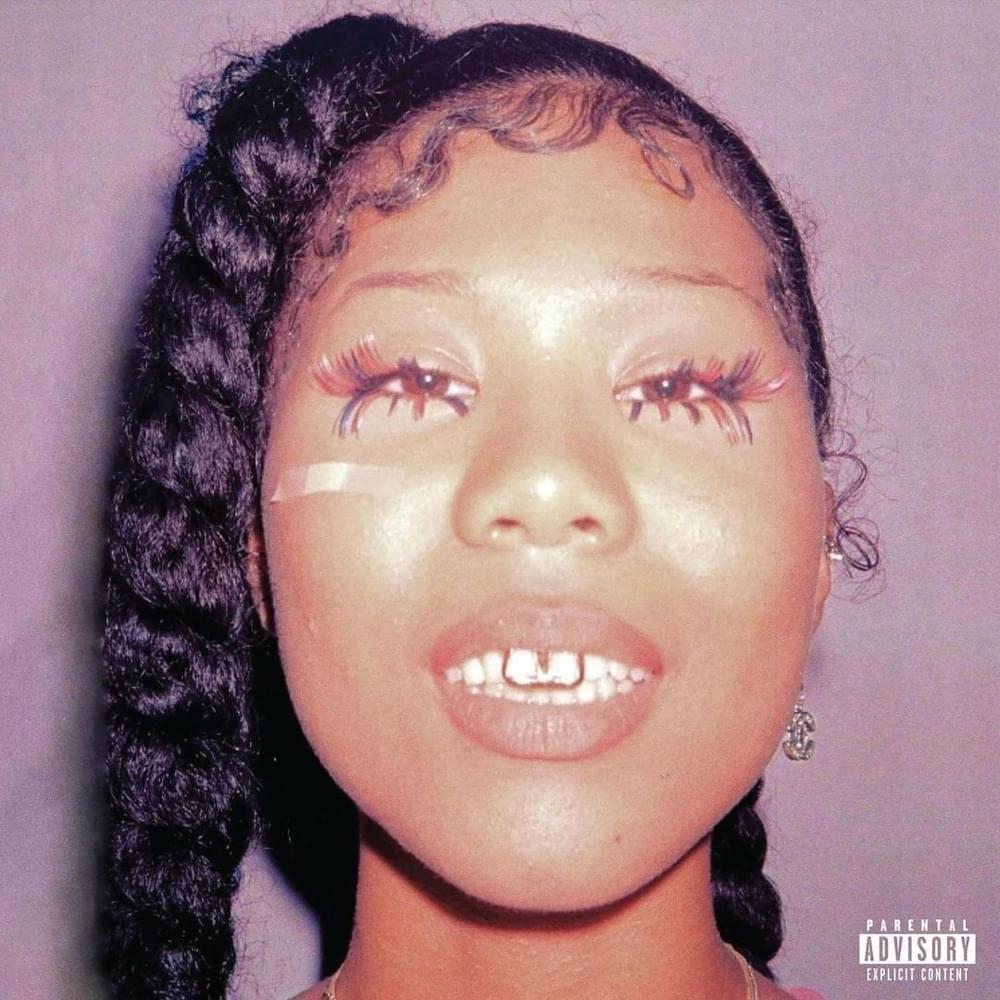 Released: November 4, 2022
Label: OVO, Slaughter Gang, Republic, Epic
When it comes to ranking Drake's albums, his collaboration with 21 Savage on Her Loss presents an interesting case. As two artists with undeniable creative chemistry – showcased by previous tracks like "Sneakin'", "Issa", "Mr. Right Now", "Knife Talk" and "Jimmy Cooks" – fans understandably had high hopes for this joint project. Upon release though, rap fans, particularly those of 21 Savage, were left underwhelmed, with the album leaning heavily towards Drake's presence and aesthetic, leaving the Atlanta rapper's contributions overshadowed. Despite its flaws, Her Loss still managed to generate significant streams and attention, thanks in part to standout tracks like "Rich Flex", "Circo Loco", "Pussy & Millions", and "Middle of the Ocean" (which might feature one of Drake's best lyrical performances in recent history). A solid listen front-to-back, Her Loss ultimately falls short of capturing the full potential of a collaboration between Drake and 21 Savage.
What a Time to Be Alive
Released: September 20, 2015
Label: Young Money, Cash Money, Republic, A1, Freebandz, Epic
In 2015, Drake and Future were the two hottest rappers alive. So it only made sense that the two rappers would capitalise on the momentum and release a joint mixtape. Executive produced by the always reliable Metro Boomin, What a Time to Be Alive showcases the unique blend of Drake's chameleon-like adaptability and Future's raw trap energy, resulting in a strong, enjoyable record for fans of both artists. While the tape is definitely more on Future's terms, with the production style and pace, the Toronto rapper's presence is undeniable here as he effortlessly manoeuvres through tracks like "Big Rings" and "Jumpman." As a victory lap project for both rappers – Drake just humiliated Meek in their rap battle and Future recently celebrated his first number one album with DS2 – What a Time to Be Alive is purely flex raps about banging trap production, nothing more, nothing less.
More Life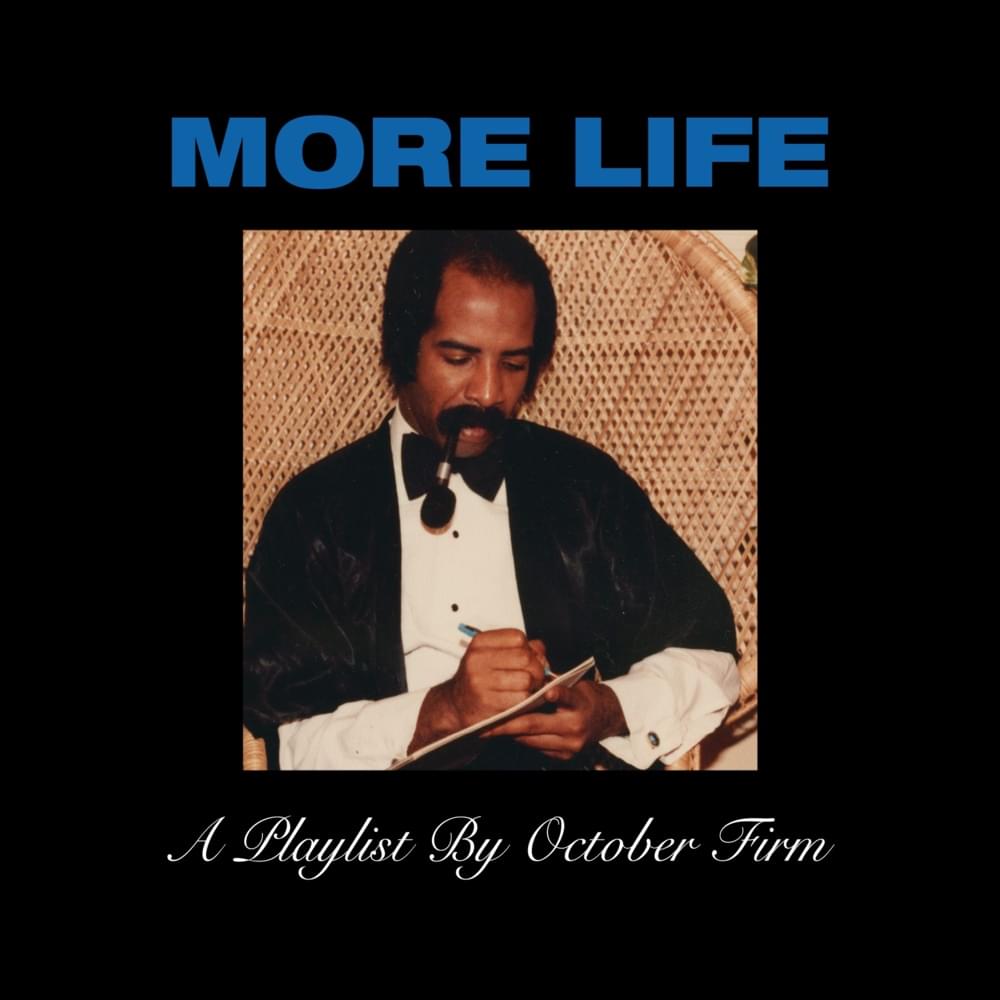 Released: March 18, 2017
Label: Young Money, Cash Money, Republic
Described as a playlist, More Life is, if anything, a showcase of Drake's favourite music genres, featuring a diverse range of genres like R&B, dancehall, grime, trap, and Afrobeats. With a star-studded line-up of artists, including Kanye, Young Thug, Giggs, Skepta, Quavo, Travis Scott, 2 Chainz, Jorja Smith, Sampha, and PartyNextDoor, the tape succeeds in blending various styles from around the world into a relatively cohesive package. Songs like "Passionfruit," "Get It Together," and "Madiba Riddim" highlight Drizzy's affinity for Afrobeat and dancehall, while tracks like "Portland" and "Sacrifices" highlight his chemistry with Quavo, Travis Scott, 2 Chainz, and Young Thug. And of course, there's the closing track, "Do Not Disturb", one of the best Drake songs of all time. If More Life proved anything, it's that even when Drake is just throwing a project together, there'll always be some enduring gems to discover on it.
Certified Lover Boy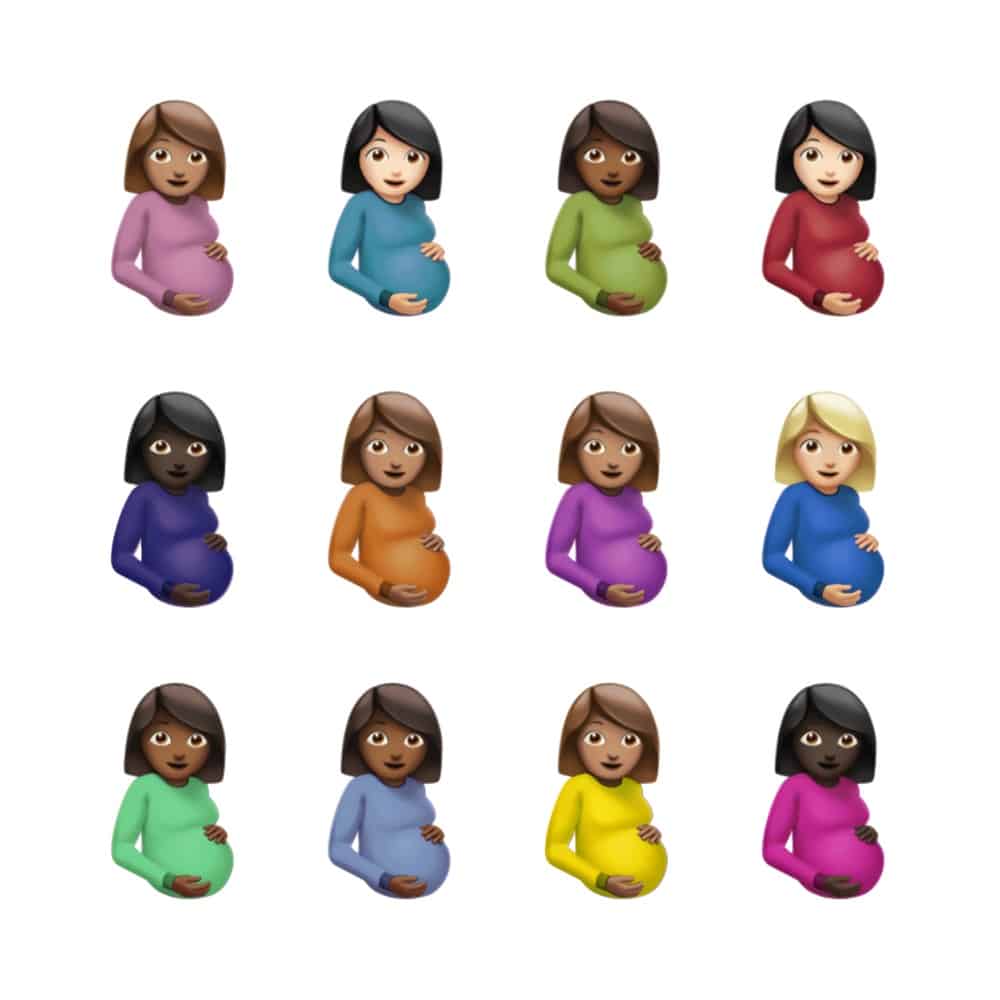 Released: September 3, 2021
Label: OVO, Republic
By 2021, Drake had a formula set for his albums. And it was a simple one: pack in as many songs as possible into a project that catered to every possible type of fan he had and run up the streaming numbers. Ever since 2016's Views, this formula had been working exceedingly well. While Certified Lover Boy may follow this tired trend, the sprawling, 21-track project is still a showcase of his undeniable musical prowess. Drizzy's signature introspection and vulnerability take center stage on tracks like "Race My Mind" and "Fountains," while cuts like "Fair Trade" and "No Friends in the Industry," deliver potent energy and memorable hooks. Then there's "Way 2 Sexy," with its infectious Right Said Fred sample, and the barred up "7am On Bridle Path," two tracks that serve as a reminder of Drake's versatility and ability to blend both chart-topping hits and hard-hitting rap tracks with ease.
Views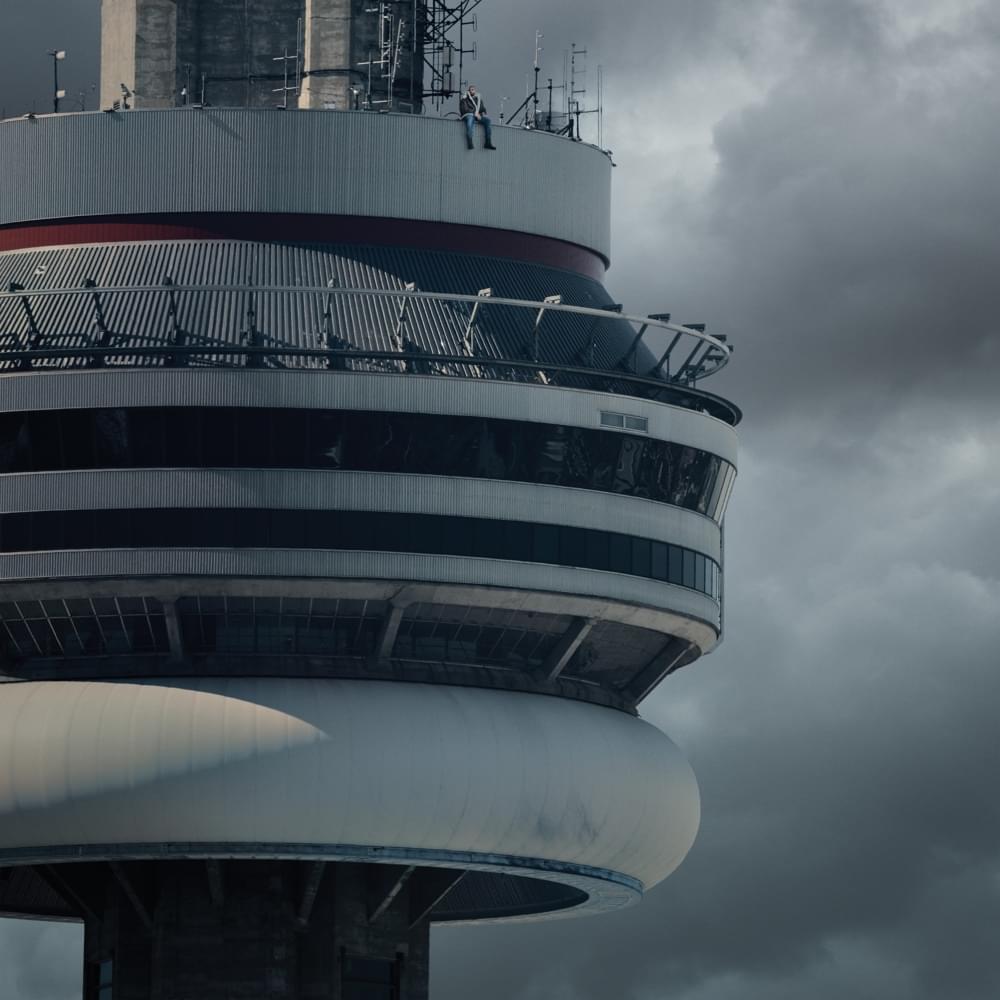 Released: April 29, 2016
Label: Young Money, Cash Money, Republic
From 2011 to 2015, Drake could do no wrong. As the hottest and (occasionally) best rapper alive in the game, the Toronto MC kept elevating his craft with each release, from Take Care to Nothing Was the Same to If You're Reading This It's Too Late. Views was the first misstep of his recording career. Serving as a love letter to Toronto, blending American and Caribbean influences to create a rich sonic tapestry, the album's biggest flaw is its ambitious scope and lengthy 20-song tracklist. While it's peppered with hits and memorable tracks, the album's highs don't quite reach the pinnacle of Drake's earlier work. Still, there's a number of cuts on here that would make any of the rapper's greatest hits compilation, including the infectious, dance-inducing "One Dance," tracks like U With Me?" and "Weston Road Flows," where Drake's lyrical prowess and slick flow take center stage, and the cultural phenomenon that was "Hotline Bling."
Scorpion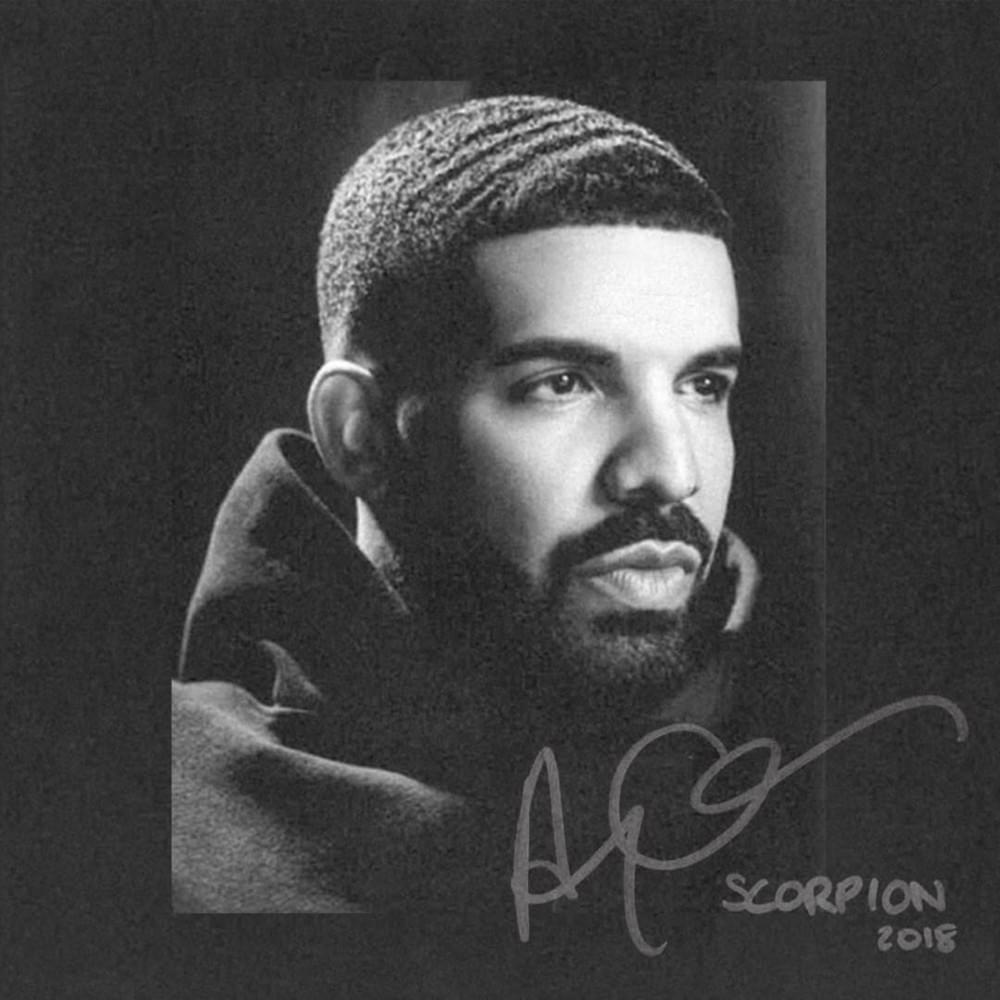 Released: June 29, 2018
Label: Young Money, Cash Money, Republic
Unleashed in 2018, this ambitious 25-track opus is a mesmerizing kaleidoscope that showcases both Drake's razor-sharp rap penmanship and his velvety blend of R&B and pop charms. An absolute commercial monster, Scorpion easily topped the Billboard 200 charts and spawned three number-one hits: "God's Plan," "Nice for What" and "In My Feelings." The A-side is a fireworks display of bangers like "Nonstop," "8 Out of 10" and "Mob Ties," while the B-side delves into the emotional whirlwind of relationships with tracks like "Jaded," "After Dark," and the confessional "March 14." Yet, Scorpion ultimately succumbs to its own potential. The album's sprawling 25-track length lacks the cohesive tapestry found in earlier works, leaving fans to wonder whether Drake still has it in him to craft a classic album, or is it all about the streaming numbers these days?
So Far Gone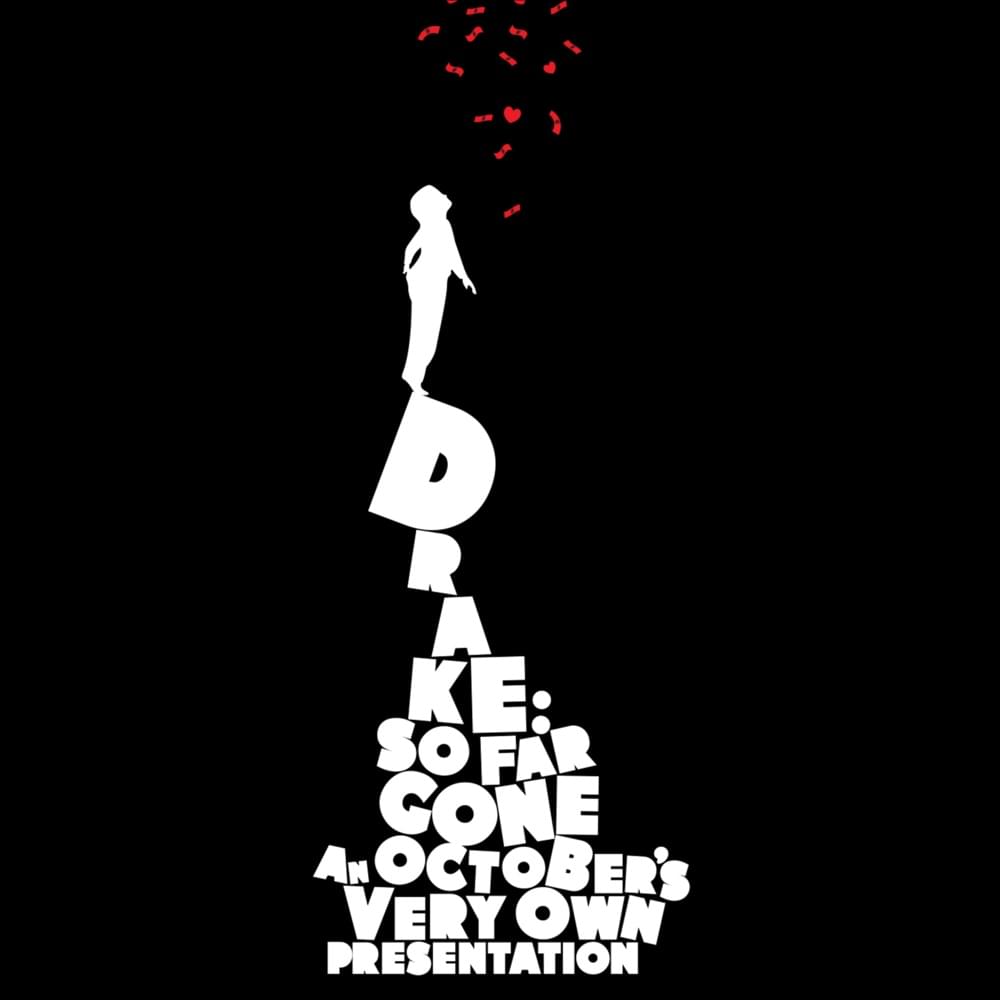 Released: February 13, 2009
Label: OVO
The mixtape that launched the career of one of the biggest rappers of all time, So Far Gone catapulted Drake from an up-and-coming artist to a household name seemingly overnight. A sonic tapestry weaving atmospheric beats, introspective lyrics, and genre-bending collaborations, So Far Gone offered listeners a glimpse into the soul of a burgeoning artist on the cusp of superstardom. The mixtape's infectious blend of rap and R&B, underscored by lush production from Noah "40" Shebib and Boi-1da, showcased Drake's innate ability to straddle the line between vulnerability and bravado. From introspective tracks like "The Calm" and "Say What's Real" to the chart-topping hits "Successful" and "Best I Ever Had," the mixtape solidified the rapper's ability in deftly navigating the complexities of fame, love, and identity.
Take Care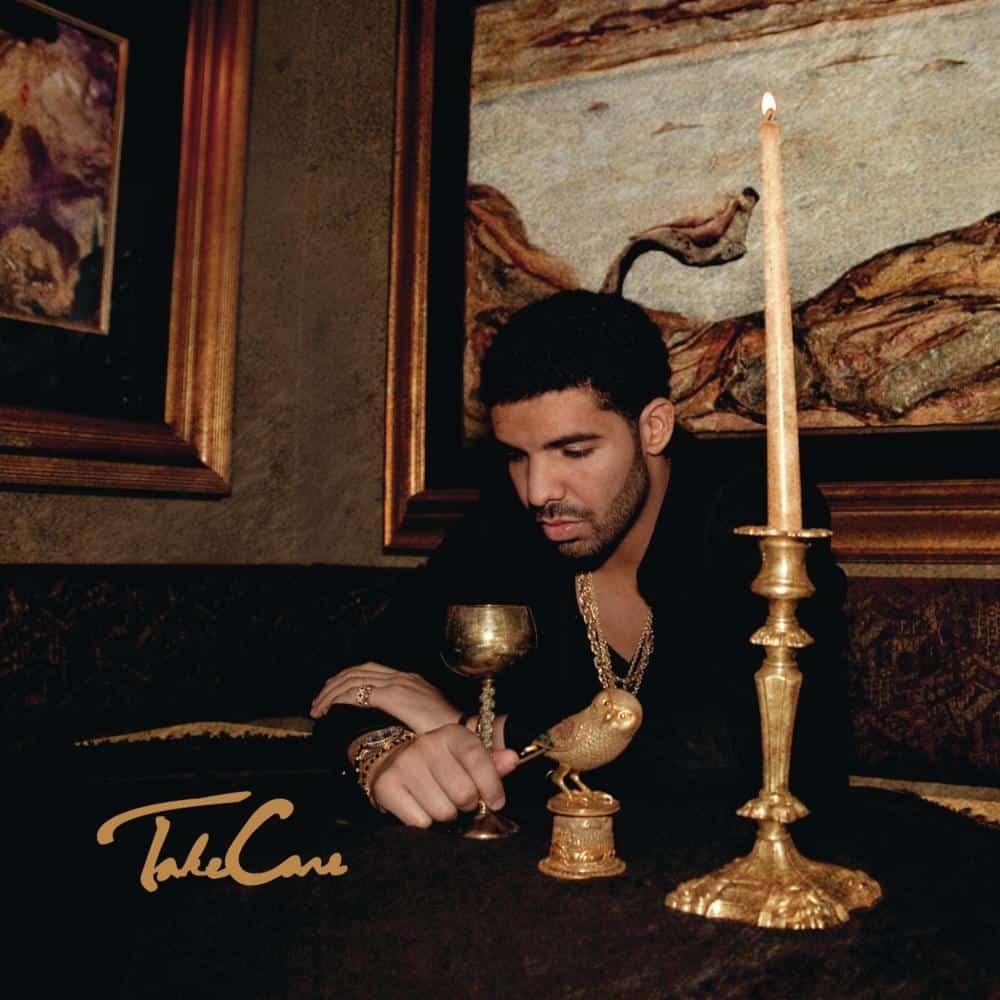 Released: November 15, 2011
Label: Young Money, Cash Money, Republic
So Far Gone catapulted Drake into a star, Thank Me Later established him a commercial force, but Take Care was the album that let everyone know he was a true artist and will most likely be sticking around for a while. Painted with a palette of introspective lyrics, left-field collaborations, and evocative production, the album shines as a vibrant, deeply personal testament to Drizzy's artistic evolution. Teaming up once again with his long-time producer 40, the album's atmospheric, minimalist R&B influences serve as a backdrop for Drake's alternately sung and rapped vocals, creating a sonic landscape that invites listeners into his innermost thoughts and feelings. From the moody blues of heartache on "Marvins Room" to the fiery reds of ambition and determination on "The Ride," each track offers a glimpse into the complex tapestry of Drake's life and experiences.
Nothing Was the Same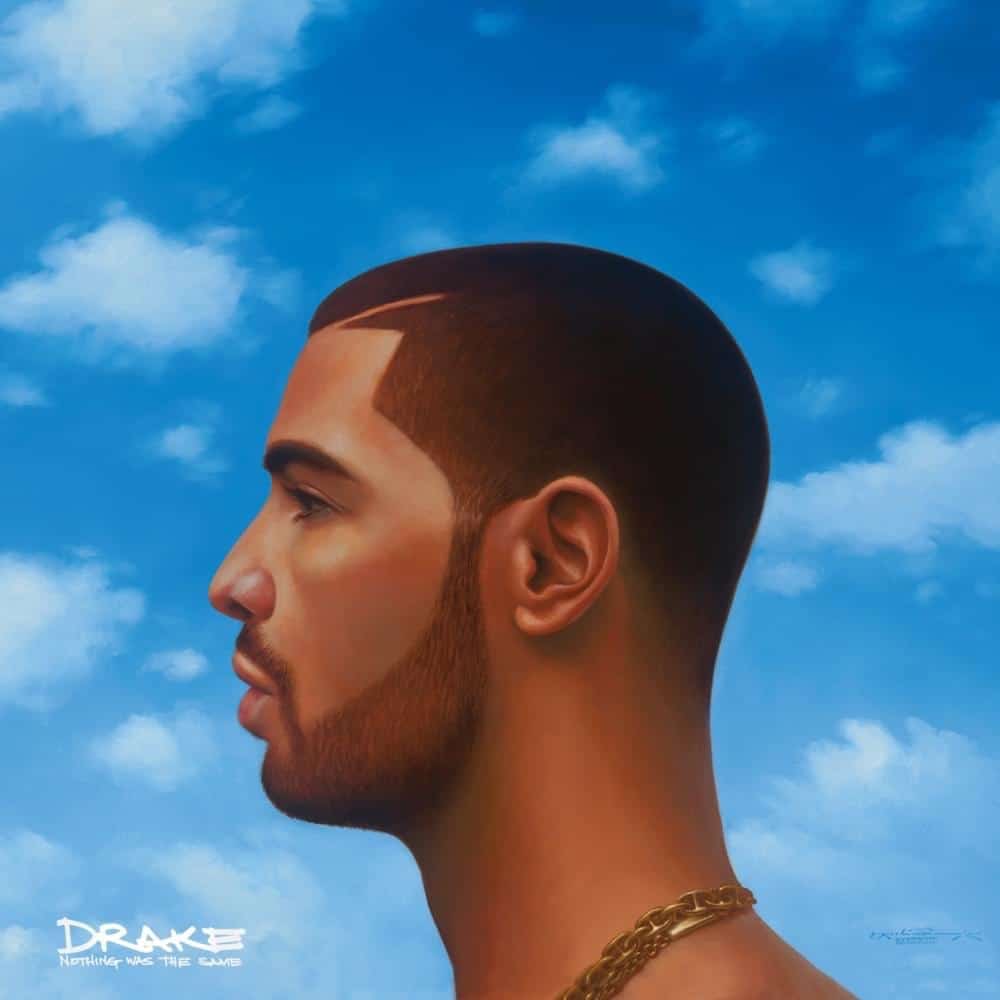 Released: September 24, 2013
Label: OVO, Young Money, Cash Money, Republic
Enveloped in a rich, velvety soundscape, Nothing Was the Same is a sonic masterpiece that showcases the full spectrum of Drake's talents. From the soaring, introspective heights of "Tuscan Leather" and "Too Much" to the electrifying energy of "Worst Behavior" and "The Language," the album takes listeners on an exhilarating ride through Drake's creative evolution. Saturated with lush, immersive production from 40 and other OVO Sound visionaries, Drake's third album shimmers with a cohesive and unmistakable aura, as though the album itself were an iridescent gemstone reflecting the many facets of Drake's artistic identity. The record features everything from anthemic bangers to heartfelt ballads, culminating in an album that is a dazzling display of the Toronto rapper's growth and versatility. Drake's lyricism is on full display, as he confidently navigates a vivid tapestry of emotions, experiences, and relationships. With tracks like "Pound Cake/Paris Morton Music 2," where he matches wits with his idol Jay Z, or "Wu-Tang Forever," where he delves into the complexities of love, Nothing Was the Same is a shining example of Drake at his most introspective and relatable.
If You're Reading This It's Too Late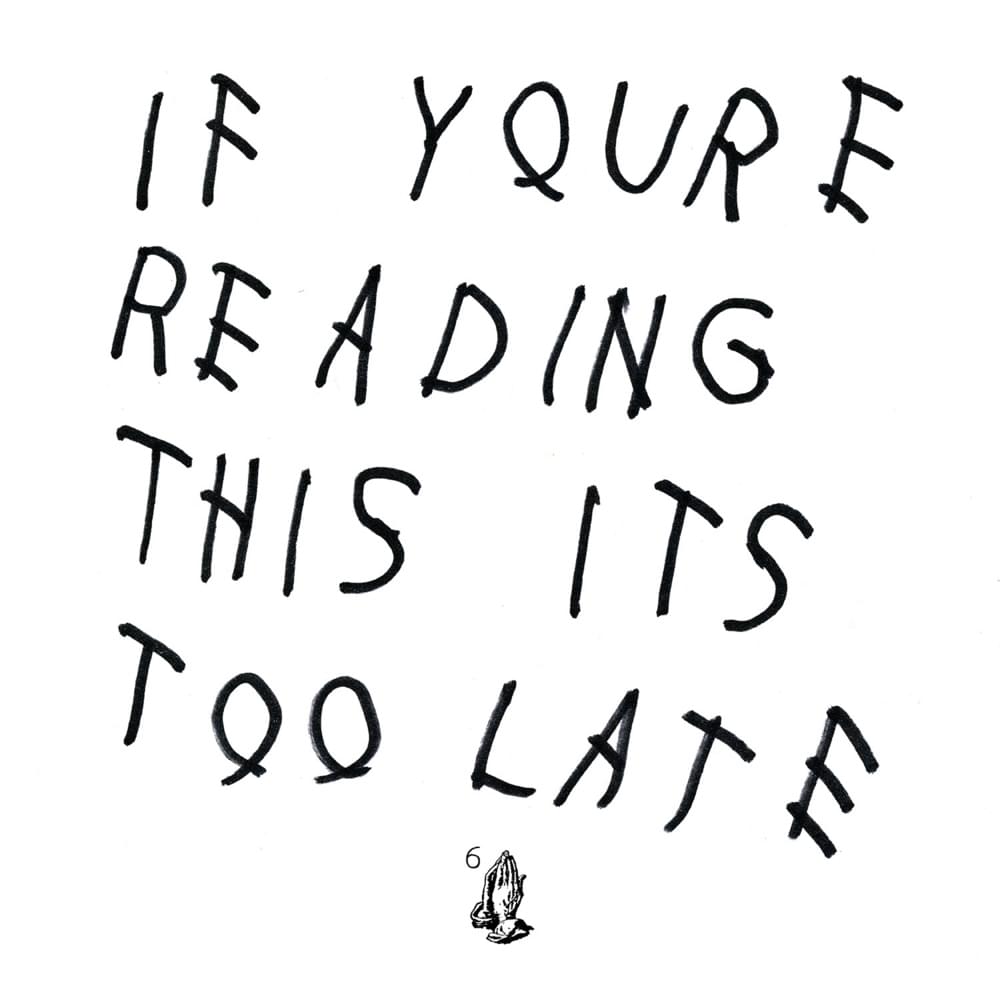 Released: February 13, 2015
Label: Young Money, Cash Money, Republic
The best Drake album also happens to be a surprise mixtape that he dropped with no warning as a precursor to his highly anticipated Views. Go figure. If You're Reading This It's Too Late, arguably the hardest project of his career, heralded the birth of the 6 God persona, blending raw, lyrical raps with his signature charisma and melodic finesse. Tracks like "Know Yourself" and "Energy" showcase Drake's unparalleled ability to craft bangers that are as infectious as they are lyrically sharp, making him the undisputed king of memorable hooks and quotable lines, while the hypnotic allure of "Jungle" and the impassioned introspection of "You & the 6" is his softer, more vulnerable side on full display. If You're Reading This It's Too Late is an adrenaline-fueled, cinematic foray into the darker, more confrontational side of Drake's psyche. It is a project that thrives in the shadows, with its lean, stripped-down production and gritty storytelling painting a vivid portrait of a man unafraid to embrace his inner villain.