The third album holds a special place in an artist's catalogue. Really, if you think about, it's the third album that really makes the artist.
After their debut, the artist either went through a sophomore slump, or they didn't. If they did, then the third album will determine whether they get back up, or continue on the downslide. If they didn't go through a sophomore slump, then it's three winners in a row, which puts them in rare territory.
So here we go, these are the 50 greatest third albums in hip hop history, from 50 of the greatest rappers of all time .
Related:
50. Wu-Tang Clan – The W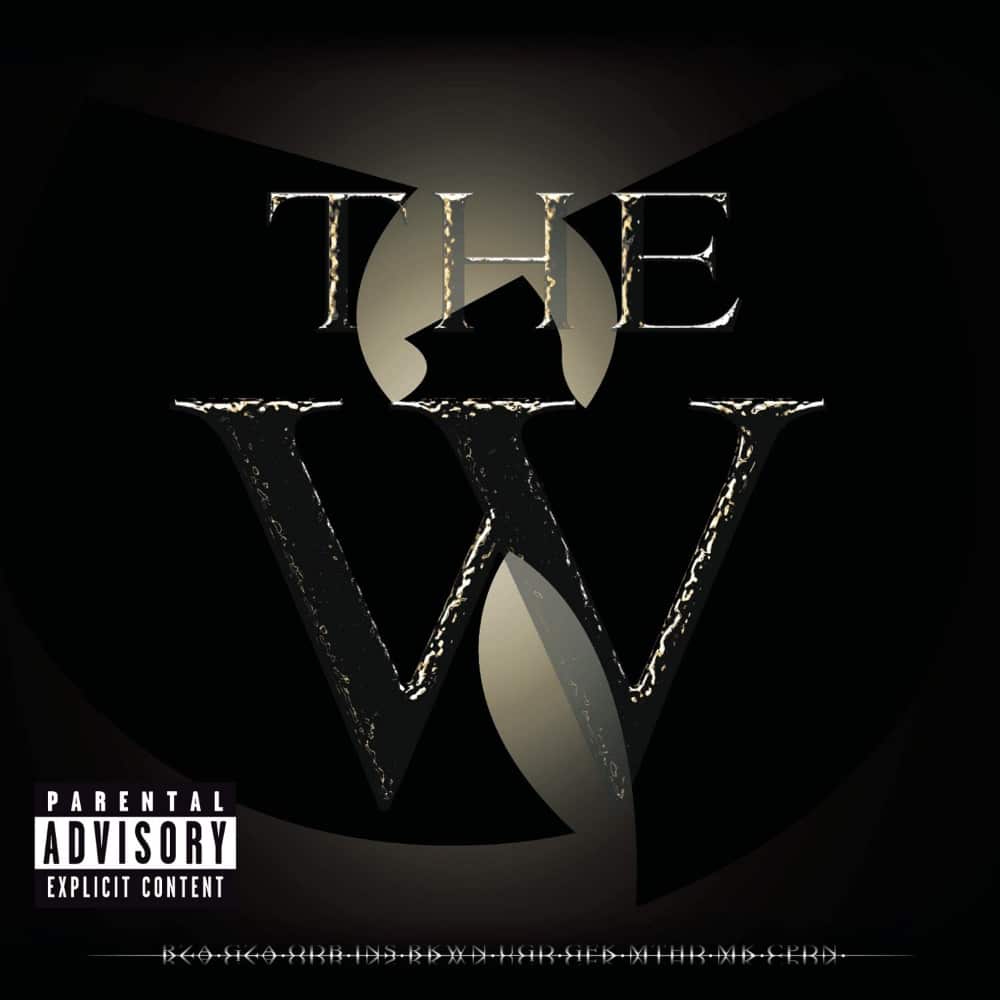 Released: November 21, 2000
Is it their best album? No, The W is like Wu-Tang's third or fourth best album at best, it's way behind their debut and Wu-Tang Forever . Having said that, there are some classic Wu tracks on this album, namely "Careful (Click, Click)", "Protect Ya Neck (The Jump Off)", "I Can't Go To Sleep" and "Gravel Pit." On a related note, Snoop Dogg on "Conditioner" might be the weirdest guest appearance on a Wu album of all time.
49. A$AP Rocky – Testing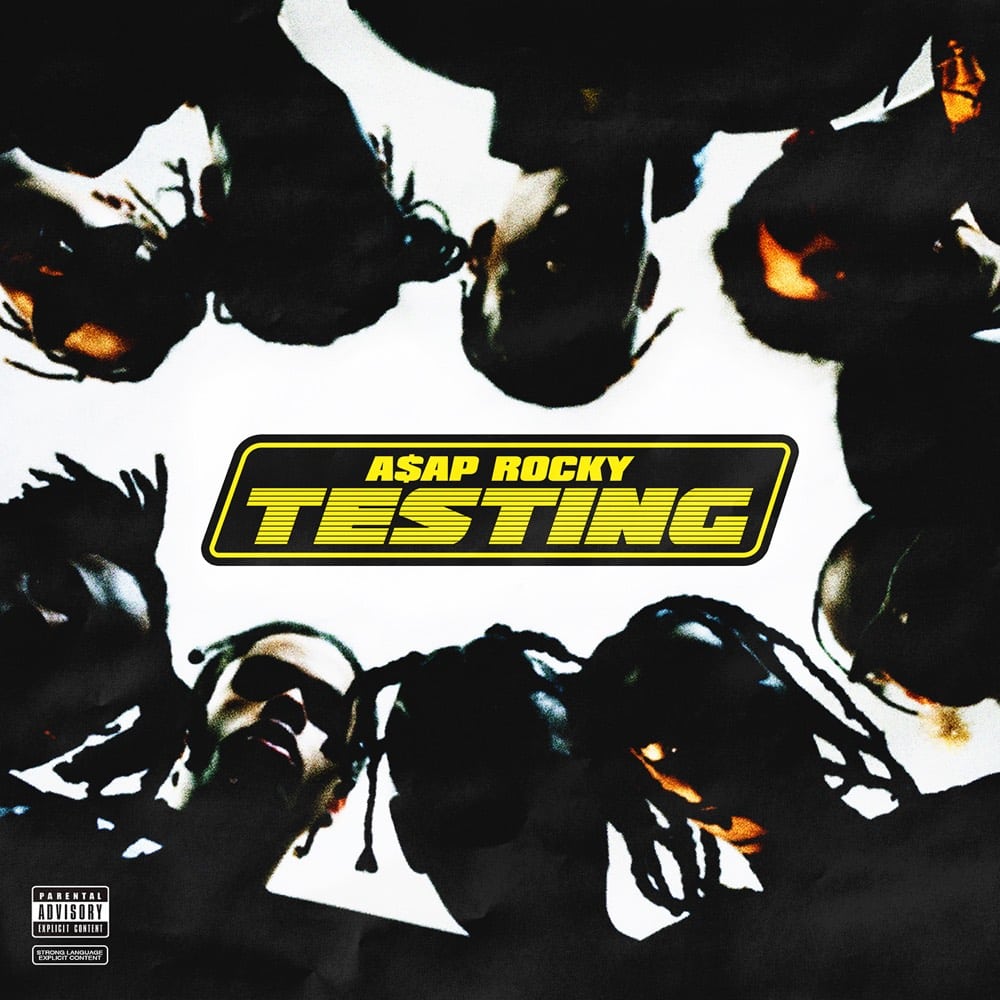 Released: May 25, 2018
Is it their best album? No, that title probably has to go to AT.LONG.LAST.A$AP , if you're not counting his debut mixtape, LIVE.LOVE.A$AP , which we're not. But the great thing about Rocky's music is that it needs multiple listens, and will generally grow on you. Testing was released on the same day as Pusha T's Daytona , so it got lost in the ensuing Good Music vs. Drake drama, but go back to it now and you'll realise it's a great album from Rocky, who continues to show maturity and growth in his evolution.
48. KRS-One – I Got Next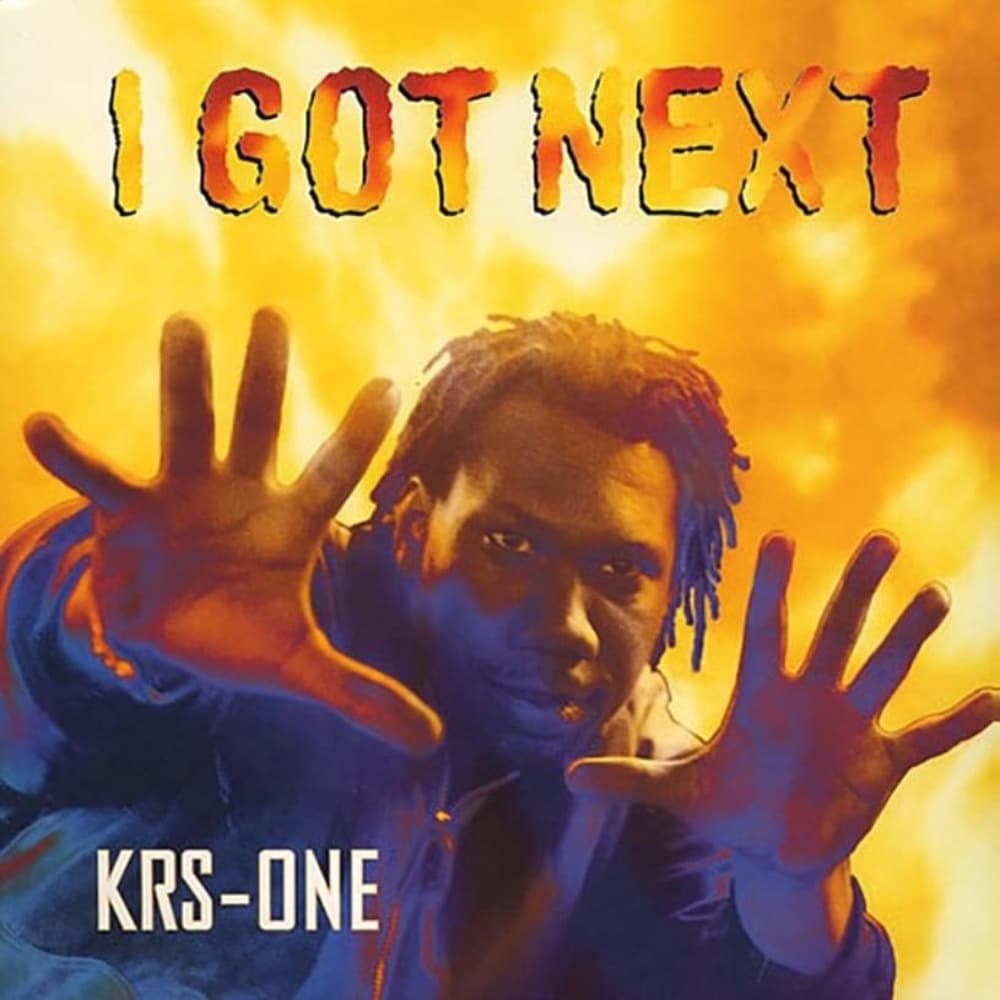 Released: May 20, 1997
Is it their best album? No, KRS-One's first two solo albums, Return of the Boom Bap and KRS-One are superior, but his third album proved that the Blastmaster has one of the best catalogues in hip hop, even if you exclude his Boogie Down work. I Got Next also became KRS' biggest album to date and spawned the worldwide hit "Step into a World (Rapture's Delight)."
47. Dr. Dre – Compton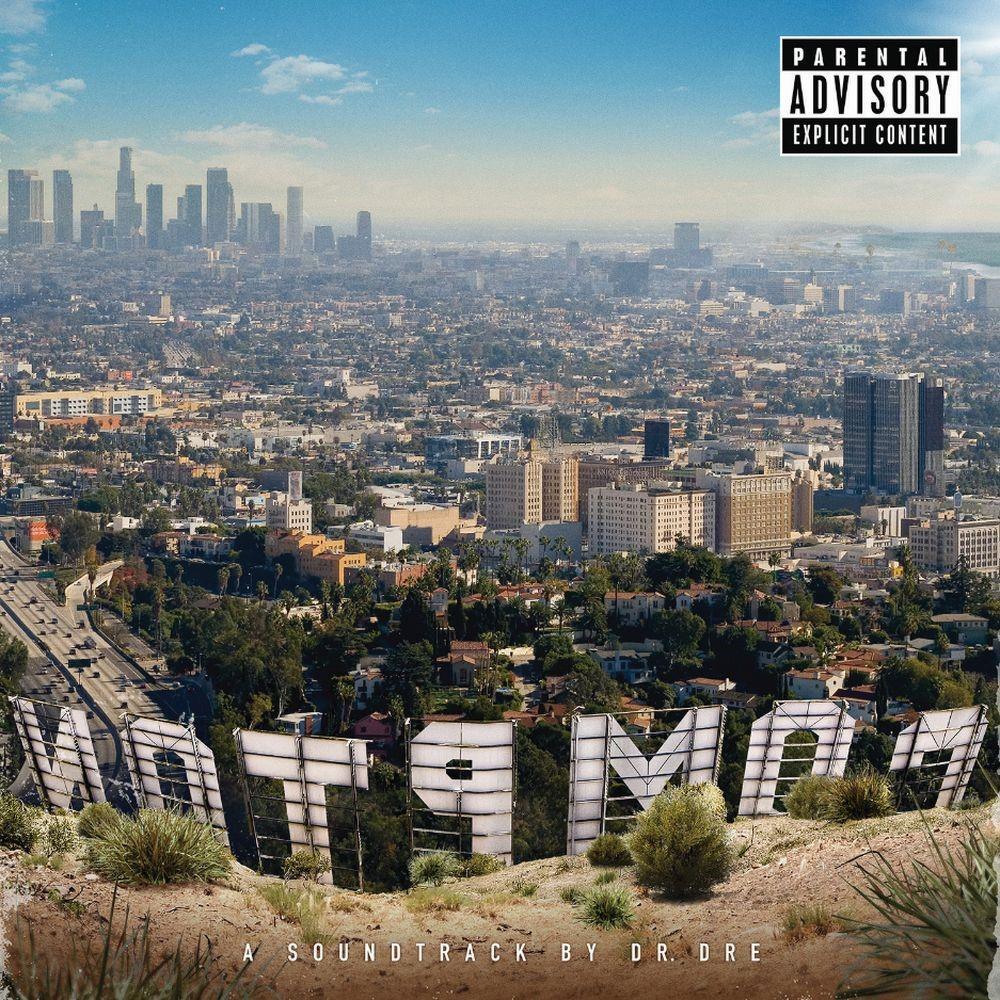 Released: August 7, 2015
Is it their best album? Of course not, but that doesn't really matter. After almost 20 years of people waiting on the follow-up to 1999's 2001 , Dre delivered a worthy project that wasn't named Detox and managed to satisfy rap fans. Featuring a killers row of appearances from Kendrick Lamar, Anderson .Paak, Xzibit, Ice Cube, The Game, Snoop Dogg and Eminem, Compton had plenty of nostalgic and replay value.
46. Westside Gunn – Pray for Paris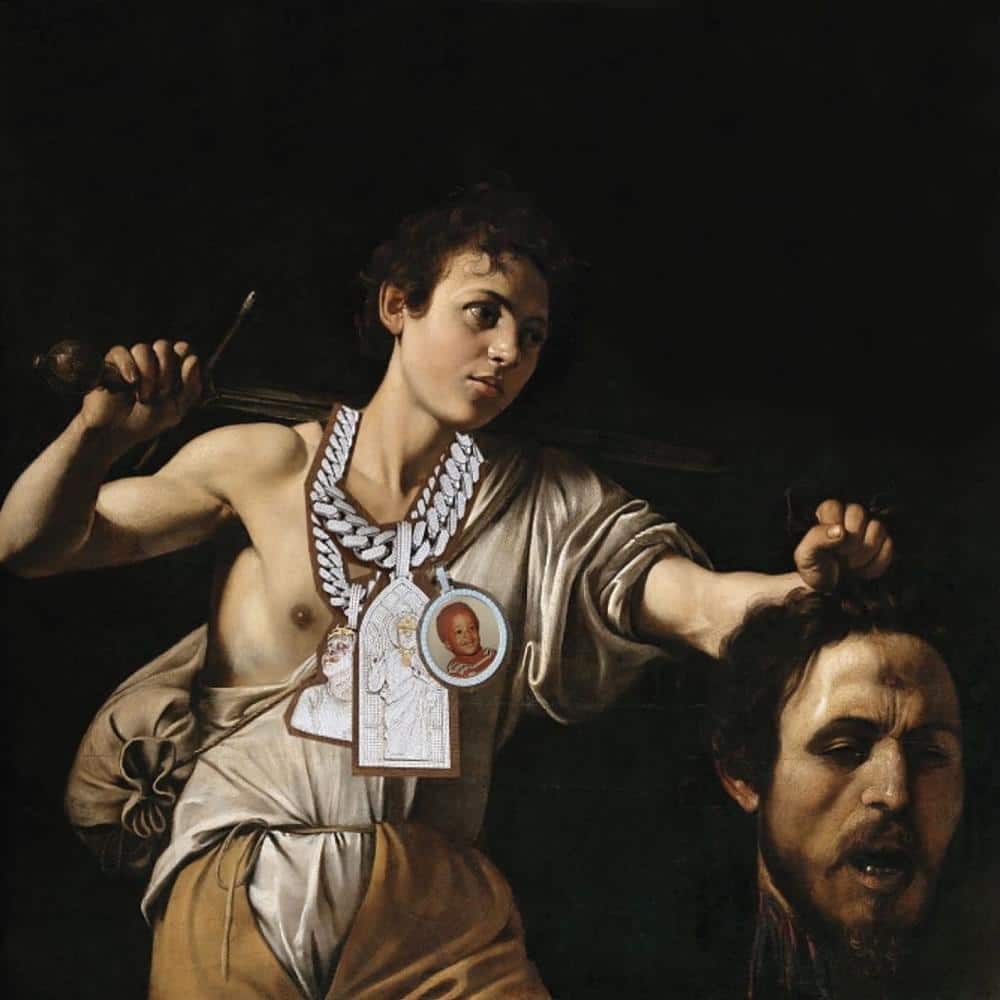 Released: April 17, 2020
Is it their best album? No, it's going to be almost impossible to touch the timelessness of Flygod and sheer perfection of Supreme Blientele . Pray for Paris is, however, Westside Gunn's biggest album. Released at the peak of the Griselda movement, when Gunn was sitting front-row at Paris Fashion Week and doing GQ interviews with Virgil Abloh, the album features big names like Joey Badass, Tyler, the Creator, Freddie Gibbs, and Wale, in addition to the usual Griselda family.
45. Nas – I Am…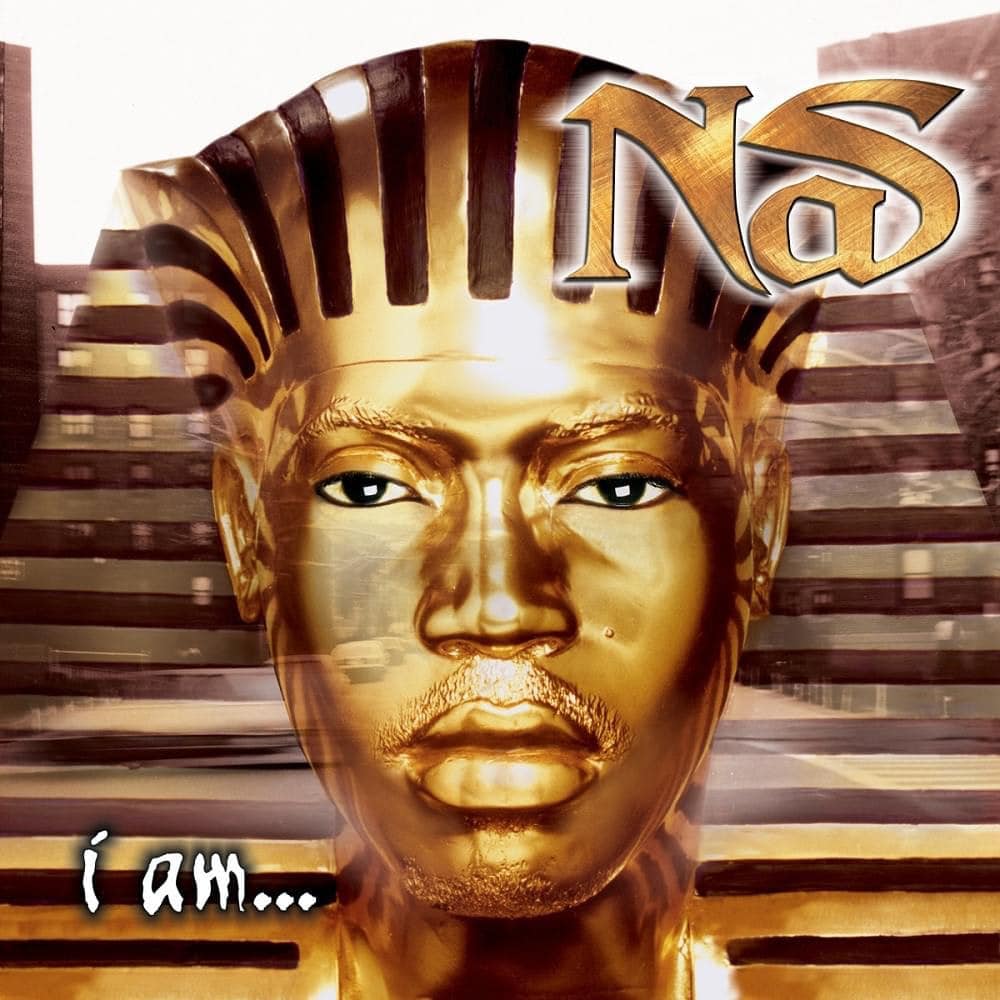 Released: April 6, 1999
Is it their best album? No, definitely not, but it is one of Nas' best-selling albums, selling 470,000 copies in its first week of sales, making it his biggest album debut . There a few duds on this album – instances of a confused Nas rapping over bland beats – but there are also plenty of classic Nas tracks: "N.Y. State of Mind Pt. II", "Hate Me Now", "Nas Is Like", "We Will Survive", and "Undying Love."
44. DMX – … And Then There Was X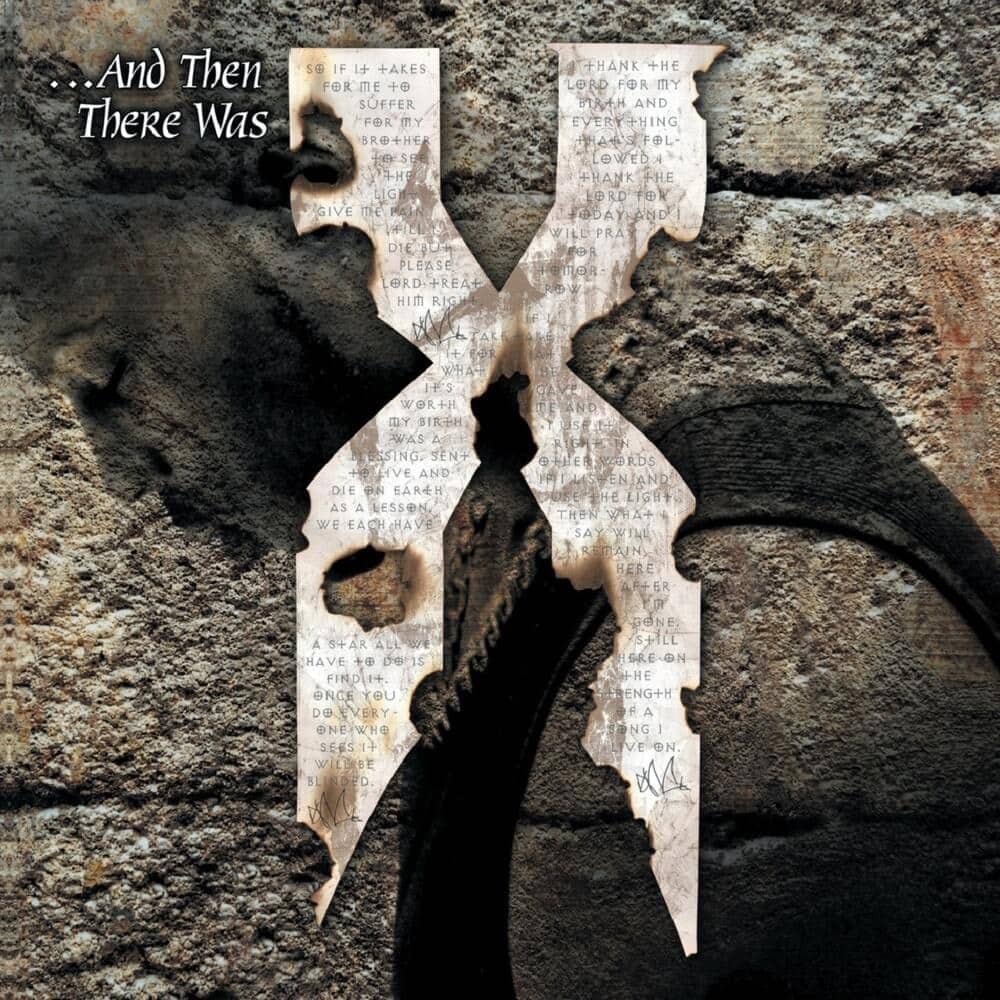 Released: December 21, 1999
Is it their best album? DMX was a different type of beast. In less than two years, he released three number one, platinum sellers – each one selling more than the next. He was also the first artist ever in history to have their first five albums debut at number one on the Billboard 200 . … And Then There Was X may not be a classic like It's Dark and Hell Is Hot and Flesh of My Flesh, Blood of My Blood , but it's a solid X album and featured one of his biggest hits with "Party Up (Up in Here)."
43. Rick Ross – Deeper Than Rap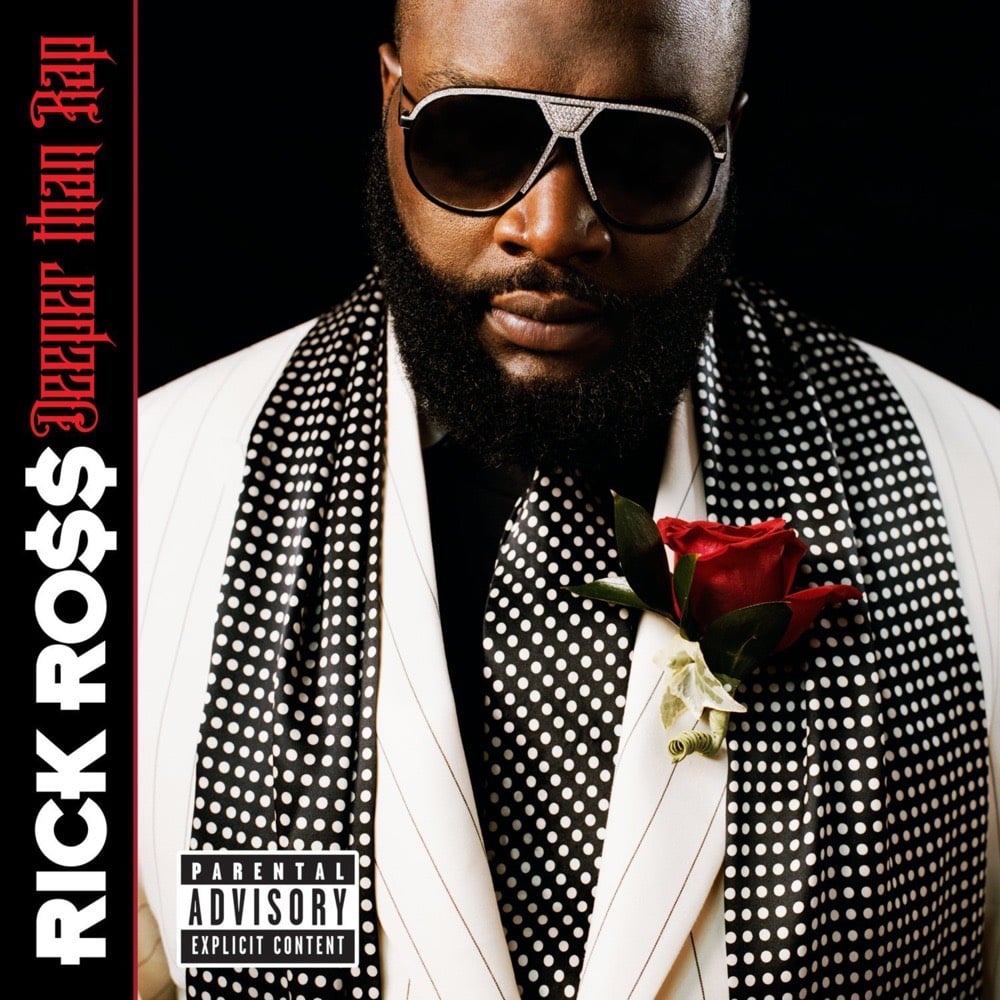 Released: April 21, 2009
Is it their best album? No, that would have to be Teflon Don . But Deeper Than Rap is classic Rick Ross music, the Boss takes the formula that worked so well for him on Port of Miami and Trilla – bombastic, movie-like bars delivered over luxury production – and doubled down for it on here. The music was so good and Ross' persona was so captivating that it managed to steamroll through the correctional officer revelations like it never happened.
42. Boogie Down Productions – Ghetto Music: The Blueprint of Hip Hop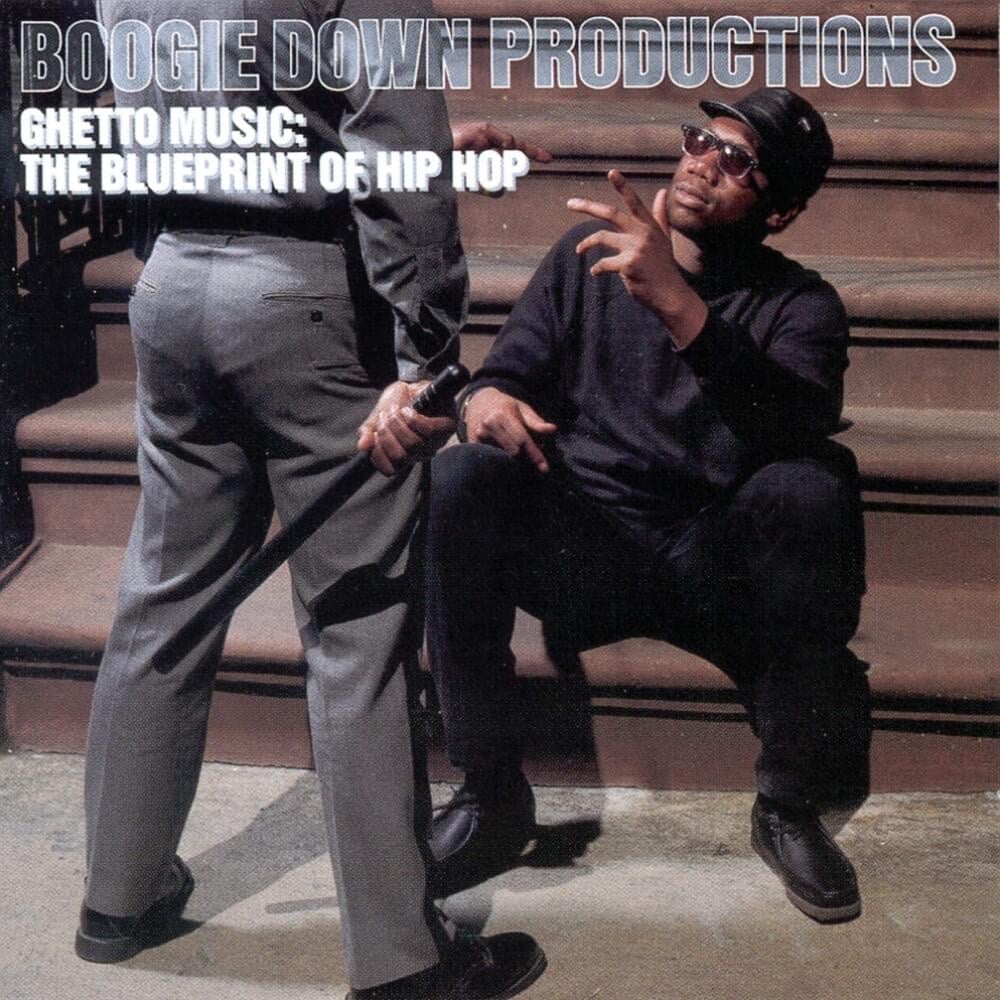 Released: July 4, 1989
Is it their best album? No, Criminal Minded and By All Means Necessary are better, but Ghetto Music was a solid addition to the growing Boogie Down catalogue, with KRS cementing his position as the most important voice in hip hop, next to Chuck D.
41. Big Sean – Dark Sky Paradise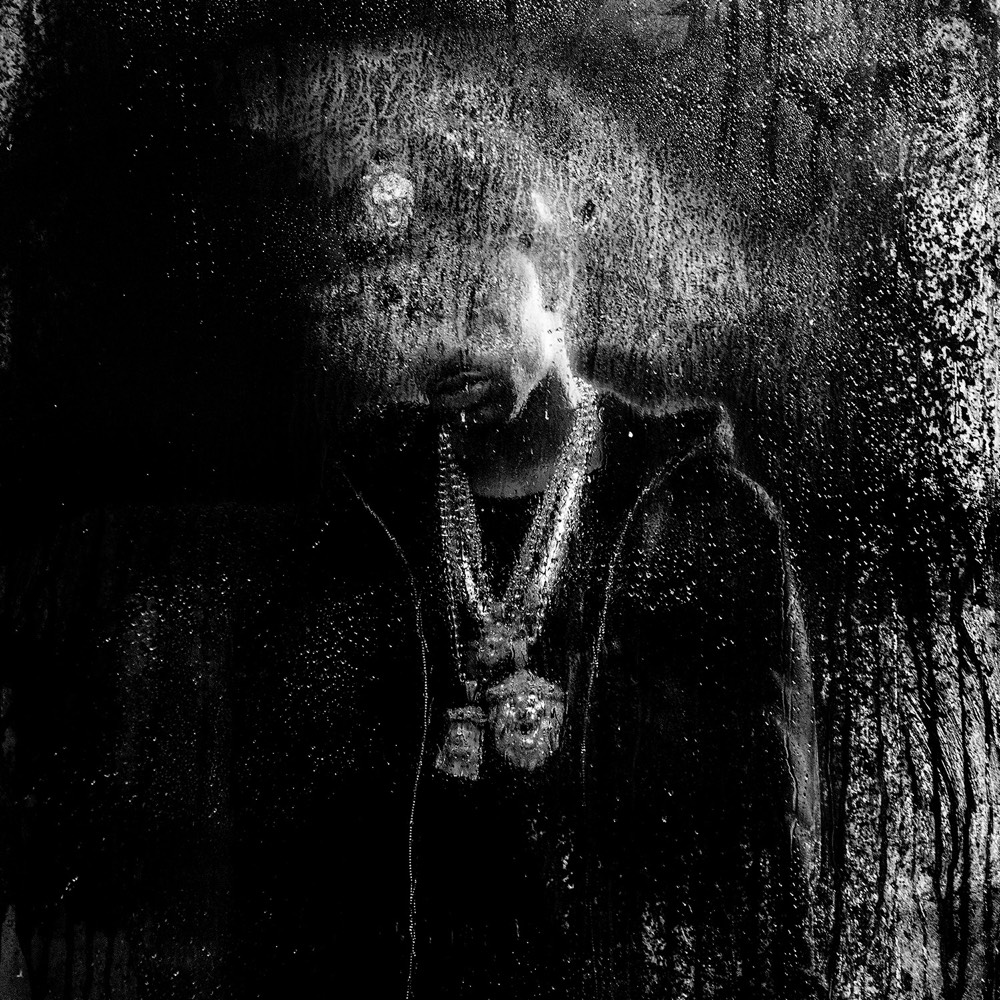 Released:
Is it their best album? Yes, after nearly five years since his debut, Big Sean finally found his voice and delivered an album that was worthy of putting him alongside his peers, Kendrick, Drake and Cole. Featuring top-class production with Kanye, Mike Will Made it, DJ Mustard, Vinylz, Key Wane and more, Big Sean sounded confident and at ease with his rapping abilities. The album also became his first Billboard number one and yielded the global smash hit "I Don't Fuck with You."
40. Ice-T – The Iceberg/Freedom of Speech… Just Watch What You Say!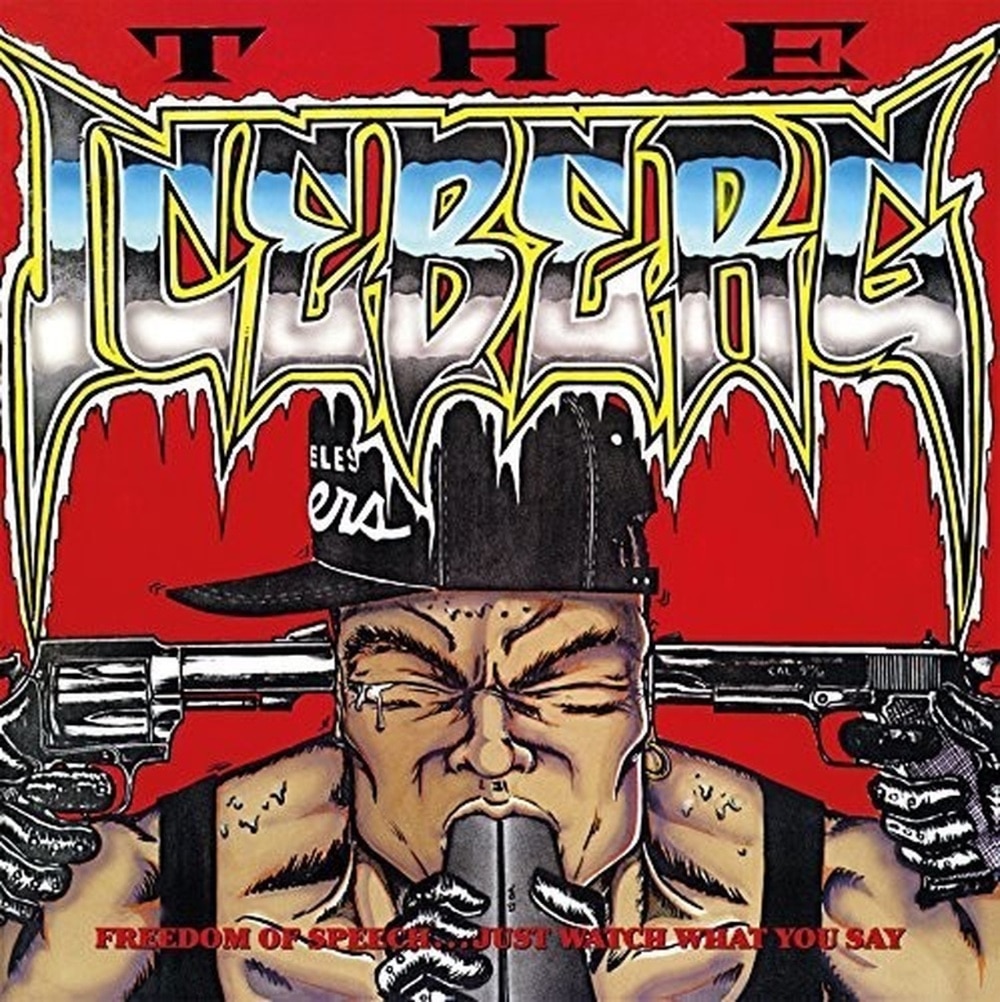 Released: October 10, 1989
Is it their best album? Ice-T really did put out four classics back-to-back from 1987 to 1991. While The Iceberg is probably third or fourth out of those classics, it's nonetheless another masterpiece from a West Coast OG.
39. Blu & Exile – Miles: From an Interlude Called Life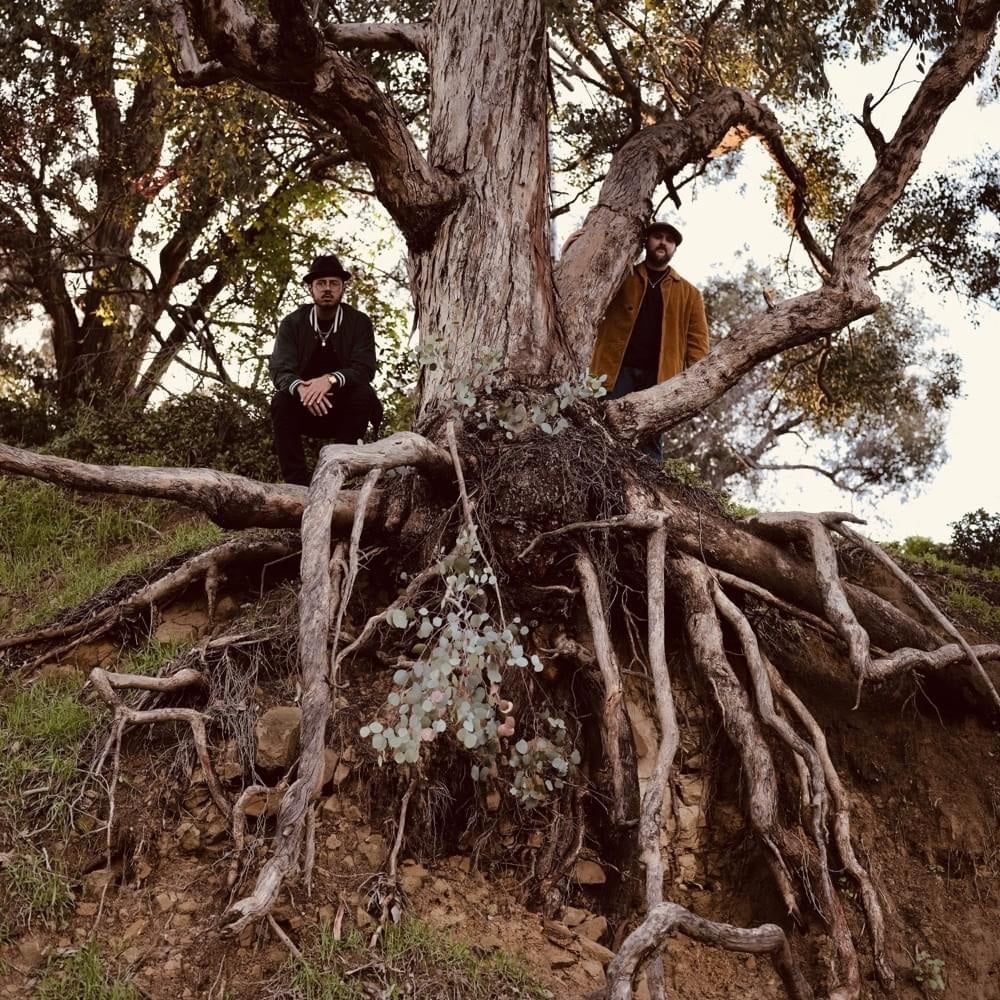 Released: July 17, 2020
Is it their best album? Blu & Exile is our generation's Pete Rock & CL Smooth. Blu's relatable, working class rhymes blend beautifully with Exile's jazzy, sample-filled boom-bap, and they have never missed once with their collaborations. Below the Heavens is their obvious best album, but don't sleep on Give Me My Flowers While I Can Still Smell Them . Even In the Beginning: Before the Heavens – which was filled with leftover tracks from their 2007 sessions – is a great album.
38. Common – One Day It'll All Make Sense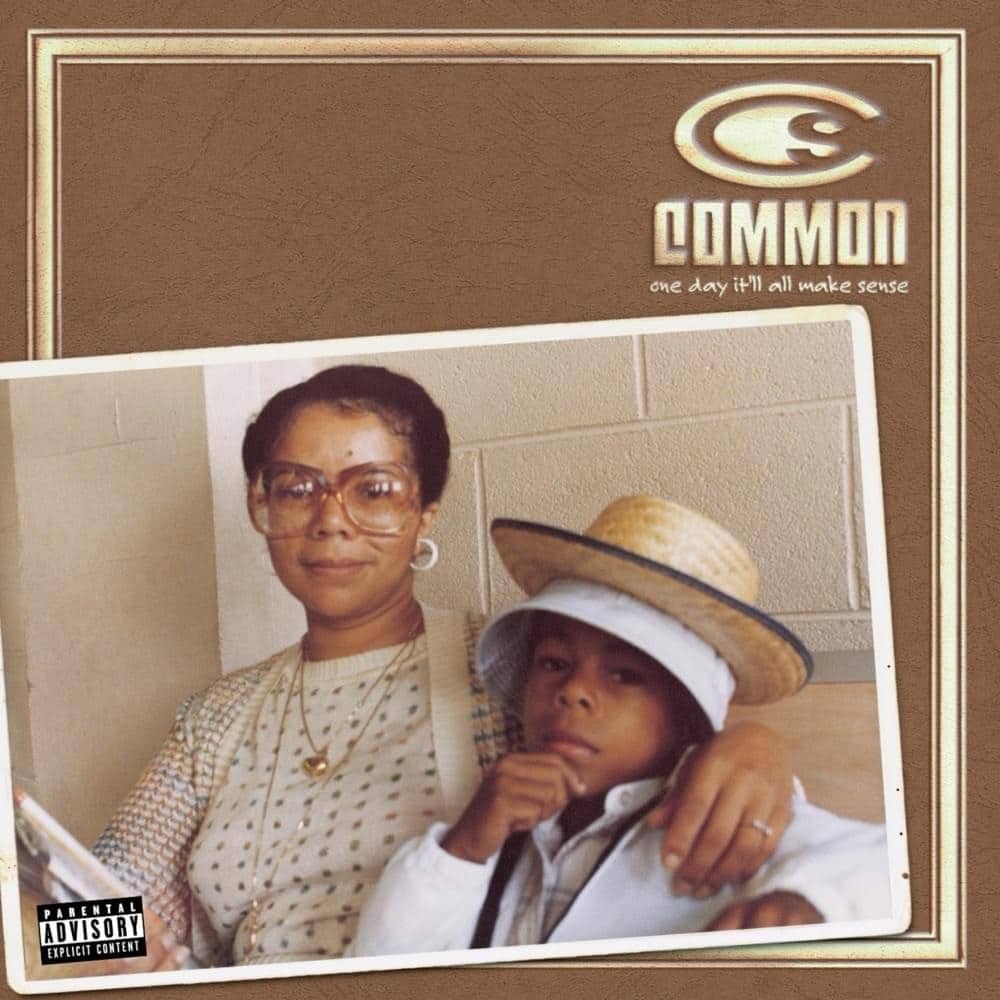 Released: September 30, 1997
Is it their best album? I would personally take Resurrection , Like Water for Chocolate , Be , and The Dreamer/The Believer over this album, but that doesn't really mean much because Common's catalogue is one of the greatest of all time . This album features a top five Common song – "Retrospect for Life" – which features an incredible Lauryn Hill. Try listening to it without shedding a tear.
37. Bone Thugs-n-Harmony – The Art of War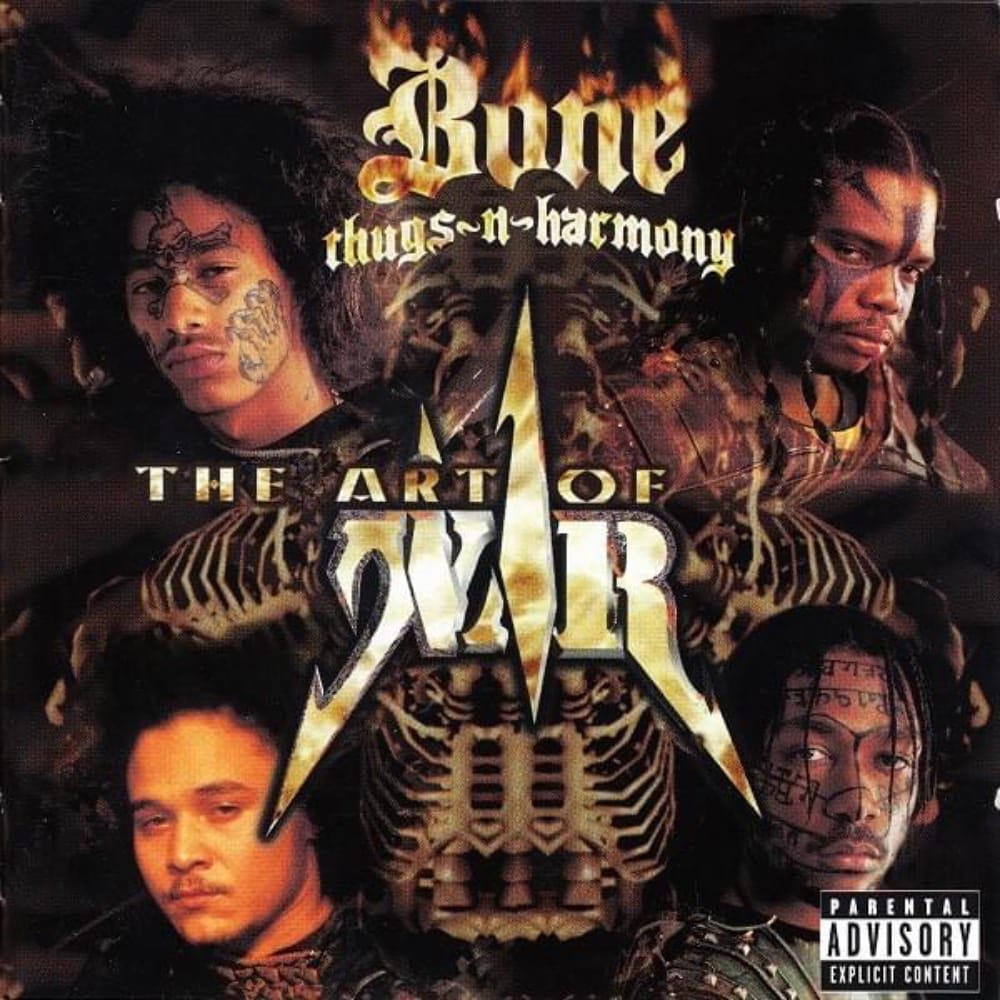 Released: July 29, 1997
Is it their best album? At their peak, Bone Thugs-n-Harmony was the greatest hip hop group alive, in the sense of the way they rapped together, the chemistry in the studio, the way their voices blended so well, they were the perfect unison of rhymes and melody. The Art of War , like all double albums, suffers from filler material, but there's enough strong material on here to make it a classic.
36. J. Cole – 2014 Forest Hills Drive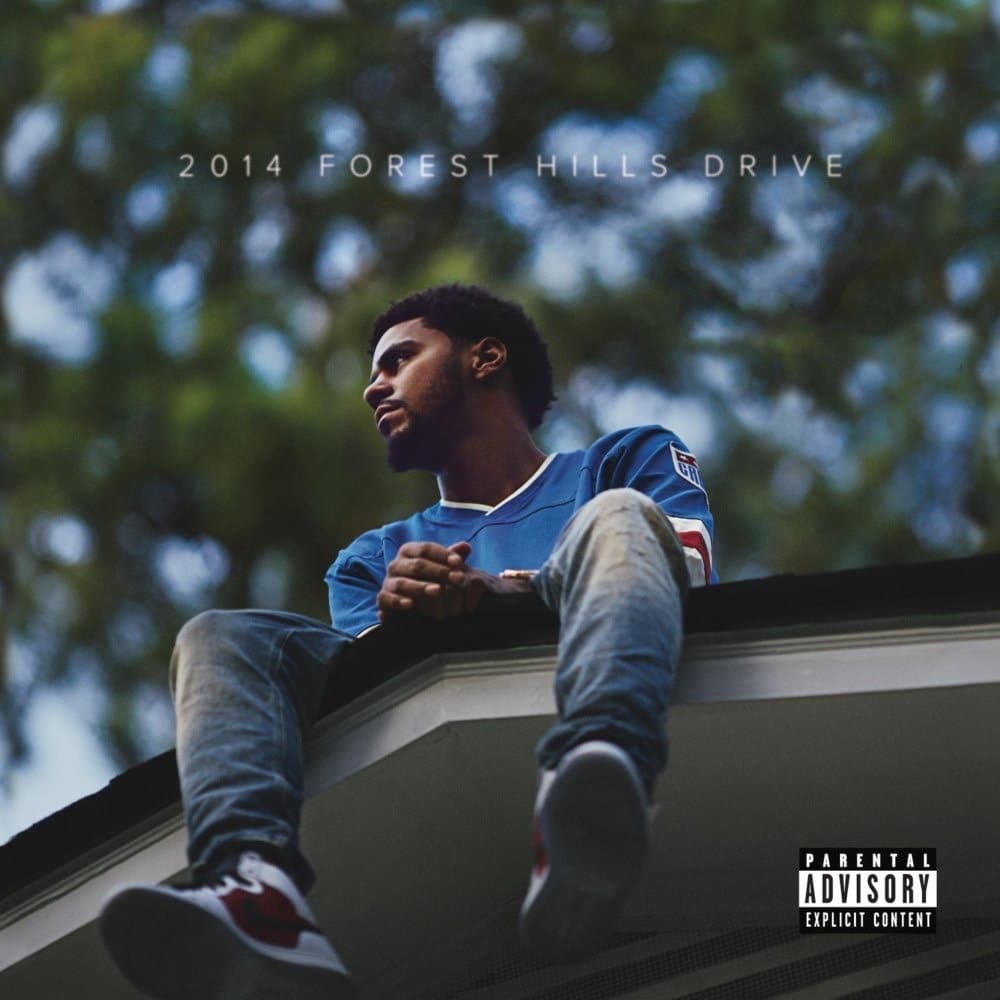 Released: December 9, 2014
Is it their best album? Yes, this was the first time in Cole's career when he decided to ignore what was expected of him, and just do whatever he wanted. That old adage of "following your heart", or whatever. 2014 Forest Hills Drive is the first Cole album that can be put up for debate about being classic material.
35. EPMD – Business as Usual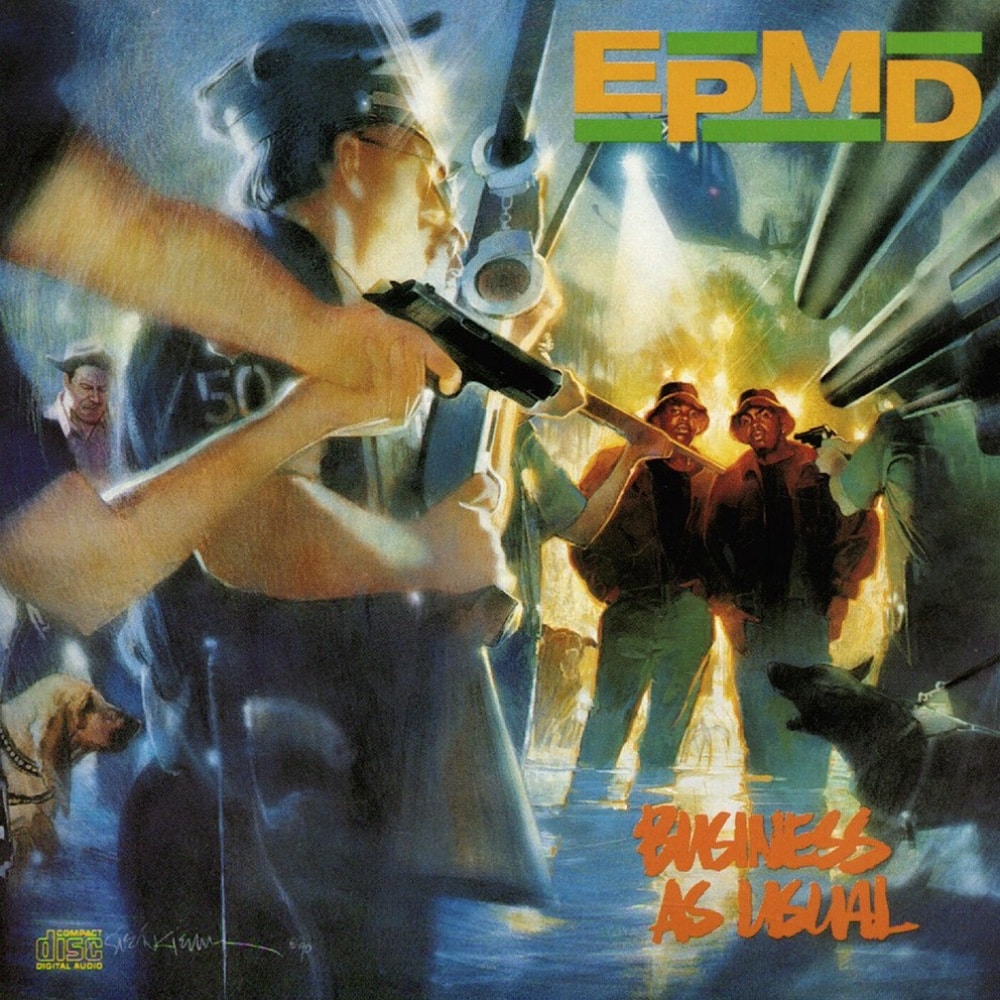 Released: December 18, 1990
Is it their best album? Nothing will ever top the sonic perfection of EPMD's debut, but Business as Usual is a great addition to their catalogue (which is one of the best in the business). The beats are just as funky, and the album features Redman's debut, who completely destroys "Hardcore" and "Brothers on My Jock", as well as the LL-featured "Rampage" which includes some of the hardest rhymes ever from the Long Island duo.
34. Beastie Boys – Check Your Head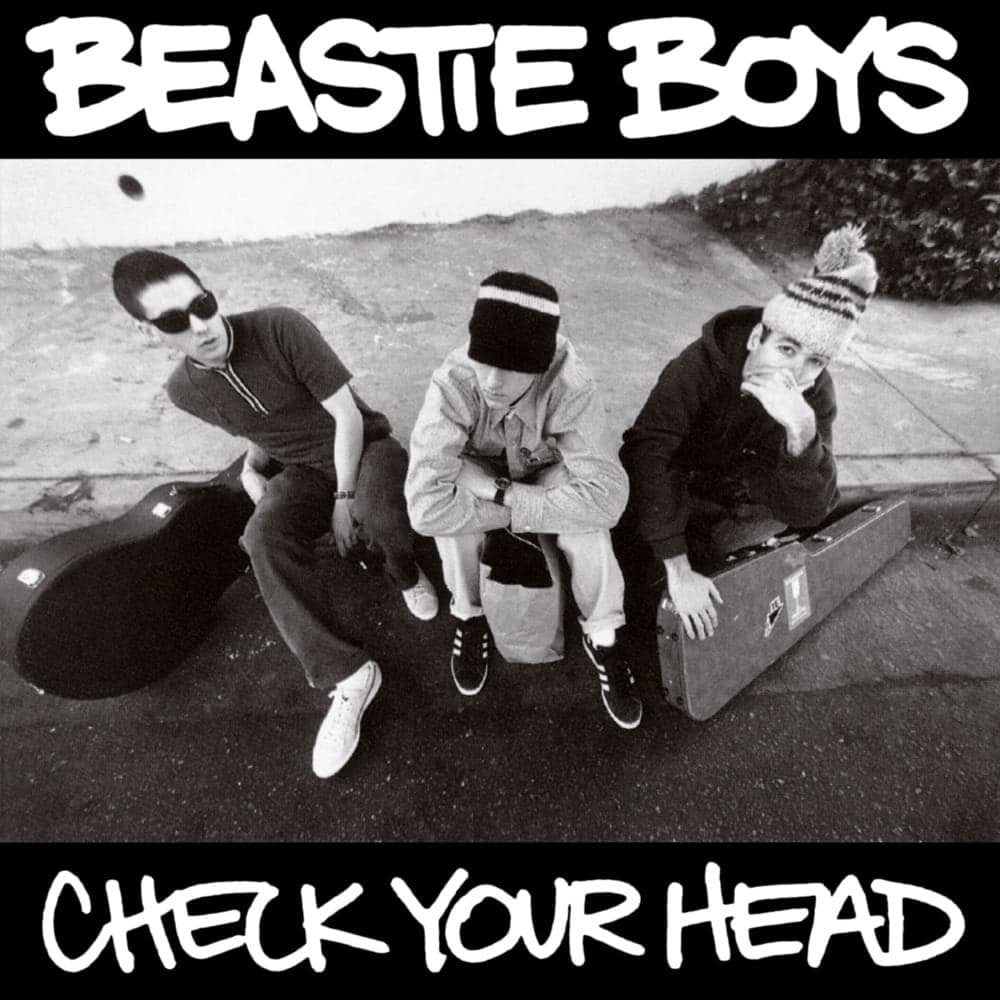 Released: April 21, 1992
Is it their best album? It was impossible to top the one-two punch of Paul's Boutique and Licensed to Ill – two starkly different but classic rap albums. Check Your Head finds the Beastie Boys returning to their debut, incorporating live instrumentation and retaining their punk attitude as much as ever.
33. Run the Jewels – Run the Jewels 3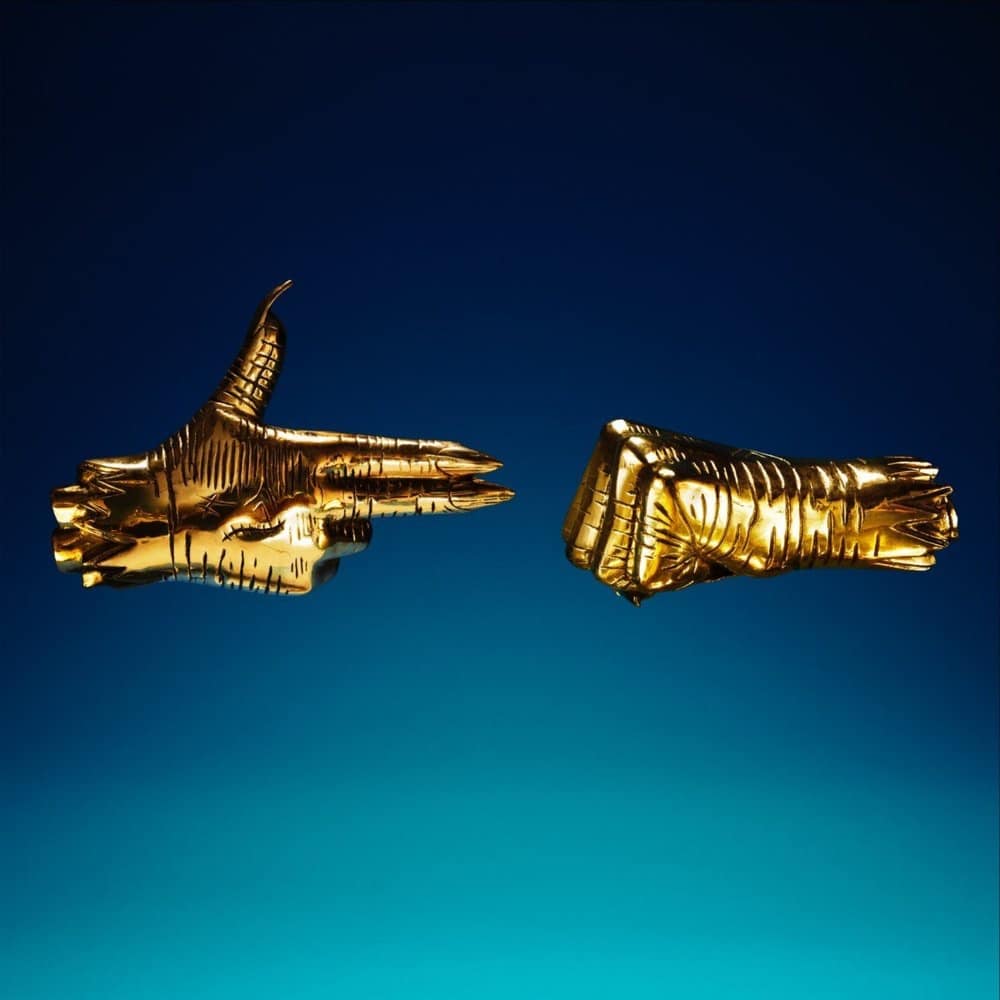 Released: December 24, 2016
Is it their best album? My personal favourite will always be their debut, but I could definitely see an argument for why number three is their best album. The most amazing thing about Run the Jewels is the way they've stuck to the formula over three albums, but still managed to sound as fresh as ever. Killer Mike and El-P is the greatest rap duo that we never knew we needed.
32. Ice Cube – The Predator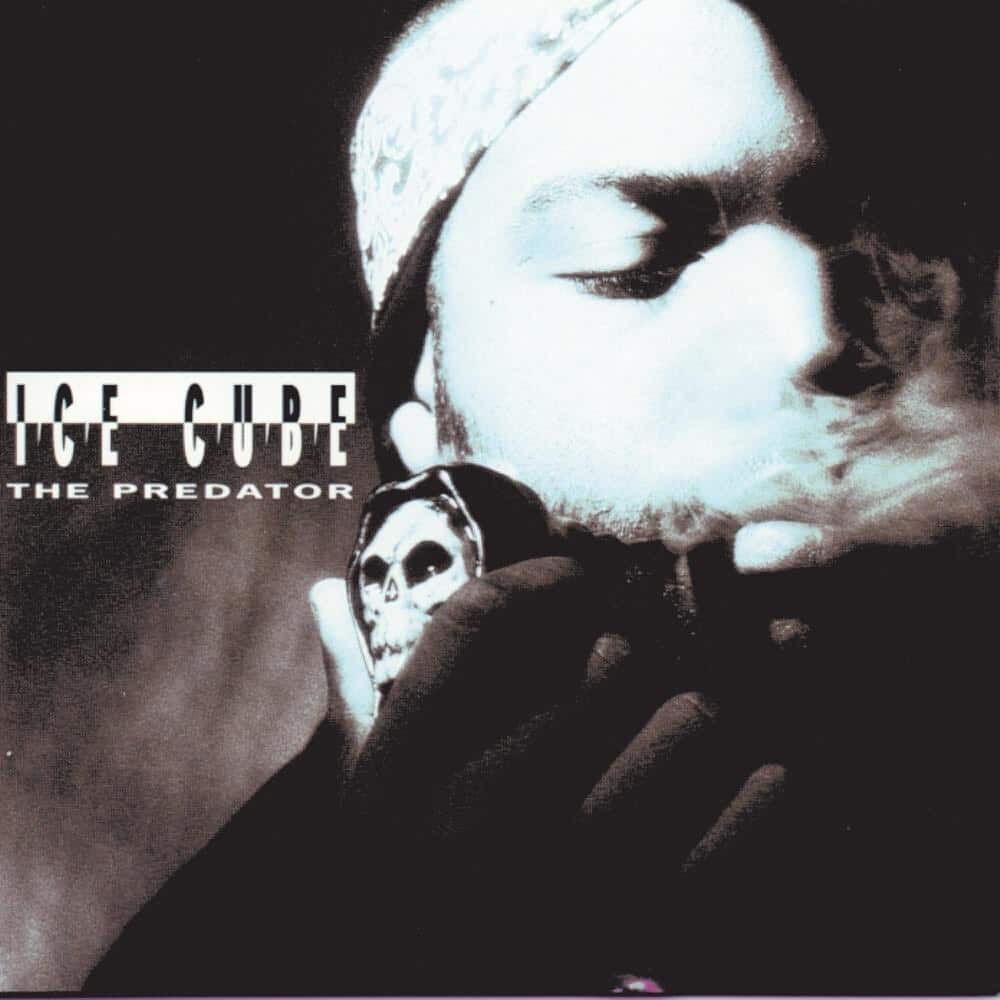 Released: November 17, 1992
Is it their best album? Hip hop does not appreciate Ice Cube enough. We love Cube, that's for sure, but we don't appreciate, appreciate him. Let's talk about the fact that between 1988 and 1992, Cube dropped three classic albums ( Straight Outta Compton, AmeriKKKa's Most Wanted, Death Certificate ), a classic EP ( Kill at Will ), and a great album with The Predator . This album may not be be on the same level as his first two albums, but it still features some of the most iconic Cube songs of all time – "Wicked", "Check Yo Self" and of course "It Was a Good Day."
31. Kool G Rap & DJ Polo – Live and Let Die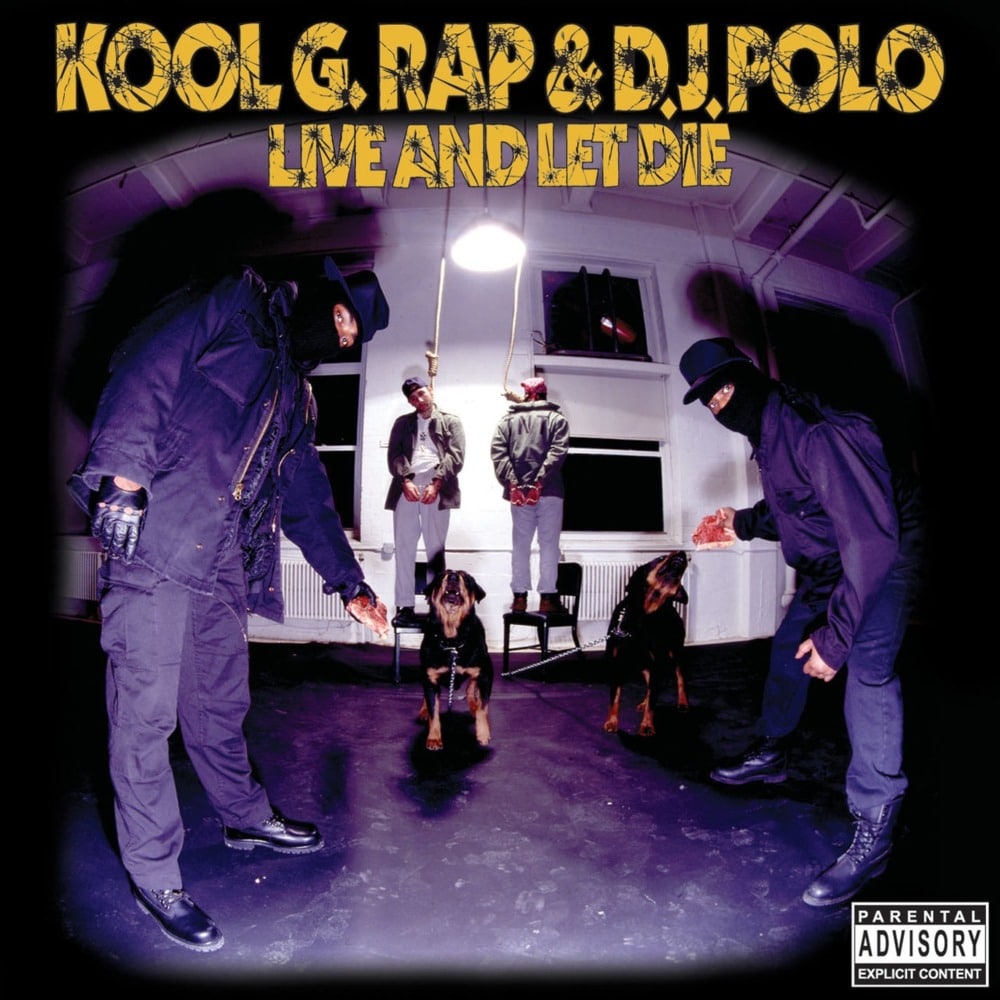 Released: November 24, 1992
I s it their best album? Yes, between G Rap's 1989 debut, Road to the Riches , and Live and Let Die , the Queens legend morphed into a widely influential crime storyteller and internal rhyme specialist, and this album would be his peak. Later legends like Nas, Raekwon and Big would all be inspired by the street tales and G Rap's lyrical style from Live and Let Die .
30. Naughty by Nature – 19 Naughty III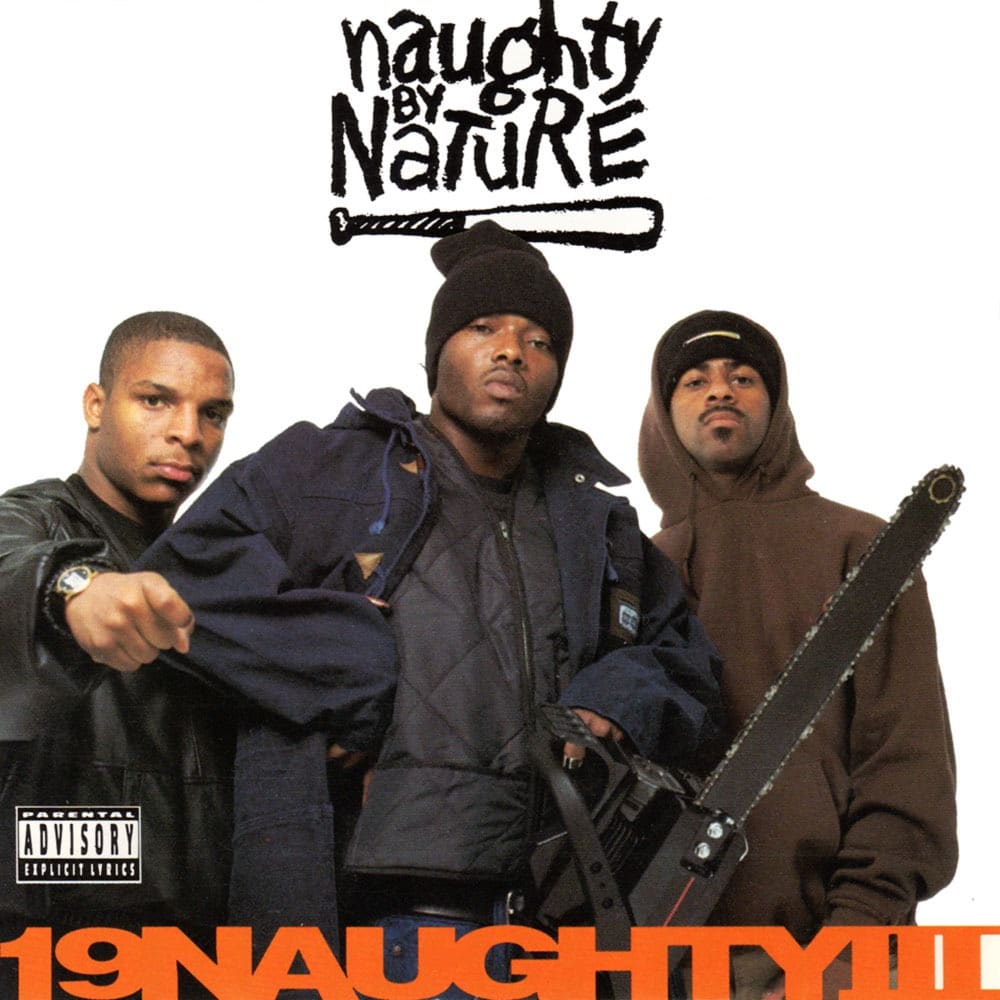 Released: February 23, 1993
Is it their best album? Naughty by Nature's self-titled second album probably edges this one, but 19 Naughty III is great by its own account. A tight 14-track listing featuring some of Treach's best rhymes to date, the album also featured one of the greatest rap singles of all time – "Hip Hop Hooray."
29. DJ Quik – Safe + Sound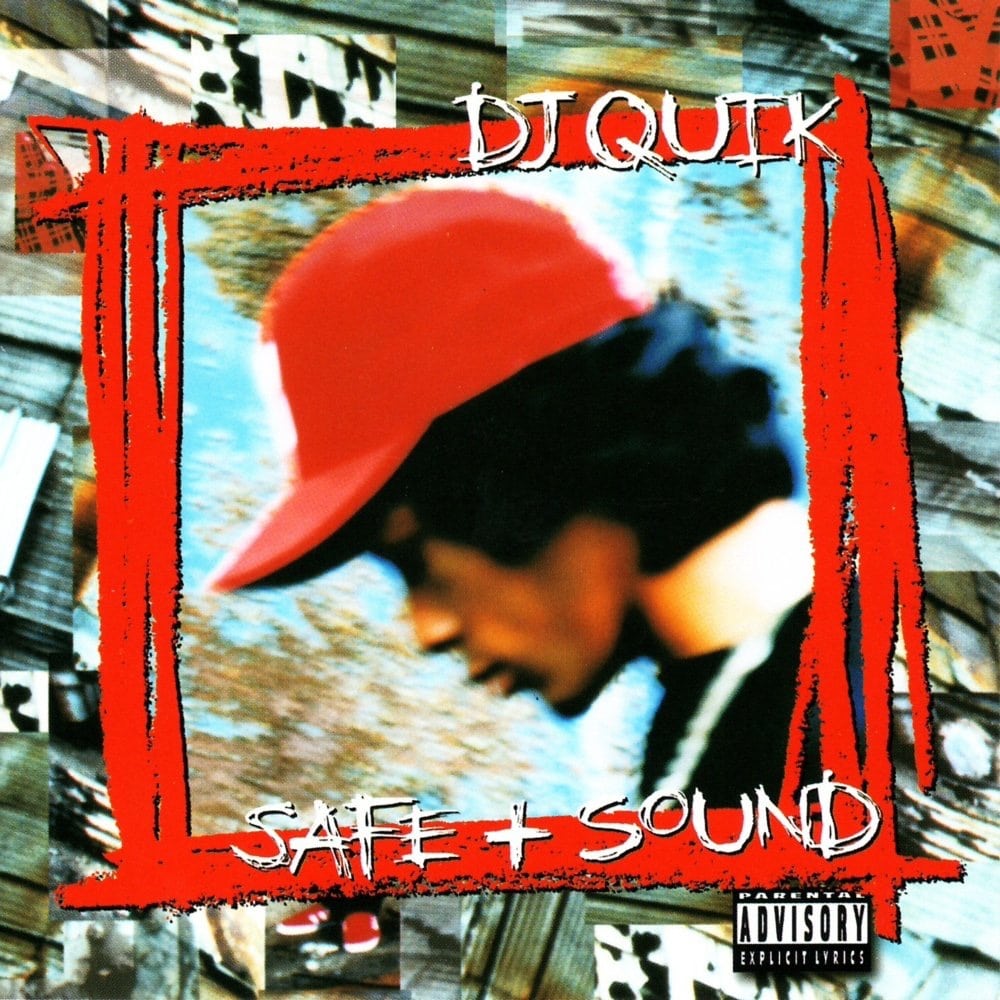 Released: February 21, 1995
Is it their best album? I'm probably always going to pick Quik Is the Name or Quik's collaboration album with Kurupt, Blaqkout , over this album, but Safe + Sound is just another example of why the Compton producer-rapper is one of the greatest of all time. Fun fact: the album was executive produced by Suge Knight, even though it dropped on Profile Records and is Quik's best-selling album.
28. Cam'ron – Come Home with Me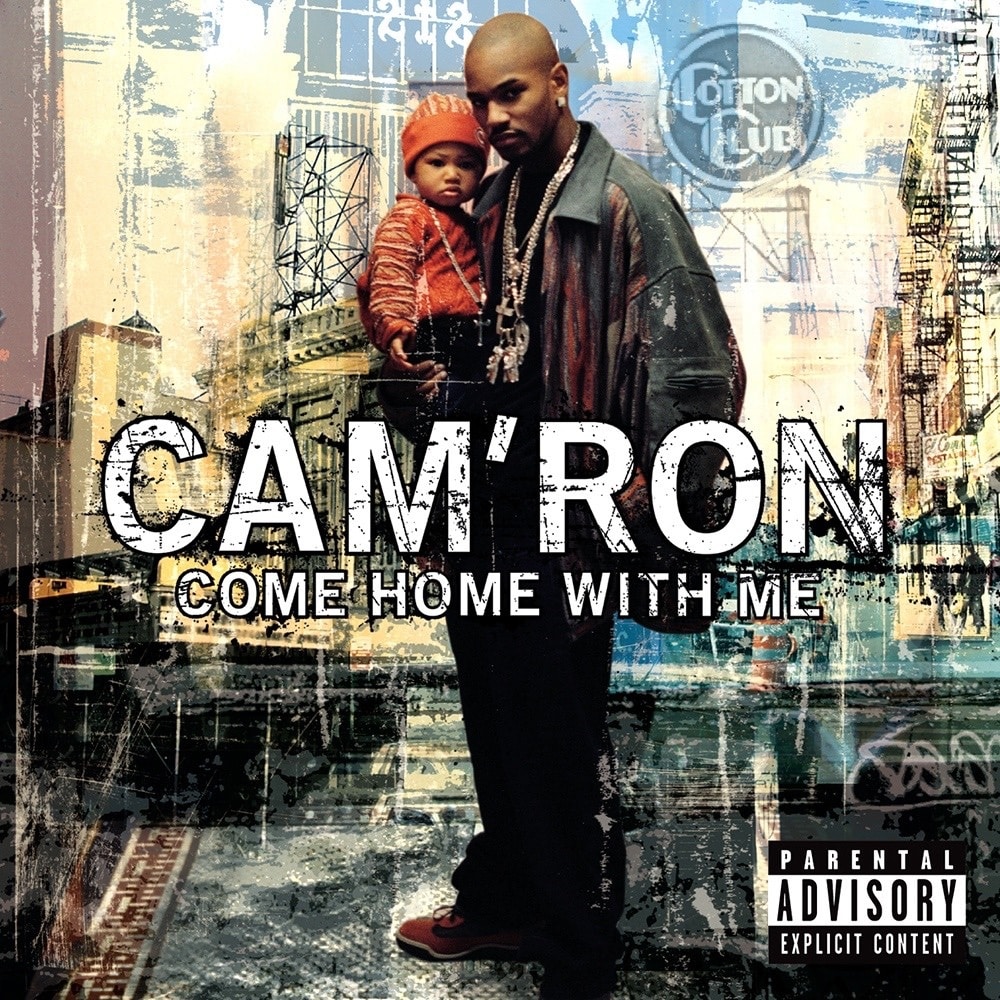 Released: May 14, 2002
Is it their best album? It's between Come Home with Me and Purple Haze , if you don't count the Dipset albums. This album probably had the bigger moments with "Oh Boy", "Hey Ma" and "Welcome to New York City", but Purple Haze just flows so well and slightly edges it with the production. It's a coin flip really, they're both classic albums and it just depends on your mood that day.
27. Cypress Hill – Cypress Hill III: Temples of Boom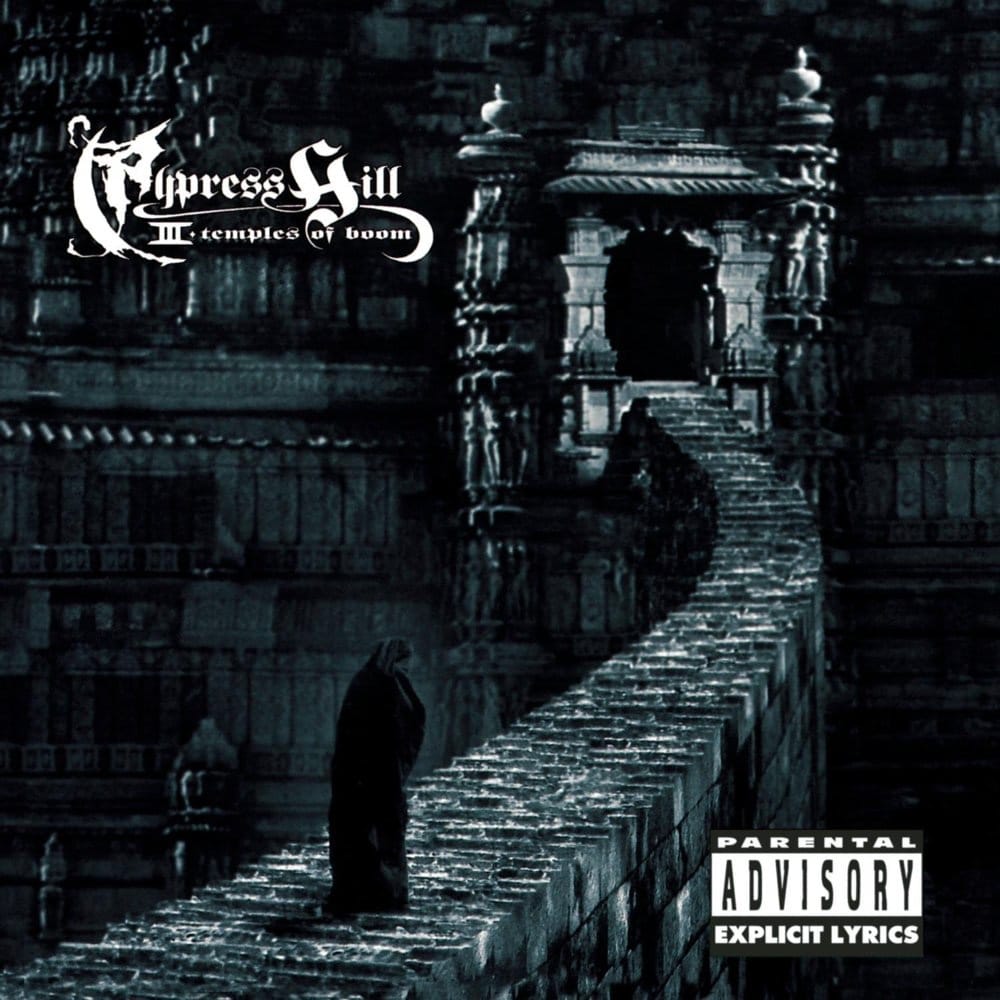 Released: October 31, 1995
Is it their best album? It was always going to be hard to top their debut. Cypress Hill have got to be one of the most slept-on rap groups of all time. Their catalogue in the '90s is the gold standard for a group who wants to continue catering to their core fanbase, while evolving their sound at the same time.
26. Gang Starr – Daily Operation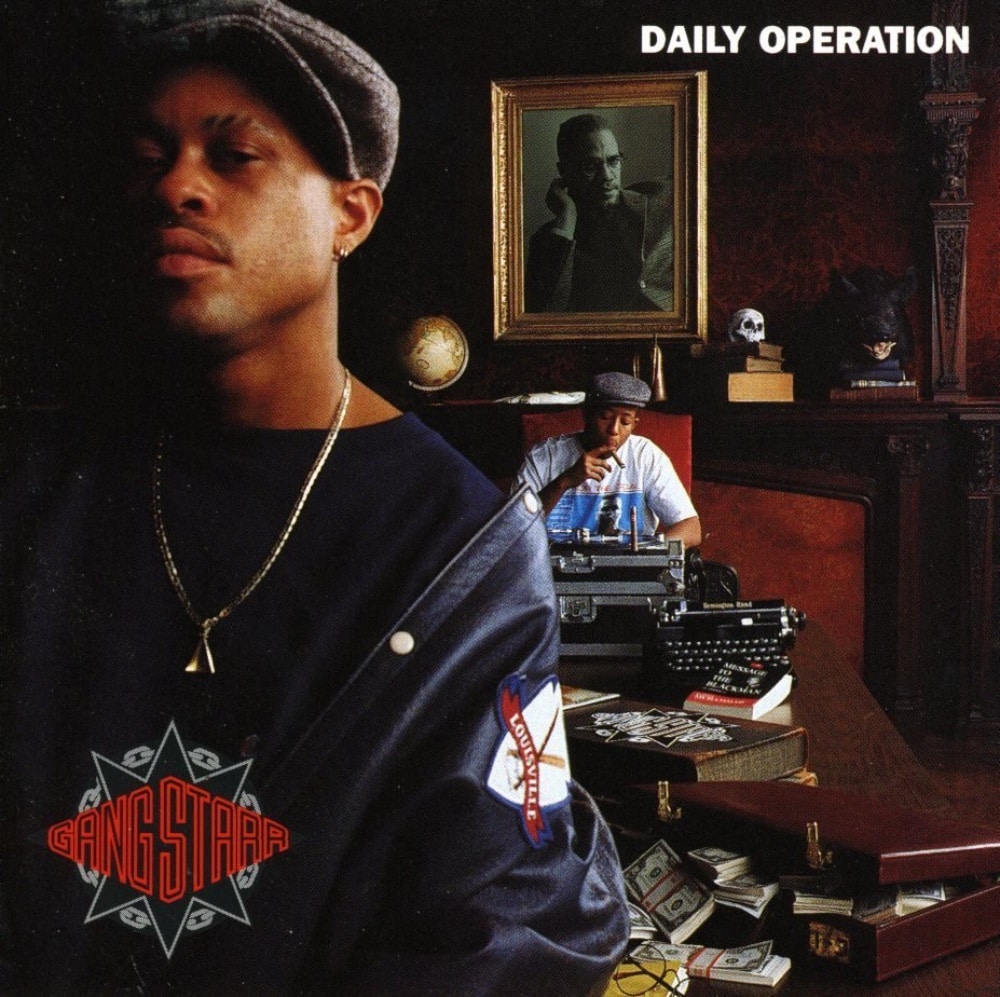 Released: May 5, 1992
Is it their best album? No, I think you'll have to go with Hard to Earn for that title. This is the album where DJ Premier really started his run as the greatest East Coast producer of the '90s, wrapping up jazzy samples around thick boom-bap drums, and Guru's voice simply melts like butter over them.
25. The Roots – Illadelph Halflife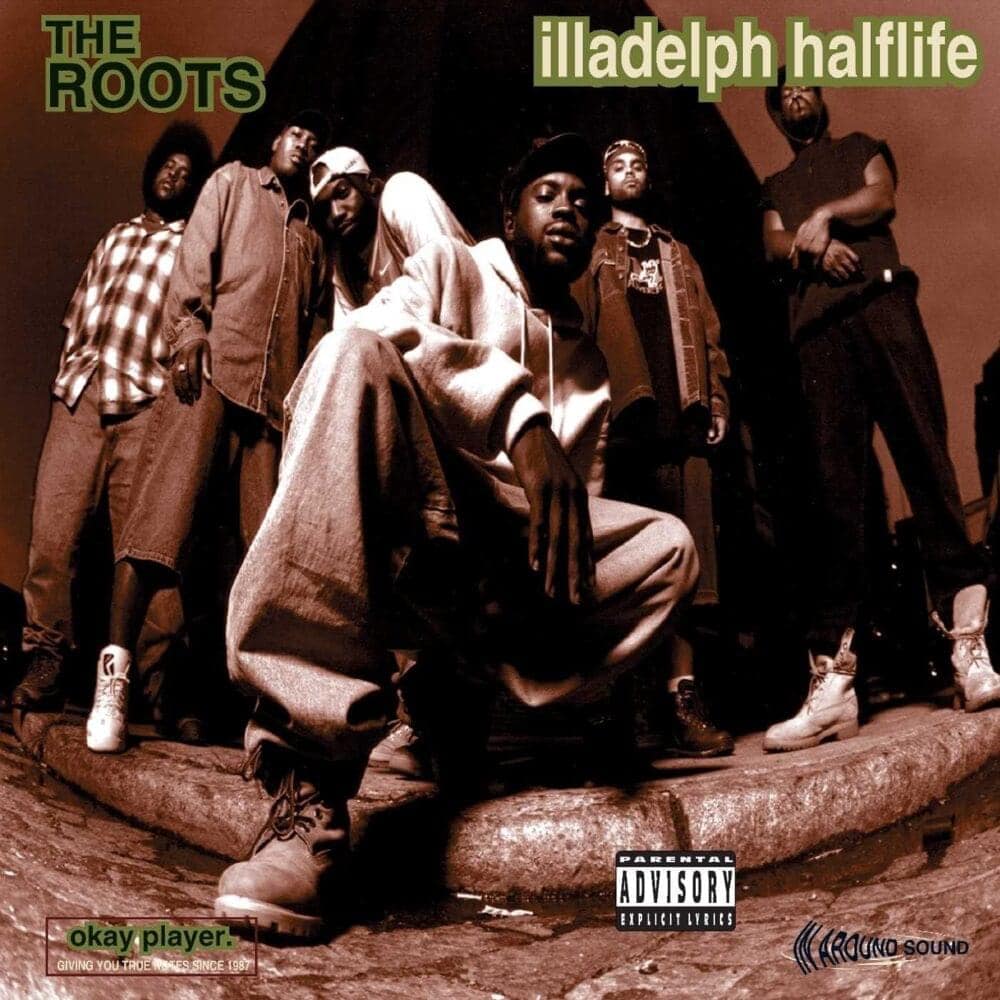 Released: September 24, 1996
Is it their best album? No, but it probably features The Roots' best-known song, "What They Do", outside of "You Got Me" and "The Seed (2.0)." Here's a hip hop fact related to this album – the "What They Do" music video, which poked fun at the whole jiggy movement and Bad Boy in particular, caused a rift between the group and Biggie.
Questlove: So, we did this 'What They Do' video. And it's sort of like a sarcastic look at what was then becoming champagne culture. We told the director we don't want to do a direct reference to someone's video. We just talking about the impending lurking of this new – at the time it seemed like the new apartheid – the have-nots versus the haves. Based on the way the set looked, we didn't know we were doing a direct reference to 'One More Chance.' So, when we saw the final cut. They showed it to us and I was like 'Oh, damn.' But it was too late.

Questlove: The Roots & Notorious B.I.G. 'Never Made It Right' Before Biggie's Death | Billboard
24. El-P – Cancer 4 Cure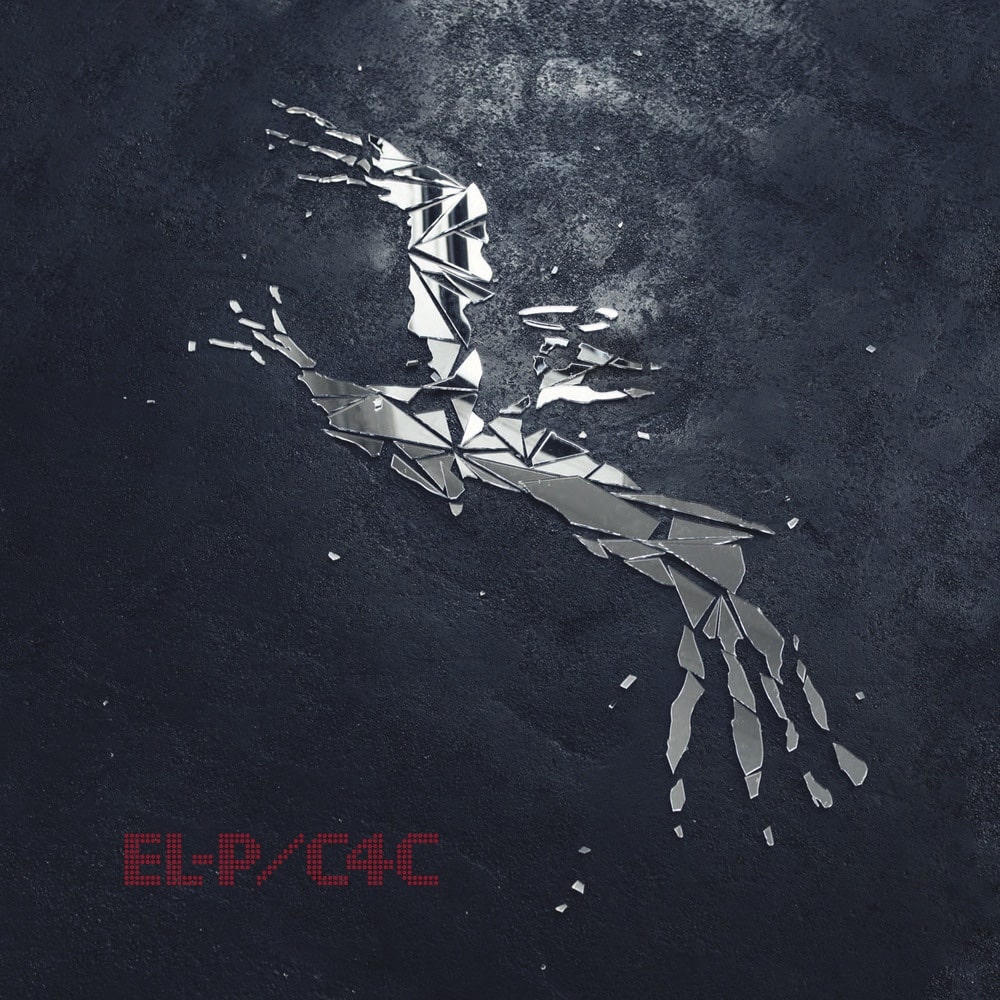 Released: May 22, 2012
Is it their best album? Absolutely, Cancer 4 Cure along with Killer Mike's R.A.P. Music were two of the best albums of 2012, not titled good kid, m.A.A.d city . El-P is one of the unheralded GOATs of hip hop. If you put together the work he's done with Company Flow, Run the Jewels, and his solo albums, he's got one of the greatest catalogues in hip hop.
23. Redman – Muddy Waters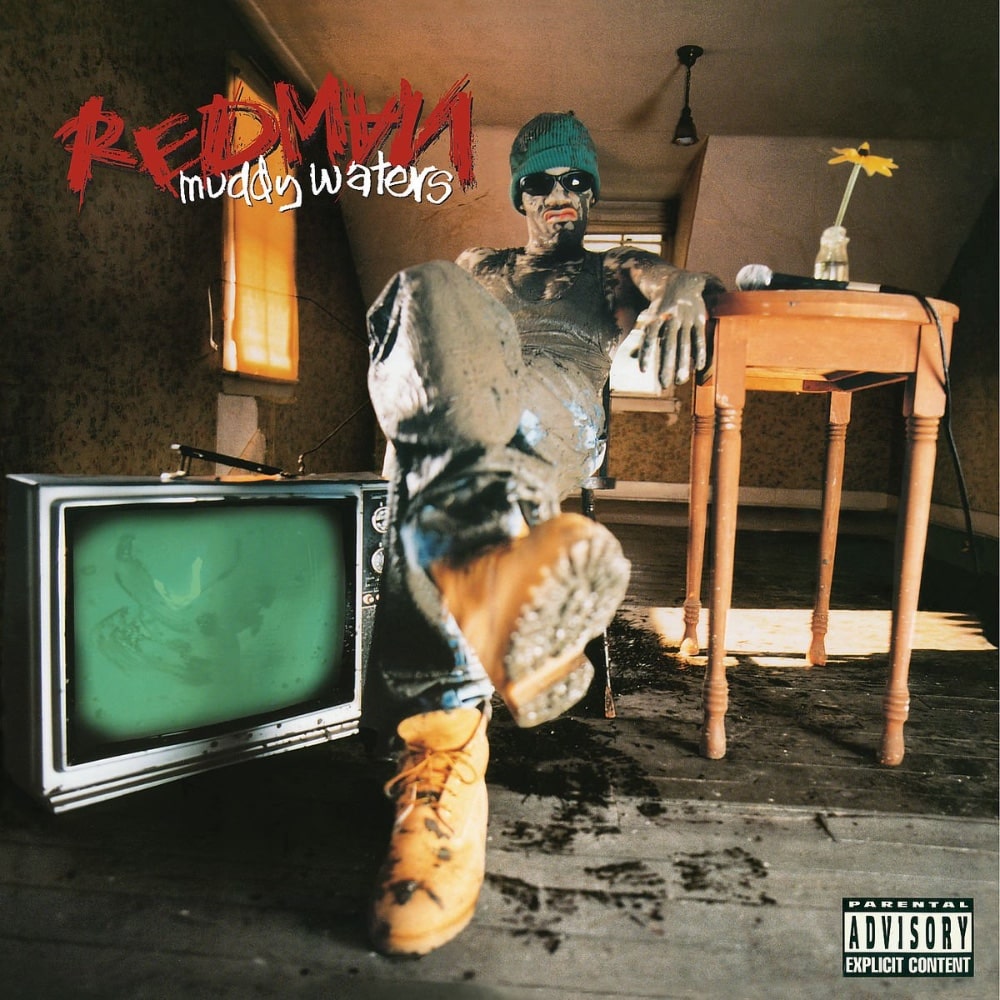 Released: December 10, 1996
Is it their best album? There's a good argument for Muddy Waters being Reggie's best album. The production from Erick Sermon, Rockwilder and Redman himself are banging and a step-up from his debut, and the lyrics are as strong as ever. In fact, between his work with EPMD, Method Man and solo albums, Redman might have been a top five rapper of the '90s.
22. Travis Scott – Astroworld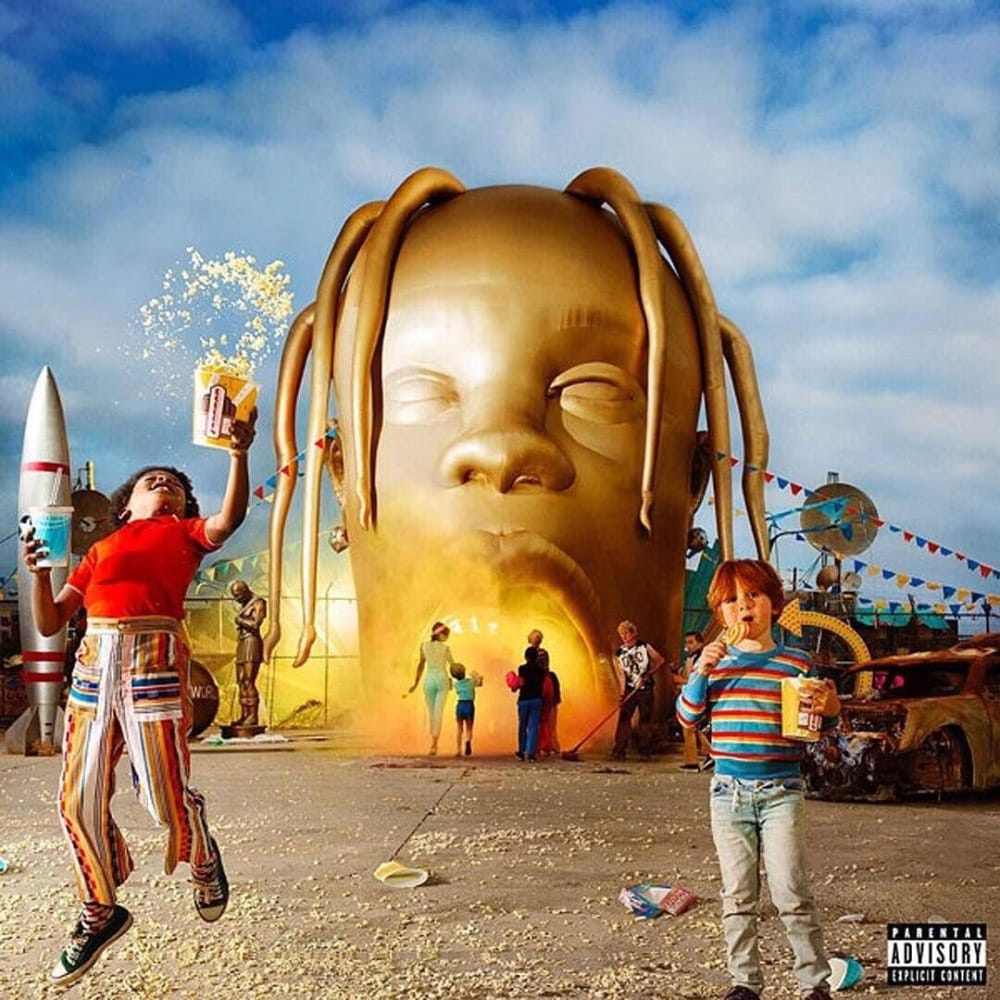 Released: August 3, 2018
Is it their best album? My favourite Travis Scott album will always be Days Before Rodeo , but it's hard to argue against the greatness of Astroworld . The album's running time is surprisingly tight, considering how rappers are used to pumping up their streaming numbers these days, clocking in under an hour, with a wide array of guest appearances and producers that all add to the rich tapestry.
21. Juvenile – 400 Degreez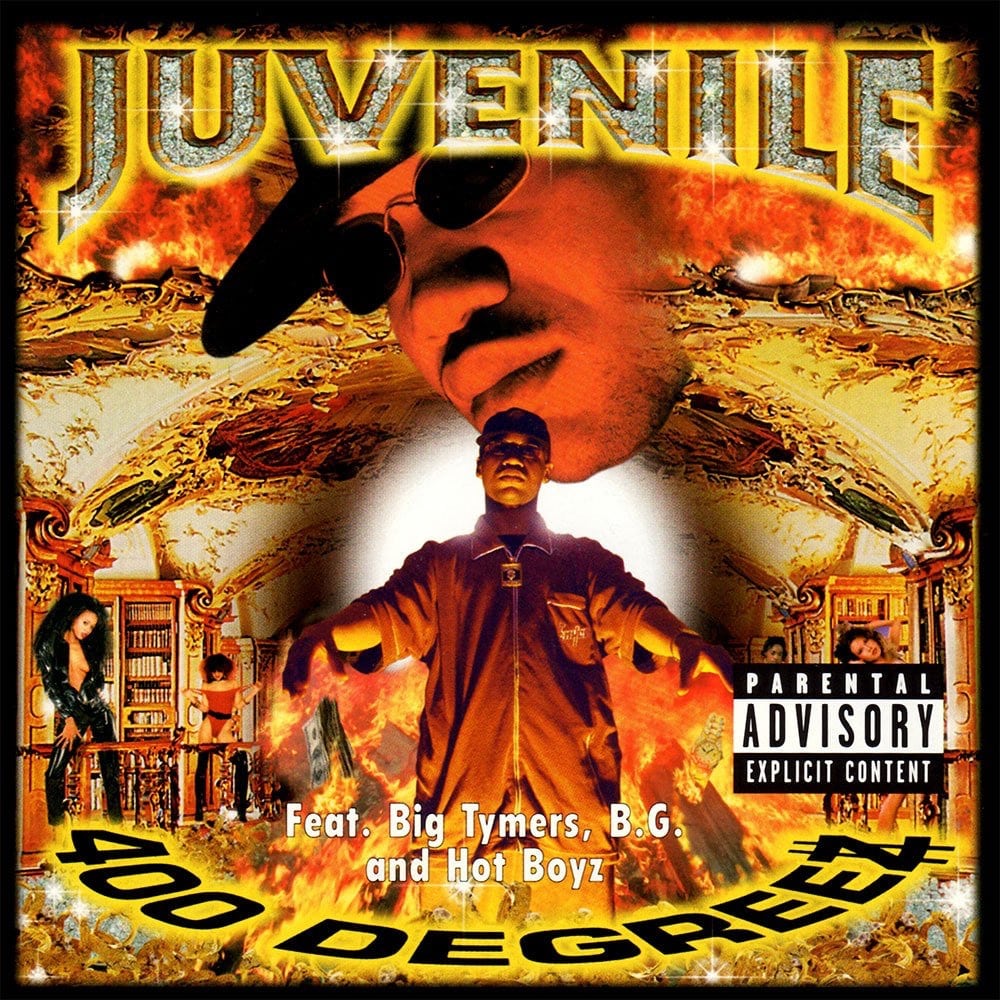 Released: November 3, 1998
Is it their best album? Absolutely, Juvenile would never top the commercial and critical success of 400 Degreez again. While he would score a number one hit later with "Slow Motion" in 2004, this album was a pivotal moment for Cash Money, and a pivotal moment for Southern hip hop in general.
20. Drake – Nothing Was the Same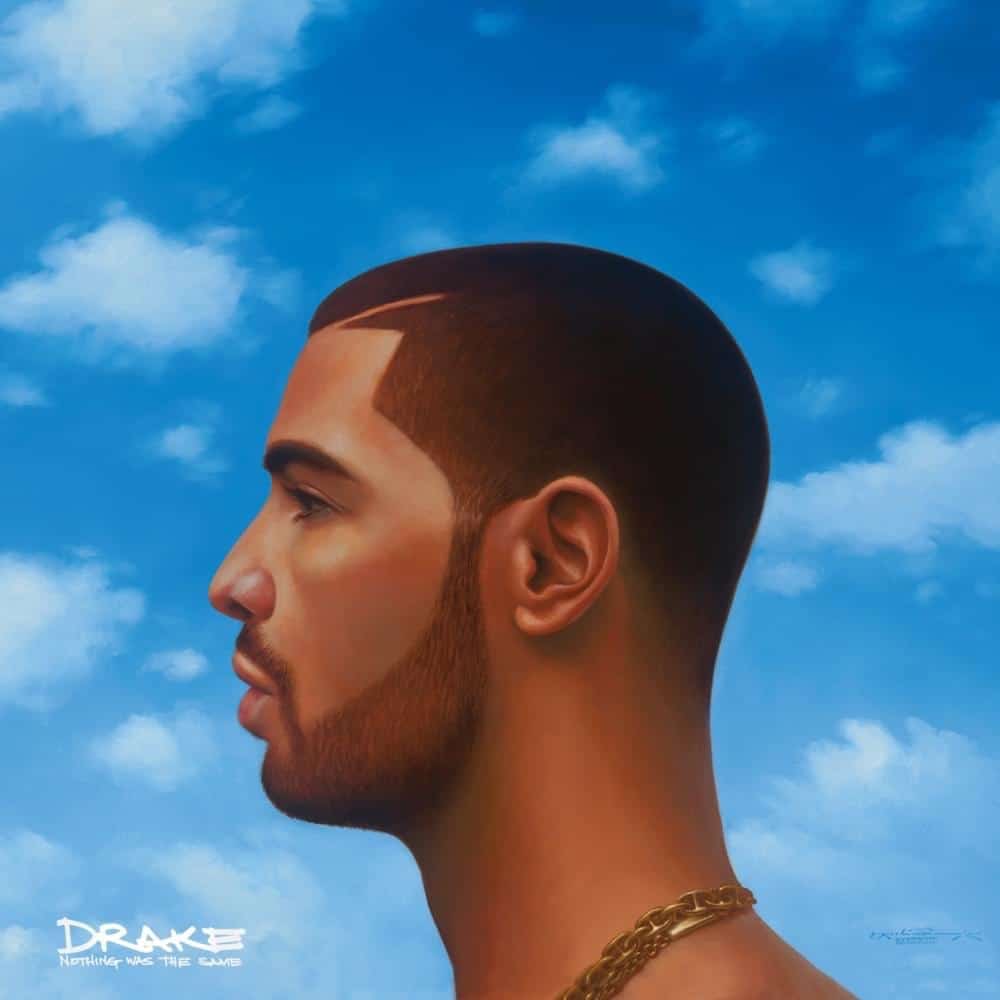 Released: September 24, 2013
Is it their best album? So Far Gone made Drake a superstar, Take Care cemented his position at the top of the rap game, Views is his biggest album ever, but Nothing Was the Same is his best album. It's his highest album to date, with 13 tracks and a carefully curated guest list who are all there to highlight Drizzy's strengths. The album features Drake showcasing his diverse range – from lyrical rap-rap on "Tuscan Leather" and "Pound Cake" to introspection on "Too Much" to confrontational Drake on "Worst Behaviour" and "The Language" to full-blown pop star on "Hold On, We're Going Home."
19. Masta Ace – A Long Hot Summer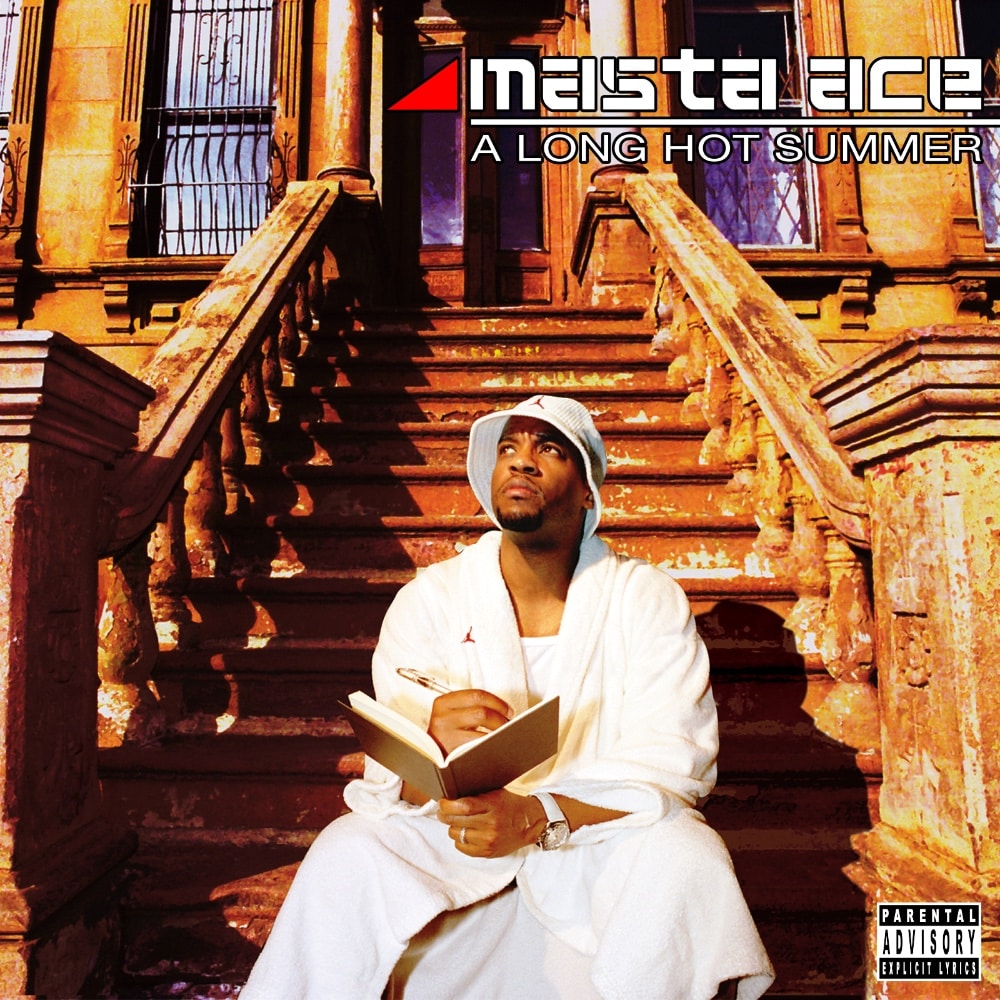 Released: August 3, 2004
Is it their best album? Rap fans usually argue for Disposable Arts being Ace's best album, but I'm partial to A Long Hot Summer . Either way, Masta Ace is one of the greatest storytellers in hip hop and he's the best at crafting concept albums, next to Prince Paul of course.
18. Scarface – The Diary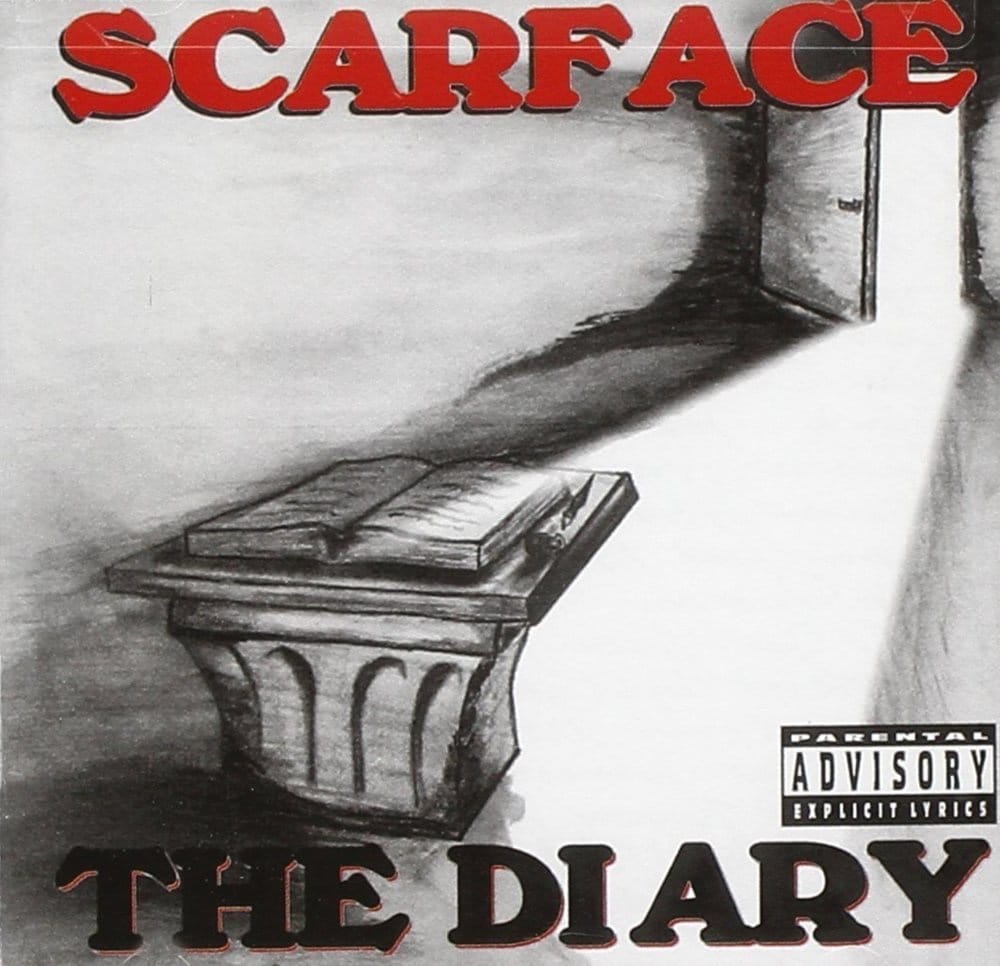 Released: October 18, 1994
Is it their best album? Released in the same year as OutKast's Southernplayalisticadillacmuzik , Scarface definitely backed up the claim that the South had something to say. The album features one of the greatest rap songs ever with "I Seen a Man Die", and back in the day when The Source used to mean something, The Diary was one of the few to receive a perfect 5-mic rating .
17. Eric B. & Rakim – Let the Rhythm Hit 'Em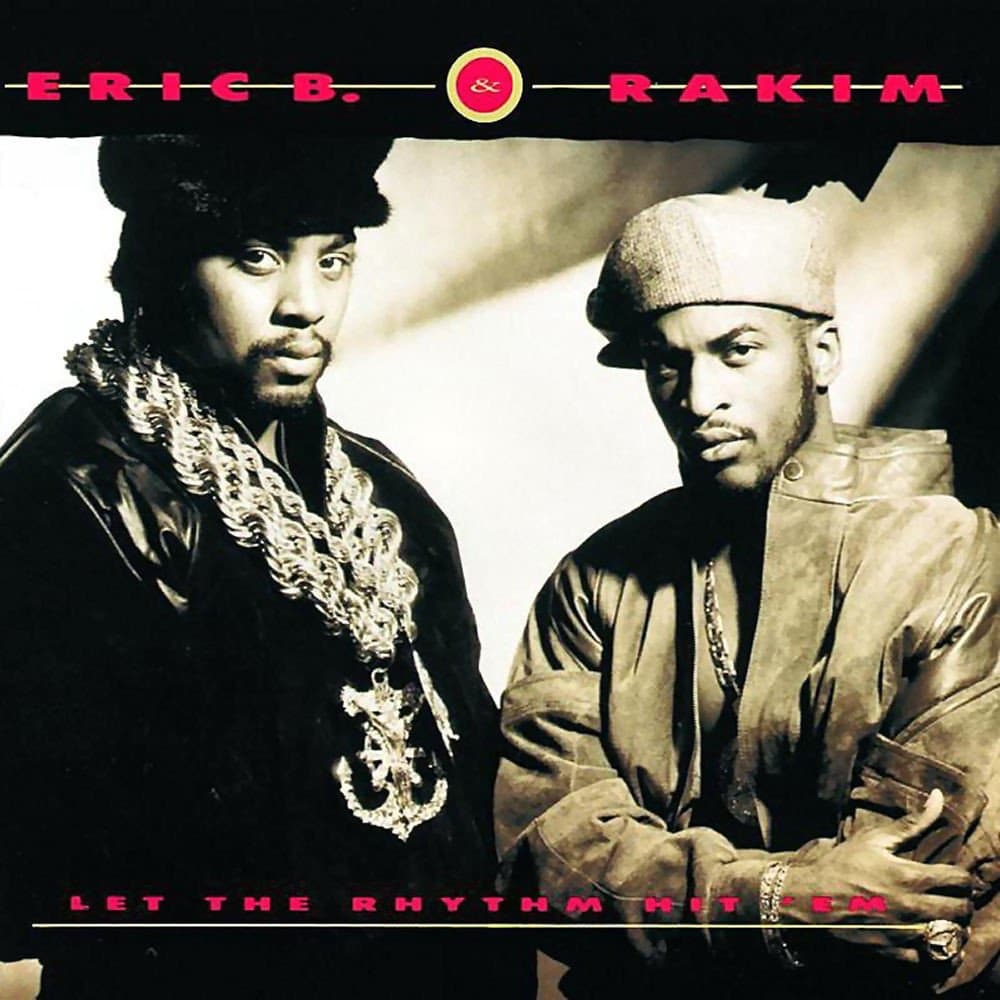 Released: June 19, 1990
Is it their best album? Paid in Full was more influential with the production technique and Rakim blowing everyone's mind with his rapping style, but Let the Rhythm Hit 'Em is an evolution of everything on that album. The production here is faster, darker and more aggressive, while Ra's raps are more refined and wiser.
16. De La Soul – Buhloone Mindstate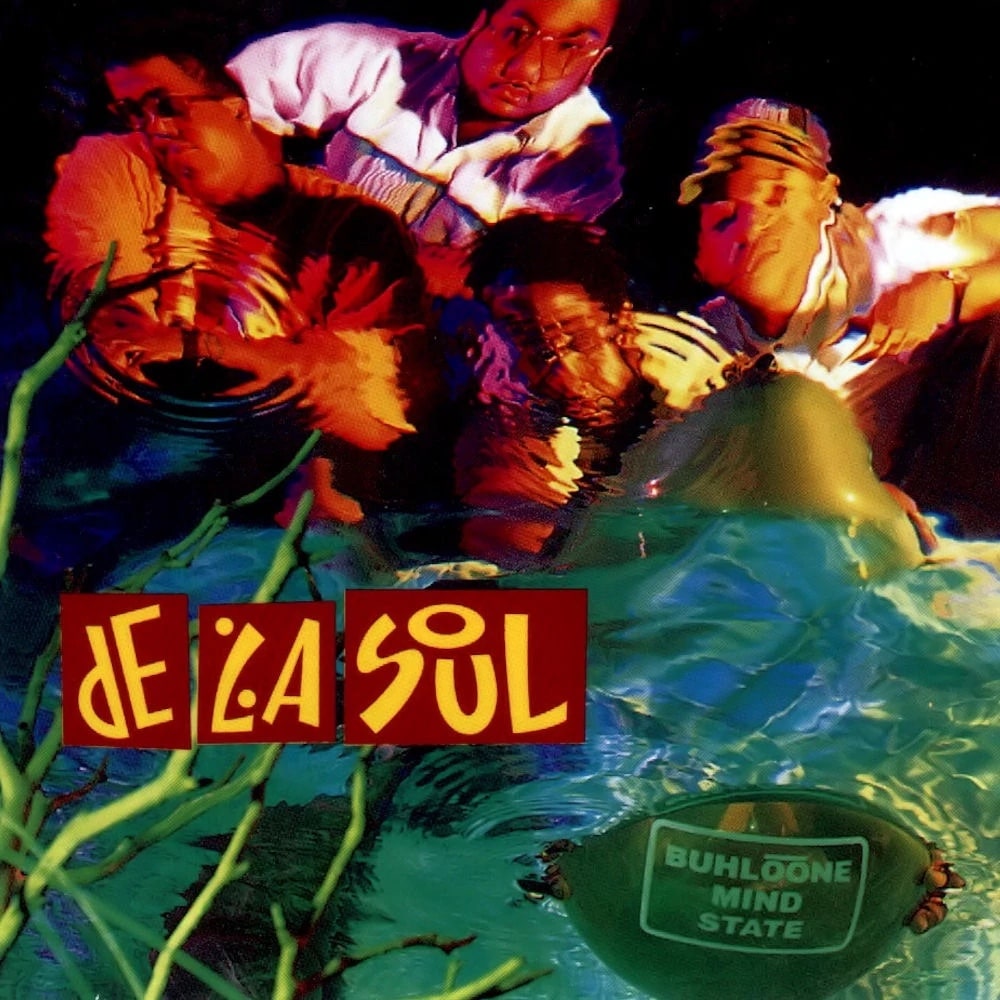 Released: September 21, 1993
Is it their best album? While no other De La Soul project will touch the sonic innovations of 3 Feet High and Rising , Buhloone Mindstate certainly comes close, with an ambitious jazzy template providing the landscape for the group's quick-witted rhymes to jump off. It was also the group's last record to be produced with Prince Paul.
15. Geto Boys – We Can't Be Stopped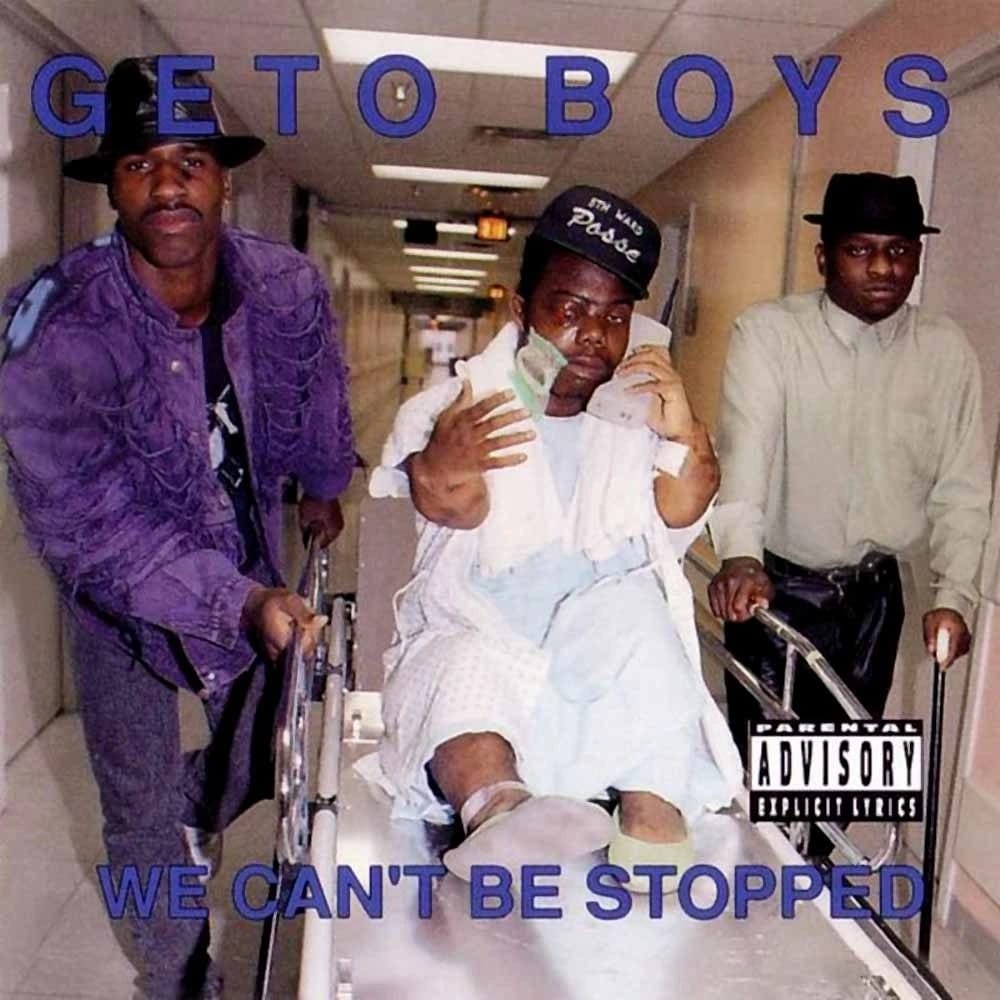 Released: July 9, 1991
Is it their best album? "Mind Playing Tricks on Me" was the biggest rap song of 1991 and the best rap song of 1991. How often does that happen? We Can't Be Stopped isn't just the best Geto Boys album, it's one of the greatest hip hop albums of all time , period.
14. Young Jeezy – Let's Get It: Thug Motivation 101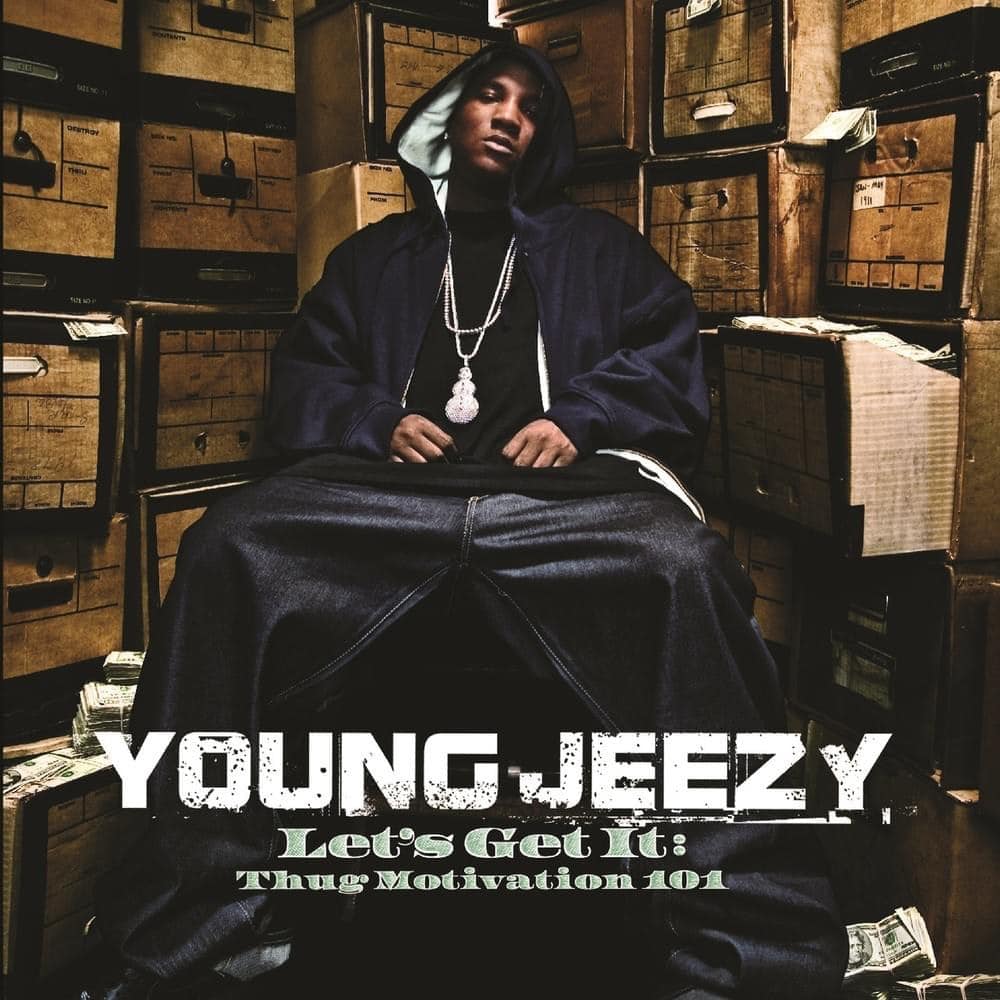 Released: July 26, 2005
Is it their best album? That's right, Let's Get It: Thug Motivation 101 may have been Jeezy's major label debut, but it was his third album overall, following 2001's Thuggin' Under the Influence (T.U.I.) and 2003's Come Shop wit Me released under the Corporate Thugz label. If we're going by that technicality then yes Thug Motivation 101 is, not only Jeezy's best album, but one of the greatest trap albums ever released. On a side note, if you want to count The Recession as Jeezy's third album, then no, it's not his best album, although it's a great project.
13. Jay-Z – Vol. 2… Hard Knock Life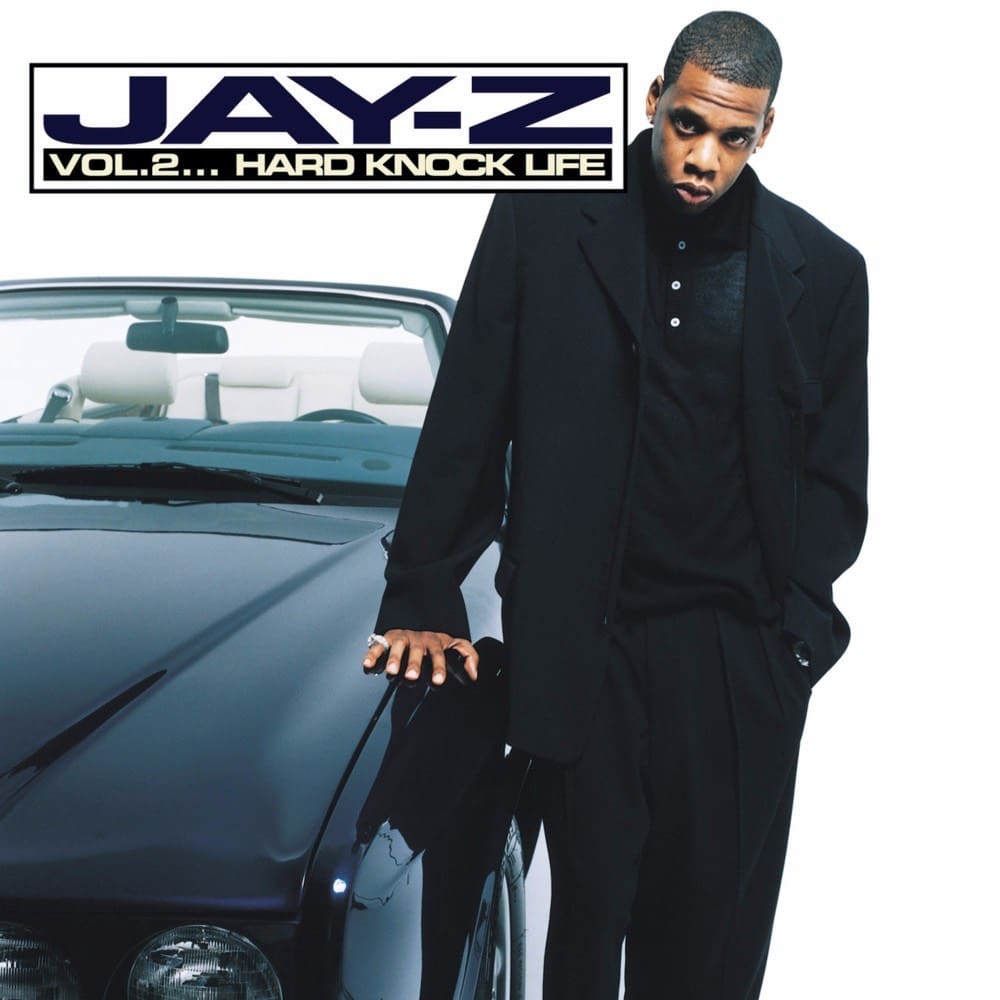 Released: September 29, 1998
Is it their best album? Of course not, that honour goes to Reasonable Doubt, The Blueprint or The Black Album . But Vol. 2 is what made Jay-Z, Jay-Z. With "Hard Knock Life (Ghetto Anthem)", without the number one debut , without the 5 million sold, Hov wouldn't have ascended to the top of the throne and become who he is today.
12. UGK – Ridin' Dirty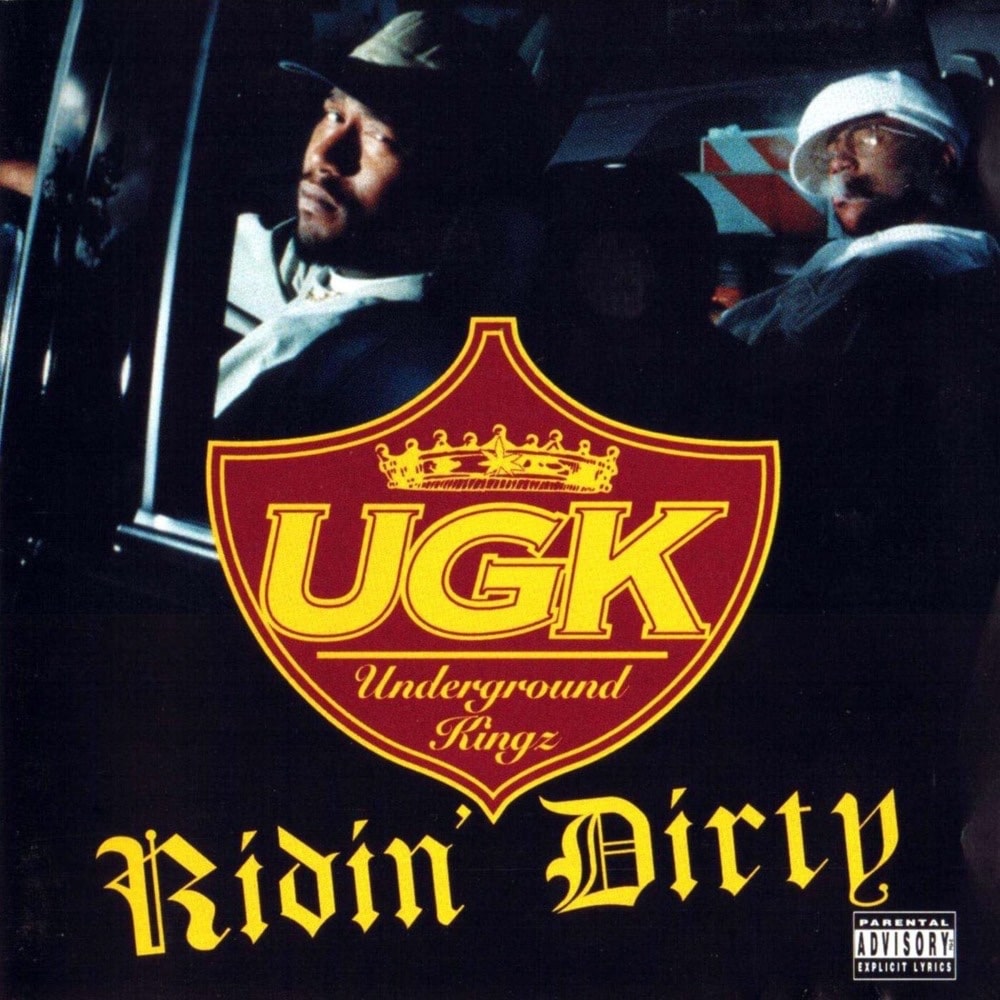 Released: July 30, 1996
Is it their best album? 1996 was one of the best years in hip hop history . You had Jay-Z and Fugees dropping their debut albums, OutKast and Nas dropping their sophomore, 2Pac was running wild, going to war with everyone, Mobb Deep and Wu-Tang were killing shit on the East Coast. While all this was happening, an underground duo from Texas dropped their third album with no music videos or radio singles, and quietly started changing the landscape of Southern hip hop.
11. Mobb Deep – Hell on Earth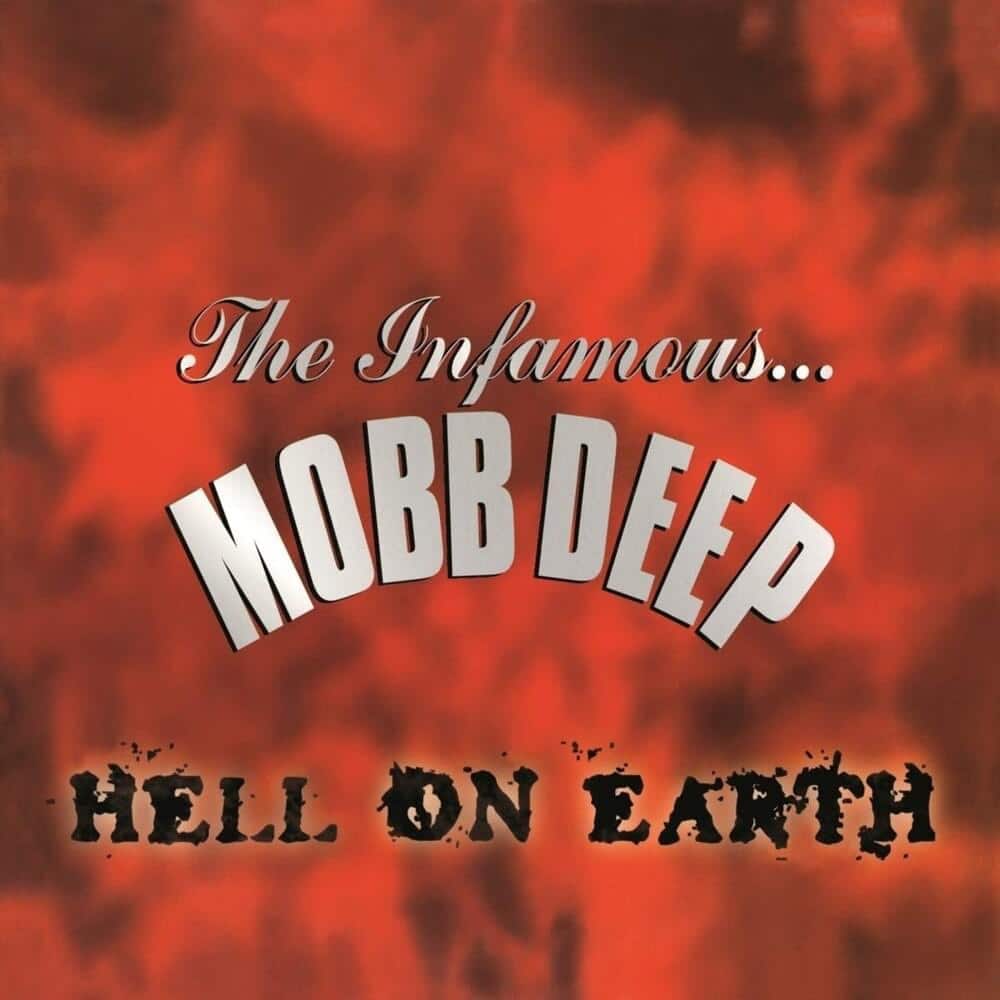 Released: November 19, 1996
Is it their best album? The older I get, the more I'm recognising the greatness of Hell on Earth . Of course, The Infamous is a certified classic, and one of the defining rap albums of the '90s, but Havoc really stepped up his production game on this album, the brooding landscape that was present on their sophomore is a full-blown nightmare here. Plus, they didn't have Q-Tip onboard for this album to scale it back with melancholic, jazzy vibes.
10. Future – DS2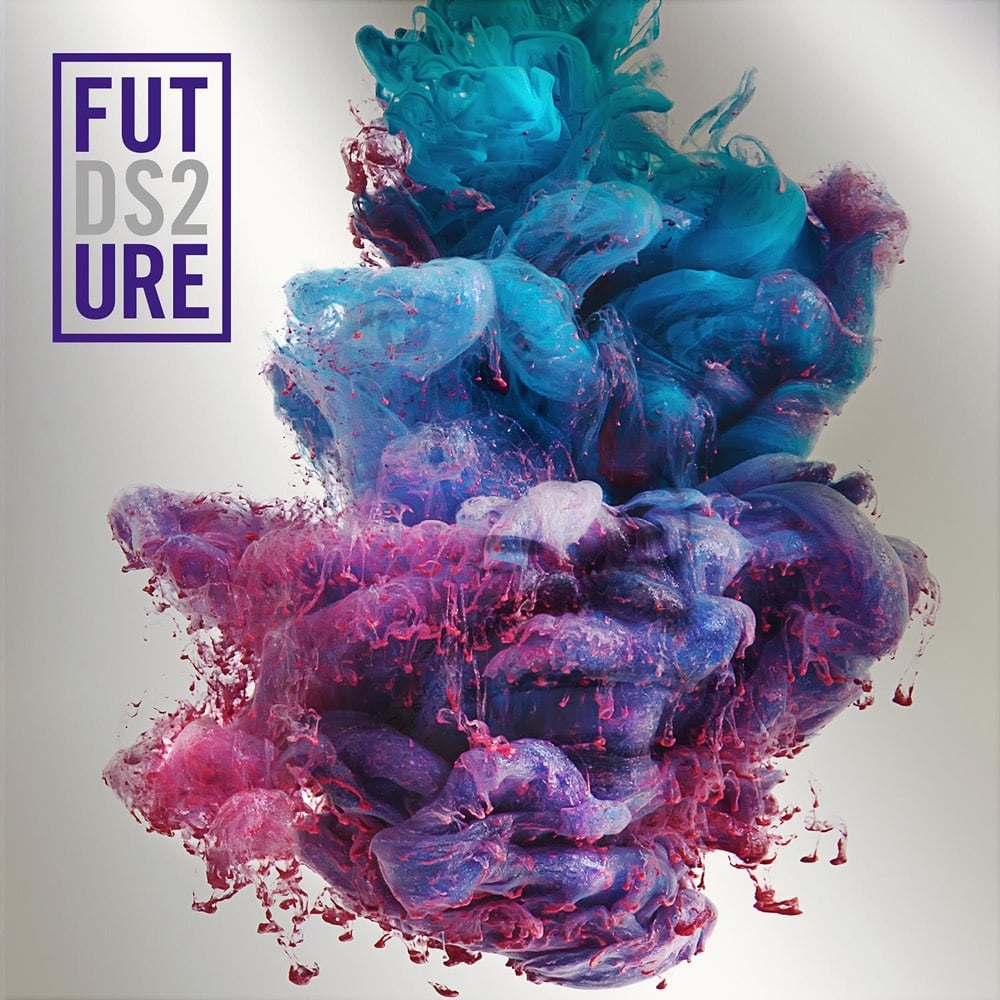 Released: July 17, 2015
Is it their best album? For sure. On "I Serve the Base", Future raps "Tried to make me a pop star and they made a monster." After his sophomore album, Future linked up with Metro Boomin and DJ Esco, got back into the lab, and went on a mixtape run so legendary that young rappers these days are still feeling it.
9. Eminem – The Marshall Mathers LP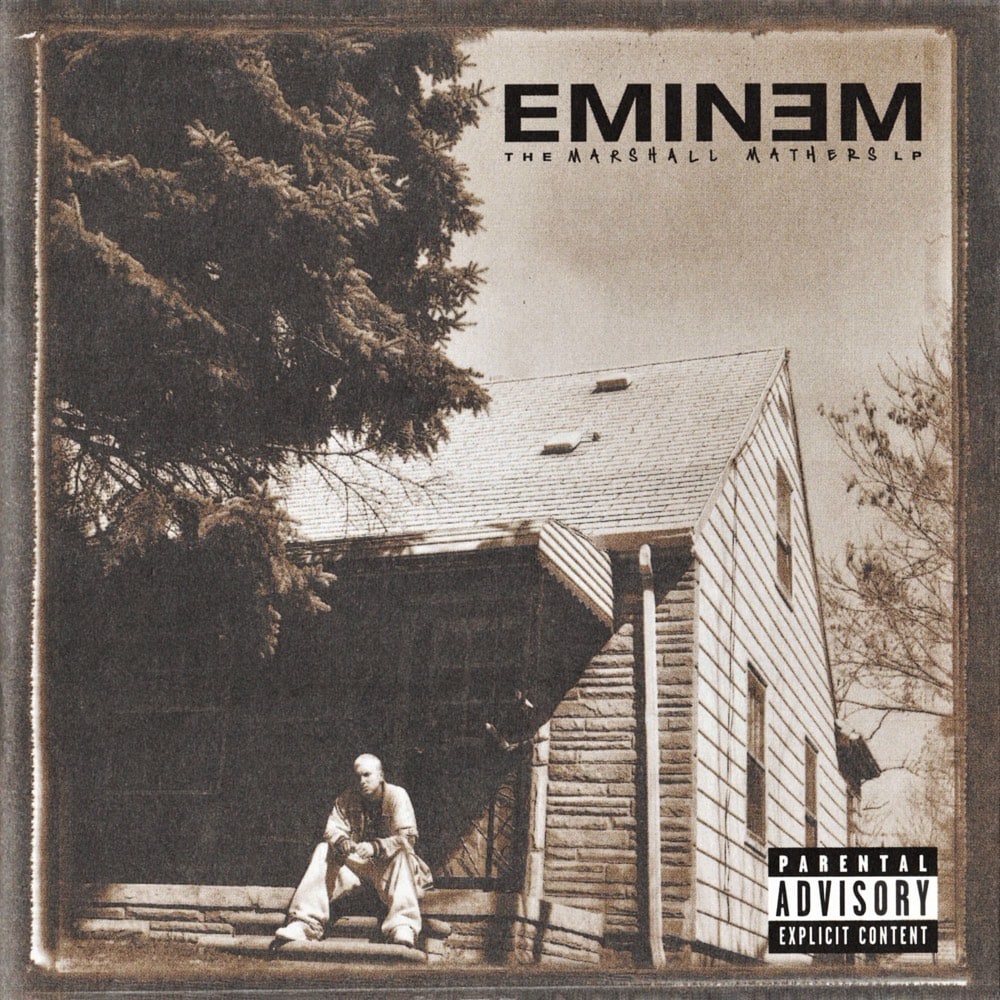 Released: May 23, 2000
Is it their best album? No rapper in the world will ever touch Eminem in his 99-03 run and this album represents him at his peak, critically and commercially. The Marshall Mathers LP is the perfect balance of the outrageous, zany punchlines of Em's major label debut, with the more serious topics of his later work.
8. 2Pac – Me Against the World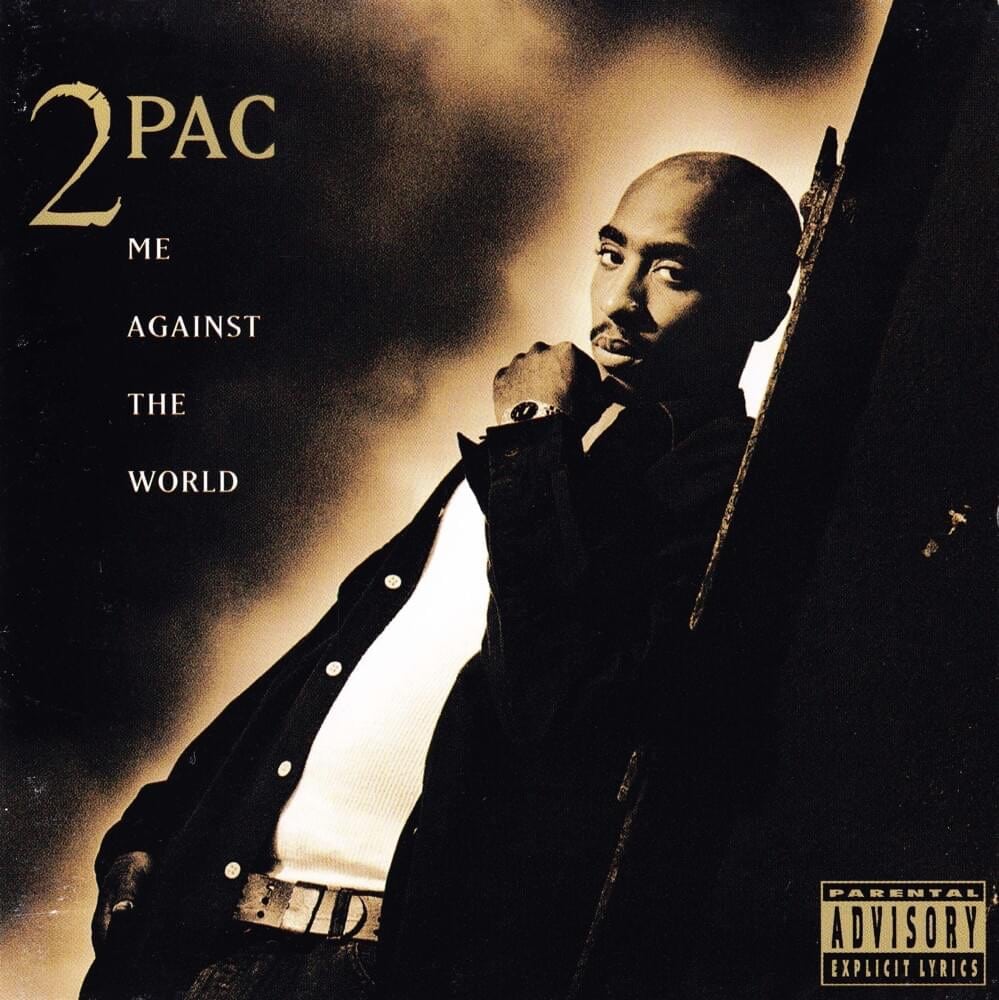 Released: March 14, 1995
Is it their best album? It's debatable. Nothing will top the blockbuster scale of All Eyes on Me , or the paranoid vulnerability of The Don Killuminati: The 7 Day Theory , but I would argue that Me Against the World represents the perfect balance of Tupac Shakur. The nihilism, the paranoia, the thug life, the love of New York, the family – all facets of Pac are on display here.
7. Pusha T – Daytona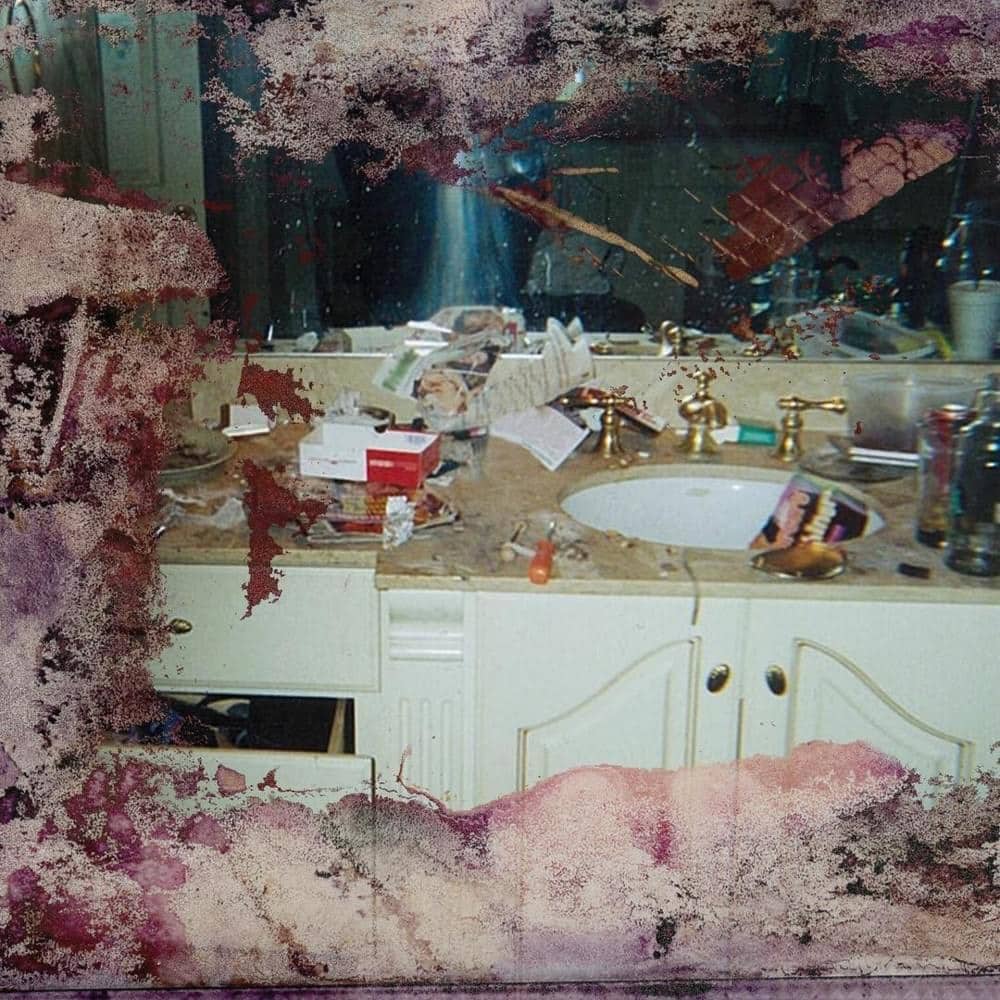 Released: May 25, 2018
Is it their best album? If you're only counting Pusha's solo work, then yes Daytona is his best album to date. While My Name Is My Name probably had greater moments with "Numbers on the Boards" and "Nosetalgia", it also had filler songs like "No Regrets" and "40 Acres." Daytona , on the other hand, is lean and mean, featuring a hungry Pusha doing his best coke talk over some of the most impressive production Kanye has chopped in years.
6. Public Enemy – Fear of a Black Planet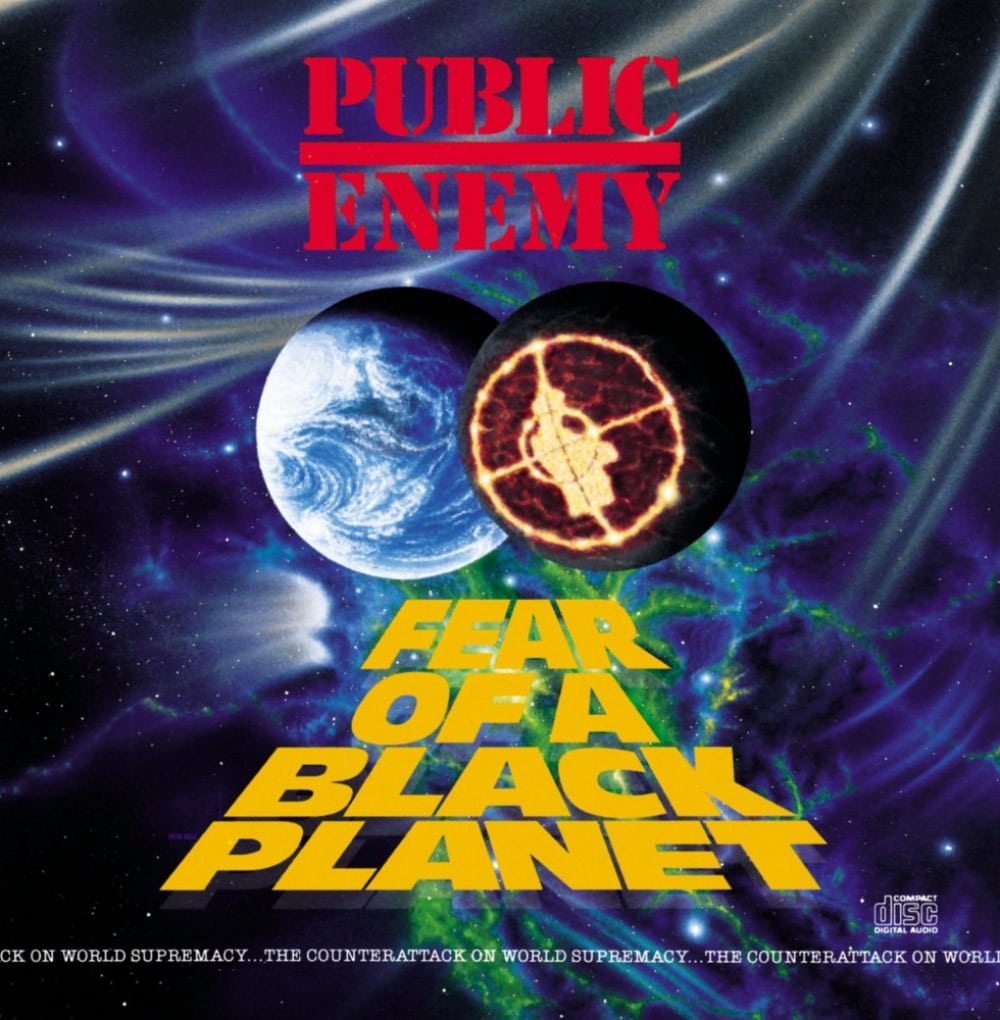 Released: April 10, 1990
Is it their best album? I'll usually take It Takes a Nation of Millions to Hold Us Back over Fear of a Black Planet , but the two albums are so intertwined it doesn't really matter. It would be like talking about AmeriKKKa's Most Wanted without talking about Death Certificate , it's impossible.
5. Kanye West – Graduation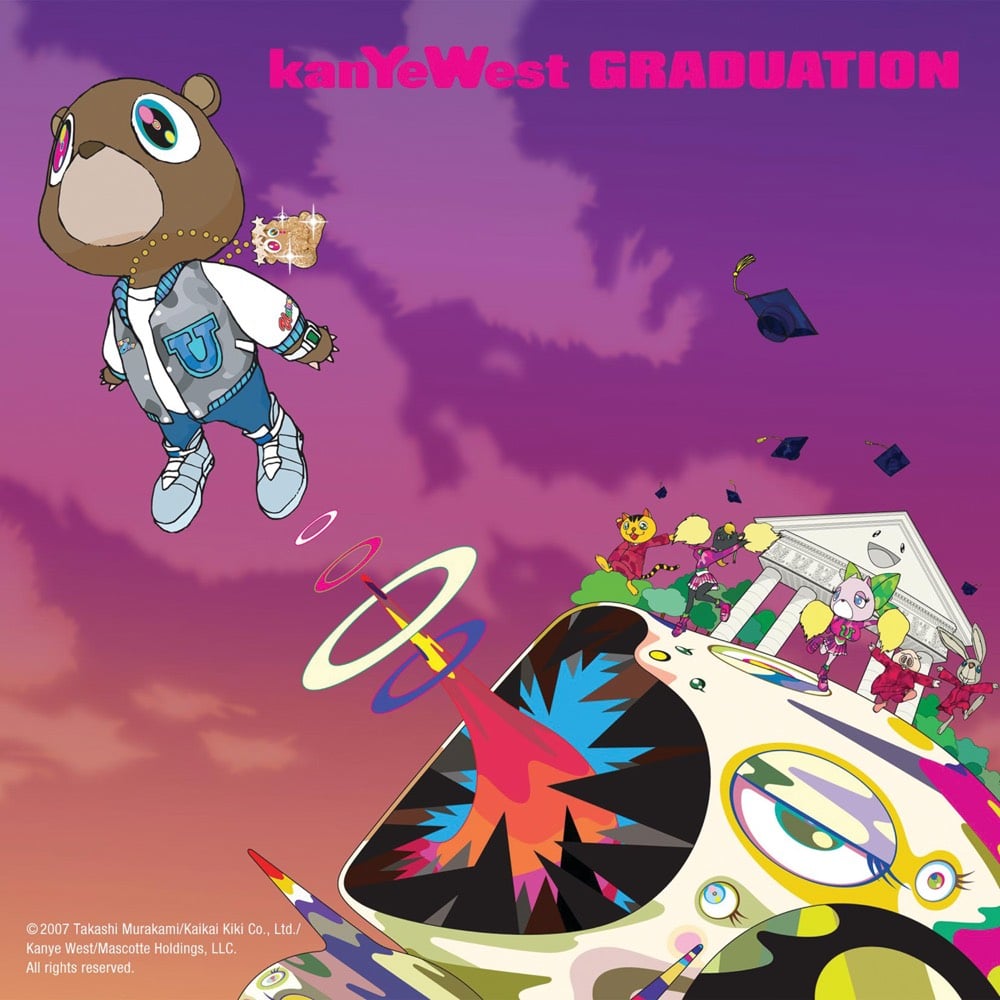 Released: September 11, 2007
Is it their best album? We're now getting into the territory where every album being a rapper's best is debatable. Of course, you can say Graduation is Kanye's best album, just like you could say The College Dropout or 808s & Heartbreak or My Beautiful Dark Twisted Fantasy is his best.
4. Kendrick Lamar – To Pimp a Butterfly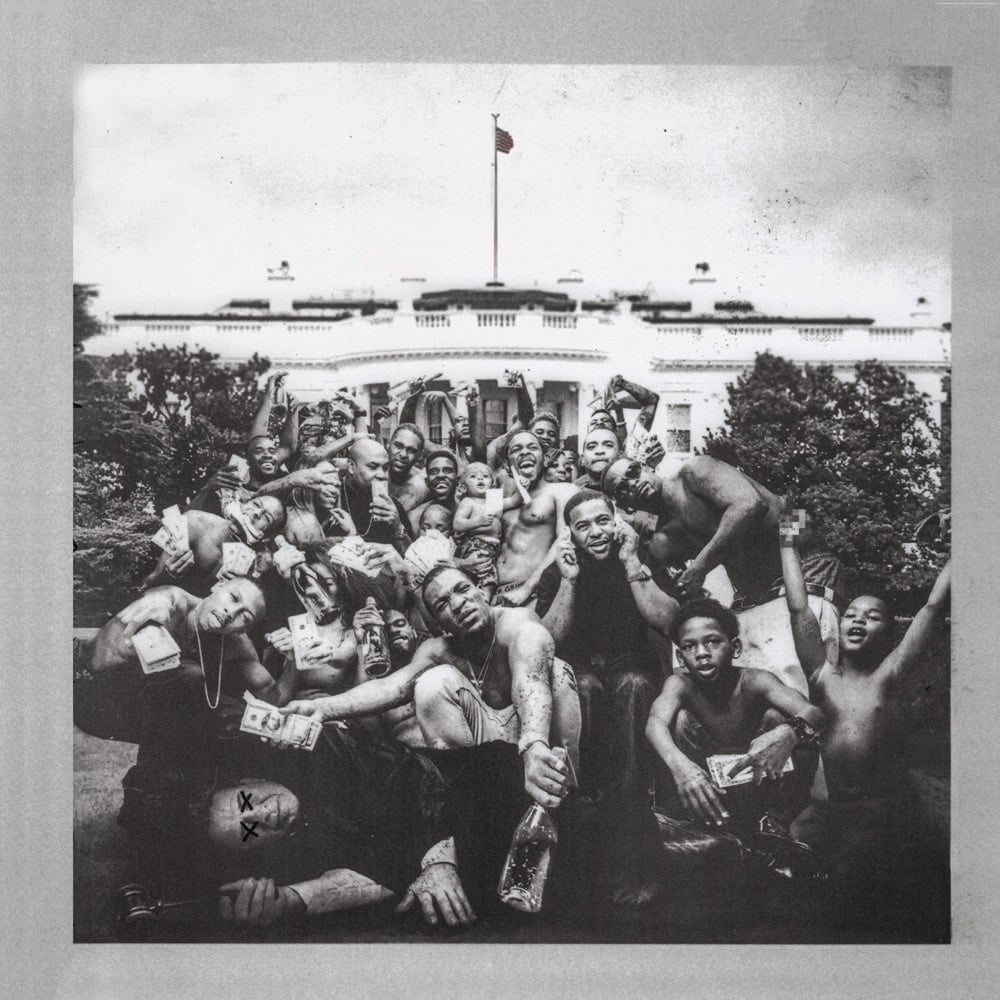 Released: March 15, 2015
Is it their best album? While To Pimp a Butterfly will never be a fan-favourite like good kid, m.A.A.d city or appeal to the OG Kendrick heads like Section.80 , it's the rapper's most progressive work to date, and the biggest example of why he's miles ahead of his peers in terms of crafting albums. To take a left-turn like Kendrick did from good kid to this album takes enormous courage, and the willingness to push past his comfort zone, which is something that Drake or Cole can't say they've done for certain in their careers. With To Pimp a Butterfly , Kendrick entered into the rarefied artistic space of Kanye and OutKast.
3. Run-D.M.C. – Raising Hell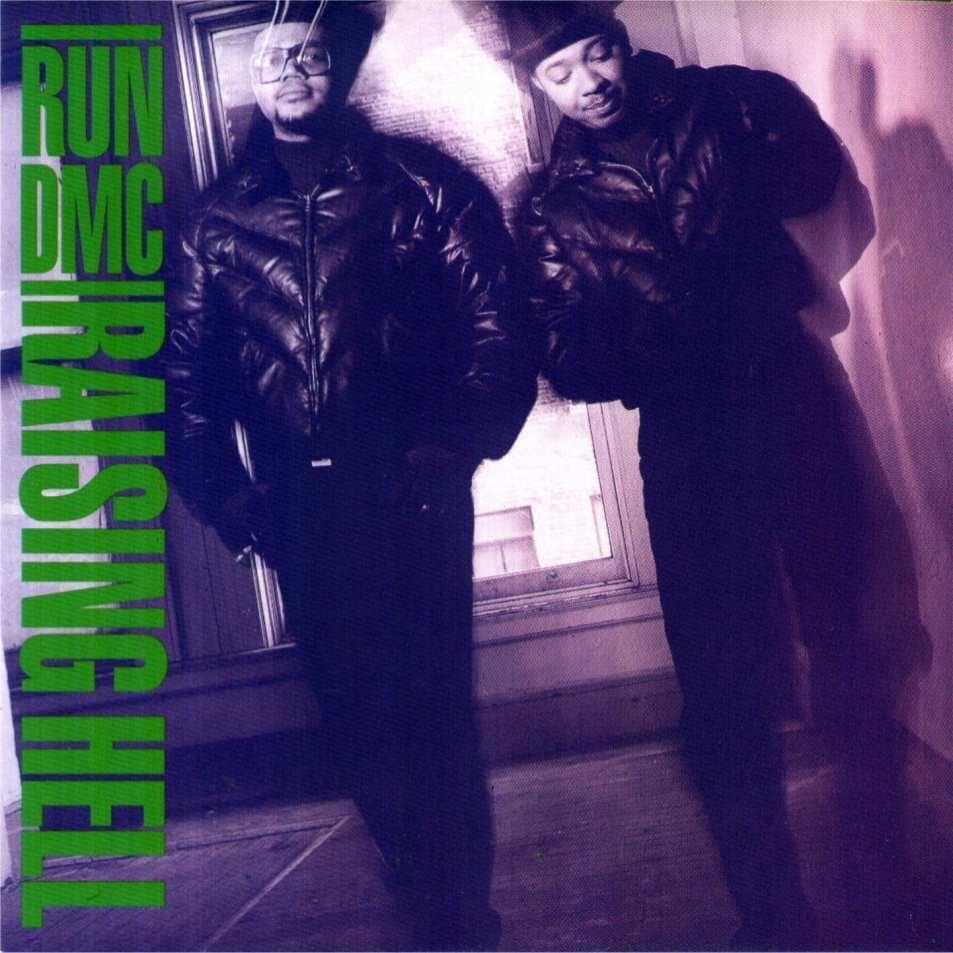 Released: May 27, 1986
Is it their best album? Raising Hell is one of the most important rap records of all time. It was the first platinum and multi-platinum rap album, it was the first album to be nominated for a Grammy, and it was the first rap-rock collaboration to break into the mainstream. And yes, it absolutely is Run-D.M.C.'s best album.
2. A Tribe Called Quest – Midnight Marauders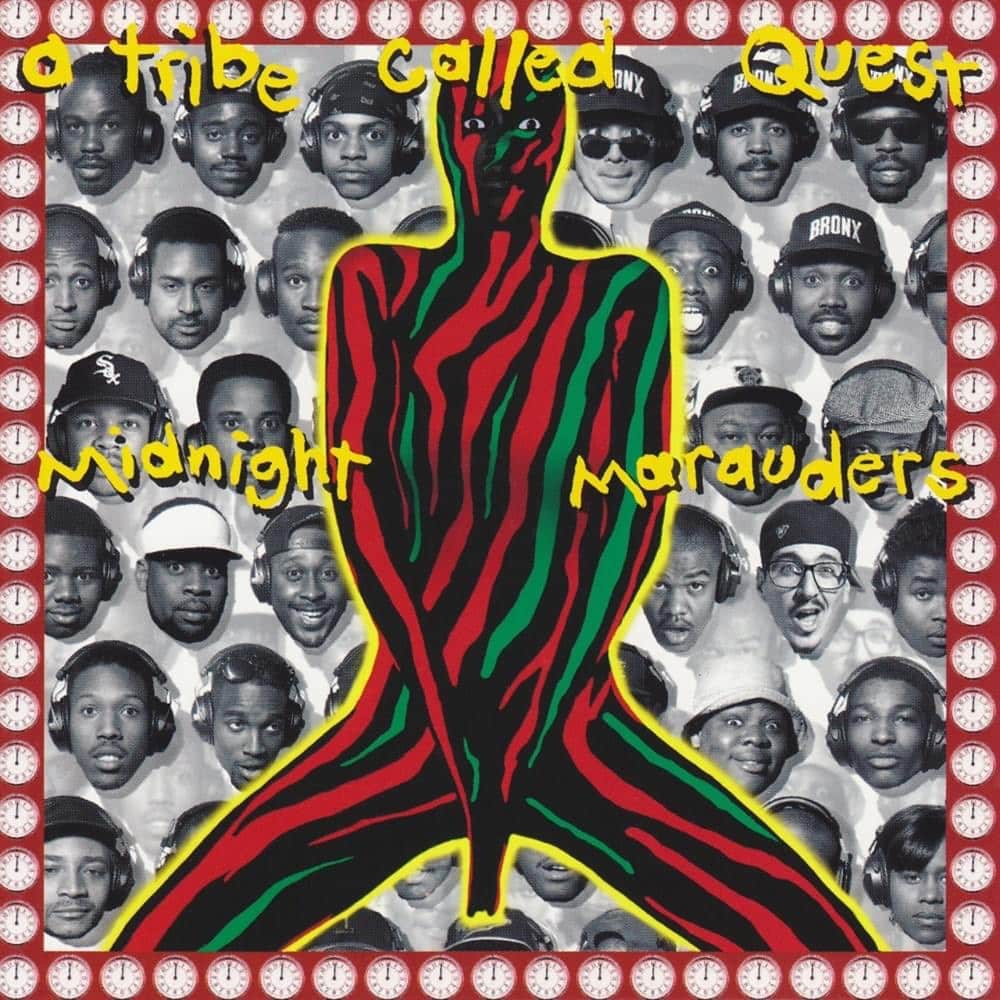 Released: November 9, 1993
Is it their best album? The argument that hip hop heads will forever have is Midnight Marauders vs. The Low End Theory . For my part, I'm going to say yes, Midnight Marauders is peak-Tribe, but I'm not going to feel confident saying it.
1. OutKast – Aquemini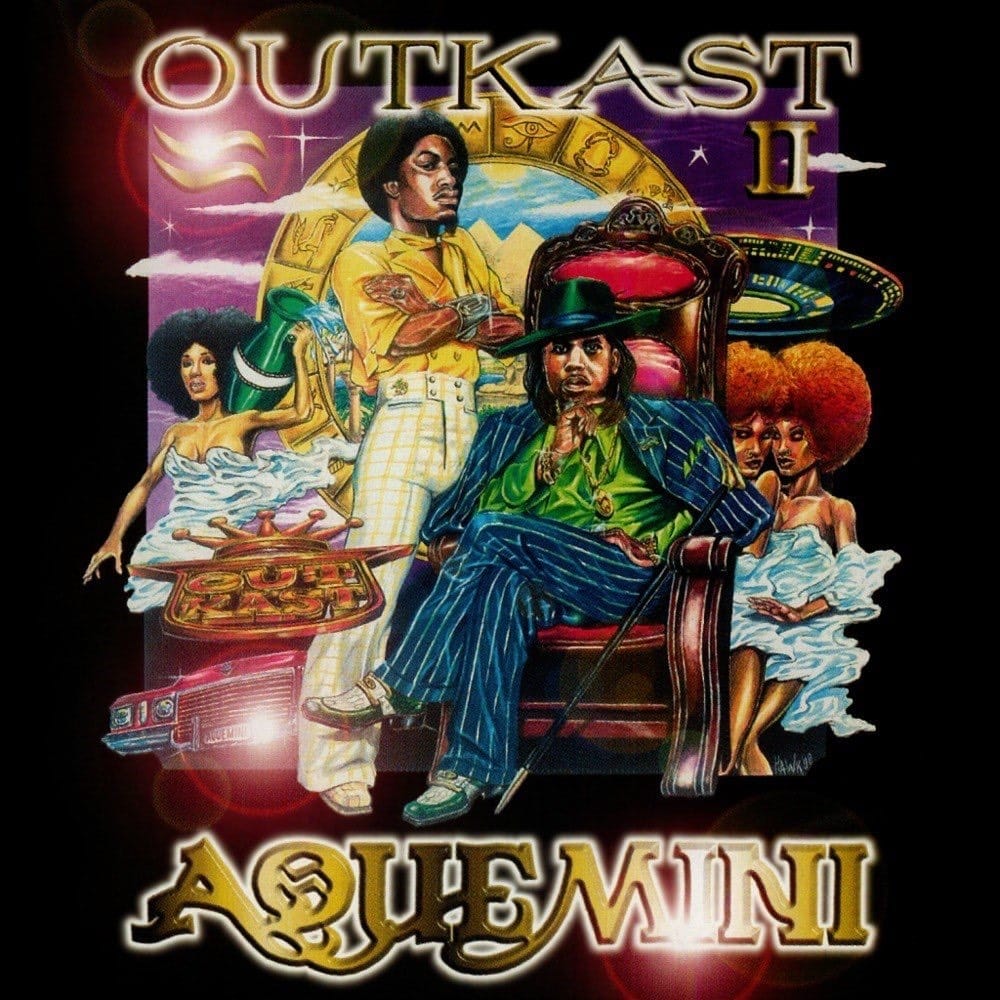 Released: September 29, 1998
Is it their best album? You can get into a long argument with any OutKast fan debating what their album is. For me, I think Aquemini is their best album because it's a merge of their extraterrestrial vibes from ATLiens and the earthly tones of Southernplayalisticadillacmuzik , with Andre and Big Boi elevating their songwriting to another level (their rapping has always been top-notch).
Side note: here's a fun fact related to this album – on the same day Aquemini dropped, we also had the following releases: Black Star – Mos Def & Talib Kweli are Black Star , Jay-Z – Vol. 2… Hard Knock Life and A Tribe Called Quest – The Love Movement . 1998 was a crazy year for hip hop.
[convertkit form=2856486]