Over the course of rap history, few artists have display as much evolution and raw talent as Lil Wayne. Bursting onto the scene as a member of the Hot Boys and then ascending to the presidency of Cash Money Records, Wayne's journey has been marked by seismic shifts, both in his personal life and in his musical trajectory.
Over two decades, the Young Money head honcho has amassed a formidable discography that few can rival, with his career spawning everything from gritty street anthems to audacious crossover hits. Each album from his catalogue offers a unique glimpse into the artistic evolution of this generational talent.
Early releases like Tha Block Is Hot, Lights Out, and 500 Degreez unveil a young, hungry artist exploring his voice amidst the clamor of the Cash Money era. However, it's through the lens of the Tha Carter series that Wayne's evolution becomes most palpable. The growth from the first instalment to Tha Carter II set the stage for the career-defining success of Tha Carter III. Even in the face of occasional missteps, as seen in Tha Carter IV, Wayne's enduring relevance resurfaces powerfully in Tha Carter V.
So let's get into it. From his 1999 debut album, Tha Block Is Hot, to his magnum opus Tha Carter II and game-changing Tha Carter III, we rank every Lil Wayne album from worst to best.
Rebirth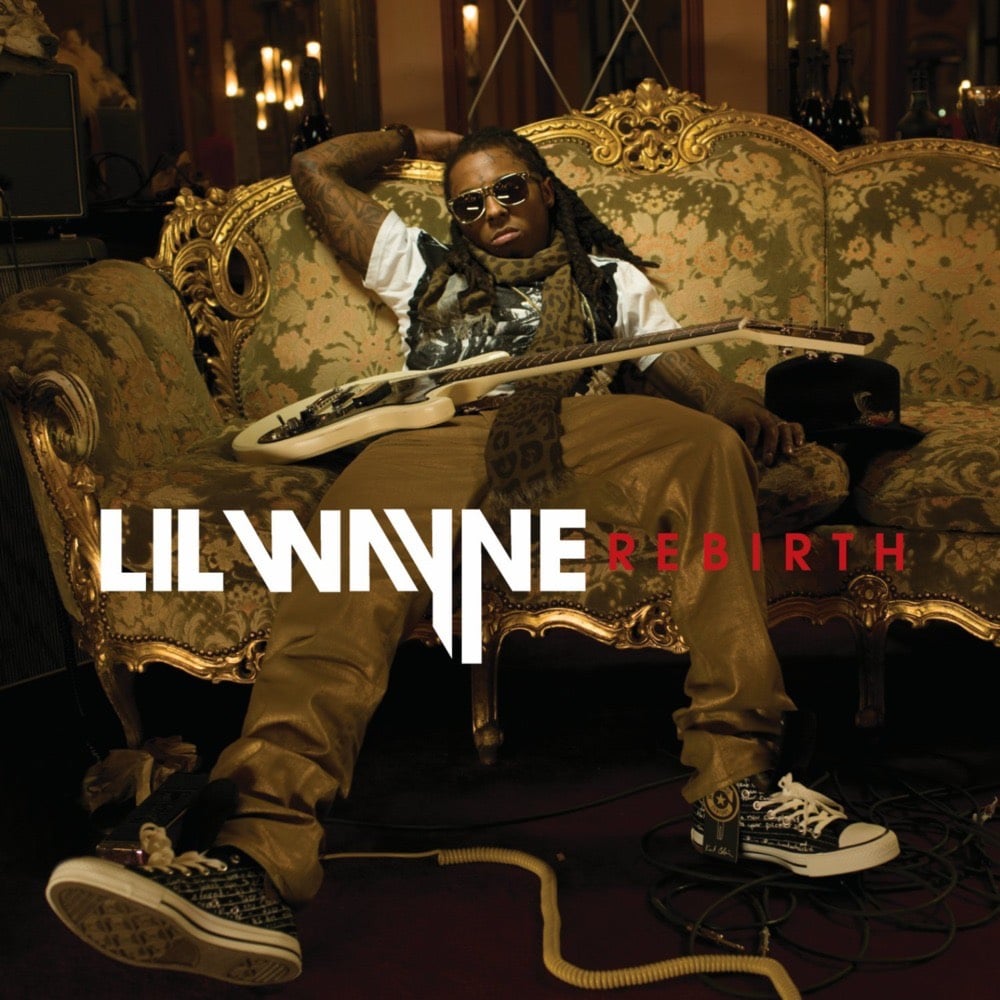 Released: February 2, 2010
Label: Cash Money, Young Money, Universal Motown
Singles: "Prom Queen", "On Fire", "Da Da Da", "Knockout", "Drop the World"
Features: Shanell, Eminem, Kevin Rudolf, Nicki Minaj
2009's Rebirth wasn't just a title, it was a bold move for Lil Wayne. An ambitious leap into rap-rock fusion that left fans split and questioning, "Is this the Weezy we know?" Saddled with lukewarm guitar solos and backing tracks more befitting 80s video games, the album stumbled. Sure, Wayne's signature wit and punchlines peeked through, but the melancholy brought on by discordant guitars drowned the party. "Get a Life" gave a brief throwback to Wayne's style, but the overall effort felt like jamming a square peg into a round hole. It wouldn't be an overstatement to call Rebirth one of the most disappointing rap albums of all time — especially coming off Tha Carter III.
Free Weezy Album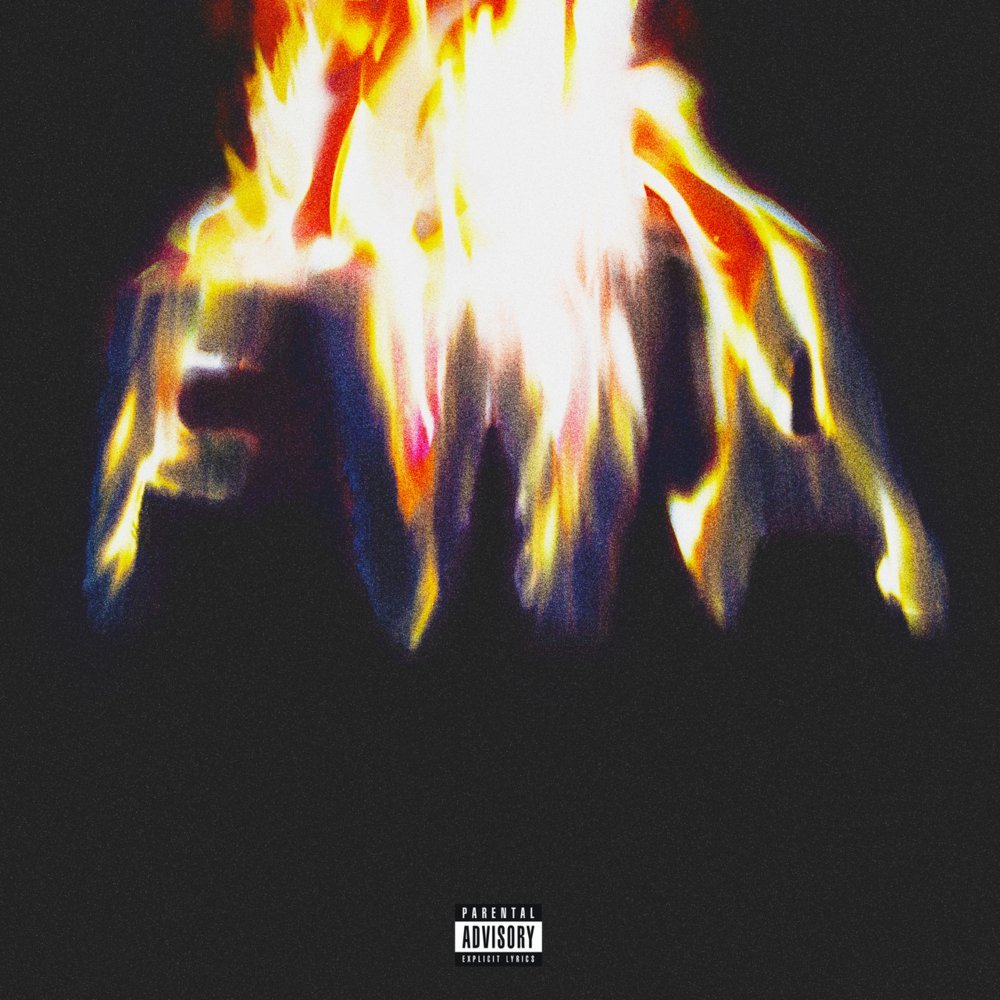 Released: July 4, 2015
Label: Young Money, Republic
Singles: "Glory"
Features: Jake Troth, HoodyBaby, Leah Hayes, Cory Gunz, Capo, Junior Reid, Bibi Bourelly, Wiz Khalifa, Jeezy
The Free Weezy Album was pitched as a phoenix rising from Cash Money's ashes, but sadly, it just couldn't spark. Bright spots like "Glory" and "He's Dead" showcased Wayne's lyrical dexterity, while "London Roads" and "Pick Up Your Heart" hinted at his captivating originality. Yet, most of the album felt lackluster. Tracks like "I'm That Ni**a" and "Without You" seemed cookie-cutter, with Wayne in cruise control. Collaborations lacked fire and fell short of the Weezy magic we've come to expect. The Free Weezy Album wasn't the triumphant return we craved, but it did enough to keep the hope alive for a return to greatness.
500 Degreez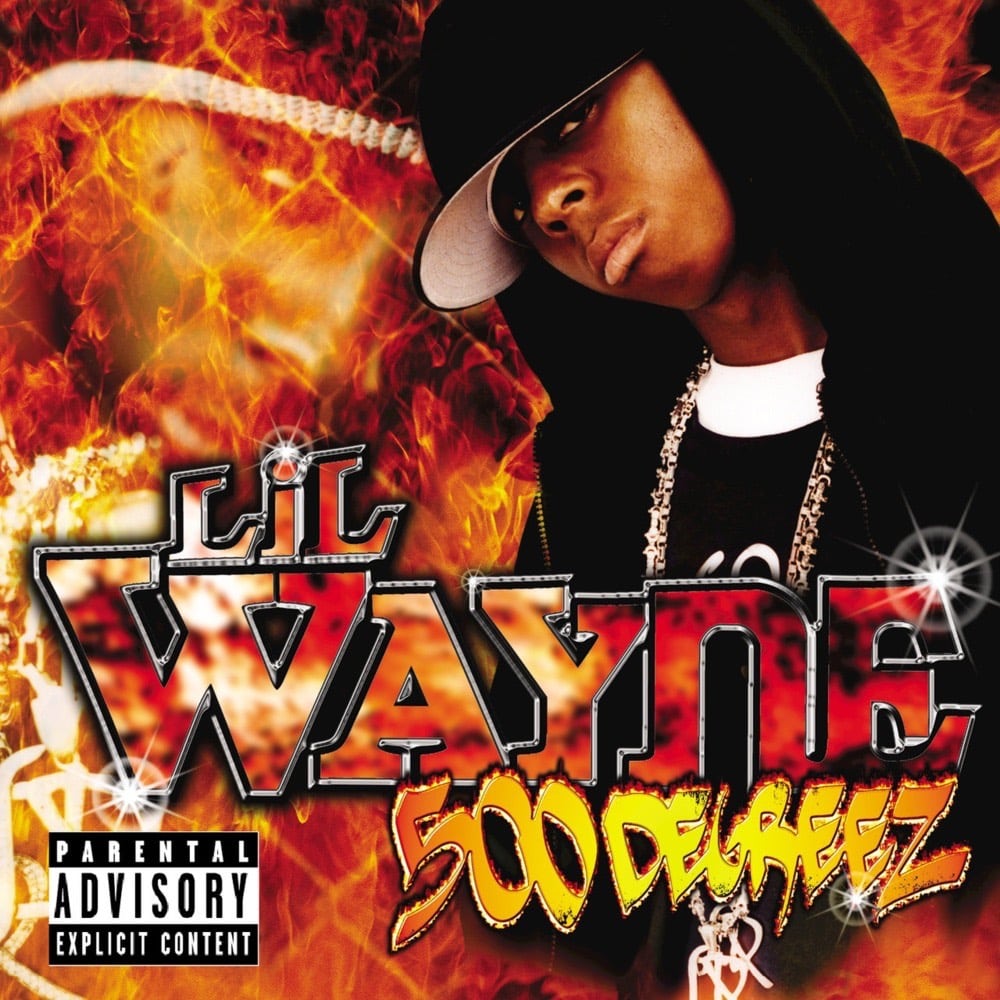 Released: July 23, 2002
Label: Cash Money, Universal
Singles: "Way of Life", "Where You At"
Features: Big Tymers, Mannie Fresh, Baby, TQ, Petey Pablo, Blaque, Tateeze, Cristale
A departure from the familiar, 500 Degreez is where Wayne's artistic struggle becomes visible. The third album is abundant with his raw talent, but it fails to break the mold. Tracks like "Bloodline," "Worry Me," and "Young 'N Blues" break the monotony of otherwise formulaic anthems. Although it boasts solid production, the album indicates a thirst for creative transformation, screaming for a shift beyond the typical Cash Money release.
I Am Not a Human Being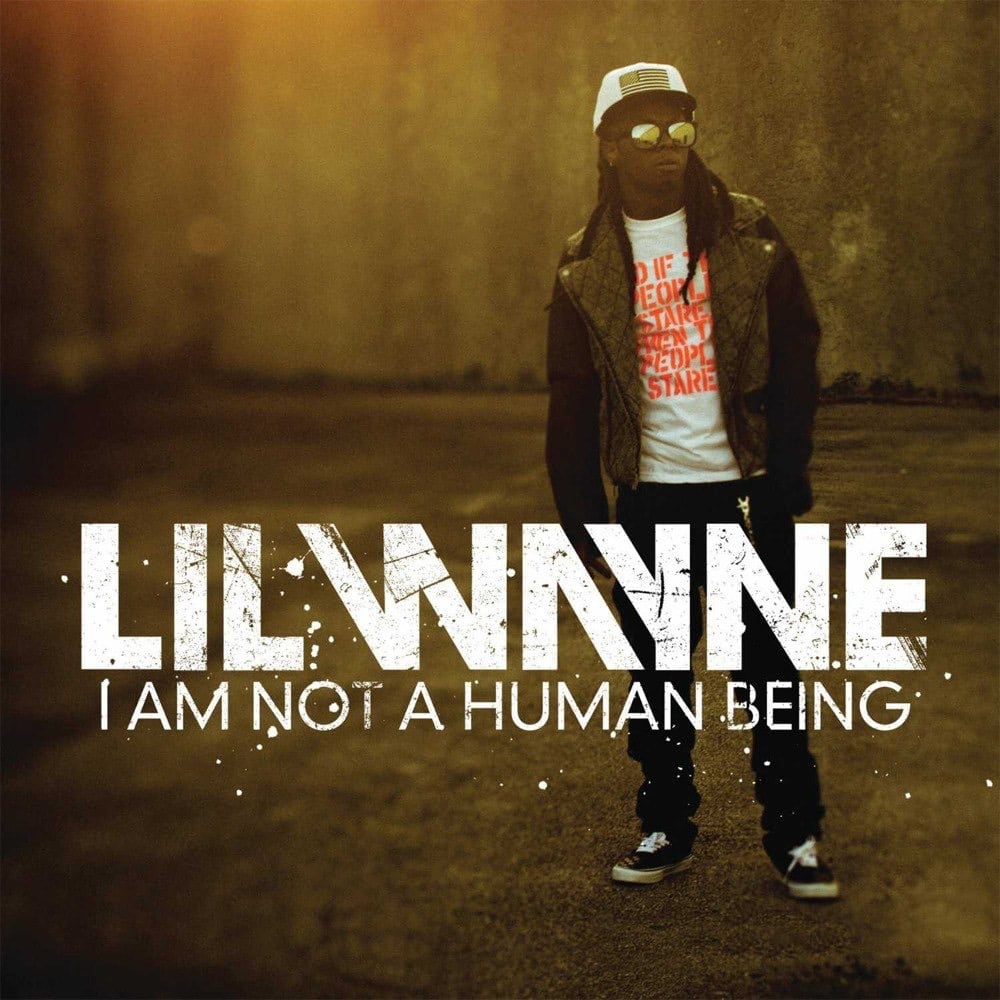 Released: September 27, 2010
Label: Cash Money, Young Money, Universal Motown
Singles: "I'm Single", "Right Above It"
Features: Drake, Jay Sean, Lil Twist, Nicki Minaj, Jae Millz, Tyga, Gudda Gudda, Lil Chuckee and T-Streets
Released behind bars, I Am Not a Human Being showcased Weezy's ability to still be a force to reckon with. It wasn't his crowning glory, a touch disjointed and fleeting, but it packed enough punch to remind us why we love Wayne. Tracks like "Gonorrhea" and "Right Above It" had that infectious Weezy wordplay, and cameos from Young Money all-stars Drake and Nicki Minaj cranked up its appeal. Even with its imperfections and unconventional creation, the album wasn't just a jailhouse throwaway; it was proof of Wayne's indomitable relevance.
Funeral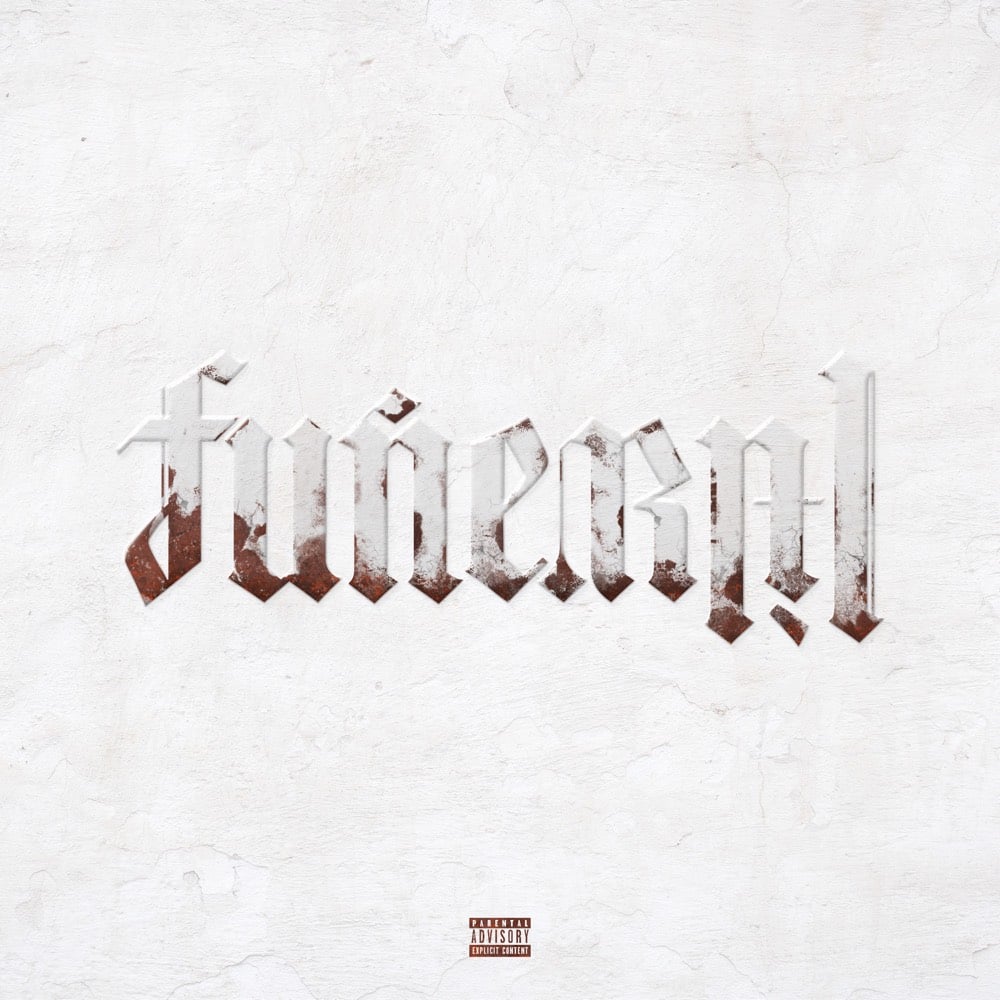 Released: January 31, 2020
Label: Young Money, Republic
Singles: "I Do It"
Features: Big Sean, Lil Baby, Jay Rock, Adam Levine, 2 Chainz, Takeoff, The-Dream, Lil Twist, XXXTentacion and O.T. Genasis.
Released after a few years of emerging from his artistic slump, Lil Wayne's thirteenth studio album Funeral storms in as a 24-track powerhouse. It's Wayne's audacious experiment, ranging from retro club hits to contemporary guitar-trap. But the journey isn't always smooth. Tracks like "Ball Hard," and "Bing James" falter, losing Wayne's magic to the pull of modern sound. Yet, when Wayne's matchless lyricism takes the reins, as in "Mahogany" and "Line Em Up," the album truly gleams. Despite its unevenness, Funeral showcases tantalizing glimpses of Wayne's undomesticated genius.
I Am Not a Human Being II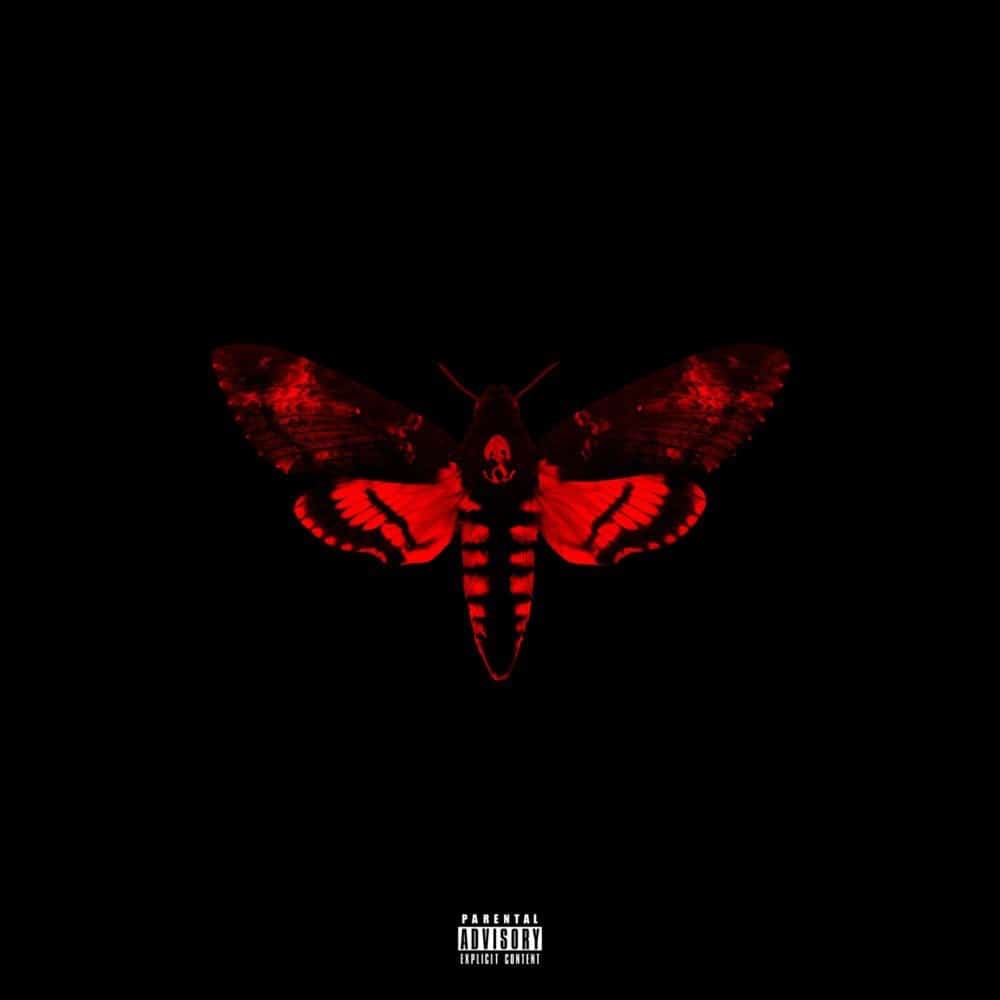 Released: March 26, 2013
Label: Young Money, Cash Money, Republic
Singles: "No Worries", "Love Me", "Rich As Fuck"
Features: 2 Chainz, Gudda Gudda, Detail, Soulja Boy, Gunplay, Drake, Future, Juicy J, Trina, Shane Heyl
While Wayne's I Am Not a Human Being albums don't match the tight precision of Tha Carter installments, they have a reckless charm that's hard to resist. They're a playground for Weezy's eccentric, rebellious anthems, with provocative lyrics and larger-than-life braggadocio, as we can clearly hear on the sequel. Songs like "Curtains" and "Days and Days" may have similar themes, but they stand out thanks to the infectious hooks, masterful wordplay, and memorable guest features like 2 Chainz. Producer Mike WILL Made-It crafts an eerily engaging beat for "Rich as Fuck," and Drake and Future shine on the silky-smooth "Love Me." Overall, it's a wild, indulgent ride that reaffirms Wayne's top-dog status in the game.
Lights Out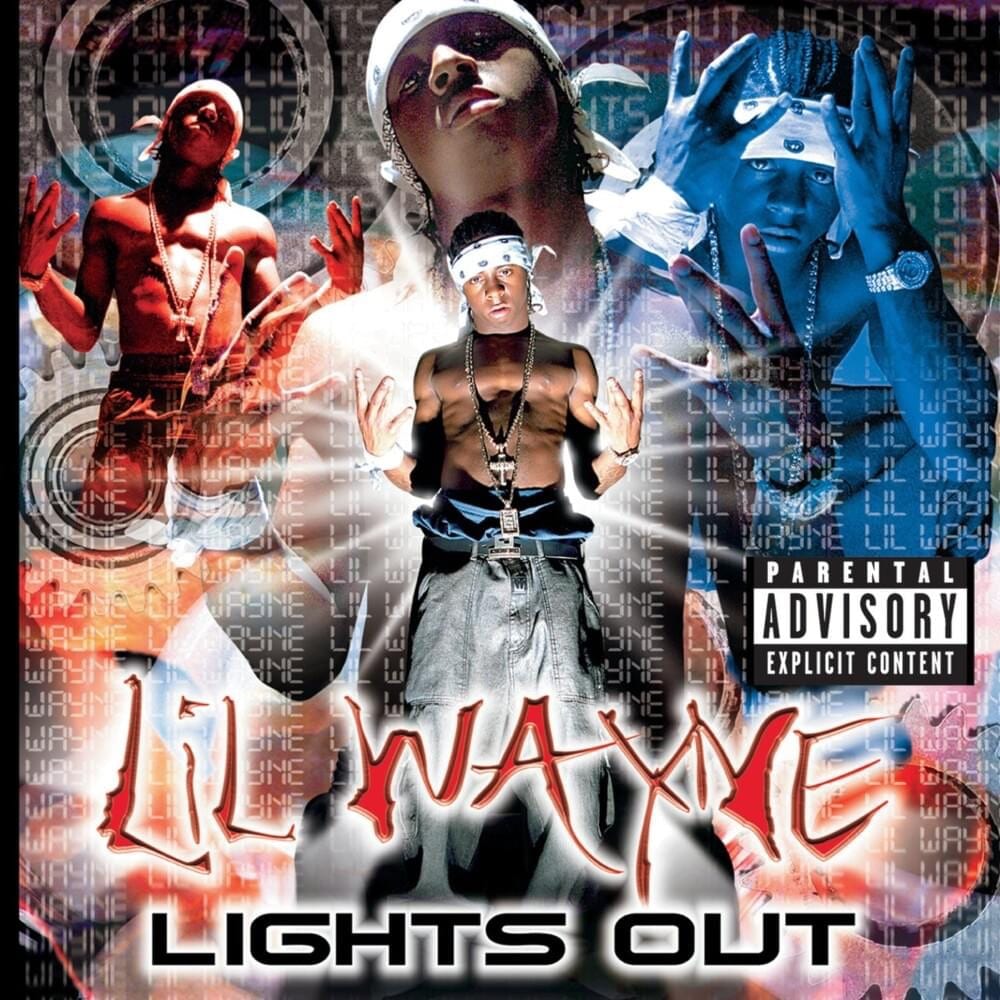 Released: December 19, 2000
Label: Cash Money, Universal
Singles: "Get Off the Corner", "Everything", "Shine"
Features: Hot Boys, Birdman, Big Tymers, Unplugged, B.G.
Lights Out serves as a pivot point for Lil Wayne's trajectory, his sophomore album where lyrical evolution and thematic depth begin to shine. A product of Cash Money Records' heyday, it portrays a rapidly maturing Wayne, far from a one-hit teenage wonder. Despite some stumble in heartfelt narratives like "Everything" and "Grown Man," the album radiates charisma in tracks like "Shine," "Let's Go," and "Hit U Up." Mannie Fresh's production hits high notes, underlining the album's ambition. Despite inconsistencies, Lights Out signalled the emergence of the influential artist we now know.
Tha Carter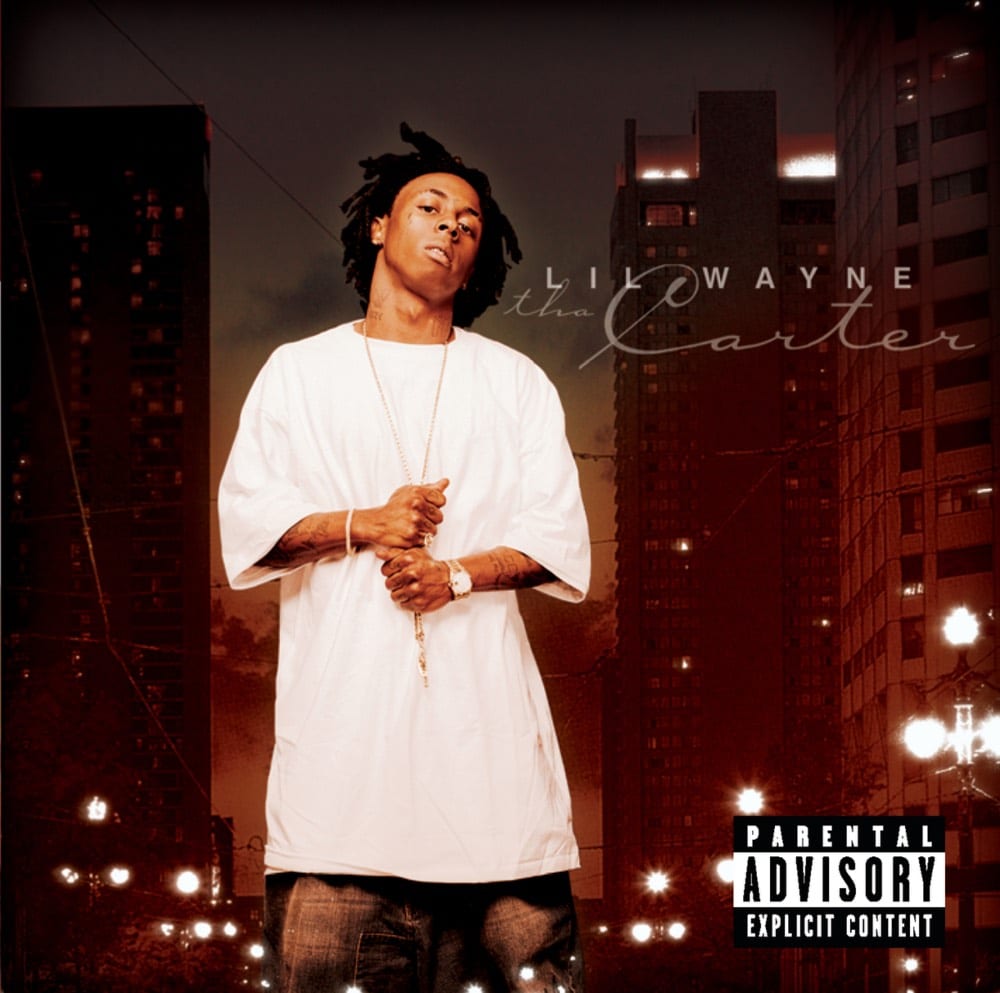 Released: June 29, 2004
Label: Cash Money, Universal
Singles: "Bring It Back", "Go D.J.", "Earthquake"
Features: Mannie Fresh, Reel, Birdman, Jazze Pha
Tha Carter, Lil Wayne's fourth release, is a turning point. The title, echoing Wayne's surname and New Jack City's notorious complex, flags an expansion in his worldview and maturity. Southern rap charm persists, bolstered by Mannie Fresh's production. However, the 79-minute runtime, typical of the 2000s hip hop, can be off-putting due to inconsistent track quality. Yet, Wayne's spontaneous delivery and Fresh's dynamic beats cannot be ignored. Despite shortcomings, Tha Carter foreshadows the trailblazing artist Wayne evolves into.
Tha Carter IV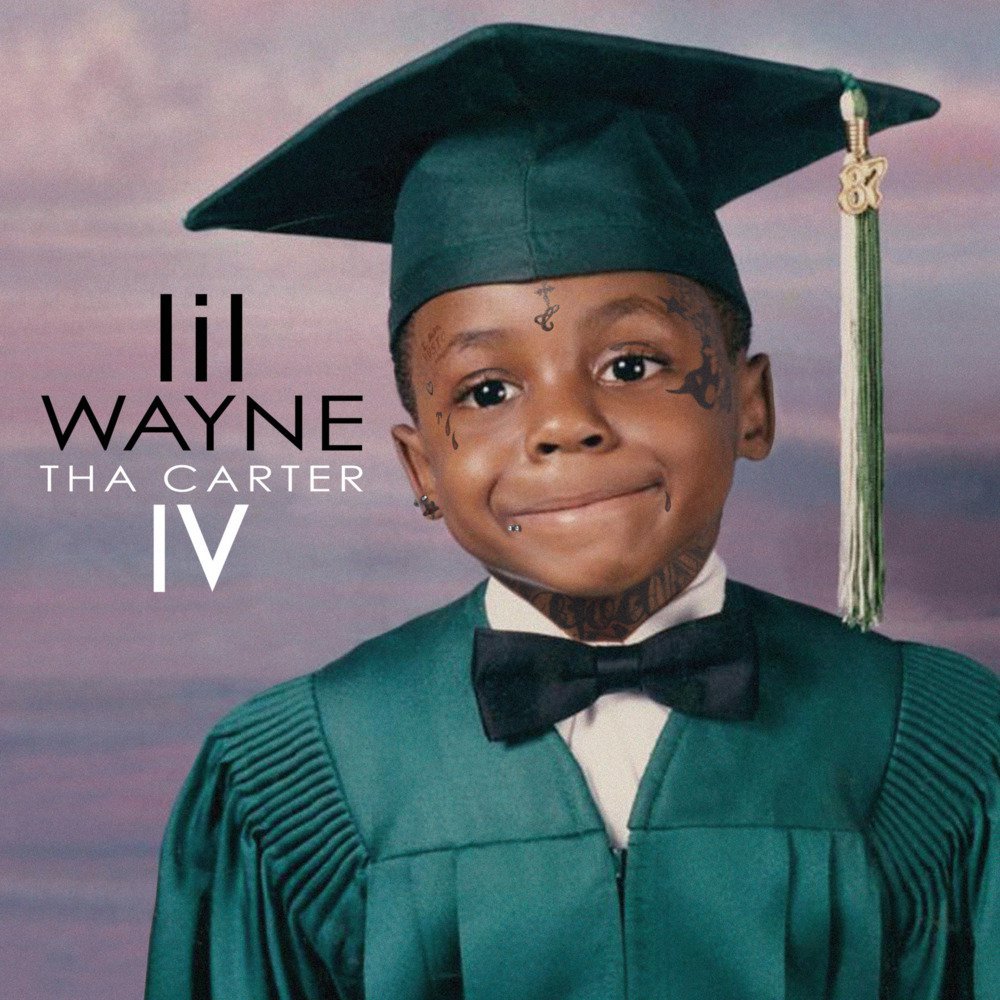 Released: August 29, 2011
Label: Cash Money, Young Money, Universal Republic
Singles: "6 Foot 7 Foot", "John", "How to Love", "She Will", "It's Good", "Mirror"
Features: Cory Gunz, Drake, T-Pain, Tech N9ne, Andre 3000, Rick Ross, John Legend, Bruno Mars, Birdman, Kevin Rudolf, Jadakiss, Bun B, Nas, Shyne, and Busta Rhymes.
With Tha Carter IV, Wayne treads familiar ground. Less immediately impactful than its forebears, it's a substantial album nonetheless. Initial tracks like "Blunt Blowing" pulsate with swagger, while introspective gems like "Abortion" course-correct the minor missteps like "How to Hate." With its sing-along hooks and the standout "It's Good," the album flows effortlessly. Though a slight deviation from earlier Carter series' realism, it gives ample reason to stay aboard the Weezy journey — especially when you have some of the best rappers in the game — Drake, Tech N9ne, Andre 3000, Rick Ross, Jadakiss, Bun B, Nas, and Busta Rhymes — showing up to play.
Tha Block Is Hot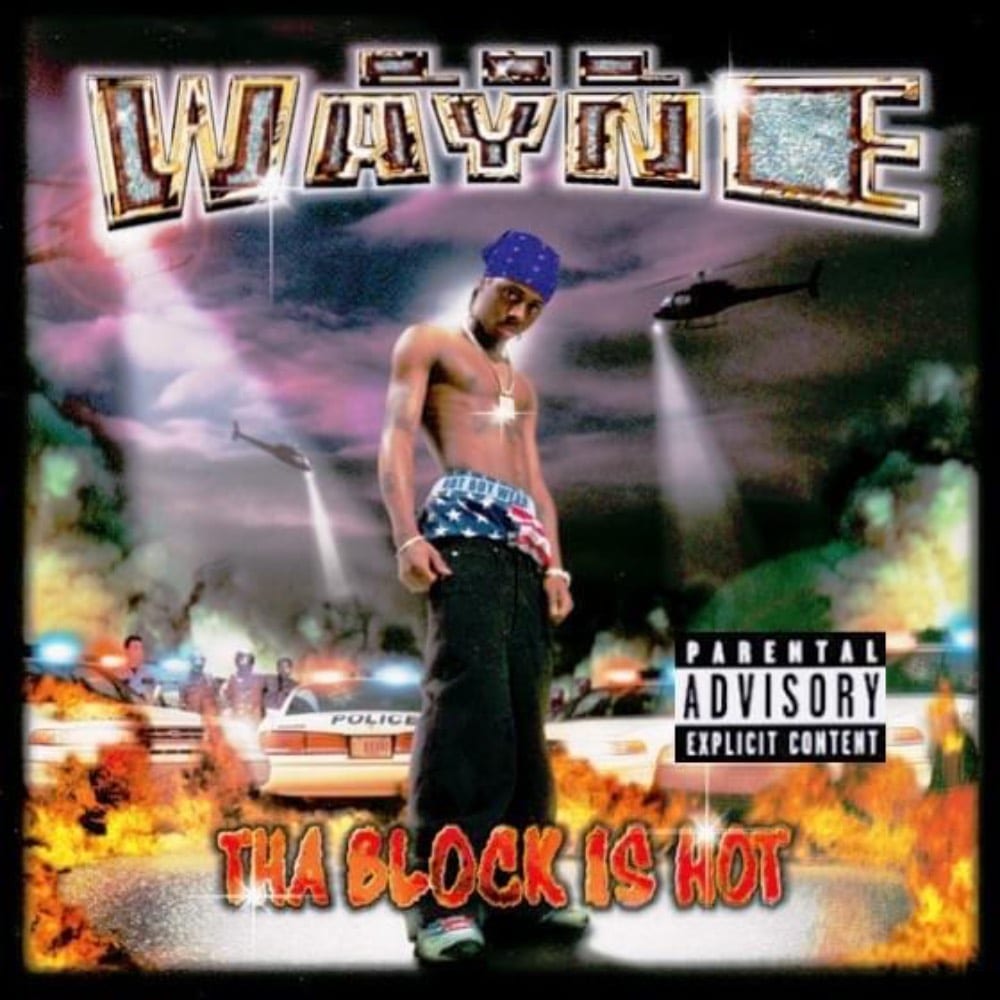 Released: November 2, 1999
Label: Cash Money, Universal
Singles: "Tha Block Is Hot", "Respect Us"
Features: Big Tymers, B.G., Juvenile, Hot Boys, Mannie Fresh, Paparue, Turk
Tha Block Is Hot, Wayne's debut, introduces him during the Hot Boys' rise. The album, a team effort featuring the Hot Boys and frequent appearances from Big Tymers, showcases immersive beats typical of late '90s Cash Money. The title track sets Wayne as a rising star, while the rest of the album balances brilliance and filler. Despite the cohesive sound, Wayne's maturation isn't complete. Although a commendable debut, his lyrical refinement is still a work in progress. Nevertheless, Tha Block Is Hot hints at the influential hip hop force Wayne is destined to be.
Tha Carter V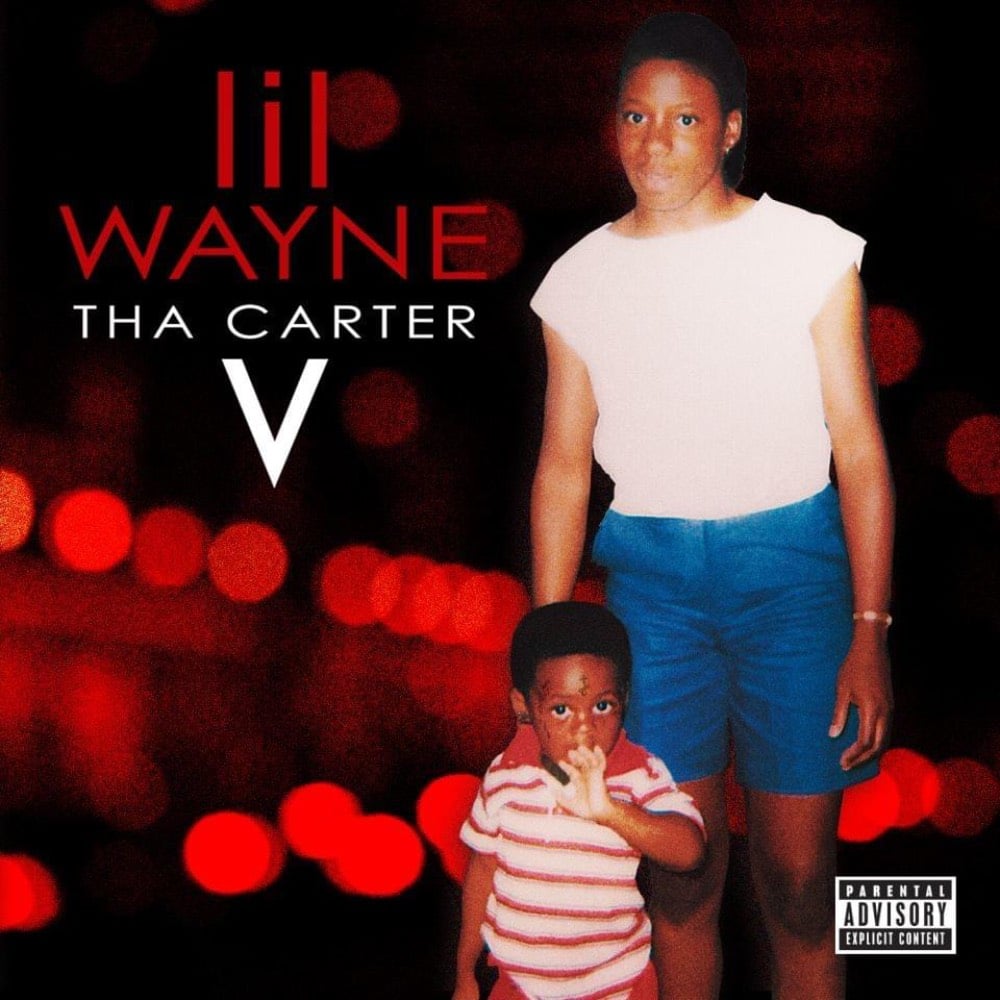 Released: September 28, 2018
Label: Young Money, Republic, Universal
Singles: "Uproar", "Don't Cry"
Features: Reginae Carter, Snoop Dogg, Nicki Minaj, Ashanti, Mack Maine, Travis Scott, Nivea, and XXXTentacion
After a fraught wait, Tha Carter V landed heavy in 2018 with expectations and legacy. The album, steeped in mortality, starts with Wayne's mother's tear-filled intro, but Wayne's claim to rap supremacy stays firm. Despite its sprawling 90-minute runtime, moments of stark introspection on topics like parenthood and heartbreak shine through. Wayne's lyrical prowess sparkles in tracks like "Mona Lisa," and the deeply personal "Let It All Work Out" hits hard. Tha Carter V proves Wayne's tenacity, reinventing his artistry against all odds.
Like Father, Like Son (with Birdman)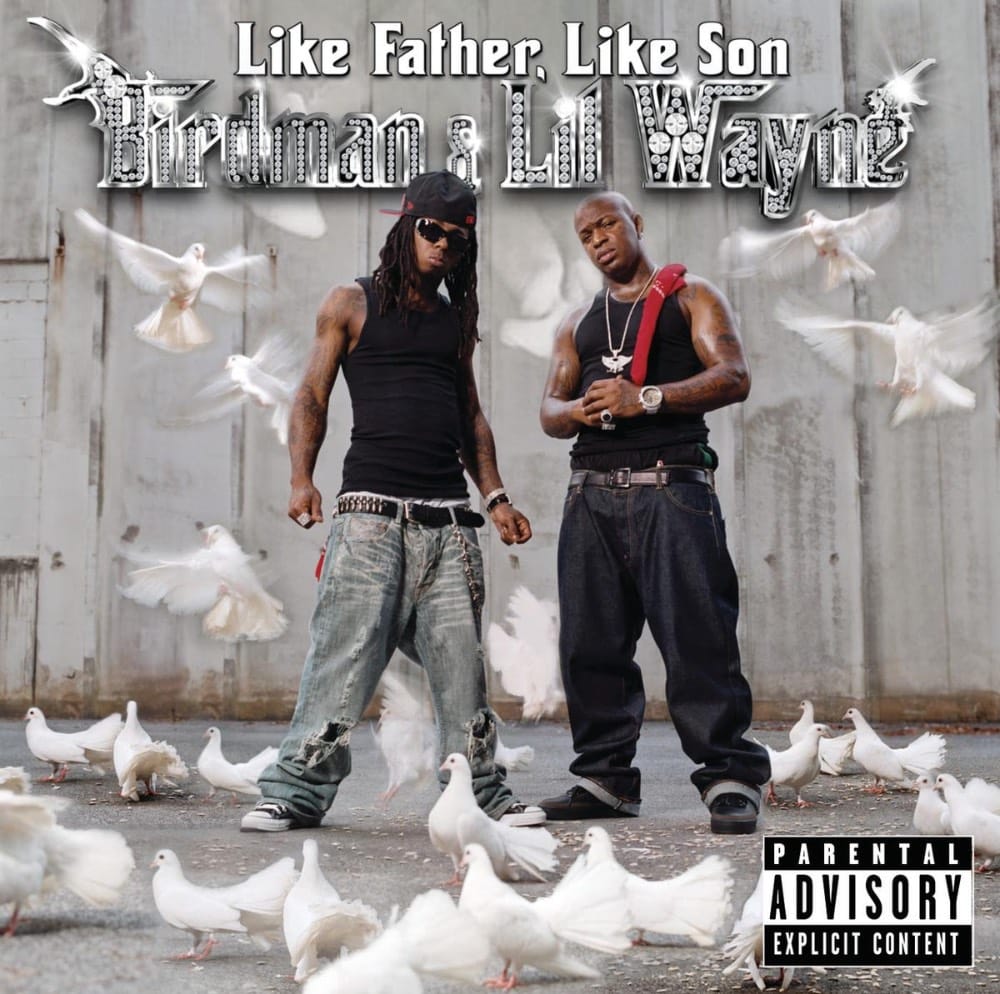 Released: October 31, 2006
Label: Cash Money, Universal
Singles: "Stuntin' Like My Daddy", "Leather So Soft", "Know What I'm Doin'", "You Ain't Know"
Features: Rick Ross, T-Pain, All Star Cashville Prince, Tha Dogg Pound, Fat Joe
In the ashes of Cash Money's tumultuous past, Birdman and Lil Wayne rise phoenix-like with Like Father Like Son. Filling Mannie Fresh's shoes, T-Mix provides sizzling beats, allowing the duo to dominate tracks like "Stuntin' Like My Daddy." Scott Storch's impeccable production on "You Ain't Know" further showcases Lil Wayne's lyrical prowess. Despite a lack of thematic diversity, the album stands as a testament to Cash Money's resilience. It's a rebirth, a new era for the label, marred slightly by over-reliance on past narratives, but it's a solid project that sets the stage for a fresh dynasty.
Tha Carter III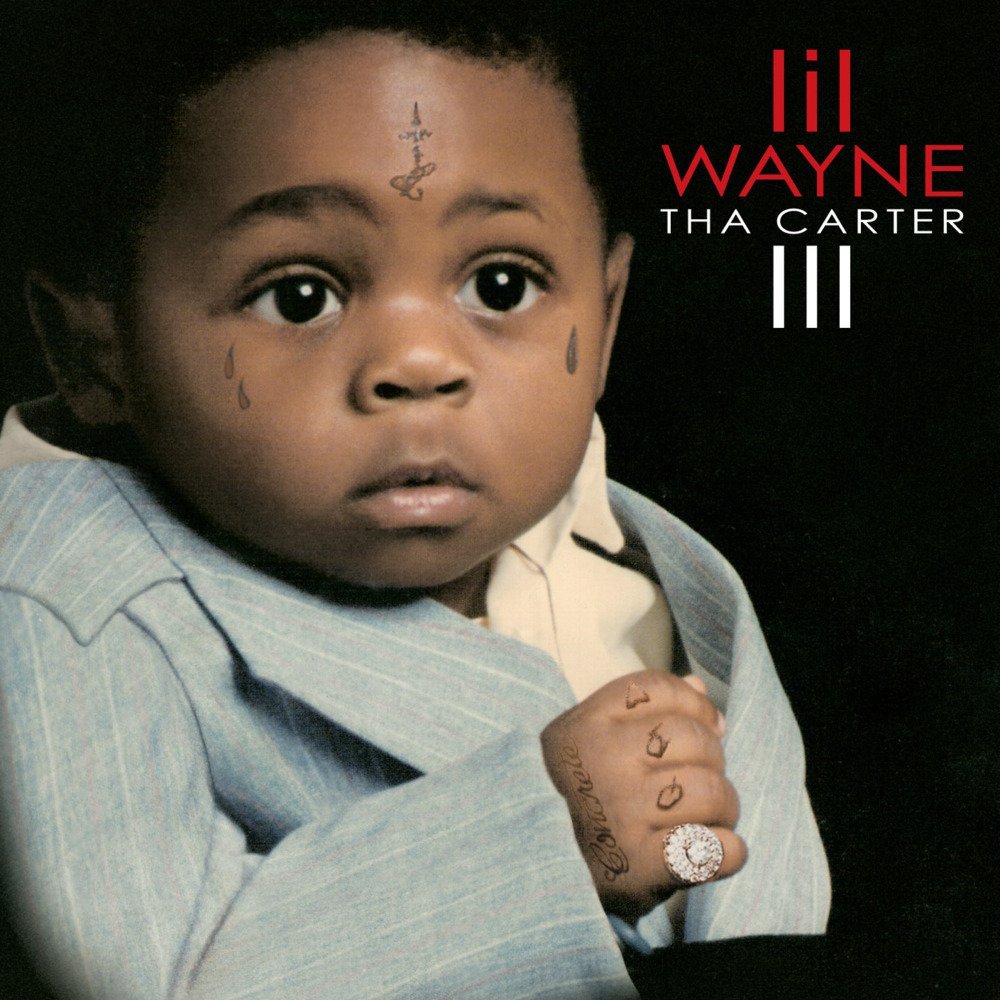 Released: June 10, 2008
Label: Cash Money, Universal Motown
Singles: "Lollipop", "A Milli", "Got Money", "Mrs. Officer", "Comfortable"
Features: Jay-Z, T-Pain, Babyface, Robin Thicke, Bobby V, Kidd Kidd, D. Smith, Static Major, Brisco, Busta Rhymes, Betty Wright, Juelz Santana, Fabolous
When Tha Carter III dropped in 2008, it became a statement, a landmark moment in Lil Wayne's career. Branded as the most anticipated album of the year, its journey was a classic mix of delays and high expectations, set amidst a whirlwind of personal exploits, mixtape dominations, and guest features, all contributing to Wayne's ascendancy into hip hop superstardom. Tracks like the electropop influenced "Lollipop" become infectious earworms, while "Phone Home" and "Dr. Carter" showcase Wayne's off-kilter artistic prowess. His collaboration with Jay-Z on "Mr. Carter" acts as the passing of the torch while having Babyface on "Comfortable" underscore his ability to operate in high-profile, high-quality company. There's also poignant sociopolitical commentary, especially in "Tie My Hands" with Robin Thicke, where Wayne ruminates on the aftermath of Hurricane Katrina. Although Tha Carter III is marked by its fragmented character, this gives it a raw charm, providing listeners with the perfect showcase of Wayne's artistic freedom and energetic recklessness.
Tha Carter II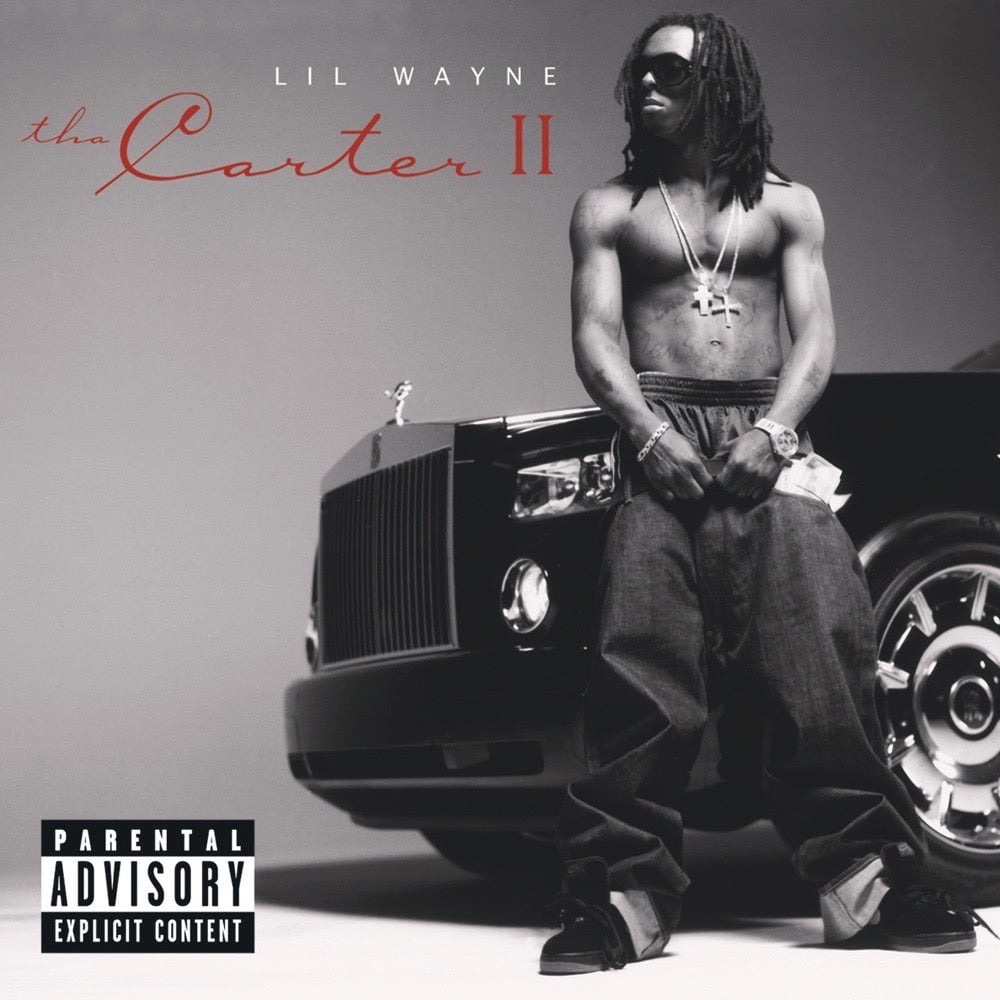 Released: December 6, 2005
Label: Cash Money, Universal
Singles: "Fireman", "Hustler Musik", "Shooter"
Features: Kurupt, Curren$y, Robin Thicke, Nikki Kynard
Tha Carter II is a matured embodiment of Lil Wayne's artistic journey, a sequel that furthers the confidence and craft first exhibited on its predecessor. By seamlessly blending his street-wise swagger with a carefree lyrical approach, Wayne created a compelling fusion of gritty street anthems and playful flippancy. The album sees him metamorphosing from the angst-filled energy of the Hot Boys' era to a nuanced artist capable of expressing sophisticated introspection. "Money on My Mind," a standout track, captures Wayne's distinctive approach to materialism with whimsical wordplay. The tracks without hooks lean into a hardcore aesthetic, which, while potentially alienating to some, enriches the album's gritty texture. Hits like "Fireman" harken back to his Hot Boys days, whereas smoother tracks like "Grown Man," "Hustler Music," and "Get Over" reveal a soulful edge to Wayne, underscoring his versatility. Of note is the absence of usual collaborator Mannie Fresh, but the contributions from the Heatmakerz, Tmix & Batman, among others, offer an eclectic mix of sonic landscapes. Newcomer Yonny's reggae-infused "Mo Fire" and Thicke's sleek contribution to "Shooter" add unexpected flourishes, further diversifying the album's soundscape. Tha Carter II, in all its depth and complexity, effectively reflects the year when Lil Wayne ascended to the presidency of Cash Money and survived the devastation of Hurricane Katrina. It is a testament to his resilience, artistic growth, and undeniable talent.