Chicago rappers have been some of the most influential hip hop artists of the past two decades. Starting with Kanye in the mid-2000s to the Chief Keef movement in the 2010s, all the way to Polo G right now, Chi town has its fair share of talented MCs.
From the drill rap movement that influenced an entirely new generation of rappers these days, to the independent scene spearheaded by Chance the Rapper to veteran MCs like Twista, Do or Die, Crucial Conflict to global superstars like Kanye West, Common, Lupe Fiasco and Lil Durk, Chicago hip hop is rich and varied.
From King Louie, Chief Keef and Lil Durk, to Kanye West, Lupe Fiasco and Common, here are the top 10 best Chicago rappers of all time.
Related:
10. King Louie
Discography: Boss Shit (2007), Cloud 9 (2008), Man Up Band Up (2010), More Boss Shit (2011), Chiraq Drillinois (2011), Hardbody The Mixtape with Bo$$ Who & Sno Boy (2011), #ManUpBandUp Pt.1 (2011), Man Up Band Up 2 (2011), The Motion Picture (2012), Showtime (2012), Drilluminati (2012), March Madness (2013), Jeep Music (2013), Drilluminati 2 (2013), Soprano (2014), Tony (2014), Drilluminati 3: God of Drill (2015), 6 God Tony (2015), Play Dat Again (2015), Featuring Tony (2016), Tony 2 (2016), Life With Louie (2022)
King Louie came up in the early days of Chicago drill rap and the influential rapper is considered one of the subgenre's founding fathers. Coming as part of the 2010s wave along with Chief Keef, Lil Reese, and Fredo Santana, King Louie made a name for himself with dark and violent rhymes delivered over downtempo trap beats paired with cinematic minor-key soundscapes and experimental bass and synth tones.
He caught the industry's attention by hustling mixtapes on the streets of Chicago and via his YouTube channel. Once the rap game had their eyes off the drill movement, he was in the perfect position to capitalise on it. King Louie leveraged his reputation into a record deal with Epic as well as high profile collaborations, including a feature on Kanye's Yeezus. While the Chicago rapper hasn't been able to escape the violent struggles of his city, King Louie's name carries weight wherever he goes.
9. Mick Jenkins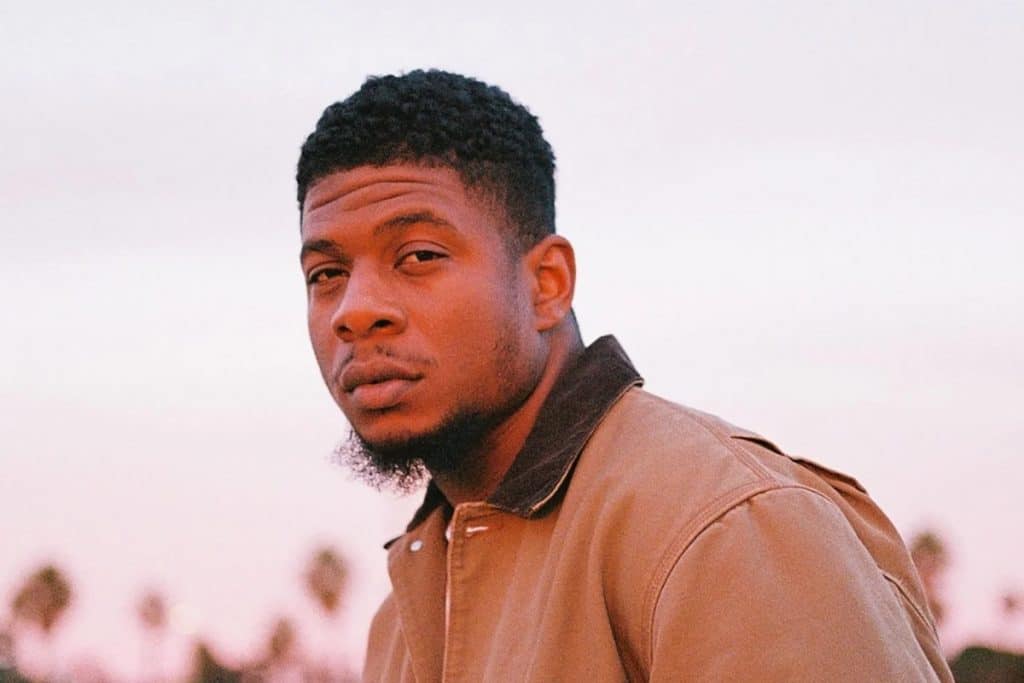 Discography: The Healing Component (2016), Pieces of a Man (2018), Elephant In the Room (2021)
Mick Jenkins is an artist carving his own path in hip-hop, largely outside of current trends. Throughout the first decade of his career the rapper has defied convention and created a rich, genre-fluid sound. Musically his style recalls the great jazz, soul and funk grooves of decades past. Making his debut around the same time as the Chicago drill movement as at its peak, the rapper strayed far from the mainstream path.
As an artist, he boasts a deliberate and verbose flow. Prone to rapid-fire chopping bars and melodic R&B verses, lyrically Mick Jenkins writes socially conscious rhymes tackling some of today's biggest issues. Building up his fanbase with patience and excellent records, Jenkins doesn't flood the market like many of his peers, instead choosing to drop at moments that feel right.
8. Lil Durk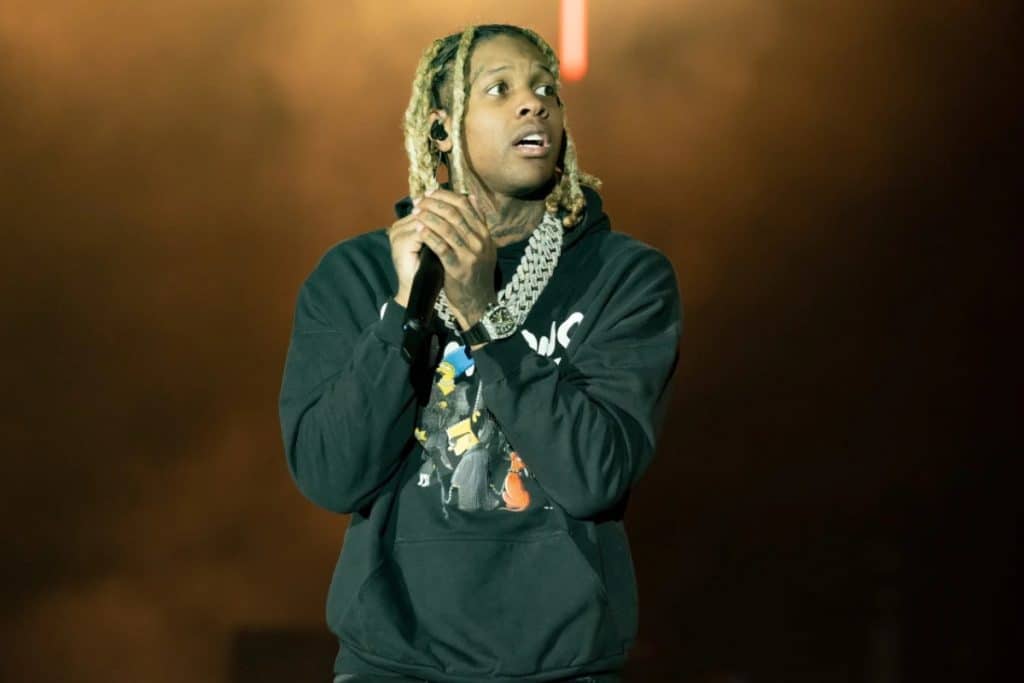 Discography: Remember My Name (2015), Lil Durk 2X (2016), Signed to the Streets 3 (2018), Love Songs 4 the Streets 2 (2019), Just Cause Y'all Waited 2 (2020), The Voice (2020), The Voice of the Heroes (with Lil Baby) (2021), 7220 (2022)
From his early days as a mixtape-slinging drill rapper to his more introspective, popular records in recent years, Lil Durk has remained one of the most iconic Chicago rappers in the game. With his combination of melodic delivery and drill raps, Durk has helped to define an entire subgenre, and is now one of the top rappers right now.
Lil Durk's verbose and loquacious style set him apart from his peers early on. As his career progressed his lyrics became less about the glamorization of gang life and more about its unintended real-life consequences. The good thing is that his audience's tastes seem to have matured with him. Over a decade into his rap career, Durk is bigger than ever, having scored a hit single with Drake ("Laugh Now Cry Later") and two number one albums, 7220 and The Voice of the Heroes with Lil Baby.
7. G Herbo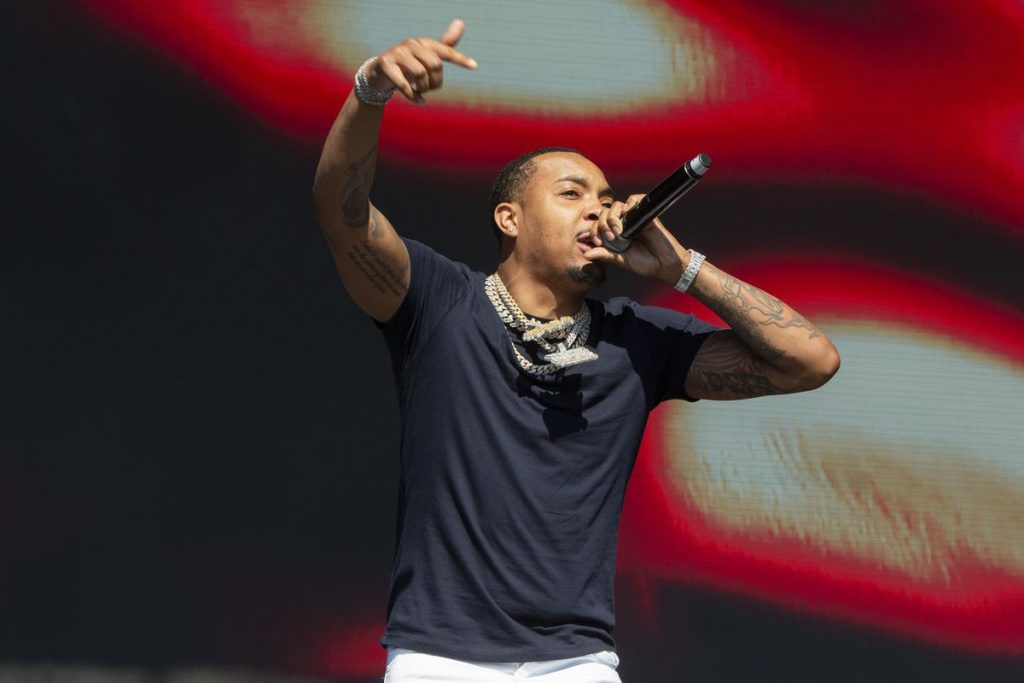 Discography: Humble Beast (2017), Swervo (2018), Still Swervin (2019), PTSD (2020), 25 (2021), Survivor's Remorse (2022)
Ten years ago, a 16 year-old G Herbo dropped a series of mixtapes on the burgeoning Chicago drill scene that positioned him as the future of the city. If you were onto the scene at the time, you would have remembered just how big an impact Welcome to Fazoland had on the rap game. Coming out a few years after the first wave, Lil Herb (as he was known at the time) along with Lil Bibby showcased more thoughtfulness and introspection than their predecessors, while still rapping over the same, nihilistic production.
With a deep and gravelly voice perfectly suit over demonic beats, the rapper built his legend on true-life tales from the hood. G Herbo's star has continued to rise steadily throughout the last decade. Even as he eventually graduated to major label status, the Chicago rapper had remained consistent with his roots, rapping about the violence and trauma that living in his city brings, all delivered through some of the most technical chops of his generation.
6. Noname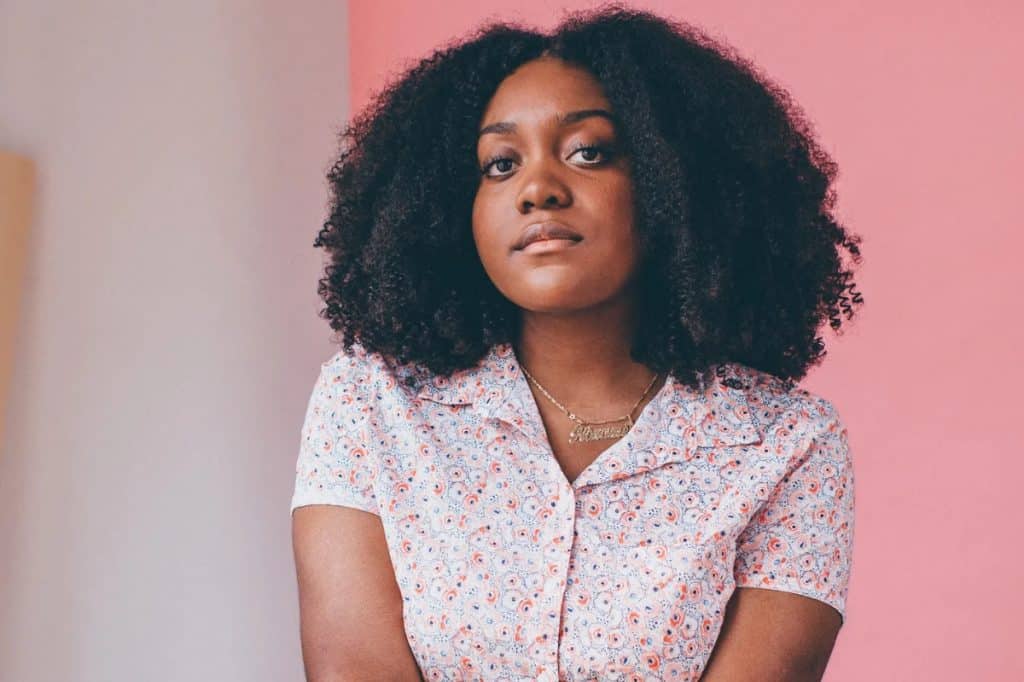 Discography: Telefone (2016), Room 25 (2018)
While Noname may not have as deep a catalogue as the rest of the rappers on this list, what the Chicago rapper has been able to do with her two records – Telefone and Room 25 – is enough to cement her position on this list. A poet first and foremost, the 27 year-old is a veteran of Chi-town's spoken-word scene. Listening to her music is like finding a forgotten jazz club on poetry-slam night.
Like that of legendary poet, composer, philosopher and fellow Chicagoan Gil Scott-Heron, Noname's sound is defined by smart, visual social commentary delivered over jazz-infused moods and old-school hip-hop beats. It's a neo-soul vibe that marries hip-hop poetry to a genre-fluid, organic groove.
5. Chief Keef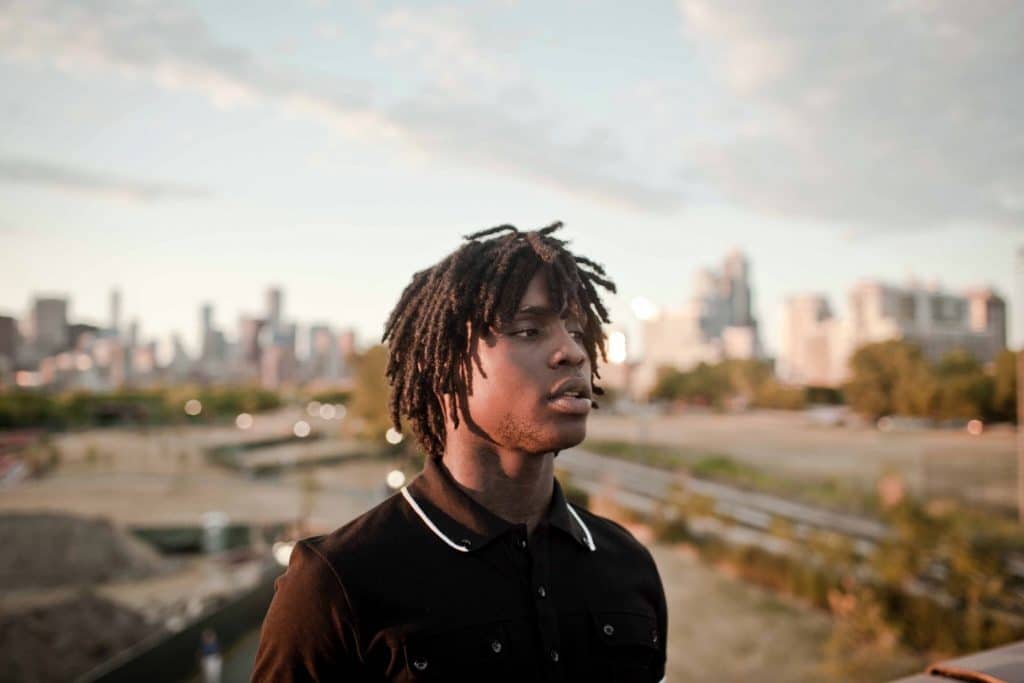 Discography: Finally Rich (2012), Bang 3 (2015), Dedication (2017), 4NEM (2021)
When Chief Keef in 2012, under house arrest at his grandmother's house, uploaded several music videos to his YouTube account, there was no way he could have known these were the first steps that would transform him into one of Chicago's most influential rappers of all time. One of the videos that Keef uploaded was "I Don't Like," a raw, hypnotic track produced by Young Chop and featuring Lil Reese that turned him into the hottest name in the rap game overnight. Once Kanye got his hands on the track and created a GOOD Music version of it, it was all over – the Chicago drill wave was officially on.
While Keef's rap career may not have panned out the way people would have expected when he first came onto the scene, in a way, things have worked out better for the 27-year old rapper. Over the past decade since his debut, he's chosen to relocate to Los Angeles, escaping the cycle of violence in Chicago's South Side, and focus on putting out his music independently. Many rappers in the game in the day today, whether they want to admit it or not, have been directly influenced by Keef's DIY approach as well as his melodic rapping aesthetic. Just ask Trippie Redd, Lil Uzi Vert, 21 Savage, YoungBoy Never Broke Again, Juice WRLD and Playboi Carti.
4. Twista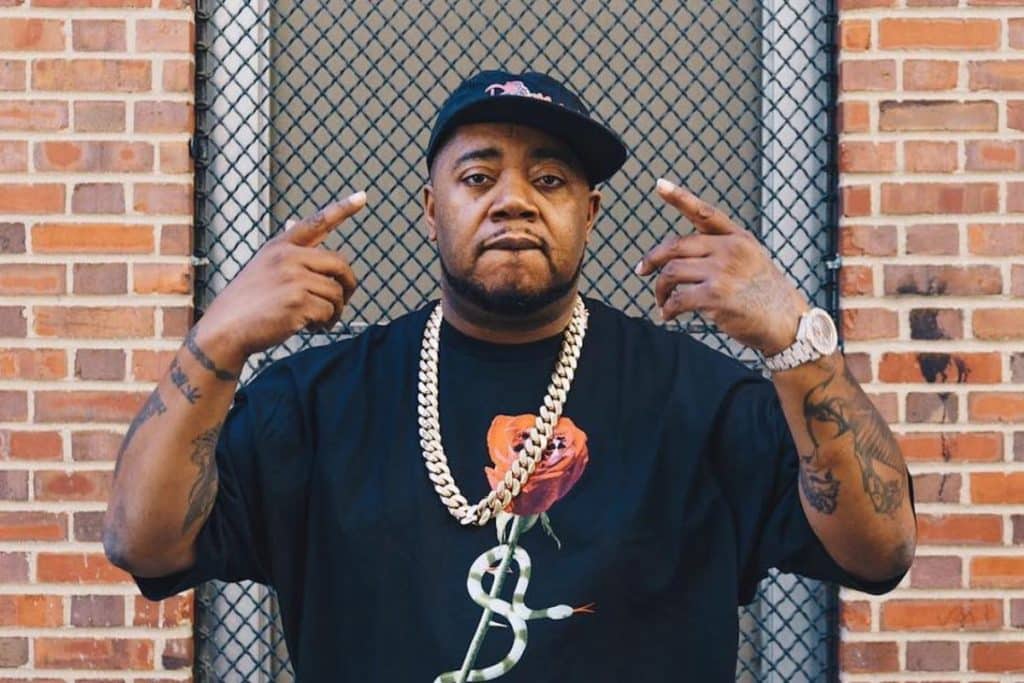 Discography: Runnin' Off at da Mouth (1992), Resurrection (1994), Adrenaline Rush (1997), Kamikaze (2004), The Day After (2005), Adrenaline Rush 2007 (2007), Category F5 (2009), The Perfect Storm (2010), Dark Horse (2014), Crook County (2017), Summer 96 (2019)
One of the most underrated rappers in the game, Twista's career has spanned thirty years. The Chicago rapper has survived and thrived through almost every era of hip hop, with his dedication to precise rapping and making great records. A pioneer of speed-rapping, the Chicago native once held the Guinness Book of World Records title for the fastest rapper in the English language.
Twista's career longevity can likely be attributed to a number of factors. In addition to his remarkable skills on the mic, the versatile artist has allowed his sound to evolve with the times. He has also managed to avoid the legal and personal troubles that have plagued many of his Windy City peers. You might not see Twista's name on a lot of these types of lists, but best believe that he is absolutely one of the greatest Chicago rappers of all time.
3. Common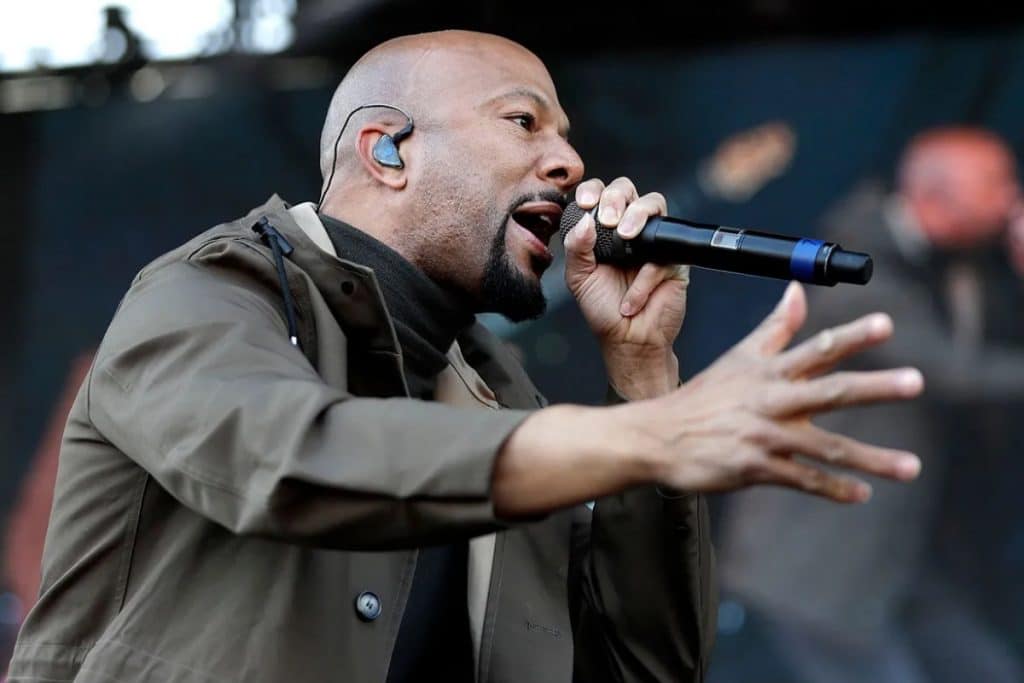 Discography: Can I Borrow a Dollar? (1992), Resurrection (1994), One Day It'll All Make Sense (1997), Like Water for Chocolate (2000), Electric Circus (2002), Be (2005), Finding Forever (2007), Universal Mind Control (2008), The Dreamer/The Believer (2011), Nobody's Smiling (2014), Black America Again (2016), Let Love (2019), A Beautiful Revolution (Pt. 1) (2020), A Beautiful Revolution (Pt. 2) (2021)
Rapper, actor, poet and activist, Common is one of the most admired and celebrated entertainers alive today, with his work spanning multimedia platforms and his accolades including a Grammy, an Oscar and an Emmy. Even though he's more focused on his acting work right now, Common still dedicates his time to putting out great records like A Beautiful Revolution.
Coming up in the rap game during the early '90s, he is one of the few MCs in the game from that era, along with Nas, Busta Rhymes, Jay-Z, Black Thought, Wu-Tang. Not only has he survived the times, he's thriving in them. With a catalogue that spans four decades, and includes multiple classics (4 or 5 depending on how you look at it), there should be no doubt in anyone's mind that Common is one of the best Chicago rappers of all time.
2. Kanye West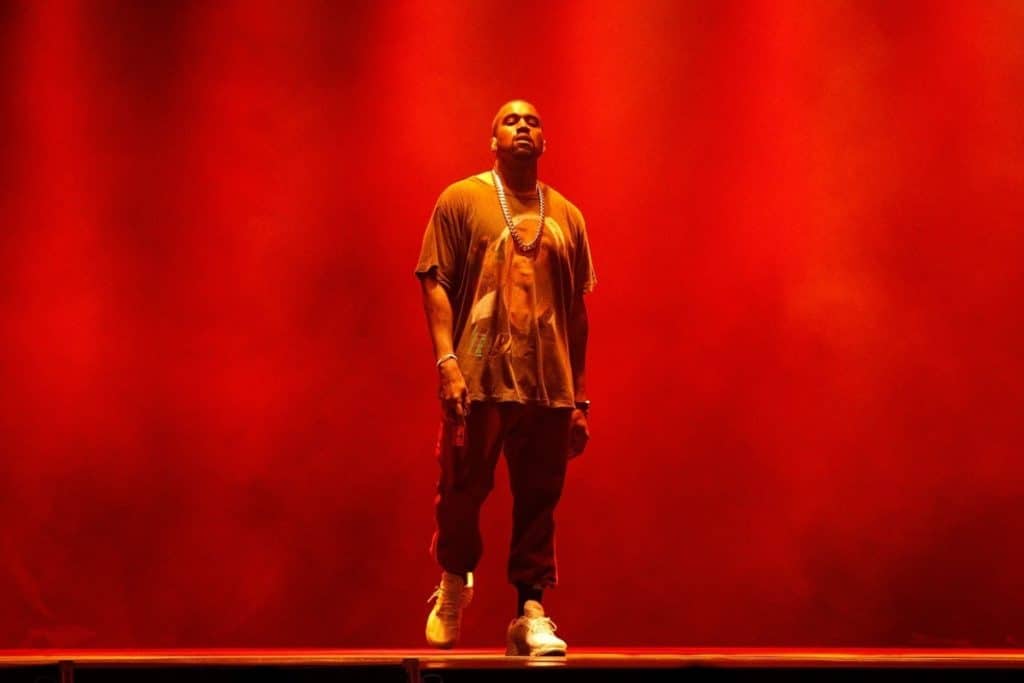 Discography: The College Dropout (2004), Late Registration (2005), Graduation (2007), 808s & Heartbreak (2008), My Beautiful Dark Twisted Fantasy (2010), Watch the Throne (with Jay-Z) (2011), Cruel Summer (with GOOD Music) (2012), Yeezus (2013), The Life of Pablo (2016), Ye (2018), Kids See Ghosts (with Kid Cudi, as Kids See Ghosts) (2018), Jesus Is King (2019), Donda (2021), Donda 2 (2022)
What can you say about Kanye West that hasn't been said already? One of the most iconic rappers of his generation, Kanye came out the gate representing Chicago to the fullest, and he's never stopped putting on for his city. Ever since 2004's The College Dropout Kanye had shifted hip hop culture on multiple occasions, steering the rap music away from gangsta tropes with his debut; experimenting with electro and stadium rock in 2007; busting out the 808s and feelings in 2008; and creating quite possibly the greatest hip hop album of all time with My Beautiful Dark Twisted Fantasy (it's certainly amongst the top 10). What more can you say?
1. Lupe Fiasco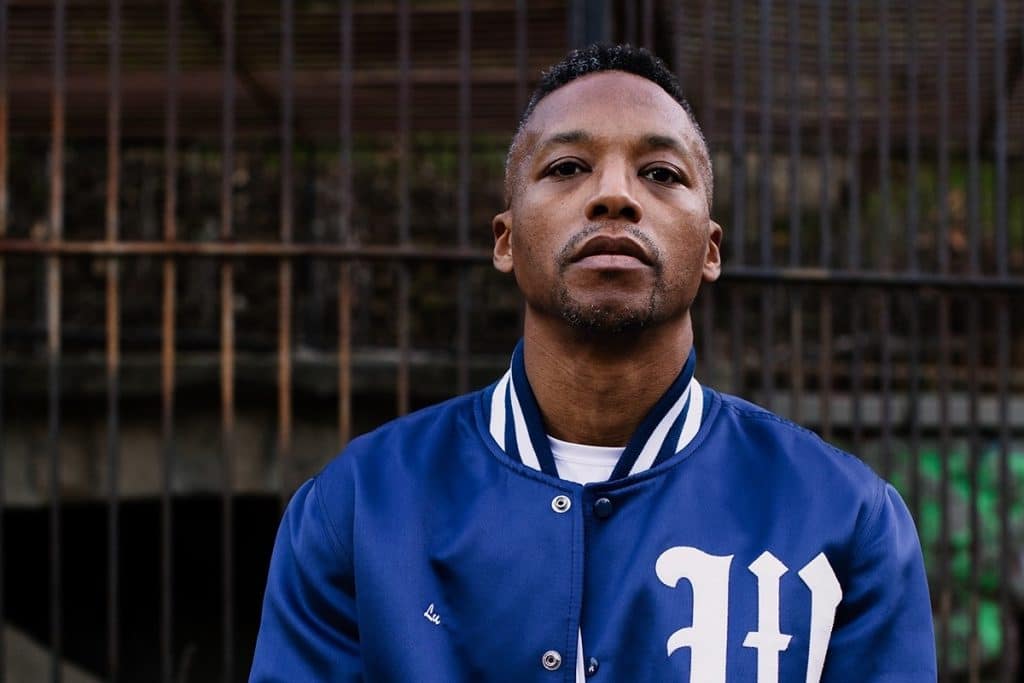 Discography: Lupe Fiasco's Food & Liquor (2006), Lupe Fiasco's The Cool (2007), Lasers (2011), Food & Liquor II: The Great American Rap Album Pt. 1 (2012), Tetsuo & Youth (2015), Drogas Light (2017), Drogas Wave (2018), Drill Music in Zion (2022)
An unconventional star of the rap game, Lupe Fiasco has carved out a Grammy Award-winning, platinum-selling career without any regard to musical trends or cultural norms. In fact, Lupe exists purely in a space of his own – he's not mainstream, but he's not underground – he's just Lupe.
From a technical standpoint, the Chicago lyricist is a master wordsmith. With the ability to throw out mind-bending rhyme schemes while clearly articulating complex topics and weave nuances stories, Lupe is simply one of the greatest hip hop writers of all time. Like Kanye, there's not much more you can say about Lupe Fiasco that hasn't already been written throughout his illustrious rap career, except to emphasise the fact that he is absolutely the best Chicago rapper of all time.