Hip hop and cinema have shared a dynamic and symbiotic relationship since the birth of the culture, with each art form deeply influencing and elevating the other in various ways. As hip hop emerged in the late 1970s and early 1980s, it quickly found its way onto the silver screen, reflecting the social, political, and artistic realities of the time.
From the gritty streets of 1980s Harlem in Paid in Full, with Wood Harris, Mekhi Phifer, and Cam'ron embodying a notorious drug-dealing trio, to the celebration of the music's golden age in Krush Groove, which highlights the rise of Def Jam Recordings and the legends who blazed the trail for the future of the genre, these films hold a mirror to the many facets of hip hop culture.
More recently, 2015's Straight Outta Compton unveiled the origins and impact of gangsta rap to a wider, global audience, chronicling the formation of N.W.A. and their influence on the music landscape. Meanwhile, the foundational elements of hip hop come to life in Beat Street, which captures the essence of breakdancing, DJing, and graffiti art that defined a generation. The iconic stoner comedy Friday showcases the humor and wit of Ice Cube and Chris Tucker, while Hype Williams' visually arresting Belly takes viewers on a journey through the seedy underworld, starring Nas and DMX.
So let's get into it. From Straight Outta Compton, Friday and Menace II Society, to Belly, Paid in Full and Krush Groove, here are the 25 greatest hip hop movies of all time.
25. Notorious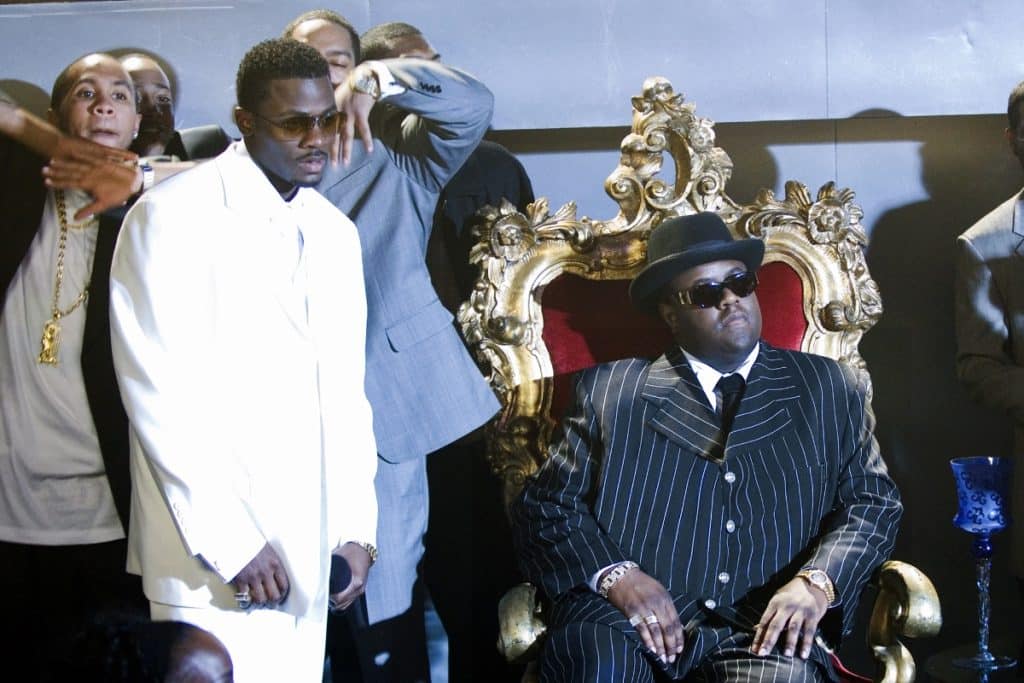 Released: January 16, 2009
Director: George Tillman Jr.
Starring: Jamal Woolard, Angela Bassett, Derek Luke, and Anthony Mackie.
Directed by George Tillman Jr. and written by Reggie Rock Bythewood and Cheo Hodari Coker, Notorious offers an intimate portrayal of the iconic Notorious B.I.G.'s rise to fame, relationships, and untimely death. With the film produced by Biggie's mother, Voletta Wallace, and his former managers, Wayne Barrow and Mark Pitts, the story captures the rapper's essence and highlights his impact on hip-hop culture. As Notorious unfolds, viewers are taken on a journey through the key moments in Biggie's life, including his criminal past, friendships with Sean Combs and Tupac Shakur, romances with Lil' Kim and Faith Evans, and his involvement in the infamous East Coast-West Coast rivalry.
24. Fear of a Black Hat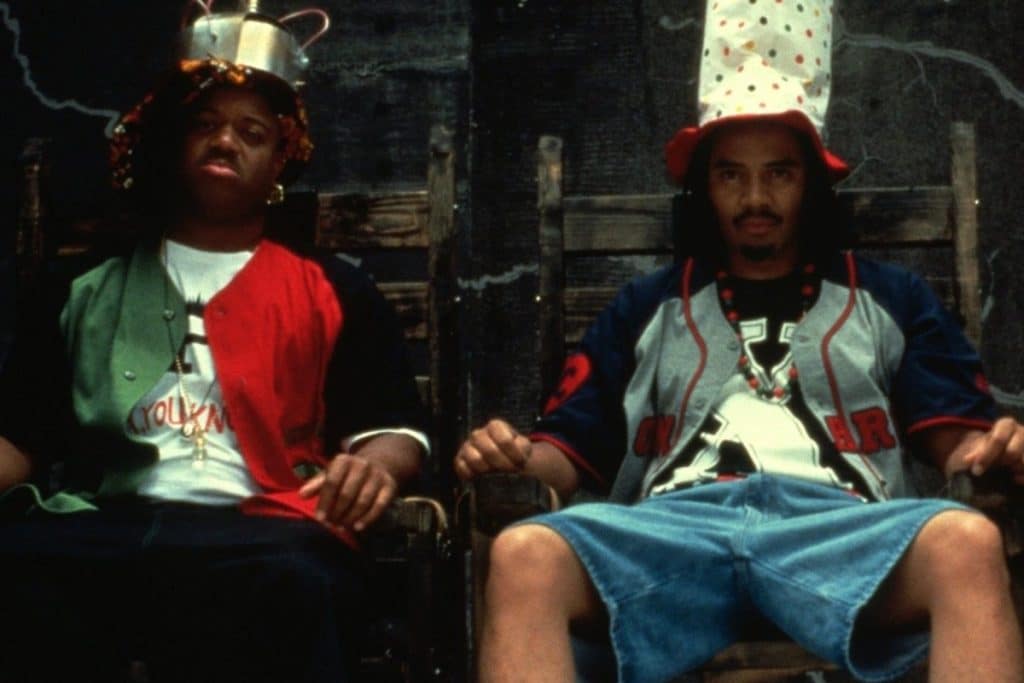 Released: January 24, 1993
Director: Rusty Cundieff
Starring: Rusty Cundieff, Larry B. Scott, Mark Christopher Lawrence
Drawing inspiration from Public Enemy's groundbreaking third album, Fear of a Black Hat is a straight-up hilarious satire of hip-hop culture, penned, produced, directed, and starring Rusty Cundieff in his directorial debut. Paying homage to This Is Spinal Tap, the movie zeroes in on the fictional rap group N.W.H. (Ni**az With Hats), a slick mash-up of iconic acts like N.W.A. and Public Enemy. Fear of a Black Hat masterfully pokes fun at the quirks and eccentricities of hip-hop, capturing the genre's often over-the-top aspects with razor-sharp wit. What sets this film apart is its authenticity. Unlike most hip-hop critiques of its time, which came from those outside the culture, Fear of a Black Hat delivers a knowledgeable, insider's perspective that clearly stems from a deep love for the game.
23. Get Rich or Die Tryin'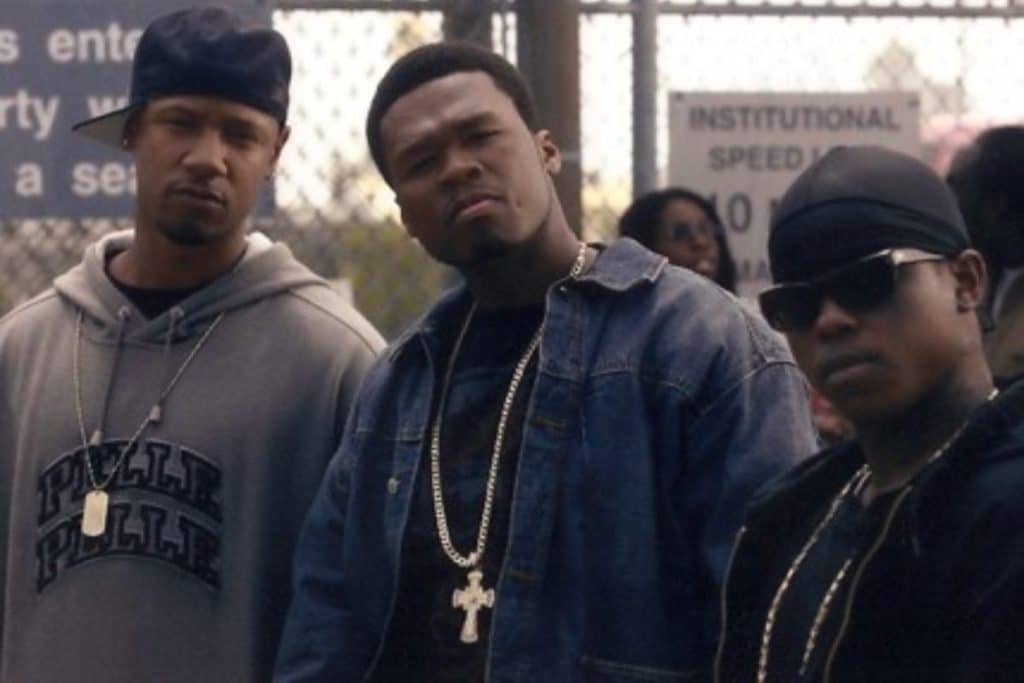 Released: November 9, 2005
Director: Jim Sheridan
Starring: Curtis "50 Cent" Jackson, Terrence Howard, Joy Bryant, Bill Duke, Adewale Akinnuoye-Agbaje, Omar Benson Miller, Ashley Walters and Viola Davis.
Between 2002 to 2006, 50 Cent had one of the greatest rapper 5-year runs of all time. In addition to dropping two of the biggest rap albums ever – Get Rich or Die Tryin', The Massacre – the Queens rapper-turned-mogul also launched G-Unit Records, dropped Beg for Mercy with his crew and signed a deal with Reebok to distribute a G-Unit Sneakers line. It was safe to say 50 was the hottest rapper in the world at that time. It was now time for his Hollywood debut. Directed by Jim Sheridan, Get Rich or Die Tryin' stars 50 as Marcus Greer, a drug dealer who ultimately chooses to leave the criminal life behind to chase his dream of becoming a rap artist. Drawing inspiration from 50 Cent's own experiences as a drug dealer and taking cues from Eminem's 8 Mile, Get Rich or Die Tryin' is an unflinching portrayal of Marcus' journey. From losing his mother to the drug game to nearly losing his life in a hail of bullets, the film is both violent and clichéd but remains an intriguing look into the world that shaped 50 Cent.
22. State Property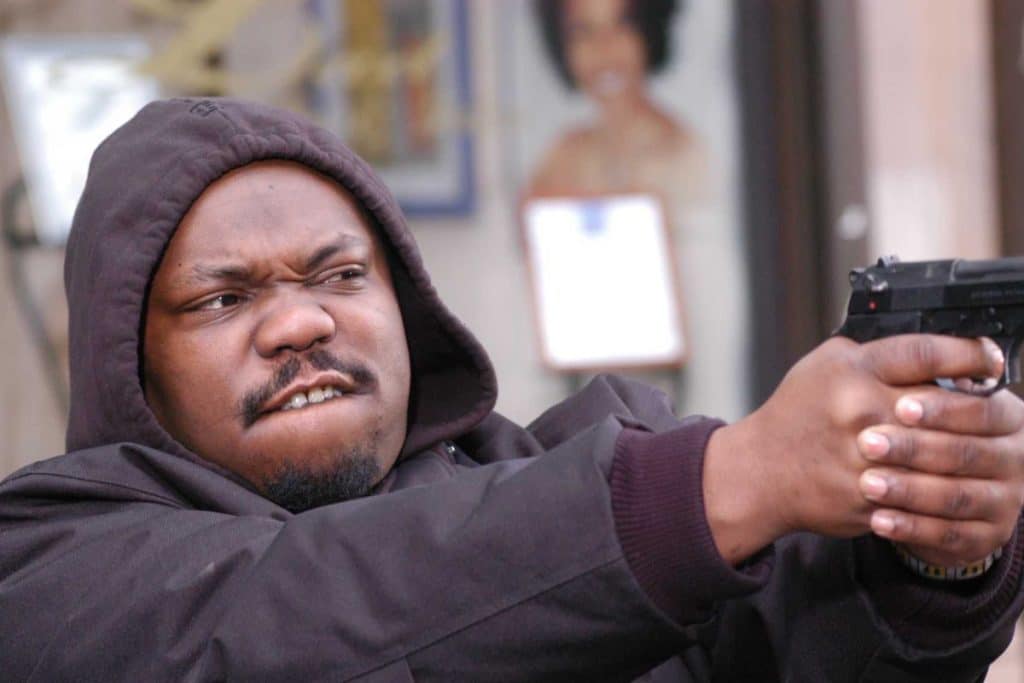 Released: January 18, 2002
Director: Abdul Malik Abbott
Starring: Beanie Sigel, Memphis Bleek, Damon Dash and Jay-Z.
A gritty, street-level crime drama set in the unforgiving world of the Philadelphia drug game, State Property is a Roc-A-Fella production that puts Beanie Sigel, Memphis Bleek, Damon Dash, and Jay-Z front and center. Directed by Abdul Malik Abbott and co-penned with Ernest "Tron" Anderson, State Property draws inspiration from the real-life JBM drug empire that held sway in the late '80s and early '90s. The flick dives deep into the story of Beans (Sigel), a hustler fed up with being broke and ready to seize the American Dream by any means necessary. As the mastermind behind his crew, the ABM, they unleash chaos on the Philly streets while building a drug empire. However, Beans gets caught up in a dangerous crossfire between his family, rival gangsters, and the relentless drug game, struggling to keep everything in check.
21. Fresh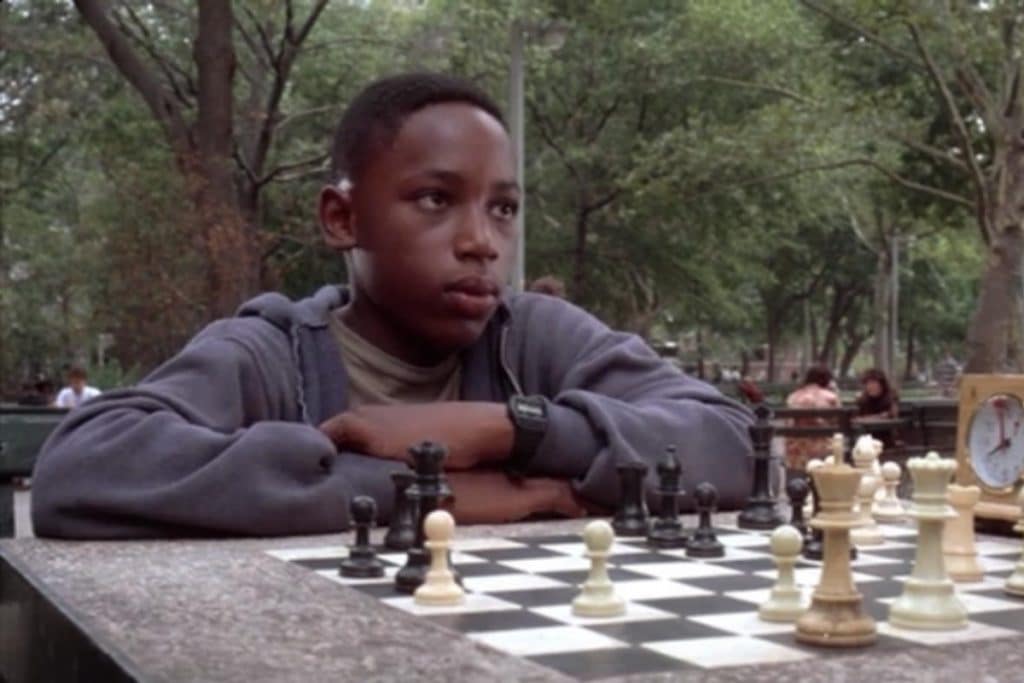 Released: September 2, 1994
Director: Boaz Yakin
Starring: Sean Nelson, Giancarlo Esposito, Samuel L. Jackson, N'Bushe Wright.
When it comes to hip hop movies, Fresh is the real deal. This 1994 crime drama, directed by Boaz Yakin, is a raw and unfiltered look at life in the projects during the height of the crack epidemic. The film centers around a young drug runner named Michael, better known as Fresh, who uses his street smarts and strategic thinking to survive in a dangerous and unforgiving world. Fresh draws inspiration from his father, a speed-chess master played by Samuel L. Jackson, who teaches him the game of chess and a strategic mindset that becomes his greatest asset. The film's uncompromising realism has garnered critical acclaim for its honest portrayal of life in the projects.
20. Brown Sugar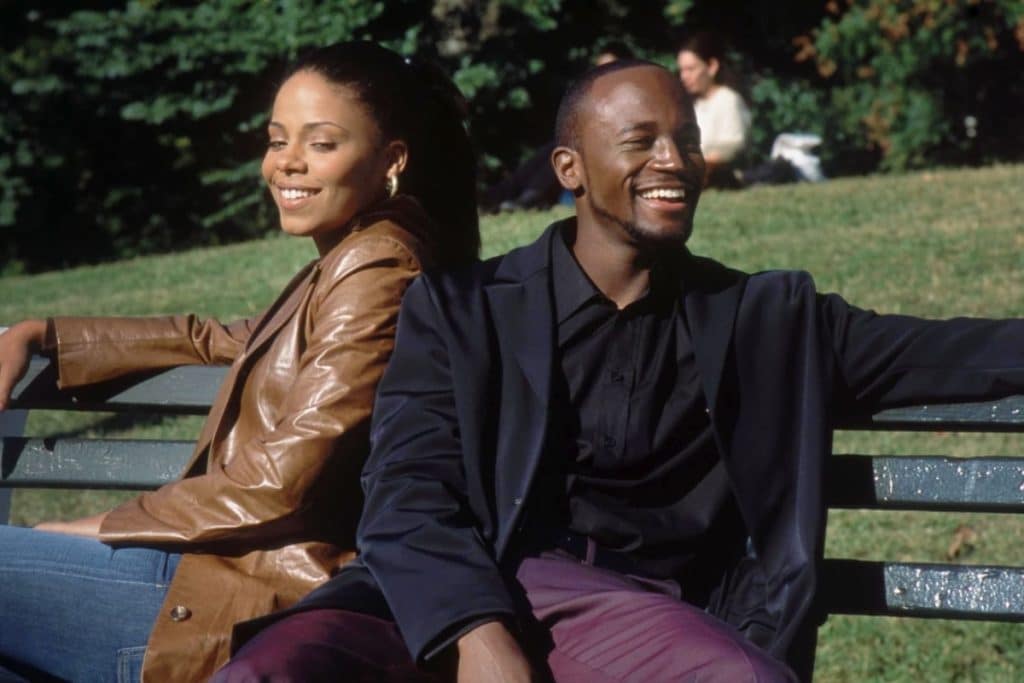 Released: October 11, 2002
Director: Rick Famuyiwa
Starring: Taye Diggs, Sanaa Lathan, Mos Def, Nicole Ari Parker, Boris Kodjoe, Queen Latifah.
This 2002 romantic comedy, directed by Rick Famuyiwa, stars Taye Diggs and Sanaa Lathan as two childhood friends who bond over their love of hip hop and go on to have successful careers in the music industry. As they navigate the cutthroat world of the music business, Dre and Sidney's friendship is put to the test when Dre falls for entertainment attorney Reese (Nicole Ari Parker). Meanwhile, Sidney grapples with her own feelings for Dre and the possibility of losing him to someone else. But at its core, Brown Sugar is a celebration of hip hop culture. Mos Def's portrayal of up-and-coming rapper Cavi is a standout, and his journey from struggling artist to signee of Dre's own label is a testament to the power of authentic hip hop. And let's not forget the film's killer soundtrack, featuring classic tracks from hip hop legends like A Tribe Called Quest and Common. Brown Sugar is a love letter to hip hop that will speak to anyone who's ever been moved by the genre's beats and lyrics. With its heartfelt love story, incredible soundtrack, and powerful message about the importance of staying true to yourself, this film is absolutely one of the best hip hop movies ever.
19. The Wackness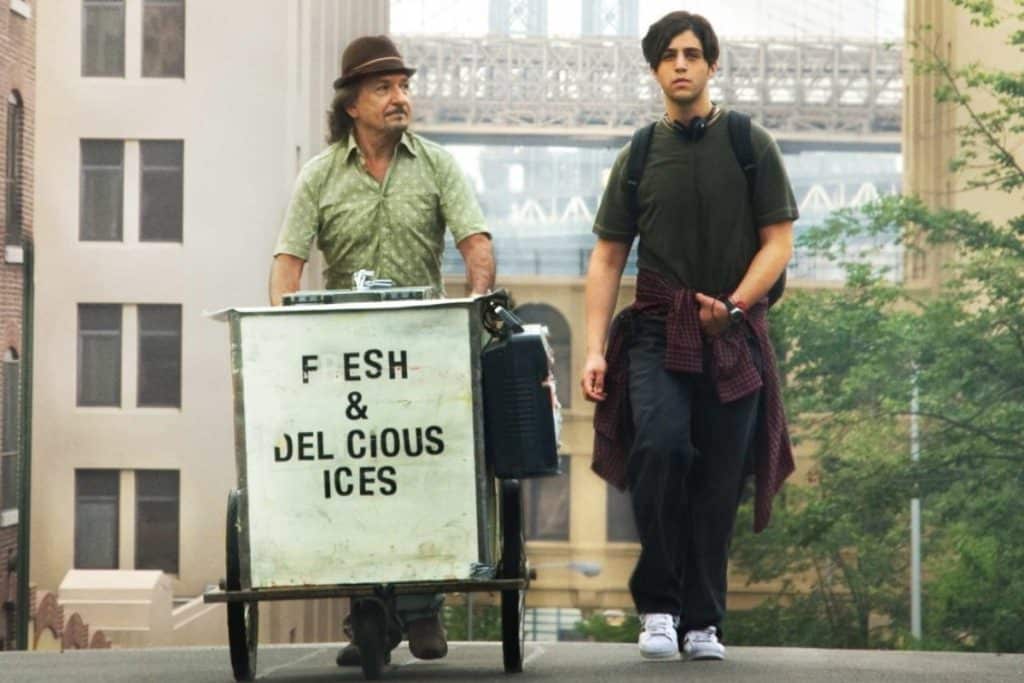 Released: January 18, 2008
Director: Jonathan Levine
Starring: Josh Peck, Ben Kingsley, Mary-Kate Olsen, Famke Janssen, and Olivia Thirlby.
The Wackness is a 2008 coming-of-age movie set in 1994 New York City, with an iconic hip hop soundtrack that's a must-listen for any fan of the genre. The film follows Luke Shapiro, who trades weed for therapy with his psychiatrist, Dr. Jeffery Squires, and spends his summer hanging out with his stepdaughter, Stephanie "Steph" Squires. The soundtrack features classic tracks like "Can I Kick It?" by A Tribe Called Quest and "The What" featuring Method Man (who also features in the movie). Levine, the film's director, carefully selected each track to complement the movie's themes and characters. Raekwon's "Heaven & Hell" sets the tone for a pivotal moment in the film, asking the question, "Is high school heaven or is it hell?" The final soundtrack is a perfect fit for the timeless story of growing up and finding oneself.
18. Brooklyn Babylon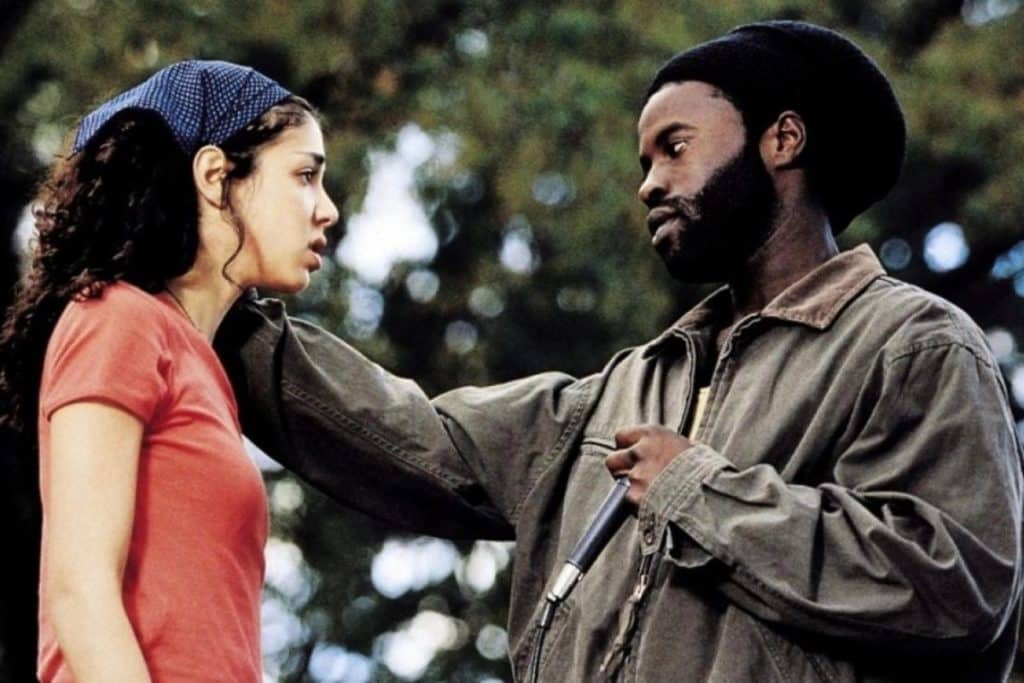 Released: August 17, 2001
Director: Marc Levin
Starring: Tariq Trotter, Sara Goberman, David Vadim.
Brooklyn Babylon is a powerful 2001 film that explores the complex issues of race, religion, and culture that exist in Brooklyn's Crown Heights neighborhood. Written and directed by Marc Levin, the film is a modern retelling of the Song of Solomon, set against the backdrop of the Crown Heights riot, and stars legendary Philly MC Black Thought of The Roots. The film's plot centers around the headstrong Judah and other Jewish men who patrol the neighborhood as vigilantes and their confrontations with Scratch, a mouthy hustler, after a minor car crash. In the midst of the escalating violence, Sol, a hip-hop musician, songwriter, and artist, and Sara, who is betrothed to Judah but dreams of going to college and being independent, form a connection that echoes the story of Sheba and Solomon. The soundtrack features contributions from The Roots, Erykah Badu, Mos Def, and other prominent hip hop artists, and the film's use of rap and spoken word poetry adds a layer of emotional depth to the already powerful narrative.
17. Beat Street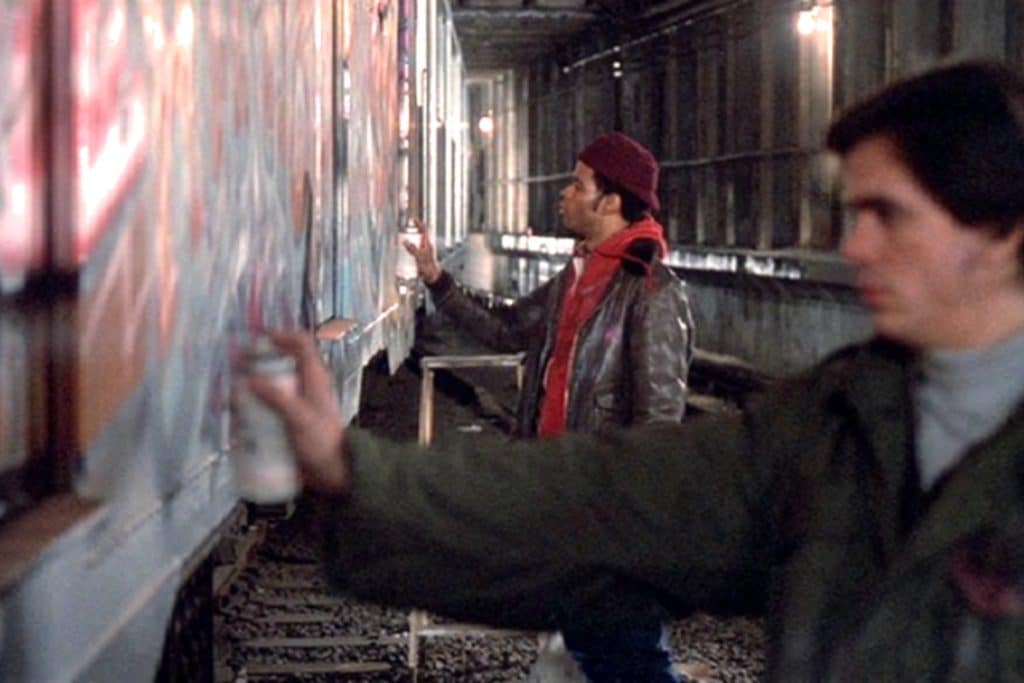 Released: June 8, 1984
Director: Stan Lathan
Starring: Rae Dawn Chong, Guy Davis, Jon Chardiet, Leon W. Grant, Saundra Santiago, Robert Taylor.
One of the most important hip hop movies ever released, Beat Street follows the lives of a crew of friends in the South Bronx who are all about the elements of hip hop: breakdancing, DJing, and graffiti. The film is full of memorable scenes, including a breakdance battle between the Beat Street Breakers and the Bronx Rockers, and performances by hip hop legends like Grandmaster Melle Mel & the Furious Five, Doug E. Fresh, and Afrika Bambaataa & Soulsonic Force. The movie also features a rare appearance by Kool Moe Dee without his trademark shades. And let's not forget the heartbreaking story of Ramon, a graffiti artist played by Ramon Franco, and the tragic end to his life.
16. Belly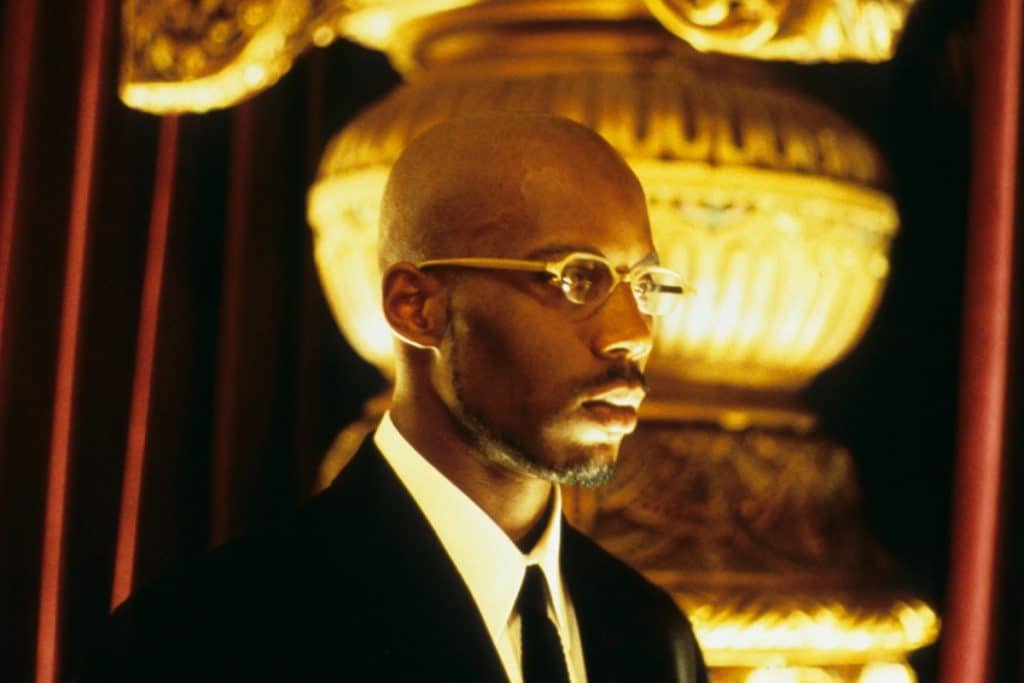 Released: November 4, 1998
Director: Hype Williams
Starring: Nas, DMX, Taral Hicks, T-Boz, Method Man.
Hype Williams' directorial debut, Belly, is a hyperkinetic crime drama that stars rappers Nas and DMX in their first film roles. Set in 1999 Queens, the film follows Tommy "Bunds" Brown and Sincere, two young street criminals who become embroiled in a dangerous heroin operation. As their empire expands, they attract the attention of the police and rival dealers, leading to deadly consequences. Belly boasts a star-studded cast that includes Method Man and R&B singer T-Boz, and features stunning visuals that mimic Hype's signature music video style. Iconic and over-the-top, Belly is one of the most beloved hip hop movies of all time.
15. Don't Be a Menace to South Central While Drinking Your Juice in the Hood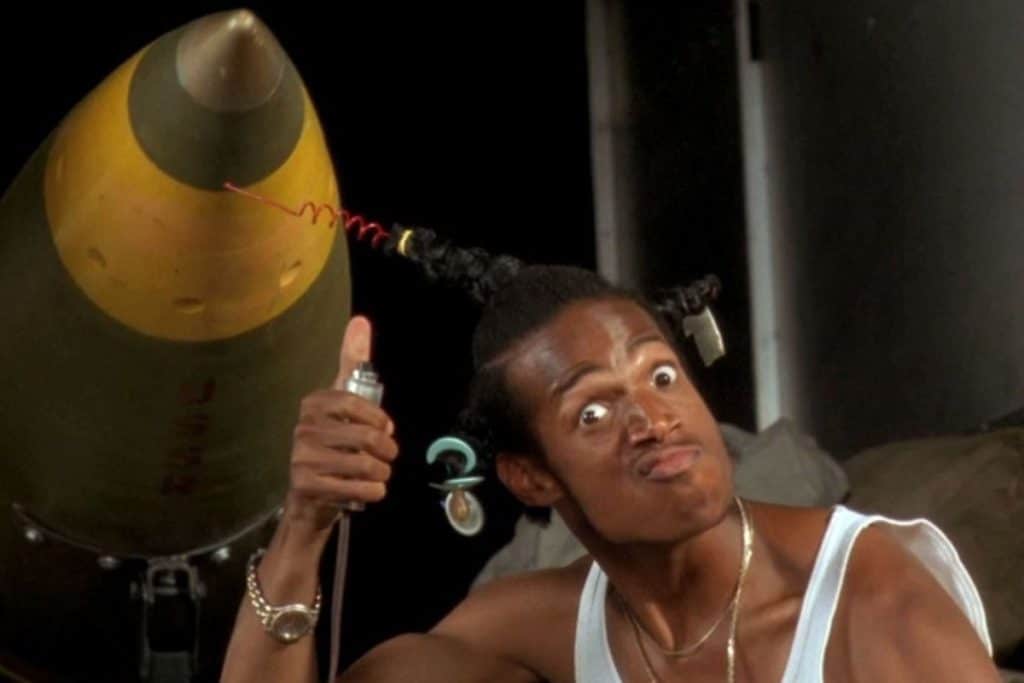 Released: January 12, 1996
Director: Paris Barclay
Starring: Shawn Wayans and Marlon Wayans.
This Wayans brothers' comedic romp, directed by Paris Barclay, parodies iconic '90s hood films like Menace II Society and Boyz n the Hood, while cleverly weaving in cameos from the original actors. Navigating South Central LA's absurdity, Shawn and Marlon Wayans deliver laughter and a dash of social commentary. The film's unforgettable moments include Keenan Ivory Wayans' Mailman character yelling "message" during heavy-handed moral lessons and Marlon Wayans' O-Dog-inspired character wielding a missile.
14. Hustle and Flow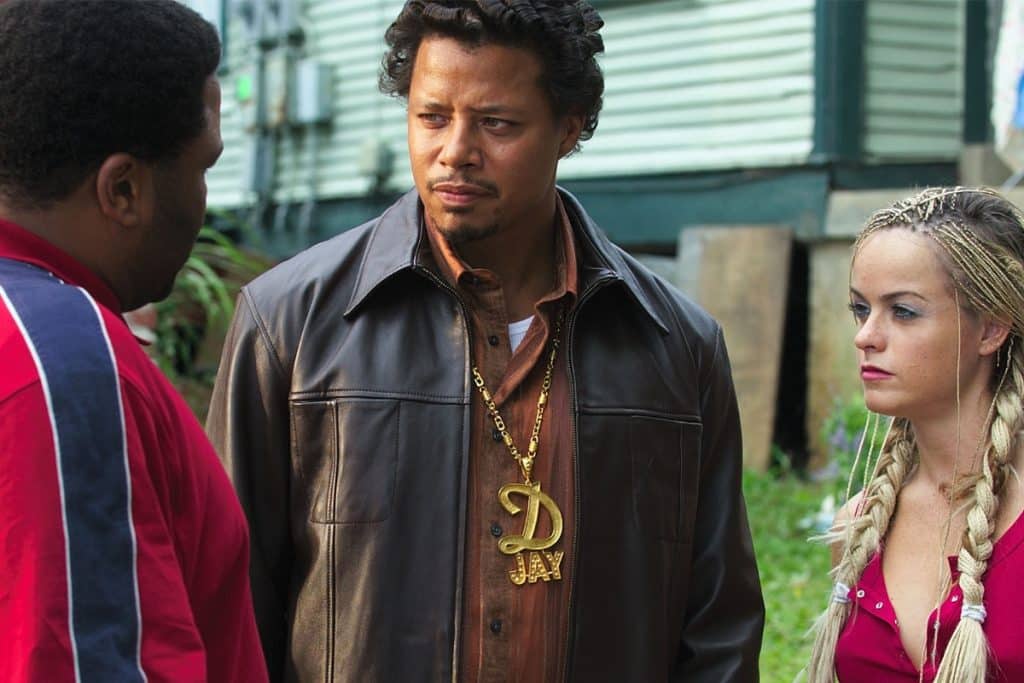 Released: July 22, 2005
Director: Craig Brewer
Starring: Terrence Howard, Anthony Anderson, Taryn Manning, Taraji P. Henson, Paula Jai Parker, Elise Neal, DJ Qualls and Ludacris.
Written and directed by Craig Brewer and produced by John Singleton and Stephanie Allain, Hustle and Flow offers an authentic look into the southern hip hop scene in Memphis. Terrence Howard delivers a powerful performance as DJay, an aging hustler and pimp who dares to chase his dream of becoming a rapper. With an eclectic crew (Anthony Anderson and DJ Qualls), DJay crafts a mixtape that embodies the raw energy of southern hip-hop. Ludacris shines in his role as Skinny Black, the industry heavyweight DJay hopes will change his fate. Hustle & Flow is a musical triumph, featuring unforgettable tracks like "Whoop That Trick" and the Oscar-winning "It's Hard Out Here for a Pimp" by Three 6 Mafia, performed with Taraji P. Henson at the 2006 Academy Awards. Terrence Howard's compelling portrayal of the conflicted DJay earned him a well-deserved Best Actor nomination at the 78th Academy Awards.
13. How High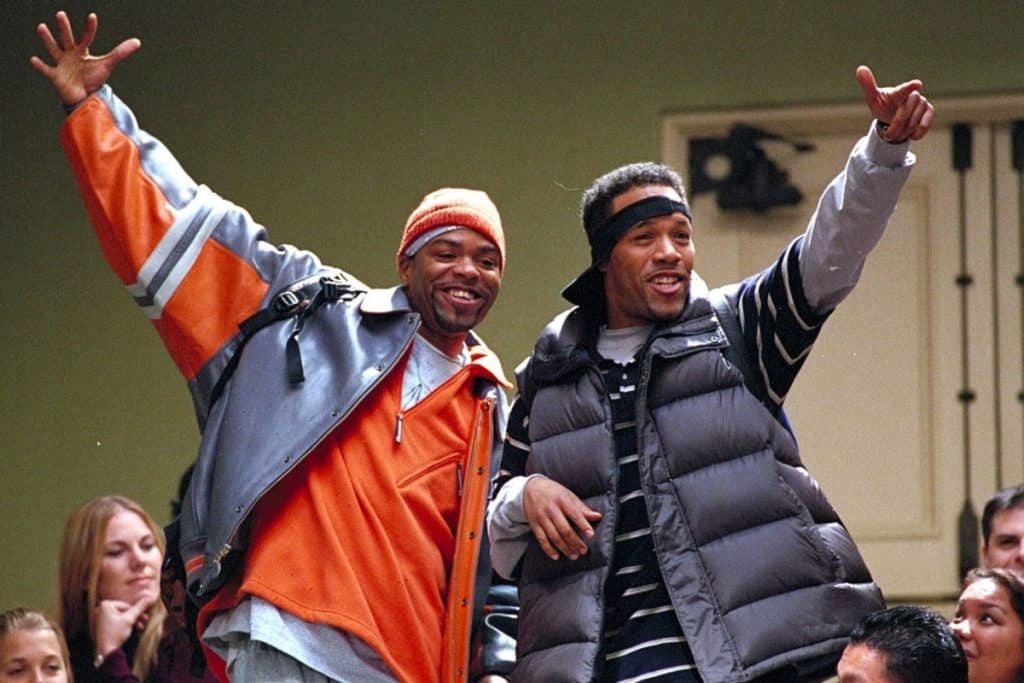 Released: December 21, 2001
Director: Jesse Dylan
Starring: Method Man and Redman.
How High is a classic stoner comedy film starring two of hip hop's biggest stoner rappers: Method Man and Redman. The movie follows the misadventures of two underachieving potheads who receive scholarships to Harvard University after smoking their friend's ashes. While at Harvard, they prank, steal, and smoke their way through the semester with the help of their ghostly friend. However, things take a turn when their supply of ghostly help runs out, and they have to rely on their wits to pass their exams. Despite negative reviews from critics, How High is a cult classic among stoner and hip hop fans for its hilarious and irreverent take on college life.
12. Above the Rim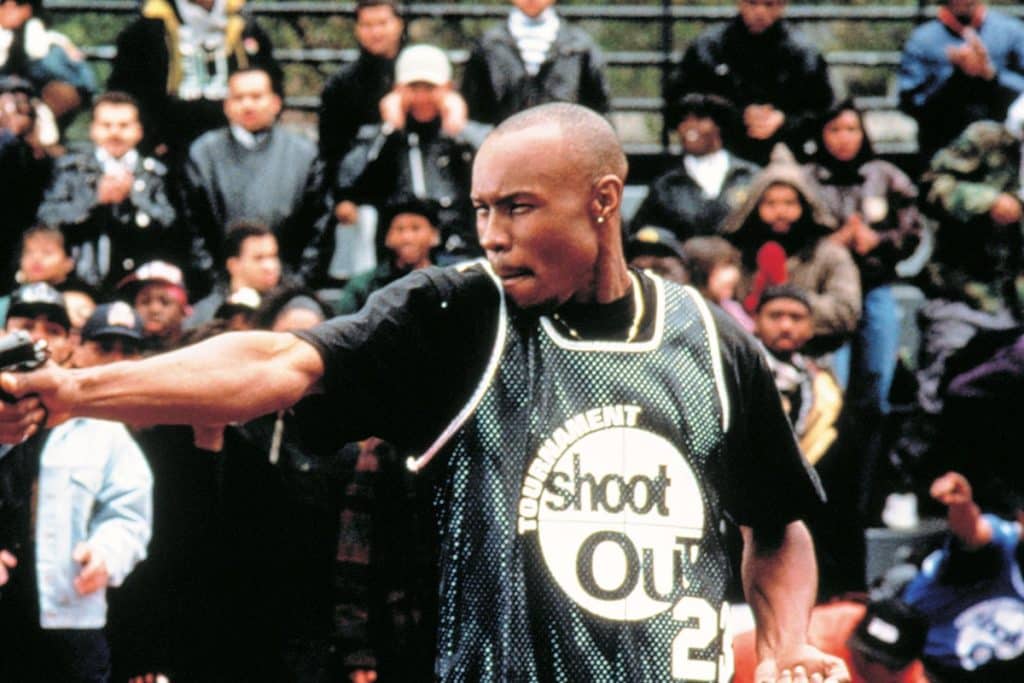 Released: March 22, 1994
Director: Jeff Pollack
Starring: Duane Martin, Tupac Shakur, Leon and Marlon Wayans.
Released in 1994, Above the Rim stars Duane Martin, Tupac Shakur, Leon and Marlon Wayans, and was directed by Jeff Pollack in his debut. The film revolves around a high school basketball star named Kyle-Lee Watson, played by Martin, who must choose between playing for his beloved coach and a drug dealer named Birdie, while also grappling with his mother's love for a former basketball star turned security guard, Shep. Set in Harlem, Above the Rim perfectly captures the essence of the iconic New York City neighborhood, and features some of the city's most notable landmarks. The basketball scenes, in particular, are incredibly well-done and bring the intensity of the game to life on the screen. The film is also notable for being the final theatrical film to be released during Tupac Shakur's lifetime before his untimely death in 1996. Shakur's performance as Birdie is particularly memorable, and further cemented his acting chops in addition to his undeniable talent as a rapper.
11. Menace II Society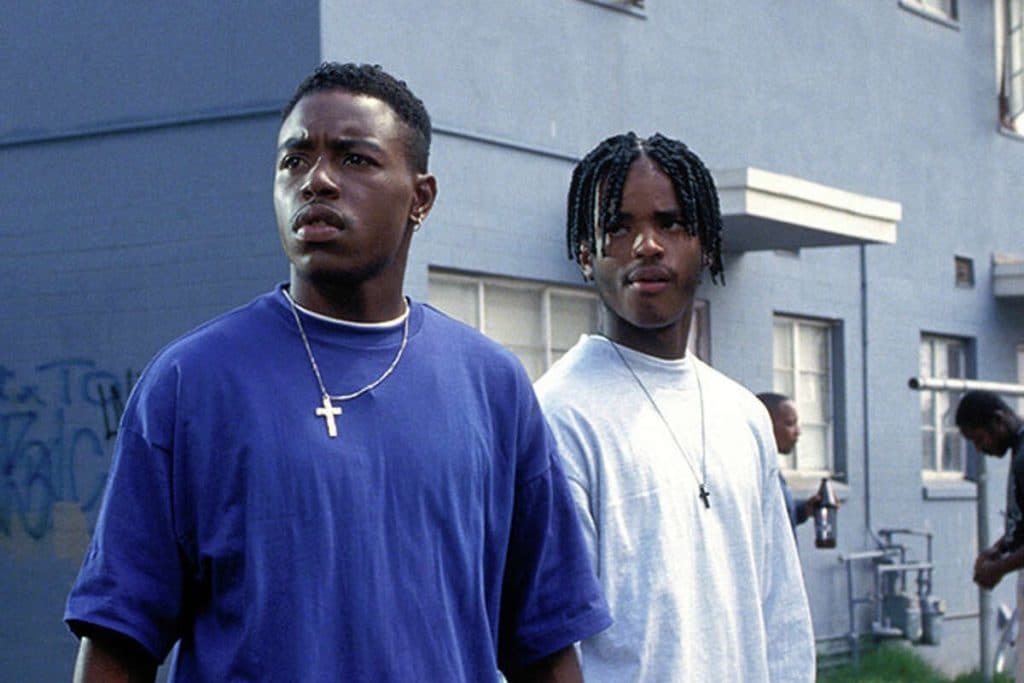 Released: May 26, 1993
Director: The Hughes Brothers
Starring: Tyrin Turner, Larenz Tate, Jada Pinkett, Bill Duke, Charles S. Dutton.
Menace II Society is a must-watch for any hip hop head who wants to get a glimpse of the gritty reality of life in LA's Watts and Crenshaw neighborhoods. Directed by the Hughes Brothers, the film's depiction of the consequences of the drug game and the allure of street life is both harrowing and riveting. The film's protagonist, Caine Lawson, is played brilliantly by Tyrin Turner, who portrays a young man navigating the difficult terrain of growing up in the Jordan Downs housing projects. Caine and his friends find themselves caught in a vicious cycle of poverty, drugs, and violence, and their stories are told in a way that is raw and unapologetic. But it's not just the film that's a must-watch; the soundtrack is also a classic. The Menace II Society soundtrack features an impressive line-up of hip hop artists, including Boogie Down Productions, Brand Nubian, and UGK, among others. The standout tracks are "Trigga Gots No Heart" by Spice 1 and "Streiht Up Menace" by MC Eiht, which perfectly capture the film's gritty and uncompromising vibe.
10. Straight Outta Compton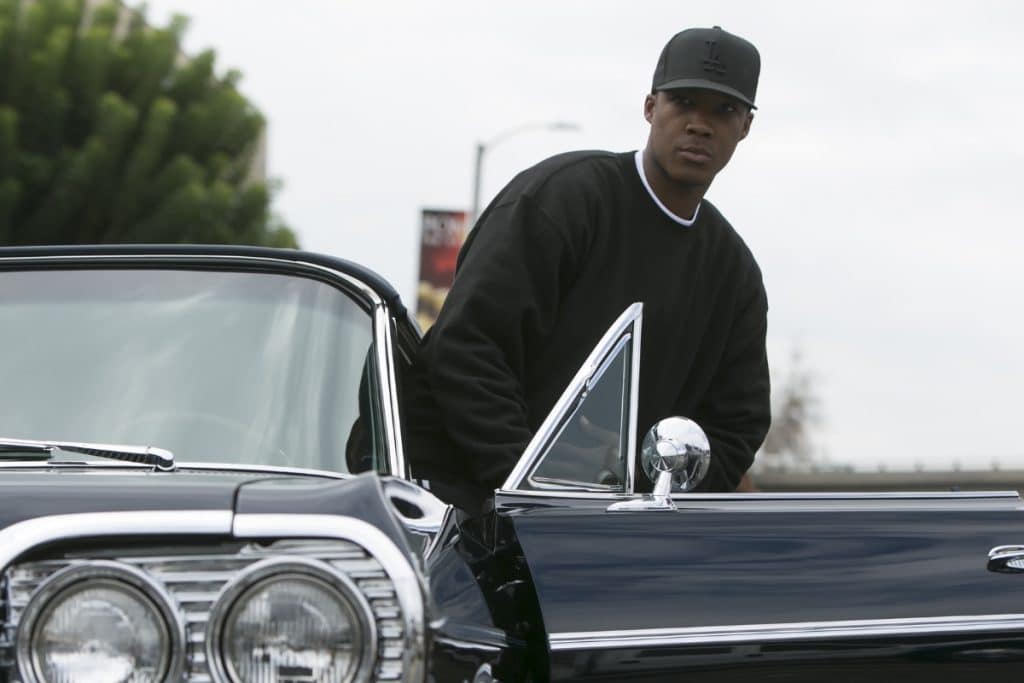 Released: August 11, 2015
Director: F. Gary Gray
Starring: O'Shea Jackson Jr., Corey Hawkins, Jason Mitchell, Paul Giamatti.
Straight Outta Compton is a legendary biopic that takes you on a wild ride through the tumultuous history of the infamous hip hop group, N.W.A. Directed by F. Gary Gray, this film is an impressive portrayal of the rise and fall of the gangsta rap pioneers. Featuring an all-star cast including O'Shea Jackson Jr., Corey Hawkins, Jason Mitchell, Neil Brown Jr., and Aldis Hodge, Straight Outta Compton perfectly captures the unique personalities and struggles of each member of N.W.A. The film's storyline starts in Compton, California, in 1986, where street gangs, drug dealers, and police brutality have turned the city into a chaotic dystopia. The movie follows Eazy-E, Dr. Dre, and Ice Cube as they rise to fame in the rap industry, forming N.W.A and releasing their debut album, Straight Outta Compton. The film is not only a tribute to N.W.A's legacy, but also to the late Eazy-E, who tragically died from HIV in 1995.
9. Wild Style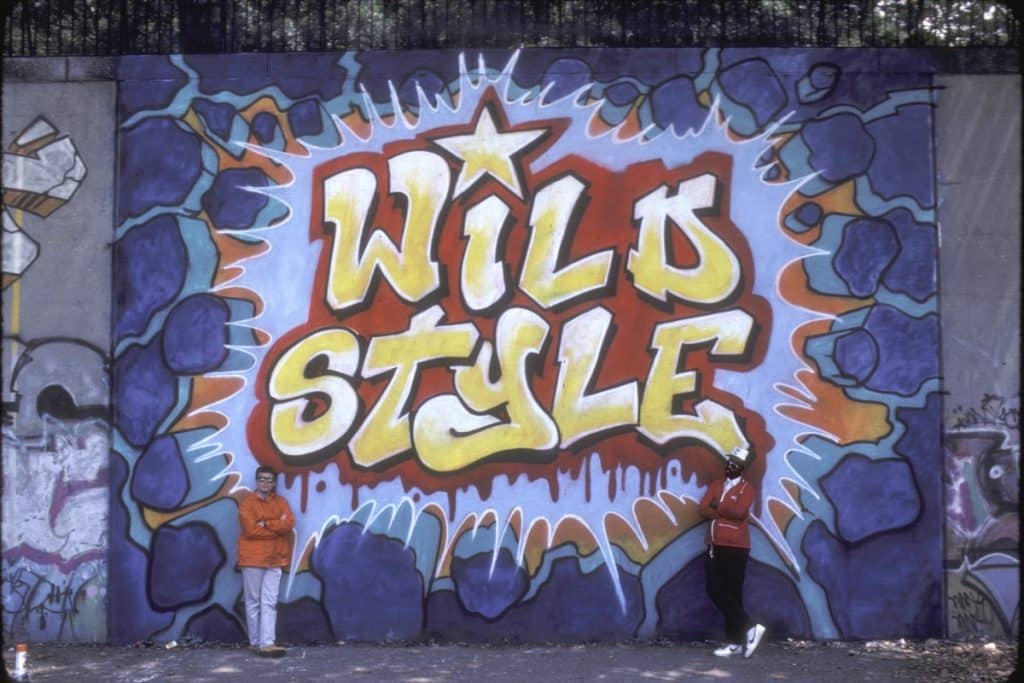 Released: March 18, 1983
Director: Charlie Ahearn
Starring: Fab Five Freddy, Lee Quiñones, Lady Pink, The Rock Steady Crew, The Cold Crush Brothers, Queen Lisa Lee of Zulu Nation, Grandmaster Flash and ZEPHYR.
Wild Style is a classic hip hop film that is often regarded as the first hip hop motion picture and features appearances from several legendary figures in the early days of hip hop culture. The plot of the movie is fairly loose, but it features scenes depicting activities common in the early days of hip hop, such as MCing, turntablism, graffiti, and b-boying. The film is notable for its depiction of the interconnections between music, dance, and art in the development of hip hop culture. It has received a large cult following over the years and has been highly influential in the hip hop community. The soundtrack to the film, produced by Charlie Ahearn and Chris Stein with Fab 5 Freddy serving as the musical director, is considered one of the key records of early-'80s hip-hop and features appearances from Busy Bee, Cold Crush Brothers, DJ Charlie Chase, Grandmaster Caz, Grand Mixer DXT, Grand Wizzard Theodore & the Fantastic Five, Double Trouble, Prince Whipper Whip, Rammellzee, AJ Scratch, D.J. Stieve Steve, and Shockdell.
8. New Jack City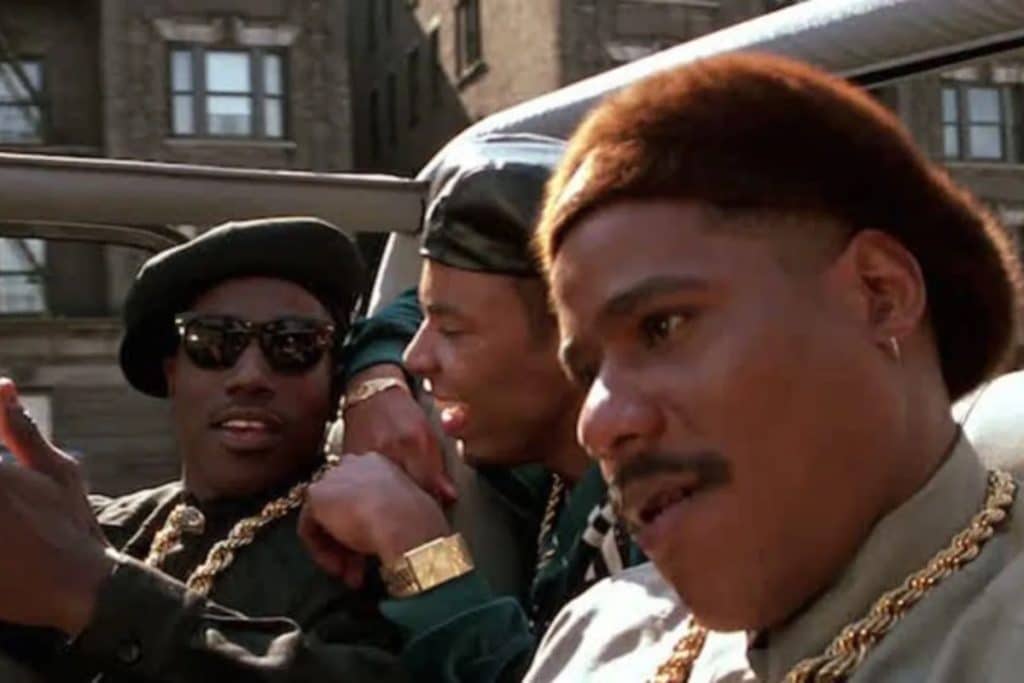 Released: January 17, 1991
Director: Mario Van Peebles
Starring: Wesley Snipes, Ice-T, Chris Rock, Mario Van Peebles, Judd Nelson, Bill Cobbs.
New Jack City is one of the most iconic hip hop movies of all time, featuring the legendary Wesley Snipes as the ruthless drug lord, Nino Brown. Released in 1991, it chronicles the rise of Nino and his gang, the Cash Money Brothers (CMB), during the height of the crack epidemic in New York City. Ice-T plays Detective Scotty Appleton, who goes undercover to bring Nino's criminal empire down. The film's action-packed storyline features shootouts, car chases, and intense confrontations, making it a must-watch for any hip hop head, especially lovers of action movies. New Jack City also has an incredible soundtrack that helped define the sound of the era. The film's title is even credited with inspiring the name of the music genre, new jack swing, by Barry Michael Cooper, one of the movie's screenwriters. Cash Money Records, the iconic hip hop record label, also took their name from the CMB gang in the film.
7. CB4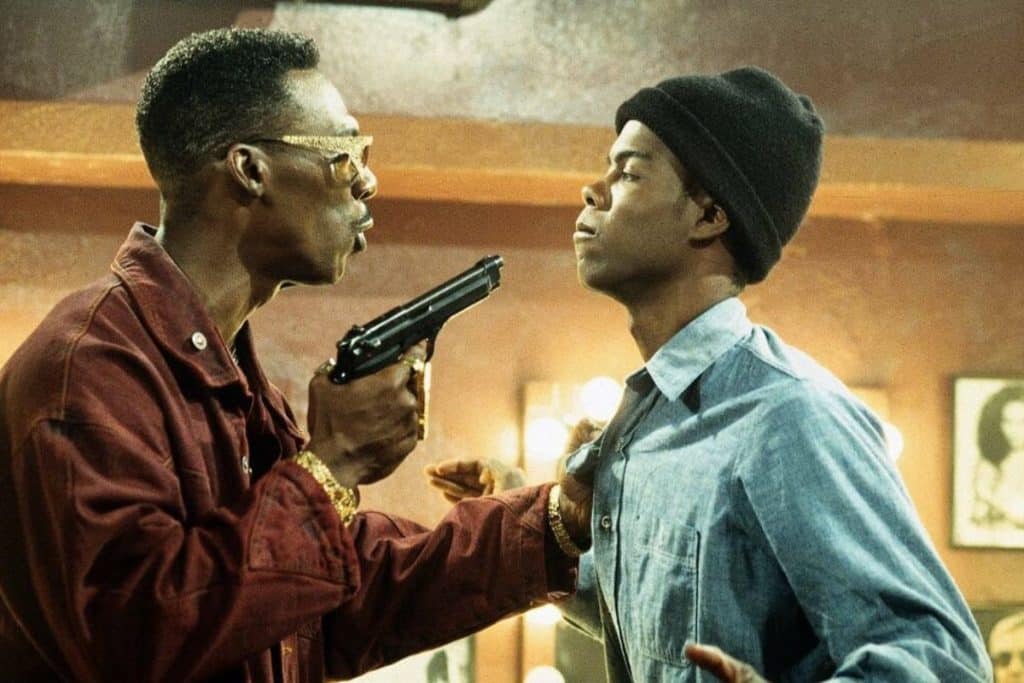 Released: March 12, 1993
Director: Tamra Davis
Starring: Chris Rock, Allen Payne, Deezer D, Charlie Murphy.
Directed by Tamra Davis and starring Chris Rock, CB4 follows a fictional rap group named "CB4", named after the prison block in which the group was allegedly formed (Cell Block 4). With Chris Rock playing the lead, the movie primarily parodies the rap group N.W.A among other gangsta rap aspects and takes inspiration from the rock music classic, This Is Spinal Tap. The film is a pure parody and satire of the hip hop scene of the time. It contains hilarious segments featuring celebrities and musicians such as Halle Berry, Eazy-E, Butthole Surfers, Ice-T, Ice Cube, Flavor Flav, and Shaquille O'Neal. The film's soundtrack, featuring parodies of hit hip-hop songs from the early 1990s, was a gimmick necessitated by the accompanying film. The album also included non-satirical songs contributed by acts such as Public Enemy and Boogie Down Productions.
6. Krush Groove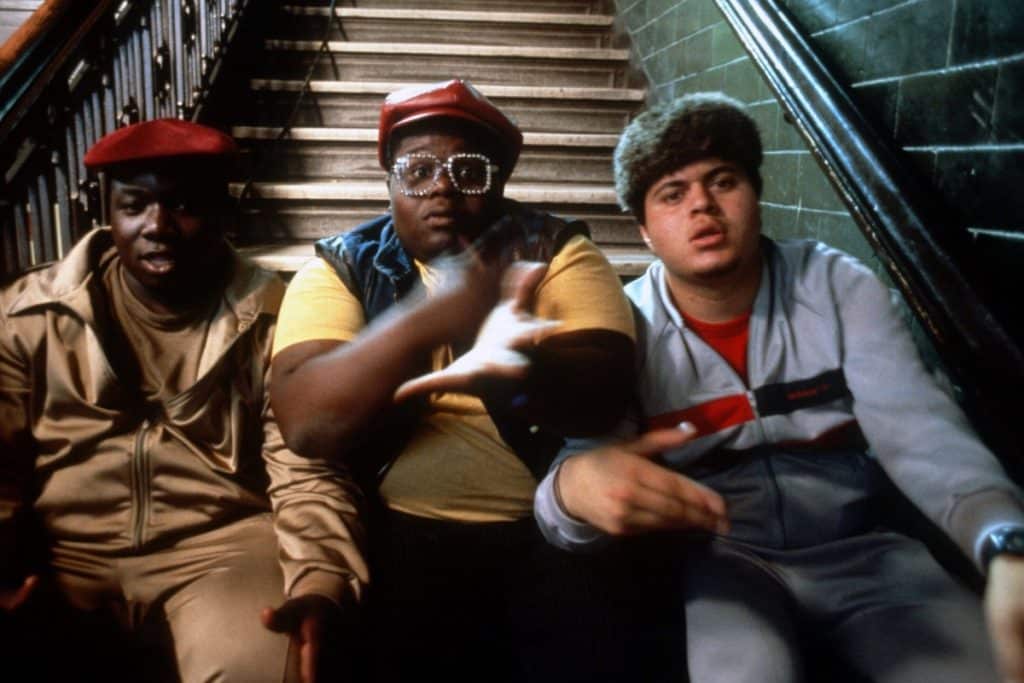 Released: October 25, 1985
Director: Michael Schultz
Starring: Sheila E., Run-D.M.C., The Fat Boys, Kurtis Blow, Blair Underwood, New Edition, LL Cool J.
Krush Groove is a 1985 gem that tells the story of record producer Russell Walker (Blair Underwood in his feature film debut) and his Krush Groove record label, which boasts some of the hottest acts in hip hop including Run-D.M.C., Dr. Jeckyll & Mr. Hyde, and Kurtis Blow. With Rick Rubin producing their records, everything seems to be going smoothly until the label faces a financial crisis. To make matters worse, Russell and his brother Run compete for the affection of R&B singer-percussionist Sheila E. But that's not all – the film also features appearances from LL Cool J, Beastie Boys, New Edition, The Fat Boys, and Chaka Khan, along with some of their hit songs. And let's not forget the iconic Disco Fever club, which was prominently featured in the film and played a significant role in the early days of hip hop.
5. Juice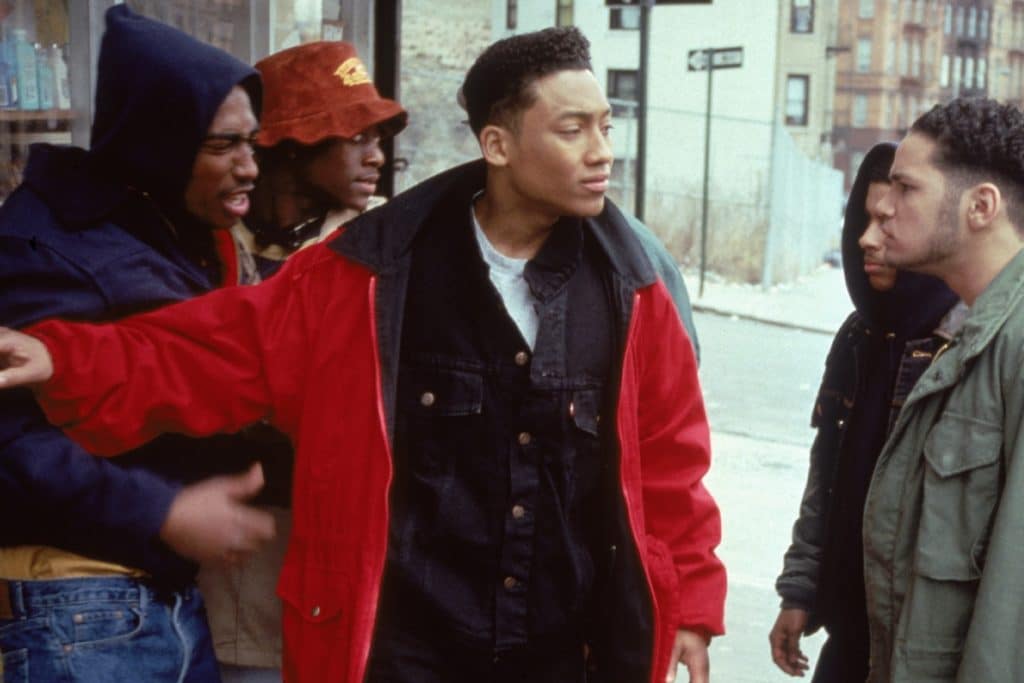 Released: January 17, 1992
Director: Ernest R. Dickerson
Starring: Omar Epps, Tupac Shakur, Jermaine Hopkins and Khalil Kain.
Juice is the film that put Tupac Shakur on the map as an actor, and for good reason. Directed by Ernest R. Dickerson, the crime thriller takes us into the lives of four Harlem teens, their struggles with police harassment, neighborhood gangs, and family issues. The quartet regularly skips school to hang out at Steel's apartment, play video games at the arcade, and steal LPs for Q's DJ aspirations. But when Bishop decides they need to take their street cred to the next level, they rob a convenience store, which ultimately leads to tragedy. Bishop becomes addicted to the thrill of violence, which leads to the death of Raheem, and Q and Steel's fear of Bishop. The tension escalates as Bishop plans to frame Q for the murders, forcing Q to buy a gun for his own protection. The final showdown between Q and Bishop takes place on a high-rise rooftop, culminating in a gripping scene that solidifies Q's place as a force to be reckoned with. Pac's portrayal of the charismatic yet troubled Bishop is chillingly convincing, and the supporting cast of Omar Epps, Jermaine Hopkins, and Khalil Kain is equally impressive. The film's soundtrack, featuring Eric B. & Rakim, Big Daddy Kane, and Naughty by Nature, is also the quintessential hip hop playlist.
4. 8 Mile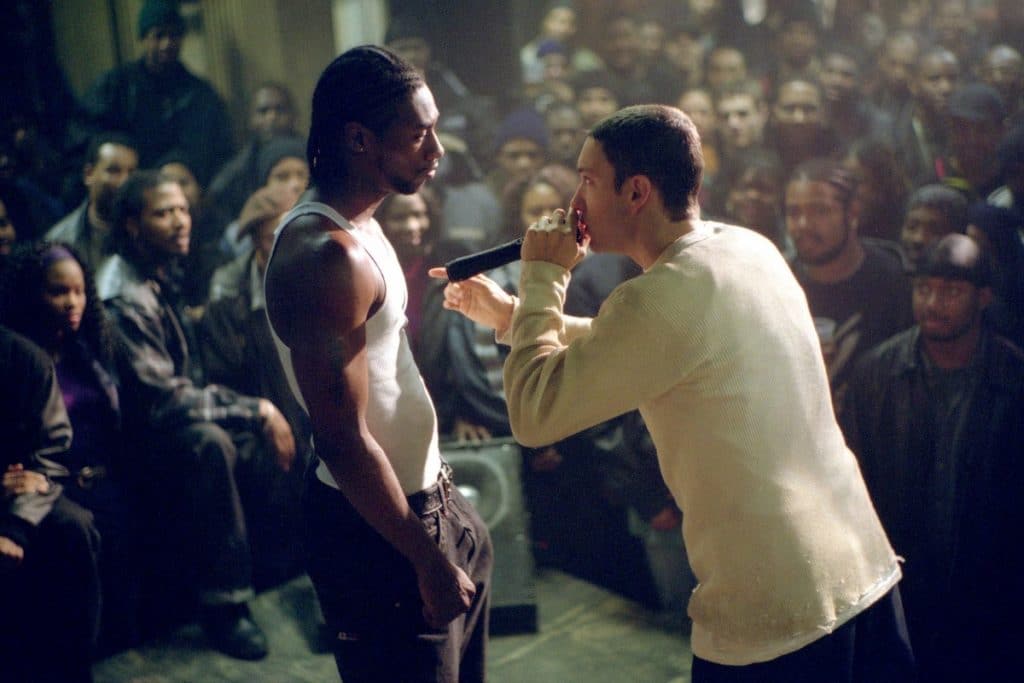 Released: November 8, 2002
Director: Curtis Hanson
Starring: Eminem, Mekhi Phifer, Brittany Murphy, Michael Shannon, Anthony Mackie, and Kim Basinger.
8 Mile, the gritty 2002 drama, penned by Scott Silver and directed by Curtis Hanson, catapulted Eminem's acting career, blending his real-life struggles with the fictional tale of Jimmy Smith Jr., aka B-Rabbit. Set against the backdrop of Detroit's 8 Mile Road, the film delves into the life of a European-American MC trying to make it in the predominantly African-American hip-hop scene. Boasting a heavyweight cast featuring Mekhi Phifer, Brittany Murphy, Michael Shannon, Anthony Mackie, and Kim Basinger, 8 Mile became a critical and box office sensation. From B-Rabbit's initial choke in a rap battle to his triumphant and iconic final freestyle battle, 8 Mile captures the essence of the struggle and determination that fuels hip-hop. Eminem's Academy Award-winning anthem "Lose Yourself" punctuates the film's impact, making it an unforgettable entry in the hip-hop movie hall of fame.
3. Friday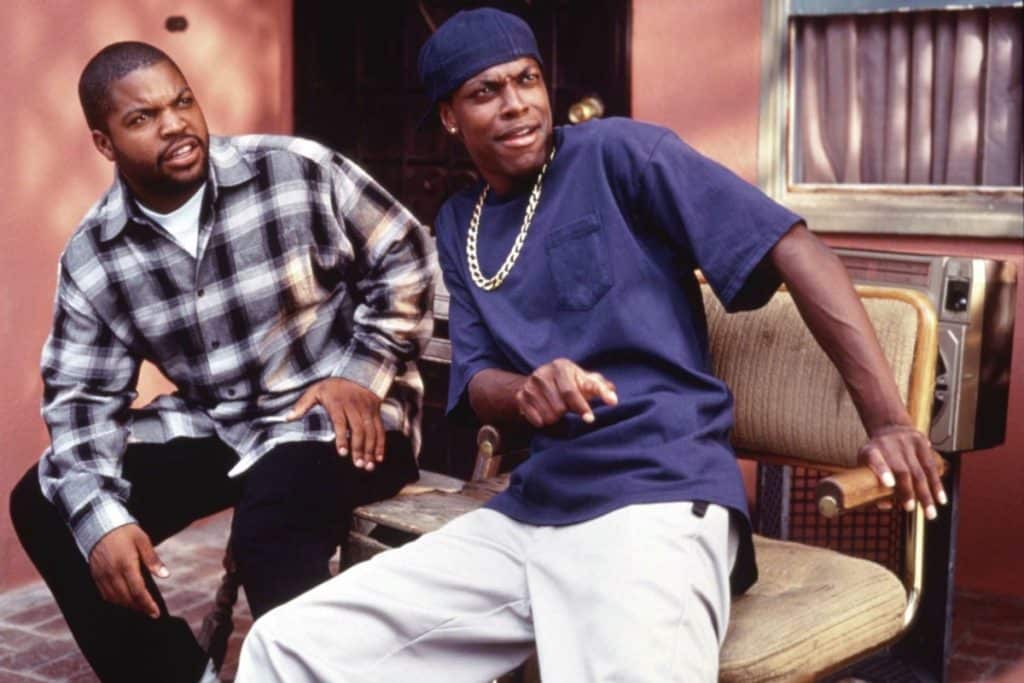 Released: April 26, 1995
Director: F. Gary Gray
Starring: Ice Cube, Chris Tucker, Nia Long, Bernie Mac, Tiny "Zeus" Lister Jr., John Witherspoon, Regina King, and Anna Maria Horsford.
This 1995 classic, directed by F. Gary Gray and written by Ice Cube and DJ Pooh, diverged from the typical hood movie narrative by injecting humor into the mix, creating a fresh perspective on life in South Central LA. While other films like Boyz n the Hood and Colors focused on the tragedy and violence, Friday aimed to showcase the lighter, more day-to-day side of the hood. Cube and Pooh tapped into their own experiences, crafting a story that resonated with hip hop heads and worldwide audiences alike. A key component of the film's success was Chris Tucker's portrayal of Smokey. His comedic talent and on-screen chemistry with Ice Cube turned Friday into a cult classic that transcended its time. Complementing the movie was its outstanding soundtrack, which reached No. 1 on the Billboard 200 and Top R&B/Hip-Hop Albums charts. Featuring heavyweights like Dr. Dre, Cypress Hill, Scarface, and The Isley Brothers, the album delivered hit after hit.
2. Do the Right Thing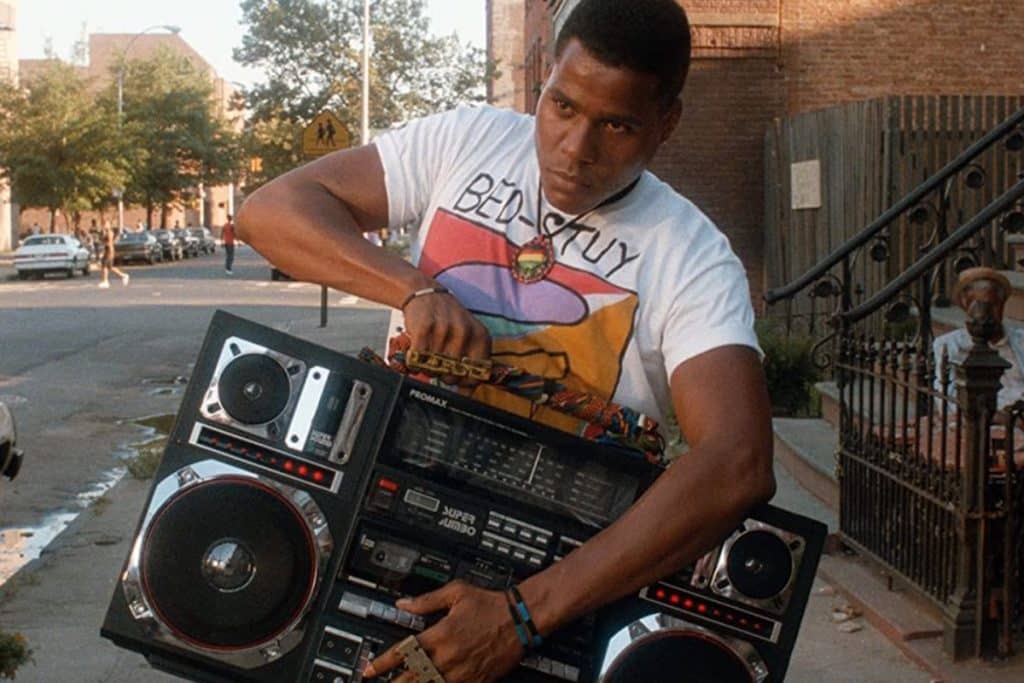 Released: May 19, 1989
Director: Spike Lee
Starring: Spike Lee, Danny Aiello, Ossie Davis, Ruby Dee, Richard Edson, Giancarlo Esposito, Bill Nunn, John Turturro, and Samuel L. Jackson.
One of the greatest Spike Lee movies of all time, Do the Right Thing masterfully captures the essence of a Brooklyn neighborhood's racial tension, making it a critical and influential piece for the hip hop community. Set on a sweltering summer day, the film follows a diverse group of characters in a predominantly African-American neighborhood, with the escalating conflict between the residents and the Italian-American owners of Sal's Famous Pizzeria serving as the central storyline. With an ensemble cast including Spike Lee himself, Danny Aiello, Ossie Davis, Ruby Dee, Giancarlo Esposito, and the film debuts of Martin Lawrence and Rosie Perez, Do the Right Thing offers a raw and unfiltered look at racial relations. The movie's impact on the hip hop community is undeniable. The vibrant visuals, dynamic dialogue, and the iconic Public Enemy track "Fight the Power" come together to create a powerful statement on race, injustice, and the moral complexities we all face. The film's boldness and relevance continue to resonate with audiences today, and its influence is felt in the work of many contemporary hip hop artists and filmmakers.
1. Paid in Full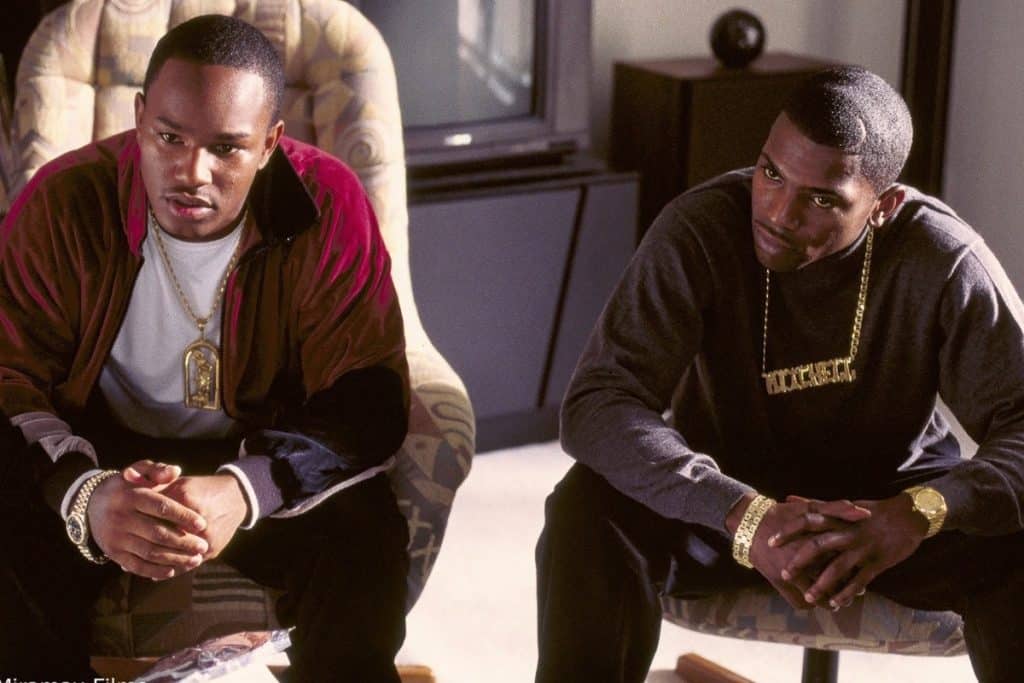 Released: October 25, 2002
Director: Charles Stone III
Starring: Wood Harris, Mekhi Phifer, Cam'ron.
Directed by Charles Stone III, Paid in Full takes us back to 1980s Harlem, where the lives of real-life drug dealers Azie "AZ" Faison, Rich Porter, and Alpo Martinez unfold on the big screen. With its title borrowed from the 1987 Eric B. & Rakim album and with back from Roc-A-Fella Films, this movie is as hip hop as it gets. Wood Harris, Mekhi Phifer, and Cam'ron bring the notorious trio to life, showing us the gritty reality of hustling in the streets. Ace, played by Harris, starts off with a clean slate, working a dead-end job at a dry cleaner. But when he stumbles upon some coke, the game pulls him in. Ace, Mitch, and Rico soon form a drug empire, raking in stacks of cash and living the high life. But as the money rolls in, greed, jealousy, and violence bubble to the surface. Loyalty is tested, and the grim truth of the hustle is laid bare. Paid in Full is more than just a gangster flick – it's a raw and unfiltered look at the consequences of chasing fast money in the drug game. For hip hop heads, it's a cautionary tale that keeps it real, showing the price of ambition and the allure of the streets.