Born from the heart and soul of the United States, Southern rap emerged in the late '80s and quickly became a potent force in the hip hop world. Known for their distinctive rhythmic patterns, layered lyricism, and an inimitable swagger, rappers from the region reflected the region's rich, cultural diversity.
From the grimy streets of Atlanta to the bustling hubbub of Houston, from the vibrant energy of Miami to the raw rhythms of Memphis, Southern rap has become arguably the most important hip hop region in the world today . Whether we're talking about the genre-defying innovation of OutKast's Stankonia , the real-life hustle captured on T.I.'s Trap Muzik , and the one-of-a-kind lyricism of Lil Wayne's Tha Carter II , it's clear that Southern rap history is full of classics. Then there's Killer Mike's political manifesto on R.A.P. Music , the haunting depths of Three 6 Mafia's Mystic Stylez , UGK's gritty authenticity in Too Hard To Swallow, and the luxurious grandiosity of Rick Ross' Teflon Don , just to name a few more.
So let's get into it. From the ethereal landscapes of OutKast's ATLiens , to the raw emotion etched into Future's DS2 , and T.I.'s undisputed sovereignty on King , we rank the top 50 best Southern rap albums of all time.
65. Lil Ugly Mane – Mista Thug Isolation
A cult classic in the underground hip-hop scene, a project that blends elements of Memphis rap, lo-fi production, and dark, introspective lyrics. Released in 2012, the album stands as a testament to Lil Ugly Mane's unique approach to hip-hop, crafting tracks that are both nostalgic and innovative. Songs like "Throw Dem Gunz" and "Slick Rick" showcase his ability to merge gritty, old-school vibes with modern sensibilities. The album's production, often murky and atmospheric, complements Lil Ugly Mane's raw, unfiltered flow, creating a soundscape that's both haunting and captivating.
64. Rapsody – The Idea Of Beautiful
Rapsody's debut studio album, and it's a testament to her lyrical prowess, depth, and dedication to the craft of hip-hop. Released in 2012, this project showcases Rapsody's ability to weave intricate narratives, touching on themes of love, identity, womanhood, and the broader African American experience. With tracks like "Believe Me" and "Non-Fiction," Rapsody blends soulful production with sharp, introspective bars, creating a soundscape that's both thought-provoking and sonically pleasing. Collaborations with artists like Mac Miller, BJ The Chicago Kid, and Ab-Soul further elevate the project, adding diverse voices to Rapsody's powerful narrative.
63. Big Mike – Something Serious
The debut album by Big Mike after stepping into the shoes of Willie D in the Geto Boys, is a Southern classic that showcased Big Mike's lyrical prowess and deep, commanding voice. The album, with tracks like "Playa Playa" and "Havin' Thangs," provided a raw, unfiltered look into the streets of the South, blending tales of hustle, ambition, and the challenges of street life. Big Mike's distinct flow and storytelling ability shone through, making "Something Serious" a standout in the 90s Southern rap scene.
62. Master P – Ghetto Dope
A cornerstone in the No Limit Records legacy. The album, with its iconic cover and tracks like "Make 'Em Say Uhh!" and "I Miss My Homies," showcased Master P's ability to blend catchy hooks with street narratives. The album's production, with its signature No Limit beats, coupled with Master P's distinct voice, made "Ghetto Dope" a defining moment in Southern rap, solidifying Master P's place as a mogul and trendsetter.
61. Natti – Still Motion
Natti, one-third of the revered hip-hop group CunninLynguists, stepped into the spotlight with "Still Motion," showcasing his lyrical depth and storytelling prowess. Released in 2013, "Still Motion" is a journey through Natti's experiences, reflections, and the landscapes of life and music. With tracks like "Another Galaxy" and "Bright Lights Big City," Natti weaves narratives that are both personal and universal, touching on themes of love, struggle, ambition, and the nuances of everyday life. The production, rich with soulful samples and intricate beats, complements Natti's smooth flow and introspective bars, creating a soundscape that's both nostalgic and fresh.
60. Field MOB – 613: Ashy to Classy
Field MOB's debut album, "613: Ashy to Classy," introduced the world to the unique blend of Southern charm and lyrical wit that the duo of Shawn Jay and Smoke would become known for. The album, with tracks like "Project Dreamz" and "My Main Roni," showcased their ability to craft narratives that were both humorous and reflective of life in the South. Their debut set the stage for a career that would see them become staples in the Southern rap landscape, blending catchy hooks with meaningful stories.
59. Scarface – Mr. Scarface Is Back
Scarface, a member of the iconic Geto Boys. This album, with tracks like "Born Killer" and "Mr. Scarface," showcased his gritty narratives and unparalleled storytelling ability. It's a deep dive into the streets of Houston, blending tales of crime, betrayal, and the challenges of urban life. Scarface's distinct voice and flow made this album a classic in the Southern rap canon.
58. Ganksta NIP – The South Park Psycho
Ganksta NIP's "The South Park Psycho" is a raw, unfiltered look into the world of horrorcore rap. With its dark themes, graphic narratives, and NIP's aggressive flow, the album carved a niche in the Southern rap scene, introducing listeners to a subgenre that was both provocative and captivating.
57. K-Rino – Stories From The Black Book
K-Rino, a Houston legend, showcased his lyrical prowess and deep storytelling ability in "Stories From The Black Book." The album, filled with intricate wordplay and thought-provoking narratives, solidified K-Rino's place as one of the most skilled lyricists in the rap game.
56. Eightball & MJG – Comin' Out Hard
"Comin' Out Hard" by Eightball & MJG is a Southern classic that blends smooth flows with tales of street life, hustle, and ambition. Tracks like "Pimps" showcased the duo's chemistry and their ability to craft anthems that resonated with fans across the South.
55. Geto Boys – Till Death Do Us Part
This record by Geto Boys is a potent blend of gritty narratives, social commentary, and raw emotion. With tracks like "Six Feet Deep," the album delves into themes of death, struggle, and the challenges of life in the urban landscape.
54. Eightball & MJG – On The Outside Looking In (1994)
The record that further solidifies Eightball & MJG's place in the Southern rap scene. The album, with its blend of sharp lyrics and smooth production, showcased the duo's growth as artists, touching on themes of fame, loyalty, and the challenges of success.
53. UGK – Super Tight
"Super Tight" by UGK is a testament to the duo's unmatched chemistry and ability to craft timeless hip-hop anthems. With tracks like "Front, Back & Side to Side," the album showcased UGK's signature blend of smooth flows, sharp bars, and authentic Southern vibes.
52. K-Rino – Danger Zone
This record by K-Rino further showcased his lyrical genius and ability to craft deep, thought-provoking narratives. The album, filled with intricate wordplay and sharp commentary, solidified K-Rino's reputation as a lyrical titan in the Southern rap scene.
51. Eightball & MJG – On Top Of The World
This album, dropping in the mid-90s, captured the essence of the Southern rap renaissance, blending soulful beats with tales of street life, ambition, and the trappings of success. With standout tracks like "Space Age Pimpin'" and "Pimp in My Own Rhyme," the duo showcased their lyrical dexterity and undeniable chemistry. The album's title wasn't just a statement; it was a reflection of their ascent in the rap game, marking their dominance in the Southern rap scene. Their blend of Memphis grit, smooth flows, and authentic narratives made "On Top Of The World" a classic, further solidifying Eightball & MJG's legacy as pioneers and stalwarts of Southern hip-hop.
50. Trina  — Da Baddest Bitch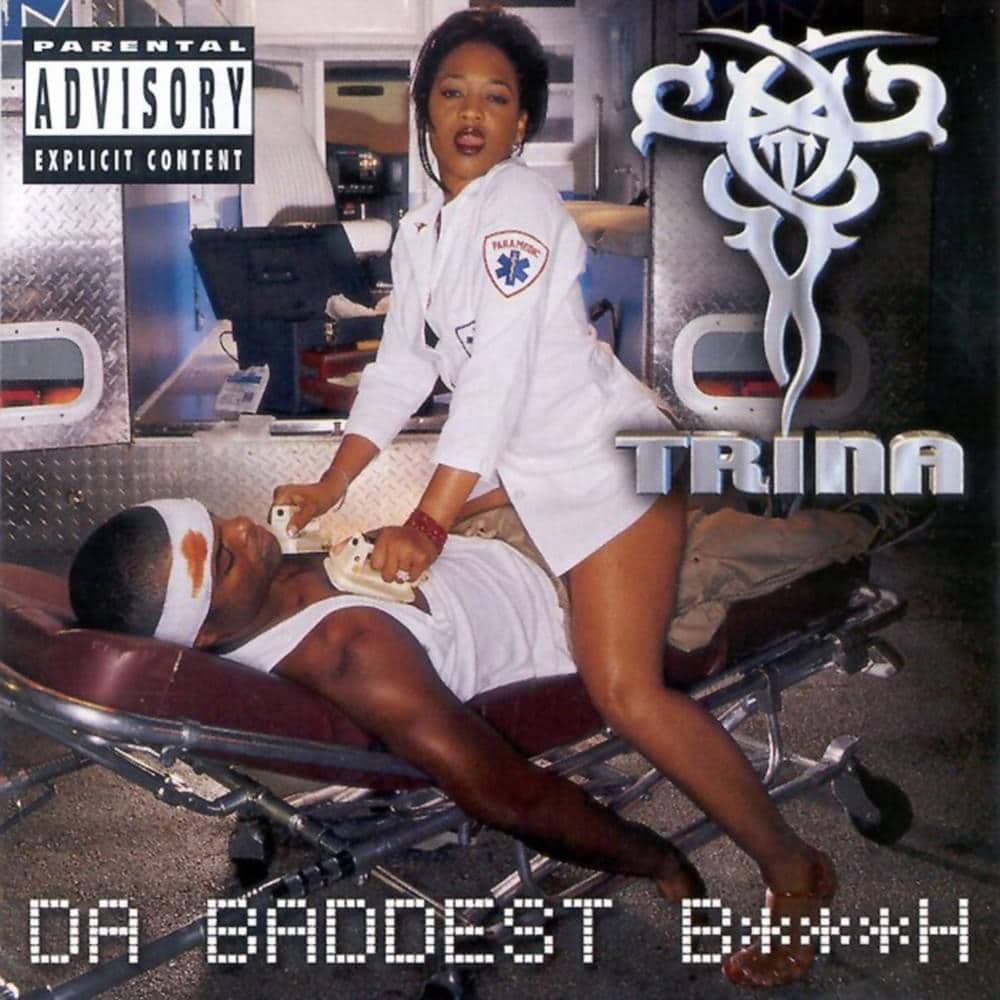 Released: March 21, 2000
Label: Slip-N-Slide, Atlantic
With unapologetic candor and sass, Trina entered the rap game and turned it on its head with Da Baddest Bitch . The Miami-born rapper offered a brash yet refreshing take on femininity and sexuality in a male-dominated genre, showing that women could be just as audacious in their rhymes. Trina's assertive lyrics and bold personality challenged norms and introduced us to a different narrative within Southern rap. From the infectious beats to the spicy, in-your-face lines, Da Baddest Bitch remains an important contribution to the genre, helping pave the way for future female MCs in the South.
49. Mike Jones — Who Is Mike Jones?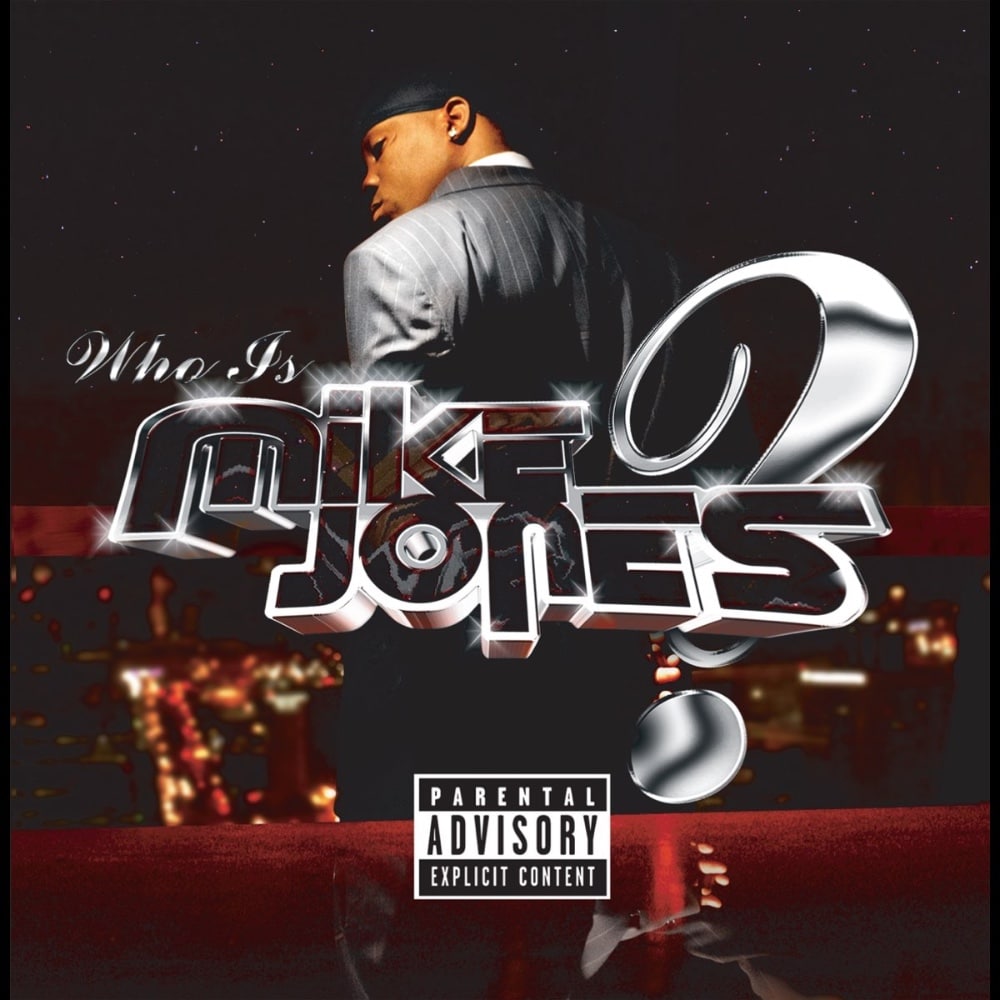 Released: April 19, 2005
Label: Swishahouse, Asylum, Warner Bros.
The infamous question Who is Mike Jones? echoes throughout the eponymous album, imprinting Mike Jones in the Southern collective consciousness. The Houston rapper's debut record was a commercial success that introduced his clever self-promotion strategy and contagious anthems to a global audience. Standouts like the timeless cut "Still Tippin'" and "Back Then" not only exemplify Jones's knack for crafting catchy hooks but also encapsulate the essence of Houston's slow-riding culture.
48. 2 Live Crew — As Nasty As They Wanna Be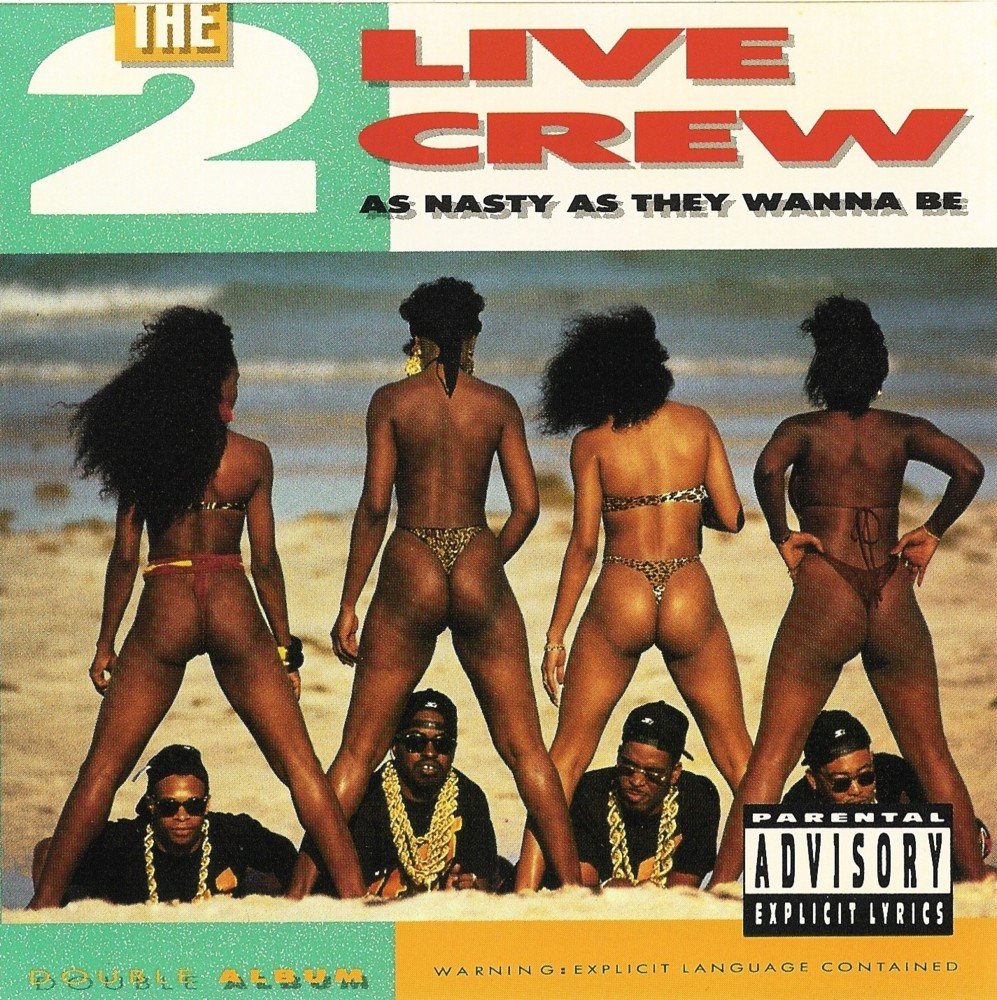 Released: February 7, 1989
Label: Luke, Atlantic
As Nasty As They Wanna Be isn't just an album; it's a boundary-pushing statement that challenged censorship laws and societal norms. The Miami-based group stirred controversy with their explicit lyrics and risqué themes, ultimately leading to a landmark obscenity trial that brought conversations about artistic freedom to the forefront. Beneath the controversy, though, lies a groundbreaking album that played a significant role in developing the Miami bass sound. With raucous party anthems like "Me So Horny" and "The Fuck Shop," 2 Live Crew blended humor, sex, and bass-heavy beats, providing the blueprint for a lot of the explicit rap that would follow.
47. Young Dolph — King of Memphis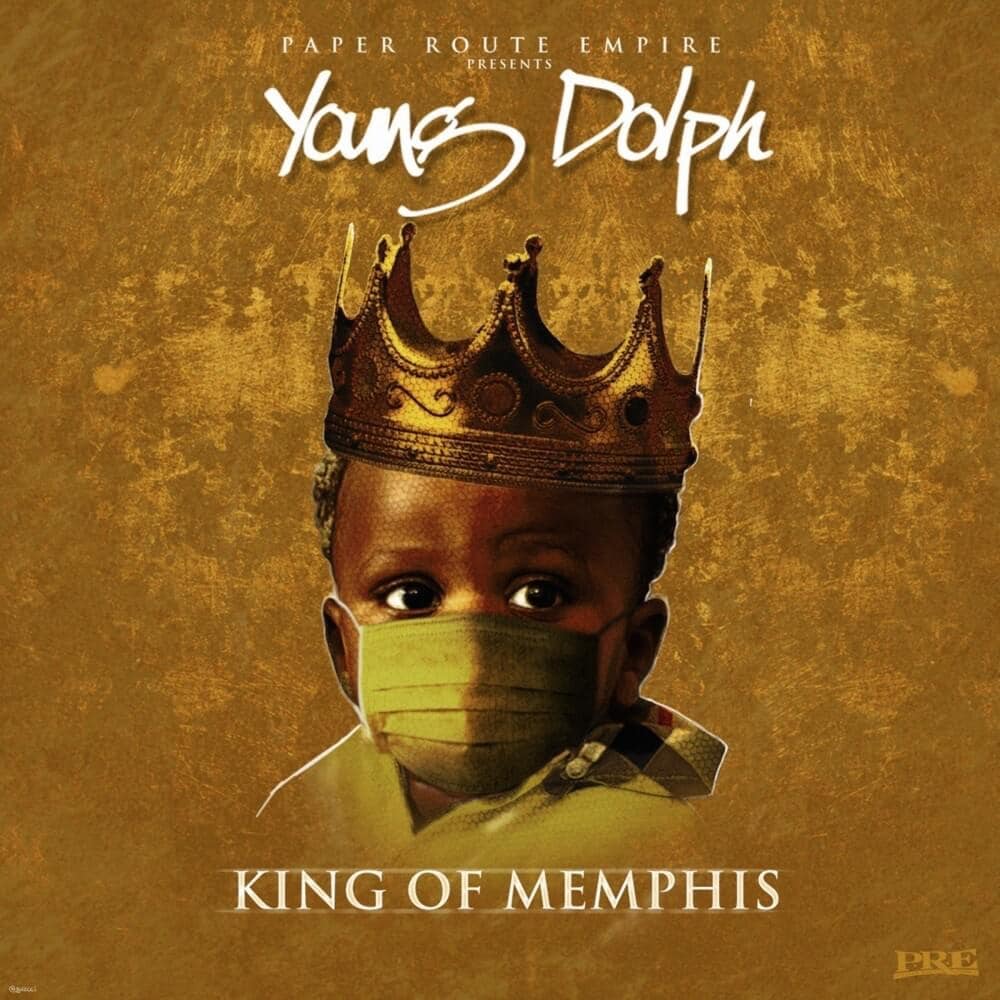 Released: February 19, 2016
Label: Paper Route Empire
Steeped in the trap-rich heritage of Memphis, Young Dolph's King of Memphis is a testament to the rapper's independent hustle . Dolph's raw and unfiltered storytelling, layered over menacing, bass-heavy beats, captivates from the get-go. With standout tracks like "Get Paid" and "Facts," Dolph unveils his struggles, triumphs, and ambitions, solidifying his place in Southern rap. King of Memphis is a statement of Dolph's reign in the Memphis rap game, an audacious claim backed up by his undeniable talent and relentless hustle.
46. Lil Jon & the East Side Boyz — Kings of Crunk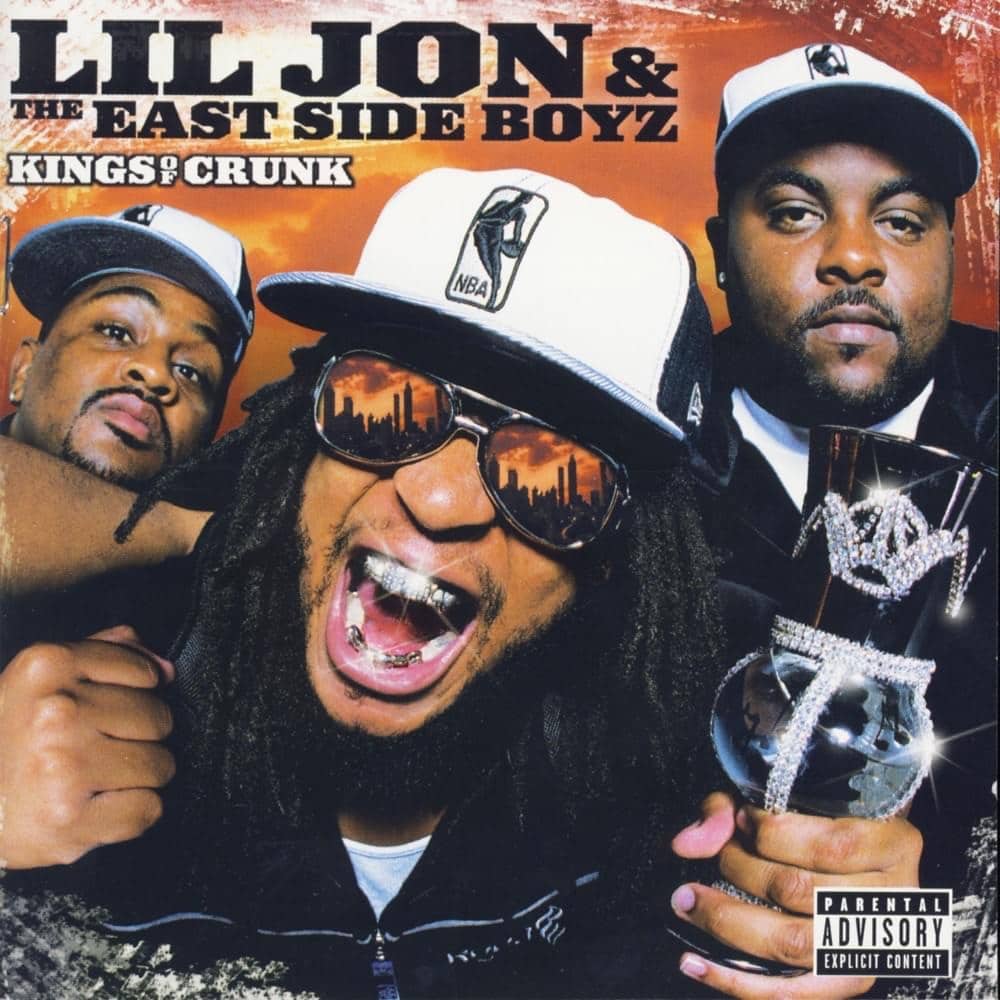 Released: October 29, 2002
Label: BME, TVT
Kings of Crunk is nothing short of a seismic event in Southern rap history. It marked the mainstream breakthrough of crunk, a subgenre defined by its high-energy beats and aggressive chants. Lil Jon's signature production, loaded with thunderous bass and infectious hooks, took center stage on anthems like "Get Low," while the East Side Boyz' energetic performances kept the adrenaline pumping. Few albums have defined a movement quite like Kings of Crunk did for crunk.
45. Gucci Mane — The State vs. Radric Davis
Released: December 8, 2009
Label: 1017 Brick Squad, Asylum, Warner Bros.
The trials and tribulations of Gucci Mane's personal life serve as the backdrop for The State vs. Radric Davis , but they only amplify the impact of his music. Here, Gucci's laid-back, mushy-mouth flow pairs effortlessly with the banging production of tracks like "Lemonade" and "Wasted," cementing his status as a Southern trap pioneer . The album brims with street narratives and candid introspection, all served with a dose of Gucci's unique brand of humor. As a result, The State vs. Radric Davis stands as a testament to Gucci's resilience and his significant influence on Southern rap.
44. 8Ball & MJG  — Comin' Out Hard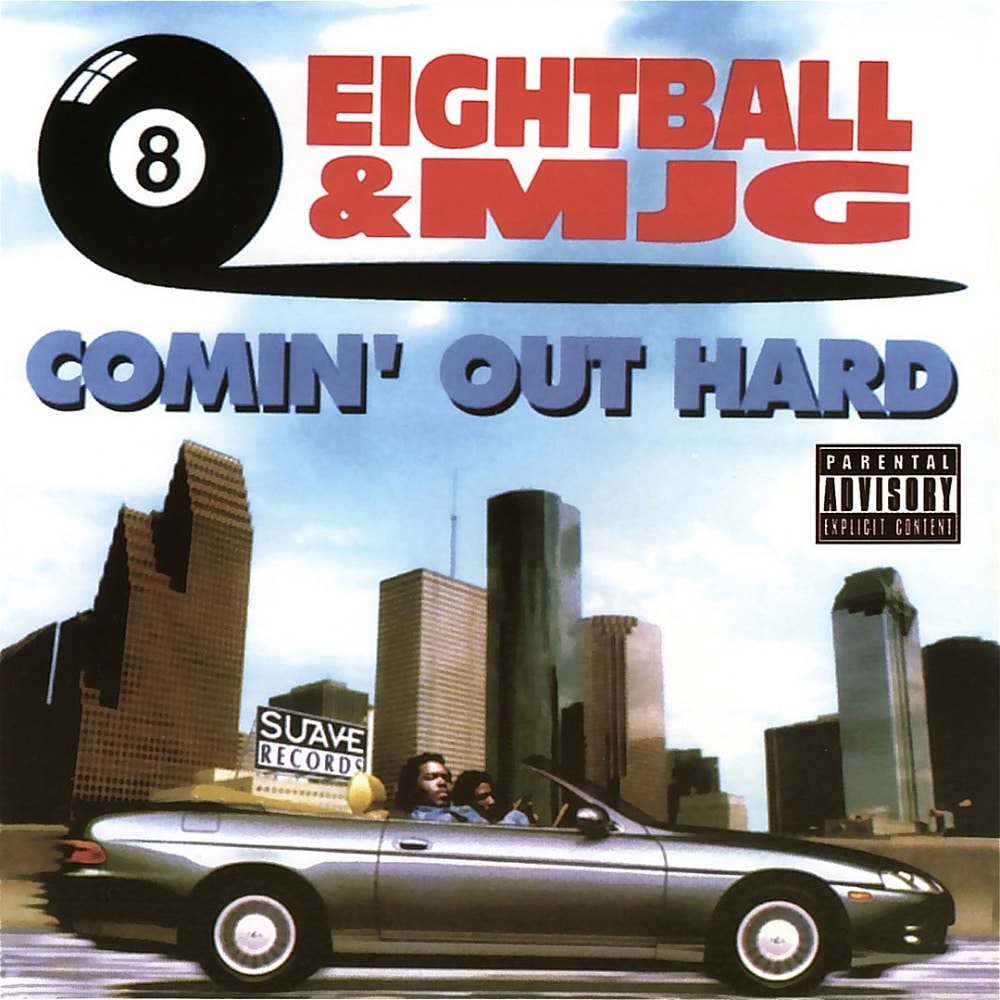 Released: August 17, 1993
Label: Suave House
8Ball & MJG's debut Comin' Out Hard provided a distinct Memphis spin on the emerging Southern rap scene. The duo's lyrical dexterity and straight-laced storytelling are on full display over soulful, bass-heavy beats that hark back to the blues and funk roots of their home city. With tracks like "Pimps" and "Armed Robbery," 8Ball & MJG delivered gritty narratives about life on the streets, unapologetically detailing their hustle. Their pioneering fusion of Southern drawl, gangsta rap elements, and reflective rhymes helped forge a new path for Southern rap, making Comin' Out Hard a classic of its time.
43. Mystikal  — Let's Get Ready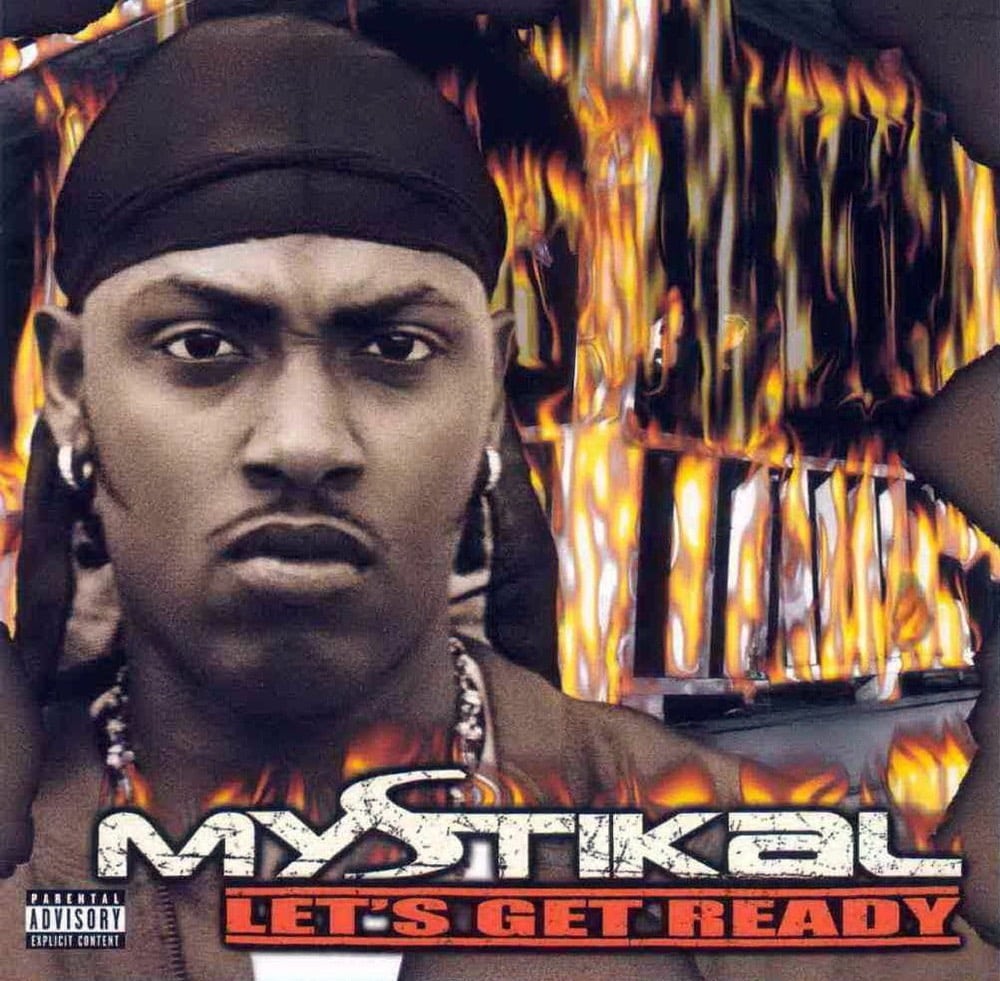 Released: September 26, 2000
Label: Jive Records
Let's Get Ready serves as the ultimate showcase of Mystikal's unique style. The New Orleans rapper's gruff, powerful voice, delivered with a relentless energy that is second to none, propels each track into a distinctive realm of hip-hop. The album is remembered for producing the global hit, "Shake Ya Ass," but it also highlights Mystikal's dynamism as an artist, incorporating elements of funk and soul into his raw rap verses. While his career was fraught with legal issues, Let's Get Ready stands as a reminder of Mystikal's talent and his significant influence on the Southern rap scene.
42. Waka Flocka Flame — Flockaveli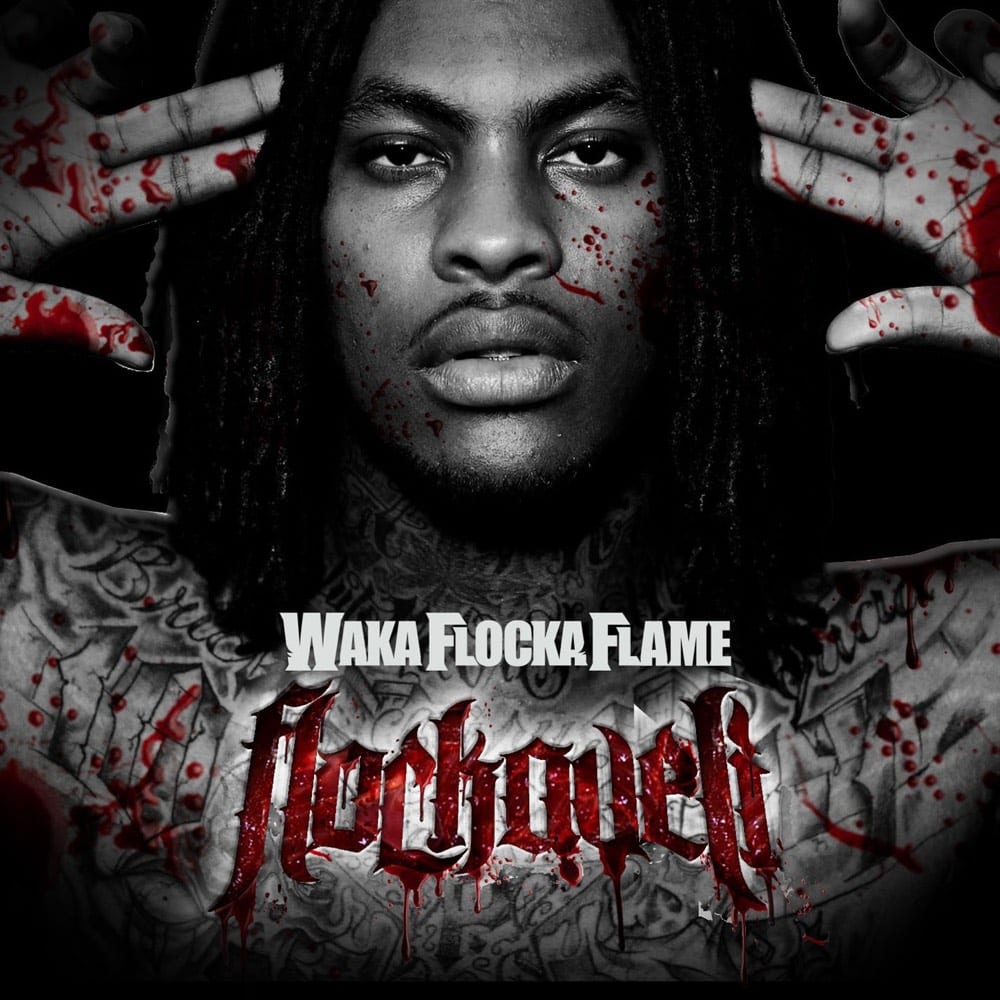 Released: October 5, 2010
Label: 1017 Brick Squad, Asylum, Warner Bros.
No conversation about trap music's definitive albums is complete without Waka Flocka Flame's earth-shattering debut, Flockaveli . Imbued with booming 808s and Waka's indomitable energy, this record redefined the parameters of trap music. The explosive "Hard in da Paint" and the crowd-pleasing "No Hands" showcased Waka's brute-force delivery over Lex Luger's seismic beats, forging an uncompromisingly hard-hitting sound. Flockaveli may lack the refined lyricism of its Southern counterparts, but its raw power and Waka's primal screams tapped into an energy that was both cathartic and revolutionary, cementing his status in the Southern rap history books.
41. B.G. — Chopper City In The Ghetto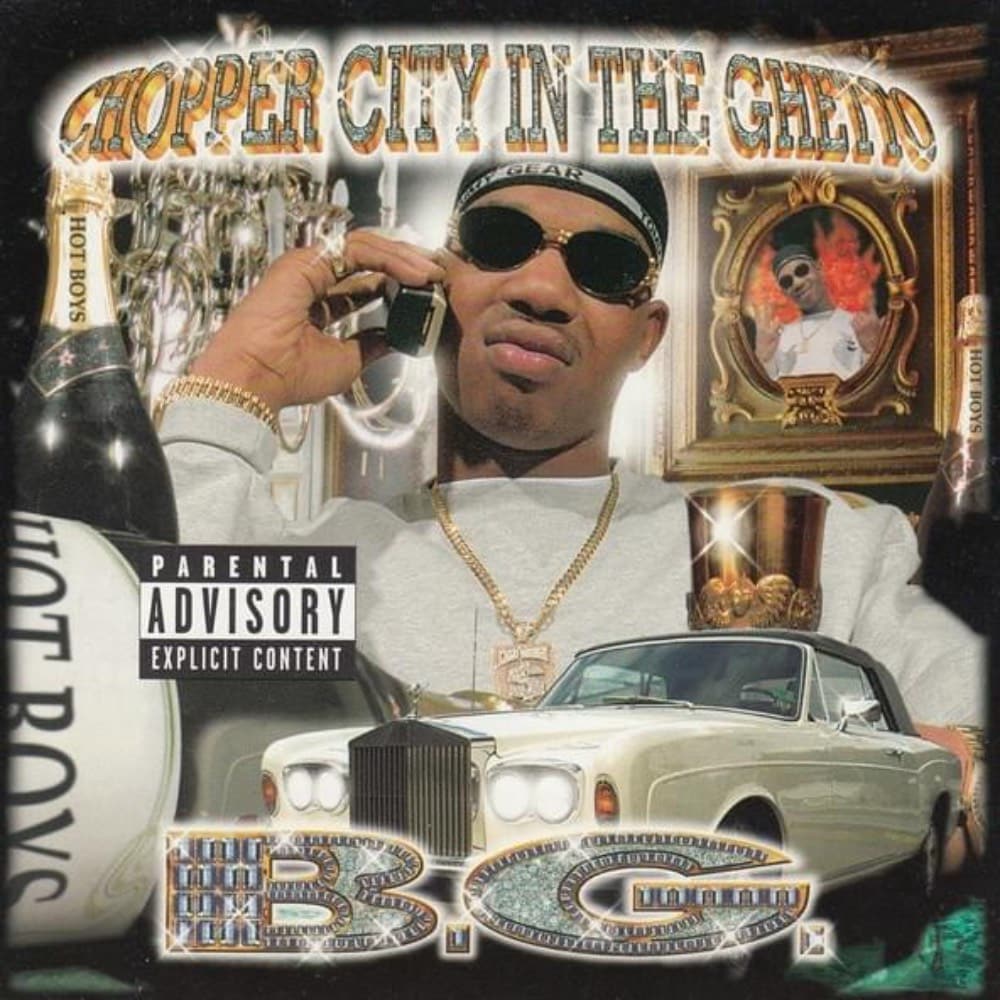 Released: April 20, 1999
Label: Cash Money, Universal
B.G.'s Chopper City In The Ghetto is the archetype of Cash Money's late-'90s signature sound, a fusion of Southern rap grit and gleaming production. This record is the essence of New Orleans' streets, B.G.'s captivating narrative voice weaving tales of hardship, survival, and city life. The unforgettable "Bling Bling," which also brought into lexicon a term for flashy jewelry, became a cultural moment and propelled this album to double-platinum status.
40. Travis Scott — Astroworld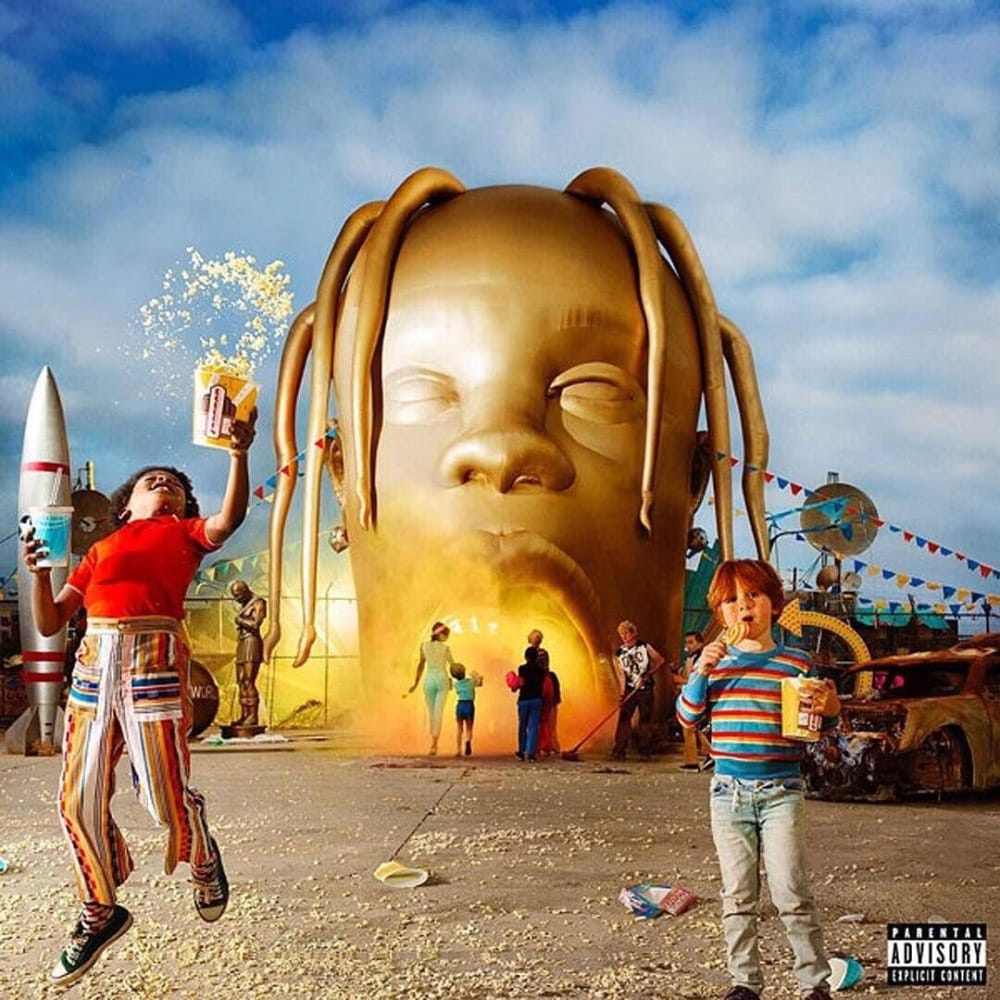 Released: August 3, 2018
Label: Cactus Jack, Grand Hustle, Epic
Named after a defunct Houston amusement park, Astroworld is a rollercoaster ride through the psychedelically twisted mind of Travis Scott. The album is an eclectic carnival of sound, featuring phantasmagoric production, anthemic hooks, and notable guest spots, creating a texture-rich sonic landscape. The Houston-born rapper-producer displays his imaginative versatility throughout, from the gritty "STARGAZING" to the multi-layered "SICKO MODE," a sprawling three-part opus. Astroworld is the perfect showcase of Travis Scott's artistry, painting an expansive, vibrant, and complex picture of his Houston roots.
39. Devin the Dude — Waitin' to Inhale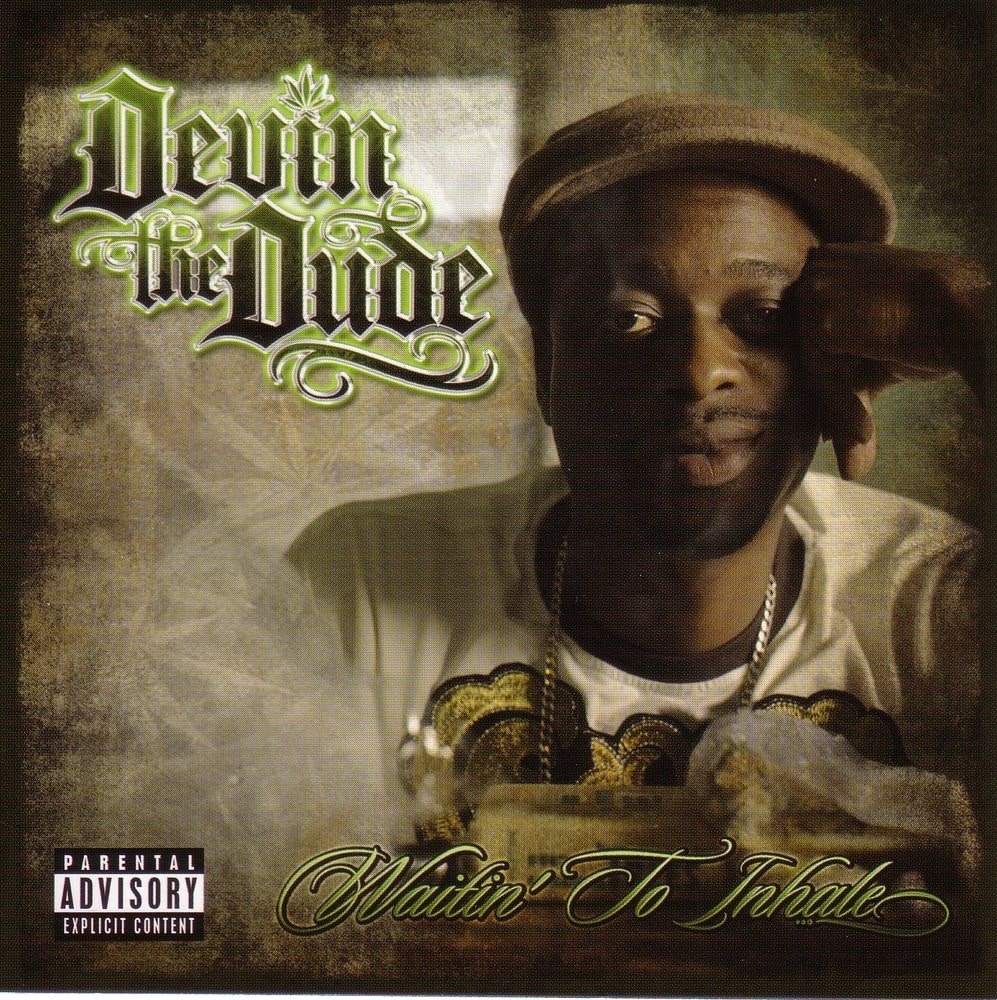 Released: March 20, 2007
Label: Rap-A-Lot Records, Asylum Records, Atlantic Records
The laid-back charm of Devin the Dude is in full bloom on Waitin' to Inhale . Devin, with his effortless flow and relatable lyrics, provides an introspective view into everyday life, setting him apart from his more gangsta-oriented peers. The album is known for its humor-infused narratives, soulful production, and the rapper's knack for crafting catchy, melodic hooks. Despite the absence of major charting hits, Waitin' to Inhale is a cult classic, a mellow masterpiece that still resonates in the Southern rap scene for its honesty, wit, and relaxed vibe.
38. Master P — MP da Last Don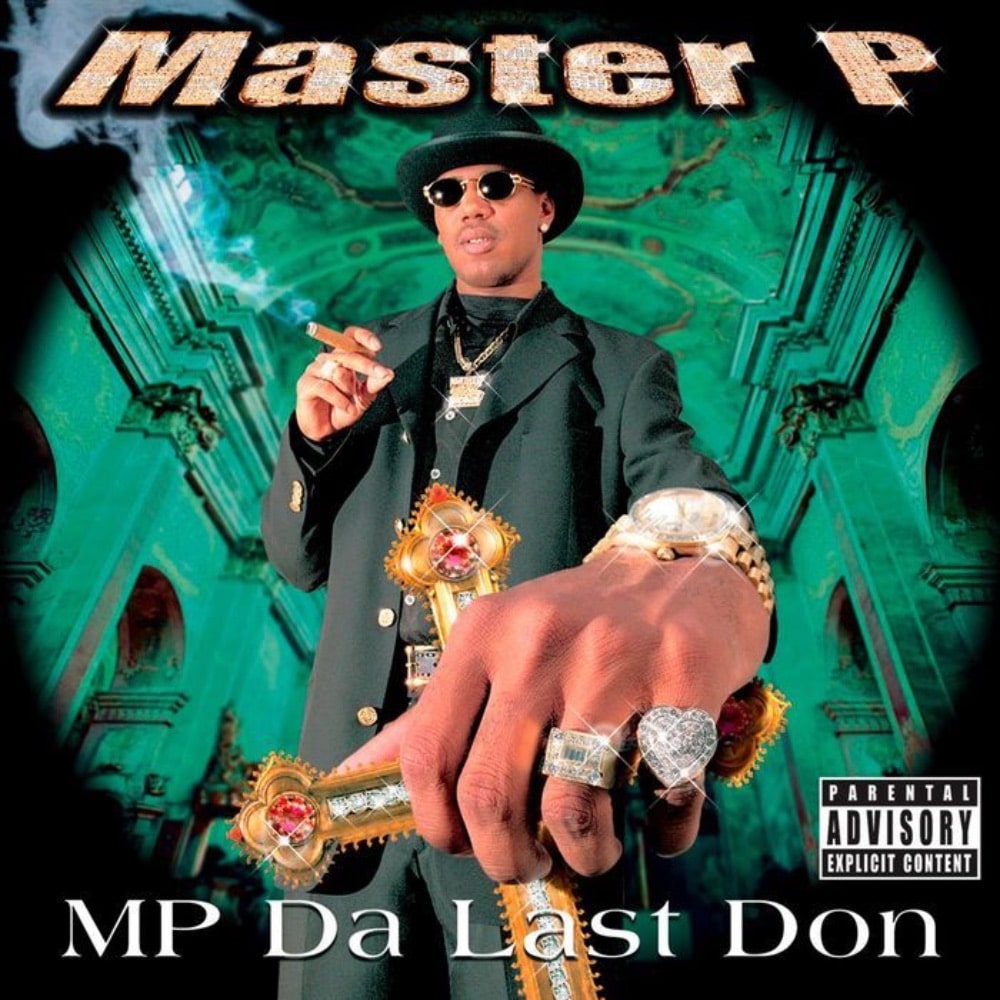 Released: June 2, 1998
Label: No Limit, Priority, EMI
A towering figure in the Southern rap scene, Master P's MP da Last Don is a sprawling double album that flaunts the mogul's entrepreneurial genius. Drawing on the grim realities of New Orleans' impoverished neighborhoods, Master P mixes tales of hustling with gritty street anthems, painting clear-eyed portraits of life on the edge. The hit single "Make 'Em Say Uhh! #2" exhibits P's knack for catchy hooks, and "Goodbye to my Homies" displays a tender reflection on loss. This record cemented Master P's legacy as a trailblazer for Southern hip-hop.
37. Big Tymers — Hood Rich
Released: April 30, 2002
Label: Cash Money, Universal
If the Big Tymers were indeed about making a statement, then Hood Rich is where they went all out. Overflowing with the charisma of Birdman and Mannie Fresh, Hood Rich is the epitome of the lustrous allure of the Southern bling era. Tracks like "Still Fly" served as anthems for the aspirational, drenched in a braggadocio that was both compelling and infectious. Beyond the audacious lyrics and vibrant beats, the album captures a specific moment in Southern hip-hop culture, making it an enduring classic in the genre.
36. Slim Thug — Already Platinum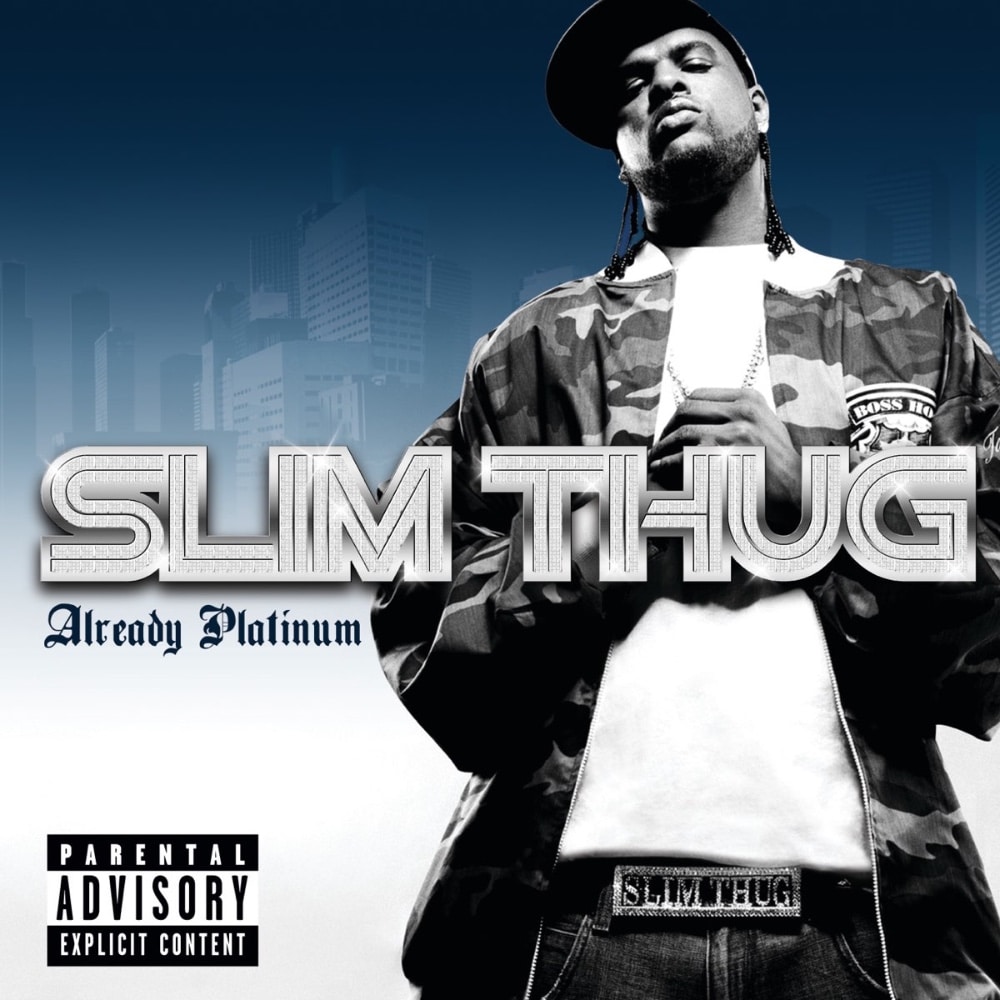 Released: July 12, 2005
Label: Boss Hogg Outlawz, Star Trak, Geffen
Slim Thug's moniker isn't just for show; the man's as large as life in both stature and impact on the Southern rap scene. His debut album, Already Platinum , is an exercise in self-assured swagger, dripping with Houston pride. With standout tracks like "3 Kings" and "Like a Boss," Slim Thug delivers a rich blend of braggadocious lyrics and sleek production. The album is a thorough exploration of the Texas rap soundscape, spotlighting the syrup-soaked beats that define it.
35. Paul Wall — The Peoples Champ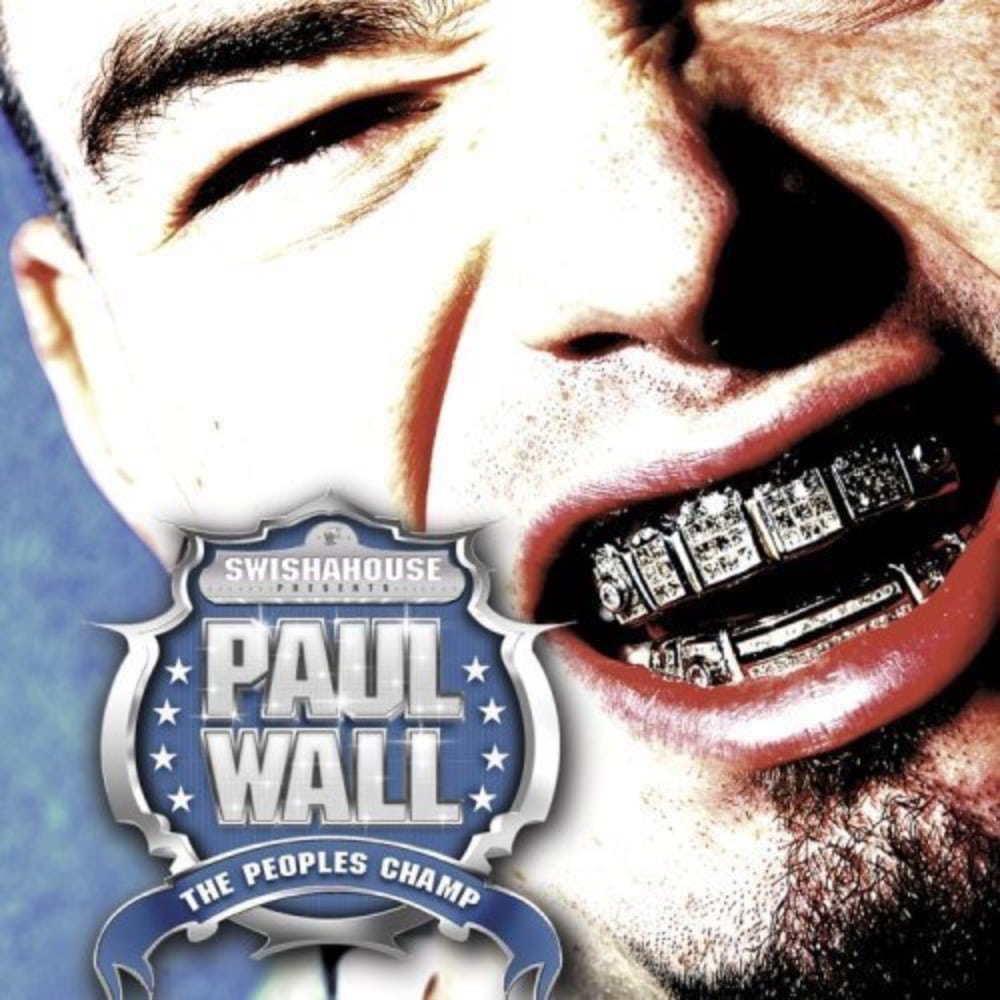 Released: September 13, 2005
Label: Atlantic, Asylum, Swishahouse
In Houston, slab culture and syrupy slow beats reign supreme, and few embody this more than Paul Wall. With The Peoples Champ , Wall melded his laid-back flow with the languid production style of his city, creating a time capsule of early 2000's Texas. "Sittin' Sidewayz" remains a testament to Houston's swagger, while "They Don't Know" serves as an anthem for the uninitiated. Wall's often overlooked lyrical prowess and sharp insight into Houston's culture make The Peoples Champ a standout album in the canon of Southern rap.
34. Silkk the Shocker — Charge It 2 da Game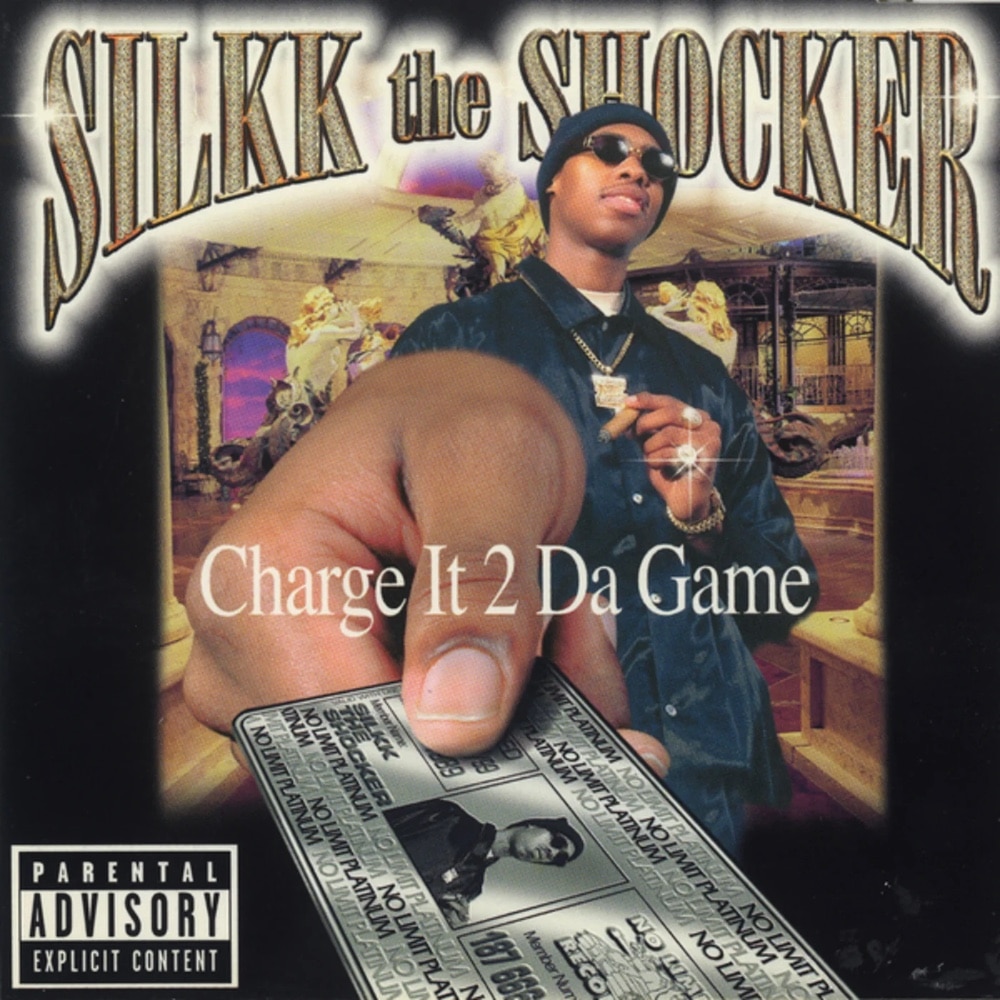 Released: February 17, 1998
Label: No Limit, Priority
Silkk the Shocker brought a distinctive, offbeat style to No Limit Records with Charge It 2 da Game . With an often chaotic flow that defied traditional rhythm structures, Silkk stood out in an era where polished bars were the norm. His disregard for traditional delivery made for an eccentric, unpredictable listen. Whether on the intense "It Ain't My Fault" or the insightful "Give Me the World," Silkk's erratic flow added an extra layer of urgency to his storytelling, making Charge It 2 da Game an important touchstone in Southern rap's diverse soundscape.
33. Big Boi — Sir Lucious Left Foot: The Son of Chico Dusty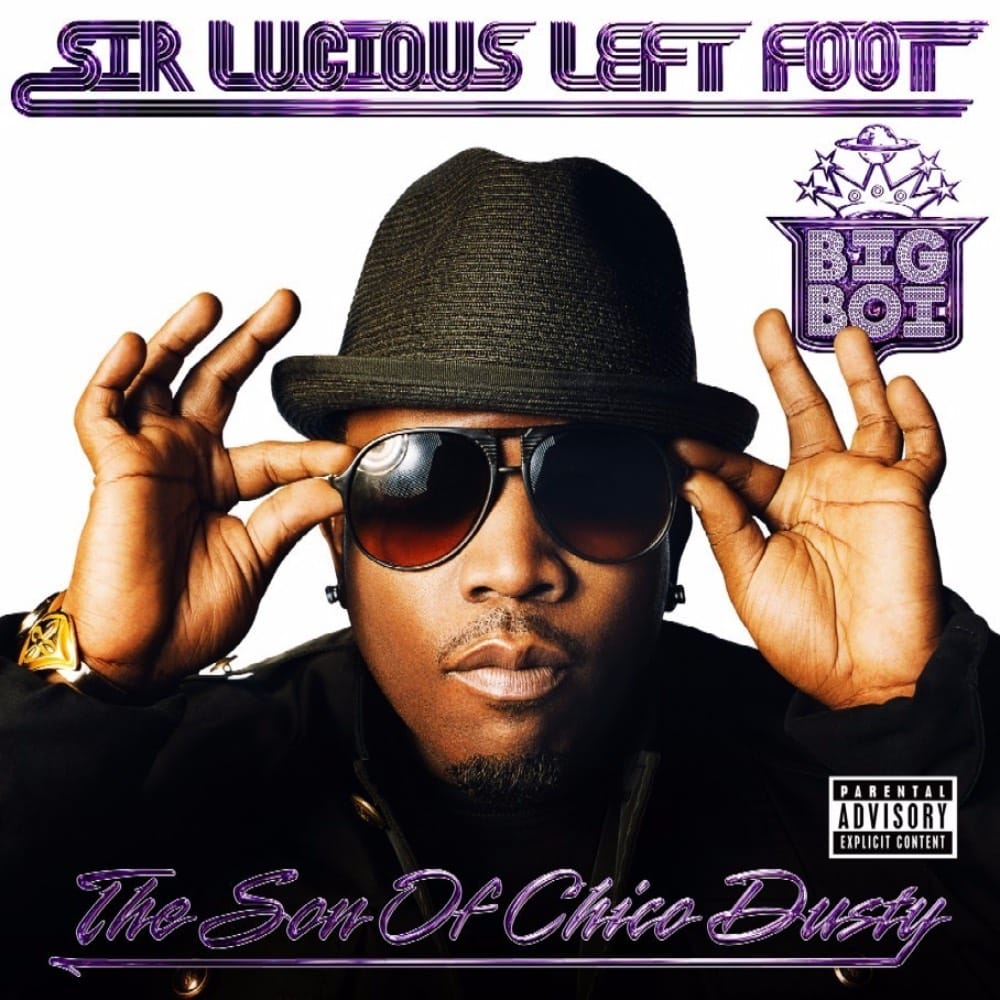 Released: July 5, 2010
Label: Purple Ribbon, Def Jam South
Big Boi's Sir Lucious Left Foot: The Son of Chico Dusty stands as a testament to his individual prowess outside the OutKast duo. His seamless blend of funk-infused production with rapid-fire lyricism made this album an instant classic. From the electrifying "Shutterbugg" to the soulful "Shine Blockas," Big Boi showcases his versatile artistry throughout. His ability to command attention, deliver intricate wordplay, and explore diverse themes solidify this album's place in Southern rap's pantheon. In Sir Lucious Left Foot , Big Boi proved that he could stand alone and still command the stage with ease.
32. Birdman & Lil Wayne — Like Father, Like Son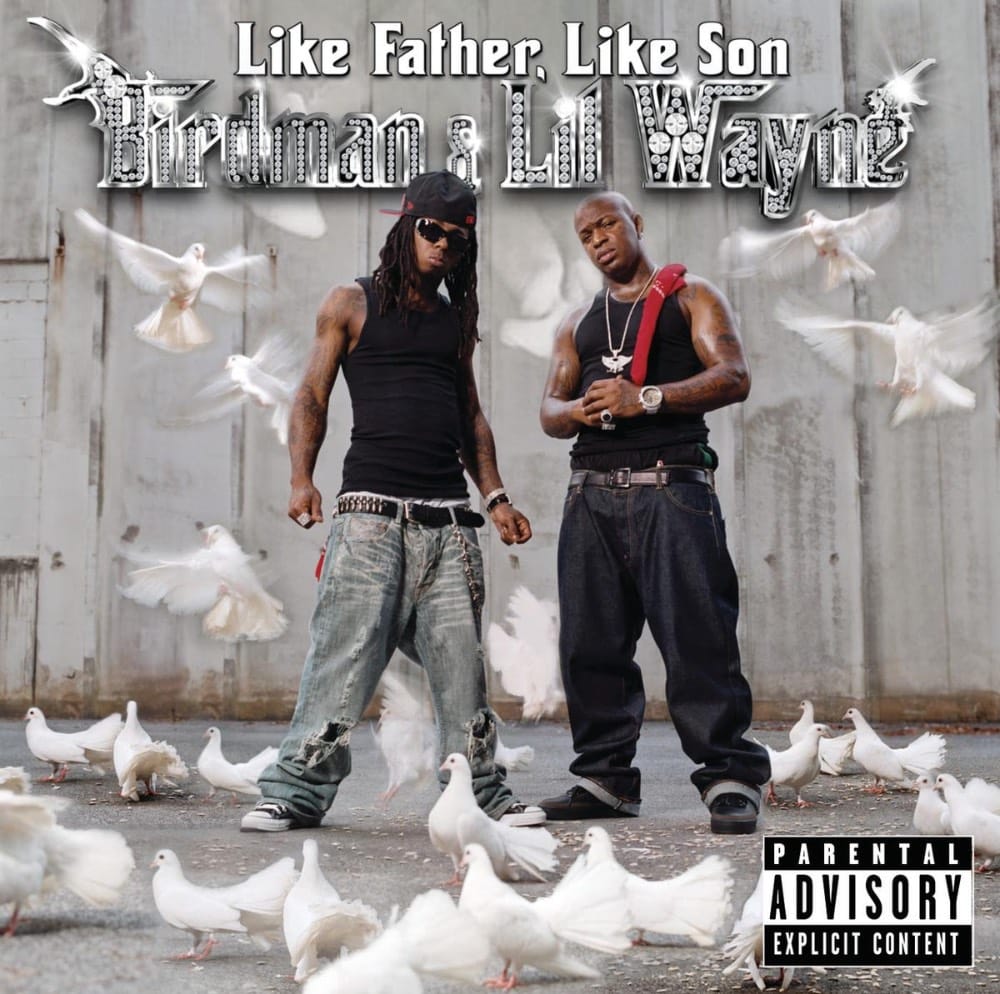 Released: October 31, 2006
Label: Cash Money, Universal Motown
Like Father, Like Son is an emblematic testament to the potent dynamic between Birdman and his protégé Lil Wayne. Doused in the slick production of Southern rap, the album encapsulates the Cash Money Records era, exuding an audacious swagger throughout. Wayne's relentless energy meshes perfectly with Birdman's seasoned delivery, creating a captivating synergy. Tracks like "Stuntin' Like My Daddy" and "You Ain't Know" echo with braggadocious lyrics and hard-hitting beats, making Like Father, Like Son an essential listen in the Southern rap canon.
31. Bun B — Trill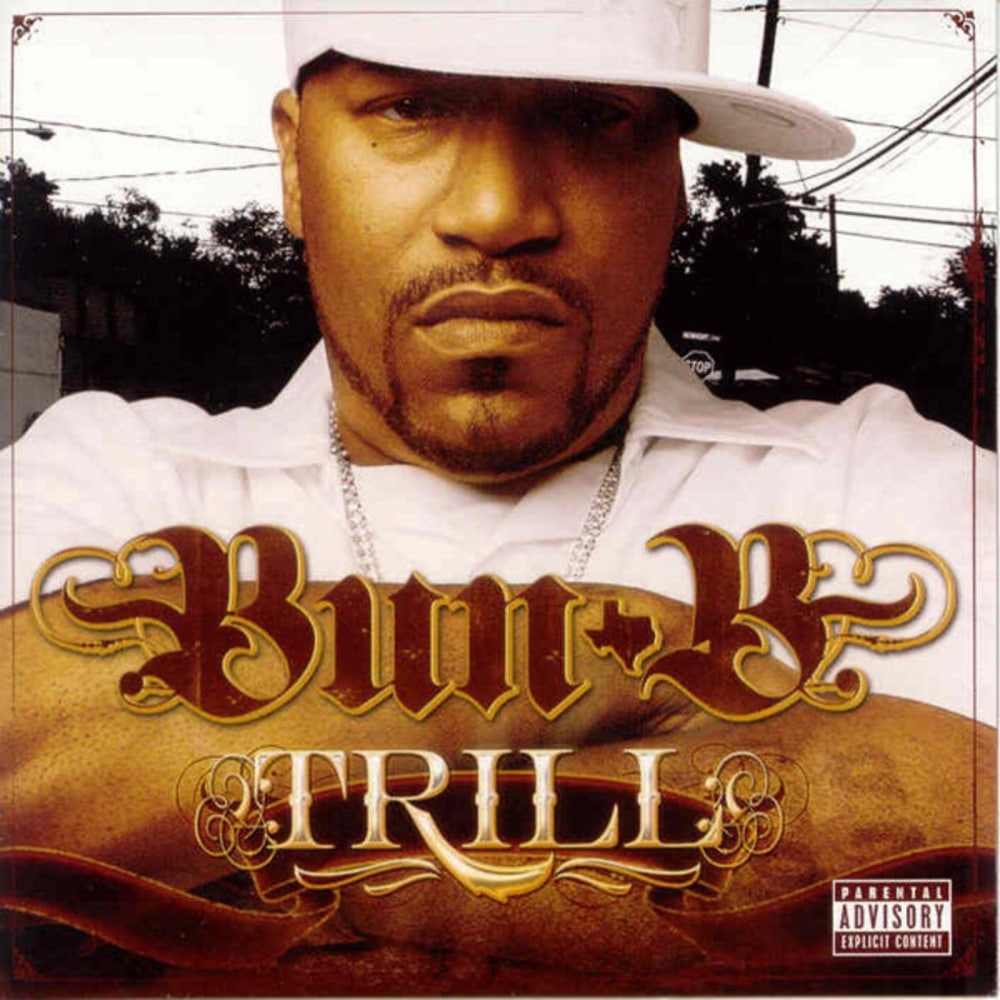 Released: October 18, 200
Label: Rap-a-Lot, Asylum, Atlantic
As one-half of UGK, Bun B is no stranger to Southern rap royalty. Trill , Bun's debut solo album, further showcases his lyrical dexterity and his distinctive gritty drawl. Ranging from introspective cuts like "I'm A G" to Southern anthems like "Get Throwed," Bun skillfully pays homage to his UGK roots while asserting his individual prowess. Guest features from the likes of Z-Ro, Jeezy, and Jay-Z underscore Bun's respect in the industry. Trill isn't just an album; it's a declaration of Bun B's significance and resilience in the ever-evolving Southern rap landscape.
30. CunninLynguists — Will Rap for Food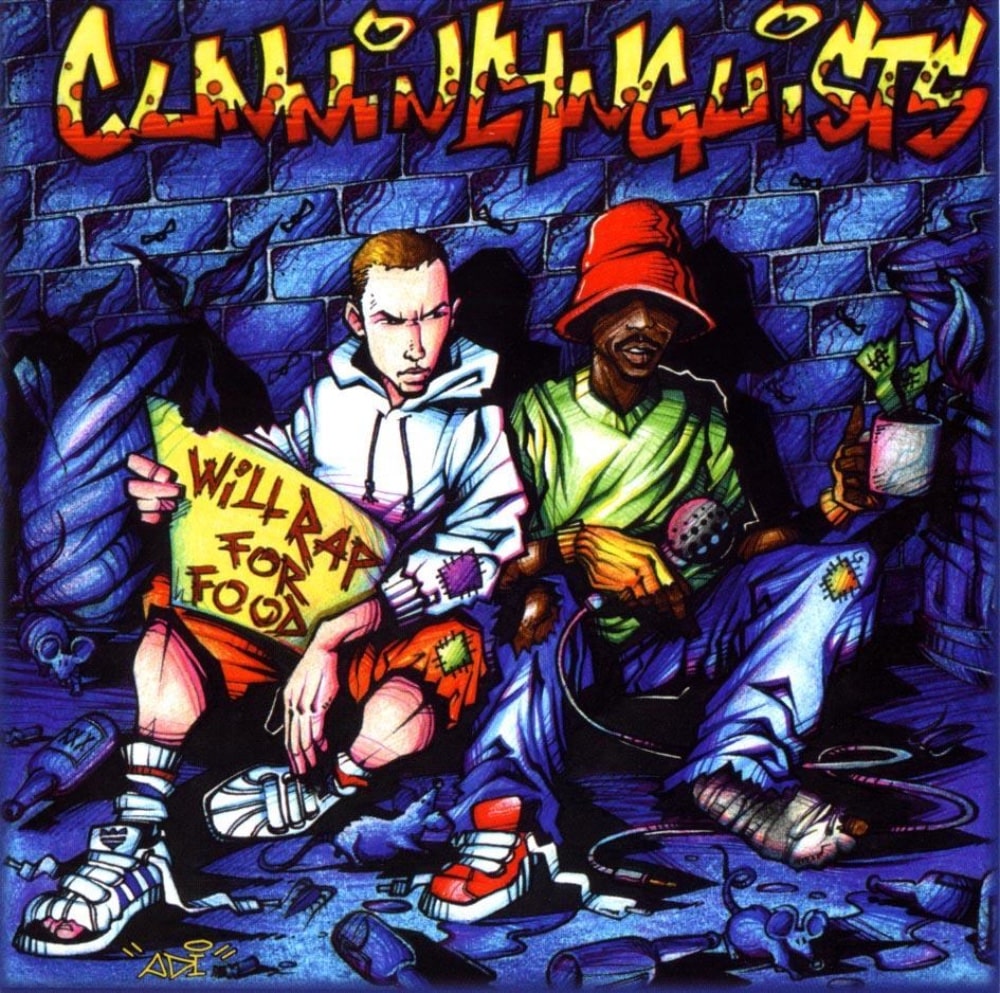 Released: October 30, 2001
Label: Urban Acres Entertainment
One of the best underground rap albums ever made, CunninLynguists' Will Rap for Food is a textured, insightful journey that veers away from traditional Southern rap themes. The Kentucky group weaves conscious rhymes over intricate beats, exploring a range of socio-political topics seldom broached in mainstream rap. From the powerful "Missing Children" to the introspective "Thugged Out Since Cub Scouts," CunninLynguists establish themselves as thoughtful storytellers, proving that Southern rap is as diverse as it is influential. This album's lyrical dexterity and intellectual depth make it a must-listen in the Southern rap canon.
29. JID — The Forever Story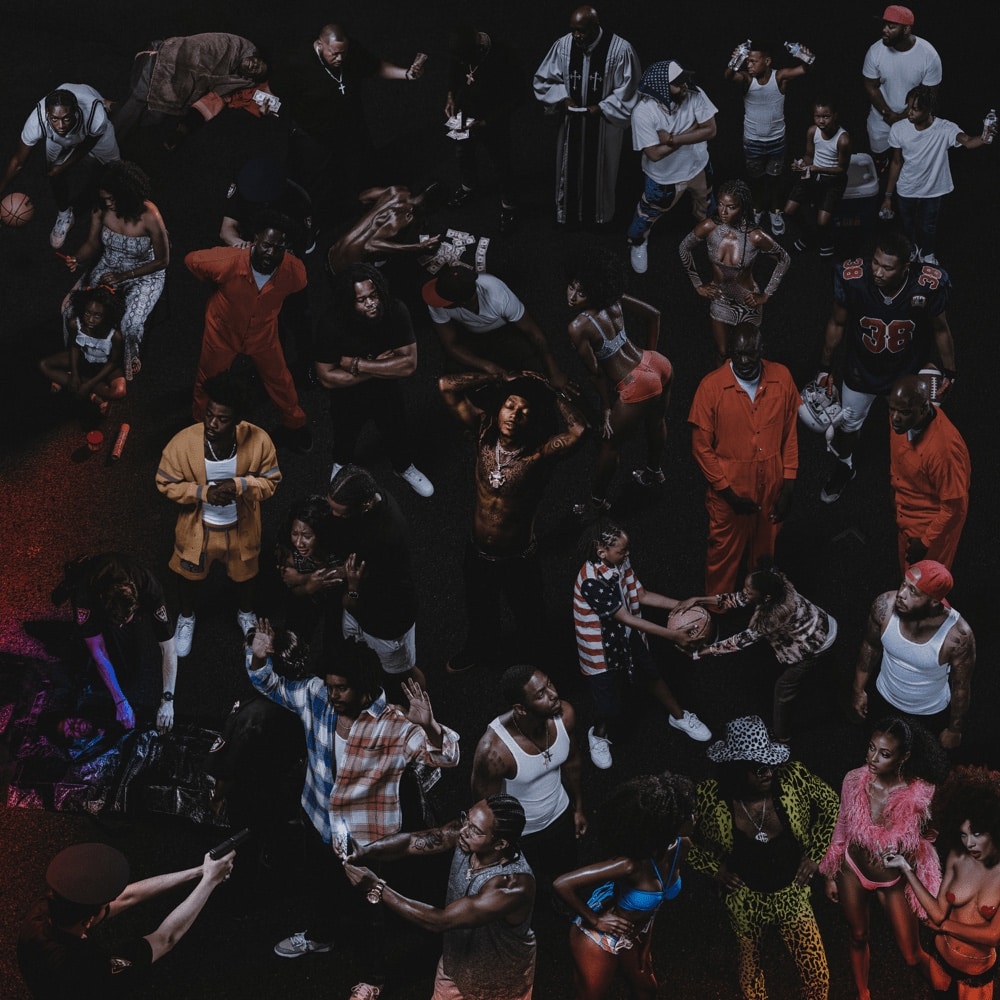 Released: August 26, 2022
Label: Dreamville, Interscope
Step into the realm of The Forever Story and you'll find JID, an Atlanta gem and a disciple of the Dreamville sect, taking his rightful place as a rap virtuoso. The four-year hiatus since DiCaprio 2 wasn't a period of silence, but a slow-burning curation of his most audacious work to date. This record is a whirlwind of lyrical finesse, carrying the sonic weight of boom-bap nostalgia on "Crack Sandwich", the turbulent flow and knife-edge trap rhythm of "Surround Sound", and the celestial jazz influence on "Stars". The album, featuring heavyweight producers like Kaytranada, and verses from the likes of Lil Wayne, is a testament to JID's unyielding ambition and sharp growth in the game.
28. Big K.R.I.T. — Live from the Underground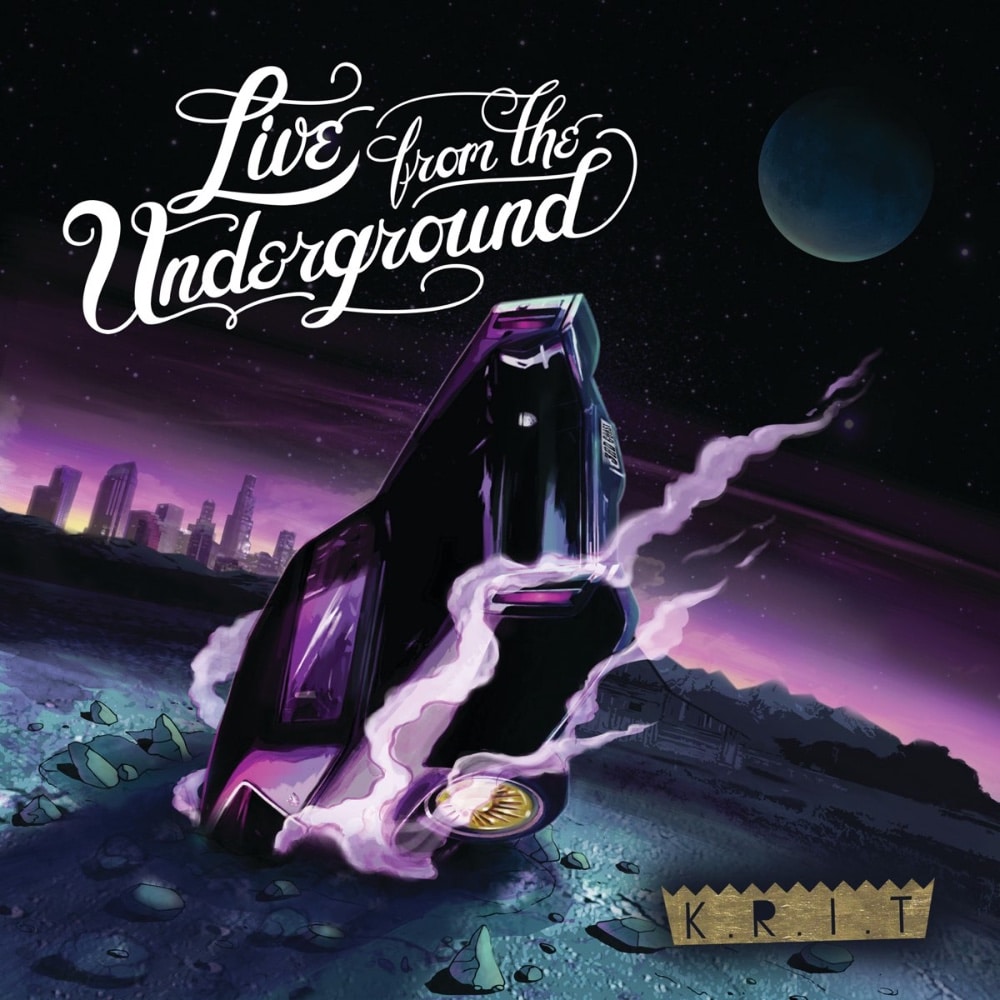 Released: June 5, 2012
Label: Cinematic, Def Jam
Rooted in the rich traditions of Southern hip-hop, Big K.R.I.T.'s Live from the Underground is a fascinating blend of old-school influences and fresh creativity. The album's soulful production, coupled with K.R.I.T.'s reflective storytelling and Southern twang, results in an immersive listening experience. From the introspective "Praying Man" featuring B.B. King to the bass-heavy "Money on the Floor," K.R.I.T. demonstrates his versatility and artistic depth. Live from the Underground serves as a nod to K.R.I.T.'s Southern roots and his place within the larger narrative of hip-hop, asserting his relevance in the realm of rap.
27. Soulja Slim — Give It 2 'Em Raw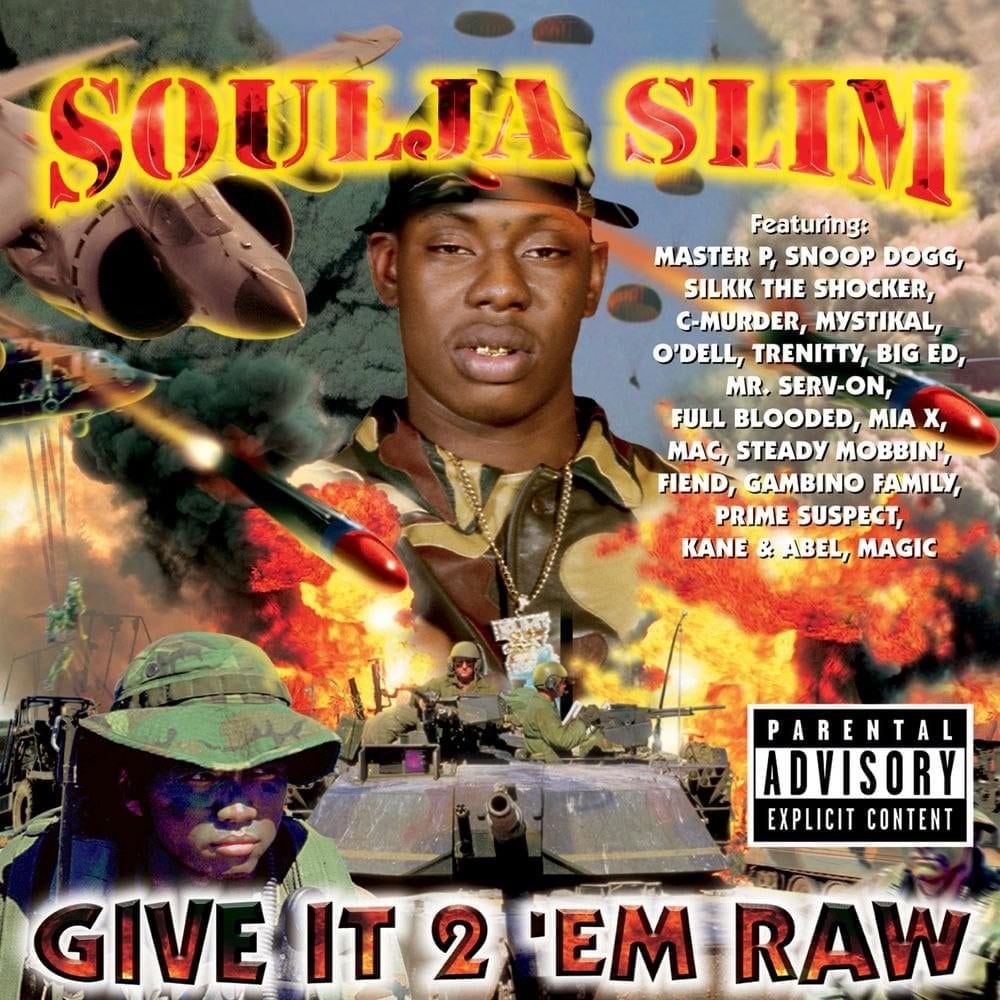 Released: May 19, 1998
Label: No Limit, Priority
There's an unnerving honesty to Soulja Slim's Give It 2 'Em Raw that makes it an enduring portrait of the harsh realities of street life. Soulja Slim's debut album doesn't shy away from the bleak aspects of his New Orleans upbringing, painting a vivid picture of his surroundings with his gruff delivery and unflinching lyricism. Tracks like "From What I Was Told" and "Street Life" capture the tragic duality of his world, one where success and survival are often intertwined. This album is a poignant example of Southern rap's capacity for storytelling, standing as a grim, brutally honest time capsule of late '90s New Orleans.
26. Three 6 Mafia — When the Smoke Clears: Sixty 6, Sixty 1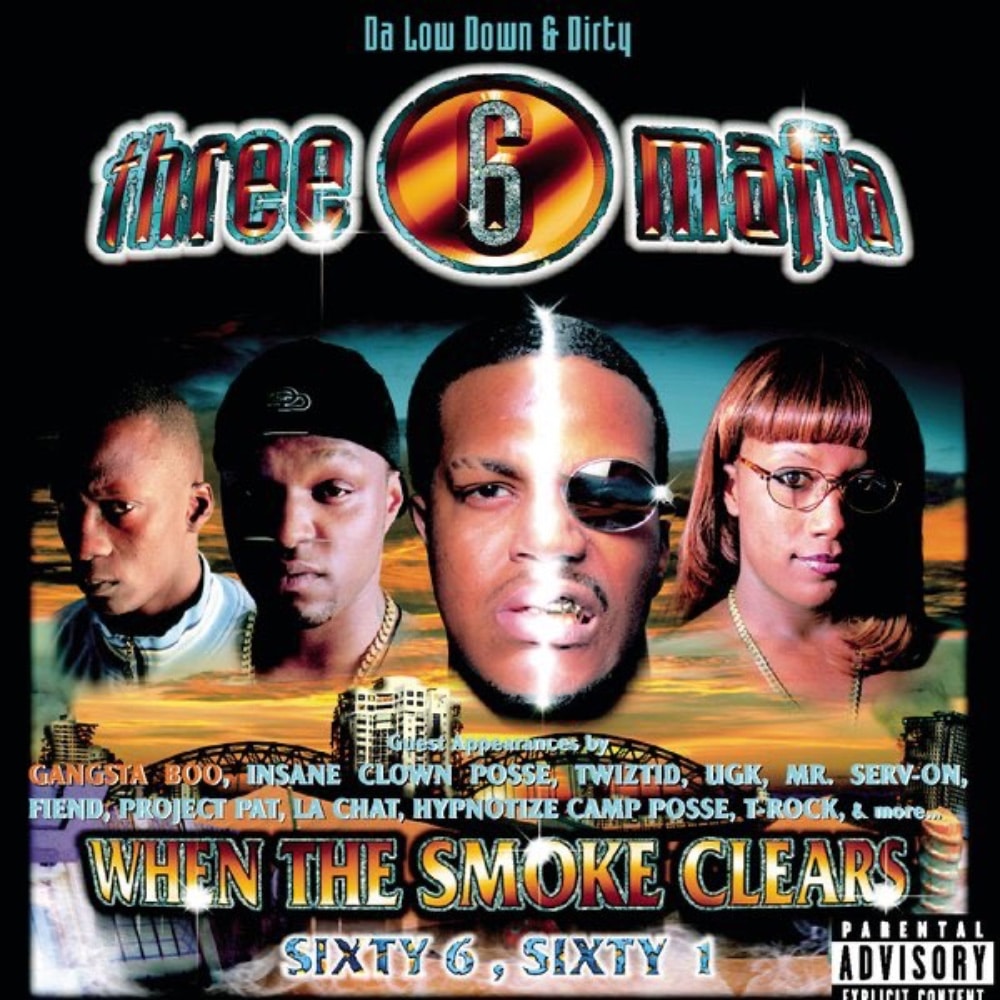 Released: June 13, 2000
Label: Loud, Hypnotize Minds
Three 6 Mafia, the uncrowned sovereigns of Southern horrorcore, crafted a raw, haunting sonic universe with When the Smoke Clears: Sixty 6, Sixty 1 . The album offers a masterclass in crafting a grim, eerie atmosphere while delivering street anthems such as "Sippin on Some Syrup" and "Who Run It." DJ Paul and Juicy J's production is the beating heart of this project, encapsulating the dark, grimy essence of Memphis rap .
25. Young Thug — Barter 6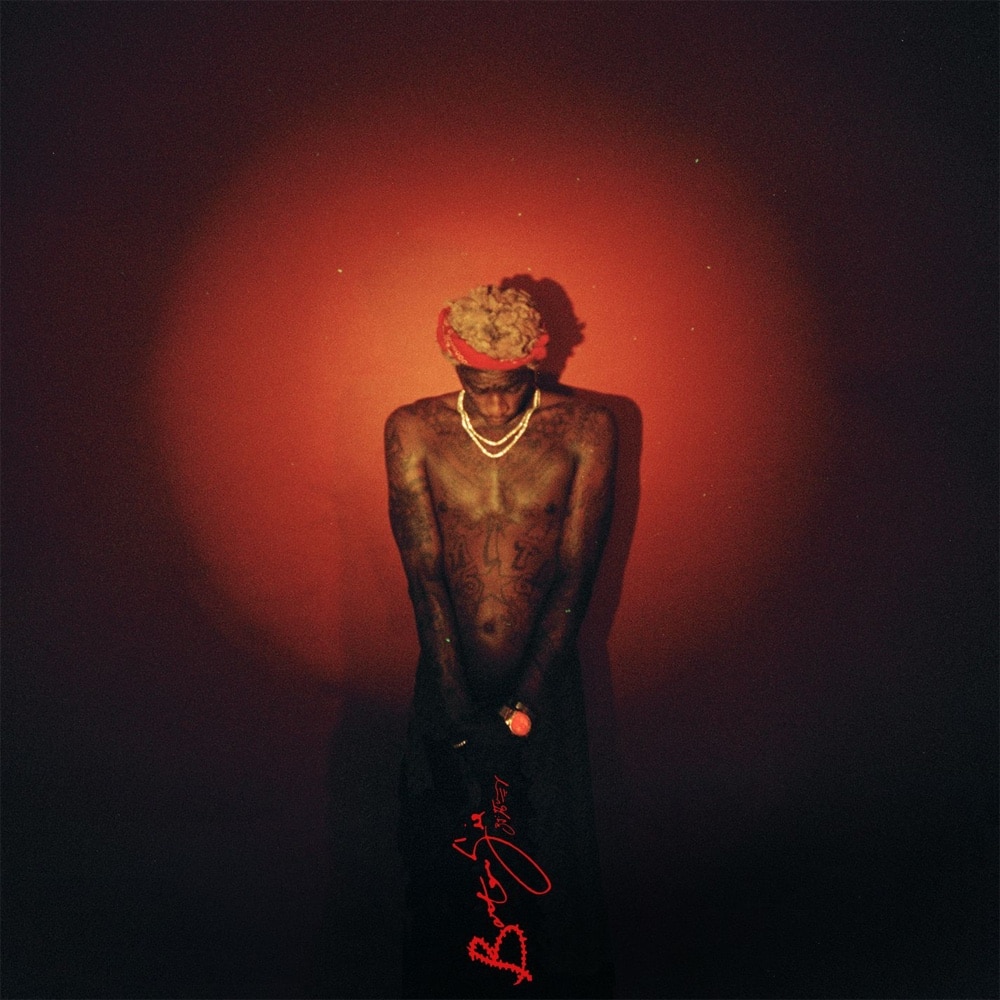 Released: April 17, 2015
Label: 300, Atlantic
Few rappers can lay claim to the kind of genre-bending innovation that Young Thug manifests on Barter 6 . Thugga's first commercial mixtape is an explorative journey that pushes boundaries of melody, flow, and lyricism in hip-hop. With a blend of piercingly personal narratives and audacious flexes, tracks like "Check" and "Halftime" define Thug's pioneering spirit. The Atlanta rapper's innovative approach to vocals, darting between outlandish squawks, unpredictable vocal runs, and haunting half-sung raps, helped to transform the landscape of contemporary Southern rap.
24. Migos — Culture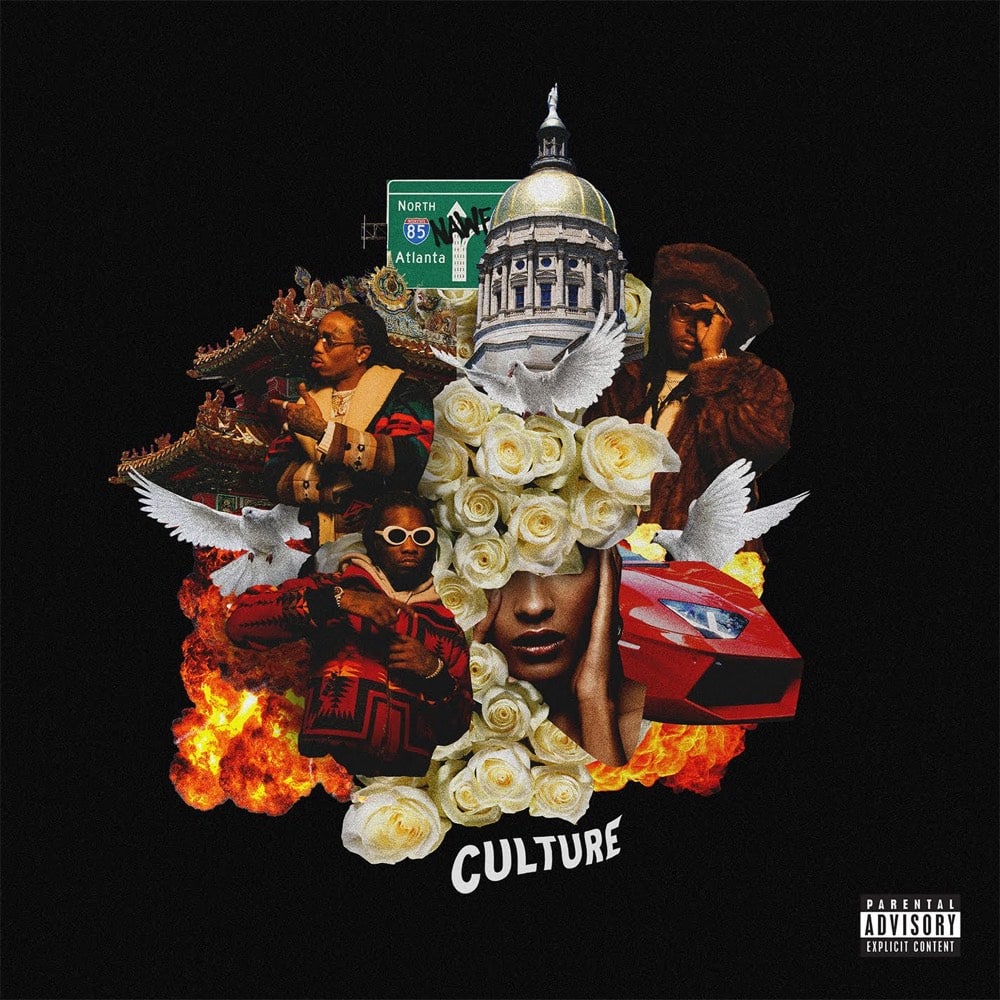 Released: January 27, 2017
Label: Quality Control, YRN, 300
When it comes to shaping the sound and culture of trap music, few groups have been as influential as Migos, and their sophomore album Culture is a prime example of that impact. The album is a high-octane ride through the Atlanta trio's staccato flows, inventive ad-libs, and flamboyant flexes. Tracks like "Bad and Boujee" and "T-Shirt" became cultural anthems, exhibiting Migos' knack for hooks and viral-worthy lyrics. Culture not only catapulted Migos to mainstream fame, but it also cemented their place at the epicentre of Atlanta rap.
23. Arrested Development — 3 Years, 5 Months & 2 Days in the Life Of…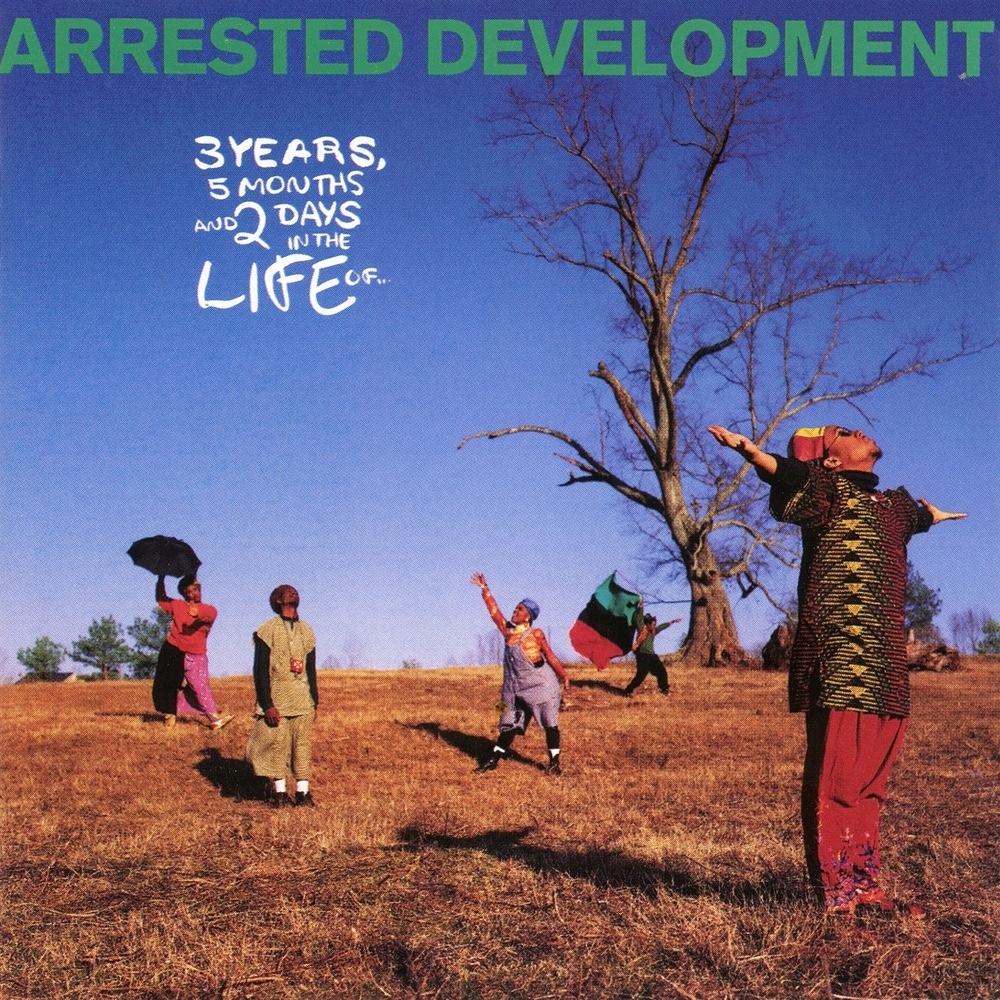 Released: March 24, 1992
Label: Chrysalis, EMI
Arrested Development's debut album, 3 Years, 5 Months & 2 Days in the Life Of… , represents a departure from the heavy and hardcore themes prevalent in the early '90s. Instead, the group from Atlanta serves up a platter of feel-good, socially conscious, and soulful hip-hop. With tracks like "People Everyday" and "Tennessee," Arrested Development navigates the territory of spirituality, heritage, and life lessons with a sound that seamlessly marries rap with elements of blues, gospel, and funk. This album remains a pivotal moment in Southern rap history, reminding us of the diverse storytelling abilities that lie in the genre's foundation.
22. Lil Wayne  — Tha Carter III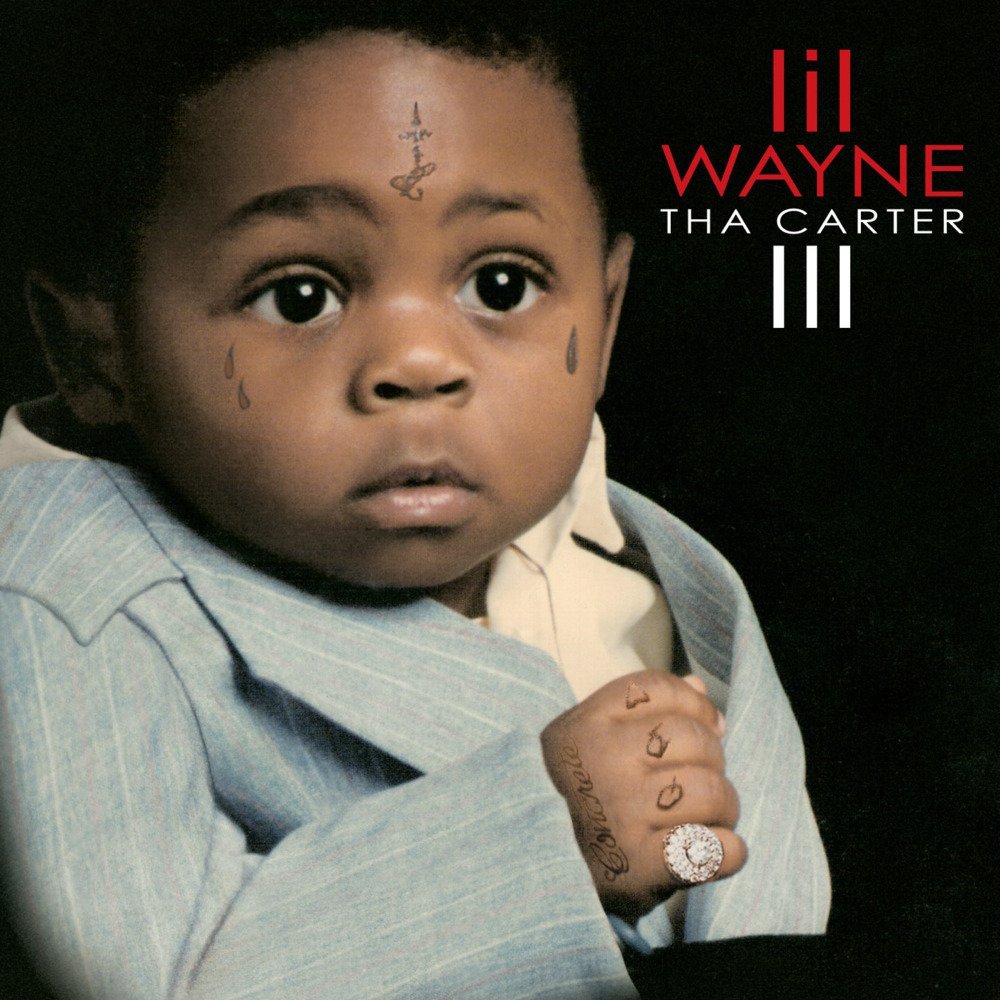 Released: June 10, 2008
Label: Cash Money, Universal Motown, Young Money
Lil Wayne's Tha Carter III is a landmark in Southern rap and unarguably the commercial pinnacle of his career. This is Weezy at his most eccentric, oscillating between cerebral wordplay and whimsical metaphors. "A Milli" is a dazzling display of lyrical acrobatics while "Lollipop" exemplifies his ability to craft chart-topping hits. Wayne's unpredictable yet witty lyricism and varied subject matter helped solidify this album's influence, demonstrating the artist's versatility. With its blend of hard-hitting street anthems and introspective tunes, Tha Carter III continues to resonate, offering listeners a snapshot of Wayne in his prime.
21. Scarface — The Fix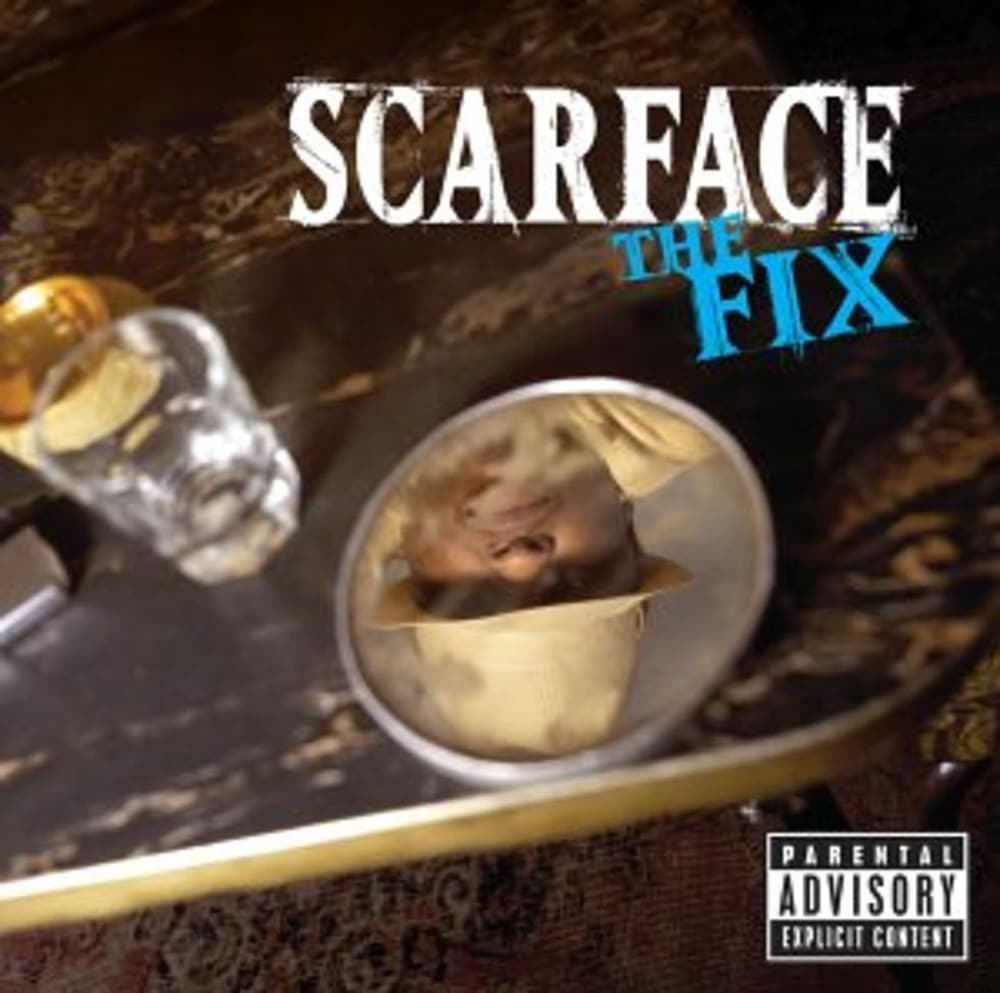 Released: August 6, 2002
Label: Def Jam South
One his seventh studio album (and second one for the new millennium), Scarface settles quickly into a groove that cemented him as one of the greatest Southern rappers of all time. This collection journeys through Southern weary gangsta themes, with the vintage sounds of highlights like "In Cold Blood" and "My Block" to collaborations with rap A-listers such as Jay-Z, Nas, and The Neptunes. The Houston rapper's's ability to meld his gritty, unapologetic style with rich, soulful beats, makes The Fix more than just a regional statement.
20. Denzel Curry — Melt My Eyez See Your Future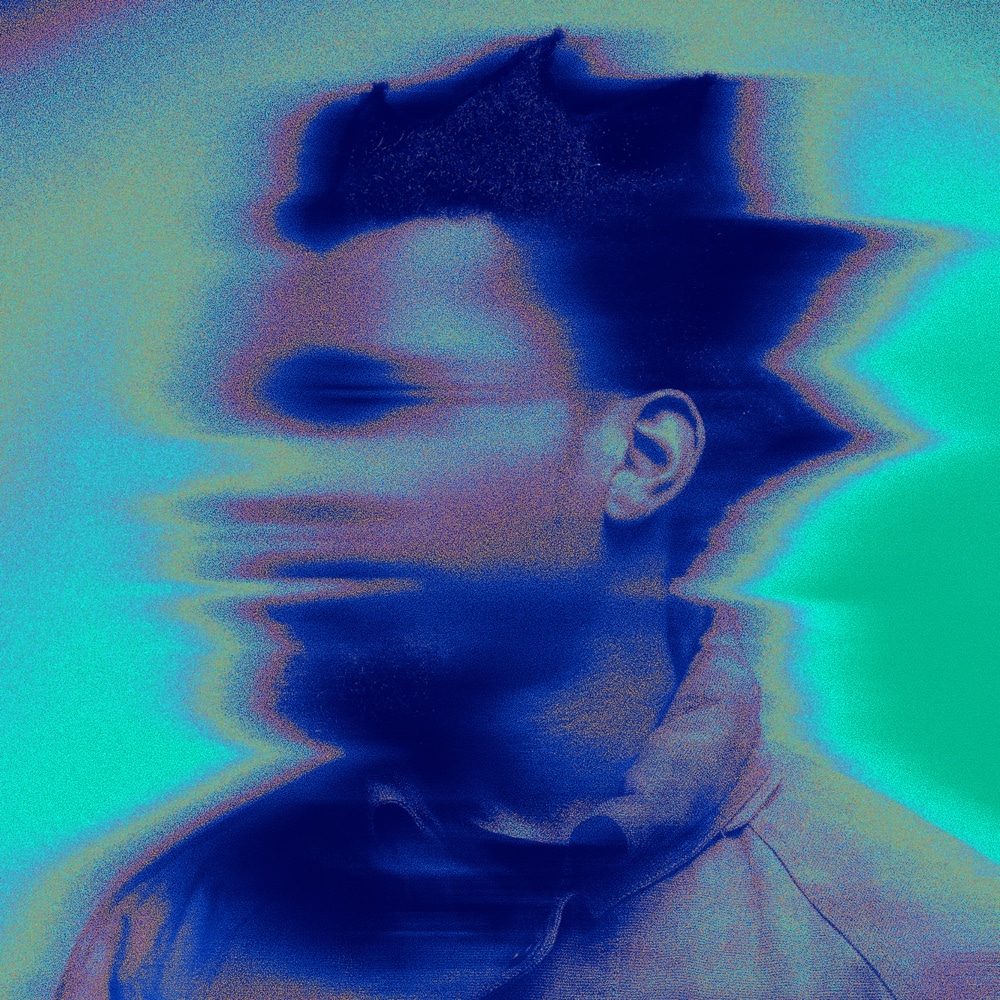 Released: March 25, 2022
Label: PH, Loma Vista
Denzel Curry's Melt My Eyez See Your Future is an unexpected left-turn in his discography, shattering his reputation as merely a mosh-pit maestro. Through a luminous concoction of beats, reminiscent of hip hop's golden era, Zel's fifth studio album breathes a warm, introspective air. The project bristles with surprising musical avenues, whether it's jazz-infused thoughts on "Mental" or the infectious warmth of "Walkin". But it's not just a musical feat. Curry's lyrics show a profound level of self-reflection and growth, sprinkled with slick metaphors and punchlines that echo the best of his previous works.
19. Killer Mike — R.A.P. Music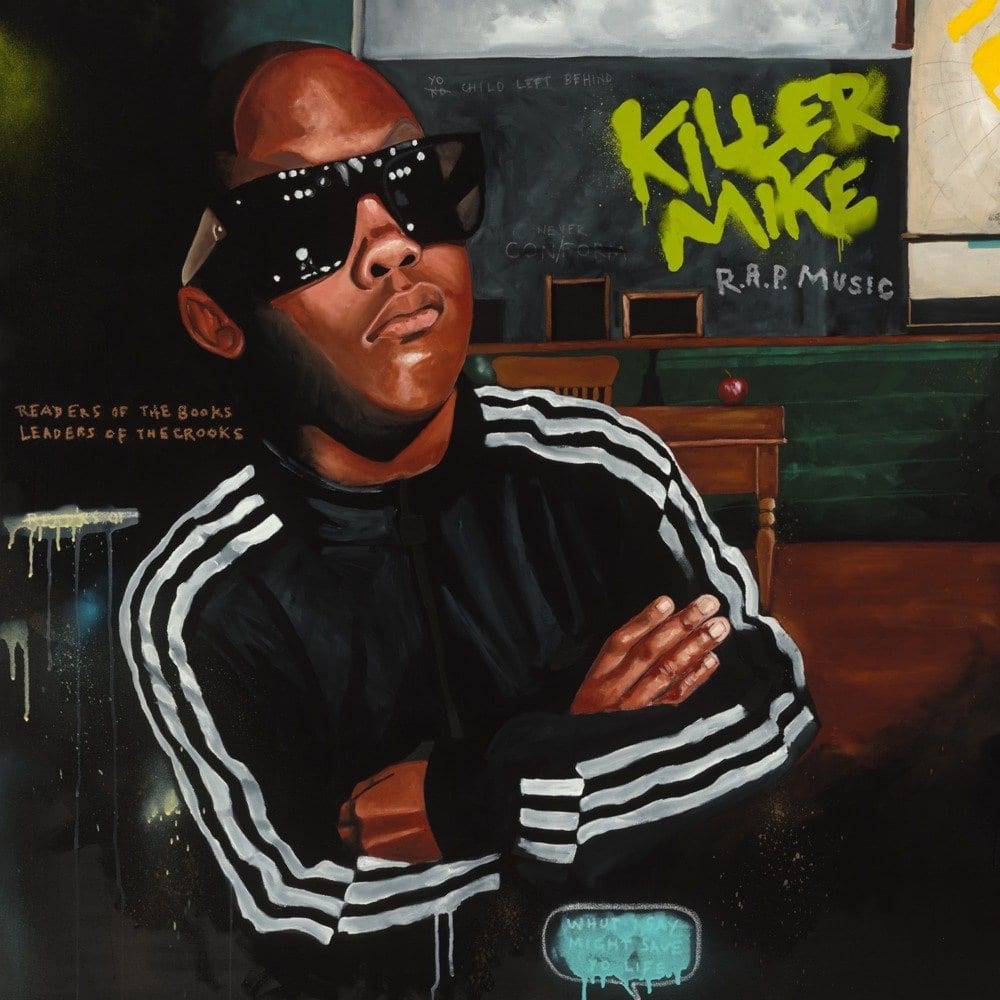 Released: May 15, 2012
Label: Williams Street
Through the crackling energy of R.A.P. Music , Killer Mike delivers a powerful manifesto on politics, street life, and the state of hip-hop. Produced entirely by El-P, the beats are heavy, booming, and urgent, offering a rugged canvas for Mike's hard-hitting rhymes. From the assertive opening lines of "Big Beast" to the passionate socio-political commentary on "Reagan," Mike's masterful wordplay and storytelling remain unmatched. The Atlanta native's raw lyricism and pointed critiques, combined with El-P's innovative production, make R.A.P. Music an invigorating breath of fresh air in the Southern rap canon.
18. Ludacris — Word Of Mouf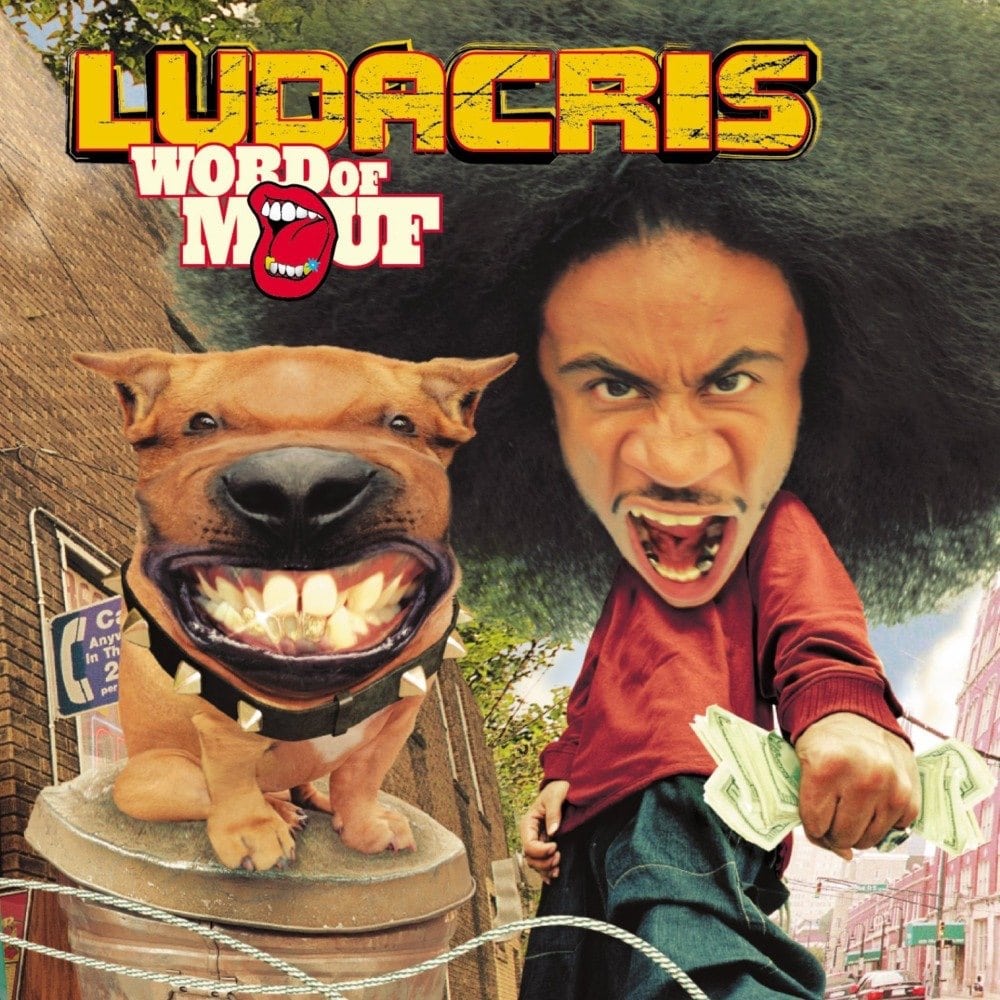 Released: November 27, 2001
Label: Disturbing tha Peace, Def Jam South
Ludacris' sophomore album, Word Of Mouf , solidified his place in the Southern rap hall of fame. The album showcases Ludacris' blazing lyrical style—boisterous, charismatic, and utterly playful. He maneuvers between fast-paced party anthems like "Rollout (My Business)" and thoughtful narratives like "Growing Pains" with ease. It's an energetic joyride, bolstered by infectious hooks, clever wordplay, and Luda's undeniable charisma. Word Of Mouf remains an integral piece of Southern hip-hop's rich tapestry, illustrating Ludacris' distinctive ability to merge humor, storytelling, and technical prowess.
17. Three 6 Mafia — Mystic Stylez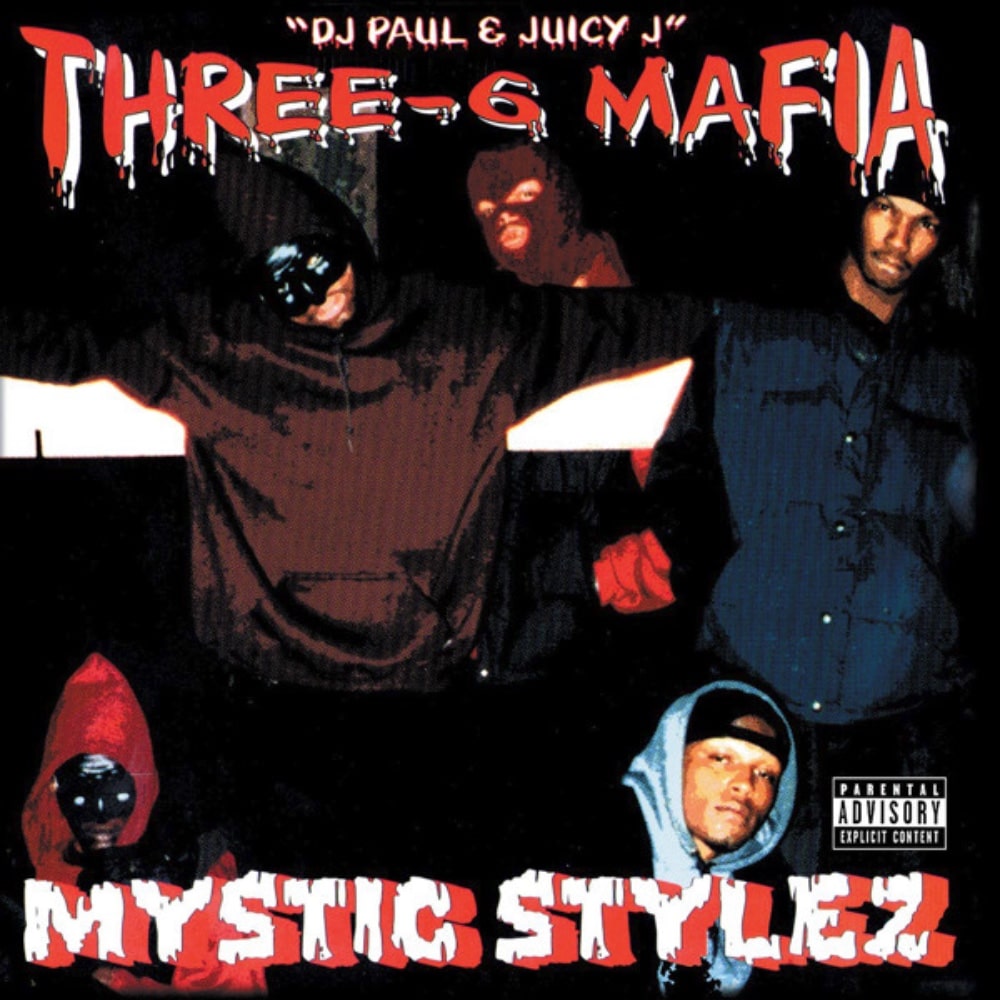 Released: May 30, 1995
Label: Prophet
Mystic Stylez , the debut from Three 6 Mafia, is a haunting, dark, and hypnotic exploration of the Memphis underground. This album laid the groundwork for the group's pioneering horrorcore style, featuring eerie beats and brooding narratives. The tracks seep with an ominous atmosphere, marked by chants, lo-fi production, and a raw, gritty aesthetic. Songs like "Da Summa" and "Tear da Club Up '95" exemplify their unique blend of dark, gritty storytelling, and adrenaline-fueled intensity.
16. UGK — Too Hard To Swallow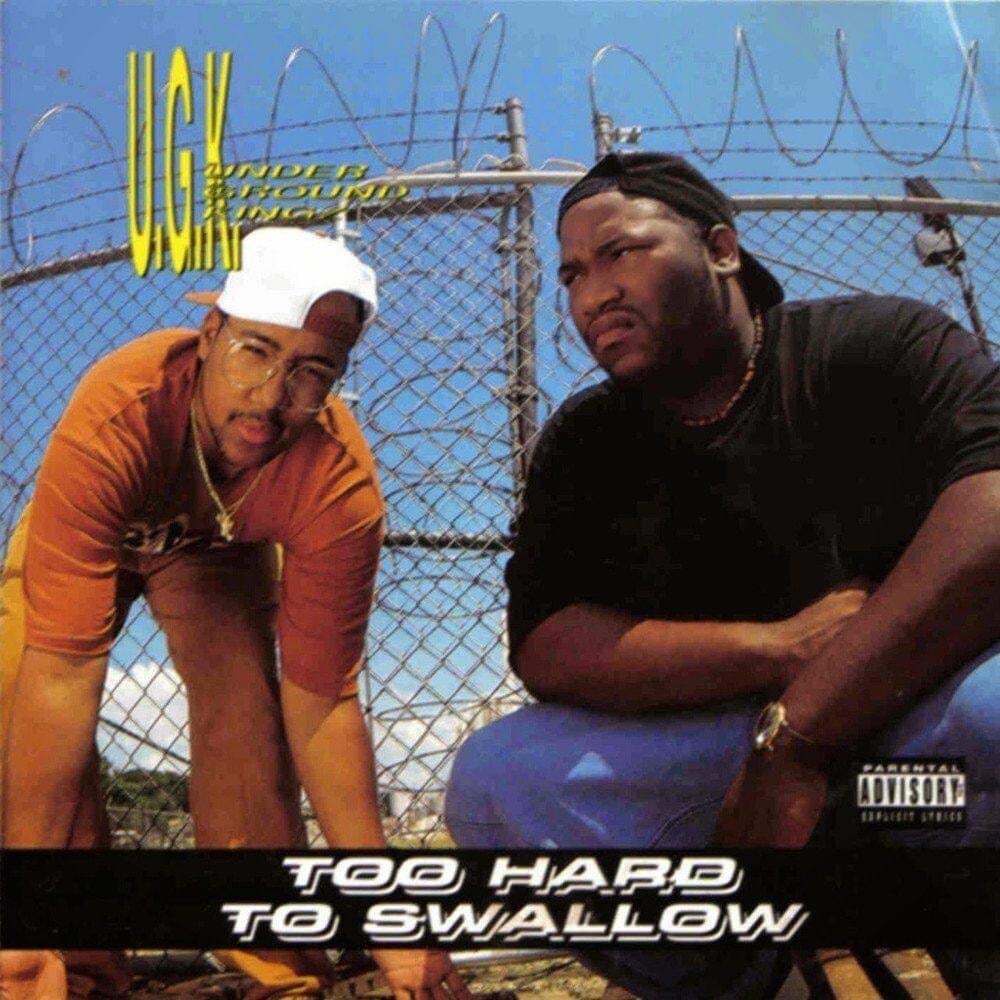 Released: November 10, 1992
Label: Jive
In a laid-back, syrupy delivery that matches the slow tempo of Southern life, UGK's debut album Too Hard To Swallow redefined the soundscape of Texas hip-hop. Bun B and Pimp C's synergy takes center stage, their contrasting styles creating a mesmerizing rhythm, bouncing off each other effortlessly. They weave intricate narratives around themes of struggle and success against the backdrop of deep Southern culture. The rhythmic charm of "Pocket Full of Stones" and the evocative storytelling in "Cocaine in the Back of the Ride" capture the essence of the duo's raw talent and gritty authenticity. It's a definitive album that set the tone for Southern rap's deep dive into the realm of the underground, the streets, and beyond.
15. Rick Ross — Teflon Don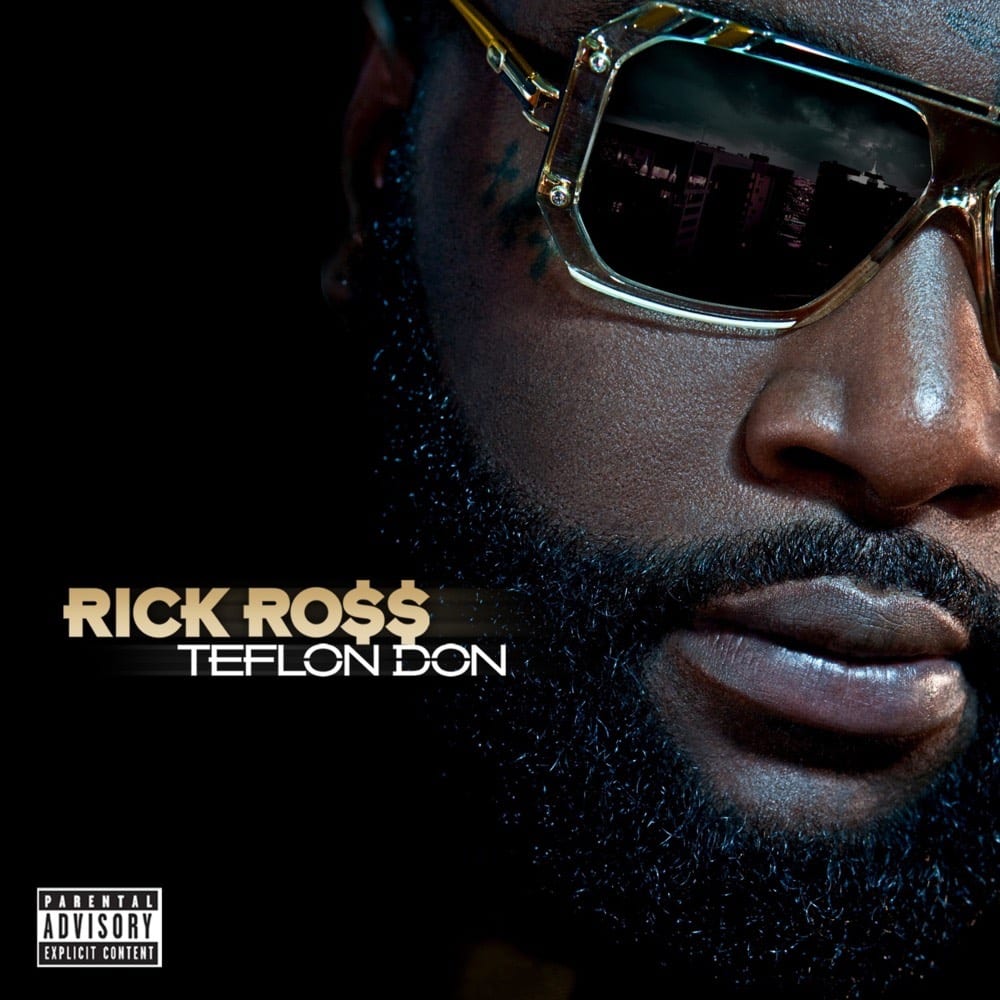 Released: July 20, 2010
Label: Maybach Music Group, Slip-n-Slide, Def Jam
Coming in with the heavy artillery is Rick Ross's Teflon Don , an album that embodies the bravado, grandiosity, and cinematic scope that the Miami boss is renowned for. Ross commands the listener's attention with his booming voice and larger-than-life persona, painting cinematic pictures of his kingpin lifestyle. Tracks like "B.M.F." and "Aston Martin Music" pulse with a luxurious richness, marrying soulful samples with Ross's emphatic delivery. Teflon Don reflects the zenith of Ross's artistry, a testament to his place in the pantheon of Southern rap greatness.
14. OutKast — Stankonia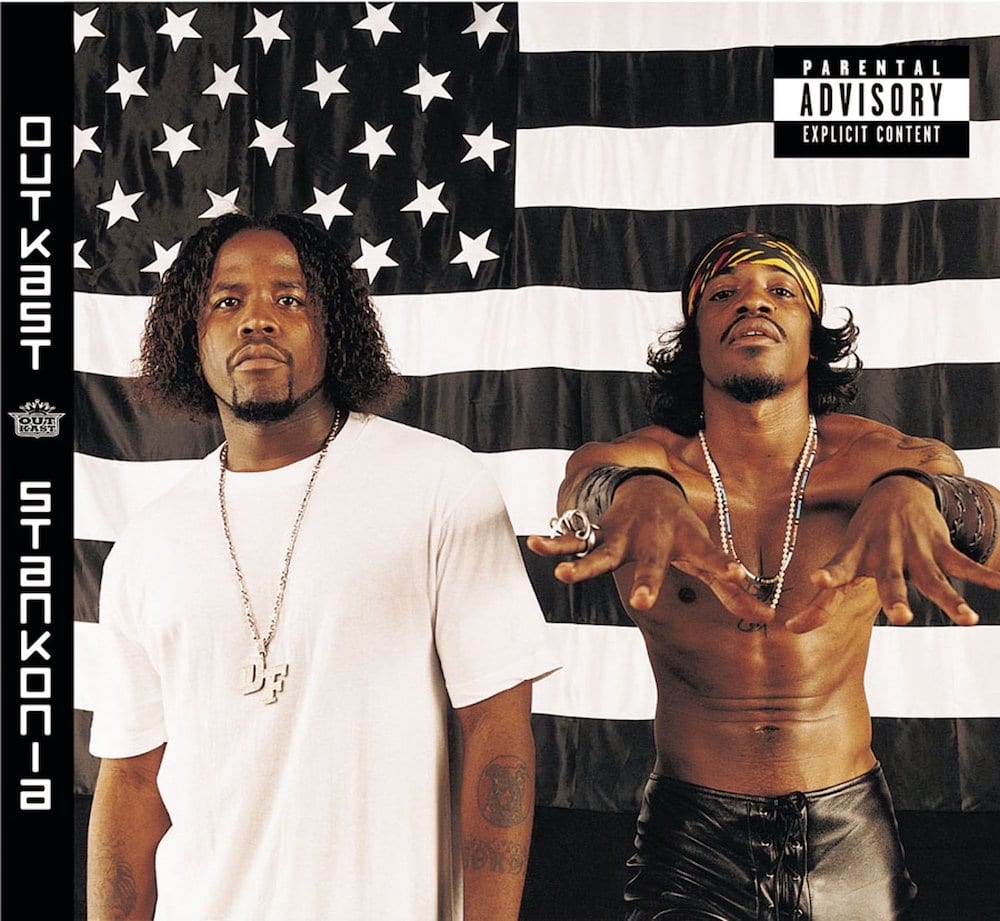 Released: October 31, 2000
Label: LaFace, Arista
OutKast's Stankonia is a supernova explosion of creativity that redefined what a hip-hop album could be. Big Boi and Andre 3000 dove headfirst into the experimental, mixing elements of funk, rock, and psychedelia with their Southern rap roots. From the electrifying energy of "B.O.B" to the crossover smash hit that was "Ms. Jackson," "Stankonia" is a wild, mind-bending journey through the unique minds of the Atlanta duo. It shattered boundaries, merging the mainstream and the underground, the introspective and the outrageous.
13. T.I.  — Trap Muzik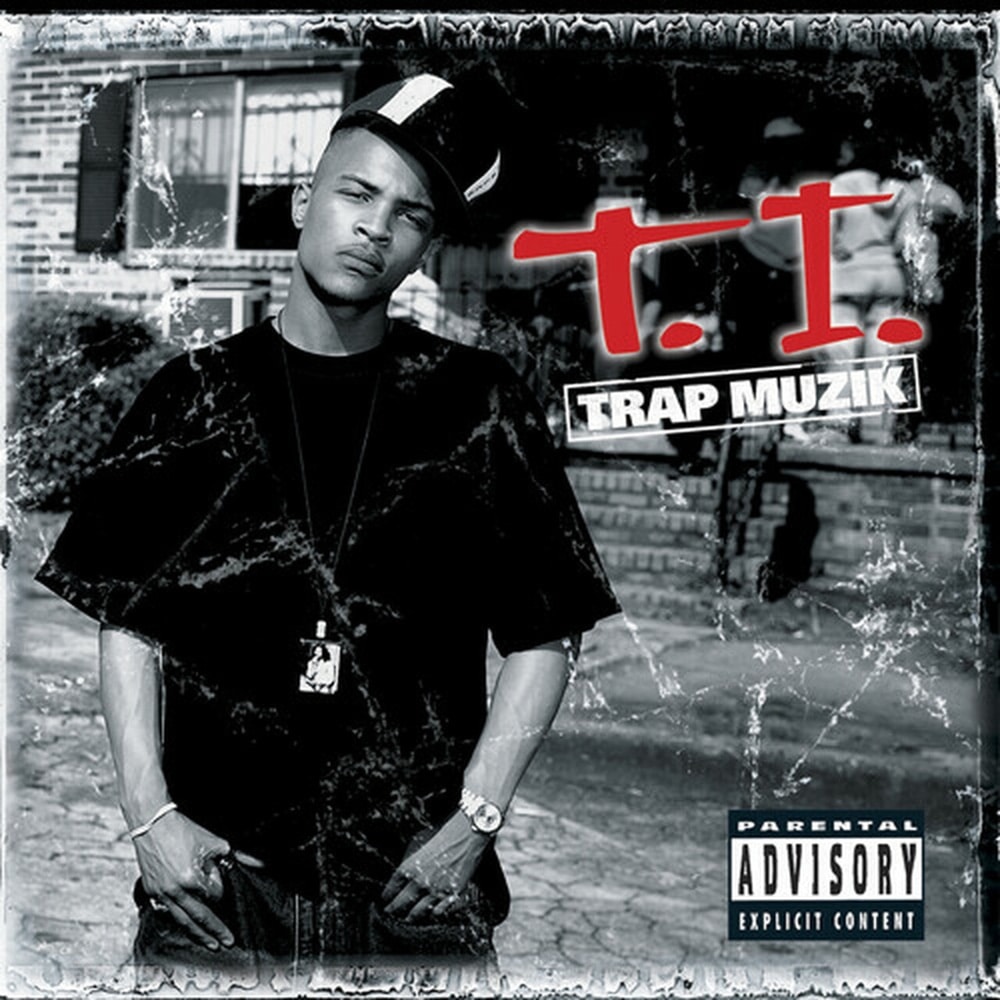 Released: August 19, 2003
Label: Atlantic, Grand Hustle
A cultural touchstone in the realm of Southern hip-hop, T.I.'s Trap Muzik serves as a gritty, real, and uncompromising exploration of the Atlanta hustler's life. Cementing the term 'trap' into the hip-hop lexicon, T.I. reveals the stark realities of the trap house through his suave delivery and dexterous wordplay. Tracks like "24's" and "Rubber Band Man" are anthems of survival and ambition, pumping through the veins of the album with a pulsating rhythm that's hard to ignore. It's an album that not only stands as one of T.I.'s most celebrated works but also as a genre-defining masterpiece in Southern rap.
12. Lil Wayne  — Tha Carter II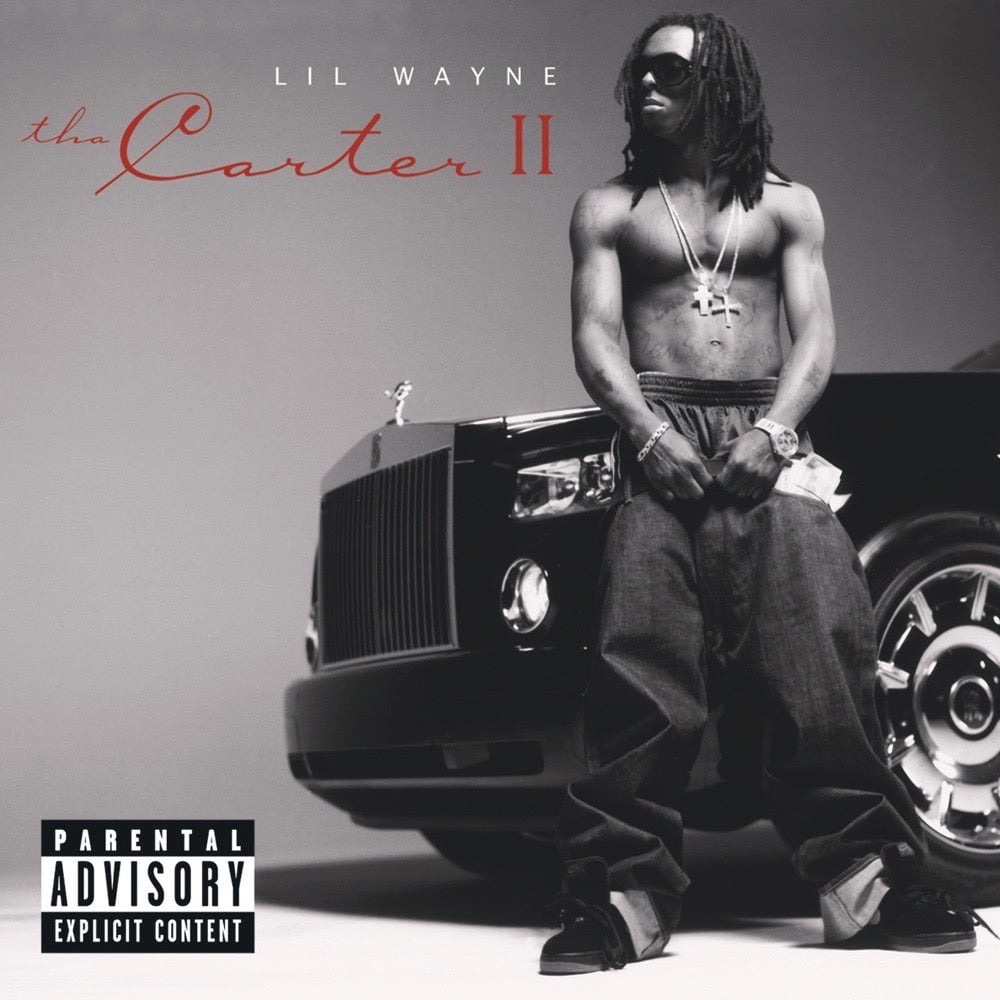 Released: December 6, 2005
Label: Cash Money, Young Money, Universal
Witness Lil Wayne's transformation from a talented MC into a hip-hop titan with Tha Carter II . The album is a scintillating display of Weezy's inventive lyricism and unorthodox flow, as he embarks on an audacious journey, bending genres and defying conventions. Standout tracks like "Fireman" and "Money on My Mind" reflect a fearless experimental spirit wrapped in Southern charm, with Wayne's unique vocal inflections adding layers of depth to the raw narratives. This isn't just one of the best Southern rap albums — it's an unforgettable installment in Wayne's rich, compelling discography .
11. Juvenile  — 400 Degreez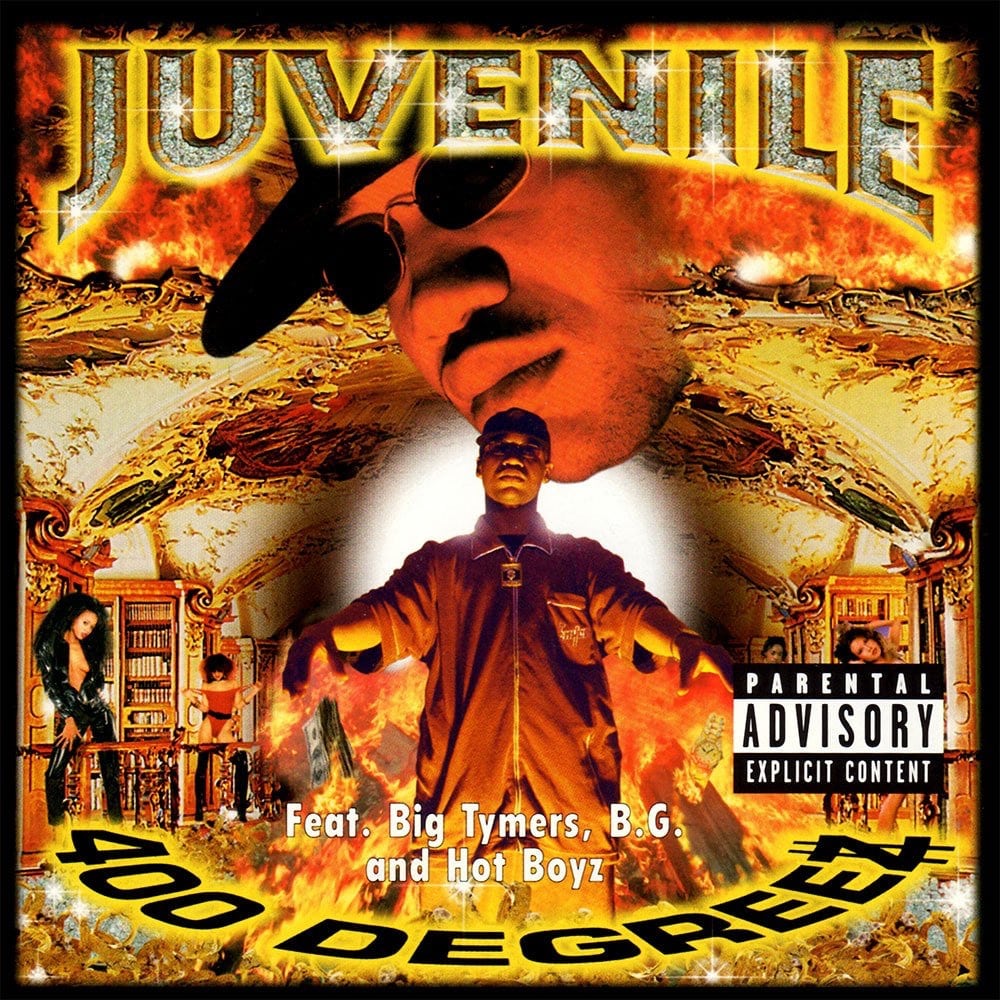 Released: November 3, 1998
Label: Universal, Cash Money
Unapologetic, brash, and undeniable, Juvenile's 400 Degreez is a timeless testament to the New Orleans rap scene. Through the album's pulsating beats, courtesy of Mannie Fresh, and infectious hooks, Juvenile weaves tales of Southern street life that are as engaging as they are real. Tracks like "Ha" and "Back That Azz Up" offer a raw, immersive dive into the NOLA experience. The Cash Money Records era shines in its full glory here, creating an atmosphere that's inimitably Southern and inarguably fresh. On 400 Degreez , Juvenile serves up Southern rap at its ignorant best, fueling the flame that continues to burn bright in the heart of the culture.
10. Geto Boys  — We Can't Be Stopped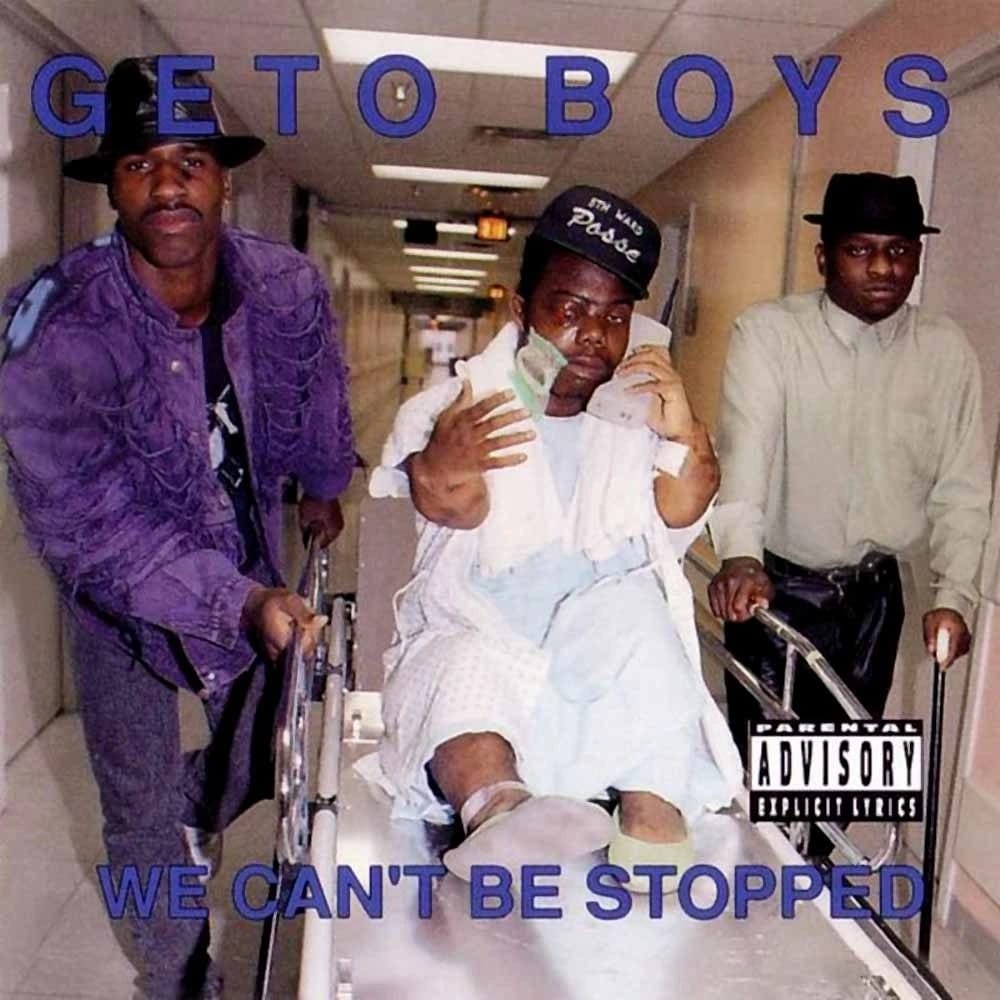 Released: July 9, 1991
Label: Rap-A-Lot Records
If you're looking to uncover the raw, unadulterated essence of Southern hip-hop, then Geto Boys' We Can't Be Stopped is a journey worth embarking on. This 1991 classic album grips your senses from the get-go, pulling no punches as it dives deep into the gritty realities of urban struggles and the societal dilemmas that surround it. The centerpiece, "Mind Playing Tricks on Me," stands as a poignant narrative of the psychological turmoil inherent to street life, crafting a vividly honest portrayal of the Southern reality through a potent blend of fearless lyricism and haunting beats.
9. OutKast — ATLiens
Released: August 27, 1996
Label: Arista, LaFace
A monumental leap into the realm of self-reflection and existentialism marks OutKast's ATLiens , a touchstone album of '90s Southern rap. As their sophomore album, it showcases a sophisticated evolution of the duo's music, with Andre 3000 and Big Boi sculpting intricate rhymes over space-age, atmospheric beats. Standout tracks like "Elevators (Me & You)" and "Jazzy Belle" blend earthly narratives and celestial themes with an unmistakable Southern flavor. This album proves that OutKast wasn't just part of the Southern rap scene — they were busy pioneering new frontiers.
8. Future  — DS2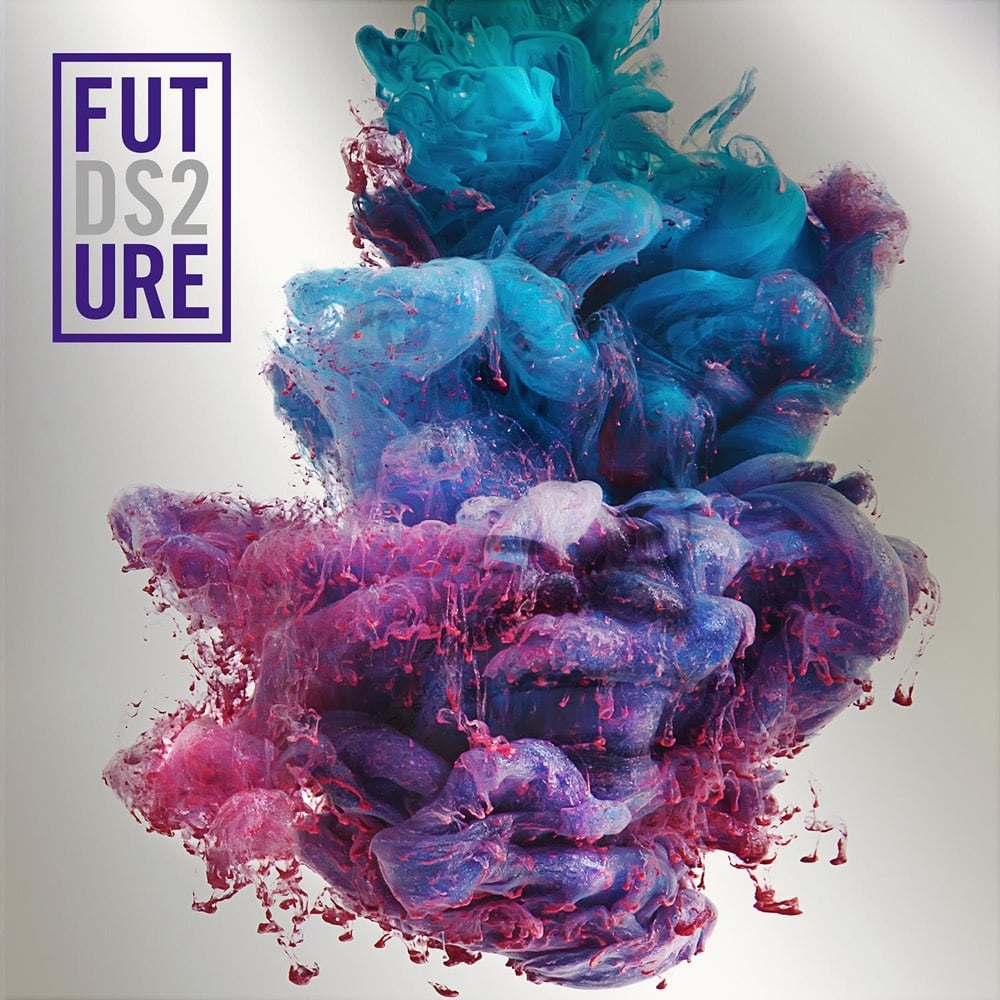 Released: July 17, 2015
Label: A1, Freebandz, Epic
Imagine standing at the precipice of raw emotion and intense personal reality, backed by a symphony of intoxicating trap beats — that's where you'll find yourself when spinning Future's DS2 . More than just an album, it's a cathartic journey through the Atlanta rapper's inner psyche, where he bares his pain and struggle with unflinching honesty. Amid the darkness, tracks like "Thought It Was a Drought", "Stick Talk" and "Slave Master" shine brightly, showcasing Future's extraordinary ability to weave addictive hooks into the fabric of his songs. Not just a staple of Southern rap, DS2 is Future's heart, soul, and unmistakable artistic genius laid bare.
7. T.I. — King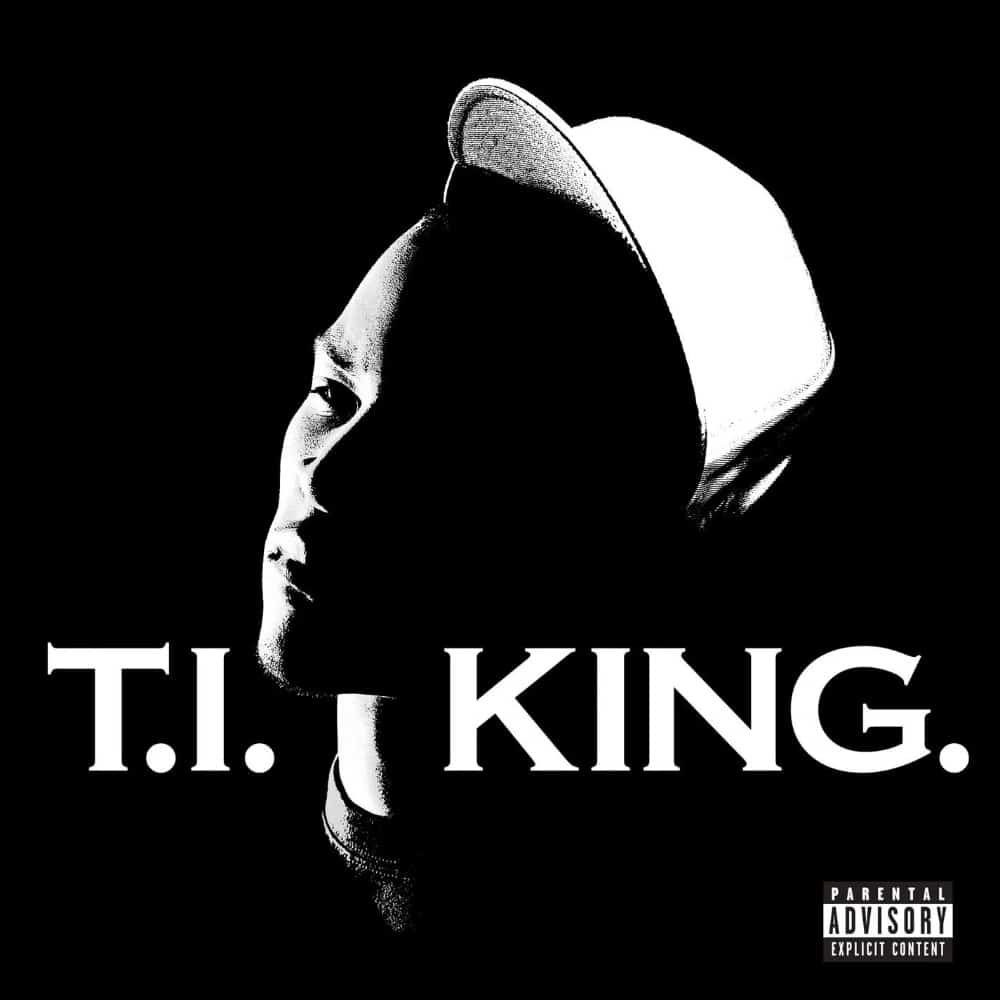 Released: March 28, 2006
Label: Grand Hustle, Atlantic
If T.I.'s Trap Muzik placed him on the Southern rap chessboard, King positioned him as the undisputed sovereign. Not many albums command attention right out the gate, but with King , Tip managed just that, scoring platinum status in just two weeks. Anthems like "What You Know" resonate with swaggering confidence, while the soulful "Live in the Sky" showcases the Atlanta rapper's emotional depth. The record's cohesiveness, coupled with its versatility, is a testament to T.I.'s skills as a rapper and his vision as an artist. King marks T.I.'s ascension to Southern rap royalty, crowning him the King of the South once and for all.
6. Outkast  — Southernplayalisticadillacmuzik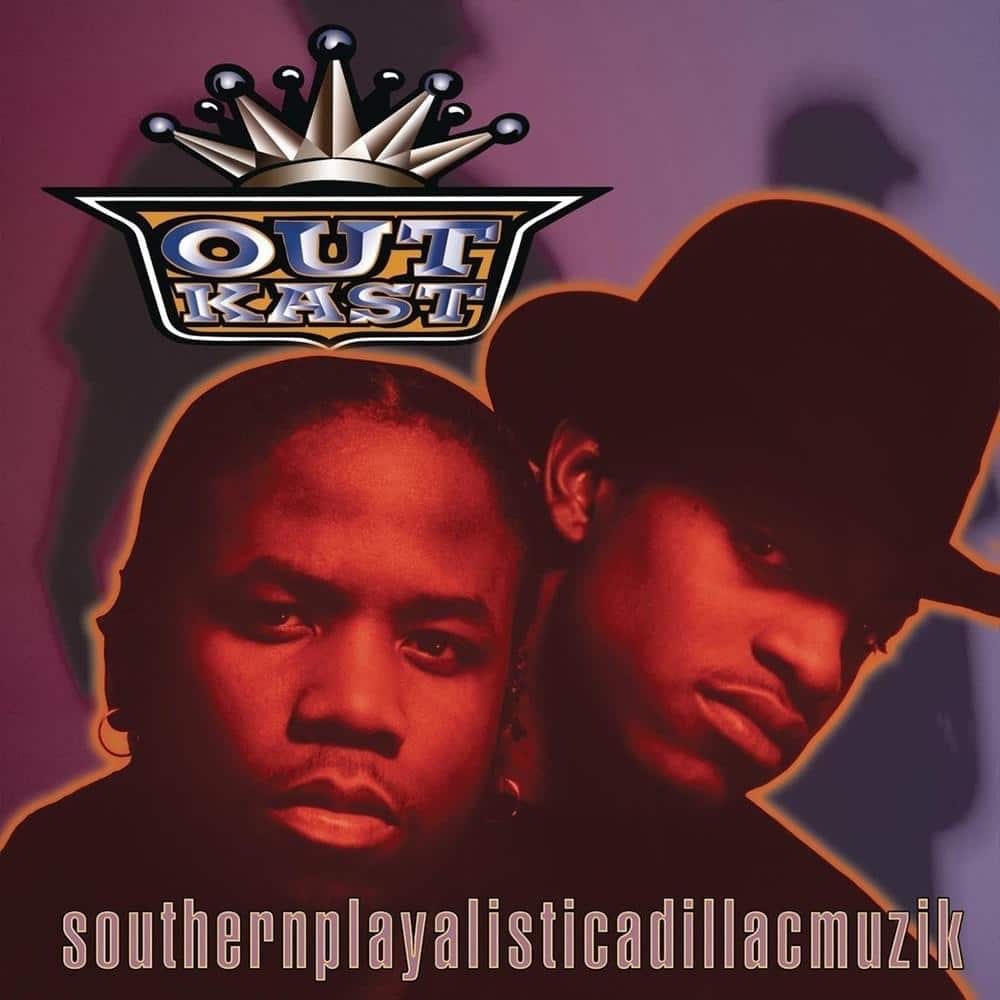 Released: April 26, 1994
Label: Arista, LaFace
In 1994, the Southern rap landscape shifted dramatically with the release of OutKast's Southernplayalisticadillacmuzik . The album presented Big Boi and André 3000 as profound lyricists who refused to be boxed into pre-existing rap archetypes. Their raw creativity, storytelling prowess, and distinct blend of funk-infused beats set them apart, infusing the genre with an undeniable freshness. Tracks like "Player's Ball" and the title track deliver an uncensored view of life in the Atlanta streets, marked by the duo's signature wit and wordplay. Southernplayalisticadillacmuzik was more than a debut—it was a bold manifesto from OutKast, announcing that the South had something to say, and the world had better listen.
5. Scarface  — The Diary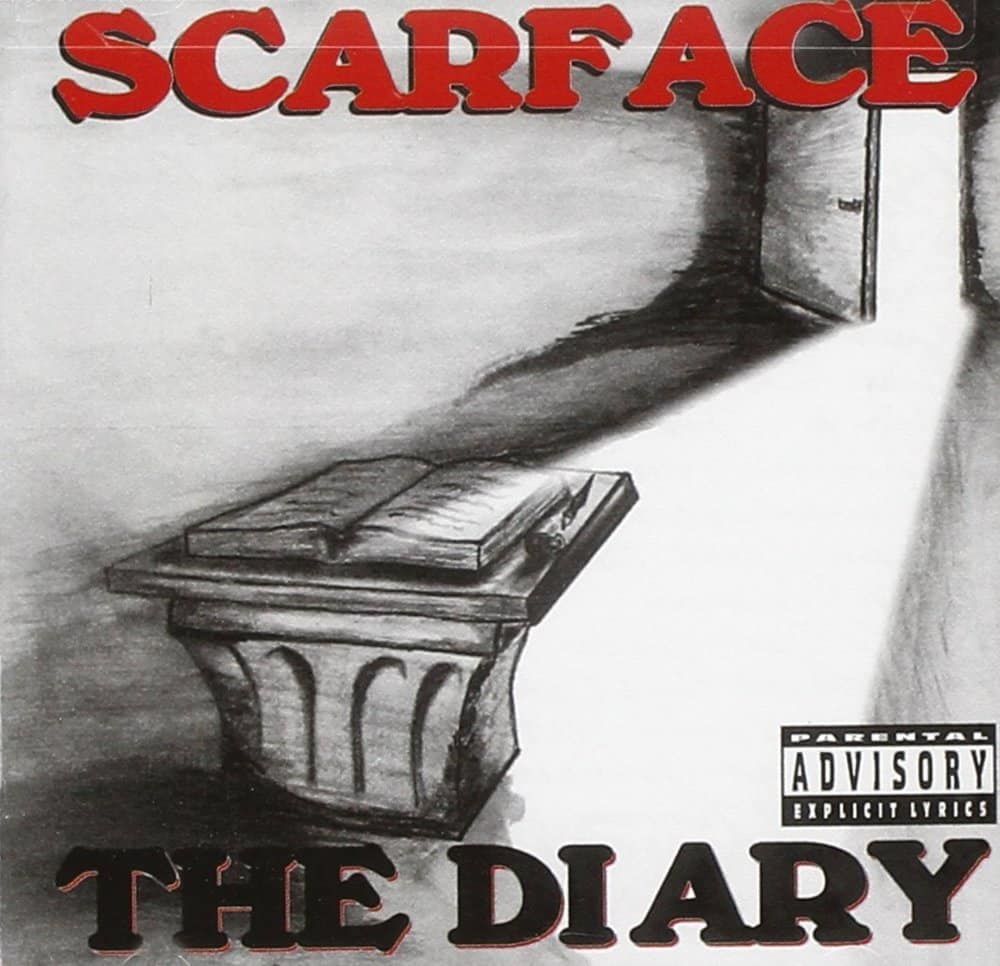 Released: October 18, 1994
Label: Rap-A-Lot, Noo Trybe
The Diary , Scarface's third solo album, is an undisputed classic in the annals of Southern hip-hop. Scarface's poignant and introspective lyricism, underpinned by his unmistakable, gravelly voice, set a new standard for emotional depth within the genre. The album's dark tone, captured in tracks like "I Seen a Man Die" and "Hand of the Dead Body," offers a gritty and stark perspective on life in Houston's South Acres neighborhood. This raw honesty, wrapped in cinematic production, has left an indelible mark on the genre, influencing generations of rappers to dive into their darker depths. The Diary remains an iconic reminder of Scarface's lyrical prowess and storytelling mastery.
4. Young Jeezy — Let's Get It: Thug Motivation 101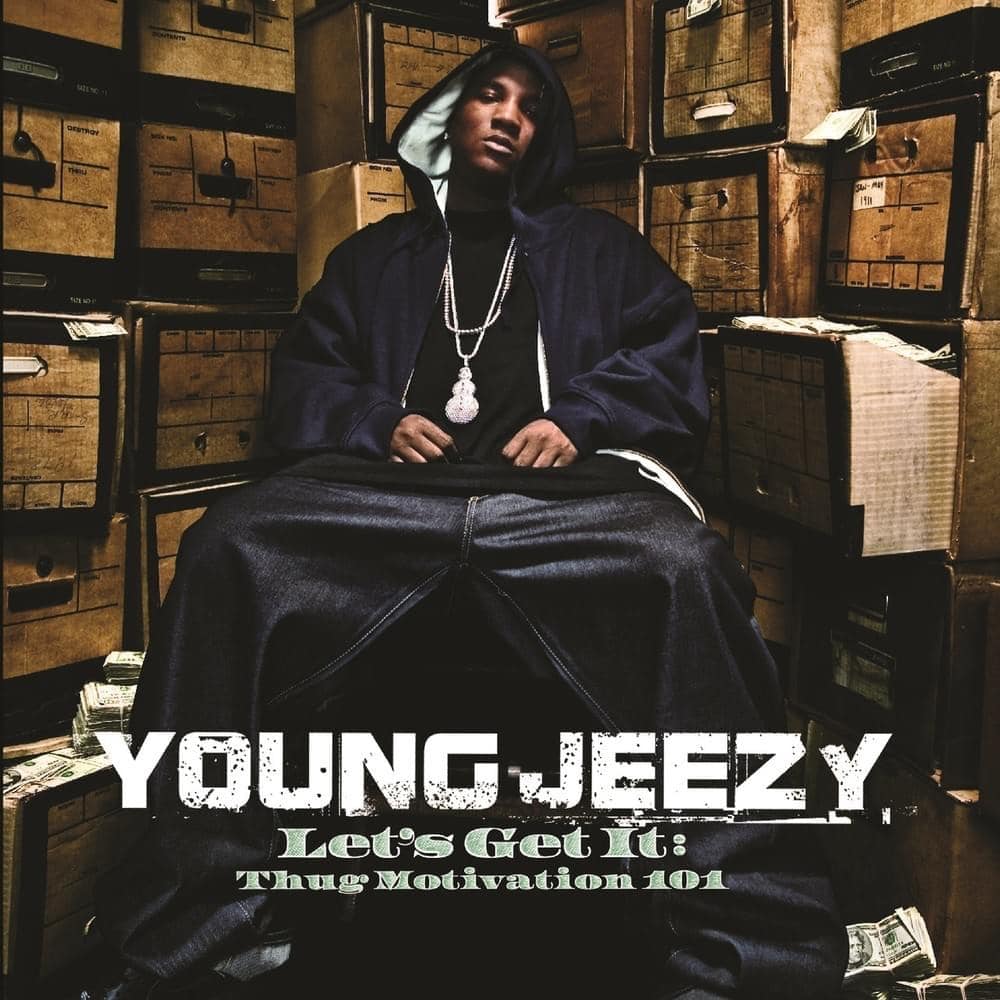 Released: July 26, 2005
Label: Corporate Thugz, Def Jam South
Young Jeezy emerged as the embodiment of Atlanta's trap scene with his breakthrough album, Let's Get It: Thug Motivation 101 . Jeezy's gruff delivery and candid tales of hustling painted an uncompromising picture of life in the trap. Coupled with production that blended crunk's energy with stark trap aesthetics, the ATL MC set the stage for an entire generation of Southern rappers. Tracks like "Go Crazy" and "Soul Survivor" quickly became anthems, solidifying Jeezy's status as a seminal figure in Southern hip-hop. Even today, Thug Motivation 101 remains a cornerstone of the trap movement, its influence felt in every 808-filled track echoing from Atlanta.
3. Goodie Mob  — Soul Food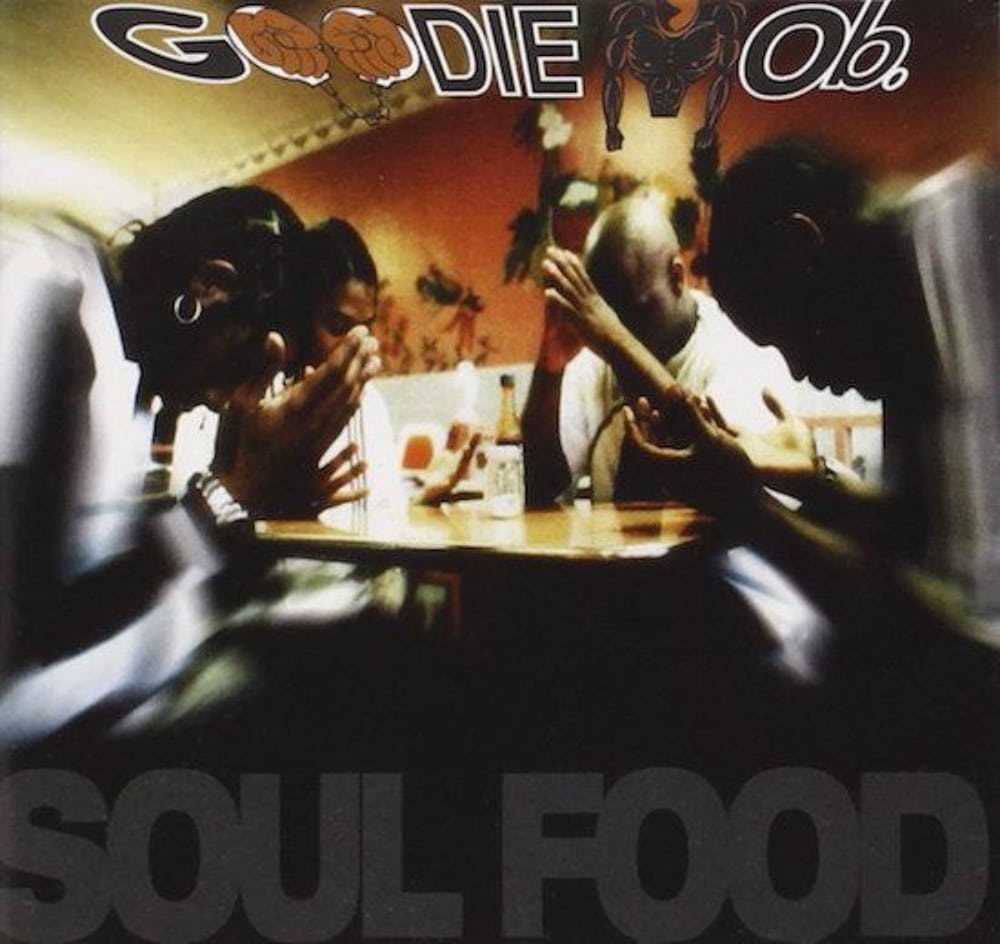 Released: November 7, 1995
Label: LaFace
Few albums encapsulate the spirit of the South like Goodie Mob's Soul Food . Released in 1995, this album diverged from the braggadocio of much '90s hip-hop, opting instead for introspective lyrics and gospel-infused production. From the poignant social commentary of "Cell Therapy" to the organ-driven title track, Goodie Mob served listeners a lyrical feast, seasoned with plenty of southern flavor. Each track in the album, like a recipe passed down through generations, holds its distinct place and importance. Soul Food is a deeply felt love letter to the South, its sounds, struggles, and resilience — a timeless and nourishing sonic meal.
2. UGK  — Ridin' Dirty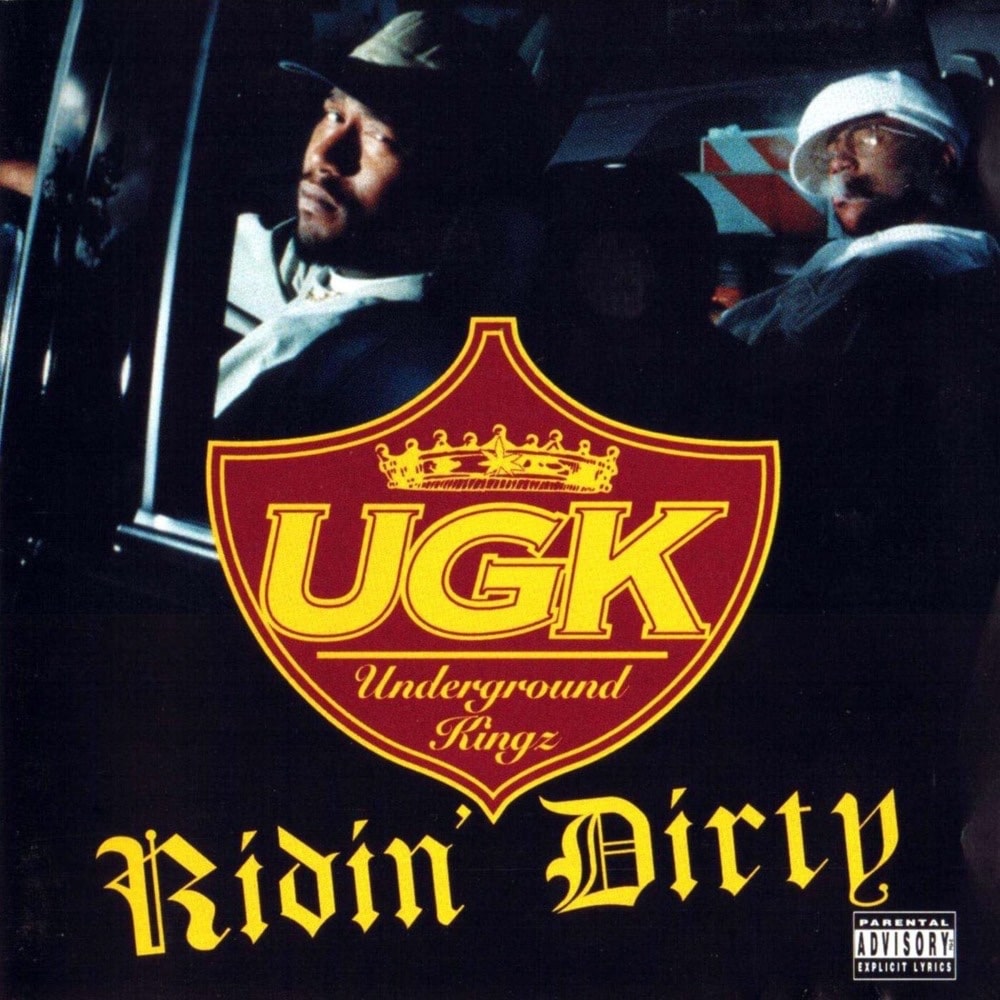 Released: July 30, 1996
Label: Jive
UGK's Ridin' Dirty is the magnum opus of the Port Arthur duo, embodying the very essence of '90s Southern rap. From the swaggering cadence of Pimp C to Bun B's pinpoint verses, Ridin' Dirty showcased UGK at their lyrical and artistic peak, delivering stories of Southern street life with unparalleled authenticity. With production blending soulful melodies with head-nodding basslines, tracks like "One Day" and "Diamonds & Wood" still resonate, their sonic resonance echoing across the Southern rap landscape. It's an album that celebrated Southern culture unapologetically while exploring its harsh realities. Ridin' Dirty remains a vital piece of the Southern hip-hop tapestry, a testament to UGK's indomitable influence.
1. Outkast  — Aquemini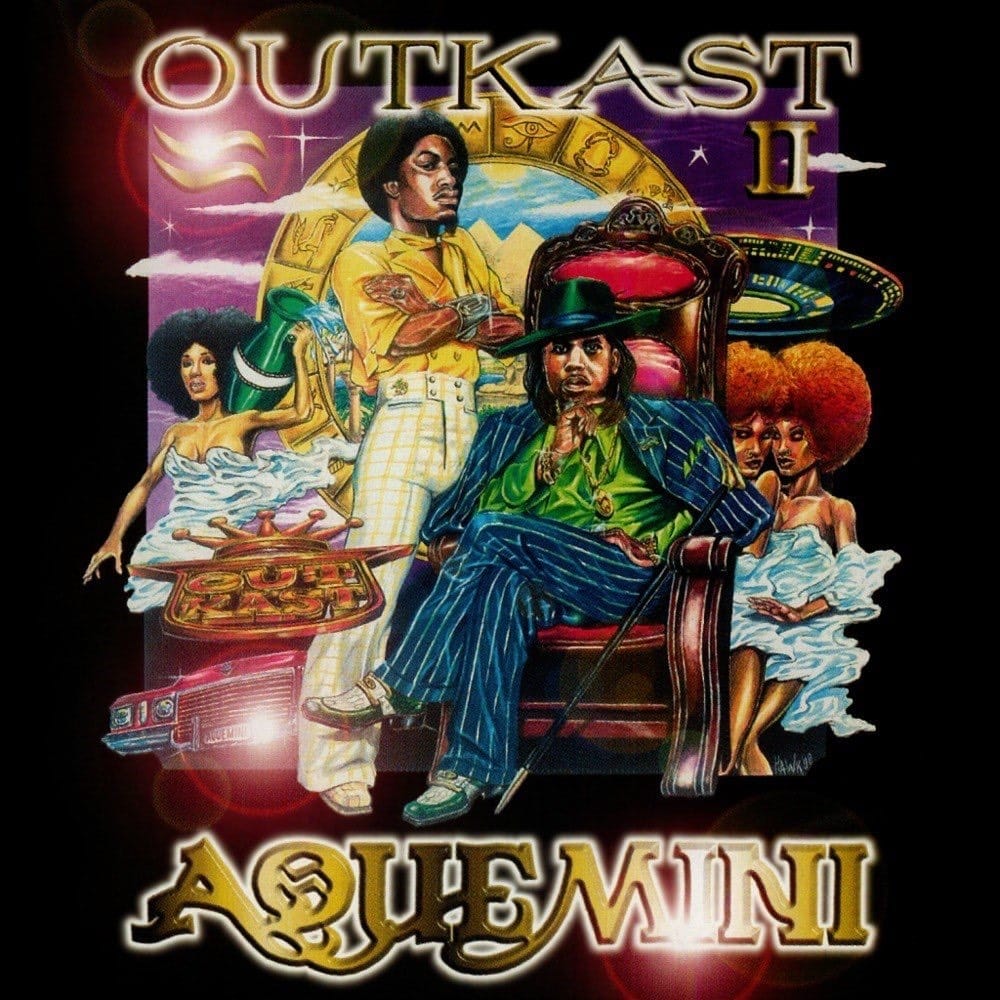 Released: September 29, 1998
Label: LaFace, Arista
Capturing the Southern rap crown is OutKast's game-changing third album, Aquemini . Emerging from Atlanta's vibrant hip-hop scene, Big Boi and Andre 3000 created a sonic masterpiece that seamlessly fuses funk, soul, and sci-fi influences with their unique Southern flavor. OutKast's lyrical prowess shines through on every track, exploring themes of fame, social issues, and spirituality with eloquence and depth. From the epic storytelling in "Da Art of Storytellin'" to the cosmic journey of "Liberation," each track paints vivid pictures, taking listeners on a kaleidoscopic tour of Southern life and beyond. The album's title, a portmanteau of the duo's astrological signs, symbolizes their harmonious yet distinct styles – Big Boi's street-savvy charisma and Andre's avant-garde eccentricity. With Aquemini , OutKast challenged the boundaries of hip-hop, proving that the genre could be experimental and profound while remaining deeply rooted in its origins. This boundary-pushing attitude propelled Southern rap to the forefront of hip-hop, solidifying Aquemini as a pioneering force that continues to inspire artists and music lovers alike. It's not just the best Southern rap album of all time; it's one of the greatest hip-hop albums , period.